Welcome to a new week of news and photo updates from Disneyland Paris! This week we're heavy on the news with season and hotels dates, AP sales, and the French Government's Health Pass. But we of course take a look at exciting new developments at Avengers Campus and more. Let's go!
Halloween & Christmas 2021
Season dates have been announced, and although there is literally zero other information, it's a nice breathe of fresh air.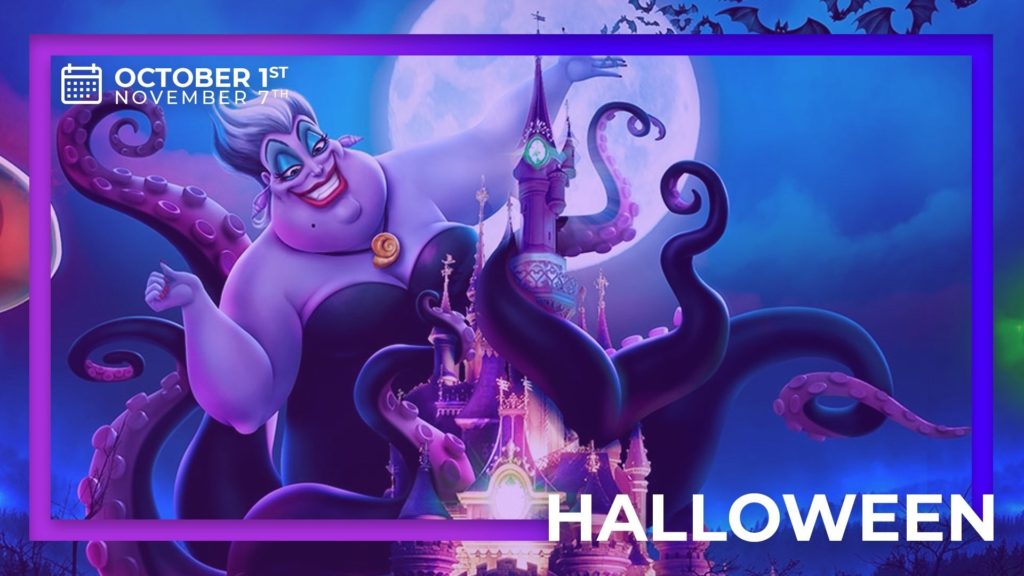 Halloween at Disneyland Paris will run from October 1 to November 7, 2021. The Halloween Soirée special event will also return this year, and tickets are already on sale HERE on the Official Website Note however that if you would like a 15% (Infinity) or 10% (Magic+) AP Discount, you'll have to call or go in person to Guest Services.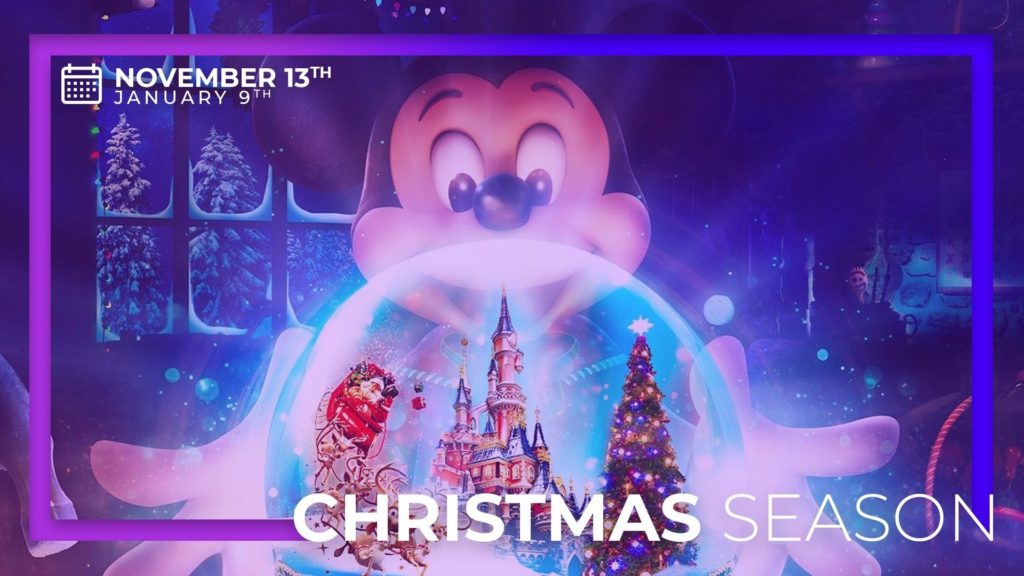 Christmas at Disneyland Paris will run from November 13, 2021 to January 9, 2022!
The New Years Eve Party special event will also return. Tickets are not yet on sale.
More Disney Hotels Returning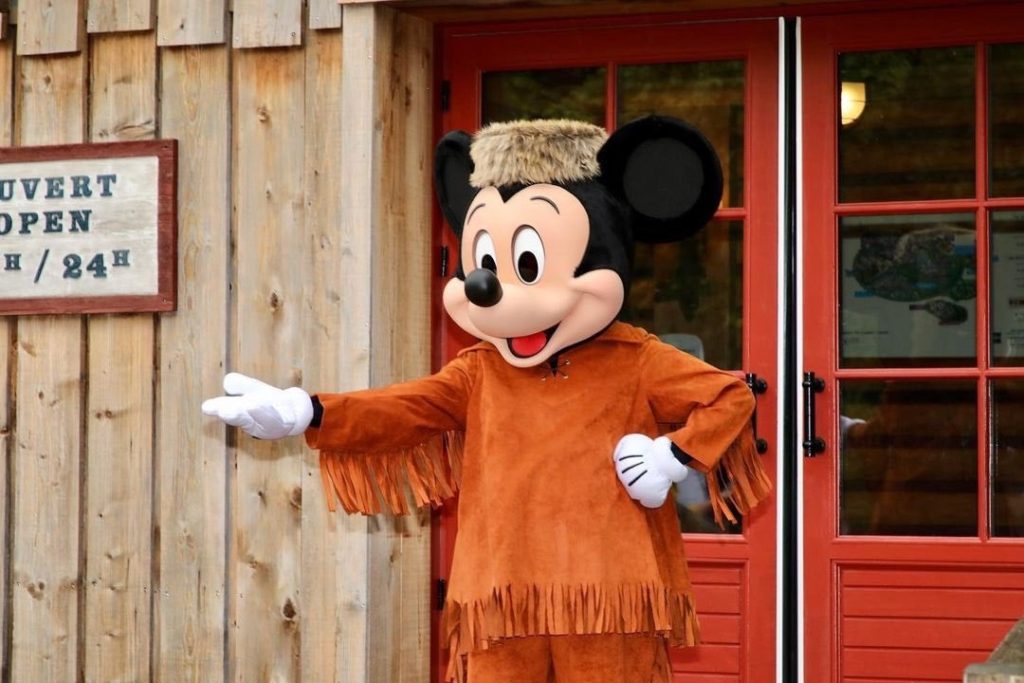 Disney's Davy Crockett Ranch reopened on Monday. Mickey made the trip and wore his rarely seen special outfit for the occasion!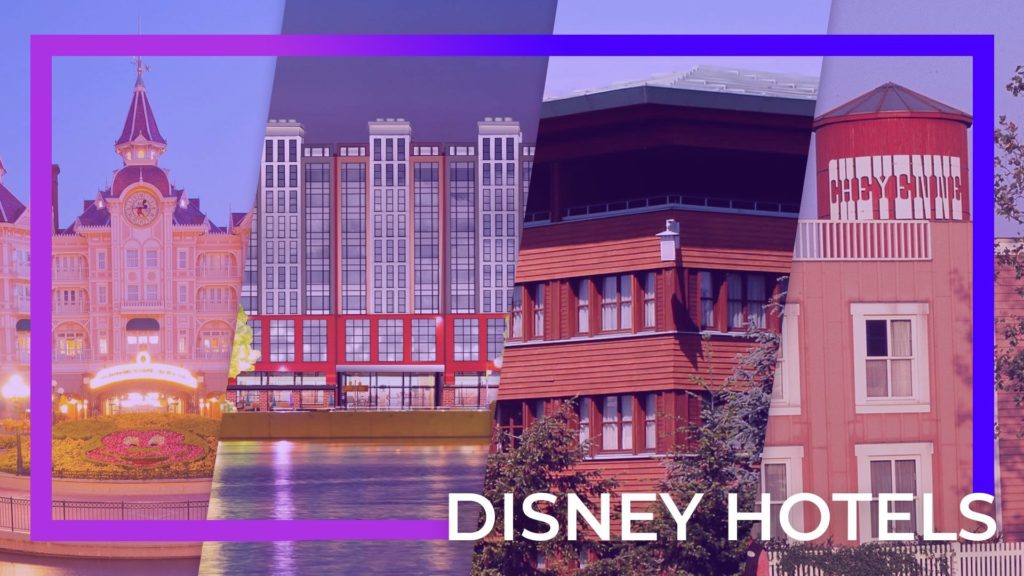 Meanwhile dates were revealed for more hotel openings (or winter closure):
Disney's Hotel Santa Fe reopening October 23, 2021
Disney's Sequoia Lodge reopening December 1, 2021
Disney's Ranch Davy Crockett closing for winter from November 10, 2021 to March 31, 2022 included.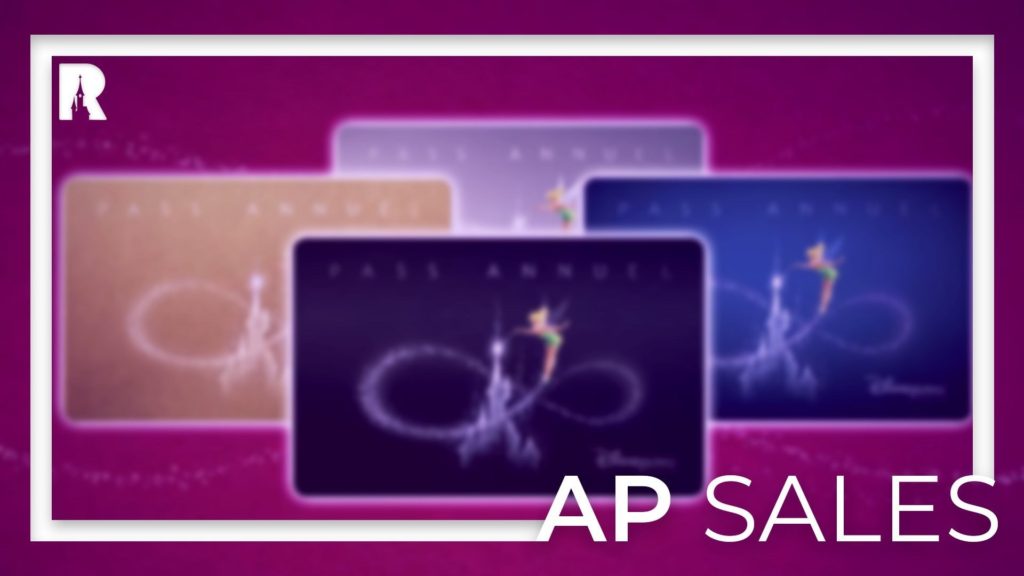 In the same type of news, AP Sales are now available again online. I cannot stress enough how now is the time to purchase or renew if you are able or eligible. The next AP scandal is just around the river bend and you don't wanna be caught in it.
Guests who are within 2 months of expiration can renew with 15% off (no more free months offer) at the AP Desks (Walt Disney Studios Ticketing) or online using THIS LINK
Guests who wish to purchase a new AP can use THIS LINK. Note that none of our links are sponsored, we make nothing out of this.
Fuente Del Snacko
We showed you the menu LAST WEEK, this week we got to try it. Especially the new Frozen Margarita (€8):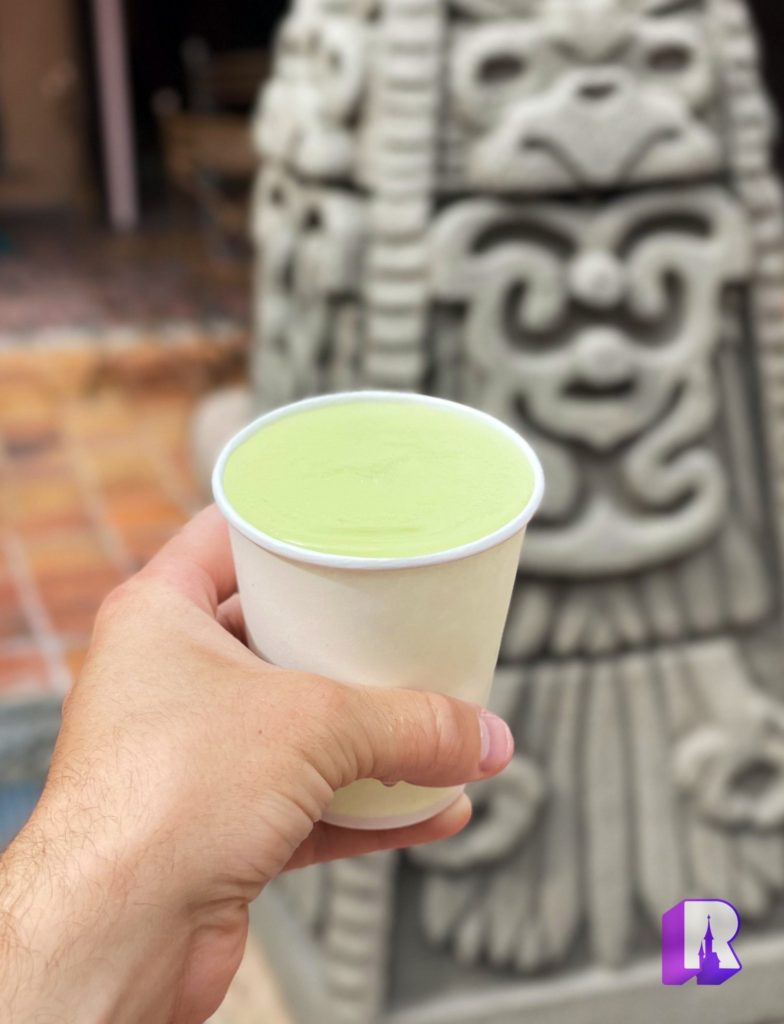 It's quite good! Refreshing with enough alcohol. Would be nicer in a themed cup please.
The Stuffed Jalapeños were decent – maybe a bit bland and scarce. Churros also returned a bit later in the week.
We really miss the old menu (fajitas were amazing!) but also this new "concept" is something Disneyland Paris needs: drinks and snacks instead of a full meal. The location is also pretty tight and so this approach may work better for crowds and ordering.
It would be great if there was one outstanding signature dish. Jalapeños are nice to have but no one will make the trip to Disneyland Paris for them, and ultimately that's what should be happening. It's an appeal technique Disneyland Resort excels at and that Disneyland Paris is just barely starting to comprehend: we don't need 15 average options, we need a couple amazing unique dishes or snacks and a few drinks.
Health Pass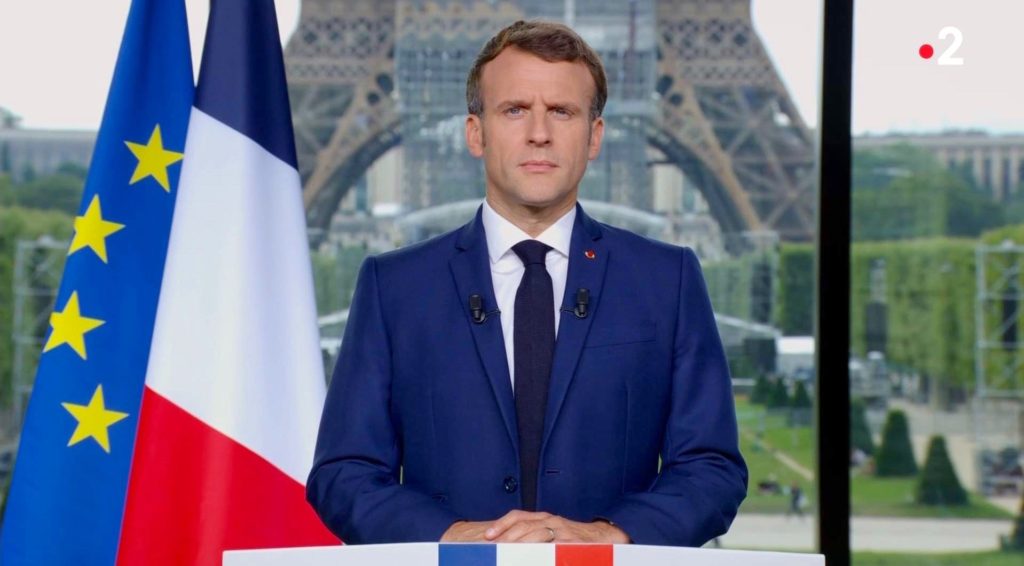 In the "can't catch a break" category, French President Macron has decided that a mandatory health pass must be shown to enter public places, including Disneyland Paris. If you're a European citizen you probably have an app showing your vaccination status, or latest test results. In the UK, the French Consulate has stated that the NHS App, website or letter will be accepted to prove full vaccination even though the code is not compatible in Europe. Let's hope Cast Members and Security are properly briefed to avoid any issues.
The pass requirement comes into effect on July 21.
Construction and Refurbishments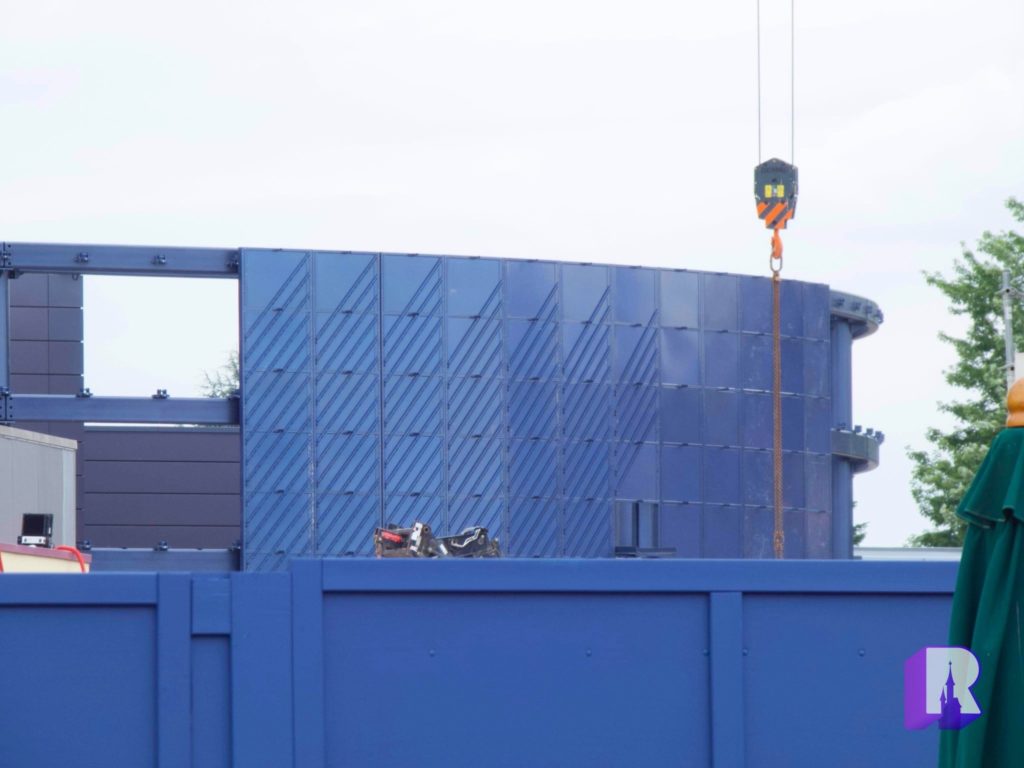 We start at Avengers Campus where the first panels of the Iron Man Coaster "Responsive Screen" facade have arrived ! It all happened super fast, with kore progress expected very soon. All very exciting !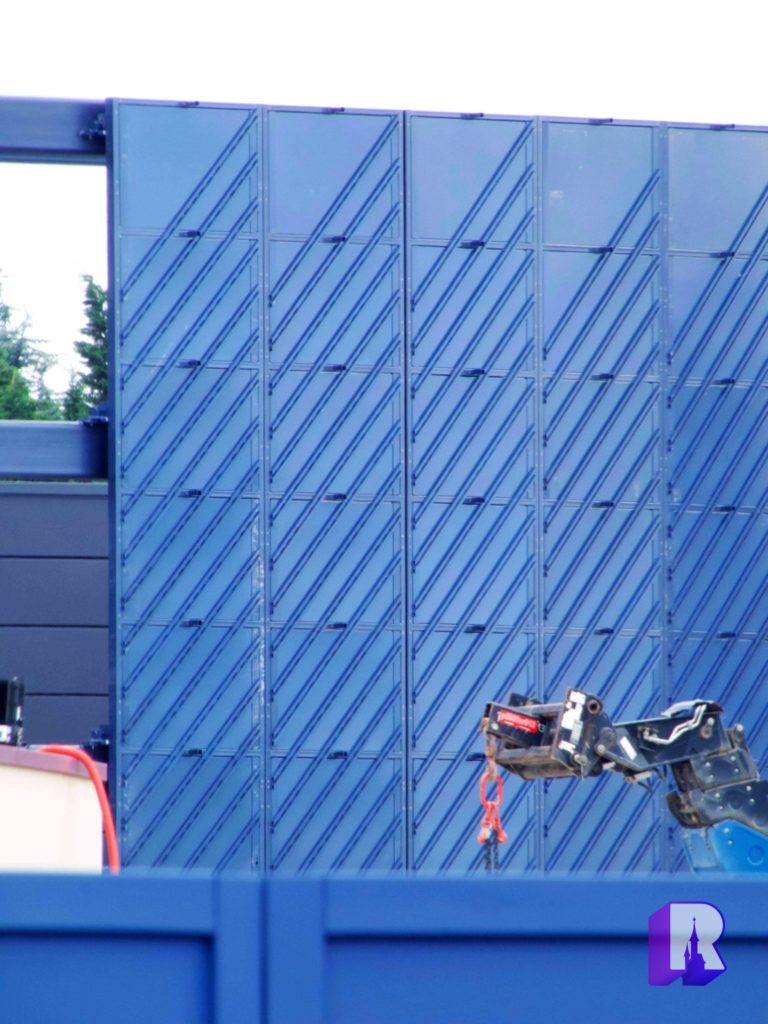 Progress is also being made on the Spider-Man attraction building. It's looking great and it's also very tall, which should help with the immersion.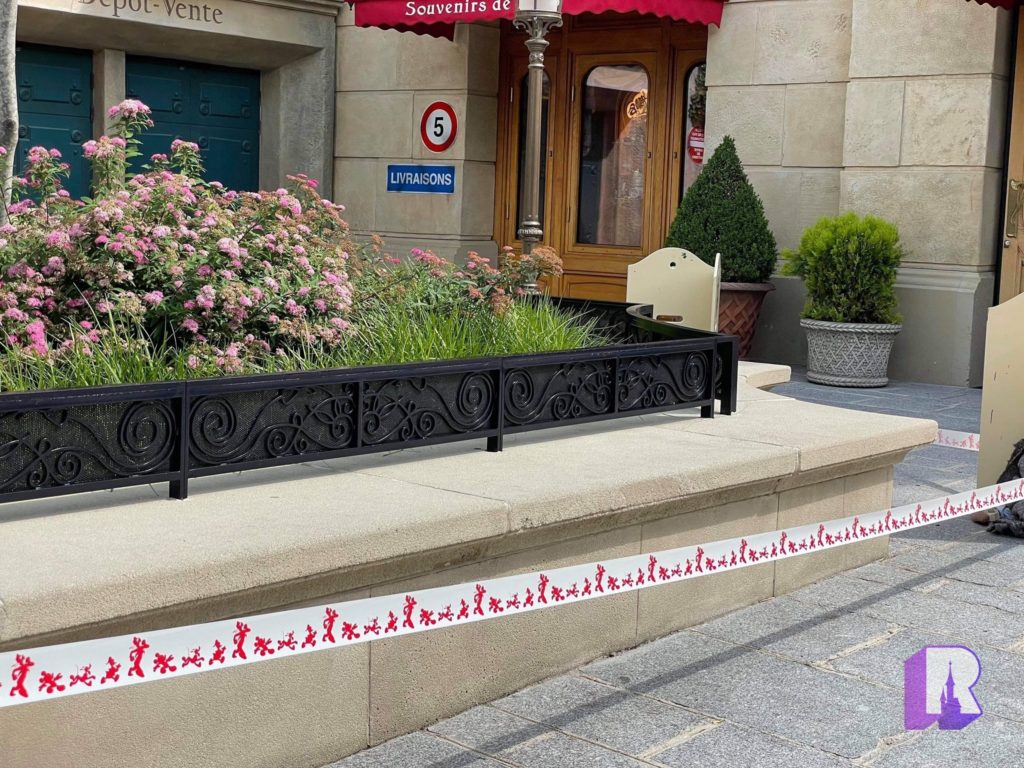 Place de Rémy got a bit of sprucing up and the "character tape" is back !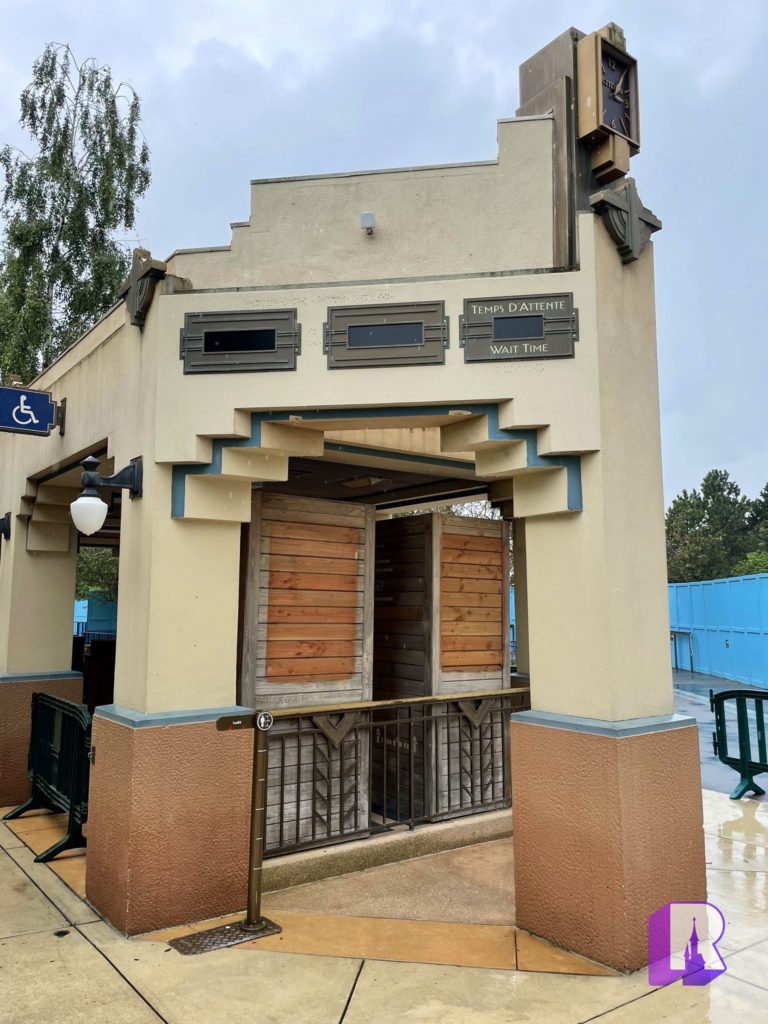 At Tower of Terror, the giant gaps left by the removal of Fastpass displays were covered.. with the old blacked out frames.
Grace and Dianne, the two Walt Disney Studios searchlights, have returned on stage.
At the super cute "Laugh n' Go" food truck, dessert has arrived. It's Laughing Cow rice pudding with apricot. At this point the food menu at this location has become a parody of itself. I'm not sure whoever created these wacky items has any idea what they're doing.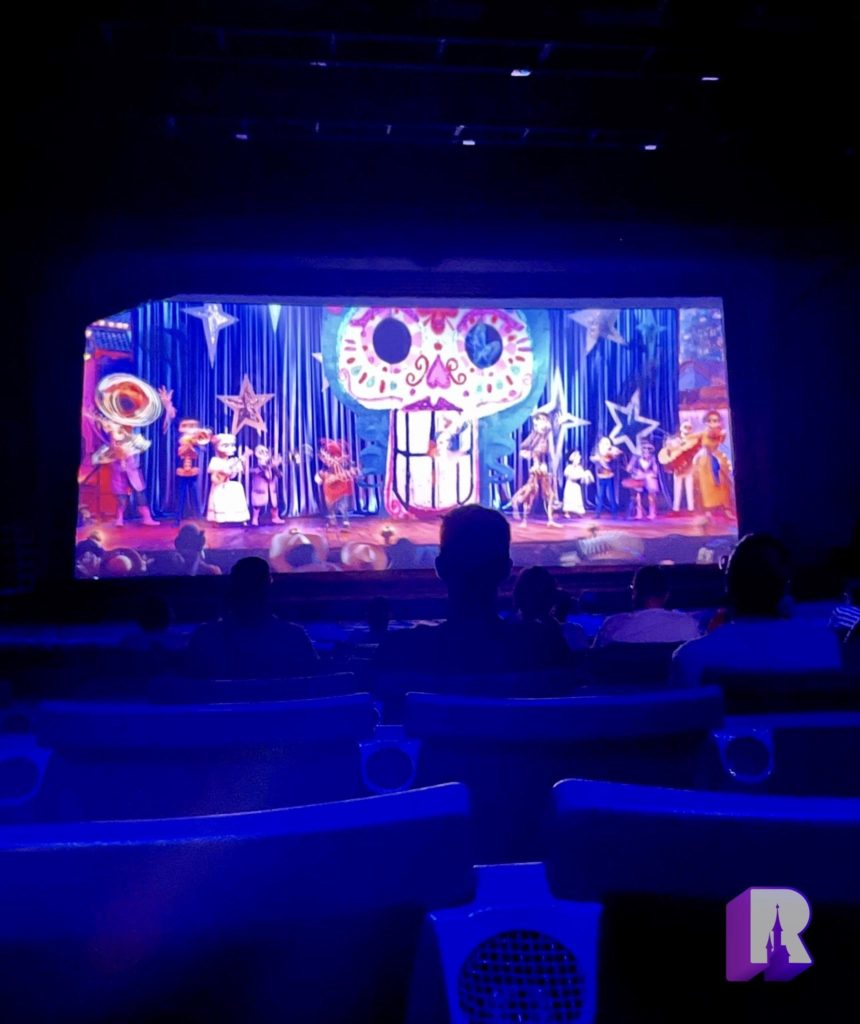 At Disneyland Park, the new "Coco" scene was added to Philharmagic.
Fly above the Land of the Dead with Donald and Pepita in this new English segment fitted between The Lion King & Peter Pan scenes.
Animation is definitely next level compared to the rest but it's lovely, fun and colorful!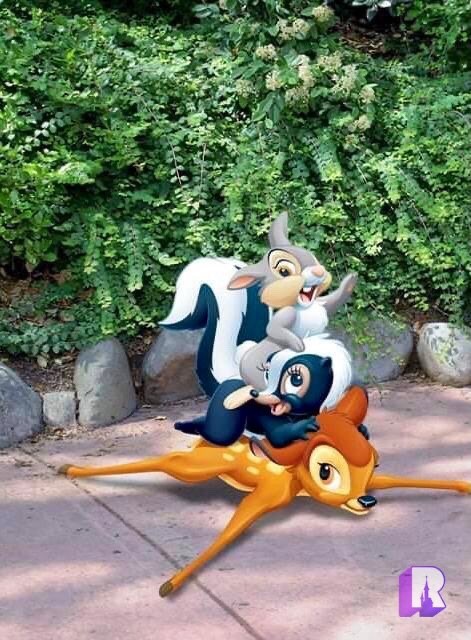 Over in Frontierland, a new Photopass MagicShot has arrived: characters from Bambi!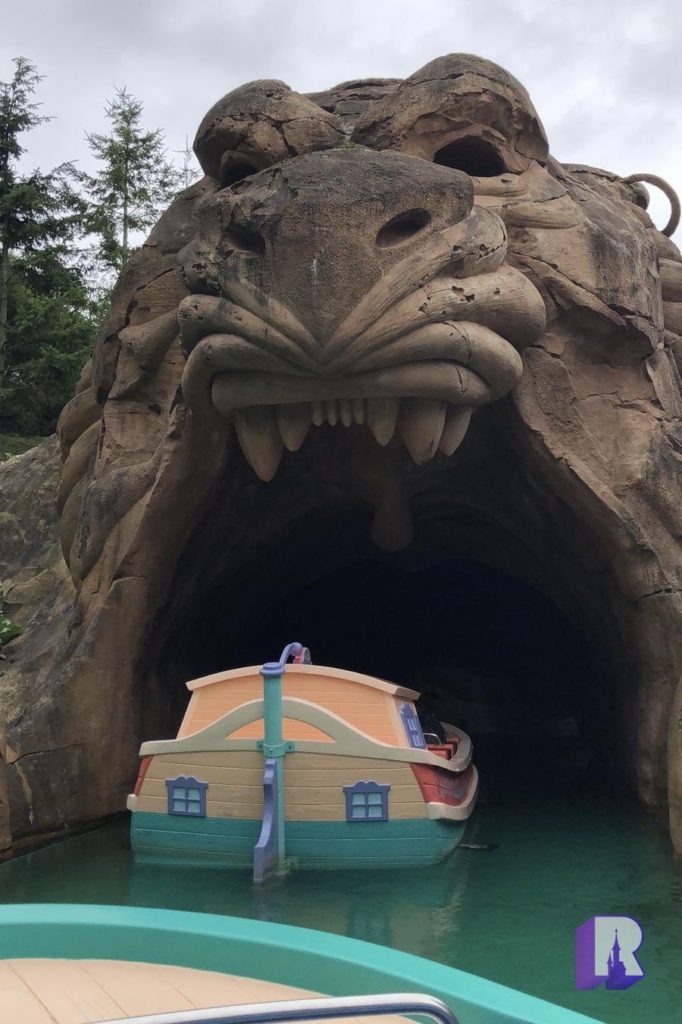 In Fantasyland, the tiger head in "Pays des Contes de Fées" could really use a wash, possibly more.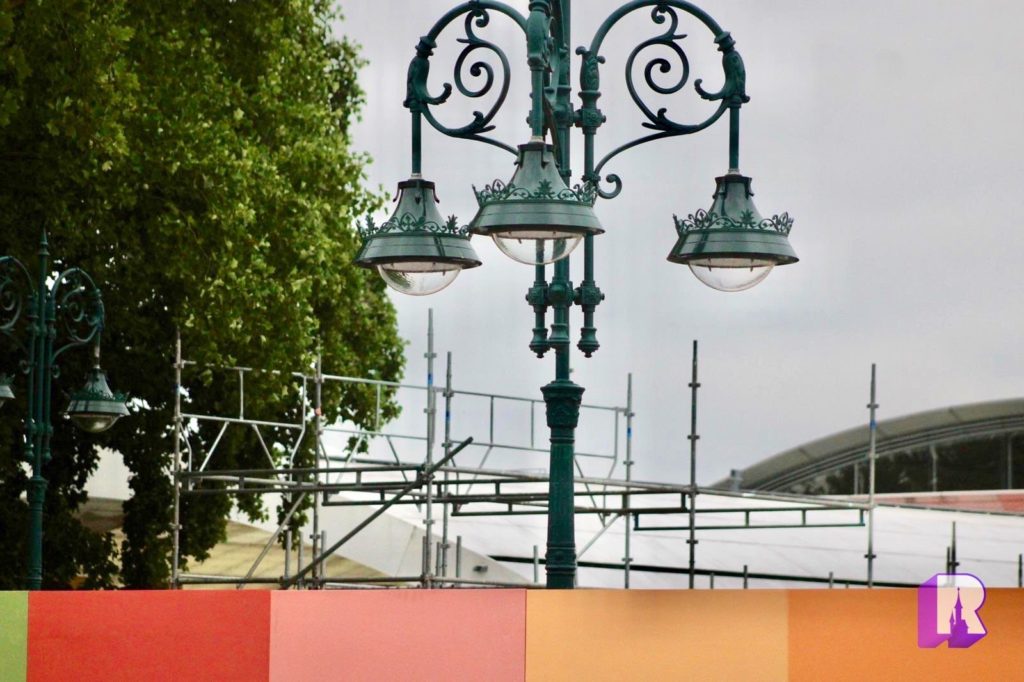 In the Resort Hub, new scaffolding has appeared to the side of the walls closest to the train station, likely for the permanent security awnings. And new LED lampposts were added – they look fantastic and in theme.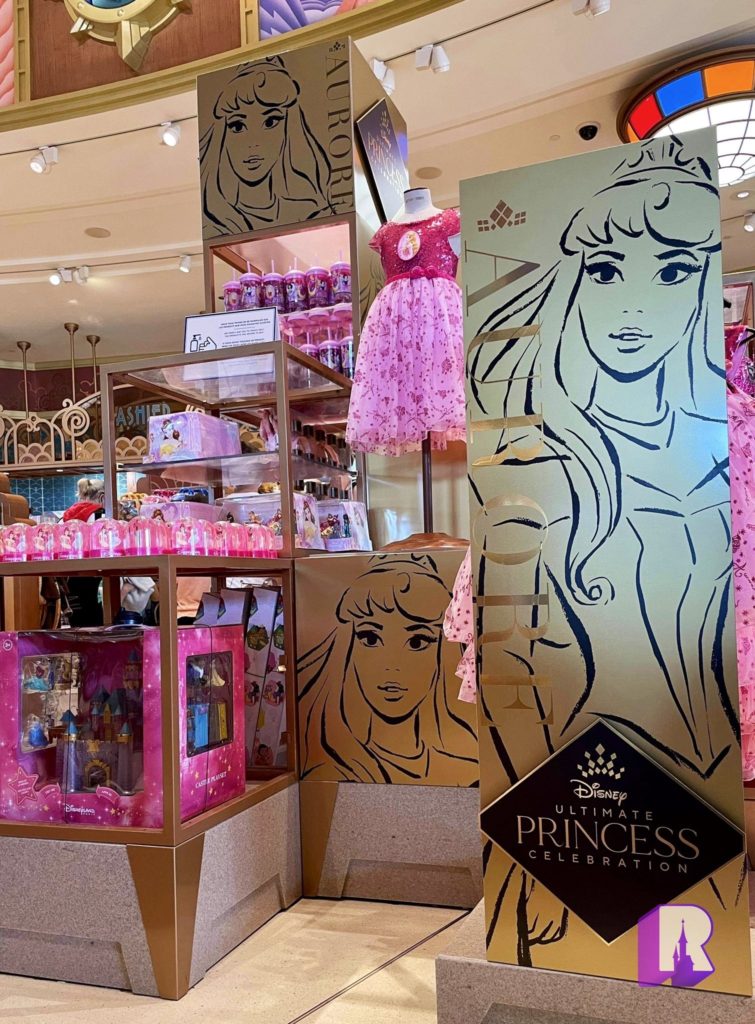 World of Disney has installed a new "Ultimate Princess Celebration" display. It all kinda looks out of place but should make more sense when more offerings debut, with a new song.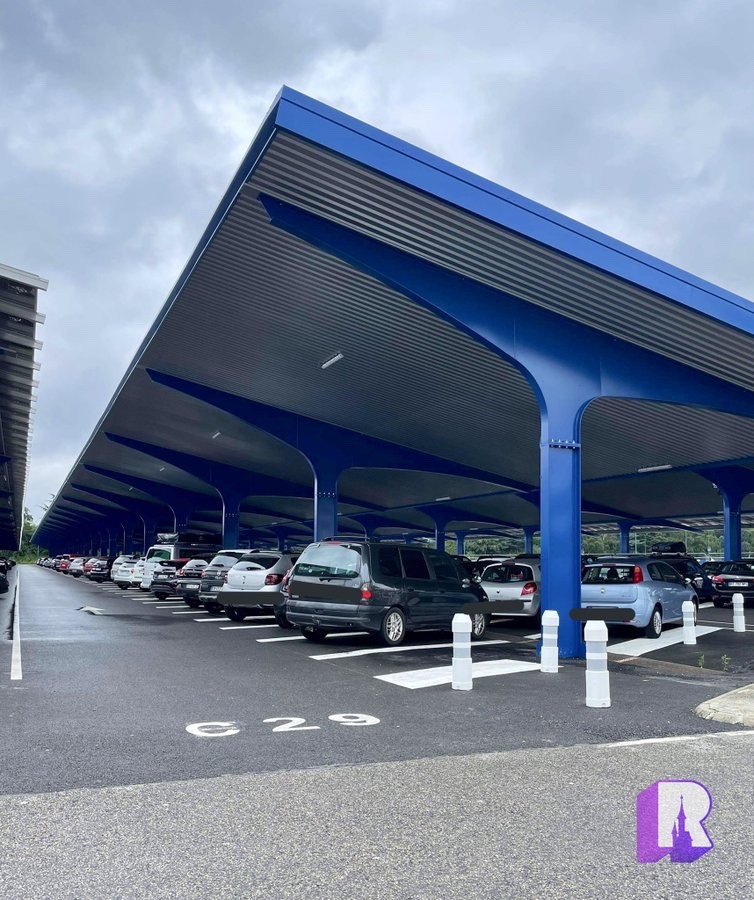 And at Guest Parking, the first few lanes of solar awnings have opened to Guests who can now enjoy shade and shelter while energy is being collected up top. They are still awaiting their final theming touches.
Standby Pass
It's back! Standby Pass now activates at Crush's Coaster around 10am or when the queue reached high levels. Once activated (green icon on the map and mentions in the Attraction cars and in person at the entrance) Guests CANNOT join the queue and instead are invited to take a pass in the app to return later, when the queue will usually be between 20 and 35 min, from our experience this week.
You'll either love it or hate it depending on how you "consume" the Parks and organize your day (don't shoot me but I don't hate it). One thing is sure, just like Premier Access, Standby Pass is here to stay and will expand to more and more major attractions soon – this is no longer "a test". It's the new normal, there is a leaning curb but we will all have to adapt.
Art of Marvel Winners
Congratulations to the winners of the Hotel New York – The Art of Marvel artist competition: John Beckers, Deike Armbroester and Margot Caron!
Their fantastic pieces are displayed in the hotel, near the Marvel Design Studio.
Welcome Back Disney Cruise Line
Not quite Disneyland Paris but close enough: wonderful news for the Disney Cruise Line who took Guests on board for the first time this week, as part of the "Magic at Sea" sailings from Liverpool on the Disney Magic!
Woody and Jesse debuted their new look for the occasion, the first time outside of Hong Kong Disneyland!
Thanks for joining us for this week's news roundup! As always please like and share if you enjoy this feature. I will see you next weekend for more Disneyland Paris adventures!