Welcome to a new week of Disneyland Paris news and WHAT A WEEK, as the bomb that FastPass would not be returning enflamed the entire community. We'll also take a look at the latest construction, in particular at Avengers Campus, characters costumes premieres, frozen margarita and more! Let's go.
Goodbye FastPass
Some said it was a matter of time, some pointed out the endless greediness of the company, some felt cheated and swore never to come back as one of the benefits we all took for granted, FastPass, was literally and figuratively ripped away this week.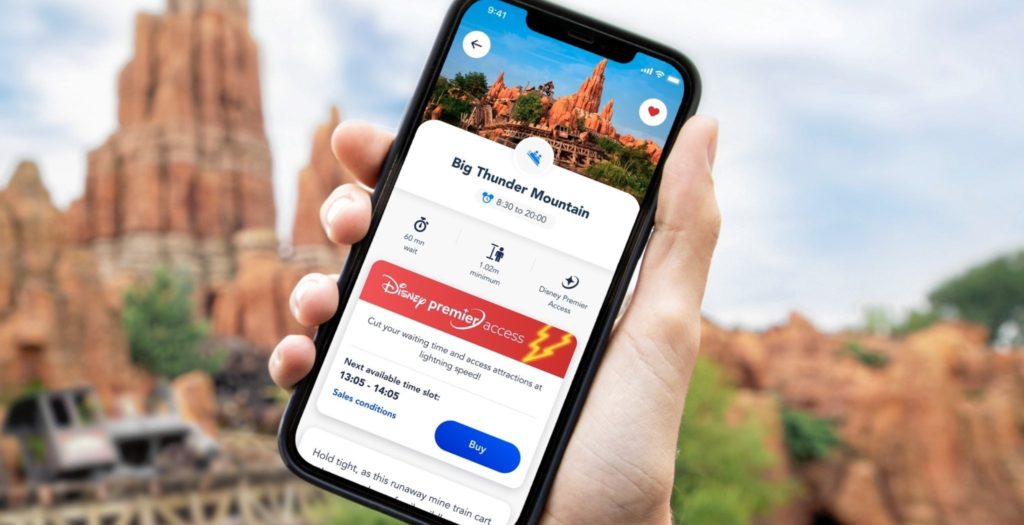 Under the umbrella of digitalization, the FastPass product went away, and it was replaced by a duo of digital products: one free, the Standby Pass which allow guests to virtually queue and return later for a more manageable wait time, and Premier Access, a paid option between €8-15 per ride/per Guest that allows for almost instant access.
Only time will tell what impact this change on the Guest Experience, the wait times, and the bottom line of the company will be. To add to the turmoil of European fans, US Guests also voiced their anxiety at the possible implementation of similar products at Walt Disney World and Disneyland Resort (both are rumored). Interesting times ahead!
You can learn more details about this landmark switch in our dedicated article right HERE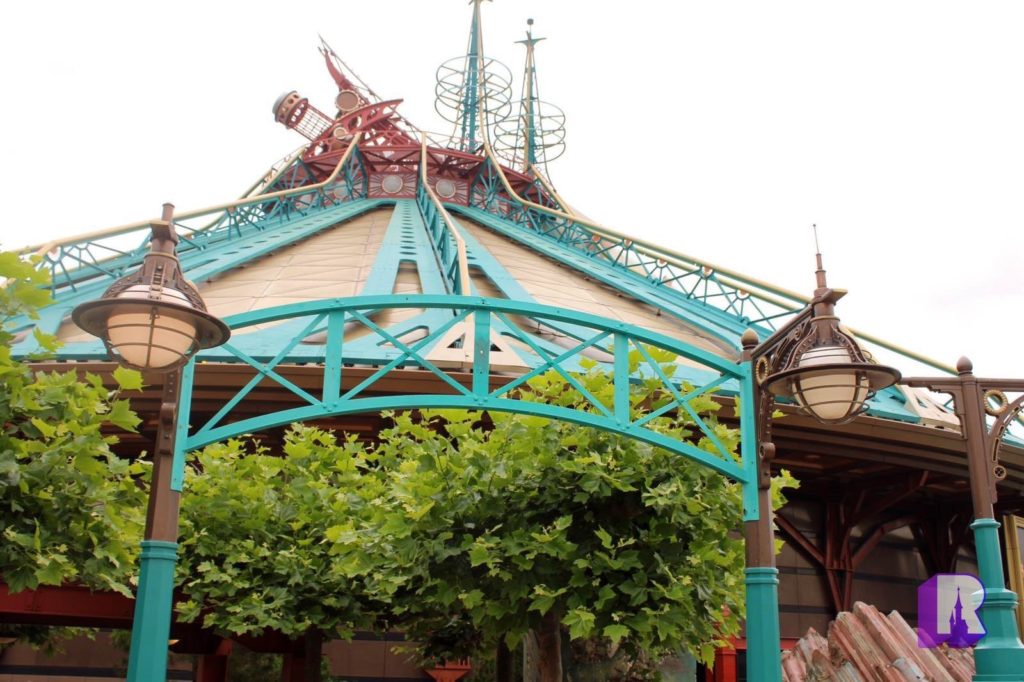 One thing is for sure, the mourning period was short. The day after the announcement, FastPass signs and displays started to be removed from all FastPass attractions!
One particularly jarring removal was the ripping out of the display and signs at Tower of Terror, without even an inch of cover up. Other attractions didn't fare that much better, with holes and wires often hanging out in full view, and some weird scratch out at Star Tours:
Avengers Campus Progress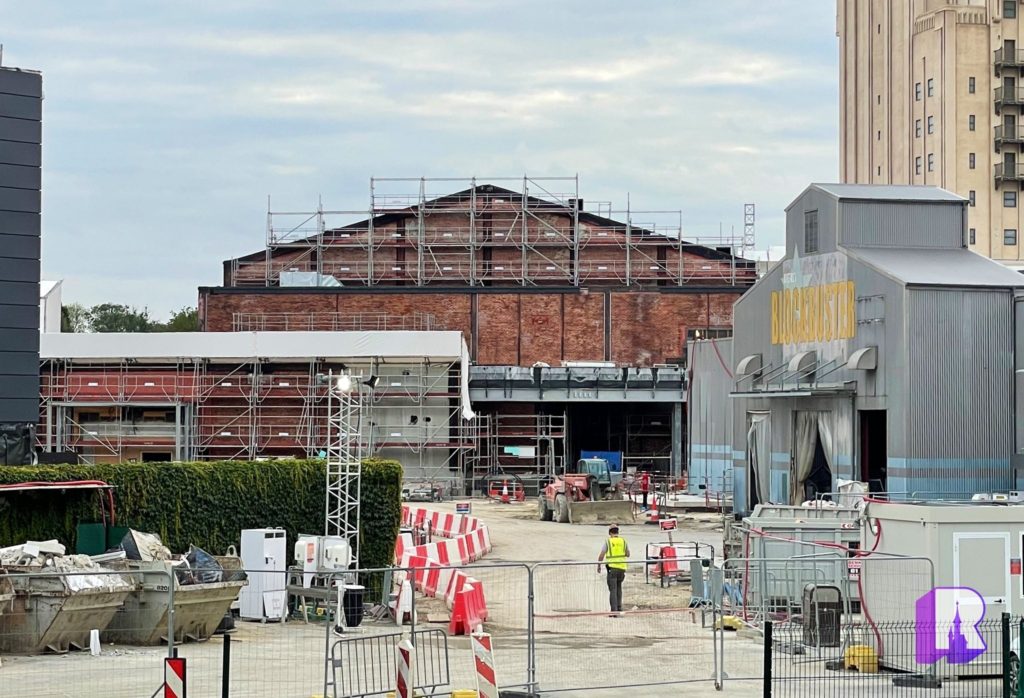 Some good progress in recent times at Avengers Campus, where a lot of theming was uncovered on the Spider-Man building. Over at Iron Man Coaster the facade cladding is getting put in place pretty quickly: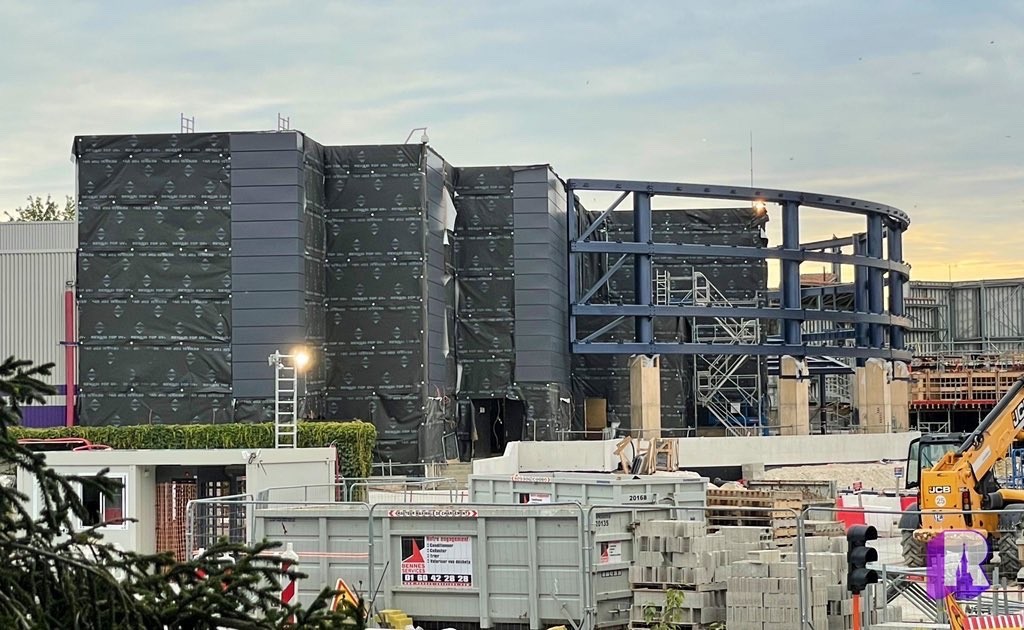 While photographing the Spider-Man show building we noticed something odd around this fixture – is this what we think it is ??
In the back, concrete was being poured for what seems like the Quinjet landing pad: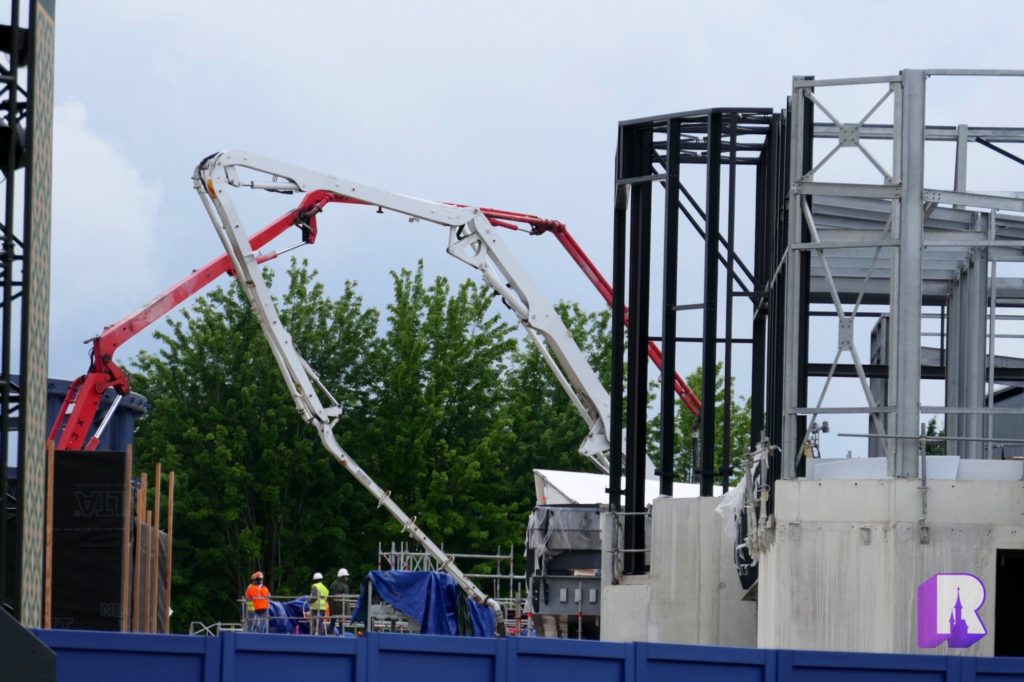 And closer to the front, the restaurant complex is slowly coming together, with some additional yellow walls for PYM Test Kitchen, and progress on the backside extension:
Over on the Guests side of things, new barrier covers were added to the row of barriers designed to prevent Guests from coming close to the construction walls. Definitely a new layer of hype!
Avengers Campus is expected to land mid-2022.
Fuente Del Oro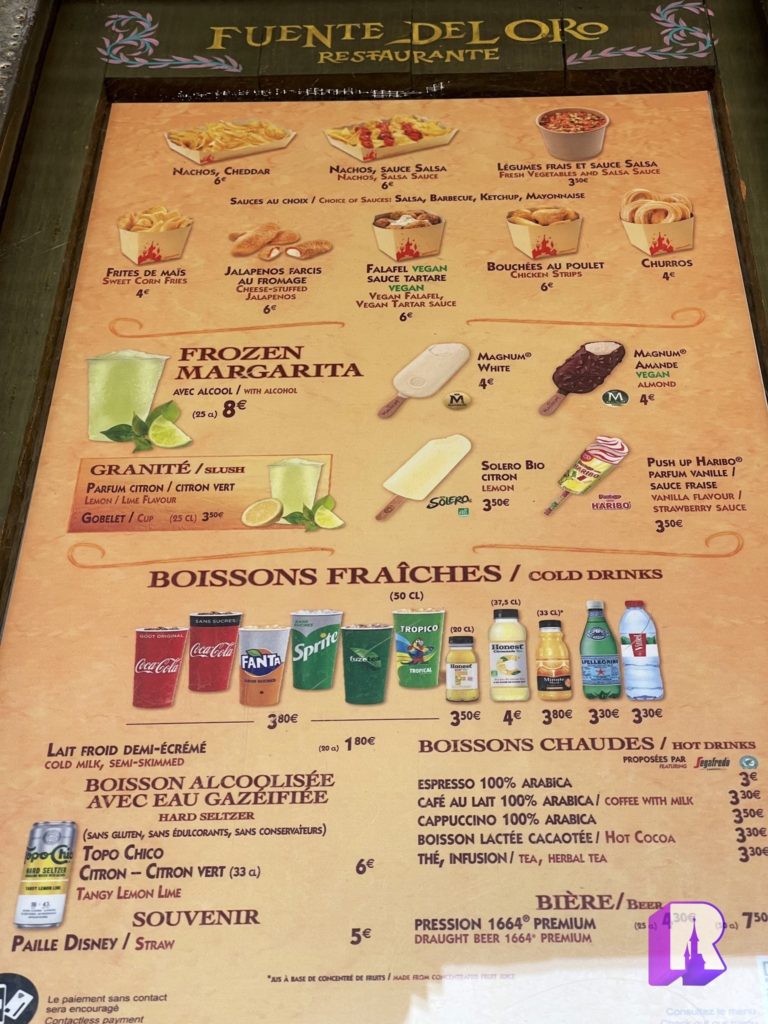 Ahead of its planned reopening on July 12, the Fuente Del Oro menu has been unveiled. It appears the fajitas and other "full meal" menus are gone in favor of a more snack based approach: stuffed jalapeños, nachos, churros and YES you read right: Frozen Margaritas!
It's unclear if this menu change is permanent, but we will make sure to go try it out next week.
Characters Costumes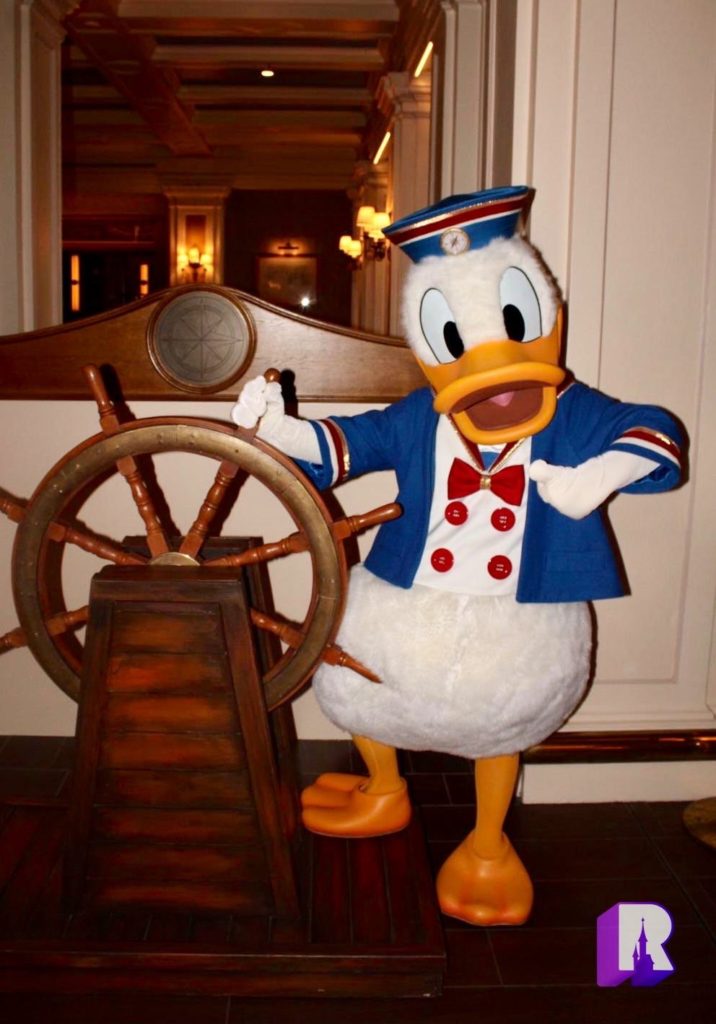 Not one but two character costumes premieres this week: Donald in his new adorable sailor outfit at Disney's Newport Bay Club (he joins Mickey and Minnie in the nautical costumes club)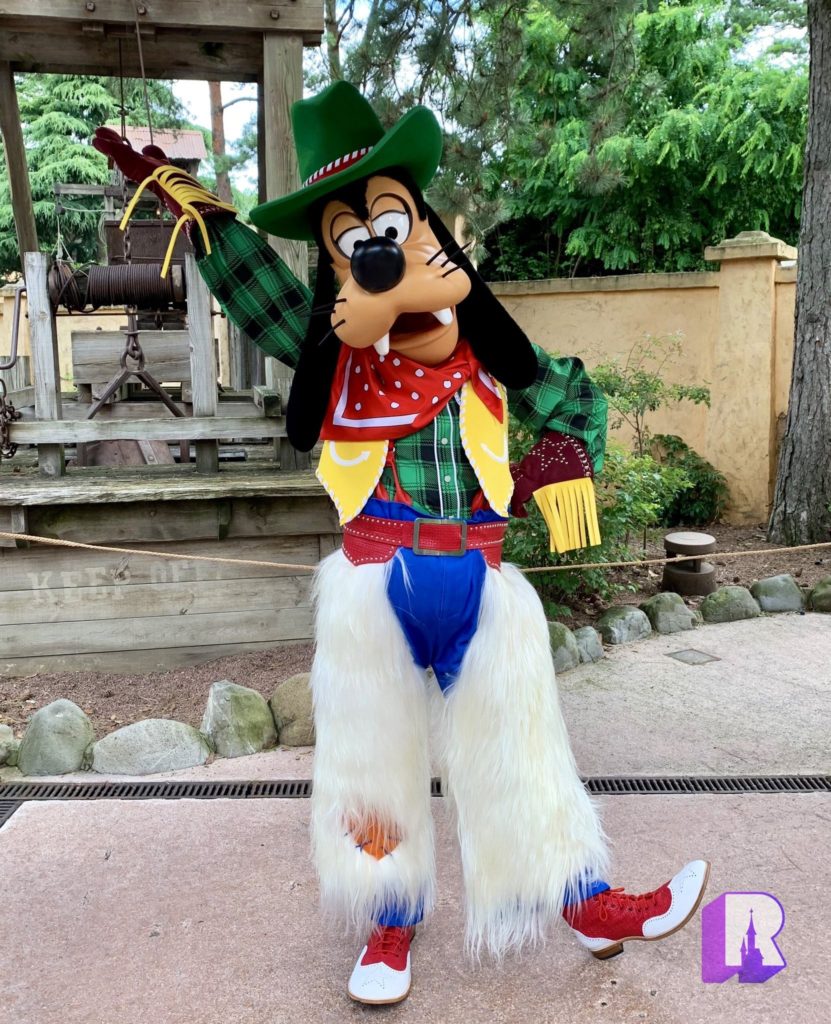 And Goofy premiered an updated Cowboy look in Frontierland. This particular design didn't please all the fans, with many finding it too colorful, drifting away from the "authentic" looking original one.
Maintenance & Refurbishments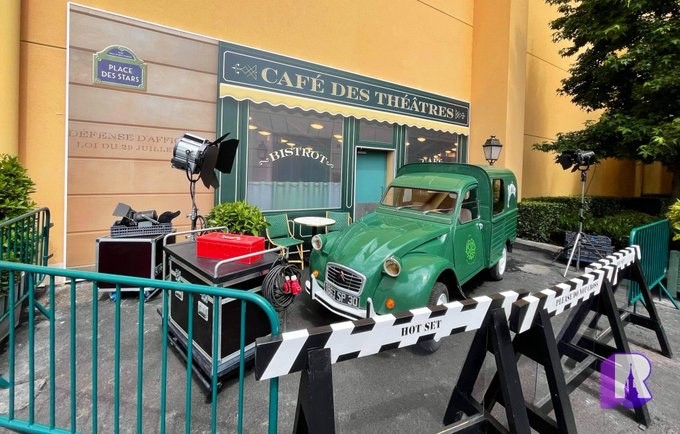 We start in Production Courtyard where the mysterious single background was complemented by a Perrier branded car and more accessories. The mystery isn't totally gone however as it seems that this is it – nothing else will happen here, it's just a photo opportunity.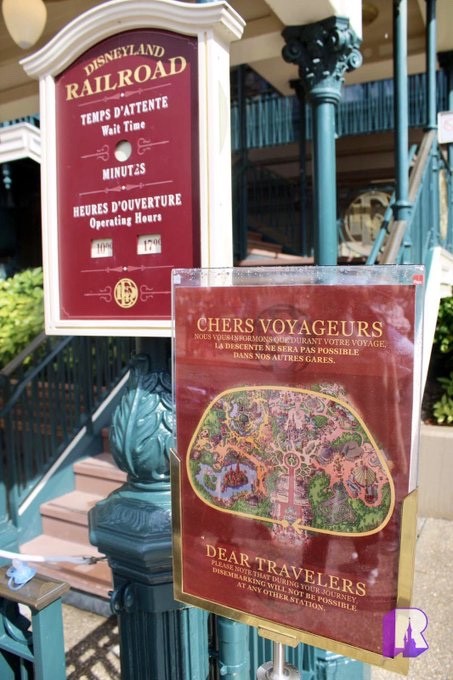 Over in Disneyland Park, the Disneyland Railroad has gone into a "full loop" mode in recent times. Guests can board at Main Street Station or sometimes at Discoveryland Station and can only do a full loop to the same station. There is no disembarking – it's the Disney Magic at Sea of train journeys.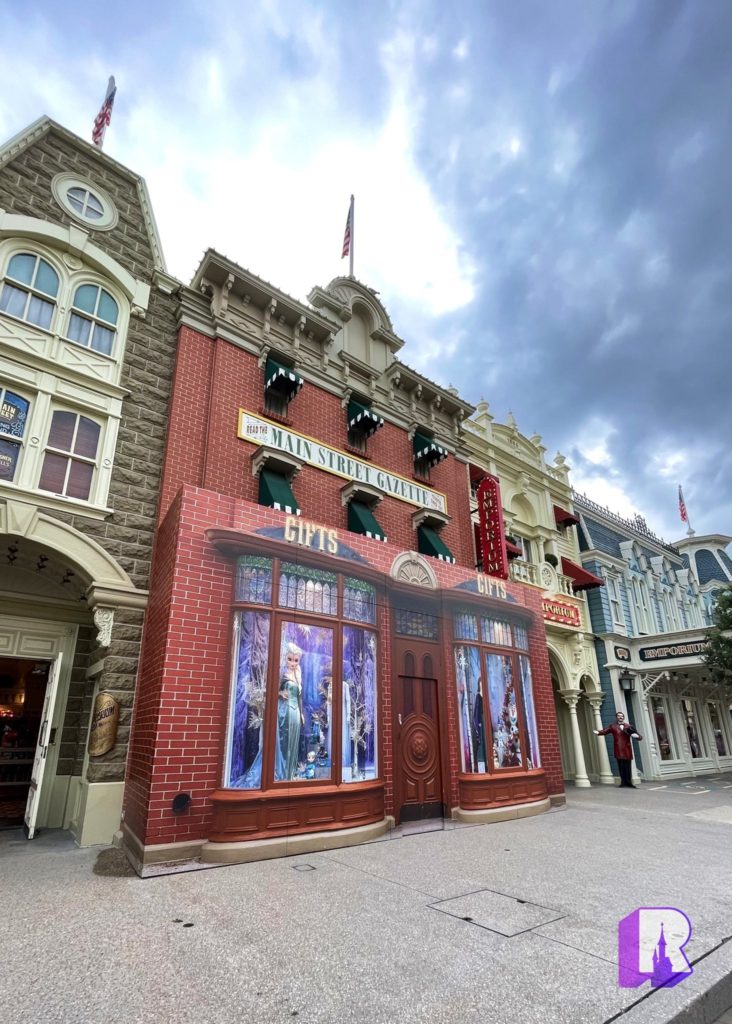 On Main Street, the Gazette building refurbishment walls and tarp have moved back a lot. They used to take the entire width of the sidewalk.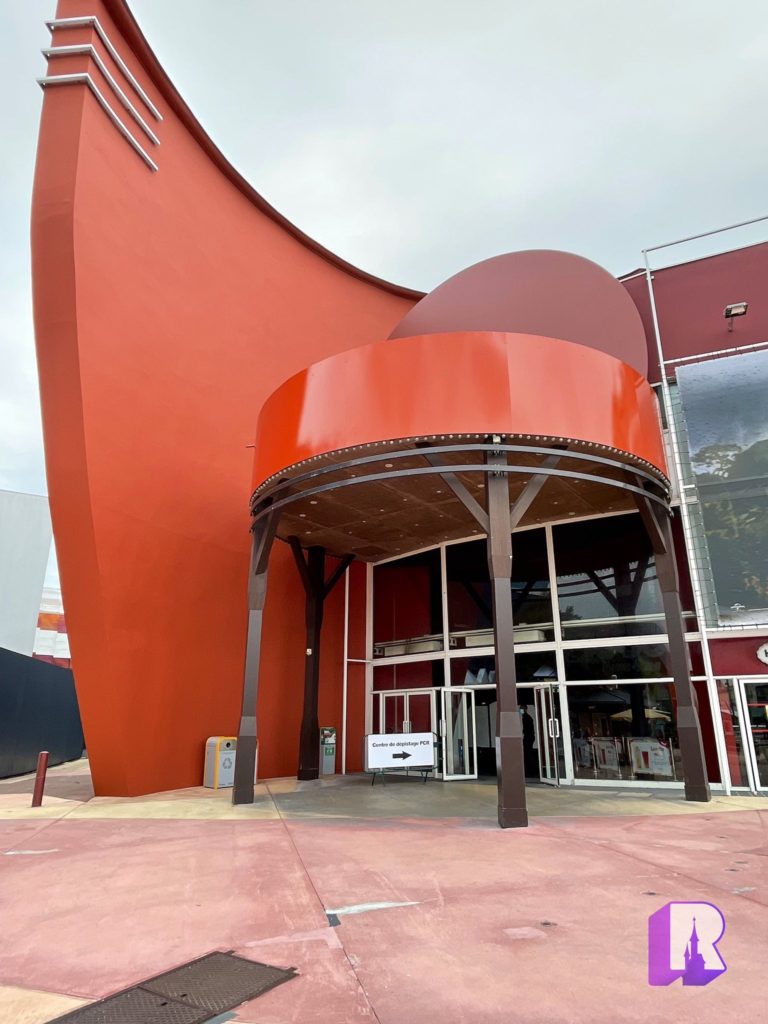 At Disney Village, the former Wild West Show preshow bar is now a Covid-19 testing site and yes, getting tested will give you a last little peak at the space and the arena.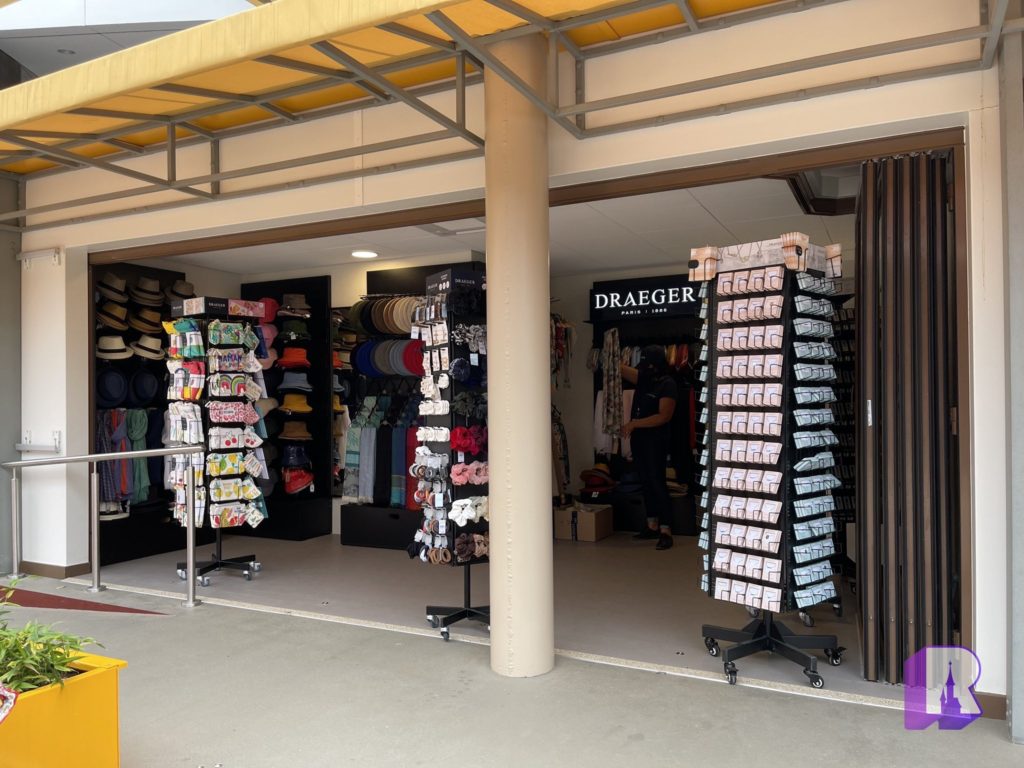 And the last of the three "Tiny Shops" has opened – it's the French stationary and accessories brand Draeger. I personally don't see the point of these pop-ups given phase one of the Village remodel will host mostly Disney brands when it comes to products but it's a new thing to look at at least.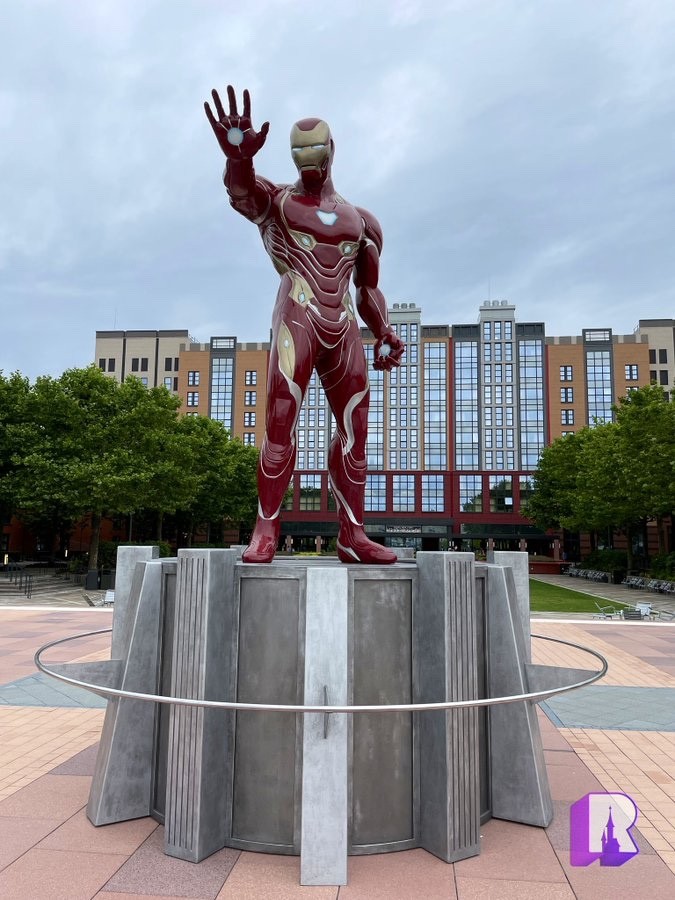 Over at Disney's Hotel New York – The Art of Marvel, the Iron Man statue (you'll remember from Season of Super Heroes) has been installed lakeside. It actually works pretty well!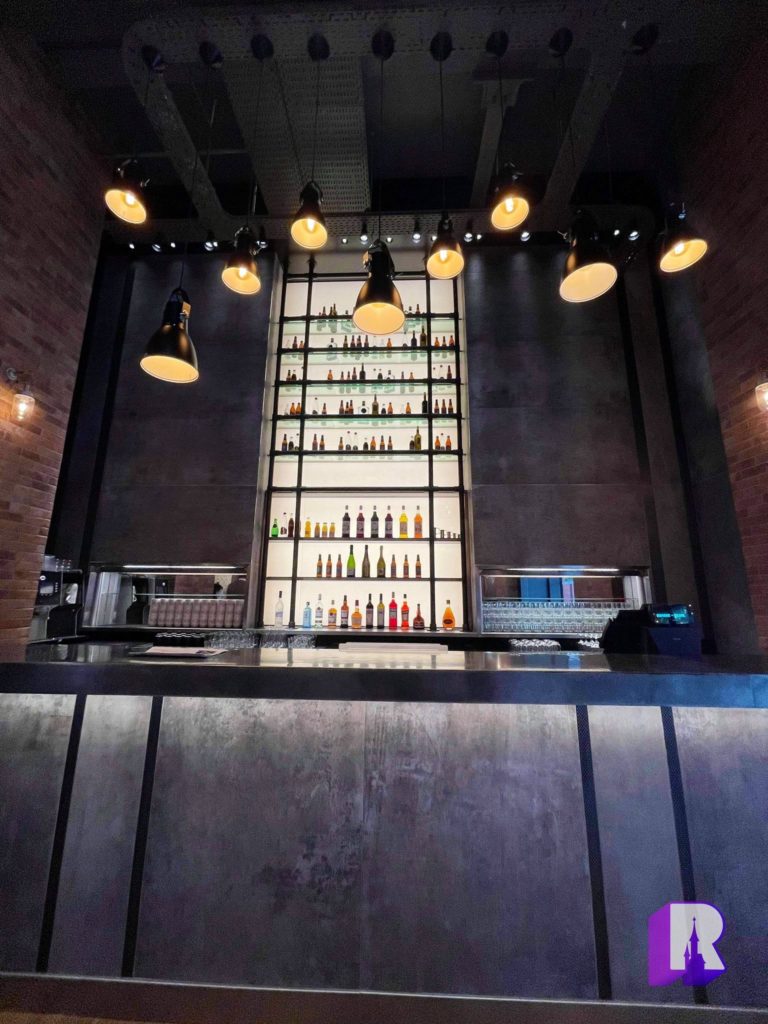 Talking about the new hotel, the Bleecker Street Lounge is now open until 11pm. It was previously closing at 6pm.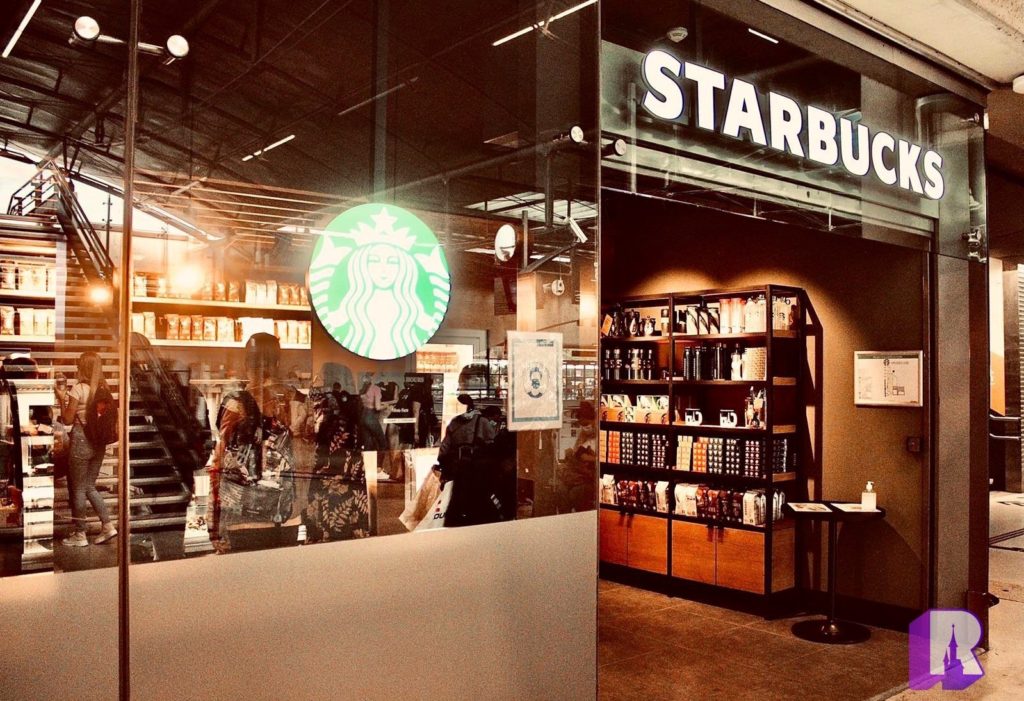 And finally at the main train station, a new Starbucks location has opened (operating hours are 6:45am to 8:45pm), a good way to grab your drink before a park day without having to get into Disney Village.
AP Sales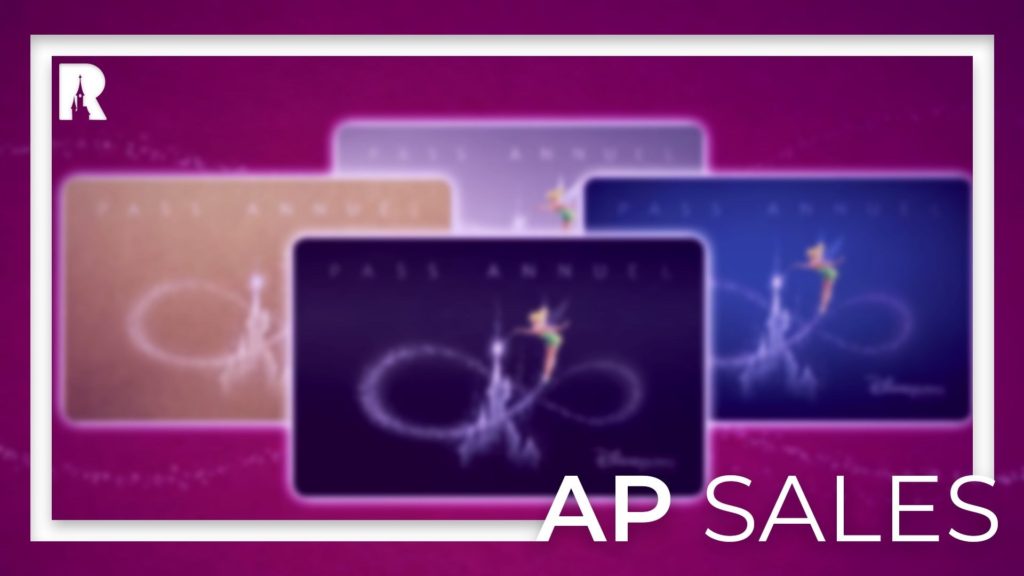 Sales and renewal of Annual Passes will resume on July 15. As far as we know, prices and benefits won't change then but trust me when I tell you to purchase or renew NOW if you can or are eligible.
Saucy New Official Partner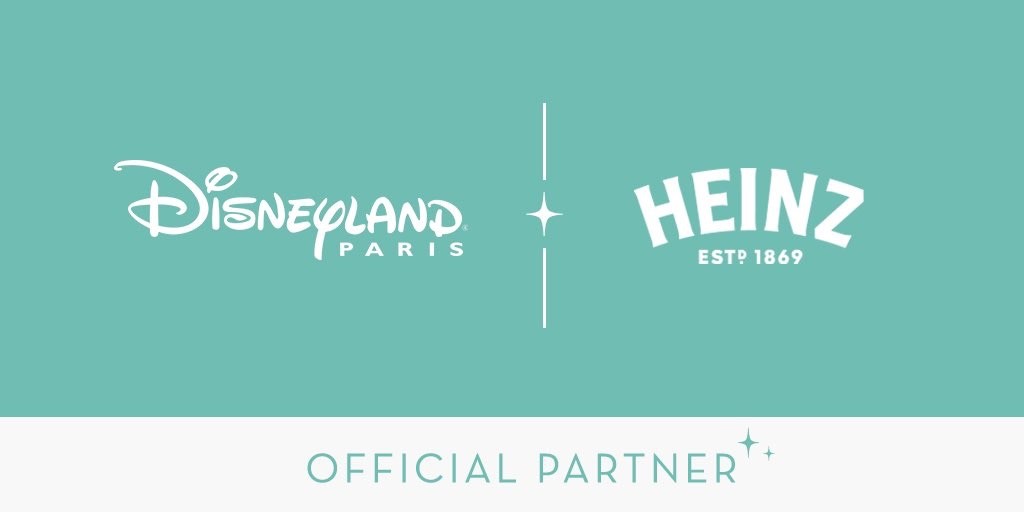 Heinz is the latest brand to join the ranks of the Resort's official partners. The company will provide condiments for the entire Resort, participate in cross promotions and in the future create new original recipes with the Disneyland Paris chefs.
Galeries Lafayette
A new Disneyland Paris promotional pop up shop was unveiled this week at Parisian department store Galleries Lafayette. The space sells mostly Paris related Disneyland Paris collections and has a few interactive displays in partnership with Snapchat. Check it out if you're in Paris!
Well that's the roundup of this tumultuous week at Disneyland Paris – I don't know about you, but I could use a Fuente Del Oro frozen margarita after all this! If you enjoy these recaps please don't forget to like and share, and I will see you next week for another recap of the latest news!