It was a week of drama and a week of news as we navigated the flurry of food price increases but also learned more about the future of Disney Village. We also cover the latest changes in the parks and beyond. Let's take a look with the 100th Edition of the DLP Report!
Drama in the Kitchen
As if the average quality of the food wasn't bad enough (and I'm being nice) it will now cost you more for the same or even less at all table service restaurants, buffets and even quick service.
Table Service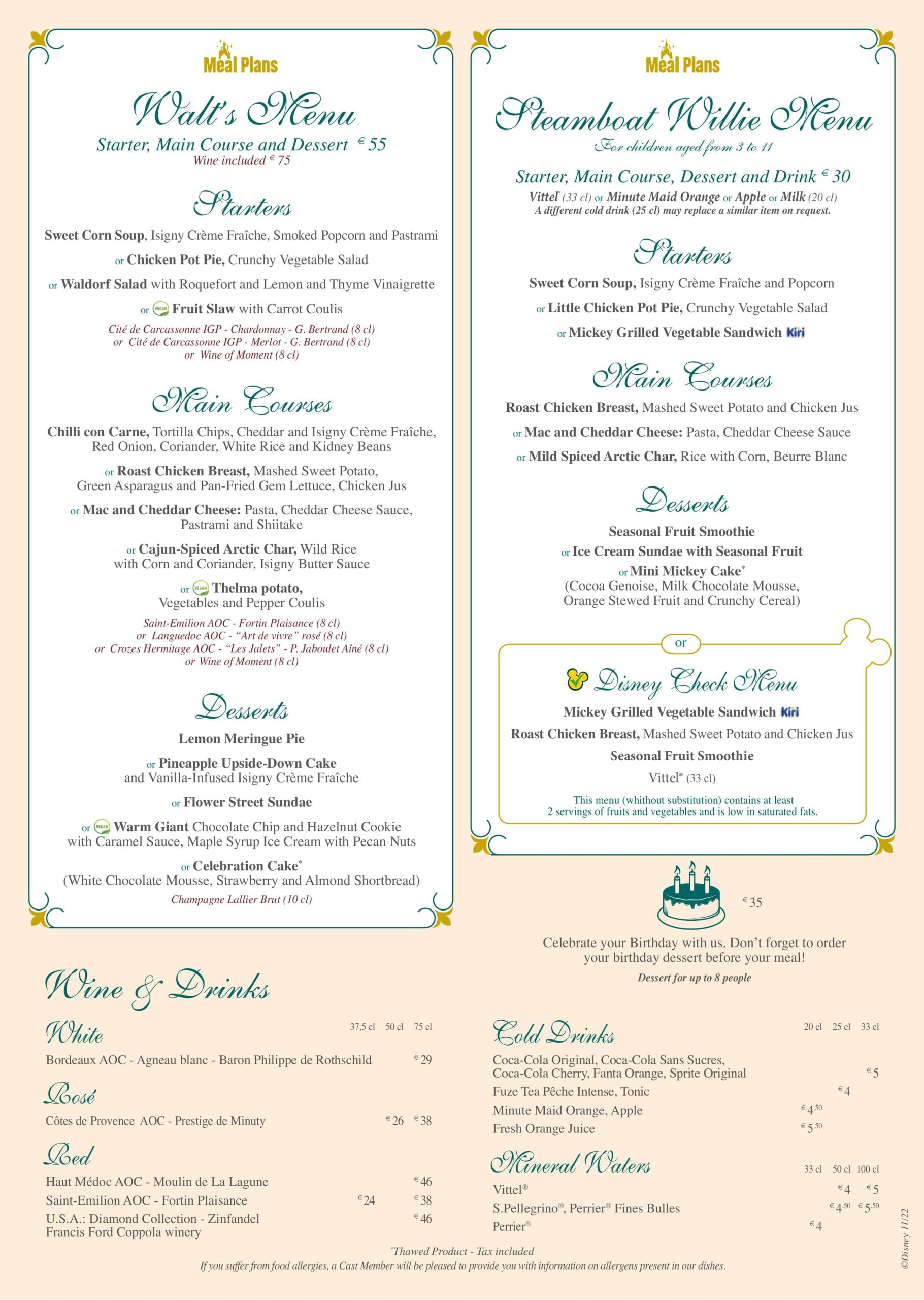 In a lot of cases, the price differences are shocking and many Guests have stated that they have had to cancel their upcoming reservations as they simply can't afford it. The biggest sticker shocks are at Walt's and Auberge de Cendrillon:
Auberge de Cendrillon: €79 to €95 (+16)
Walt's: €42 to €55 (+13)
Silver Spur + Captain Jack's: €42 to €45 (+3)
Lucky Nugget: €22 to €25 (+3)
Manhattan: €49 to €55 (+6)
Chez Rémy: €42 to €55 (+13)
Buffets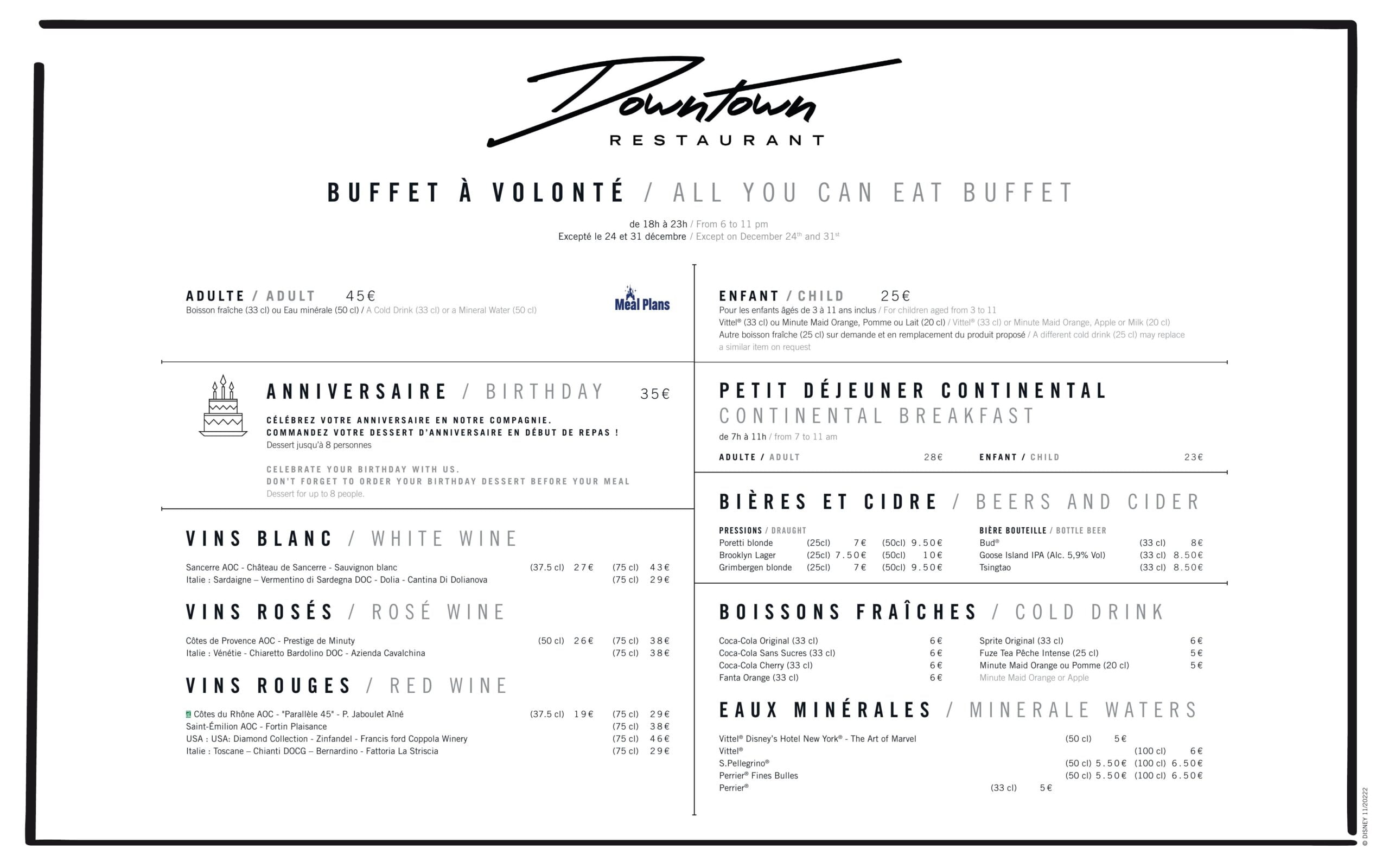 Over at buffets, everything is going up, with the biggest shock at Plaza Gardens:
Plaza Gardens: €38 to €45 (+7)
La Cantina: €34 to €35 (+1)
Hunter Grill: €38 to €45 (+7)
Downtown + Cape Cod: €42 to €45 (+3)
PYM Kitchen: €42 to €45 (+3)
Crockett Tavern: €34 to €35 (+1)
Chuck Wagon Cafe: €38 to €40 (+2)
Quick Service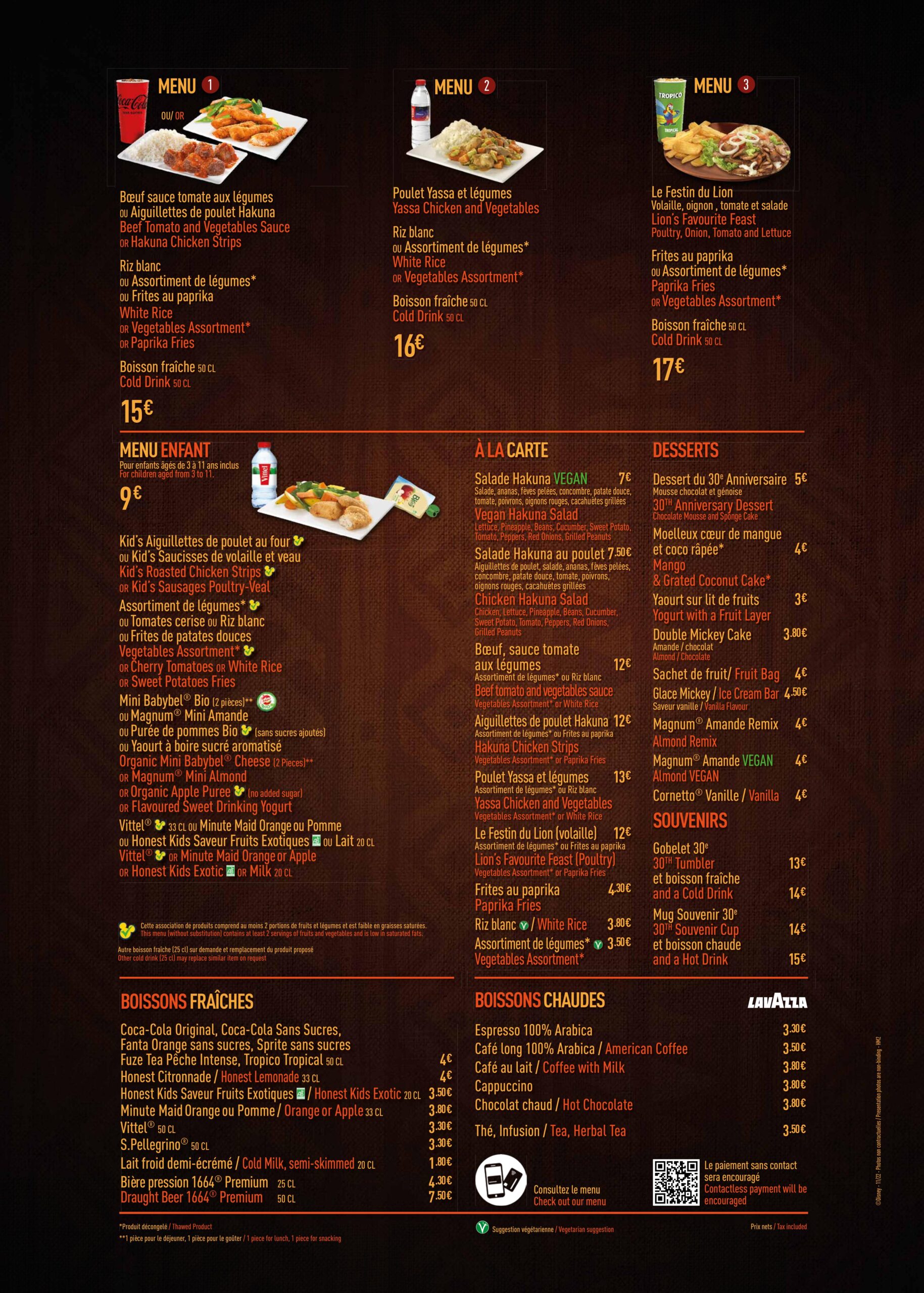 Things are sneakier at quick service locations with prices not really changing that much but lower price point menus being consolidated into the higher priced one, and all deserts removed from all menus, often with no or nominal price change, effectively raising the price per item. When dining at quick service restaurants, you're now better off getting only a main and bringing your own reusable water bottle then getting an often more creative and tasty snack after your main at a seasonal snack location. These menus don't make any sense anymore and we are likely slowly headed to fully à la carte menus, similar to the US parks (which in all fairness may not be a bad thing – who REALLY wanted a yogurt or child size ice cream).
The future of Disney Village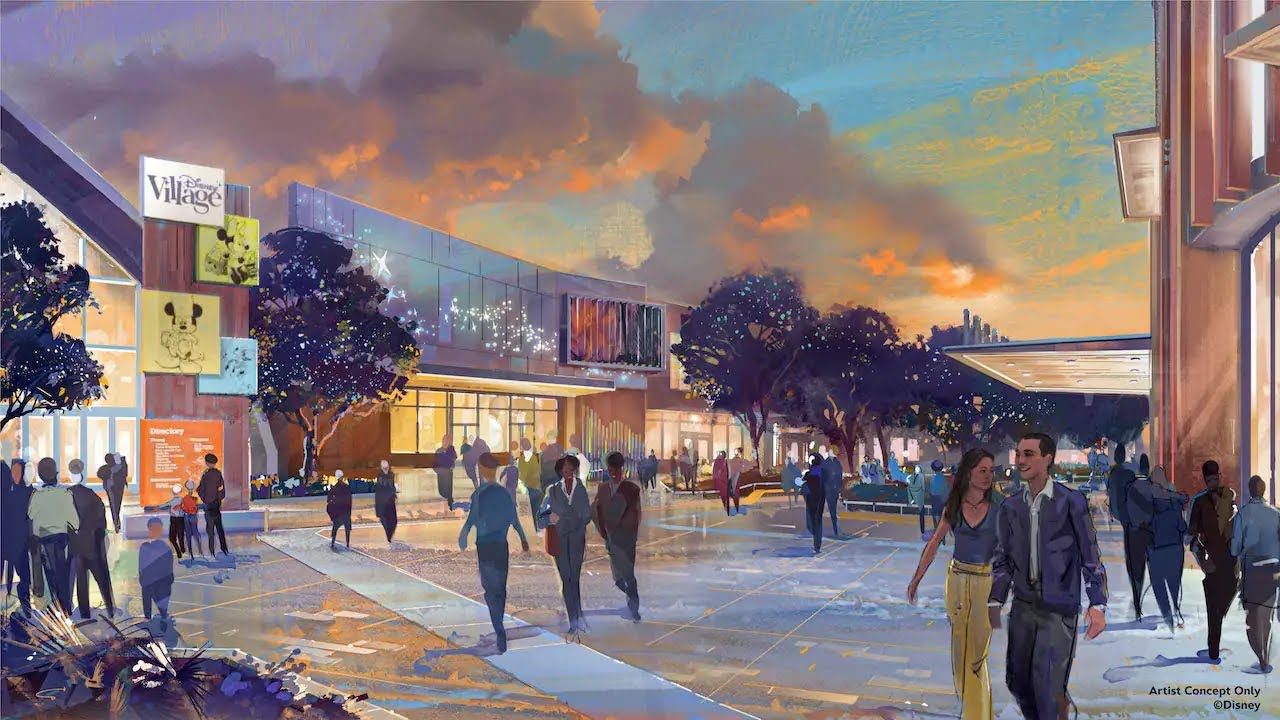 A new concept art was released for the future redesign of Disney Village. The overall project will take years as the area will not close – instead locations will be remodeled one by one and facades / pavement renovated as they go along. With that said the concept art is not exciting, but if you're a long time Disneyland Paris fan and hater of Disney Village like me, you have to admit we're gonna have to settle for a clean, harmonious, modern, reasonably visually appealing space with areas to relax – which is what this remodel is aiming for. Disney Village doesn't have any ambition to outshine the parks and neither should it and we can all agree that there is no chance of that happening, but at least the messy patchwork of 90's trash and broken dreams will be gone.
According to Imagineers, the new Disney Village is a celebration of the stories Guests cherish, with lights, music and contemporary art installations of characters and stories. A cohesive and landscaped space easy to navigate with plenty of places to relax. Amen to that.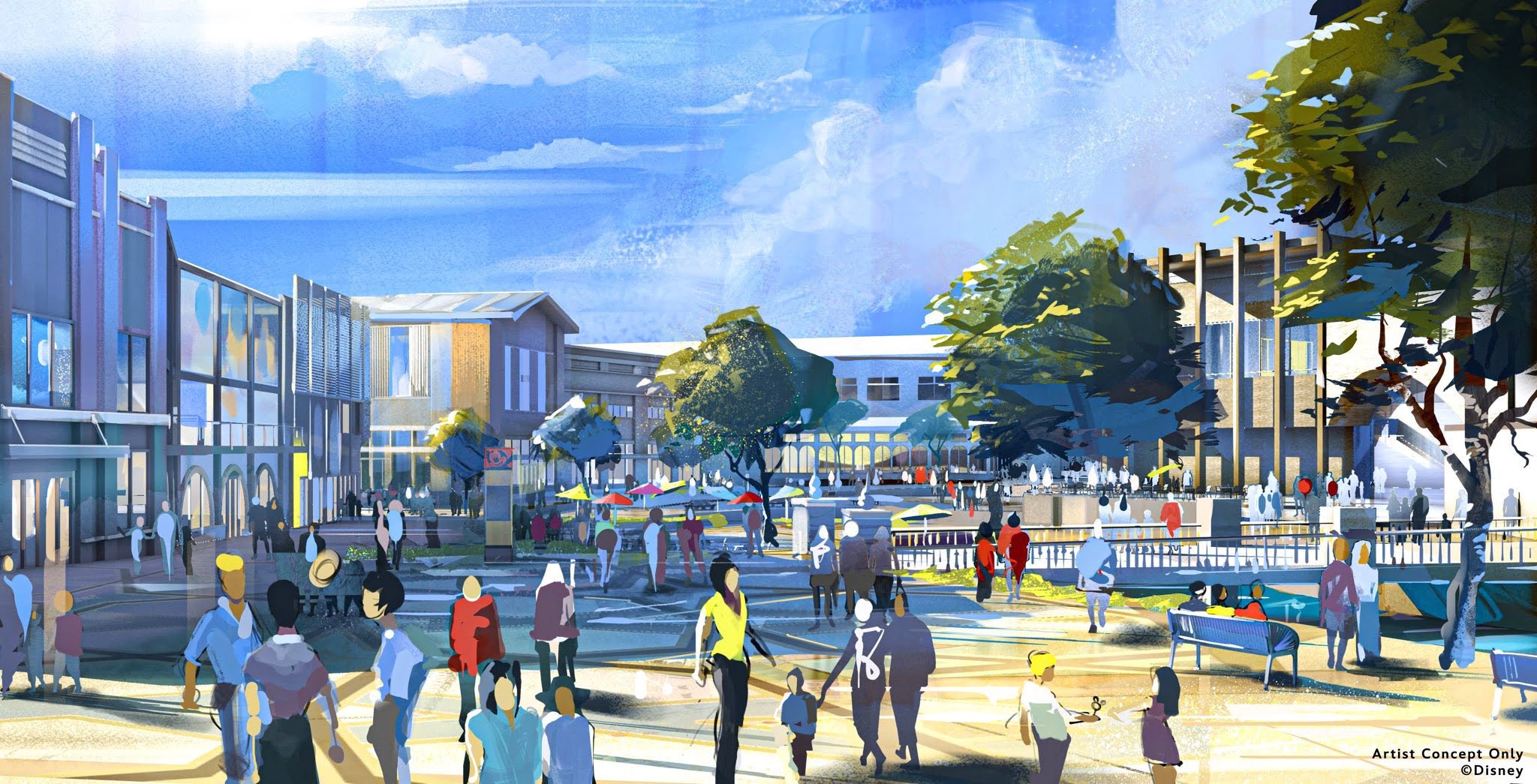 The new concept art joins the first one released a while ago which also portrays a modern, clean and harmonious place to shop and relax.
Work will start in January on the remodel of Cafe Mickey into the new Rosalie Brasserie, with a test wall and facade soon appearing near the location so that WDI can test and adjust their design. I do hope they remember what the Paris region weather is like and don't pick fragile materials like untreated wood that is prone to darkening and rotting. As all the wood was removed from the hotels it would be a shame to have to deal with rotting facades at the new Disney Village.
Maintenance & Refurbishments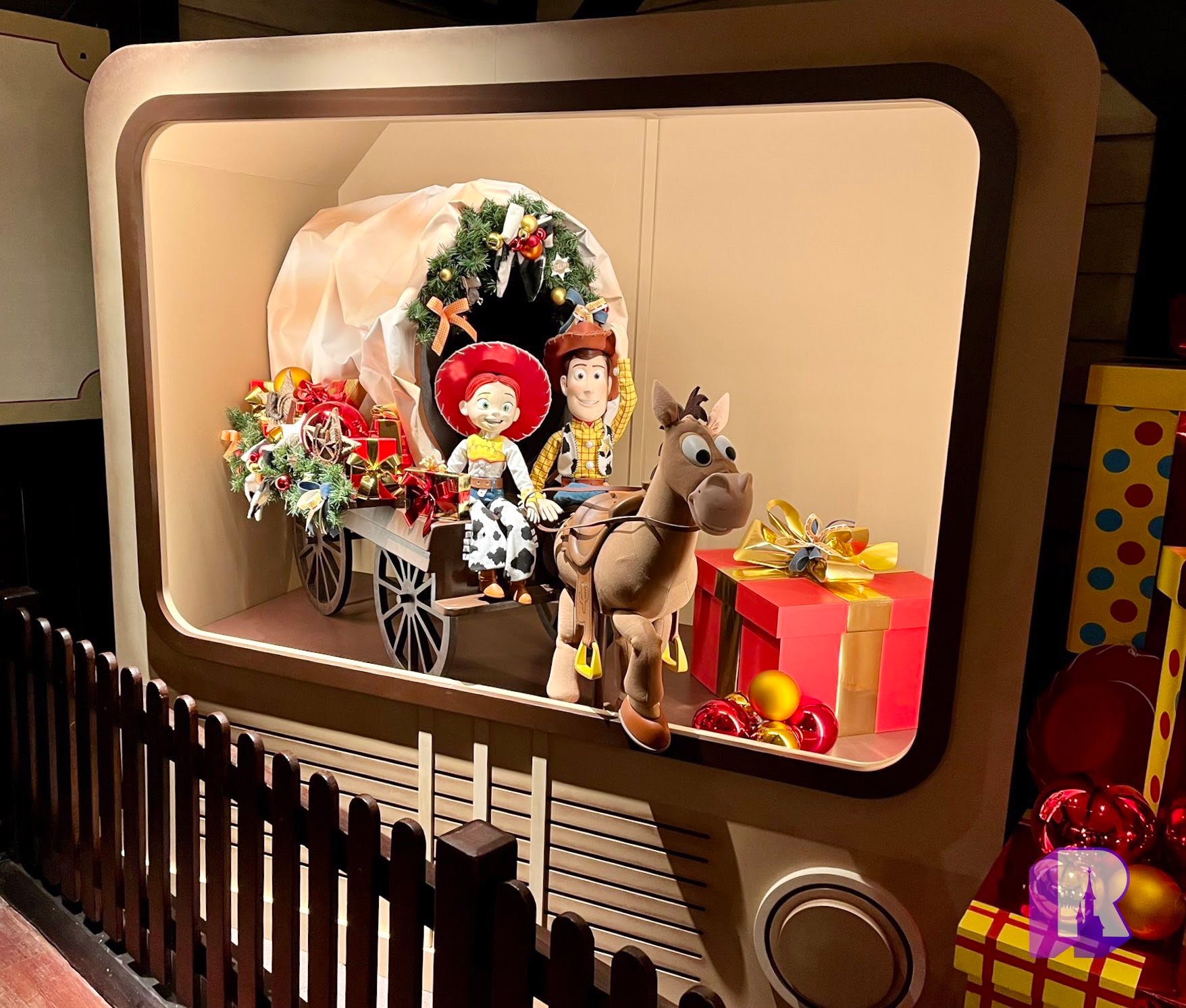 We start at Disney Hotel Cheyenne for a change where this lovely new display featuring Jessie, Woody and Bullseye was added at the entrance of Chuck Wagon, the hotel's buffet restaurant.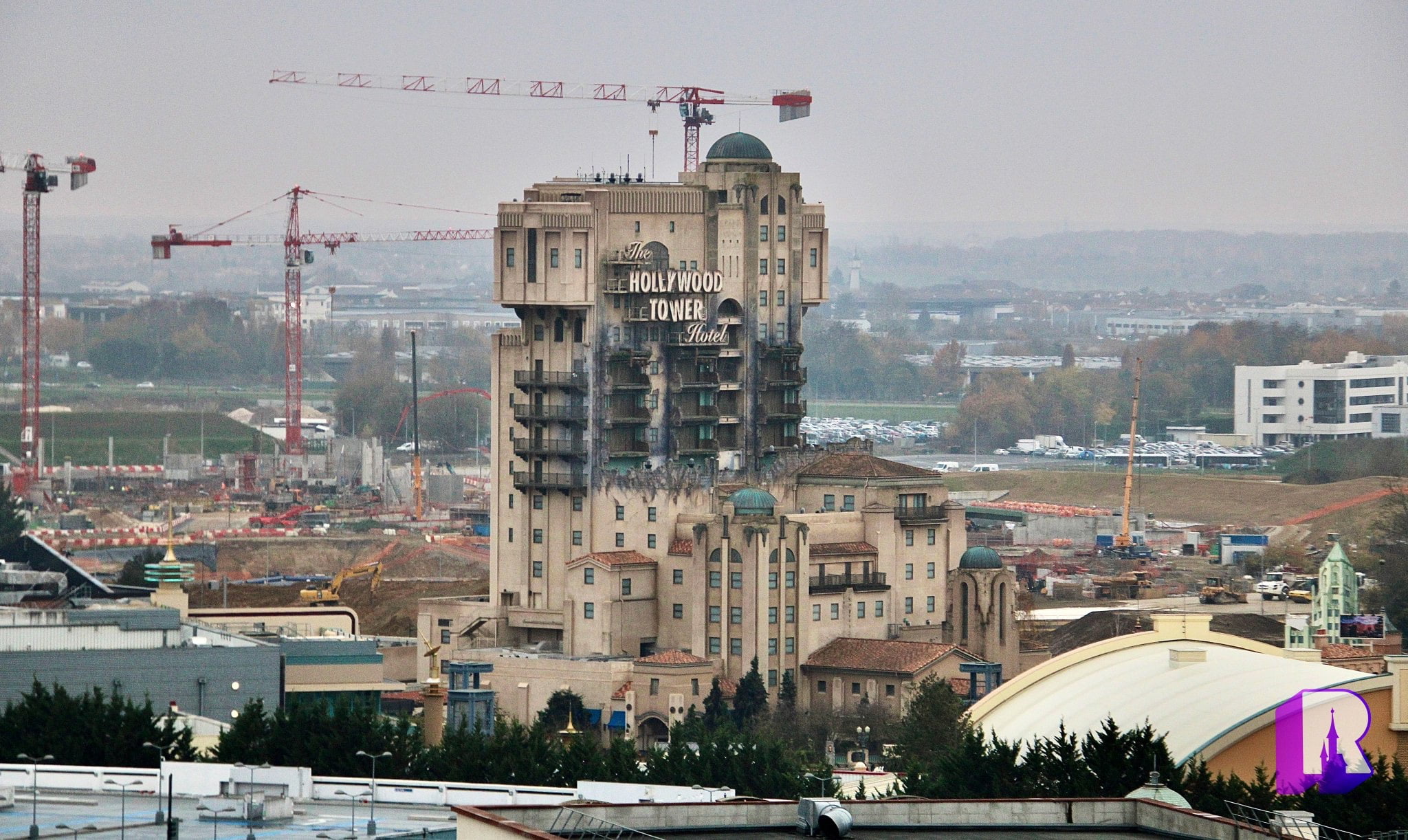 Heading straight over to the Walt Disney Studios Park expansion site, work is going quickly on the construction of the lake, Frozen land, and also the landscaped avenue that will welcome a new Tangled flat ride, restaurants, themed gardens and a new Toy Story Playland entrance. So much to look forward to!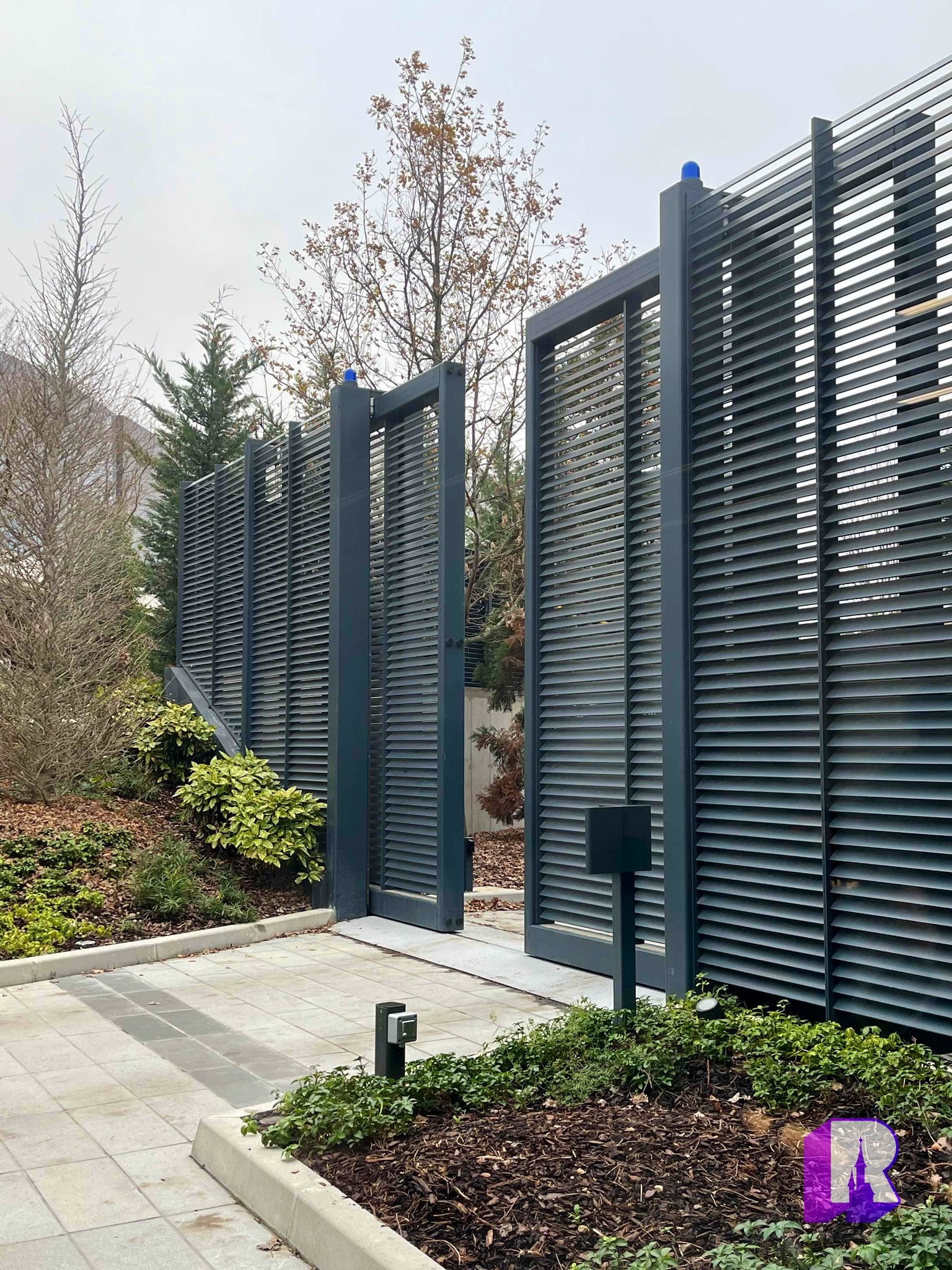 Staying at Walt Disney Studios Park, there's been a lot of random issues at Avengers Campus lately. New land teething issues .. I guess.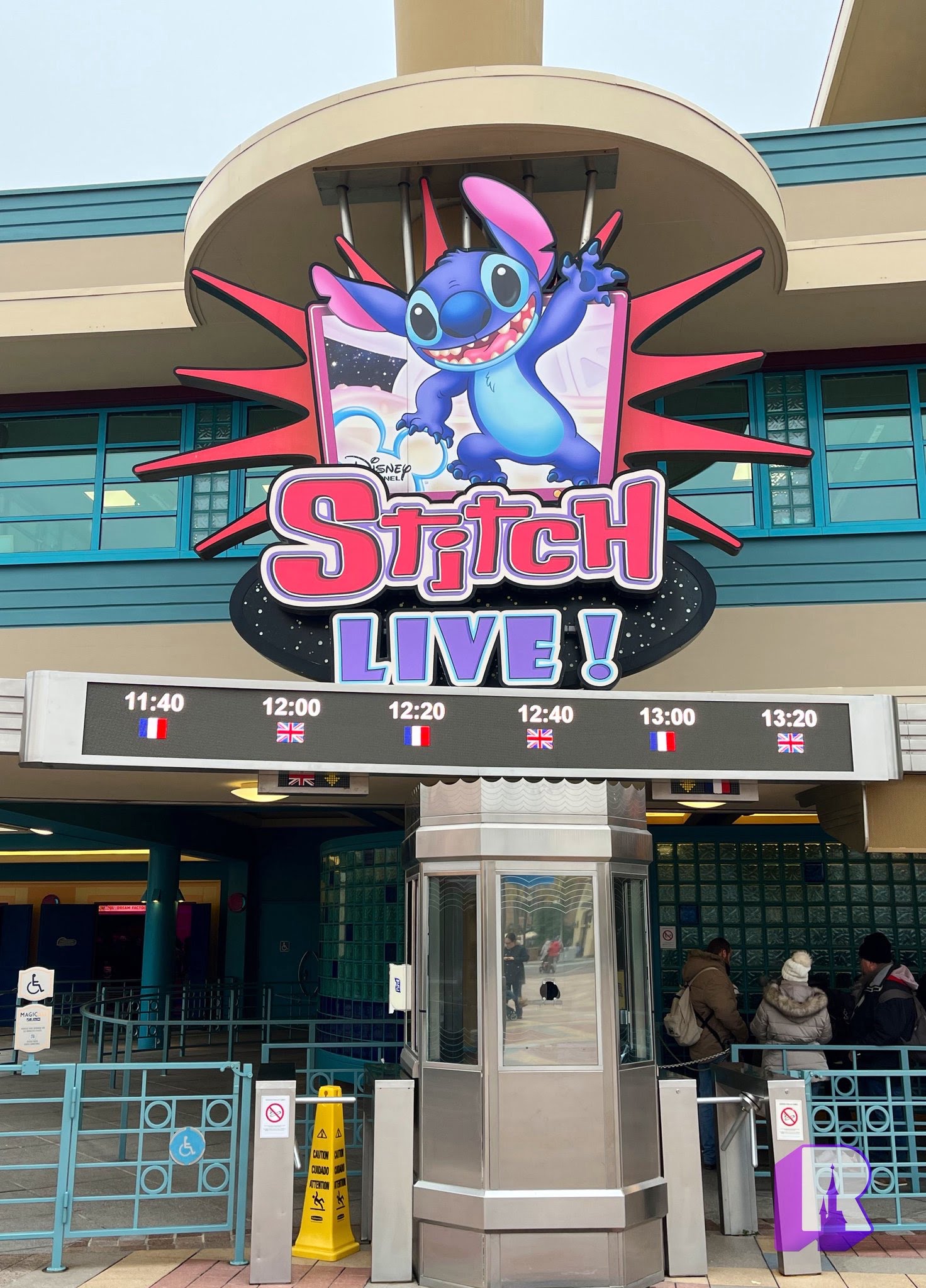 A new screen was activated at Stitch Live to display show tiens and that's about it. It matches the Production Courtyard theming perfectly: uninspired, boring and disjointed.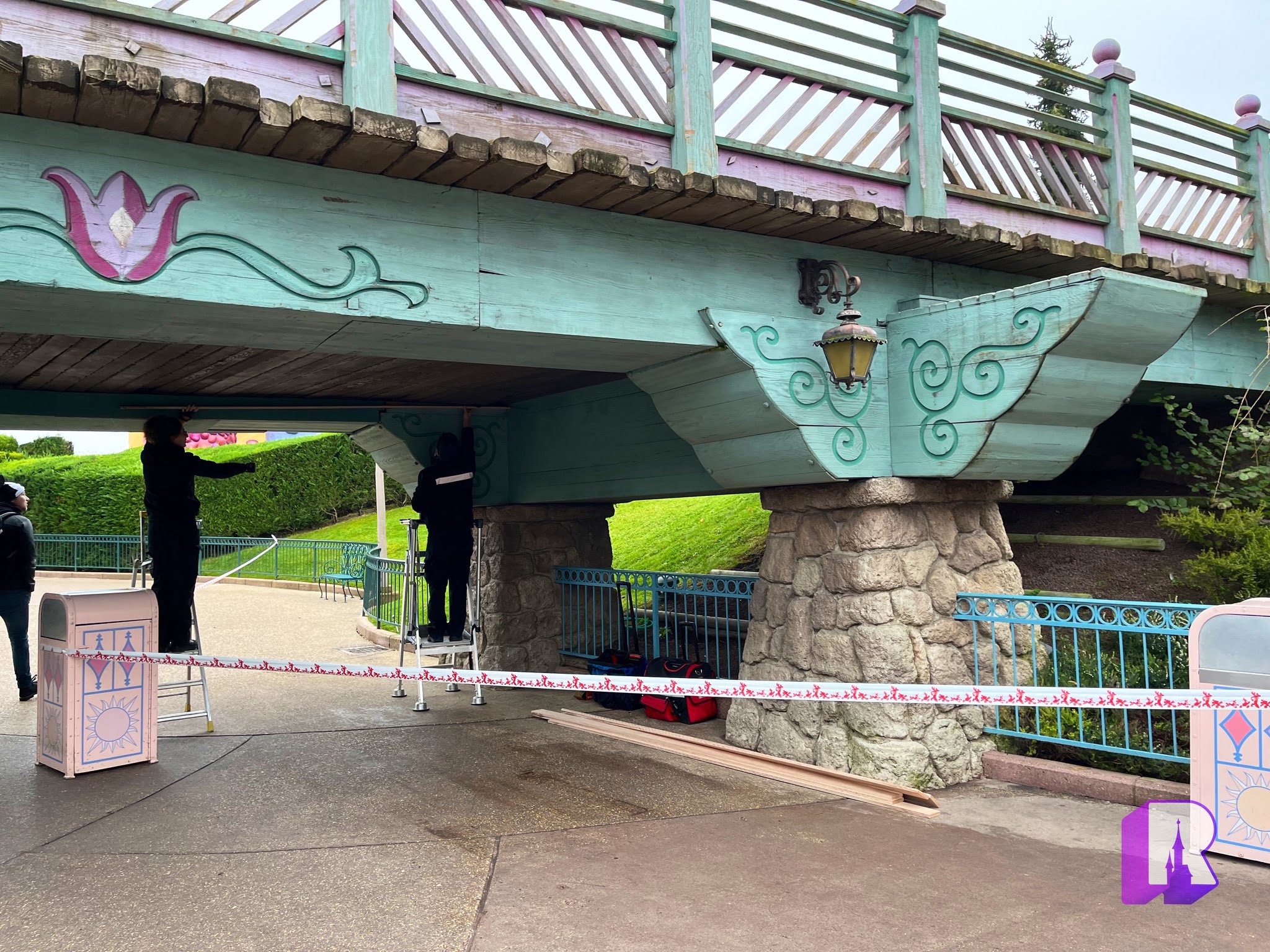 At Disneyland Park, the Railroad bridge near Pays des Contes de Fées was visibly damaged and maintenance was working on it. The mini land closes in January for routine refurbishment, hopefully the chance to work on a lot of things that need help.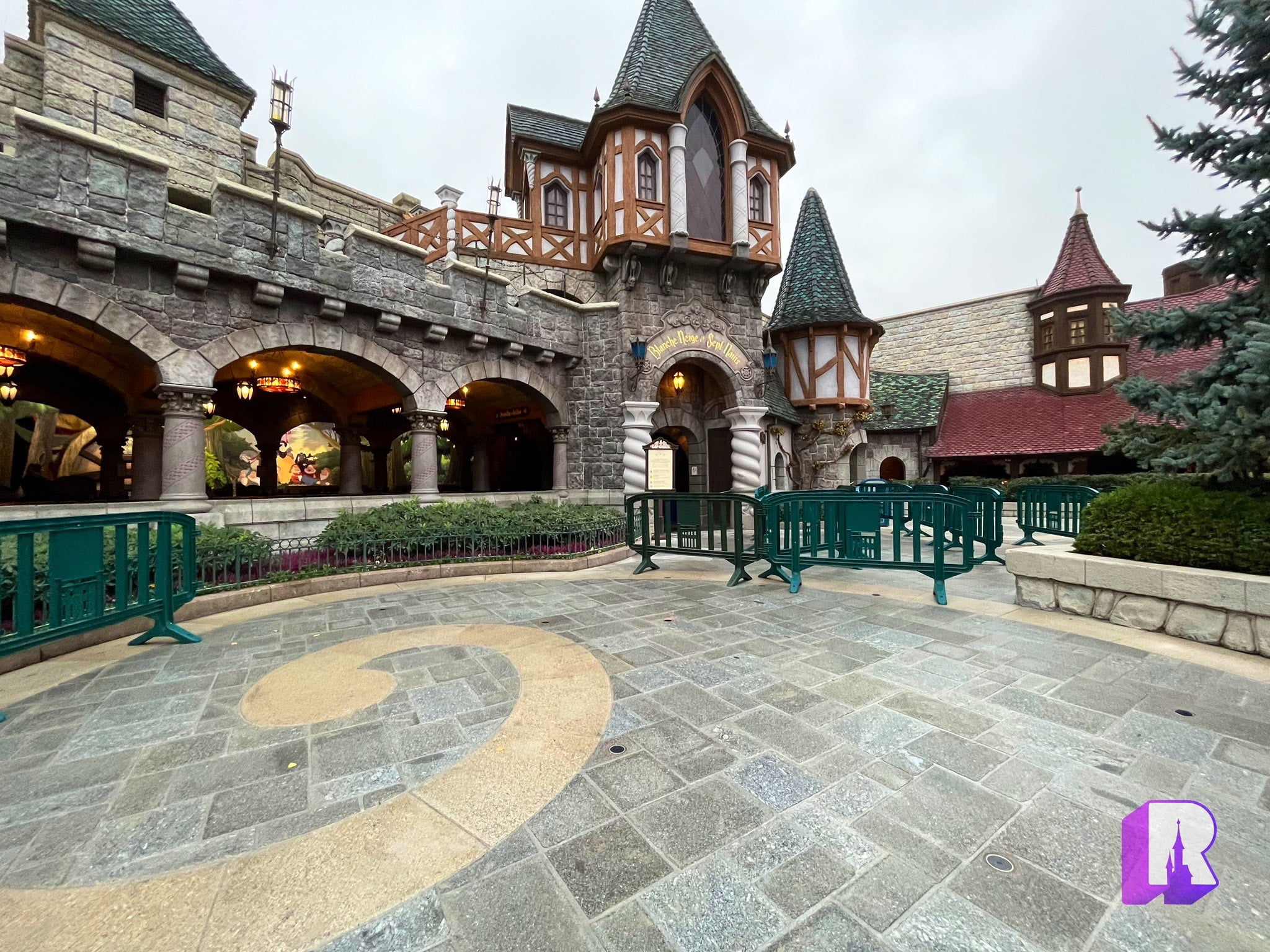 Staying in Fantasyland, walls are down near Snow White and even Seven Dwarfs, unveiling a newly repaved area for the land, part of the fantastic multi year improvement project.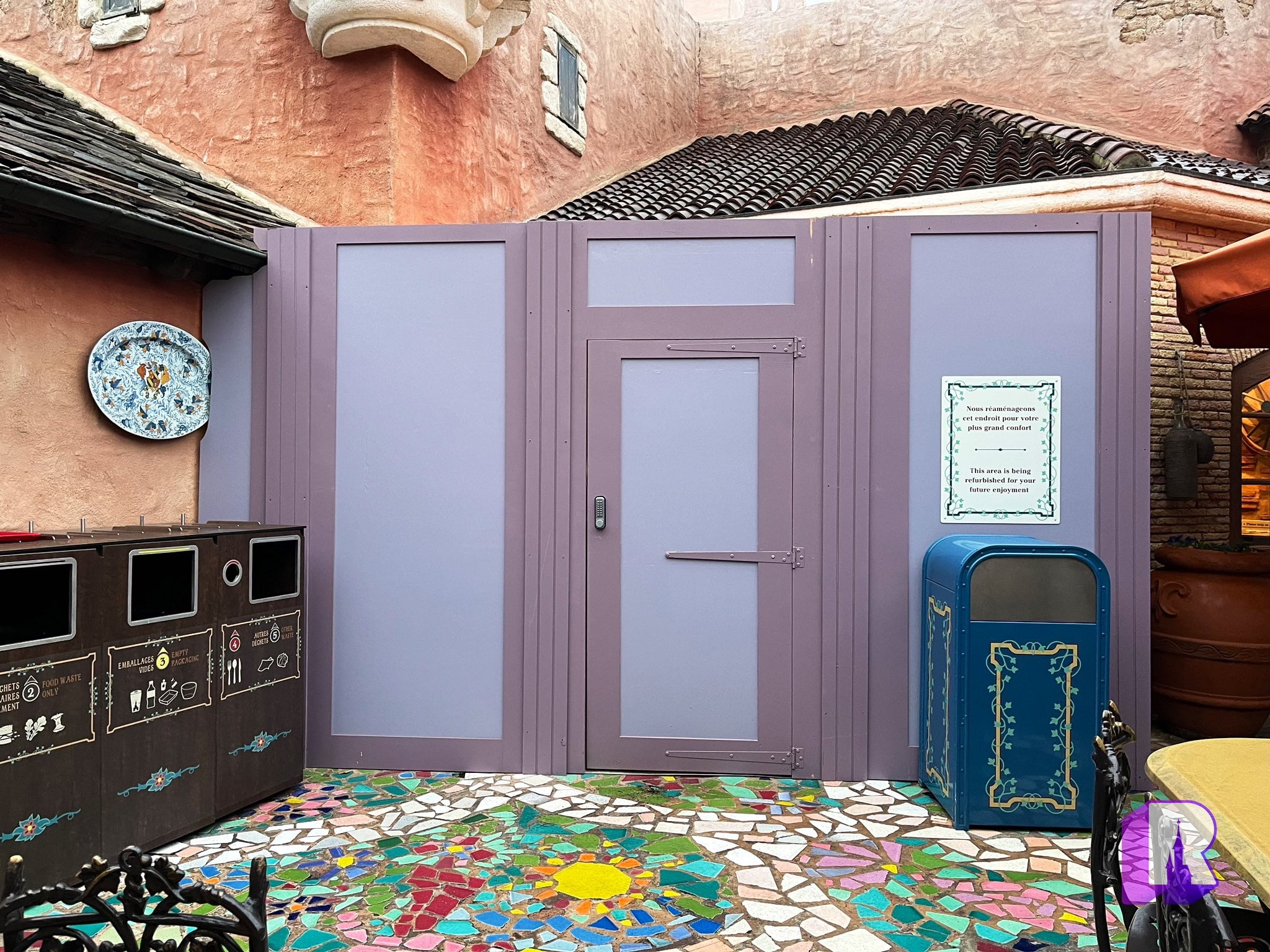 Walls are up at Pizzeria Bella Notte for what looks like works on one of the entrances.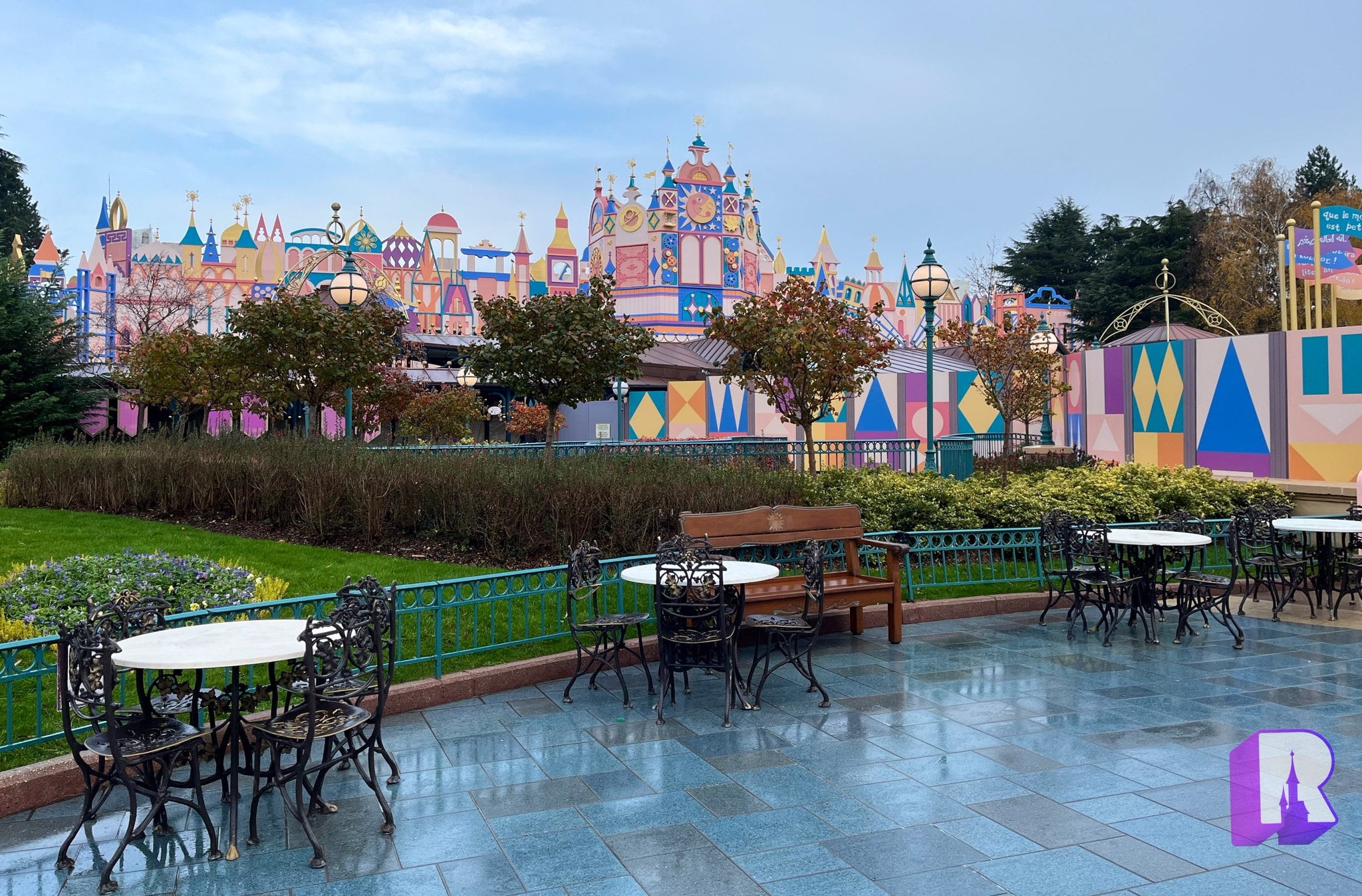 Nearby, tables have been moved over to provide some seating for the new Fantasyland food chalets.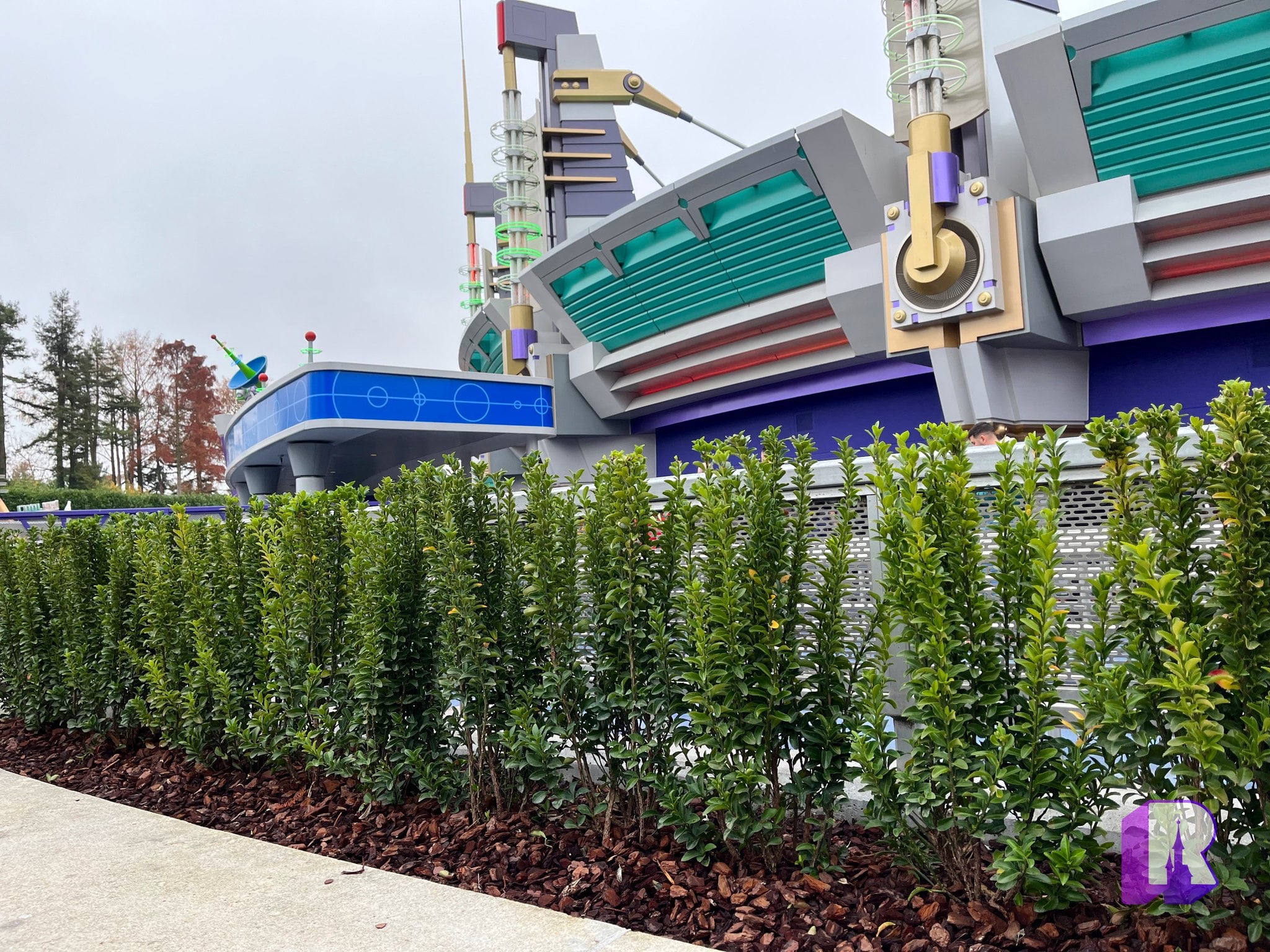 In Discoveryland, some new plants have been added to hide the Buzz Lightyear Laser Blast extended queue.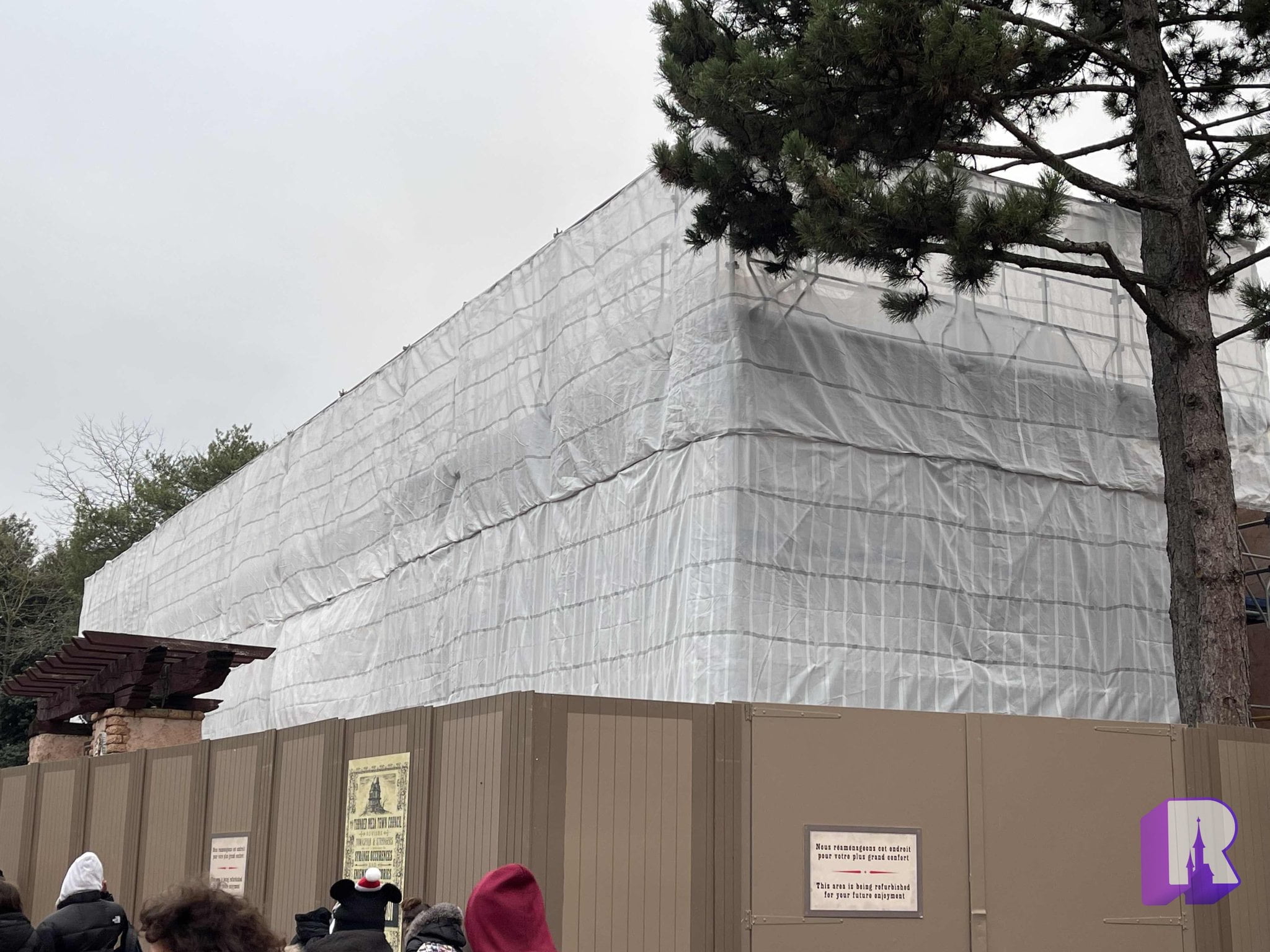 Scaffolding has been growing steadily at Fuente Del Oro. The restaurant is being remodeled of the next few months.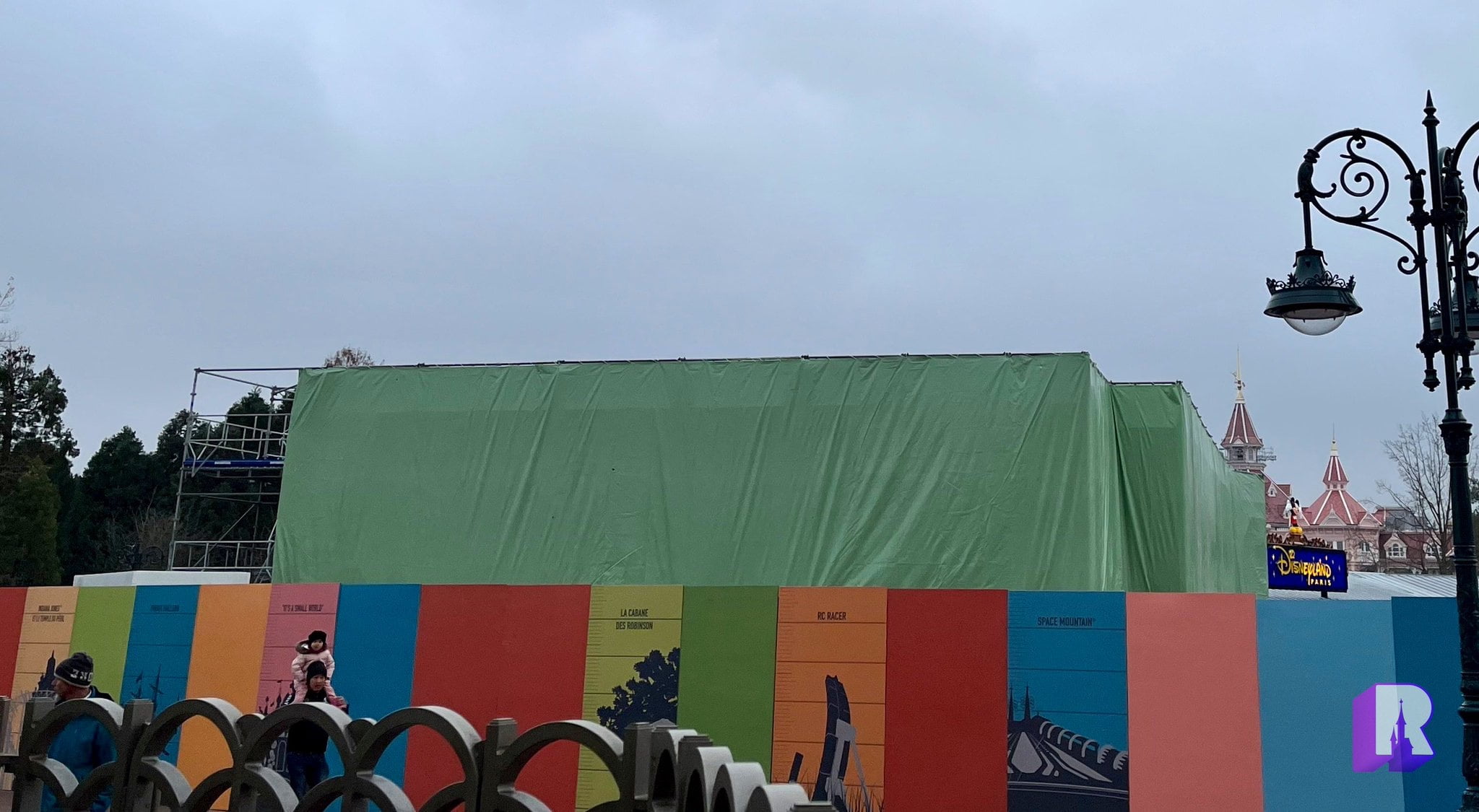 In the Resort Hub, scaffolding is also in place for the arrival of the last section of new security gates.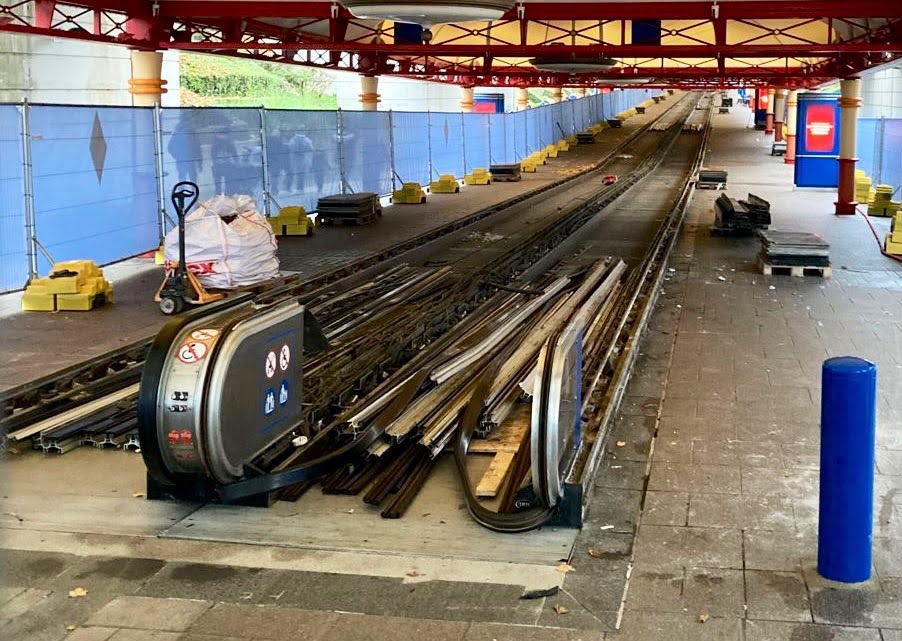 And further down, work has started on the main long moving walkways between Guest Parking and the Resort Hub.
Characters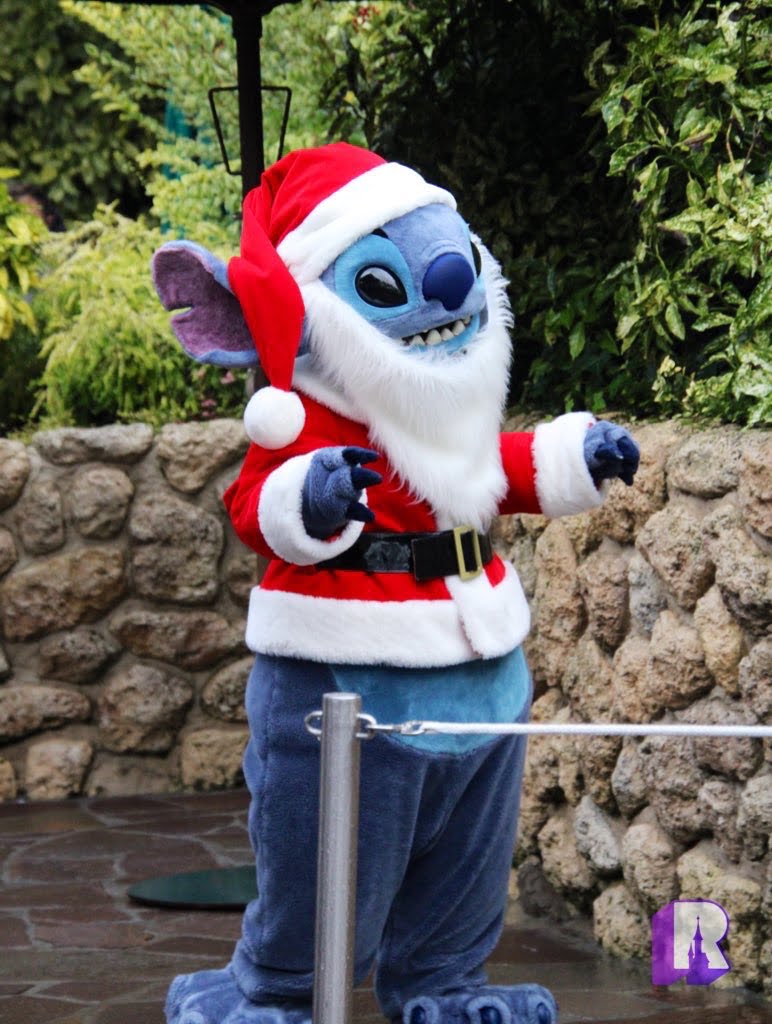 Santa Stitch has been hidden further away at the Old Mill due to his huge popularity – it was impacting flows on Main Street especially during shows.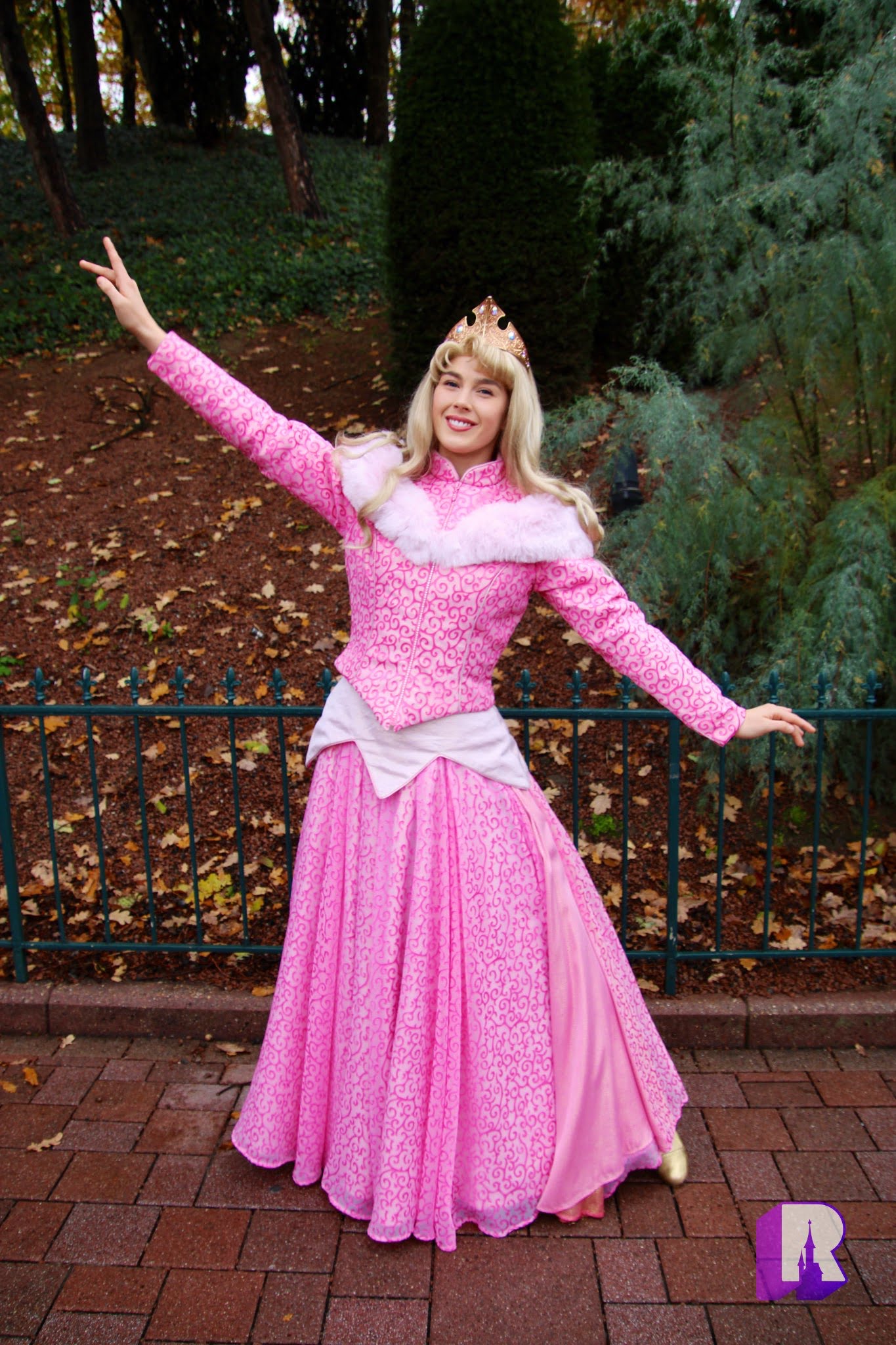 Disney Princesses have been "out out" all week, meeting Guests outdoors in Fantasyland while the Princess Pavilion was closed for refurbishment. It has since reopened.
Goodbye Team Disney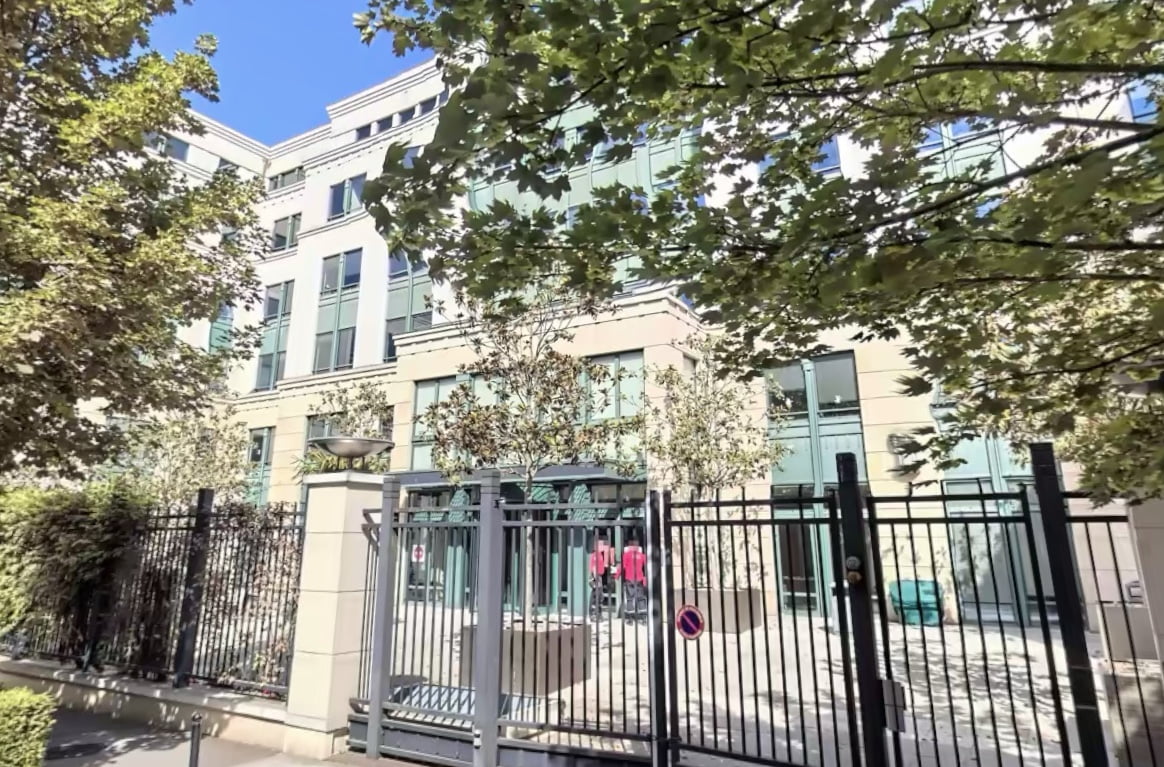 The longtime corporate home of Disneyland Paris "Team Disney" is no more. A number of reasons including of course cost but also size and fit for purpose considerations have led Disney to let go of the lease on the building hosting key departments for the Resort including top management and communications. The move is now almost complete for hundreds of Cast Members who have been relocated to newer, discreetly branded buildings in the same area of Val d'Europe.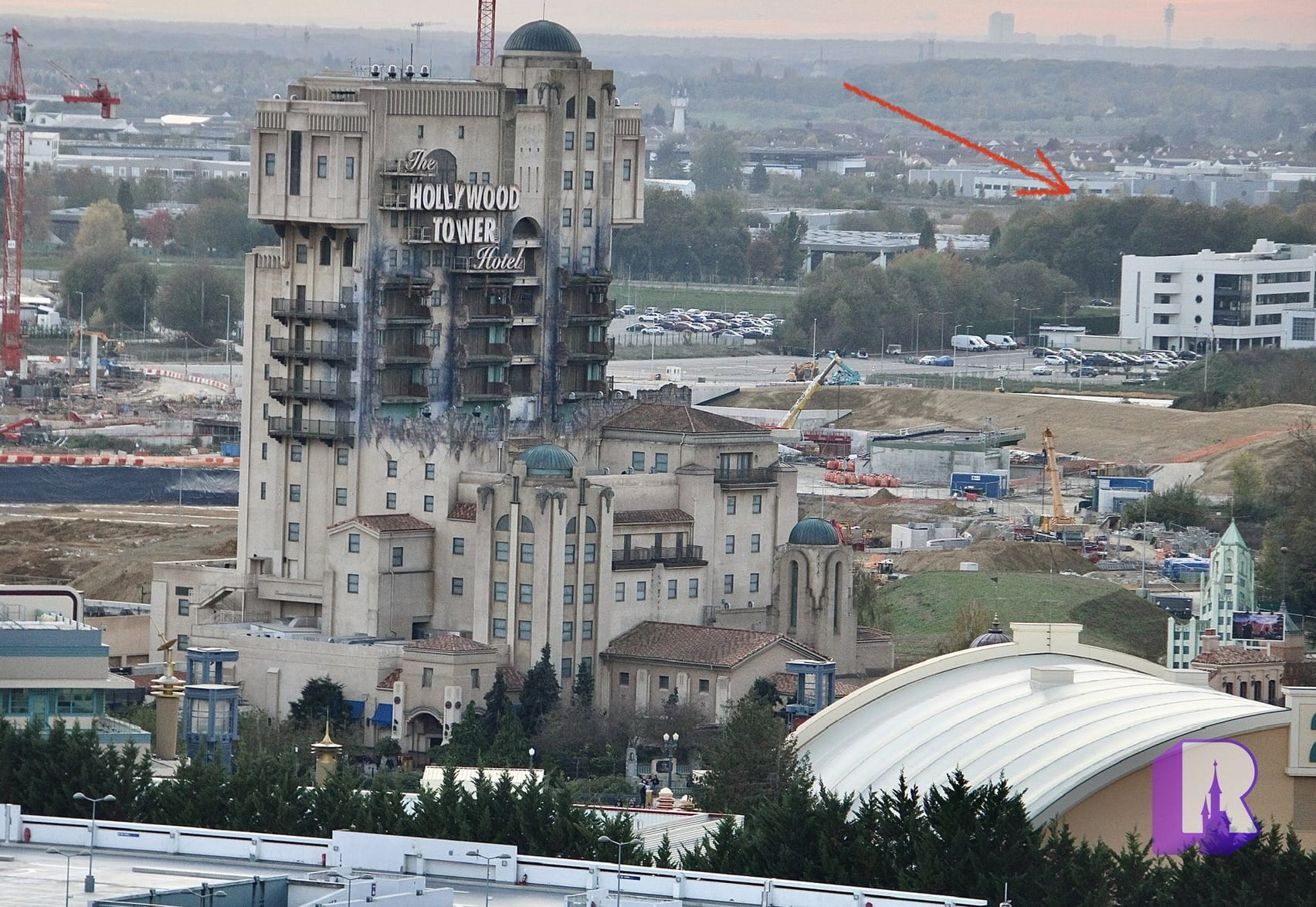 Part of the top management team including Resort president Natacha Rafalski has decided to relocate to the "Daisy" backstage building which you can see on this Walt Disney Studios Park expansion photo, top right, a first row view on one of the most important project in decades. The Daisy building was originally custom built for the Walt Disney Imagineering creatives which will be, whether they want it or not, sharing some of the space with the corporate heads.
This and That…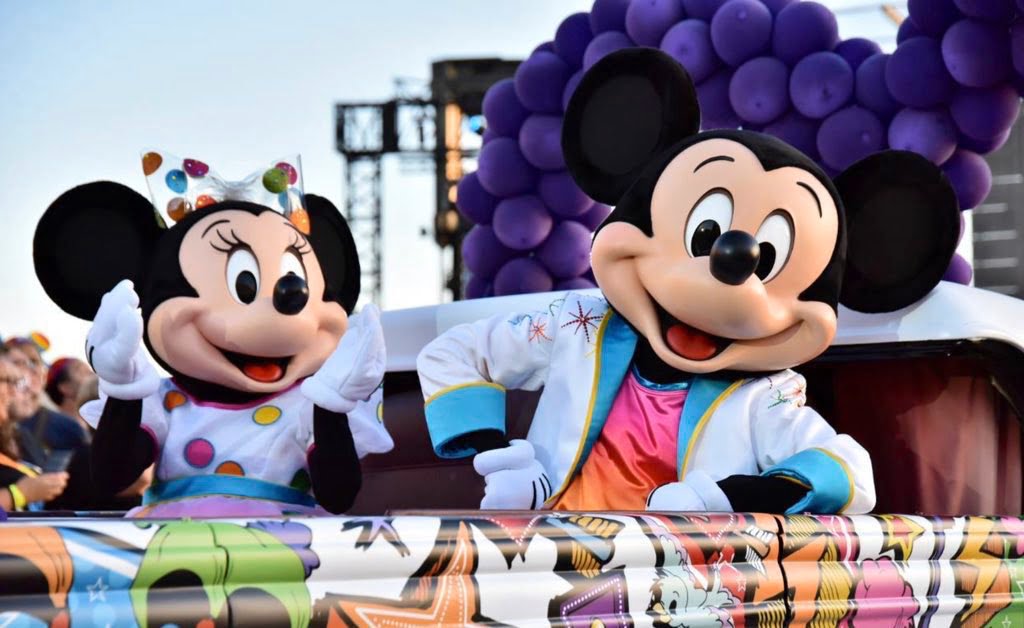 Are you already planning your weekends in June 2023? Me neither. Despite not knowing the headliners which usually are unveiled in February or March, tickets are now on sale for the Disneyland Paris Pride special event on Jun 17, 2023. 2 options:
Standard ticket for the party, from 8pm to 2am: €94
"Plus" ticket with access to Walt Disney Studios Park from 4pm: €119
You can buy them in the app under Buy>Event Tickets.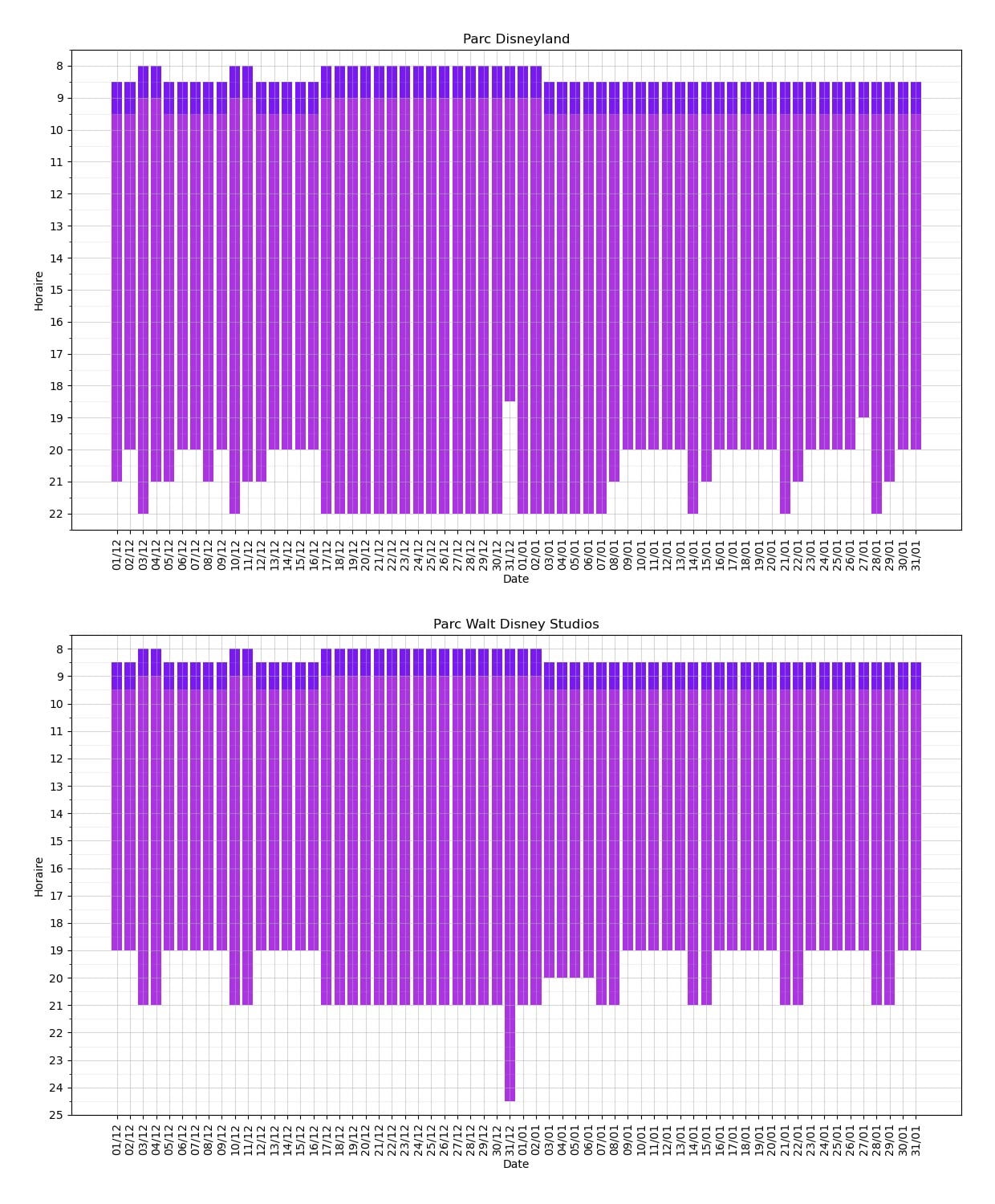 But if you're planning for the much more manageable time frame of January, Park Hours are available on the servers only (not in the app or website), you can check them out above.
And that's our report for this eventful week! Thank you for reading and as always if you enjoy these articles please share. I'll see you next time for a new look at the latest news at Disneyland Paris!