Well, it's certainly been an interesting few weeks, hasn't it? Looking back from a month ago, it's crazy to think about how much has changed. I myself had to leave France with only a 48-hour notice to get back to the United States while there were still flights available. Packing up and leaving my life in a country I'd lived in for nearly two years was difficult, but necessary in such a time. One of the things that has been most difficult to accept is the fact that I will no longer be able to visit Disneyland Paris, the place that had become my "home away from home" during my time in France. During this time that has been difficult for many of us Disney fans, unable to visit our beloved parks, I decided to share my Disney story to share the magic that has changed my life. Let's get started, shall we?
The Origins of a Disney Fan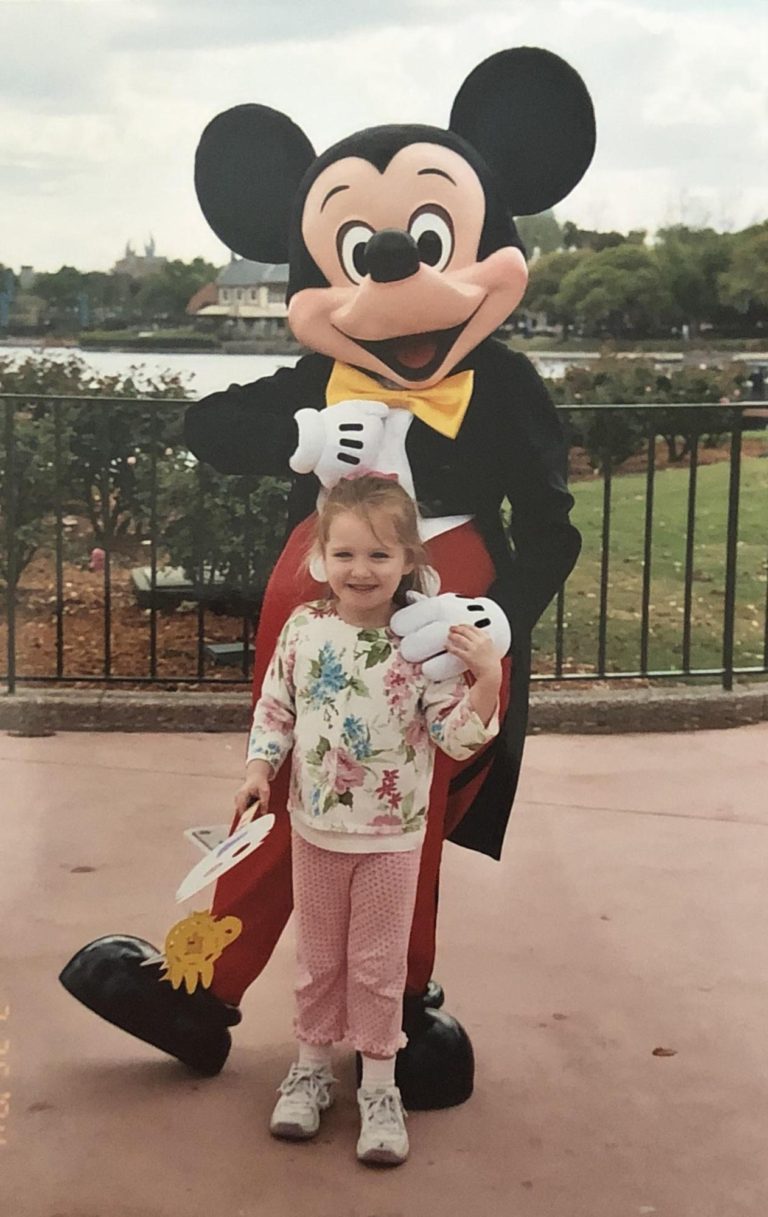 As someone who grew up in the United States with family in Florida, I tended to visit Walt Disney World more than Disneyland in California. I was incredibly lucky to have parents who had an appreciation for Disney and who shared the magic with me on quite a few different trips to The Most Magical Place on Earth. One of my happiest memories from my childhood is from when I was in the first grade and my parents picked me up from school and surprised me with a trip to Disney. We spent the week going on all of the rides, enjoying the shows, and of course, meeting all of the incredible characters!
My interest in Disney began at a young age and has continued to grow since that first little spark was lit. When I was ten years old, I wrote that I wanted to be a "ride tester" so I could see what attractions were working. Over the years I've talked with many different people working for Disney and have learned more about opportunities around the world. I know that I would like to spend my future working for the Walt Disney Company, but it is up to the future to see exactly what I will do! Engineering is not my strongest point so probably not Imagineering in the usual sense, but maybe research or communication. Again, we'll see how things go!
The Arrival at Disneyland Paris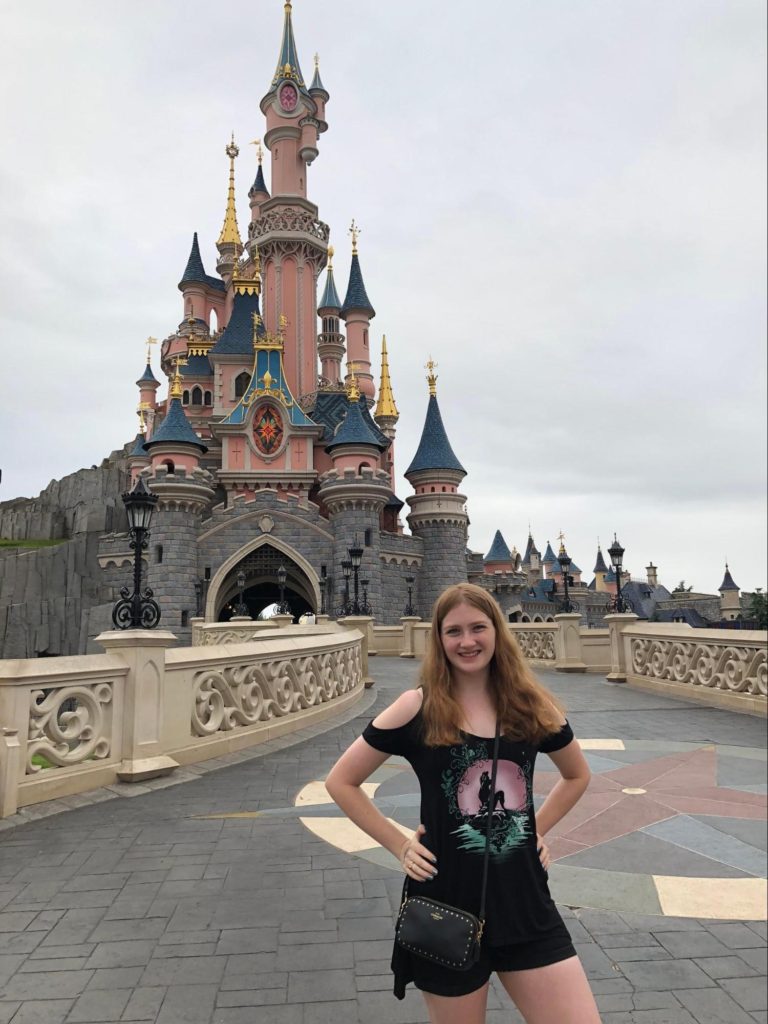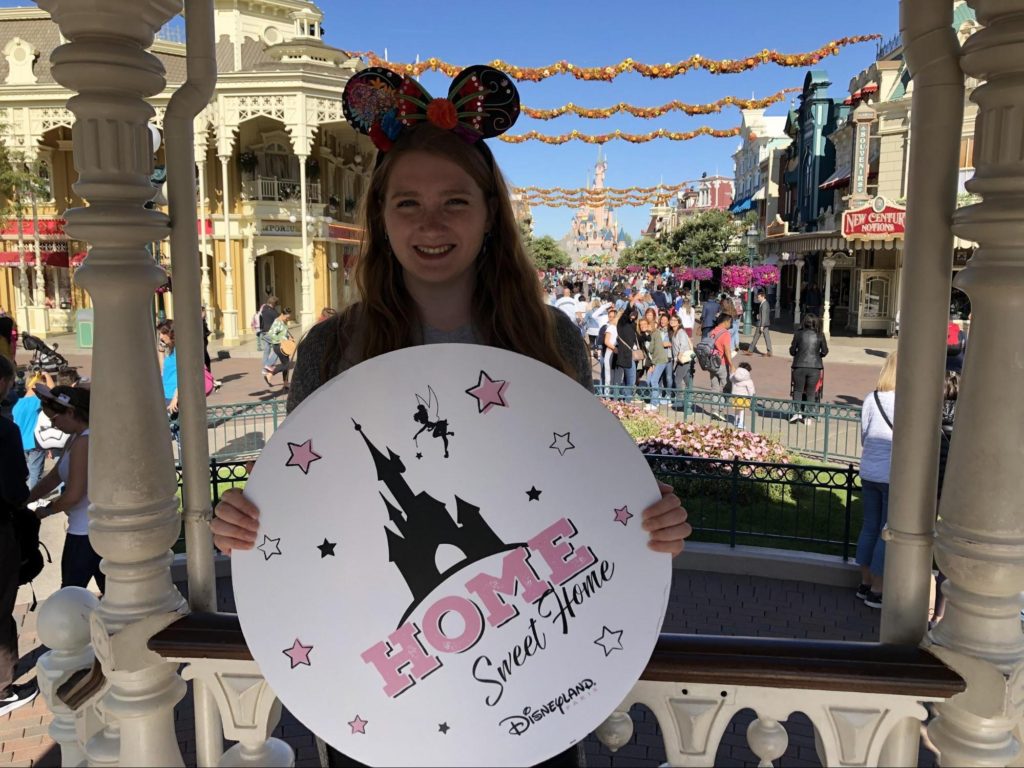 Even before I traveled to Paris to study, Disneyland Paris was already on my mind. In my French class back in high school, one of the first essays that I wrote was about the magical park and what attractions I looked forward to riding (I even predicted that Phantom Manor would be my favorite). As I was planning my two years in France, I could picture myself visiting the two French Disney parks and getting to see what was considered one of the most beautiful theme parks in the world. In fact, DLP was the first place I visited when I arrived in Paris in 2018. I purchased my Annual Pass and explored the parks with my mom, who had come with me to get me settled at my new apartment. 
There were many "Disney firsts" that I experienced at Disneyland Paris. My first solo trip, my first Annual Pass, my first Glowtini, my first "looping coaster", and, of course, my first time on Phantom Manor, the best version of Haunted Mansion in any of the parks. Disneyland Paris has become an important place in my life that has helped me to grow as a person, experiencing different cultures and learning more about myself. I've made lifelong friends and have had the chance to live out one of my dreams of reporting from the parks on a special team, DLPReport.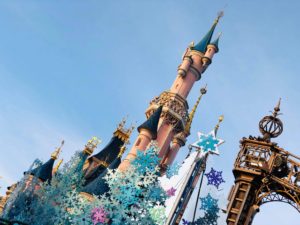 Hello, everyone! My name is Kat and I'm one of the reporters for DLPReport. As one of the internationals on the team, I thought it would be interesting if I wrote about my thoughts on Disneyland Paris from someone who is more used to the parks in America, a person who did not grow up
Read More »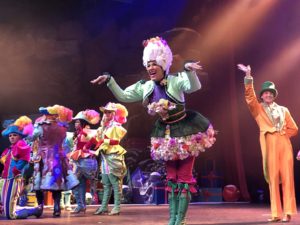 The first thing you should know that definitely influences my opinions on last night's Annual Pass party, Disneyland Park Celebrations – Voyagez dans le temps! is that I originally did not plan on going. The soiree was set for the beginning of my finals in university and there were no hotels in my budget for
Read More »
Even before I joined DLPReport, I had already interacted with Ben, who many of you know from our Twitter account. Ben and I had talked over email for an interview for my university's newspaper about working on social media. During my second year of living in France, there was an opportunity to apply for the team in November and I jumped at the chance, almost immediately sending in my application as soon as the opportunity appeared. At first, it was a bit difficult for me to keep up with the French language, but I've gotten quite used to it and have not looked back since. Now I can even hold conversations without Google Translate (the true miracle of immersion). 
Once I joined the team, I spent my time at Disneyland Paris taking photos around the parks and working with my teammates to create the best social media experience that we could. As one of the native English speakers on the team, we decided it would be interesting for me to write about the perspective of an American in the French parks, now known as the blog series "An American in Disneyland Paris". Along with the AAIDLP blog, I've also written reviews of events like the most recent Annual Pass party and the different seasons in both Disneyland and the Walt Disney Studios Park.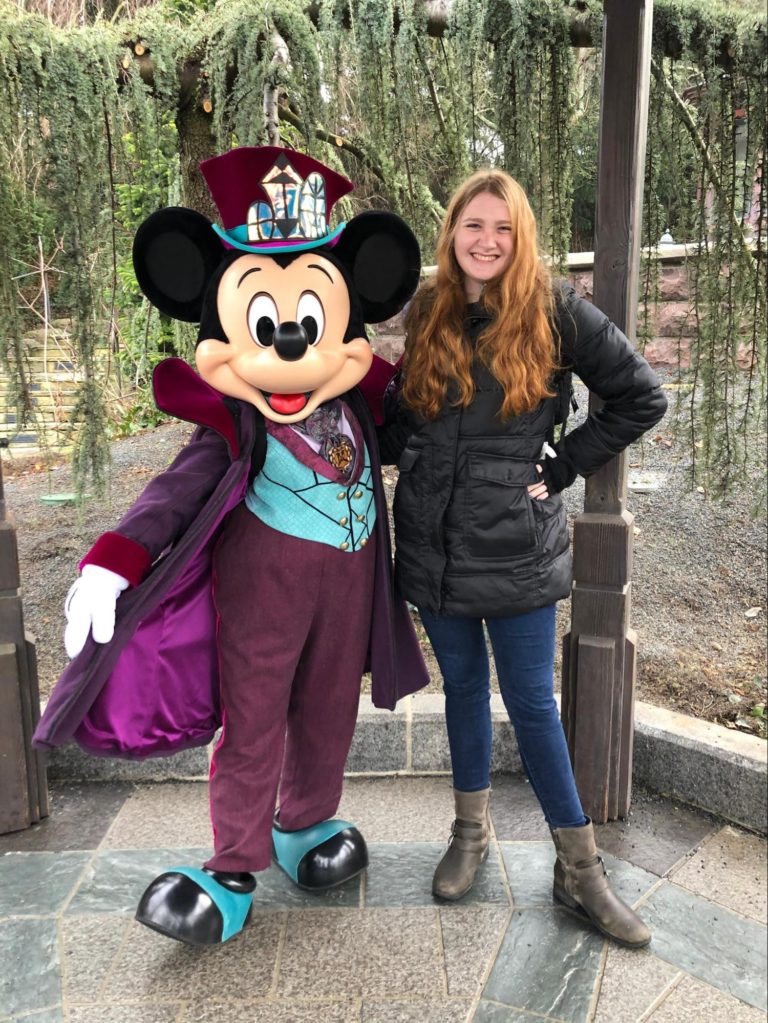 The last time that I went to Disneyland was for a weekend to celebrate my birthday. As I only have one birthday every four years (Leap Day Baby!), I was determined to make this weekend special. Along with meeting my usual favorite characters like Phantom Mickey and Pluto, I treated myself to a lovely Princess Breakfast at Auberge de Cendrillon, went to Buffalo Bill's Wild West Show for the first time, and even got serenaded by the Main Street Quartet! There was nothing more that I could ask for during such a wonderful weekend in one of my favorite places in the world. If I had realized that this would be my last time in the park for quite a long time, there may have been a few things I would've done differently, but all in all, a truly wonderful way to spend a weekend.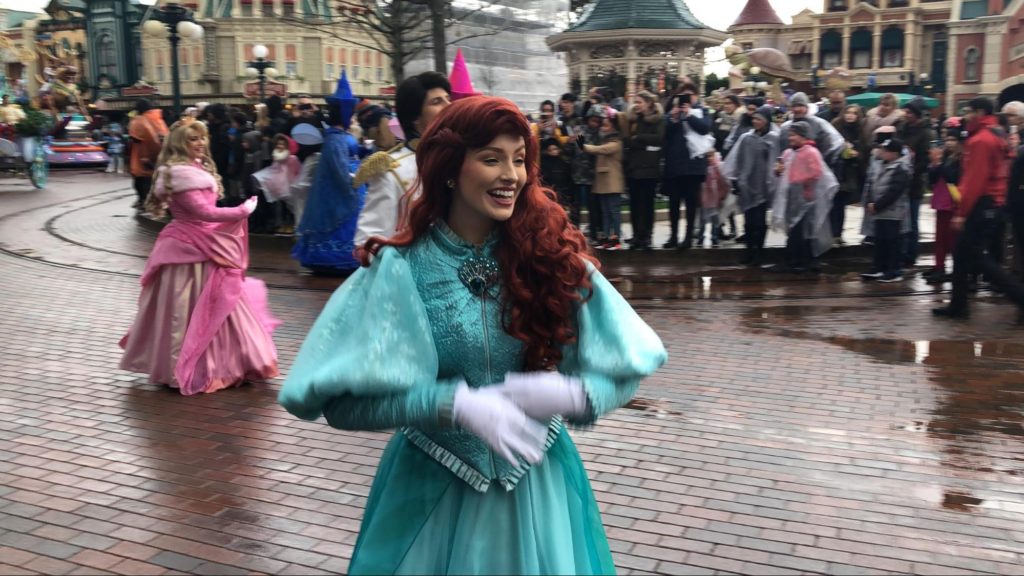 This picture of Ariel was the last photo I took at Disneyland Paris, during Stars on Parade on March 2nd. Who would have thought that this would be the last time I saw this parade as a resident of France, reporting for DLPReport? During that last parade I stood next to a family who was visiting Disneyland Paris for the first time and we talked for nearly half an hour before the parade started. I was so glad that this family and others were able to experience the magic before the parks closed, and I look forward to more families going to the parks again once it reopens. Even though this may not be my best photo, it is one of my favorites. Seeing the joy on Ariel's face as she dances, the rest of the world blurred out, sums up how I feel about the magic of DLP.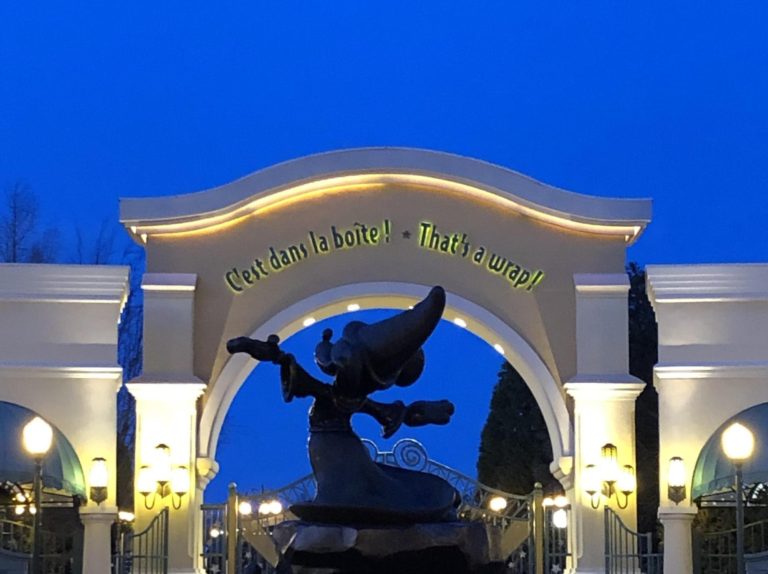 What now? That's the question we're all asking ourselves during this strange time. No one knows when everything is going to go back to normal, or even if there is a "normal" anymore. Of course, Disneyland Paris is doing everything it can to keep its Cast Members and guests safe, and right now that means keeping the parks closed until it is deemed safe. During this time, fans of Disneyland Paris have the chance to connect with each other over social media to help share the magic and make us all feel a little closer to the parks. Posting photos, participating in challenges, even recreating favorite attractions – Nothing can stop Disney fans from having fun!  
Don't worry, this won't be the last you've heard from me on the DLPReport team. Even though I can't be reporting "Live From the Magic" I'll be writing articles for the English blog and working with my teammates to make you all feel closer to our beloved parks. And who knows? Maybe once this has all downed down, I will return to Disneyland Paris for a true goodbye, one last "hurrah" before my studies begin in New York. 
Stay safe and stay inside!

Wishing you all the best,
Kat
Disclaimer: All of the beliefs stated in this series are my opinions, not the opinions of DLPReport and its associates. I only wish to give my thoughts and do not intend to hurt anyone with my words.