Frozen Land was THE news of the week and we were lucky and grateful to bring you all the plans for the exciting new themed Land coming to Walt Disney Studios. In the Parks, stormy weather disrupted operations, we met a cute vampire, got some special events and seasons news, and checked on current and new refurbishments – let's take a look!
Show Yourself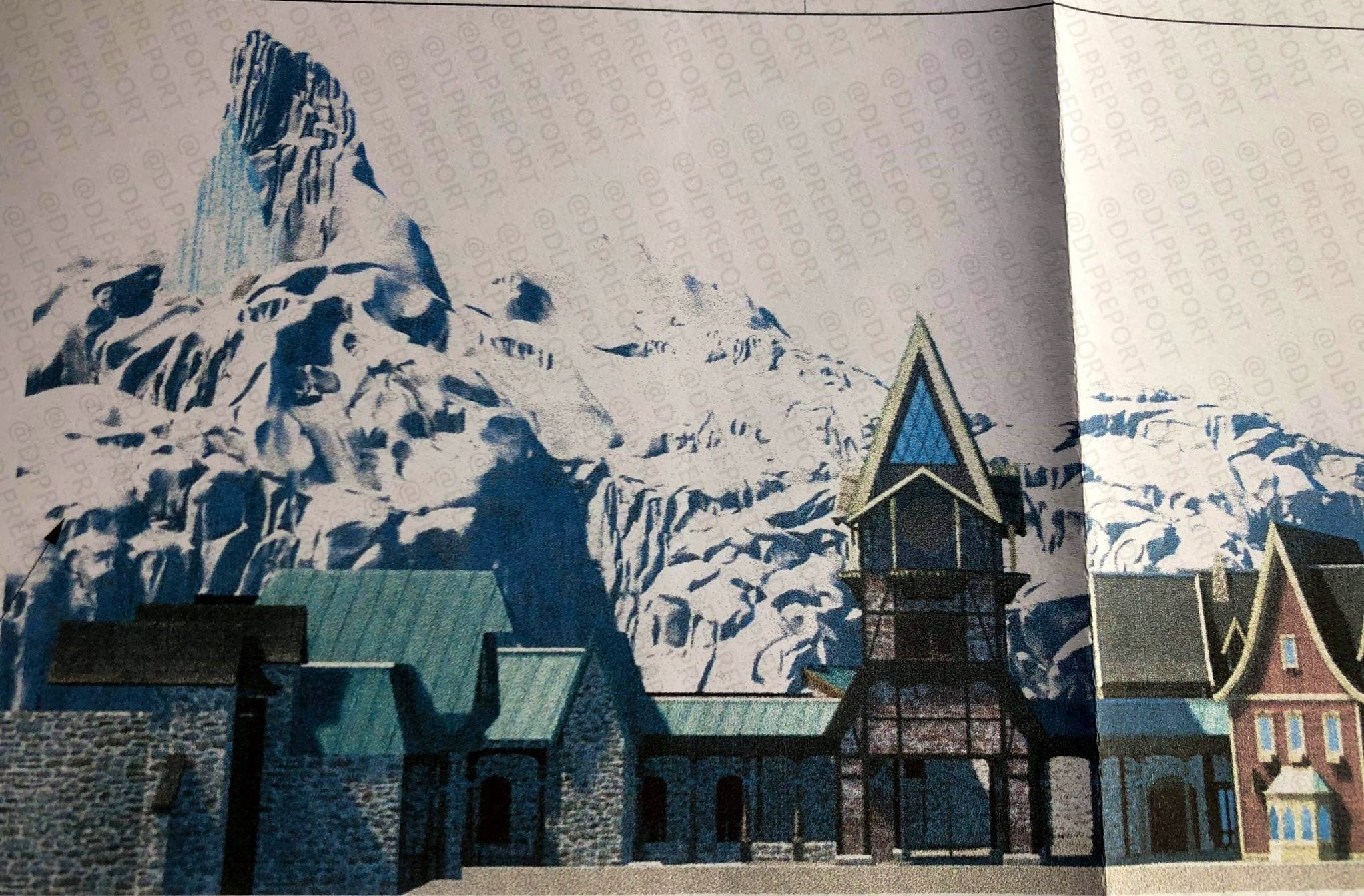 We're dying to meet the new Frozen Land at Walt Disney Studios, and while construction has barely started on the expansion project, the construction permit was awarded and made public. In our exclusive article we have everything from layouts to blue prints, 3D renderings and more details for the attraction, meet and greet, shops and restaurant: Check everything out right HERE!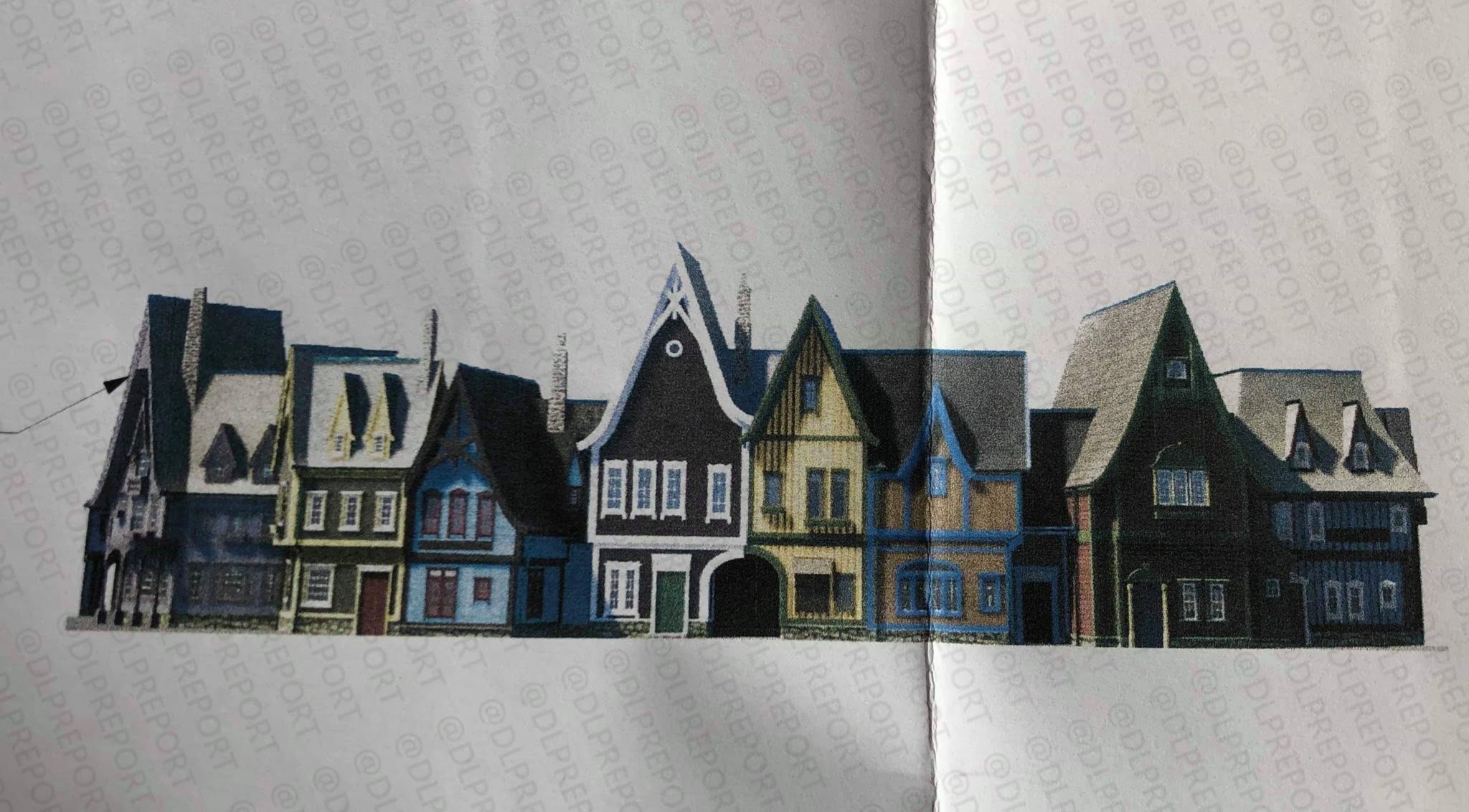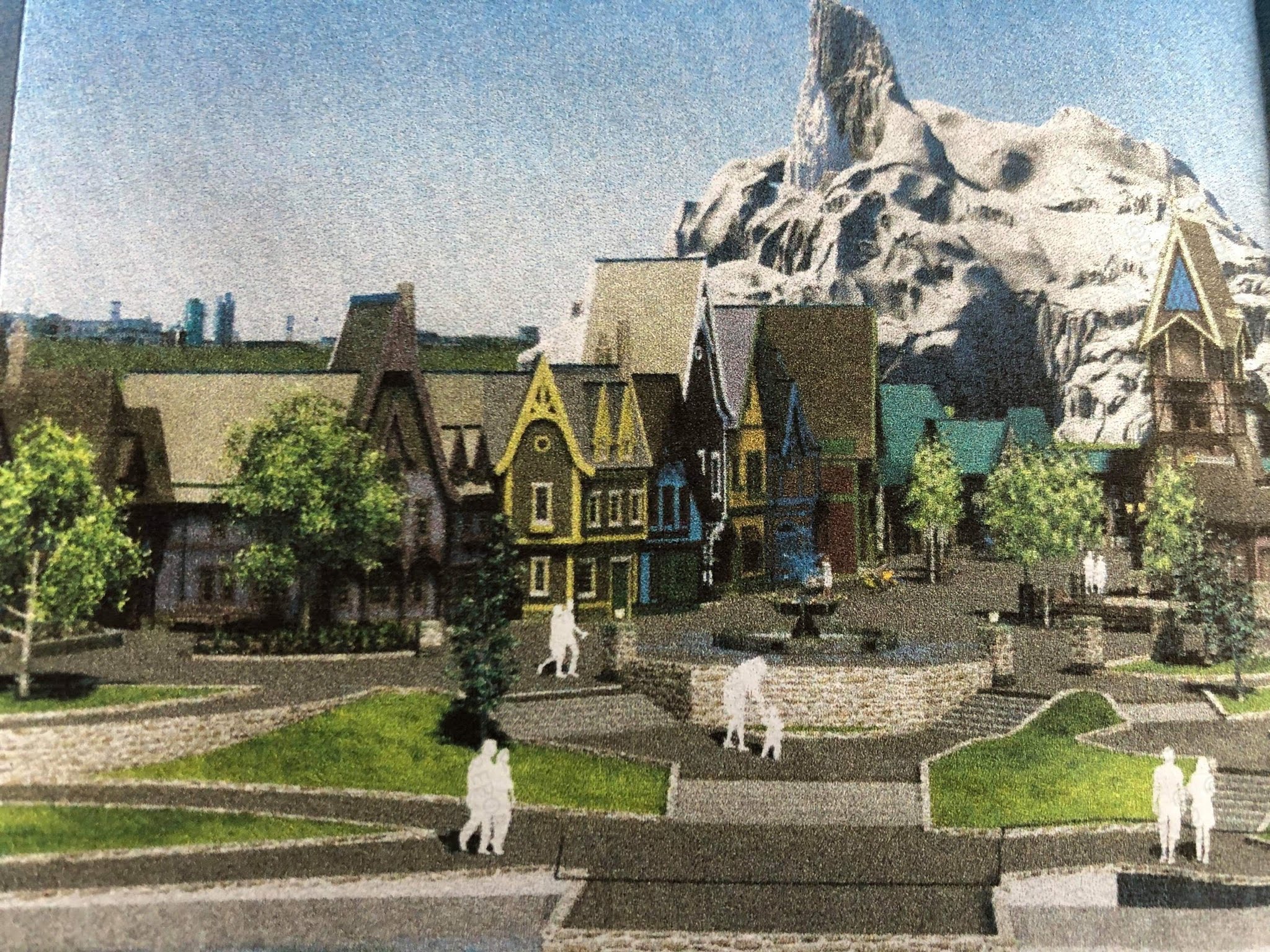 Gale makes a mess..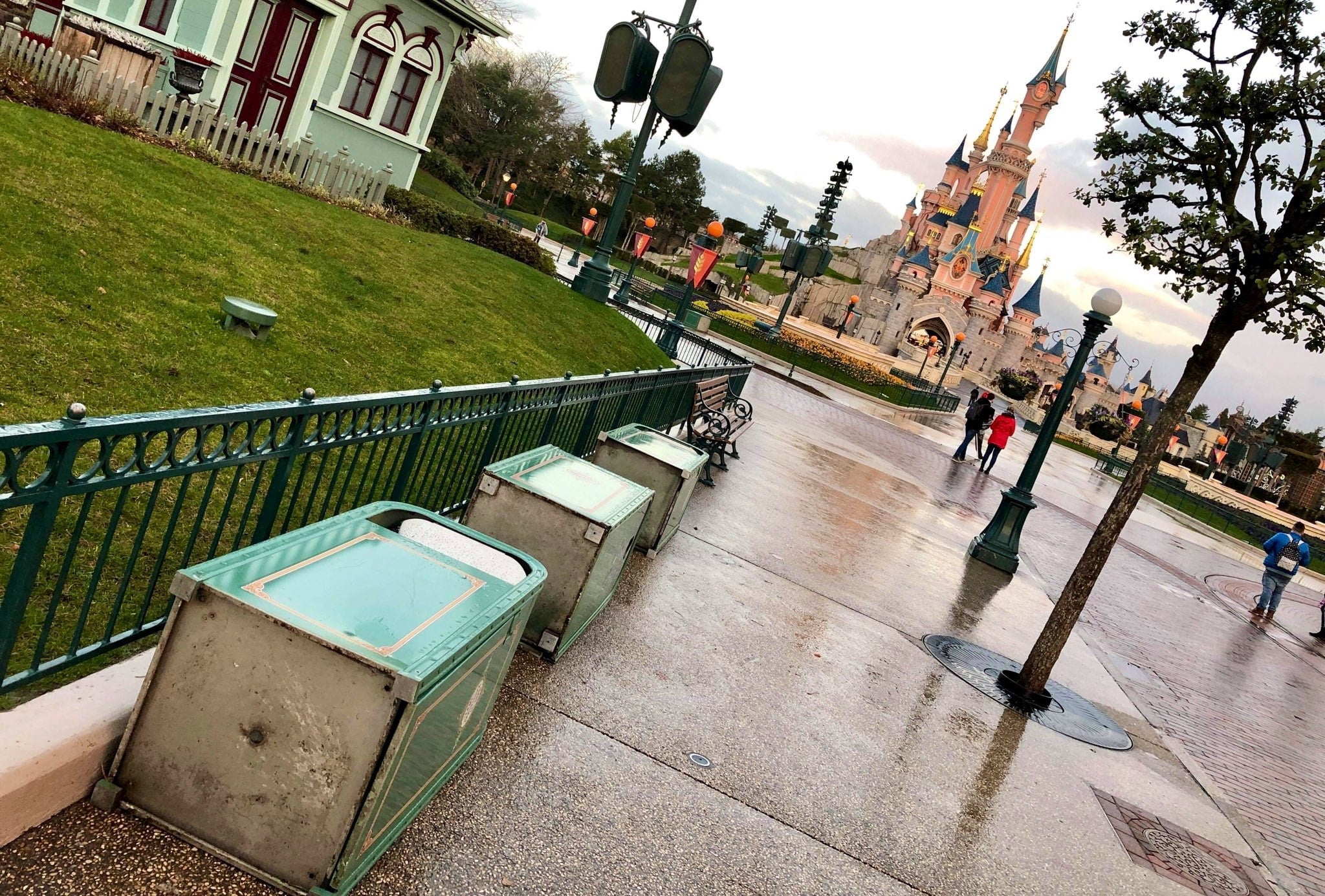 Very strong winds disrupted operations on Sunday and the start of the week, with show cancellations, bins being laid flat on their side, roped off areas and emergency interventions: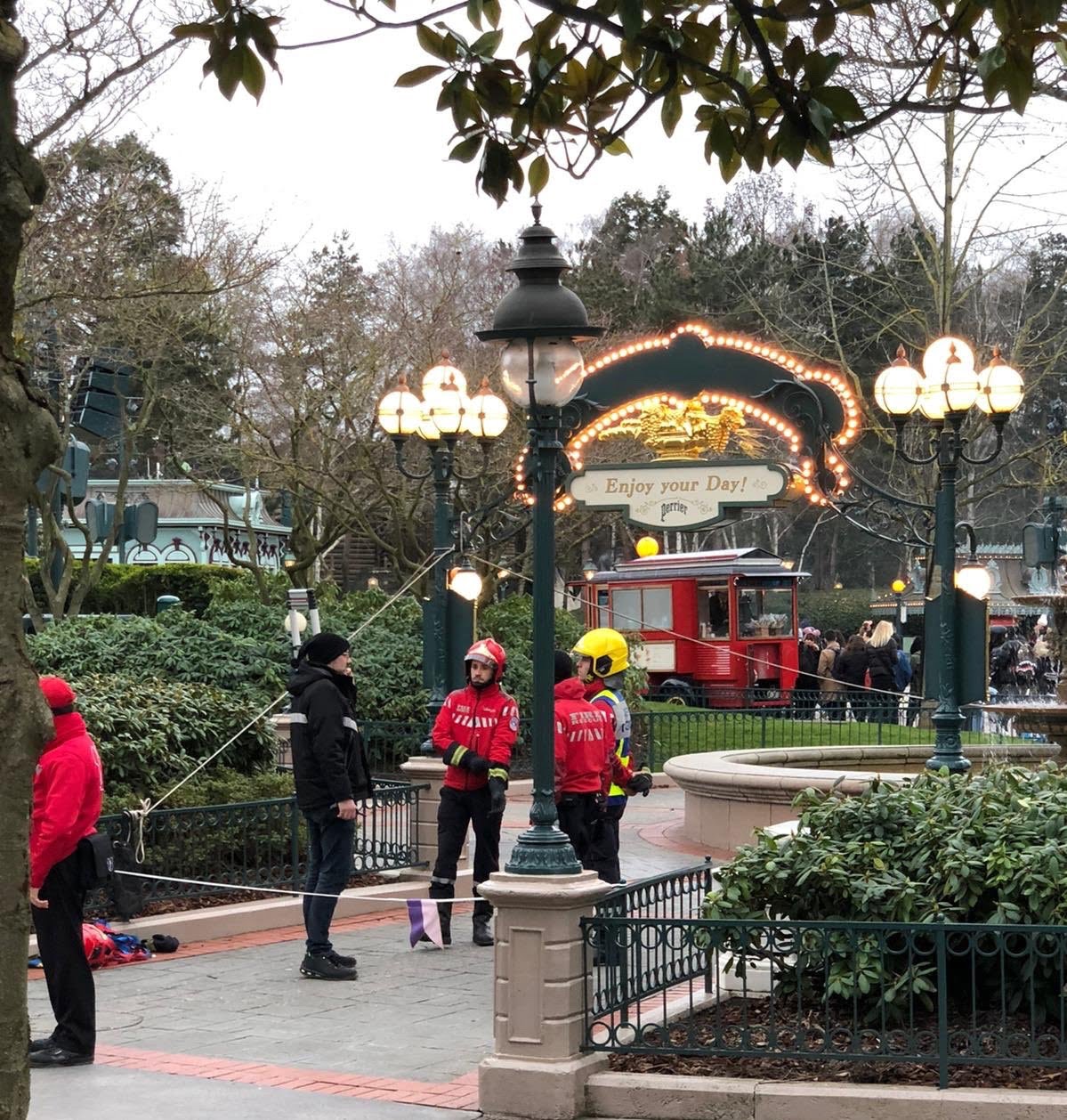 The Queen of Hearts spire got bent and promptly removed overnight:
PhotoPass comes home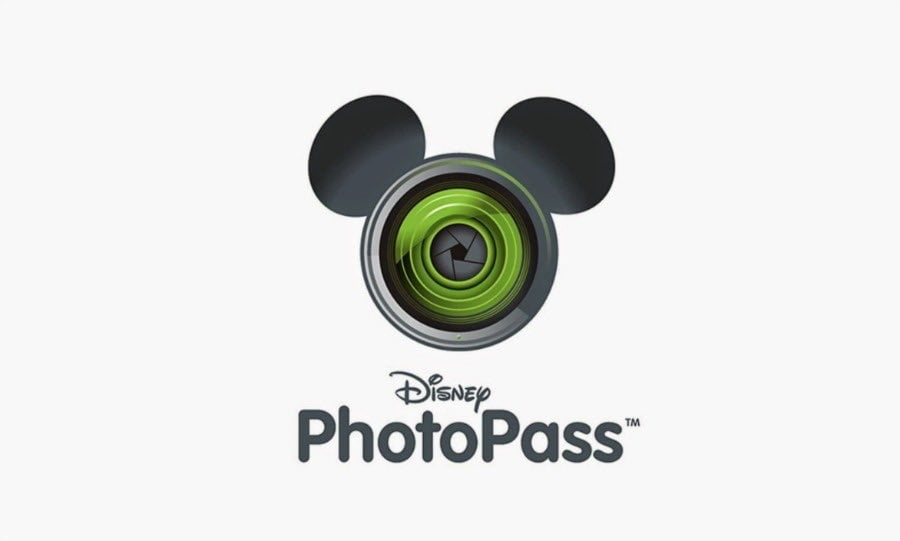 PhotoPass holders were notified that Disneyland Paris would take over the service from legacy partner Fujifilm on April 1. If you have an online account, make sure to click the link in the email sent to you or log on the website to authorize transfer of your photos.
Let's face it, the PhotoPass app is really poor and hopefully the service gets better with this change.
Marvel Meet and Greets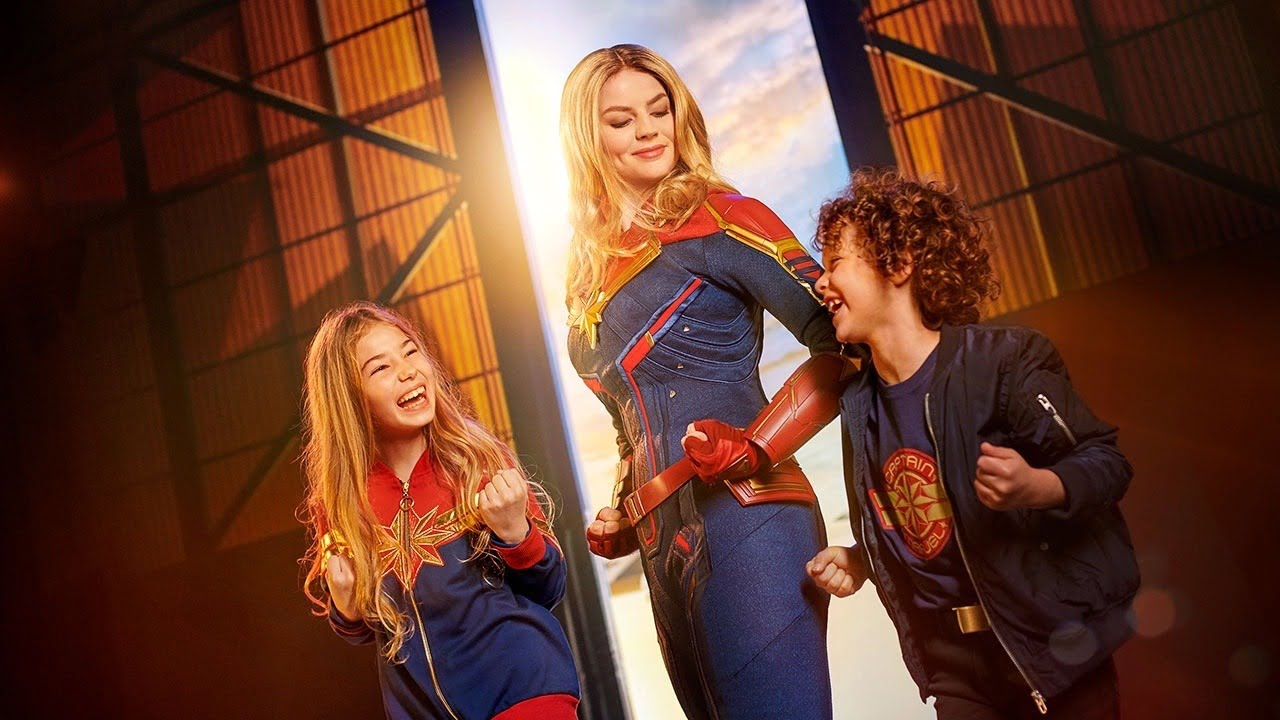 An update provided more details about the meet and greets for Marvel Season (starting March 28): Captain Marvel will return, as well as Captain America. Guests will also get to meet Star-Lord or Gamora but not Spider-Man, although he may stop by Production Courtyard casually.
Note that the season won't be using Lineberty.
Special Events Updates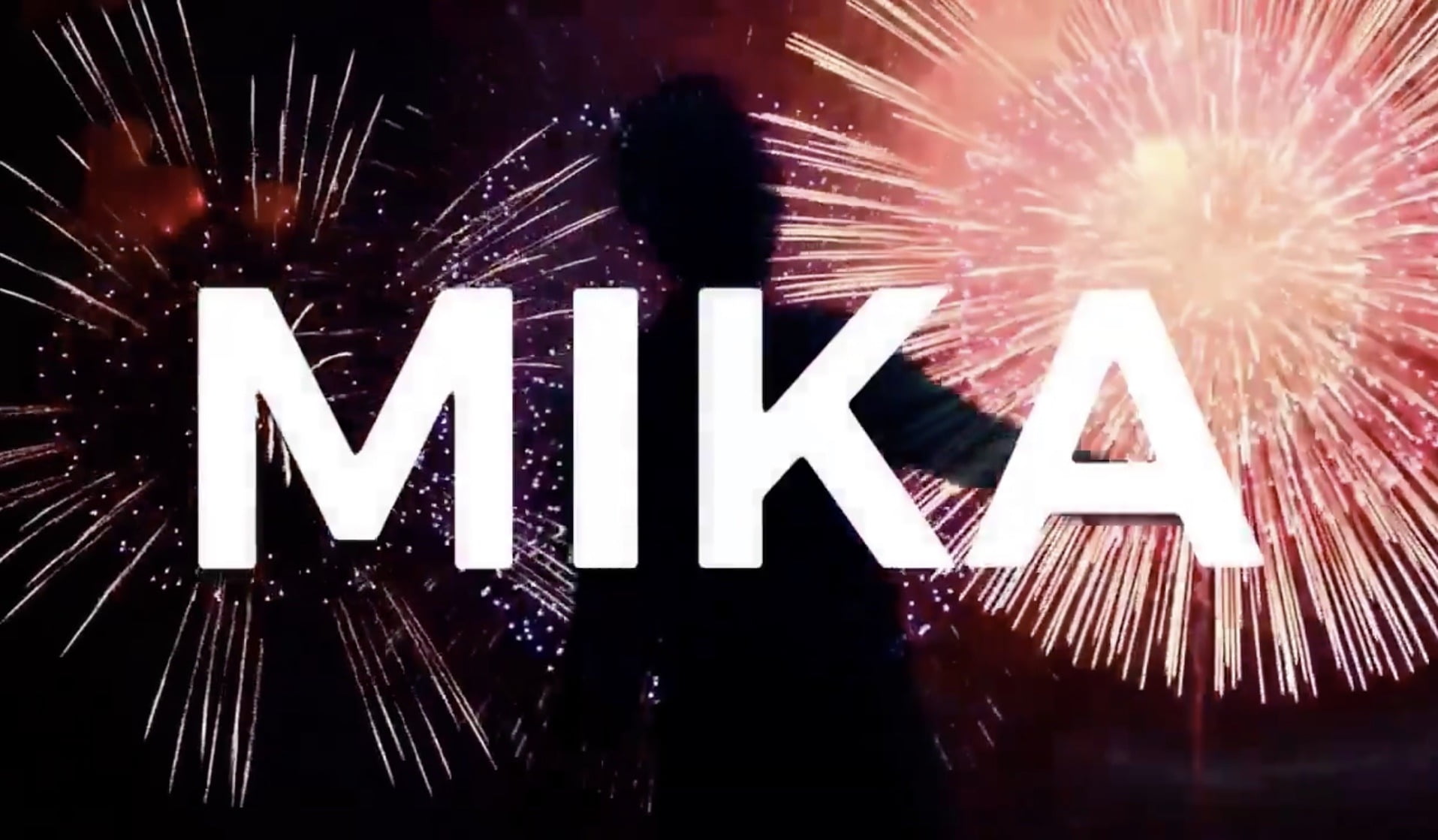 It was revealed that MIKA will be one of the headlines at Disneyland Paris Pride 2020. The party at Disneyland Park is shaping up to be a huge hit so get your tickets ! A second headliner will be announced soon.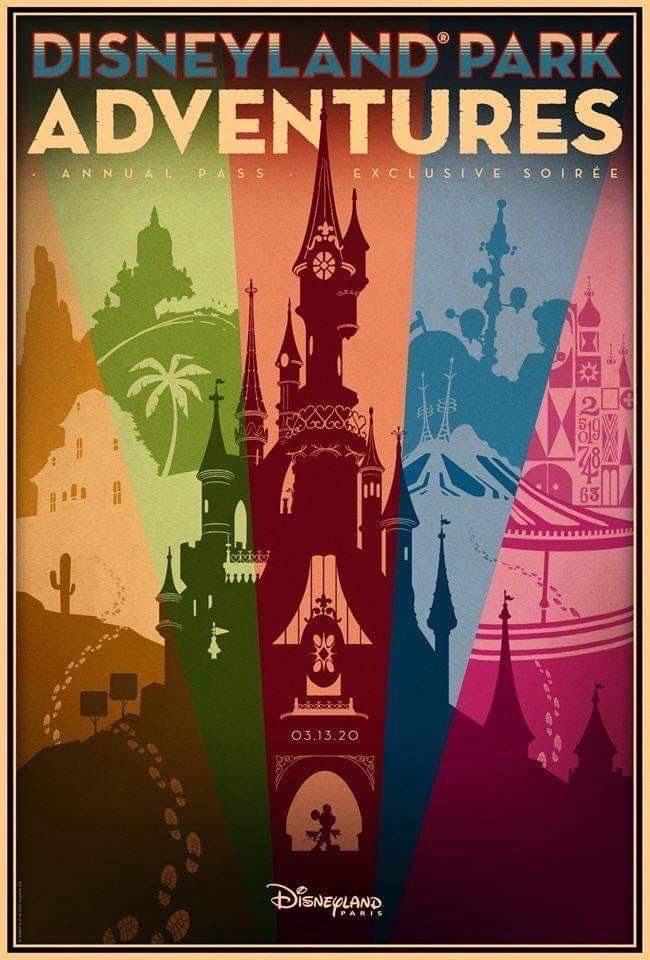 In a surprising turn of events, the March 13 "Disneyland Paris Adventures" AP Party is now sold out. Many Guests were disappointed to not have a ticket – a good reminder to get a ticket right away if you're interested (even if you think it won't be popular).
LNB Leaders Cup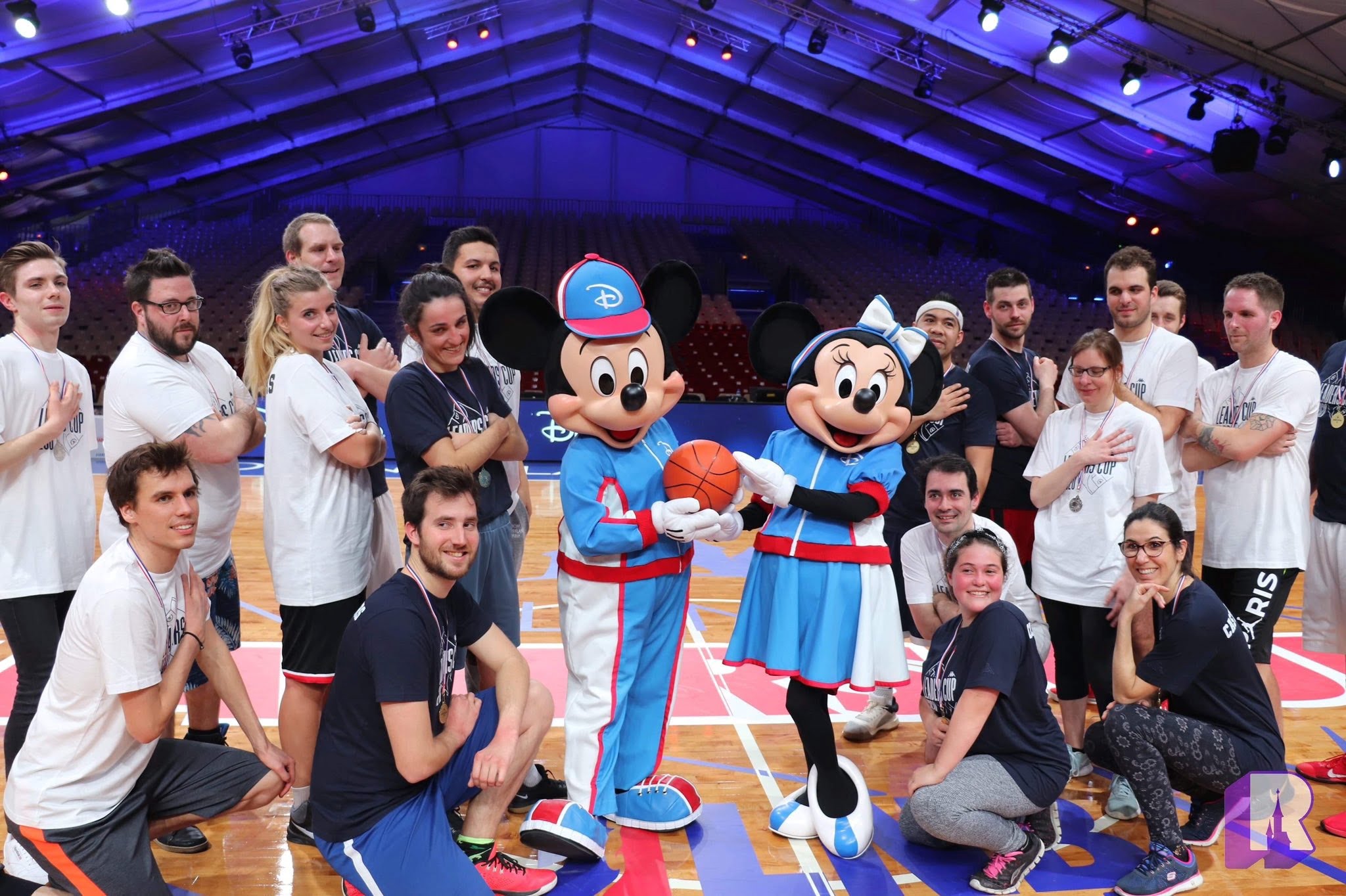 Disneyland Paris hosts dozens of events all year and the Leaders Cup is one of the oldest. Insidears including us were invited to face off with Cast Members for a game of Basketball on Wednesday (we lost tragically).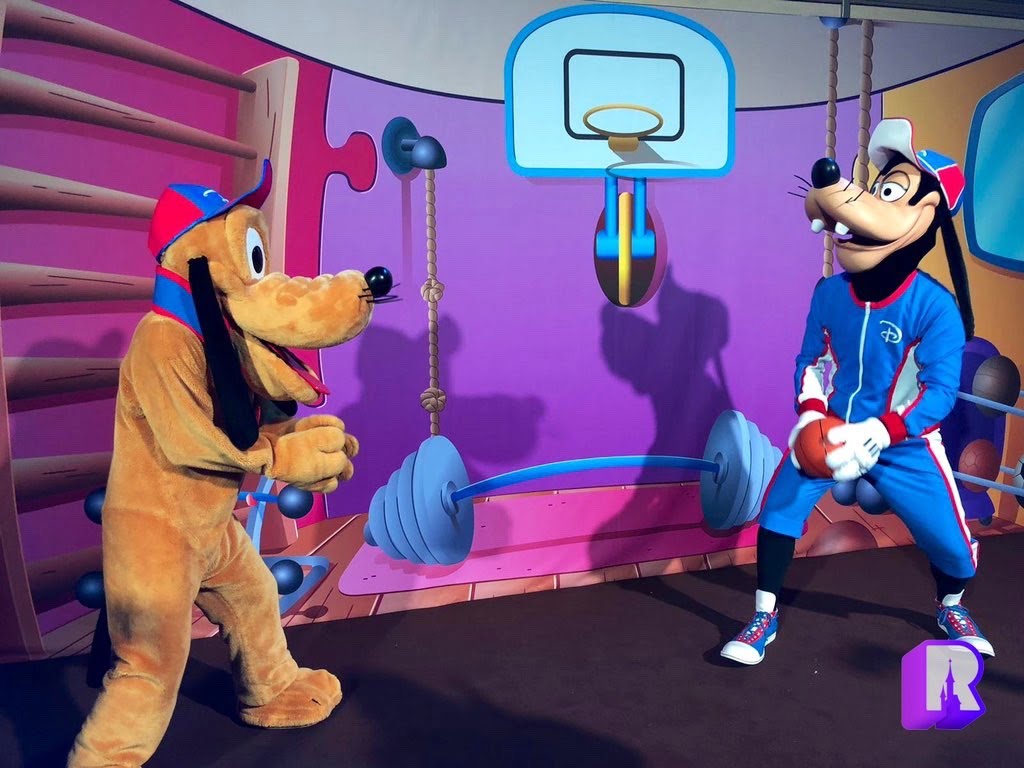 At the event which started Friday, Disney Friends were on hand to entertain Guests between games !
Pluto is truly the cutest with his cap.
Characters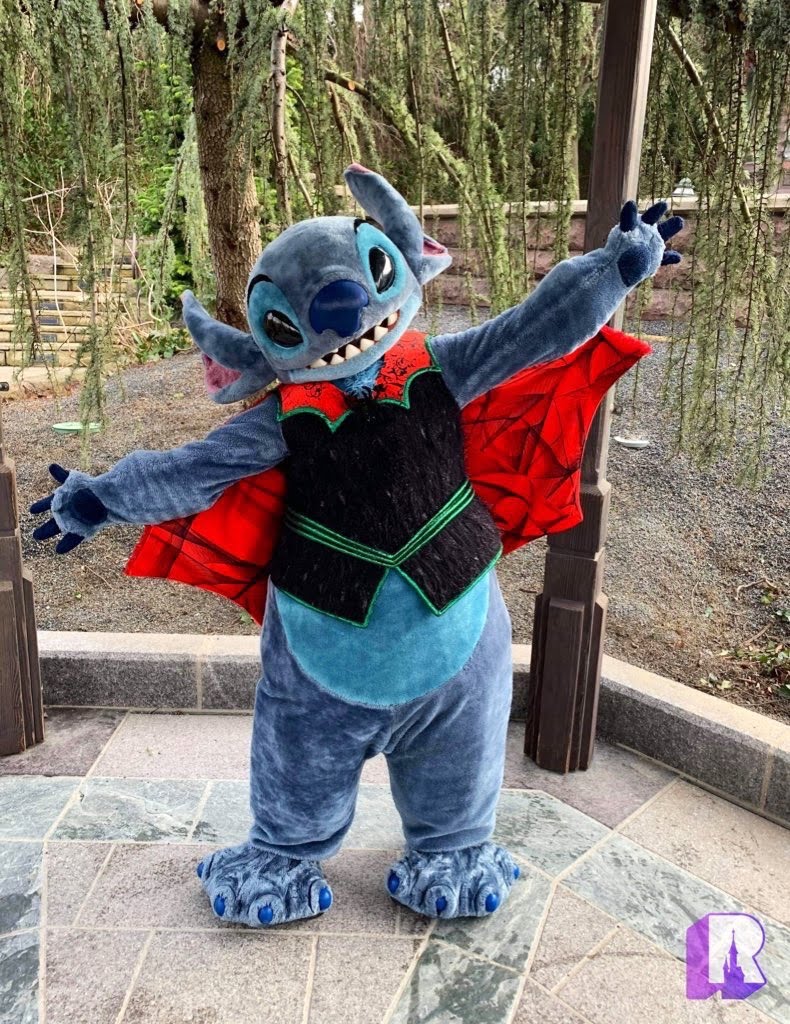 On Friday, Vampire Stitch took over for Phantom Mickey! Meet him daily from 10:30a using Lineberty in the Phantom Manor Gardens.
Nick Wilde and Judy Hopps were this week's Guest Stars – well done !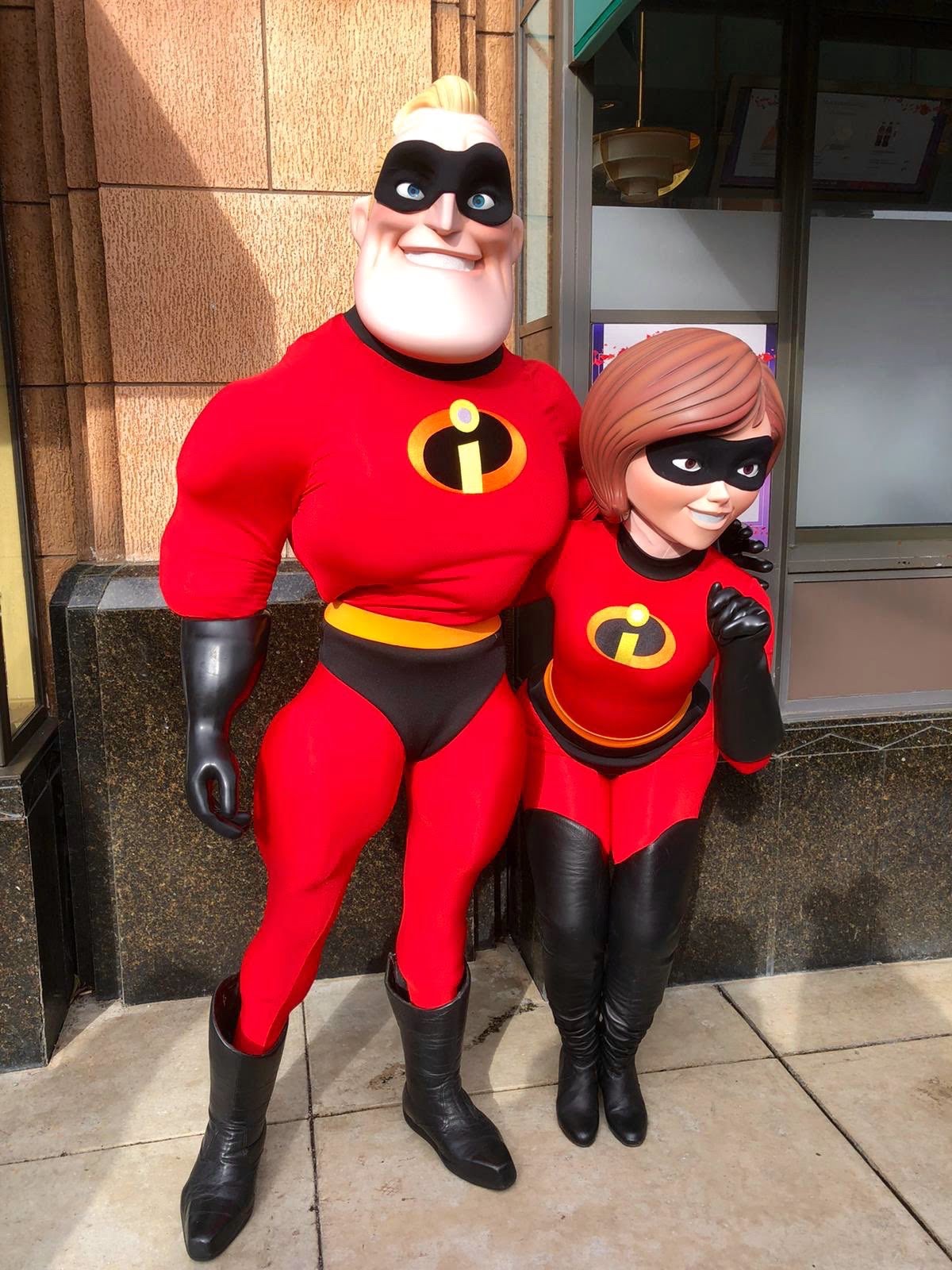 The Incredibles dropped by Hollywood Blvd.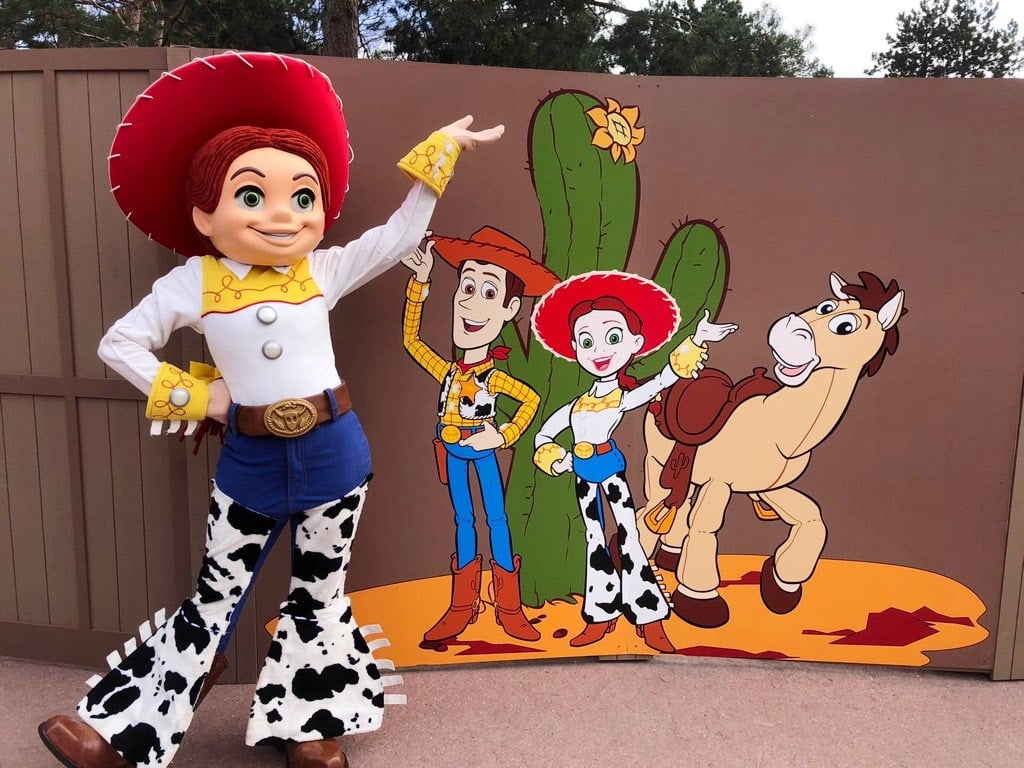 And Jessie was adorable posing with her own drawing.
We also spotted a flying Mad Hatter 😉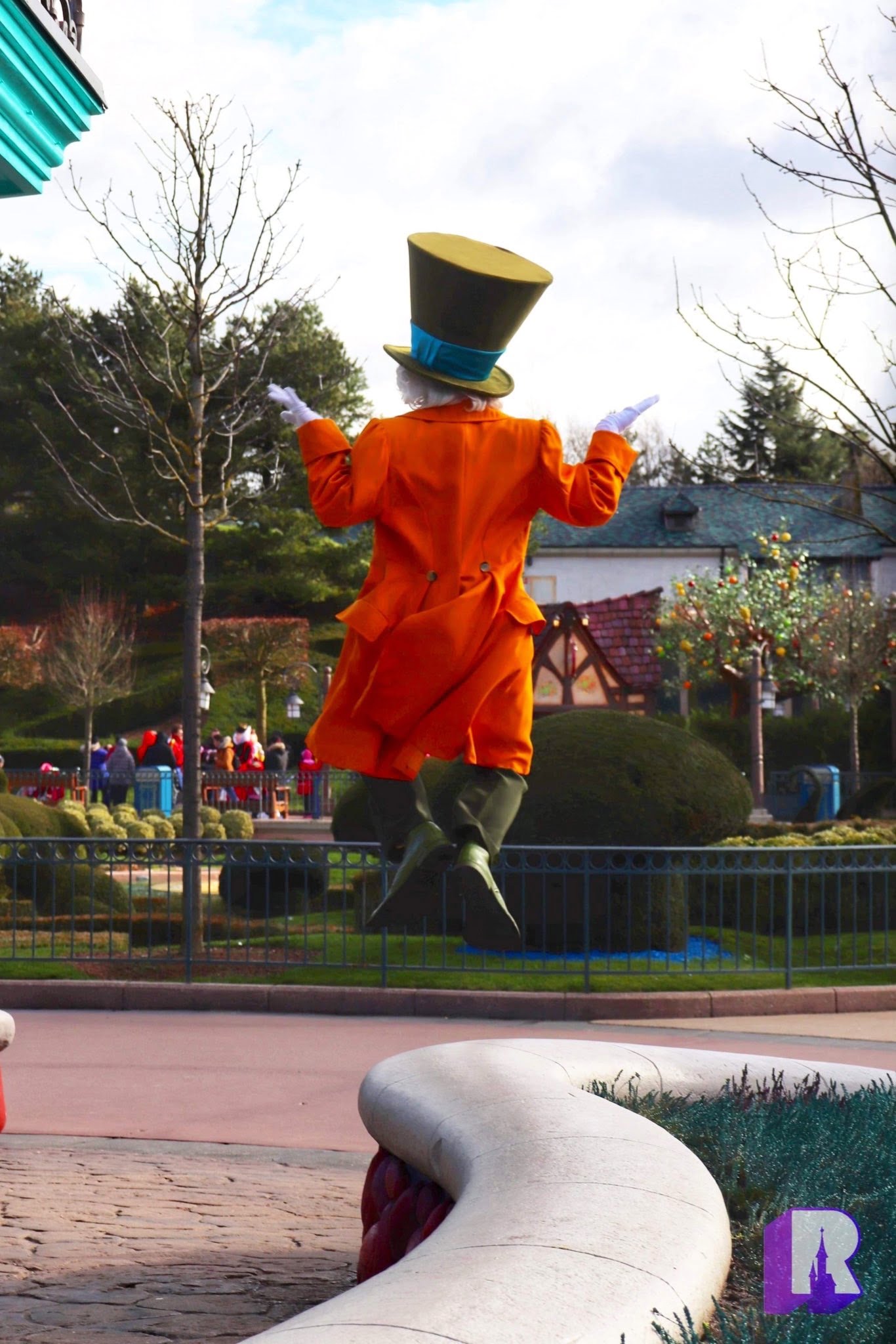 Maintenance and Refurbishments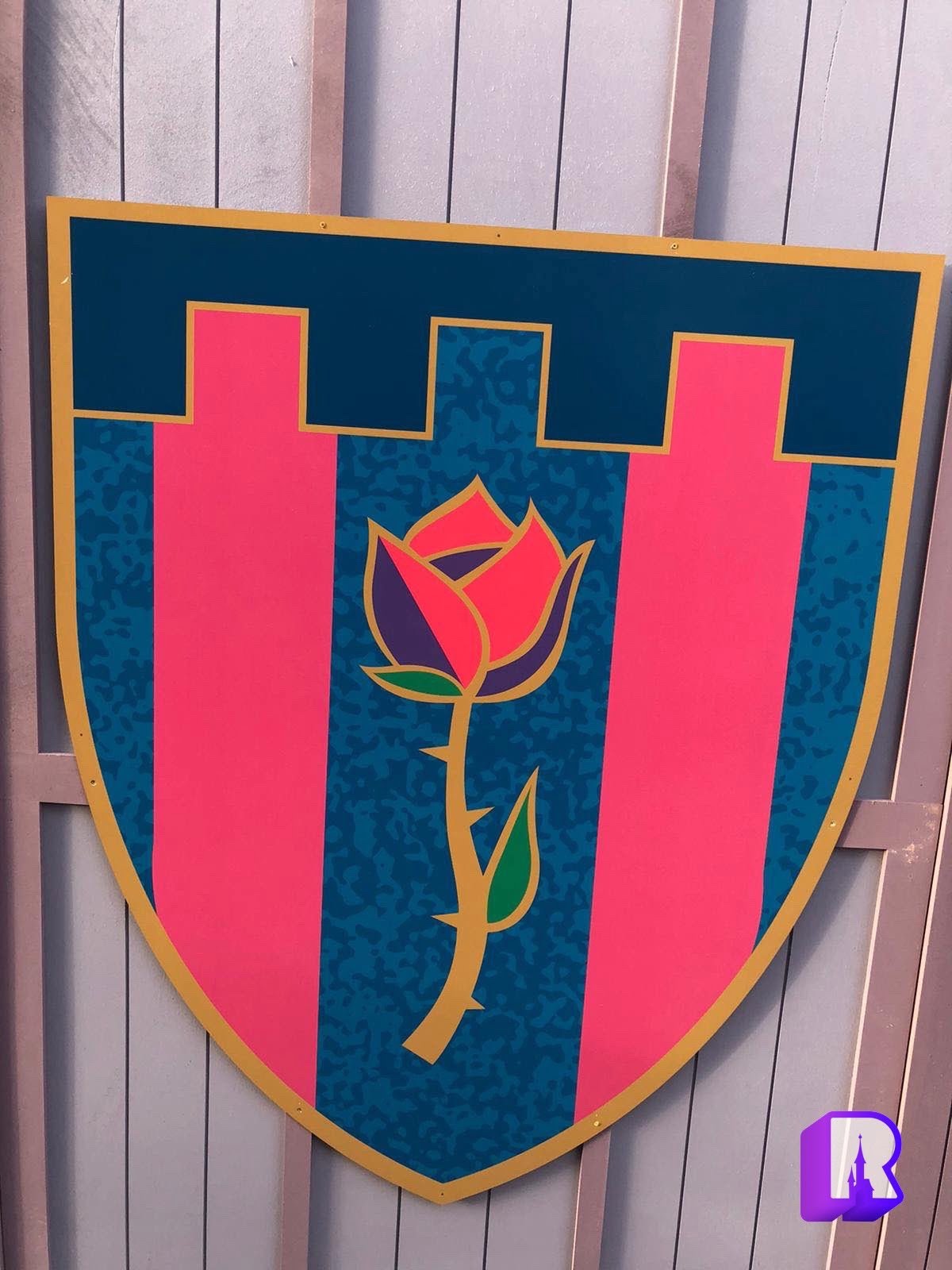 New walls have appeared near the Carrousel in Fantasyland, probably for resurfacing. They're decorated with a collection of nice Coat of Arms designs.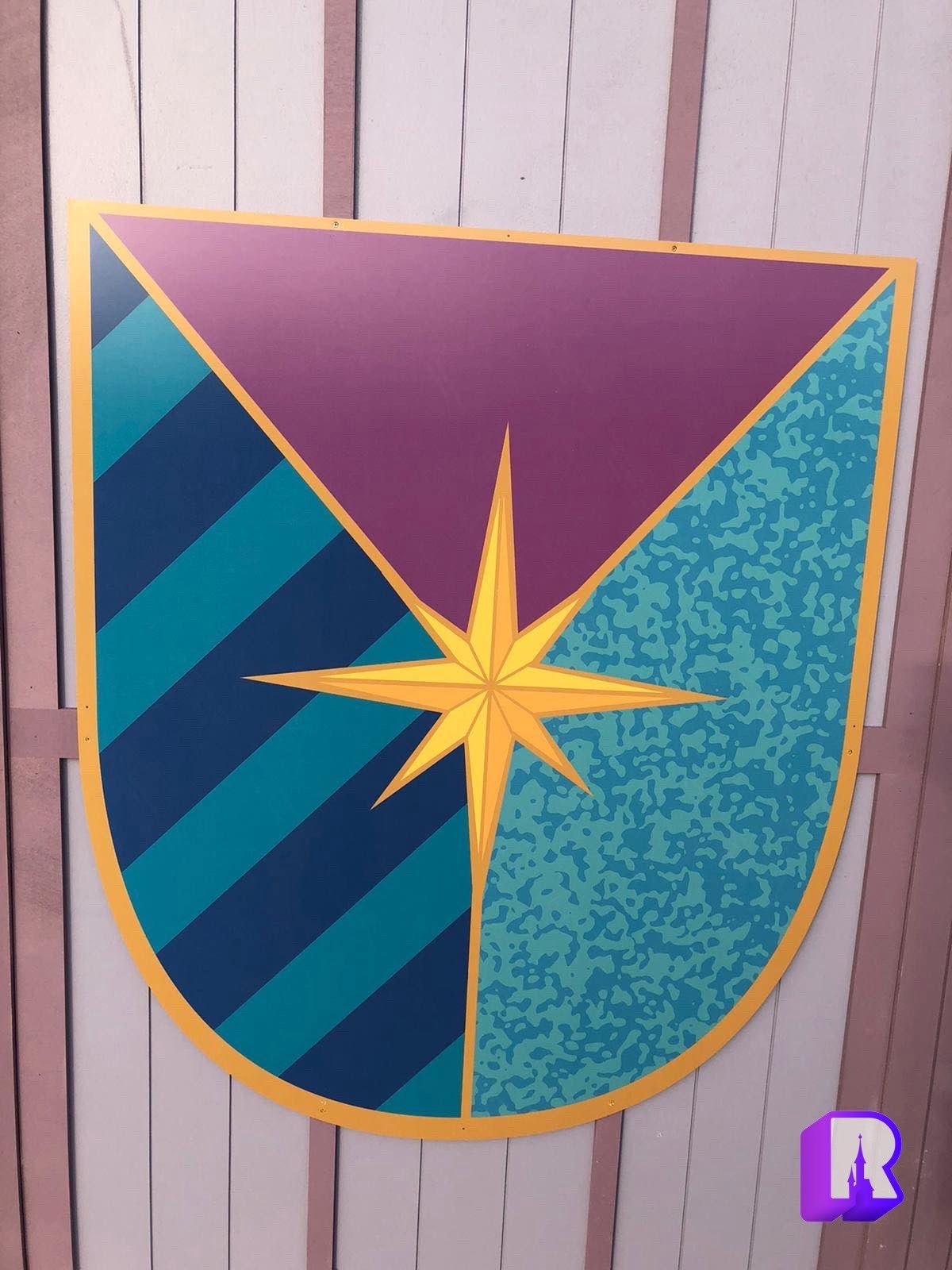 The Buzz Lightyear Laser Blast scaffolding received light white tarps. Hopefully a more exciting one arrives on top. The attraction is currently set for an August 1 reopening.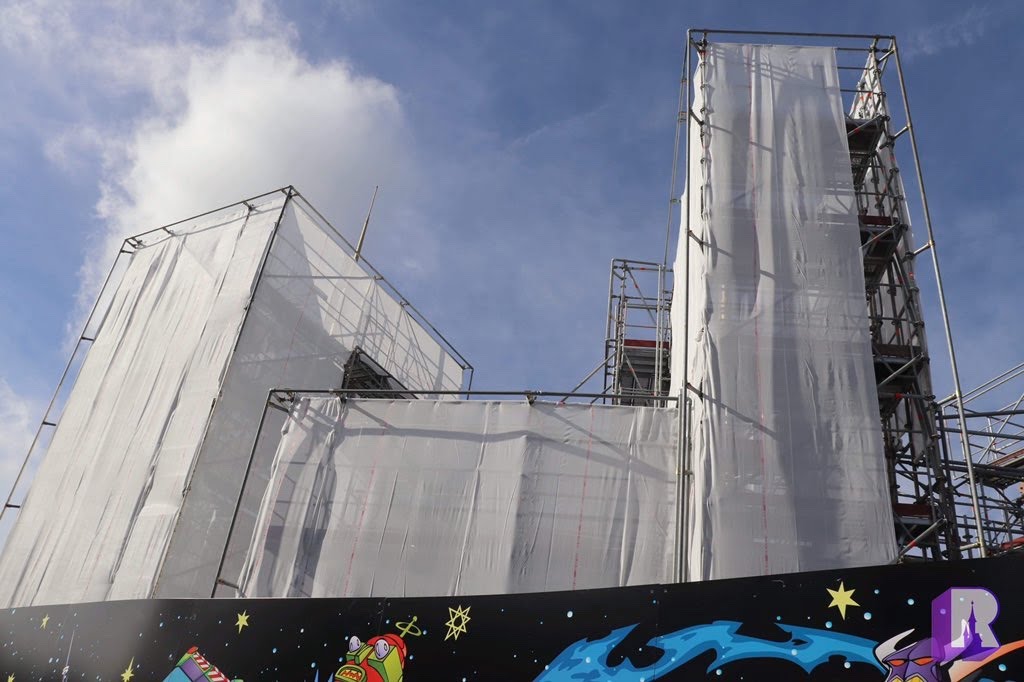 It looks kinda cool at night: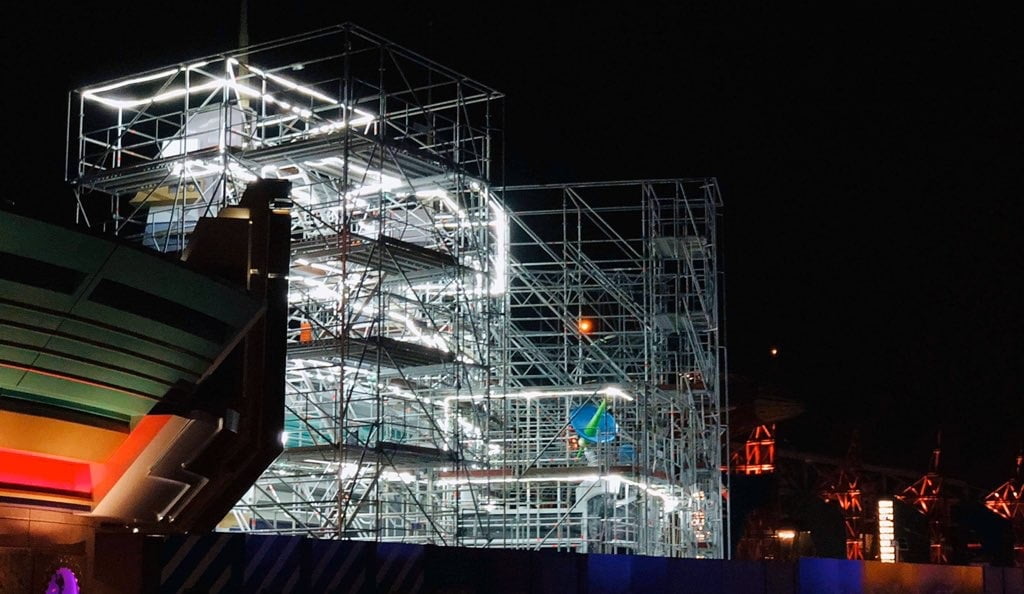 The Mad Tea Party table has gone to the shop: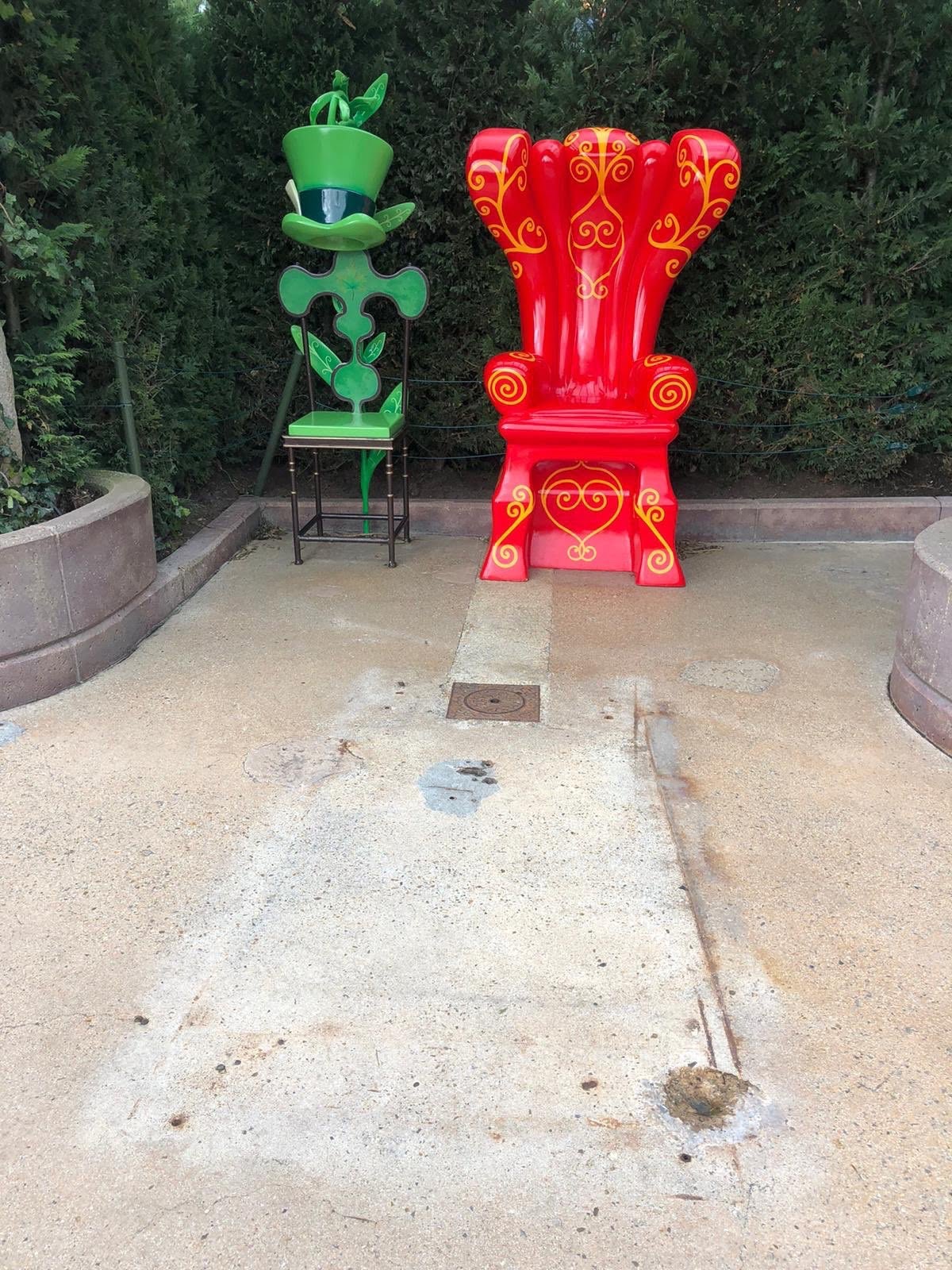 The roof of the Info Board awning (gone for replacement) has been worked on: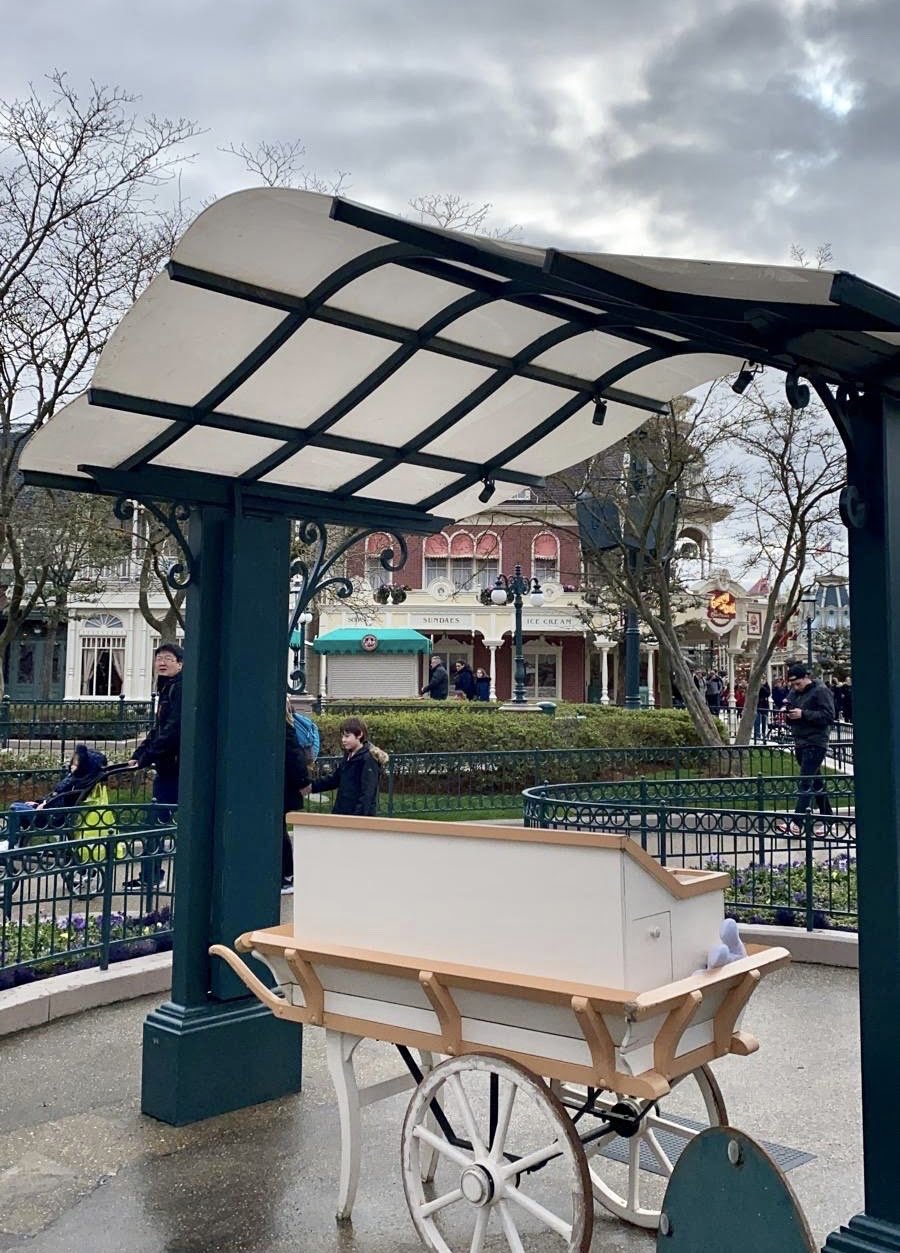 Merchandise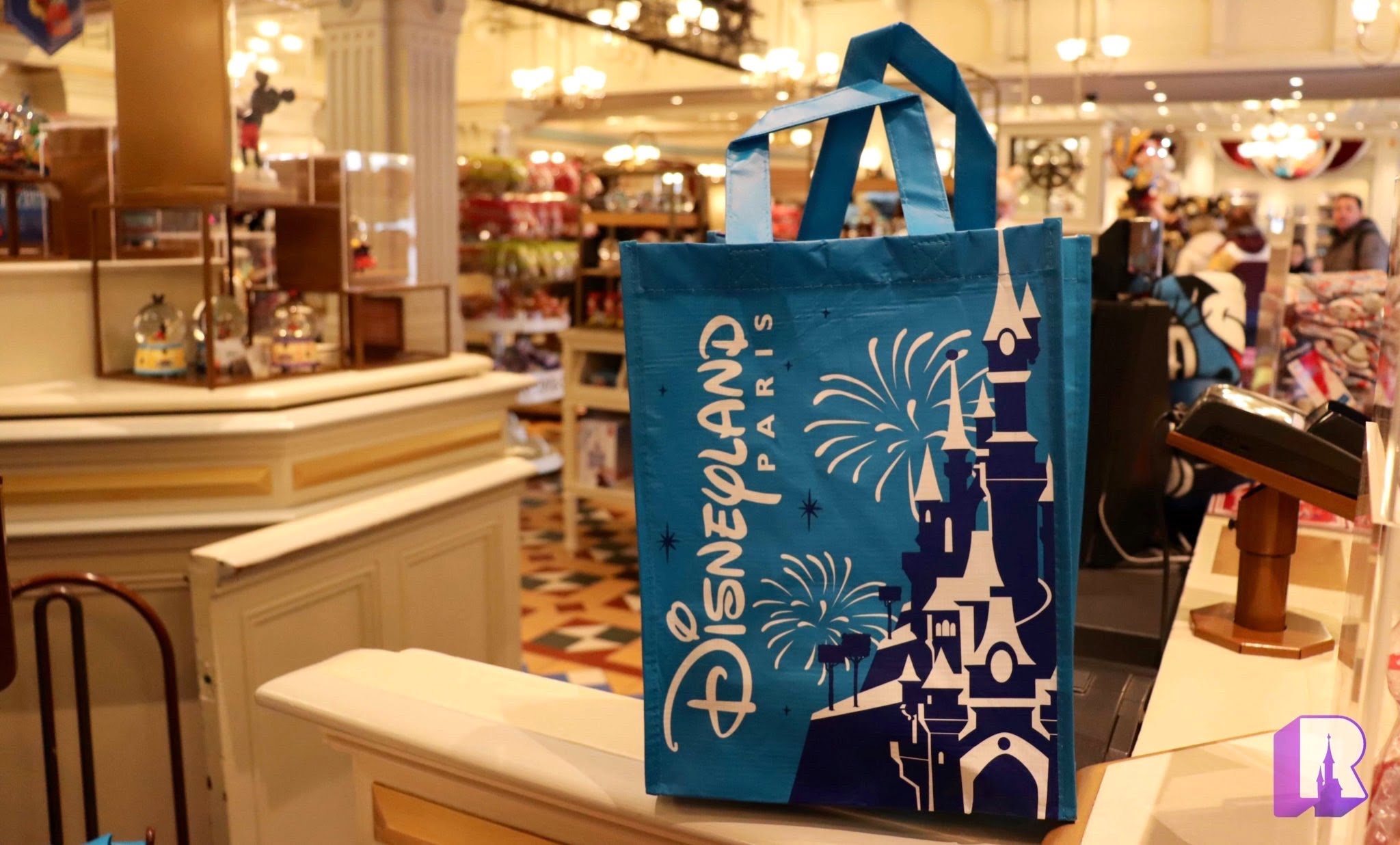 The popular small reusable bags are back! But bad news they also come with a price hike on the entire range: €1.50 (S), €2.50 (M), €3.00 (L).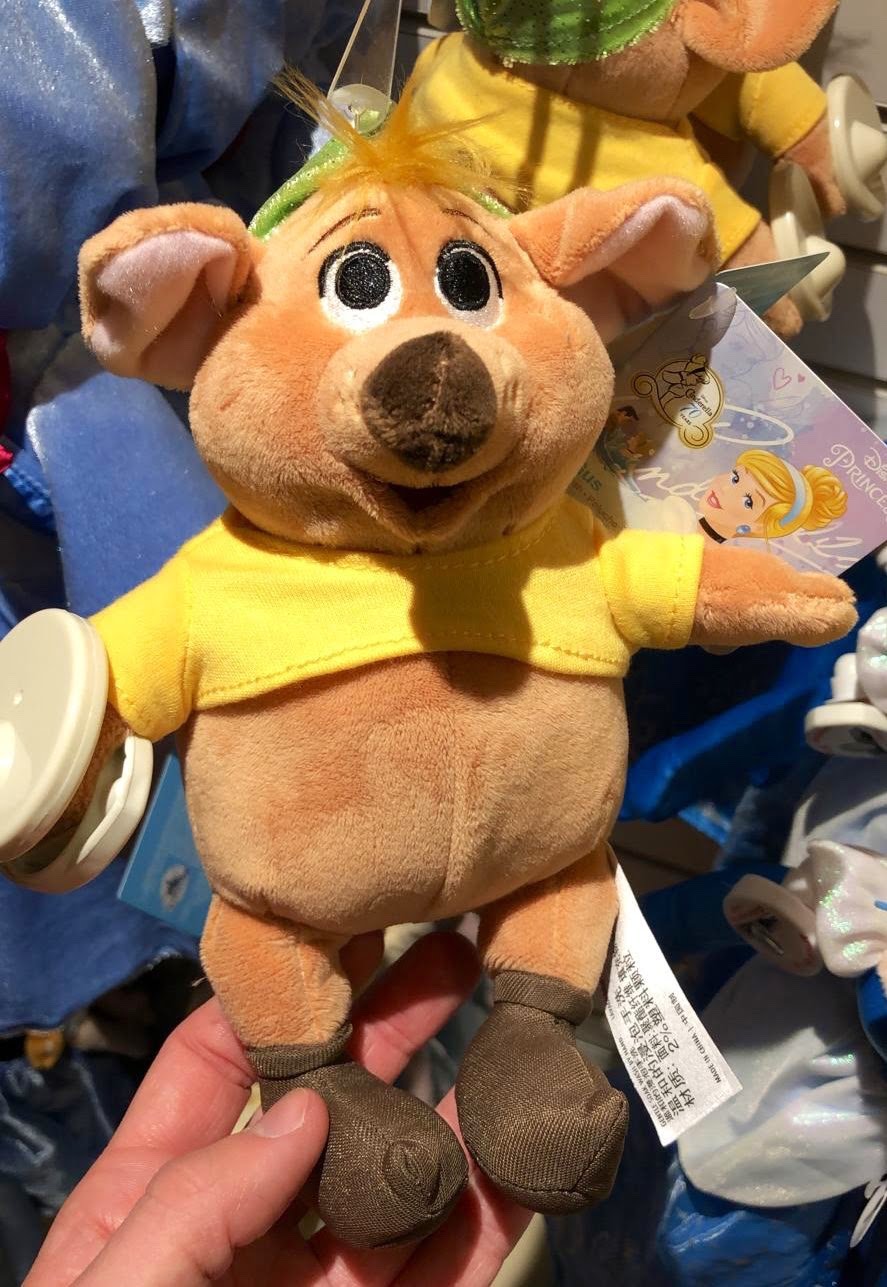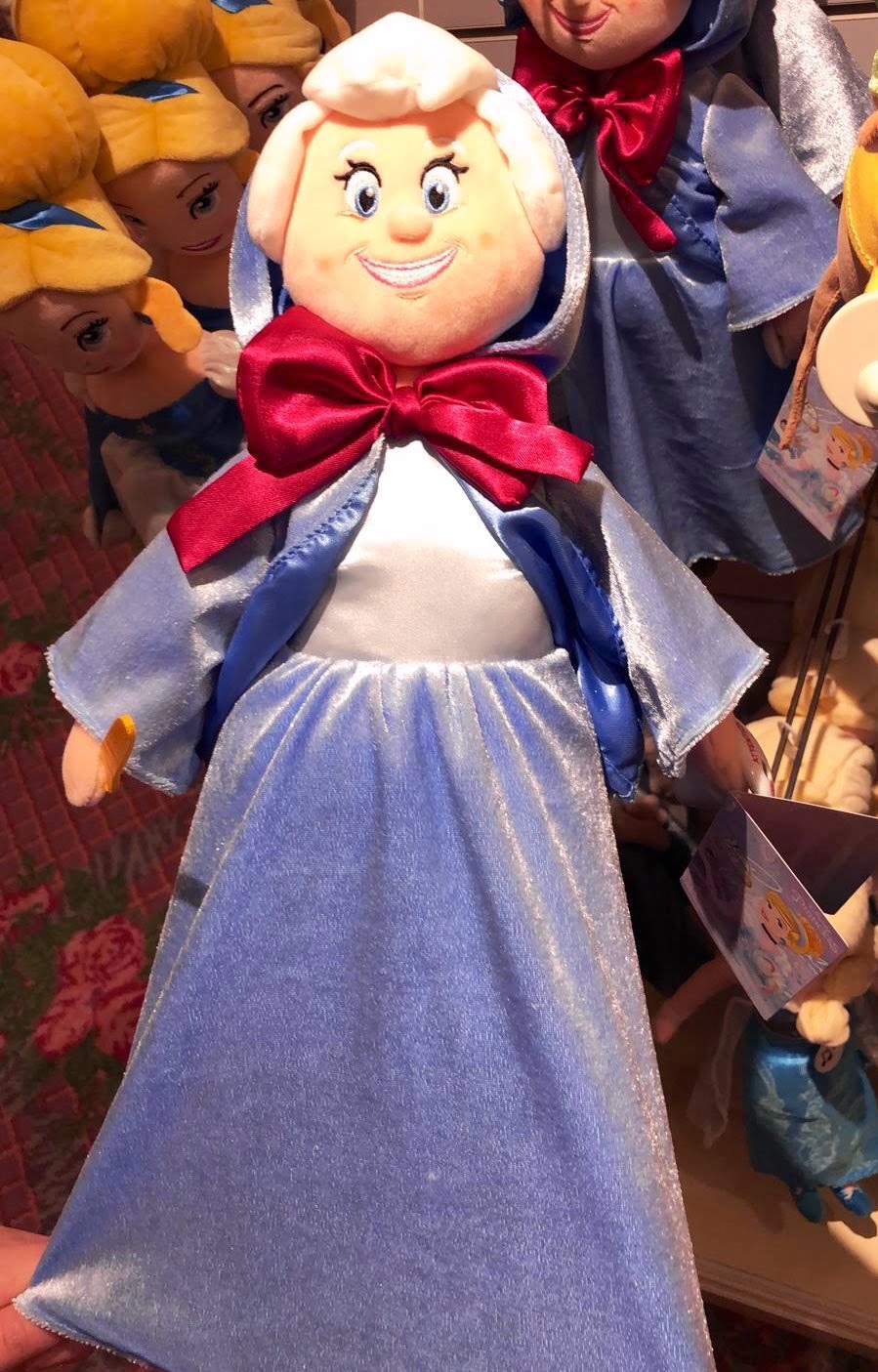 Adorable plush for Cinderella's 70th Anniversary (Gus €13.99, Fairy Godmother €29.99)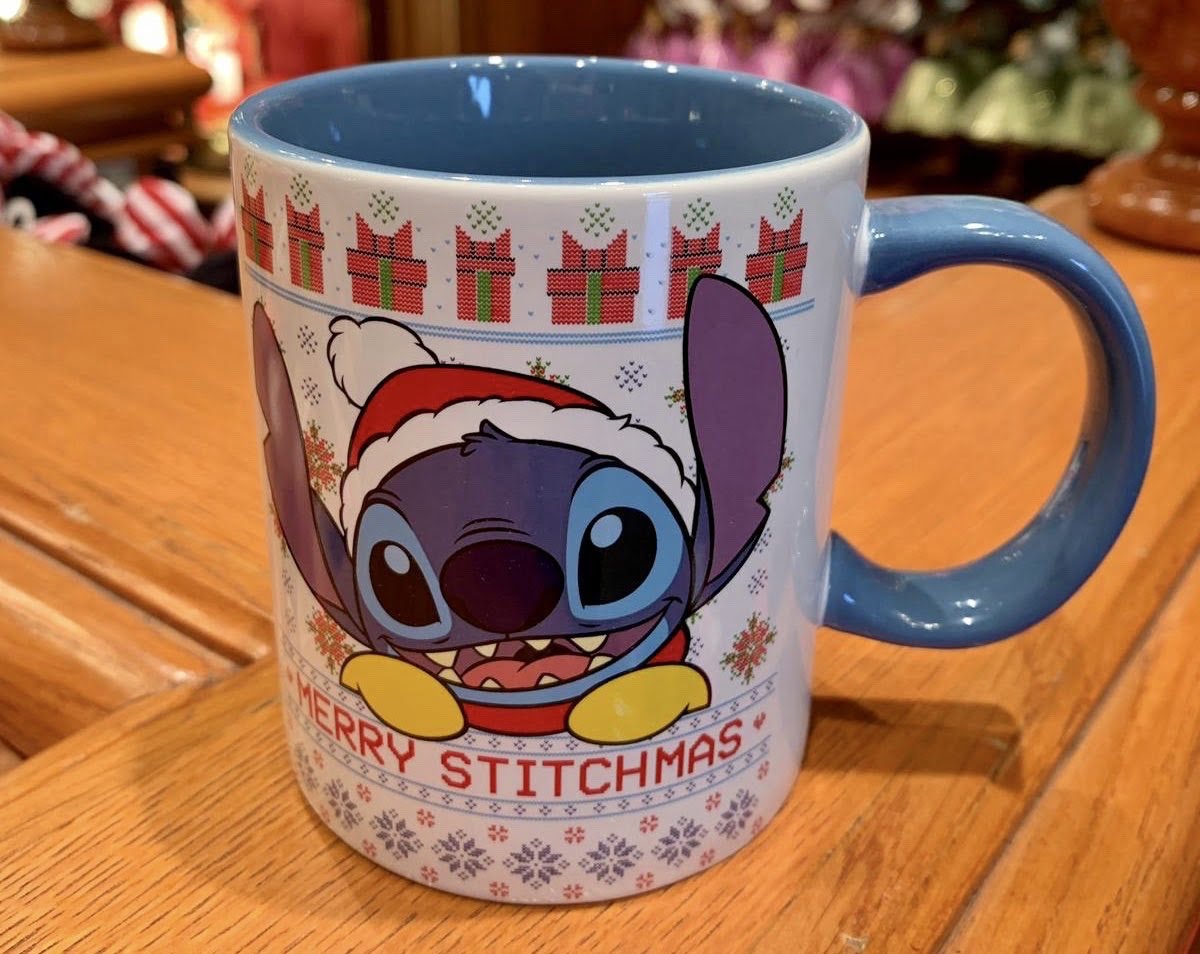 A new Merry Stitchmas mug in February (€10.99)
Food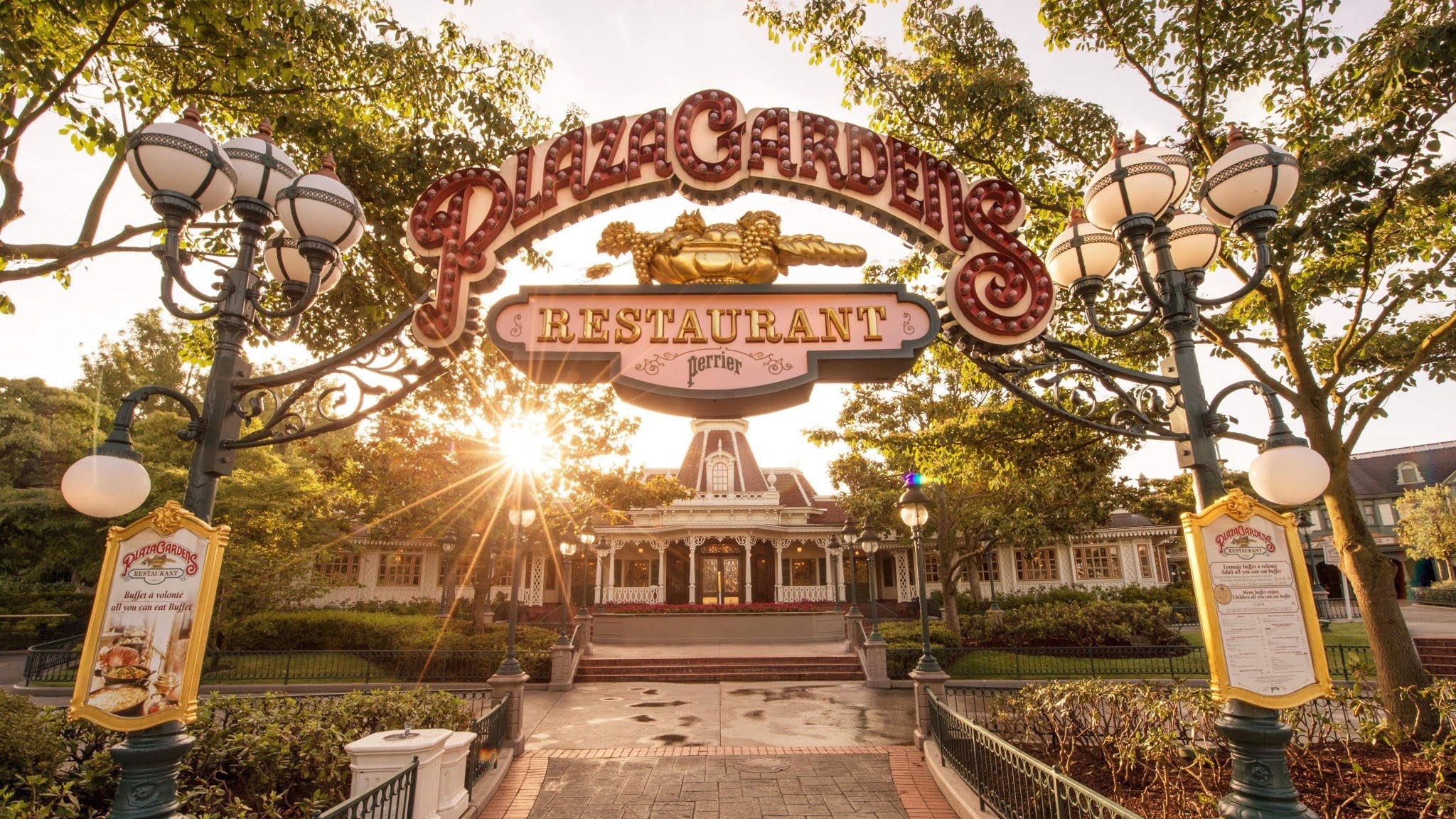 A general Breakfast price hike of €2 for most locations will take place on April 2 (existing reservations are not affected). Meal Plans also will increase by a few euros for most, and up to €10 for the Premium plans.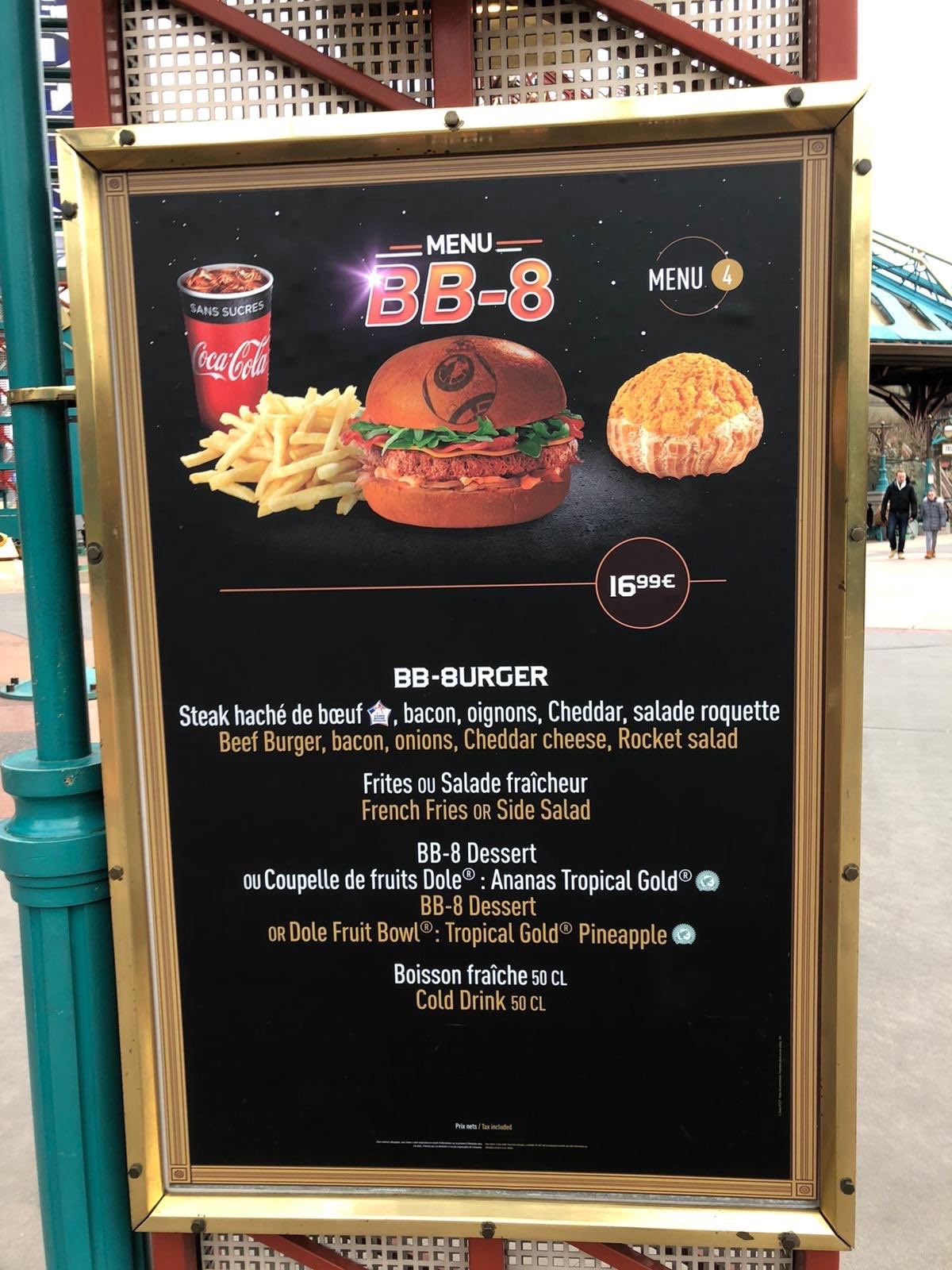 The BB-8 menu is back at Cafe Hyperion with its weird dessert.
And that's our update for this week! Thank you as always for reading, sharing and having fun with us daily! I'll leave you as is now tradition with my favorite glamor shots of our beautiful Parks this week!