Welcome to a new edition of the DLP Report! After several weeks of opening excitement, Avengers Campus is sliding into routine operations. We also look at some news for later in August and of course the latest refurbishments!
Avengers Campus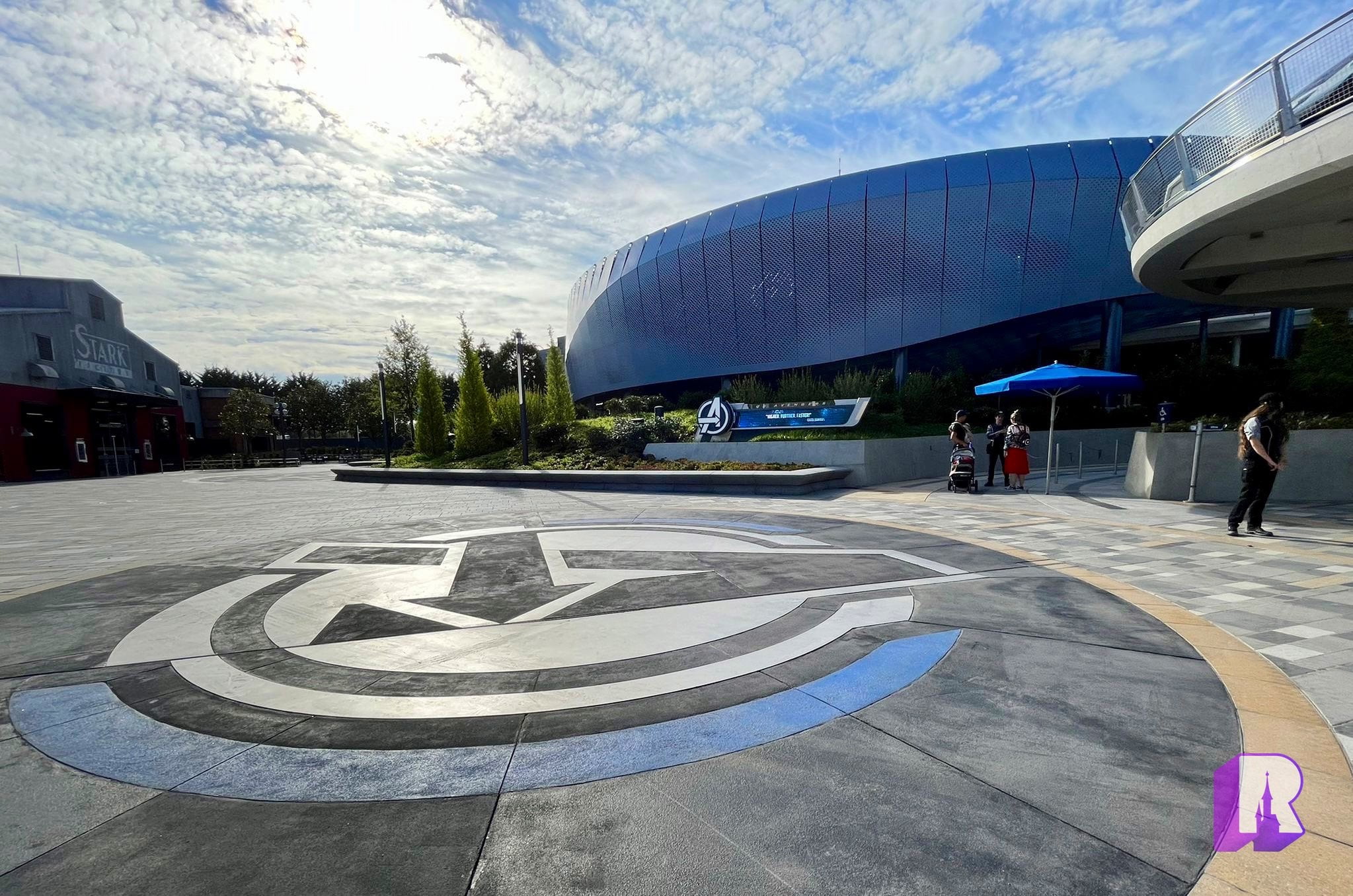 Well here we are – the opening events excitement over but Avengers Campus continues to be the most popular place to be at the Resort. Queues to enter the land have reduced greatly with some wait in the morning only. Attractions are also normalizing with Spider-Man W.E.B. Adventure usually clocking at 2x or 3x the wait of Avengers Assemble: Flight Force.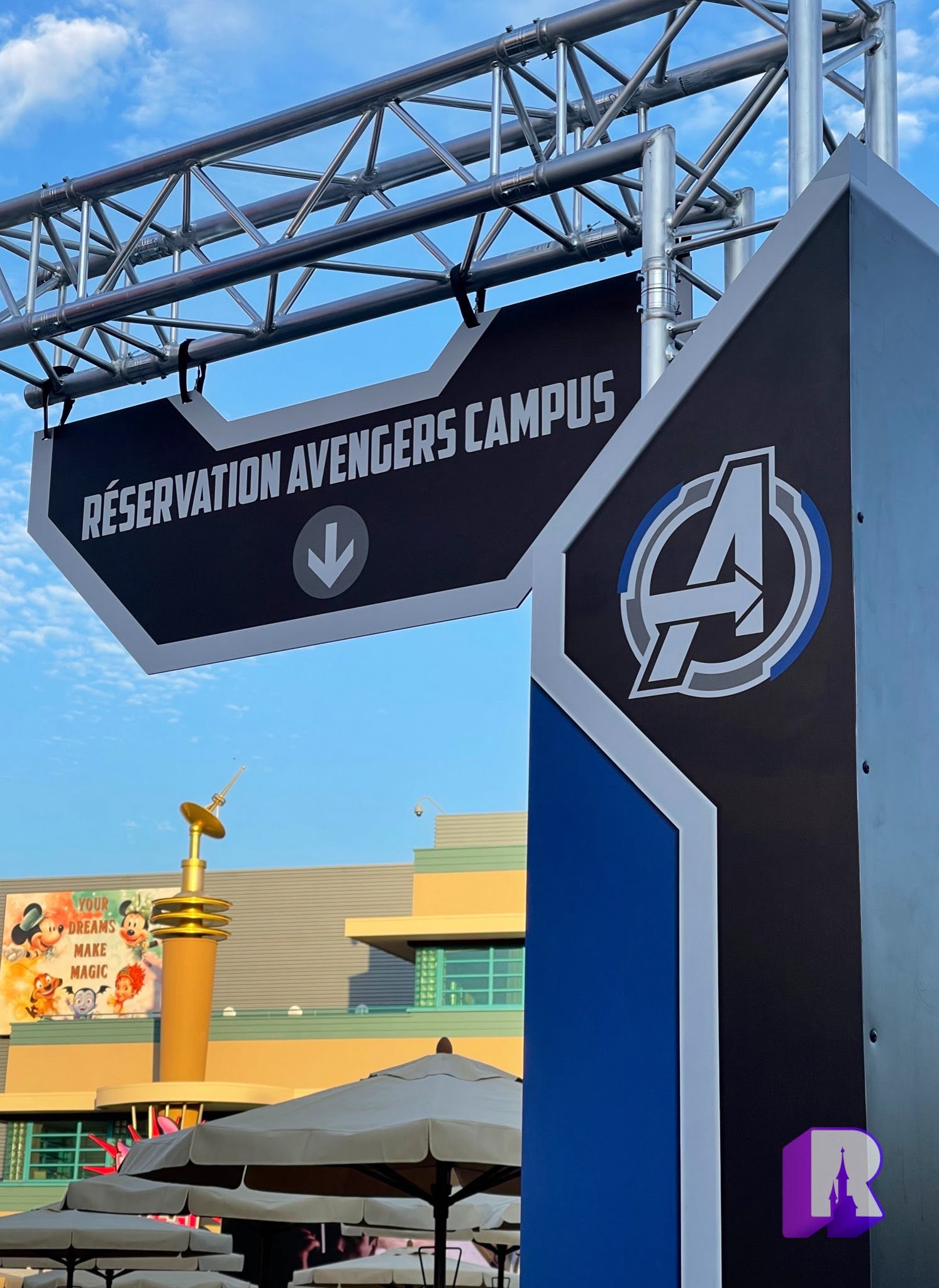 Talking about the queues – large signs have been added this week to clarify where the main queue is, and where the "express queue" is. Guests can use the express entrance when there is a wait to enter the land if they are within 20 min of their PYM dining reservation, Hero Training Center meet or (in the future) Disney Premier Access window.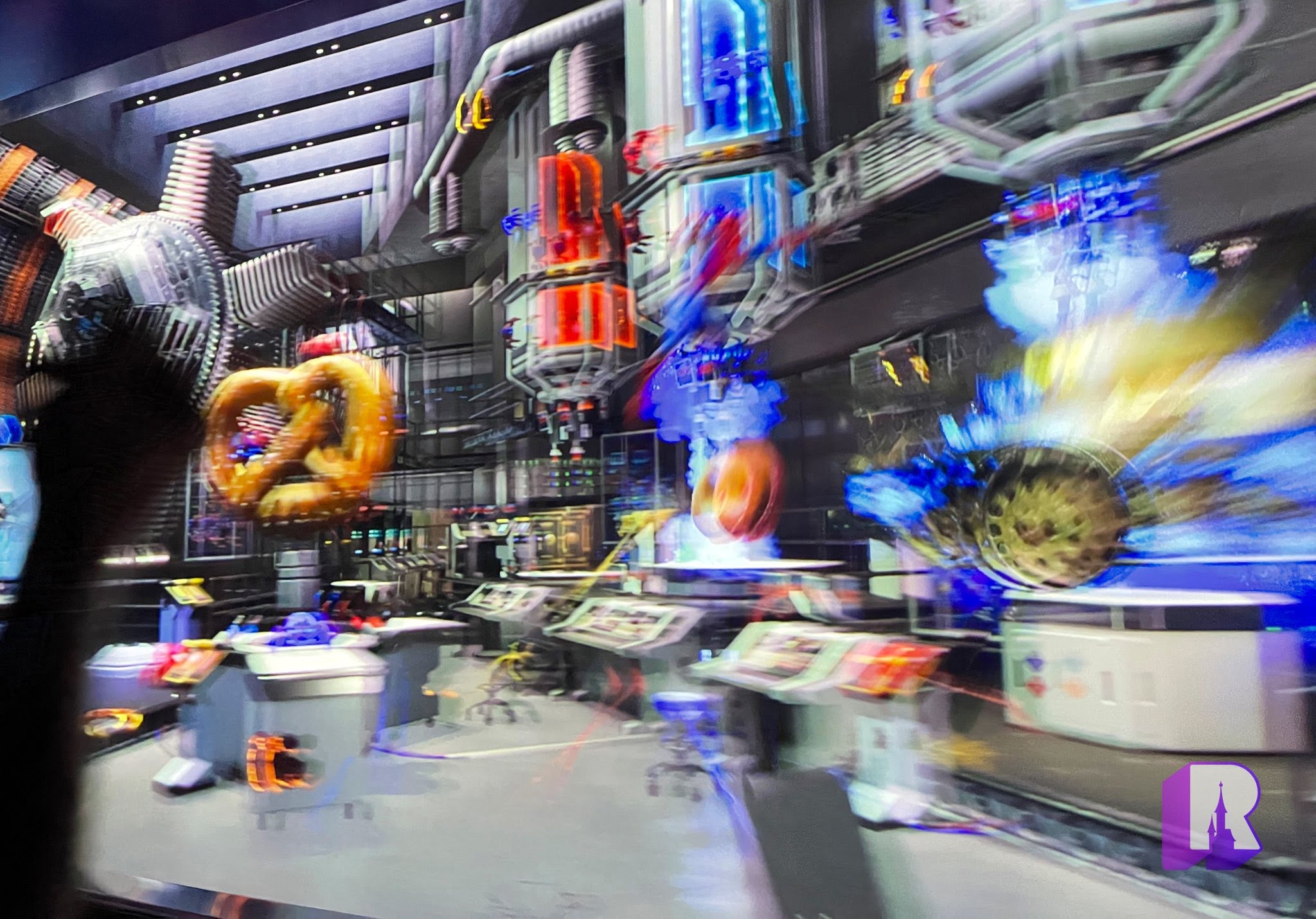 Over at Spider-Man W.E.B. Adventure, teething issues have popped up already with scene 3 refusing to produce webs for several rows of ride vehicles. Of course it will likely be fixed soon.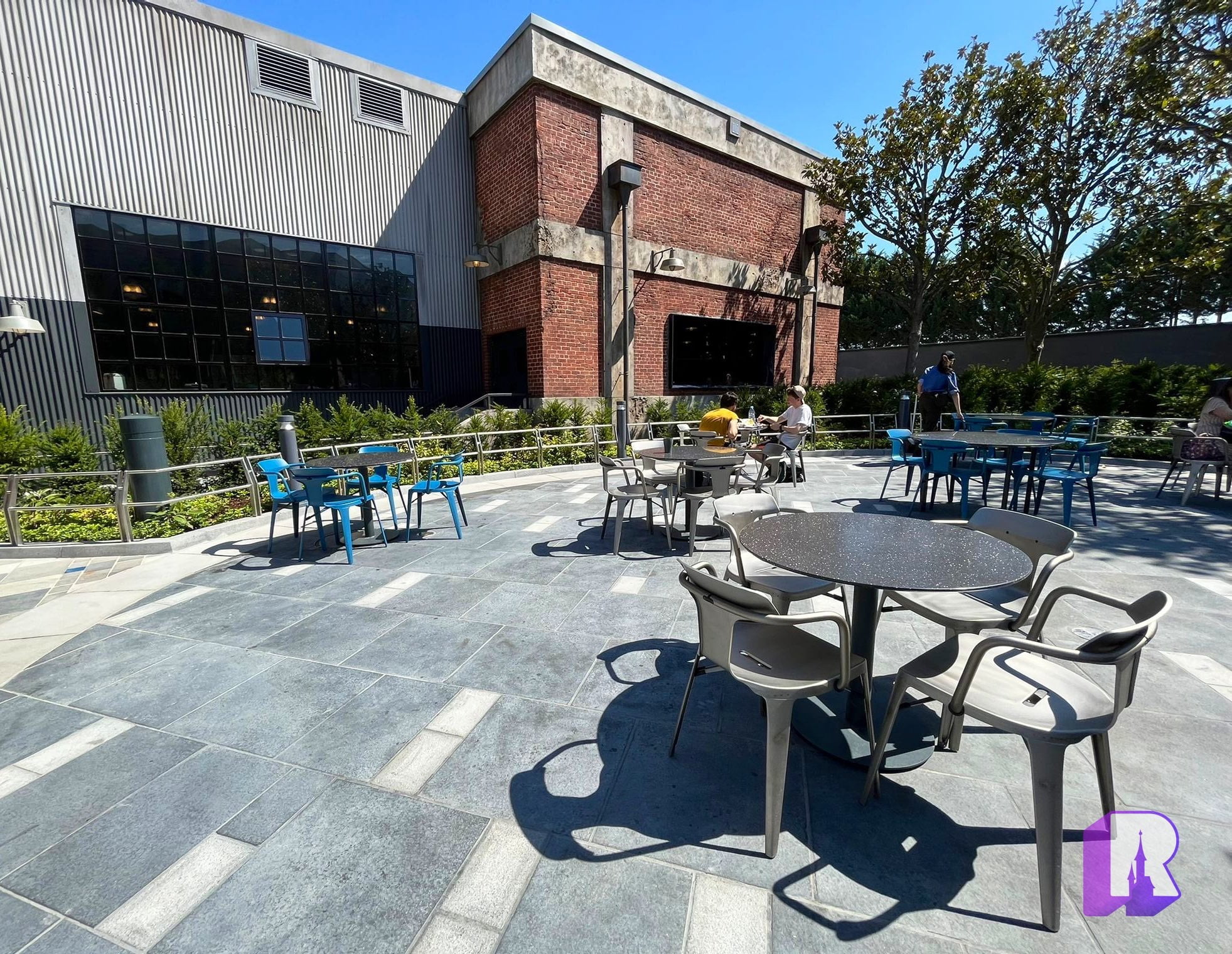 Umbrellas were removed earlier this week across the land (no reason given). Different ones have returned and they may be temporary. I guess something was wrong with the original ones.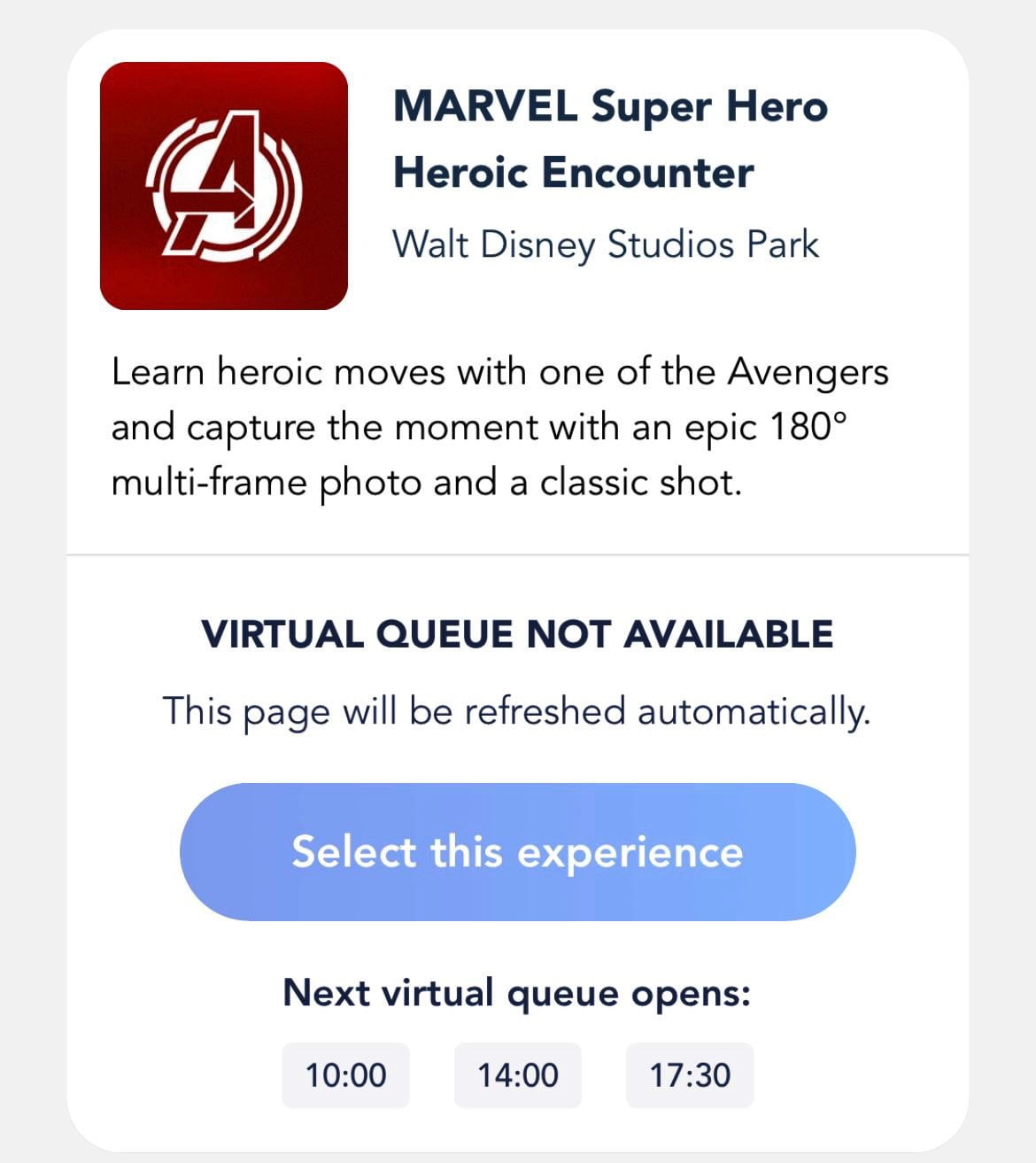 An additional virtual queue window was added at Hero Training Center – 17:30.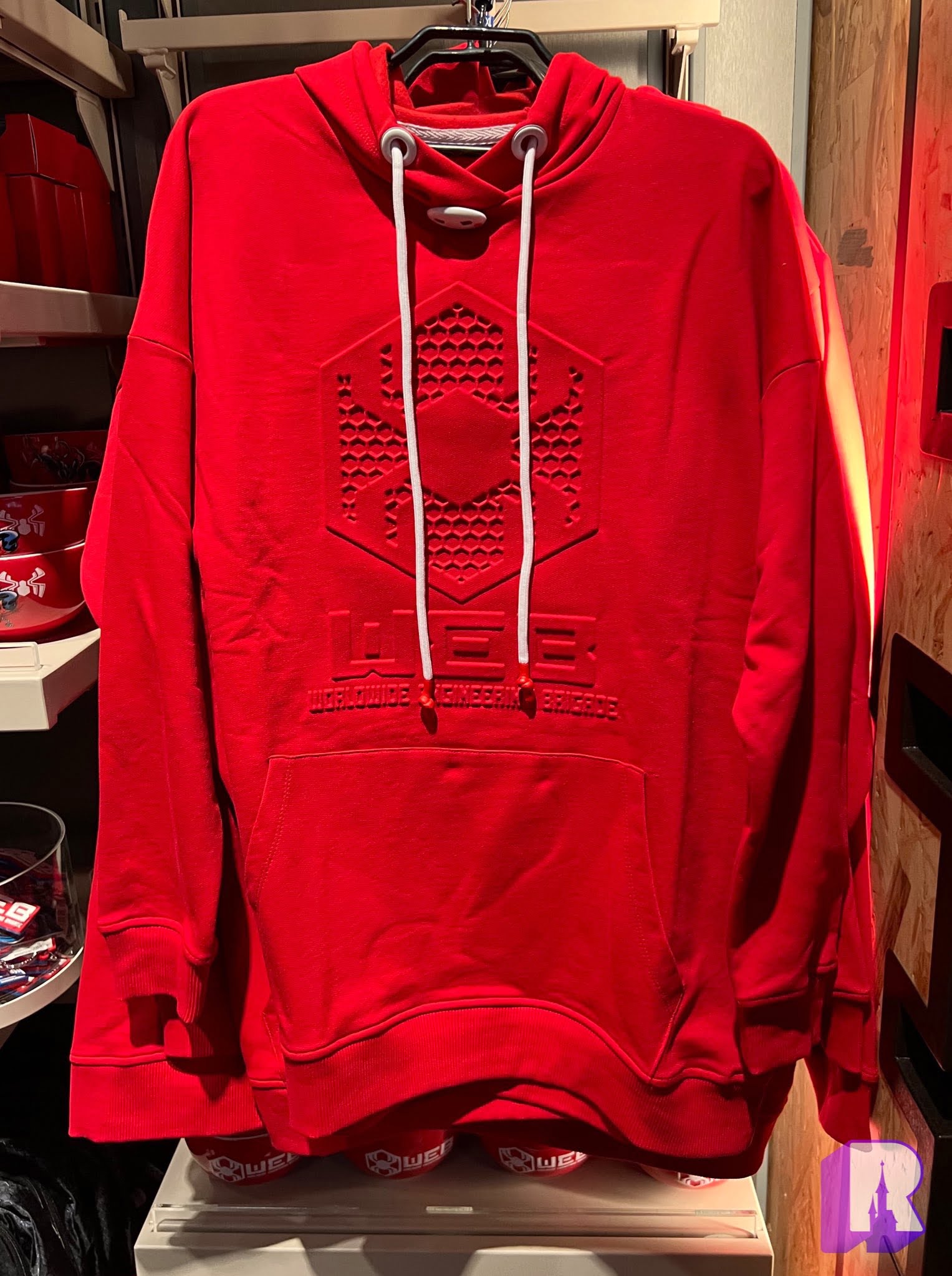 Tons of awesome merchandise continues to arrive at Mission Equipment – the teams have really knocked or out of the park for this land opening. New hoodies, glasses, dishes, bottles and more!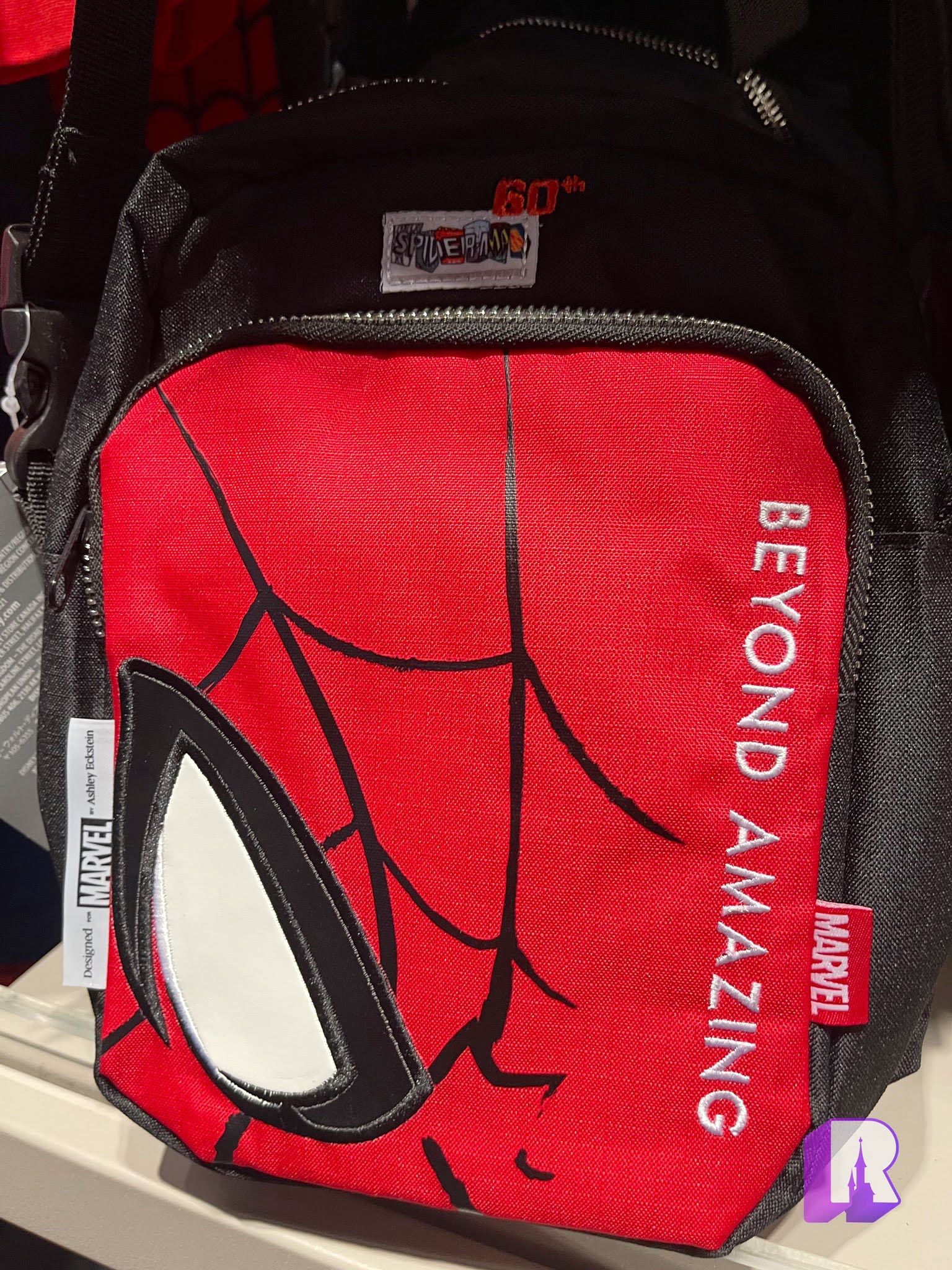 Mission Equipment also carries the "Beyond Amazing" collection for Spider-Man's 60th anniversary.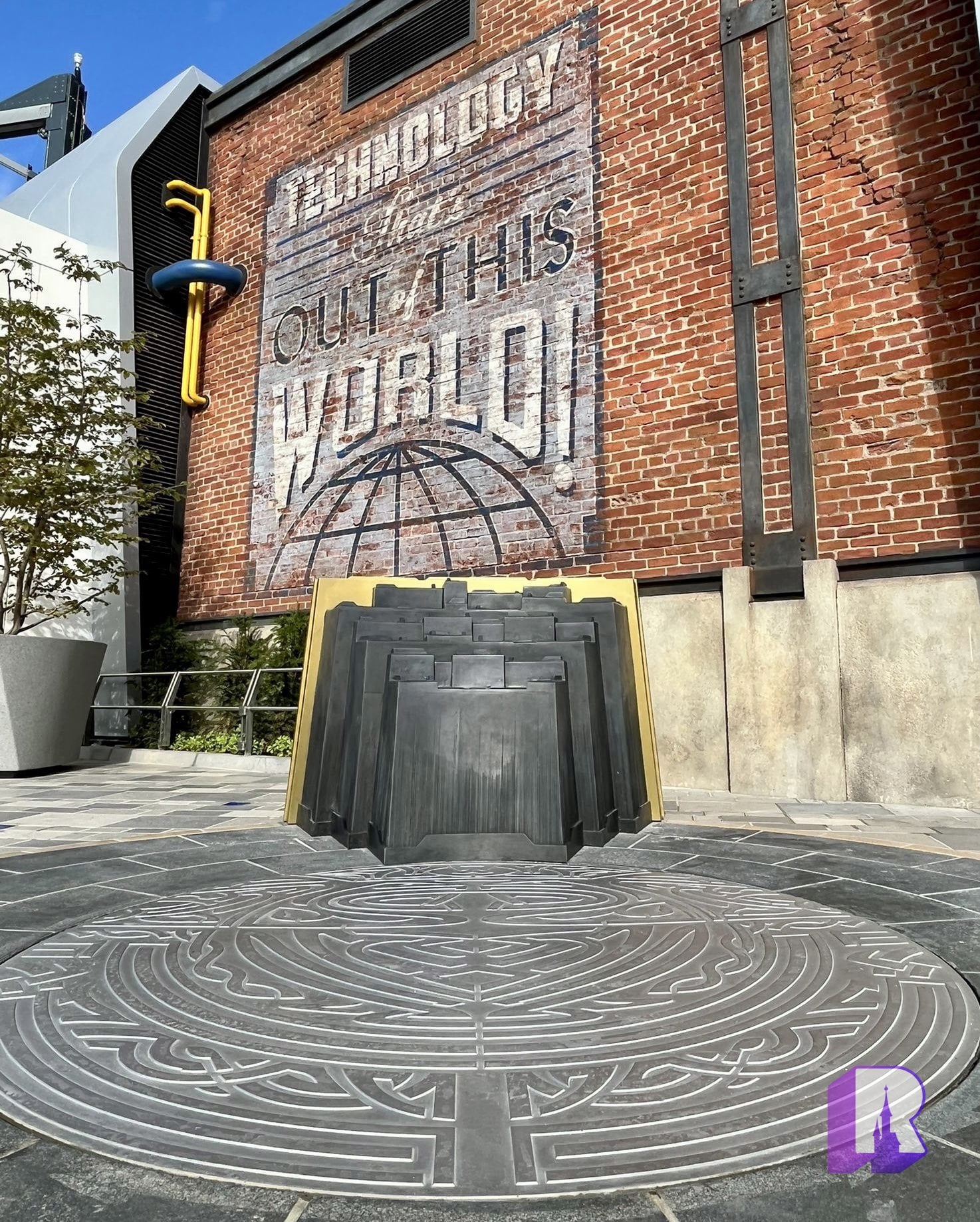 And the Asgard Pedestal was repaired. The structure was already showing signs of damage from use during the shows but mostly and most likely from Guests (who have been particularly rowdy) climbing on it.
Princess Week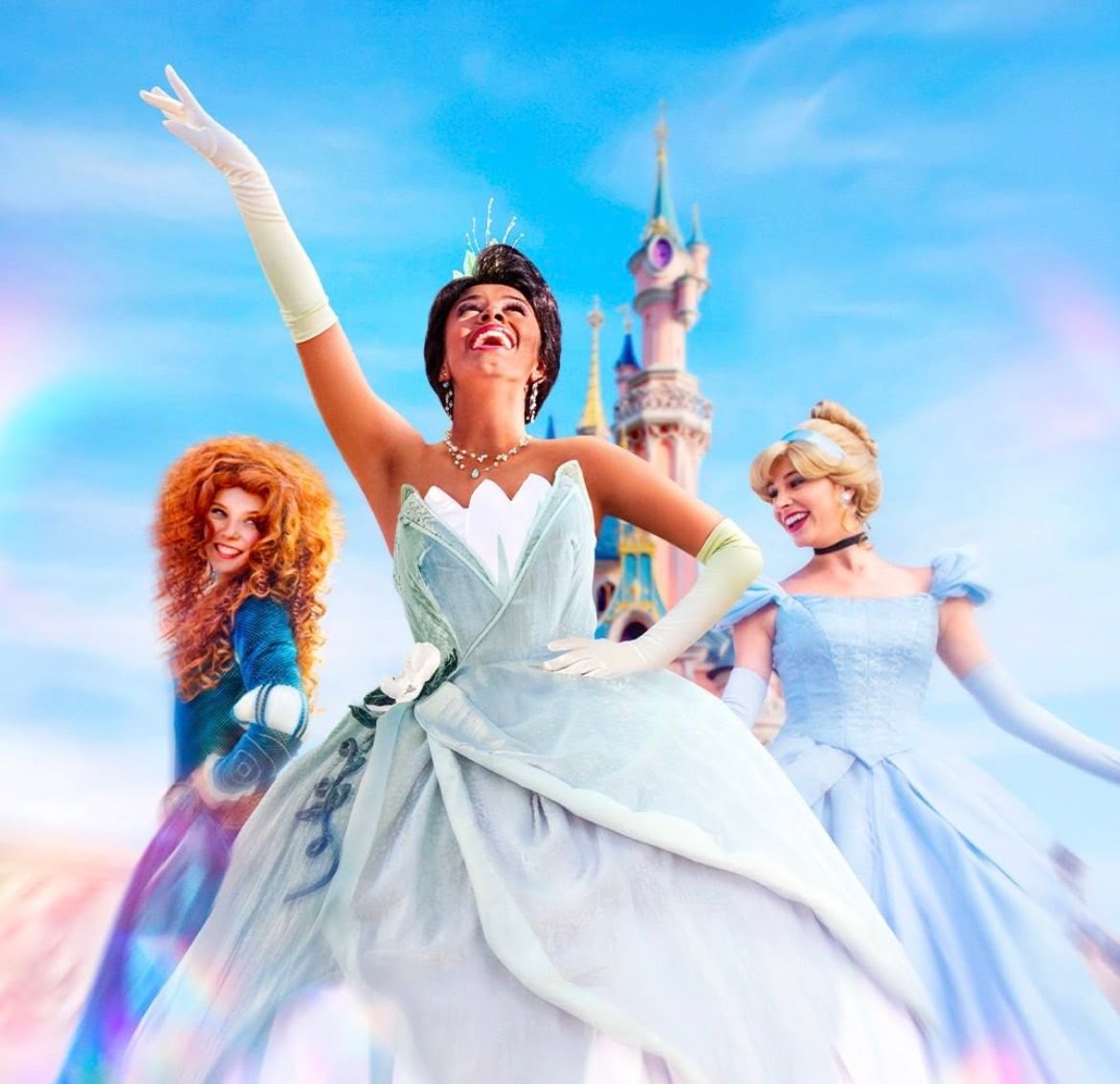 The "World Princess Week" will return to Disneyland Paris the week of August 21-27, 2022, featuring a Royal Promenade with Queen Anna and Elsa and more appearances by the Disney Princesses!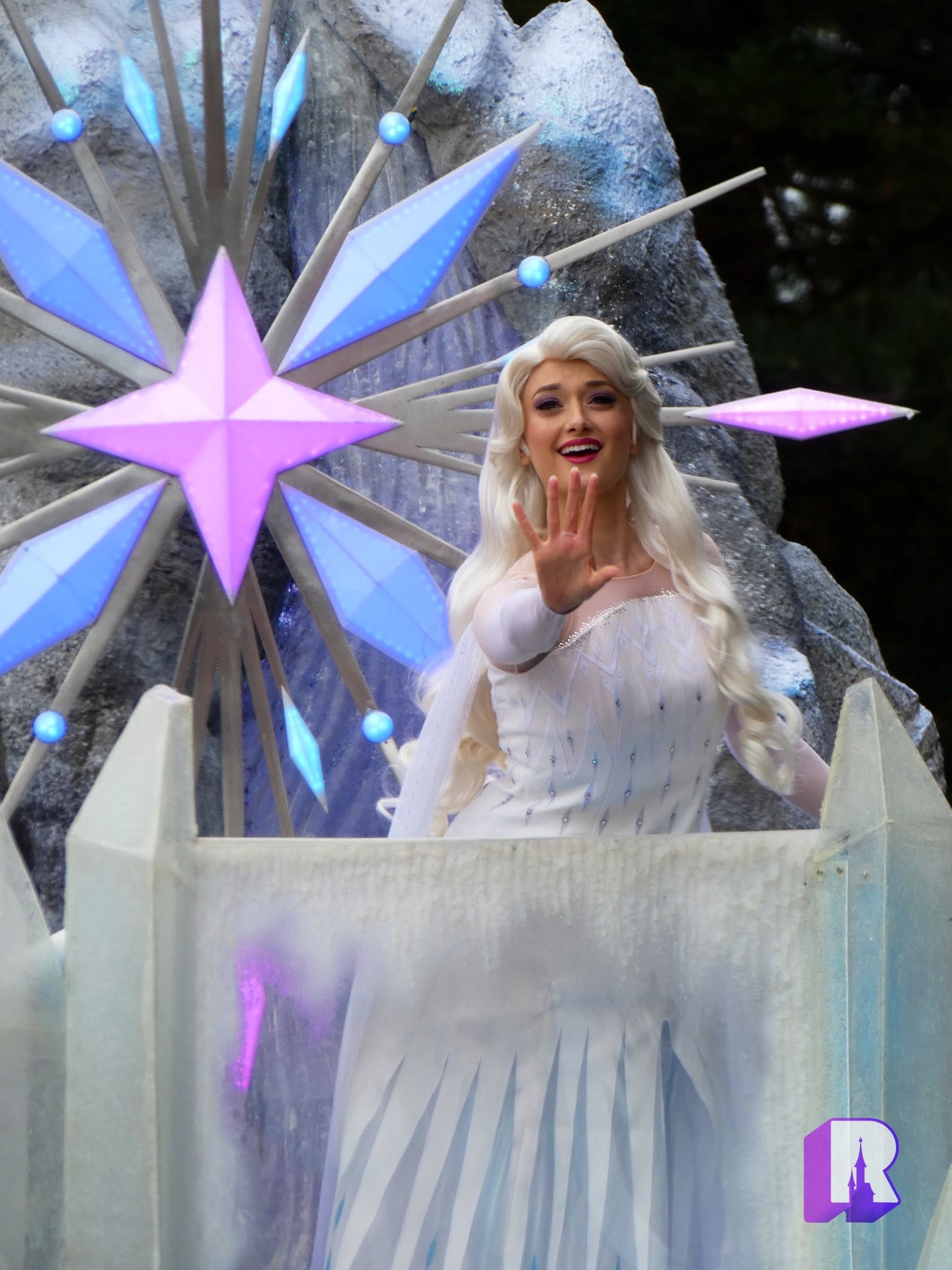 Last year (photos above) Anna and Elsa appeared on their Frozen 2 float, Princesses rode down the parade route on the flowery float and met throughout the lands. There was also special snacks available. We expect most of the offerings to be similar this year.
Maintenance and Refurbishments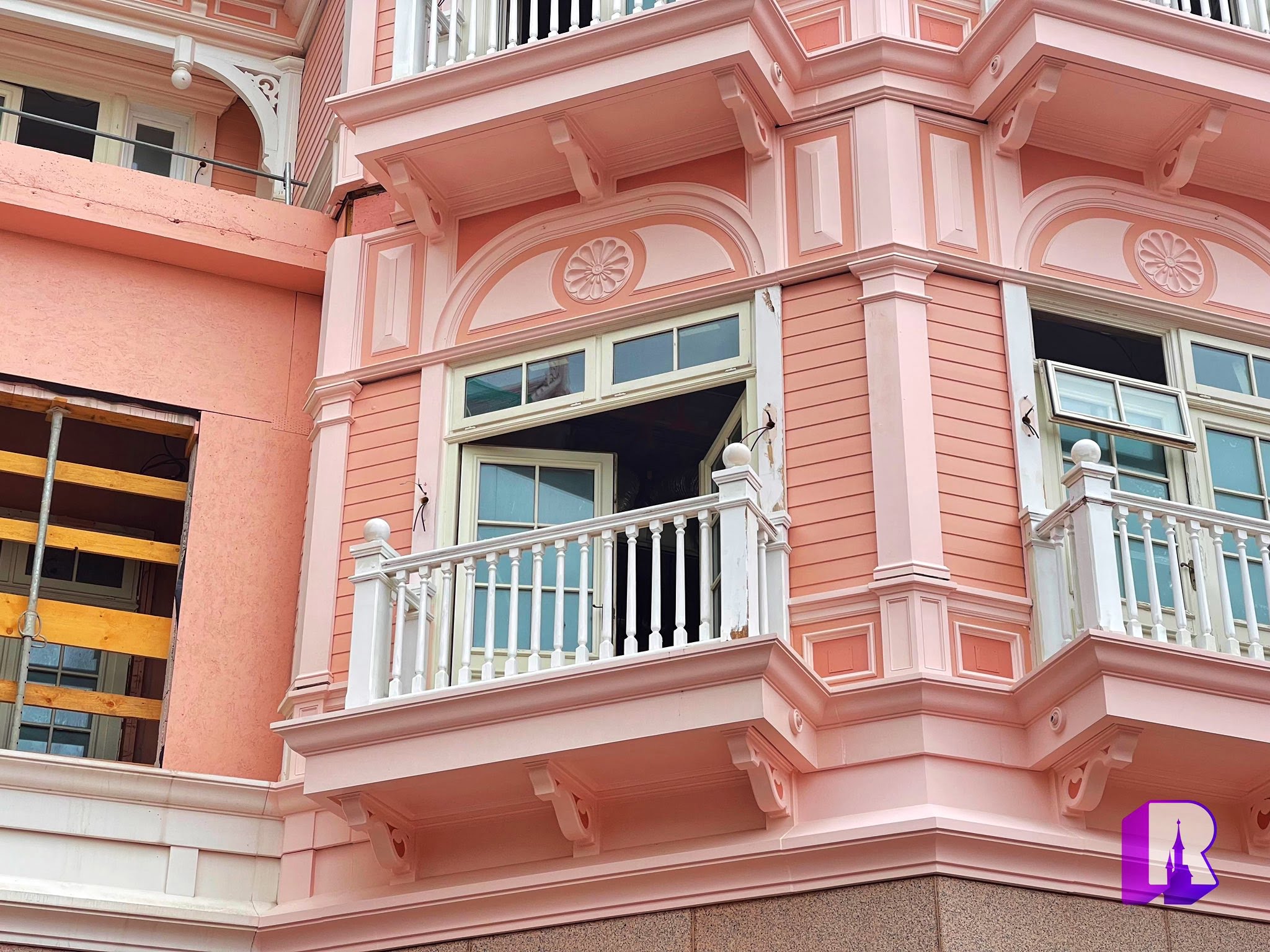 We start with slow and steady progress st the Disneyland Hotel. As you can see the inside has even completely gutted for the Olympic level Royal re-imagining expected the same year. This week we saw some nice results on the iconic clock tower, while scaffolding went up on one of the side wings.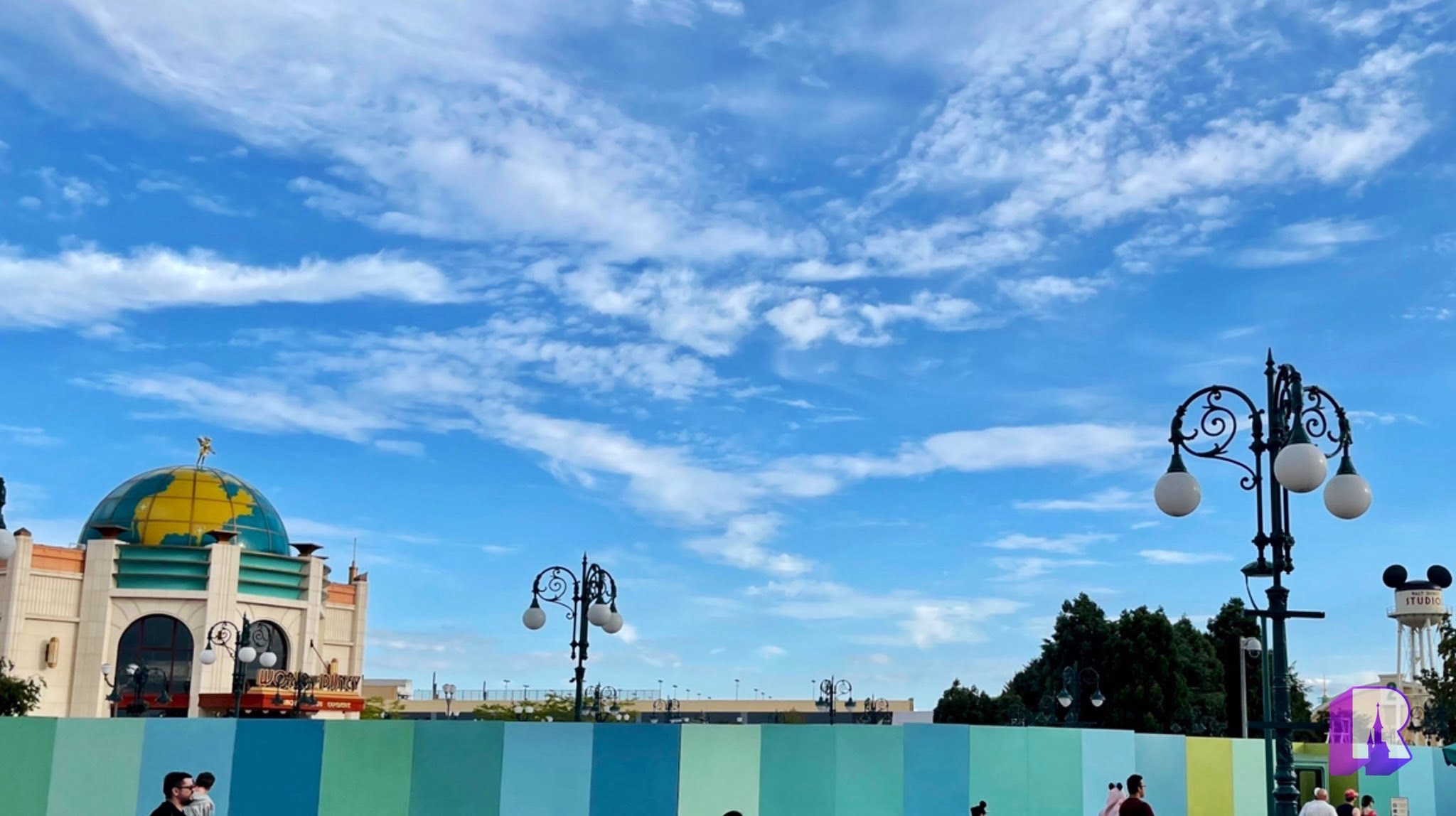 In the nearby Resort Hub, the big Disneyland Paris welcome arch has been removed, now replaced by the sign on the new security gates structure.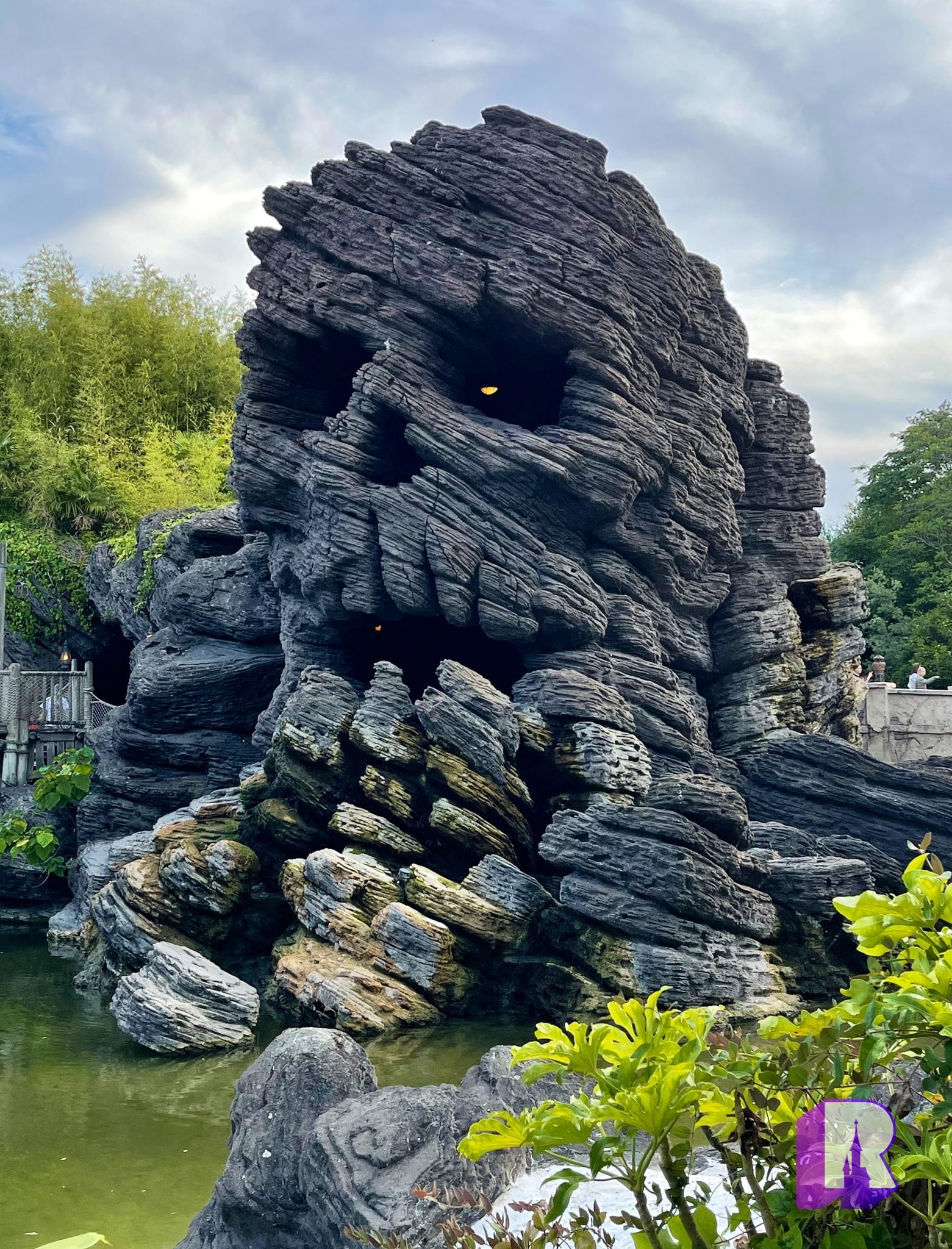 Over at Disneyland Park, Skull Rock got a nice clean! He needed it.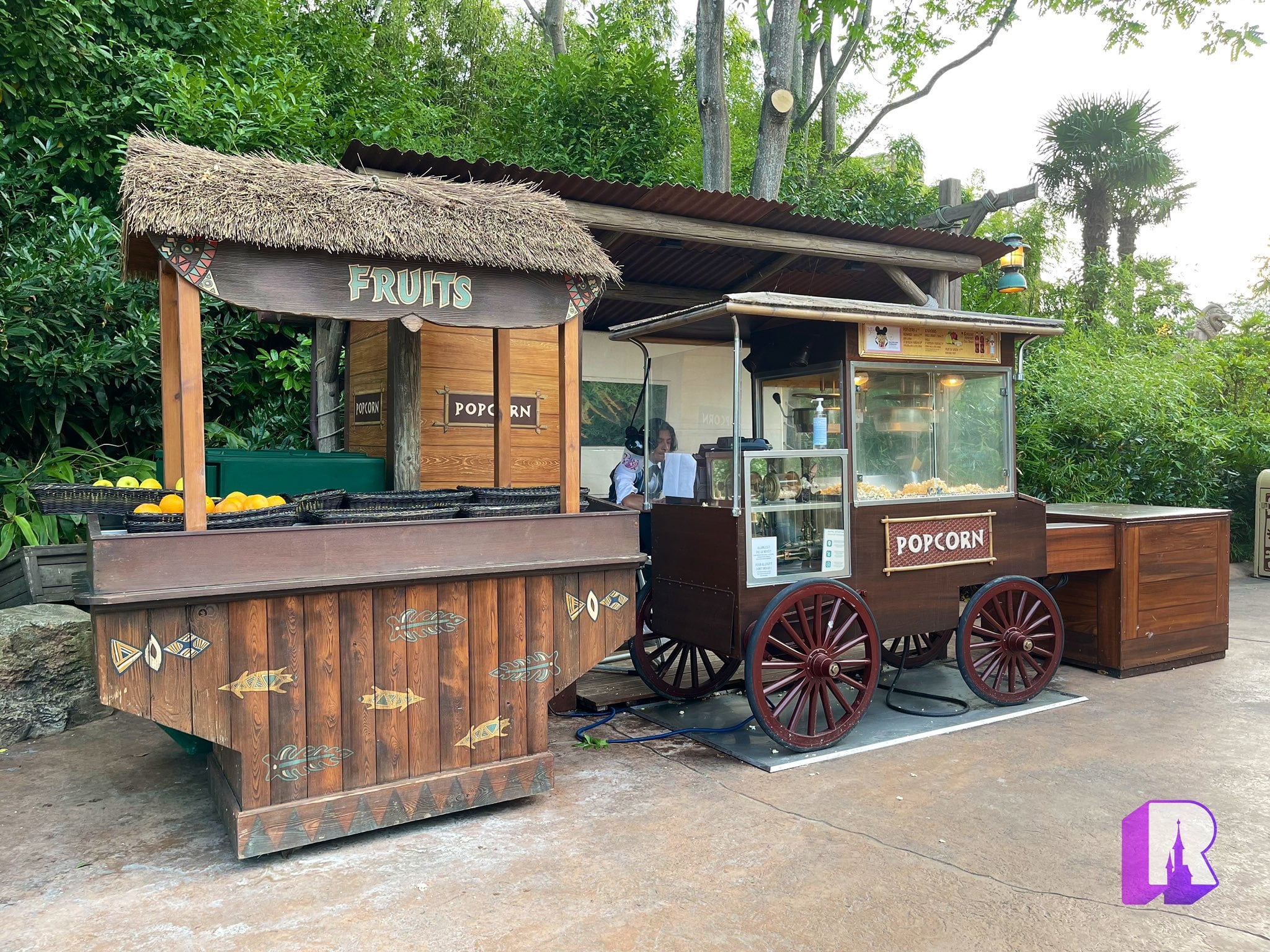 And still in Adventureland, the popcorn and fruit carts has reopened on the way to Indiana Jones.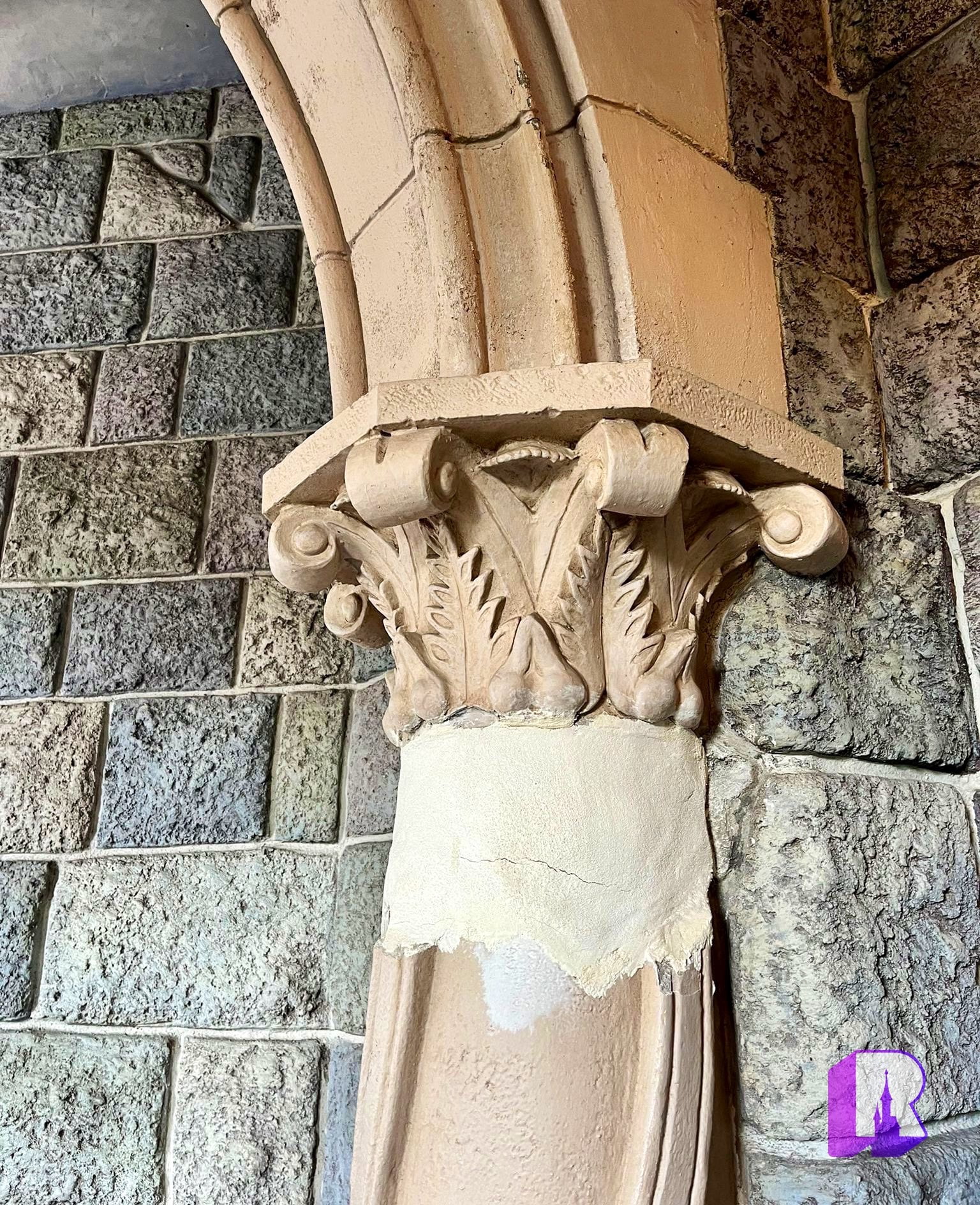 Some ongoing repairs on this Sleeping Beauty Castle arch.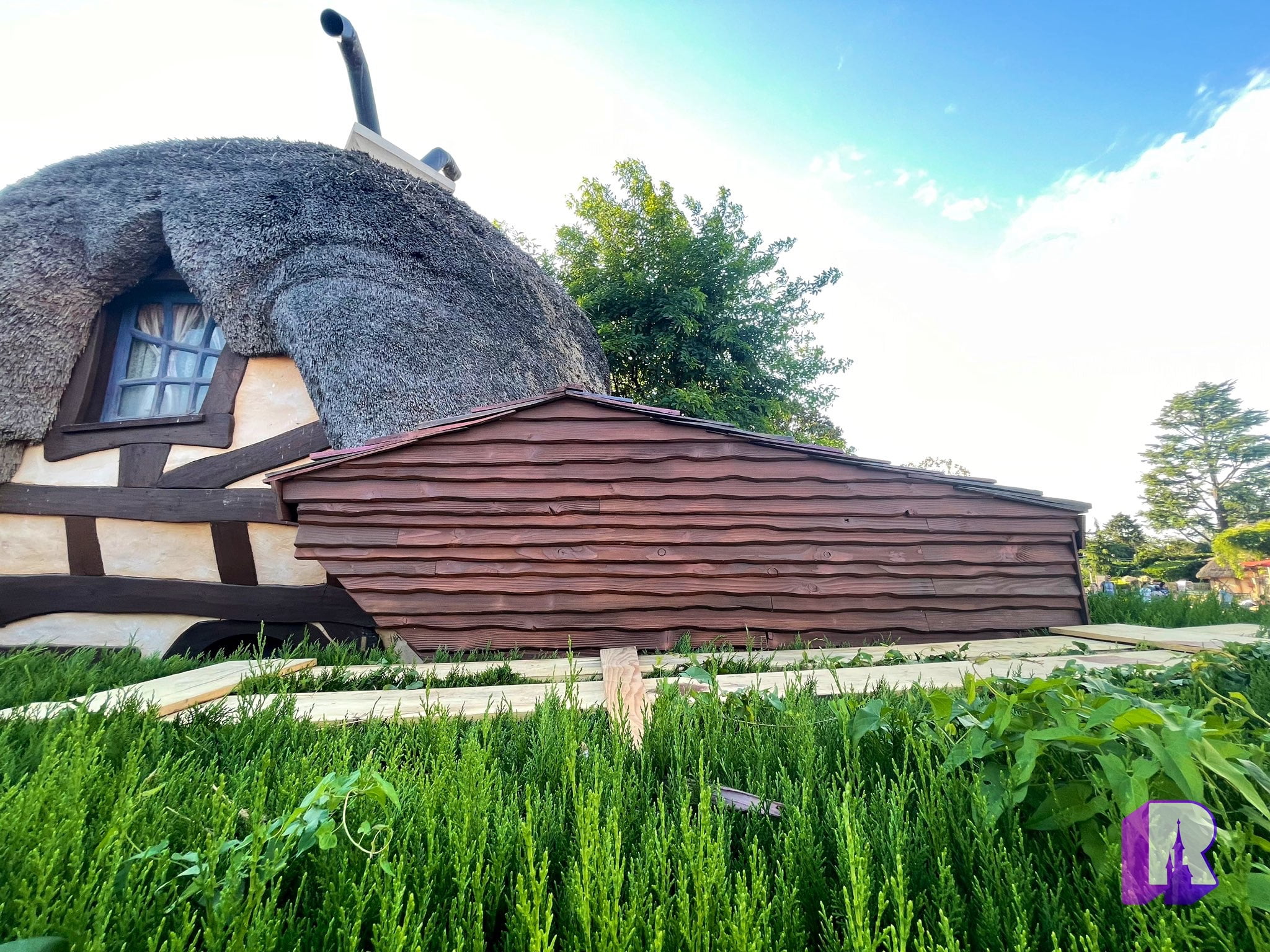 Refurbishments have been ongoing at March Hare Refreshments in Fantasyland.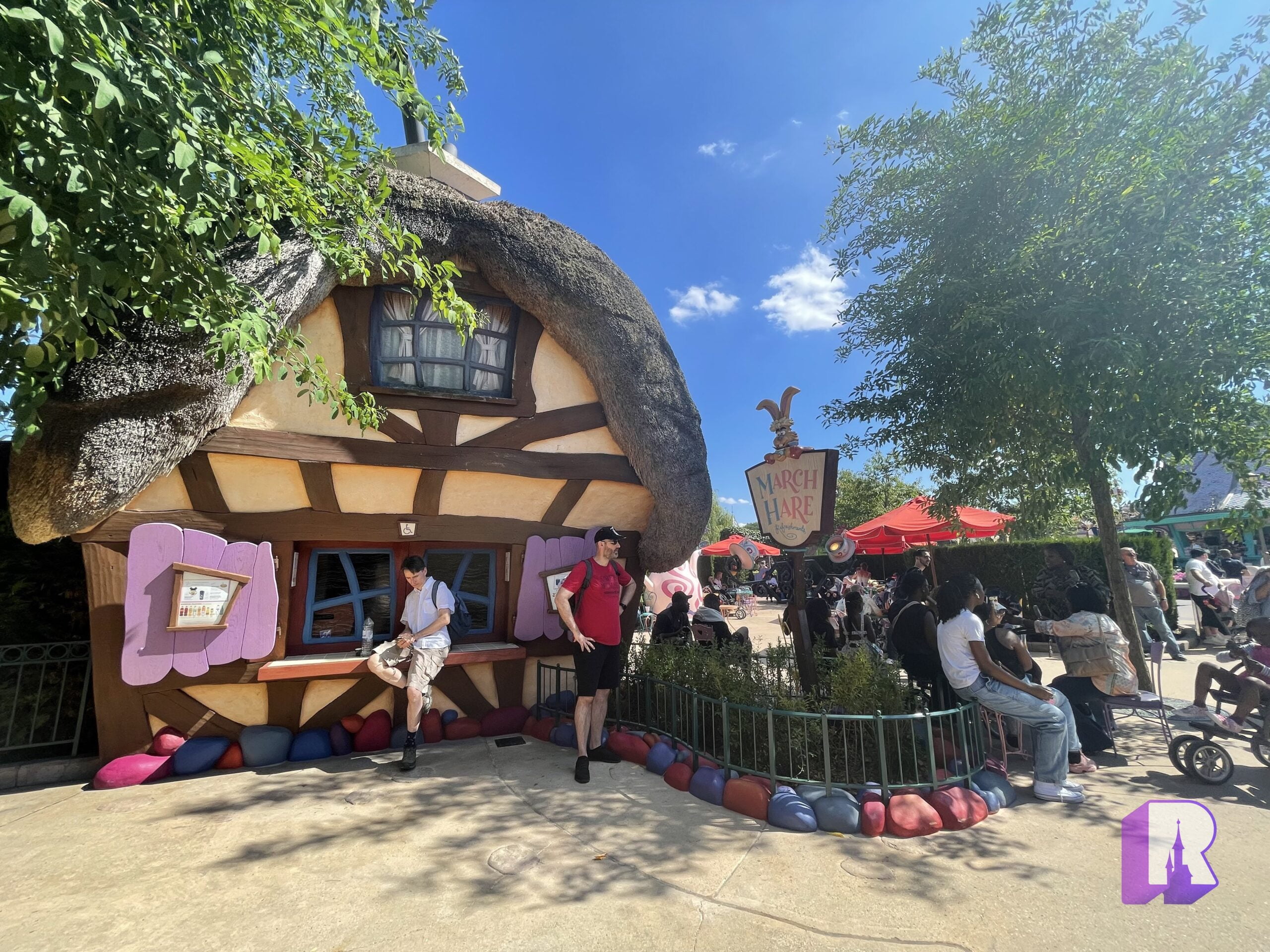 Walls have recently been removed revealing a general clean up and update of the backstage area.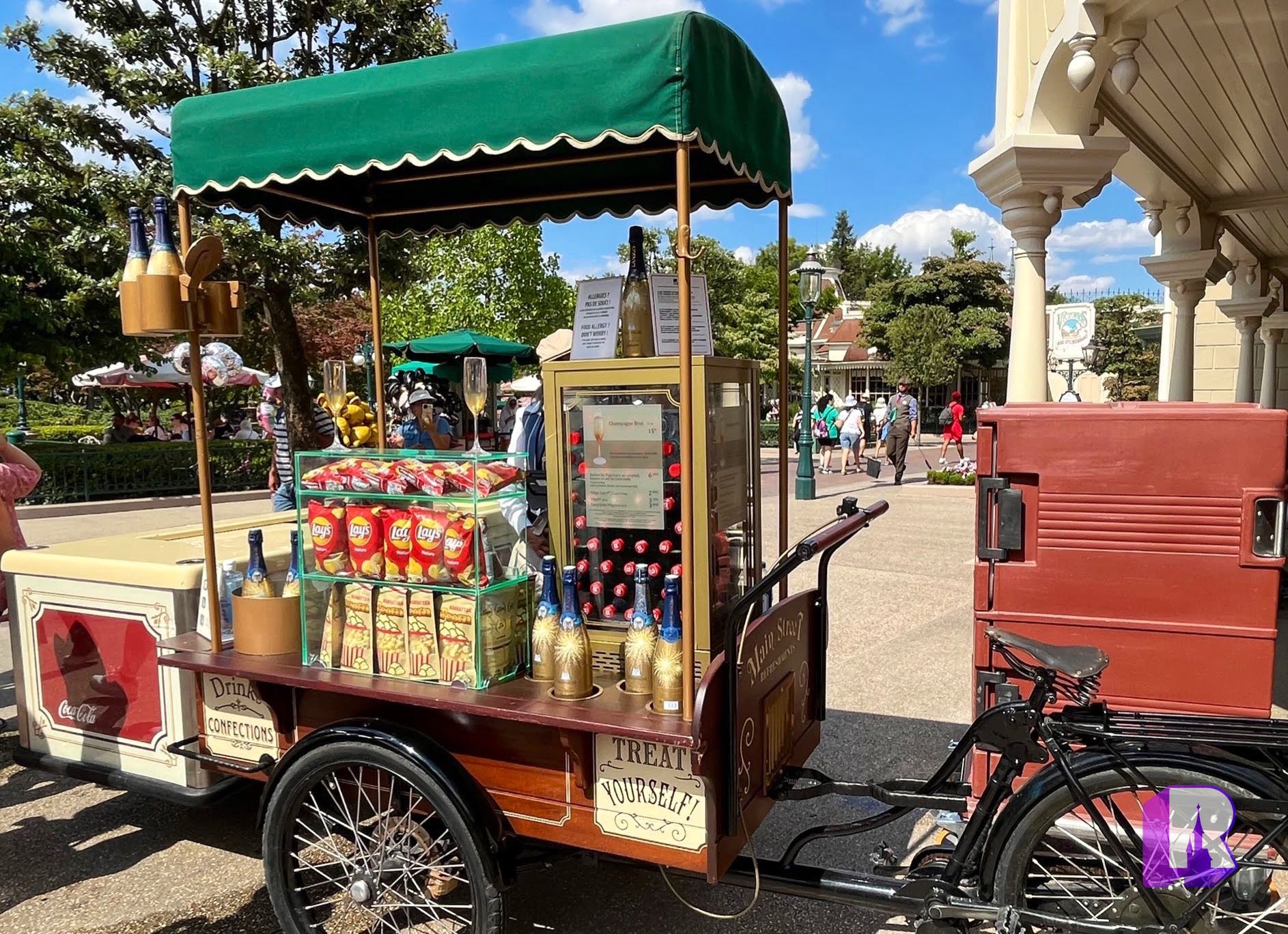 The champagne cart is back to normal on Main Street: the Lanson brand and souvenir plastic glasses are back (€15/glass) + you can also buy a glass version of them at Lilly's Boutique (€10)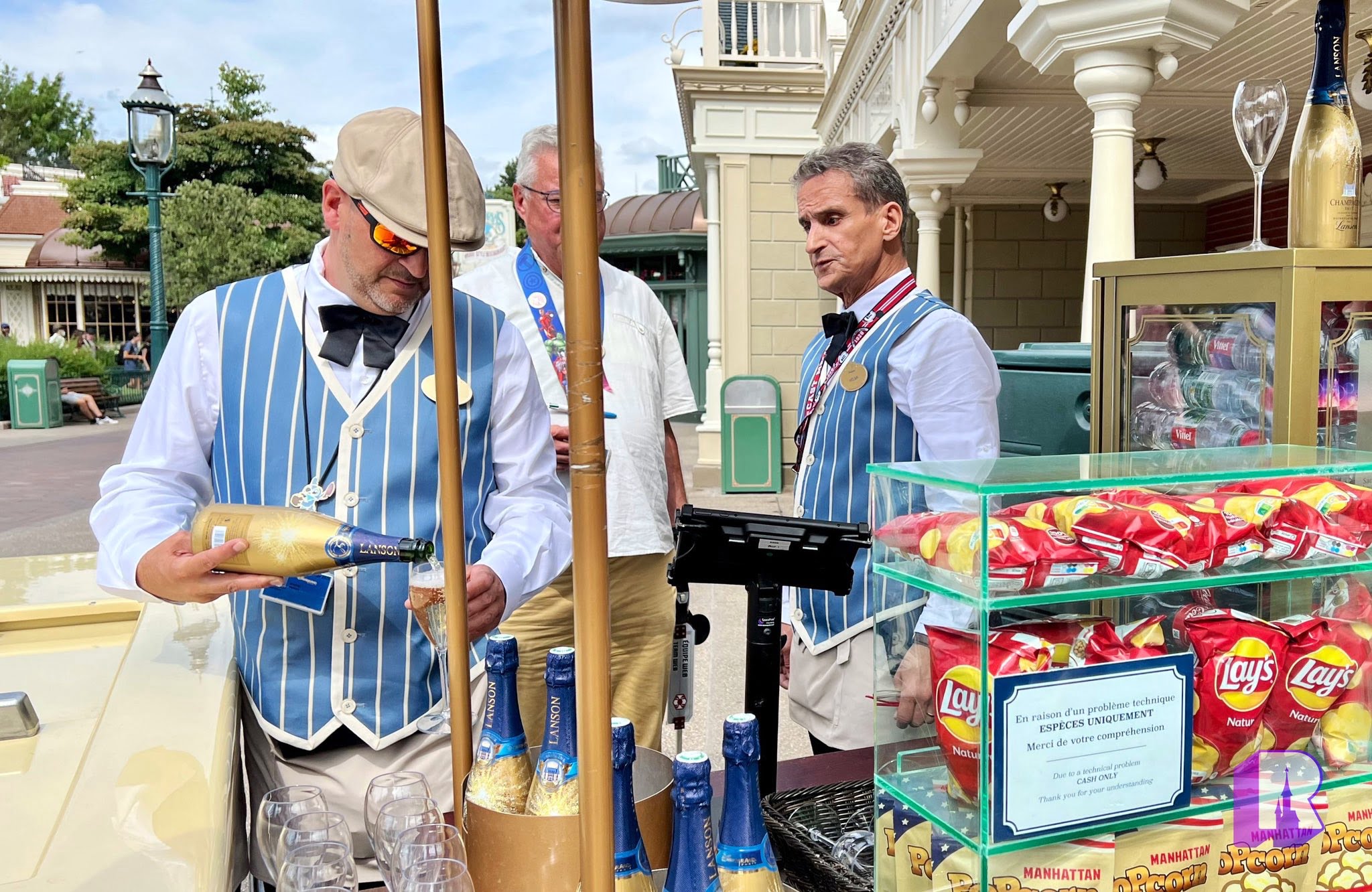 And food cart Cast Members have debuted new costumes with white and blue stripes!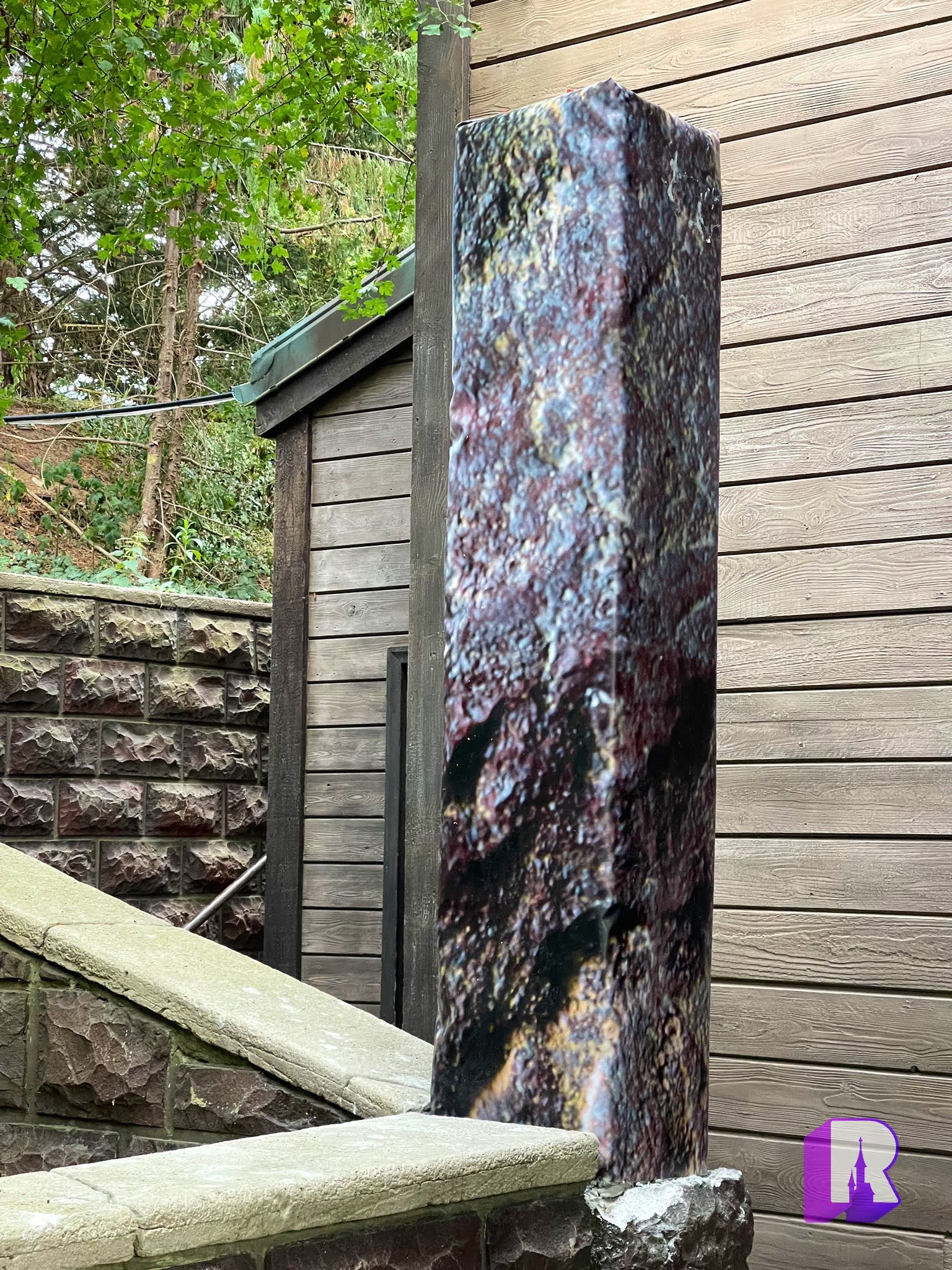 At Phantom Manor, this interestingly disguised pillar is apparently to add lighting to that part of the queue.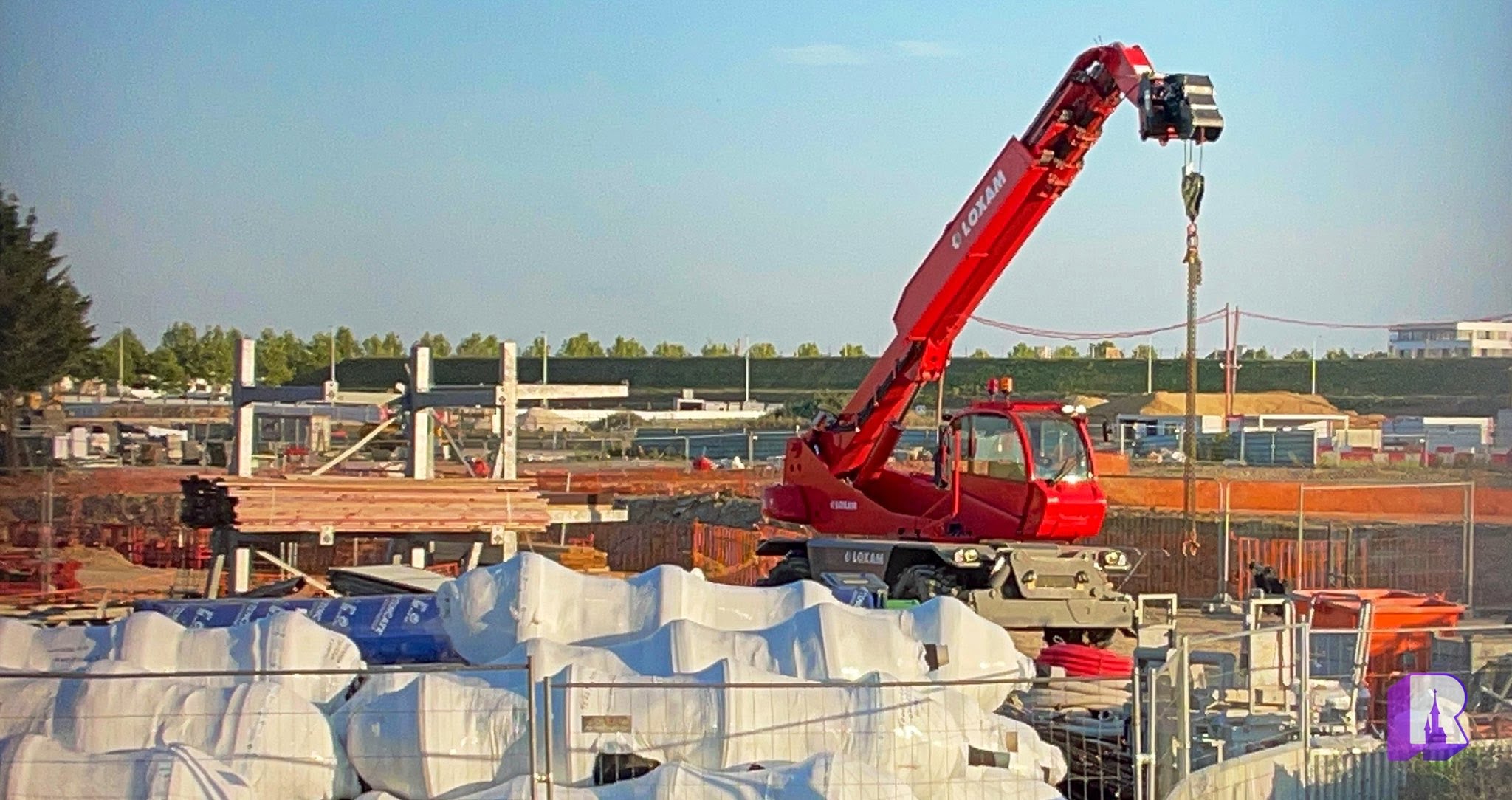 Over et Walt Disney Studios Park we took a look at progress on the expansion project, the next frontier !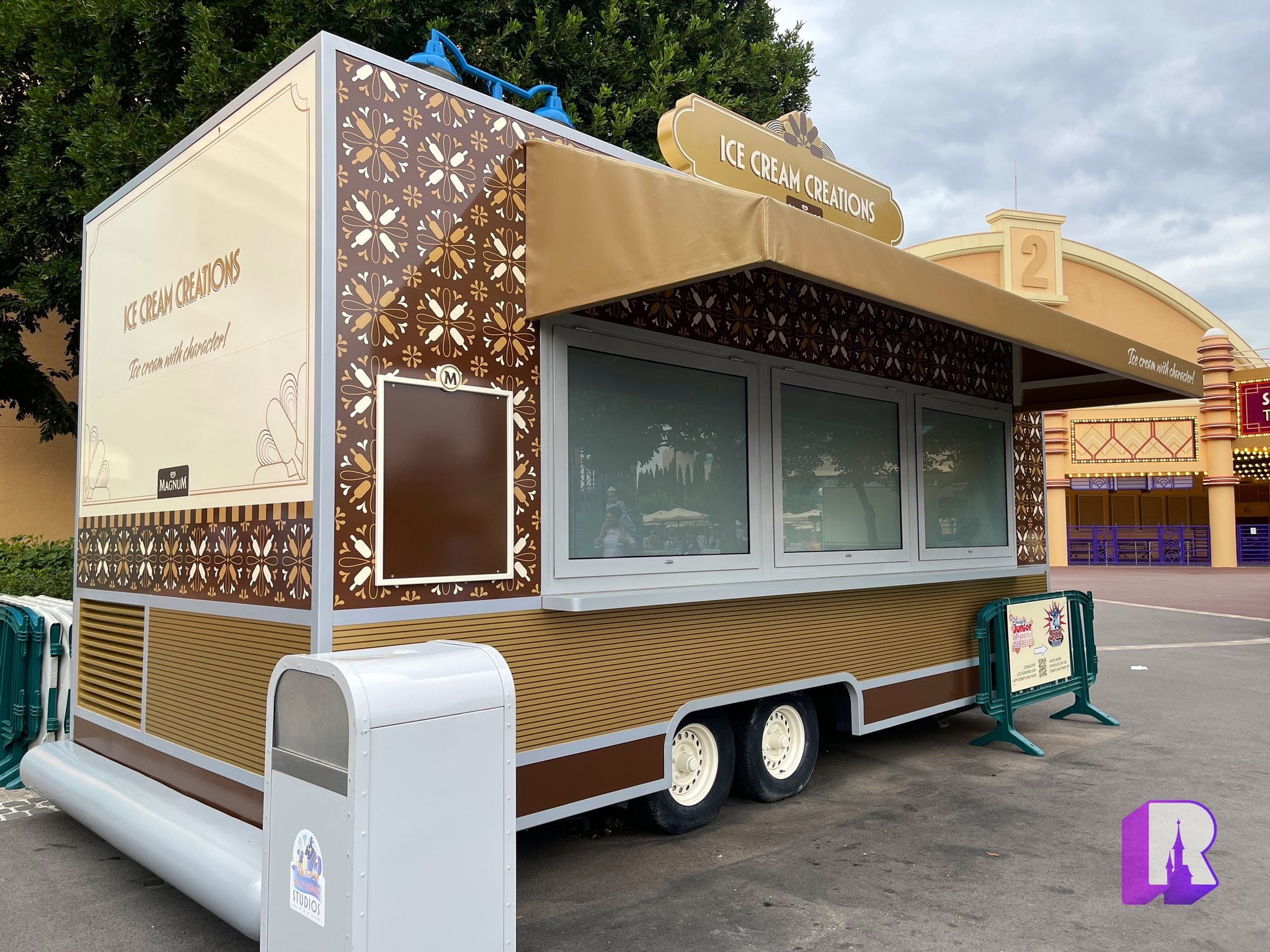 And in Production Courtyard, a new food truck will Soon offer customized Magnum ice cream creations – it's not yet open.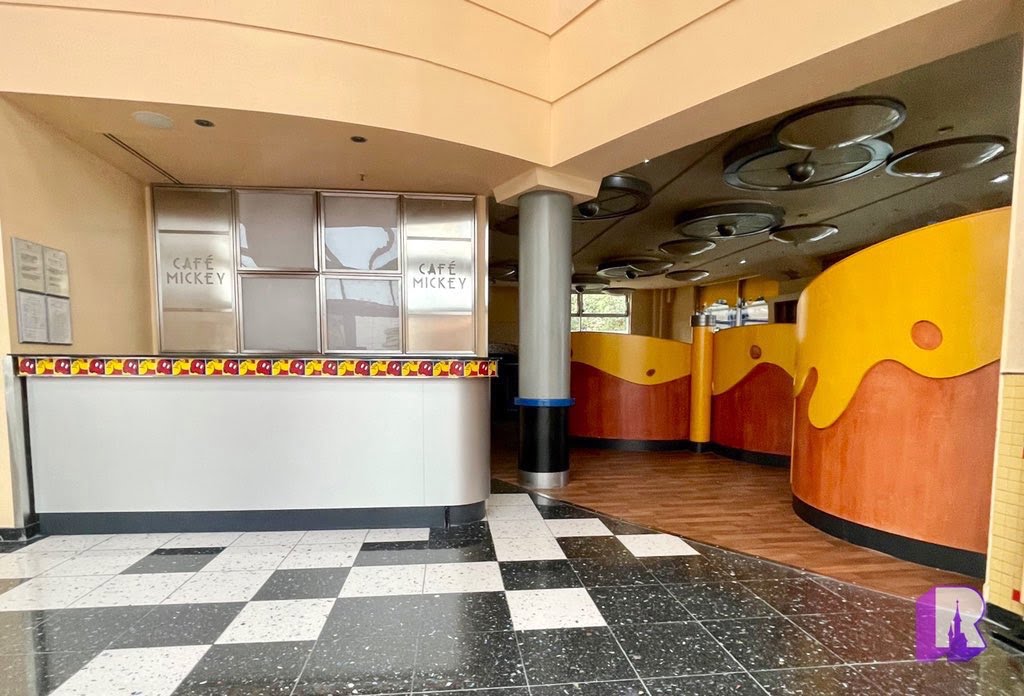 And at Disney Village, Cafe Mickey is being emptied and the windows blacked out. The location will be one of the first new elements of Disney Village 2.0 being transformed over several years.
Merchandise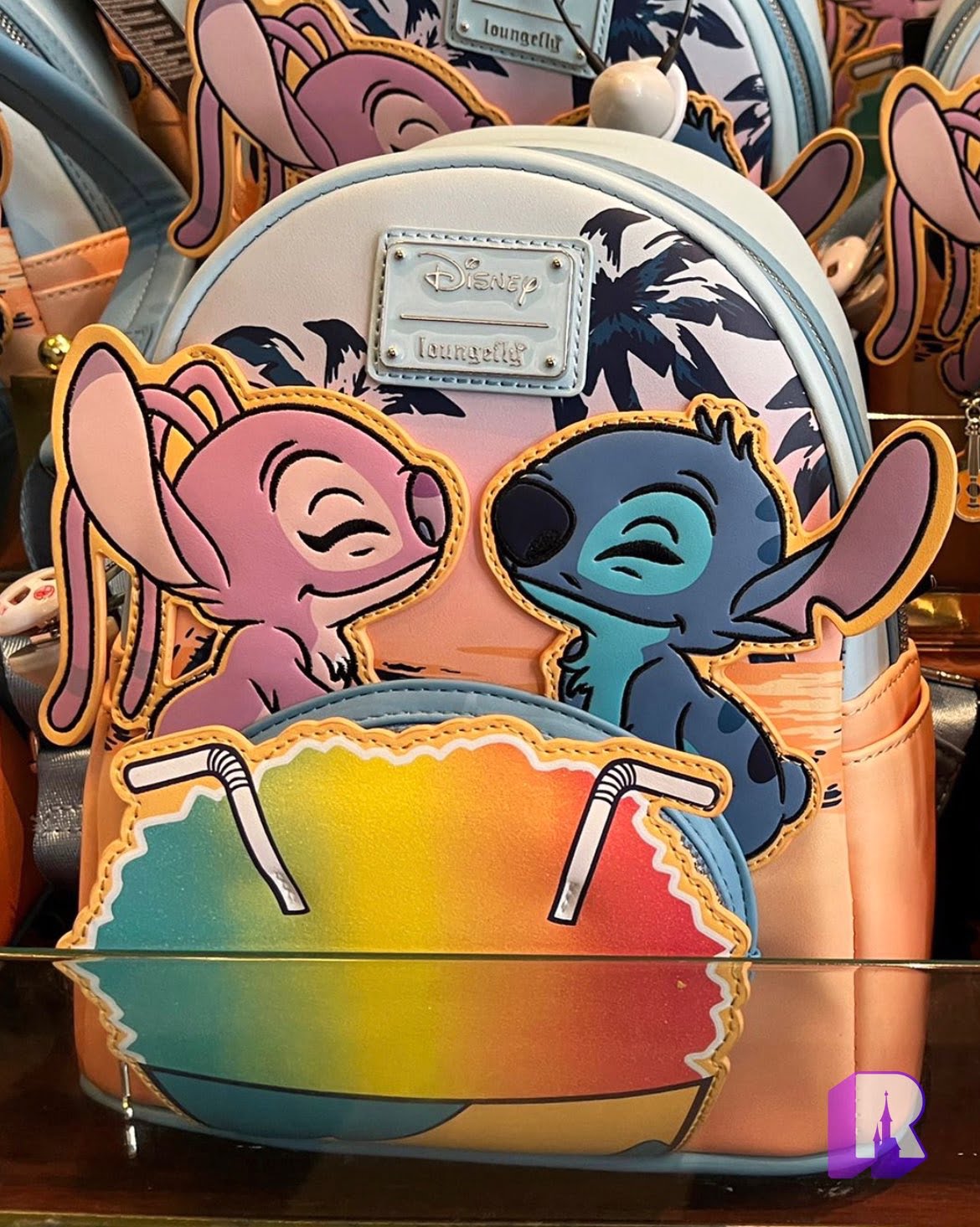 New week, new Loungefly this time themed to Stitch and Angel (€80)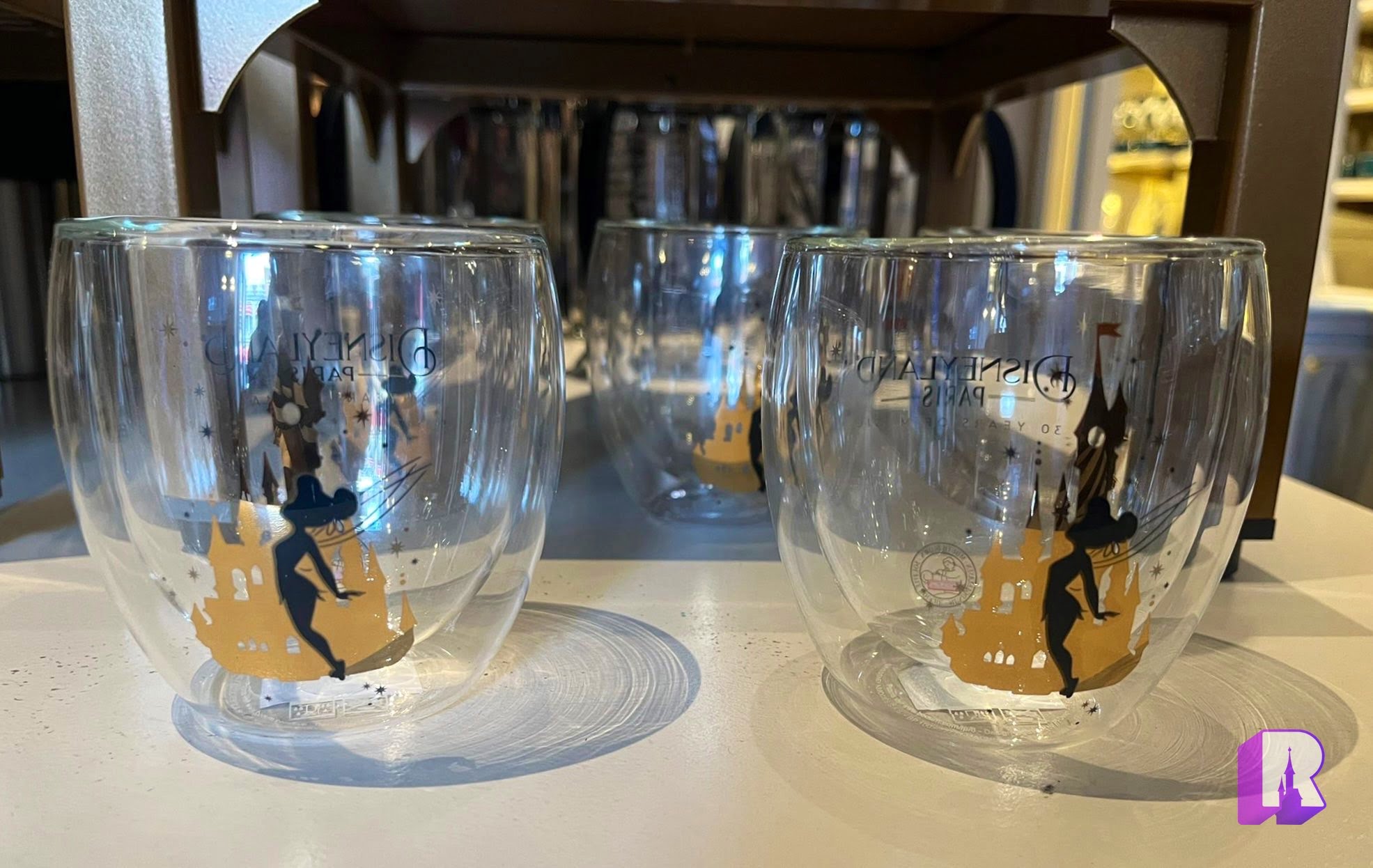 The Bodum x #DisneylandParis30 collab has arrived in shops – exciting if you're a coffee drinker (Glass mug €15, travel mug €30, French press €50).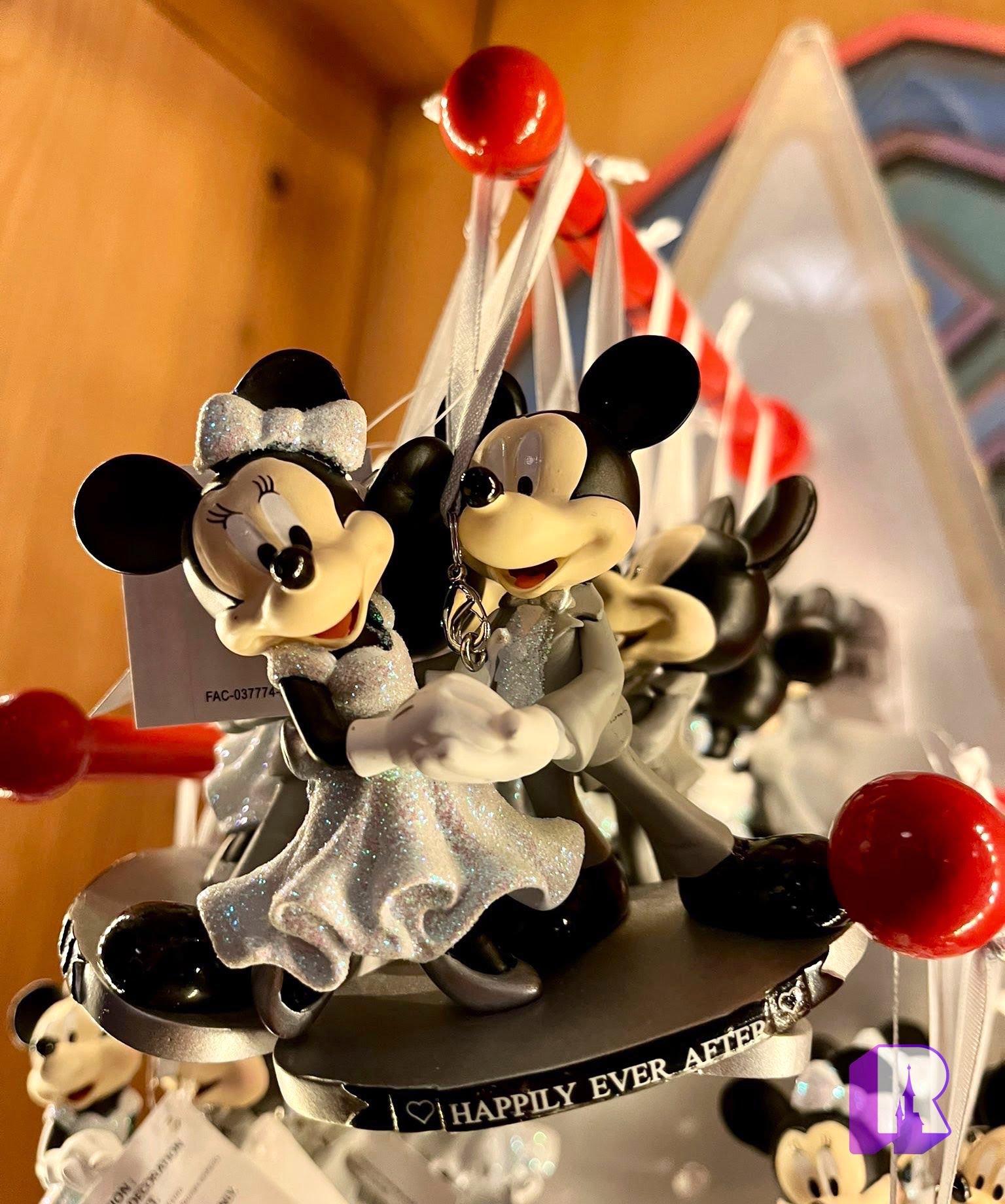 Christmas meets bridal with these new ornaments at La Boutique du Chateau.
This and that..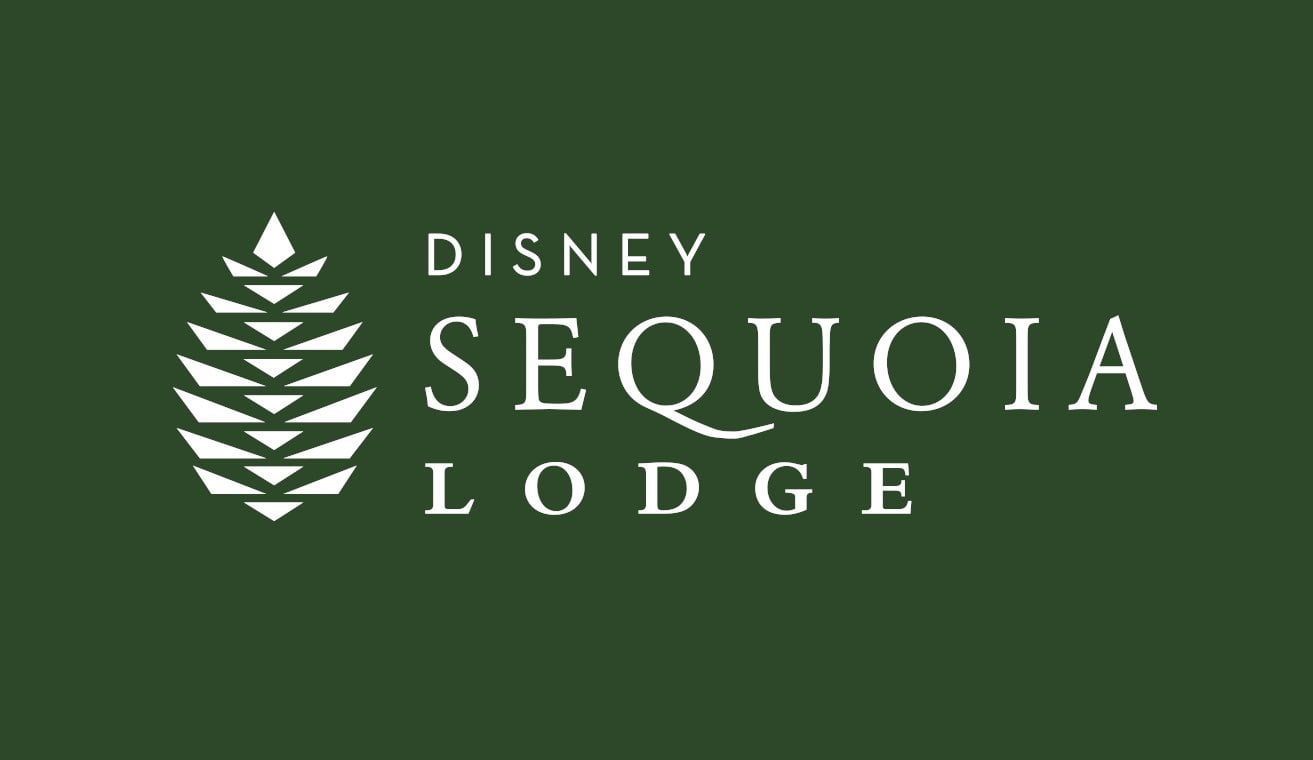 Updated logo for Disney Sequoia Lodge. It's pretty close to the original but does not feature the "'s" after Disney any longer.
The smoking areas flyer has been updated to reflect the addition of Avengers Campus.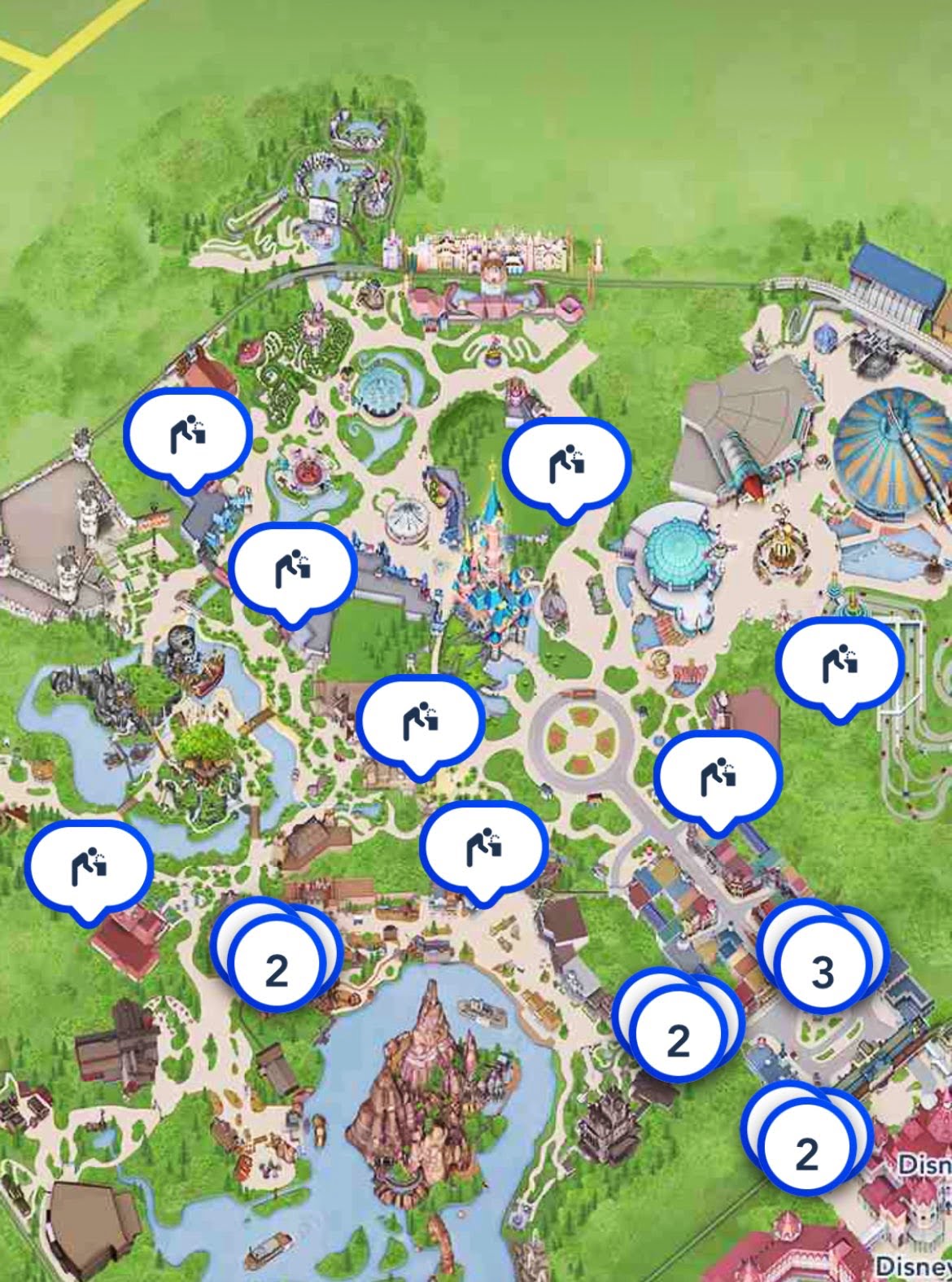 The official Disneyland Paris App now allows you to wear the location of water drinking fountains. It's a bit hidden – open the filters menu and select Guest Services to see it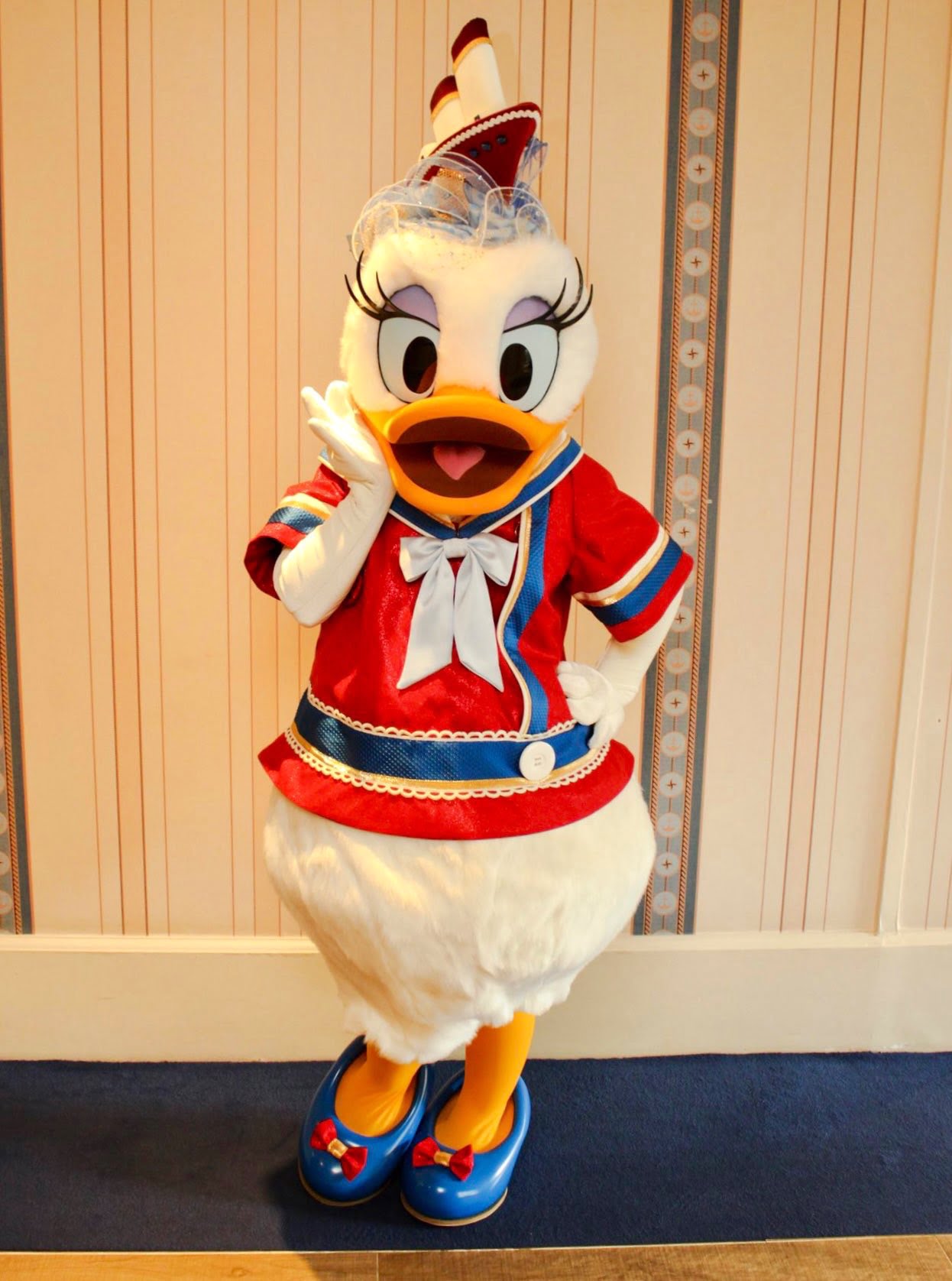 And we end with the lovely Daisy who debuted a new nautical costume at Disney Newport Bay Club with a pretty EPIC hat! Photo courtesy of our pals at CharactersPhotoBlog
And that's our news wrap up for this summer week! Join us again next week as we look at everything new happening at Disneyland Paris!