Welcome back to our weekly report! It's been a busy week at the Resort with the latest preparations for Avengers Campus, but also tons of character news, merchandise and more!
Avengers Campus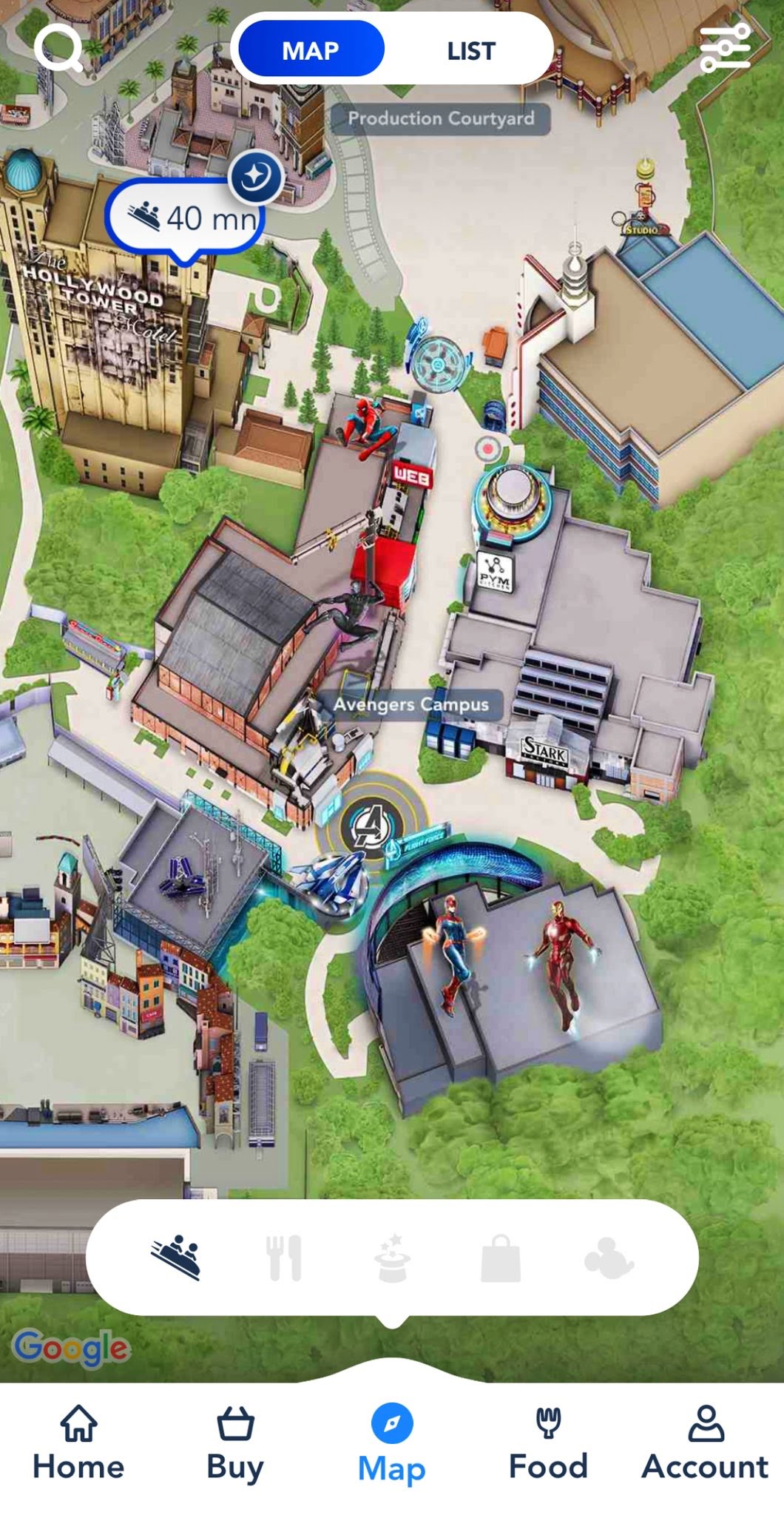 The big news this week was the opening of reservations for PYM Kitchen.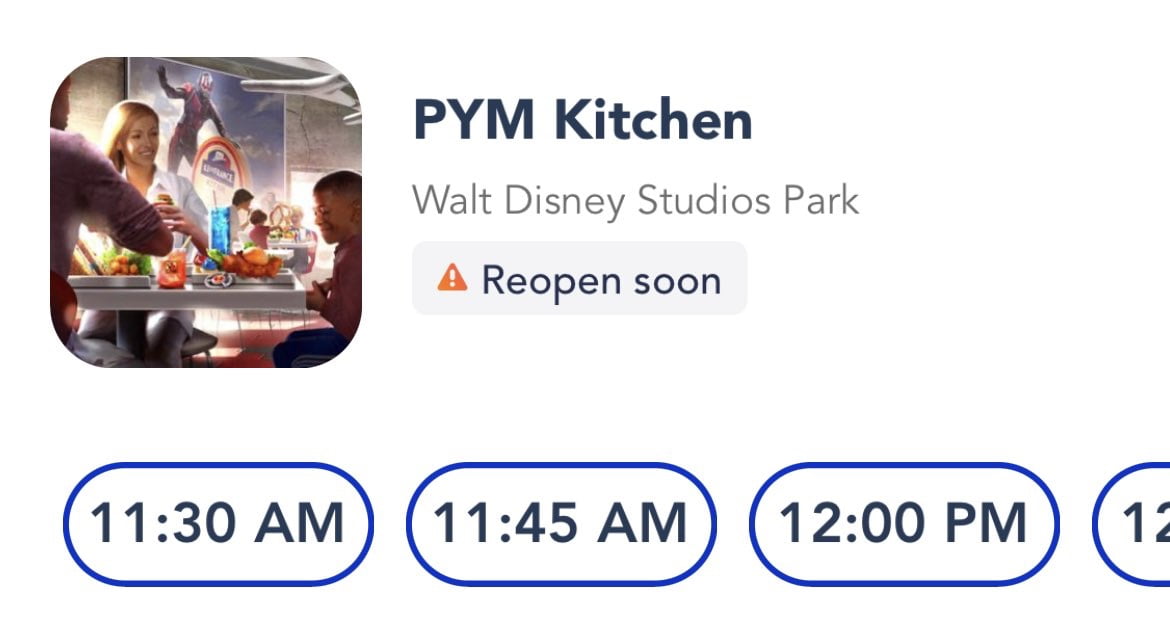 Guests can book up to 2 months ahead and 6 months of staying at a Disney Hotel.
Menus were also revealed and it's a bit hard to really tell what is what until we see it. The idea is to have one big version of the item and then a number of tiny versions. The buffet is priced at €43 without drinks.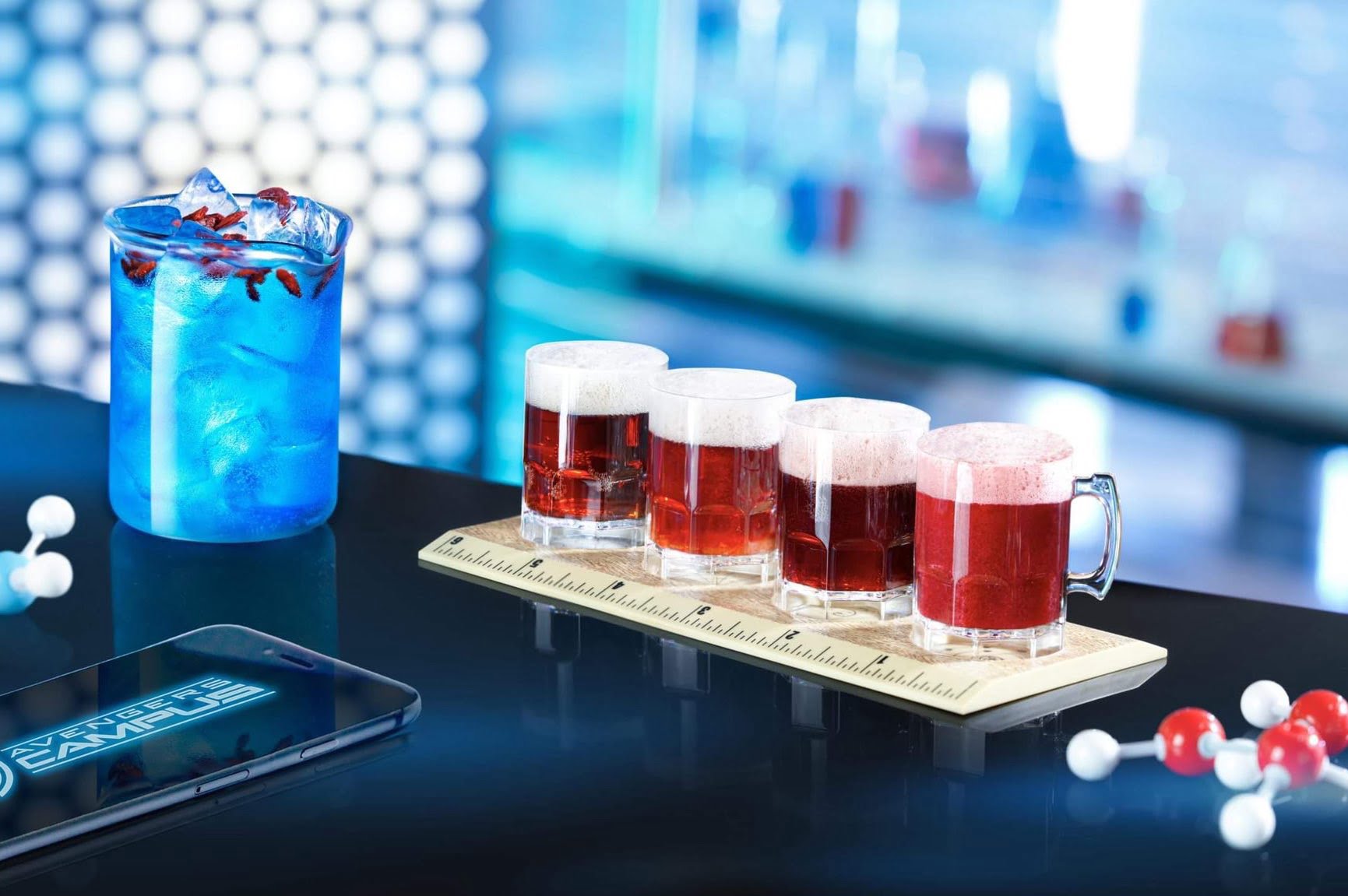 PYM Kitchen will also offer themed cocktails, blue wine and beer flights (€19 for 4 tiny beers okayyyy).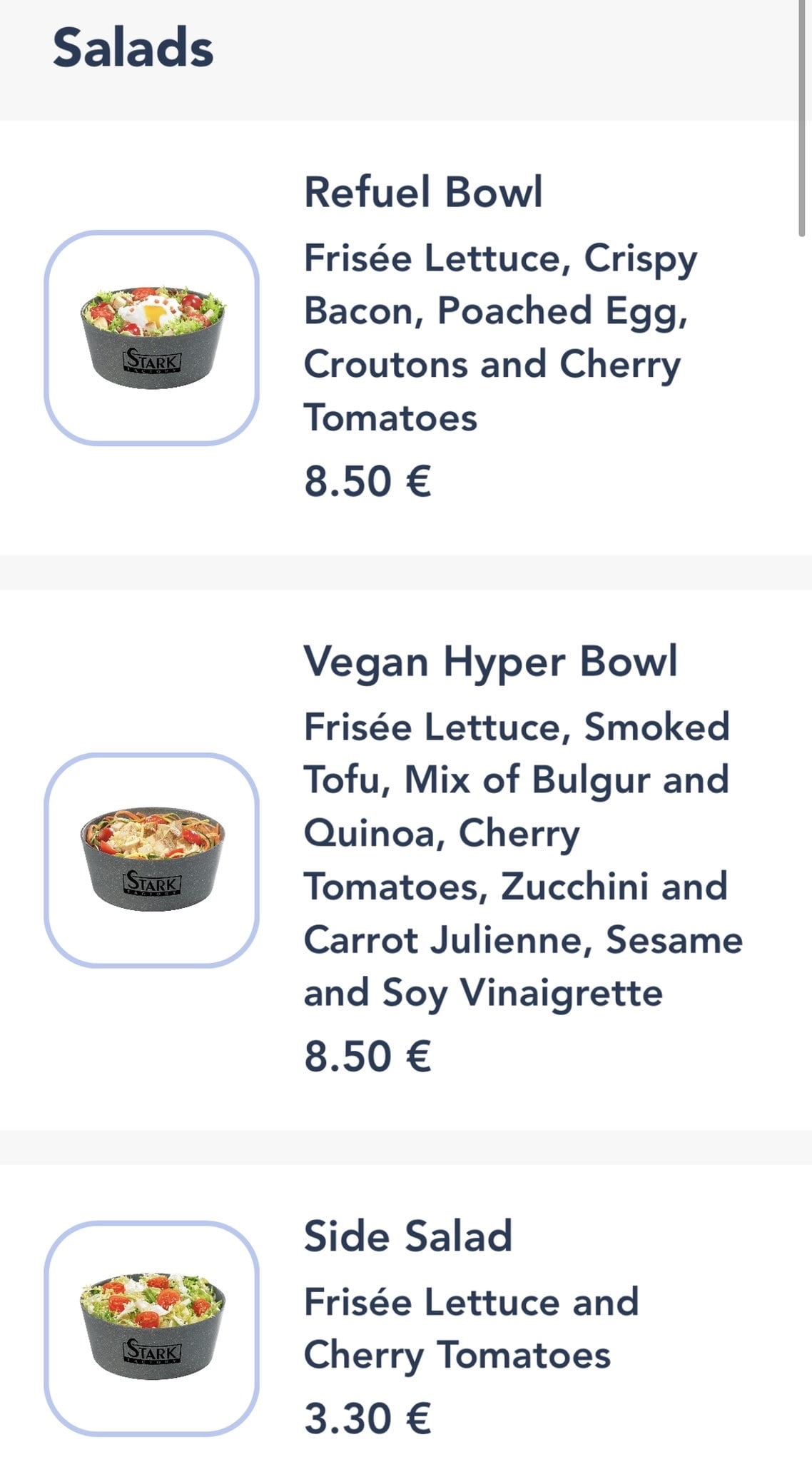 Over at Stark Factory we're talking salads, fresh pasta and fresh pizza. The location will have its own pizza oven. The pizza options look good but it's "thick crust"'style which isn't everyone's preference.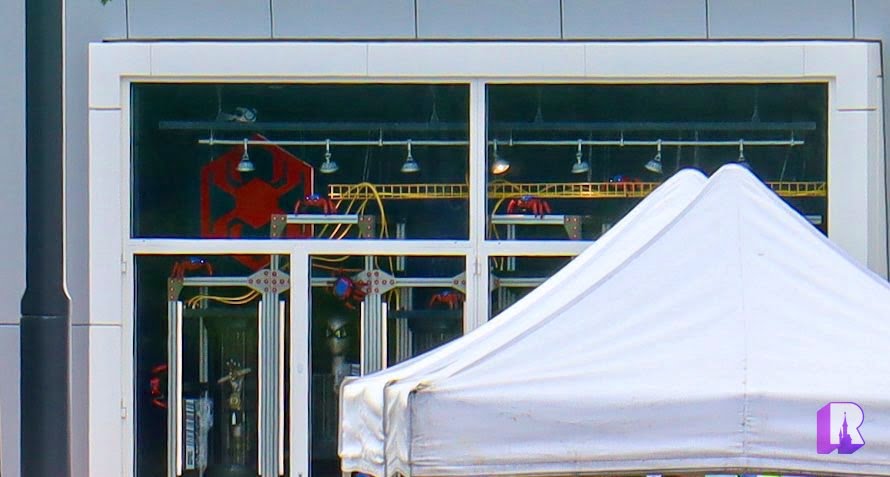 On the ground, it's down to the final preparations: final theming, installation of the shop windows, queues and show lights.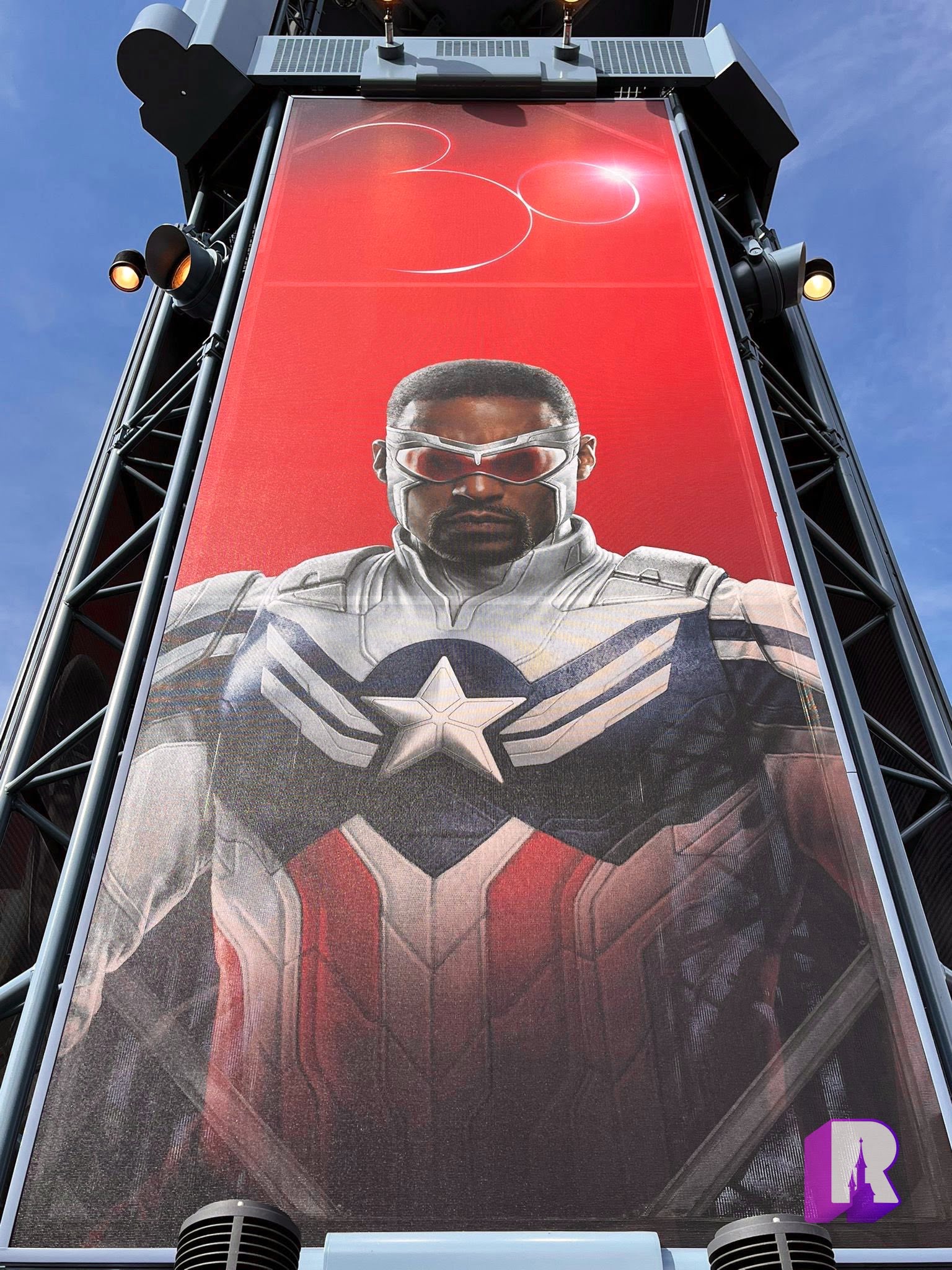 The light towers on Production Courtyard have received some new Avengers + #DisneylandParis30 designs!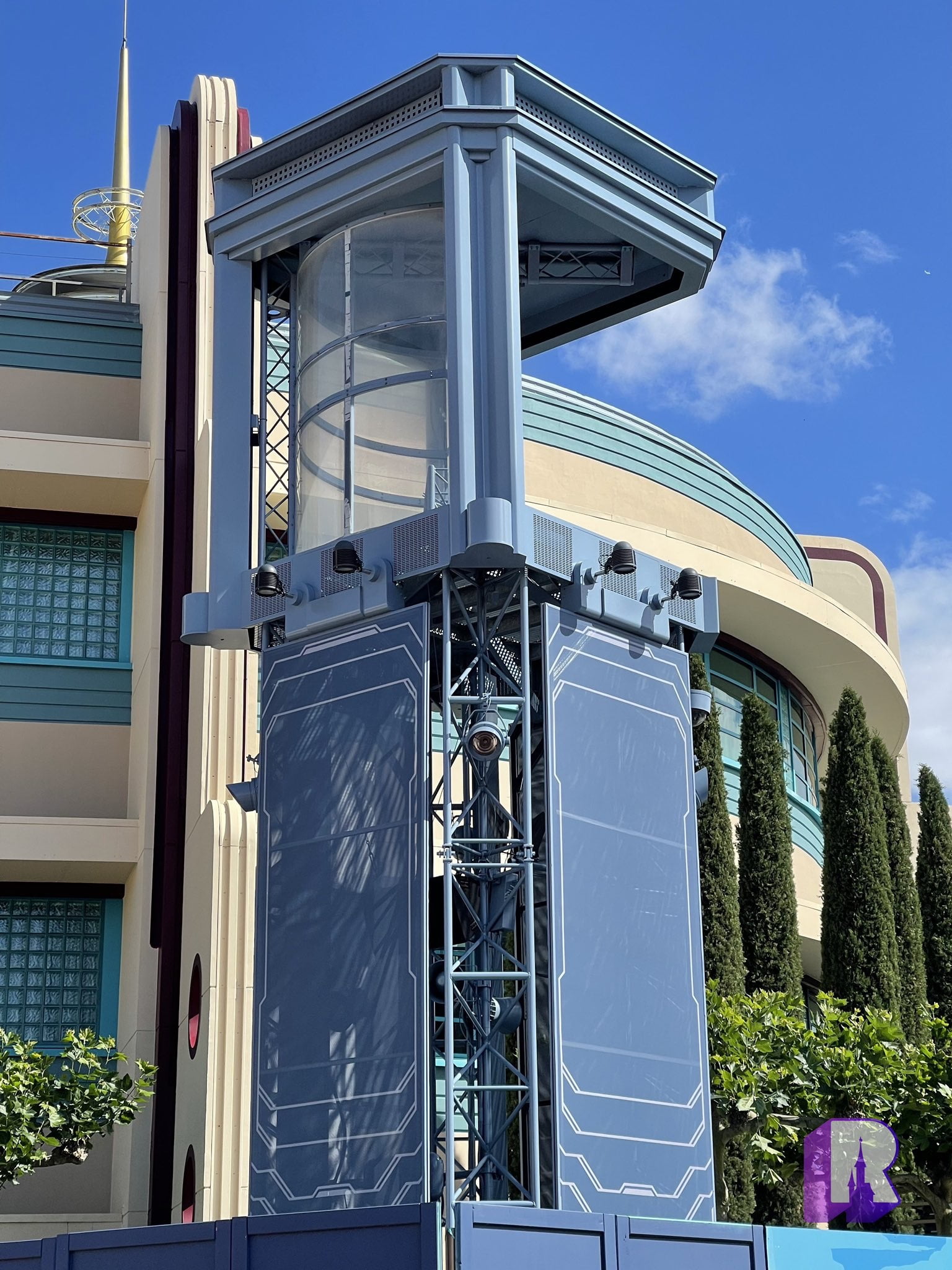 Except the ones nearest the entrance which have a plain Avengers Campus motif.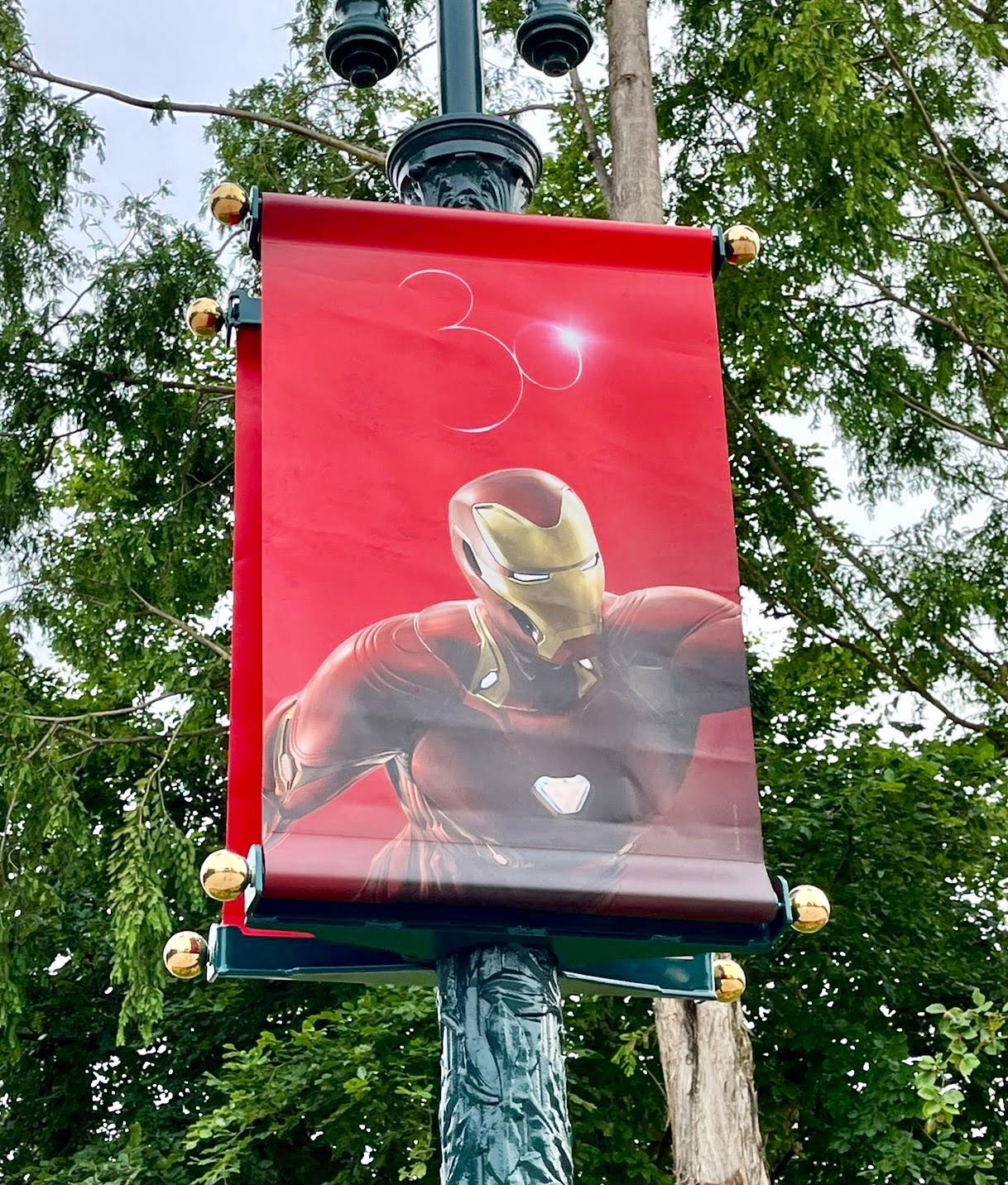 The Marvel Super Heroes can also be found on the lampposts in the Walt Disney Studios entrance plaza – it's all coming together as the land prepared for the test and adjust days with cast members starting July 2. Media and VIP's will then be able to discover the land on July 9.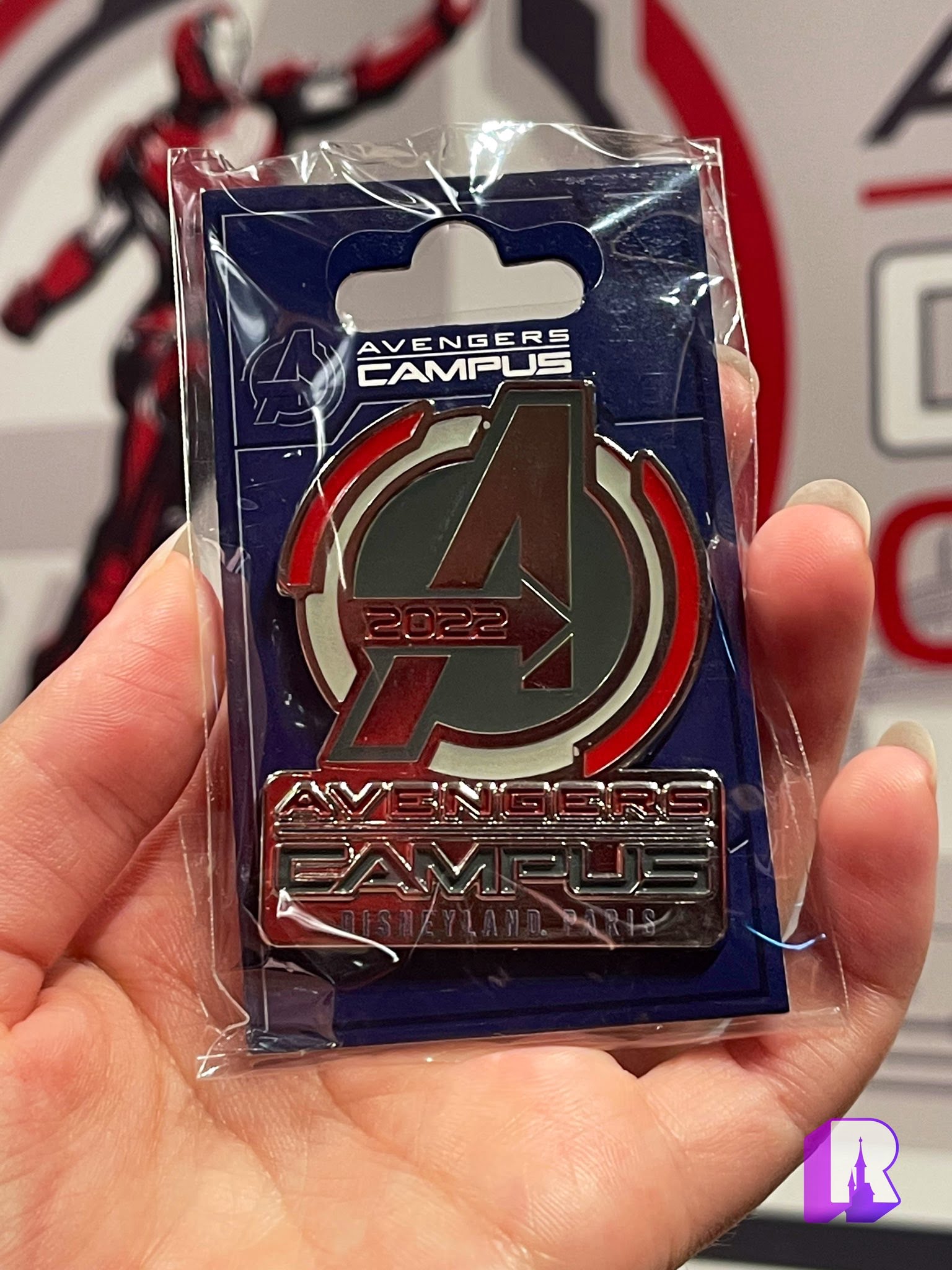 In the merchandise department, this new Avengers Campus "2022" pin is now available.
And Ticketmaster France has launched a "collector" ticket option on their website. It's a regular park ticket with a €4.50 surcharge for a lanyard version and souvenir sleeve.
1 Year of Disney Hotel New York – The Art of Marvel
It's already been 1 year since the opening of Disney Hotel New York – The Art of Marvel and the teams prepared a special day of celebration for guests of the hotel, including a visit by Dr. Strange, Captain Marvel and Spider-Man !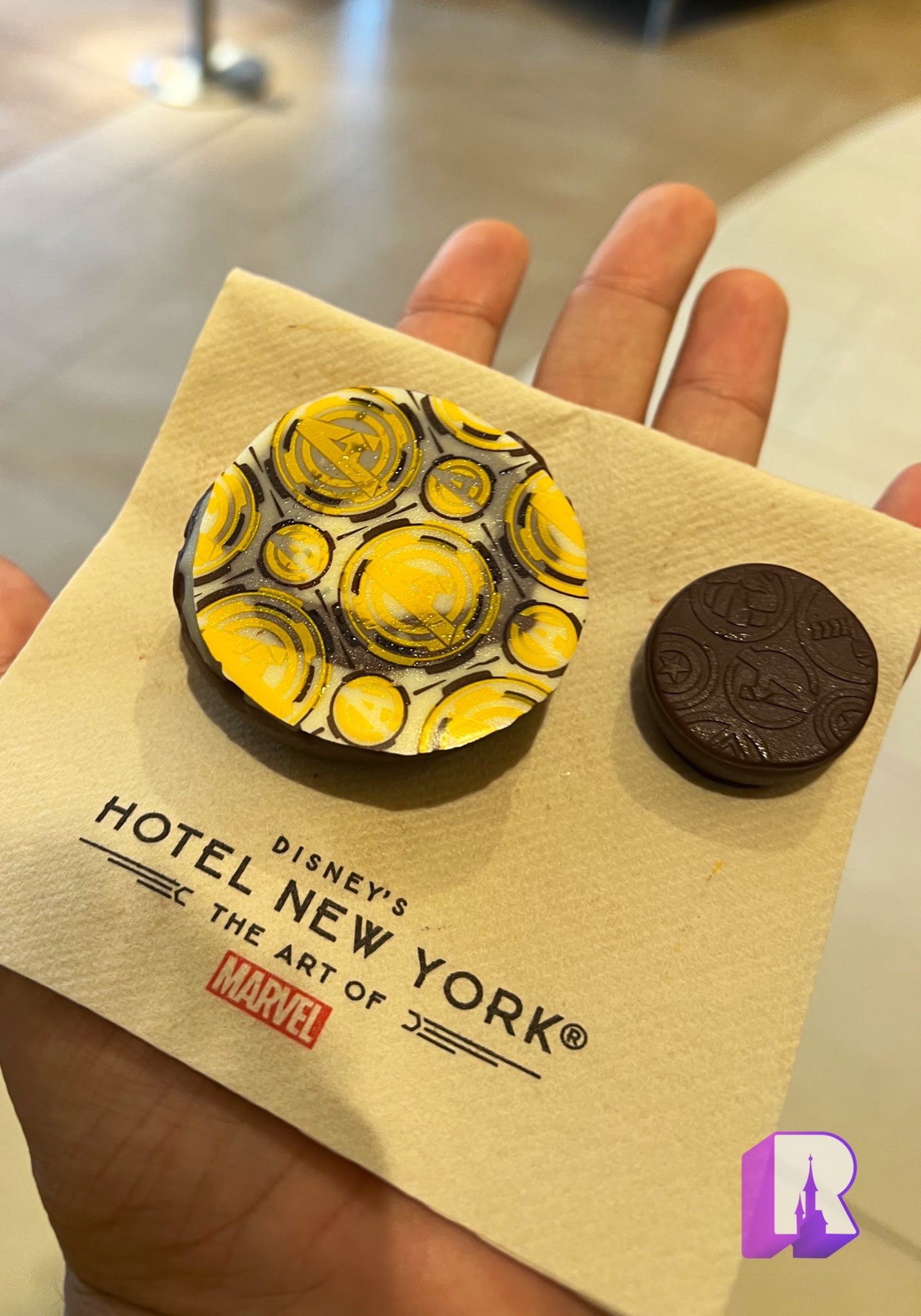 Free treats were also available at the Skyline bar all day as well as a special birthday cake.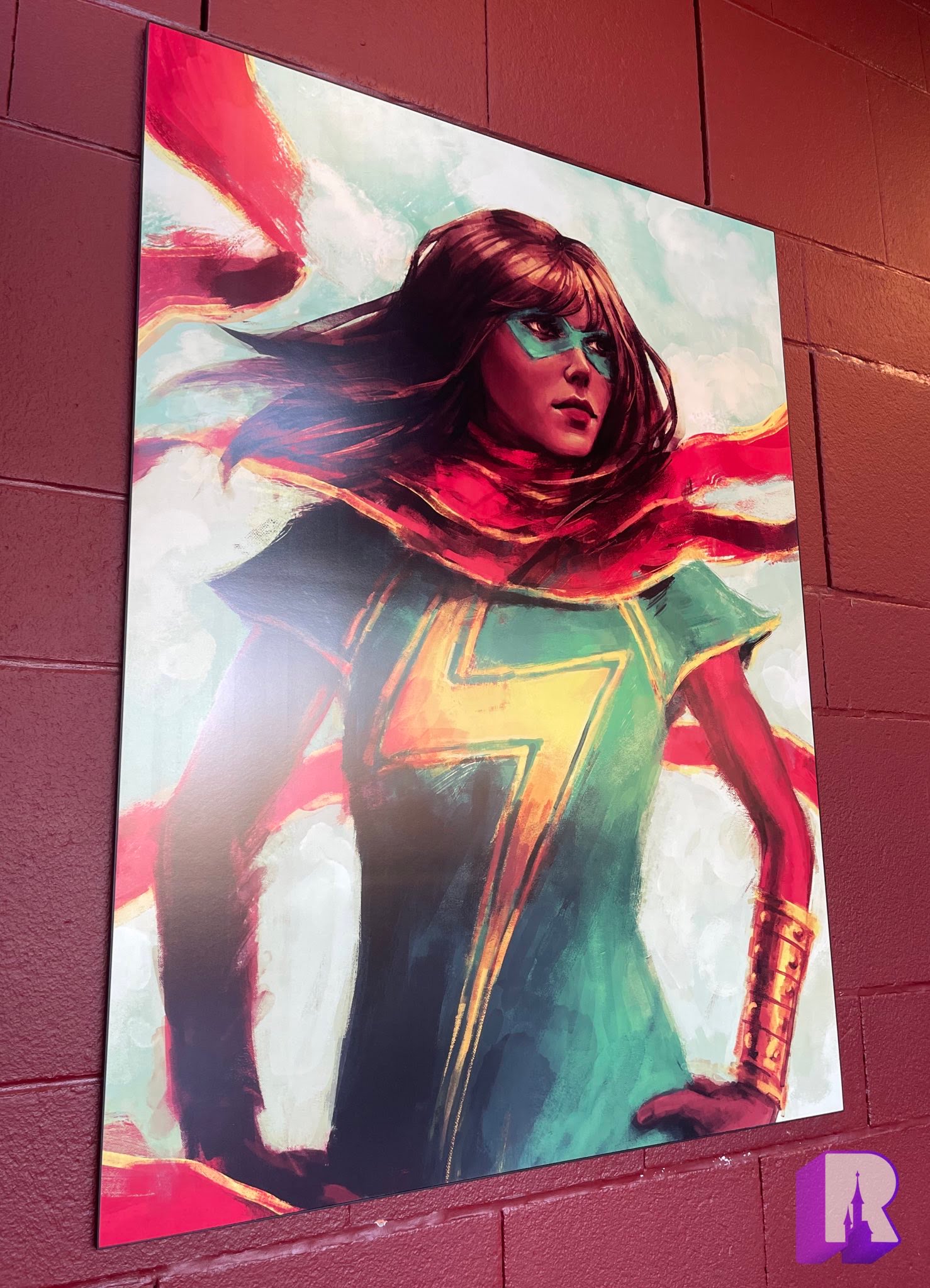 Two new Marvel artworks are also on display at the hotel: Miss Marvel, and Jane Foster aka Mighty Thor (featured in Thor: Love & Thunder). They are part of the "Powers of a Girl" series by Alice X. Zhang.
And with the summer days, both restaurants (Manhattan and Downtown) now feature al fresco dining around the Bryant Park lawn. A lovely place to eat.
Seasons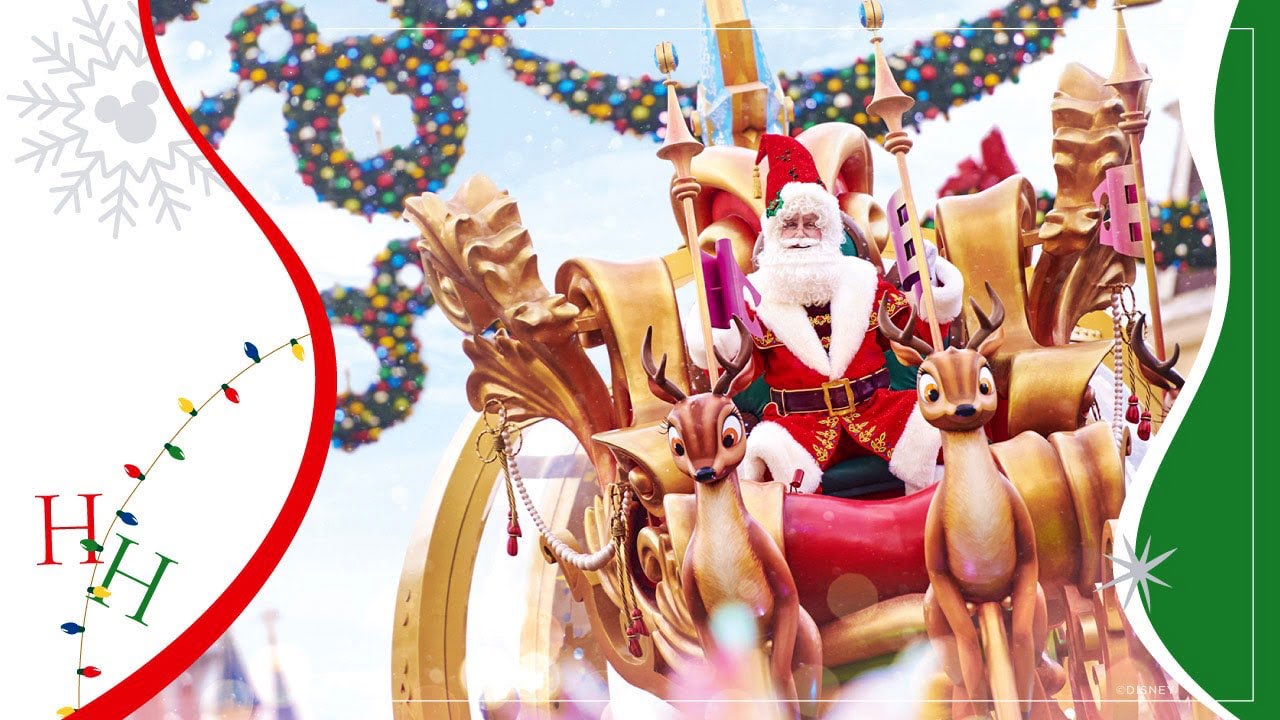 Disney Parks Blog confirmed in their "Half Way to the Holidays" feature the return of "Mickey's Dazzling Christmas Parade" (day & night) and "Let's Sing Christmas" for Disney's Enchanted Christmas (Nov 12 to Jan 8), plus meet and greets, food, merchandise and more to be announced.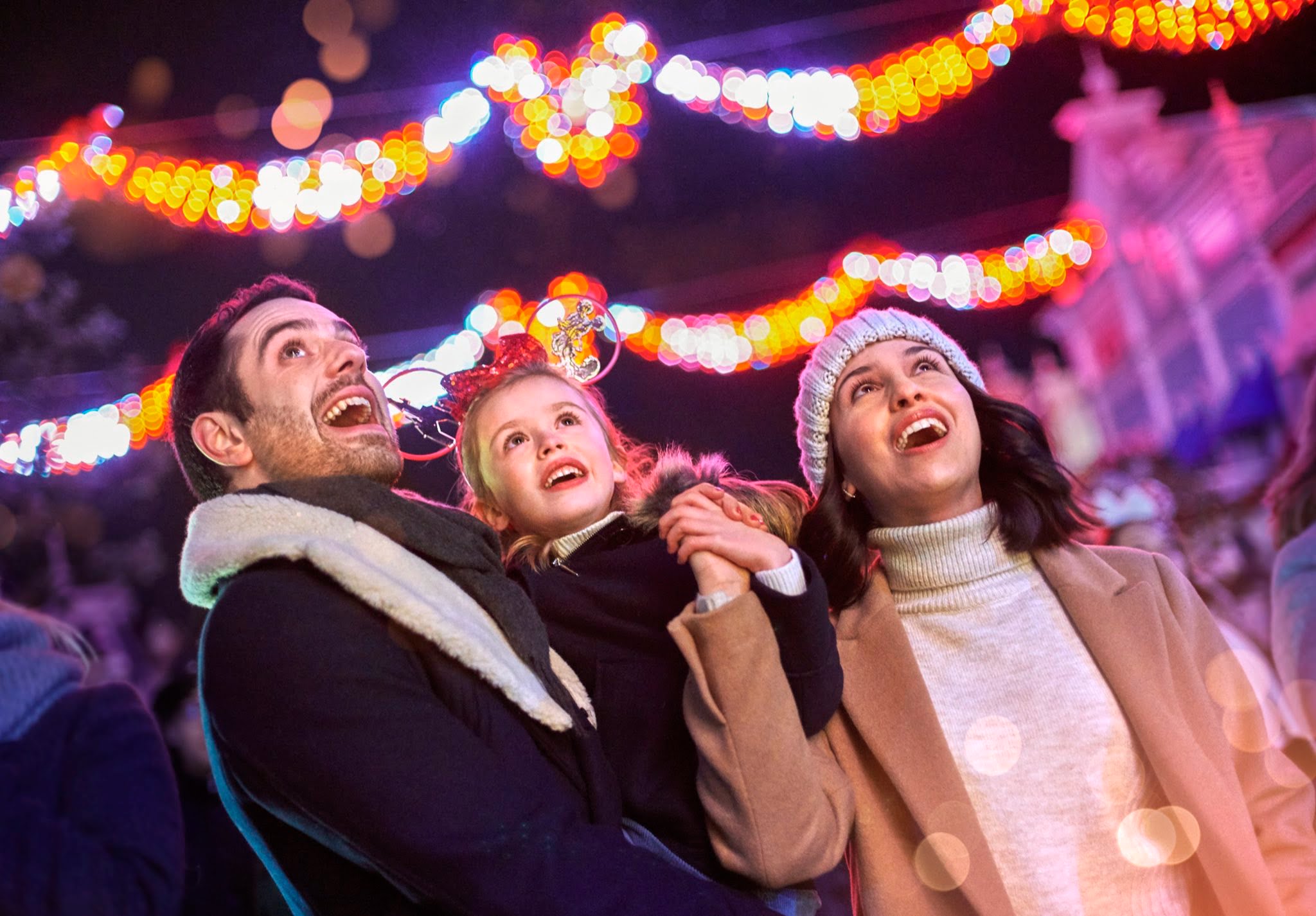 Disney also teased an additional "dreamy surprise" to be revealed in the weeks to come.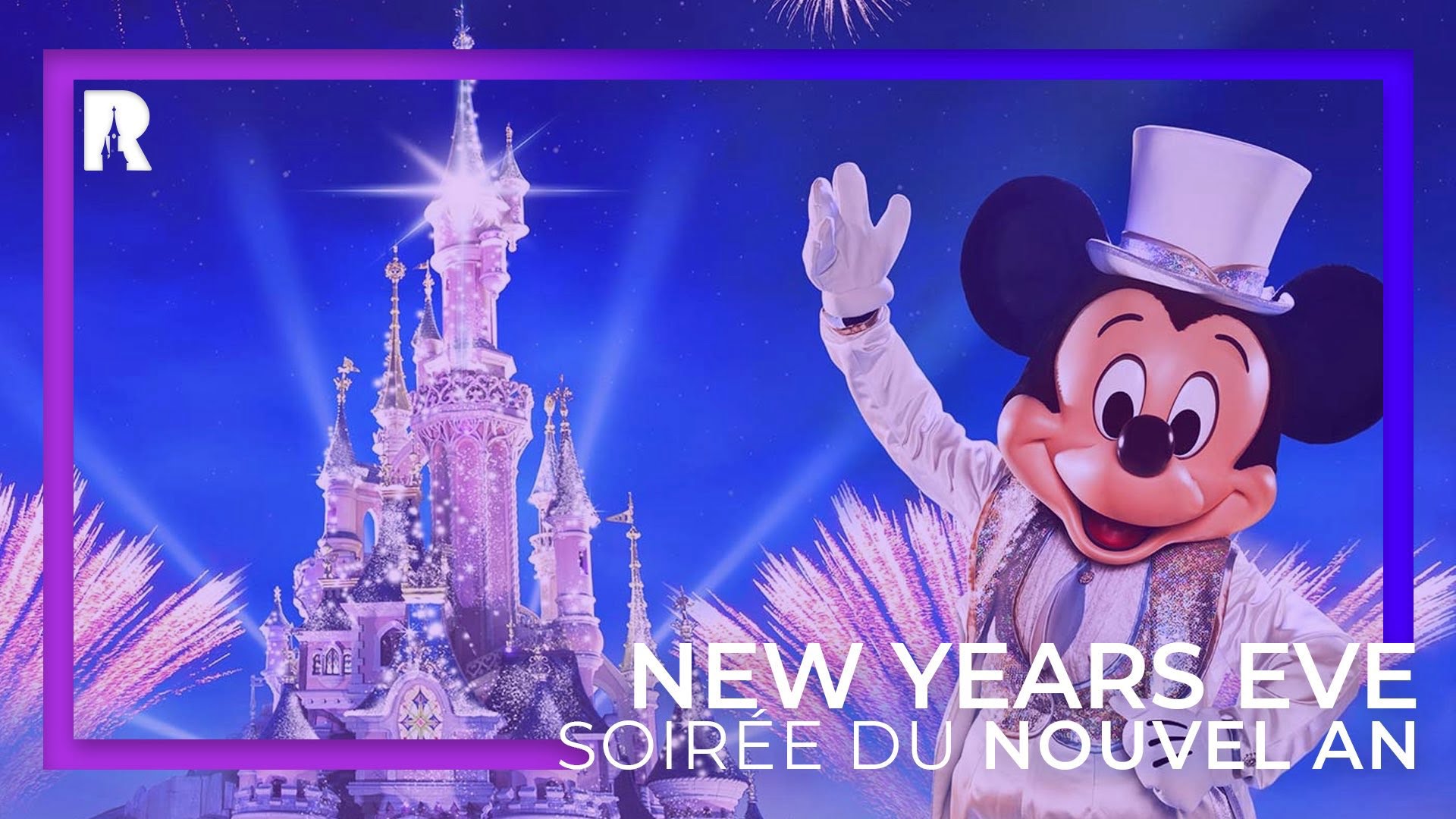 Tickets went on sale for the December 31 New Years Eve Party at a whopping €109.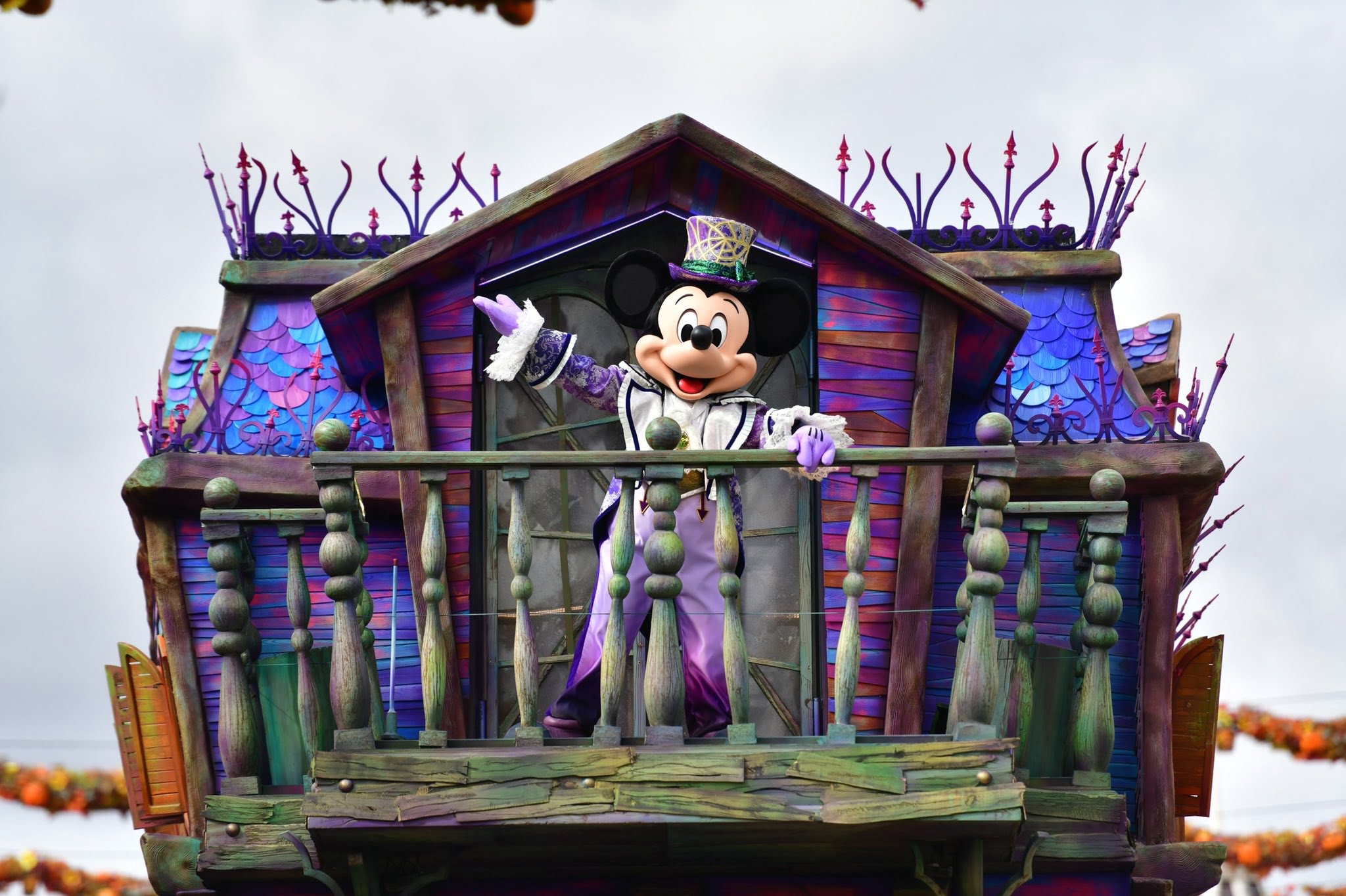 A few details were also revealed for Halloween: "Mickey's Halloween Celebration" is confirmed to return in full and several times a day for Disney's Halloween Festival this year (Oct 1 to Nov 6) , plus of course the meet and greets with Disney Villains, decorations, food and merchandise.
Characters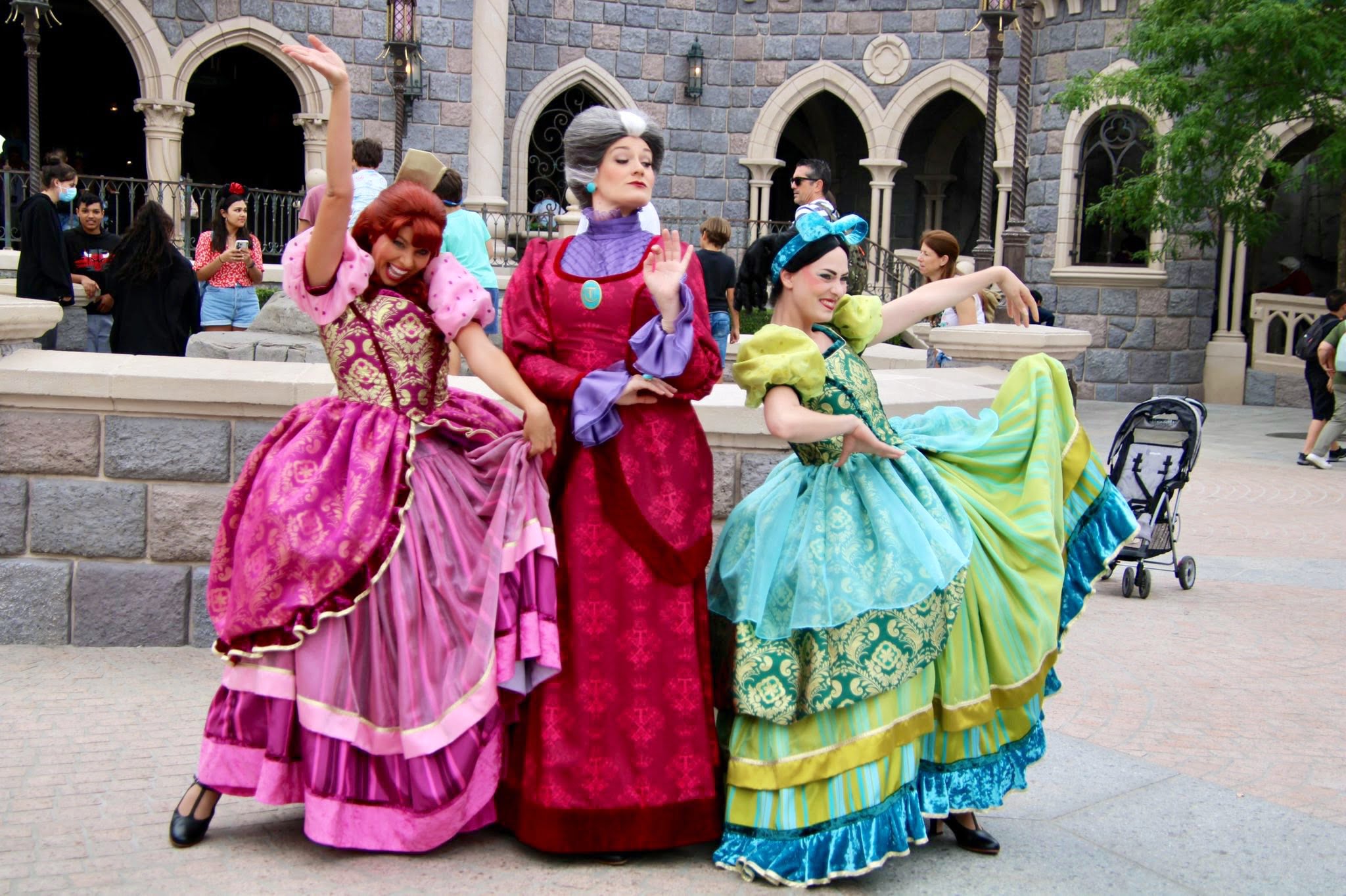 It's been a while since we had a full section on characters, but the teams have really gone above and beyond this week with the return of the Tremaines in Fantasyland.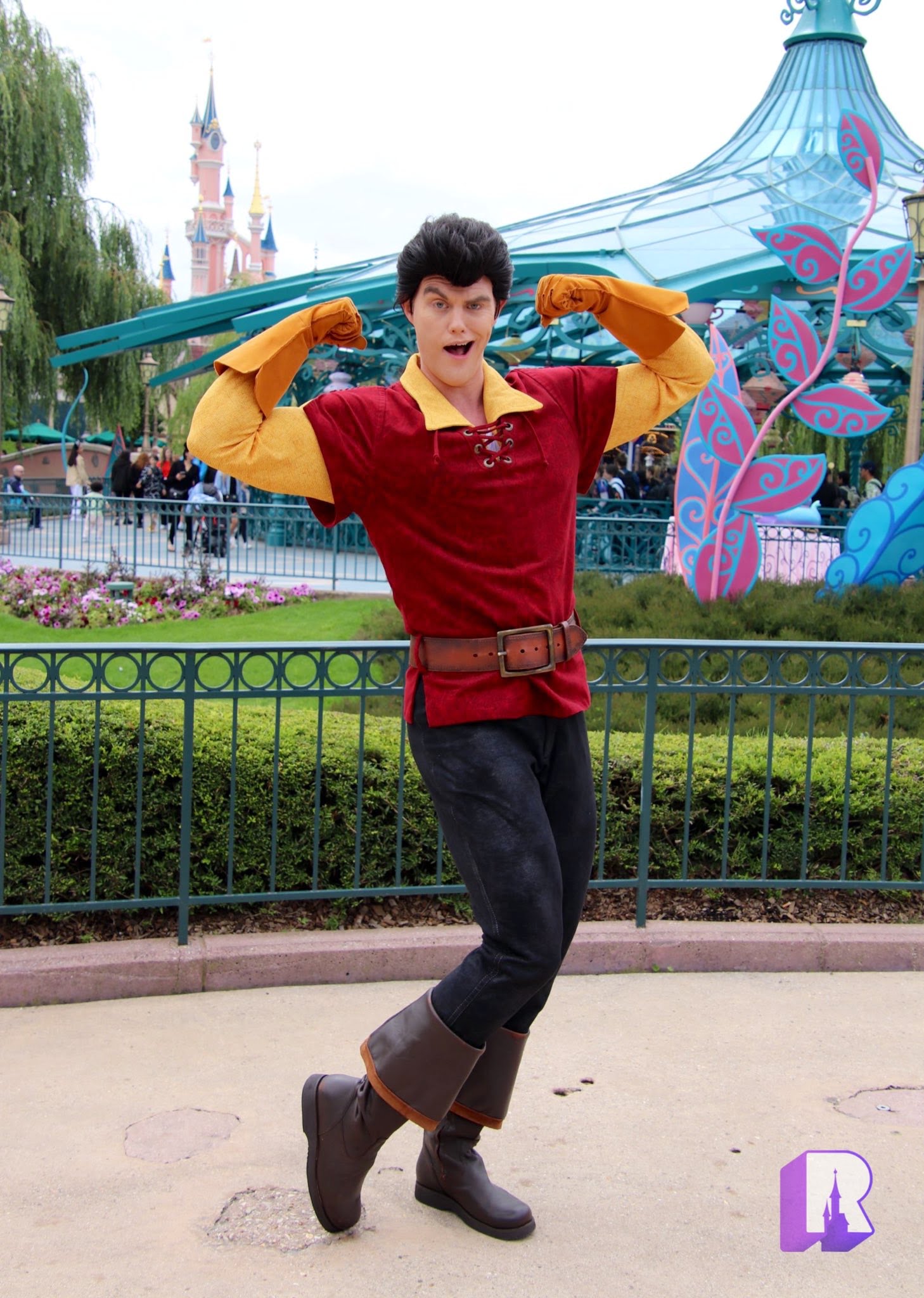 Later in the week, a lot of Disney Friends returned to the parks for "free sets" not advertised on the schedule. We love to see it !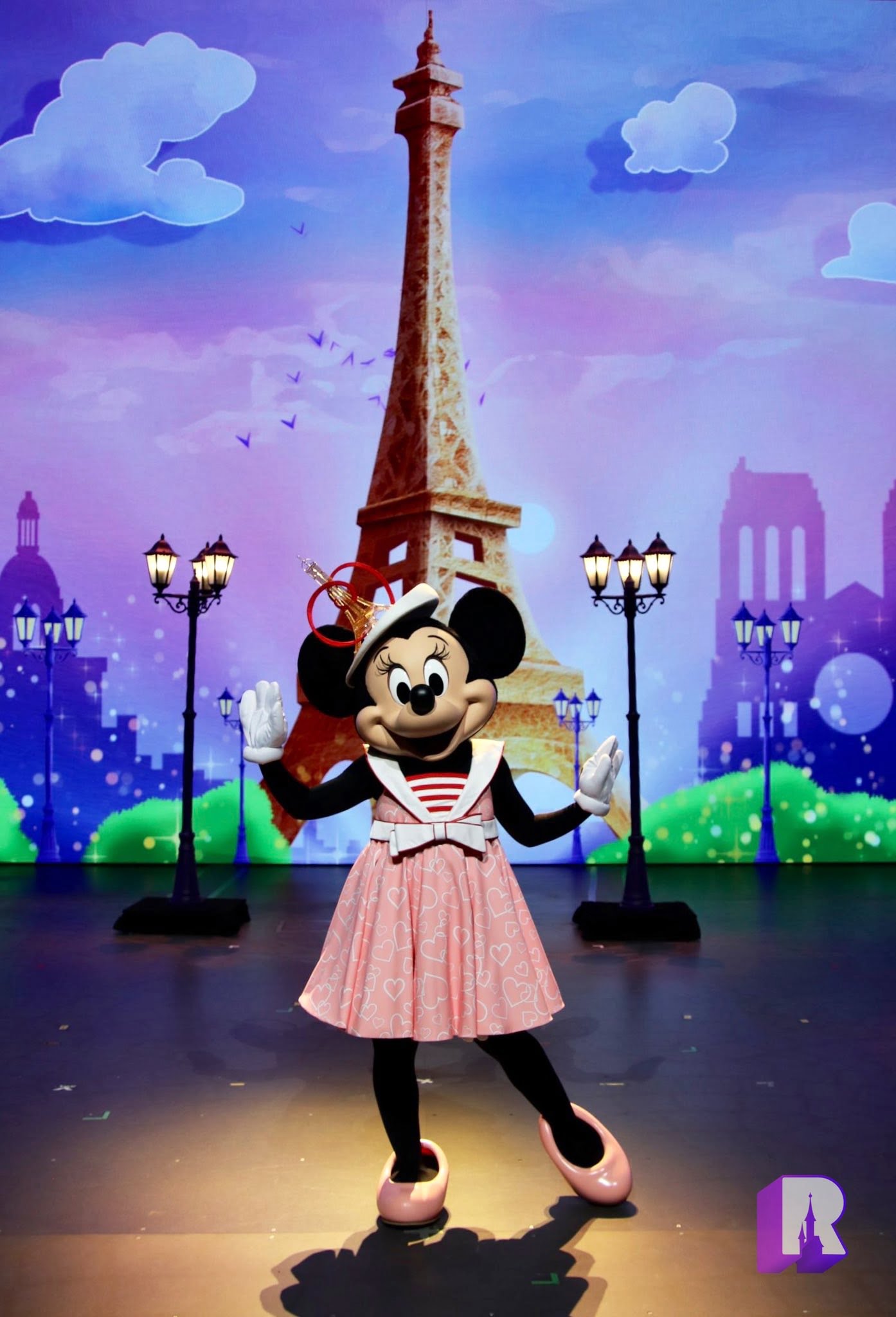 Over at Studio Theater Minnie or Friends invite guests to "A Day in Paris" with Minnie wearing her Parisian outfit. The offering runs from 9:45 to 12:15 and replaces the Marvel Super Heroes who are busy planning the opening of Avengers Campus.
Maintenance and Refurbishments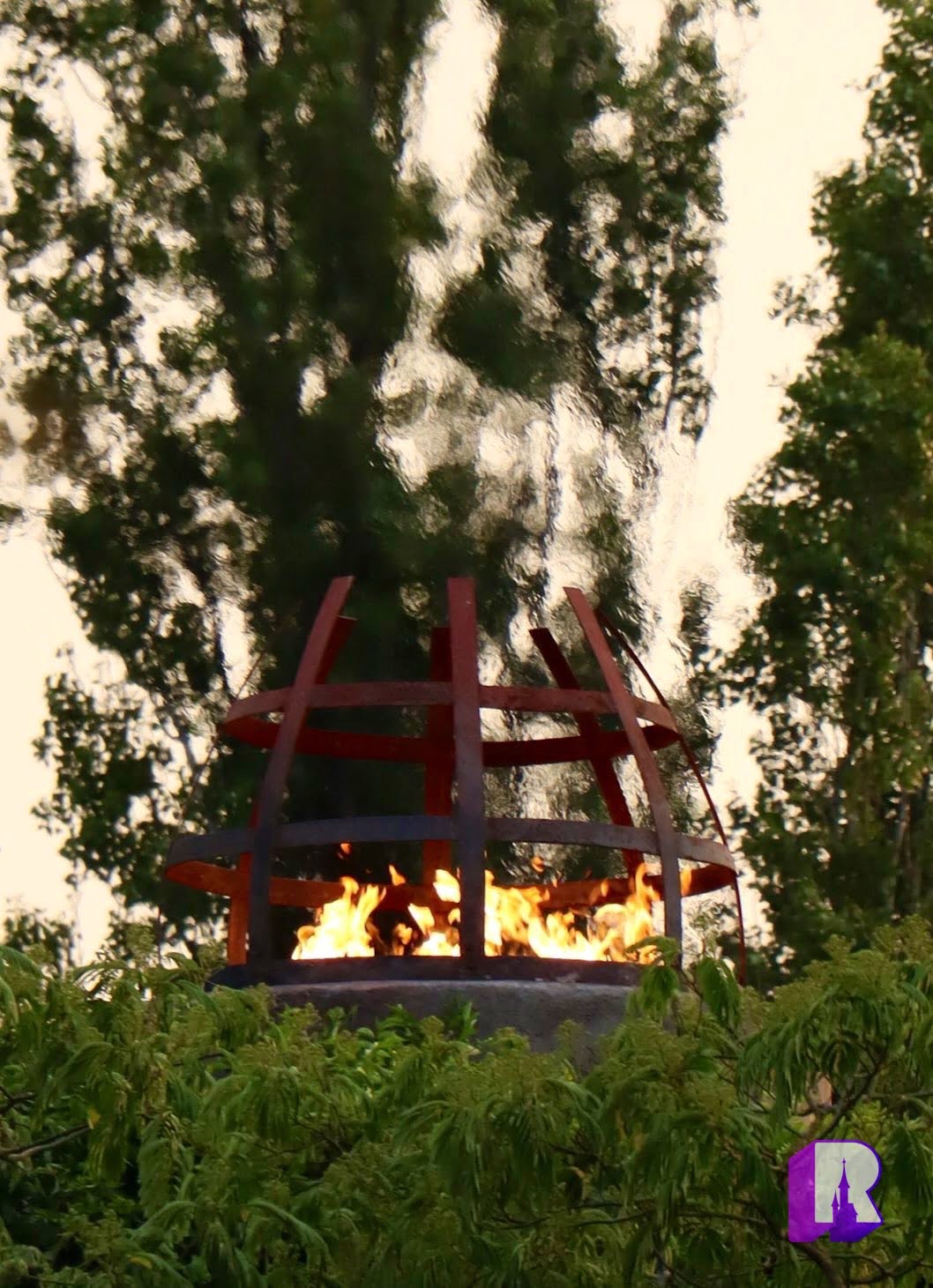 We start in Adventureland with the return of the fire feature in this spot near Pirates of the Caribbean- it had been a while.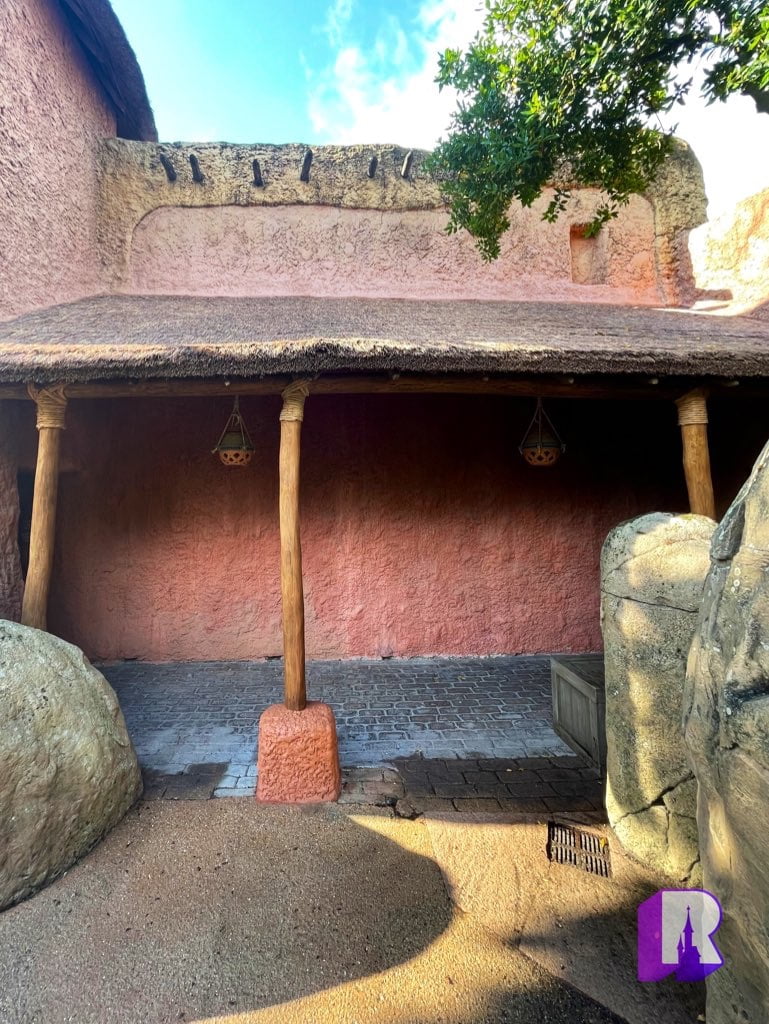 Still in Adventureland, this little corner returned from refurbishment with some lovely Terracotta lamps.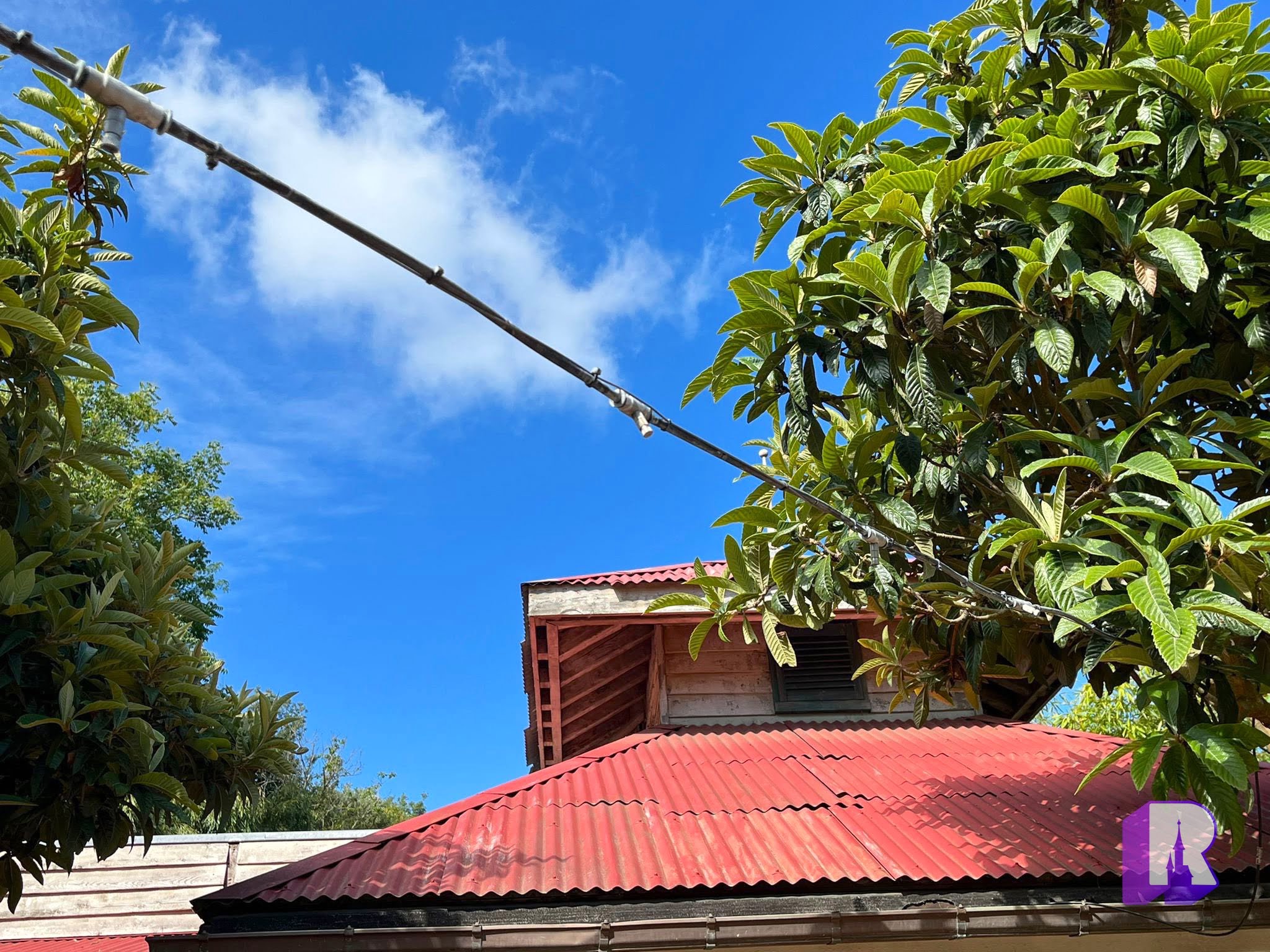 Water misters are returning throughout the lands as the summer begins.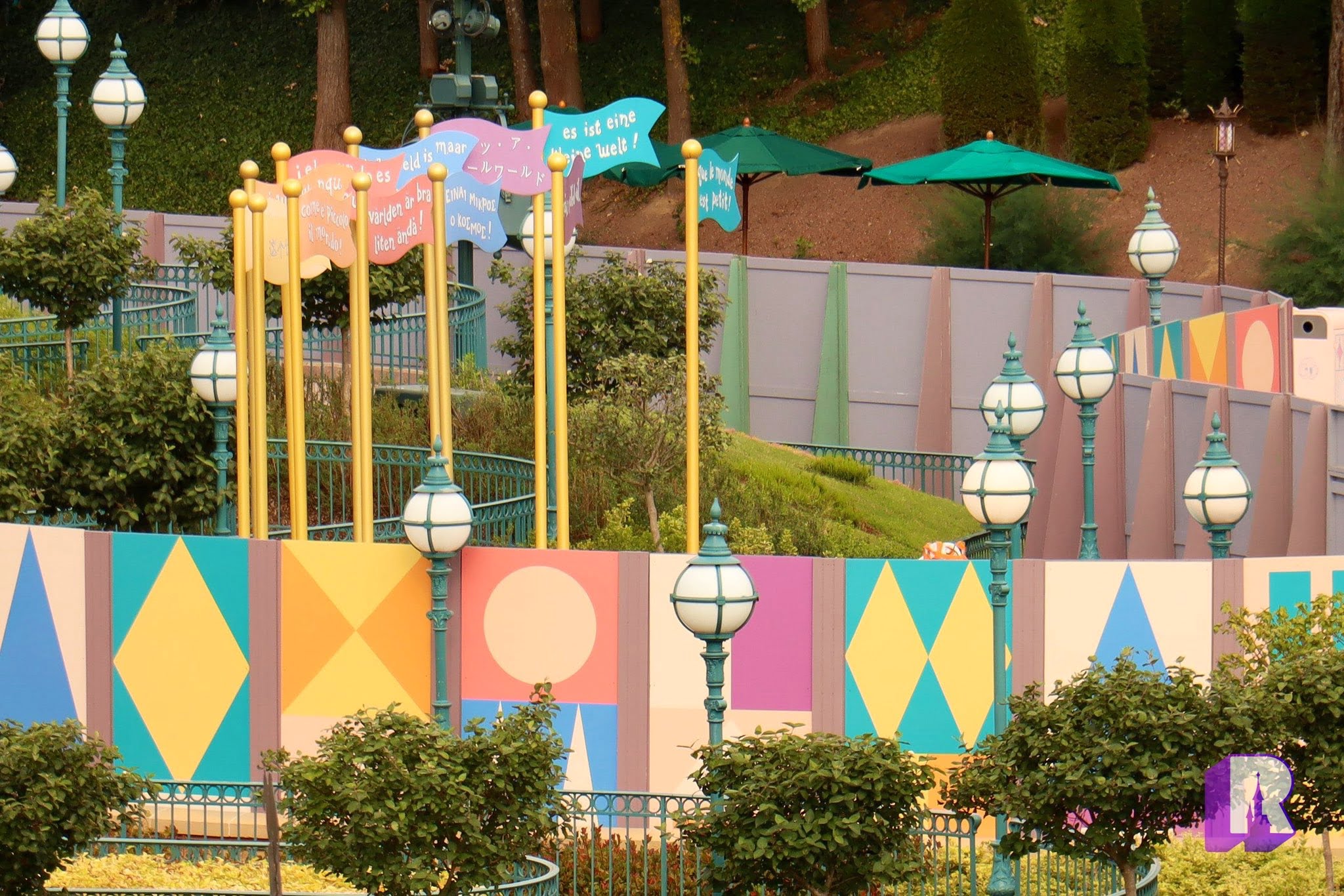 In Fantasyland, the "it's a small world" entrance boat and infamous dome have been removed as part of the very lengthy refurbishment.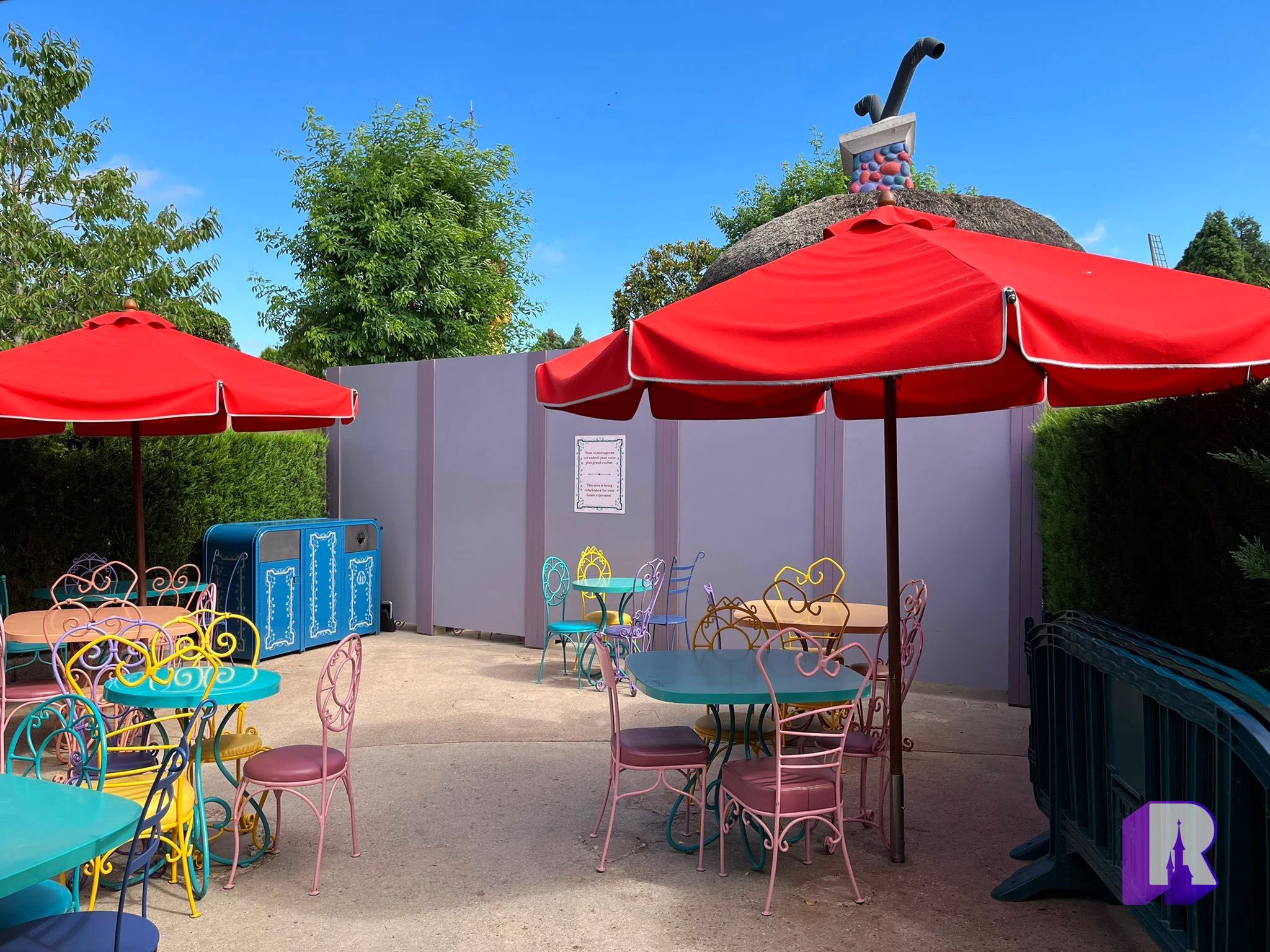 Lovely little snack March hare refreshments is closed for refurbishment.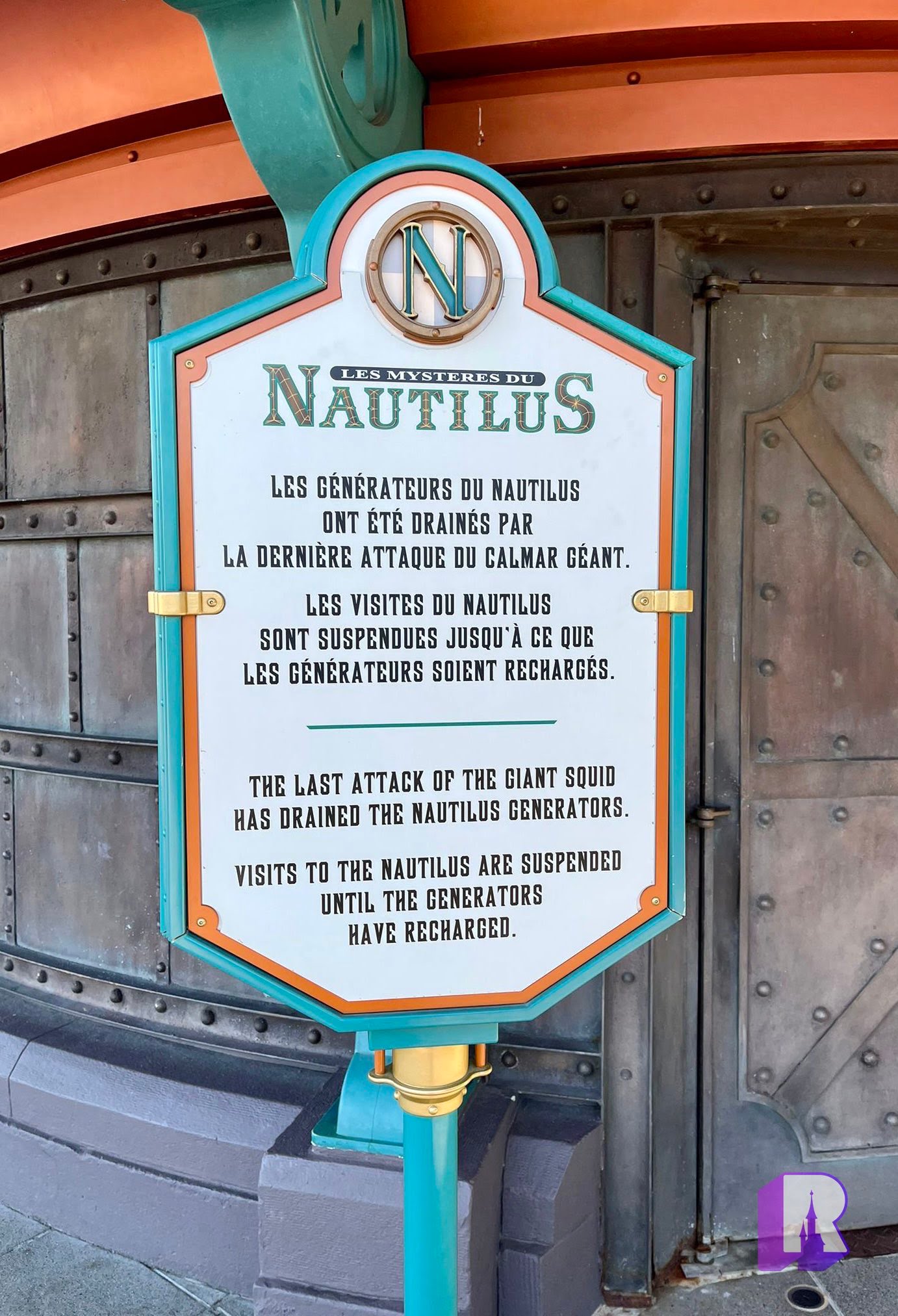 In Discoveryland, this Nautilus sign has been iodate to reflect that – well – the upgrades will take some time.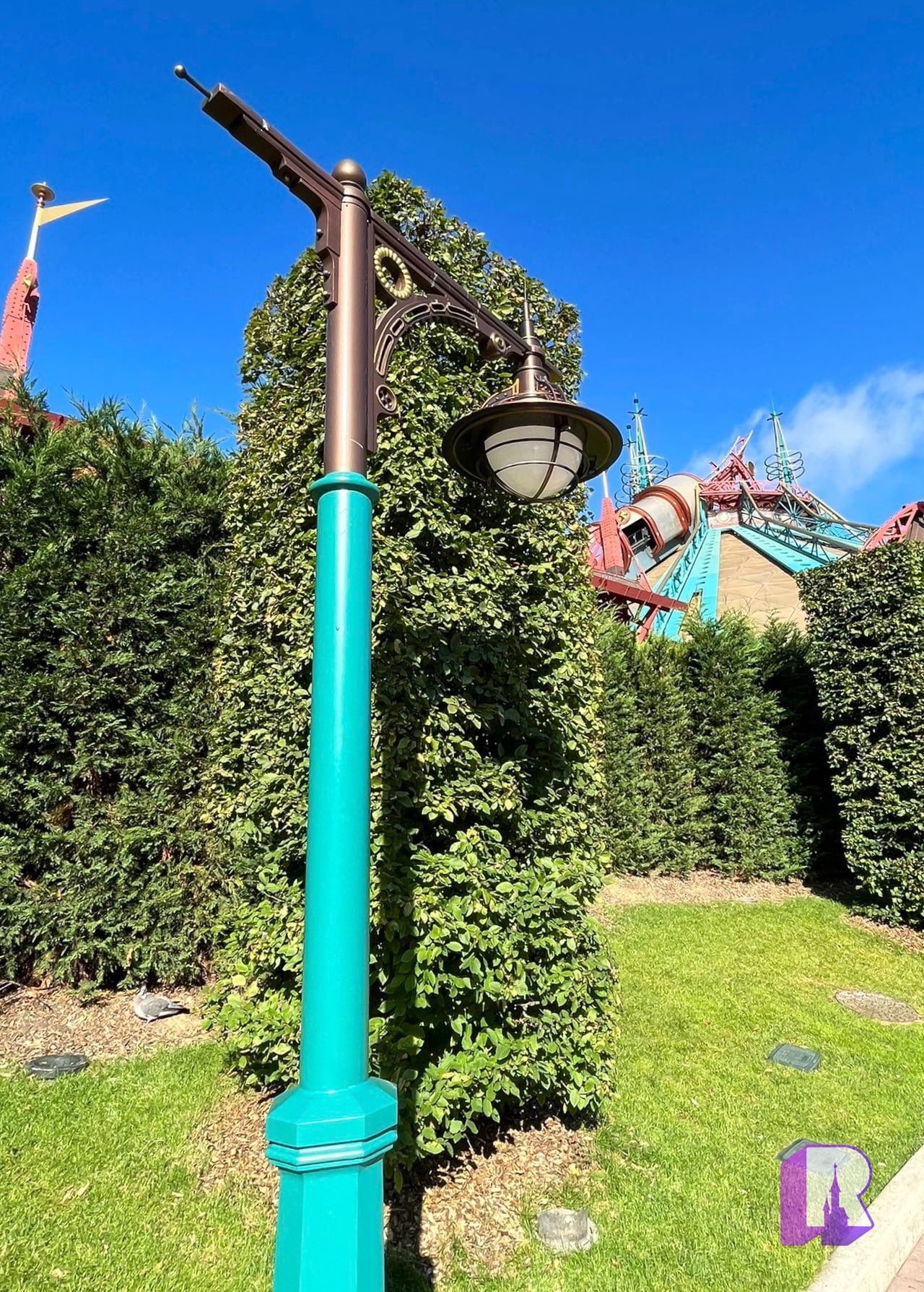 Nearby, these awesome lamppost are undergoing refurbishment one by one.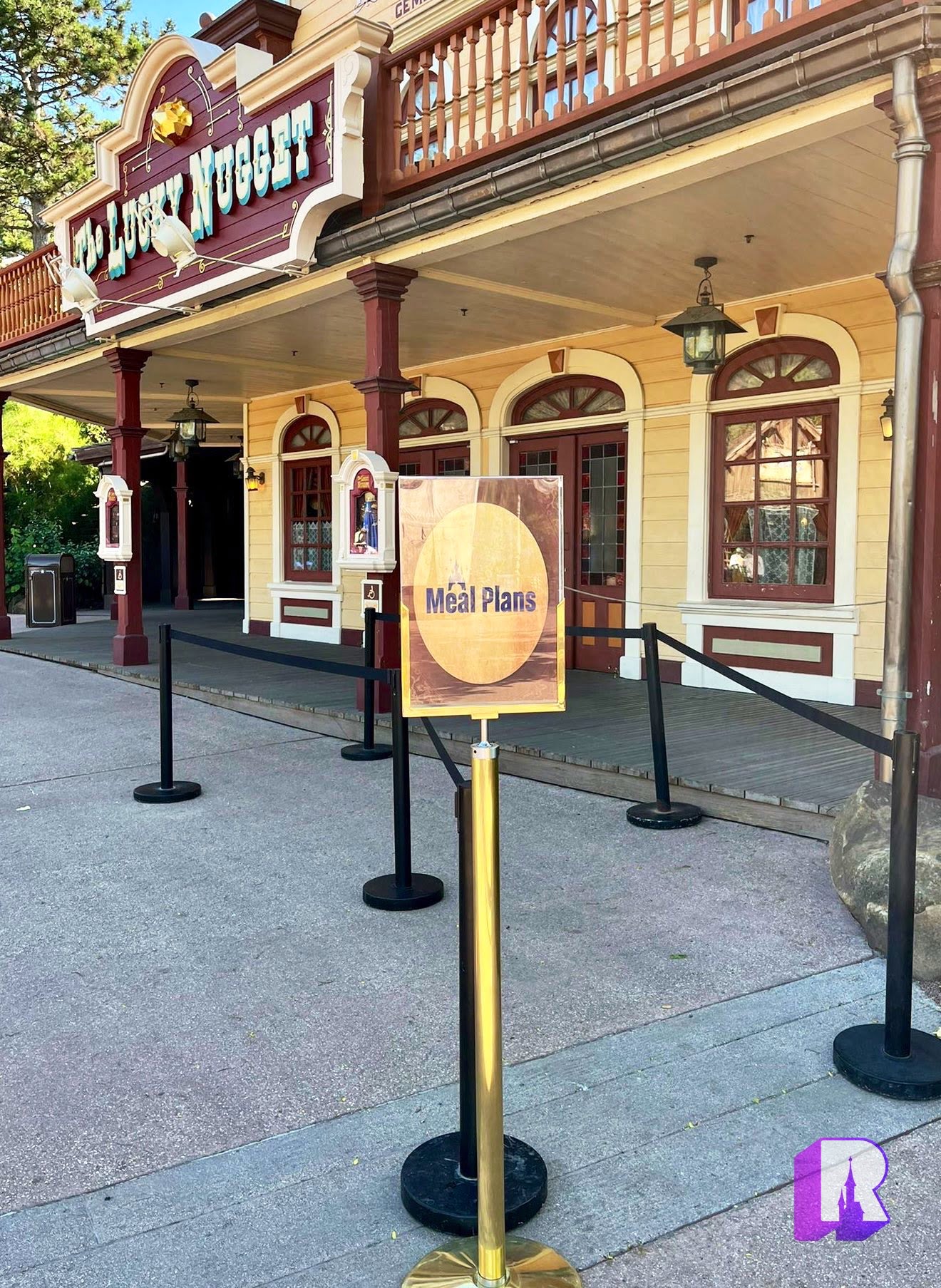 More specific queues have even setup recently at table service restaurants in order to speed up the process of checking in Guests.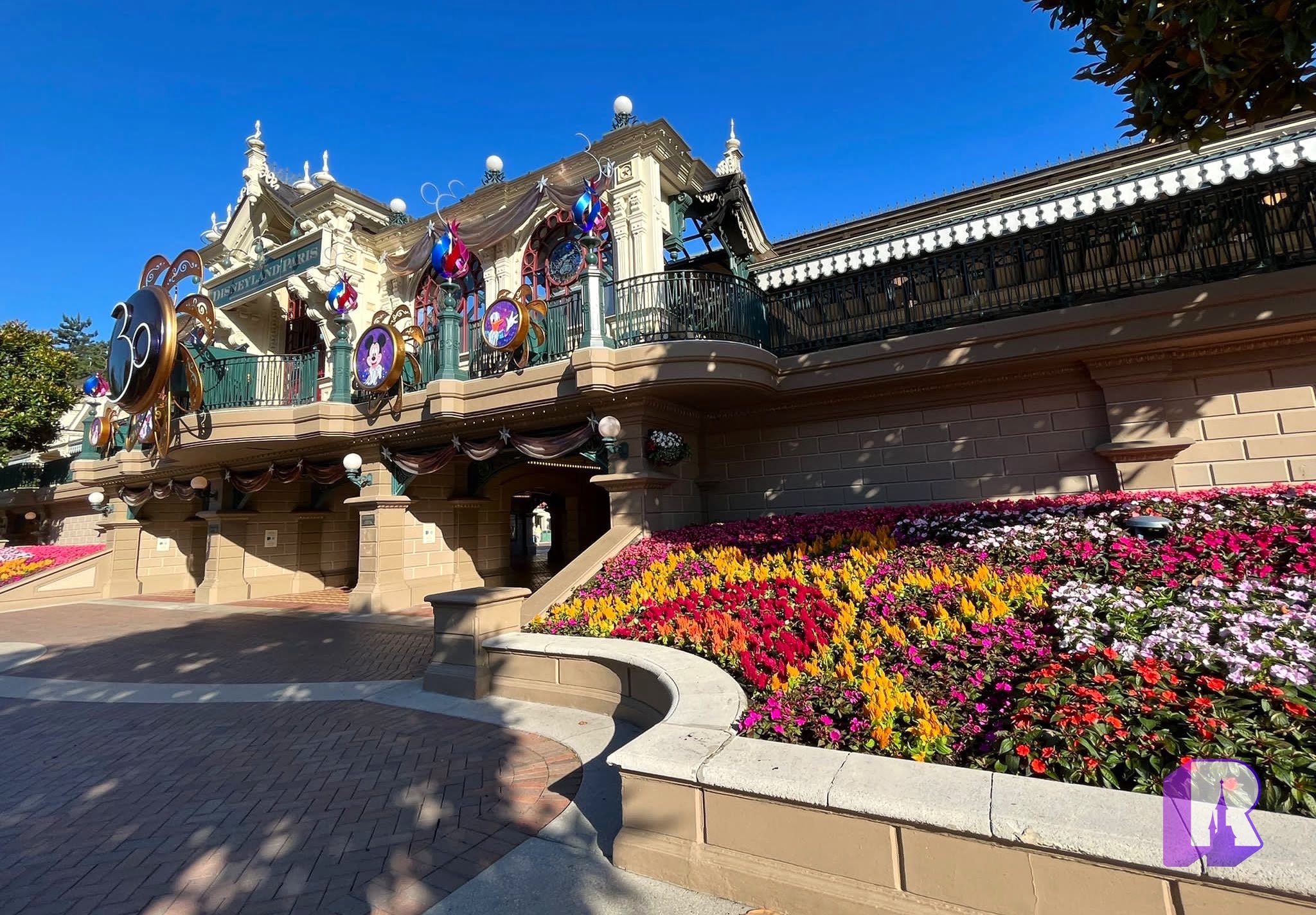 The landscaping team is hard at work updating all the planters for summer.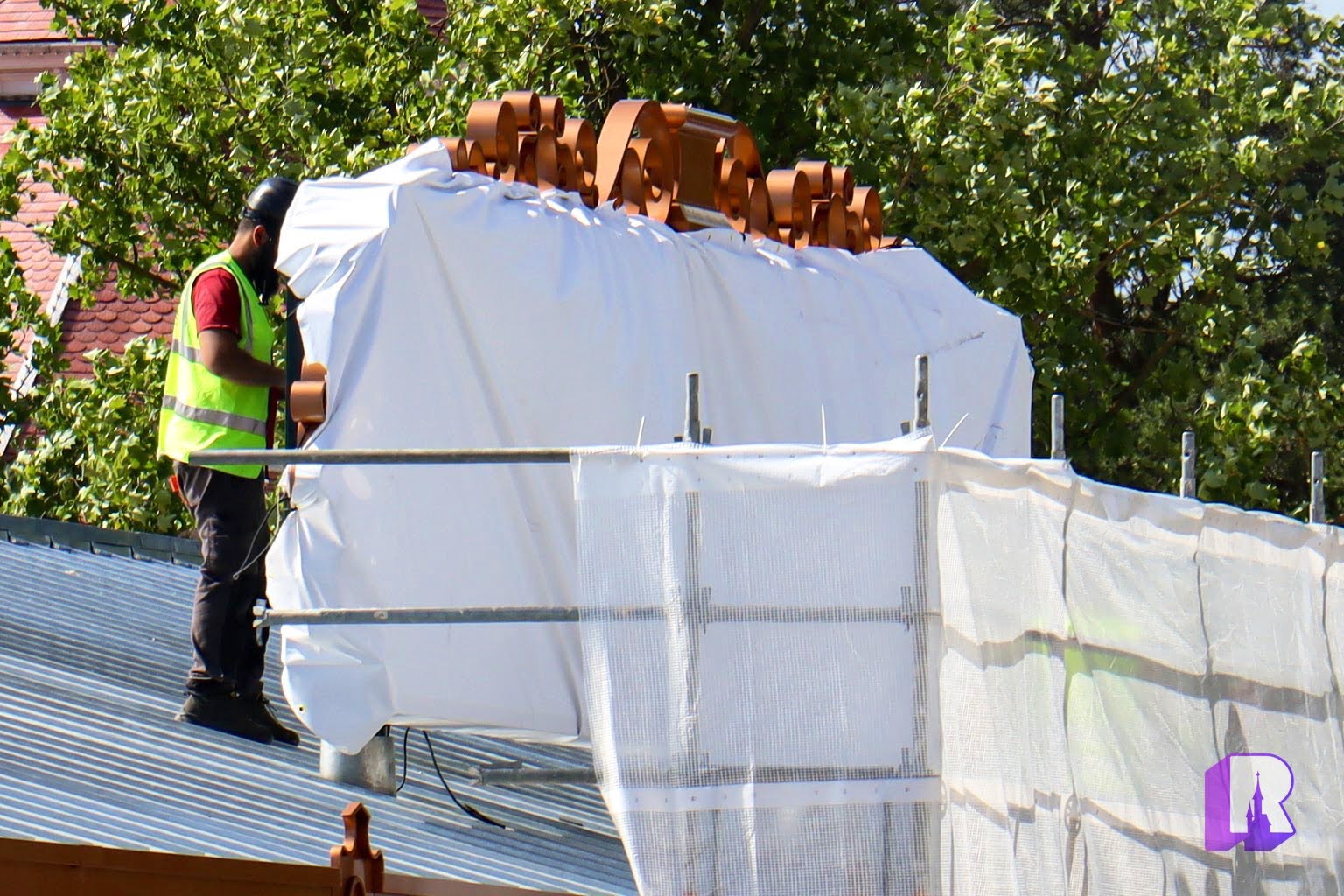 In the Resort Hub, the new Disneyland Paris welcome sign has arrived. Looks promising !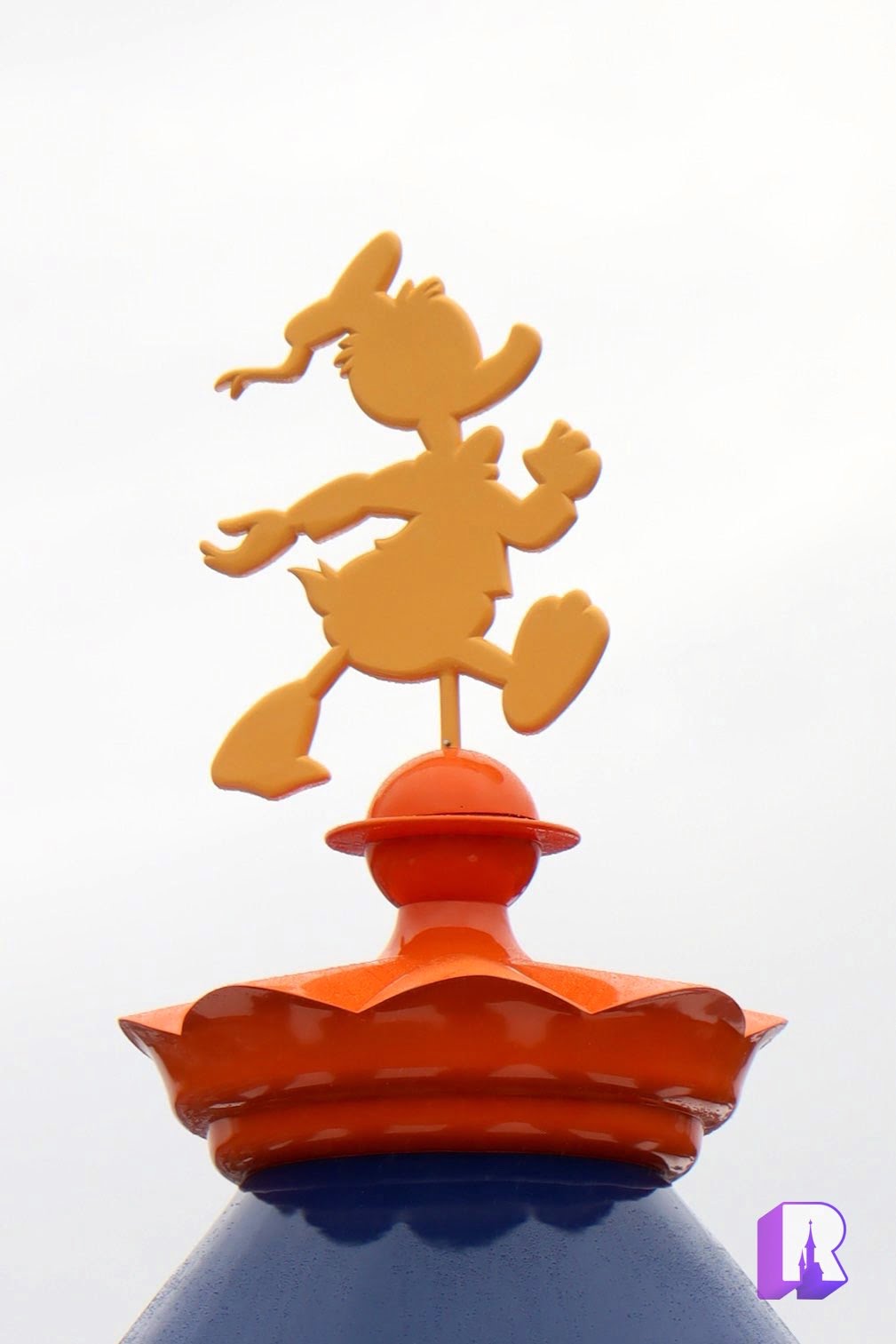 And finally at Guest Parking toppers are returning on the new tents which are close to be operational. No news from the moving walkways however.
Merchandise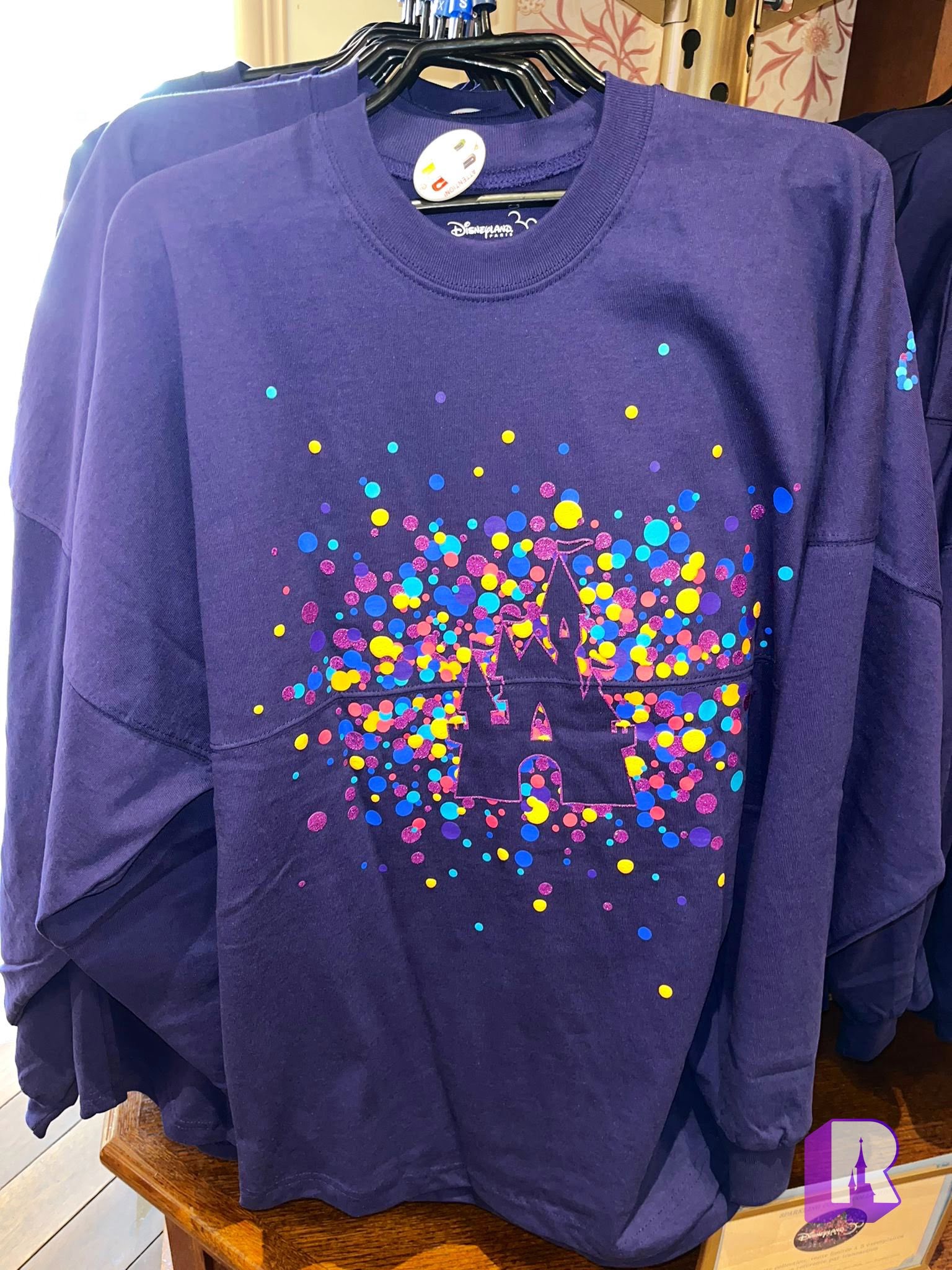 Lots if releases this week with first the Sparkling Collection – which was not a huge hit due to the odd design of the castle.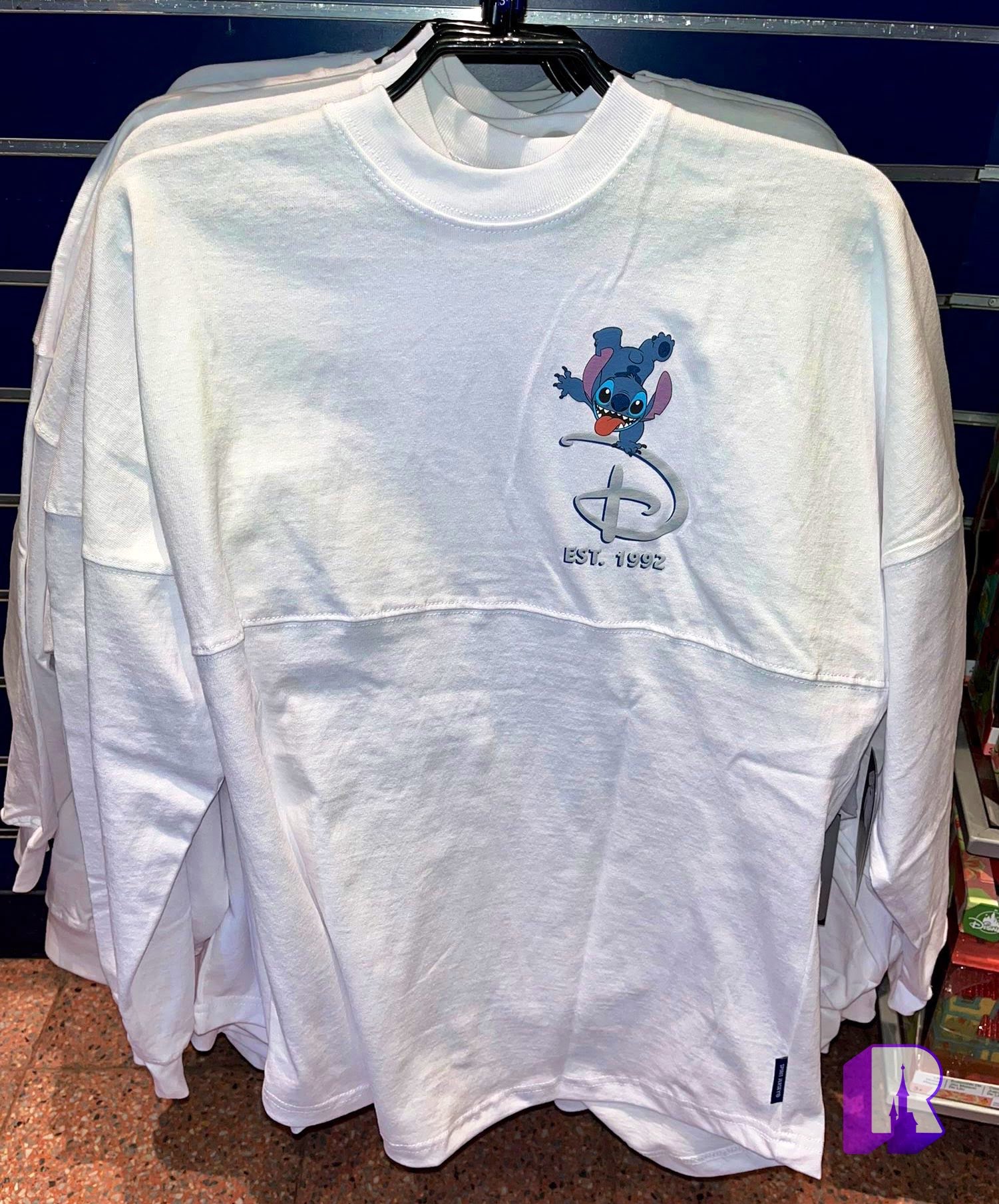 The new Stitch Spirit Jersey however was very well received !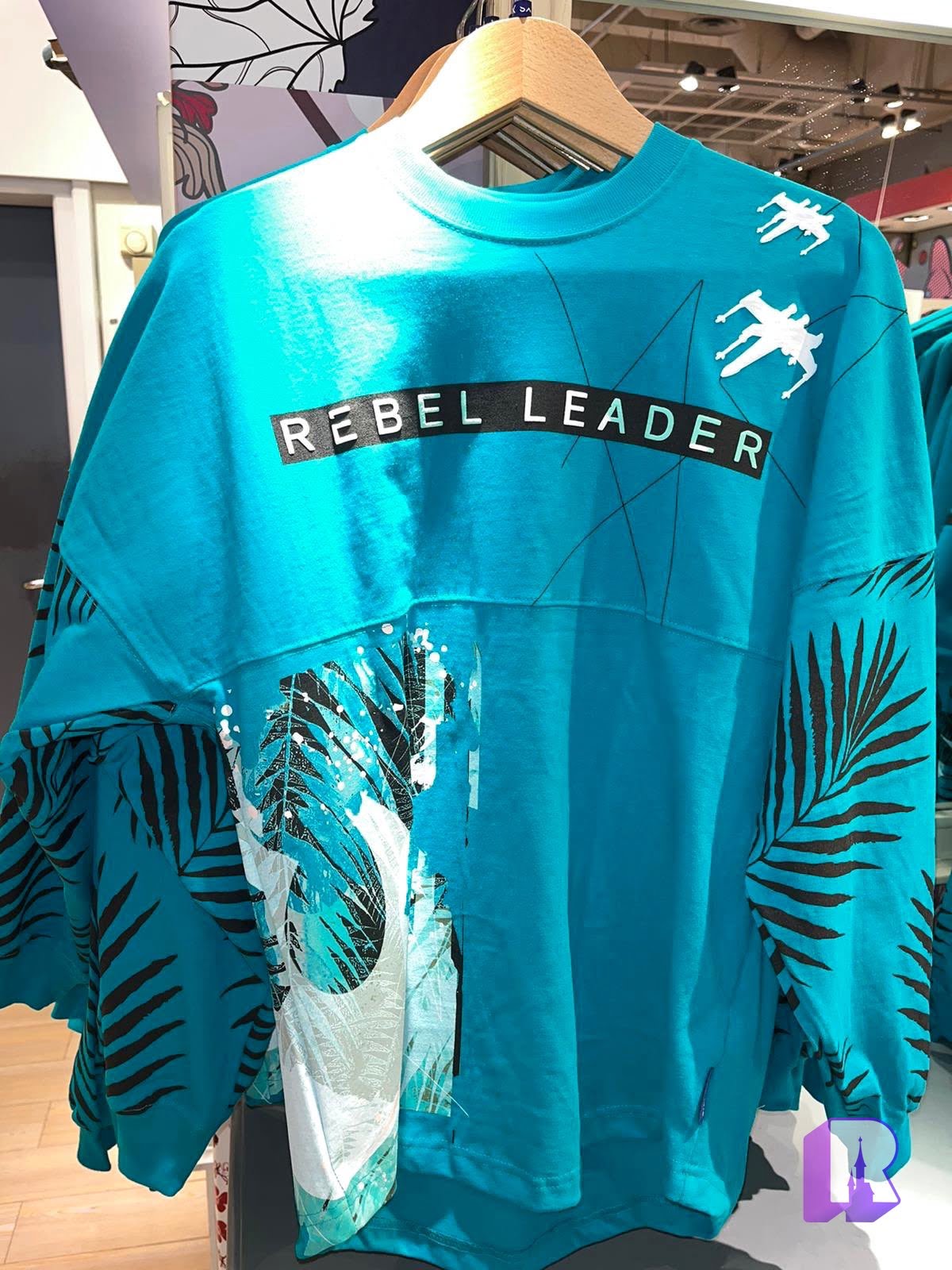 A new "Rebel Leader" Spirit Jersey.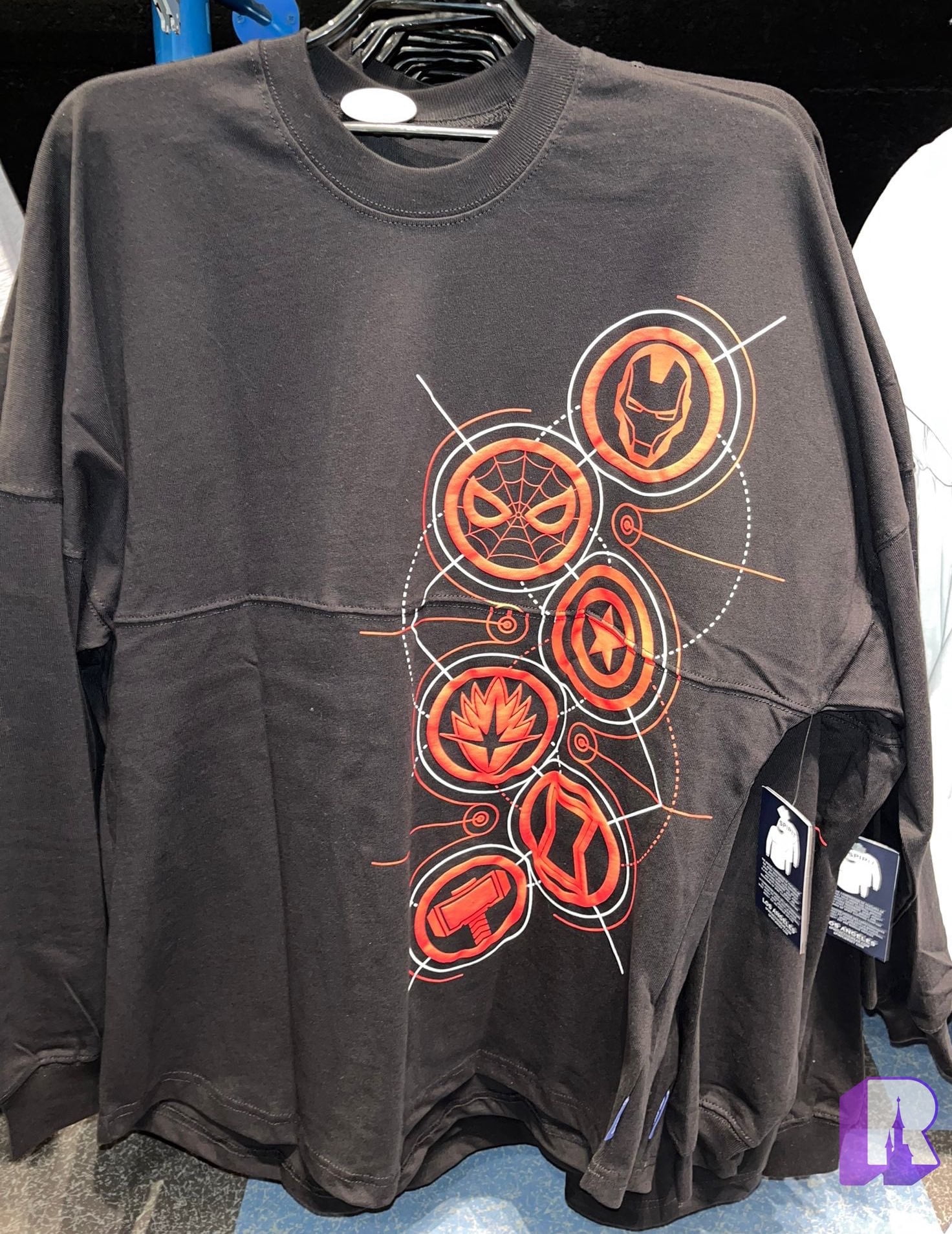 And even MORE Spirit Jerseys with this Marvel design at Disney Hotel New York – The Art of Marvel. Remember when we were begging for Spirit Jerseys and they took forever to be sold in Paris ? Now we have plenty of choice !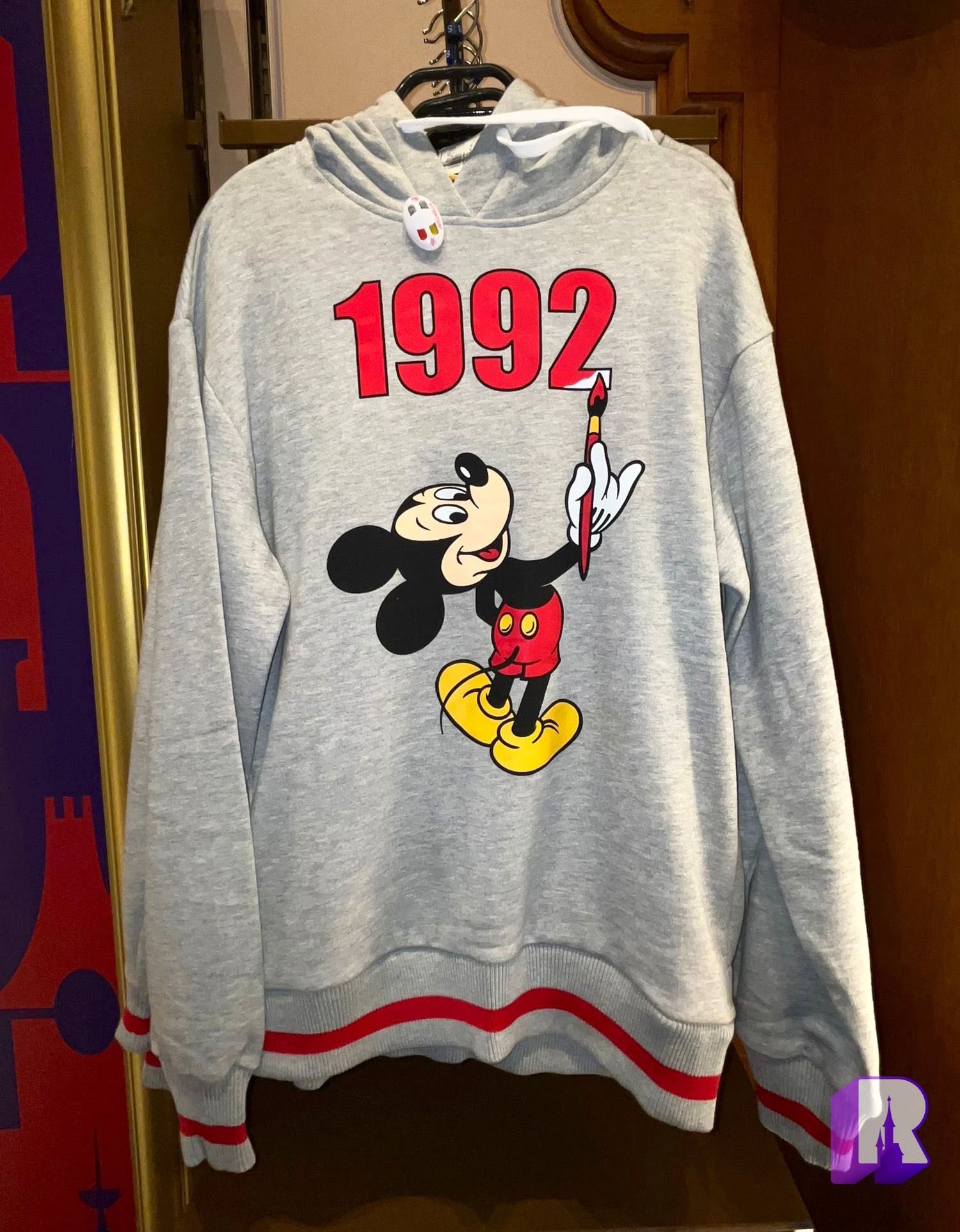 Still in the "jumpers" category, the Euro Disney "Remix" hoody was released.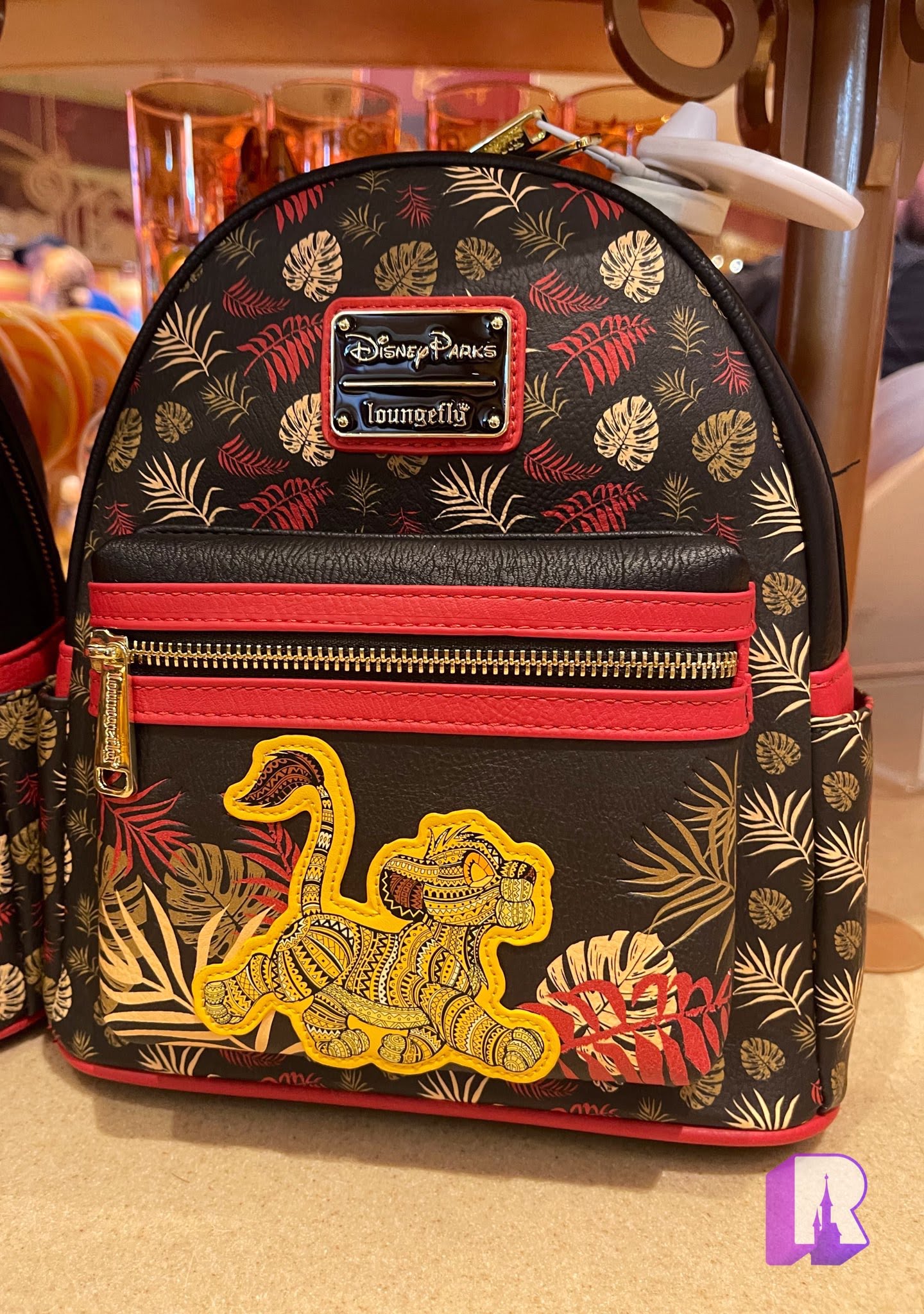 There are also a lot more choice in the Loubgefly department with this new Simba design.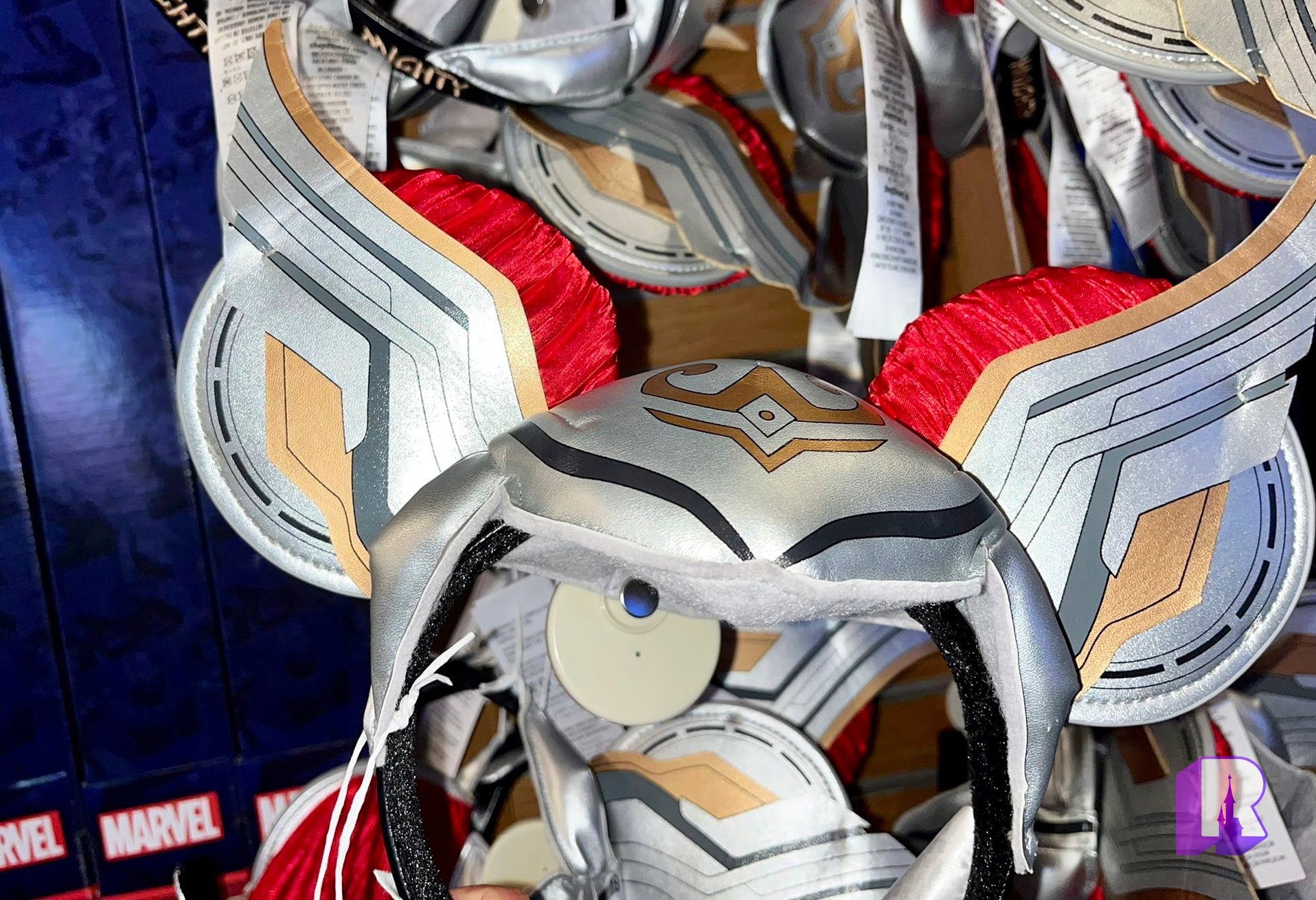 These hilarious Mighty Thor headbands (from Love and Thunder)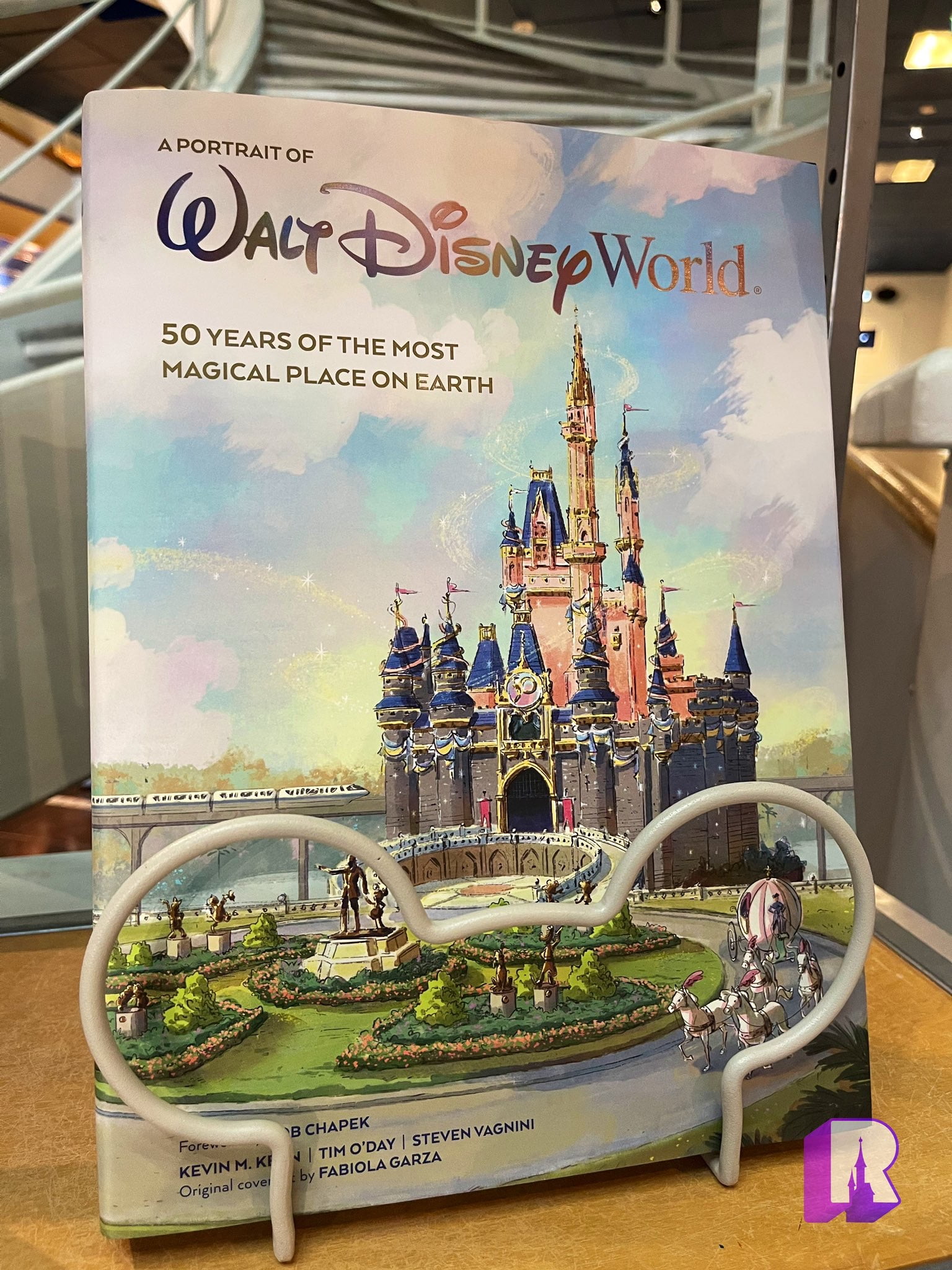 And it's also GREAT to see more fantastic English books, most recently the Walt Disney World 50 book and "Walt's Disneyland", a must have !
This and That..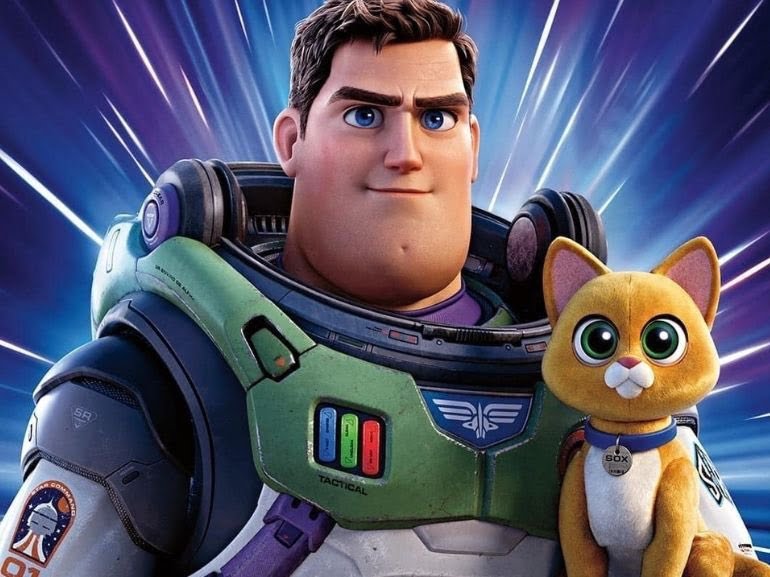 Infinity AP Holders are invited to a private screening of Pixar's Lightyear on July 2 and 3 (6:30p or 9:30p). Reservations are now open in the AP Portal.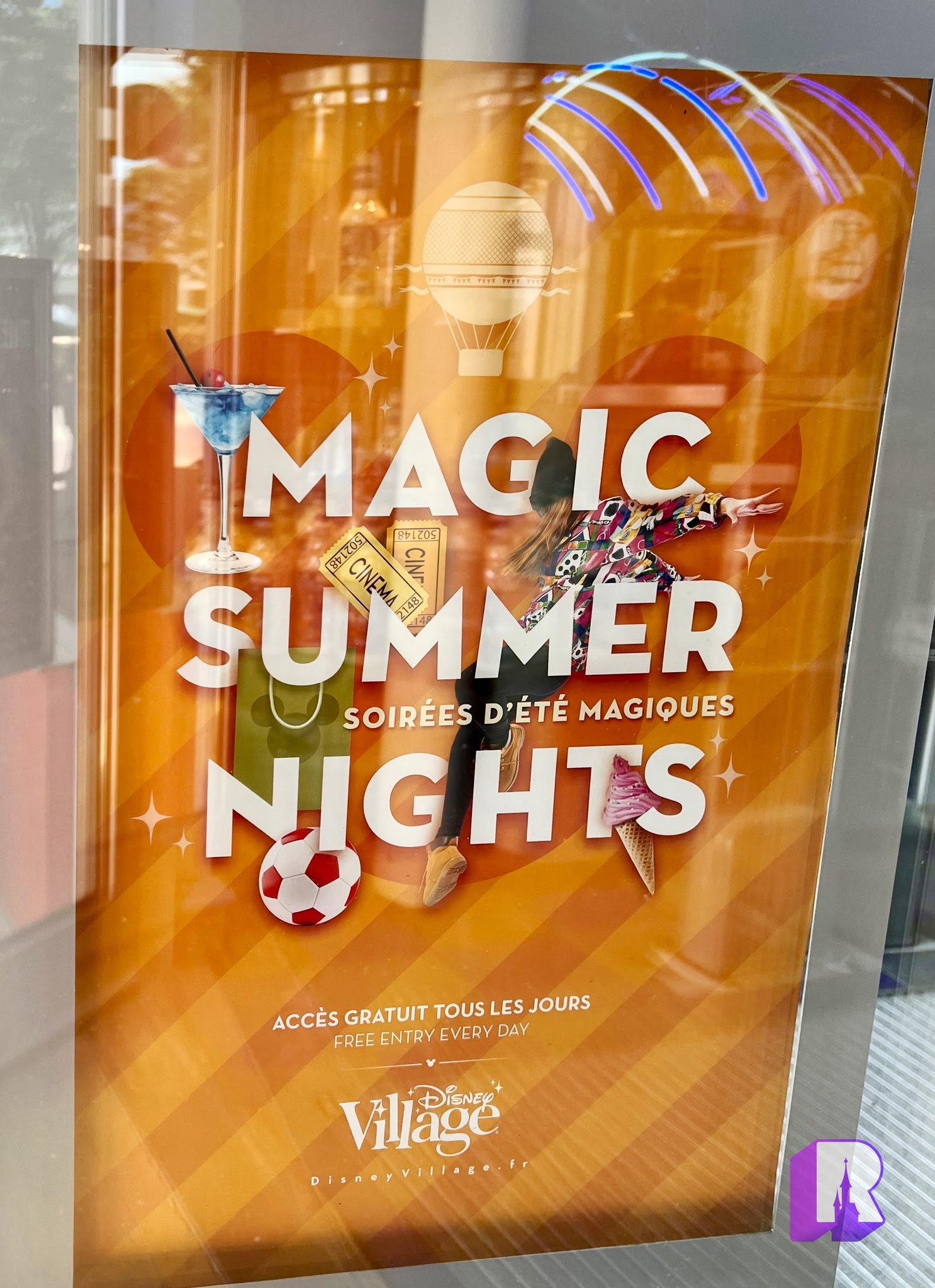 "Magic Summer Nights" are back at Disney Village, with musical performances and street artists (BMX Bikers, rollerbladers, cubes performers, contortionists, painters and more) each Friday to Sunday from 6pm.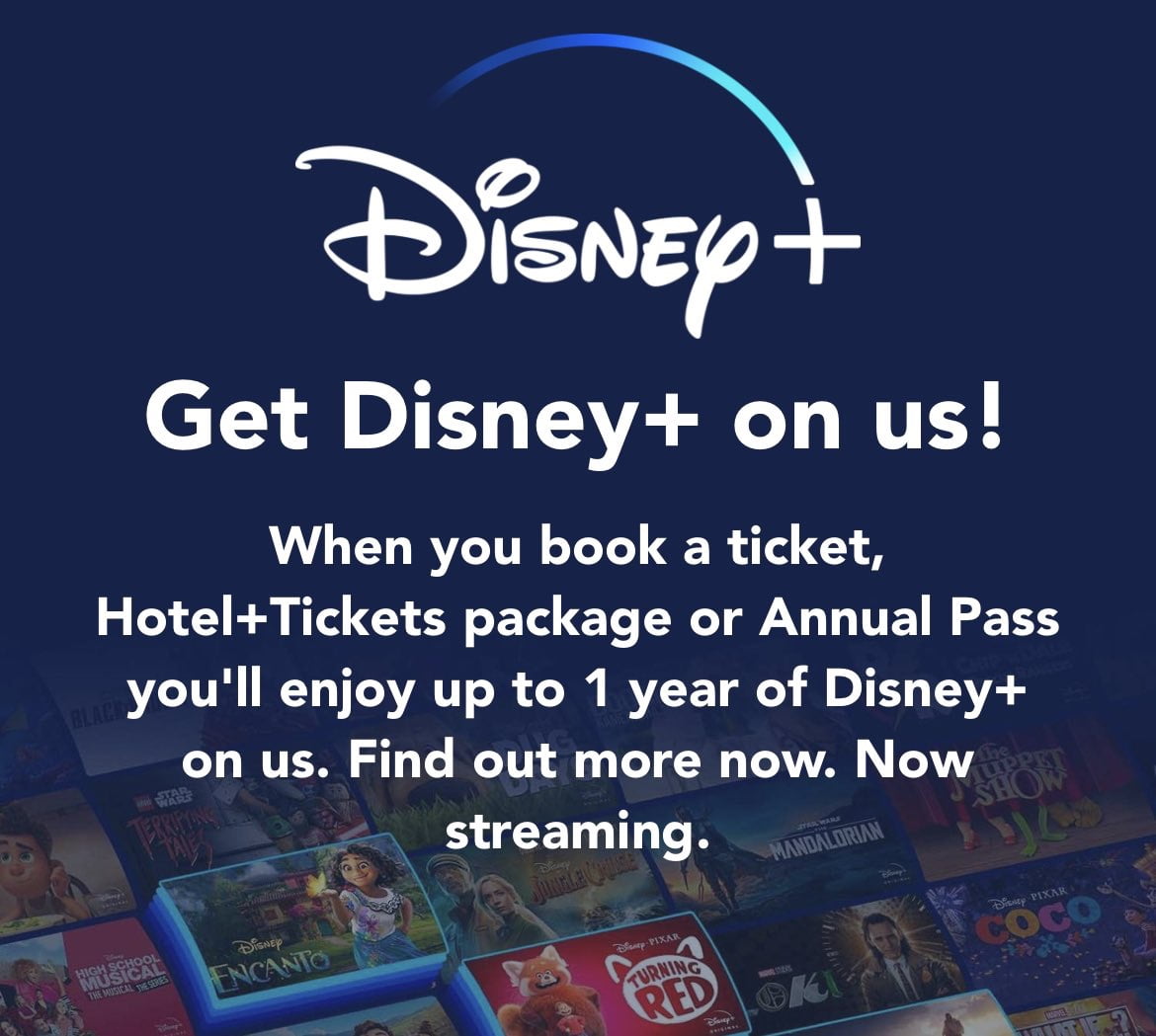 Disneyland Paris Guests can get free access to Disney Plus with their purchase (new subscriptions only).
1 year free for tickets+hotel packages (30 days in France)
3 months free for a €70+ ticket (30 days in France)
30 days for AP purchases/renewals
And that's our wrap up of all the latest news at Disneyland Paris! Thank you for reading and see you again next week !