Welcome to a new edition of the news and photo report! Of course this week is ALL about Halloween and I invite you to check out our special report on the season launch right HERE. But there was a lot more going on around the Parks so let's take a look!
Halloween Launch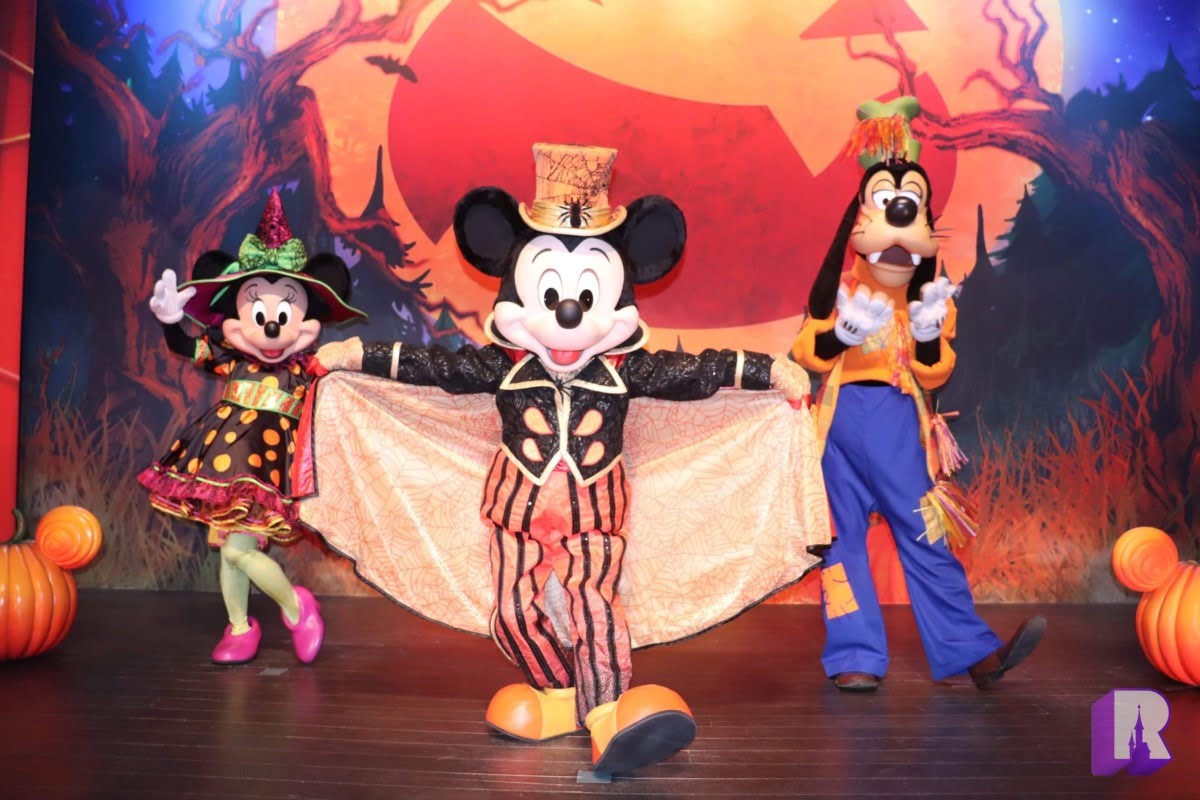 After the Parks got covered in orange these past few weeks, it's finally time to start the party!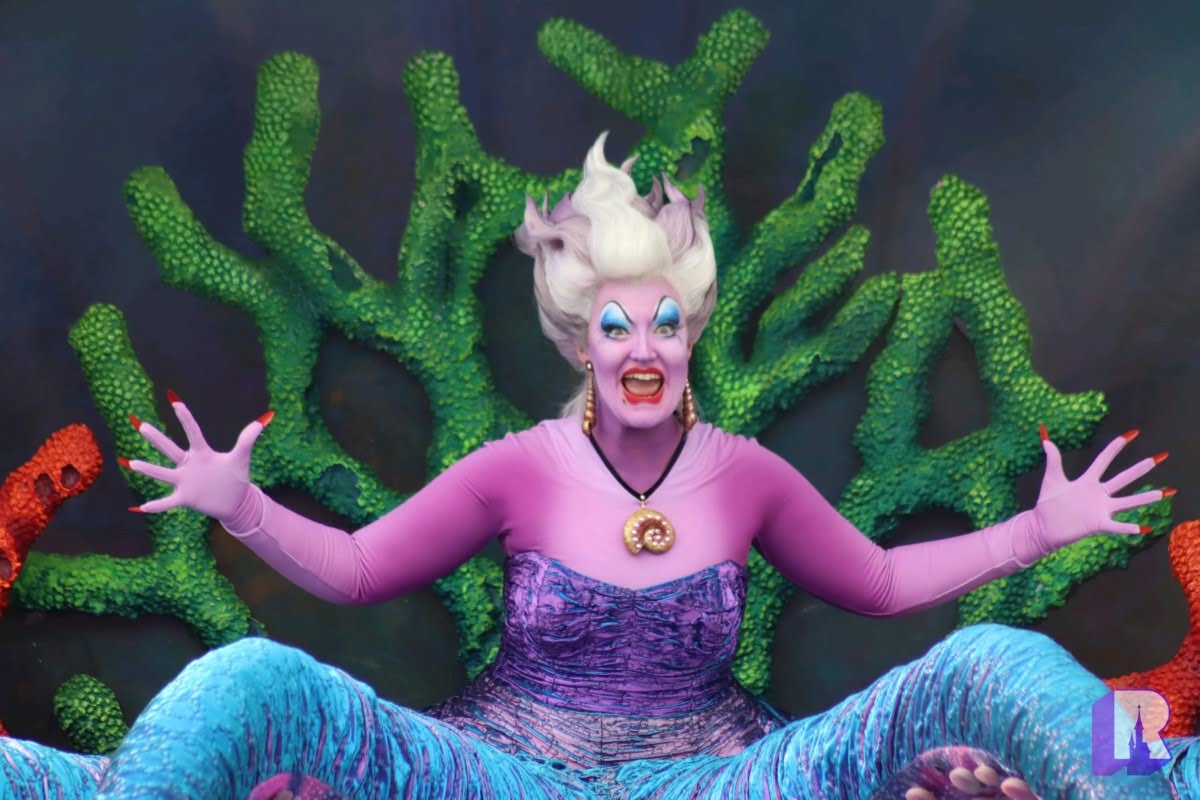 Mini happenings, surprise floats on the parade route, spooky versions of favorite offerings and more – the team have done a great job under the circumstances to create something fun.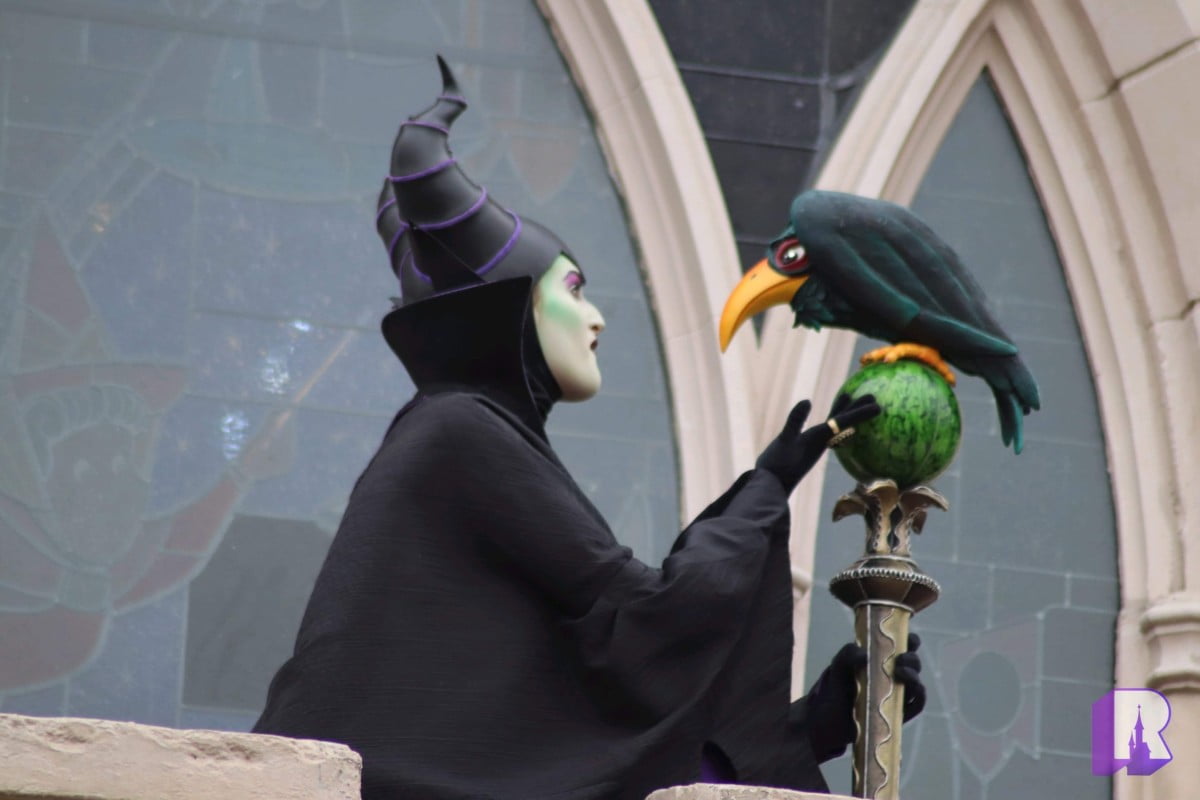 We've got a special report on this season launch, check out tons of photos of the shows, characters, food, decorations and merchandise right HERE !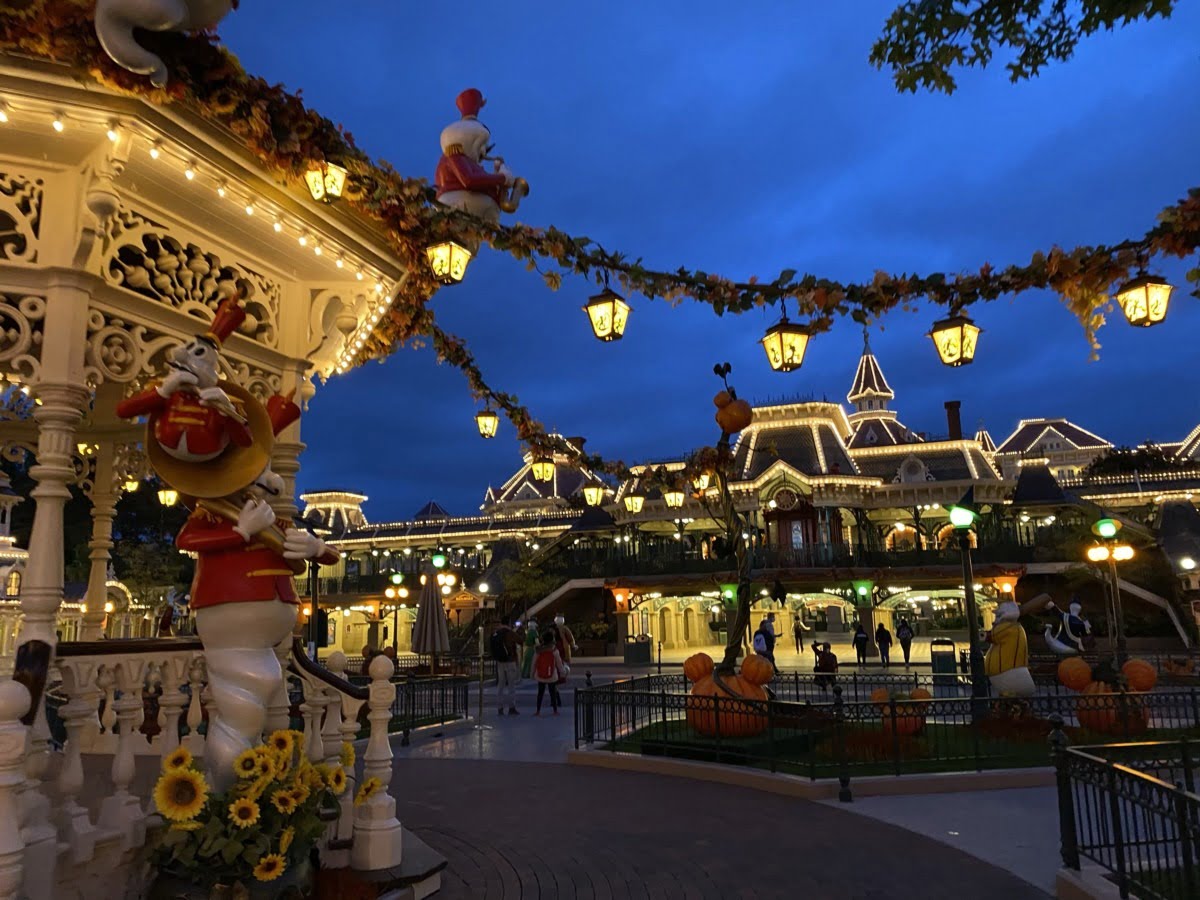 Welcome Back Front Lot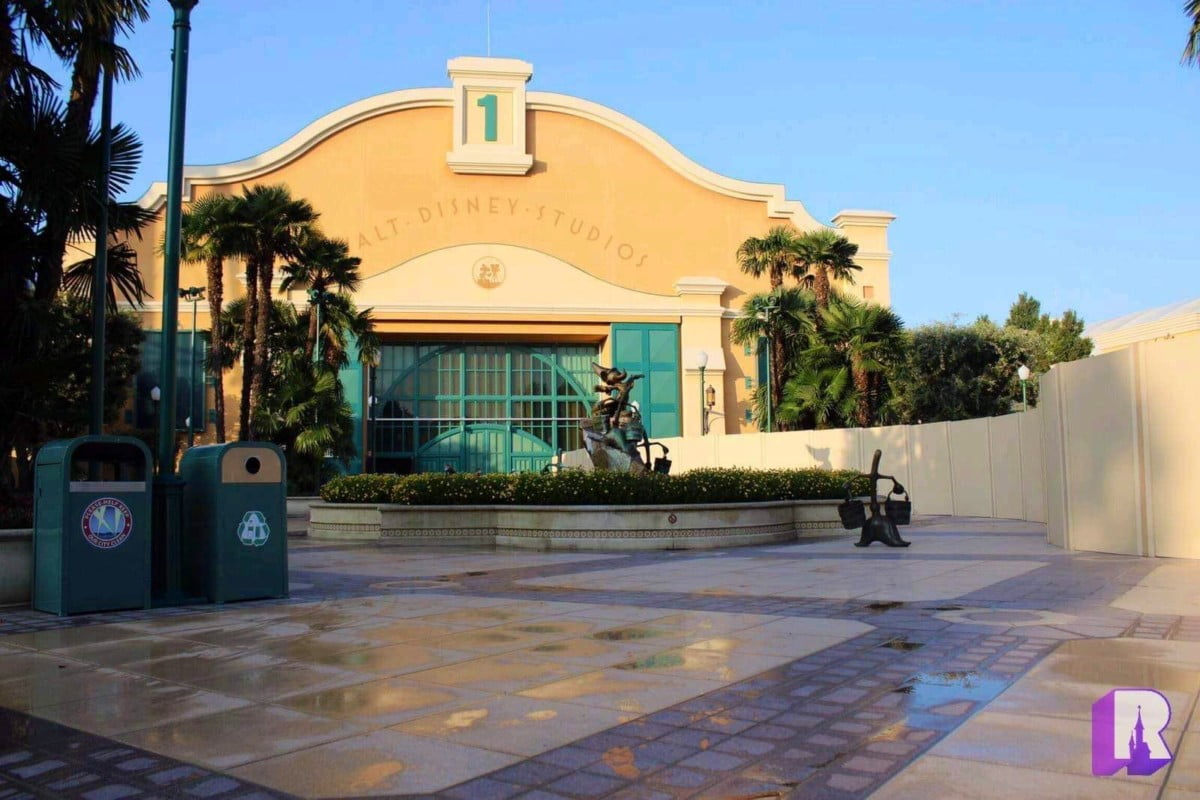 This week, the central part of the Front Lot resurfacing, a long project that started back in February, was finally unveiled !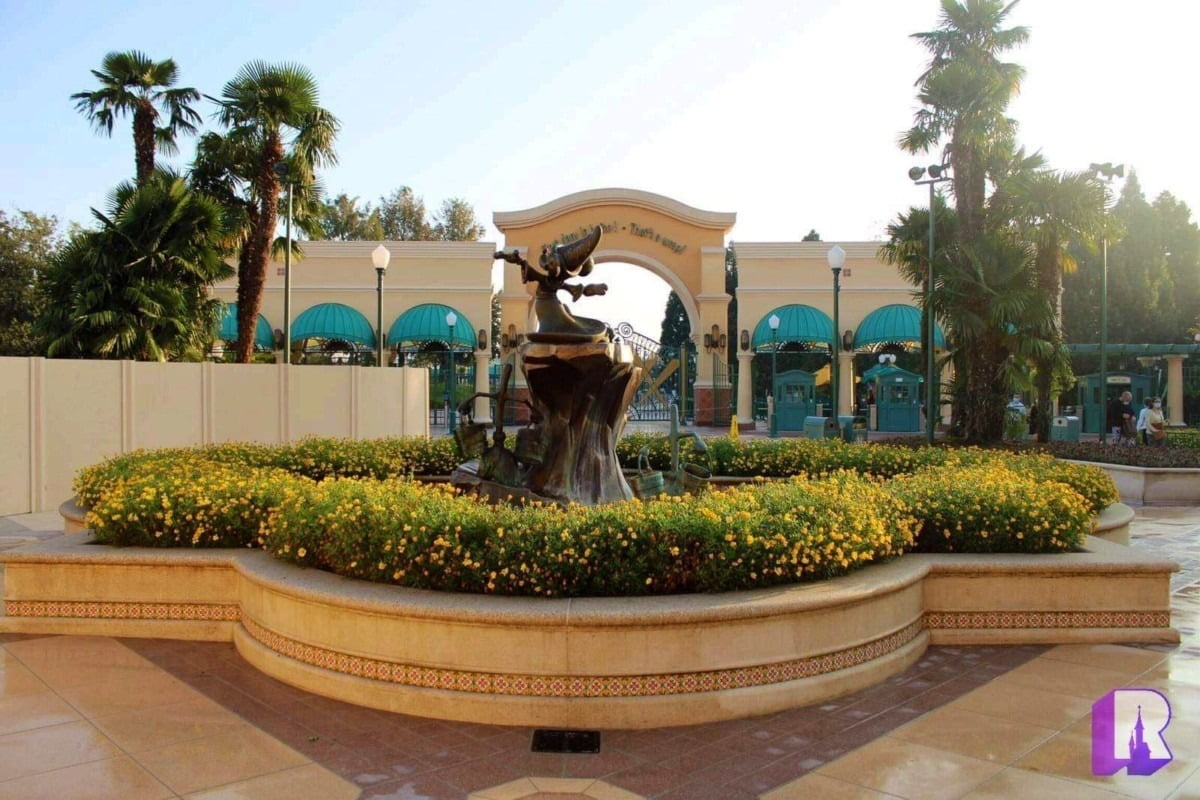 The area is now paved with more modern composite stone pavers that look sleek and lighten up the plaza.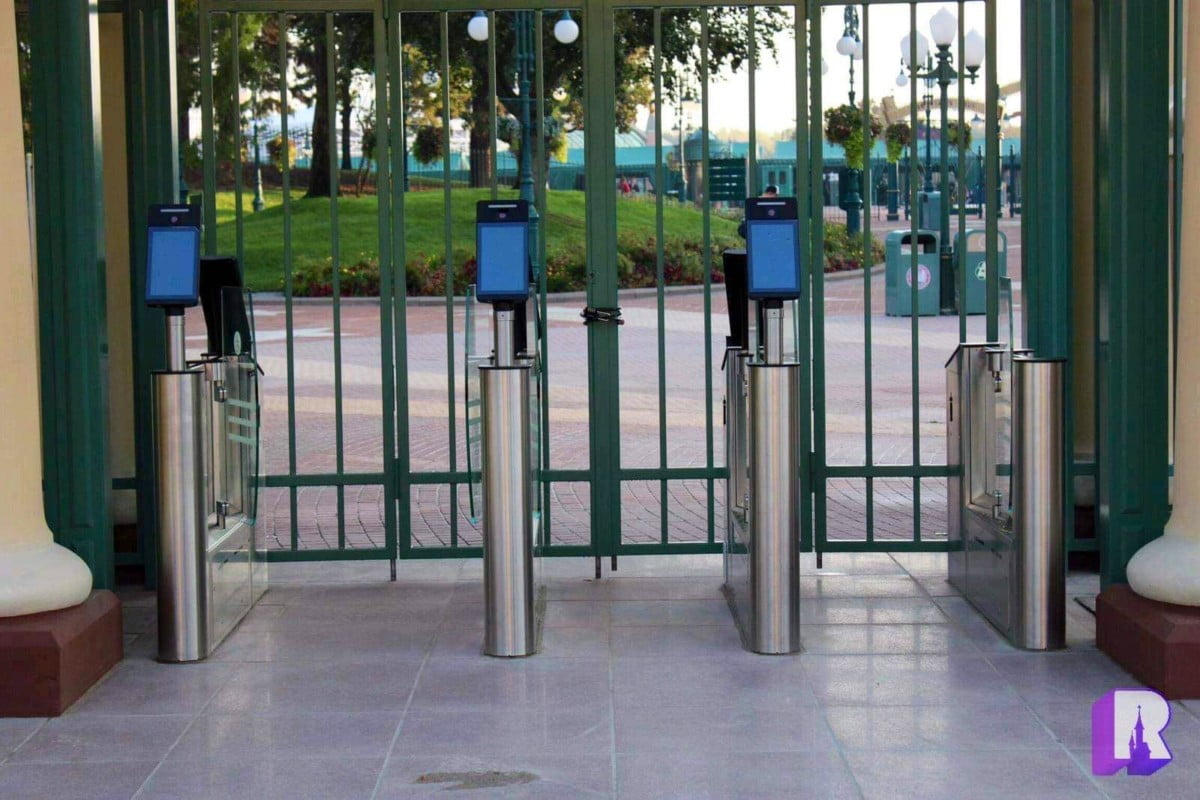 As part of this project, the turnstiles in arch 2 were upgraded to the new faster new generation models. The screens also got updated with Disney themed designs: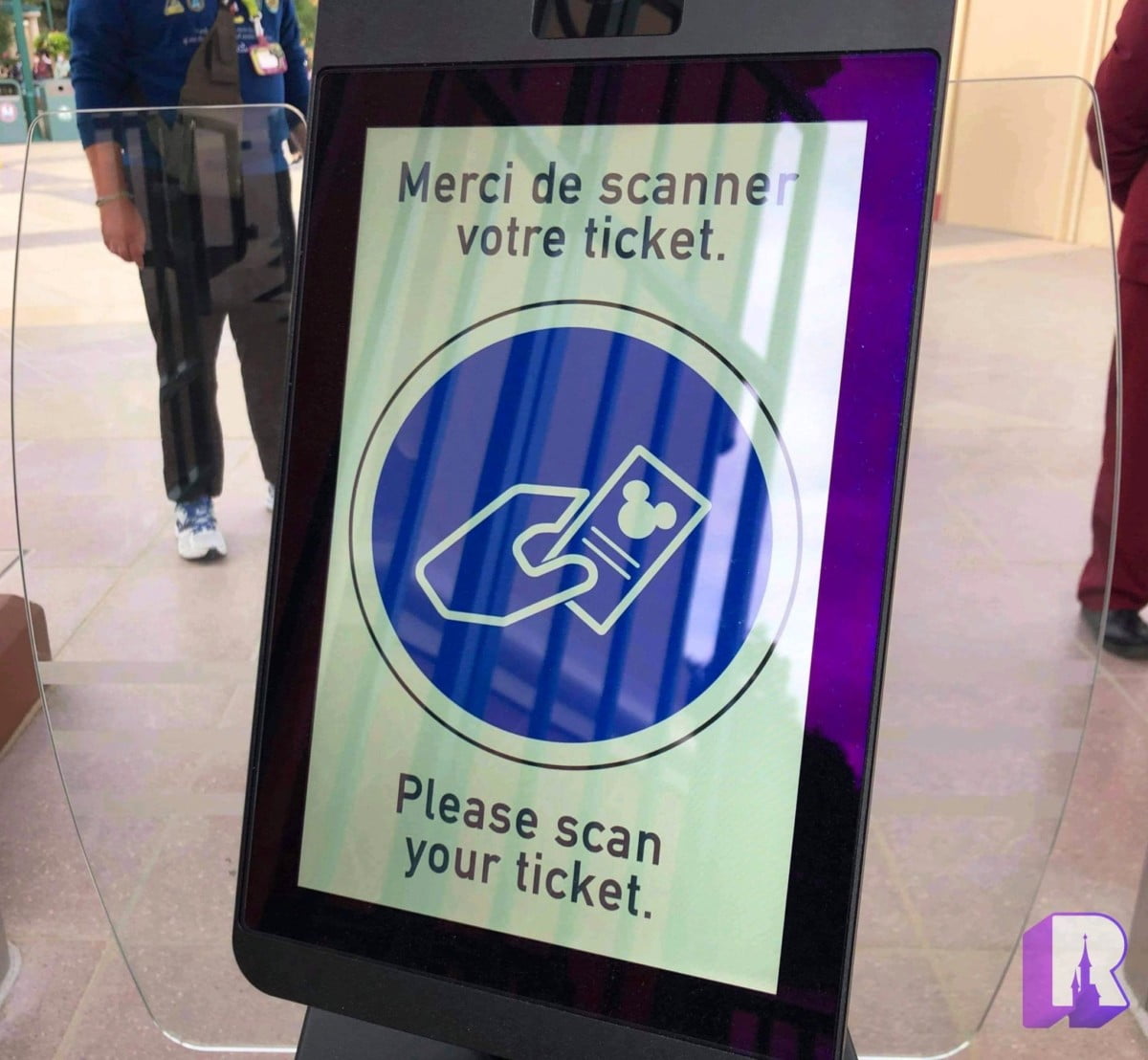 Sequoia Locked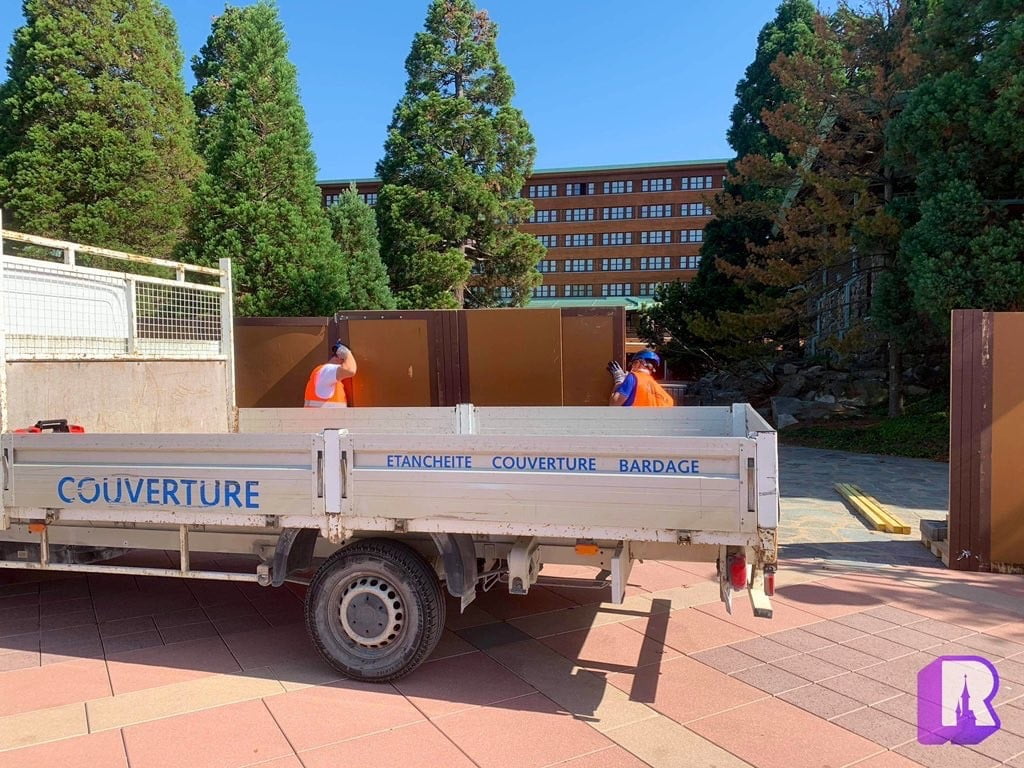 Originally meant to be an ongoing project while the property stayed open, Disney's Sequoia Lodge facade refurbishment is now completely enclosed in miles of walls as the hotel isn't planned to reopen until May 2021 at the earliest.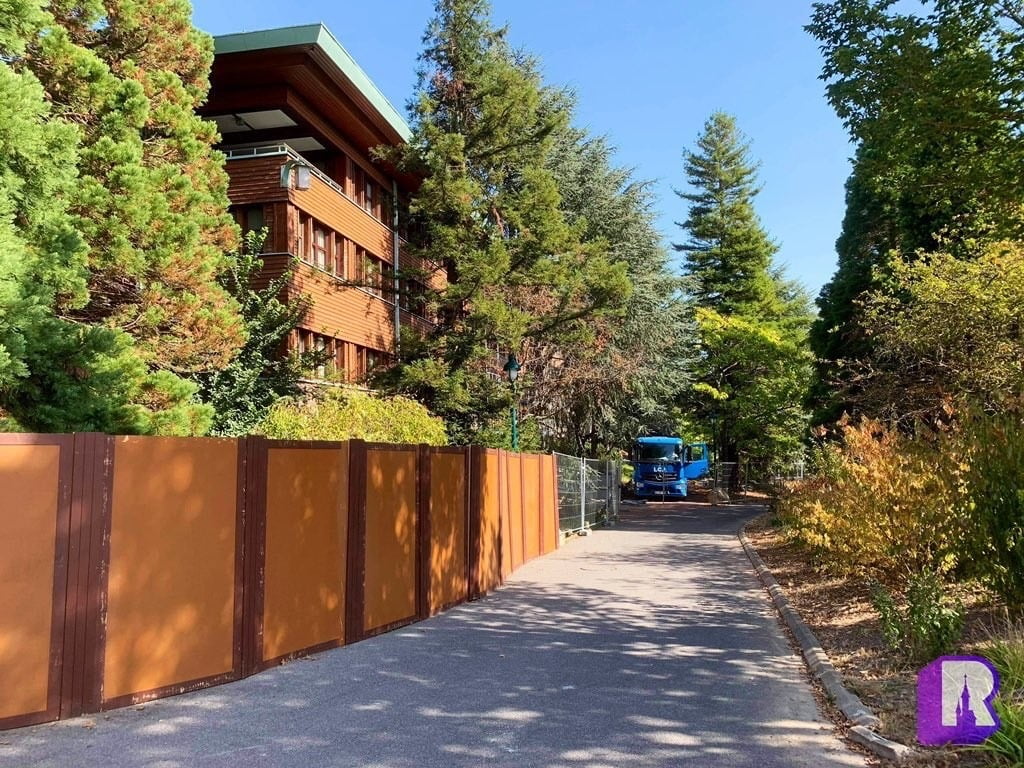 Let's hope this extra freedom will mean the project will come out better and faster. As part of this closure and Disney's Hotel New York construction, access to Disney's Santa Fe and Cheyenne is now only possible via the path near the Quarry Pool and through the forest:
Construction and Refurbishments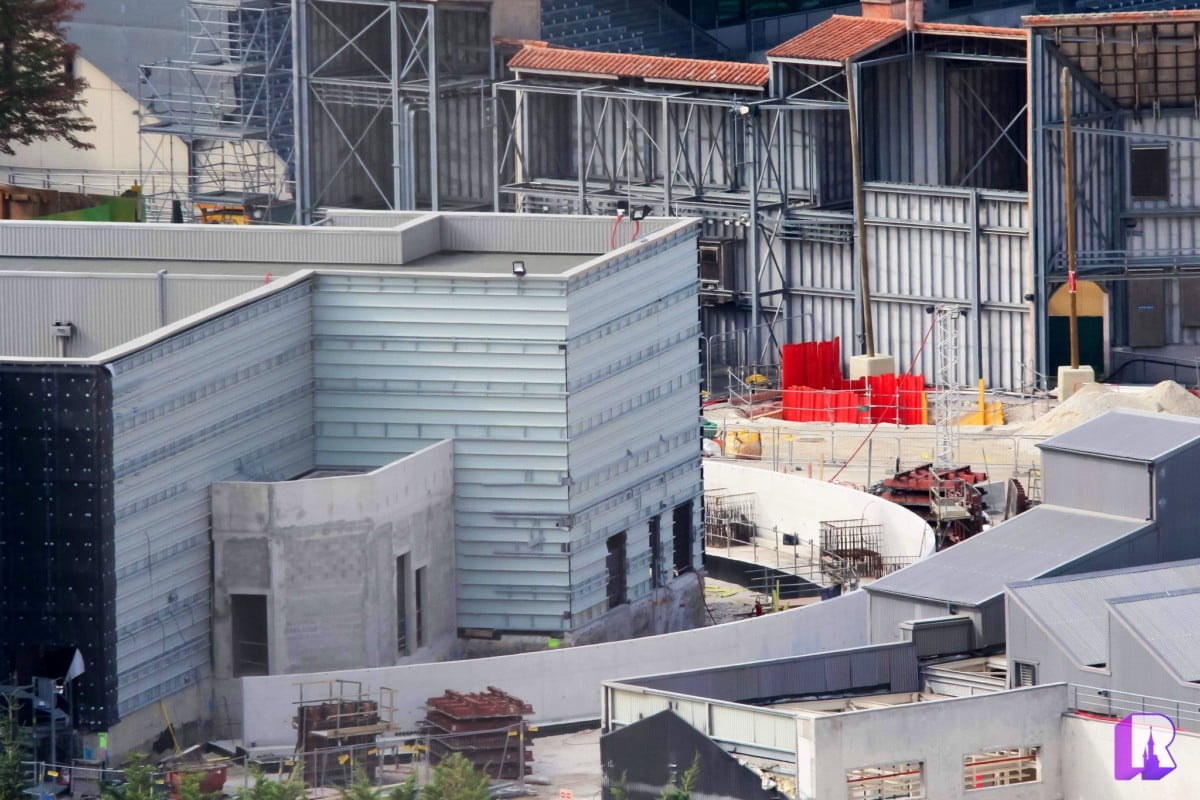 We start at Avengers Campus seen from the sky thanks to our pals at Panoramagique! The foundations for the impressive Iron Man Coaster entrance seem complete. We're now gonna have to lookout for the metallic structure to arrive in the next few months!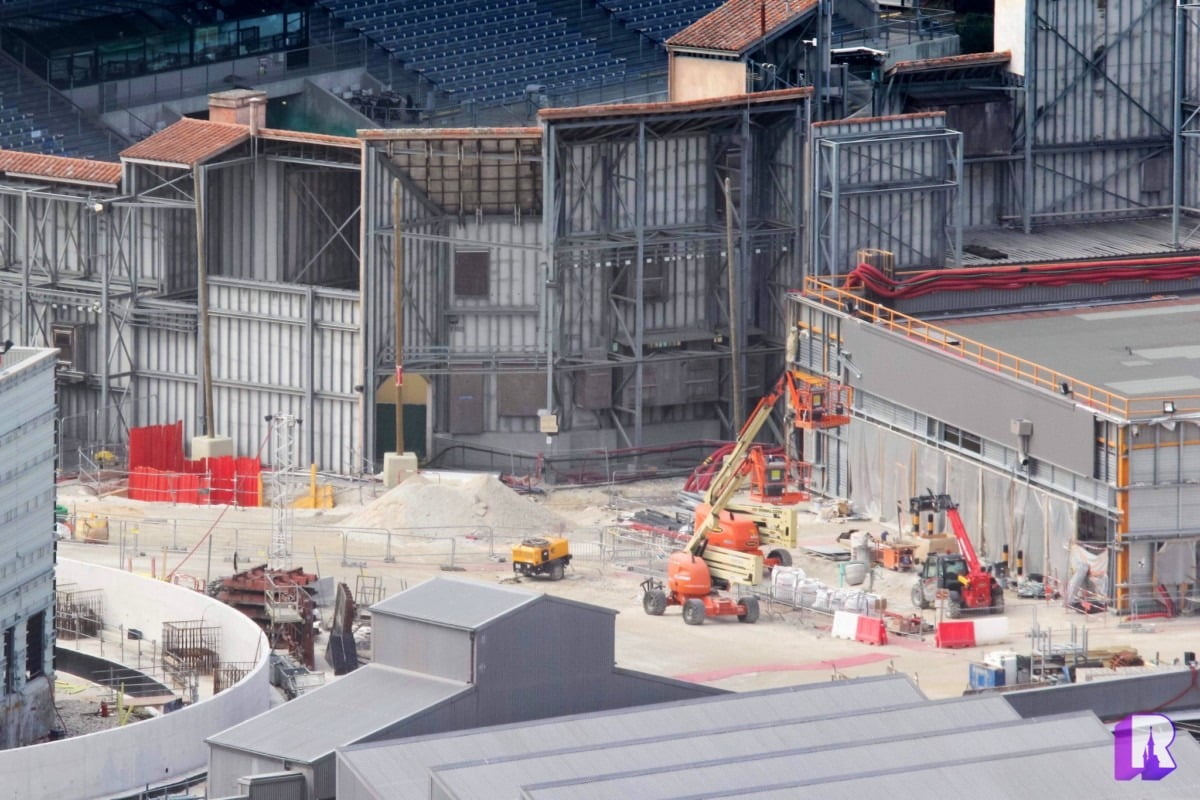 Around the rest of the Campus, things are progressing nicely at Mission Control and on the Spider-Man building, especially on the roof: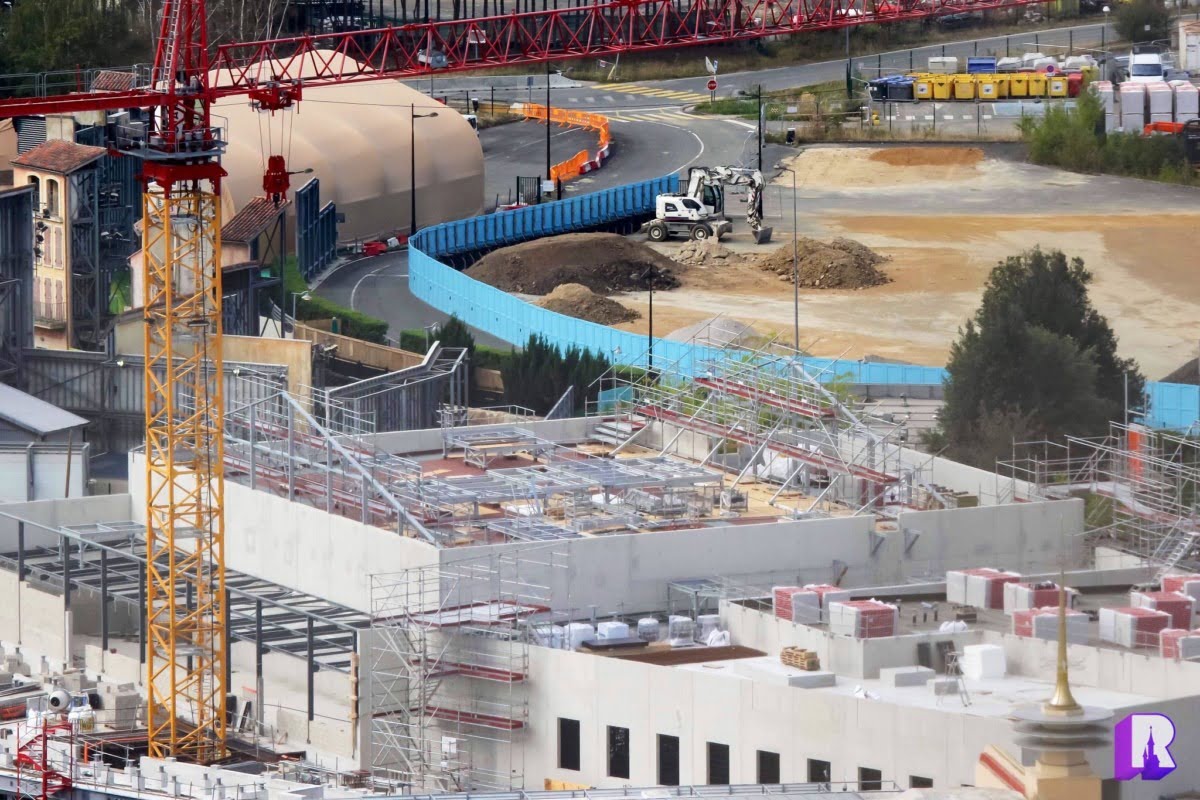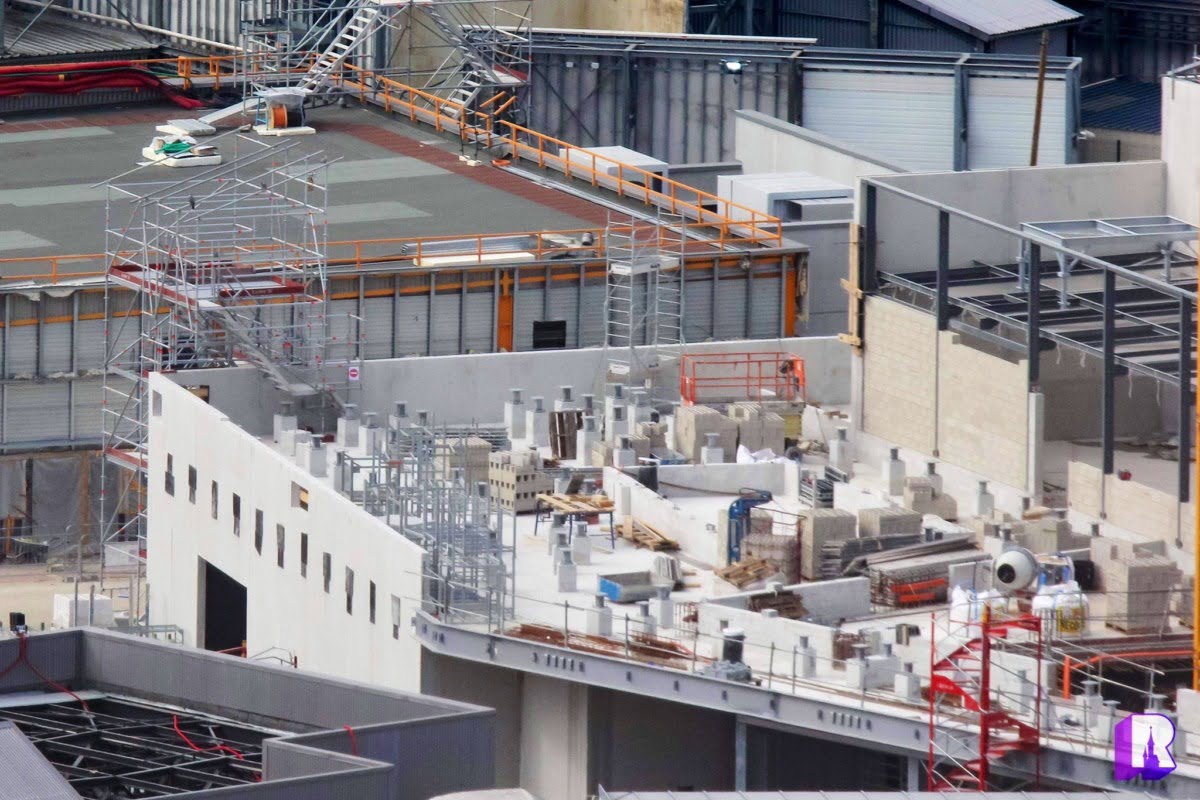 Next door at "Cars Route 66 Road Trip", the station is really taking shape, and what looks like a piece of theming has arrived just in front: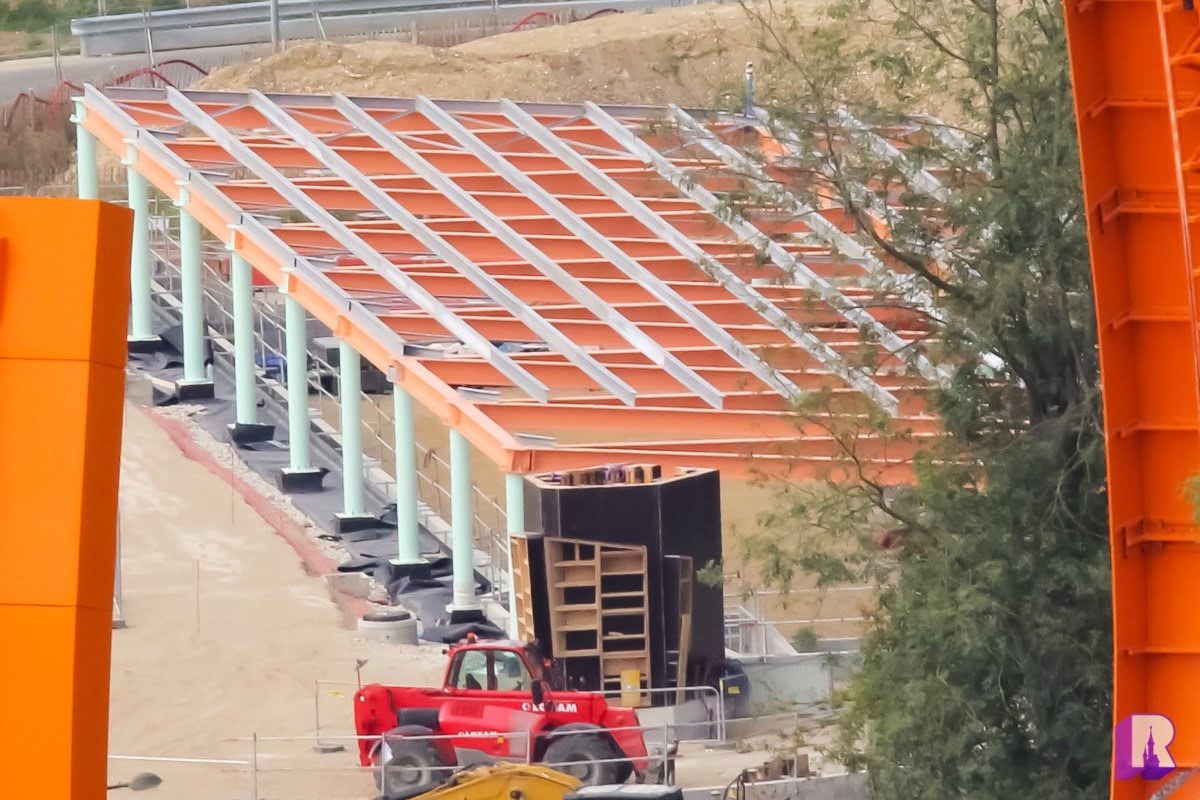 Moving on to Disney's Hotel New York – The Art of Marvel, the big news is that the outdoor pool was refurbished :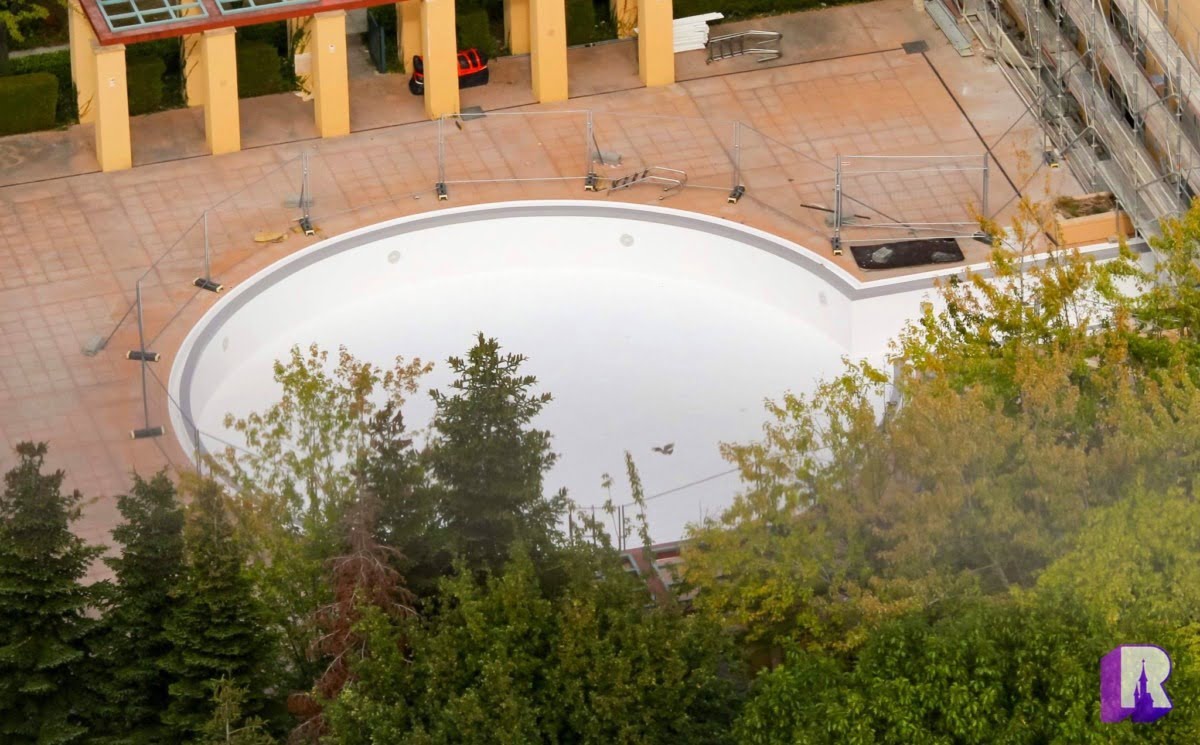 We can now also spot some landscaping in the lakeside entrance plaza, and even some furniture inside some of the rooms !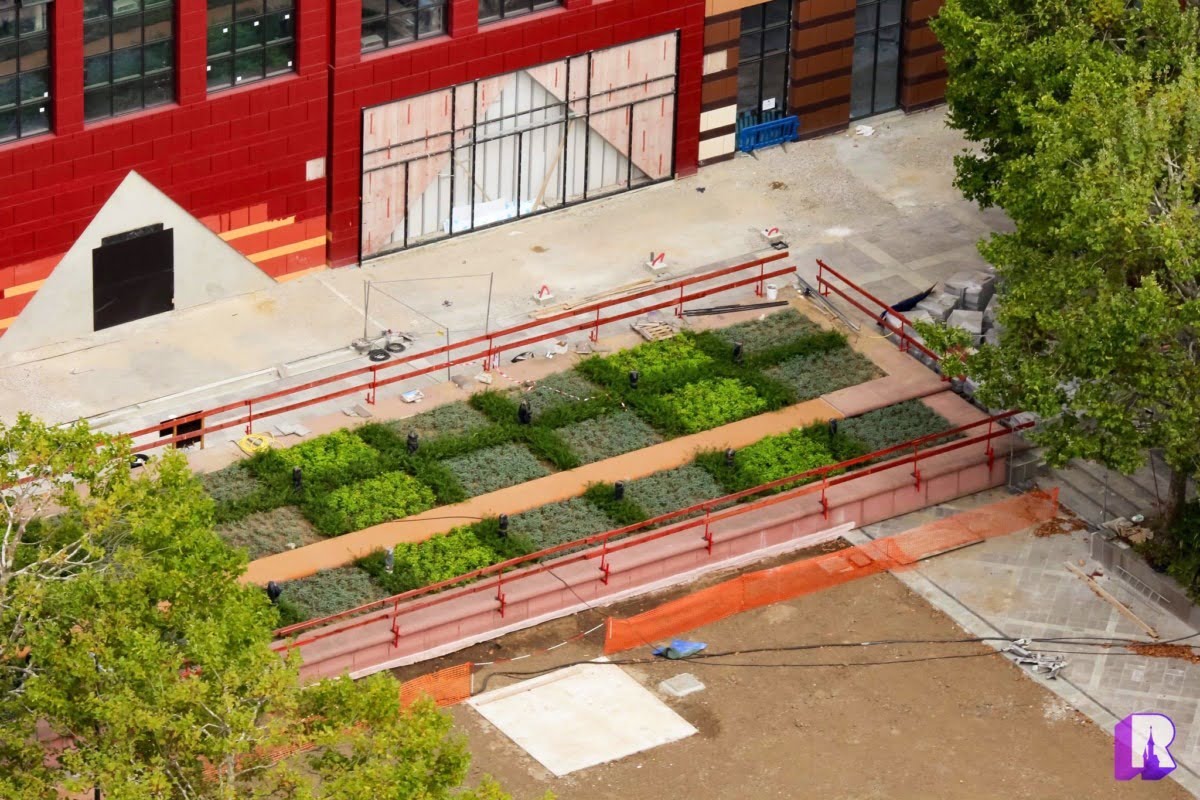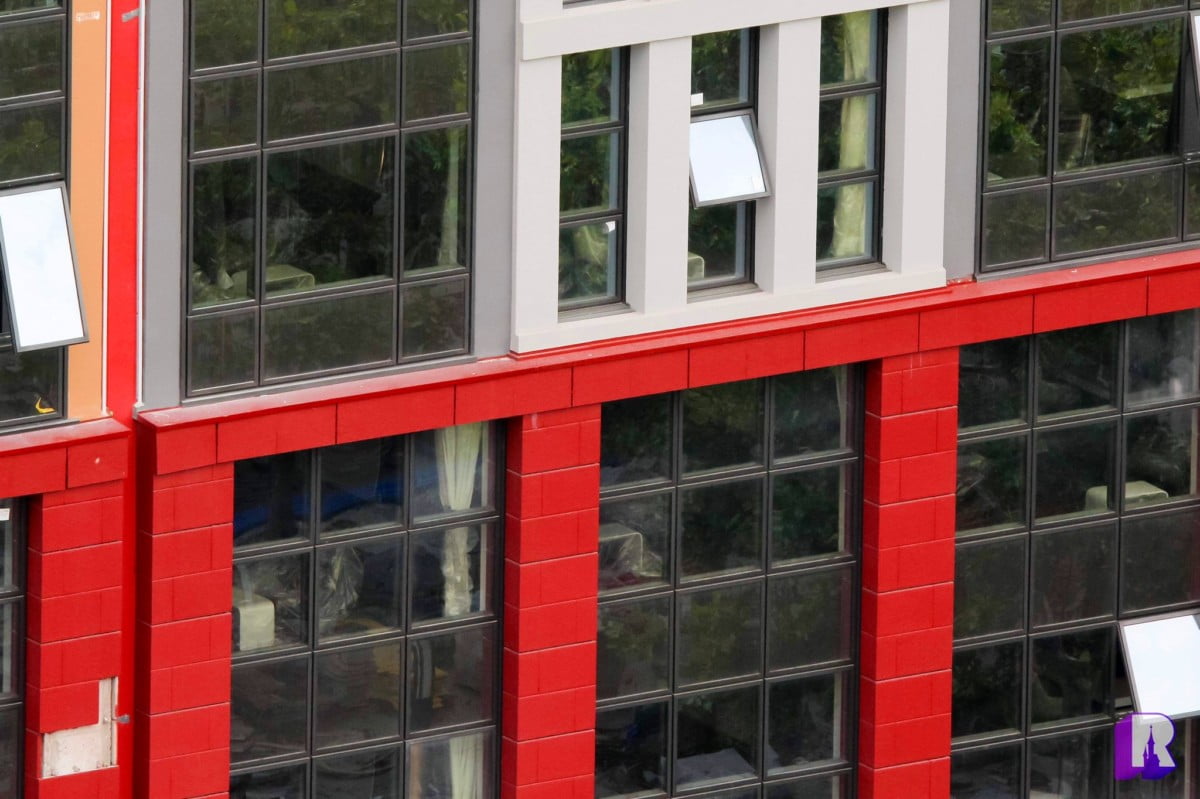 Over at Disneyland Park, we took a look at the roof of Buzz Lightyear Laser Blast which is getting a full waterproofing: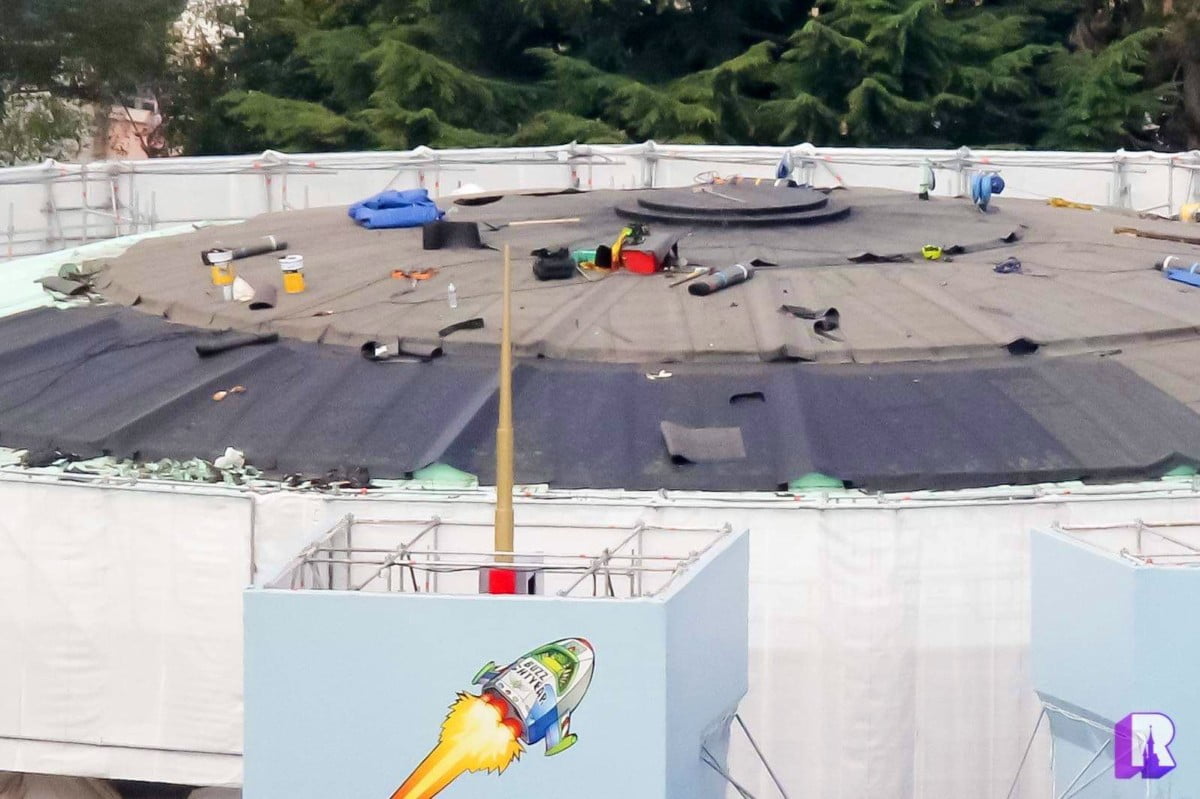 On the ground, scaffolding has taken over the Constellations shop which remains open but with a tunnel like entrance: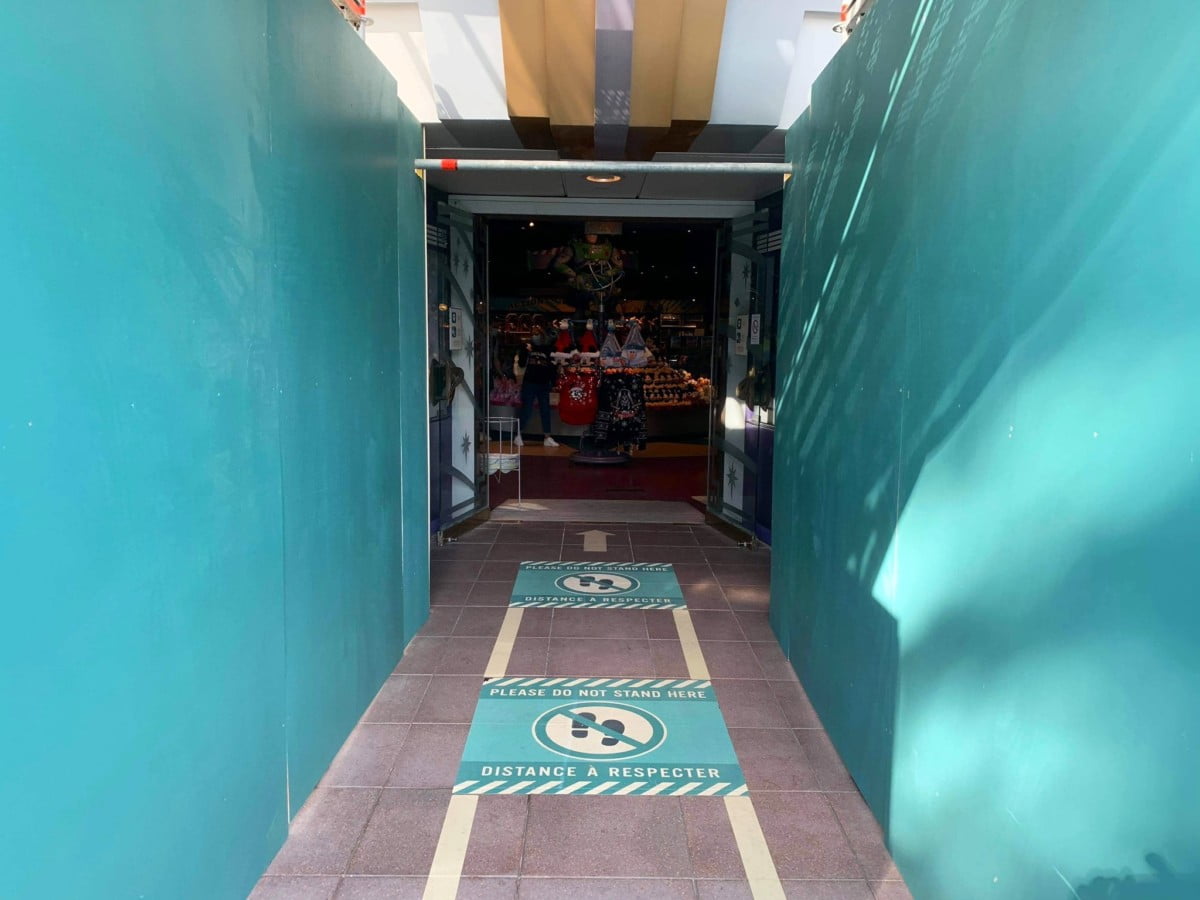 In Central Plaza, Cast Members now have a new sign to remain guests to keep their masks on when taking photos: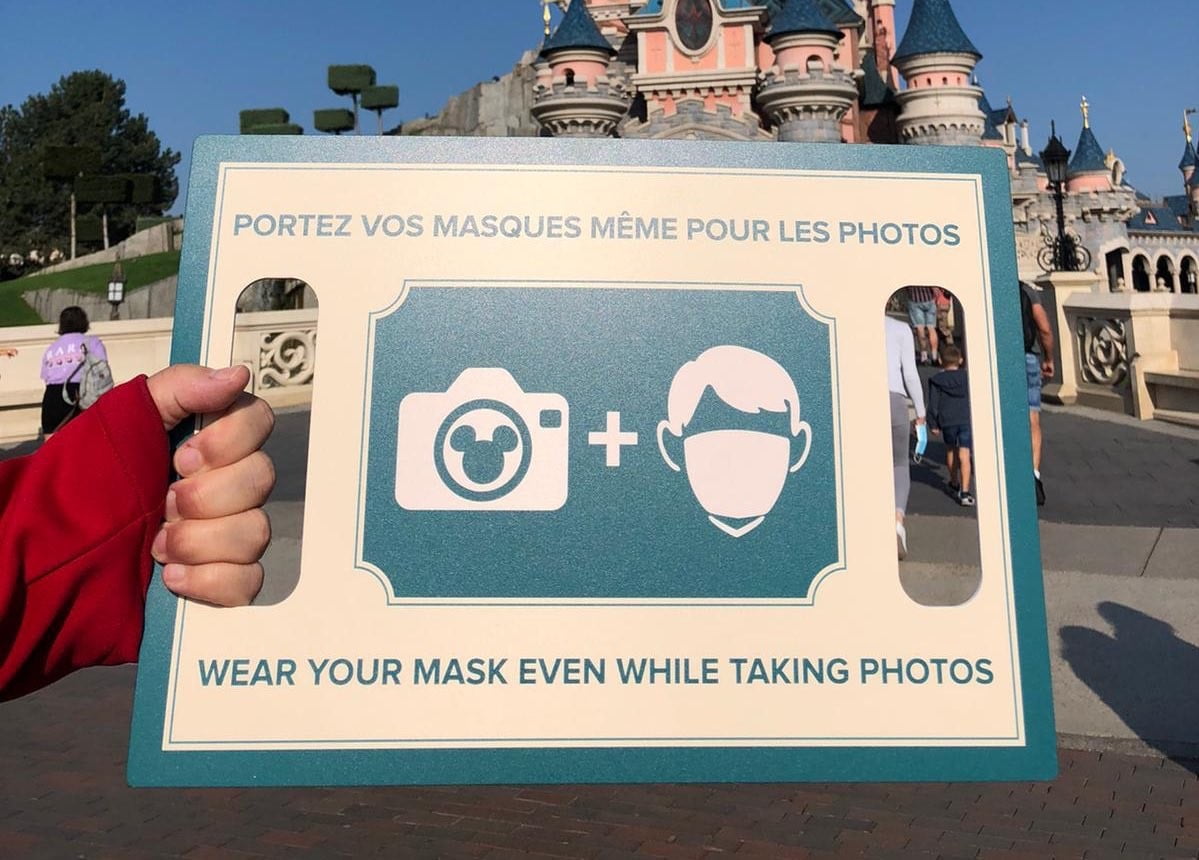 In Fantasyland, one of my favorite projects ever, the resurfacing near "L'Arbre Enchanté" has been unveiled!
It looks fantastic !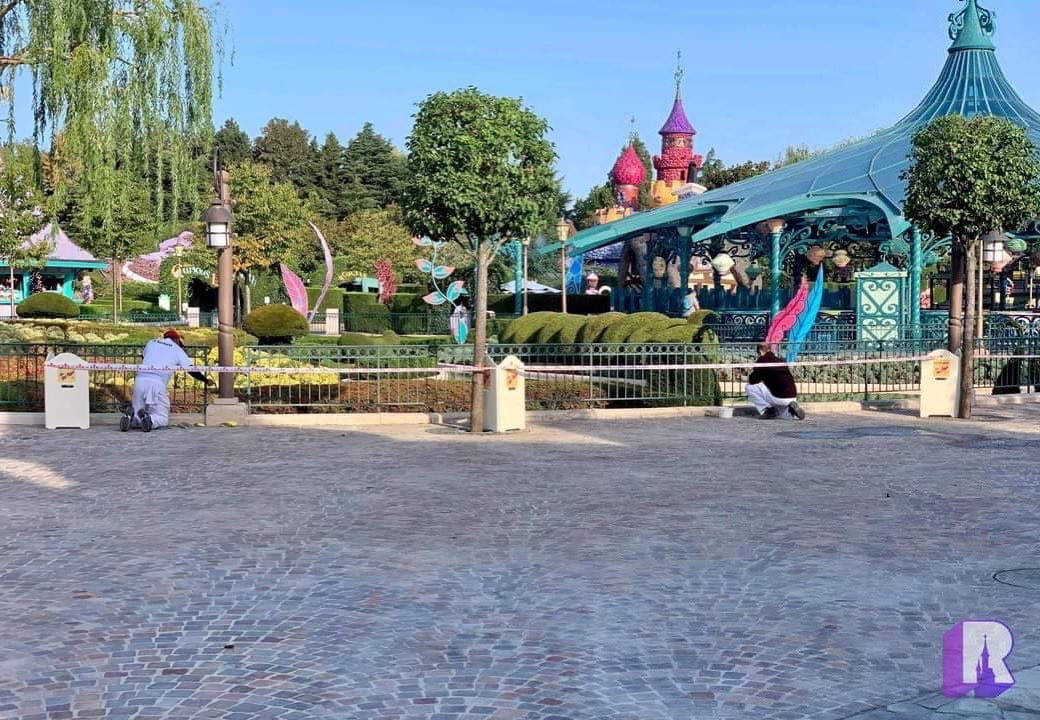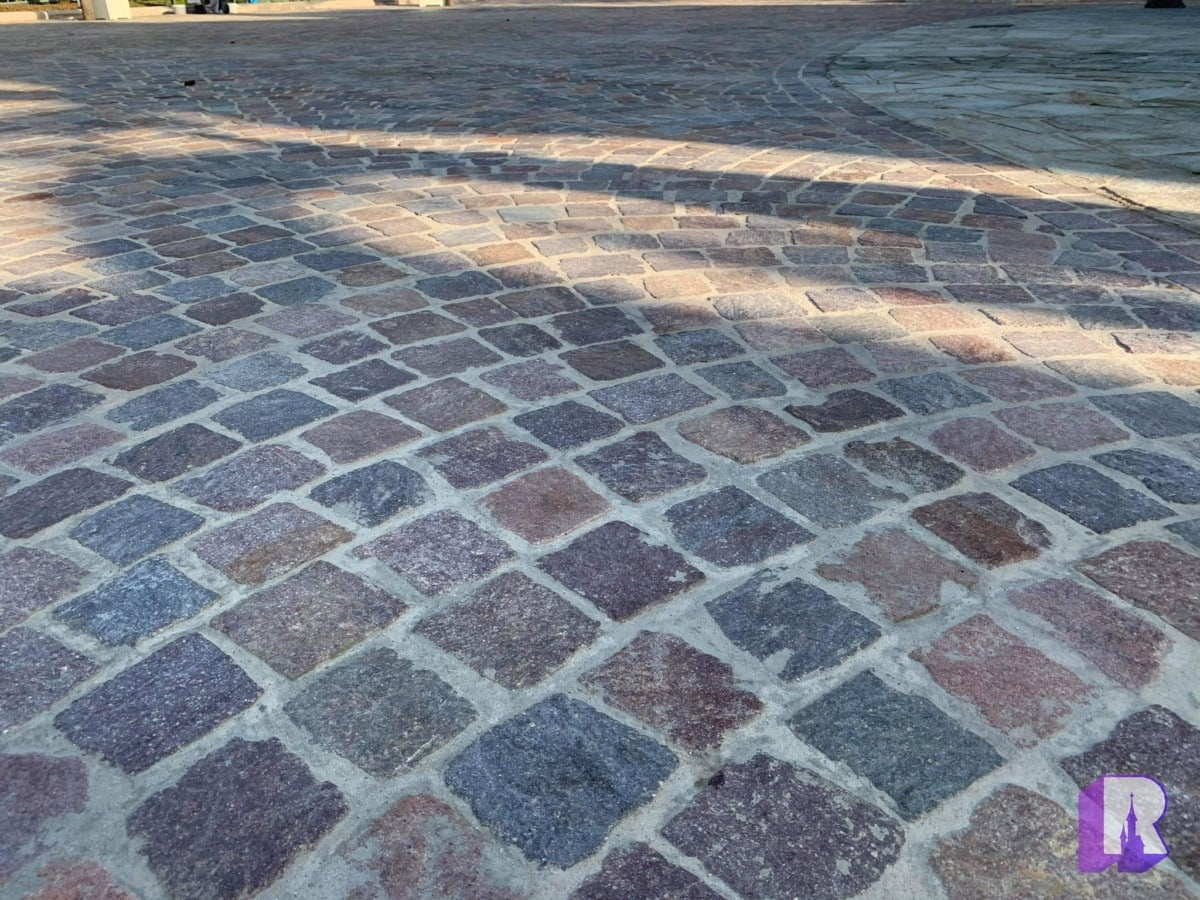 Several toilets are closed during weekdays, including both Arcades and Fort Comstock, in order to save ressources on quieter days. There's even a sign: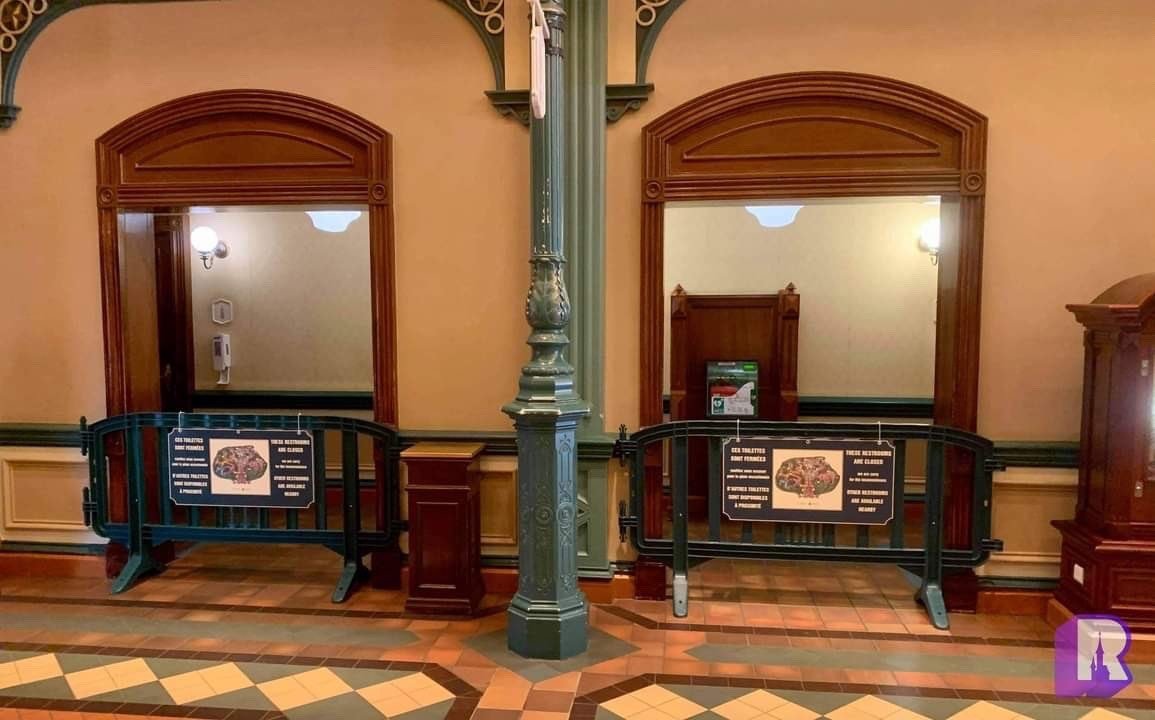 In Castle Courtyard, Maleficent's boom box was a bit of an eye sore: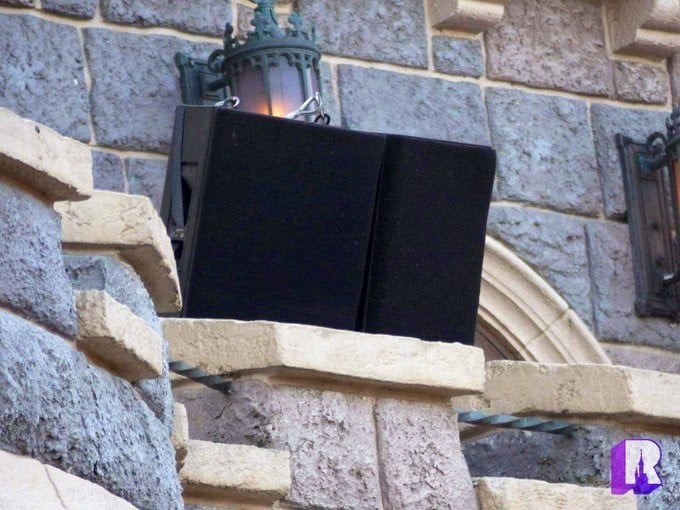 But not to worry, it was hidden the next day: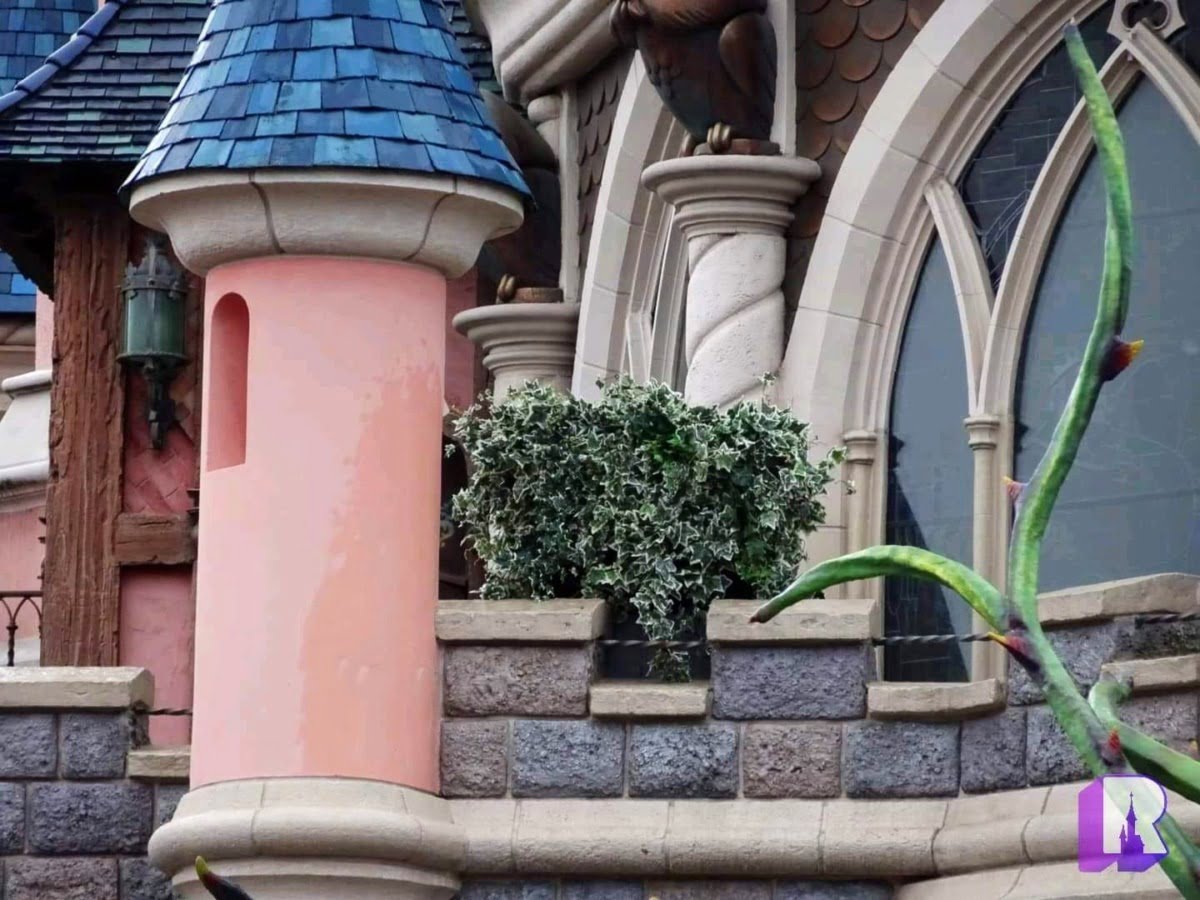 And in Discoveryland, the "Rocket Cafe" kiosk has been unveiled after a refurbishment. The main sign has since returned: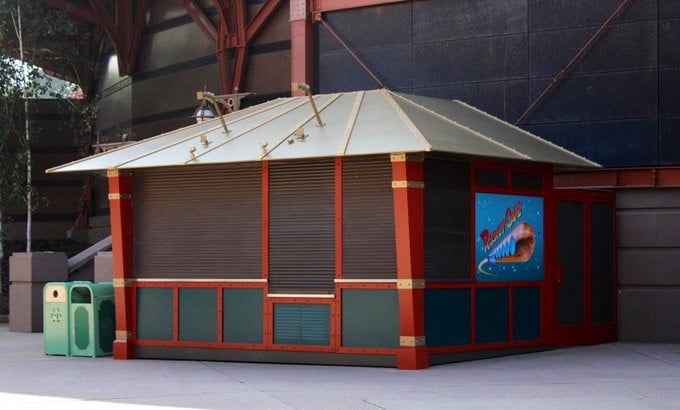 On the ground at Walt Disney Studios, the Terrace Perrier is slowly being repainted: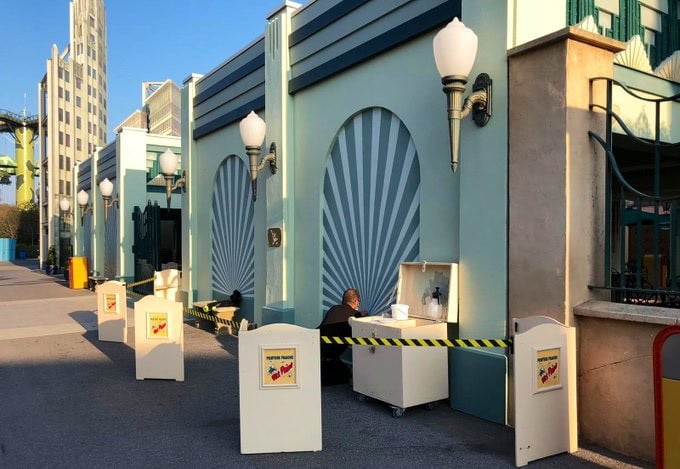 And walls have moved forward in Castle Courtyard to expand the construction area and include both left light towers: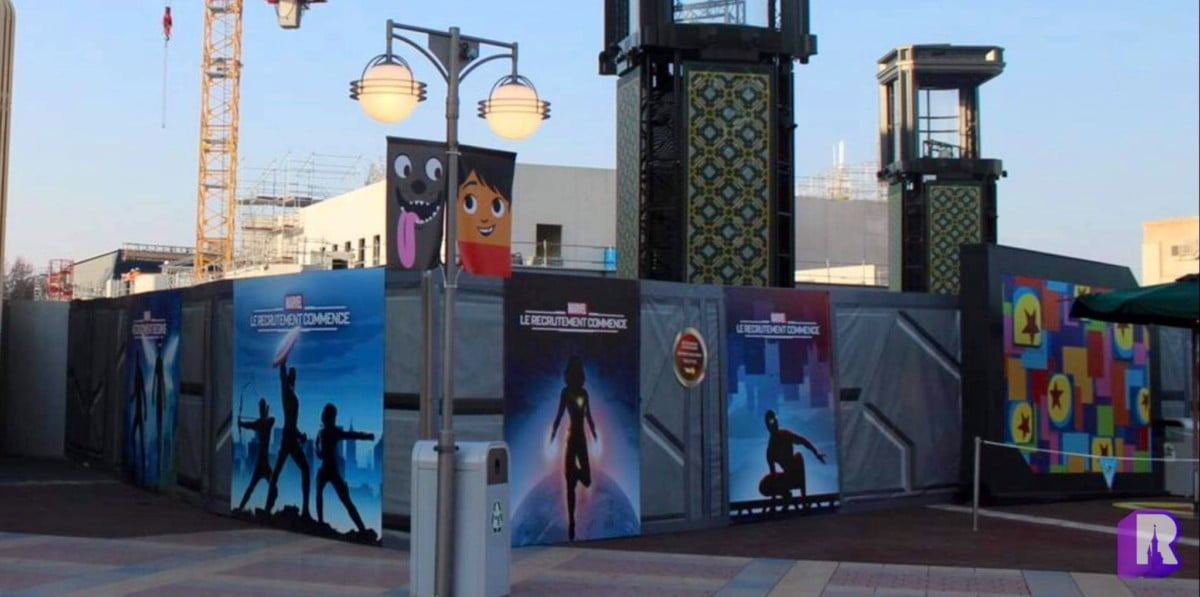 Finally at Disney Village, a lot of purple for Halloween: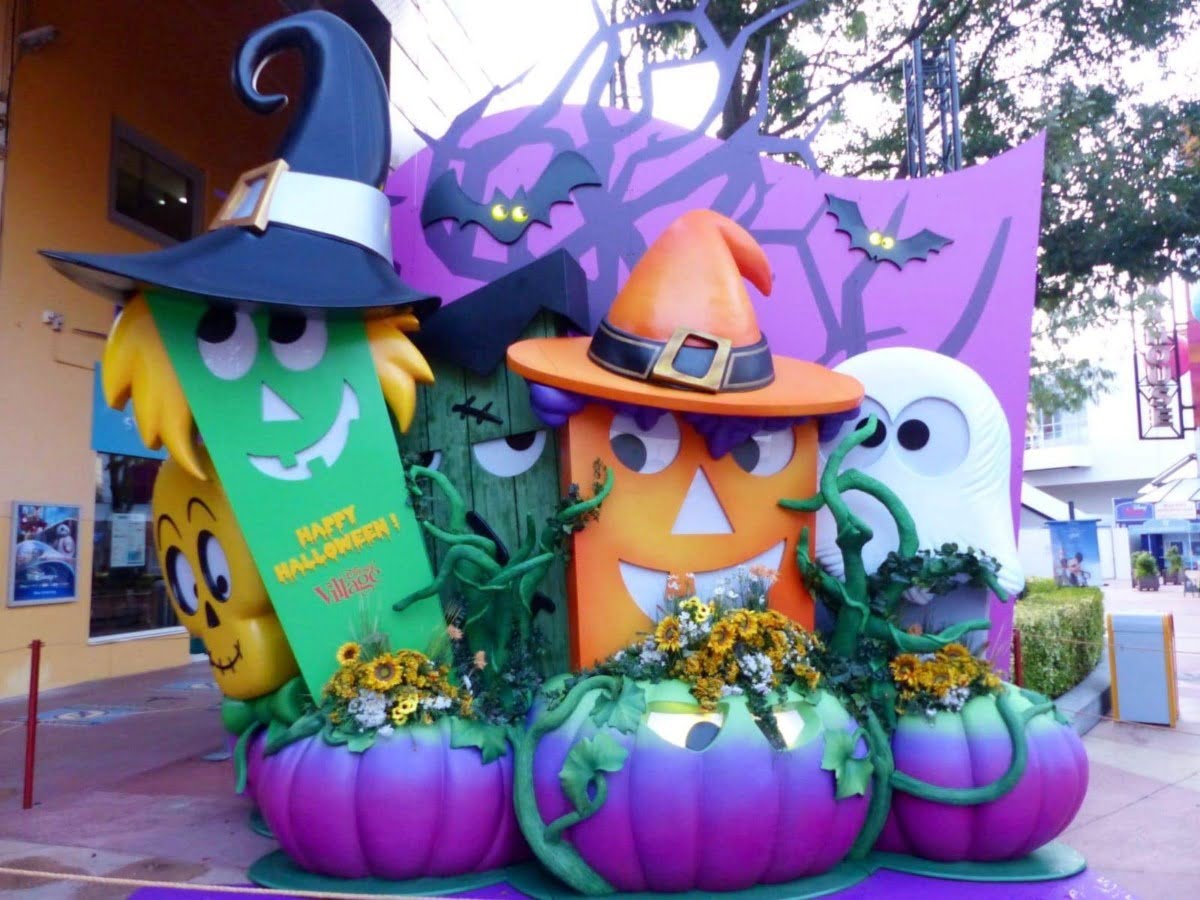 Including this stretched out WordArt looking sign: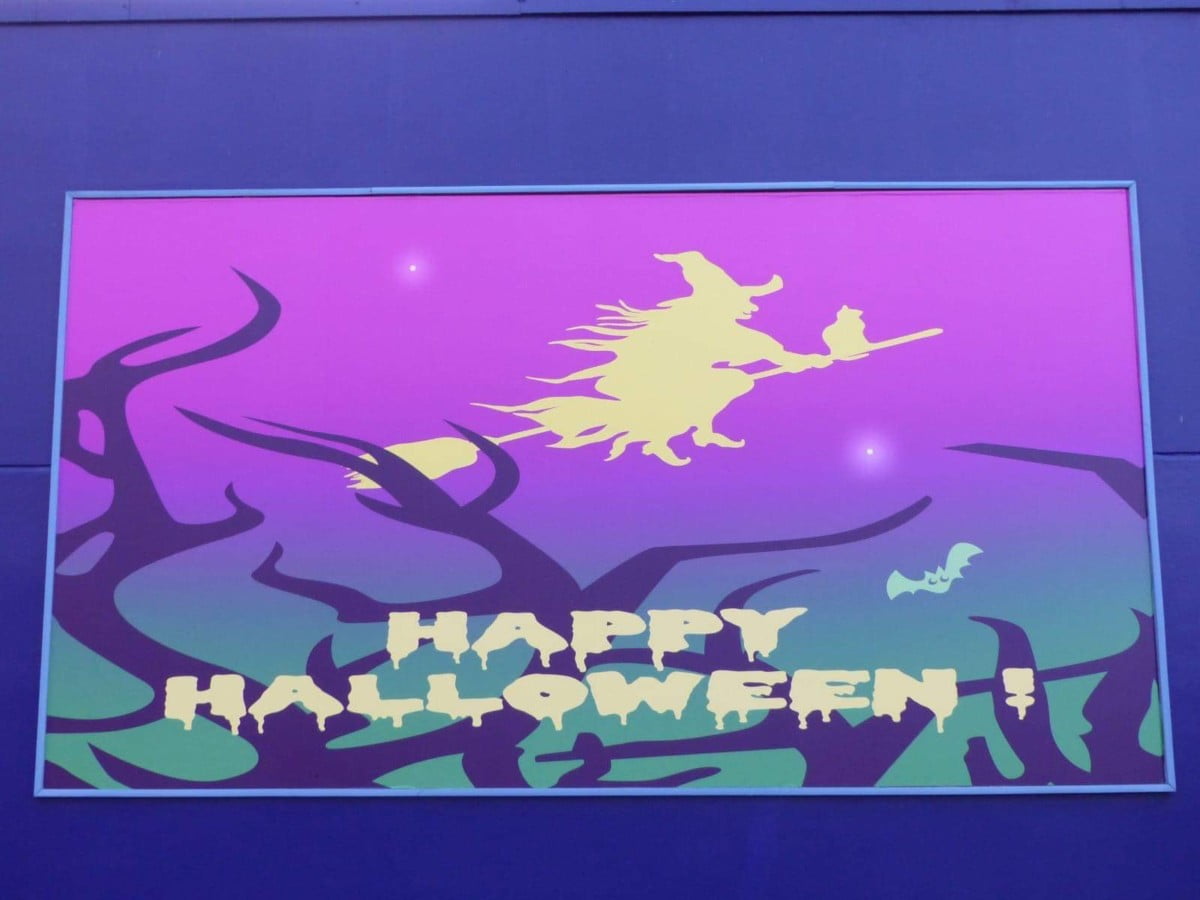 Characters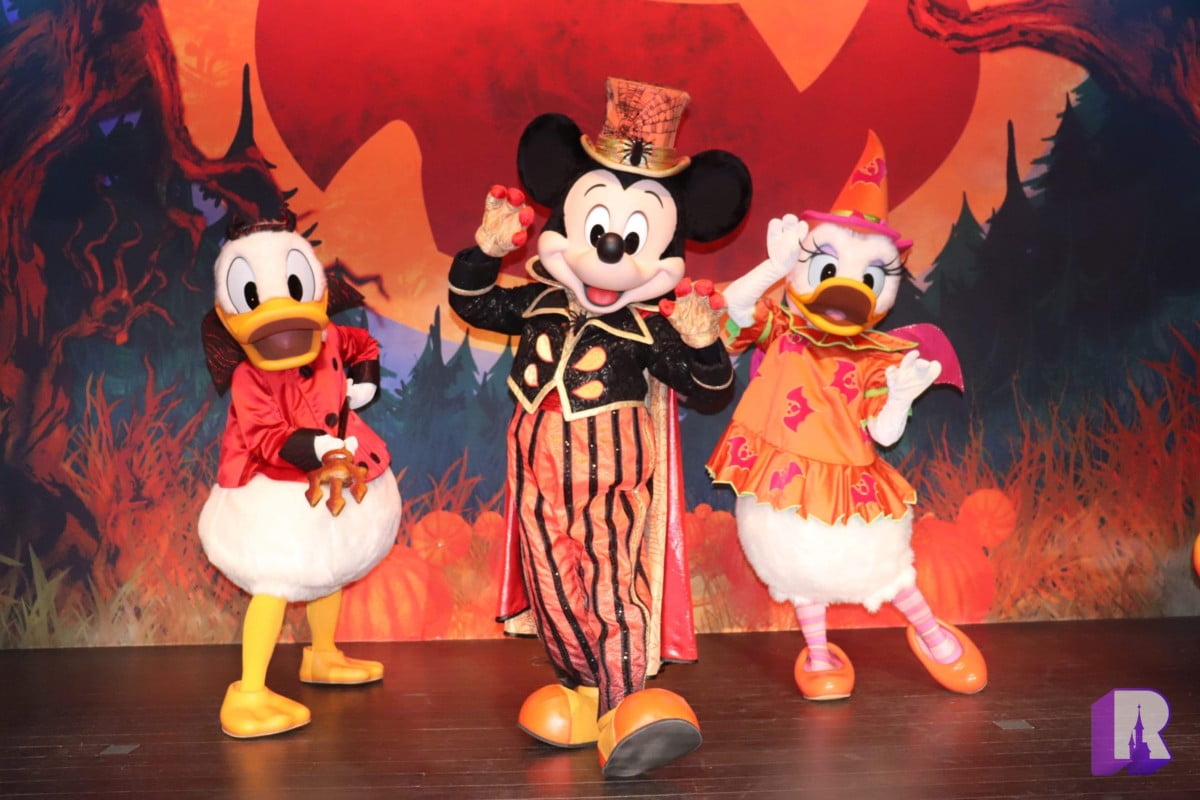 Of course this week it's all about Halloween and I'm gonna send you again to our special report for all the photos but here are a few favorites !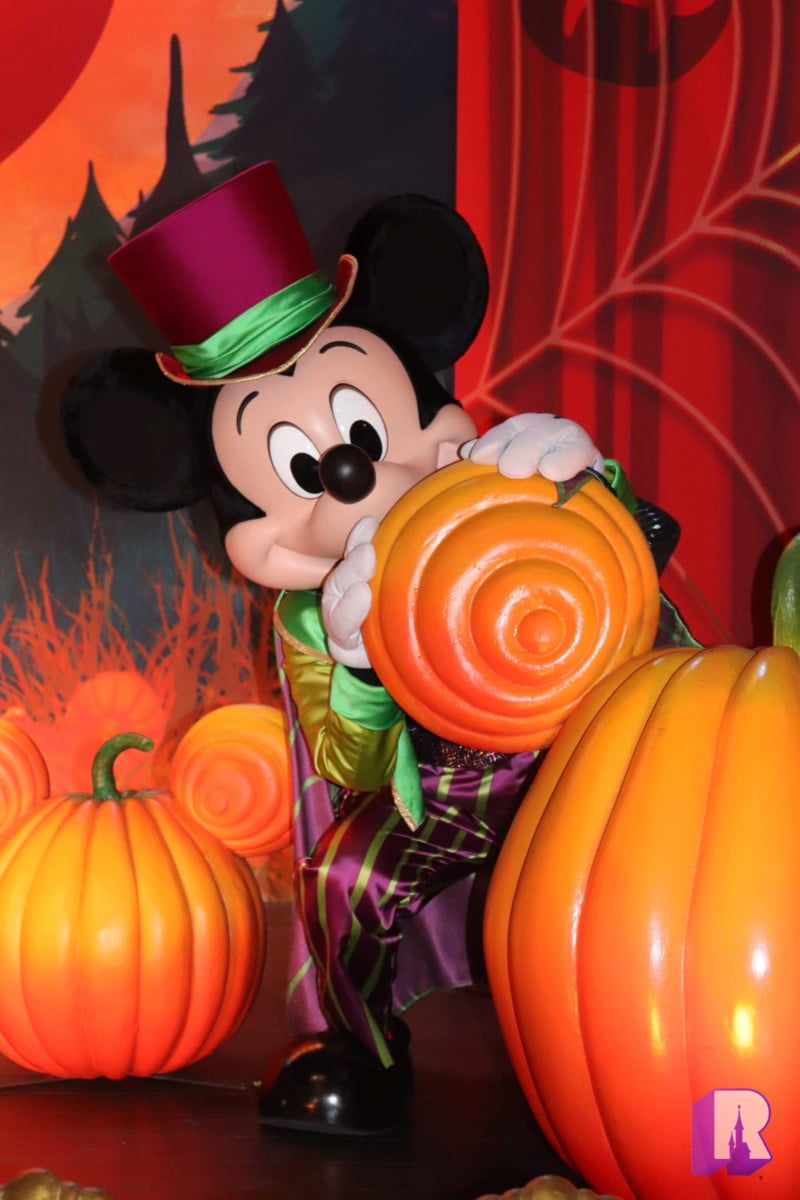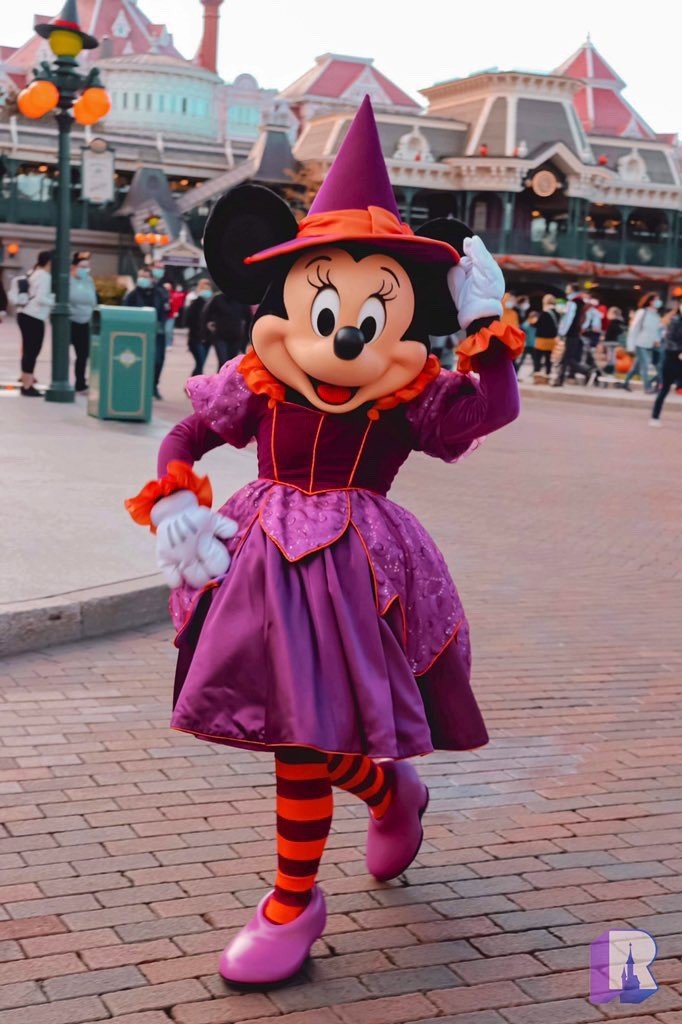 Journées du Patrimoine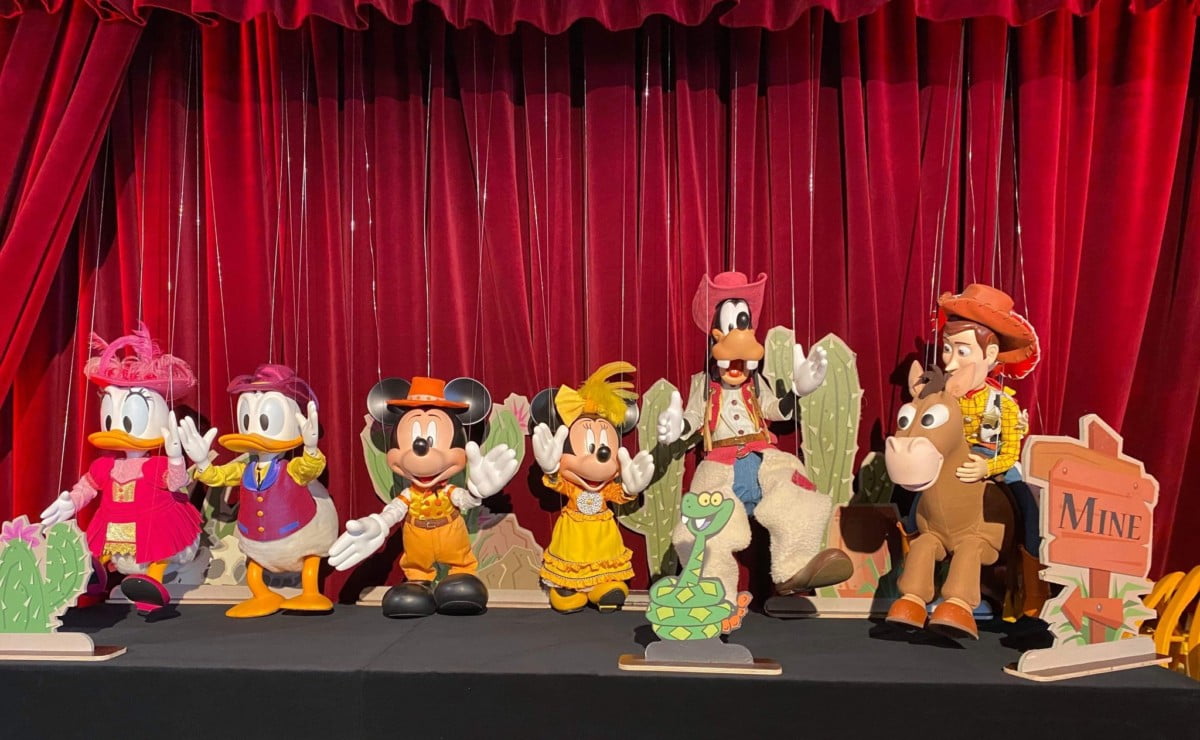 This week we were invited to a special backstage exhibit for Heritage Days with a lot of interesting creations by the Disneyland Paris artists, like the Lucky Nugget puppets (above), parade float models like Illusion Manor: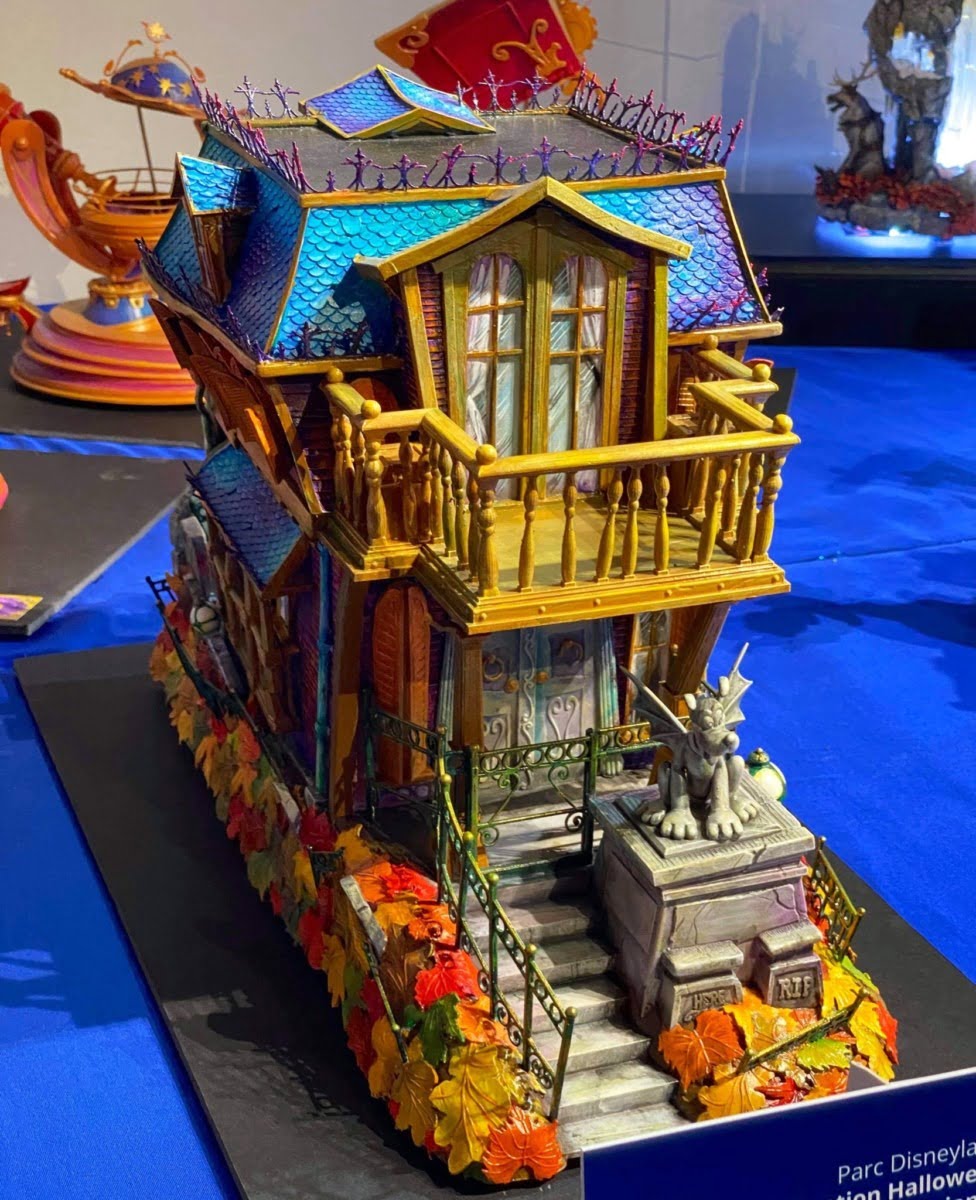 ..Stars on Parade and Once Upon a Dream Parade: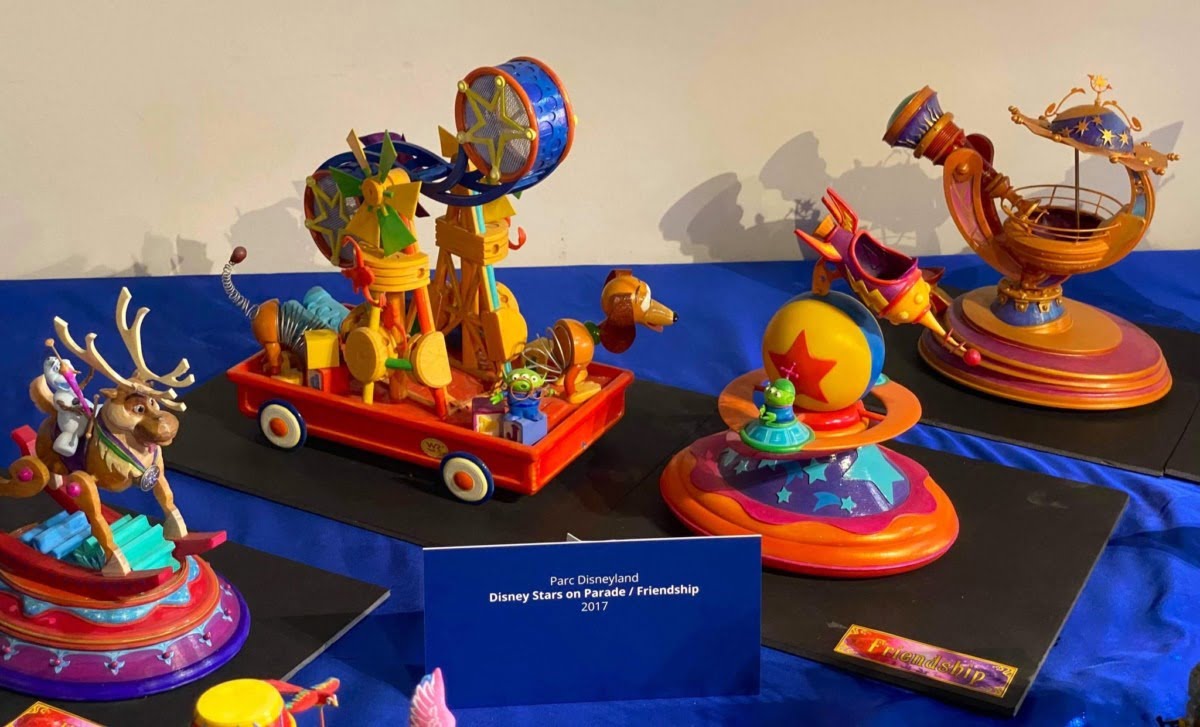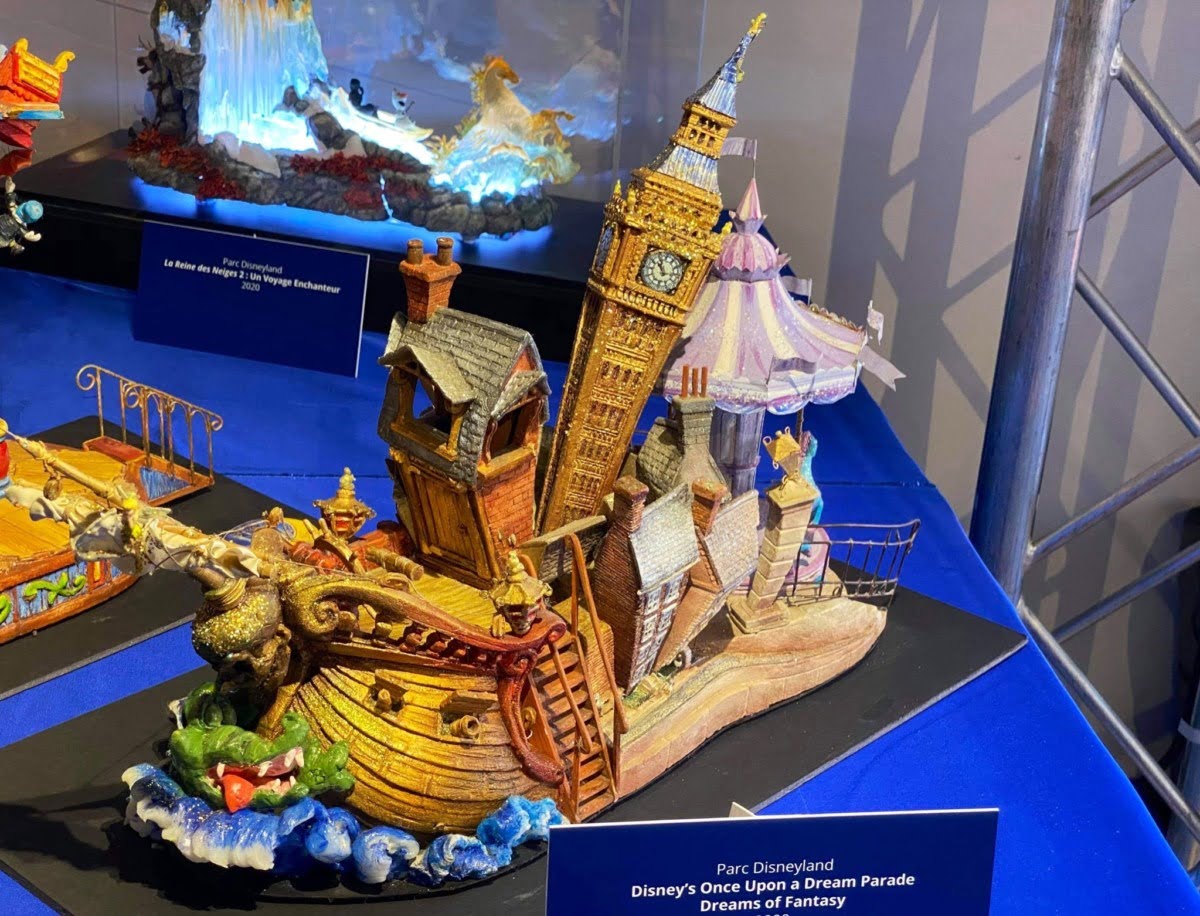 As well as song iconic costumes. Remember the Cupcake Girls?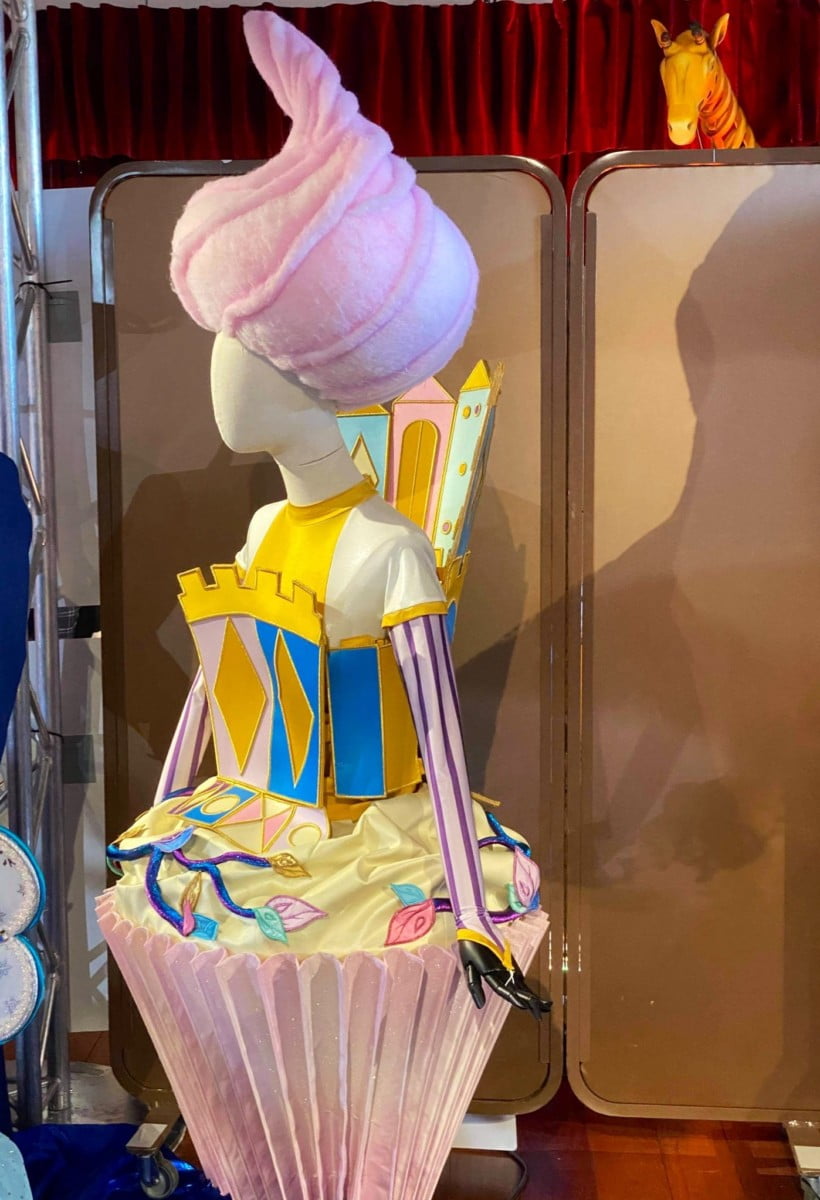 We also got a closer look at the upcoming cast costumes and concept art for Disney's Hotel New York – The Art of Marvel: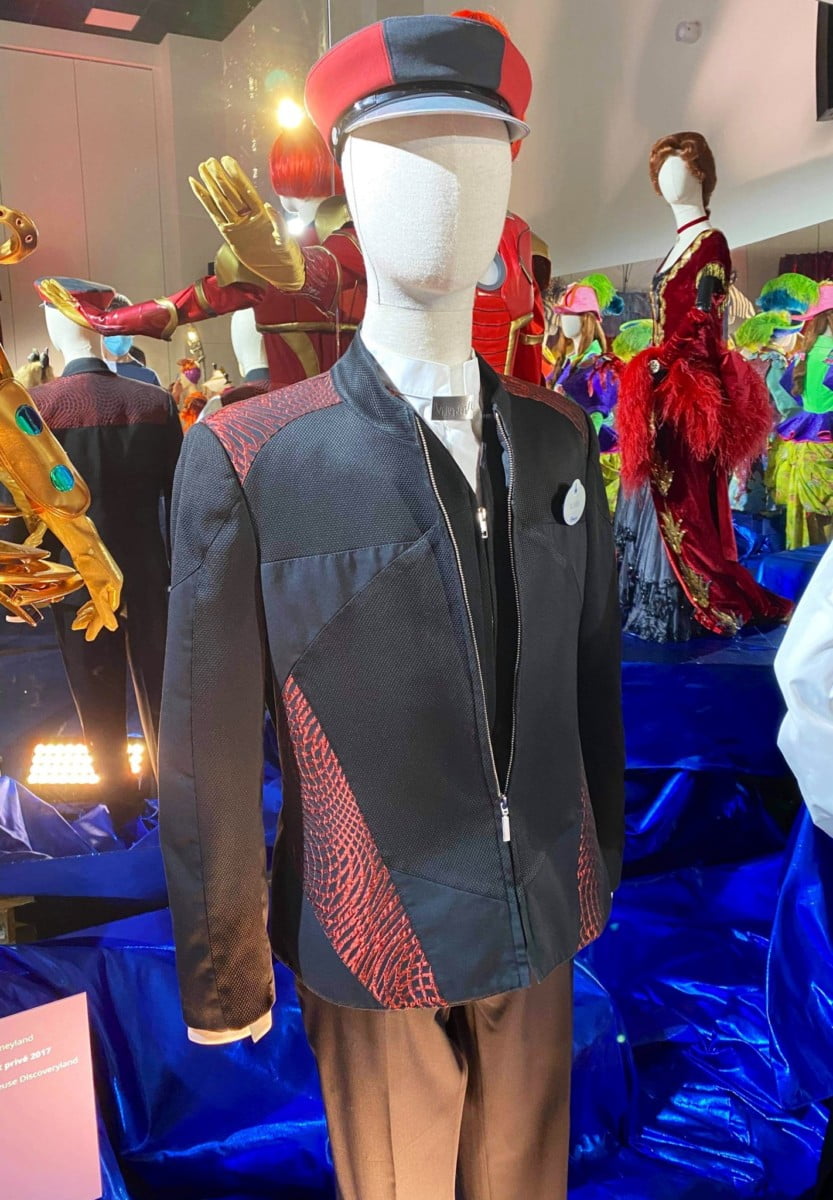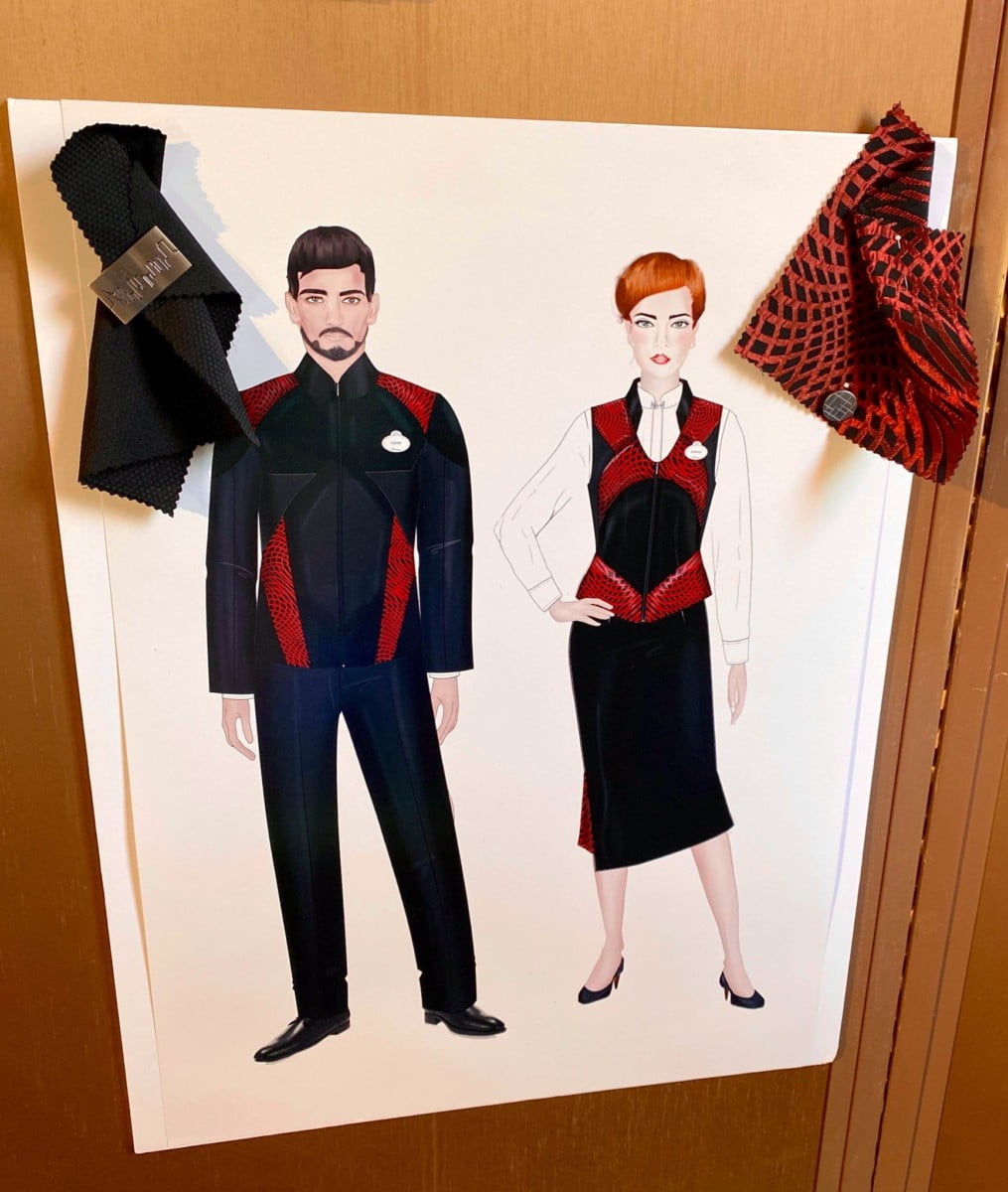 Some pretty rare pieces as well: the Discoveryland outfits from the April 12. 2017 Grand Celebration, the Pirates and Princesses costumes and outfits from the original Lion King show: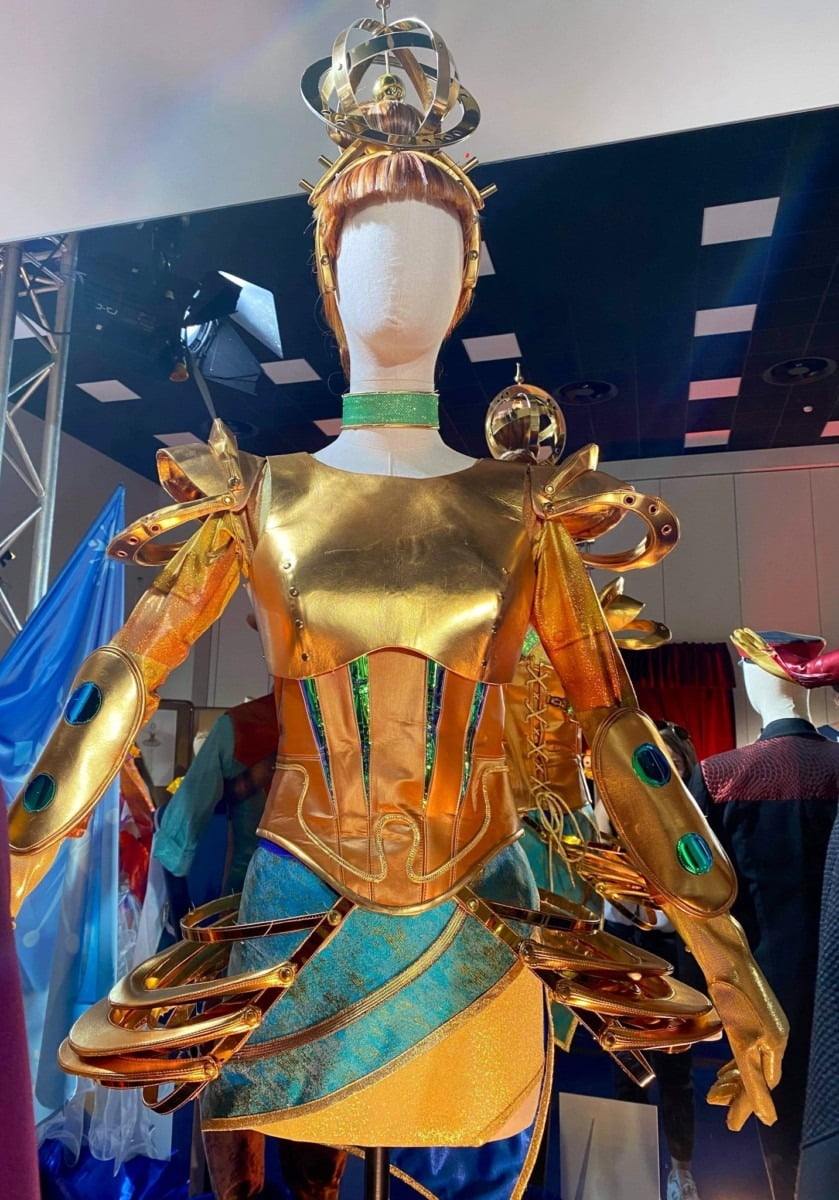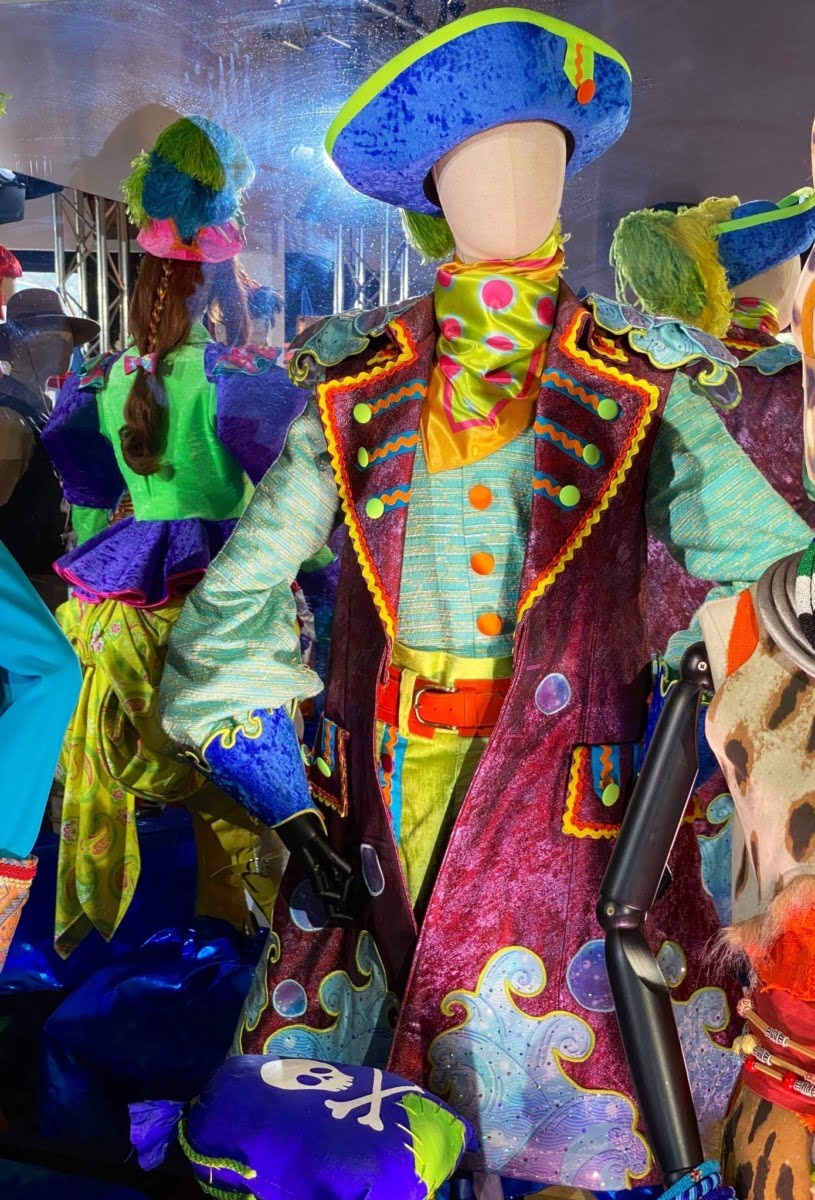 That's our report for this week! Thank you as always for reading and sharing it. Wishing you a wonderful week and see you back here next Sunday!