Well here we are kids – Halloween 2020 is officially underway! September 26 marked the official launch of the season and all its offerings except the Walt Disney Studios Vilains Meet and Greet which opens October 1.
Of course, being 2020, things are a little (a lot) different this year but the Resort has managed to apply their successful "reopening" recipe to Halloween in order to keep the fun and the Magic alive. Let's take a look!
Entertainment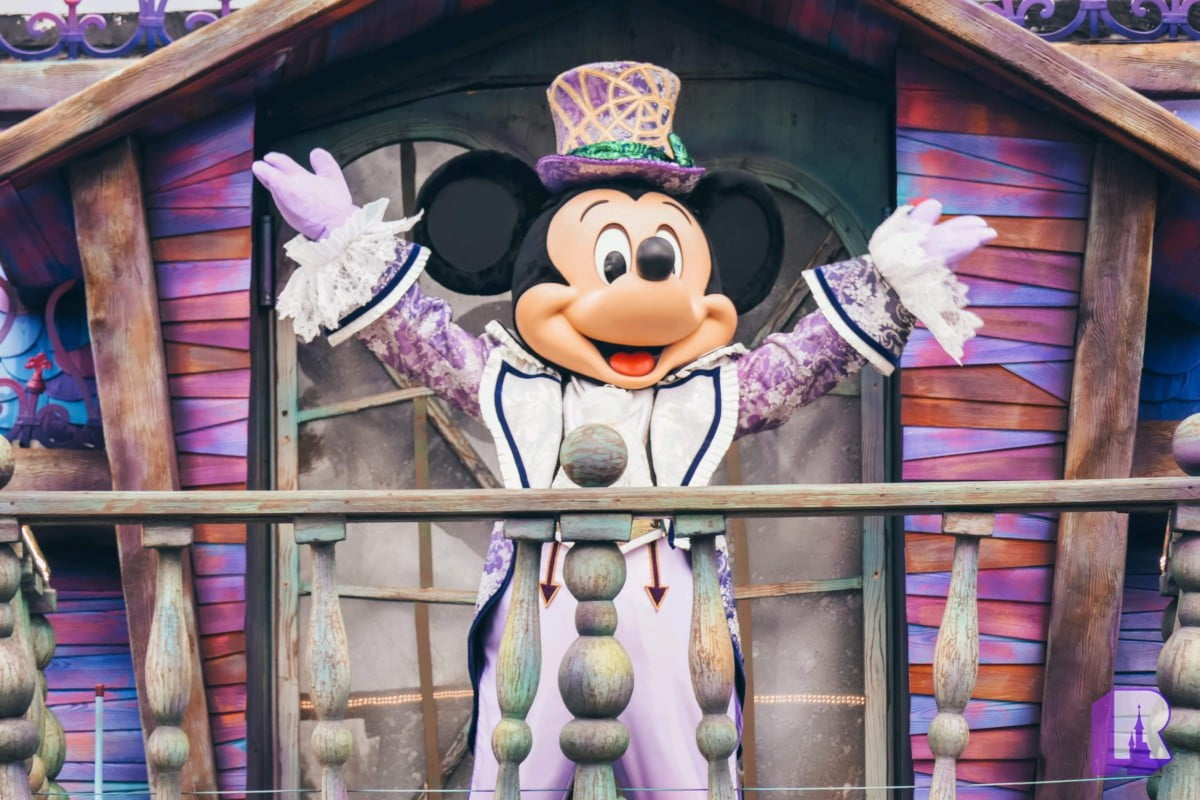 This was the biggest issue considering the safety rules. The Resort opted for random single float outings throughout the day as one of the main features.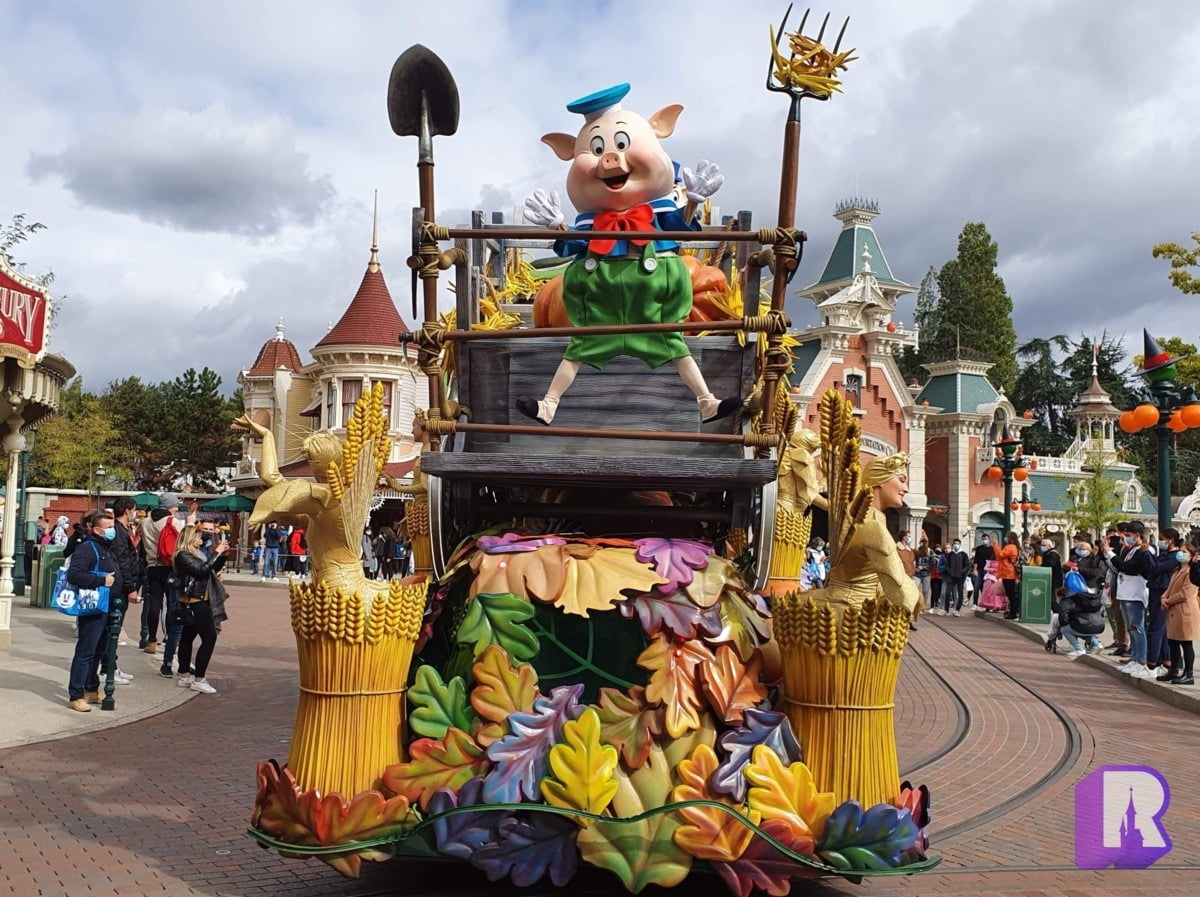 Four floats from Mickey's Halloween Celebration (Raise the Rafter, Illusion Manor, the Wheelbarrow and Cornucopia floats) speed through the parade route with no advance warnings.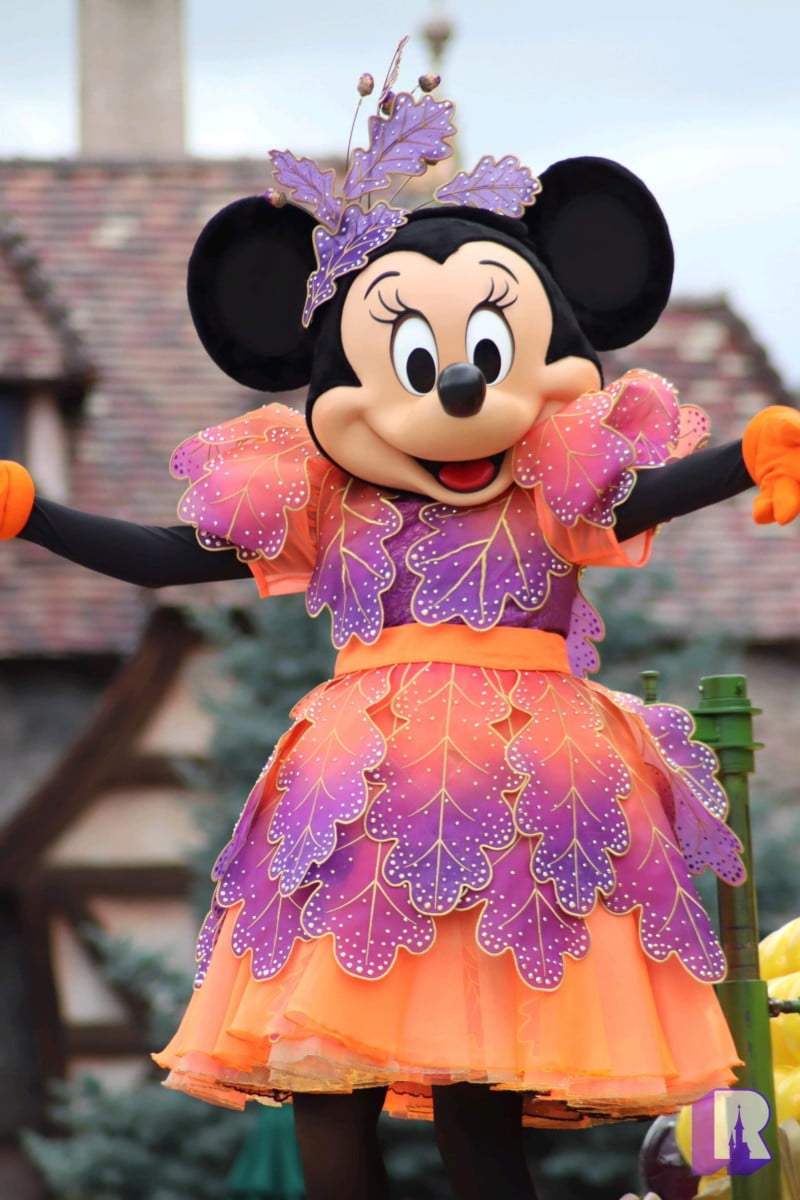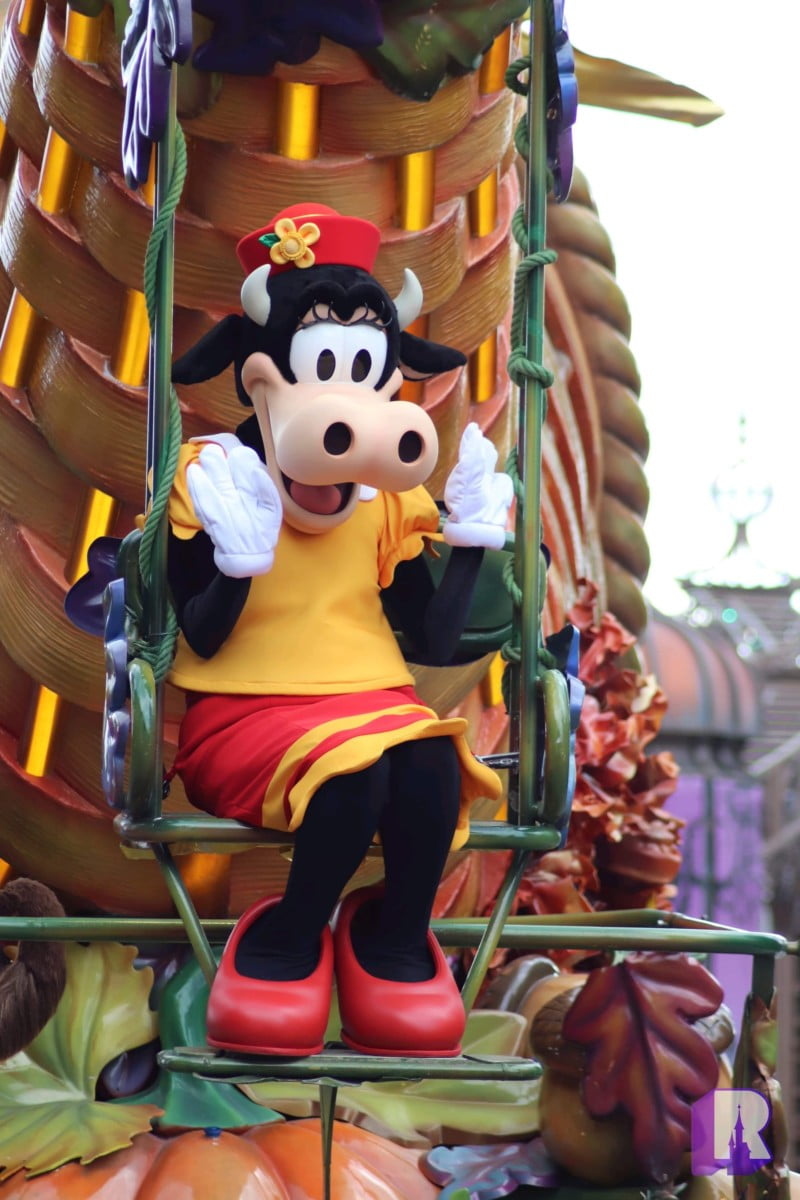 Most of the characters from the usual Parade are here, although there's been a lot of shuffling around. We find Scrooge instead of the Phantom on Illusion Manor (a choice) for example.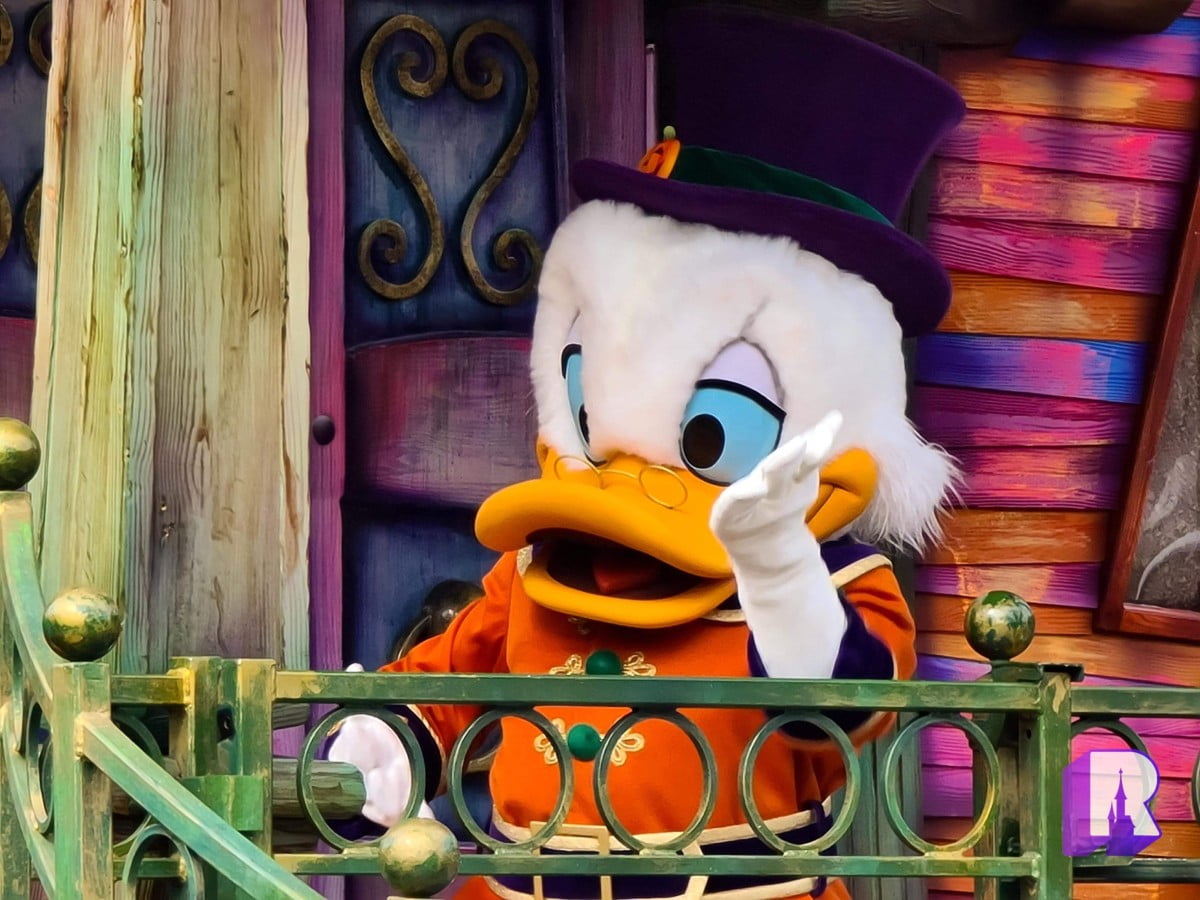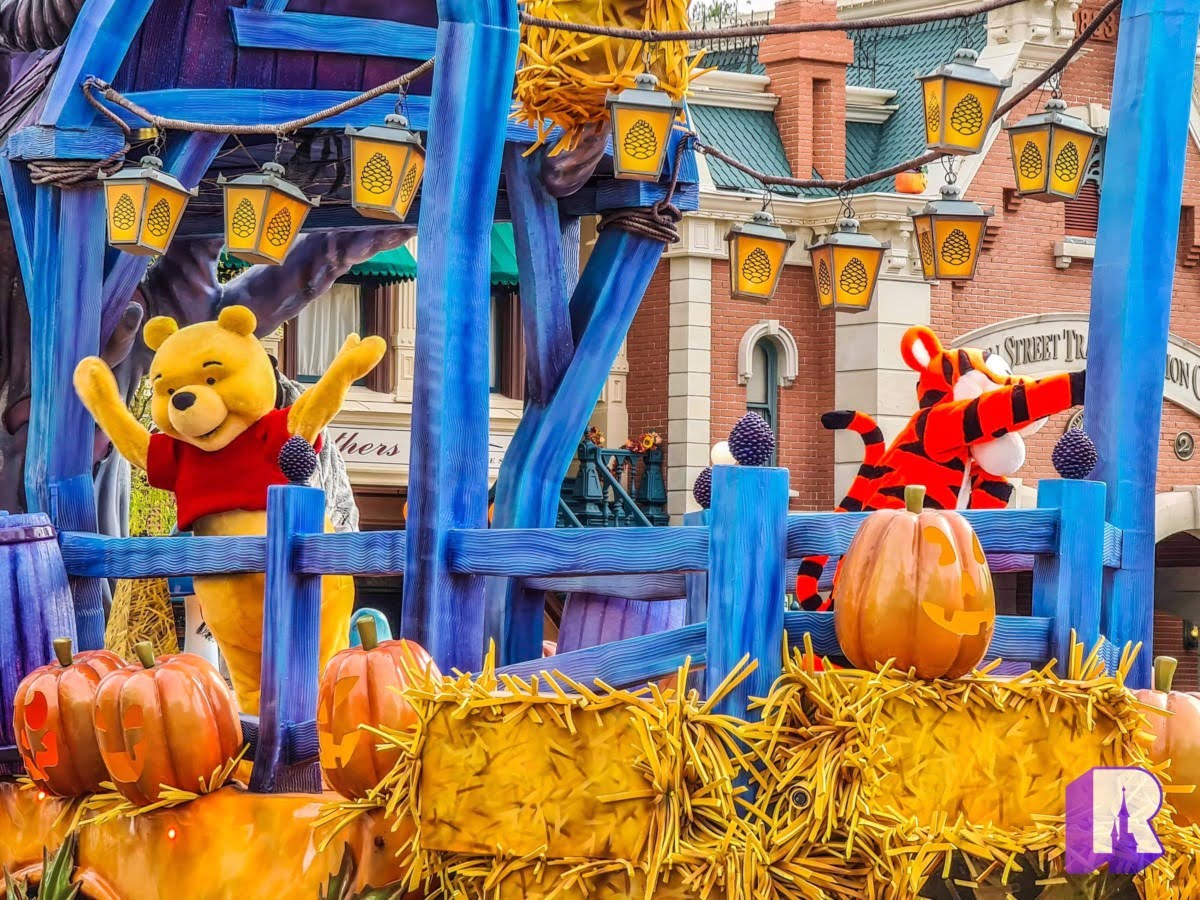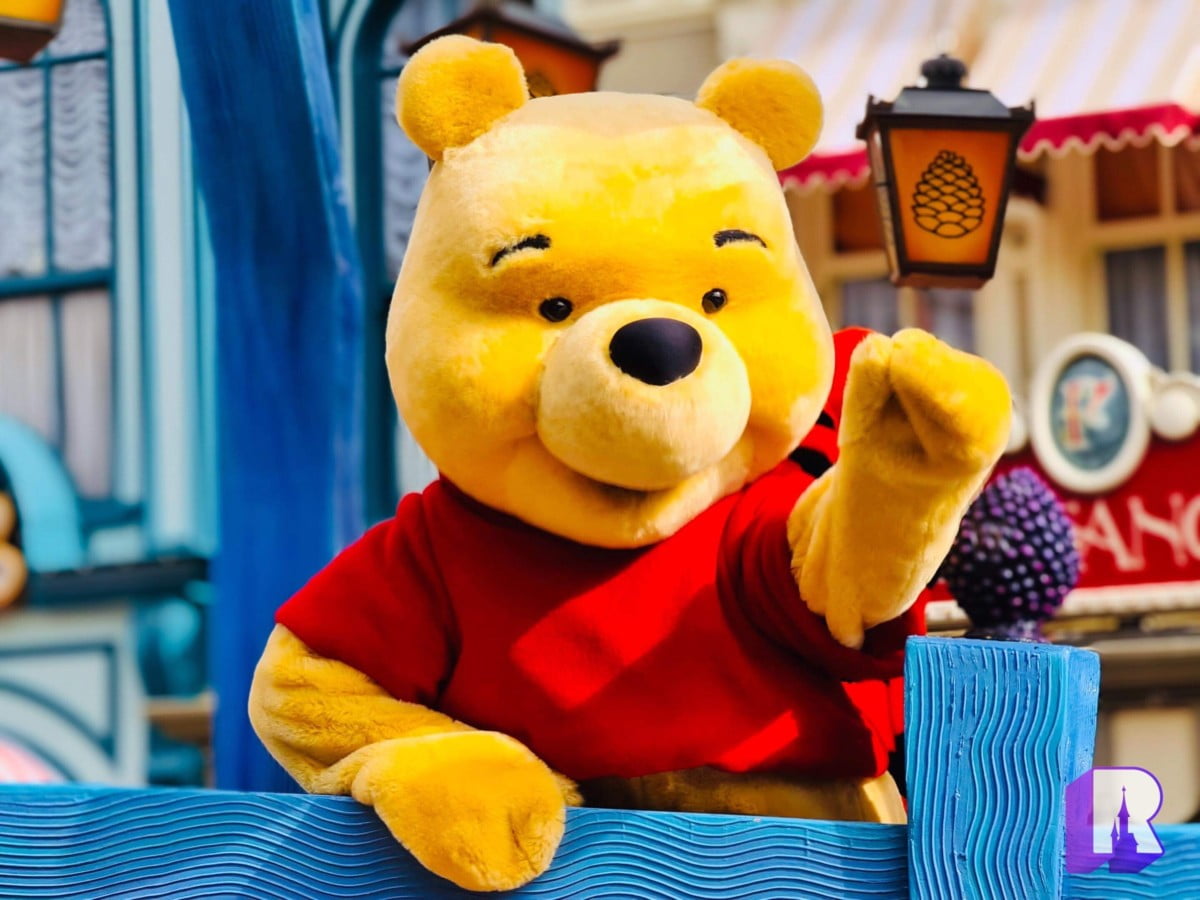 Overall it felt like watching the entire parade but in 4 acts throughout the day. The level of interaction is minimal as you'd expect with the float speed on max and no dancers, but in the current conditions – we'll take what we can get.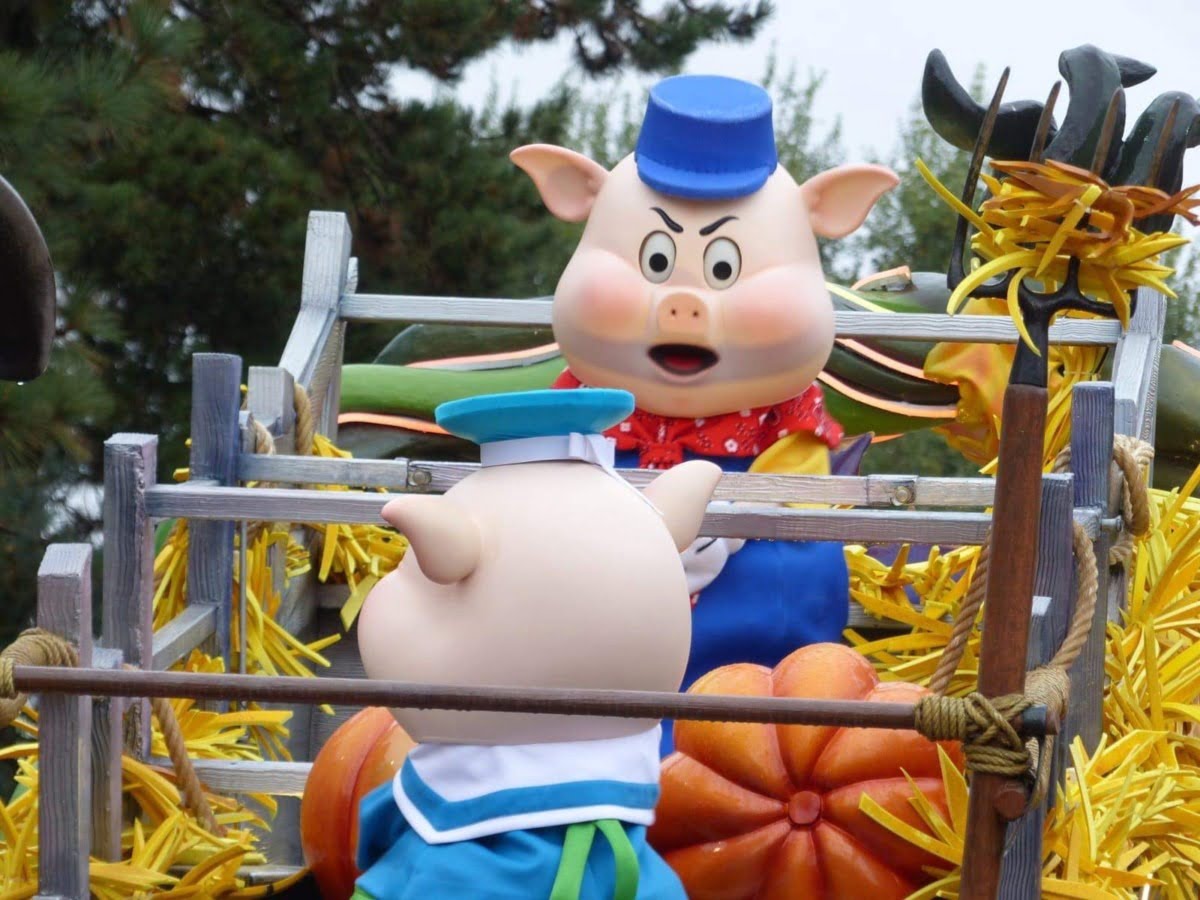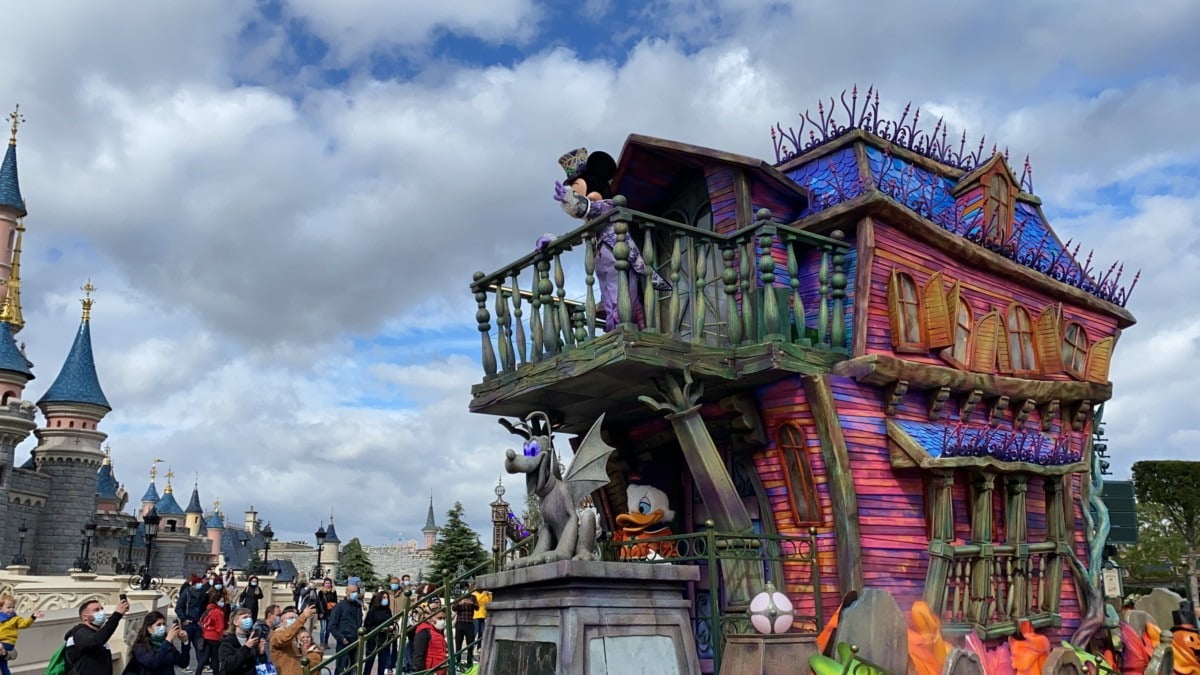 There was some concern about social distancing on the busy launch weekend. I must confess that – in person – it didn't shock me, as people are often in movement and the entire happening lasts about 1 min. Nevertheless, I hope Guests are reasonable and the offering doesn't have to be canceled.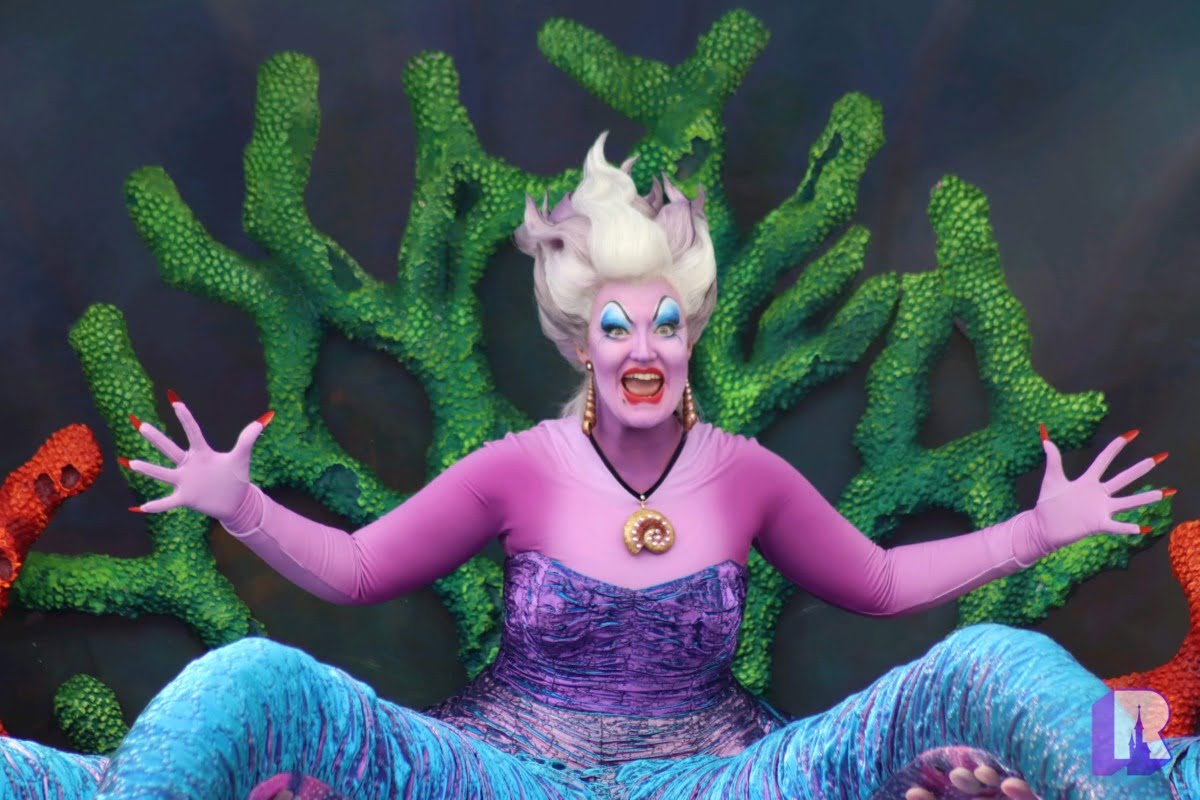 Over on Castle Stage, Ursula hosts a 2 min playback performance to "Poor Unfortunate Souls"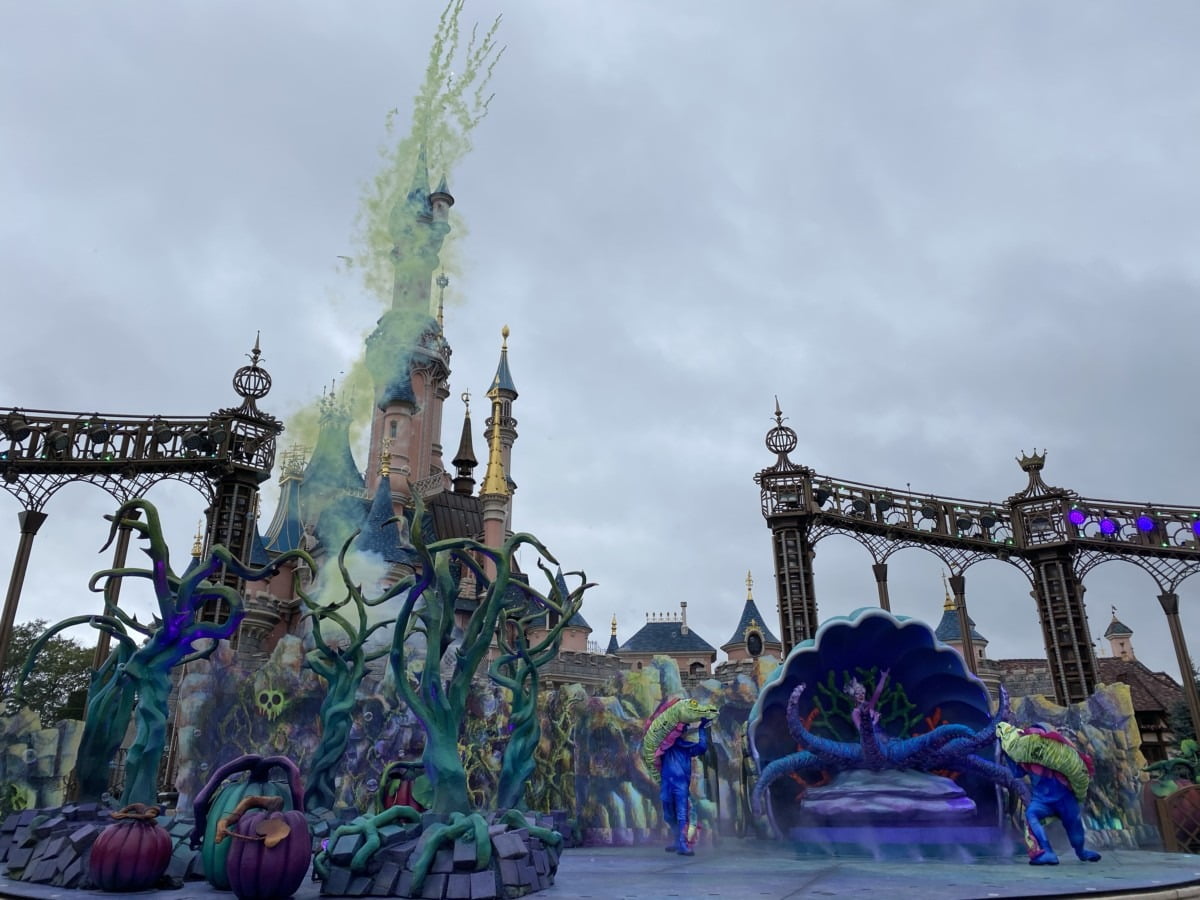 She's joined by 2 Eels and a bit of pyrotechnics for this.. happening that is … happening very fast. It feels like a lot of effort, waiting, setting up and yelling at the crowd about social distancing (rightfully) for such a quick performance. A nice effort but it's unclear if this was really needed. You can watch the performance HERE on Twitter.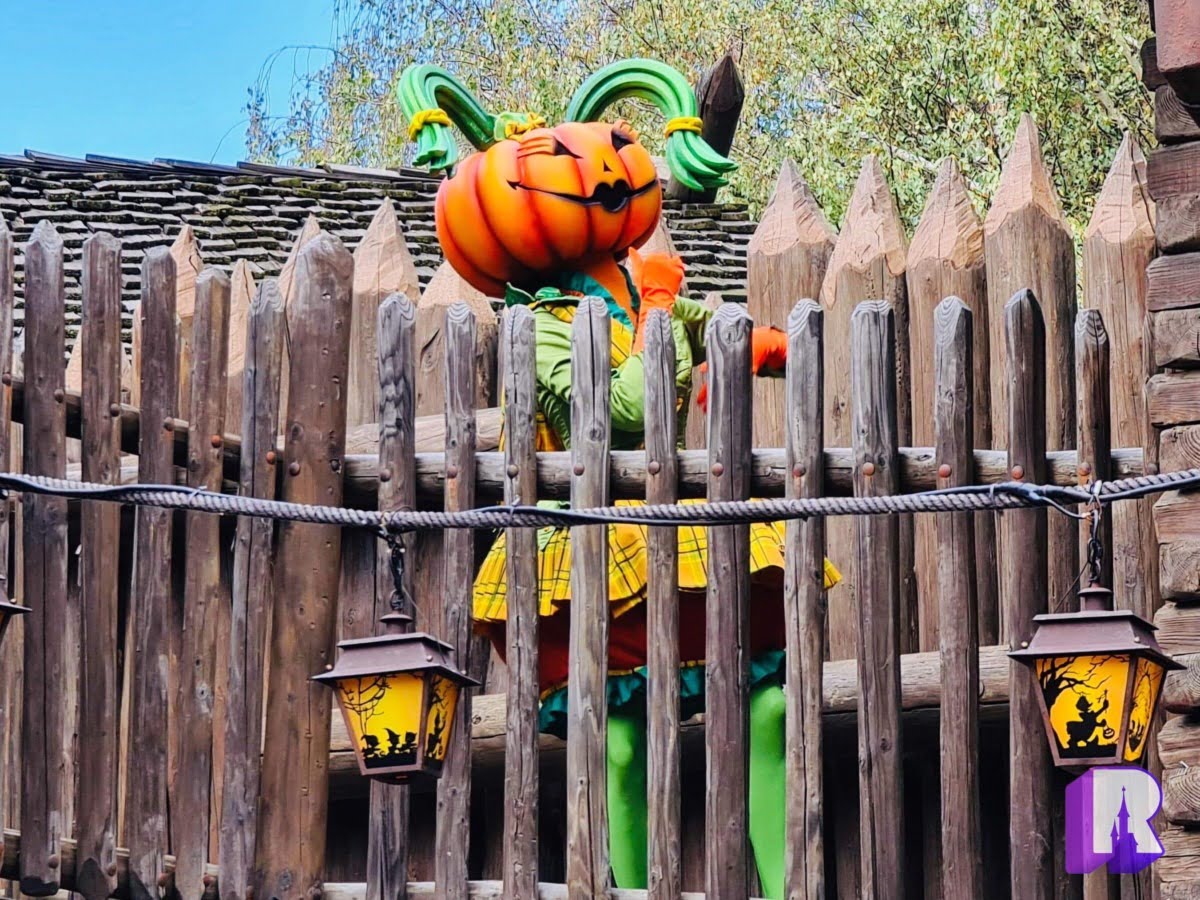 In Frontierland, things get weird.. in a good way! The pumpkin men and women are back from the dead (literally) for a little morning boogie in Fort Comstock!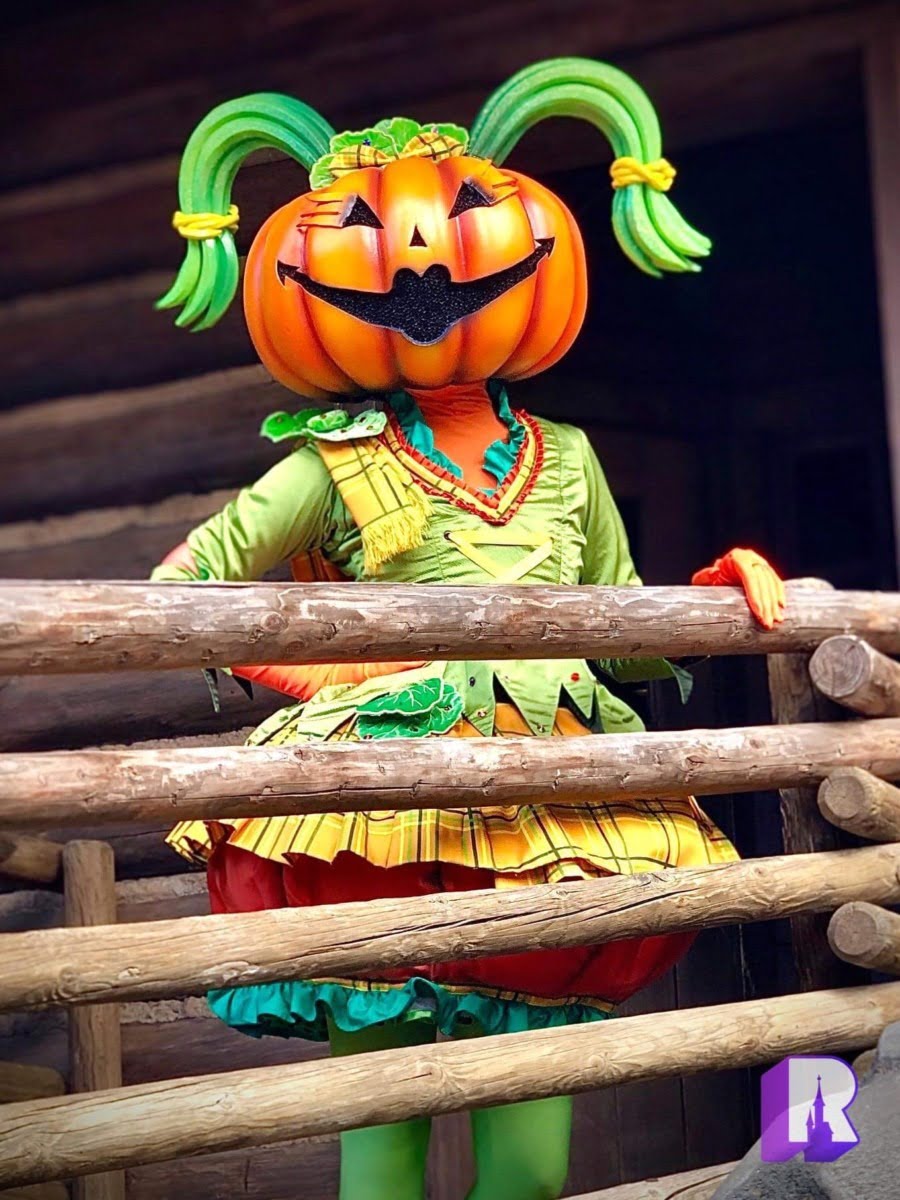 Everyone is wondering what the HECK is going on and that's the best part of it. Bringing the trick in trick or treat, this is the best little surprise of this season!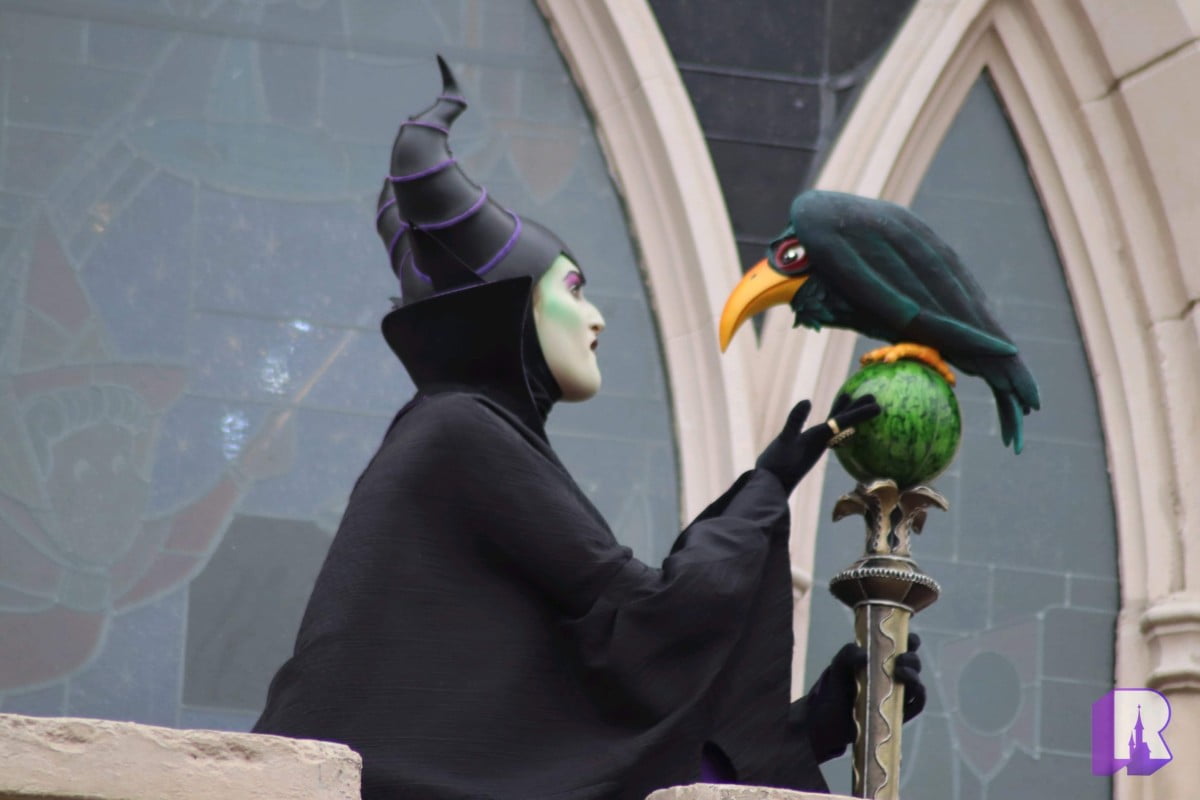 In Castle Courtyard, the Mistress of Evil, Maleficent, is back for a short balcony performance 16 (!) times a day at random. Watch her performance in THIS Tweet.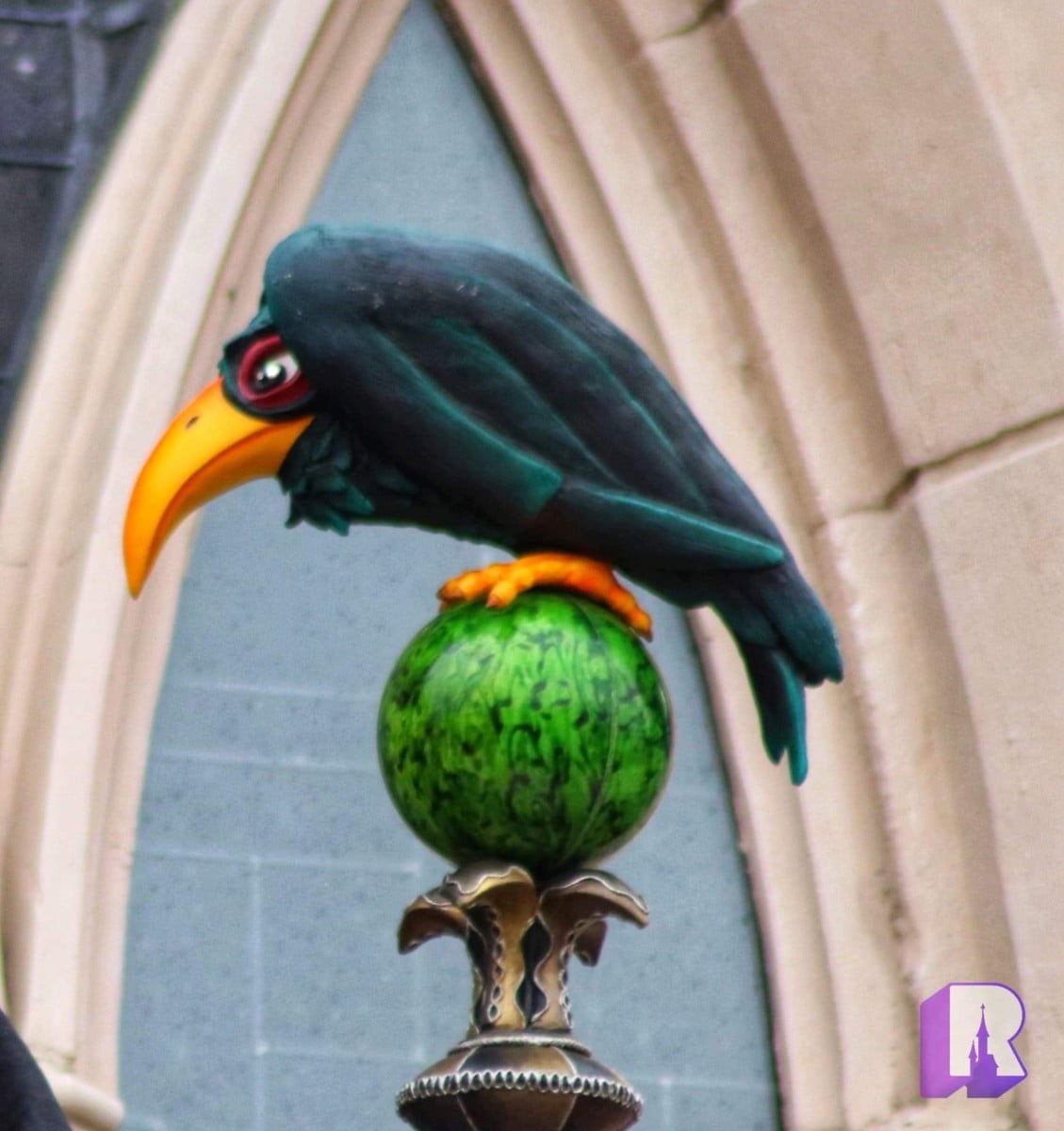 And this year she brought her pet raven, Diablo! Such a great little performance that brings Castle Courtyard to life in the wonderful setting of the dragon shaped brambles: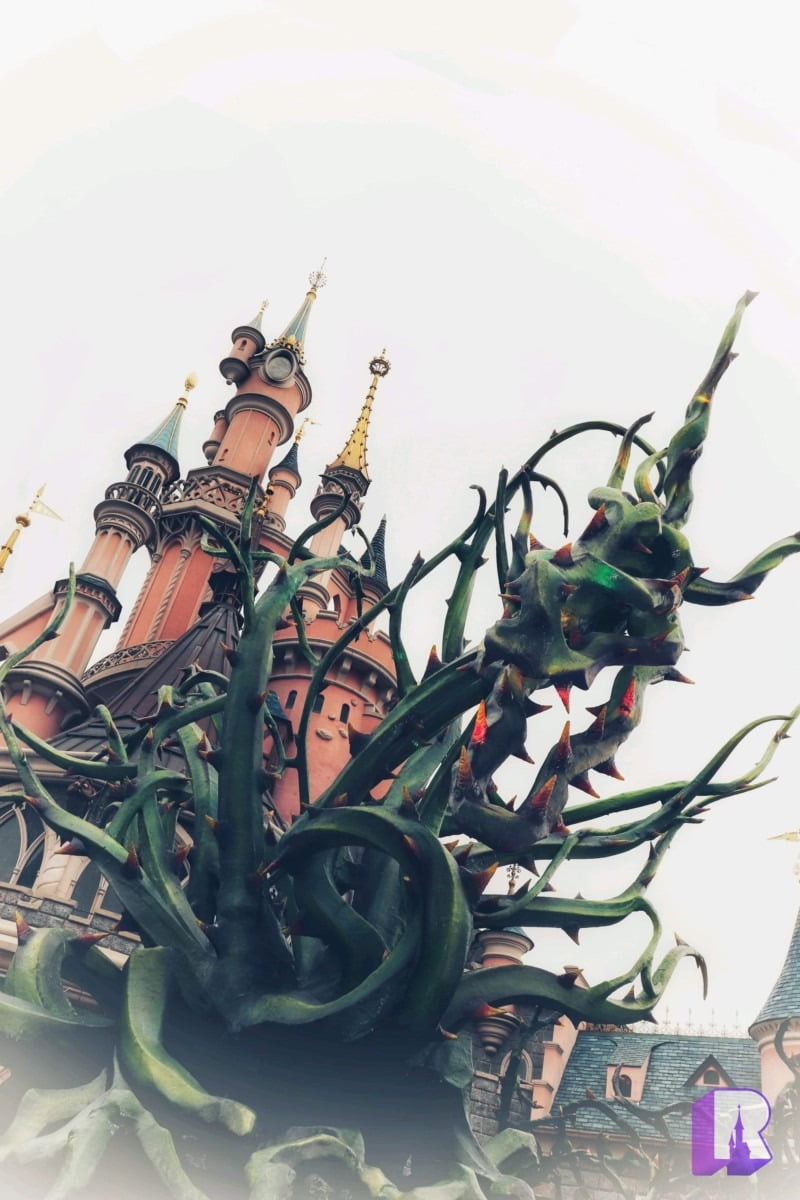 Characters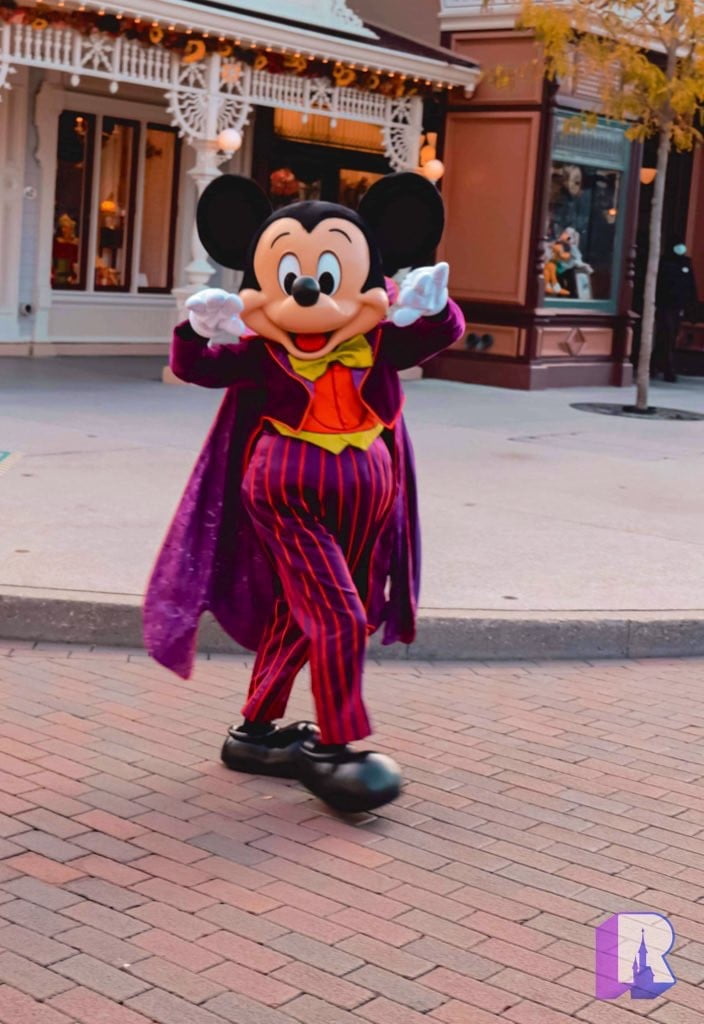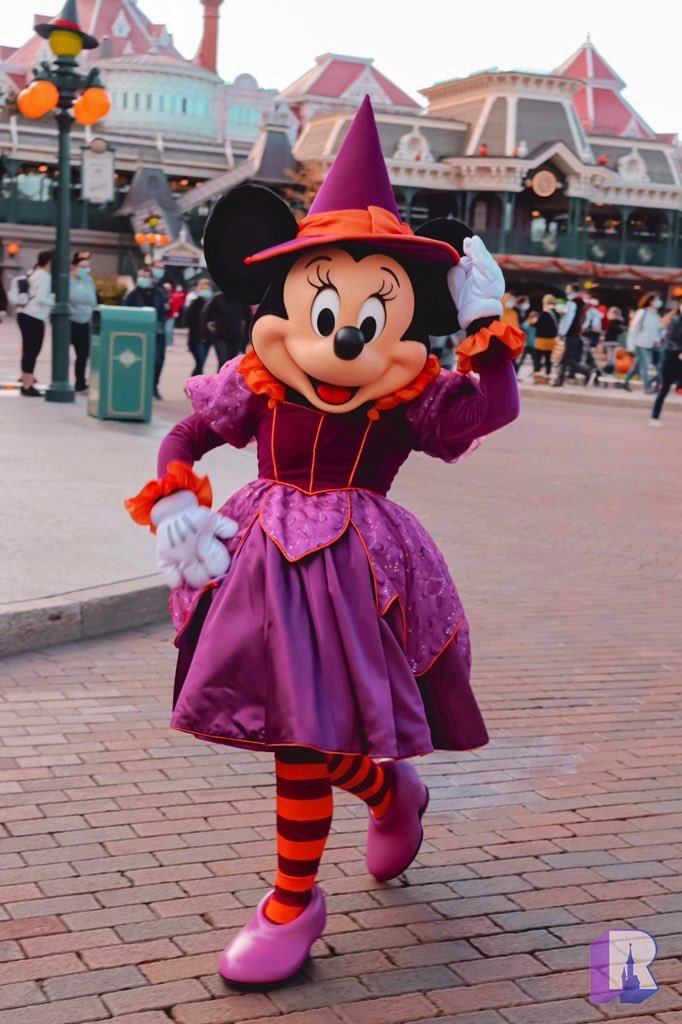 Mickey and Minnie (+ friends) have dusted off their favorite Halloween costumes as the "Main Street Station Welcome" turns spooky! The music also changed to Disney Halloween favorite like a great "Are You Brave Enough" instrumental.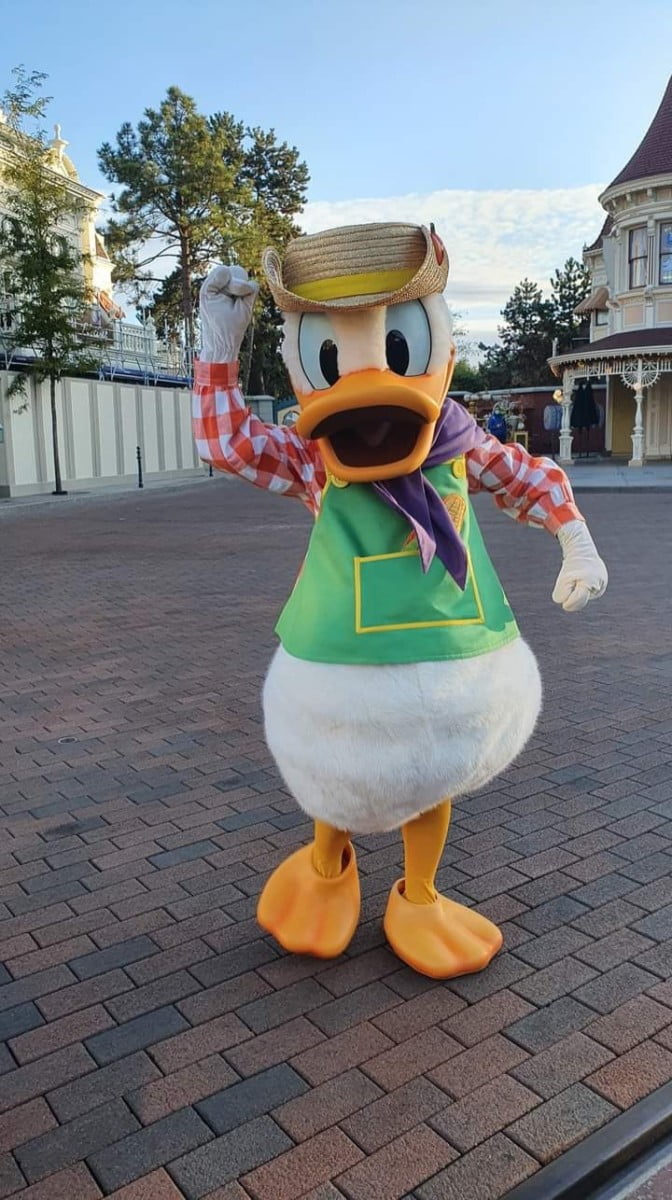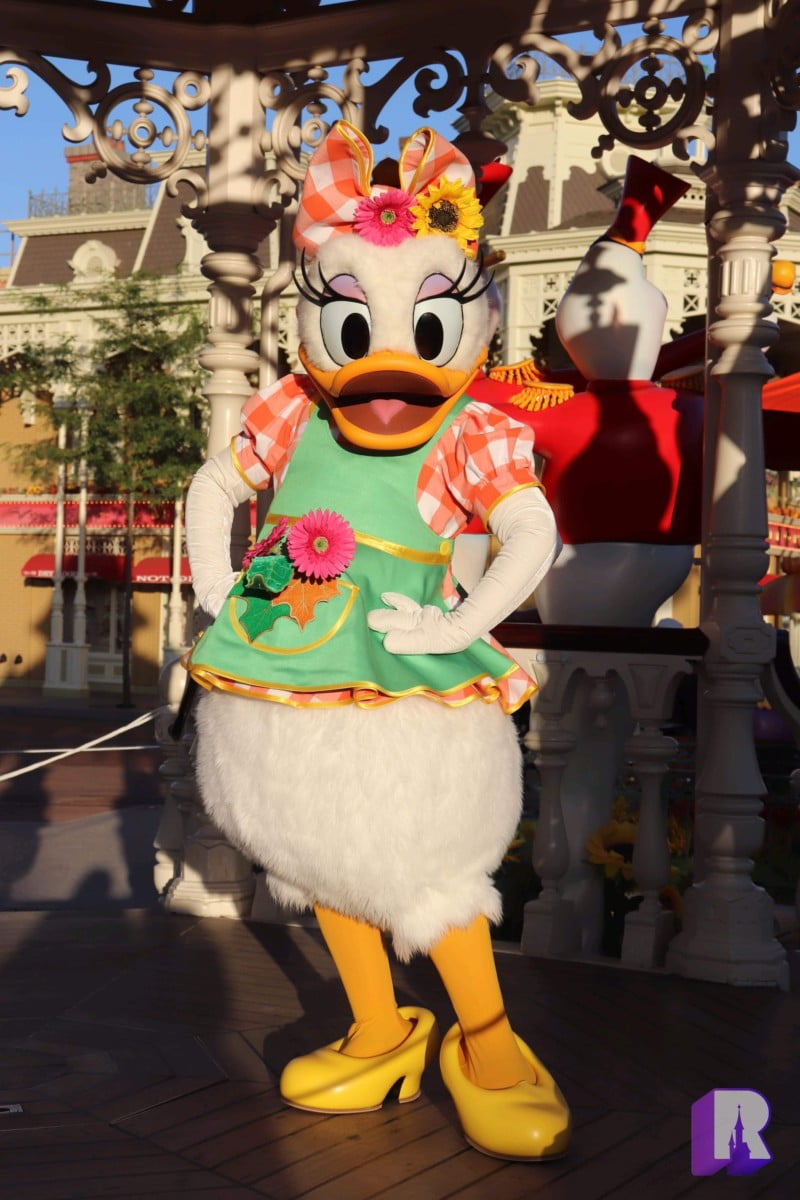 Across the way, Donald and Daisy are waiting for Guests together (what a treat!) in their harvest outfits.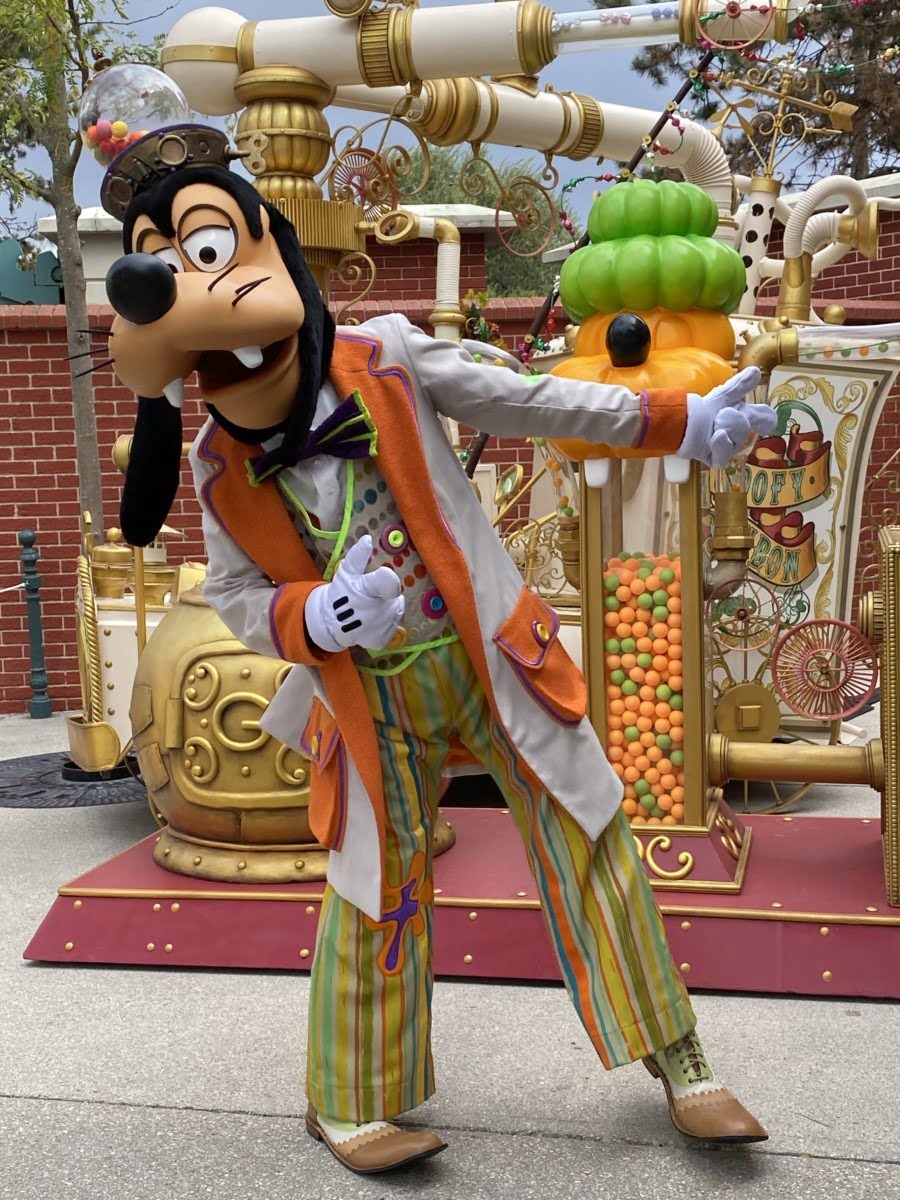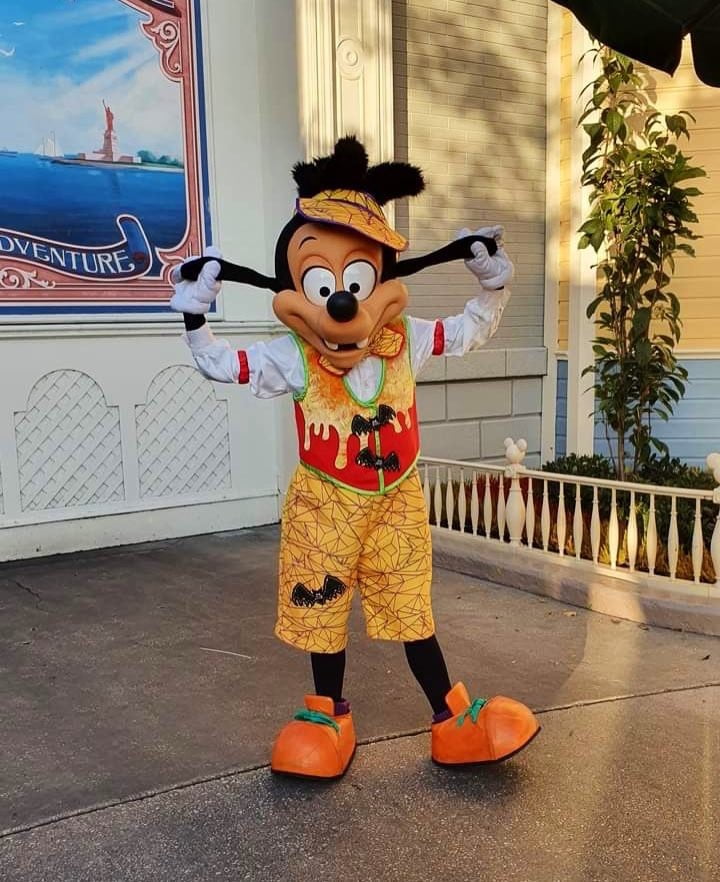 To complete the Town Square collection, we have Max at the boarding house in a costume just as weird as last year and Goofy, the mad candy .. scientist and his machine near Ribbons & Bows.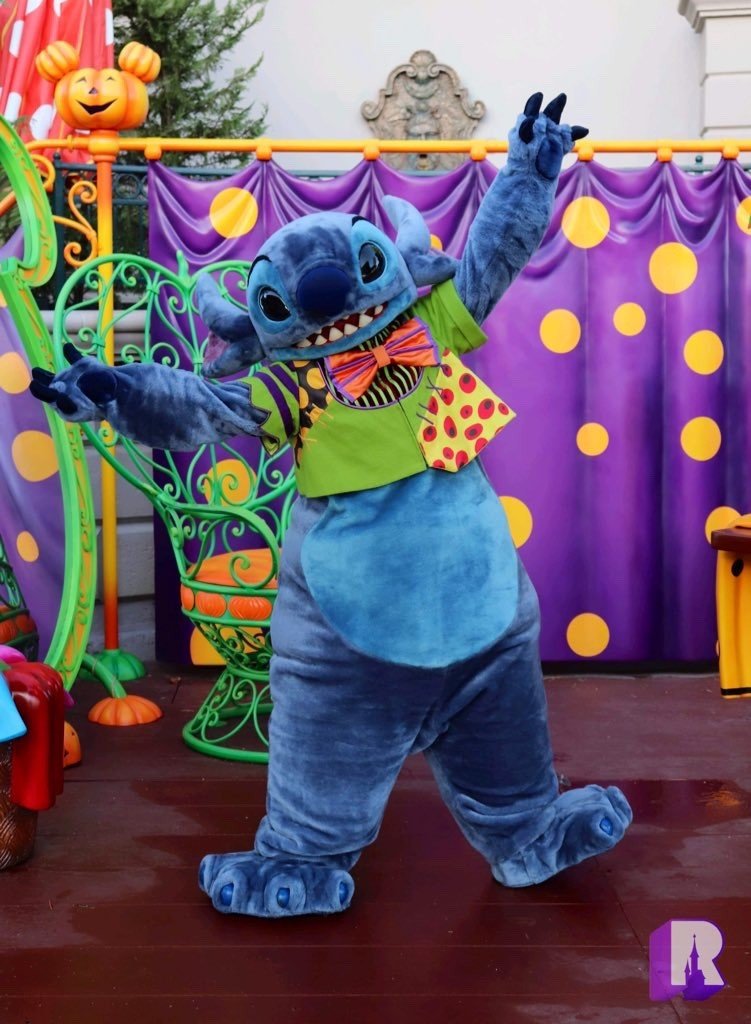 Guests will also find Stitch in his patchwork of a costume at the "Costume Corner"
The Pumpkin King Jack Skellington at Phantom Manor..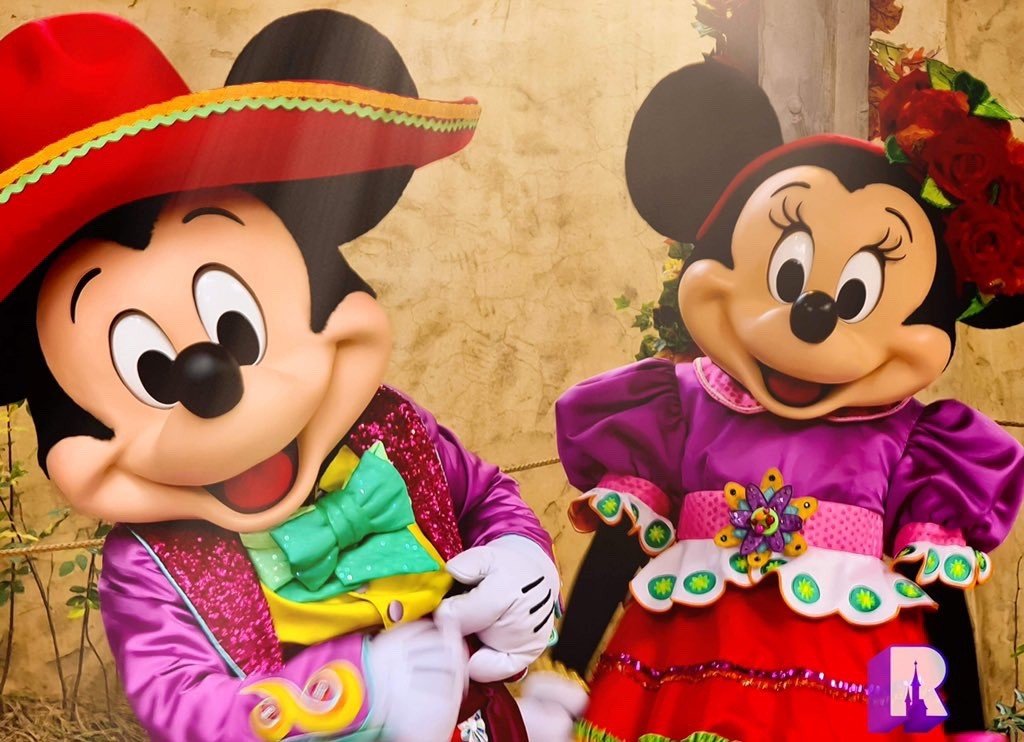 And Mickey and Minnie in their lovely Mariachi outfits at the back of Frontierland. Don't forget to visit them as they are a little bit out of the way!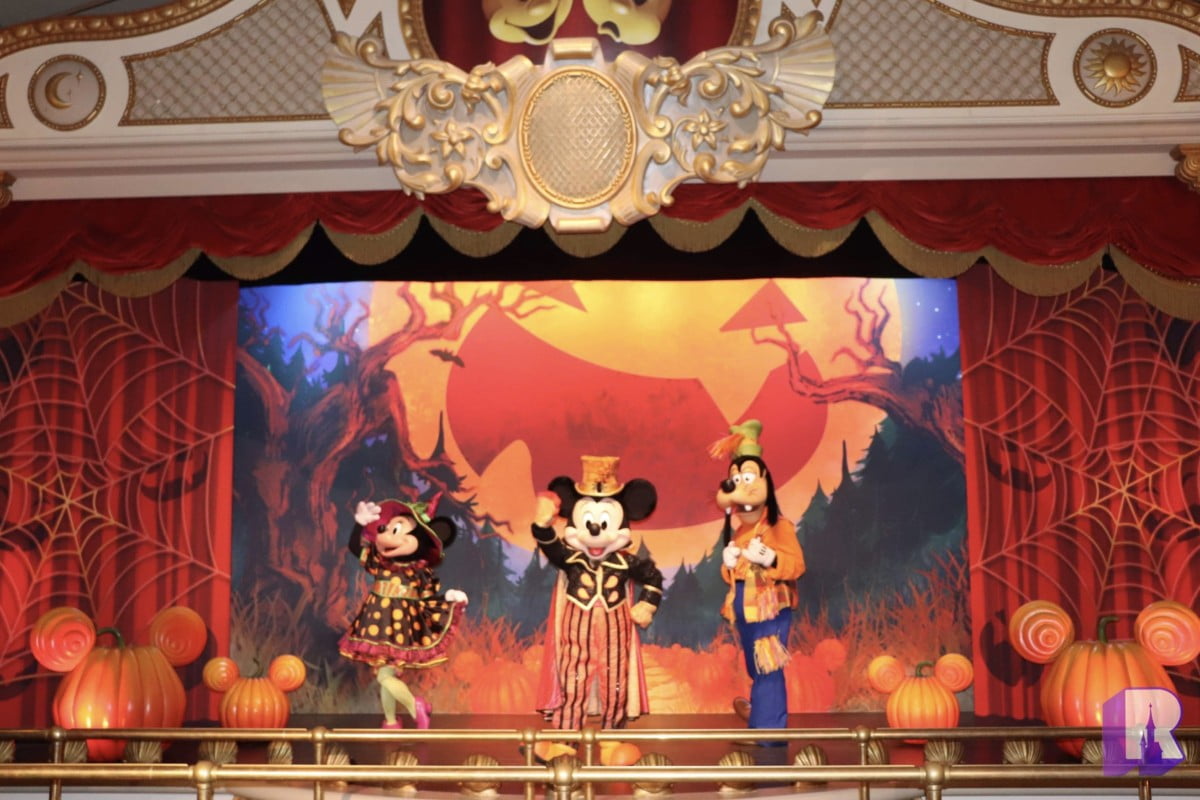 But that's not all! Meet Mickey has ALSO turned spooky with a great new set and character in their Halloween outfits !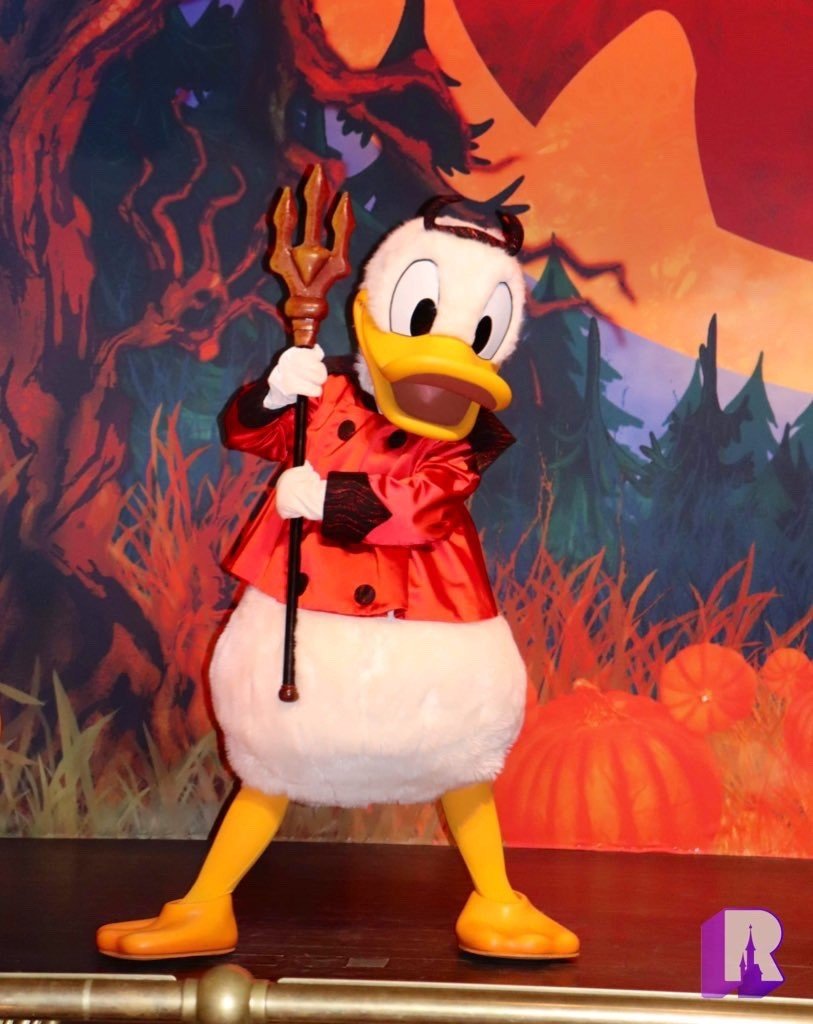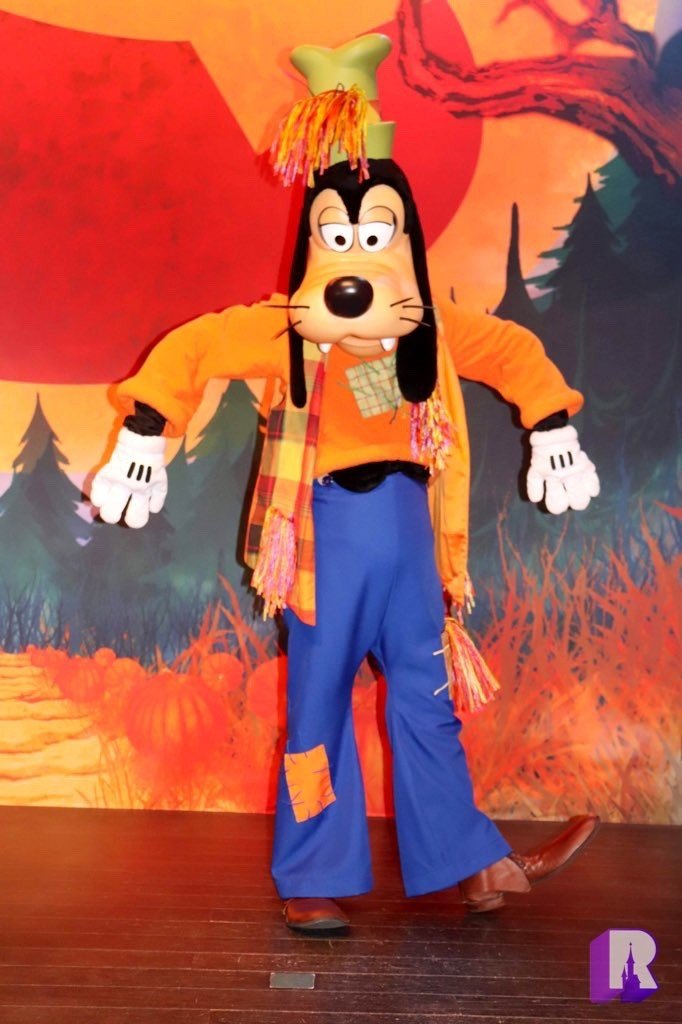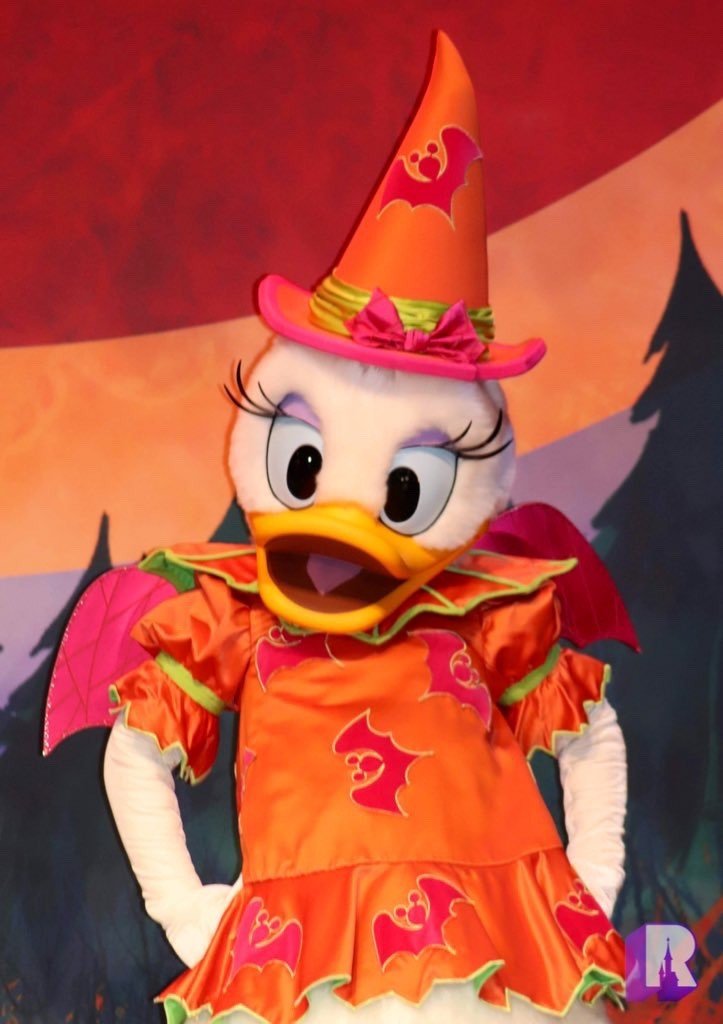 Guests will find Daisy, Donald, Mickey, Minnie, Goofy, Chip or Dale in various combinations throughout the day. It's really wonderful to have a "themed" Meet Mickey and really makes me wonder what took so long to finally have seasonal variations at this location. Hopefully this will inspire the Resort to create a Halloween and Christmas meet with Mickey even on a "normal year".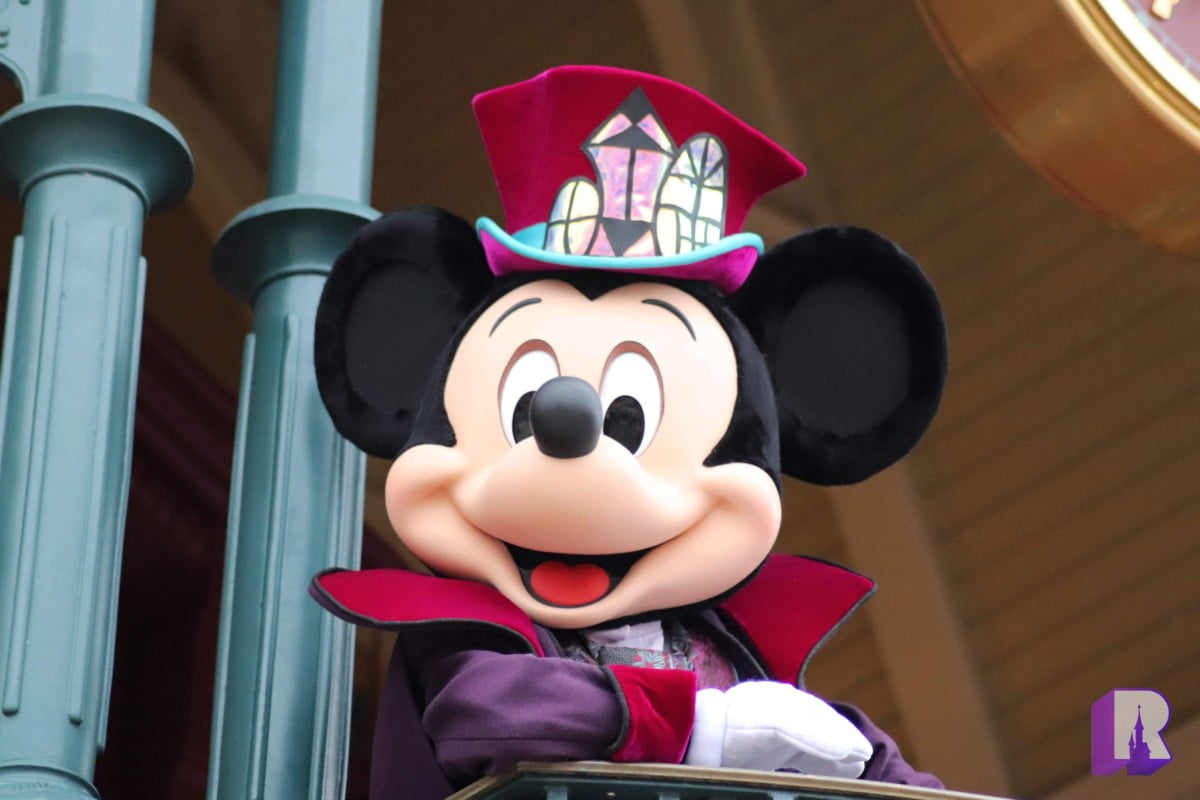 Mickey and Minnie (by themselves) are back at the end of the day to wave goodbye from Main Street Station. Mickey wears his Phantom Manor outfit but Minnie wears a witch outfit from a different collection. Maybe the magical seamstresses didn't finish hers in time ?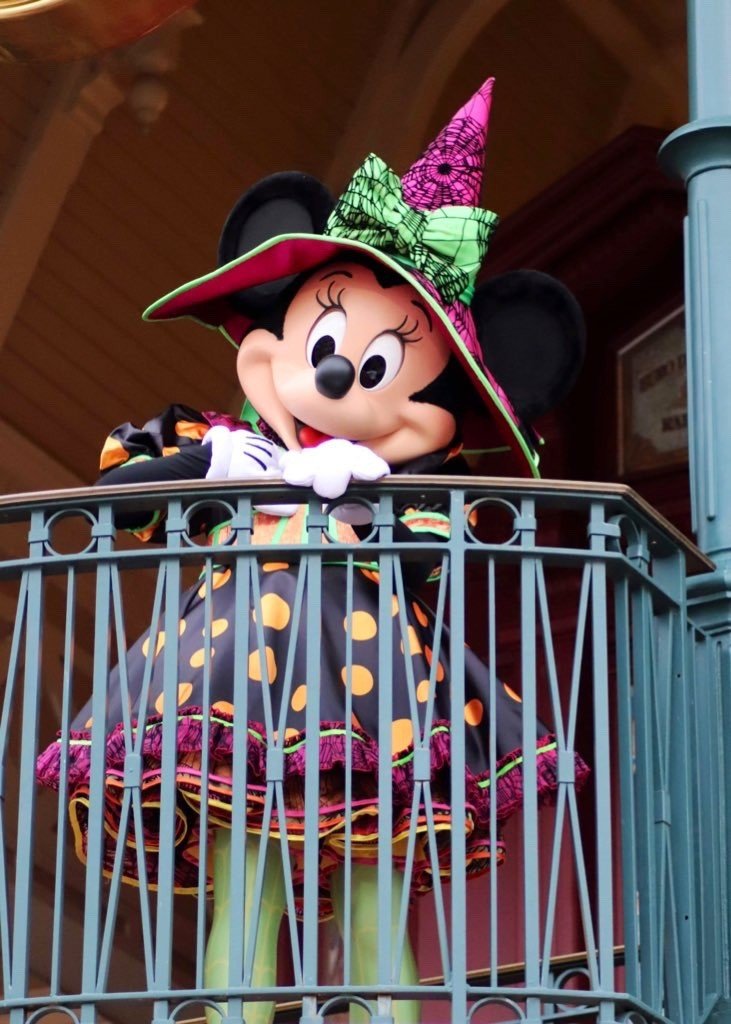 Food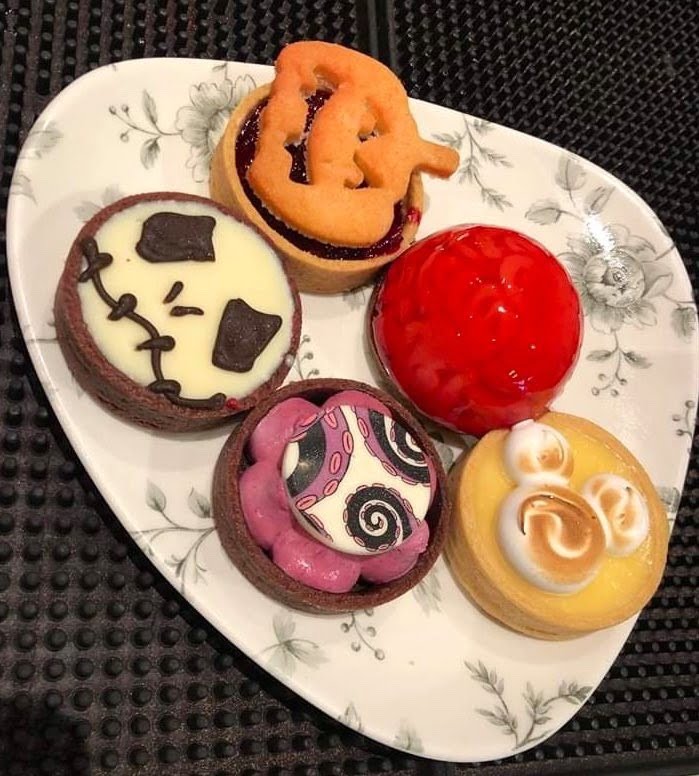 As with every Halloween season, an assortment of new snacks are materializing. This year you'll find new mini snacks at Victoria's including this creepy "brain" filled with raspberry syrup. You'll also find Maleficent's hot chocolate (who knew she liked hot chocolate) with blueberry purée: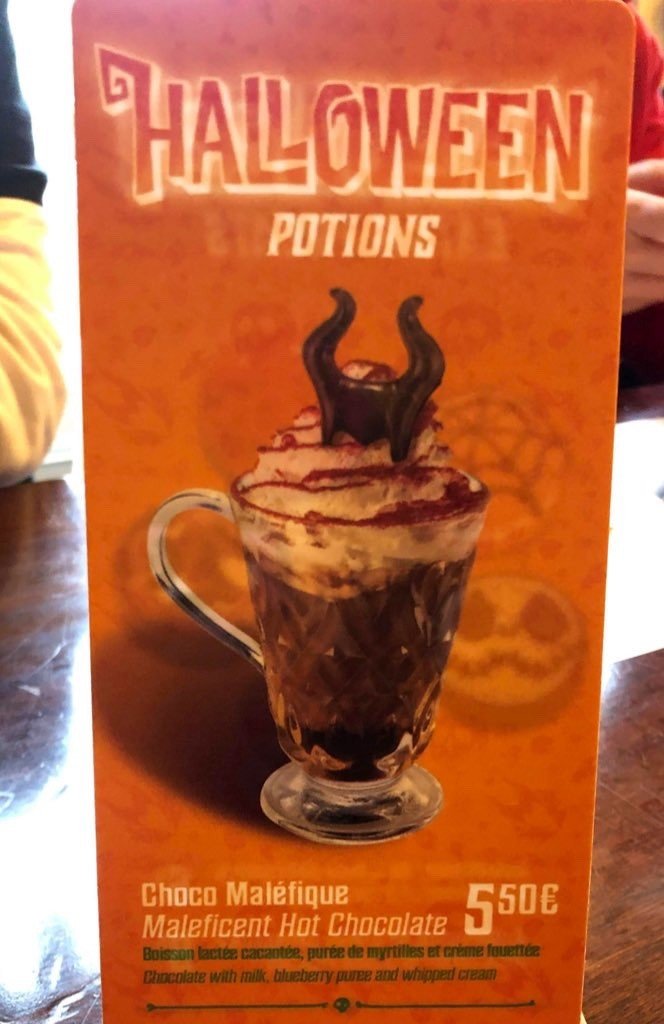 The Frontierland carts feature this new Mickey Cookie and returning snacks from previous years such as the Ursula donut.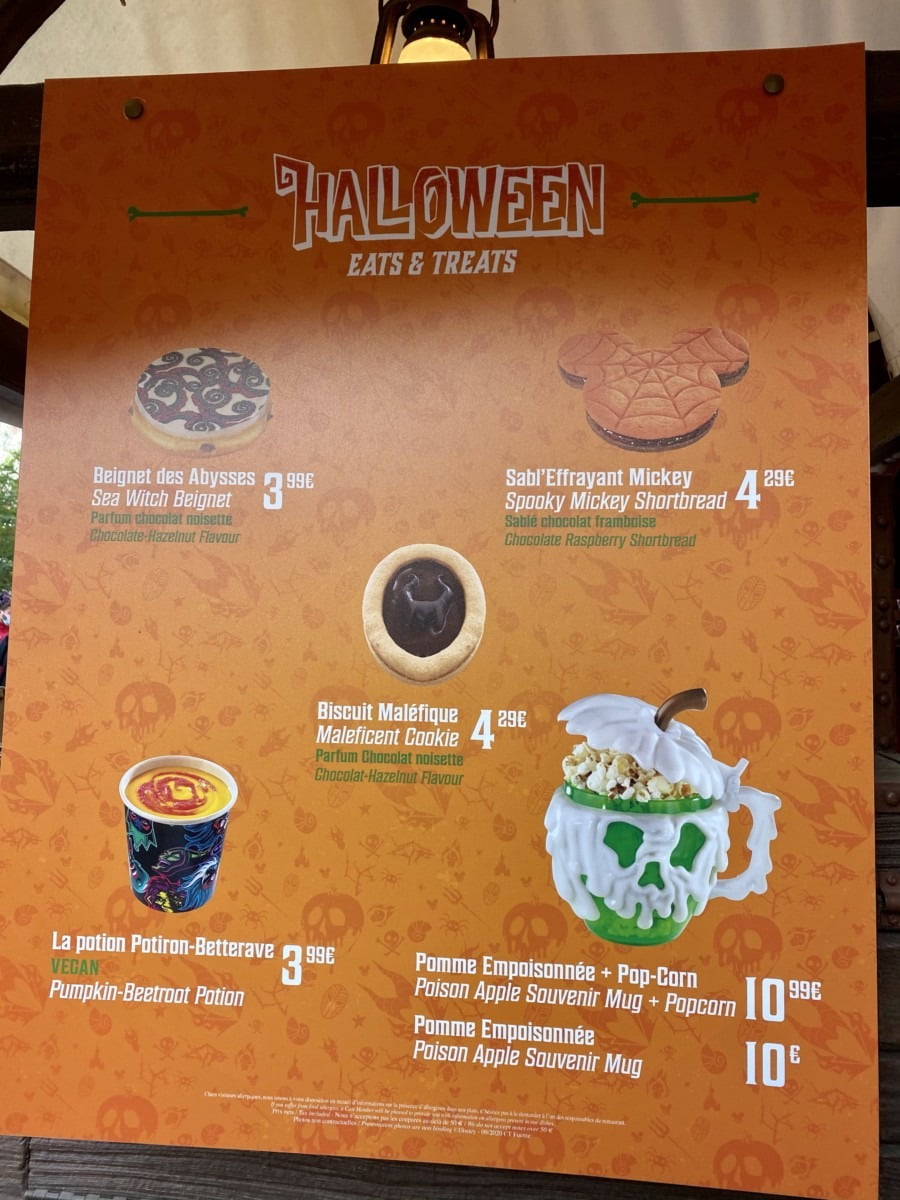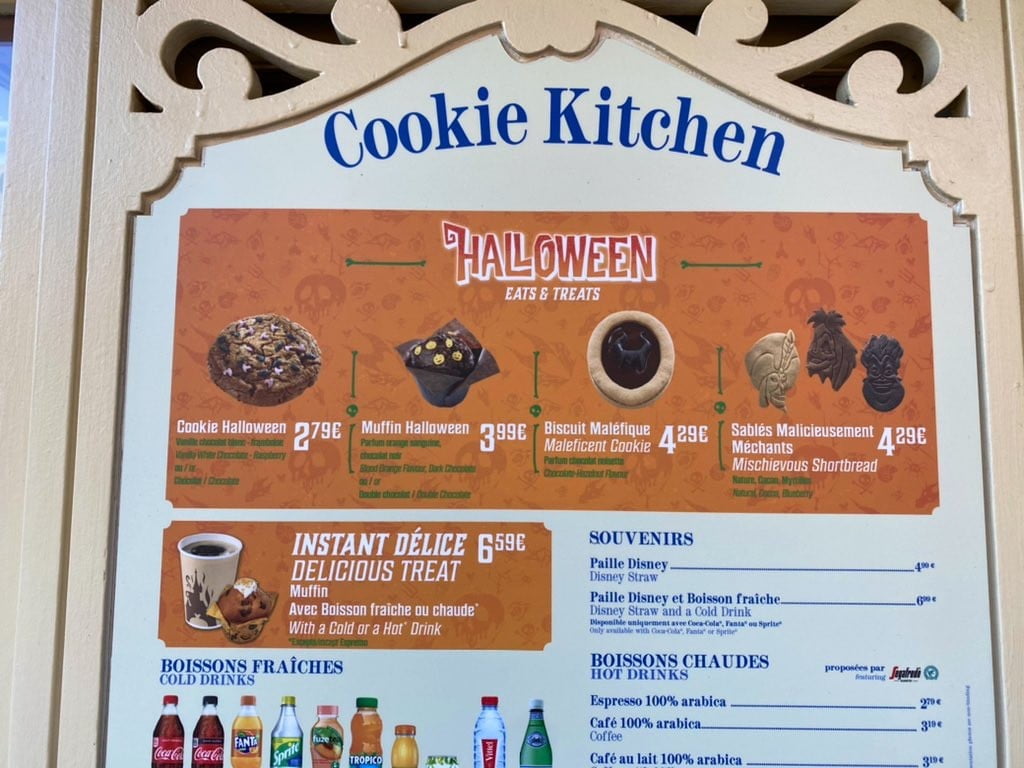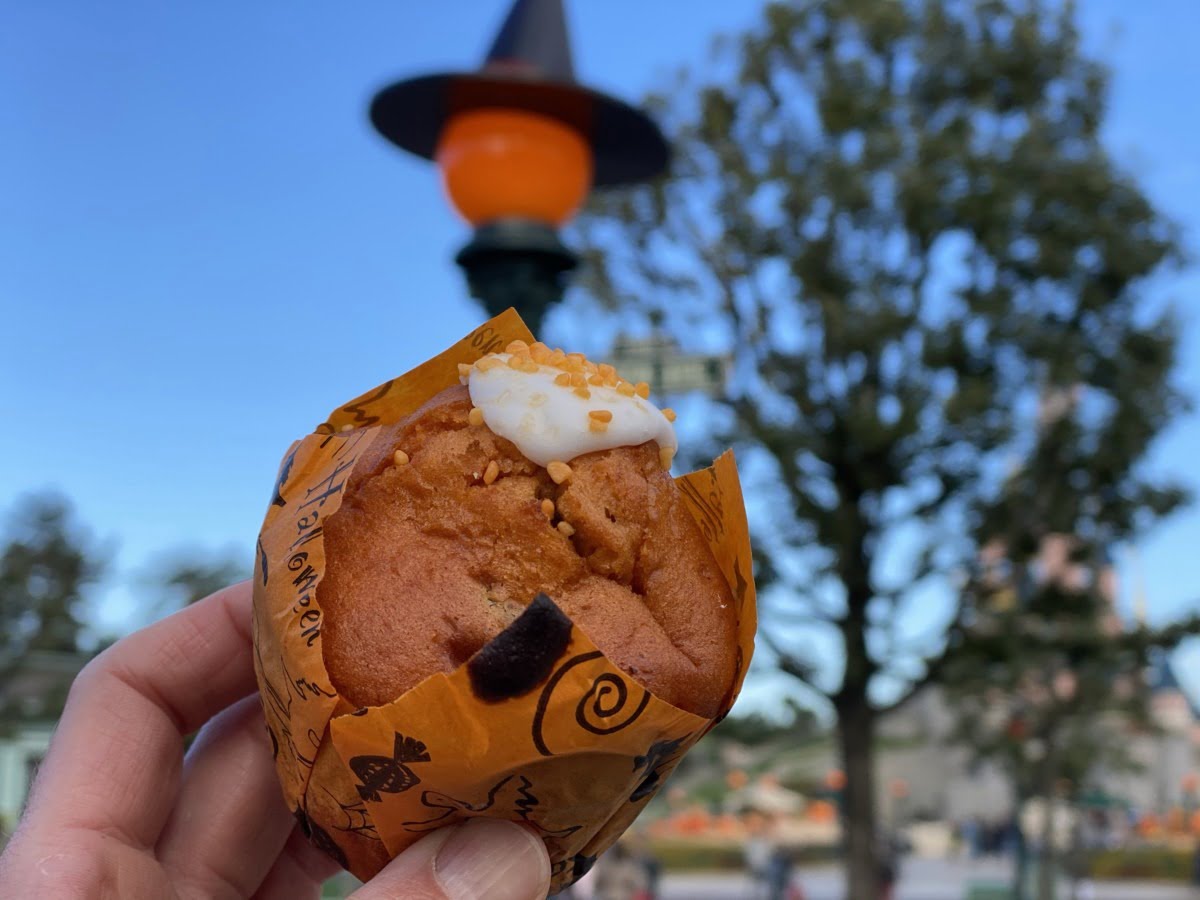 At Cookie Kitchen you'll find a new blood orange chocolate muffin and the returning Villains cookies and Maleficent cookie.
Decorations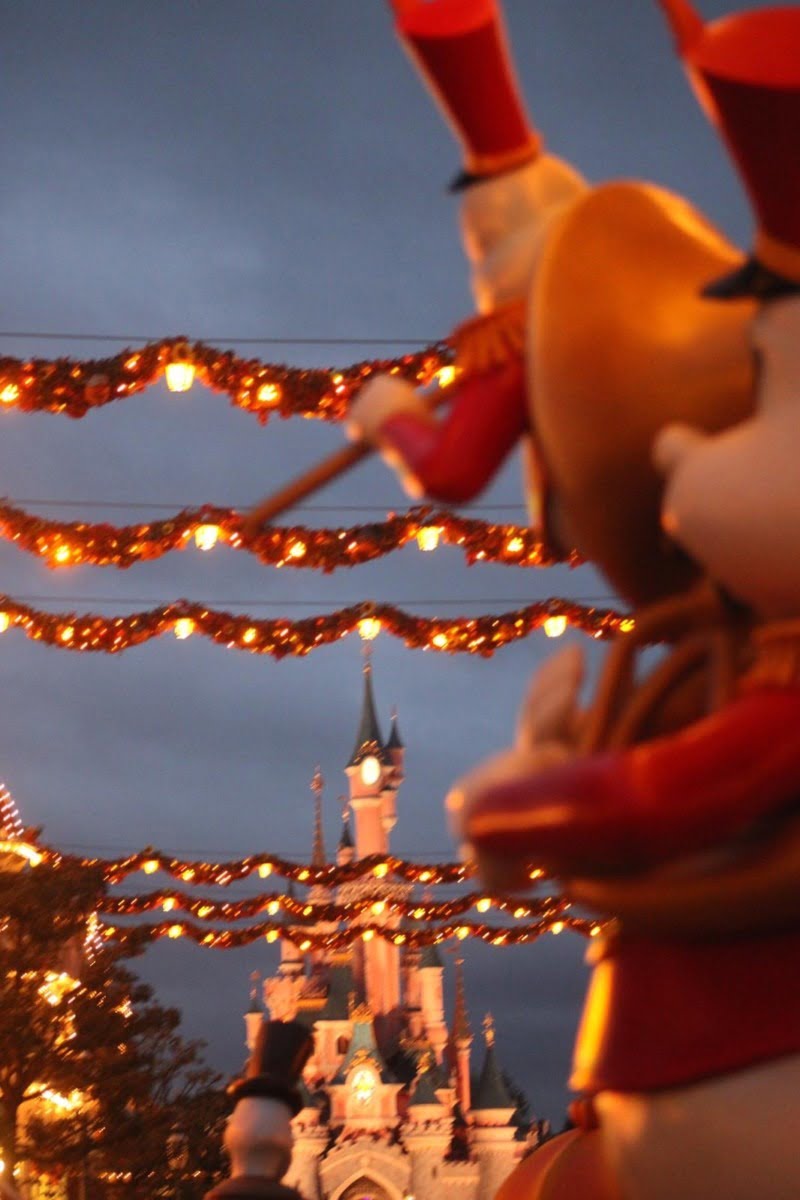 With reduced entertainment, the focus really is on decorations this year. From Main Street to Frontierland, a wide array of styles and themes reflect the different takes on Halloween.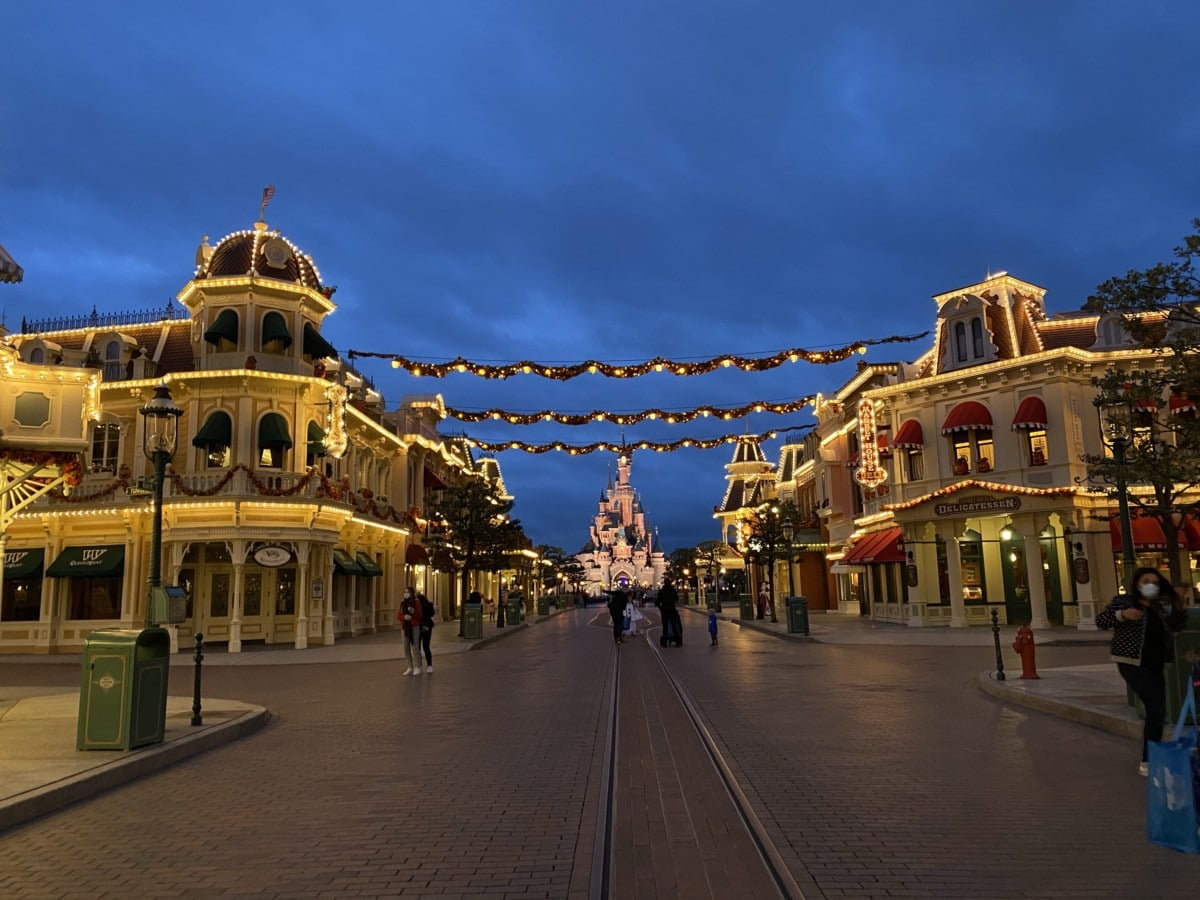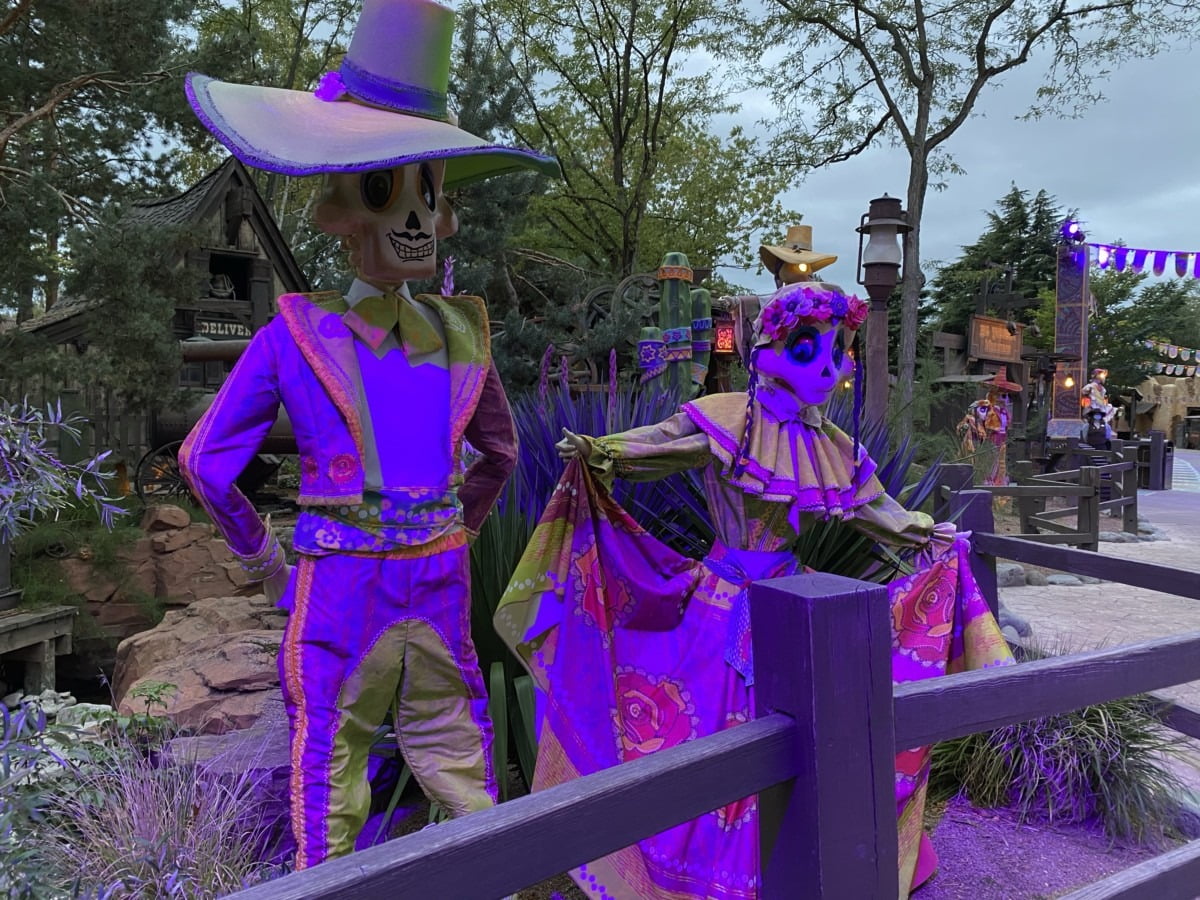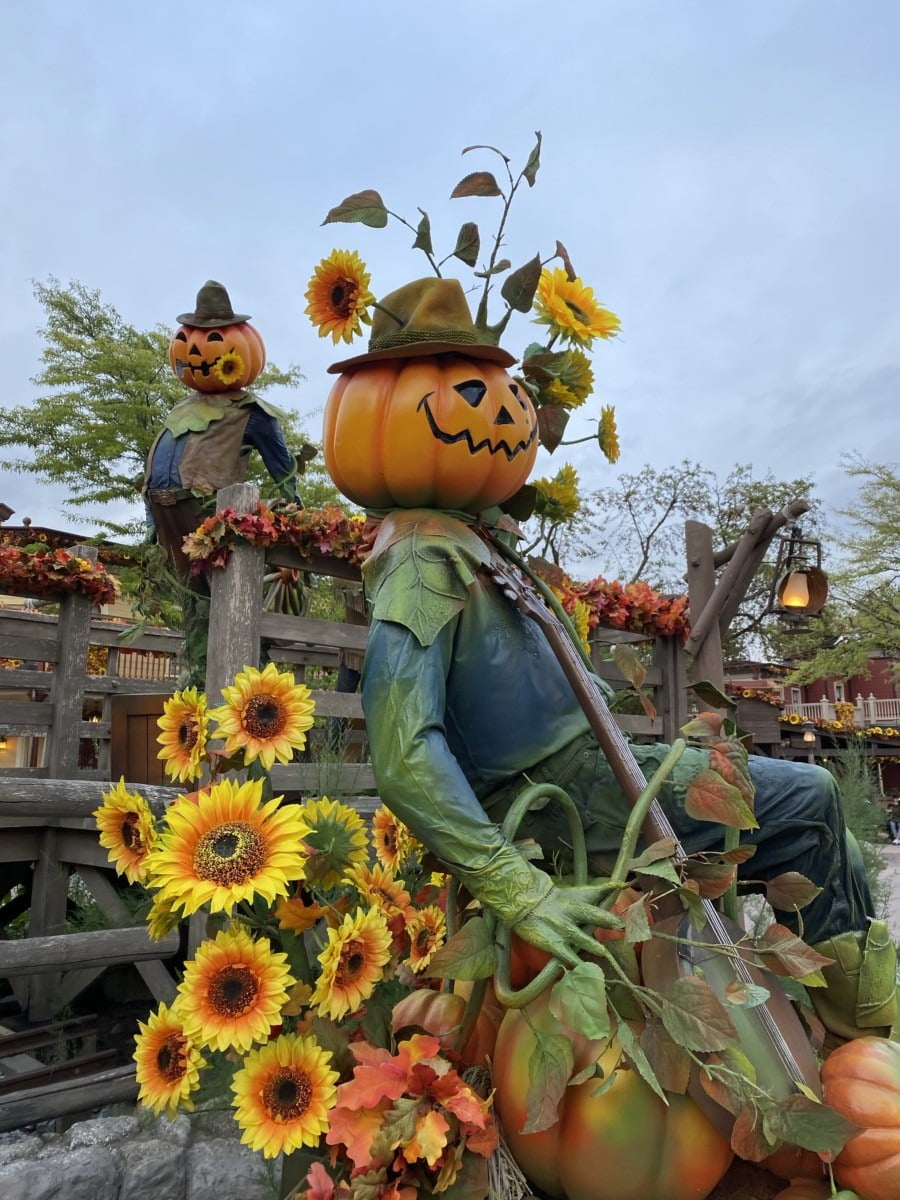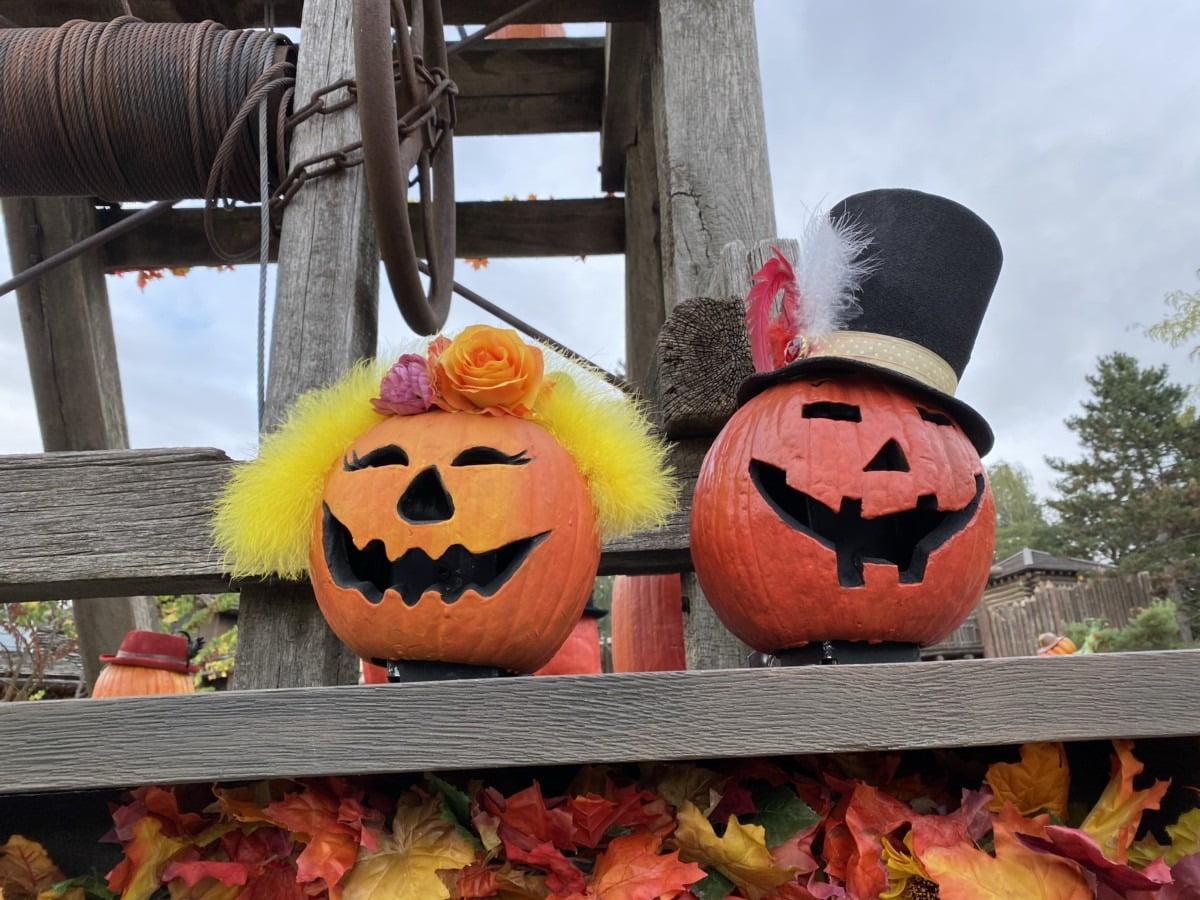 So make sure to walk around everywhere and enjoy the little details!
Merchandise
Flora's is your one stop shop this year for everything Halloween. You'll find 3 main themes: Disney Friends (above), Disney Villains and Nightmare Before Christmas (below):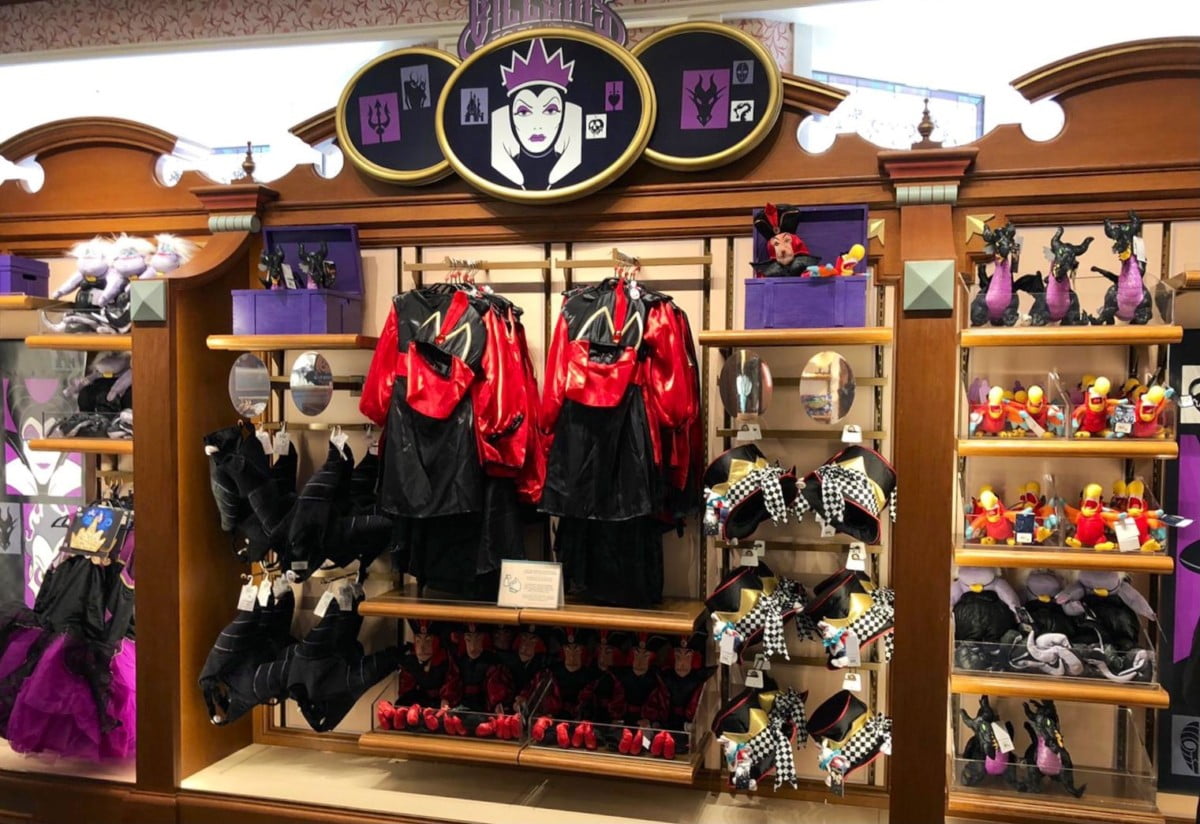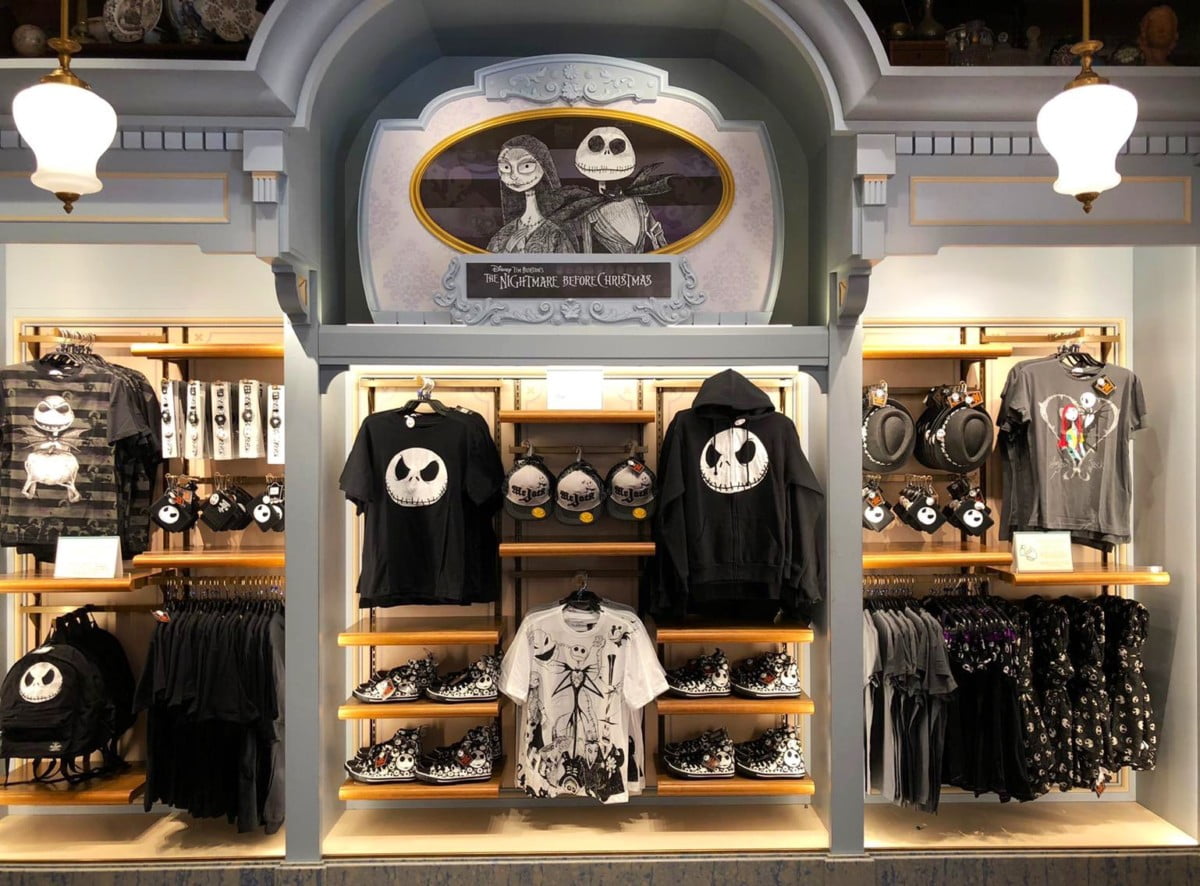 The Mercantile Building at the entrance of Frontierland and World of Disney at Disney Village are also great places to stop by to stock up on Halloween ears, mugs, shirts, candy, figurines and various souvenirs!
So that's Halloween 2020! We'll add a review of the Villains Meet and Greet when it opens on October 1. Just like the parks in general since reopening, Halloween is different this year but still very fun! Well done teams on being creative and innovative to continue to delight guests in these spooky times.