Welcome to a new edition of our weekly report! This week marked another milestone in the fight to remain open for the Resort with a new set of cost control measures announced or becoming applicable. Thankfully there's still a ton of fun to be had in the Parks for Halloween, some fun food and merchandise, and many projects making good progress. Let's take a look!
Super Saver Mode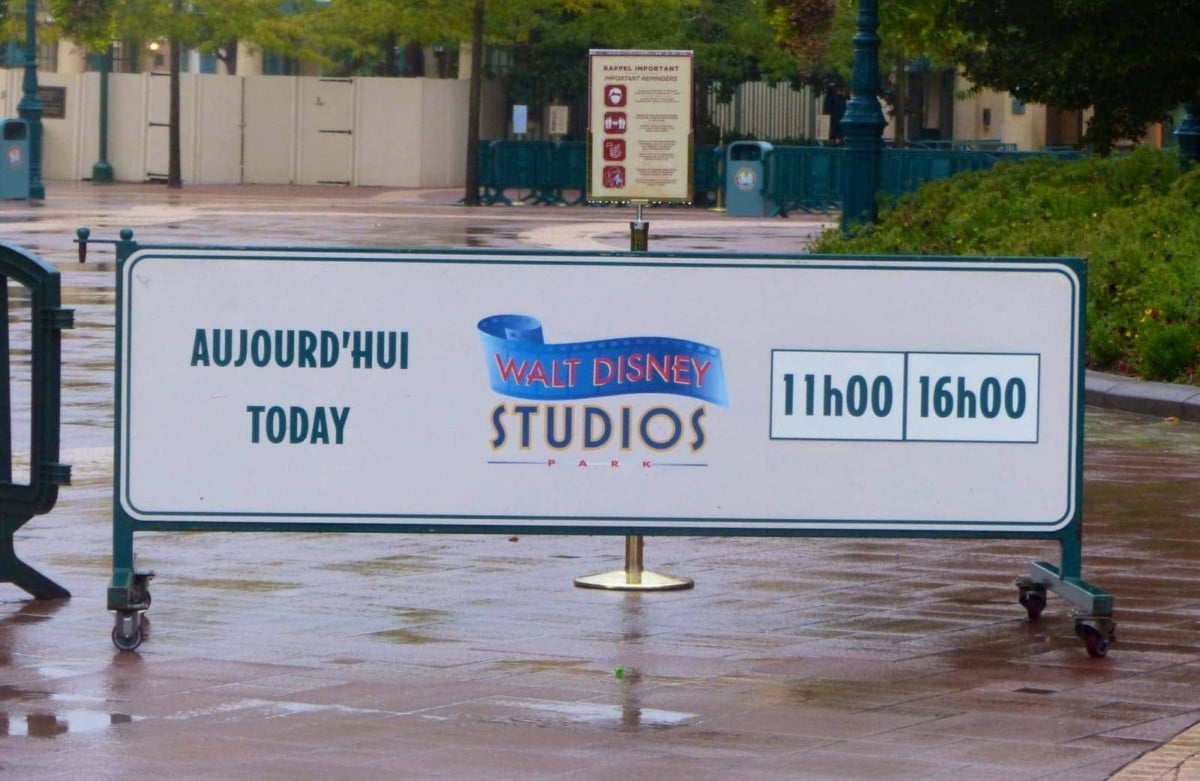 As the pandemic is far from over, Disneyland Paris is carefully monitoring the situation and adapting its offering. This week was the first week of Walt Disney Studios Parks operating only 5 hours a day – it's quite a surreal sight.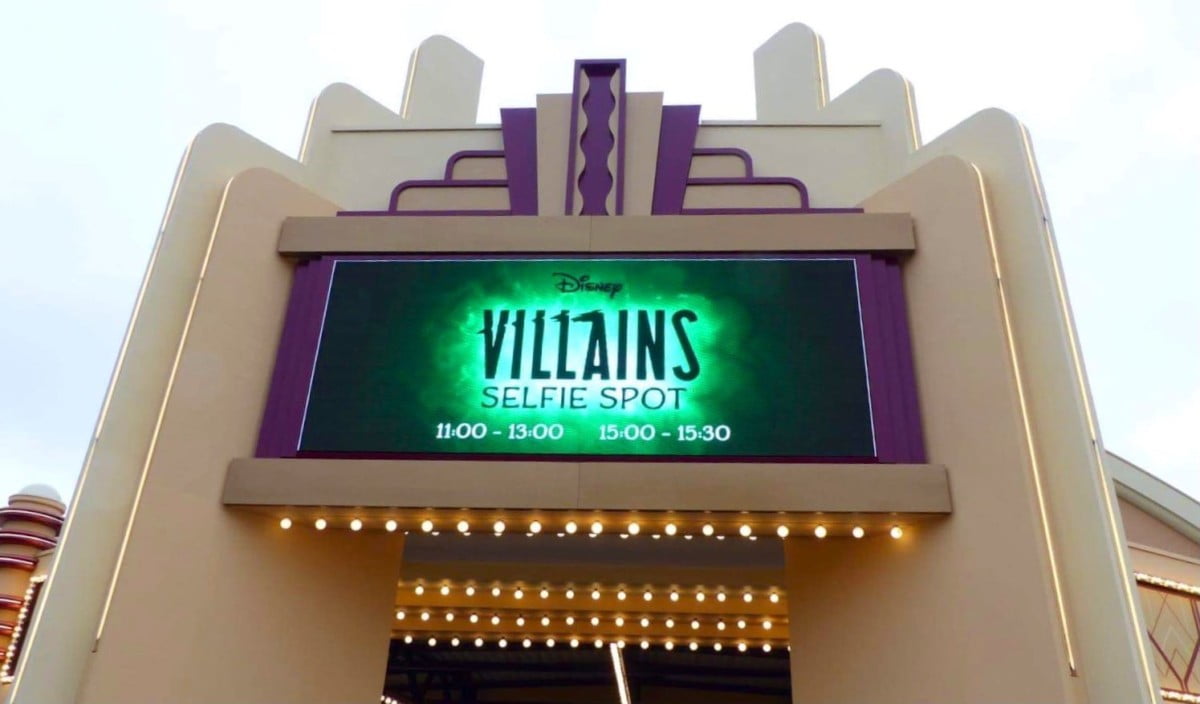 As a result, attractions and entertainment times were of course reduced.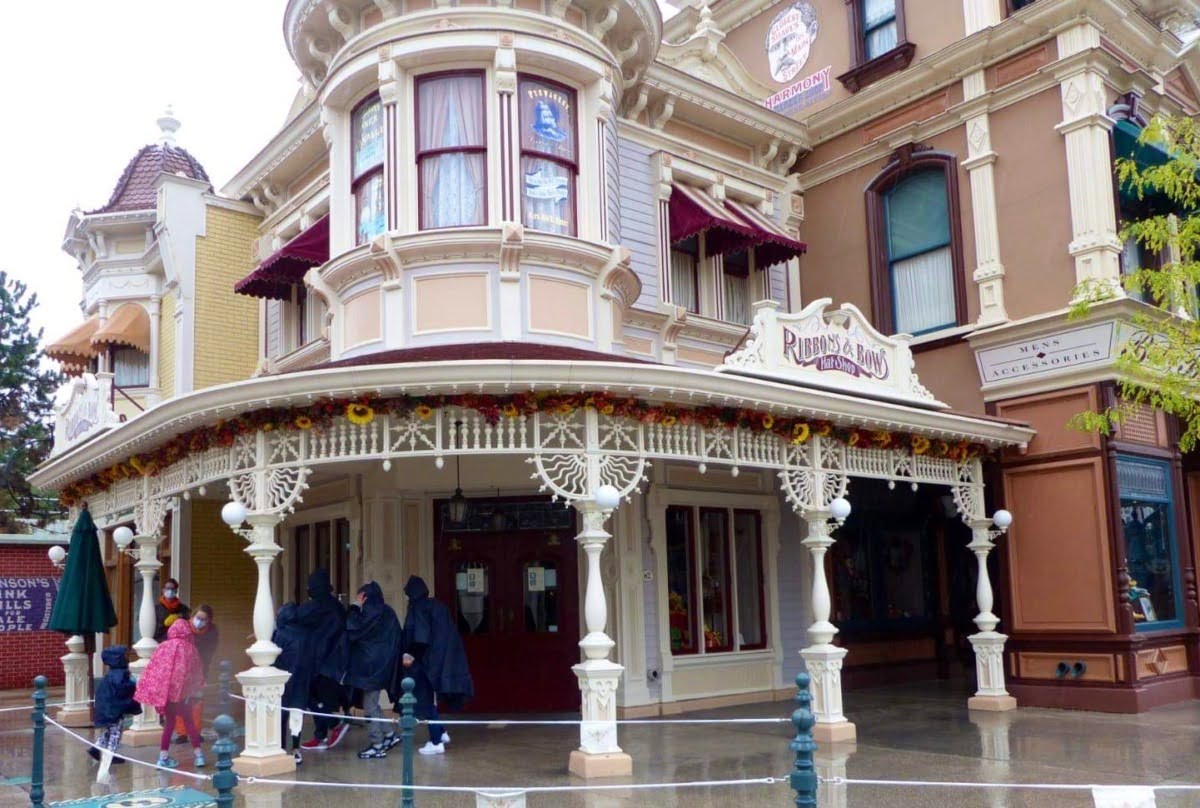 On top of this, more shops and restaurant have been closed, especially outside school holidays, and many Disney Village shops and restaurants are now closed during the day.
As sad as it may sound, we will have to get used to enjoying "the simple life" in the Parks these days and be grateful we can visit at all.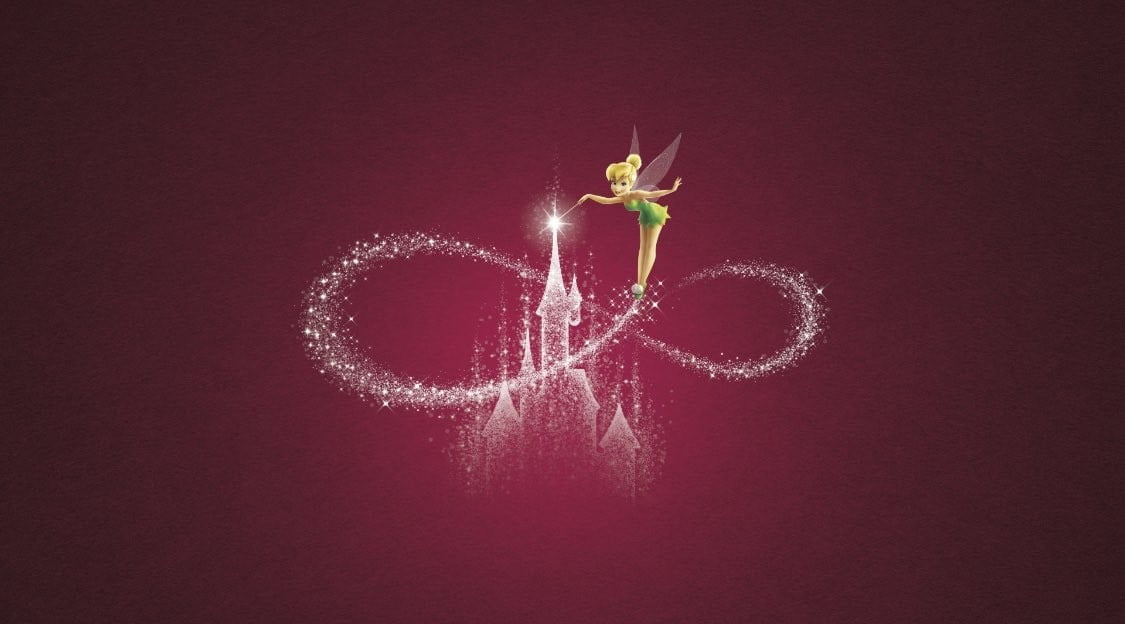 On the pricing front, this week the AP Privilege tickets were the target. They will increase significantly at peak times from November 5, 2020:
– Infinity: Low season 37 € / High season 52 €
– Magic Plus: Low season 42 € / High season 57 €
High Season is :
– 7, 8, 14, 15, 21, 22, 28 and 29 Nov 2020
– 5, 6, 12, 13, and from 19 to 31 Dec 2020
– from 1 to 3 Jan 2021
– 13, 20 and 27 Fev 2021
– 6, 13, 14, 20, 21, 27 and 28 Mar 2021.
Transportation partners also don't seem to expect demand to return until the spring.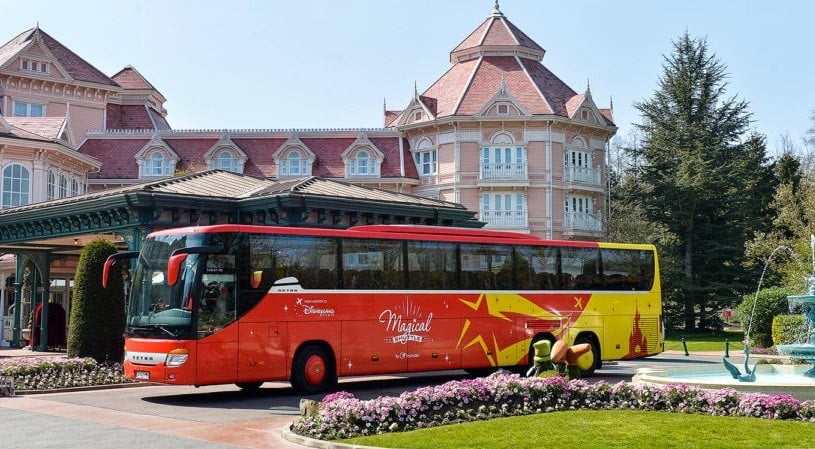 The Magical Shuttle service to/from Paris Airports is shutting down on October 31, 2020 until at least March 31, 2021.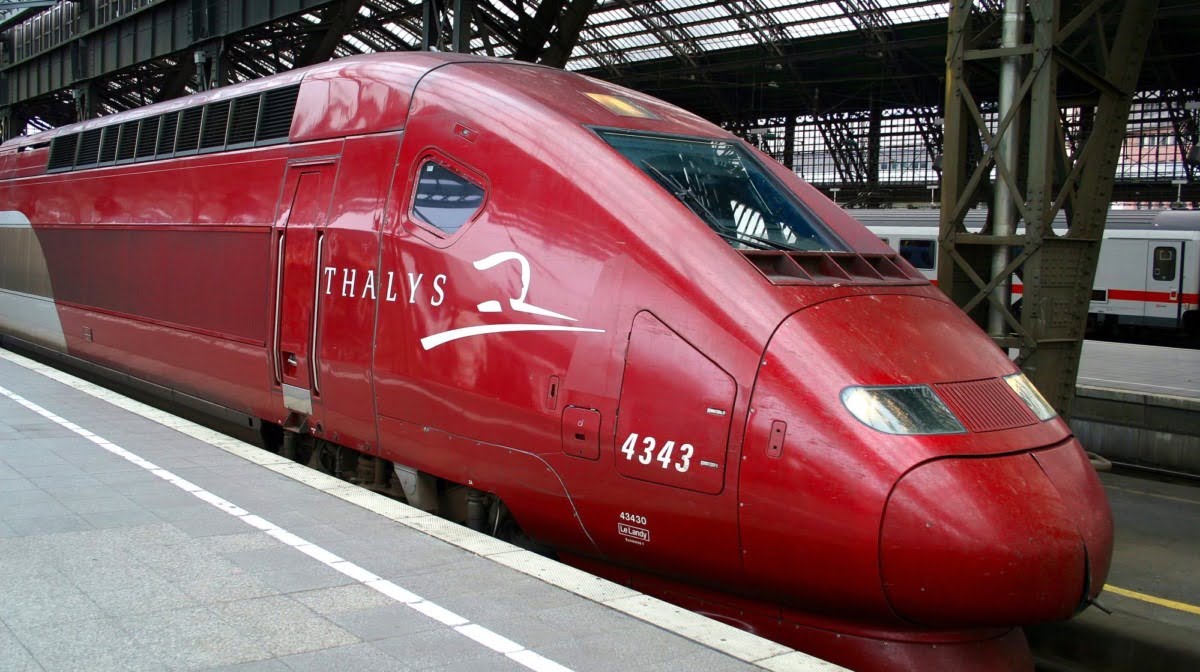 And Thalys has extended direct service suspensions for the Resort until at least March 13, 2021.
Eurostar has already canceled direct service from London until further notice.
Standby Please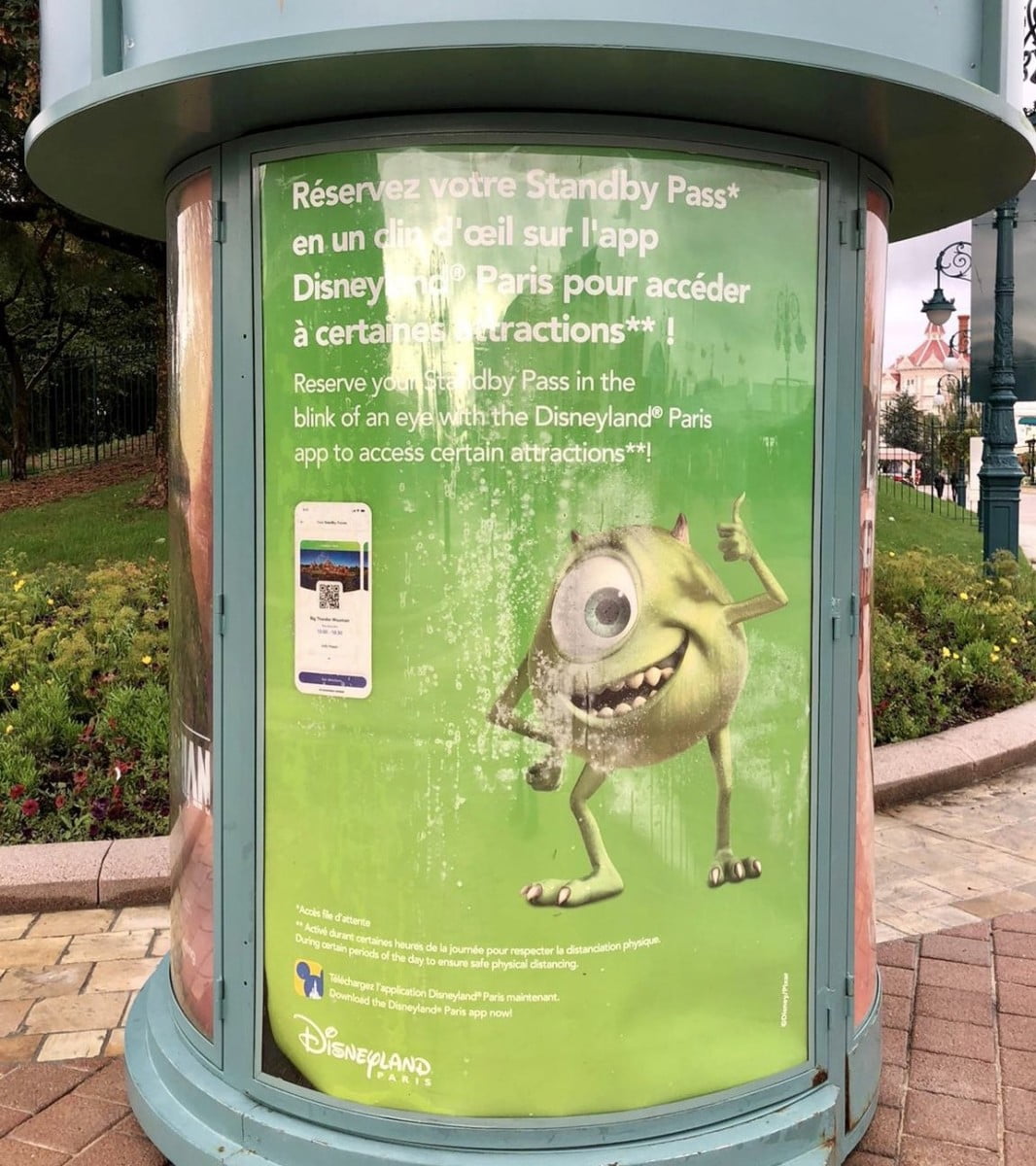 Standby Pass, a new digital service aimed at managing standby queues (so, not digital Fastpass yet) has debuted on Tuesday.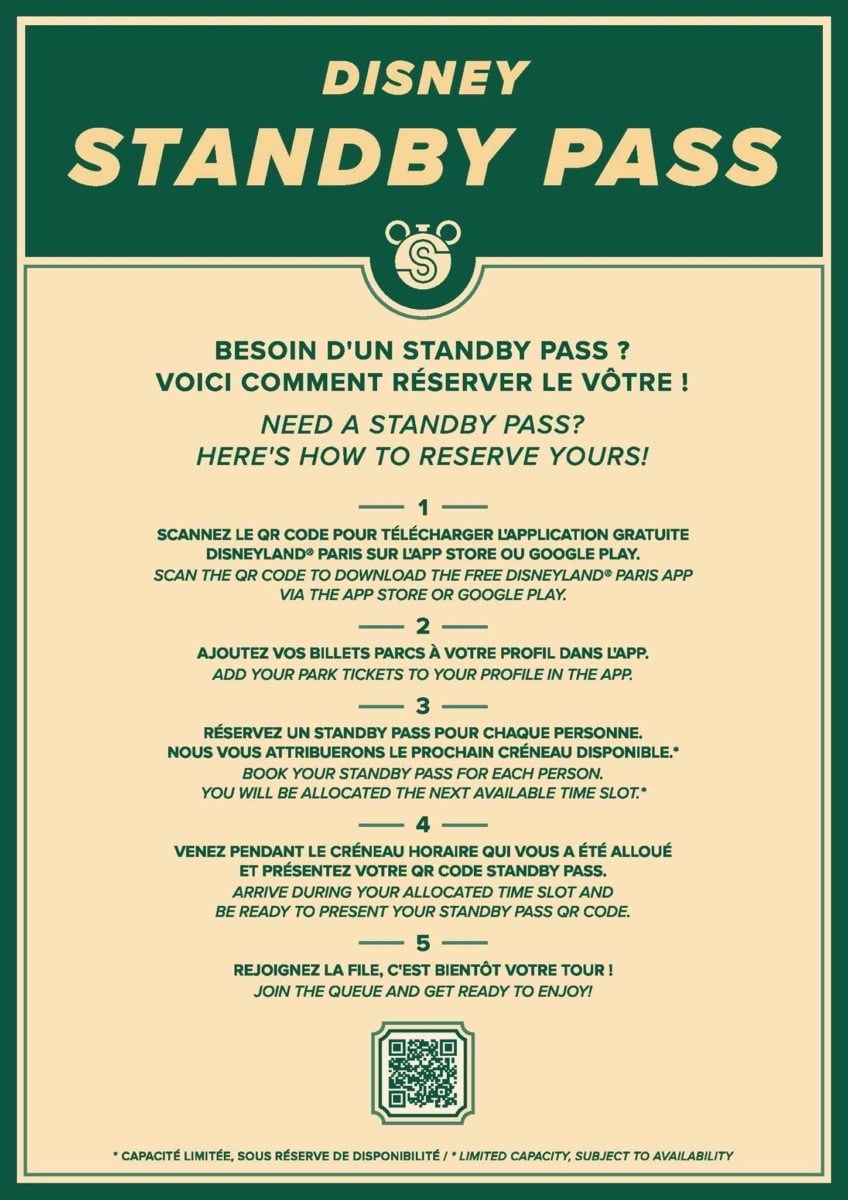 The service has so far only been available at Crush's Coaster and allows guests to be assigned the next available return time automatically.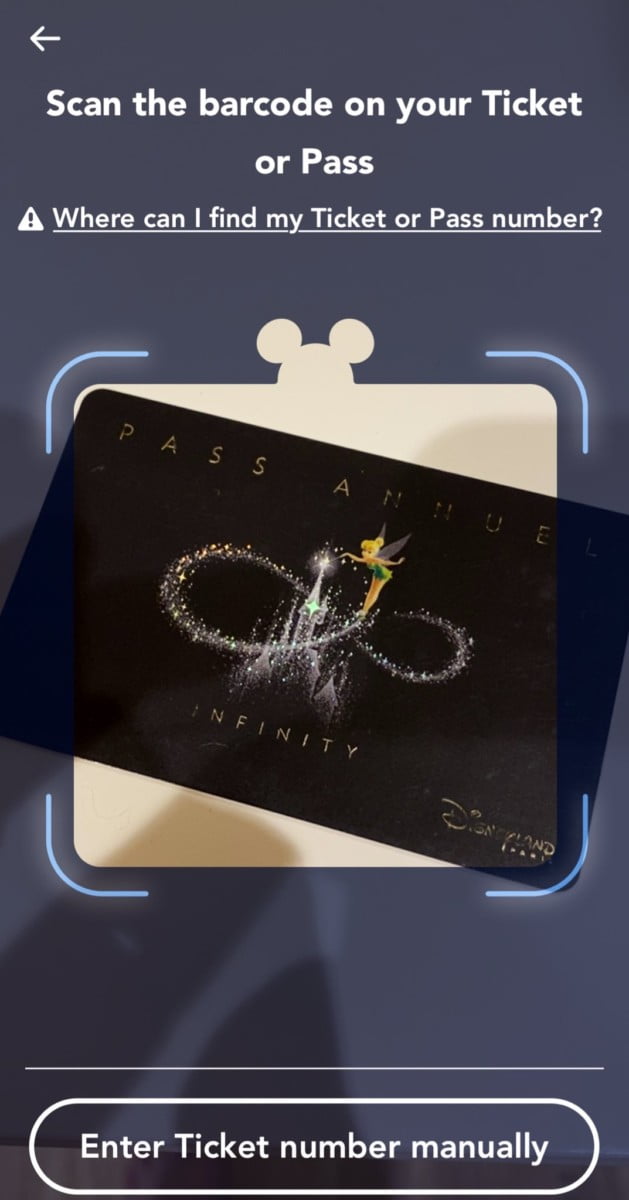 Everything is done inside the app, from registering tickets to picking attractions and receiving the actual pass that will be scanned by a cast member at the entrance.
Note that, once activated, the system replaces the entire queue and guests need to have a standby pass if they want to ride the attraction.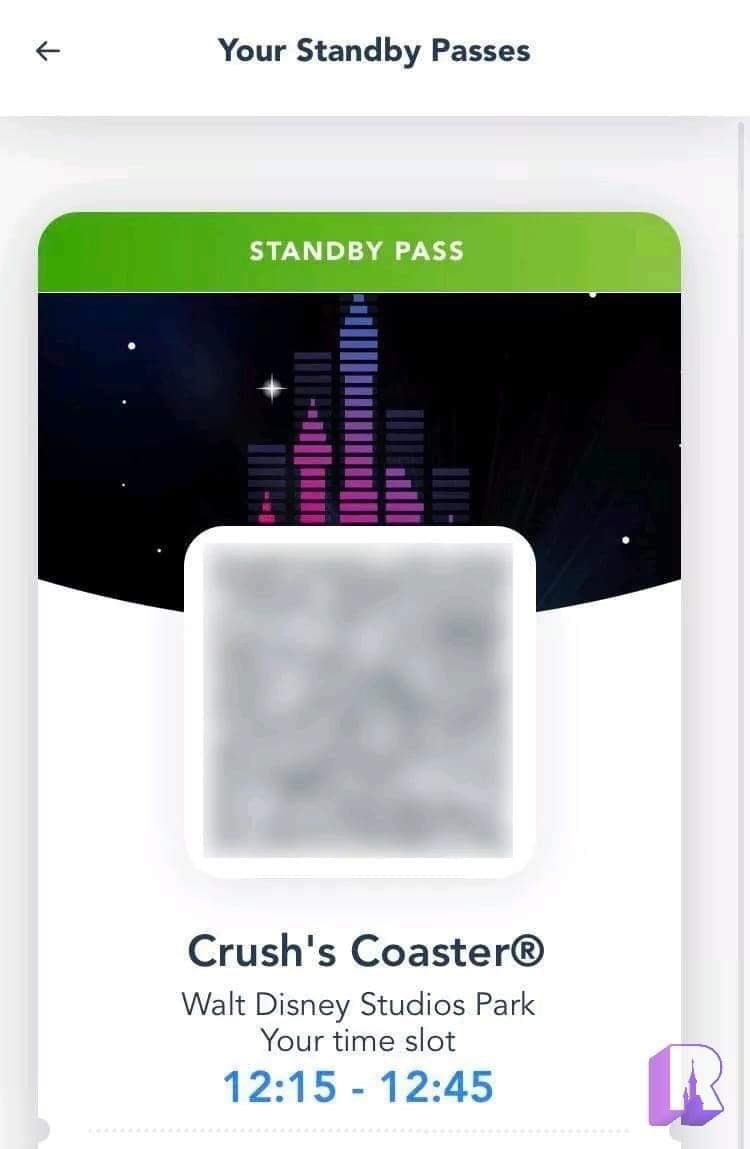 This week it randomly had an Electroland background (teething issues I'm sure). From our experience, the whole process went smoothly and our wait time was about 15-20 even though 25 min was posted.
In any case, it's great to see Disneyland Paris finally building those backend IT infrastructures that can allow for so many possibilities.
The Fries Are Back In Town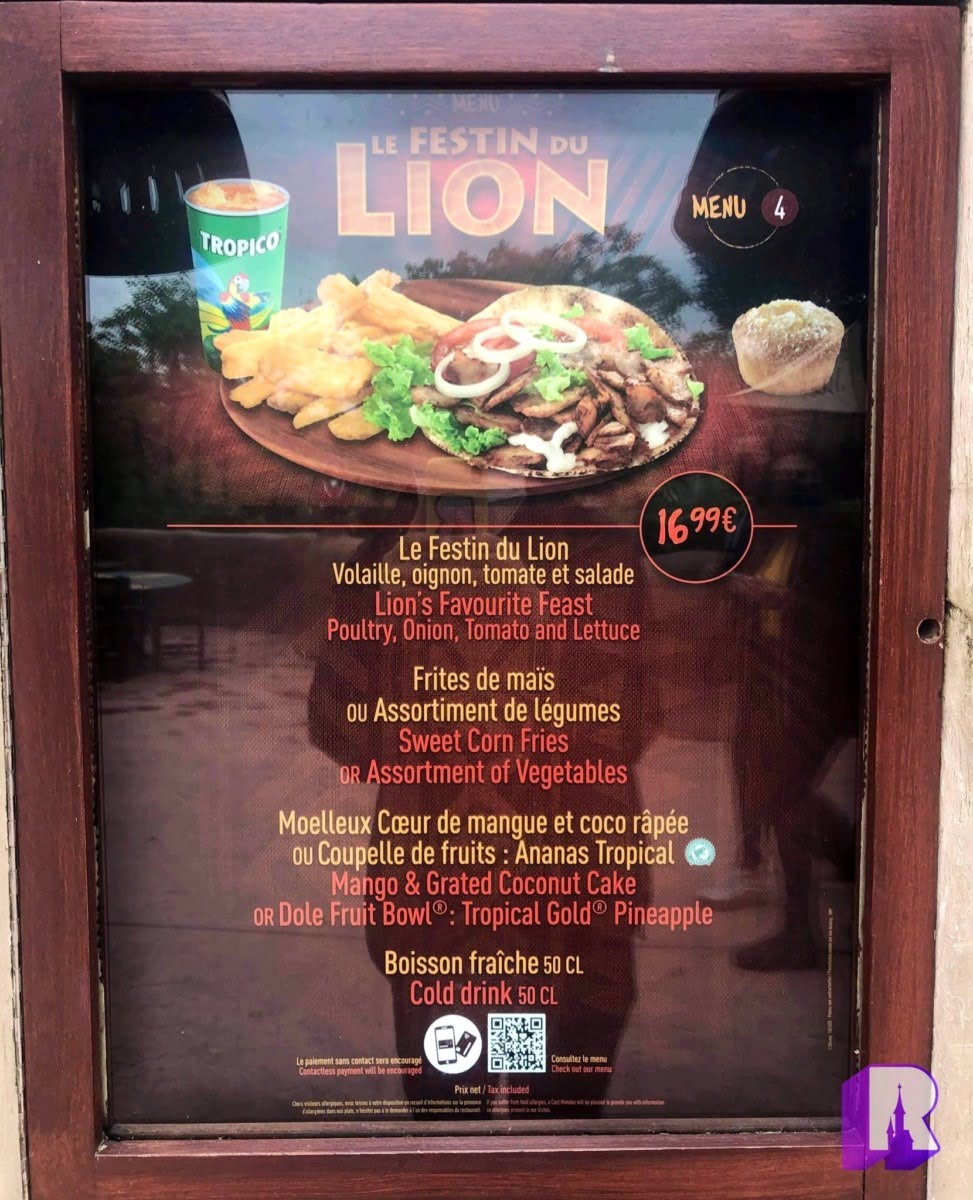 A whole section about fries?? Well they're not just any fries, you see. The famous guest-favorite Hakuna Matata sweet corn fries are finally BACK! That's the news. Go get them!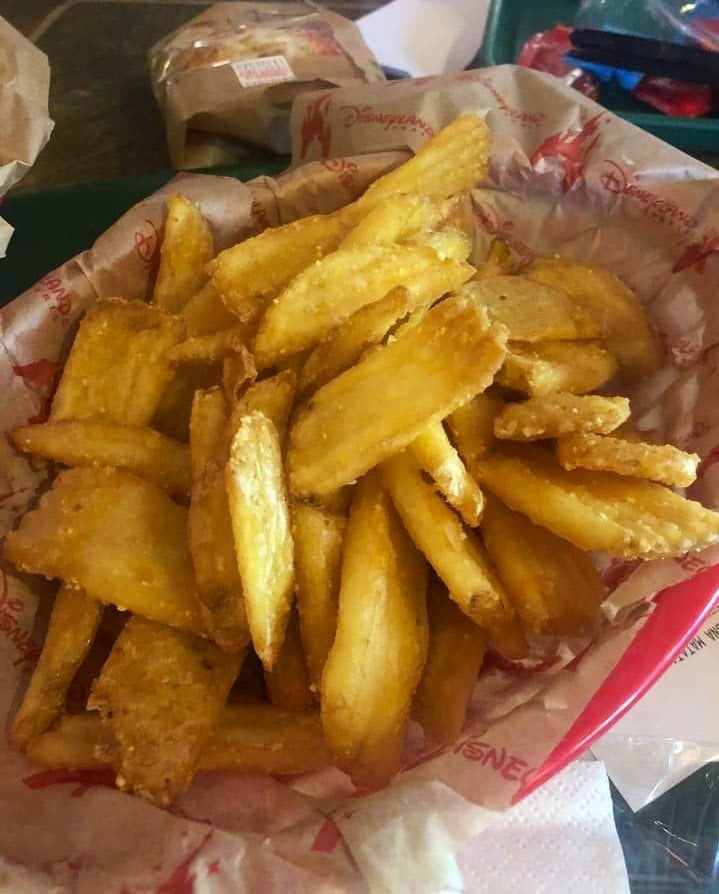 Construction and Refurbishments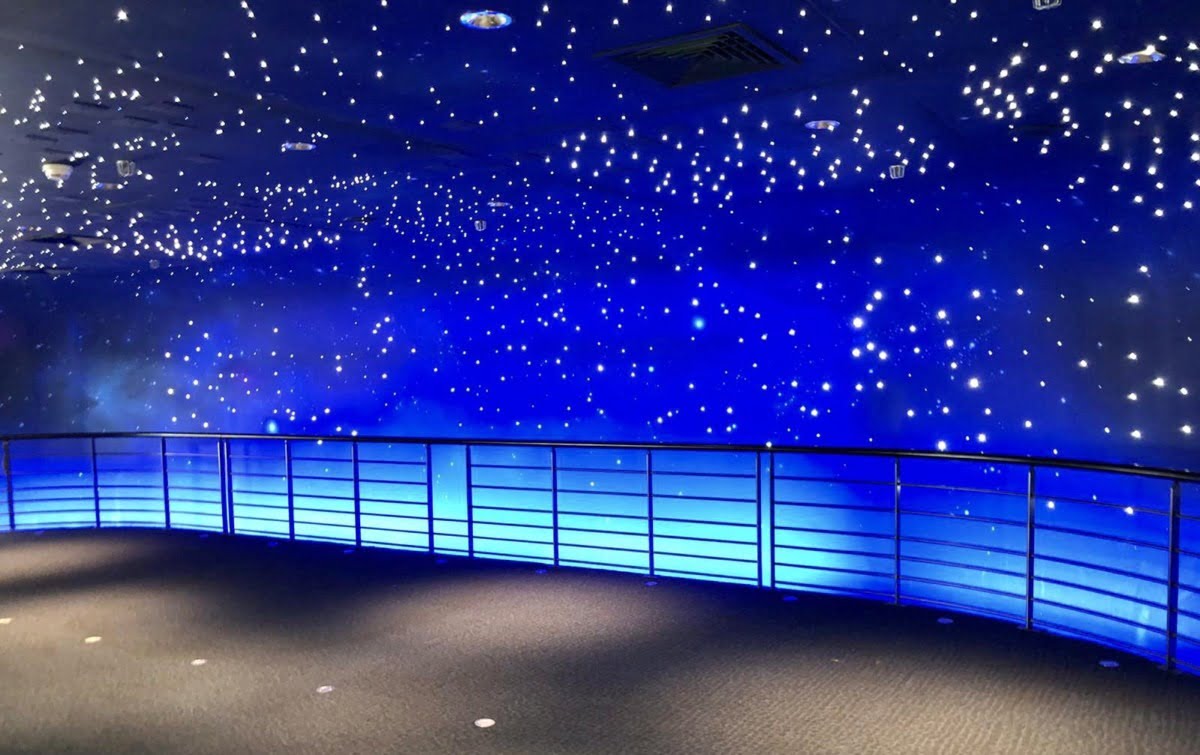 Table and chairs were cleared from the Discoveryland arcades earlier this week.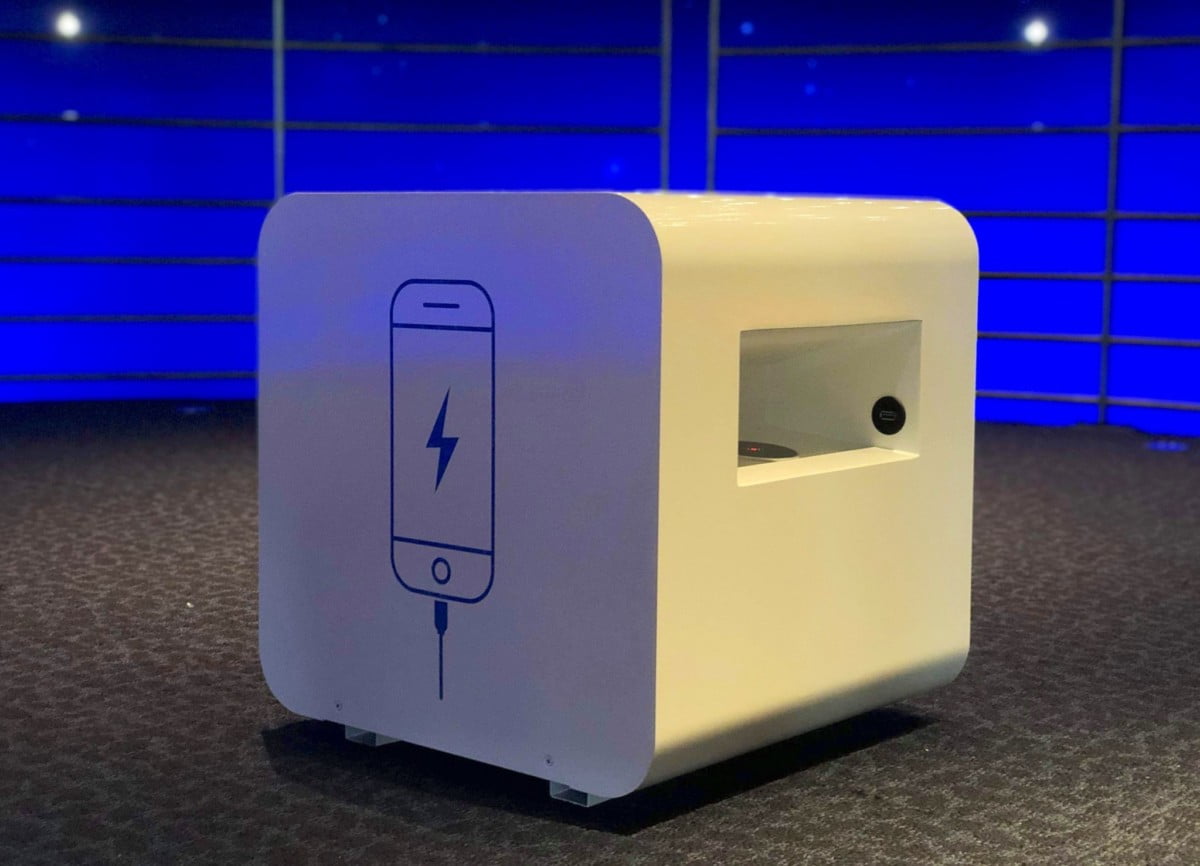 That's because charging "cubes" were installed! Guests have a choice of "bring your own USB cable" or wireless charging.
More stations and locations will be coming soon, in an effort to ensure everyone can stay charged while using the new digital services such as standby pass.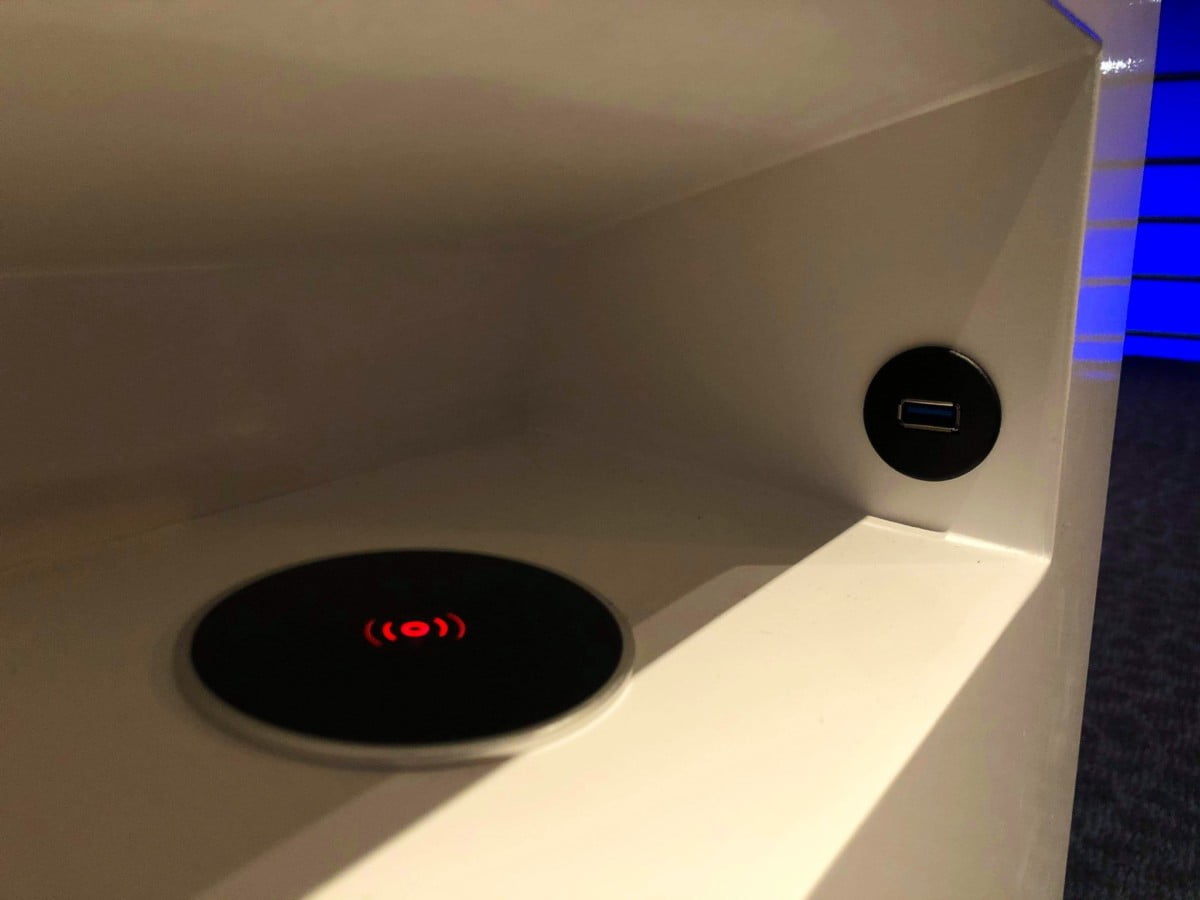 Over by Buzz Lightyear Laser Blast, and as the walls continue to pop up, various decorations were added: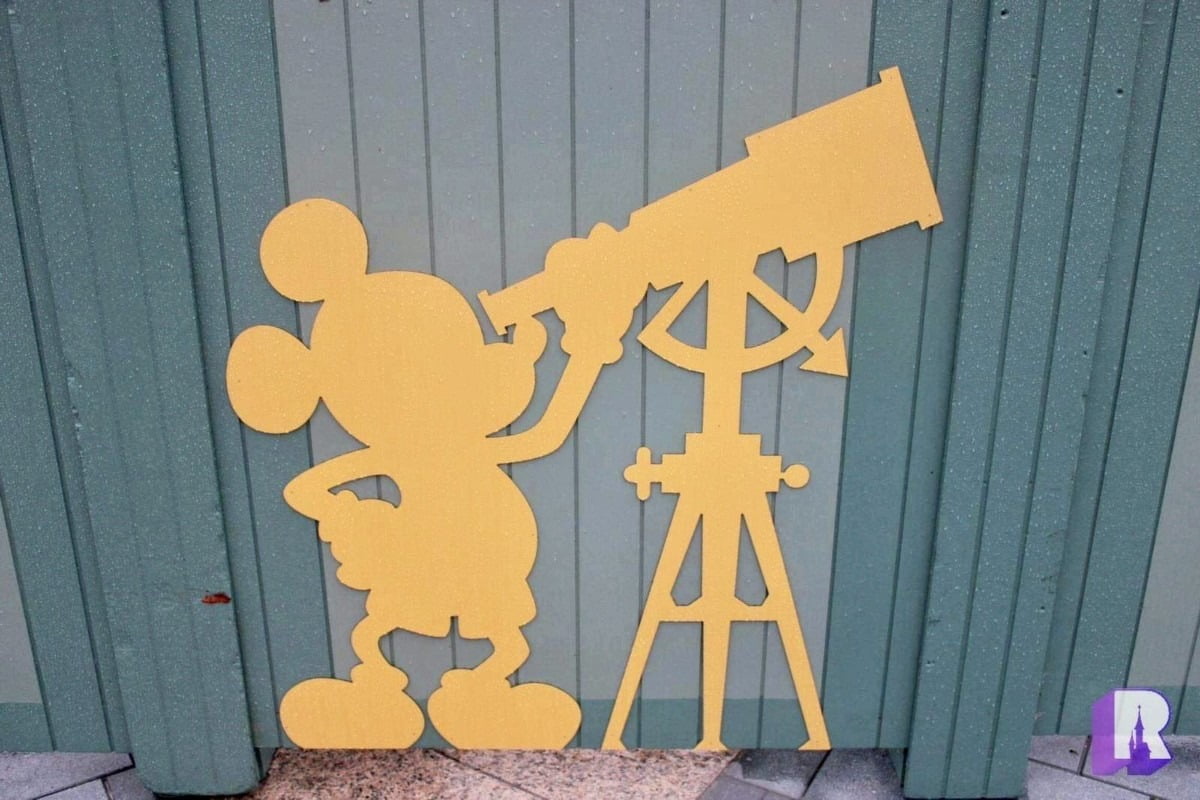 These designs I believe were already used for the Orbitron refurbishment a while back.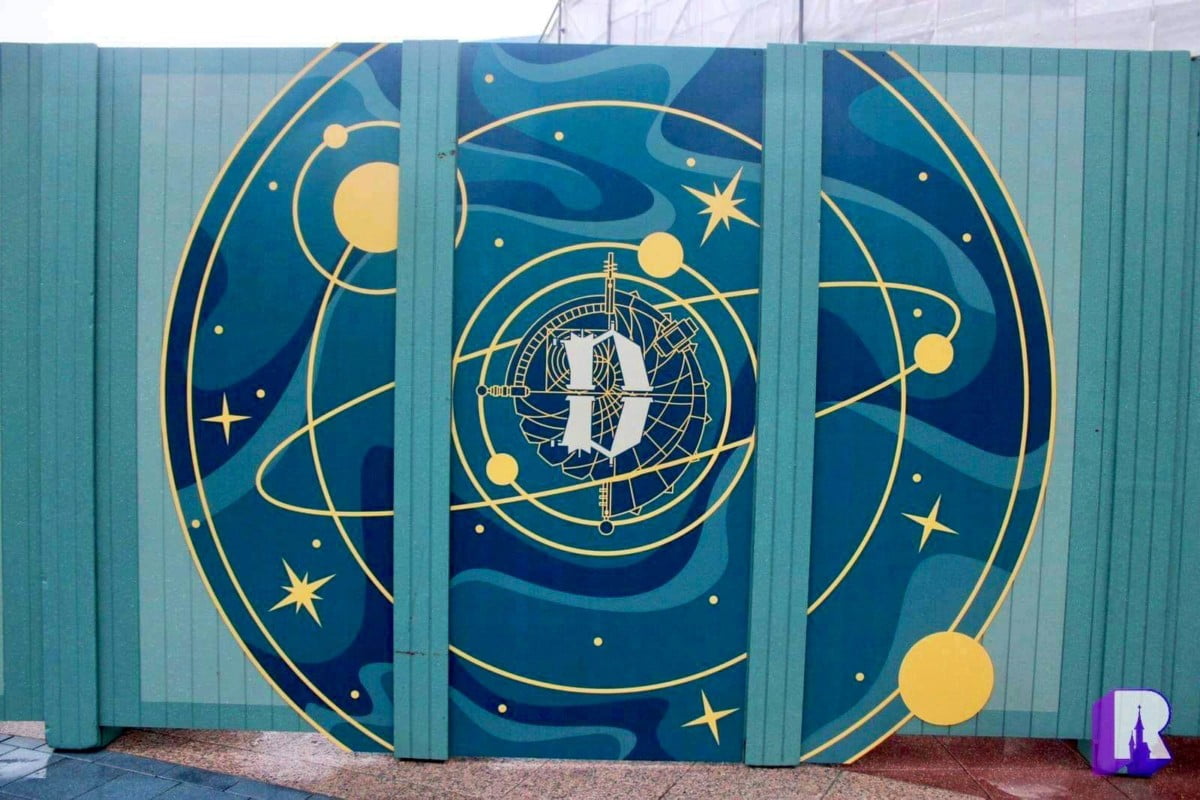 More signs were added around the Constellations entrance, to try and push guests to get into "the tunnel". A themed-ish tarp should be installed just above soon: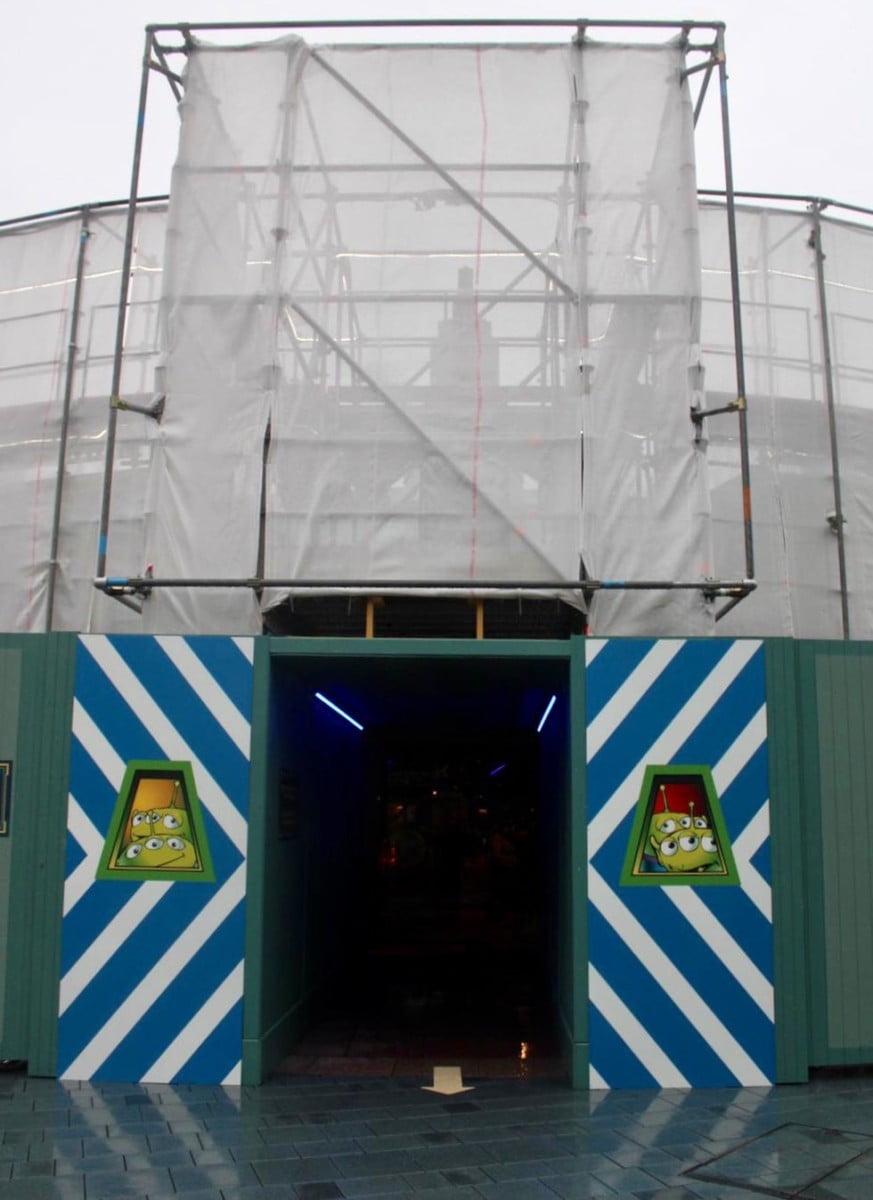 On the Central Plaza side, Attraction posters were added. Disney Illuminations? I don't know her.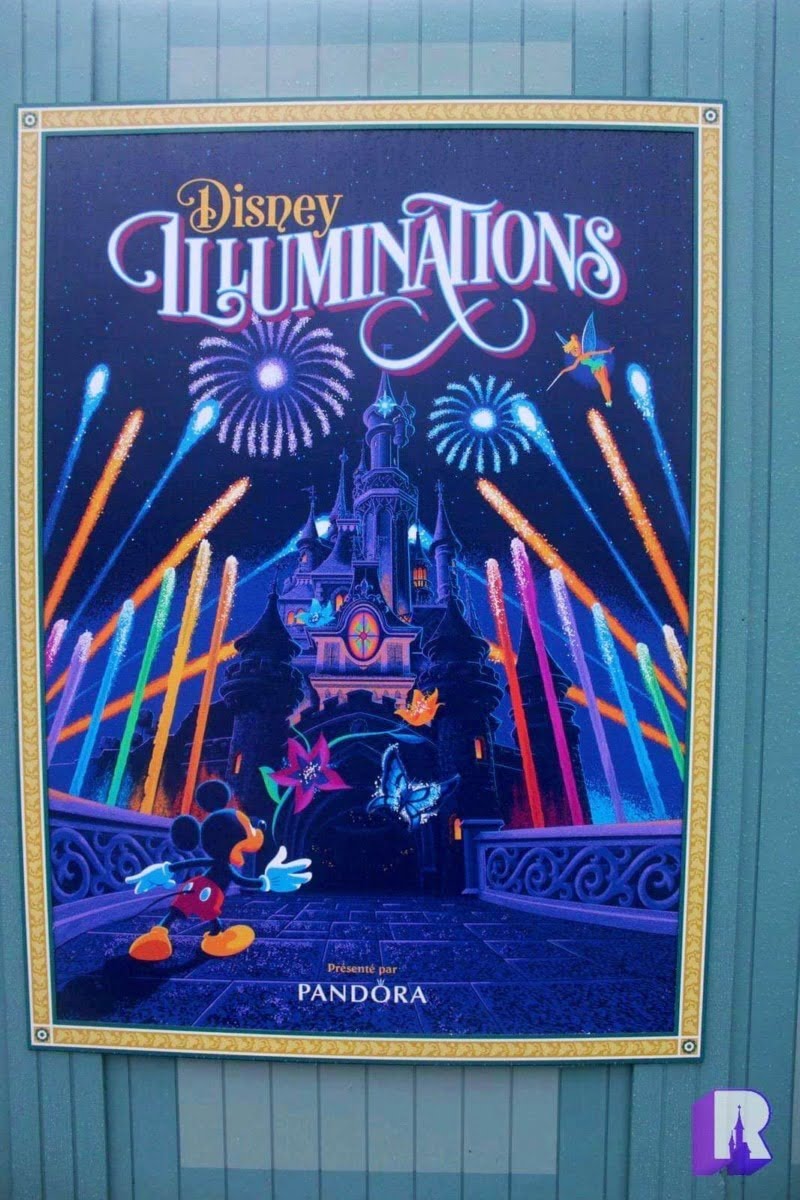 In Fantasyland, the landscaping team has once again created some lovely planters, here are Dumbo: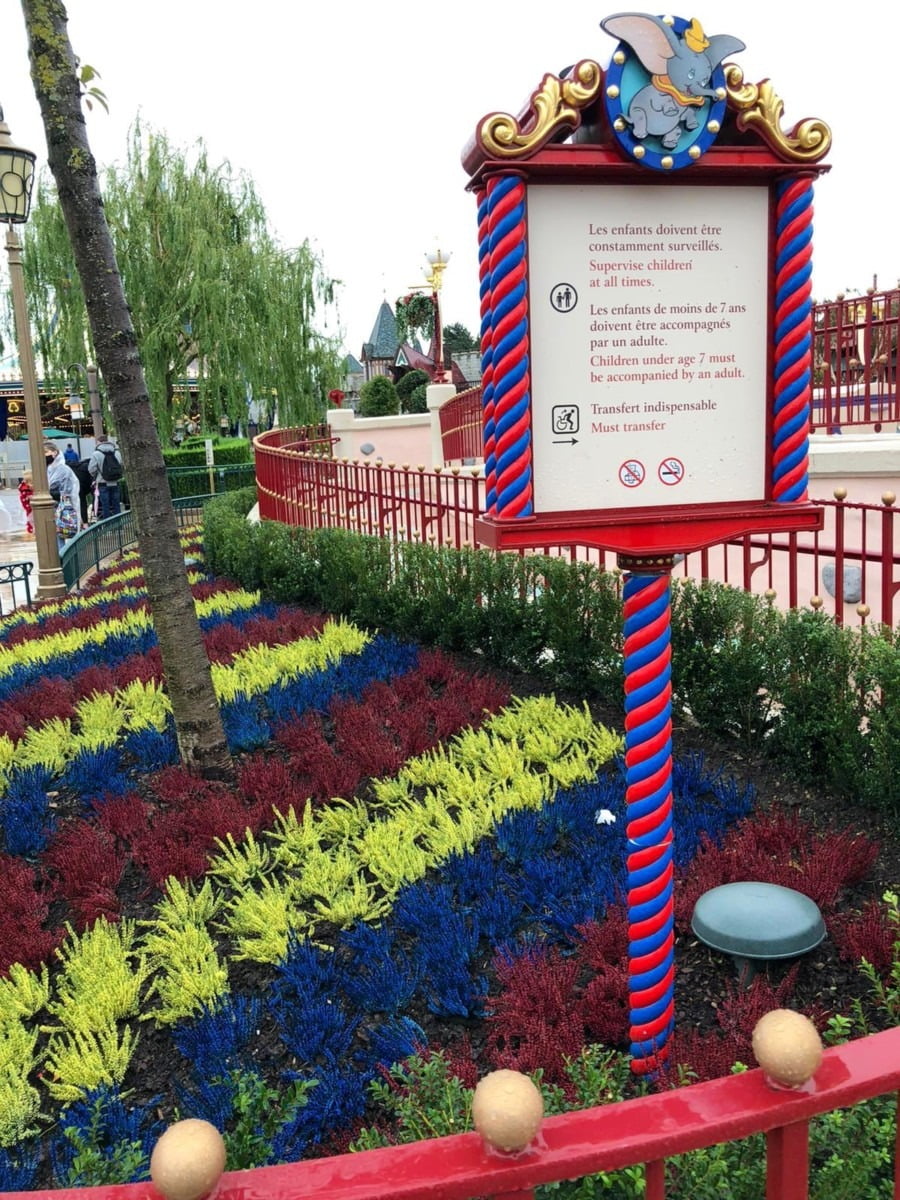 Nearby, new wooden props were adding around "L'Arbre Enchanté" which has really been a huge focus of refurbishments lately and looks amazing: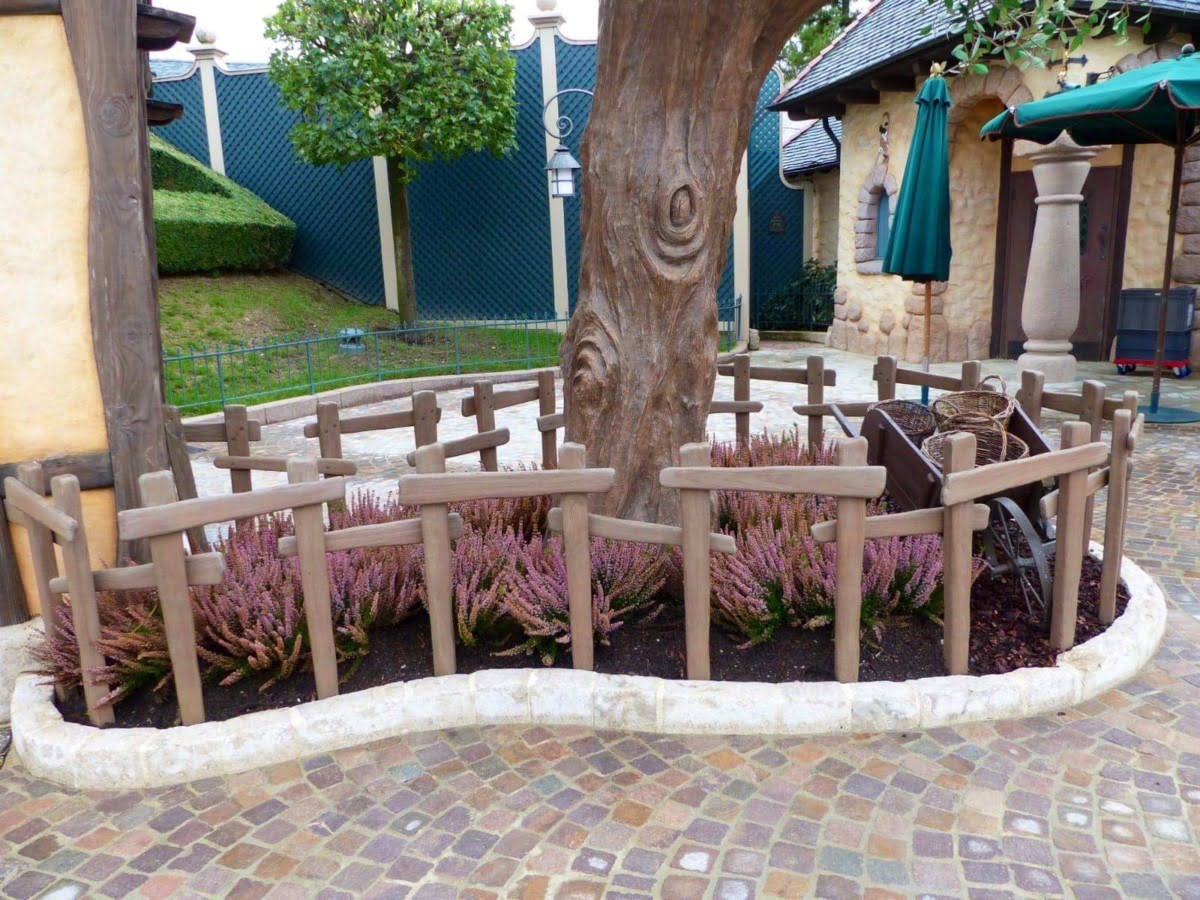 The related repaving of the walkways heading to "it's a small world" is also progressing nicely: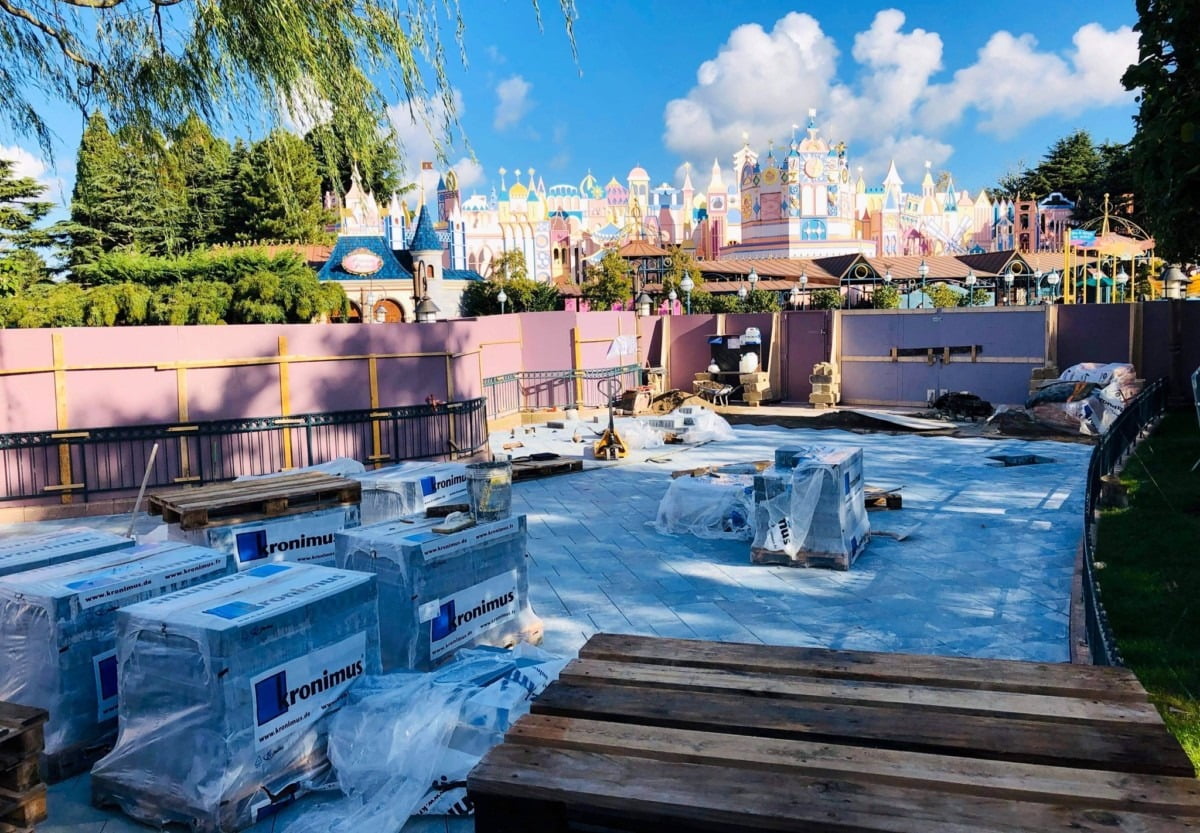 More social distance markers were added in Frontierland, now going through the Fastpass hut (why not).
These busy days are when StandbyPass should be used but I guess the full rollout isn't ready yet.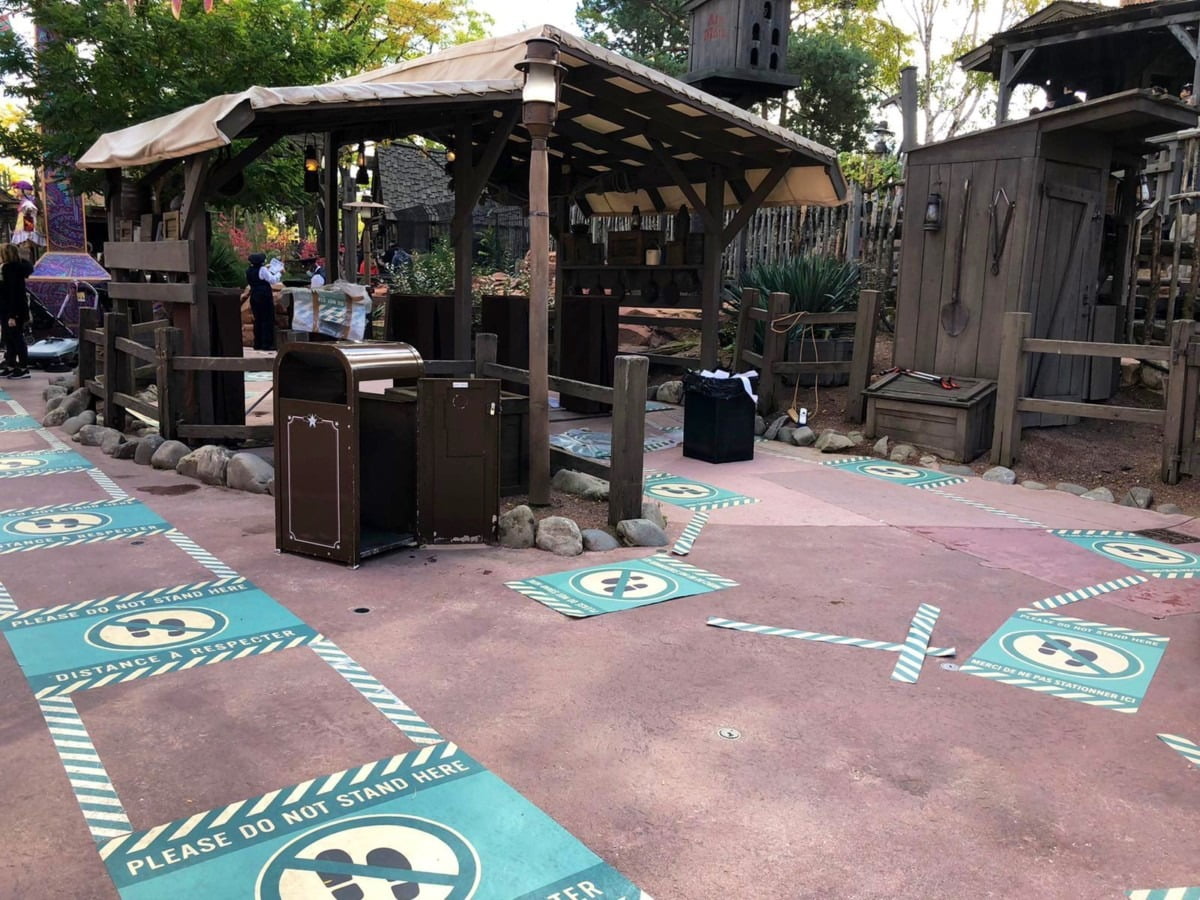 At Phantom Manor, they've been using this circular maze musical chair system which is just so 2020: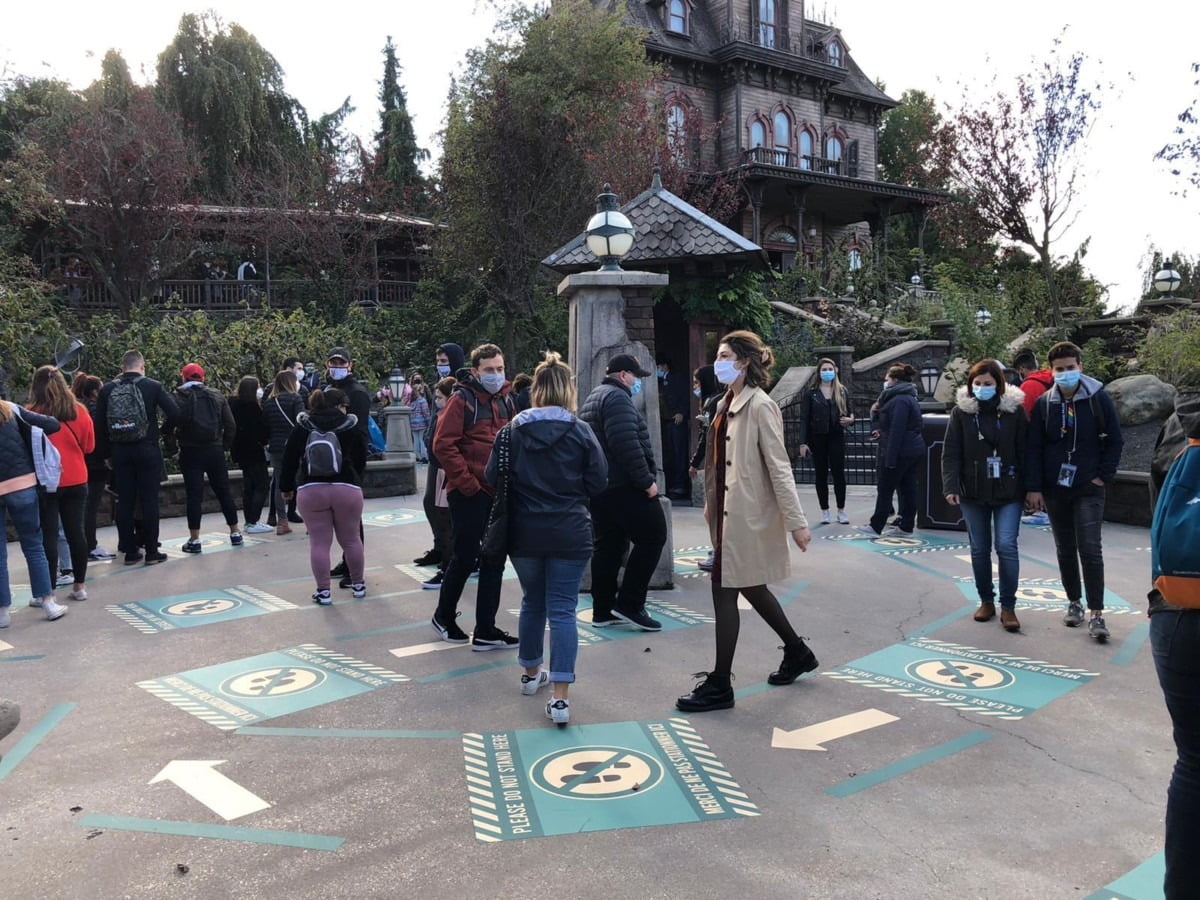 Heading to Walt Disney Studios the focus at Avengers Campus is metallic theming and brickwork – although stay tuned for a special report tonight (Sunday Oct 12) with a LOT more details (we may or may not have gotten a plane).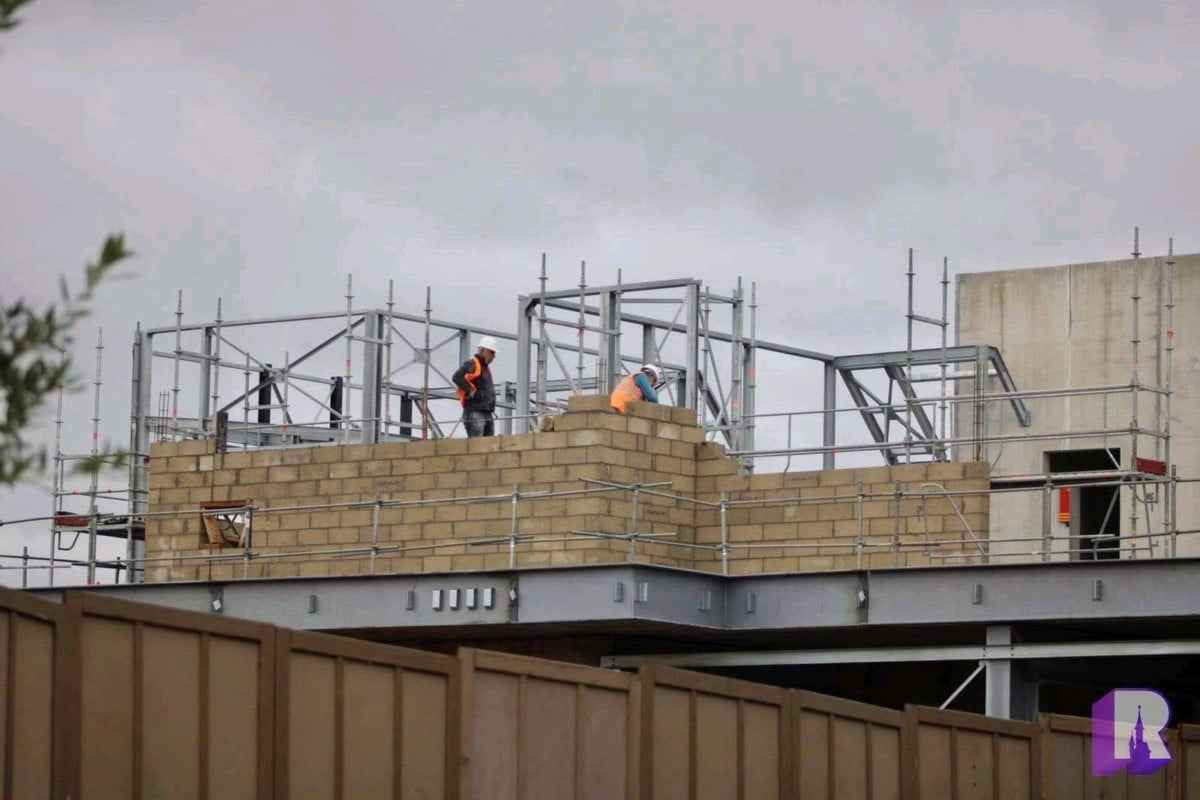 And finally at Guest Parking, the metallic flags on top of the Toll Plaza have returned after refurbishment, but many other parts are still in need of a touch up: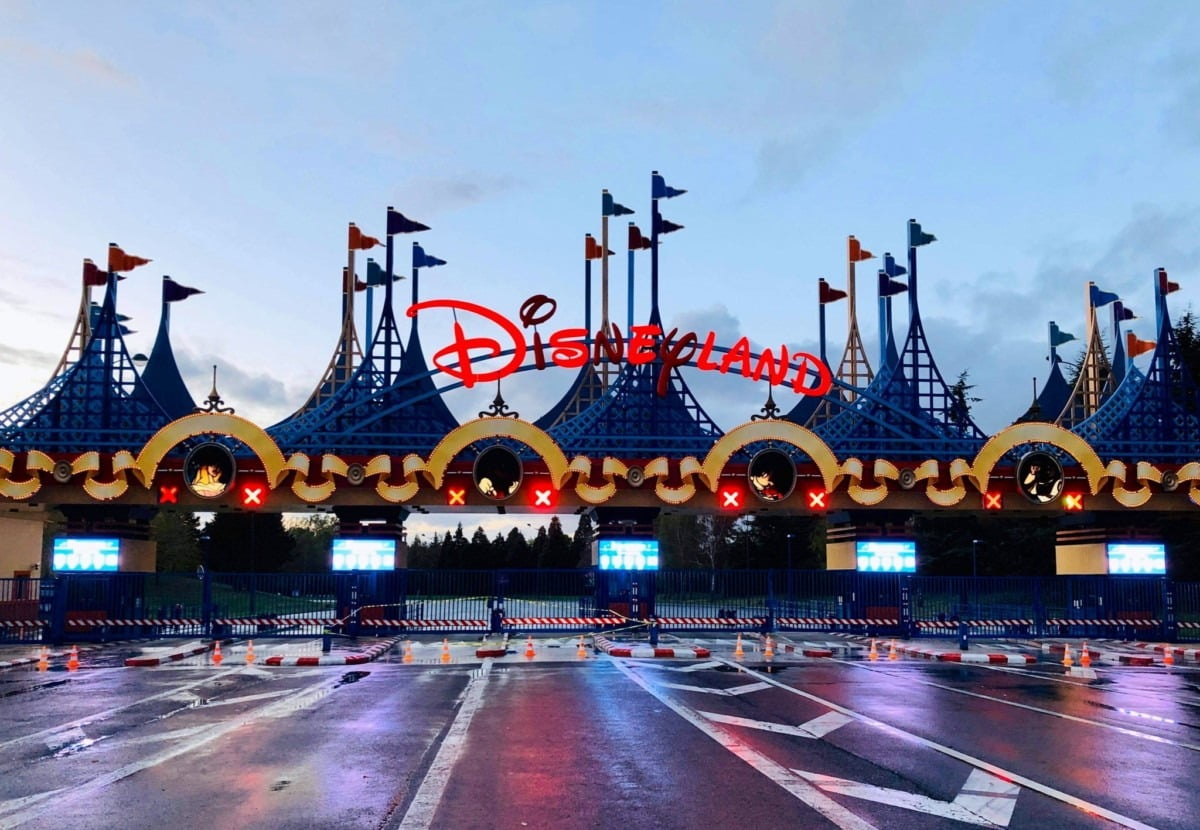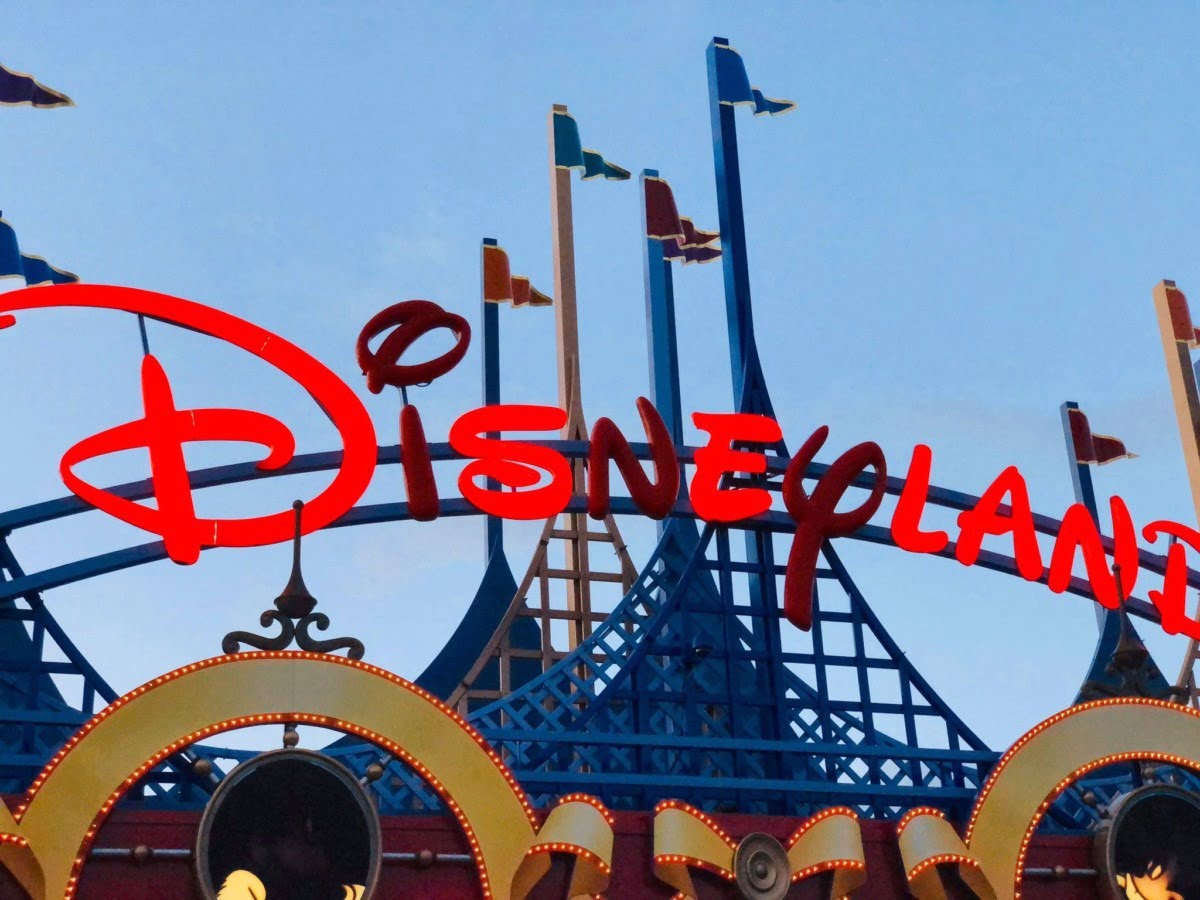 Characters and Events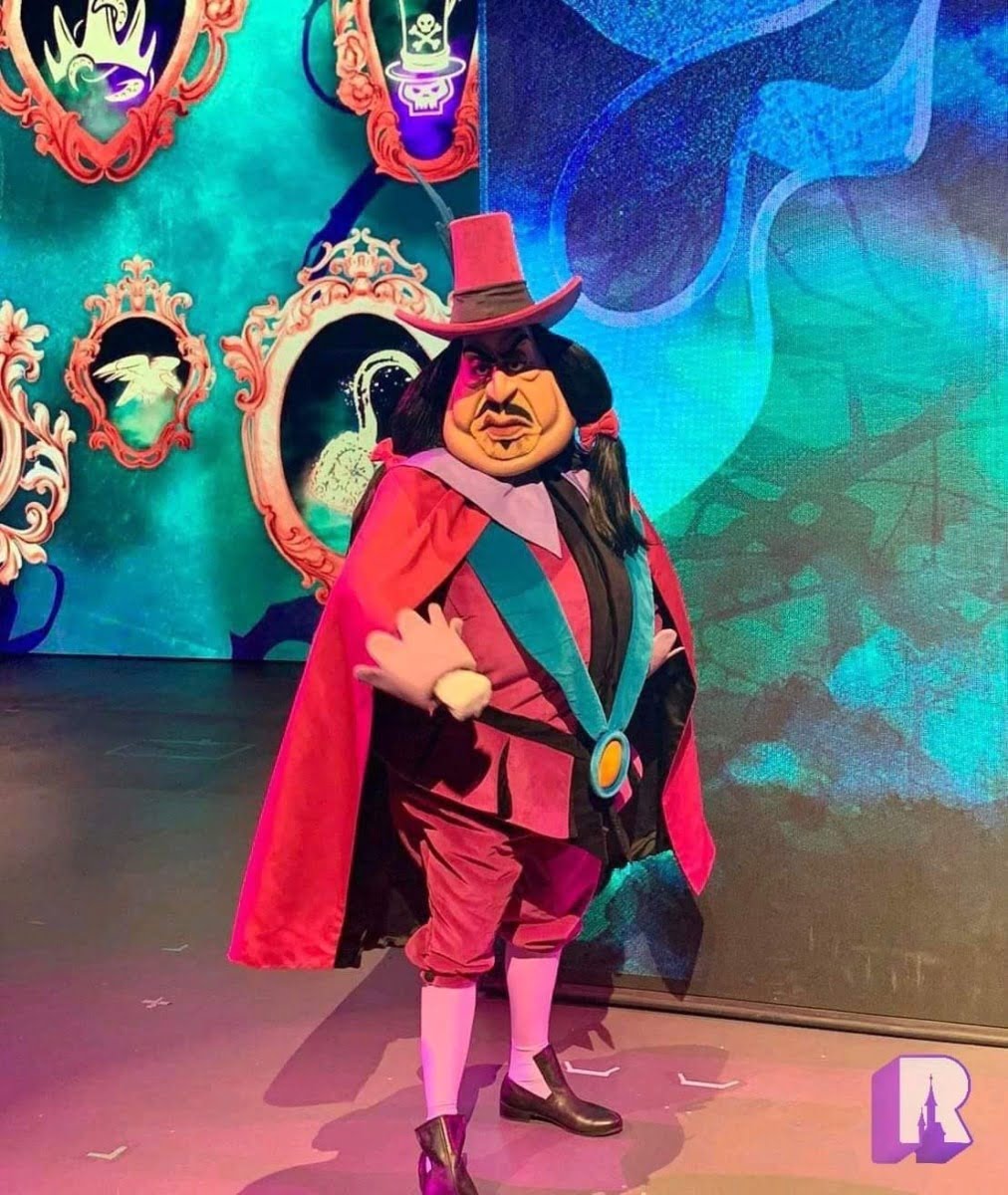 Governor Ratcliffe joined the cast of the Disney Villains at Studio Theater this week!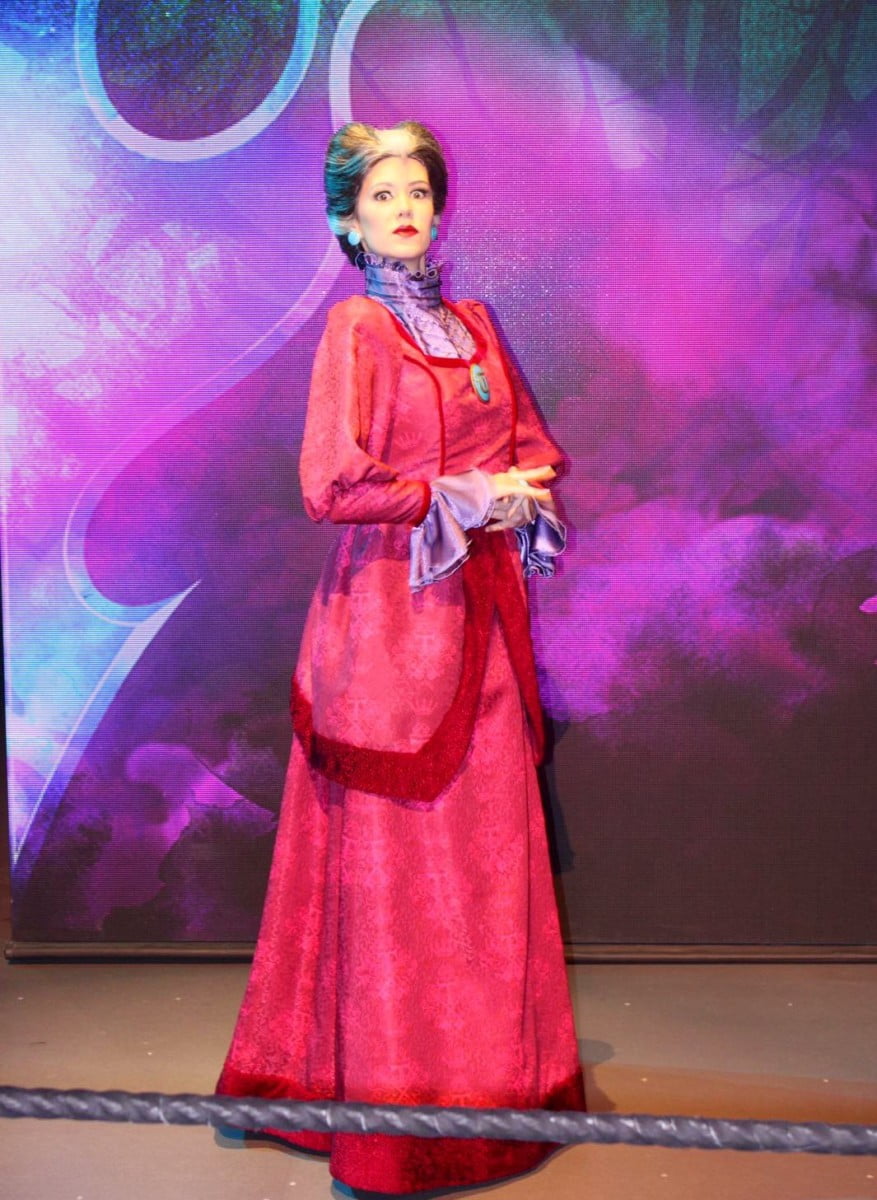 Lady Tremaine was also called in to replace Hades who couldn't attend. This is a really fun and well put together offering.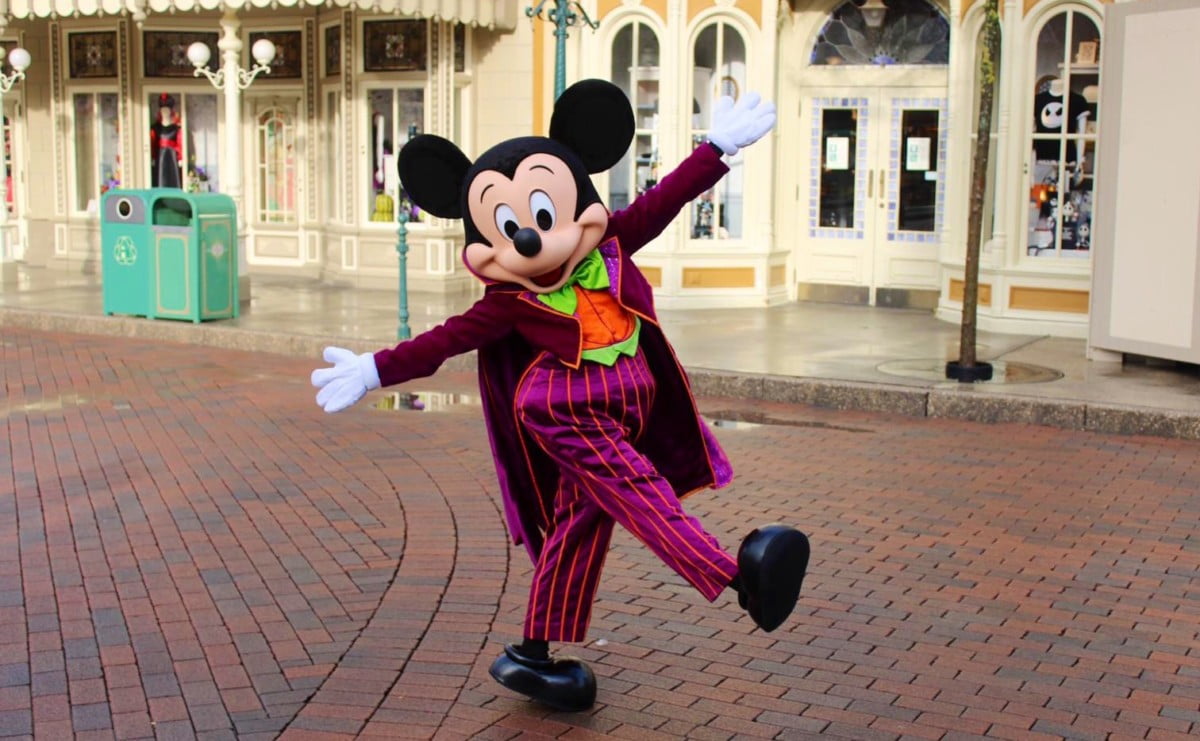 Halloween is in full force around Disneyland Park and despite all the restrictions, it's really incredible how many different outfits we can see this year!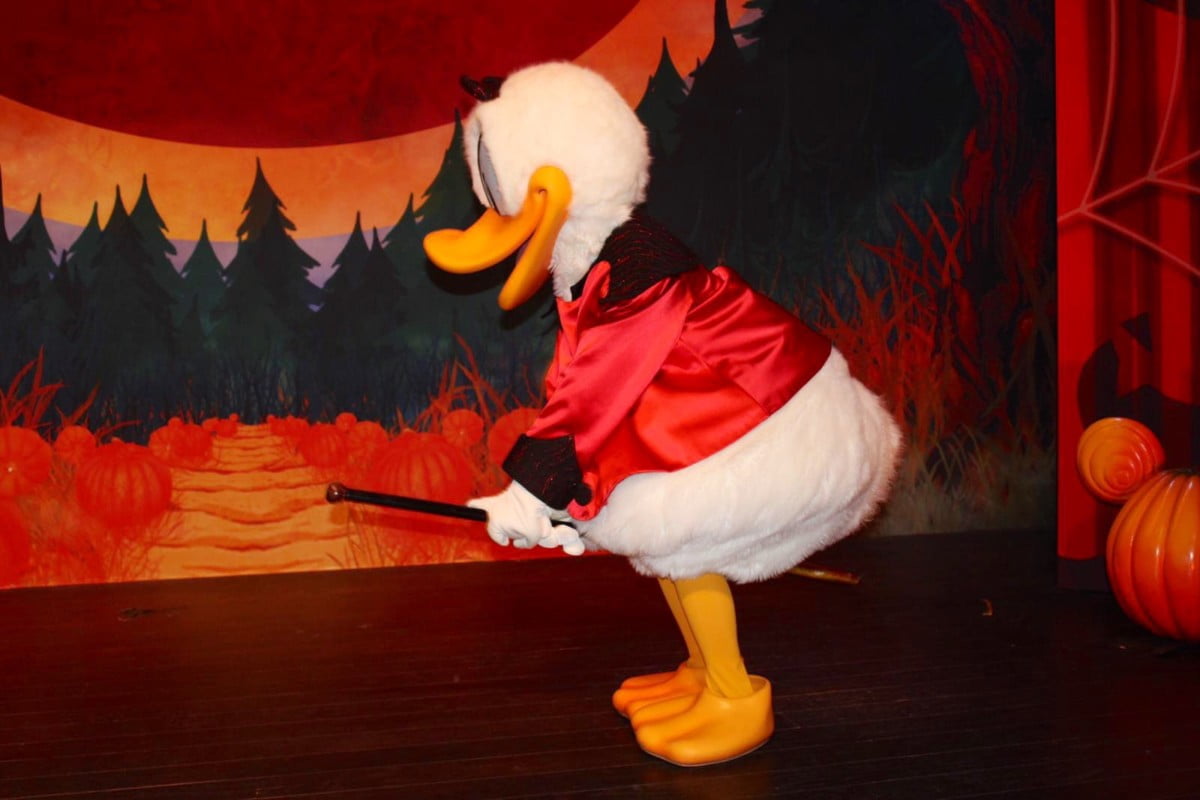 Characters are having a blast on the Meet Mickey stage, on the random floats and the locations. It's really good to see!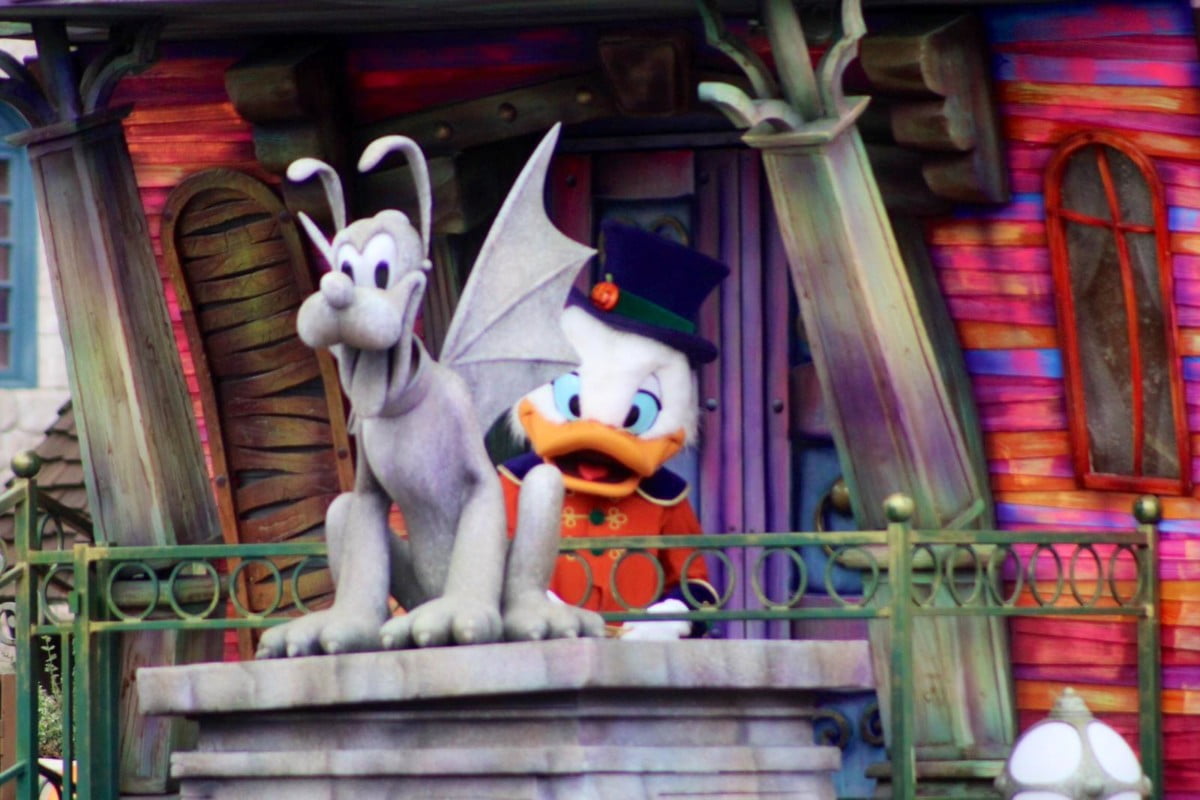 This weekend was also the latest edition of Dapper Day at Disneyland Paris! Some awesome outfit as always, with masks of course: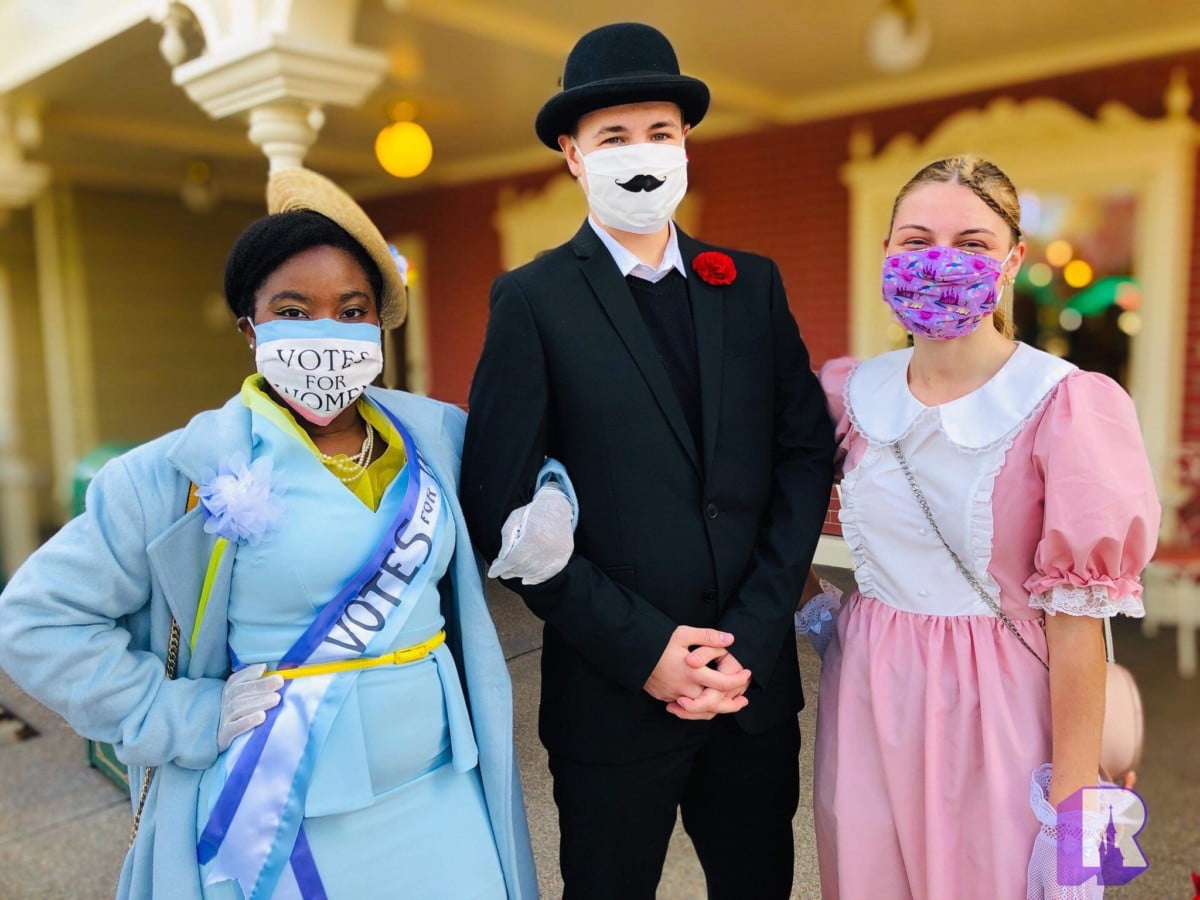 And on Castle Hill, a special photo shoot honored some of the most beloved Cast Members on social media: Naomi, Adrien and Raphael!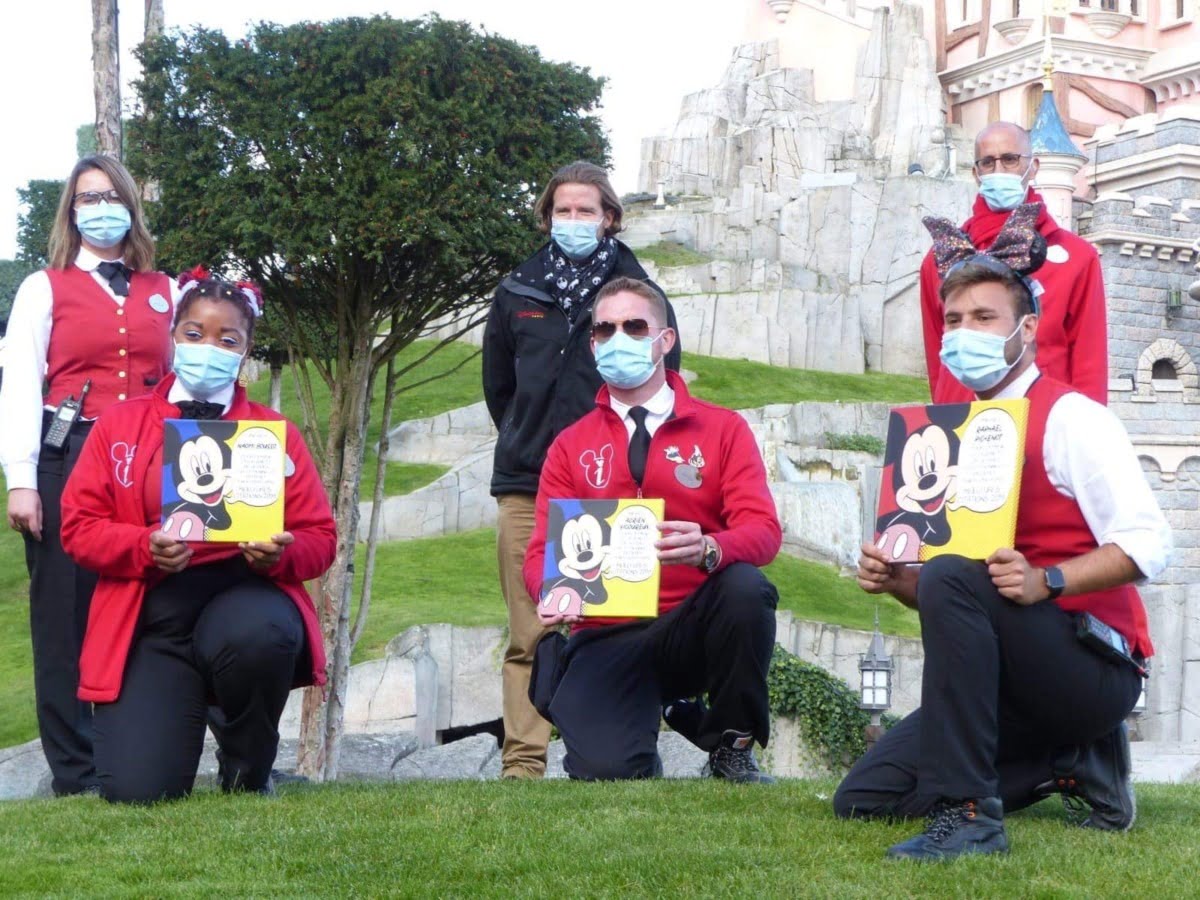 You'll also find even MORE new PhotoPass MagicShots locations, this time outside the Parks in Fantasia Gardens ans under the Disneyland Hotel, like Goofy Hotdog, balloons and Tinker Bell: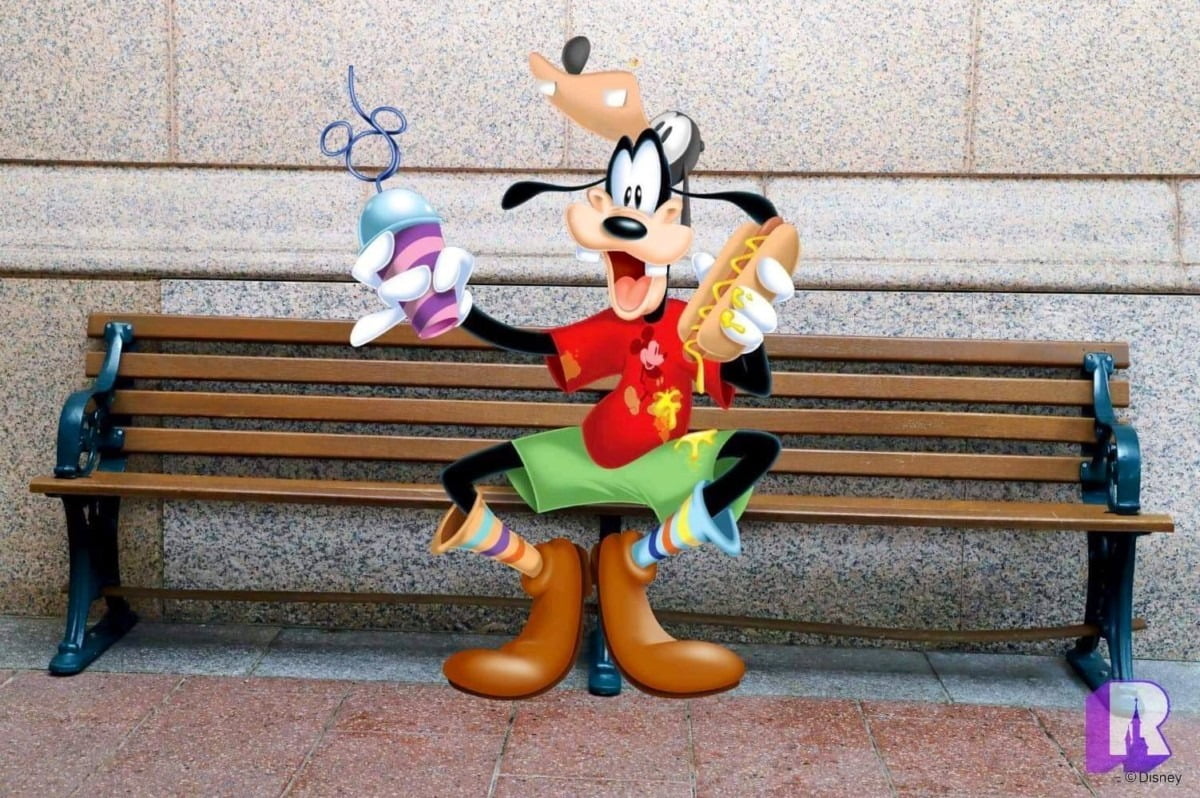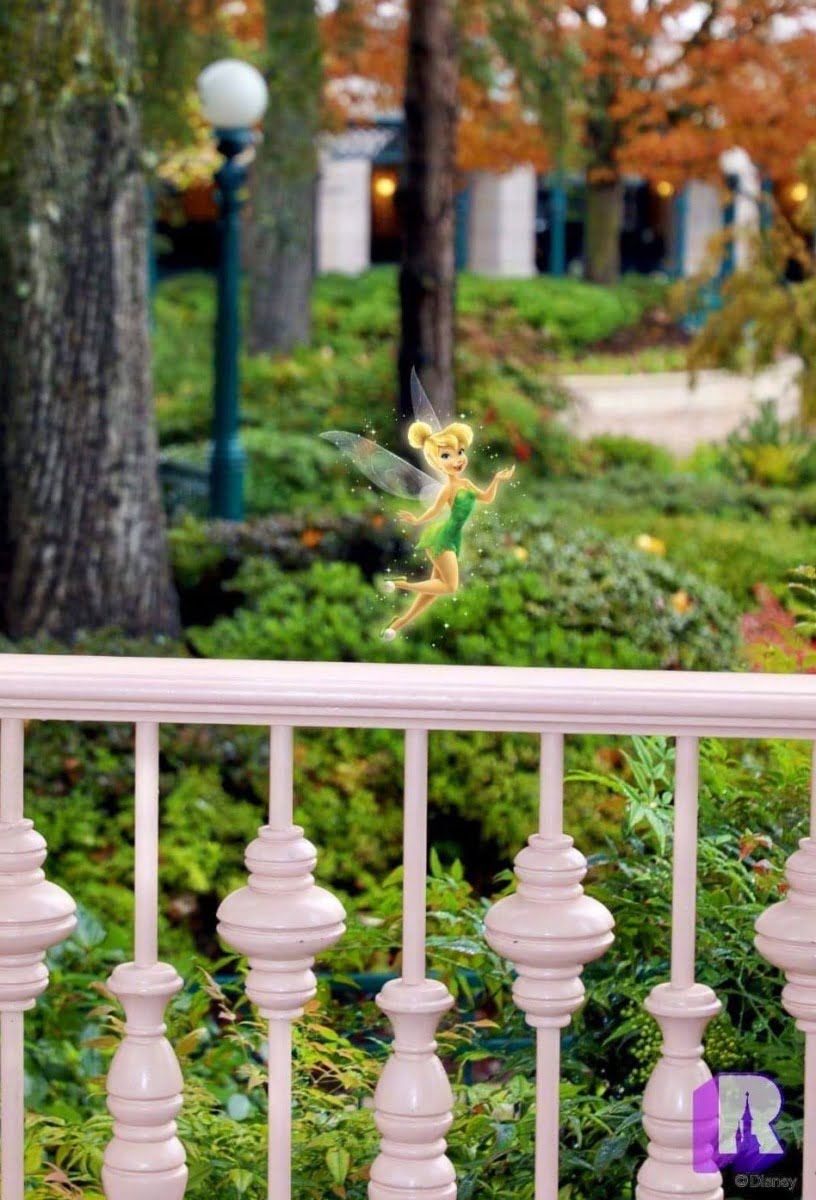 Merchandise and Food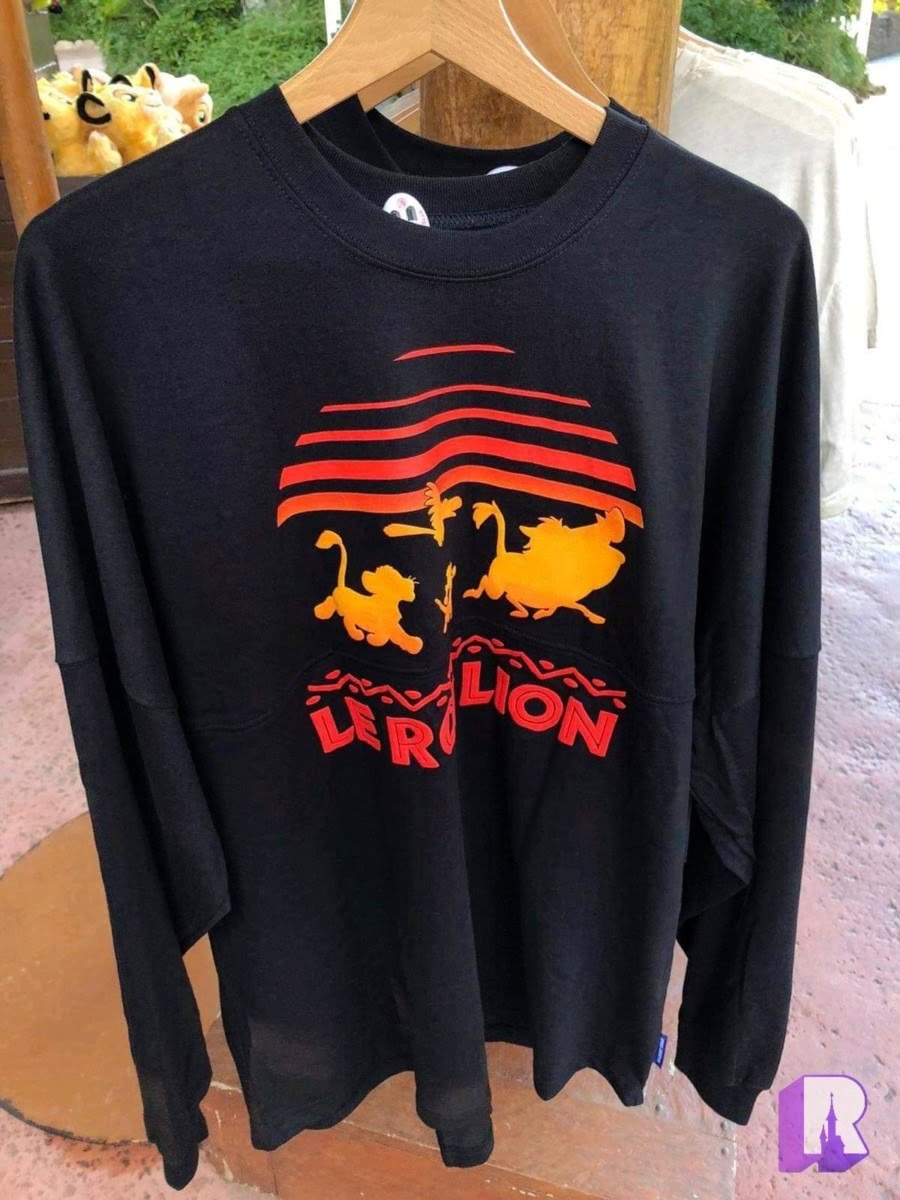 Oh hello new Spirit Jersey! It's "Le Roi Lion" (interesting choice of French) and as usual €59.99.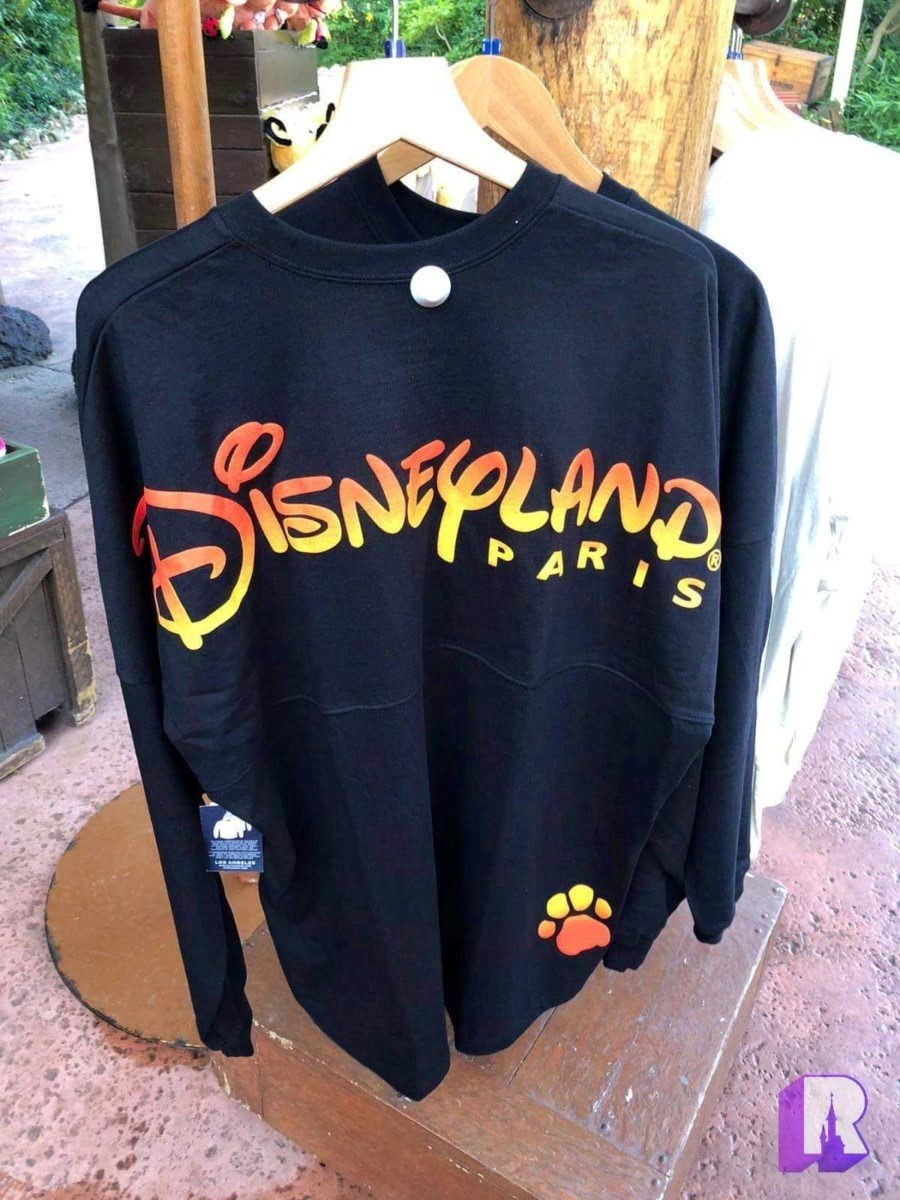 Themed face masks, which were very popular at launch, are back in stock: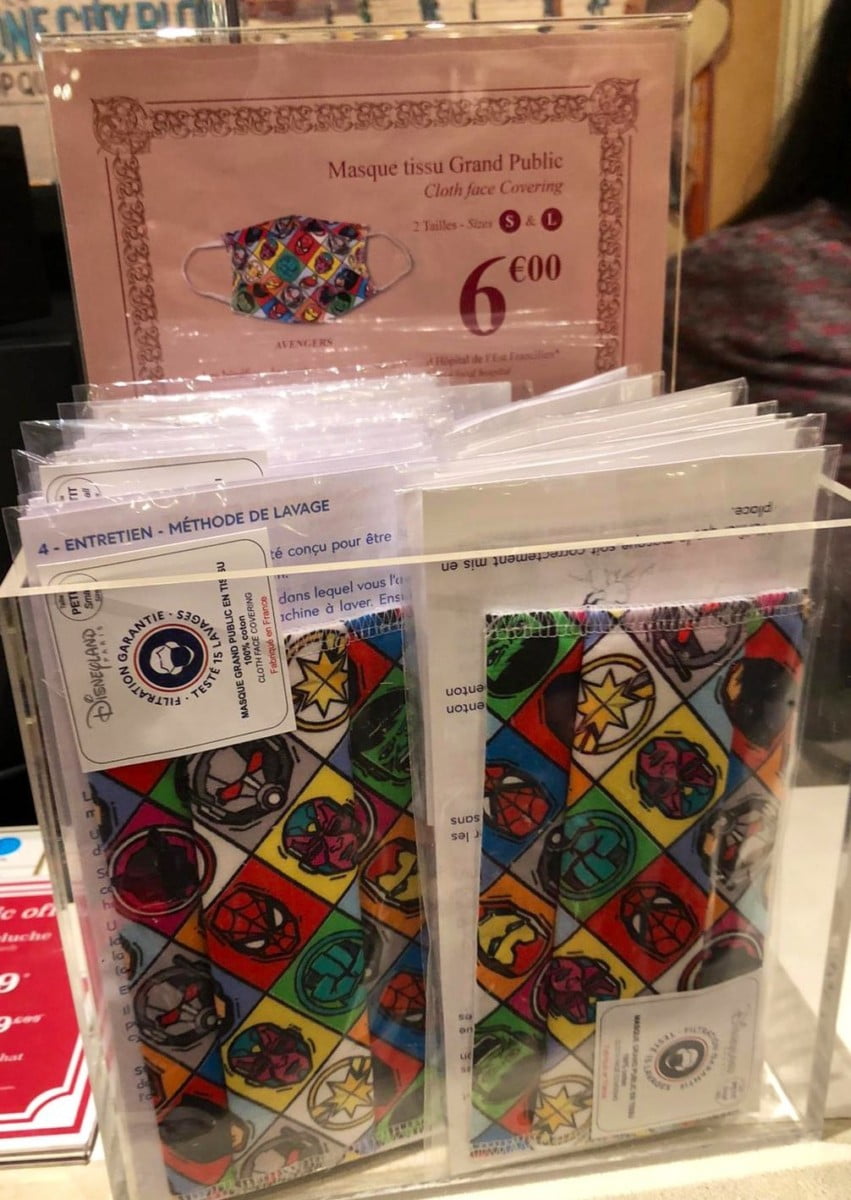 At Thunder Mesa Mercantile, it's good to see some rare Funko and many collectibles: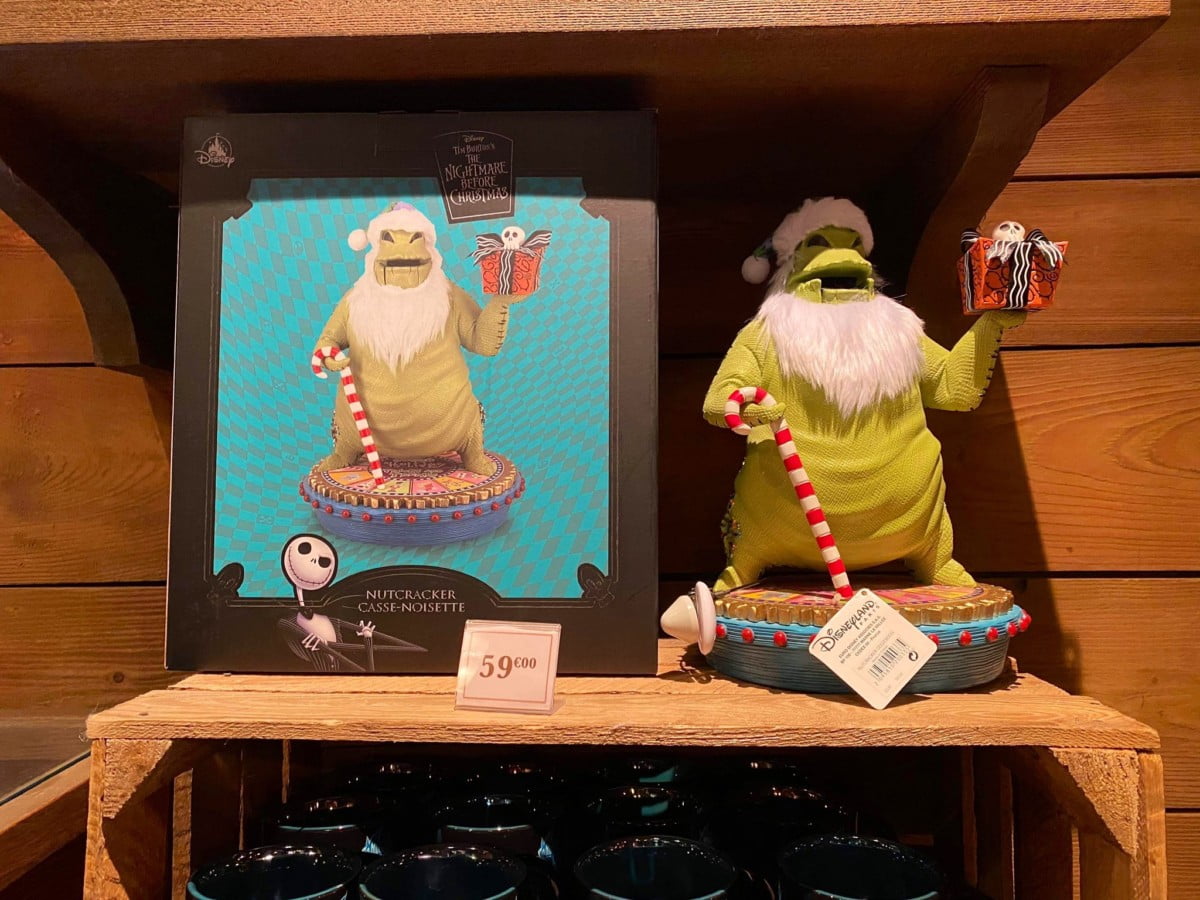 We also got a preview of the new upcoming character shaped holders available October 31 – they're cute! (€12.99)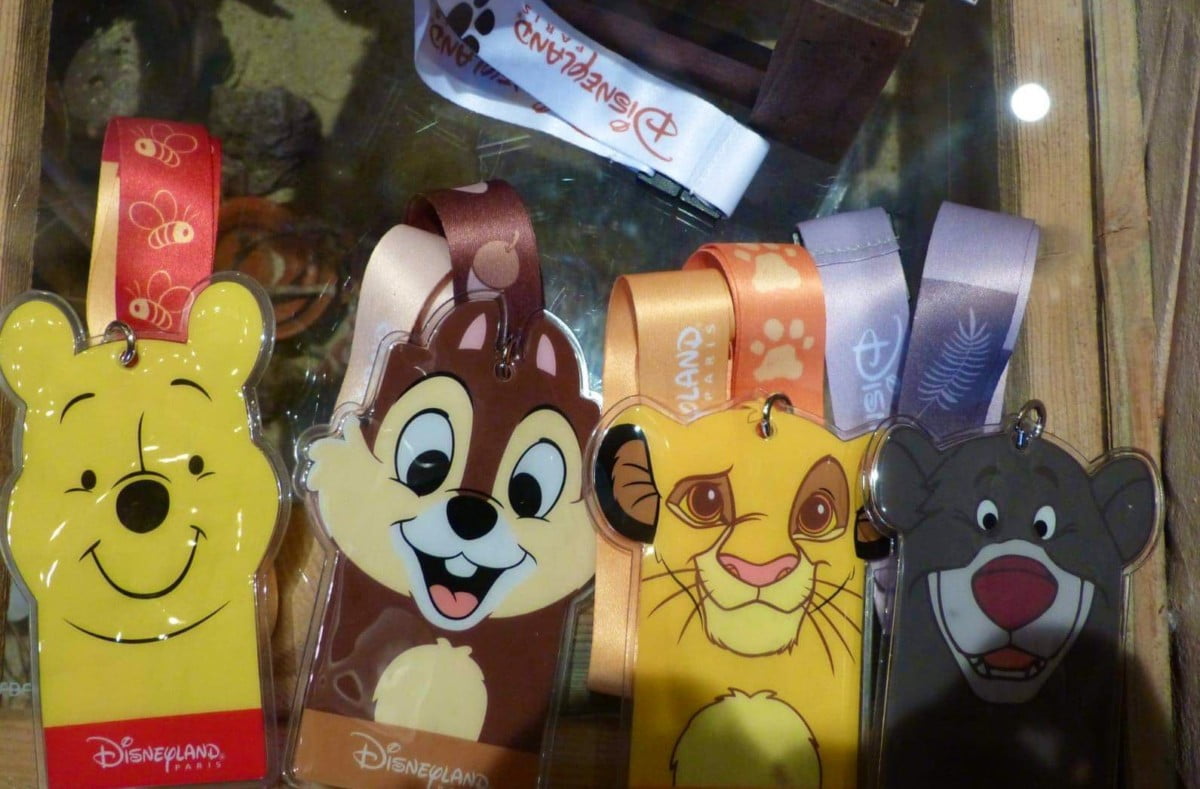 The latest collection of Animator's Pins were released on Wednesday and they are all very lovely (€7.99, open edition):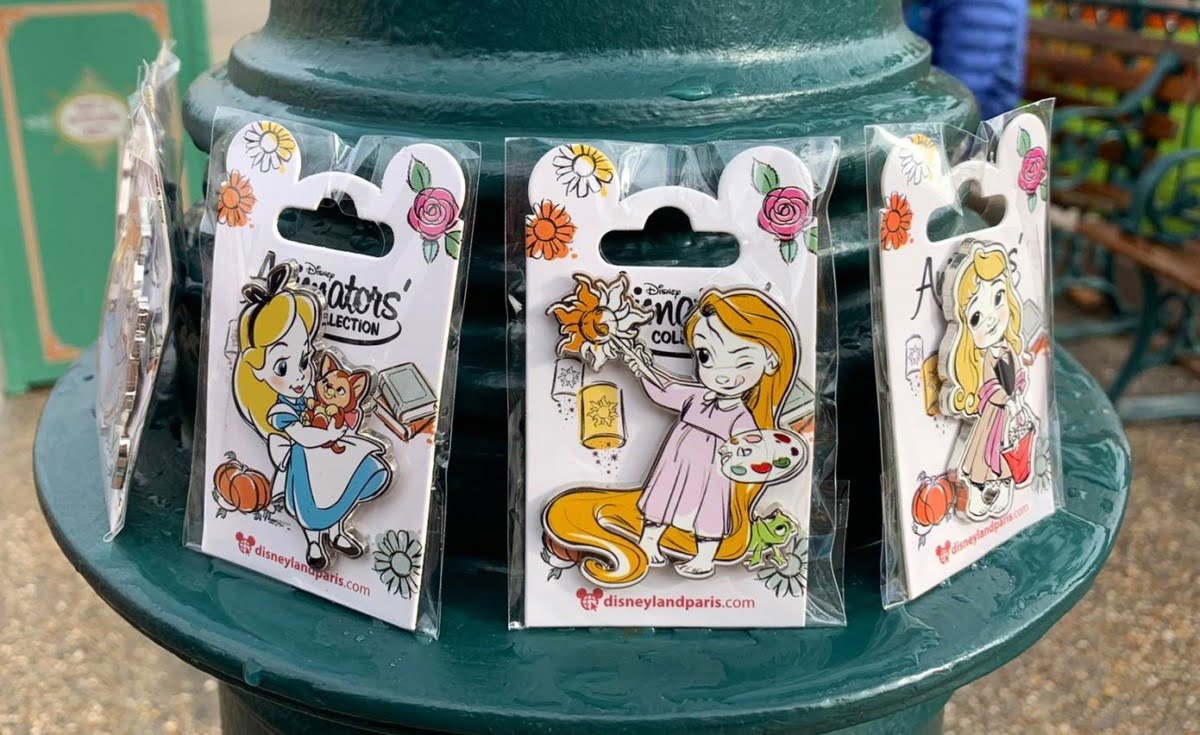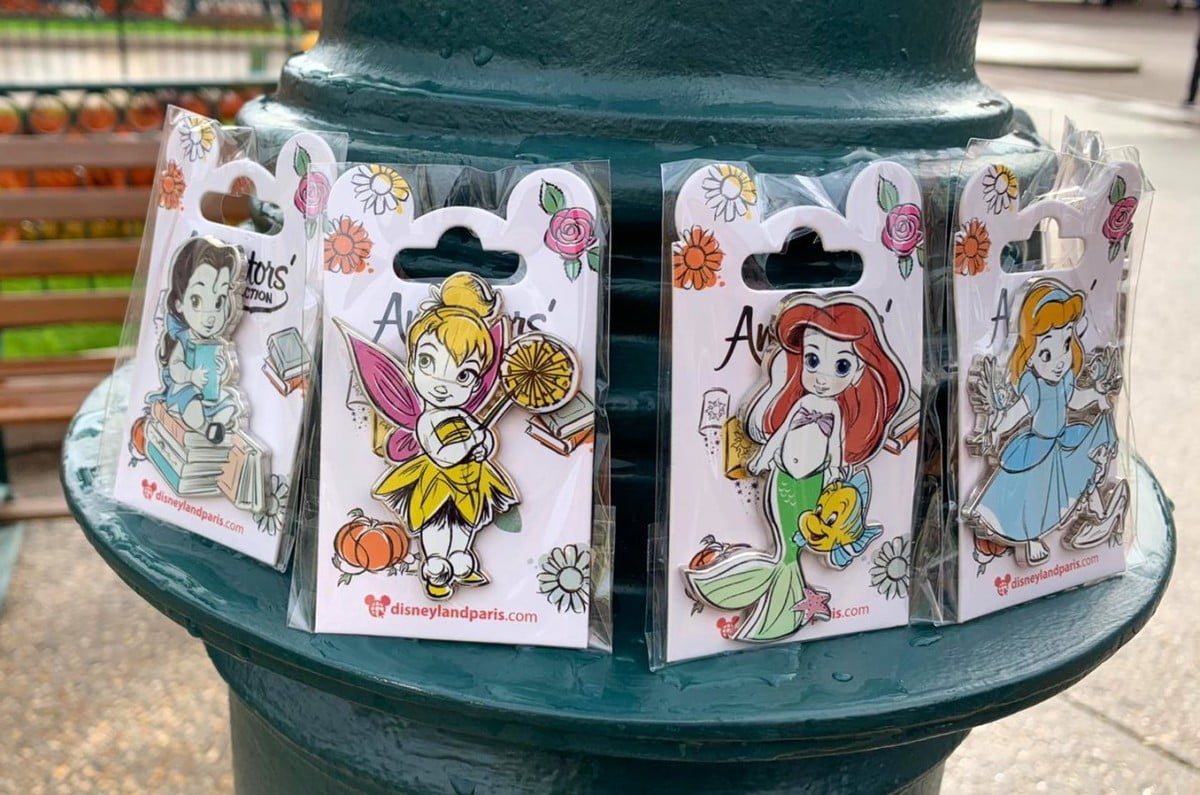 In more food news, the Halloween snacks by "L'Atelier des Gâteaux" have arrived at Boardwalk Candy Palace – and the Cake Pops are back! You gotta try them: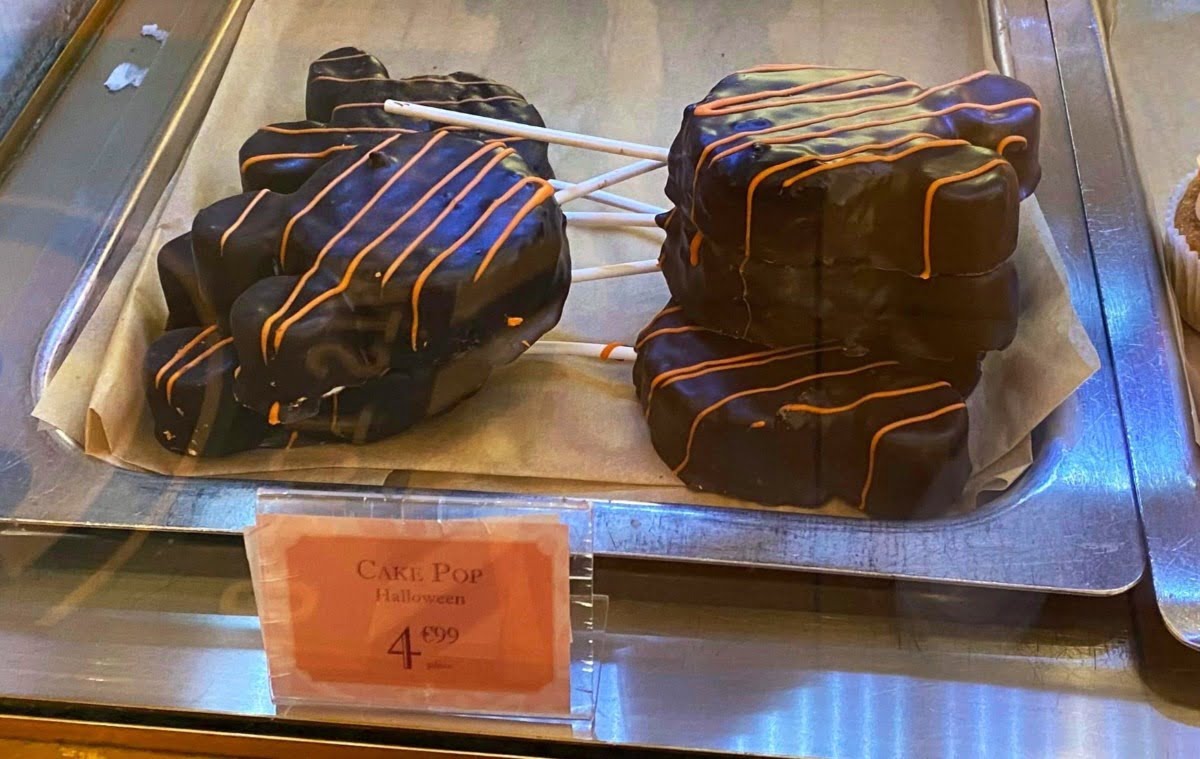 Also check out our Halloween Food Guide special report with all the menus from each location in HD and commentary!
And that's our roundup of everything they happened this week at Disneyland Paris!
See you back here in a week for more news from your happy place.