Every season comes with its selection of snacks, menus and drinks but you gotta know where to look! Here's a complete illustrated guide to everything Disneyland Paris has to offer this Halloween!
Main Street
Main Street is your first and possibly top spot for Halloween snacks. Cookie Kitchen has a nice selection with cookies, Villains shortbreads and the Maleficent cookie: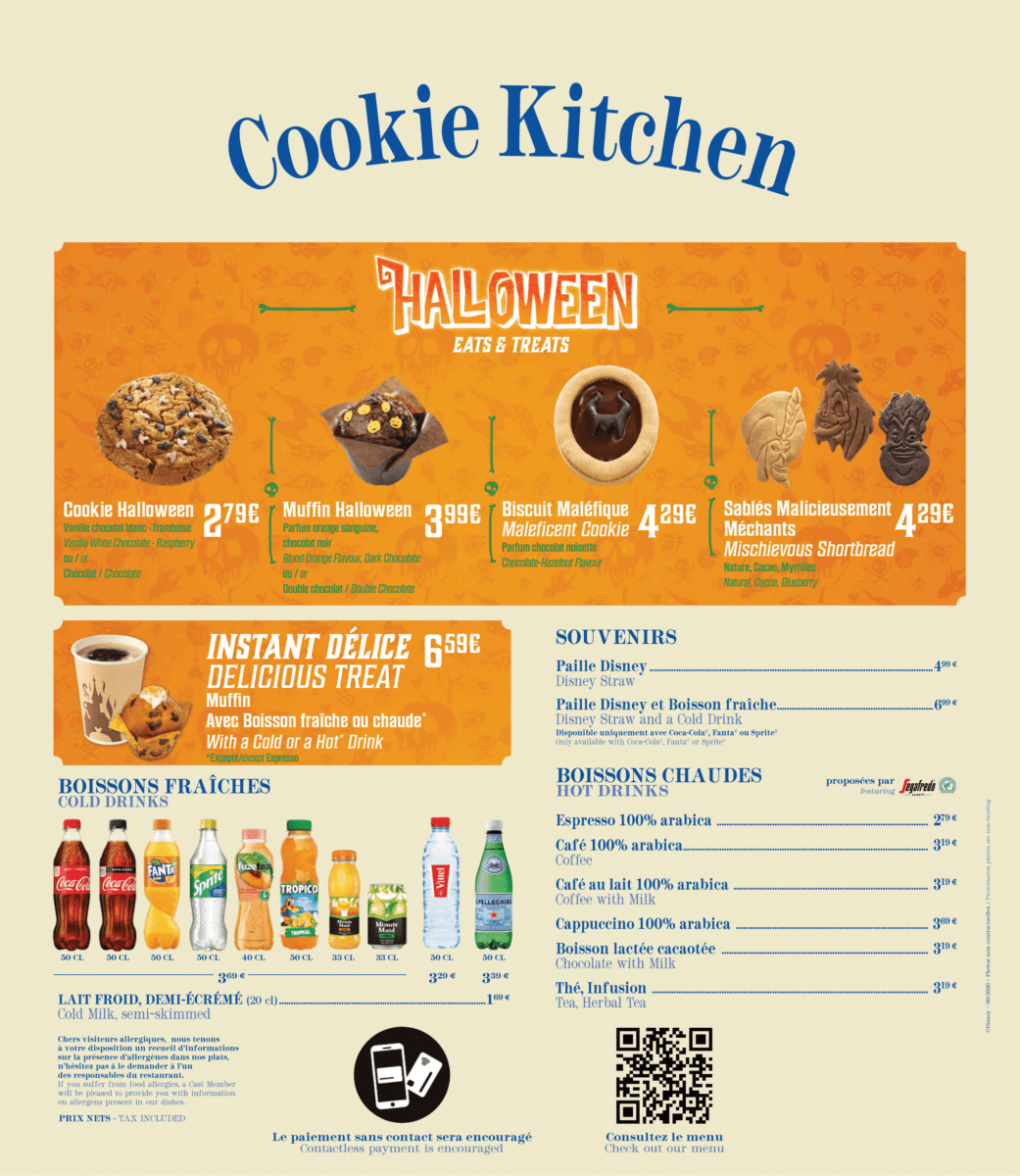 Same but different at Cable Car Bakery with less imaginative goods more tailored to breakfast or a coffee break: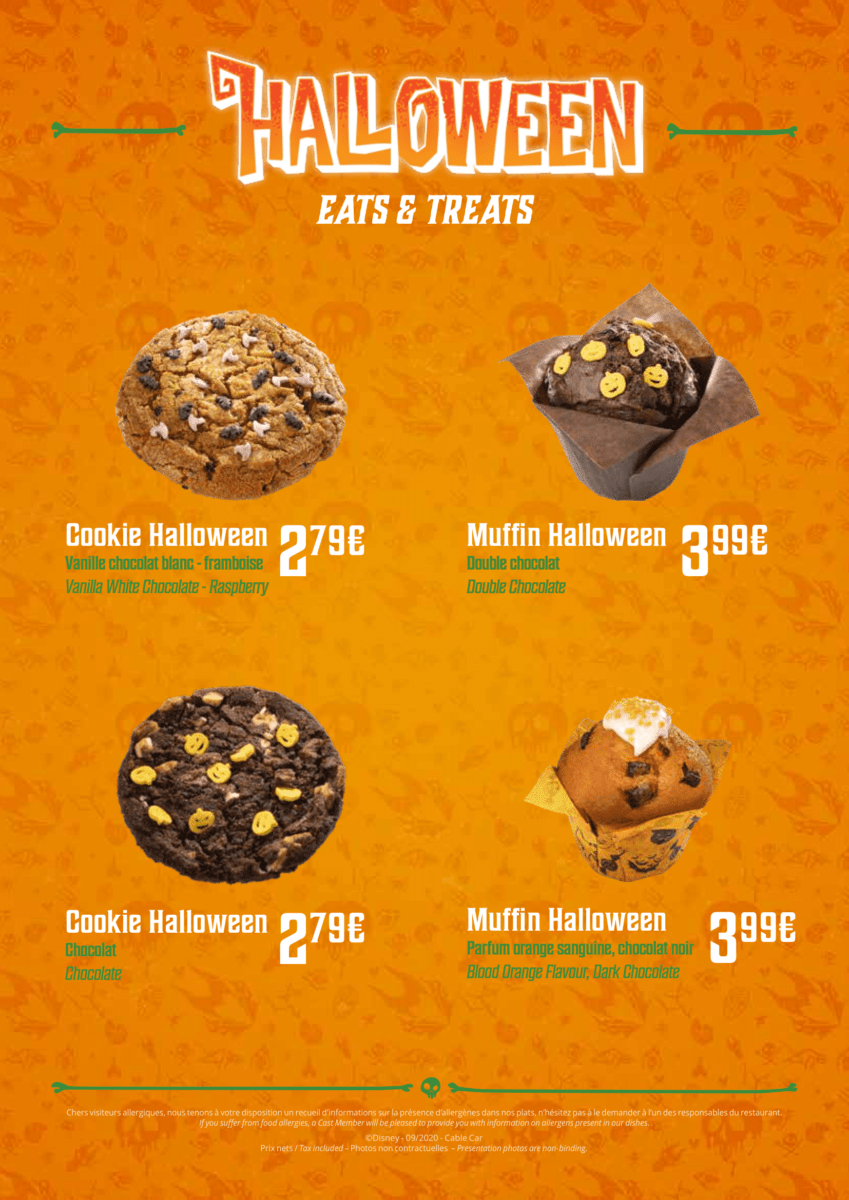 At Market House you can get a drink offer with the same type of things. The Halloween Muffin is new this year – it's nice: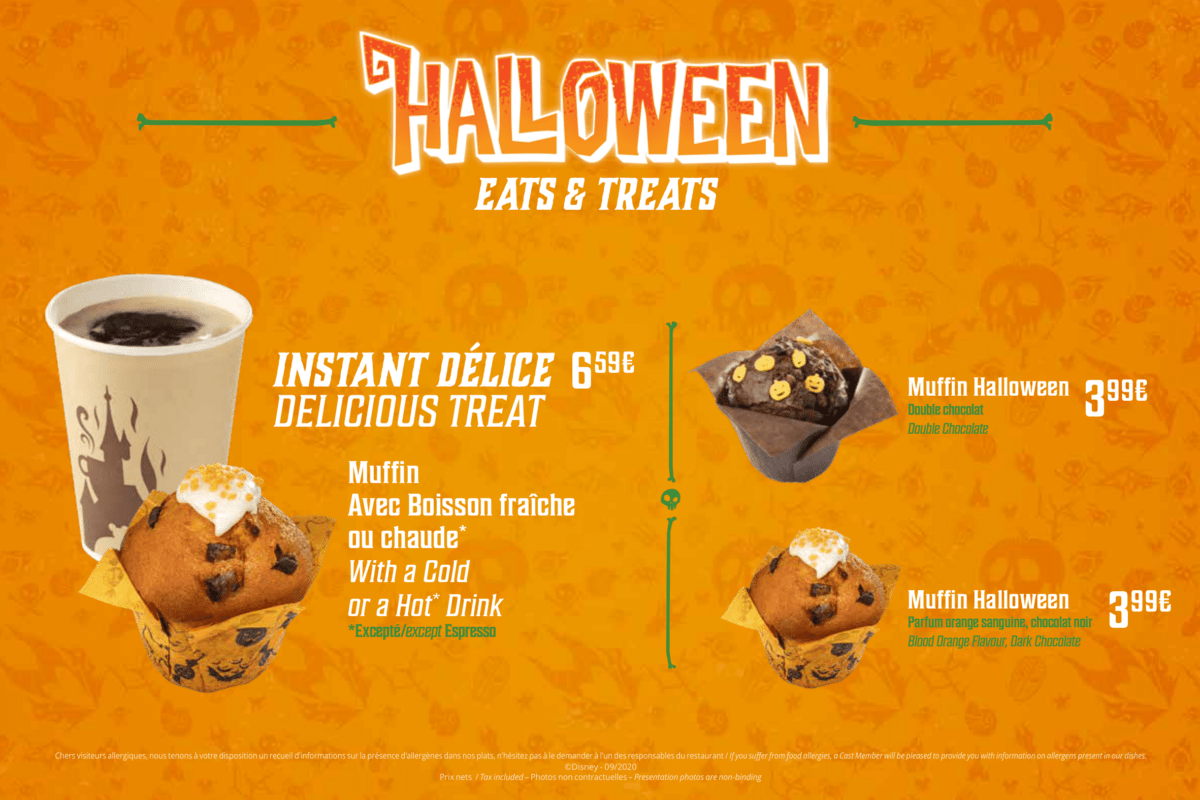 Now we're talking ! At Victoria's, a new selection of 5 fun Halloween cakes including a spooky brain! The Maleficent hot chocolate with blueberry purée is also back – it sounds weird but it works.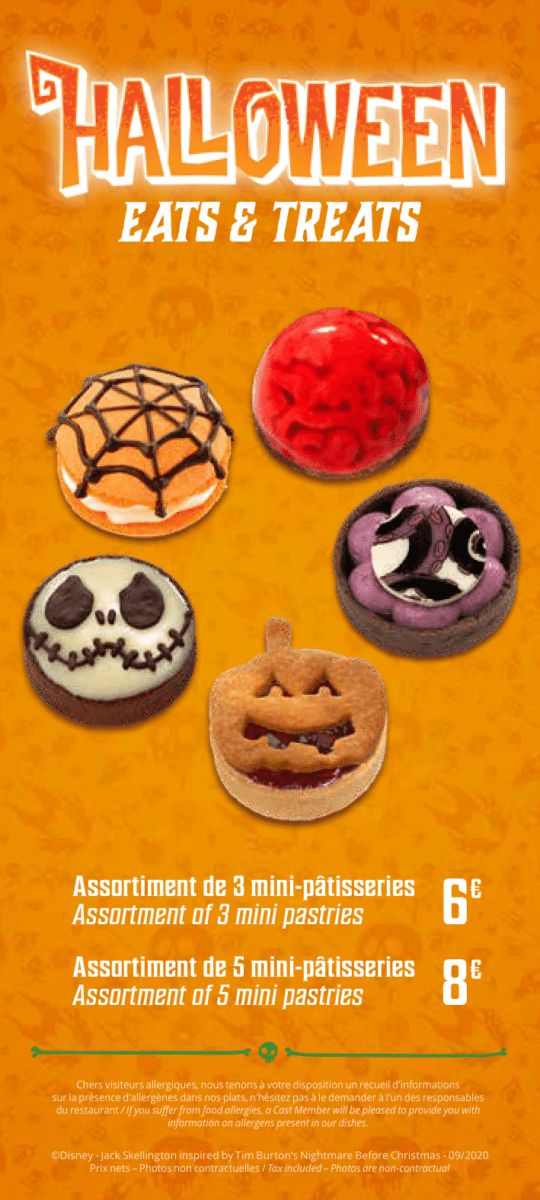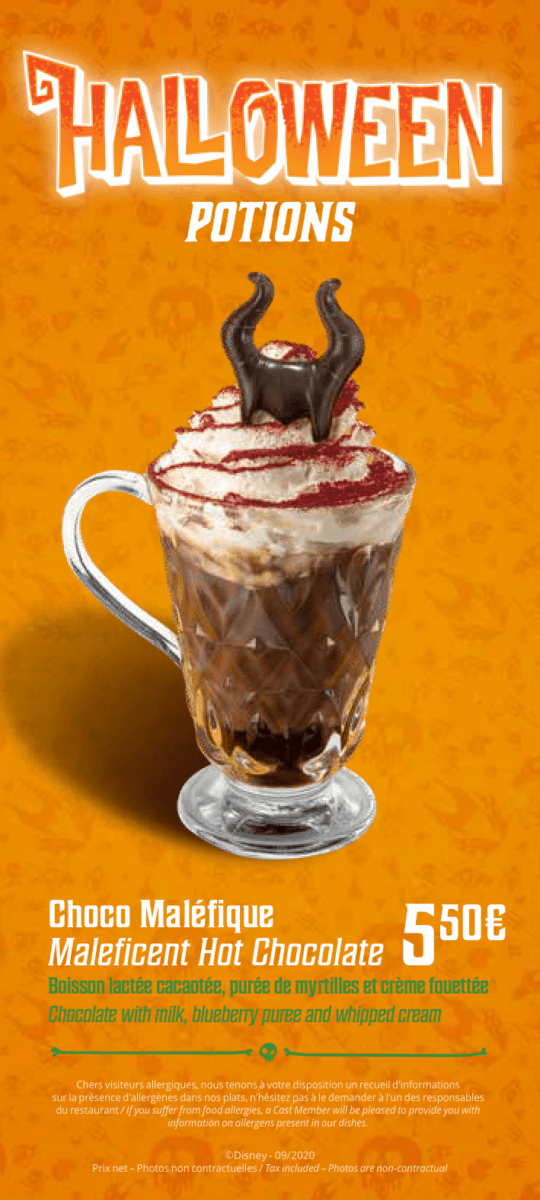 In Central Plaza it's Popcorn time – in a green Apple souvenir Stein:

Frontierland
Frontierland is always at the forefront of Halloween and it's no exception this year. At The Lucky Nugget you'll find the Hauntingly Delicious Menu (yes, everything needs a Halloween pun) that includes the scarylicious burger (who writes this) served with potato fries (so they CAN make different types of fries). You can top it off with seasonal beer "La Bête".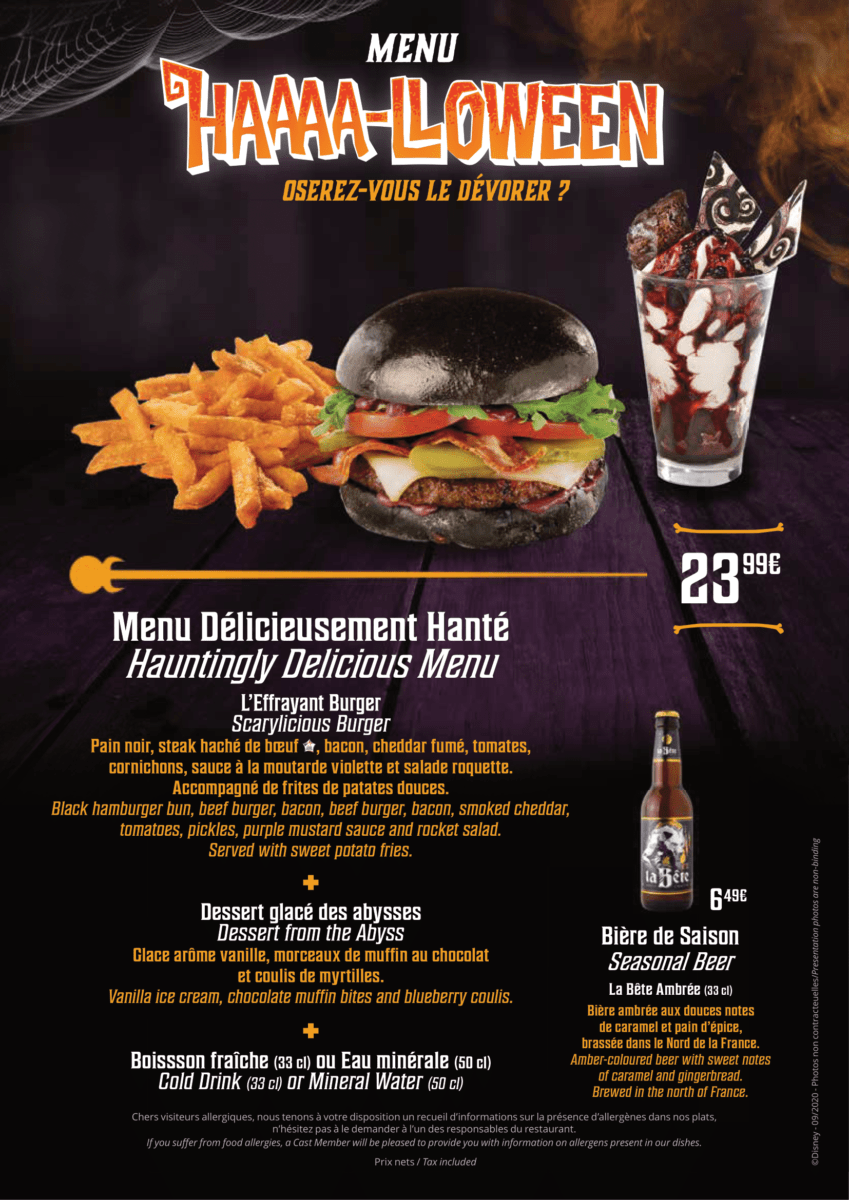 At the Frontierland Carts near Lucky Nugget, Riverboat Landing and Big Thunder Mountain: a new large Orange Mickey cookie which doesn't have Nutella ! You'll also find the pumpkin beetroot soup – a rare savory snack.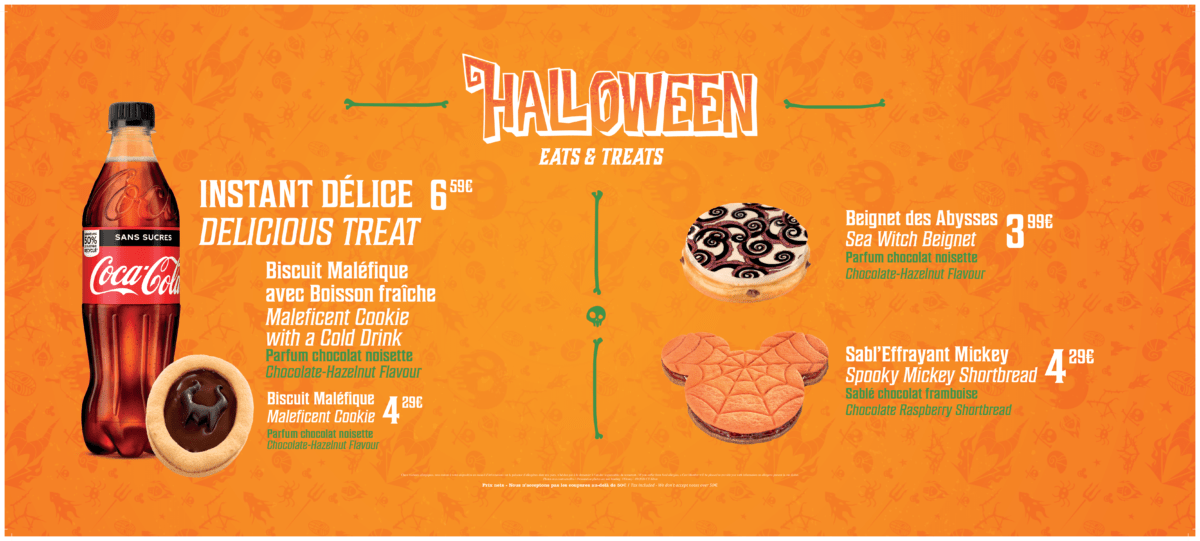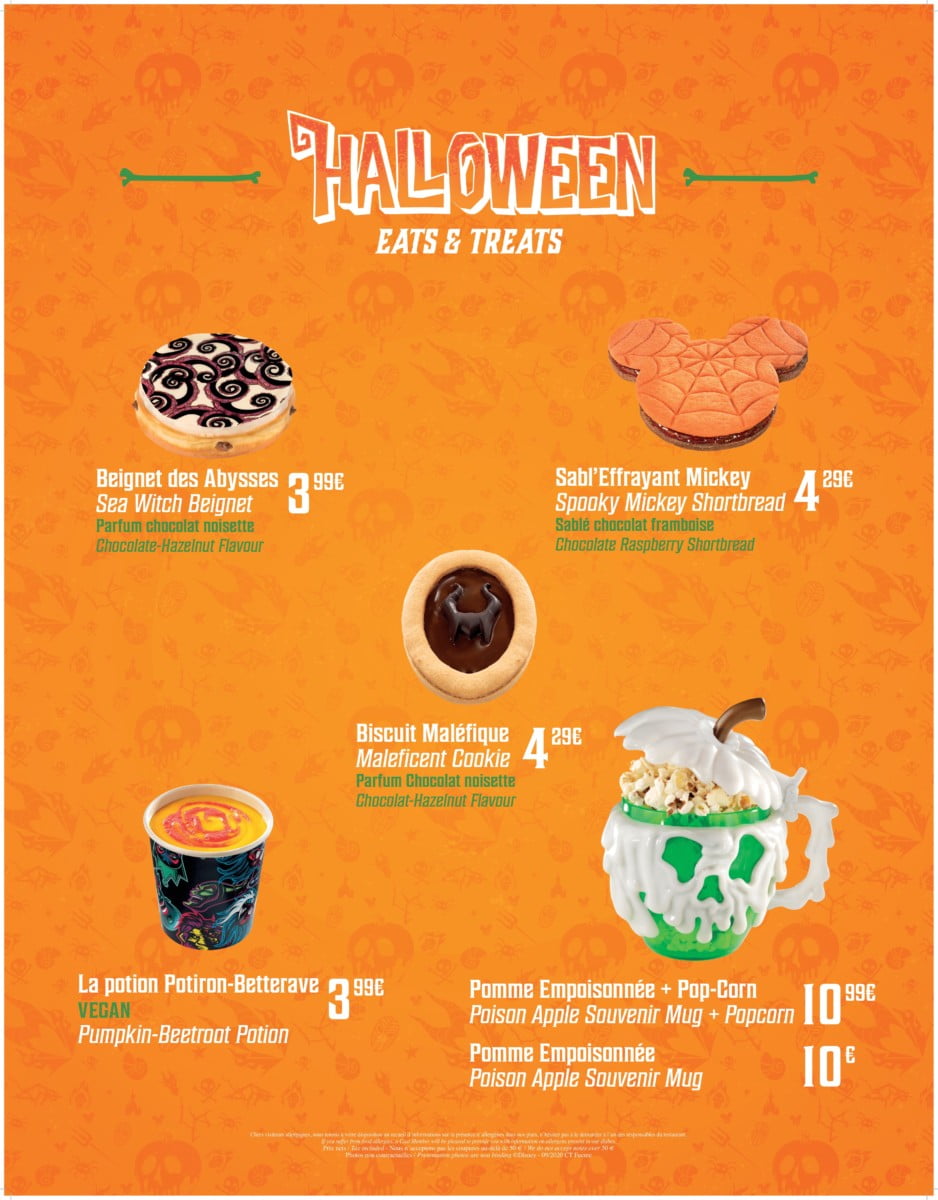 Discoveryland
Ah…Dicoveryland: dreams of the future, marvelous inventions and the pumpkin head mousse dessert. It's great actually (the mousse) and you can also buy it without the crap burger or fries. Bonus!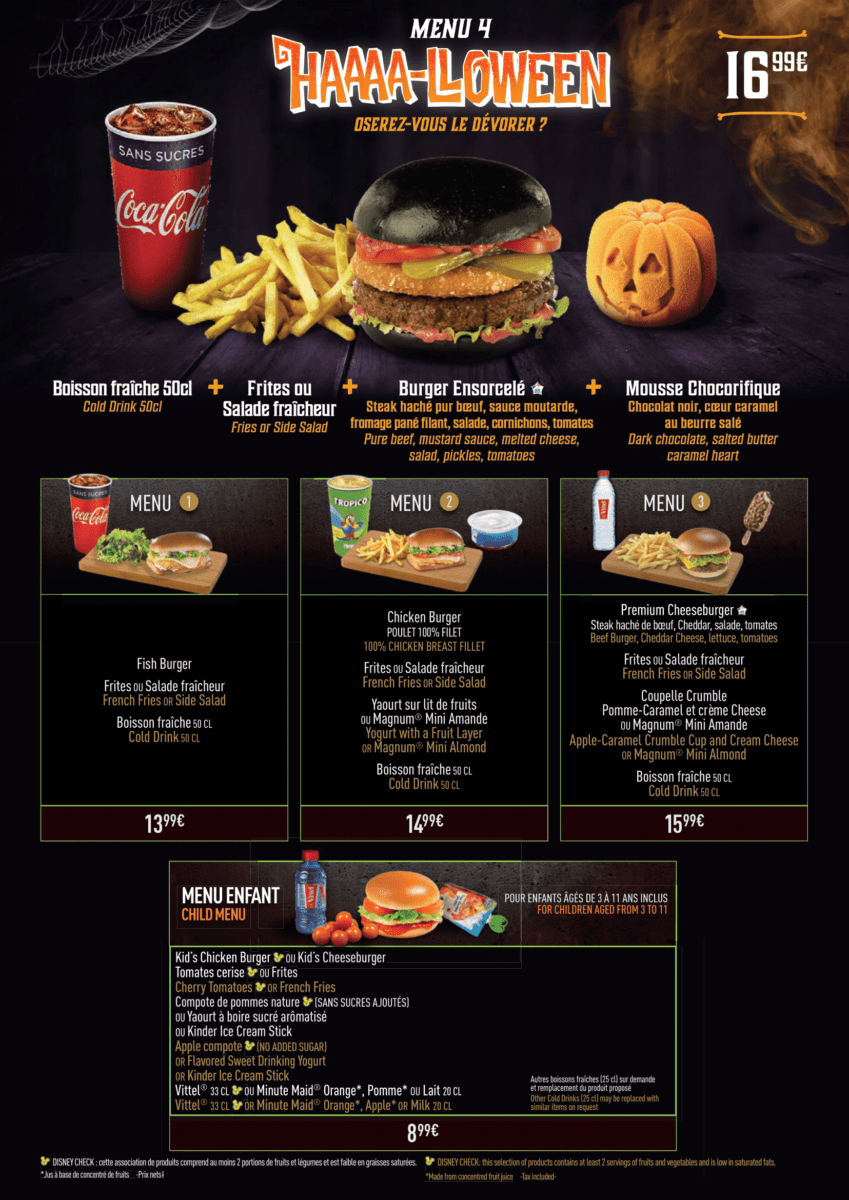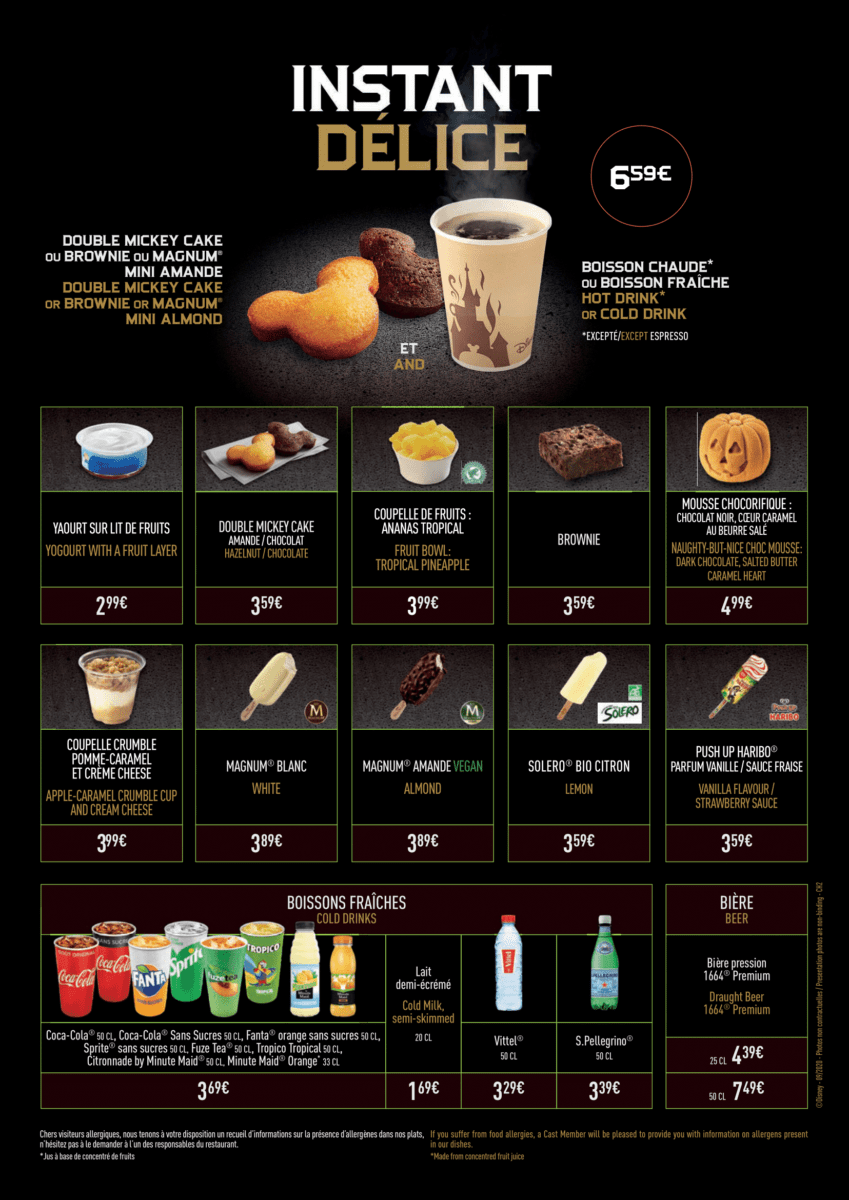 Fantasyland
Just a few Halloween items in Fantasyland in case you need a snack after seeing Disney Friends at Meet Mickey. Cookies and popcorn for all at the Old Mill (May I recommend the waffle instead) and just the popcorn at March Hare – but look they make hot dogs now!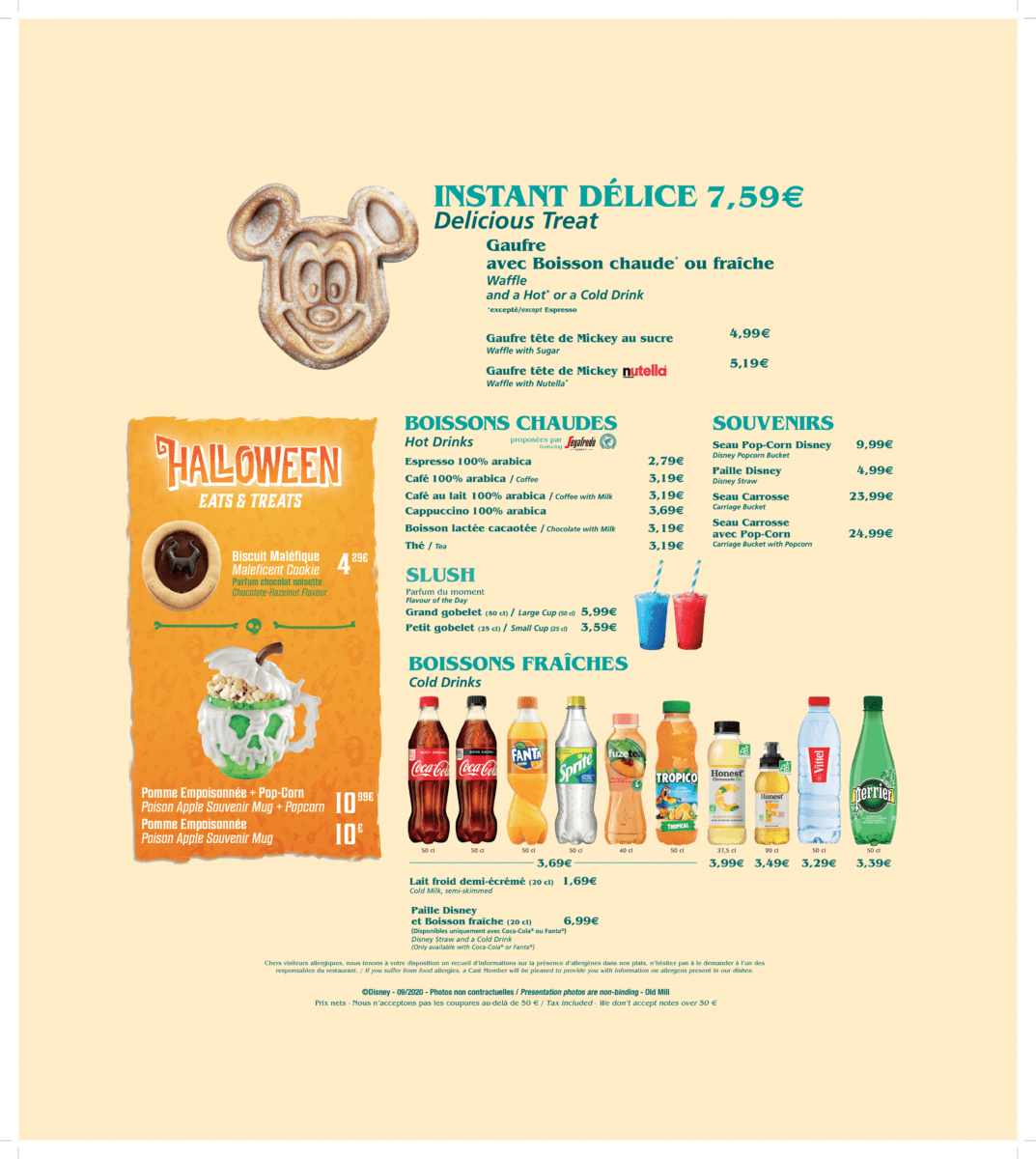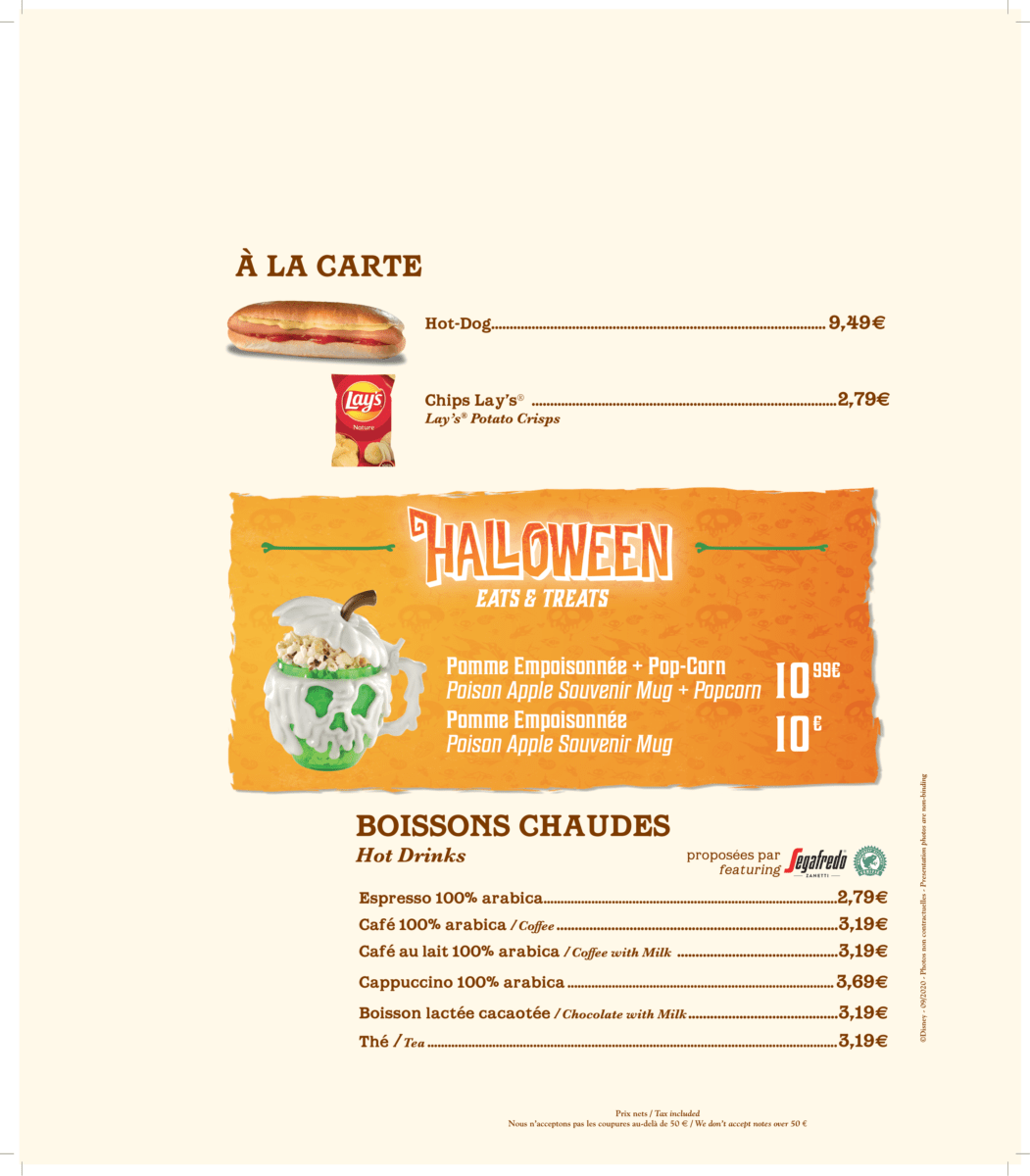 Disney Village
Moving outside the Parks to the "entertainment" district: the Maleficent Burger is back at Annette's – it's a sure bet. Wash it down with "La Bête" seasonal beer.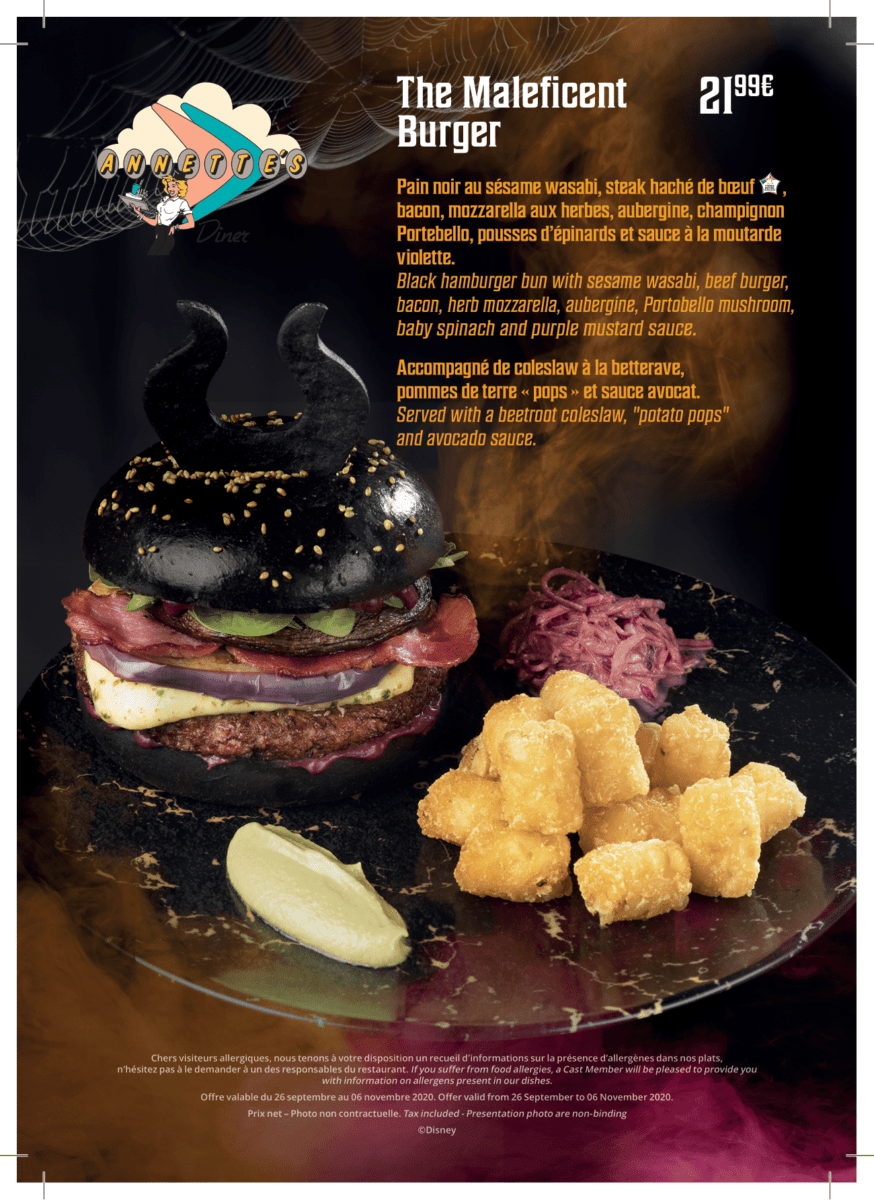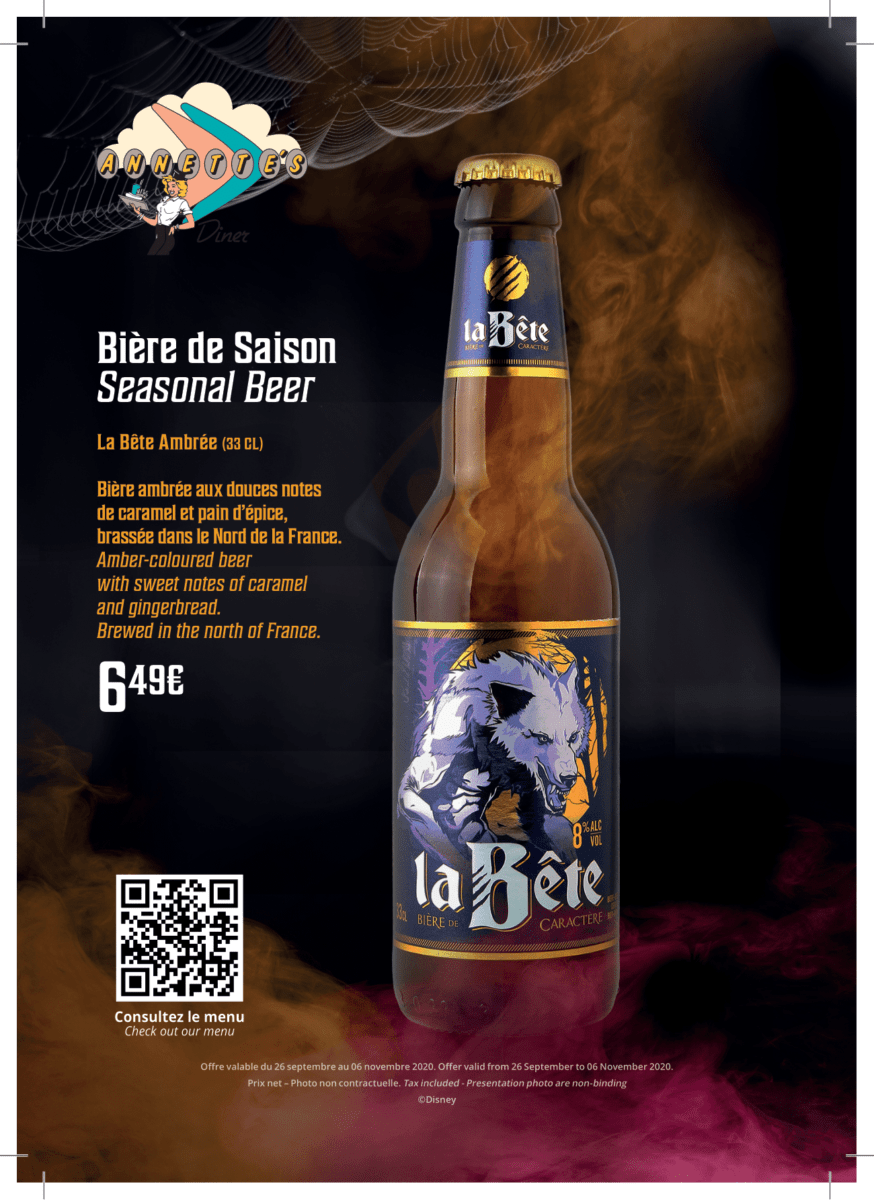 If you know that "La Grange" at Billy Bob's exist, you can enjoy piglet there – but not as a meet and greet: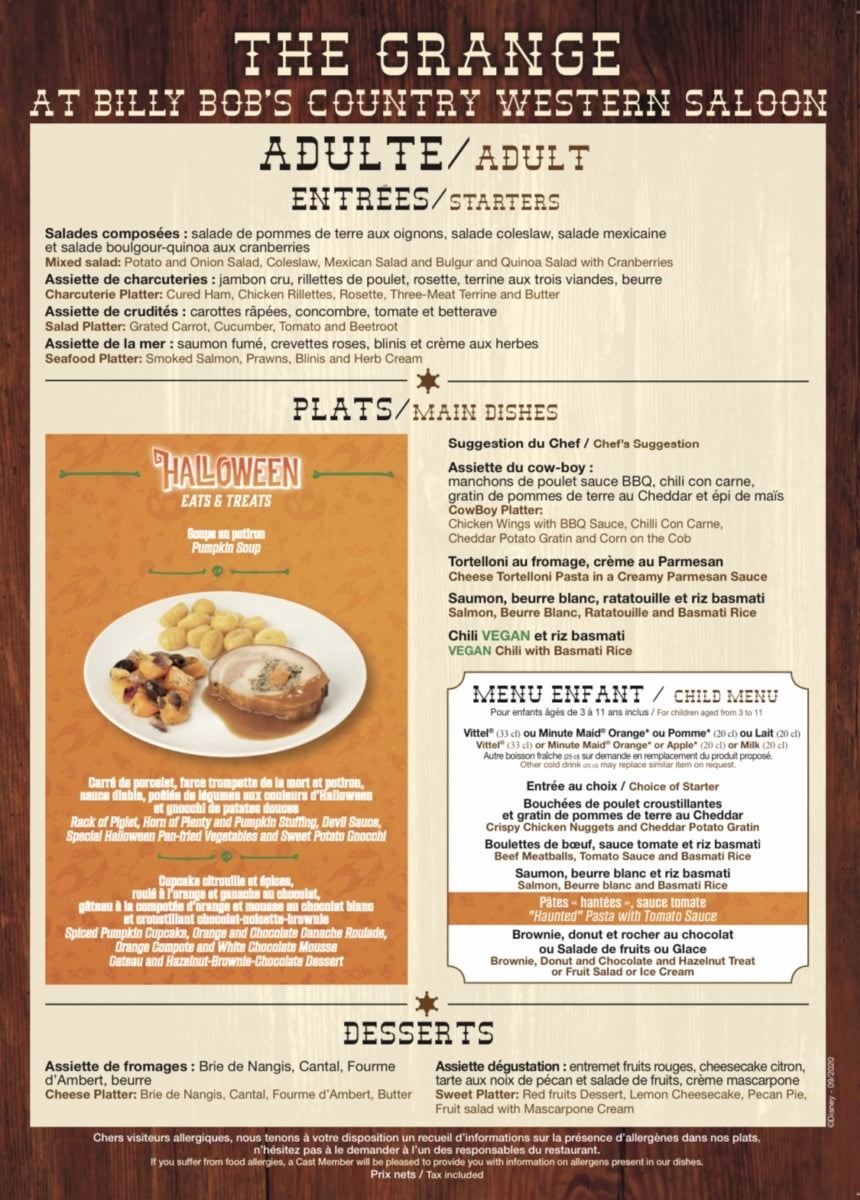 La Grange as well as Disney Village and Disney Hotels bars offer the Witch's Blood cocktail and a non alcoholic cocktail (why) in a souvenir green Apple cup (didn't we just see popcorn in there?)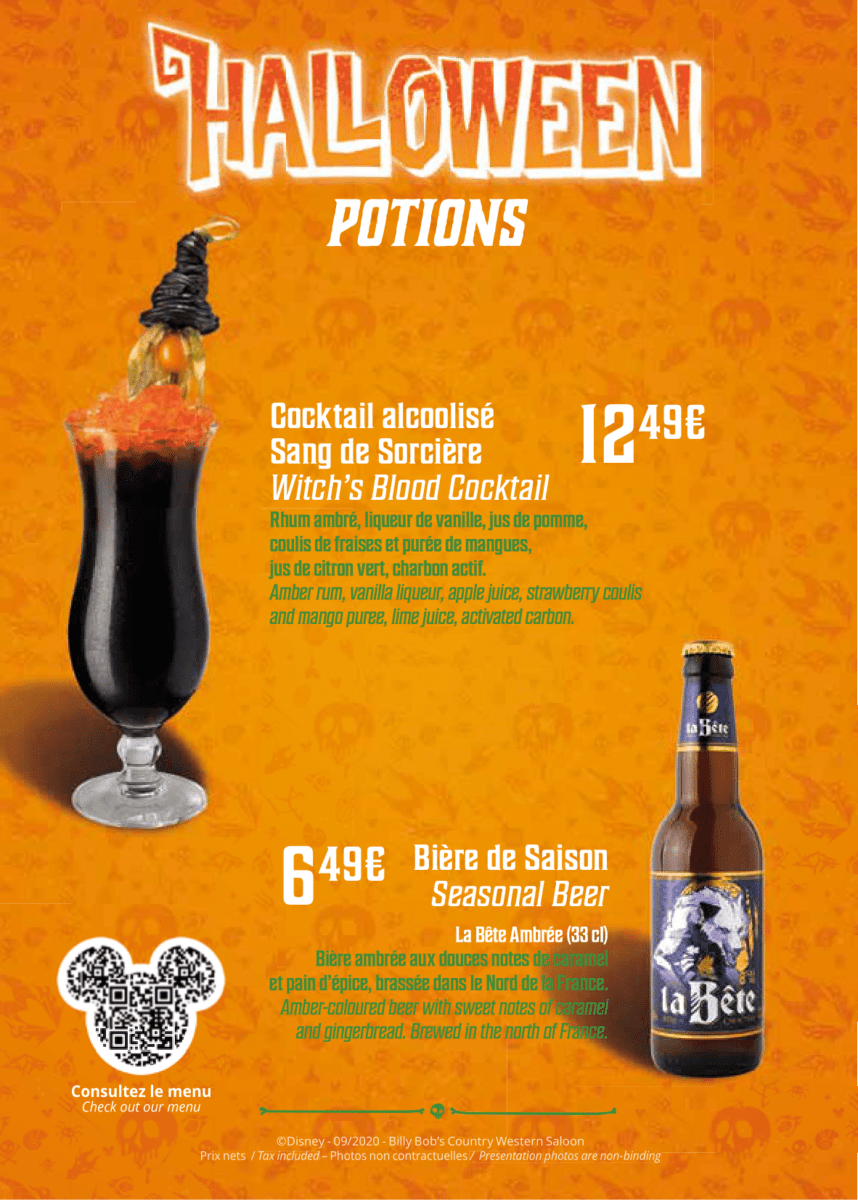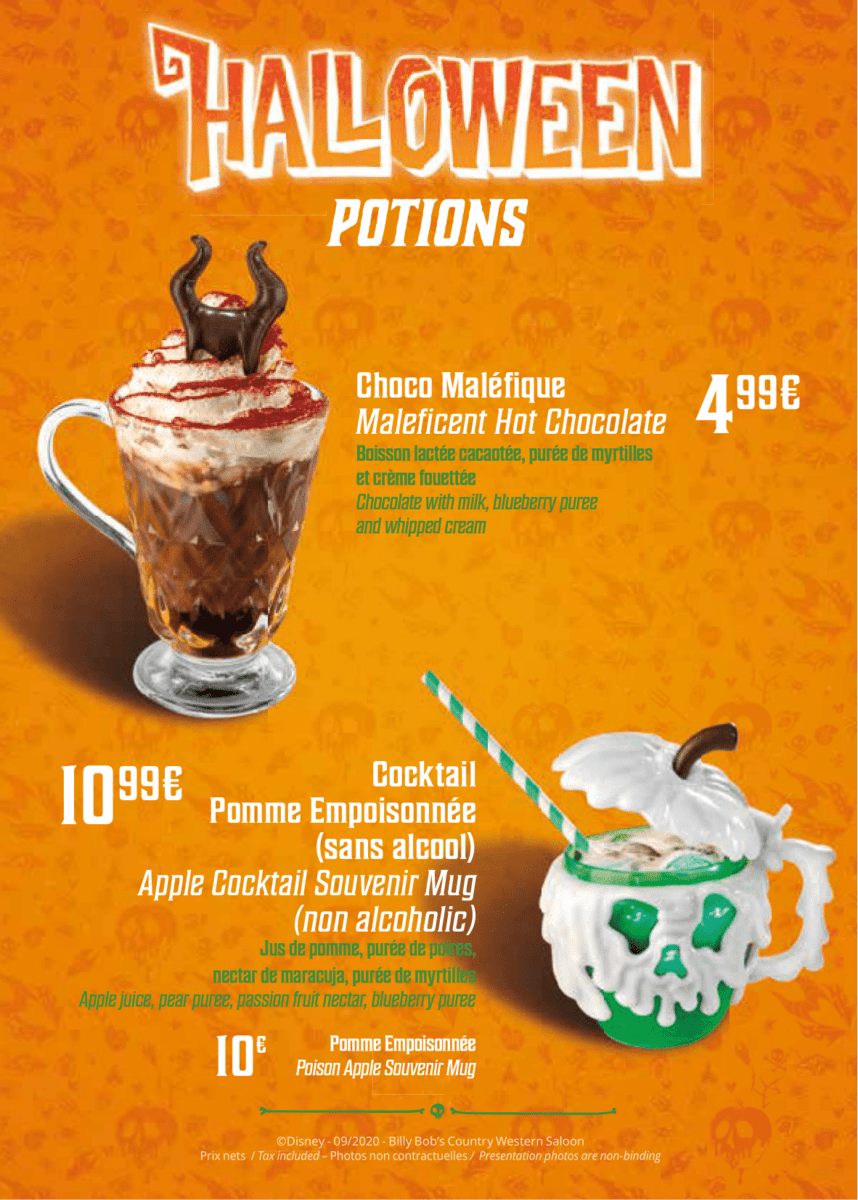 Disney Hotels
At the two Disney hotels, you'll find a Halloween dish at Cape Cod (Disney's Newport Bay Club) and La Cantina (Disney's Hotel Santa Fe). Oh hey again piglet – seems you get two slices at Cape Cod!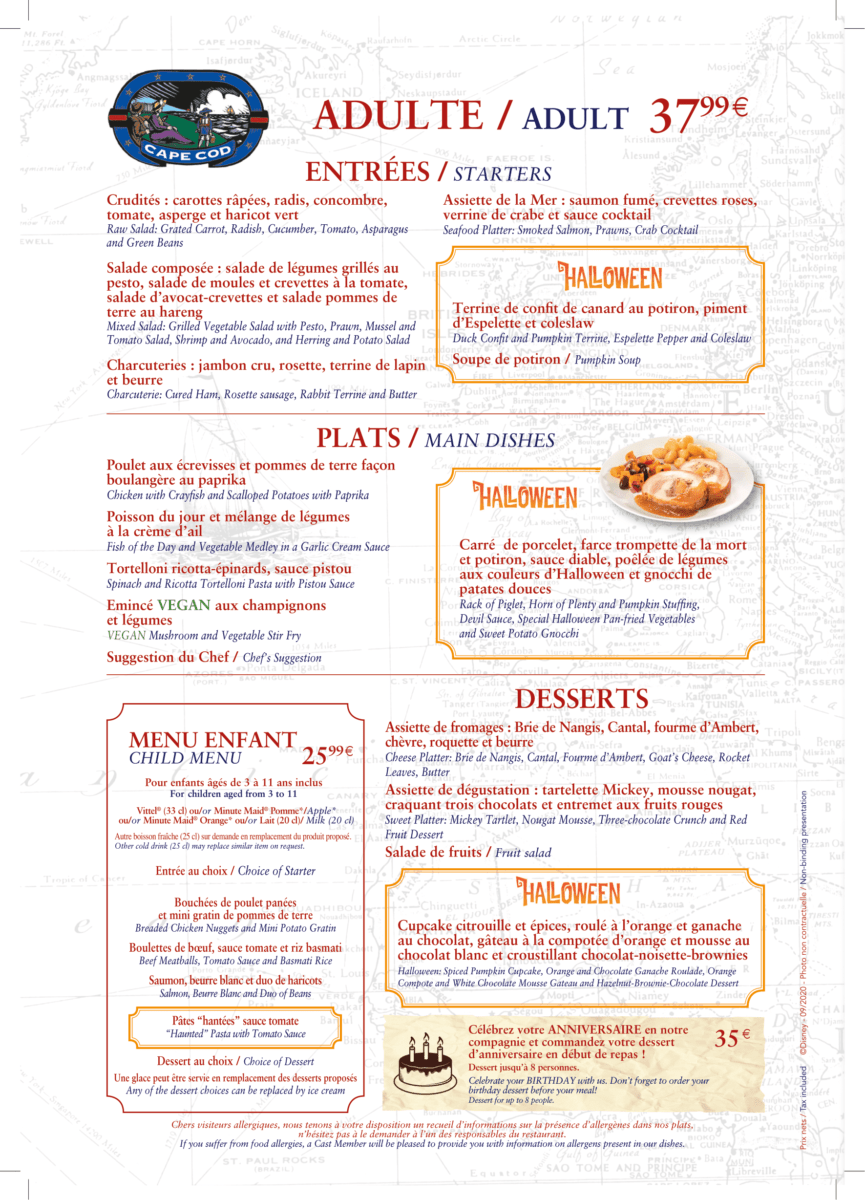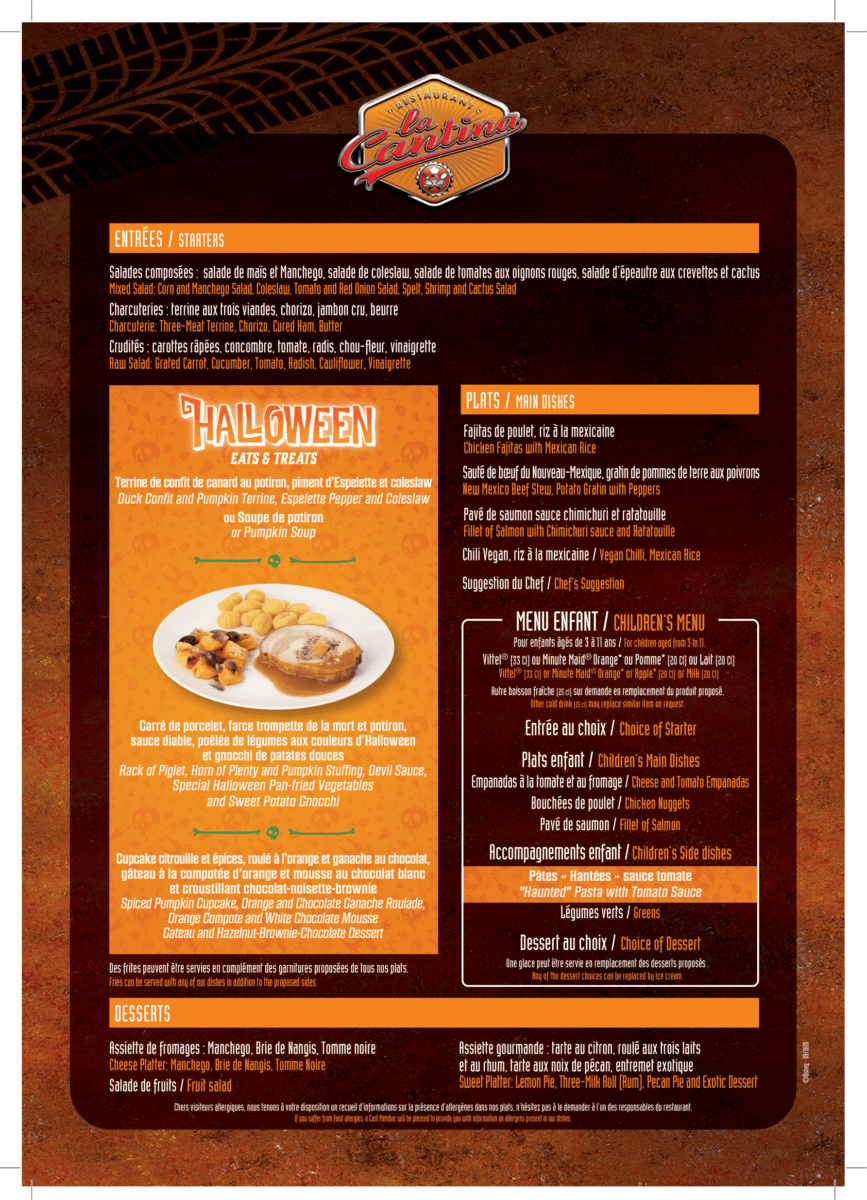 And that's our culinary Halloween tour for 2020! Enjoy and remember: it's good to be bad!