Welcome back to our weekly Disneyland Paris updates! After a break last week for the Halloween launch I'm back with 10 days of updates and there is much to discuss!
It's Halloween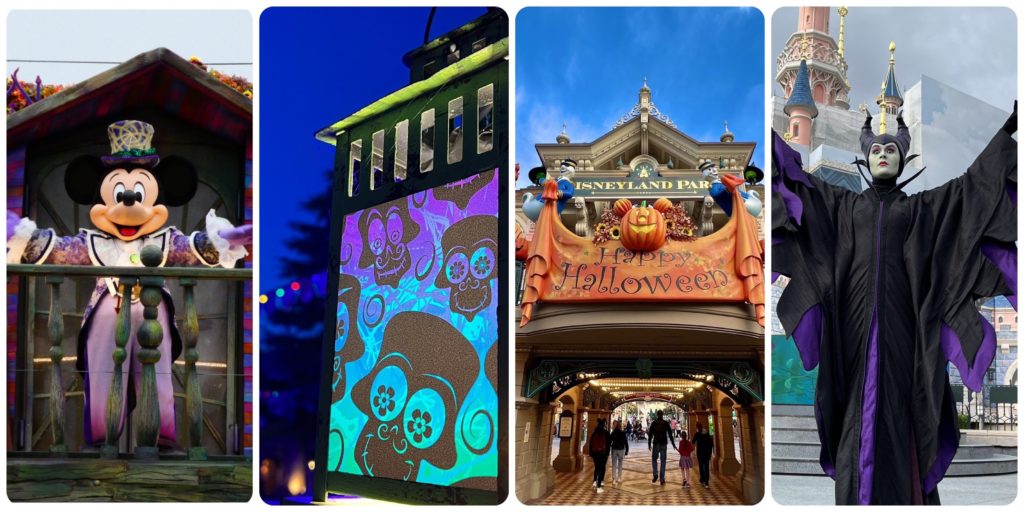 The Halloween Season is now in full swing! A very "adapted" version this year again but the Resort is doing what it can I guess. We've got the full recap of everything from decorations to food and entertainment in our Halloween 2021 Special Report right HERE!
Two late additions since we published our report: Dante has arrived at Fuente Del Oro and the ghost band members at the Town Square Gazebo!
The Halloween Season runs until November 7. A Halloween Party is also scheduled for October 31, subject to a million obscure factors.
Guaranteed Access to the Pride Lands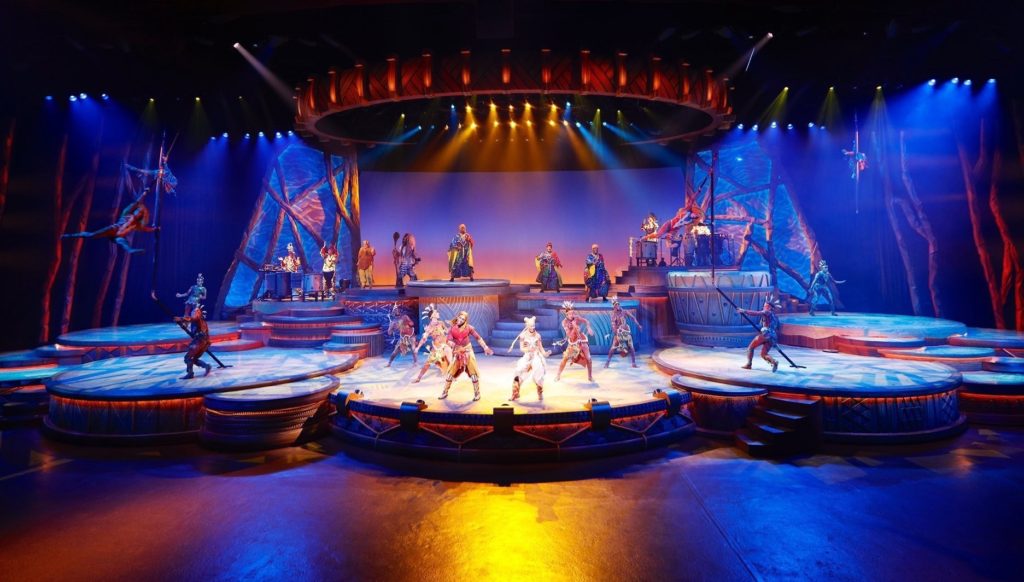 Disneyland Paris has confirmed that acclaimed show/concert "Rhythms of the Pride Lands" will return on October 23 to the Frontierland Theater.
That's not all that will premiere – a new product "Guaranteed Access" will allow Guests to secure their seat for the show for a few of €15. A Disney Premier Access of sorts but for entertainment, it's easy to see how this product could be applied to every show and parade in the future.
The fan community was slightly more split on the idea than DPA with some Guests welcoming the option to pay and not have to worry about queuing or missing the show, while others deplored the endless nickel and diming at Disney Parks around the world. Note that the free Mastercard seats offer will stay, with 20 seats reserved per show.
It seems the number of seats available for sale will be limited – 200 out of over 1000 it seems, so at least the theater won't completely sell out of "free seats". What a time we're going through…
Disneyland Hotel Blueprints
Las week I got the opportunity to consult (legally) the blueprints for the Disneyland Hotel refurbishment. While no huge structural changes are planned, there are a number of updates to theming and locations. Above you can see that the property will feature exciting sets of suites themed to:
Frozen (Classic & Presidential)
Rapunzel
Beauty and the Beast
Cinderella
Sleeping Beauty
On the facade front, a few adjustments to the buildings and an extension of the pool area. Readers have pointed out that the hotel appears to be painted white on these concepts – it's actually unclear if the color may just be for the architectural drawings. Time will tell!
Not much detail about the main lobby theme was available in the plans (rumors pointed to a potential Beauty and the Beast Ballroom remodel) apart that we may get a Laduree stand.
Changes are however happening on the main floor of the central building with a new expanded Bibbidi Bobbidi Boutique (princess makeovers) – these are money makers everywhere – and a new "privilege lounge". Café Fantasia (or whatever it will be called) is also remodeled, losing a room and with the bar placed on the side.
Official timing for the Disneyland Hotel has not been unveiled, but don't expect anything until 2023.
Best of Disneyland Paris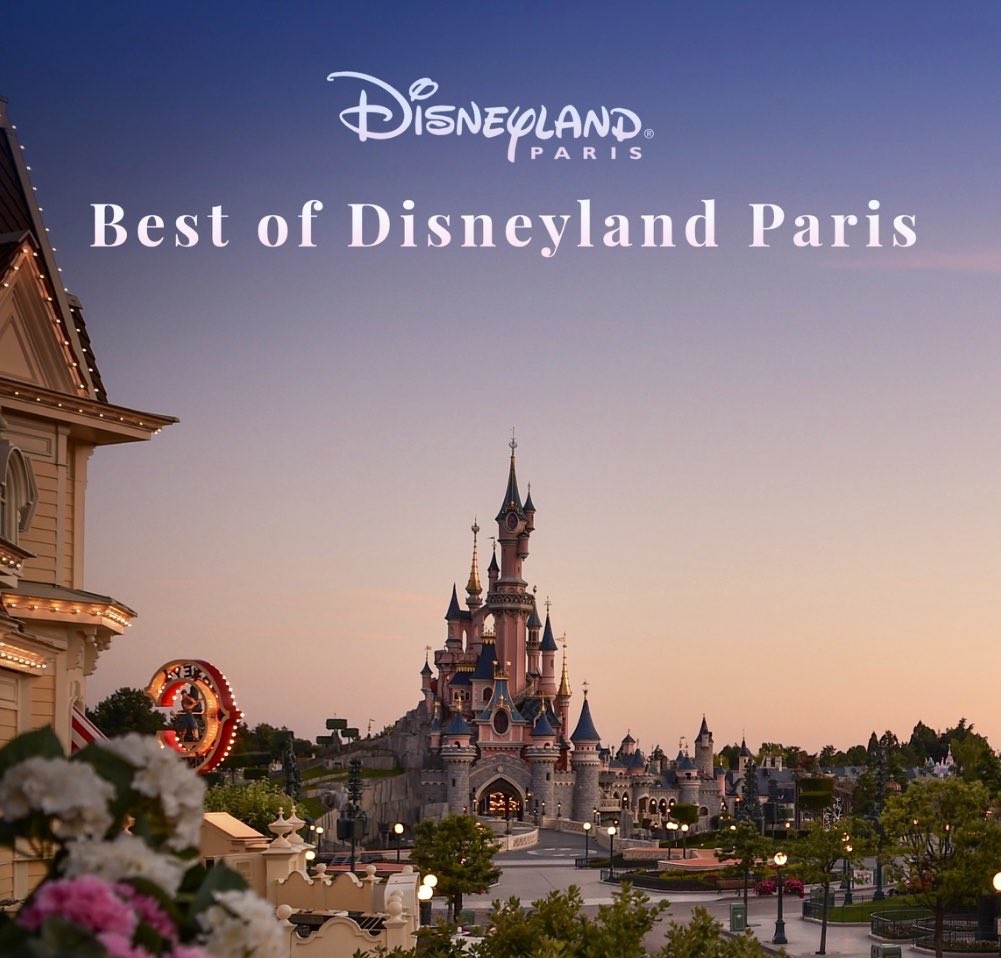 More new music ! Disneyland Paris has released a new "best of" album. While most tracks are oldies (and a few head scratchers as to the choices), the album does feature brand new music from The Jungle Book Jive (ohhhh the memories..), Halloween with "Are you Brave Enough", Disney Pride's "All Around the World" and songs used for both reopening. Well done and more please !
You can stream or buy the album on many platforms with the links available HERE
Social Distancing Updates
Several changes have quietly happened in recent weeks, amounting to a SLIGHT relaxing of social distancing measures:
Performers at the Disney Jr. Dream Factory are no longer wearing masks.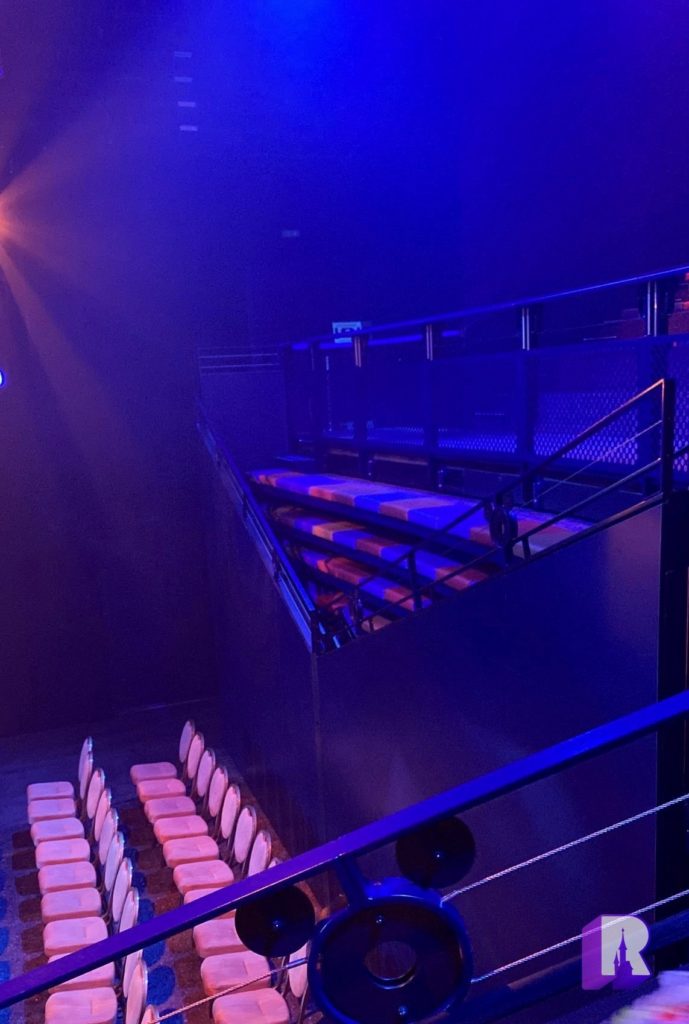 In order to make this happen, the producers had to retract one of the bleachers and install chairs to maintain an adequate distance from the audience.
While these changes were being implemented and unrelated works performed on the set, the characters from the show came out to meet Guests for a few half days – it was so lovely !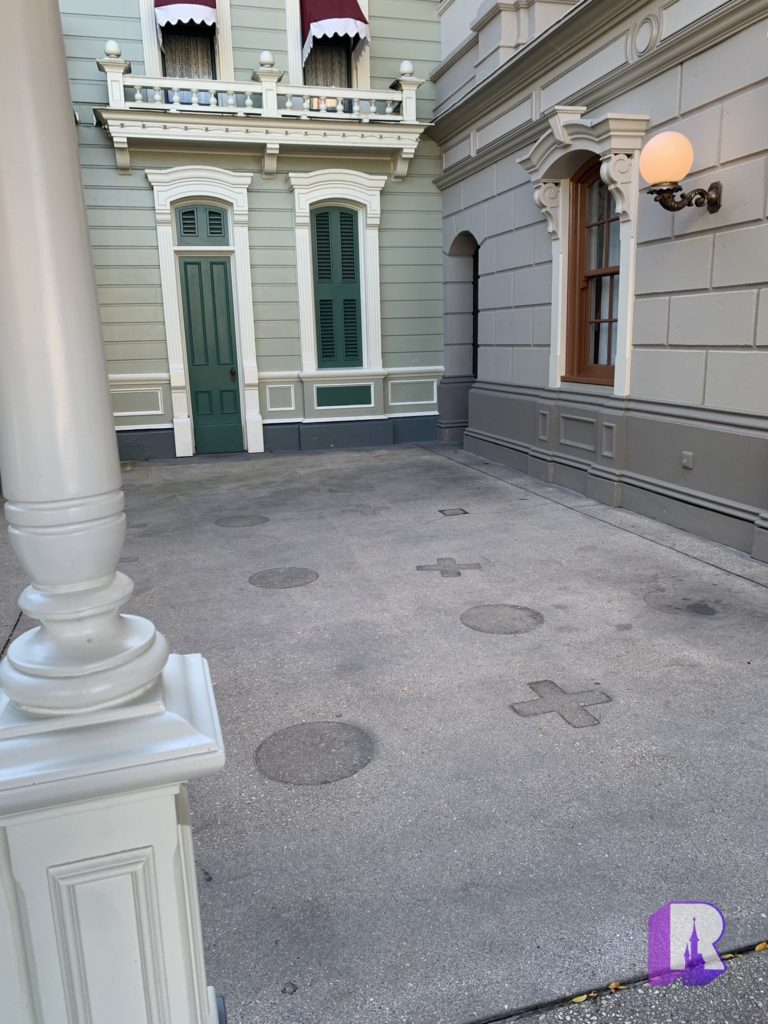 Floor stickers have been removed in the Town Square smoking area – signaling a potential overall removal of these stickers in the parks. To be honest NO ONE respects them anymore anywhere.
And at the Park Entrance and Fantasia Gardens, the ugly green barriers used to funnel guests in have been removed ! A set remains on top of the Fantasia Gardens however, but it's a step forward!
In related news (assuming the closure was due to social distancing issues), the Animation Academy has officially reopened ! It's great to see this classic back.
Fuente Del Oro Restaurant
Fuente Del Oro has proper food again! The location had become a bar – complete with an ugly BAR sticker on this lovely sign – it's now gone! The new menu features Burritos and we tried them all:
They're big, and very tasty. Photo above is the chicken. They're also prepared fresh but enough in advance that you don't have to wait for them to be made, so the queue goes very quickly. Don't fret- you can still have your frozen margaritas and corn chips! A WIN.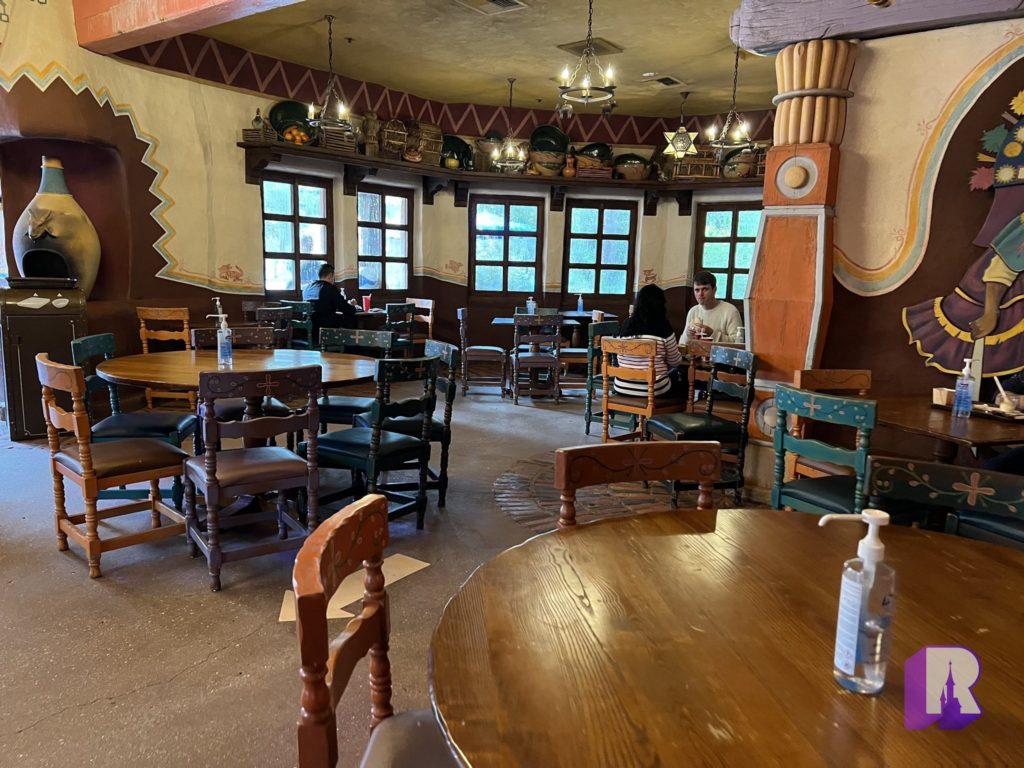 Maintenance and Refurbishments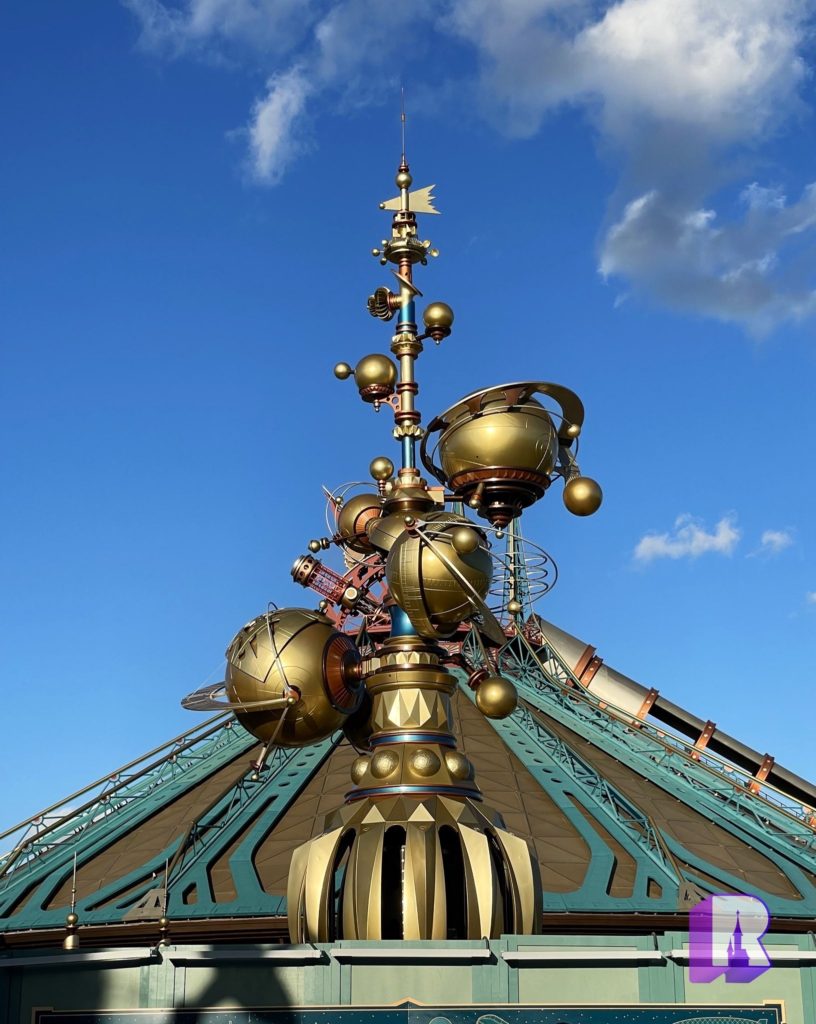 We start in Discoveyland where Orbitron has been pretty much reassembled !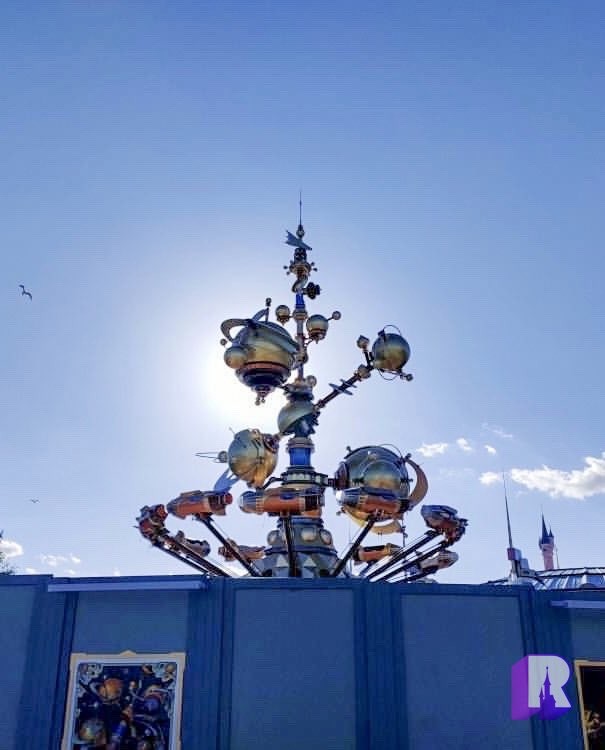 The Attraction was even in testing with all the ride vehicles! It's expected to reopen in December – but it's making really fast progress recently.
Two more attractions will officially join the Disney Premier Access program: Phantom Manor and Indiana Jones. Scanners and signage have appeared at both.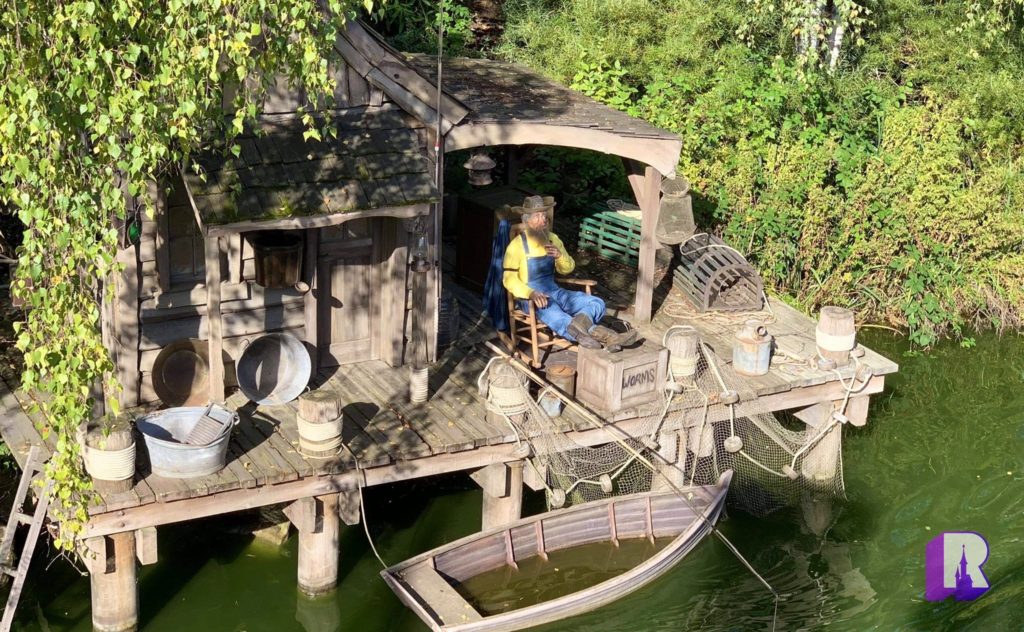 Staying in Frontierland: Old Joe's dog Moonlight has gone on holiday. He left a wire behind..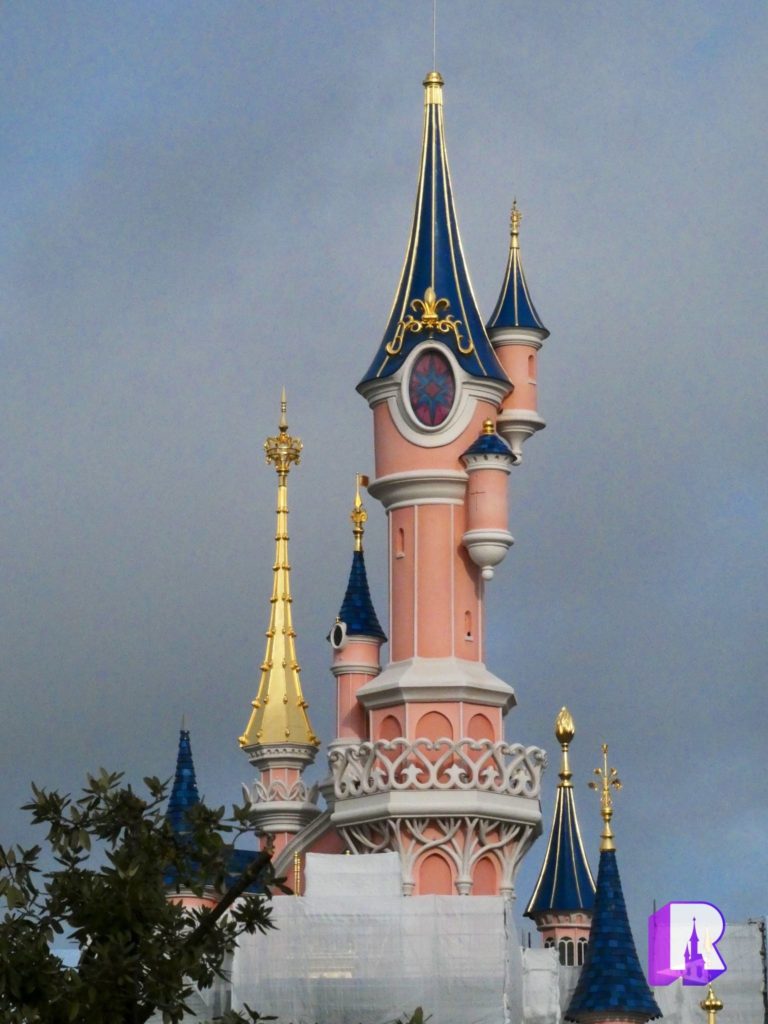 At Sleepjng Beauty Castle the slow strip tease continues with more of the amazing work being uncovered almost everyday.
The goal seems to be to have the icon ready for the start of the Christmas Season, mid-November. However as always these projects are subject to many factors.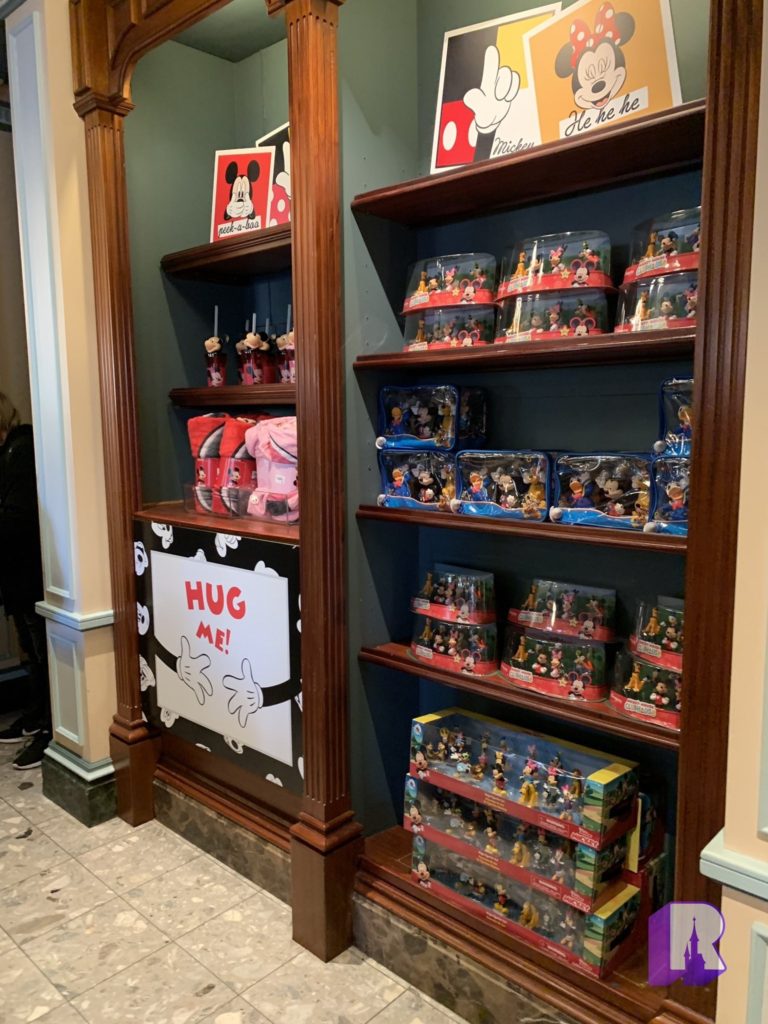 The Storybook Store has reopened as a Mickey and Minnie merchandise store. This makes no sense at all, terrible idea.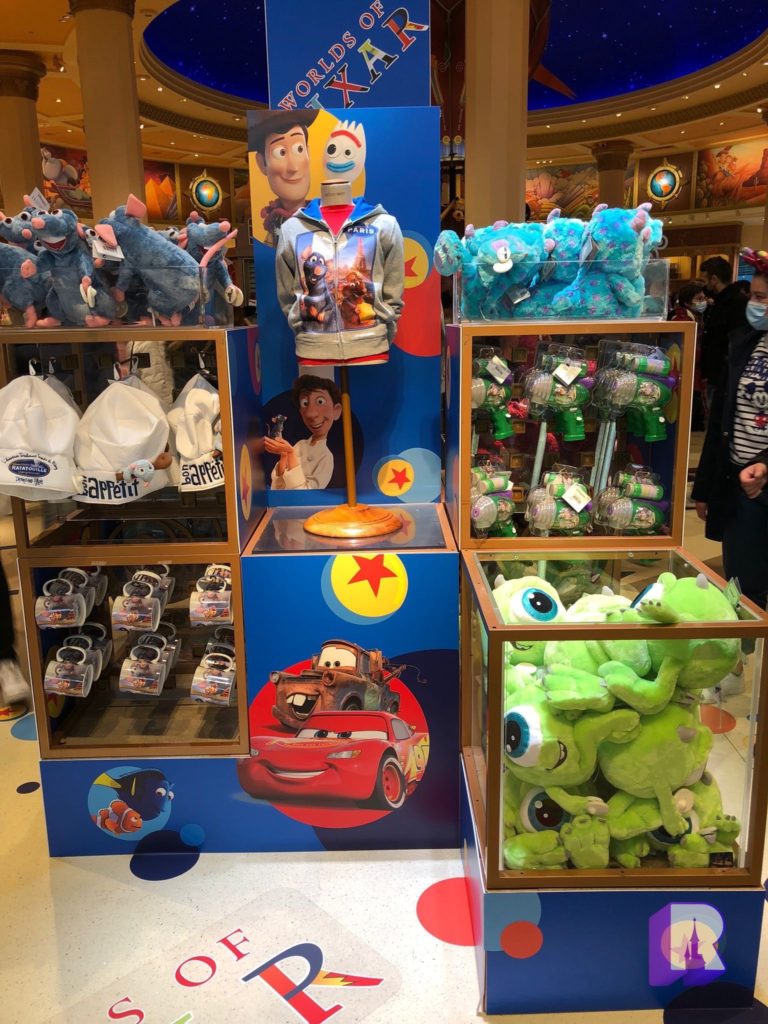 There's also a Worlds of Pixar stand at World of Disney. Makes no sense either but at least Worlds of Pixar doesn't make sense either.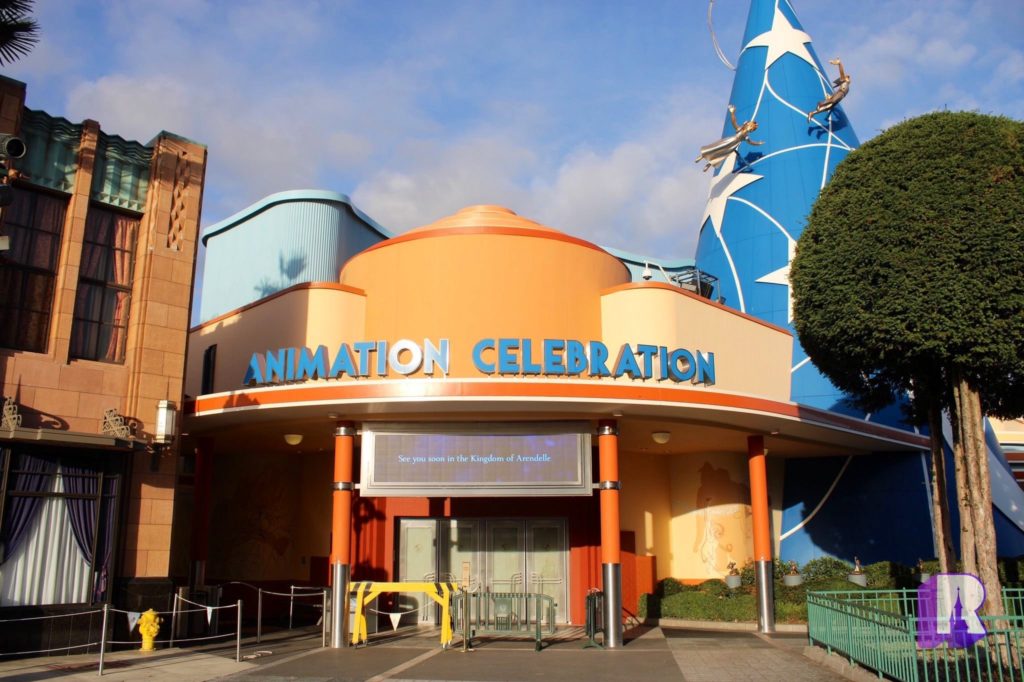 Moving on to the Walt Disney Studios, the Animation Celebration Frozen selfie spot has quietly closed. I hope we can soon see it open again as a show.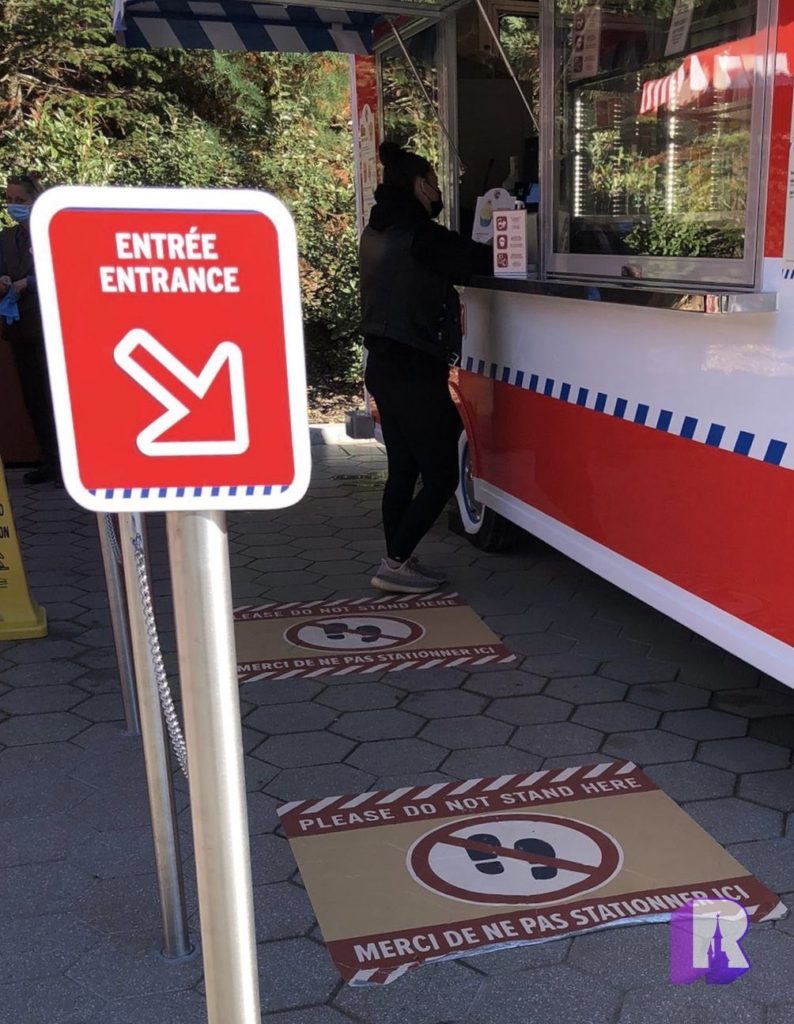 A new themed sign and organized queue for the Laugh n'Go for truck. At least they did the theme right with this project.
Progress continues at Avengers Campus. We're reaching the stage where a lot of the work is happening inside but it's still great to see the facades and even some bits of landscaping take place. The land is expected for mid-2022.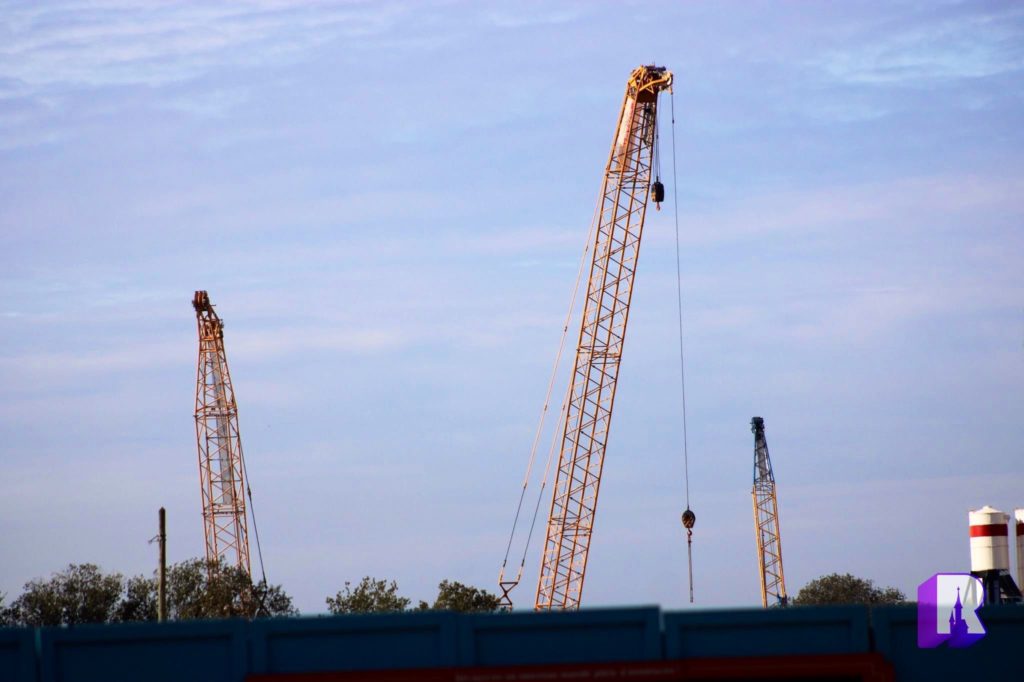 Next door, many cranes are working on creating the expansion pads for the Park. This is where the lake and the first land (Frozen) will start materializing.
Over in the Resort Hub, the new security gates are coming along nicely. This first piece of the new gate area is already receiving wood theming and lighting under the roofs as well as theming on the sides.
Two more updates from outside the Parks: at Disney Village, the Billy Bobs terrace was expanded and has now received more tables. It looks horrific but hey that's Disney Village! And over at Guest Parking, the Infinity preferred parking has moved to the Tigger lot while works are carried out to installed the solar panel in this area.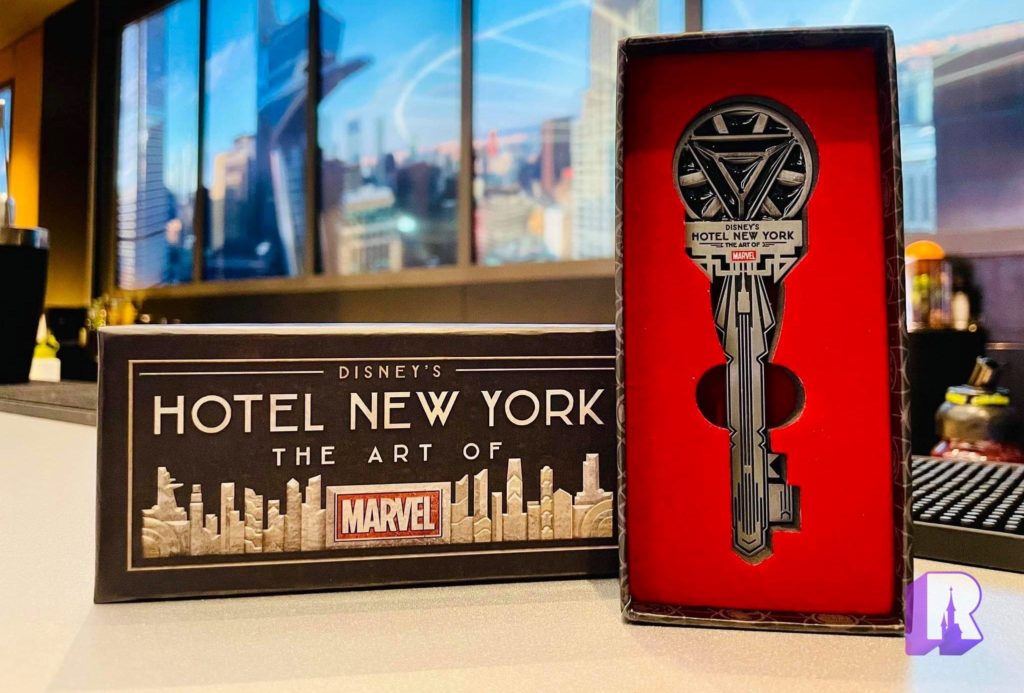 And the new Disney's Hotel New York – The Art of Marvel collectible key went on sale on Friday. It's nice, but there was less excitement for this one.
Christmas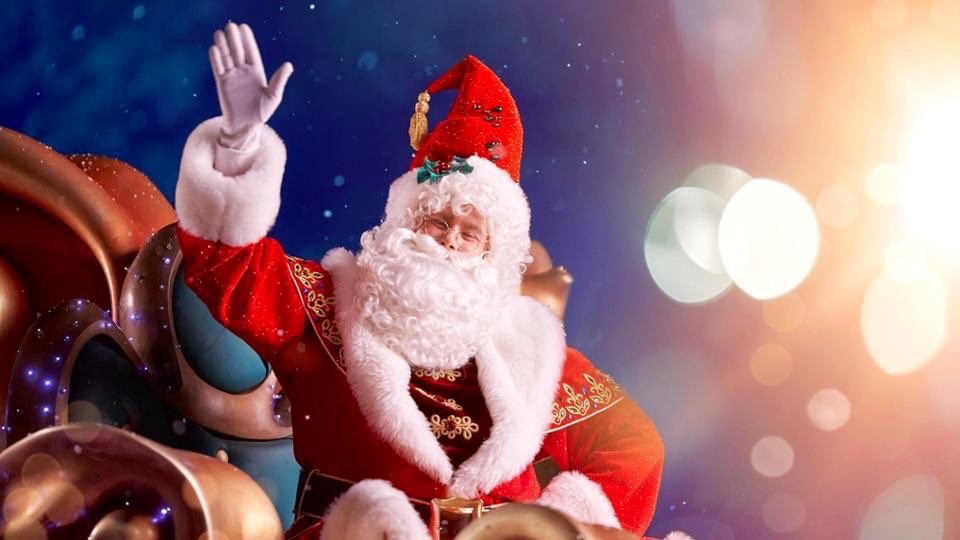 A new photo of Santa was released which shows not only a new costume but also a little peek at a new float for Santa! The new Christmas Parade is sadly not officially confirmed to be allowed this year but there is hope!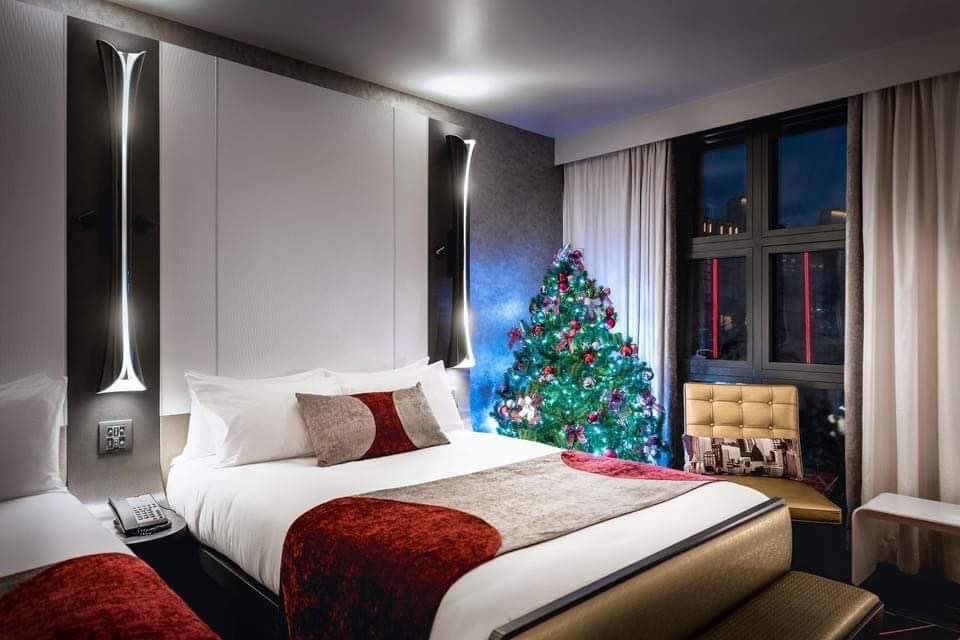 Decorated rooms are now also on sale for this Christmas. Guests can request a Christmas Tree and some gifts in their room for about €240 per stay at Disney's Newport Bay Club and €300 at Disney's Hotel New York – The Art of Marvel (for stays 1-6 days). Booking by phone only.
And that's a wrap for this week! I hope you've enjoyed this big update and I will see you next week for more news from Disneyland Paris. In the meantime please share if you enjoy these articles!