A news-heavy report this week as we got the chance to learn more details about many upcoming entertainment, merchandise, pricing and food projects for 2020. But we're not forgetting maintenance and characters! Let's go:
2020 News
On Friday, Disneyland Paris hosted a Christmas Event to shed more light on the first half of 2020. Let's take a look at the highlights:
Entertainment
Disney Jr. Dream Factory
This new show will debut at the "Club D" theater in the Spring, inspired by Disney Jr. characters. The storyline sounds really fun: Mickey and Minnie run the Dream Factory (in lovely new costumes) but sadly it shuts down because of lack of dreams.
Fear not, Disney Jr. friends Fancy Nancy, Vampirina and Timon (of Lion Guard fame of course) come to the rescue !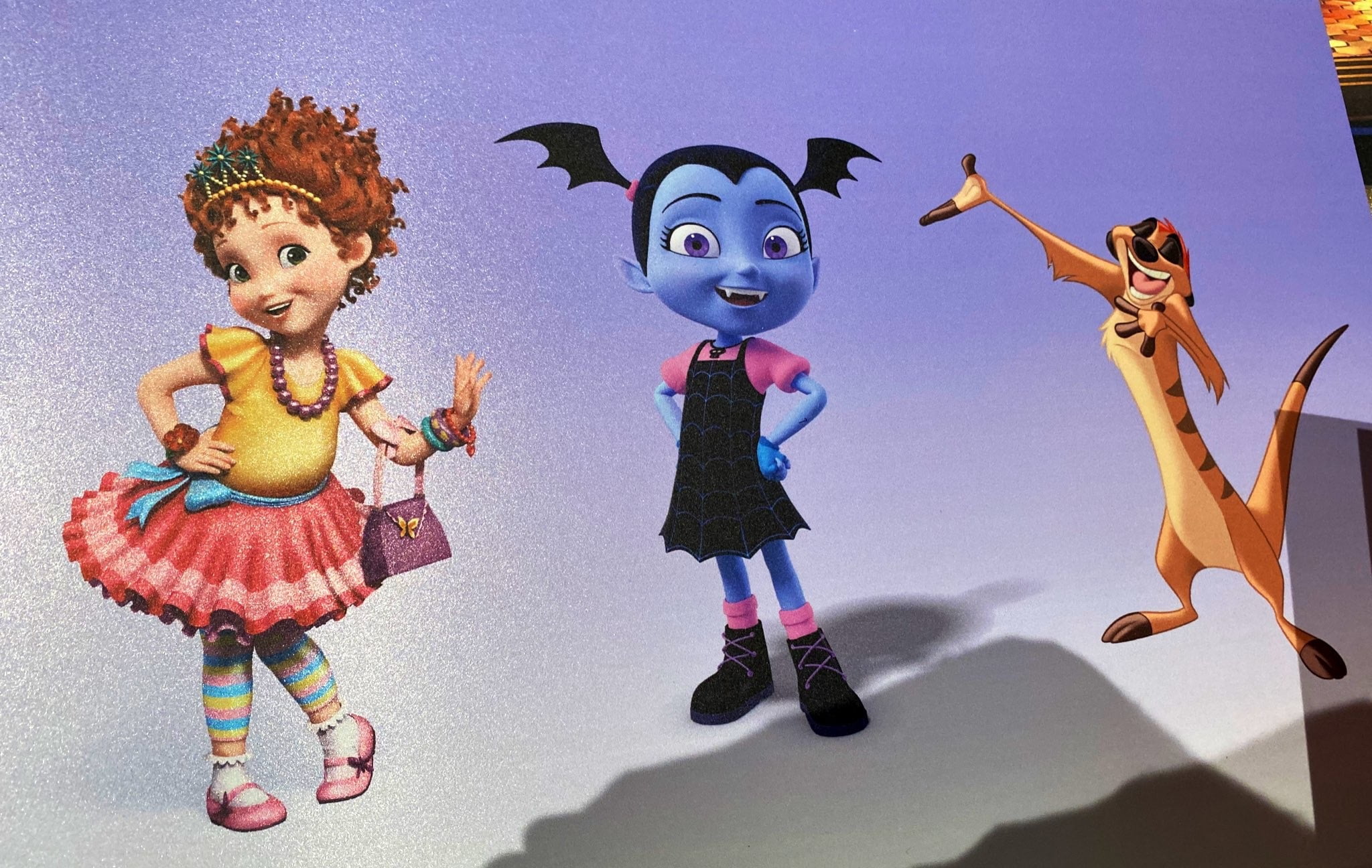 The show will take place in this gorgeous set that we can't wait to see. The show should really be fun for the whole family.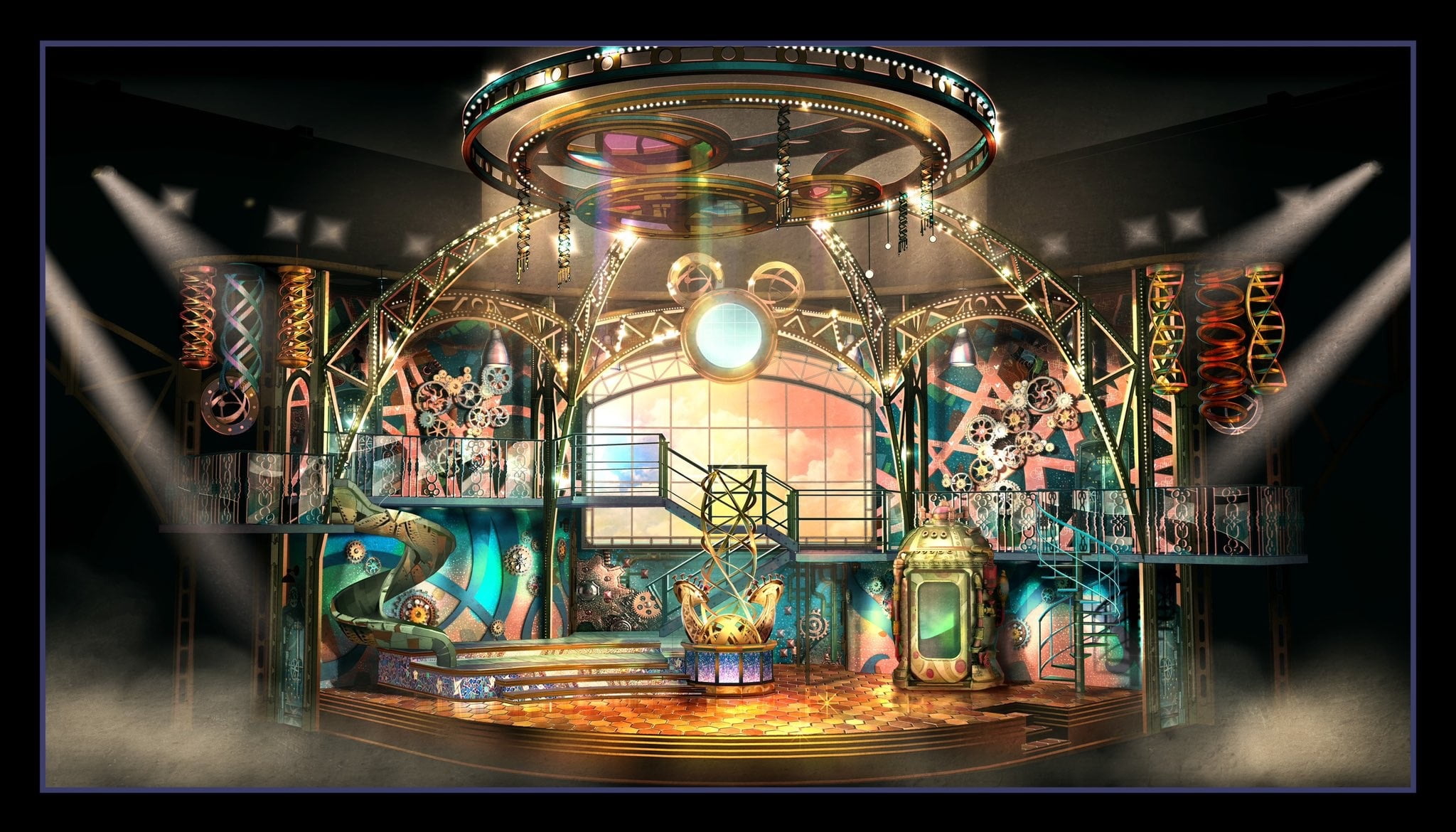 Frozen: an Enchanted Journey
This Central Plaza show will celebrate the second film and include a medley of all the songs (yes, including Kristoff's solo!). The new float designed by Disneyland for the "Magic Happens" parade has been adapted and will feature a new Sven animatronic in the back: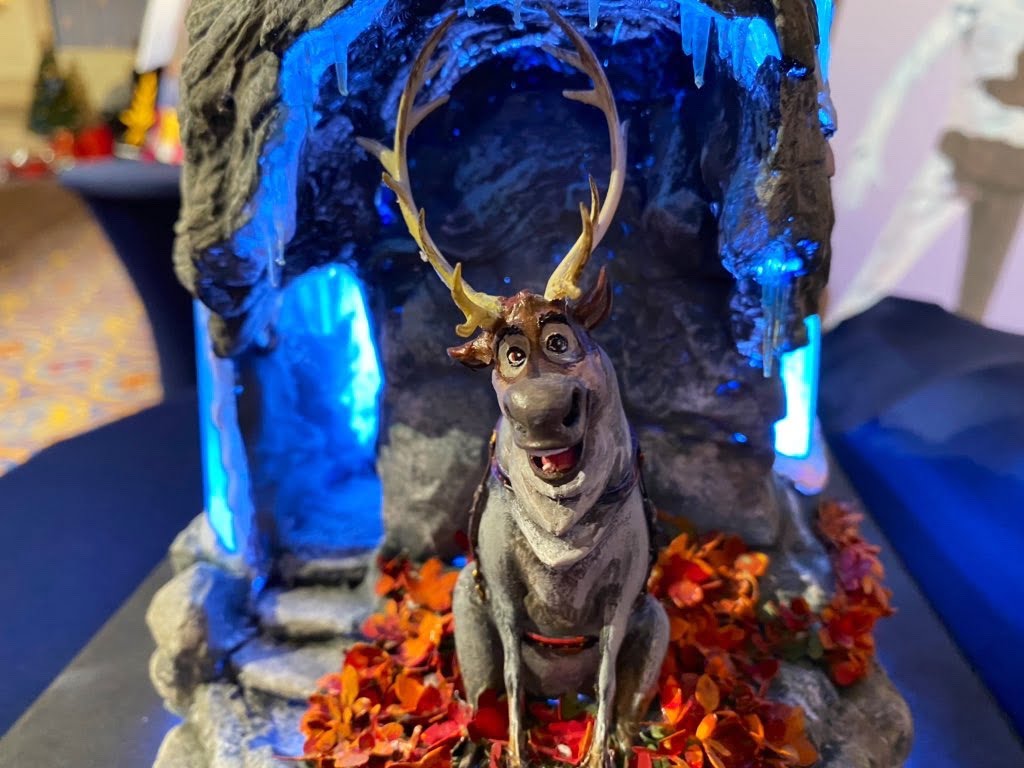 Anna and Kristoff will wear their travelling costumes and be surrounded by performers representing the elements featured in the film, as if they had been touched by Elsa's Magic.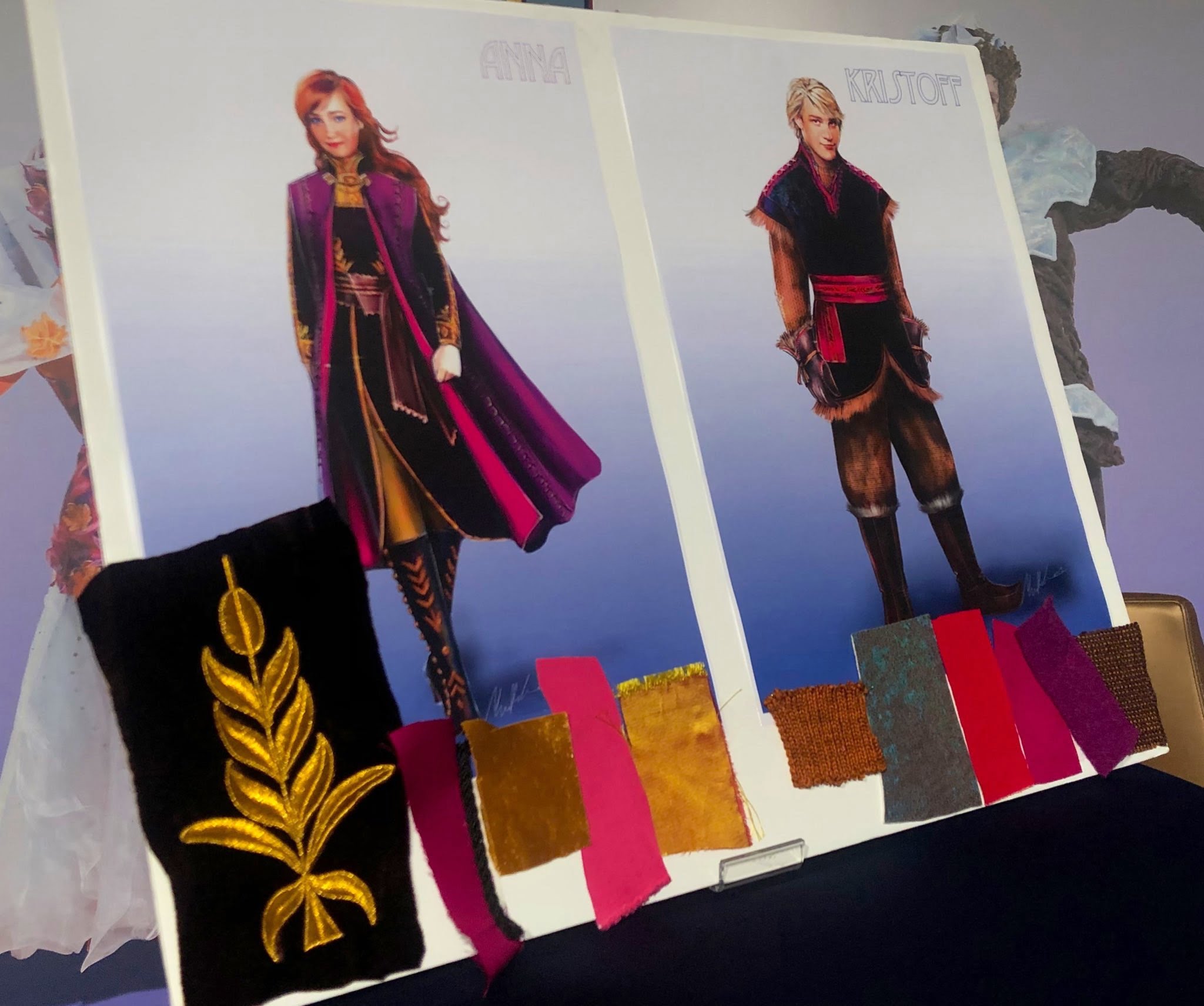 Elsa will wear a yet undisclosed outfit that is exclusive to this show !
The production will have show stops and make use of the Central Plaza Stages. Can't wait to see this!
Attractions
"Cars Route 66 Road Trip" is the name of the retheme of the shortened Studio Tram Tour (a mouth full). We got to see a first logo and visual but not much is known about exactly how it will all be setup. Trying to keep an open mind on this one!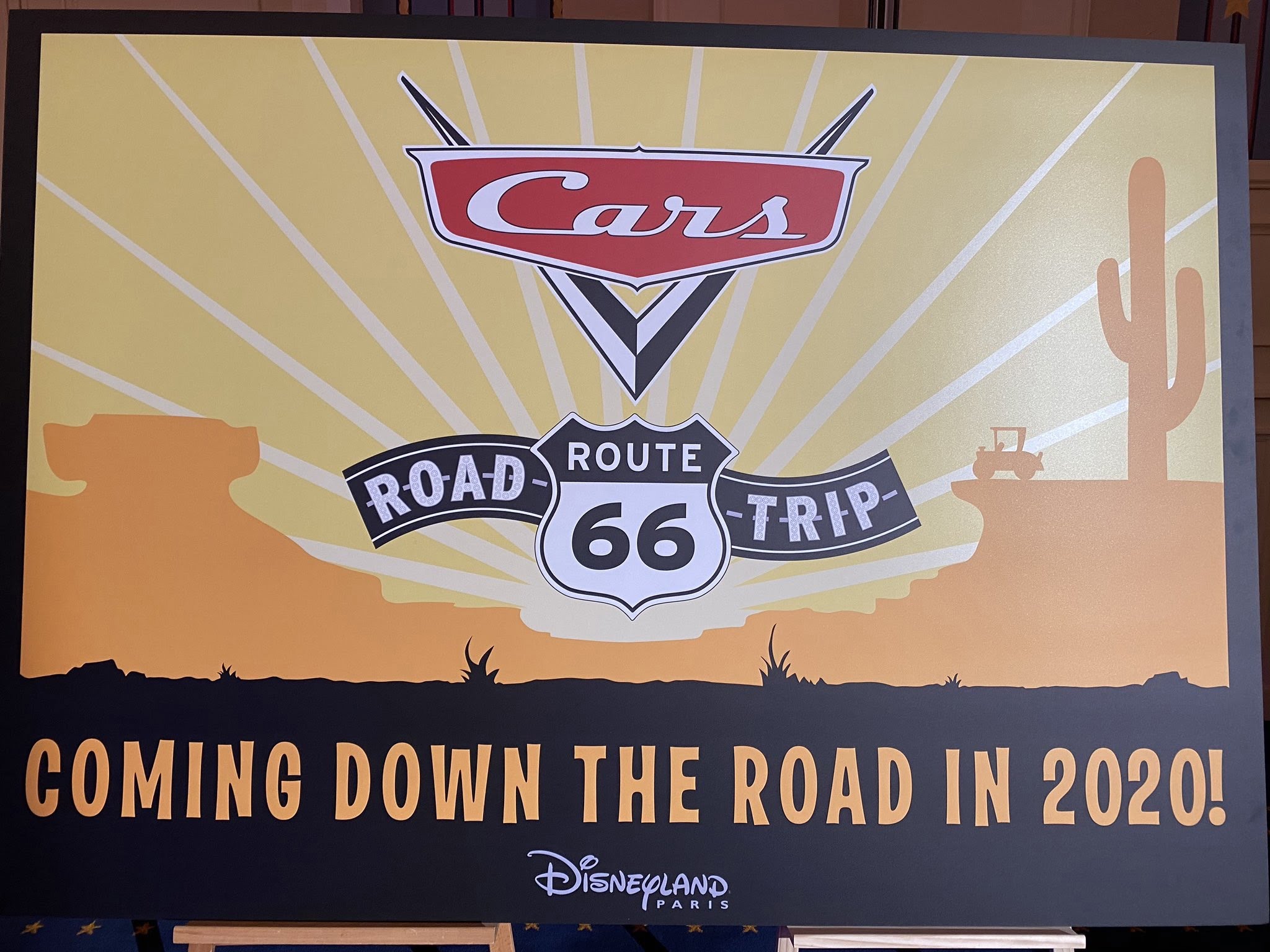 Merchandise
A big night for the merchandise team who presented some exciting collectible items and lines of clothing and accessories:
Four new collectible keys !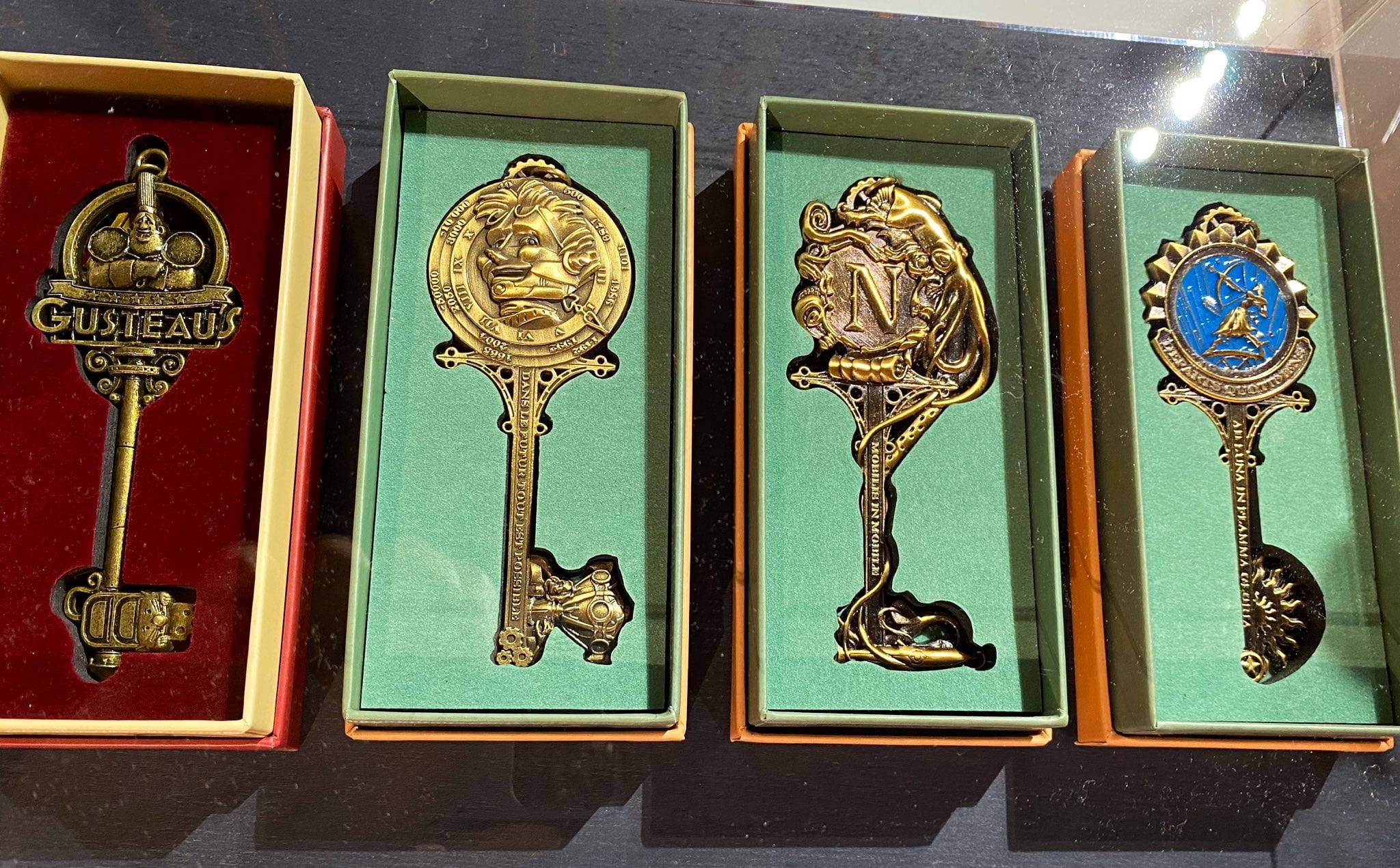 Here's the release schedule and edition numbers:
– Gusteau: February (2014 pieces)
– Visionarium: March (1992)
– Nautilus: April (1994)
– Space Mountain: June (1995)
Euro Disney 1992 Collection Reedition
Out in April, this limited edition collection (1992 of each) will pay homage to the Resort's launch merchandise: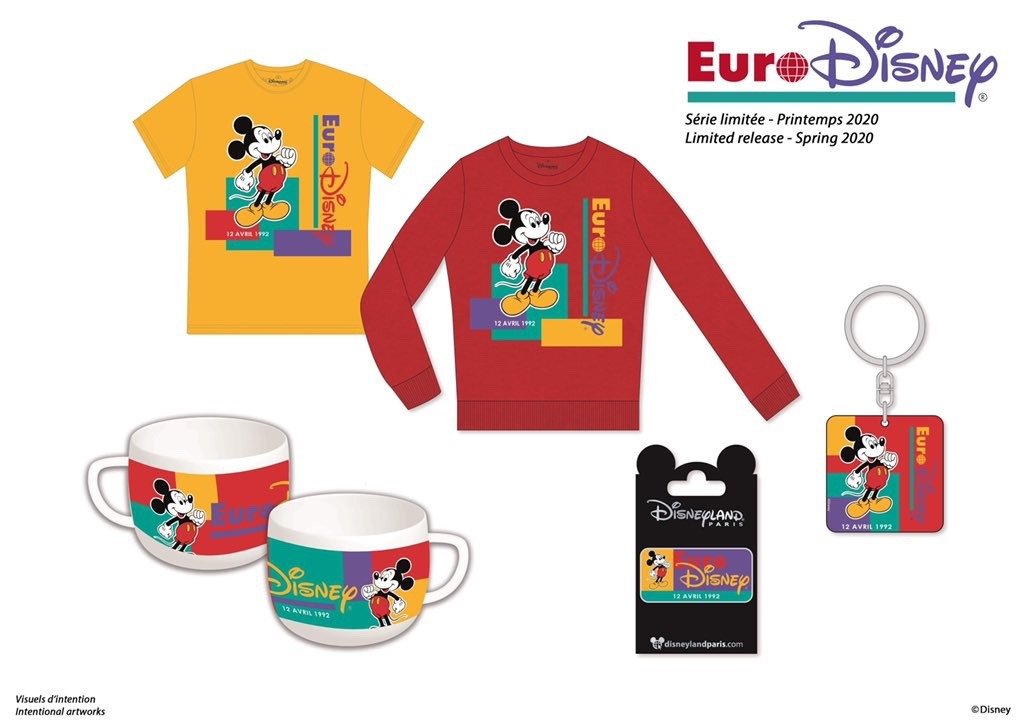 Star Wars: Legends of the Force Merchandise
Could it be that it doesn't suck this year?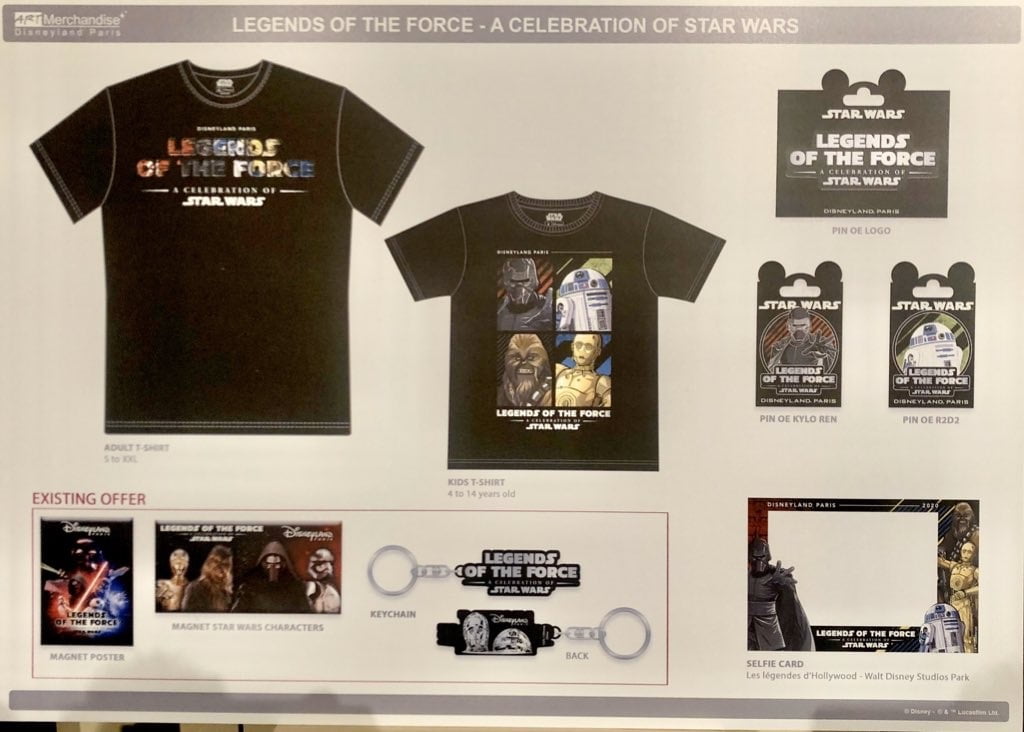 Collectible Figurines
– Phantom Manor Busts: February 2020, €49 for the set,
– Rex: May 2020, €119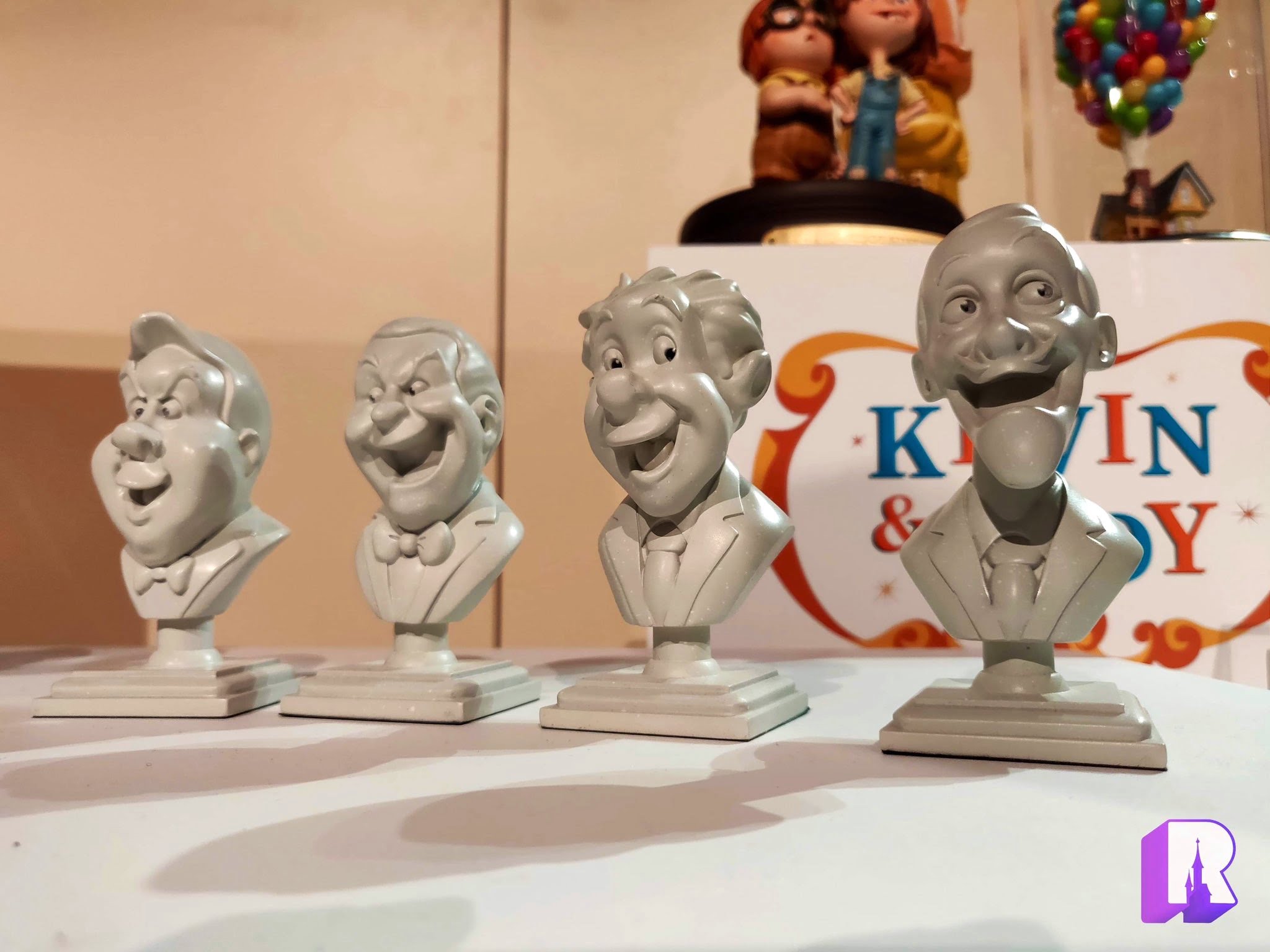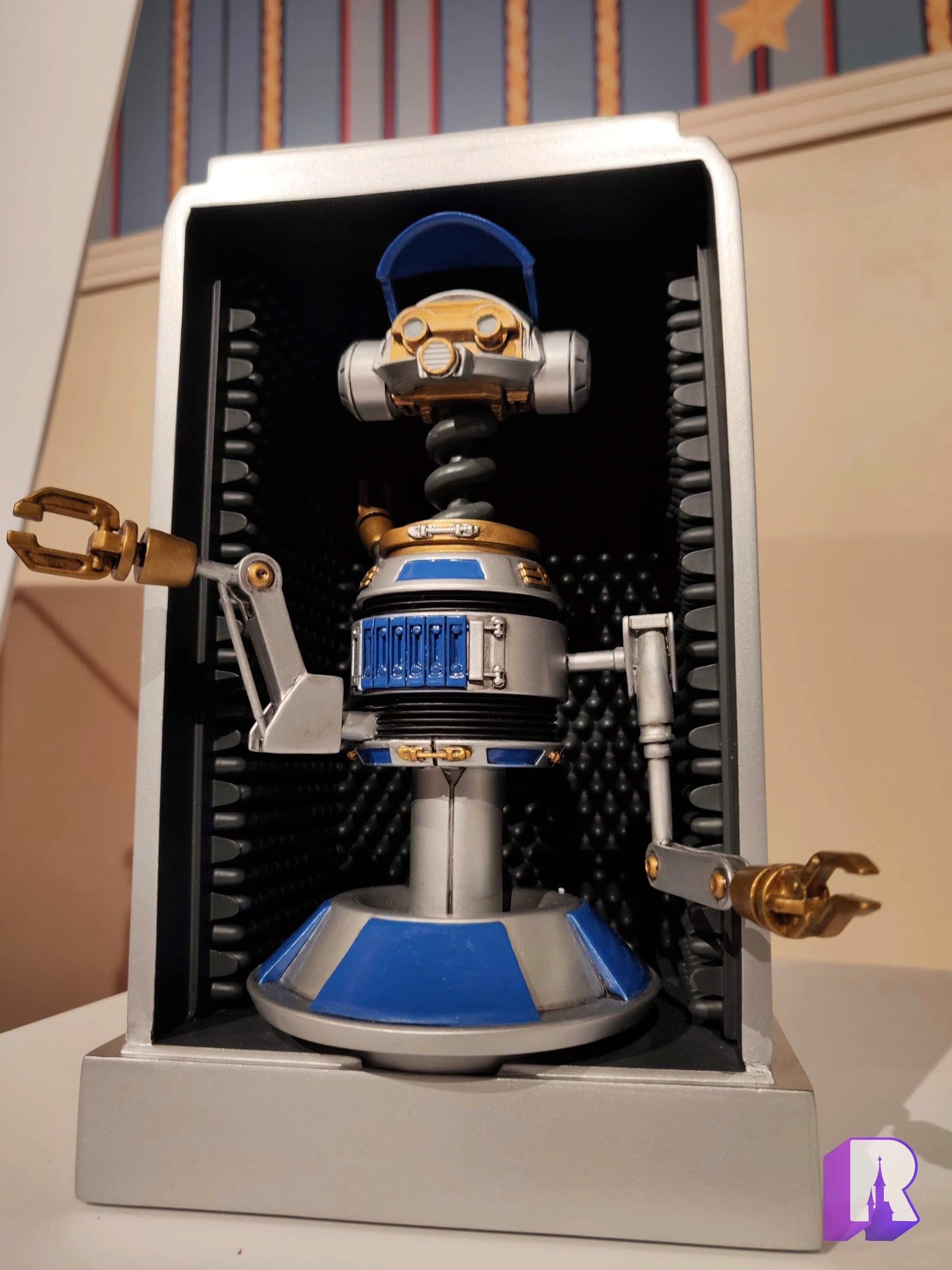 New Signature Packages
These new add ons to Disney Hotel stays will enables Guests to get a "best of" VIP-style services to celebrate a special occasion (or just for fun). Two packages priced at €99 or €299 feature various levels of exclusive benefits: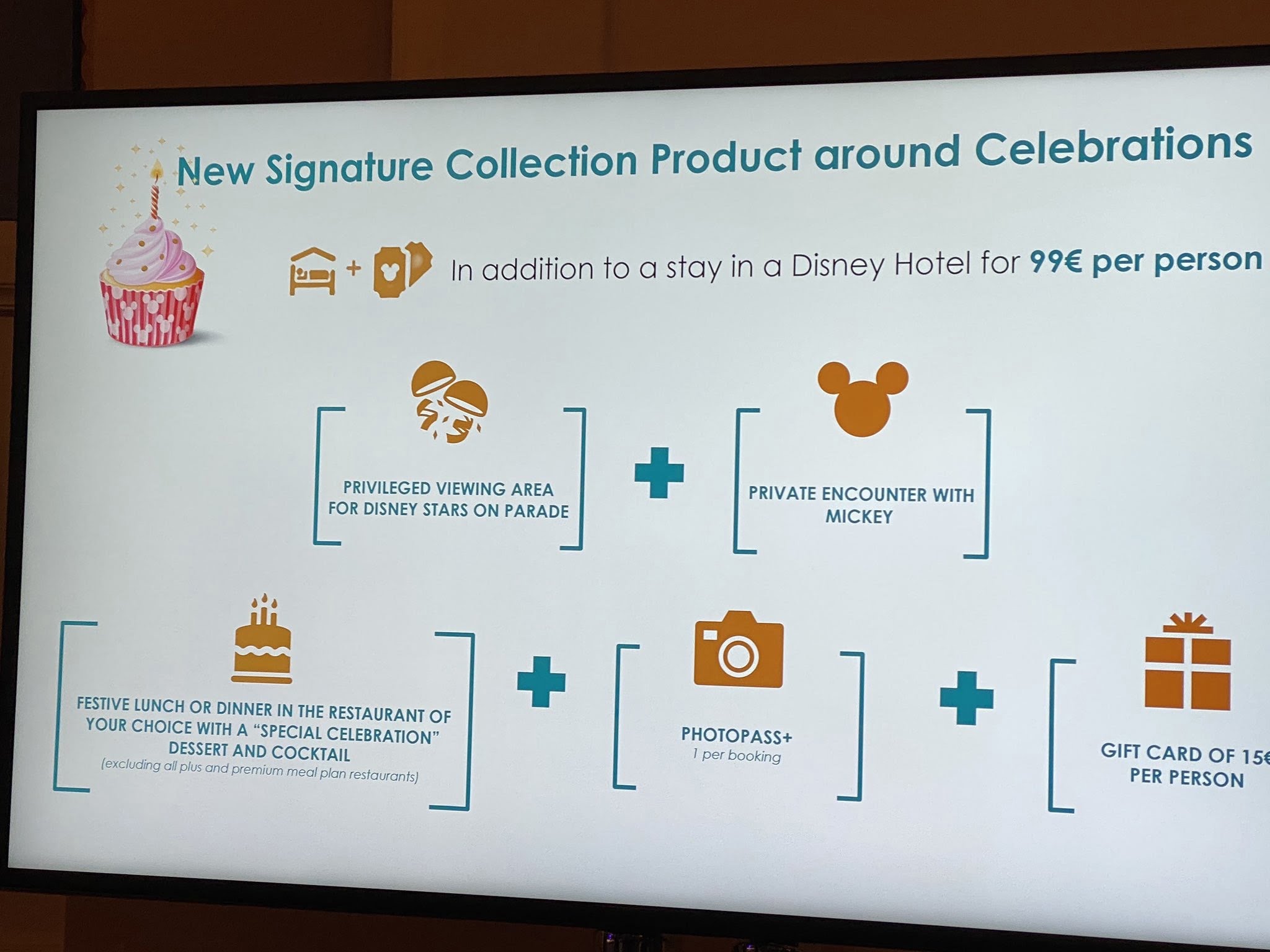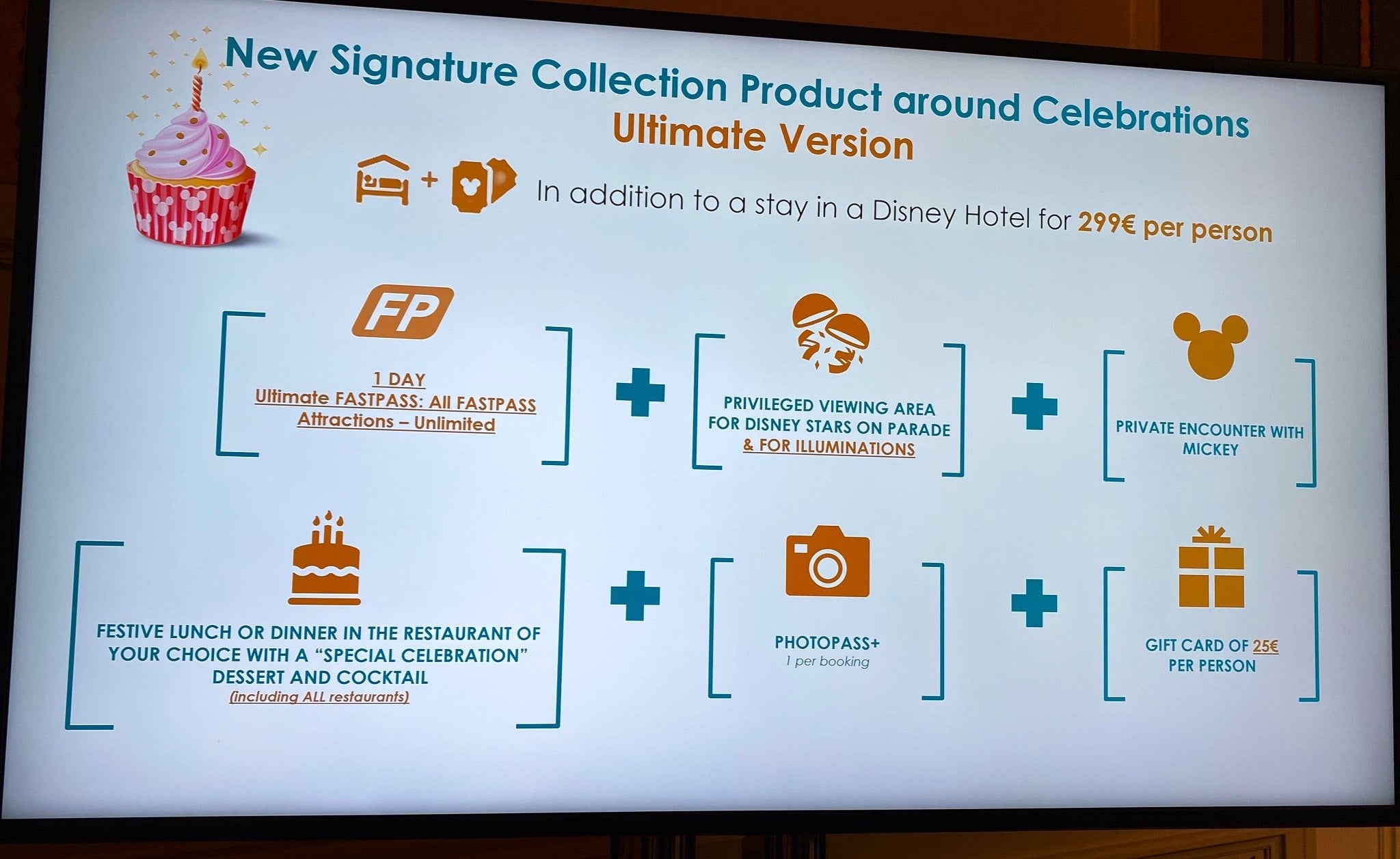 We'd like to extend a big thanks to the Disneyland Paris teams for hosting us. Stay tuned for more content and exclusive details in our series of interviews that will be online very soon.
Marvel Season Details
More details were released online including a poster that features the correct dates finally: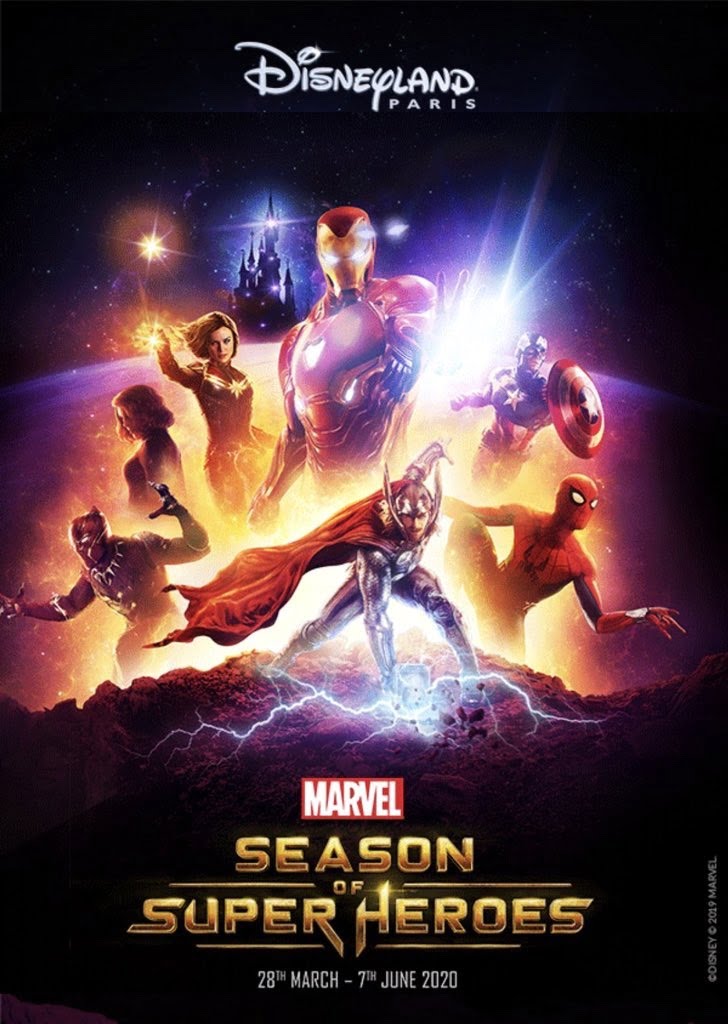 And the sad news that "Guardians of the Galaxy: Awesome Dance Off" wont be returning in 2020, replaced by a meet and greet with Star-Lord or Gamora. I guess Groot won't be visiting this spring.
Star Tours: The Last Jedi Scenes
New scenes inspired by The Last Jedi debuted on Friday, taking guests to the ocean moon of Kef Bir and other destinations.
You can read our spoiler filled review HERE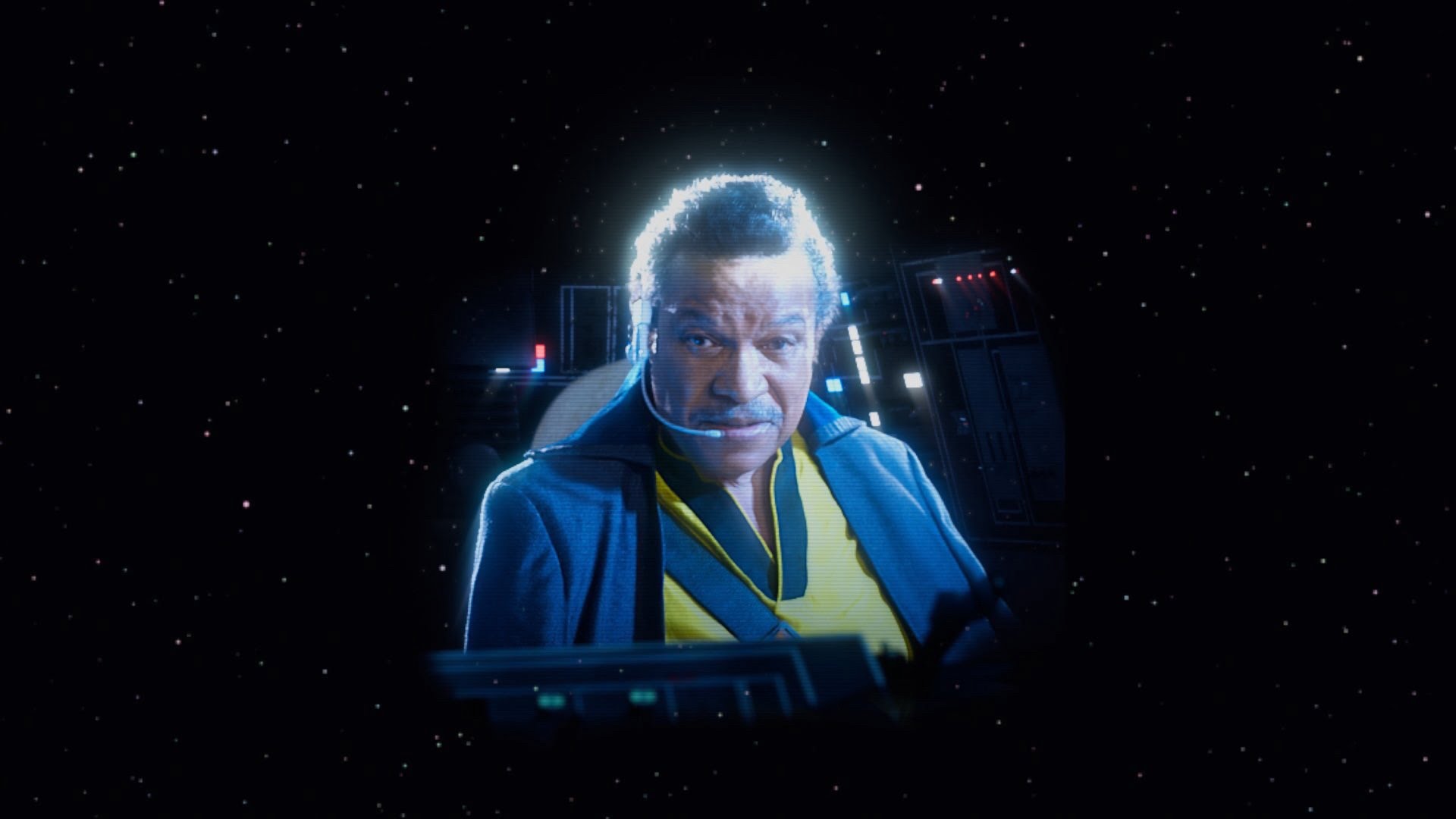 Maintenance & Refurbishments
THE big news is that the crumbling Info Board has been removed for refurbishment! It's still unclear if it will come back with the same format or be updated with new technology: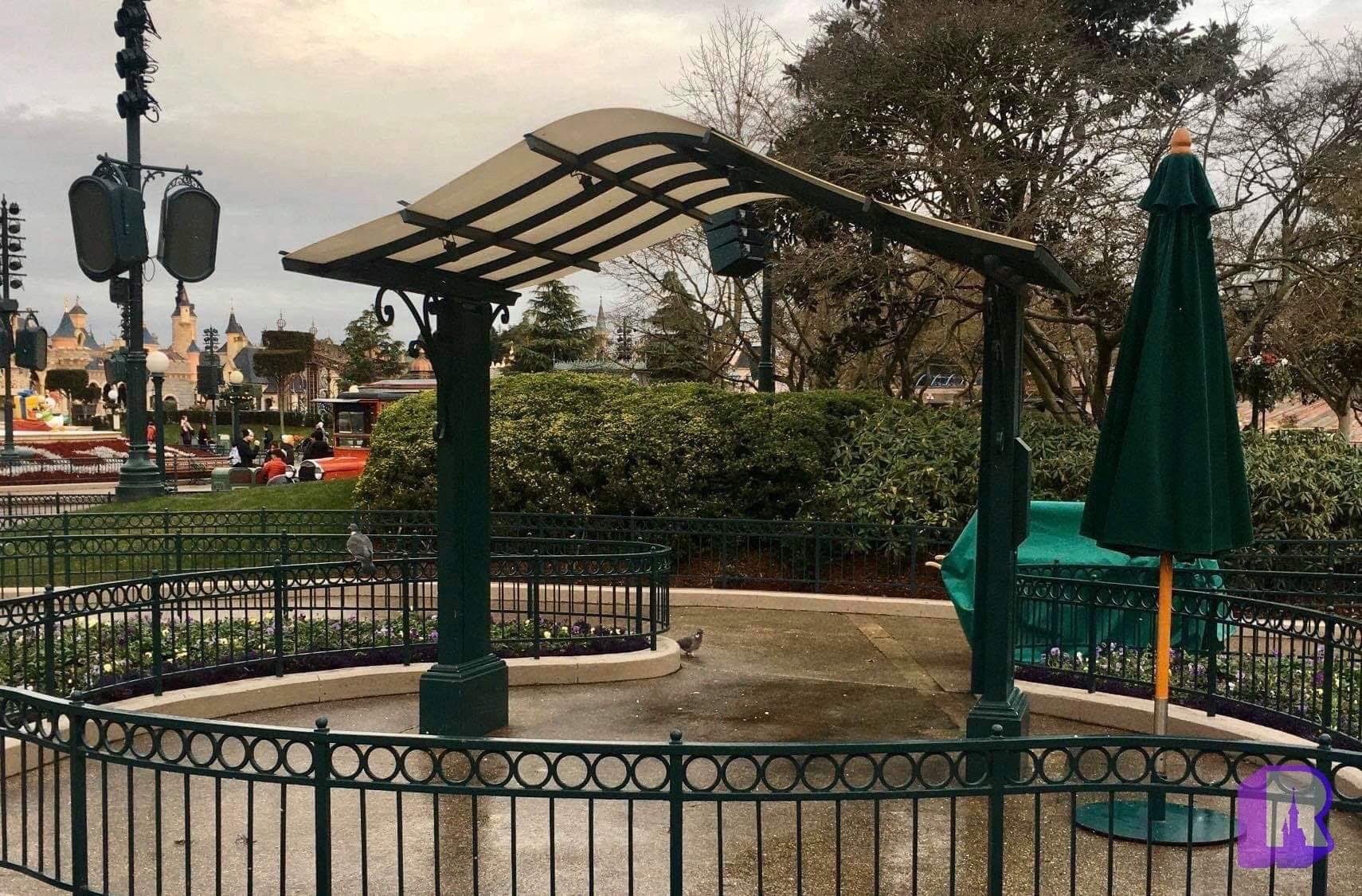 A major crisis (wink) at Autopia was averted after the "i" which was installed upside down was flipped around the next day. Phew !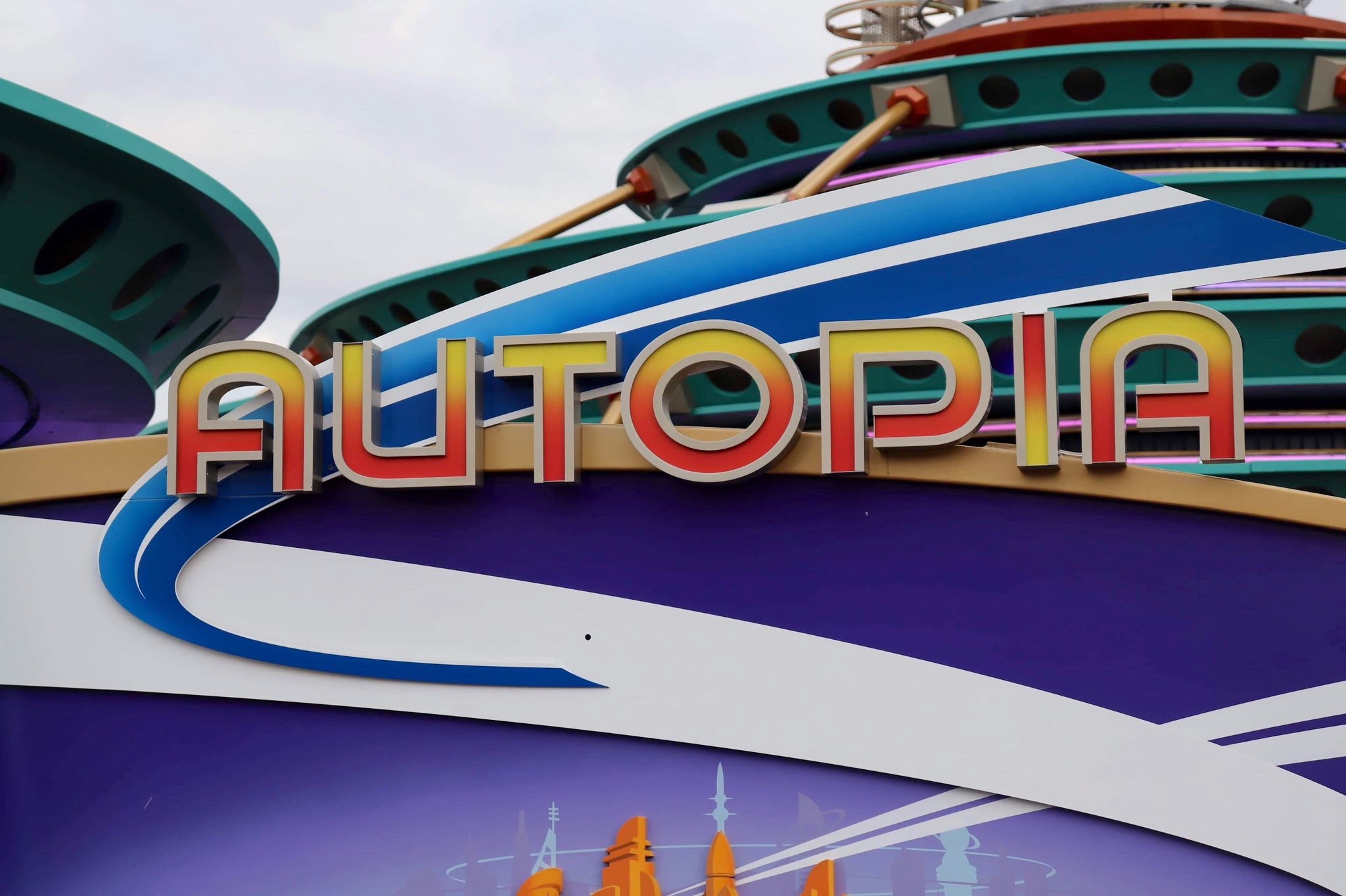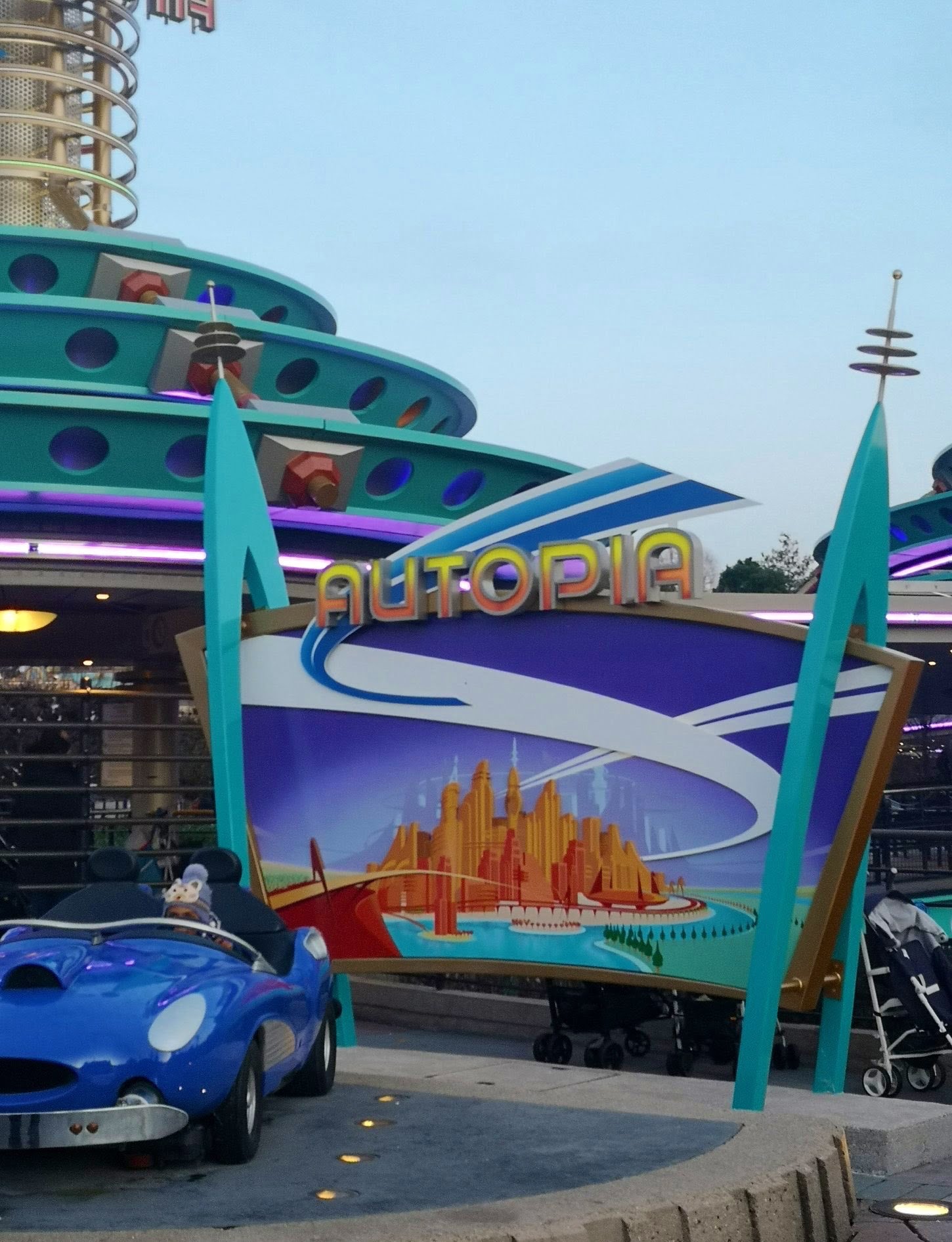 This week we toured the park looking for cleverly disguised WiFi base stations – some really great work by the Imagineers! Here are some of them: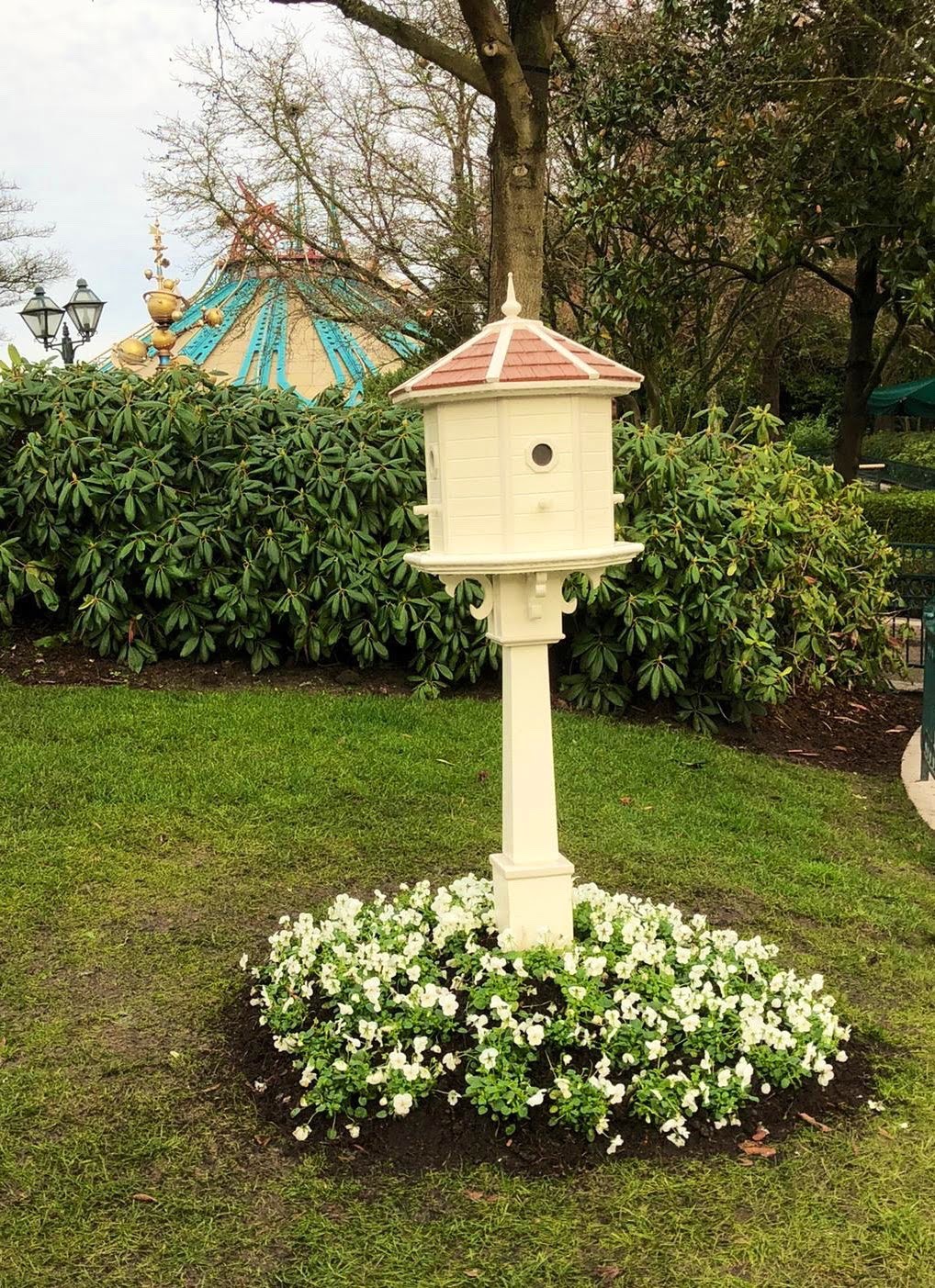 A bird house.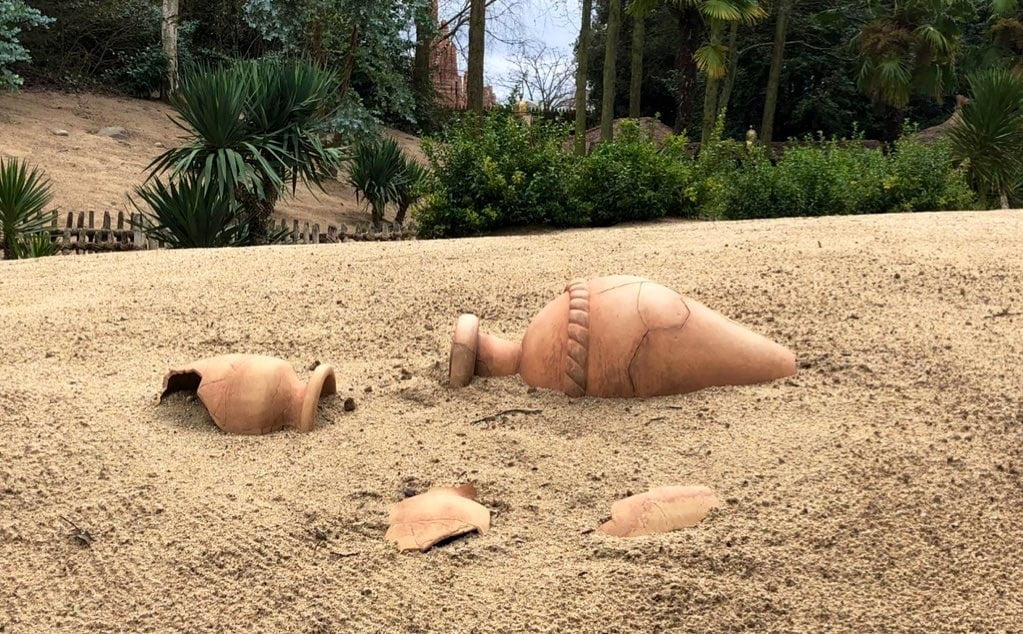 An amphora.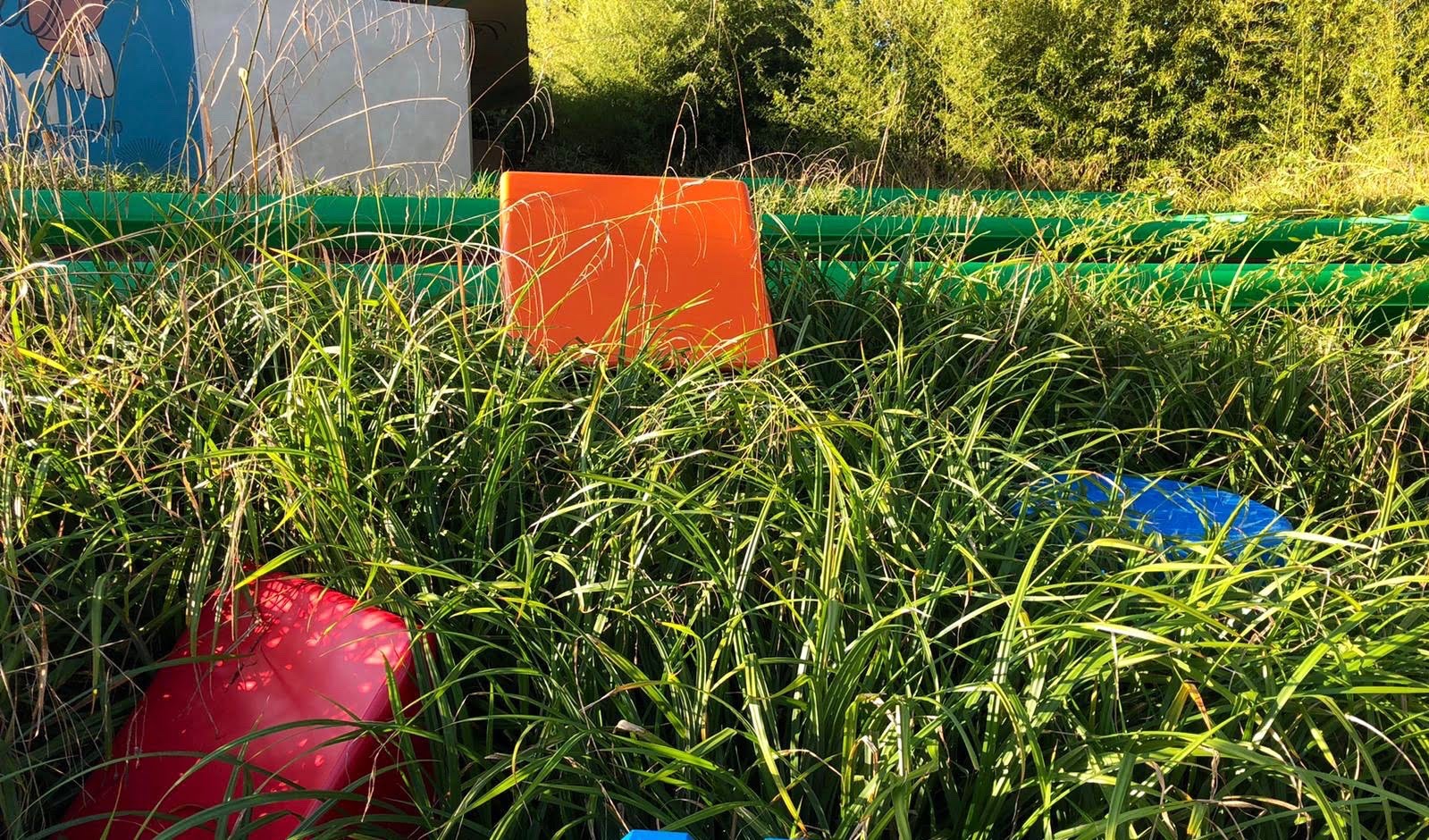 A toy piece.
Tests have started on the Guest Parking moving walkways which are currently being repaired (again):
https://twitter.com/dlpreport/status/1208415664379244545?s=21

Some good and bad restaurant news: Walt's will finally reopen on February 19, 2020 (still ages away)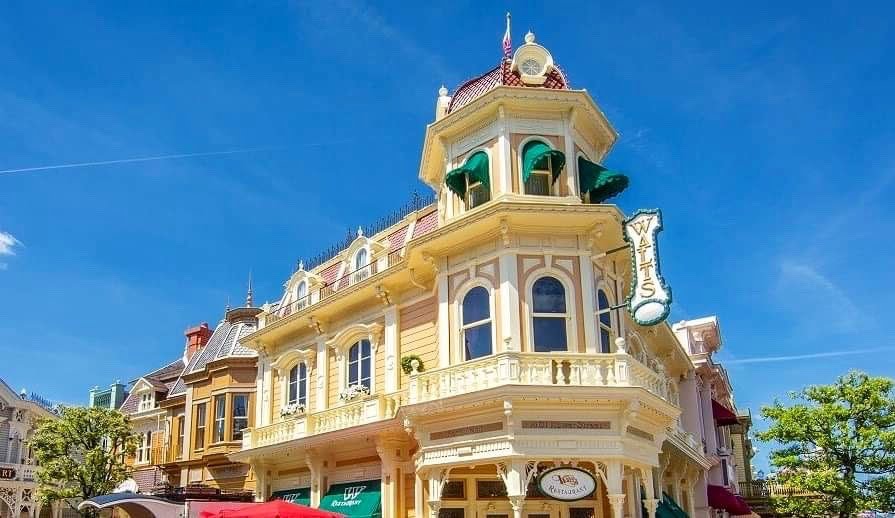 But Cafe Hyperion will close from Jan 6 to Feb 7, a huge capacity blow (it seems Cast Members will be reassigned to other restaurants to keep the capacity)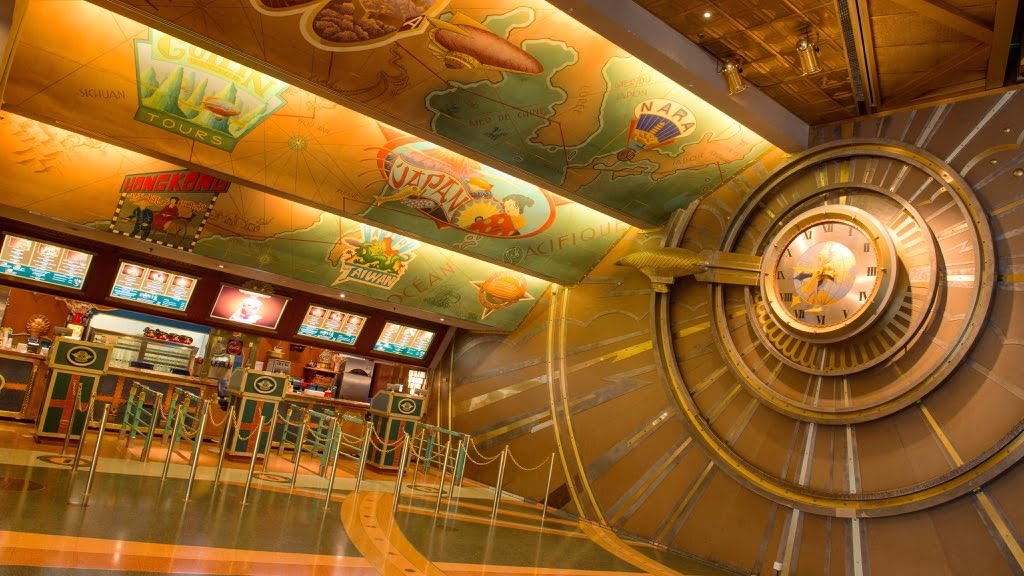 Characters
Princesses returned to the Disneyland Hotel! Several meet and greets took place during the week, culminating in an epic musical "descent of the stairs" with Belle and Snow White on Saturday:
👑 Belle and Snow White are greeting Guests this afternoon at the Disneyland Hotel, making a a musical entrance via the Grand Staircase! 🥰 pic.twitter.com/CXgnKRpYW0

— DLP Report (@DLPReport) December 21, 2019
Snow White and Dopey were the Guest Stars on Tuesday: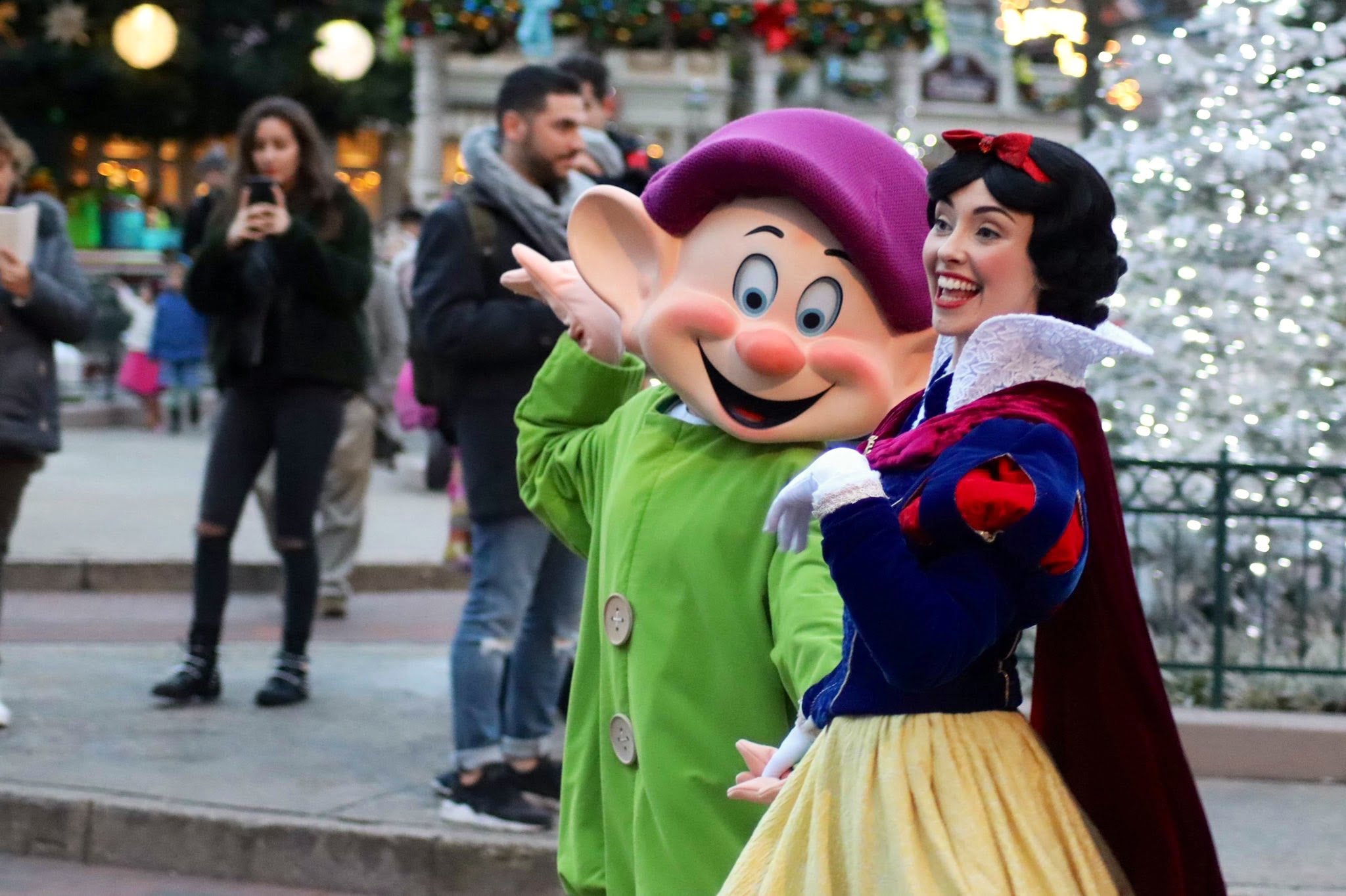 And while not technically Disney Characters (they should be!), the Disneyland Paris Ambassadors looked lovely as carolers during the Cast Member Christmas Party: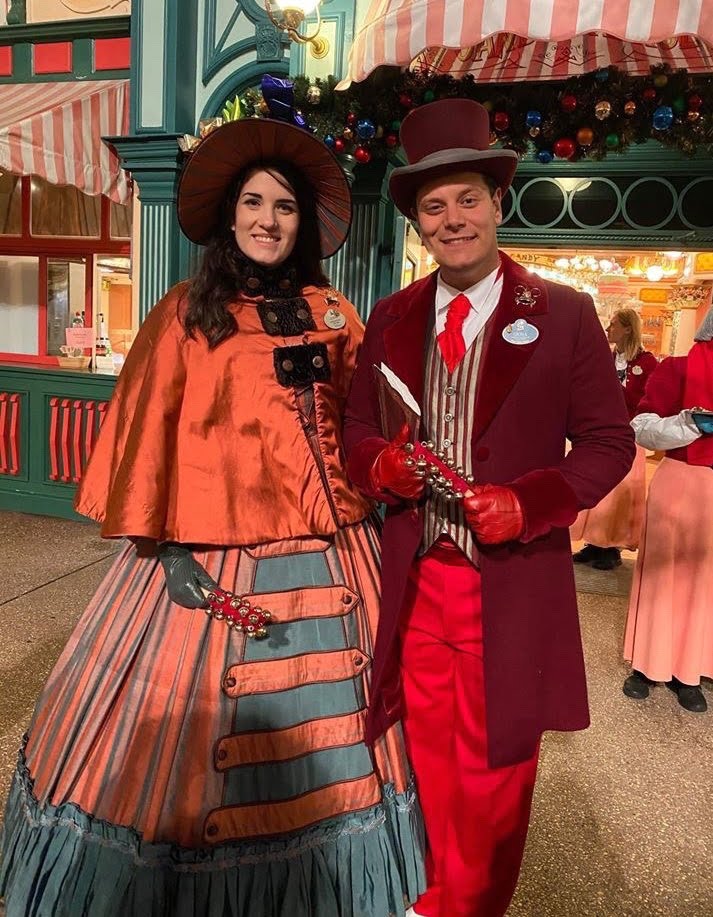 Rebranding for the Shareholders Club
When The Walt Disney Company took over Euro Disney SCA, the benefits granted to (now former) shareholders were extended for 10 years. This week the "club" received a rebranding with a new name, logo and card: the "Euro Disney Club". It's unclear for now if any of the benefits will change but the new rules will be sent next month.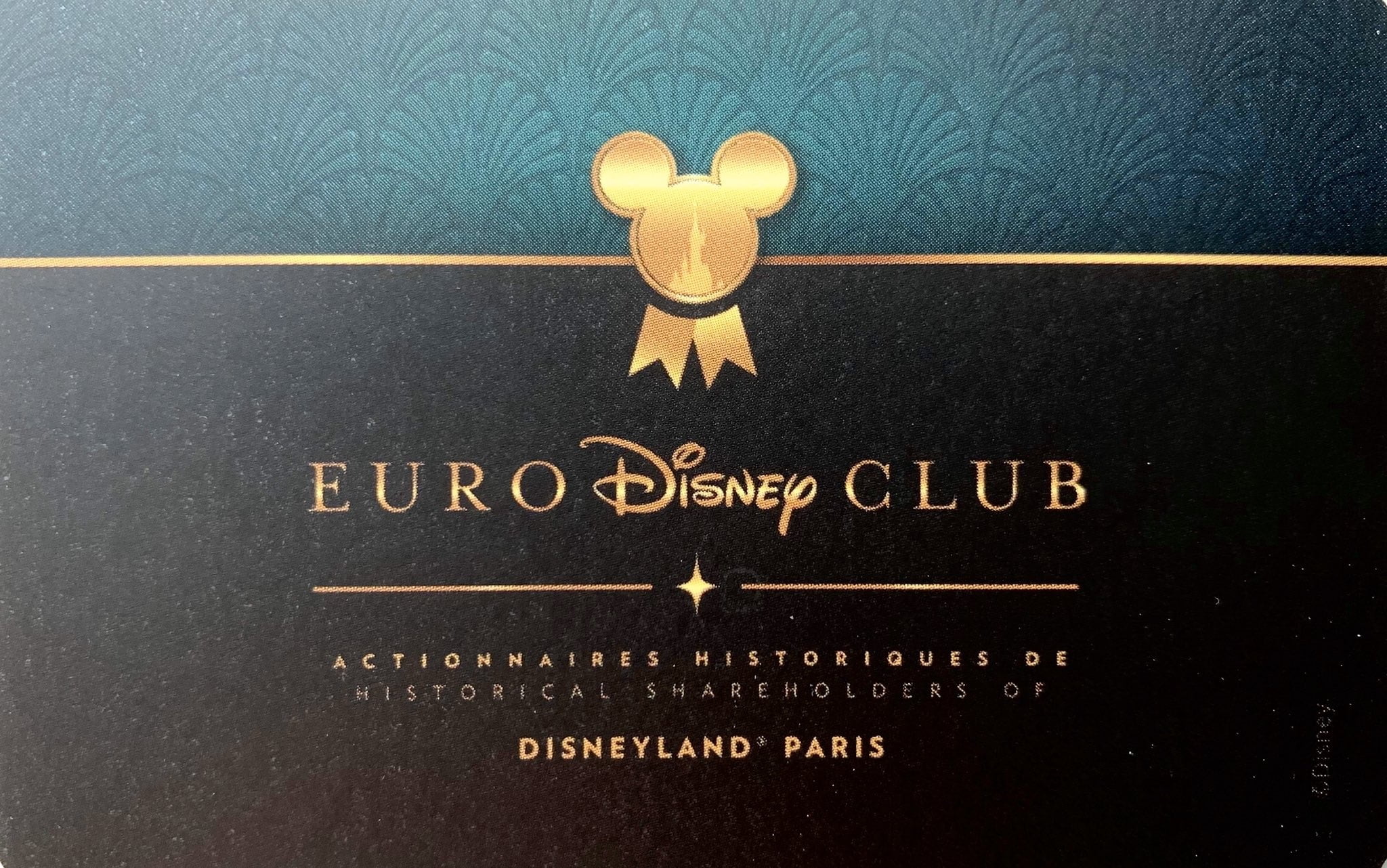 Miss France 2020 Visits
Clémence Botino who was just elected Miss France for 2020 visited the Resort with an escort from Mickey himself, and climbed Castle Hill for a wonderful photo: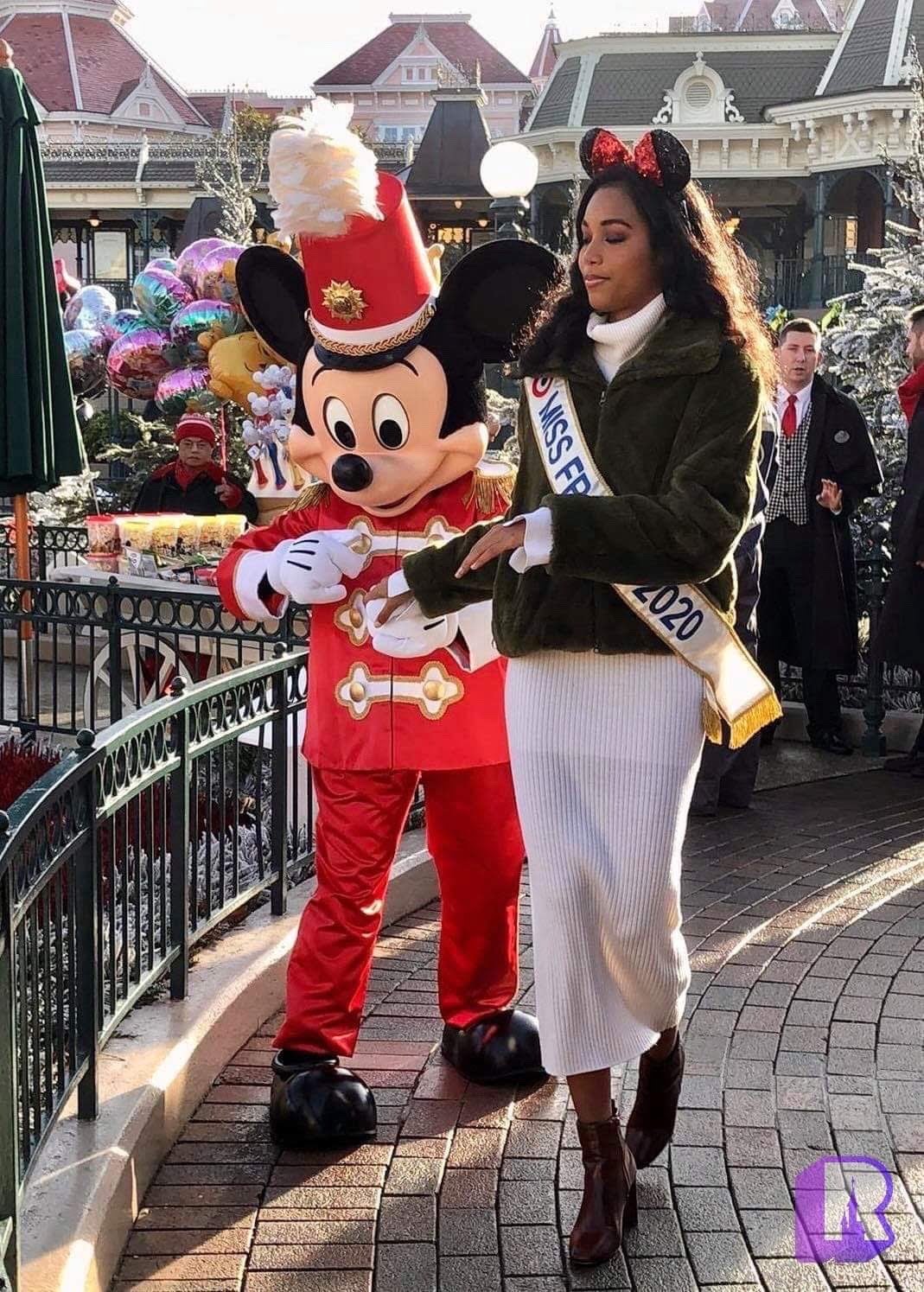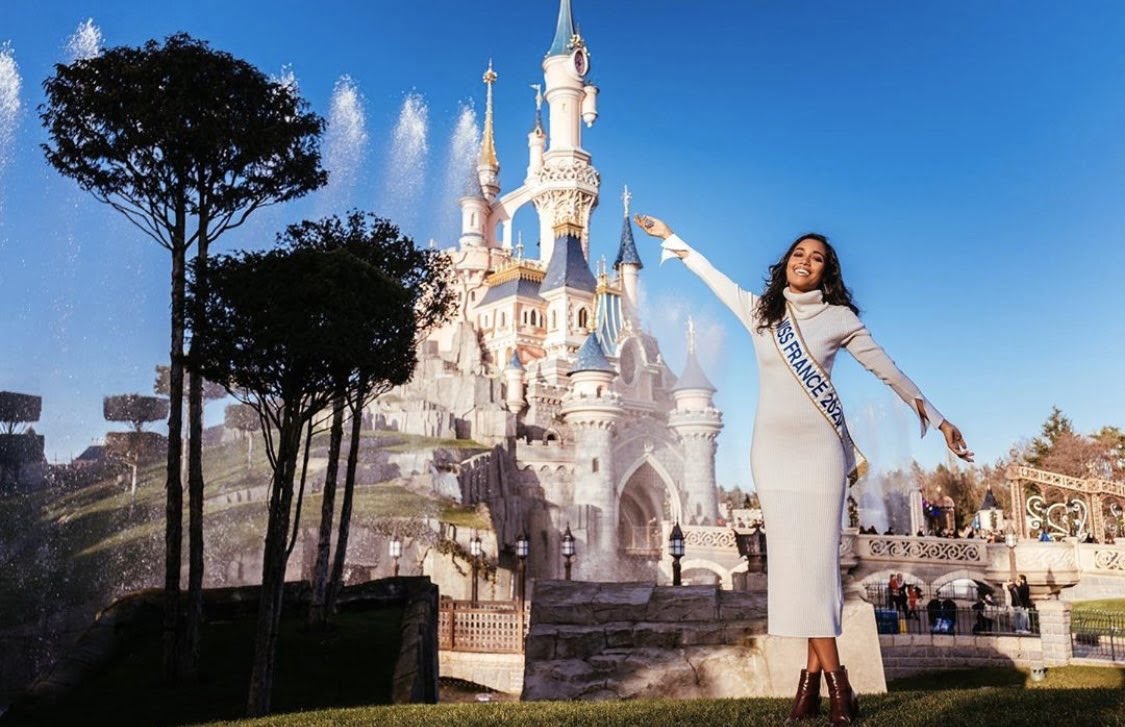 Food
The Disneyland Hotel mini gingerbread house is back this season. Get this lovely souvenir for €20 at the property: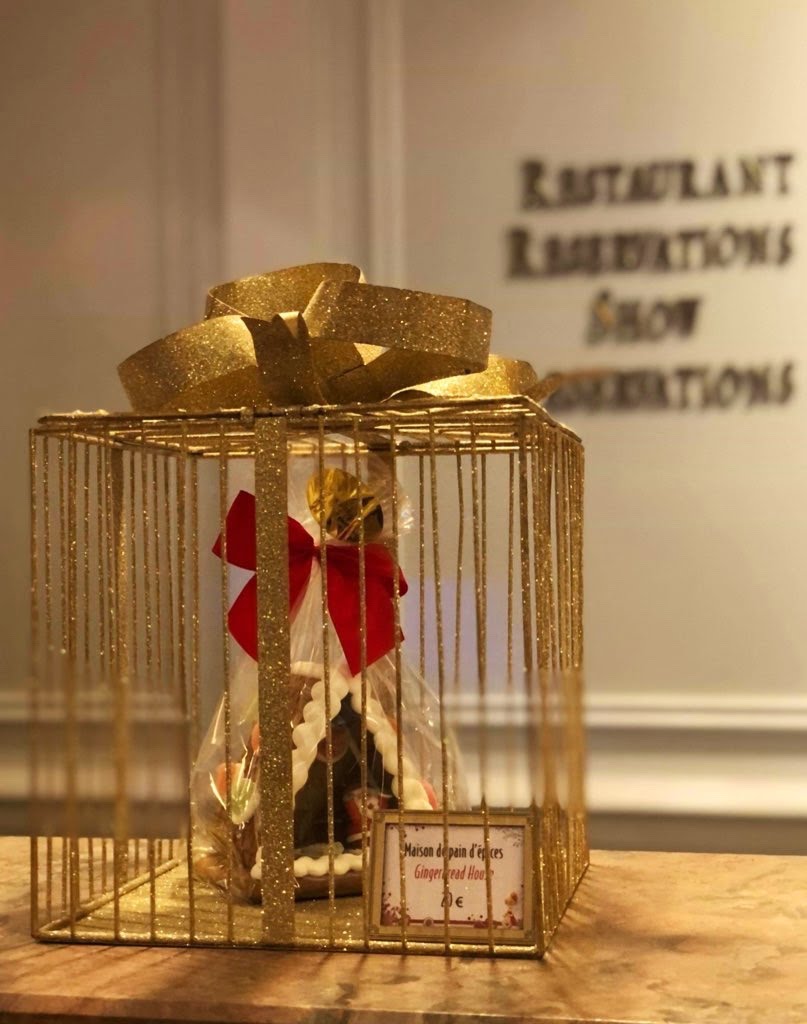 Thank you for reading and following along, see you next time for a new report! Have a good week!