It's been a busy week at Disneyland Paris with a ton of news and changes as we approach the fall seasons: PhotoPass Day, Princess Week, AP Surveys, even a land rebranding with Worlds of Pixar! Let's dig in..
It's a Pixar World After All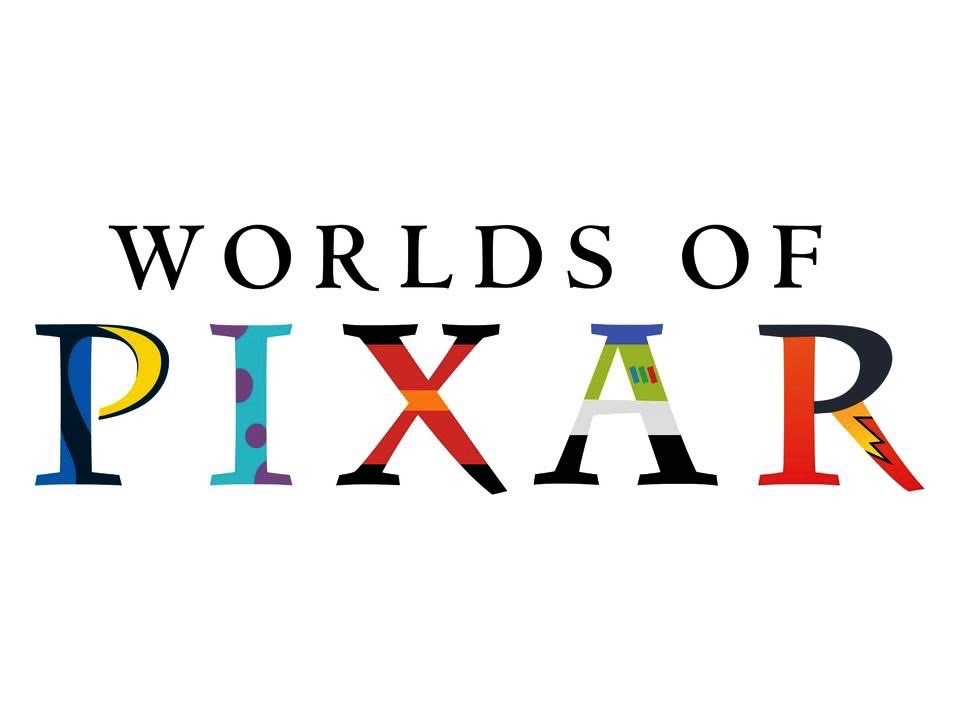 Straight into one of the biggest news of the week with something fans have considered a bit of a "duh" idea for years: most attractions and areas in Toon Studio are being rebranded into a new name: Worlds of Pixar. We're talking Crush's Coaster, Cars Quatre Roues, Ratatouille, Toy Story Playland and Cars Road Trip. Obviously the one sticking out is Flying Carpets over Agrabah so let's hope "something" gets done about that attraction. Animagique Theater and Animation Celebration are both remaining in Toon Studio, but more on that at a later date.
Not a lot of physical change is expected for this rebranding as it's mostly "on paper" but this merchandise kiosk got some stickers and we'll literally everyone hates it, many comparing it to a bootleg fun fair cart.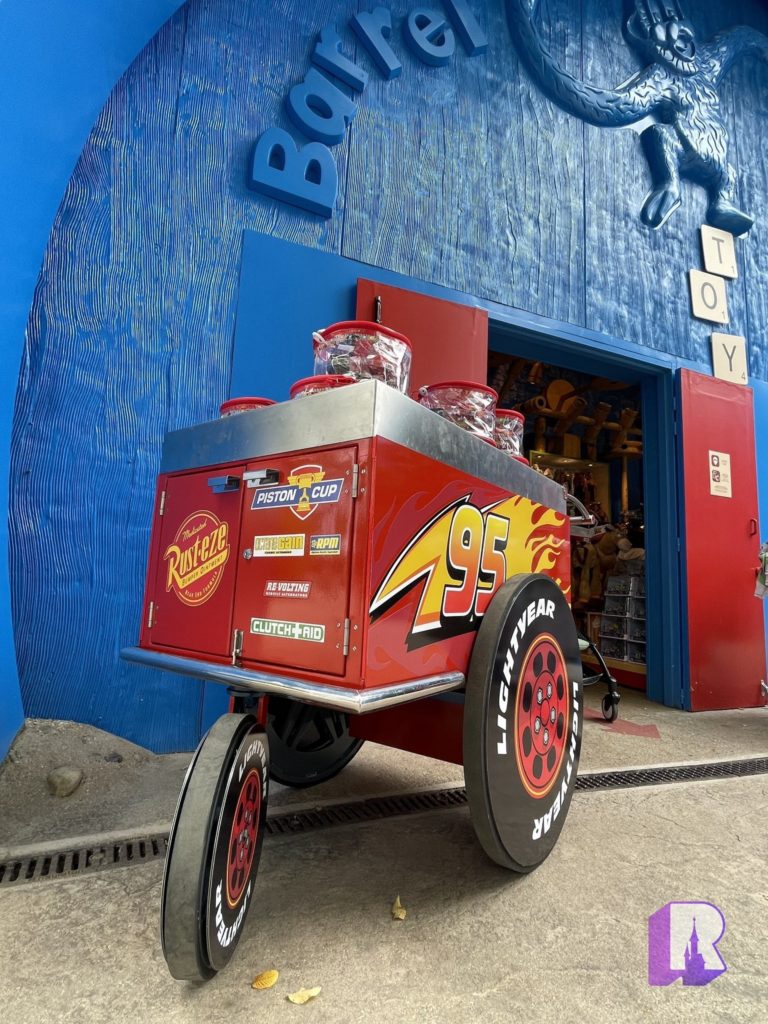 This cute little trolley also got rebranded to Cars (it's in Toy Story Playland However).
Two new designs / photo locations were also painted this week on the new backstage gates at the exit of Toy Story Playland. A fun little addition!
On a food front, a new Luca Nutella shortbread cookie debuted and a Laughing Cow cupcake (don't get me started) with white chocolate icing, both at least look okay.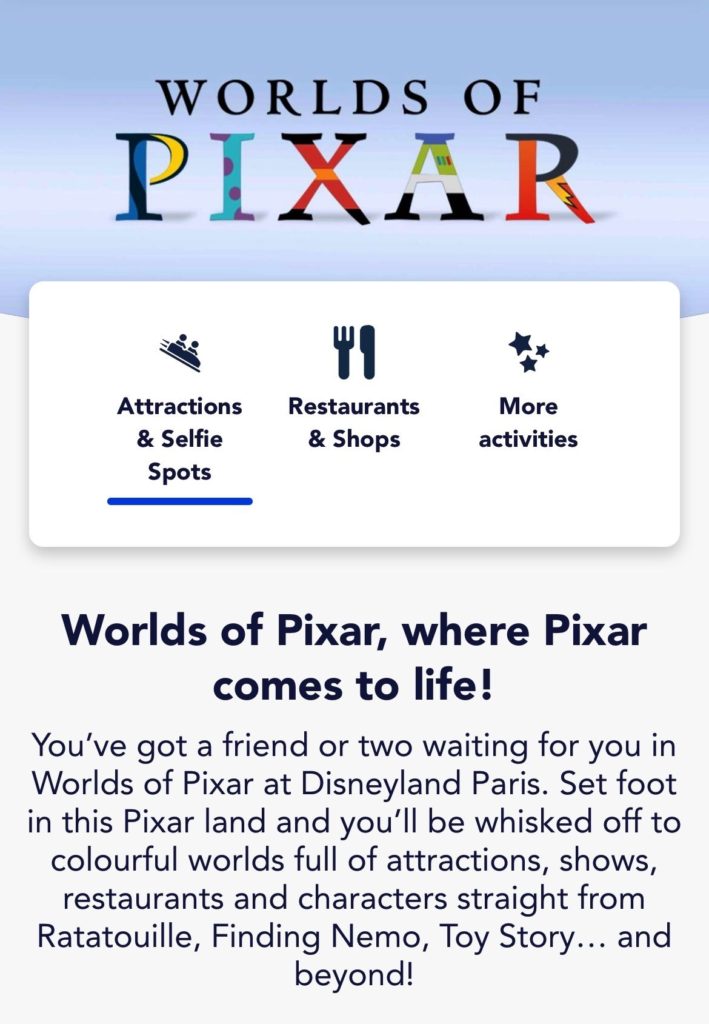 On the official website, a new page has appeared accordingly, and there's also a presentation video:
Video: "Worlds of Pixar" official introduction. This rebranding links together all the Pixar areas and attractions at Walt Disney Studios Park: pic.twitter.com/IYvEFAjlLk

— DLP Report (@DLPReport) August 27, 2021
So that's Worlds Of Pixar.
PhotoPass Day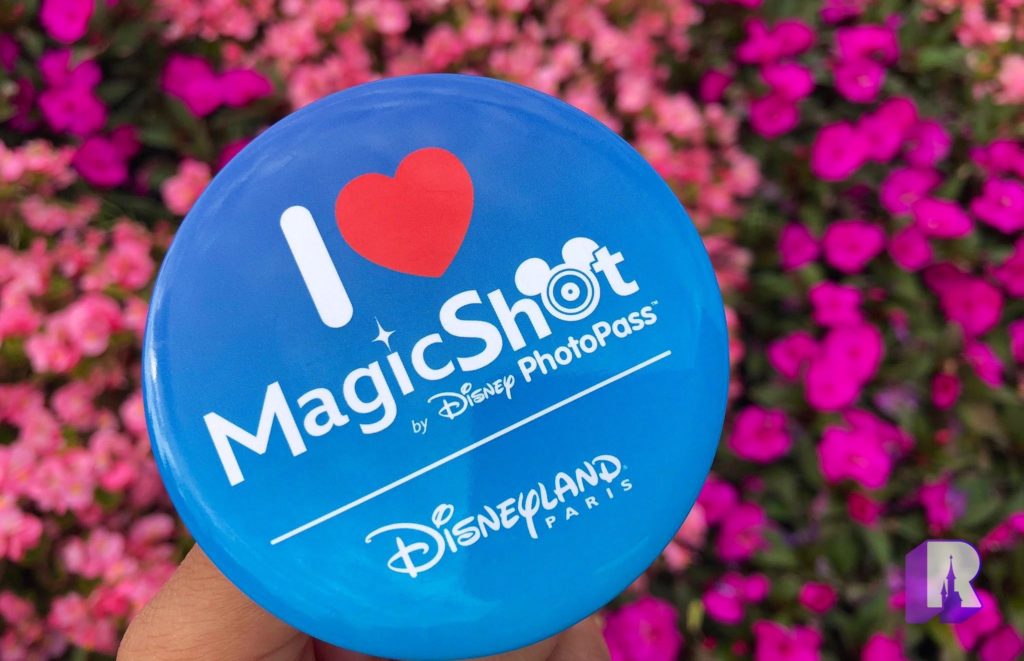 Or rather MagicShot Day – largely due to restrictions with the pandemic. This cute button was given out at most MagicShot locations, which featured some new designs and characters:
Princess Week
Princesses were out in force this week for the official Princess Week, as part of the Ultimate Princess Celebration. Most of the offering was previewed last week: Merida, Jasmine and Snow White Selfie Spots, the Princess Cavalcade with new music and the Frozen 2 Cavalcade.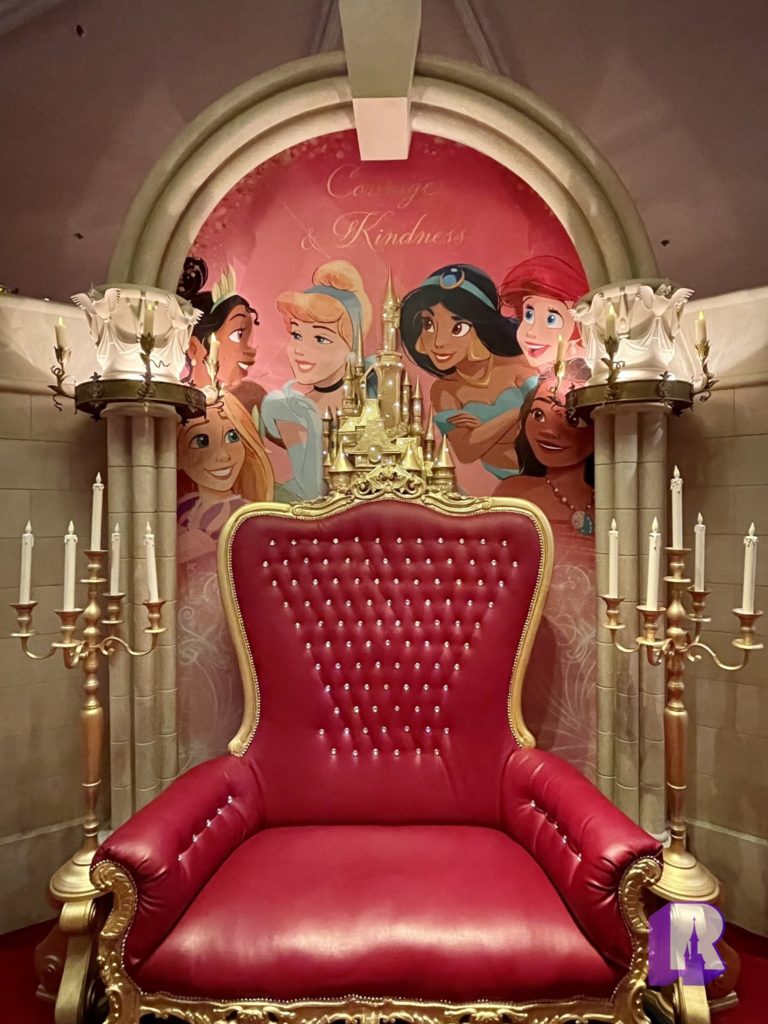 At the Princess-free Princess Pavilion, the Royal sofa background was switched to a new (temporary) one.
The special snacks offering debuted as well. "It wasn't offensive" would be my review. We've come a long way from having no specialty food at all so let's hope the food teams continues their efforts in that direction, offering qualitative, sizeable, and original snacks.
The PR team also invited a dozen of French influencers to step into the wonderful settings of Disneyland Paris in a custom made, Princess inspired outfit. The result is fantastic !
The Frozen 2 cavalcade has been running into the early evening, allowing for some amazing views of the float at sunset!
Overall Princess Week was expected to be a small extra but ended up over delivering, especially in these times where options are limited. Well done to the teams in charge, let's make it an annual thing!
The Future of Annual Passes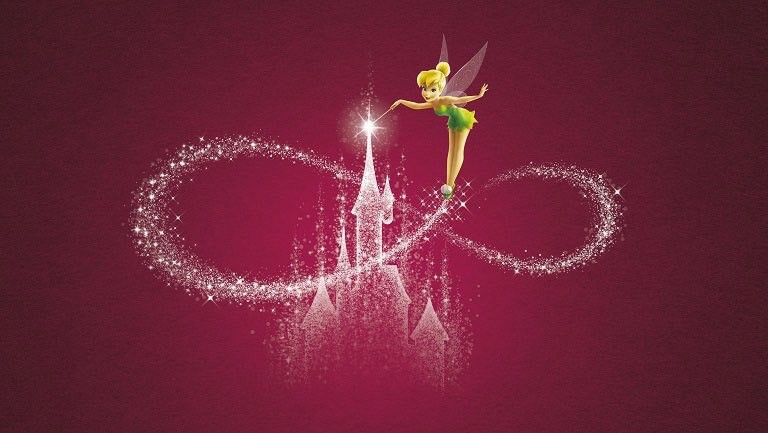 Despite being something we all expected and have all been waiting for, a glimpse at the future of the AP program was revealed this week, with extensive surveys proposing many options and products were sent to a number of AP holders.
More expensive APs with less benefits, packs of tickets, and an ultra premium club at an ultra premium price.. we cross referenced as much info as we could find for our Special Report available HERE which broke all our website traffic records.
It sure is gonna be an interesting year ahead for Annual Passholders. If you're in the market for a pass, act this year to secure the current price.
Rhythms of the Pride Lands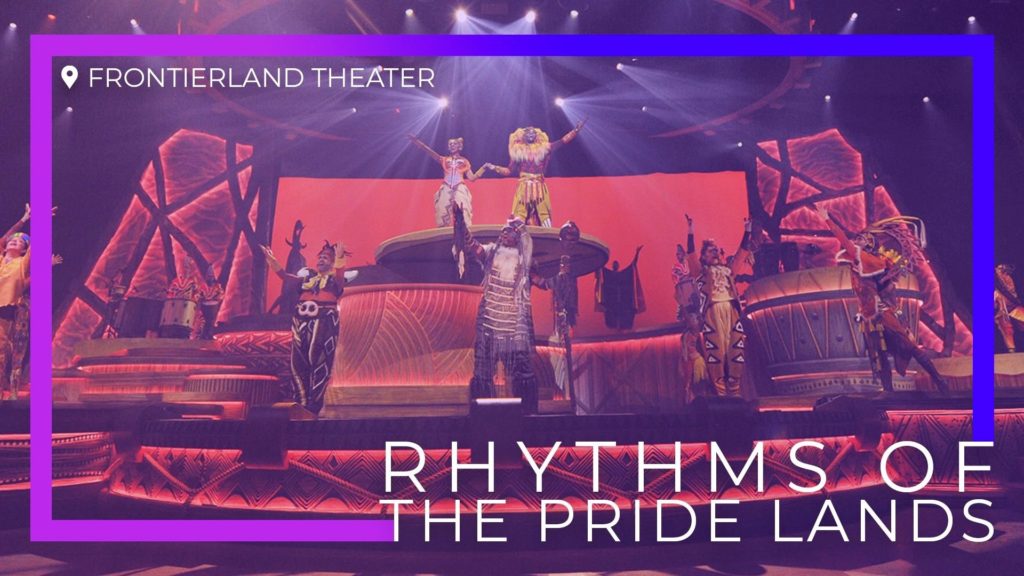 Acclaimed Lion King themed show "Rhythms of the Pride Lands" will return an October 21, 2021 according to a now deleted official post.
Maintenance and Refurbishments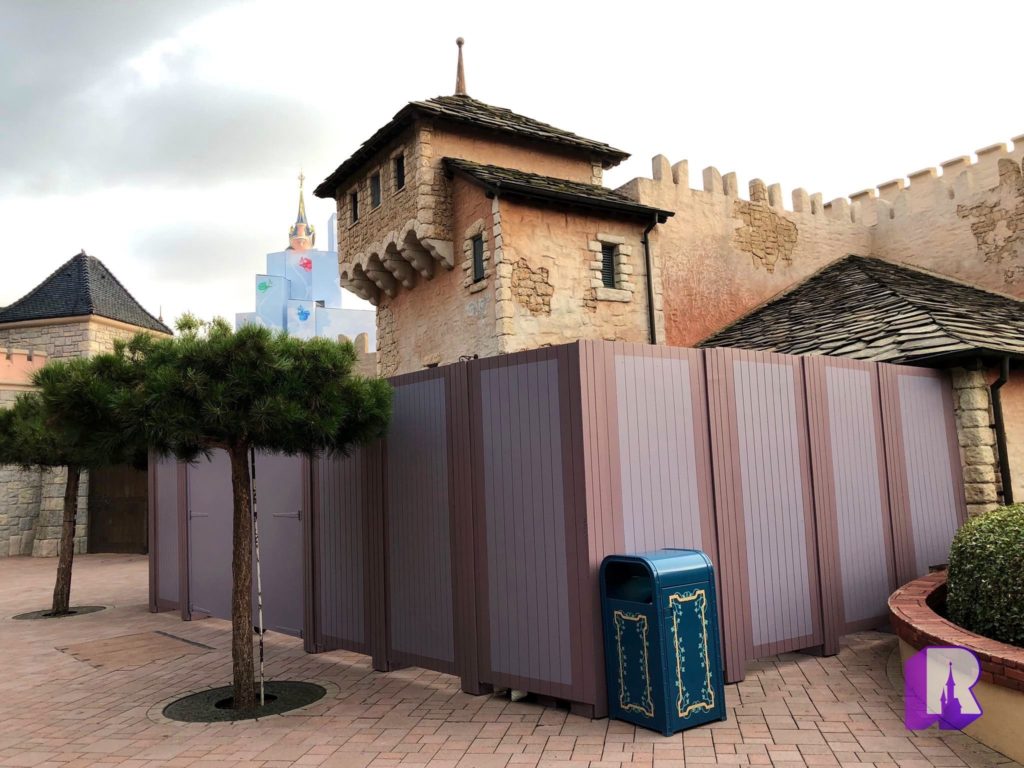 Yes I get excited about toilets being refurbished! The restrooms near Bella Notte are closed as they transition to the more modern and themed design.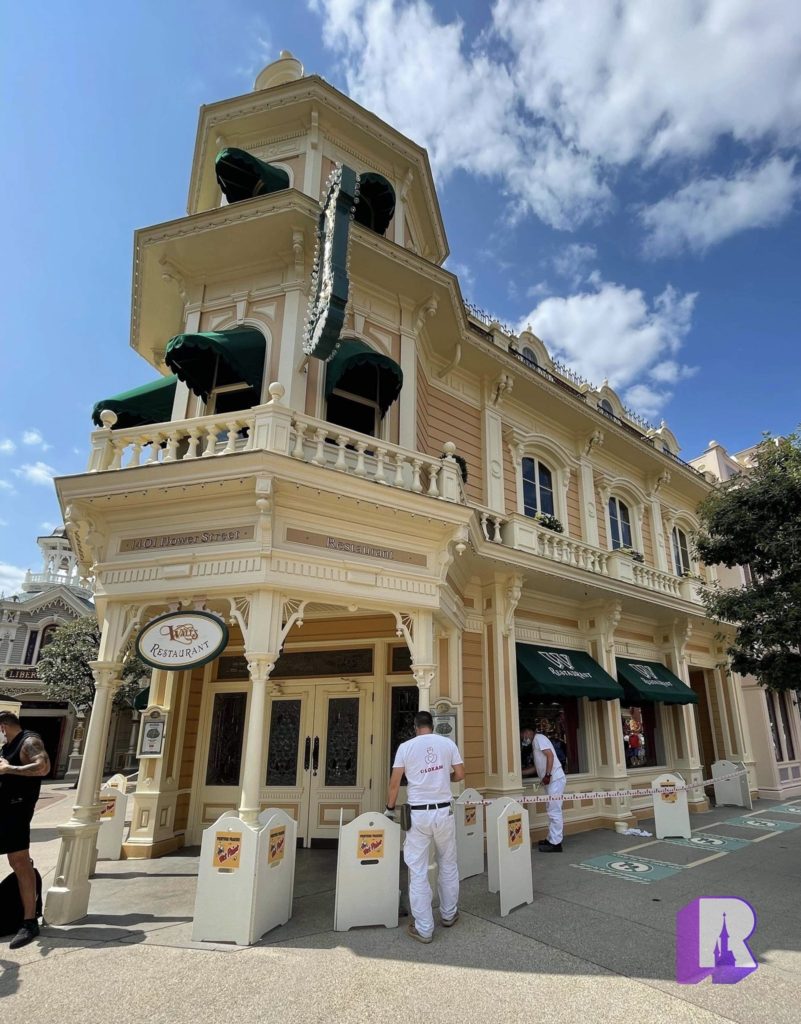 Always great to see some touch ups on Main Street, here at Walt's!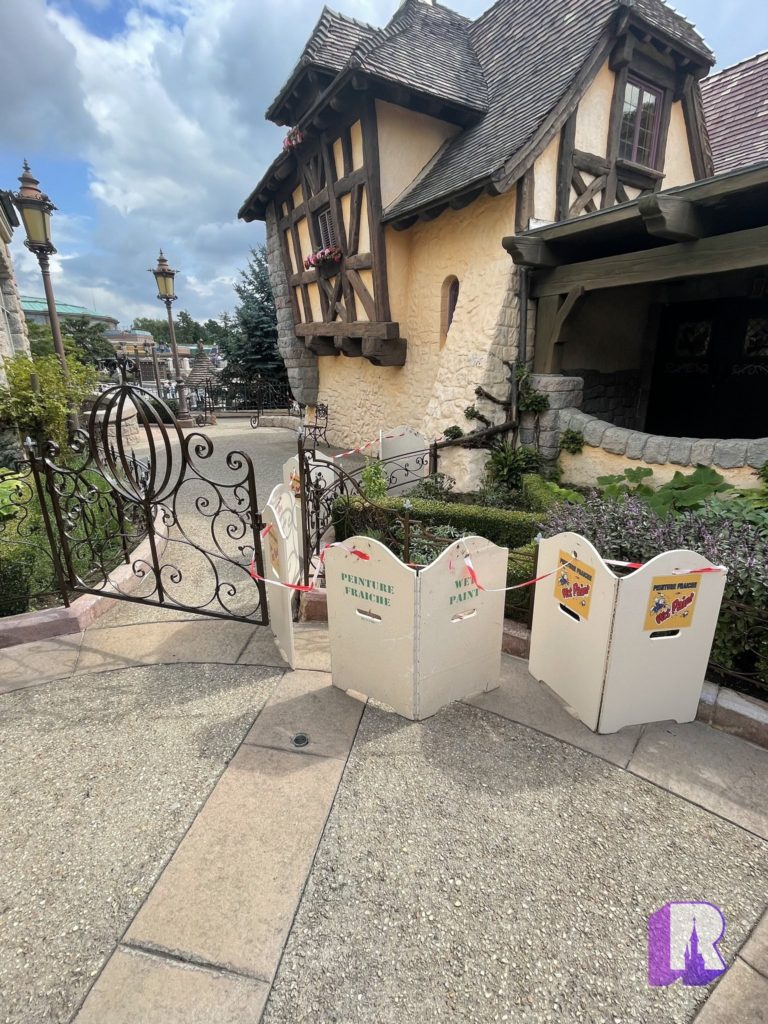 And in Fantasyland near Auberge de Cendrillon.
Over at Orbitron, a "planet" has returned to the main structure. The Attraction is expected to spin again mid-December.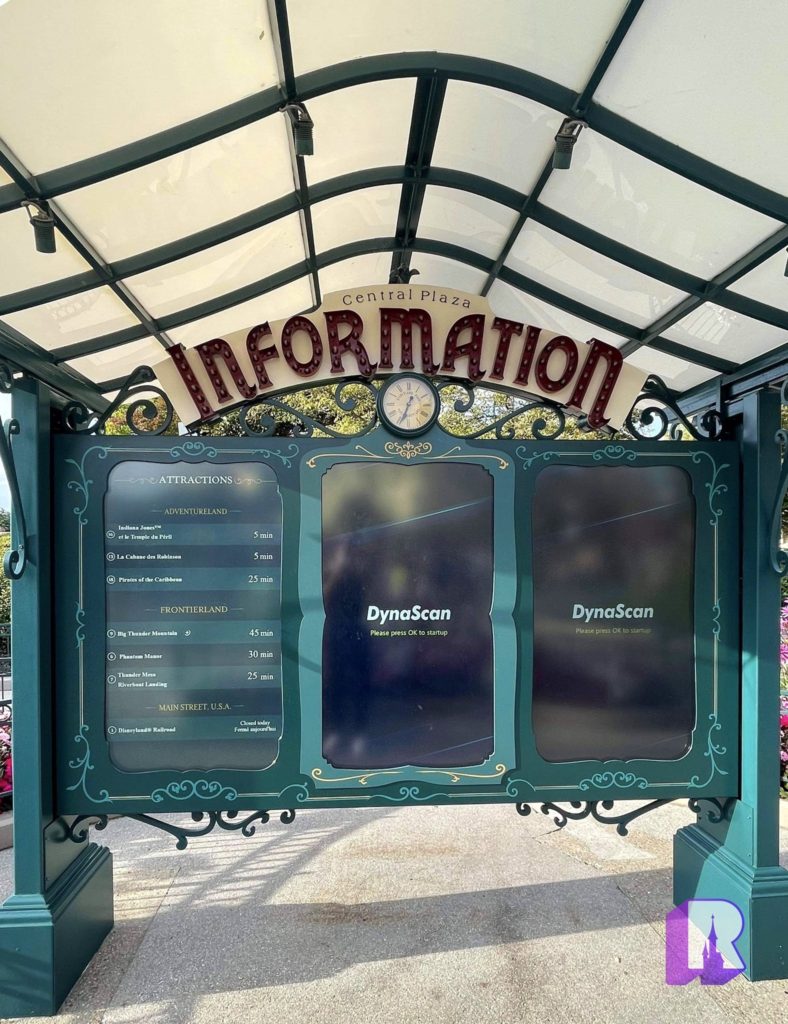 A few glitches for the new digital Info Board..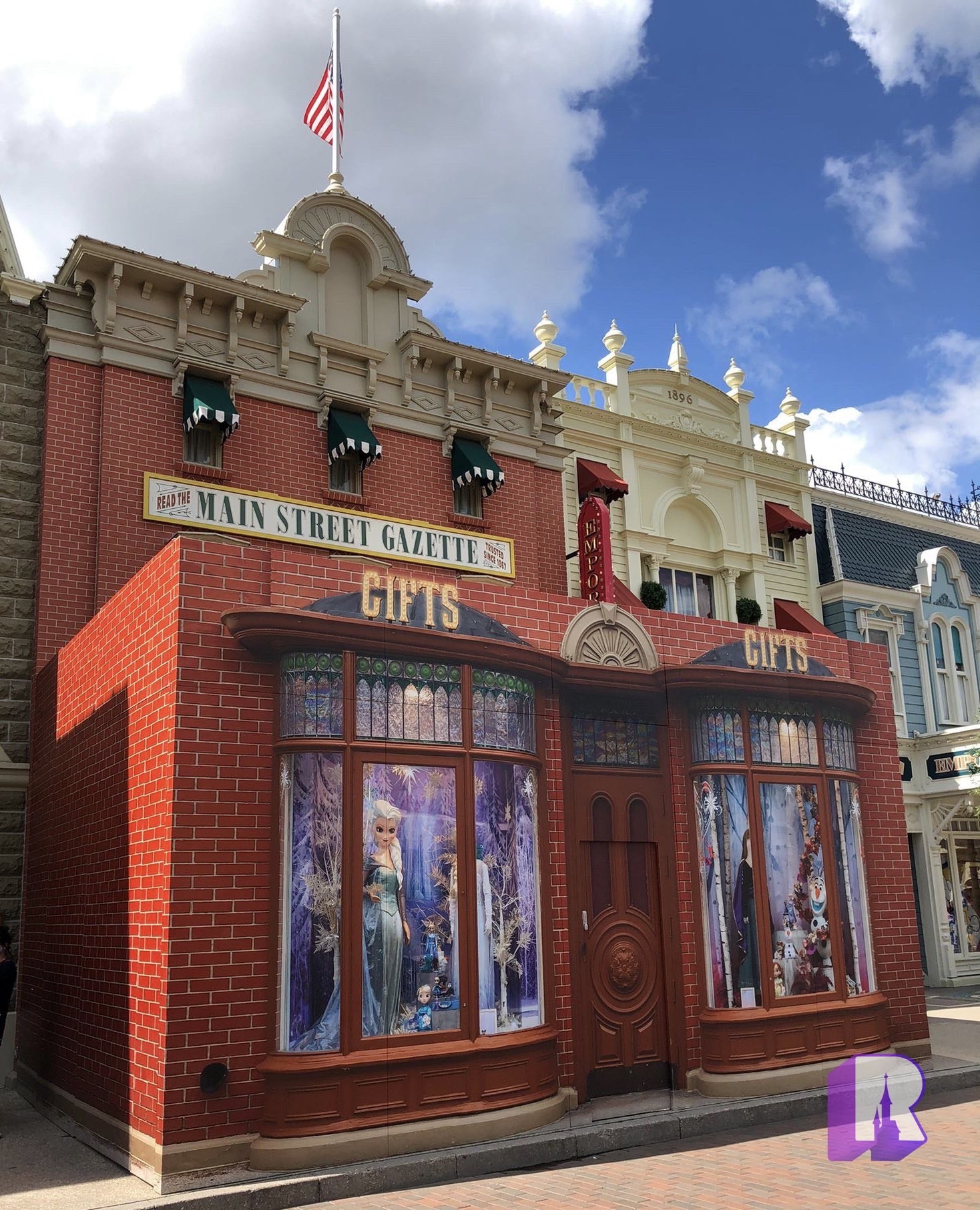 On Main Street, the Gazette facade refurbishment "box" has expanded again.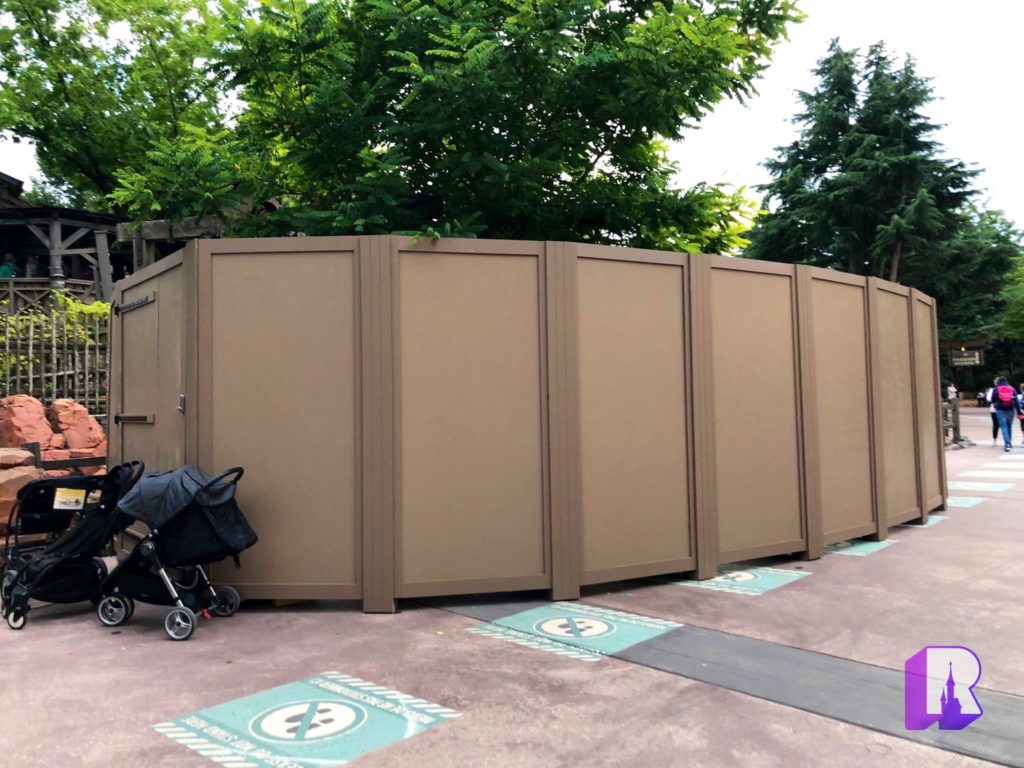 At Big Thunder Mountain, the Fastpass awning has been completely removed.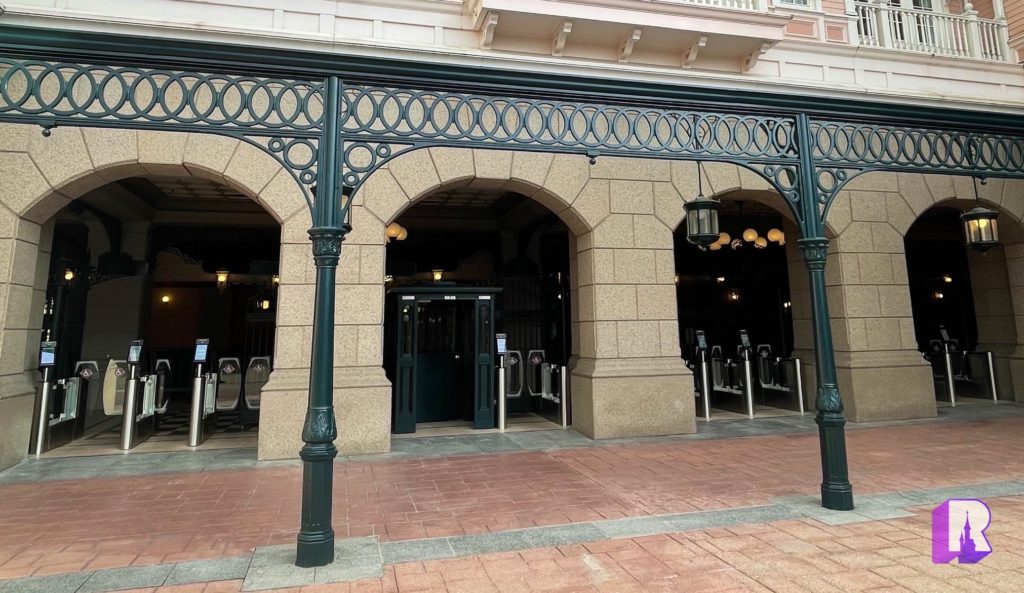 And at Disneyland Park's entrance, work is complete on the last set of new generation turnstiles. A really nice tech project that is coming to completion.
Moving over to Walt Disney Studios Park, progress continues at Avengers Campus.
And a cheeky look above the wall reveals that paving is going really well, and the metallic structure for the PYM Kitchen "bunker" is being set up.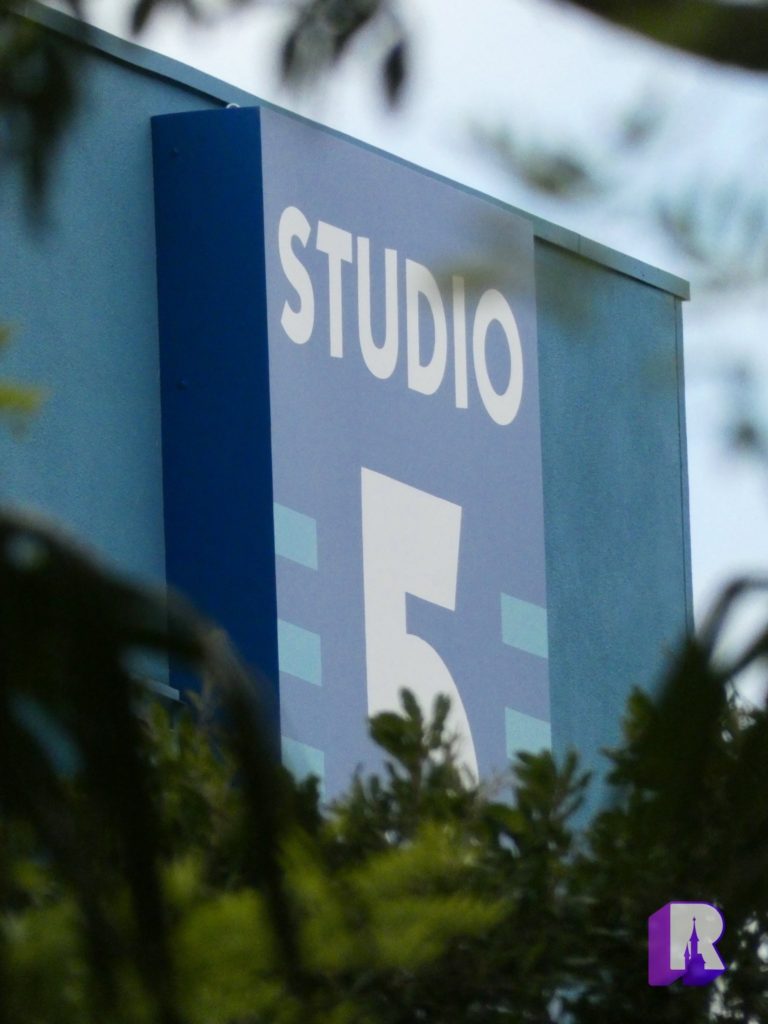 This new design "Studio 5" sign was ask recently setup – a test for a rebranding ? But why "Studio"? Time will tell..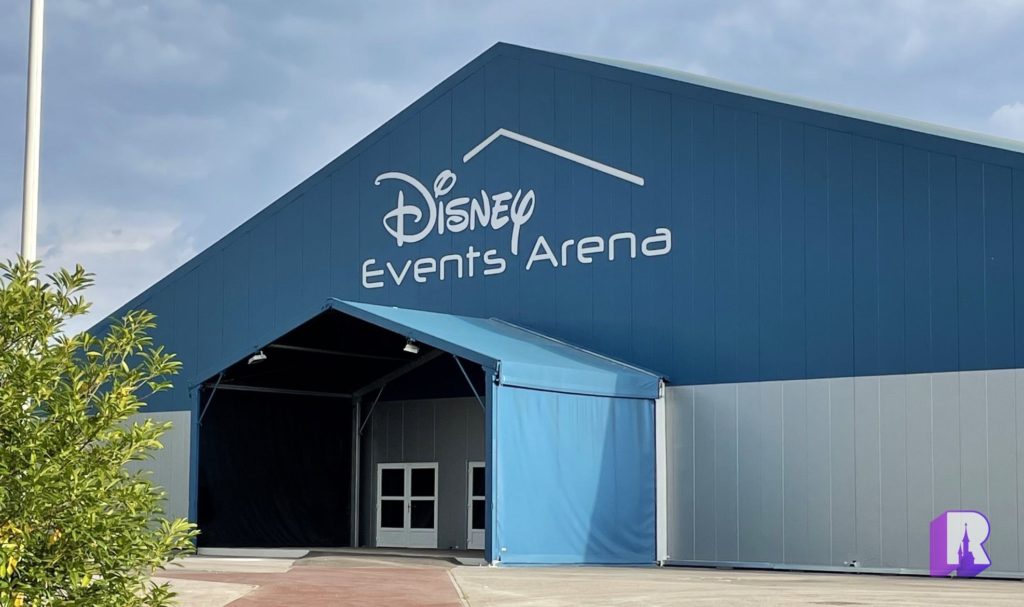 Outside the Parks, the Disney Events Arena has a new entrance and logo. Hopefully a sign that the Resort's convention business will soon restart.
Food and Merchandise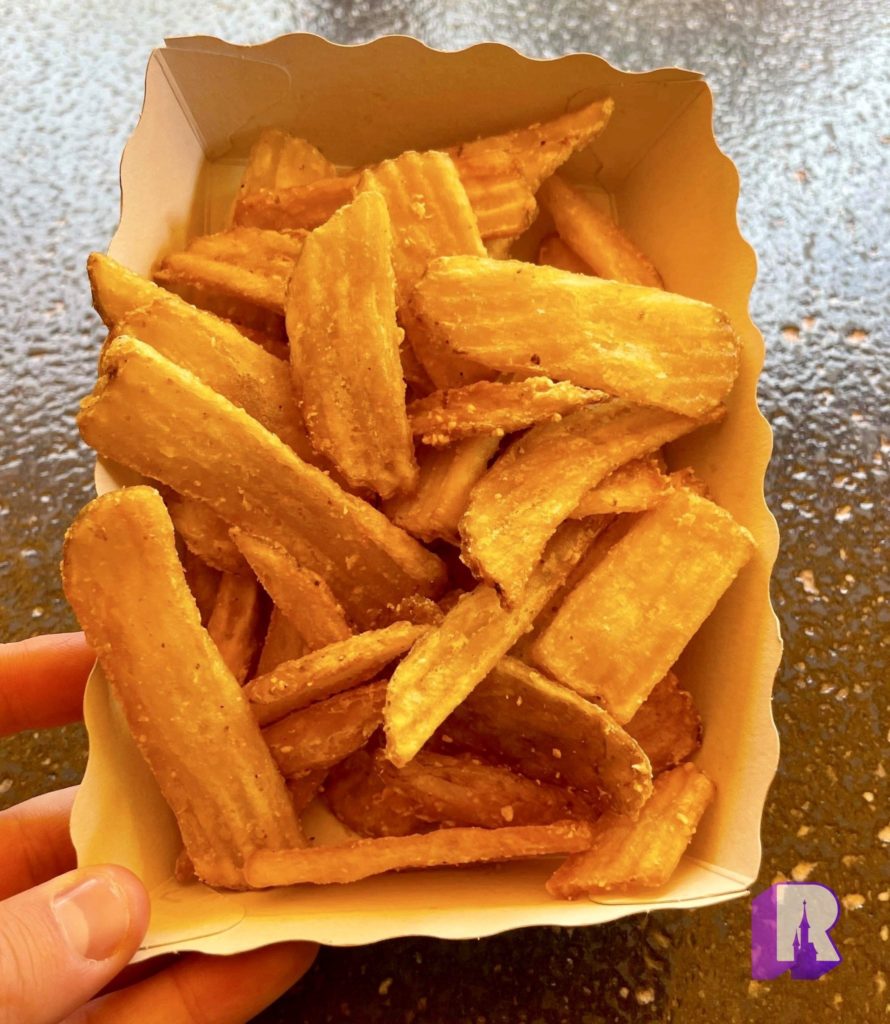 The corn fries are back! What a saga.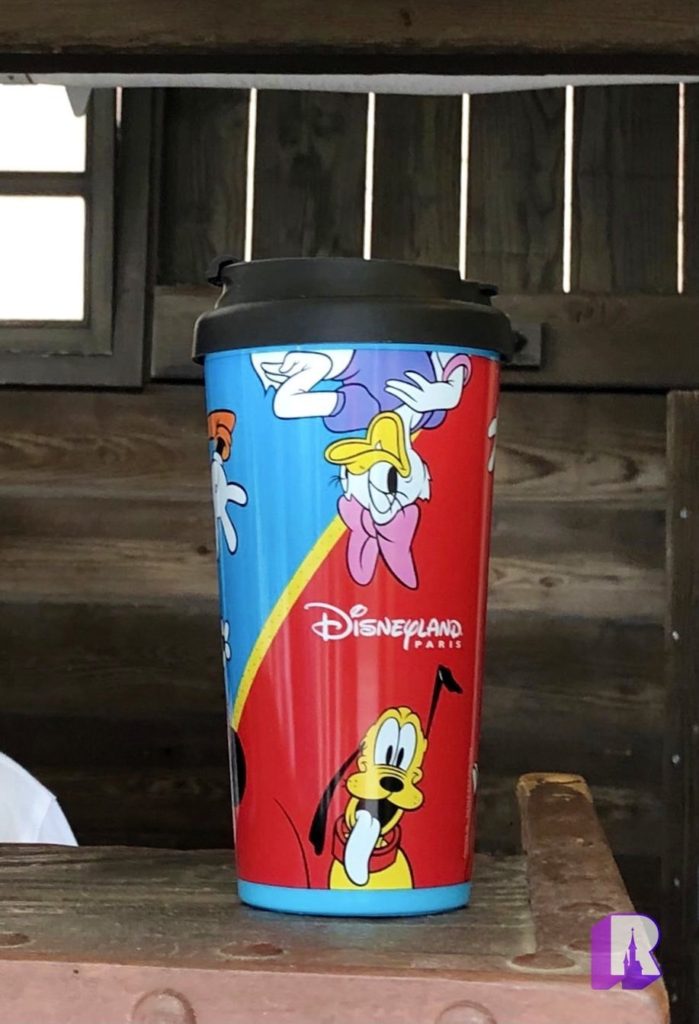 A new souvenir cup is now available at most food locations.
This week at the AP pop up shop: this t-shirt. Errr….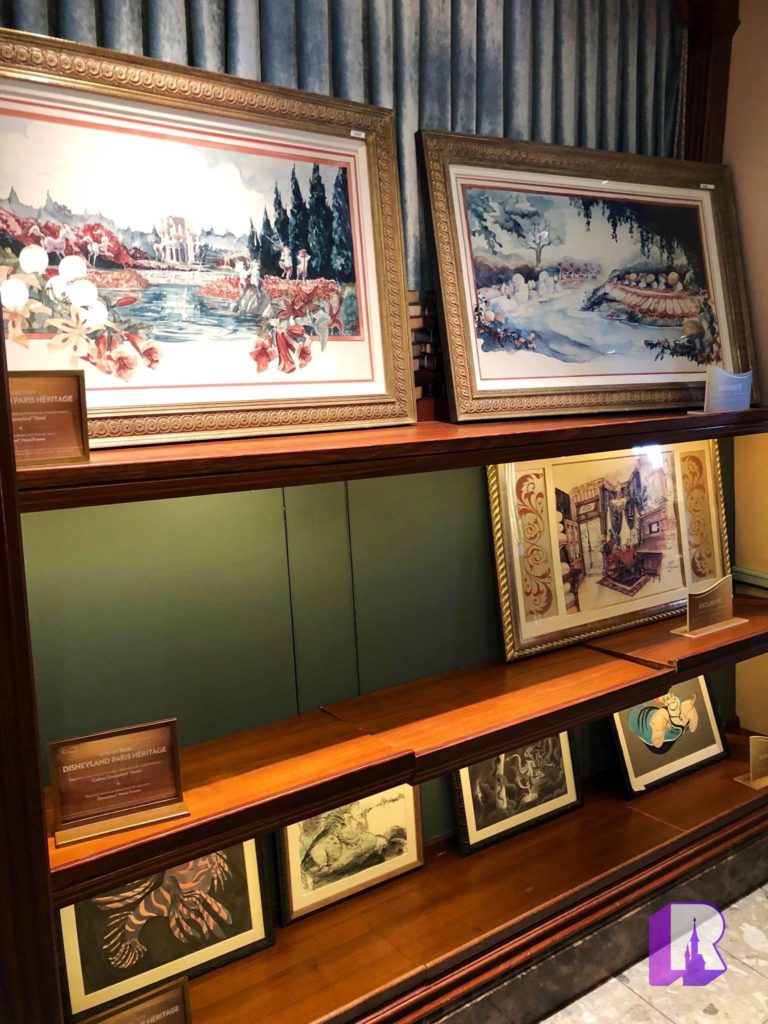 And AP Guests could also purchase frames previously hung at the Disneyland Hotel (priced between €200-300)
And our big news update for this week! So much is going on, really setting the stage for an eventful few months (and year) ahead. As usual if you enjoy this feature please share with your friends and I will see you right back here in a week with another news download!