Qu'est-ce qu'on l'attendait ce retour au cinéma ! Grâce à Disney France nous avons eu la chance de regoutter au plaisir des salles obscures en assistant à une projection exceptionnelle de Cruella, une Origin Story basée sur le personnage éponyme du classique Disney : Les 101 Dalmatiens (1961). Mais que vaut ce nouveau long métrage ?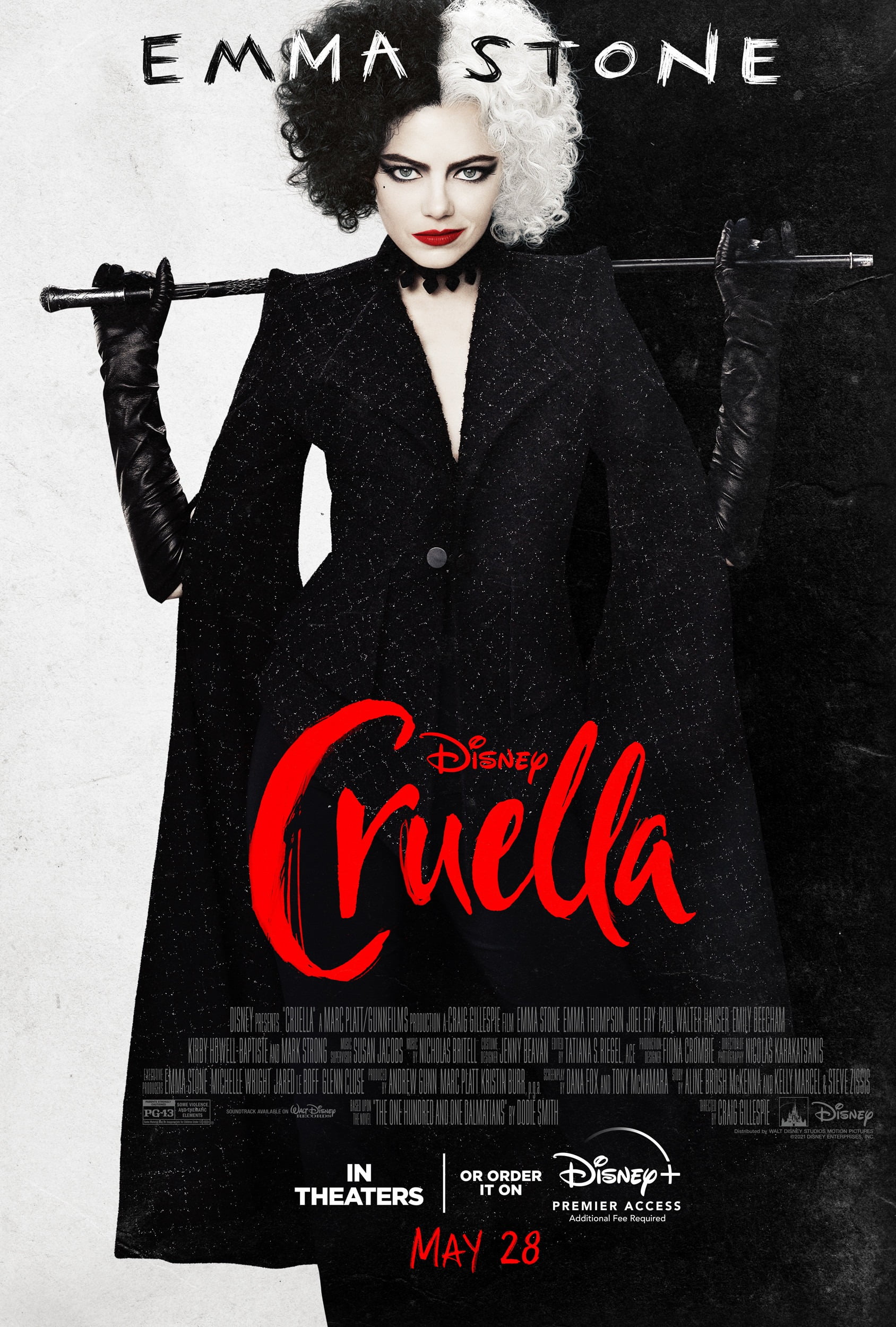 Depuis quelques années Disney s'est fait une spécialité des remakes et préquels en prises de vues réelles de ses grands classiques d'animation. Les grands méchants n'ont pas été épargnés avec notamment Maléfique qui a ouvert la voie en 2014. Annoncé en 2013, Cruella d'Enfer voit enfin son histoire portée sur grand écran avec un casting 5 étoiles : Emma Stone dans le rôle-titre, Emma Thompson incarnant la Baronne, Mark Strong et Kirby Howell-Baptiste (vue notamment dans les séries The Good Place et Why Woman Kill).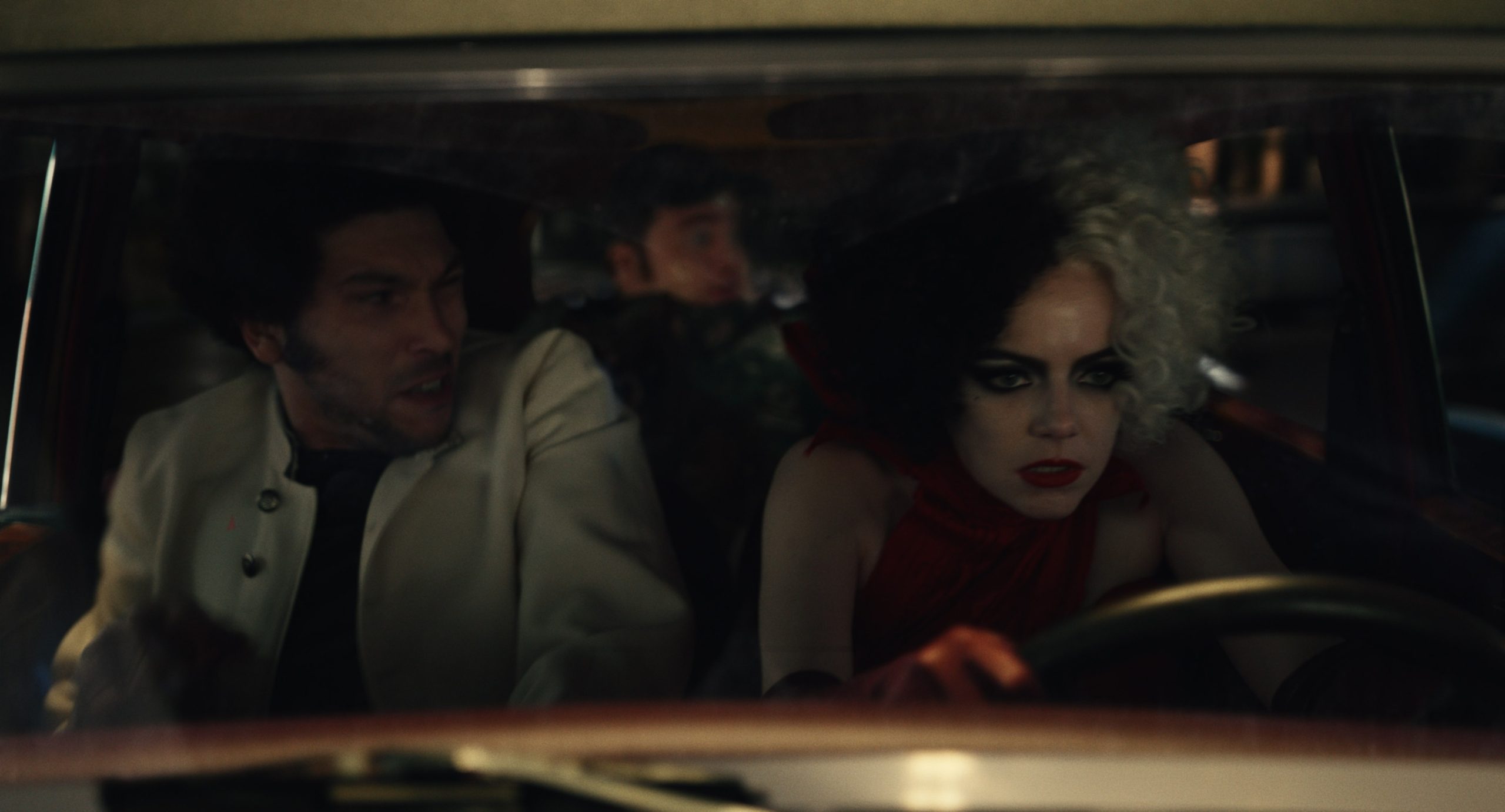 De quoi ça parle ?
Londres, années 70, en plein mouvement punk rock. Escroc pleine de talent, Estella est résolue à se faire un nom dans le milieu de la mode. Elle se lie d'amitié avec deux jeunes vauriens qui apprécient ses compétences d'arnaqueuse et mène avec eux une existence criminelle dans les rues de Londres. Un jour, ses créations se font remarquer par la baronne von Hellman, une grande figure de la mode, terriblement chic et horriblement snob. Mais leur relation va déclencher une série de révélations qui amèneront Estella à se laisser envahir par sa part sombre, au point de donner naissance à l'impitoyable Cruella, une brillante jeune femme assoiffée de mode et de vengeance…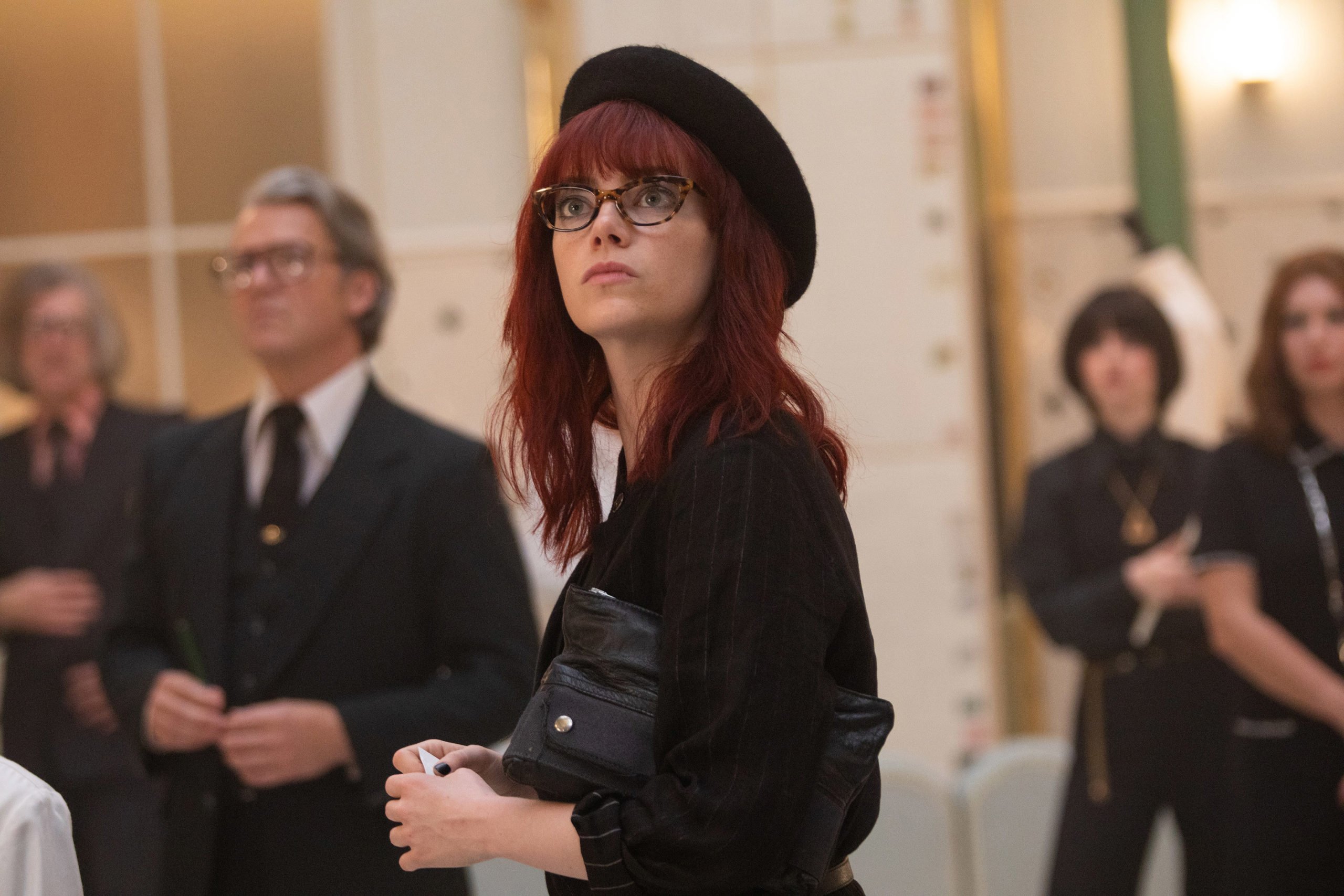 On en pense quoi ?
Lorsque l'on parle préquel, la première angoisse est de voir un film passant son temps à TOUT justifier. L'avantage avec un personnage dont on connait peu comme Cruella, c'est qu'il est possible de proposer un scénario original sans passer par des centaines de justifications futiles. En ce sens, Cruella est un film plutôt étonnant piochant ses inspirations dans des films comme le Diable s'habille en Prada, le Joker ou encore Birds of Prey. Craig Gillespie nous offre un film assez plaisant et divertissant.
La construction narrative de l'assistante de mode mal traitée par une patronne cruelle peut paraître classique, mais la première partie assez longue (peut être même trop longue…) sur l'enfance d'Estella permet de donner plus de profondeur au personnage et anticipe les futurs dérapages de notre méchante préférée.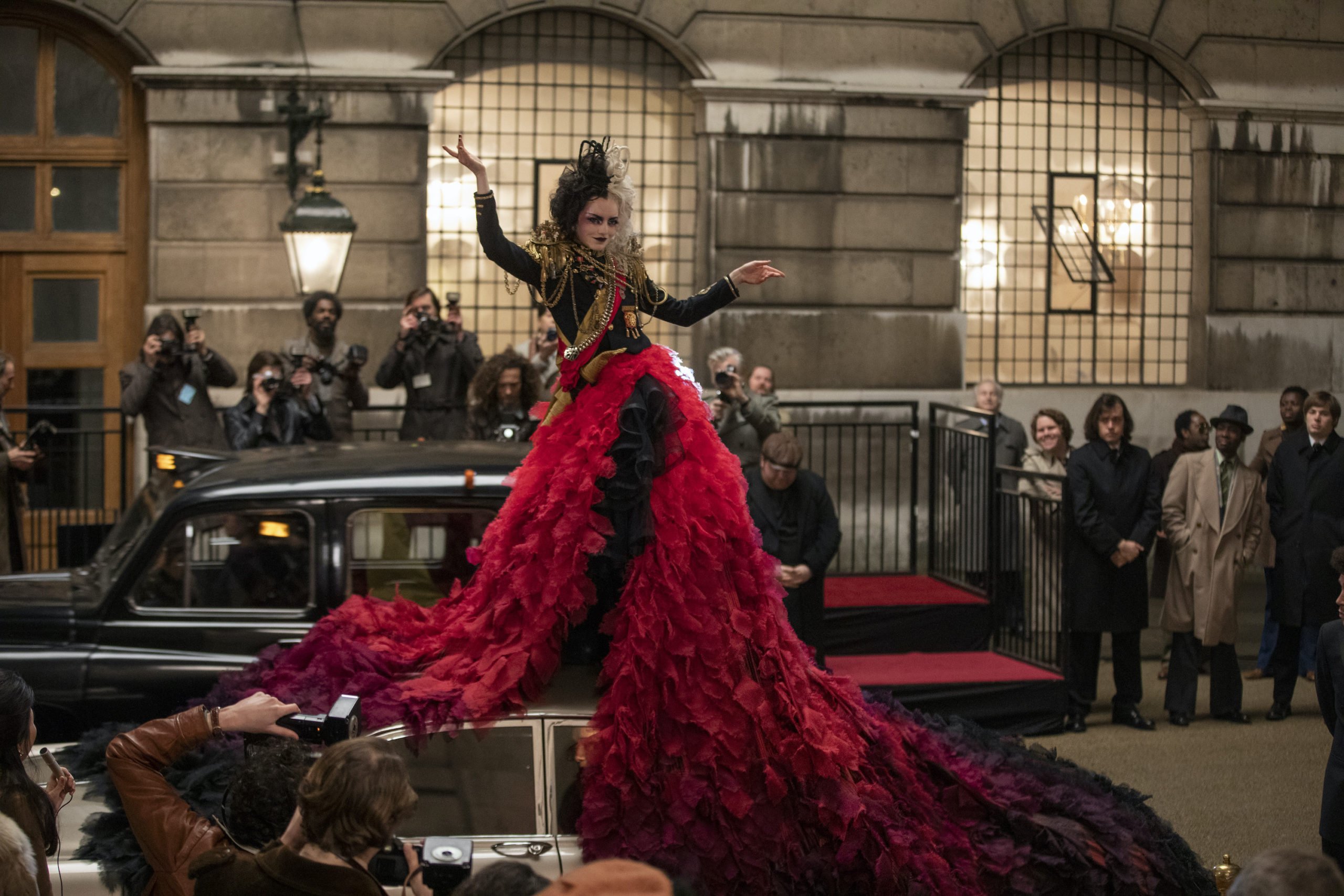 Nous ne pourrions pas parler de Cruella sans mentionner la performance de ses acteurs ! Emma Stone est impressionnante en diva de la mode et nous offre une prestation cruellement jubilatoire aux côtés d'une Emma Thompson parfaite dans son rôle de Baronne cinglée.
Vous avez compris, nous vous recommandons vivement Cruella, un film surprenant, dérangeant où presque tout est parfait des acteurs aux costumes en passant par les classiques musicaux des seventies.
« Cruella », dans les salles Françaises le Mercredi 23 Juin.