On january 5th 2020, Studio Tram Tour Behind the Magic, also known as the last "Behind the Scenes" ride closed its doors at Walt Disney Studios Park. Say goodbye to Jeremy and Irene, because now we're (unofficially) heading to the Route 66 for a wacky Road Trip with Flash McQueen and friends from Disney • Pixar Cars.
This "brand new" attraction entitled Cars (Route 66) Road Trip, will offer guests the chance to hop aboard a tour bus and visit the legendary Route 66 as soon as the Park reopens. During this trip, they will discover its natural wonders and unusual (read: mostly oversized) roadside attractions!
Even though the ride can be considered as a simple rethemed of Catastrophe Canyon with a Cars twist, this family-friendly road trip is also the first attraction of the NEW Walt Disney Studios Park. Its new access path, station, and scenes are located on the extension site and may offer an interesting look at the upcoming lake construction.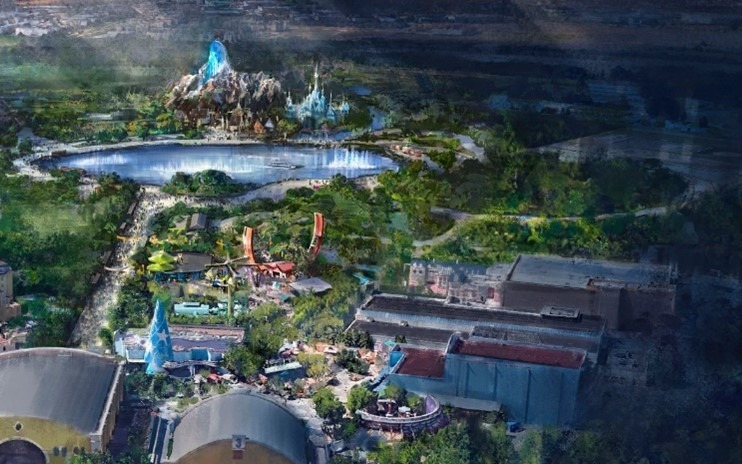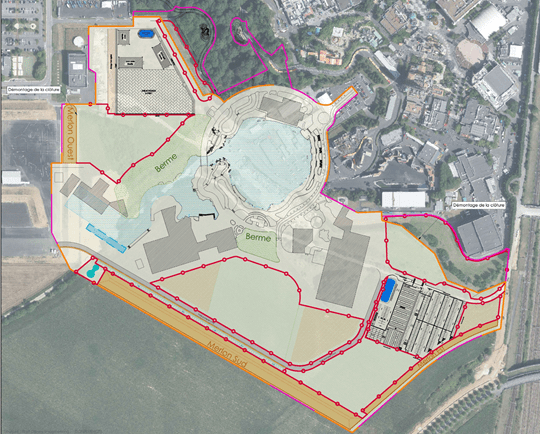 Originally planned for a 2020 opening (and announced as such), the attraction will now debut in 2021 due to the the Covid-19 pandemic.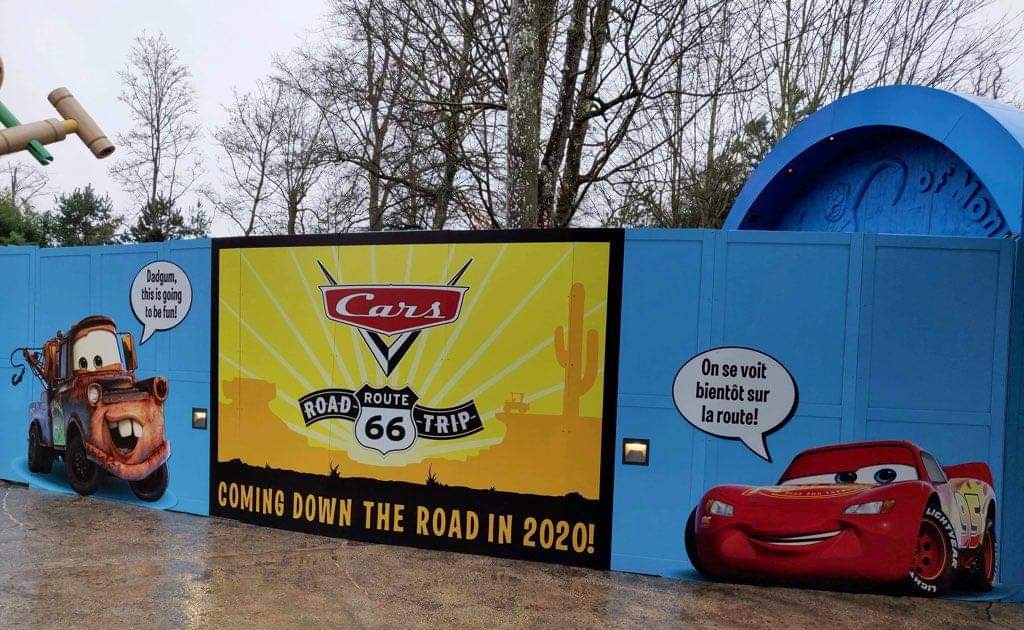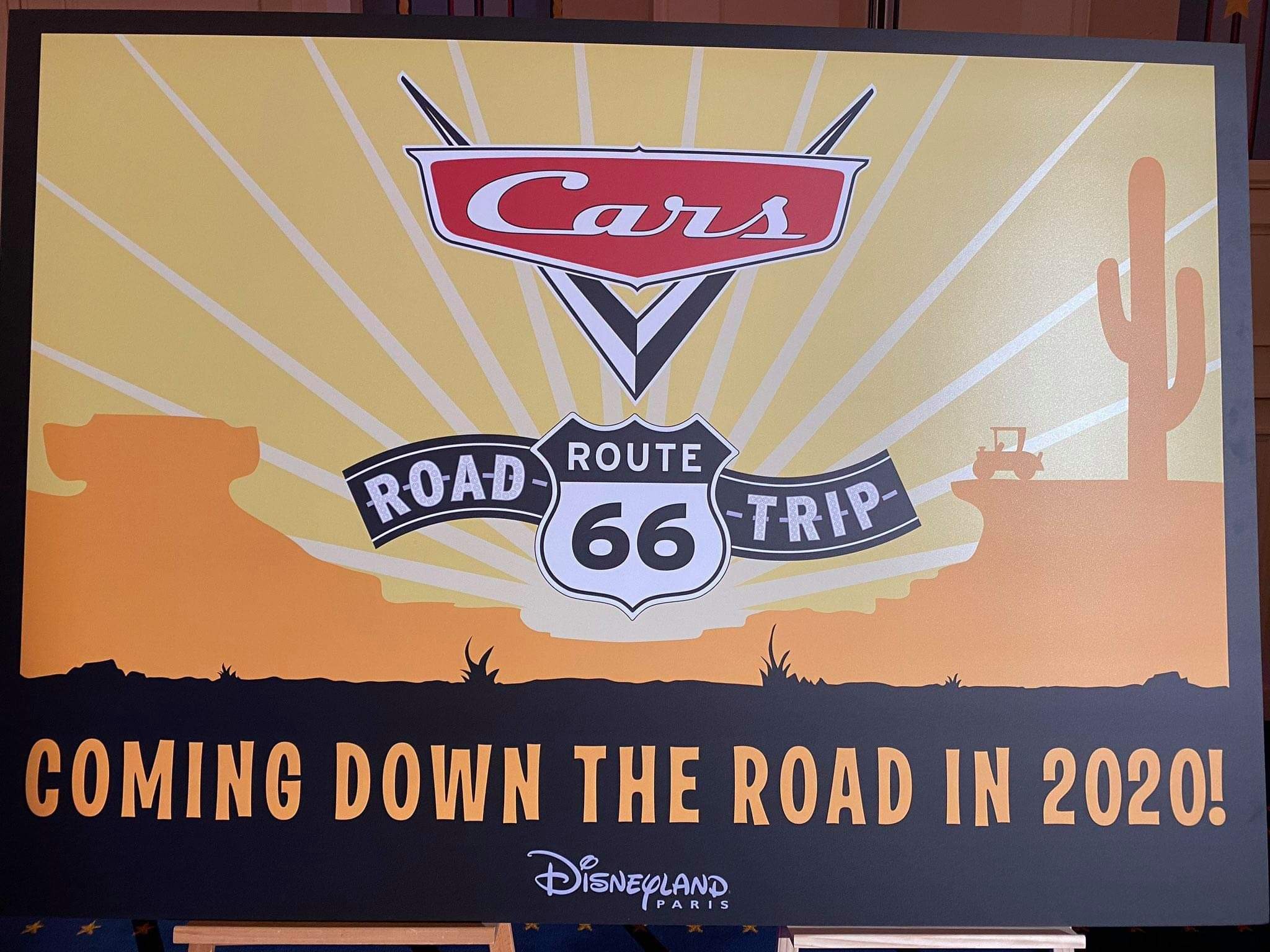 However, the Walt Disney Studios Park map has already been updated to reflect the new attraction and some of its elements.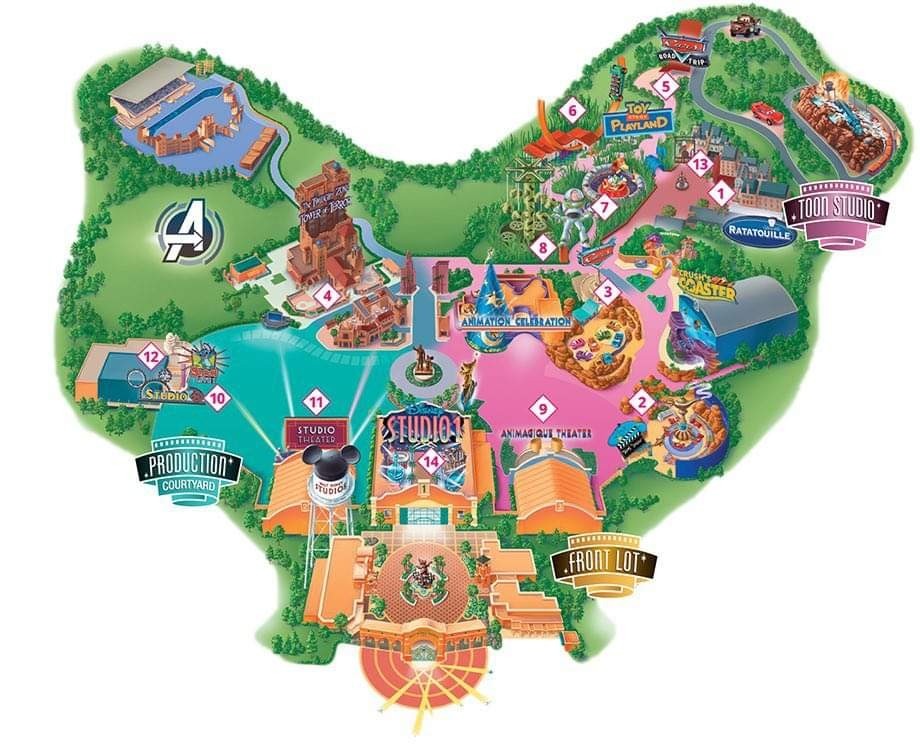 Fasten your seatbelt, keep your arms and legs inside the bus, because we are leaving for a road trip on the legendary Mother Road.
What we know about the storyline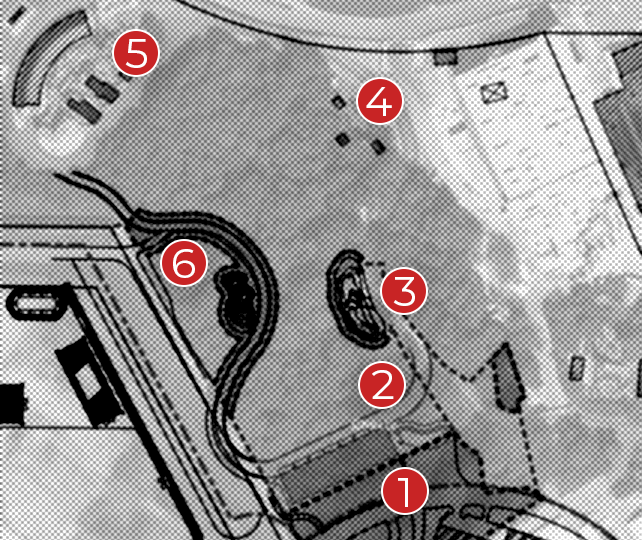 The attraction has not yet revealed all its unexpected surprises but we will try, all together, to imagine what this new experience will be like!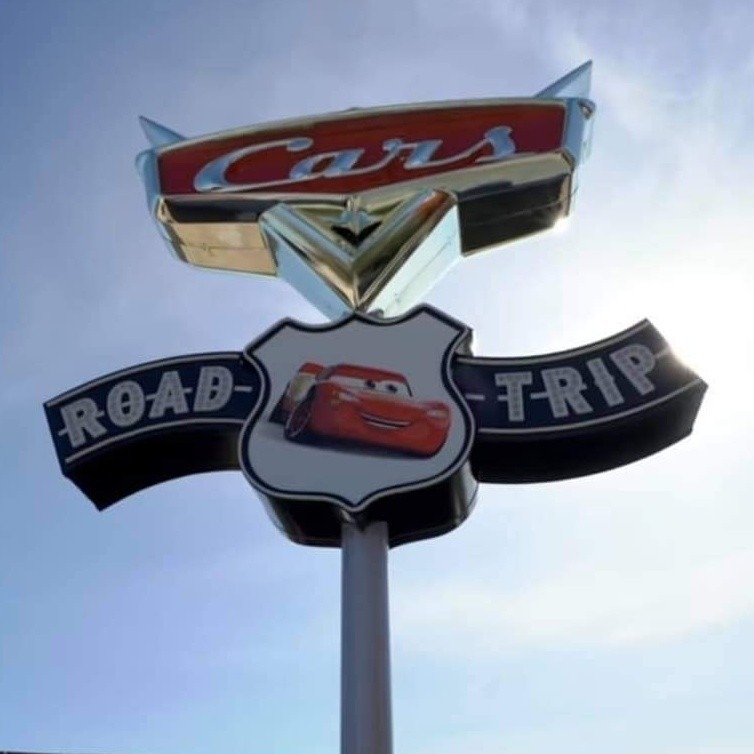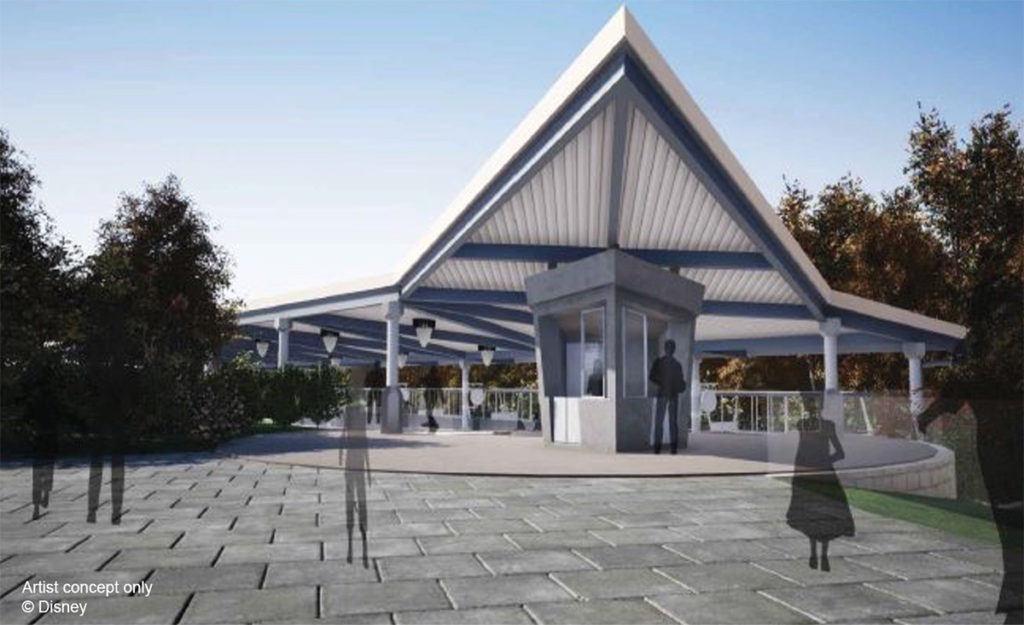 As soon as they land in the US, tourists will have to go to a Visitor Center [1] that will also serve as the standby queue of the attraction. This mid-century modern station will pay tribute to the automobile world and will consist mainly of a tourist booth. Here you will find all the details of your upcoming trip to Route 66 (maps, postcards, and more).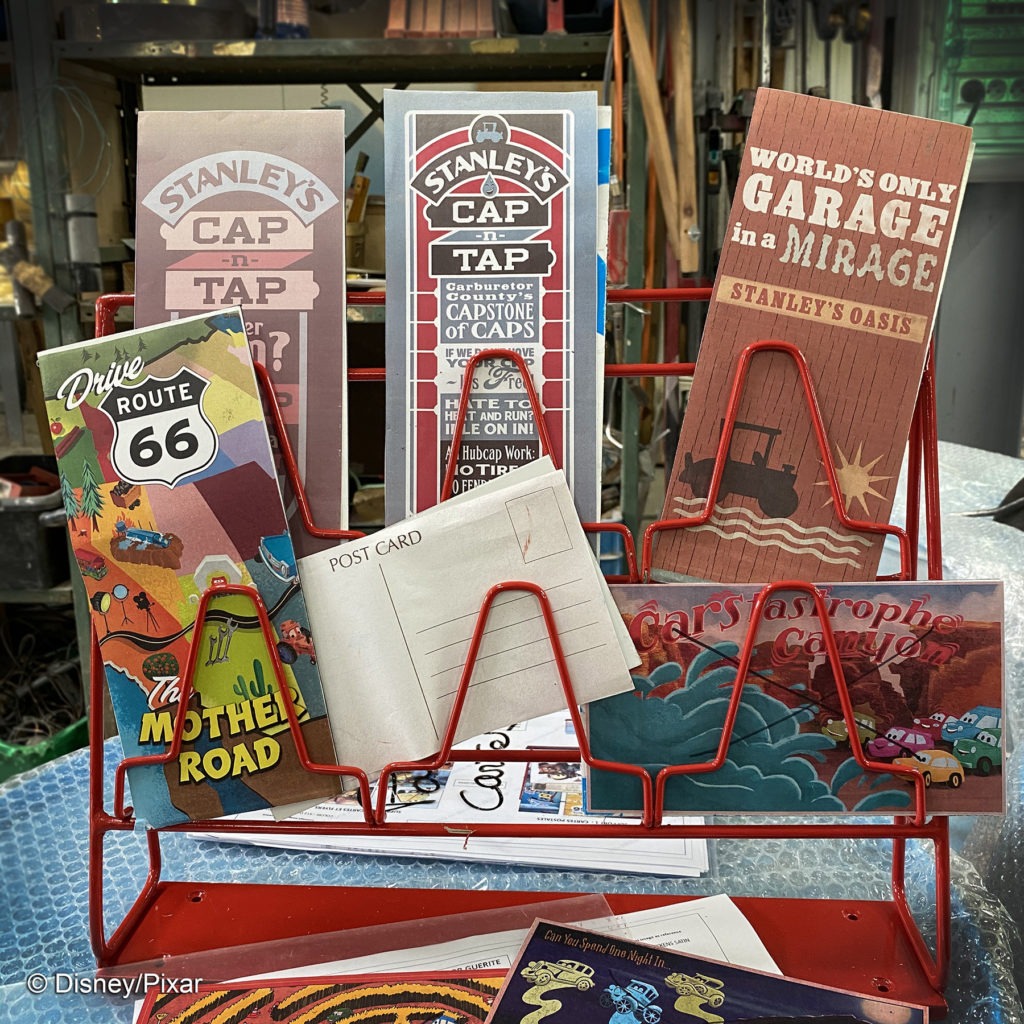 It will then be the time to hop aboard your tourist bus where Sally and Cruz will wait for you, ready to make you discover the wonders of Route 66.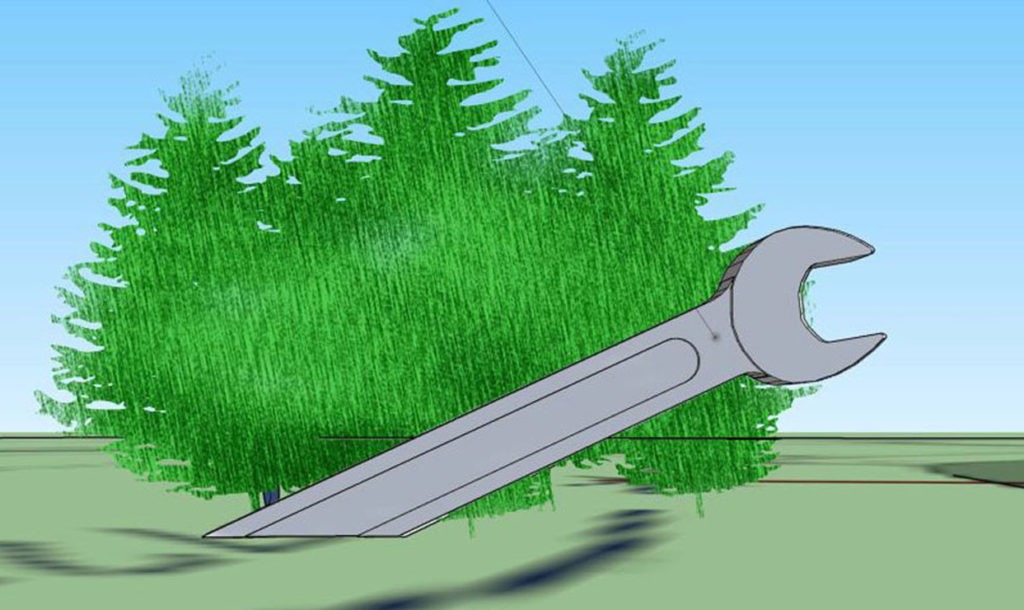 Our road trip will be filled with wacky roadside attractions such as some giants elements from Stanley's Garage (for exemple: a huge wrench [2]).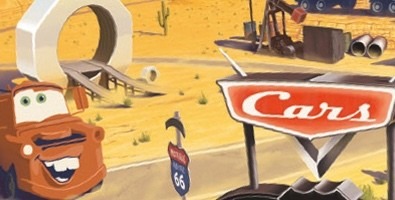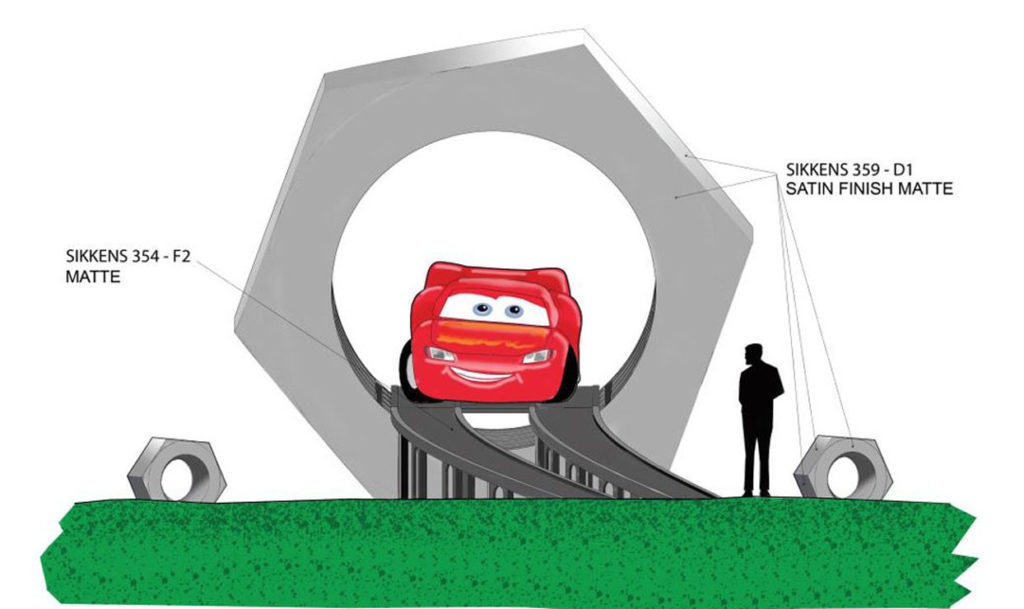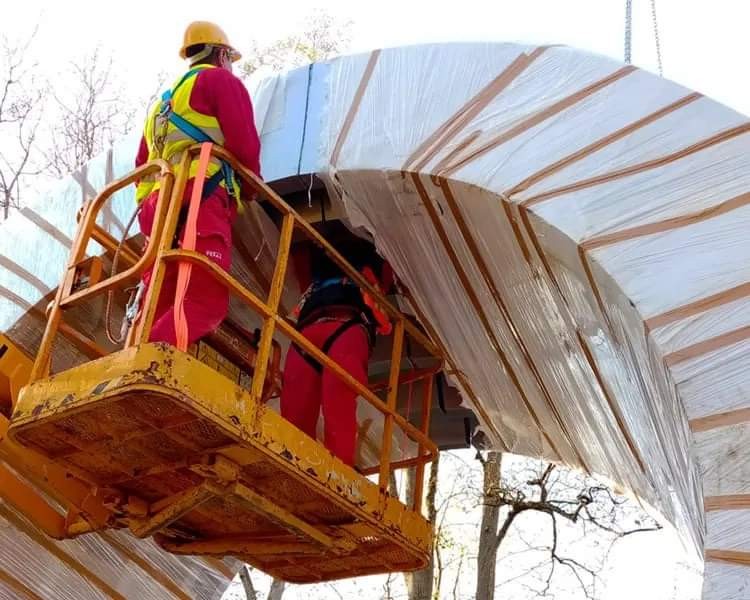 Right after, tourists will discover the first scene [3] and see with their own eyes the famous "World's Largest Lugnut" introduced by Flash McQueen himself.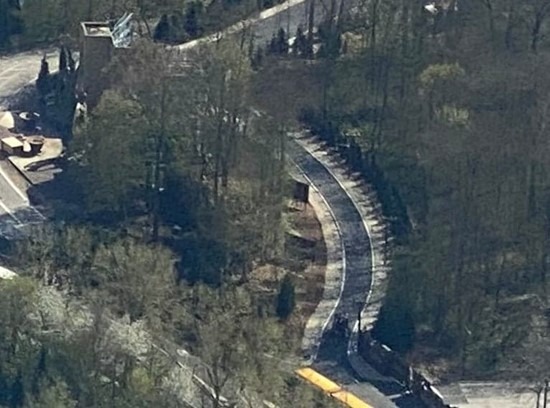 Other elements can be seen when the tourist bus passes through the woods, notably behind the old Dinotopia set. It seems that you will find 3 billboards announcing the next stop of your vehicle [4].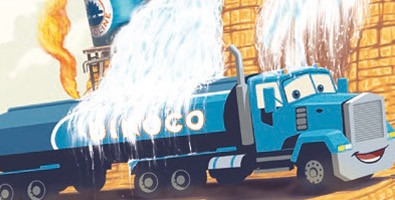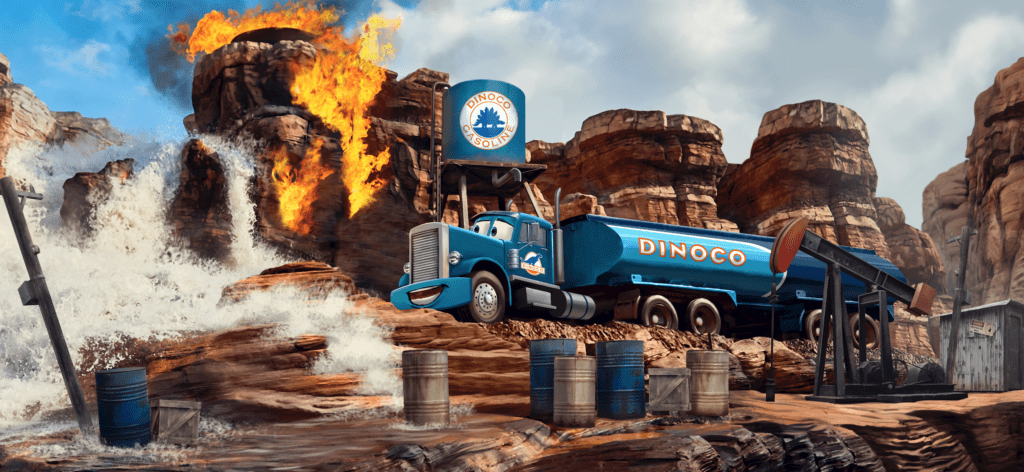 The highlight of our road trip will certainly be our shortstop at Cars-tastrophe Canyon [5] where guests will encounter a Dinoco tanker apparently having some technical difficulties!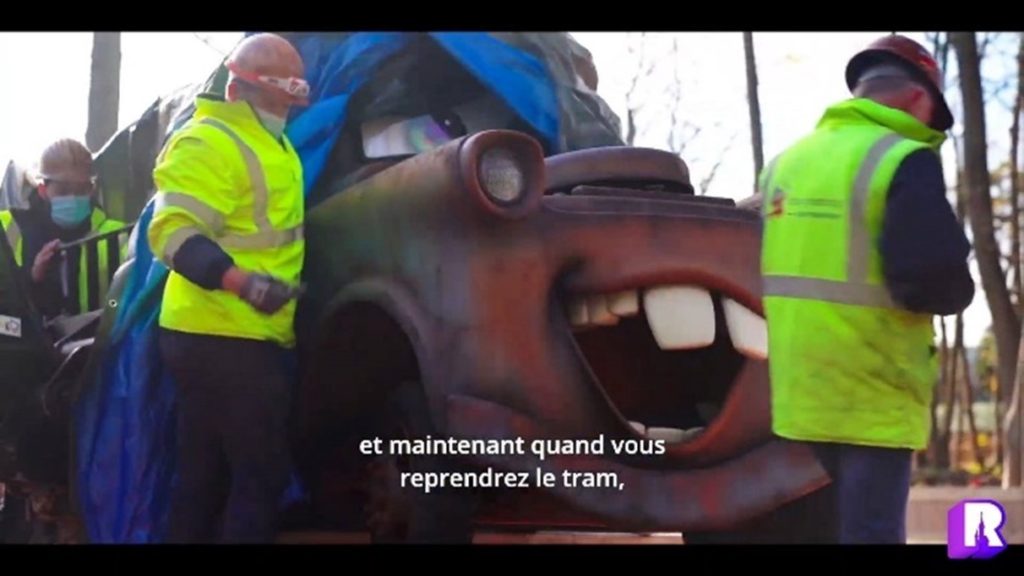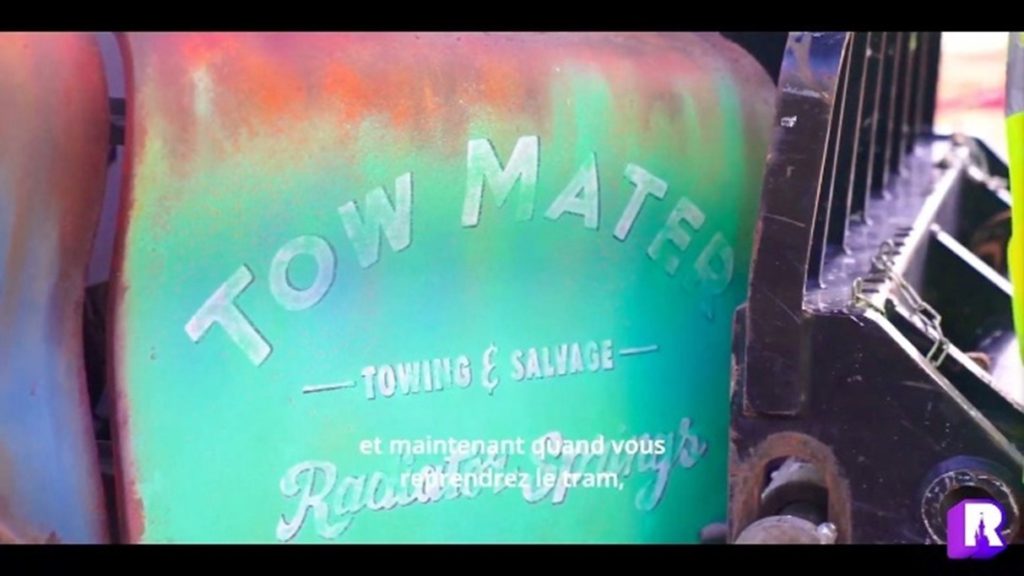 Then, a final curiosity [6] will draw the tourist's attention: a reproduction of the Eiffel Tower made of gas cans, tires, and other automotive elements. For this scene, some rock work has been done and Maters will probably introduce this weird work of art.
This ends our eventful road trip on Mother Road as we finally head back to the station.
Work Progress
Station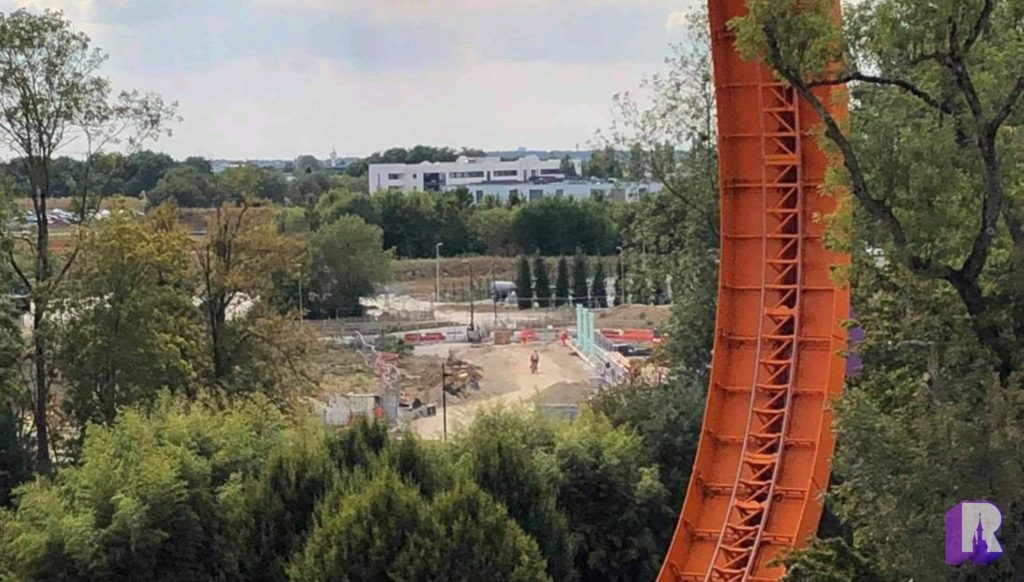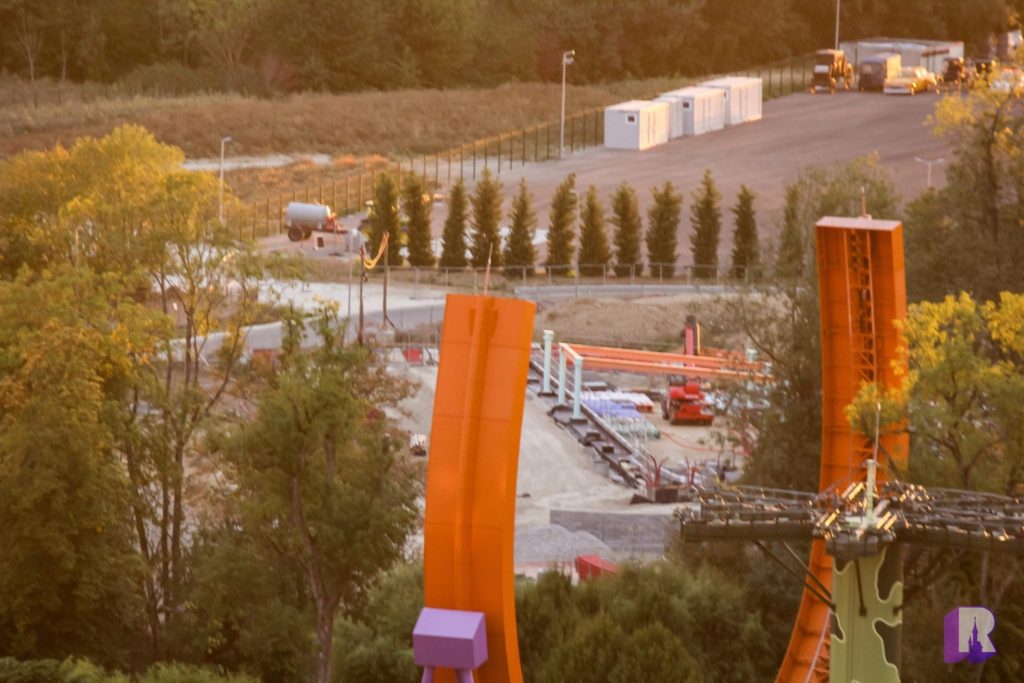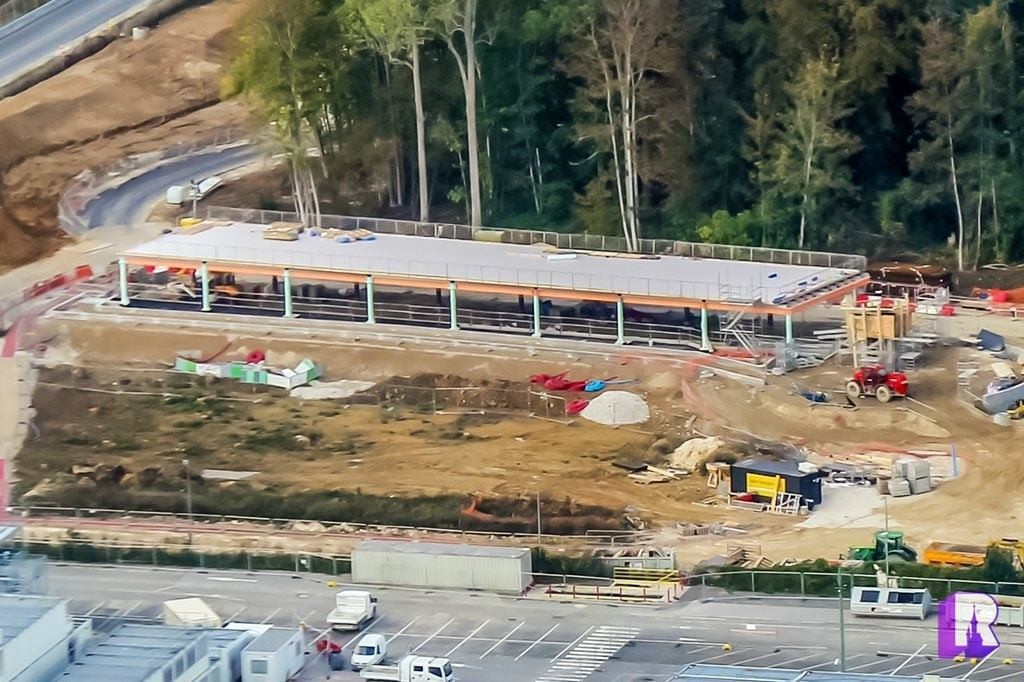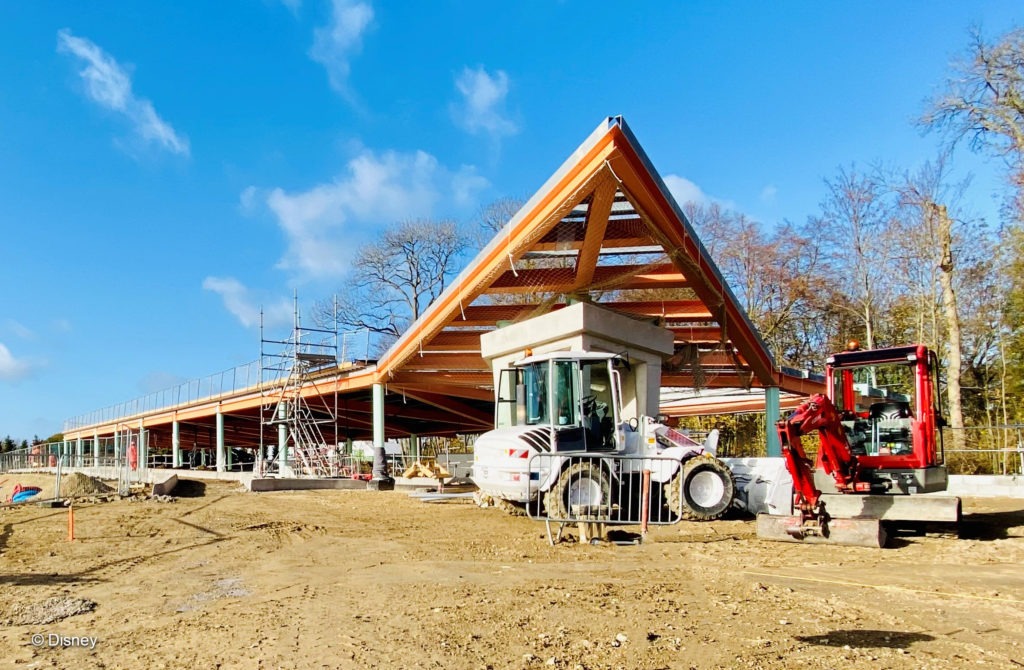 Cars-tastrophe Canyon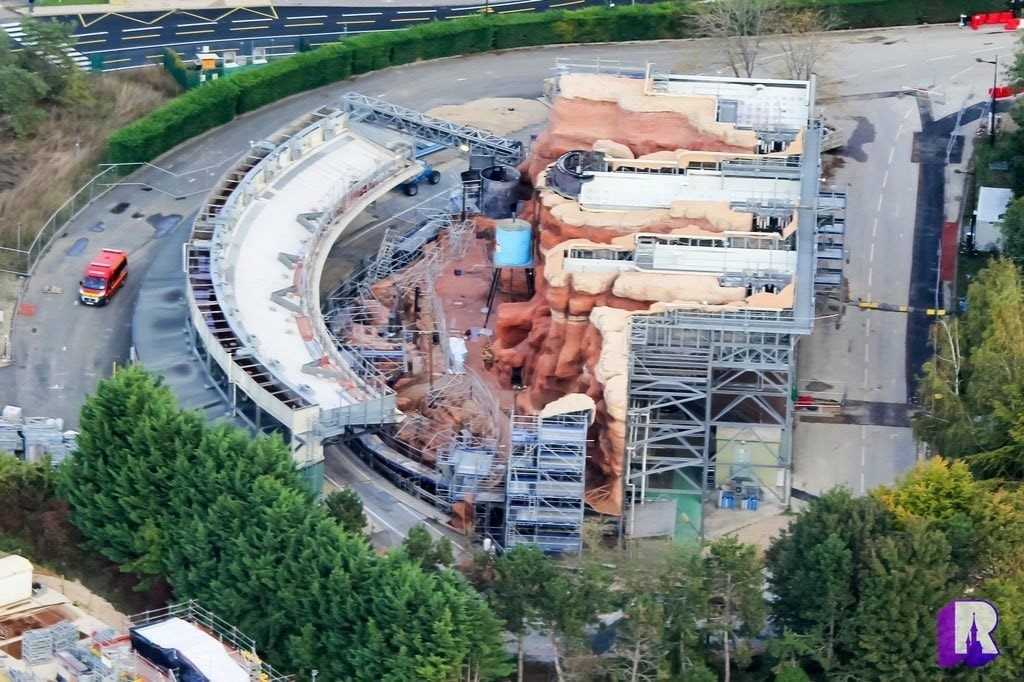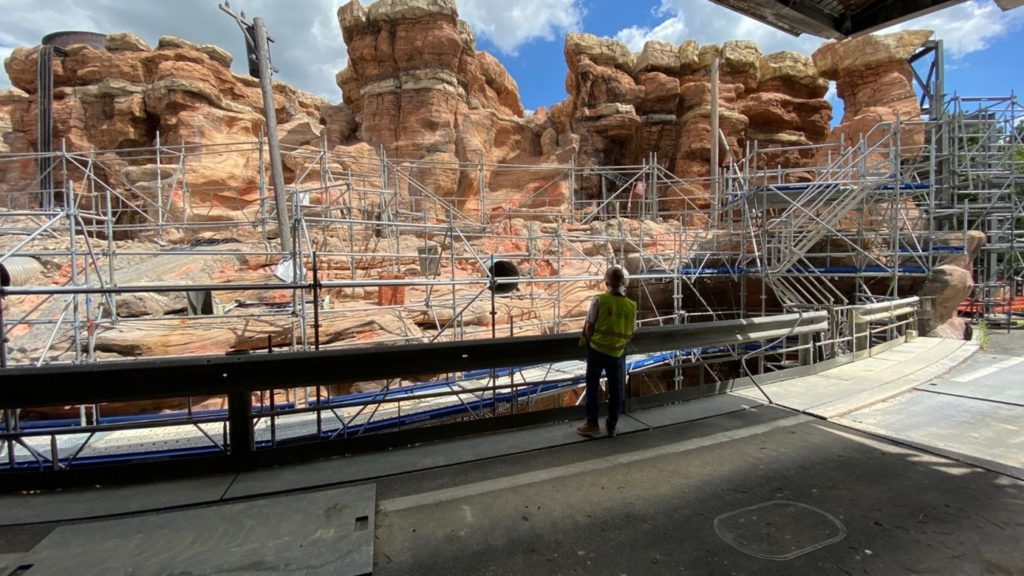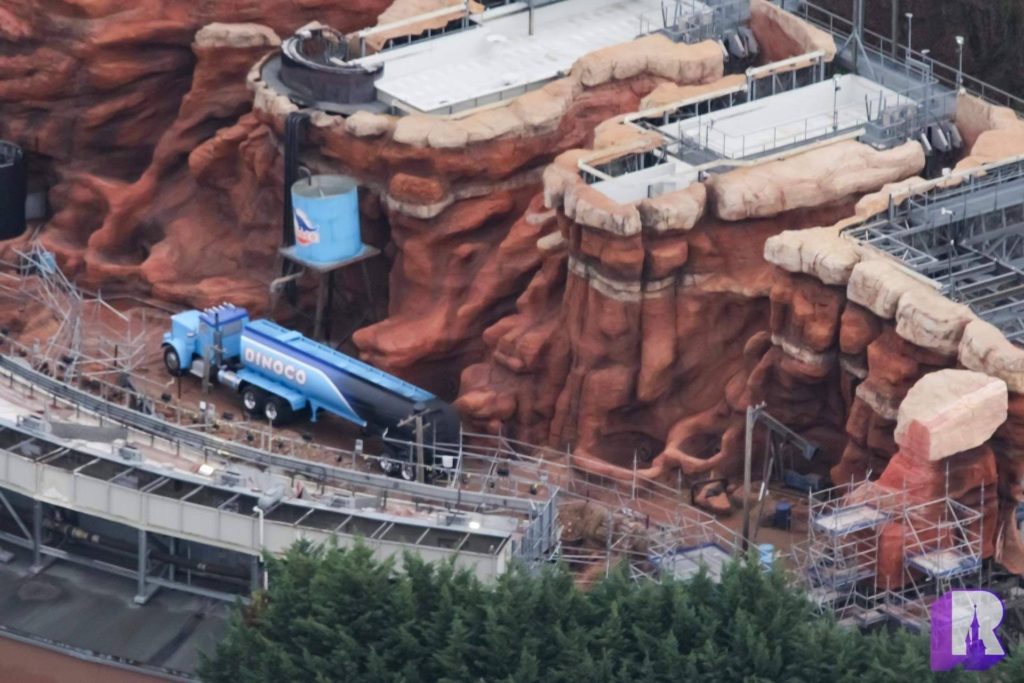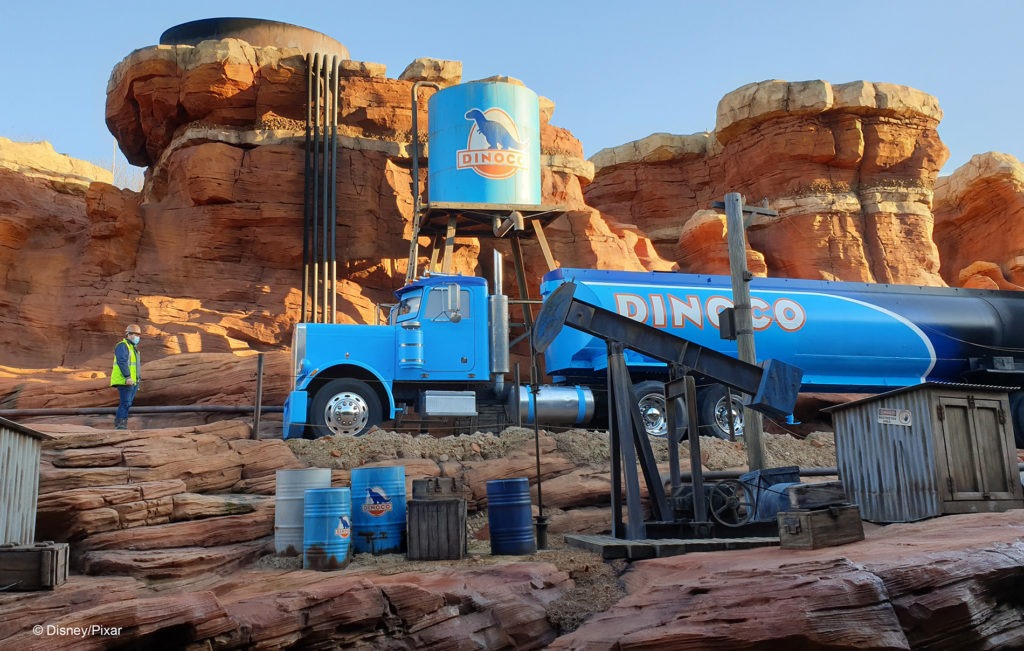 Our journey to explore the Cars: Road Trip attraction is coming to an end! We hope you have enjoyed this Route 66 tour with us and that you are as excited as we are to discover this new attraction as soon as Disneyland Paris reopens!