Who said that the enchantement of Disney parks should stop when you leave Disney Village? A whole collection of books have been published over the years! But which one to read? In this series of blog posts we'll introduce you to a selection of the best ones dedicated to the parks and their most popular attractions!
Today, let us introduce you to a publication for young and young at heart: Disney Parks presents: The Haunted Mansion.
If you're a fan of a specific attraction from the Disneyland Resort, a little collection of illustrated books have been created for a couple of them in the last 10 years: Disney Parks Presents. In order of publication: It's a Small World (sadly unavailable and considered outside the series), Pirates of the Caribbean, The Haunted Mansion and most recently Jungle Cruise.
These books include a CD containing the attraction's music (or narration in the case of the Jungle Cruise) which offers a complete auditory an visual immersion.
♫ When the crypt doors creak and the tombstones quake... ♫
Each title is drawn by a different illustrator. For The Haunted Mansion James Gilleard was in charge of sketching the 32 pages composing this book. His fine drawing is a pure delight, his touch recreates the attraction's ambiance perfectly, as if we were there!
Inside we can find all the iconic moments such as the famous Stretch Room portraits, the Bal Room, Madame Leota's Séance room, the Cemetery and also the Piano room (one of my favorite from this attraction). James Gilleard also did an amazing job portraying all the popular characters like the Bride, the Singing Busts, Madame Leota and of course the Hitchhiking Ghosts trio.
Available in Disneyland (in Anaheim) and on Amazon for around 15€, this collection is definitely worth it. We can just hope that one day we'll get something like this sold in Storybook Store at Disneyland Paris !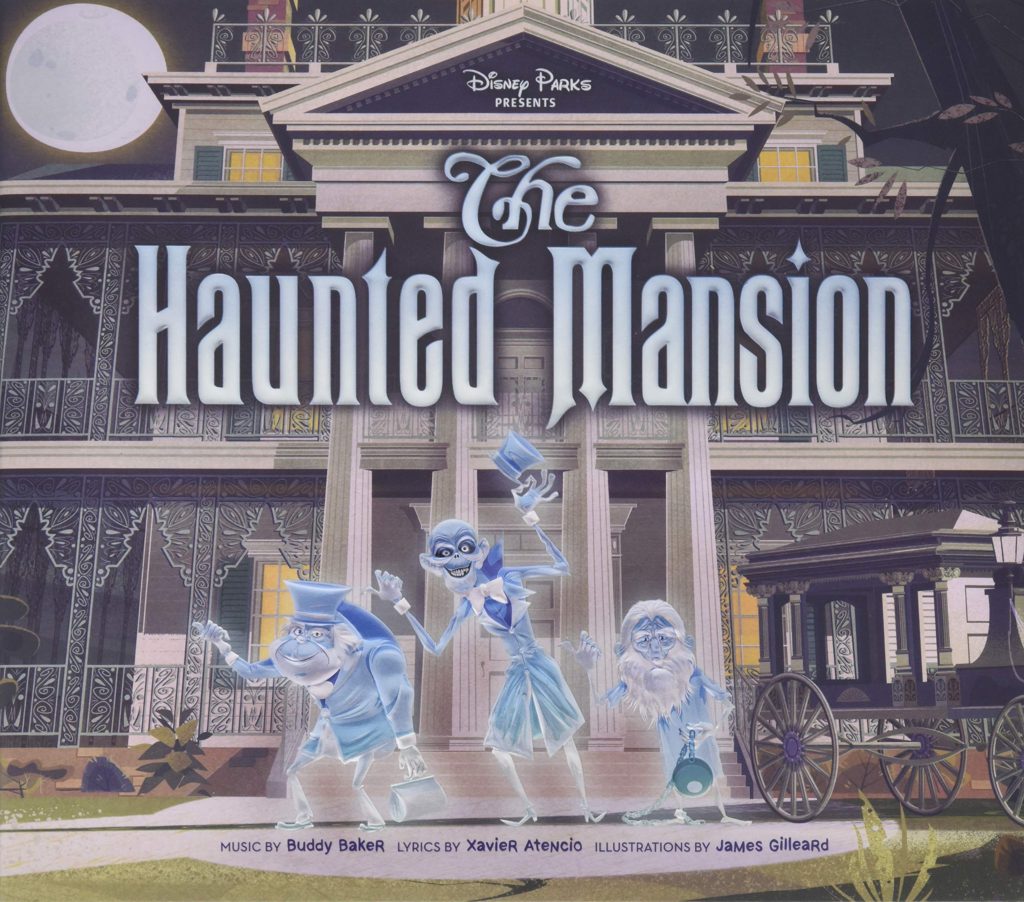 Available on Amazon for ~£12
Hardcover: 32 pages
Publisher: Disney Press; Har/Com edition (5 July 2016)
Collection : Disney Parks Presents