Welcome to our News & Photo report where we recap the latest happenings at Disneyland Paris!
On this edition we take a look at November 15-23, 2019.
Christmas Season, episode 2.
As is now tradition it seems, Disneyland Paris has launched the second part of its Christmas offerings a week later, on November 15.
While not technically a Christmas offering (or a Frozen Celebration offering), "Frozen: a Musical Invitation" debuted as the highlight of "Animation Celebration"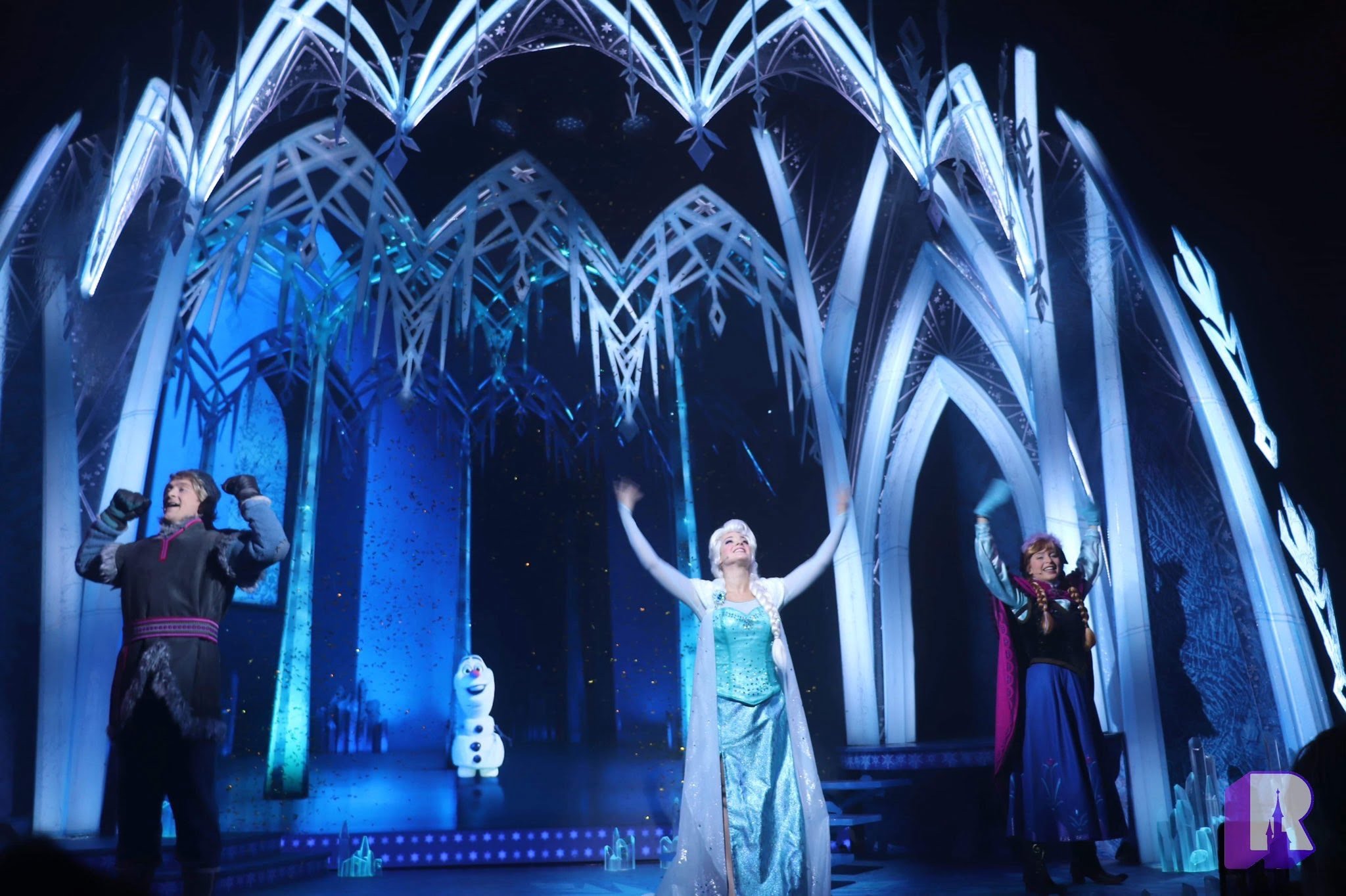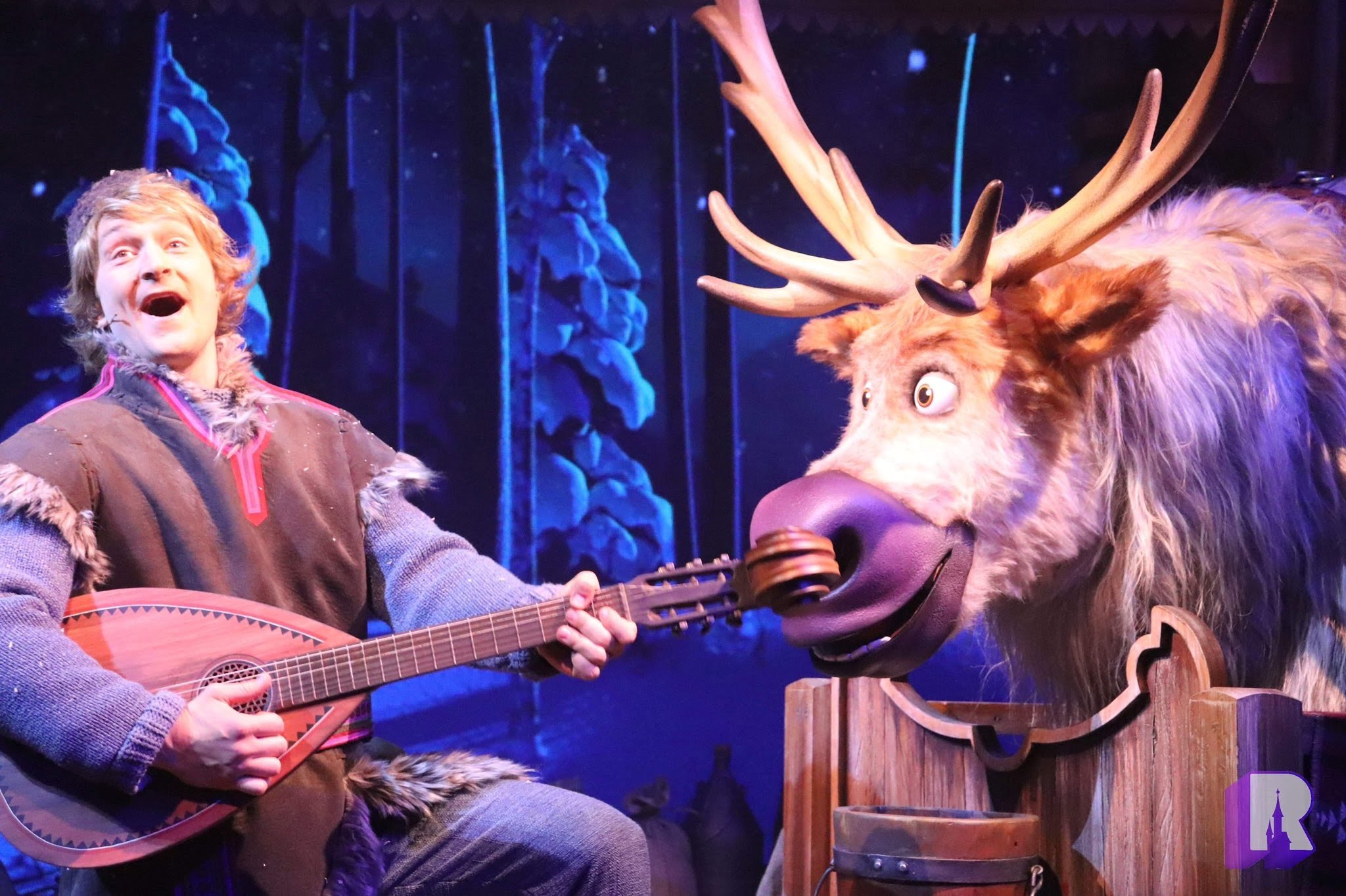 Not a full show, not a meet and greet, this hybrid concept aims to showcase the first movie while providing the crowds with some much needed Frozen "content" and does it well. It's also a sure bet to attract crowds to Walt Disney Studios Parks, riddled by construction (all for a good cause).
You can read Patrick's review here: https://dlpreport.com/review-frozen-a-musical-invitation-at-animation-celebration/
Animation Celebration also saw a complete remodel with the return of the drawing classes and cosmetic adjustments: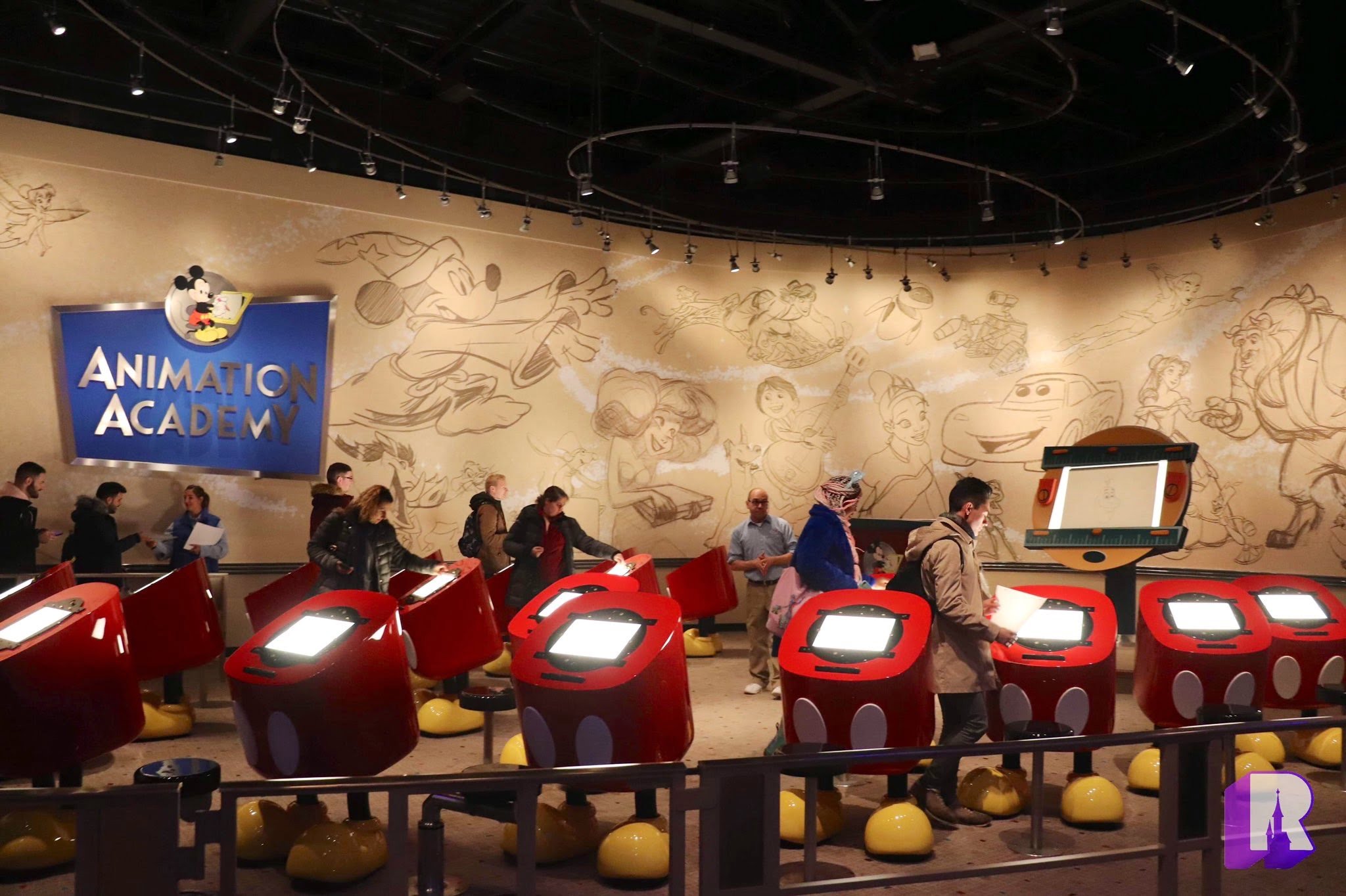 It also now features a character spot, currently filled by the adorable Olaf in a oh-so-boring backdrop: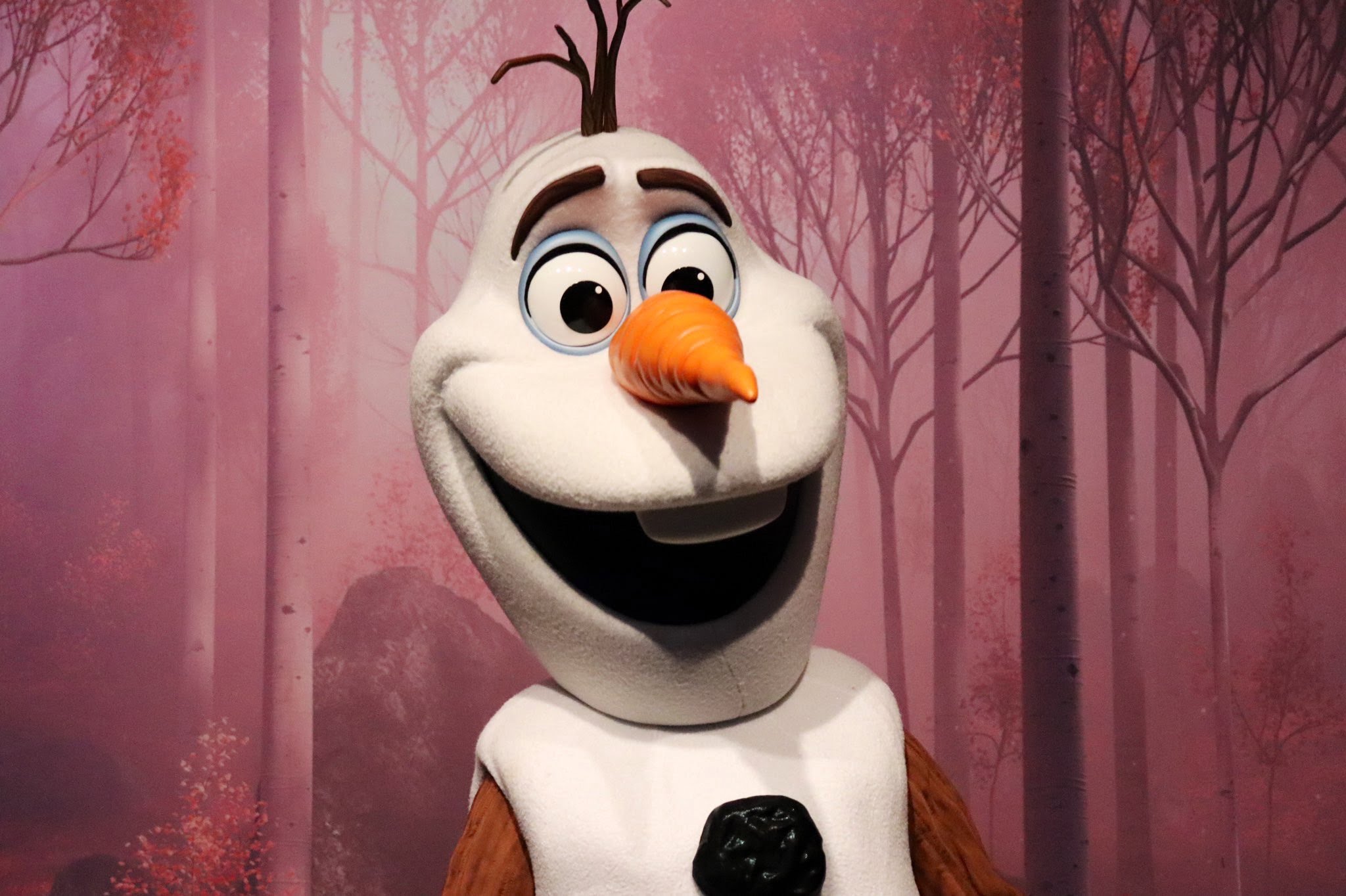 And a few extras like the Toy Story Zoetrope (it's really neat, go see it!). Also of note: an improved preshow lobby which kept the Multipane camera: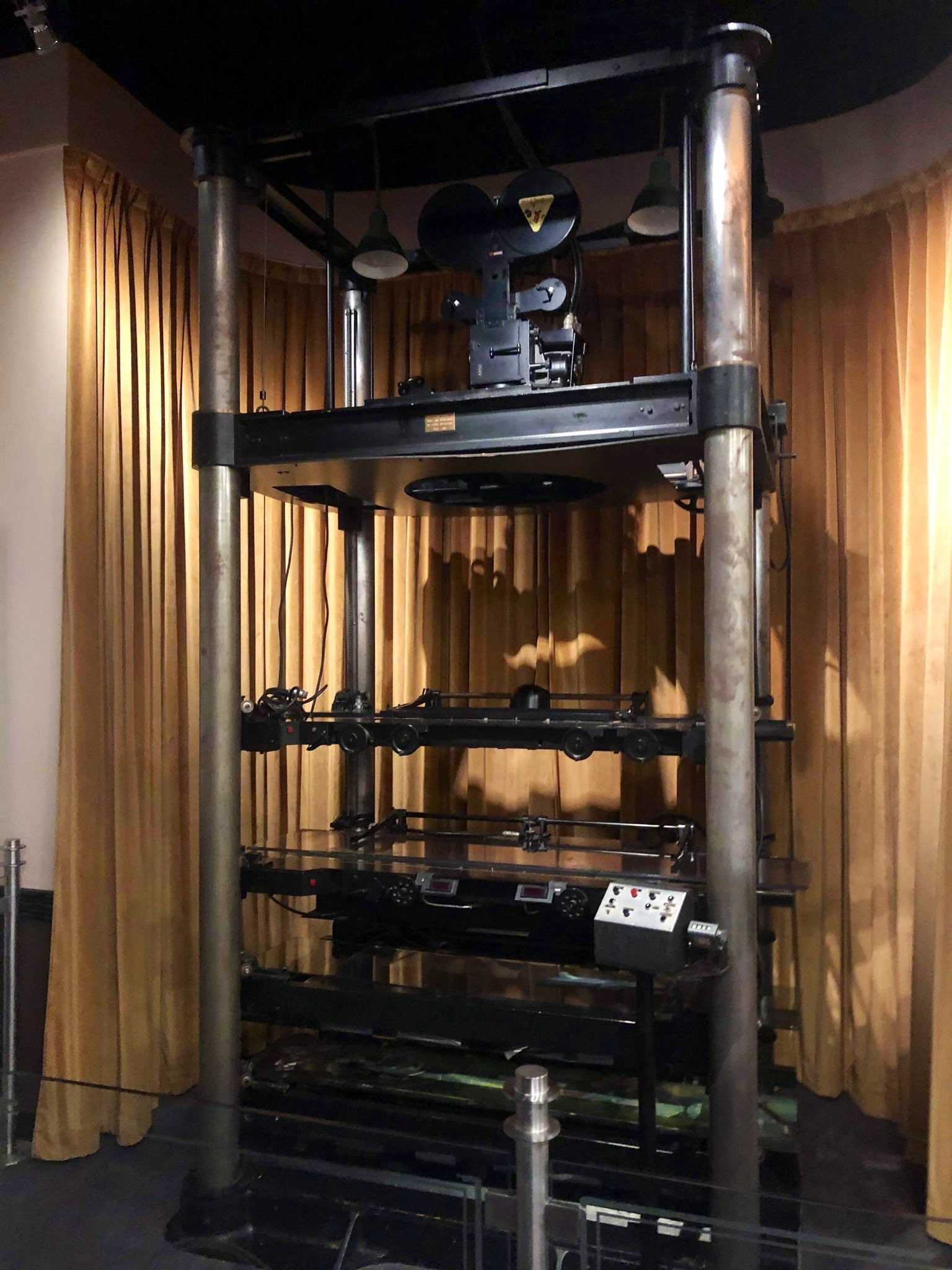 Over in Production Courtyard, #SurpriseMickey returned in a modified format. It's not Mickey's Birthday anymore (although it was this week, more on that later), and has seen some song and graphics changes (it's "more Mickey" and works much better than last year's "Blue"). It's great to see this very fun and upbeat show again, although it doesn't quite feel the same without the entire #Mickey90 extravaganza to go with it.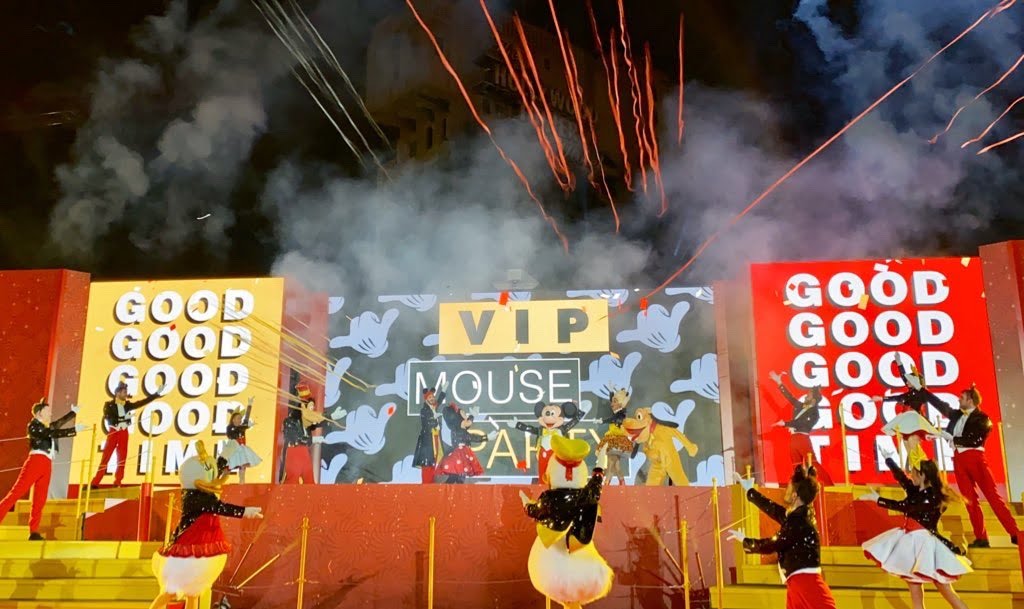 The real party happens however at the last performance of each day with an extra festive 5 minutes featuring Disney Channel style holiday songs and extra pyrotechnics and projections – don't miss it!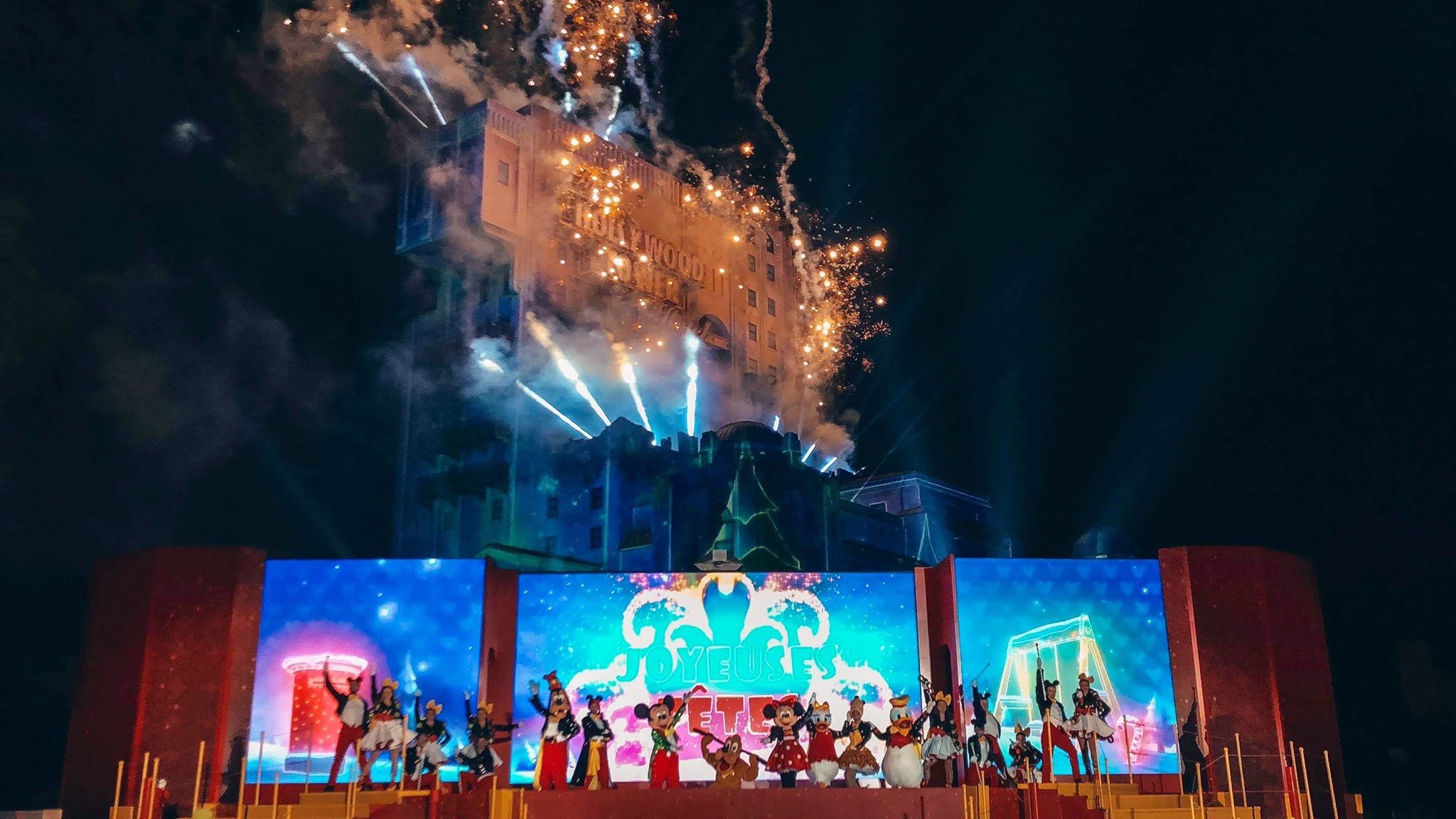 Over in Disneyland Park, 2 new offerings debuted.
"The Royal Sparking Winter Waltz" twirled on Castle Stage (a but late due to weather conditions). Not quite Starlit, not quite Christmas, this Waltz is maybe a bit generic but does a great job at showcasing the Princesses in this dreamy setting.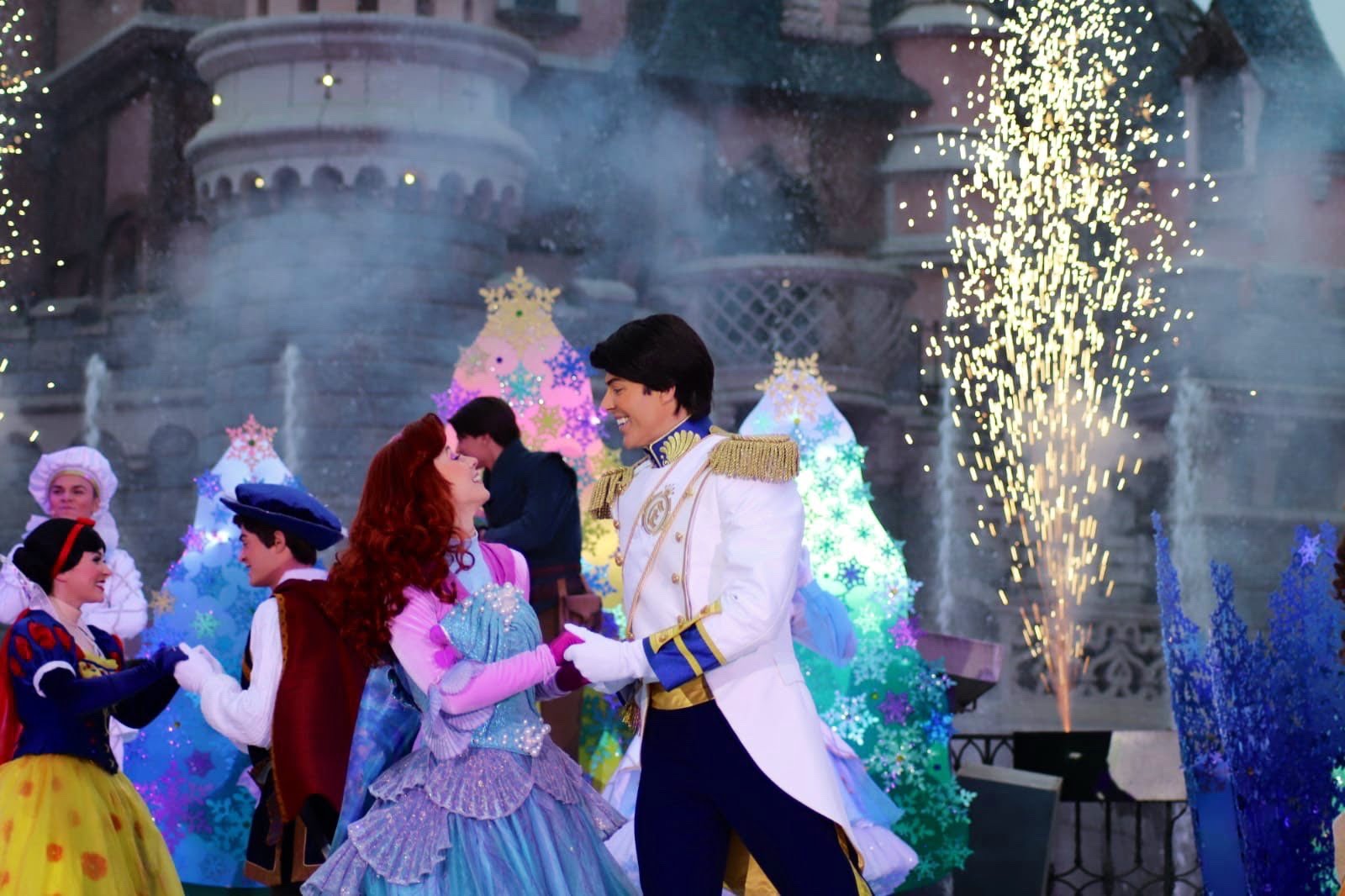 You can read Ash's review right here: https://dlpreport.com/review-frozen-a-musical-invitation-at-animation-celebration/
At night, Mickey, Minnie, Santa and the Waltz gang light up the tree in Mickey's Magical Christmas Lights. We were promised a symphony of lights, music, projections….. but the idea it seems got lost somewhere along the road and it feels more like someone is looking for the plug to the tree for ages while everyone stares uncomfortably. It remains a pretty display however, if you are standing at a good spot on Main Street.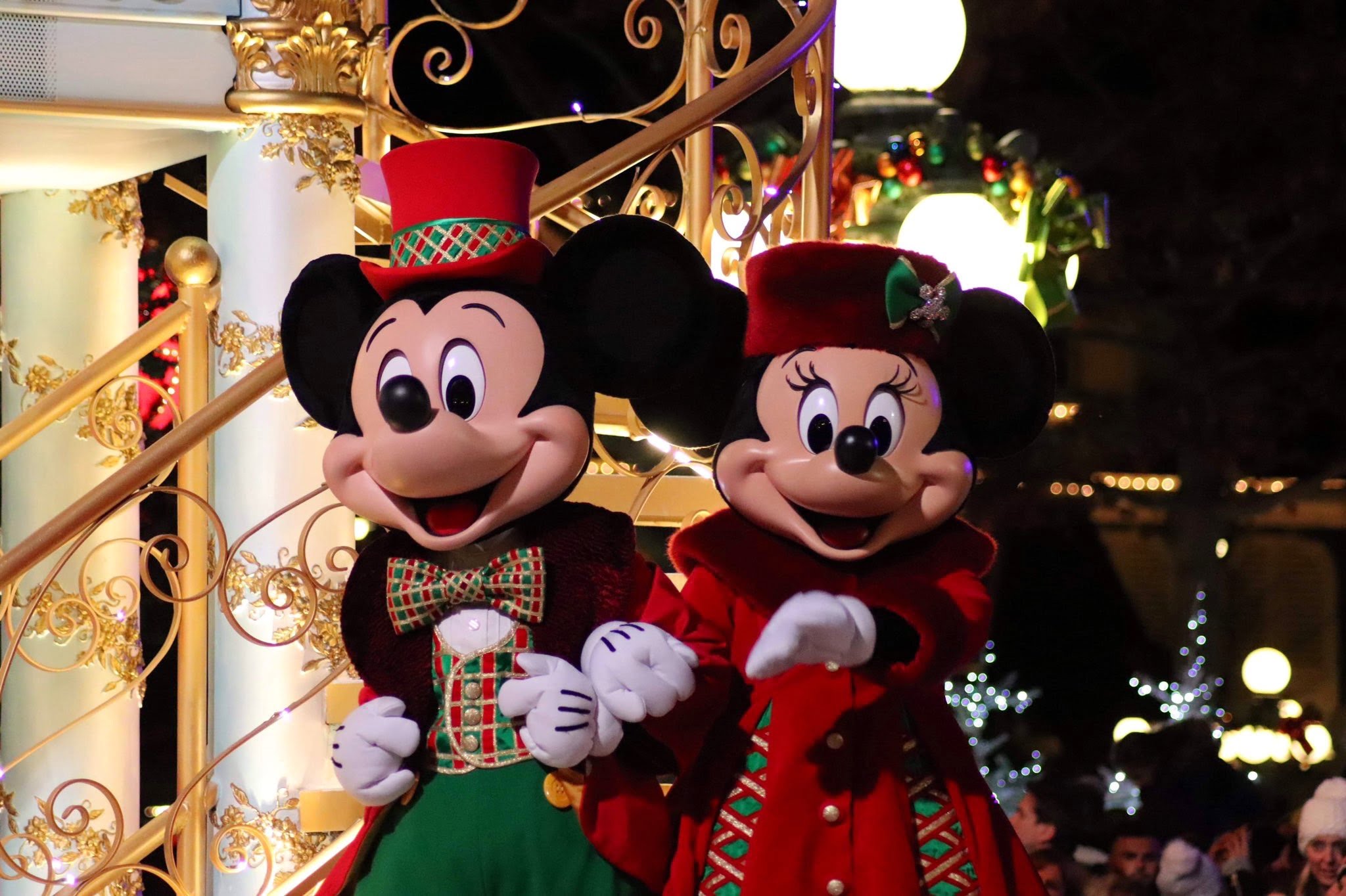 Mickey's Birthday
November 18 is Mickey's Birthday! Disneyland Paris did a nice job with a special pre parade ( Video Here ), the cutest special ending to Mickey's Christmas Big Band ( Video Here ) and brought back the fantastic #Mickey90 pre-show to Disney Illuminations.
A more bizarre move was the return of the big "cupcakes statues" from last year's #Mickey90 events. They have not been really used except for as a selfie prop it seems, but it's was fun to see them again.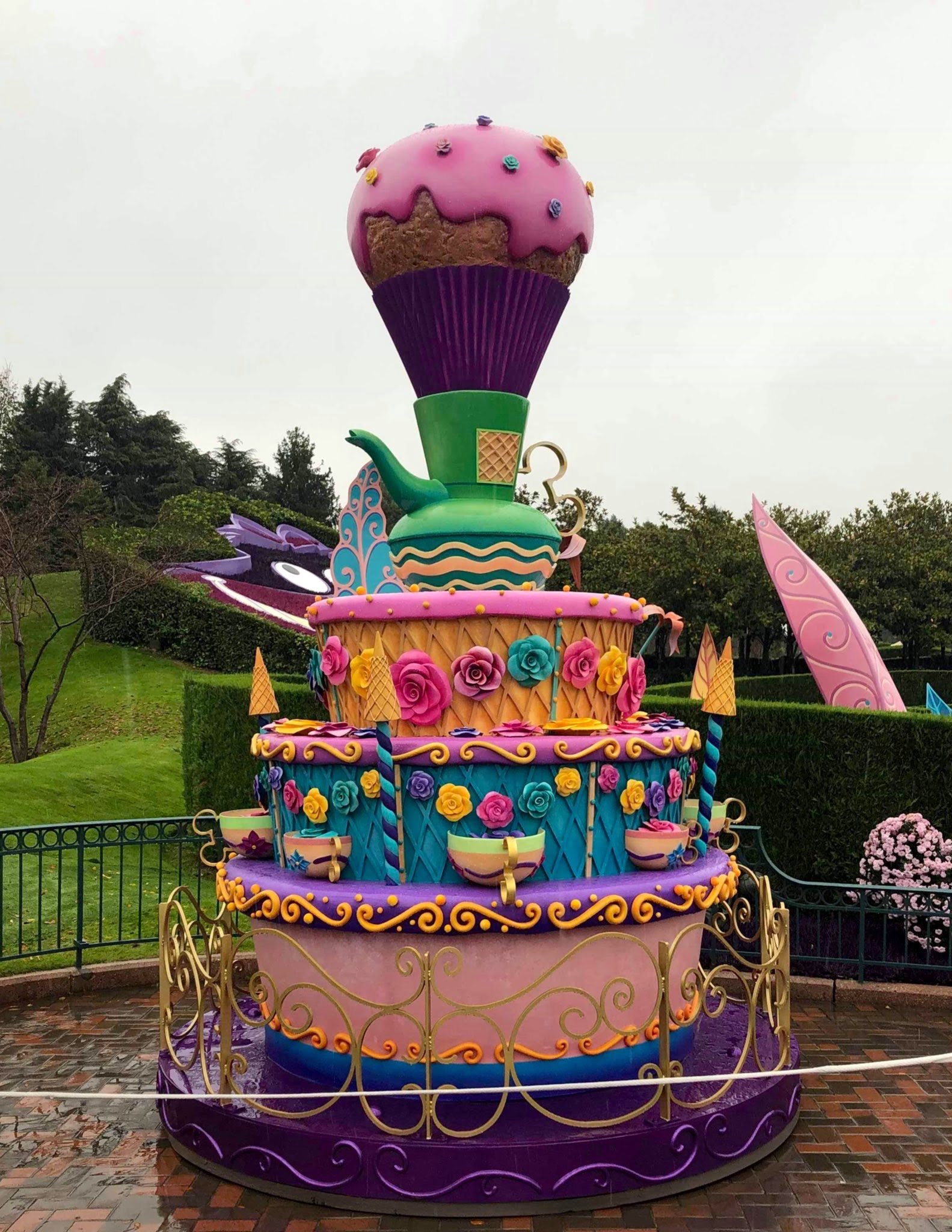 Tuesday Guest Star Day
Olaf, Anna and Kistoff were this week's Guest Stars to celebrate the Frozen 2 release: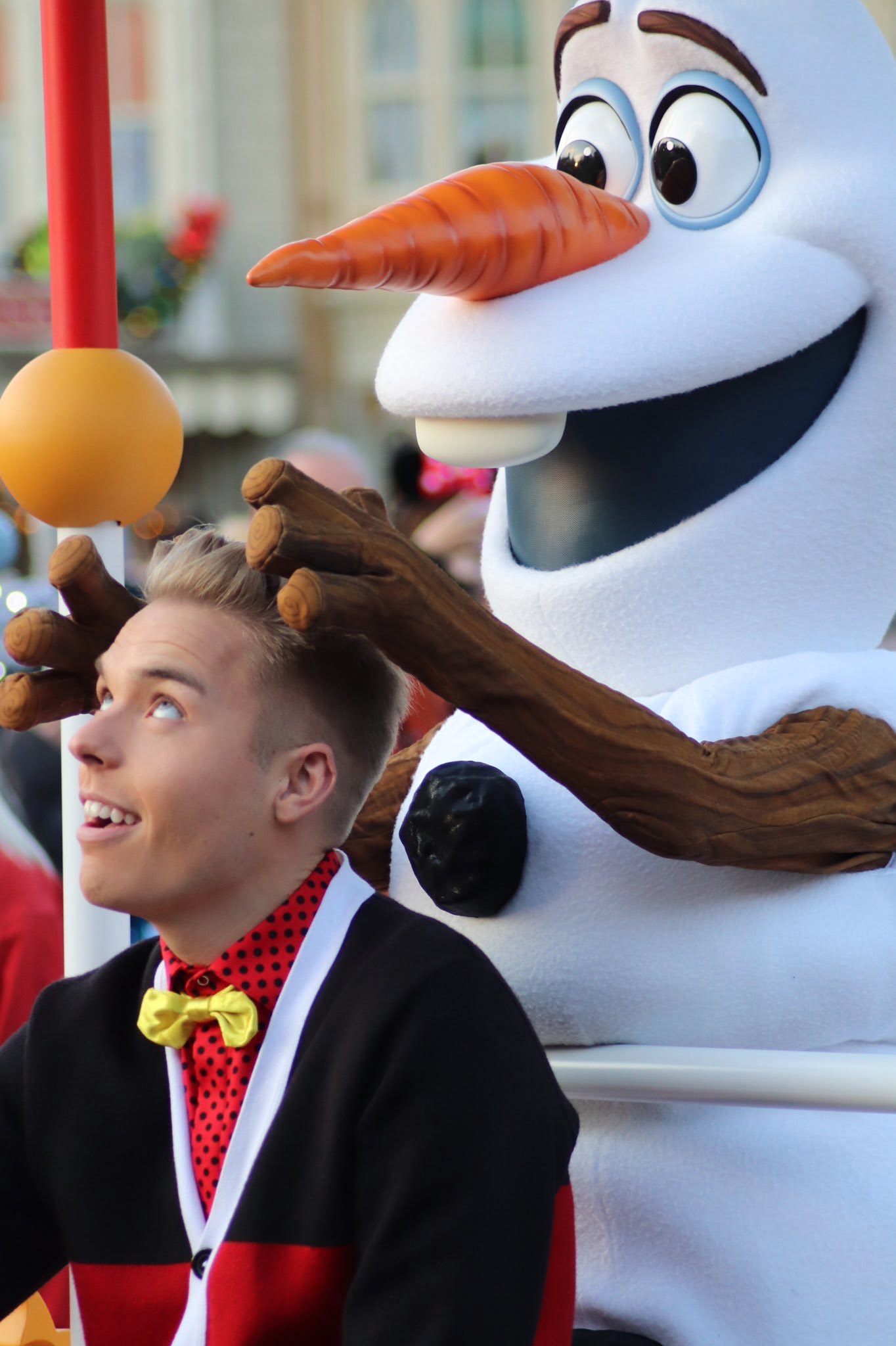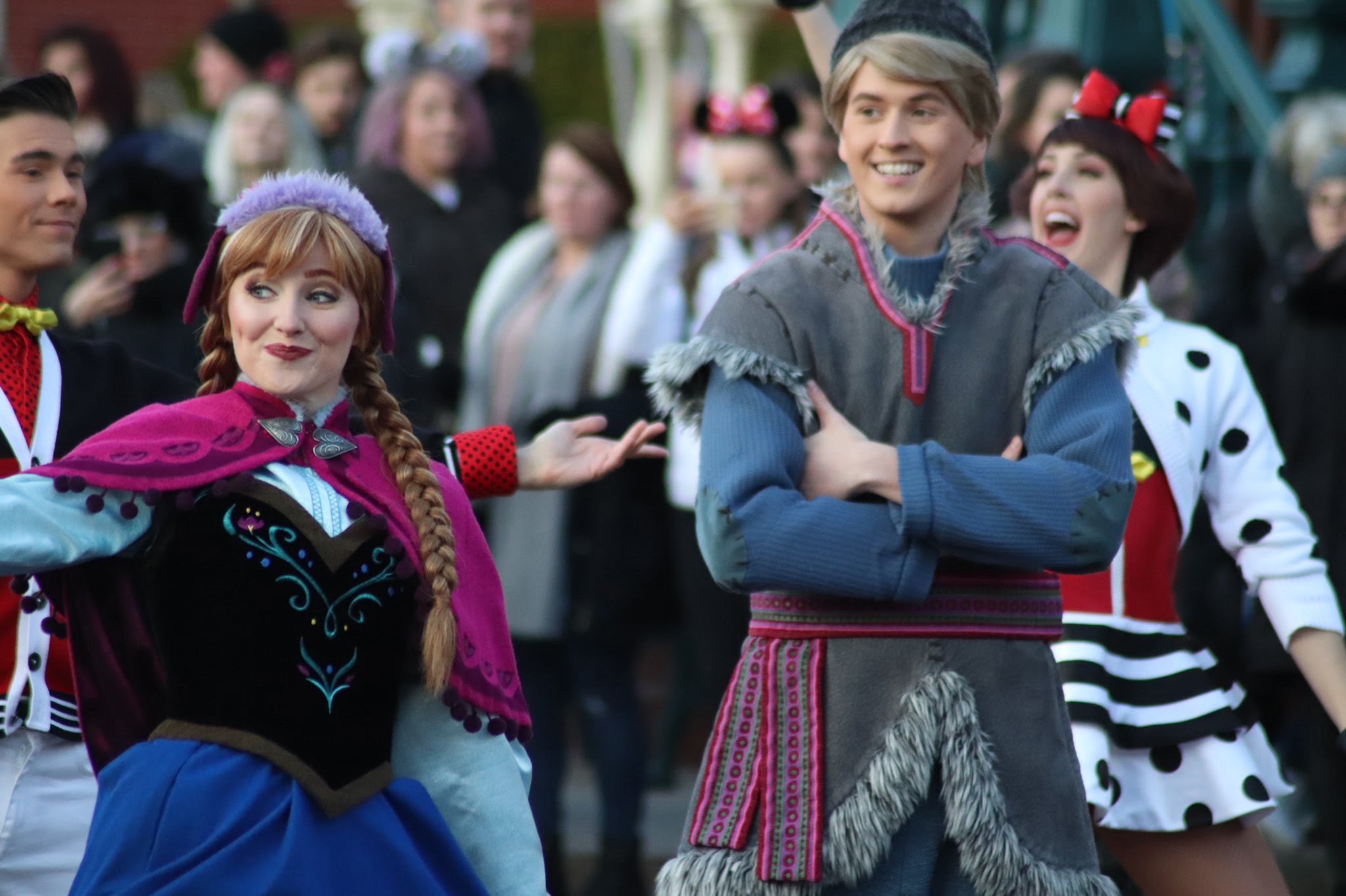 News and Announcements
Star Wars: Legends of the Force
At the November 16 media event we learned a few more details about "Star Wars Legends of the Force" which begins on January 17, 2020: Rey will "sometimes" join Chewbacca at his meet and greet location and Kylo Ren will patrol Production Courtyard, interacting with Guests.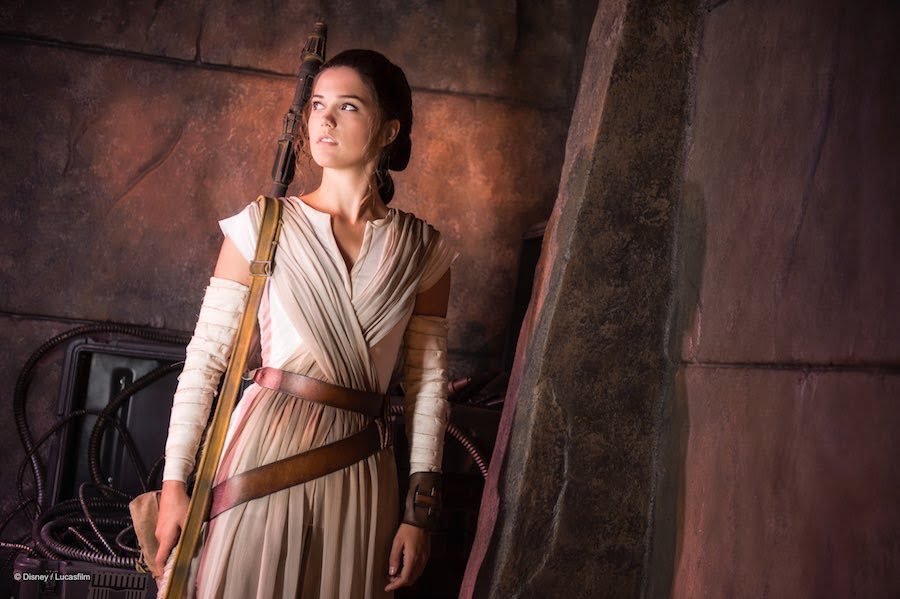 We also learned that this will be the last iteration of the Star Wars season, which doesn't come at a surprise given the 2021 opening of Avengers Campus in that area. Star Wars events are sure to continue however, we'll just have to wait and see where and when.
Frozen Celebration Season
With the season fast approaching we got a look at a few costumes, with this one being the big head scratcher: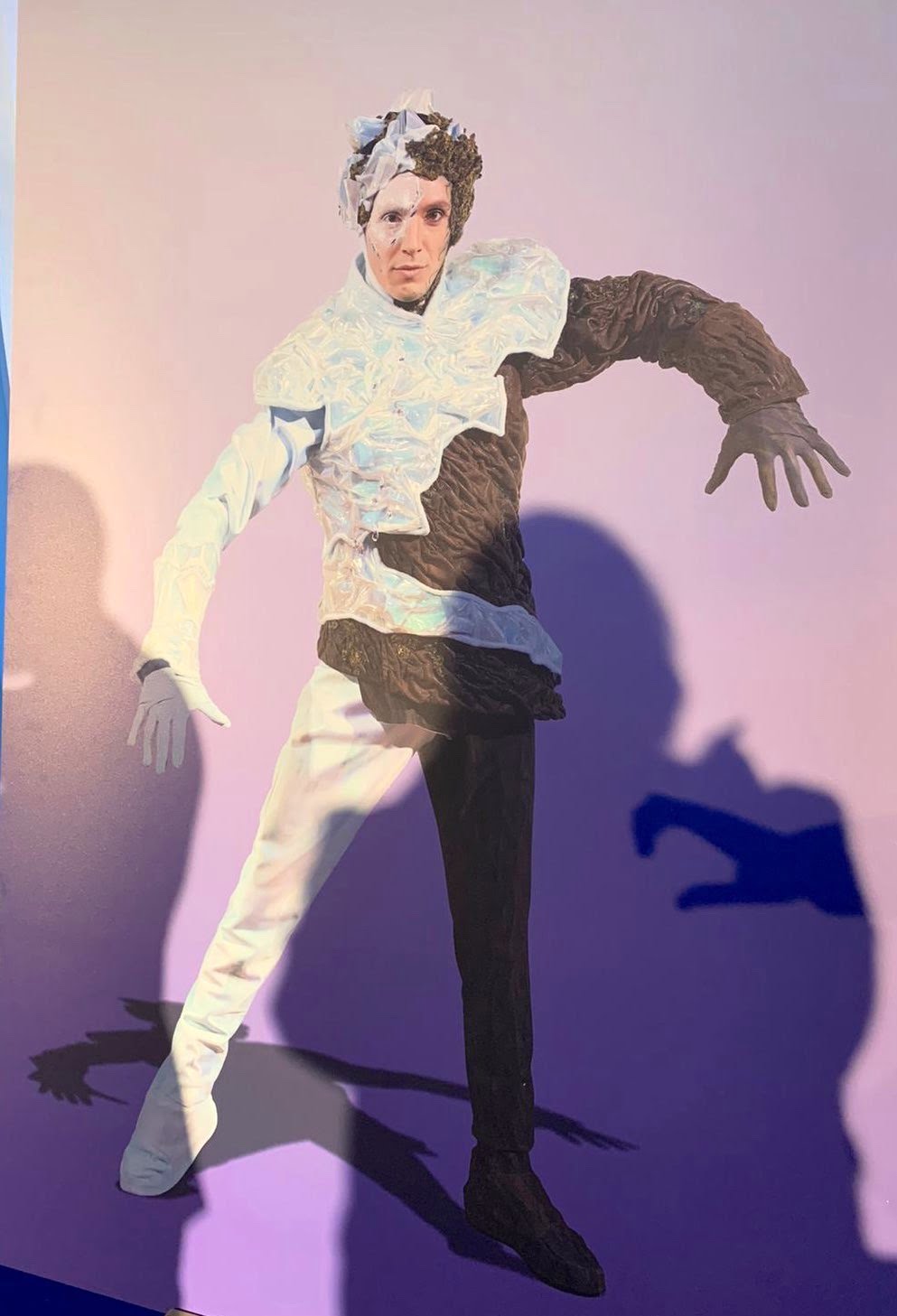 And another look at the new float that will grace the parade route: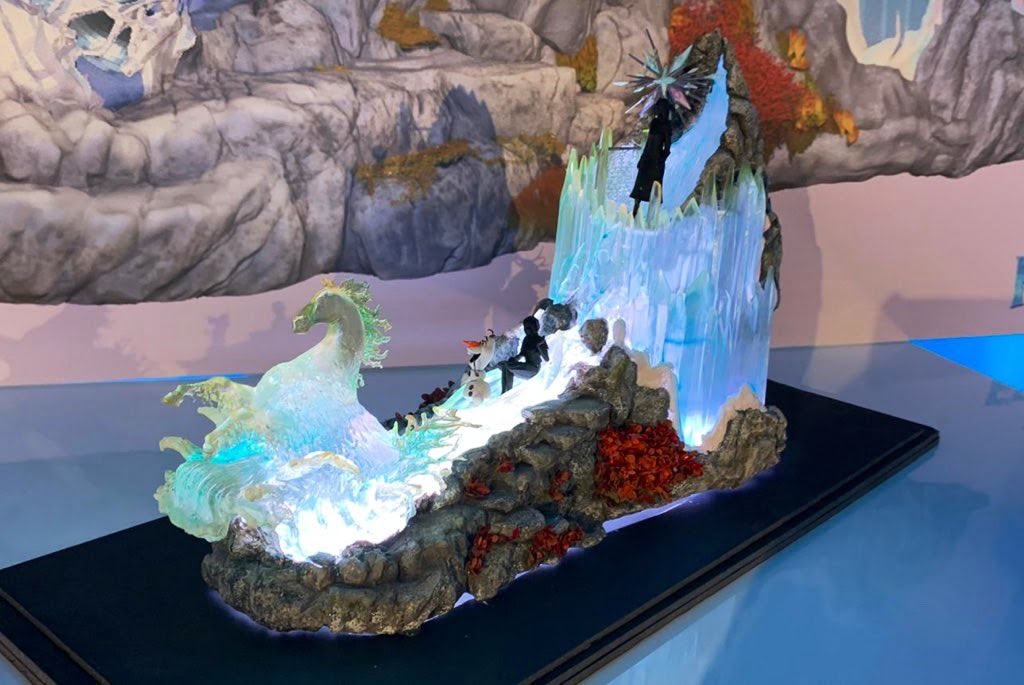 It wouldn't be a season without snack – 3 snacks were unveiled so far: two shortbread cookies (Nutella for Elsa and Strawberry jam for Anna) and an eclair: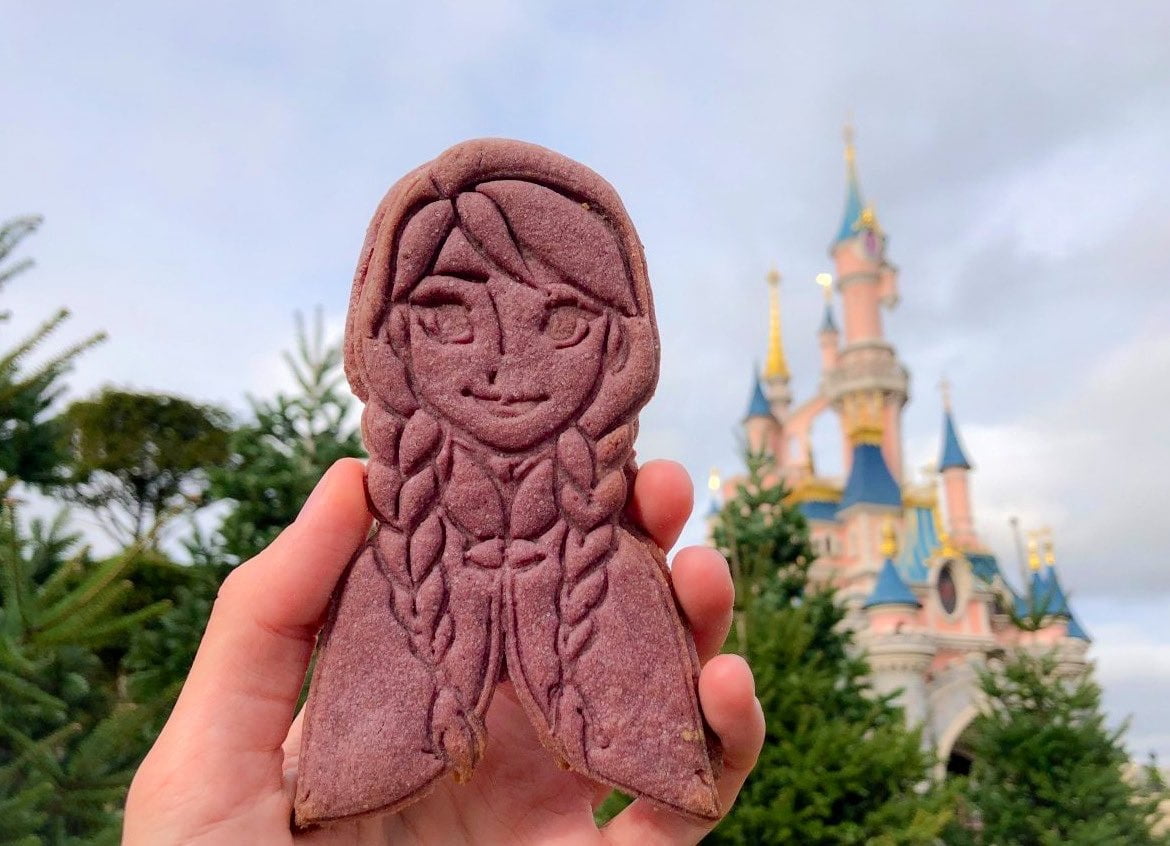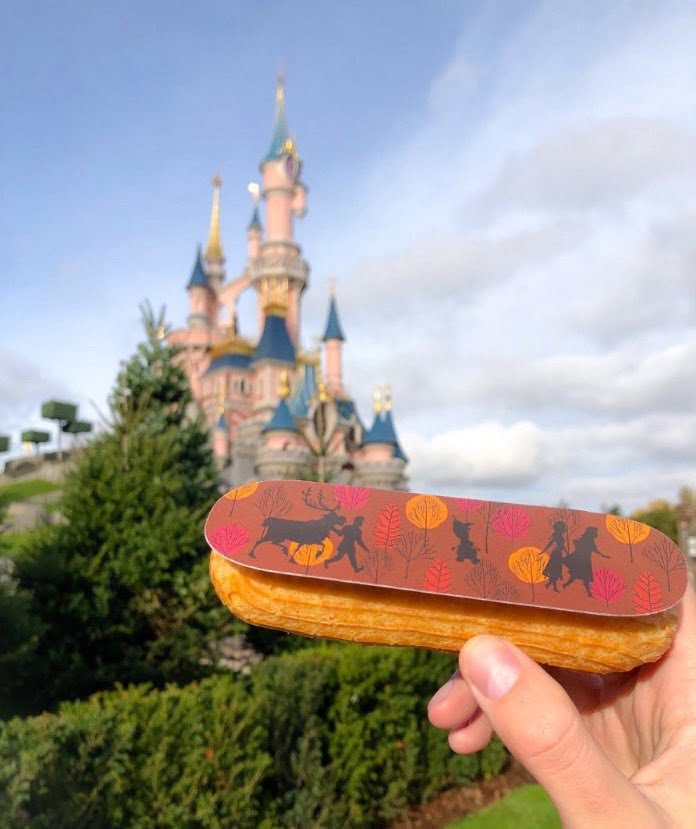 Service Awards
Celebrating Cast Members milestones, the Service Awards ceremonies (Disco themed!) were held this week. Recipients receive a small pin to attach to their name tag and in some cases a plaque or statue. You can see all the milestones in this neat graphic: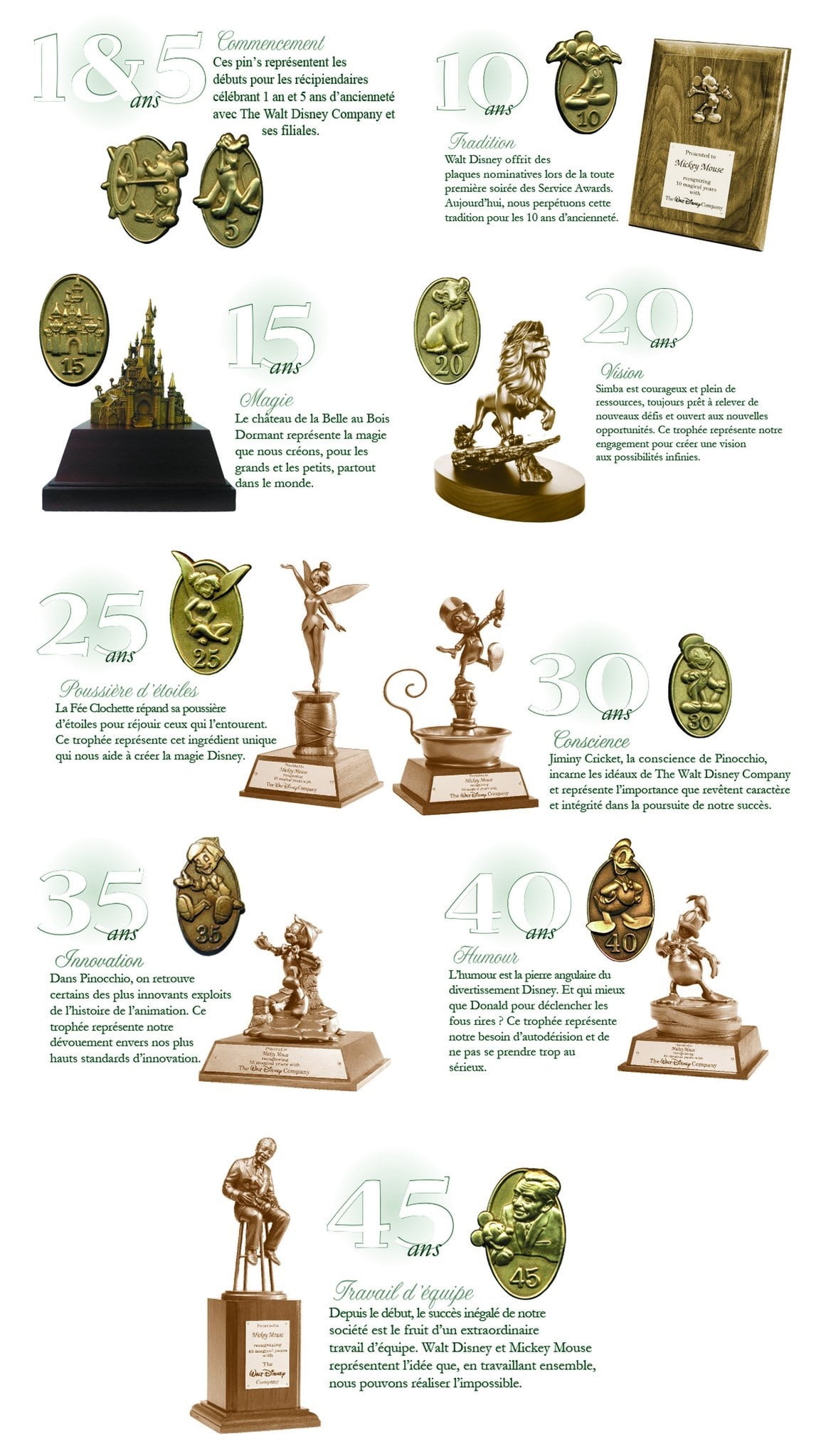 PhotoPass App Upgrade
The PhotoPass iPhone app was finally upgraded to support the latest devices and iOS. It's still a shame it's not integrated into main Disneyland Paris app but at least that's progress. Photos still aren't fully HD and have been coming up in random order. Hopefully this is corrected soon.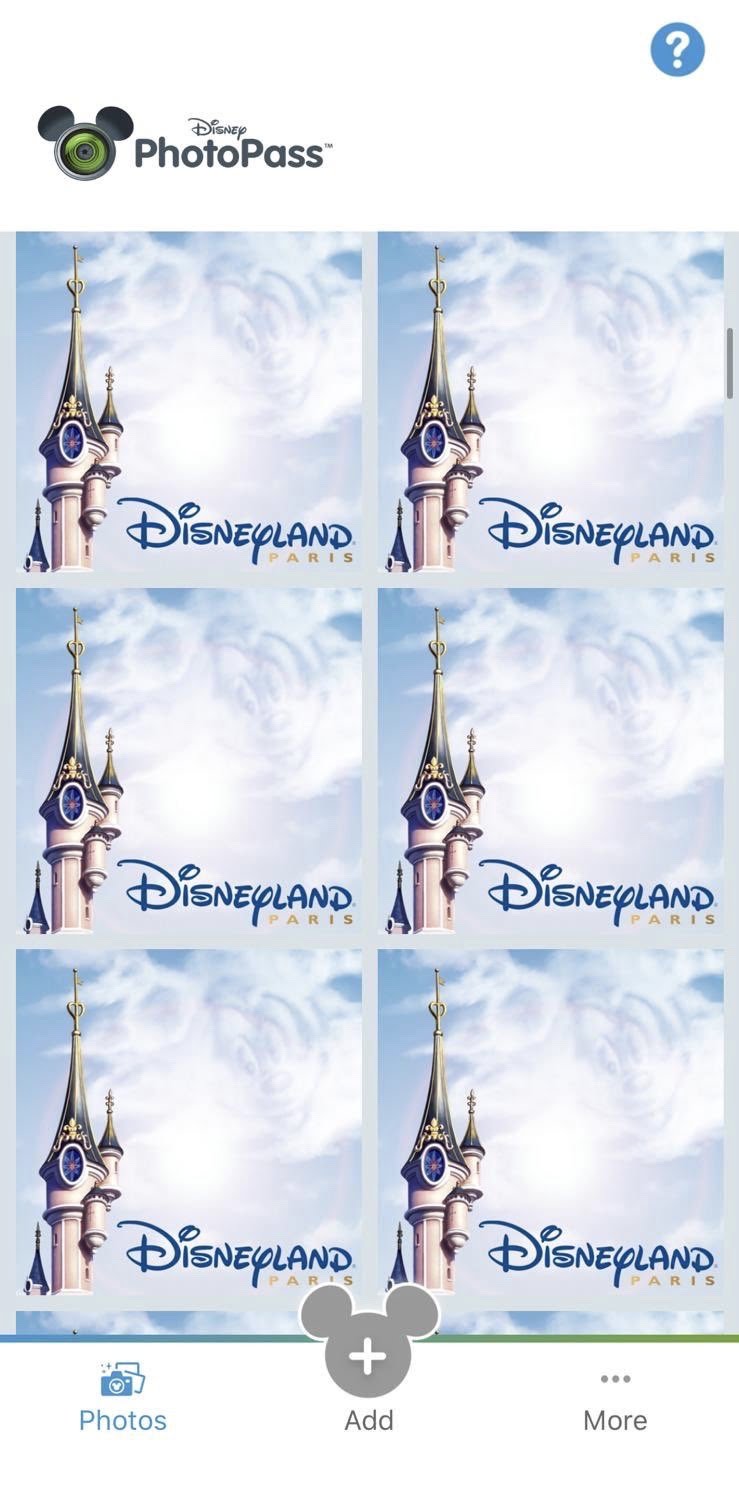 Reusable Bags
It seems the small reusable bags are out of stock and won't return for a while. Only the €2 bags are currently available.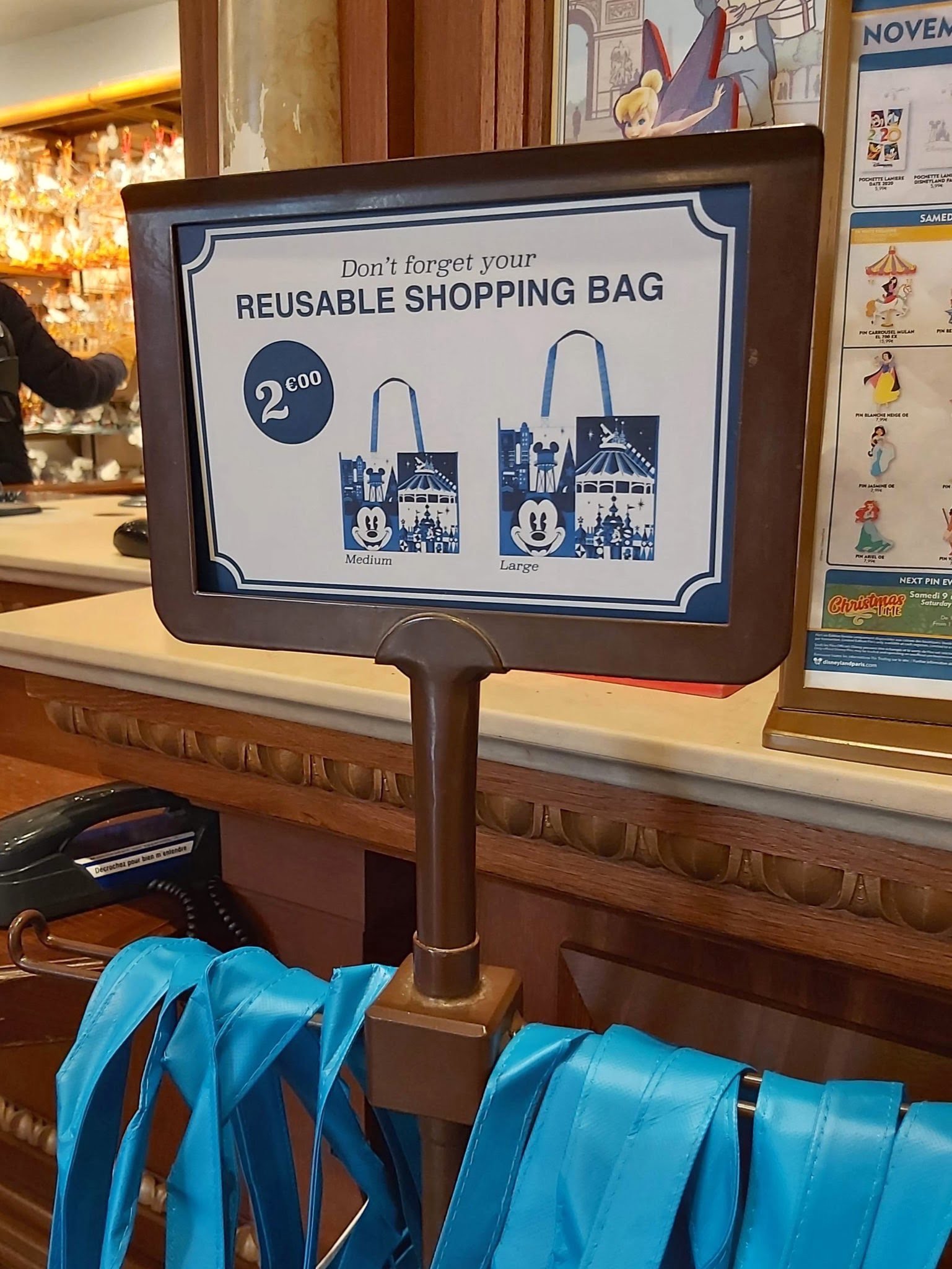 Construction and Maintenance
WDS2
Things are moving along as scheduled for Avengers Campus, with the Spider-Man attraction show building coming along nicely like a set of LEGOs: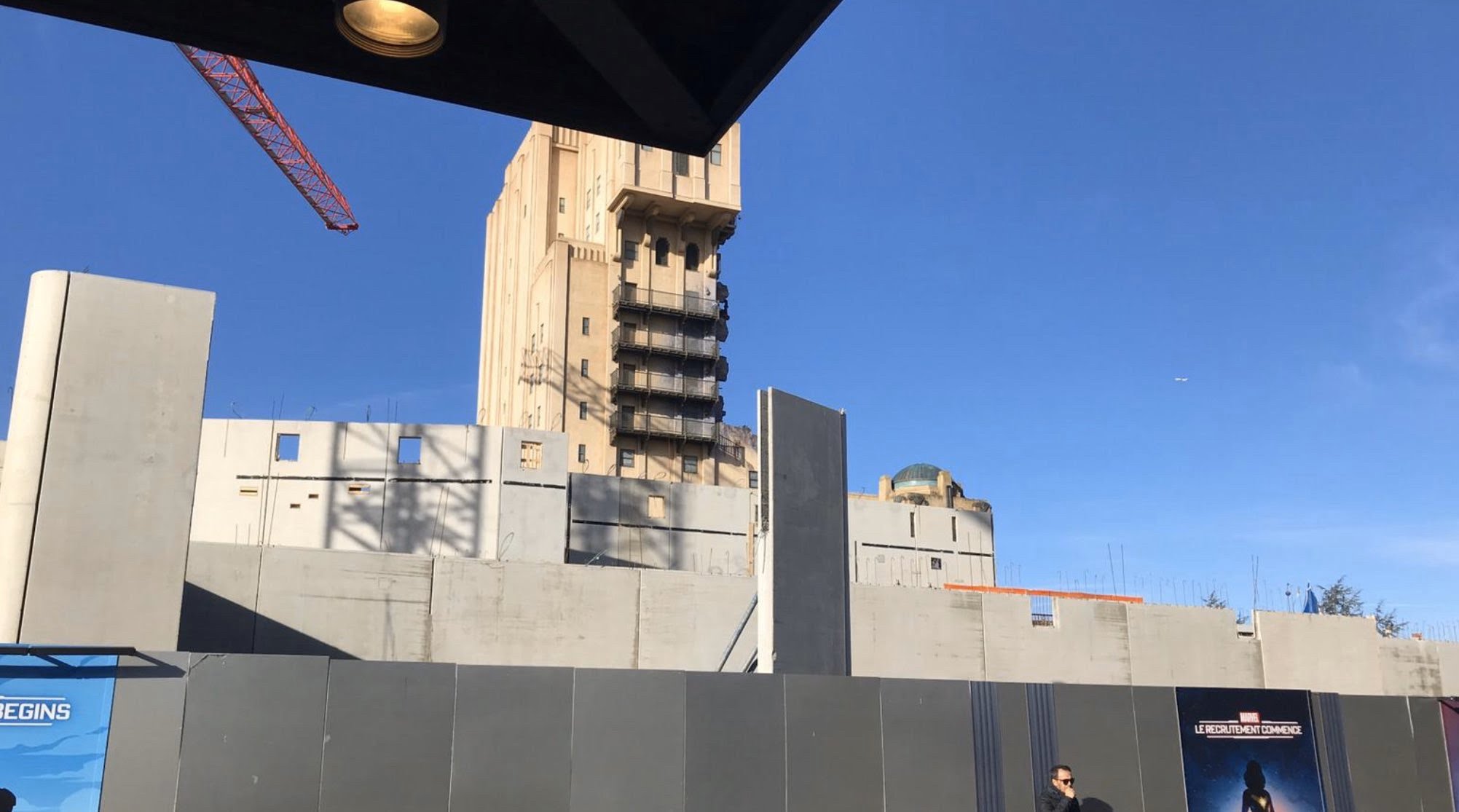 We discovered that both Tram Tour and Restaurant des Stars will close on January 5, 2020 to allow for the Land to take shape (and half of Tram Tour to be rethemed to "Cars: Route 66", by summer 2020)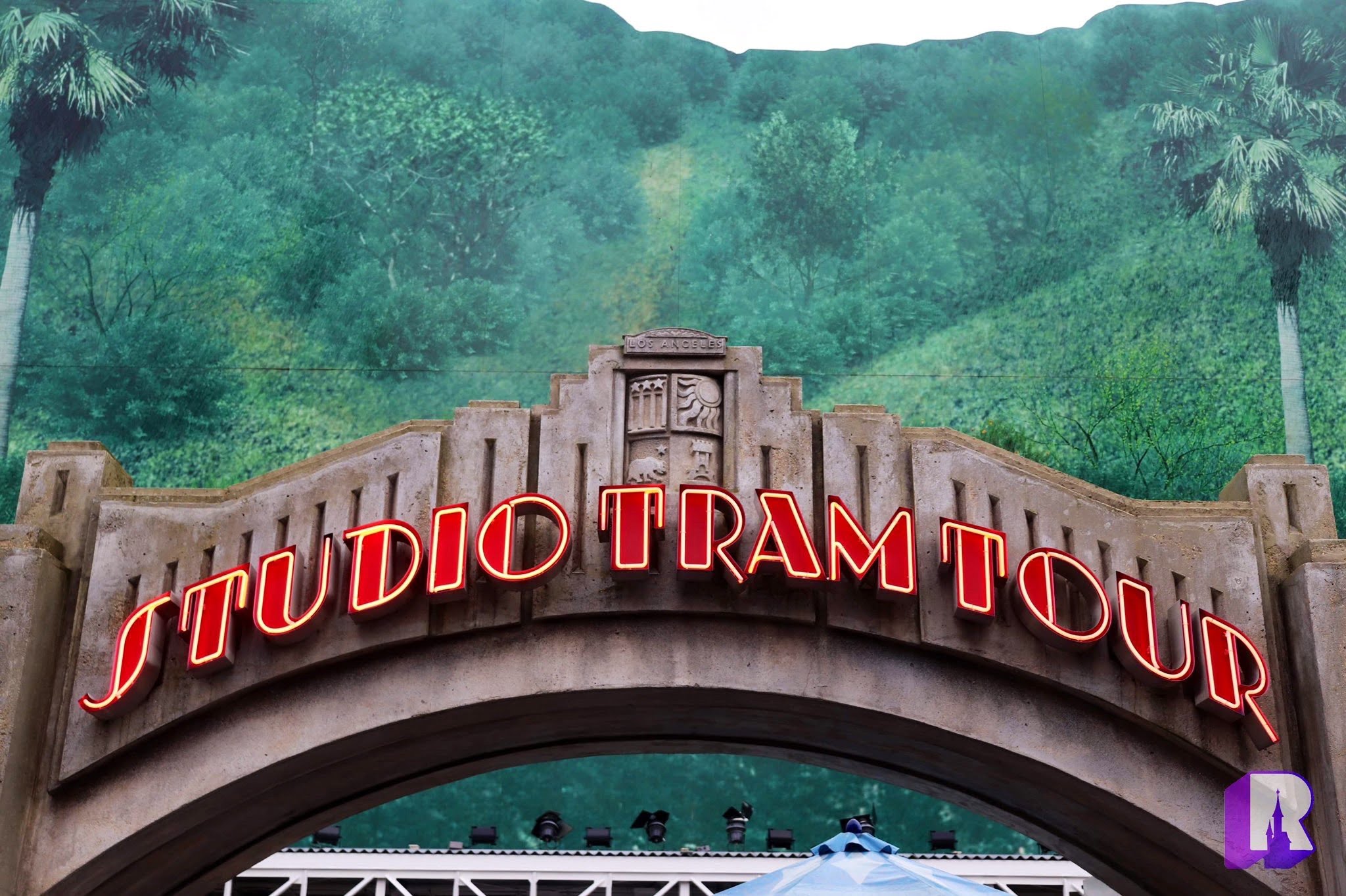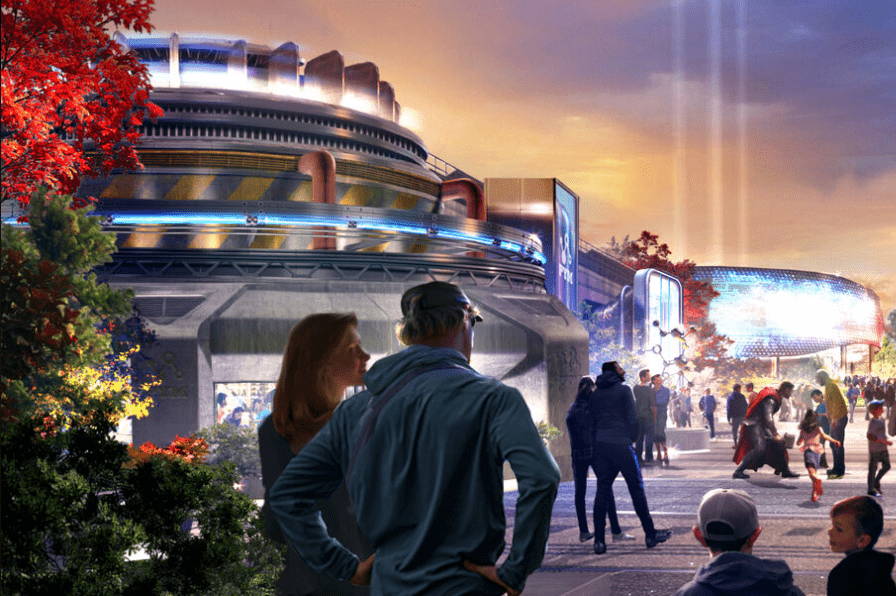 Around the Parks..
The Crush's Coaster wait times sign was finally fixed: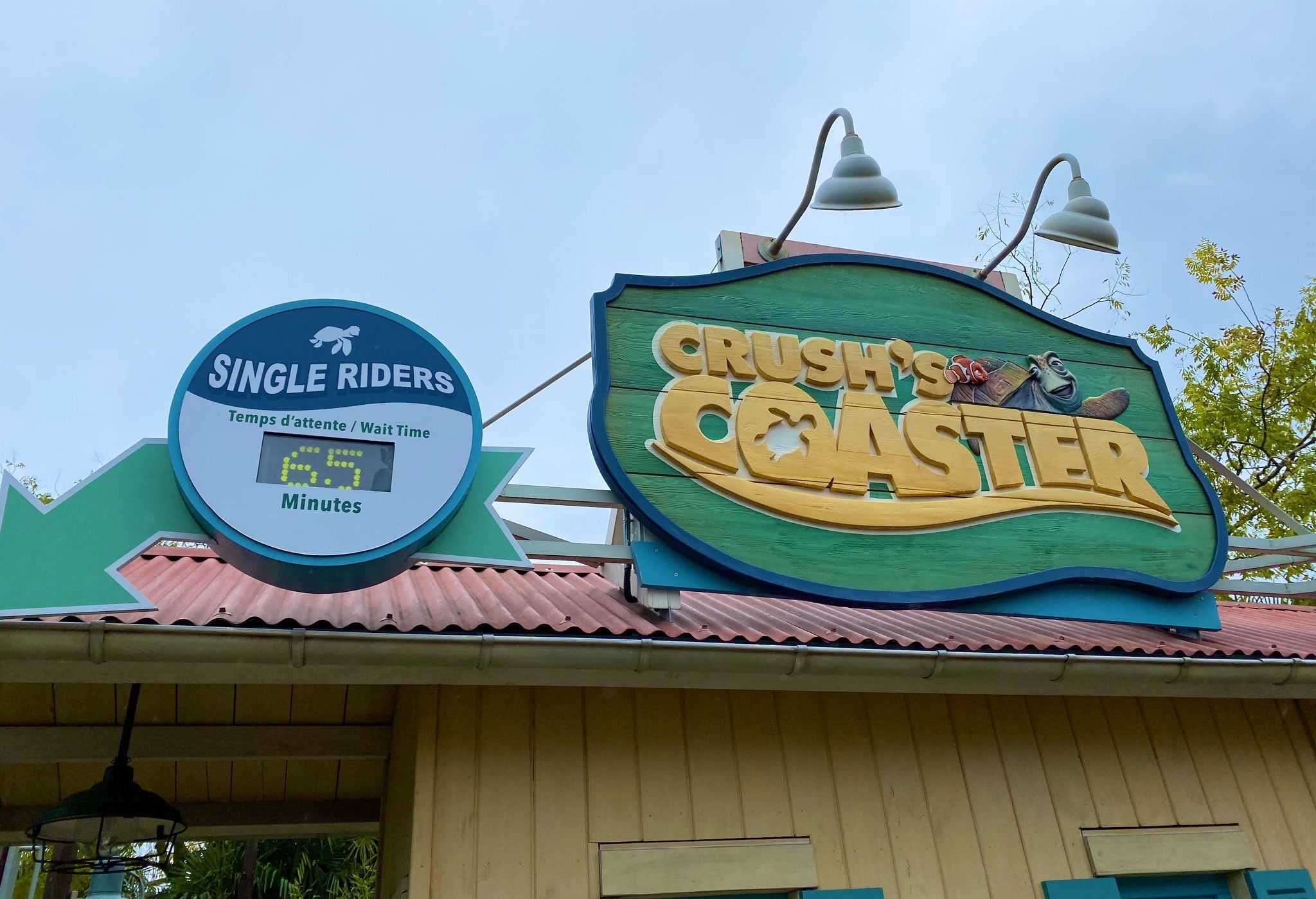 While the Disneyland Park info board continues to scream for help (yep the Hyperspace sign.. fell off)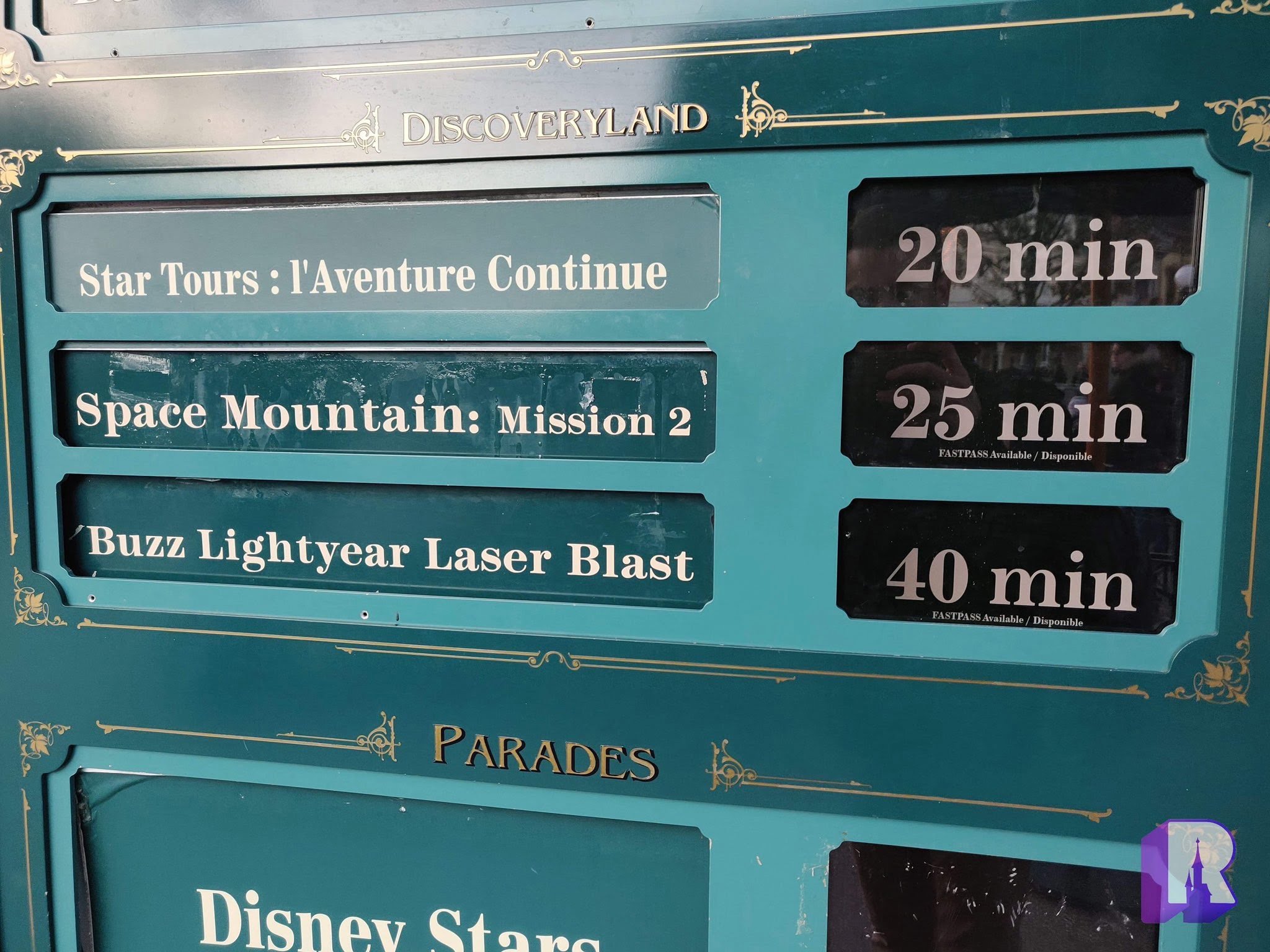 Autopia continues to be unveiled with the return of the brass theming and neon: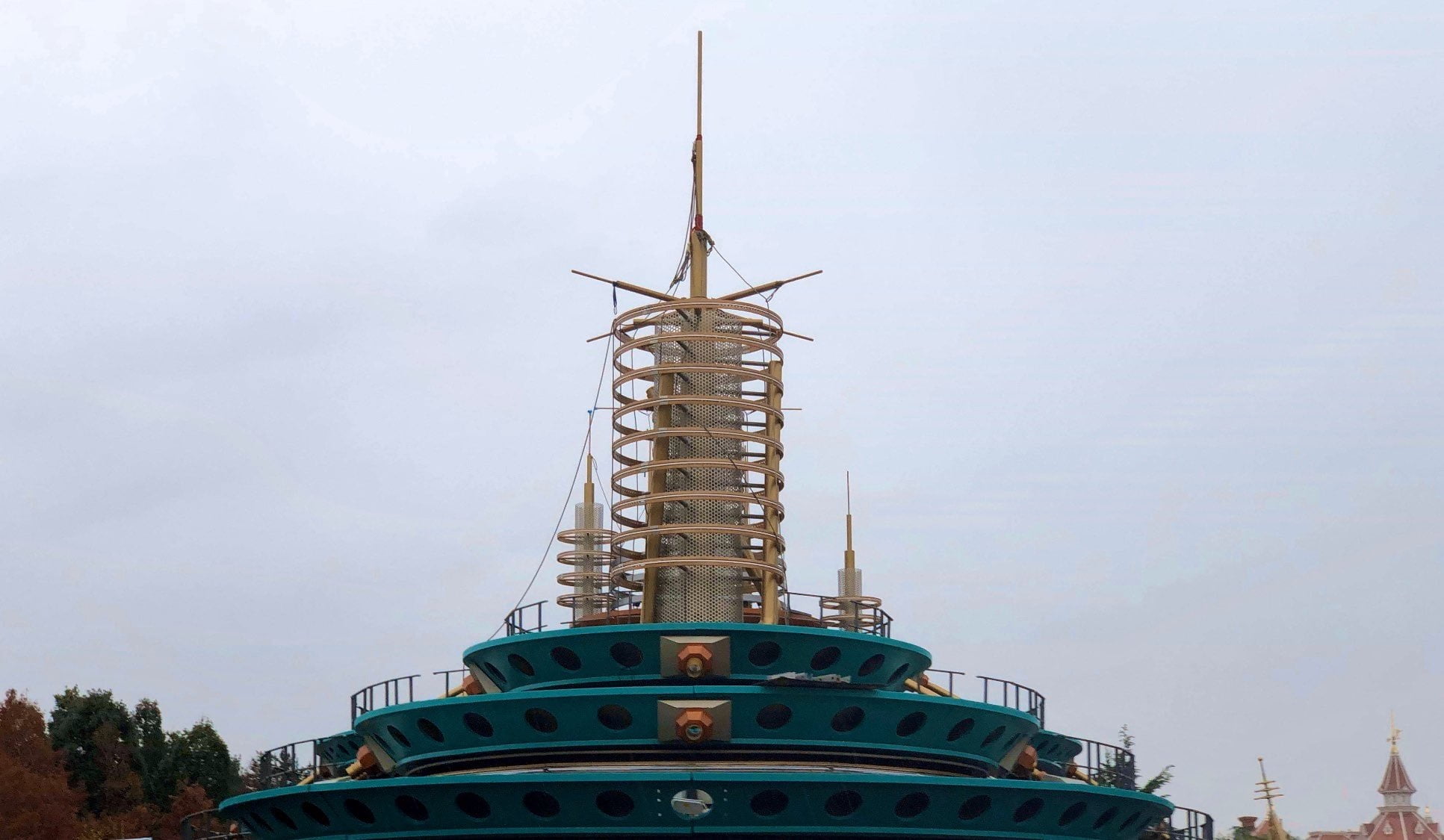 Over in Fantasyland "Le Carroussel de Lancelot" returned from routine refurbishment – it's always a delight to see the amazing work of the park's artists on this attraction: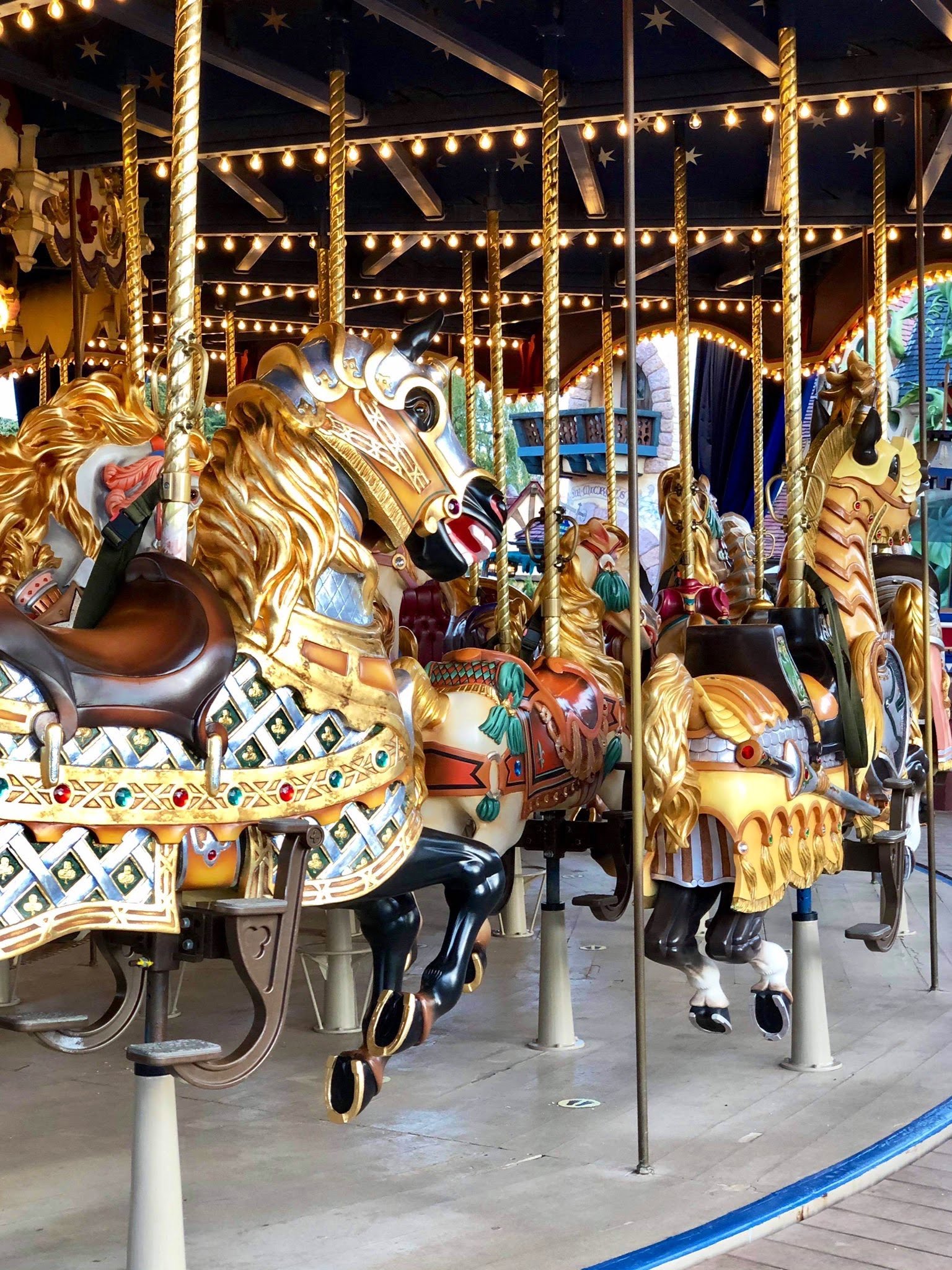 The Discovery Arcade sign tiles are in poor shape but they were recently being inspected and photographed by the maintenance team so there's hope: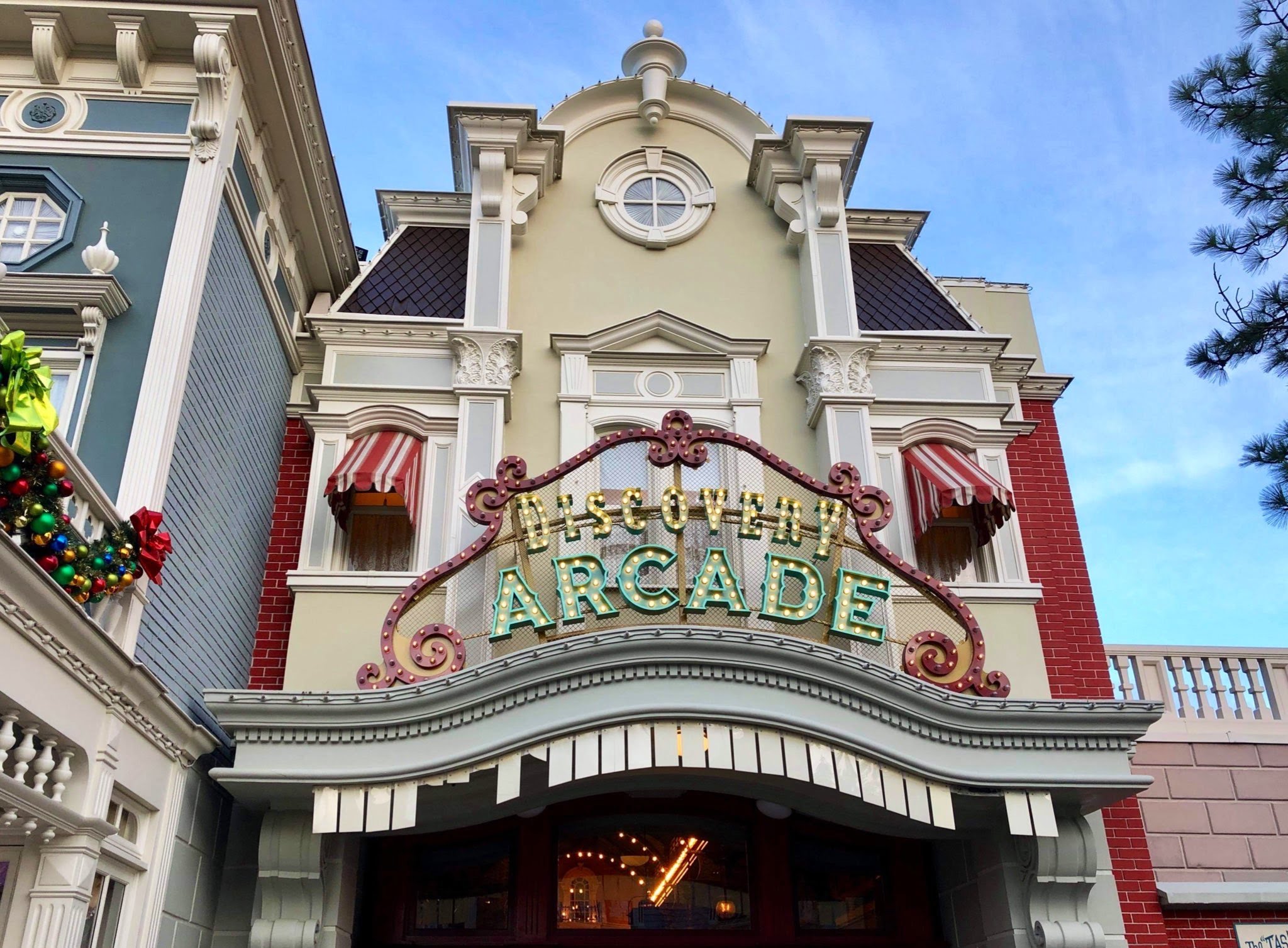 Merchandise
Amongst the novelties spotted recently:
The fantastic new "Disneyland Paris Collection" line celebrating Elsa: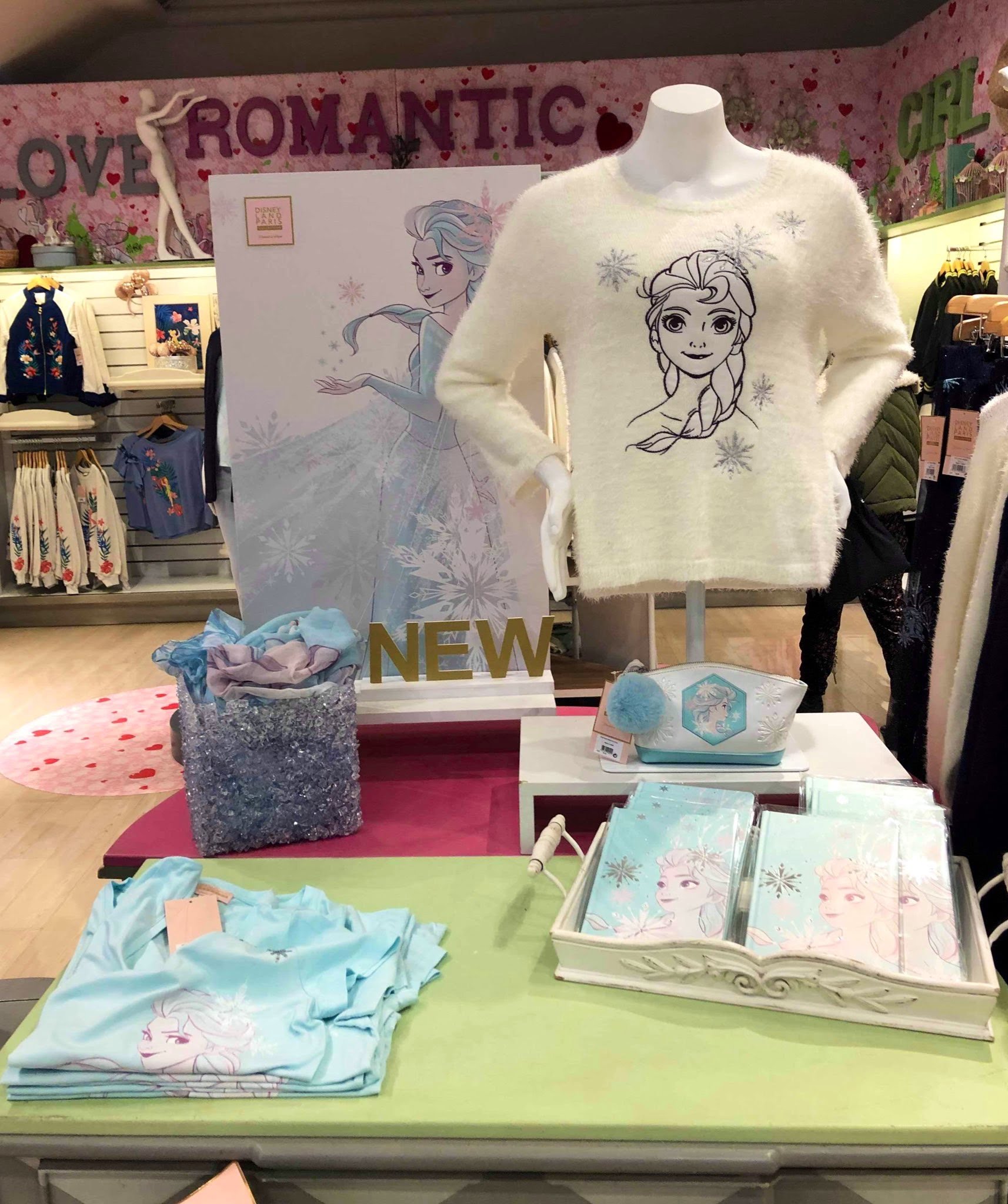 A new Arribas Anna glass key released on Wednesday Nov 18: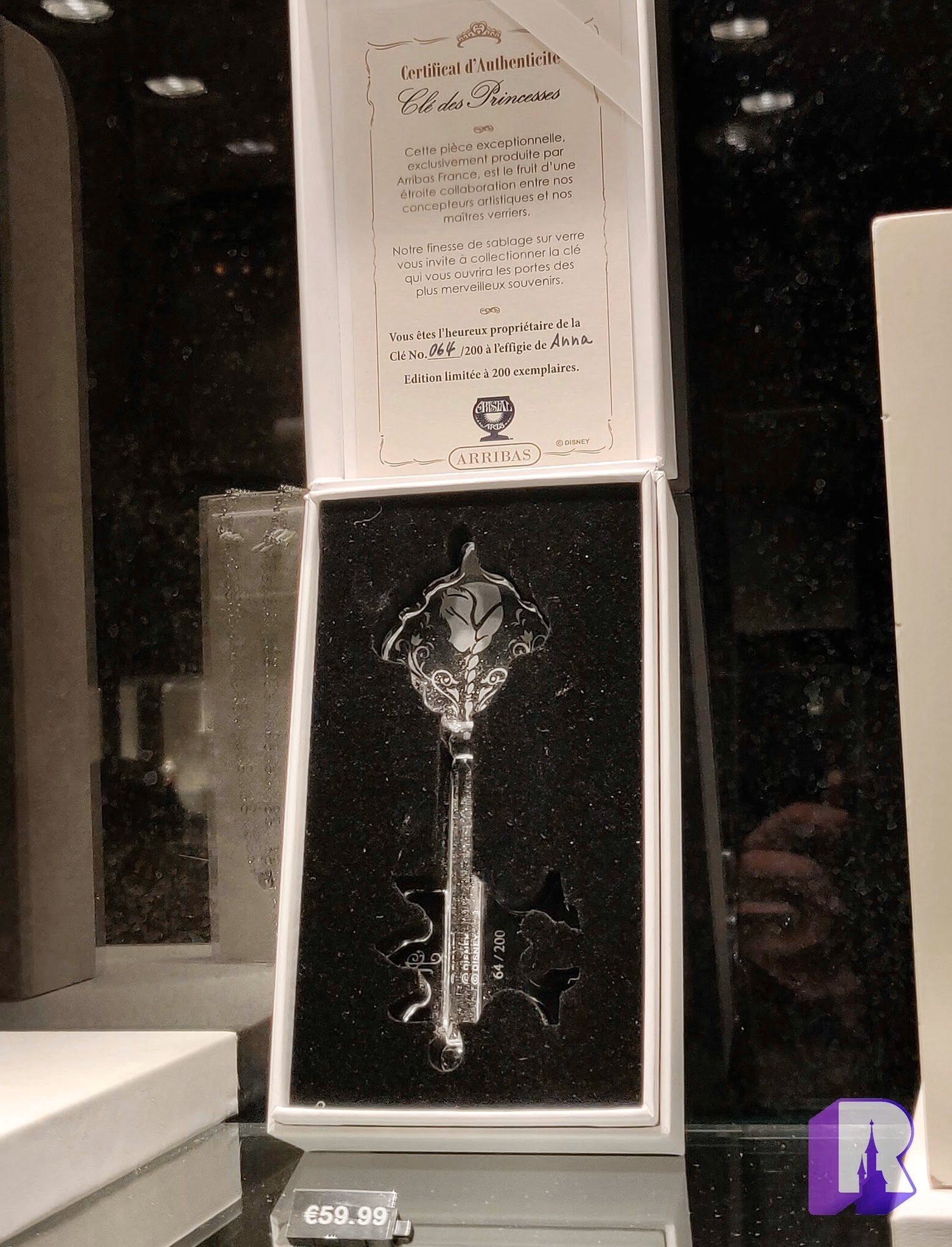 Also by Arribas, some lovely Christmas creations: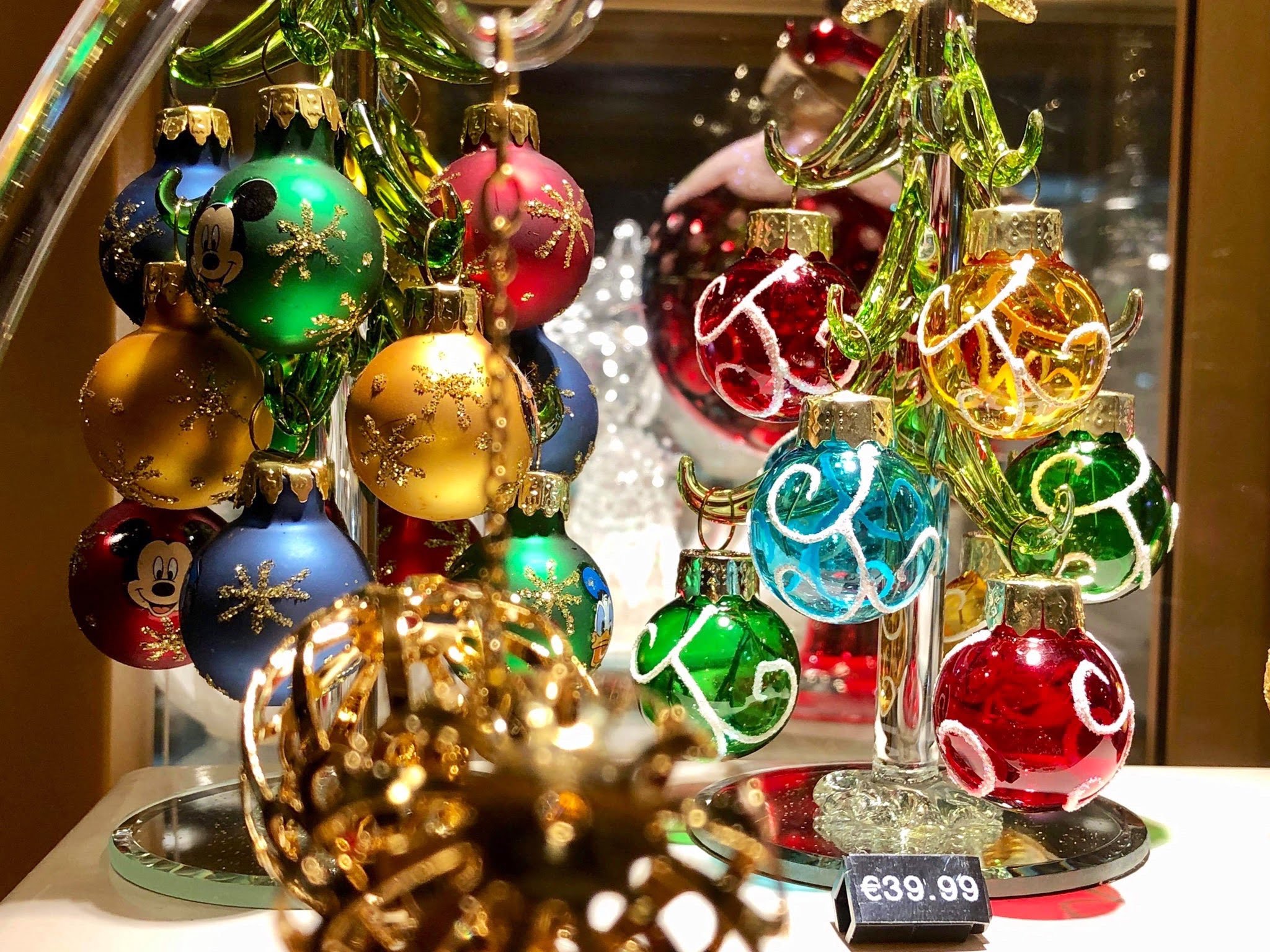 New character hoodies (Mickey, Pluto, Donald, Minnie):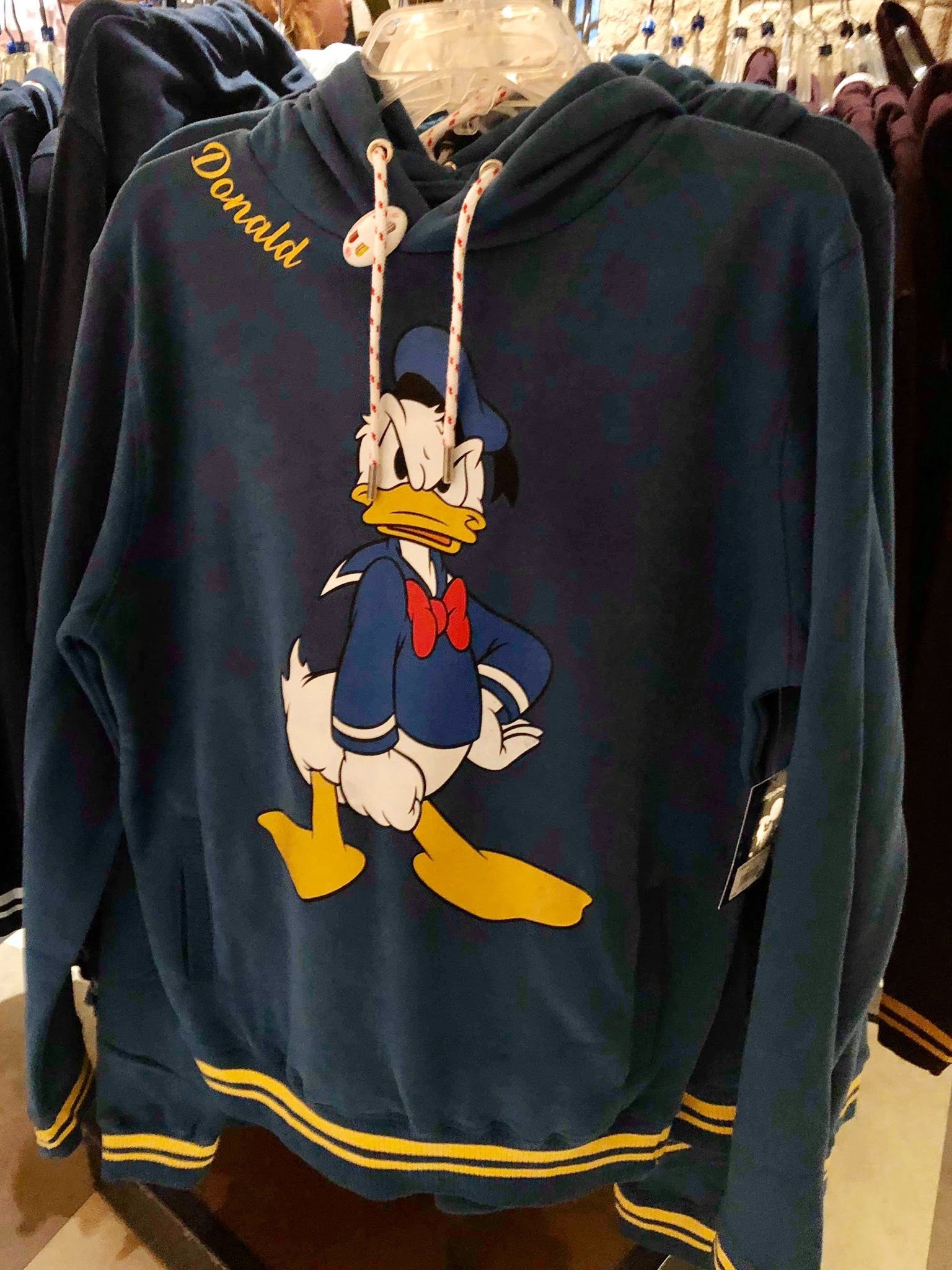 And a new Pirates of the Caribbean jumper: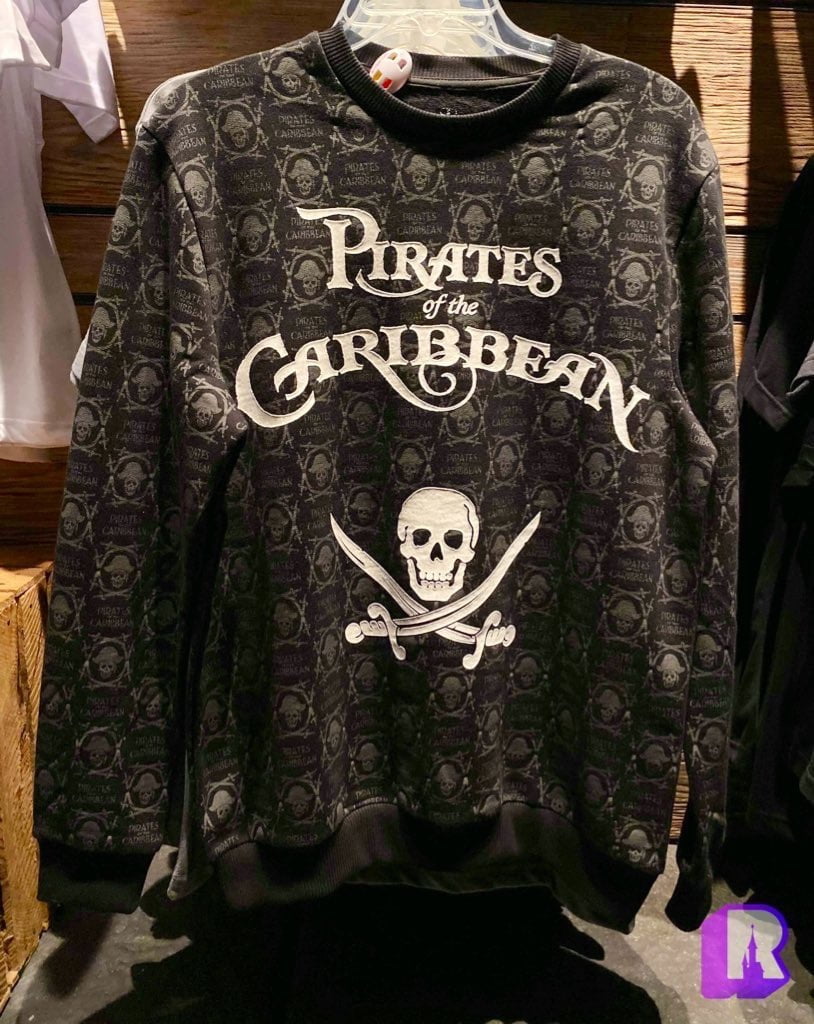 That's it for this round, see you next time for a new News and Photo report!
As usual, follow the news as it happens on Twitter and Instagram: @DLPReport.