In this series we look at the arrival of one of the most hotly anticipated additions to Disneyland Paris in its 28 year history – Avengers Campus. One year out from opening, we look back on the series of events that brought Marvel to Europe's most popular tourist destination.
The road to Avengers Campus began way back in 2009 when Bob Iger, then CEO of The Walt Disney Company, took a gamble to acquire Marvel Entertainment for the tidy sum of 4 billion dollars. Over his tenure, Iger cleverly and successfully identified brands such as Pixar, Star Wars and Marvel to bring into the fold, completing and complimenting the Disney portfolio of intellectual properties. This brought Disney into a new decade of exciting times. Over in Paris however, things were not looking so rosy.
For you see, Disneyland Paris had struggled financially almost constantly for the first 20 years of its existence. The original agreement signed with the French government in 1989 meant that Disneyland Paris either built on government attributed plots of land or gave them back to the French government. The epitome of the phrase "use it or lose it". With a measly price-tag of just 610 million euros, March 16th 2002 saw the inauguration of Walt Disney Studios Park, a park that was about as big as a single land and which would prove to become a financial drain for the Parisian resort. The problem was, there was nothing really to do. The problem was, it was located next door to one of the most beautiful theme parks in the world. The problem was the whole park was a placemaker for things to come.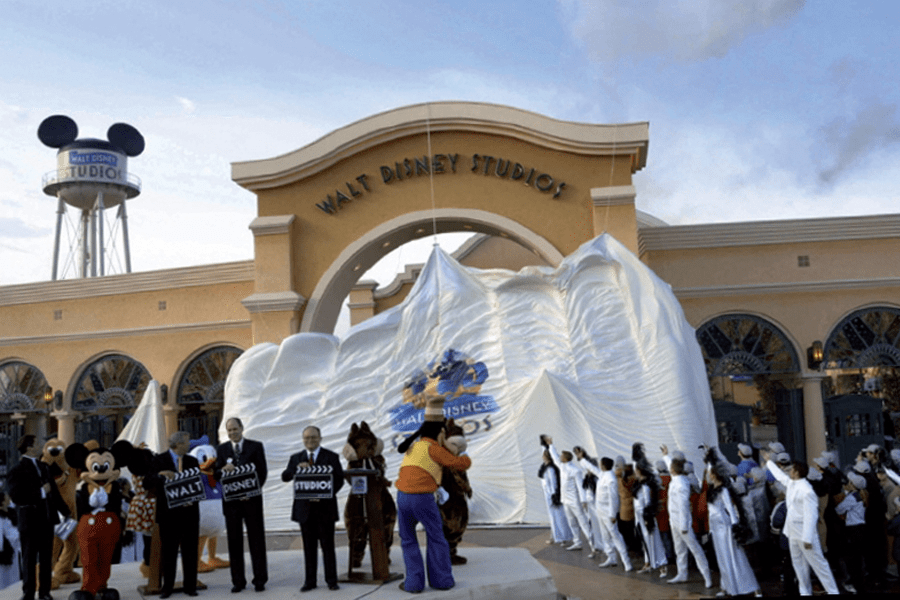 Disneyland Paris spent the years following the opening of Walt Disney Studios Park completing what was unapologetically a work in progress. In 2007 mini areas Toon Studios and Hollywood Boulevard joined the lineup in an attempt to attract thrill-seekers, 2008 brought Stitch Live!, 2009 Playhouse Disney Live on Stage! and in 2010 Toy Story Playland attempted to complete the family friendly lineup of experiences and attractions. Disneyland Paris started the new decade on quite opposite terms to The Walt Disney Company. Although the resort had accomplished rather a lot in a relatively short amount of time, there was much more to do and no more money to do it.
Then President of EuroDisney SCA Philippe Gas had the tough task of trying to figure out a way forward. The Studios needed more to do as it remained a half day park at best. Gas made the decision to cut prices and encourage as many guests through the gates as possible in the hopes that guest spending would increase. It unfortunately did not. Positive reports of visitor numbers particularly for the 20th anniversary hid other problems. More people through the gates, using cheap tickets, meant more maintenance for mediocre income. The new decade saw cuts being made in most divisions. Elements of the park fell into disrepair as a result of savings made on maintenance, parades were recycled over and over and character meets were few and far between to save on staffing costs. Gas had one last roll of the dice and he needed to make it count.
With the corners that had been cut and the money saved over the years Disneyland Paris was able to build a mini land called Place de Rémy based on Pixar hit movie Ratatouille in Walt Disney Studios Park. The self confessed mini-land opened in 2014 and although it added some much needed theming and immersion to the second park, it arguably lacked substance. Sure the area was pretty – the prettiest area in the whole park – but when guests had failed to snag a reservation for the land's incredibly popular, and sole table service restaurant in the entire park, waited an hour to ride the attraction and browsed the obligatory boutique which offered mostly products they had seen elsewhere, what more was there left to do? Live music, character meets and even the land's only kinetic element: the fountain, were all seasonal. Disneyland Paris had thrown everything it possibly could to try and fix the Walt Disney Studios Park and it somewhat missed the mark. It was the beginning of the end for EuroDisney SCA the publicly owned French entity which owned Disneyland Paris.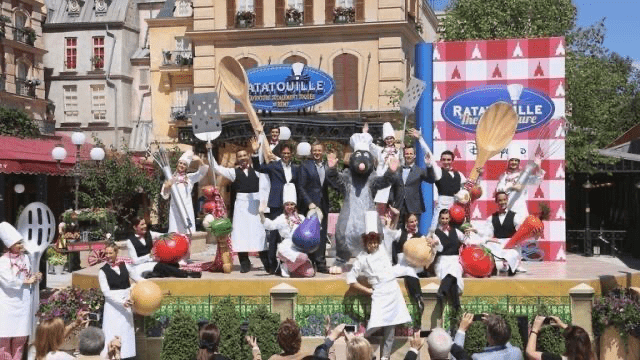 Disneyland Paris was stuck between a rock and a hard place. Shareholders wanted returns and were reluctant to invest but the company desperately needed cash. Thus began a difficult period in the parks' history where a face-off ensued between angry shareholders and EuroDisney SCA. Meanwhile The Walt Disney Company was keeping an eye on its Parisian resort and over the years quietly acquired as many shares in EuroDisney SCA as possible. Under French law this process started a mandatory takeover bid ending in EuroDisney SCA being taken off the stock market on June 19th 2017 becoming fully owned by The Walt Disney Company.
Disney wasn't going to waste any time getting down to business. The company knew investment was needed and it had popular franchises which were not yet exploited in the parks. Marvel Summer of Heroes debuted in May 2018 as part of the extended Disneyland Paris 25 festivities, bringing a refreshing air to the Walt Disney Studios Park even if certain elements were lacking. This inaugural season was hot on the heels of news that Disney's Hotel New York was to be rebranded as Disney's Hotel New York: The Art of Marvel. This was a major step for both Disney and Disneyland Paris. Disney wanted to see a return on its investment having acquired Marvel in 2009. The Marvel Cinematic Universe had proven incredibly popular for Disney but due to preexisting agreements with Universal, the implementation of Marvel franchises into the Parks & Resorts business was proving to be tricky stateside. Disneyland Paris was perfect for Marvel as the resort was missing attractions and experiences based on more recent franchises due to chronic underinvestment over the years. Bob Chapek even went so far as mentioning the retheme plans in a blink-and-you'll-miss-it moment at the Disney Parks and Resorts panel at 2017's D23 fan convention in Anaheim.
Marvel was well and truly on its way to Disneyland Paris, however in the grand scheme of things, everything seemed to be happening exactly as angry shareholders had led us all to believe. Disney taking over the Parisian theme parks was not a sign of significant future investment. No new rides were on the horizon. No new lands were incoming. Suddenly, out of the blue at the D23 Japan Expo on February 11th 2018, Bob Chapek made the announcement that Rock'n'Rollercoaster starring Aerosmith was to be rethemed to an Iron Man rollercoaster. The news pleasantly surprised fans and for the two weeks that followed we all wondered "How will an Iron Man ride fit into Backlot?". Little did anyone know what was about to come.

Tuesday February 28th 2018 is a day that most Disneyland Paris fans will be able to tell you where they were when they heard the news (if you are wondering for this writer – parents' house, at the kitchen table while my mother was doing the ironing, on my phone jaw dropped in shock – was this really happening?). Bob Iger made the unprecedented announcement that three new lands were coming to Disneyland Paris based on the universes of Star Wars, Frozen and Marvel. At that precise moment it all made sense. Iron Man was not going to fit in with Backlot, Iron Man was the new Backlot.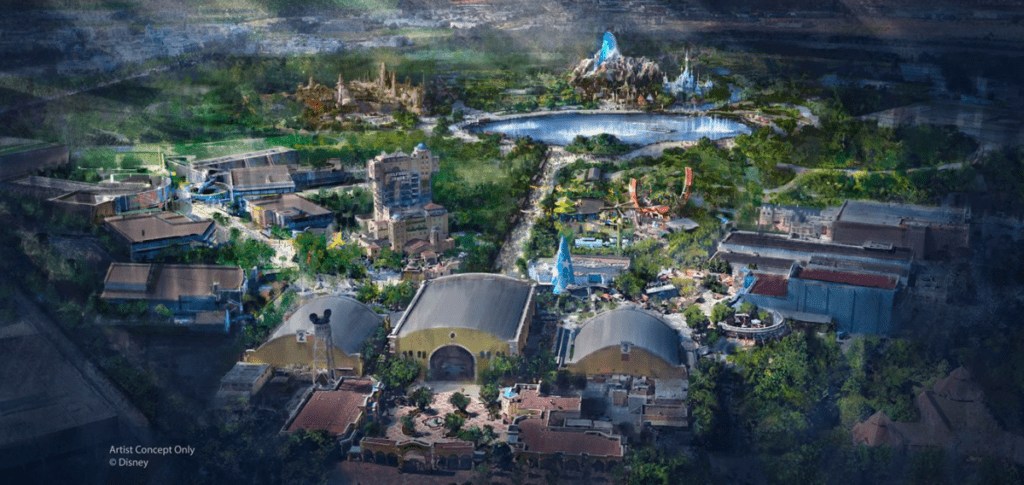 Coming up in Part 2 concept arts, closing rides and construction woes!