We are back! Back in the Parks and back here with our weekly recaps of everything you need to know, see and gasp about at Disneyland Paris! Everyone on the team is ecstatic and so grateful for the support we received from all of you during all these months of "closure content". A bright future awaits, on with the show!
AP Preview Days, June 15-16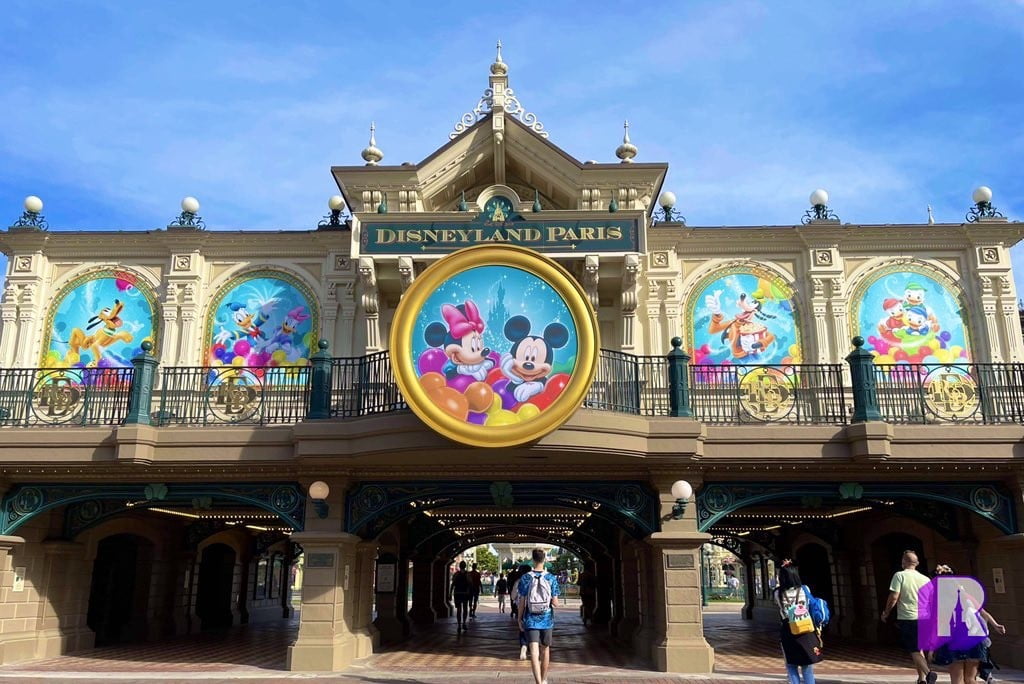 No reopening would be complete (that's right, because this is our second!) without AP Preview Days. Another tradition is defacing Main Street Station with a medallion and here it is! I'm not a big fan but I understand the purpose.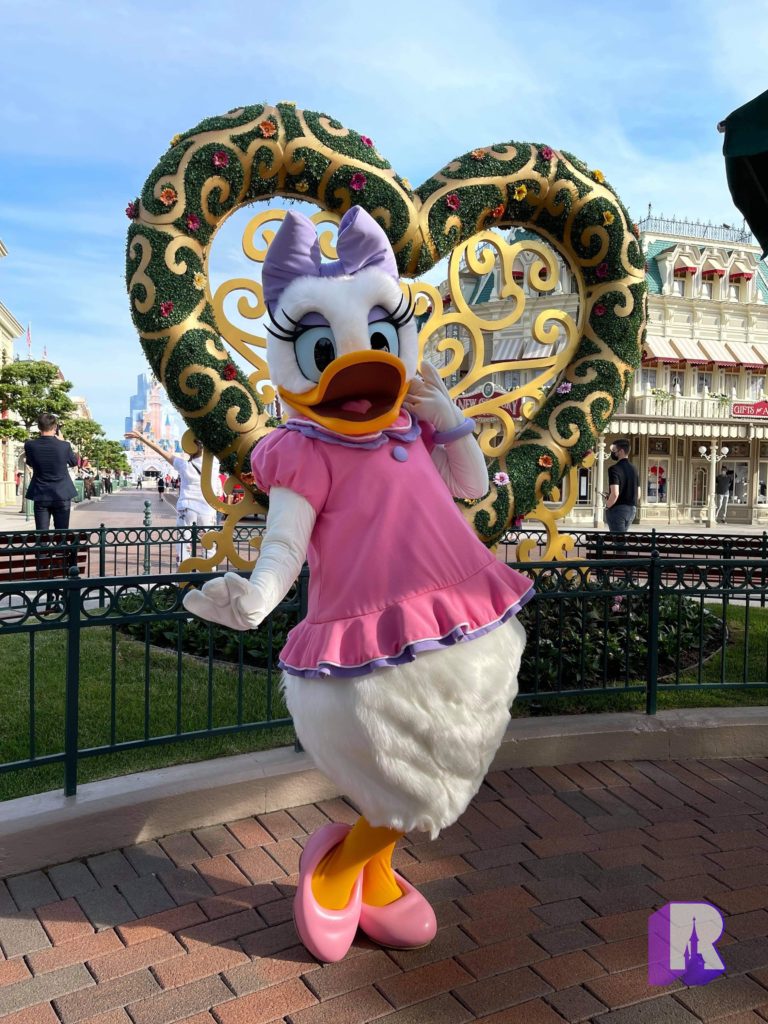 Who else but Daisy to welcome everyone back on Main Street. We also love the heart shaped topiary from the Spring seasons!

Town Square looks sharp. As a matter of fact everything looks sharp. The Resort is made so many improvements during the closure, it's really really good to see. More in our Refurbishments section below.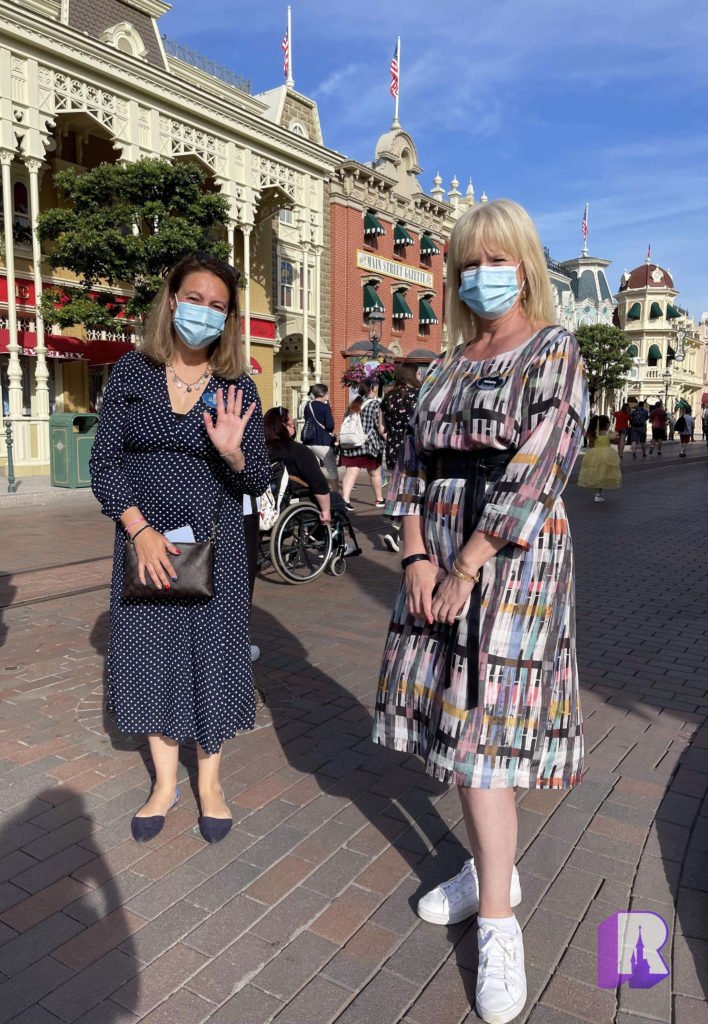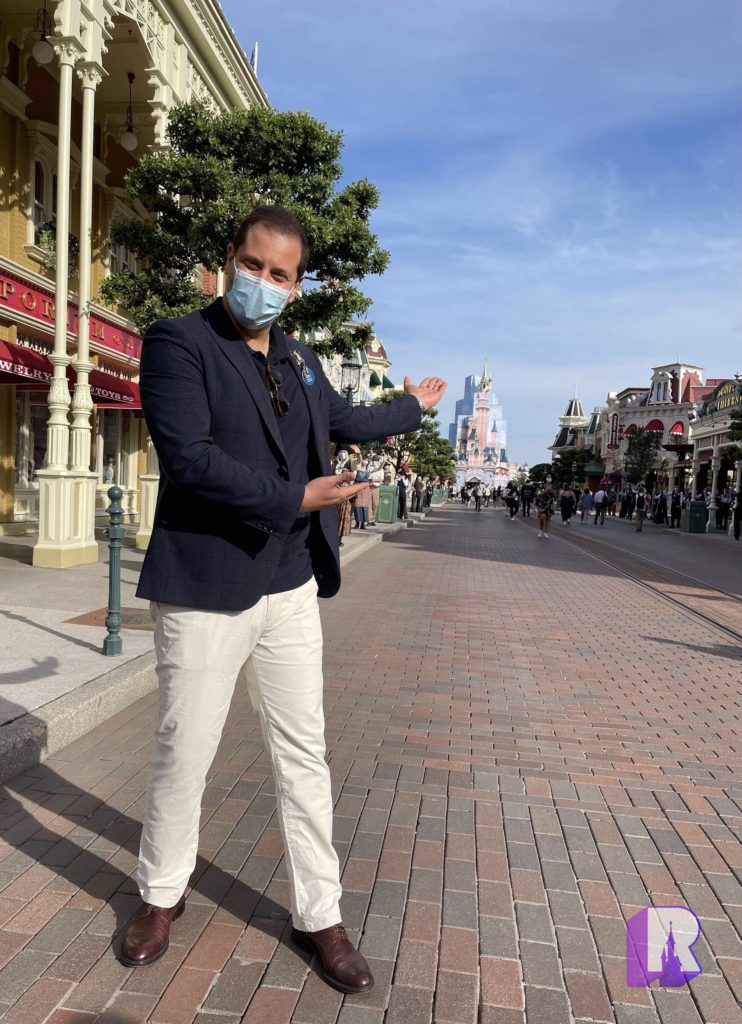 Resort President Natacha Rafalski and Ambassador Giona were both on hand to welcome Guests after so many months of closure! AP Guests got to experience the full range of attractions and entertainment for the two days.
Reopening Day, June 17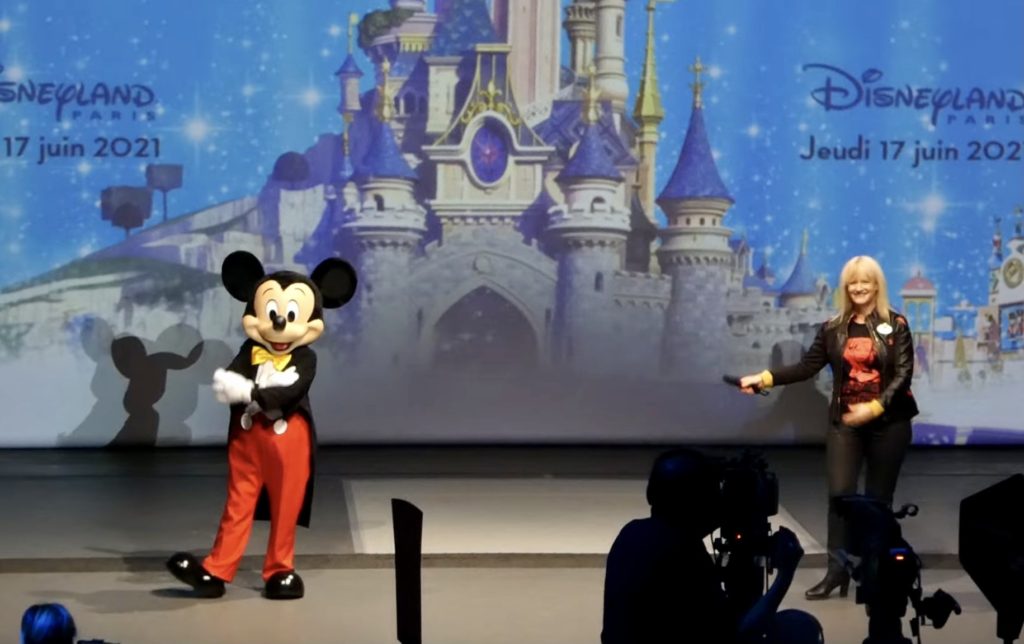 After an unfortunate inclement weather issue, the reopening ceremony was moved to Studio Theater. We were part of the media delegation for this event and the Main Street "welcome back" moment when the first Guests entered Main Street (Video HERE on Twitter)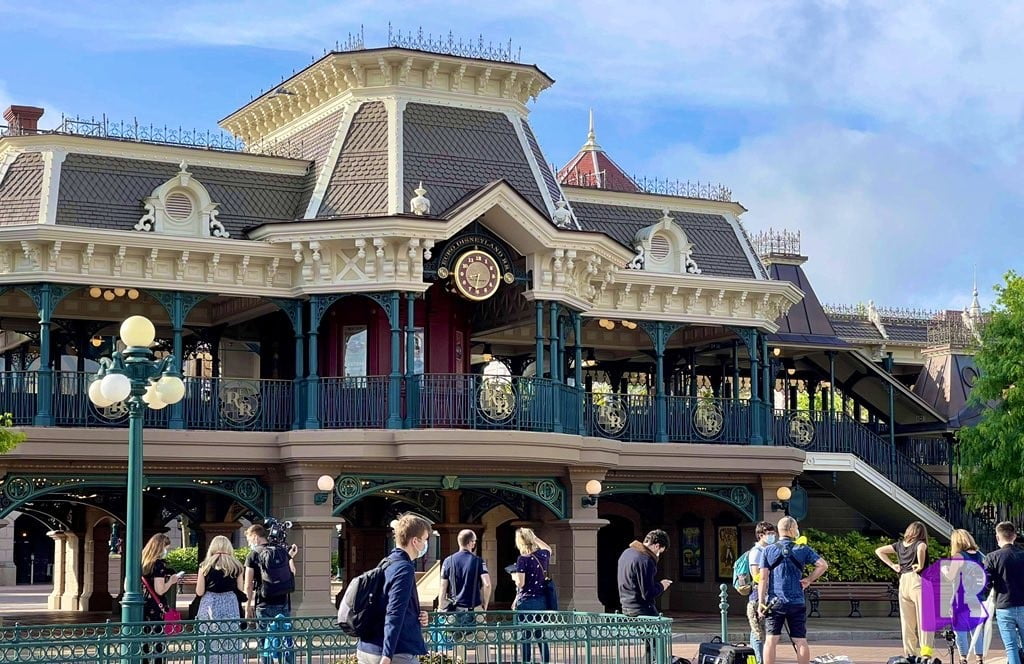 Check out our full video of the speech here:
After the ceremony, Natacha and Giona were once again a very popular Selfie Spot: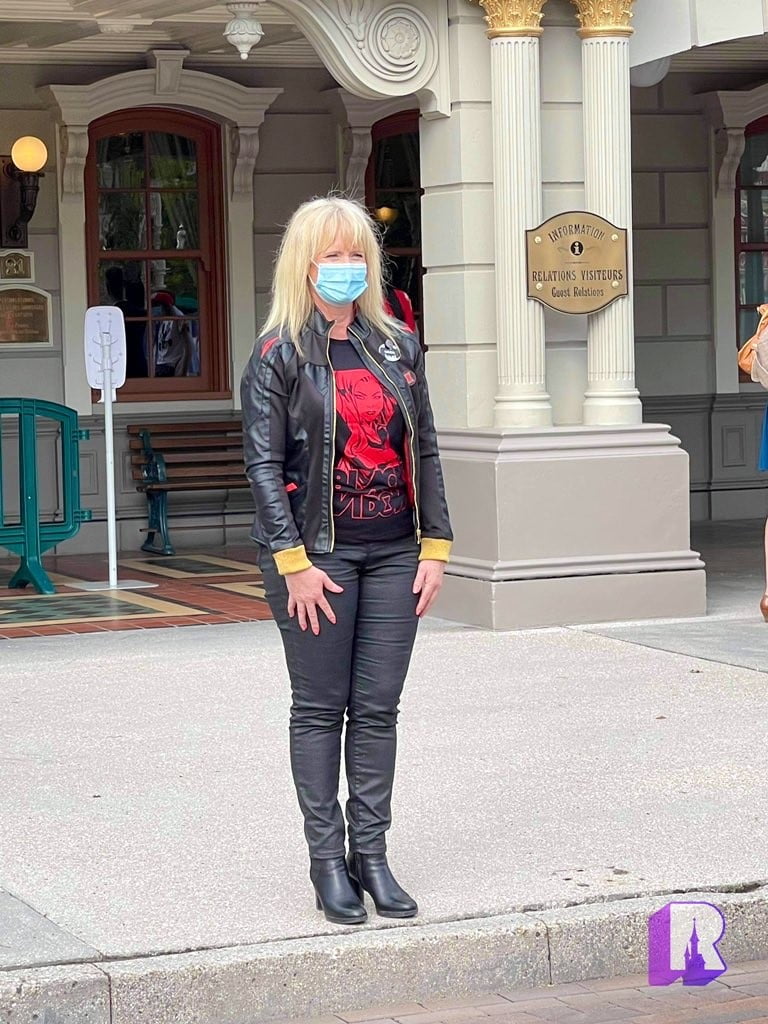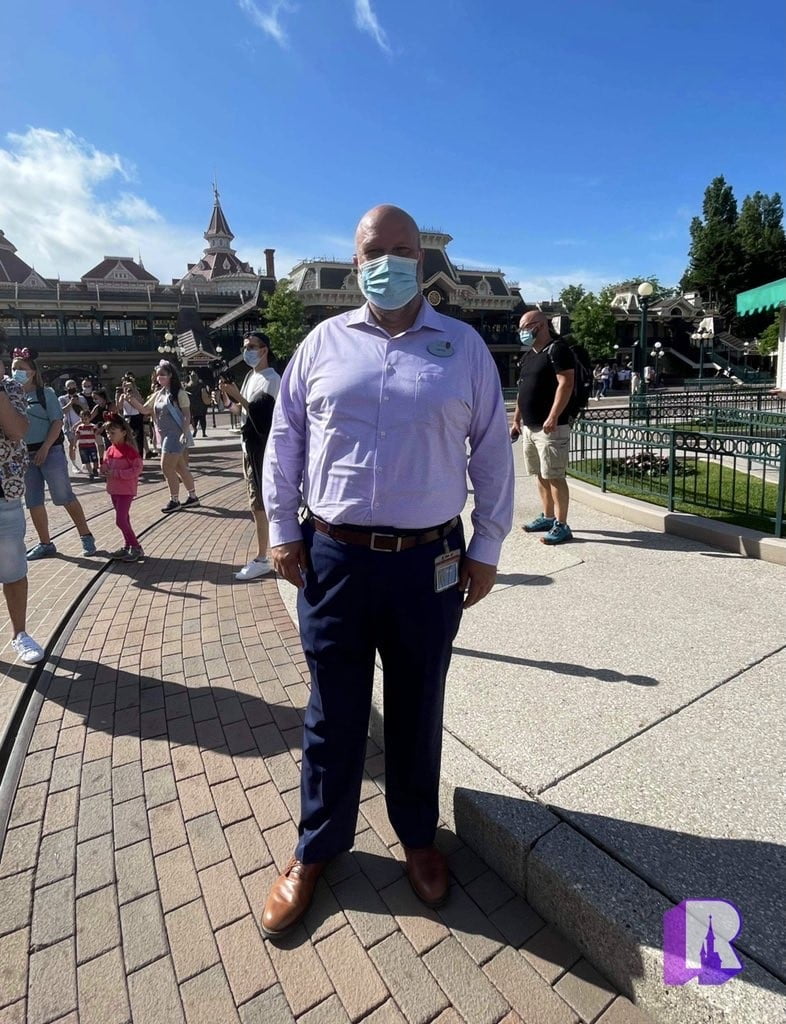 And the new Entertainment VP David Duffy was also here to celebrate and meet Guests. We're very much looking forward to see his work and vision for our Resort. Our reopening day event also included a new look at Disney's Hotel New York – The Art of Marvel and we will have a complete preview article and guide for you this weekend.
Overall, this second reopening was pretty flawless! You could really feel the positive energy and relief to be back from Guests and Cast alike.
Attractions Updates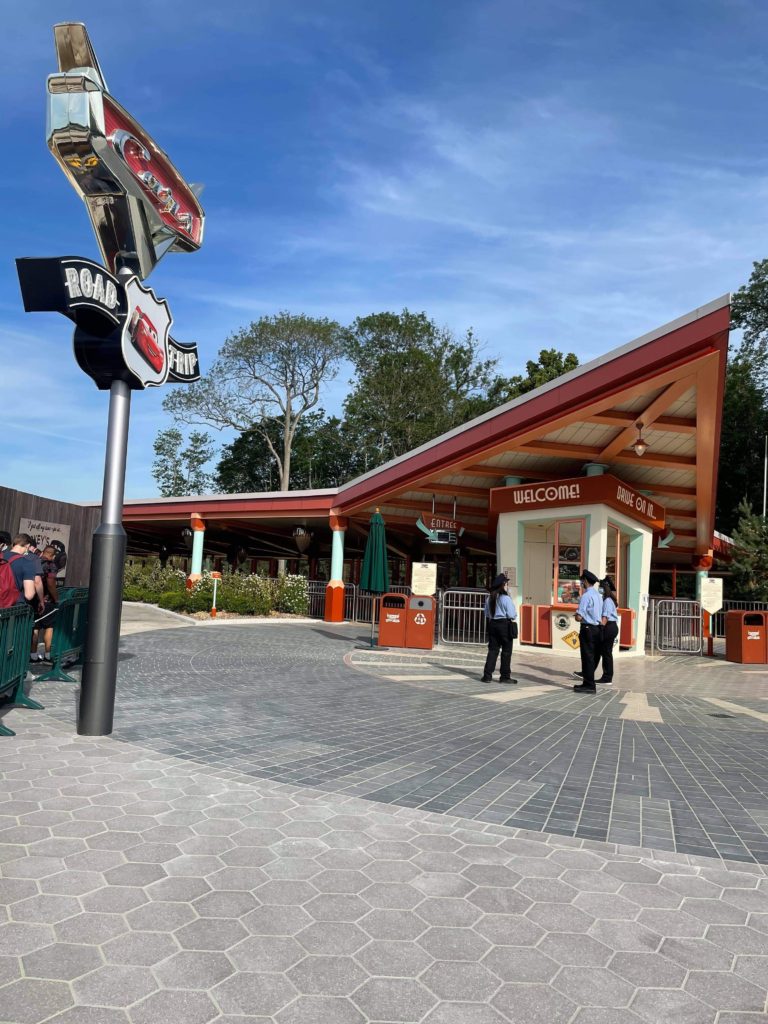 It's been a hot topic for a while now, and we can finally ride the new Cars: ROAD TRIP Attraction! Where to start? Maybe with our full POV video: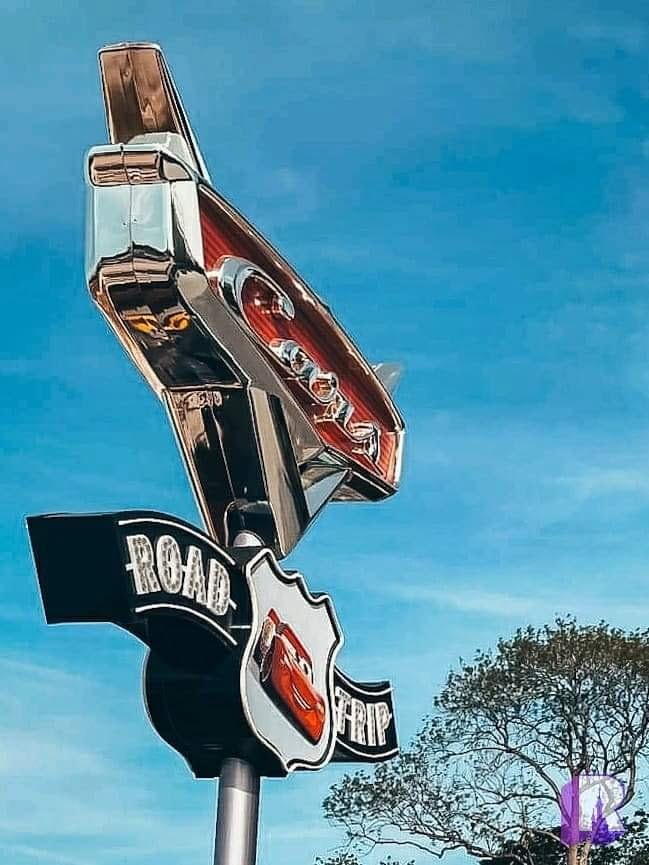 Of course you all know Studio Tram tour so the concept, the trams and the 'Carstastrophe Canyon" won't be completely new. The whole thing has been shortened drastically and it's now just one loop, with a few Cars friends along the way (most are adapted from previous attractions in the park). Their eyes move but they are otherwise pretty inanimate. A lot has been said about this retheme, and especially if you have visited Cars Land, it can be a bit of a shock. But in the end 'it is what it is' and must be taken for what it is: a cute, lighthearted moment with beloved characters, fun music, and a truck with his butt on fire who takes a shower. If you have kids (or big kids) who love cars, need a break from the hustle and bustle of the parks, or simply have a bit of time to kill, it might just be the thing! The attraction also adds much needed capacity to the park during (and after) Avenger Campus construction, while we all wait for the lake project.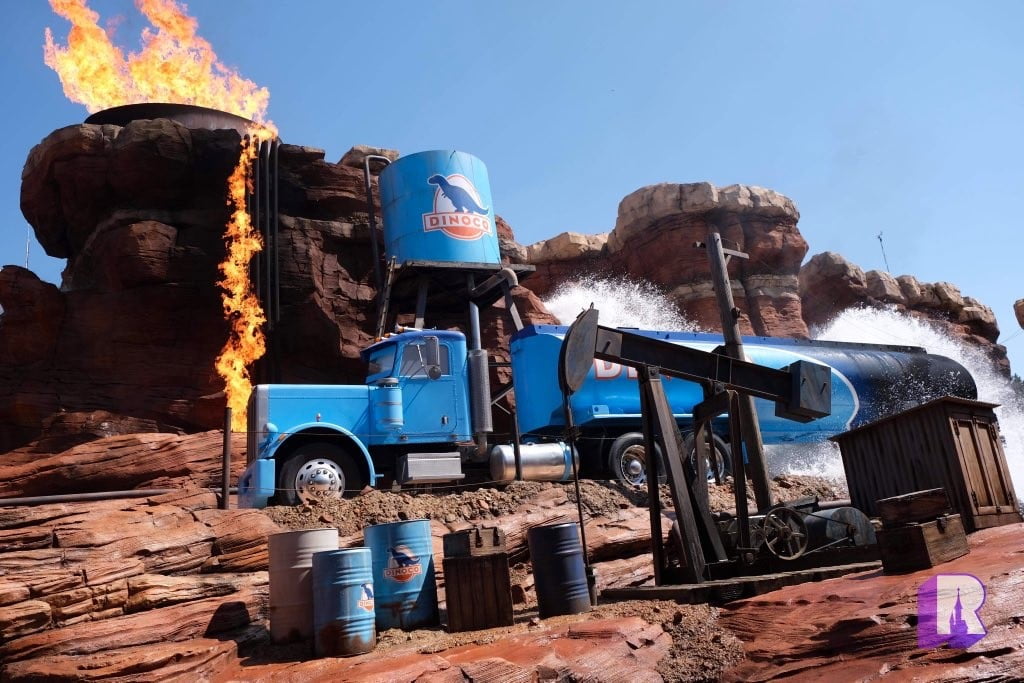 In the end , Walt Disney Imagineering has done what they could with what they had, and managed to inject a lot of cute details into an otherwise plain concept. GO check it out, you might enjoy it more than you think!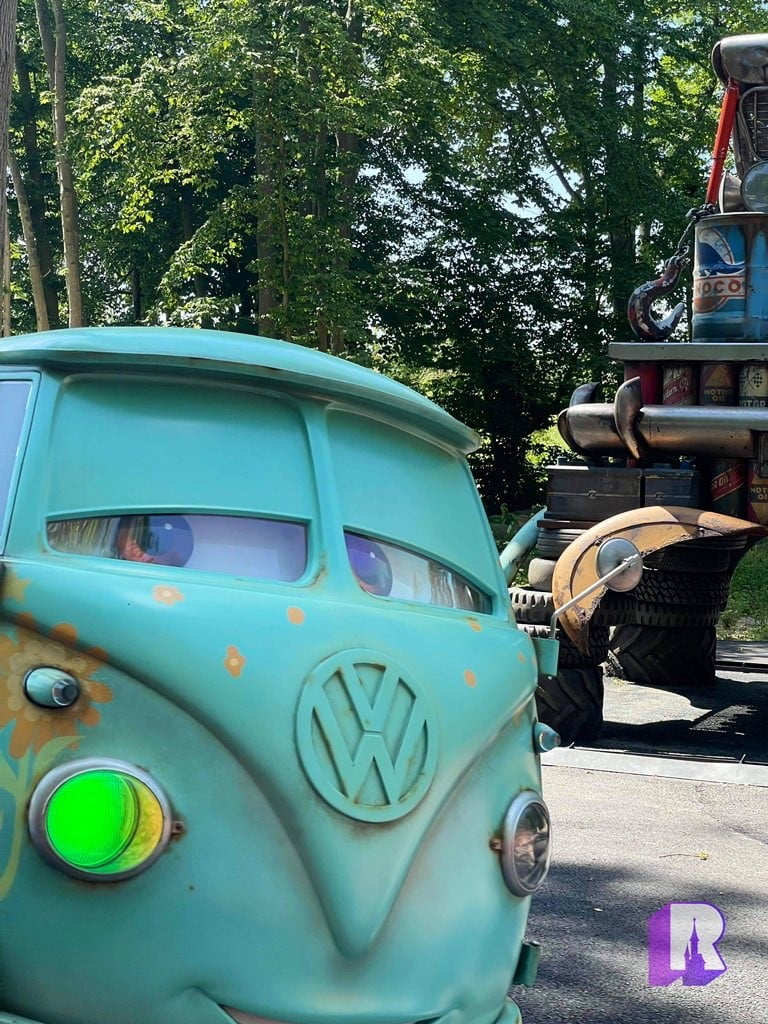 The other updated attraction is Buzz Lighyear Laser Blast, which was completely refurbished over months, from the roof (no more free shower in the queue!) to the paint, ride vehicles, lighting, effects and entrance. Check out our full POV post refurbishment here:
Sleeping Beauty Castle, in a box.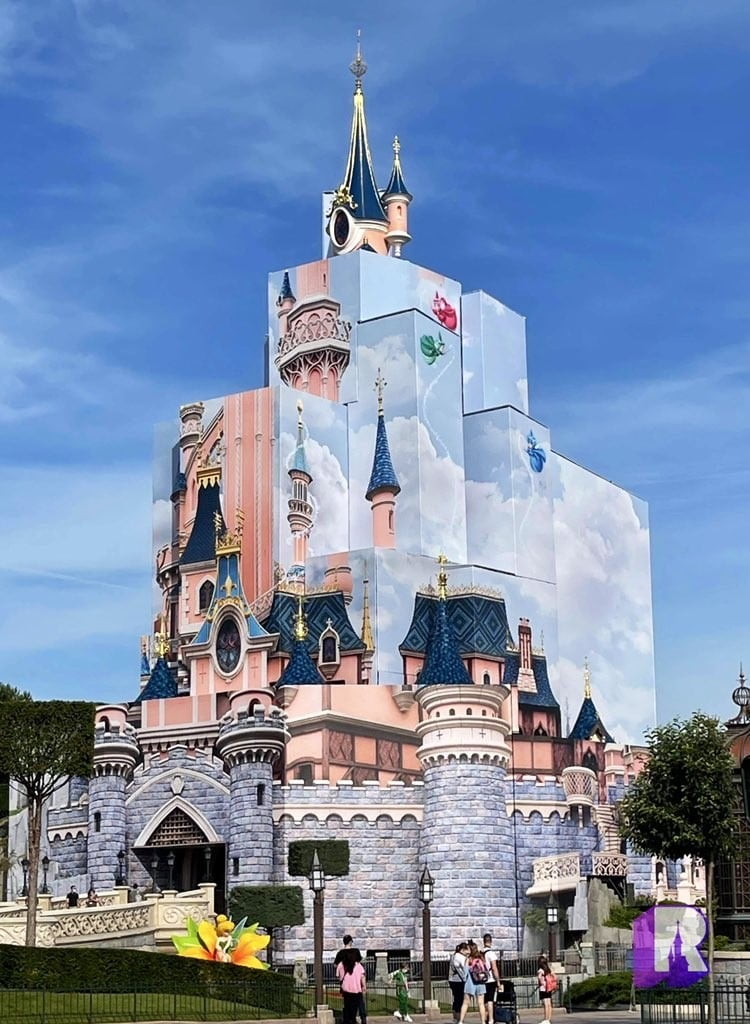 We all know it was gonna be a bit of a shock and here it is. Sleeping Beauty Castle is ongoing refurbishment until the fall. The themed tarp is.. not that bad actually!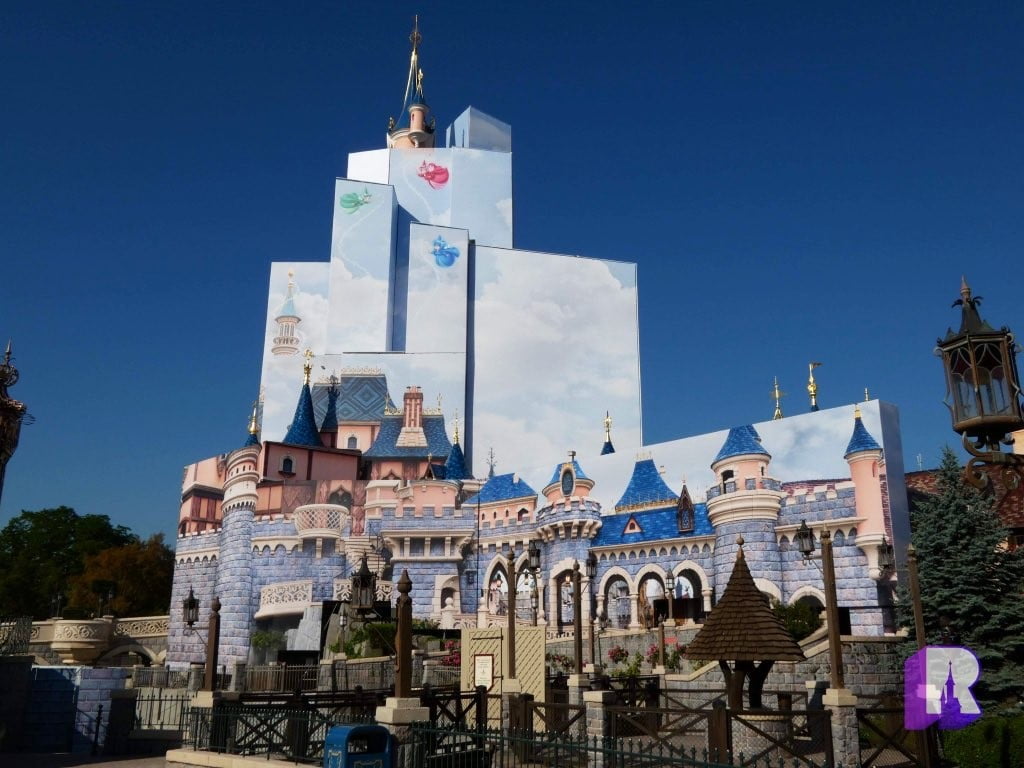 The design plays with your mind a bit with a blend of actual unveiled turrets (which look amazing) and printouts of the Castle, with a few Disney Touches!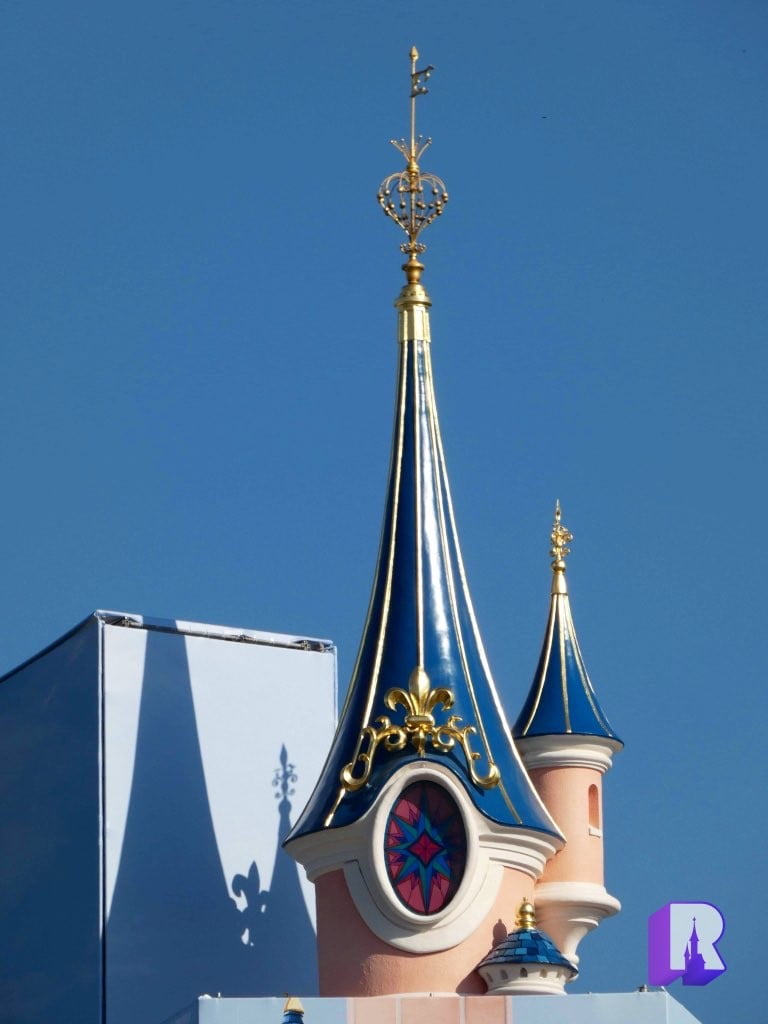 Guests can still walk through and access the shops, but not go upstairs: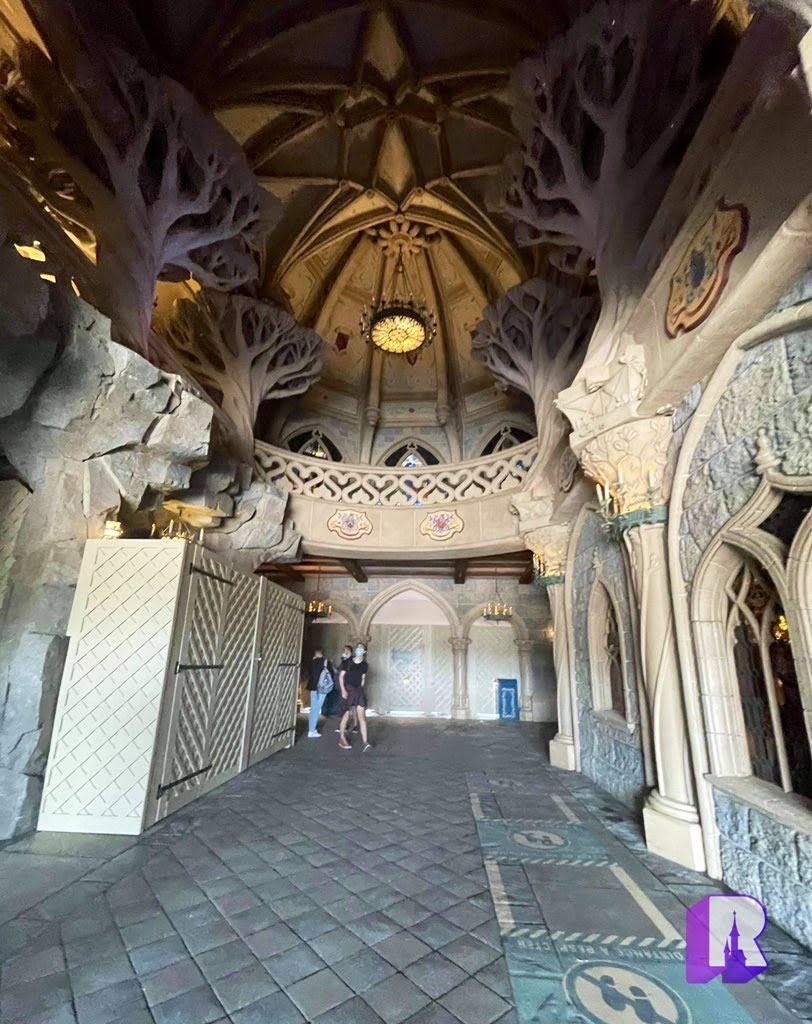 In Castle Courtyard, Guests can enjoy this fantastic mural which does not replace a Castle photo but is still a fun idea: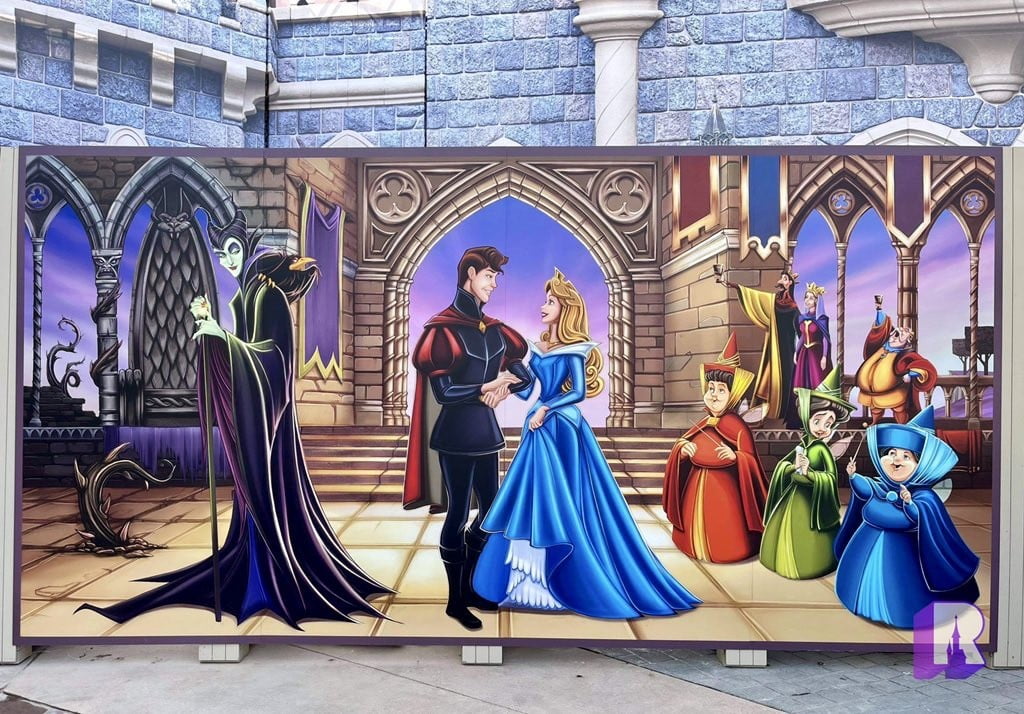 Let's hope the fairies will work quickly and we can see more of the structure reappear quickly!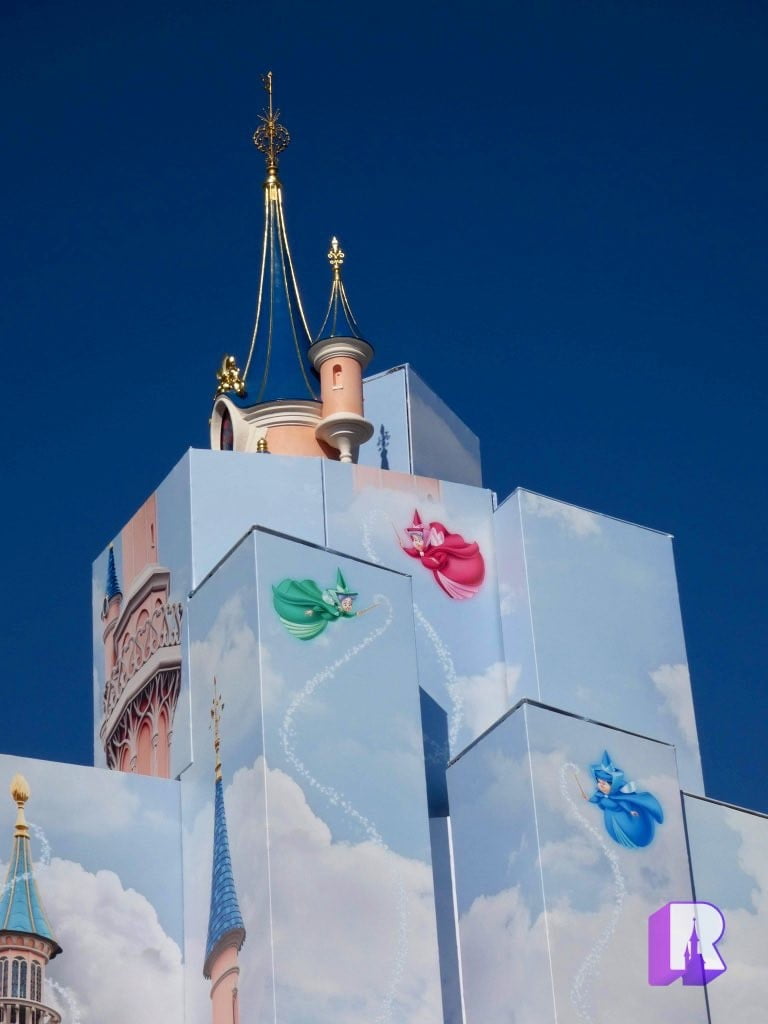 Entertainment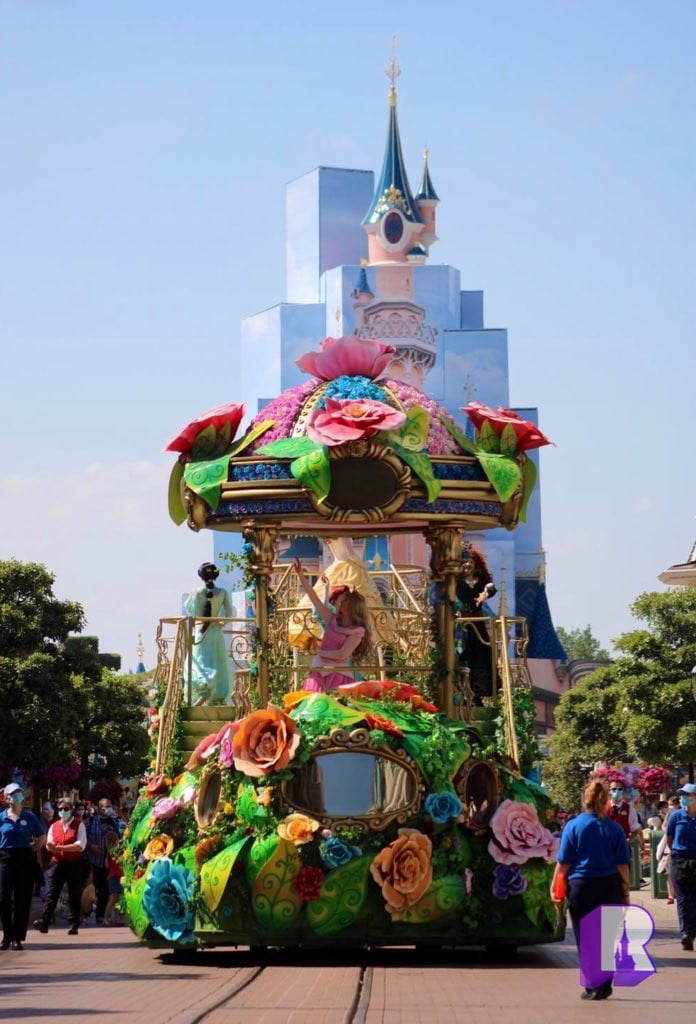 When it comes to entertainment, we're pretty much picking up where we left off. Main Street features several cavalcades throughout the day, and the Princess Float is back! We also get to enjoy the tricycles again, Stitch on his car, and the 'Spring Train' which is now the 'Alice in Wonderland' themed train (wasn't it always?) is back with Cheshire Cat, Alice and Friends: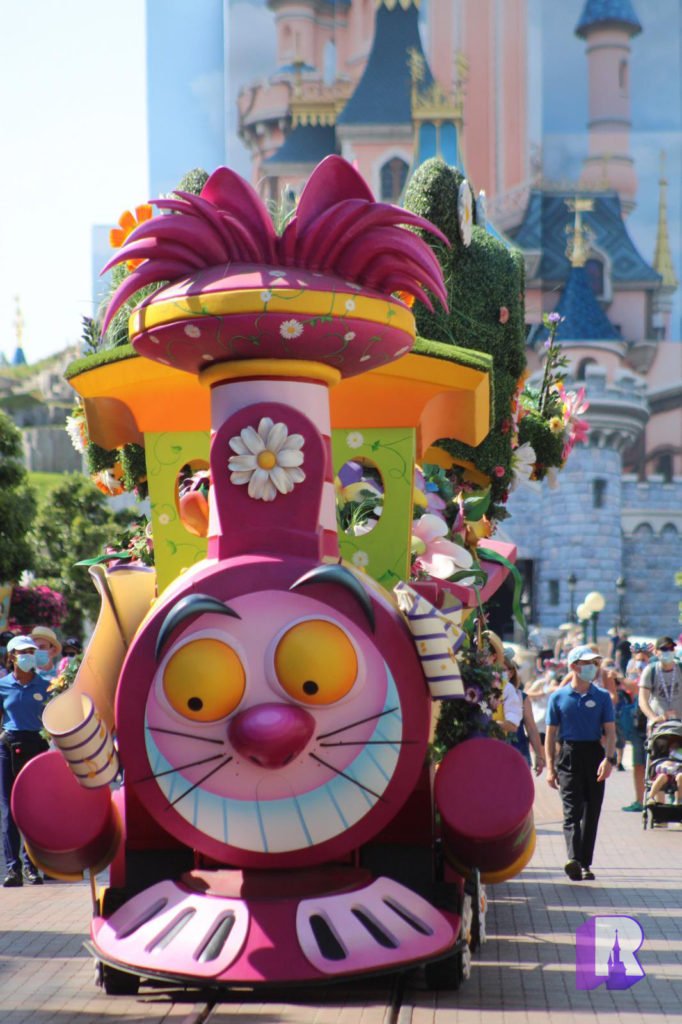 At Walt Disney Studios Park, things are being switched up a bit with a really fun performance by Max and Goofy on Production Courtyard Stage, several times a day: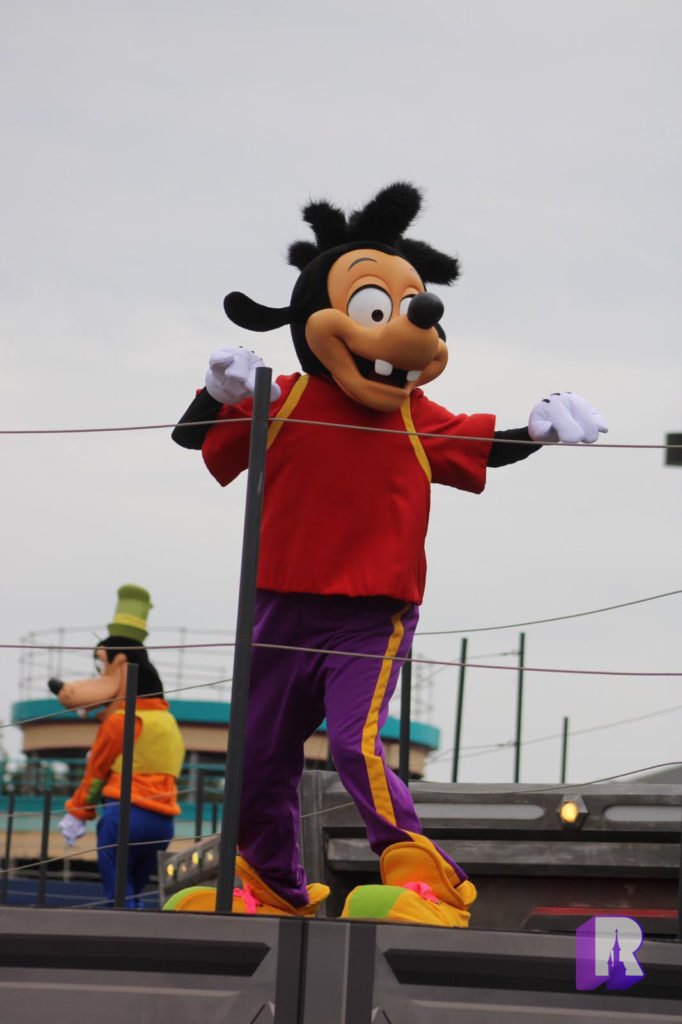 Guests can also enjoy a few Cars from the former 'Stars n'Cars" Parade: Remy, Cruella, and Aladdin: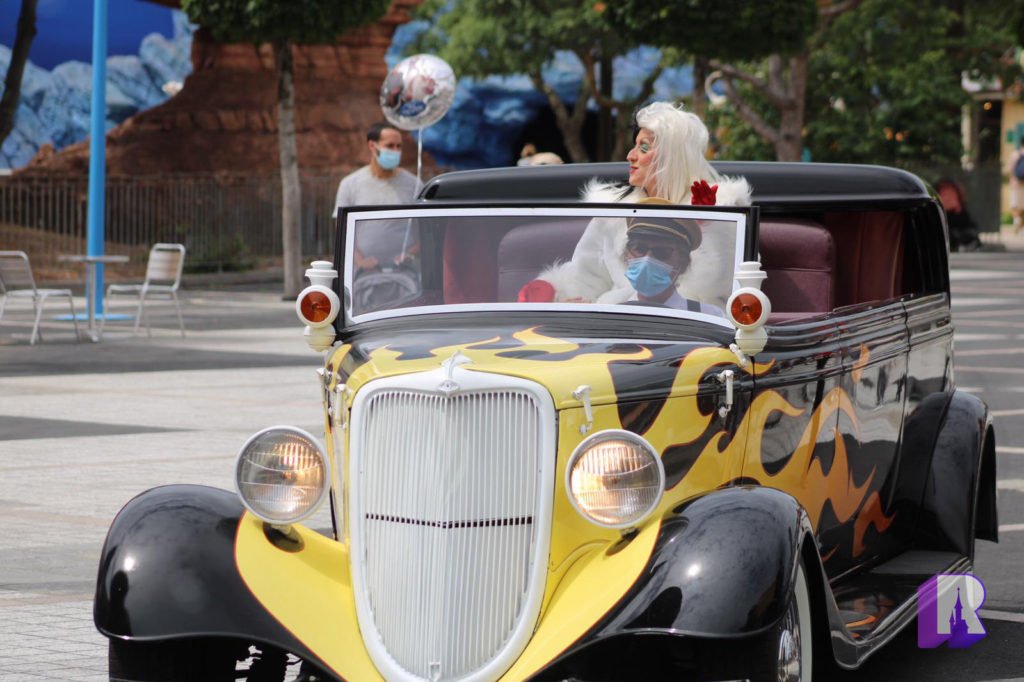 Of course the Resort is very much in 'Covid mode', so entertainment is still very limited.
Characters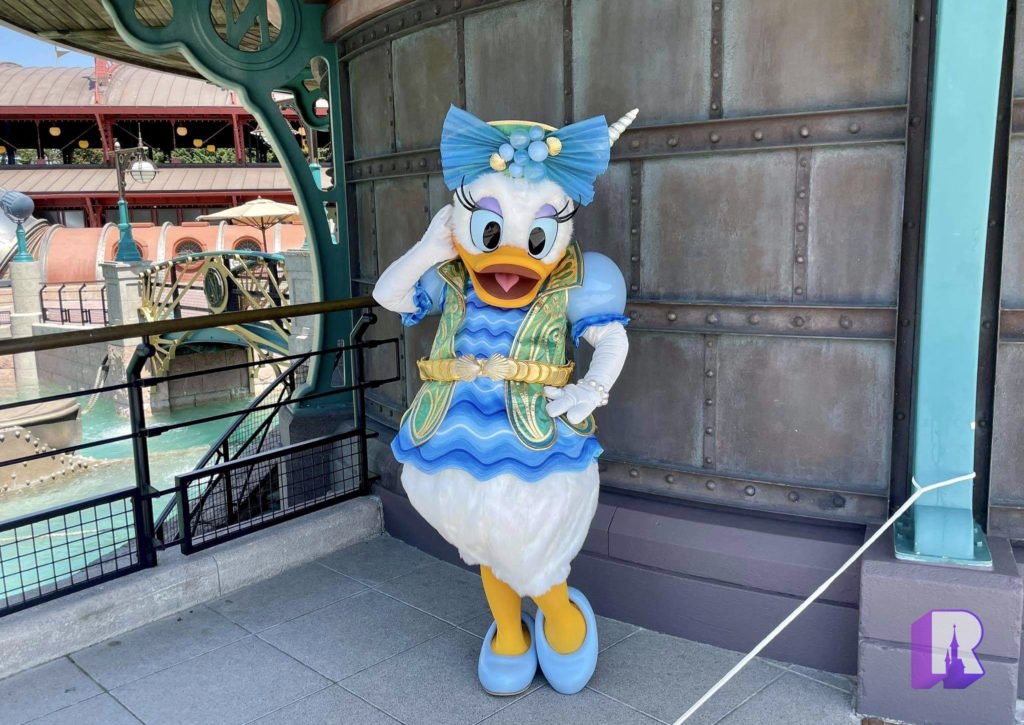 Let's start with the big surprise of this reopening: Mickey, Minnie, Donald and Daisy alternatively featured at a new selfie spot at the Nautilus!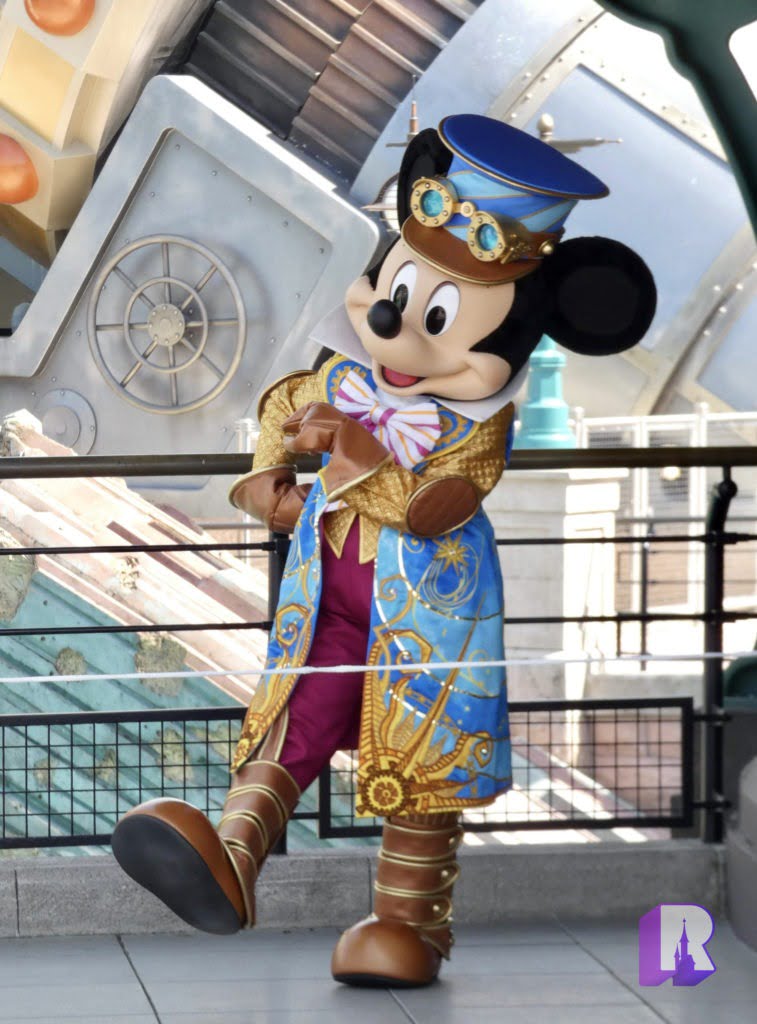 After meeting outside during the AP Preview days, the gang moved inside and are now posing in front of the big squid window: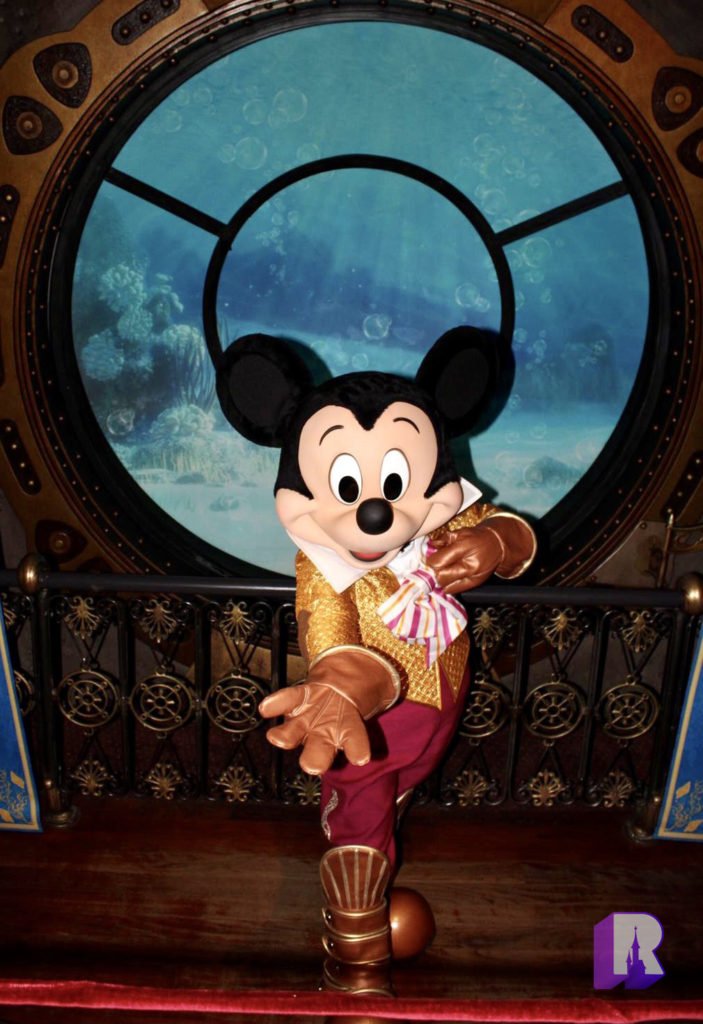 The location is not without issues, from the space to lighting and the giant rope in the middle, but it's also such a special and rare opportunity. Well done for thinking outside the box!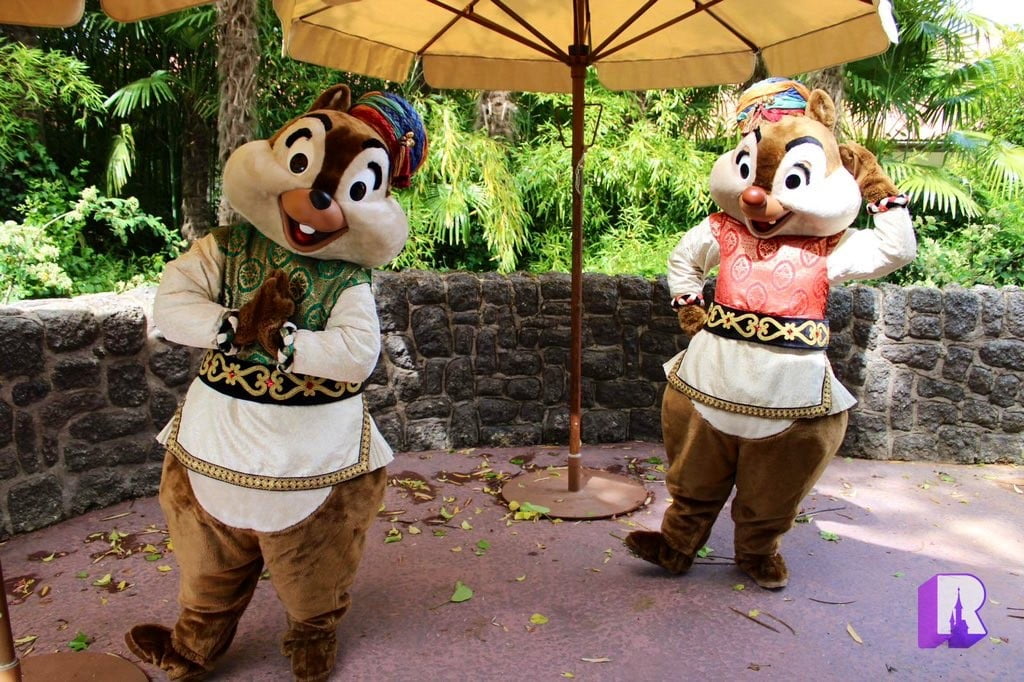 Another new feature is Clarice, Chip and Dale in their Jungle Book Jive outfits (they are so wonderful!) as well as Cowboy Goofy who is back in the Park after many years at Buffalo Bill Wild West Show (RIP):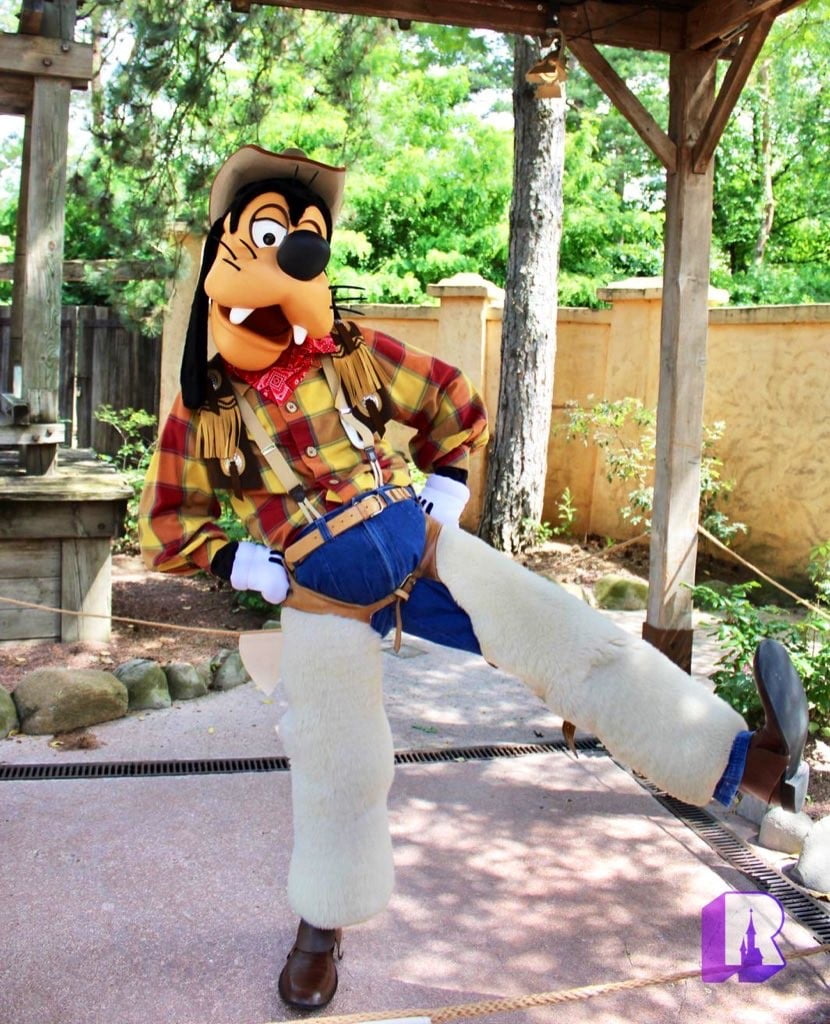 We also get to meet Cowgirl Minnie again, Jack stopped by even if it's not Halloween, Cinderella and her Prince are in the Auberge… cage.. Snow White and her Prince near the Fantasyland entrance (the wishing well is a bit… taken over but he scaffolding), and more Character we have come to expect in Adventureland and Fantasyland (from the Hundred Acre Wood friends to Rafiki)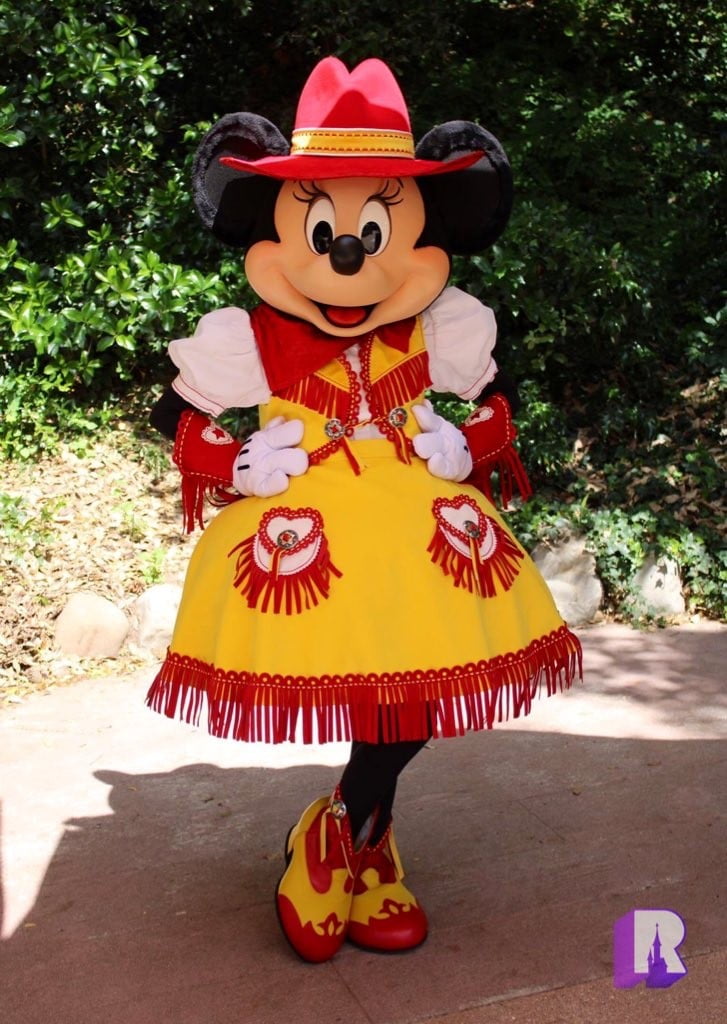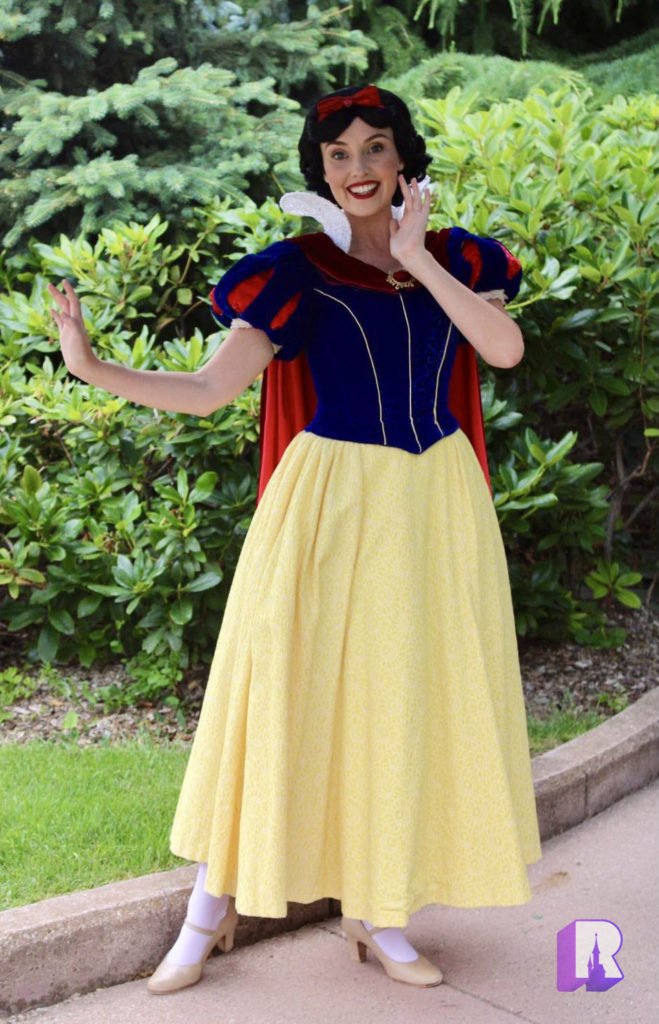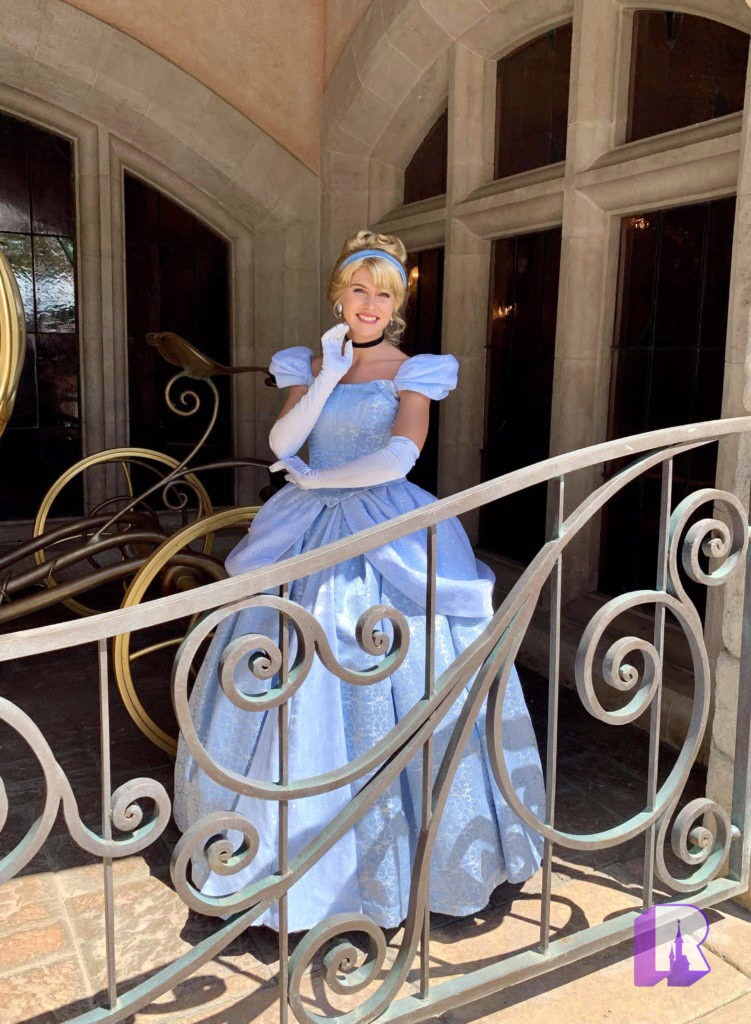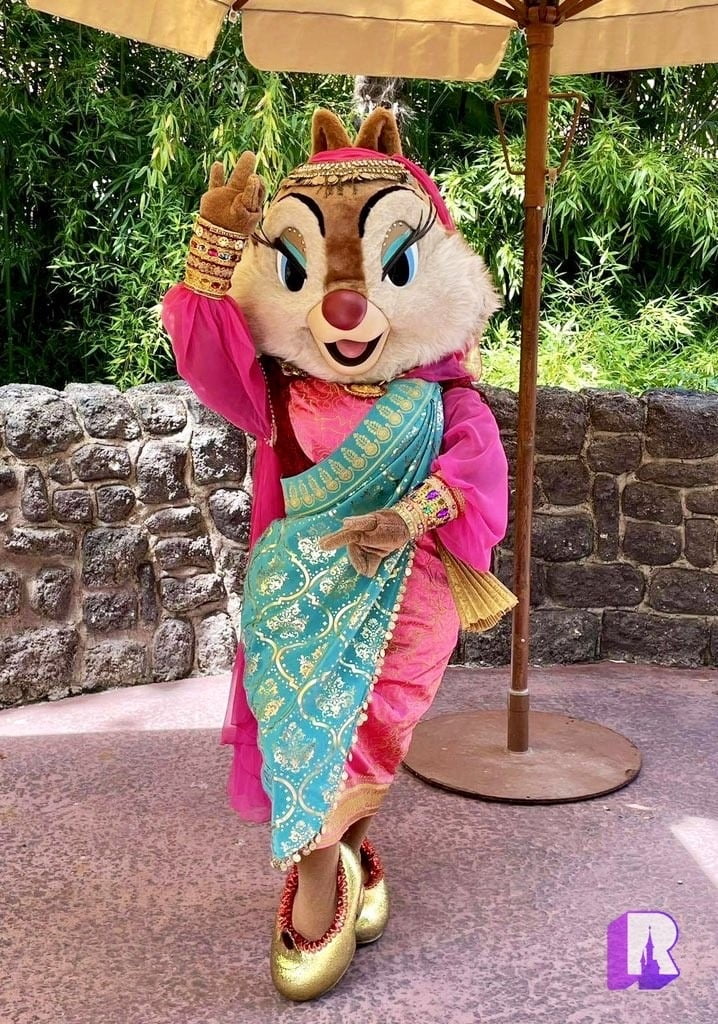 Finally in Videopolis: a new Star Wars selfie spot. It has a cool access bridge which is possibly the best feature of the set: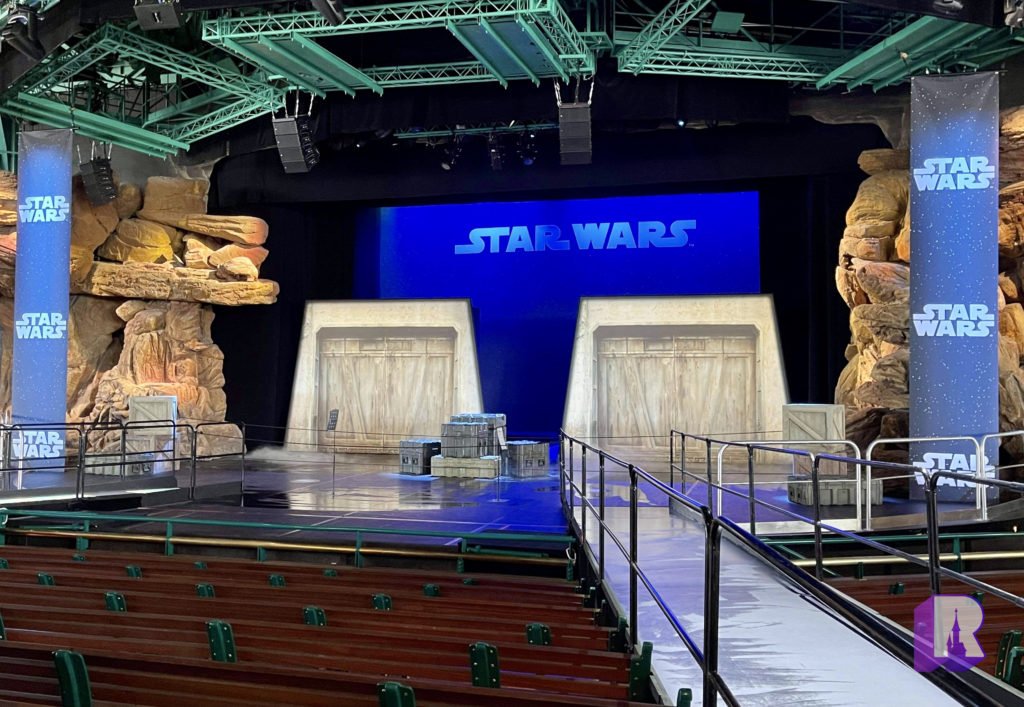 Over at the Walt Disney Studios, the Pixar characters have a new backdrop: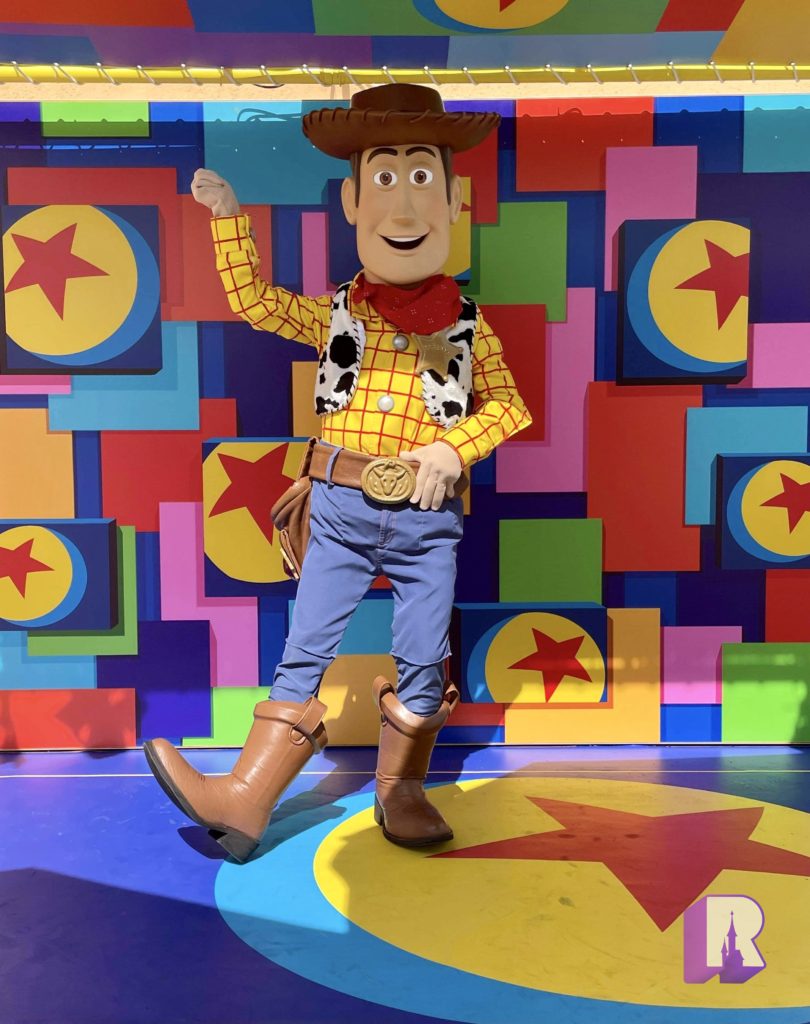 And you can also meet some favorites like Sulley, Olaf, and the Frozen gang at Animation Celebration!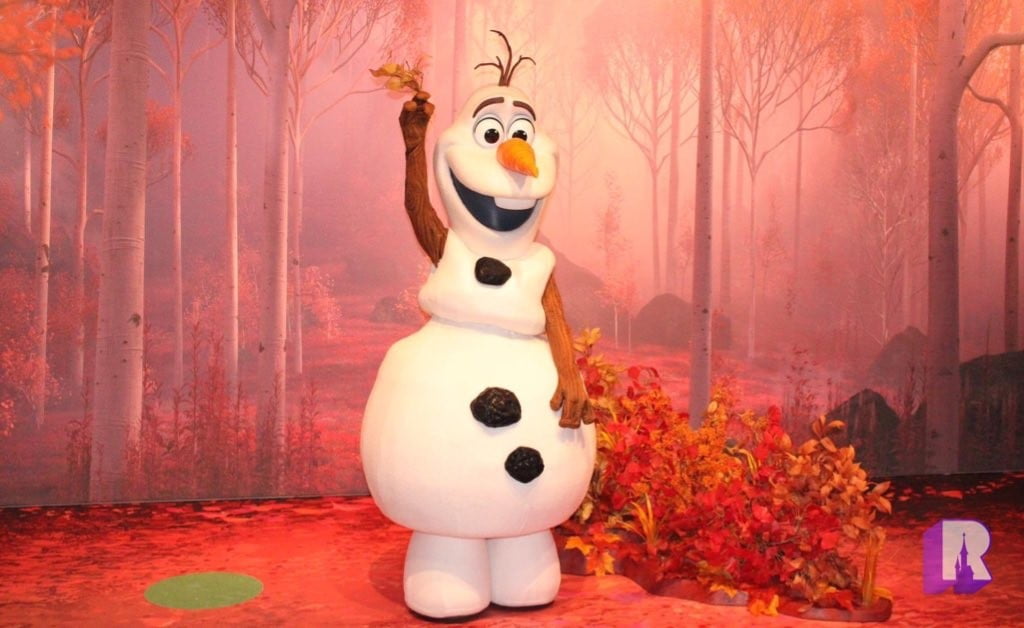 Guests can also step on the Mickey and the Magician Stage once again, at Animagique Theater. Disneyland Paris really nailed this Selfie Spot business the first time, and the concept works just as well this year.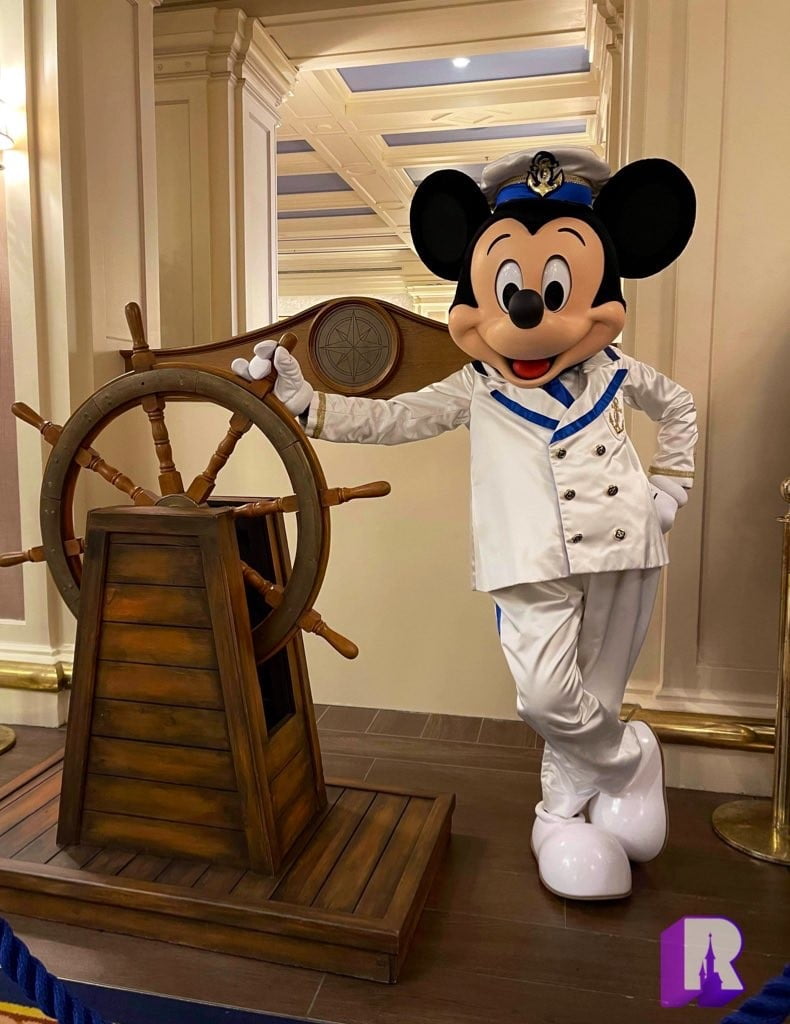 Another fun surprise was Captain Mickey at Disney's Newport Bay Club !YES to themed outfits in Disney Hotel. More, please and thank you.
Welcome back to all the Disney Friends and Friends of Friends!
Maintenance and Refurbishments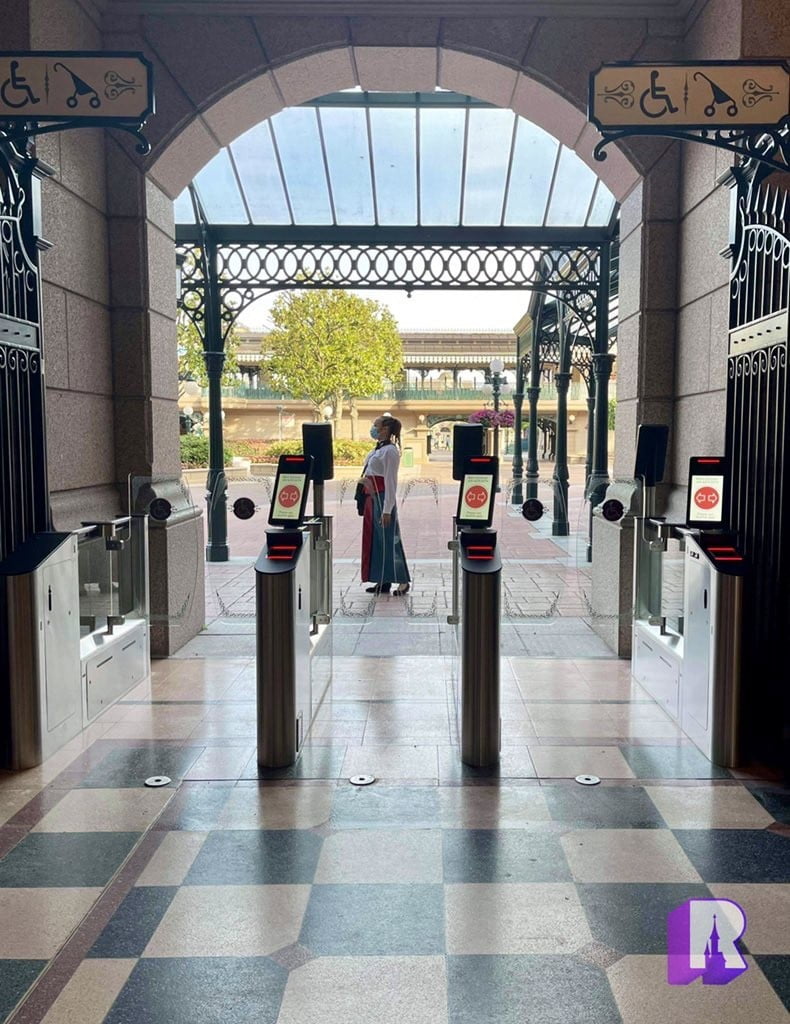 SO MUCH has been done during the closure that we will feature a lot of the updates over a number of posts. But let's start with the big ones! First up, the new generation turnstiles were installed at Disneyland Park. It's great to be able to see much more inside the park and also not have to try and scan your ticket 100 times before it lets you in.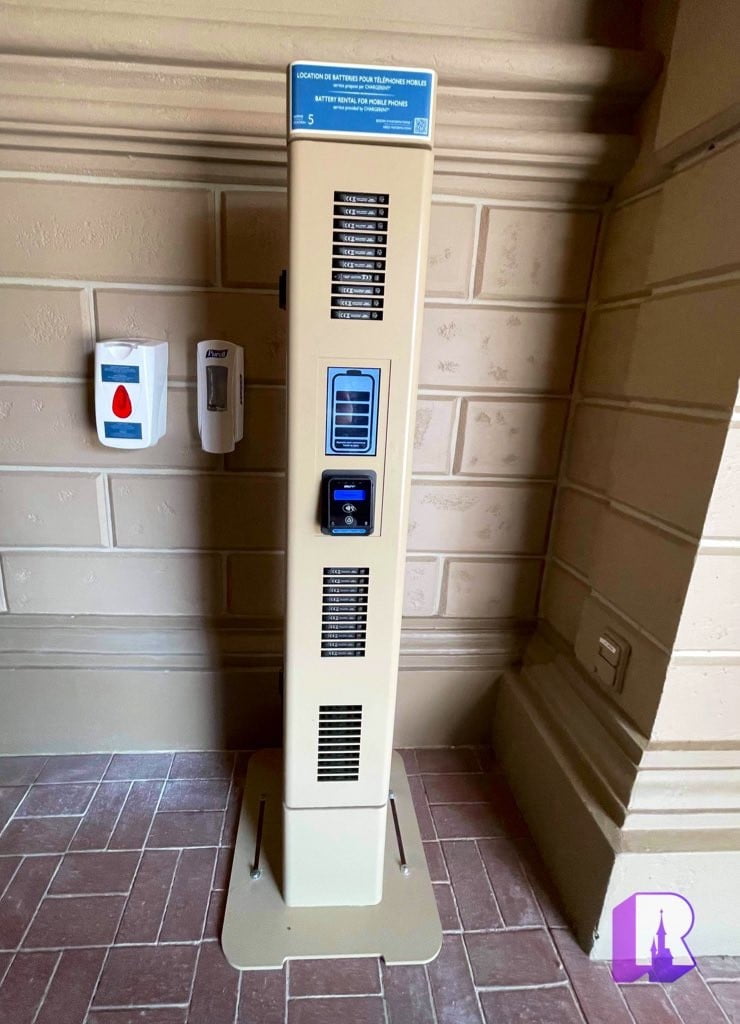 As you step under Main Street, you will notice new phone battery bank rental dispensers. They are quite expensive (4 Euros for 2 hours, 10 Euros for 10 hours) but this is meant to me more of an emergency option – I know I would pay 4 euros to charge for 2 hours if my phone was about to die. You can also find them in Videopolis, and the traditional charging points (that you have to stay hooked up to) are still available in the Videopolis Arcades. In the end this is all a big effort as the Resort is slowly moving to more digital tools that require Guests to use their phones.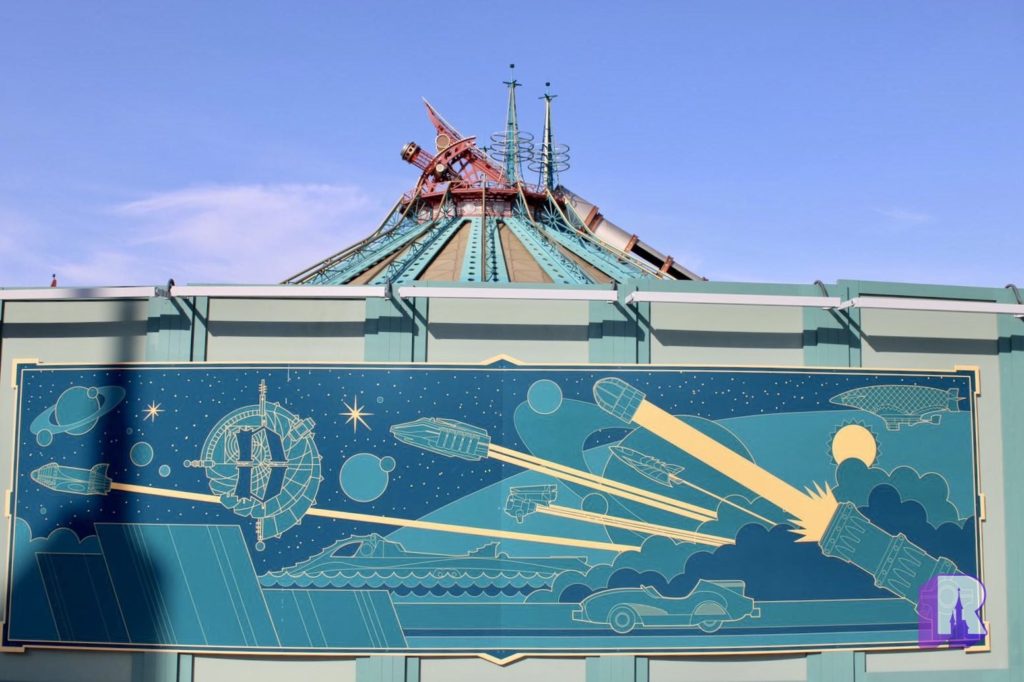 In Discoveryland, Orbiron is quite literally GONE for refurbishment, but we get this awesome mural as consolation prize.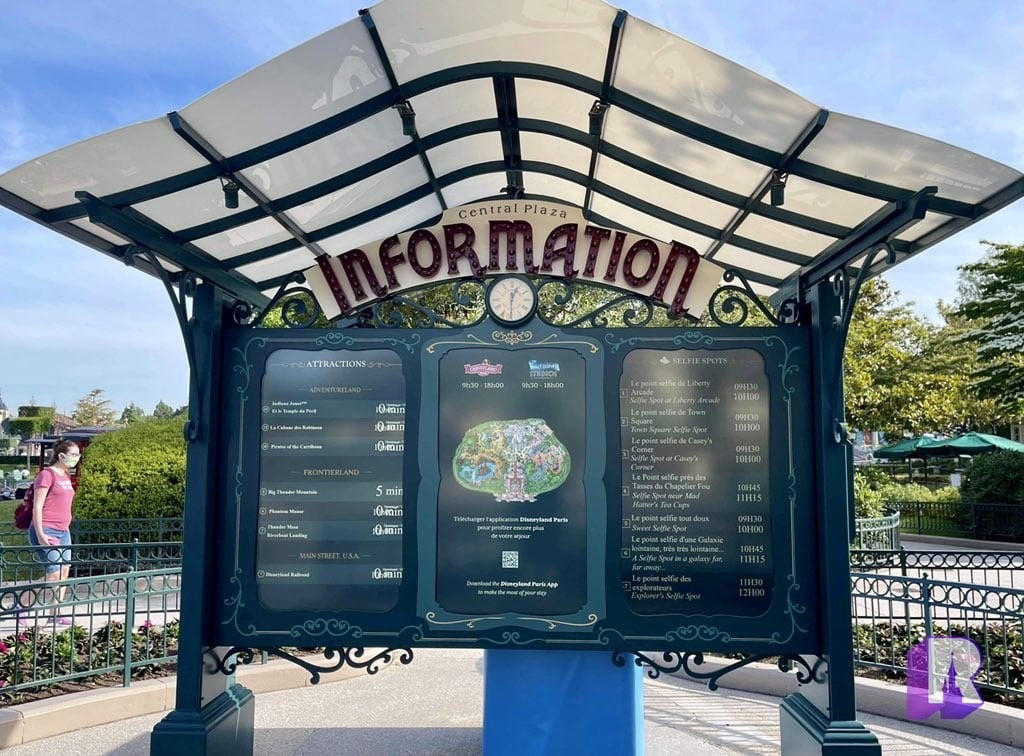 The InfoBoard has returned and now features 3 LED video screens. Yes it already has errors. But – this is a huge improvement. Now to figure out a way to make it display our Twitter feed hum…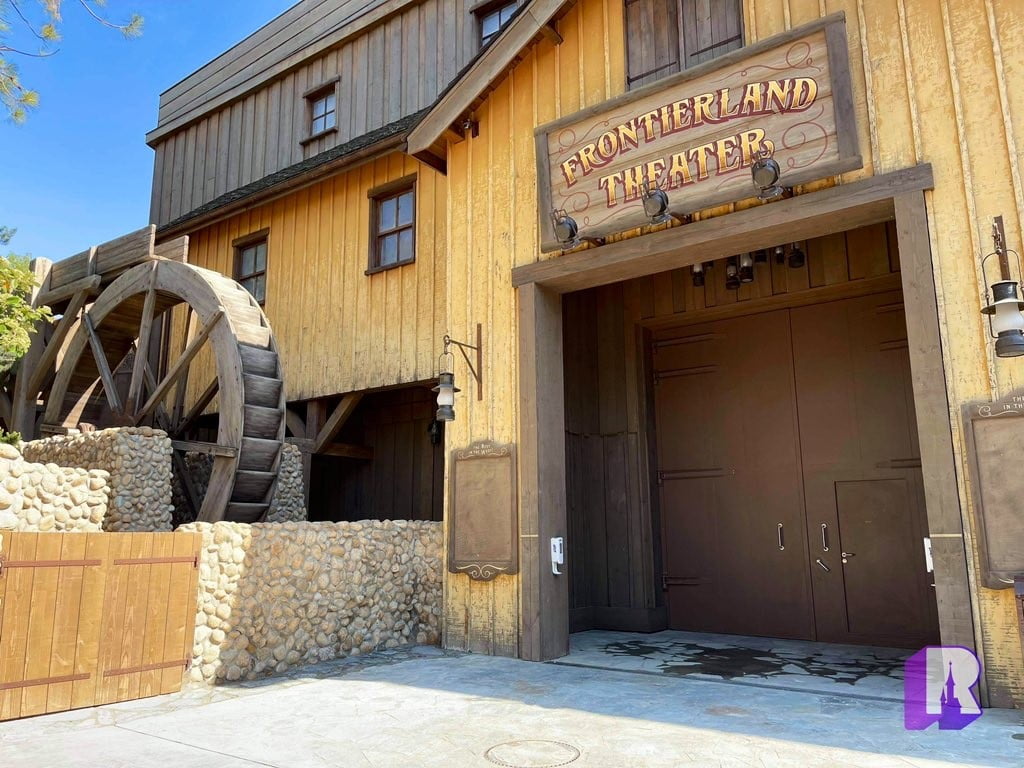 The Frontierland Theater has finally received the rest of its planned theming, Including the water wheel! Apparently there will not be any water which is .. too bad.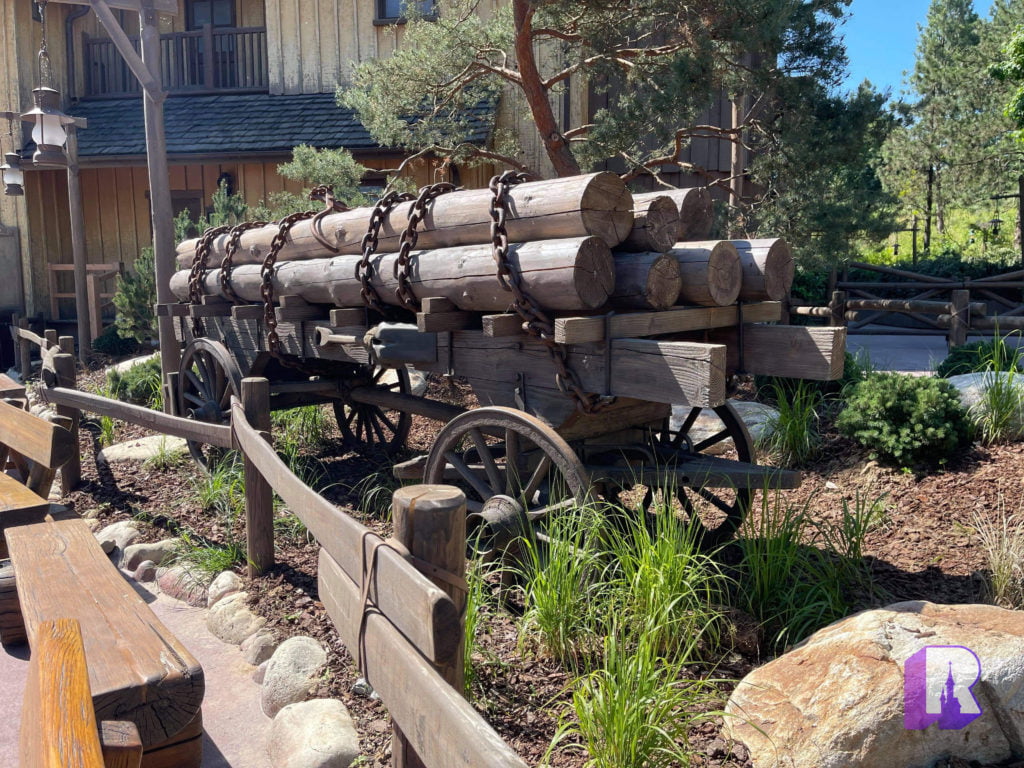 Plenty of additional props and theming was added to the area to make it a bit more worthy of a Castle Park.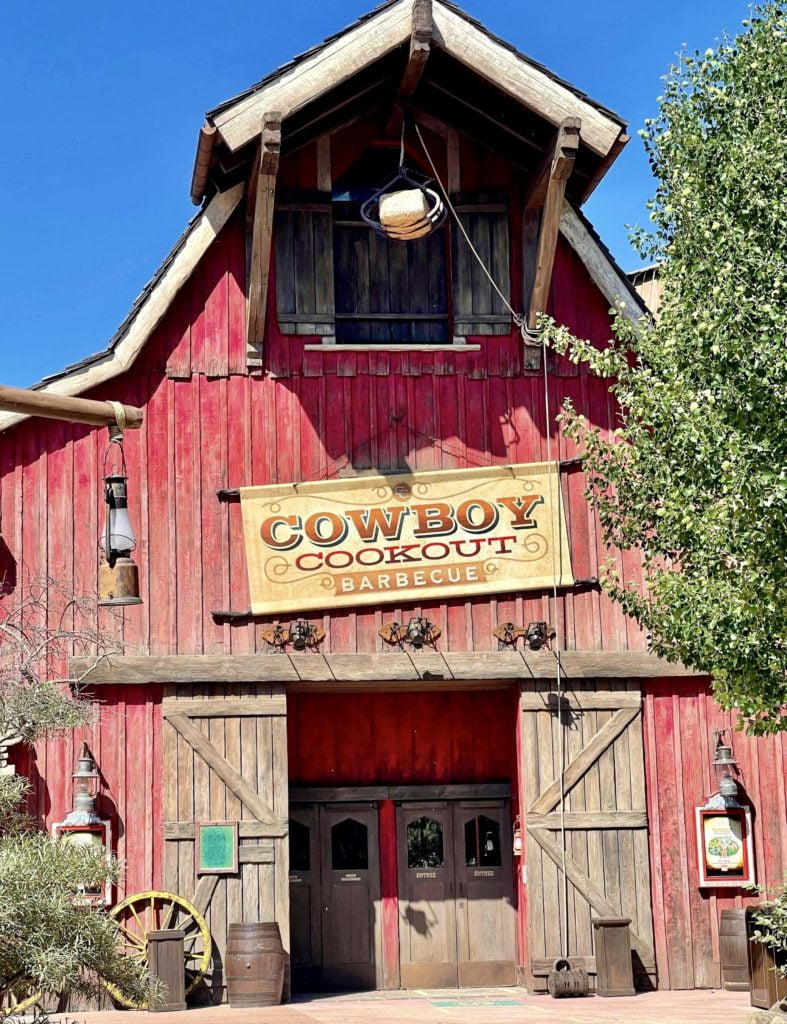 At Cowboy Cookout BBQ, the sign is back and does not feature Woody and Jesse anymore. LESS IP? Are you ok, Disney?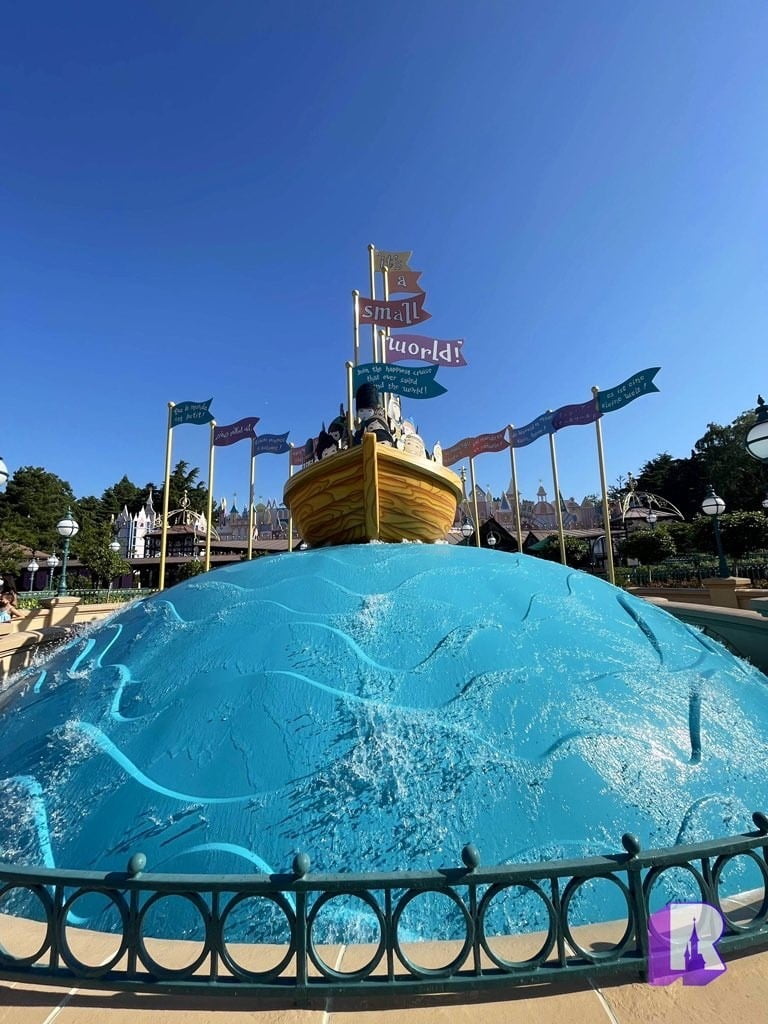 And OMG the infamous crack has been fully fixed this time, with no signs of tape or other repairs. Dreams do come true.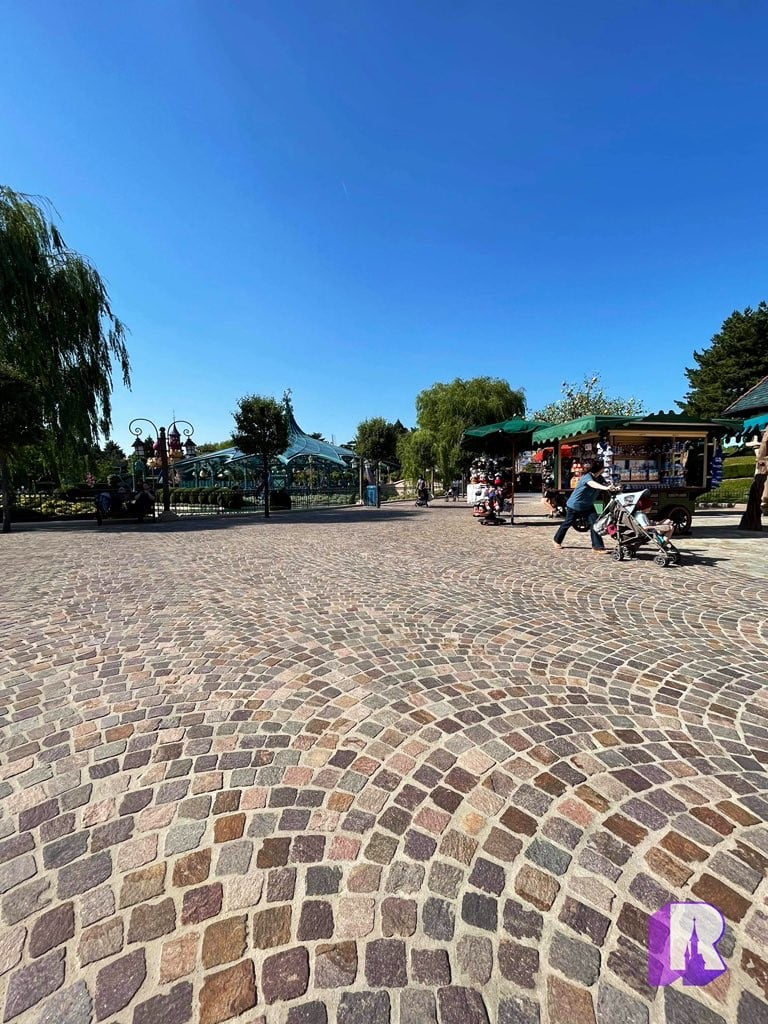 Fantasyland looks particularly pretty with progress on many repaving projects, facade and roof repainting.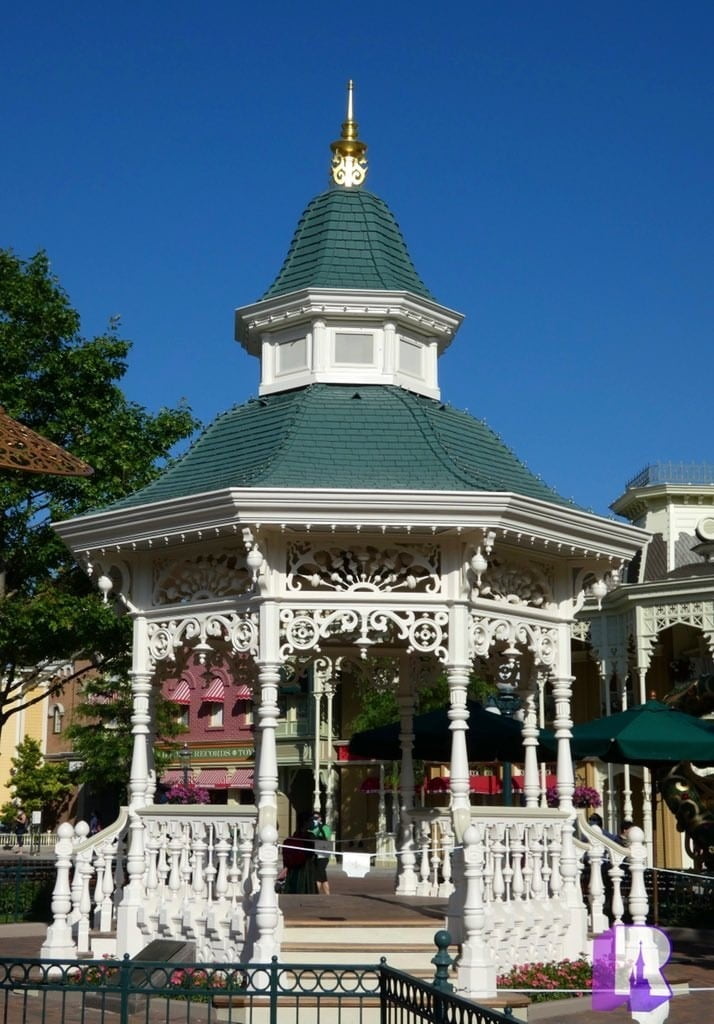 Let's not forget our brand NEW Gazebo in Town Square which was fully replaced with a lot of details returning. Well done!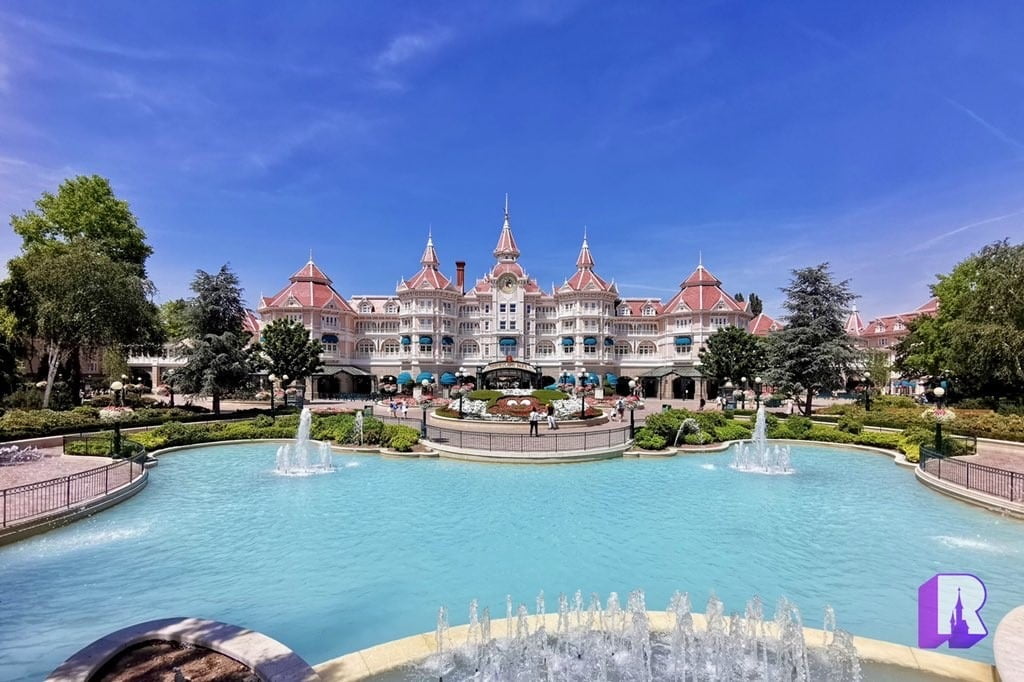 The fantasia Gardens fountain looks amazing, with water that looks like it's the closest we can get to Bora Bora at the moment.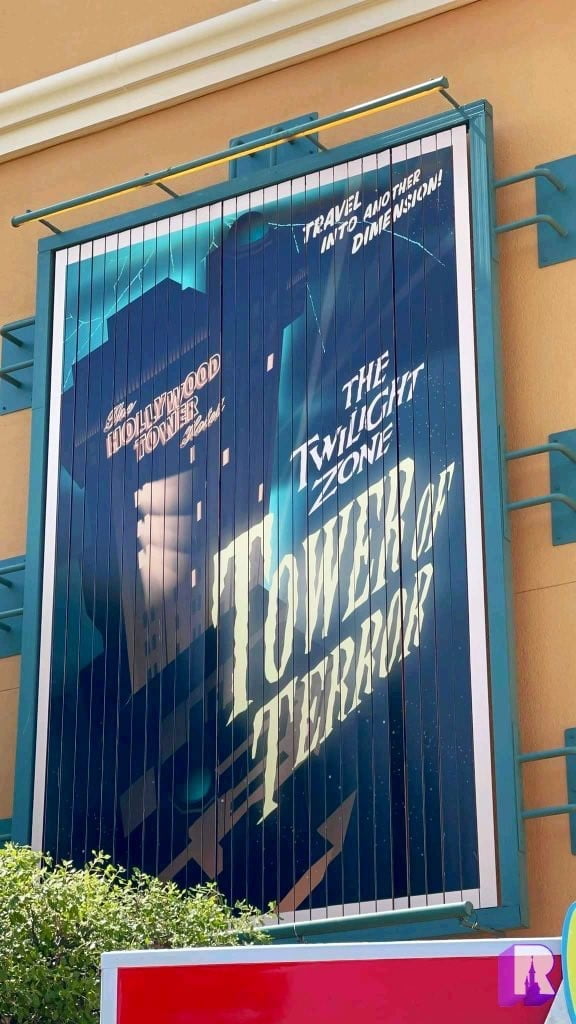 Heading over to Walt Disney Studios Park, new posters were added to the Front Lot (which is fully repaved now) rotating billboard: Ratatouille (redesigned from Epcot), Tower of Terror and Toy Story Playland.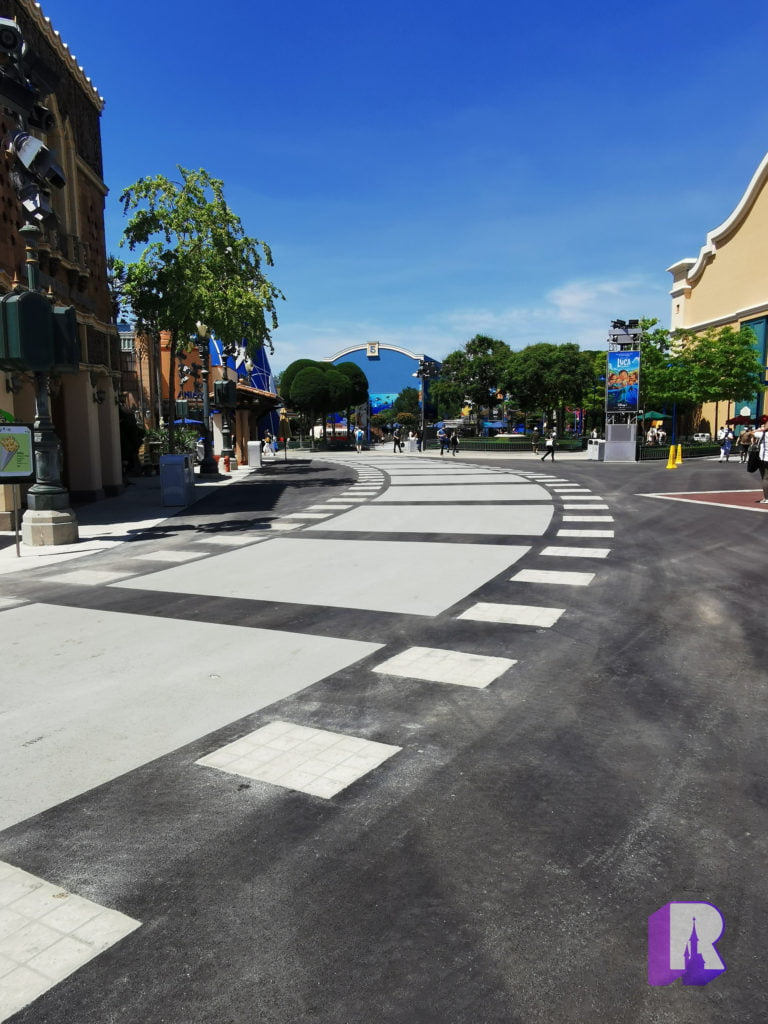 The former parade route was resurfaced and repainted with the film strip design. It's clean but why? Are we not retheming this whole area.. soon… ish? no?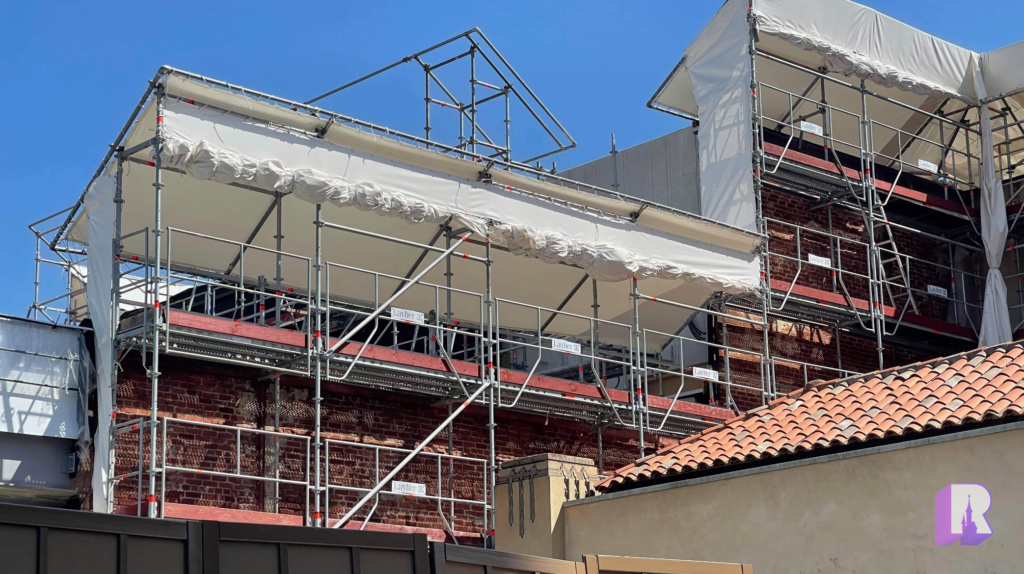 With the park reopened we of course get to see Avengers Campus construction at ground level again. While it's mostly well hidden, we can see the Spider-Man building theming and how it will integrate with the Tower of Terror complex next door: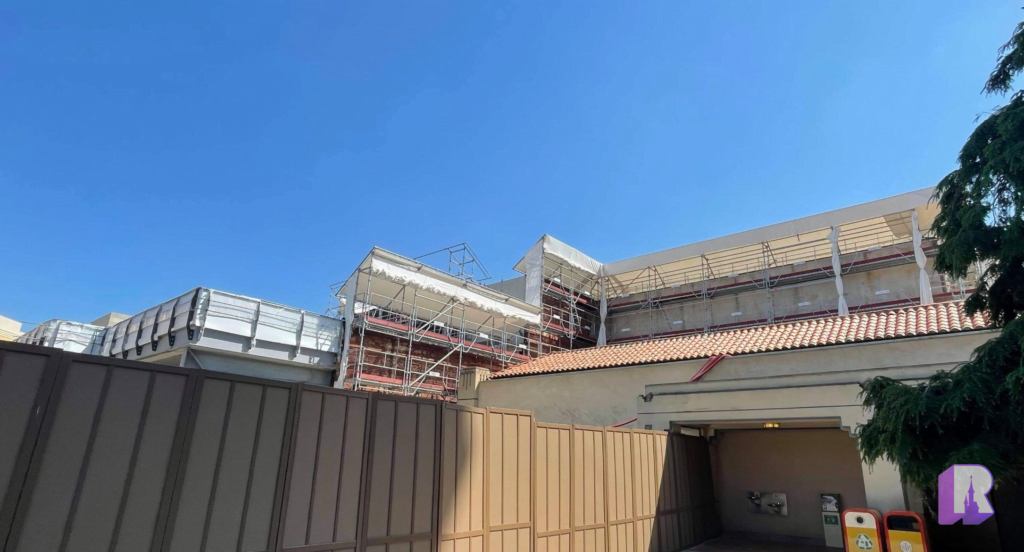 Across from Cars: ROAD TRIP (a new area of course), the Bel food truck has not arrived yet. It will soon offer some Laughing Cow themed snacks because why not!
And on Studio 1, Pixar's Luca is featured – a lovely film out today (June 18) on Disney+.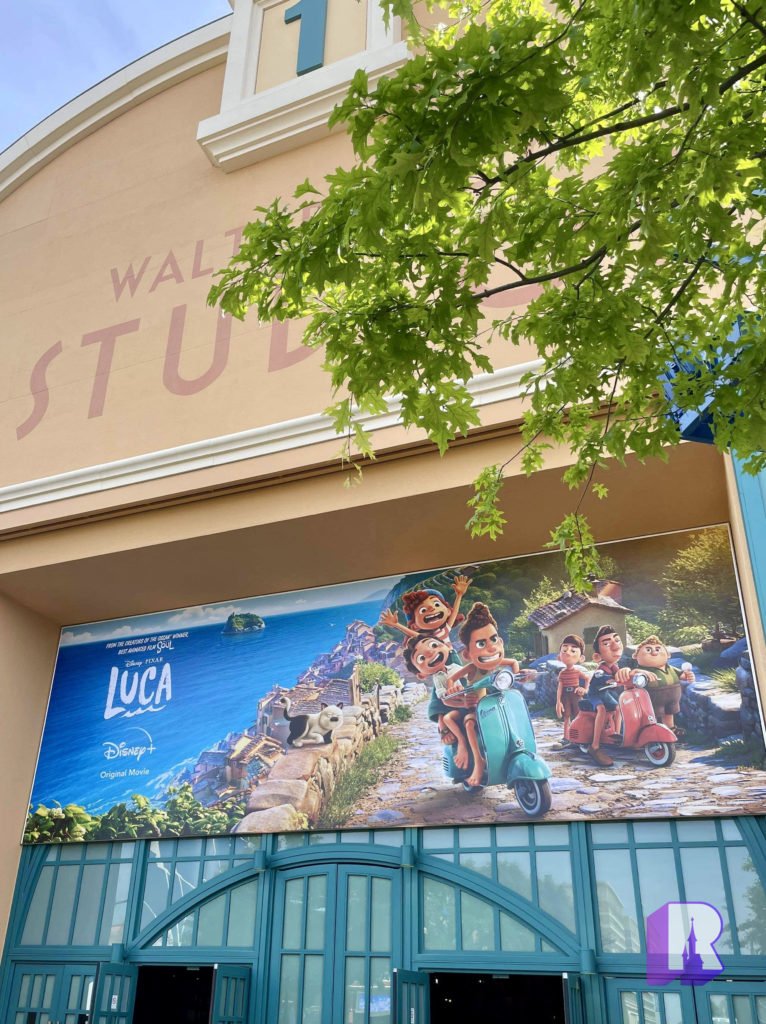 At Studio D, a new billboard announces the imminent arrival of the Disney Jr. Dream Factory, a new show that premieres July 1: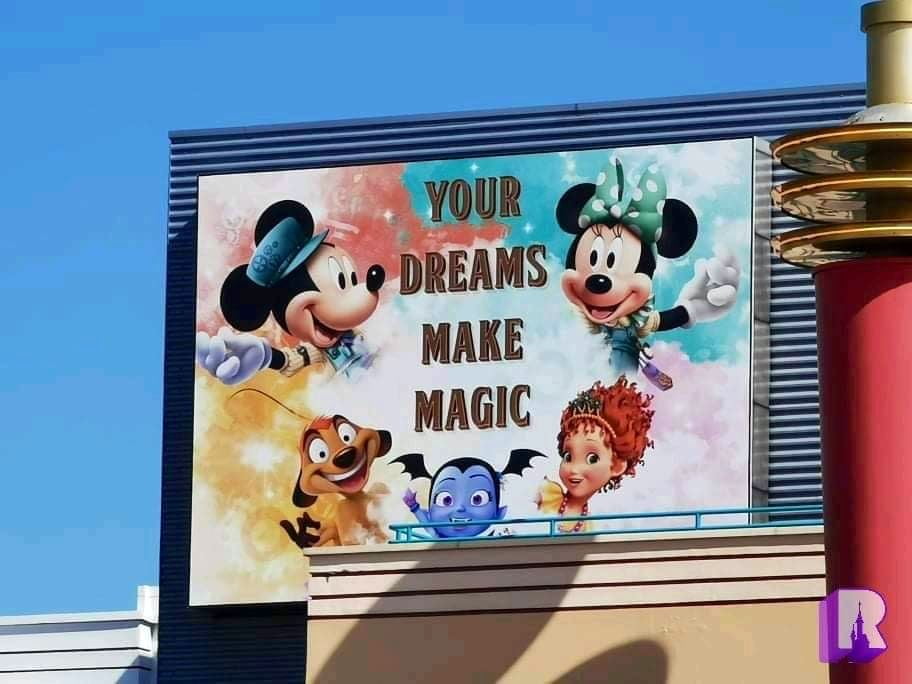 We got to see a new Cast photo. The production looks fantastic! You can learn about it in our interview with Creative Director Mark Huffman here: https://youtu.be/lpIlLw03-aA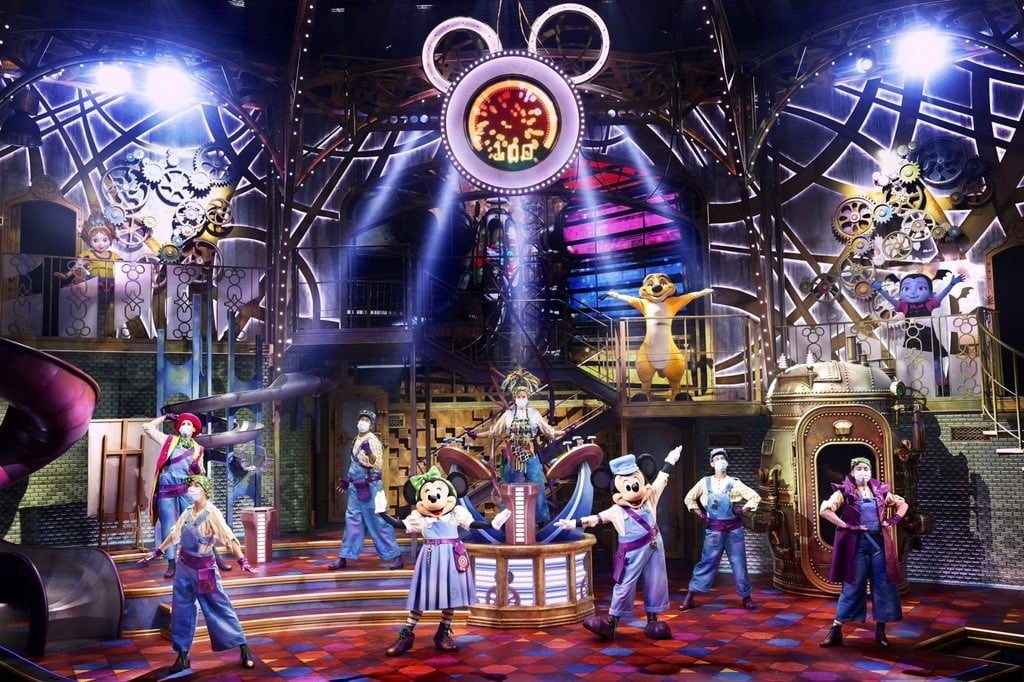 And finally over at Crush's Coaster, the show building was repainted and really POPS!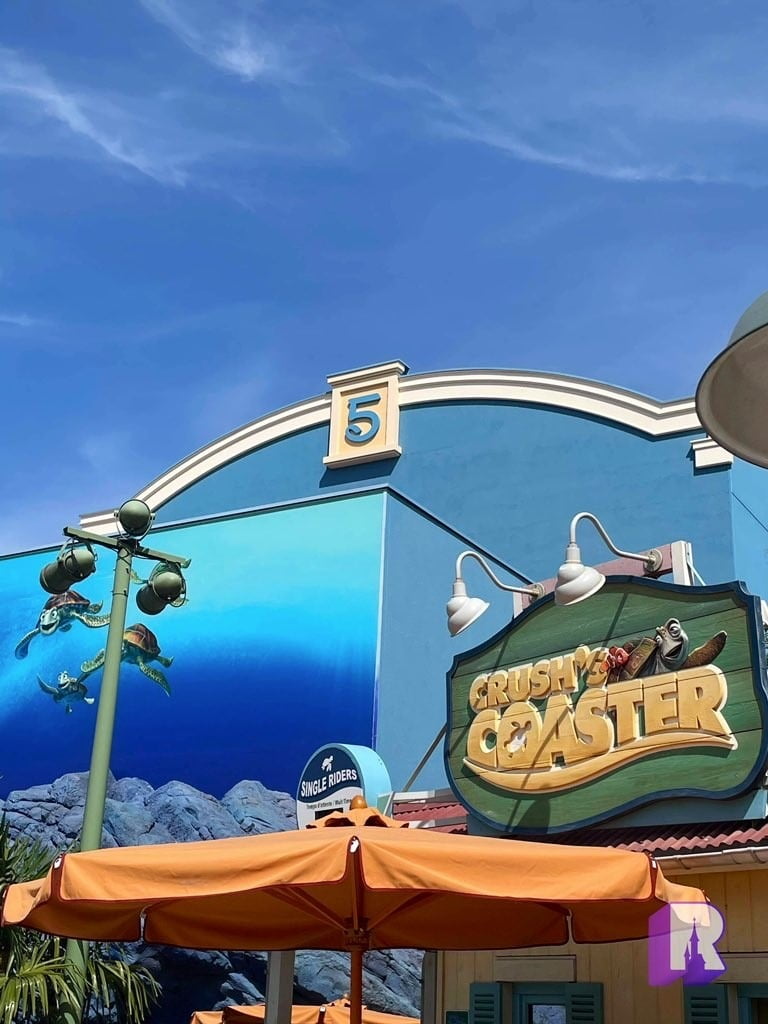 Photopass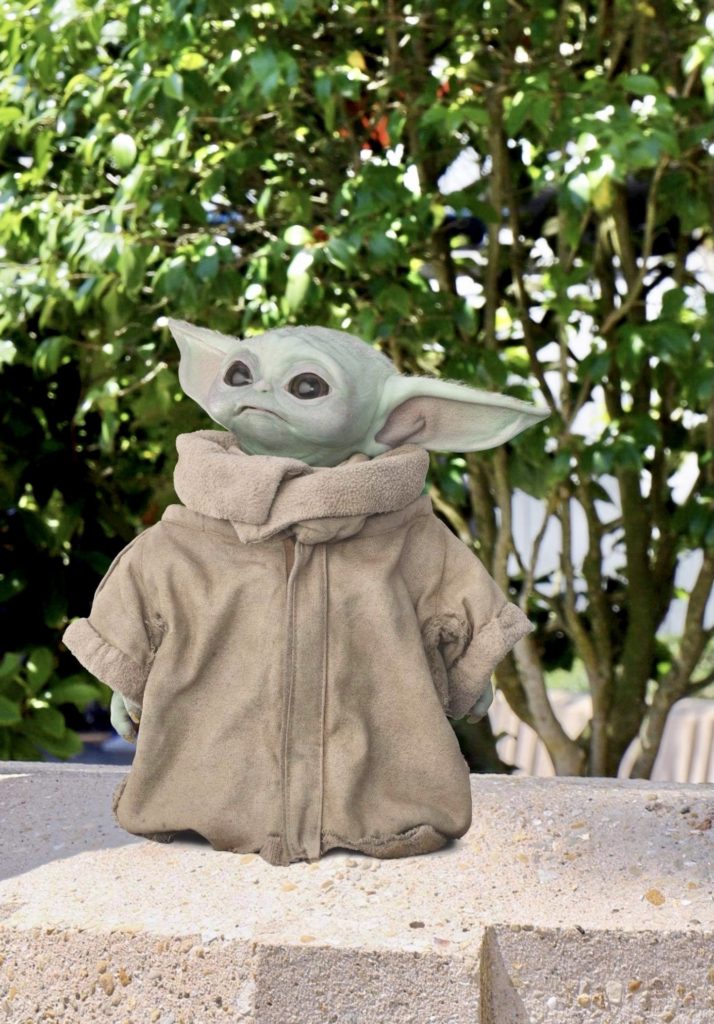 Two new MagicShots to note: Grogu near Discoveryland Theater (he will either sit ont he wall next to you or hover in his carriage), and Kevin from UP! in Adventureland (expertly modeled by our friends Arvid and Christina from Travel to the Magic)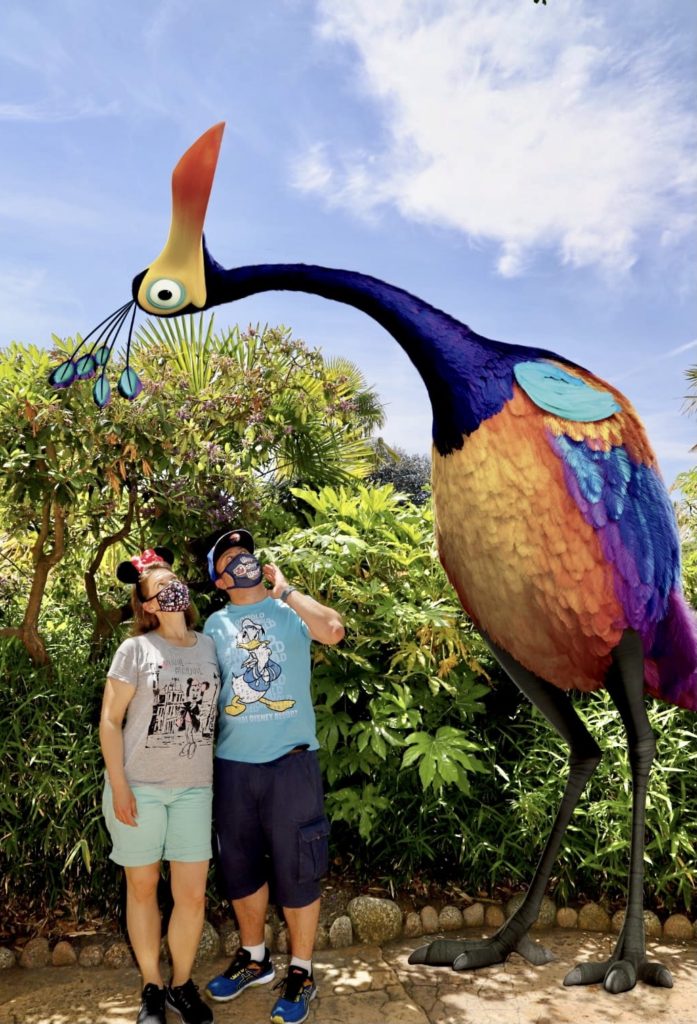 Life in Plastic, it's Fantastic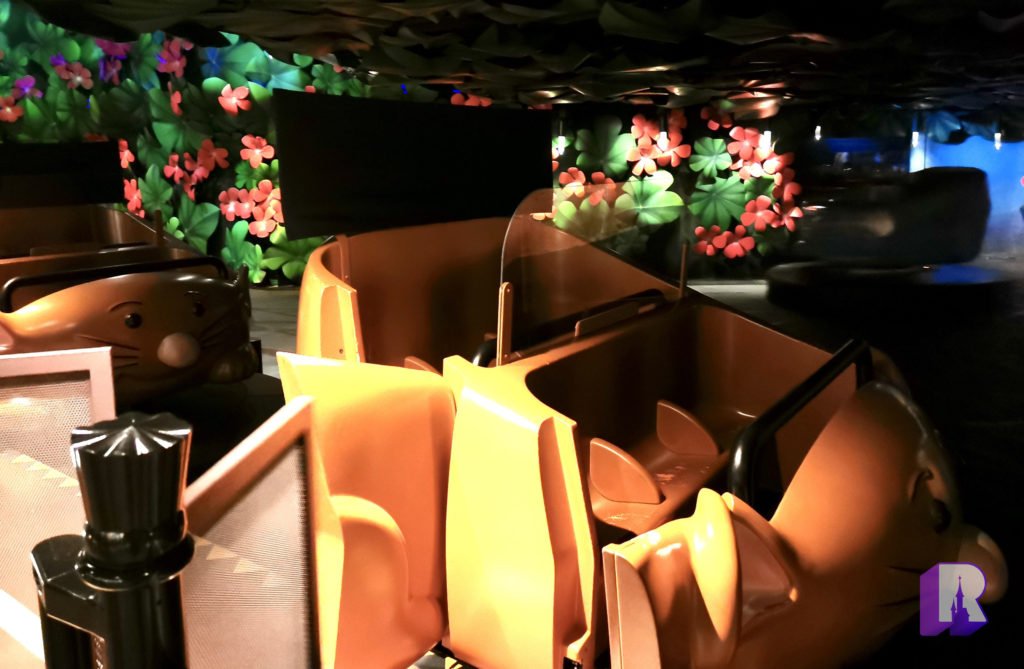 One thing that is different for this reopening, is that Plexiglas is everywhere – on most ride vehicles.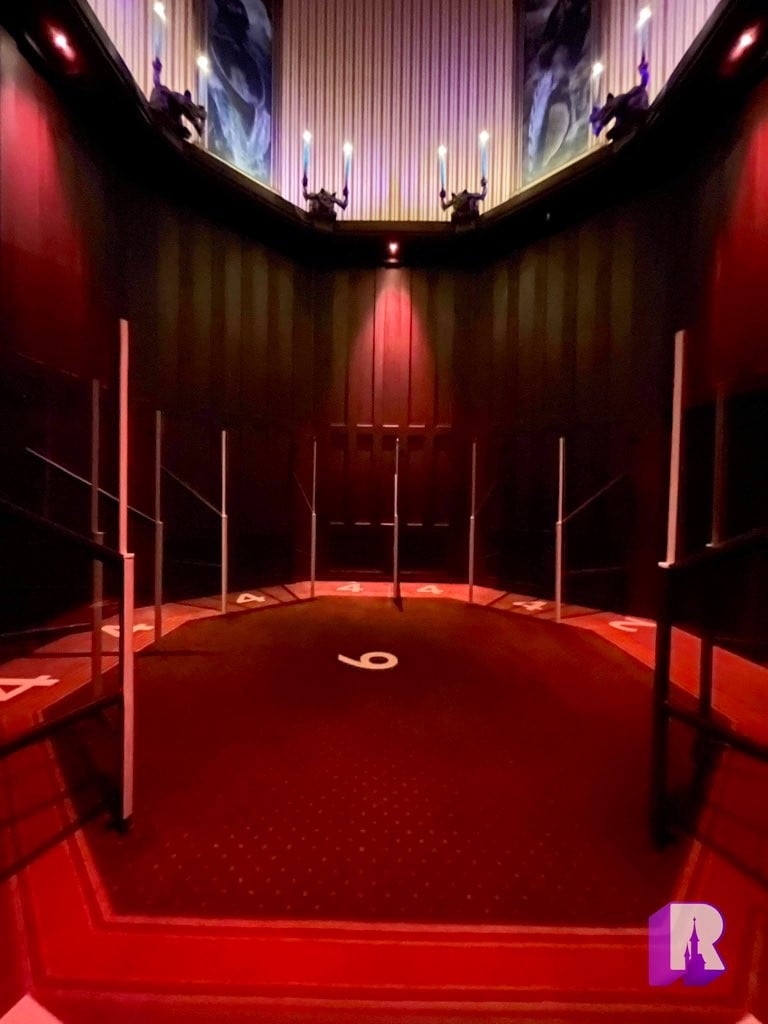 While it's completely understandable / needed to be able to open the parks, it's still a big change that Guests do notice, as it sometimes can really impact the experience.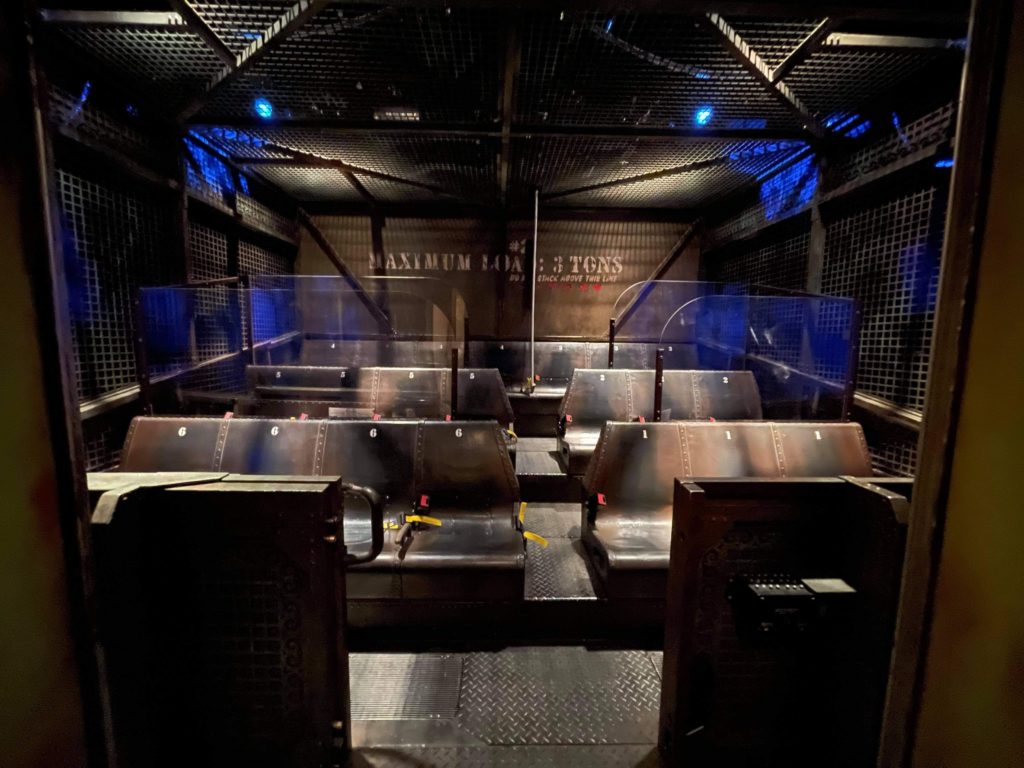 So get ready to ride between two plastic sheets for the time being.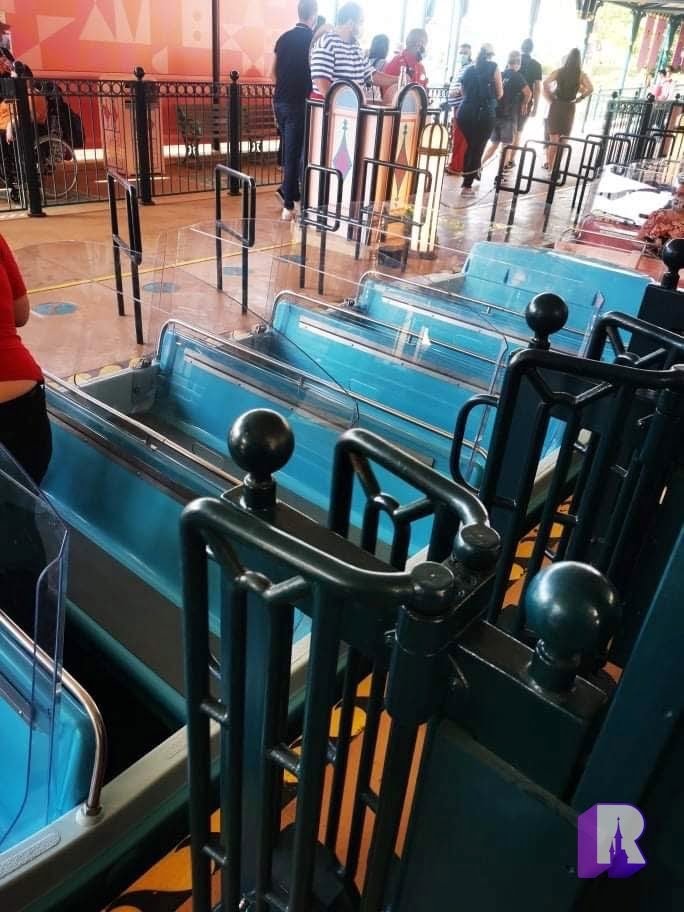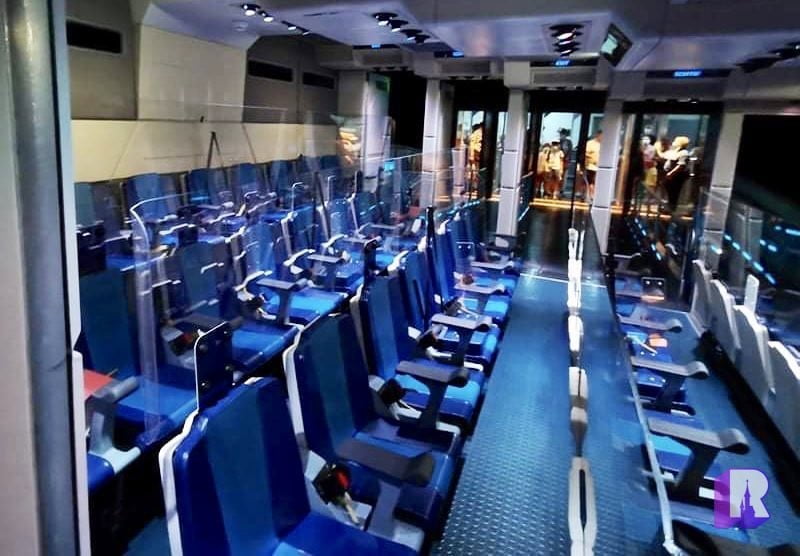 Food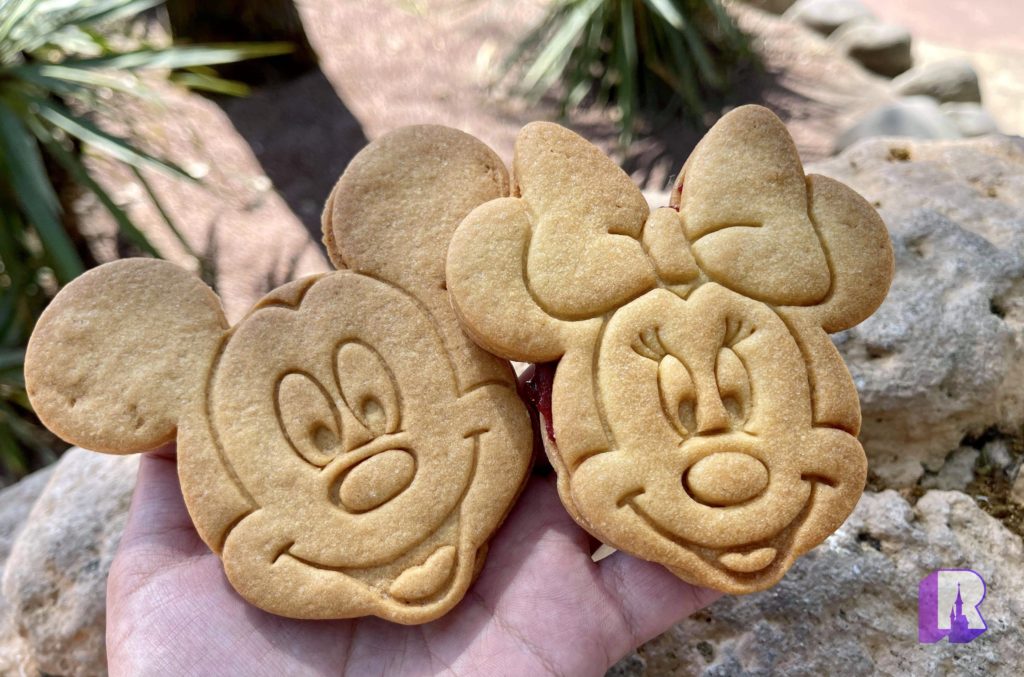 A few new items in the food carts, like these Mickey and Minnie shortbread cookies (yes, more cookies)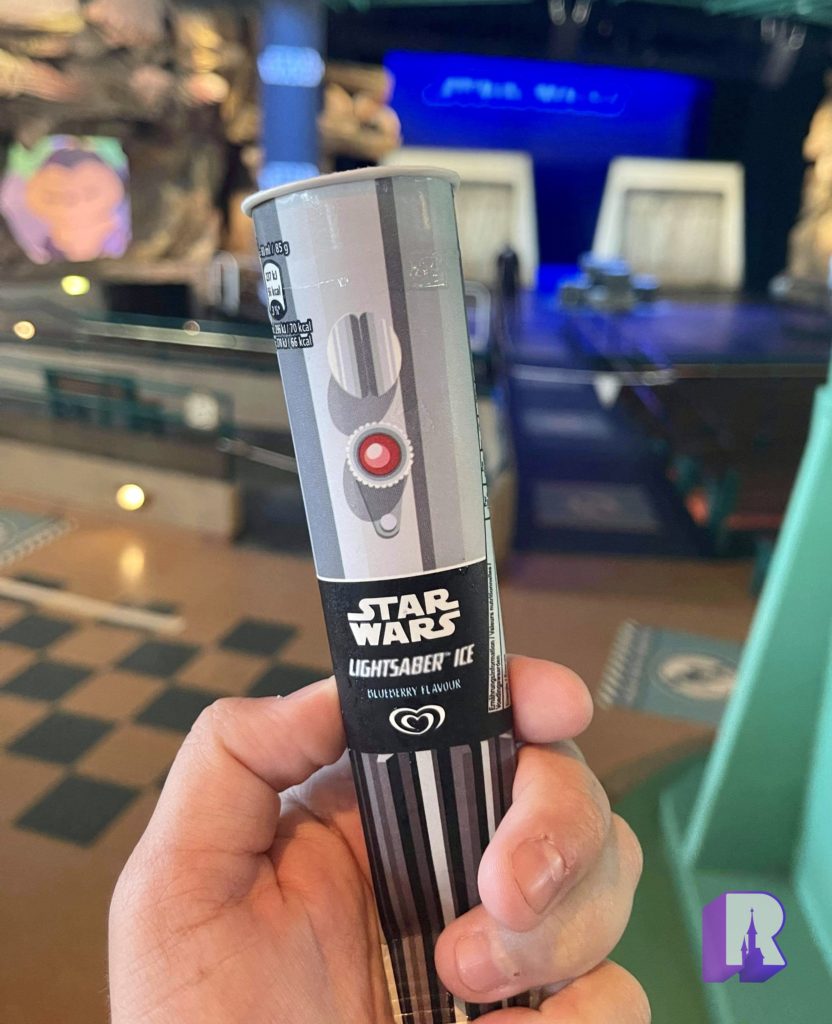 At Cafe Hyperion, you can find this lightsaber ice cream (blueberry)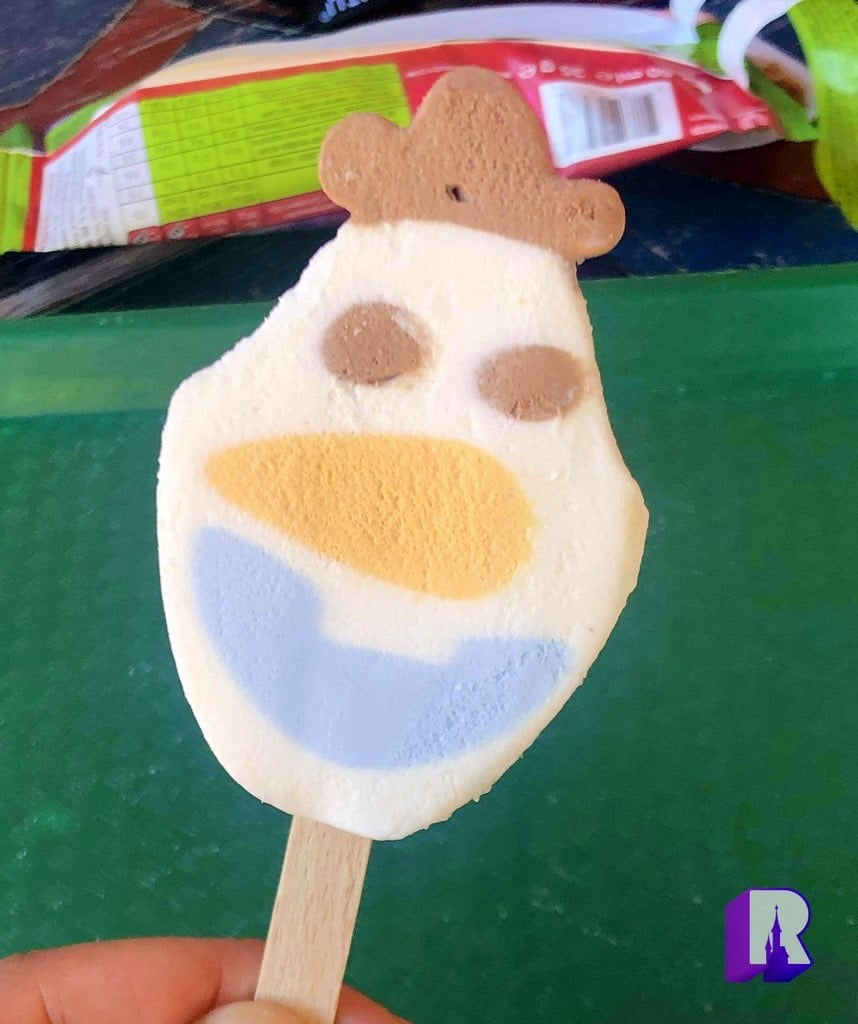 And then there is the case of the Olaf Ice Cream in the Kids menu.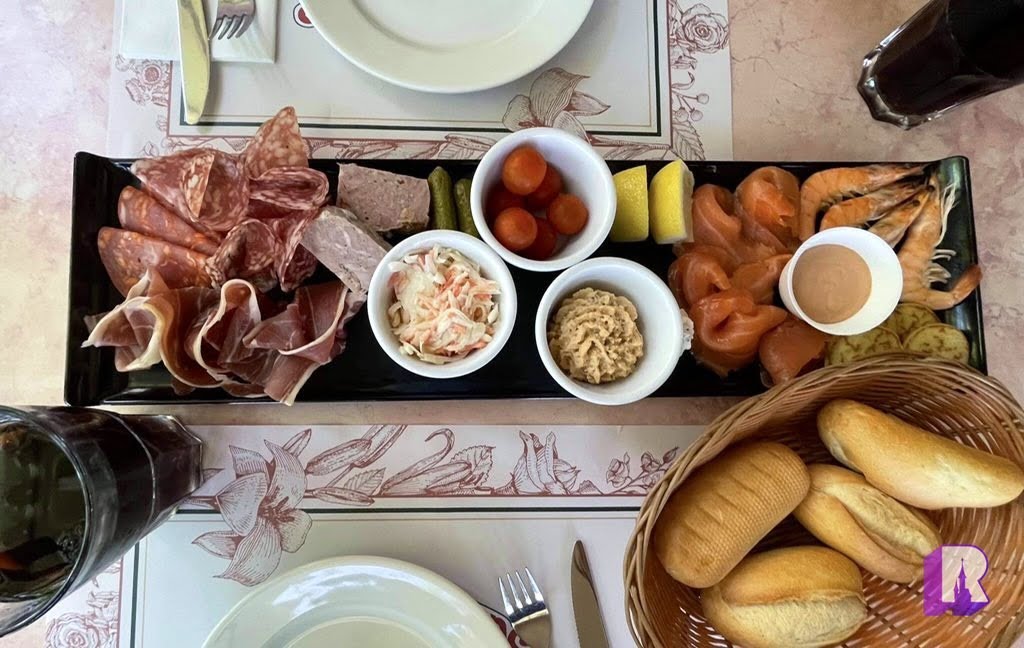 At Plaza Gardens, Guests now only have a choice of a shared assortment of appetizers and desserts. And a single plate of main.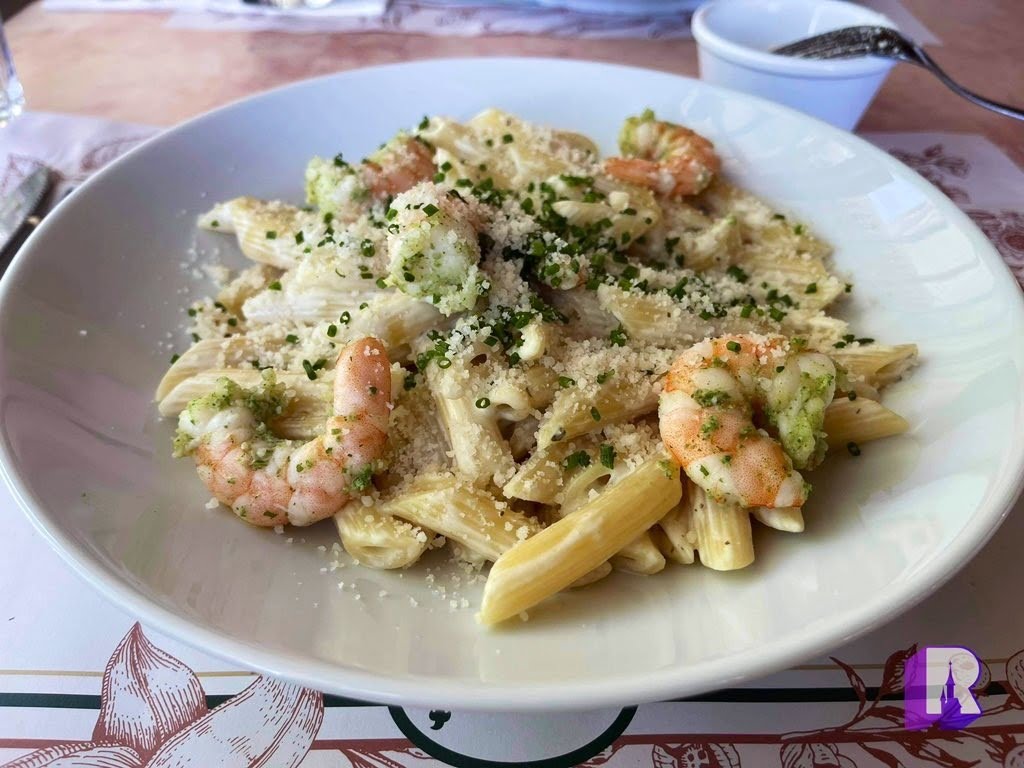 This is the Boursin cheese shrimp Penne, as part of the new partnership with the Bel cheese makers. It's nice!
Thank you for reading this HUGE update from the Disneyland Paris Reopening. Thank you to the entire Cast for such a flawless production, and to the InsidEARS team for welcoming us on reopening day. Most of all thank YOU, our readers for taking the time to read, share and follow our adventures every day. It is GOOD TO BE BACK!