With the launch of a new season comes a range of themed food offerings to go with it and the final edition of Legends of the Force: A Star Wars Celebration is no different.
Disneyland Paris has made improvements in this department over the past few years and fans will remember, the now infamous, Yoda cookie from last years edition.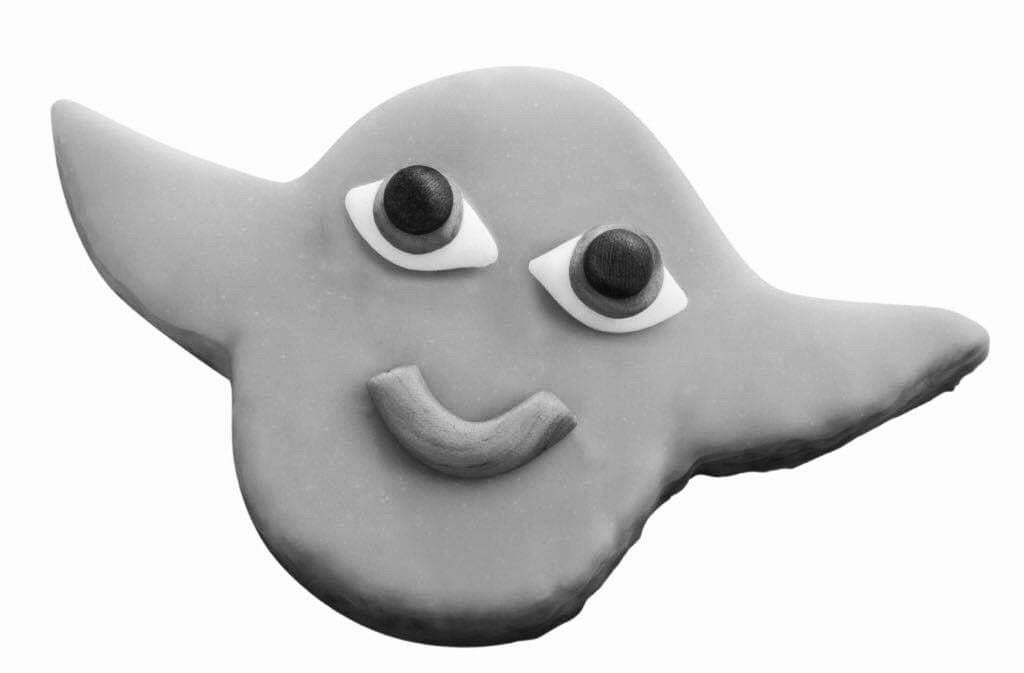 Luckily (or not) he did not make the cut so let's see how the new food tastes this year:
Star Wars Mug Cake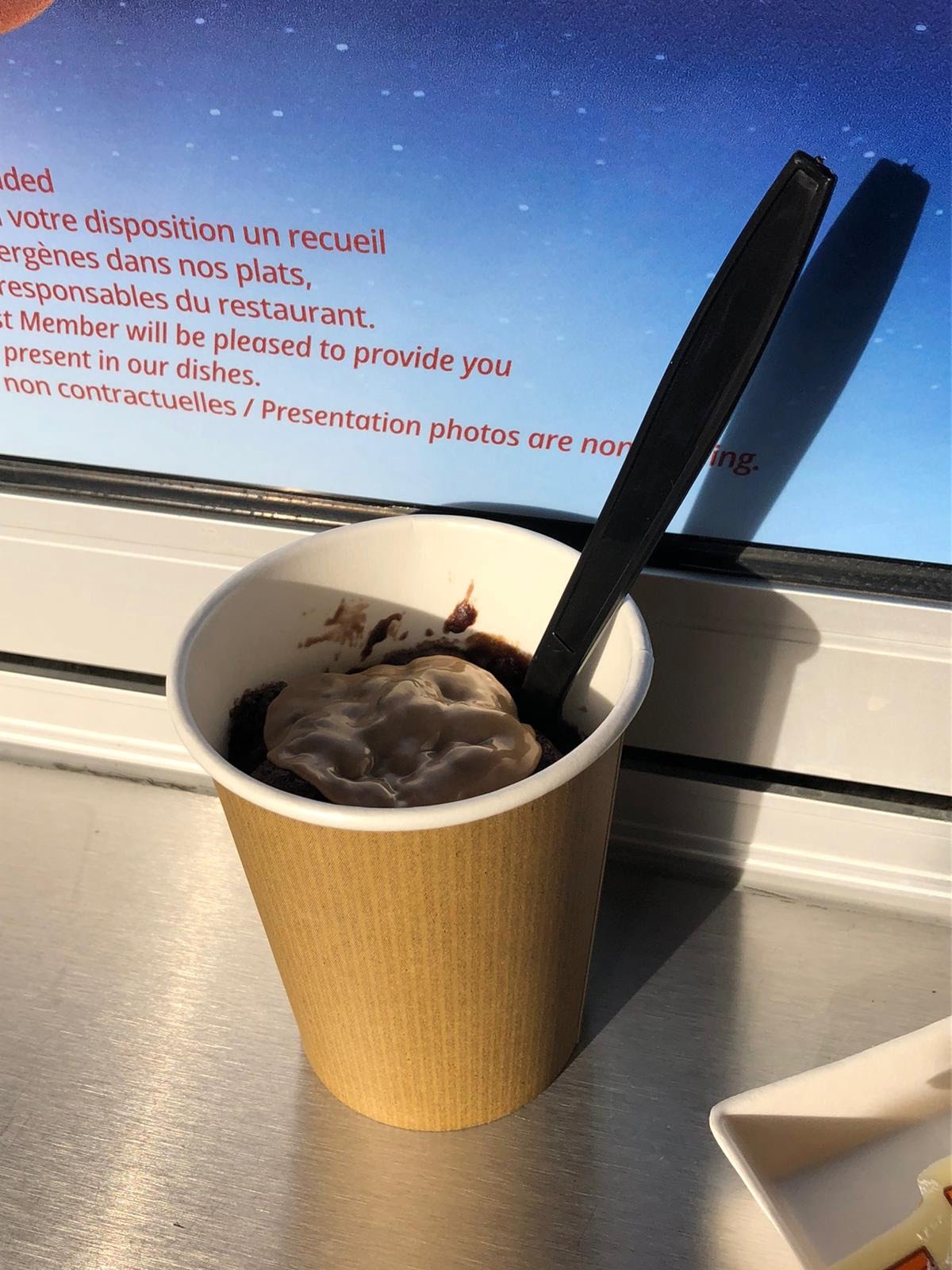 A brand new offering this year comes in the form of this chocolate mugcake available with a soft drink of your choice for €6.59. I must admit I was a little disappointed with the presentation on this one as it varied in many ways from the visual. It was served in a brown cup and not in the themed Legends of the Force cup as per the visual. It filled the cup halfway which made it feel like quite a small portion compared to the visual and the sauce on top was a beige colour and not a chocolate colour.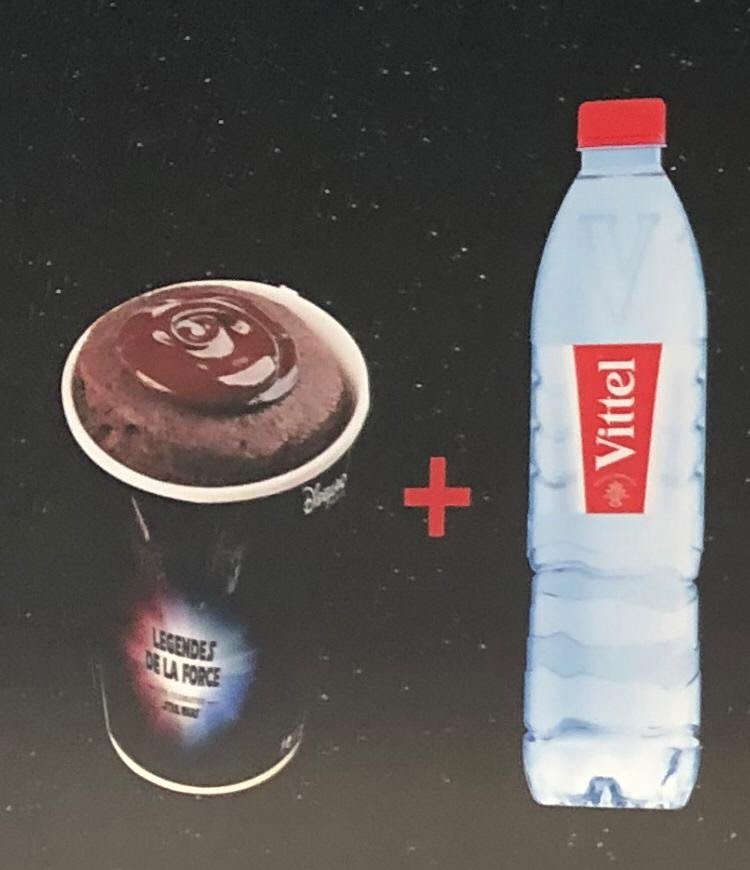 Taste wise the cake itself was fluffy and moist with a pleasant chocolate flavour but the beige sauce was pretty non-descript. Was it coffee? Caramel? Or even chocolate? Only the galactic gods know.
The cake is served warm but it is very clearly straight out of a microwave so it has the sort of texture you would expect from a pre-made cake that you have put in the microwave. All in all not a terrible offering but I would not expect to be running back for more.
Stormtrooper Cheese Waffle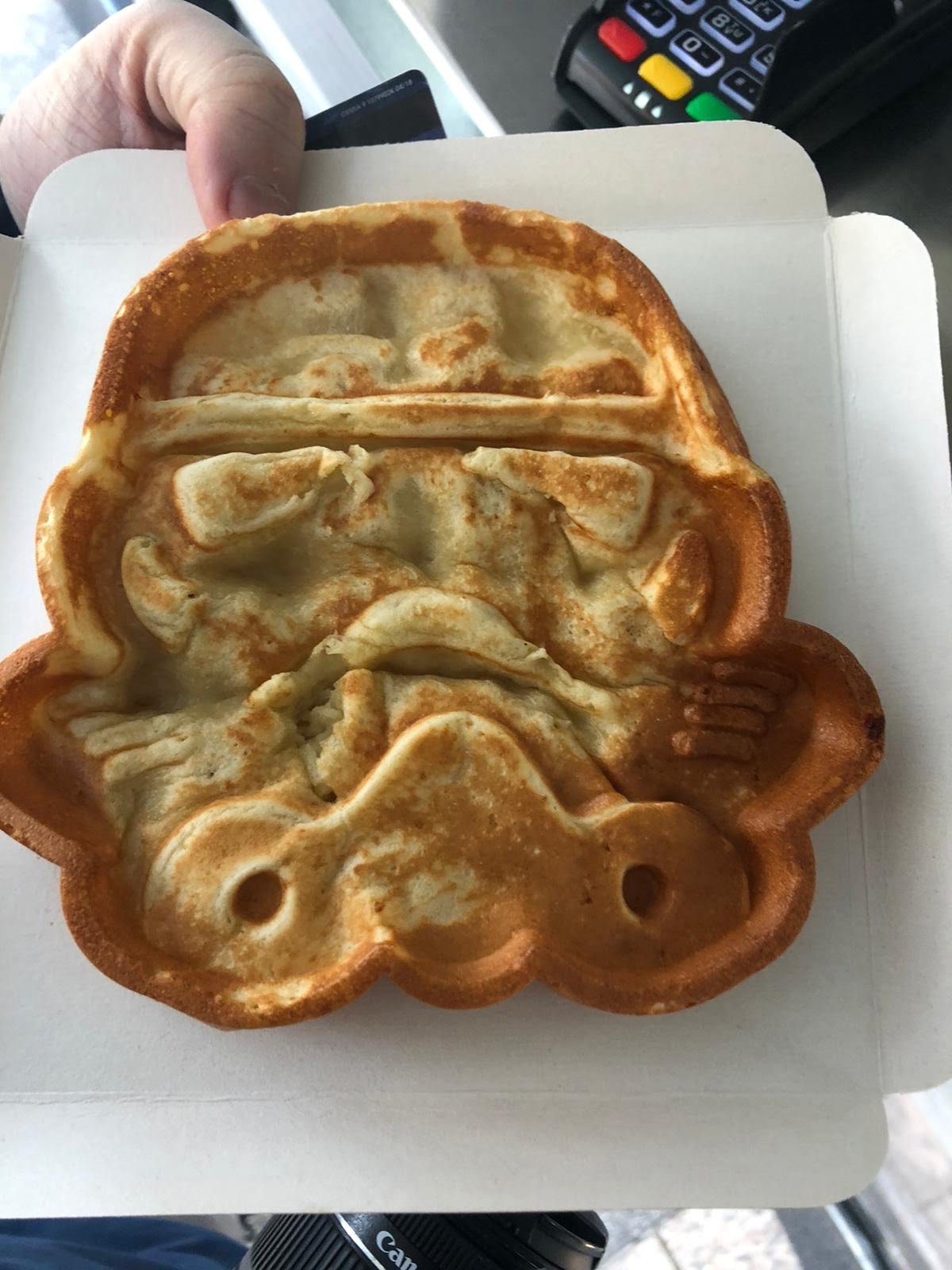 Also new for 2020 is this cheese waffle available for €7.99 on its own or €9.99 with a drink. The waffle is cooked to order which is a big plus however be aware that this can cause the queue to move at a painstakingly slow pace as the CastMember is usually on their own and will wait the full THREE MINUTE cooking time without taking the next guests' order.
The waffle itself was cooked well (not burnt) and packed a good cheddar cheese flavour. Victoria's better watch out!
D-O Macaron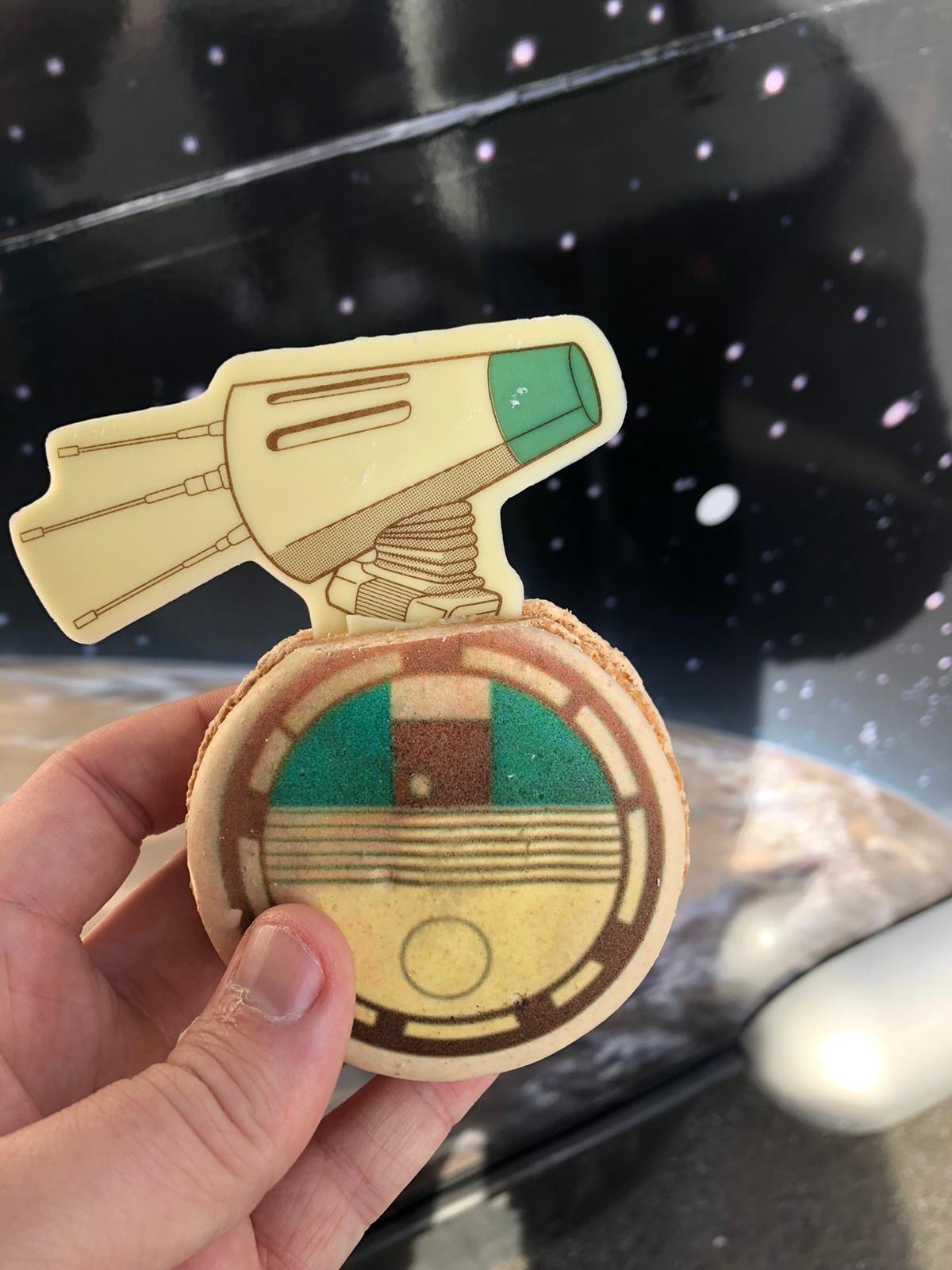 First impressions are everything with this fantastic instragram worthy snack freshly inspired by The Rise of Skywalker. Just look at it – it looks incredible! It really is a shame that the design is only on one side because it really would have pushed it to the next level in my opinion. Coming in at €4.29 the price is more than fair for what you get as it is quite large.
The head is shaped from white chocolate and the macaron itself is lemon flavoured. I admit I did a victory dance to see that Disneyland Paris has discovered a flavour other than "chocolate hazelnut".
The macaron is quite chewy and dense which is a shame but it is still pretty nice to eat. I could see myself getting this again because overall it looks great and is a decent size for what you pay for.
Legends of the Force fries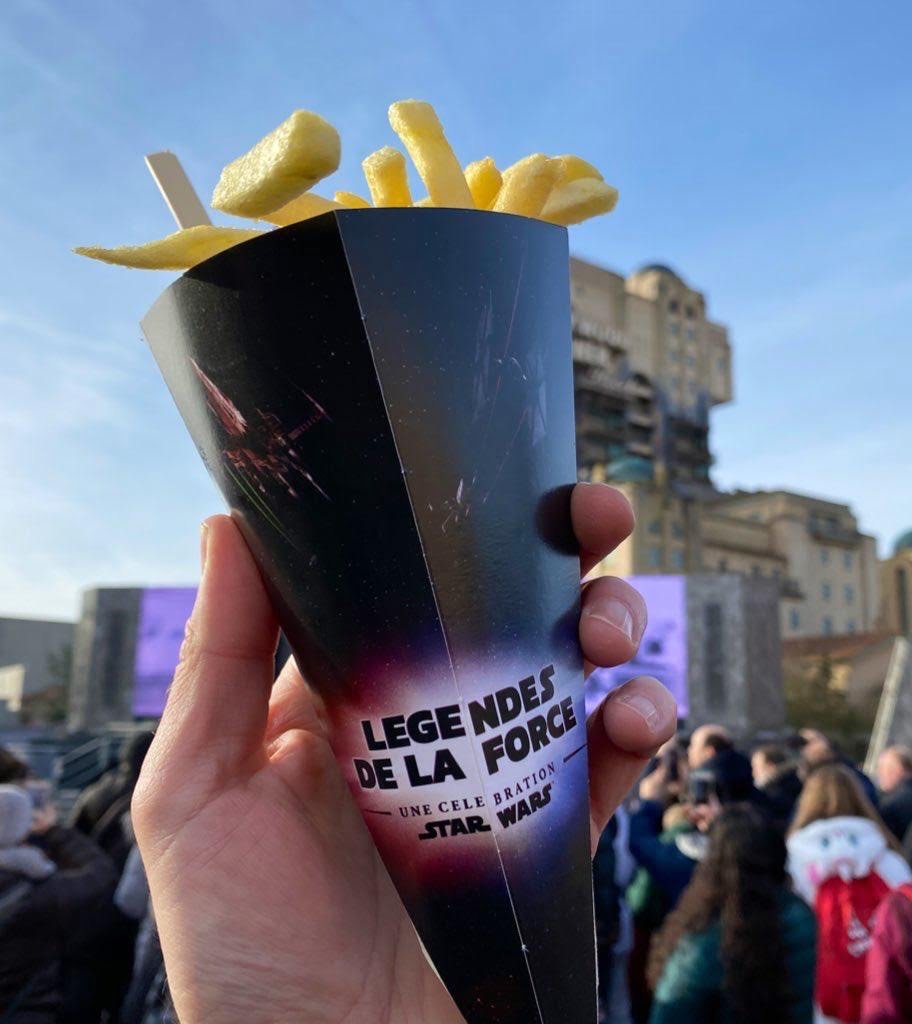 Plain fries. Your choice of sauce between mustard, mayo, ketchup or firecracker. At least the packaging was themed? €4.49.
X-Wing Tartlet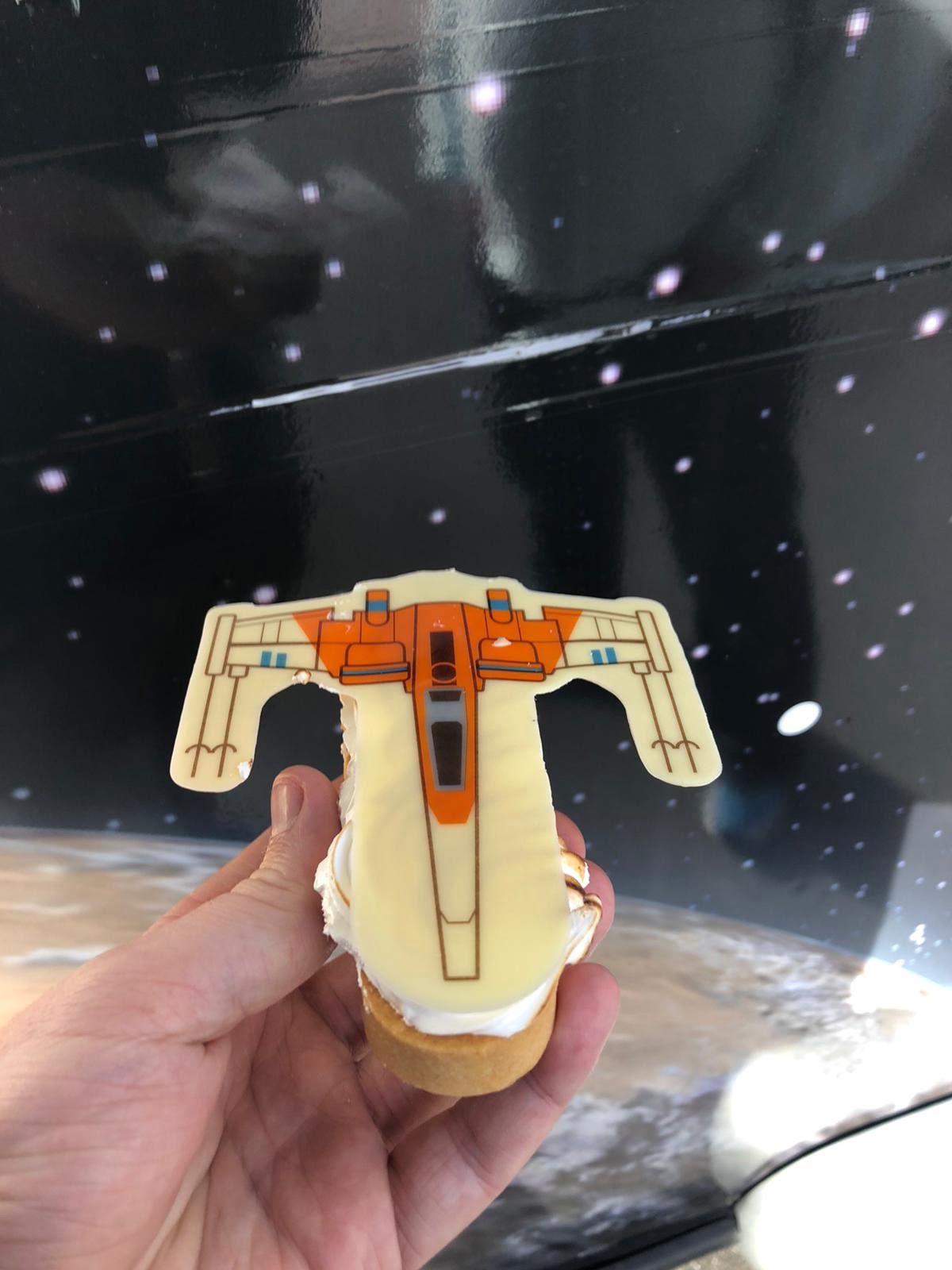 TREAT YOURSELF EVERYONE THIS IS THE NICEST TREAT DISNEYLAND PARIS HAS EVER DONE AND YOU CAN QUOTE ME ON THAT.
So yeah I loved this. A white chocolate X Wing sits atop a perfectly balanced lemon meringue tart. The meringue is not too sweet, the lemon is not too tart and the pastry is buttery crumbly perfection.
I am a massive fan of lemon meringues and this is a good quality one that I hope will stick around for seasons to come. Coming in at €4.59 it was worth every penny and writing this review I wonder why I did not just go ahead and get two more. It is THAT GOOD!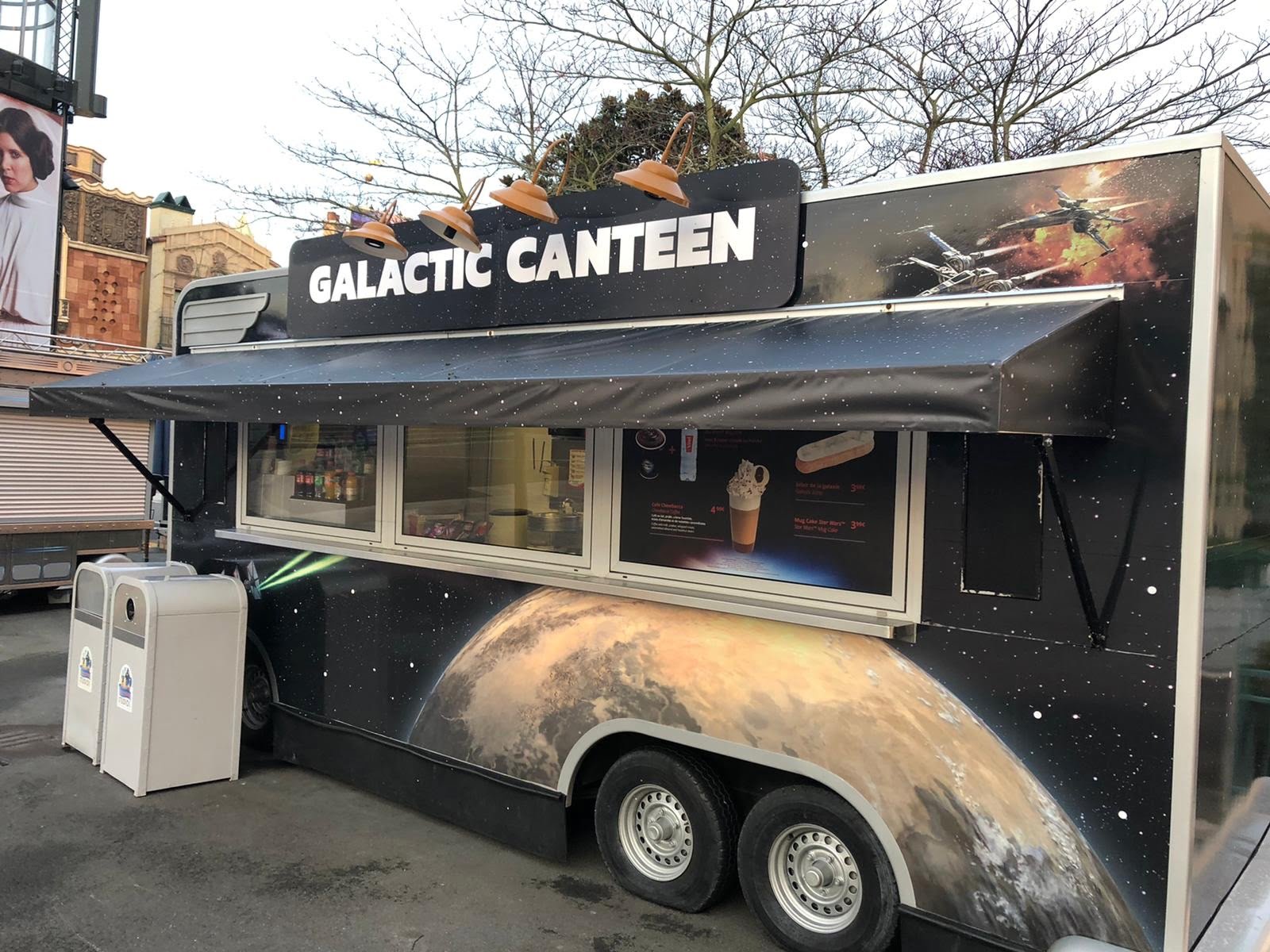 Get ready to voyage from one "Galactic Cantina" to another to pick up these treats in Production Courtyard in the Walt Disney Studios Park.
Be aware that each kiosk has different offerings so if you find yourself in a long line for a waffle chances are there is another kiosk that does waffles just around the corner with little to no wait. As usual annual pass discounts do not apply on food purchased from kiosks.
Let me know what your favorite is from the new snacks and if you loved the X-Wing tart as much as I did.
And as always, may the force be with you!