For the third consecutive year, Disneyland Paris hosted a hard ticket event on New Years Eve. If the first two editions were pretty similar, ringing in 2020 at Disneyland Parks brought a truck load of new offerings, let's take a look!
Parades
Not one but two parade were presented on the Parade Route.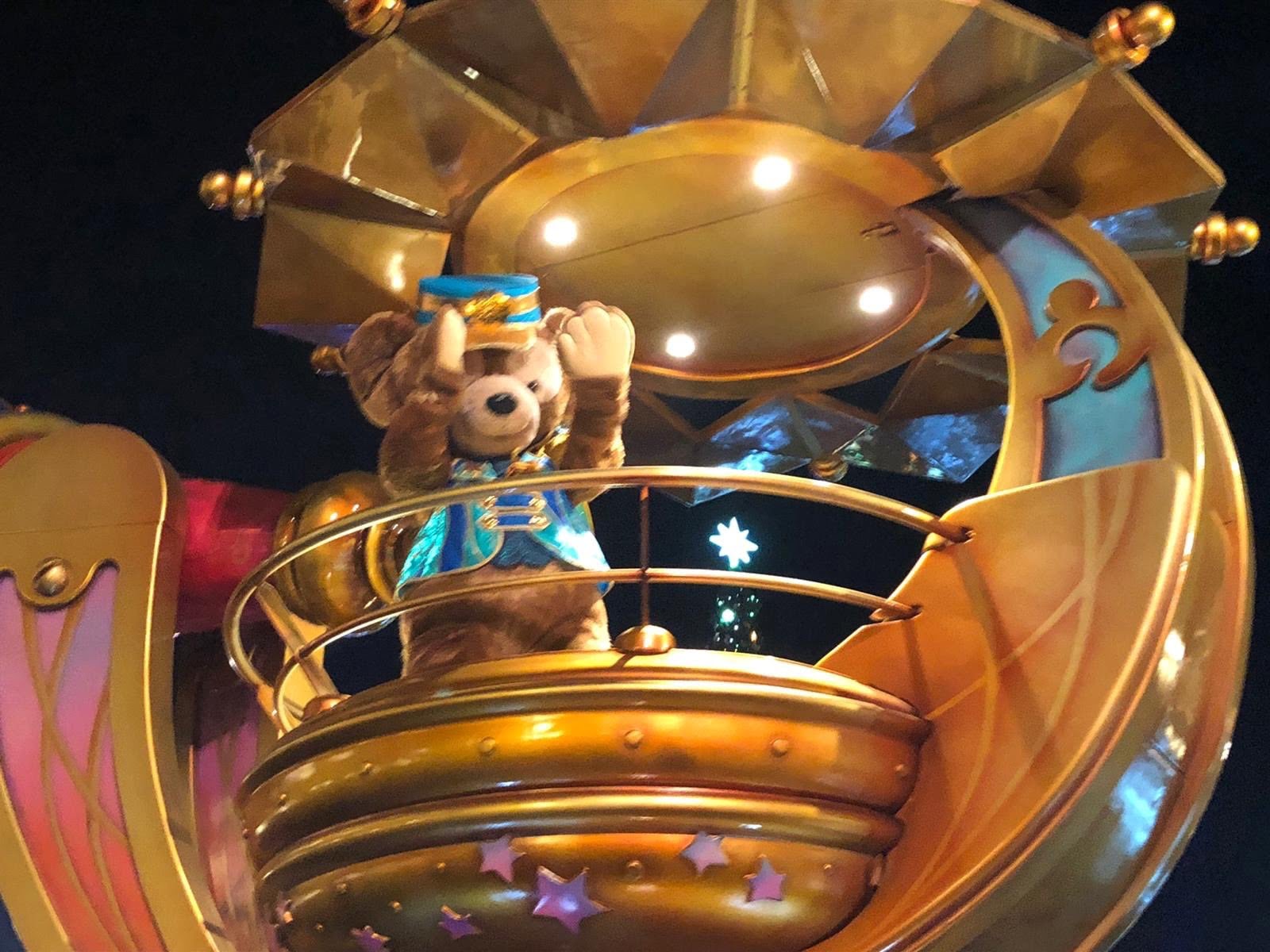 Disney New Years Eve Parade
Focused on looking back at 2019 at the Resort, with an assortment of known floats often matched with different rarer characters. Some notable appearances:
The Seven Dwarves, back in Paris: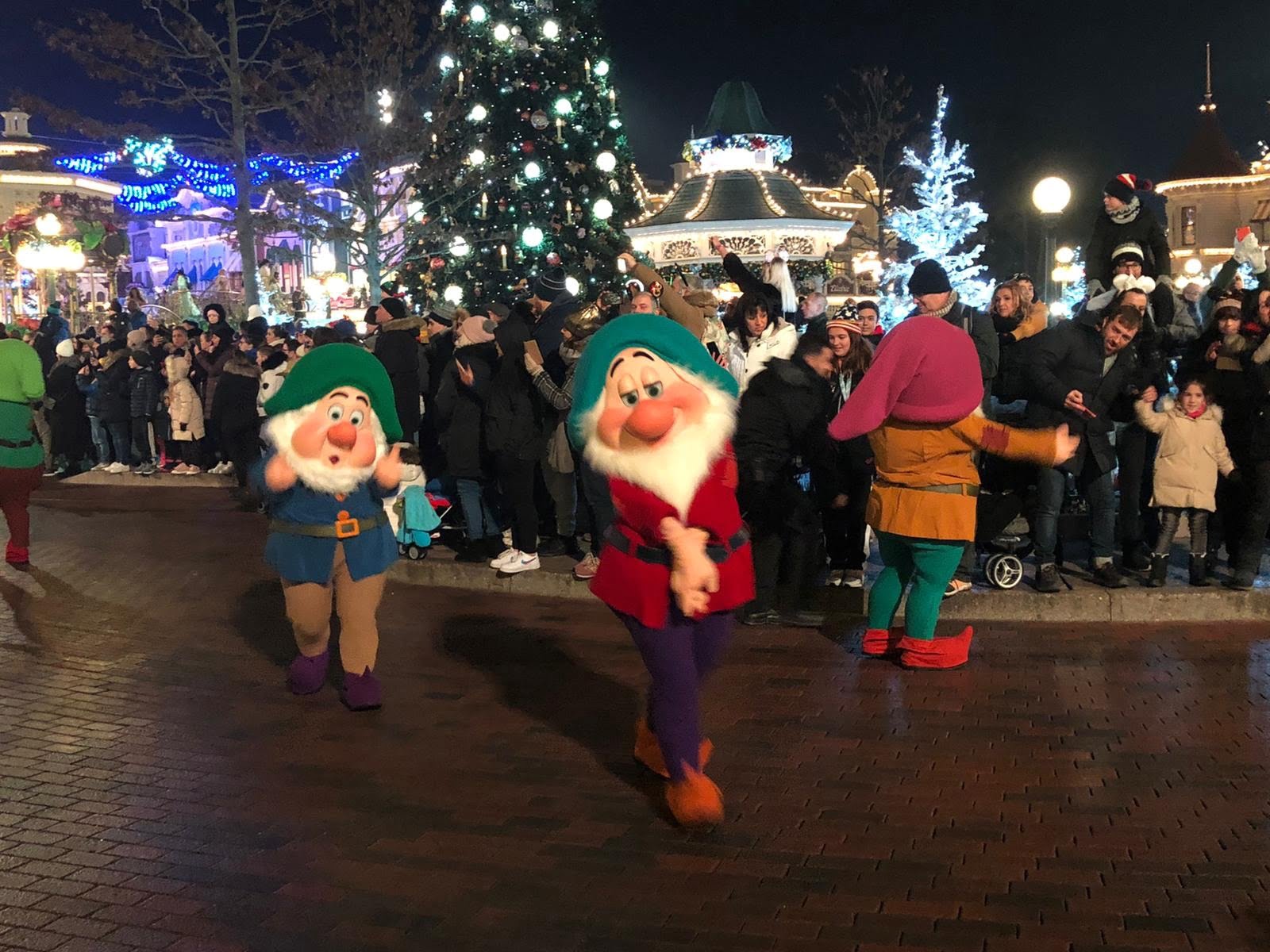 The Princess float of Pirates & Princesses fame took part (no it wasn't turned into the new Frozen float) and it featured Mulan.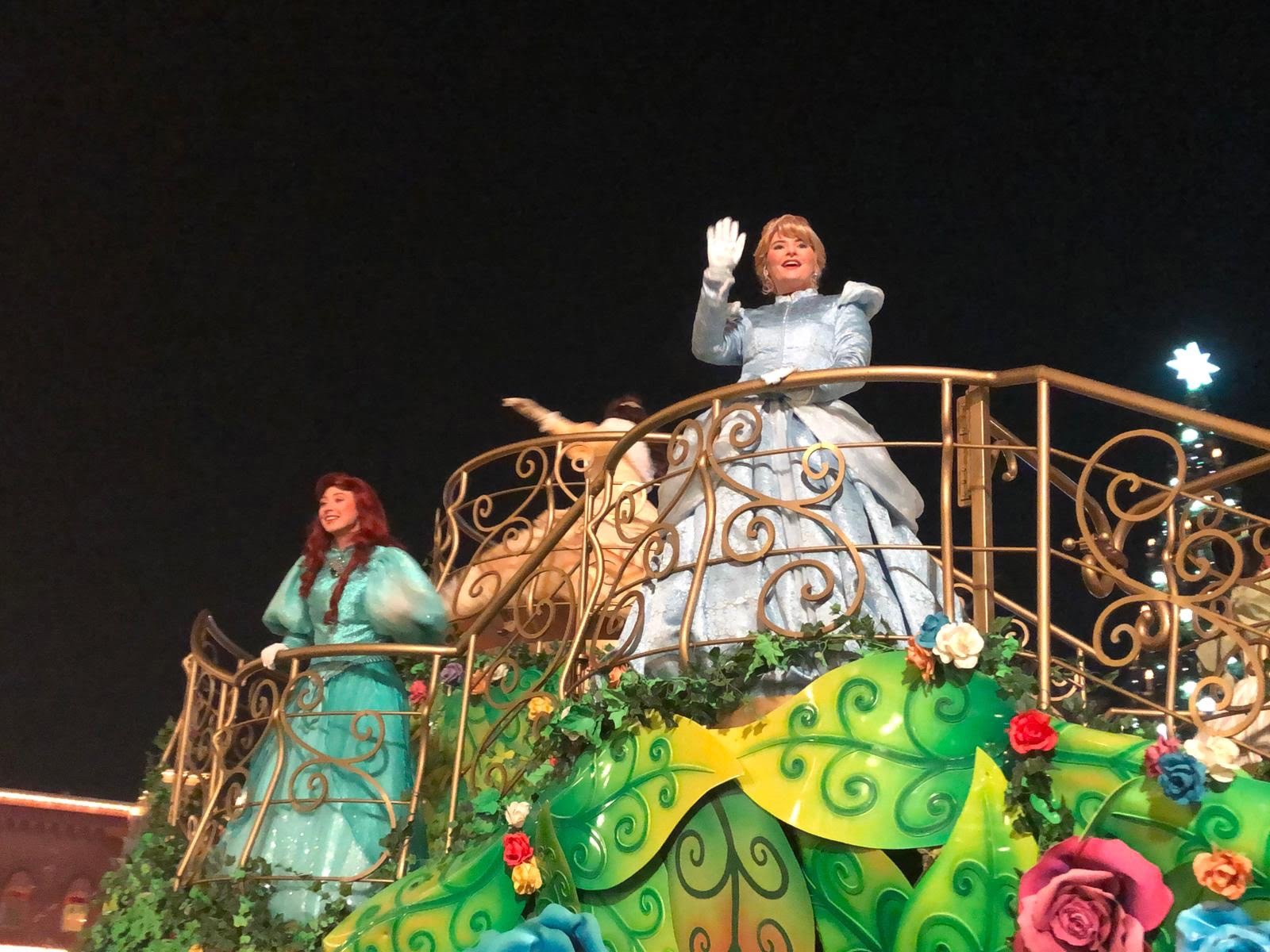 Yzma rode on the Illusion Manor float with Oogie Boogie and Cruella (why not)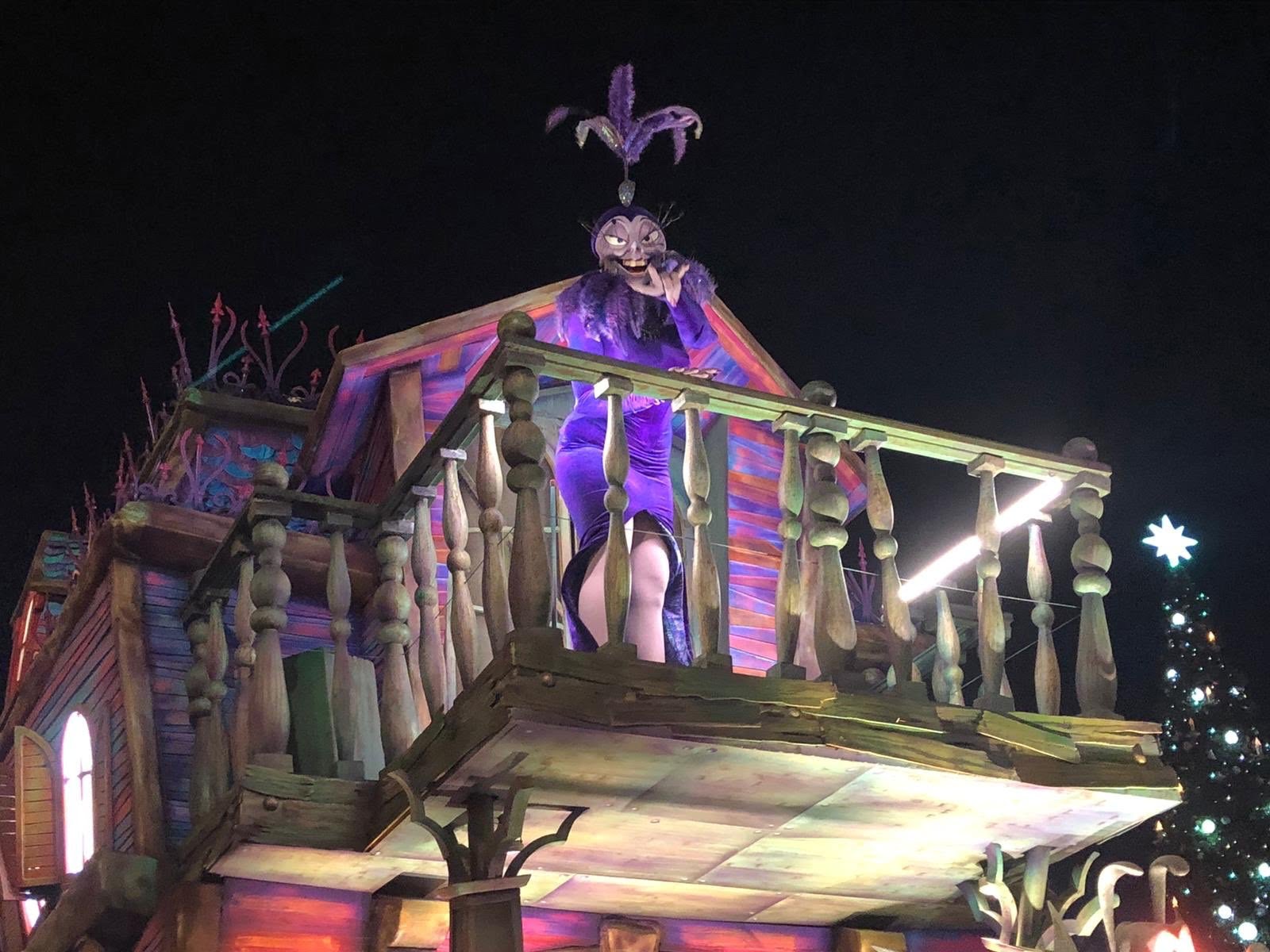 And some cool outfits dating back to the Grand Celebration of 2017: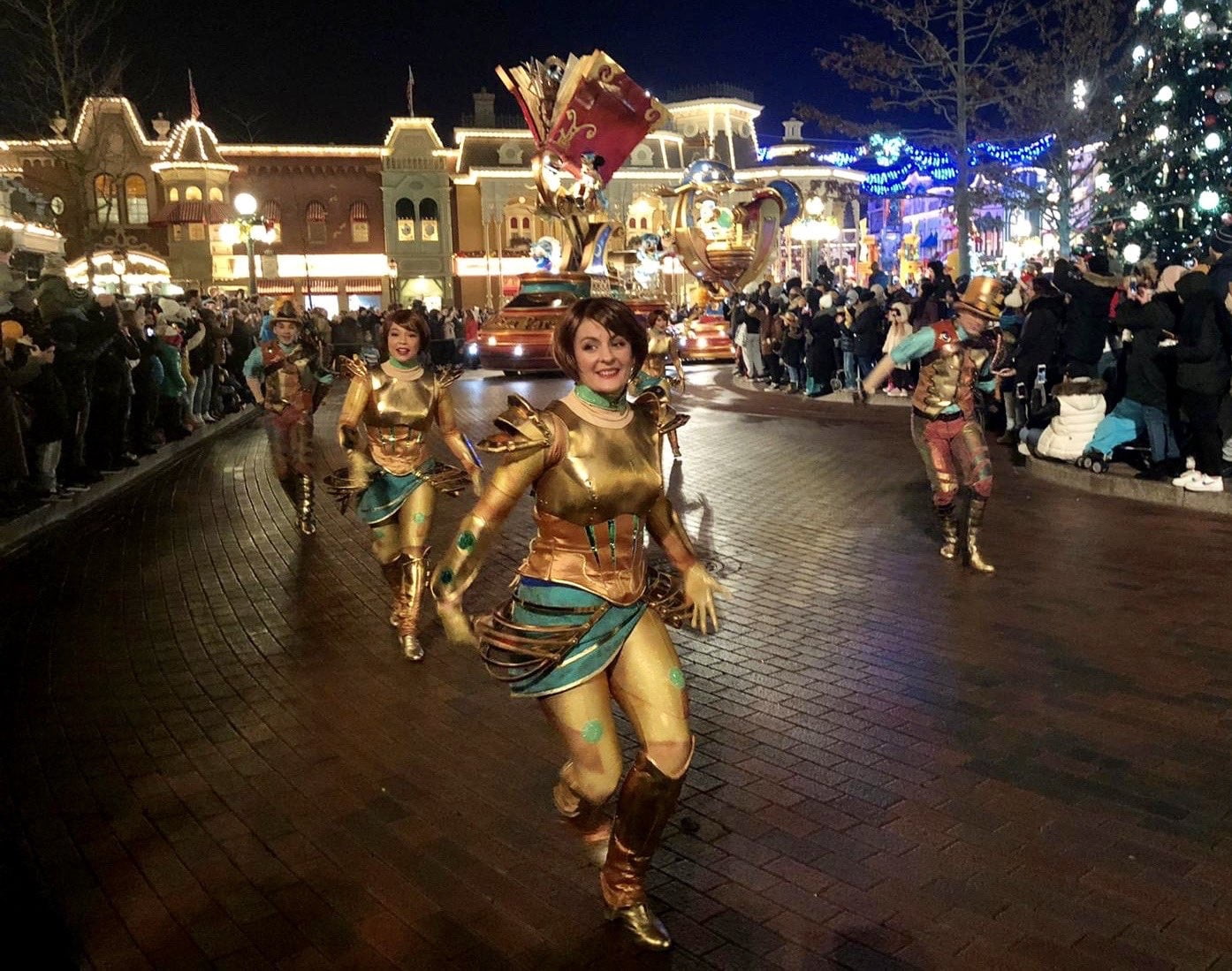 The bulk of the Parade was very "Stars on Parade" but featured a brand new remix of all time fan favorite song "Dancin' a Catchy Rhythm".
Countdown to Fun Street Party
Meant to hype everyone up before midnight, this second smaller parade featured some of the "Stars and Cars" ..cars, the infamous tricycles (curious time check the mileage on these) and was performed to the tune of the Pixar Play Parade – a recycling that makes sense given the countdown element (and a song already used several times when the Party was at Walt Disney Studios Park). Rare Disney Friends also took part: Edna, the Sultan, Mushu and more.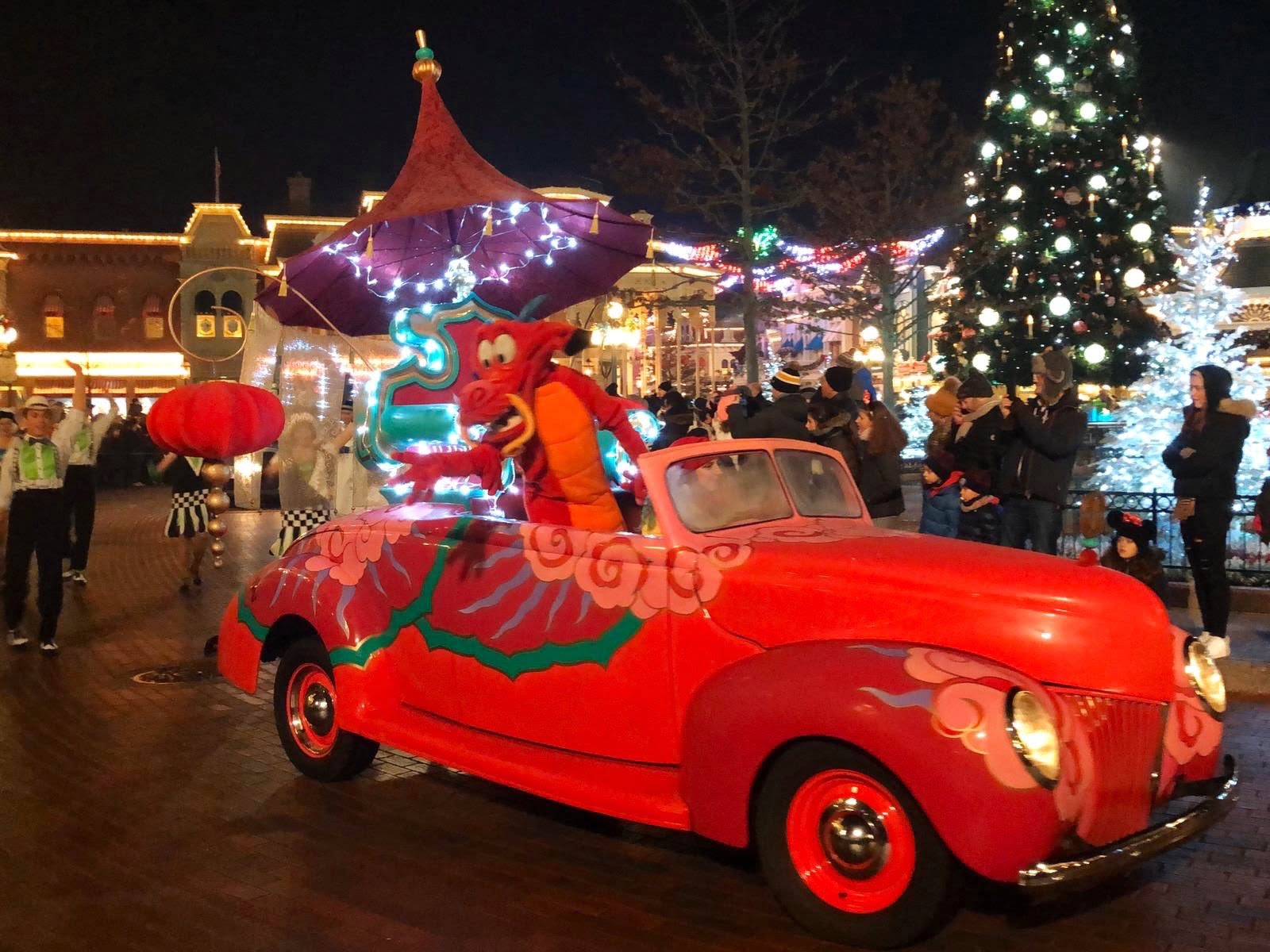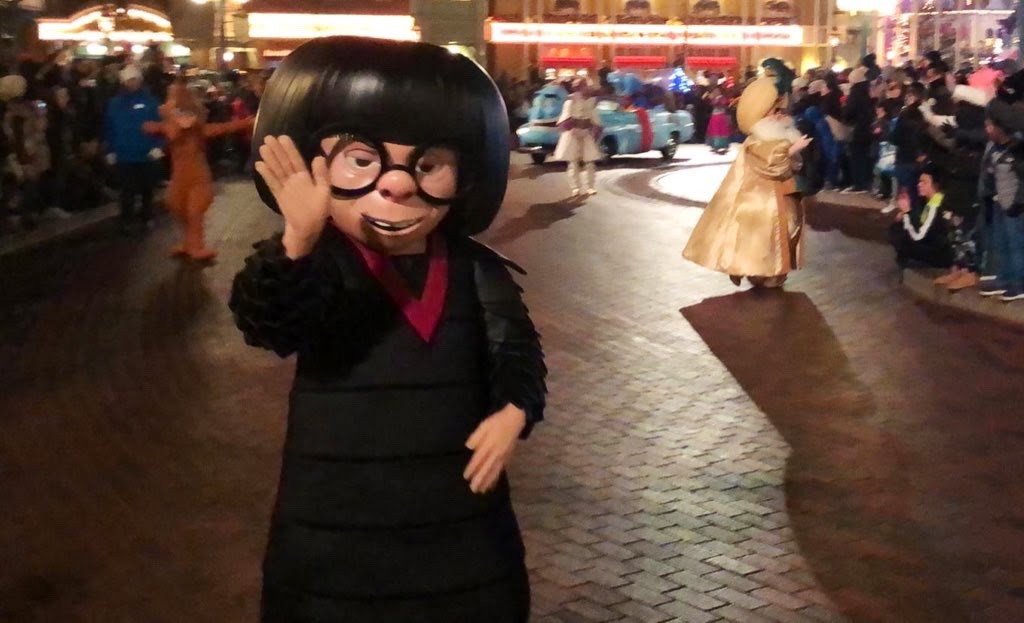 Meet and Greets
Guests could meet characters but it was very clear that the event was not a character event. The top 3 characters (Oogie Boogie, Bo Peep and Meeko) were all behind the Lineberty wall, and you know how hard these spots are to get. It was nice to have the option but no one in our group could get a spot for any of them as they all instantly filled up. Other Disney Friends were sprinkled around the park but again this was definitely not the focus of the party.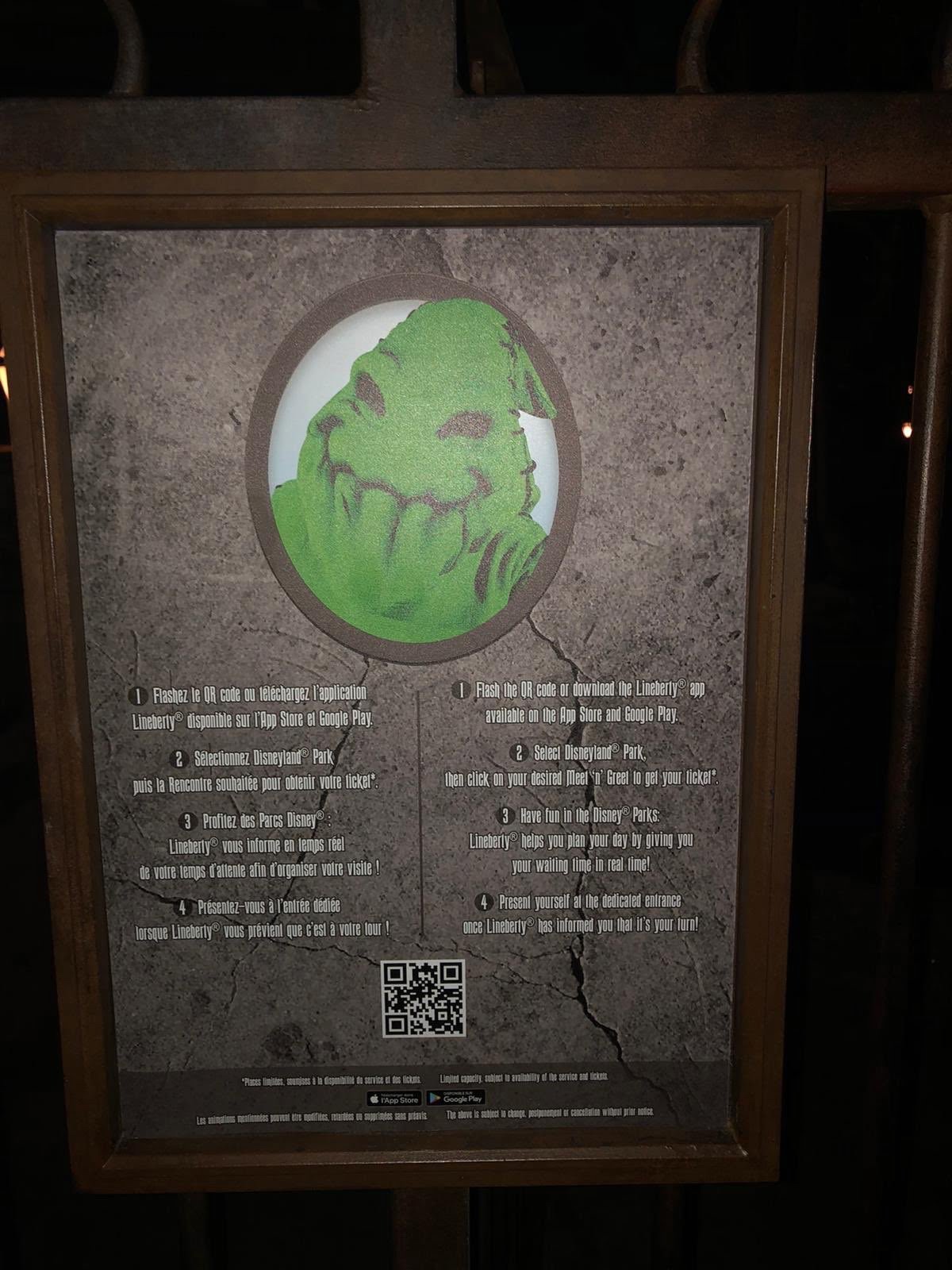 Food & Bev
Many champagne bars were set up around the entire Park and it all worked very well: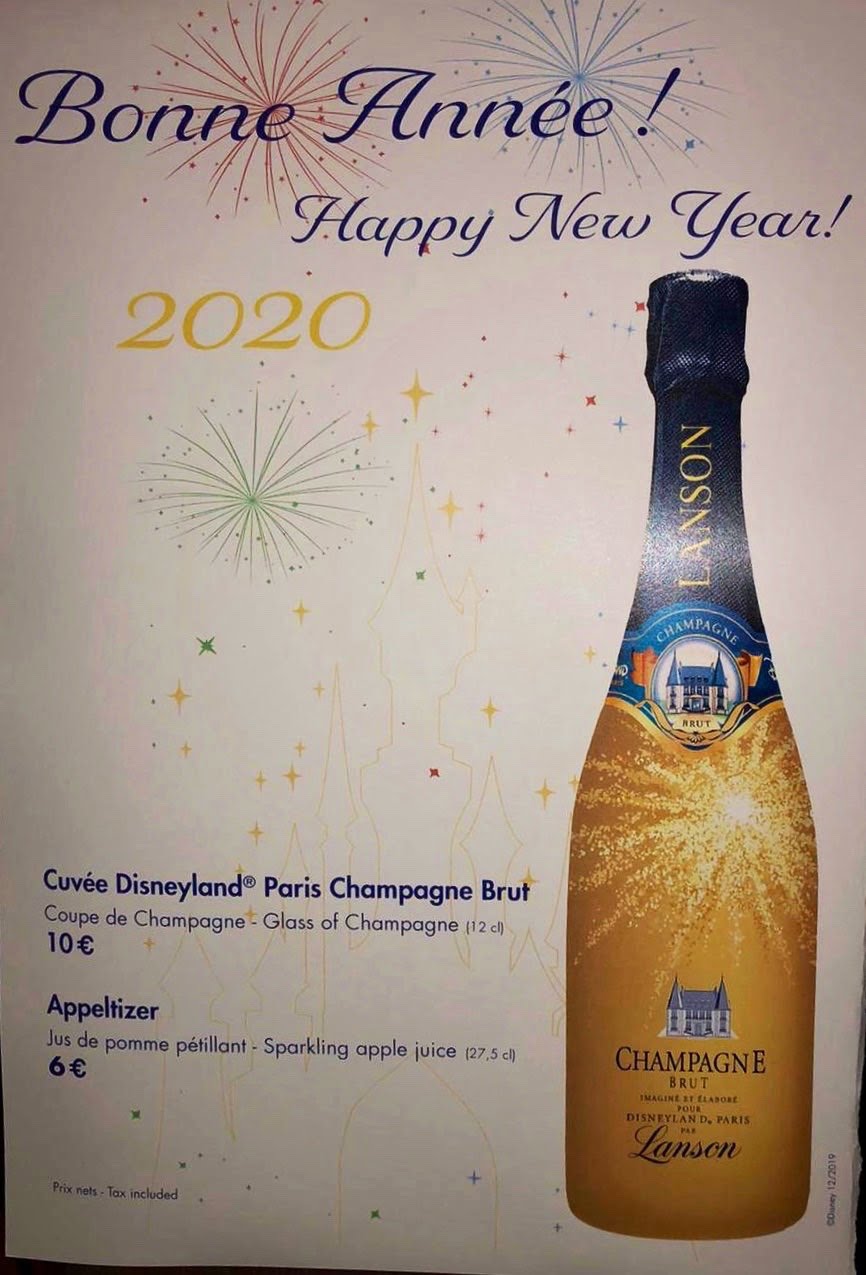 It was also the grand return of Walt's for one night only – with deliriously expensive menus (like all the table service restaurants):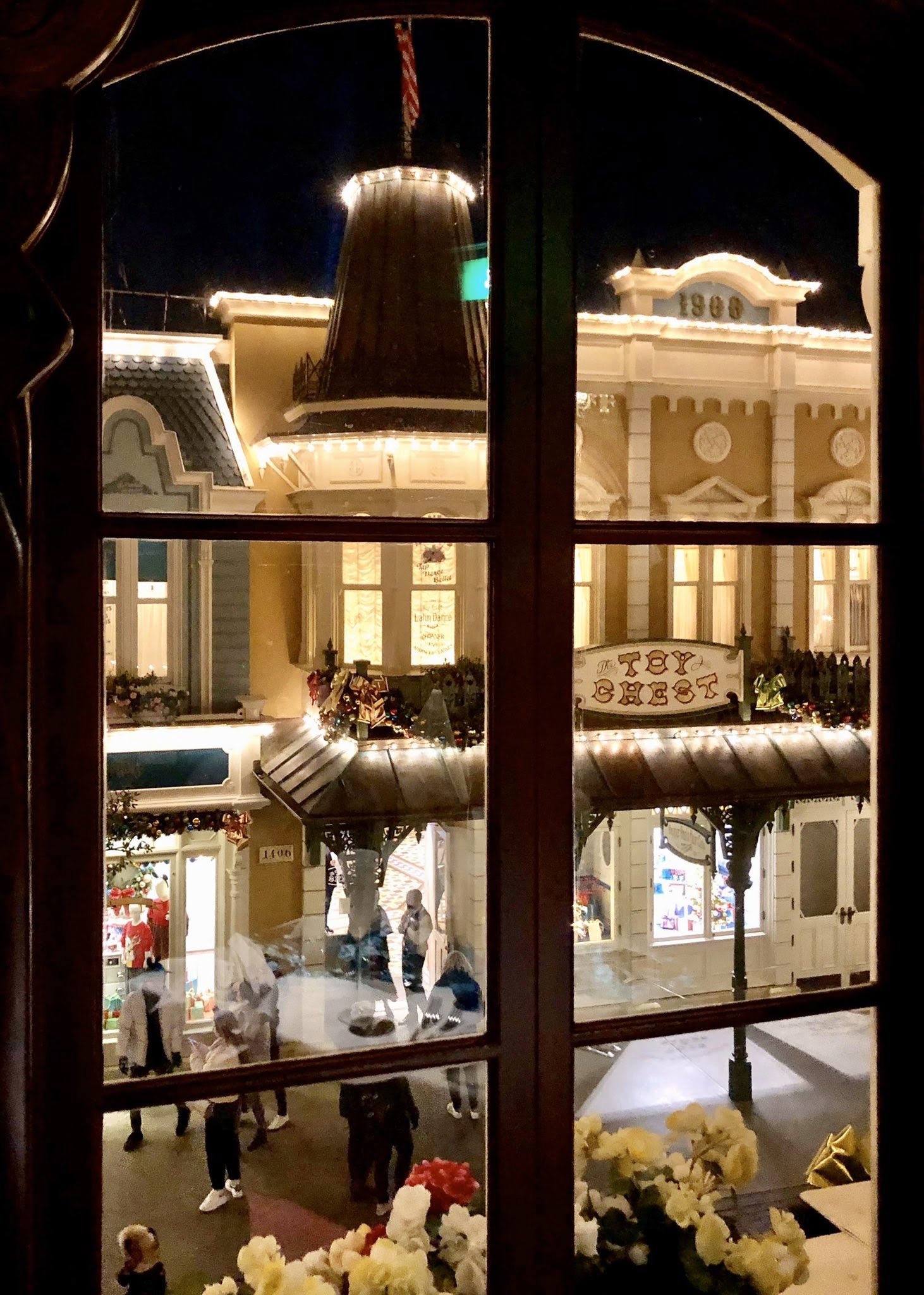 Sadly the person who took part in the experience didn't have many nice things to say: the food was not the usual Walt's quality and felt industrial, wheeled in from another kitchen and not plentiful for the price.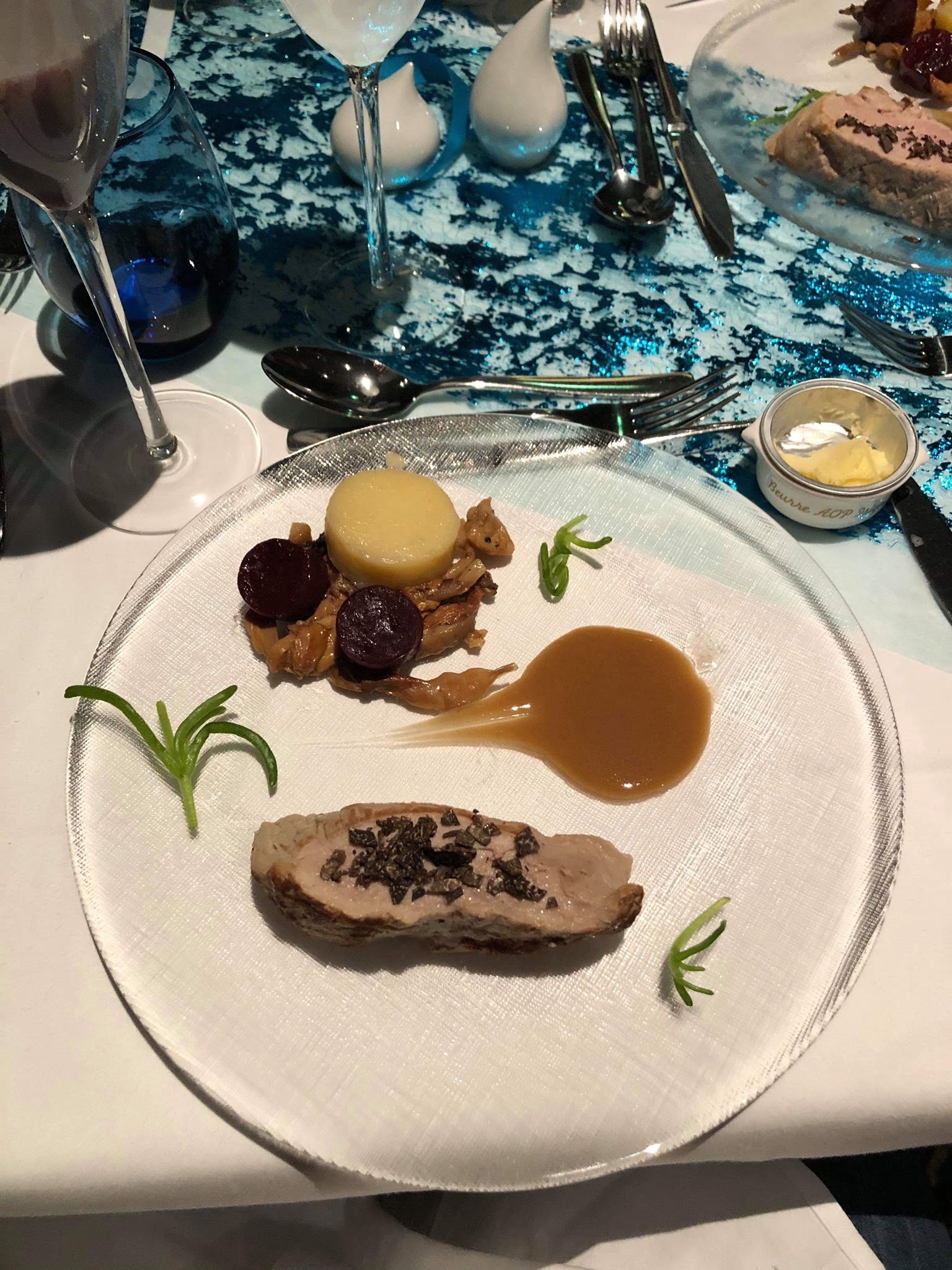 As for quick service restaurants: our advice would be to eat before attending the event.
626 Dance Party
Aliens know how to party! Stitch was on deck in Discoveryland spinning family friendly pop remixes with the help of Betty and Jimmy – tons of fun for everyone! One side note, Starport is a little high up for a DJ booth.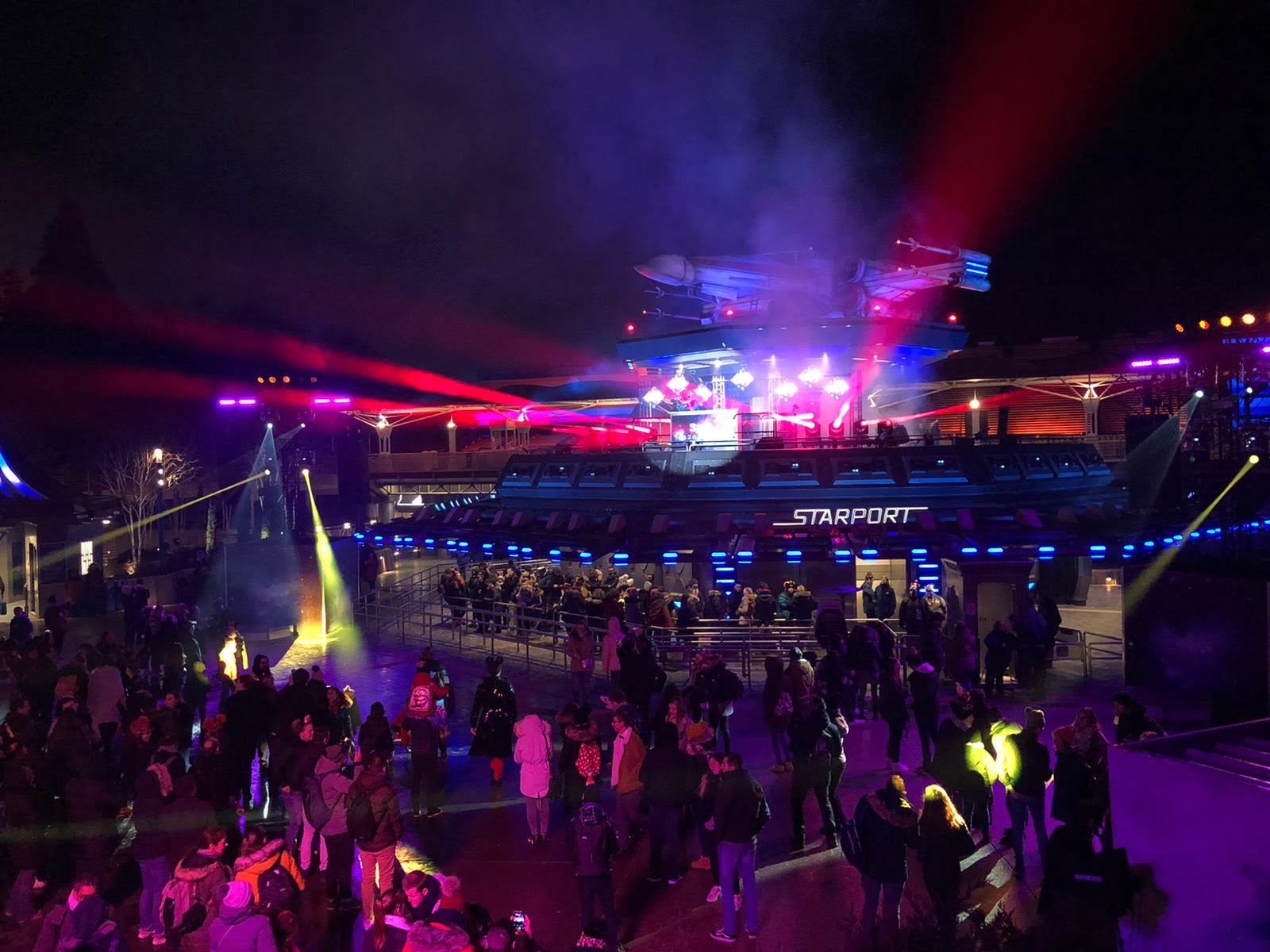 Midnight Fireworks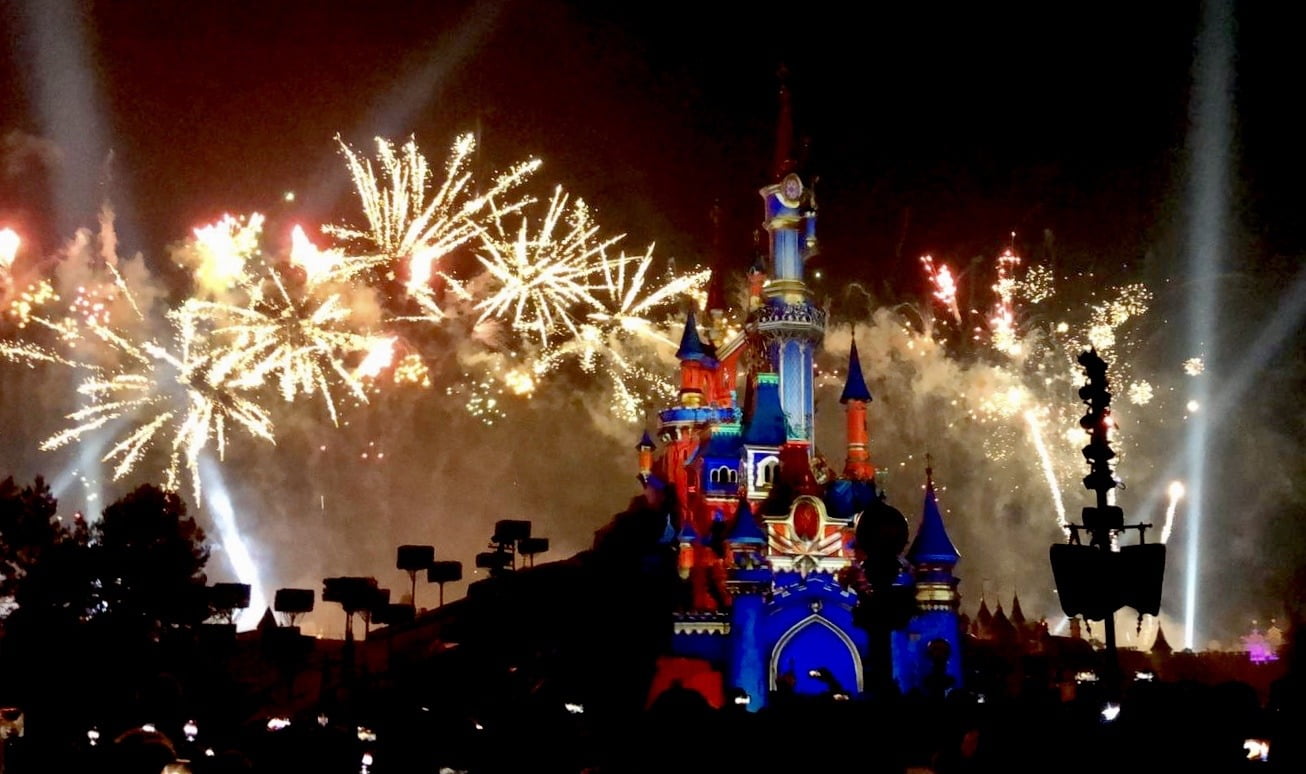 A new concept this year for the midnight show, as the biggest movies of 2019 were presented with fireworks and exclusive one night only projection mapping on Sleeping Beauty Castle. The show included for the first time in any Castle Park show several Marvel properties including Spider-Man, Captain Marvel and Captain America. Guests also enjoyed segments based on Ralph Breaks the Internet, Mary Poppins Returns and The Lion King live action. This was a great idea and hopefully each year we can look forward to a new unique show with the biggest blockbusters of the year. Well done !
You can watch the full show right here:
DJ Afrojack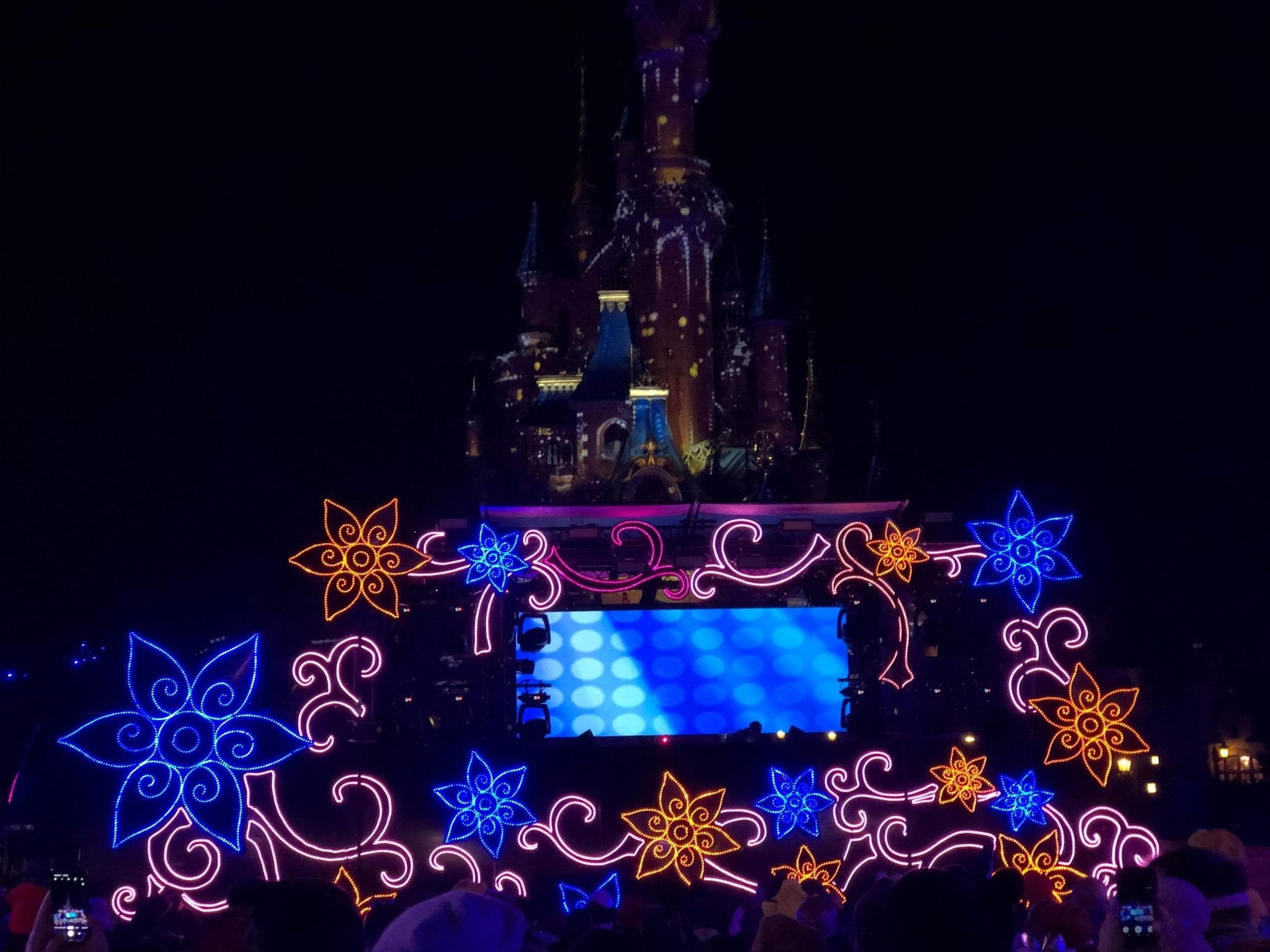 But midnight was not the end of the ball, as a large new mobile stage was wheeled out in front of Sleeping Beauty Castle for a big Disney fan (who knew): Afrojack. Packed with giant LED flowers, a screen, tons of lighting equipment, the performance was like nothing the Park has ever seen. Afrojack played a mix of dance tunes and Disney / Disneyland Paris remixes, and this melange really resonated with the Guests. Unusual, surprising and fun – what we like to see for a special event.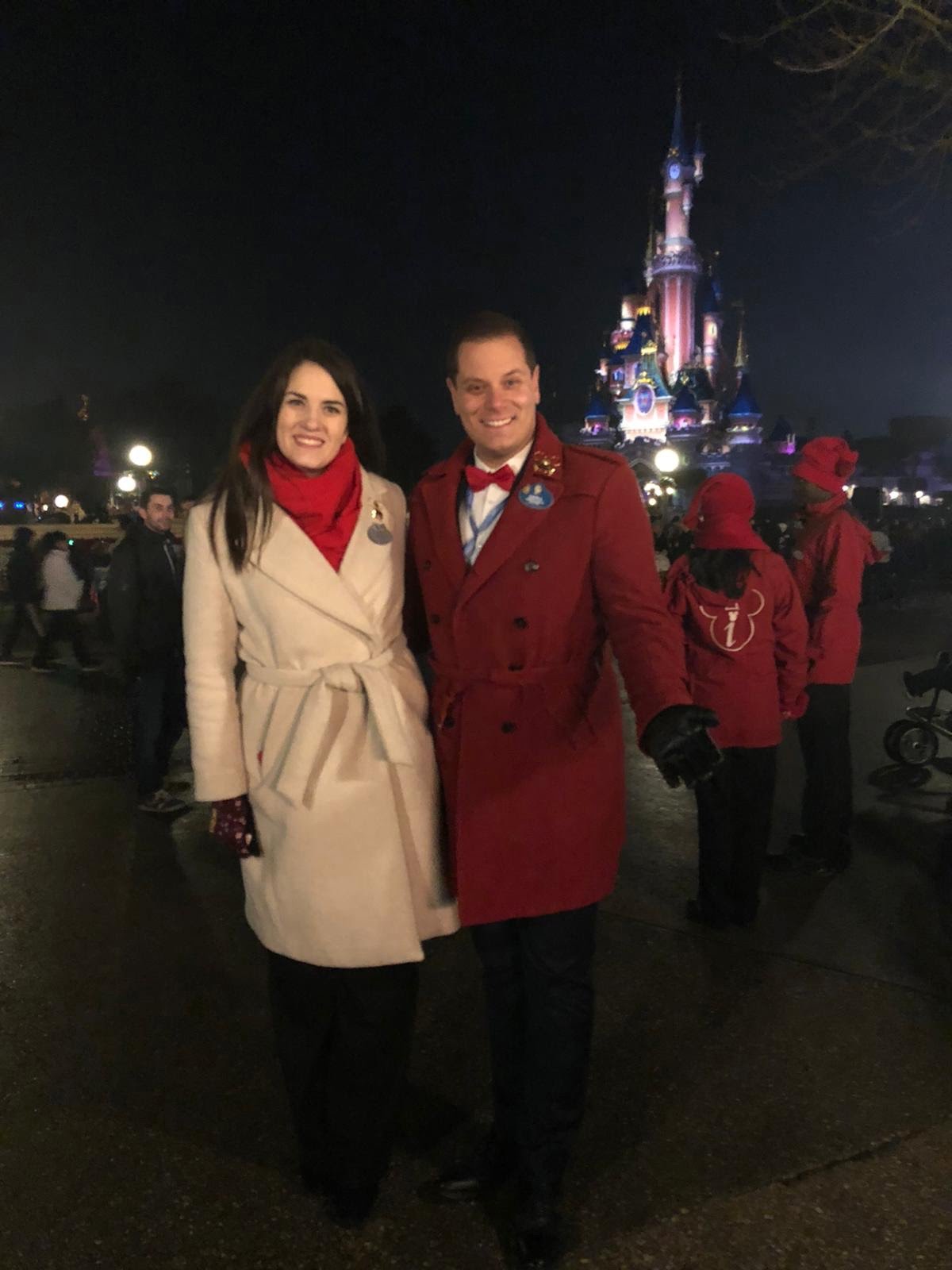 No celebration would be complete without the lovely Disneyland Paris Ambassadors who were on hand to mingle with Guests but also recorded all the in-park announcement for the night including the 2020 countdown.
In conclusion, the 2020 New Years Eve Party was great fun! It's important to remember that this is not a character meets event – and to eat beforehand. It'll be exciting to see if some of these great offerings will become "traditions" that get refreshed each year, like the blockbuster movies themed fireworks and the DJ stage on Central Plaza.