If you think The holiday season means another seasonal burger at The Lucky Nugget, think again!
The Disneyland Paris Food & Beverage always finds new ways to surprise us and this season it's a good surprise waiting for Guests at The Lucky Nugget. Gone are the days of the weird Christmas Burger with duck, fancy cheese or other chestnut relish – say hello to stuffed turkey!
The first thing to note is that the dish is served in proper porcelain plates – can't remember last time I wasn't handed a plastic basket at this location.
The stuffed turkey is an okay serving size, and while it's of course not your mom's homemade stuffing, the ensemble is festive and satisfying. The meat comes with lovely roast potatoes and chestnuts (although a few must have gotten lost in my plate – I counted just one) and a classic corn on the cob for some Frontierland realness. With the addition of a bit of gravy, it's a little Christmas in a plate.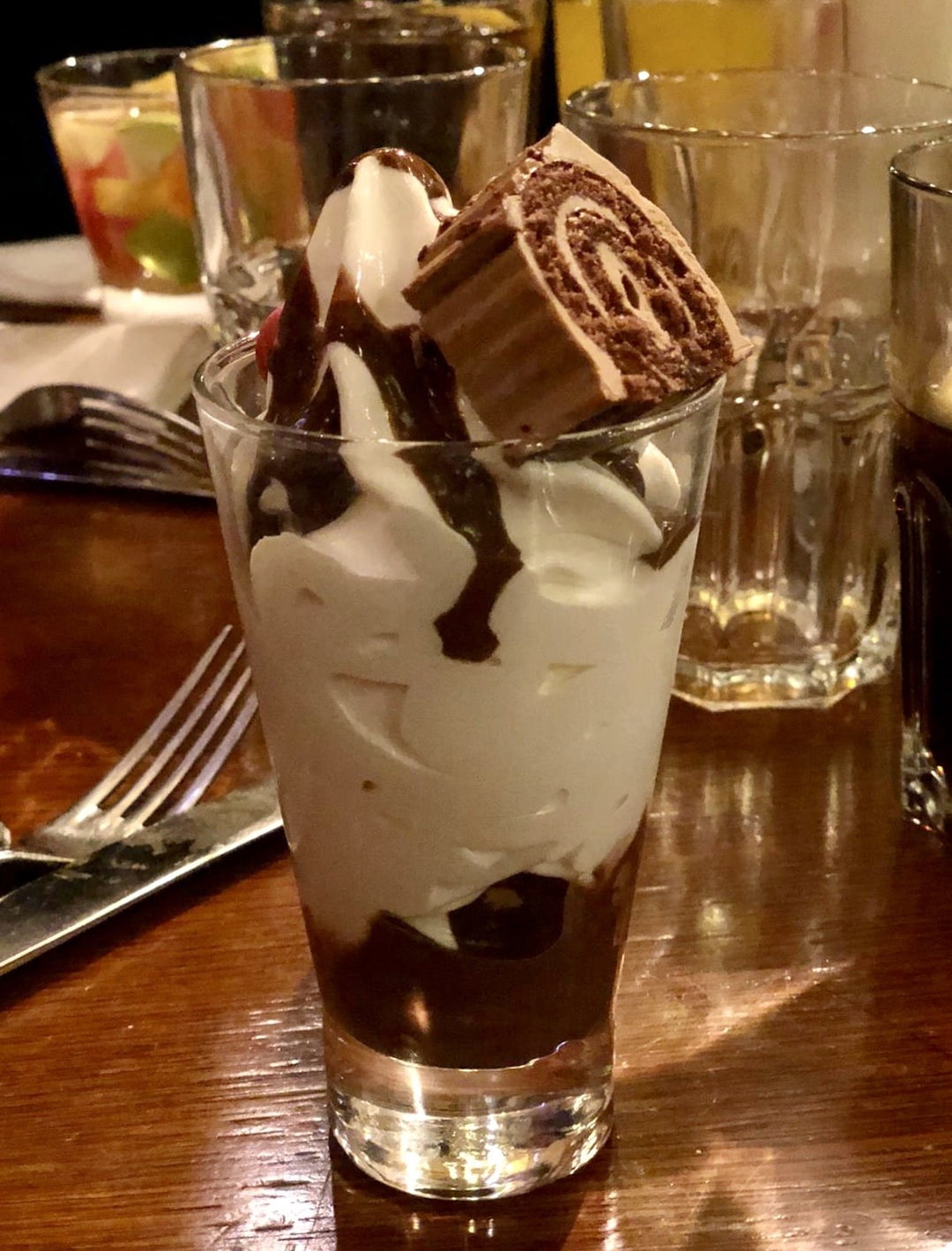 Christmassy is also the theme for dessert with a Yule Cake Sunday – or rather mini Yule Cake. Two slices of cake are mixed with vanilla ice cream and chocolate hazelnut sauce. The cake isn't anything extraordinary but the combination works and is a fun twist on the classic brownie-style sundae.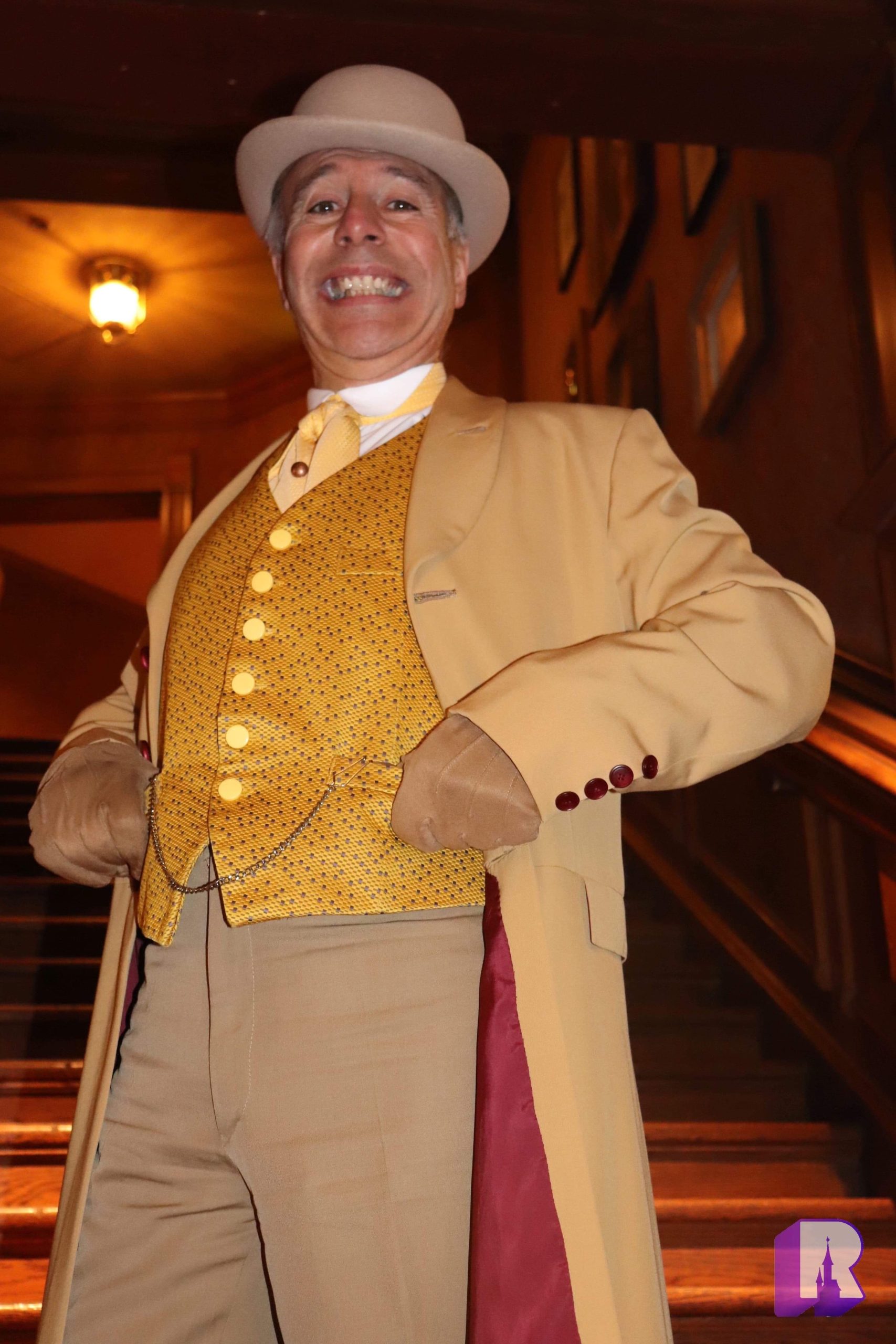 Add to this a side of the always fun Lucky Nugget entertainment (a pianist, sassy host, puppet show and even maybe a visit by Mr. Paradis) and you've got yourself a merry little Christmas in Thunder Mesa for €23.99.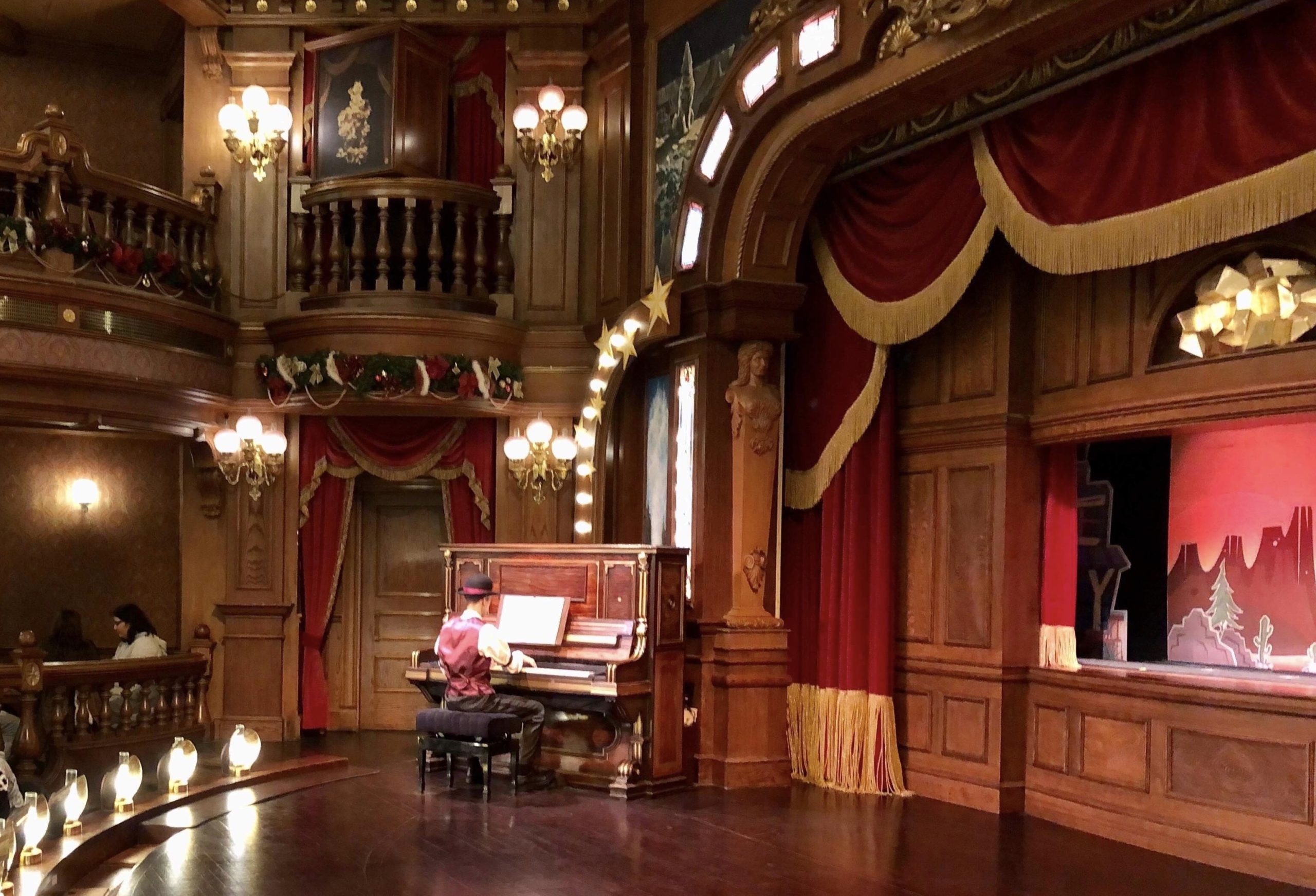 Well done, more ideas like this please!