Au programme cette semaine : le tout premier "concept art" pour le spectacle de drones et de projections "Disney Symphony of Colours", la célébration de la saison 2 de "Loki" à Disneyland Paris, quelques modifications aux Studios et bien plus !
⭐️ La une des nouveautés cette semaine
Concept art du nouveau spectacle de drones et projections "Disney Symphony of Colours"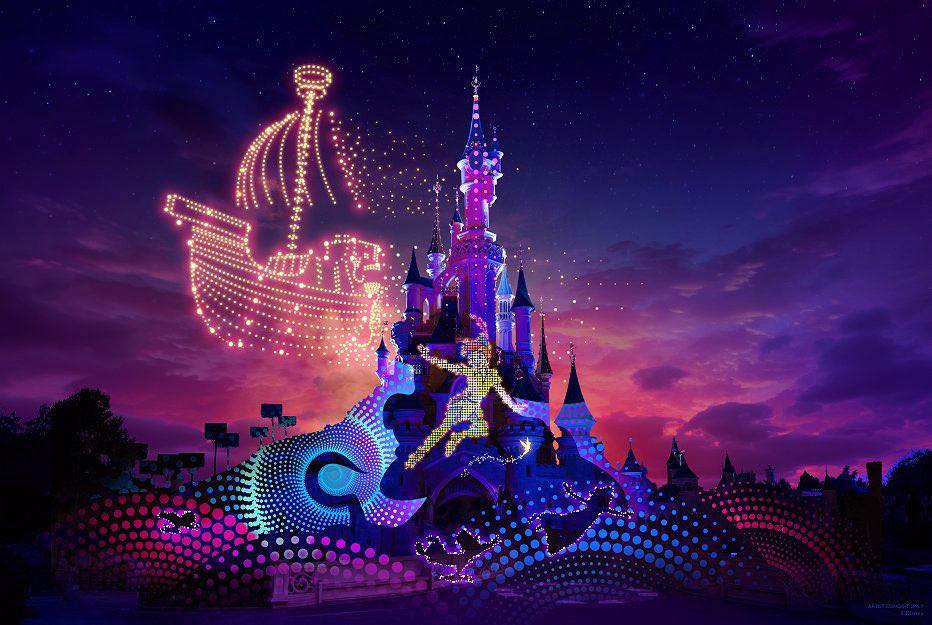 Ce samedi (étonnement) Disneyland Paris a dévoilé un tout premier concept art pour le nouveau spectacle de drones (et de projections) "Disney Symphony of Colours". Ce spectacle sera joué à partir du 8 janvier 2024.
Ce nouveau visuel permet de clairement voir l'inspiration "Main Street Electrical Parade"!
En tout cas, on a hâte de découvrir ce nouveau "pré-show" !
Célébration de la saison 2 de "Loki" à Disneyland Paris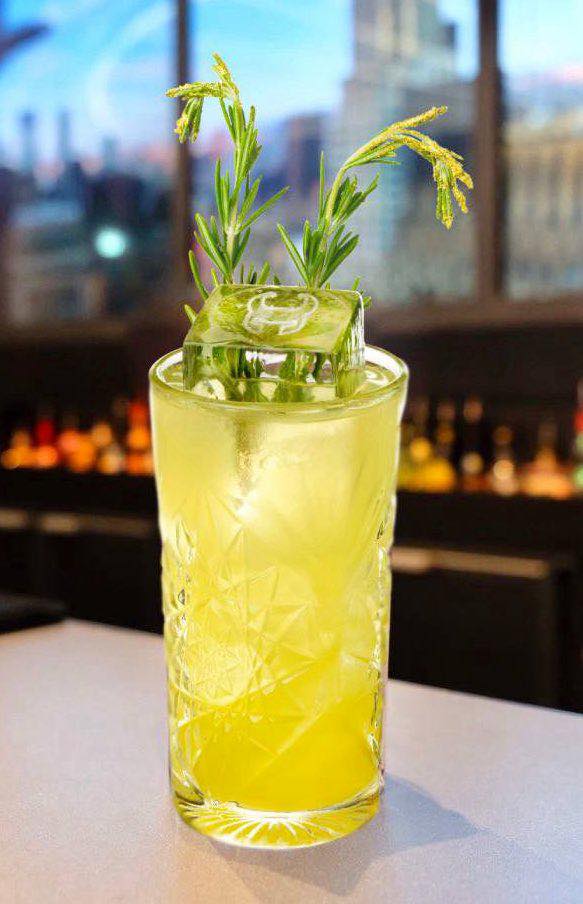 Pour "célébrer" la sortie de la saison 2 de la série "Loki" sur "Disney+", il y a actuellement de petites nouveautés, présumées temporaires, à retrouver dans notre resort de Marne-la-Vallée :
Le mocktail "Élixir Malicieux" avec une glaçon gravé disponible au Skyline Bar (12€) ;
Une "Tarte au citron vert Variant #85 Key" à Pym Kitchen ;
Loki, dans sa tenue du "TVA", se balade dans l'Avengers Campus en ce moment, ainsi qu'à l'hôtel "New York : The Art of Marvel" ;
Un Magic Shot "Miss Minute" est également présent à l'entrée de l'Avengers Campus.
Quelques modifications aux Studios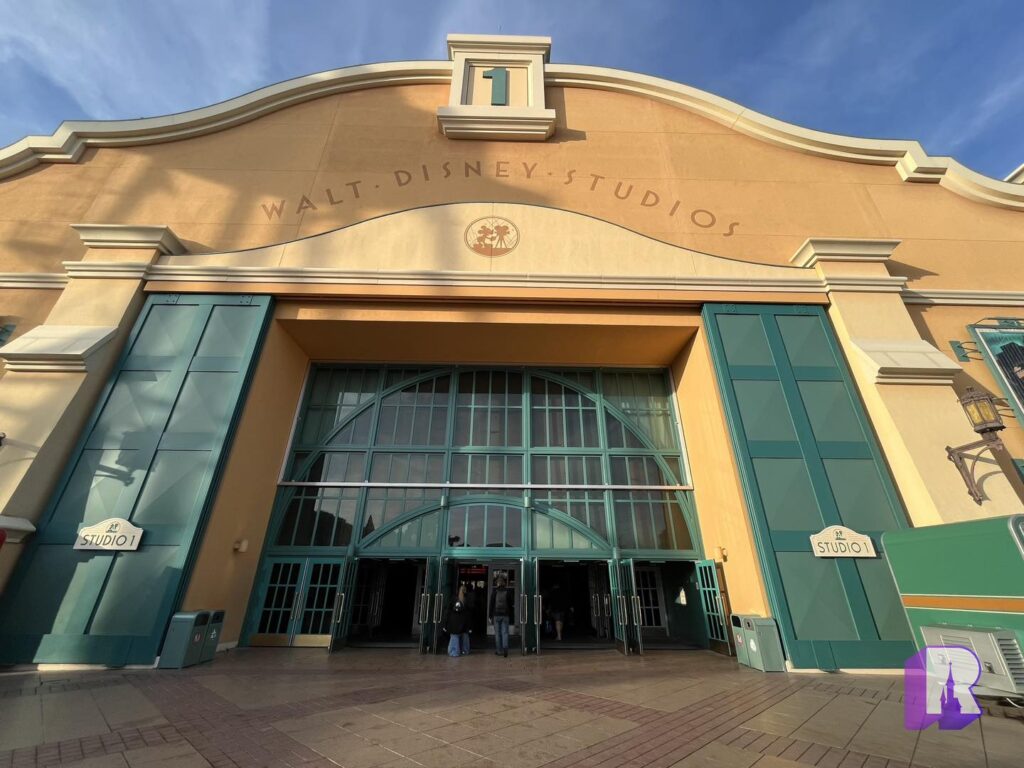 Aux Walt Disney Studios, la gigantesque affiche "Mickey" qui accueillait les visiteurs, a été retirée. Le bâtiment sera prochainement en travaux pour un sérieux "réaménagement".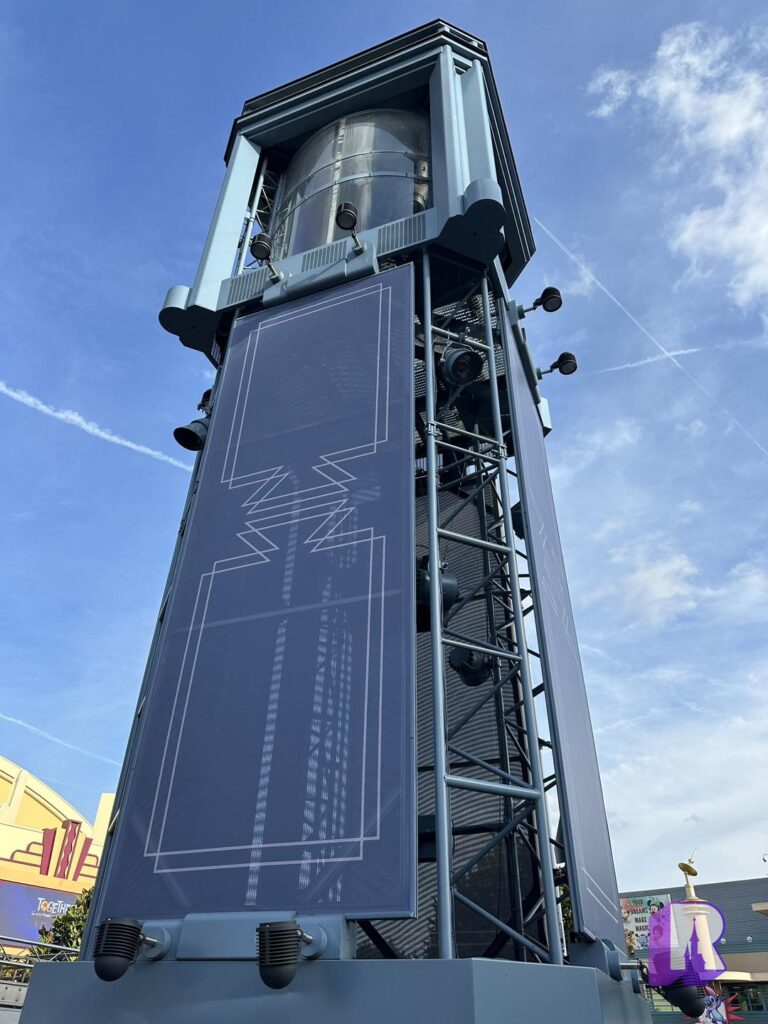 Sur "Production Courtyard" il y a de nouvelles bannières sur les colonnes. Elles présentent un design plus minimaliste et remplacent donc les précédentes bannières du 30ème anniversaire.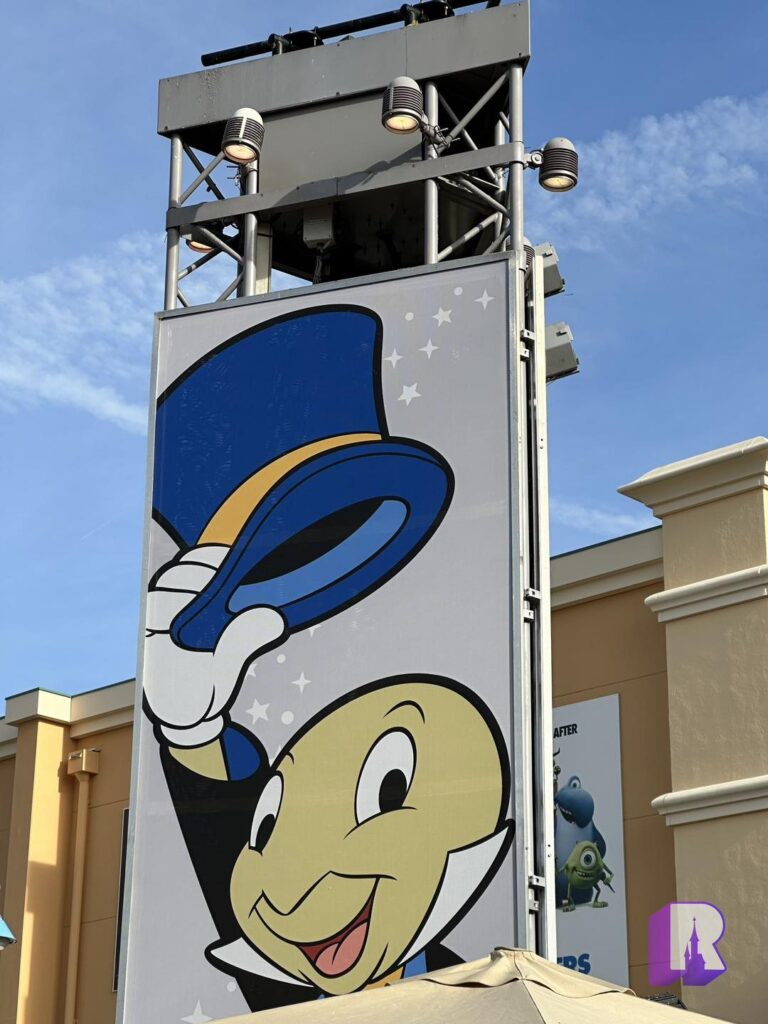 Et au niveau des colonnes de "Toon Studio", c'est le retour des anciennes bannières, qui représentent plusieurs personnages Disney.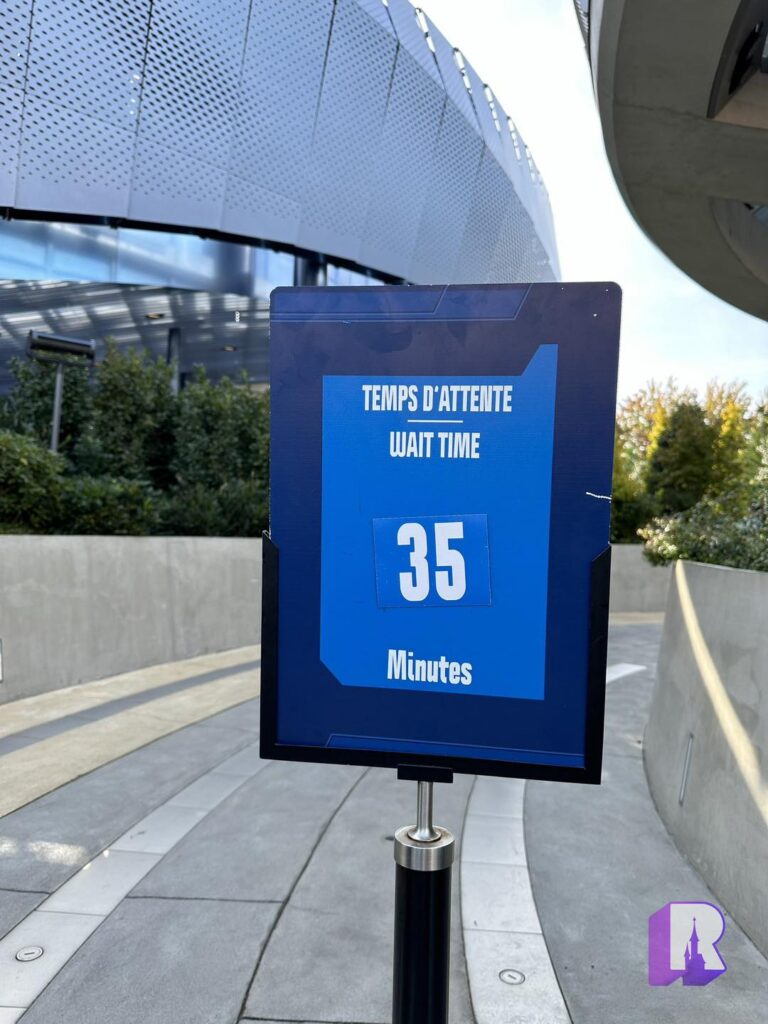 Notons également, qu'à l'Avengers Campus, un nouveau panneau a été installé devant "Avengers Assemble : Flight Force" pour indiquer le temps d'attente sans devoir monter jusqu'à l'entrée de l'attraction.
L'enseigne, à l'entrée du Disneyland Park, indique désormais "Bienvenue – Welcome"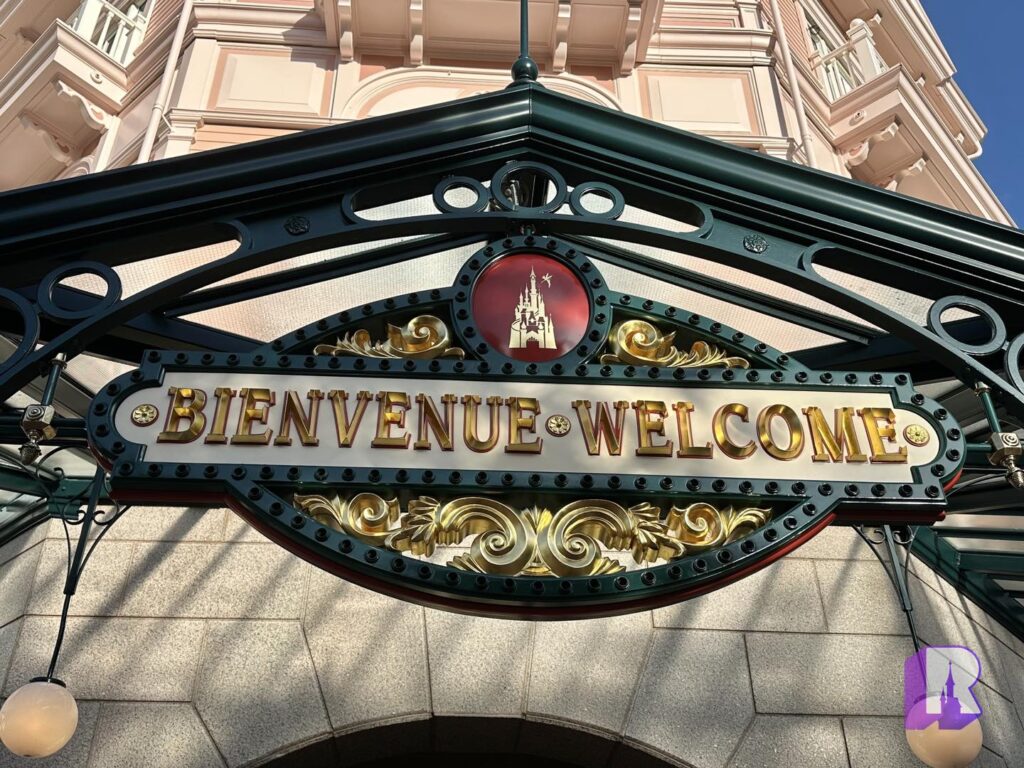 Vous n'êtes probablement pas passé à côté (spoiler: probablement que si), l'enseigne qui indiquait précédemment "Billets – Tickets" indique désormais "Bienvenue – Welcome", à l'entrée du Disneyland Park. C'est un petit changement très "bienvenu" (😉) puisqu'on ne peut plus acheter de billets à cet endroit, depuis déjà un certain temps. Bien joué Disneyland Paris !
🚧 Quoi de neuf au niveau des fermetures et travaux ?
Le dome de "Space Mountain" est en cours de réparation (et nettoyage)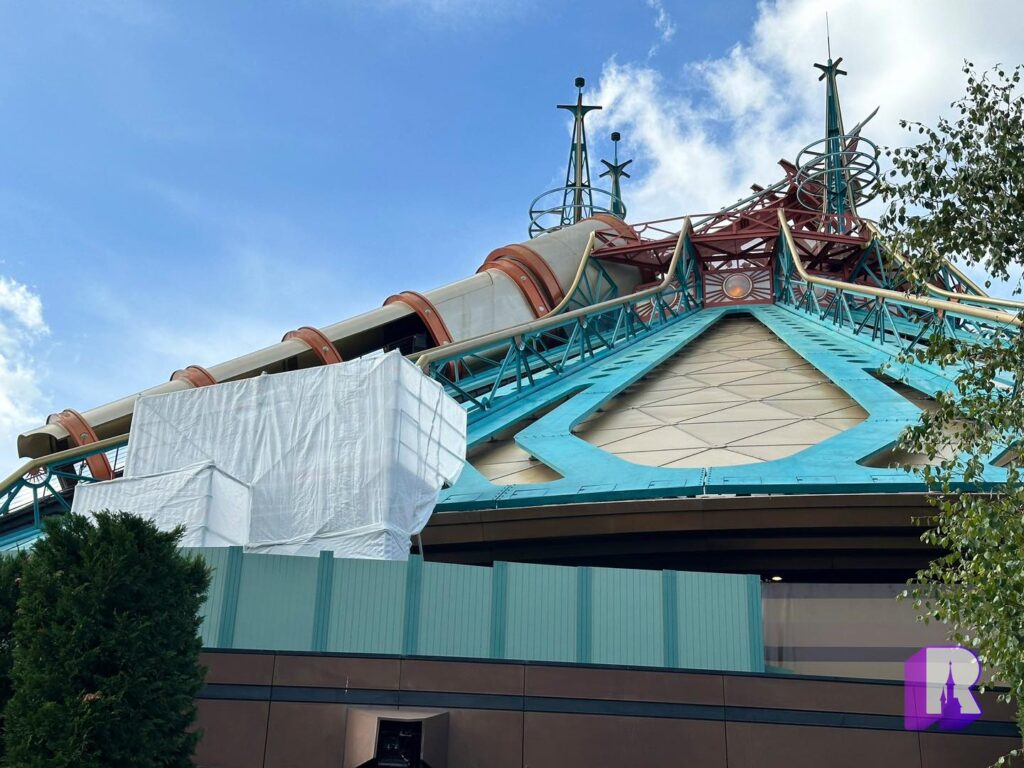 Point sur les travaux de l'extension des Walt Disney Studios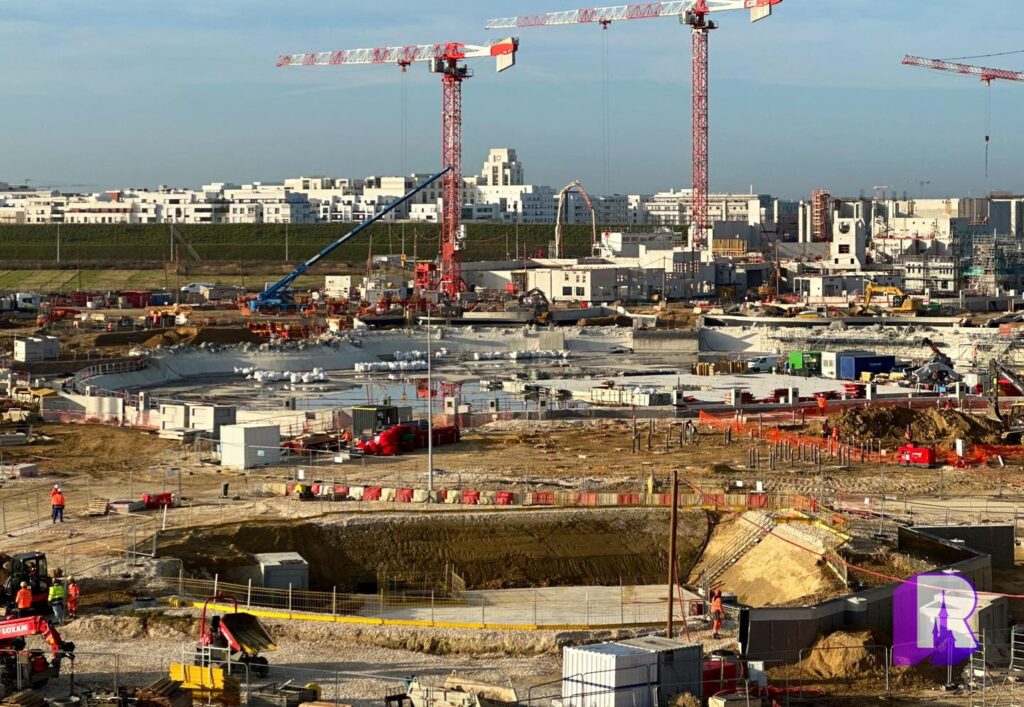 Voici les dernières avancées du chantier d'extension des Studios :
les bords du lac évoluent : les murs s'élèvent et il y a pas mal de "rock work" en cours ;
Premiers piliers sur le restaurant du lac ;
Progrès sur le land sur le thème La Reine des Neiges : les bâtiments prennent de plus en plus leur forme finale ;
Des murs et des chemins plus tracés sur l'avenue principale.
🛍️ Nouveautés merch & food
Les cake pop d'Halloween sont de retour à Broadwalk Candy Palace (5€/unité)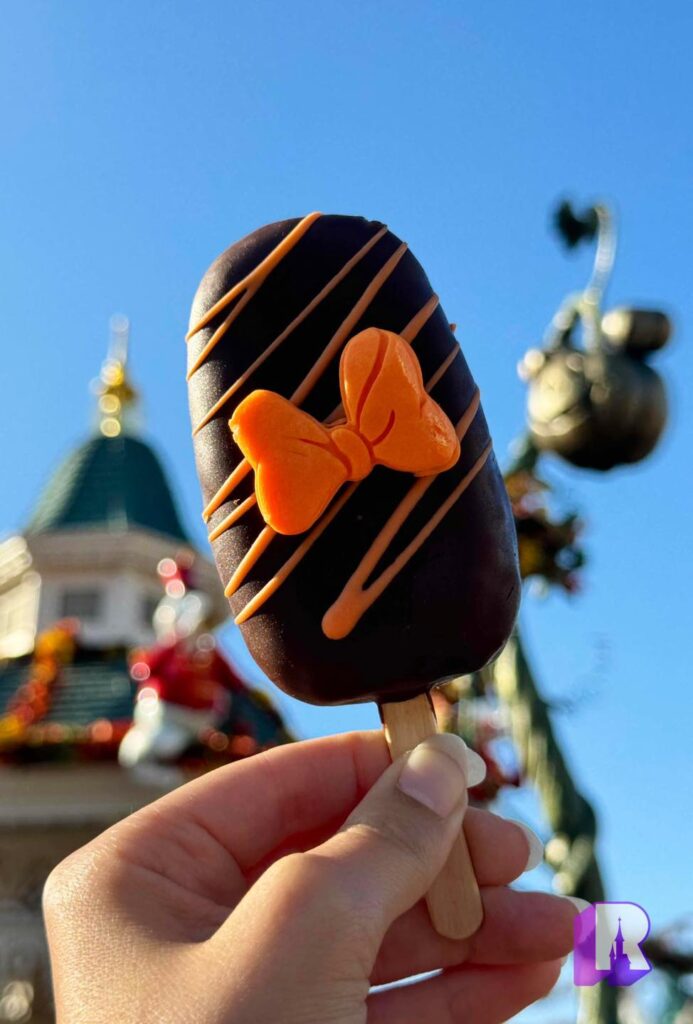 Nouvelle "Pizza Gondole" disponible sur la Terrasse Perrier (11€/menu)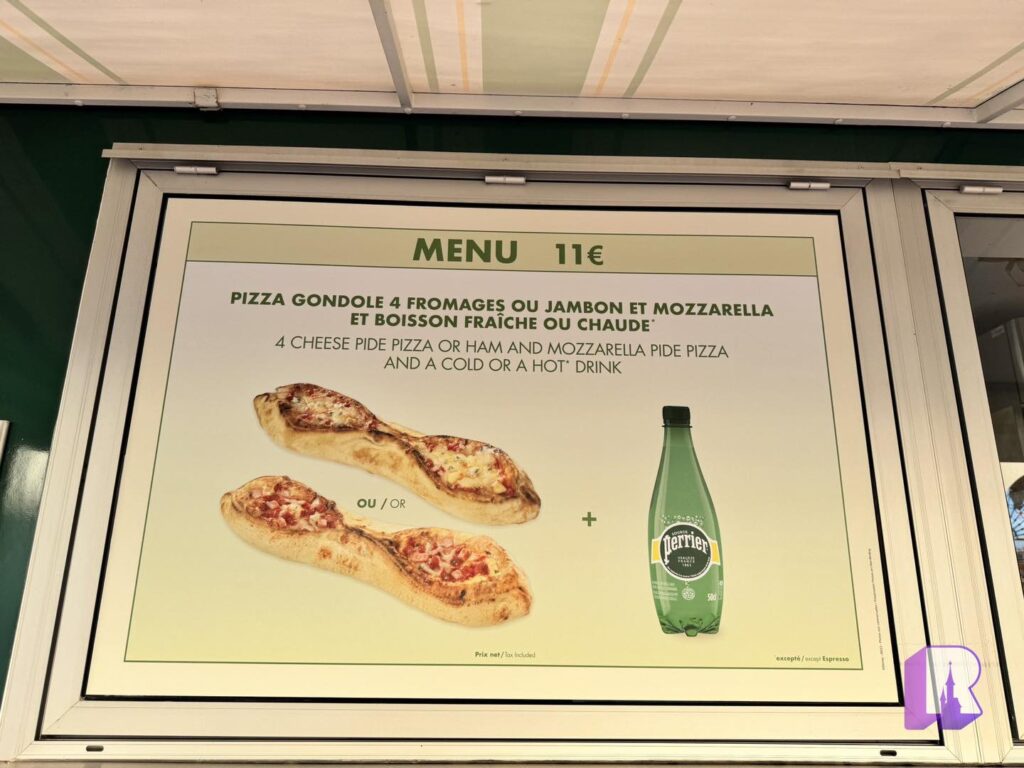 Cuddleez Groot (50€/unité) — Disney & Co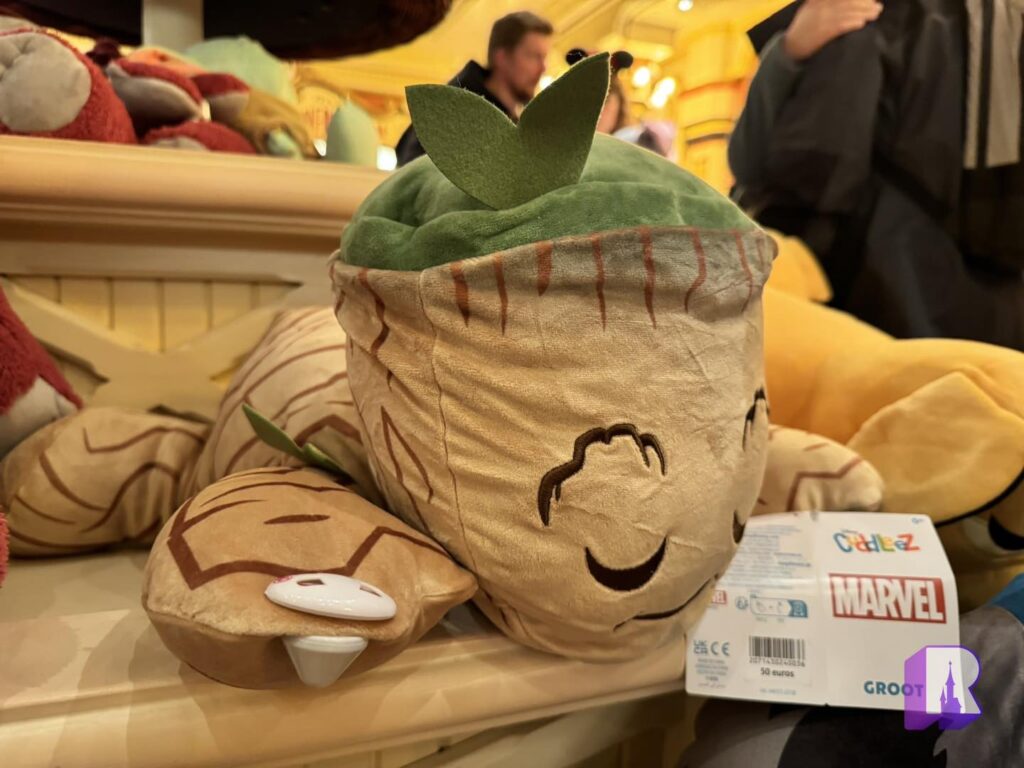 Nouveaux articles de vaisselle "Encanto" — Lily's Boutique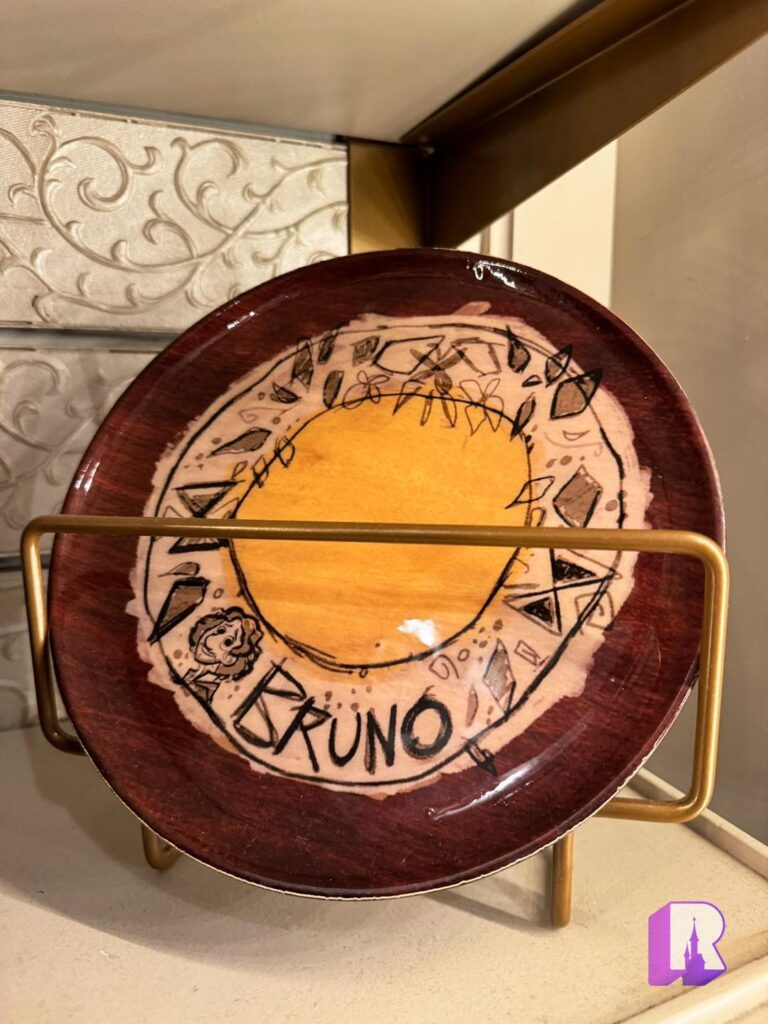 Pulls de Noël "Marvel" (40€/classique et 60€/avec fermeture éclair) — Constellations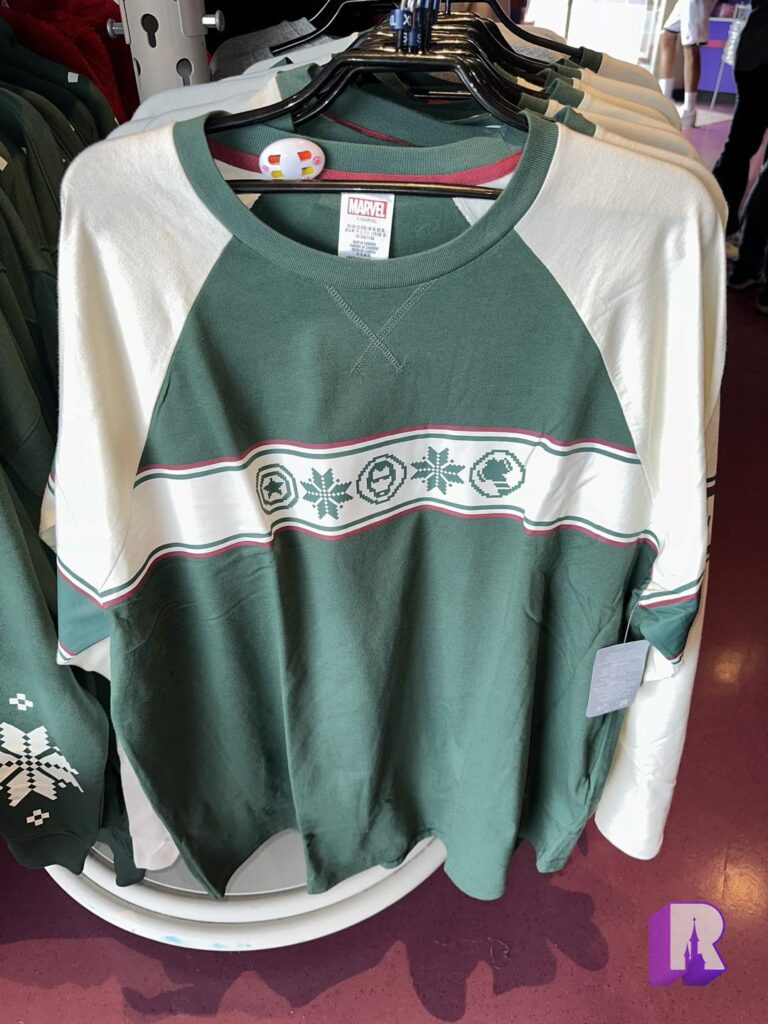 Peluche de Noël "Grogu" (20€/unité) — World of Disney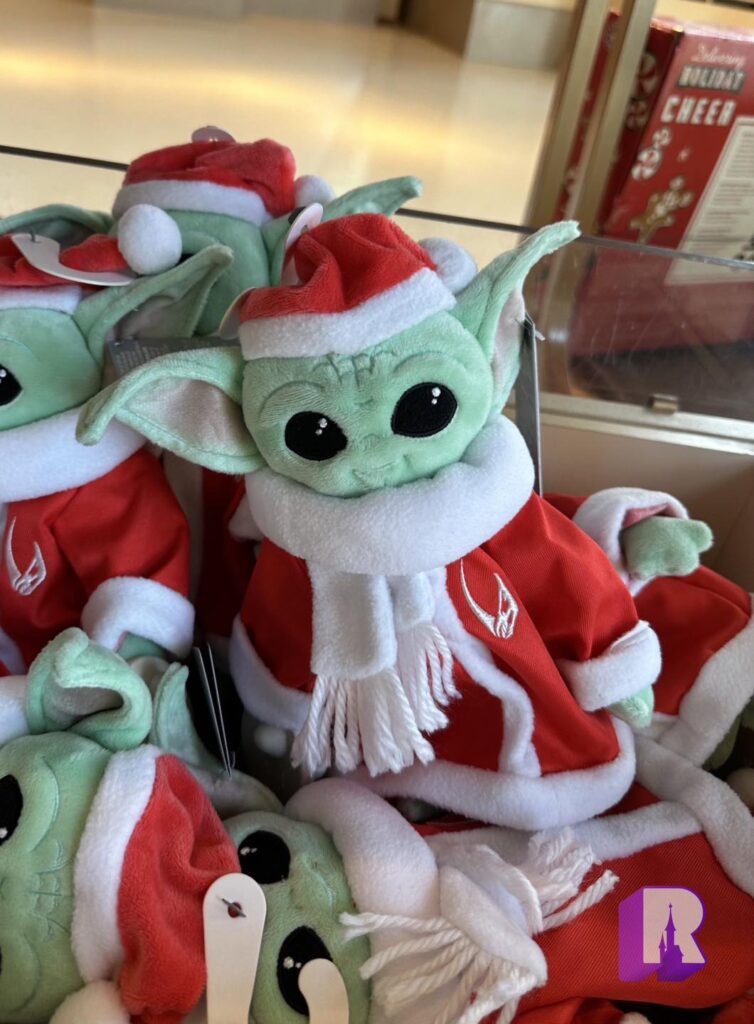 Duos d'ornements de Noël en caoutchouc (15€/duo)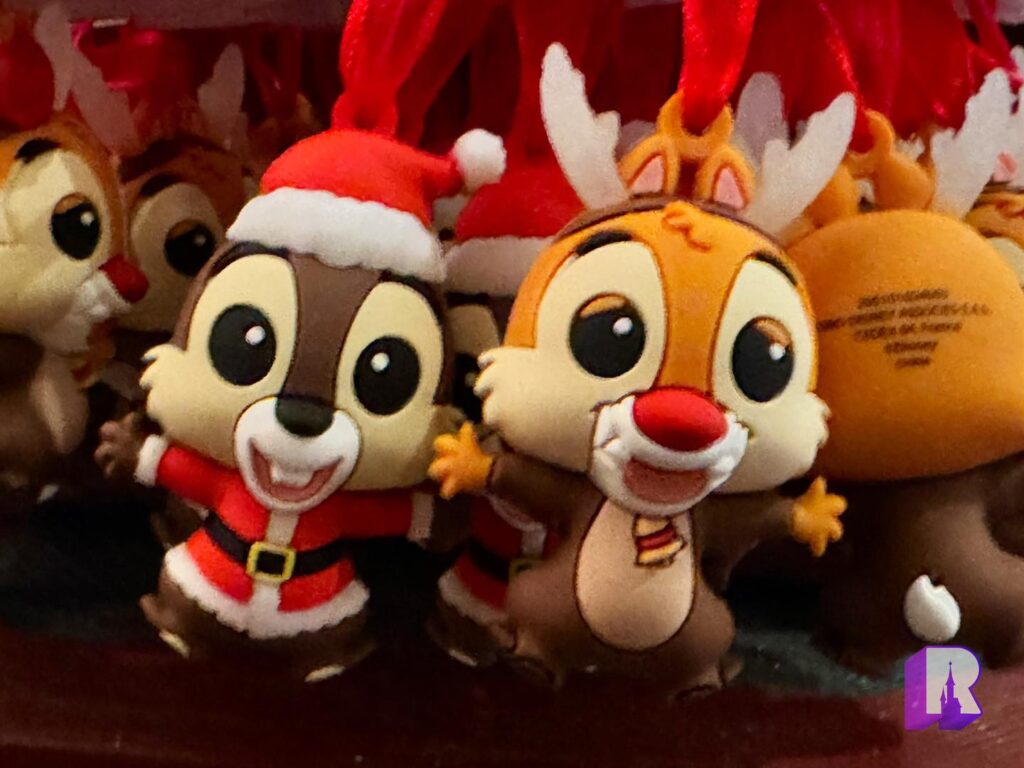 Nouvelles peluches de Noël — La Boutique du Château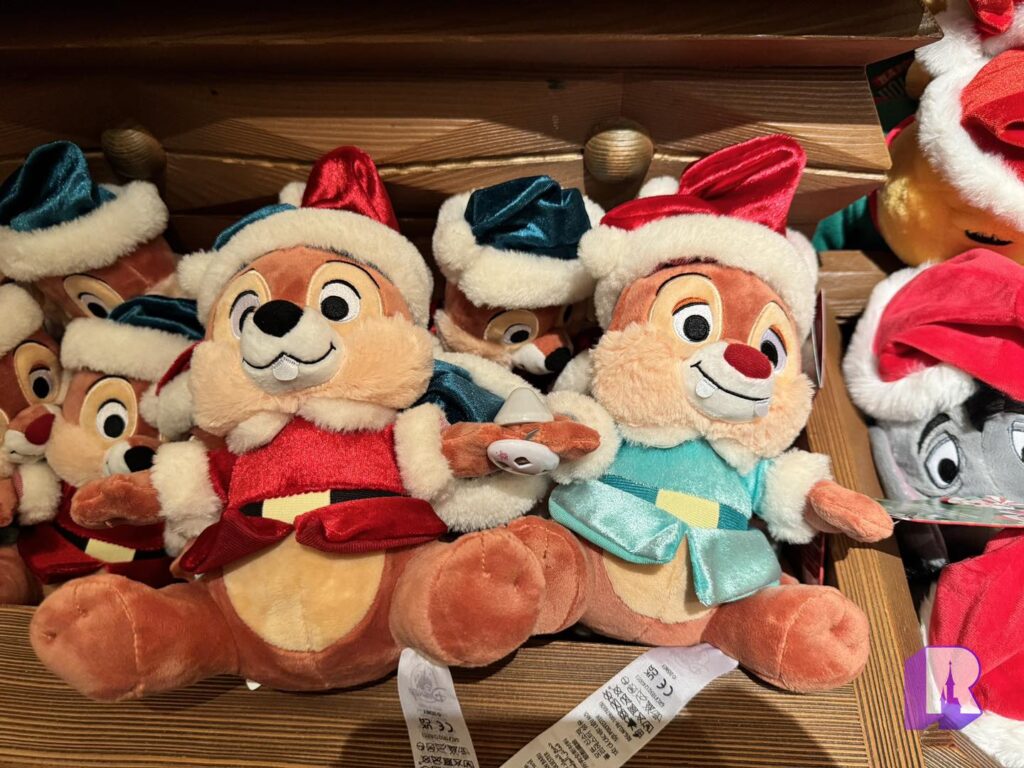 Duo "Tic & Tac" : 35€/duo
Mickey & Minnie : 30€/unité
C'est tout pour cette semaine à Disneyland Paris ! Pour suivre les actualités en direct des parcs, vous pouvez nous suivre sur notre page Facebook ou encore notre compte Twitter (en anglais).
On se retrouve la semaine prochaine pour un nouveau récapitulatif sur ce blog!