Au programme cette semaine : la "Semaine Mondiale des Princesses", la vente des "Disneyland Pass" ouverte à tous, le lancement des cartes à collectionner "Lorcana",… et bien plus !
⭐️ La une des nouveautés cette semaine
La "World Princess Week" (Semaine Mondiale des Princesses) a débuté !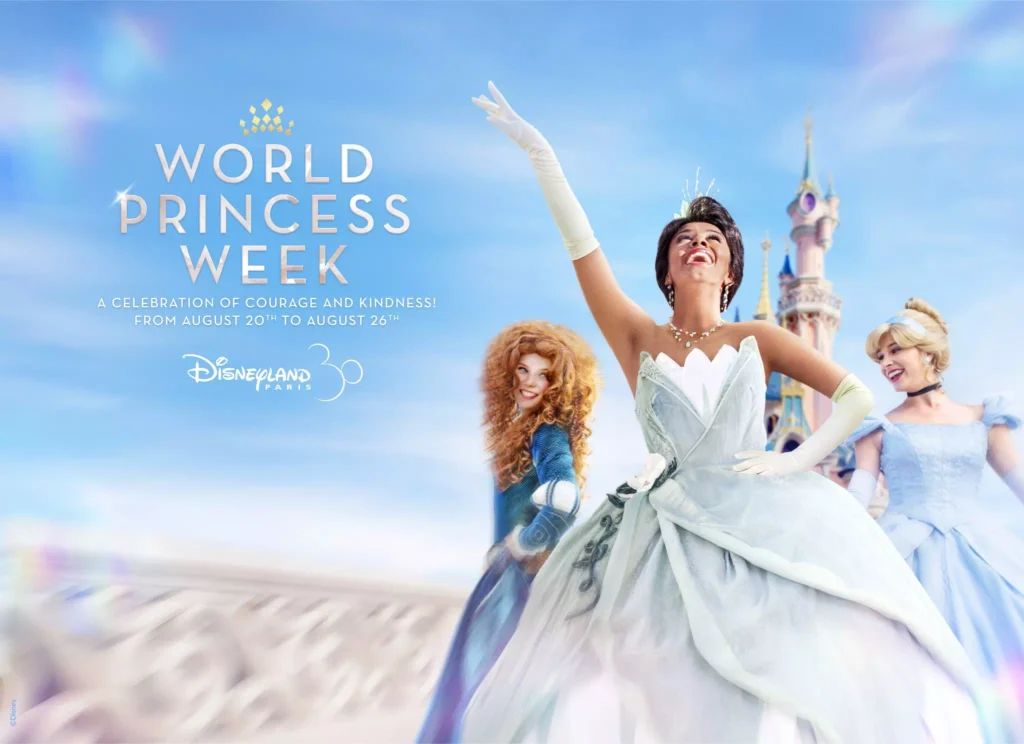 Du 20 au 26 août, c'est la semaine des princesses à Disneyland Paris (et dans les autres parcs Disney du globe). Pour l'occasion, il y a quelques animations à découvrir dans notre parc parisien :
Au niveau de "Castle Stage" : des moments d'aventure et de courage plusieurs fois par jour avec Vaiana, Tiana, Merida et Mulan

Attention : cette animation ne se déroulera pas le 24 août 2023
Des rencontres avec les Princesses Disney à plusieurs endroits du parc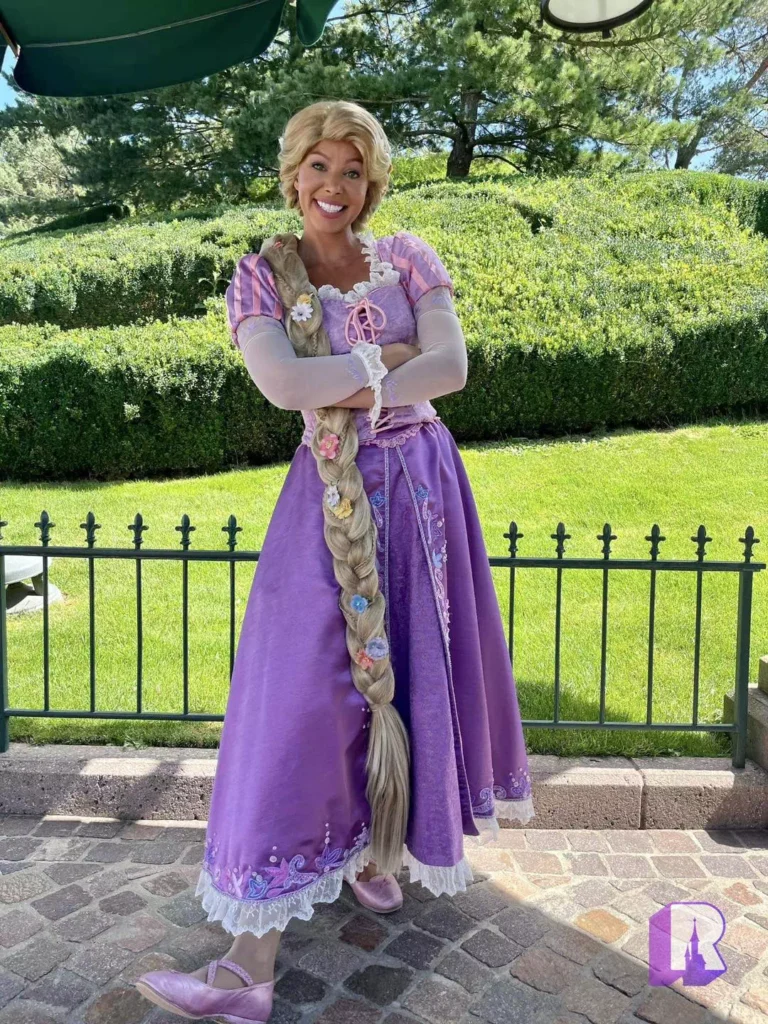 Des snacks exclusifs à Victoria's
Un Magic Shot "Pocahontas"
13 cartes à collectionner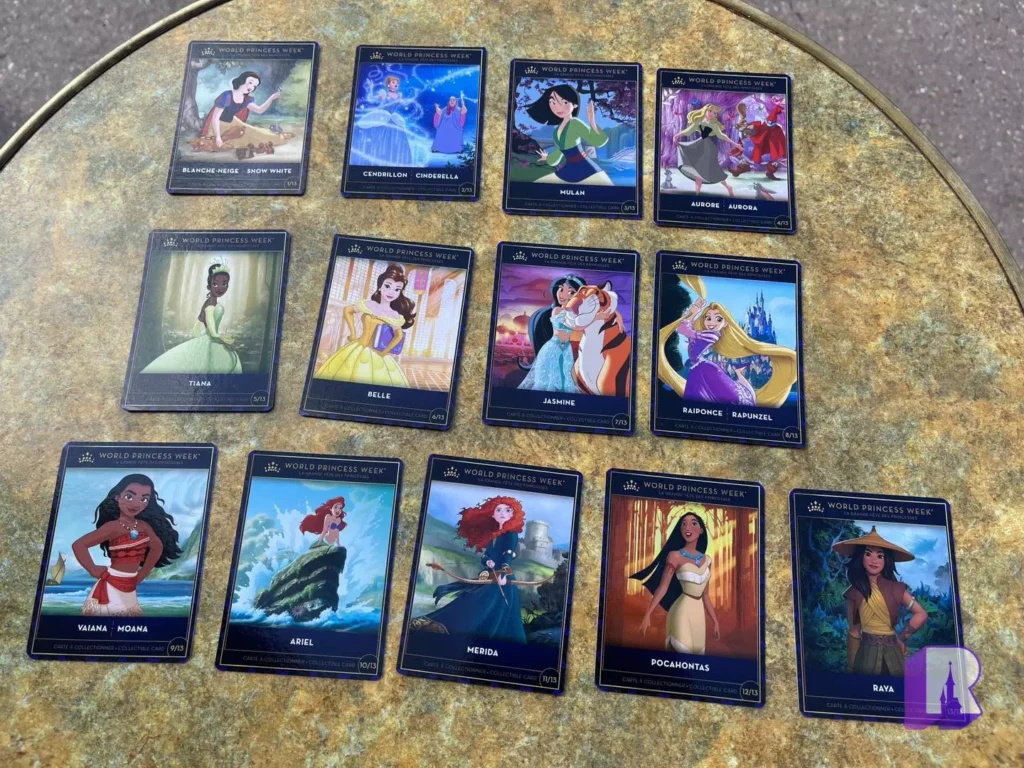 La vente de "Disneyland Pass" est désormais ouverte à tous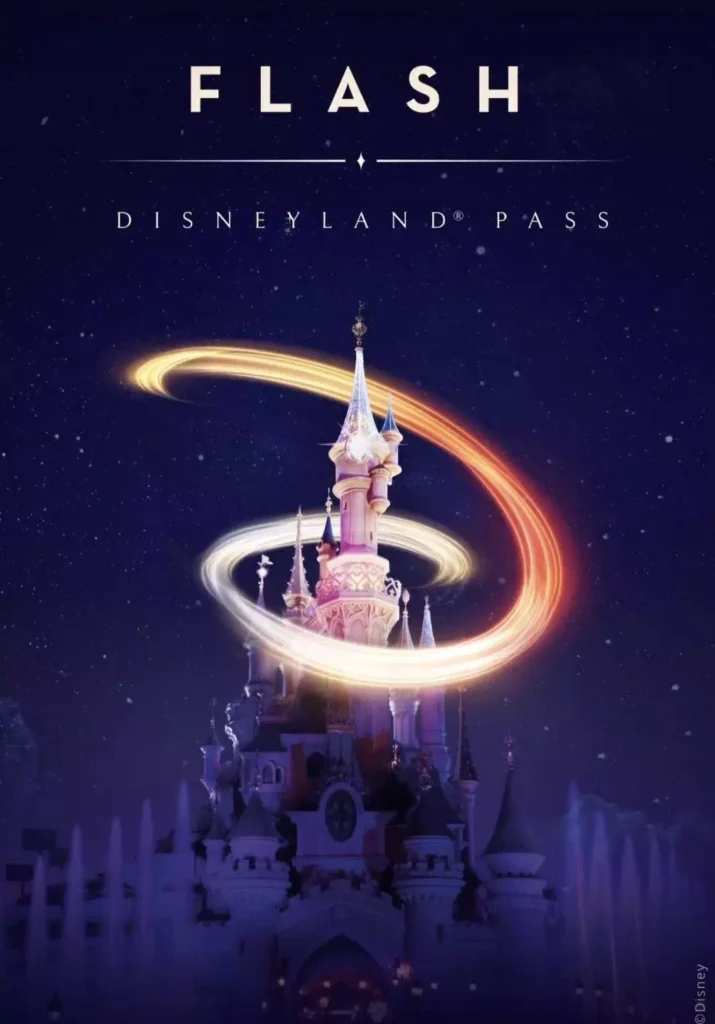 C'est désormais officiel : la vente de Disneyland Pass n'est plus uniquement réservée aux détenteurs de pass annuels. Tout le monde peut désormais se rendre à l'entrée du parc "Walt Disney Studios" afin d'acquérir un Disneyland Pass ou en procédant en ligne (via le site officiel de Disneyland Paris).
Peut-être que l'ouverture des ventes permettra de remplir la file d'attente des guichets des Studios qui était bien vide ces derniers temps…
Notons également que les PhotoPass+ aux couleurs des Disneyland Pass sont arrivées dans les différentes boutiques des deux parcs. Pour rappel, le PhotoPass+ est inclus pour les détenteurs de Disneyland Pass Gold, et les détenteurs de Disneyland Pass Silver ont droit à une réduction de 10%.
Le jeu de cartes "Disney Lorcana" débarque à Disneyland Paris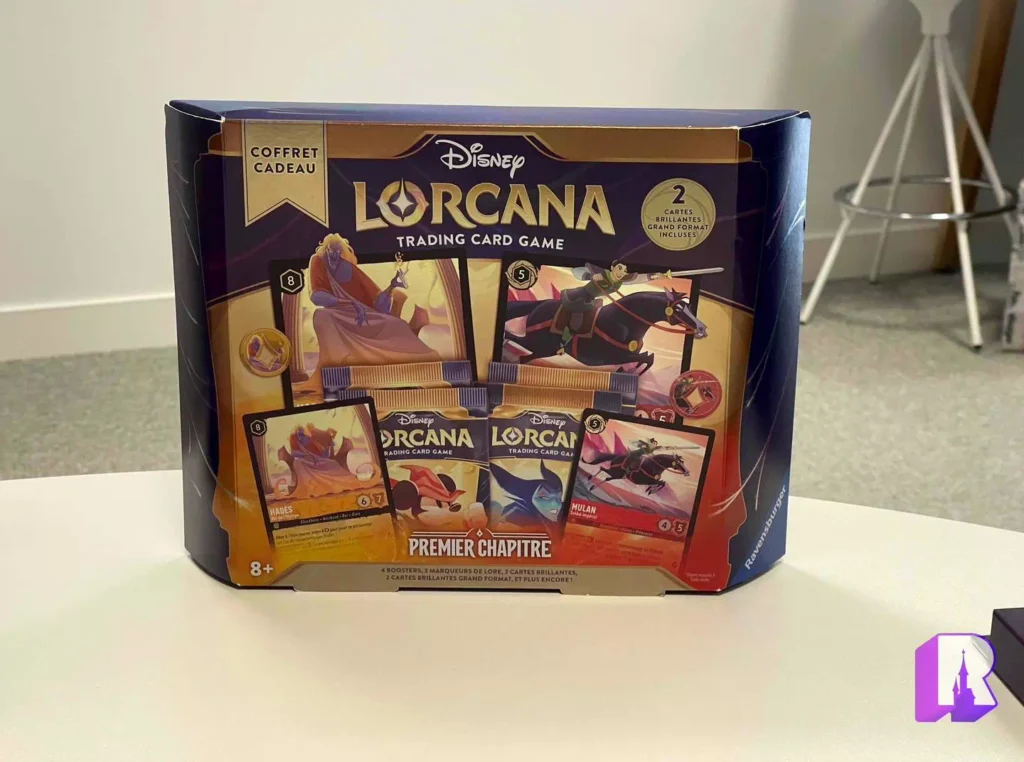 Le vendredi 18 août, nous avons été invités par Disneyland Paris à un petit évènement de présentation pour la sortie du jeu de cartes "Disney Lorcana".
Dès maintenant en vente à Storybook Store :
Trois Decks de départ : Cruella/Aladdin, Vaiana/Mickey et Aurore/Simba (60 cartes pour 20€ chacun).
Packs de boosters contenant 12 cartes à 6€.
Coffrets Spéciaux proposant des cartes uniques : Hades, le Roi de l'Olympe et Mulan, le Soldat Impérial (50 cartes pour 30€).
Deux Portfolios renouvelés chaque année. Les designs inaugurals sont Stitch et la Méchante Reine, vendus à 20€ pièce.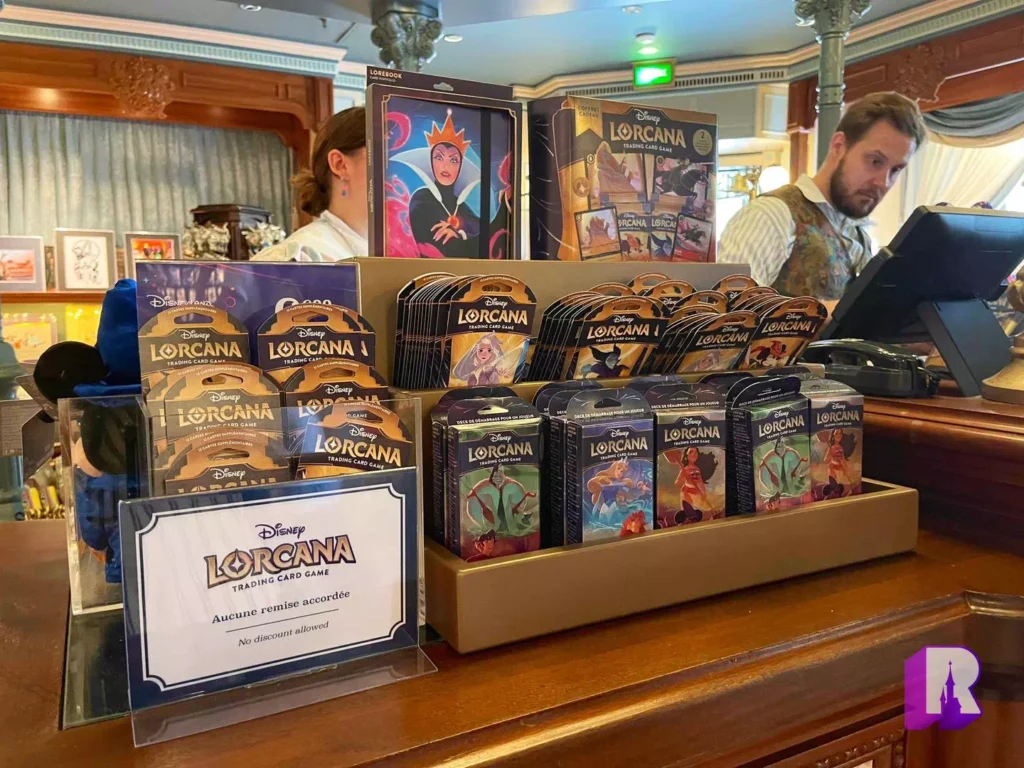 🚧 Quoi de neuf au niveau des fermetures et travaux ?
La grille centrale au ticketing du Disneyland Park (côté est) a été refaite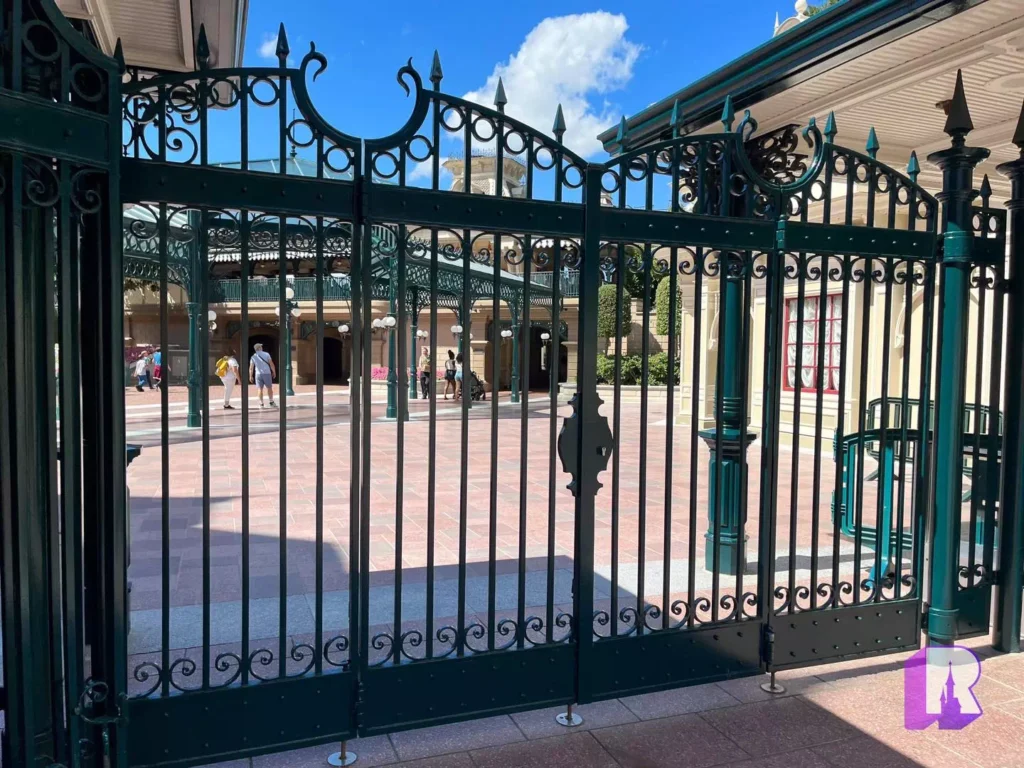 Sur le côté est de l'entrée du Disneyland Park, la grille au niveau du ticketing a été refaite. Elle était entourée de palissades depuis la semaine dernière.
Repavement terminé de la zone entourant "The Old Mill"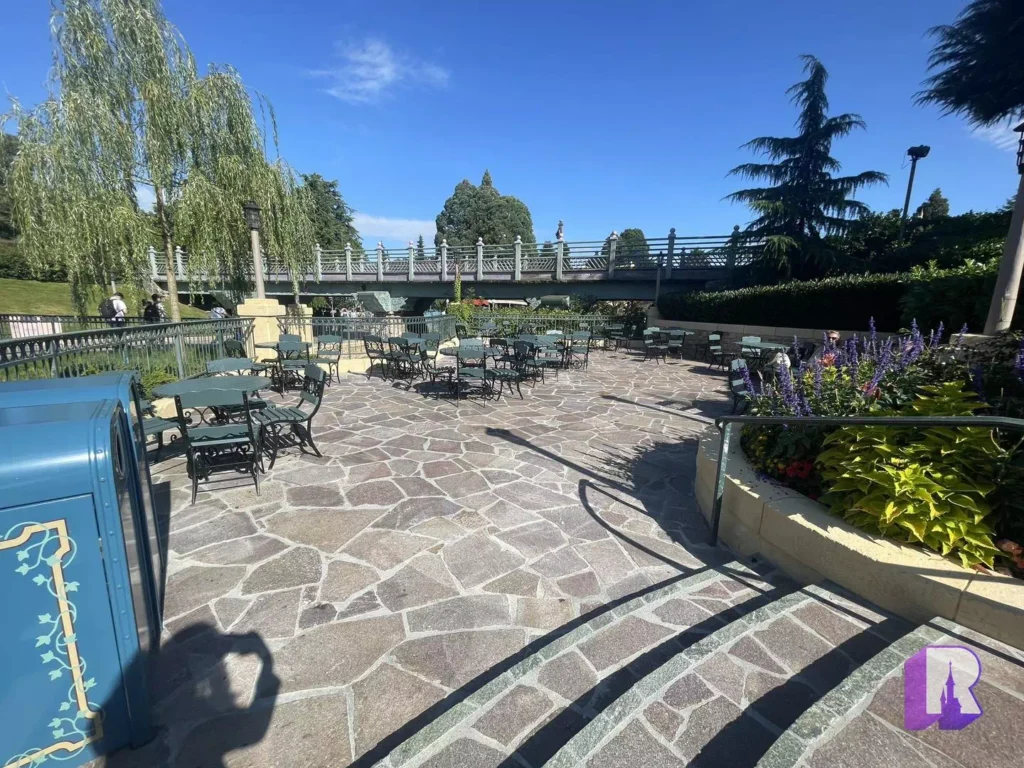 Le sol de la zone qui entoure le moulin "The Old Mill" a été intégralement repavé.
Évolution des travaux sur Castle Courtyard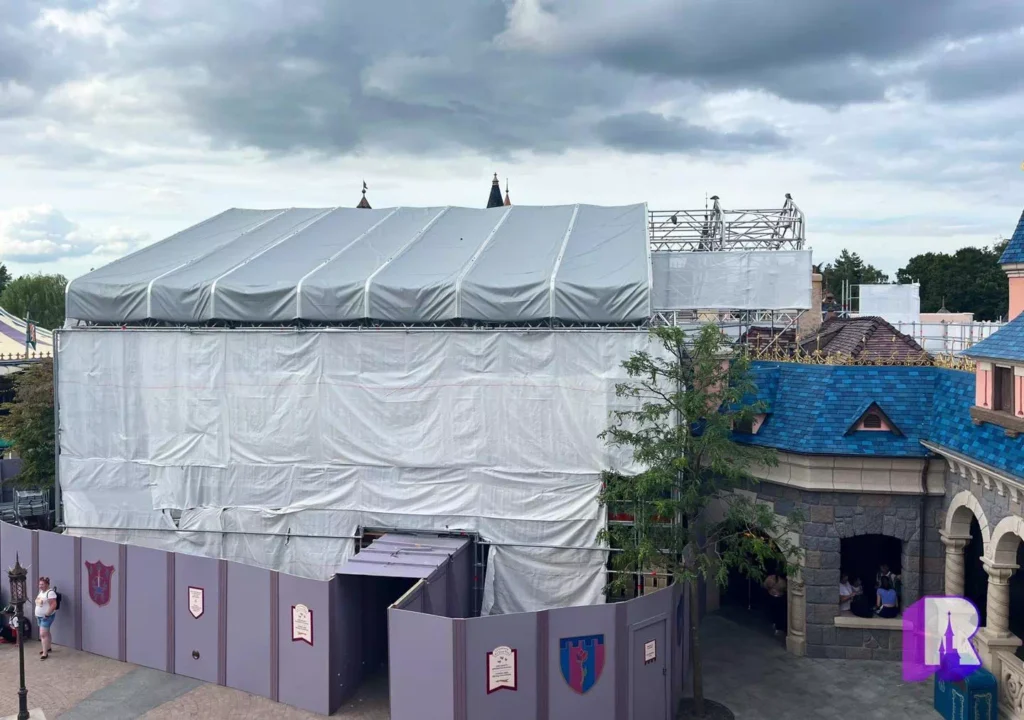 Un "toit" a été ajouté sur les échafaudages autour de "Castle Courtyard". Rappelons que l'Auberge de Cendrillon et La Confiserie des Trois Fées restent ouvertes pour le moment et ce, malgré les travaux.
Vue aérienne des travaux d'agrandissement des Studios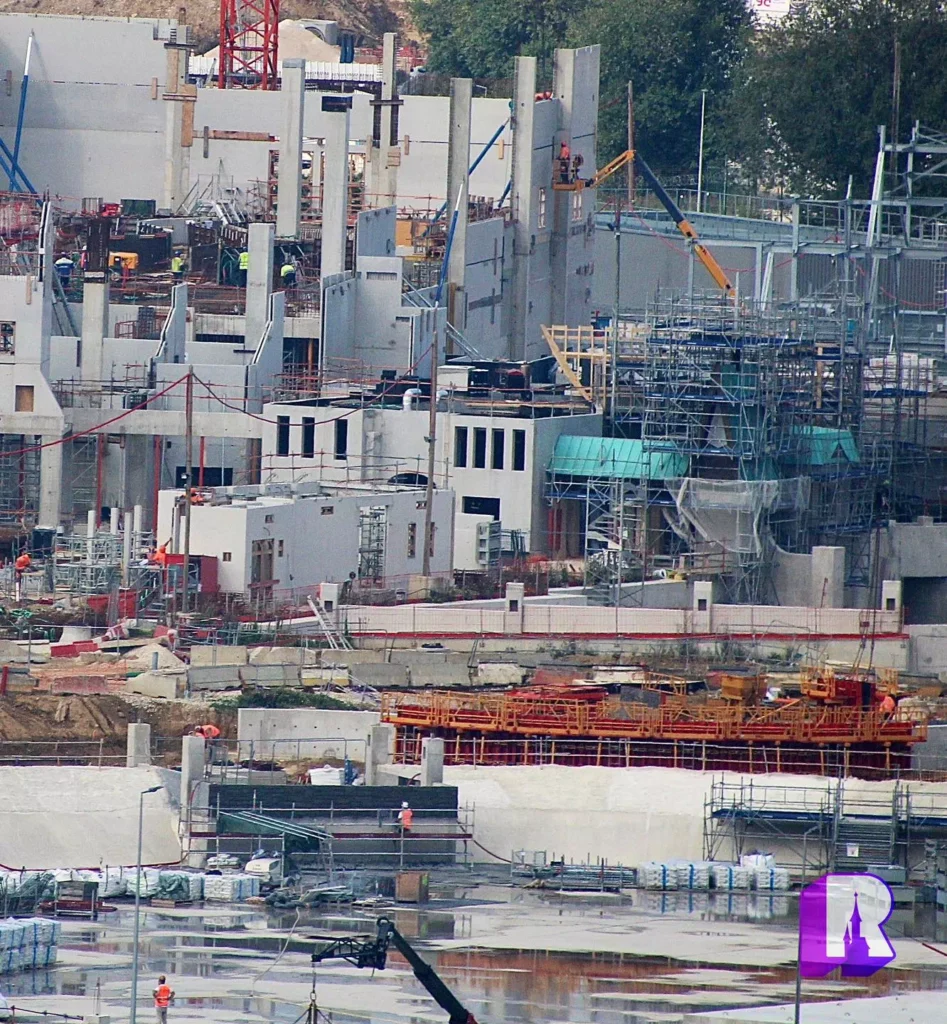 Nous reprenons de l'altitude pour vous offrir une perspective aérienne des projets en cours de travaux au niveau de l'extension du parc Walt Disney Studios. Dans la zone dédiée à la Reine des Neiges, d'importantes évolutions ont été remarquées:
Dans le village d'Arendelle, des toits verdoyants associés à des structures en bois ont émergé ;
Quant au lac, sa silhouette s'est dessinée de manière plus distincte. Les contours sont maintenant clairement visibles, et les équipes dévouées se concentrent actuellement sur la construction méticuleuse des pontons.
Point travaux au niveau du hub du resort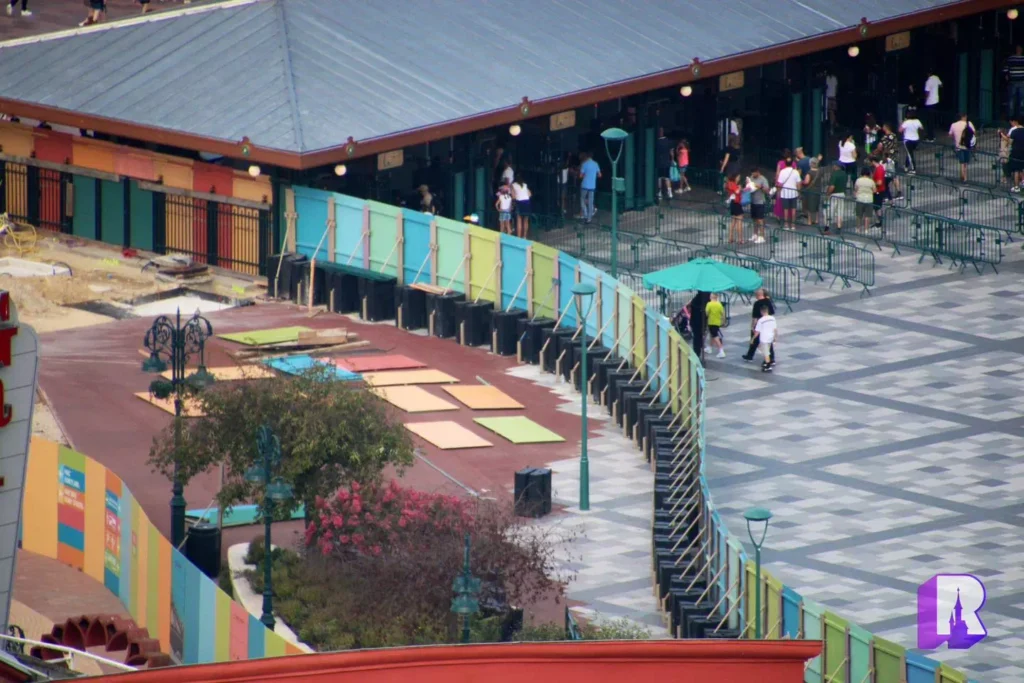 Les travaux au hub du resort, devant les portiques de sécurité, avancent très doucement… "Oui, mam'selle, çà c'est la France !"
🛍️ Nouveautés merch & food
Nouveau mug "Oogie Boogie" sensible à la chaleur (22€/unité) — Thunder Mesa Mercantile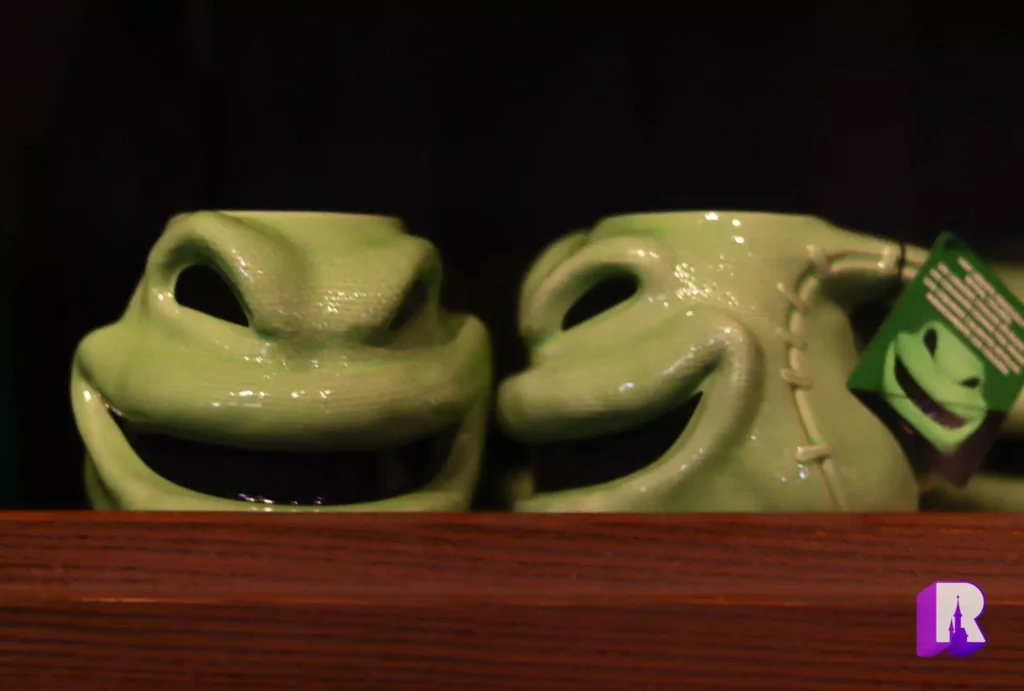 Spirit Jersey Encanto "Time To Shine" (80€/unité) — Main Street Motors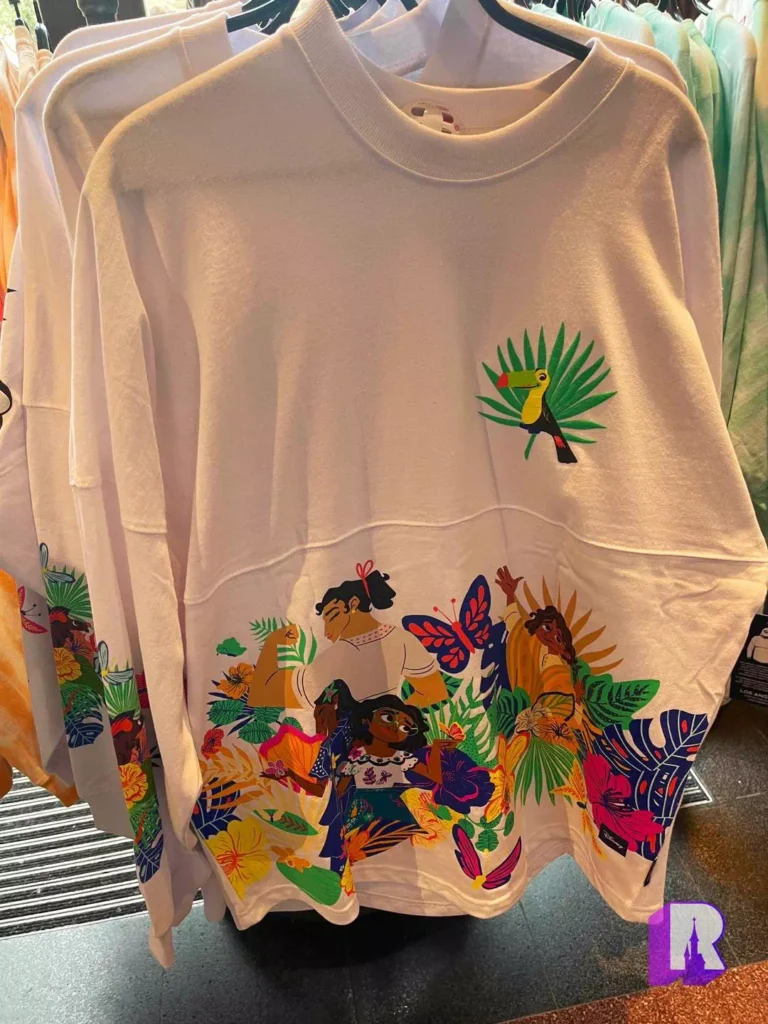 Spirit Jersey pour la "World Princess Week" (70€/unité) — Main Street Motors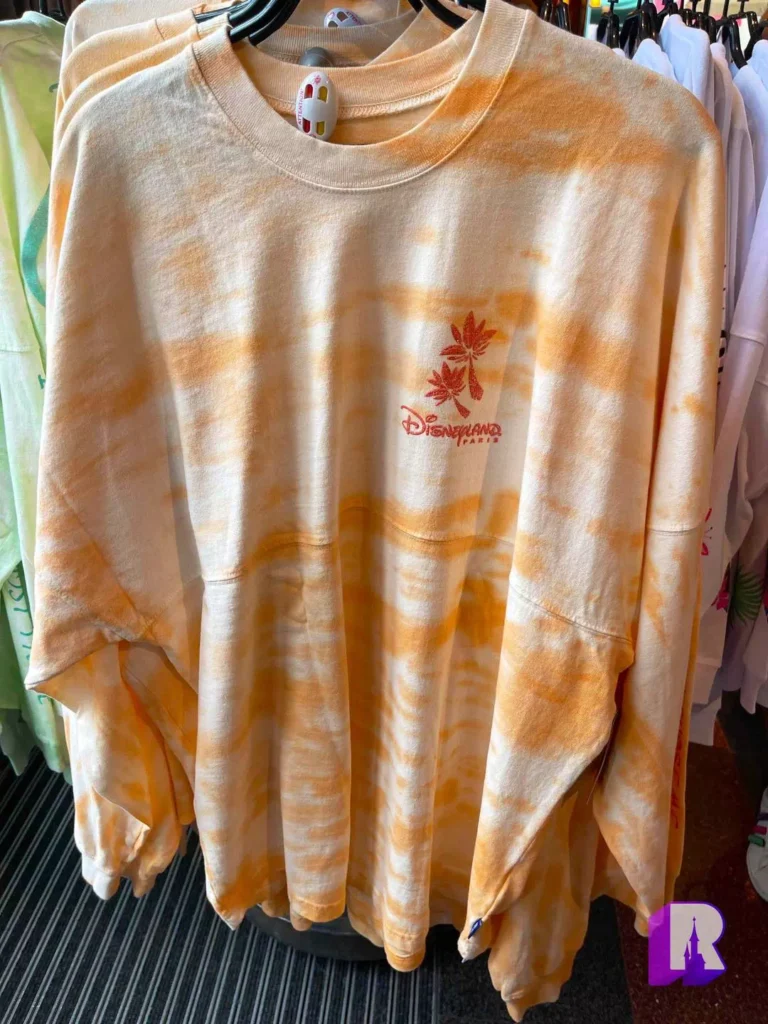 Nouveau mug "Avengers Campus" chromé (20€/unité) — Mission Equipment
Nouveau spirit jersey "Le Roi Lion" (80€/unité) — La Girafe Curieuse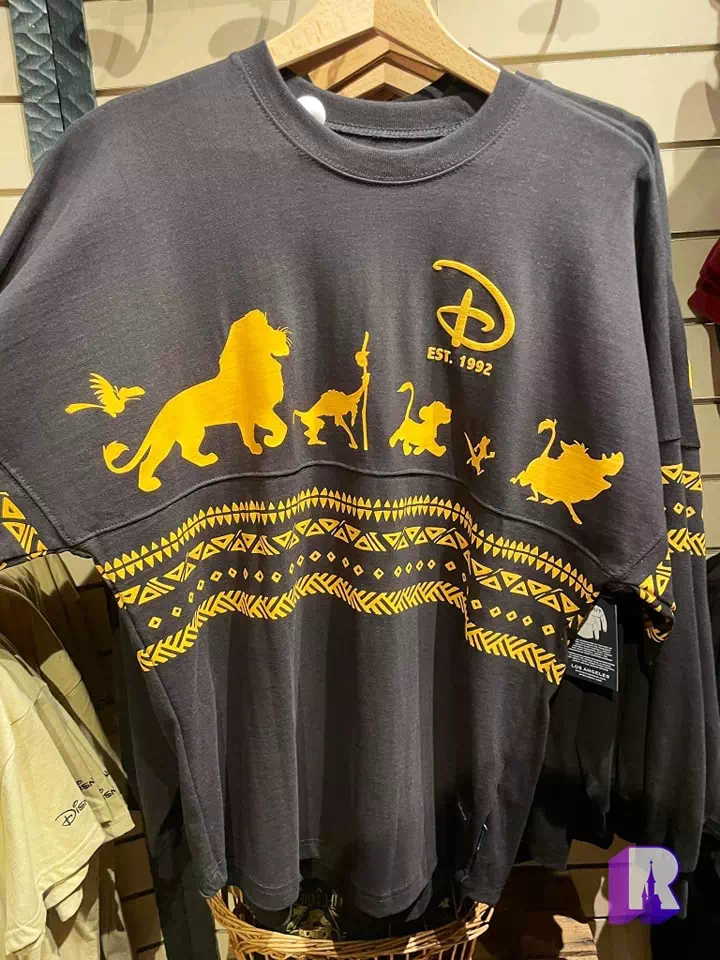 Nouveux boutons de manchettes en édition limitée (29€/paire) — Disney Gallery
Nouvelle peluche "Flash McQueen" (26€/unité) — Légendes d'Hollywood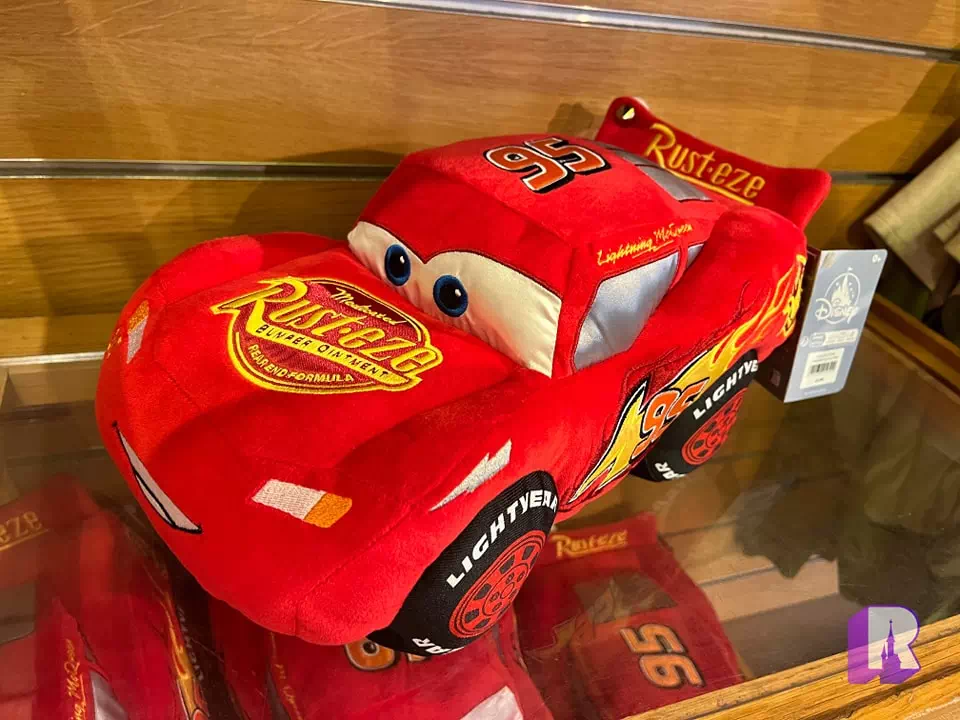 Nouveau sac à dos pour enfant "Encanto" (30€/unité) — Studio Stores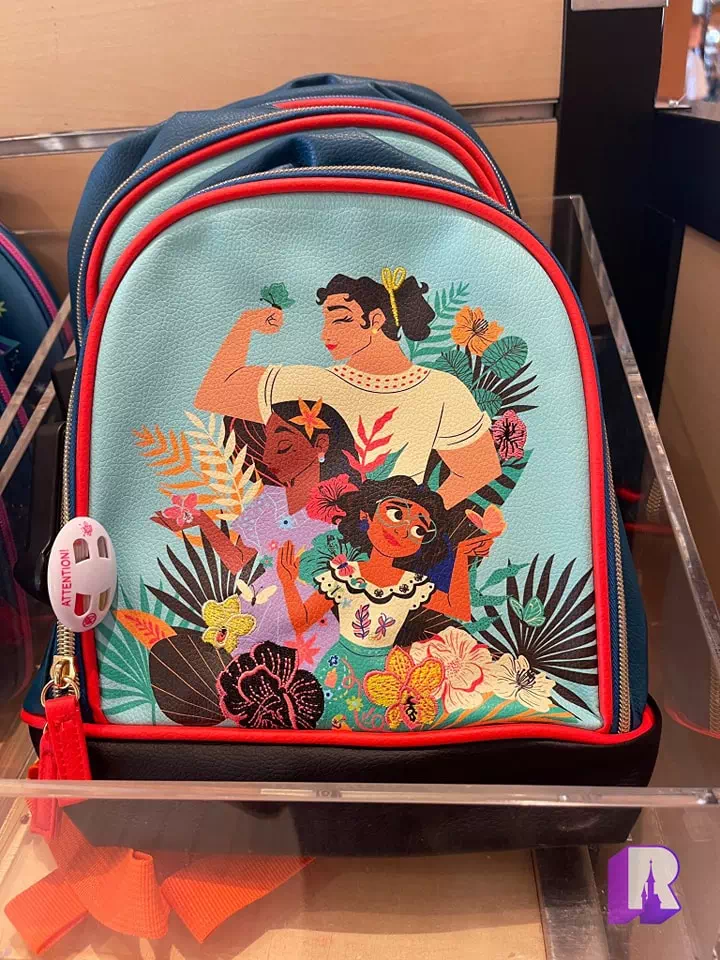 Tablier de cuisine "Encanto" (35€/unité) — World of Disney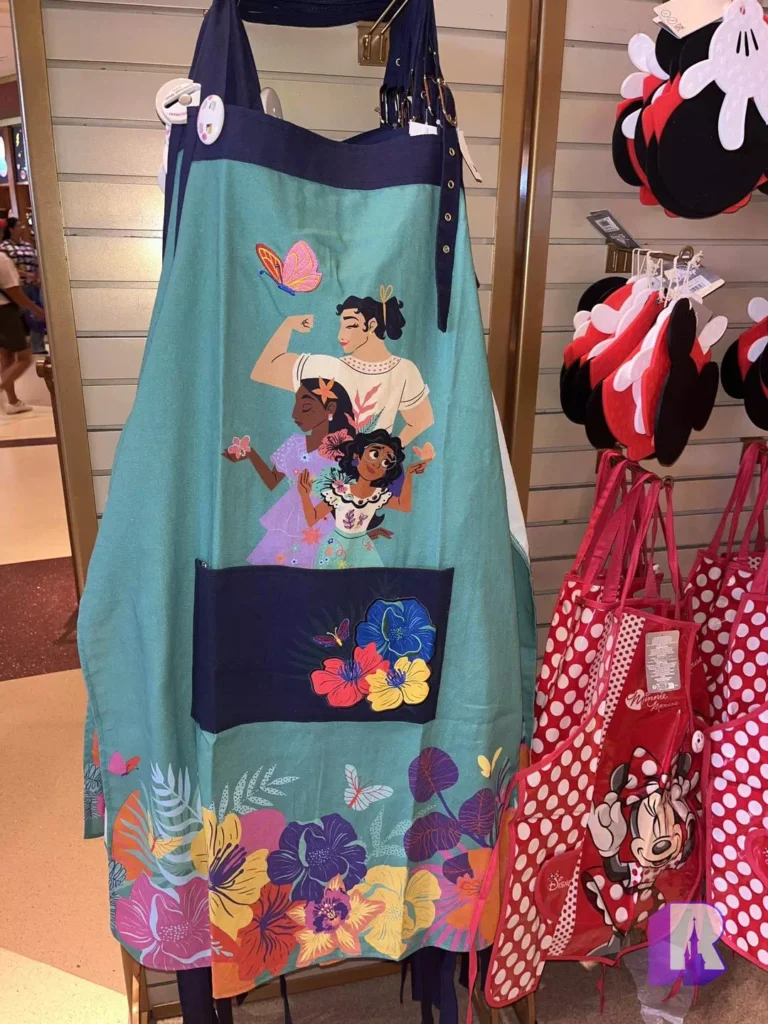 Arrivée d'une partie de la collection "#Disney100 Decades 1970's" — Storybook Store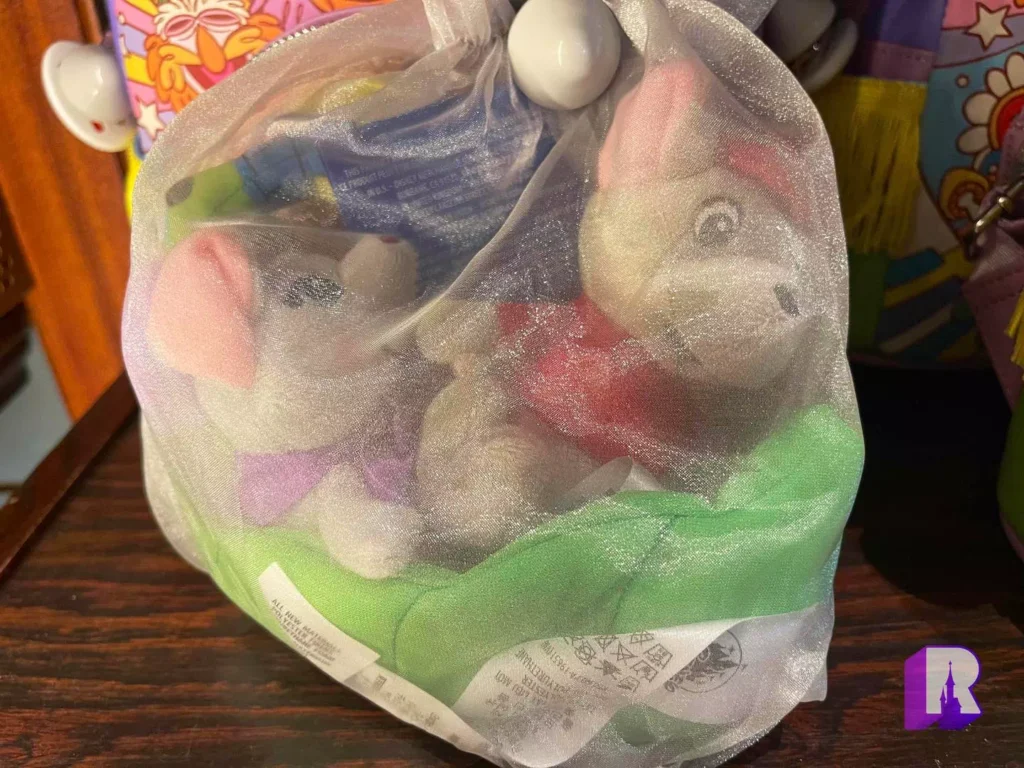 Le Victoria's propose désormais le "Menu festif Mickey" à emporter (àpd. 12h)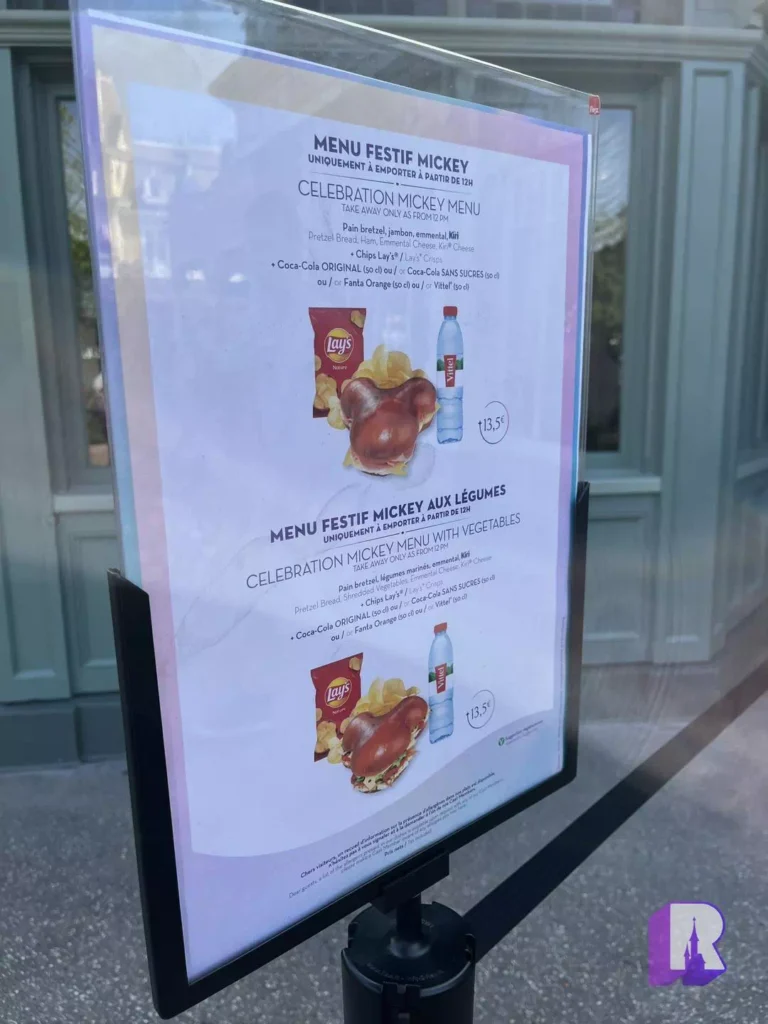 C'est tout pour cette semaine à Disneyland Paris ! Pour suivre les actualités en direct des parcs, vous pouvez nous suivre sur notre page Facebook ou encore notre compte Twitter (en anglais).
On se retrouve la semaine prochaine pour un nouveau récapitulatif sur ce blog!