Au programme cette semaine : "Magic Over Disney" au Disneyland Park, les sorties pin's du mois d'août, une nouvelle salle au "Billy Bob's Saloon"… et plus encore !
⭐️ La une des nouveautés cette semaine
« Magic Over Disney » se jouera désormais au Disneyland Park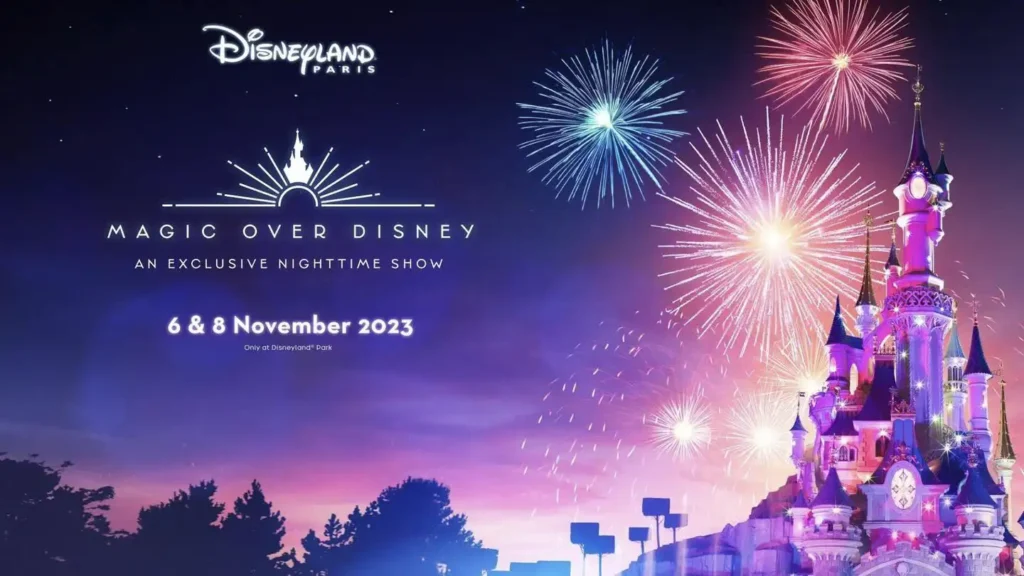 Disneyland Paris a dévoilé de nouveaux visuels pour le spectacle "Magic Over Disney" qui se déroulera les 6 & 8 novembre 2023 et les 17, 22 & 24 janvier 2024. Grâce à ces visuels, nous apprenons également que ce spectacle se jouera au Disneyland Park, au lieu des Walt Disney Studios.
"Magic Over Disney" est un spectacle nocturne saisonnier présenté à Disneyland Paris, disponible uniquement à certaines dates pendant les mois les plus froids. Il a remplacé le précédent spectacle "Disney's Magical Fireworks & Bonfire", utilisé pour attirer davantage de visiteurs pendant la saison froide.
"La Patrouille de France" survolera le "Disney Hotel New York – The Art of Marvel" le 29 septembre 2023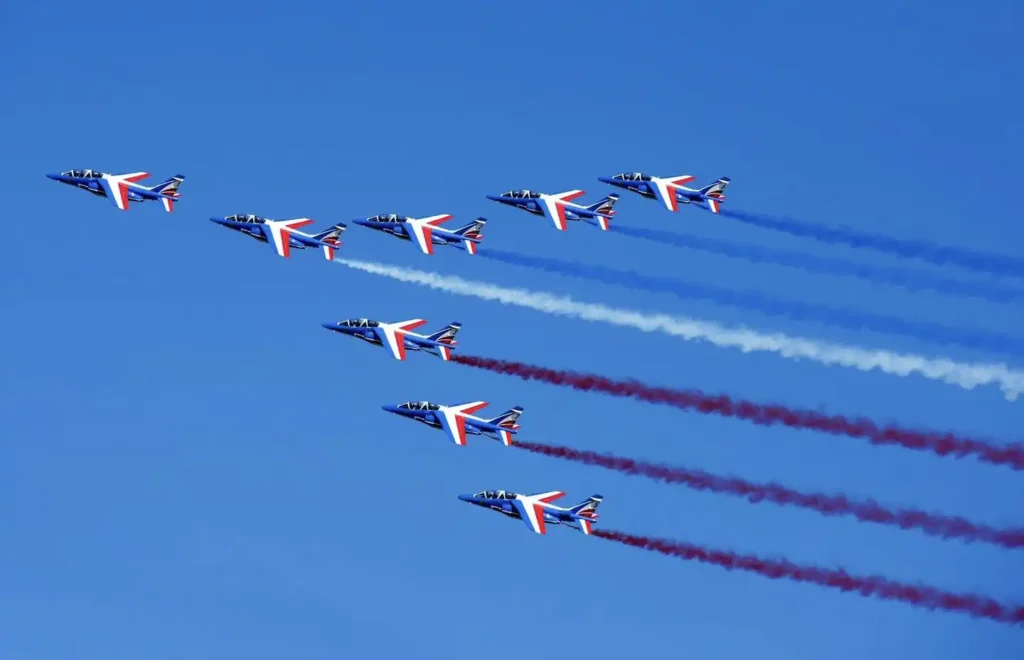 Le 29 septembre, il y aura un diner de Gala de l'Association Rêves à l'hôtel "Disney New York – The Art of Marvel". À l'issue de ce diner, la patrouille de France survolera l'hôtel.
Sorties pin's du mois d'août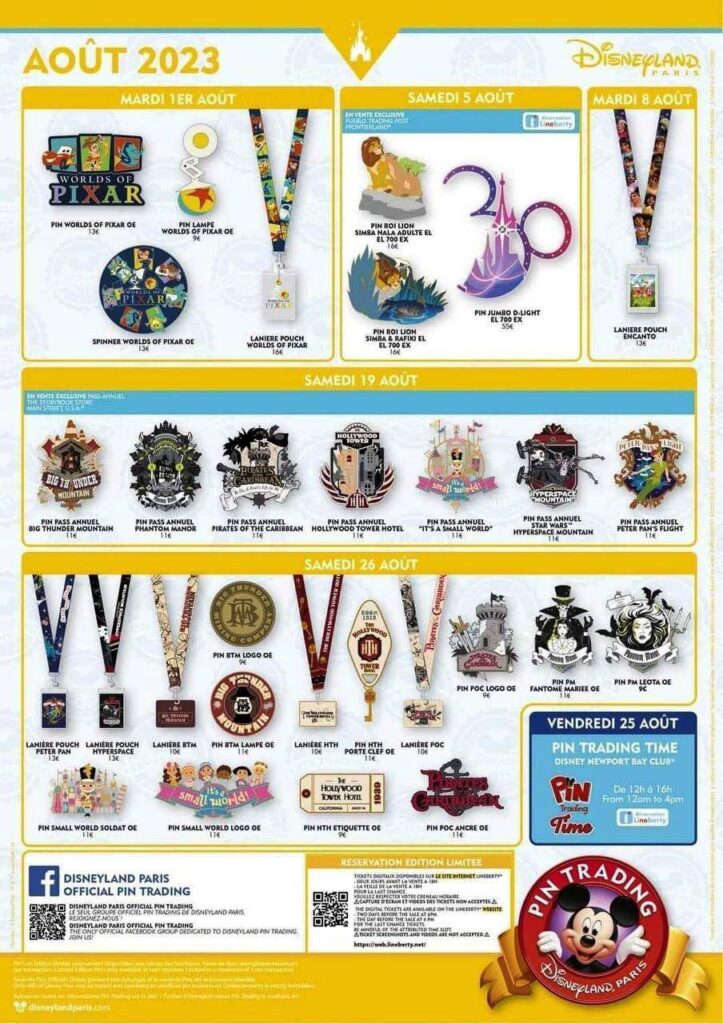 L'affiche des sorties pin's du mois d'août a été publiée. Au programme ce mois-ci : de nombreux pins sur les attractions iconiques des deux parcs, une collection "Pixar" et notamment un pin's commémoratif sur le nouveau spectacle nocturne "Disney D-Light".
Le règlement du parking visiteurs a été mis à jour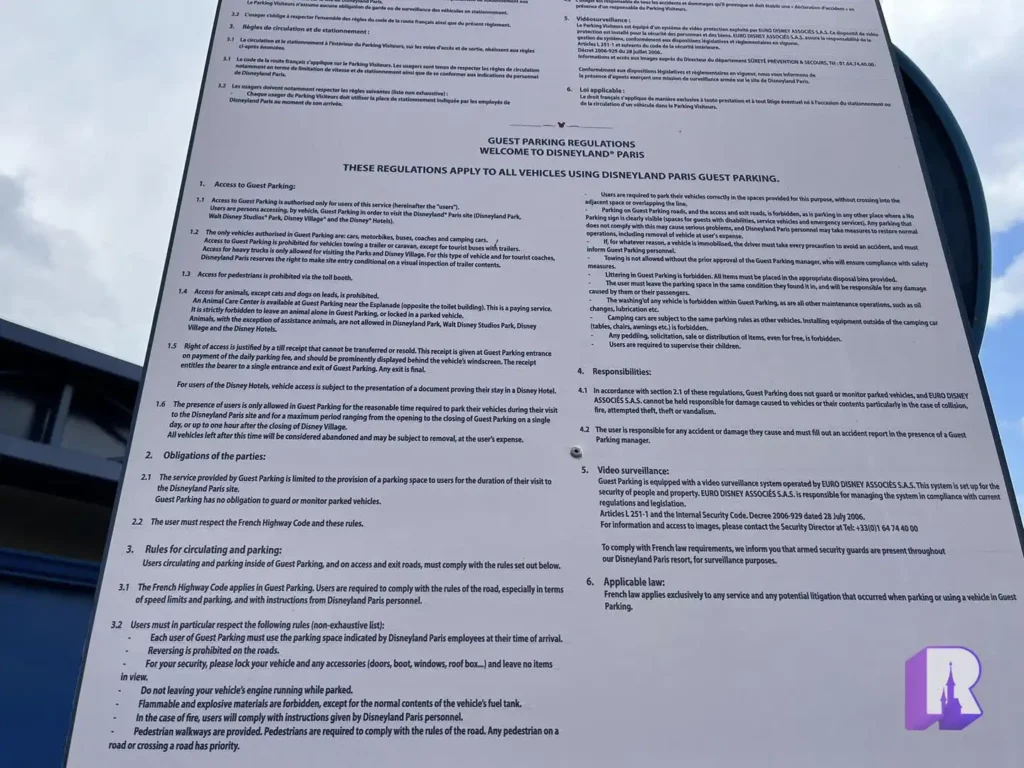 Le règlement du parking "guests" a été récemment mis à jour. Comme principale modification, notons qu'il est rappelé que le parking est limité à la journée de visite (on ne peut donc pas stationner son véhicule toute la nuit). Un peu plus loin dans ce règlement, il est mentionné que celui-ci s'applique également aux camping-cars.
En suivant donc cette logique, ce règlement n'autorise plus les camping-cars à stationner durant la nuit… Nous vous recommandons de vérifier directement auprès de Disneyland Paris si vous avez prévu de venir en camping-car.
Les tickets de caisse sont désormais uniquement disponibles sur demande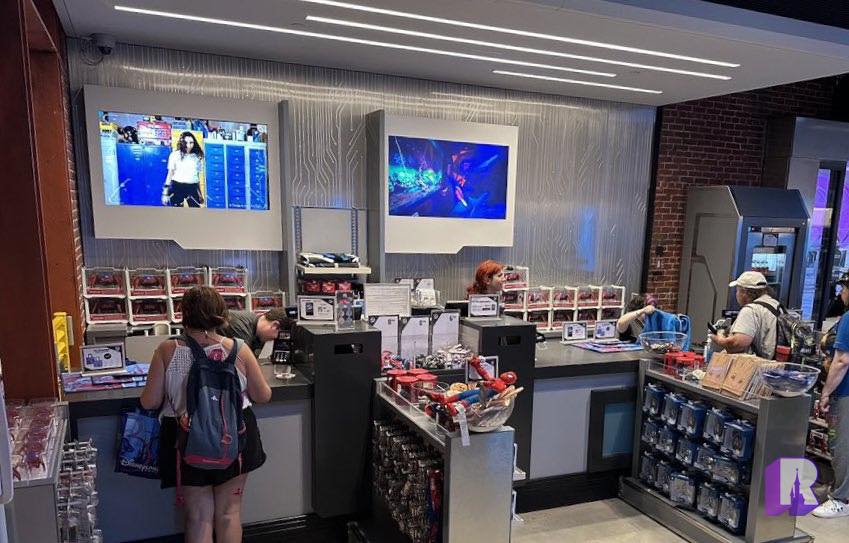 Depuis le 1er août, une nouvelle réglementation interdit l'impression des tickets de caisse de manière systématique. Disneyland Paris s'est conformé à cette règle : il vous faudra désormais demander votre ticket si vous souhaitez l'obtenir (A noter : ils restent obligatoires pour les retours, échanges ou remboursements de TVA).
Le kiosque à glaces "Ben & Jerry's" est de retour au Disney Village, devant le "Annette's Diner"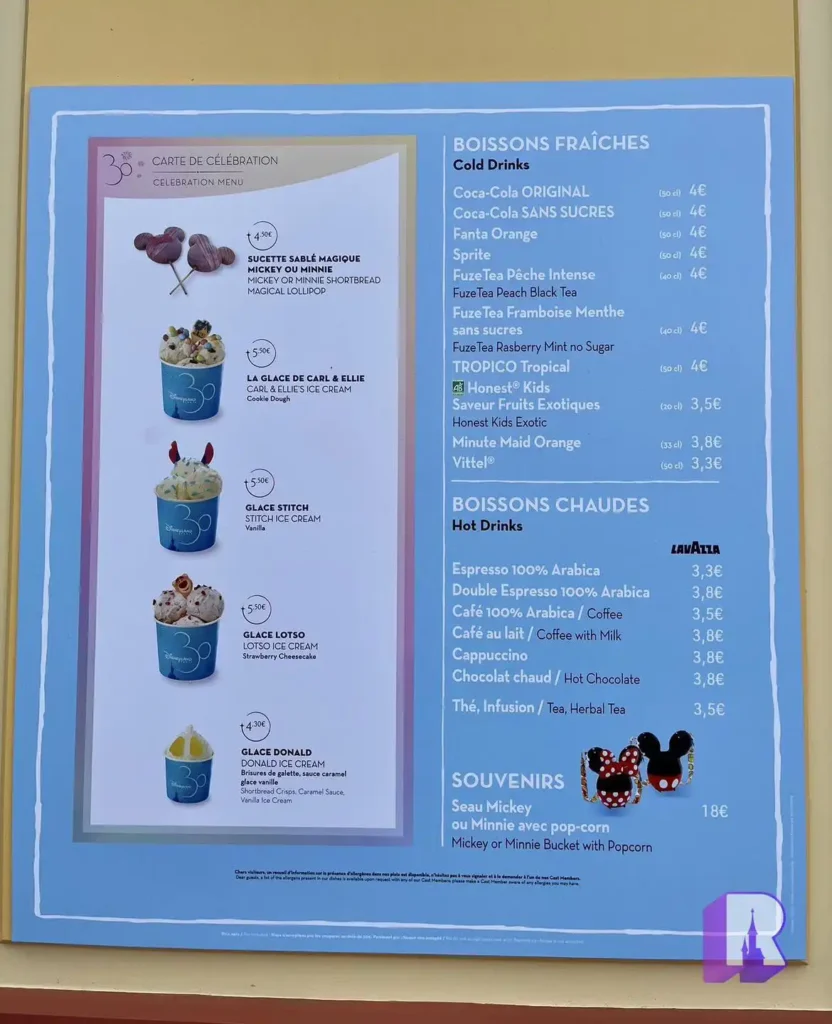 Le kiosque à glaces qui était précédemment placé à côté de Panoramique est de retour devant le "Annette's Diner". Vous pourrez y retrouver plusieurs glaces Ben & Jerry's, des boissons fraîches et chaudes et les seaux à popcorns Mickey & Minnie.
Nouvelles machines tactiles pour les pièces de la Monnaie de Paris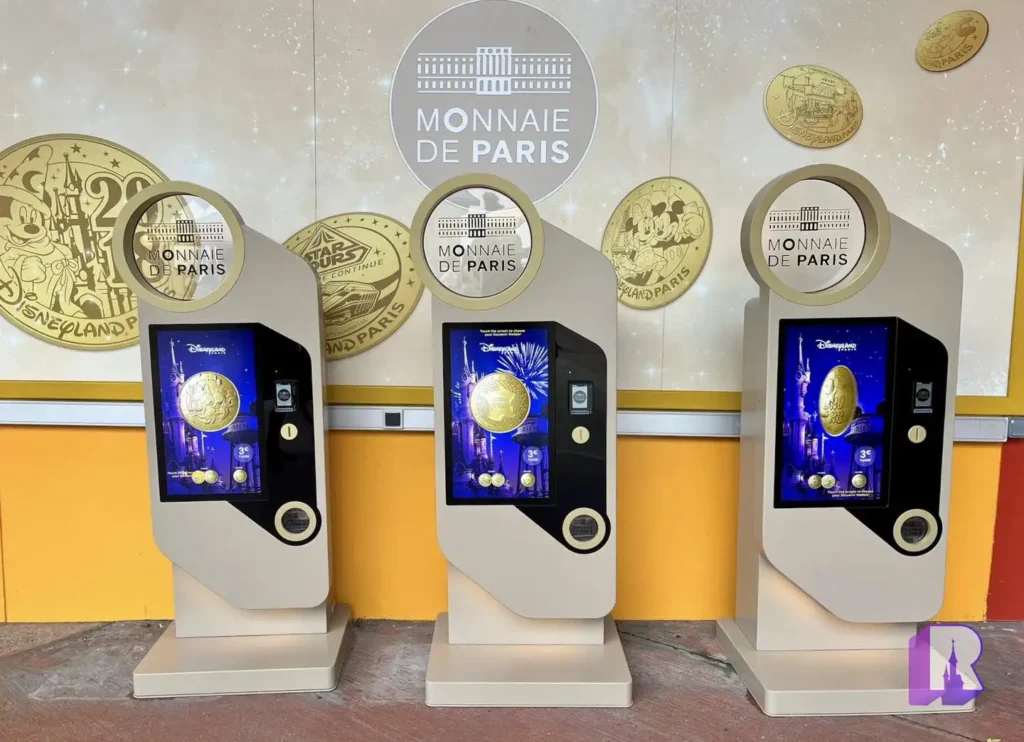 Les machines à pièces devant le Disney Store au Disney Village ont été remplacées par de nouveaux modèles avec écrans tactiles.
Nouvelle salle au "Billy Bob's Saloon"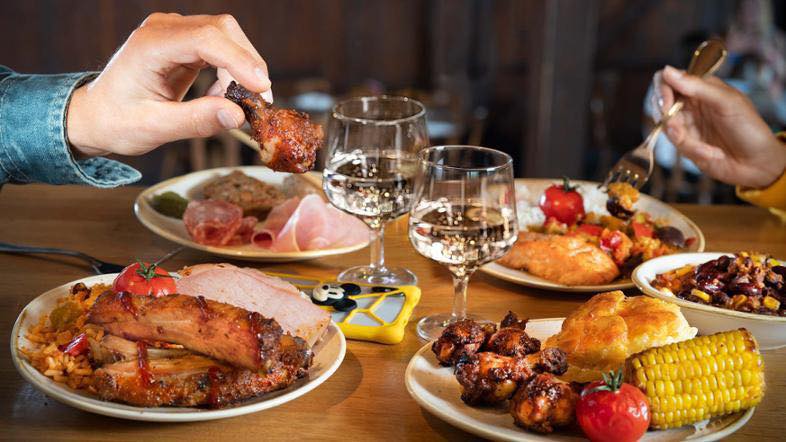 Le buffet Tex-Mex "La Grange" s'agrandit avec l'ajout d'une nouvelle salle, située dans l'espace précédemment occupé par le preshow et le bar du Buffalo Bill's Wild West Show. Cet agrandissement augmentera la capacité d'accueil pour la restauration au Disney Village durant sa période de rénovation. La date d'ouverture de cette nouvelle salle n'a pas encore été communiquée.
🚧 Quoi de neuf au niveau des fermetures et travaux ?
Avancement des travaux à la "Brasserie Rosalie"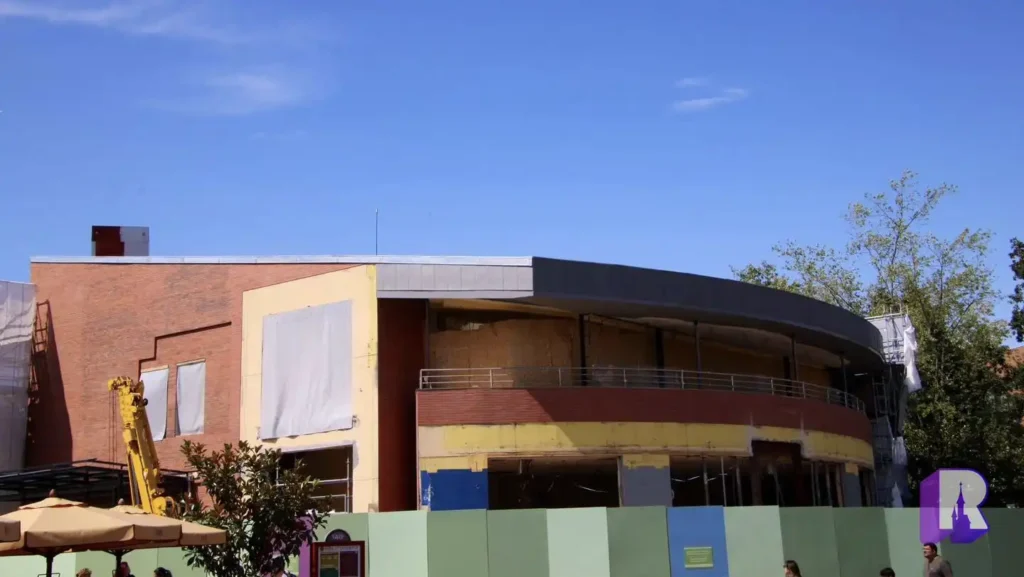 La "Brasserie Rosalie" au Disney Village se métamorphose et attire l'attention cette semaine avec le retrait progressif de son échafaudage. Ce dévoilement révèle une esthétique renouvelée, marquée par une abondance de briques, de métal et d'éléments végétaux, contrastant nettement avec le design précédent de cette zone.
Notons aussi que le auvent du comptoir de vente à emporter, qui est en train de se dessiner sur le flanc du bâtiment, s'intègrera parfaitement à cette nouvelle ambiance. Ouverture prévue en fin d'année !
Quelques modifications au Disney Village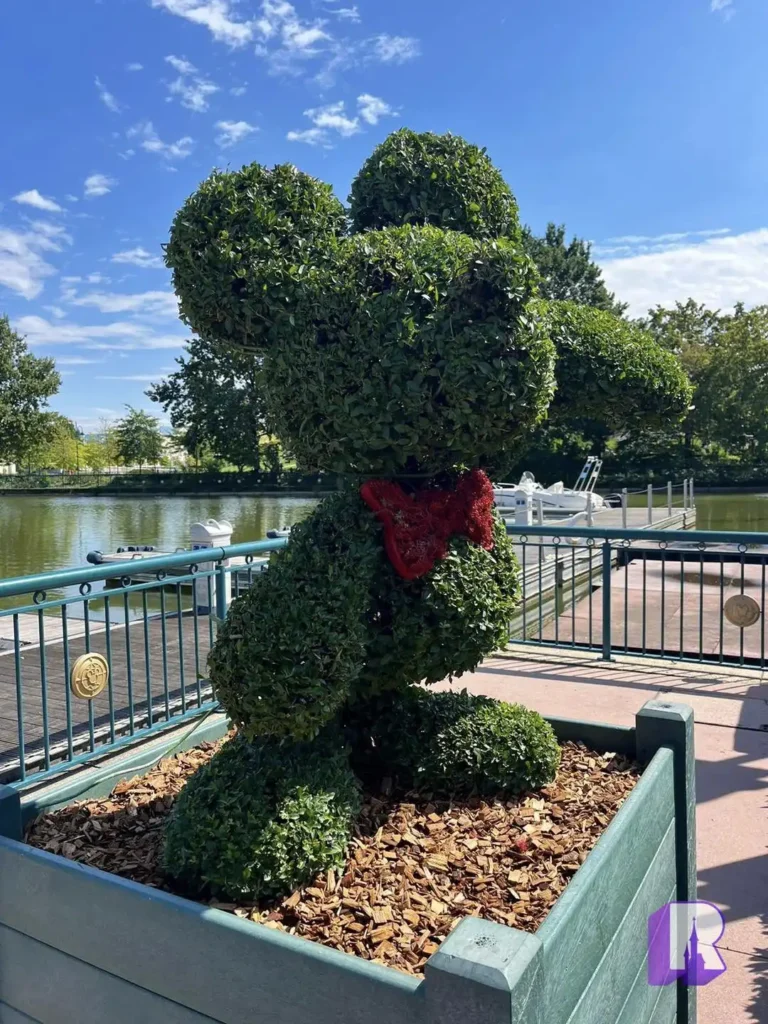 Au Disney Village, l'accent est mis sur la réutilisation et la conservation. 😅
Les chaises du Café Mickey ont trouvé une nouvelle vie sur la terrasse du Billy Bob. De plus, la topiaire emblématique du Café Mickey a fait son grand retour près du Lac Disney, apportant une petite touche de verdure.
Fermeture momentanée de "La Cabane des Robinsons"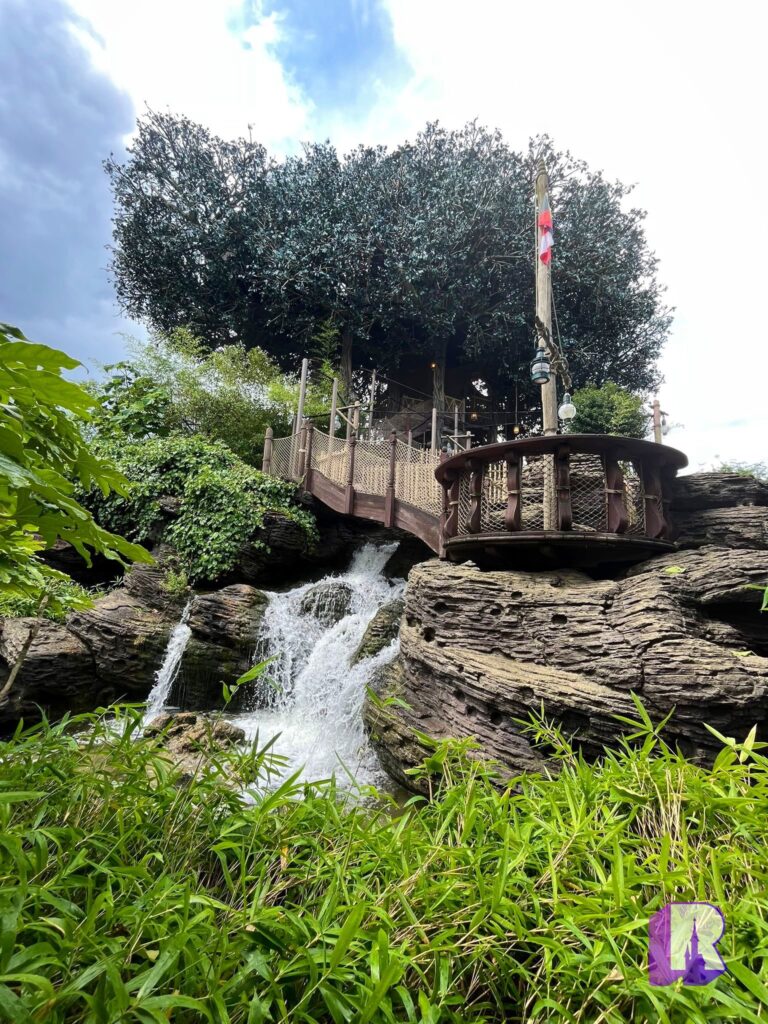 Cette semaine, "La Cabane des Robinsons" était fermée pour de rapides travaux.
Retrait des panneaux à l'ancien "bureau des pass annuels"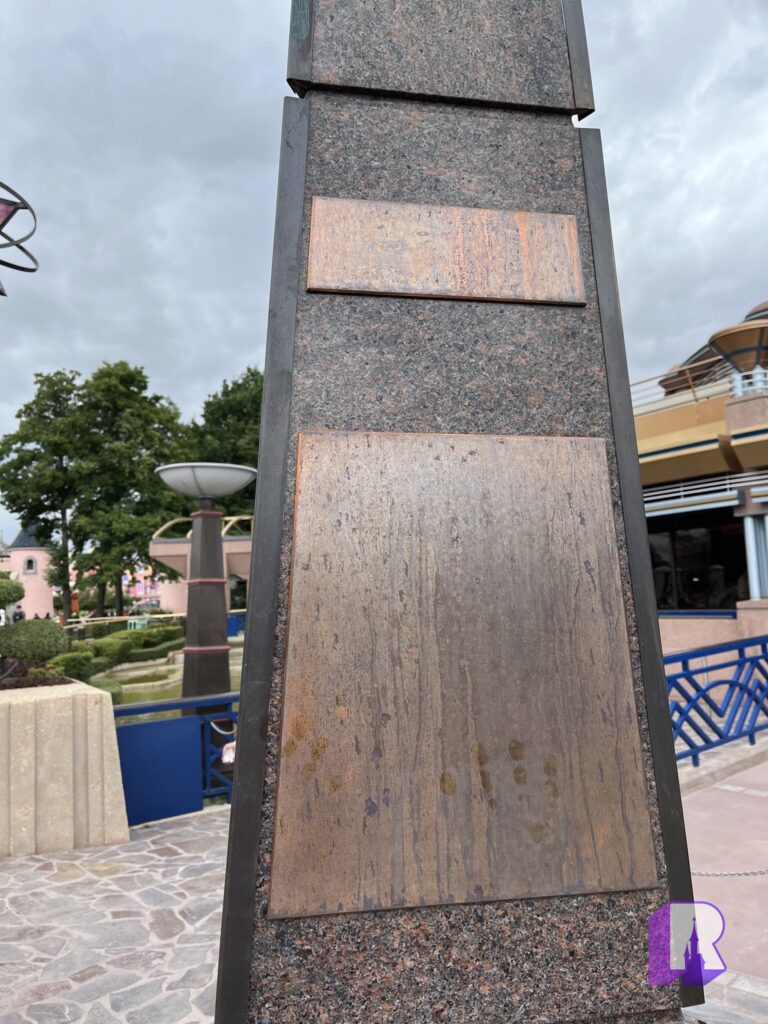 La signalisation de l'ancien "bureau des pass annuels" a disparu, alors que le lieu n'était plus en service depuis un bon moment. Prochainement, cet espace accueillera des rencontres avec des personnages réservées aux détenteurs de Disneyland Pass et des boutiques temporaires pour la mise en vente d'articles exclusifs.
Des nouvelles des travaux des tapis roulants du parking visiteurs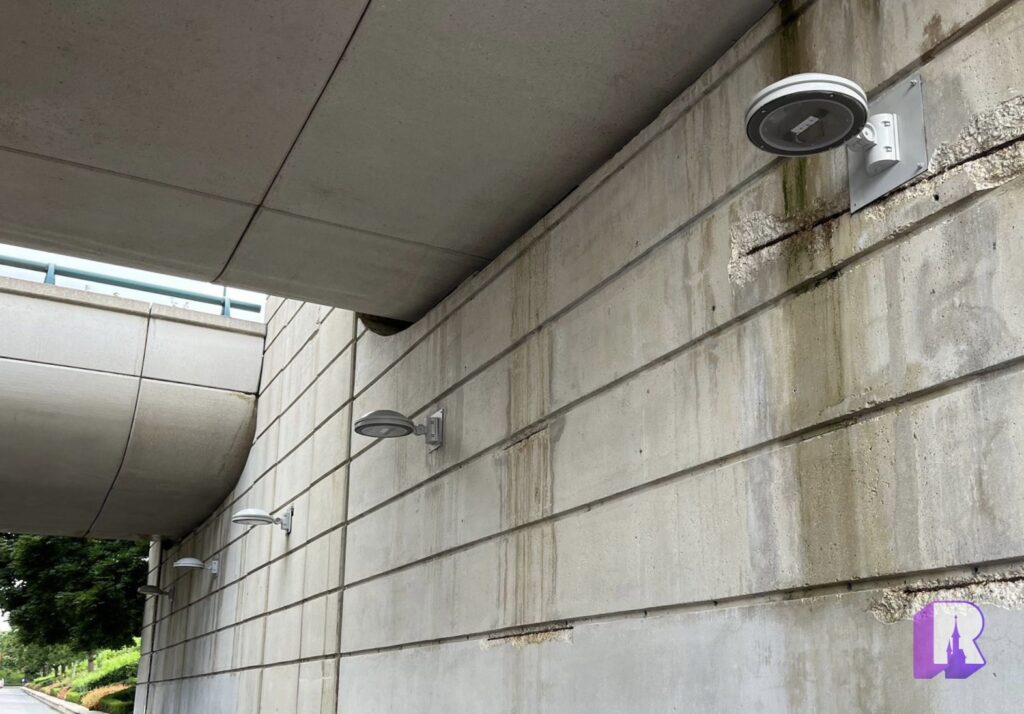 Les travaux progressent au niveau des tapis roulants et des tentes du parking visiteurs. L'éclairage du chemin a également été modernisé, apportant une meilleure visibilité.
🛍️ Nouveautés merch & food
Nouvelles arrivées à "Constellations" (30€ / serre-tête et 25€ / casquette)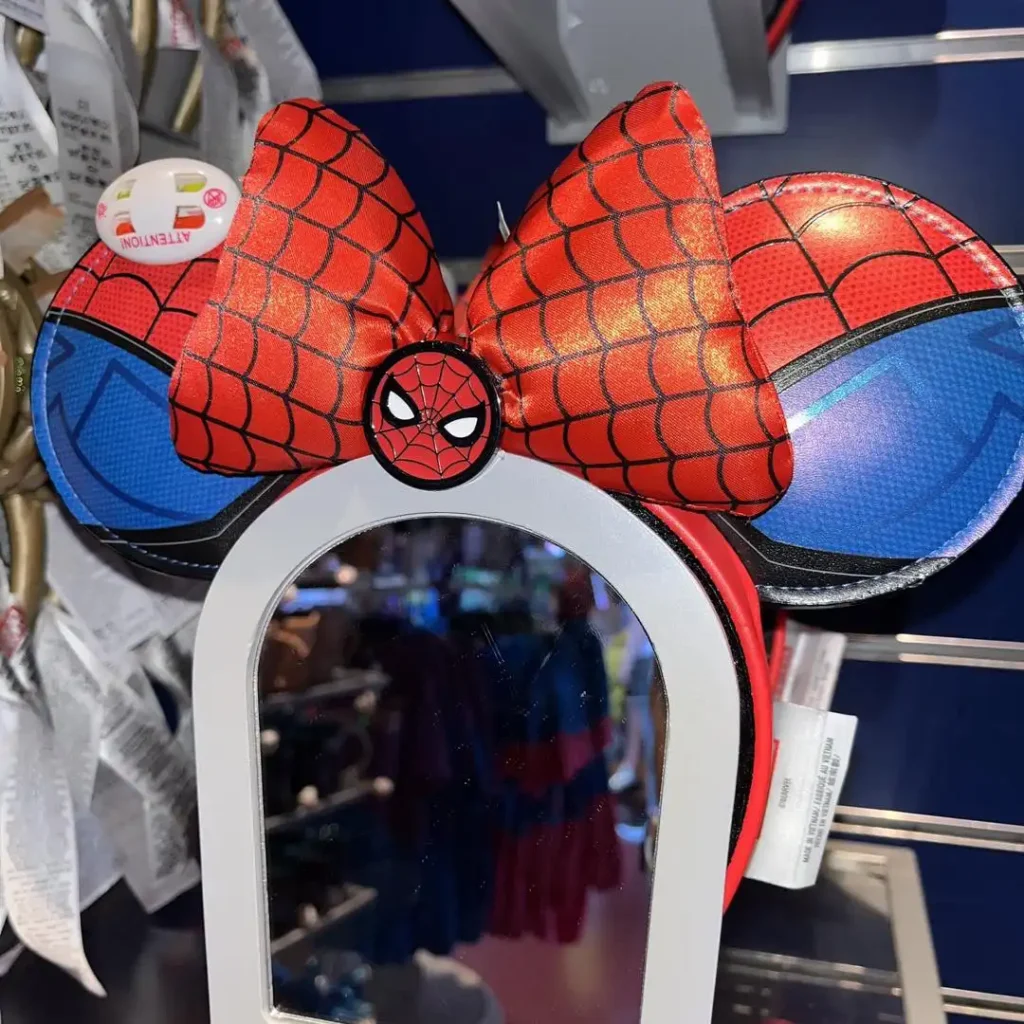 Vaisseau du Mandalorian (15€) — Star Traders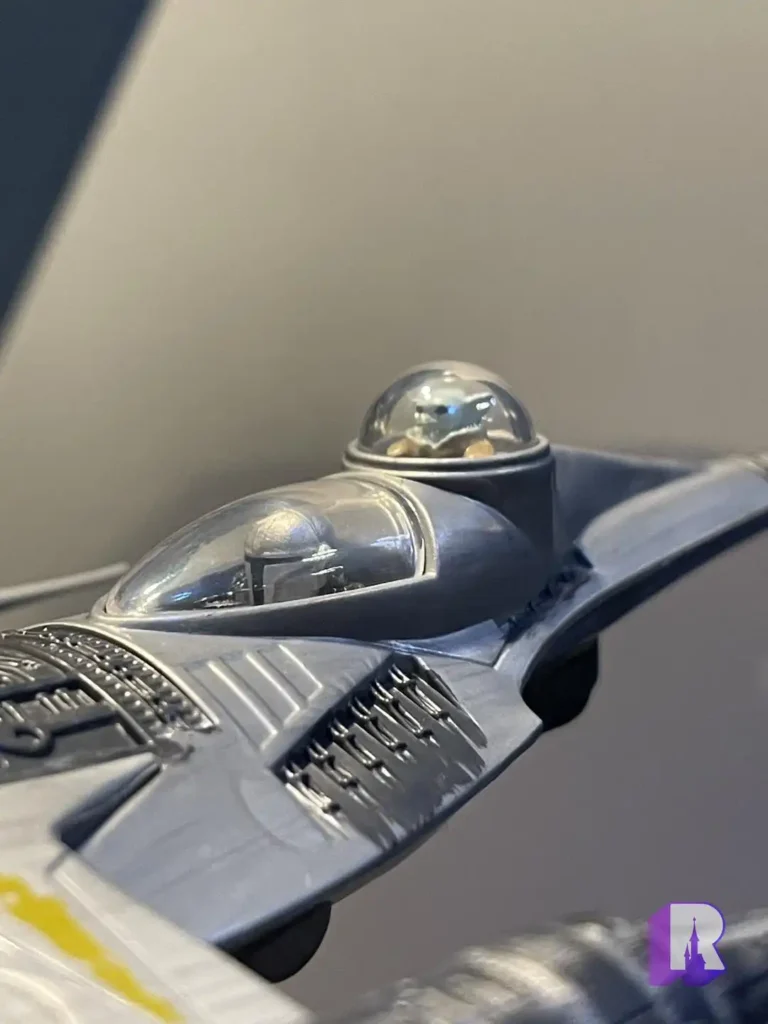 Boules de Noël Arribas (15€/boule) — Harrington's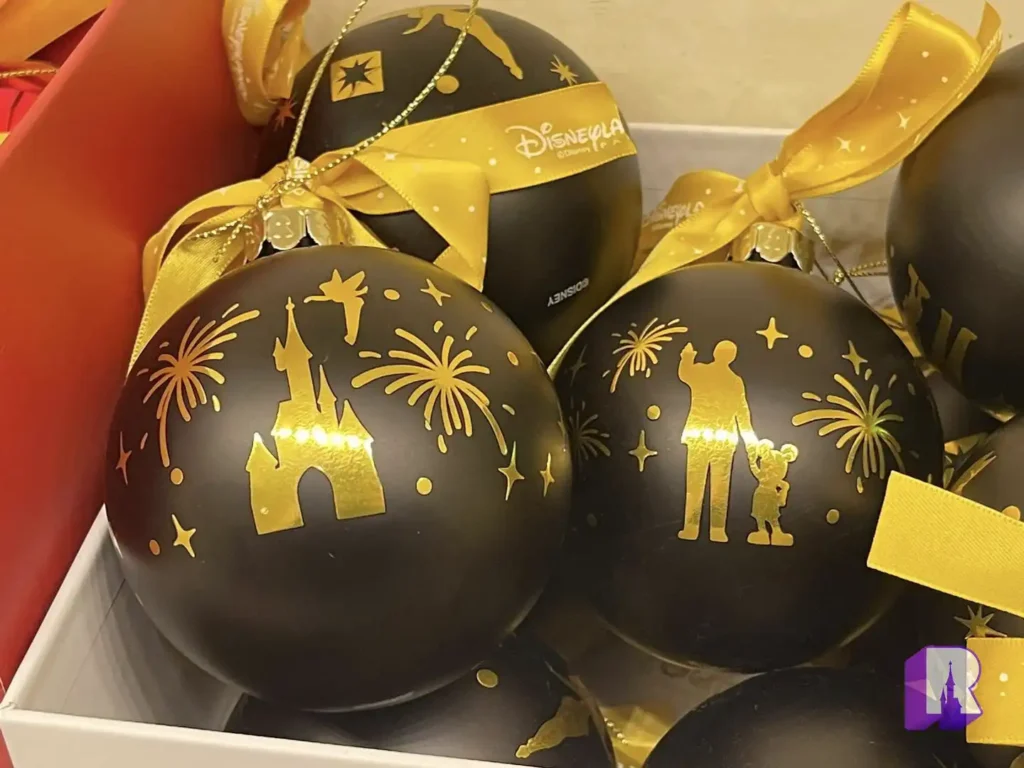 Nouveau spirit jersey Jasmine "Unlock the Magic" (75€)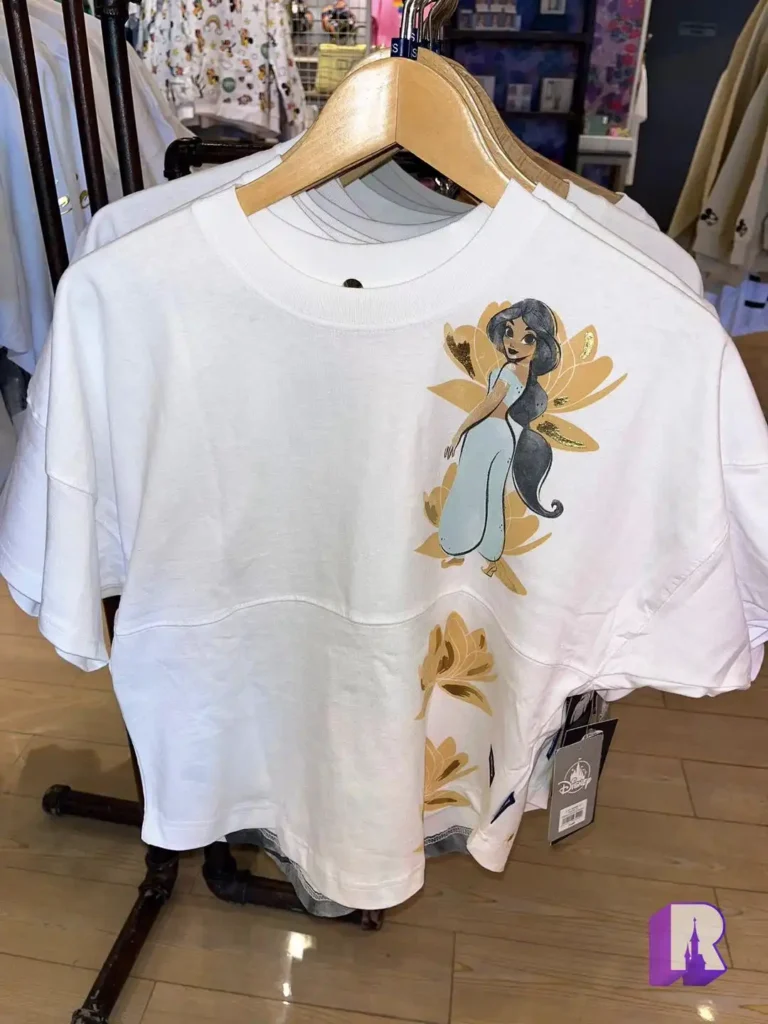 Quelques nouveautés à "Mission Equipment"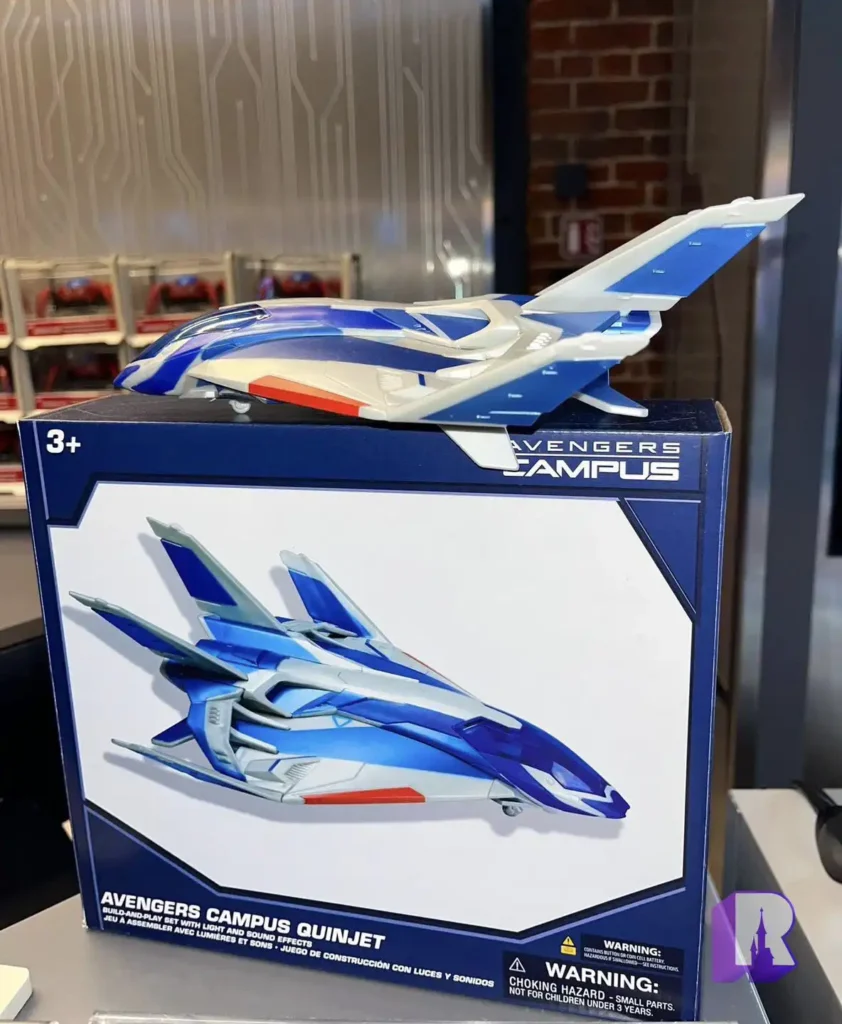 Quinjet à assembler (30€/unité)
T-shirts et shorts (30€/unité)
Sweat à capuche "Dark Vador" (80€) — Star Traders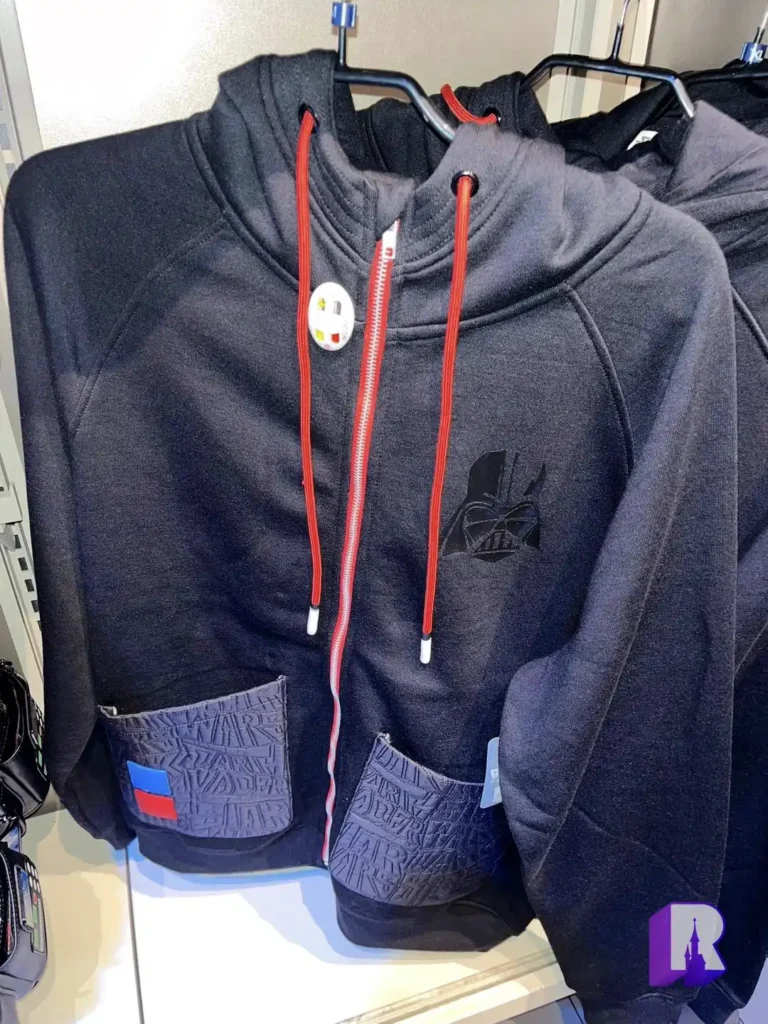 Basket Spider-Man (50€) — Studio Store (tailles: 36-43)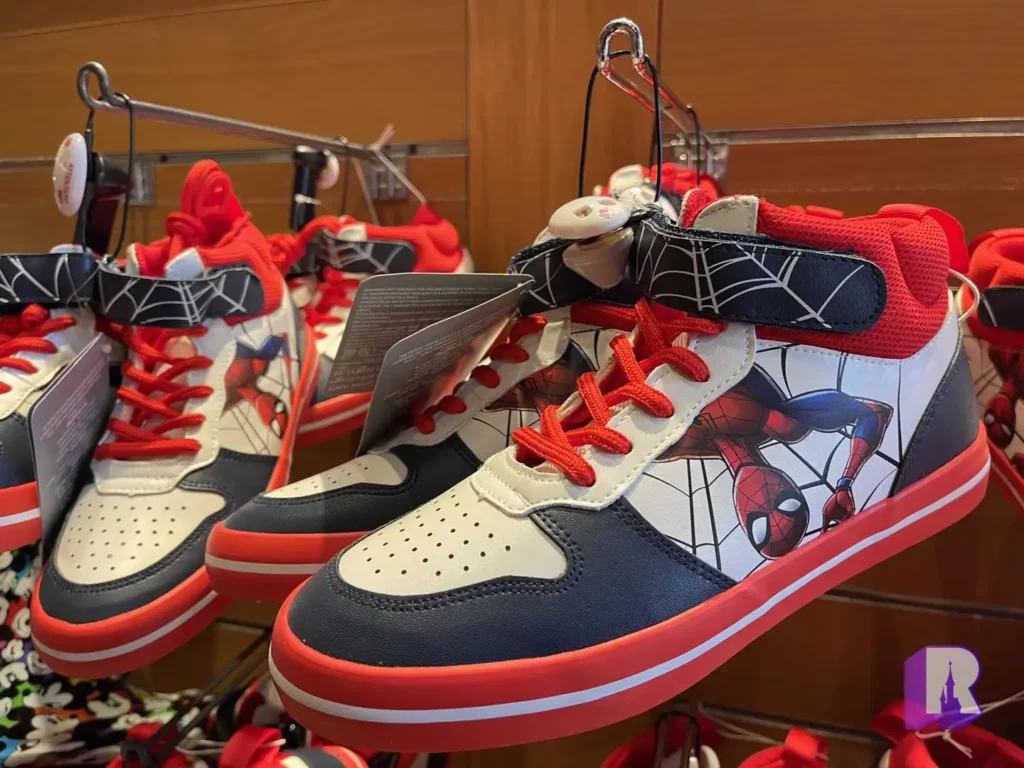 Nouvelles arrivées pour la collection "Disney Newport Bay Club" — Bay Boutique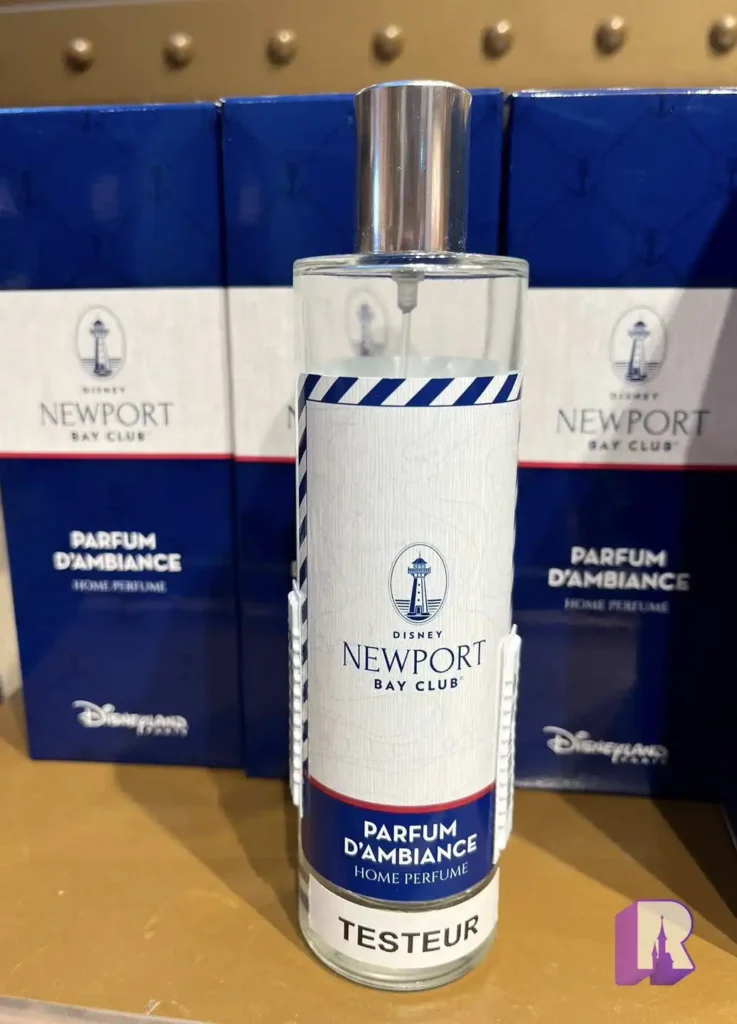 Parfum d'ambiance (60€)
Lanière (10€)
Nouveaux t-shirts "Mickey" (40€/unité) — Disney Fashion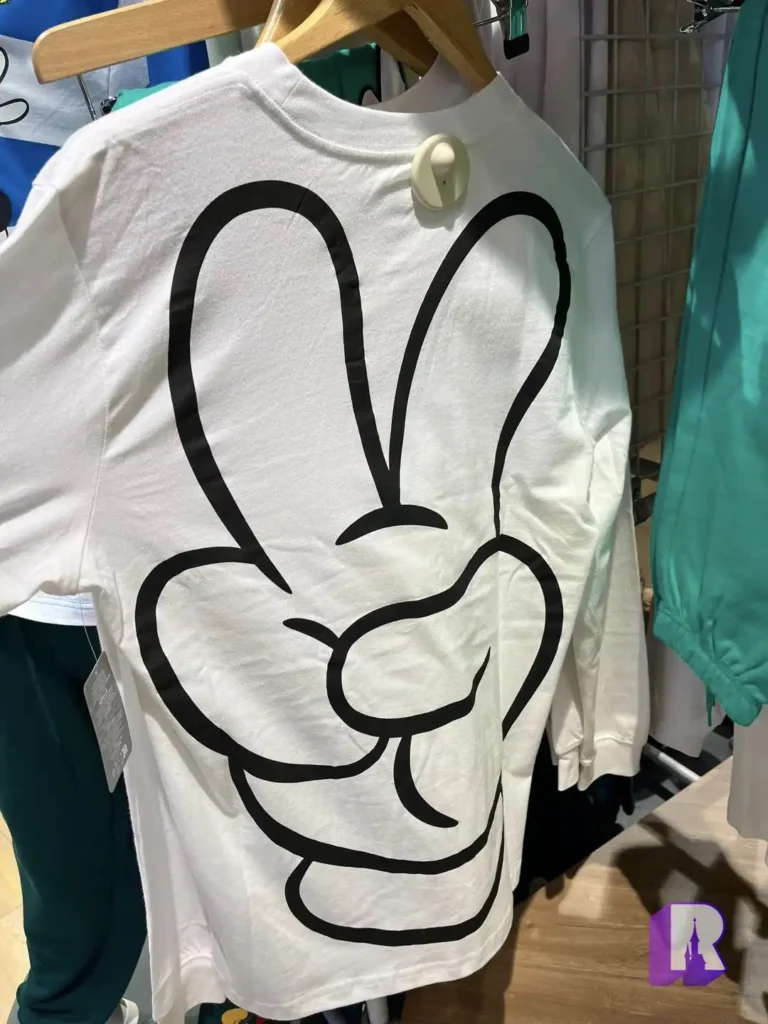 Mug souvenir "Disney Pride" (25€/juste le mug, 27€/avec boisson chaude) — Près du Agrabah Café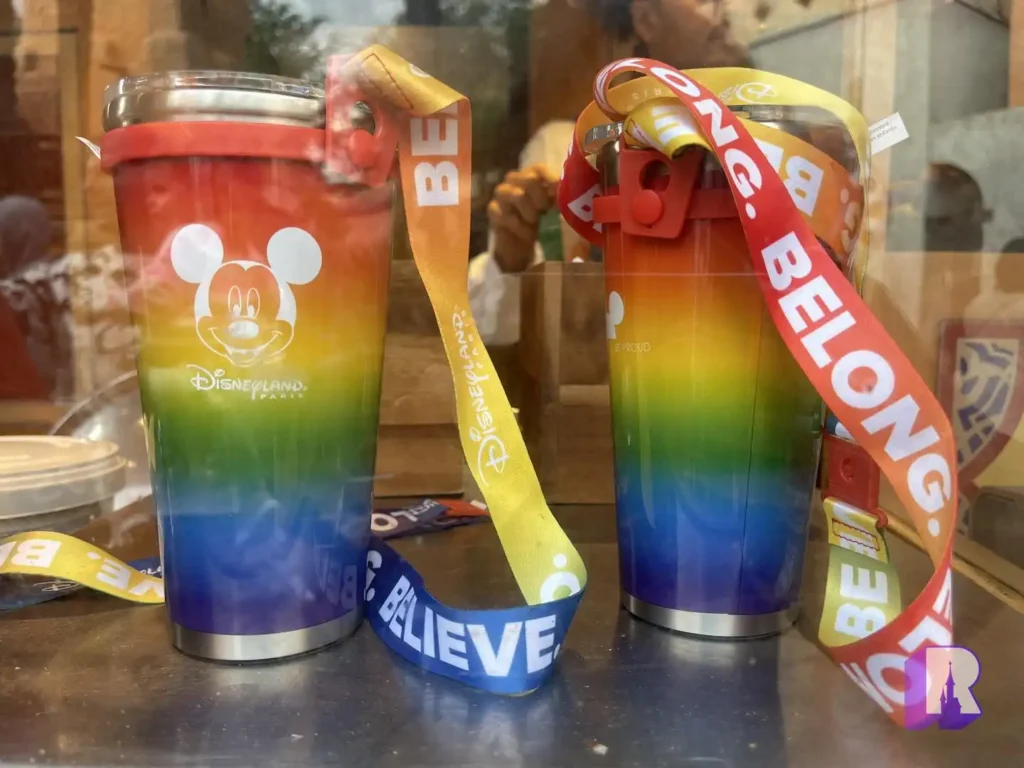 Nouvelles poupées "Anna" & "Elsa" (30€/unité) — La Chaumière des Sept Nains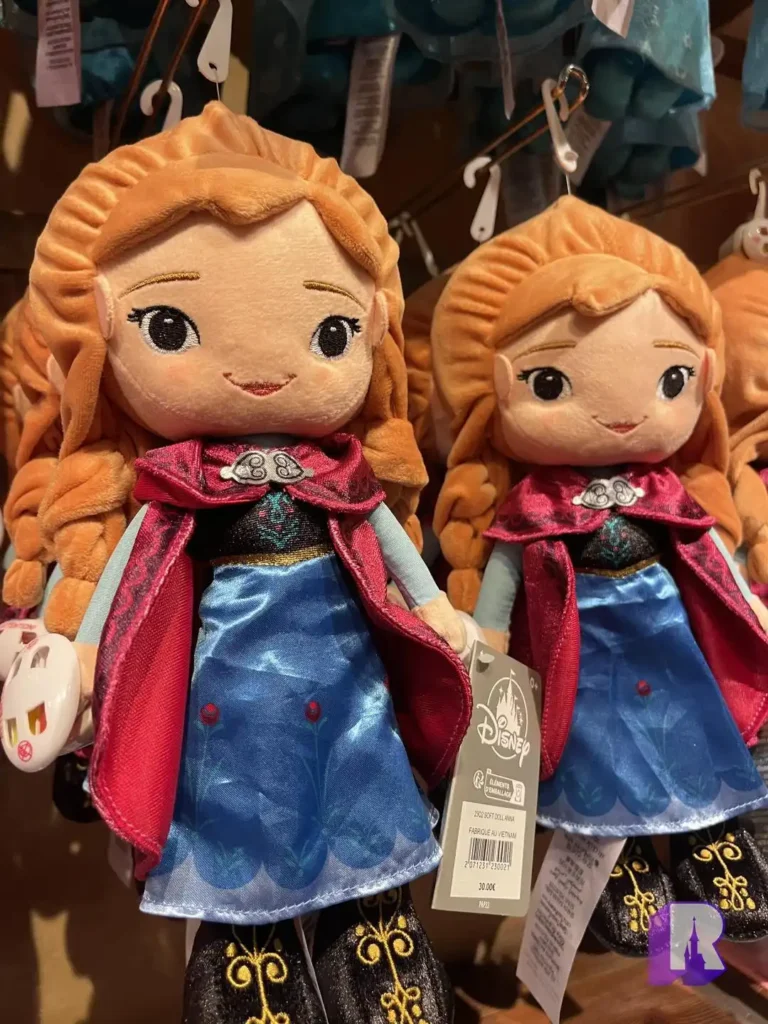 C'est tout pour cette semaine à Disneyland Paris ! Pour suivre les actualités en direct des parcs, vous pouvez nous suivre sur notre page Facebook ou encore notre compte Twitter (en anglais).
On se retrouve la semaine prochaine pour un nouveau récapitulatif sur ce blog!