Une semaine chargée à Disneyland Paris : on en sait un peu plus sur le spectacle Pixar « Together » qui arrive le 15 juillet, la zone « Worlds of Pixar » se dévoile, retour des tapis roulants au parking principal… On décortique tout ça dans cet article.
⭐️ La une des nouveautés cette semaine
Rex (Toy Story) à Disneyland Paris, dans le spectacle « Together : une Aventure Musicale Pixar » et informations concernant les avant-premières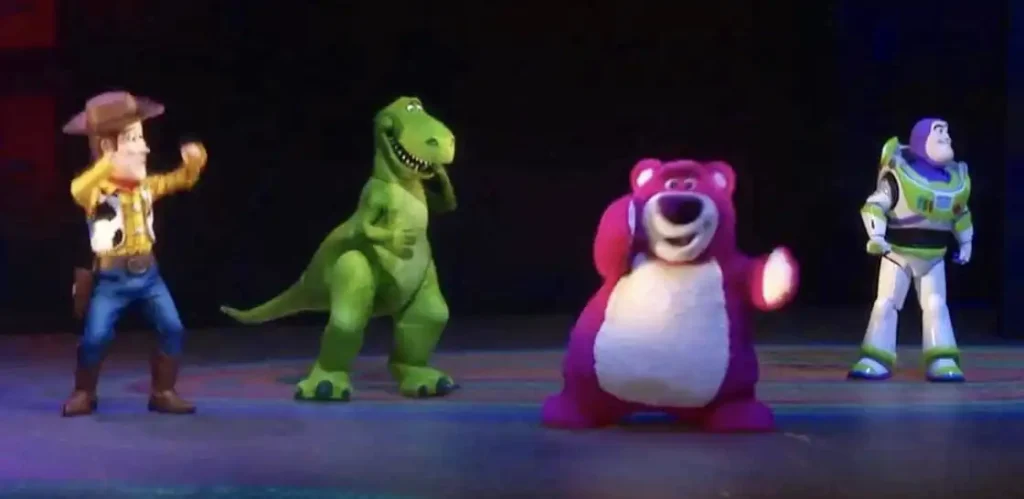 Rex (Toy Story) fera sa toute première apparition à Disneyland Paris pour le spectacle « Together : une Aventure Musicale Pixar » qui se tiendra aux Walt Disney Studios à partir du 15 juillet 2023.
AVANT-PREMIÈRE POUR LES DÉTENTEURS DE PASSEPORTS ANNUELS
Les détenteurs de Pass Annuels "Infinity" et "Magic Plus" (sans accompagnants) pourront découvrir le nouveau spectacle en avant-première la semaine prochaine. Il y a 2 journées d'avant-première : le 13 juillet 2023 à 15h50 & 17h et le 14 juillet 2023 à 13h20, 15h50 & 17h. Réservation obligatoire via la plateforme pass annuel.
AVANT-PREMIÈRE POUR LA PRESSE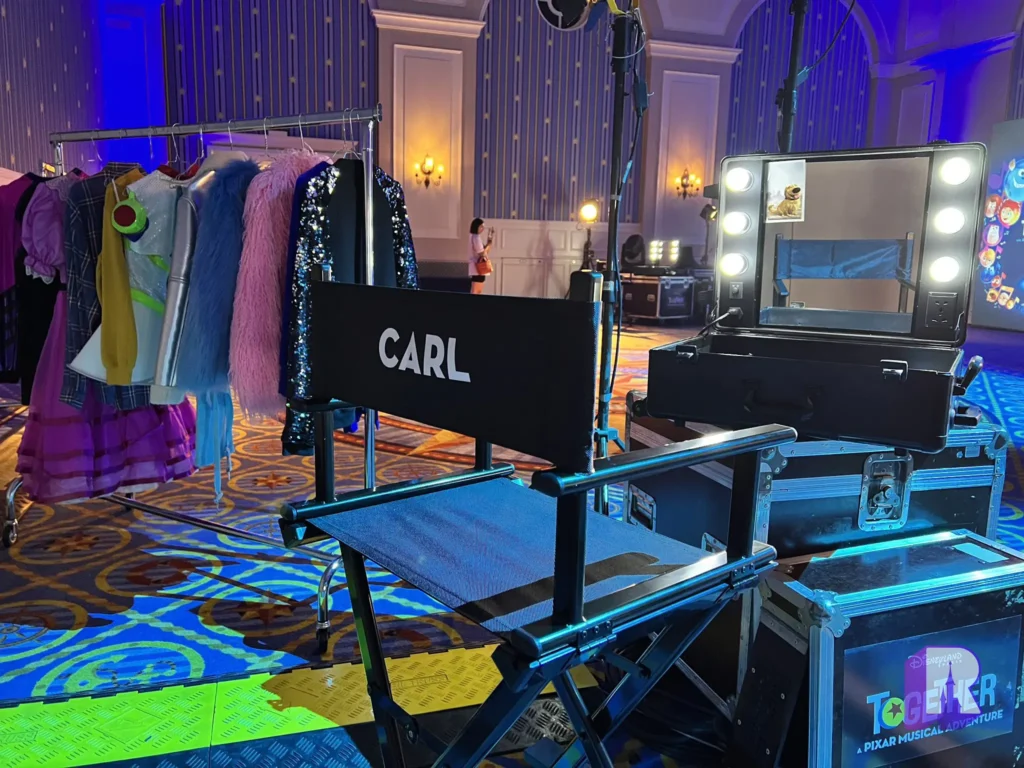 Images de la salle de presse et du "Studio Theater" qui accueille ce nouveau spectacle.
Nous avons eu la chance d'être conviés à l'avant-première du spectacle lors d'une journée de présentation pour la presse. Une "salle de presse" a été installée dans l'hôtel Newport Bay Club et celle-ci représentait les "coulisses" du spectacle. On a donc pu y découvrir la chambre de Charlie et divers autres décors issus du spectacle.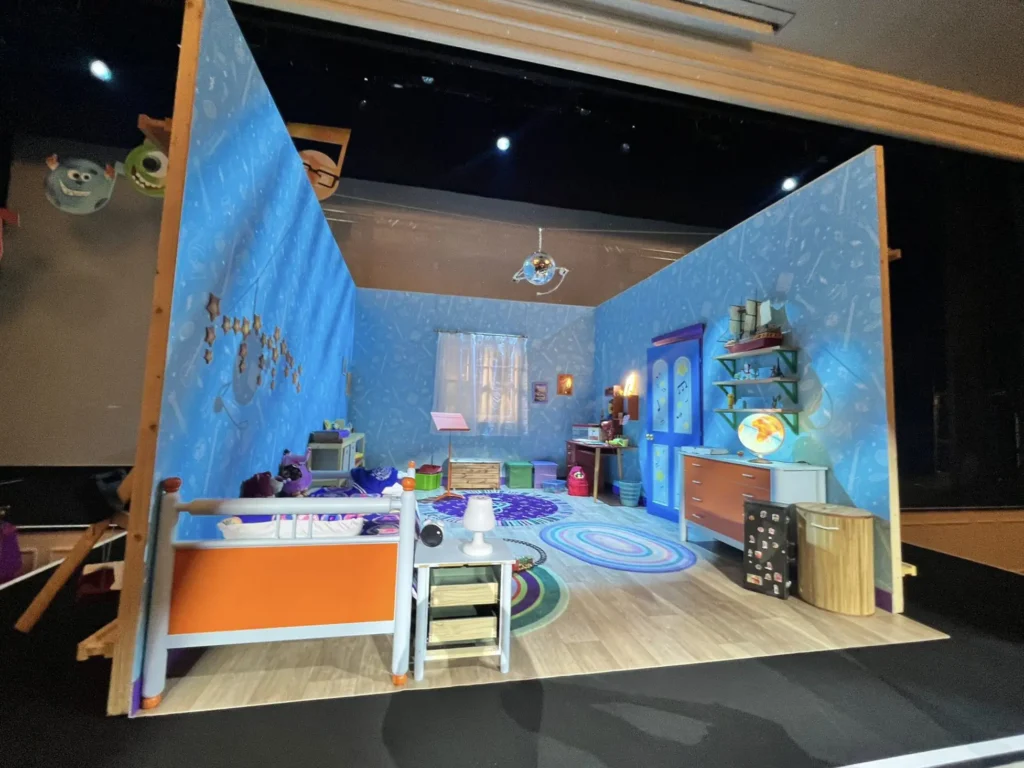 Avant la représentation, plusieurs personnages étaient présents dans les Walt Disney Studios. Voici ceux que nous avons pu rencontrer :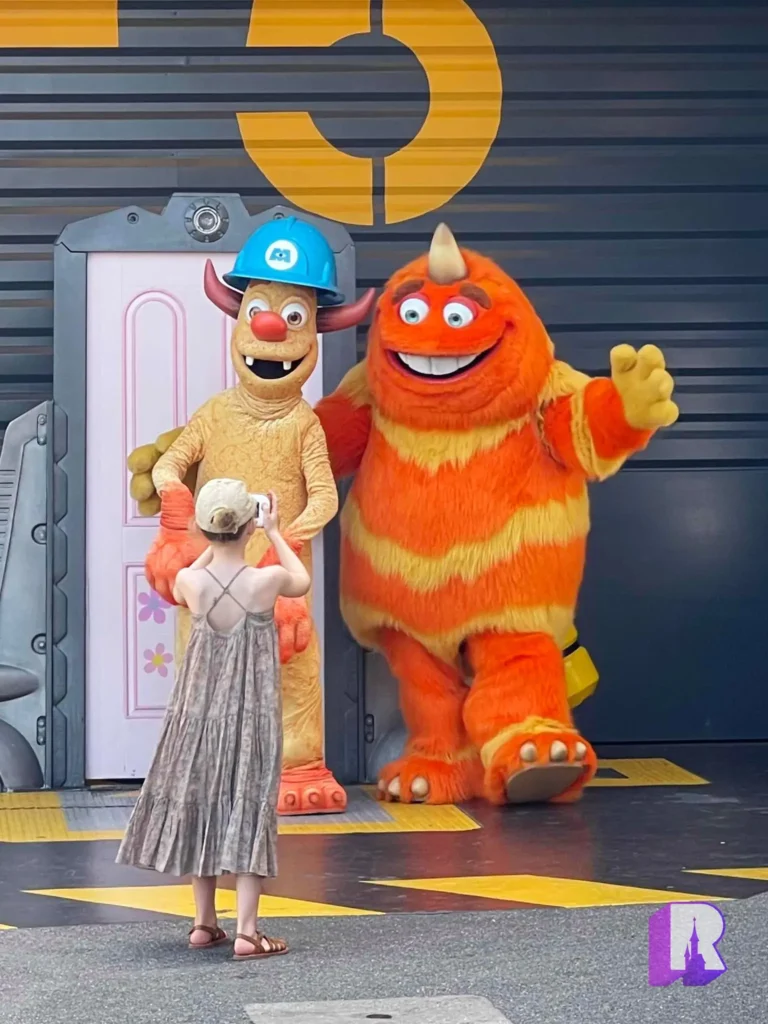 Nous nous sommes ensuite rendus au Studio Theater pour assister à cette avant-première. Voici notre petite critique "à chaud" du nouveau spectacle :
"TOGETHER: une Aventure Musicale Pixar" marque un tournant créatif majeur et repousse les limites du storytelling. Avec un niveau d'immersion jamais atteint et une bande originale exceptionnelle, ce spectacle est sidérant. Chaque tableau contient assez d'ingéniosité pour remplir un spectacle entier, assez d'émotions pour vous transporter dans la chambre de Charlie.
Nous n'avons pas eu l'autorisation de prendre des photos ou filmer l'avant-première, voici donc des images tirées d'un reportage réalisé par M6.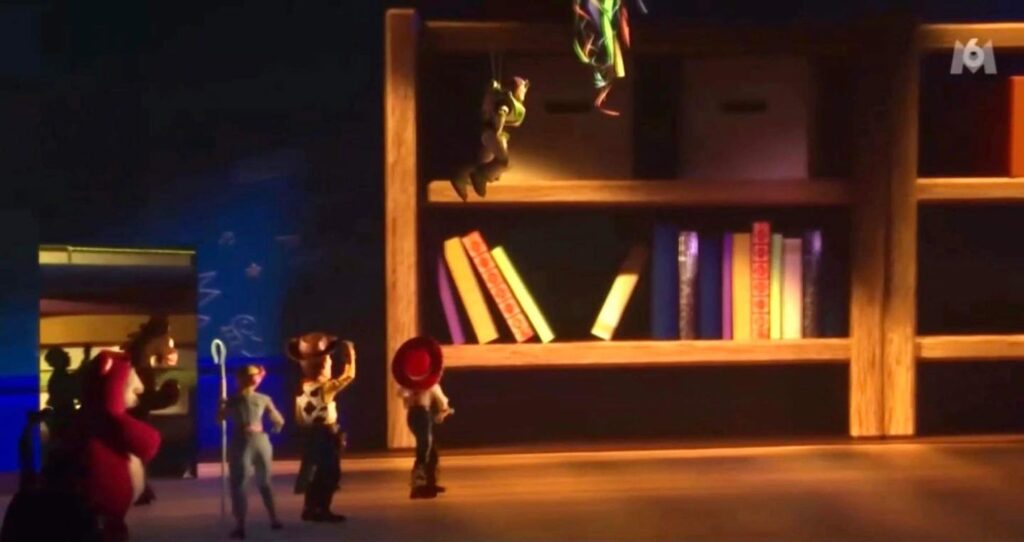 Le Studio Theater se prépare à l'arrivée du spectacle « Together » avec de nouveaux visuels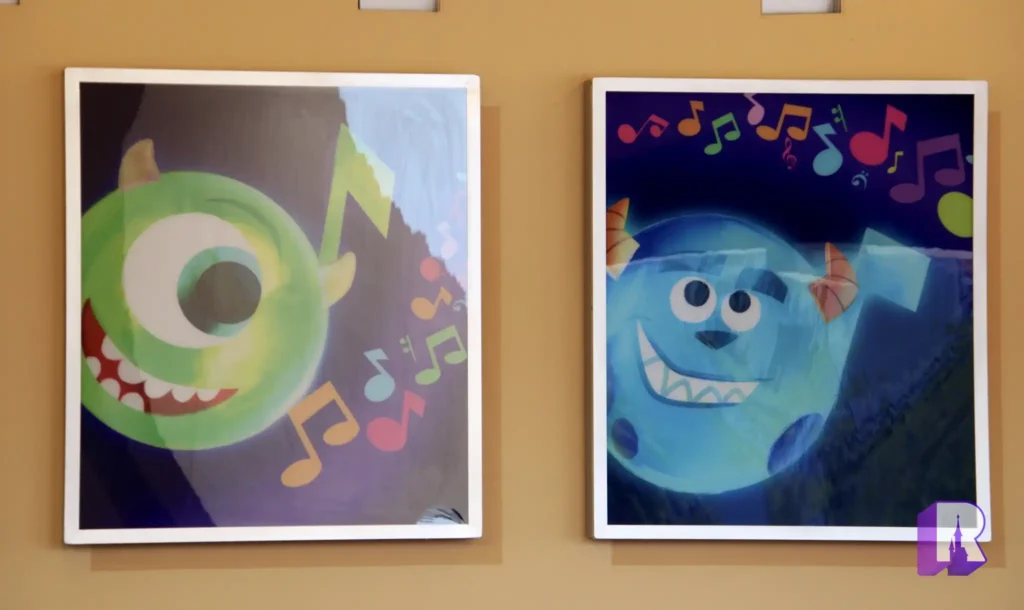 Dans la file d'attente du Studio Theater, des affiches thématiques sur le nouveau show « Together » ont été installées. Elles représentent plusieurs personnages Pixar qui feront partie du show et notamment Charlie, personnage principal.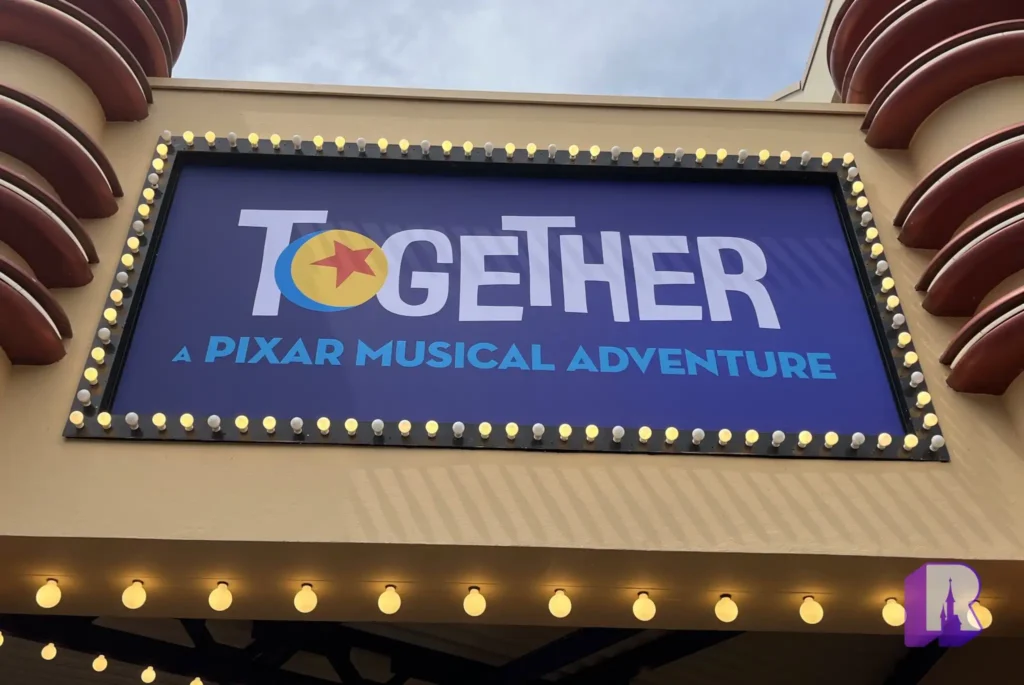 De nouvelles enseignes ont également été installées sur le Studio Theater.
Le nouvel arrière-plan à Worlds of Pixar aux Walt Disney Studios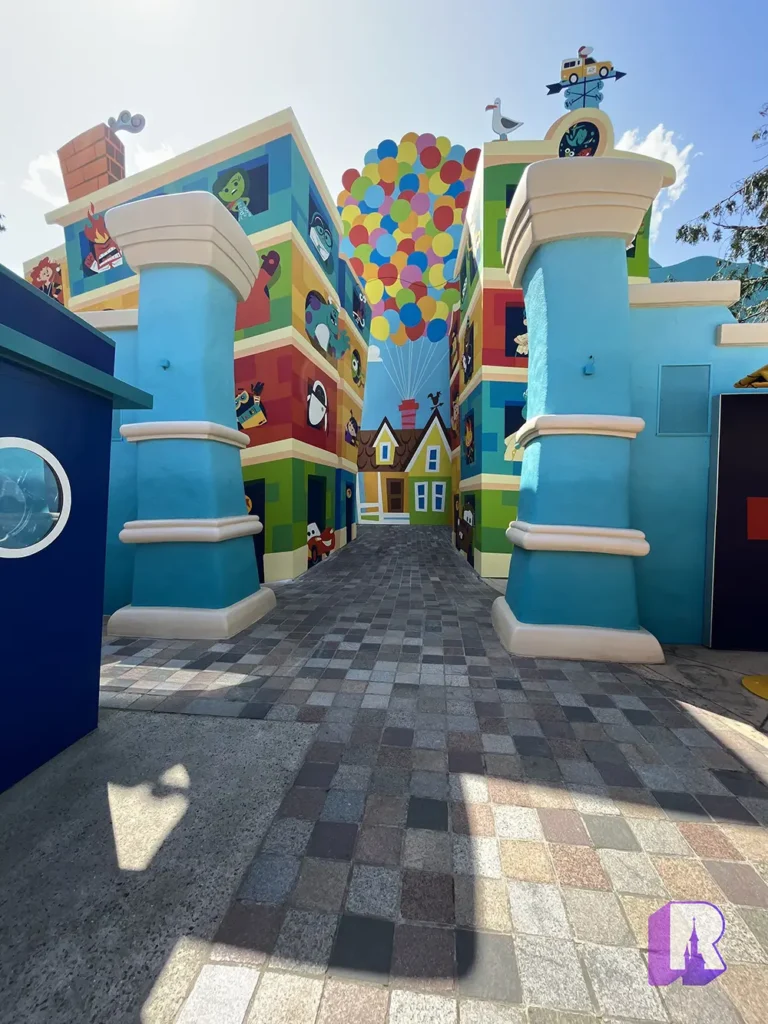 La zone "Worlds of Pixar" a été complètement réimaginée avec un nouvel arrière-plan, de nouveaux lampadaires et également la rethématisation de la "guérite de sécurité". L'arrière-plan représente de nombreux personnages Pixar dans le style "flat design" et le poste de surveillance présente de nombreux clins d'œil aux productions Pixar.
Le food truck à Worlds of Pixar change de couleurs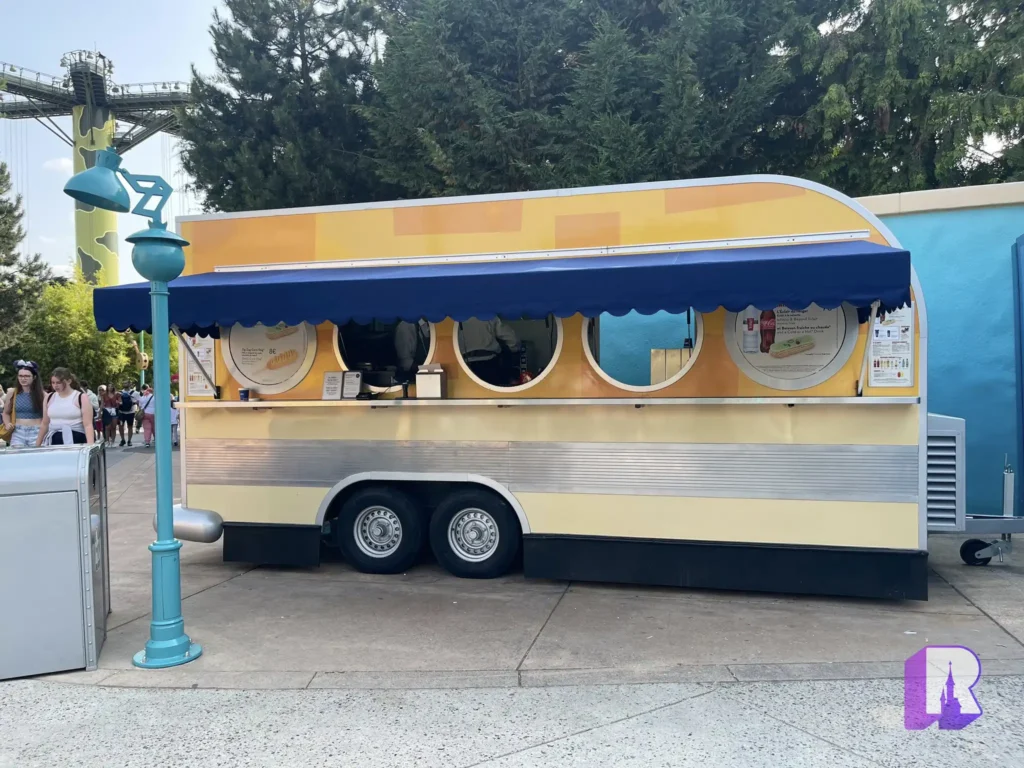 Juste à côté de ce nouvel arrière-plan situé à Worlds of Pixar, le food truck qui vend « L'Éclair du Ranger » et le « Zig Zag Corn » a changé de couleur. Il est désormais dans des teintes orangées, c'était probablement le changement le plus attendu de cette zone.
Fêtez le 14 juillet à Disneyland Paris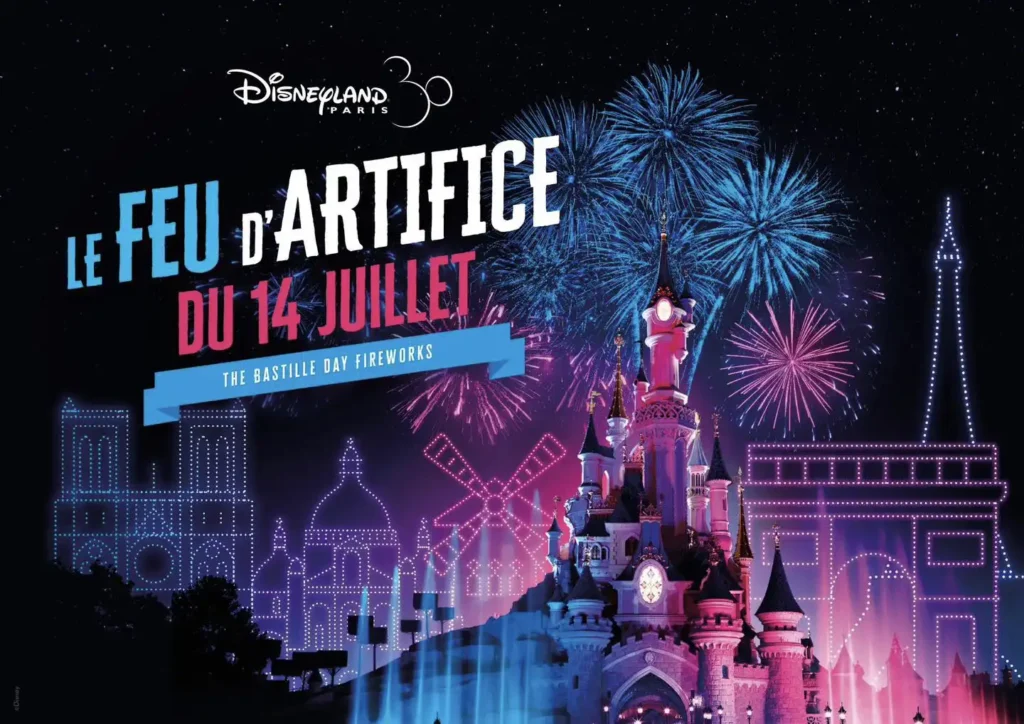 Le 14 juillet, Disneyland Paris célèbrera la fête nationale française avec un feu d'artifice et des tableaux de drones jamais vus auparavant. Le spectacle devrait mettre en avant les univers Disney et Pixar avec une touche française. Il y aura notamment des tableaux avec « La Belle et la Bête » et « Ratatouille ».
Les festivités du 14 juillet se dérouleront juste après le spectacle nocturne "Disney Dreams!". La soirée promet d'être vraiment spéciale.
Les tapis roulants au parking visiteurs reprennent (enfin) du service !
C'est un véritable miracle : plusieurs tronçons des tapis roulants situés au niveau du parking visiteurs fonctionnent à nouveau. Pour l'instant (ou définitivement) : ils sont assez lents, mais c'est un bon début!
À la gare, le nouveau comptoir de location de véhicules Avis est en cours d'installation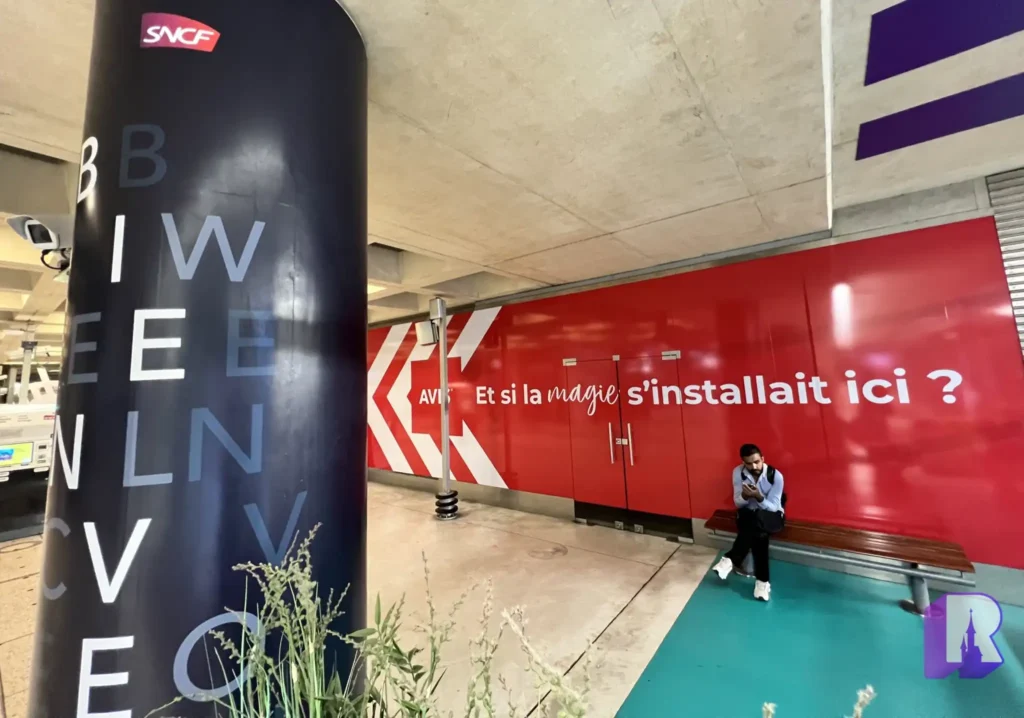 Avis, le nouveau partenaire de Disneyland Paris qui sponsorisera bientôt l'attraction « Autopia », s'installe à la gare TGV. À terme, le lieu devrait accueillir un comptoir pour la location de leurs véhicules.
Tivoli invité à Disneyland Paris
Cette semaine, Disneyland Paris a invité le parc d'attractions danois Tivoli à se produire avant la parade ! La Garde des Jeunes de Tivoli (The Tivoli Youth Guard) est un groupe célèbre qui parcourt le monde pour représenter le parc – et le Danemark. C'était un plaisir d'assister à leurs performances!
🚧 Quoi de neuf au niveau des fermetures et travaux ?
Le restaurant « Silver Spur Steakhouse » ferme jusqu'au 13 septembre inclus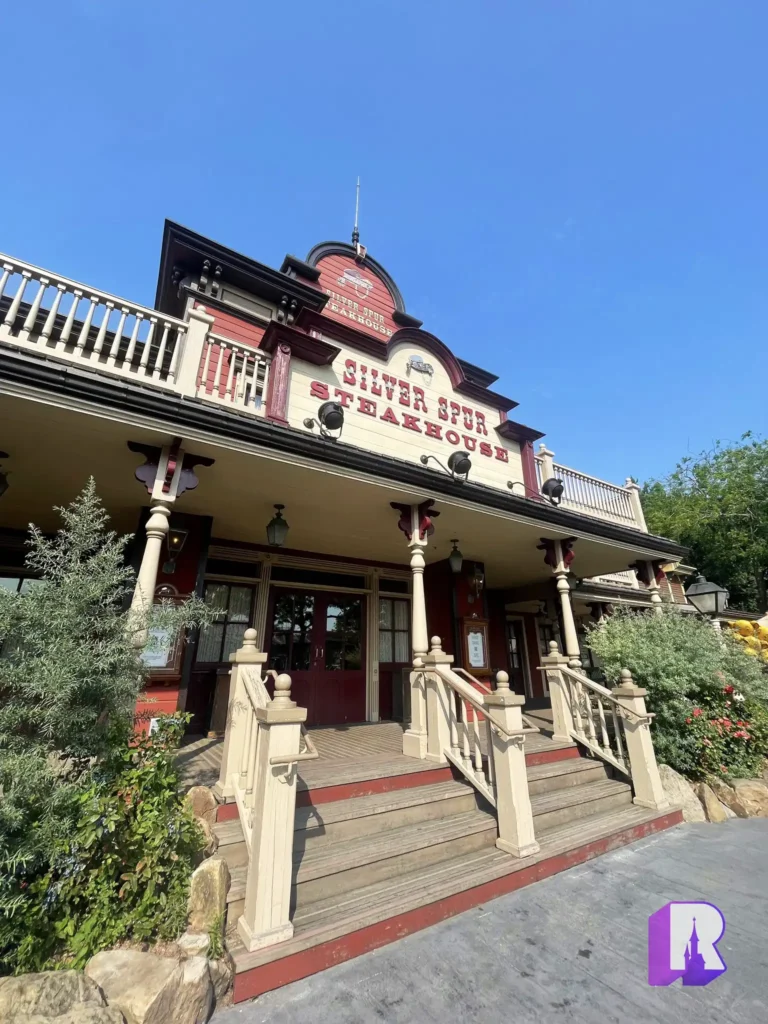 À Frontierland, le restaurant « Silver Spur Steakhouse » ferme pour des travaux de rénovation . Réouverture prévue le 14 septembre 2023.
Les travaux de repavement au niveau du hub ont commencé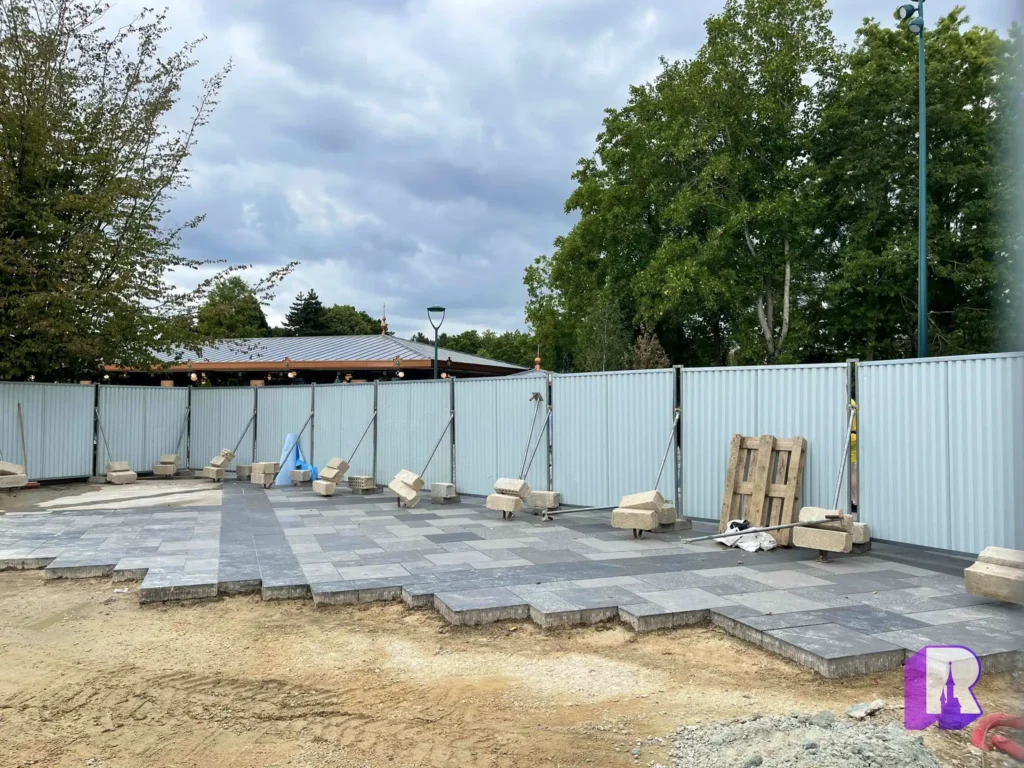 Au hub, du côté de la gare TGV, les travaux de repavement ont débutés. Il s'agit de travaux par phases et l'objectif final est d'avoir des pavés gris du côté de la voie publique et des pavés roses à l'intérieur du resort.
Des nouvelles du restaurant « Casa de Coco »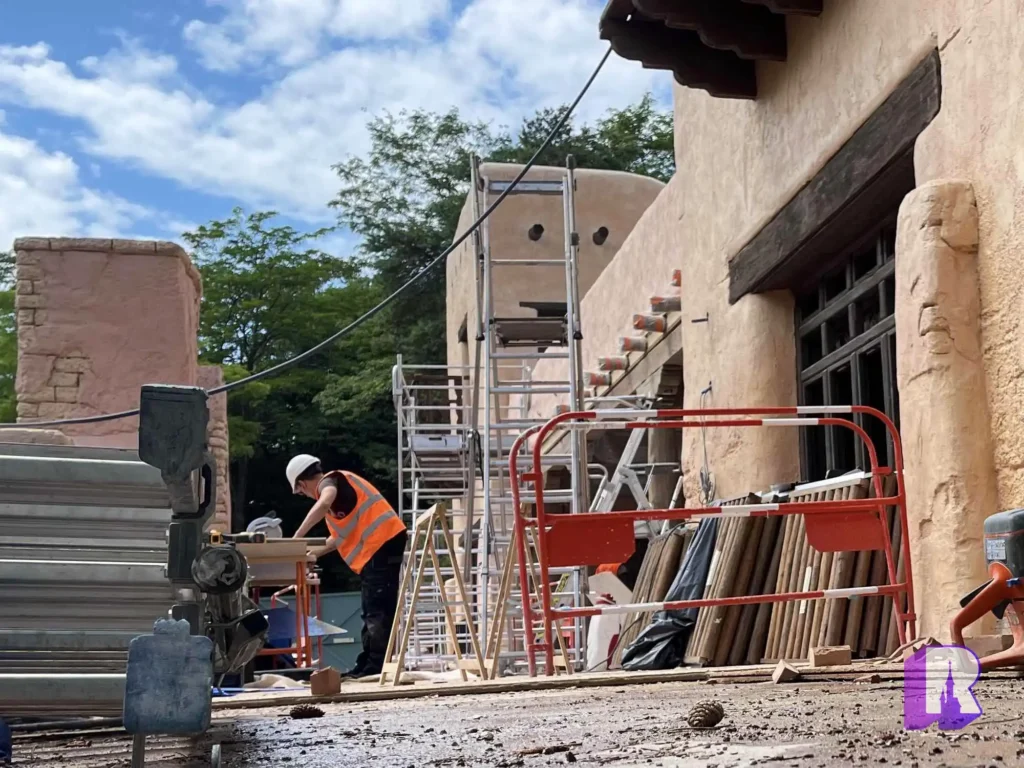 À Frontierland, les travaux du restaurant « Casa de Coco » (anciennement « Fuento del Oro ») avancent. La nouvelle façade commence à se finaliser et il y a quelques ajustements au niveau de l'entrée pour laisser place à la nouvelle terrasse couverte. Aucune date d'ouverture n'a été communiquée pour le moment, il faudra encore patienter pour la frozen margarita.
🛍️ Nouveautés en boutiques (articles et nourriture)
Nouvelles décorations de Noël sur « It's a Small World ! », « Pirate des Caraïbes » et « Haunted Mansion » (25€/unité) — La Boutique du Château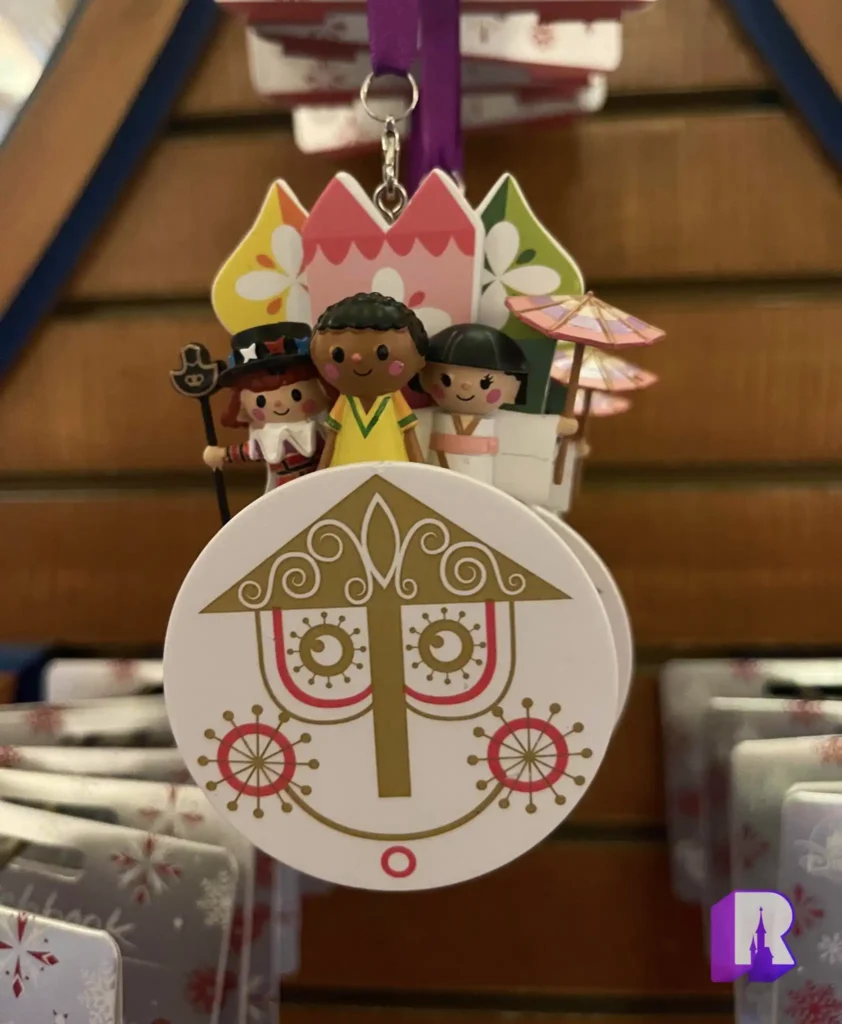 Dernière sortie « Munchlings » : la collection « Classic Couplings » (35€/grande peluche, 17€/boîte mystère) — Boardwalk Candy Palace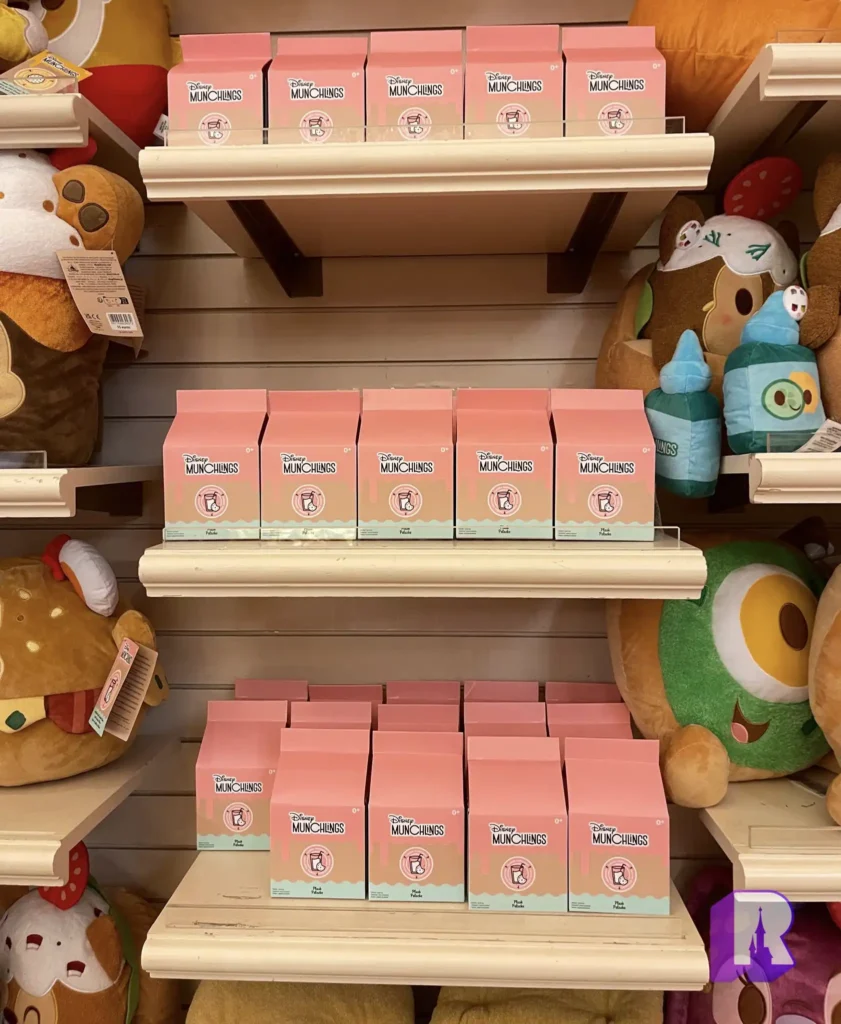 Nouvelle collection Disney 100 « Decades » — The Storybook Store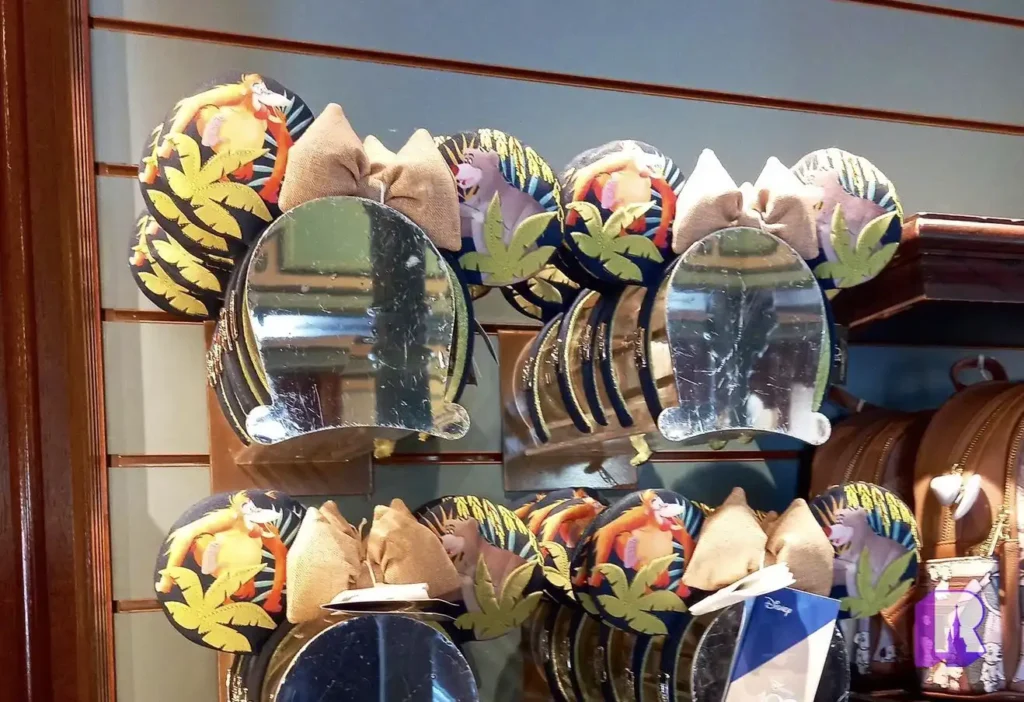 Réouverture de la boutique près du « Frontierland Theater », qui vend désormais des produits sur Le Roi Lion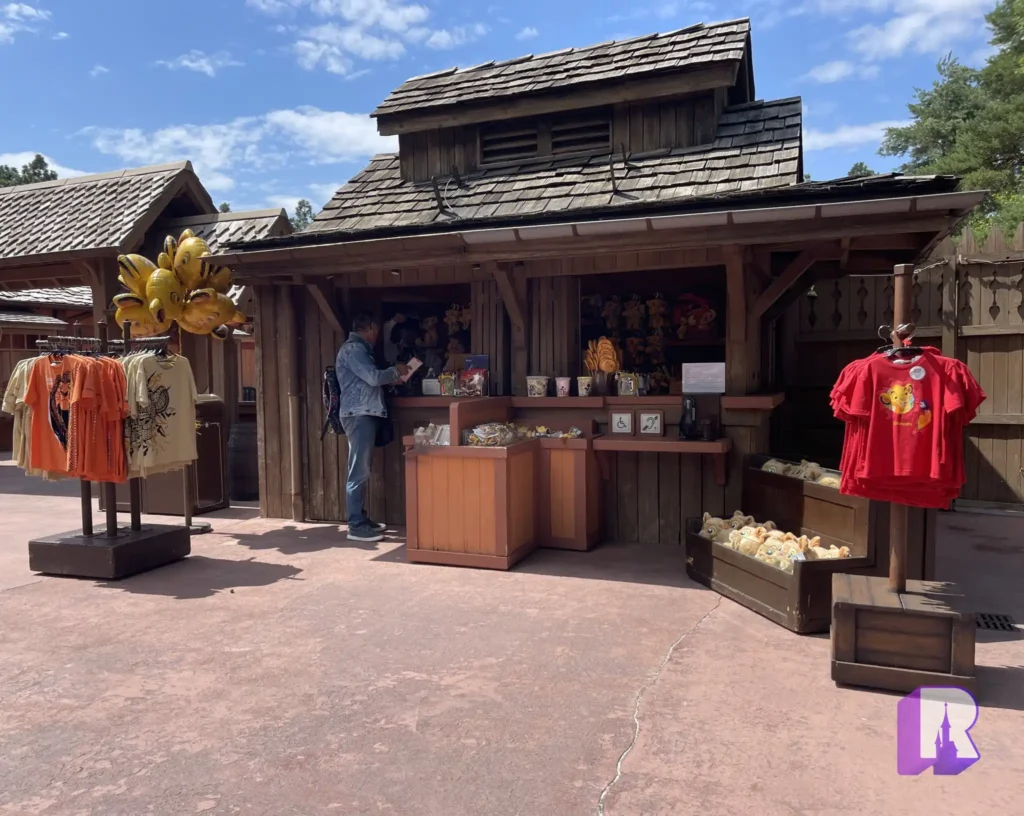 De nouveaux t-shirts à Disney Fashion (35€/unité)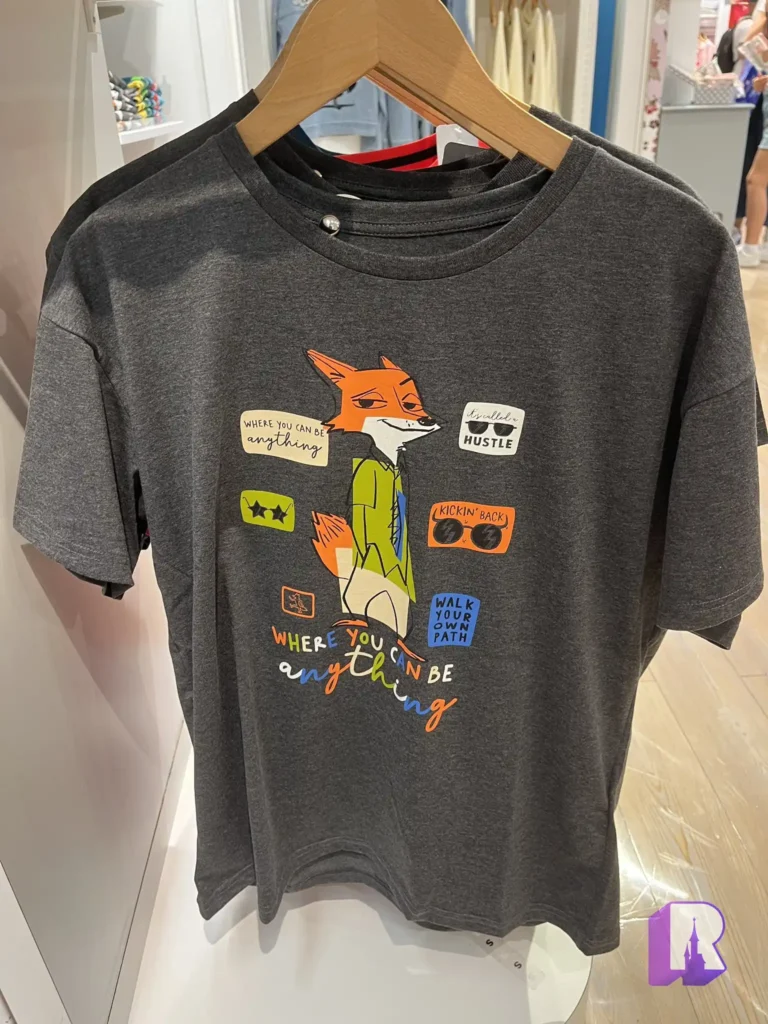 Nouvel arrivage de produits "Indiana Jones" (36€/t-shirt, 30€/ears)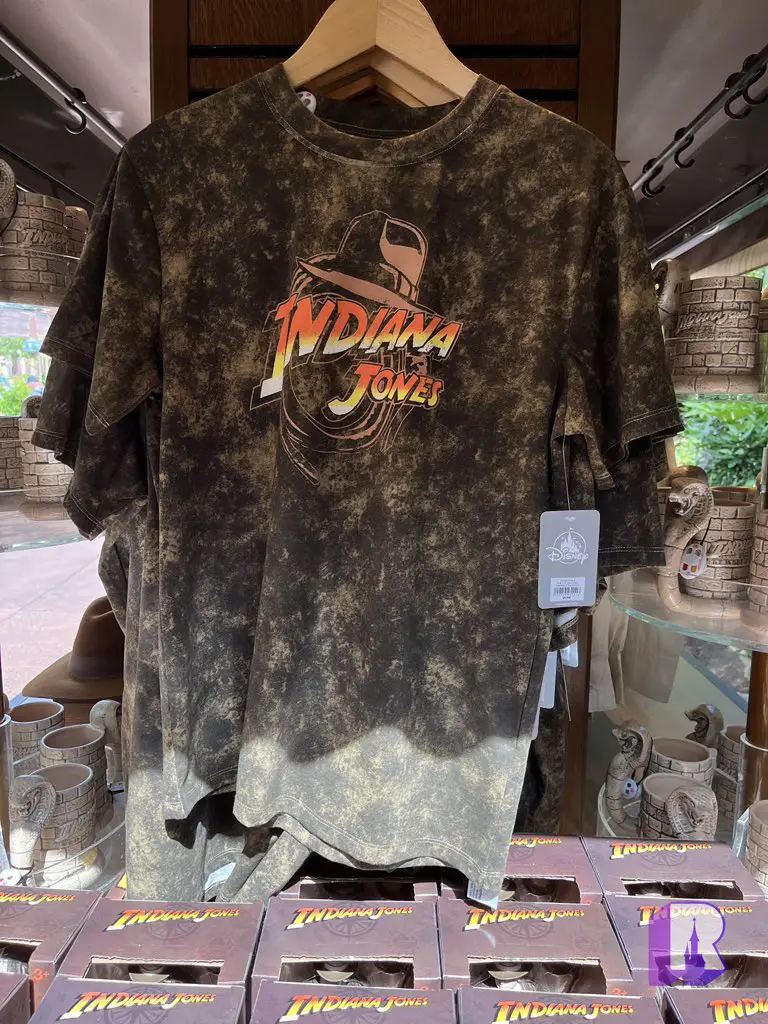 Lancement de la balle "Luxo" dans les boutiques Arribas (49€/unité)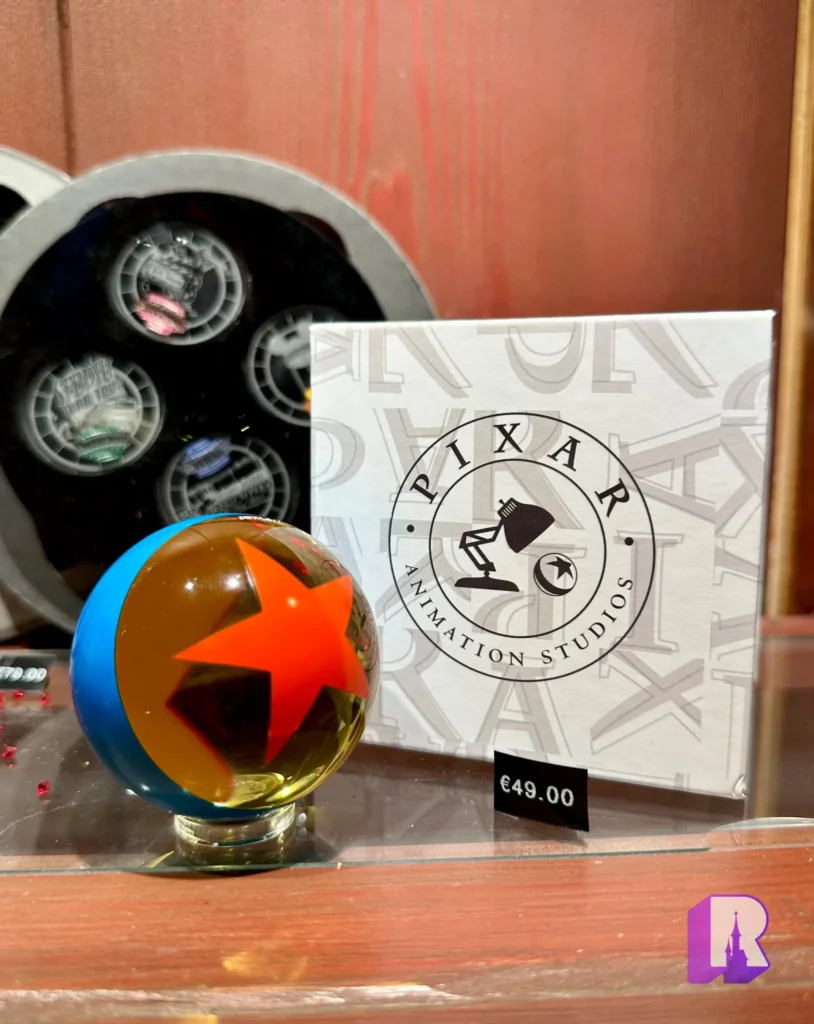 De nouveaux snacks sont arrivés à Boardwalk Candy Palace
La "Cookie Pie" fourrée au Nutella (5€)
Une nouvelle version de la "Cake Pop" avec du chocolat praliné et de la guimauve (5€)
Quelques nouveautés au restaurant « Hakuna Matata »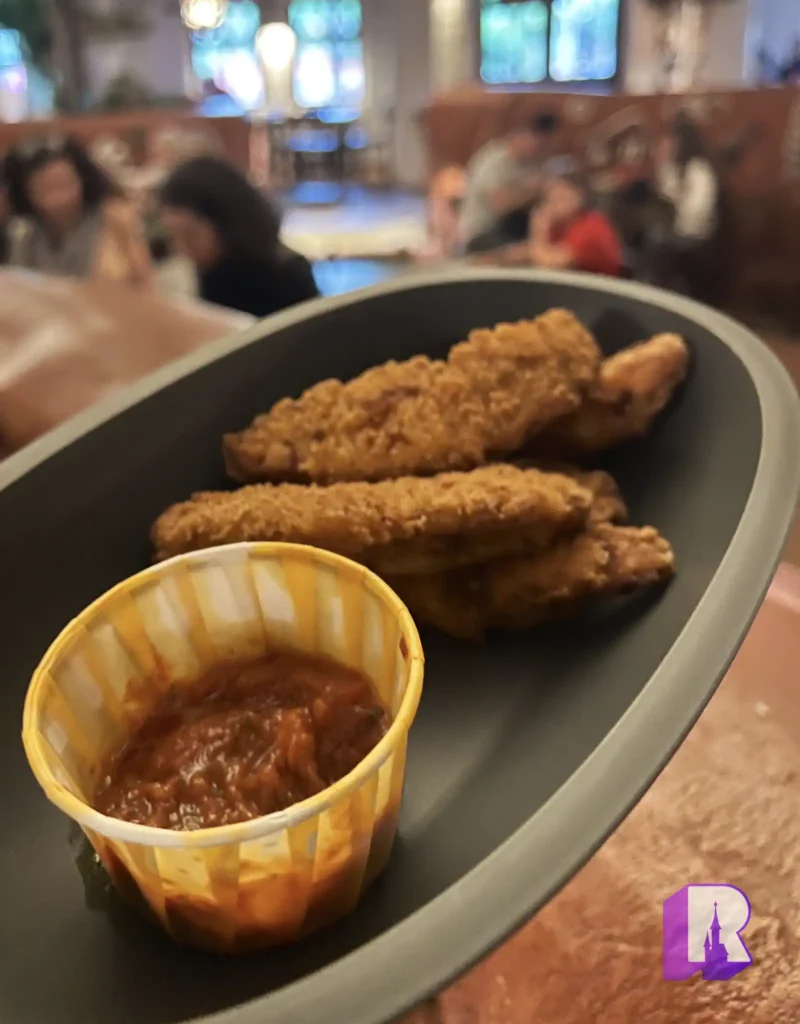 2 petites nouveautés au restaurant Hakuna Matata :
Aiguillettes de poulet panées et légumes en sauce (13€)
Frites courbées (3,50€)
Notez que la "Thieboudienne" (poisson accompagné de légumes en sauce avec du riz cassé) a été retirée de la carte, probablement à cause de son impopularité auprès des visiteurs.
C'est tout pour cette semaine à Disneyland Paris ! Pour suivre les actualités en direct des parcs, vous pouvez nous suivre sur notre page Facebook ou encore notre compte Twitter (en anglais). On se retrouve la semaine prochaine pour un nouveau récapitulatif sur ce blog!