Disneyland Paris has unveiled exclusive content, including photos, videos, and soundtracks, from its upcoming show titled "Together: A Pixar Musical Adventure."
Scheduled to premiere on July 15, this show is a vibrant tribute to the Pixar universes, promising a multisensory and immersive experience for all visitors. From stunning images of Charlie's bedroom toys' nocturnal adventure in search of lost musical scores to sound snippets that evoke the musical ambiance of scenes, not to mention an exclusive video that immerses us in the heart of the action, Disneyland Paris provides a glimpse of what's coming soon.
So, let's embark together on a sneak peek at "Together: A Pixar Musical Adventure."
New photos of the « Together » Show
The photos show different scenes of "Together: A Pixar Musical Adventure" premiering on July 15, 2023, at Walt Disney Studios Park.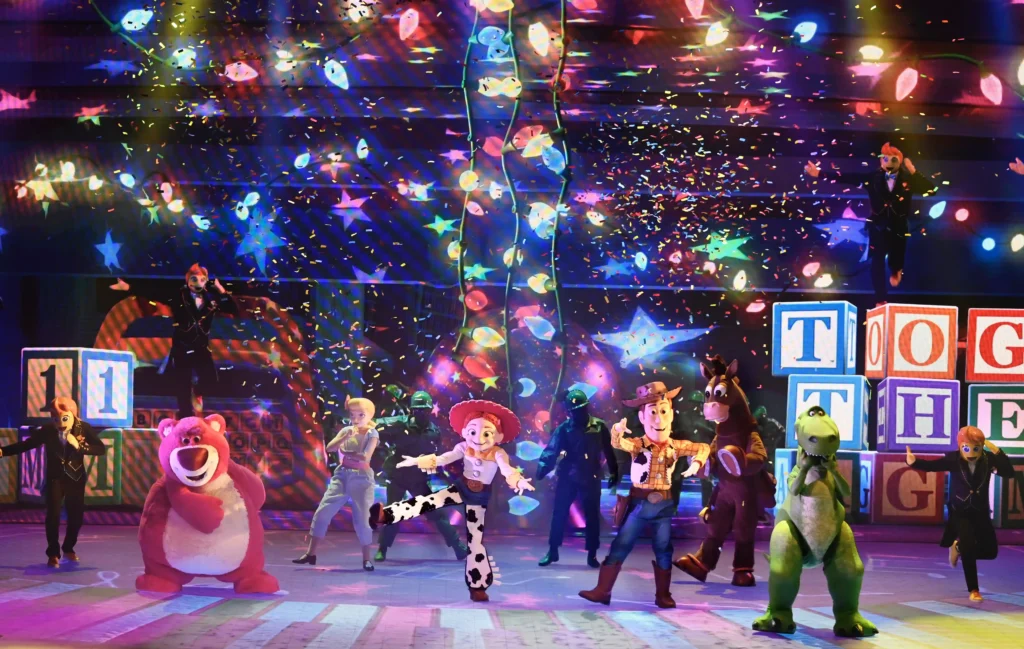 Official Theme Song of the Show
The theme song of "Together: A Pixar Musical Adventure" is worthy of attention in its own right. Captivating and inspiring, this musical background was specially designed to accompany viewers throughout their journey across Pixar universes.
Here is the official soundtrack of the show, for your listening pleasure:
Video of the "Together" Press Preview
On Saturday, July 8, a press preview was held. VIP guests are exclusive characters are featured in this short recap video.
(SPOILERS) "First Look" Video of the New Show "Together"
For those who can't resist a first glimpse at the "Together" show, Disneyland Paris has released a video featuring snippets from the show (warning: spoilers).
See you on July 15 to discover this show (and on July 13, 2023, at 3:50 PM & 5 PM, and July 14, 2023, at 1:20 PM, 3:50 PM & 5 PM for the"Infinity" and "Magic Plus" AP Holders – Reservation is mandatory via the annual pass platform.)