Qui a dit que la magie des parcs Disney devait s'arrêter à la sortie du Disney Village ? Vous pouvez la prolonger en plongeant dans les nombreux livres dédiés disponibles ! Mais que choisir ? Laissez-nous vous présenter une petite sélection des meilleurs titres autour des parcs et de leurs attractions les plus populaires !
Aujourd'hui, nous vous présentons un ouvrage pour les grands et les petits : The Haunted Mansion, le livre illustré.
Si vous êtes fan d'une attraction en particulier, il existe au parc Disneyland, une mini collection de livres illustrés dédiés à l'univers de plusieurs d'entre elles : Disney Parks Presents. On y retrouve It's a Small World (malheureusement indisponible et considéré hors collection), Pirates of the Caribbean, The Haunted Mansion et plus récemment Jungle Cruise.
Accompagné d'un CD contenant la musique de l'attraction (la version originale de Grim Grinning Ghosts pour HM) cette collection offre une totale immersion à la fois auditive et visuelle pour toute la famille.
♫ When the crypt doors creak and the tombstones quake... ♫
Chaque titre met en lumière un illustrateur différent. Pour The Haunted Mansion, c'est le très beau trait de James Gilleard que l'on découvre dans les 32 pages qui composent ce livre. Véritable plaisir pour les yeux, il retranscrit parfaitement l'ambiance si particulière du Manoir et c'est comme si on y était !
Ainsi, on y retrouve les moments iconiques de l'attraction comme les fameux portraits de la Stretch Room, la Salle de Bal, la Salle de Spiritisme de Madame Leota, le Cimetière ou encore la salle du piano (une de mes parties favorites de l'attraction). Côté personnage, James Gilleard n'en omet aucun et on a plaisir à revoir la Mariée, les bustes chantants, Madame Leota et les ambassadeurs de Haunted Mansion : Les Hitchhiking Ghosts, ce trio de fantômes composé du Voyageur, du Prisonnier et du Squelette.
Disponible sur les parcs américains et sur Amazon, pour une quinzaine d'euros cette collection est une belle découverte. Une idée de produit que l'on aimerait beaucoup retrouver à Storybook Store à Disneyland Paris !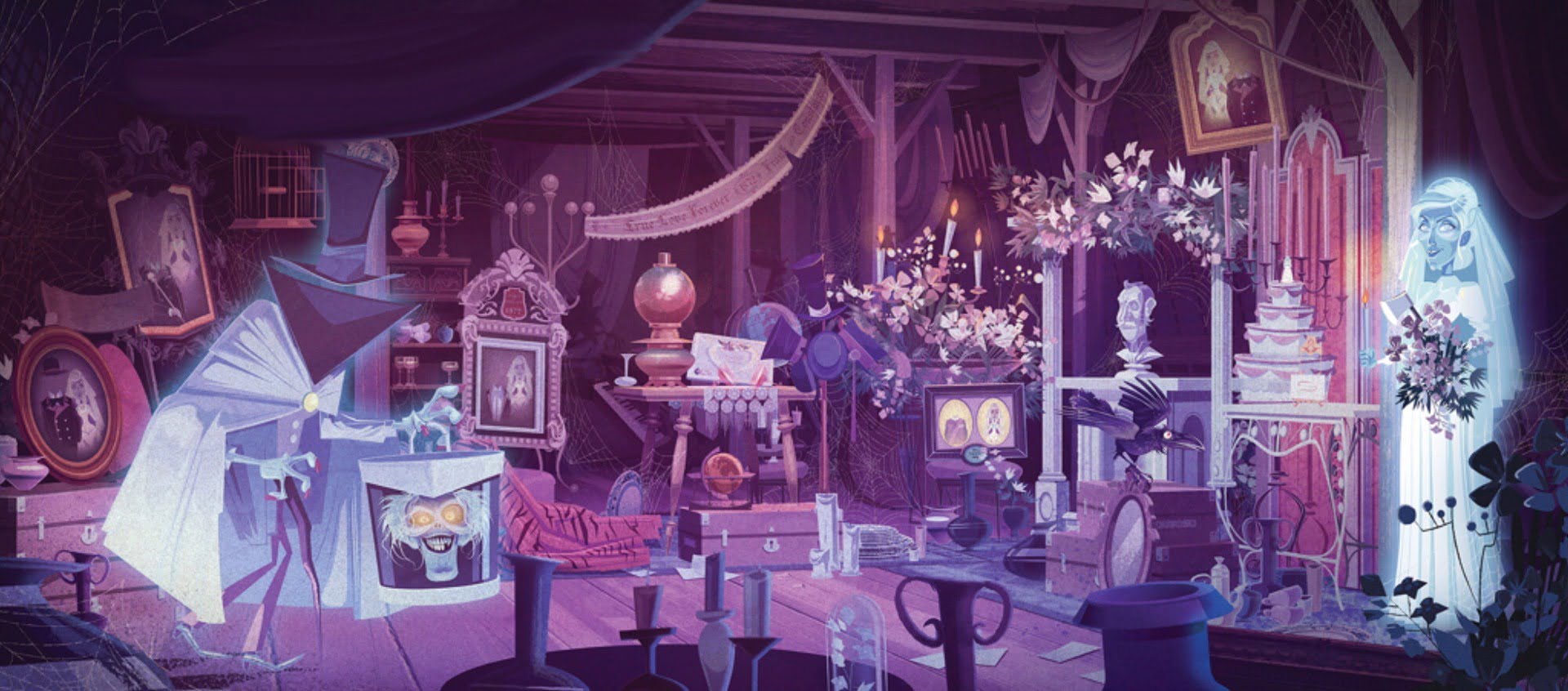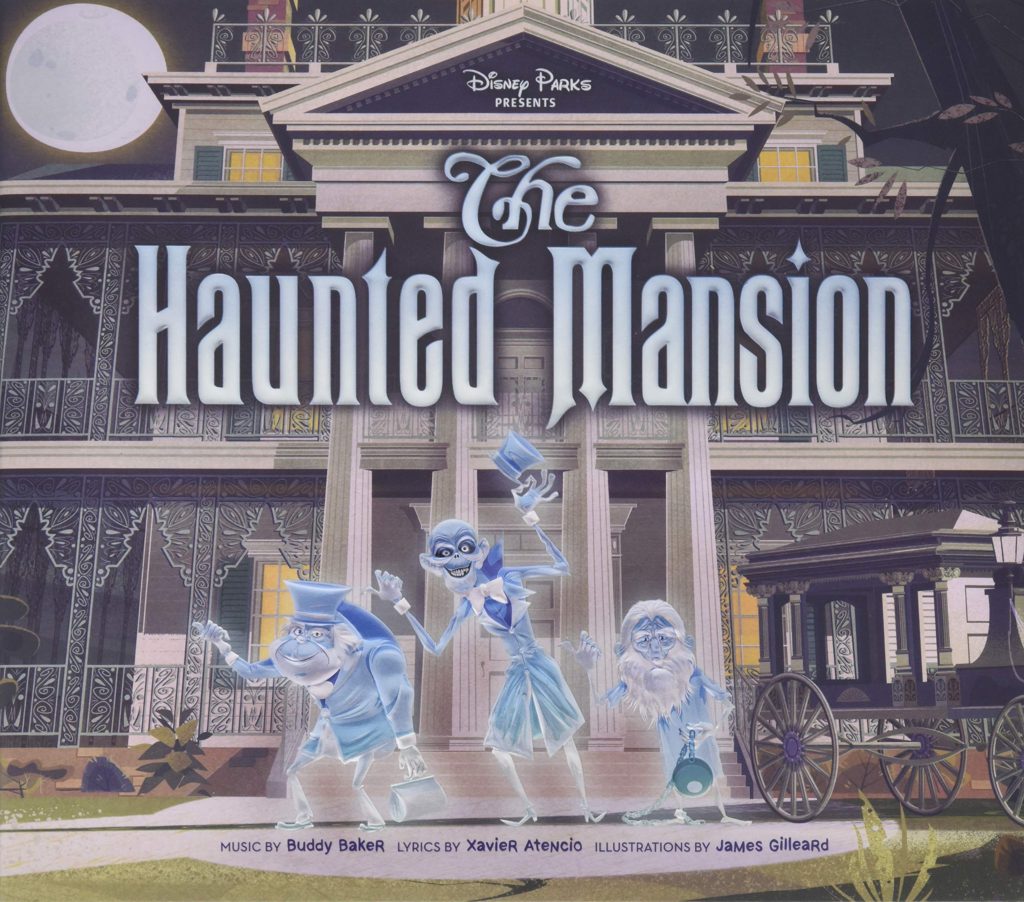 Disponible sur Amazon à ~17€
Relié : 32 pages
Editeur : Disney Press; Édition : Har/Com (5 juillet 2016)
Collection : Disney Parks Presents