We waited through the summer, the spring and the fall and guess what - 'tis the season for Disney's Enchanted Christmas!
As with previous years, a number of seasonal offerings test run the day before the launch, and we were here to catch a bit of Christmas Cheer.
Two nice surprises this year, Donald is meeting Guests during Extra Magic Time and later in the day at the Boarding House in his adorable Christmas outfit:
He alternates at this location with Guests favorites Thumper and Miss Bunny: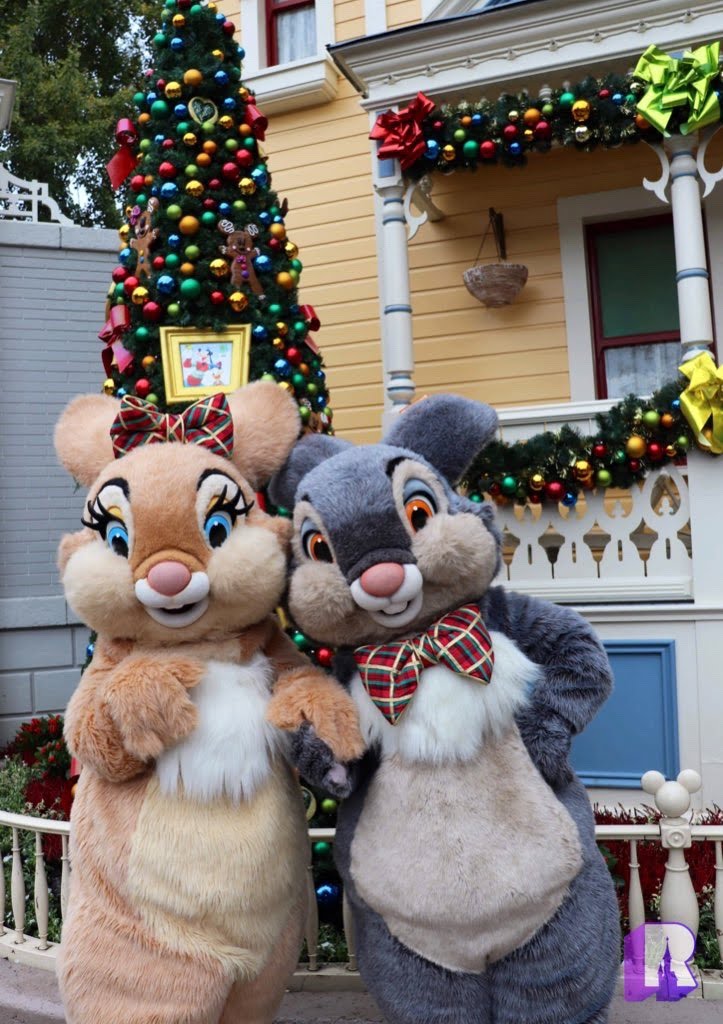 Over near Casey's Corner, Santa Stitch is meeting Guests all day including EMT: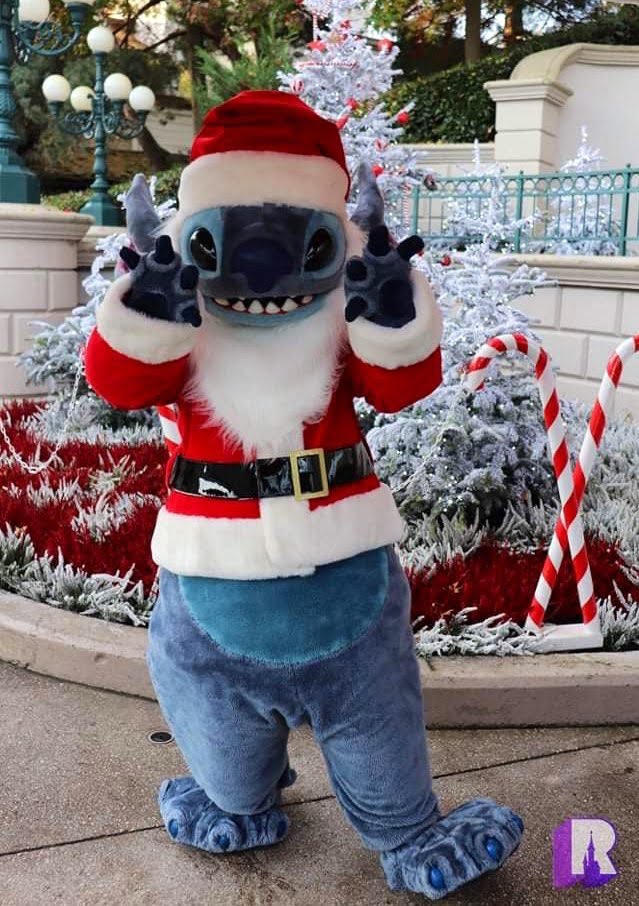 In Frontierland, a Christmas classic: Sandy Claws is wishing everyone a very very scary Christmas: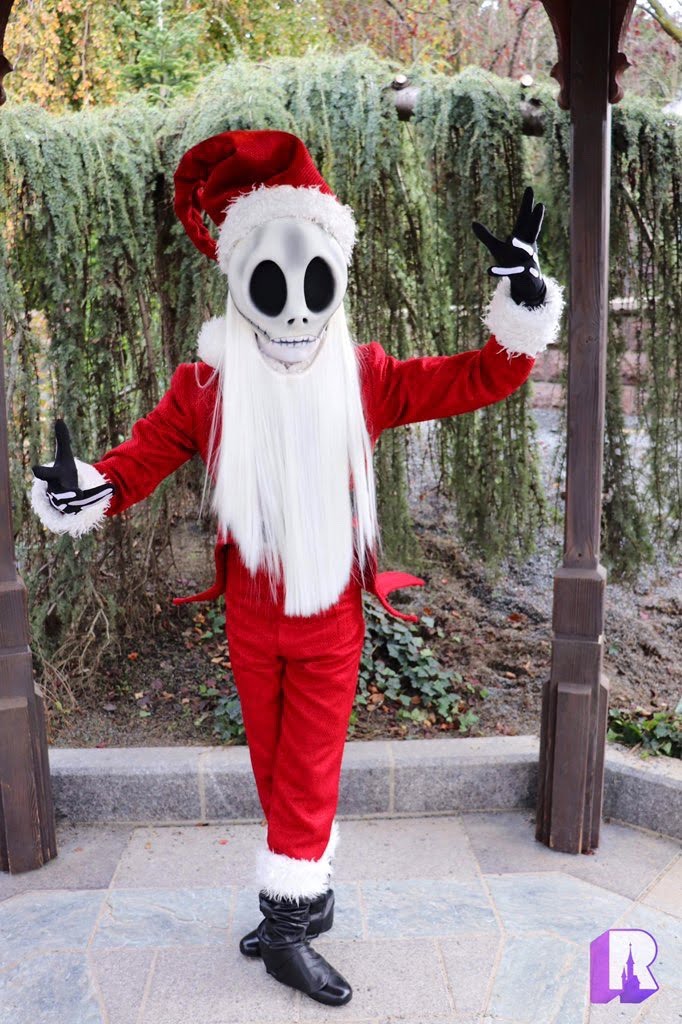 Throughout the season, watch for Scrooge who may unofficially pop up: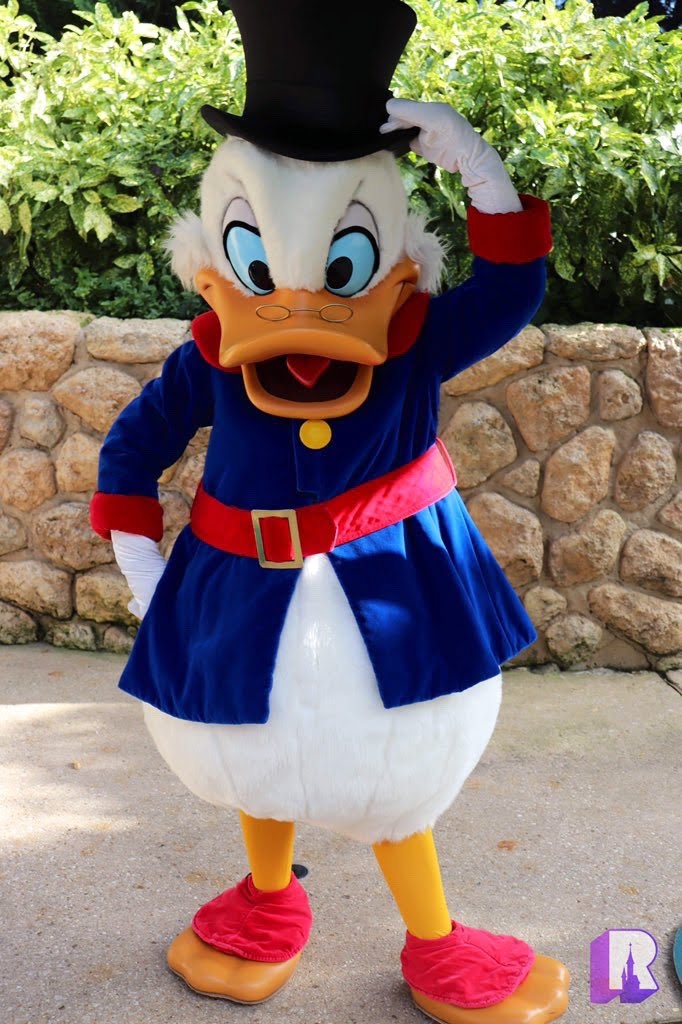 Disney's Christmas Parade
It wouldn't be Christmas without Disney's Christmas Parade! The show is back, still relatively unchanged. A Guest favorite to enjoy.. especially this year.
A big part of the season is the fantastic atmosphere on Main Street thanks to all the seasonal decor! This year the theme seems to revolve around colorful and "neon" style bows and baubles. In Town Square, the "winter wonderland" is white with touches of red, marking the end of the blue color scheme.
New seasonal baskets were made for the Main Street lampposts: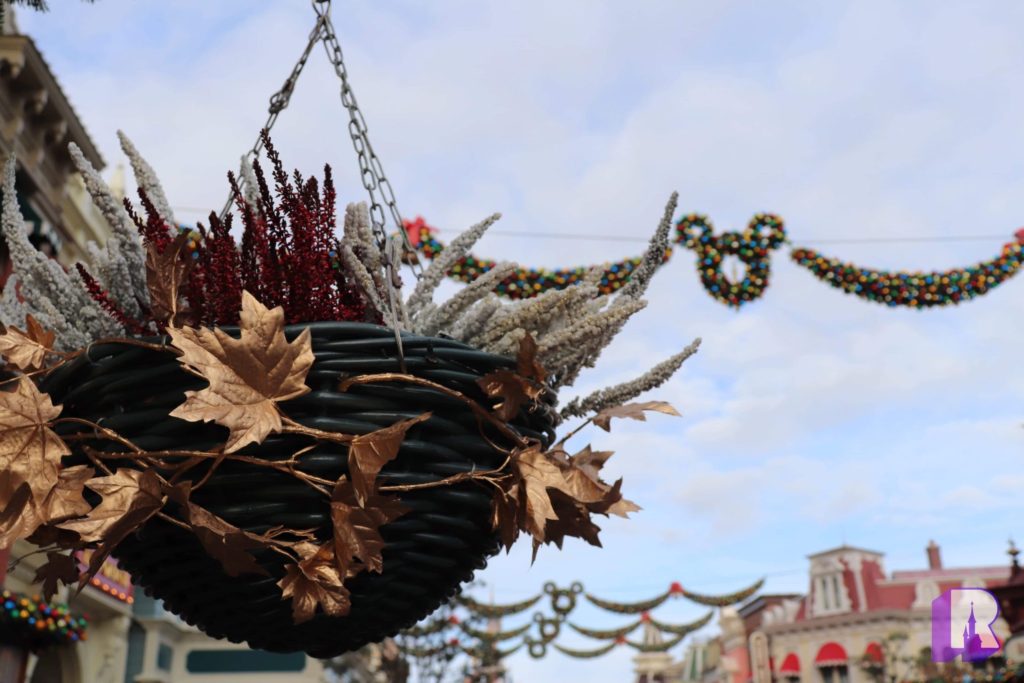 From storefront facades to the Main Street Vehicles, Disneyland Park is ready for Christmas!
Mickey's Christmas Big Band
Now a full blown Christmas tradition for Disneyland Paris Guests, Mickey's Christmas Big Band is back on the Animagique Theater stage with new special guests: Donald and Daisy! They're wearing two fantastic sets of new costumes :
The outstanding cast of live singers (with costumes created in collaboration with the Moulin Rouge) and of course Mickey (on and off the drums!), Minnie and Goofy join in for a bit of swinging fun:
Additional Enchanted Christmas offerings will debut next week on Friday, November 15, so do check back for more coverage!