Well it's been a relatively drama-free week at Disneyland Paris, on 2020 standards! Halloween is in full swing as we approach the end of October, construction and refurbishments continue to move along, solar power and a global merchandise release! Let's take a look:
Energize!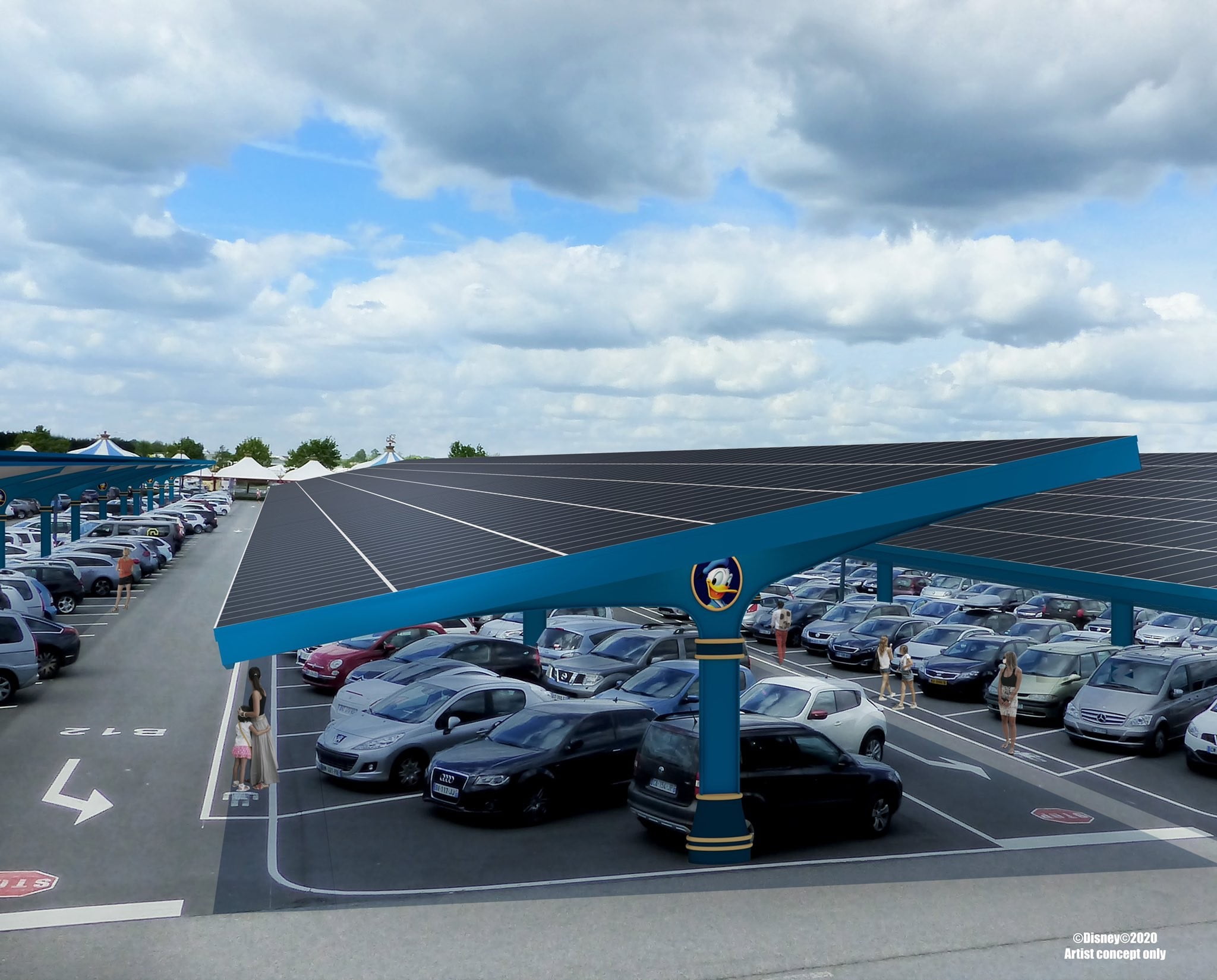 A project we've been following since reopening is construction on Guest Parking for the upcoming Solar Farm. This week, Disney shared concept art and more details about the project: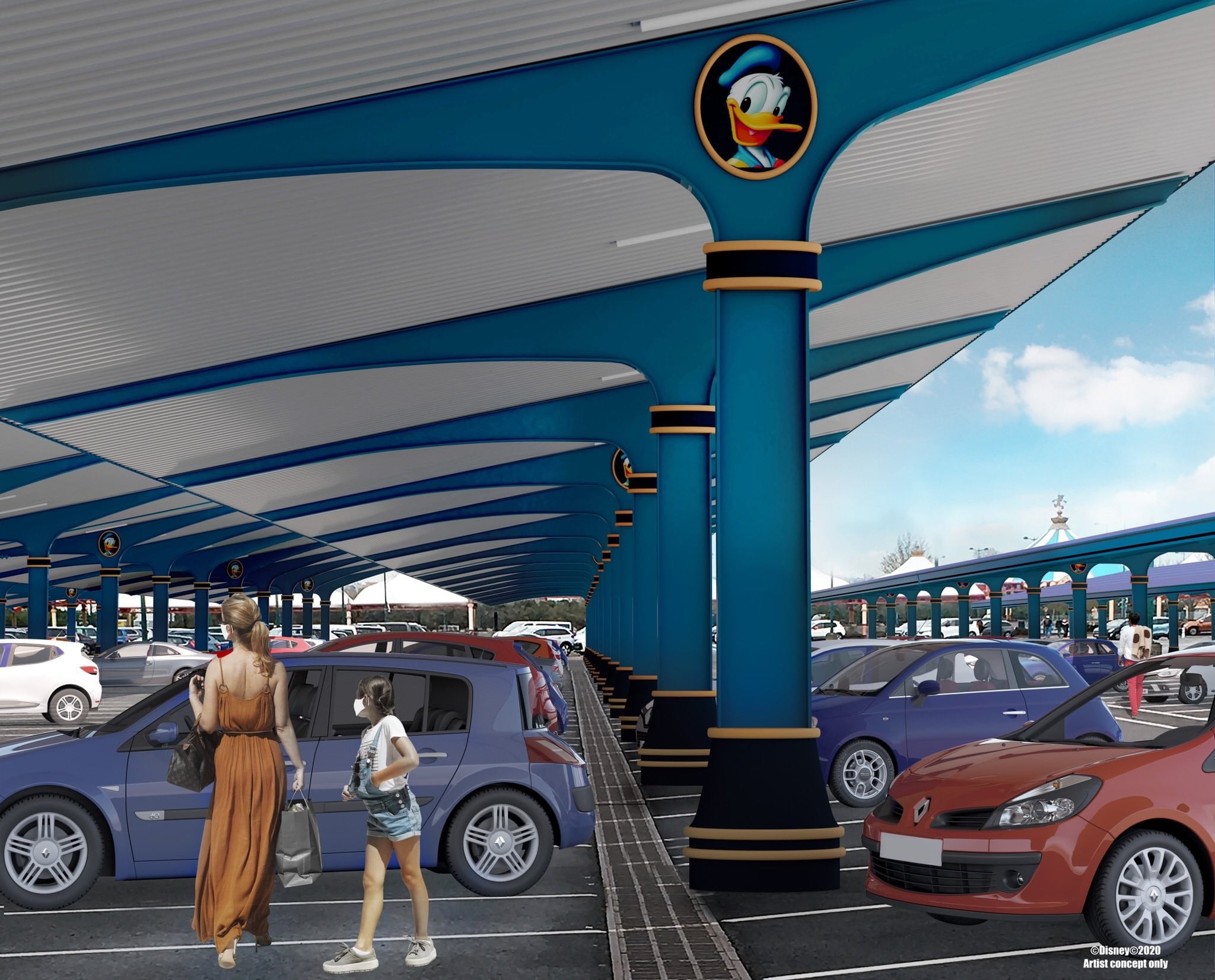 The canopies will protect the cars from the heat and rain all while producing energy (which won't be exclusively used by Disneyland Paris). When complete in 2023, it will reduce local territory emissions of CO2 by 750 tons per year. The first completion milestone for installation will be phase 1 in Spring 2021. Here are more facts about the project: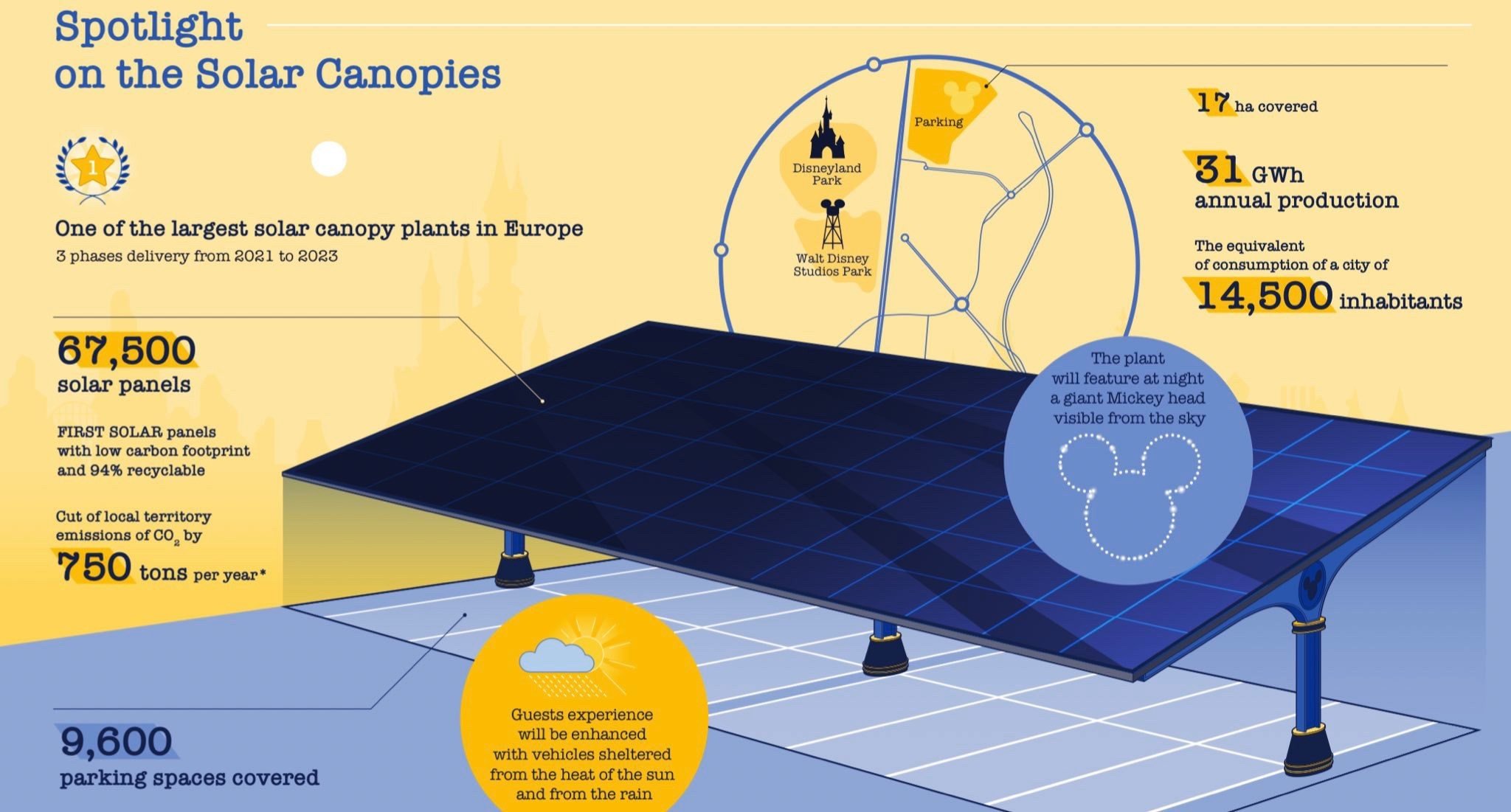 The 42 acres solar farm will use 67,500 panels to produce 31 gigawatt-hours per year (GWh/year), technically enough renewable clean energy for about 17% of the resort's current electricity consumption or the annual energy consumption about 14,500 inhabitants.
In addition, a giant lit up Mickey head will be created on part of the awnings, visible from the sky: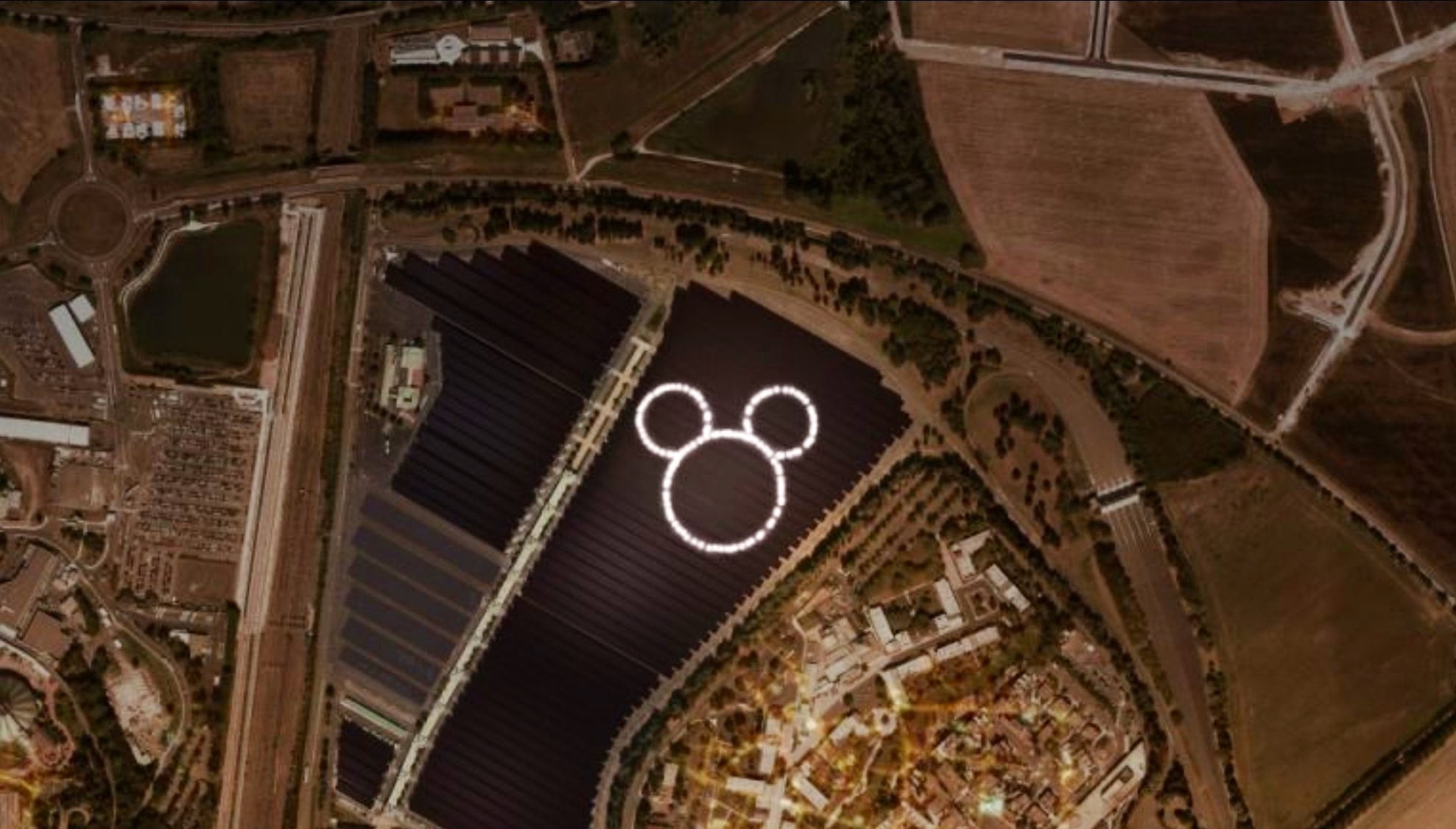 It'll be interesting to hear more details about exactly how the design will be created and powered.
Synergies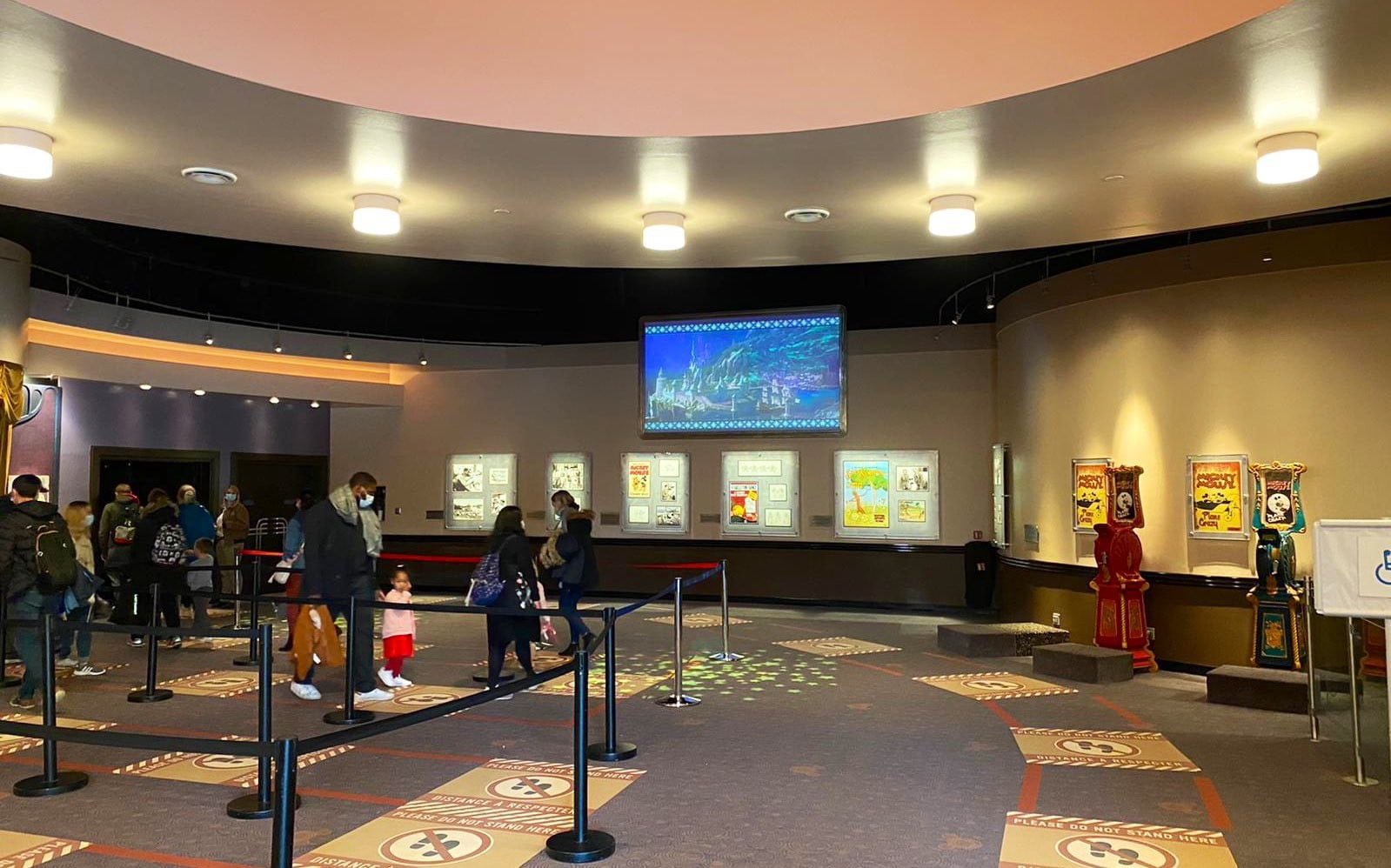 It's something we've been looking forward to since the TWDC acquisition of the Resort: synergies. Granted they come in all shapes and sizes but this week, the new Disney+ Olaf short "Once Upon a Snowman" starred playing in the Animation Celebration holding room: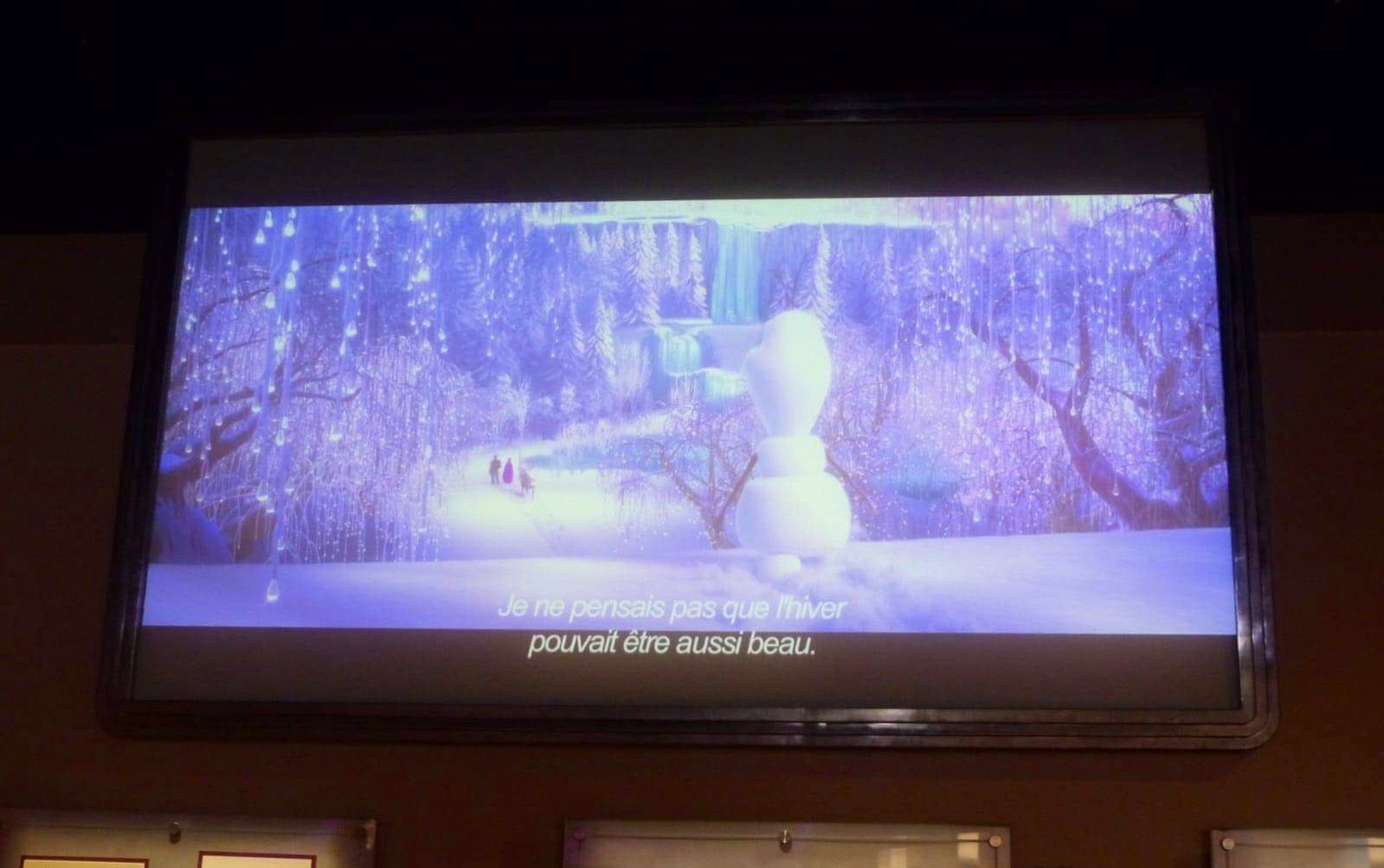 Just across the way, posters were updated on Studio 1 with upcoming Disney+ shows WandaVision and The Mandalorian Season 2: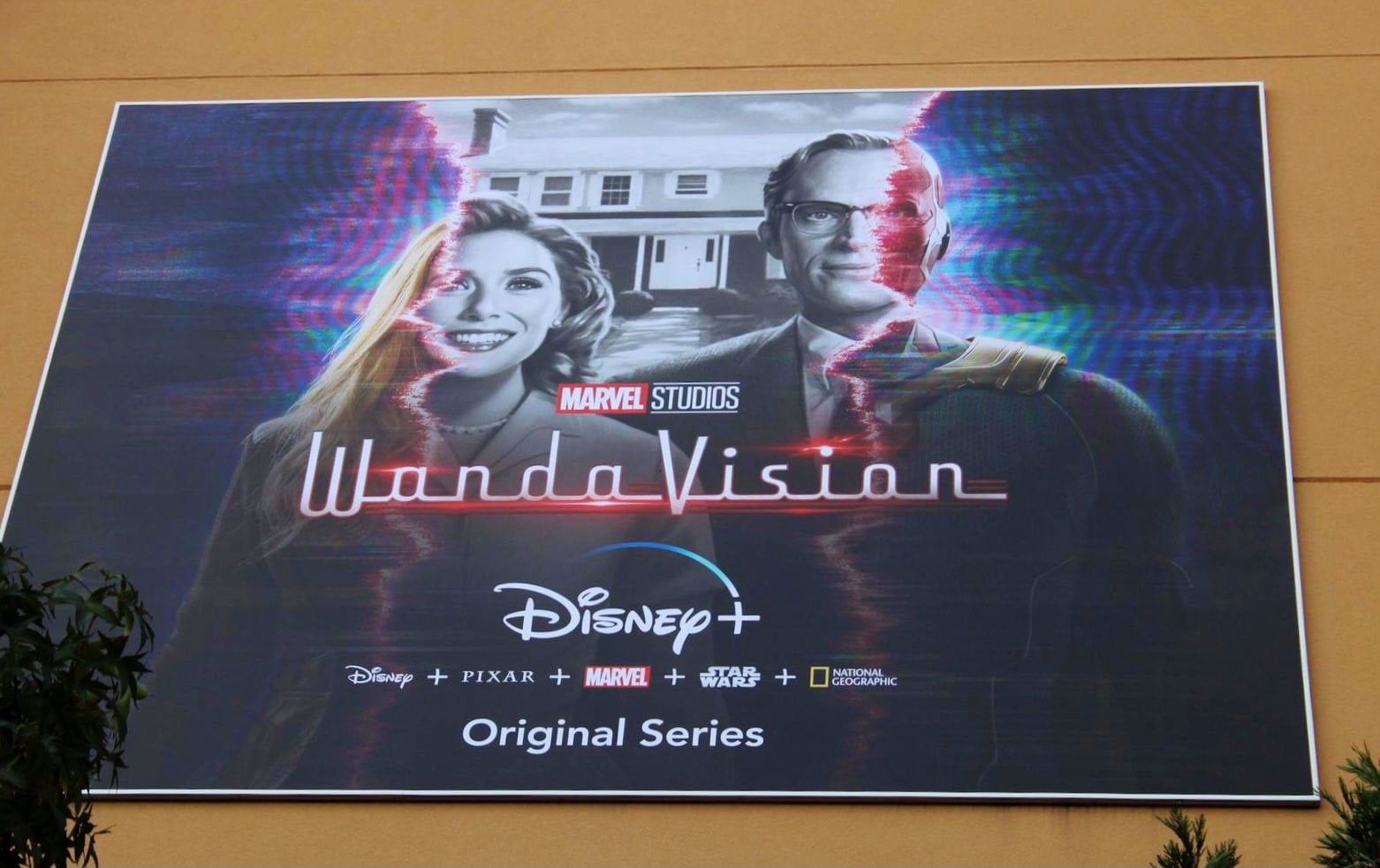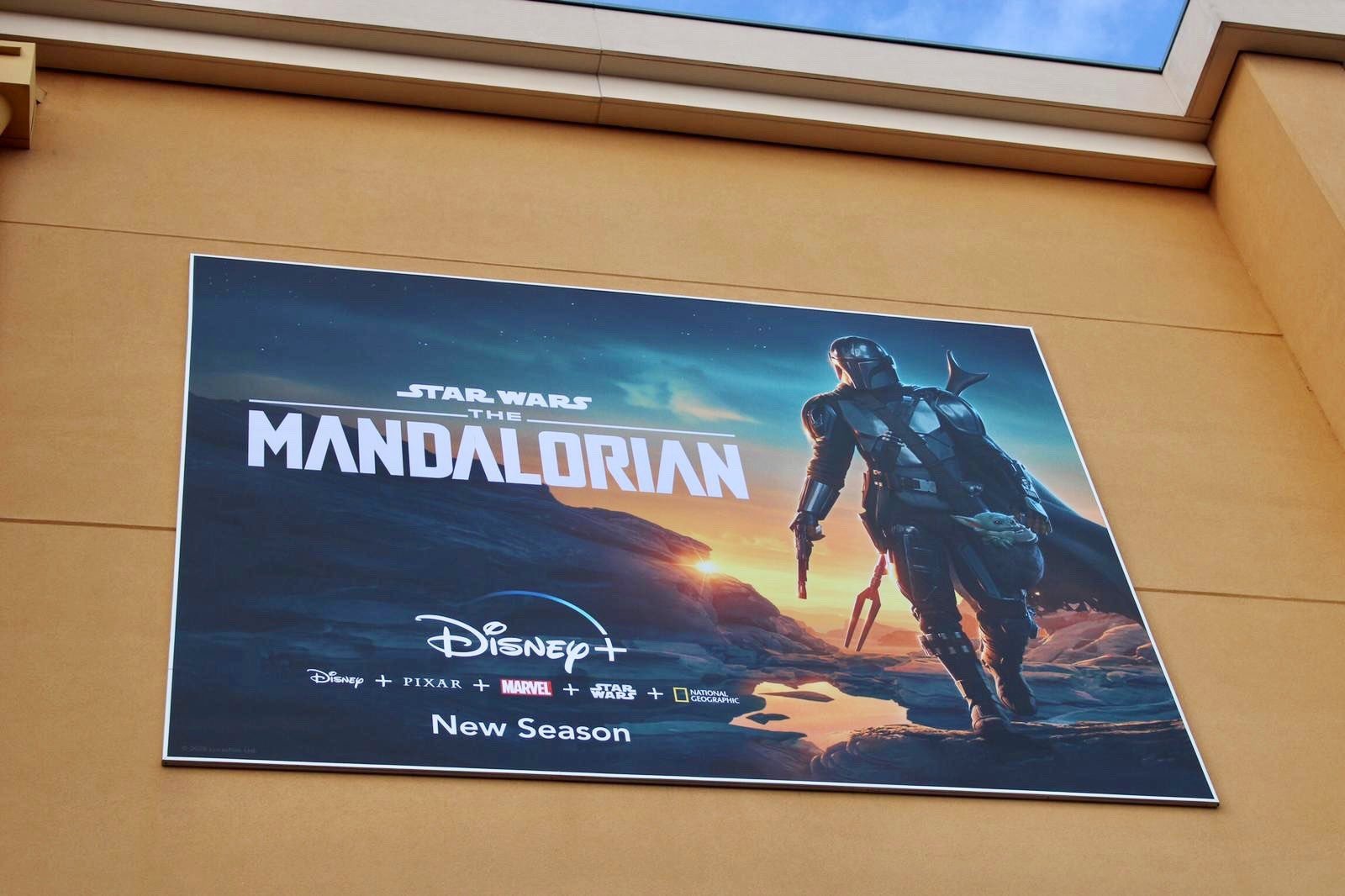 Make-a-Wish Collection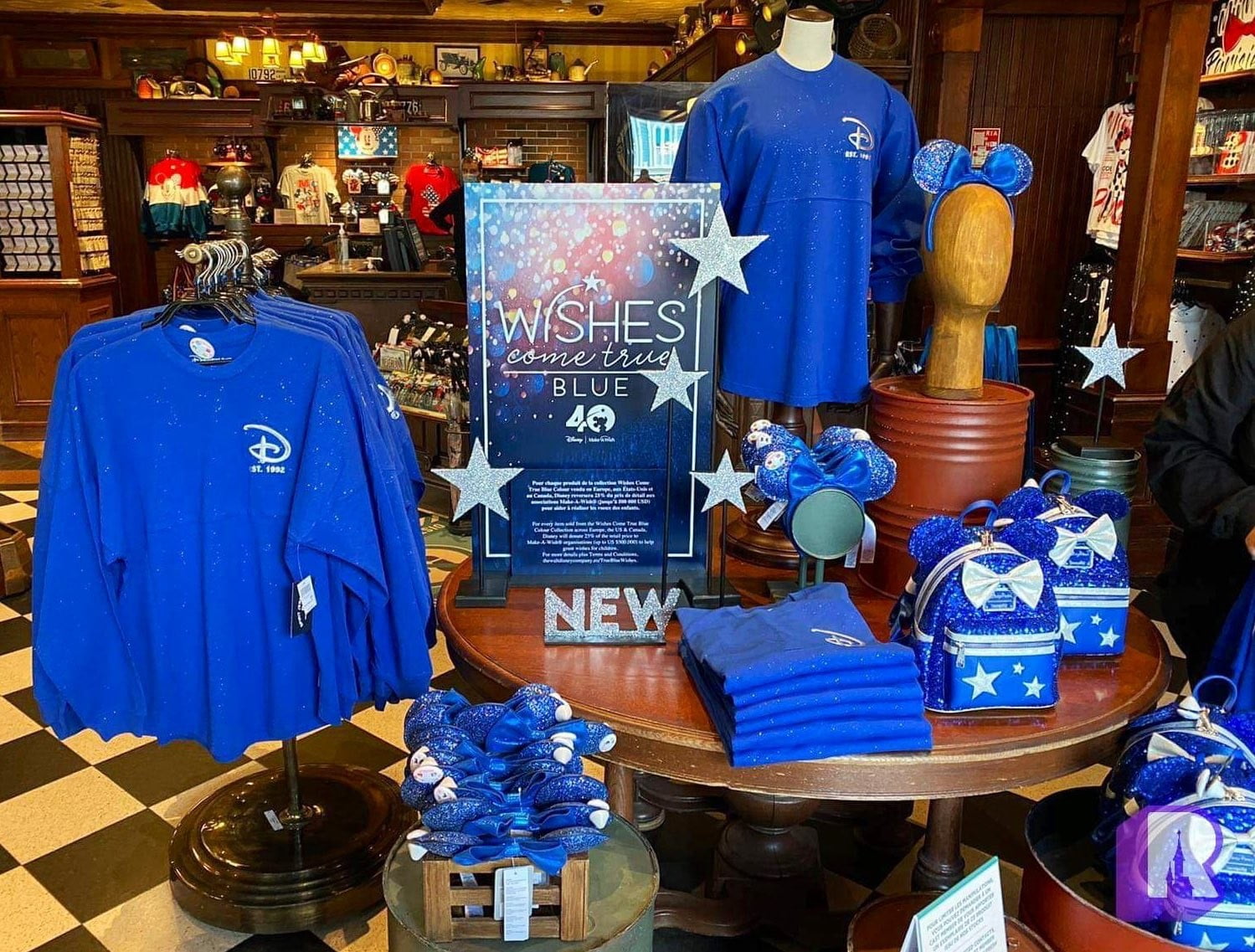 Talking about synergies – the "Wishes Come True Blue" collection of merchandise launched globally on Thursday and Disneyland Paris was part of the gang!
You'll find a new Spirit Jersey (€60):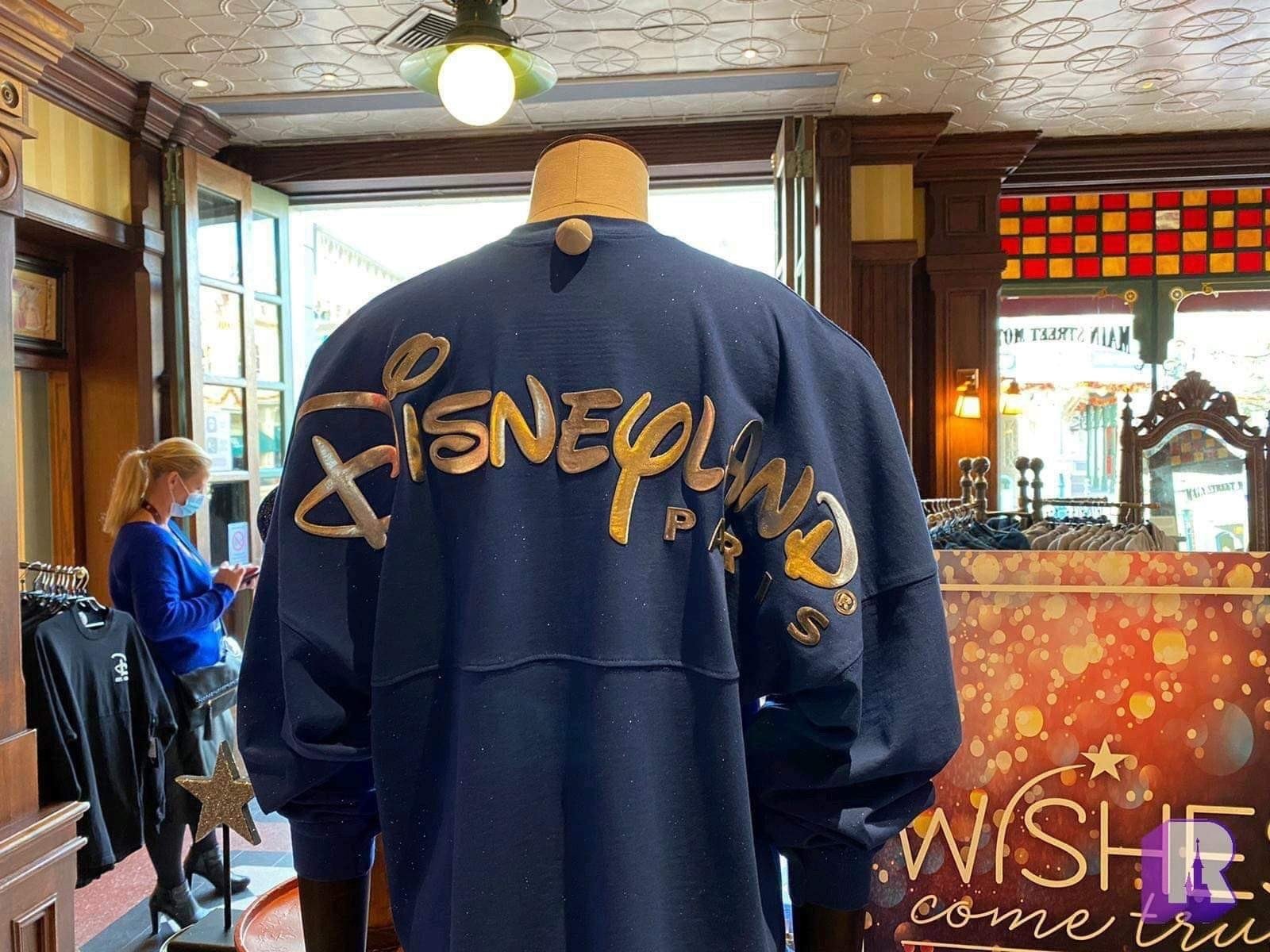 A Loungefly Bag (€80) and Ears (€23):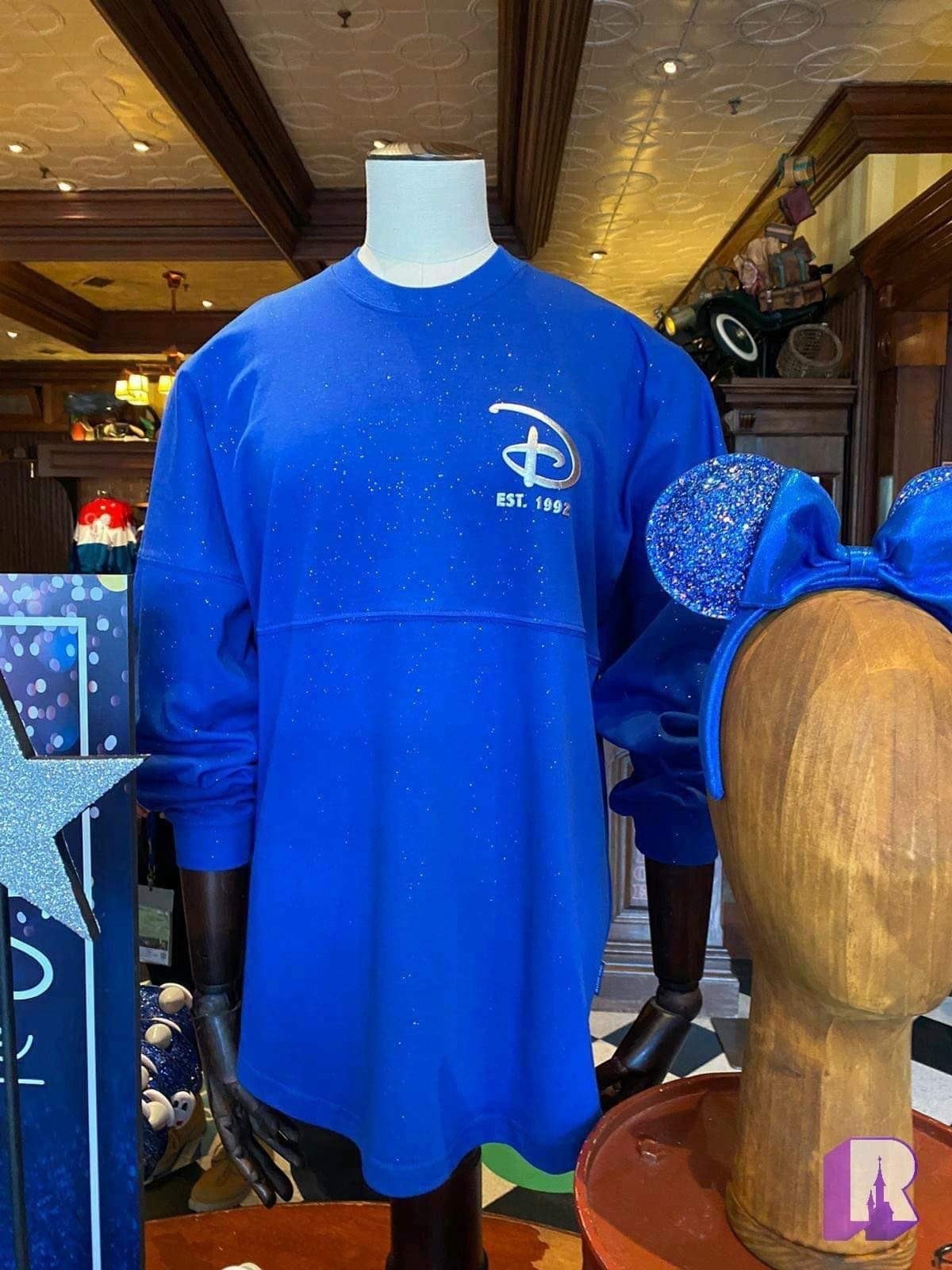 25% of the actual retail price is donated through the Make-a-Wish foundation which has been partnering with Disney for 40 years.
Others Resorts did get more items like face masks, long sleeve T-shirts and even more, but Disneyland Paris often sticks to the winning jersey / bag / ears combination.
Construction & Refurbishments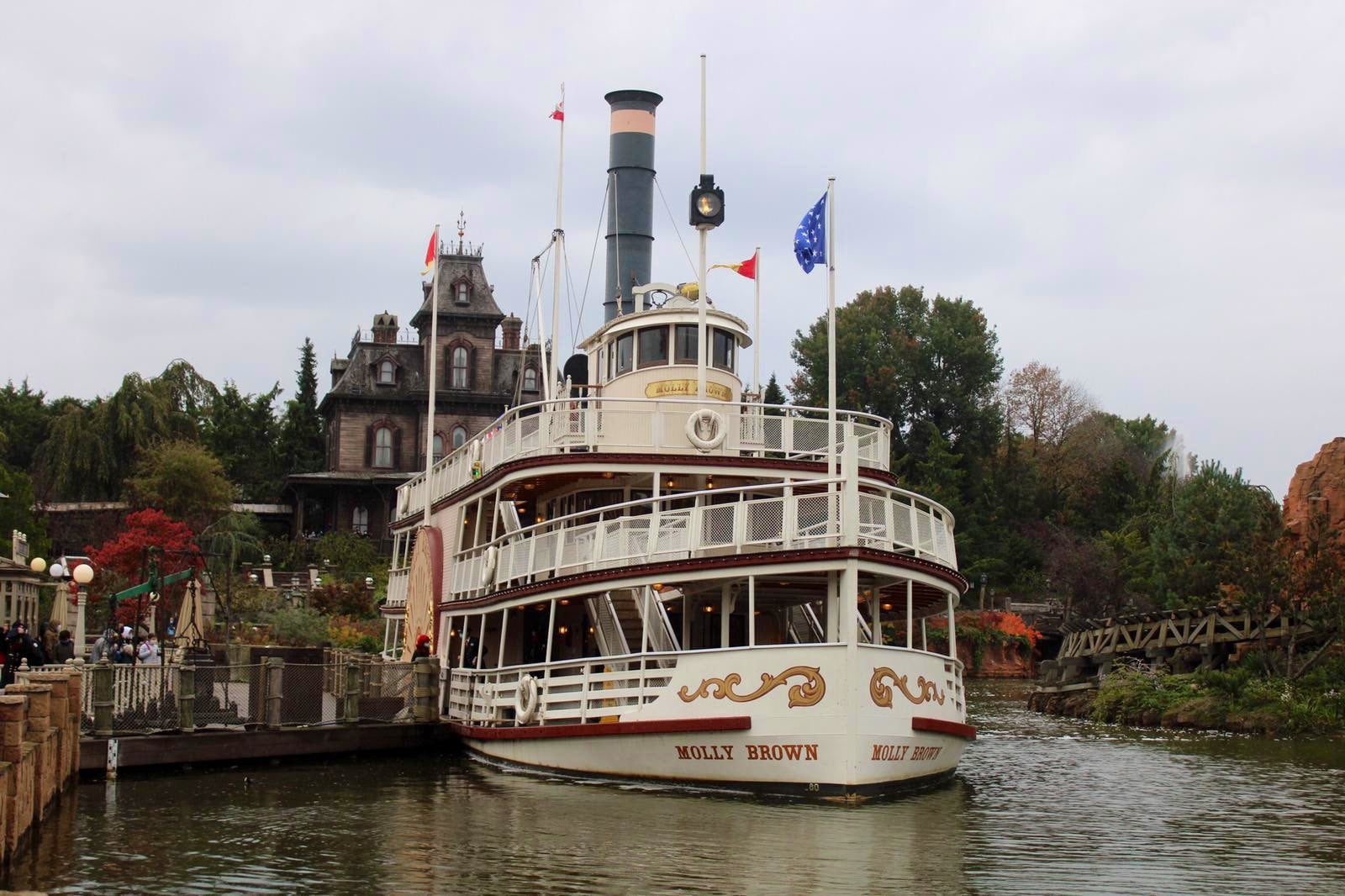 The Molly Brown reopened this week after disturbing on stage repairs last week.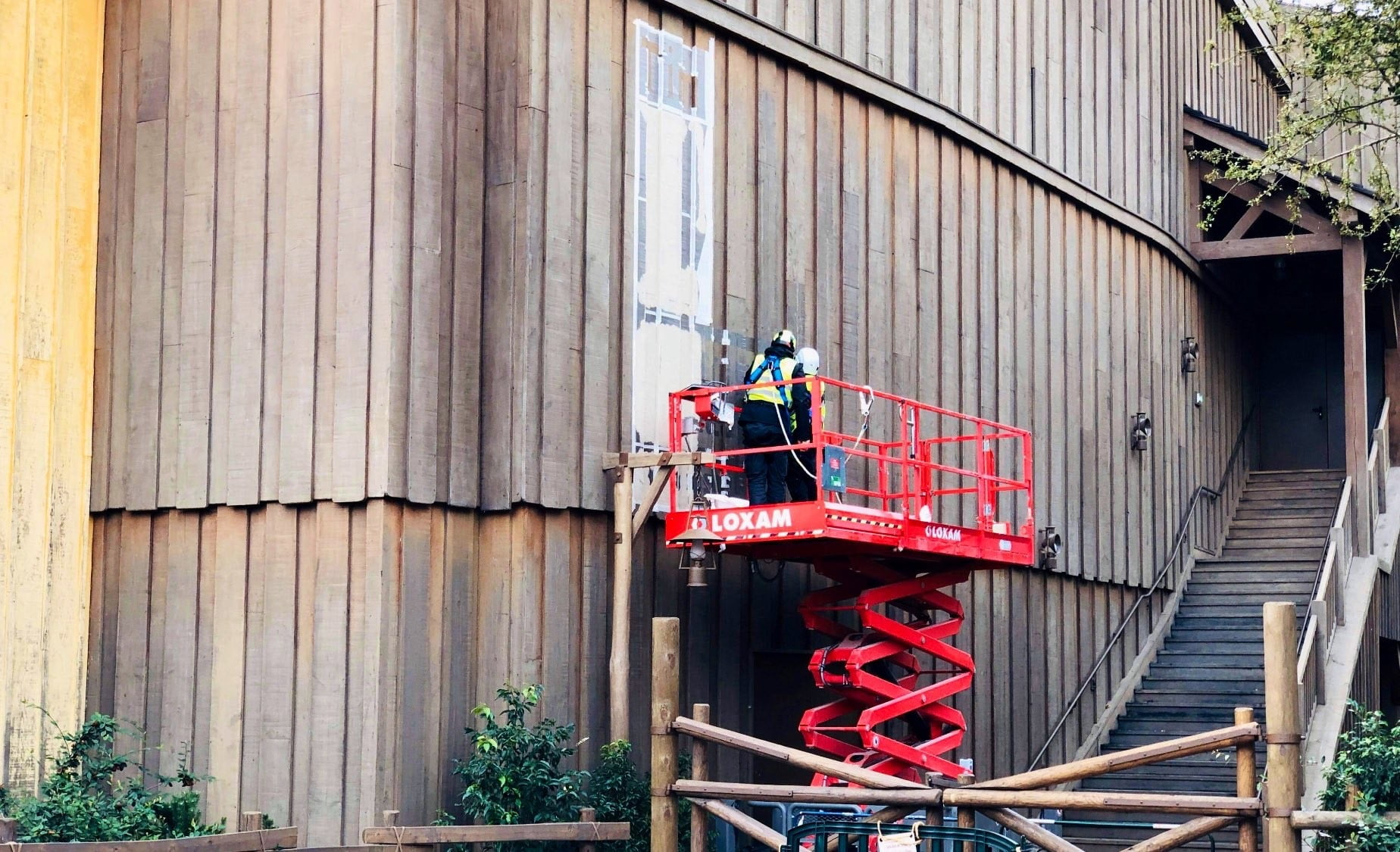 At the Frontierland Theater, we noticed some painting on several facades. Sure enough, by the end of the week, new painted billboards were ready for showtime: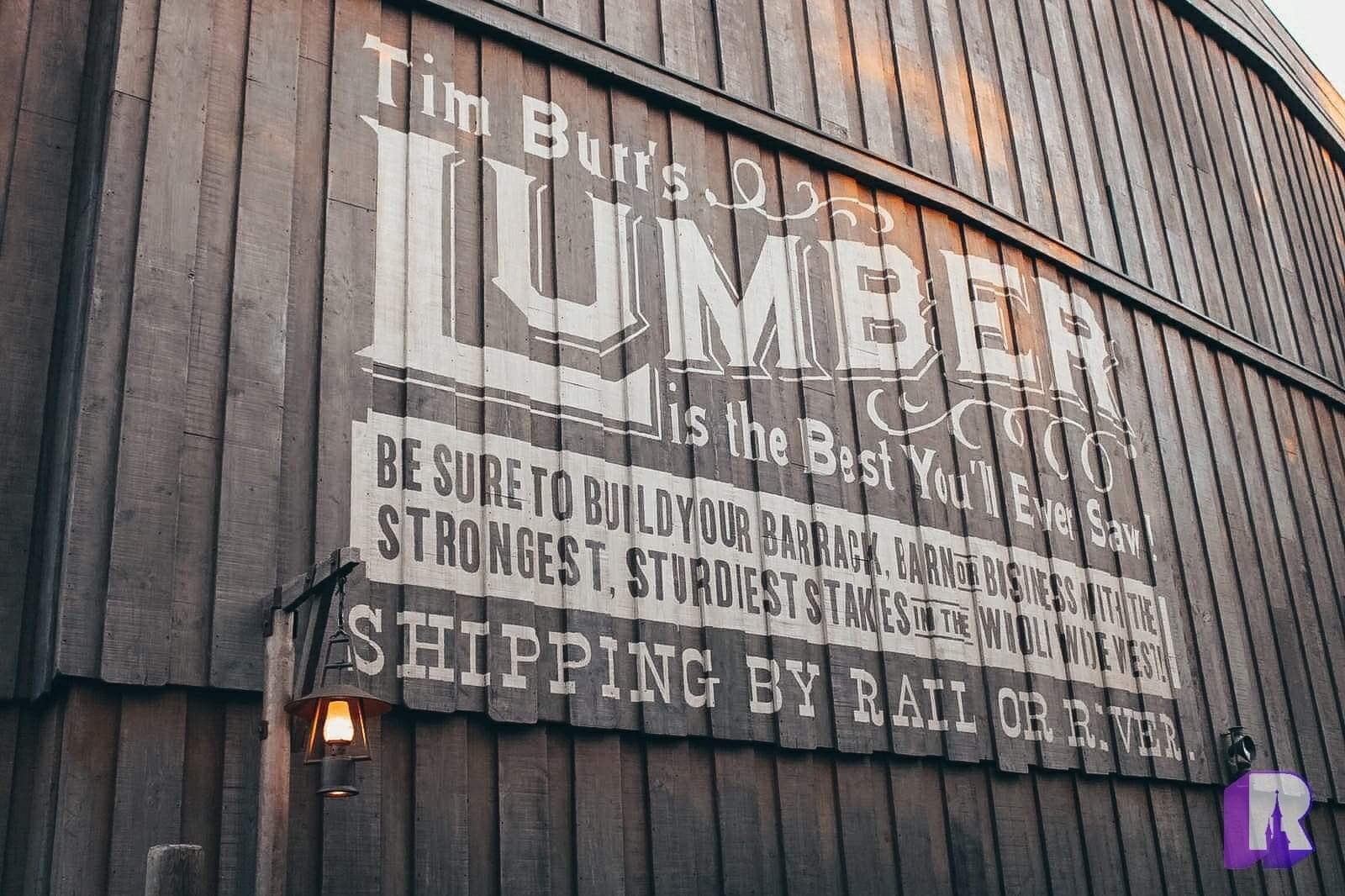 Closer to the entrance, The Lucky Nugget sign went into refurbishment again:
In Fantasyland, new planters have arrived at Peter Pan's Flight. They match the tiles – so clever !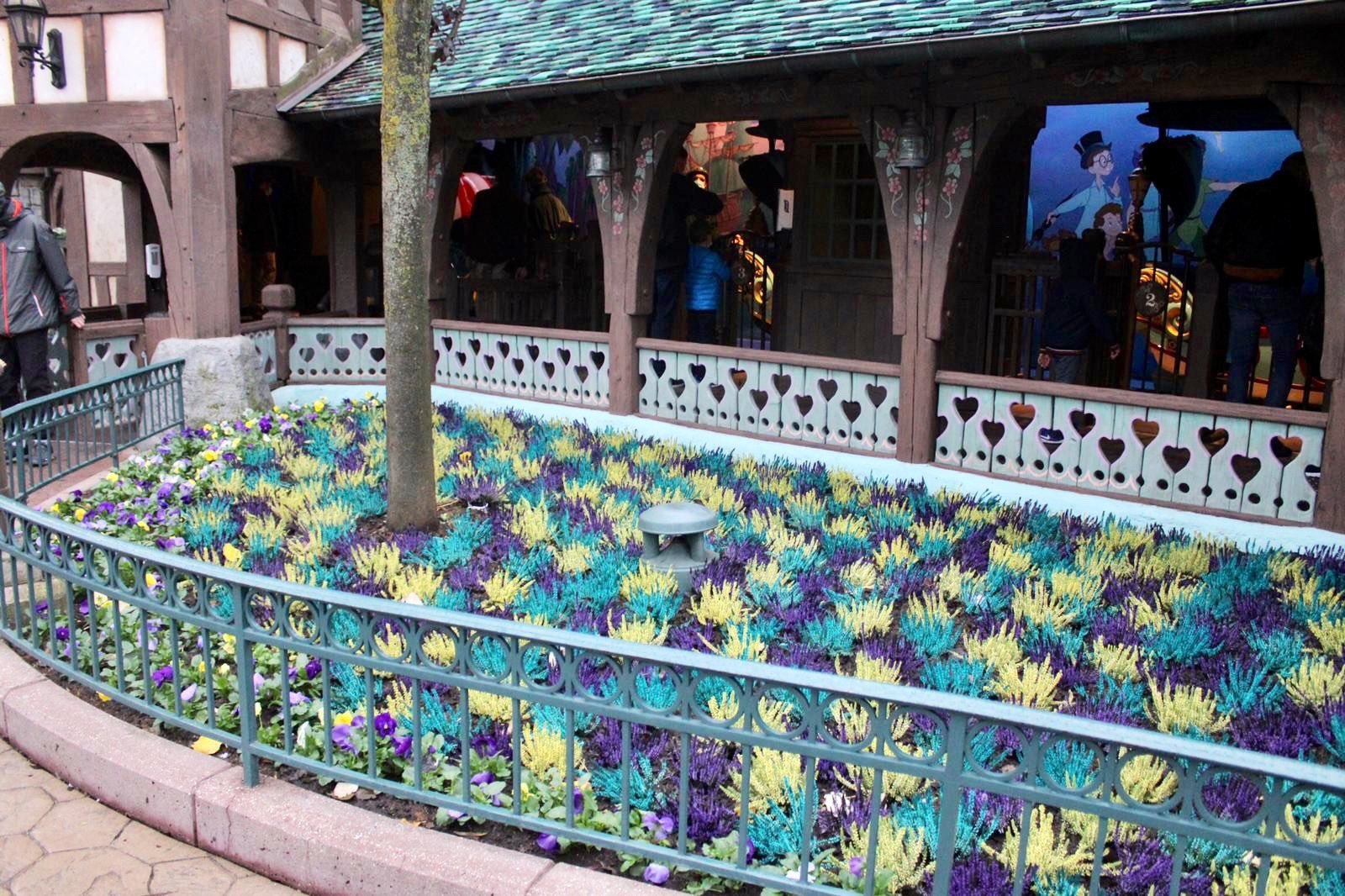 Similar colorful planters also arrived at Auberge de Cendrillon and Plaza Gardens Restaurant: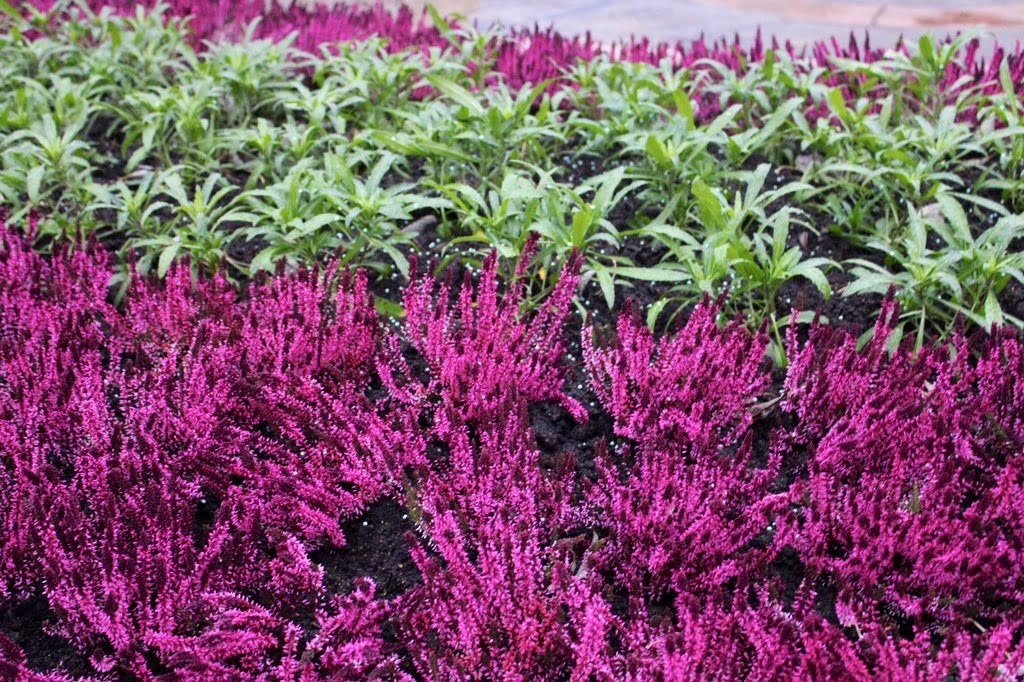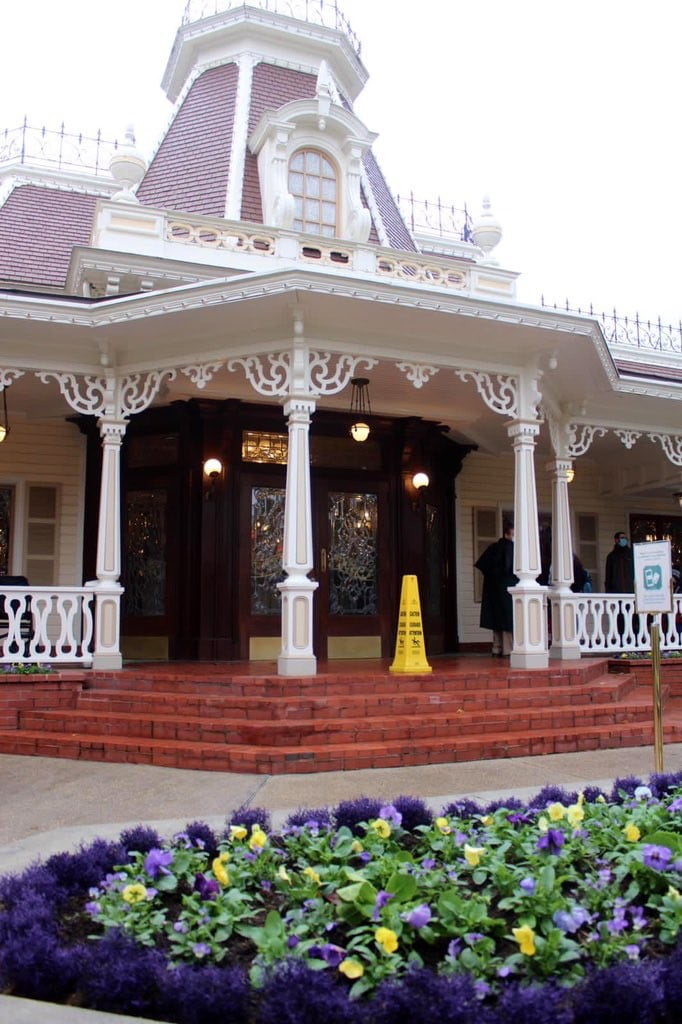 They're even in the Cheshire Cat planter: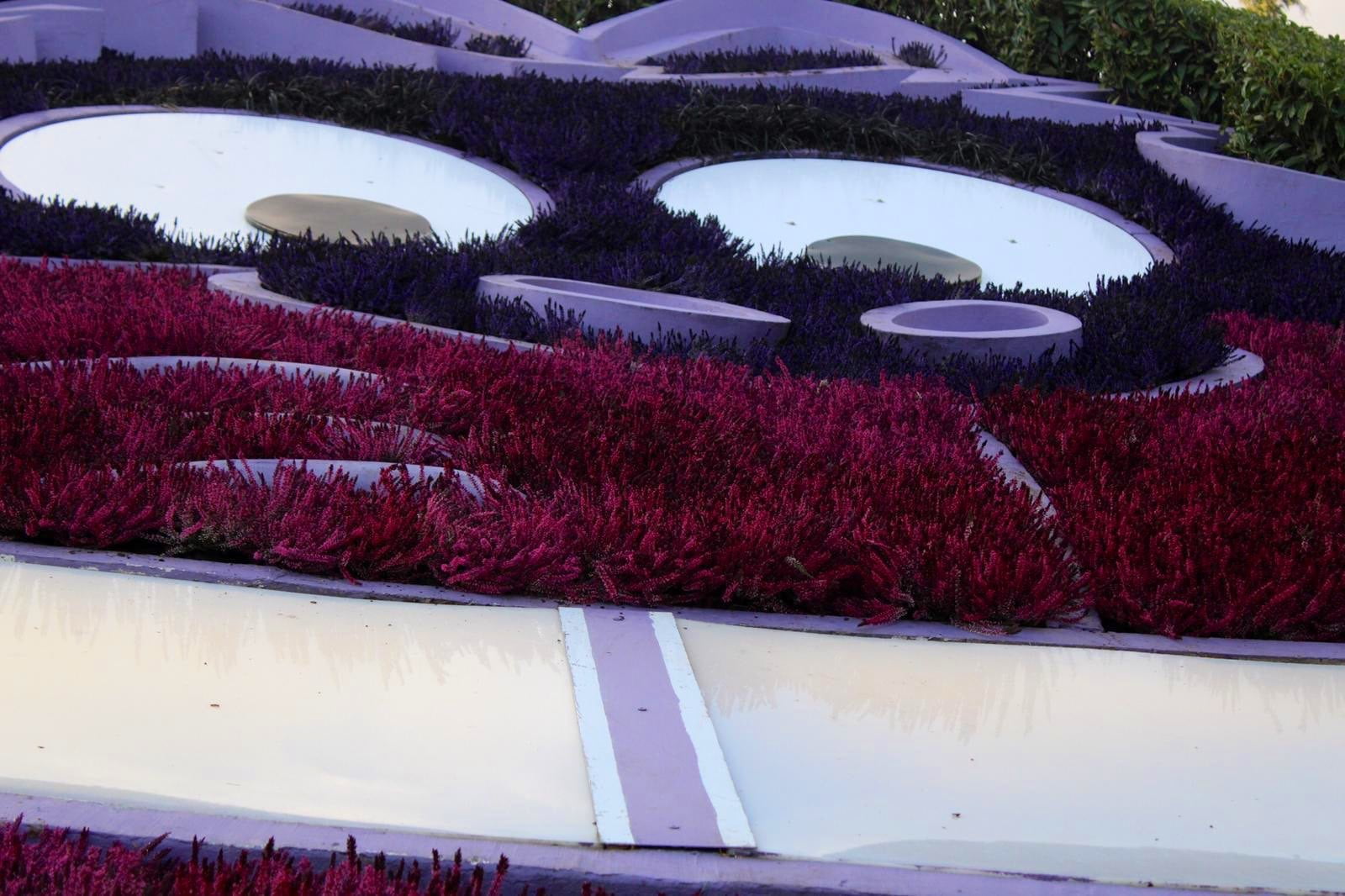 Talking about planters, "it's a small world" has a new.. eye.. it's.. a choice: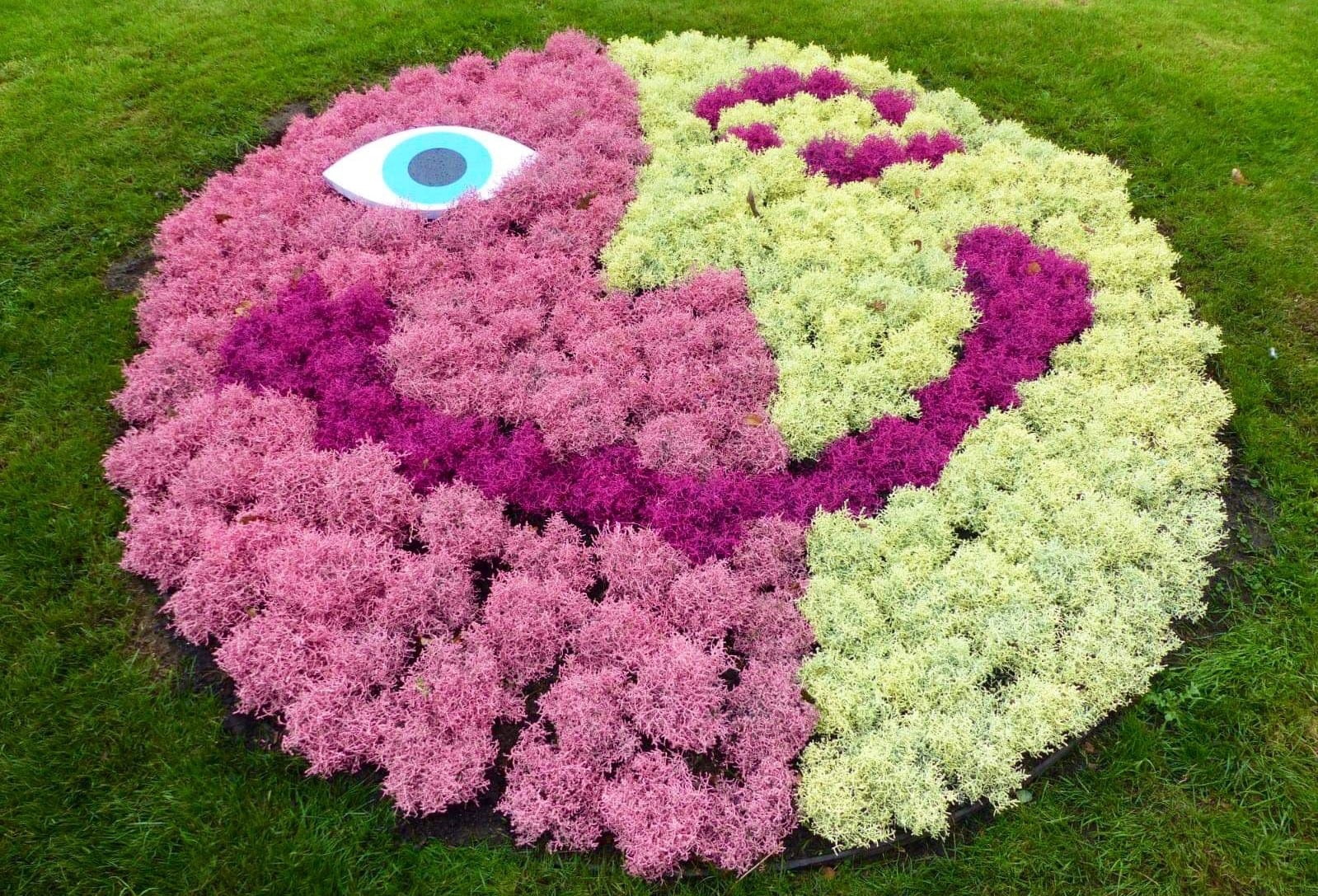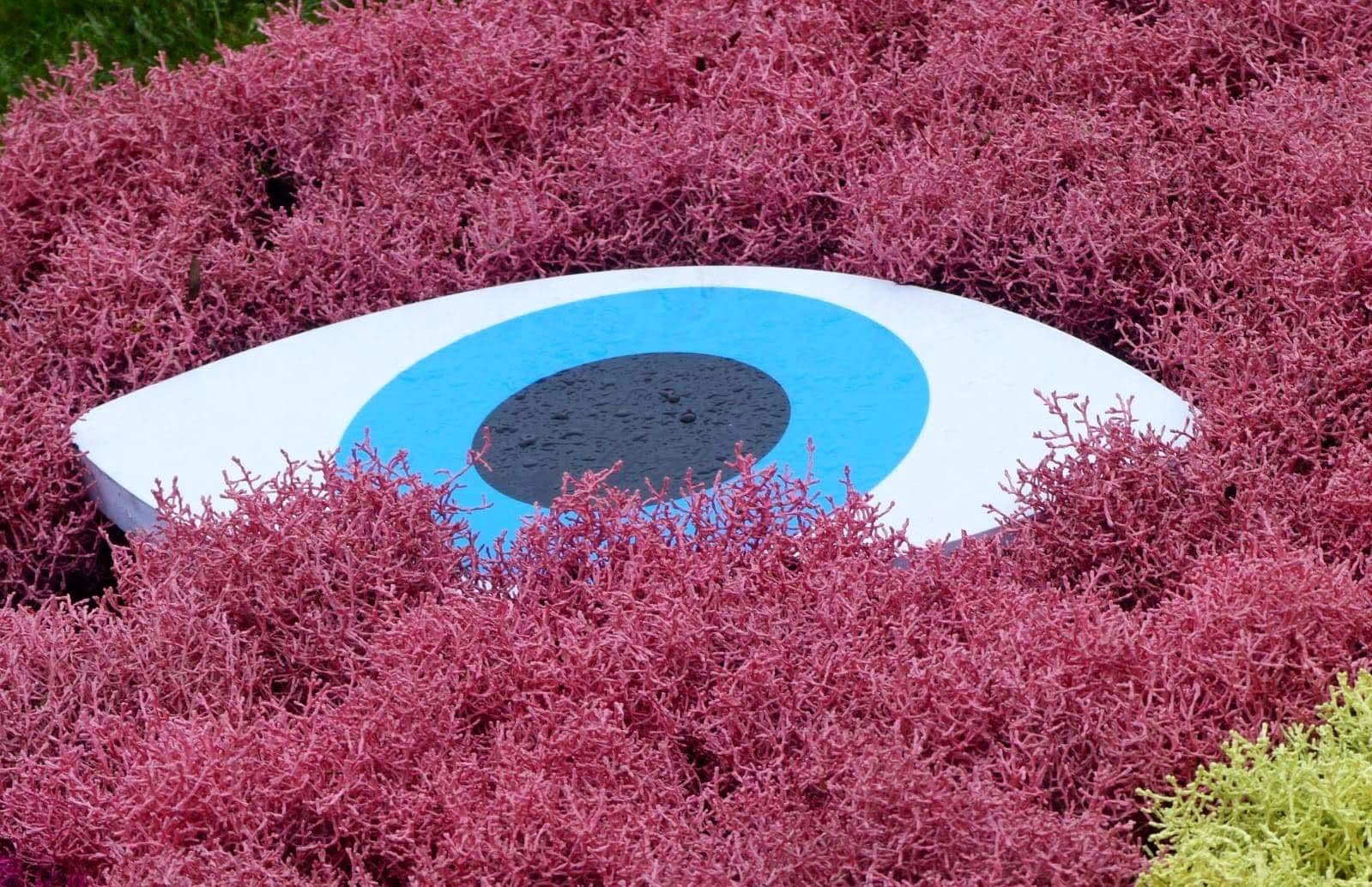 Still in the landscaping category, the cards suits plants are back! These are so fun: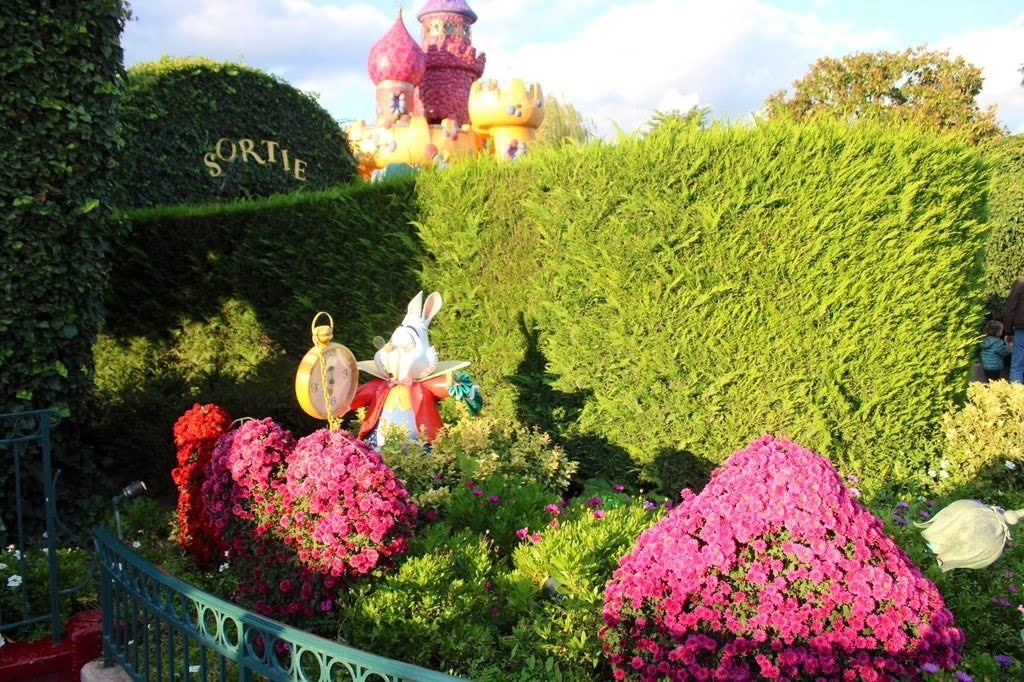 And near Mad Hatter's Tea Cups, the blue pavers repaving is almost done!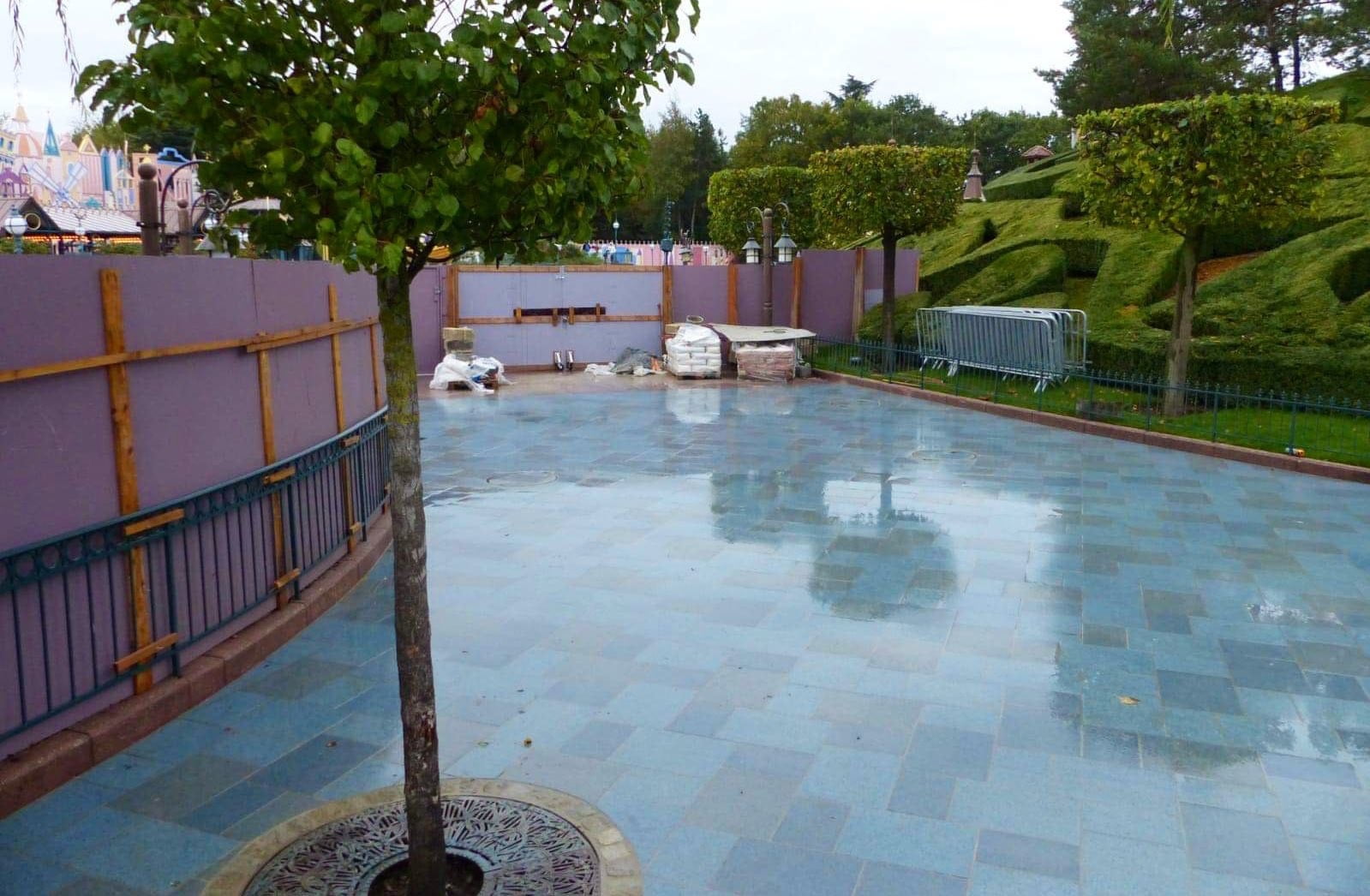 Over in Discoveryland, refurbishment continues at Buzz Lightyear Laser Blast (it's also quite loud). The project is taking forever due to the roof rebuilding and possible asbestos clearing as usual with 1980's buildings: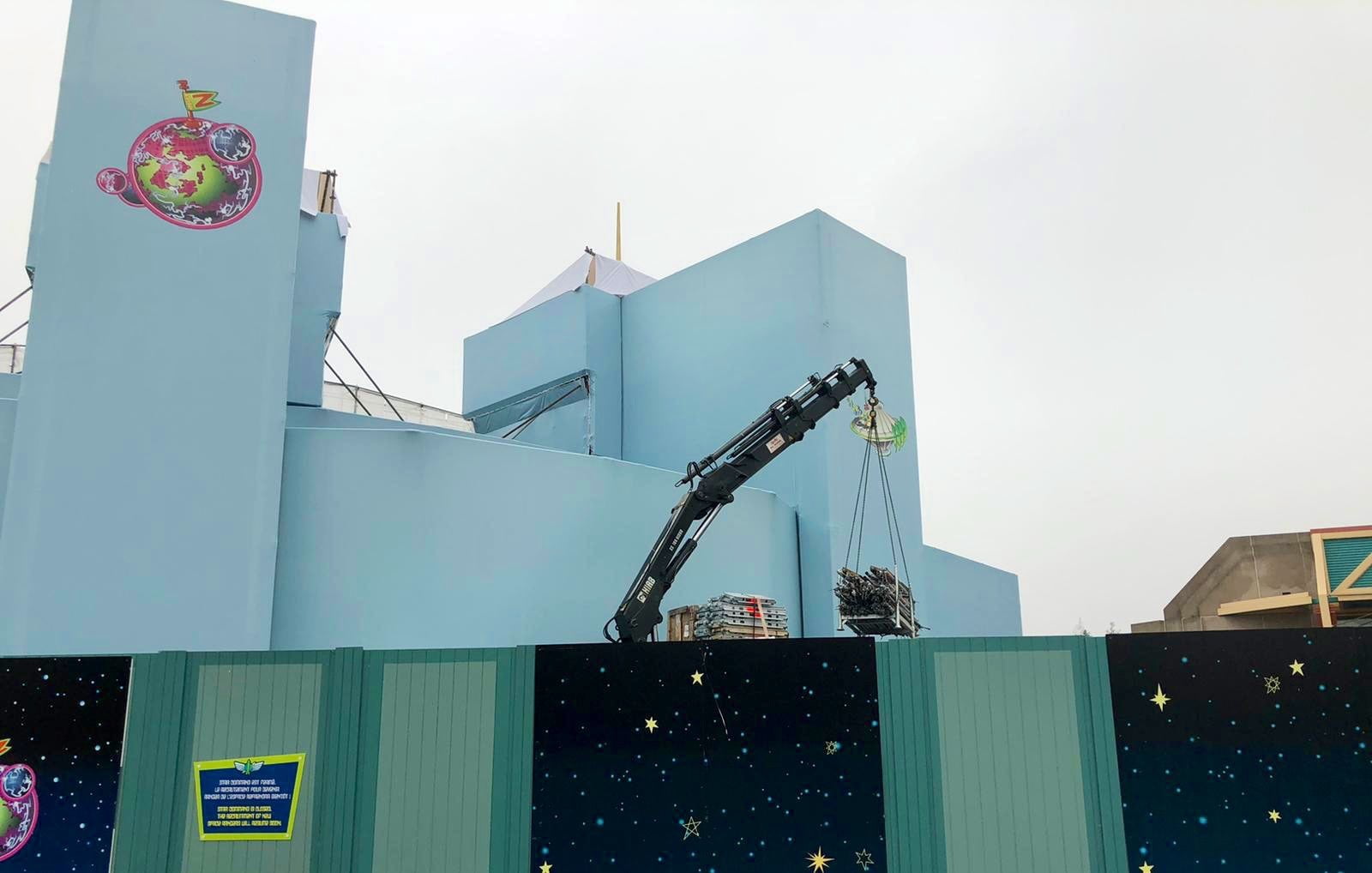 Over at Walt Disney Studios Park, progress continues at Avengers Campus, with the first pillars for the Iron Man Coaster entrance awning: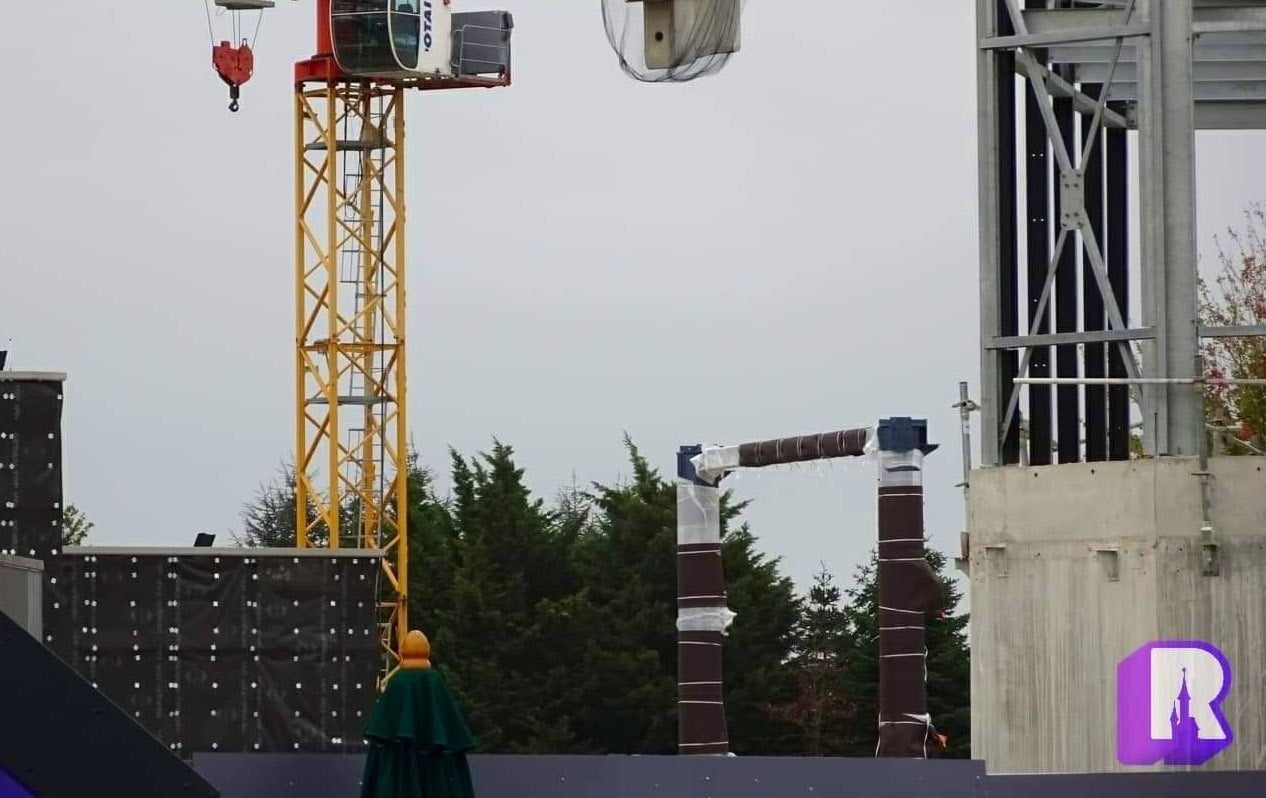 As a reminder this is what it'll look like .. one day: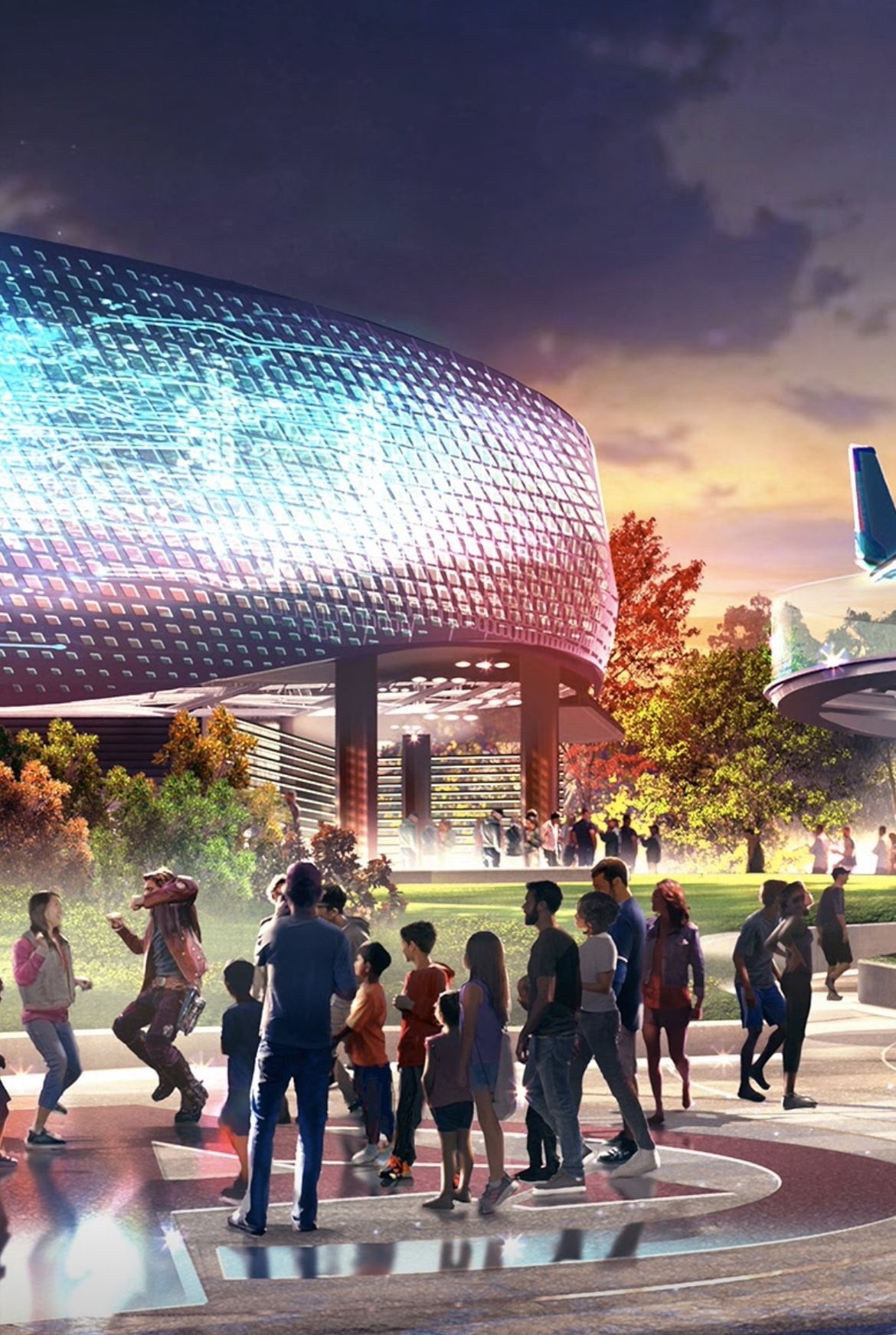 Progress is also visible at the Spider-Man building with more metallic structures, brickwork and HVAC systems: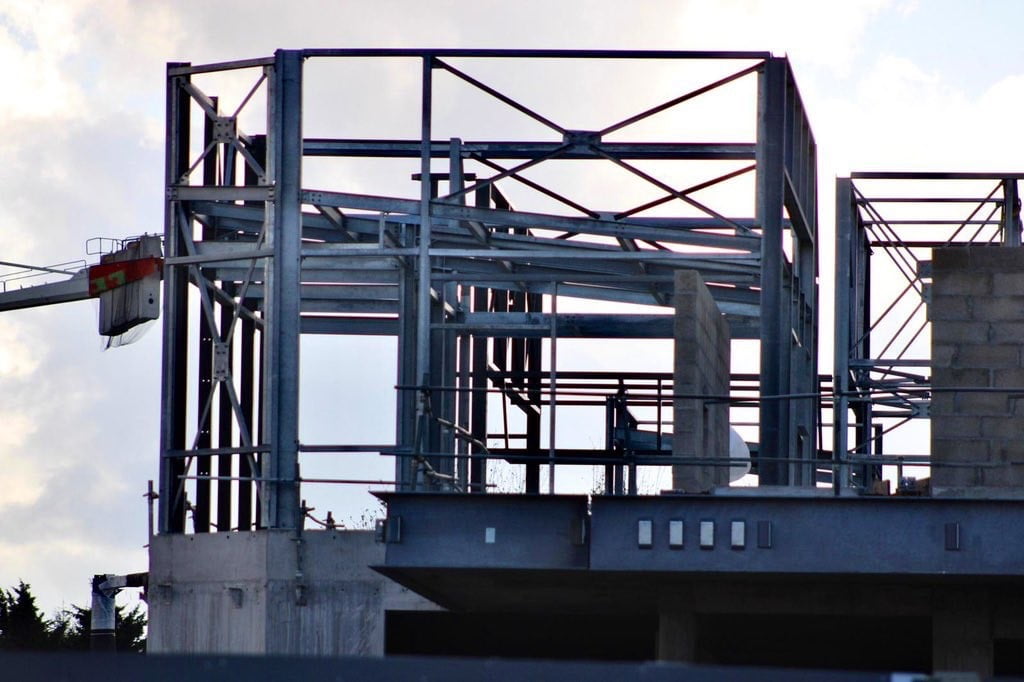 In Front Lot, the repaving project is progressing nicely with about half of the surface done:
In the Fantasia Gardens, walls went up on the next phase of the entrance and security screening remodel. All the trees were sadly quickly cut off: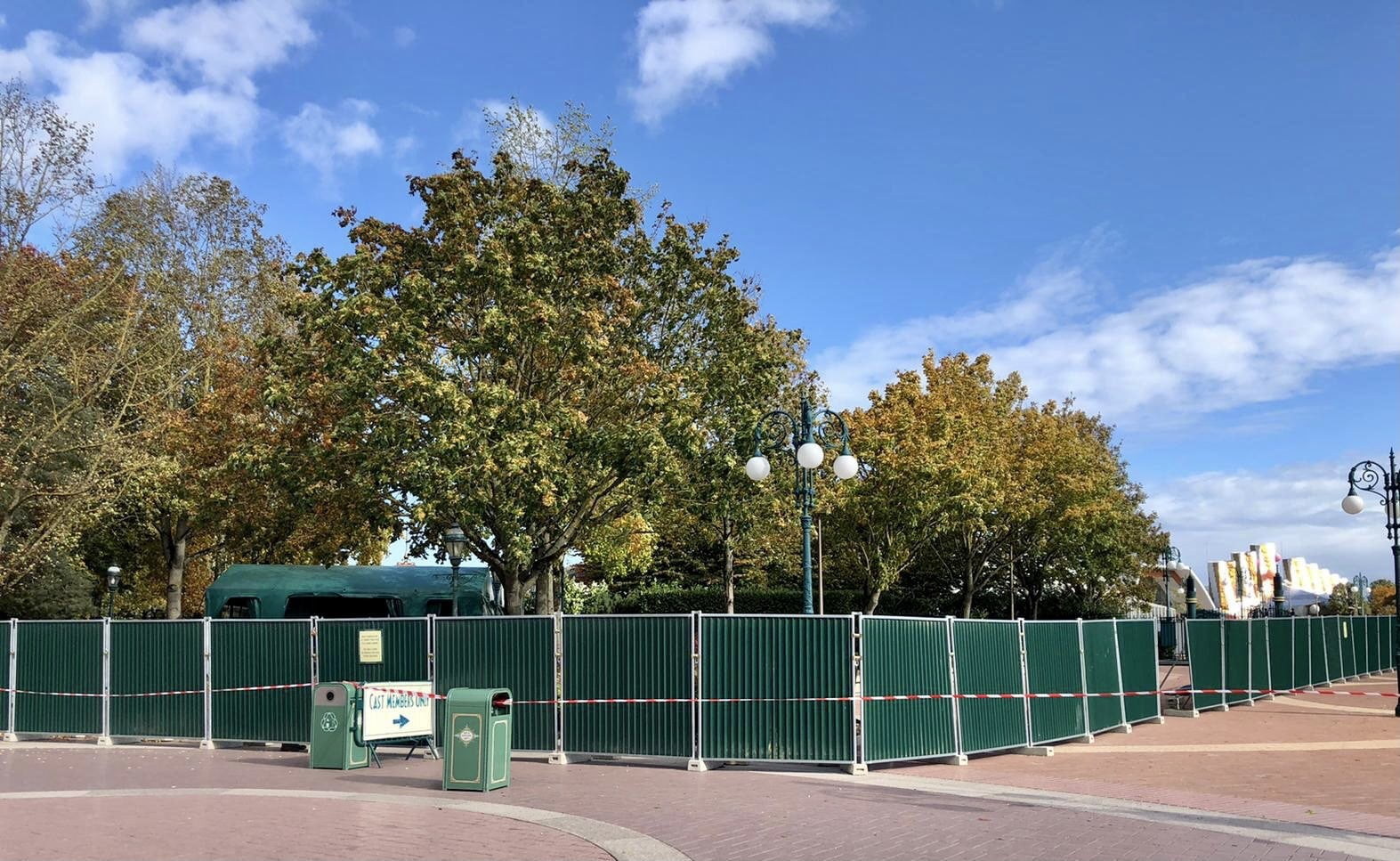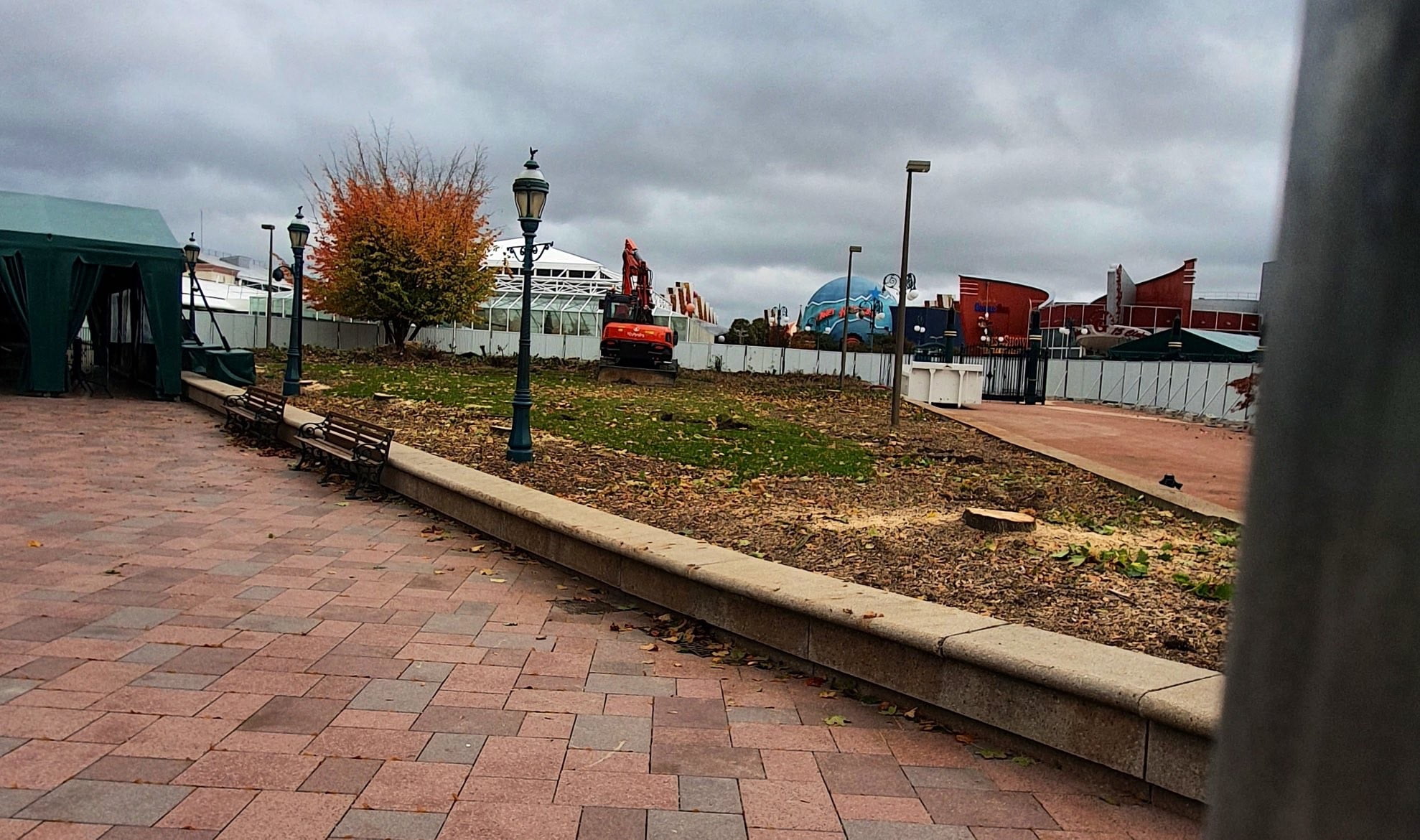 The Planet Hollywood has seen between days: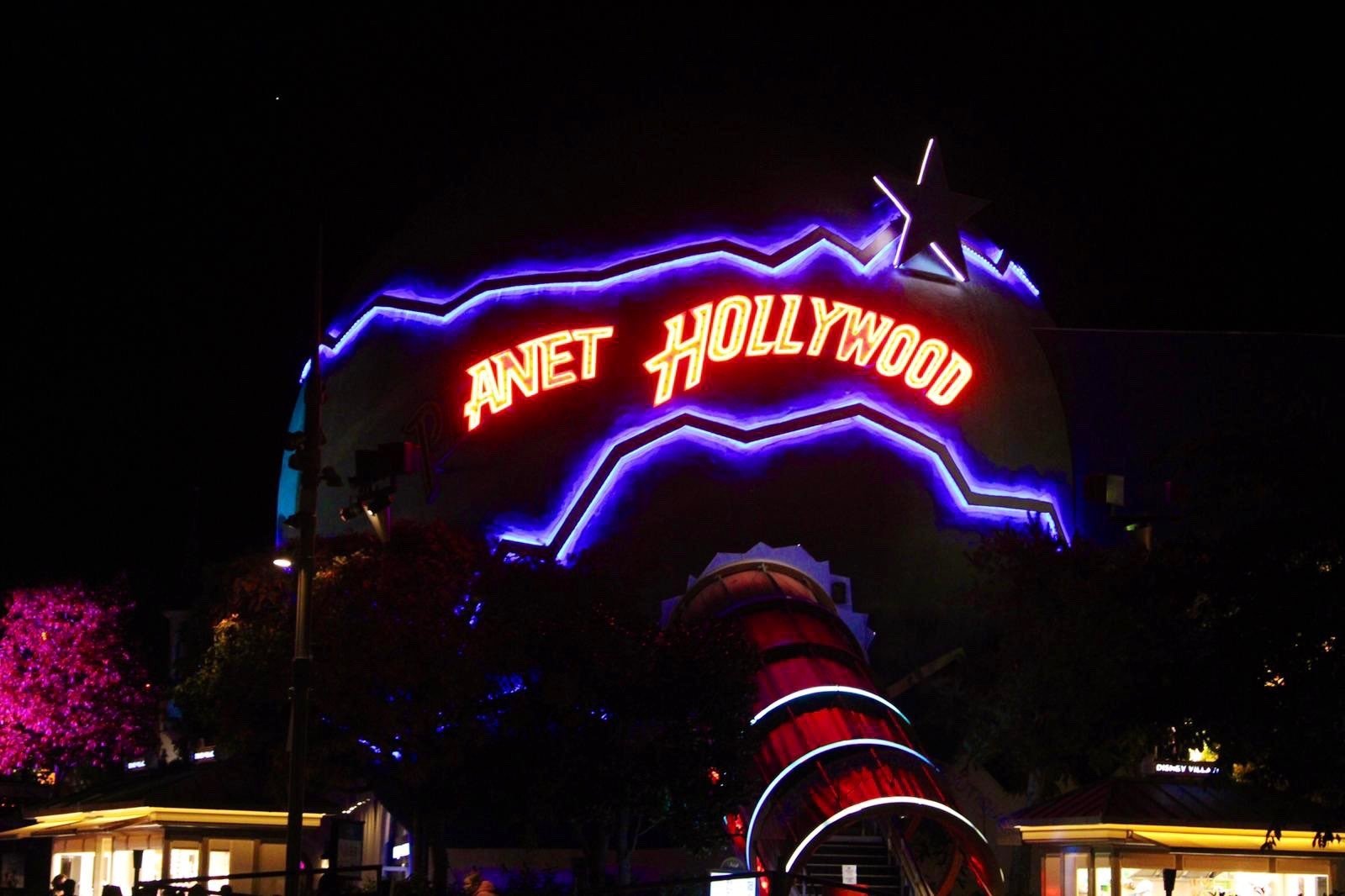 And at Disney's Hotel New York – The Art of Marvel, testing on additional red strips is ongoing. There will ultimately be 4 strips on the front and 4 on the back facade. The reflection on the Lake is pretty cool: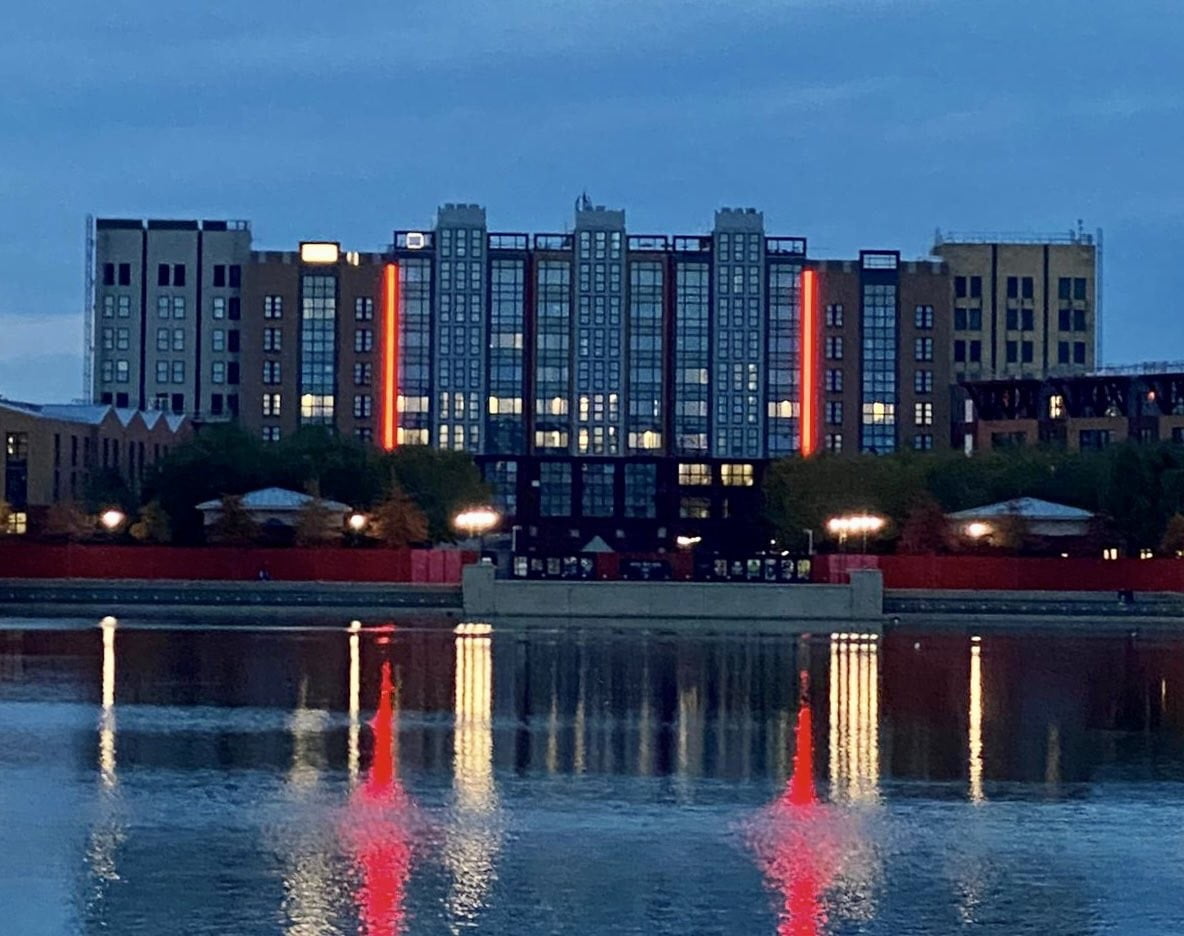 We also took another peek into the rooms which are coming together with more furniture and light fixtures: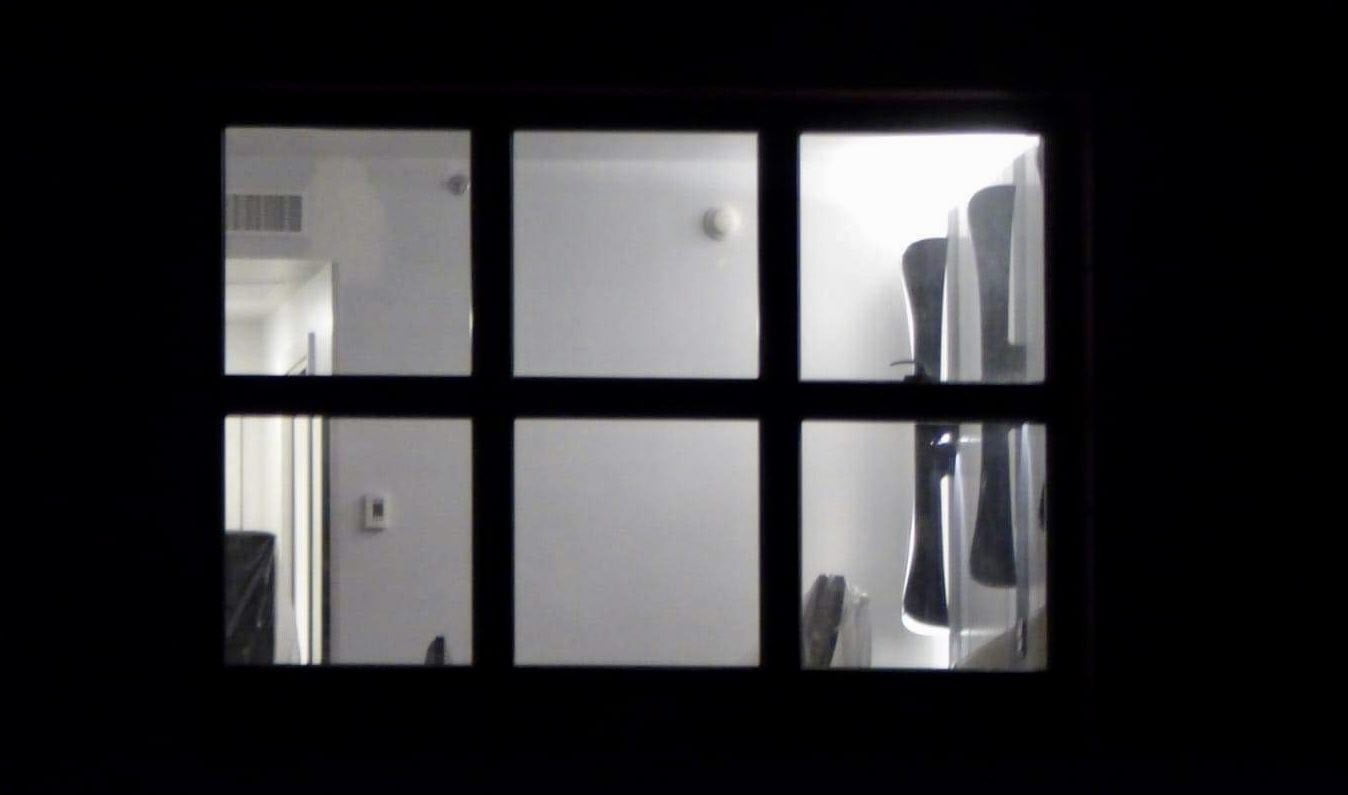 Characters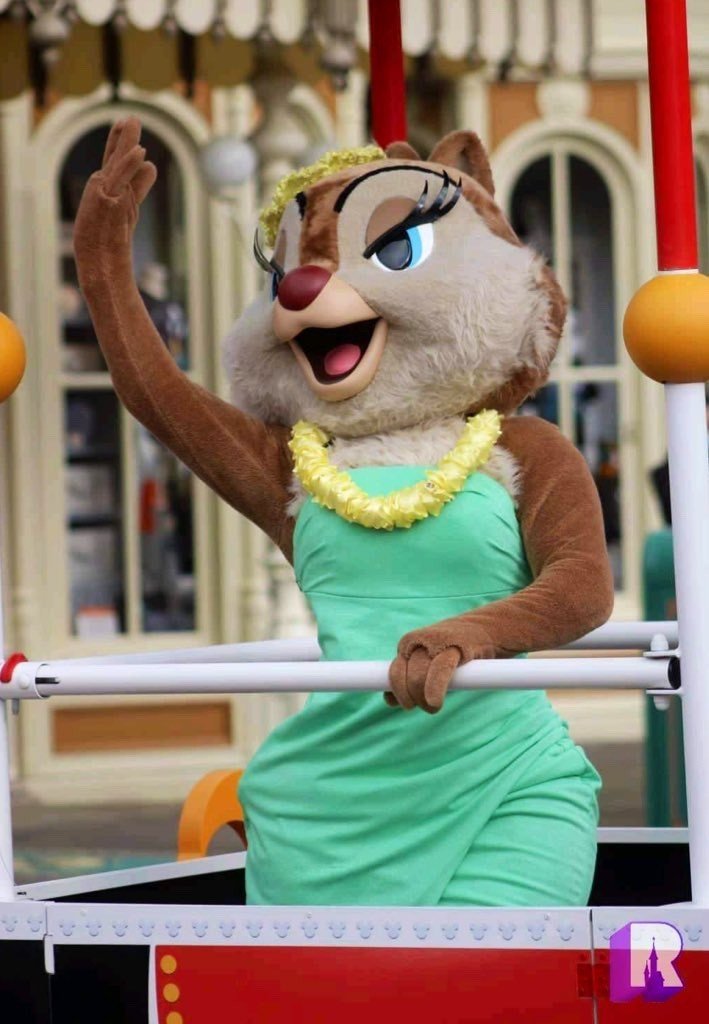 It was Clarice's first time, with Chip & Dale, on the tricycle cavalcade this week!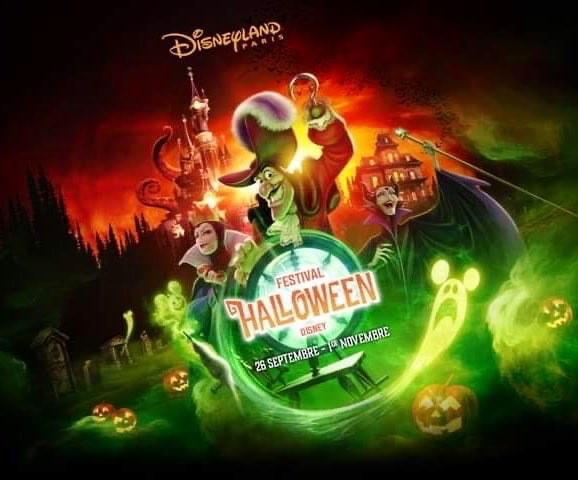 Disney also announced that dressing up (within the usual rules) will be allowed at Disneyland Paris on October 31!
Note that current health and safety measures remain in place for that day, including physical distancing and face protective mask for guests aged 11 and older.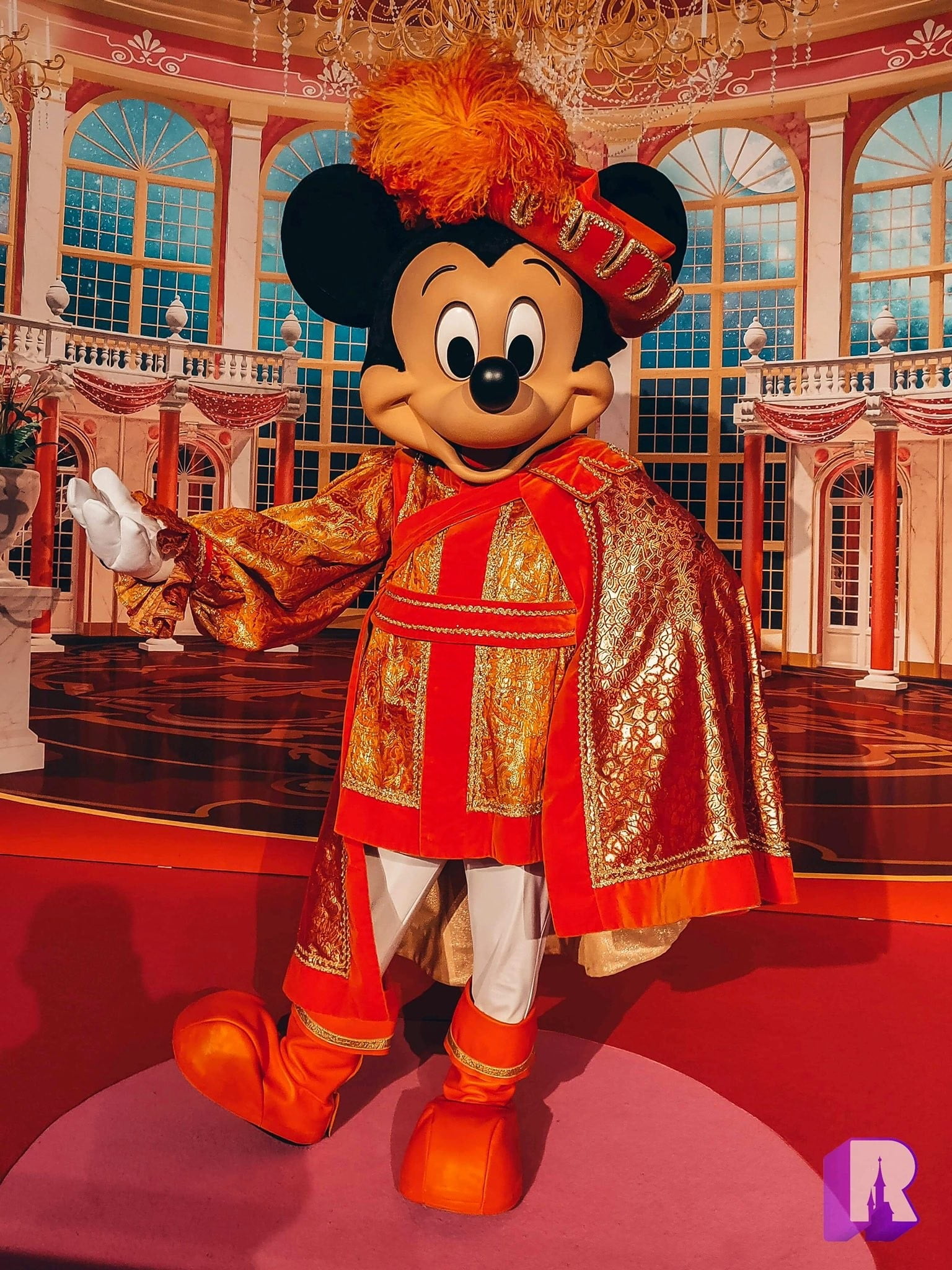 We also attended an event for health professionals organized in partnership with Resort Partner Credit Mutuel at the Disney Village Dome: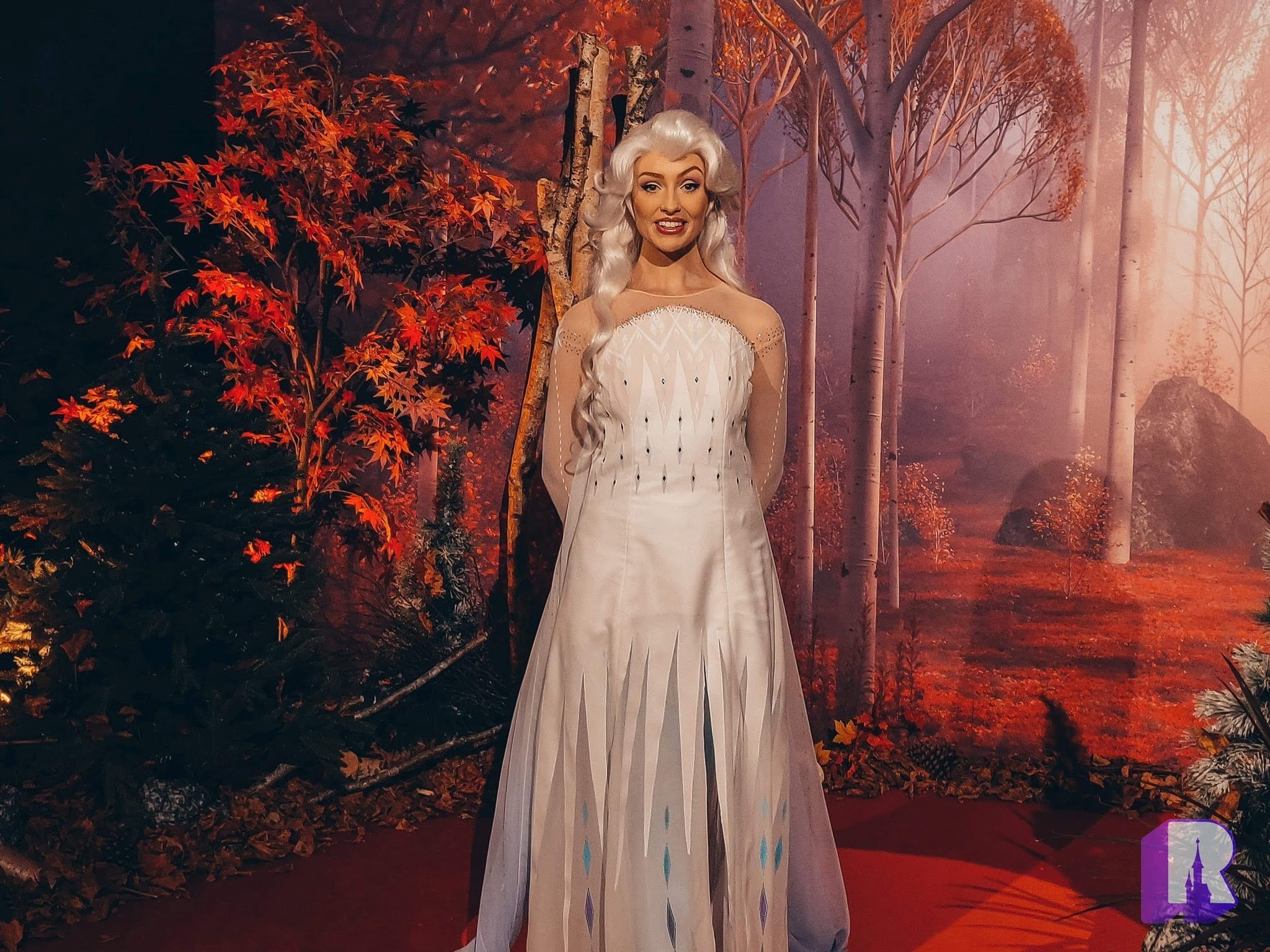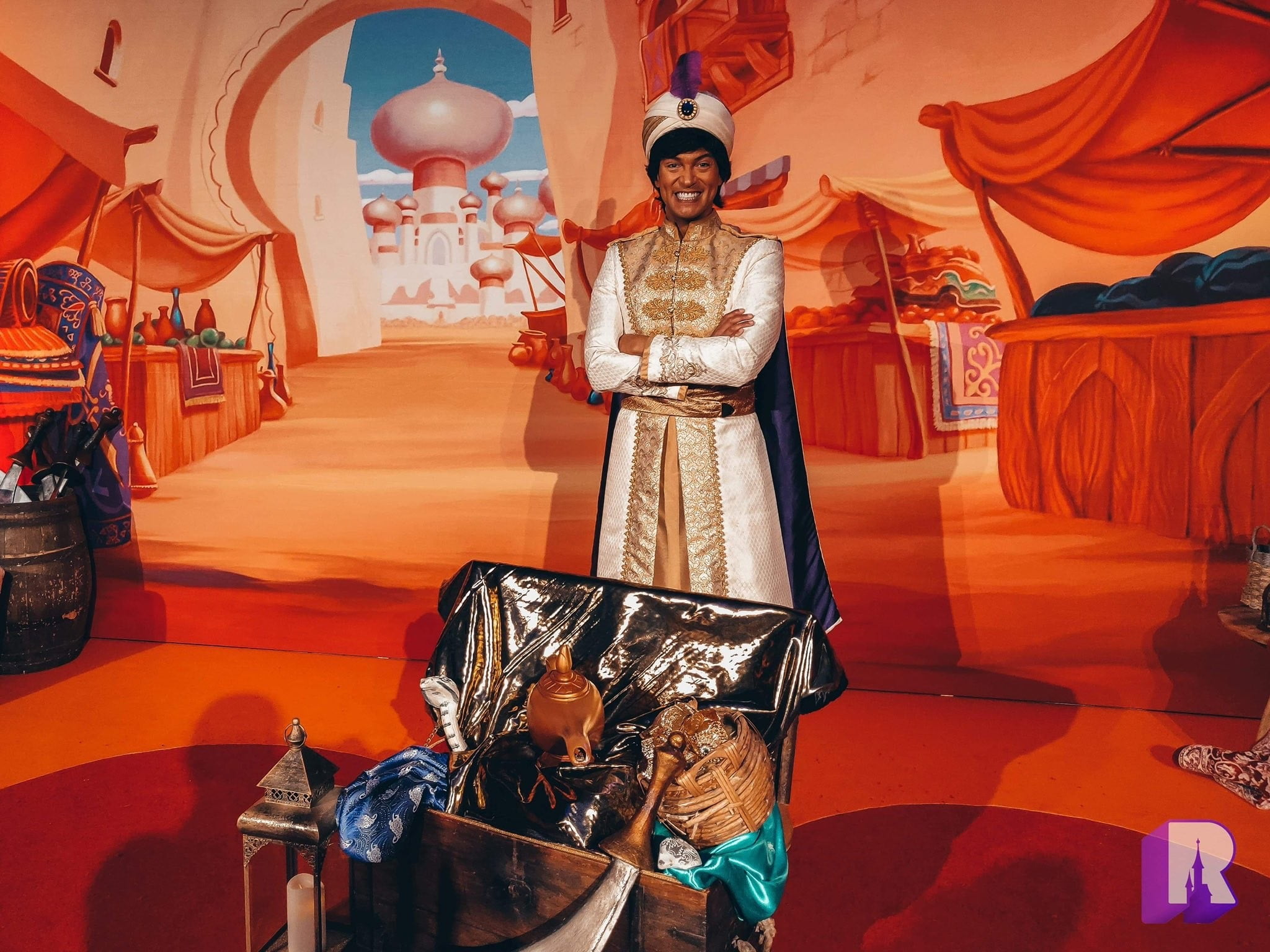 Merchandise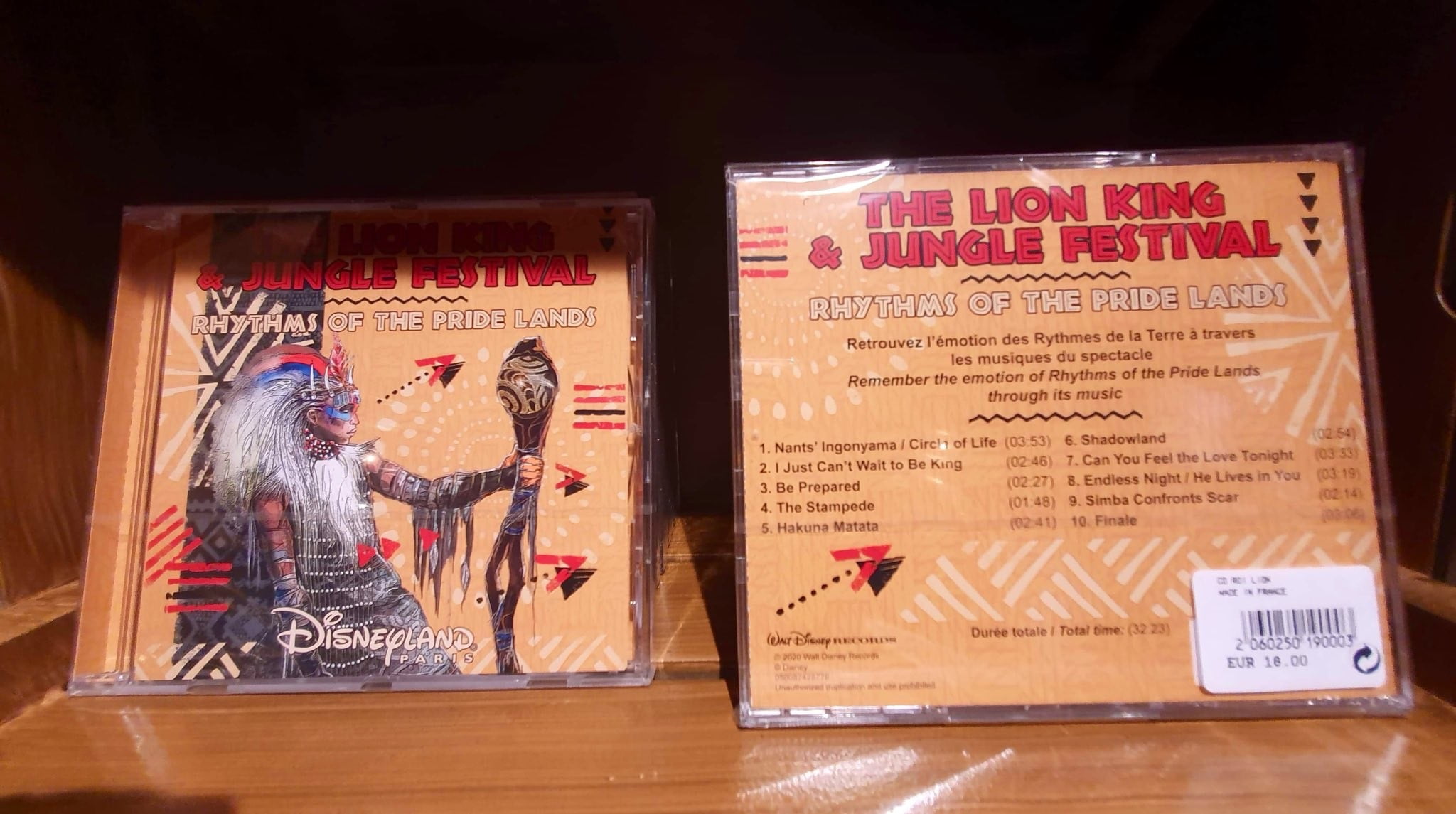 In addition to the "Wishes Come True Blue" collection, there was a couple notable arrivals this week: the "Rhythms of the Pride Lands" CD we've been waiting for since 2019 (above, €18) and a new Madame Leota figurine (€119):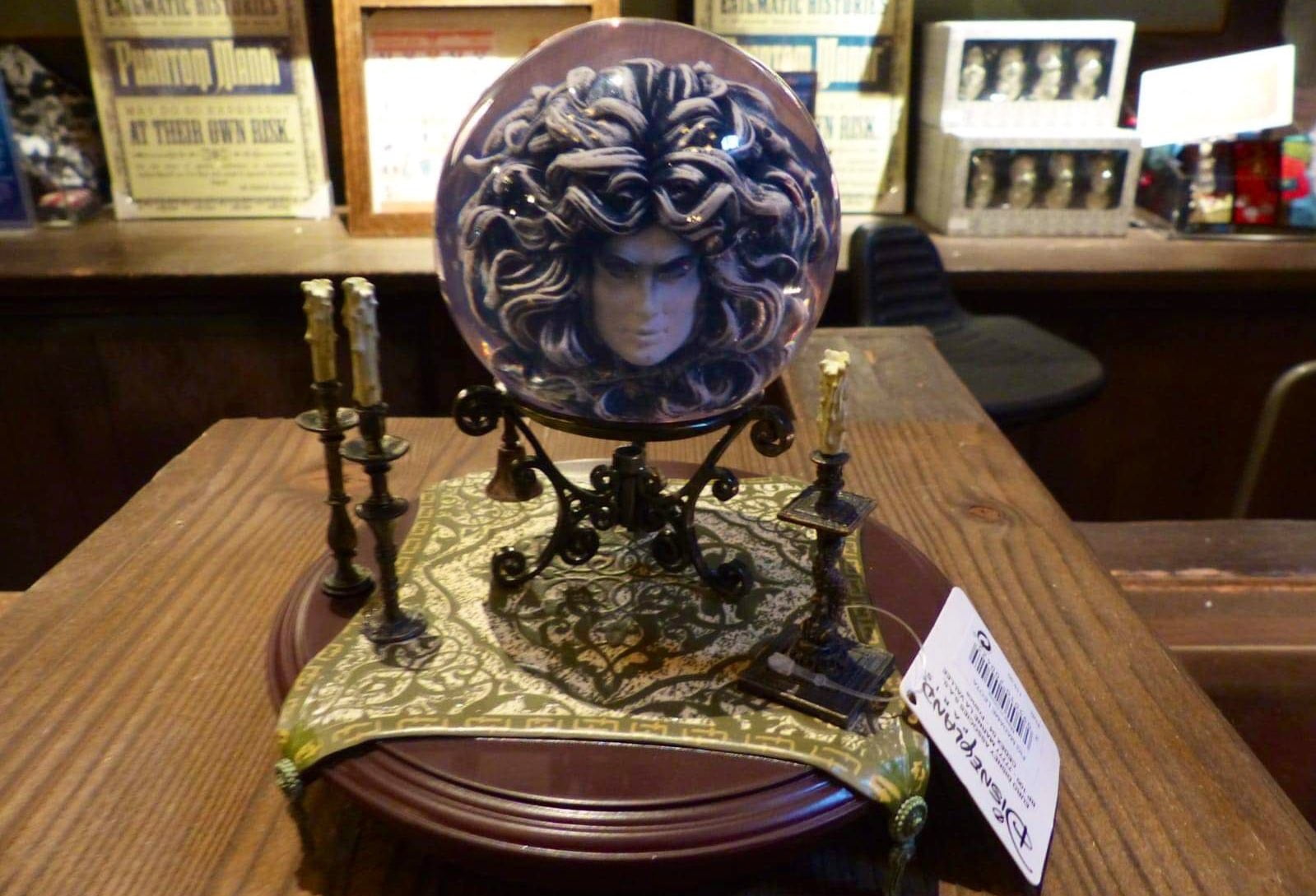 Mobile-ish Ordering?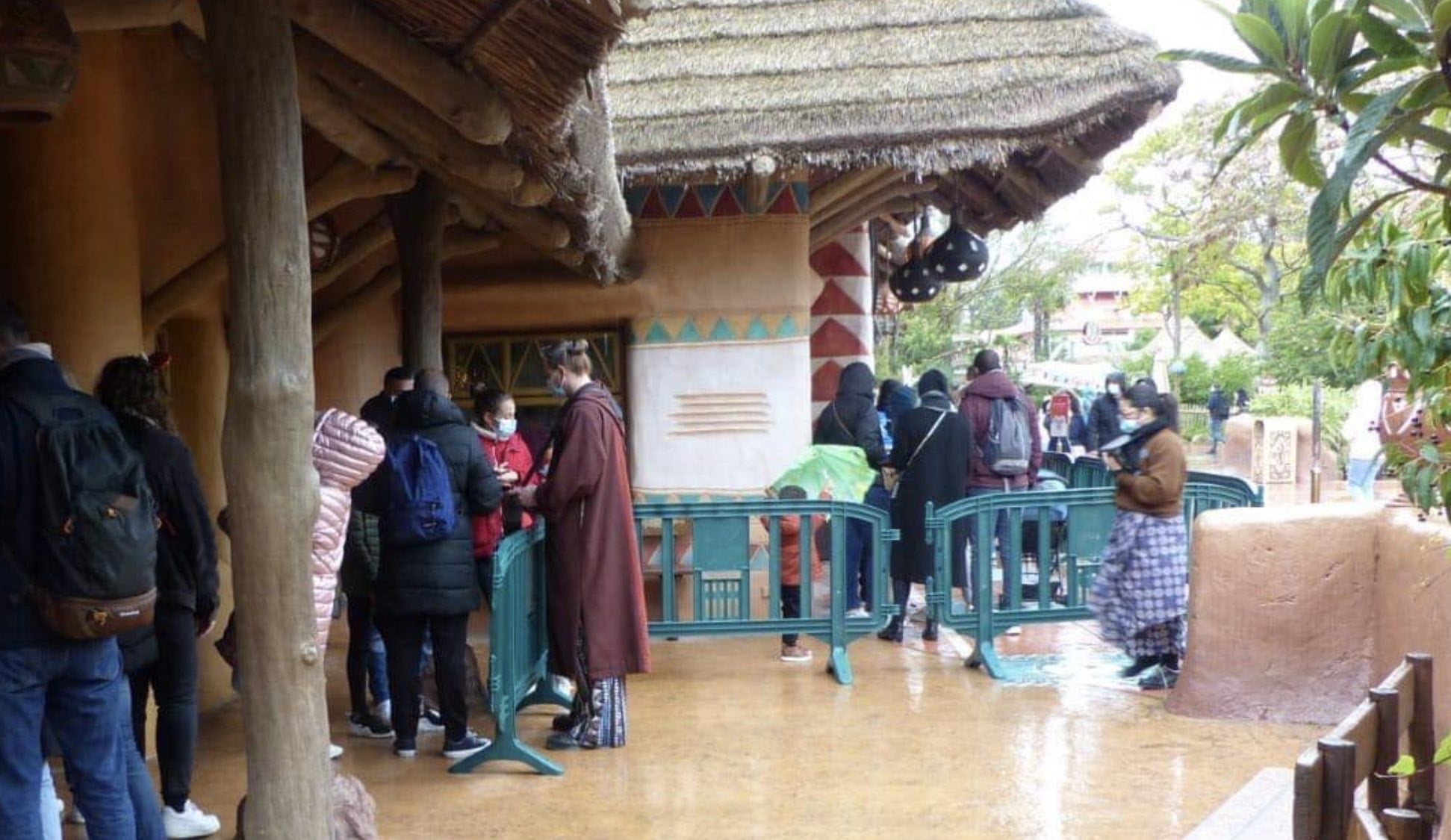 Testing began this week for a pre ordering system at Hakuna Matata restaurant and Hyperion Cafe: Cast Members walk down the queue with a tablet and take the Guests order in advance. The Guests then show their ticket at any register to pay and pickup their order.
While not a "real" mobile order system, this technique cuts out the longest part of the ordering: indecisive Guests trying to chose while clogging the register, and the time it takes to enter the order in the system. We're still hoping for the real deal, but this is a nice idea.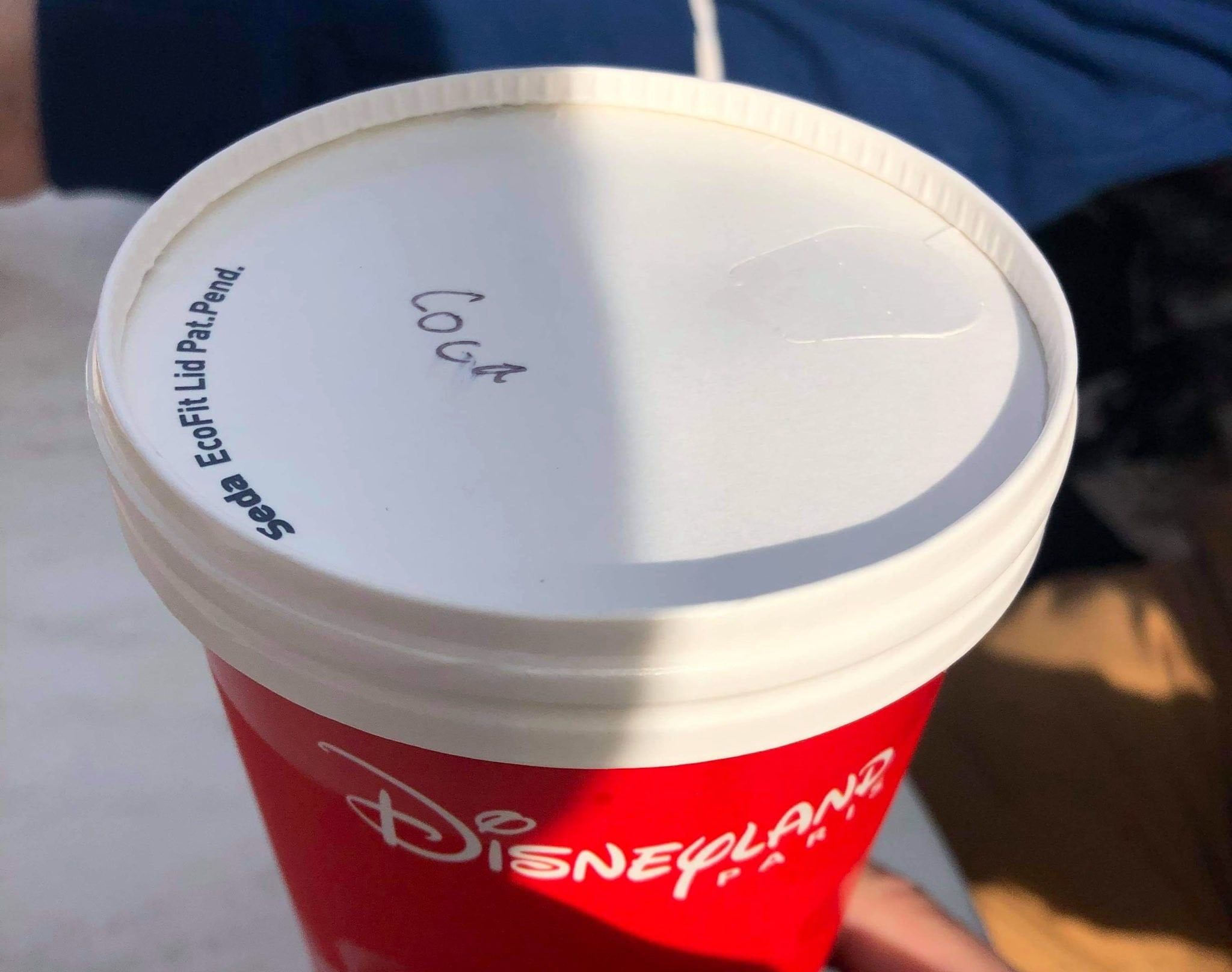 And while on the topic of restaurants: a new eco-friendly cardboard soda cup lid has been introduced. Well done!
And that's our report for this week! Thank you for following along and don't forget to share the article if you enjoyed it! See you next week!