It was mostly business as usual this week at the Resort, with some great character moments, Electroland news, St. David's Day and of course plenty of updates on the many construction and refurbishment projects. Let's dig in!
Preventive Measures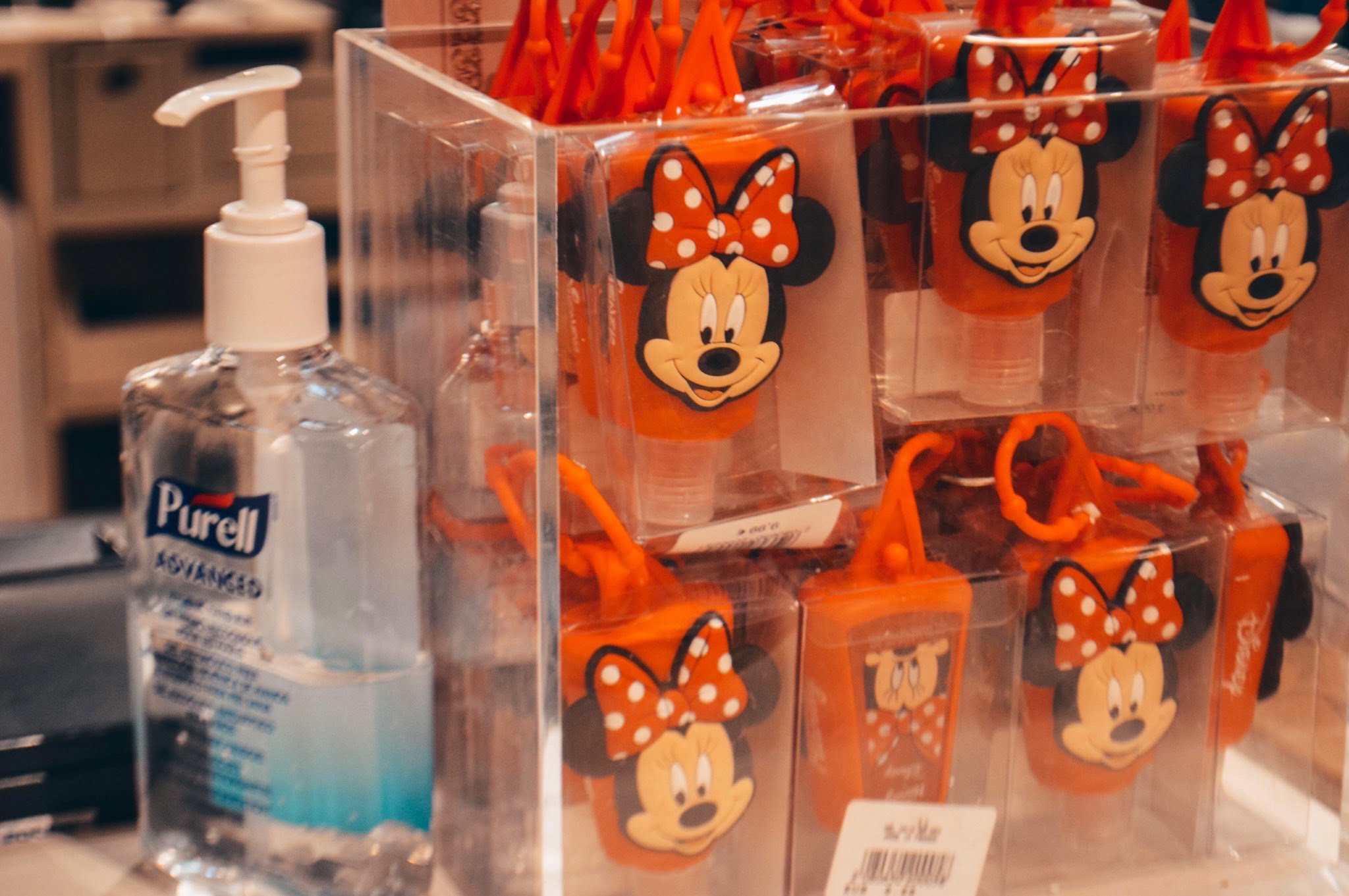 While Disneyland Paris has not made any official announcements, visible signs of preventive measures were seen across the Parks, as Management and Cast continue to assess the situation. Hand sanitizer is widely available at many counters and restrooms and Cast at meet and greets have adjusted procedures to ensure a safe environnement for everyone. On Thursday, no face characters met outside, but it remains a mystery why this decision was taken only on that day. No other information is available at the time of this report, so our best advice would be to monitor the situation, use common sense and adopt all hygiene recommendations.
Update: Disneyland Paris provided an official statement regarding COVID-19 on Monday March 9: http://disneylandparis-news.com/en/questions-about-coronavirus-covid19/
St. David's Welsh Weekend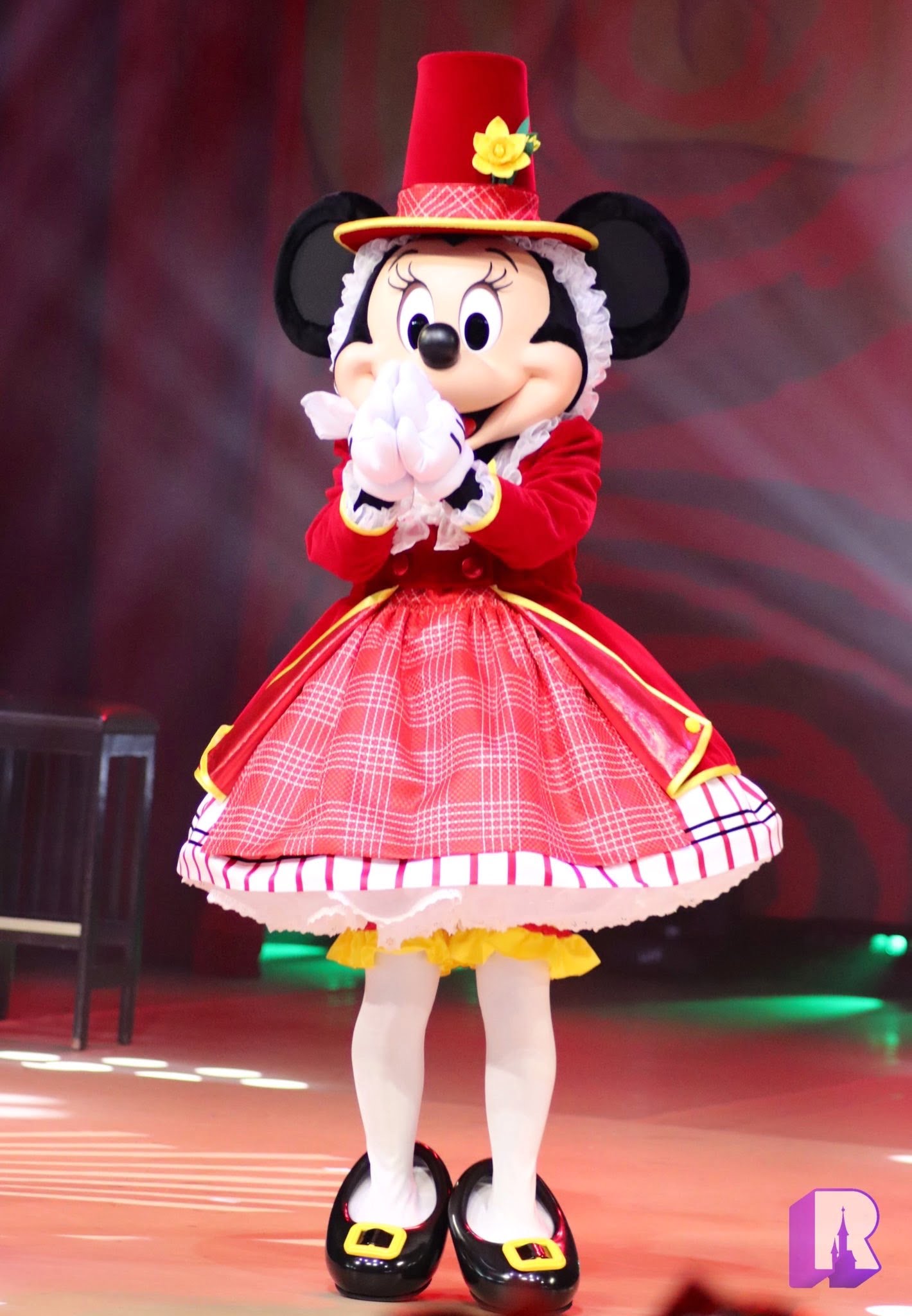 As with previous years, Disneyland Paris celebrated St. David's Day on Saturday, with the Disney Fanfare on Main Street..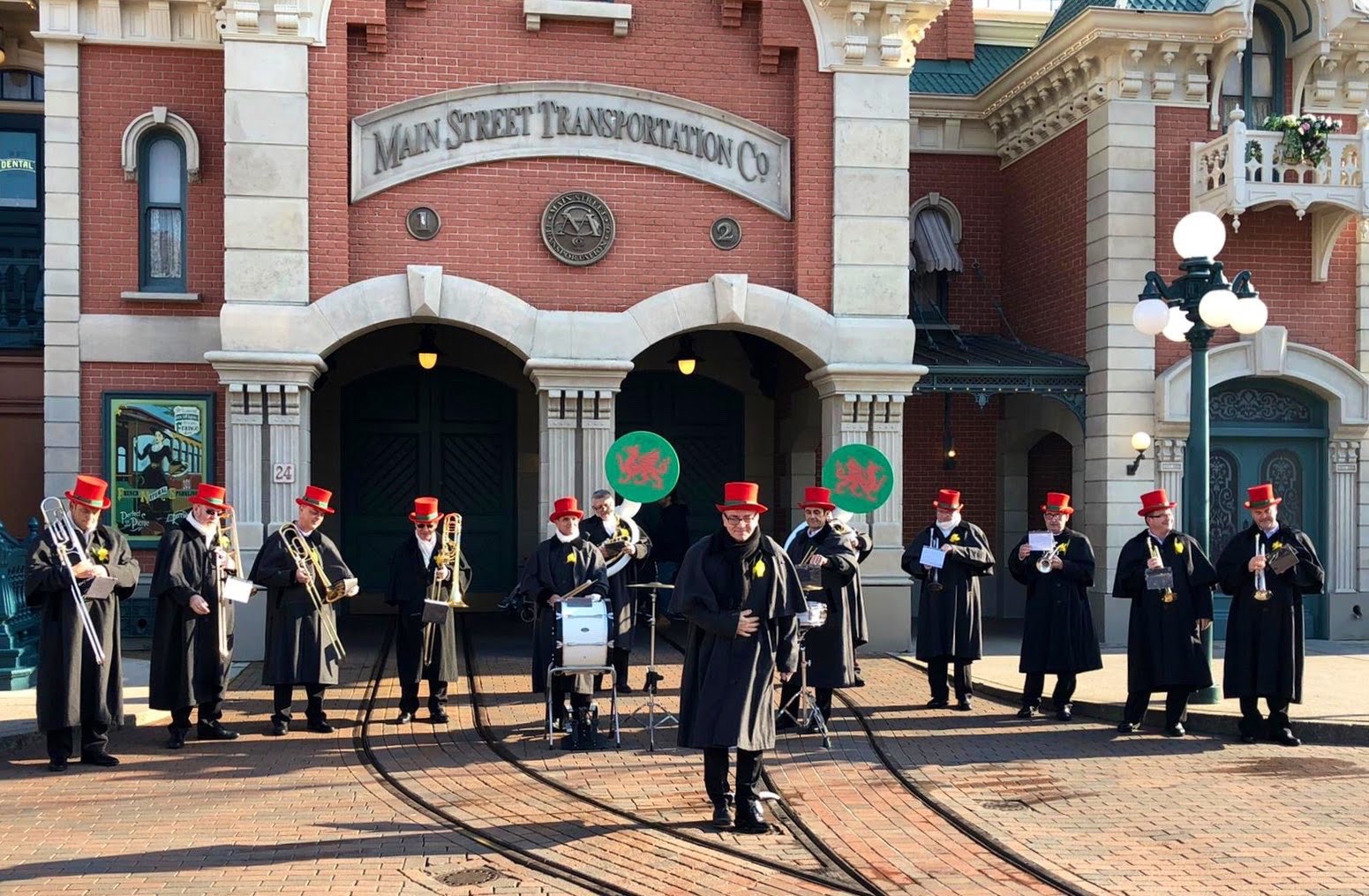 A fun show at Videopolis featuring new costumes for Goofy, Chip and Dale..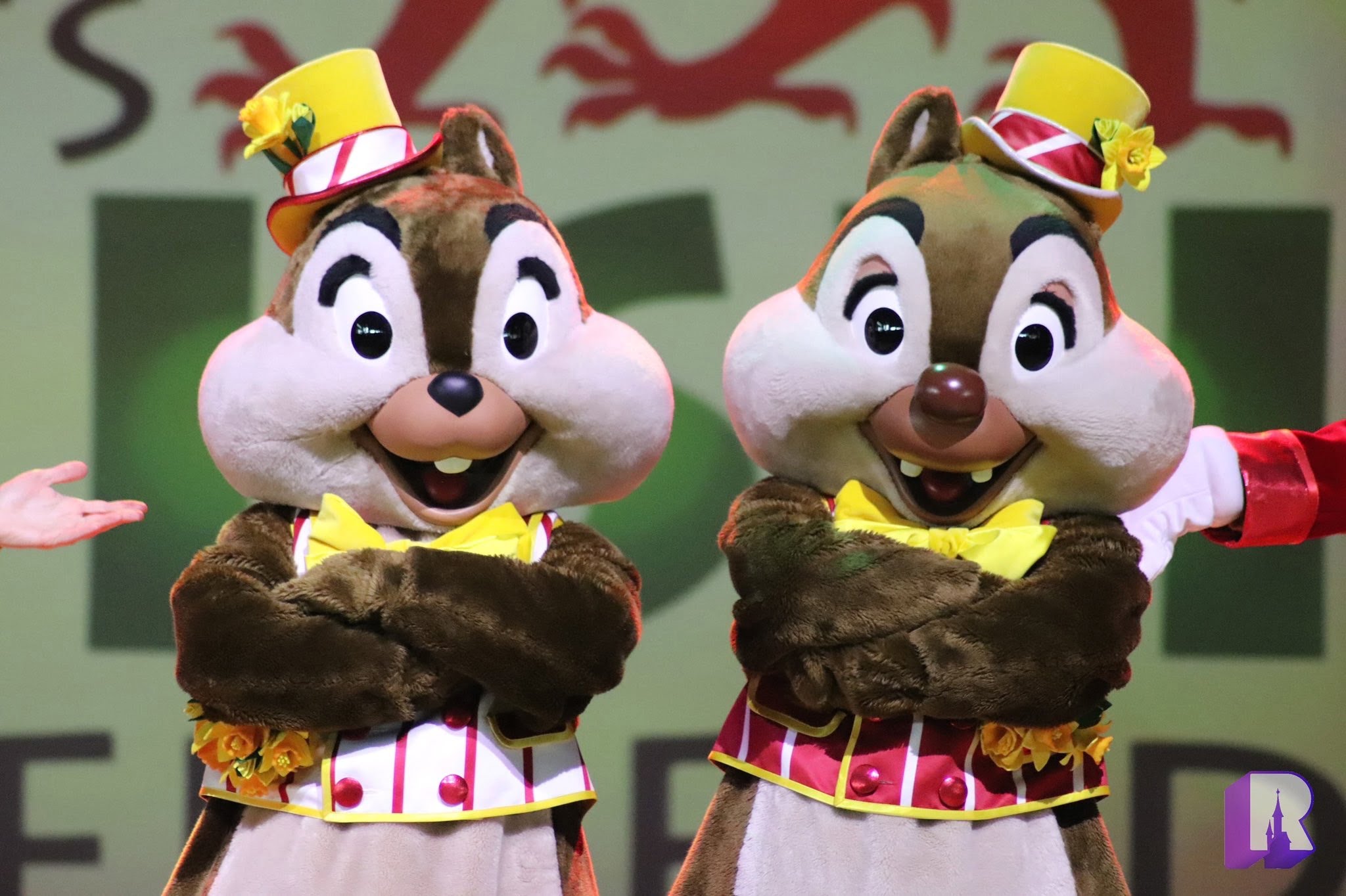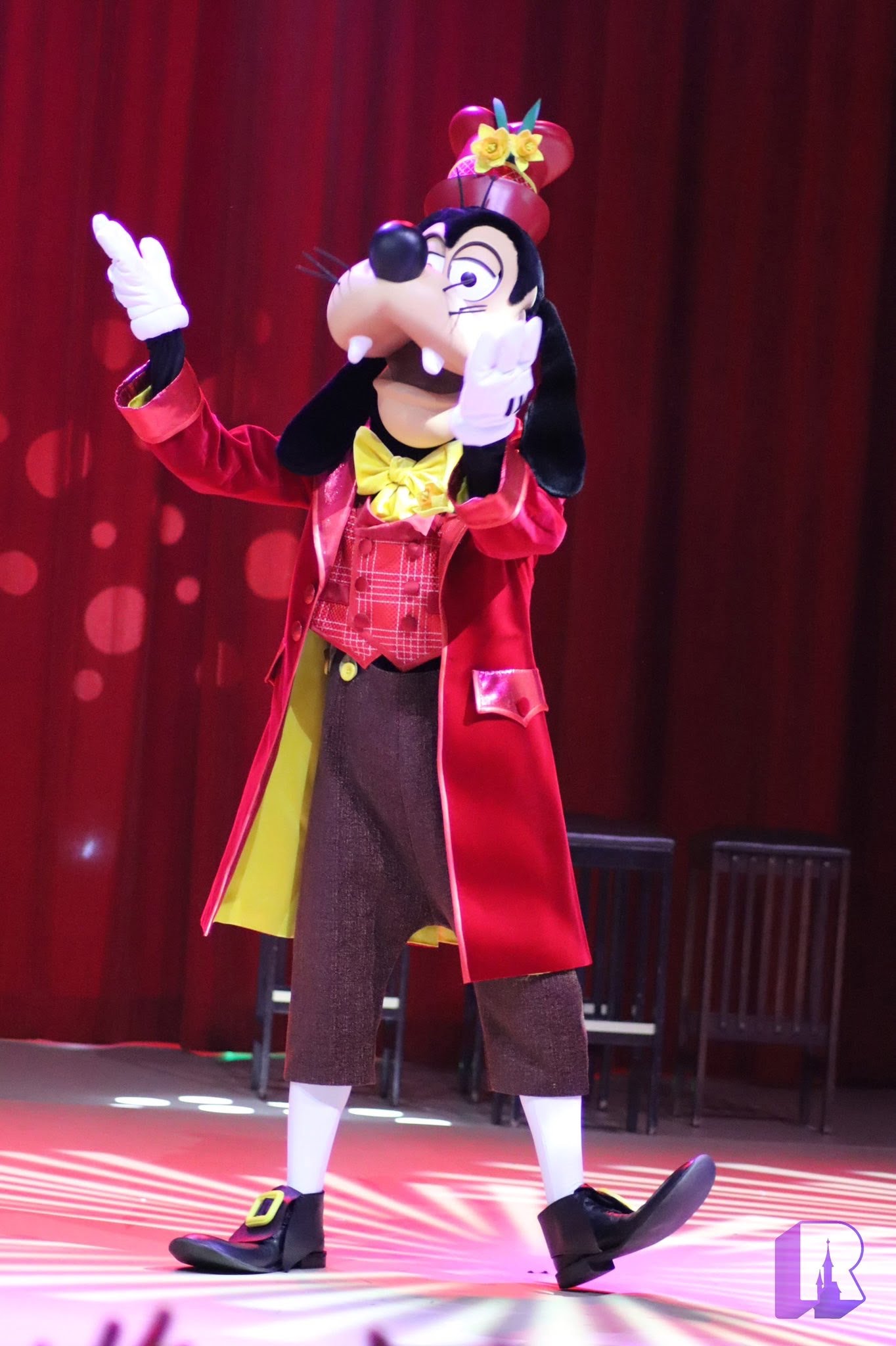 And performances by traditional Welsh groups..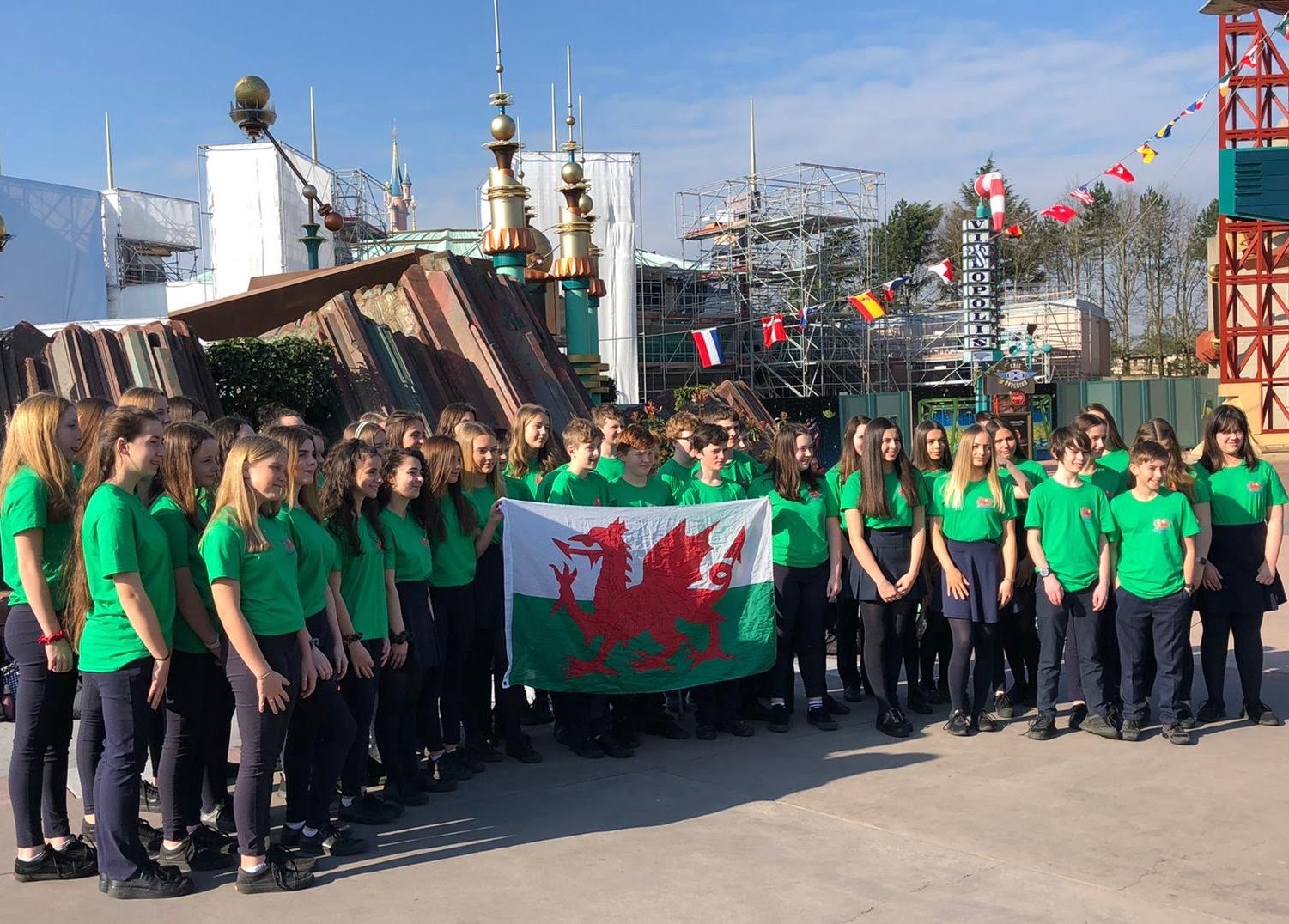 To end the day, a special preshow was presented before Disney Illuminations. A fun day with great spirit, would definitely recommend if you're looking at visiting around this time of year!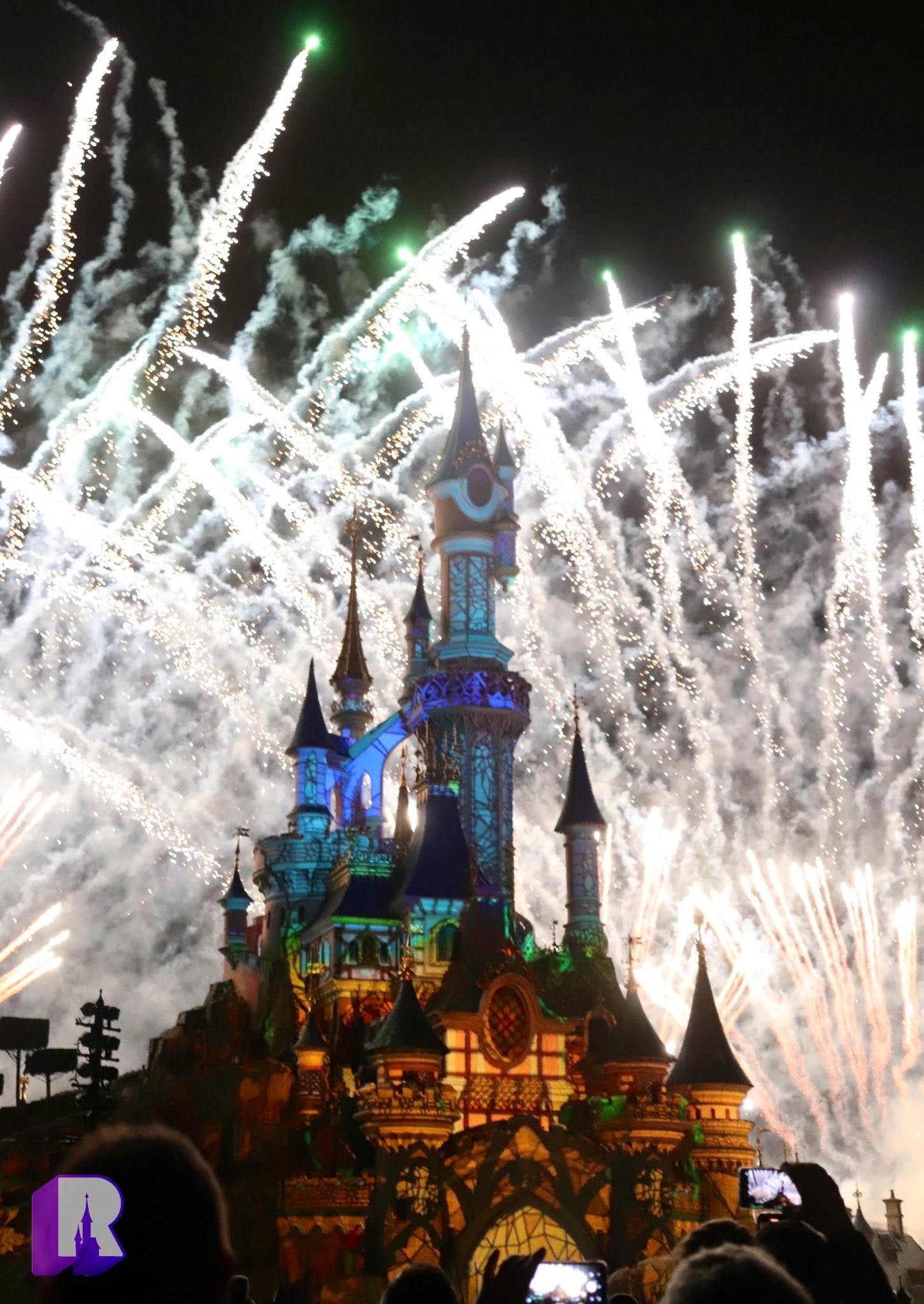 Disney's Hotel New York – The Art of Marvel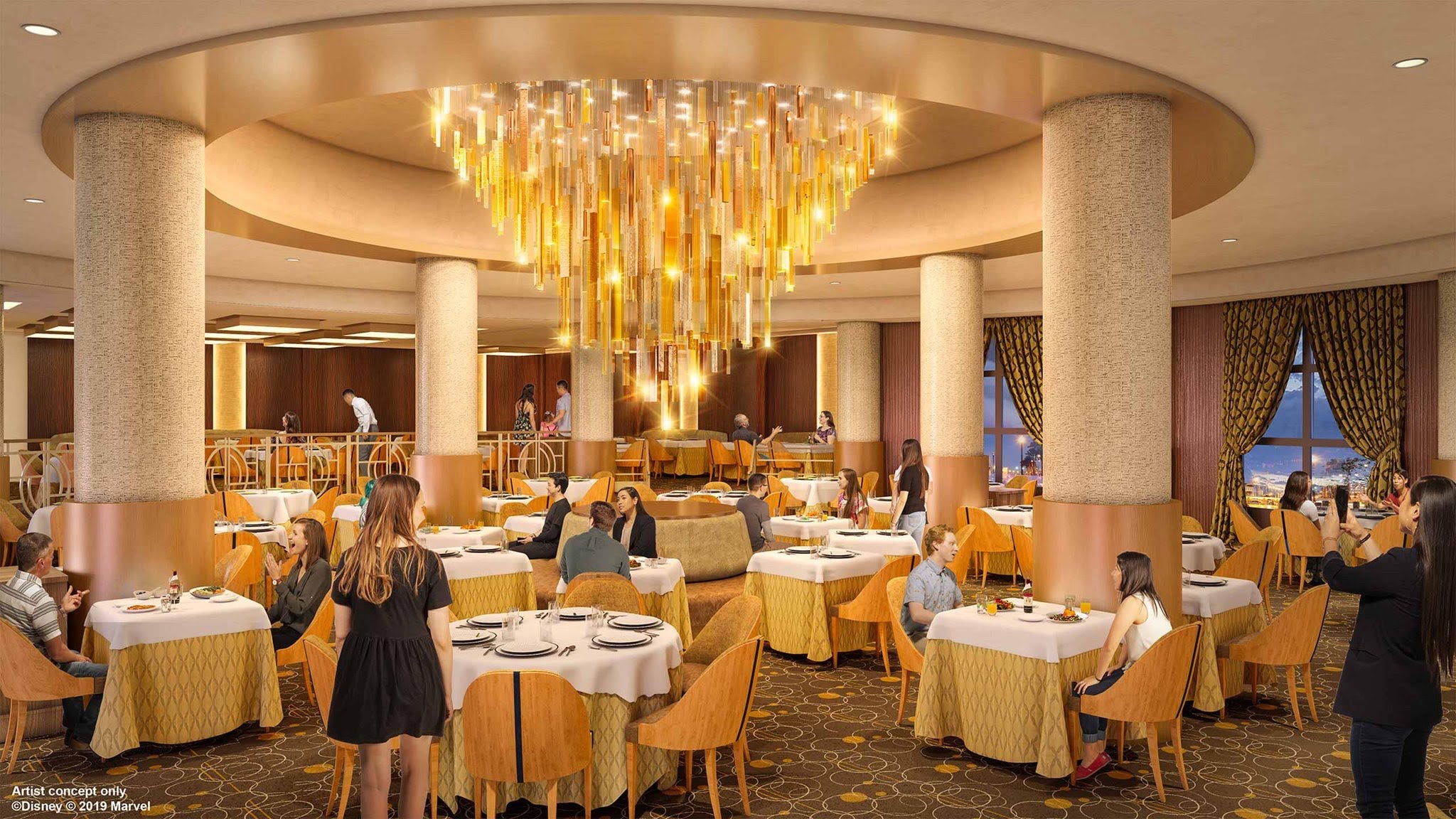 As we get closer to the June 15 opening date, information is trickling down about what to expect at the "new" hotel and in particular, the restaurants and bars:
– Manhattan Restaurant: Italian menu, under the "Chandelier of Asgard"
– Downtown Restaurant: Chinese, American and Italian
– Skyline Bar: "top of a skyscraper" views as Iron Man zips by
– Bleecker St. Lounge: hip loft-style hangout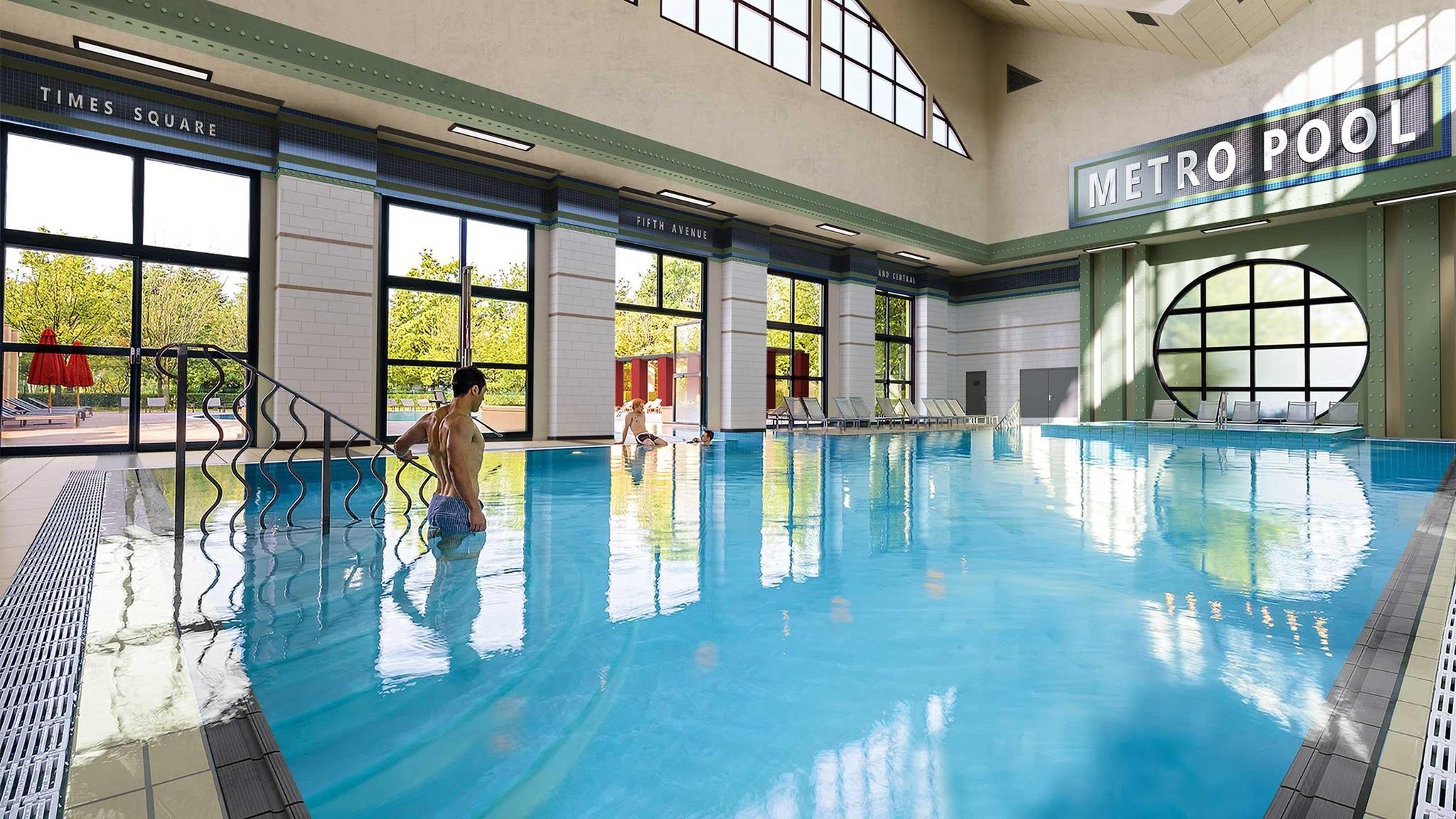 We also noticed the Metro Pool will not only feature a gym and sauna but also an outdoor fitness park.
Up front, the stolen artwork was replaced on the construction walls: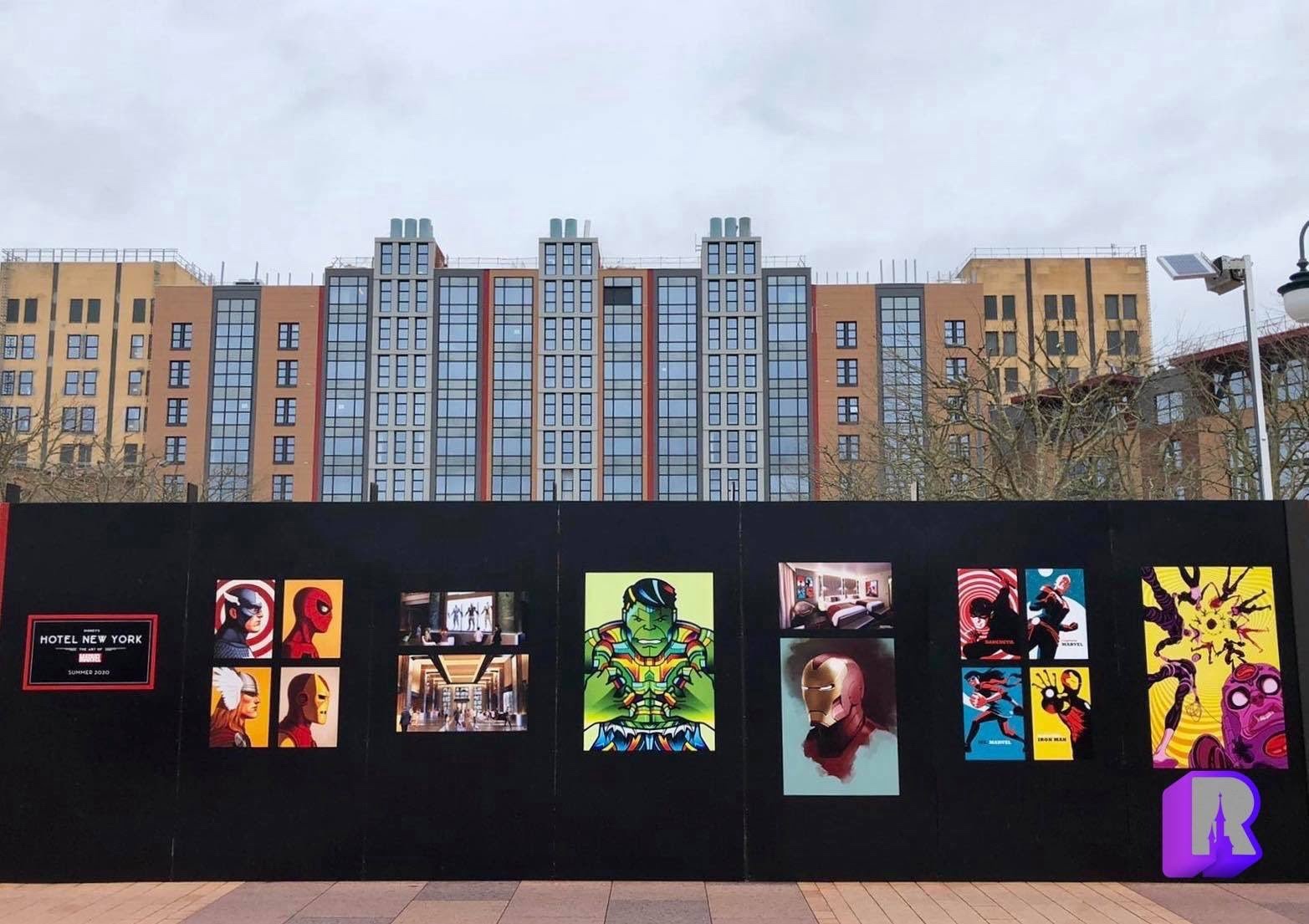 These are much bigger panels that will hopefully prove impossible to steal. They feature some lovely new art as well and icons that could represent each floor or group of rooms: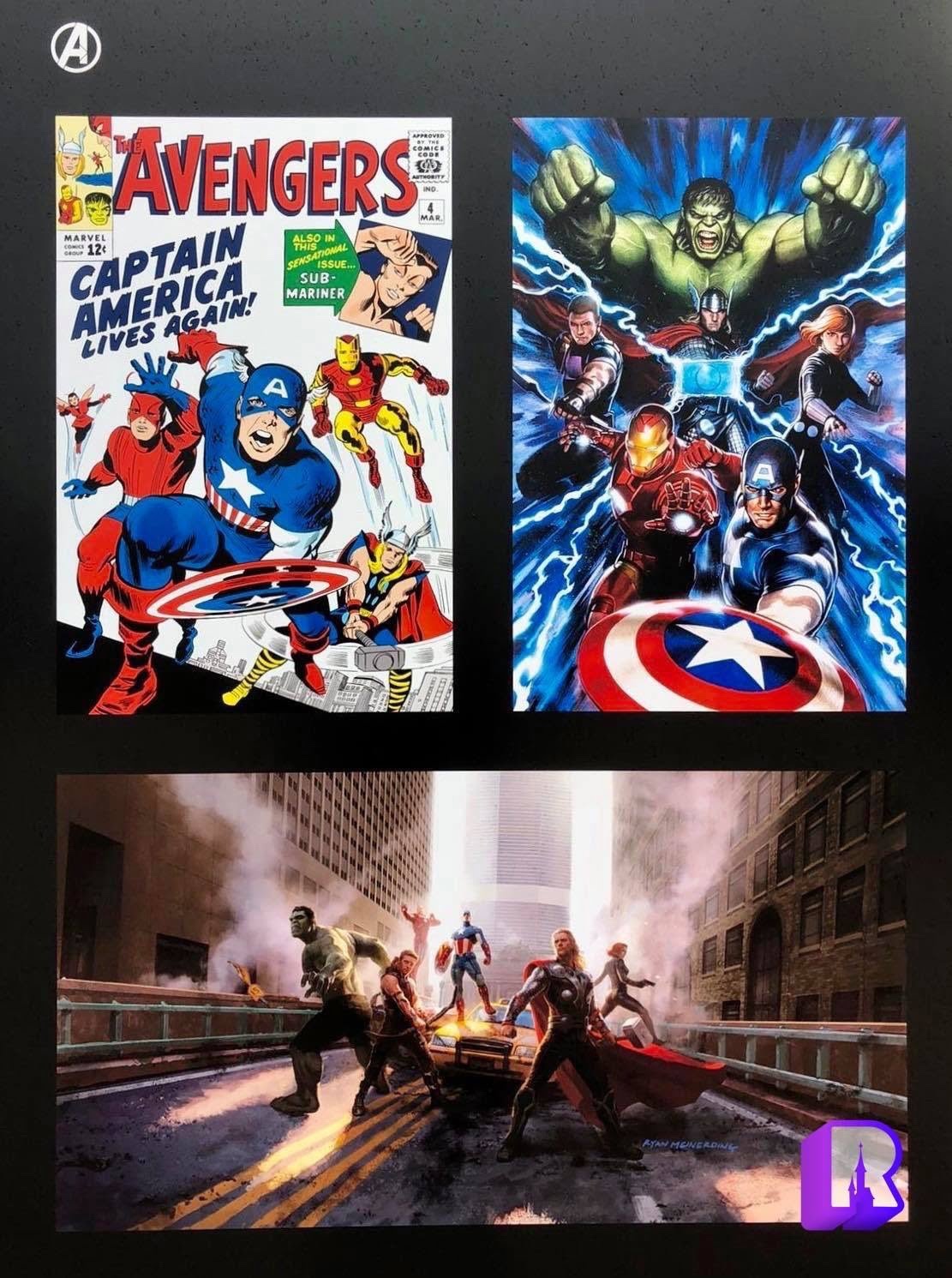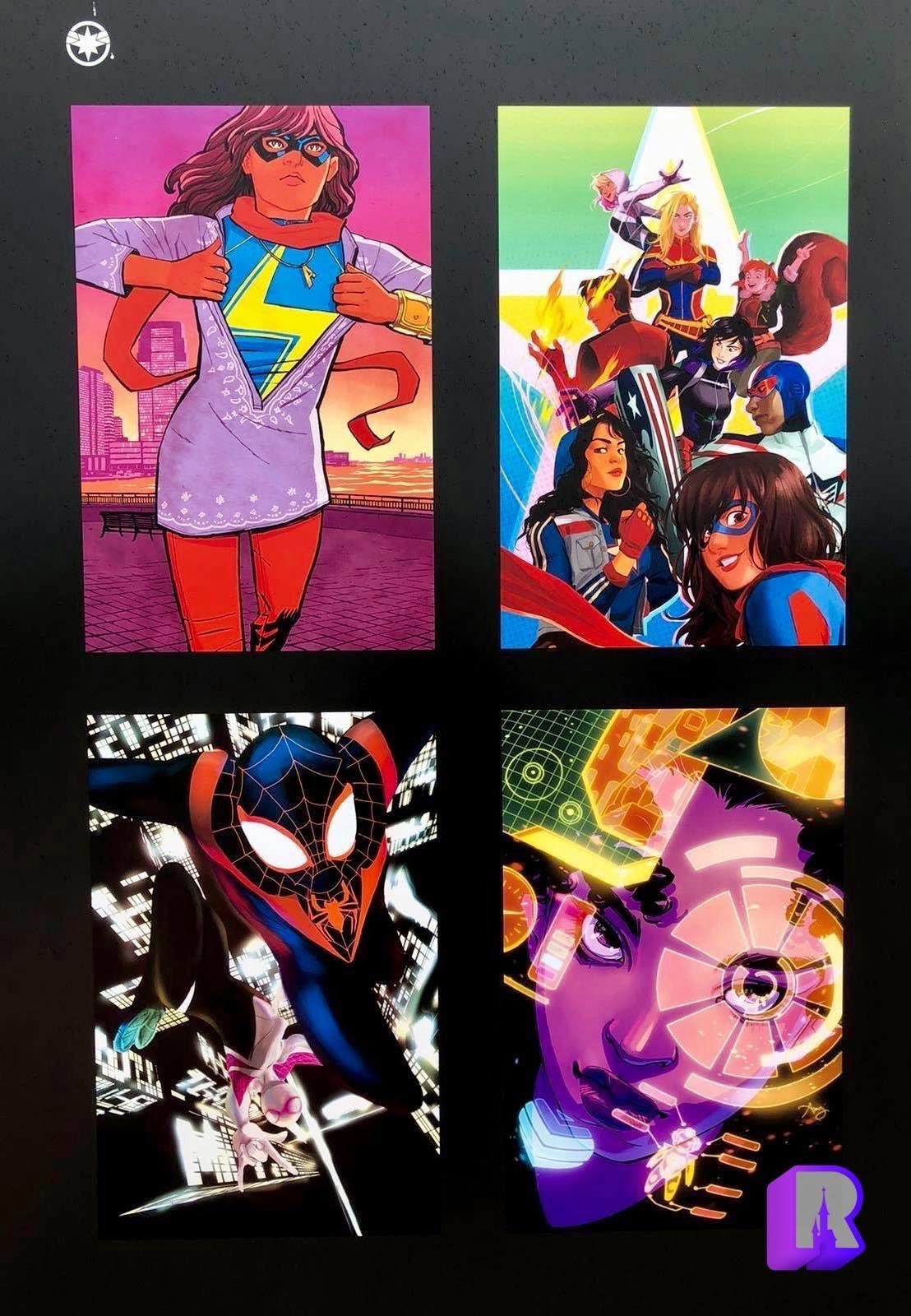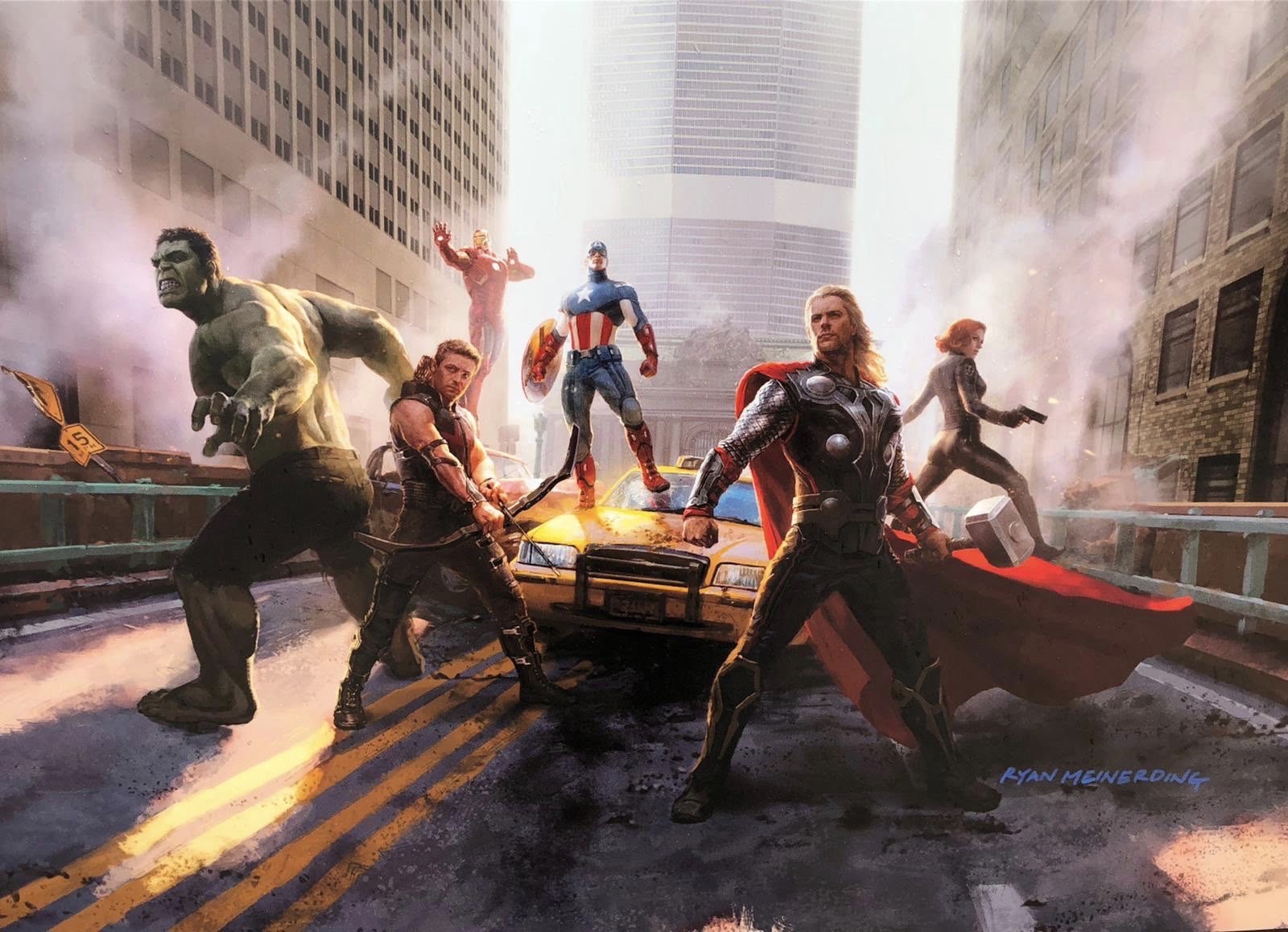 Maintenance and Refurbishments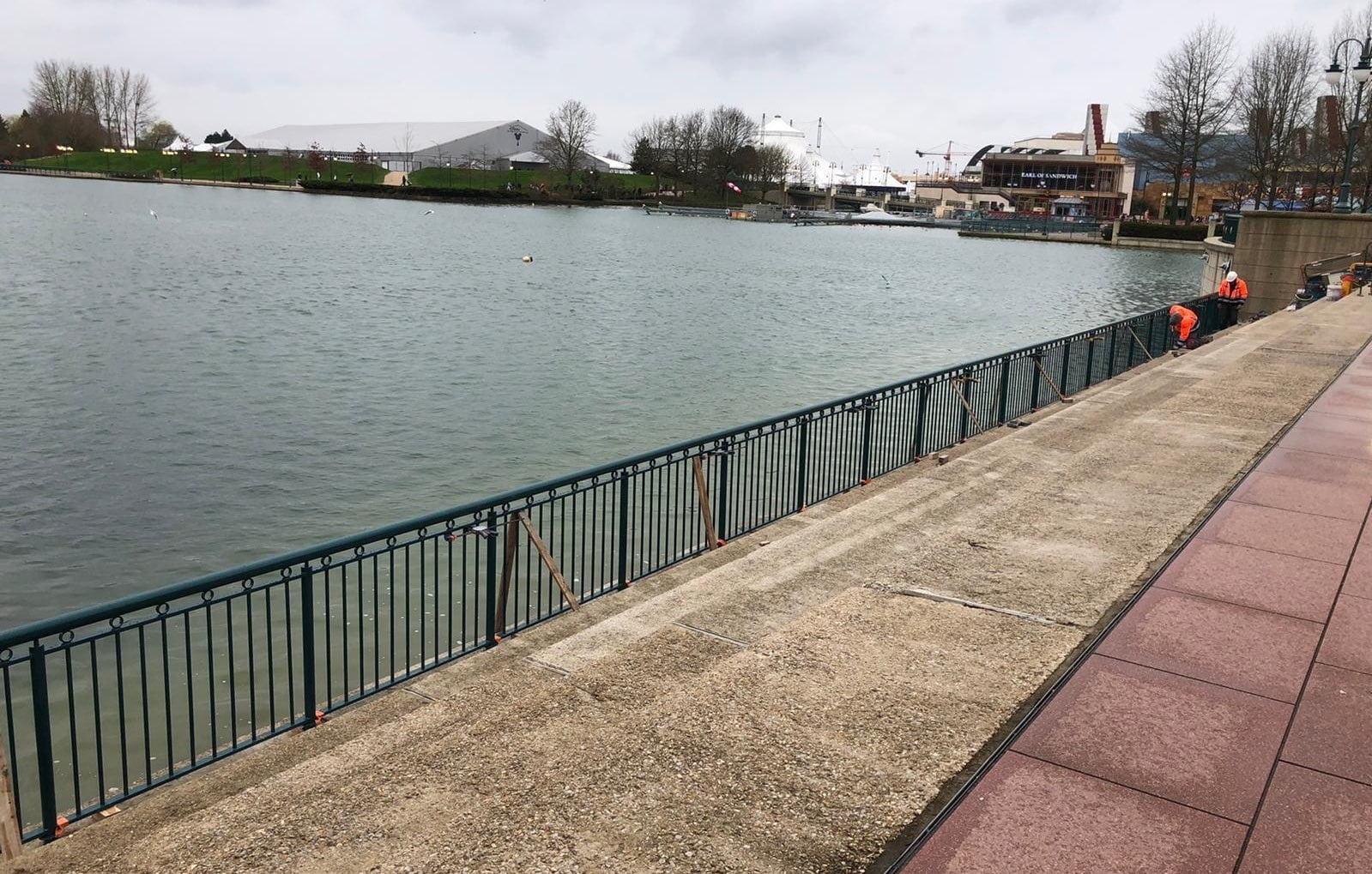 Let's stay around Lake Disney where the barriers to close off the Lake are now fully in place. Panoramagique looks pretty sad without its balloon – it's being replaced soon: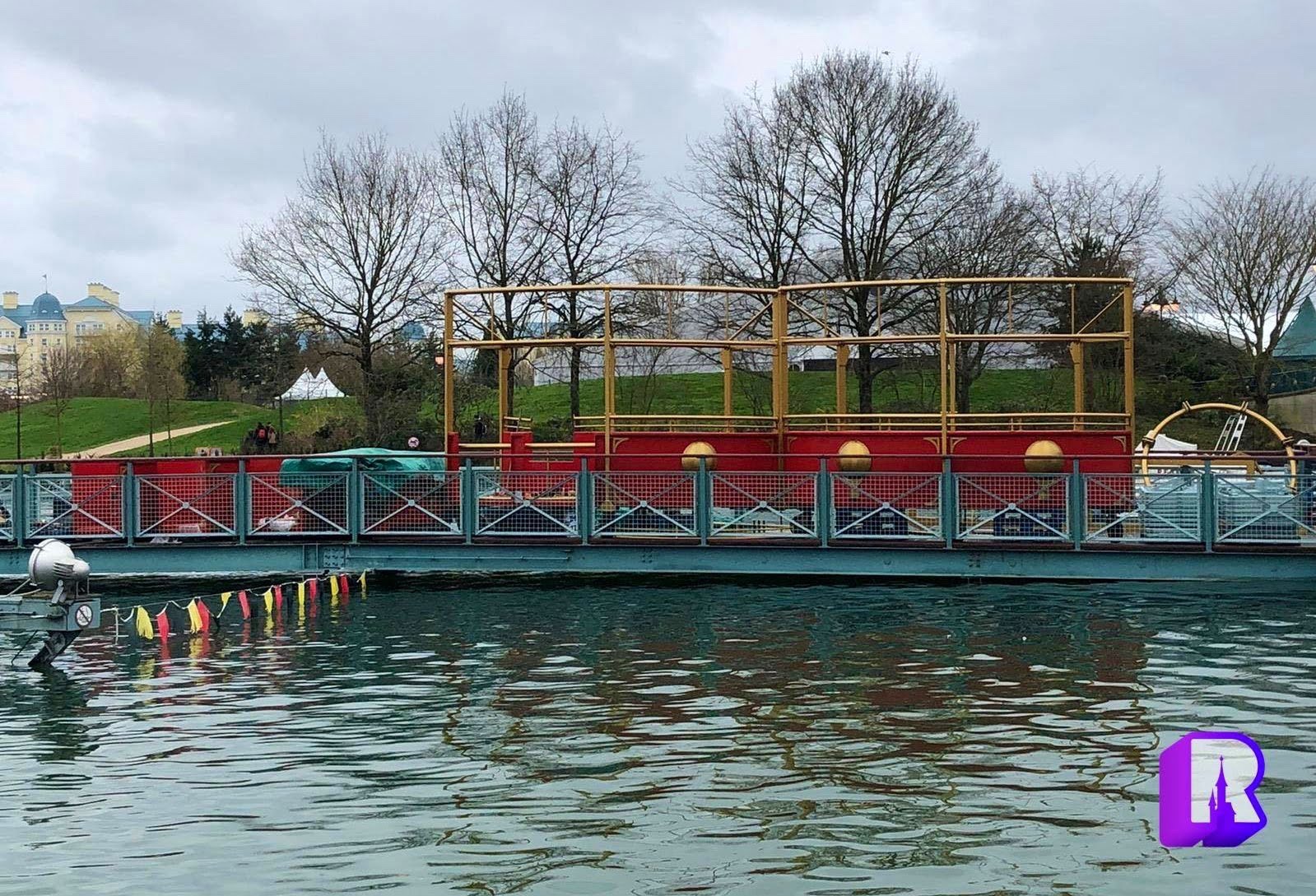 Over in Front Lot we saw the first repaved area just by the main gate – looks great: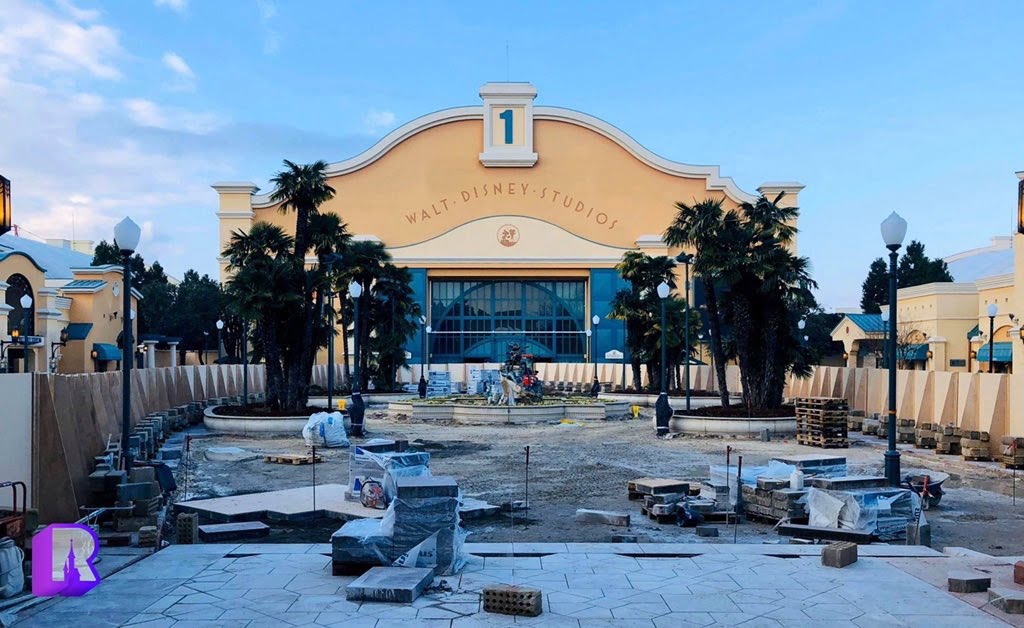 And at the Avengers Campus construction site, the Spider-Man building continues to rise, but it seems at a slower pace now: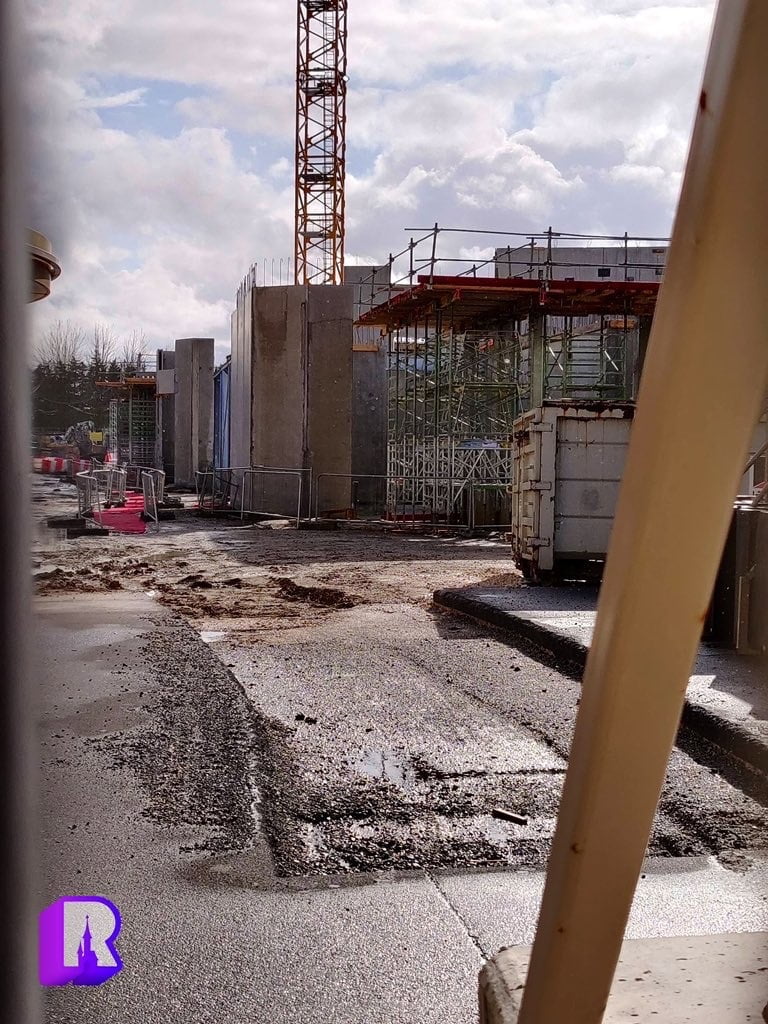 We took to the air (or rather the Parachutes) to take a look at the new entrance and loading station for "Cars Route 66 Road Trip" opening late August and to the left, preparations for the expansion project: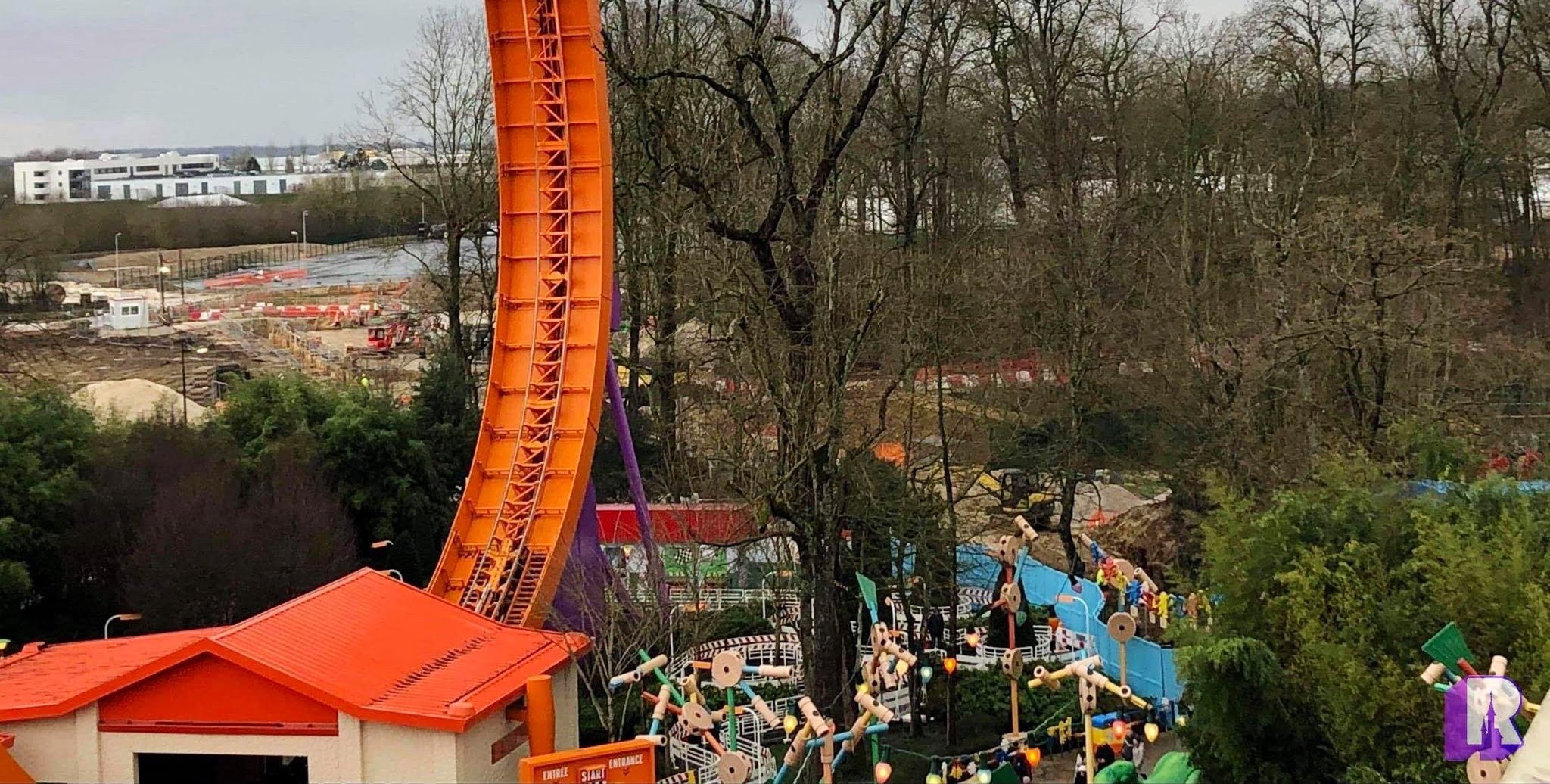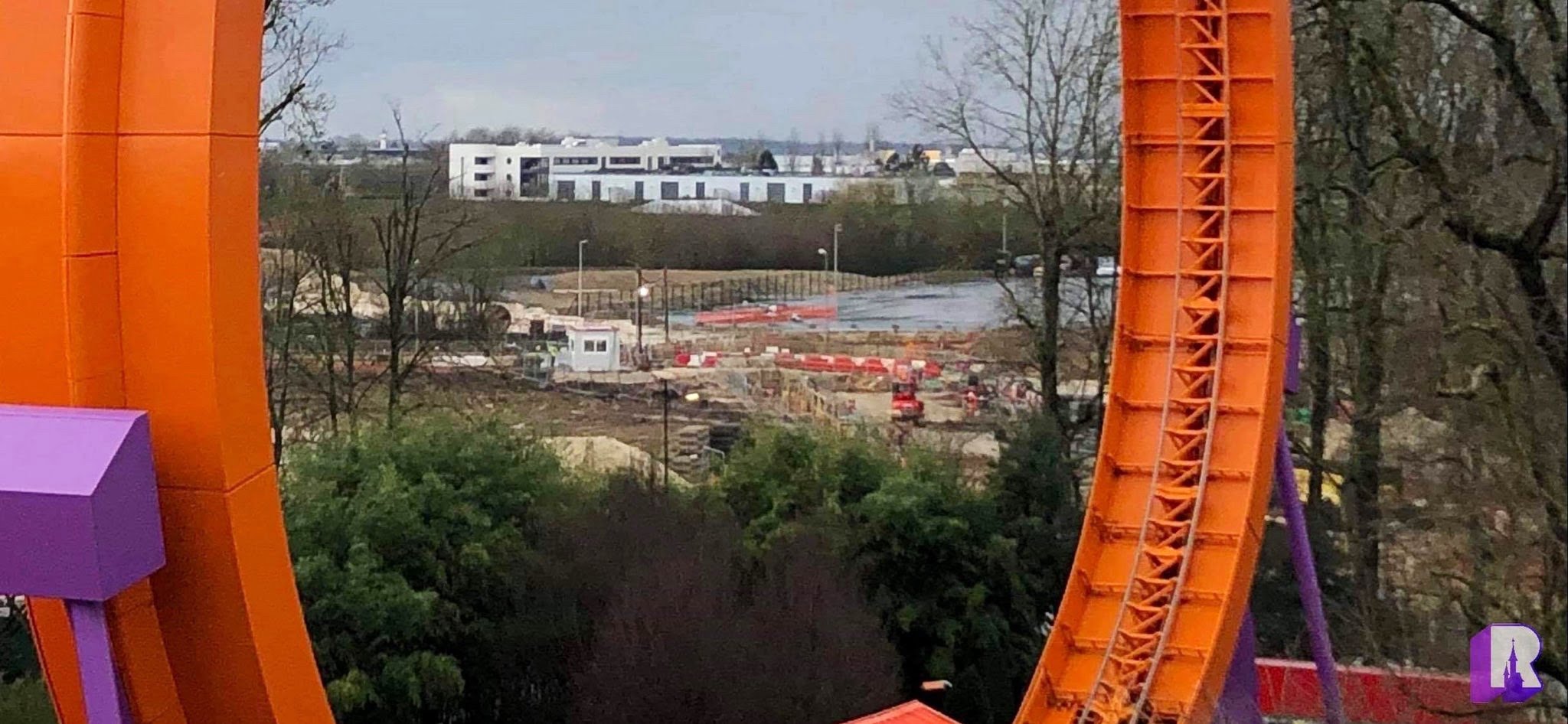 The Tram Tour Station is now properly gone and almost cleaned up, it will be interesting to see what they do with this area as the proper works begin on the Lake: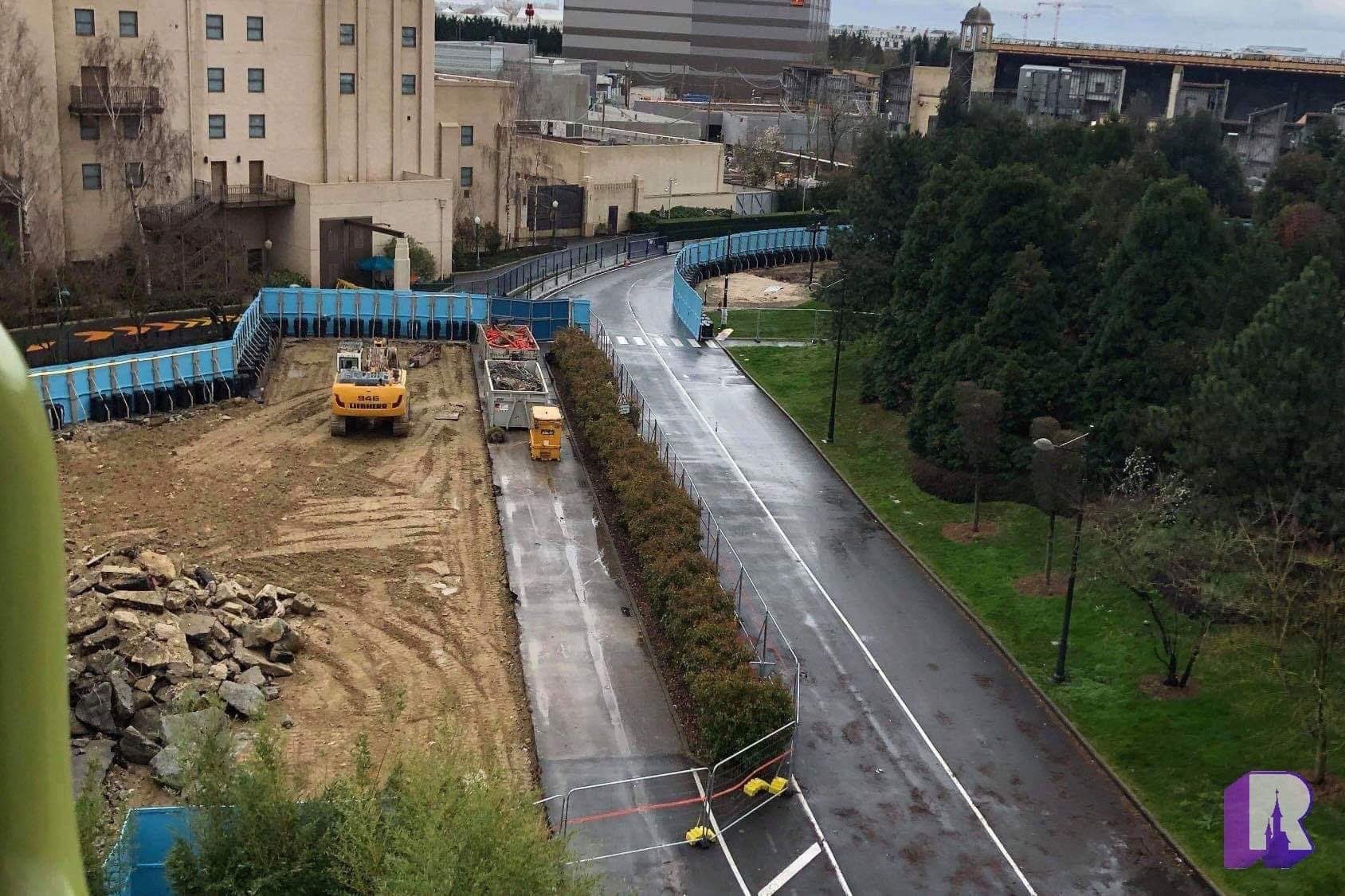 At Disneyland Park our favorite project is moving along very well: the lovely paving of Fantasyland: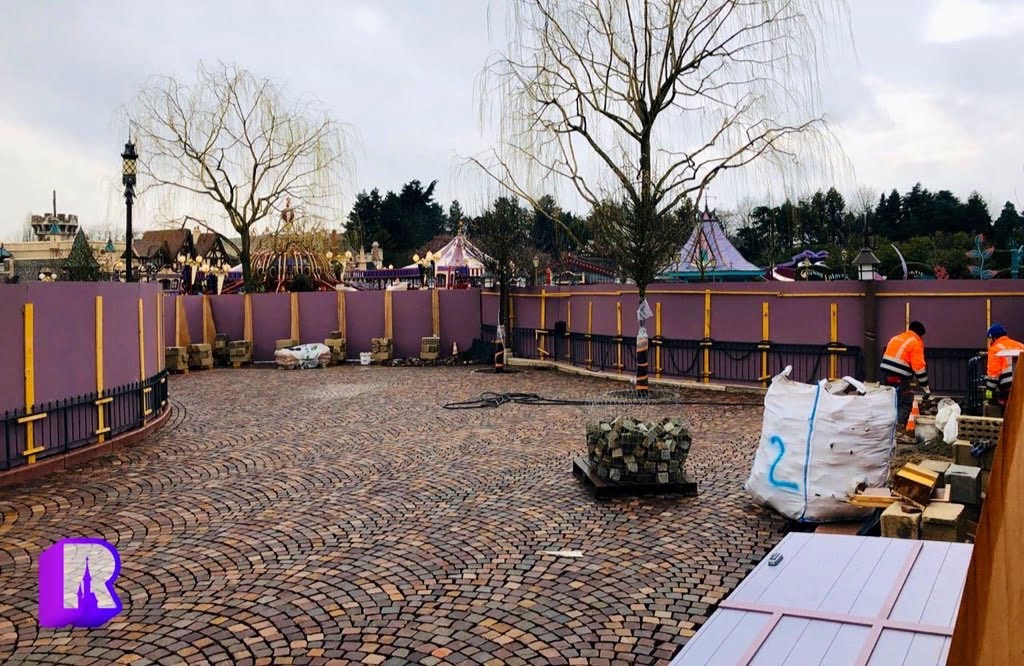 At Toad Hall work is ongoing on the facade and roofs. The location is scheduled to reopen on April 4.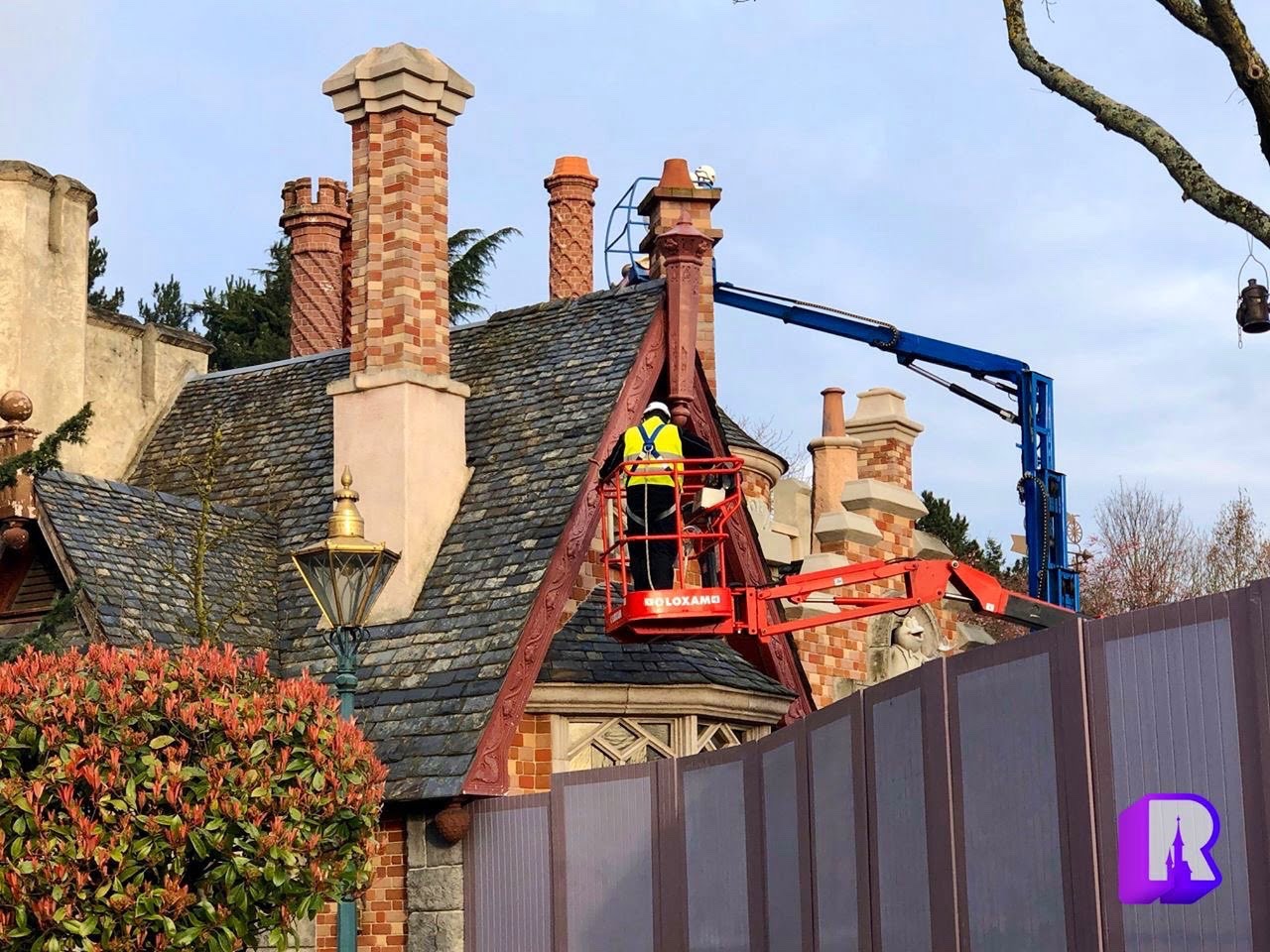 And over at Buzz Lightyear Laser Blast, a somewhat themed tarp is being installed over the next weeks. The attraction is aiming for an August 1 reopening.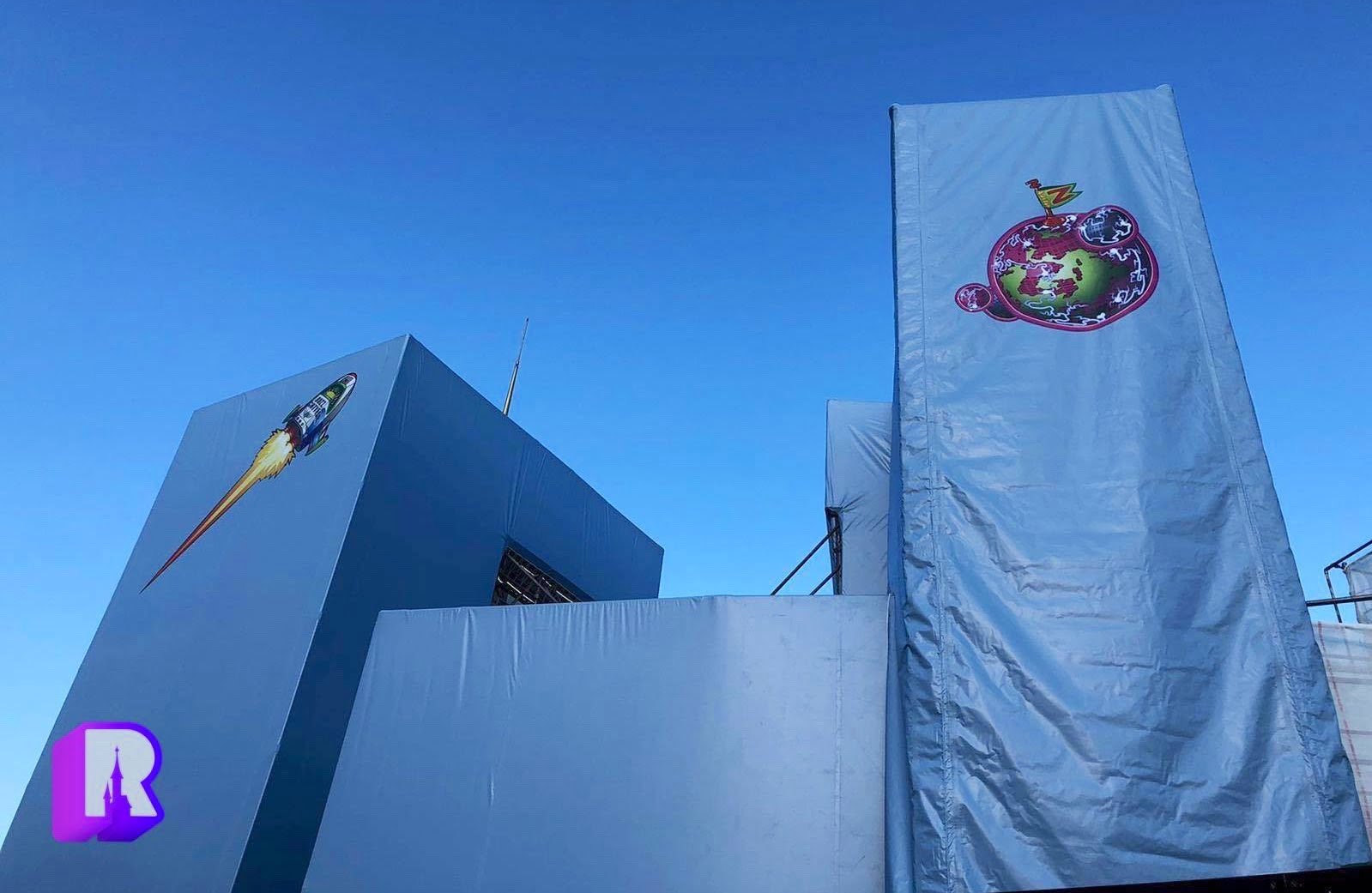 At the back of Discoveryland, the rarely open "Rocket Café" is behind walls with its sign removed: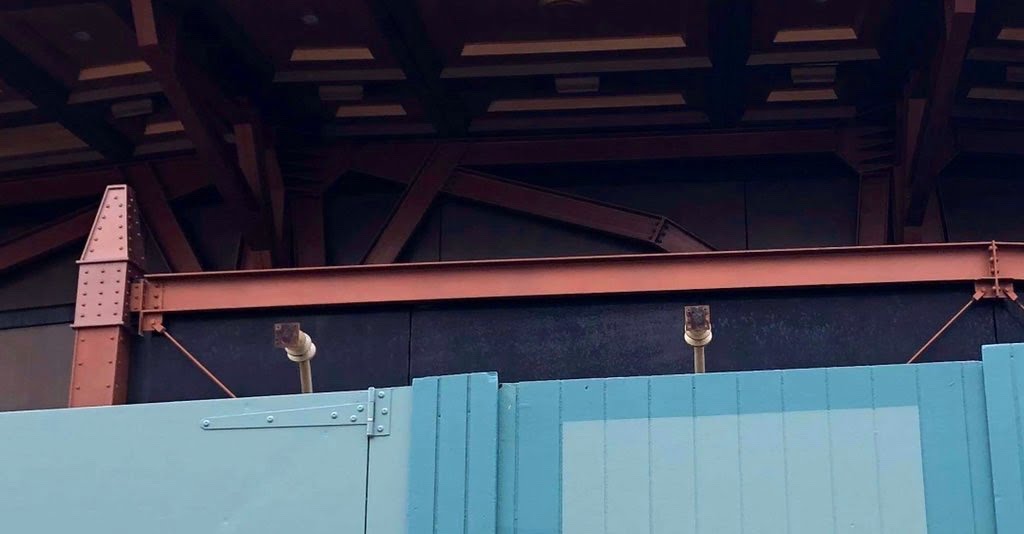 The latest date being floated around for a Disneyland Railroad reopening is now June 20, 2020. Let's see if it actually happens.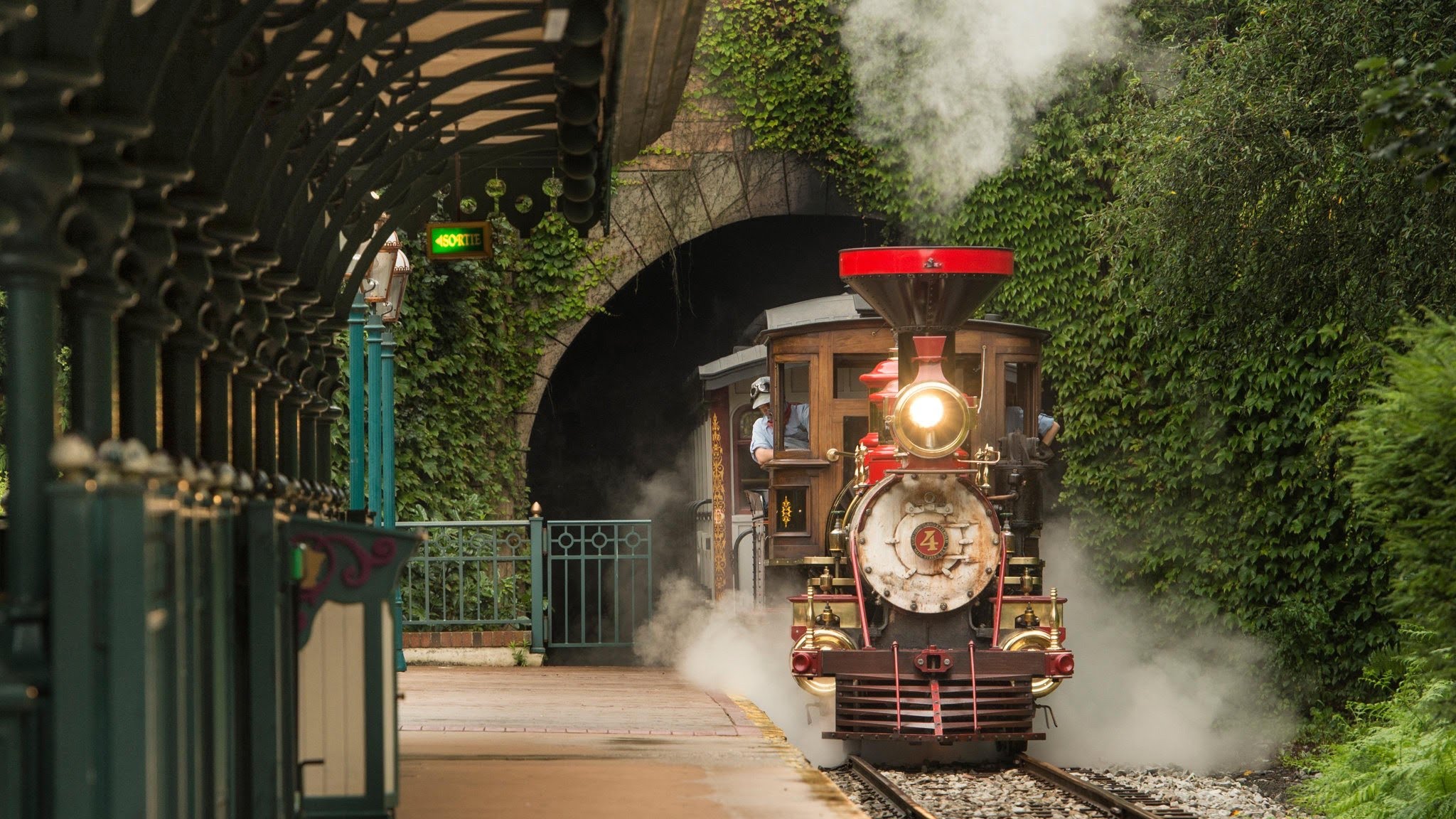 And finally, after months and months of exile, the bats are back in the Big Thunder Mountain exit tunnel:
🔧 At Big Thunder Mountain, the bats are back in the exit tunnel after months of hiding: pic.twitter.com/r2r5DKLWxR

— DLP Report (@DLPReport) March 2, 2020
Characters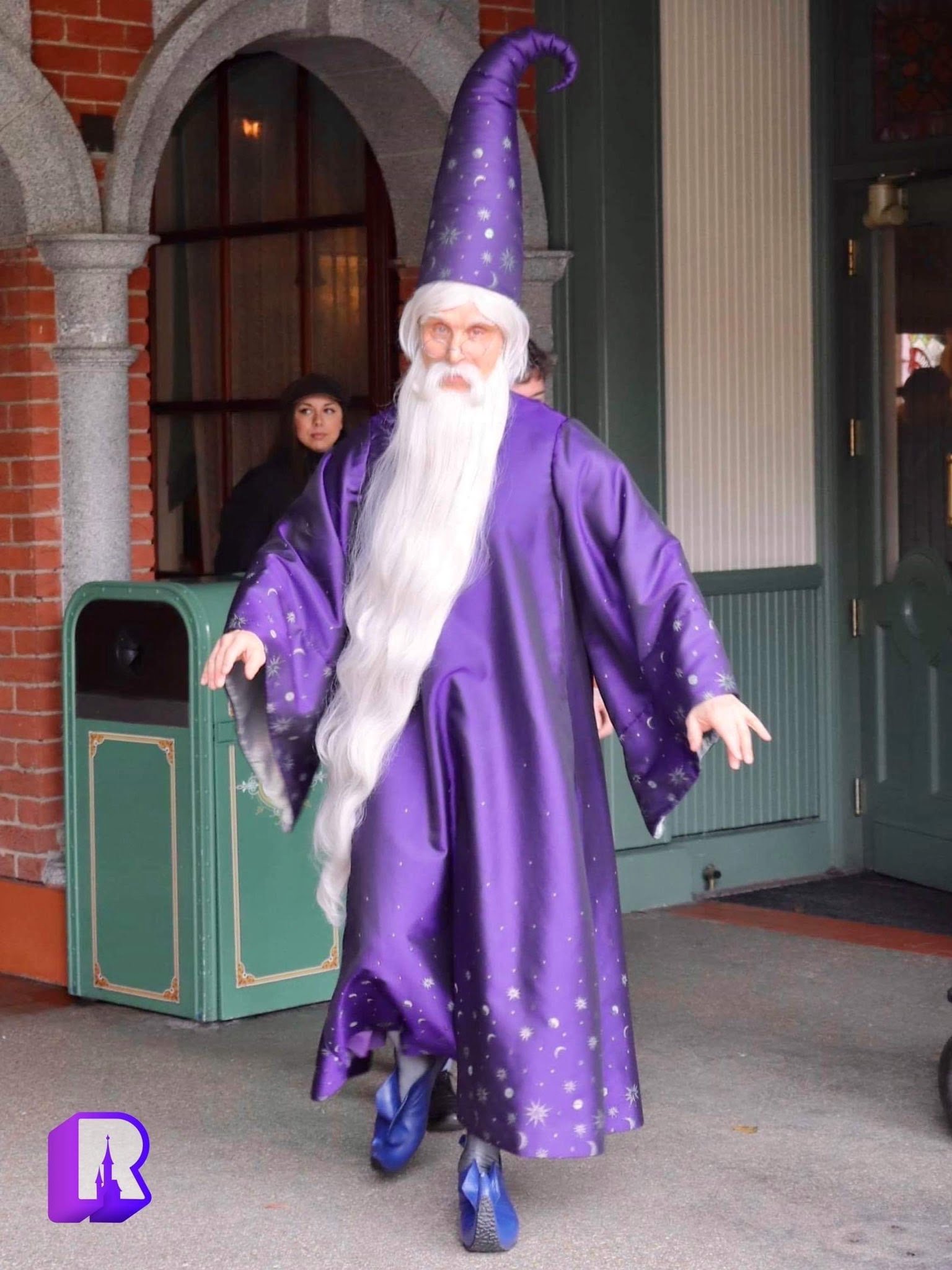 Thanks to a lovely early morning private event last Sunday we got to see Merlin! And Pluto in a cute mint outfit :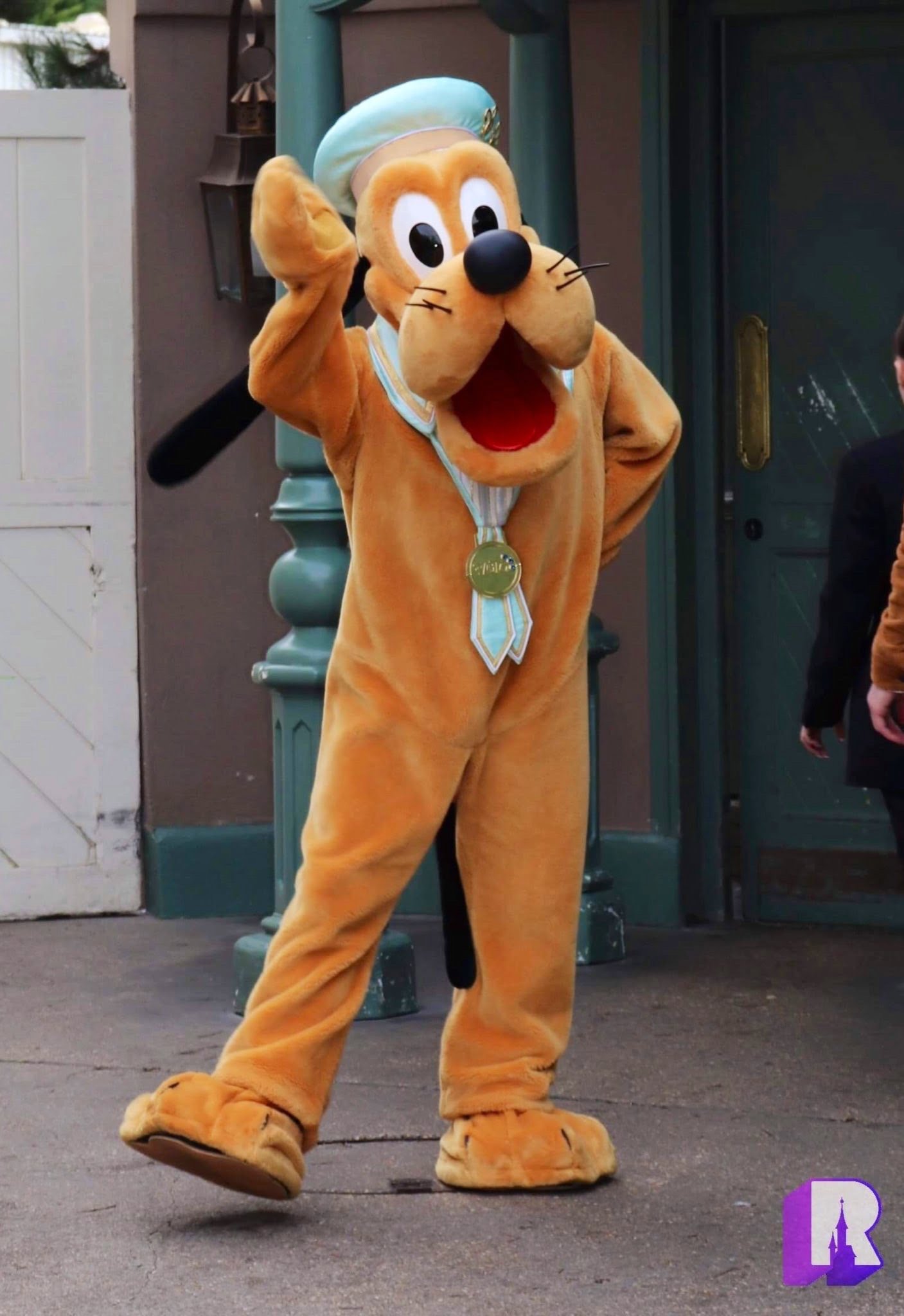 The fabulous Elastigirl was this week's Guest Star: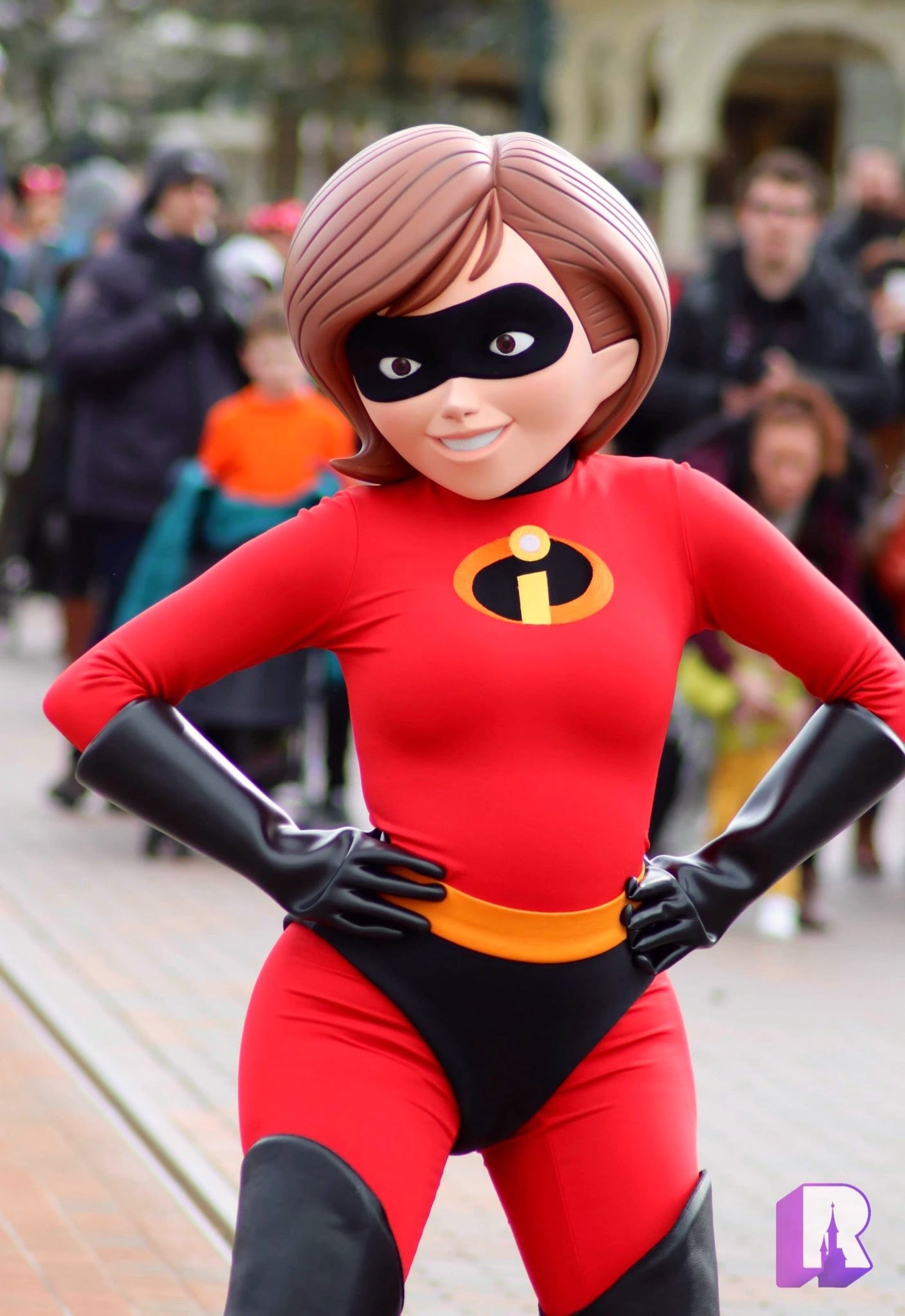 A Royal brunch hosted by Snow White featured an audience with Queen Minnie (love – her):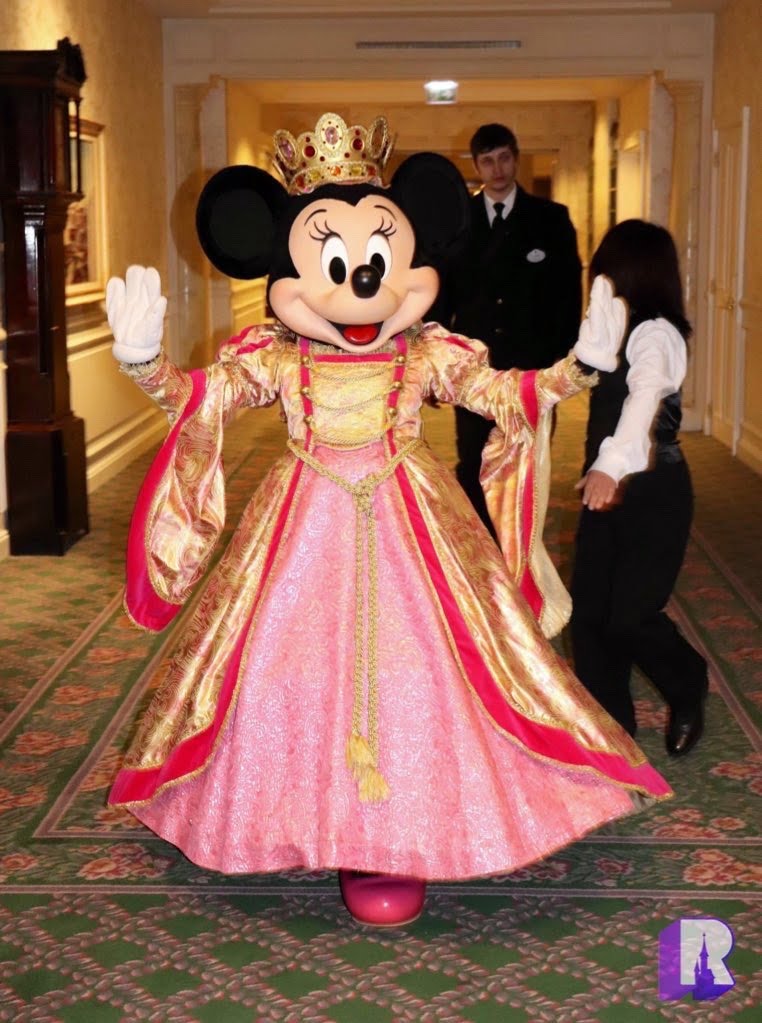 Goofy was shooting a commercial (literally) at the Town Square Gazebo: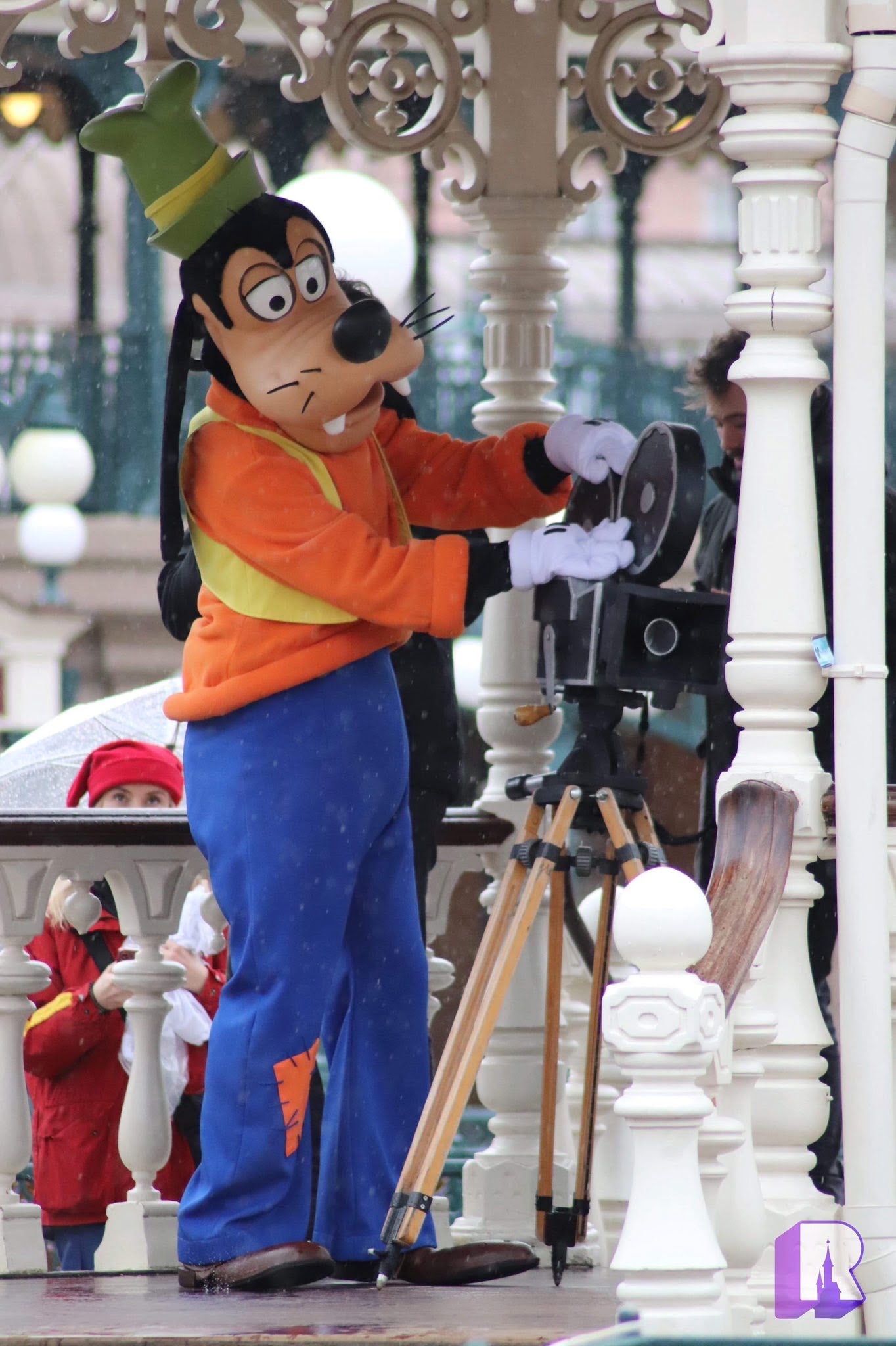 And despite torrential rain, the Cast of Disney Stars on Parade persisted and made it out on the Parade Route with umbrellas: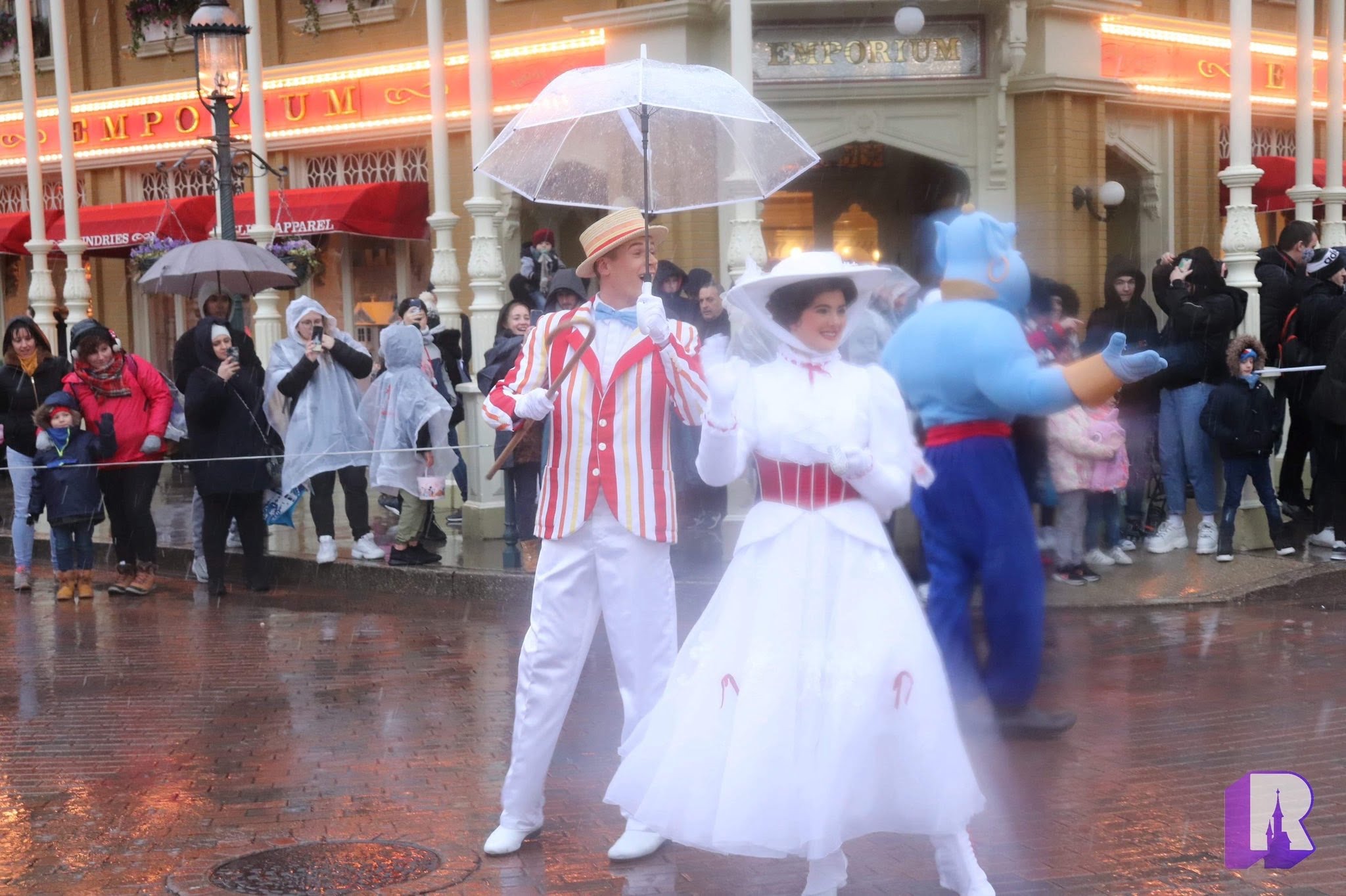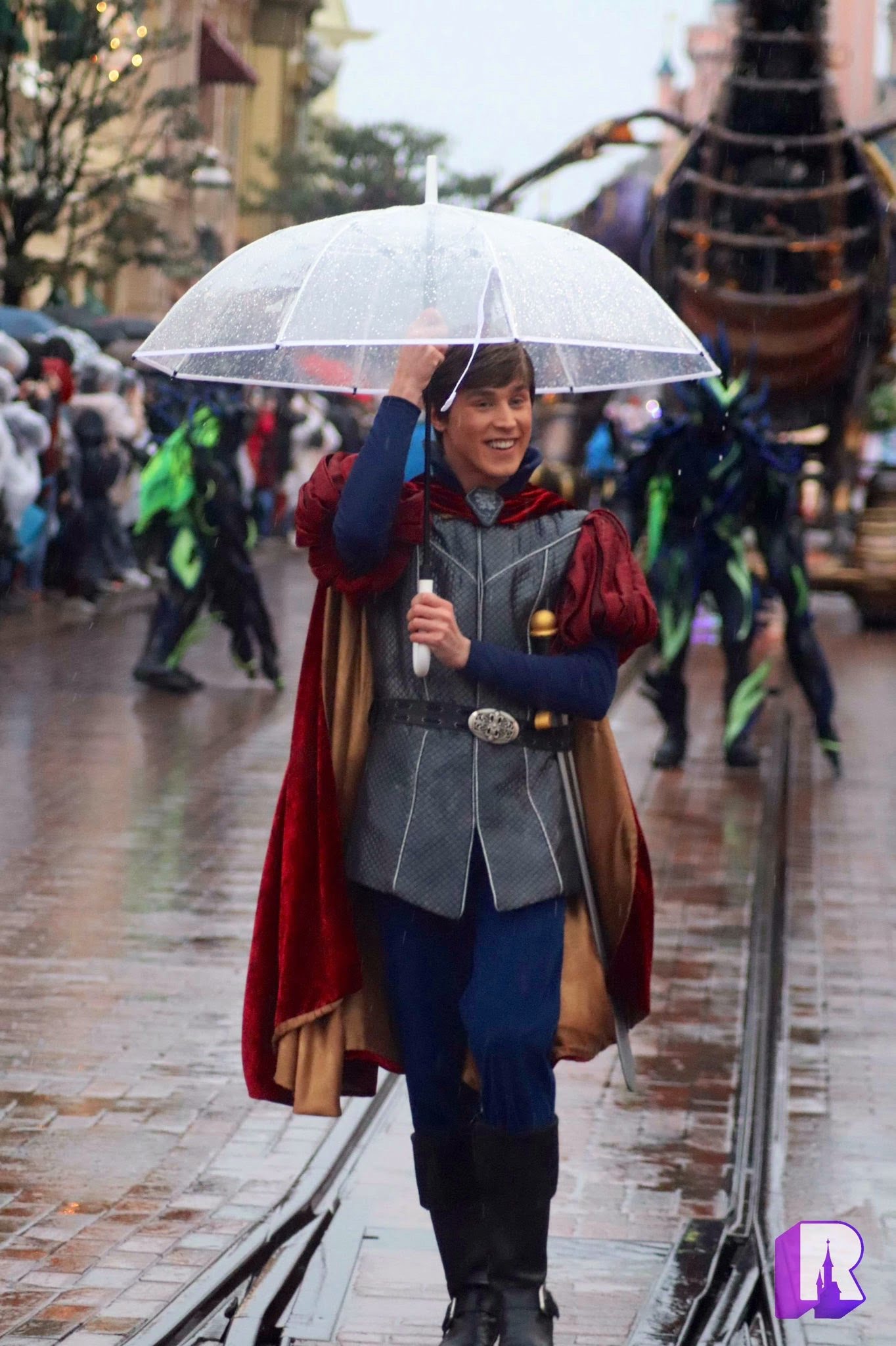 We also got a telegram from Adventurer Mickey, deep in the Jungle. He will be back for a lunch meet and greet with Rafiki as part of the Lion King and Jungle Signature Package: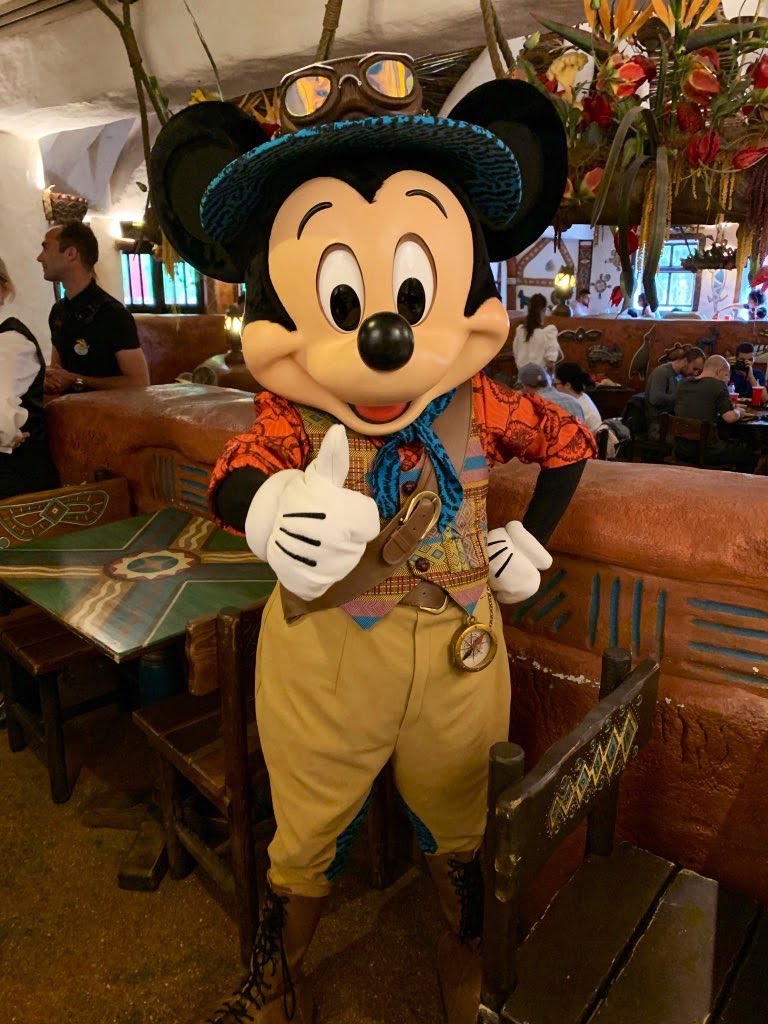 From June 20 to Sep 11 and for €99 you'll get:
– Reserved seating at Rhythms of the Pride Lands
– Jungle Book Jive Minnie meet
– Lunch with Mickey and Rafiki at Hakuna Matata
– A Souvenir mug and special drink
– A €20 gift card
Electroland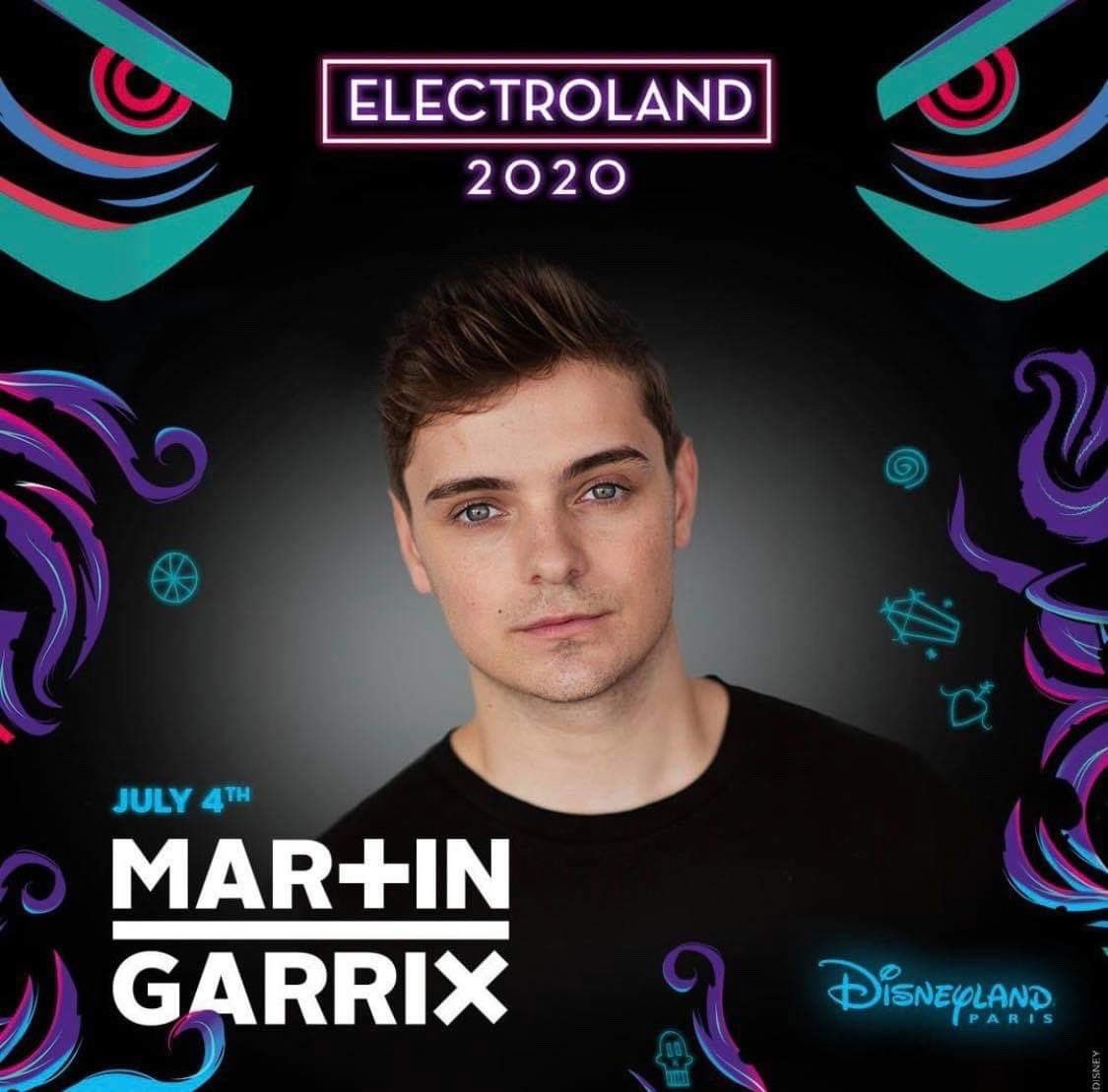 Popular DJ Martin Garrix was announced as headliner for the Saturday July 4 party, he will be joined by Martin Solveig. A great line up this year !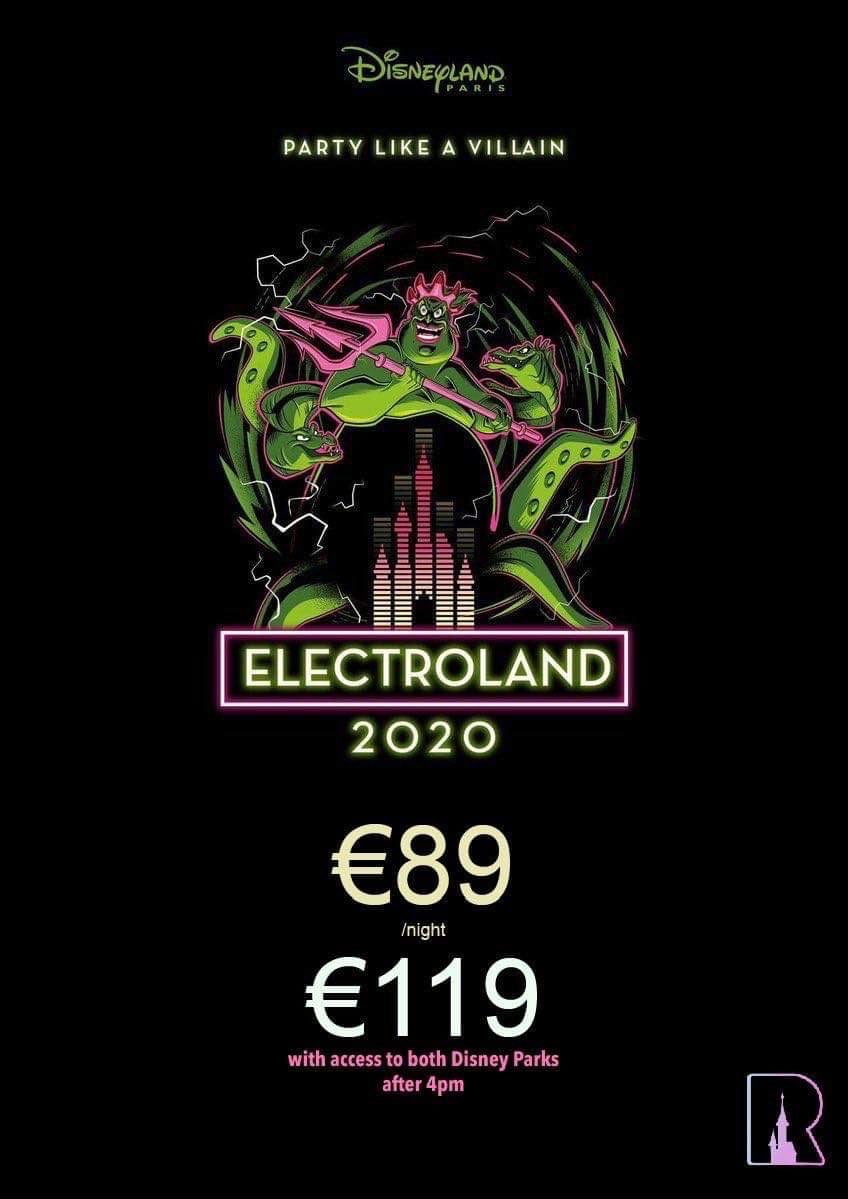 Tickets are now on sale on the official website for €89/night. 3-day tickets should be available but have not popped up just yet.
Merchandise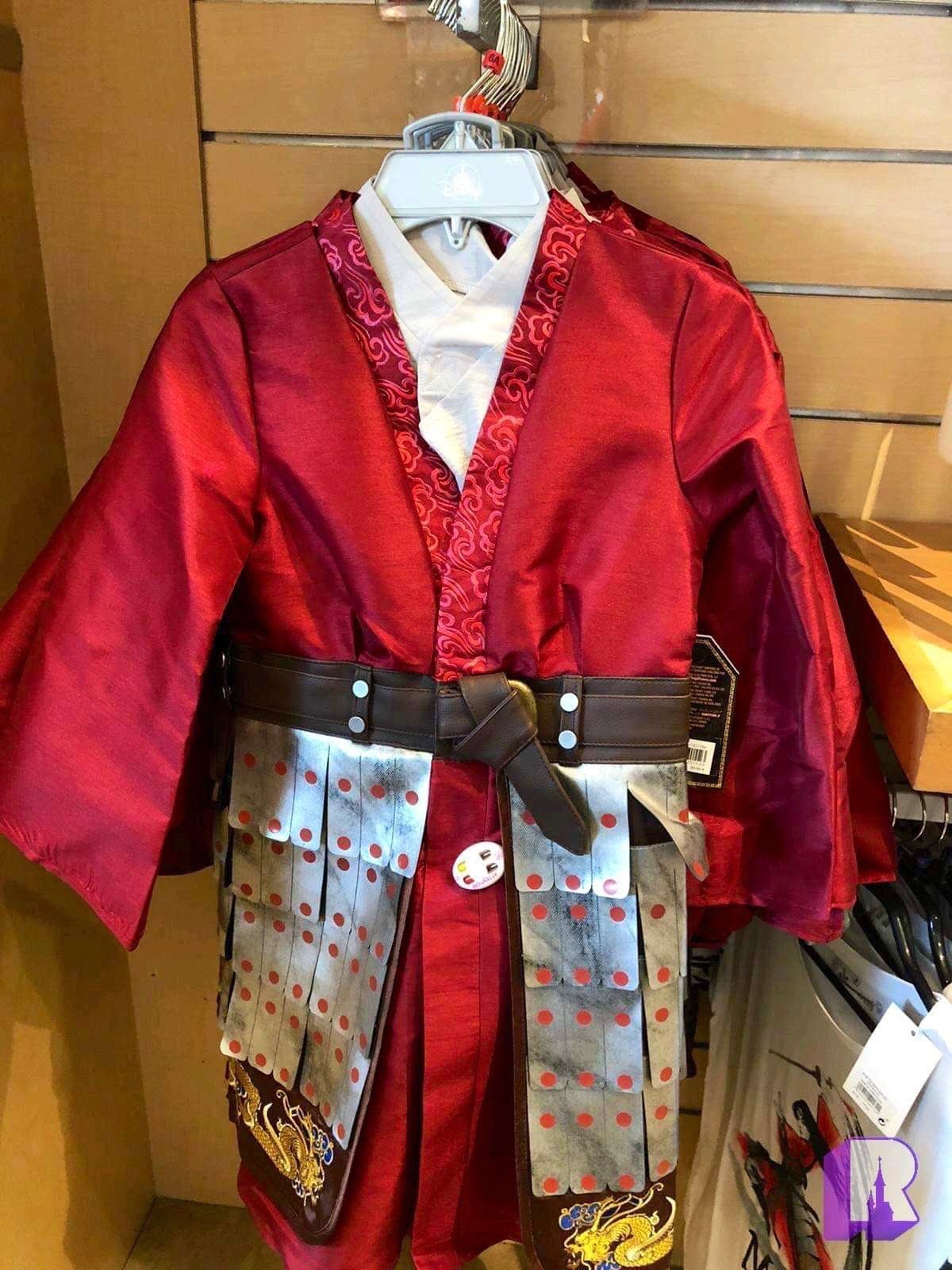 It was all about Mulan again that week with some new items in the Parks and hotels: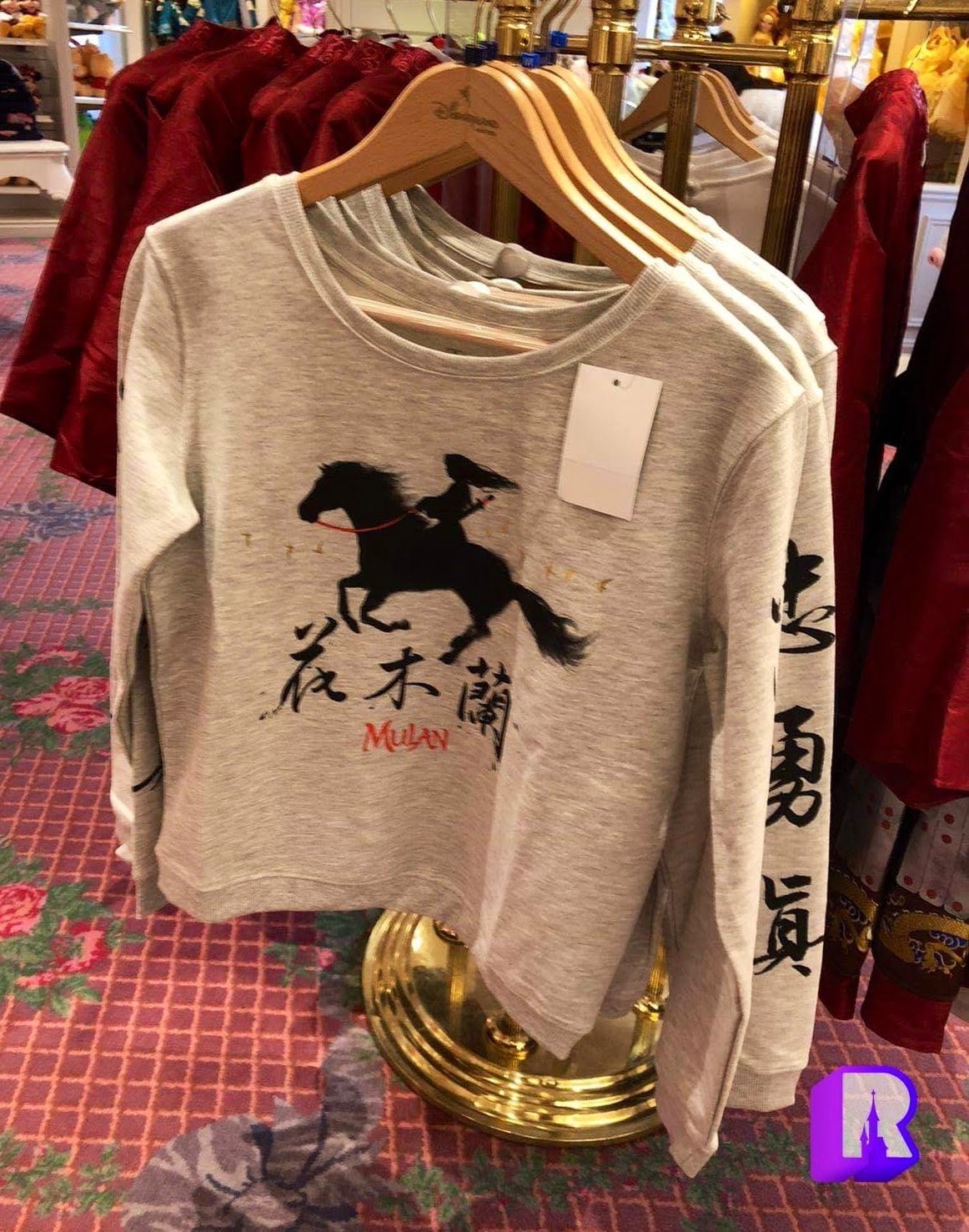 Especially a lovely new poncho (€54.99, Galerie Mickey):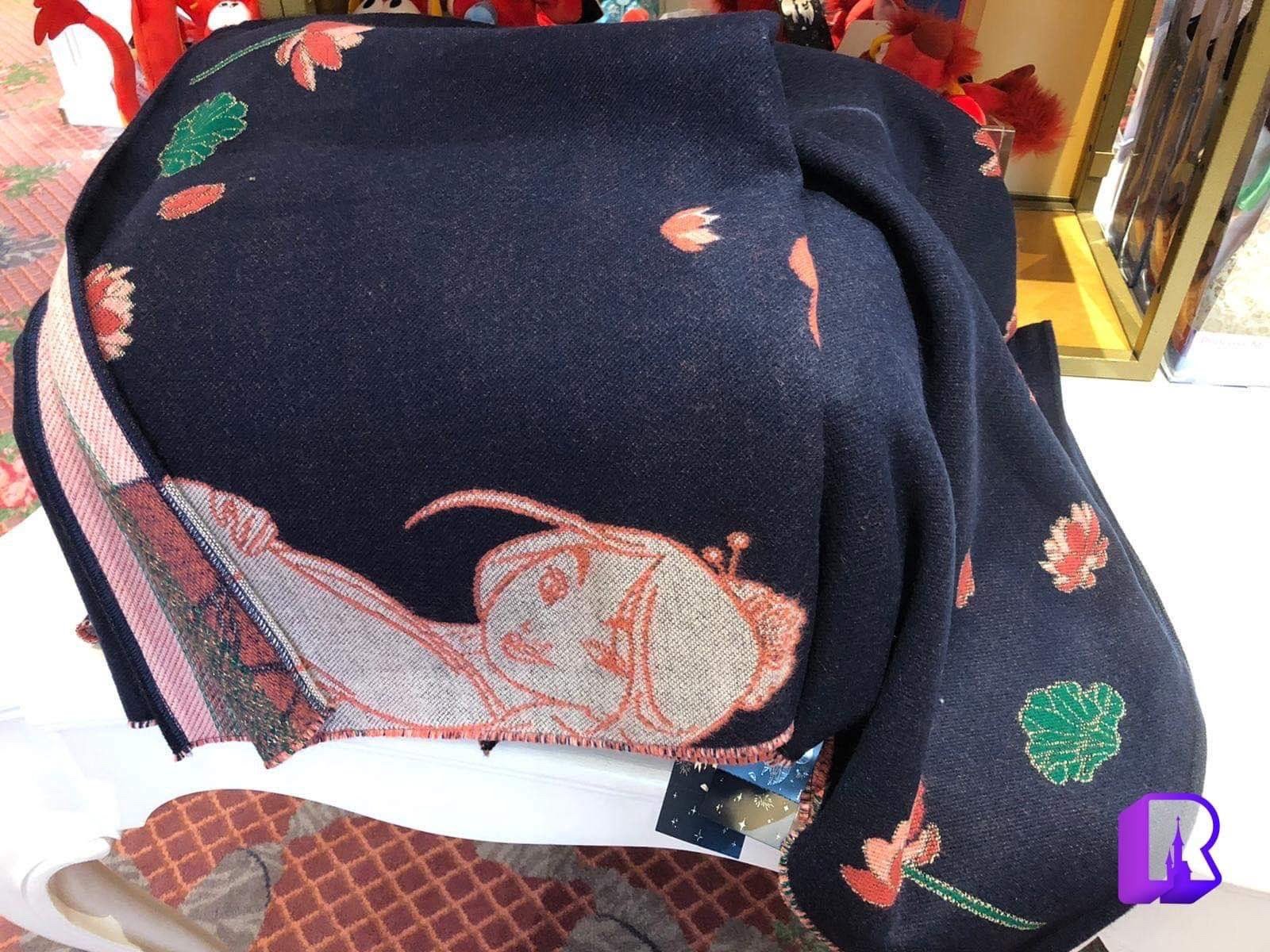 Vintage inspired jumper at Disney Fashion (€69.99):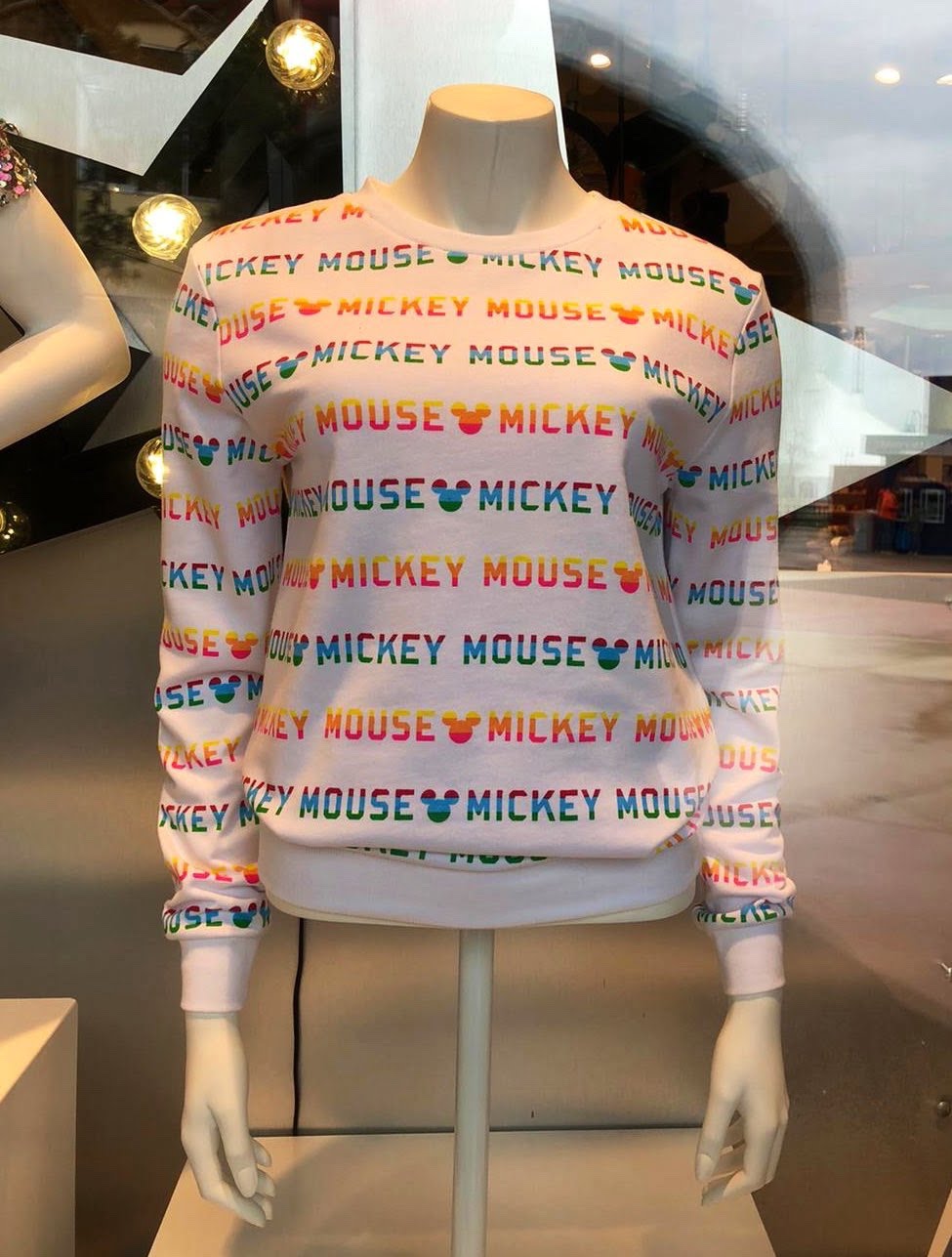 And the Limited Edition (3500) "The Main Attraction" Minnie Mouse collectible doll (€129, available at Harrington's):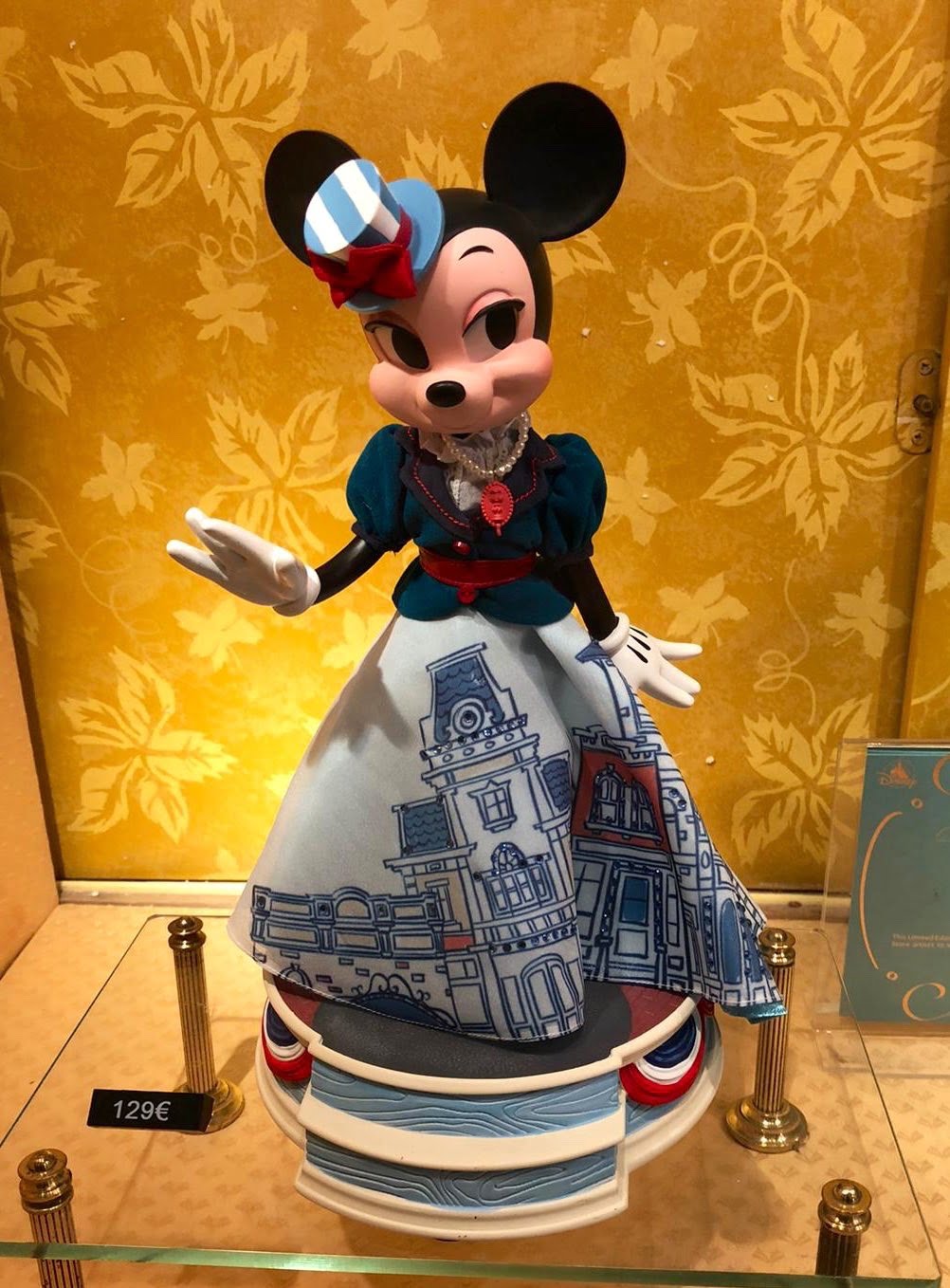 With the imminent launch of the "Season of Super Heroes", new Marvel merchandise has arrived at Studio 1, representing Captain America, Guardians of the Galaxy, Spider-Man and more: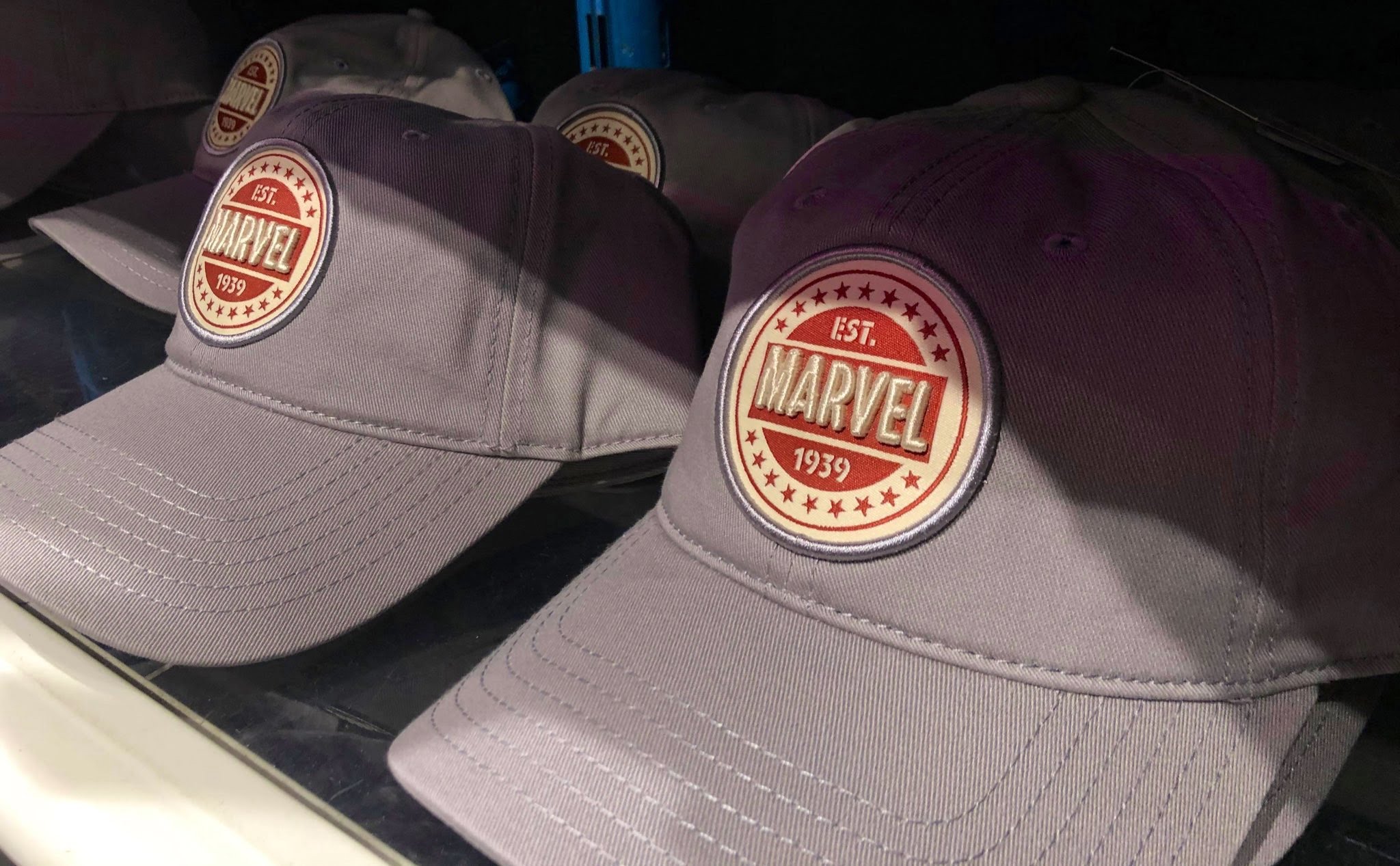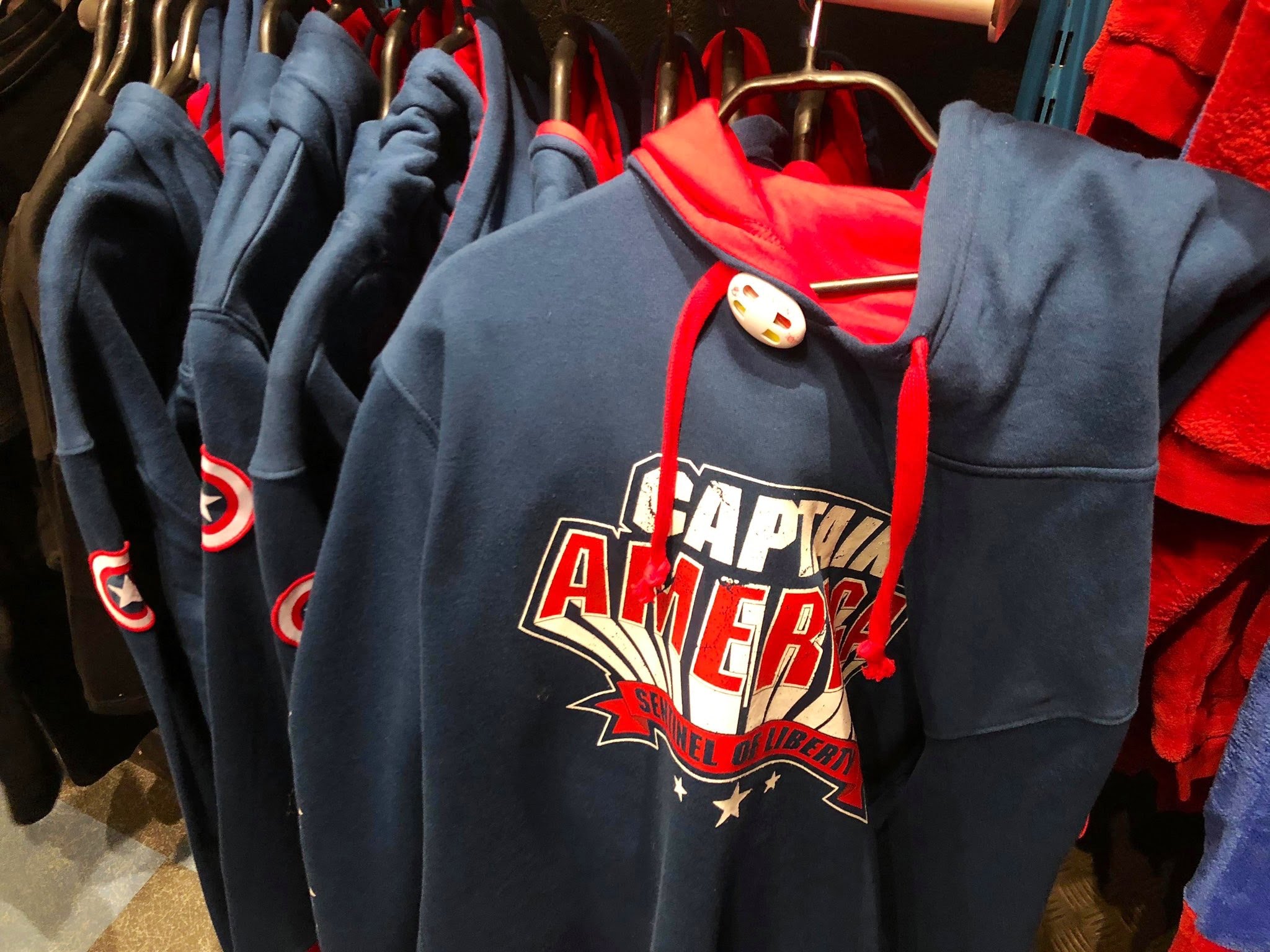 International Women's Day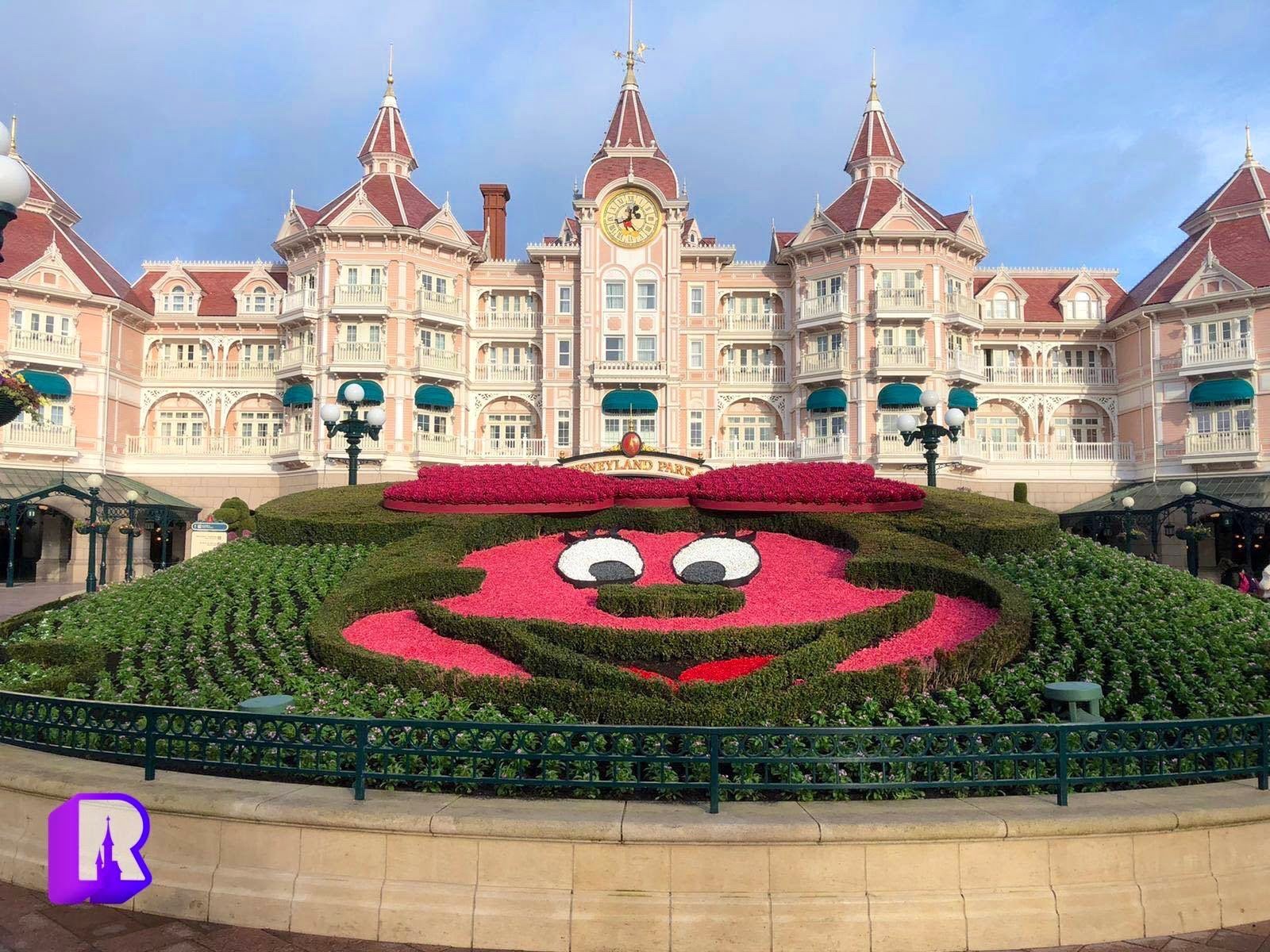 We'll talk more about the full day on next week's update but let's celebrate right now the fantastic work of the Landscaping team in turning the Mickey entrance planter into Minnie! Great idea!
And that's our report for this week! As a final note I wanted to personally thank all of you for reading, sharing, and interacting with me on Twitter – we've reached 10K in record time and that's all thanks to you!
I'll leave you as usual with my favorite glamour shots of the week. See you next time!