Welcome to a new weekly report but most of all welcome to low season where all the refurbishments need to happen. That's not to say there wasn't any news: the anniversary is starting to make itself seen, The AP program is cooking up some fun stuff, and more. Let's take a look!
#DisneylandParis30 Hype.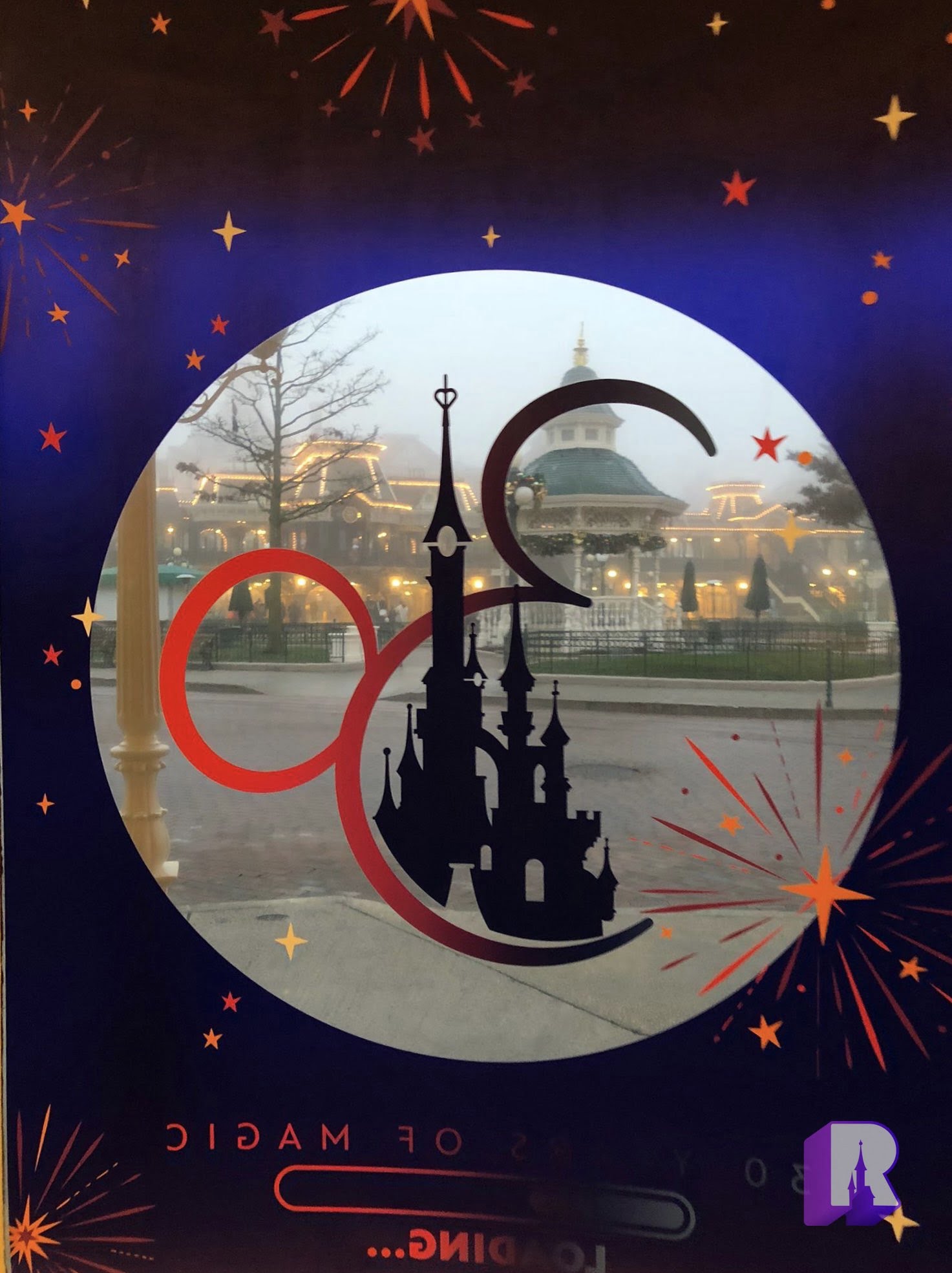 Hype hype hype it's gonna take a lot of it to sell this anniversary but here we are with the first shop windows and a "teaser" collection called "Loading…"…. As in the festivities are loading. A choice that wasn't well understood overall but still selling very well. Here are the designs: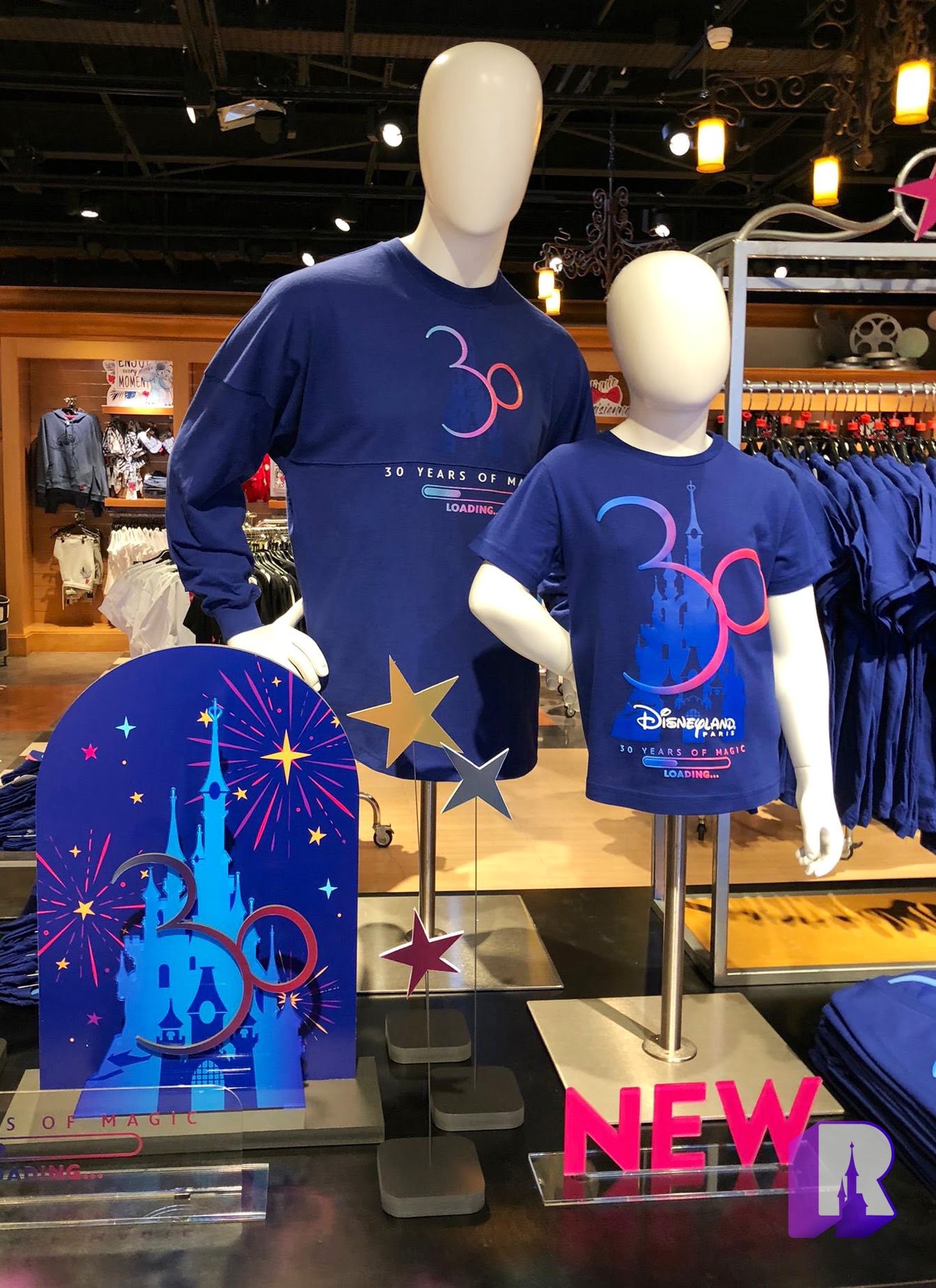 Merchandise is available at Flora's, Studio Store and World of Disney but reports are that most items are already running low and won't be restocked. This is only a pre-launch collection, several merchandise lines will launch in time for March 6: the main Disneyland Paris 30 collection, a Black & Gold and Urban line, plus various accessories in partnership with brands.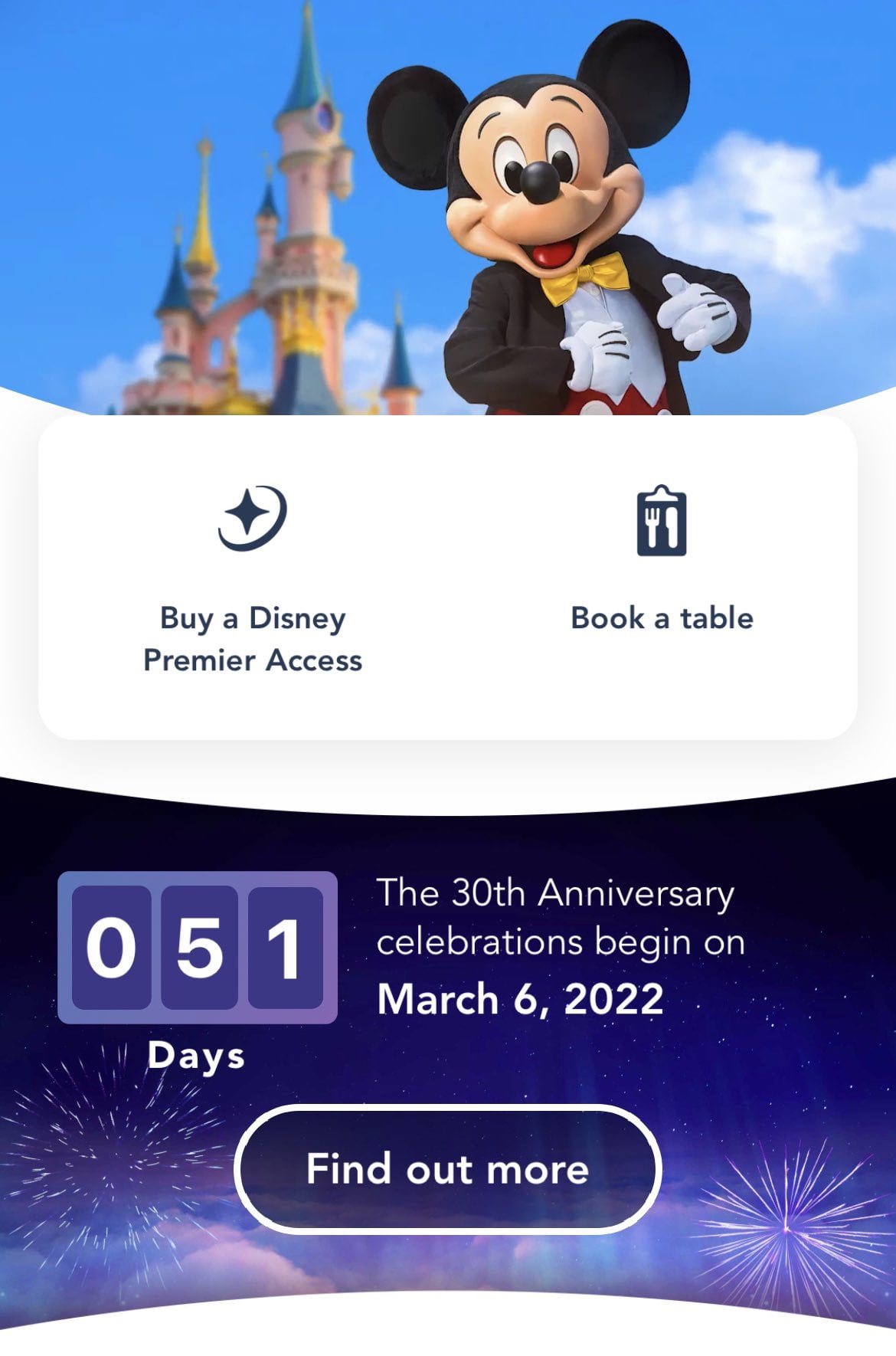 The App is also ready to party, with a countdown which is also reflected on the website.
And the first tv ad was launched for the celebrations. It's meant to be a child who grows up with the Magic – hence why the spot starts with older floats and parades then moved into more recent ones. It's really not that obvious in my opinion but it's a beautiful ad.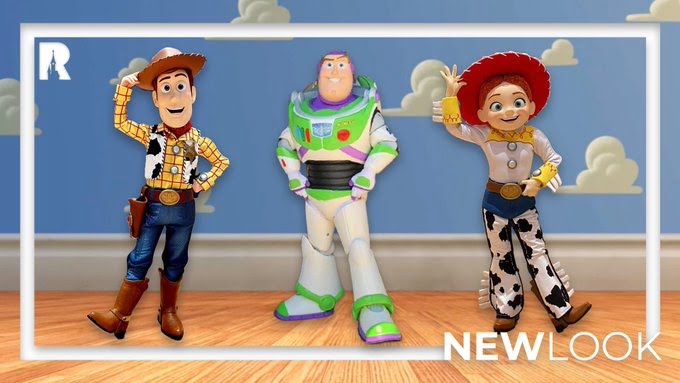 The ad also revealed that Toy Story Characters Woody, Jessie and Buzz Lightyear would debut their "new look" for the celebrations!
#DisneylandParis30 begins March 6, 2022. More information about the celebrations will be revealed late January.
Welcome Back, Disney Stars on Parade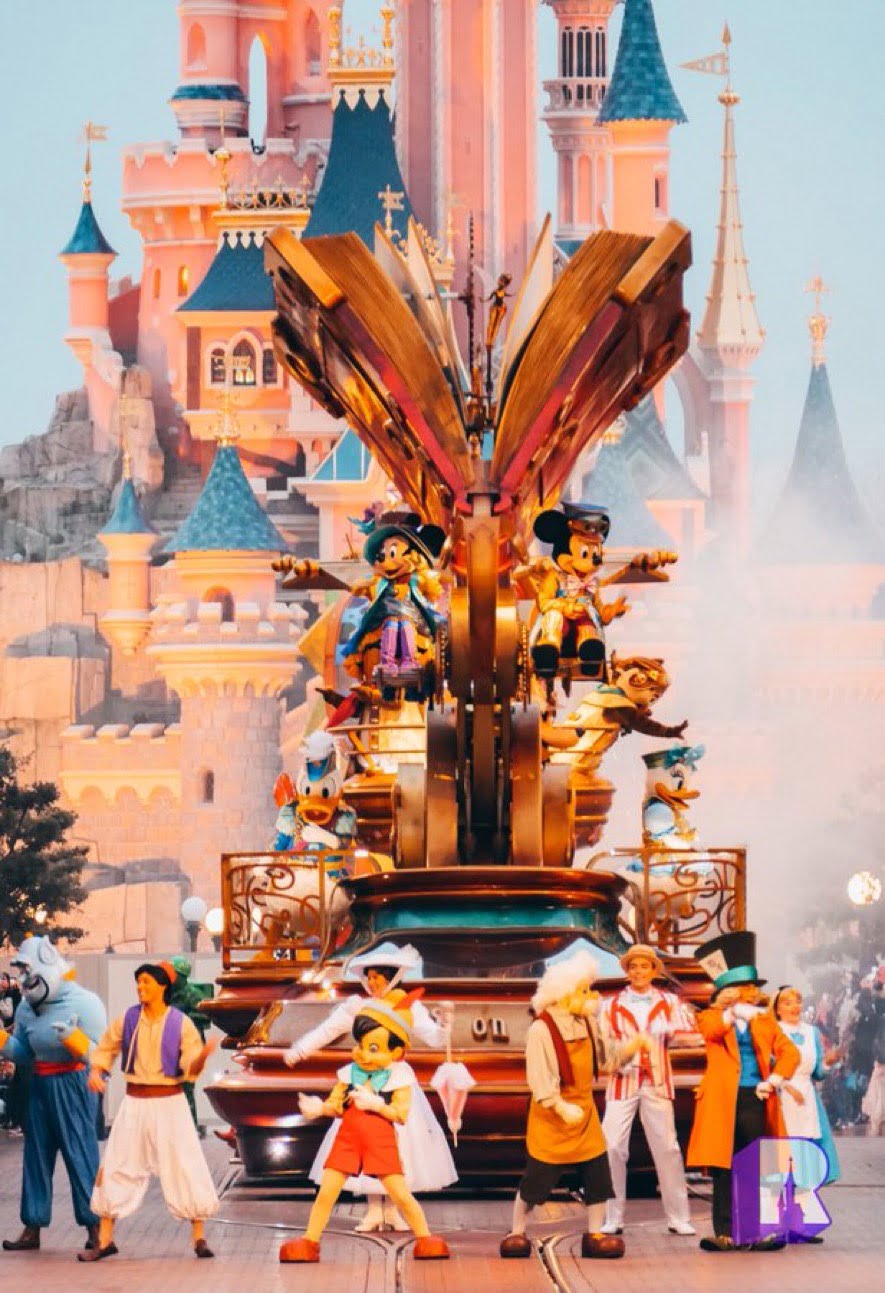 This week we welcomed back the Day Parade for Disneyland Paris: Disney Stars on Parade. American Parks are still waiting for their day parade so this is a real treat. Of course it's not a perfect production with its mismatched units but it's so great to get that energy and joy everyday at 5pm. Welcome back!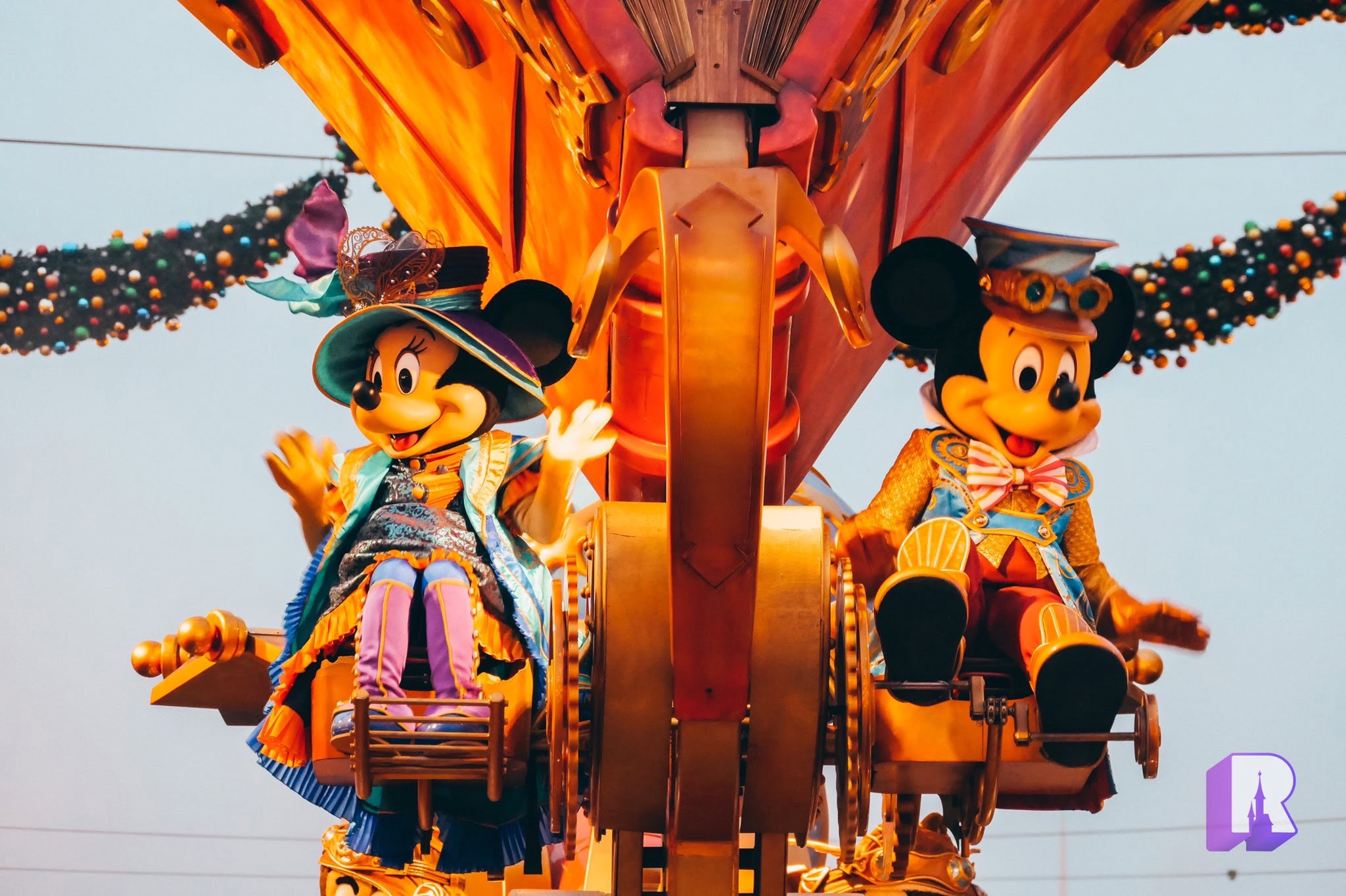 Over at Walt Disney Studios Park… it's not quite a parade but the park is enjoying a 3-car cavalcade reminiscent of the "Stars n' Cars" Parade. It's not much but it's super fun: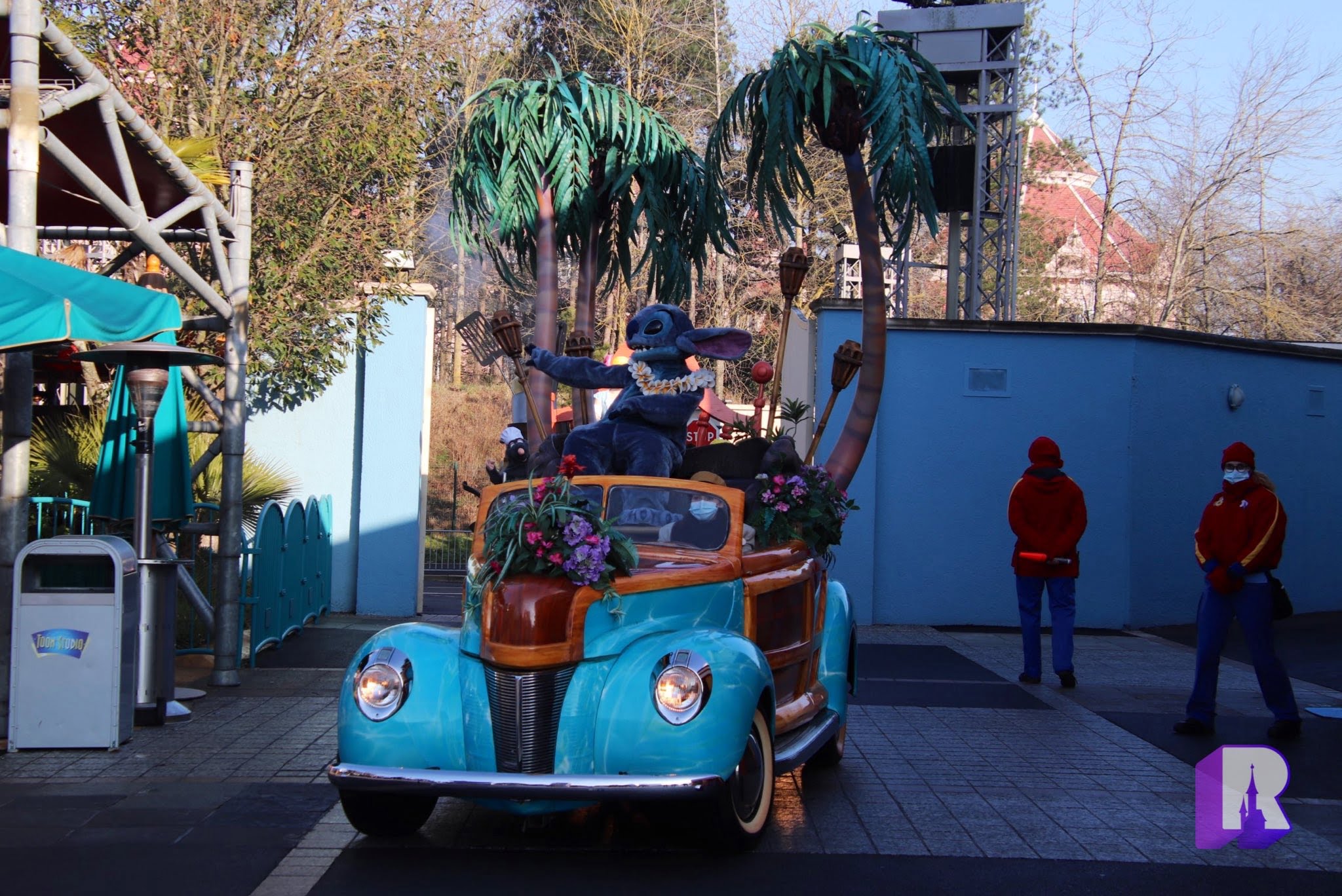 AP News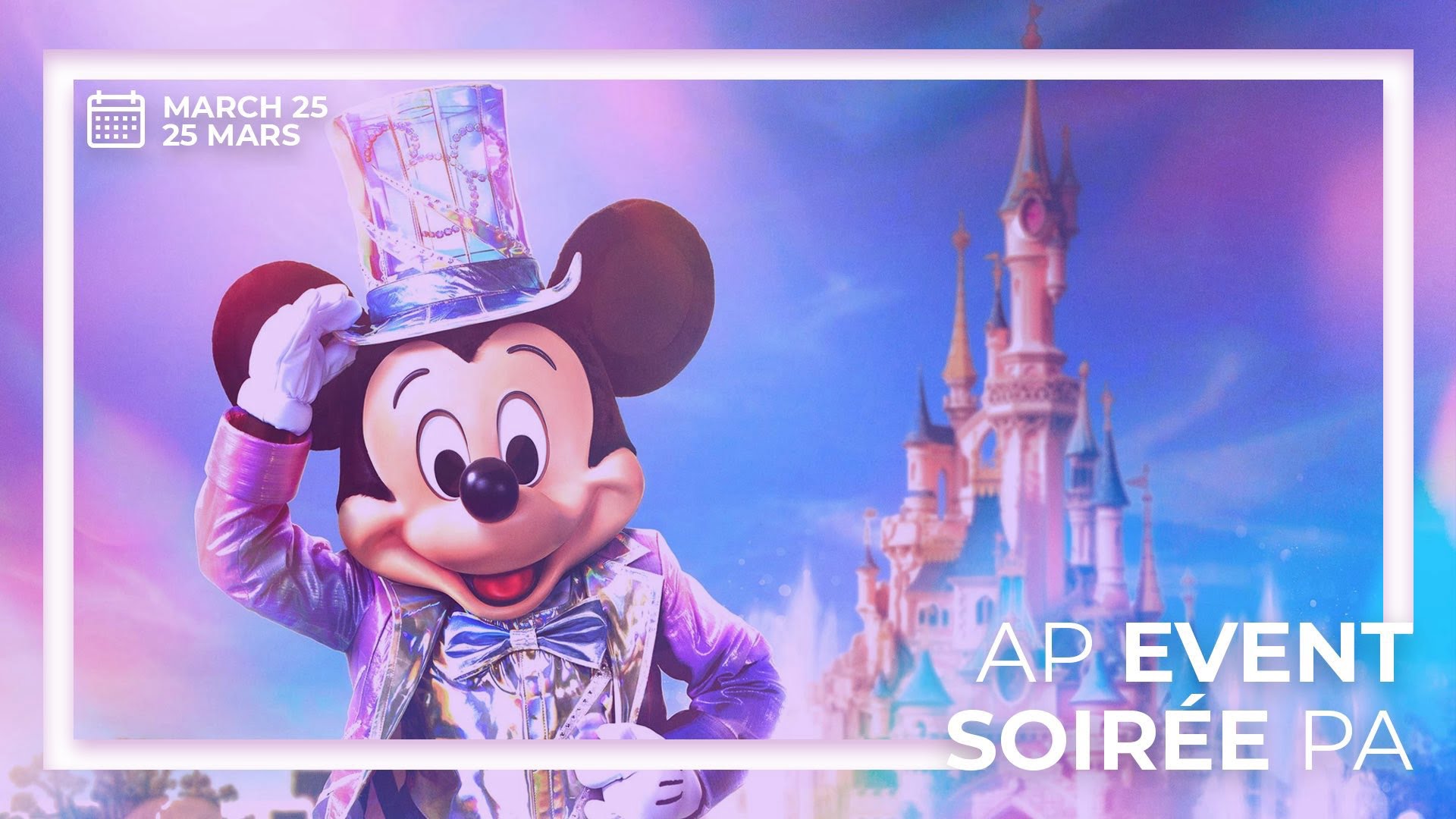 Not THAT kinda News (the product remodel and price hike is still upon us) but some more joyful news: the March 25 AP Party, celebrating the start of #DisneylandParis30 went on sale and sold out in 4 hours.
Tickets also came and went for the "AP Showtime" taping at Studio Theater. The recorded show will present some news for the anniversary plus some dance number and all around fun.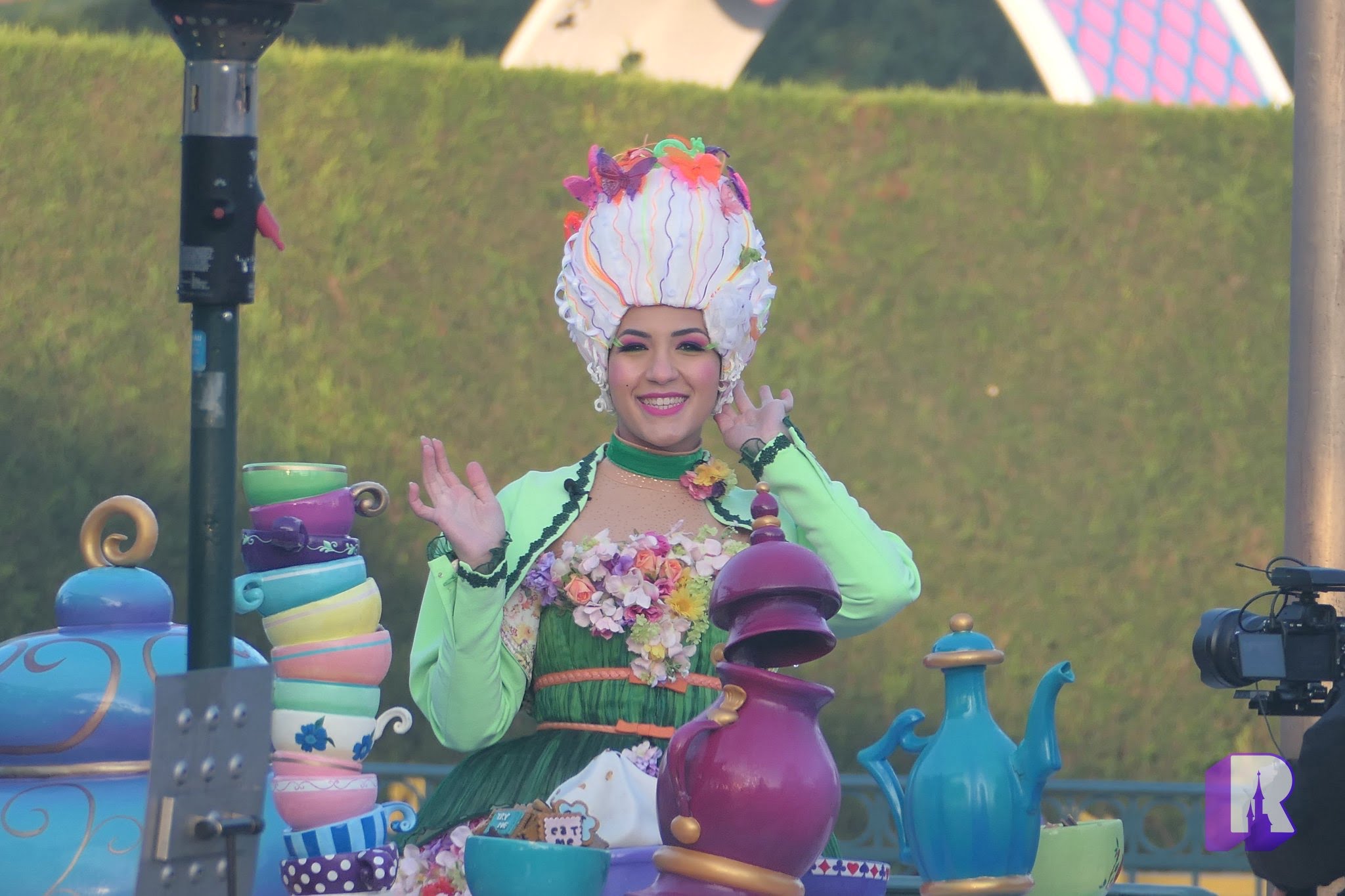 The show will be hosted in part by Disneyland Paris icons Betty Rose and Jimmy Ocean who – coincidence – were in Disneyland Park this week shooting some segments. Taping is taking place January 20-21 and the show should air in February.
Low Season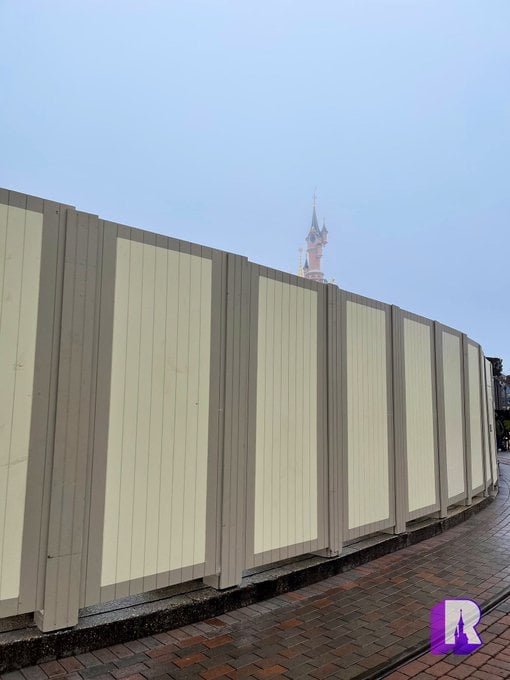 It's the last quiet time before the anniversary and so a lot needs to get done which means a lot of walls and closures. Starting in the hub (above) where the planter stages are being refurbished and extended for the still top secret anniversary show.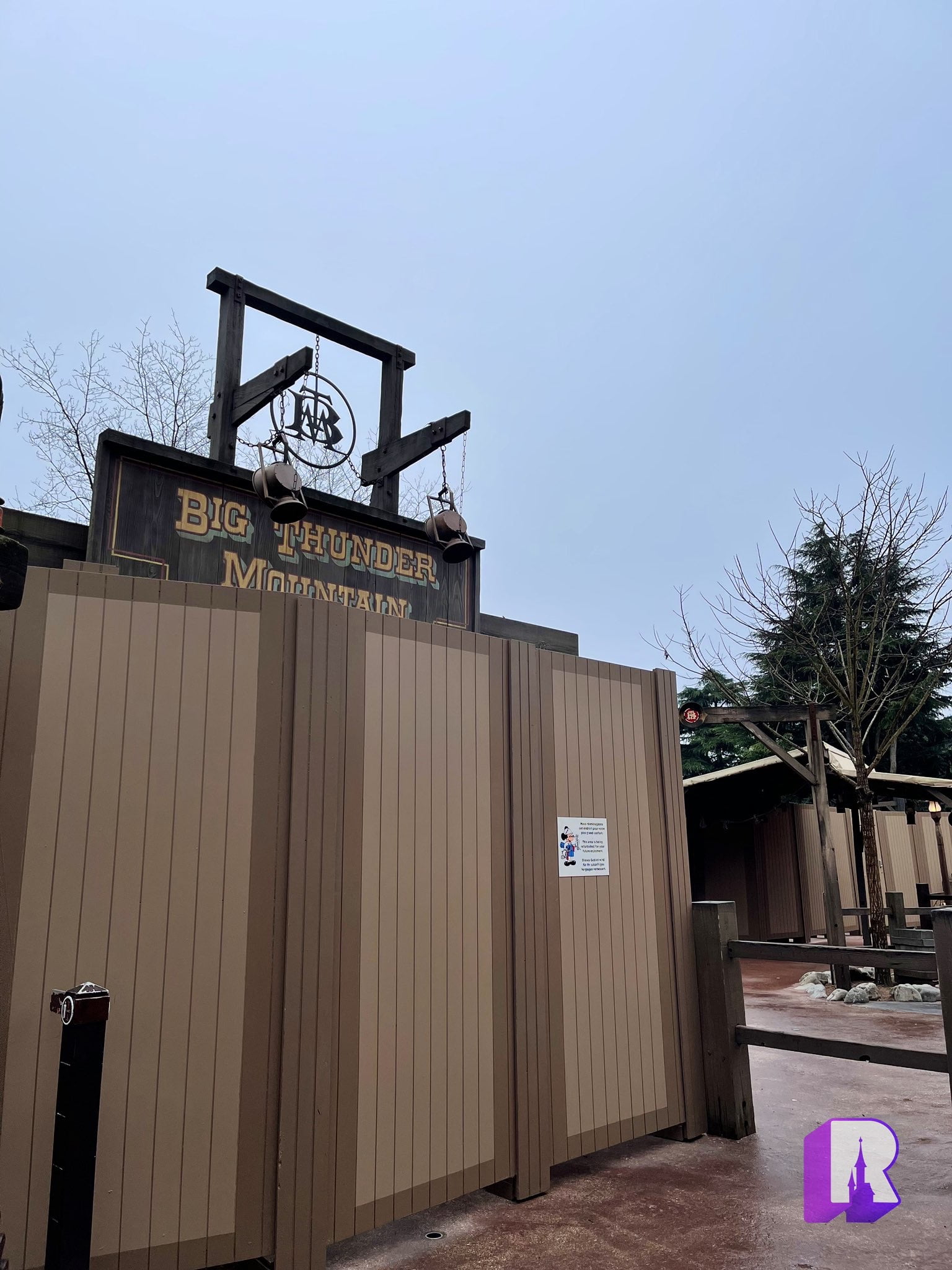 This week Big Thunder Mountain and Le Pays des Contes de Fées went under. They are already back.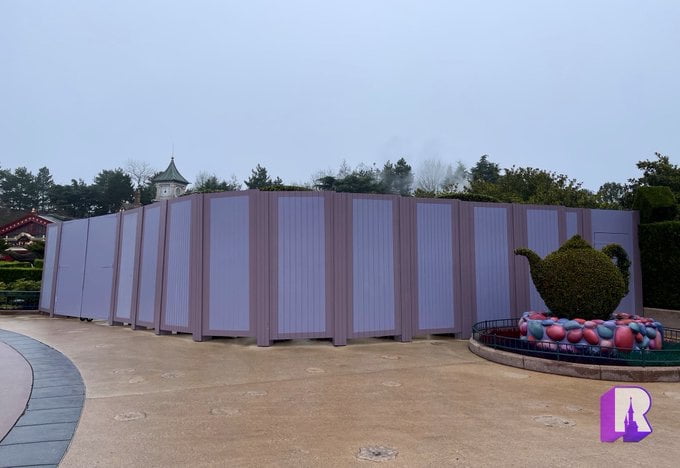 Alice's Curious Labyrinth closed until the end of January.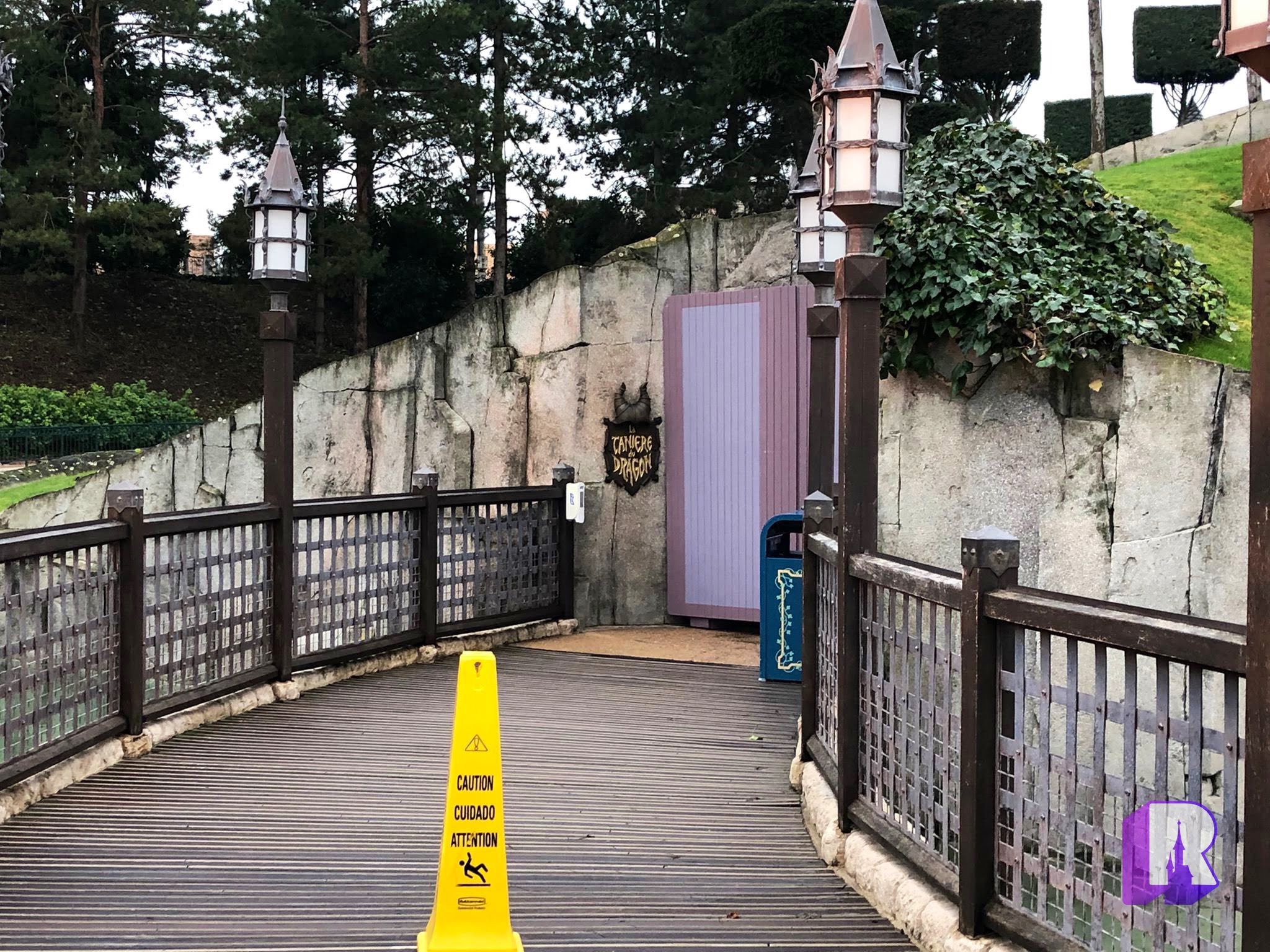 La Tanière du Dragon is closed for several months as work on the Castle Bridge is supposed to start soon.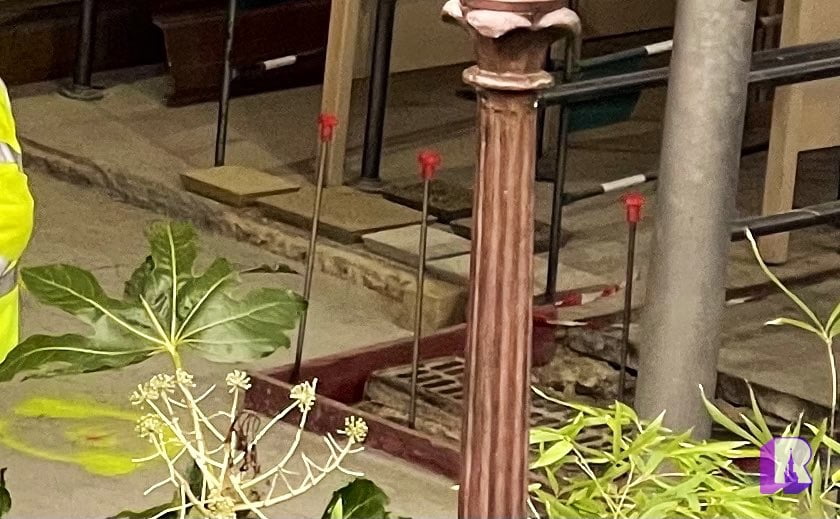 Works also continue to remodel the queue at Crush's Coaster until beginning of February.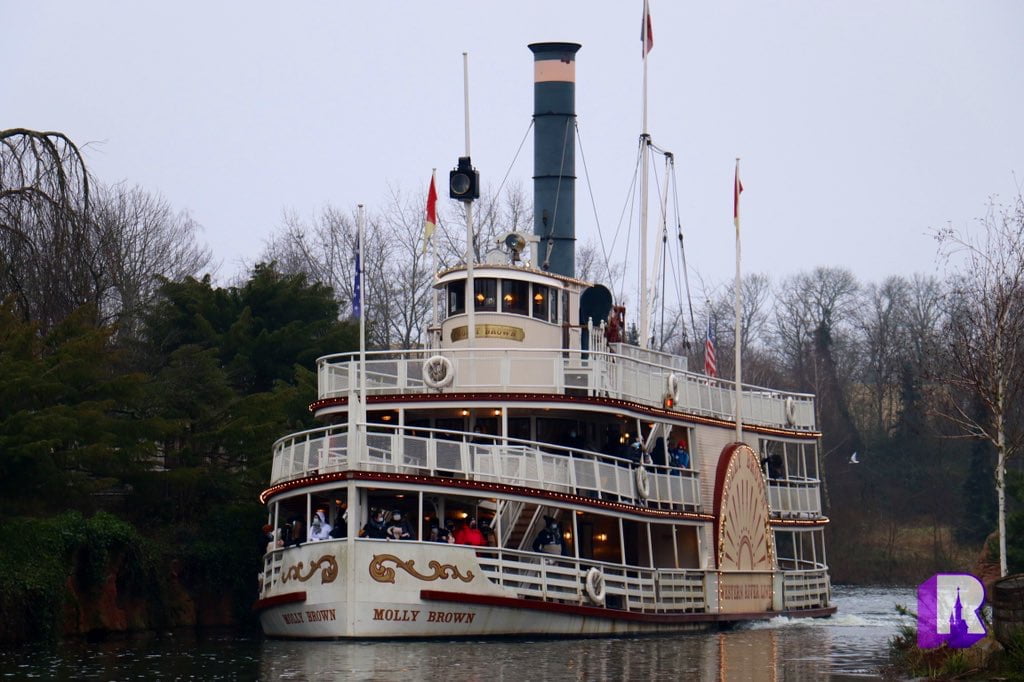 This weekend we also said goodbye to the Molly Brown and Riverboat Landing, closed until early April, as well as Pirates of the Caribbean and Le Carrousel De Lancelot, both closed until February 4.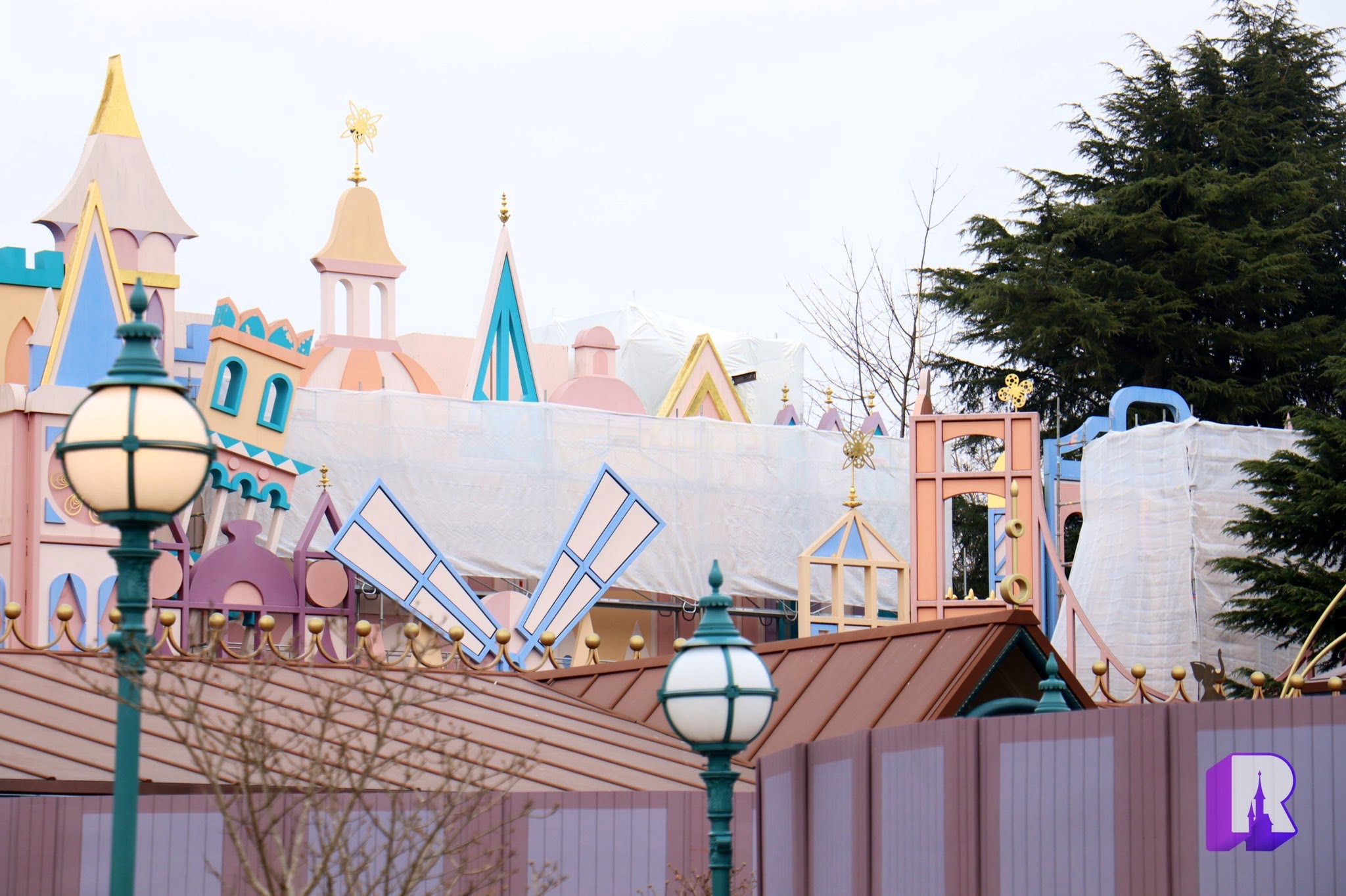 Add to all this "it's a small world" closed until the fall and we've got a pretty long list. But as they say – it's for our future enjoyment! Looking forward to see all these attractions return looking great and running perfectly.
Maintenance and Construction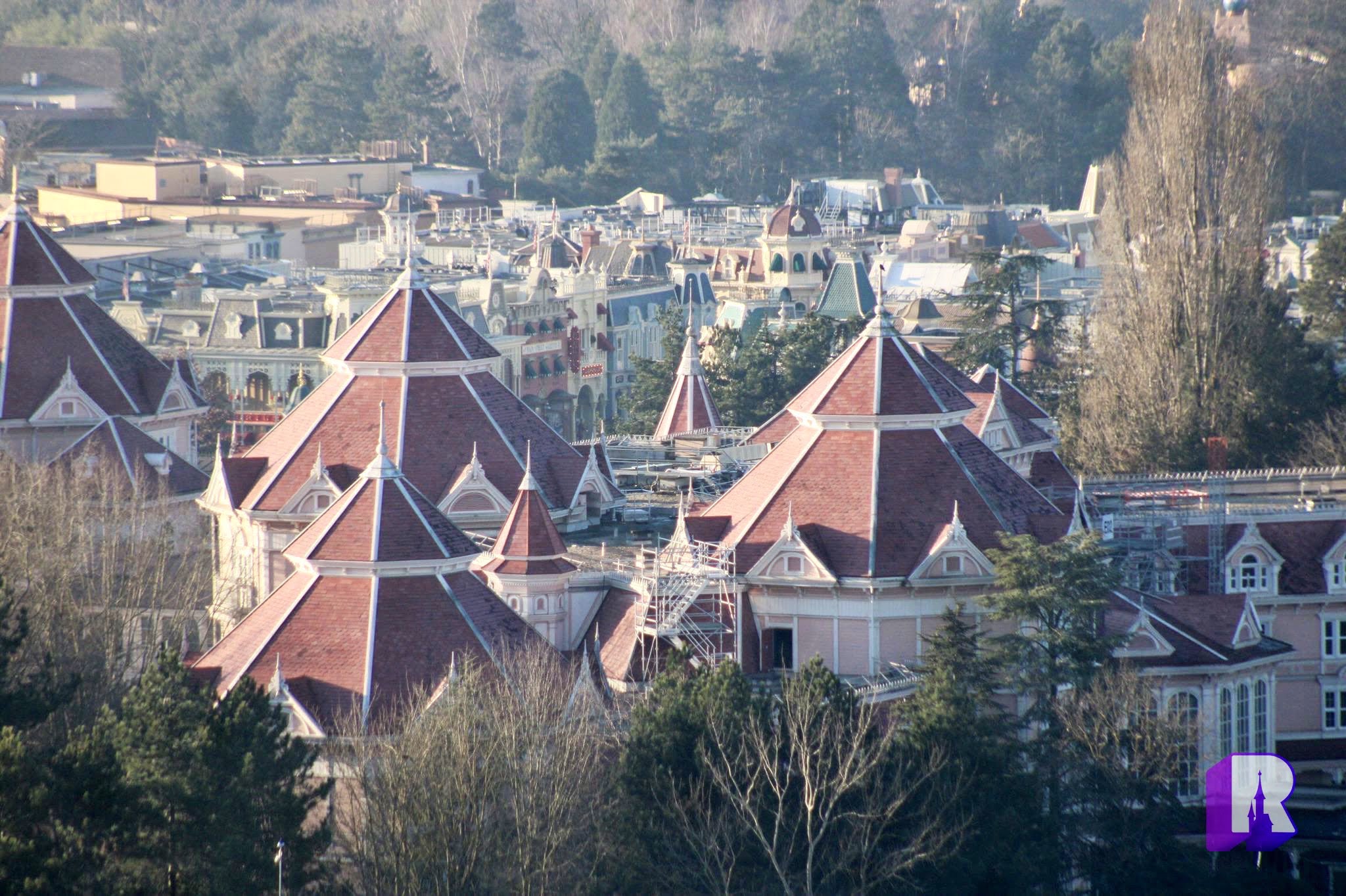 We took a flight on Panoramagique to take a look at construction at the Disneyland Hotel, the new security gates (with phase 2 now ongoing), and the endless bridge refurbishment near Disney's Newport Bay Club.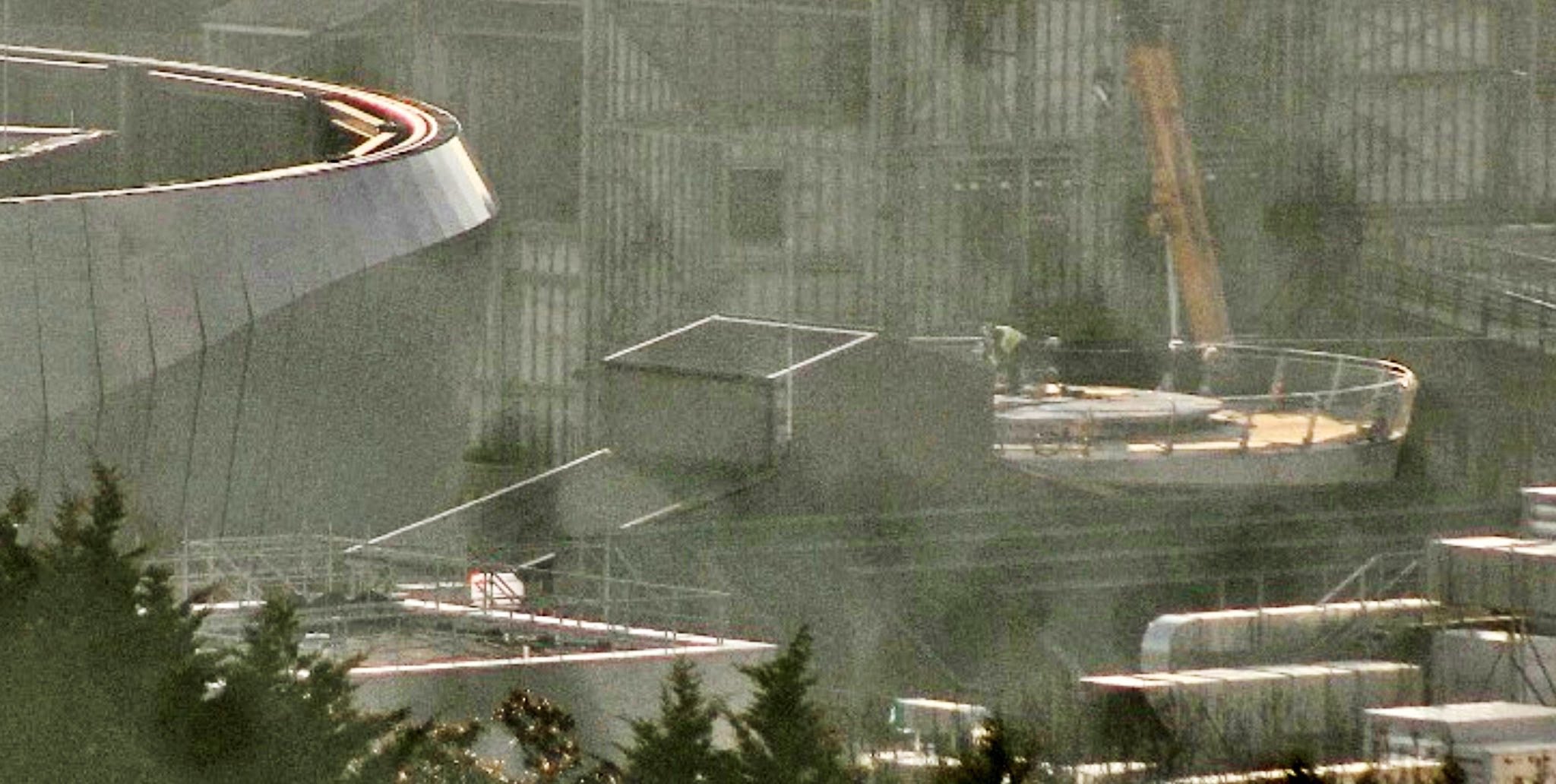 Despite poor lighting conditions we did notice that works on the Quinjet platform had made some good progress and it's almost ready for landing.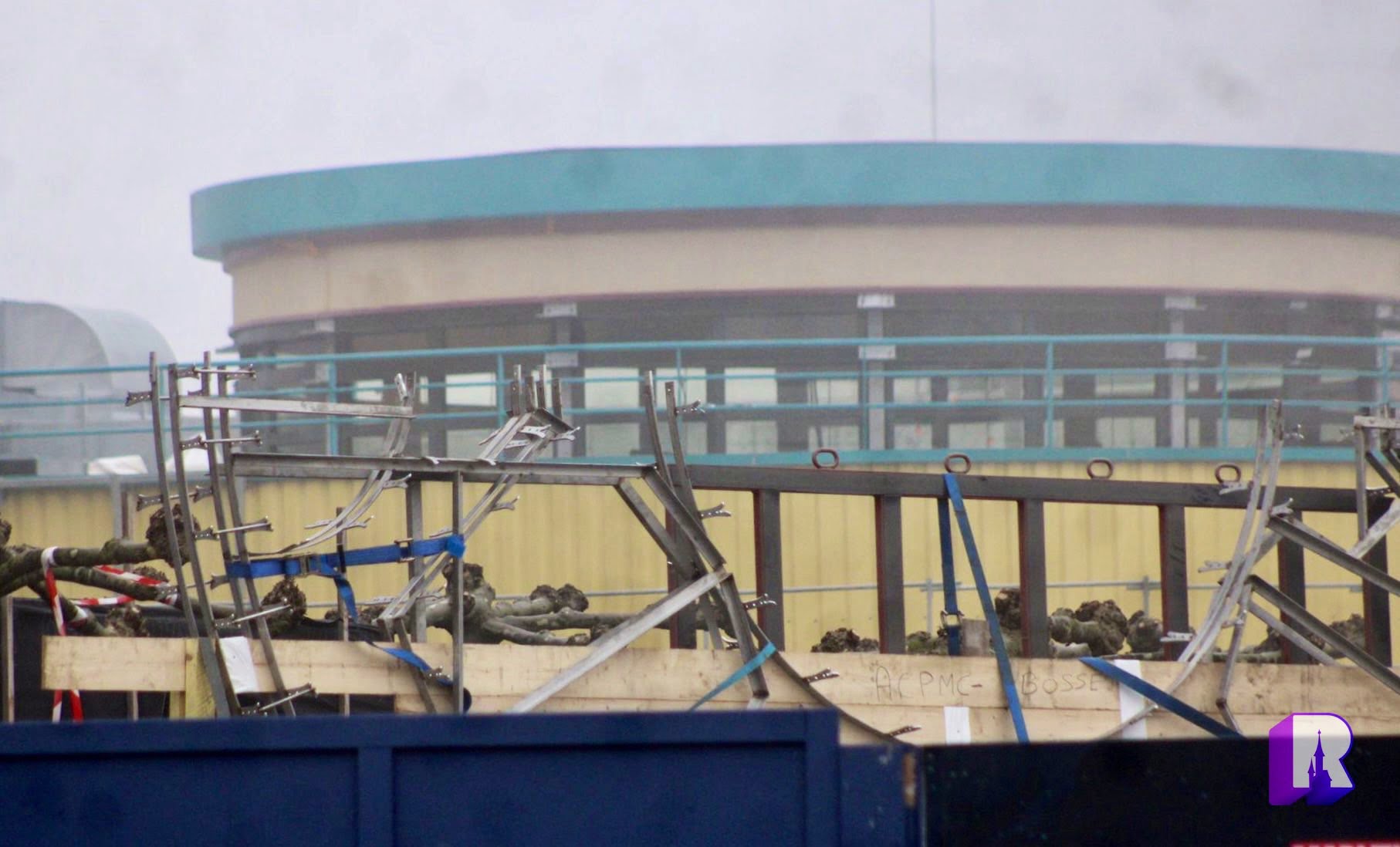 On the ground at Avengers Campus, a large metal structure is being assembled (get it ?) near the entrance to be installed somewhere in the land.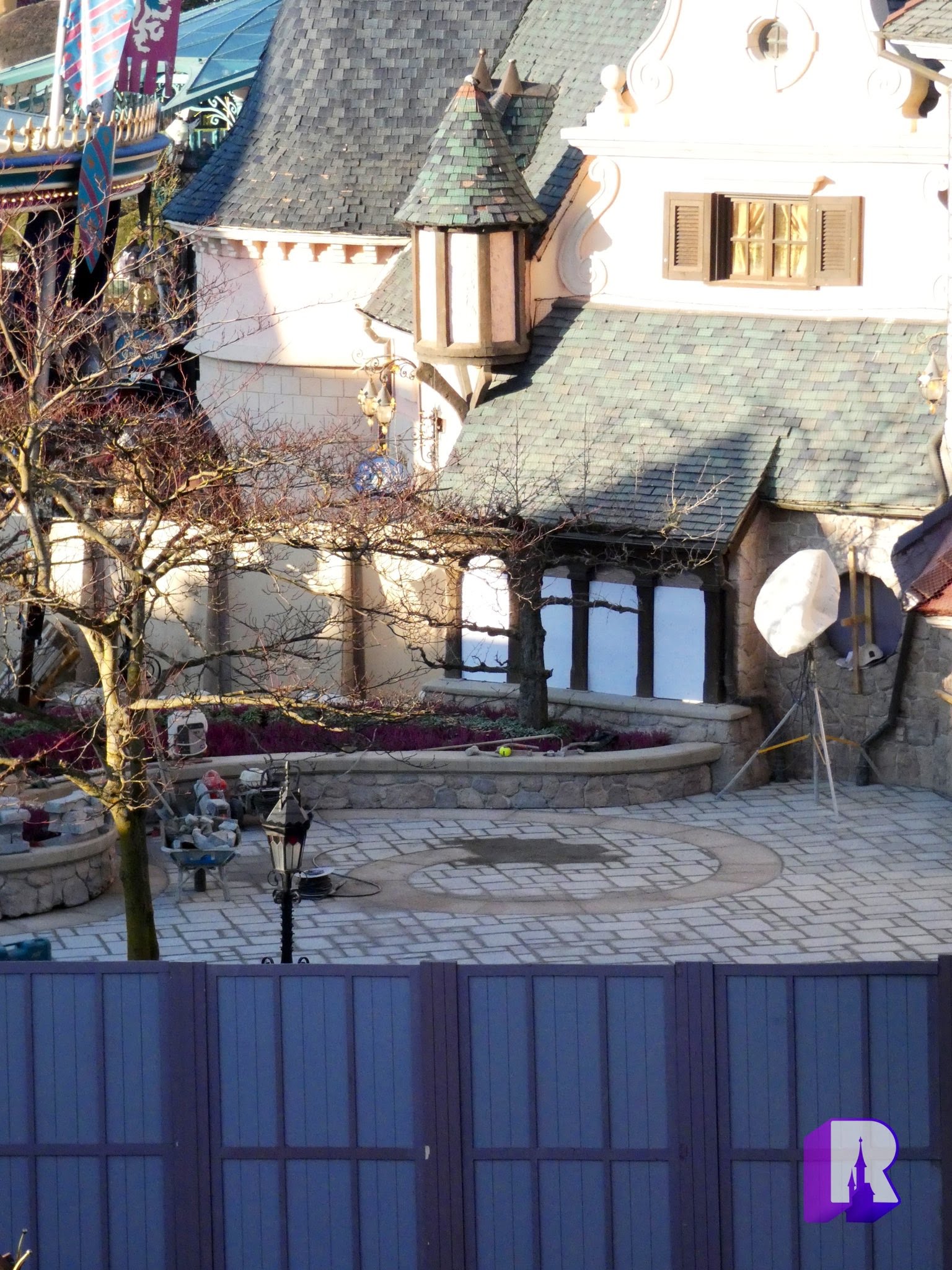 Over in Castle Courtyard, some really good progress has been made on the repaving.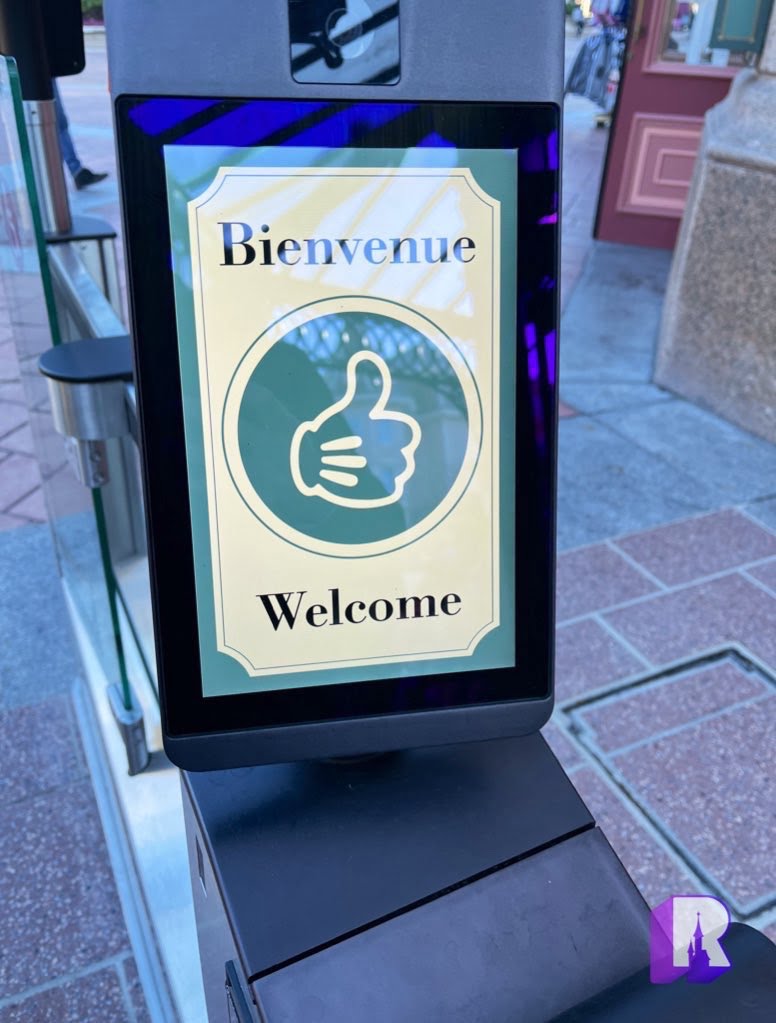 The entrance and exit turnstiles screens have been updated with a new design – this was sorely needed on the way out in particular that was often displaying Windows or a keypad guests would press.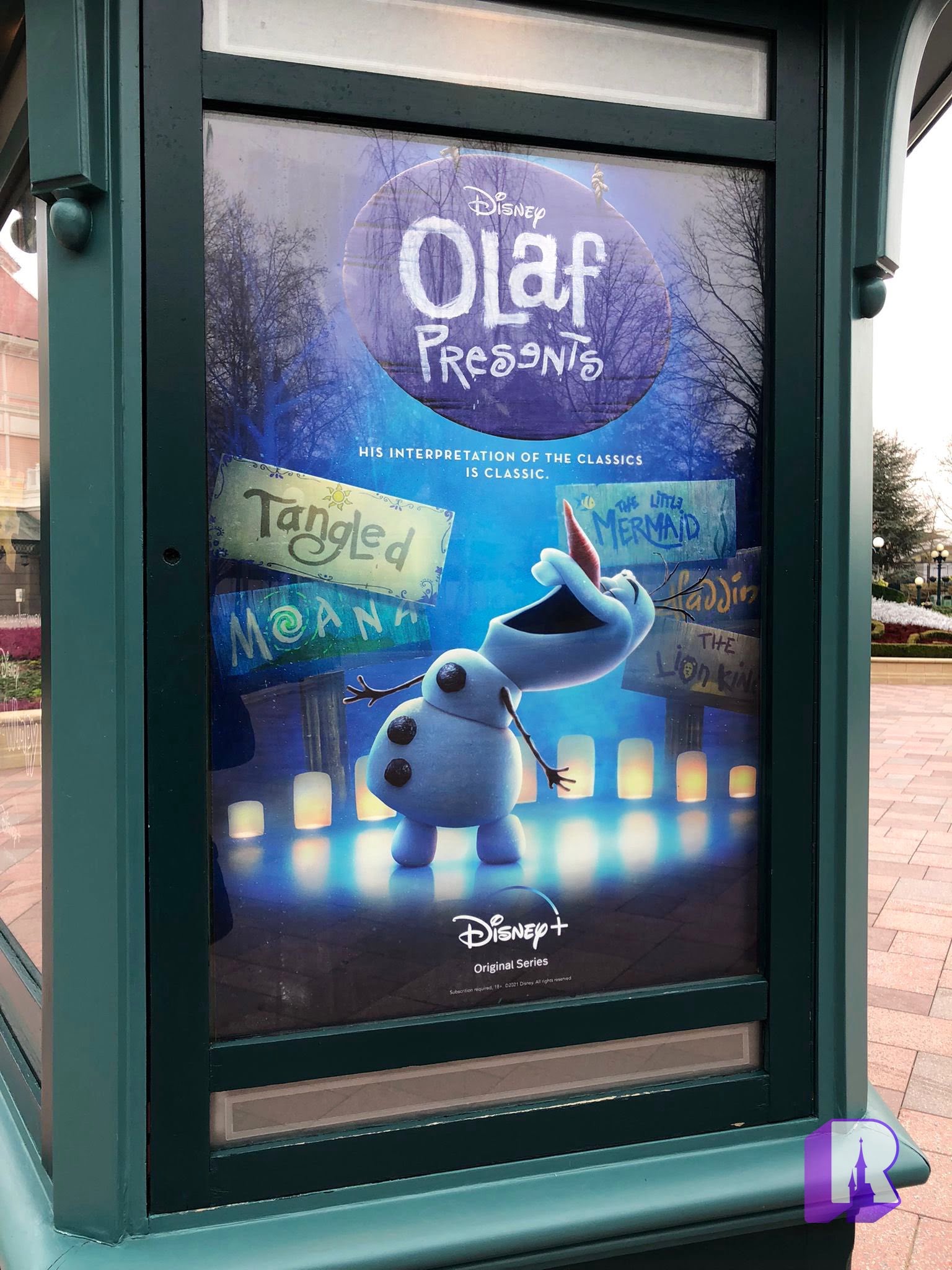 Tons of new posters for Disney+ properties have popped up in various areas at the Resort.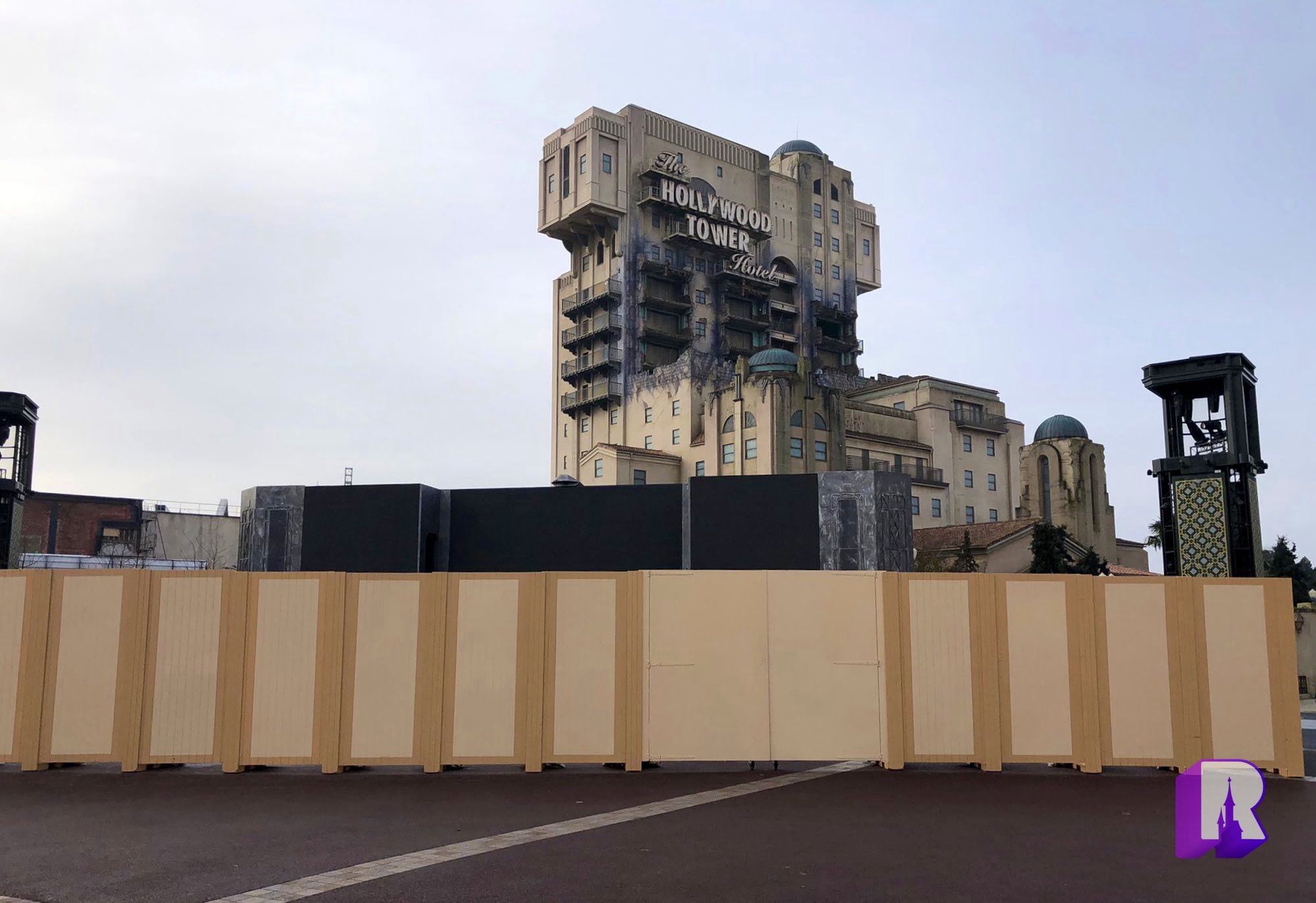 The Production Courtyard stage went behind walls to reveal the old "Star Wars" design. It's time for it to go before the opening of the beautiful new Avengers Campus next door!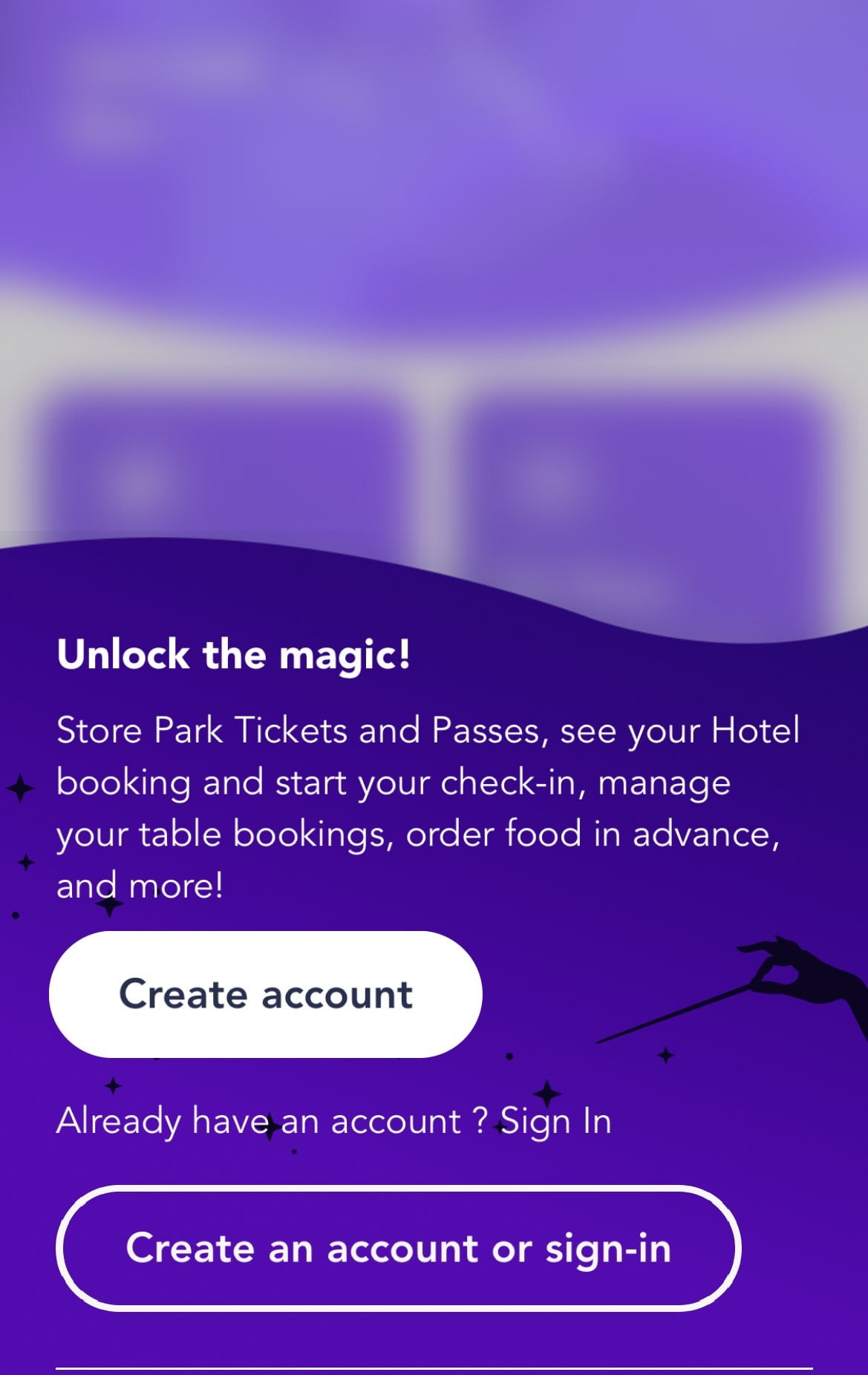 And finally the official app got a bit of a refresh with a new "account" section which now allows to add and display linked tickets, plus an easier access at the AP reservation page – hopefully all this is the first step to virtual AP cards and the like. Shows now also display the language of each performance, when applicable.
And that's our report for this week! Lots of things in preparations for the next few months that promise to be exciting. See you best week for a new roundup of everything happening at Disneyland Paris !