This week did not disappoint on the news front with the surprise appointment of a new CEO at The Walt Disney Company. Closer to "home", off season renovations are in full force, and a solid list of news. Let's dig in!
Bob Chapek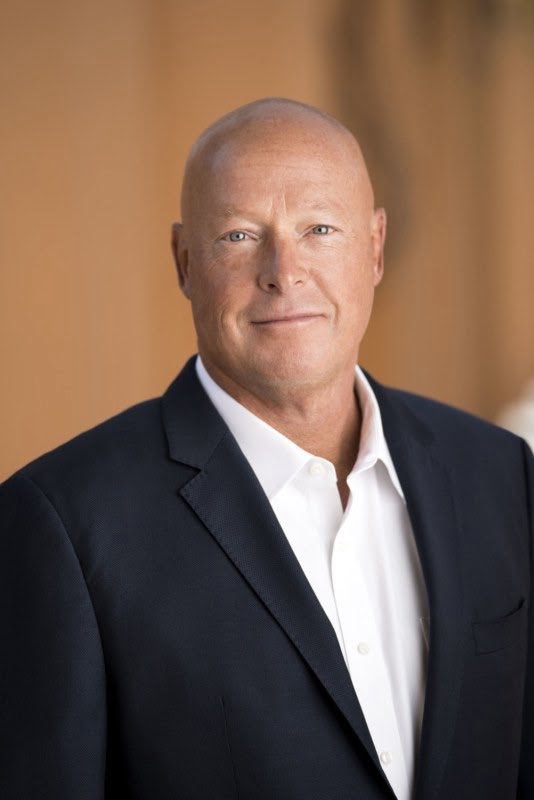 As we were all enjoying our Tuesday night, The Walt Disney Company decided to drop the bomb of the appointment of Bob Chapek as CEO. Bob Iger will remain as Chairman until the end of his contract in 2021. As President of Disney Parks and Resorts, it's no secret that Chapek didn't always have the fans on his side with a reputation for putting Wall Street before the Guest Experience and relying heavily on IP. Without jumping into the debate, I personally feel the real question is who will take over Disney Parks (and will he or she fight for us) as this could have a real influence on our experience.
Electroland Theme and Lineup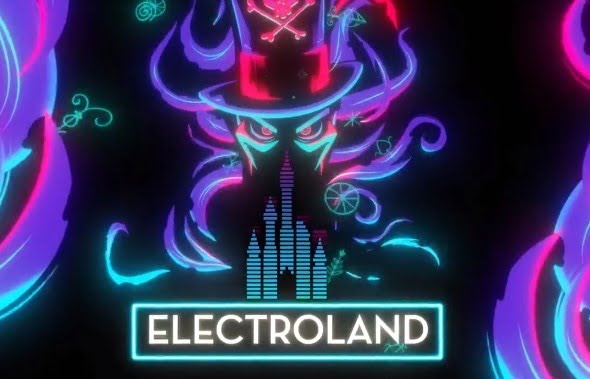 Disney Villains will MC the Electroland parties this year, July 3-5 at Walt Disney Studios Park:
– July 3: Ursula
– July 4: Hades
– July 5: Evil Queen
All under the watch of Dr Facilier!
The headliners of the first night were also unveiled. Breaking from tradition, the tickets are not yet on sale for this event.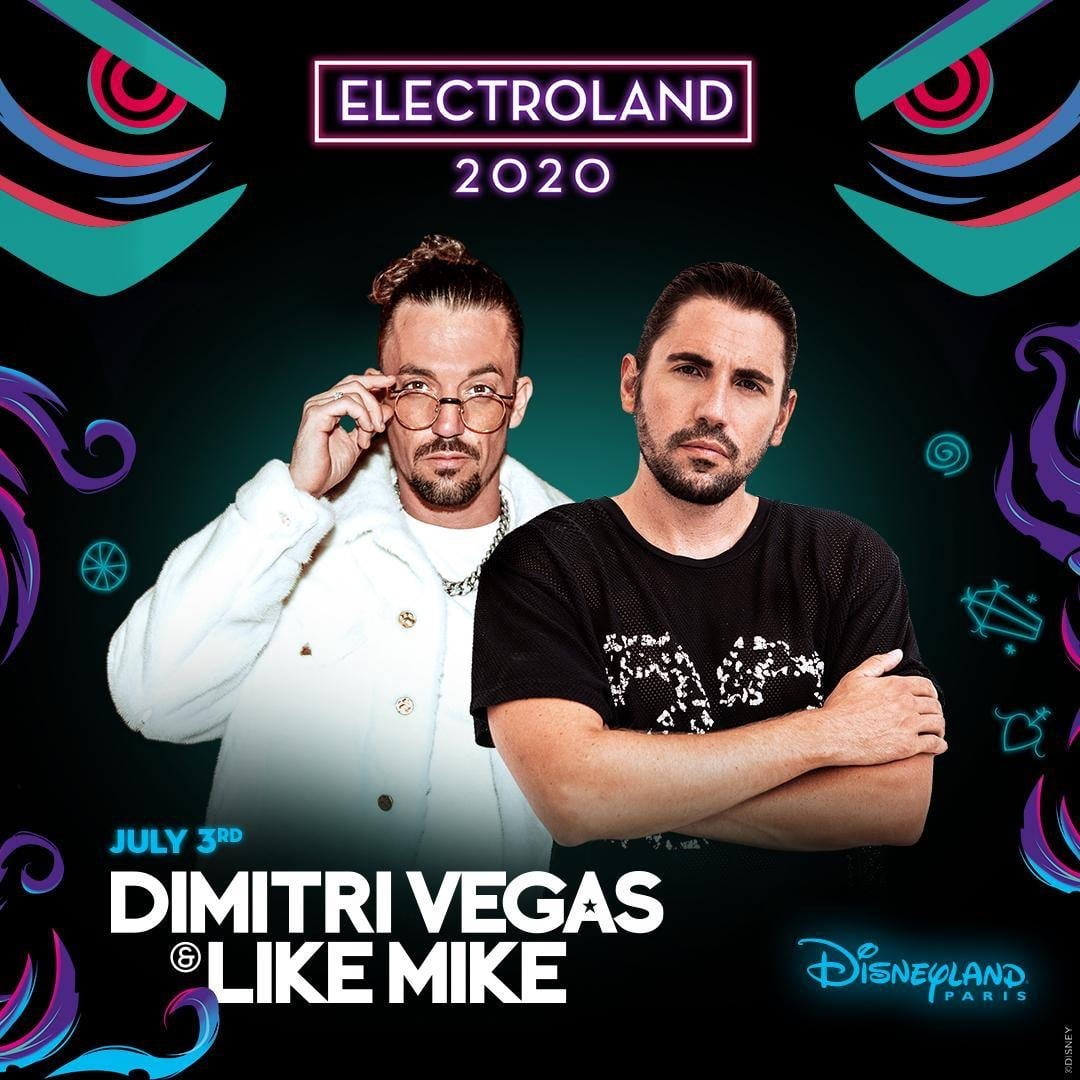 The Art of Safety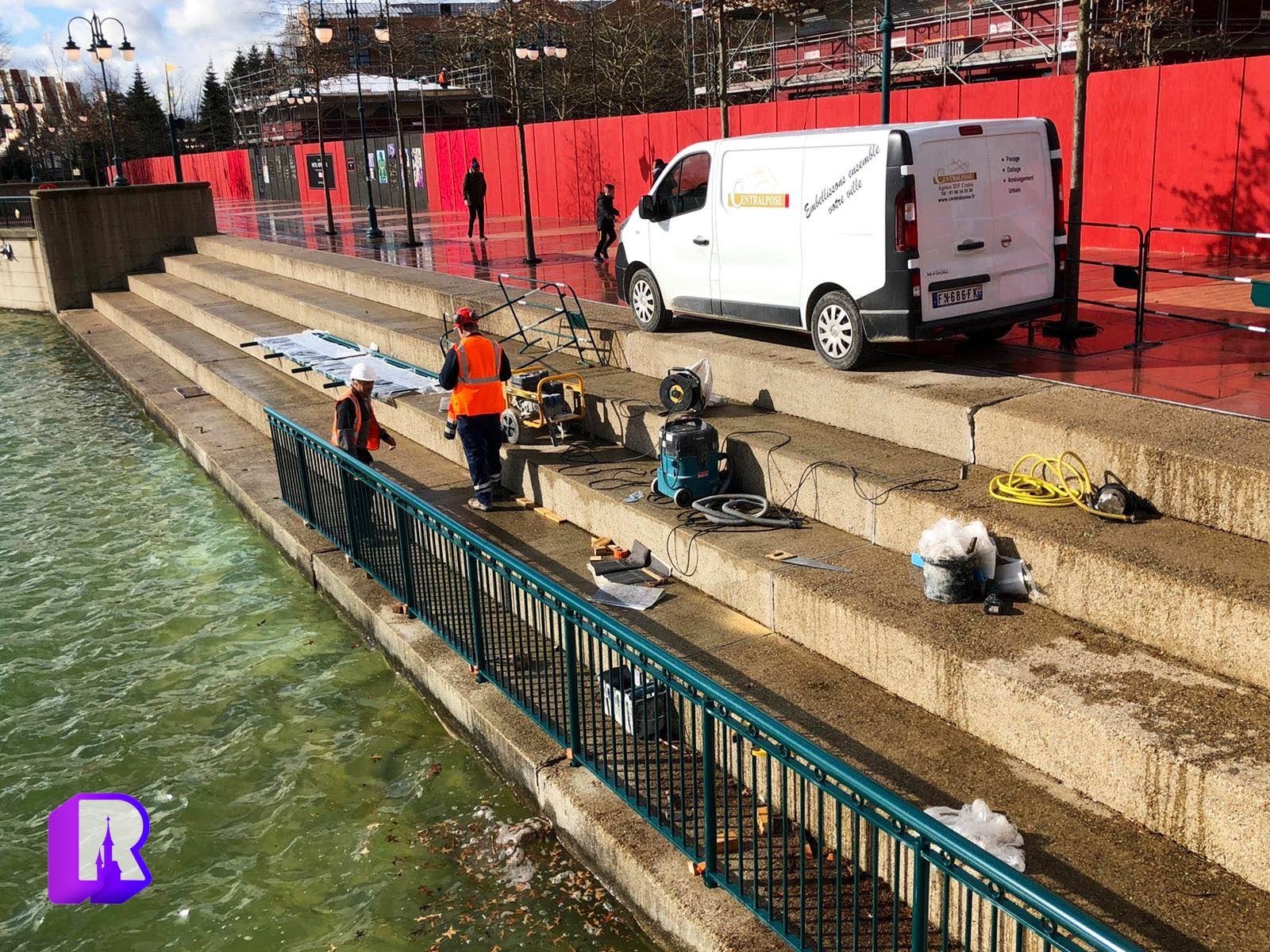 Work has started this week on fully enclosing the Lake Disney waterfront with barriers, starting with the famously open stairs by Disney's Hotel New York. While this is completely understandable from a safety point of view, it's still a bit sad to see this open area closed off after 27 years.
Just behind at Disney's Hotel New York, works continue on turning the ice rink into a lawn, on the facade and inside. Am I the only one worried that all of this must be ready for the public in 3 months?
Maintenance and Refurbishments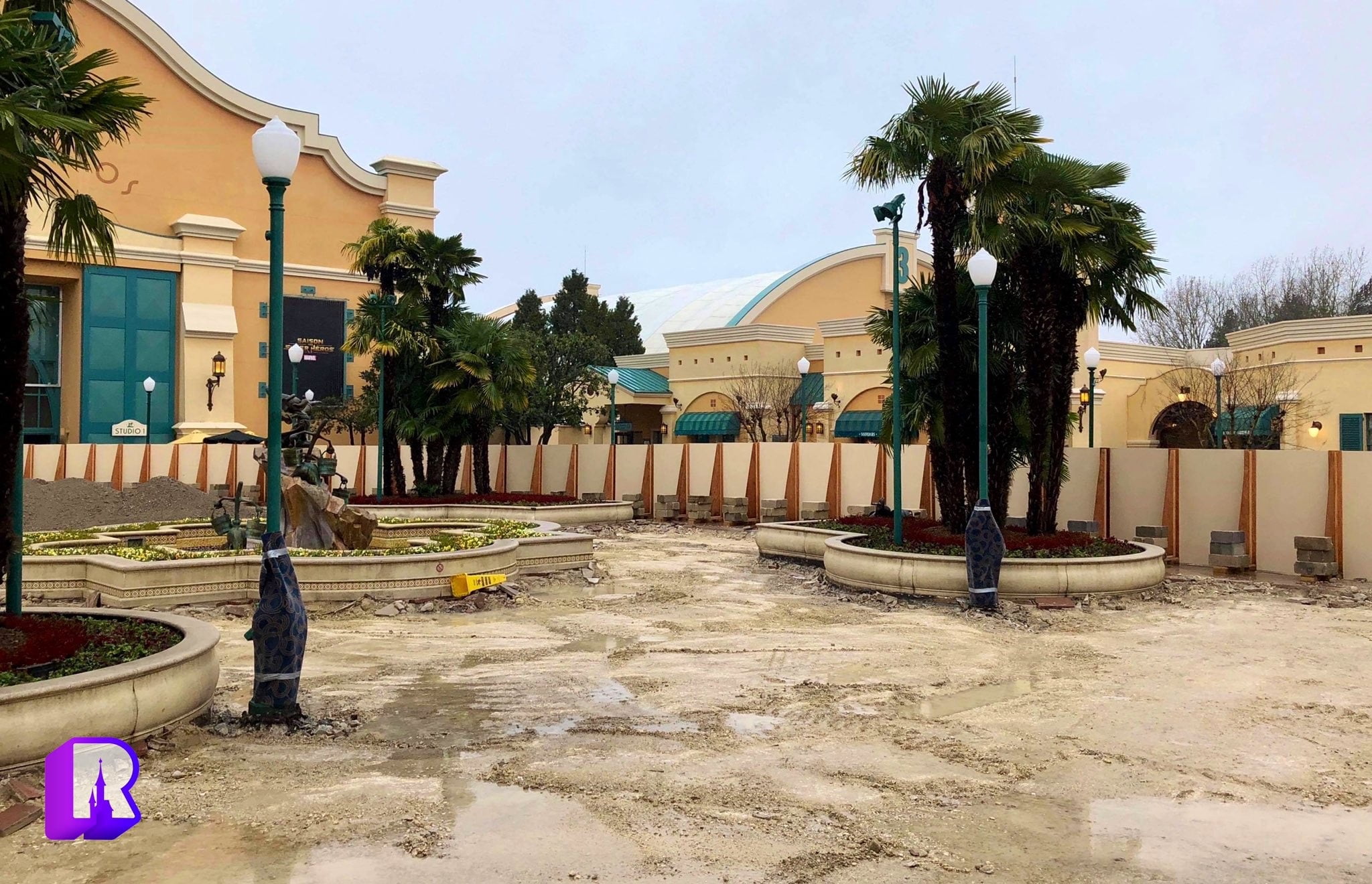 The Front Lot resurfacing continues, it's kinda fascinating to watch, especially at night: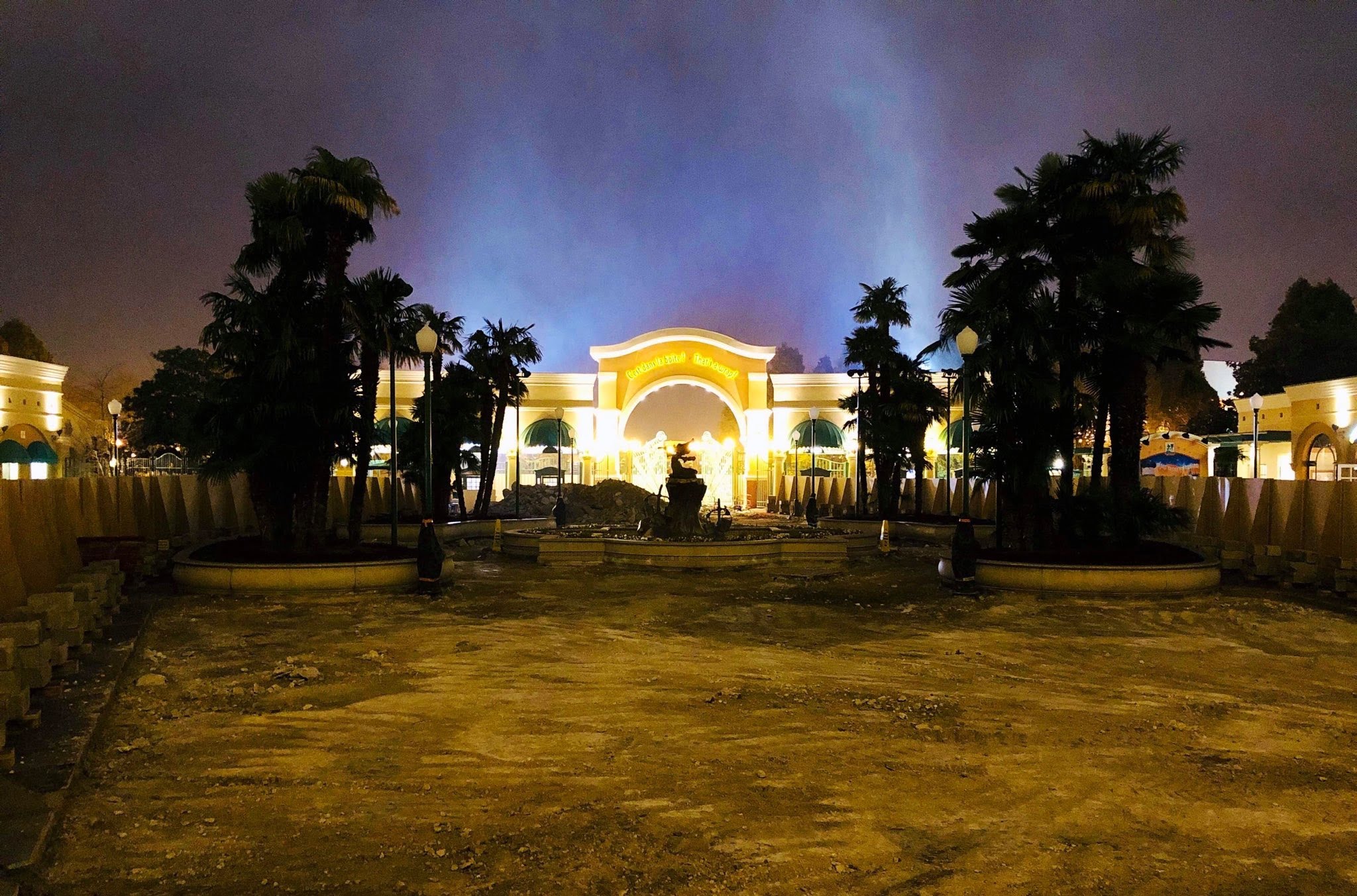 And we took a look at the flattened Tram Tour station from the sky. Byeee.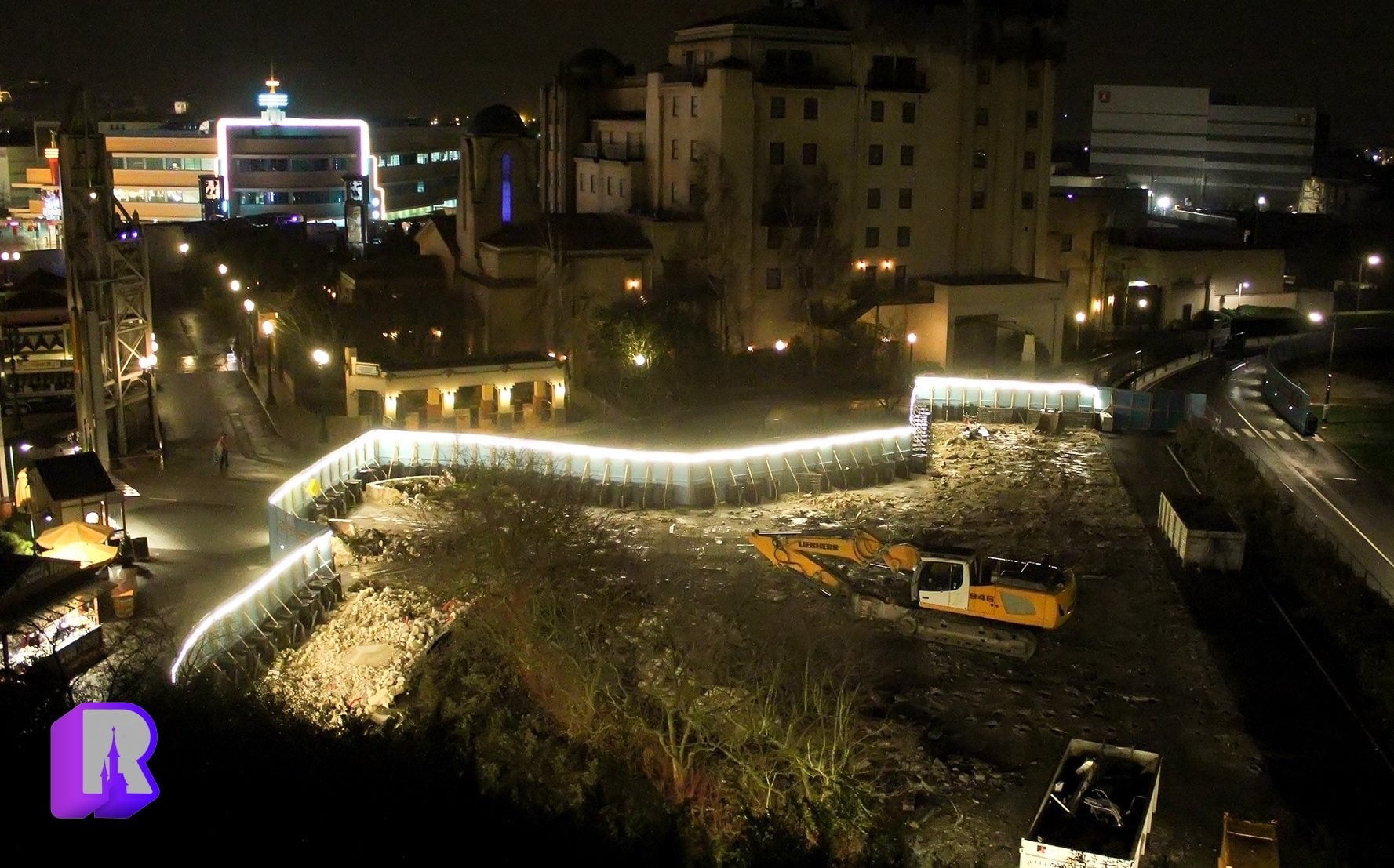 Down the road, the sign for Disney Jr was removed.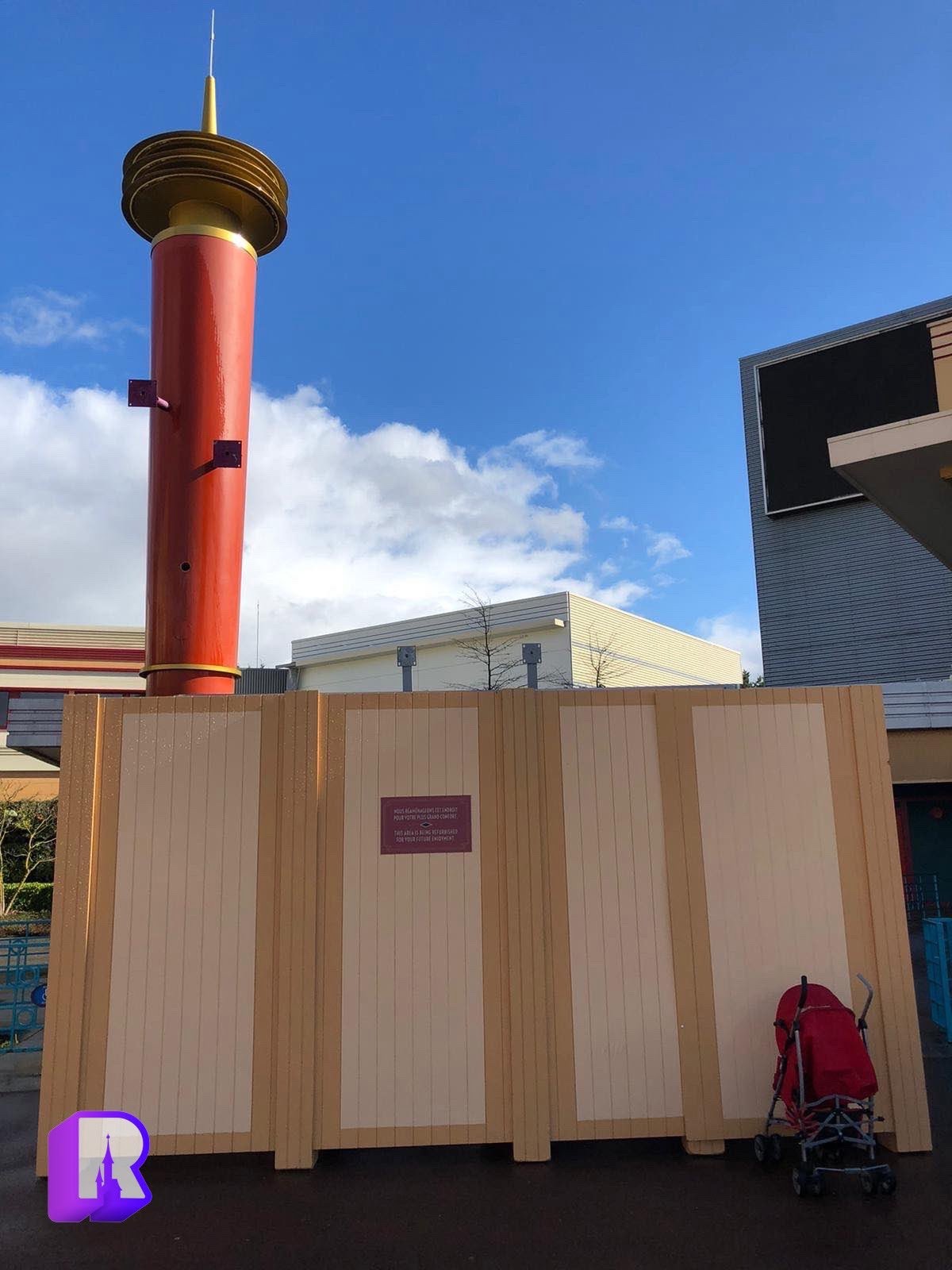 "Studio D" is coming late April with the show "Dream Factory" where Mickey and Minnie will welcome Guests to a factory that runs on dreams. Personally can't wait to see the set: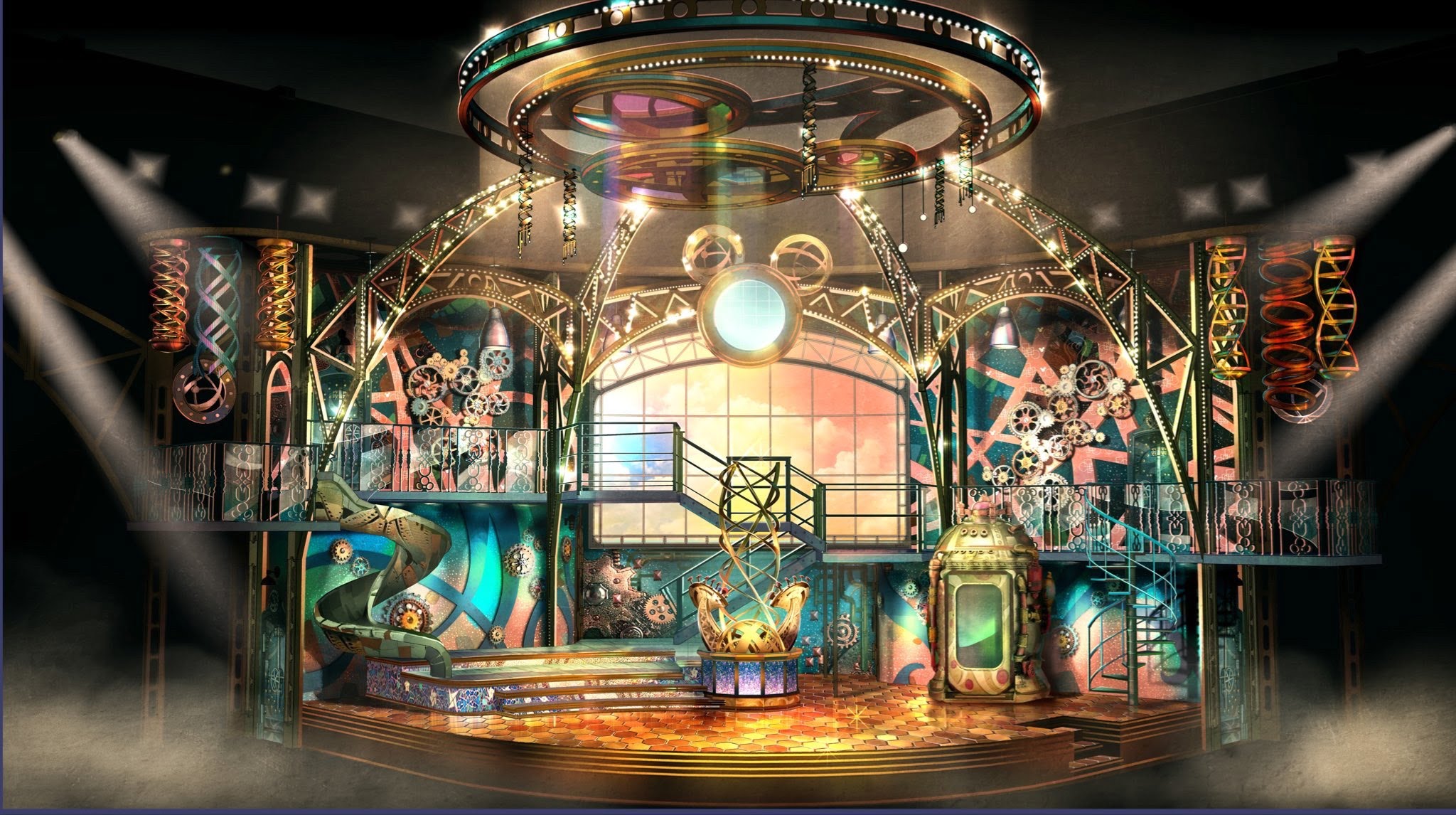 Resurfacing is also in full force in Fantasyland with cobblestones being laid out near Le Carrousel de Lancelot. Lots of progress even overnight: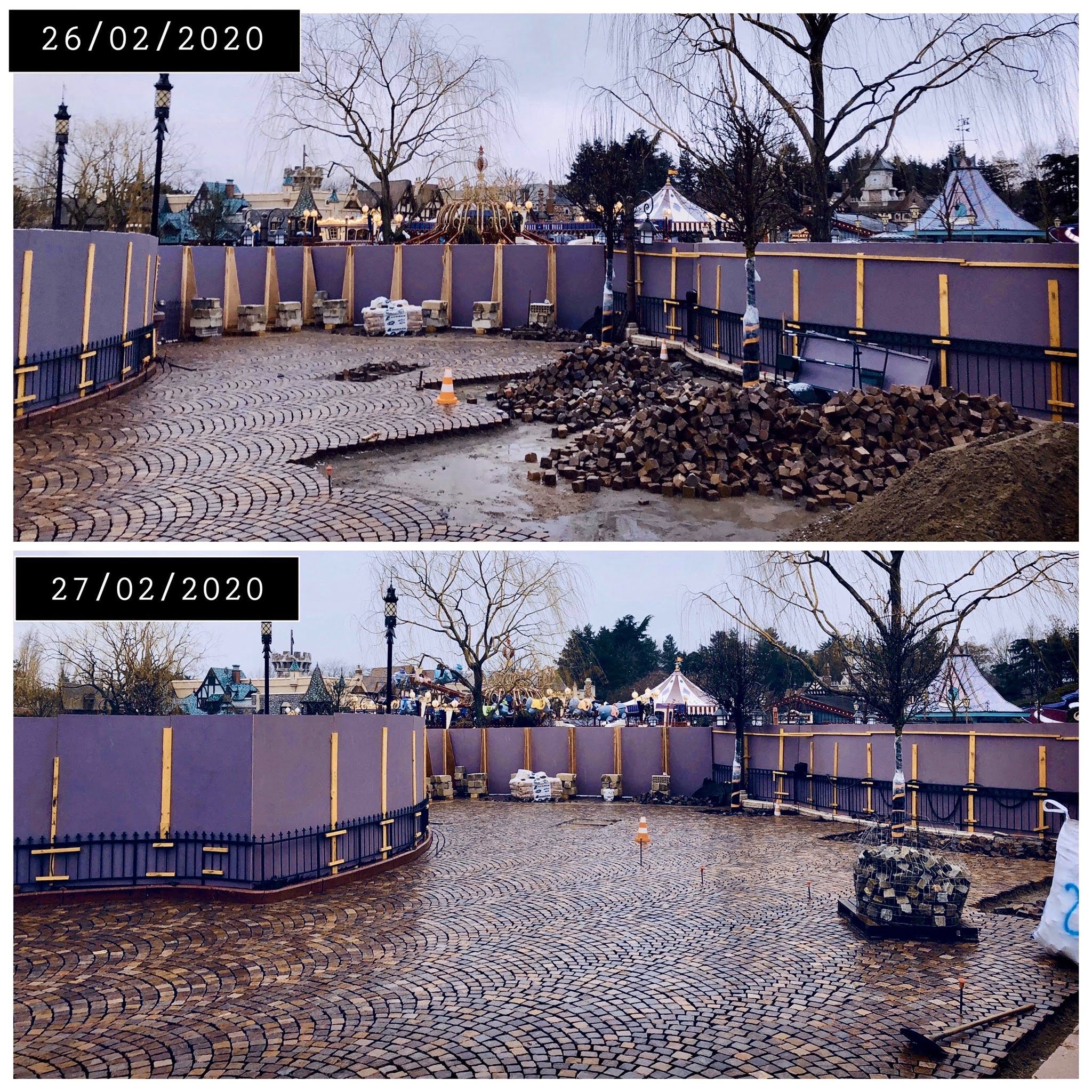 Resurfacing is still ongoing in Frontierland with some good progress made as well: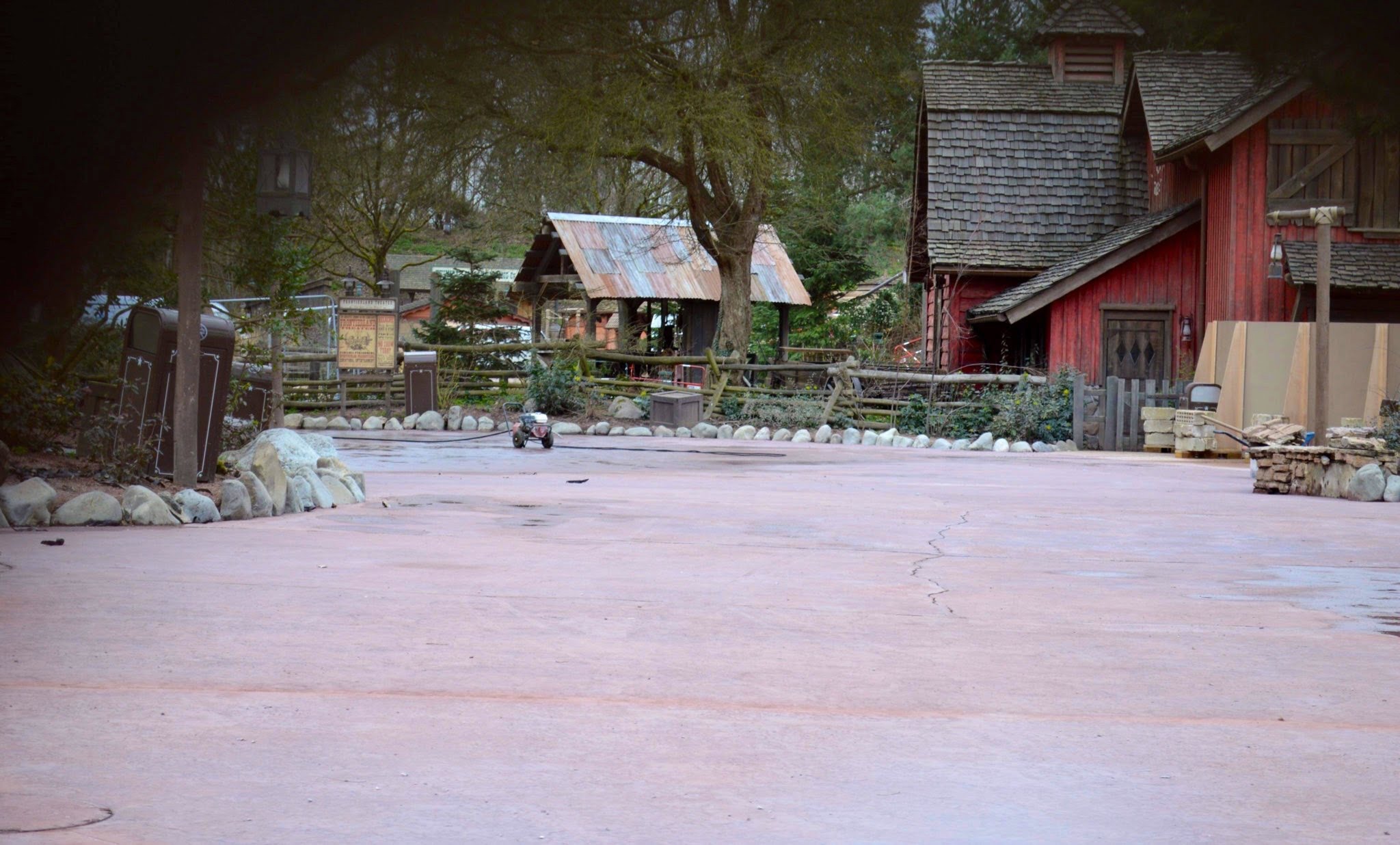 Walls are also up around Toad Hall for the terrace and facade: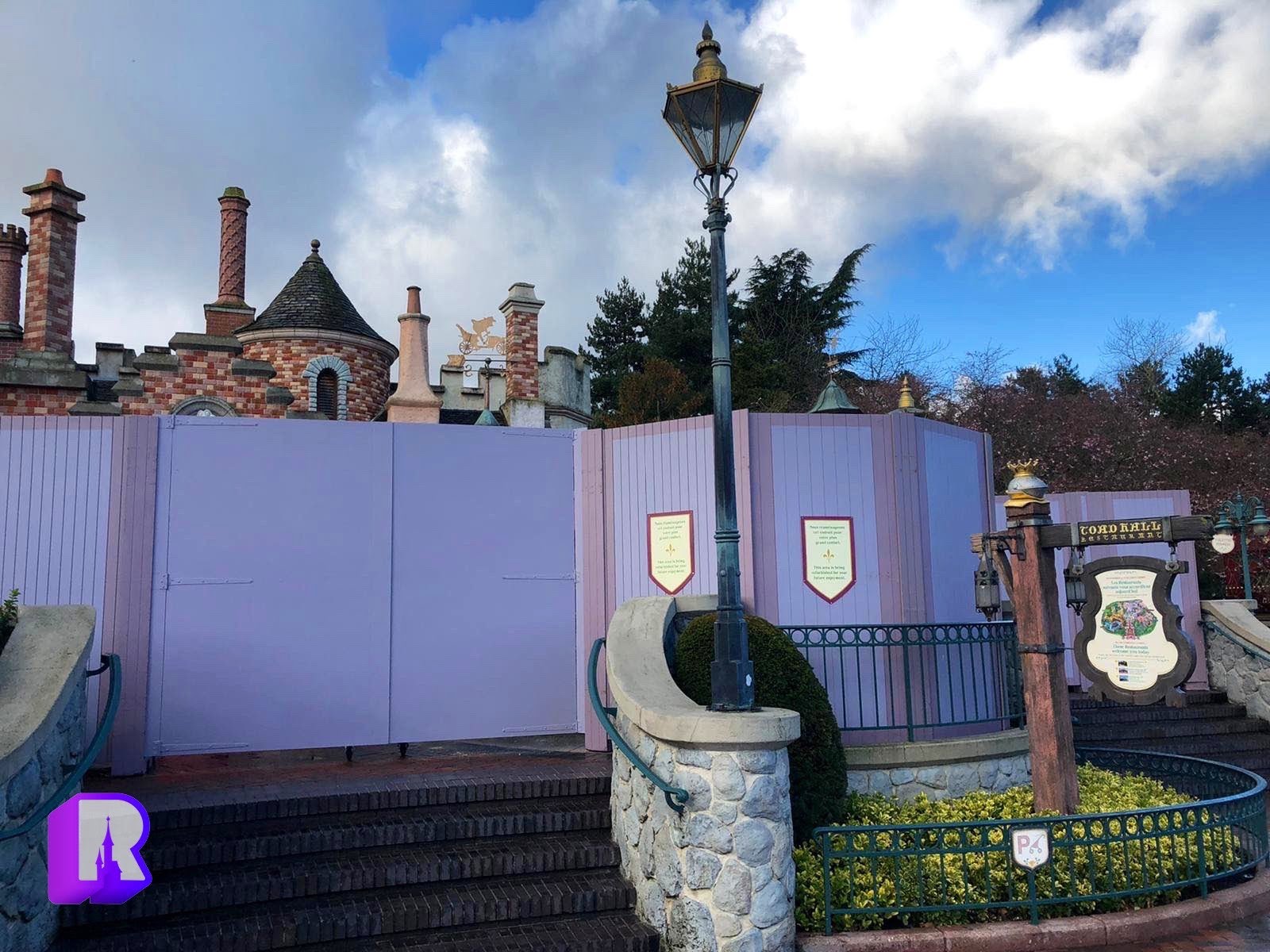 Some new bins in Adventureland: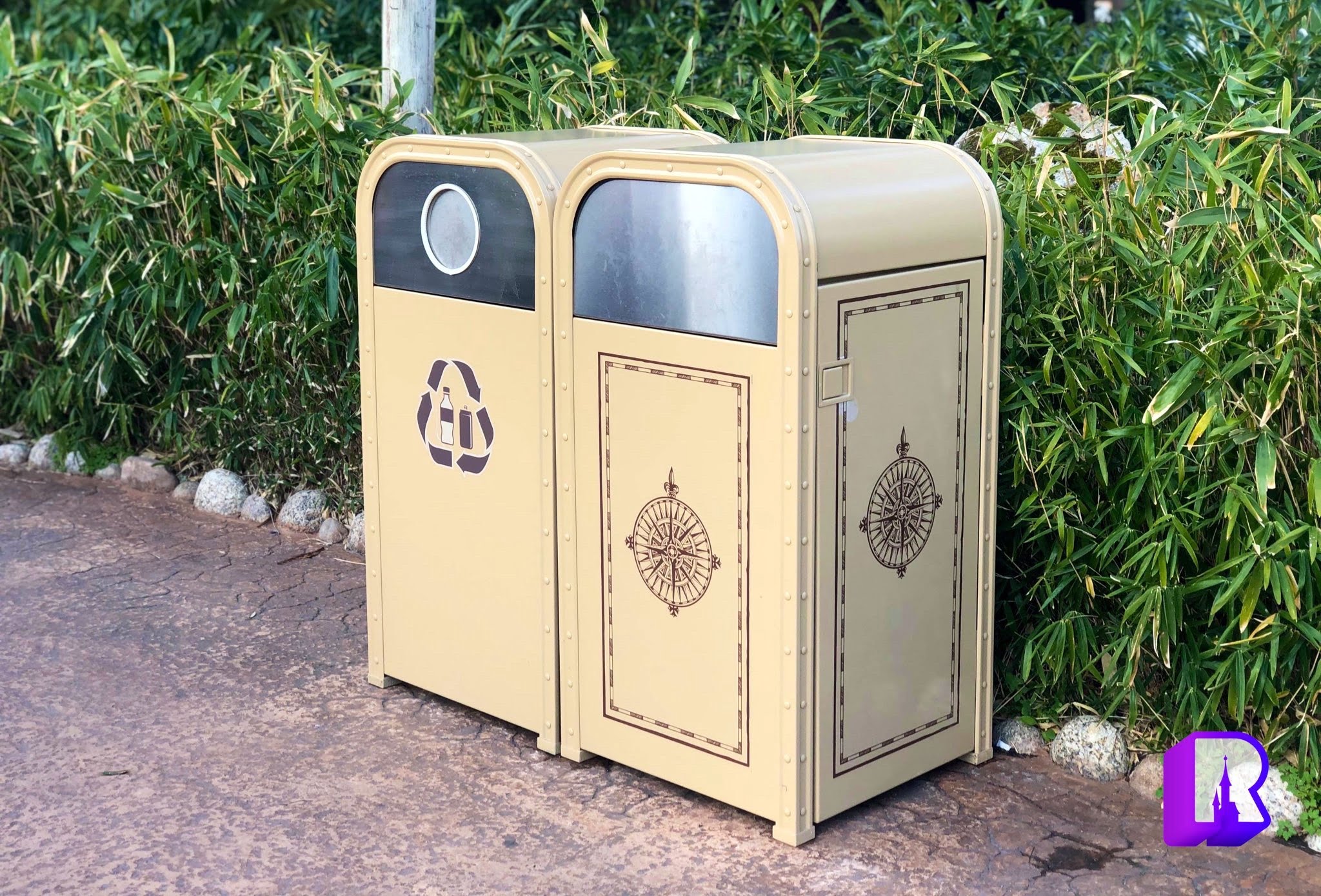 Disney+ flyers have made their way in the City Hall information cart: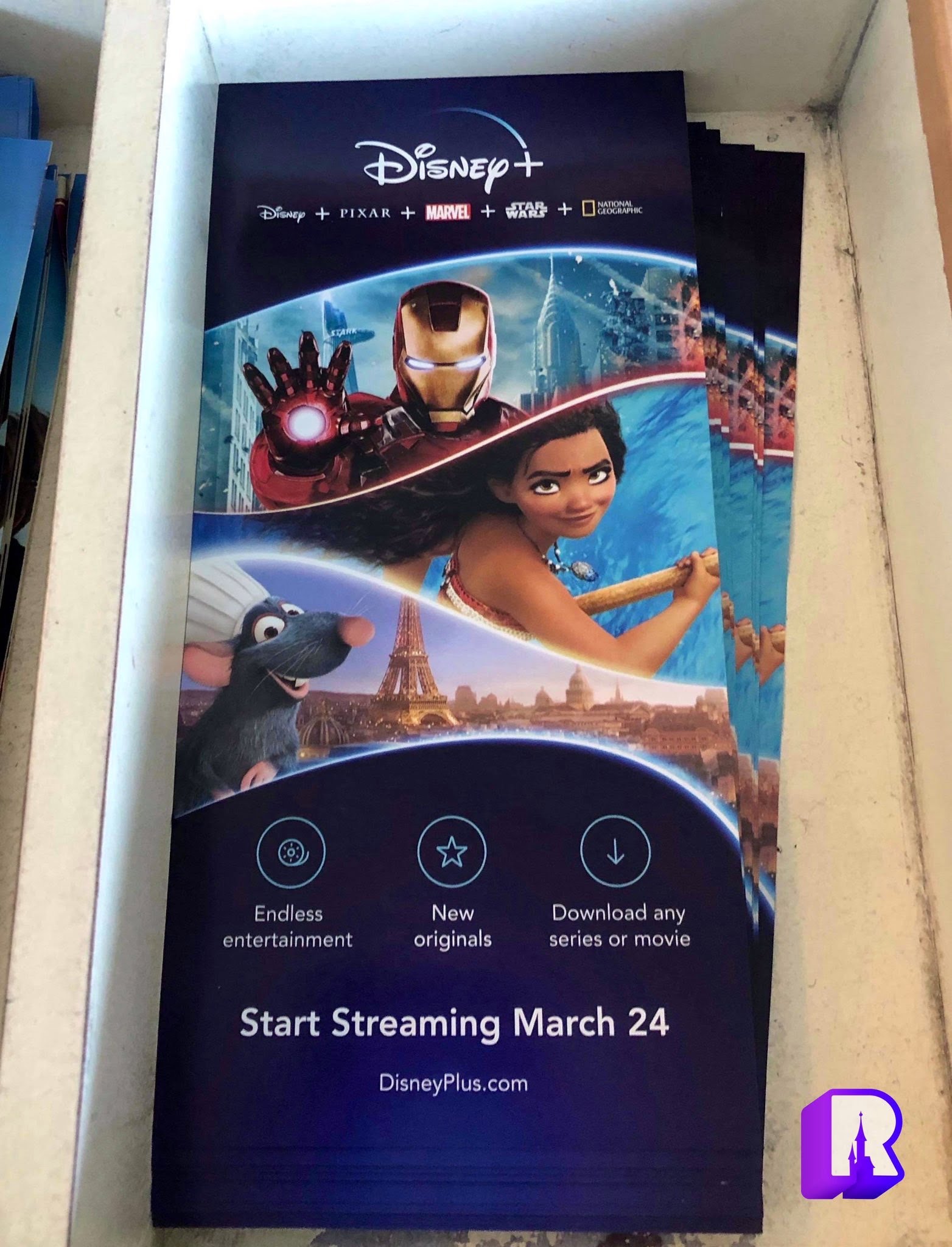 And Town Square facade renovations continue at Flora's and Discovery Arcade:
This week, Disneyland Paris released a behind the scenes video on the Buzz Lightyear Laser Blast refurbishment. It will focus on building waterproofing, repainting, relighting, new entrance design and new targets.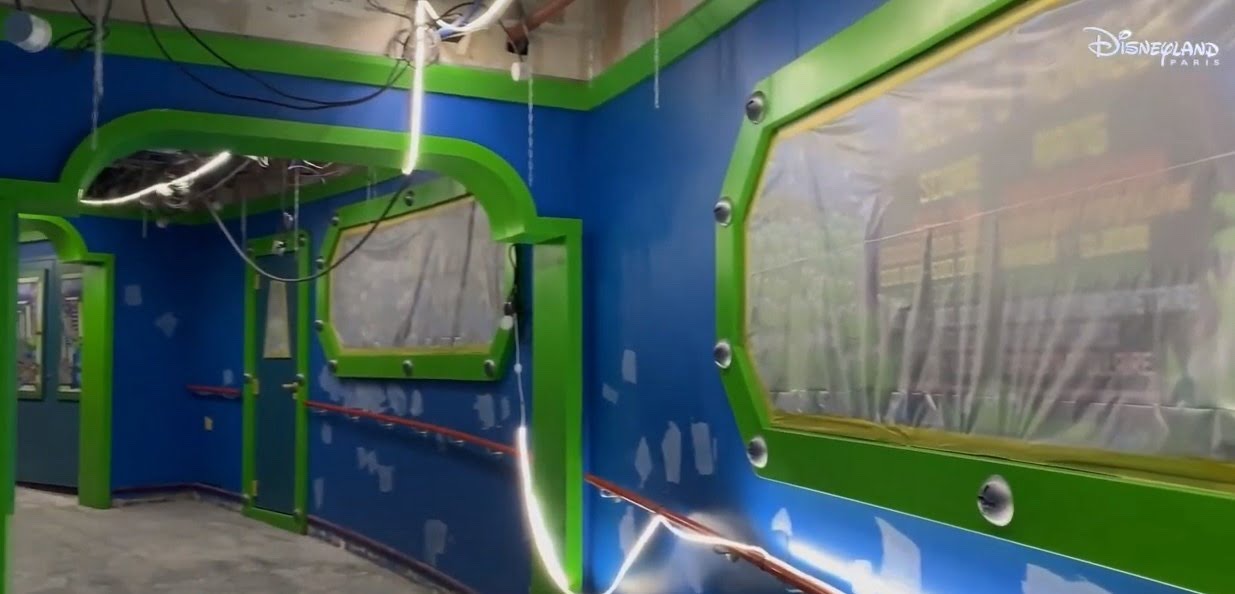 You can see the video here:
Go behind the scenes on the Buzz Lightyear Laser Blast refurbishment site in this new official video! The attraction reopens in August. pic.twitter.com/wgqW8f7Cqf

— DLP Report (@DLPReport) February 27, 2020
Just outside the Parks, Brioche Dorée is opening in the train station (Prêt is also coming soon)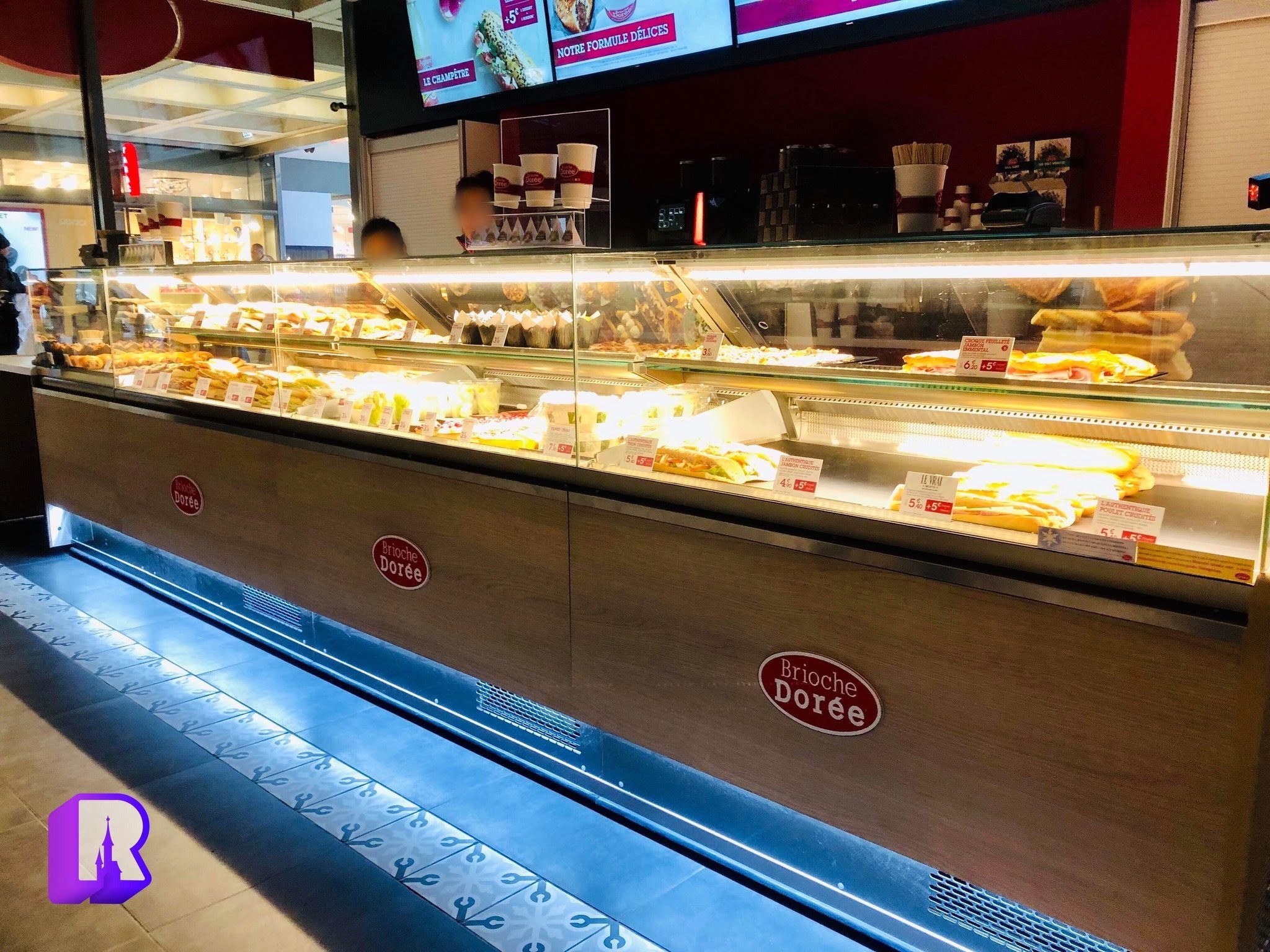 At the North Bus Station, new signage has appeared following the bus loop refurbishment for the Disney Hotels: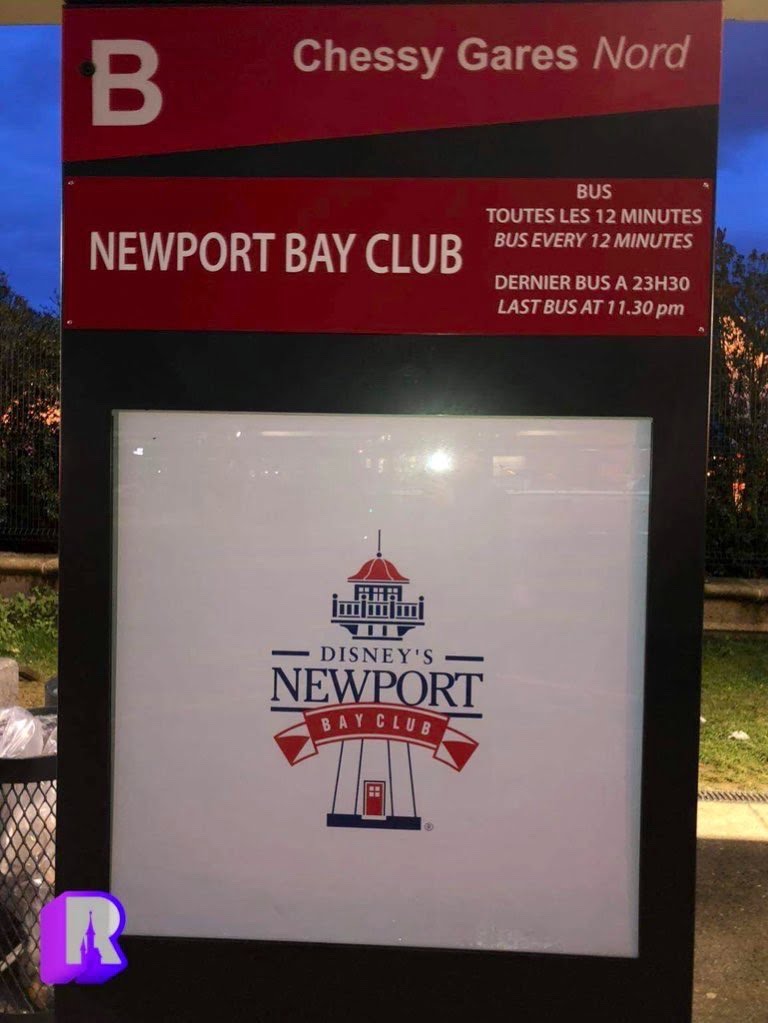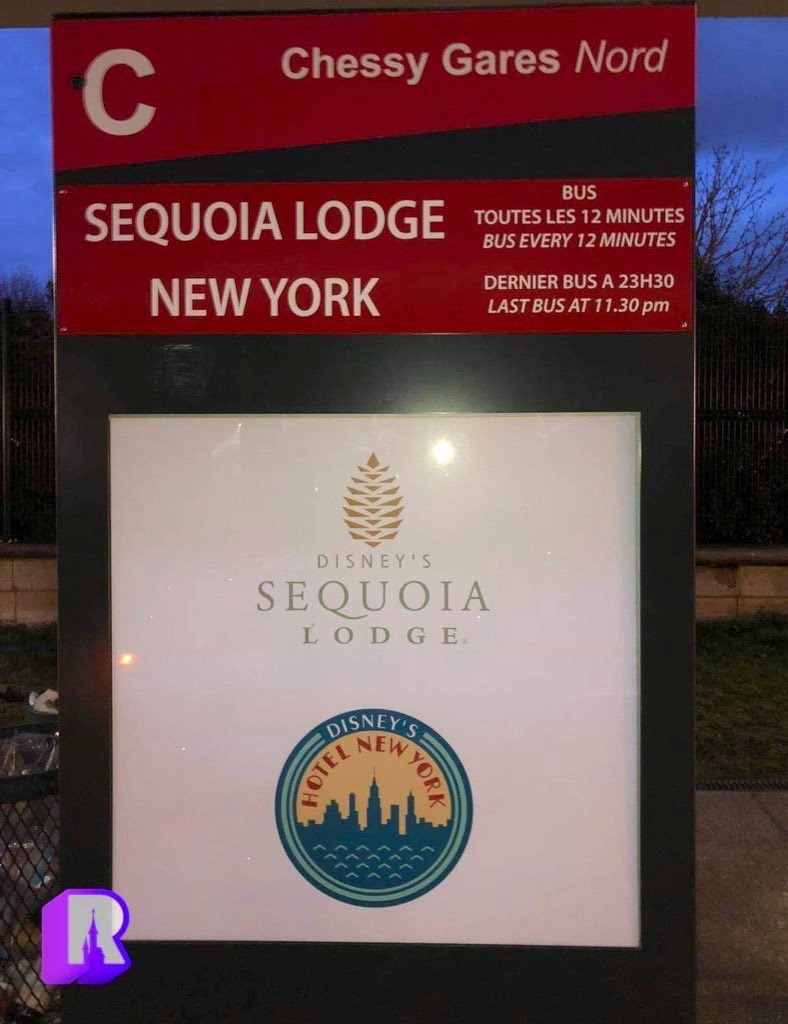 And surprise – the Planet Hollywood facade is a HOT MESS. What do we want ? Disney Village remodel! (Crowd cheers)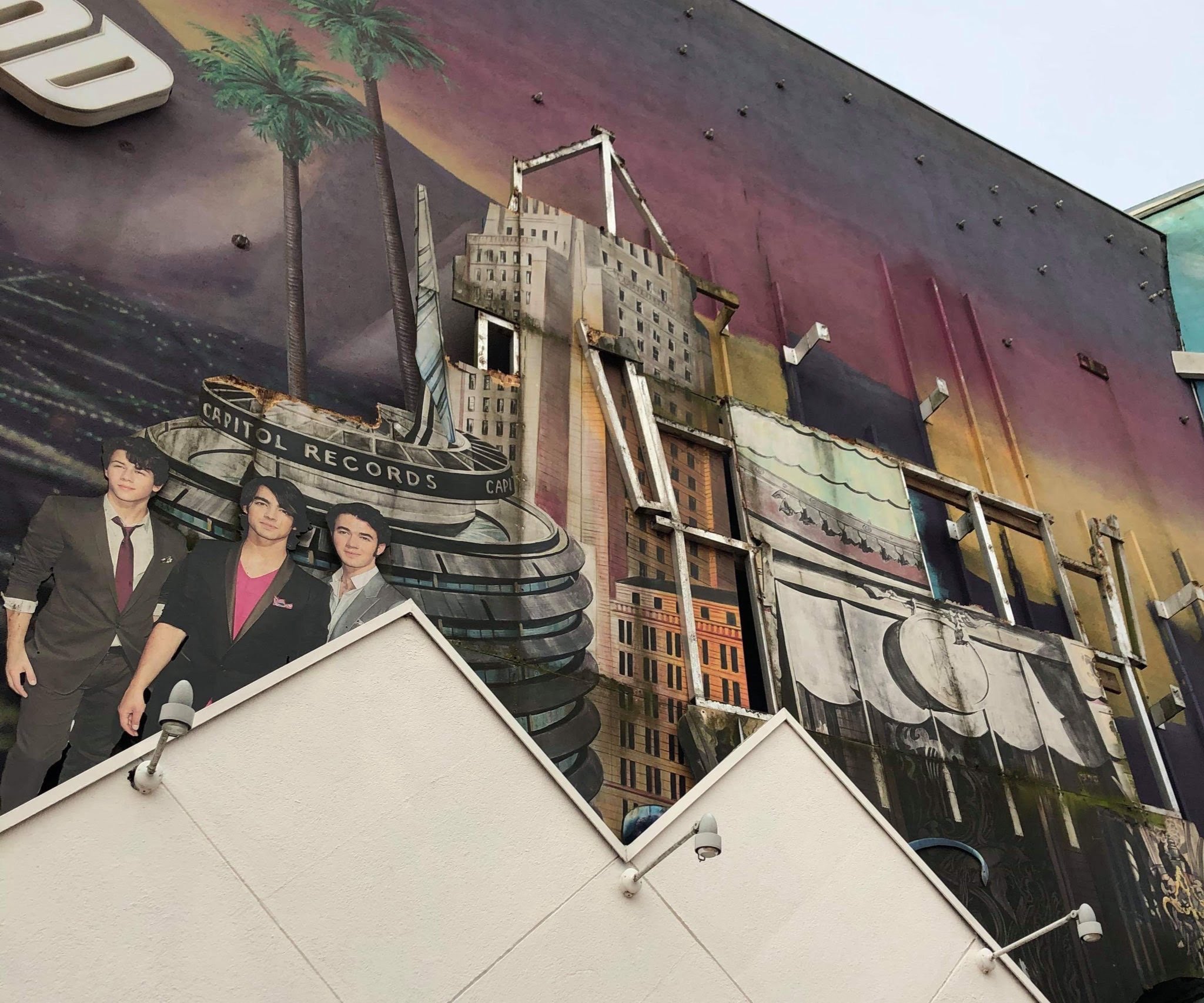 Finally we stopped by to check on a favorite: Cafe des Cascadeurs ! It's still here all boarded up and surrounded by the Spider-Man show building. It's expected to be part of Avengers Campus when it opens next year: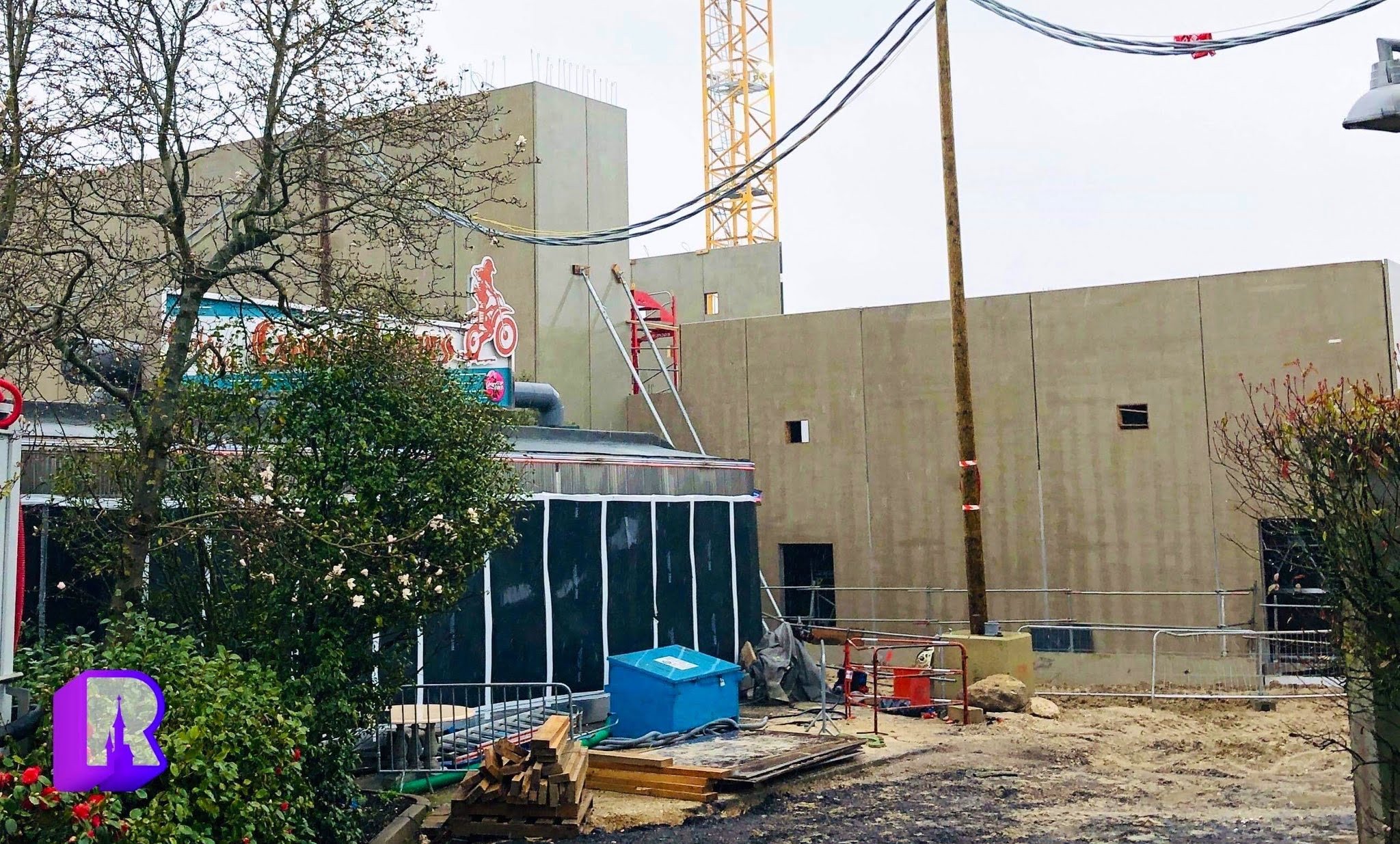 Characters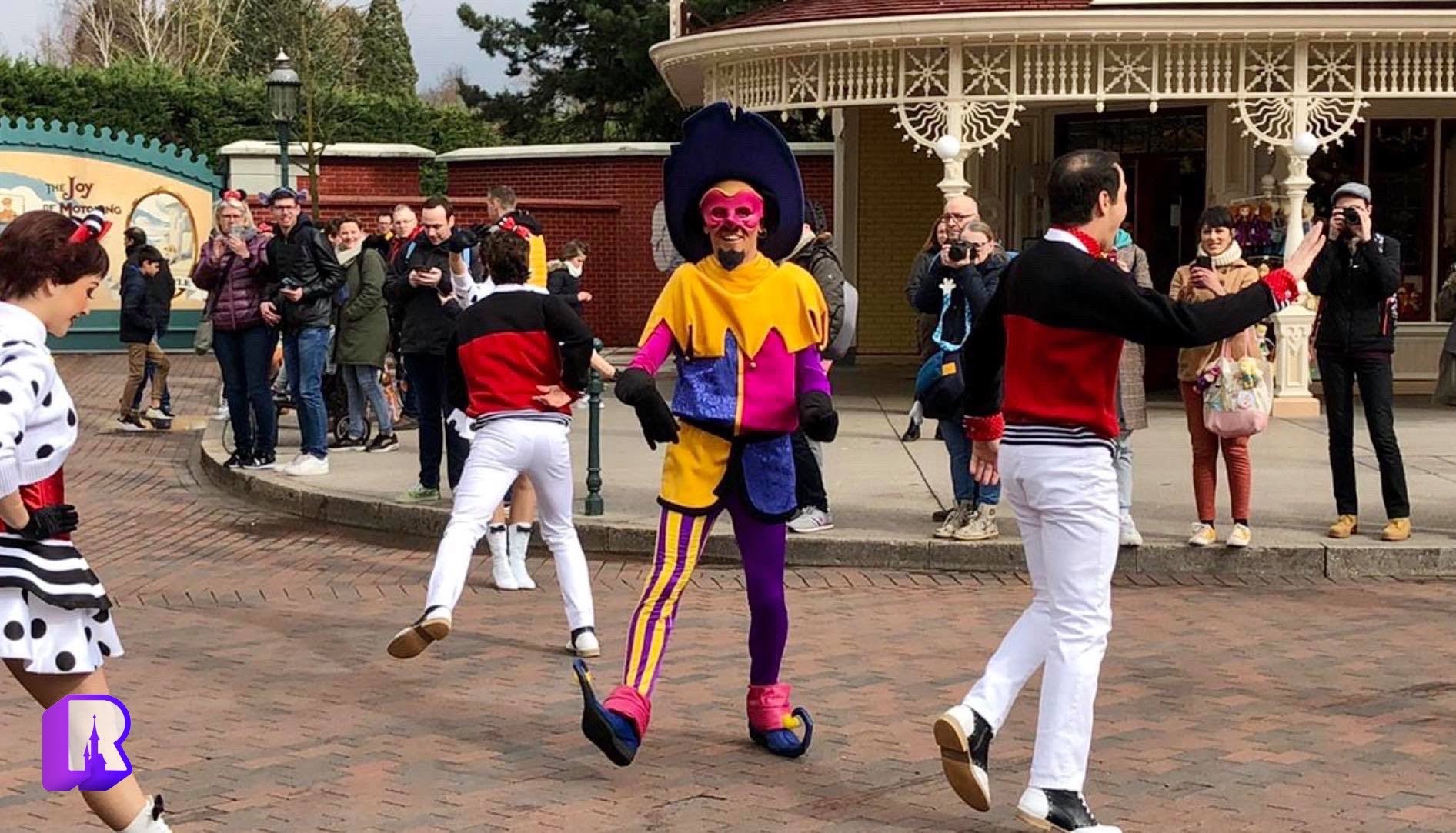 Clopin was Tuesday's Guest Star!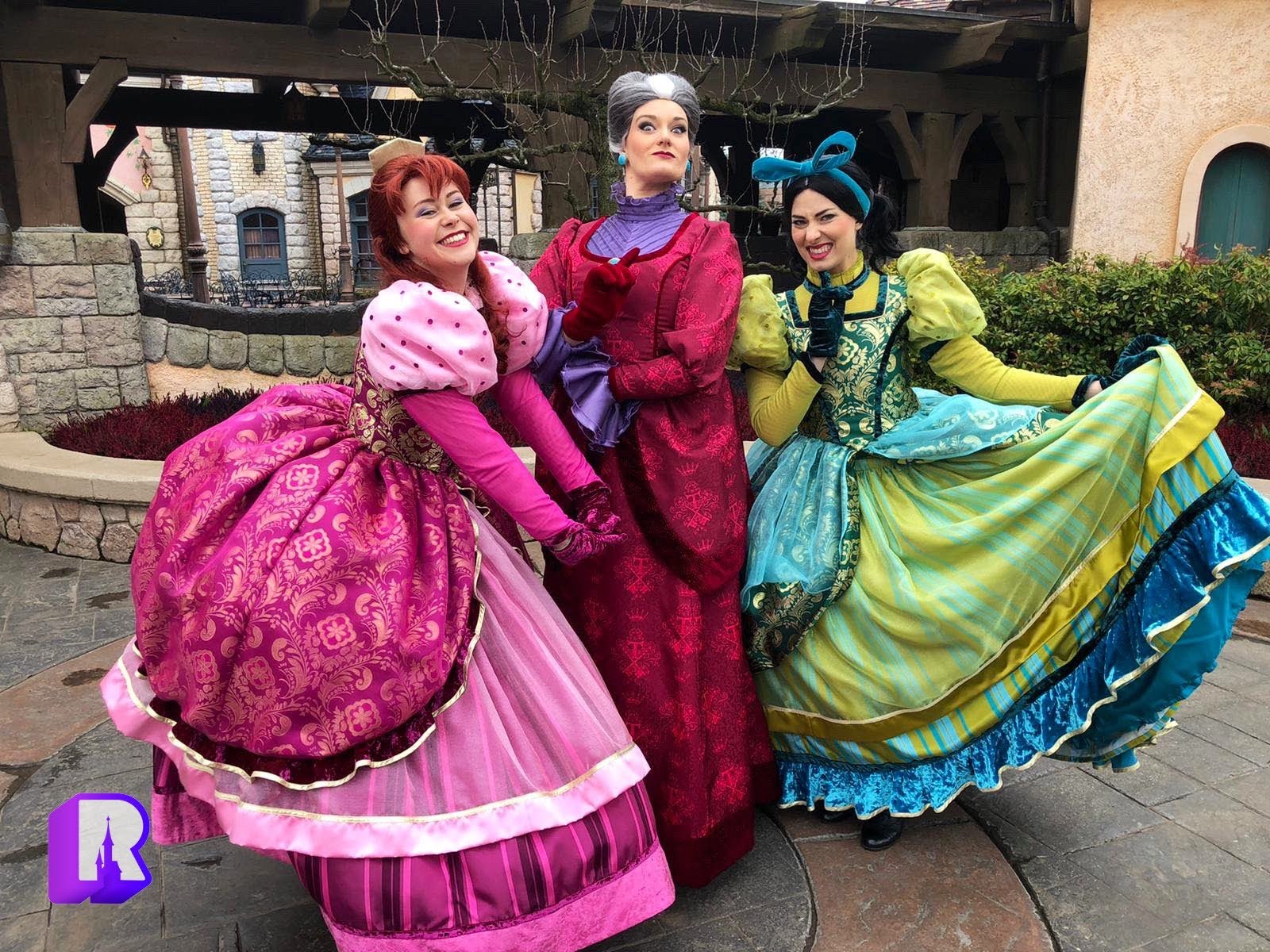 The Tremaines stopped by for a bit of chaos.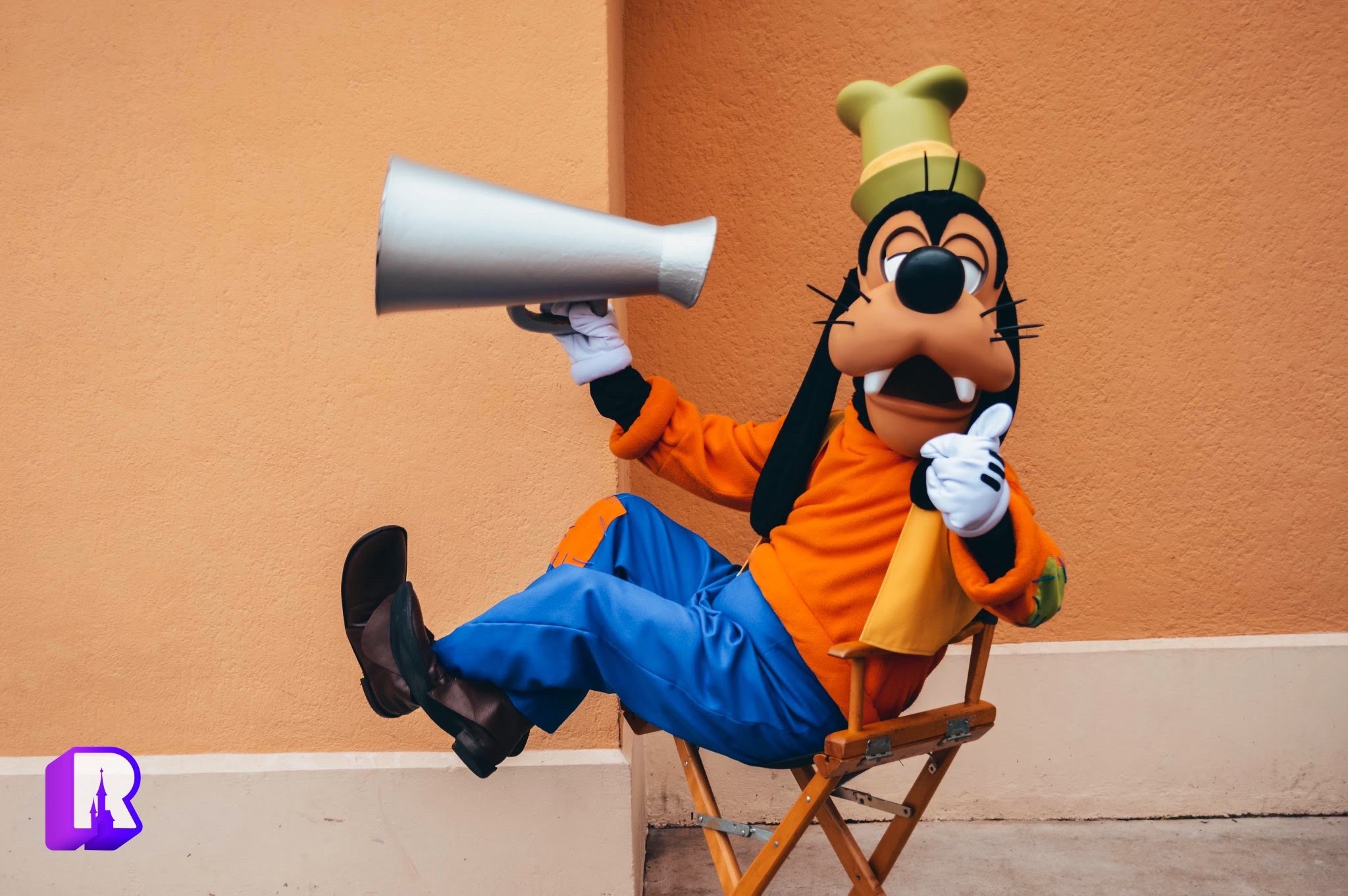 And the case of Goofy's Producer outfit. Where has it gone ??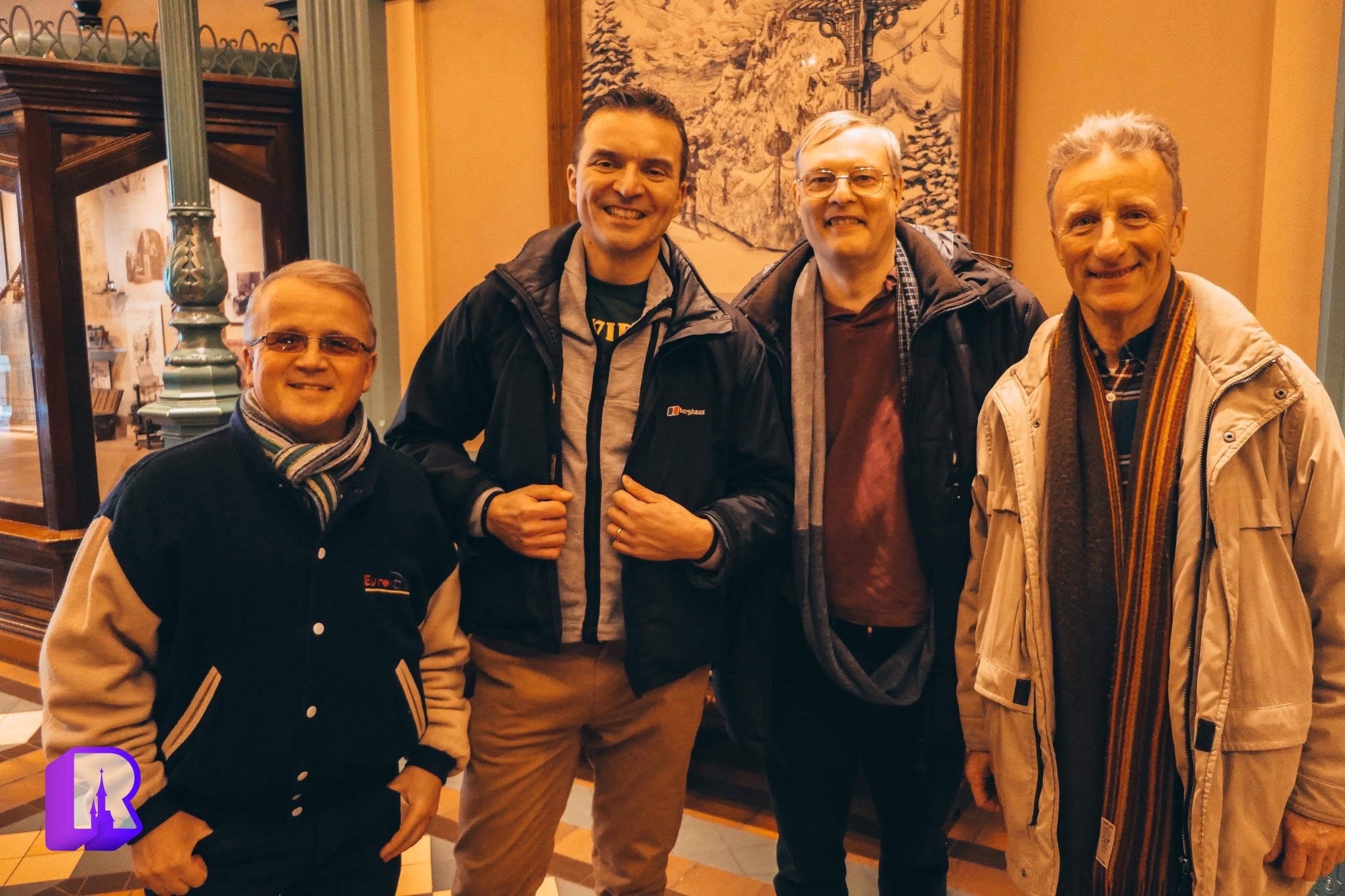 On Saturday we also got the pleasure to meet up with the original 1992 Main Street Quartet for a lovely performance in the Arcades. Check out the video!
Video: The original 1992 Main Street Quartet performs in Liberty Arcade! 🎼 pic.twitter.com/UtKgPgq4gy

— DLP Report (@DLPReport) February 29, 2020
Merchandise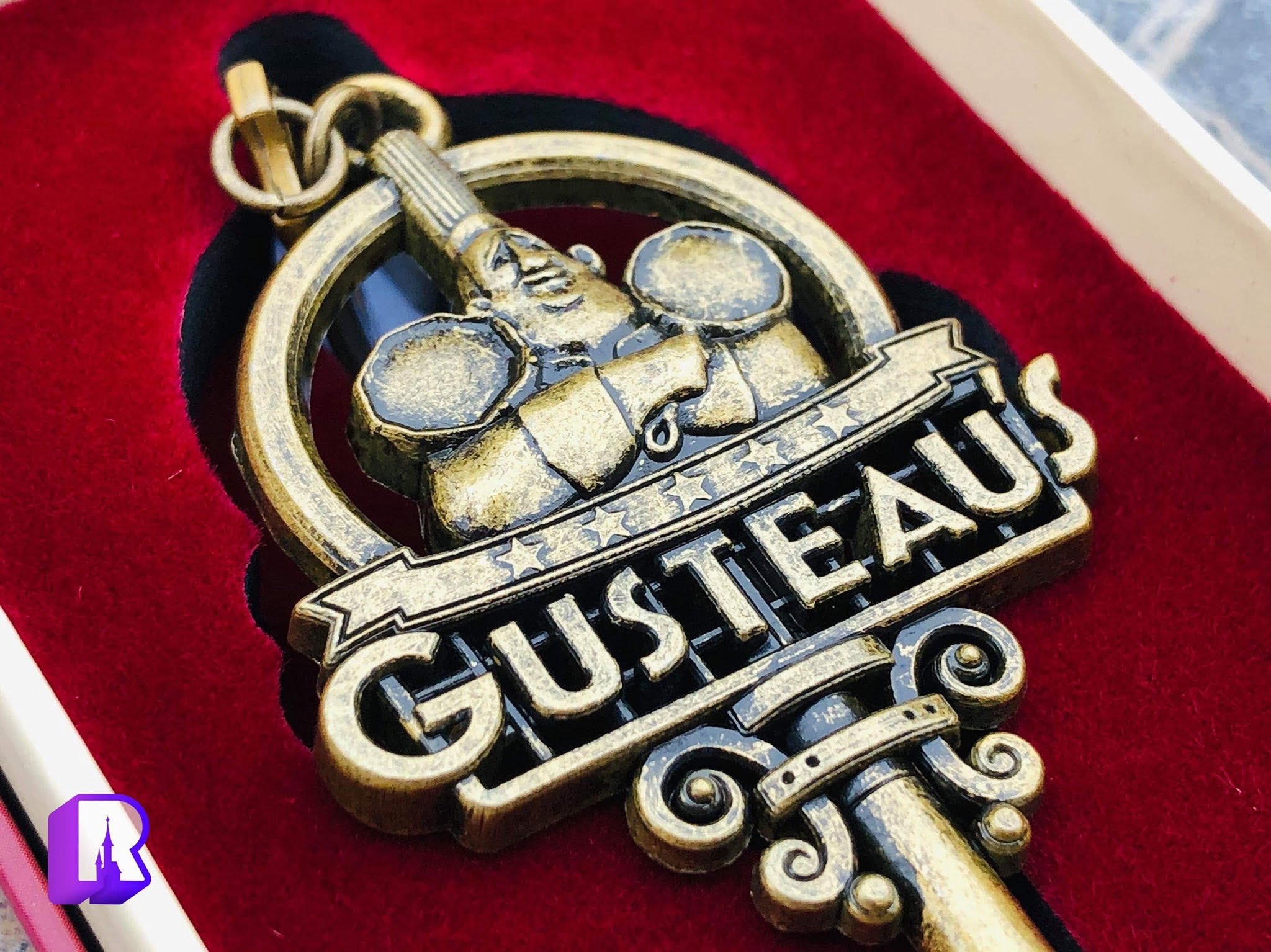 The new Ratatouille collectible key was released this week – it's lovely: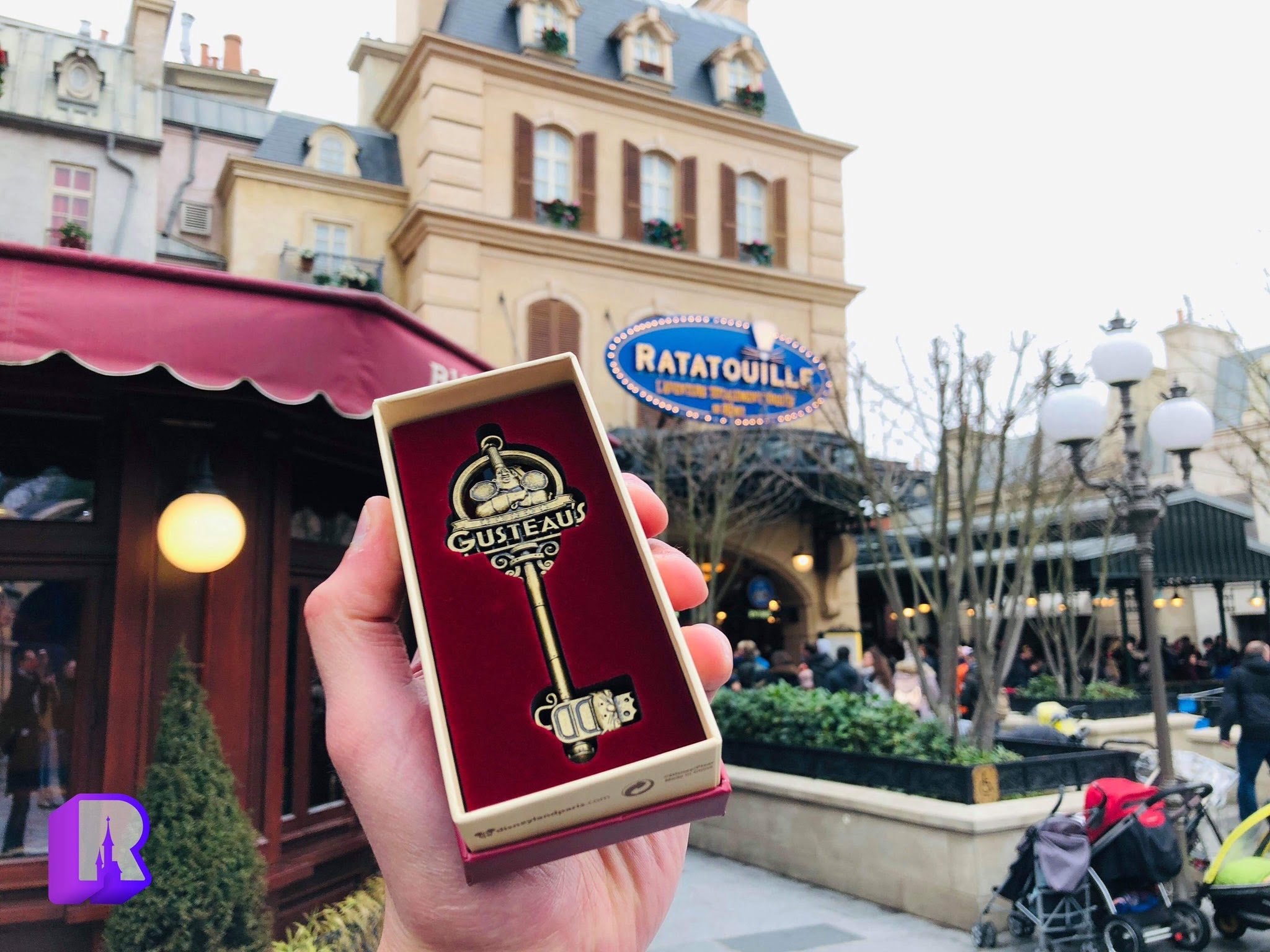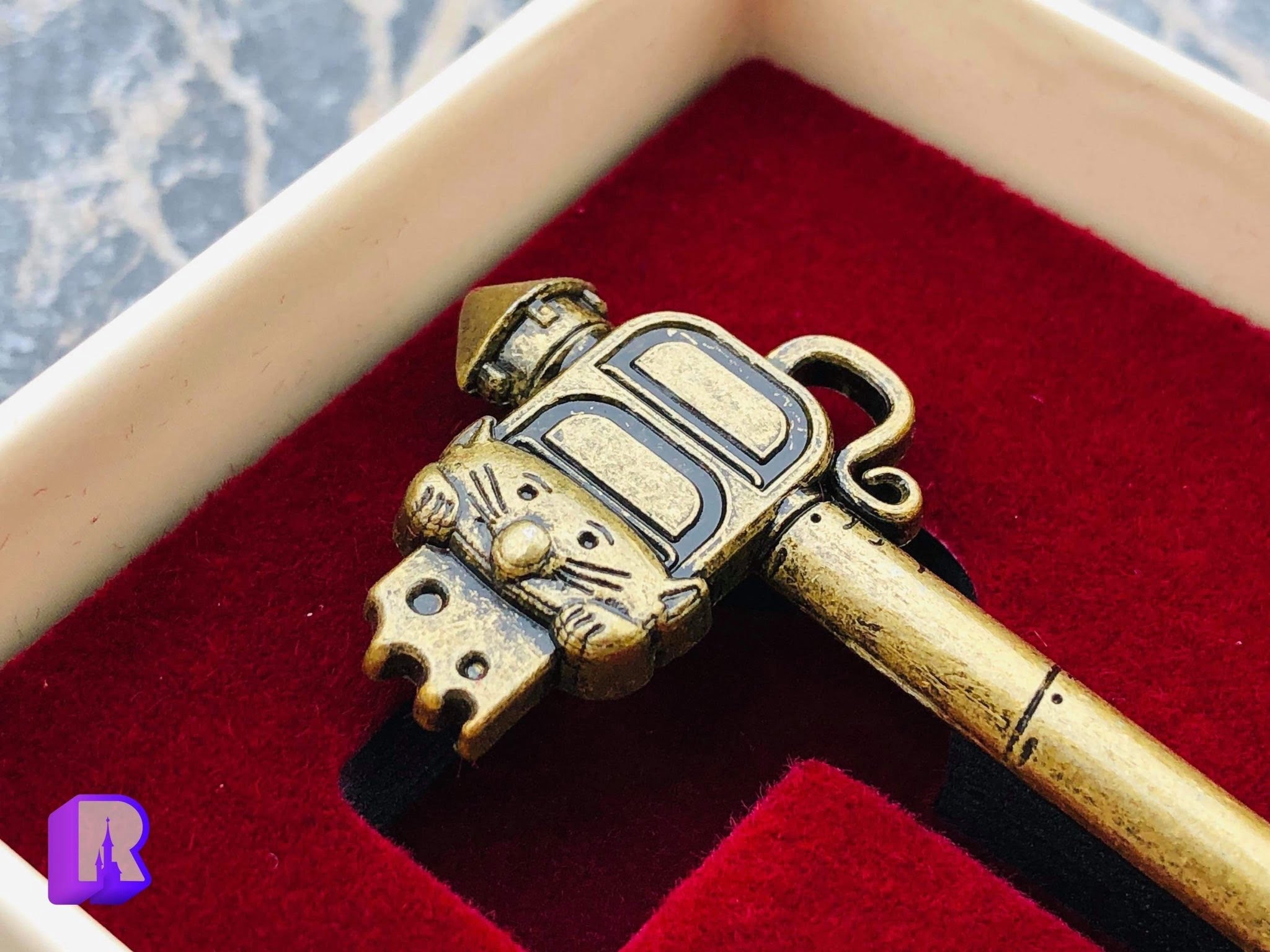 The drama has moved from in park to online however as the sale now uses the Lineberty platform and fans had a very hard time securing a ticket.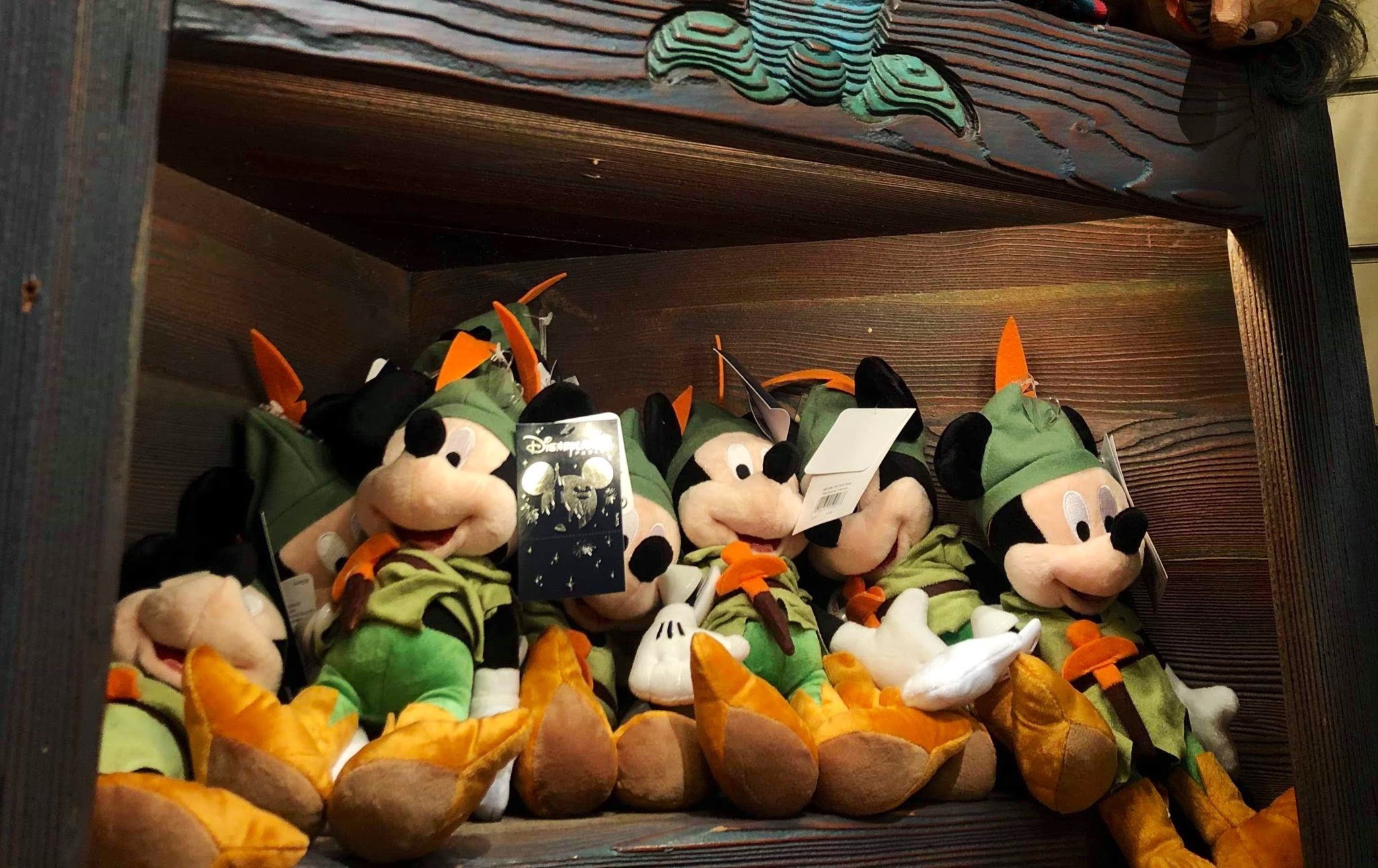 New Mickey plush: Peter Pan (€19.99) and Adventurer (€24.99)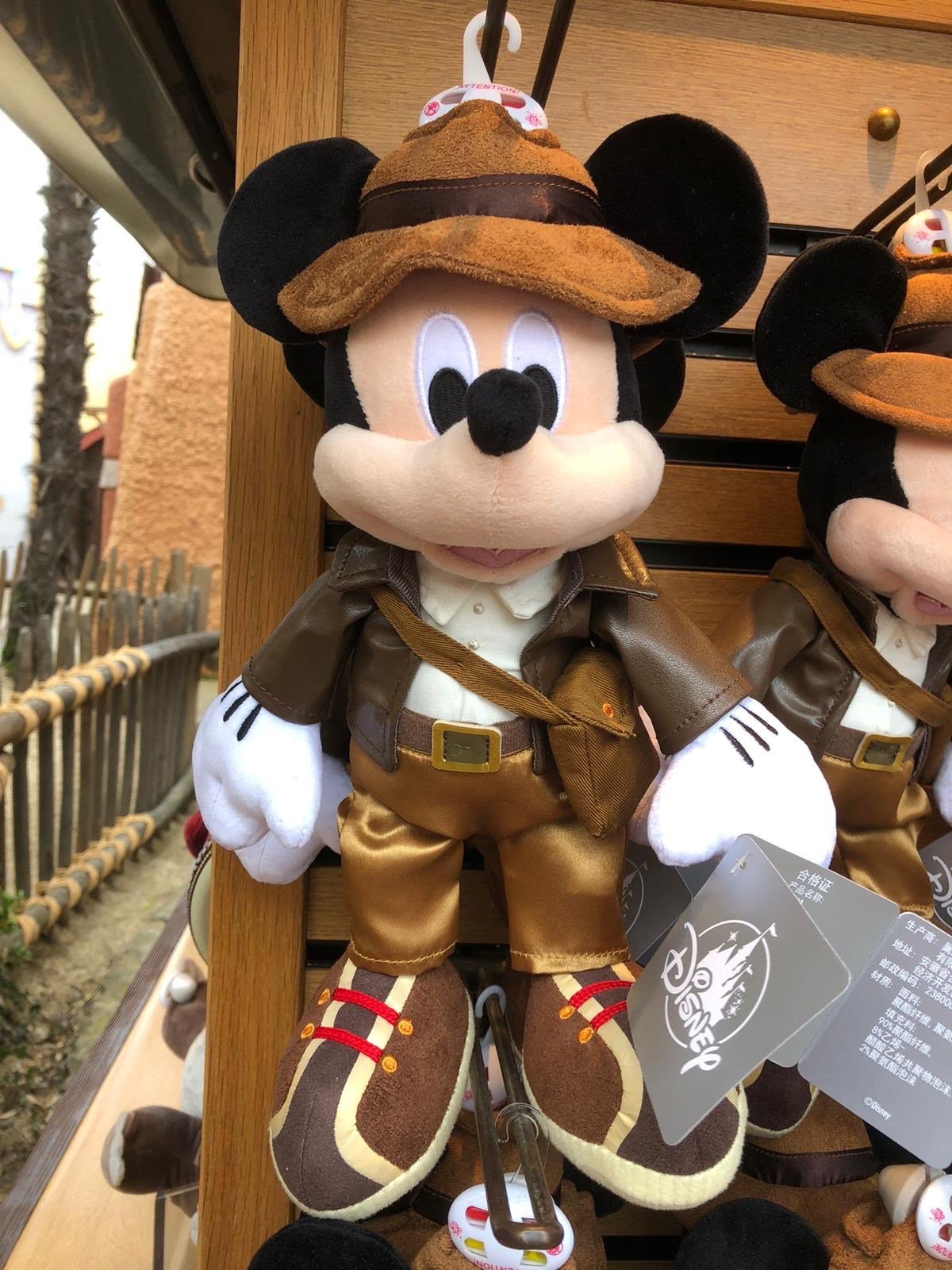 Onward Funko Pops have hit the shops: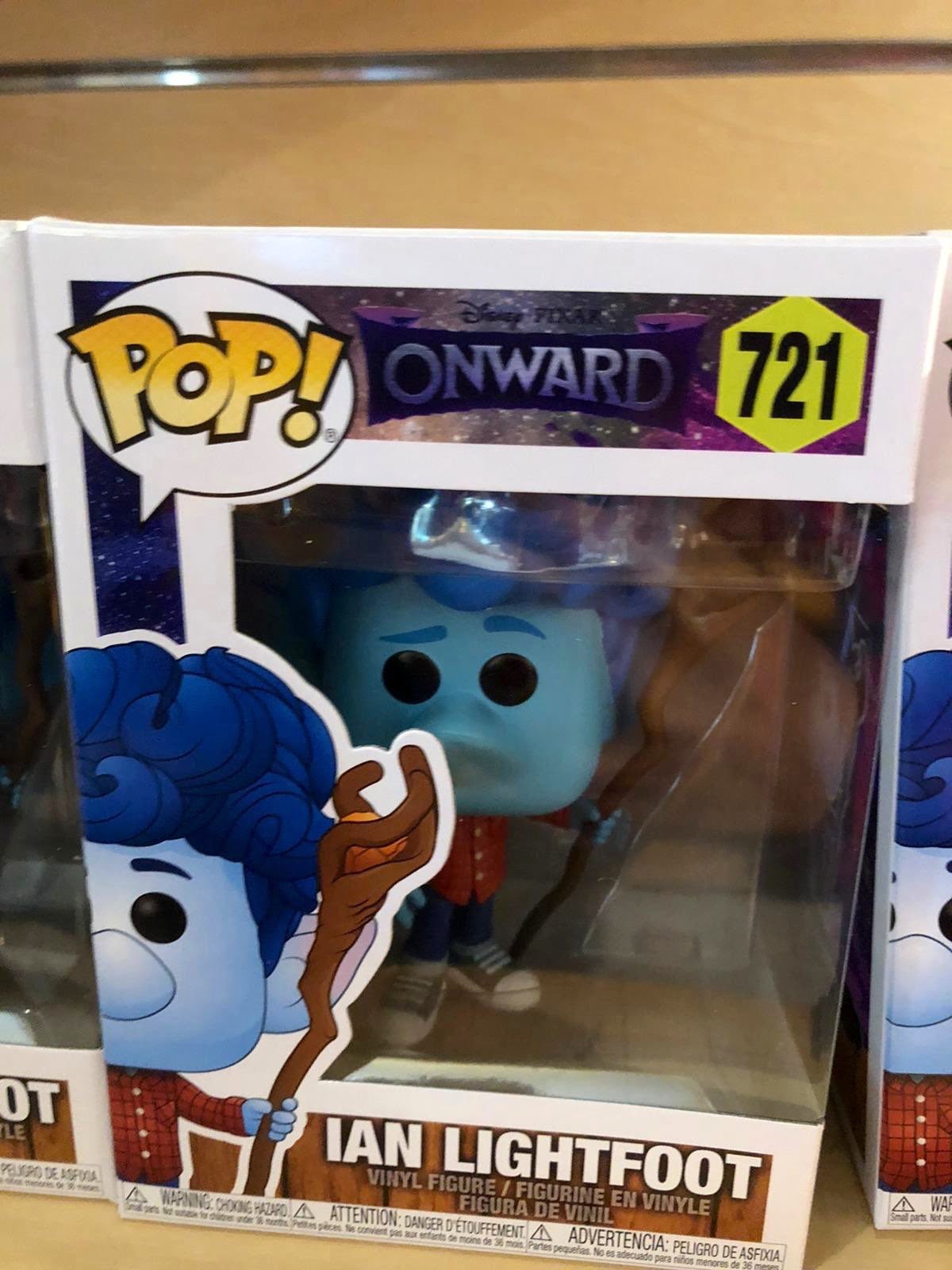 IT Updates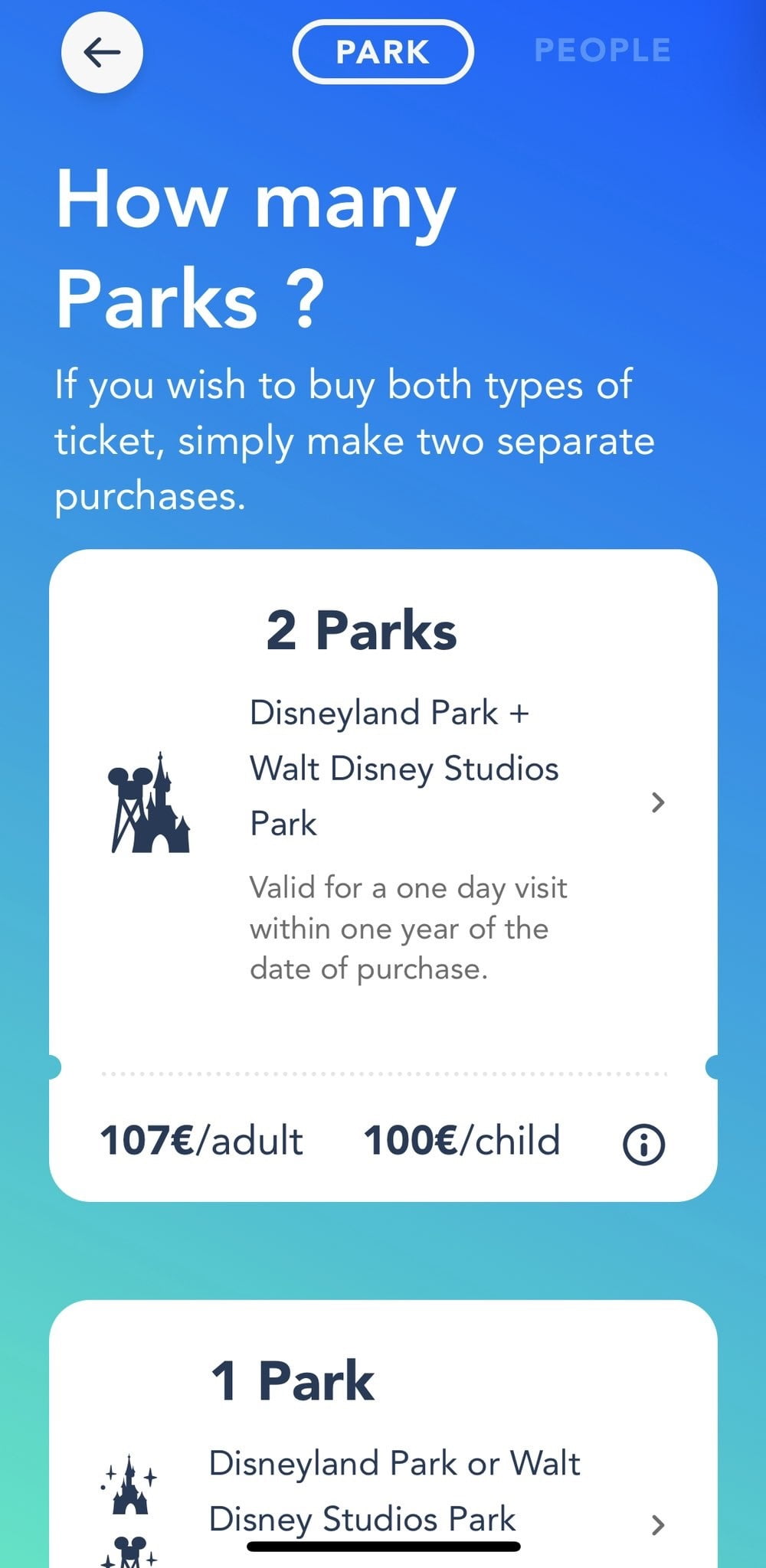 Guests can now book a one day ticket in the app – and stay in the app. The entire purchase as well as tickets display for scanning at the gates now happens inside the app. It's a small first step to more ticket types and hopefully APs becoming digital.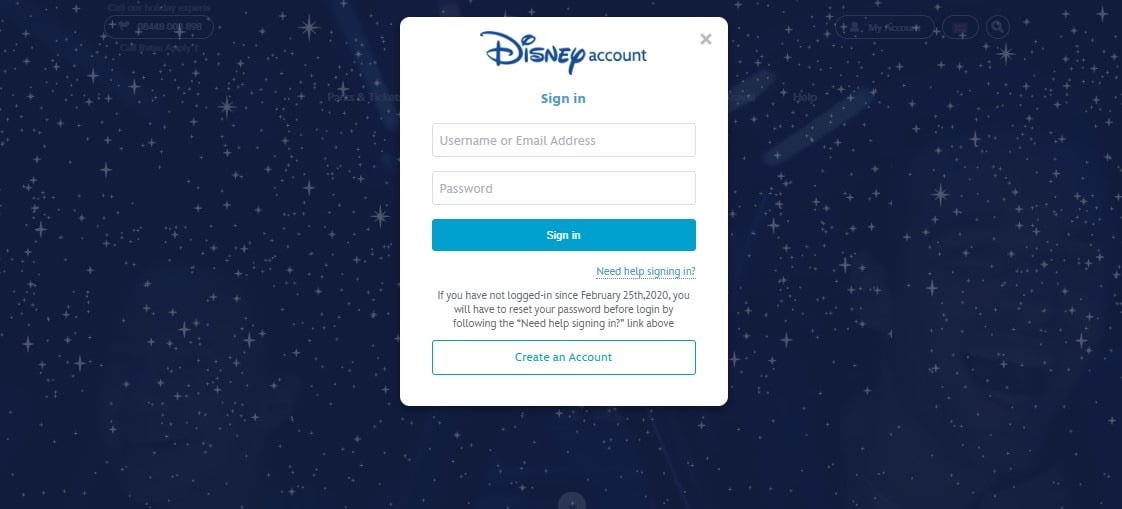 Over on the official website, the "Disney Account" platform is now being used to login. Again – this doesn't change much for now but is a first step towards more synergy between Disneyland Paris and all the other Disney online services.
And that's a week in the life of Disneyland Paris! This week for a change I'll leave you with photos of another Resort – our teammate Patrick was lucky to attend the soft opening premiere of the new "Magic Happens" Parade at Disneyland in Anaheim, and here are a few snaps of the gorgeous new floats and costumes. See you next time !