Despite school holidays, this week saw the start of several large scale refurbishment projects – and especially resurfacing. We also said goodbye to the Tram Tour Station, discovered a new TV ad and got flooded with Disney+ posters.. let's take a look!
Paving the way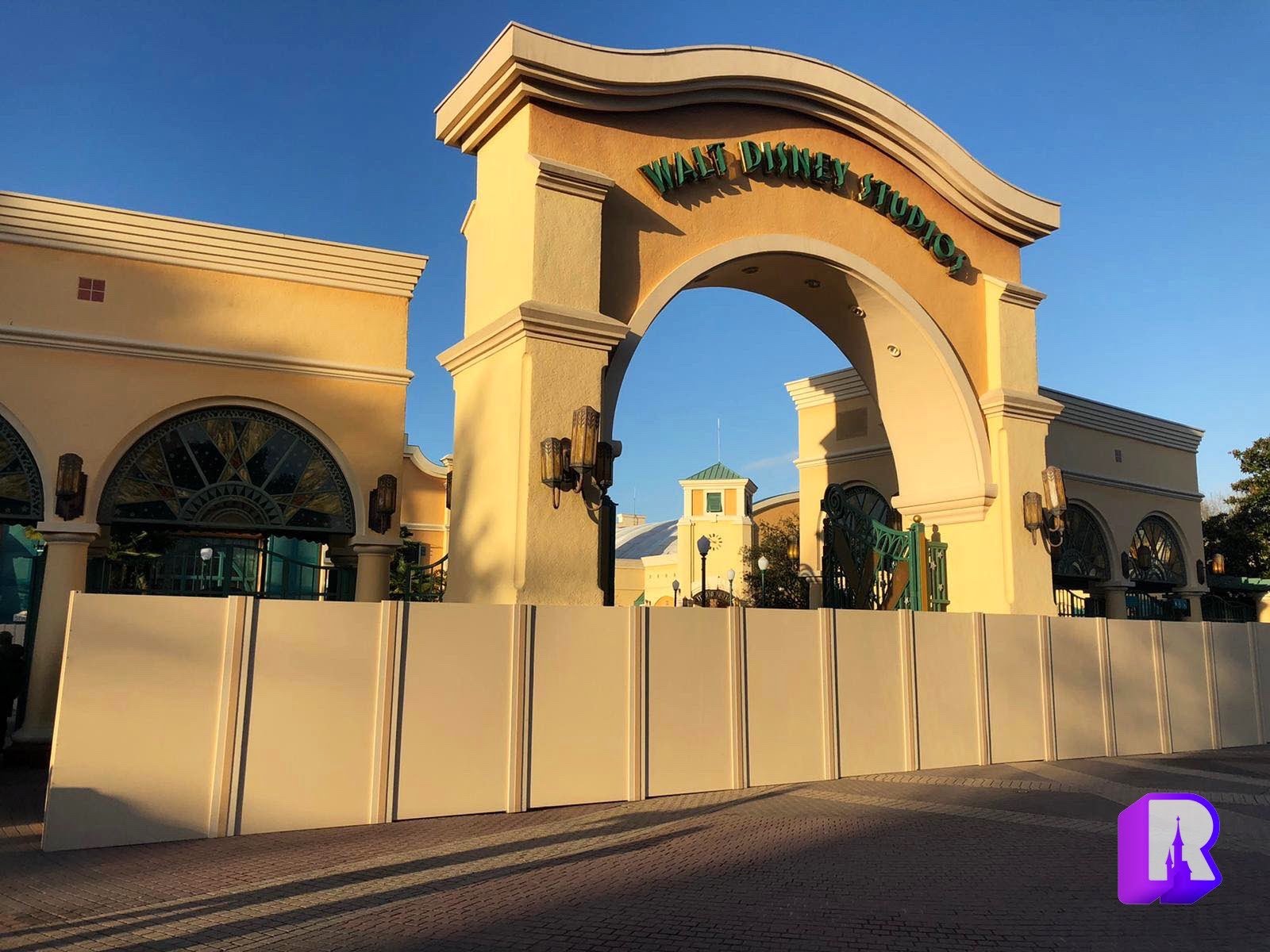 What a shock Tuesday morning to see most of the Walt Disney Studios Park entrance behind walls! The front part of the project is expected to be dealing with adding new turnstiles, but a huge chunk of Front Lot is also closed, for resurfacing: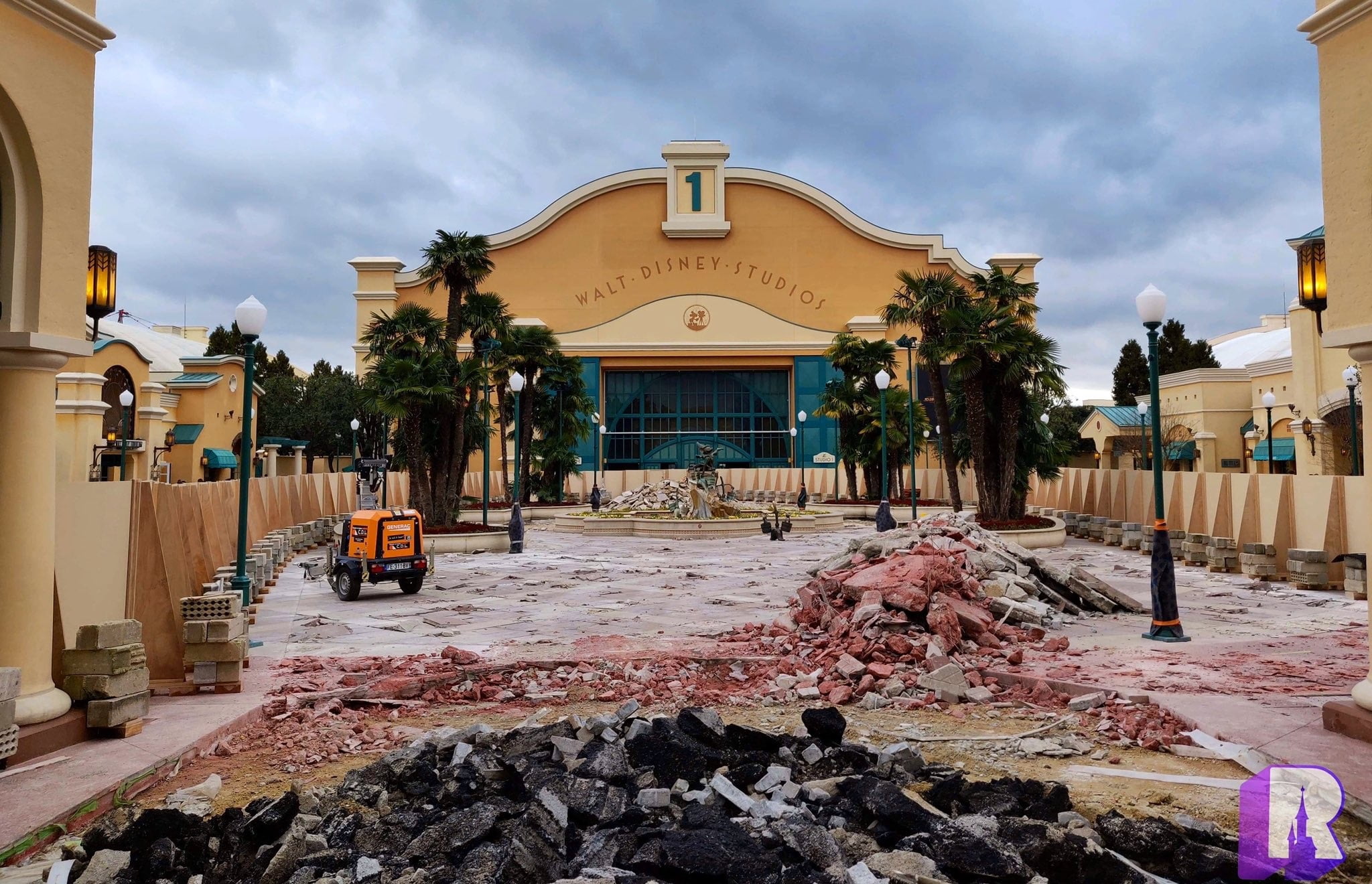 Thankfully the project seems to be moving quickly, but it should take quite some time given the size of the area – time during which Guests will face longer queues to get in. The Front lot makeover is paving the way (see what I did) for the WDS2 expansion as it seems to have to be done before Avengers Campus opens, especially if Studio 1 closes for its New York retheming at that time.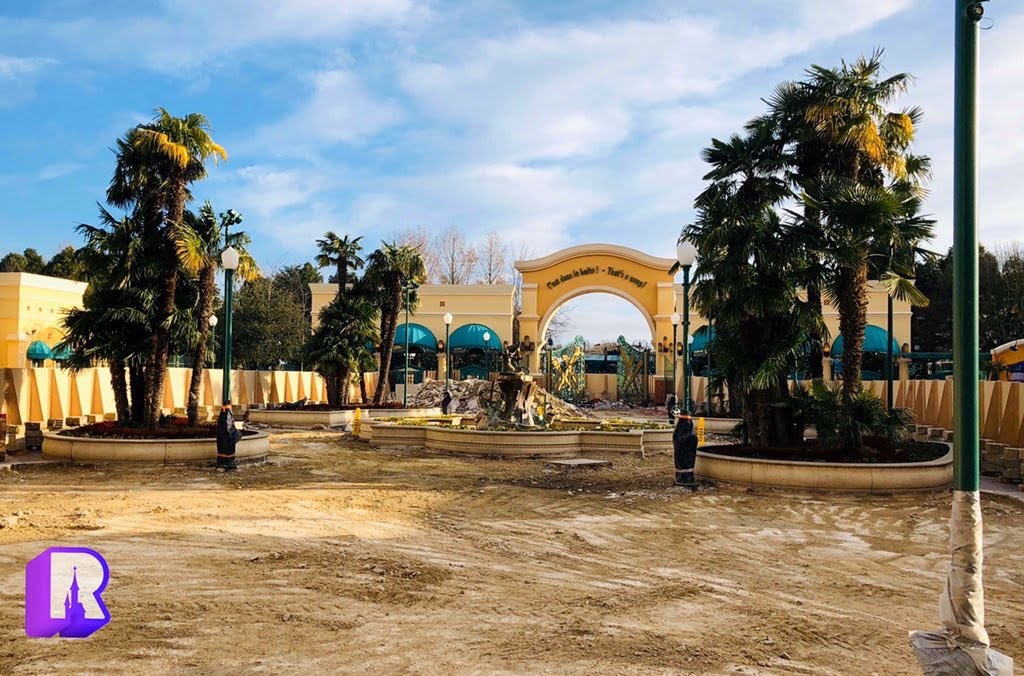 Resurfacing has also started in Fantasyland near Le Carrousel de Lancelot: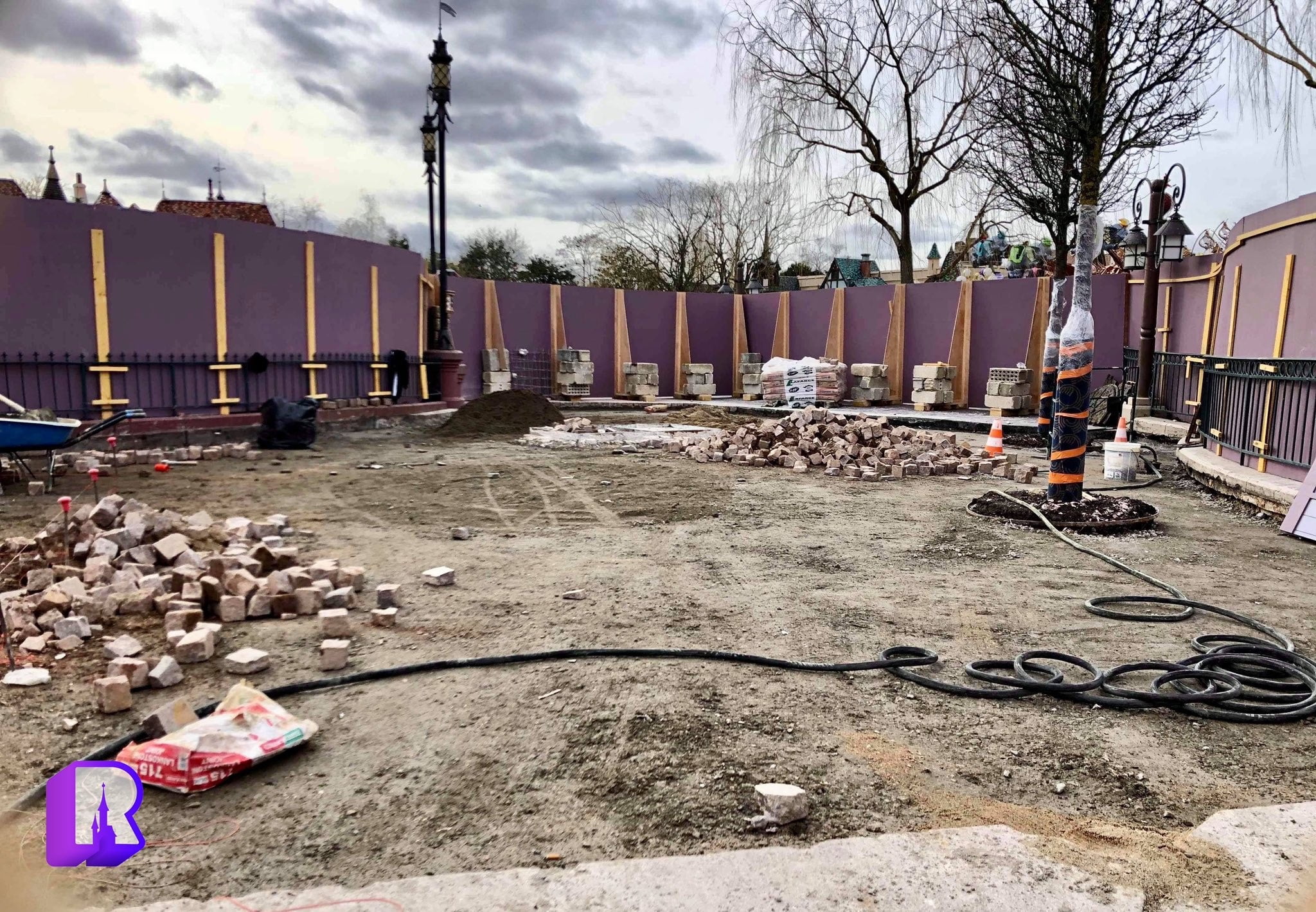 It looks like cobblestones are coming which should look lovely. This project is expected to move around Fantasyland until mid-July.
Tramway to Heaven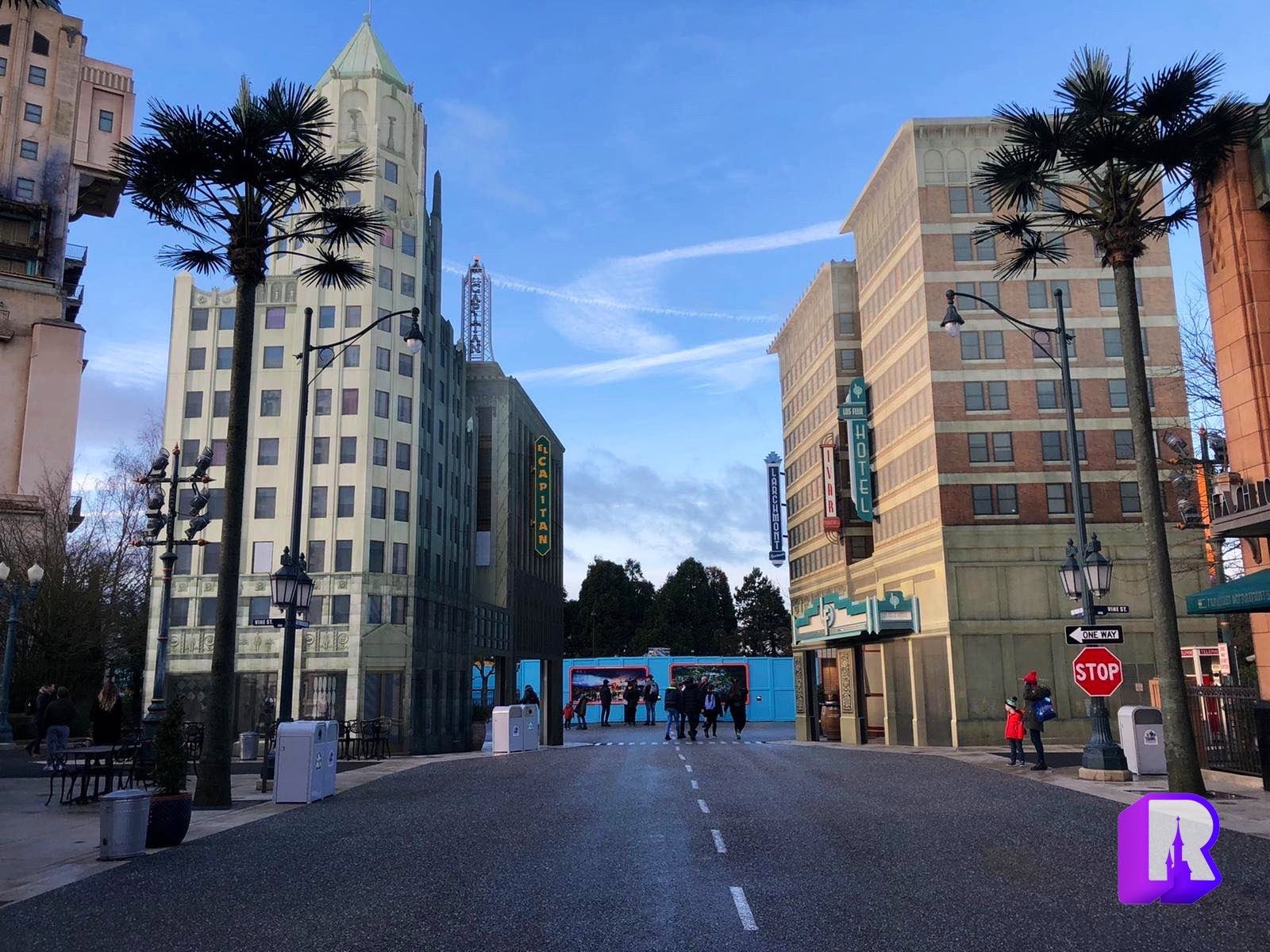 It feels like we've said goodbye to Tram Tour a hundred times now but this week marked another and hopefully final milestone: the entire station is gone!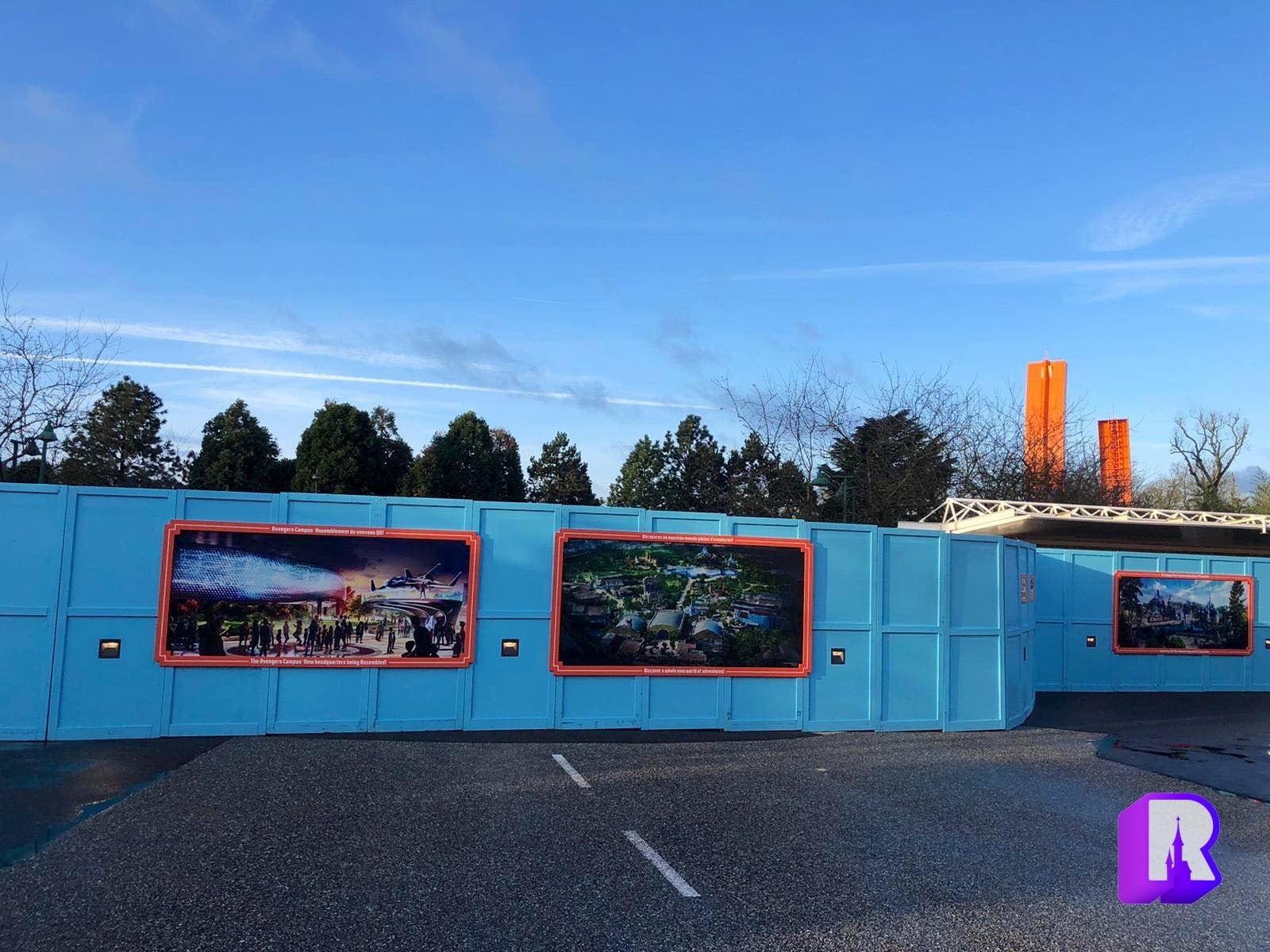 The "Avenue" leading to the Lake will be built here, finally opening up the Park's doomed croissant layout.
New TV Ad
Disneyland Paris debuted a very "Tik Tok" TV ad this week. A fun and modern approach that breaks from tradition. Well done.
Disney+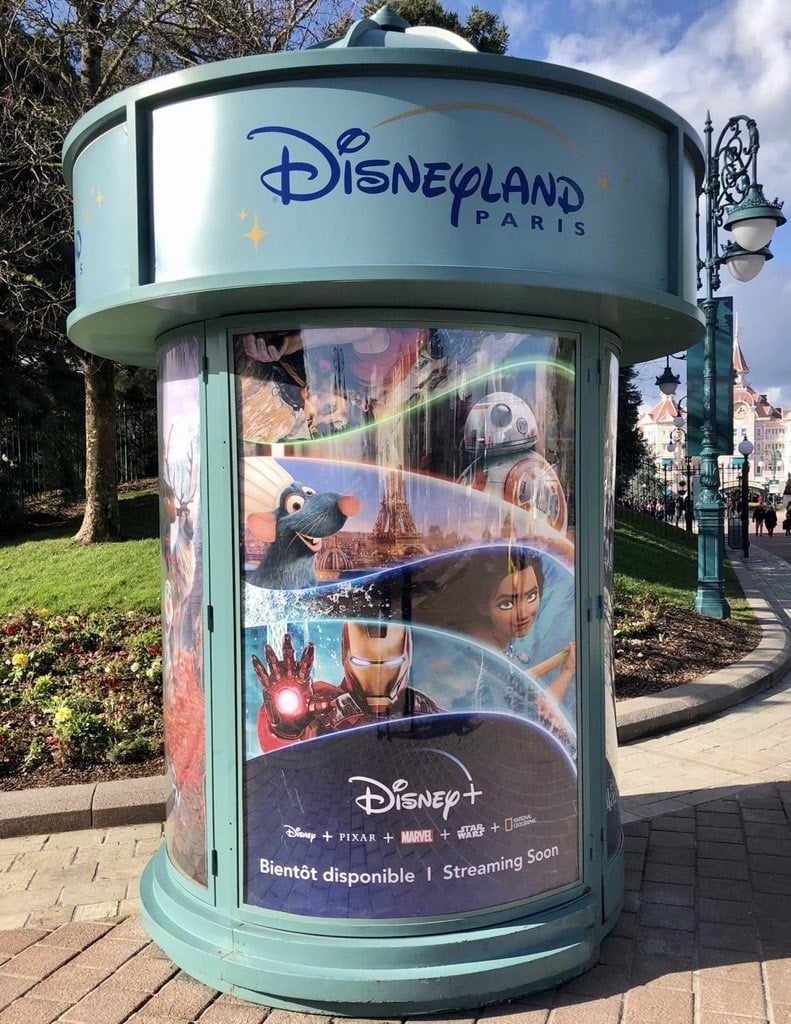 This week, a ton of posters all around the Resort have been updated to Disney+ visuals and shows: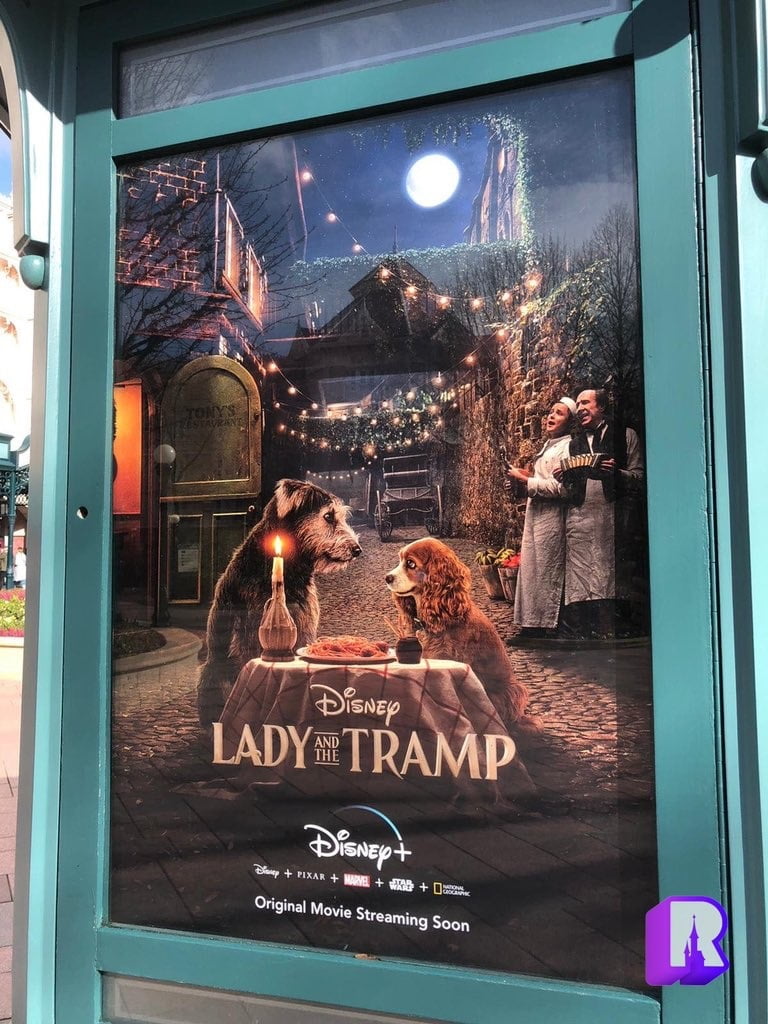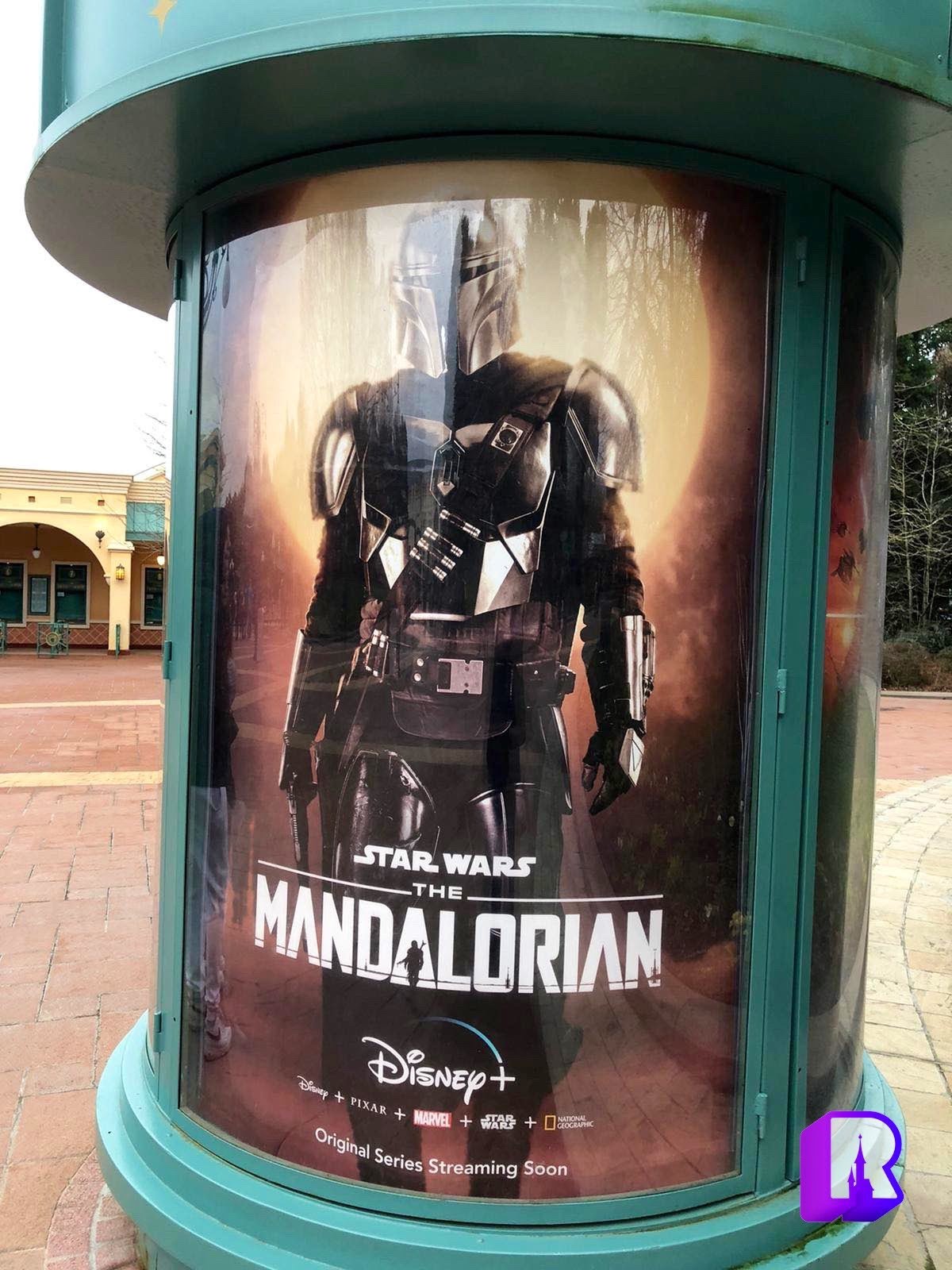 The streaming service launches in France and most of Europe on March 24.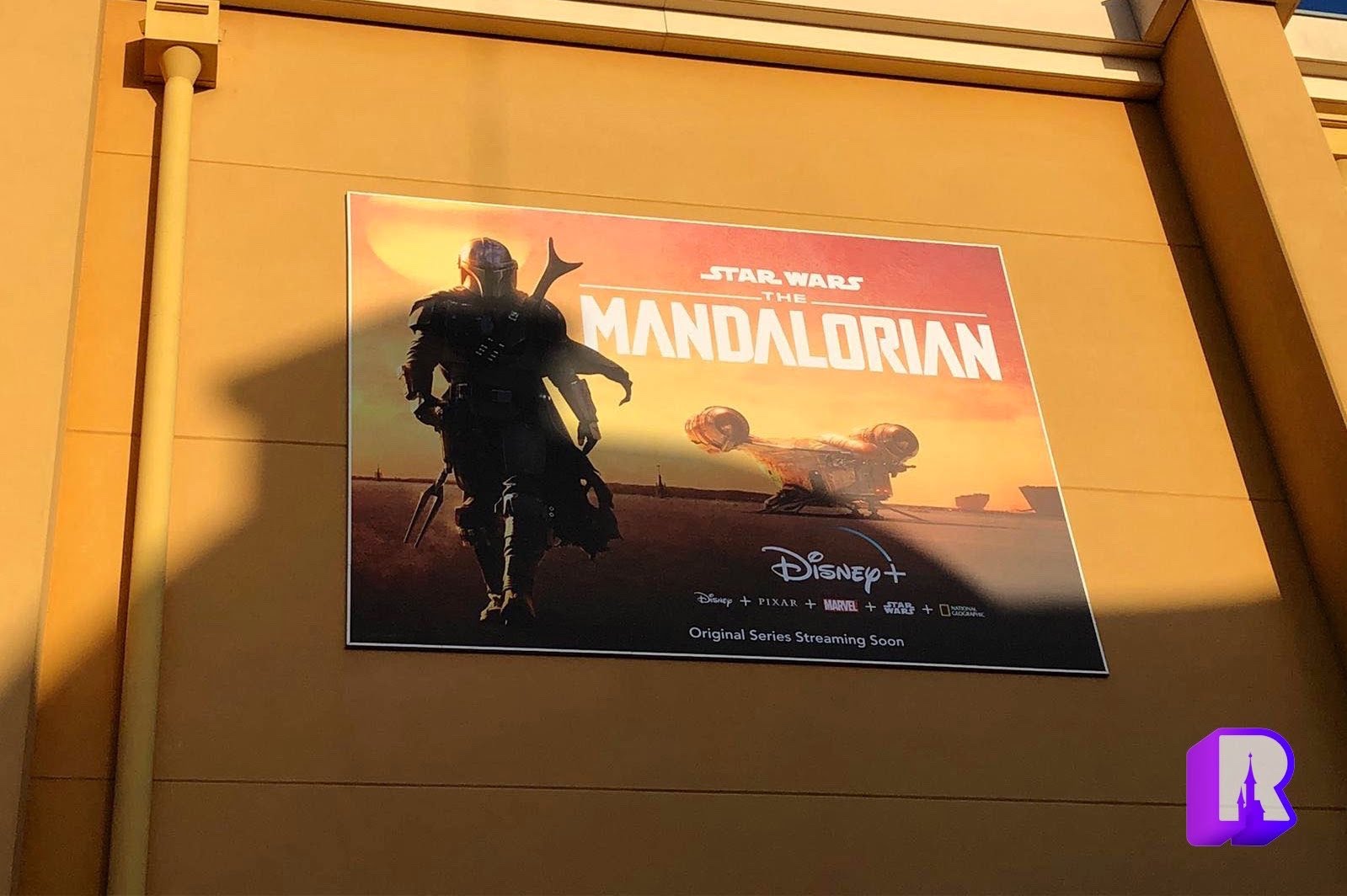 Third Park News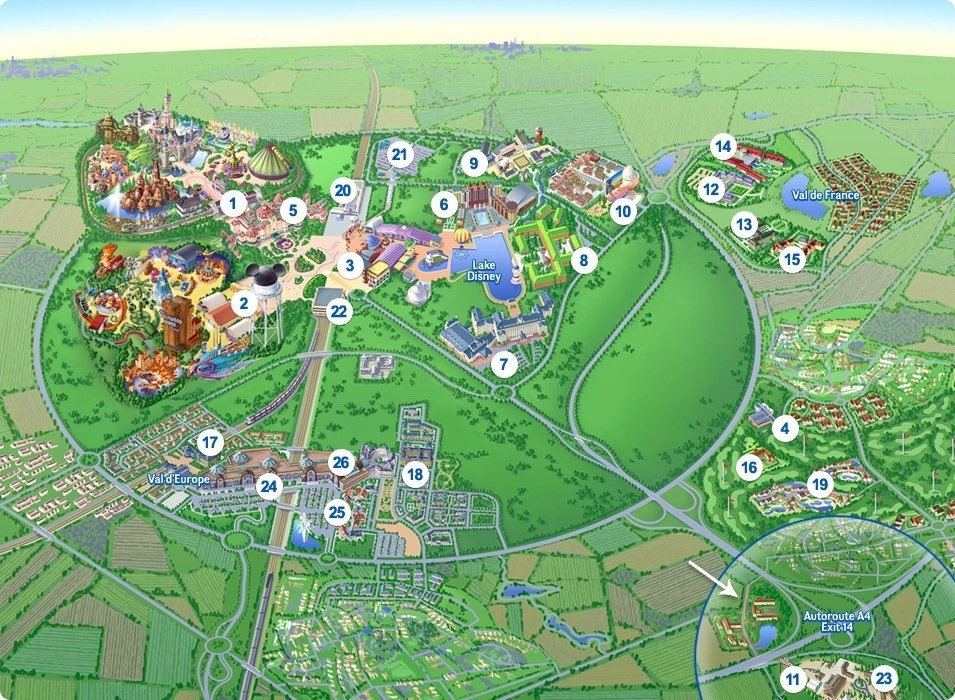 If there's one topic that will never go away in the fan community, it's THE third park. Will it ever materialize? Well the deadline for Disneyland Paris to build a third park under the convention w/ the French government has been extended by 10 years to 2036, according to newspaper Le Parisien. It may be renegotiated again until the two existing parks reach 22M annual visitors (currently 15M). Under certain circumstances it could even be 2040.
Check out the source article (in French) HERE
The Art of Marvel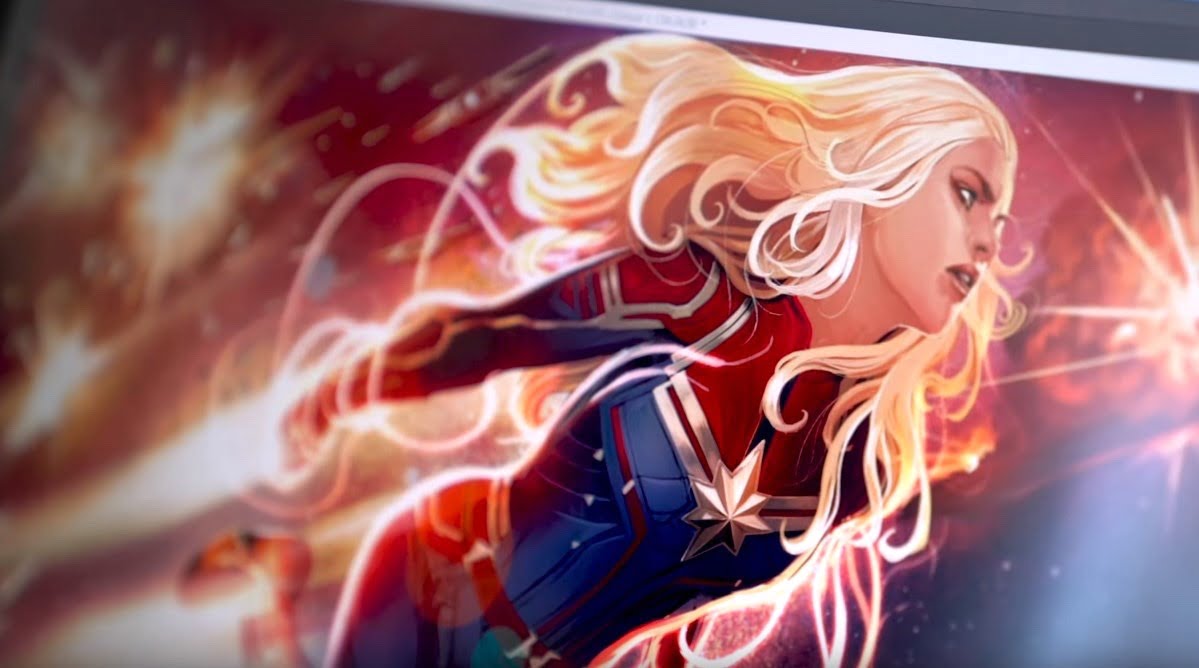 A new official video revealed the design of a "large fresco" of Captain Marvel to be featured in the new hotel opening June 15. Exciting!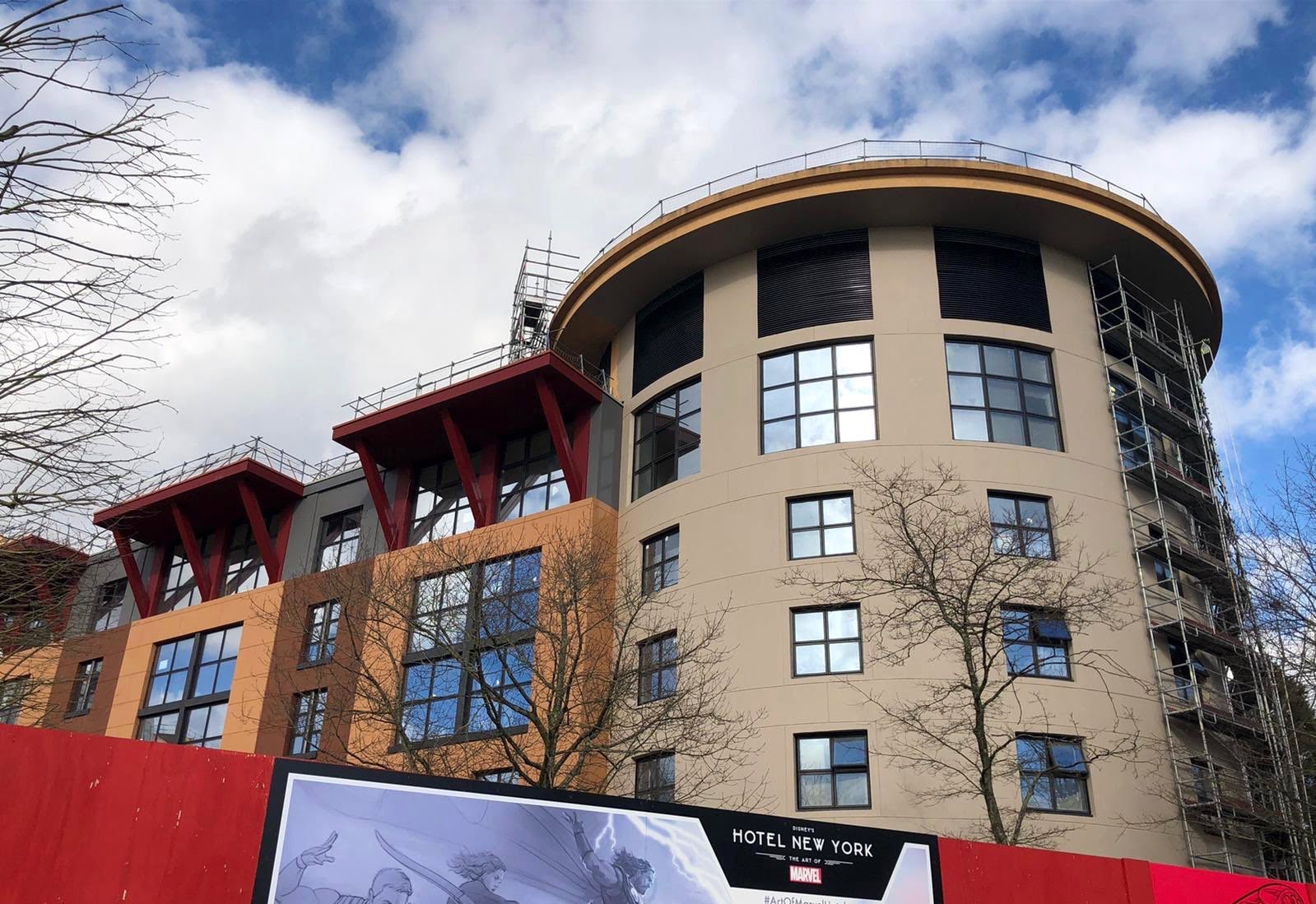 On site, things are moving at a decent pace, but many elements aren't in place and several facades not even painted yet. With the strikes and storms, the question is – will they be ready for June 15? How many rooms will be finished at launch?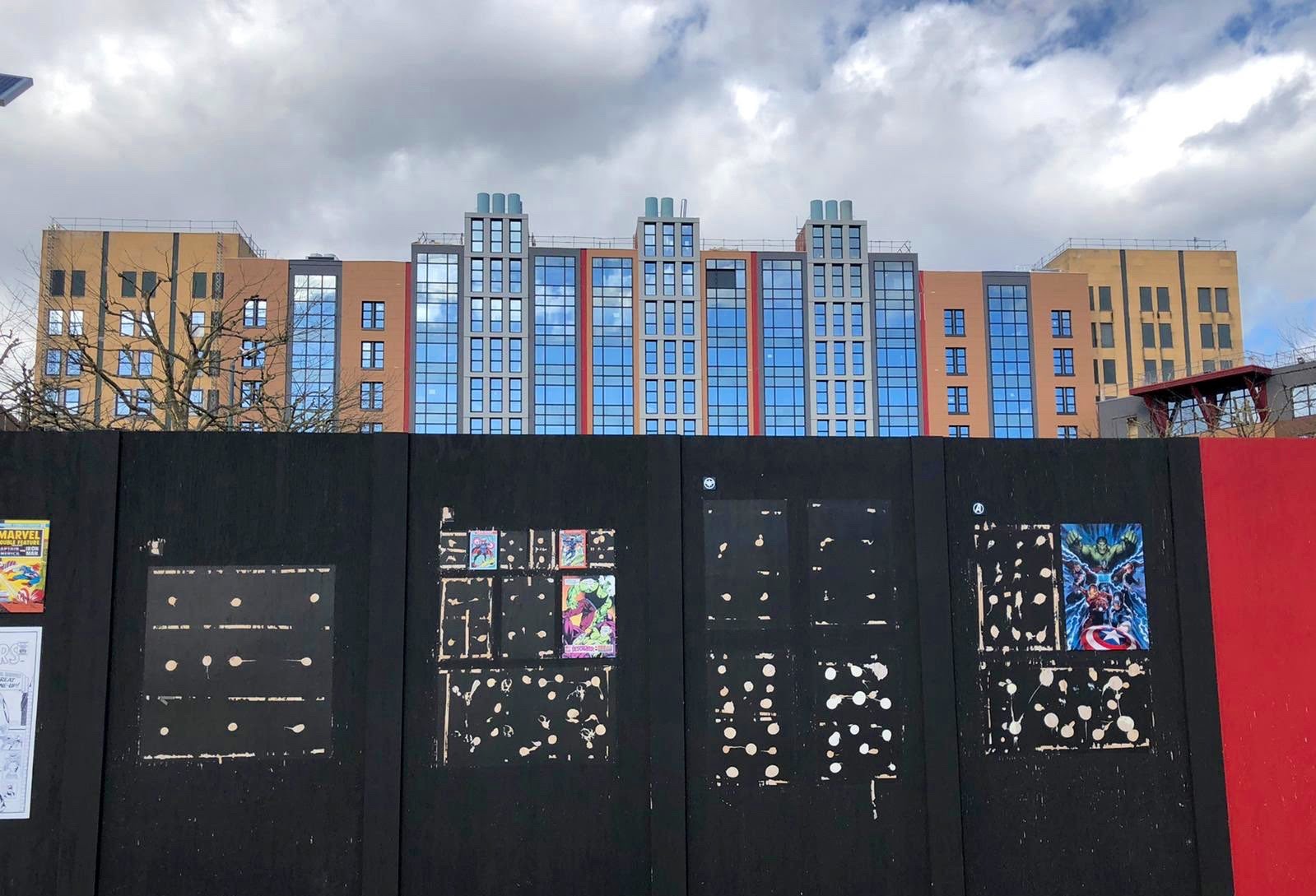 In the "we can't have nice things" category, there are almost no artworks left on the construction walls after Guests have presumably peeled them off.
Phantom Manor Easter Egg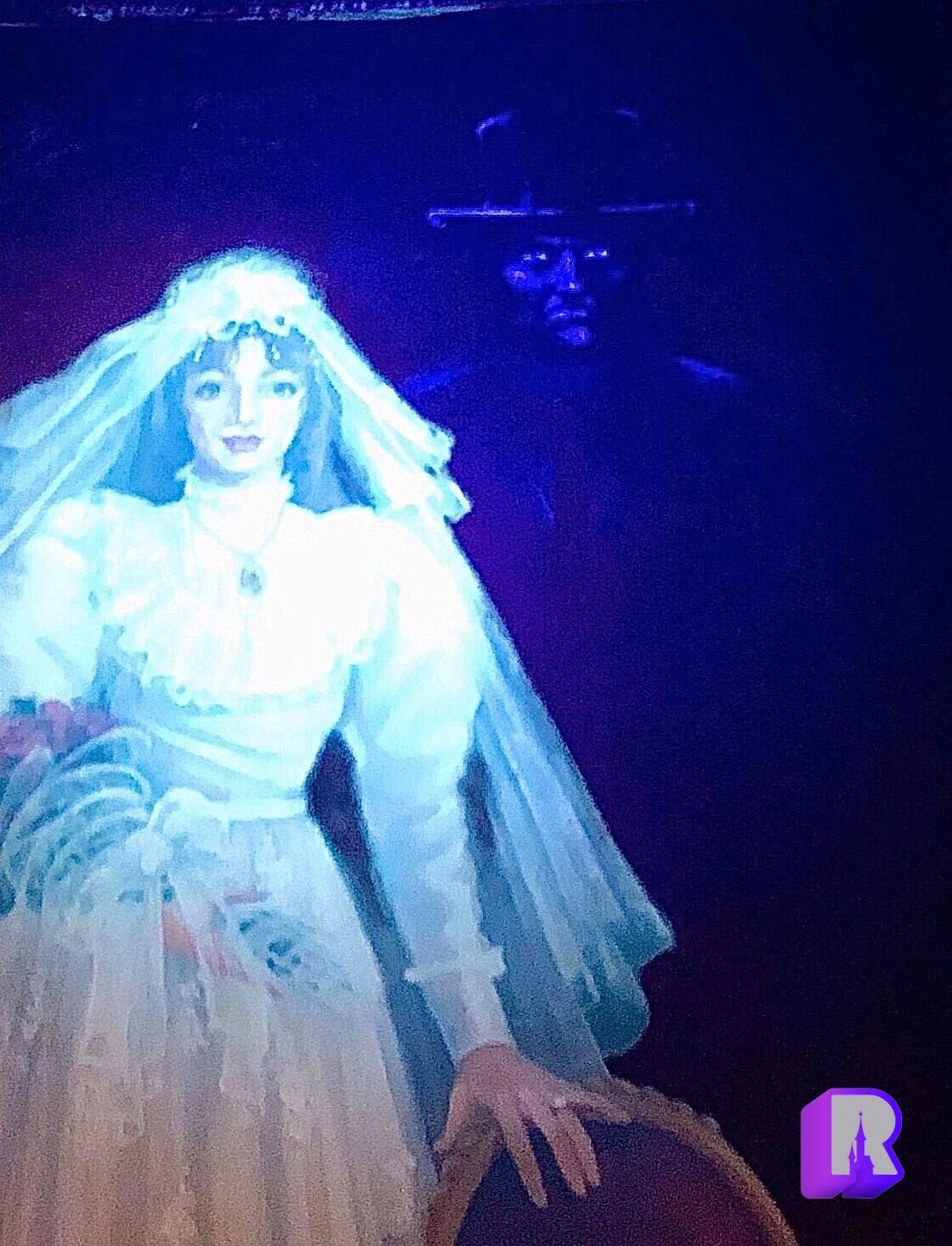 This week we showed you this undiscovered Easter Egg at Phantom Manor. It stems from an effect that was tried in 2018 but never implemented. A strong flash or blacklight reveals the Phantom creeping behind Melanie in her famous painting. Check it out on video!
Characters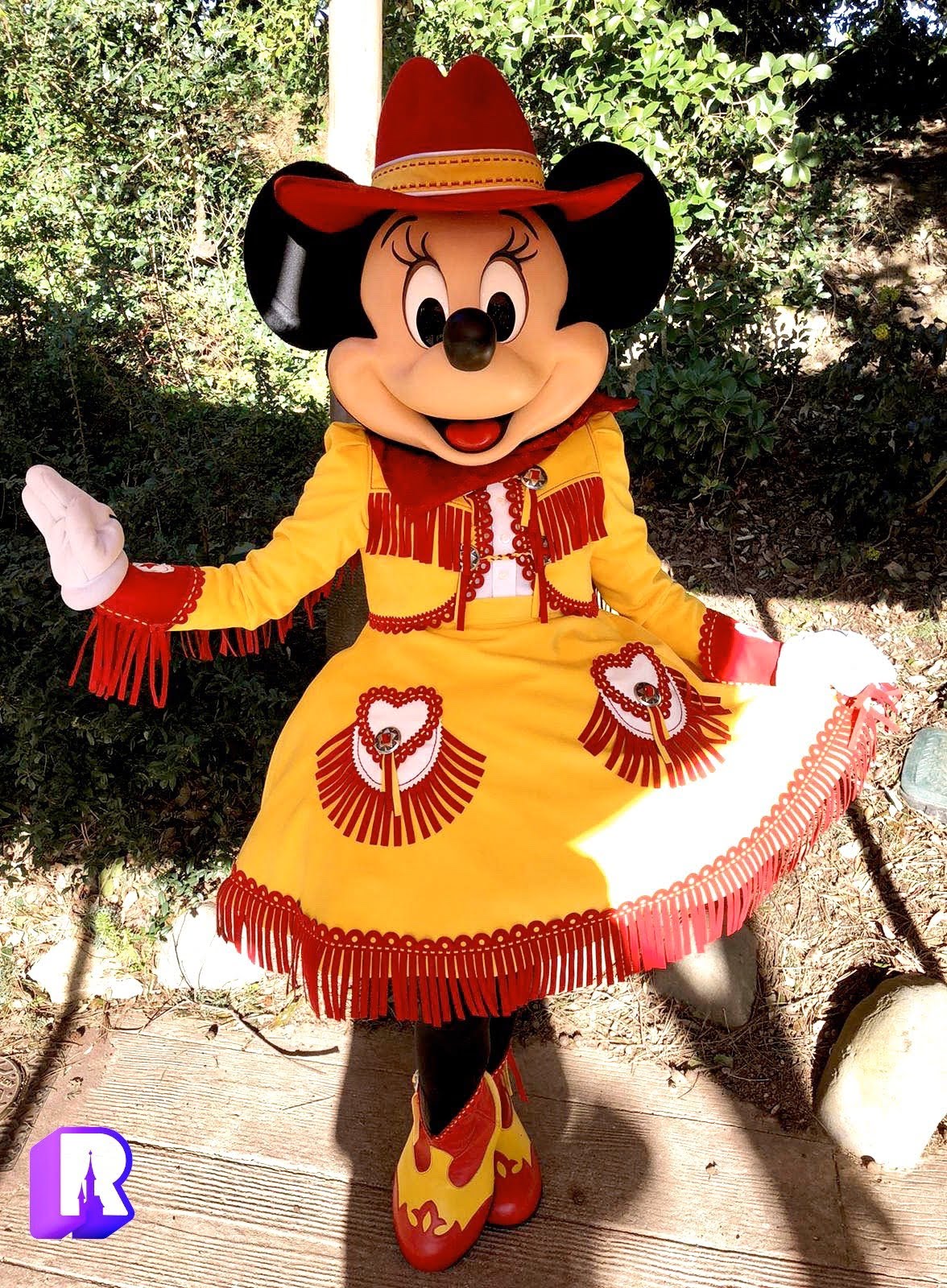 Another new themed outfit debuted this week on Saturday – Cowboy Minnie! Meet her in Frontierland everyday 10am – 4pm.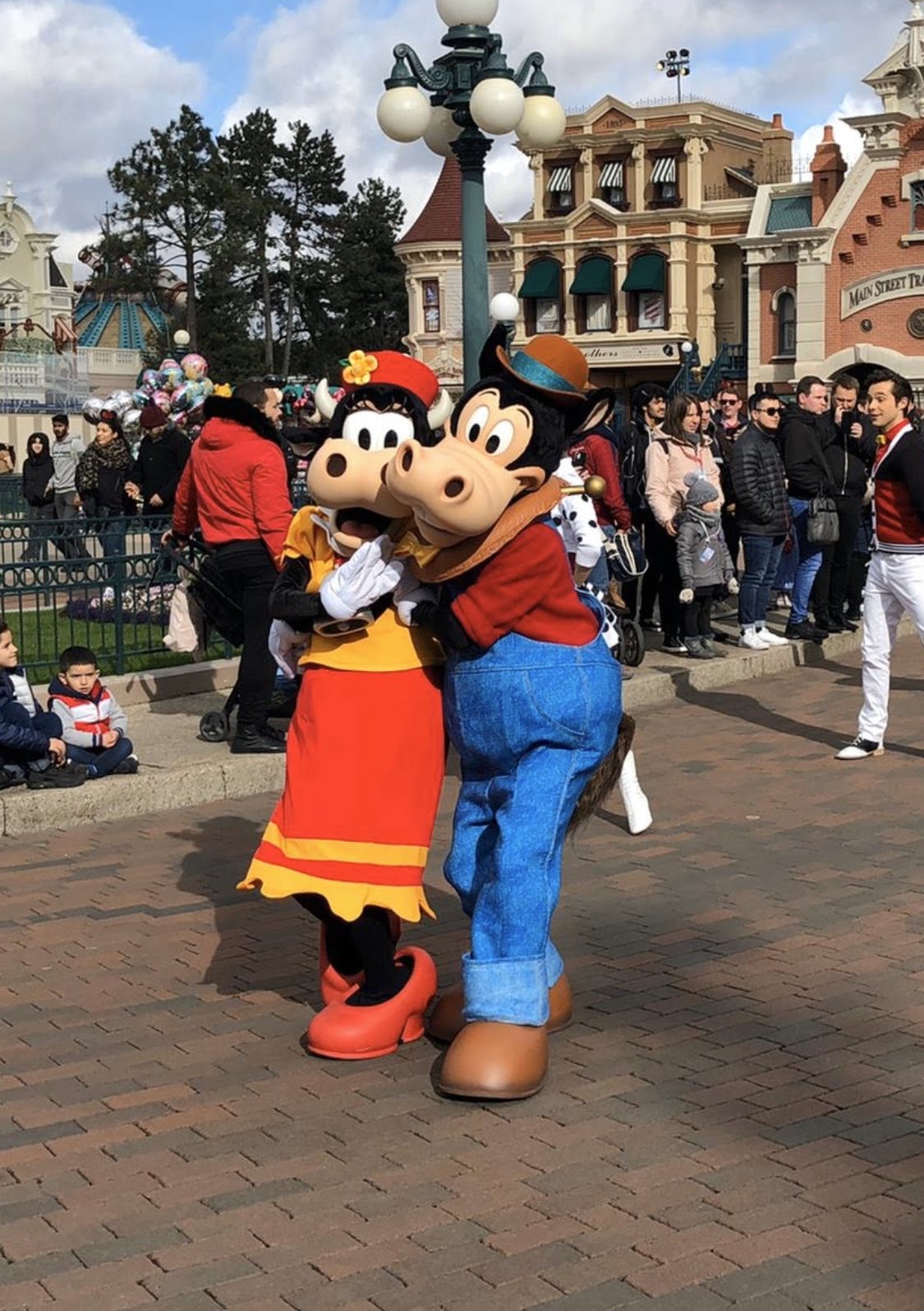 Clarabelle and Horace were Guests Stars on Tuesday.
Daisy (and sometimes Goofy) debuted a new meet location right at the entrance of the park by Main Street Station.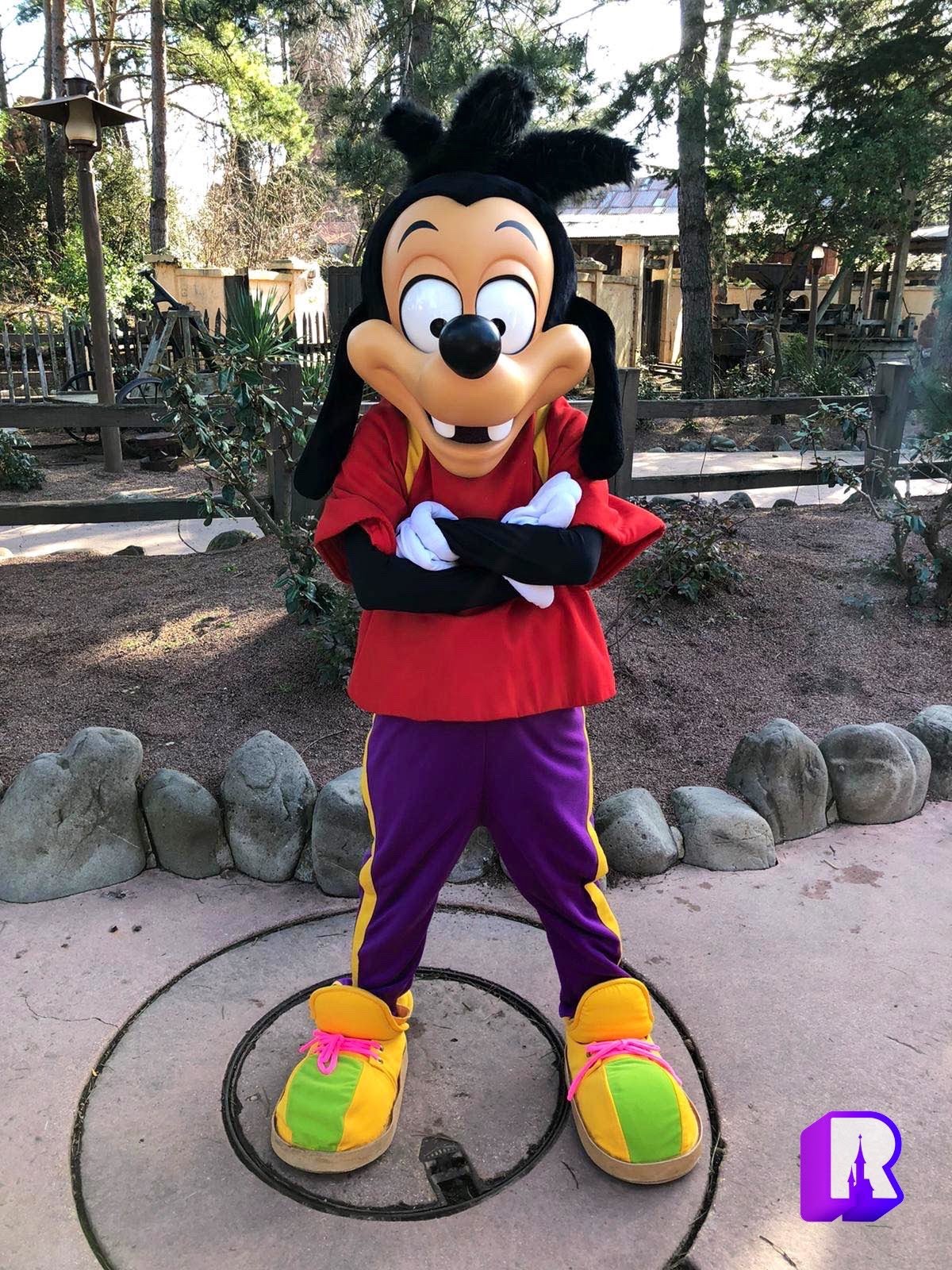 Max stopped by for an impromptu visit!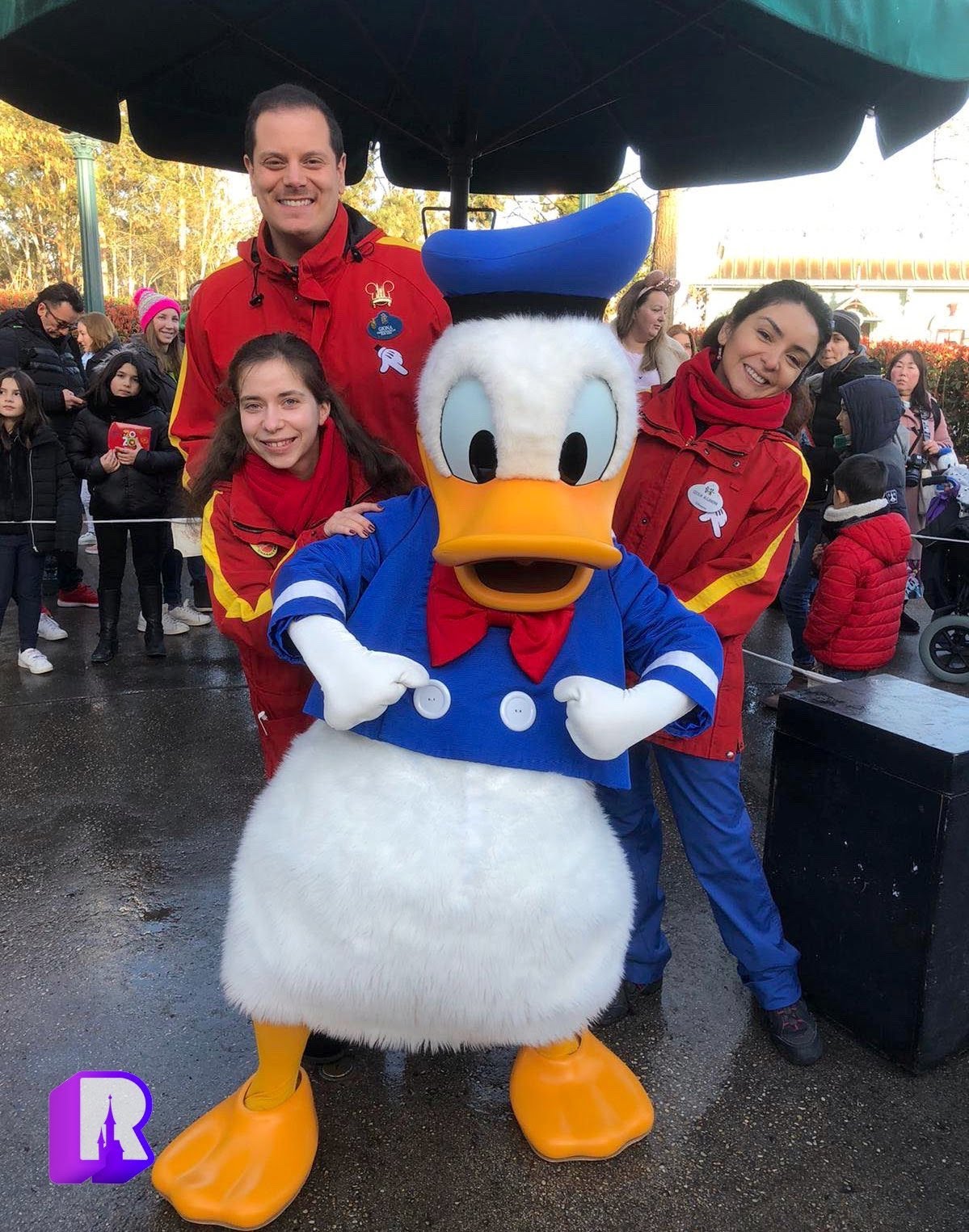 And the Ambassadors joined the ACC team this week to help, learn more about their role and bring their legendary kindness.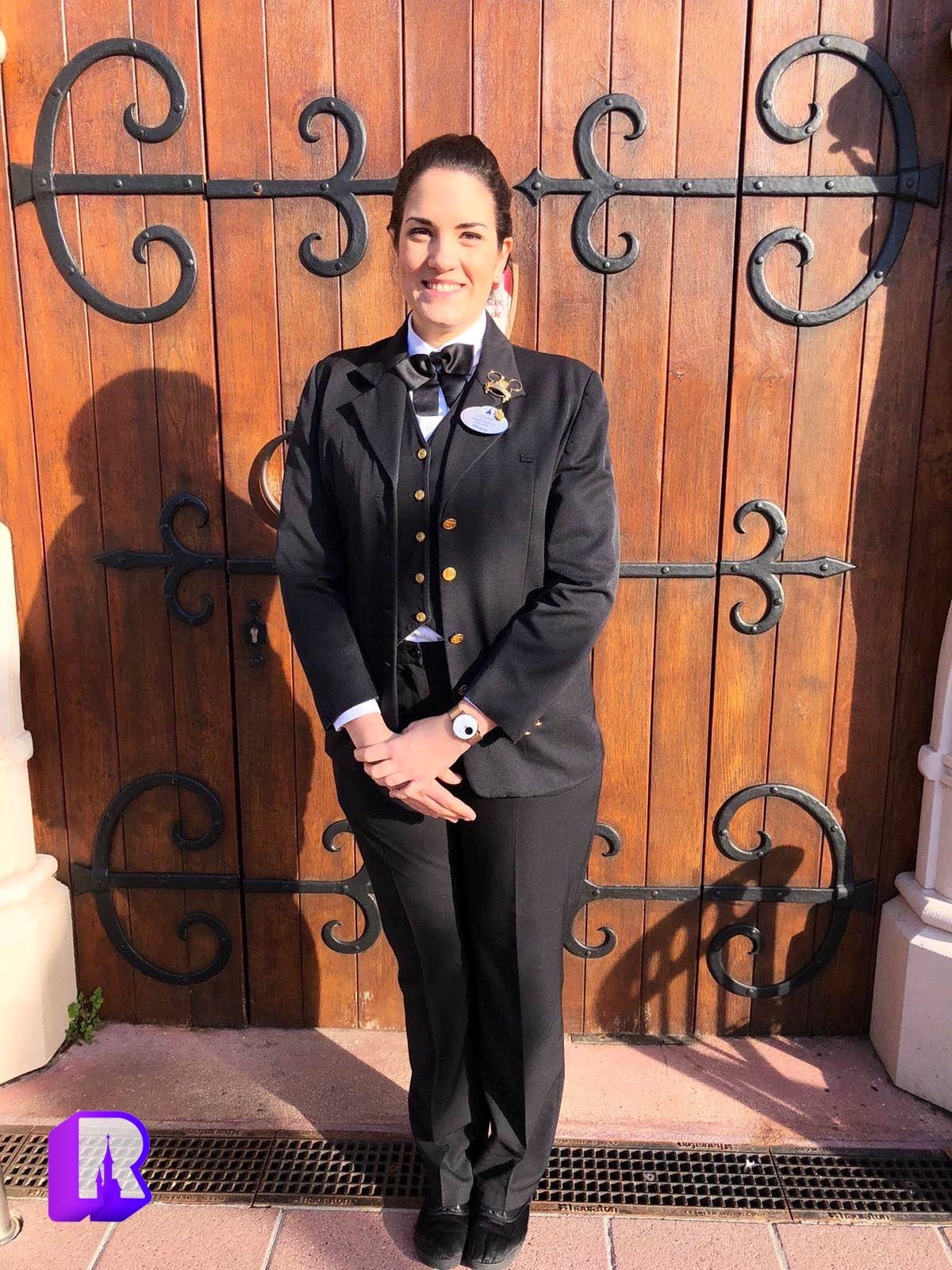 Maintenance and Refurbishments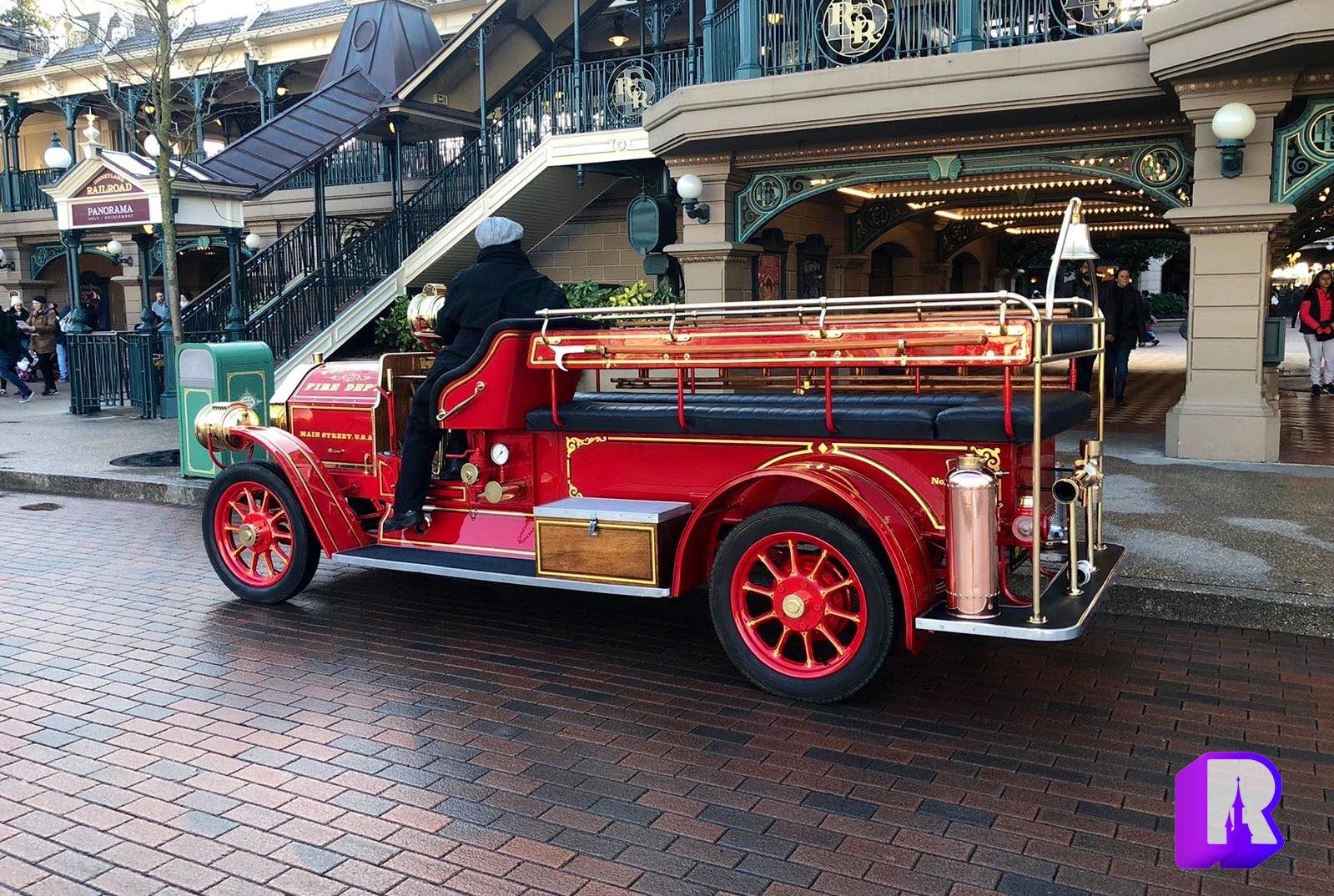 The Main Street Fire Truck was back this week! Sadly it's apparently temporary so ride it while you can.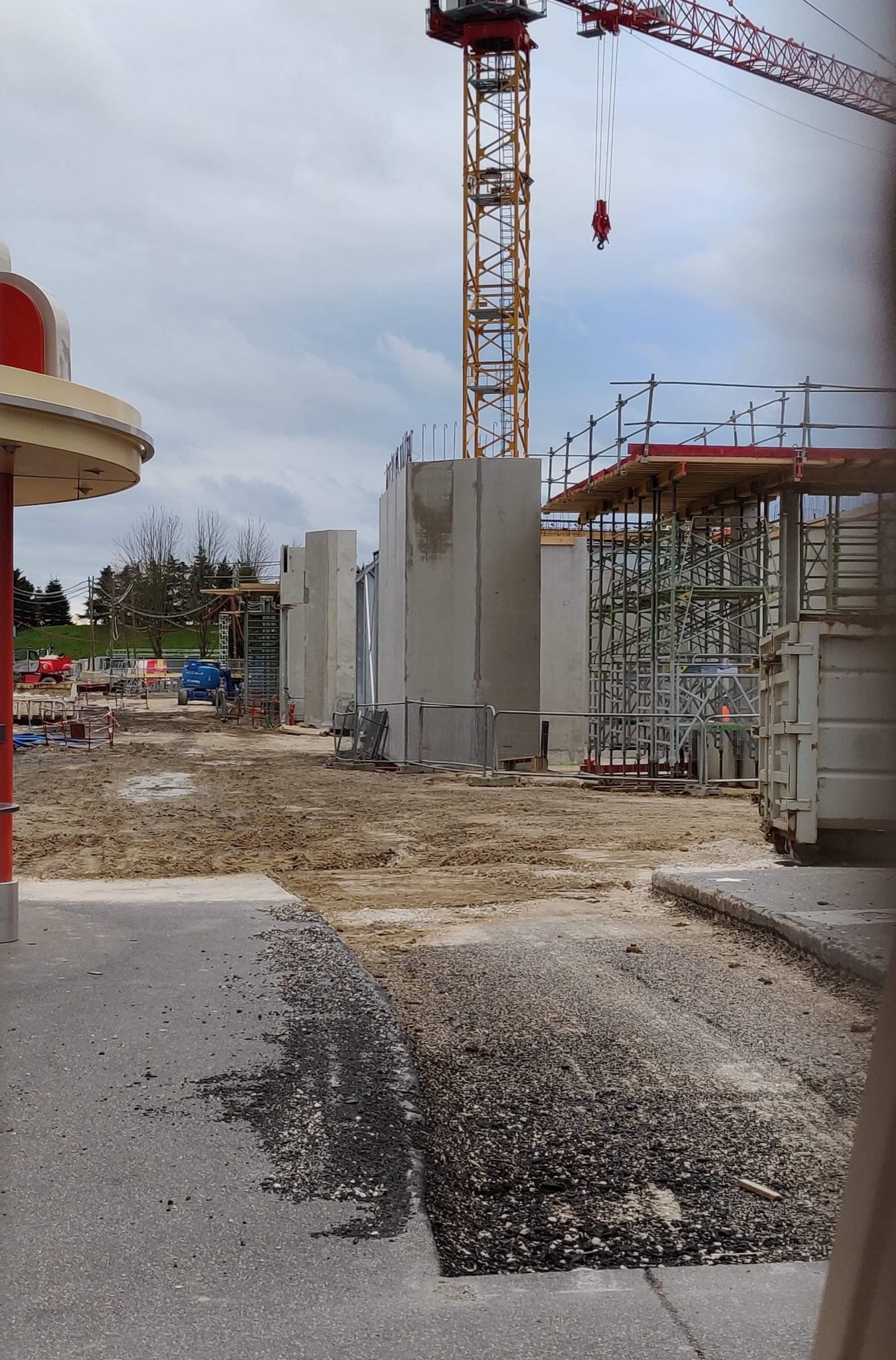 At Avengers Campus, the Spider-Man show building is slowly taking shape.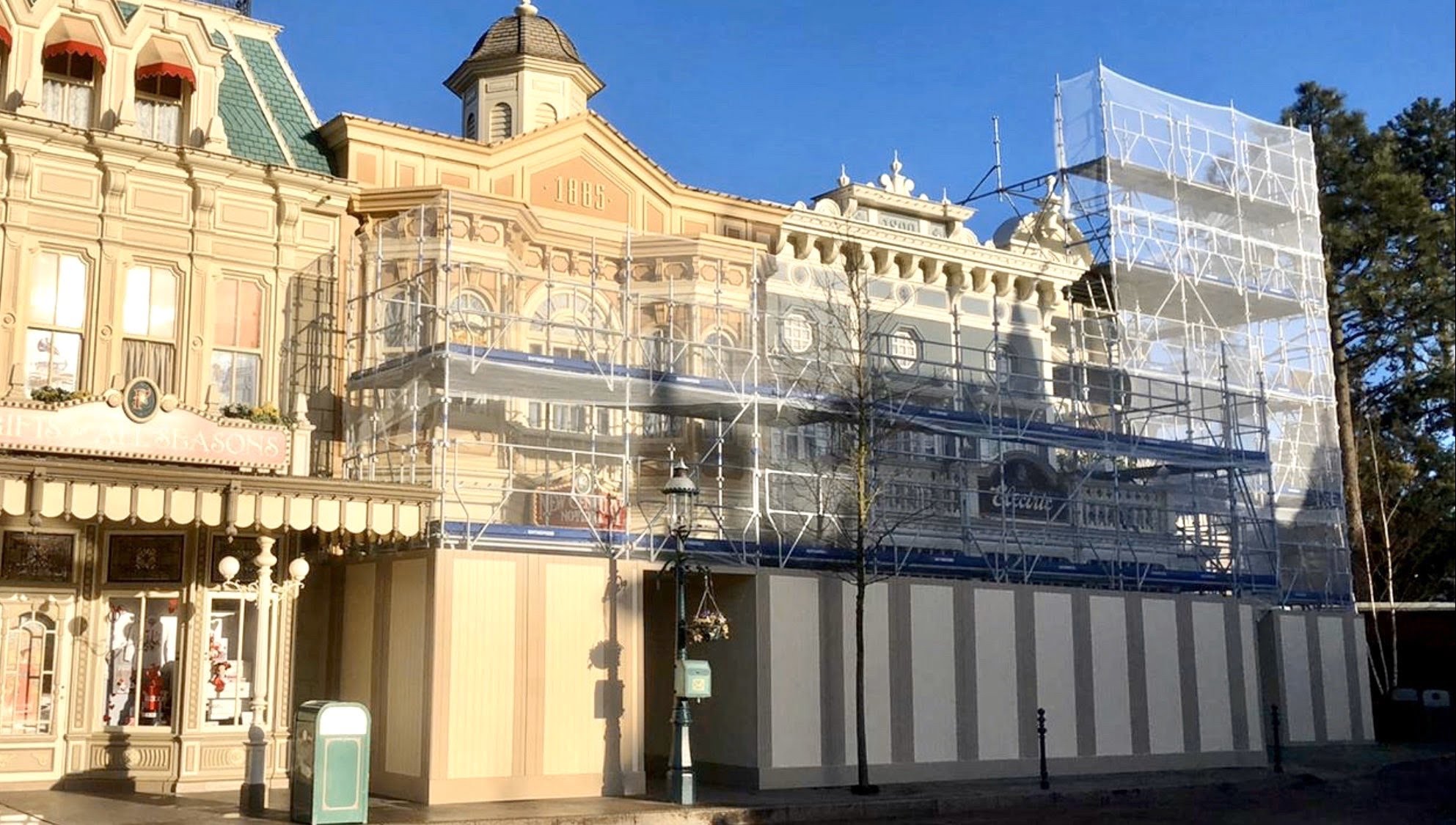 Another refurbishment project ! Part of the Flora's facade and the Discovery Arcade entrance are being redone. Both remain open.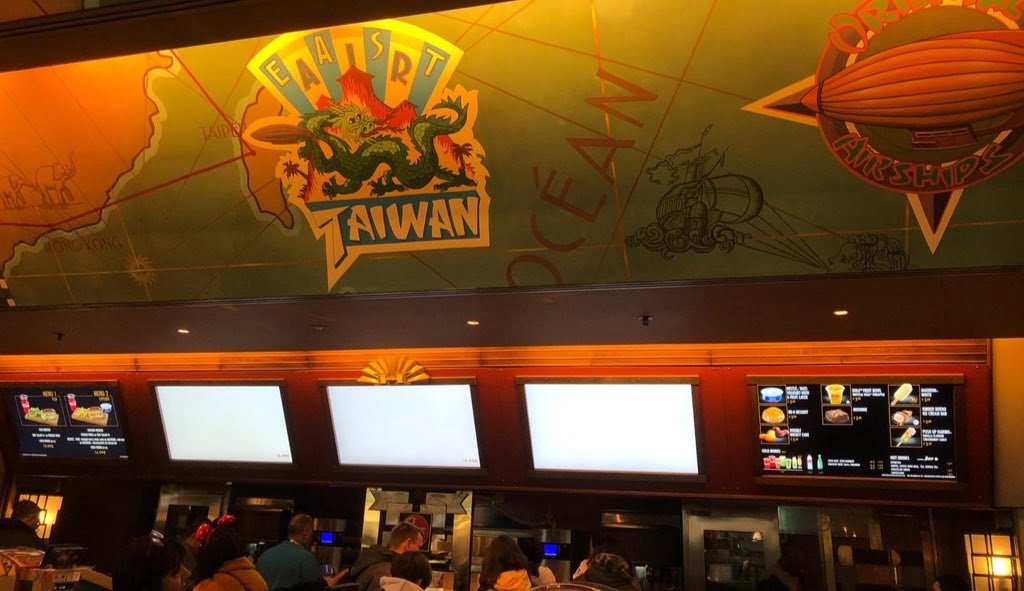 Some classic display malfunctions..
Disney's Sequoia Lodge started its facade refurbishment. Hotel operations are not affected and works are only conducted during the day: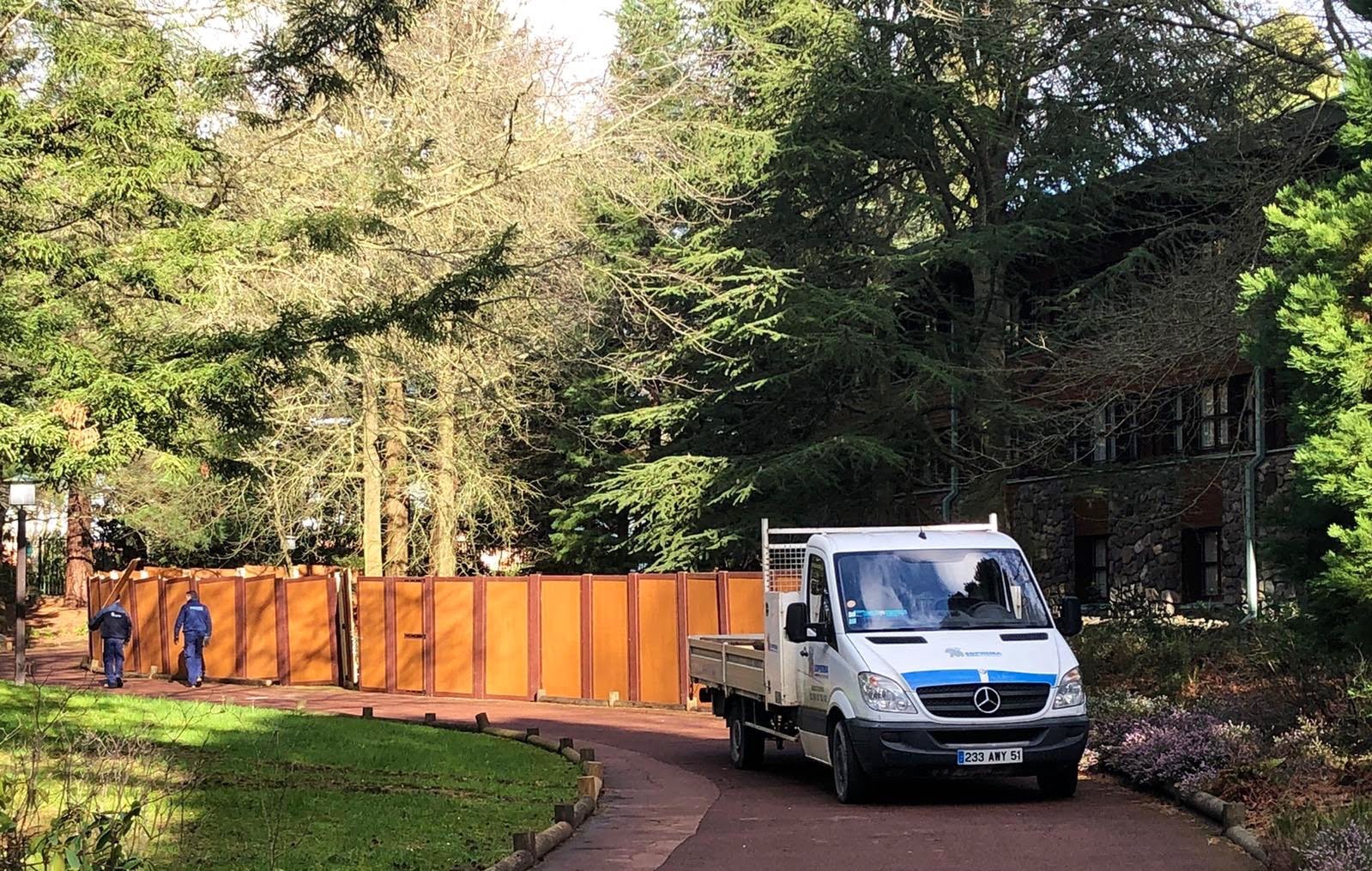 It seems nothing has been done at Disney's Newport Bay Club lighthouse which has been under these tarps for months: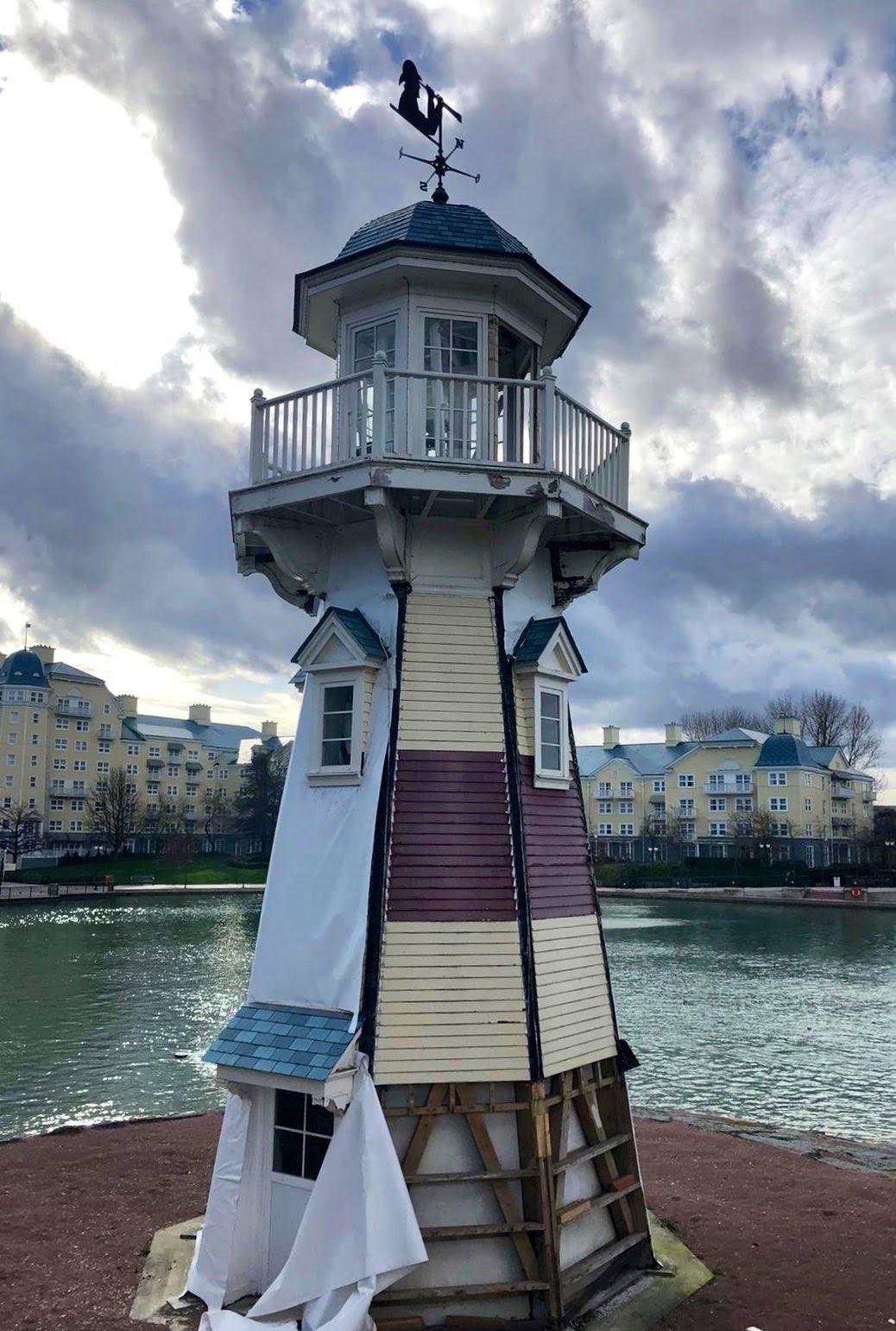 "L'Arbre Enchanté" has finally been fully uncovered and the wheelbarrow prop has also returned: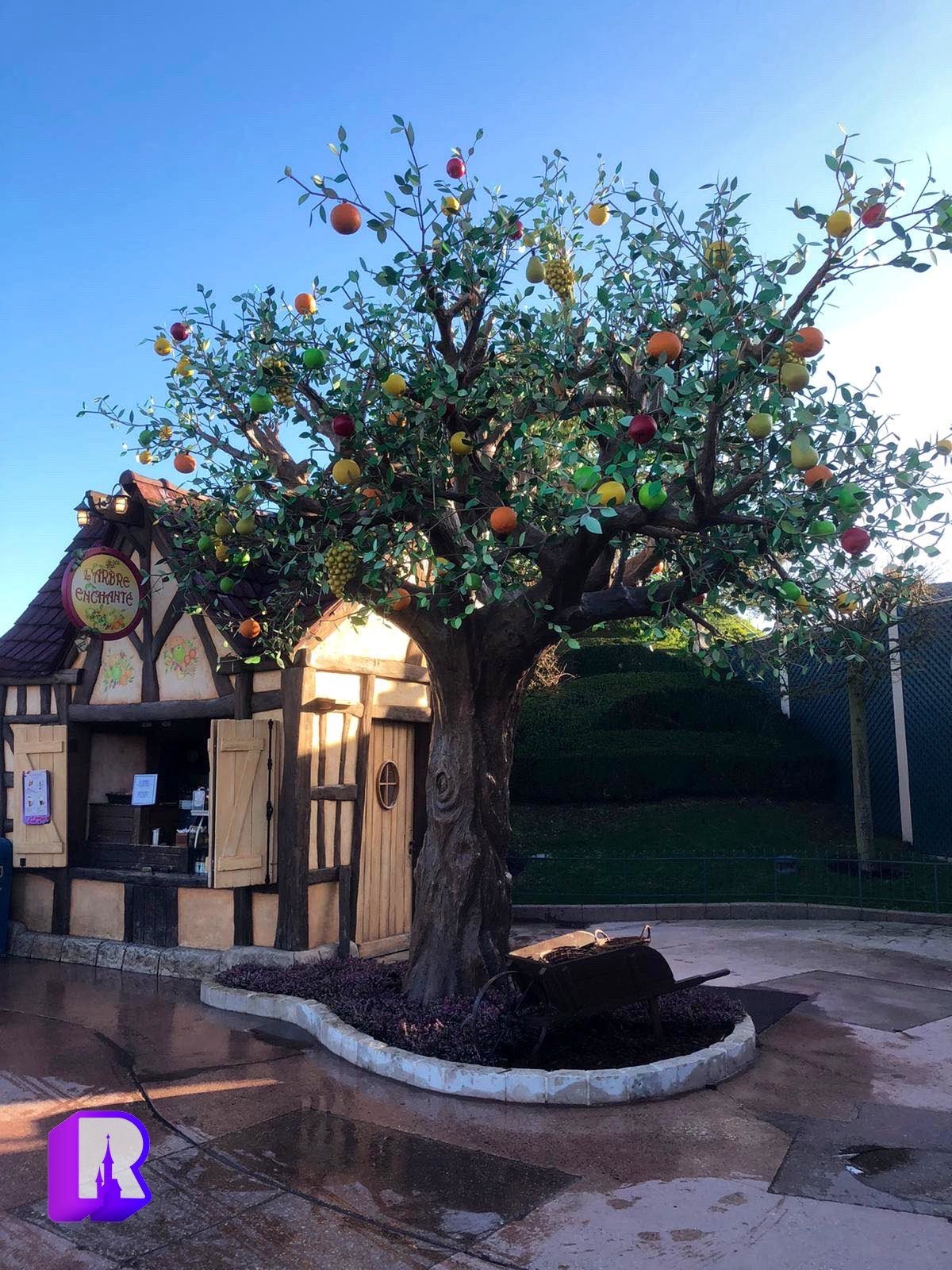 Merchandise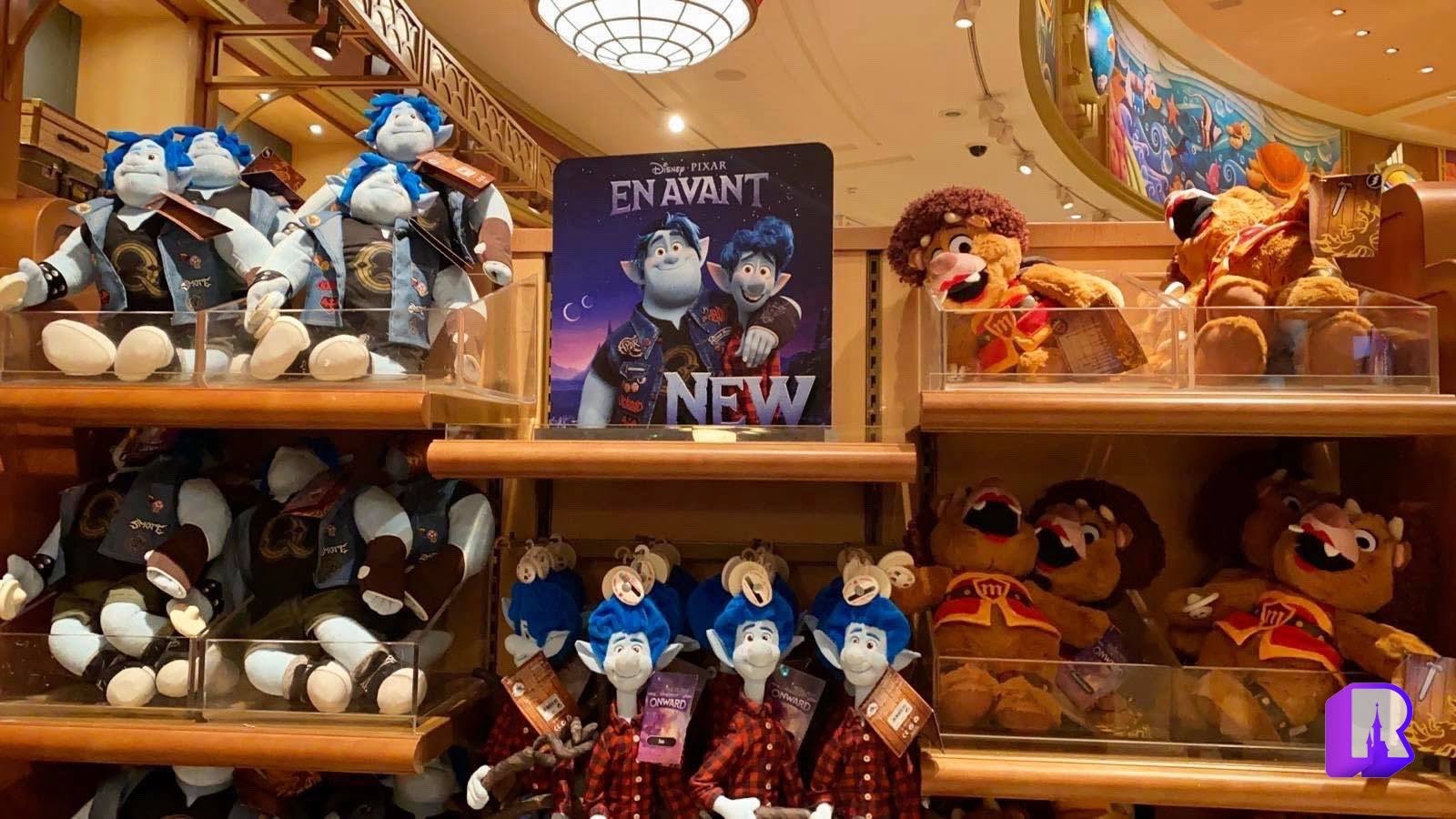 Onward merchandise has arrived in shops. Good synergy!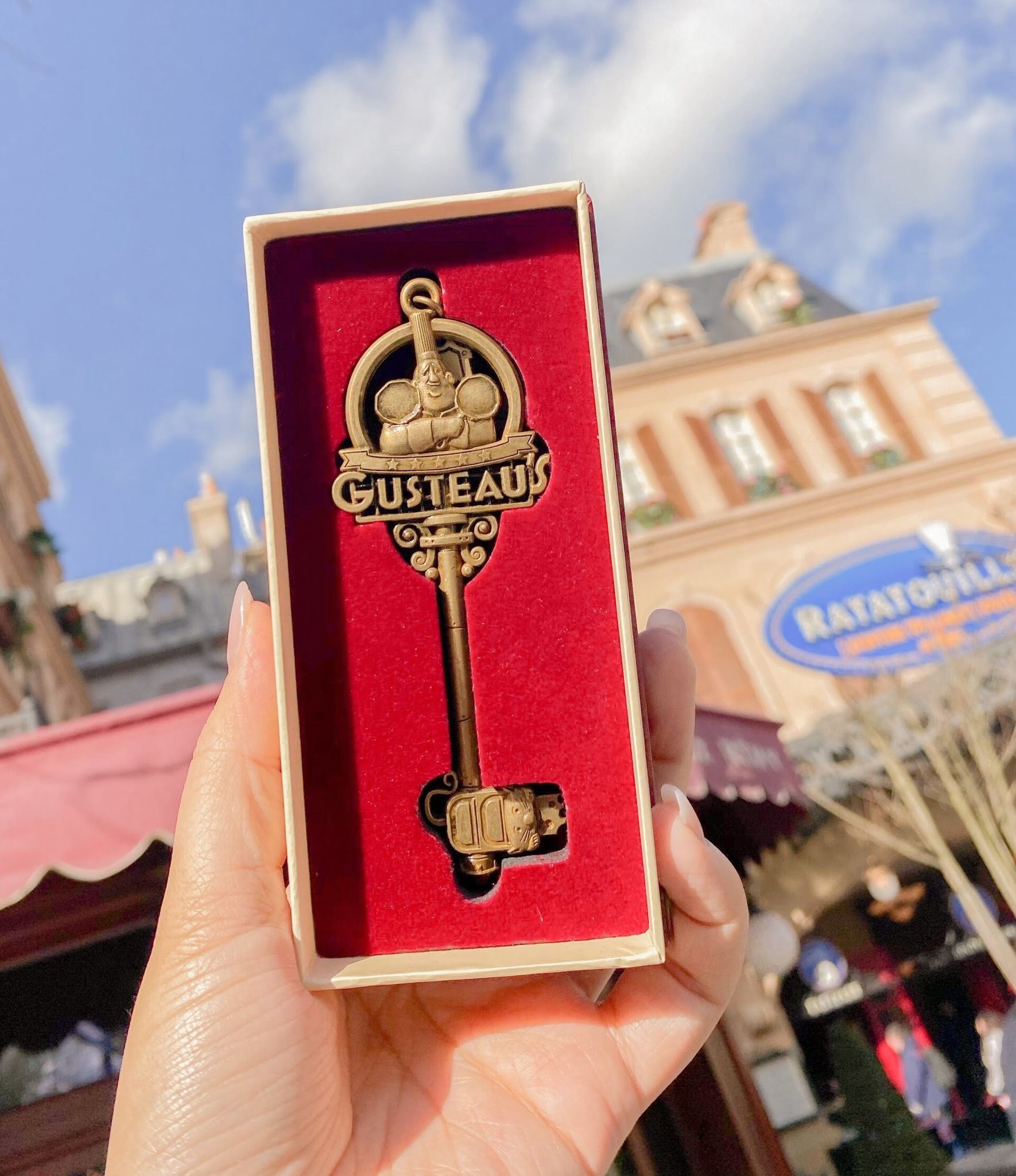 The next Attraction Key drama will take place on Feb 29 at Chez Marianne. It now uses Lineberty (reserve on Feb 26, 6pm CET)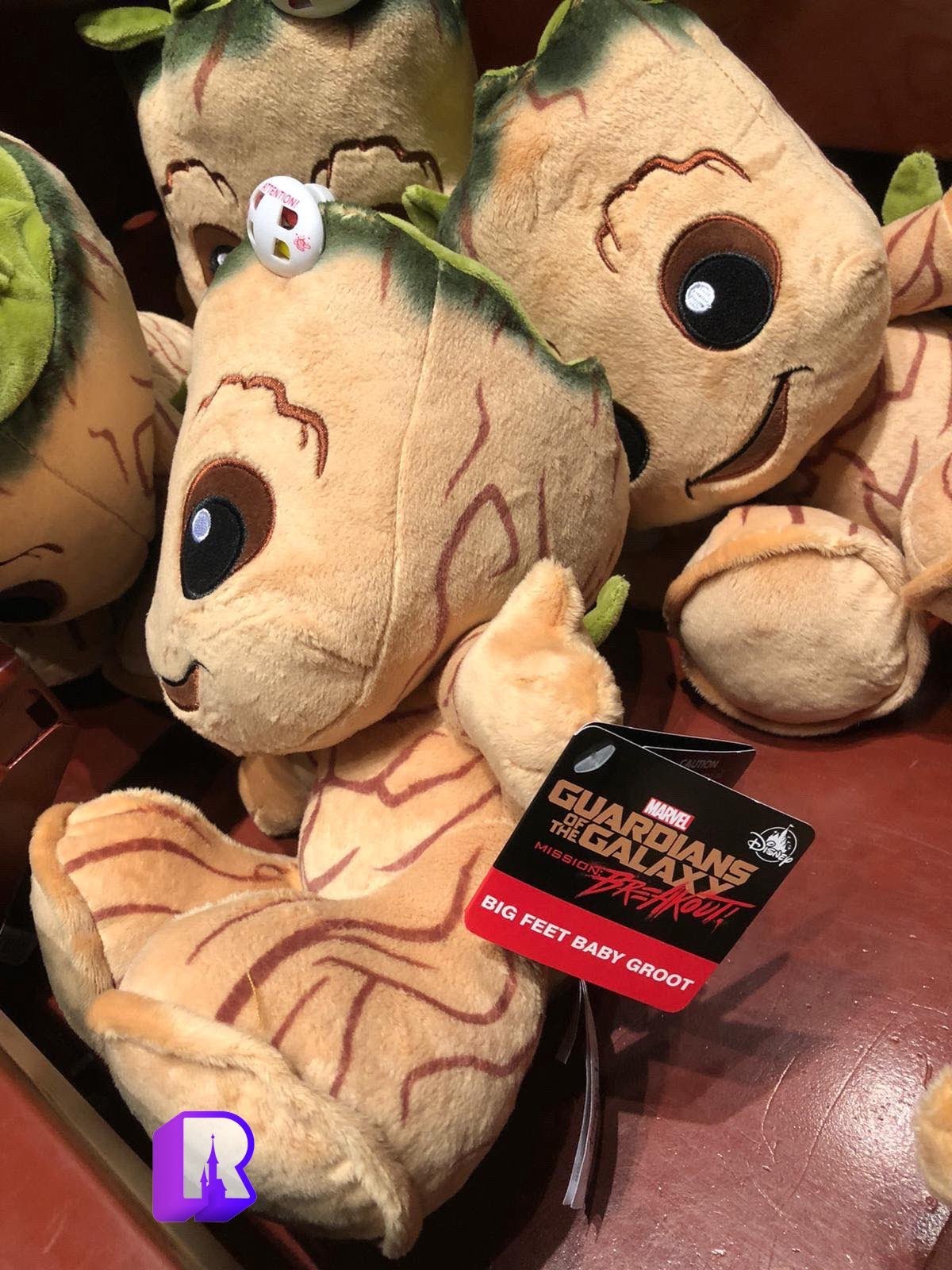 This cute Baby Groot plush is branded for Mission Breakout.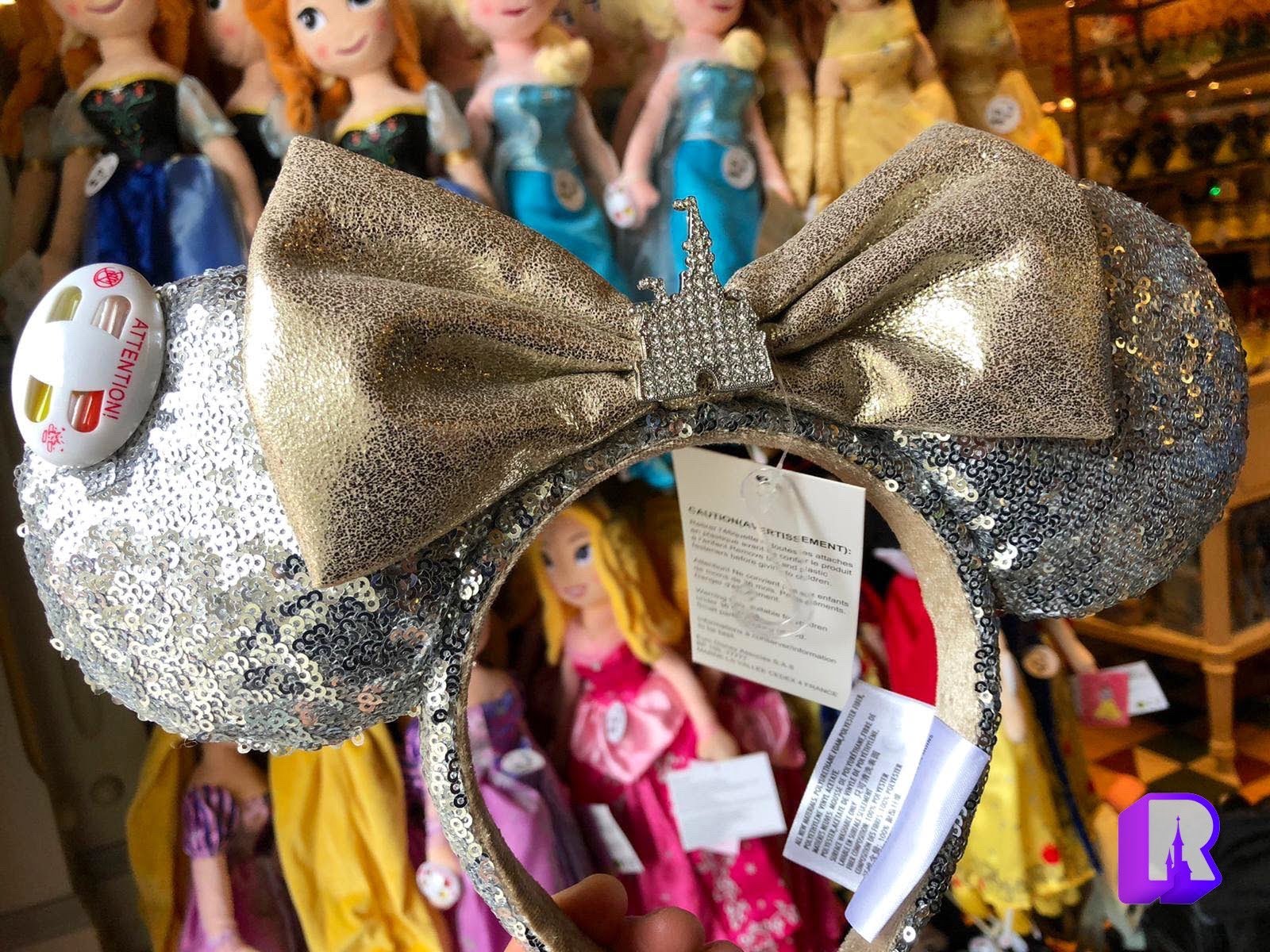 These silver Castle design ears have made it over from WDW.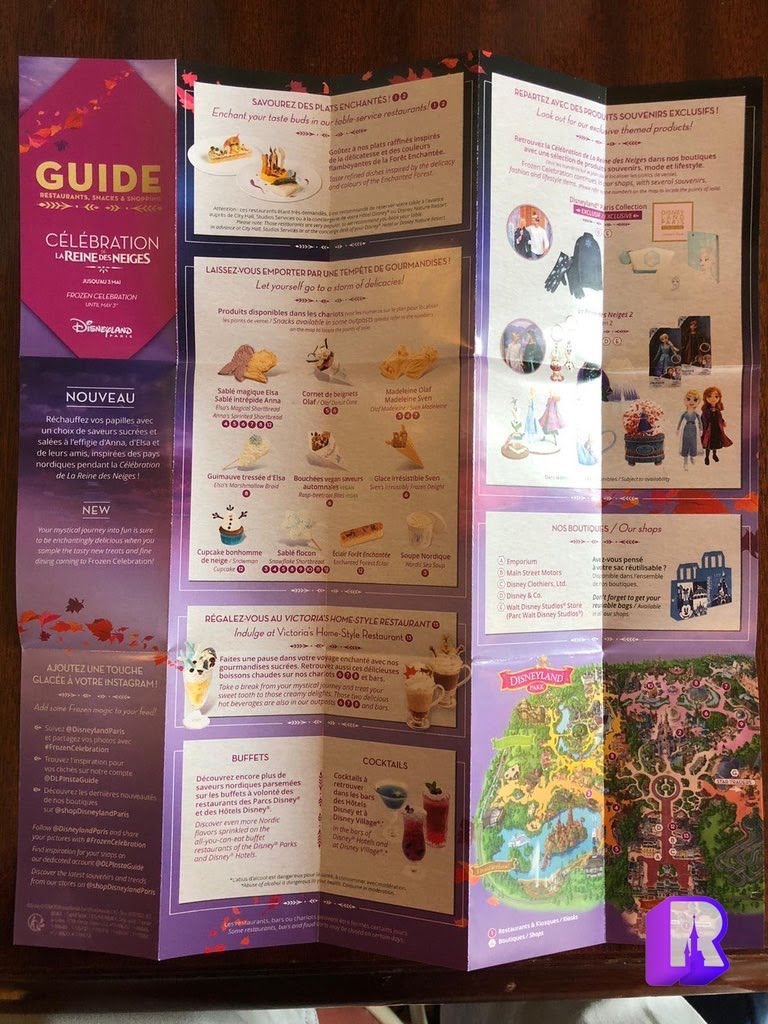 And the nice food and merch guides we posted online last week are now available as hard copies. Both Frozen and Star Wars seasons are printed back to back on the same paper which is sure to be awkward when Star Wars ends months before Frozen.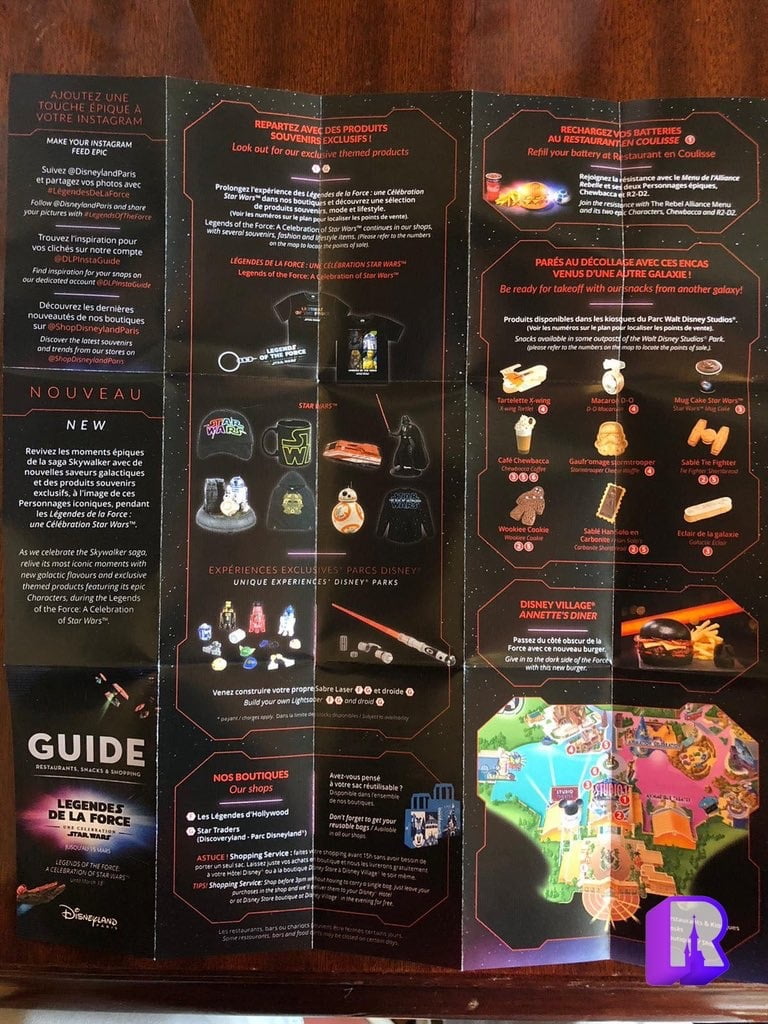 And that's your week at Disneyland Paris! Thank you again for reading, sharing and supporting our work! I'll leave you with my favorite pictures form the week!