We are back with another weekly report! As we near the July 20 opening date, Avengers Campus is once again out headliner, but we also cover the return of Rendez-vous Gourmand, preparations for Disneyland Paris Pride and our usual merchandise and refurbishments sections!
Avengers Campus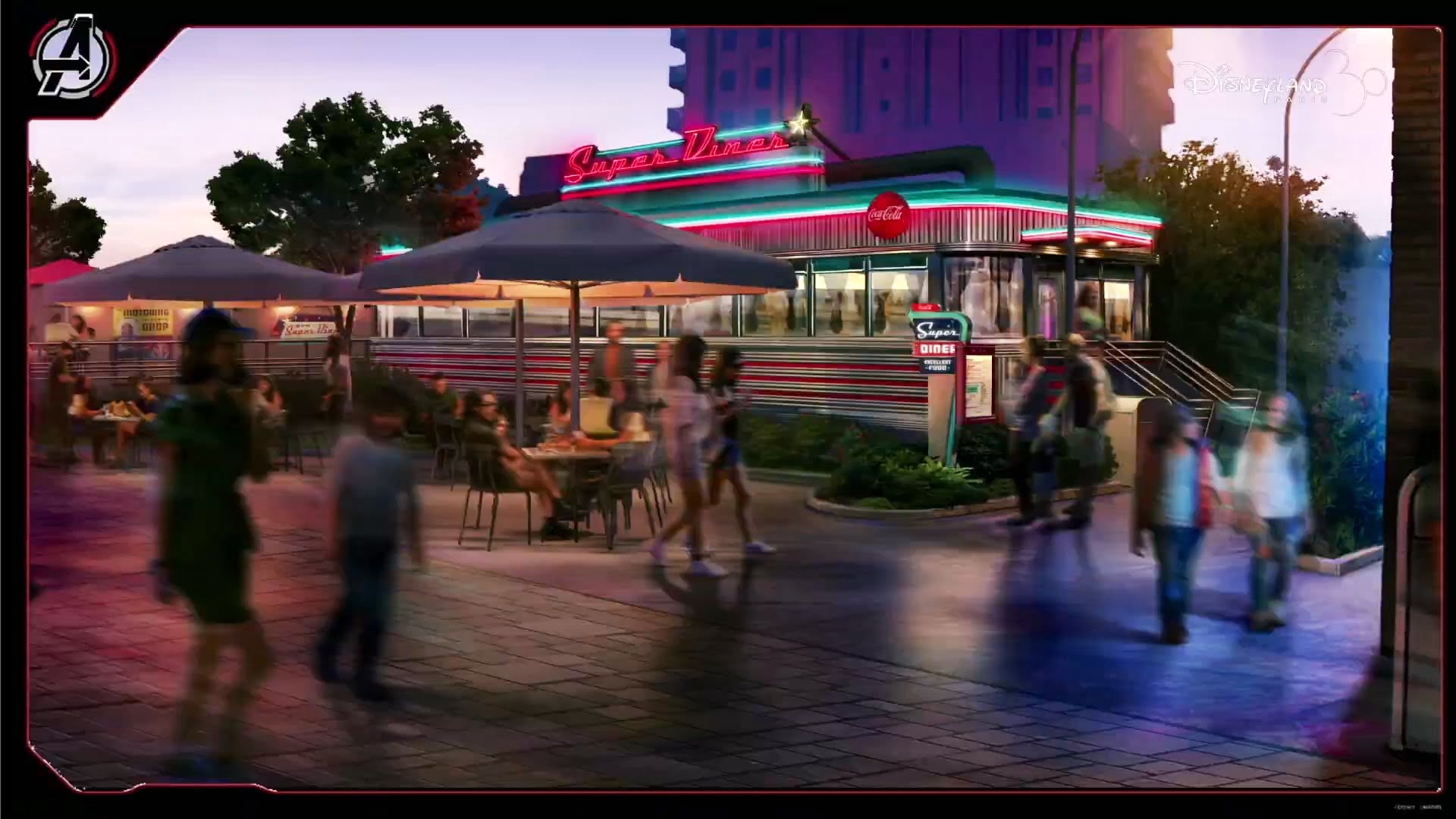 This week Cast Members got a taste at experiences coming to Avengers Campus this summer. Although plagued with technical issues, we could follow the presentation online. One of the highlights was a concept art for the "Super Diner" – formerly Cafe des Cascadeurs. Although it doesn't look vastly different, the location has received a complete refurb and will now sell "grab and go" Ruben sandwiches.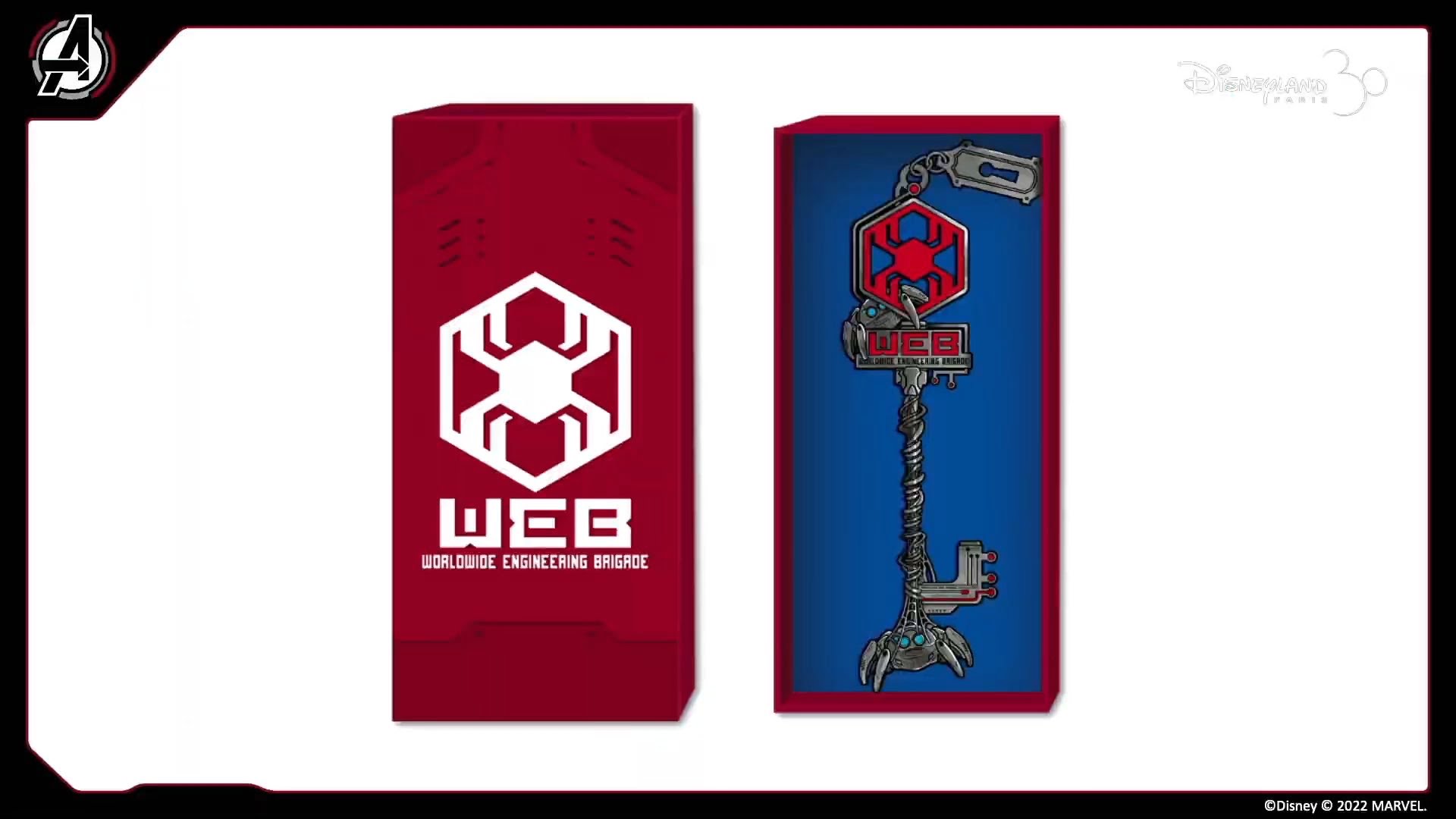 We also got a first look at a collectible key themed to WEB, the Spider-Man W.E.B. Adventure organisation.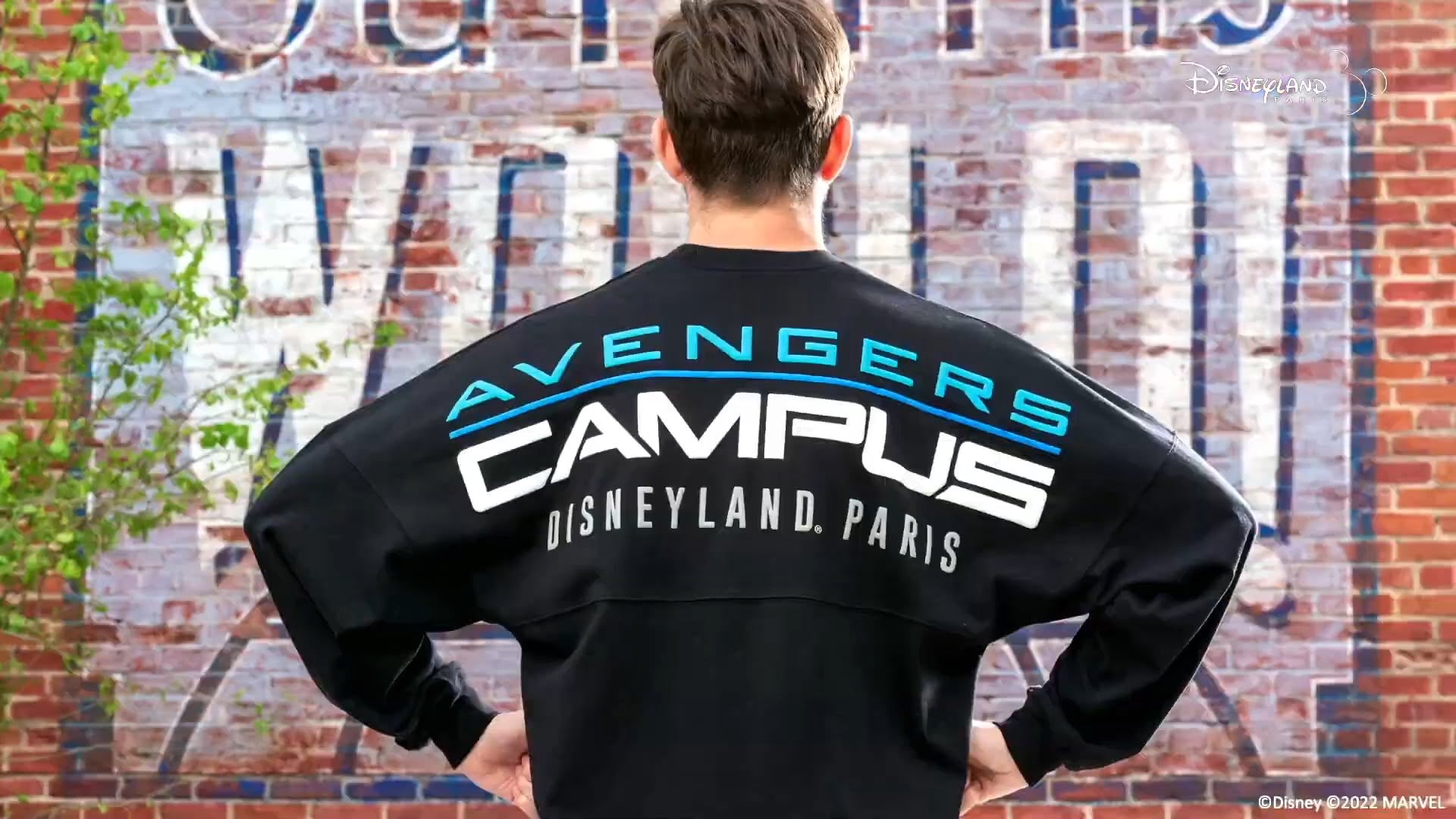 A Spirit Jersey will also be released – this one is sure to be a mega hit.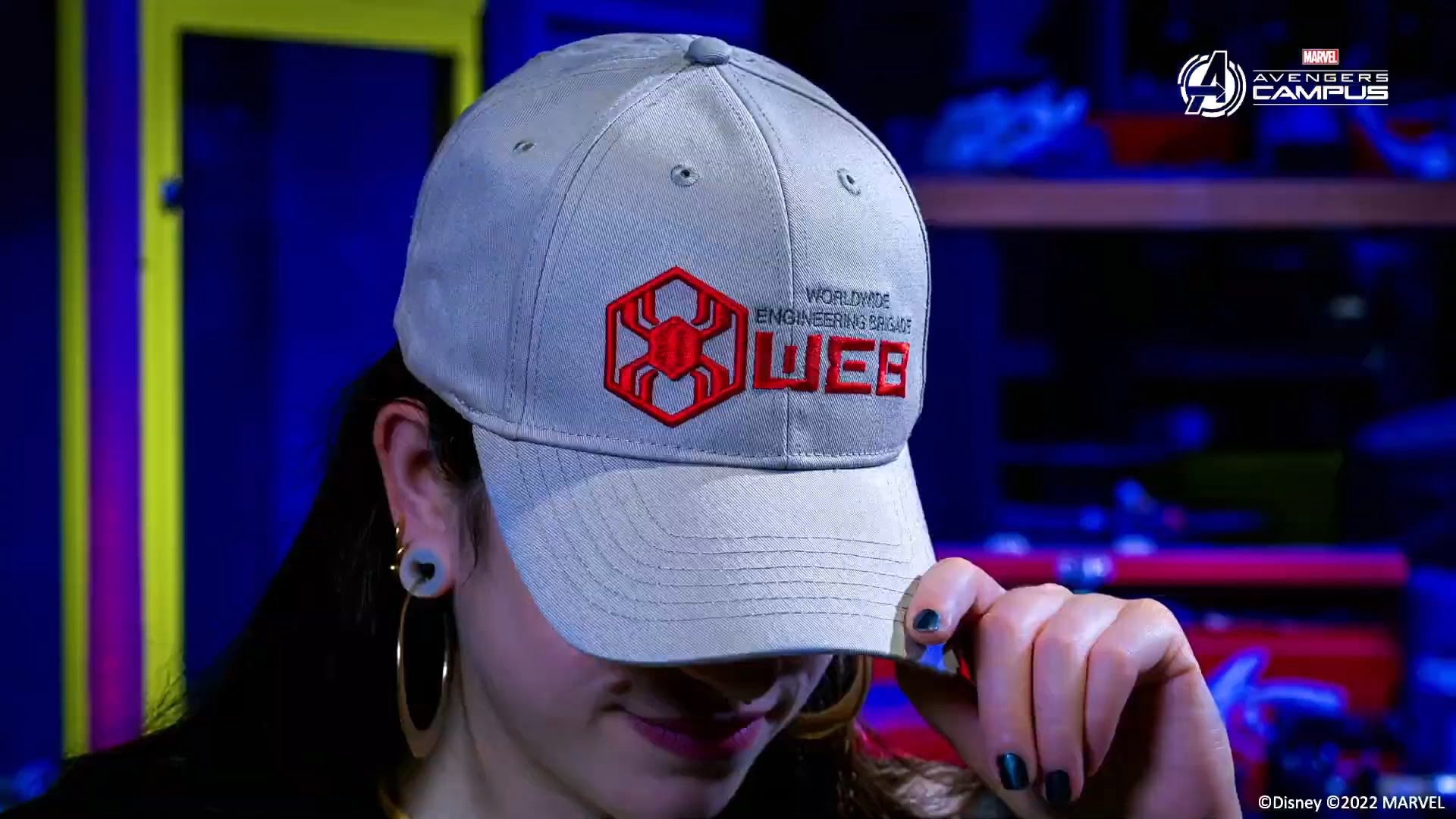 We also got a look at more of the merchandise and costumes.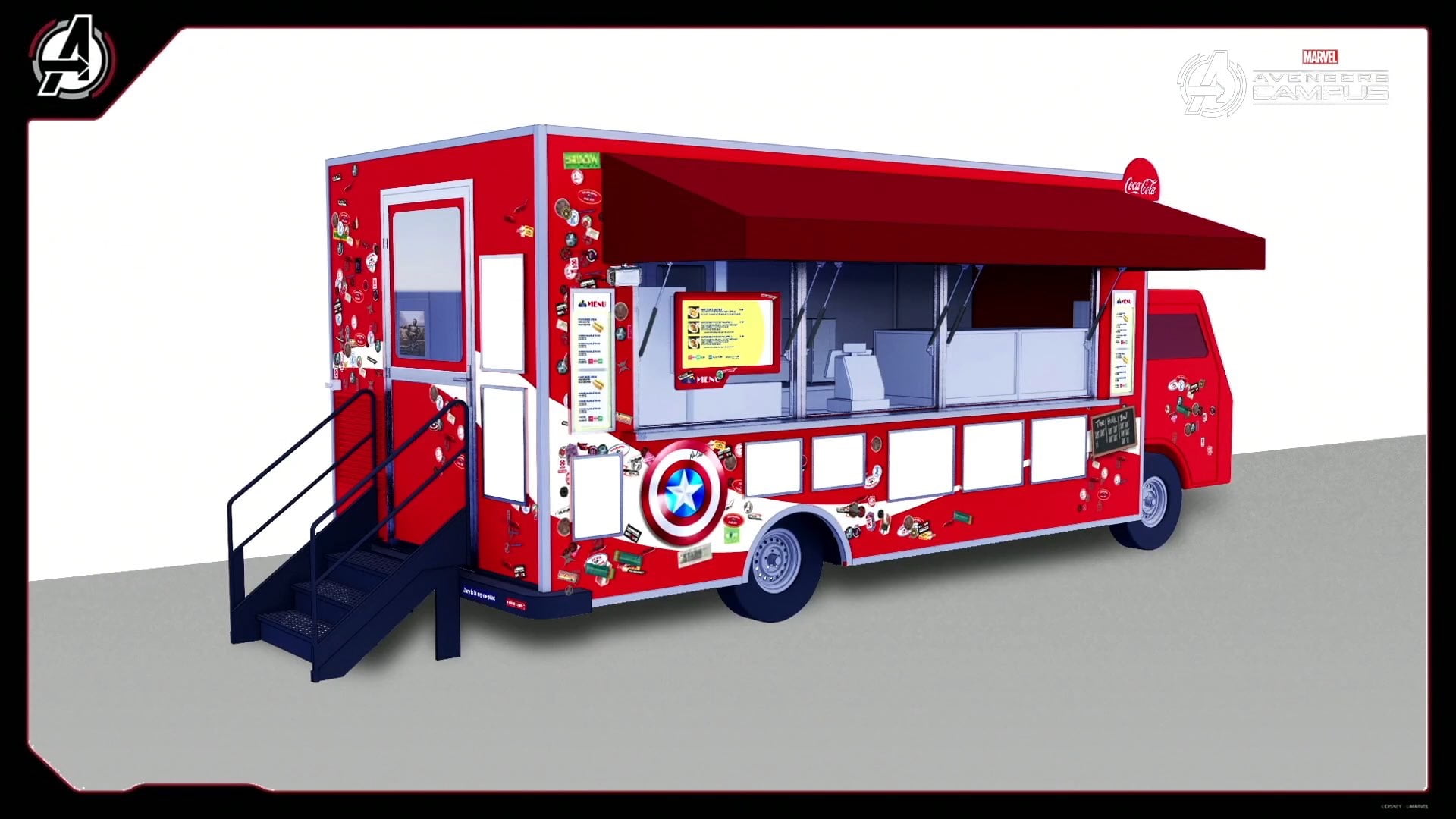 The teams also showed concept art for tbh e food truck and well it's pretty plain but should be fun to decipher the many stickers!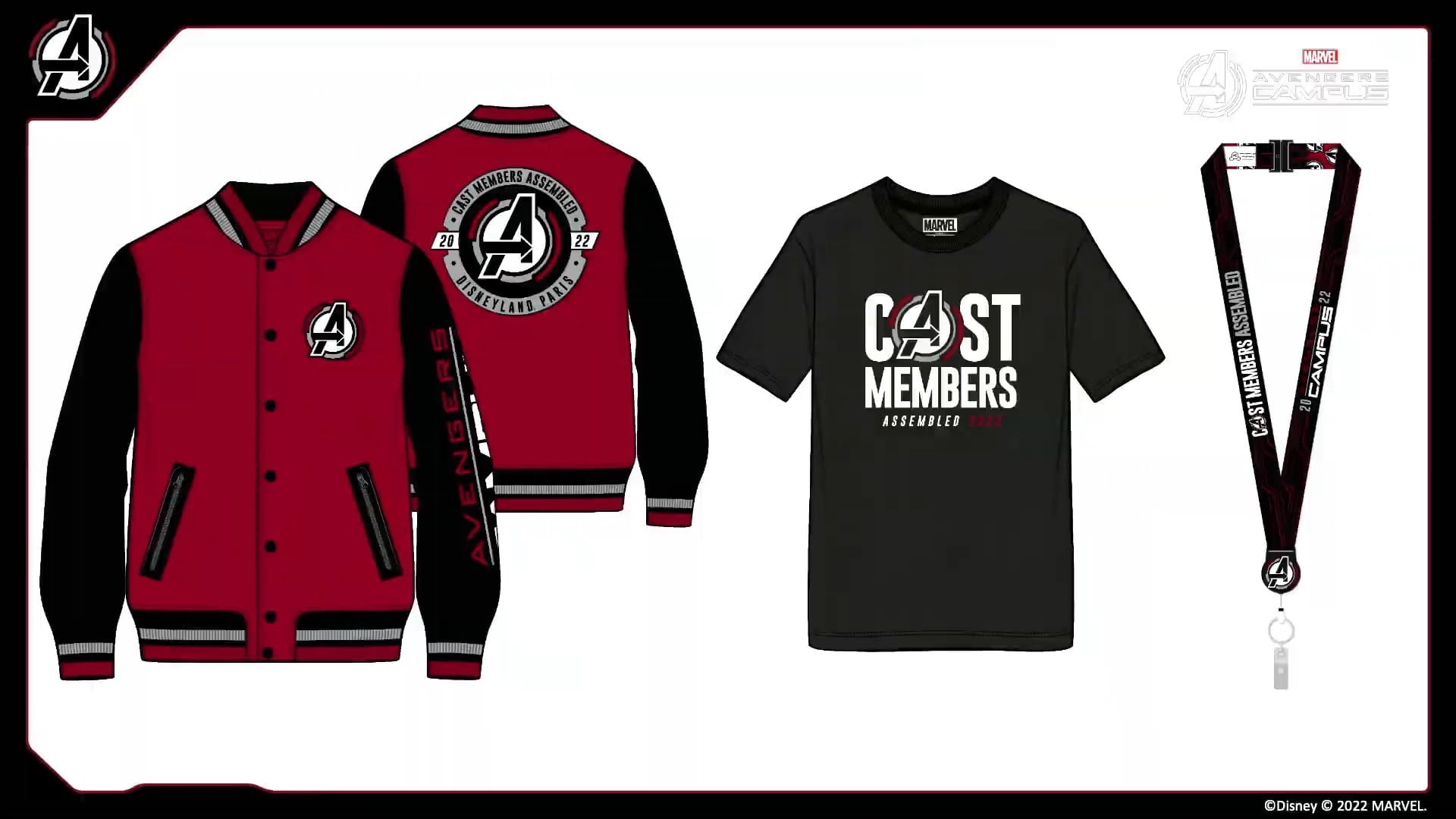 Natacha Rafalski was on hand to galvanize the crowd of Cast Members who will all have a "role" in the Land – for example, custodial is being referred to as "Damage Control".
This Avengers Campus ticket visual was added to the website. It's unclear if these will ever be printed.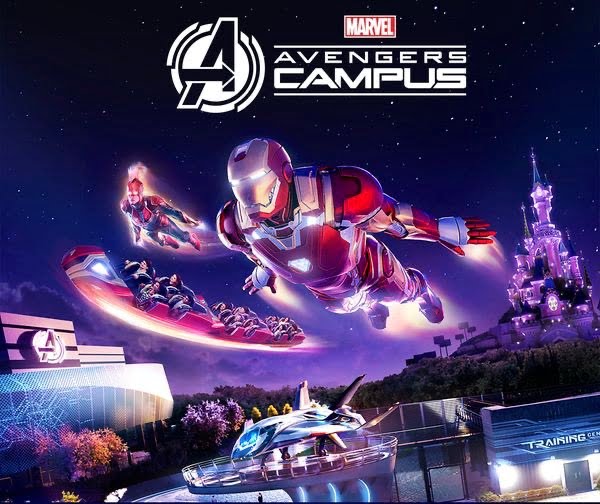 A new nighttime version of the key visual has been used on various promotional materials.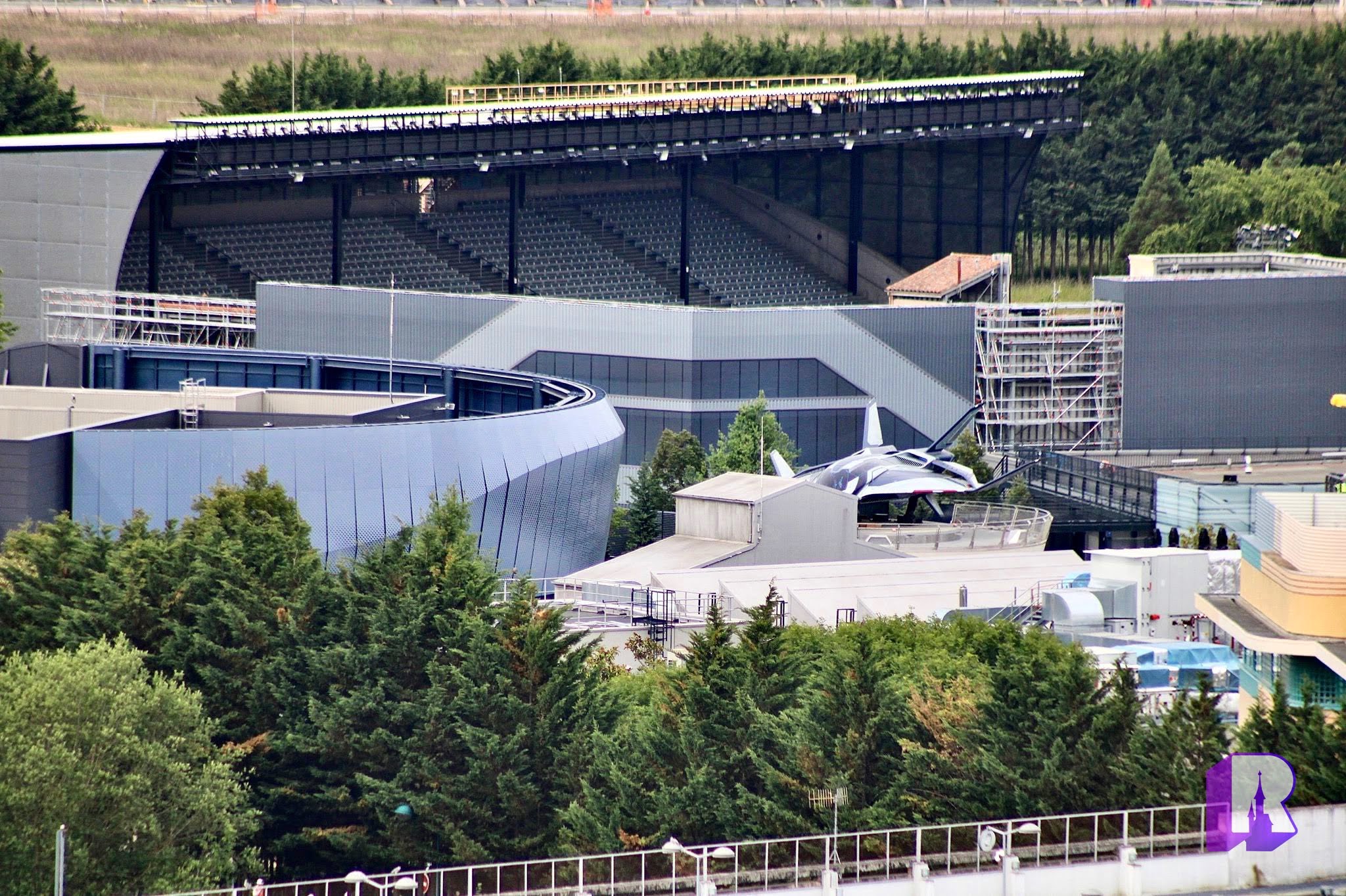 In the land, a new giant grey tarp was added at the back to hide the Moteurs Action set. The arena will remain for now as it is a valuable asset that can be used for special events or with for example an access from the future lake. It will not become a Marvel Stunt Show. I don't blame them as conveying the action and excitement of Marvel from such a far distance and in daylight would probably fall flat.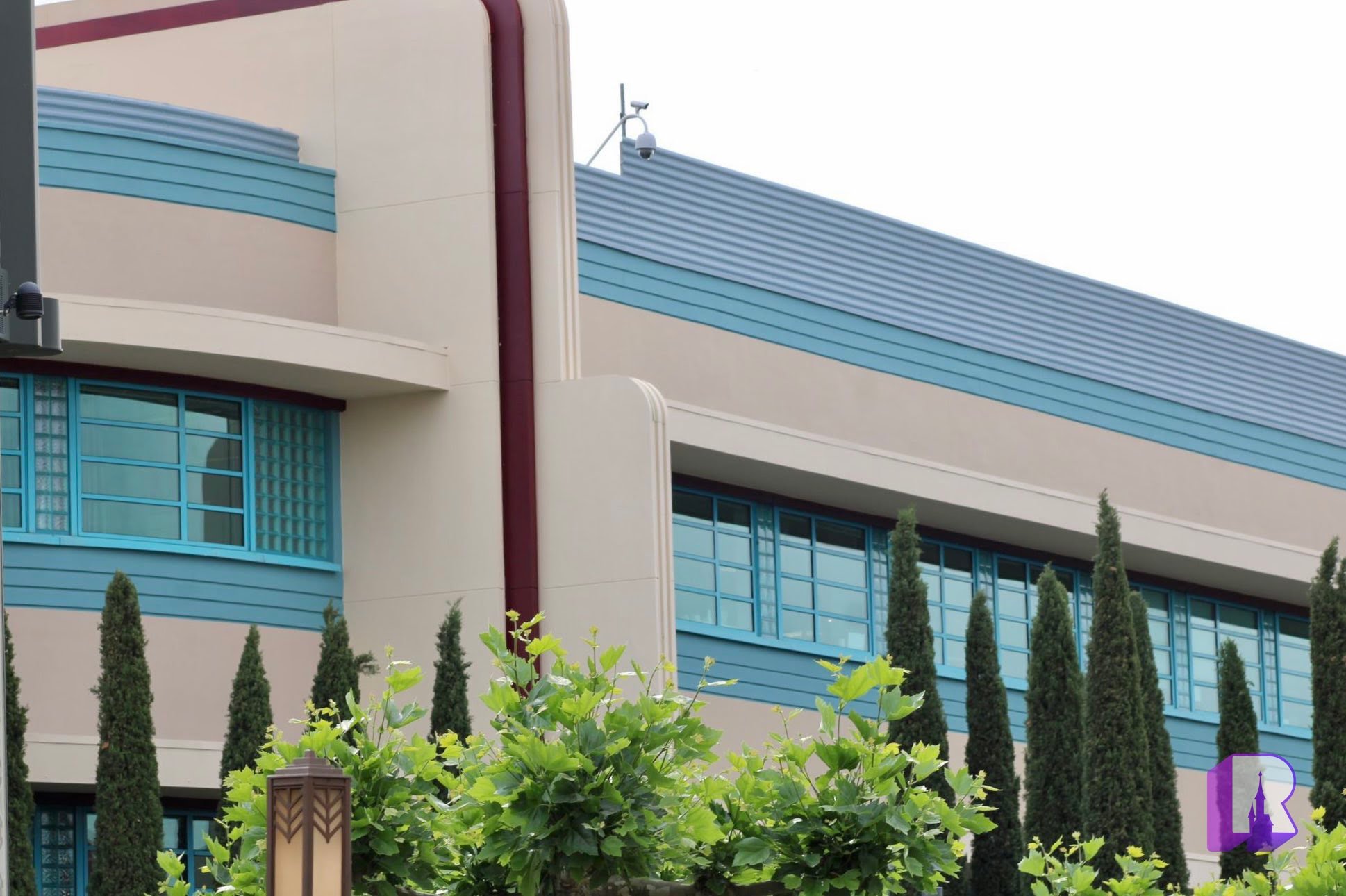 The Disney Channel building repainting appears complete. Once the trees grow a bit more, this "problem" should be sorted.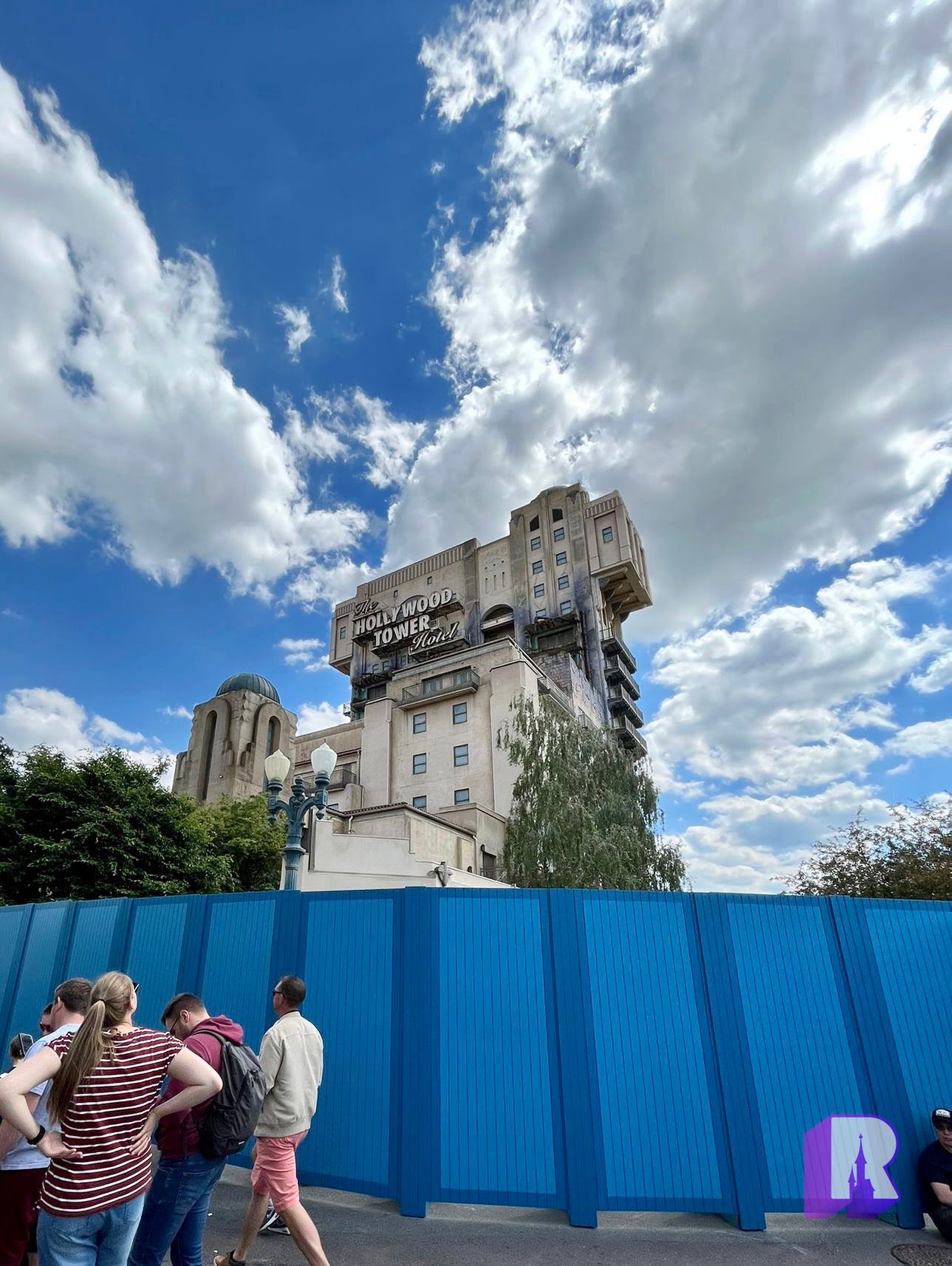 On the other side of Production Courtyard, preparations are in progress to revamp the Tower of Terror "back road" which will be the back entrance/exit of the land.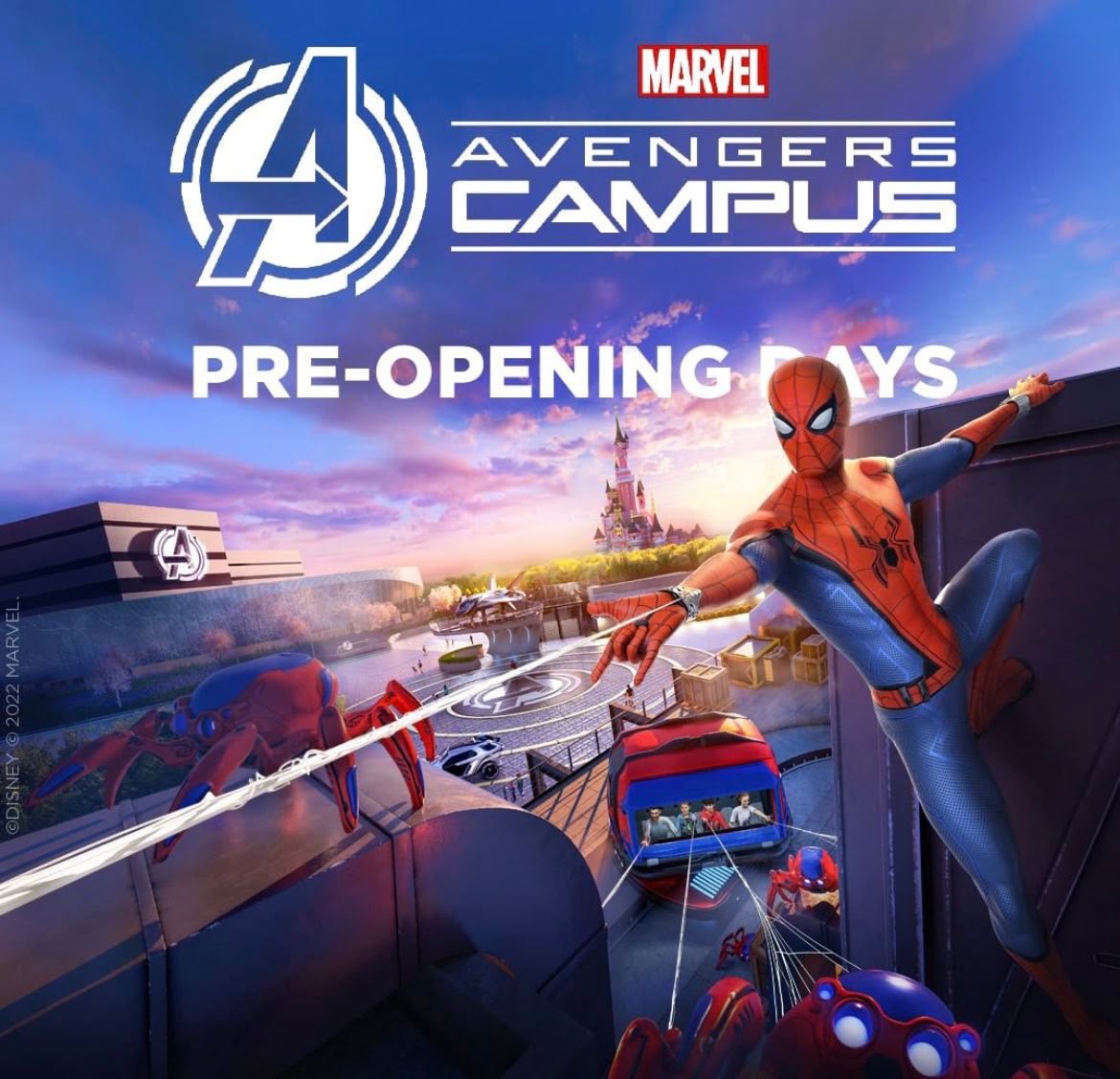 Avengers Campus opens July 20, but Cast Members, Annual Pass Holders and other categories of Guests will get to preview the lands in the couple weeks before.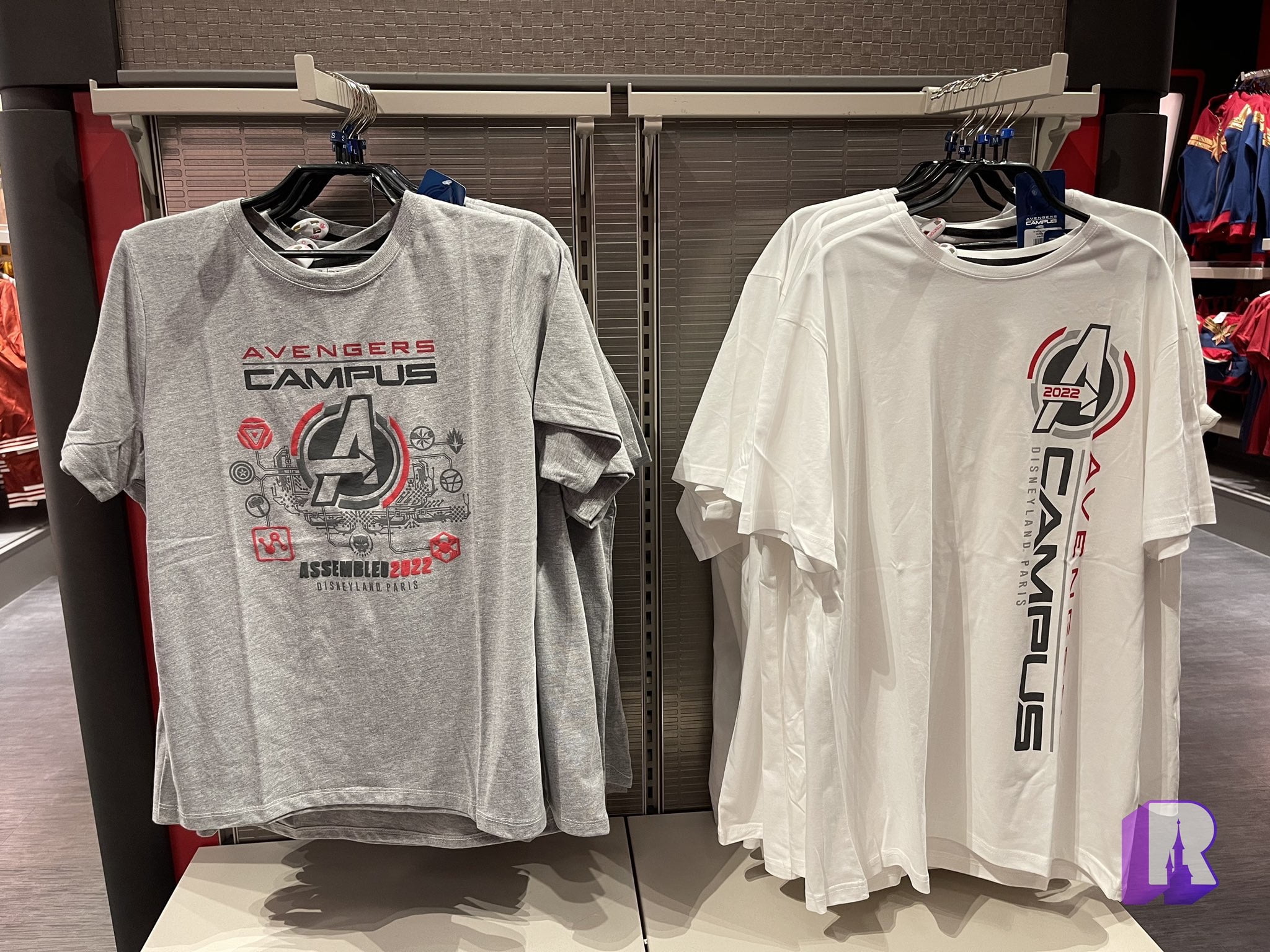 Guests can still find pre-opening t-shirts, at Disney's Hotel New York and Studio 1.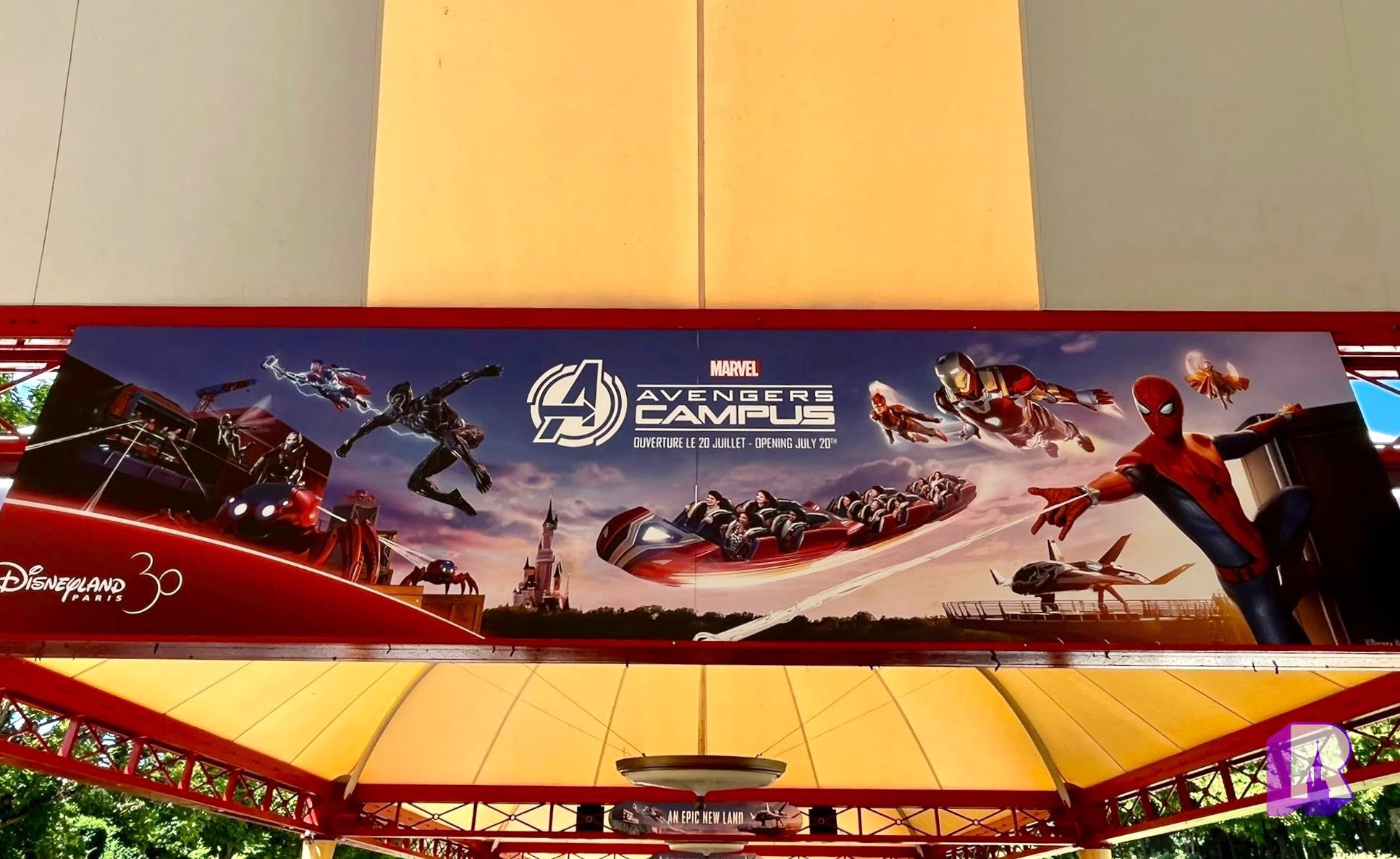 At Guest Parking, new signs announcing the exciting new land and new attractions have been added. When was the last time we saw that kind of signs – a long time.
Rendez-vous Gourmand
Without much fanfare, the Rendez vous Gourmand food festival has returned to Walt Disney Studios Park, featuring chalets that showcase food from France and Europe.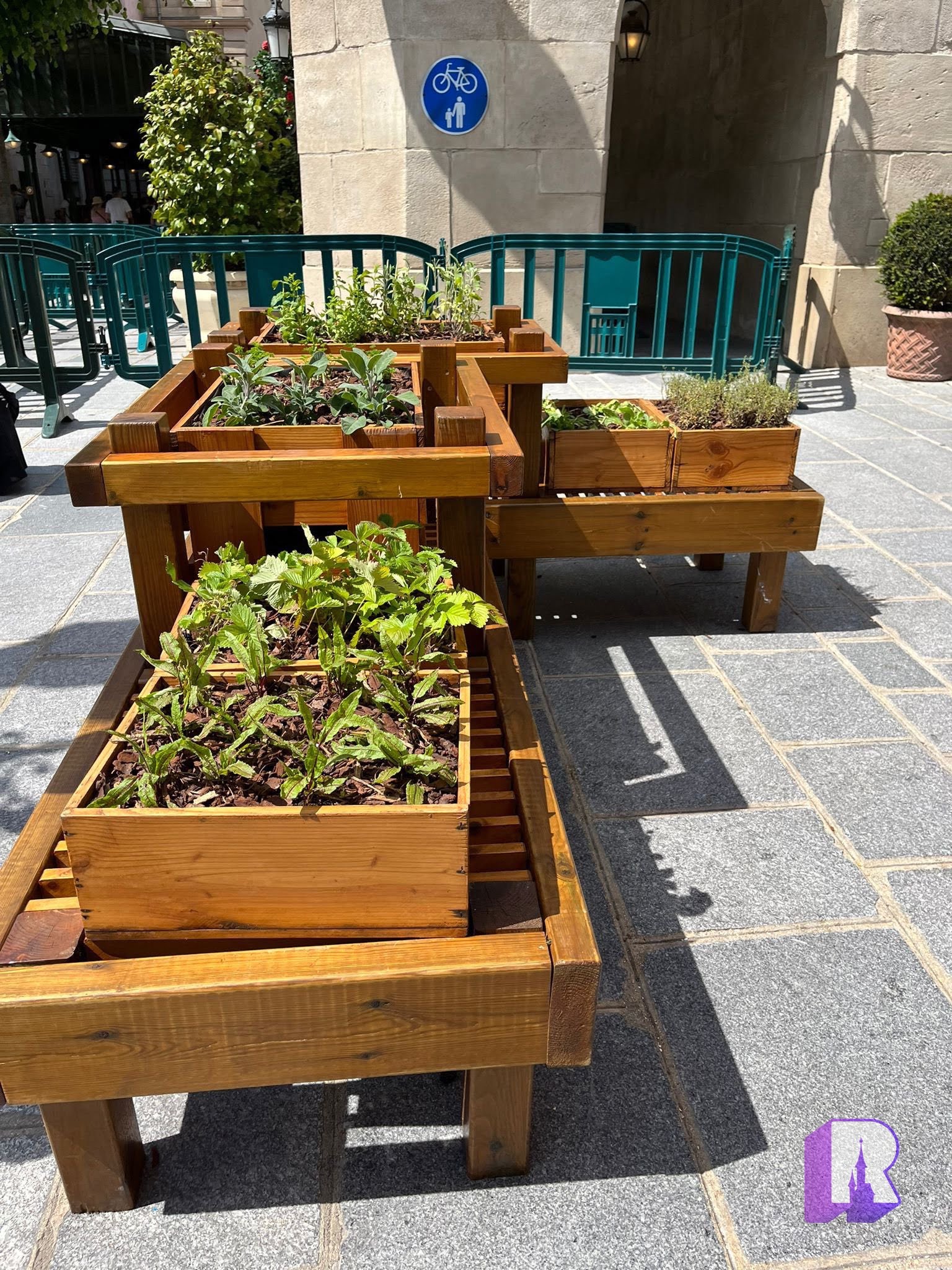 This year a new set of outdoor furniture allows for more seating and provide a nice garden / market feel with herbs and plants.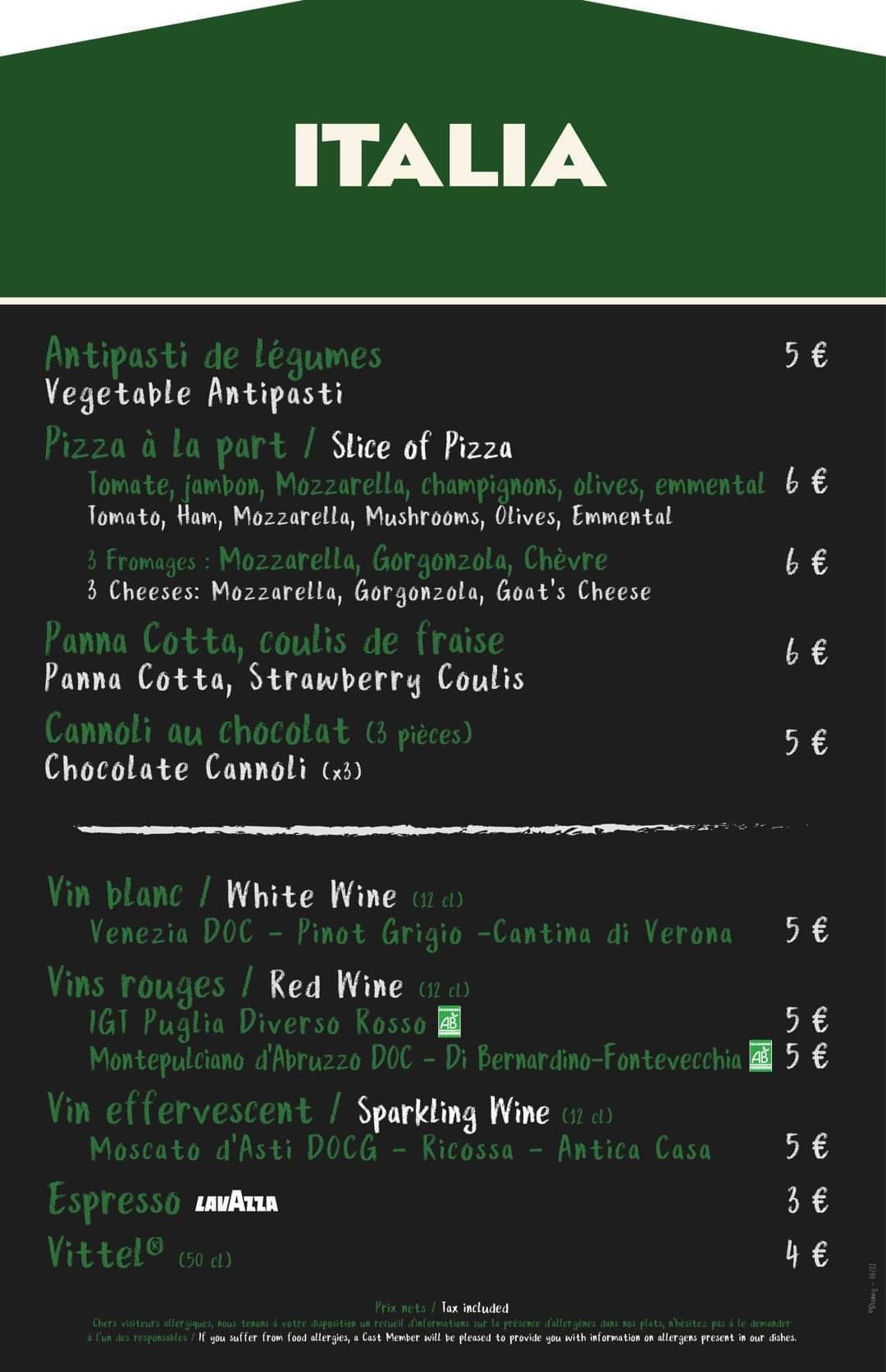 There are of course many many options to choose from and we will let you take a look at all the menus just above.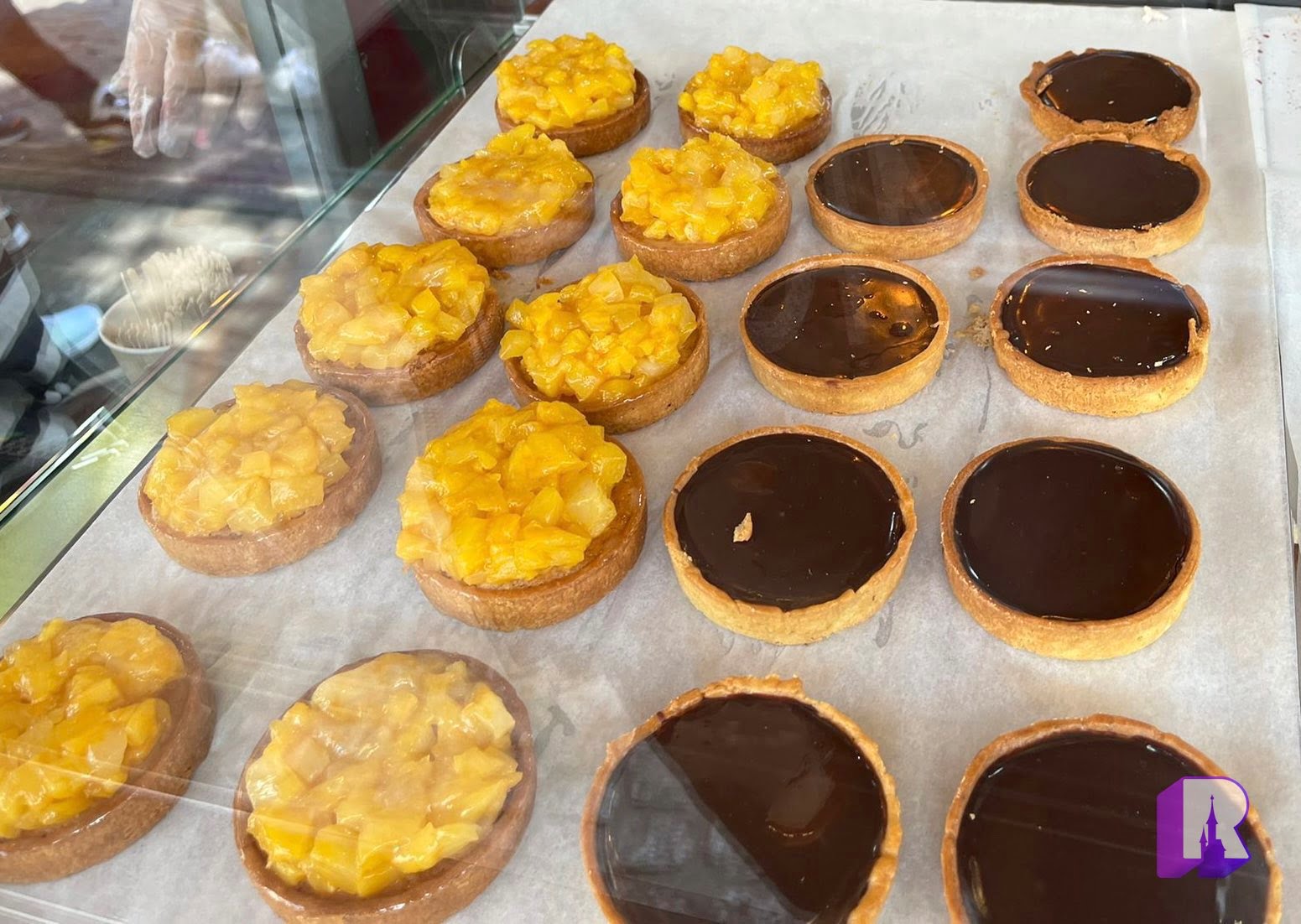 We sampled a few dishes and all looked and tasted good. Is it the best value for the price ? Maybe not, especially compared to more classic food markets in France, but hey it's Disney! In any case the festival provides some much needed life and energy to the park.
Disneyland Paris Pride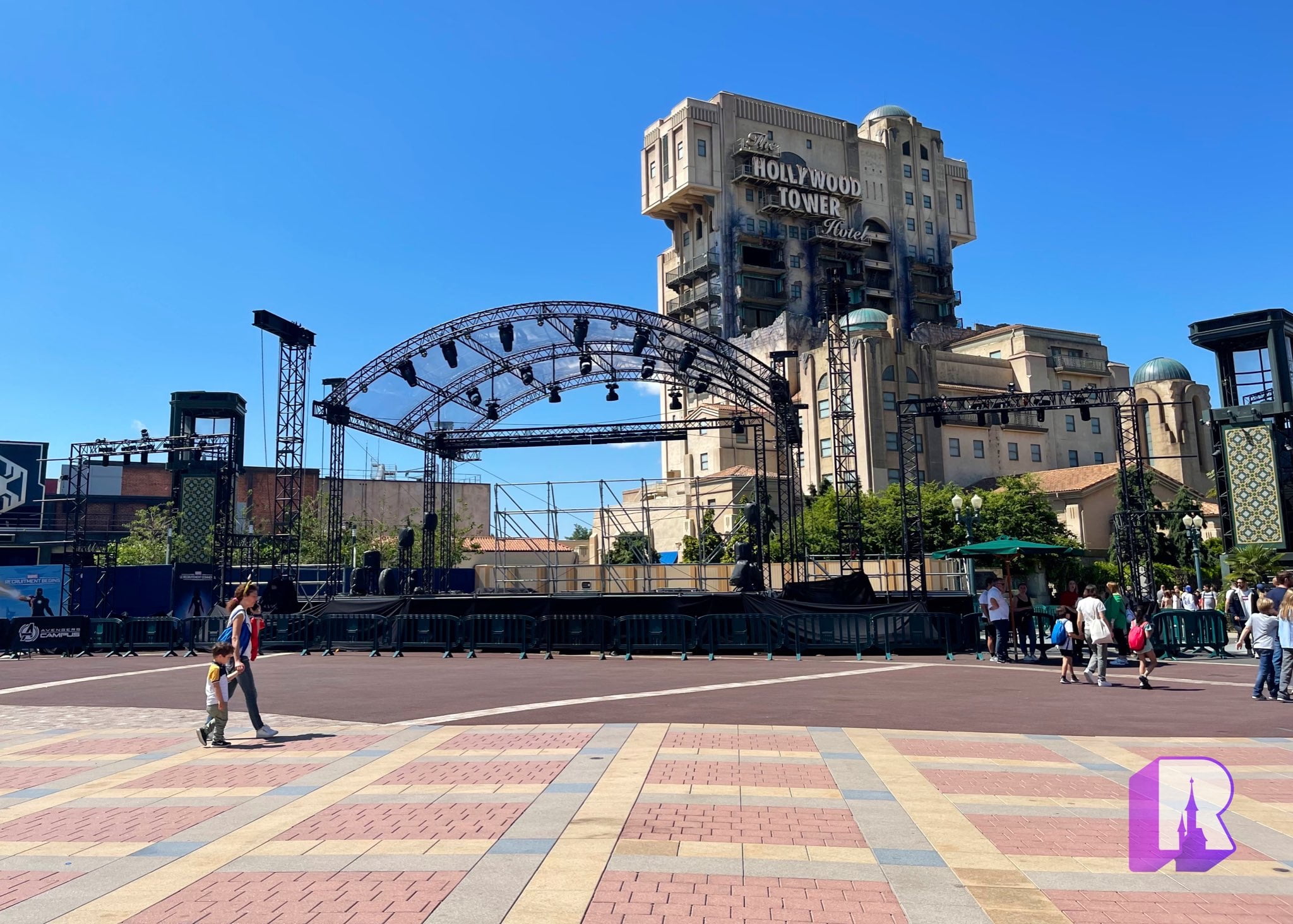 With less than a week away, preparations have begun in Production Courtyard for the Disneyland Paris Pride after hours special event on June 11. The event will feature performances by Mika, Becky Hill, Bilal Hassani + Disney Friends in new exclusive rainbow costumes this year, a Pride March, Lip-sync along, Attractions, food and partners booths.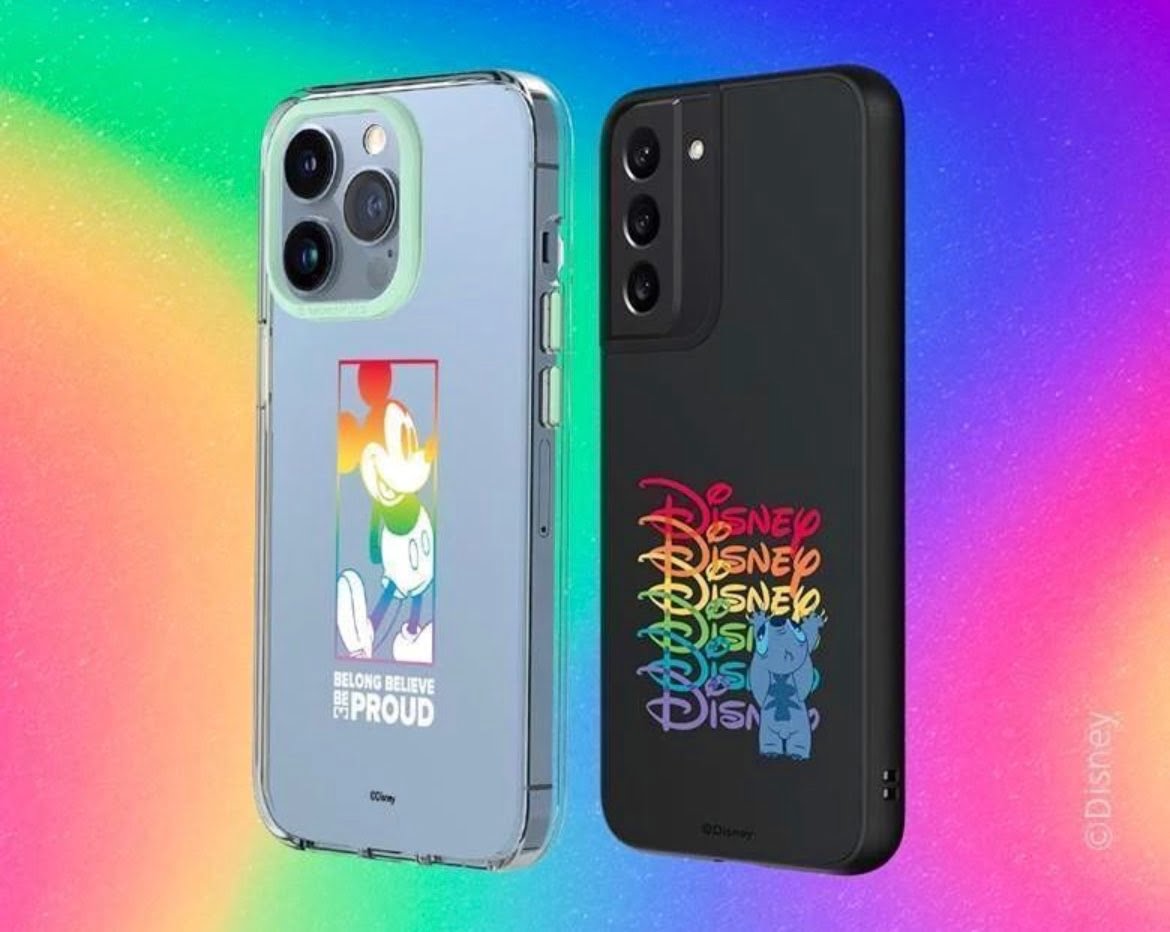 Talking about partners, the event will feature exclusive merchandise including some Pride themed phone cases by Rhinoshield.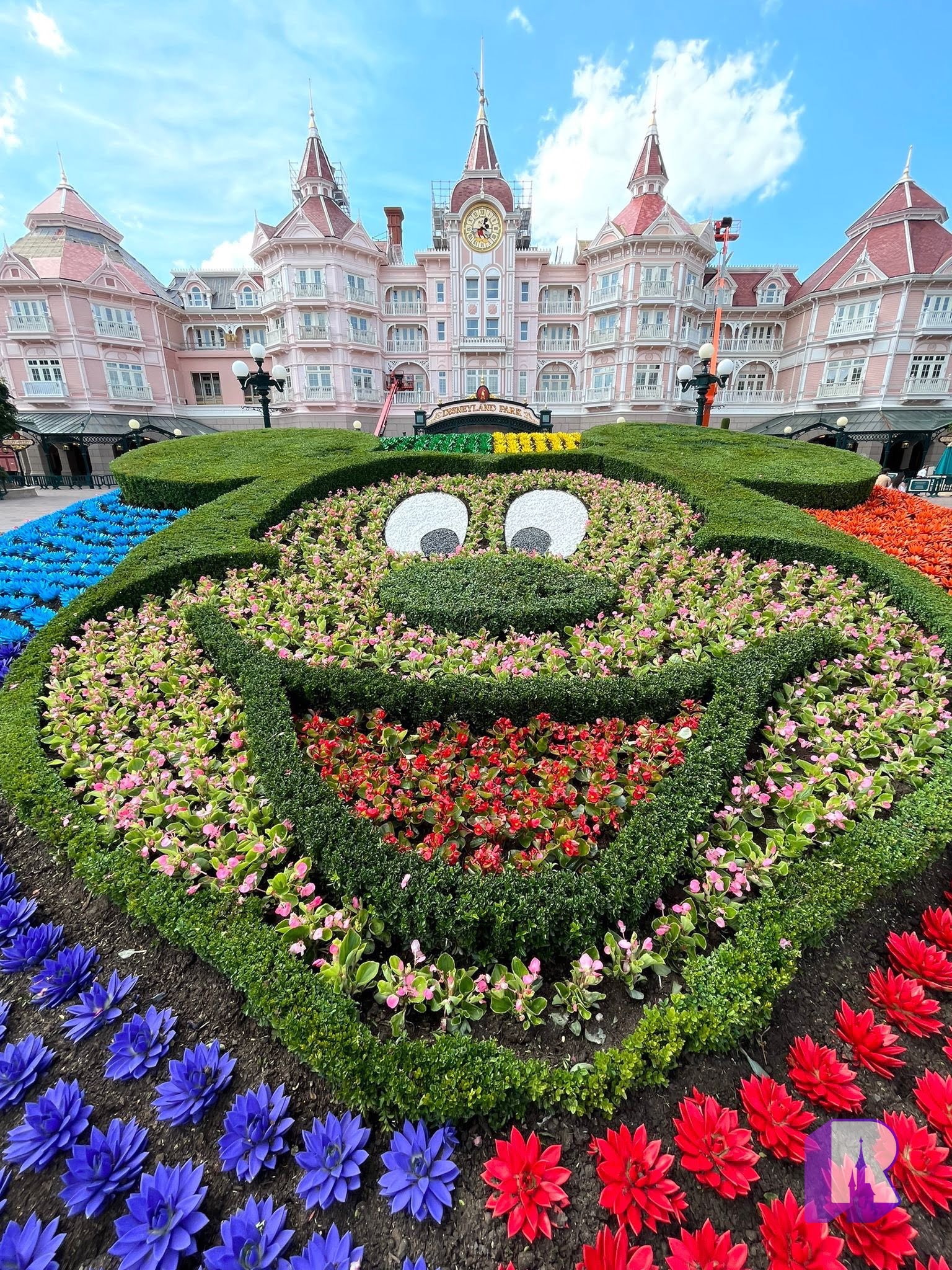 To celebrate, the Resort has installed a special rainbow colored framing around the Mickey Planter in Plaza Gardens!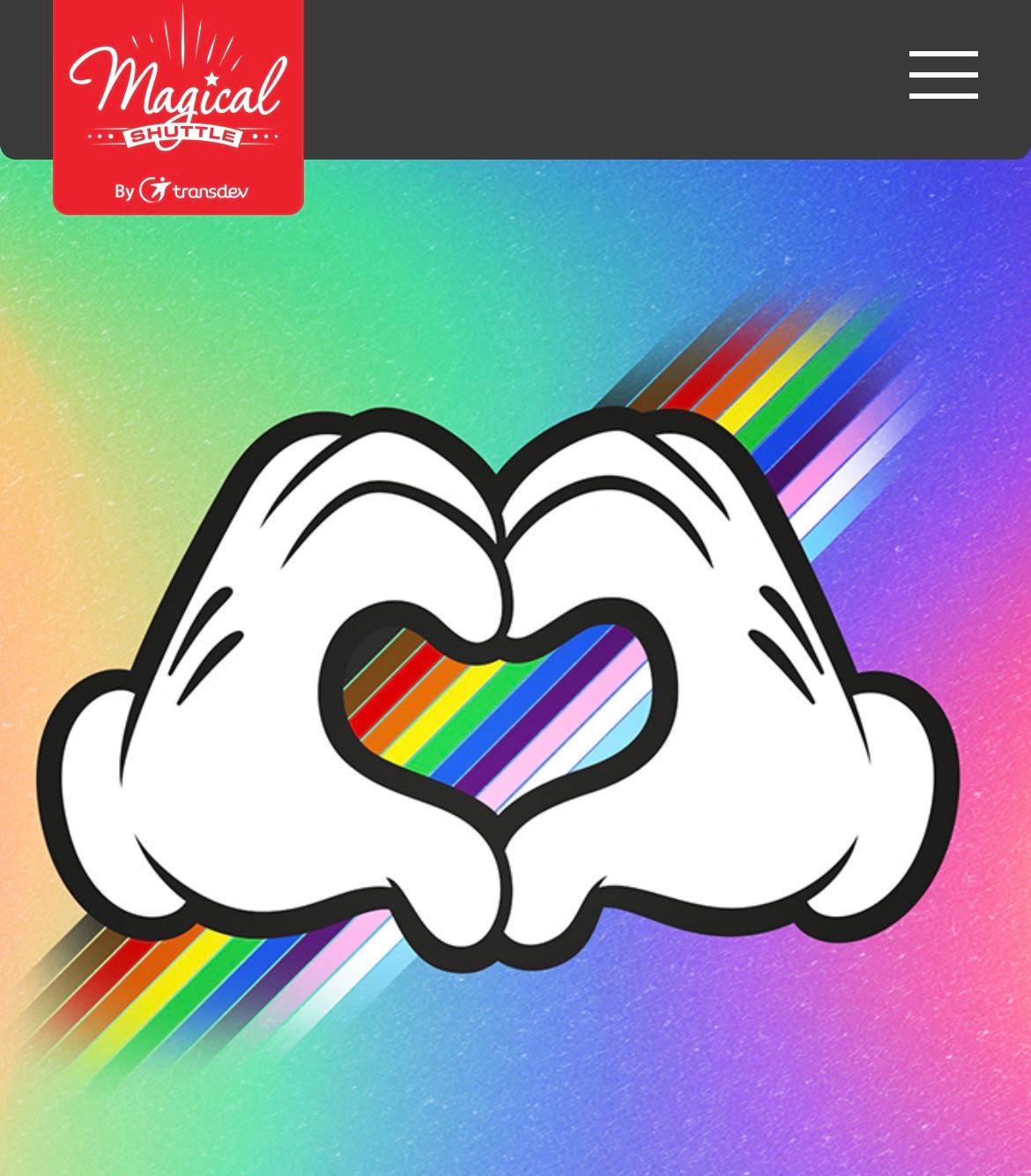 If you intent on returning to central Paris after the event, partner Magical Express will be running special shuttles until 2:30am for €18. Pre booking is required so check out their website. We'll have coverage if the event in next week's report.
Refurbishments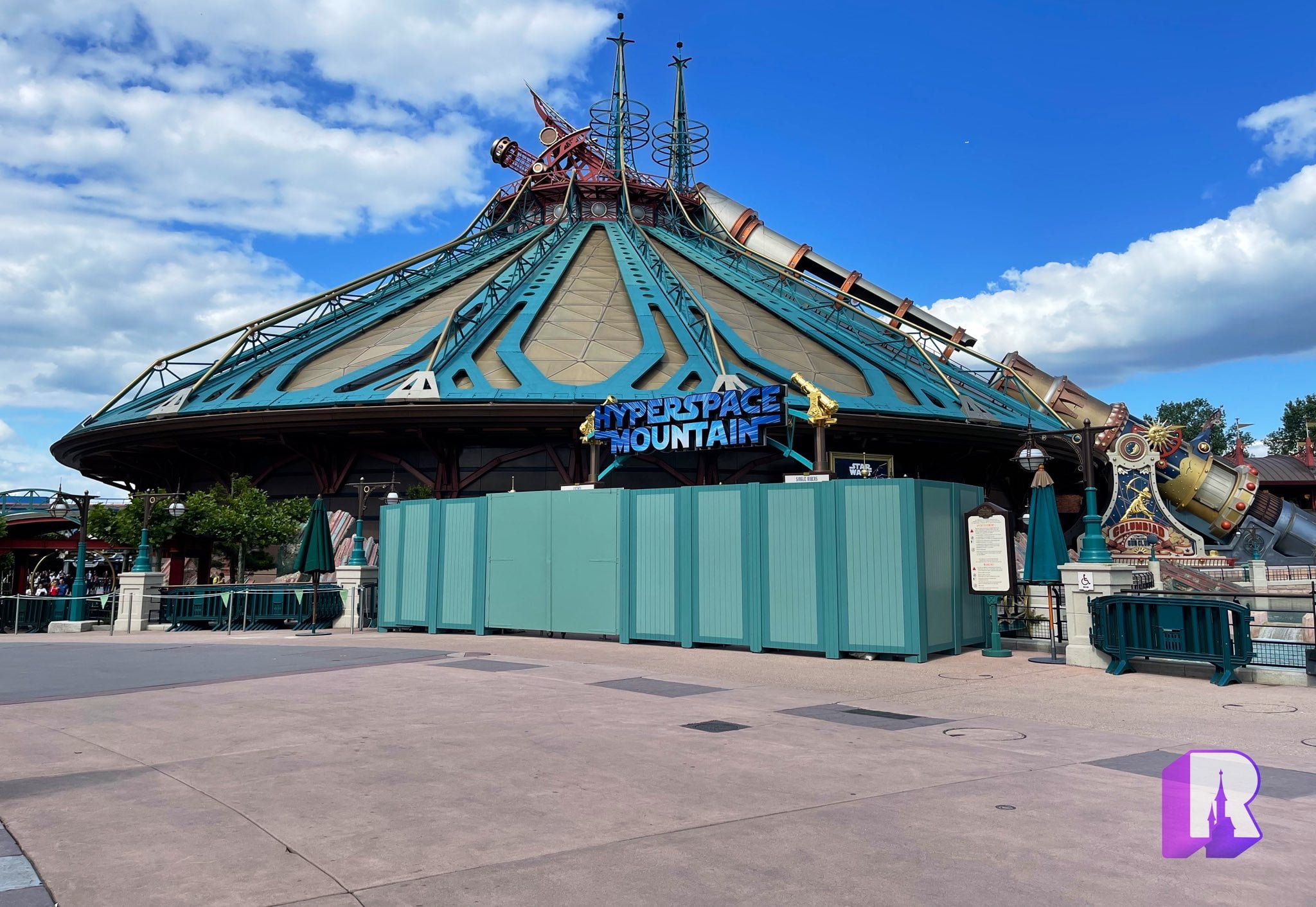 We start in Discoveryland where Space Mountain is now closed until June 10 included.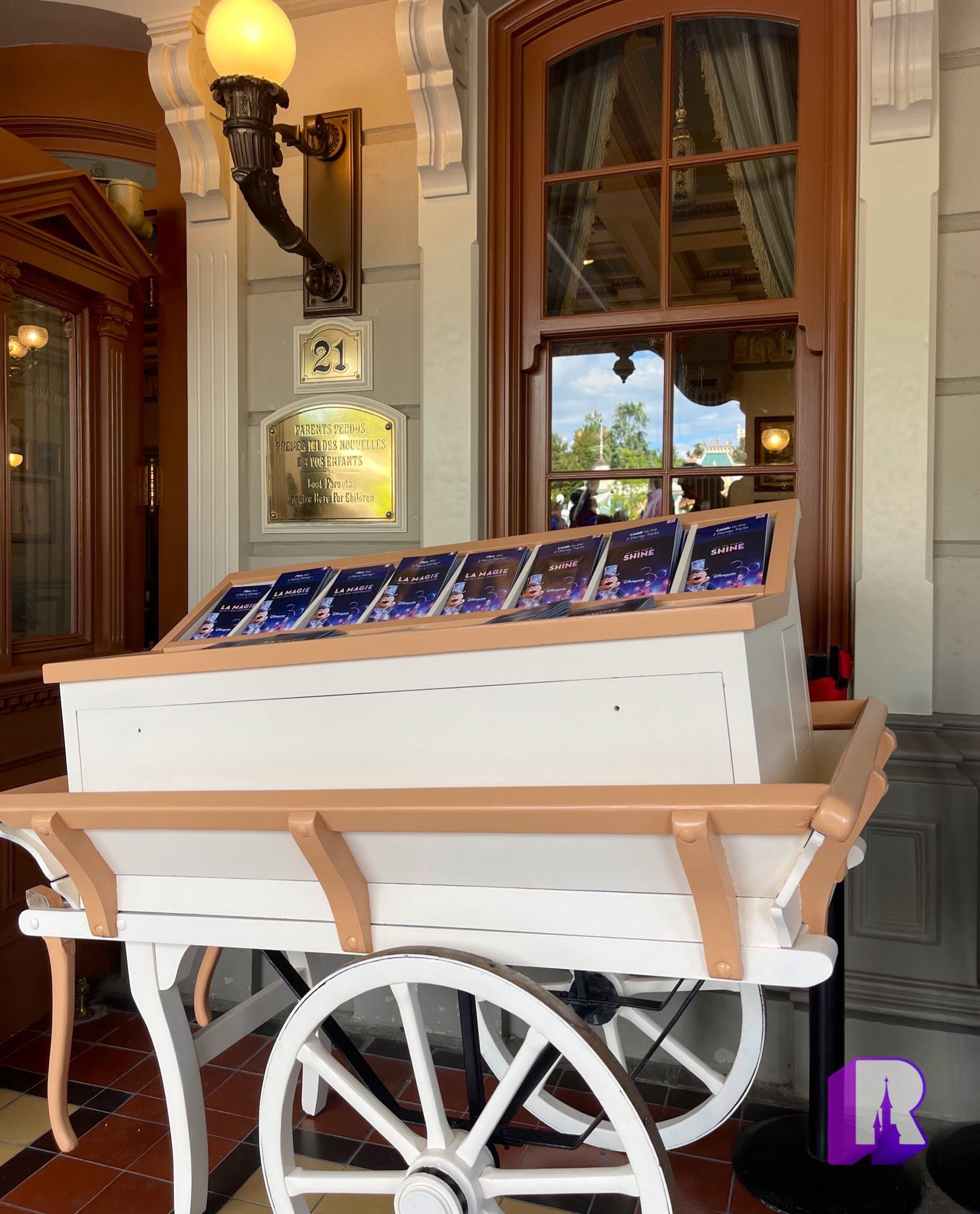 After Studio Services last week, the City Hall self service park maps display now has returned.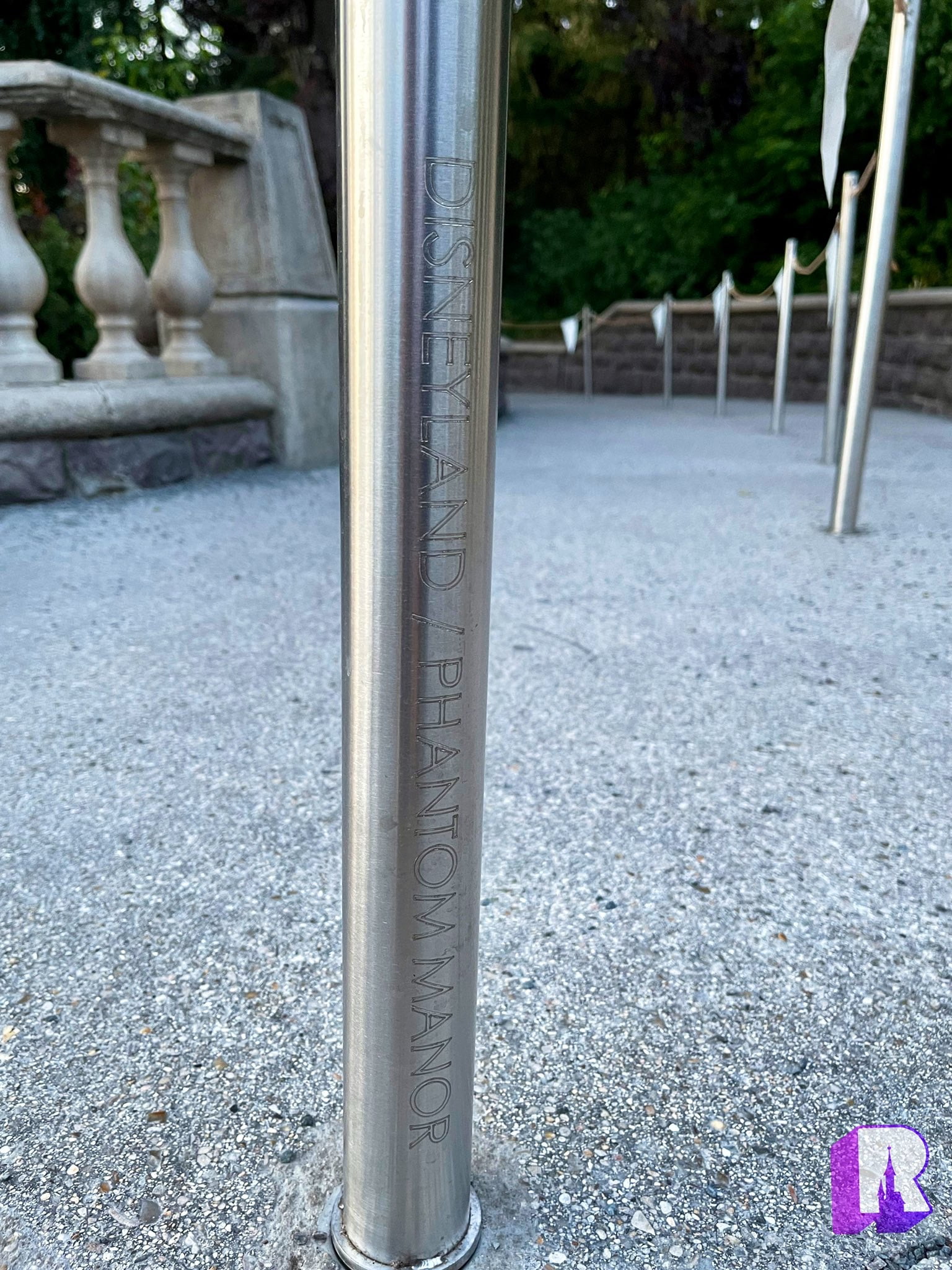 At Phantom Manor and other Attractions with new extended queue, the poles are engraved to optimize storage.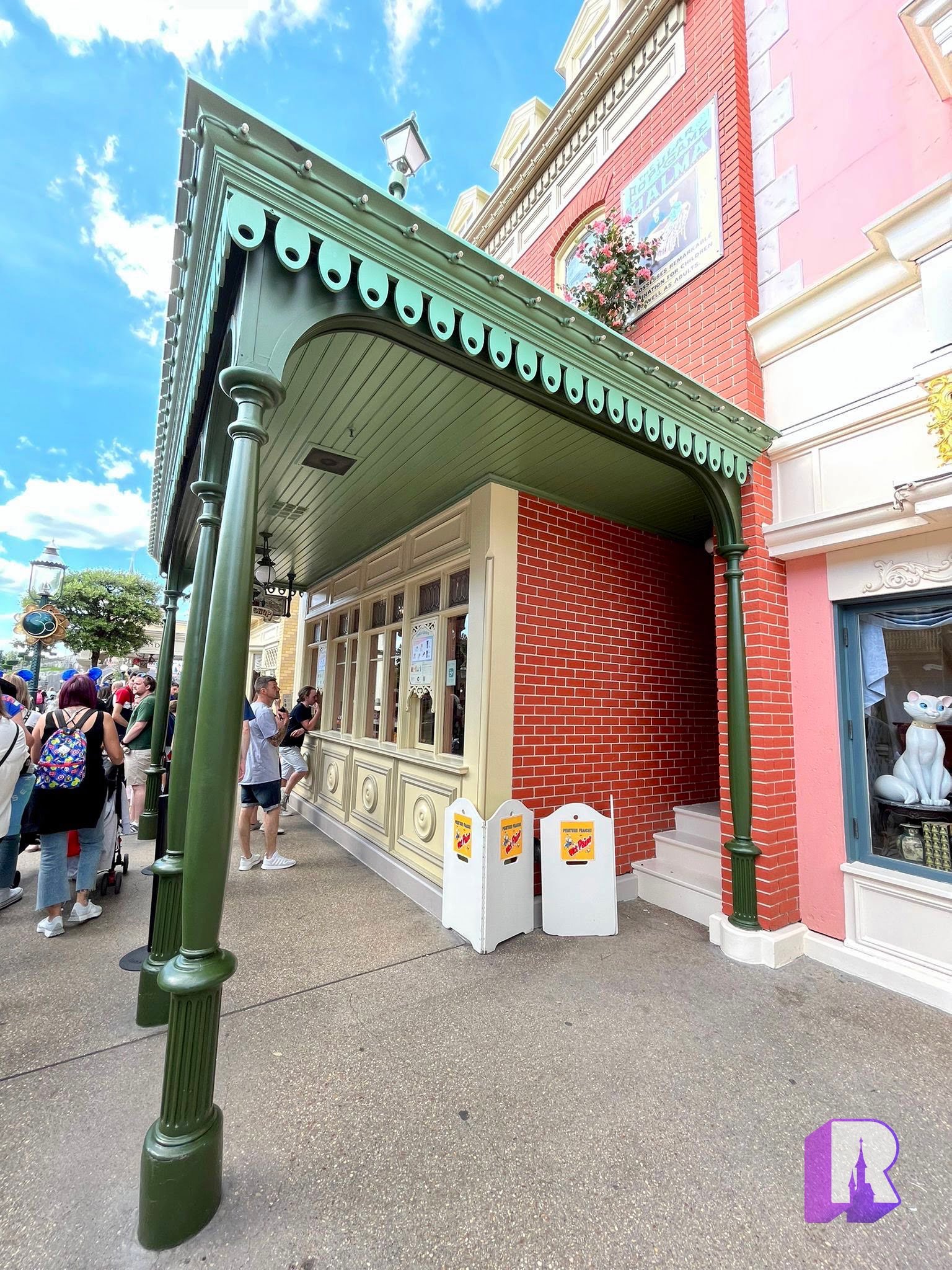 Always nice to see a bit of brush and roll on Main Street.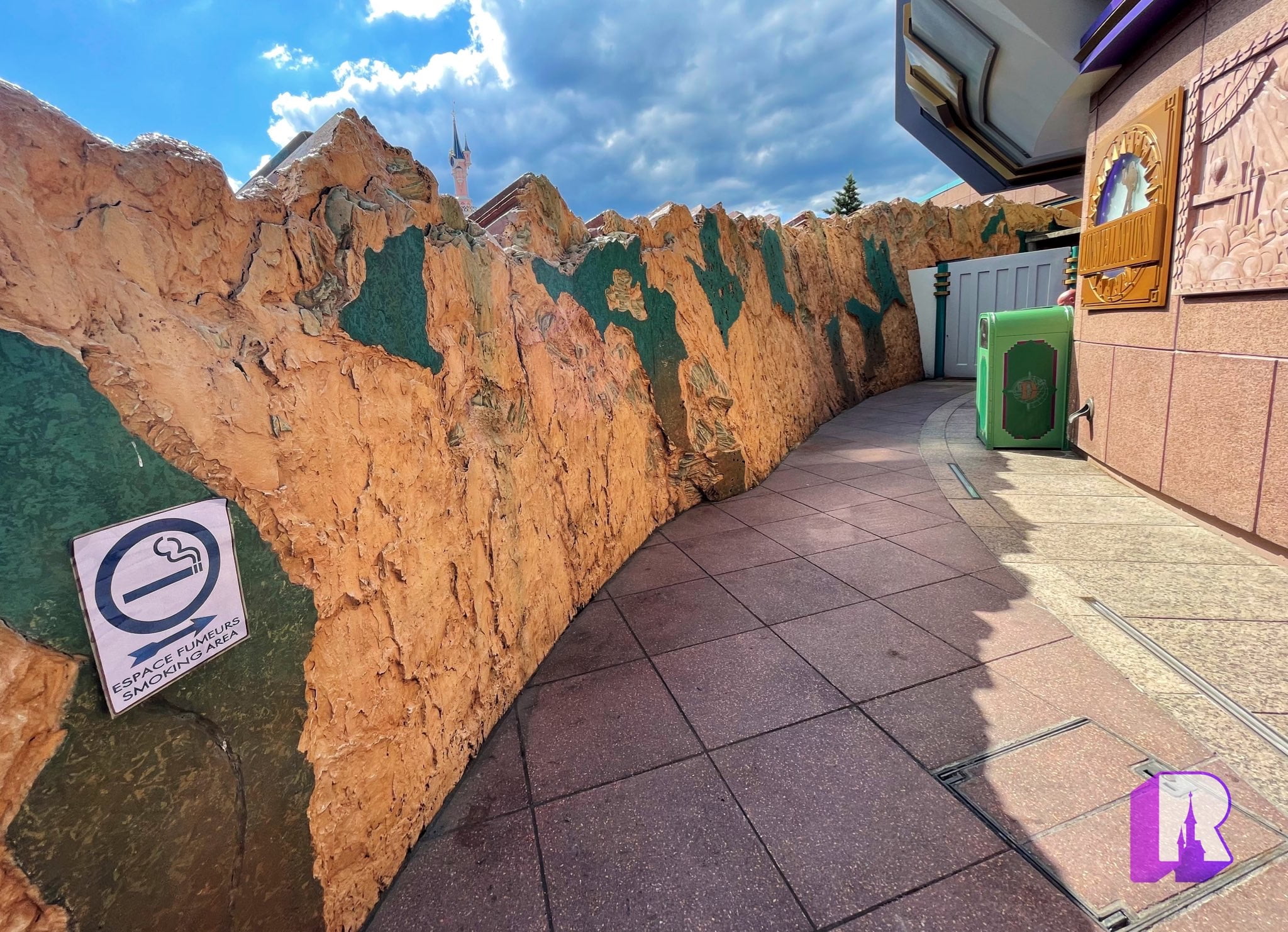 A new smoking area has been added next to Constellations. If you look through the cracks you can see the inside of the old window display.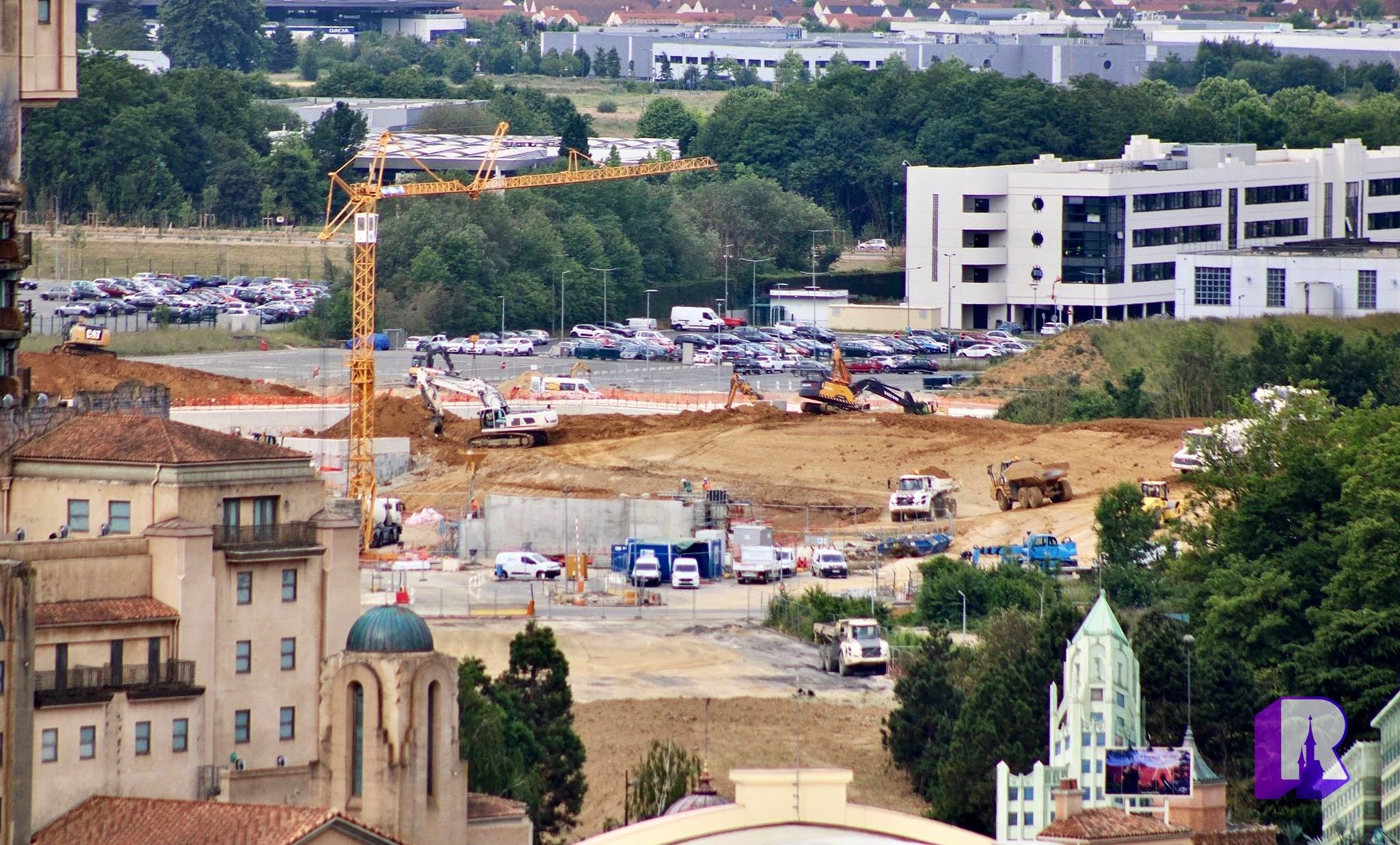 At Walt Disney Studios we took a look at the expansion project, the lake and frozen land. It's all slowly taking shape, with a number of structures laying the groundwork for all the exciting things we'll enjoy in a few years.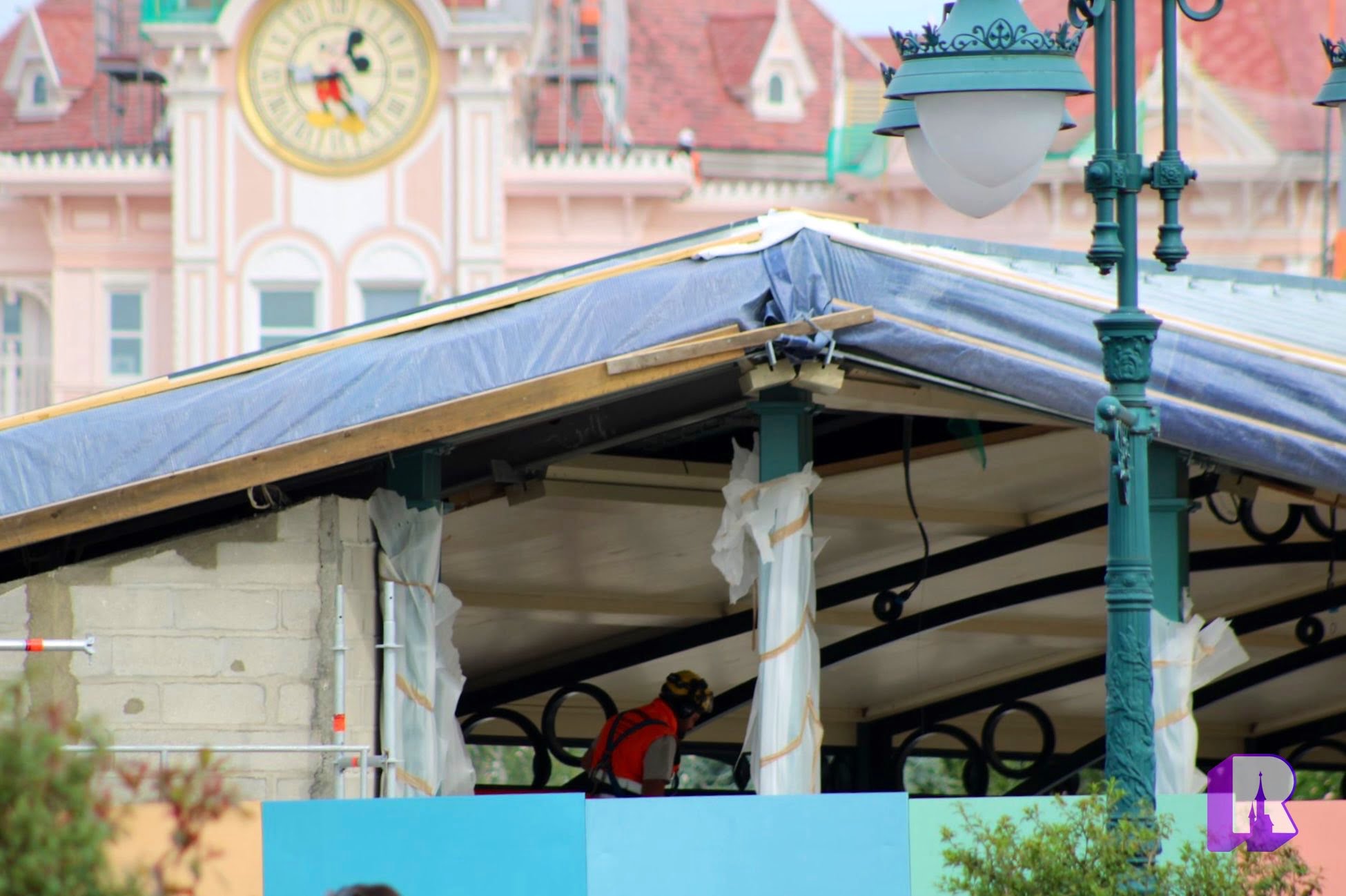 Just outside the park, phase 2 of the new security gates is entering the final phase. The new section will help alleviate the occasional congestion at security.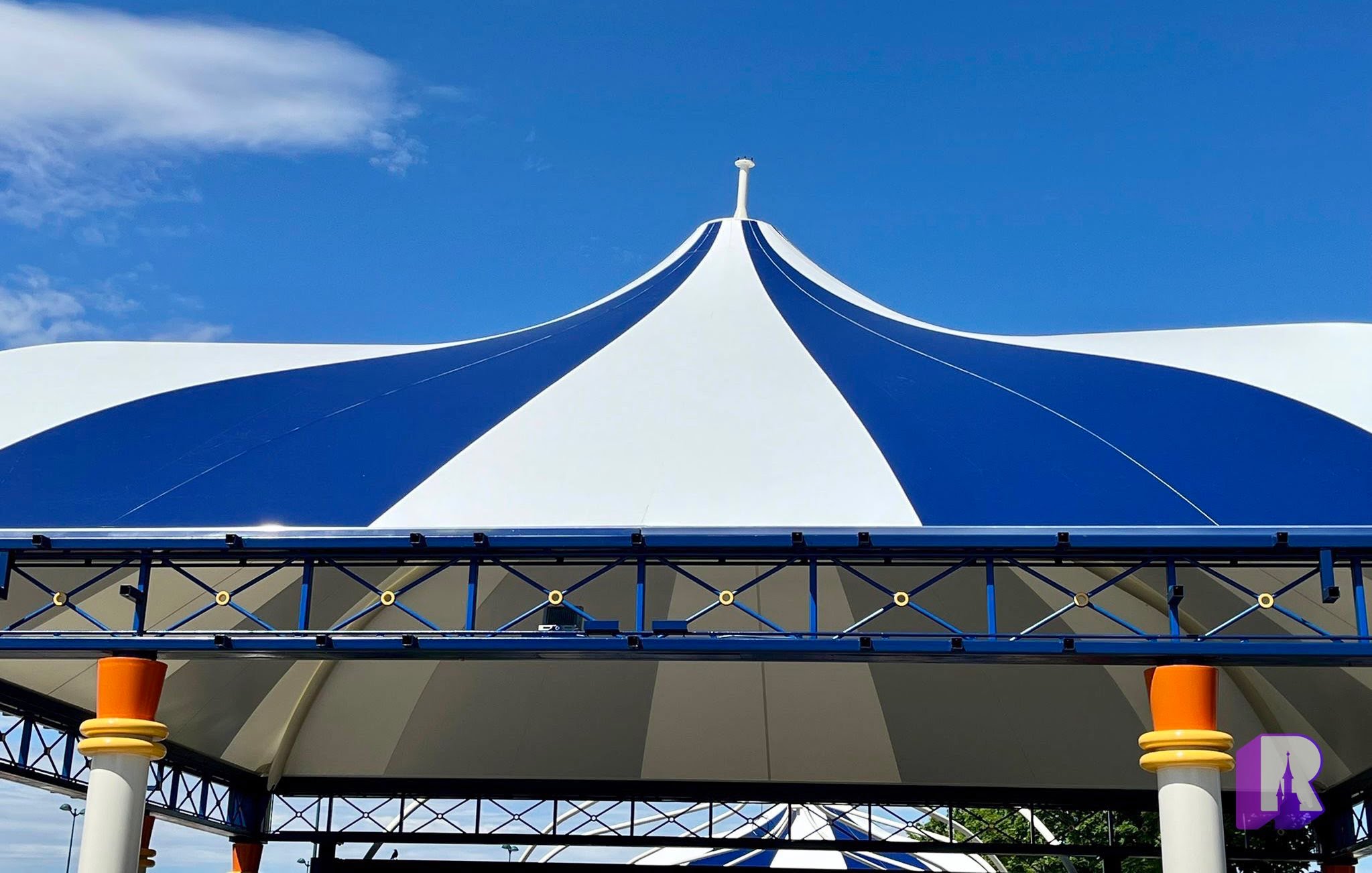 At Guest Parking, the tents continue to be replaced and the structures refurbished.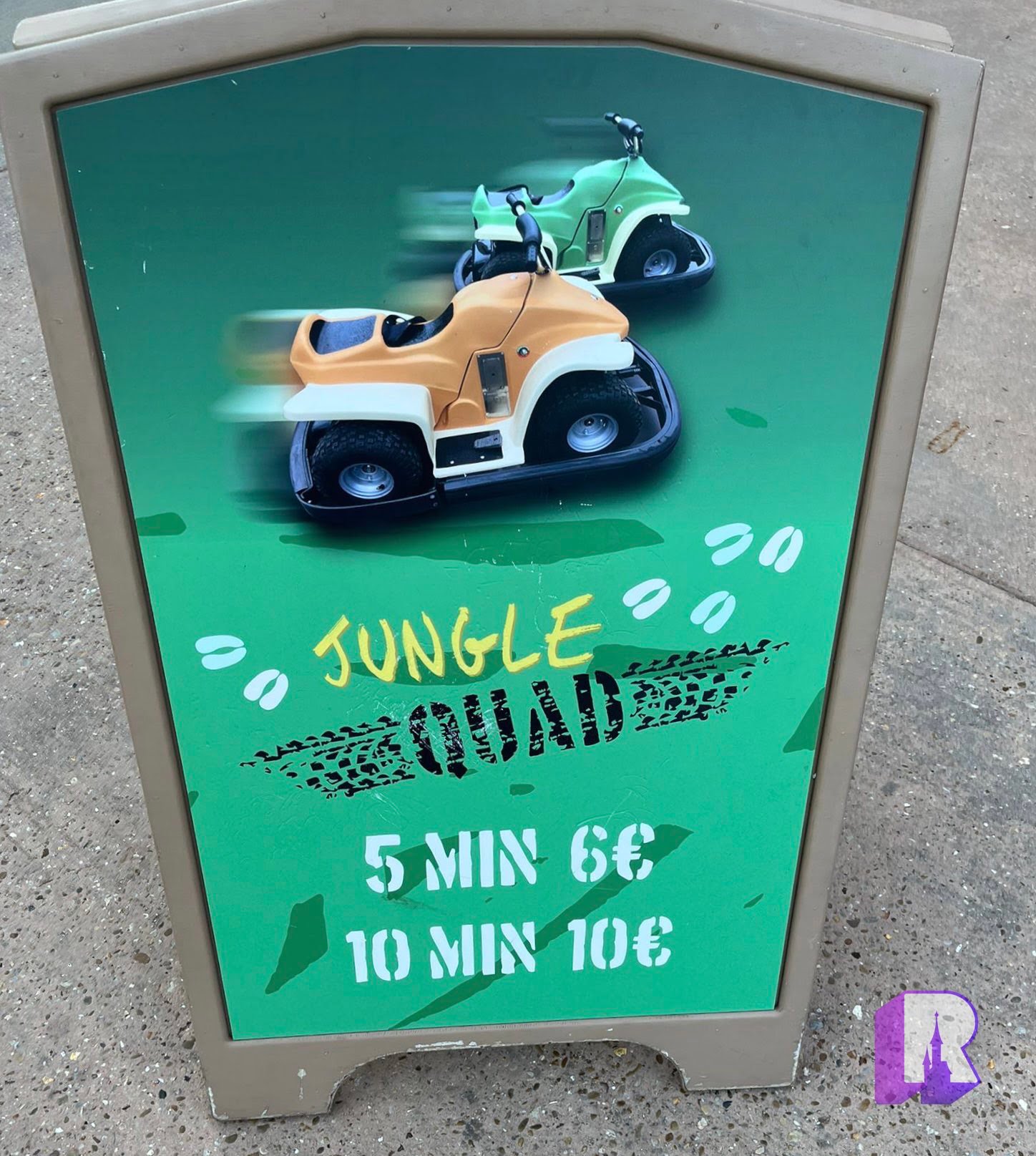 And at the back of Disney Village, the "Jungle Quad" is back. No thank you.
Merchandise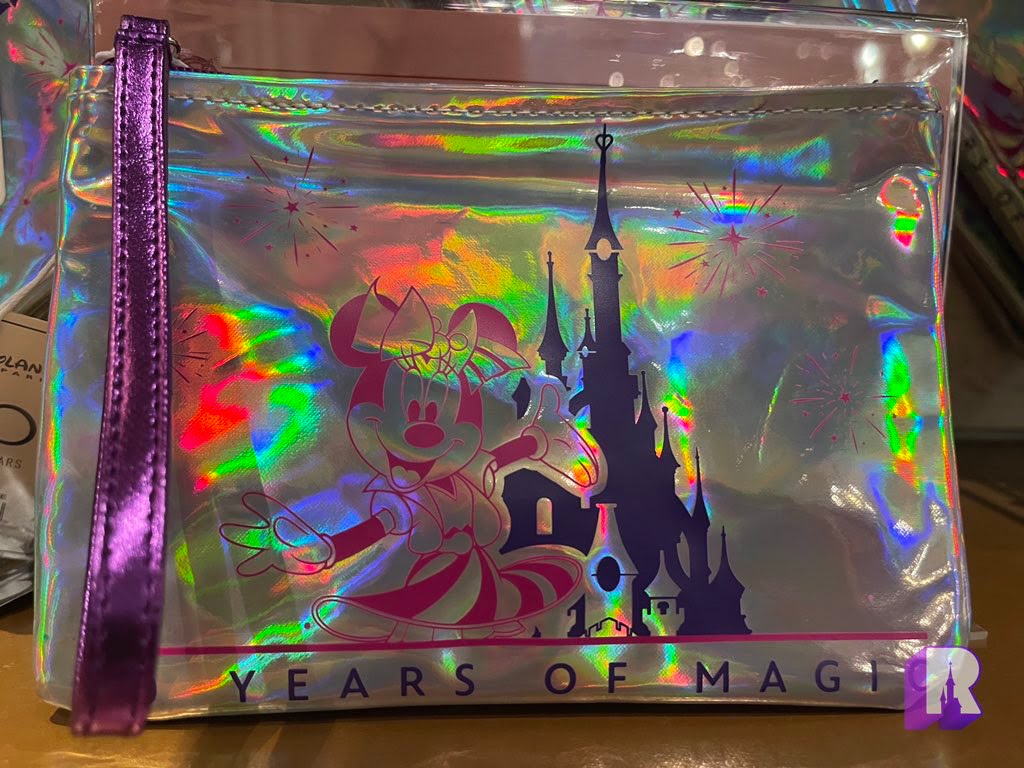 In this week's DisneylandParis30 arrivals we have a new cool bag, iridescent pouch and a fan!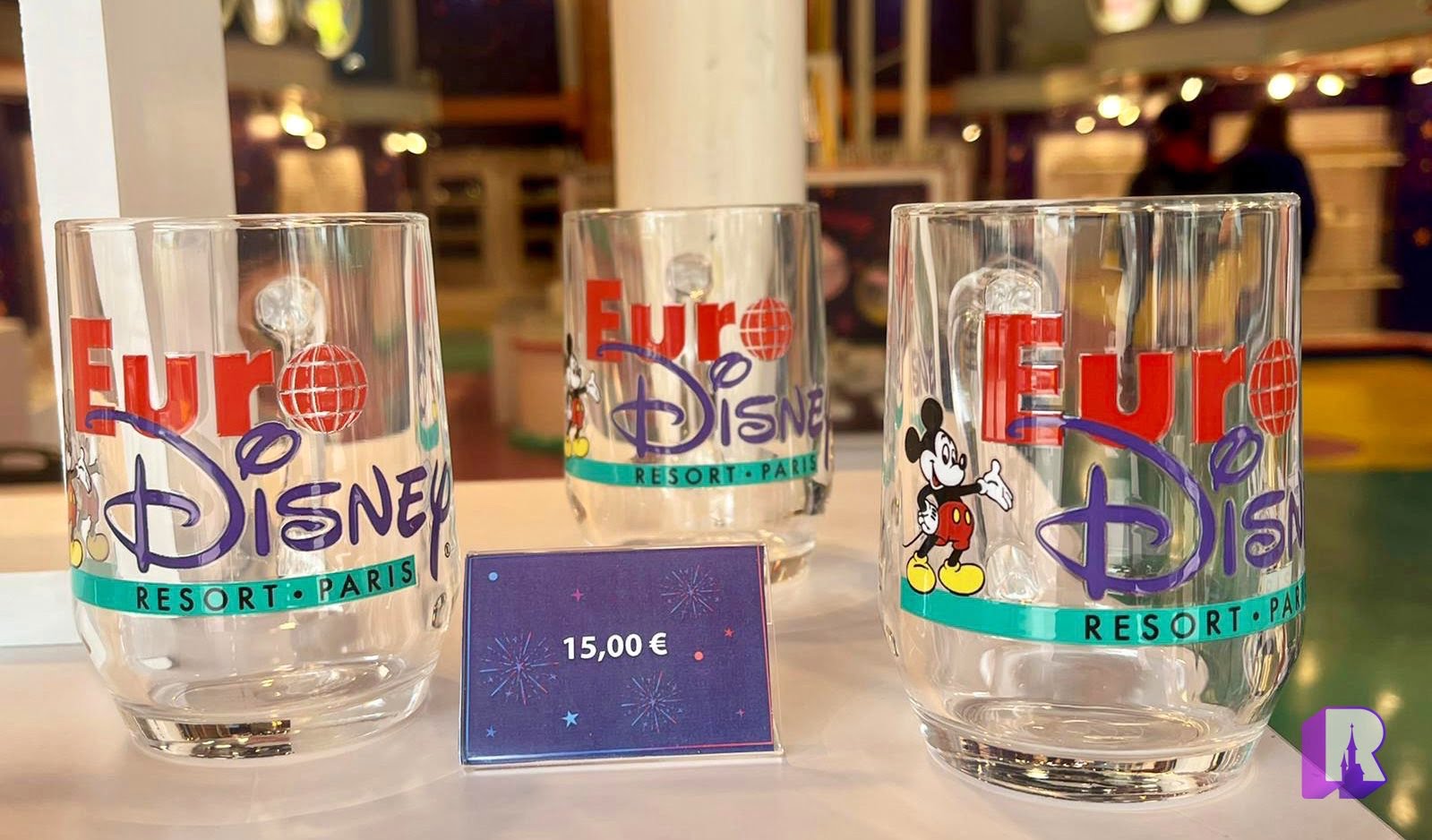 Arribas has released their Euro Disney revival glass collection.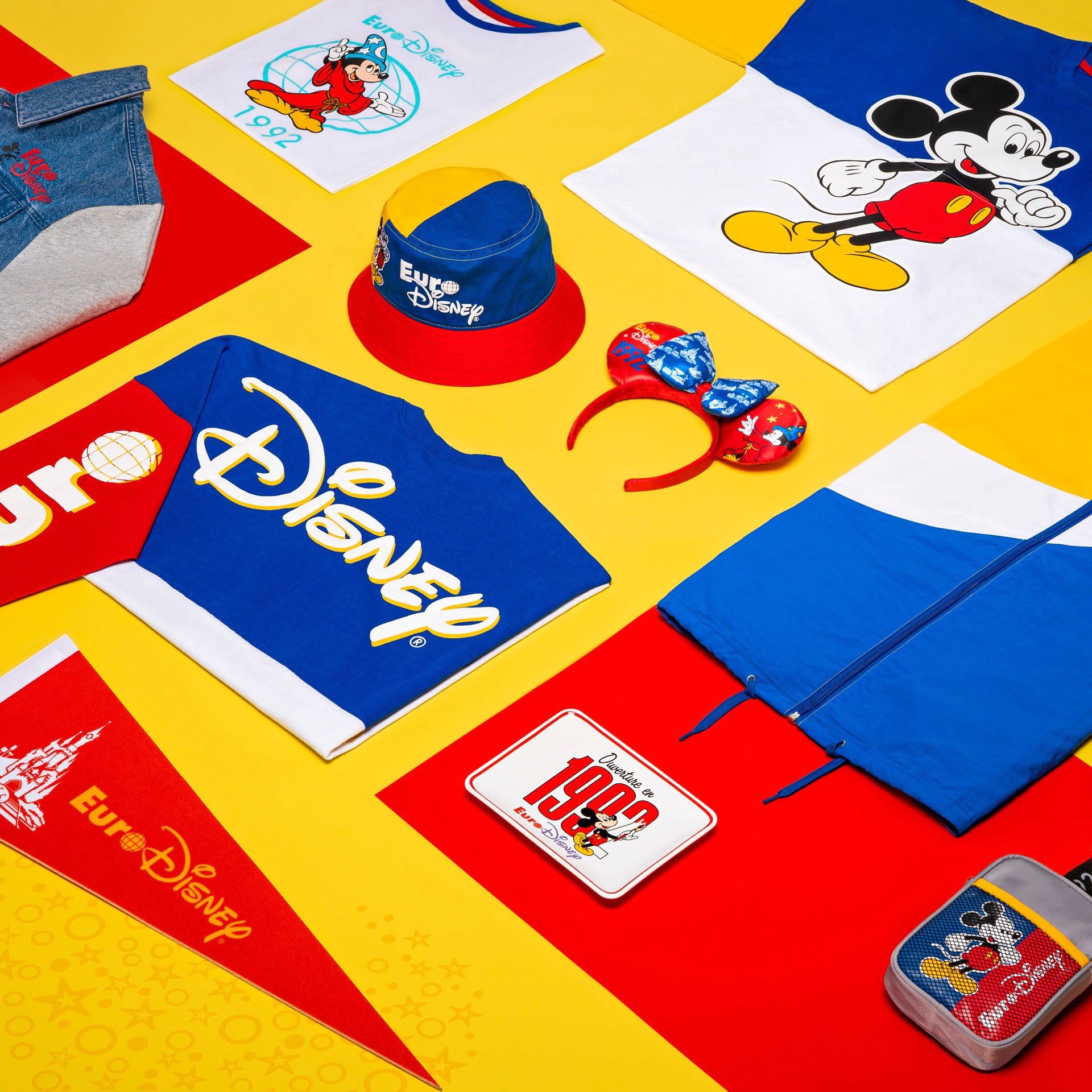 Talking about Euro Disney, a new "Remix" collection will be released on June 7. It's more of a remake inspired by the original.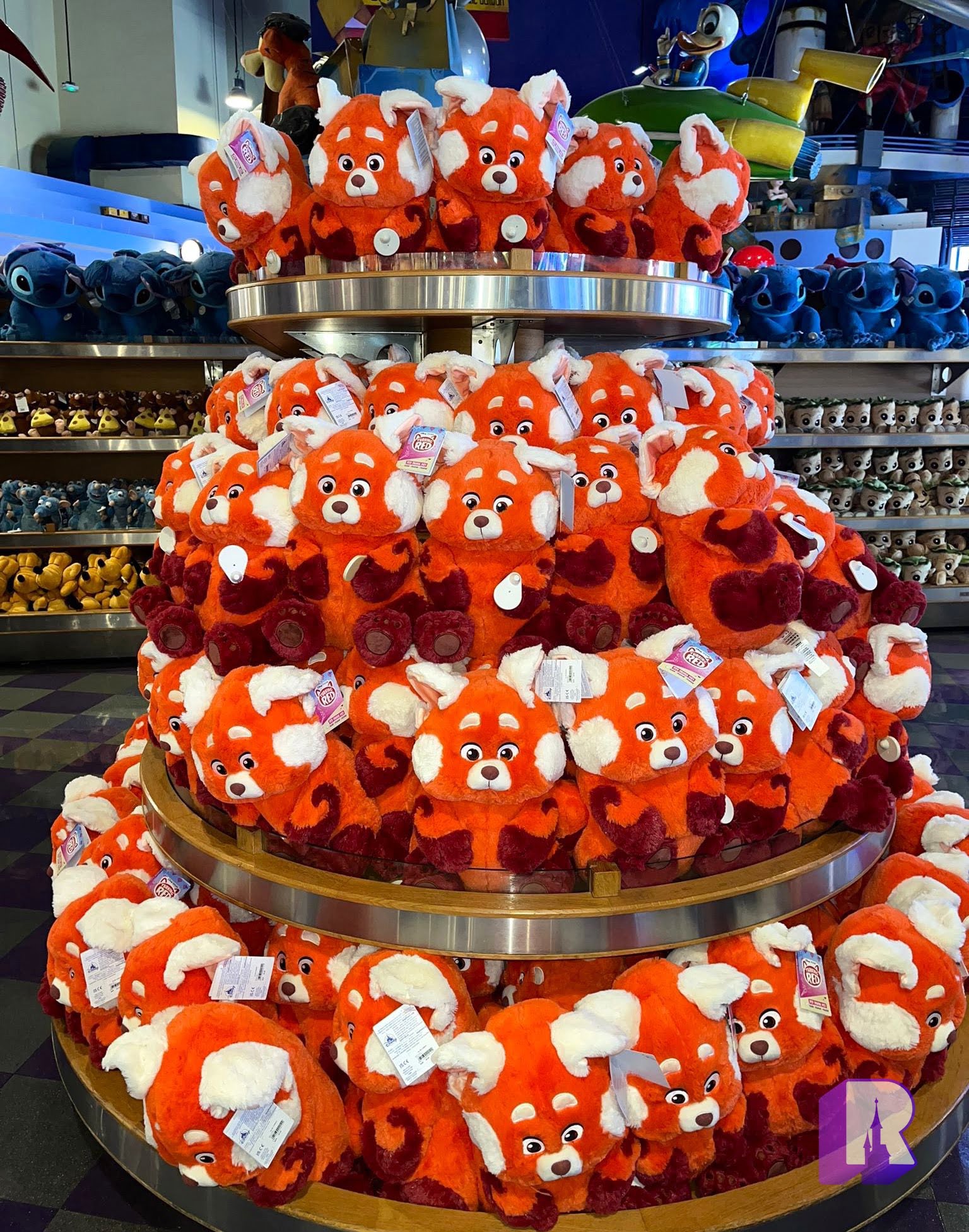 A ton of Red Panda plush arrived this week, but has flown off the shelves just as fast!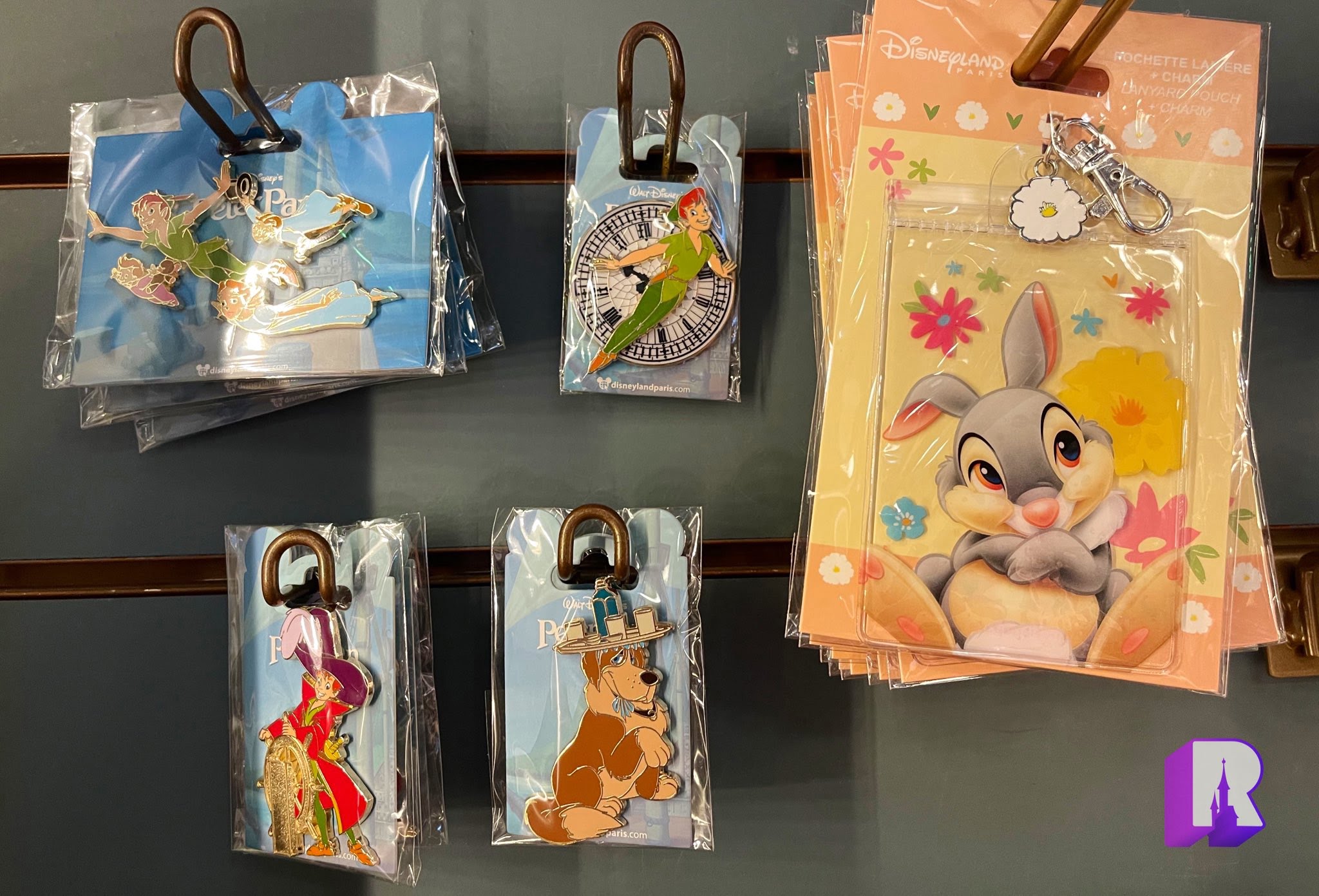 This week's pin trading releases.
Some new banners for the Marvel merchandise in Studio 1.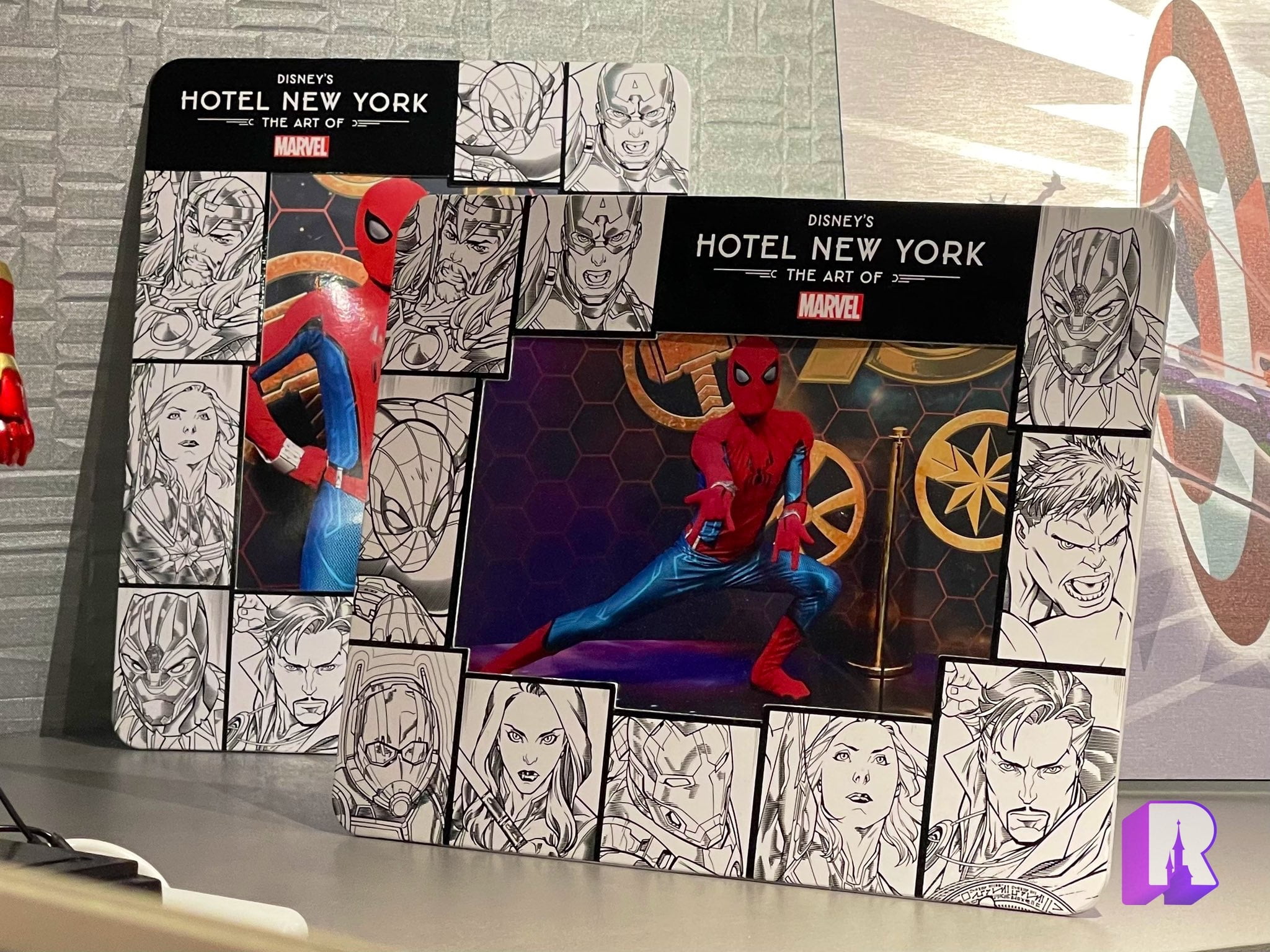 Updated photo frames at Disney's Hotel New York – the Art of Marvel.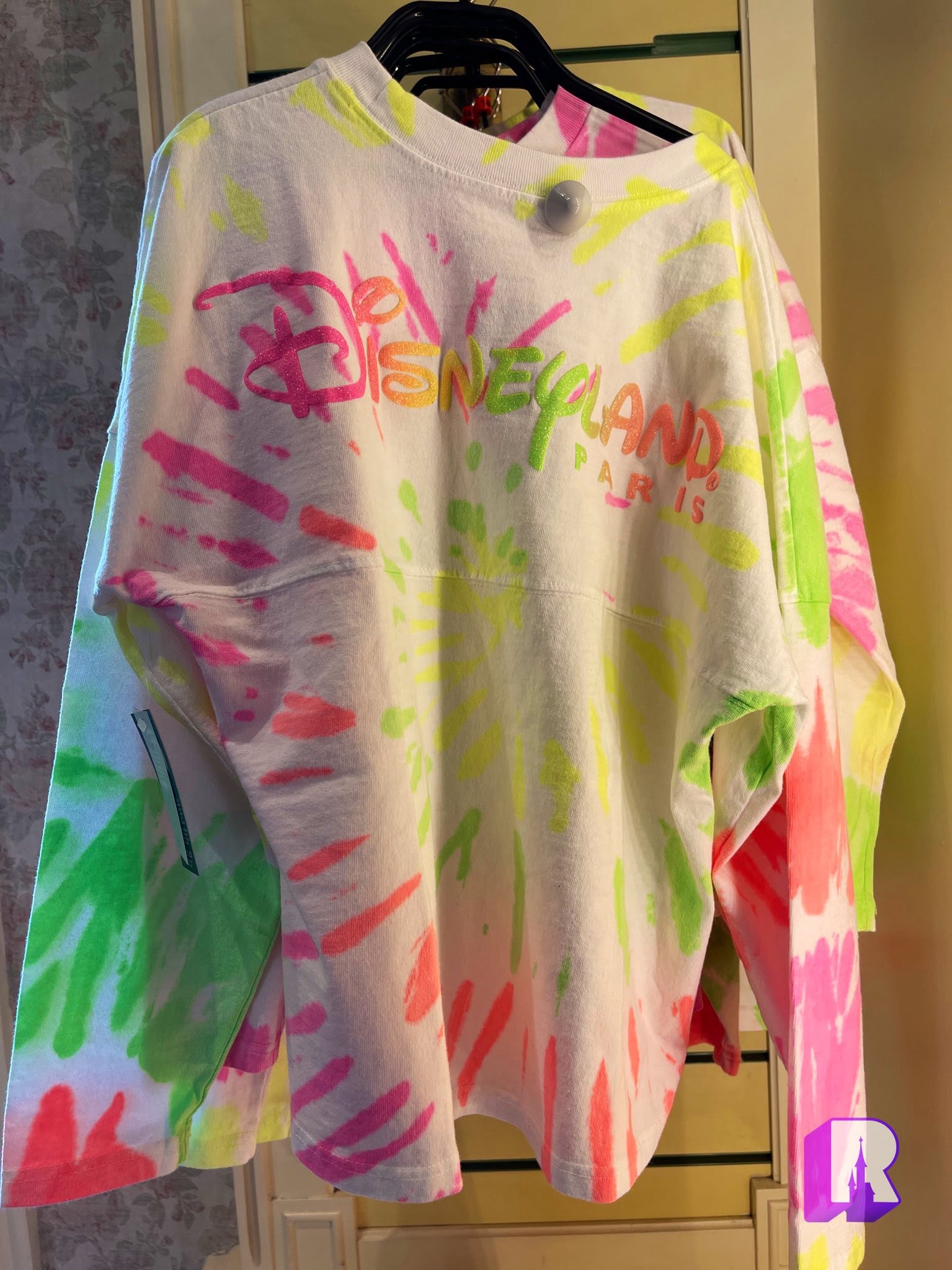 And a new colorful Spirit Jersey for kids (€45)
Thanks for joining us once again for our weekly recap and thank you for the nice comments and shares! I will see you back here next week for a new roundup of everything happening at Disneyland Paris!