Welcome to a new edition of the DLP Report! We've had a quieter week but that doesn't mean there's nothing notable as we celebrated Earth Day, welcomed back Mickey and the Magician and checked out more details of Avengers Campus:
Earth Day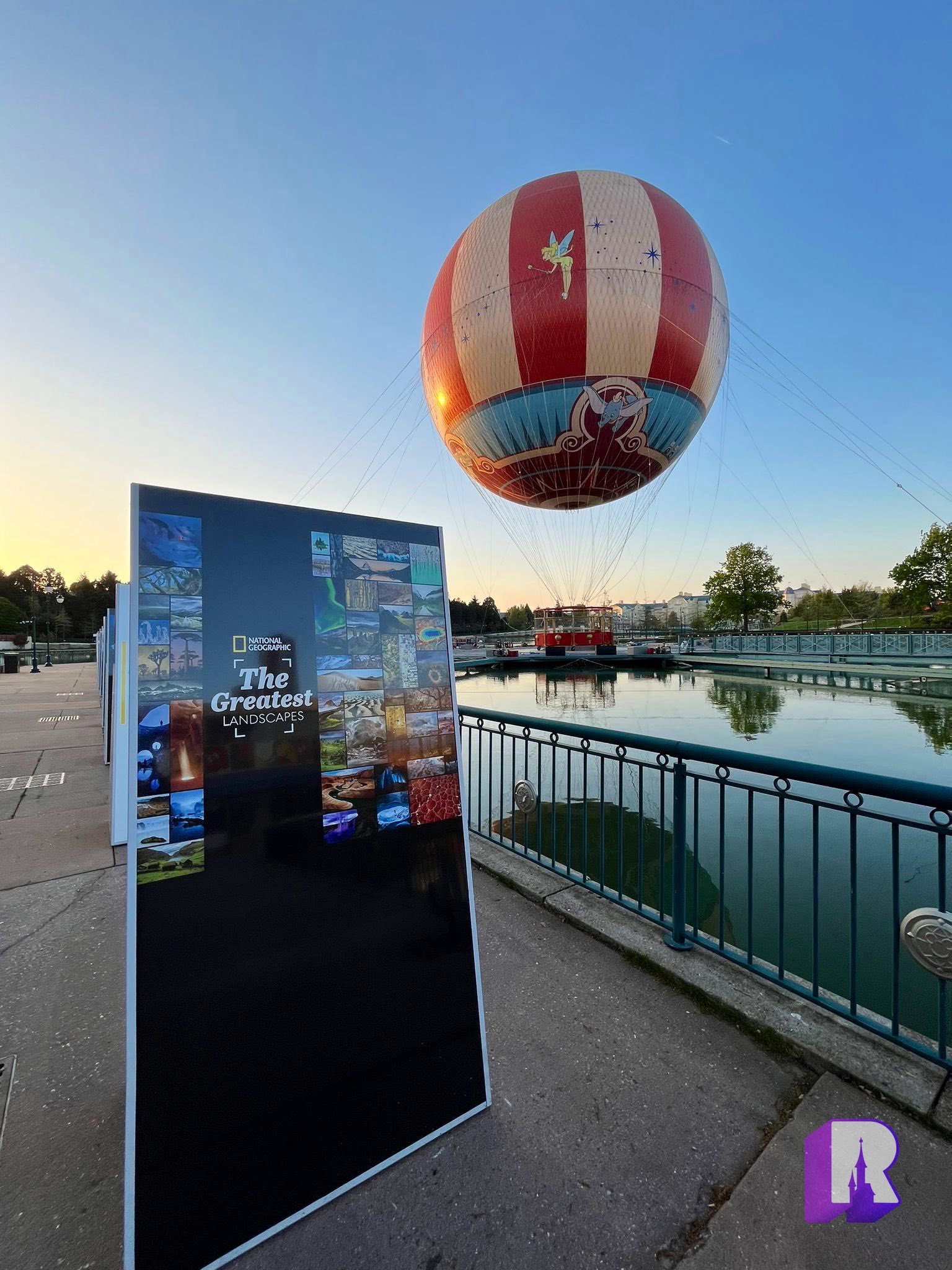 Earth Day this year was all about the latest Disney brand related to nature: National Geographic! Several interesting initiatives were deployed around the Resort and it very much felt like Disney was testing the waters to see what could be done with this brand in the parks. The first feature was a great outdoor photo expo along the shores of Lake Disney, showcasing stunning landscapes from each season around the world.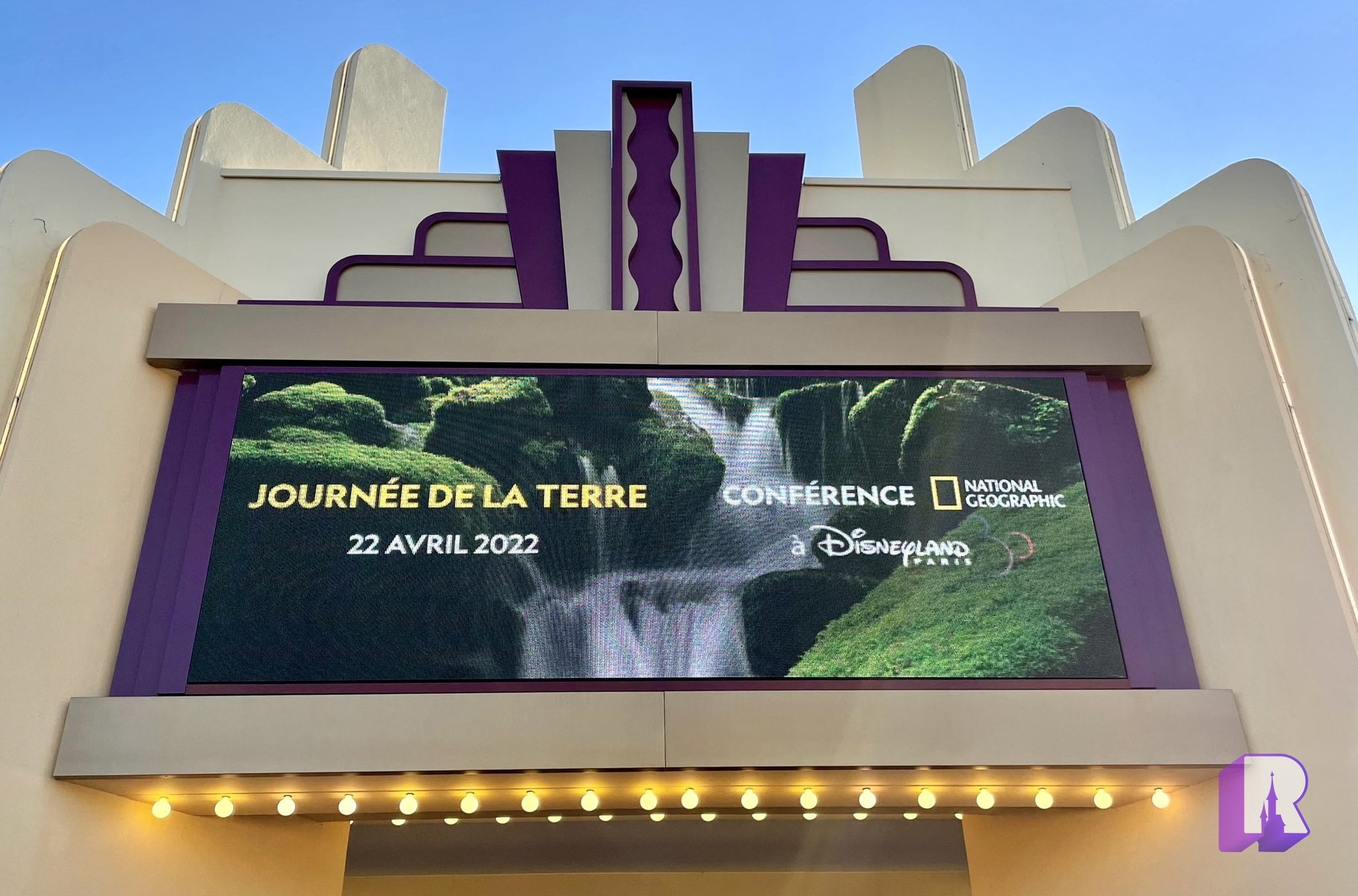 At Studio Theater, we were invited to attend a National Geographic conference with several explorators and scientists who are linked to the brand.
Each of the Guests stories were absolutely fascinating as they conveyed not only the passion for their work but also the climate emergency in which we all are very much in.
Disneyland Paris COO closed the conference with some personal remarks and a reconfirmation of the Resort's commitment to the planet.
In the evening, a "flashier" production was presented on Sleeping Beauty Castle: "A Wonderful World", showcasing some of the fantastic National Geographic imagery. Overall a lovely day of engaging and important initiatives.
Mickey and the Magician Returns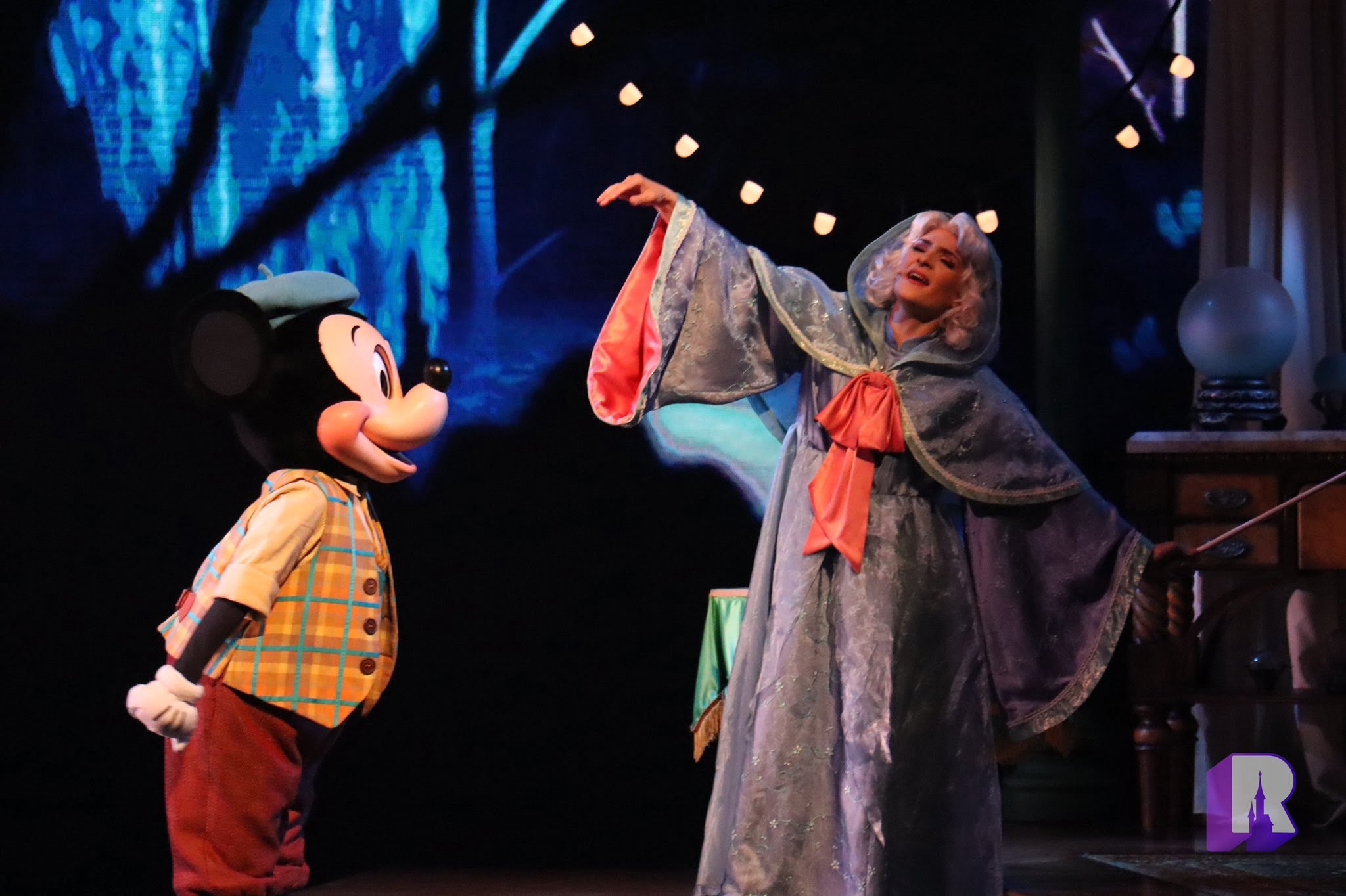 This week we welcomed back Mickey and the Magician ! The Animagique stage had been a selfie spot since the first reopening in summer 2020 and although that was nice, it's great to finally get this wonderful production back!
The show is largely unchanged but has received some choreography tweaks, and a new or modified effect here and there. it's currently running only twice a day until April 26 when it will scale up to 5 shows a day. Guests can also purchase an optional €15 "Secure Your Seat" ticket for performances starting April 26 if they wish to be guaranteed priority entrance and the best available seats.
Avengers Campus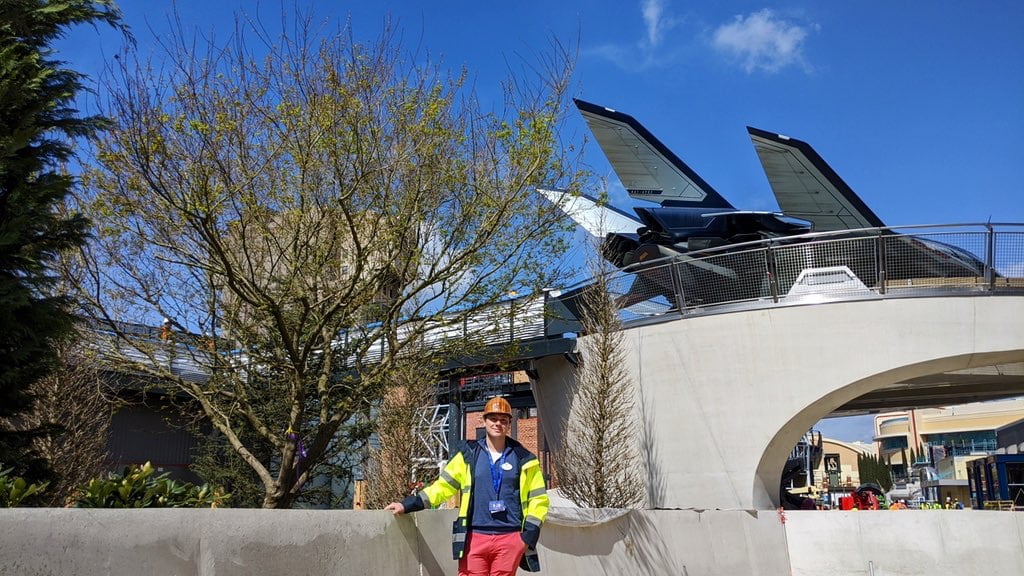 Earth Day was the occasion for the PR team to release some new photos inside Avengers Campus, this time focused on landscape design. Imagineers have taken great care to create "green hubs" and integrate over Ro variety of plants and trees throughout the land to enhance storytelling. You can read more about landscaping at Avengers Campus in THIS article.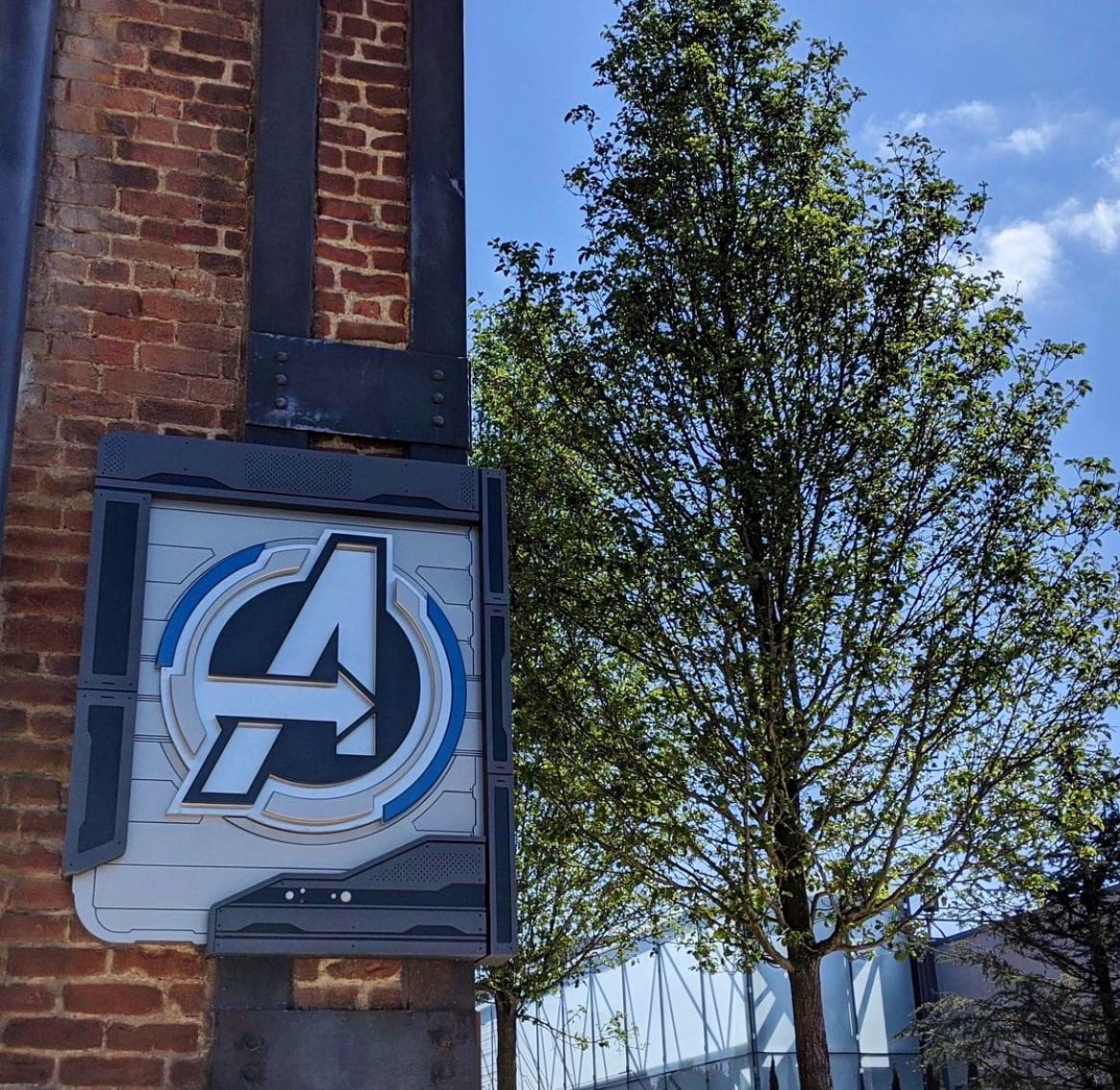 We also got a peek at the back of the land with this epic sign near Cafe des Cascadeurs looking at the meet and greet building in the distance to the right.
This weekend, Imagineers also tested the brand new BGM created for the Paris Campus, a combination of re-orchestrated Marvel themes and we got a little listen as it was blasting in the toilets near Tower of Terror!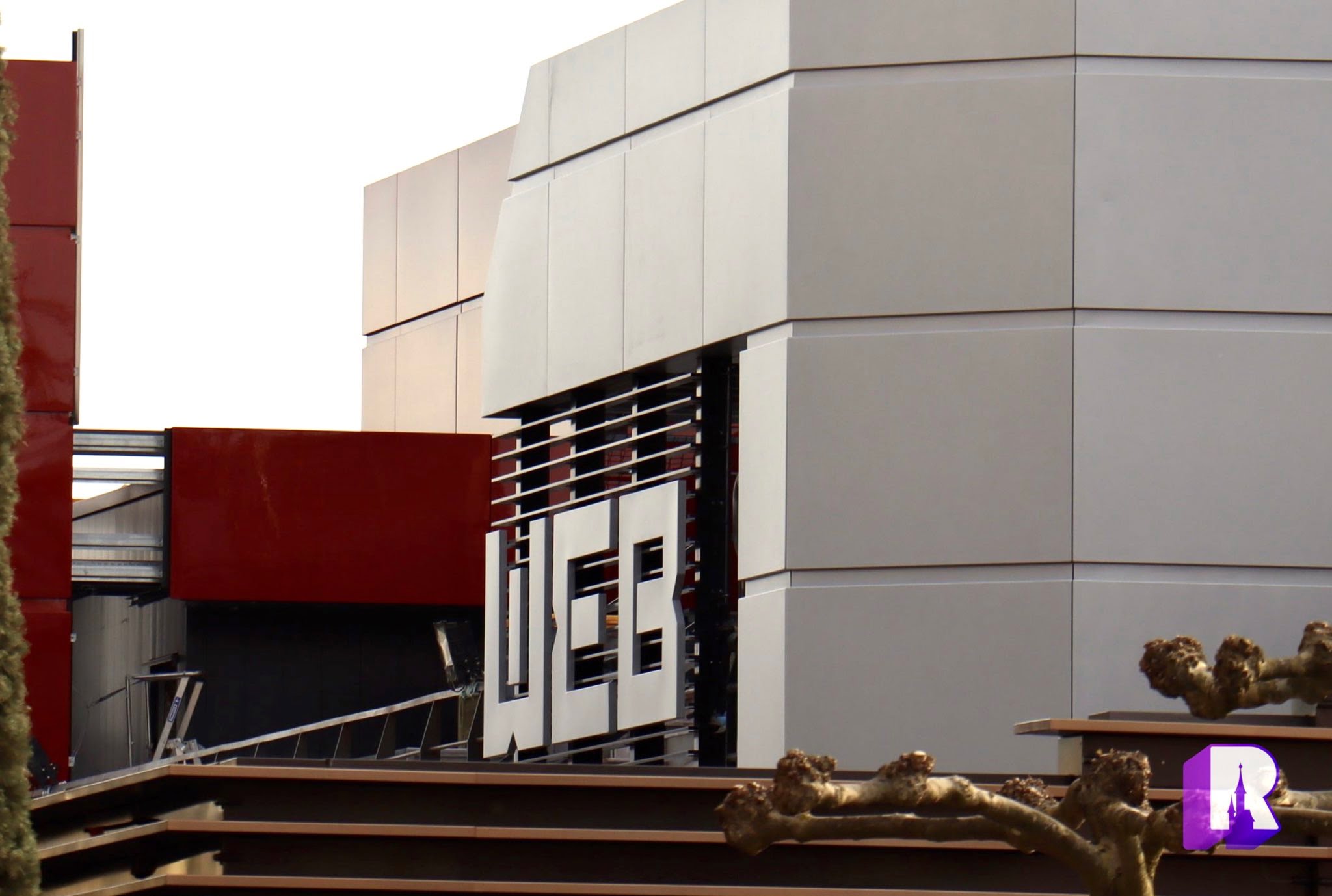 On the Spider-Man building, a new WEB sign was installed and it's glorious!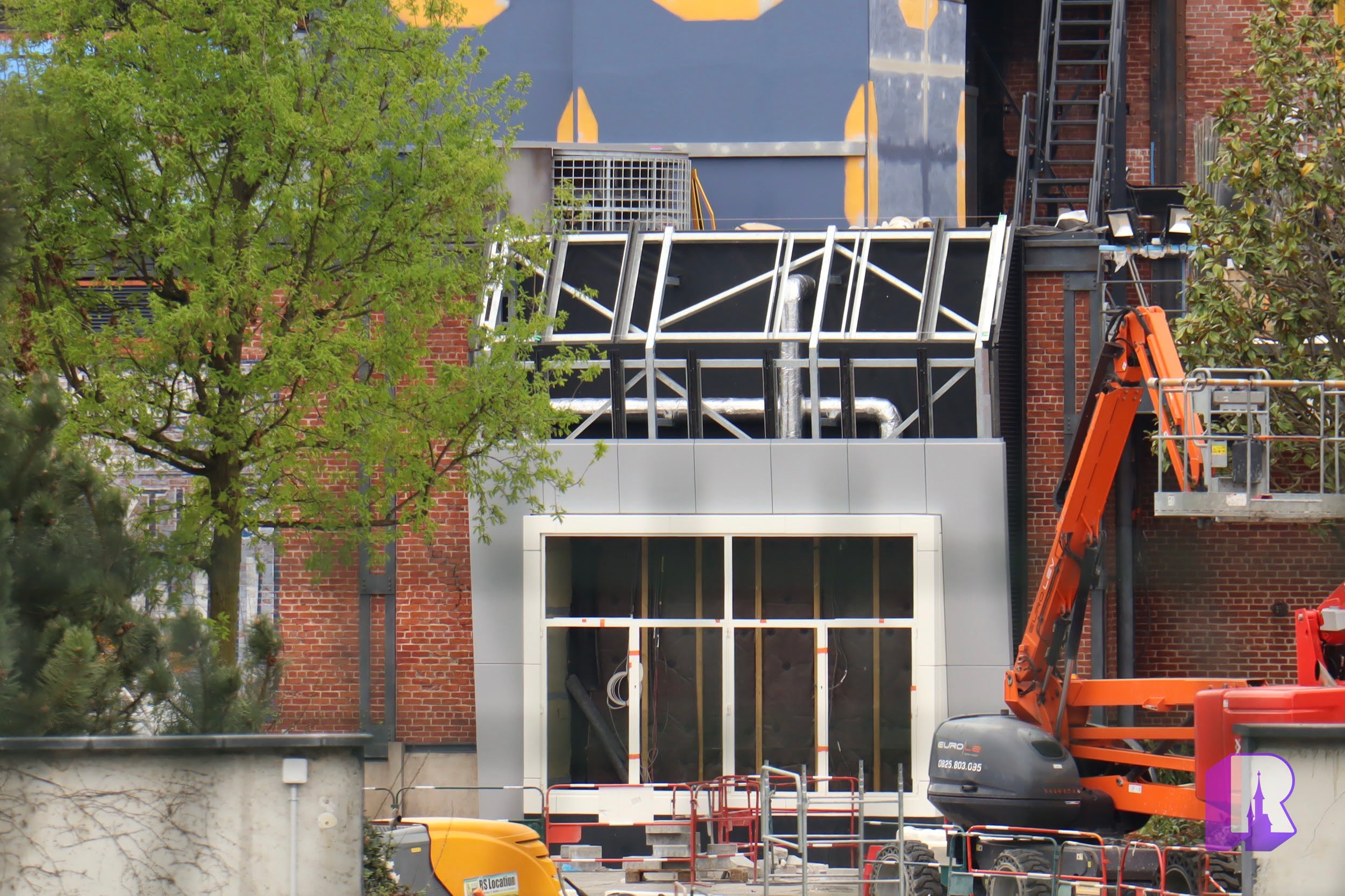 At the back of the land, progress is being made on the shop windows and entrance, and more scaffolding and tarps show there's still a lot to do but we are getting there !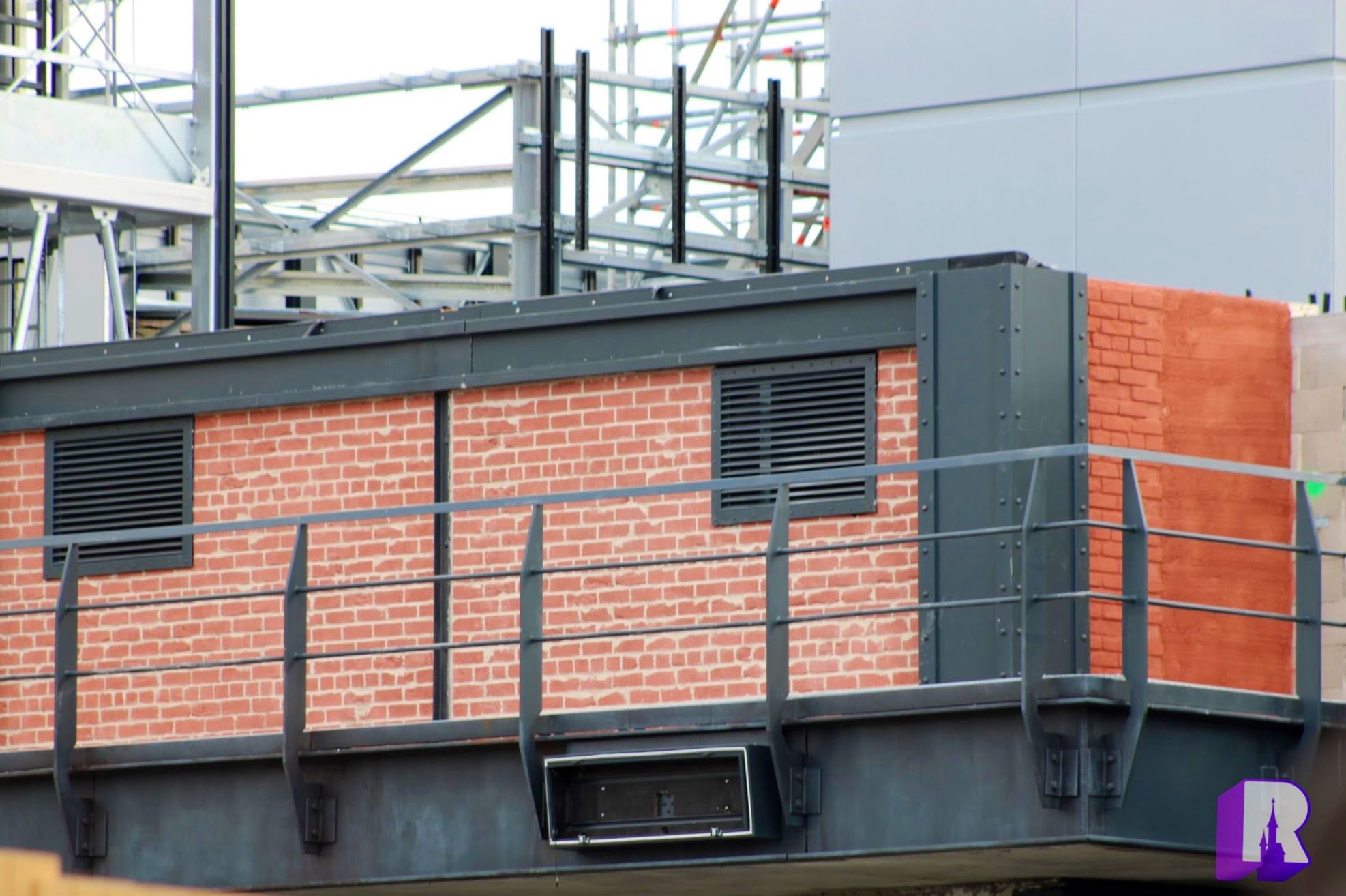 Closer to the entrance it's finishing touches time with a lot of the brick work being completed or retouched.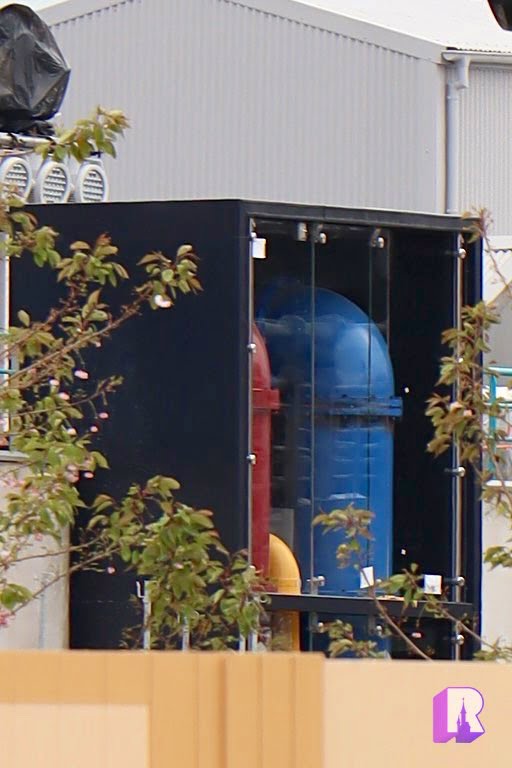 And at the restaurant complex, the PYM Kitchen decorative pipes are being encased in glass while the top part is being painted and themed.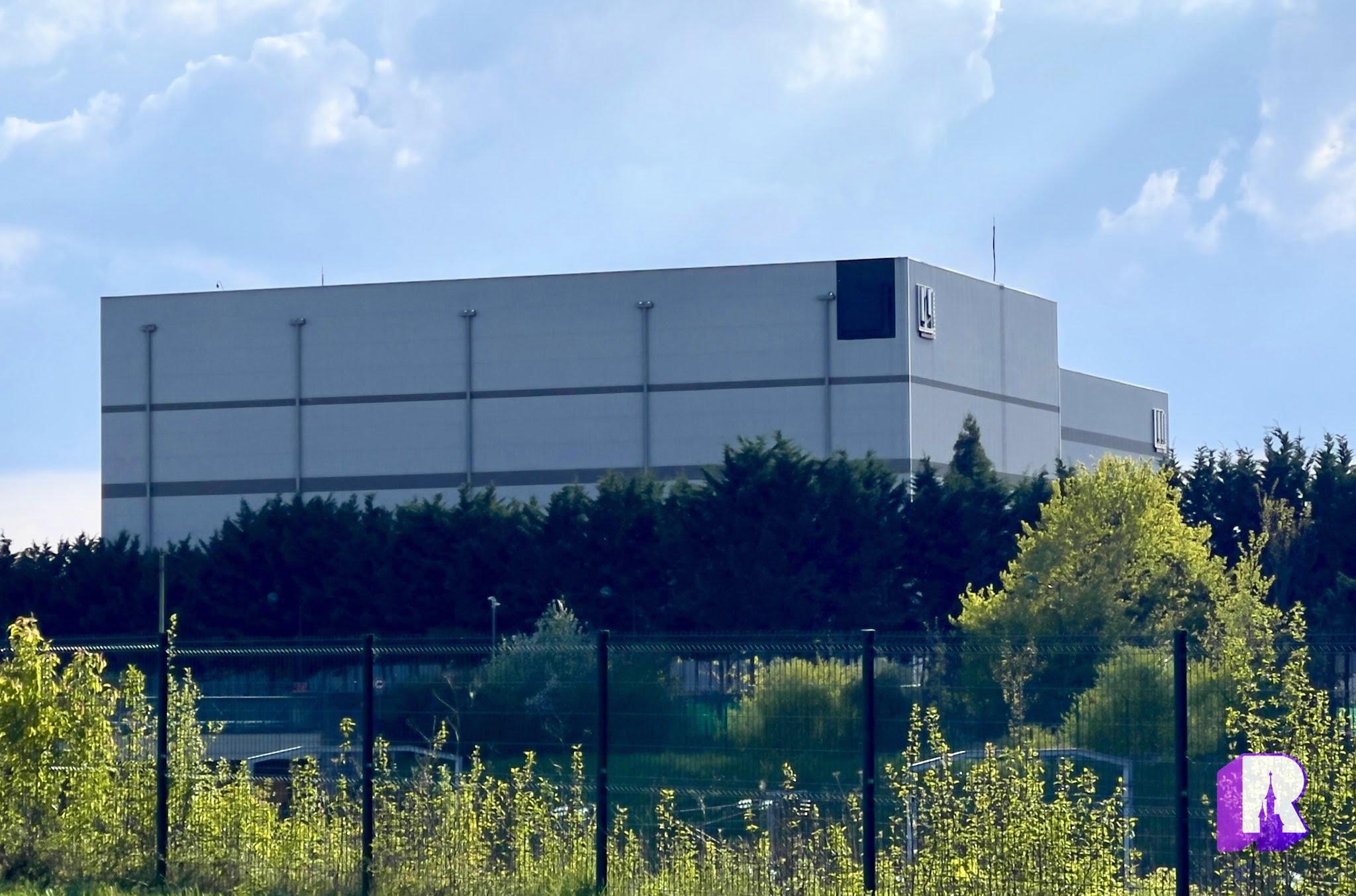 Meanwhile in the background, the former Studio 8 and 9 which actually hide mobile network towers are being covered and répondes a dark colors (for now?).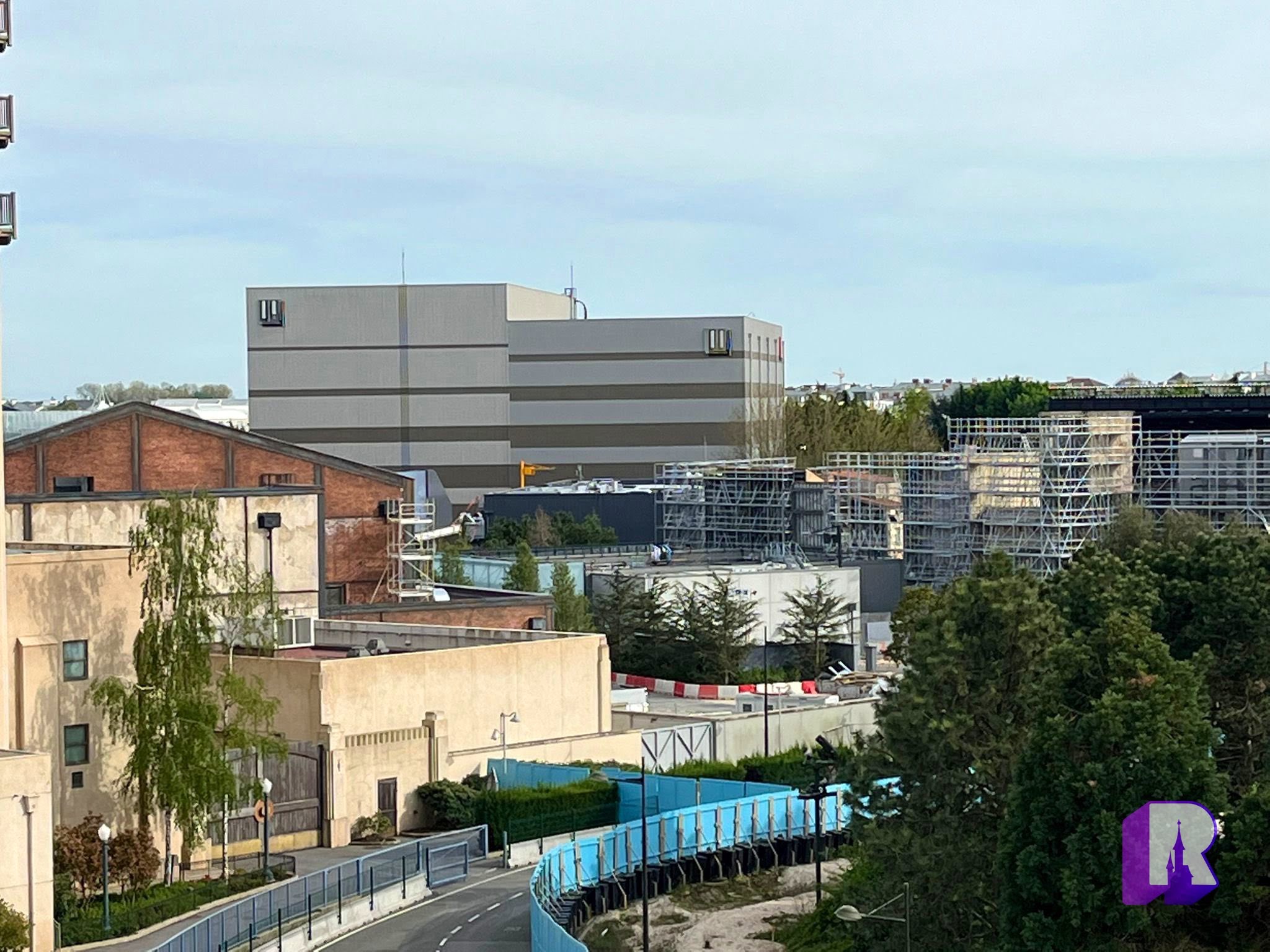 We still don't have an opening date but so many pieces of the puzzle are starting to come together and it's very exciting to see !
Maintenance and Refurbishments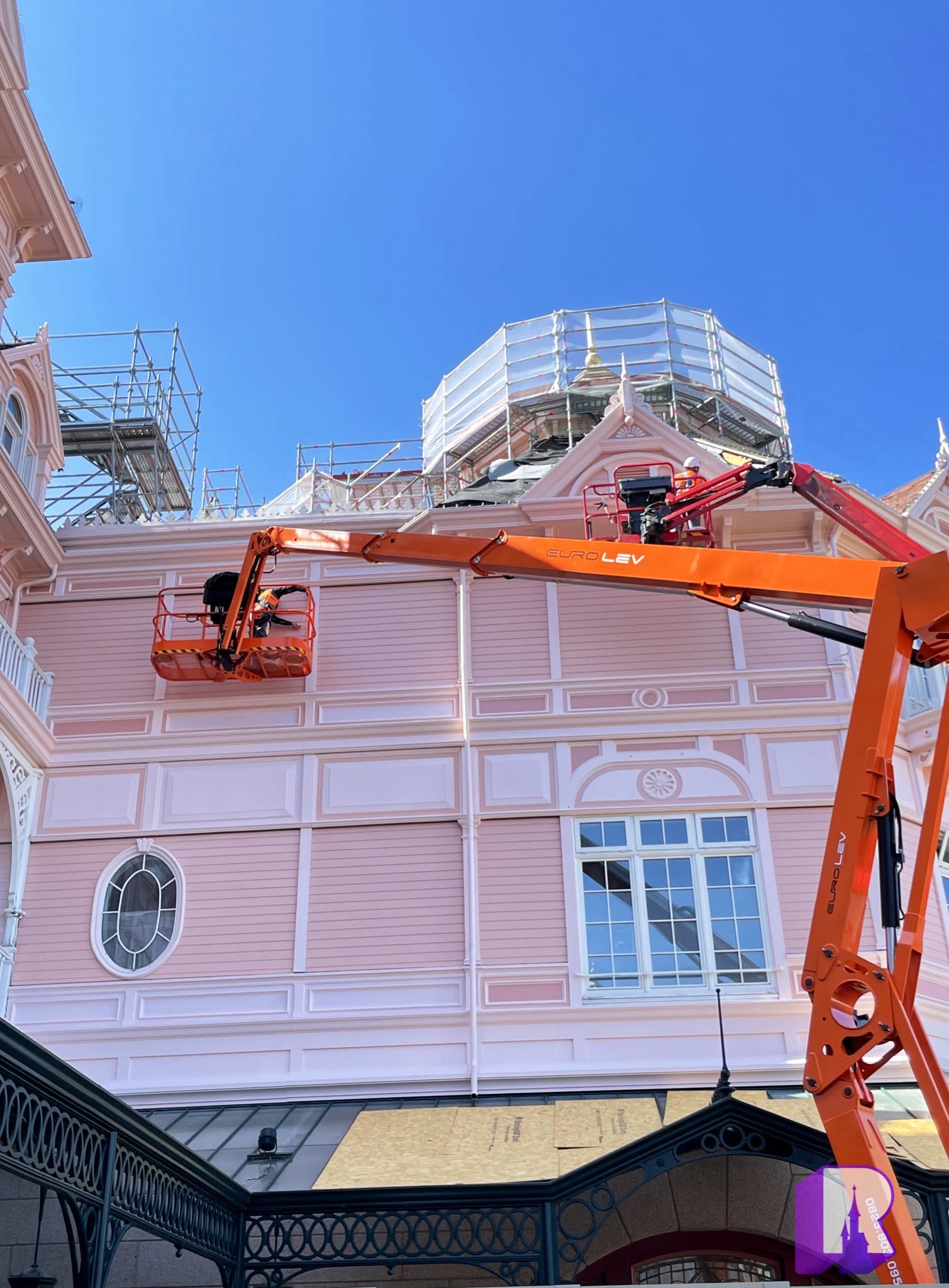 We start at the Disneyland Hotel where accent colors are now being applied. Always amazing to see how this is all done with cherry pickers.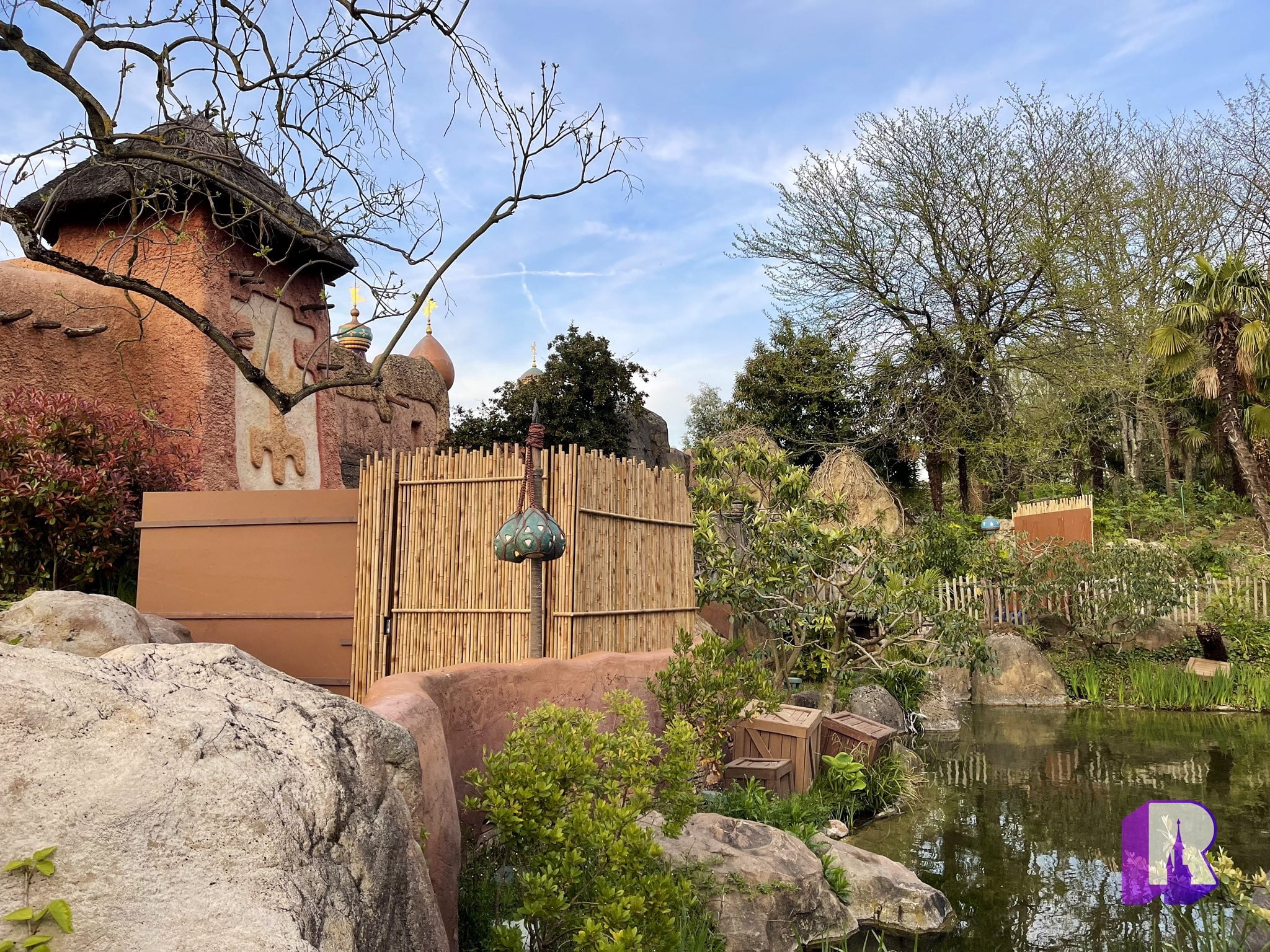 The refurbishments projects are popping up everywhere in Adventureland, lately around another bridge and some of the facades which are being repainted. Some of the floors will also get replaced.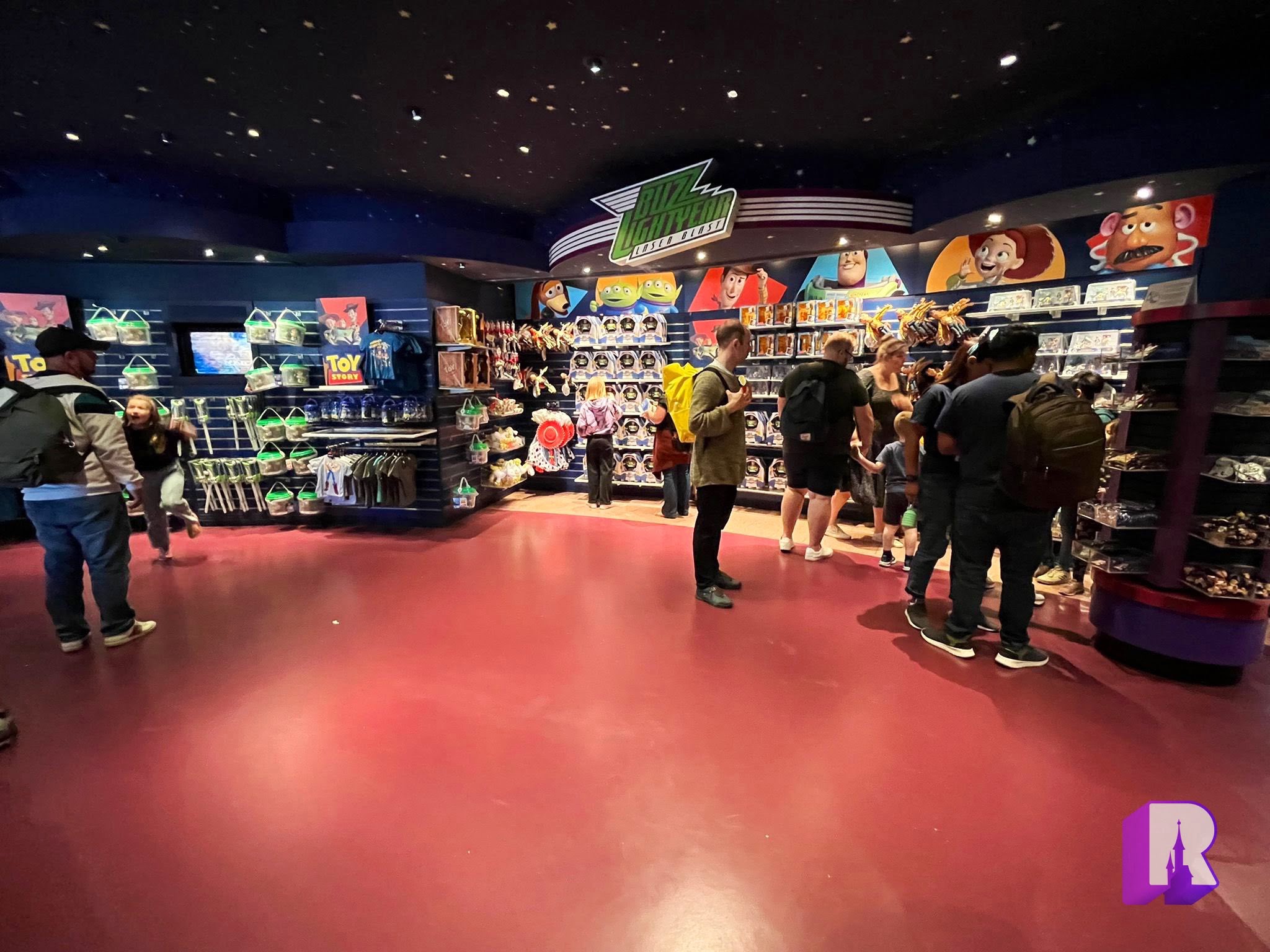 In Discoveryland, furniture has been removed from the Constellations shop to allow for better Guest Flow.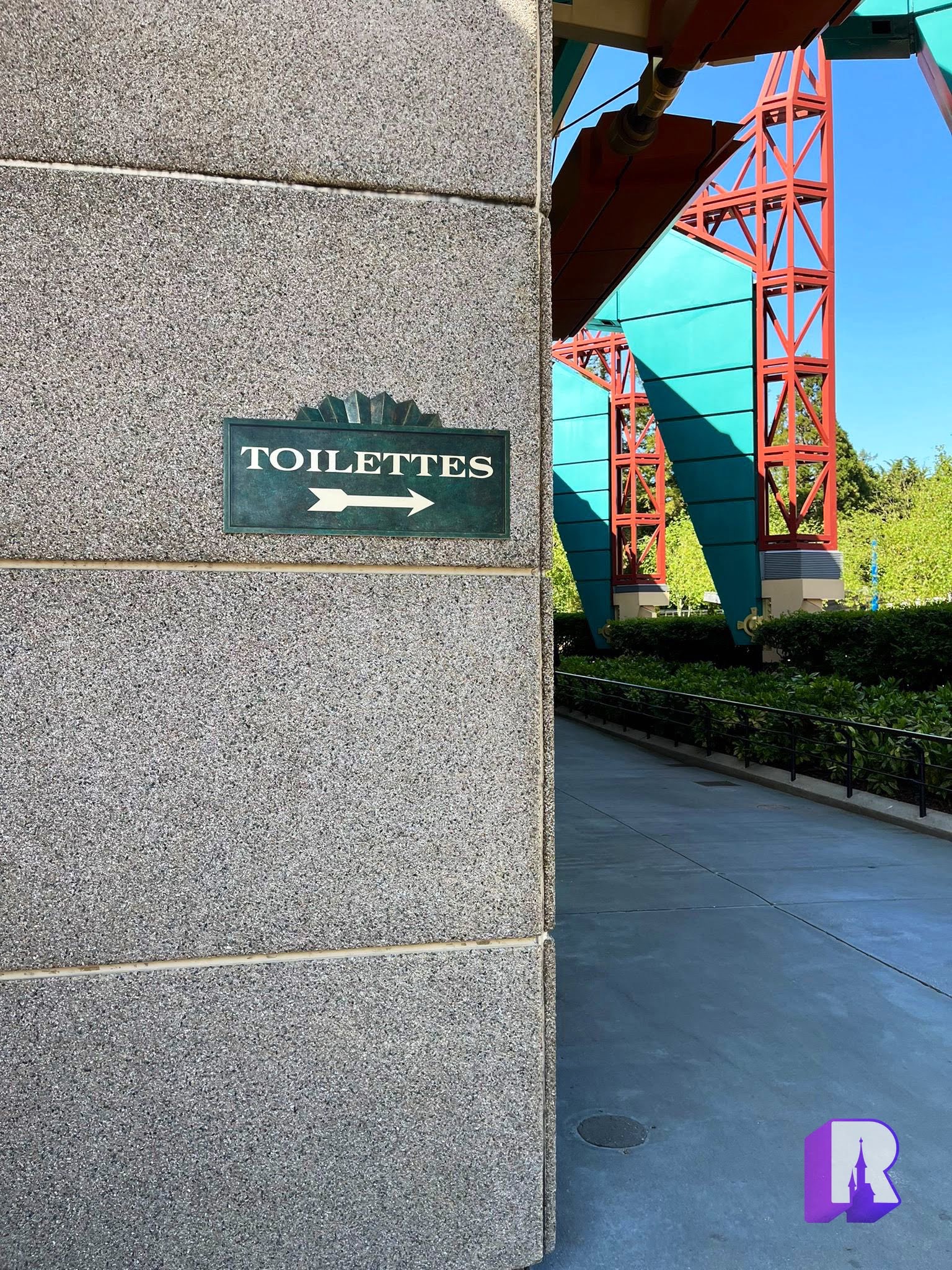 And new lovely themed toilets sign was added to the Videopolis facade, unclear if people could not find them before.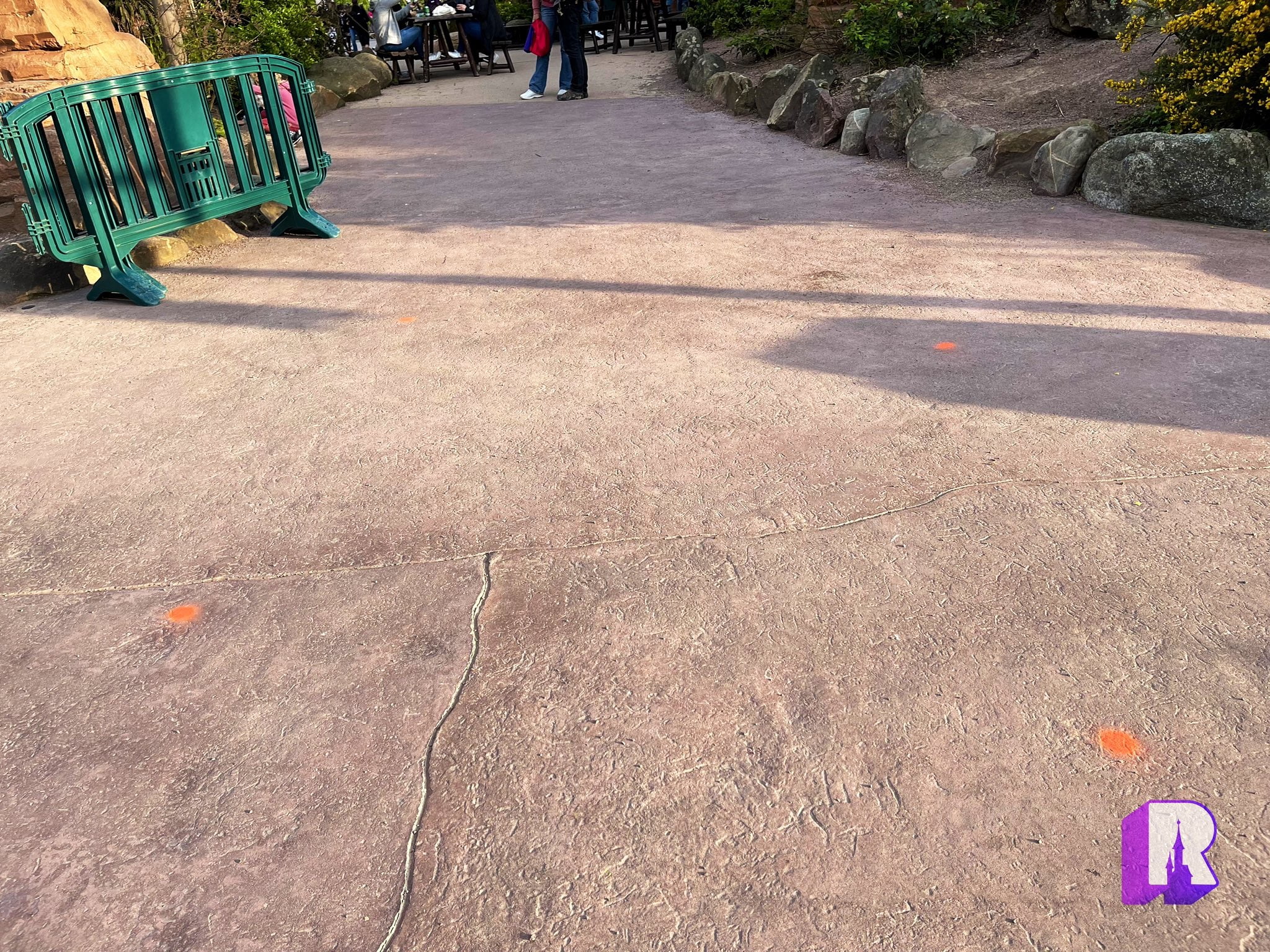 After Phantom Manor, the "queue extension" project continues with new orange dots for poles that will ultimately become extended queue options. Seen here near the Frontierland Theater and Buzz Lightyear Laser Blast.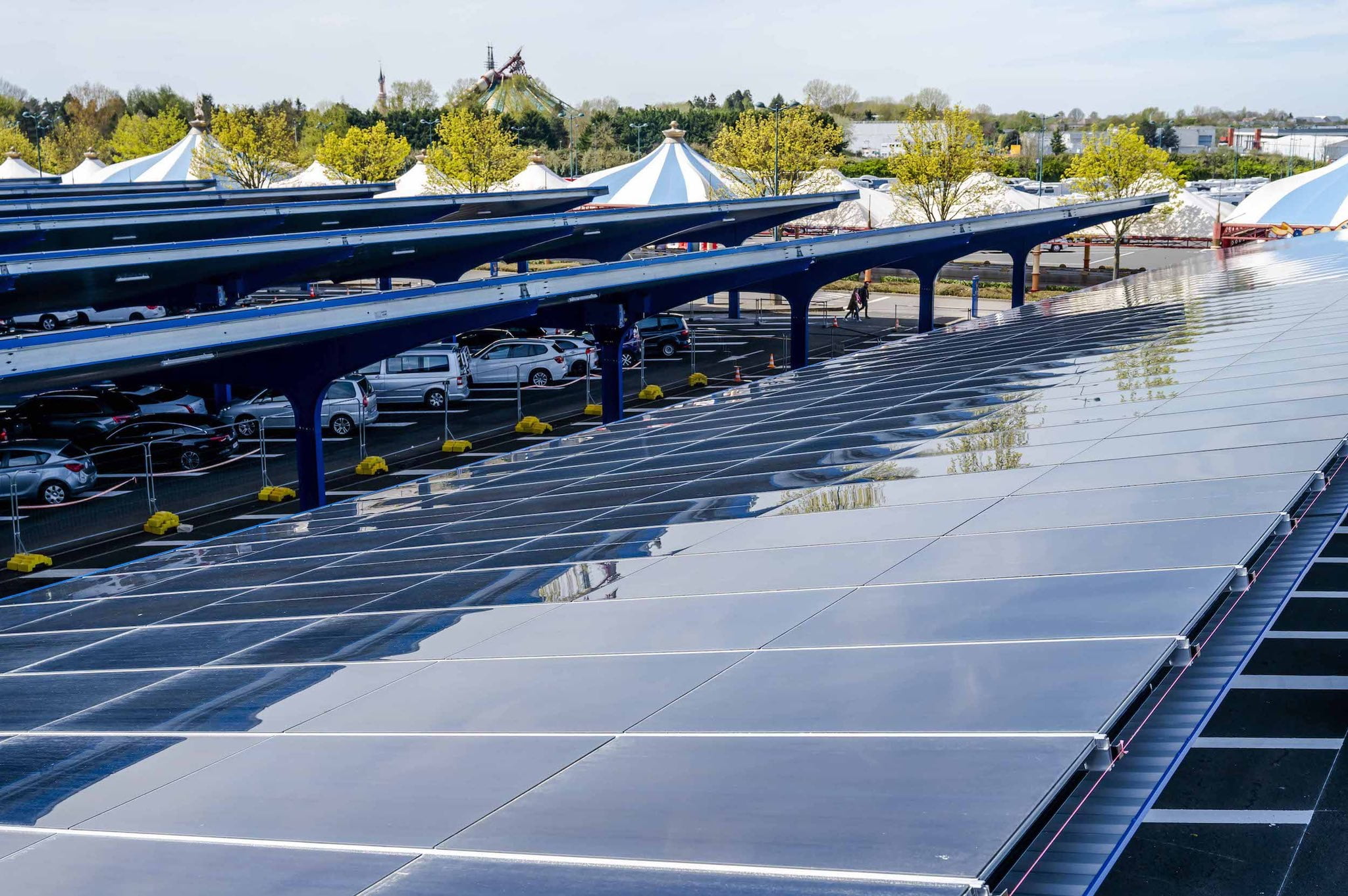 Disney also announced on Earth Day that the first section of the 48,000 panels Guest Parkjng solar canopy plant is now operational, supplying 10 GWh per year (the equivalent to the annual consumption of a city of 4,800). When fully operational, it will produce 36 GWh/year by 2023.
Merchandise
It was Fancy Nancy week in the merchandise department first with the release of this WDW50 Disney x Coach collection with exclusive Disneyland Paris ears. The prices are as shiny as the lovely products: Headband: €195, Backpack: €650, Shoulder bag: €750, Camera bag: €475 and no discounts!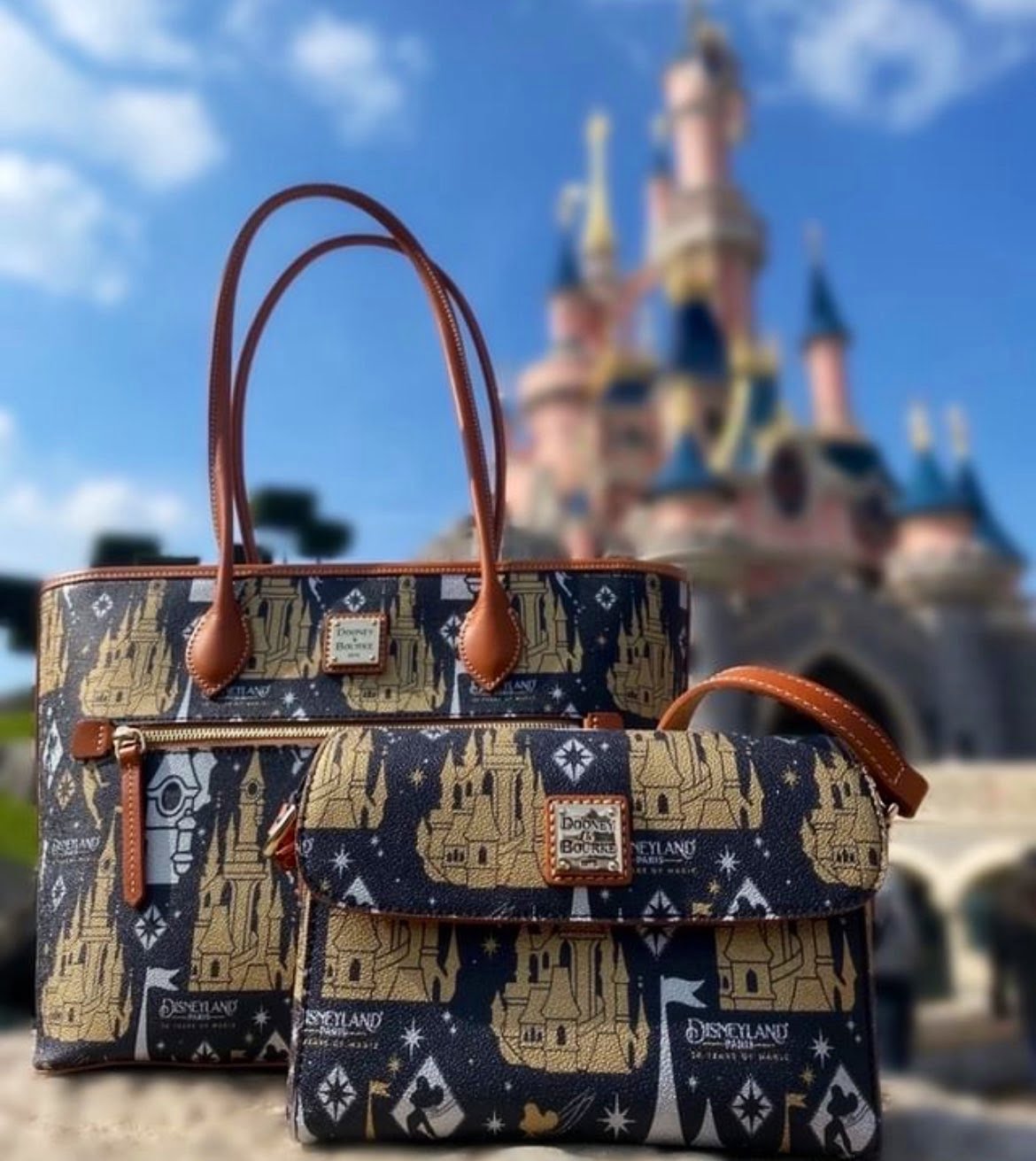 These exclusive #DisneylandParis30 Dooney and Bourke bags were also released, Tote Bag €268 and Shoulder Bag €198. Some lovely upscale items, good to see Disneyland Paris is getting into this kind of luxury market, there IS demand for it even if it may not fit everyone's budget.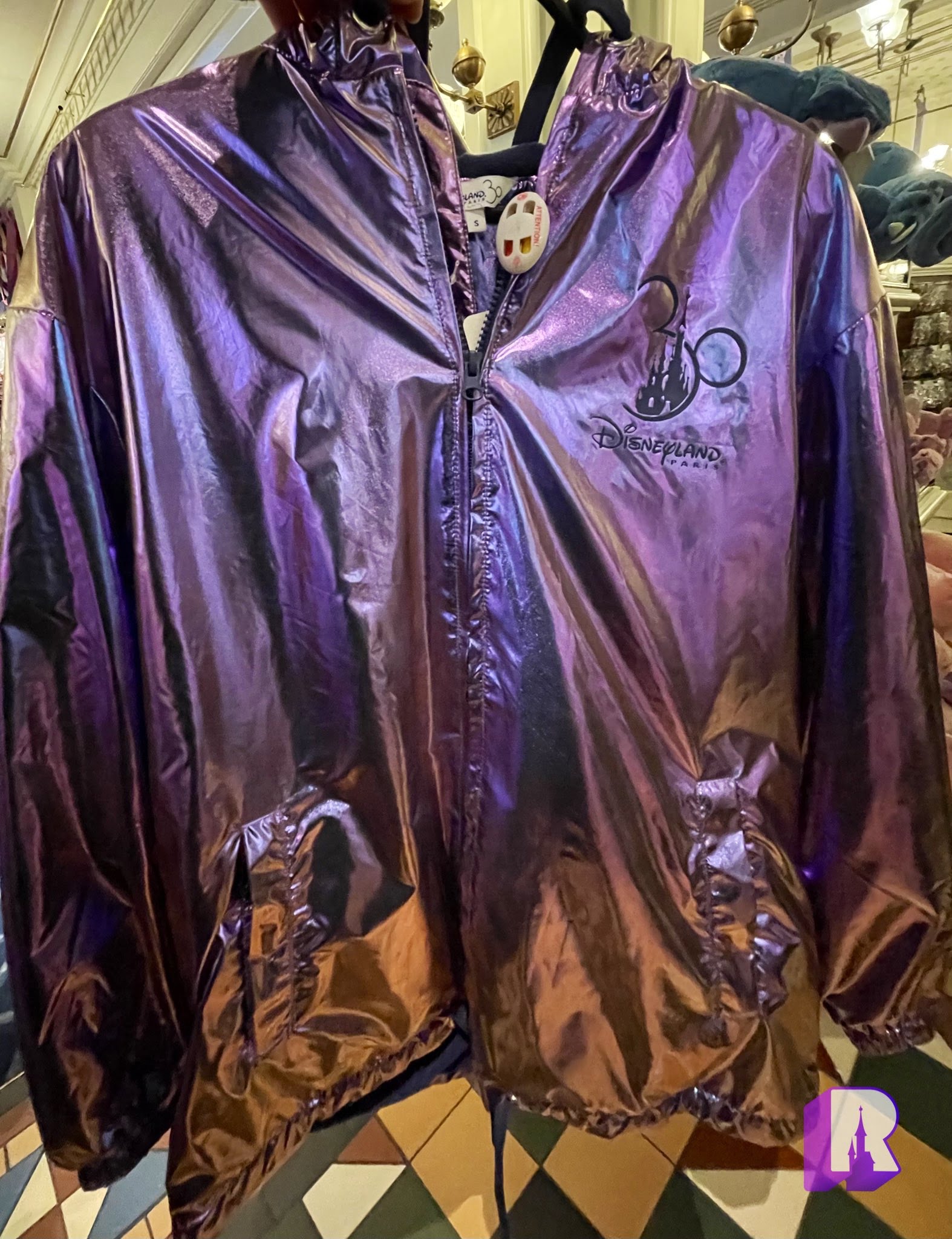 In the more reasonably priced category, the iridescent jacket is now available for adults. The reactions have been mixed, some love and some talk about tin foil or oil spill. It's still €70 so a commitment to shiny !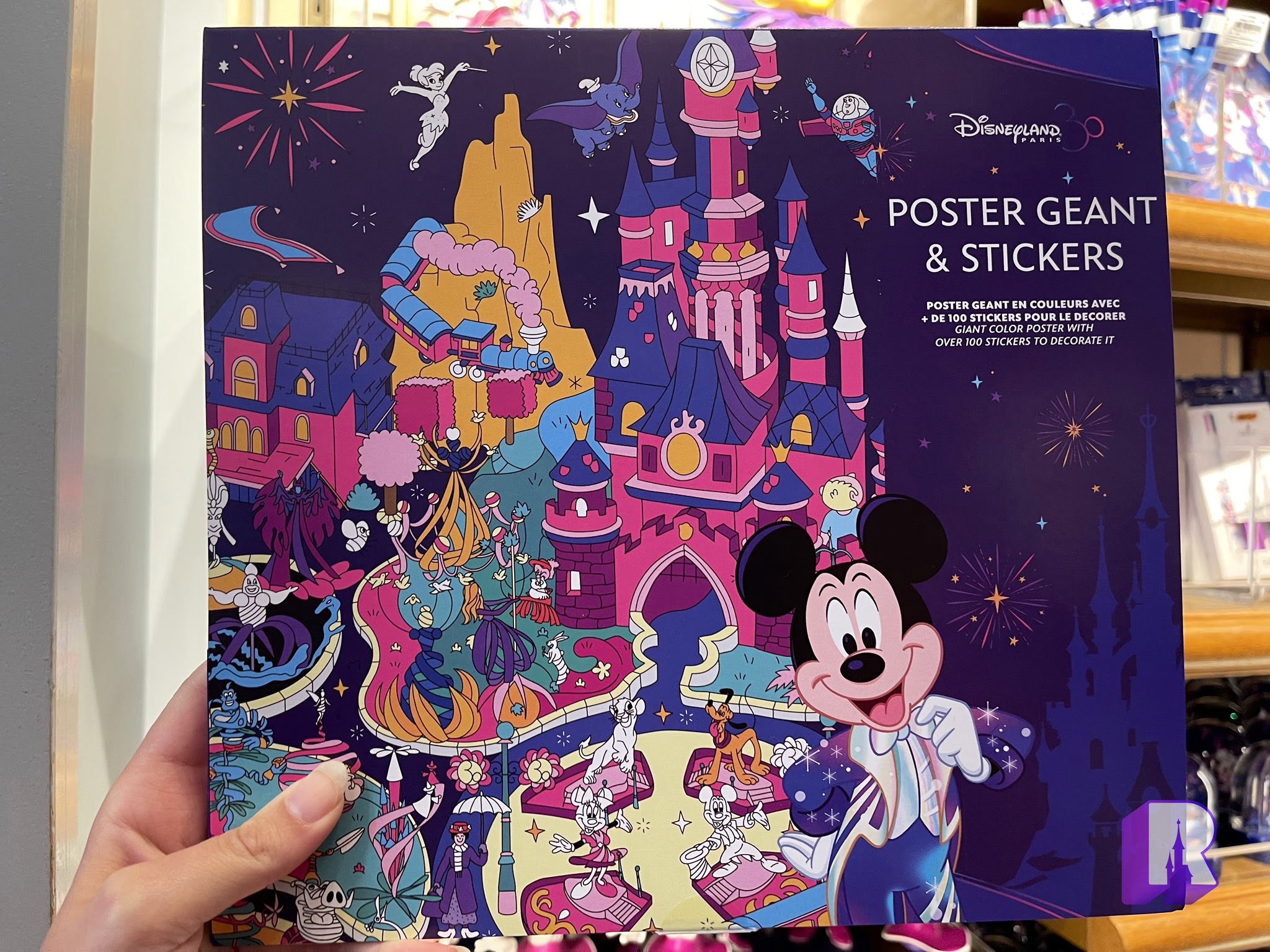 And finally in other merchandise releases we've got a giant DLP30 poster with stickers, more of the "92" collection and this epic furry Turning Red notepad !
Thank you for reading our weekly report once again, I hope you enjoyed it and I will see you back here in a week for more Disneyland Paris News !