Welcome to our weekly news report for what has been the first full "normal" week of operation at the Resort! Disneyland Paris has been acing this reopening with some fantastic new ideas despite the tough circumstances and an impeccable safety record. Plenty of new things to look at, so let's begin!
Return of the shows: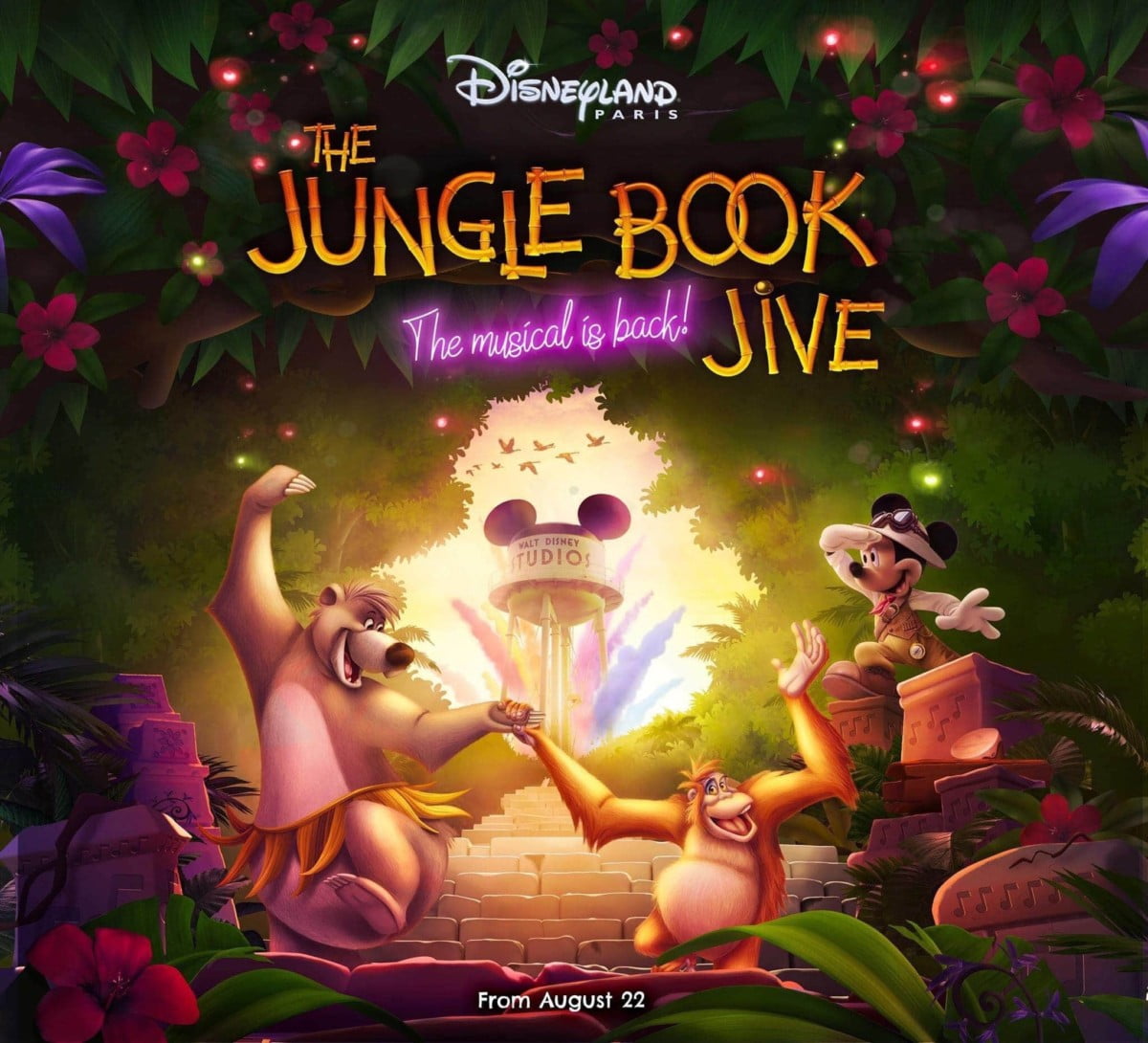 As previously announced, some of the Resort's shows are returning "later this summer", and we now know when:
– "The Jungle Book Jive" will take over the "Moteurs Action" arena at Walt Disney Studios for a reworked stage version of the production on August 22. With the stage heavily modified and painted green, plus Avengers Campus incoming, it's hard to see Moteurs Action ever returning in the future. The new version will require a Lineberty reservation in order to avoid massive queuing.
– "The Lion King: Rhythms of the Pride Lands" will also return to the Frontierland Theater on August 15. More of the same here but less seating – I'm personally more excited to see the remodeled area around Frontierland Depot.
New Disney Characters Appearances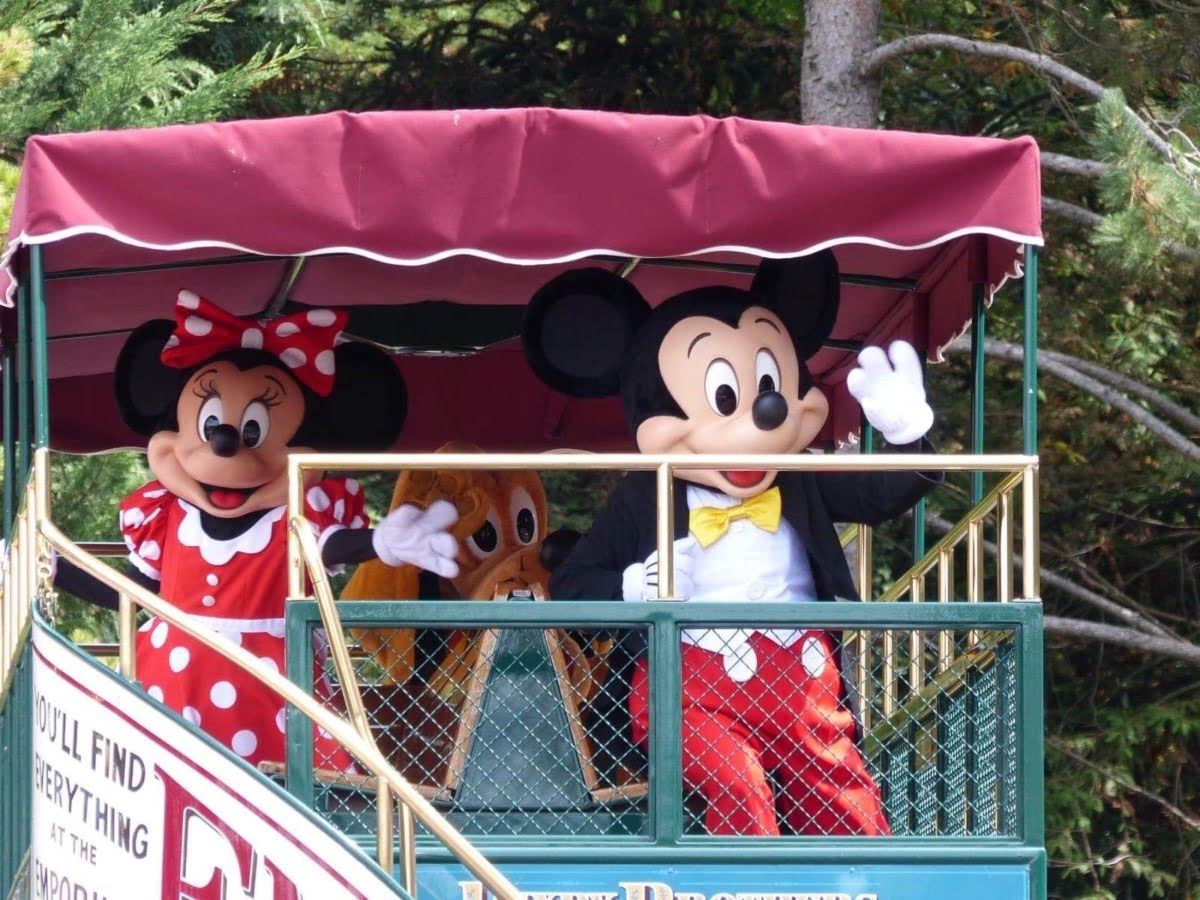 This week, Disneyland Paris added a number of random character happenings along the Parade Route, in the next phase of the careful return of street entertainment. Guests can see Mickey and Friends on the Omnibus (cute!), as well as a Princess in the horse drawn carriage: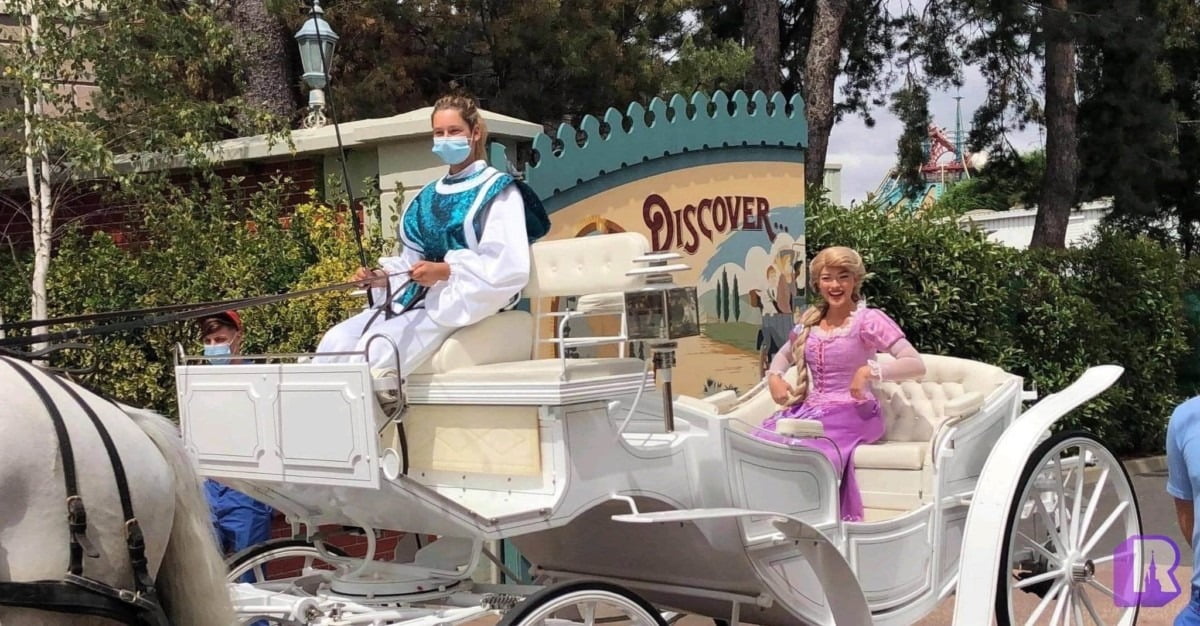 And Stitch in his "Stars n' Cars" vehicle with a few other Disney Friends in the infamous tricycles: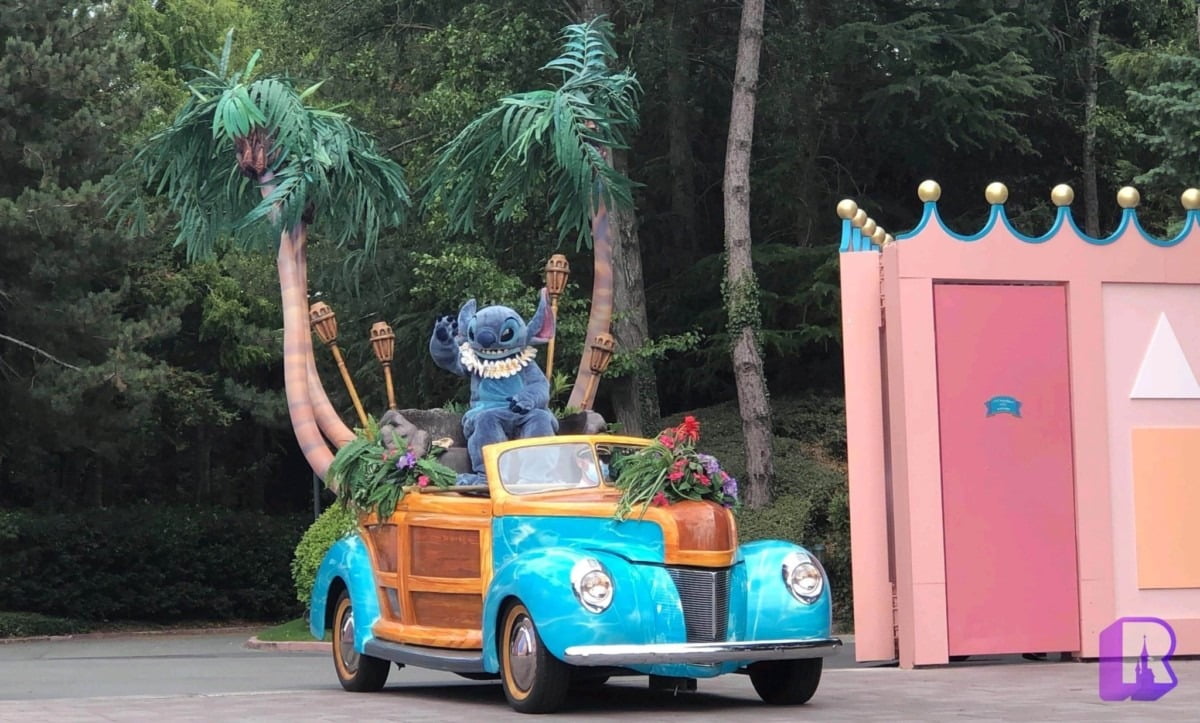 Some really good ideas here, and of course it's not THE parade but still a welcome addition of life on Main Street.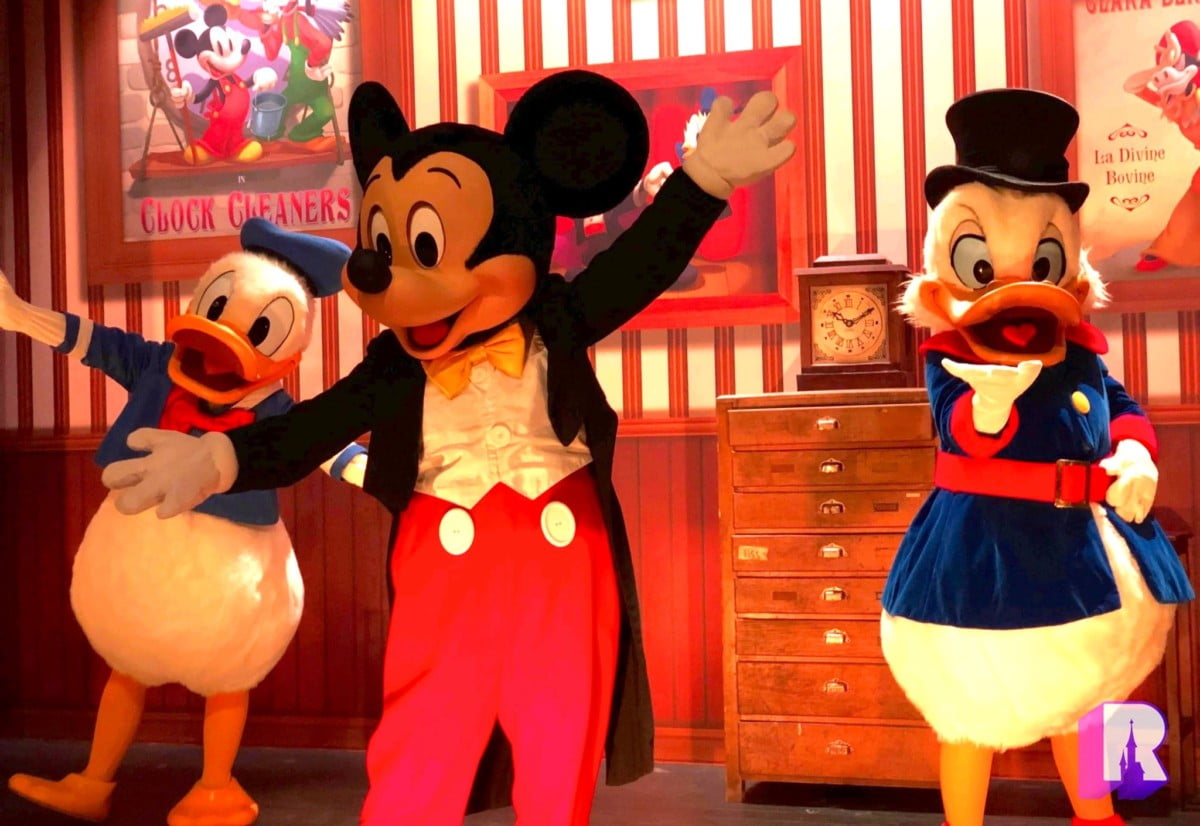 Over at Meet Mickey, the teams have been switching things up to keep guests excited! This week we saw Scrooge, Daisy with best girlfriend Minnie and even Max and his dad!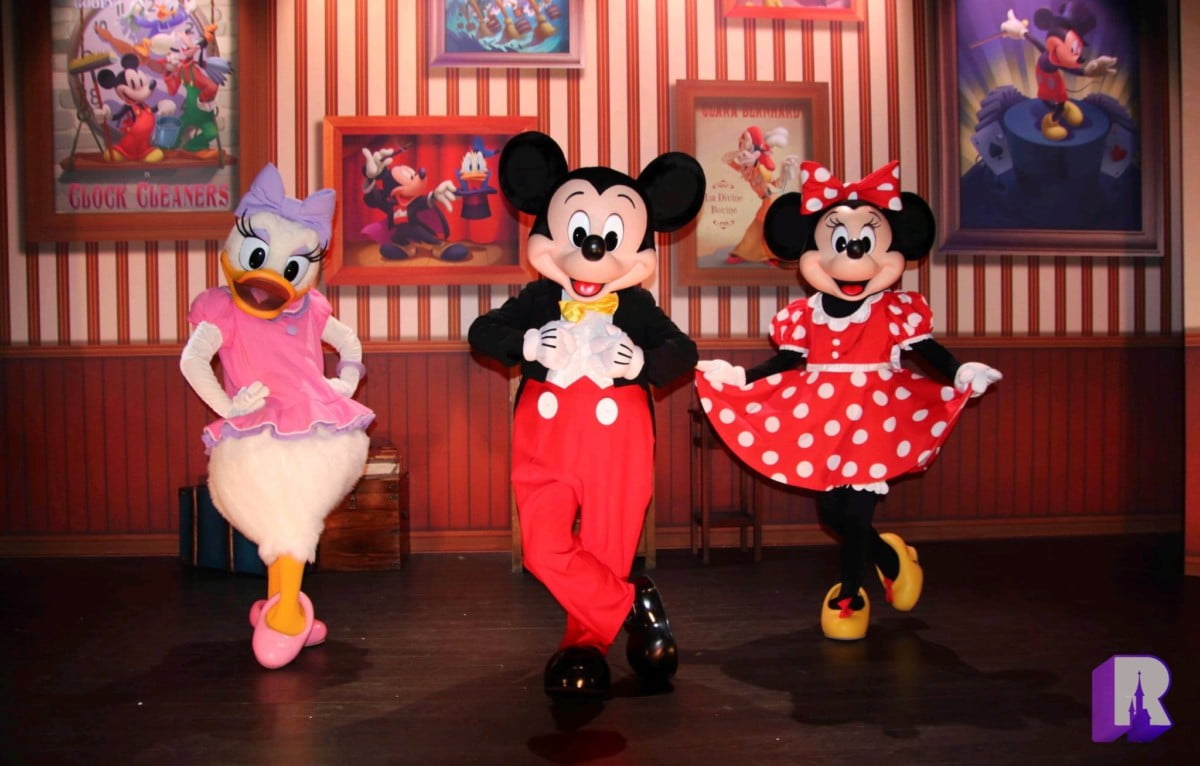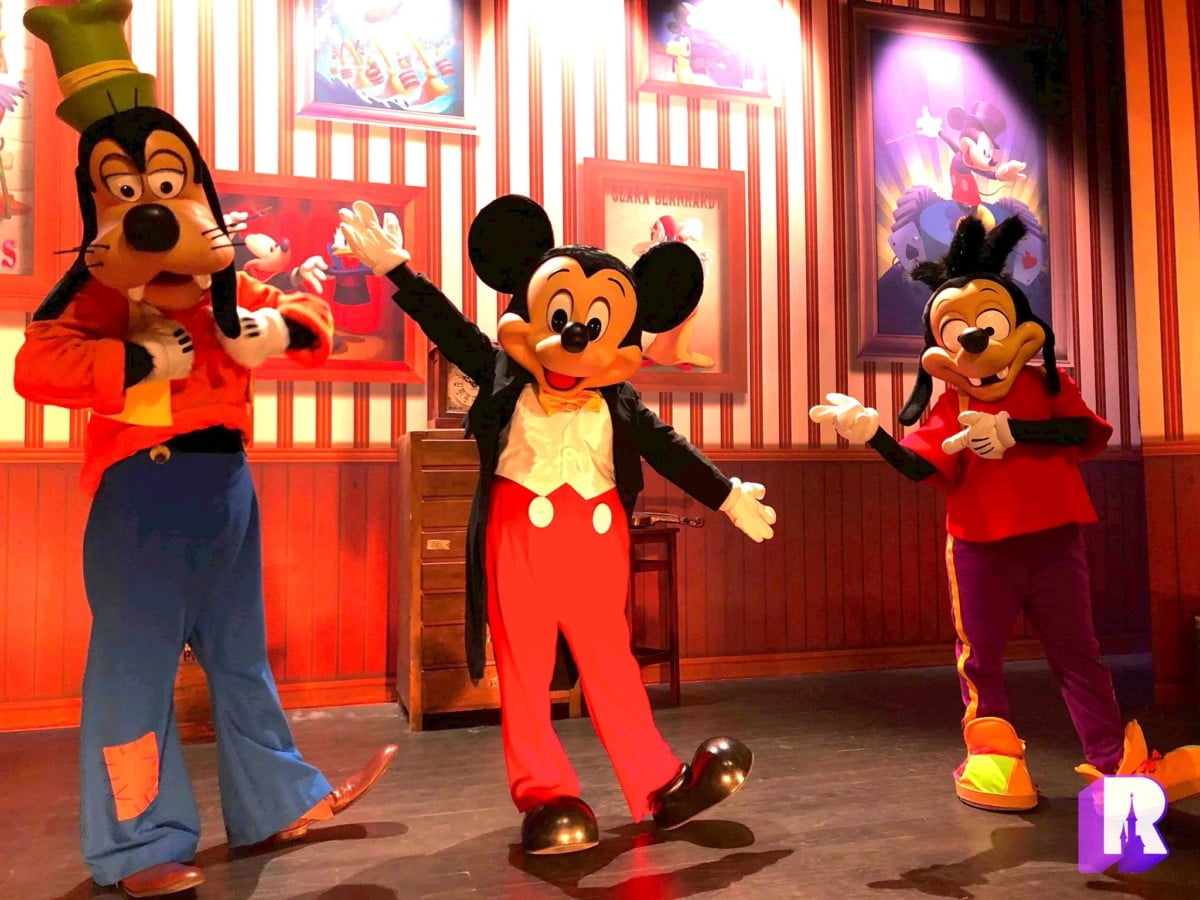 On Main Street Station, Max also came by to say goodnight as well as the lovely Clarice: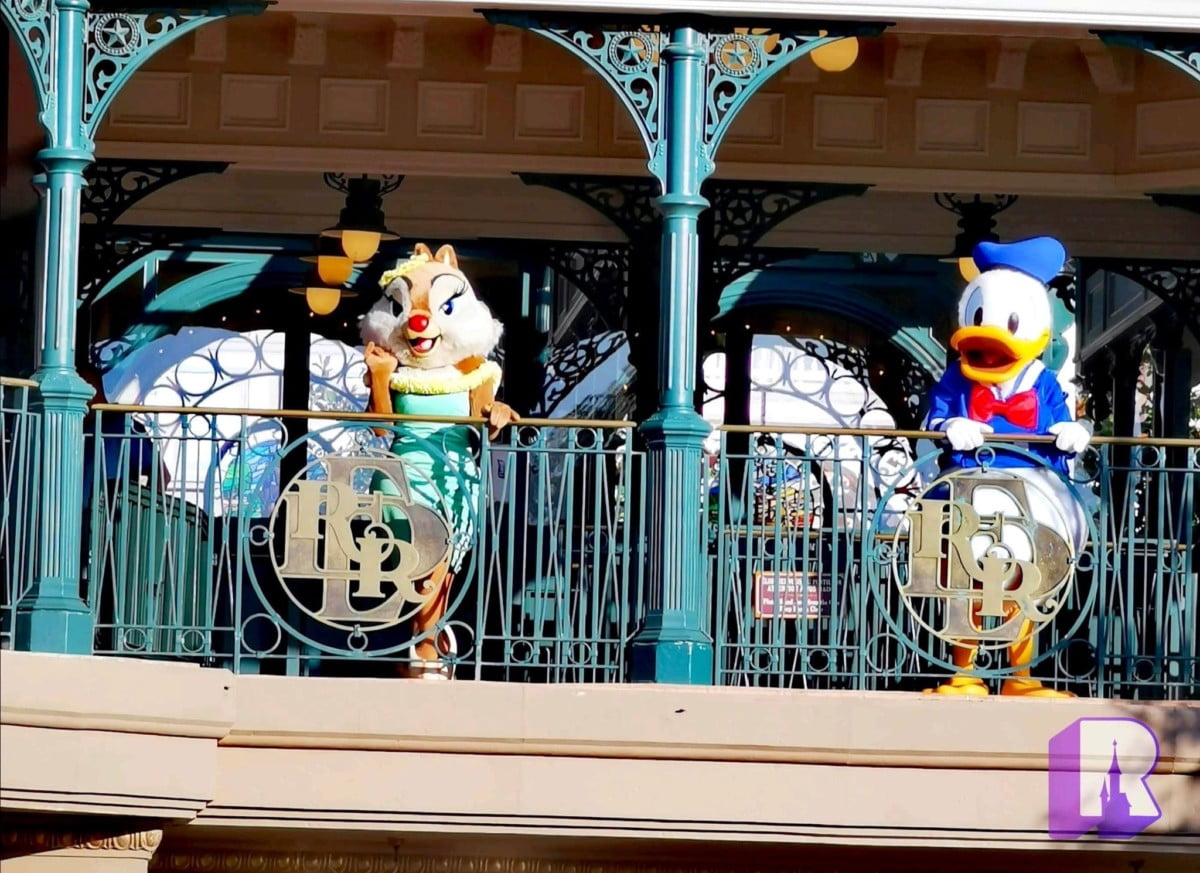 And at Walt Disney Studios, Guests could meet Bo Peep most days this week: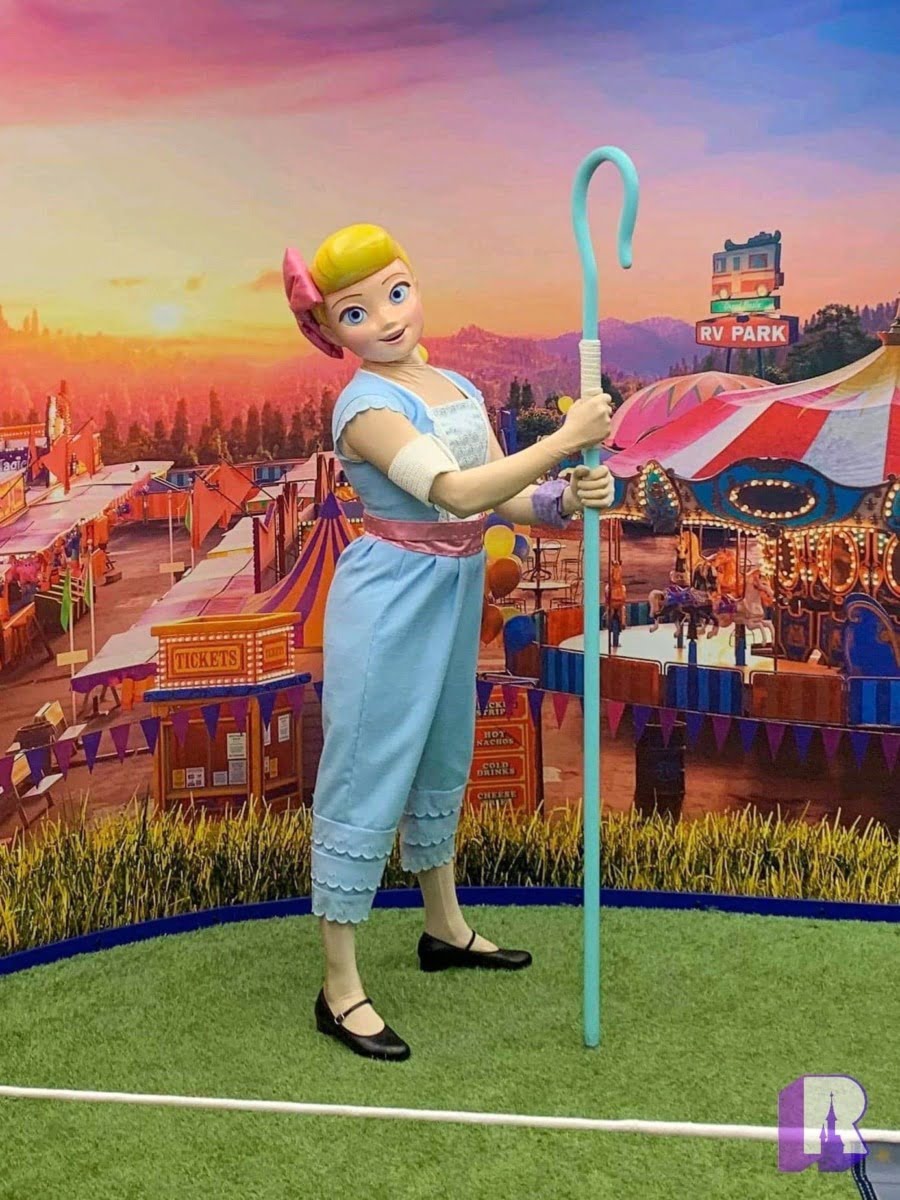 The meet and greet "box" was updated with a Pixar theme, and a new background was installed outside for Jessie and Woody, making the plaza the "Pixar Courtyard" (with some random marvel meets at the theater.. baby steps ok).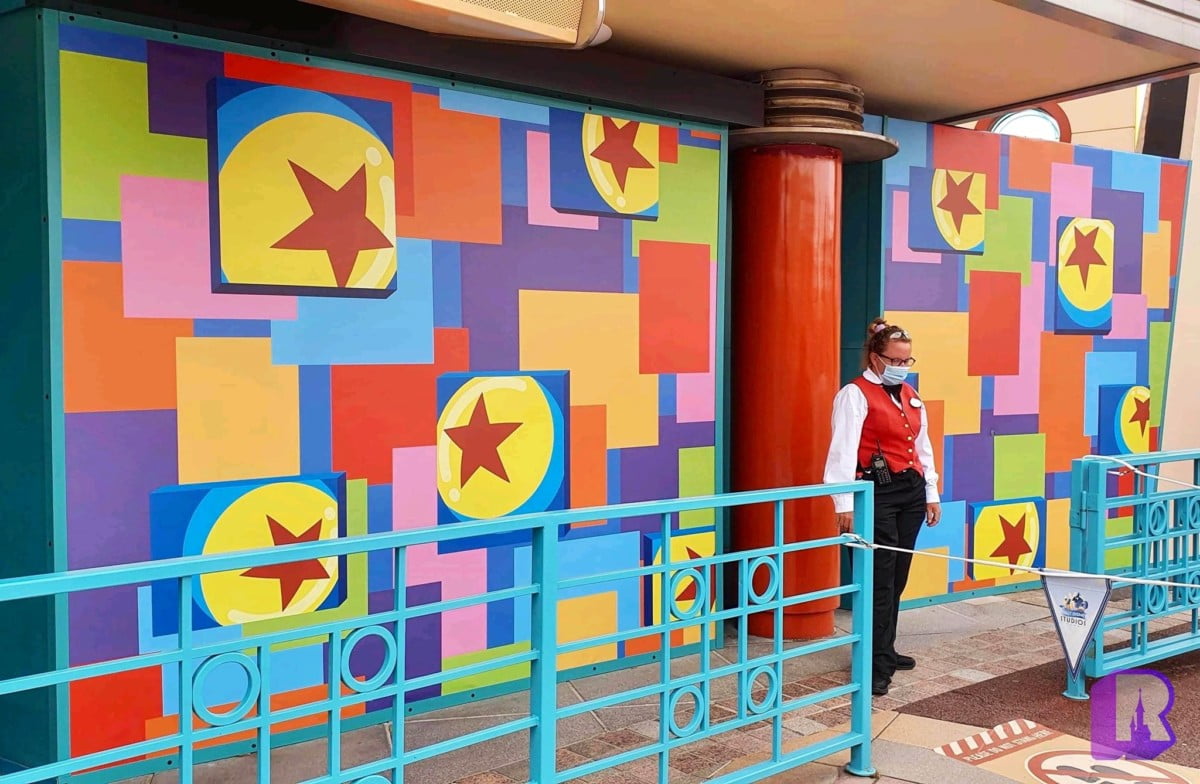 With the long rumored "I Love Pixar" seasons possibly set for early 2021 it looks like the teams have moved some things forward to help bring some life on this side of the Park.
Safety Update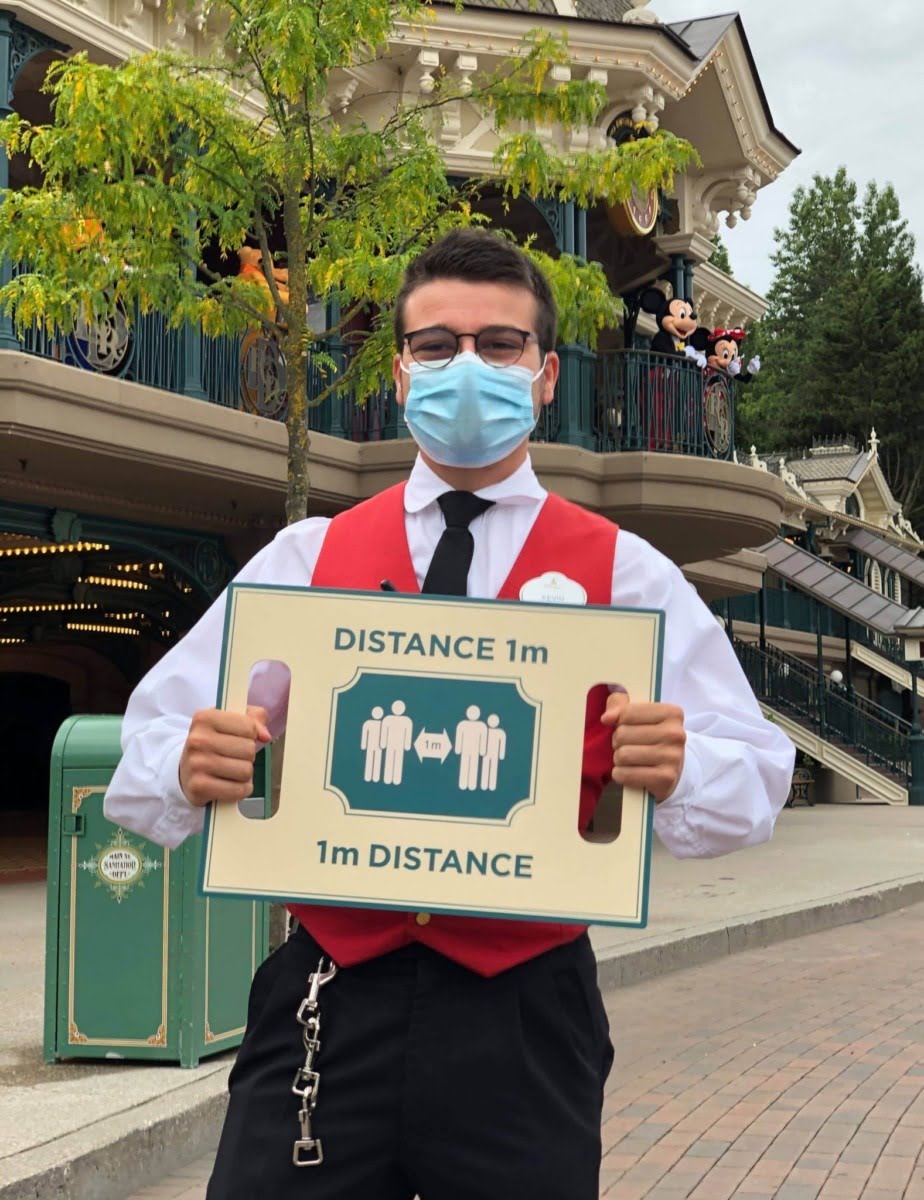 These new handheld signs are now available for the Guest Flow teams, to remind Guests to stay apart!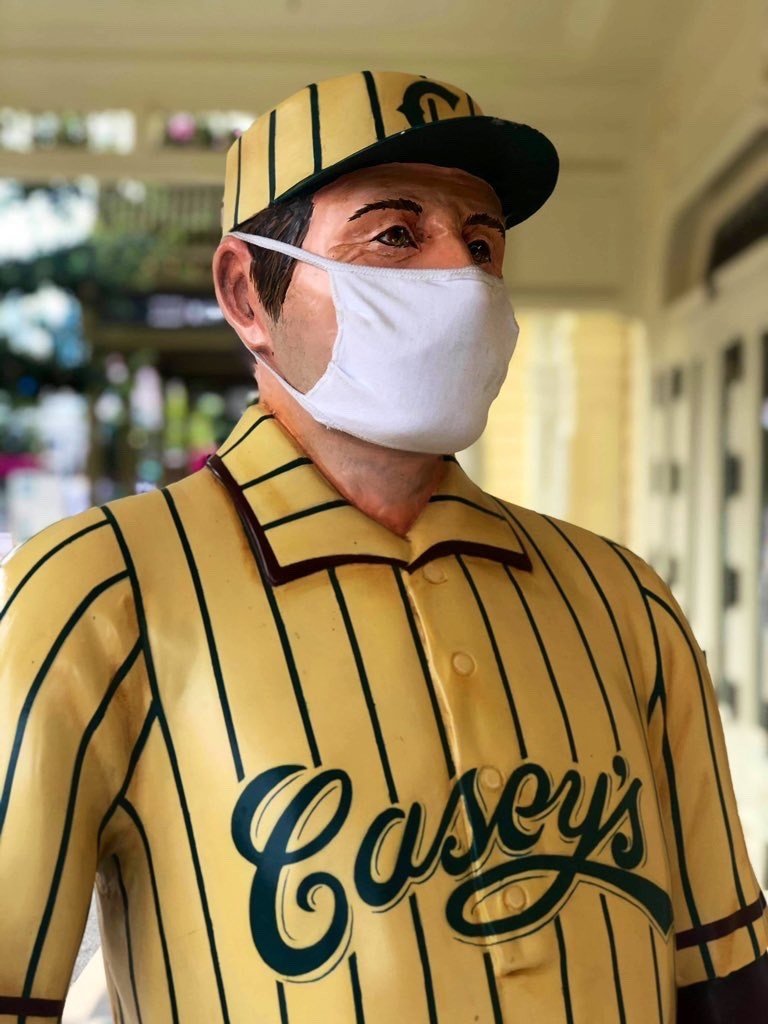 As the Resort gets busier we've seen slightly more guests quickly taking off their masks for photos – remember everyone must keep them on at all time, as proudly shown by the Casey's Corner Baseball player. Overall however the vast majority of Guests do comply and the Parks feel very safe.
Construction Updates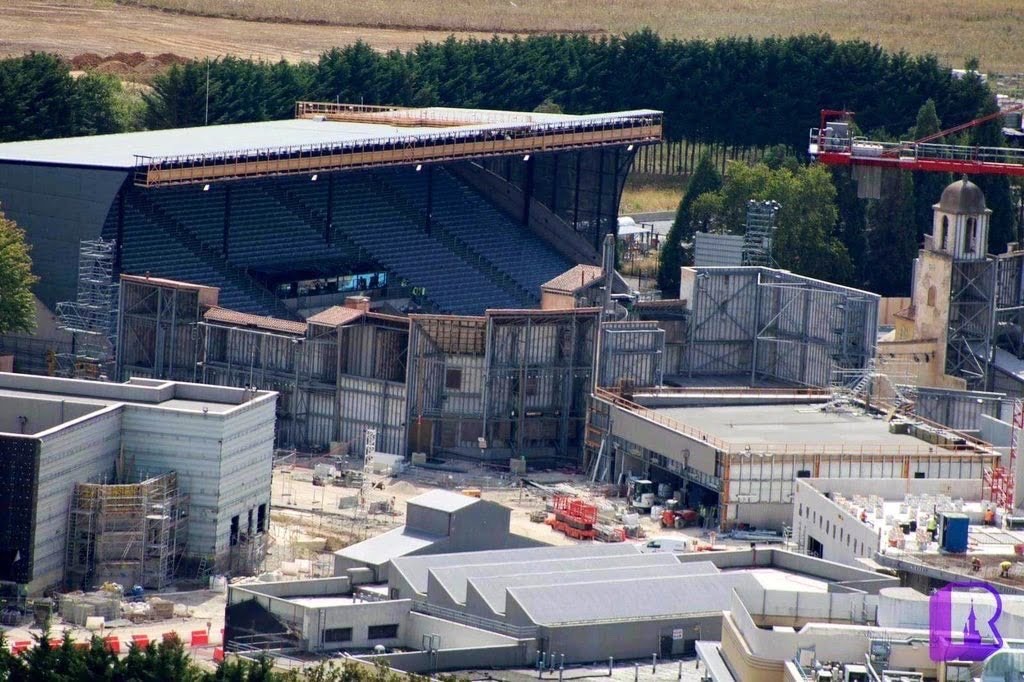 Oh Avenger Campus what a delight to see you grow. In these times of canceled projects it's great to see all the elements coming together.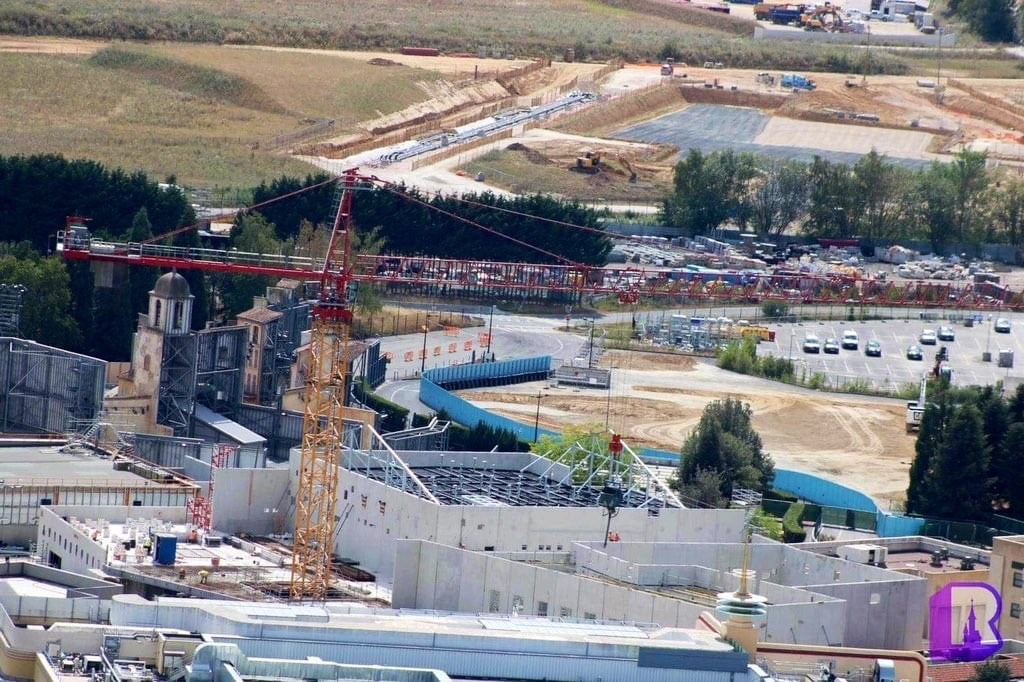 Both the Iron Man Coaster and the Spider-Man Attraction are making great progress, and activity is notable on the restaurants and the street in general. Can't wait for Summer 2021!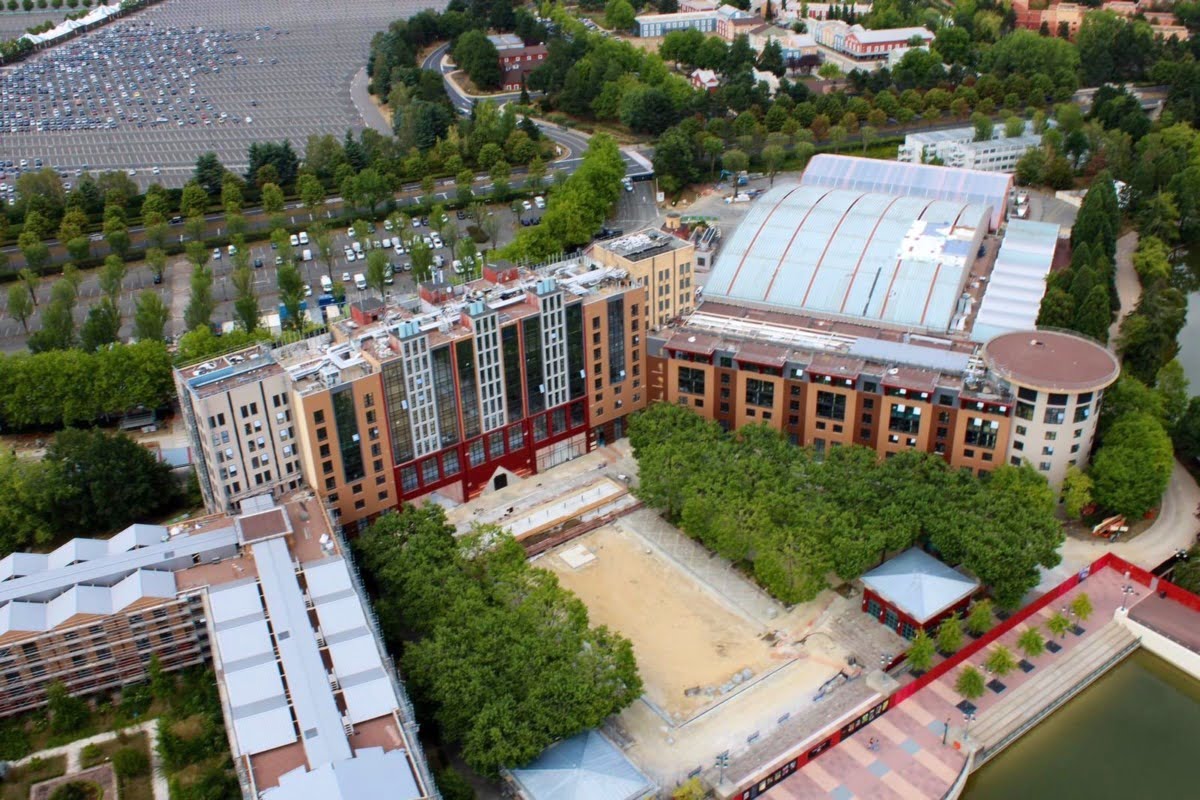 Over at Disney's Hotel New York – The Art of Marvel however things are moving slower but the "Central Park" section seems to be coming together.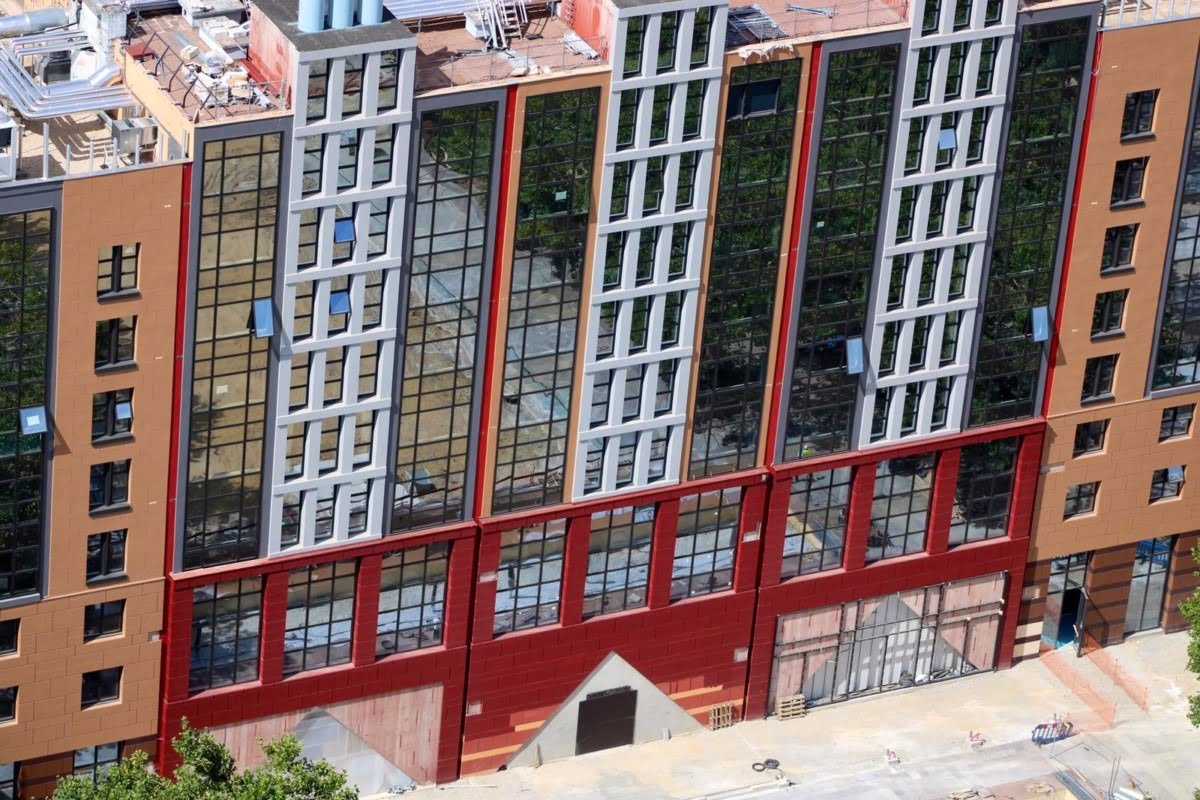 The project is still not running at full capacity so it's unclear if we will even get a 2020 opening date. It would technically make sense at this point to wait and time it with the Avengers Campus opening.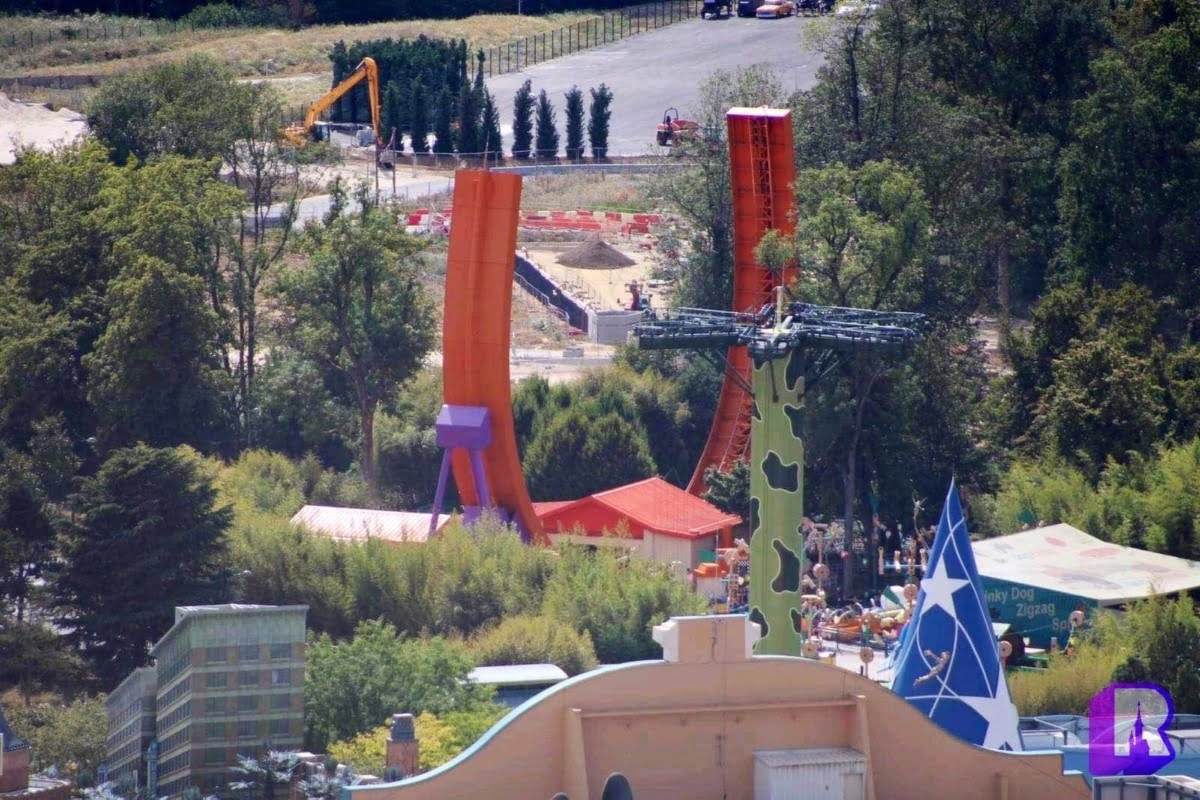 We also noticed a bit of activity around the upcoming "Cars Route 66 Road Trip" (above). Sadly they're not building the eagerly awaited "World's Largest Lug Nut" yet – just elements of the Station. The path leading to the station is literally still grass so who knows when we can expect to see this inexplicable addition to the Park.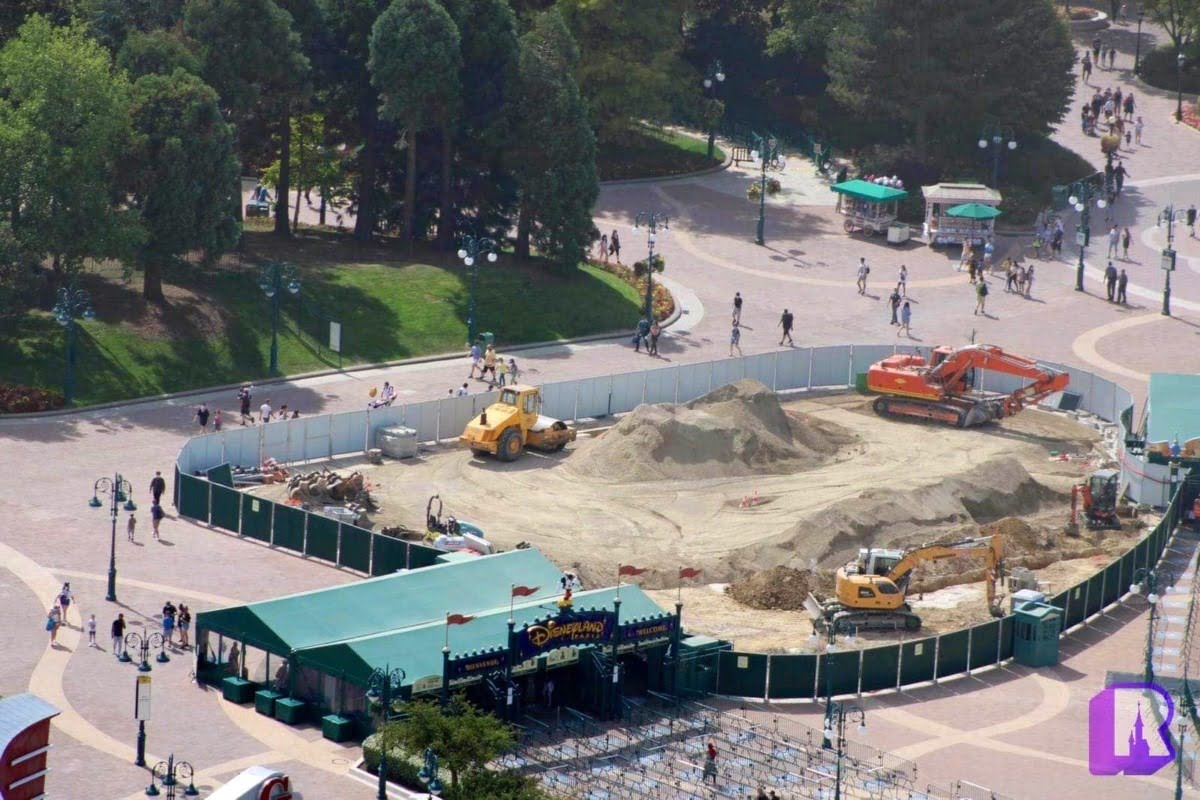 The new security checks project is possibly the fastest thing Disneyland Parks has ever built. Ultimately the entire hill will be fattened and paved over allowing for one long line of tents providing more capacity.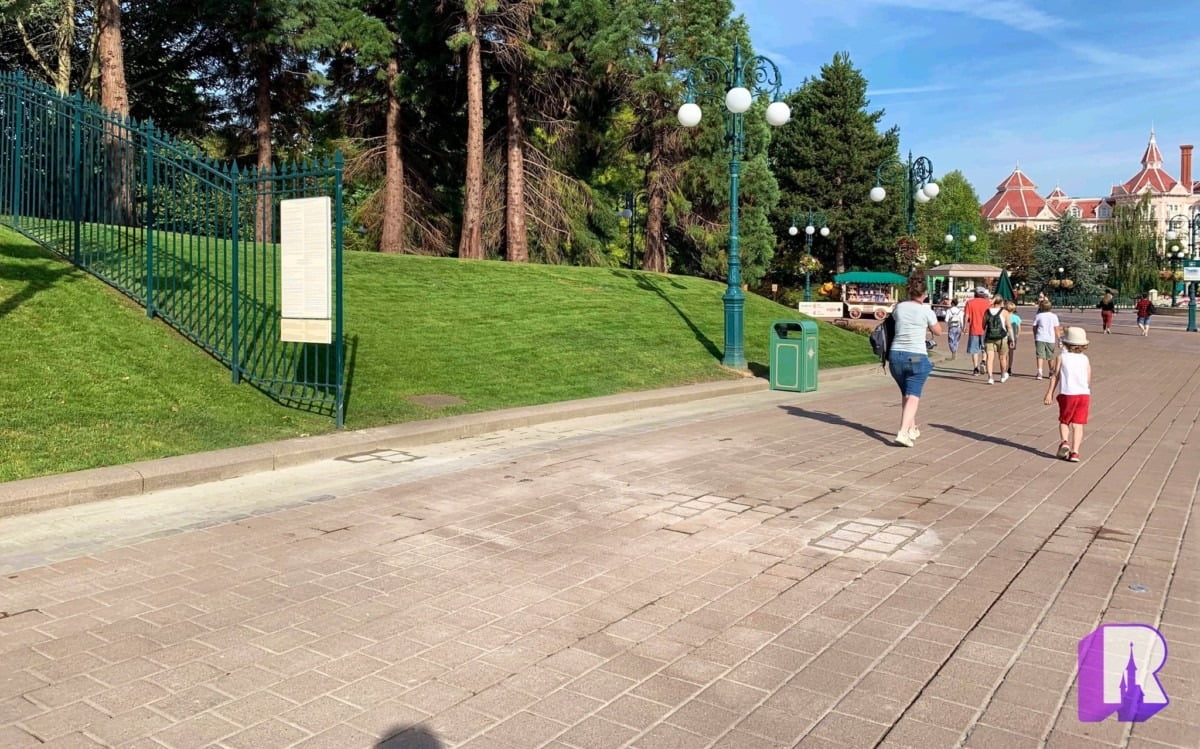 Part of the project involved removing the historical Fantasia Gardens gate. If you're a fan, you've probably waited here early in the morning to get into the Parks.. the end of an era..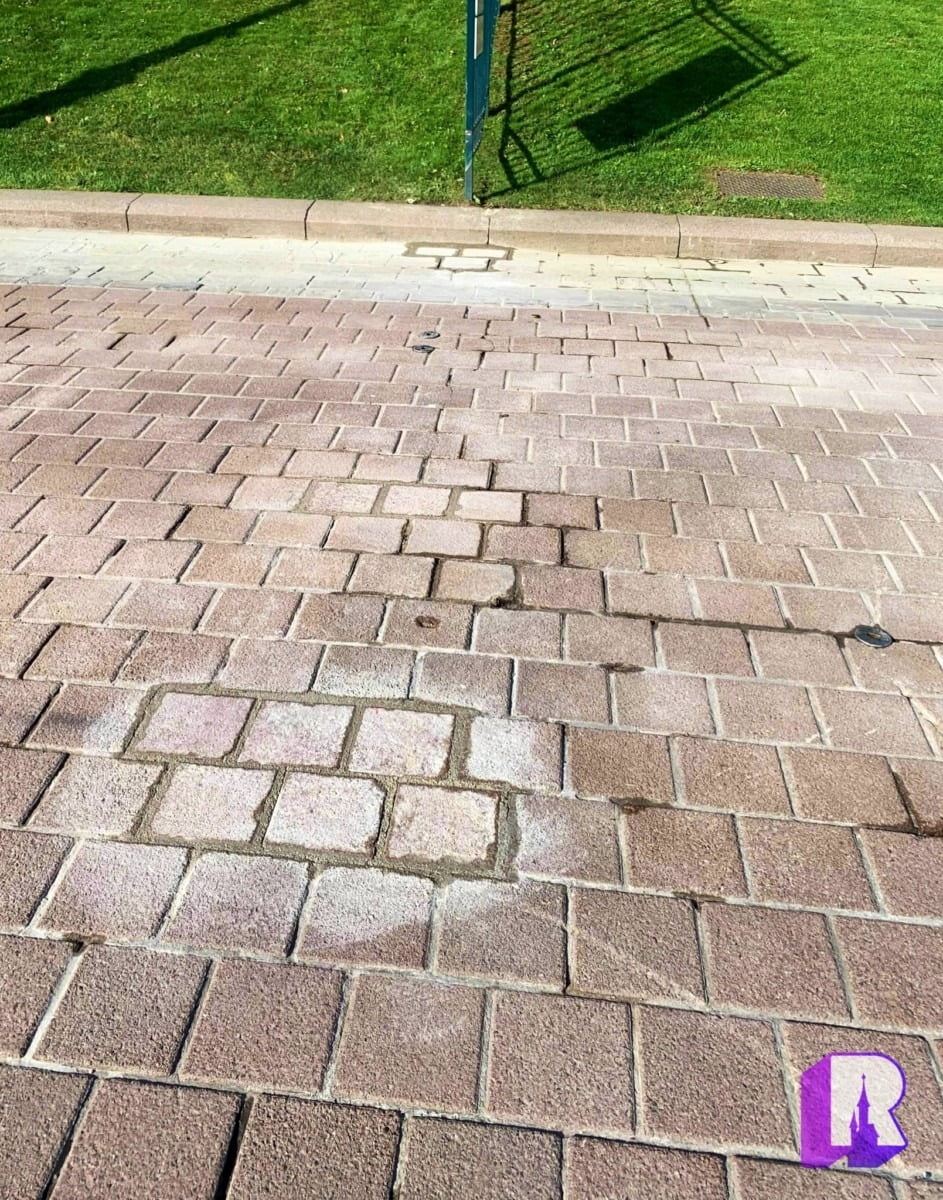 Maintenance and Refurbishments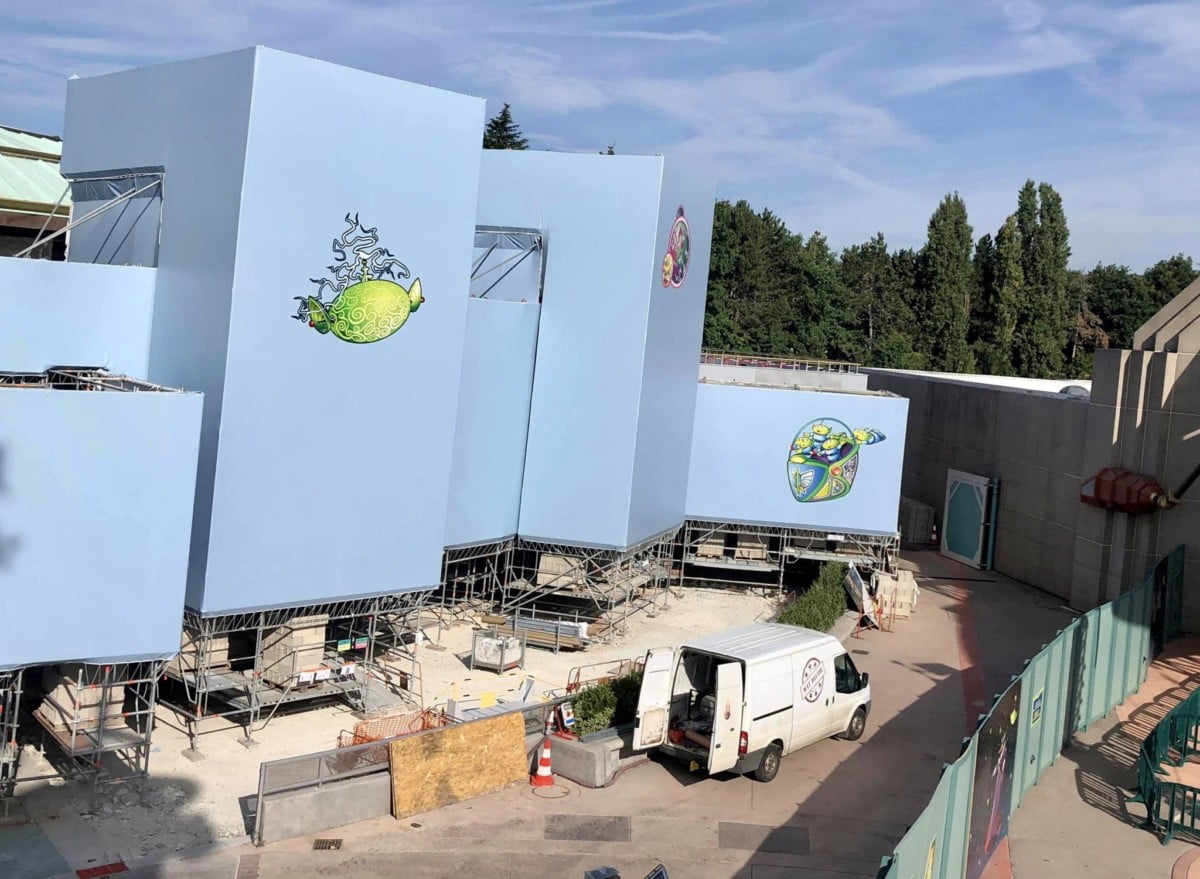 We took a look from Orbitron at the Buzz Lightyear Laser Blast refurbishment. Most of it takes place behind these (very well made) tarps. The entire attraction is being redone (identically), from the roof to the ride vehicles, paint, lighting and more.
With the "Covid delays", it's now not expected to open until at least October or November.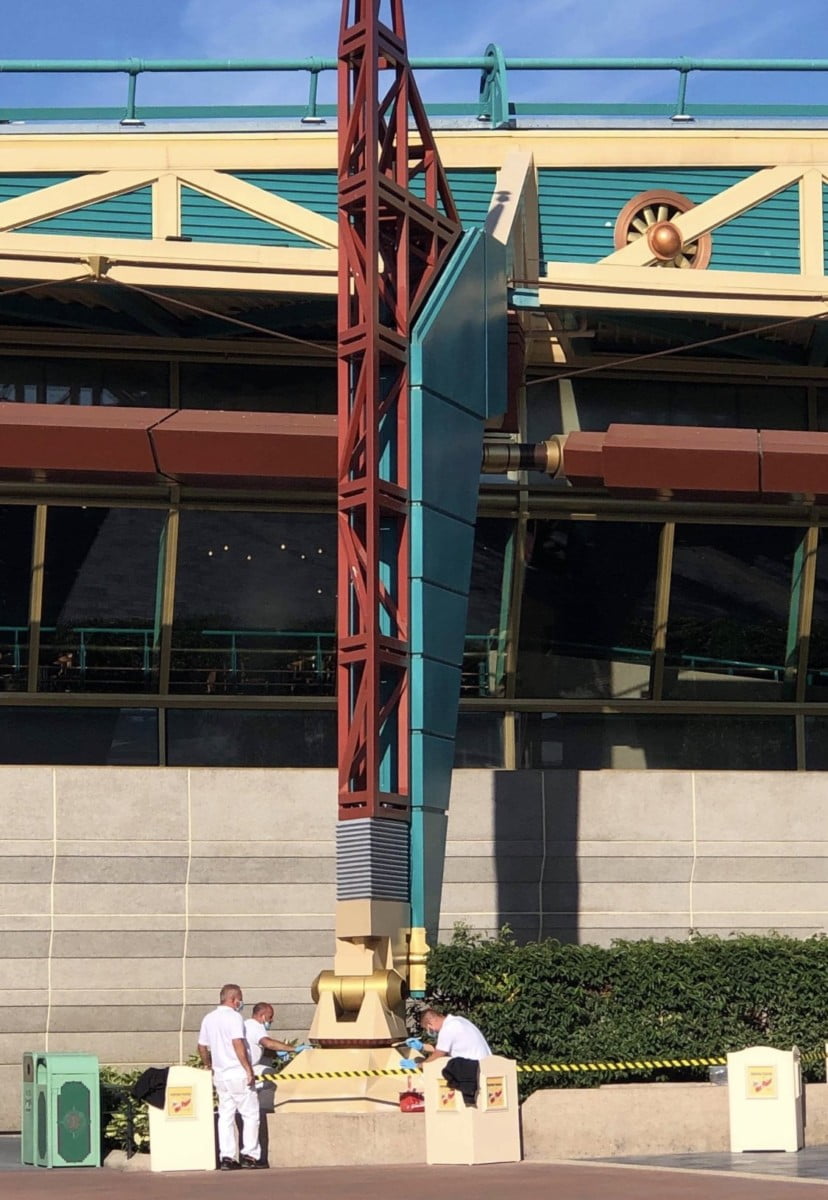 The brush and roll gang are busier then ever helping to make the Parks brand spankin' new. Above at Videopolis, and below with the railings all around the Parks: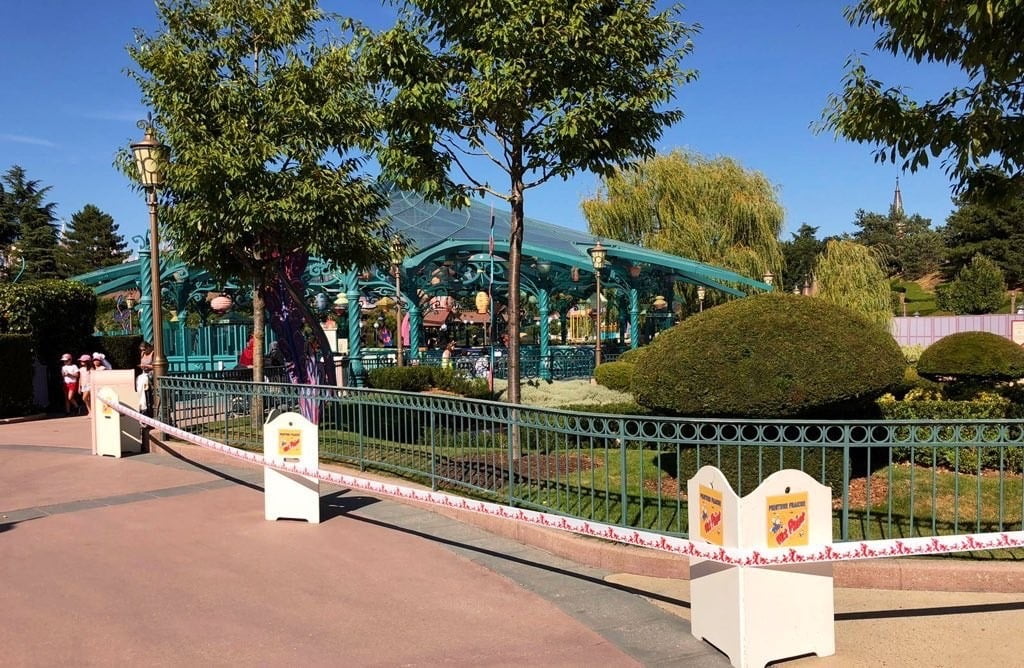 The Info Board has not returned yet. It will be interesting to see what we get back:
As discussed previously, the Frontierland Depot station is expected to open in August and the teams were adding a bit of pixie dust to this truly wonderful little building: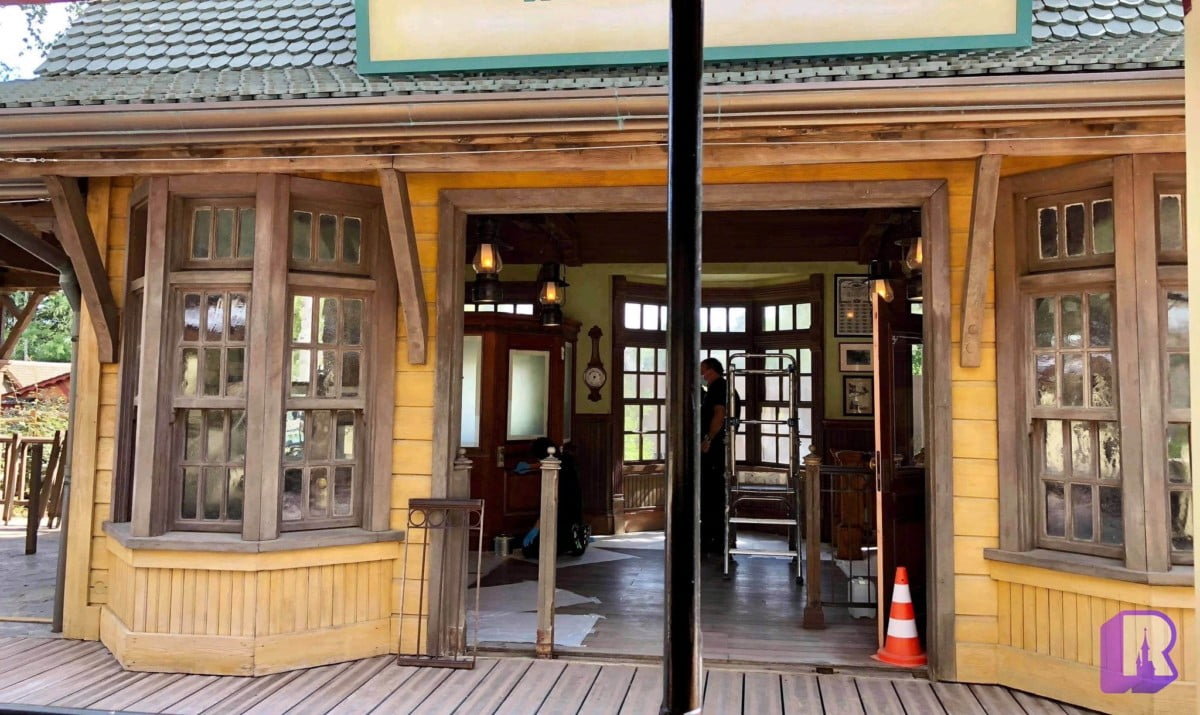 New style bins have arrived at Guest Parking. These are see through and designed to be used outside the security areas for increased safety: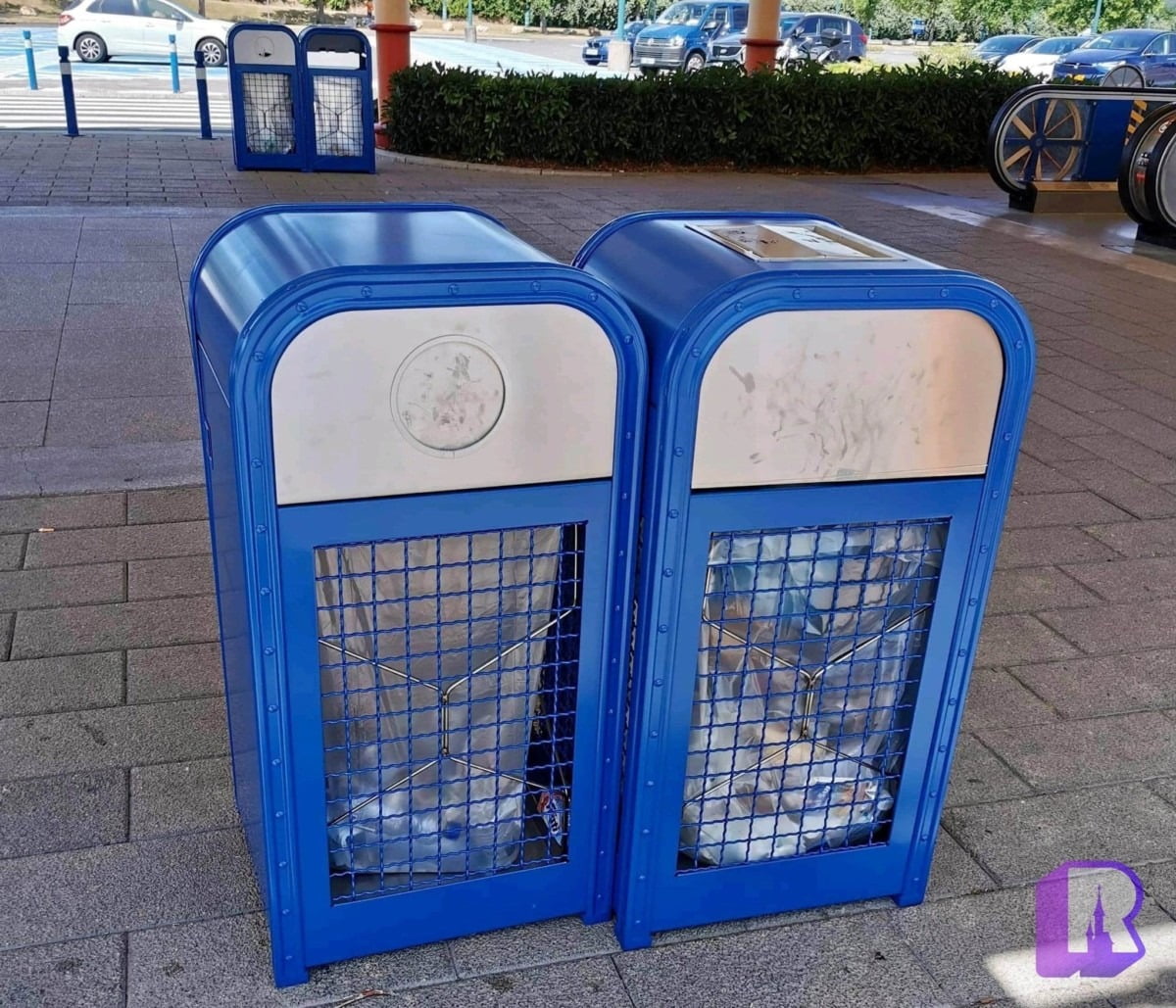 And finally not quite a refurbishment but if you're looking for a place to rest and eat away from other Guests that has a constellation of plugs to charge your devices, head to the Videopolis Arcades: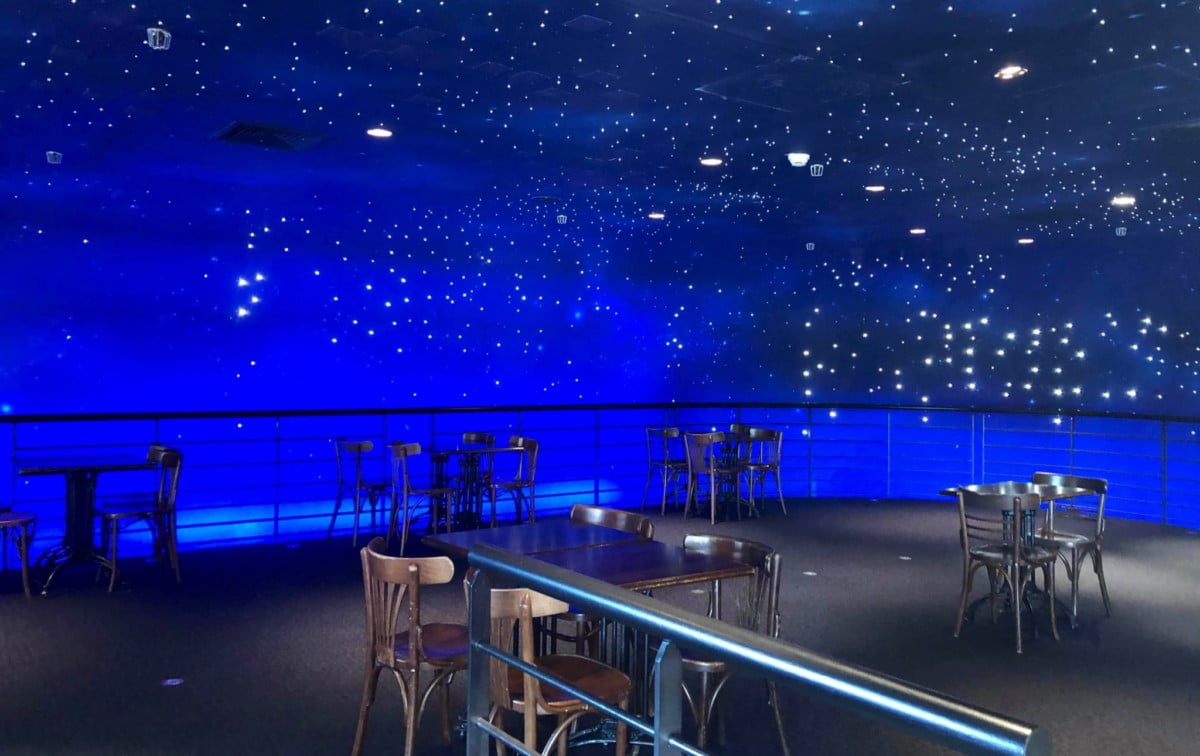 Food and Merch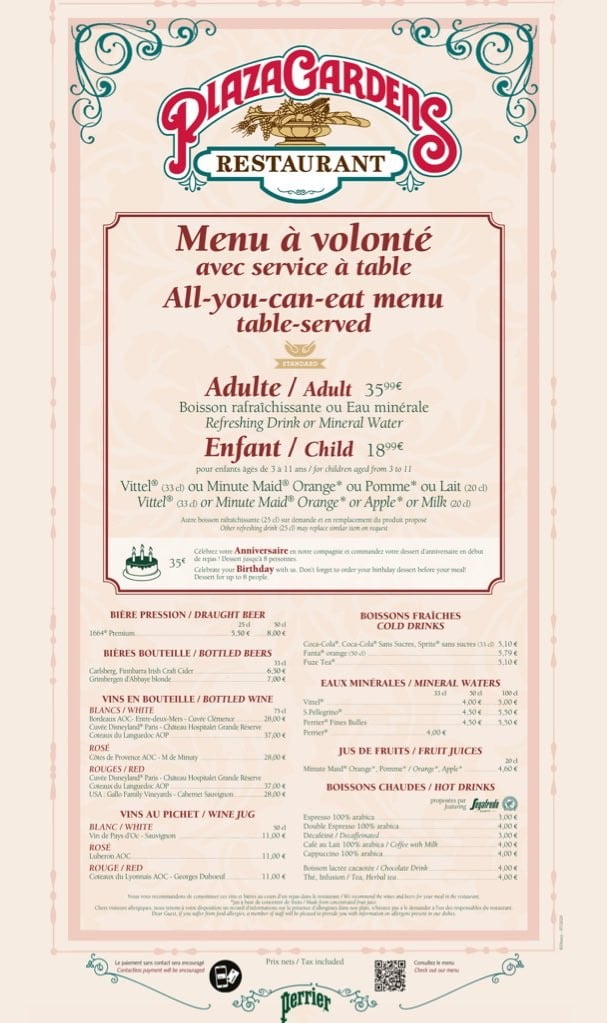 Plaza Gardens has canceled the unlimited drinks from the menu. It's a bit sad to lose value on this otherwise decent offer. At this time it's unclear if the decision is financial or because it was overwhelming the staff who now also has to bring plates to guests. Hopefully it will return.. one day.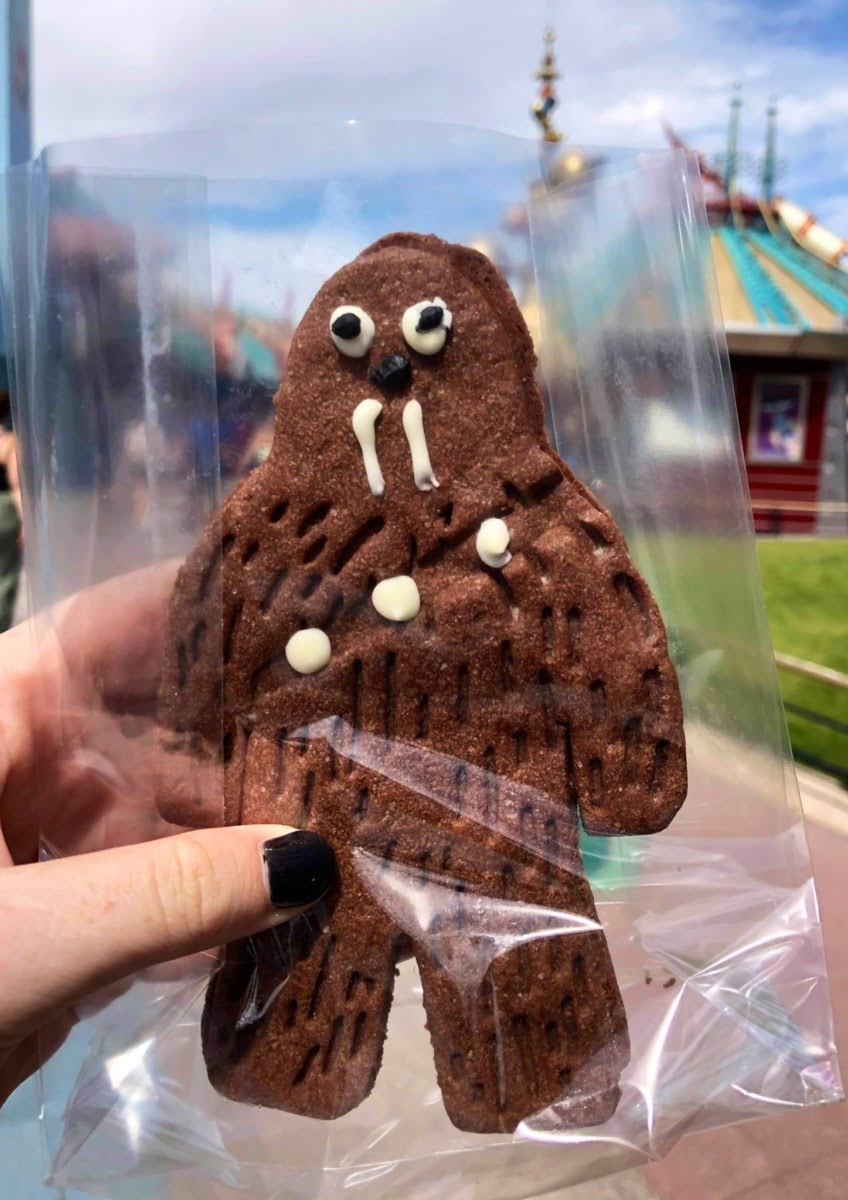 We found the Wookiee Cookie at a kiosk in Discoveryland – good to taste you, weird old friend.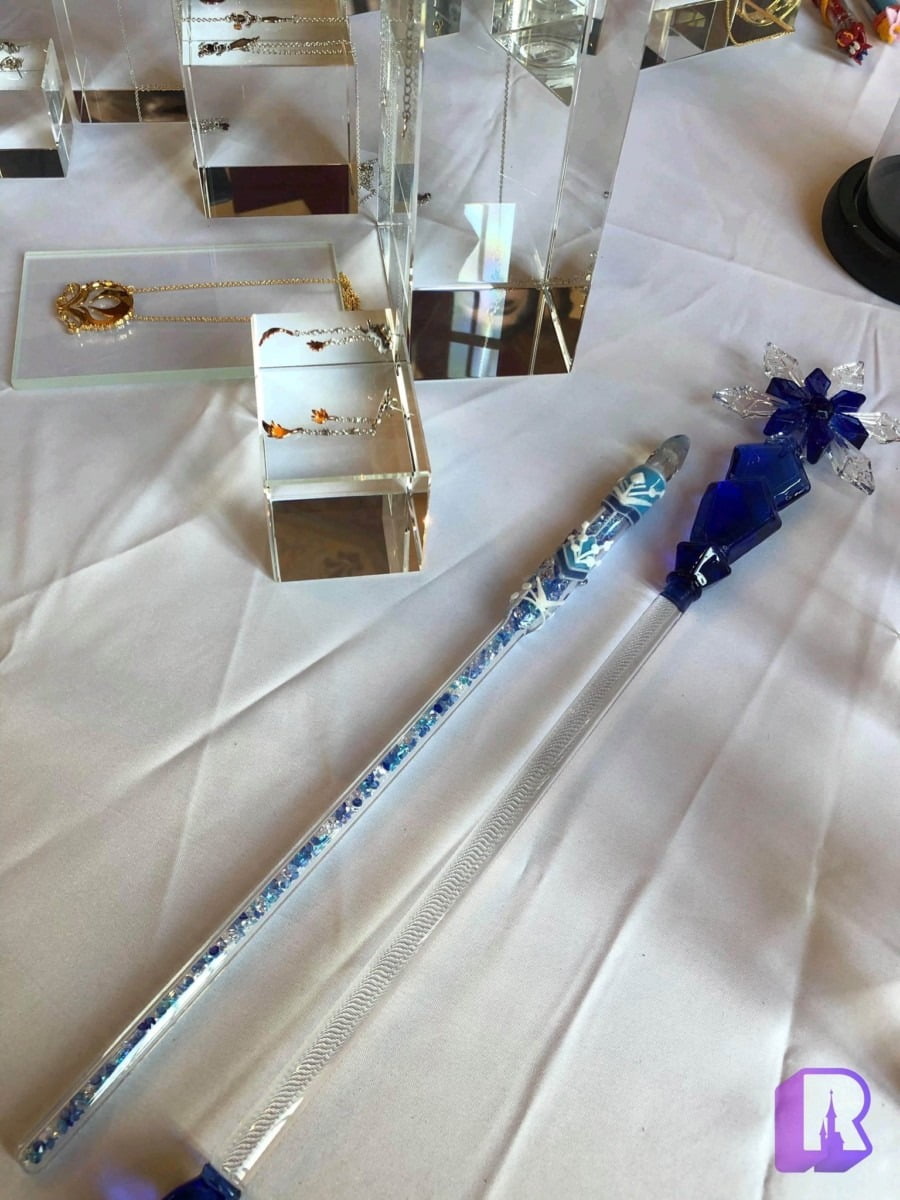 Last weekend we got a first look at these lovely Frozen II glass wands by Arribas. A big thank you to the Arribas team for welcoming us at their headquarters for a preview of their upcoming creations.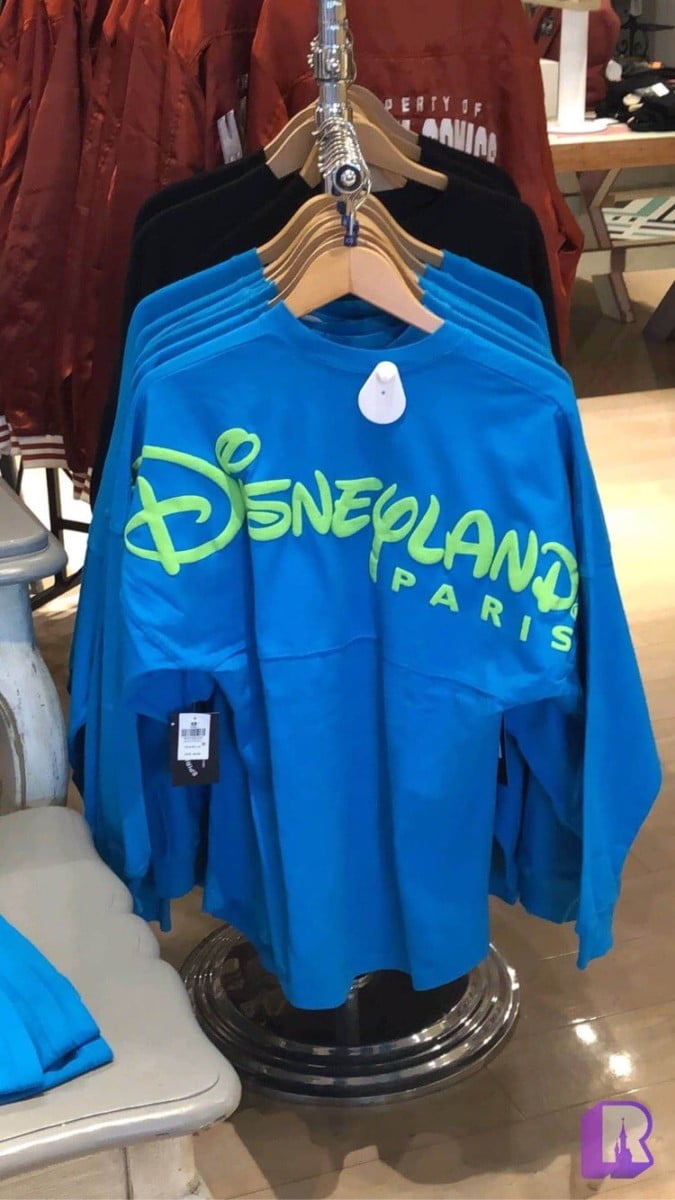 A new Disneyland Paris Spirit Jersey is in stores! From the "neon" collection already available in other Parks versions, it's on sale at Disney Fashion, World of Disney and Sir Mickey's amongst other locations and retails for €59.99.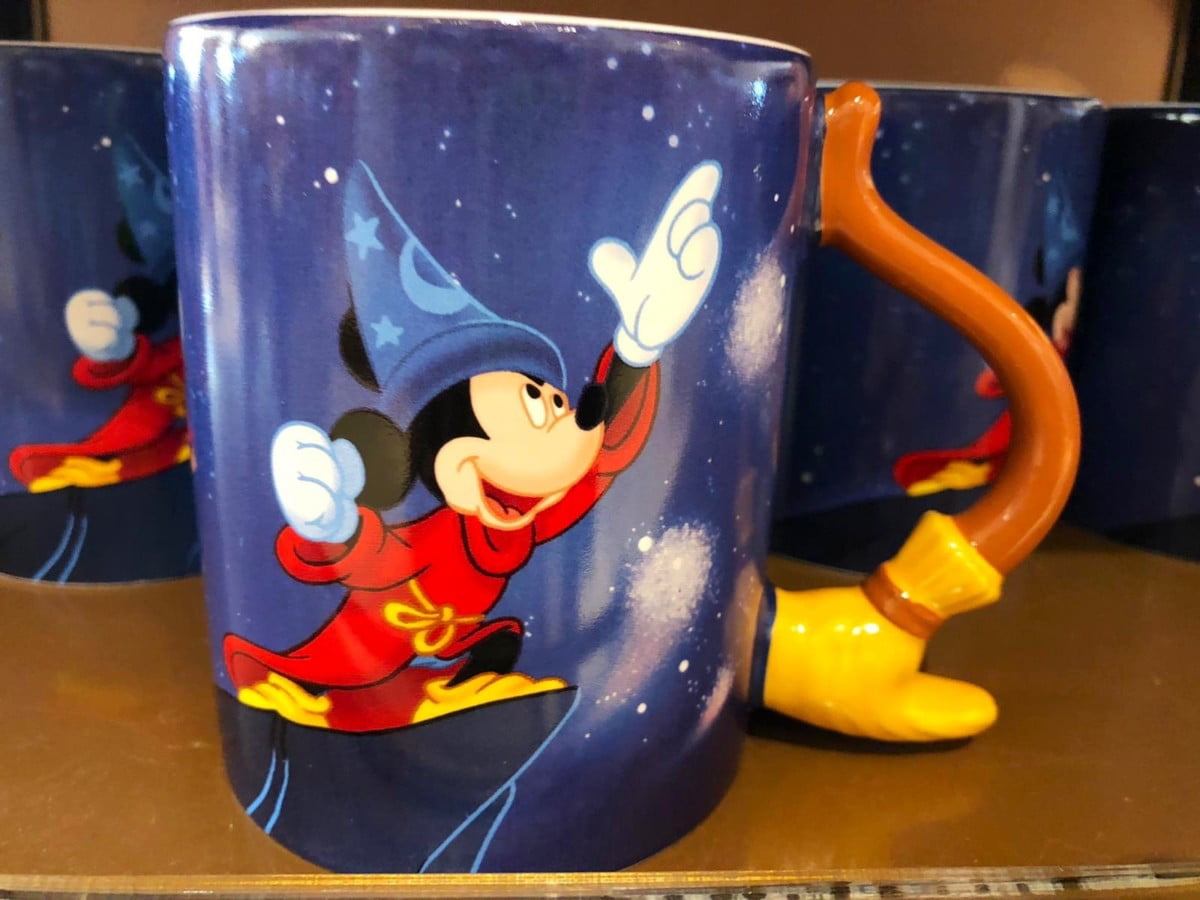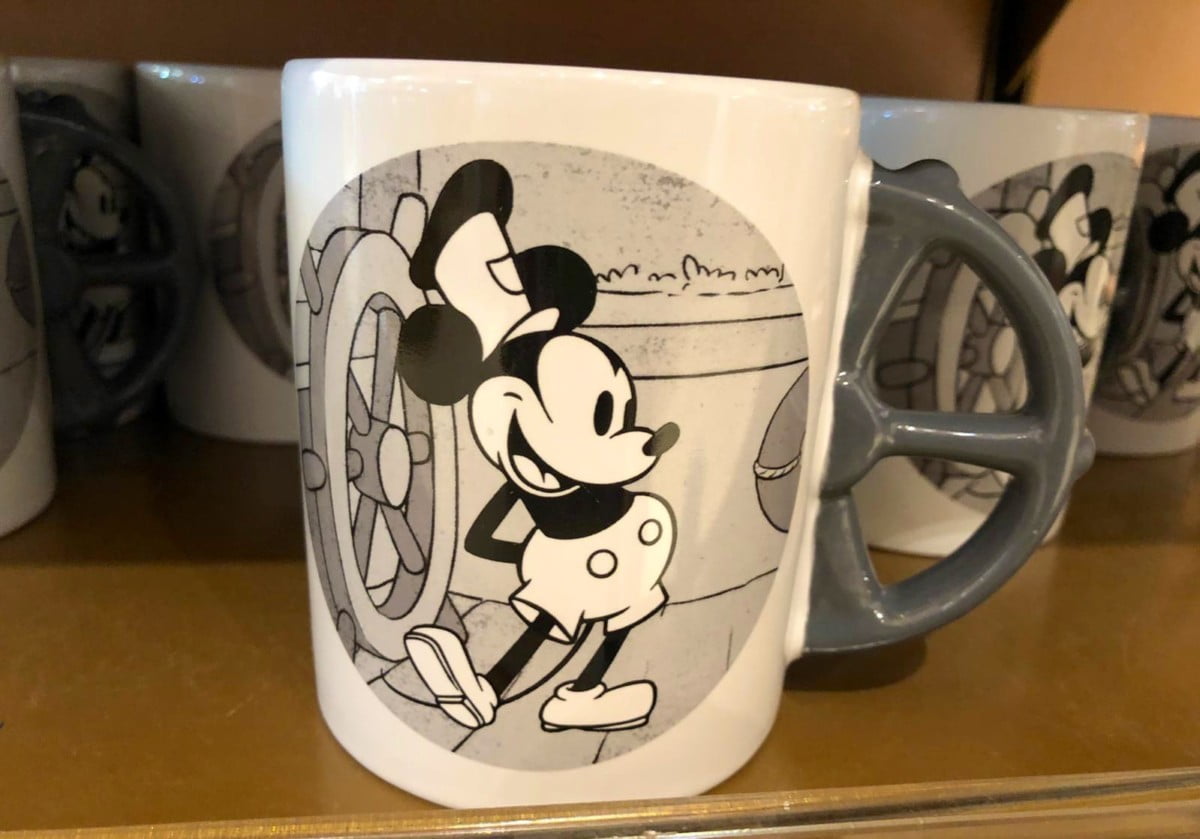 Everyone needs more mugs! Some cute new Mickey themed mugs at World of Disney..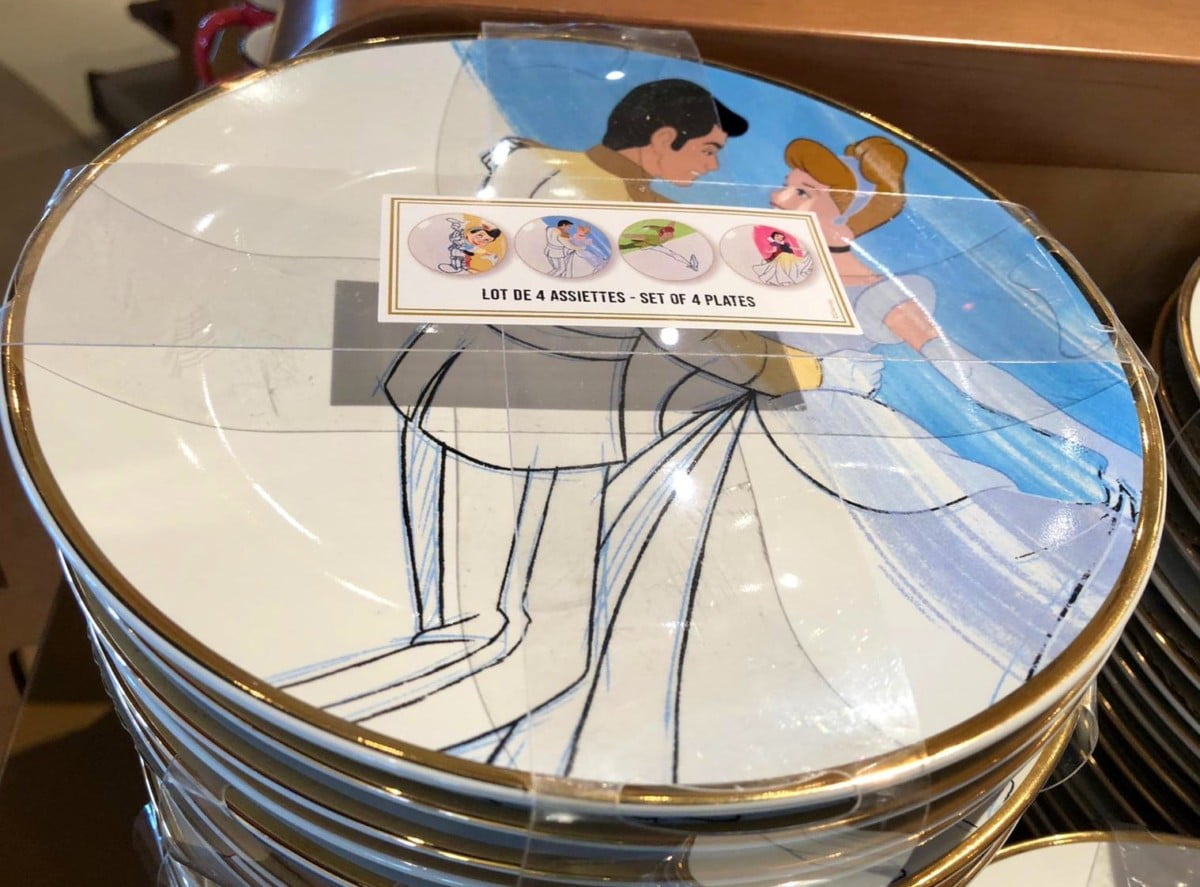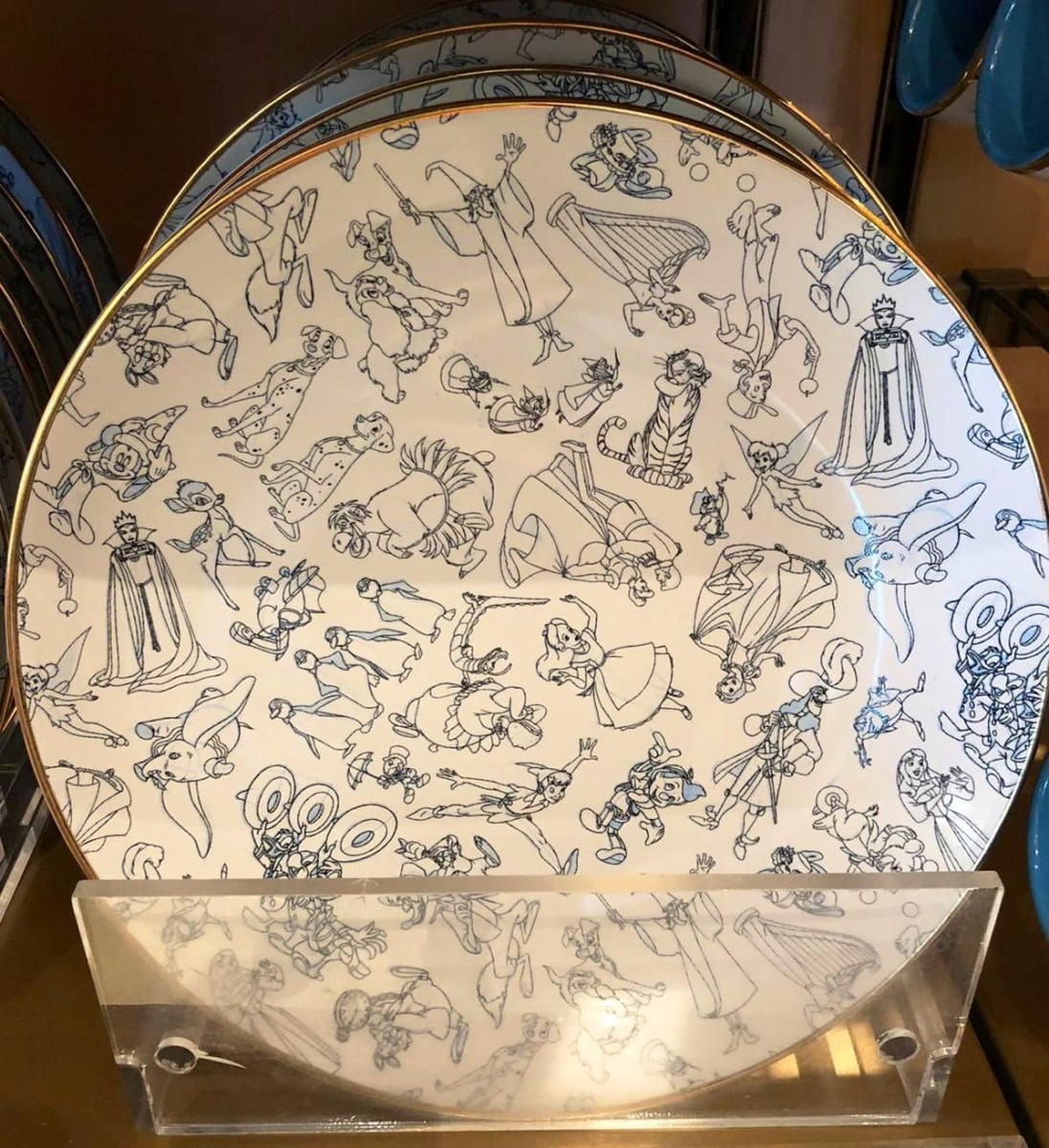 And some new plates from the "Ink and Paint" collection with some great little details! (€29.99 set of 4 Disney classics plates, €9.99 each for the black and white drawings plate).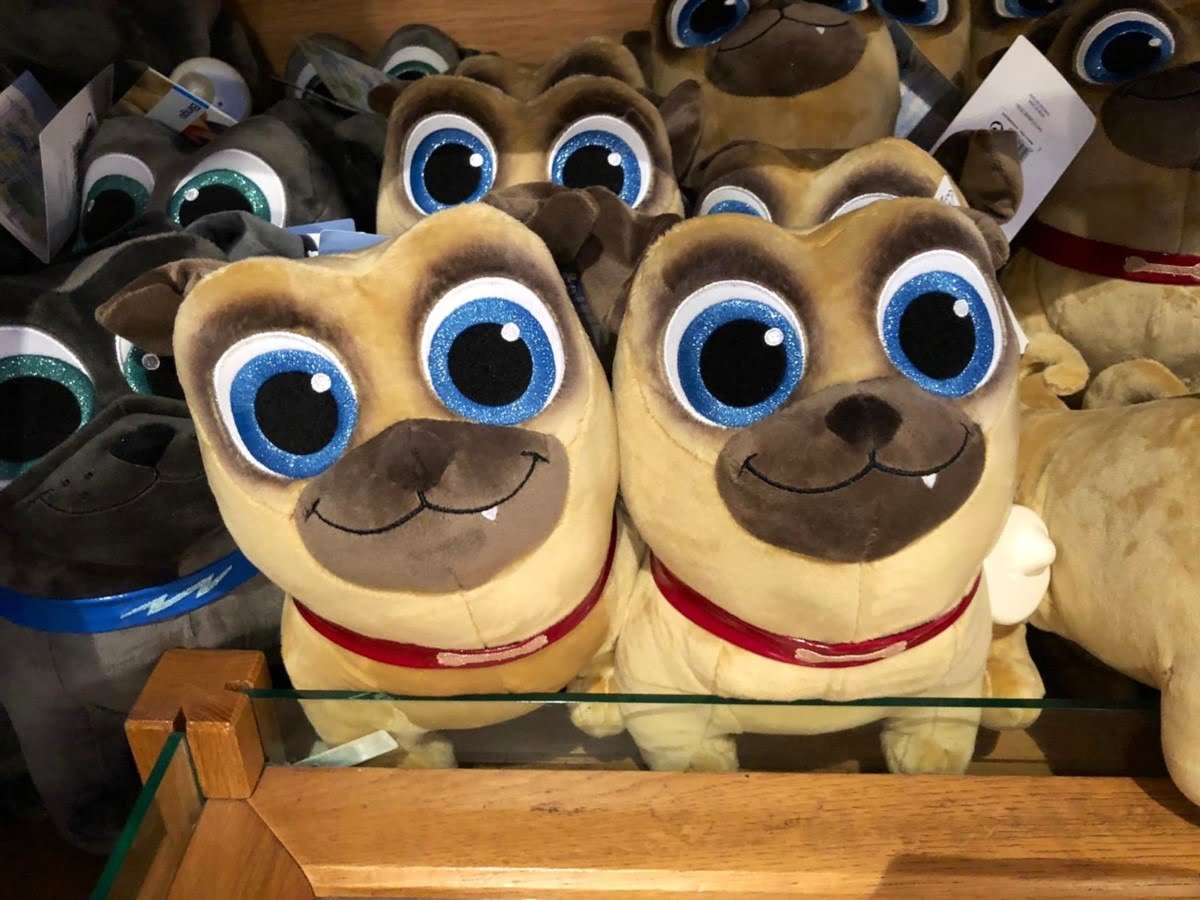 And finally plushes of Bingo and Rolly, of Disney Channel's "Puppy Dog Pals" fame have arrived at the Disney Store (Disney Village). Love them!
Disney's Hotel Cheyenne Reopens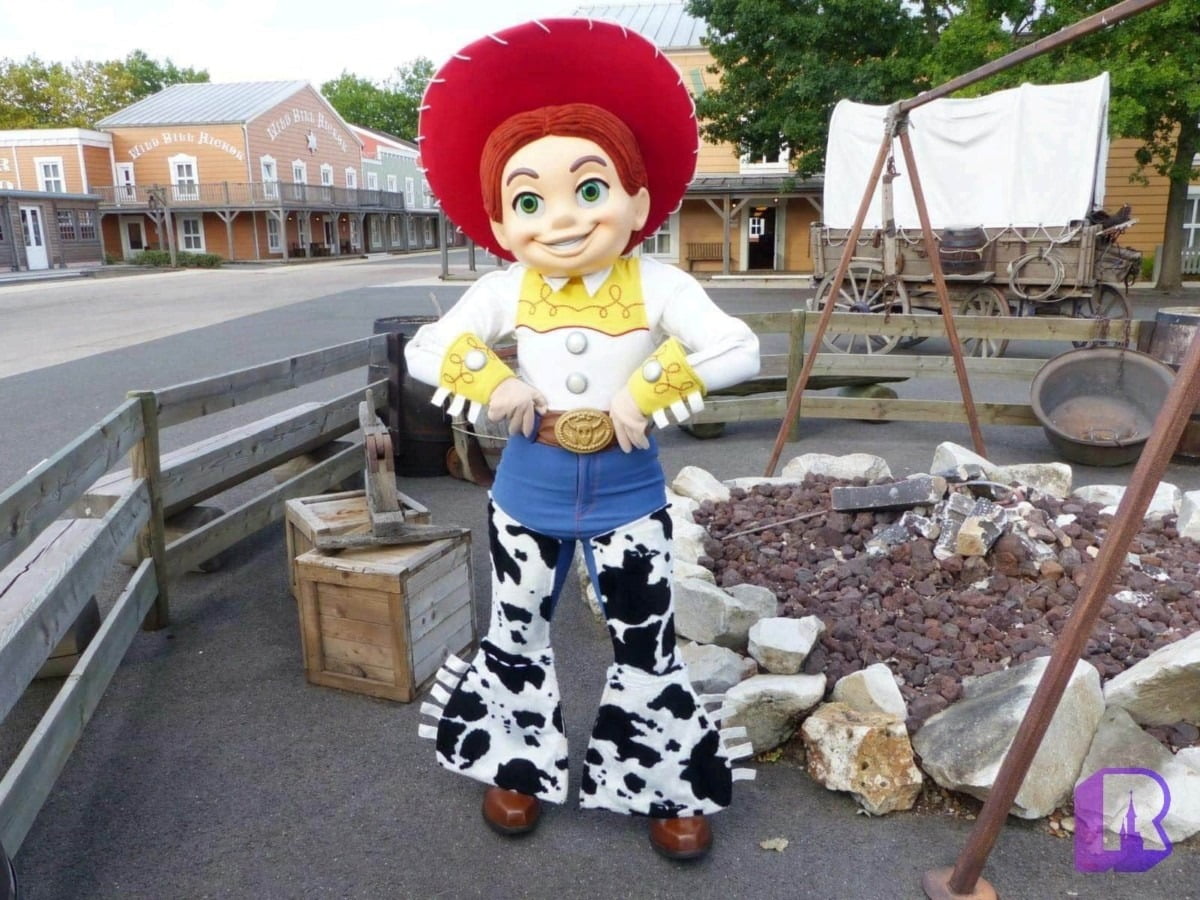 The second Disney Hotel reopened this week and also celebrated its third star. It welcomes Jessie or Woody each night until 10pm. A great way to end the day !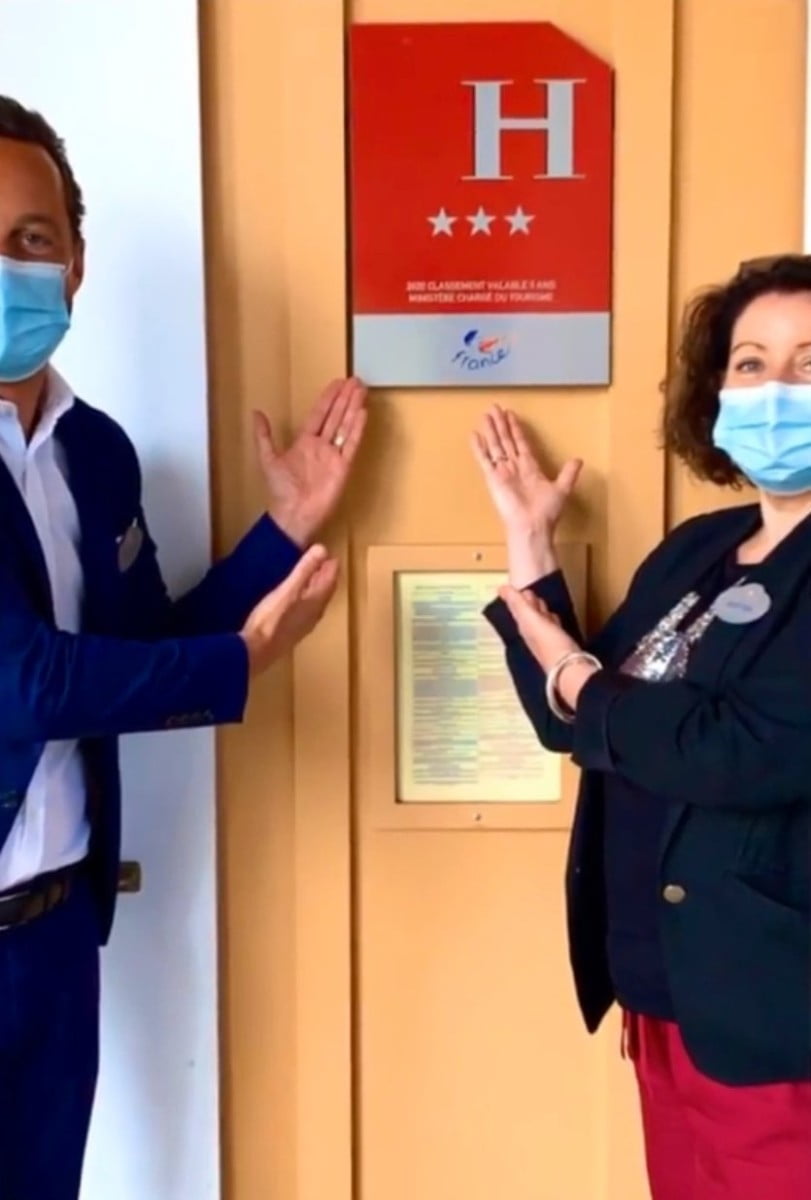 Next on the list should be Disney's Hotel Santa Fe on August 3.
Solar Parking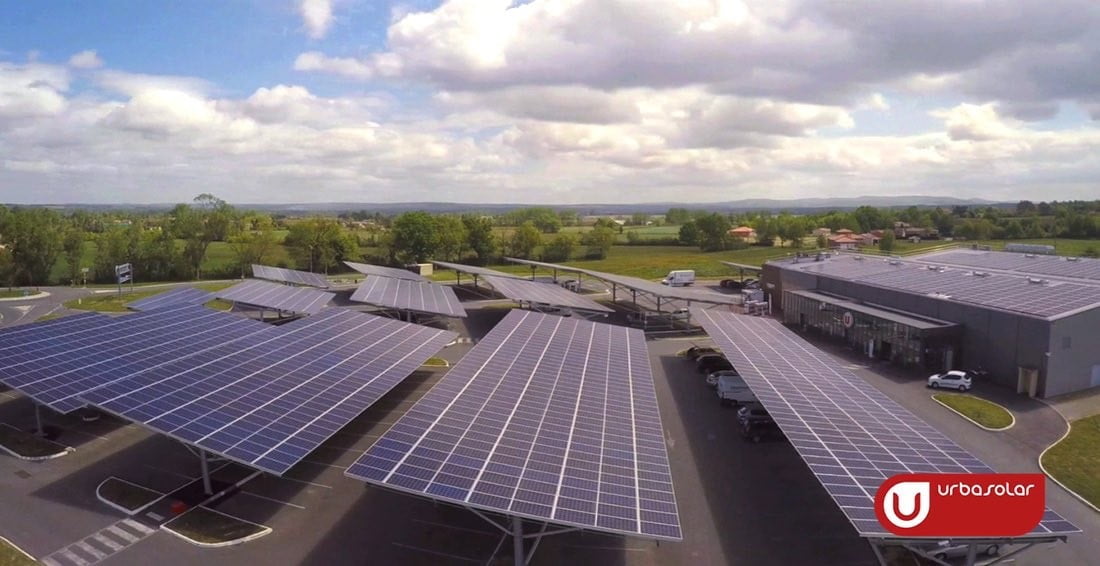 A long-time project of the Resort, Disney has announced that work had begun, in partnership with French solar company Urbasolar, on the installation of solar canopies over some of the Guest Parking lanes. The setup will both provide shade for the cars and renewable energy to power the Resort. Great idea!
And that's our complete tour of everything new at Disneyland Paris this week, I'll see you in a week for some new adventures and in the meantime will leave you as usual with a few glamour shots!