What a week. In a roller coaster of events, Disneyland Paris drastically modified its offering before eventually closing its doors. We look back at the chain of events that led to the full closure of the Resort.
A second news report will be online soon, covering construction, maintenance, merchandise and characters for the week of March 9-14, 2020.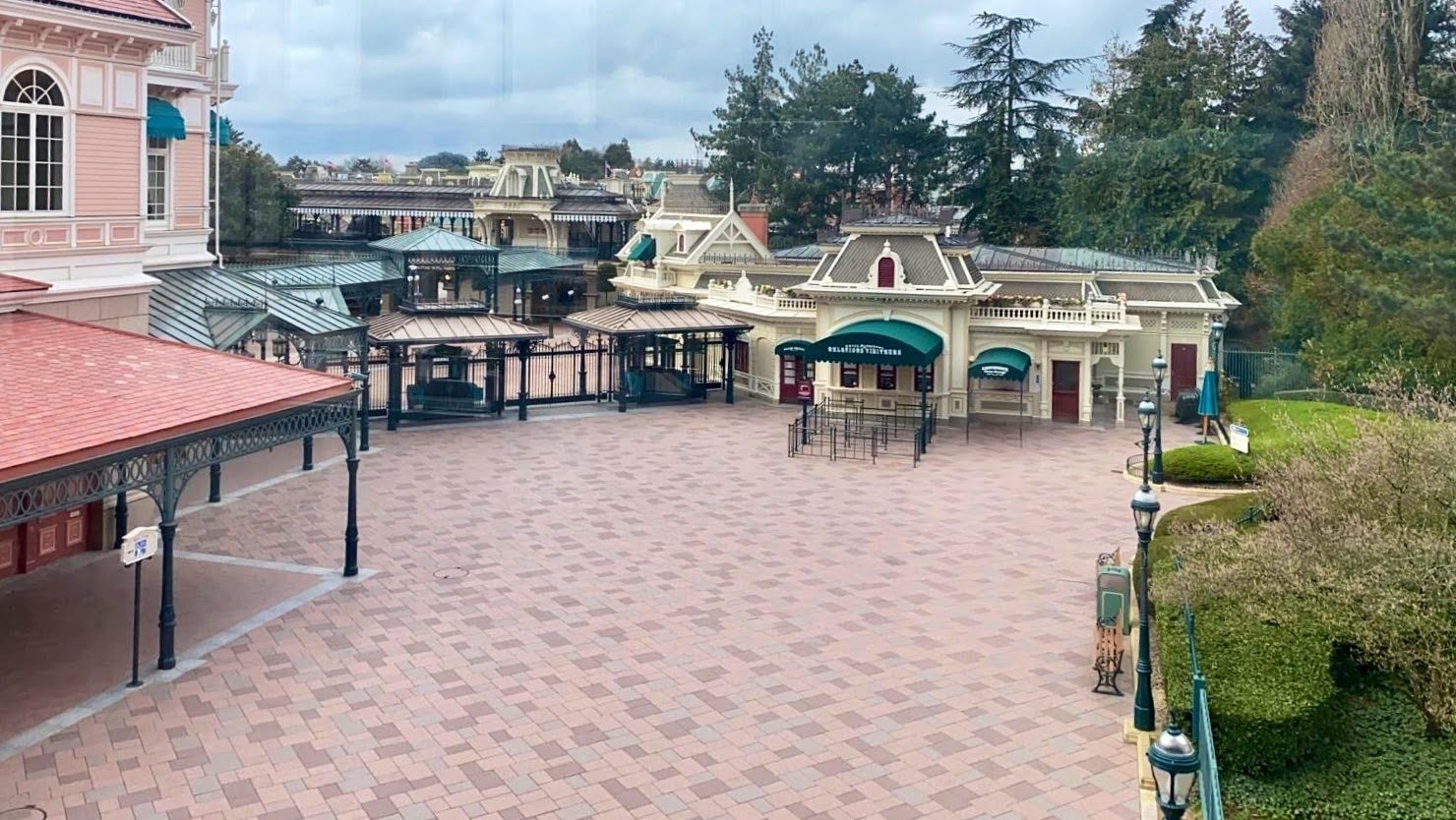 If anything, we can't say the Resort didn't try its best to keep Guests happy this week. As the situation worsened, changes were quickly made to all aspects of the Resort's operations.
Monday
After a bit of an awkward silence, Disneyland Paris released a statement via its doctors:
http://disneylandparis-news.com/en/questions-about-coronavirus-covid19/
In the Parks, it's mostly business as usual.
Tuesday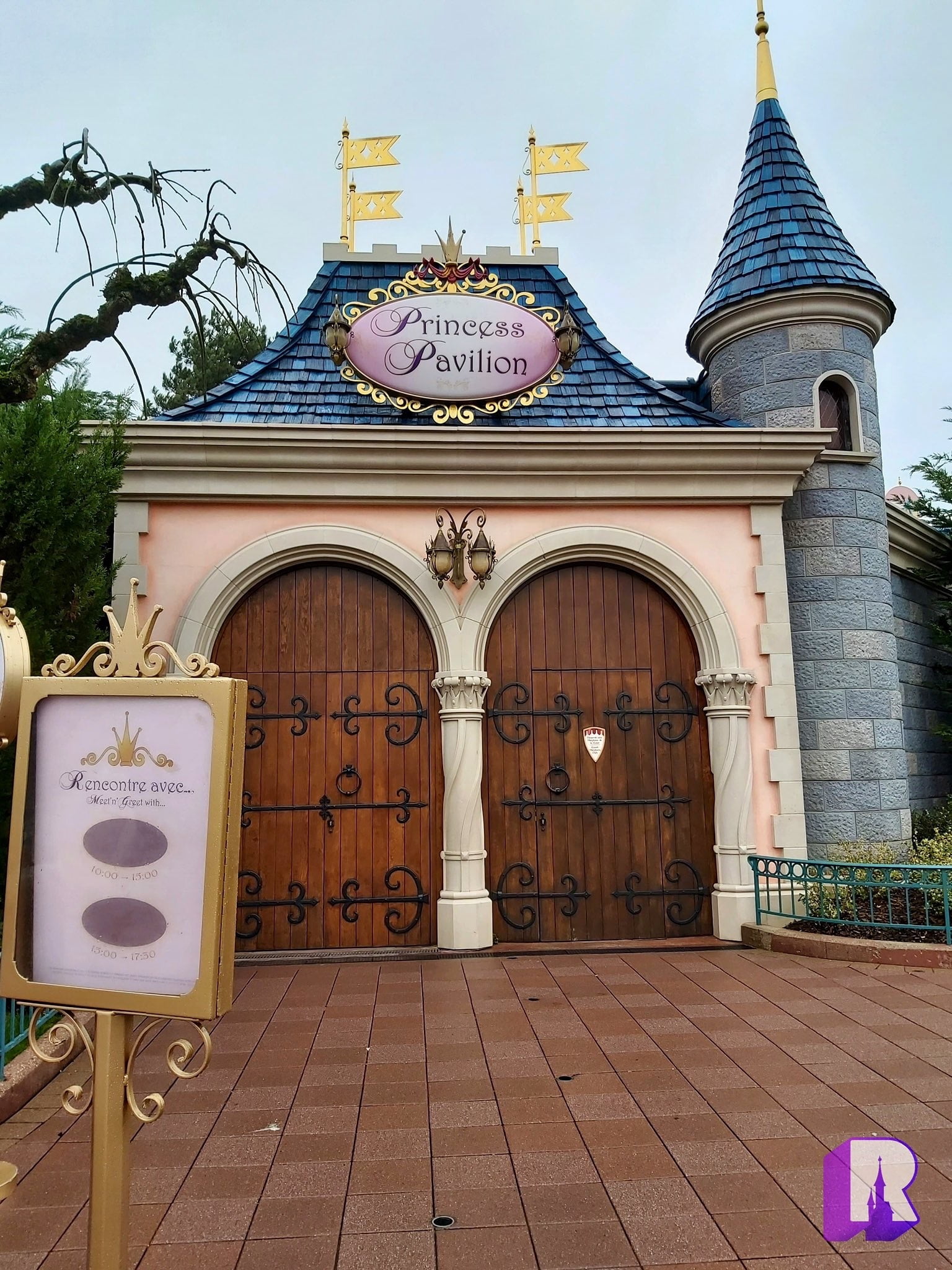 The Princess Pavilion closed and was replaced by a rather lovely "Princess Promenade" on the Parade Route, featuring the flowery float known for "Pirates and Princesses" and 8 Princesses.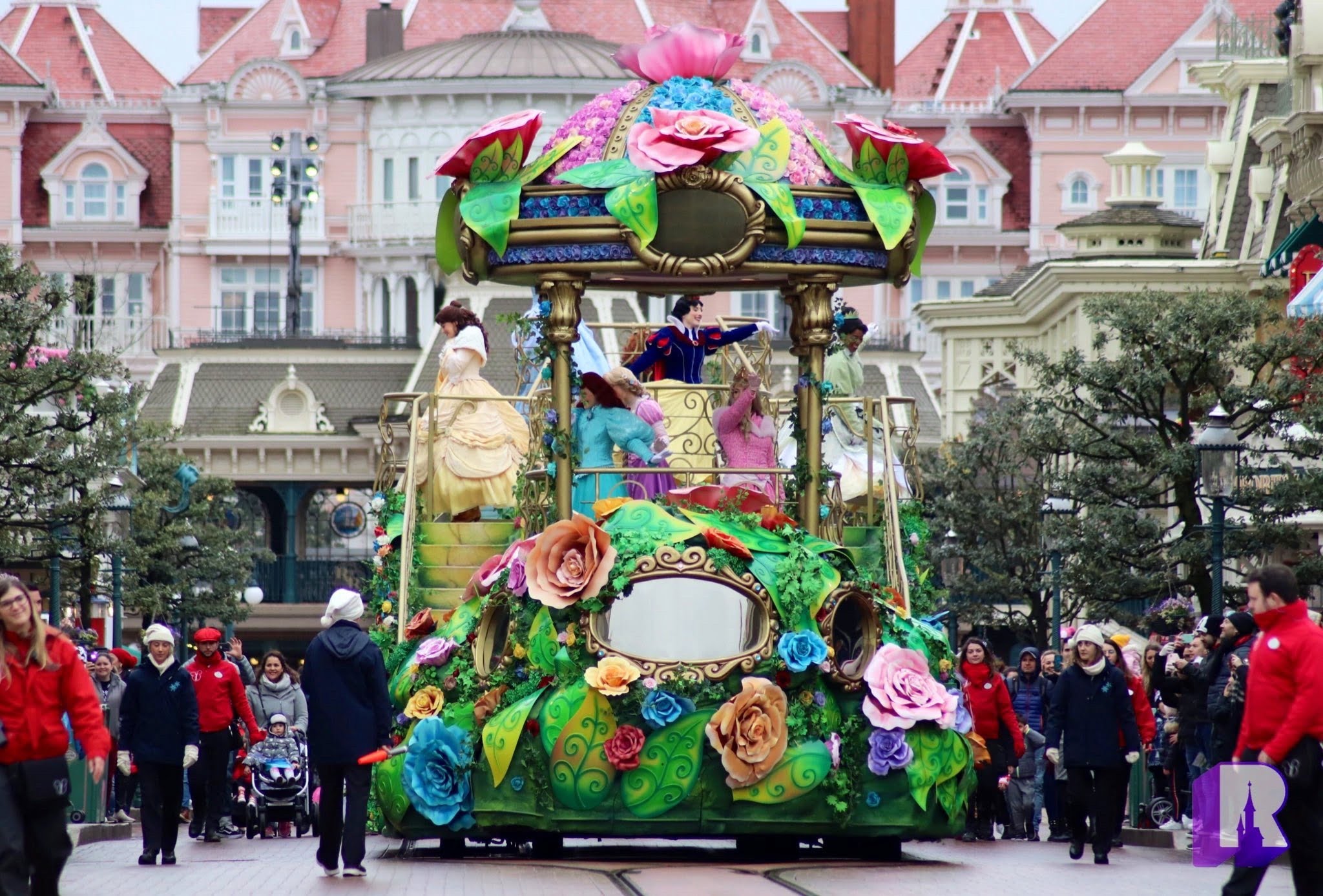 More on this show in our classic news and photo report.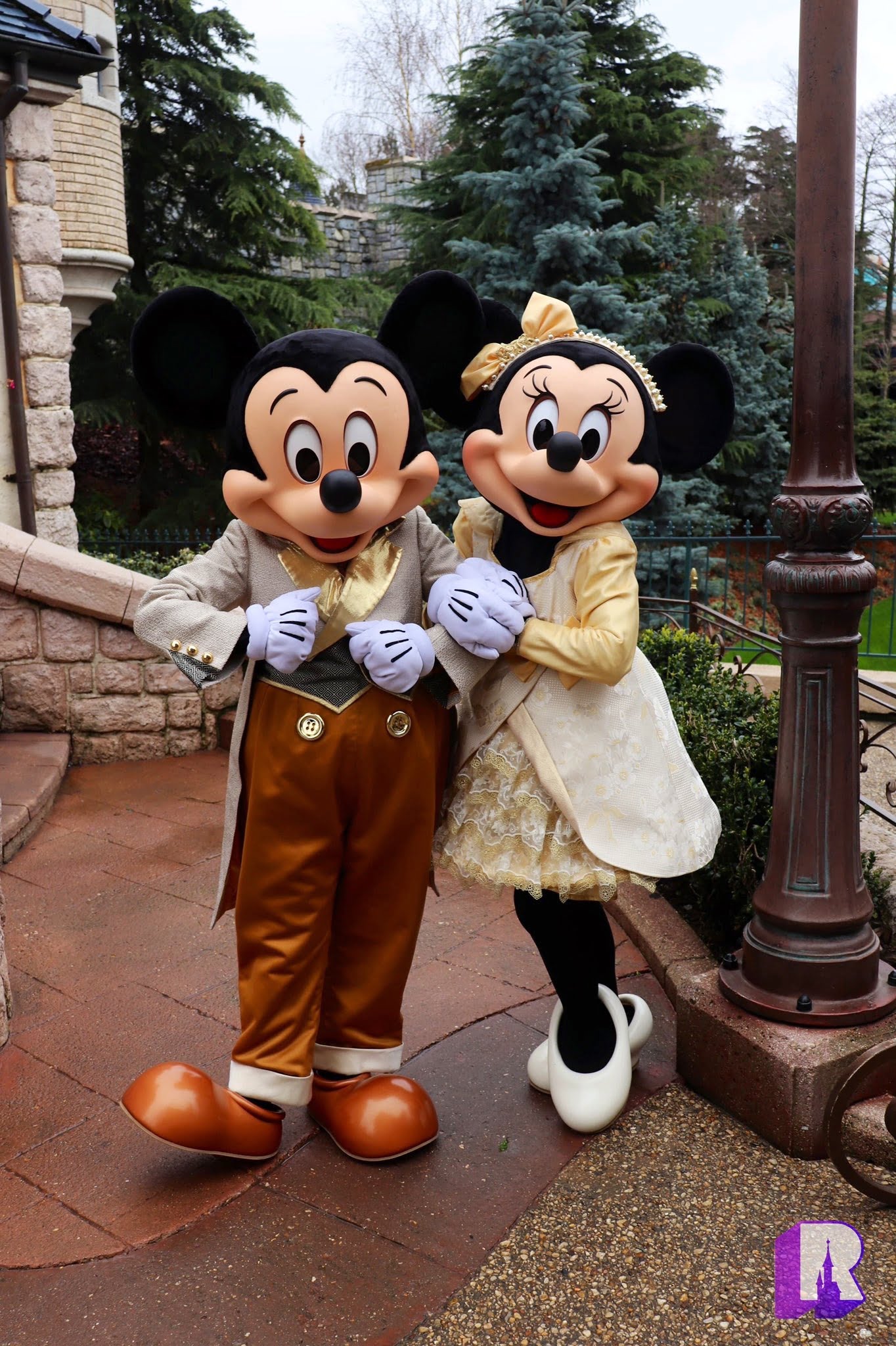 Princesses also left Auberge de Cendrillon and were replaced at lunch by Mickey and friends in lovely champagne outfits.
The next day, Disney friends featured another set of lovely outfits for breakfast.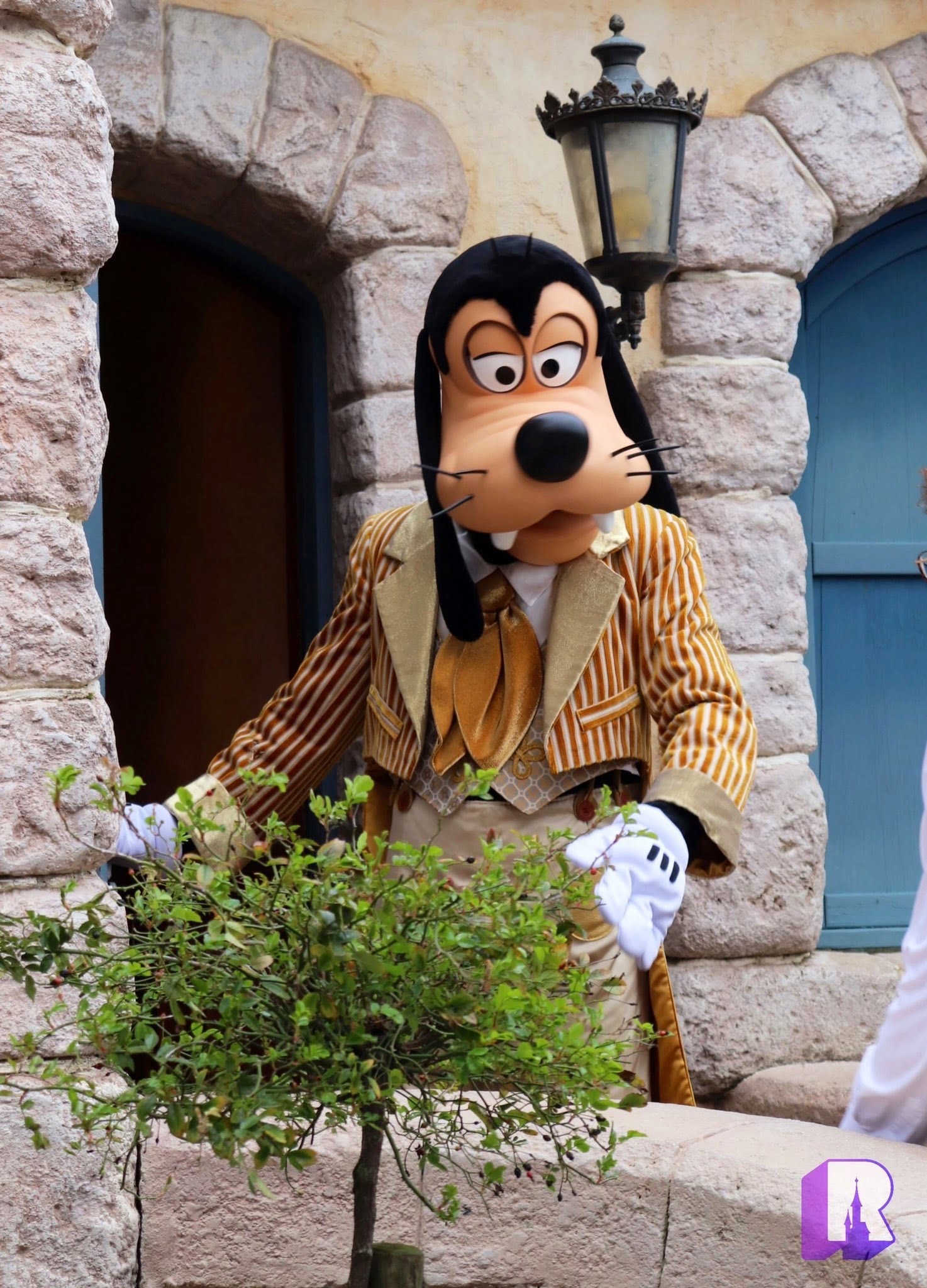 Later that night, new preventive measures were announced:
– Single Rider queues closed
– Attraction A/C pulling outside air
– Disposable cutlery at buffets
– Additional cleaning of stollers
– Billy Bob's dance floor closed
Wednesday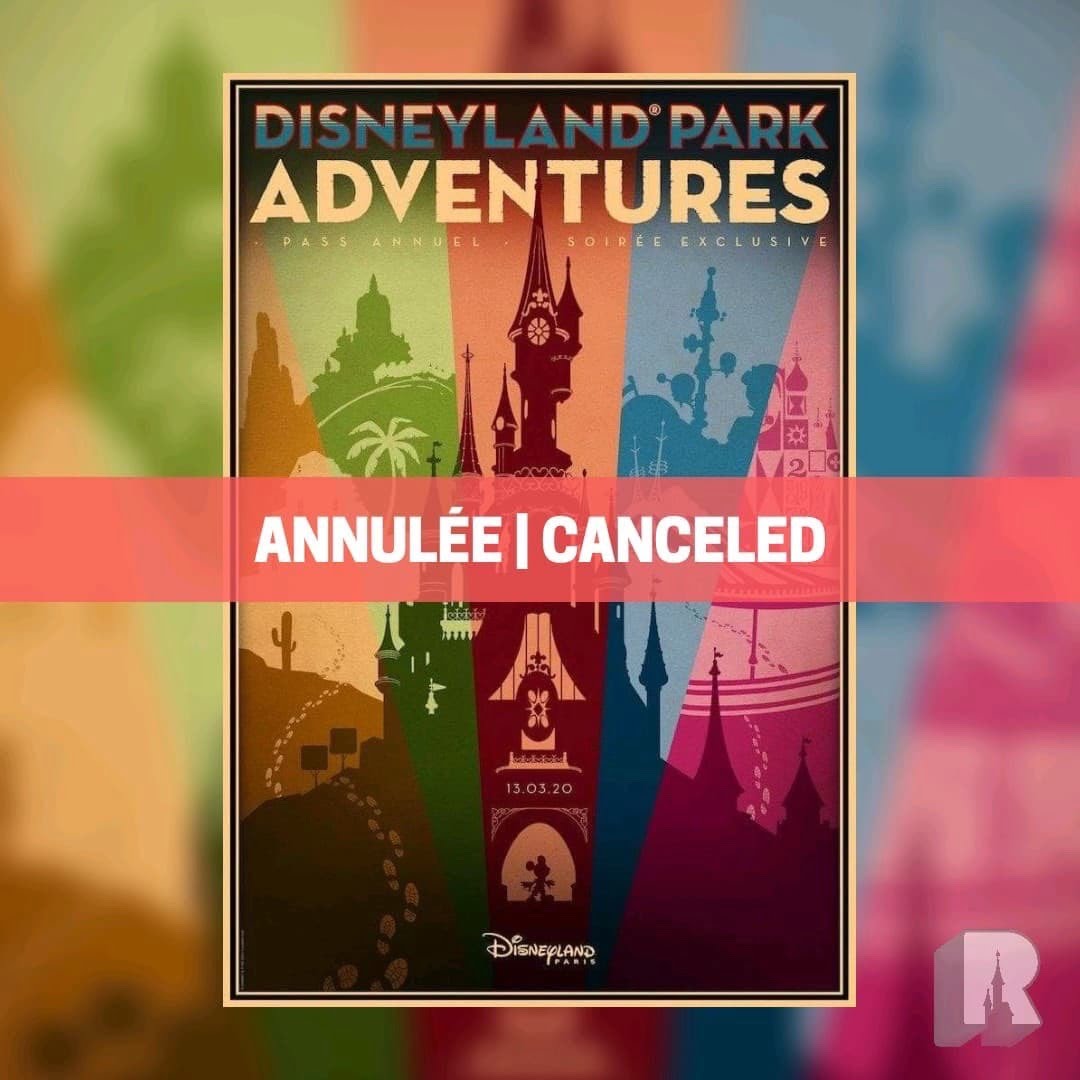 The Friday March 13 AP Party was canceled. Information trickled around the community and confirmation was given the next day. While many fans expected the cancellation, this was the first blow to many people's plans.
Thursday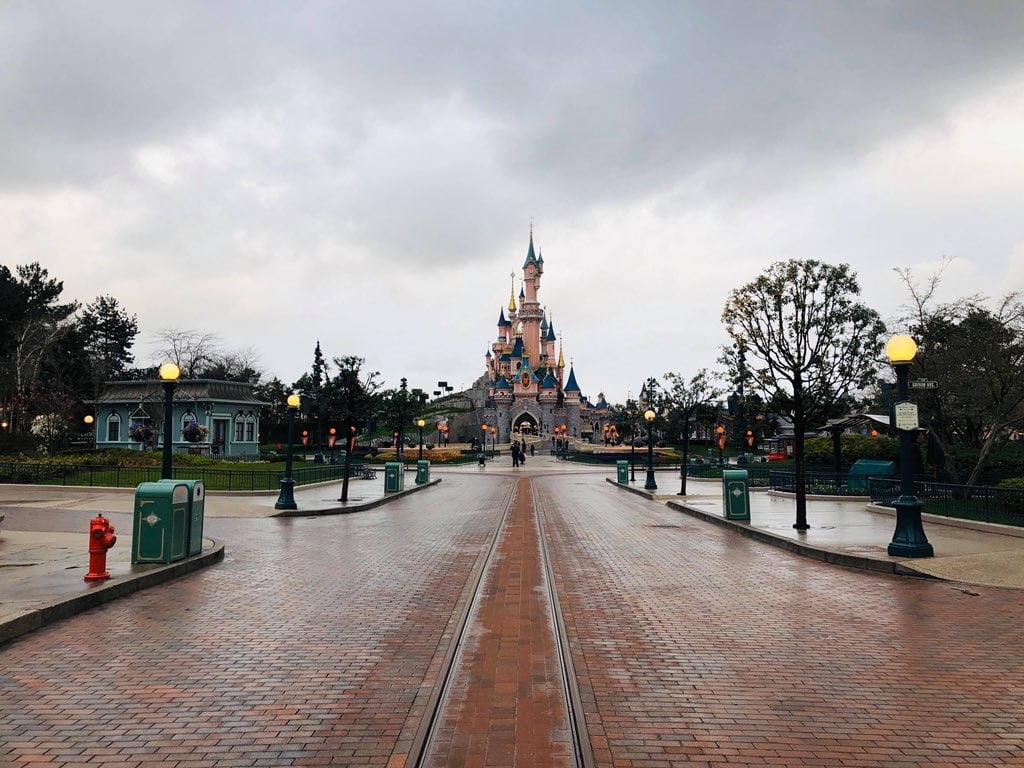 Most of the entertainment schedule was canceled, and capacity was adjusted in many locations:
– Canceled: Disney Stars on Parade, Disney Illuminations, Enchanted Journey, Princess Cavalcade, Season of the Force shows
– Capacity adjusted but operating: indoor theaters, restaurants, attractions, shops and Studio 1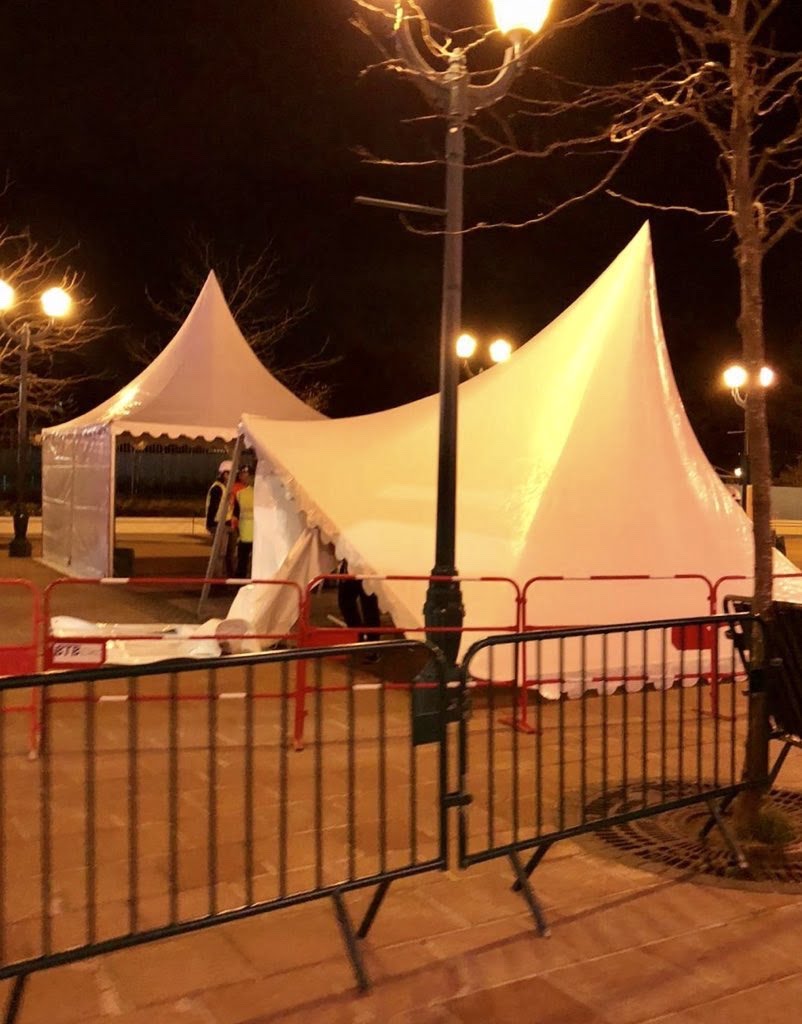 Tents are built during the night to avoid overcrowding at bag check facilities.
And then..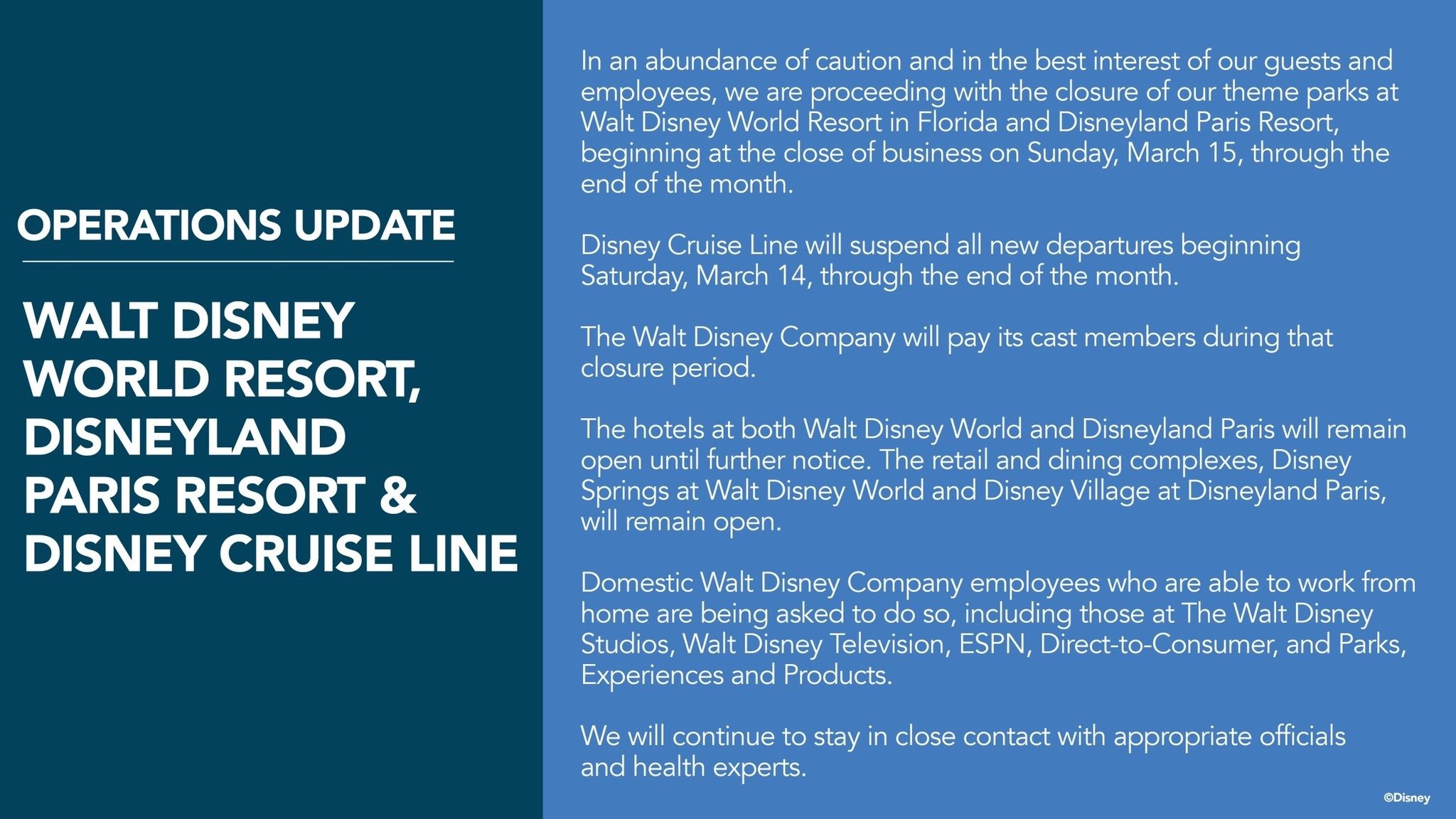 The shock in the middle of the night: Disneyland Paris announced it will close on Monday March 16.
The Disneyland Paris website would reflect the change in the morning: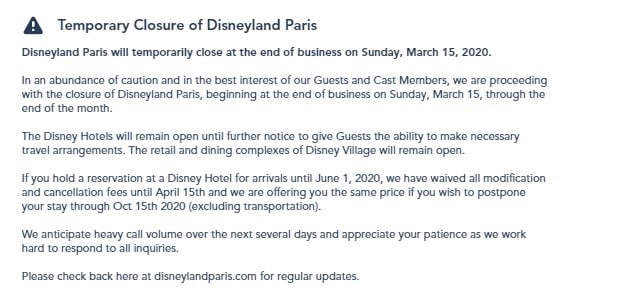 Friday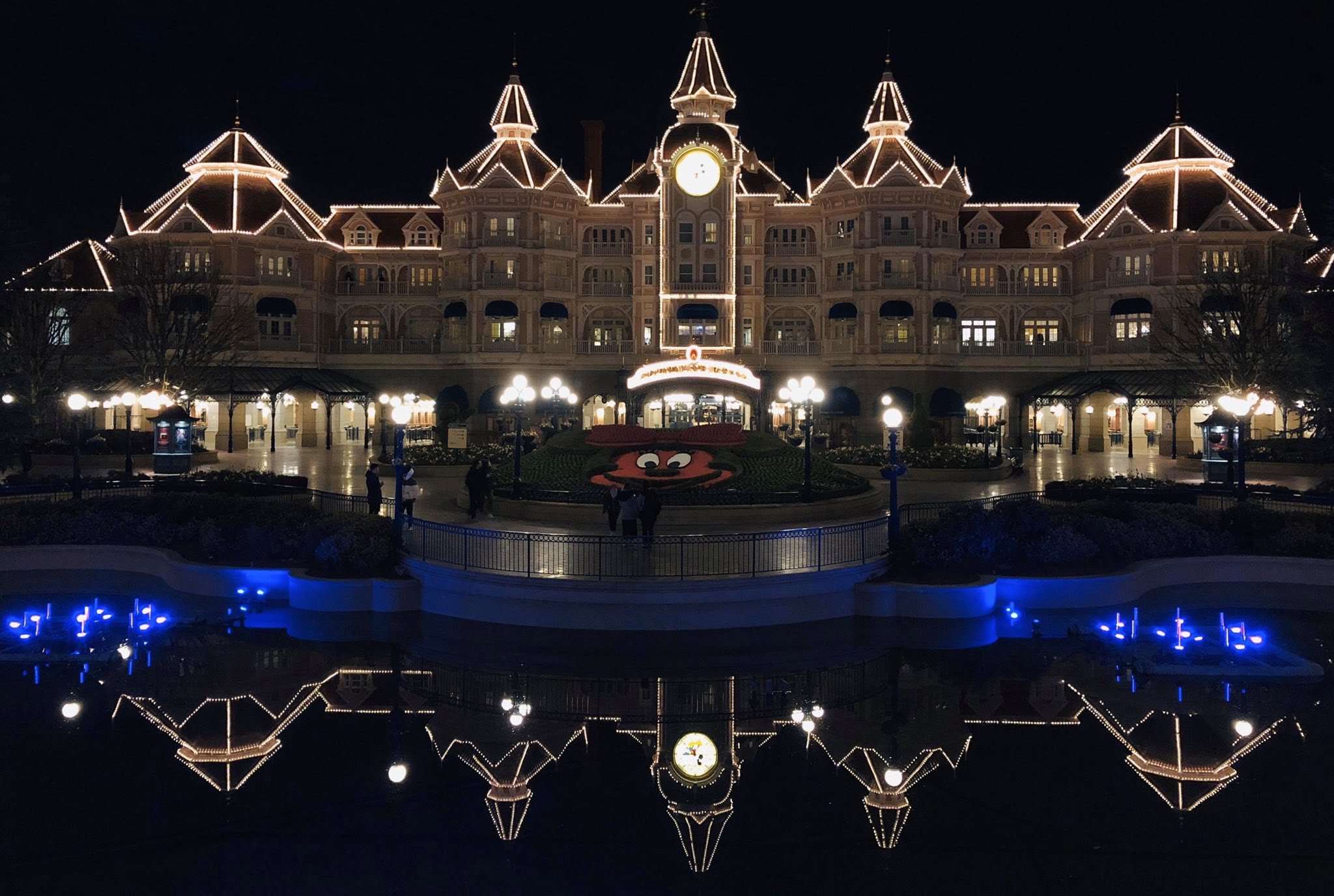 Second shock: Paris train company RATP announced via a tweet reply (why not) that Disneyland Paris would be closed the NEXT day, Saturday March 14 due to the overall conditions in France worsening quickly: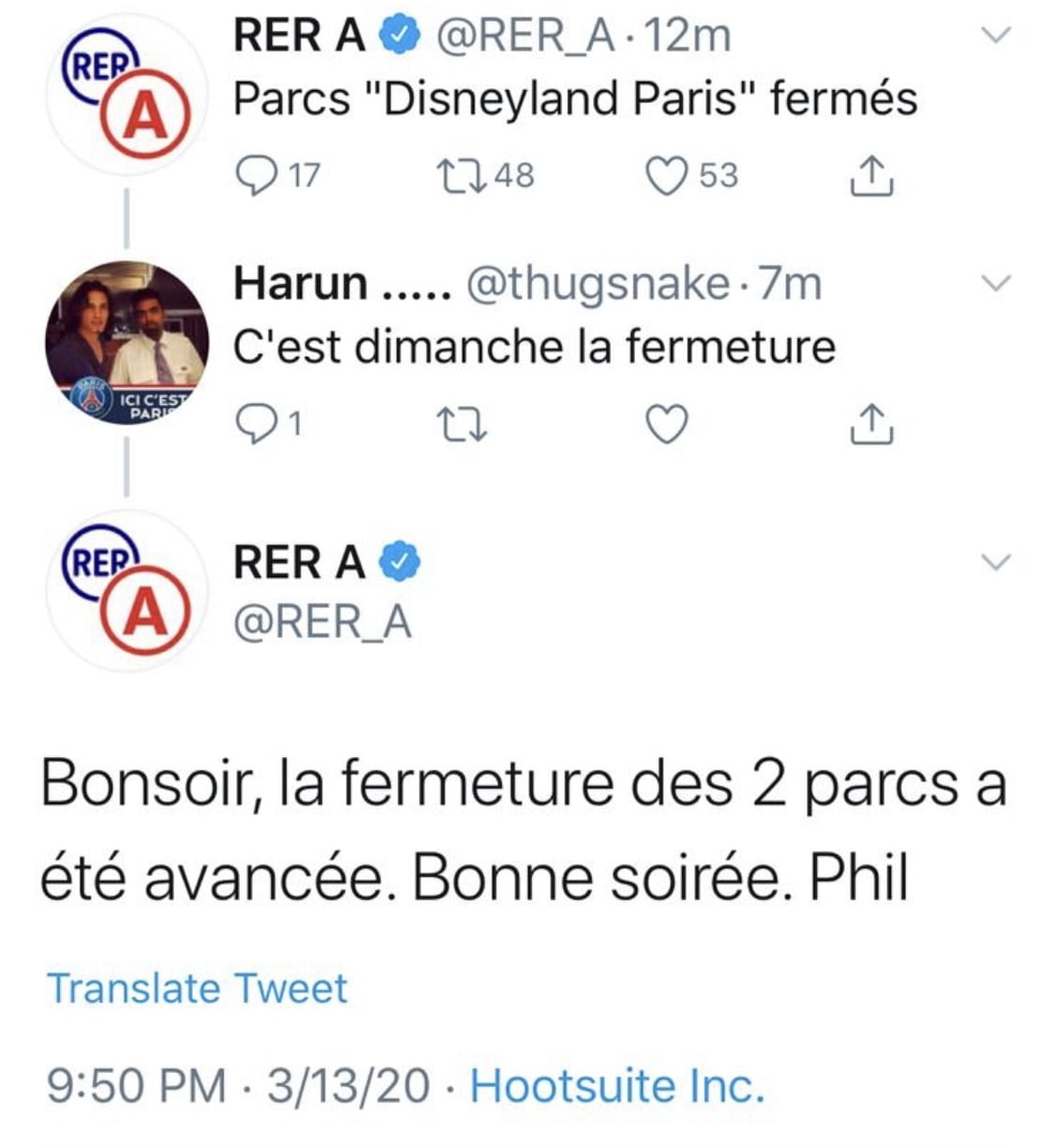 Official confirmation came soon after, marking the end of a whirlwind week for the Resort.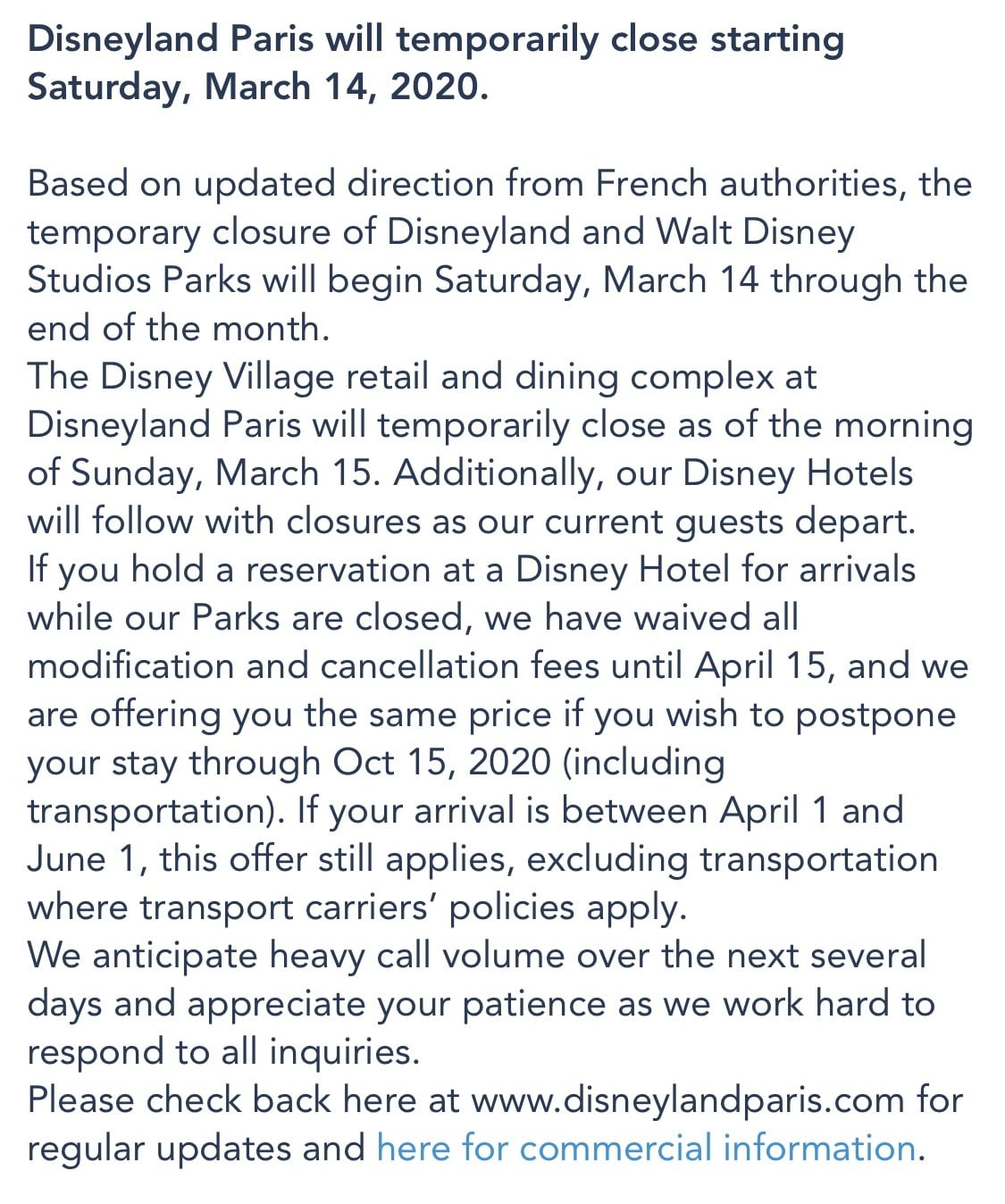 Saturday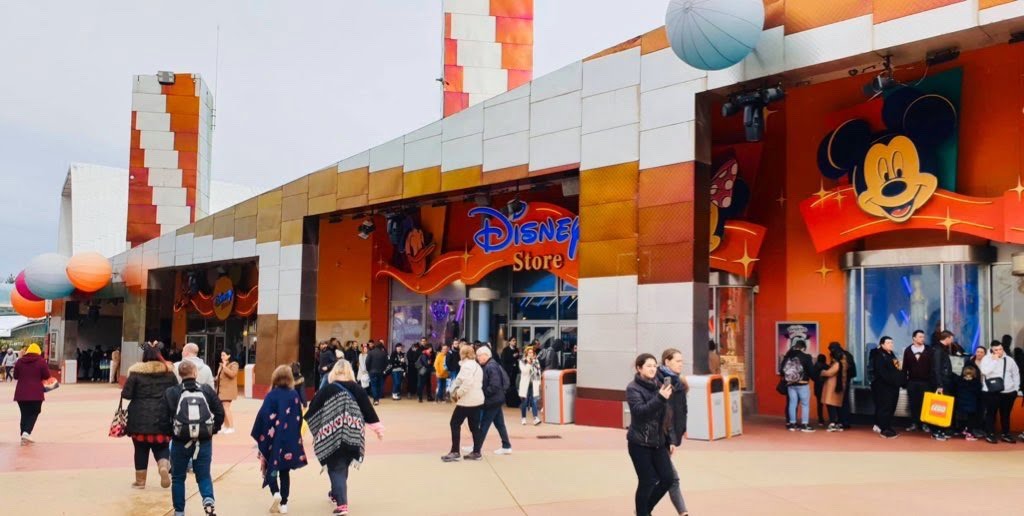 As Disney Village and Disney Hotels stay open on Saturday, it's a surreal atmosphere for Guests who must queue to enter shops due to capacity restrictions.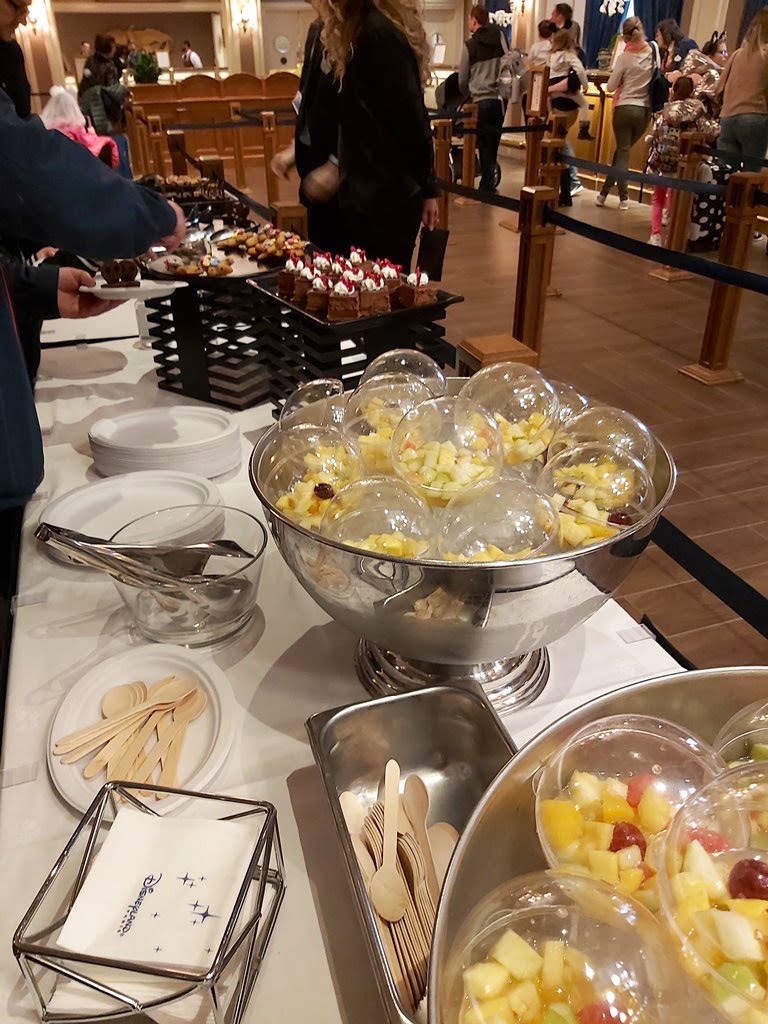 Disney Hotels offer free breakfast treats, and inform Guests that sadly it is time to go home.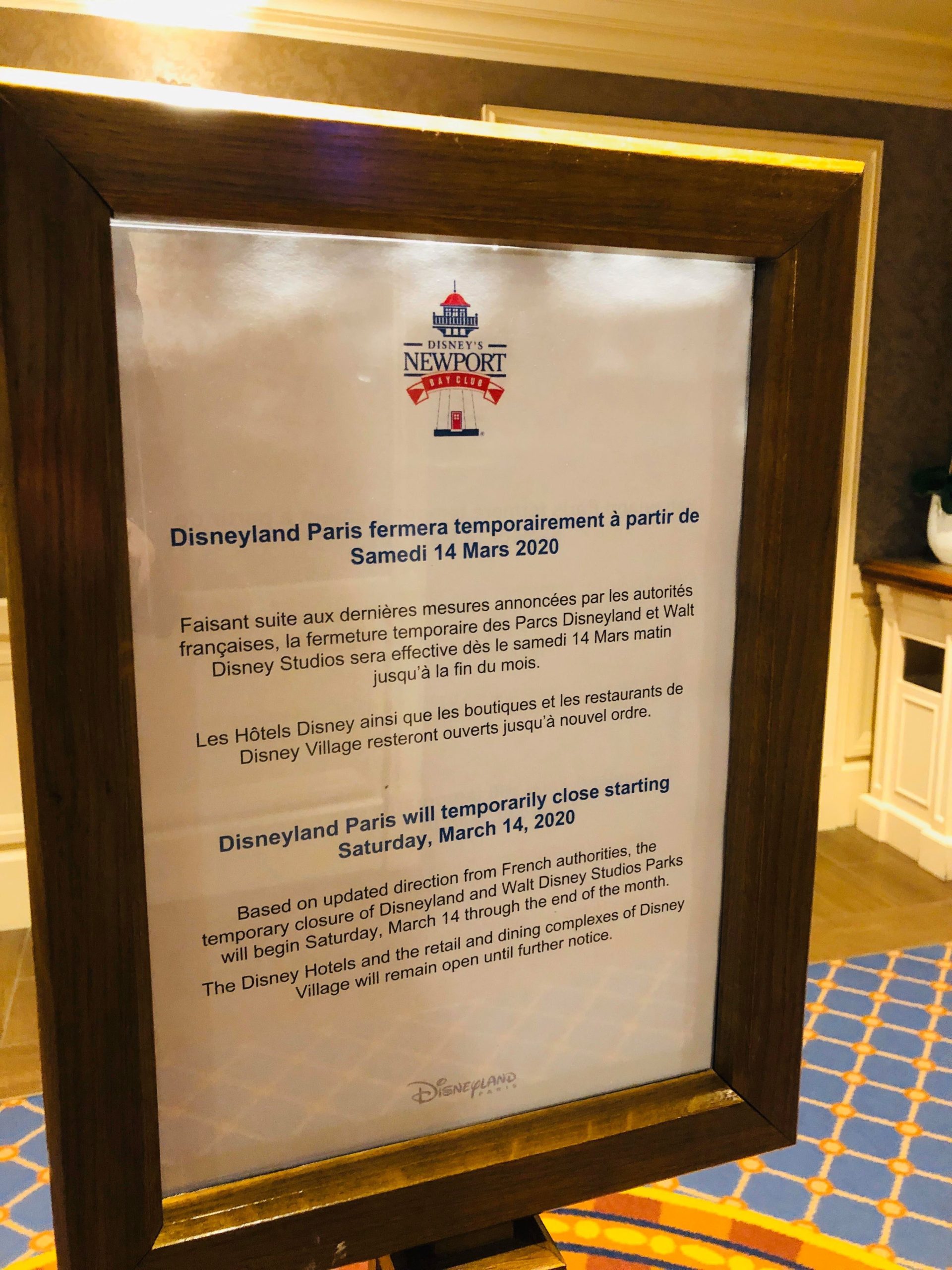 Disney Friends still entertain Guests who remain at the Hotels: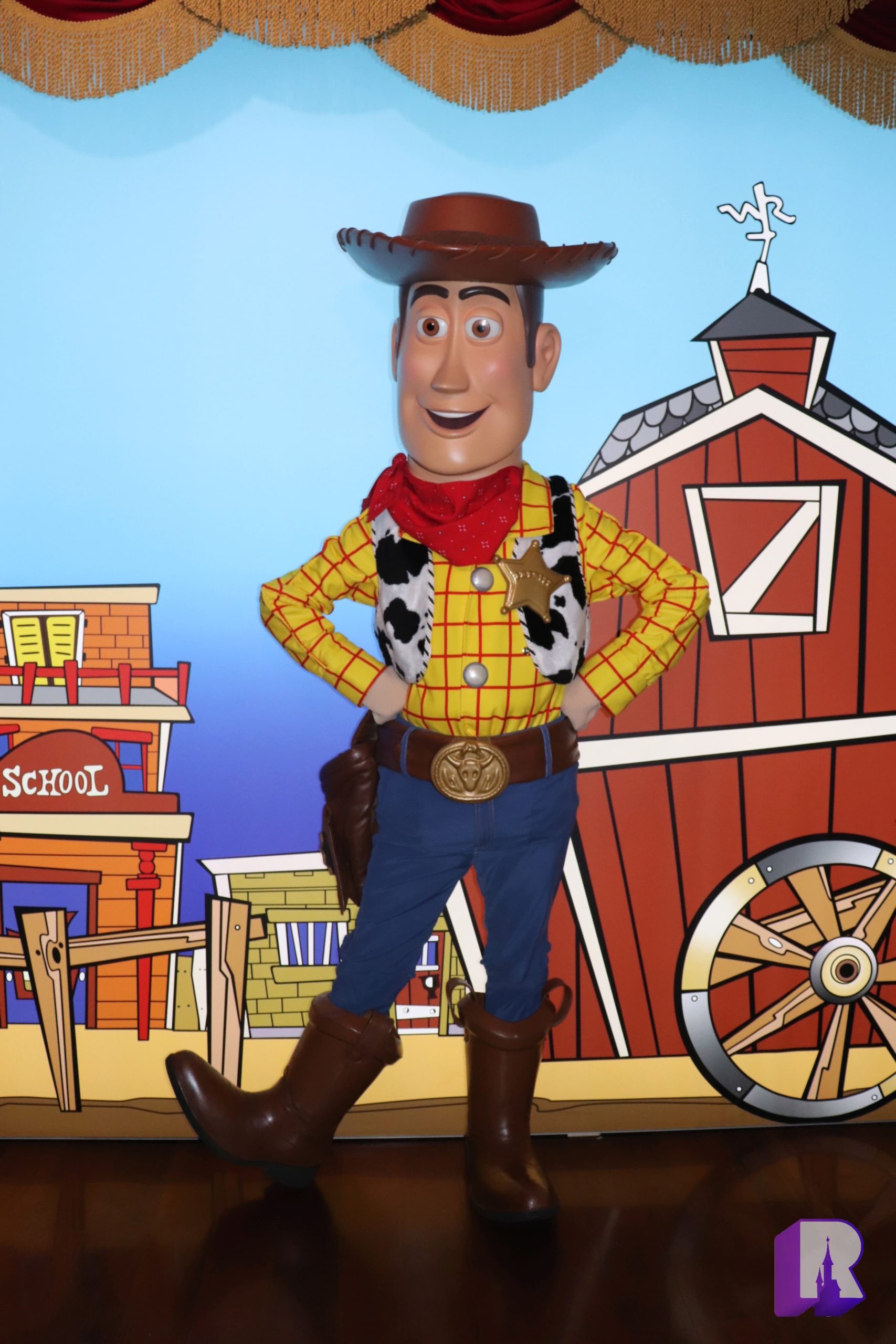 After several statements in online platforms stating that all AP would be extended by a month, official word came out that the AP would be extended by the number of days of closure (which may very well be a month):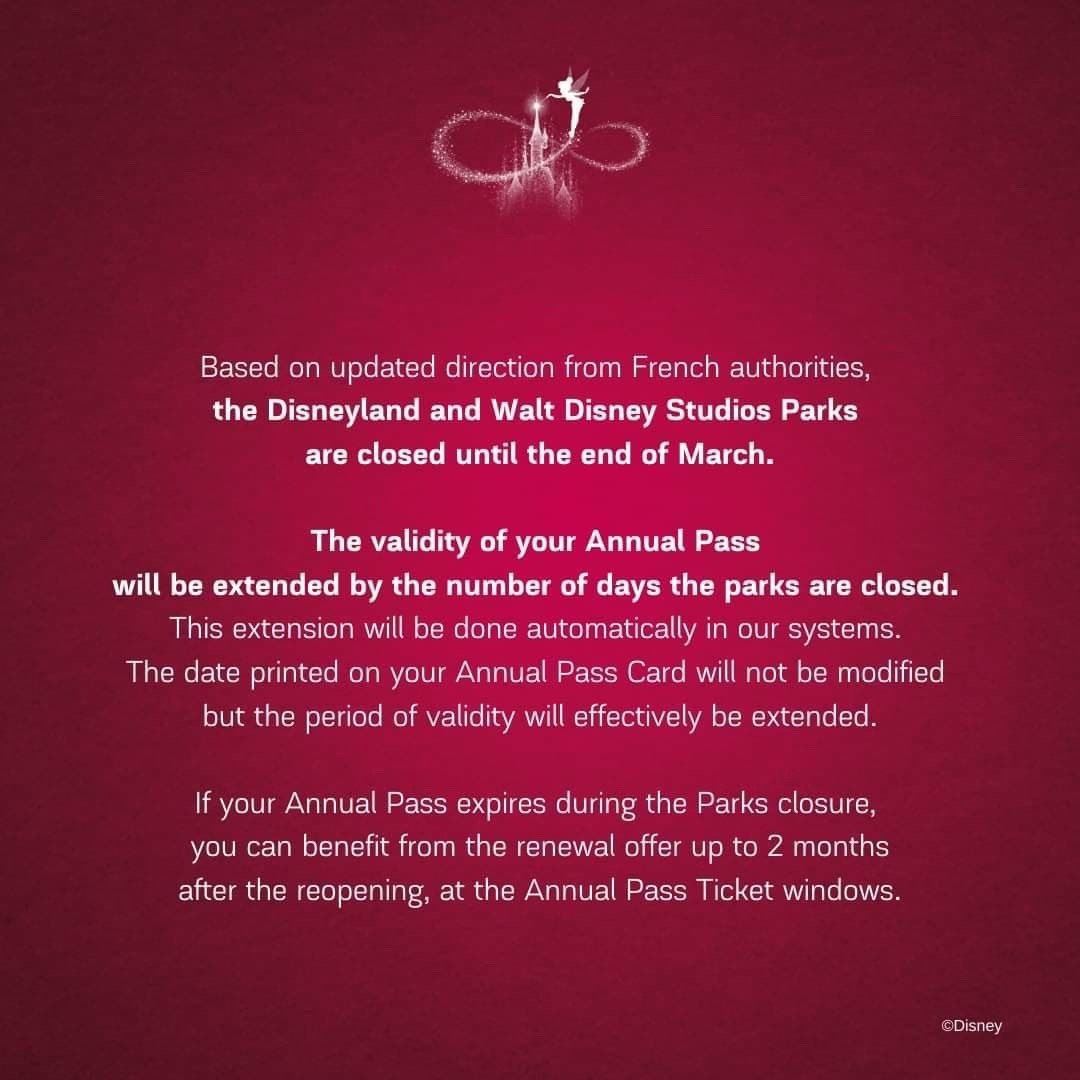 Sometime on Saturday, Disneyland Paris set up a special page to get help with rebooking current Disney Hotels réservations and avoid saturating the call centers:
https://contact.disneylandparis.com/en/
As the day came to an end, the French government enacted even stricter measures that lead to the immediate closure of Disney Village. Hotel Guests would be relocated to the Disneyland Hotel the next day as the Resort prepared for a full closure without exceptions.
Despite shaky communication in an ever changing situation, Disneyland Paris Cast has been truly wonderful, making the best of the situation and helping Guests along the way.
Stay safe everyone, get some rest, take care of your loved ones and we will see you all very soon for more Magic.