Well, September started with a bang this week with the reveal of the Disneyland Paris 30th Anniversary! Halloween is also creeping up in the Parks, Standby Pass is gone, refurbishments are in overdrive and we even got some new music! Let's go!
Disneyland Paris 30th Anniversary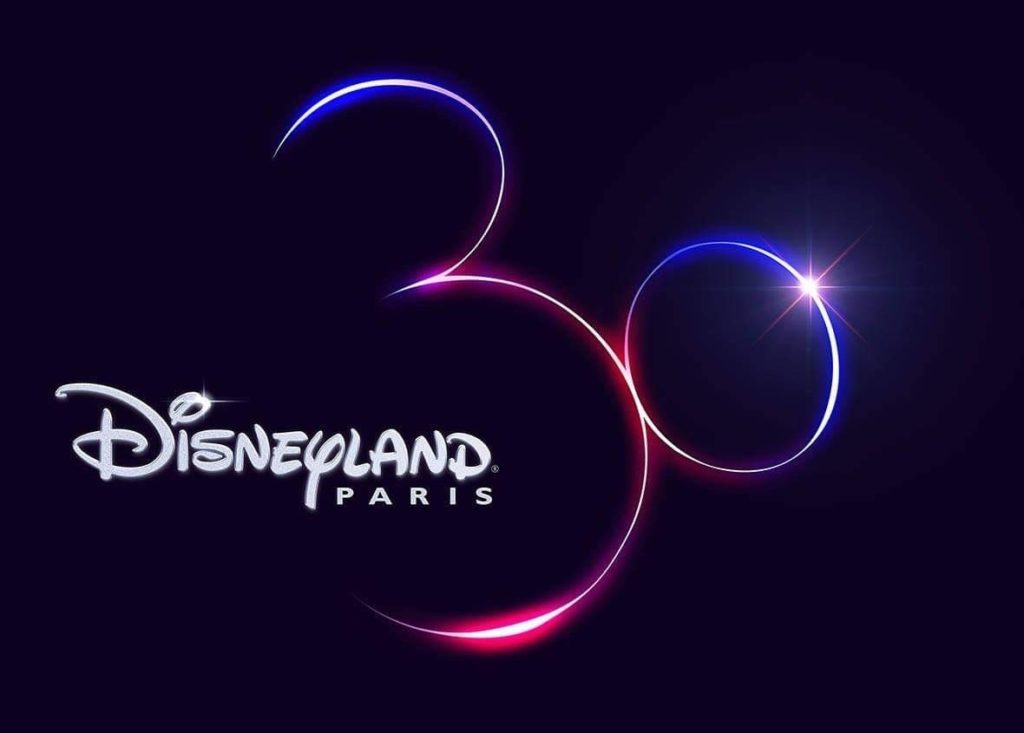 With this logo, Disneyland Paris officially acknowledged next year's festivities and revealed that it will all start on March 6, 2022!
The entire internet agreed that the logo was absolutely fantastic, classy, clever and all around a big winner. What's gonna be tougher is convince fans that the offering will be just as exciting as this logo, with no new parade or nighttime spectacular announced so far. At least we will get some decorations that are sure to put a spin on Main Street. Time will tell!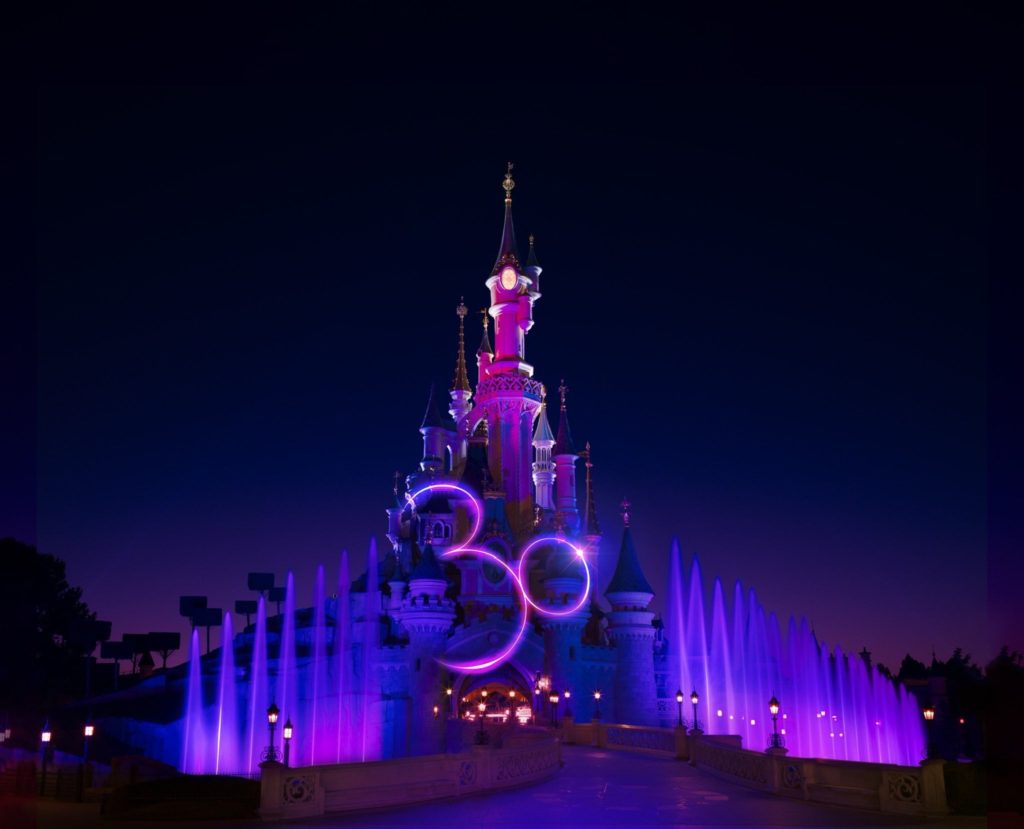 The teams did not waste any time preparing the promo material however with moving lights installed on top of Main Street this week for the filming of the DLP30 ad which will feature Guests from 1992 transitioning into today… or something like that.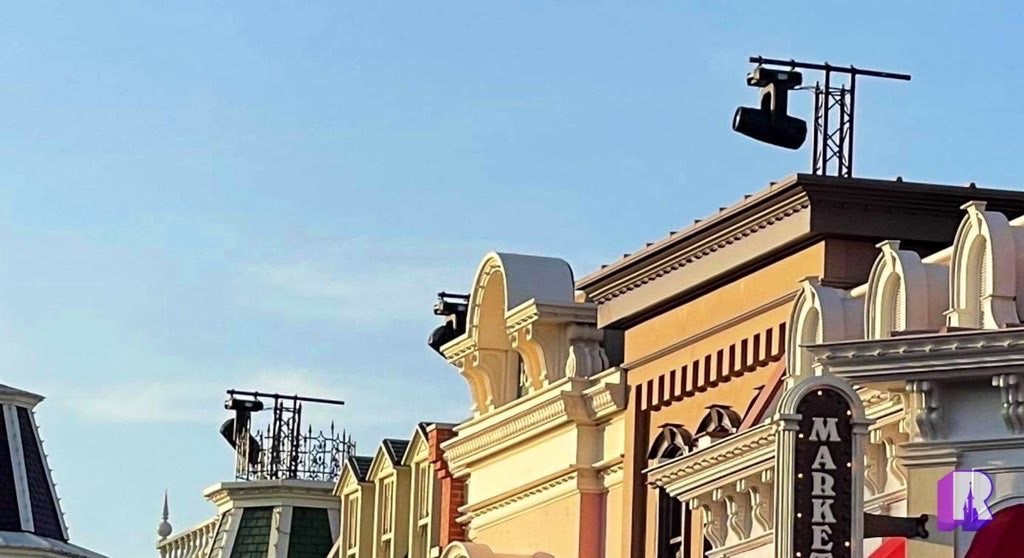 The website has also been updated to reflect this announcement: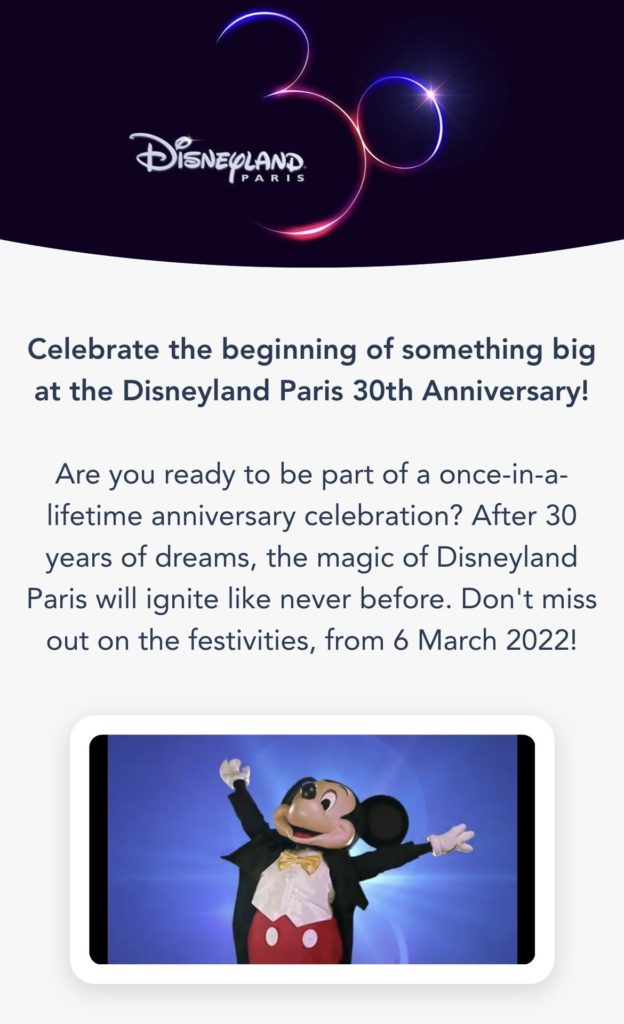 ⚠️ Video: Disneyland Paris unveils the first glimpse at its 30th Anniversary branding! Celebrations start March 6, 2022 🎂#DisneylandParis30 pic.twitter.com/rIt4q84WXc

— DLP Report (@DLPReport) September 6, 2021
Halloween Creeps Up
It's that time a year – kinda! Halloween decorations have arrived in Frontierland! For the Resort, it's an easy way to give September Guests a little unofficial taste of the season, with the back Frontierland being tucked away from the more visible parts of the Park.
All the favorites are back, once again inspired by the world of Pixar's Coco, and Dia De Los Muertos. Sure these are the same as previous years but it's a winning look and the theme really brings a festive atmosphere, especially at night.
While the street's lighting rigs and flags are still to be installed, Coco banners and flags are up at Fuente Del Oro. It'll be interesting to see if Dante comes back this year, now that they've brought the fuente back.
And on Castle Stage, this podium was added, likely for the Magic Mirror. Ursula is not expected to visit this year.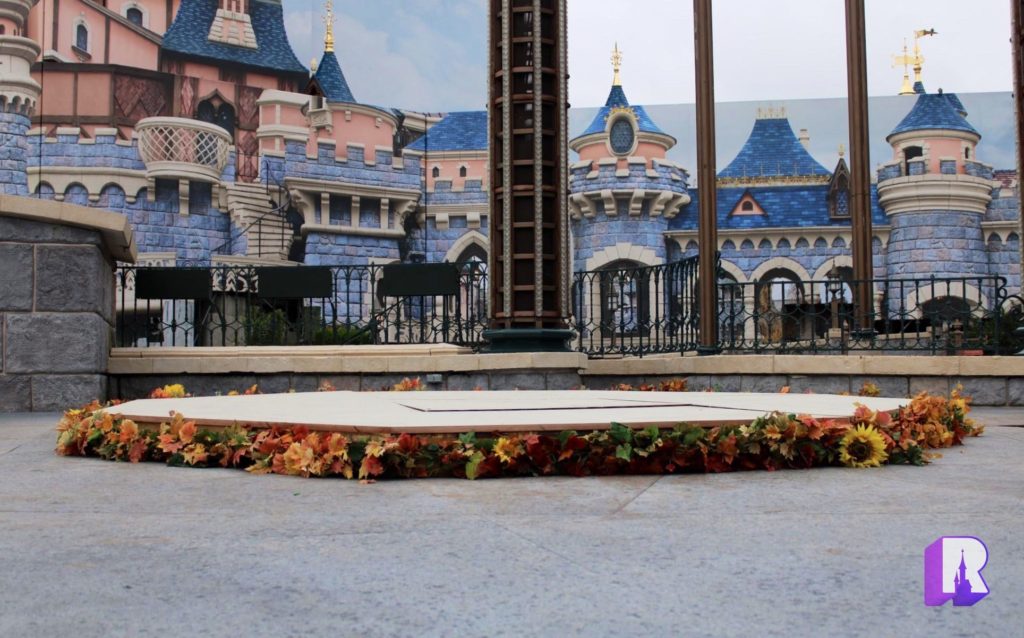 Halloween starts October 1 at Disneyland Paris, with more details and offerings to be announced late September.
Mask Policy Update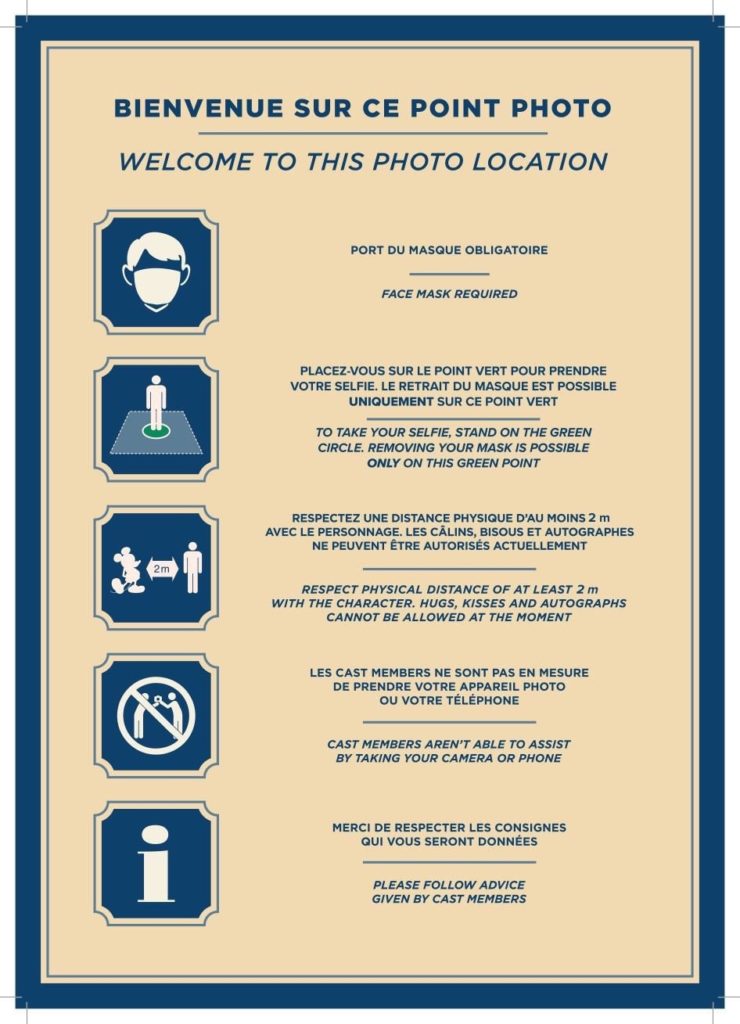 Disneyland Paris has relaxed its mask policy this week: Guests can now temporarily remove their mask when taking photos:
– on the green dot at outdoor Selfie Spots locations
– when a PhotoPass photographer is present at outdoor location
Guests must still wear their masks at all times otherwise, indoor and outdoor, unless seated to eat or drink, or exempt.
Recycling at Quick Service Locations
A new generation of bins has arrived all across the Resort at Quick Service locations. These wider themed-ish bin sets invite and help Guests separate all the different types of trash on their trays: liquids, food, packaging, cutlery, and all the rest. A great initiative!
There are two designs, an indoor and an outdoor one. Let's hope 1) Guests will follow the advice and 2) the Resort has all it needs on the backend to process this sorted rubbish.
Refurbishment Season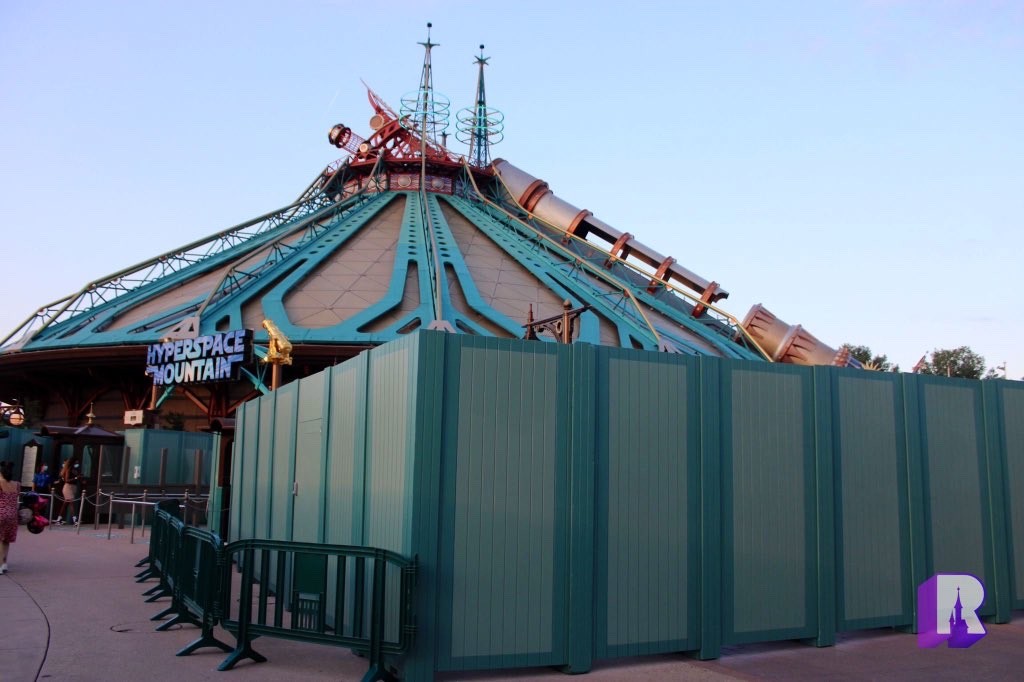 We start in Discoveryland with one of the many refurbishment projects now ongoing at Disneyland Park. With the closures we do tend to forget that January-February and September tend to be prime time for large footprint refurbishments and with things getting back to normal-ish, this year is no exception.
The Nautilus basin is not only empty but also behind walls, hinting that it may be more than just a cleaning. Yay for themed signs though! this is in addition to Orbitron being behind walls until December. Let's just say Discoveryland is a bit of a mess right now.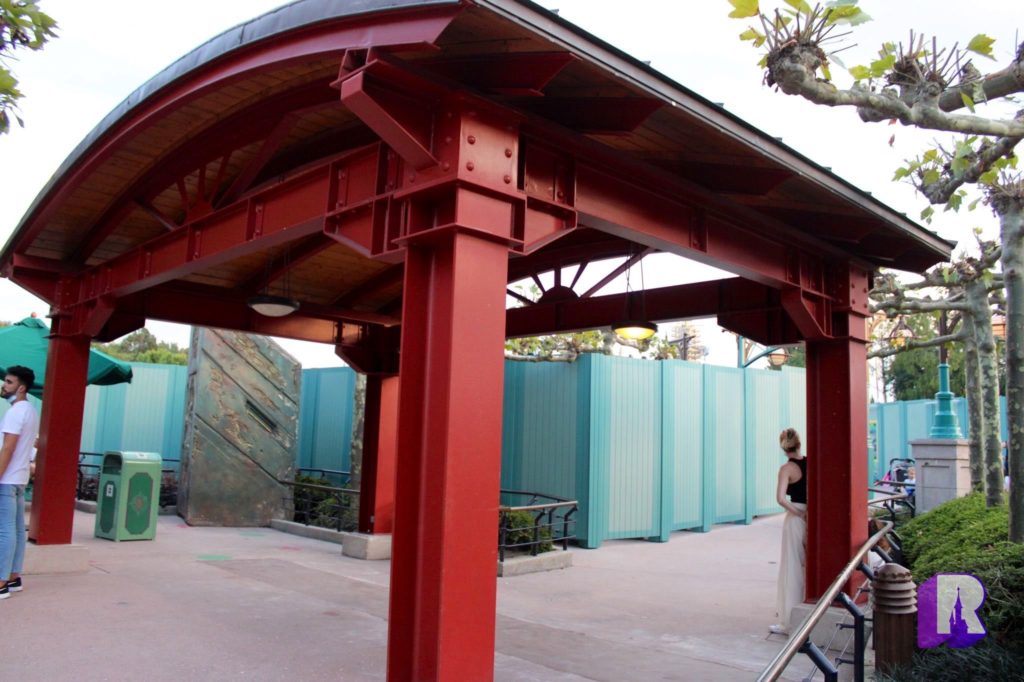 One thing that has reopened is the former Fastpass awning, after removal of the machines.
Refurbishment is also ongoing on Adventure Isle with the caves and even some pathways closed.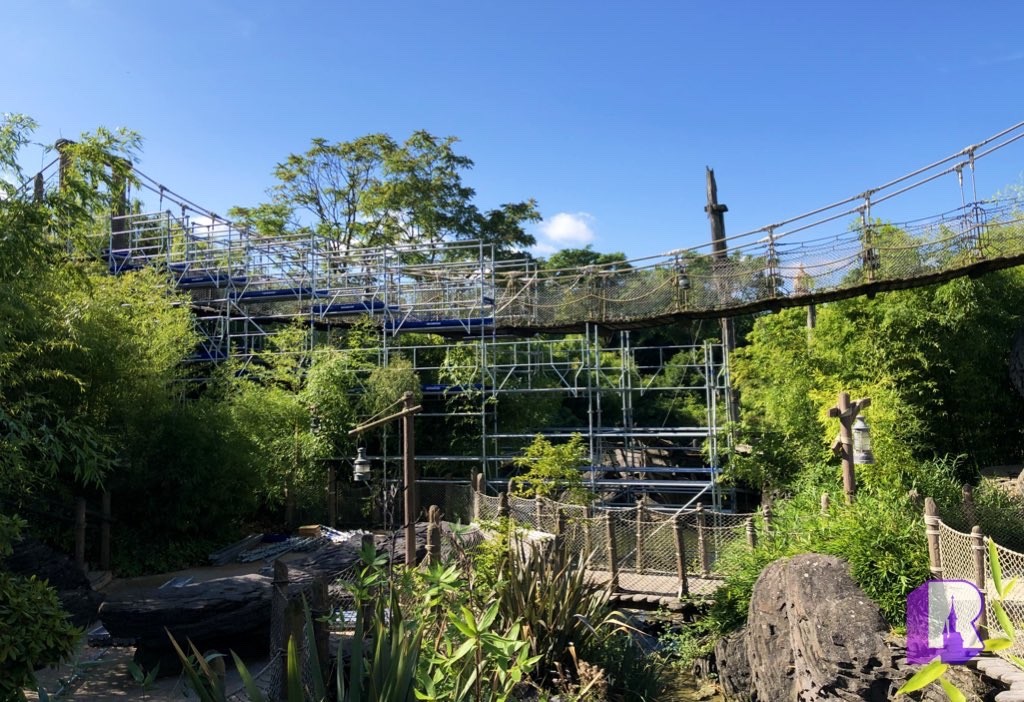 The Suspended Bridge is also closed until end of November with scaffolding growing steadily.
These Indiana Jones directional signs have popped up everywhere in Adventureland. I guess there was a need to help Guests find the Attraction? They're themed in a pretty simple way and feel cheap especially next to the legacy wooden signs of Adventureland.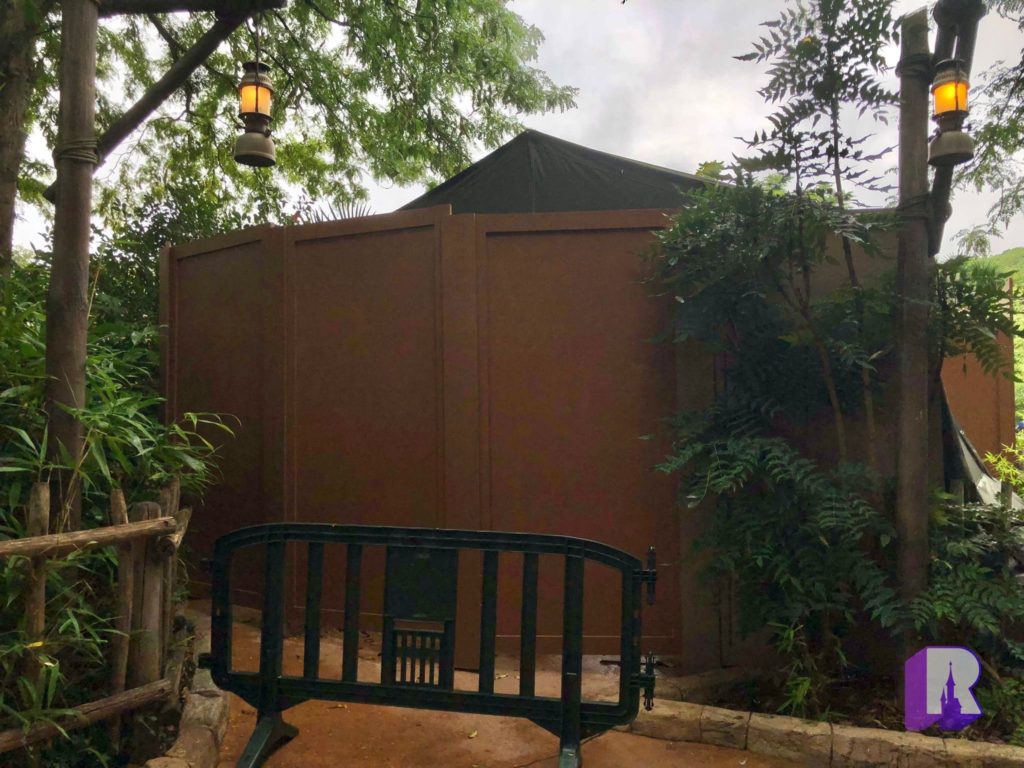 Talking about Indiana Jones, we're saying goodbye to the Fastpass Machines. They weren't really used anyway.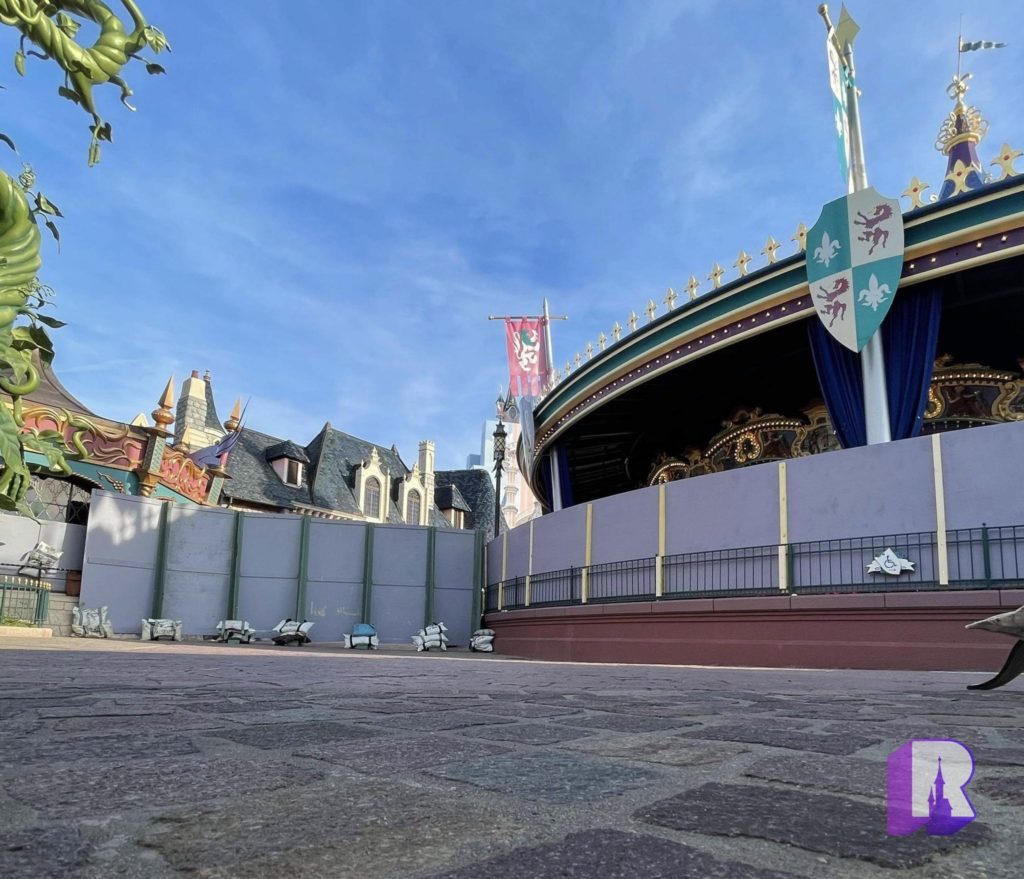 In Fantasykand, the (awesome) repaving project has moved to the area next to the carrousel. Doesn't really bode well for Maleficent's Brambles this year.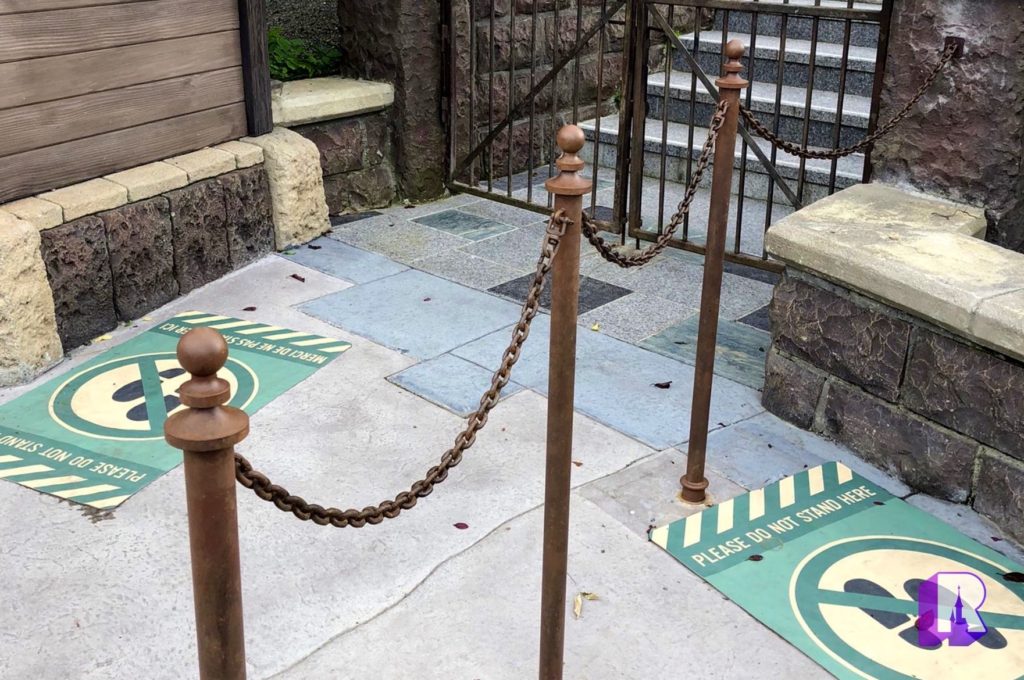 Looping around to Frontierland, these new chains have been added to the "front steps" entrance of Phantom Manor, as if Premier Access was about to be added.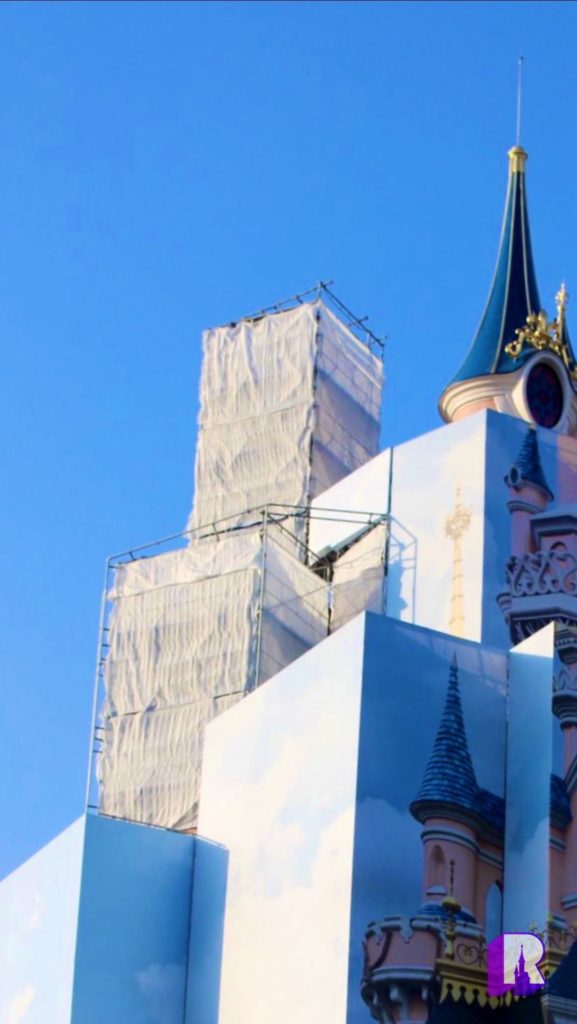 And of course we have to check on Sleeping Beauty Castle which has started to shed some of the themed tarps. The structure is expected to slowly uncover over the next couple month. Can't wait to have it back!
At Walt Disney Studios Park, walls are down at the former Tower of Terror Fastpass distribution with shiny new (basic) floors. Down the road, the Ratatouille one is behind walls as the machines are being removed there. Let's see what they do with these structures, but I'll say it again: this would be perfect for a bakery/crêperie counter on Place de Rémy! Take our money, Disney!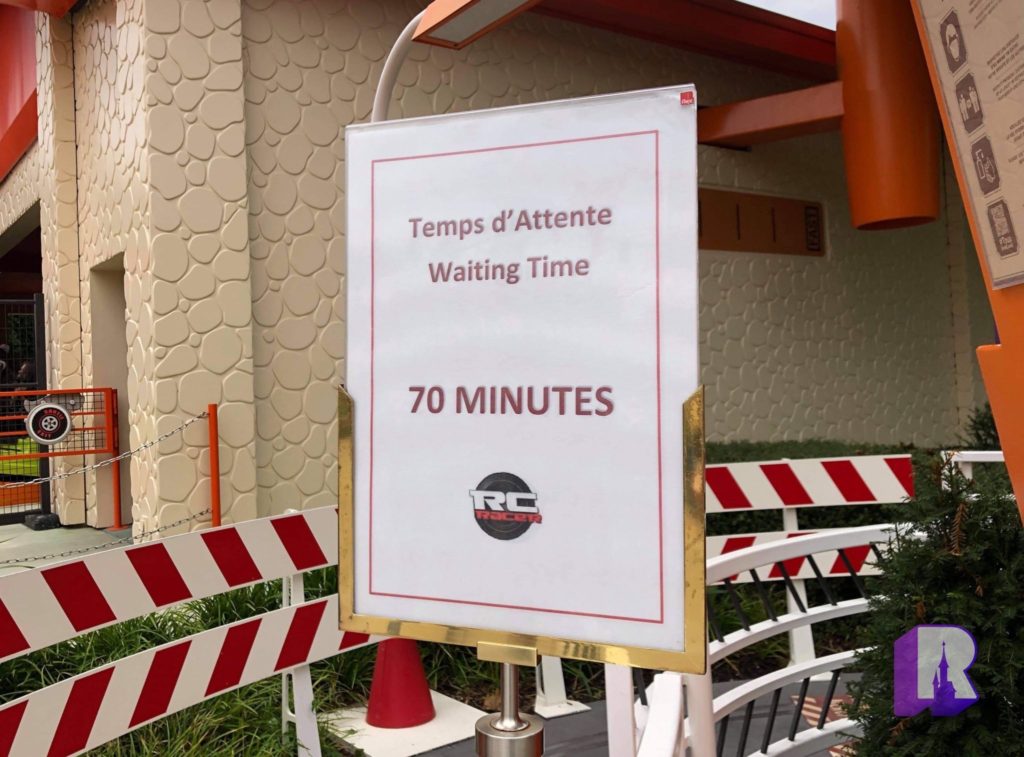 Over at RC Racer this horrible sign is still up. Time to either fix the display or make a proper sign no?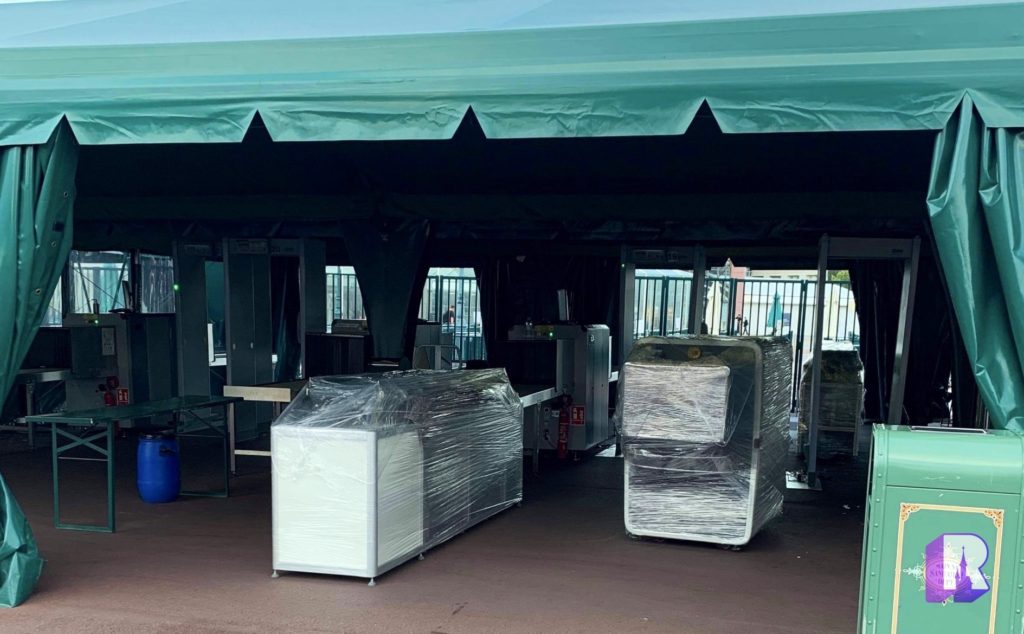 And finally in the Resort Hub, some new next generation screening machines have been delivered. They handle trays automatically, speeding up the process.
Hours have been posted for the half of October and looks like we're gonna have to deal with an embarrassingly early 7pm close for Disneyland Park on weekdays… it's a gonna be a mess full of bored Guests in Disney Village…
Marvel goes Smooth Jazz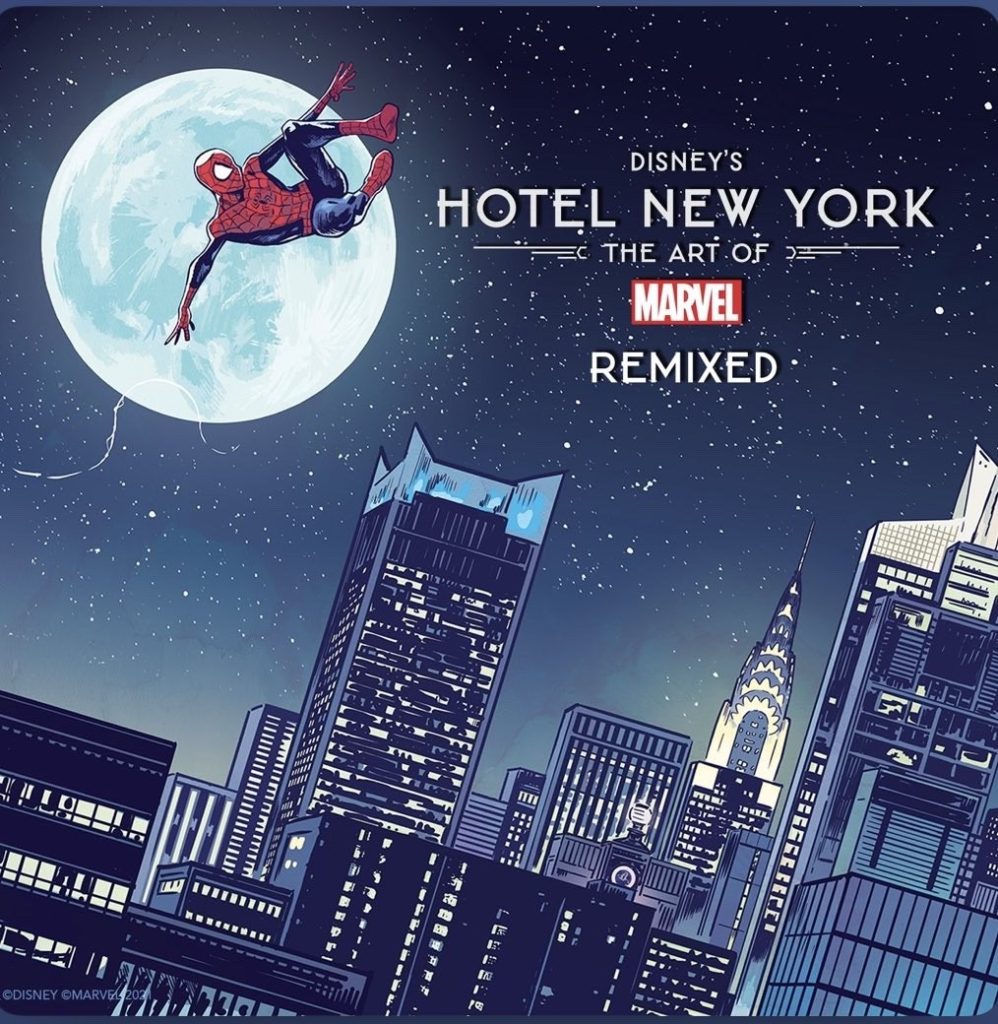 Disneyland Paris has released the Disney's Hotel New York – The Art of Marvel Soundtrack on most streaming platforms. A great move as fans have been clamoring for more music to be made available. Hopefully this means future entertainment and attraction soundtracks will also make their way to these platforms in due time.
You can listen on your favorite platform via THIS LINK
Ambassador Announcement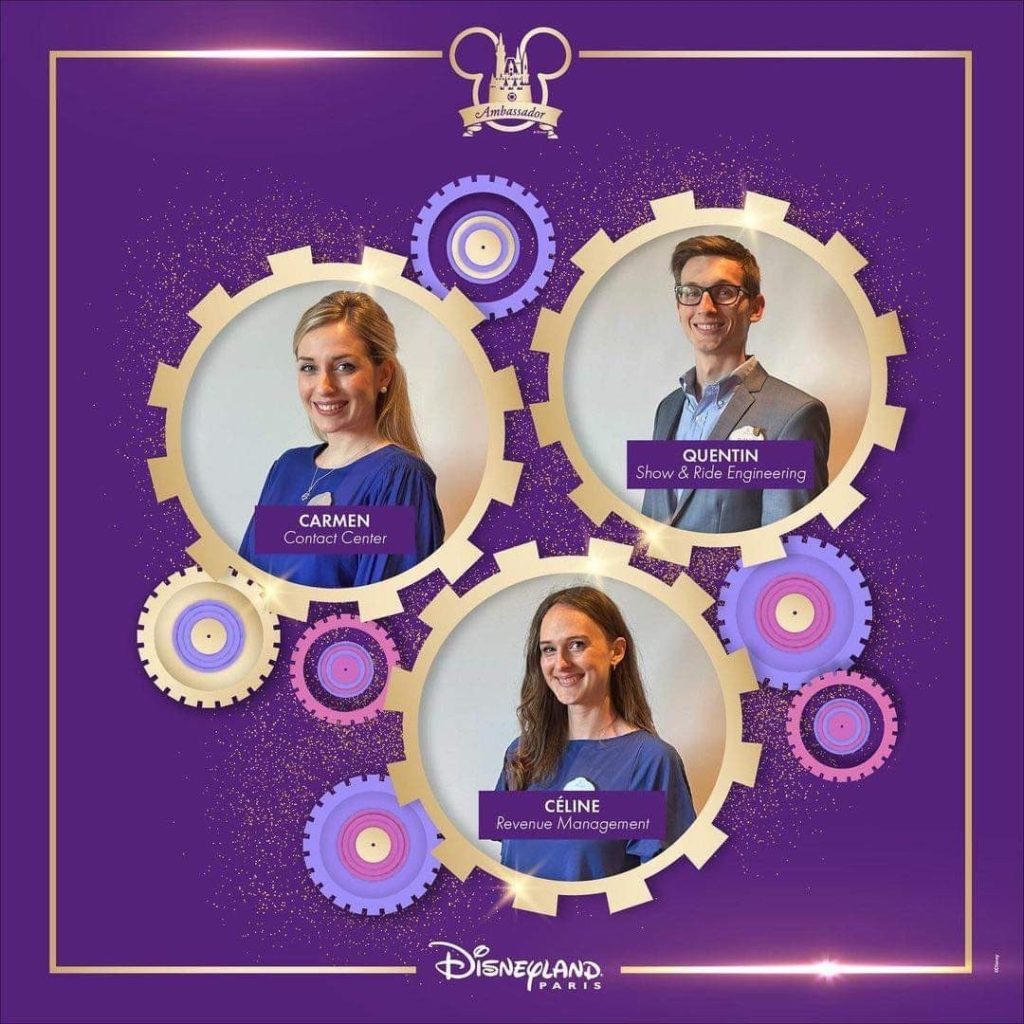 Celine, Carmen or Quentin, who will be the next Disneyland Paris Ambassador ? The answer on September 15!
The new Ambassador will kick off their mandate in style with the 30th Anniversary and the opening of Avengers Campus!
Goodbye Standby Pass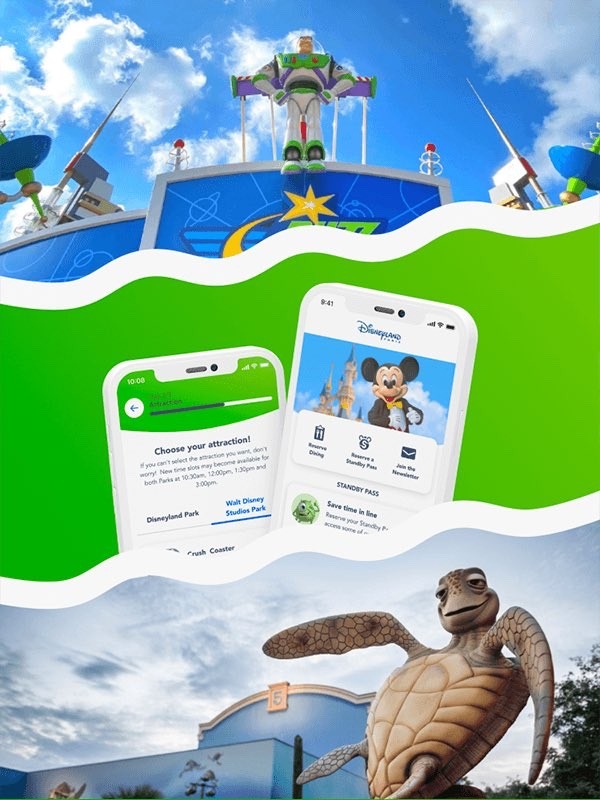 Standby Pass has been deactivated until further notice. This system that allowed Guests to return later for a promised "lower" wait time but also would stop them from entering the normal queue as a result was not a hit, leaving many Guests angry and confused.
Food and Merchandise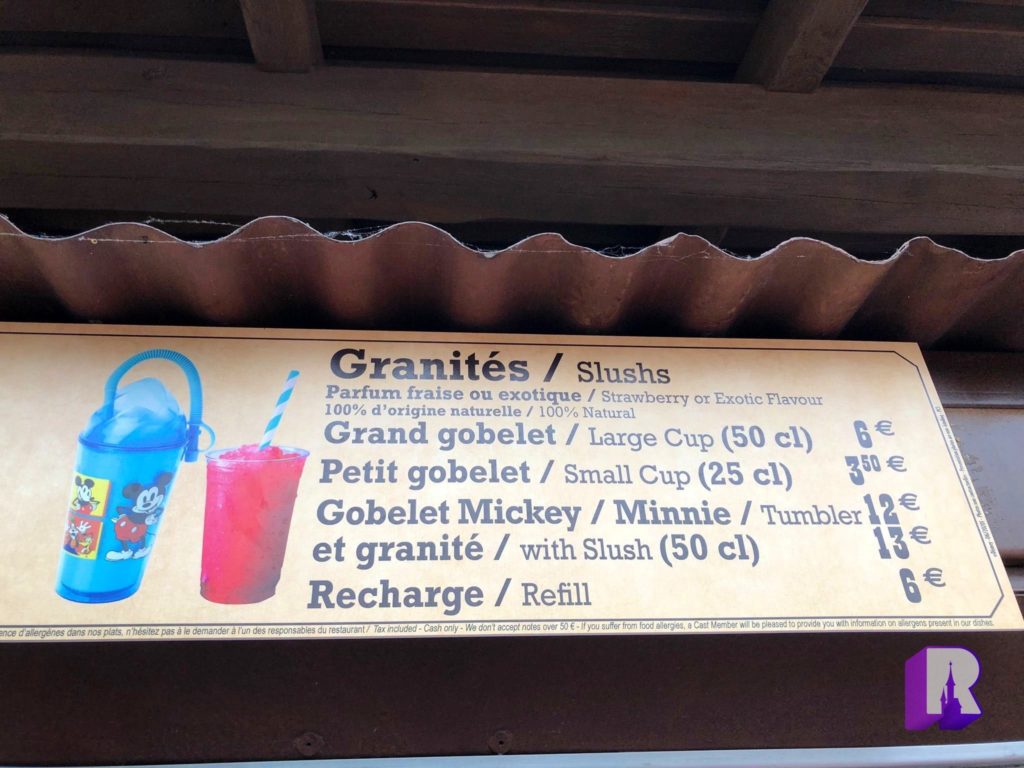 Some new slushies just in time for winter. Food and Bev team always at the cutting edge.
New chocolate covered Marshmallow treats have arrived at Boardwalk Candy Palace (€3 each or 4 for €9)
While new Halloween merchandise is nowhere to be seen, Christmas has arrived in the shops all across the Resort: Constellations, Emporium, World of Disney, and even Studio Store with these outlet mall signs.
At Thunder Mesa Mercantile, Guests can now buy cowboy boots. This is reminiscent of the old days where shops had non-Disney-souvenir merchandise for sale to add a bit of authenticity. Great idea!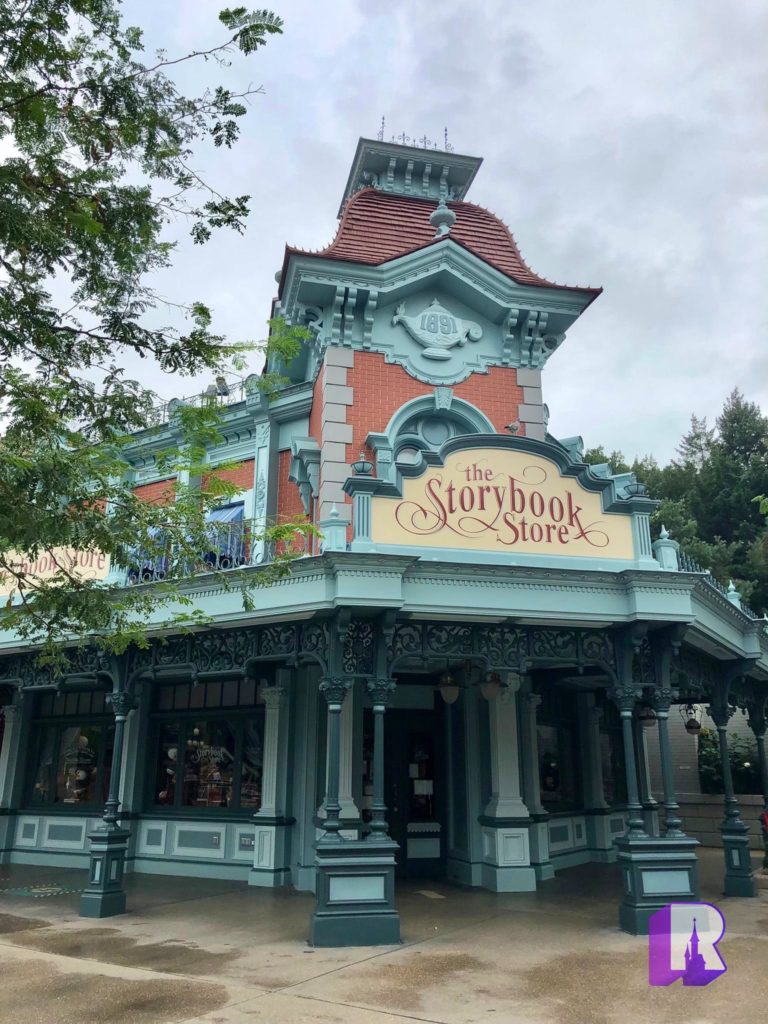 The Storybook Store AP pop up shop is now closed but the teams are looking into doing it again in the future. In the end this odd idea turned out to be pretty fun with a few exclusive items and plenty of unique products that were reclaimed from closed attractions and hotels.
Thanks for joining us for roundup of everything happening at Disneyland Paris this week! Great to see plenty of activity and future plans for the Resort. As always please share if you enjoy this feature, and I will see you back here next week!