Welcome to another week of Disneyland Paris news! Quite a few refurbishment projects ongoing and some additions, with the arrival of the Premier Access scanners. We also met the new Ambasssdors and witnessed the return of pin trading events. Let's take a look!
Scan Me In
Well here they are! The Premier Access scanners! For this section we're gonna put aside all the financial considerations and just enjoy the fact that YES, Disneyland Paris has received beautifully themed, next generation technology that finally puts us on par with all the other Resorts. No matter what happens with Premier Access, well done Walt Disney Imagineering on creating and installing these fun scanners.
Favorites are Buzz Lightyear Laser blast, Big Thunder Mountain and the cute Ratatouille ticket boxes! The scanners are much smaller than the old boxy tickets machines, and also better themed. Here's the Peter Pan scanner in action, complete with LED ring animation and chime. Love!
⚠️Video: Premier Access scanners now in service at Disneyland Paris!
They feature an LED ring and a chime: pic.twitter.com/KbZrEPSnFp

— DLP Report (@DLPReport) September 16, 2021
It's Almost Halloween
Halloween has arrived in the entrance area of Frontierland which is now fully ready to celebrate!
The final touches were also added to the back of Frontierland with flags, lights and the flowery arch!
Main Street and Central Plaza are also getting ready with the removal of the "welcome back" medallion (finally!!!), decorations on Castle Stage and the "witch lampposts".
In front of Sleeping Beauty Castle, the "brambles trees" were placed on the grass which makes no sense at all given the affect is meant to look like they're coming out the the pavement. There's also a cauldron with quite a bit of tech behind it – so possibly a character moment here.
Halloween is also finally in the shops with the arrival of entire lines of merchandise. Can't wait for spooky season to begin on October 1!
Meet the New Ambassadors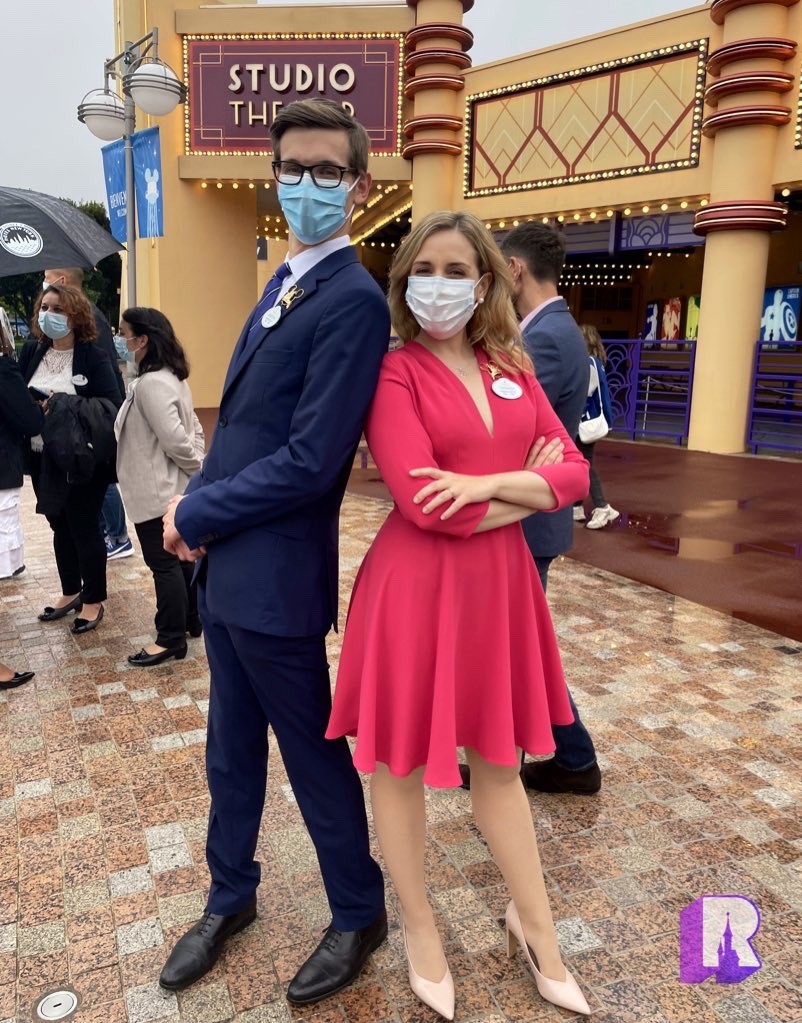 This week we got to meet the new Disneyland Parks Ambassadors! Carmen ans Quentin will represent the Resort in 2022 and 2023, including the 30th Anniversary and the Avengers Campus opening.
The ceremony was hosted by current Ambassador Giona and Resort President Natacha Rafalski.
In a high drama moment, Carmen was first announced as the Ambassador as everyone expected Disneyland Paris to have only 1 Ambassador from now on. But no! Plot twist, Quentin has also been chosen.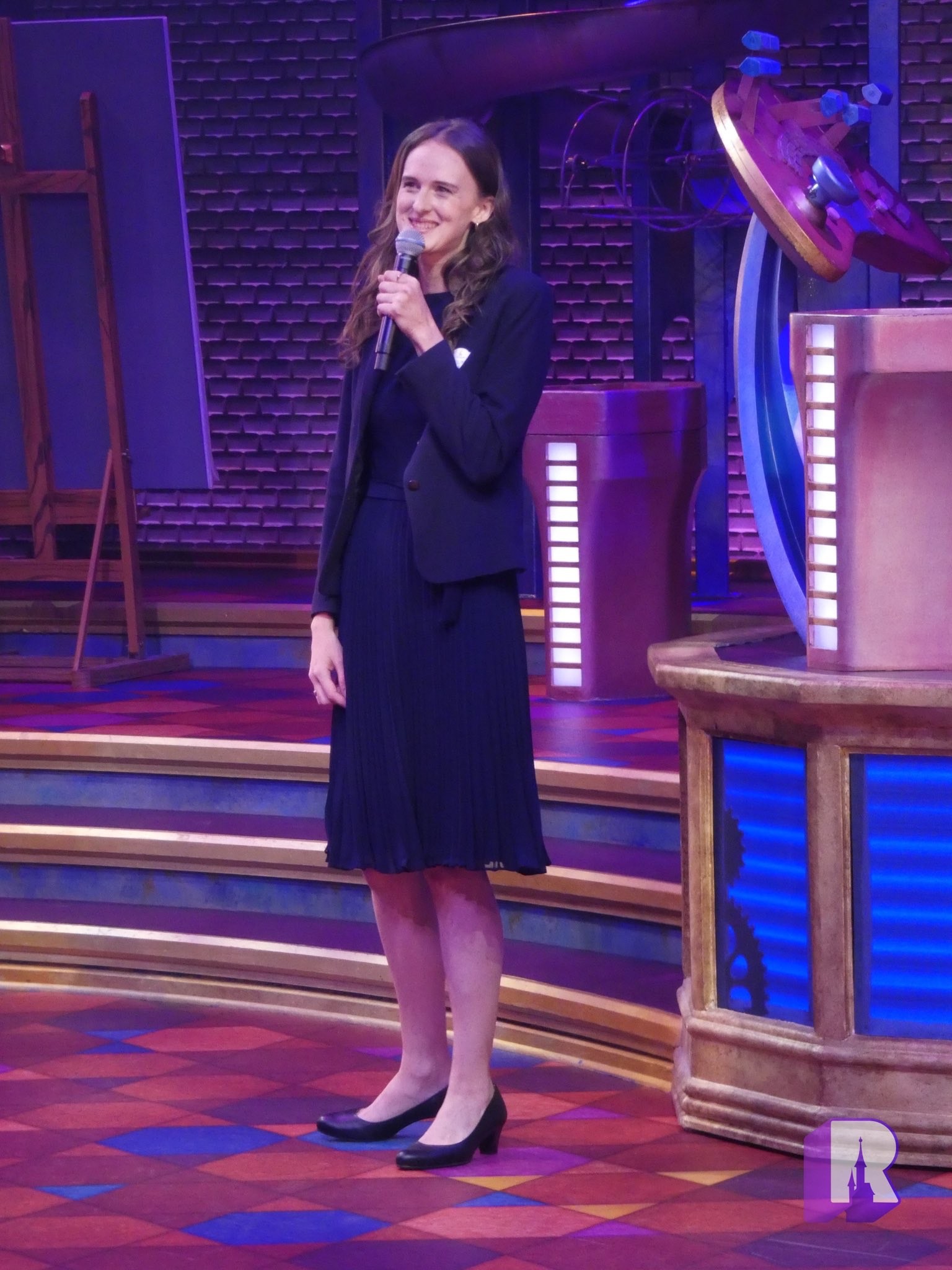 Our thoughts also go to the lovely Celine who is the only finalist who was not chosen, a bit of a ruthless move from Disney as it must be a bit tough when you're the only one out of only 3 instead of a larger pool of finalists.
We then got to meet Quentin and Carmen for a Q&A. It sounds like they will do a fantastic job. Giona of course will still be around until the end of his mandate (he's got plans for a new role he will announce soon, but he won't "be too far away"). Expect to see Quentin and Carmen around the Parks with Giona as they ease into their roles.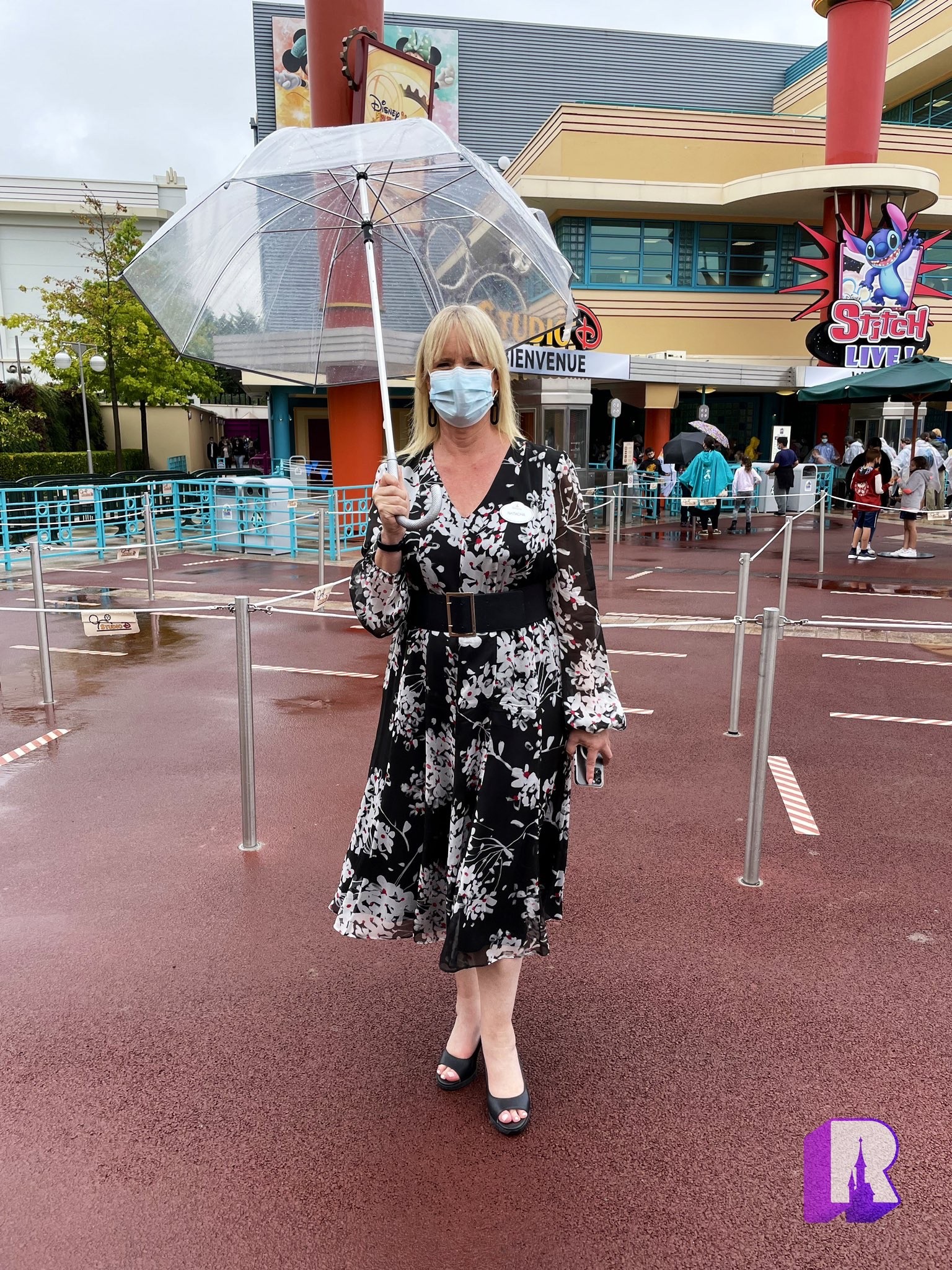 We also got to say Hello to Natacha Rafalski, with her umbrella (sans "umbrella guy") in this rainy day.
Maintenance and Refurbishments
We start at Sleeping Beauty Castle which had started to reveal itself slowly! Some of the sparking spires are out of the box, and the themed tarp has been removed in parts.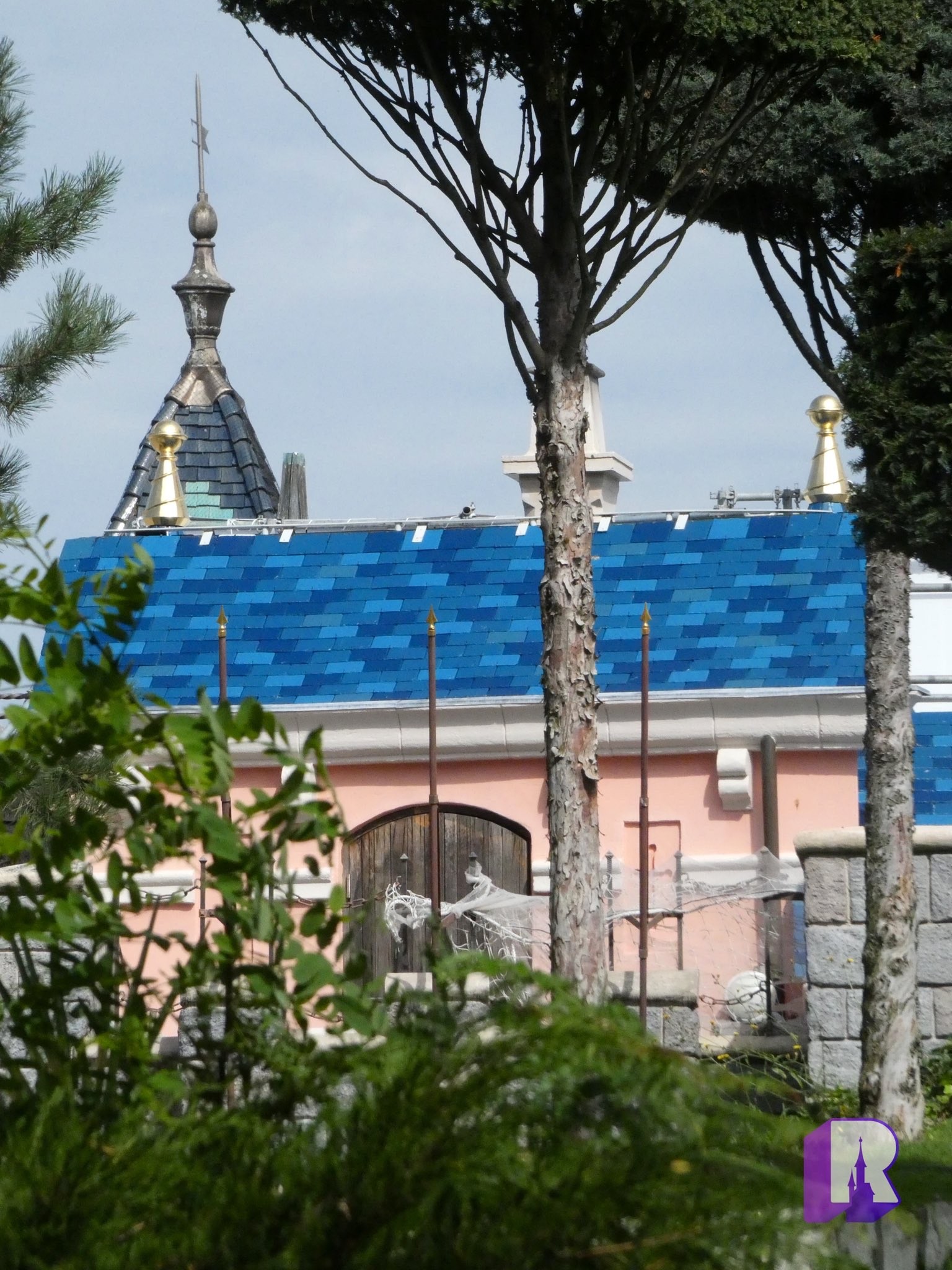 Some of the roofs are also visible. Shiny blue!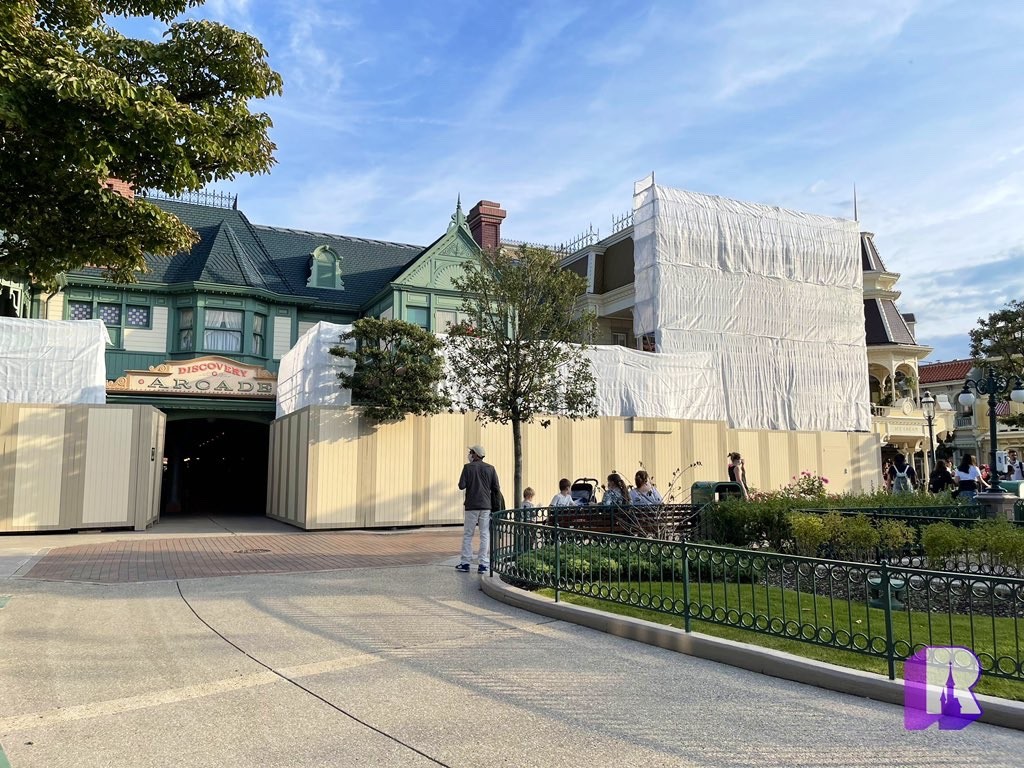 Staying in Central Plaza, the Discovery Arcade scaffolding has extended to Victoria's which is now closed as a result. Did it need it ?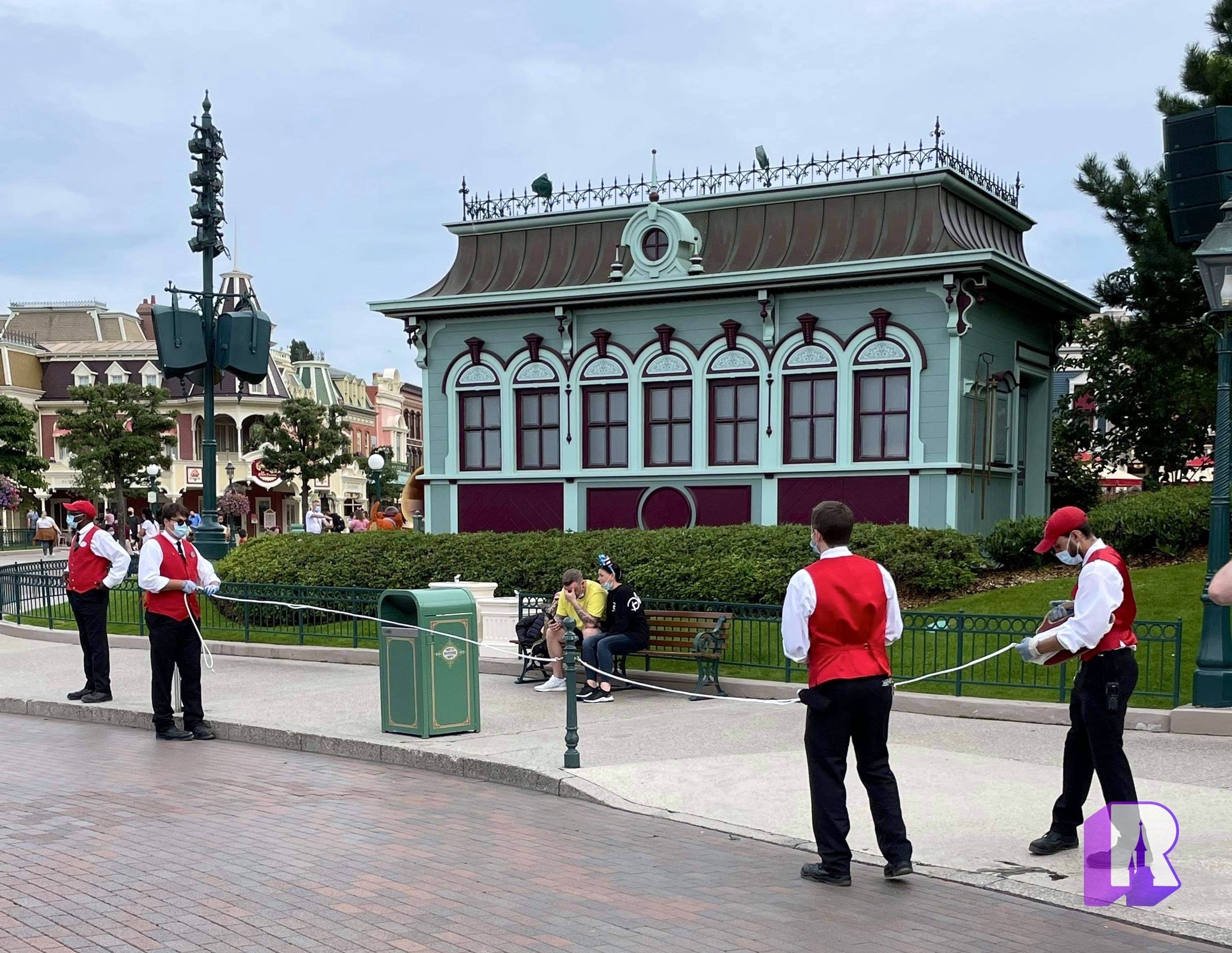 We also noticed Cast Members testing parade ropes. Hope for the near future !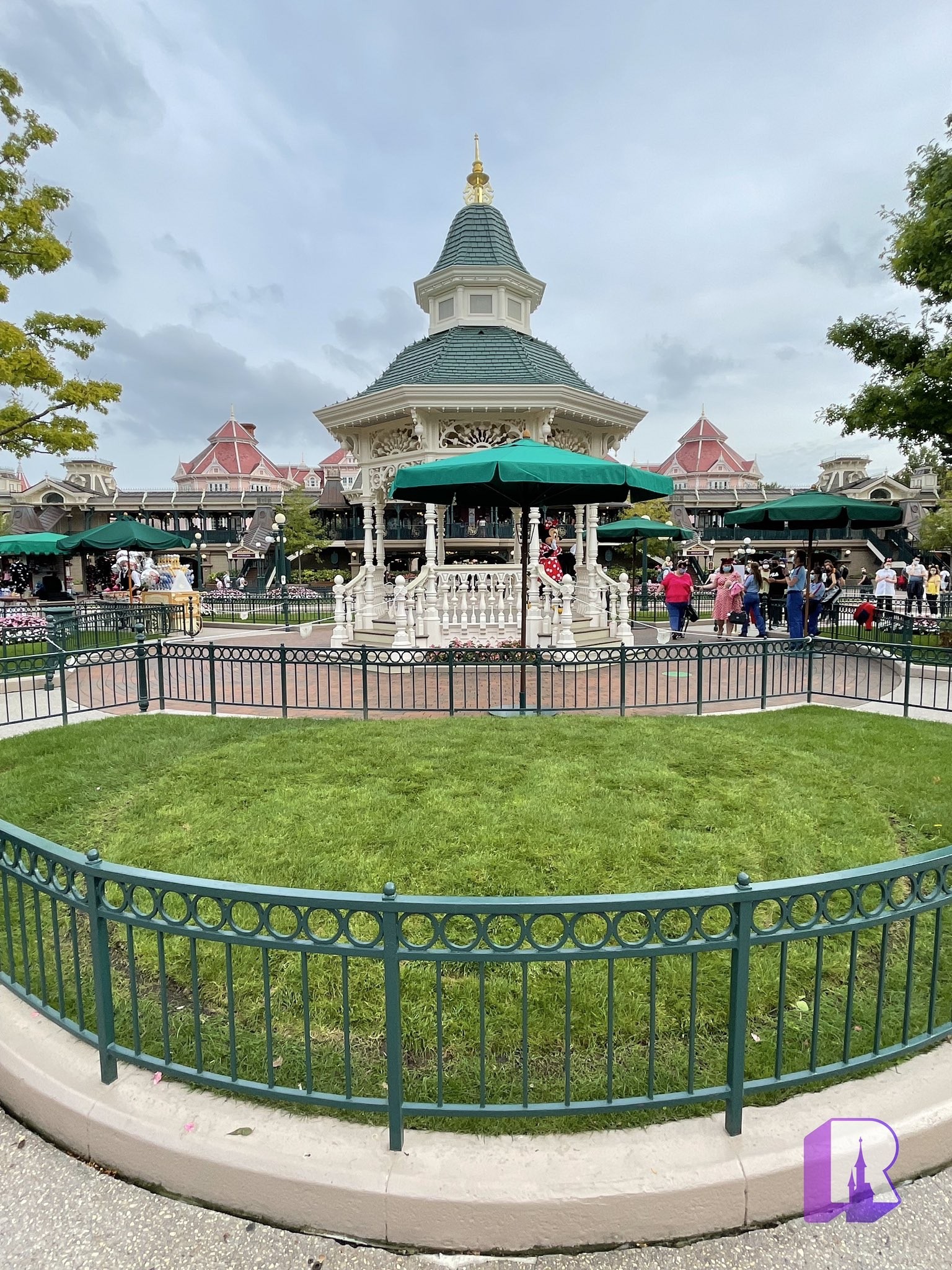 In Town Square, planters are back to "normal" as they are being prepared for Halloween.
More recycling bin sets have arrived this week, seen here at Cable Car Bakery and Market House Deli. Hopefully Guests are using them wisely.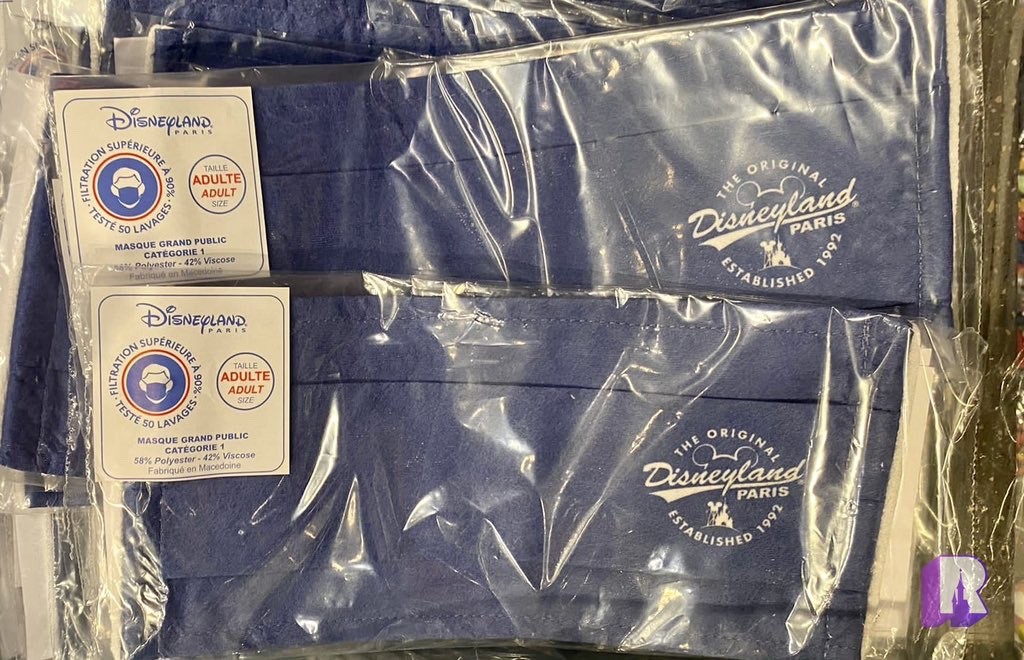 Note also: some new blue cloth Disneyland Paris branded masks are available for sale in many shops (€6).
Over at Orbitron, plenty of planets are now back and the attraction is starting to look like itself again.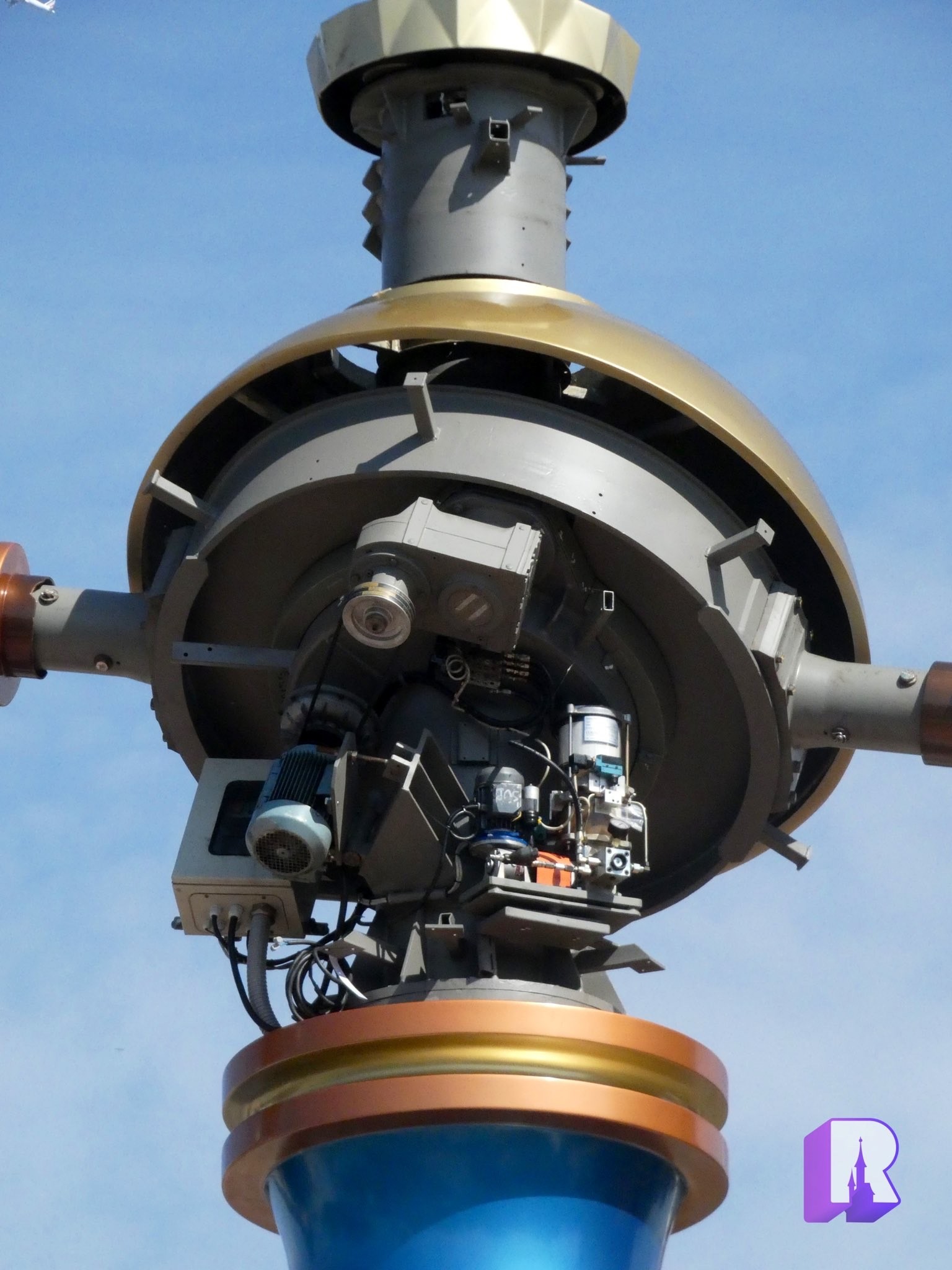 It's always cool to see the mechanisms!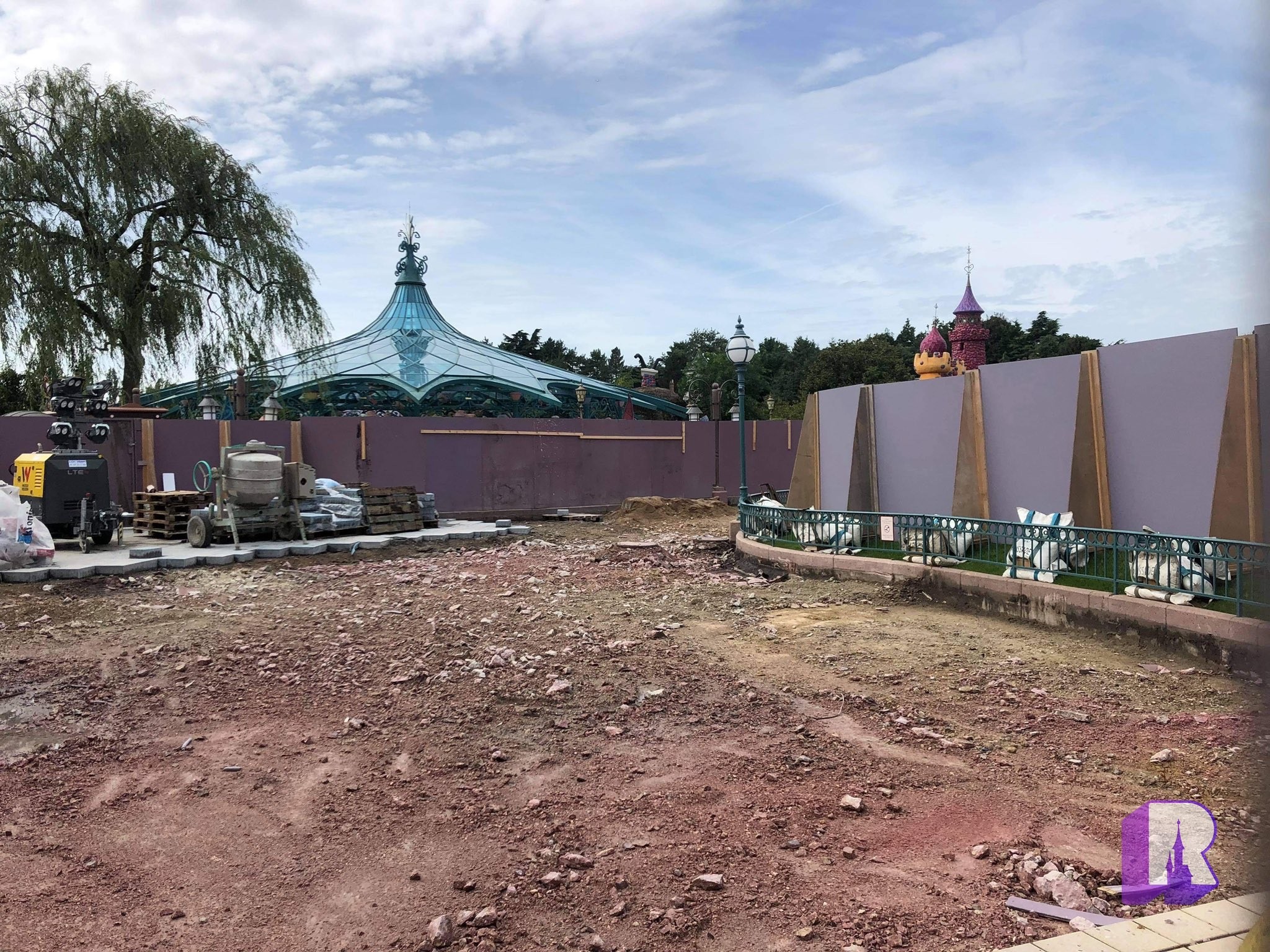 In Fantasyland, resurfacing has moved to the Tea Cups / Princess Pavilion side and as a results that whole access is unavailable.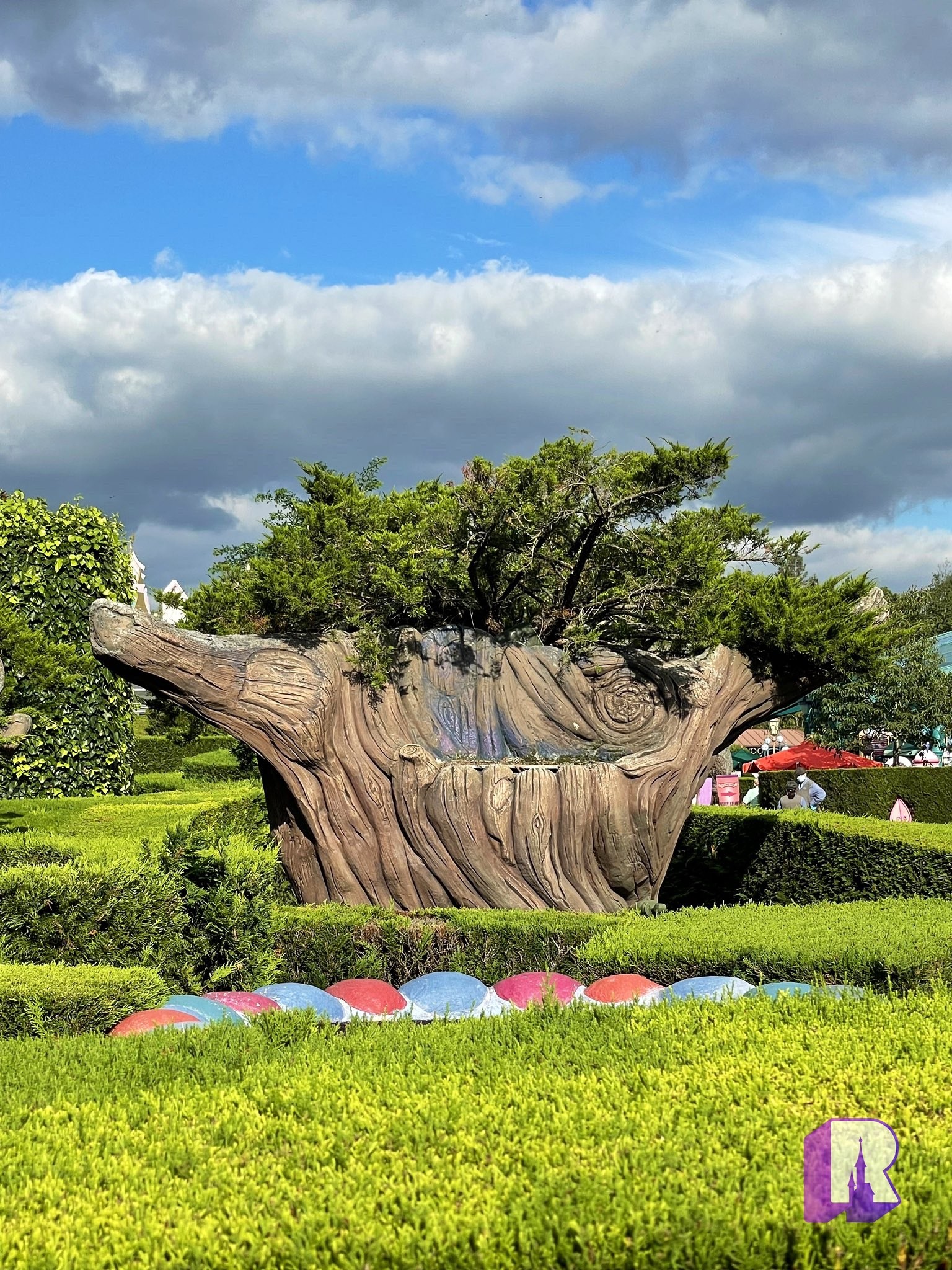 Cheshire Cat took a holiday away from Alice's Curious Labyrinth – he needed it.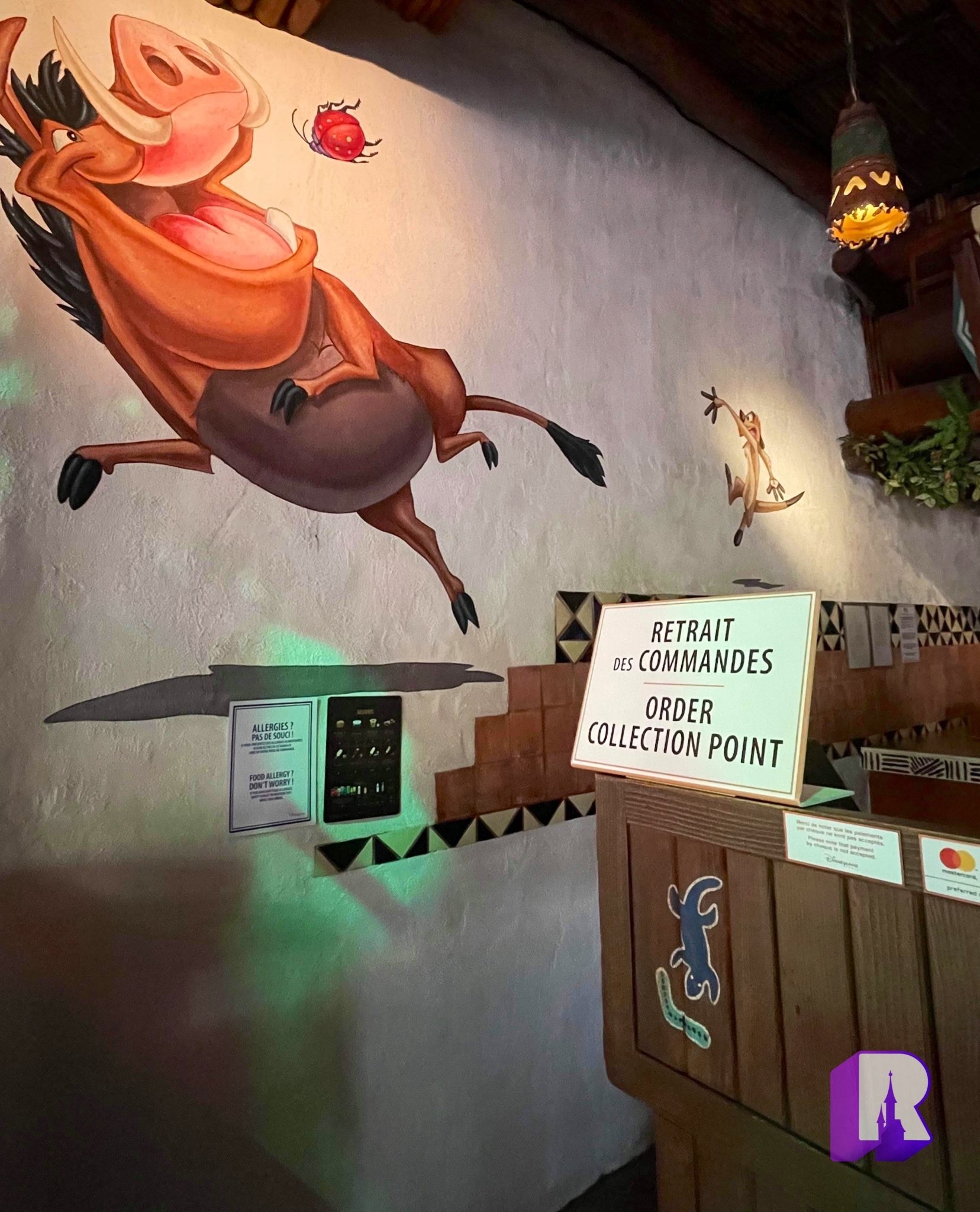 In Adventureland, a mobile order pick up sign has appeared at Hakuna Matata, suggesting the service is launching there soon.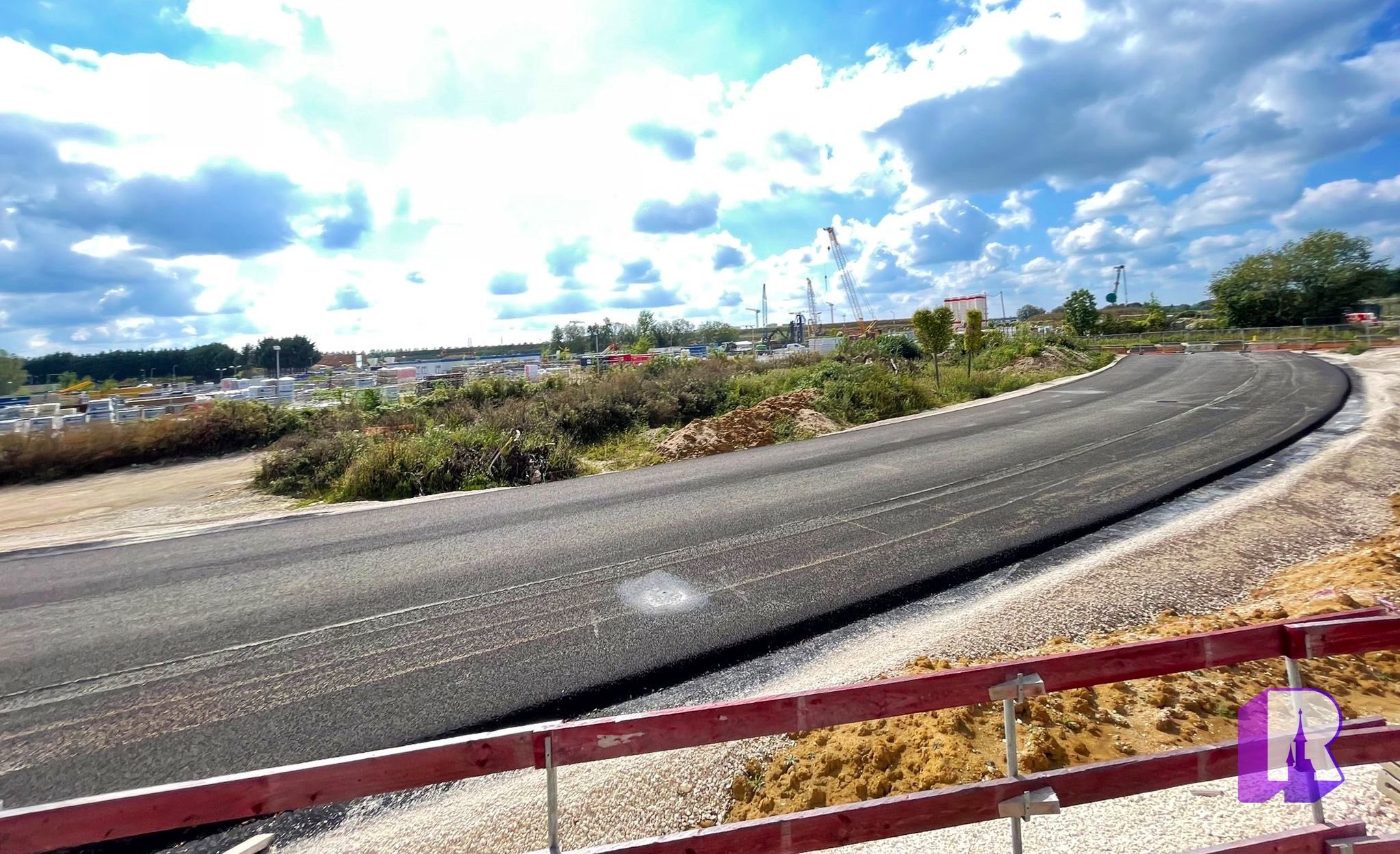 Moving to Walt Disney Studios Park with this incredible view of a (temporary?) circular road around the lake and new lands construction. It's happening, people.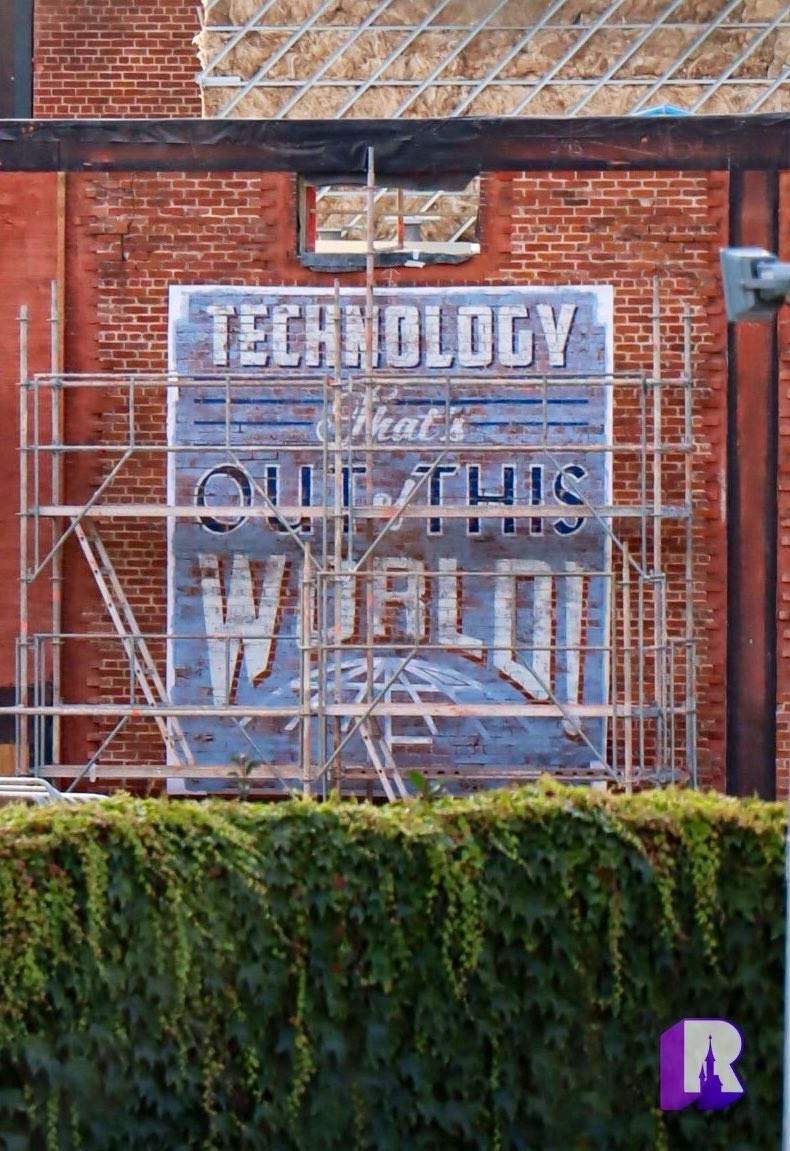 At Avengers Campus, this awesome painted sign has appeared on the Spider-Man building.
And we can now clearly notice the Quinjet platform, as well as the first bits of landscaping in front of the Iron Man Coaster!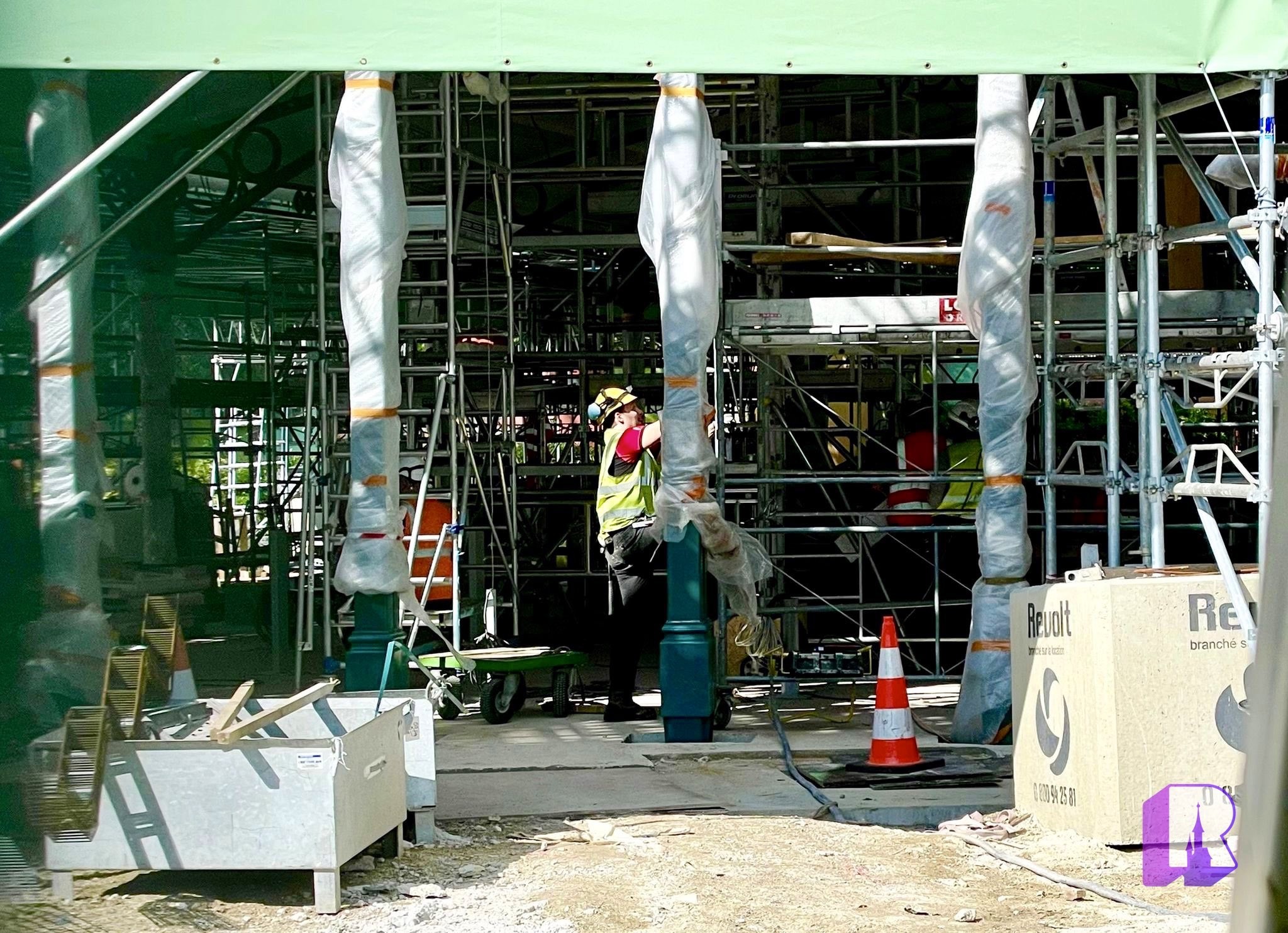 Heading to the Resort Hub for a look at the new permanent security gates. They'll be green metal, marching Fantasia Gardens. Cannot wait for this!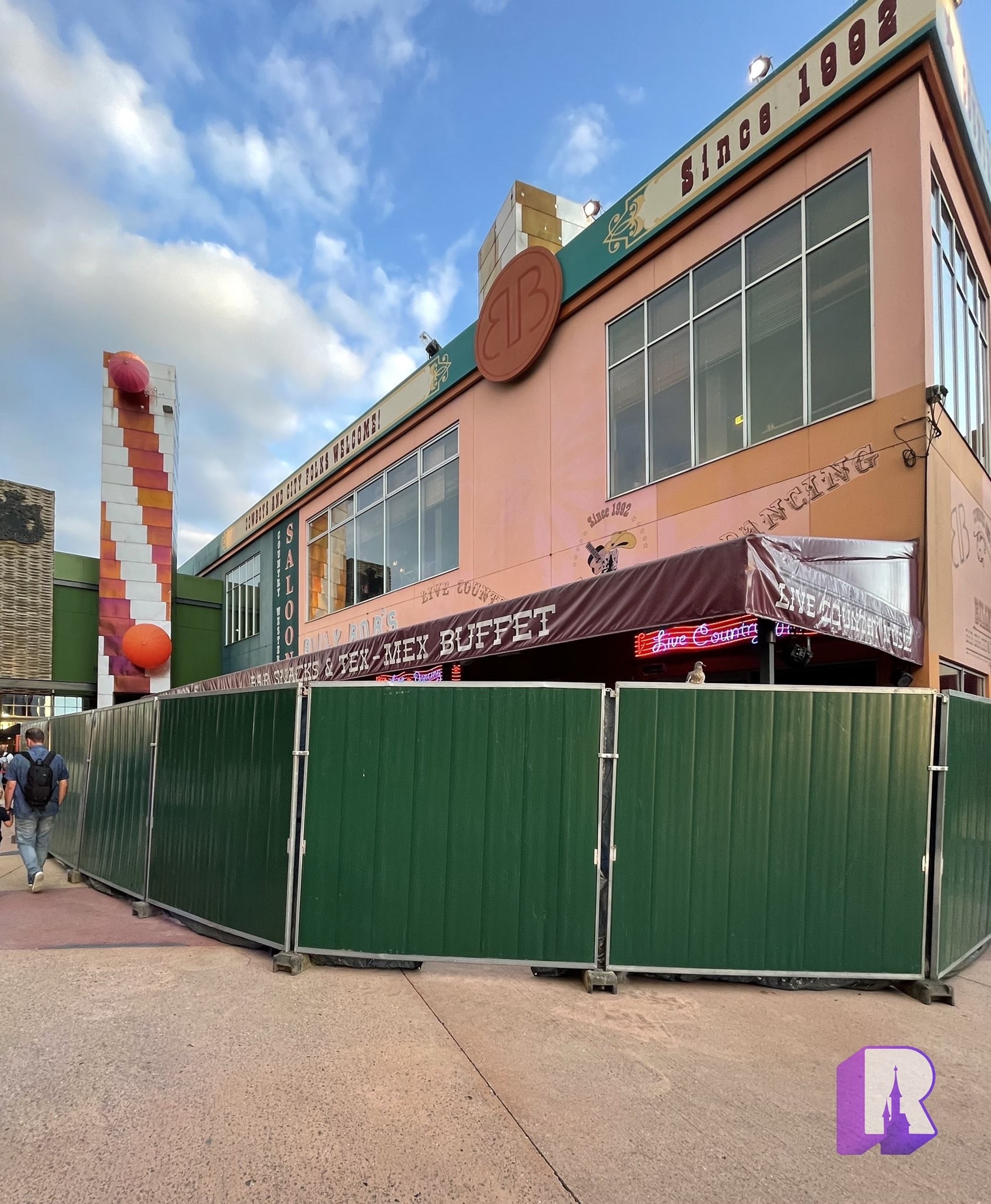 At Disney Village, the Billy Bob's terrace is being reworked. Looks like some trees are gone.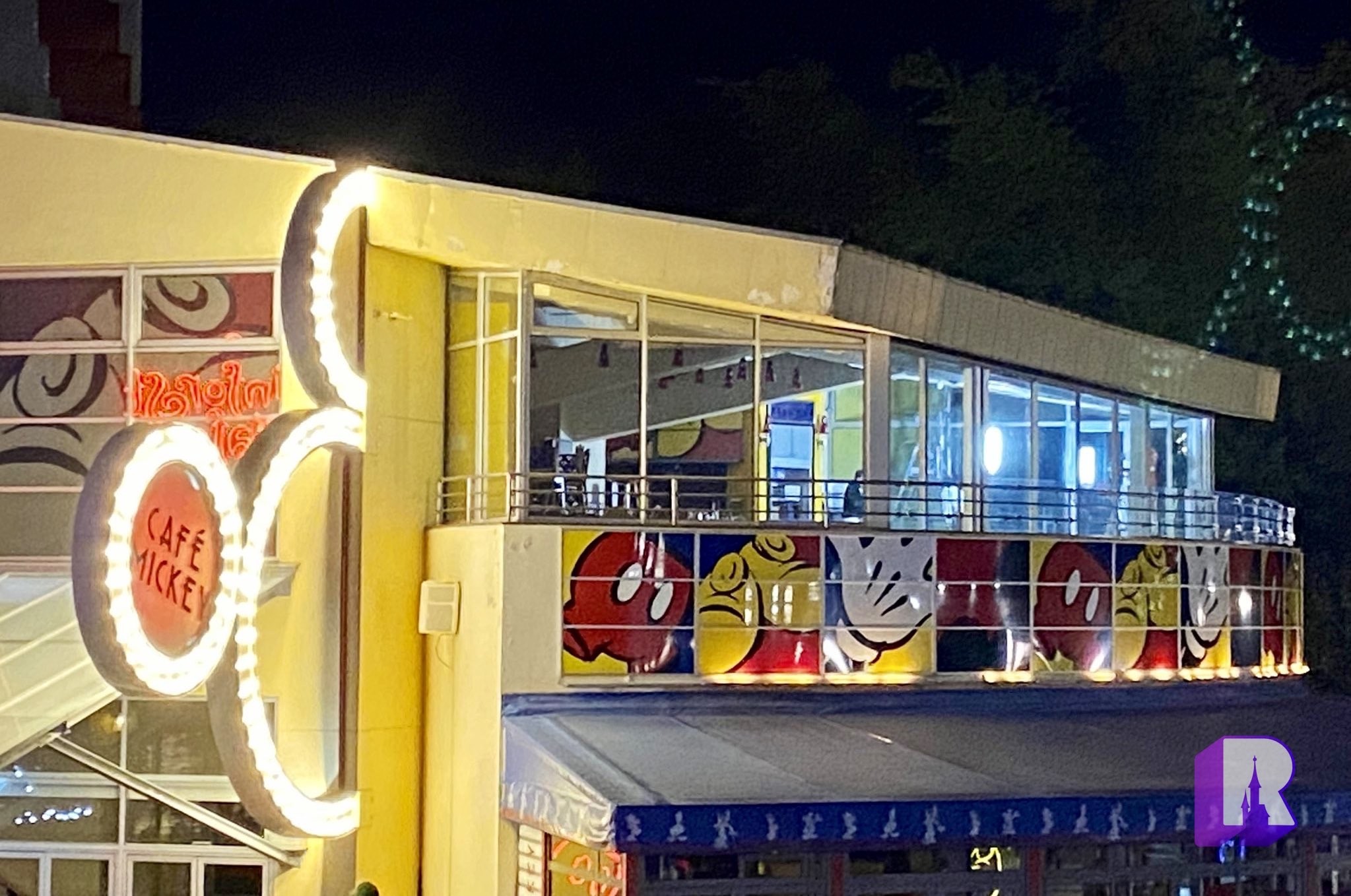 And Cafe Mickey was being worked on upstairs – possible as a result of damage from recent storms.
Pin Trading Under The Sea
In-person Pin Trading events have returned this week, with a brunch themed to The Little Mermaid.
Plenty of fun exclusive pins were on offer, and even an appearance from Ariel herself: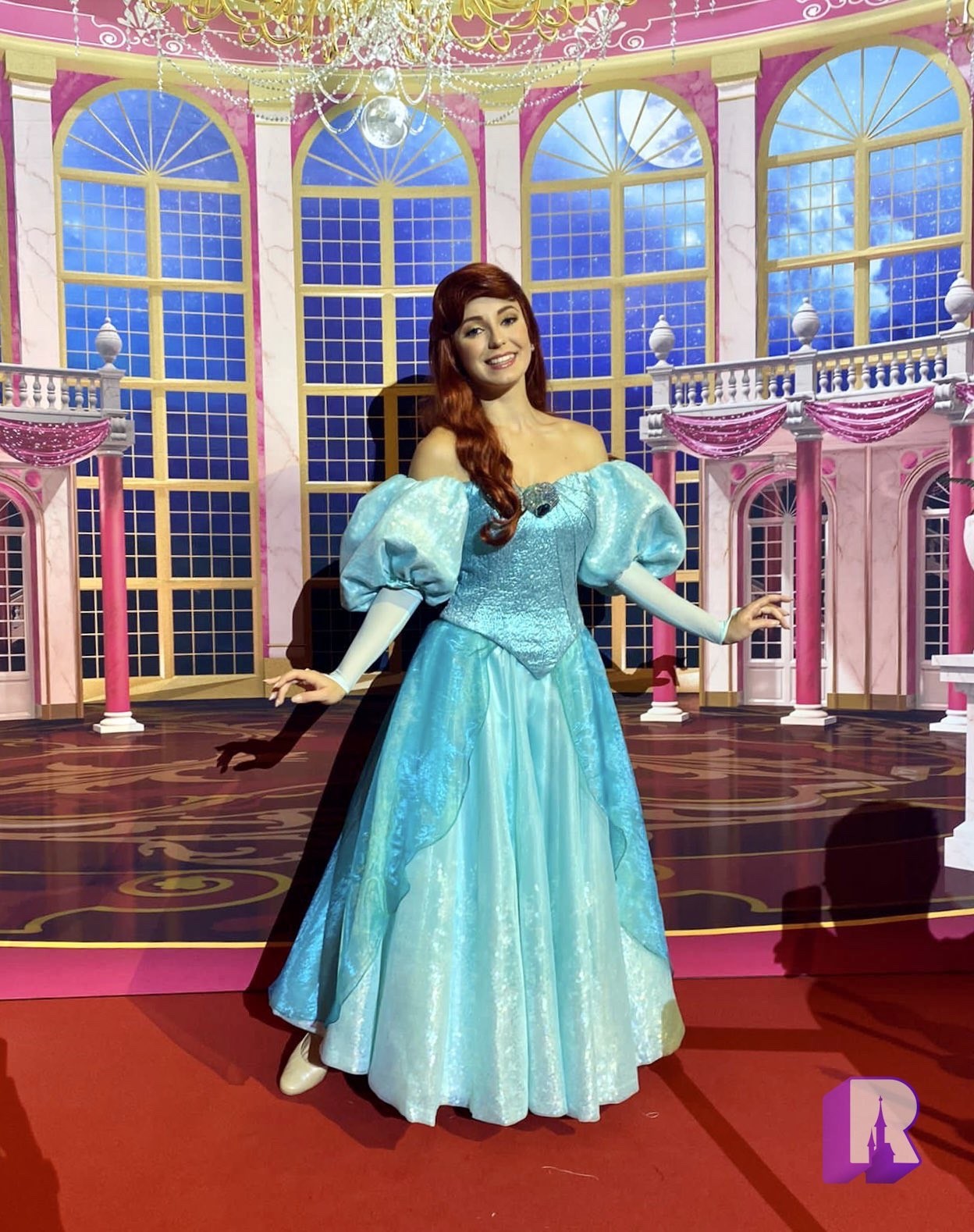 And that's our roundup for this week! Join us again next week as we will have more details about the long awaited Halloween and Christmas Seasons!