Disneyland Paris is back! After 4 months of closure and 4 days of previews, the Resort officially reopened on July 15 with a lovely little ceremony on Main Street and an emotional welcome on Main Street by Cast Members from all across the Park.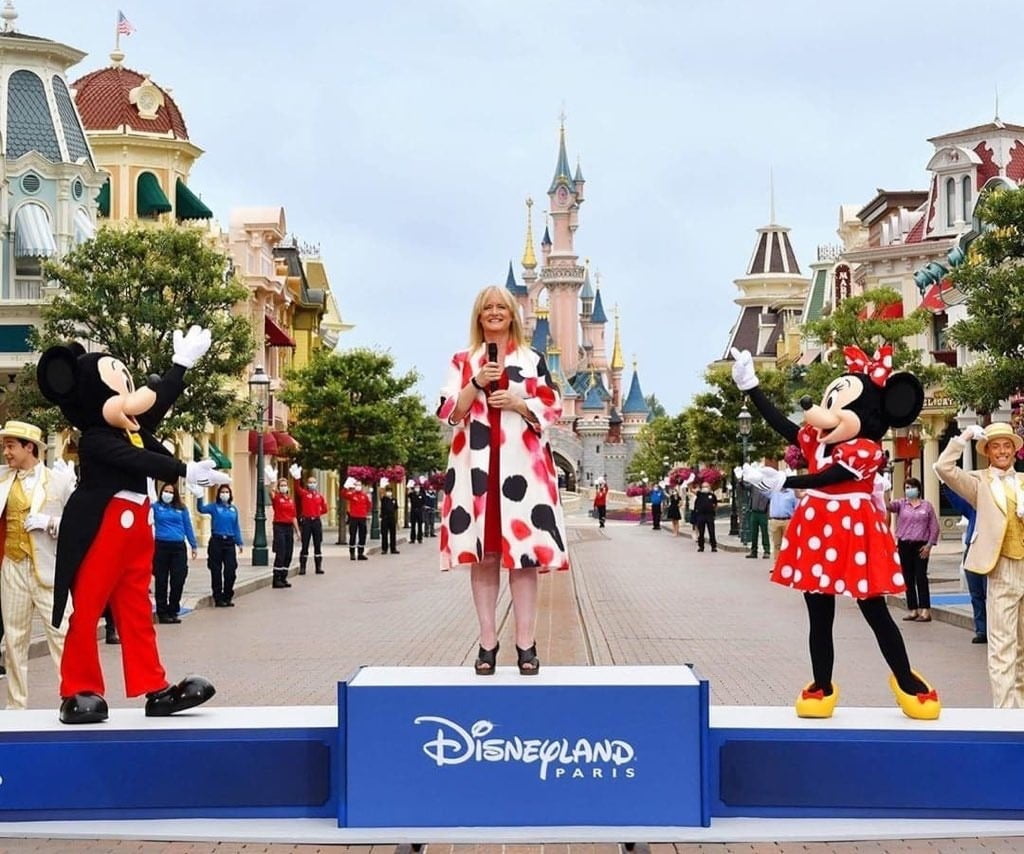 Before we get into all the news and photos, let me answer a question I'm asked a lot: "so, how did it go?". Great! – it's been really great. Major kudos to all the teams who worked on all aspects of this reopening: installing social distancing markers, plexiglass walls and gel dispensers, creating new magical character encounters, training Cast Members.. and Guests for the new way of visiting the Parks. Disneyland Paris can be proud of this reopening, and we're all so happy to be back!
Content reflects Cast Previews, AP Days and Opening Day.
Magic at a Distance
The Parks looks different, but not so different. After a few moments, all the measures felt quite natural and very easy to get used to, it's just "Magic as usual":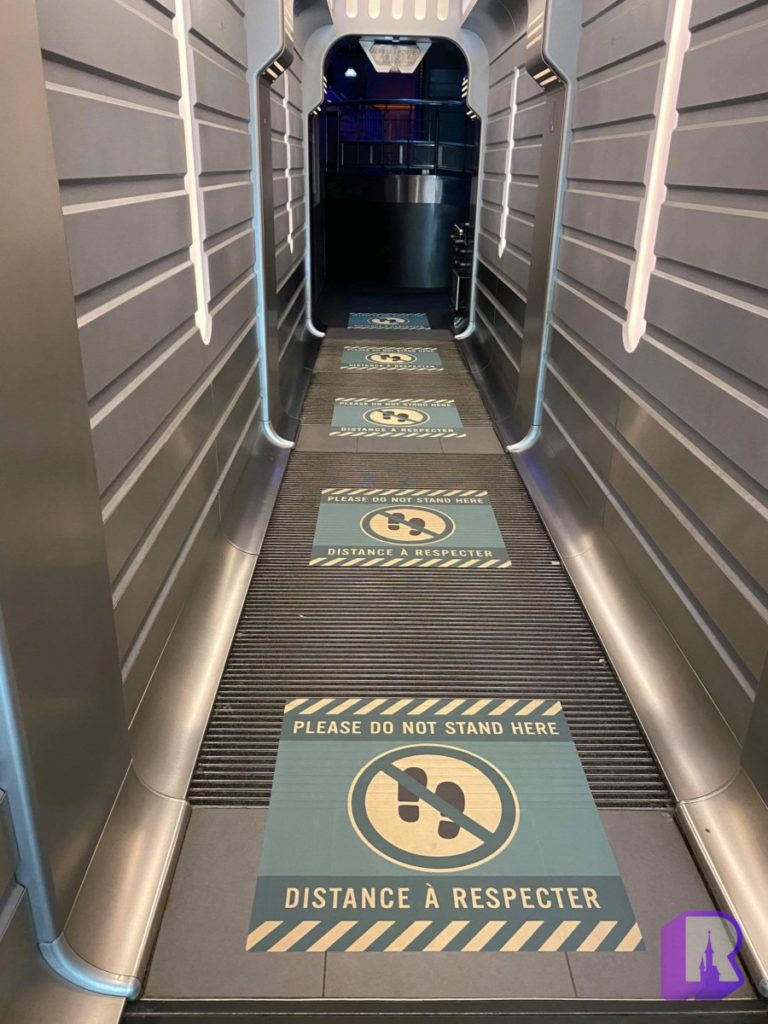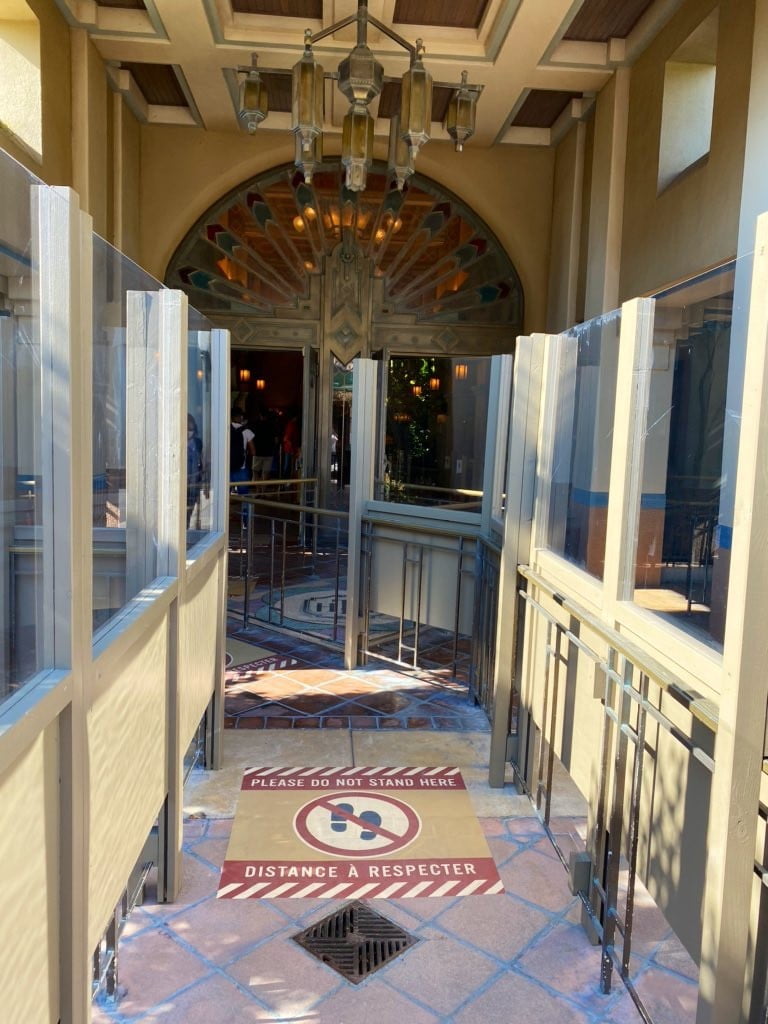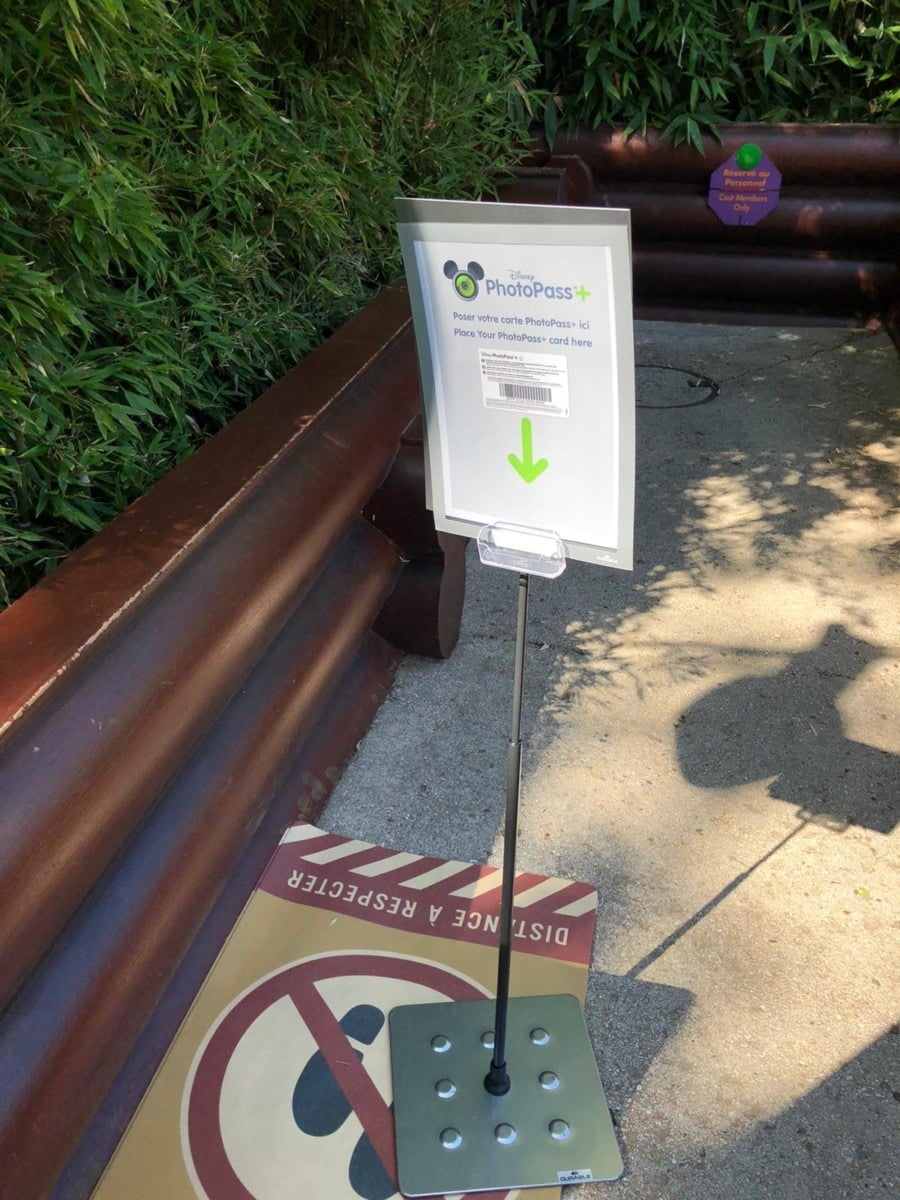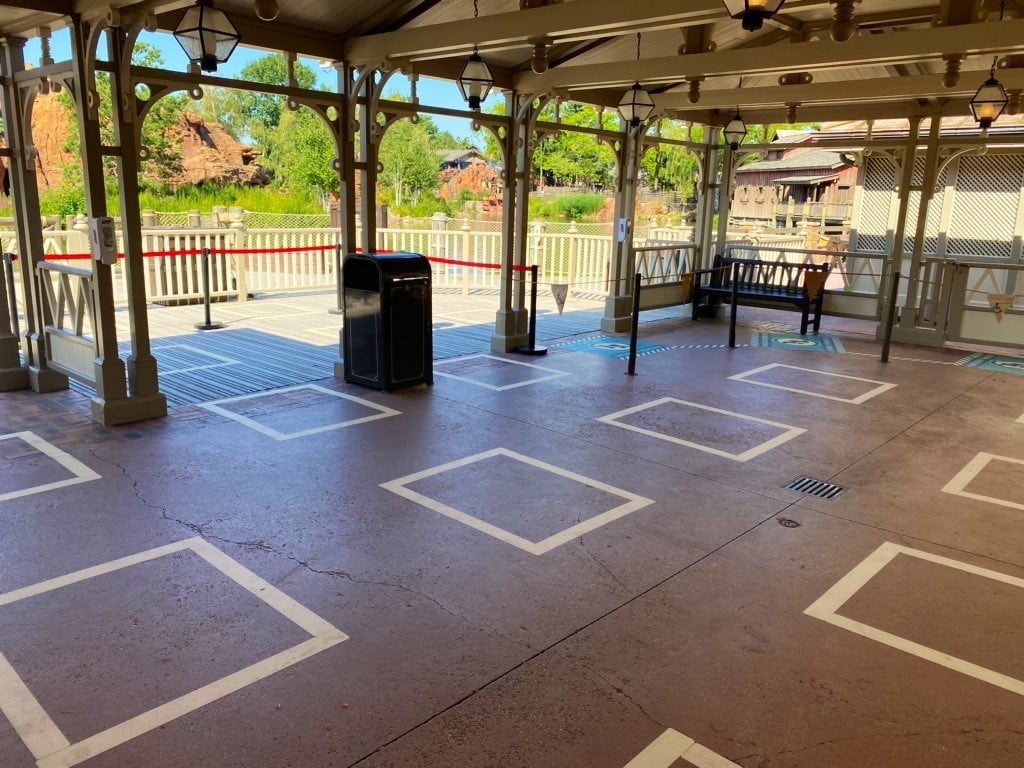 You'll notice some attractions operate differently: empty rows, limited capacity, boarding group by group. But in the end – this might even be more enjoyable ! Gone are the days of having other Guests stuck to you in the queue or talking loudly in the Phantom Manor Stretch Room. It's a pleasure to ride again!
Cast Members do a good job at reminding everyone to cover their mouth and nose, and to use hand sanitizing gel (they are literally at every corner).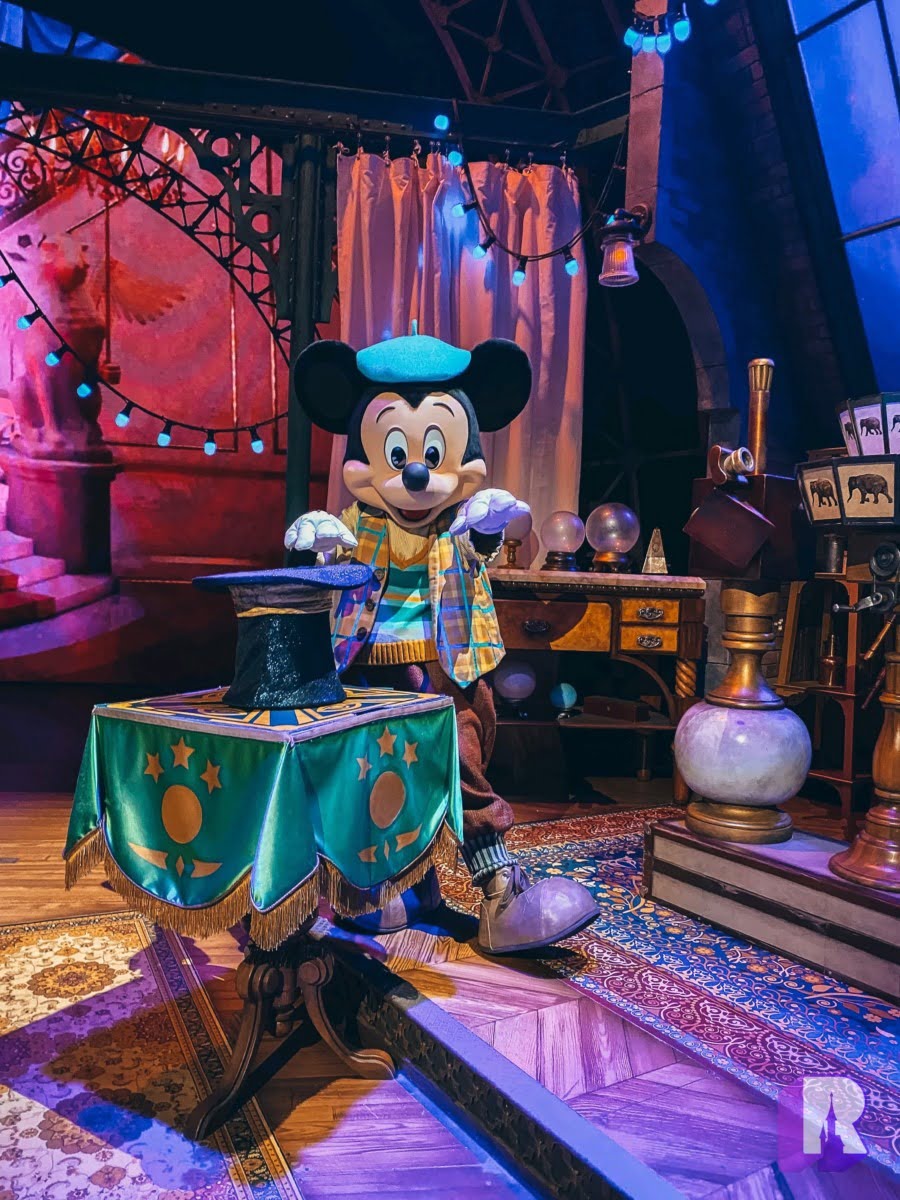 Did you ever think you'd be able to step onto the set of Mickey and the Magician ? Well now you can, with distanced selfie spots at several theaters: catch the Frozen Gang at Animation Celebration, Marvel Super Heroes at Studio Theater plus Mickey and the Gang at Meet Mickey. The Resort has cleverly repurposed the theaters as meet and greet and Guests love it!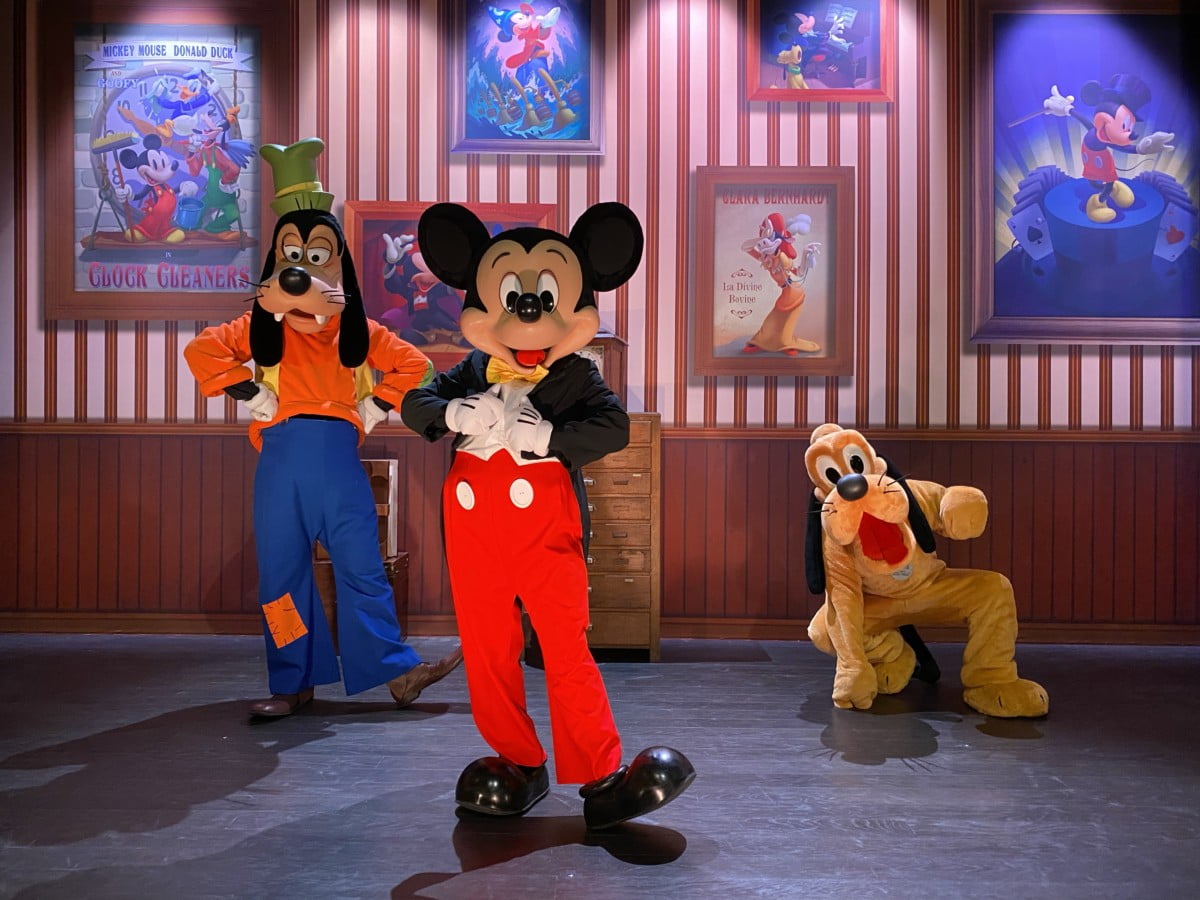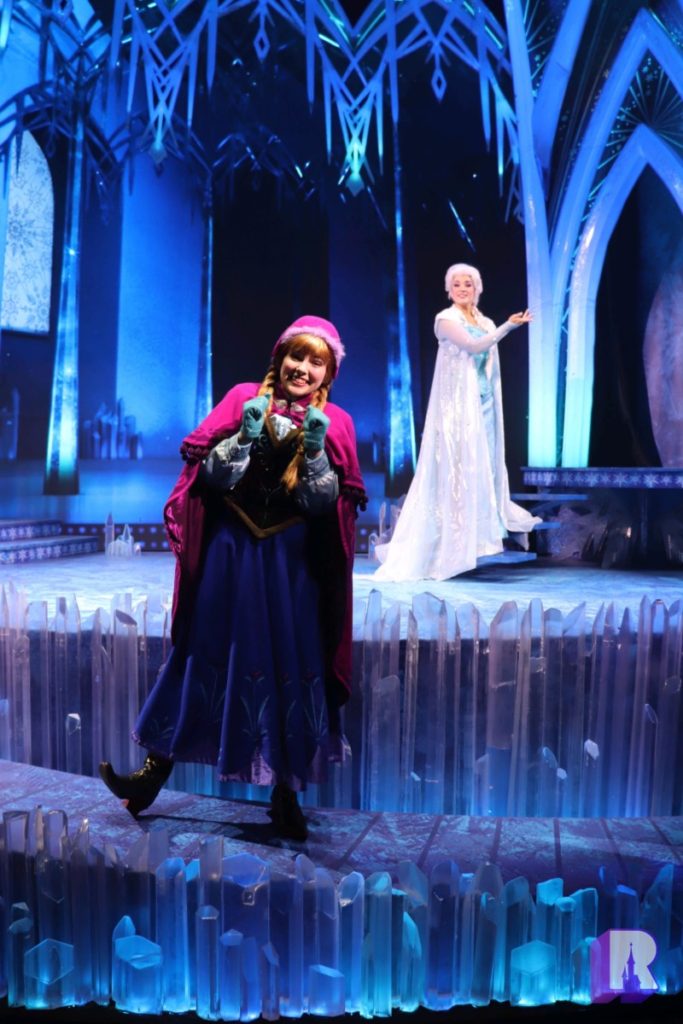 As the Princesses can't meet at the Princess Pavilion, the spot had been revamped into a photo opportunity with what I call "The Royal Sofa" with a great background. It's BYOC – bring your own crown.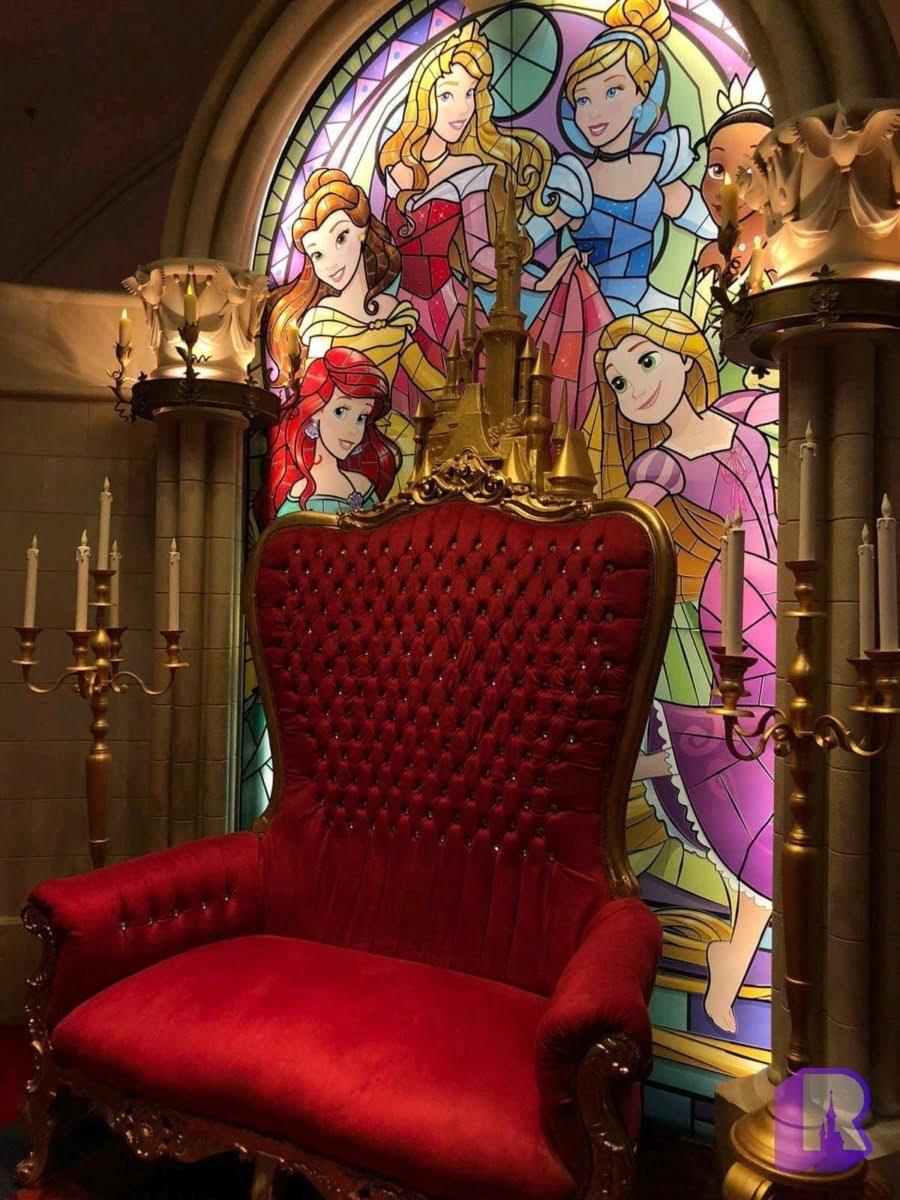 Many more selfie spots are available outdoors, often where the "normal" ones used to be, and there's also some surprises appearances like Hook, Smee or Jack Sparrow near Captain Jack's, Aurora and Philip at the Castle Courtyard Balcony or Snow White and her Prince at the Wishing Well.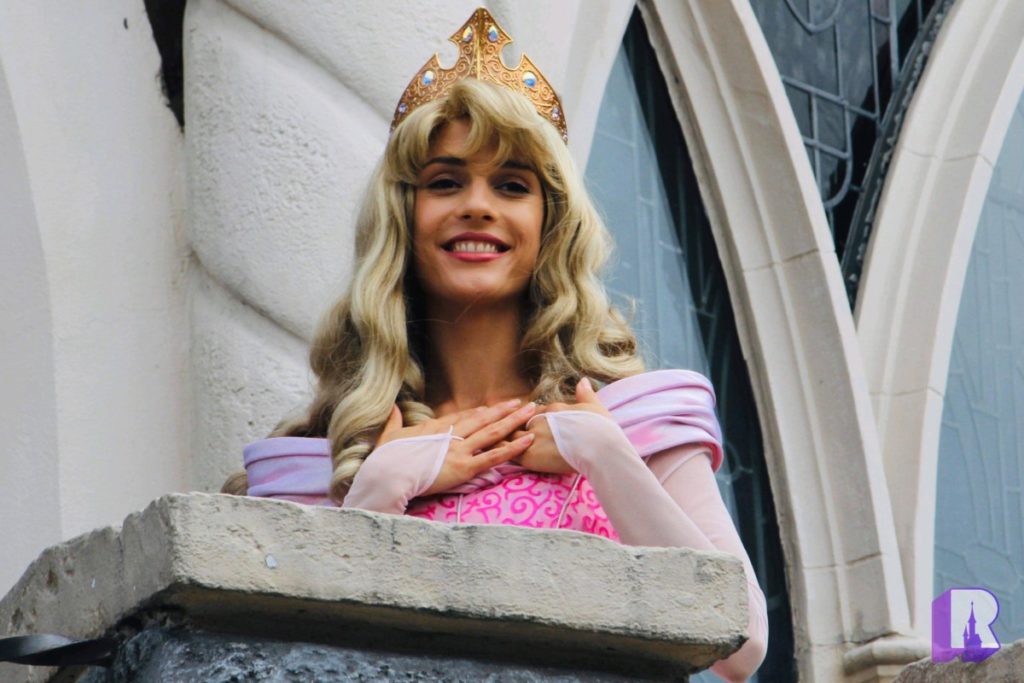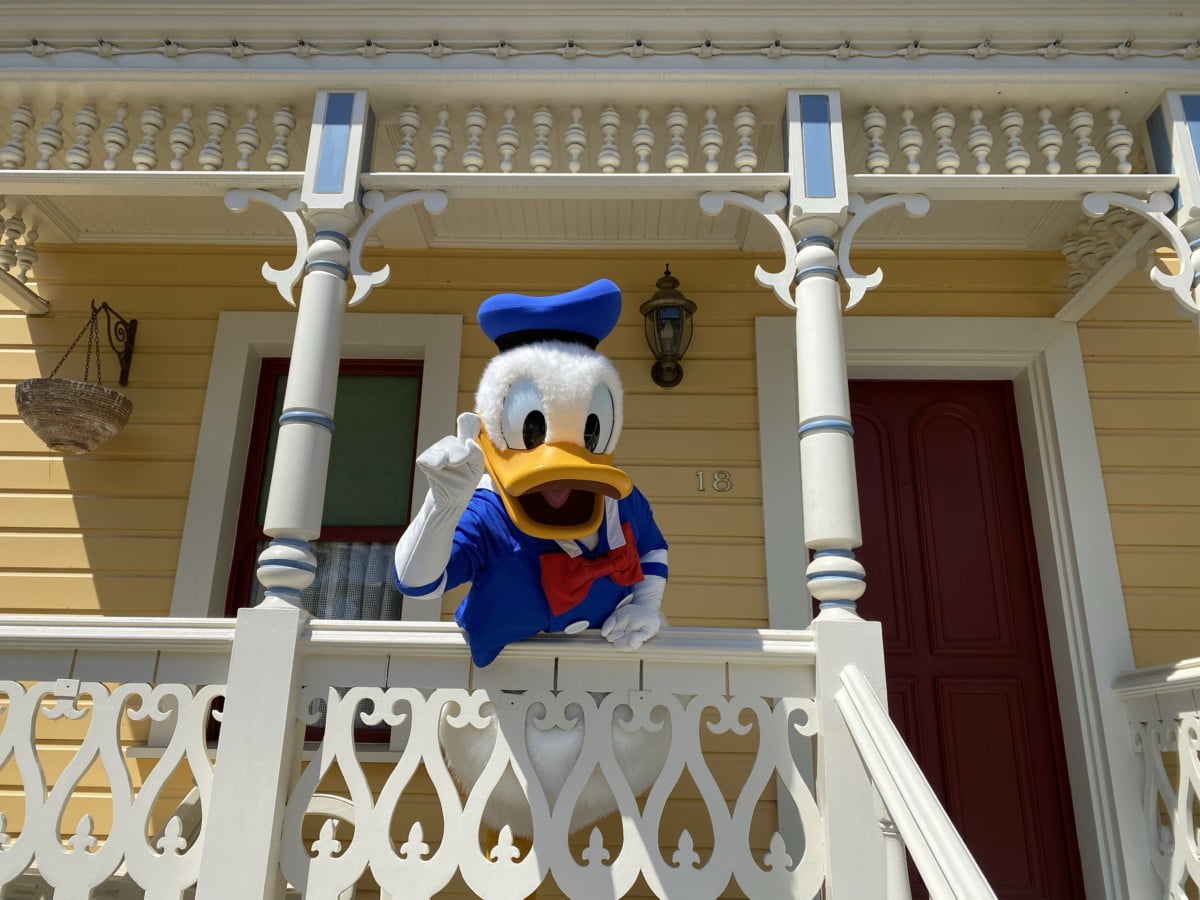 At the start and end of each day, Disney Friends say hello and goodbye to Guests from the top of Main Street Station – a fantastic memory.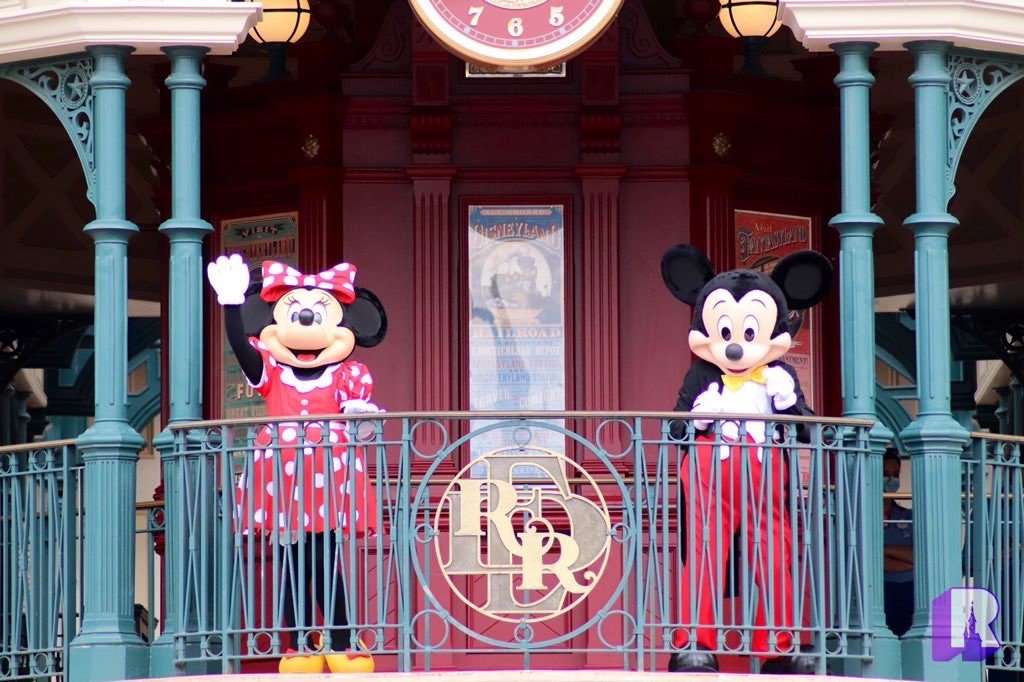 Sort of in the meet and greet category, it was great to see Disneyland Paris Presidente Natacha Rafalski coming out to meet the Cast and Guests, throughout the preview days and the reopening: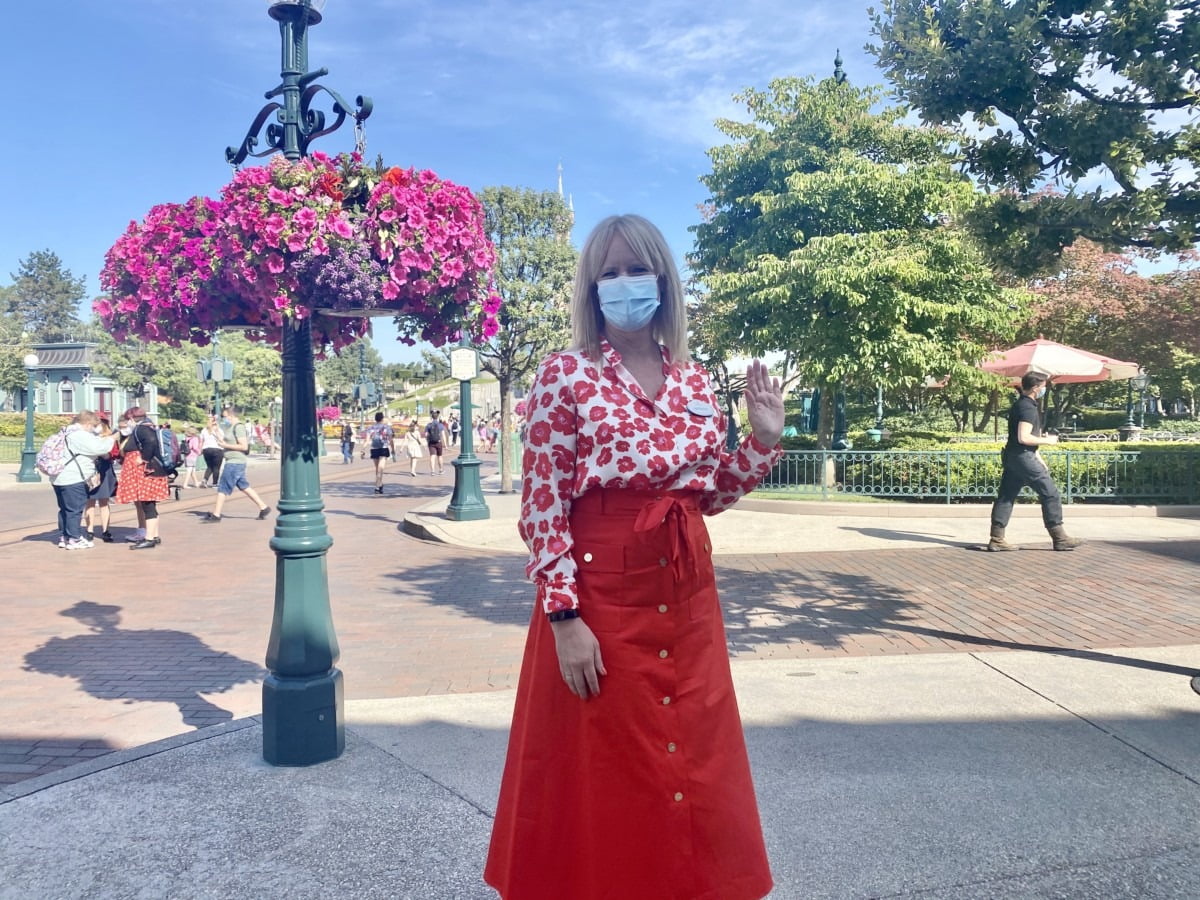 Resort COO Daniel Delcourt and Ambassador Giona were also spotted almost everyday since the reopening process started. It was good to see them again!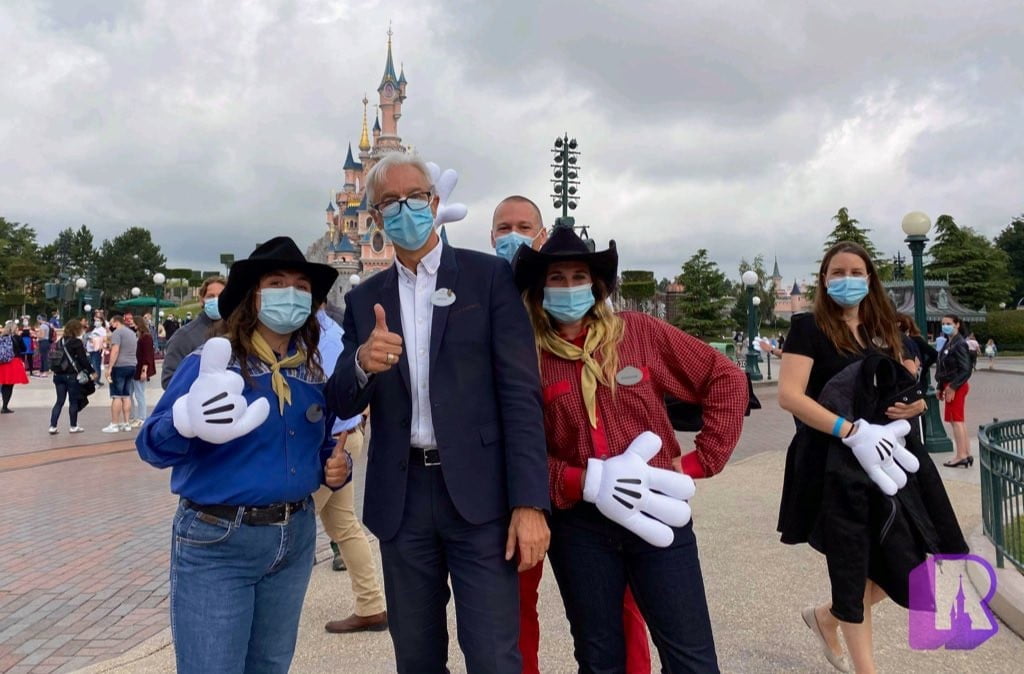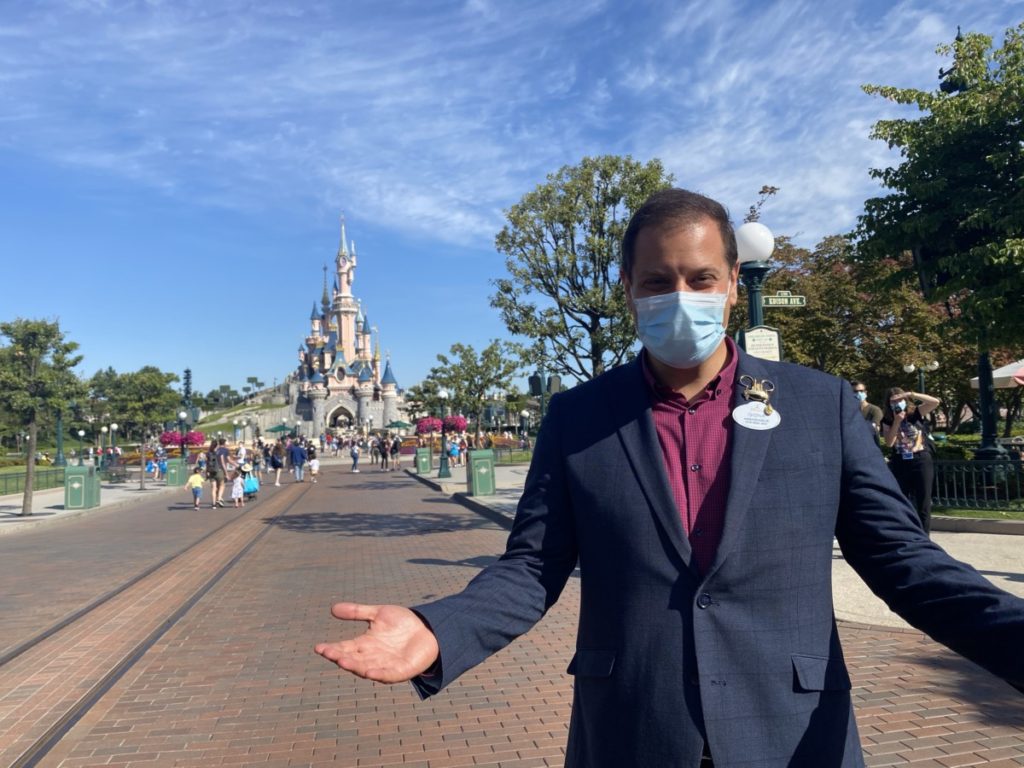 The mood is cheerful, Cast and Guests alike are so happy and grateful to be back and it shows. Time will tell how the Resort will cope with added capacity over the summer months, but so far it's been a safe and enjoyable experience. Well done!
The Disneyland Railroad Returns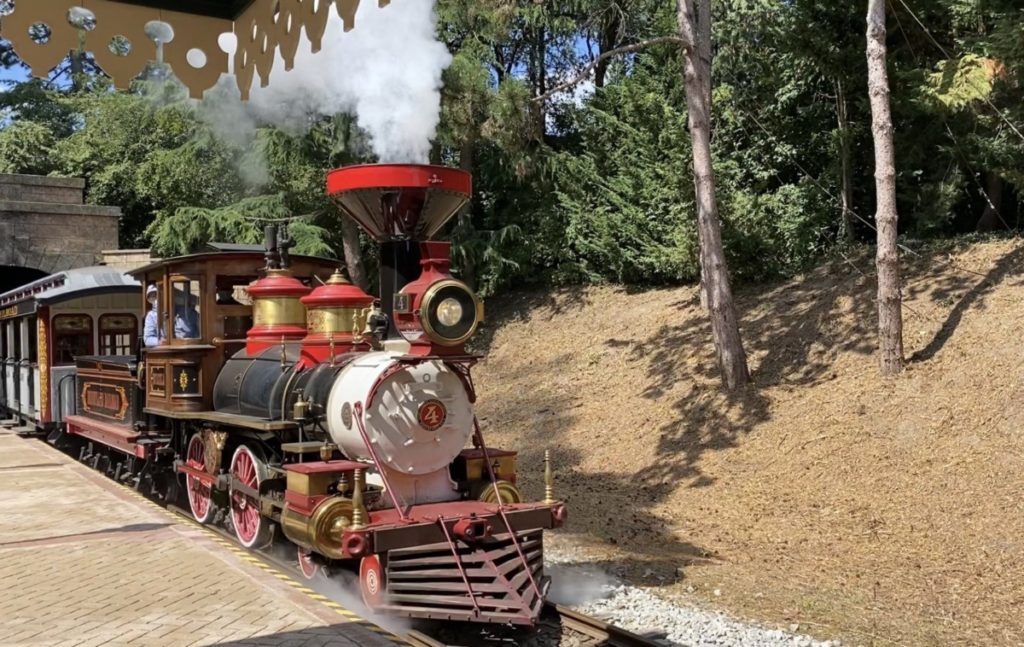 Yes, Disneyland Paris has a railroad! The long closed attraction returned at everyone's surprise during Cast Previews on July 11.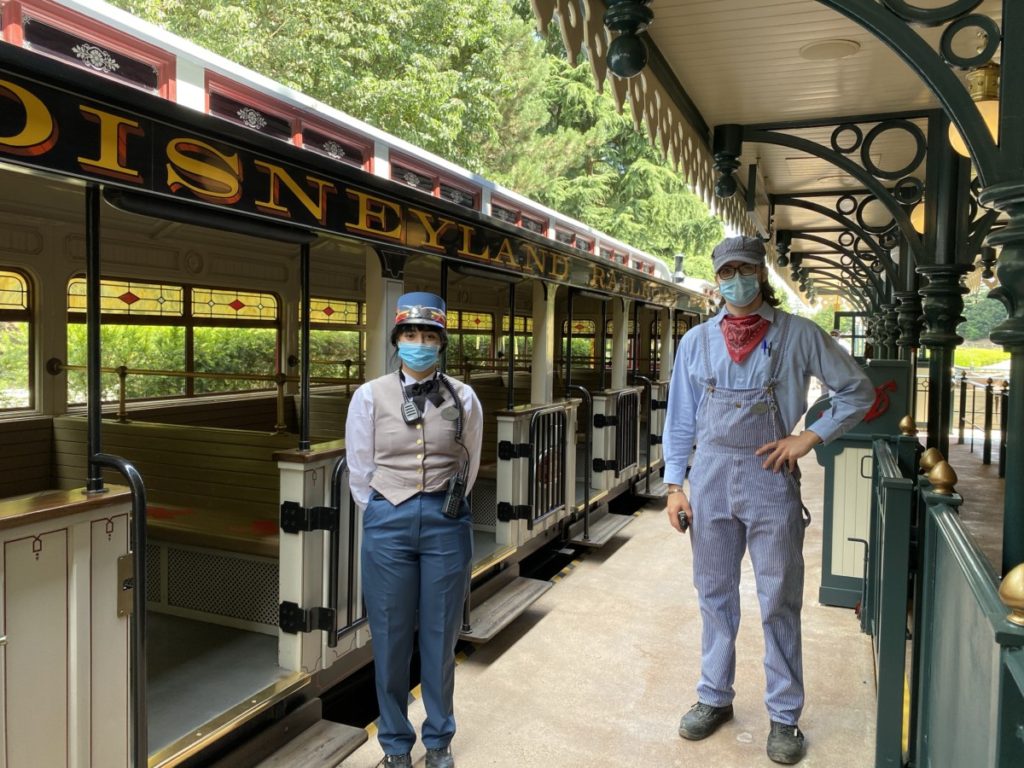 What a pleasure to once again see the trains circle the Park and ride around through the magic of each land. Welcome back!
Adapted Restaurants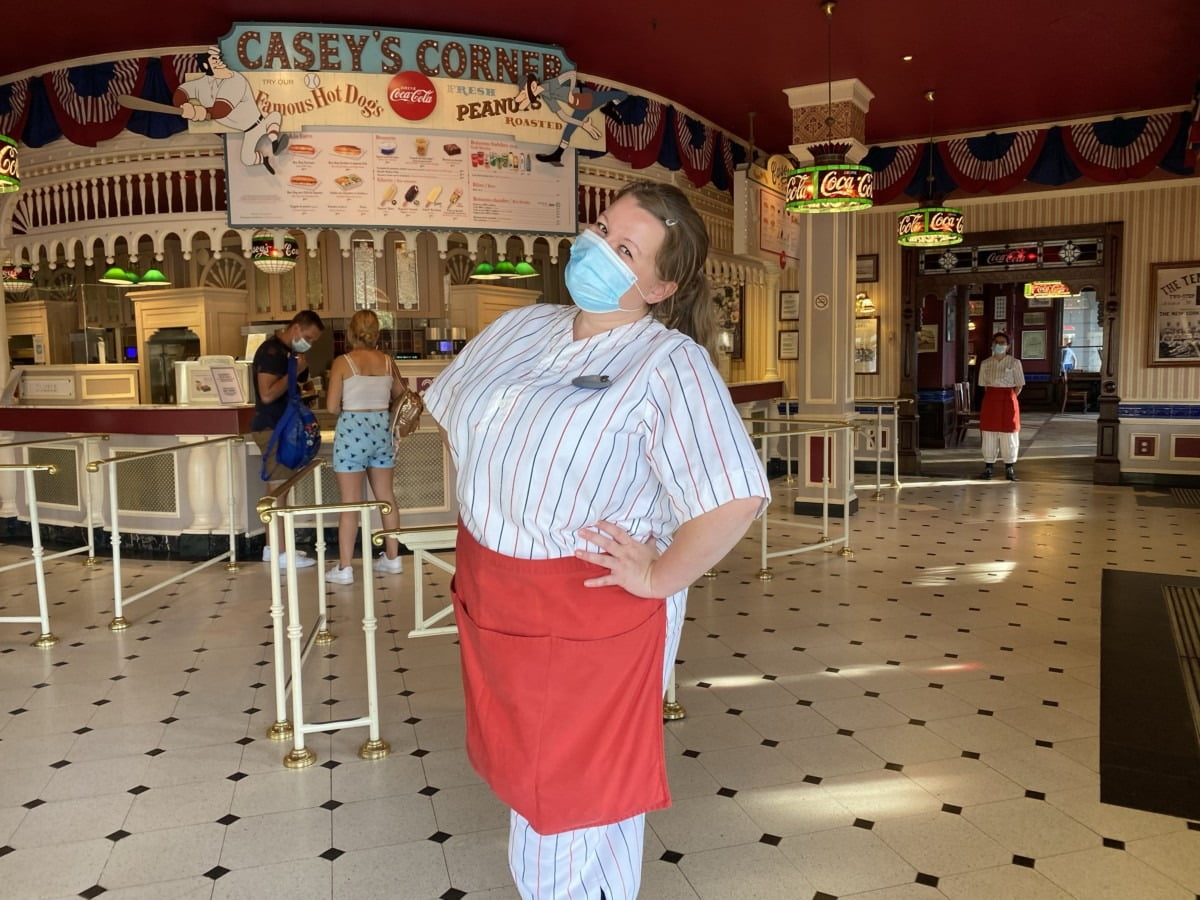 Restaurants also have safety measures in place: social distanced queues, "holding boxes" for group by group access to the registers, plexiglass screens, fewer tables, more tables sprinkled outside, takeaway options and more.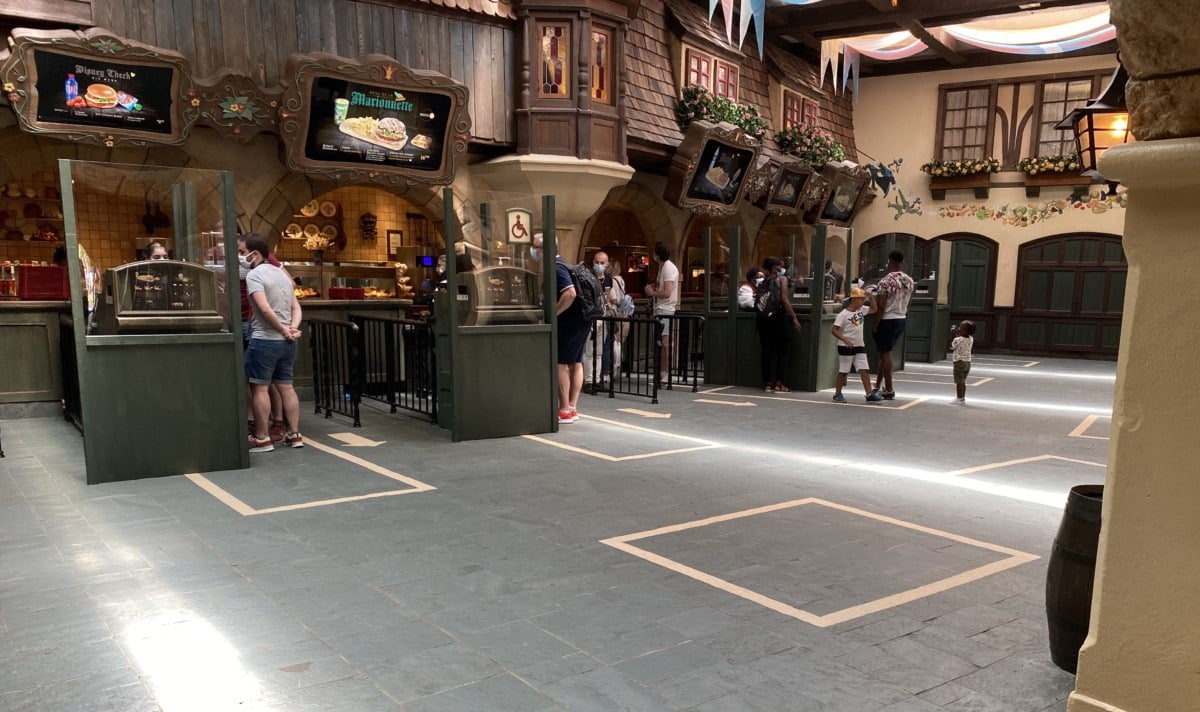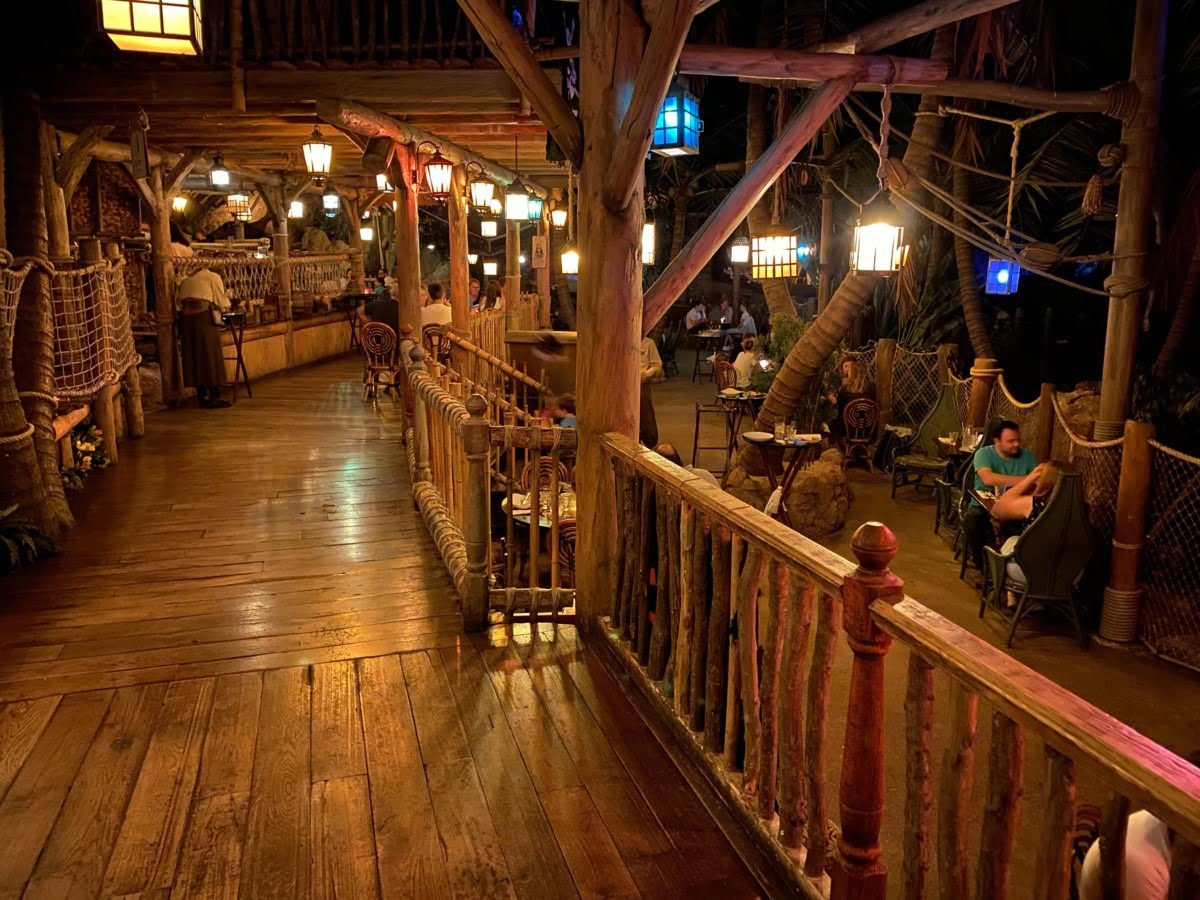 The food offering has not changed a lot except at Buffet Restaurants where Guests now must choose an unlimited number of appetizers, mains and desserts (no substituions). Ordering is done using numbers very much like some Asian restaurants, and it works.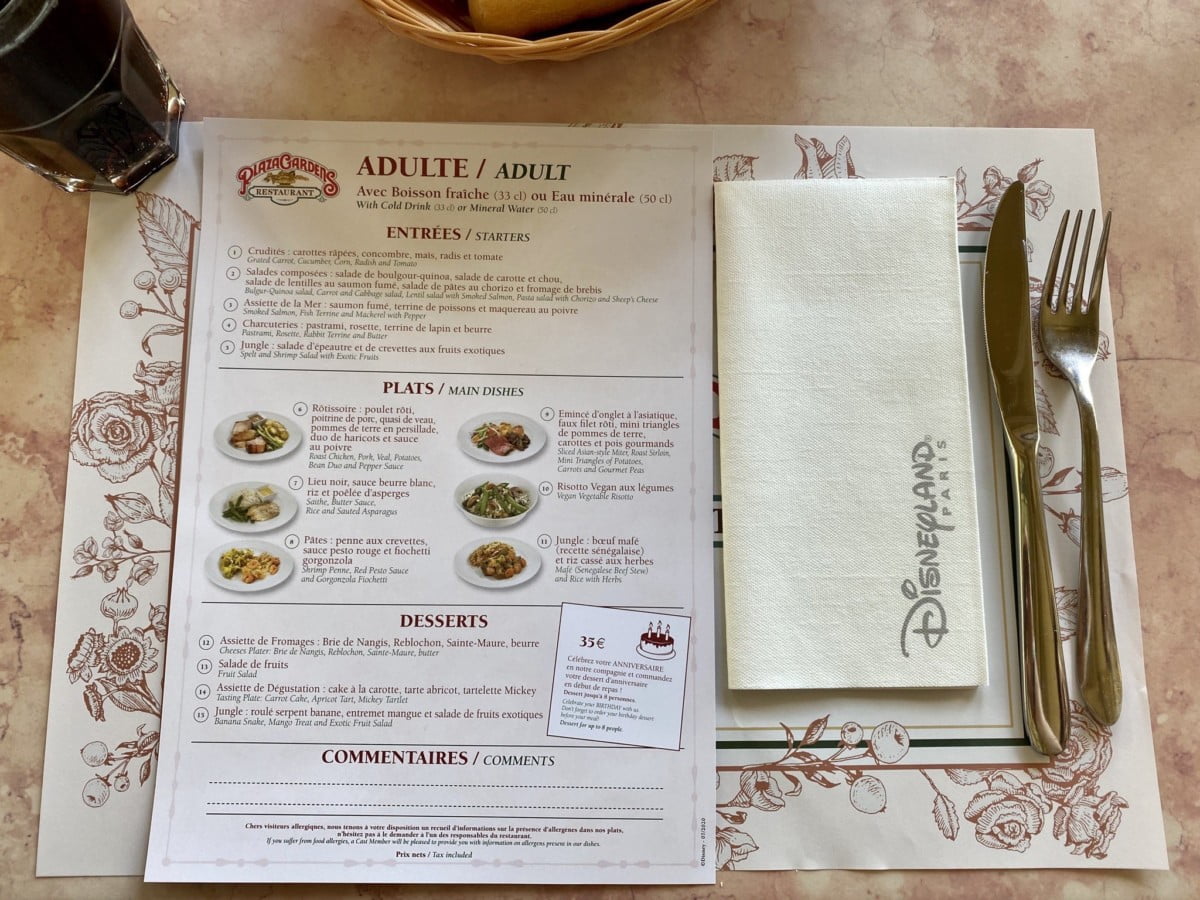 Quality-wise, the food is similar to what was offered on the buffet.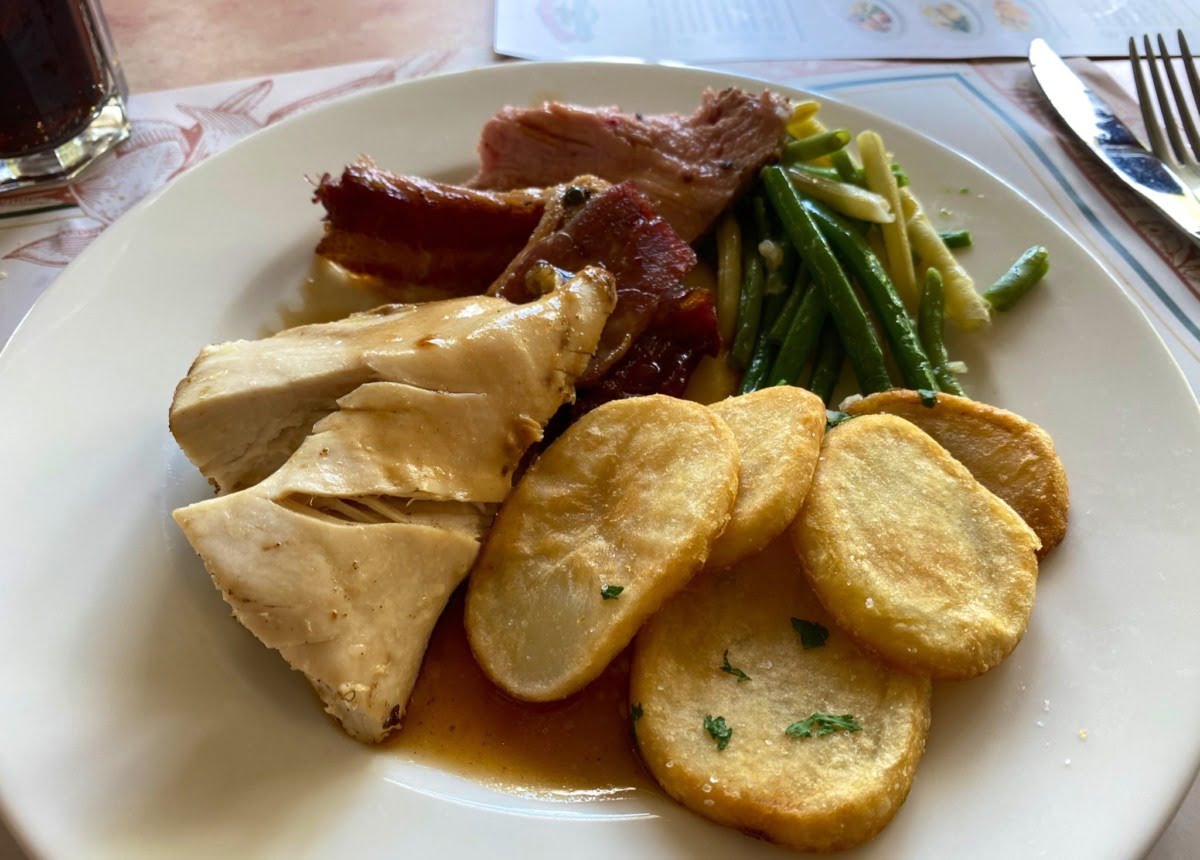 At the Lucky Nugget, a new €49 menu debuted. The food is similar to previous, cheaper menus but comes with a show which is cute but only 10 min and in French. A good idea which is a bit of a let down in practice unfortunately.
It's pretty incredible to see the Lucky Nugget with so few tables, however (might explain the high price):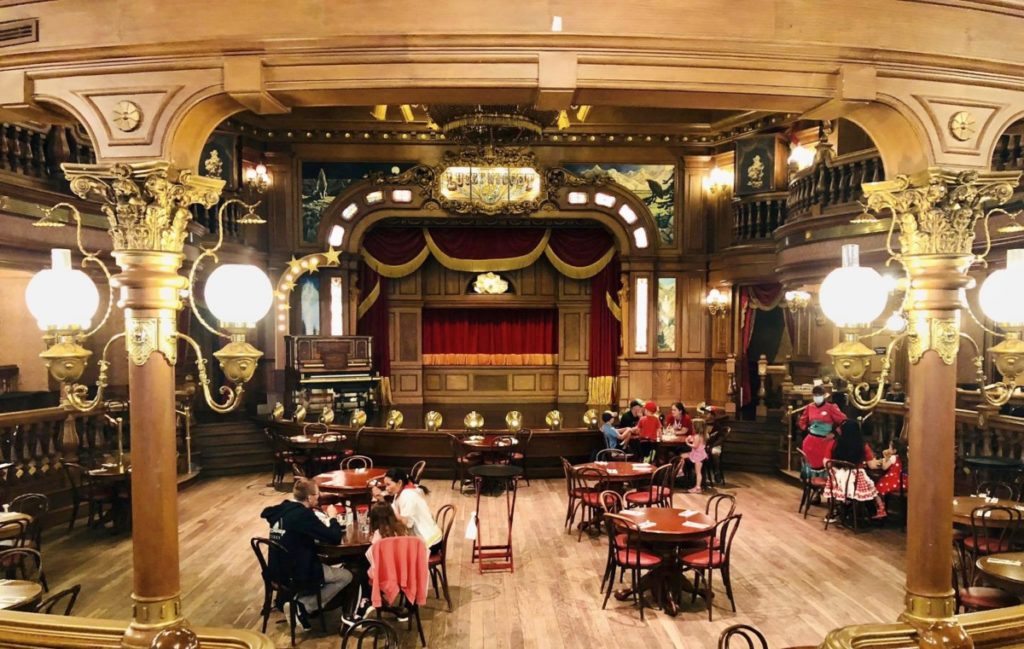 PhotoPass MagicShots
Who knew this crisis would force Disneyland Paris to finally roll out all this technology! PhotoPass MagicShots are available at many places and include Stitch, Peter Pan, Tinker Bell, Rémy, the Phantom, à Mickey Frame, virtual balloons and more!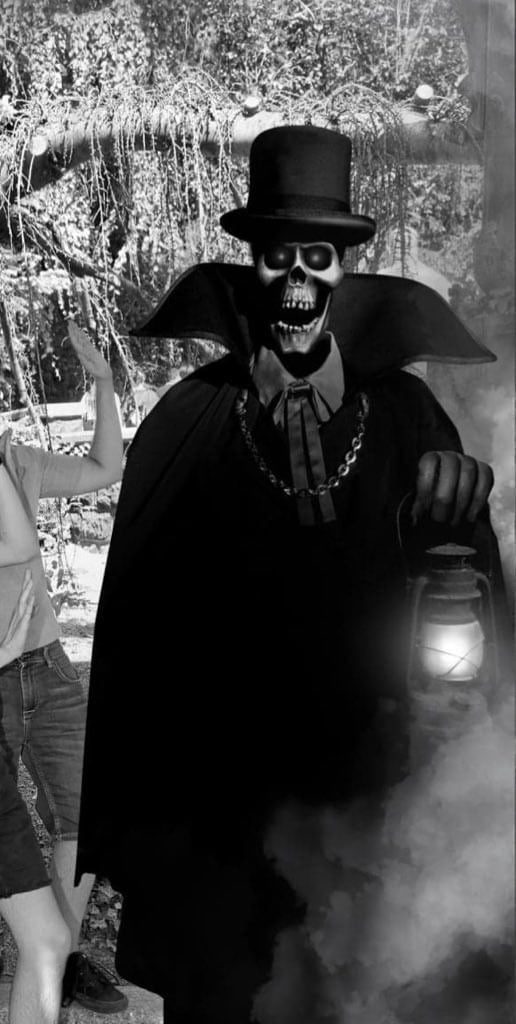 "New" Song
A new anthem was unveiled last weekend during preview days – its a remake of the "Sunny Bunny Land" song from Tokyo's Easter Season. It celebrates "Coming Home to Disneyland" and you can sing along with our lyrics video below!
Maintenance and Refurbishments
Despite the Resort being closed for months with nothing being done, the teams have put in a ton of effort in fixing many effects and refurbishing much needed show pieces and areas in the past few weeks. One of our favorite, the repaving in Fantasyland, looks fantastic: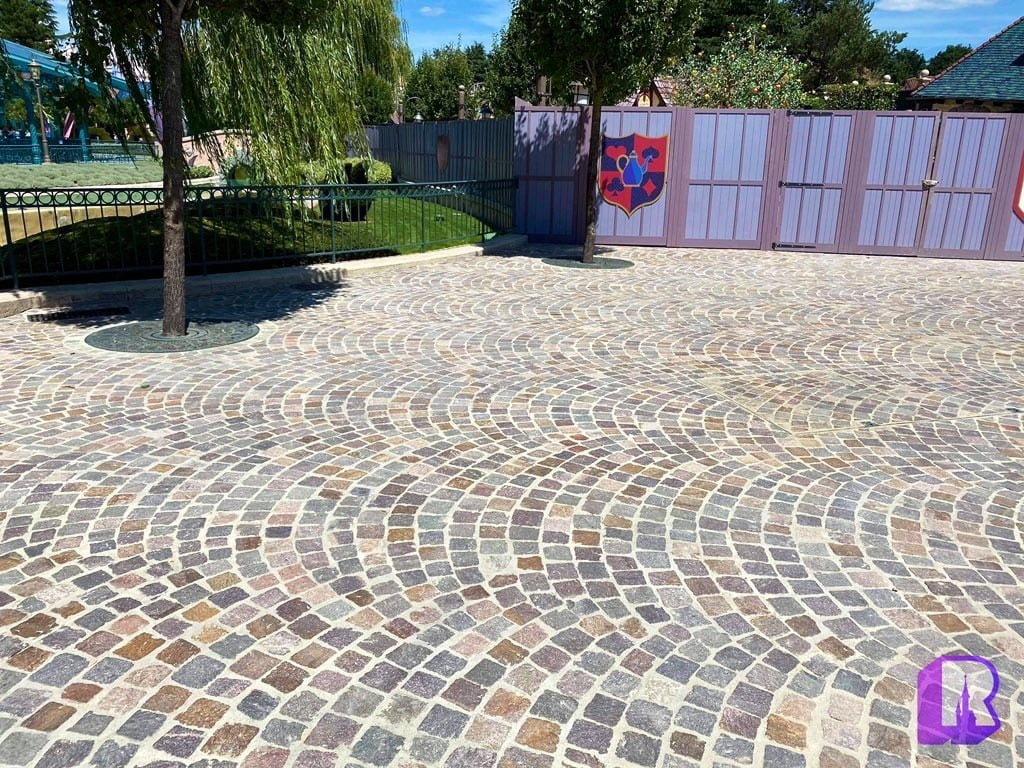 Castle Stage also was fully refurbished, as well as the Central Plaza stages (much needed!)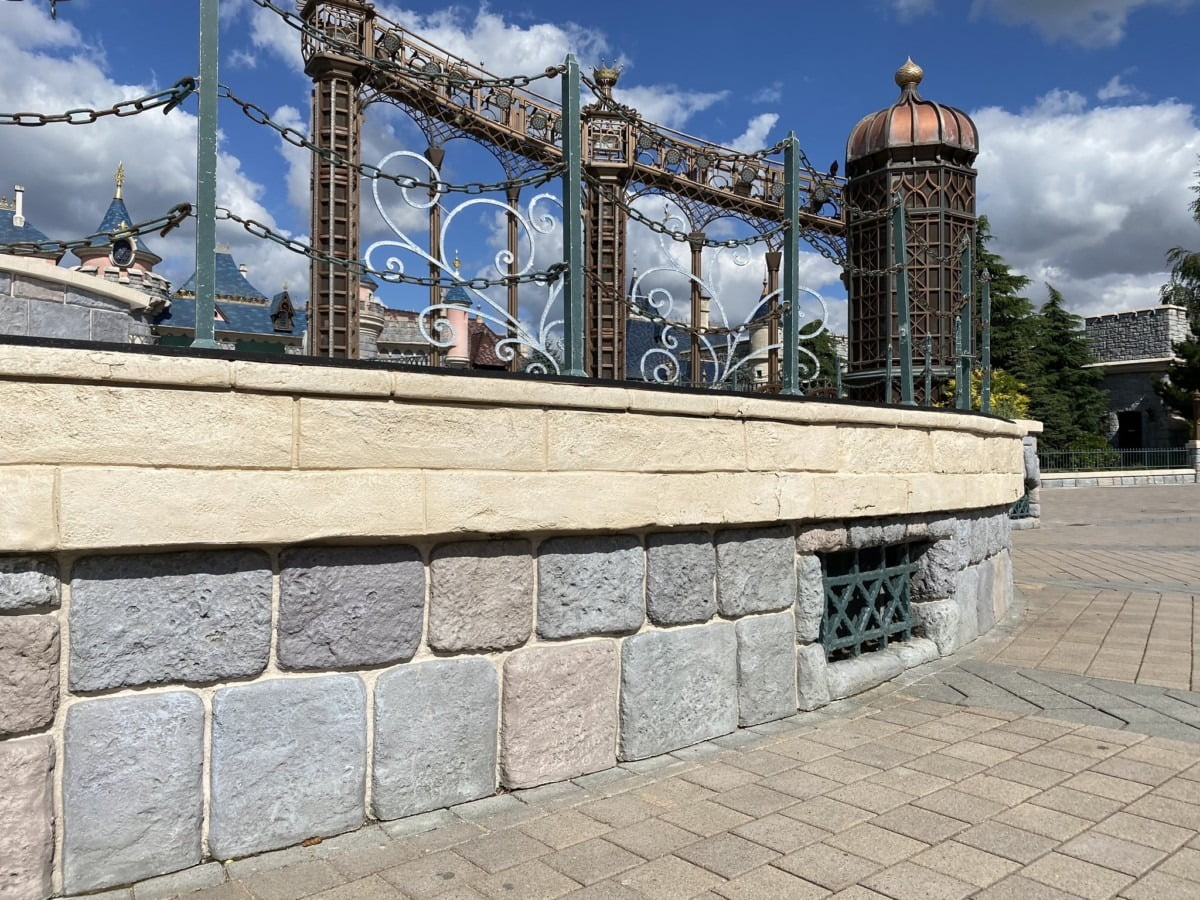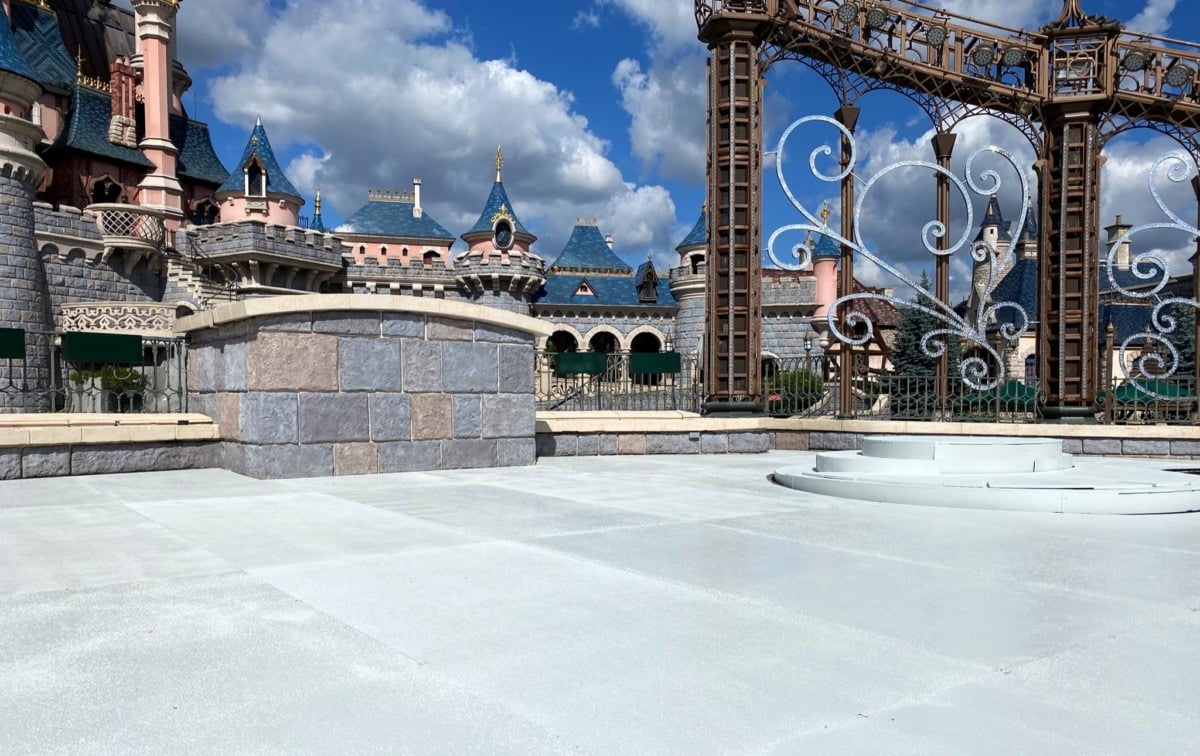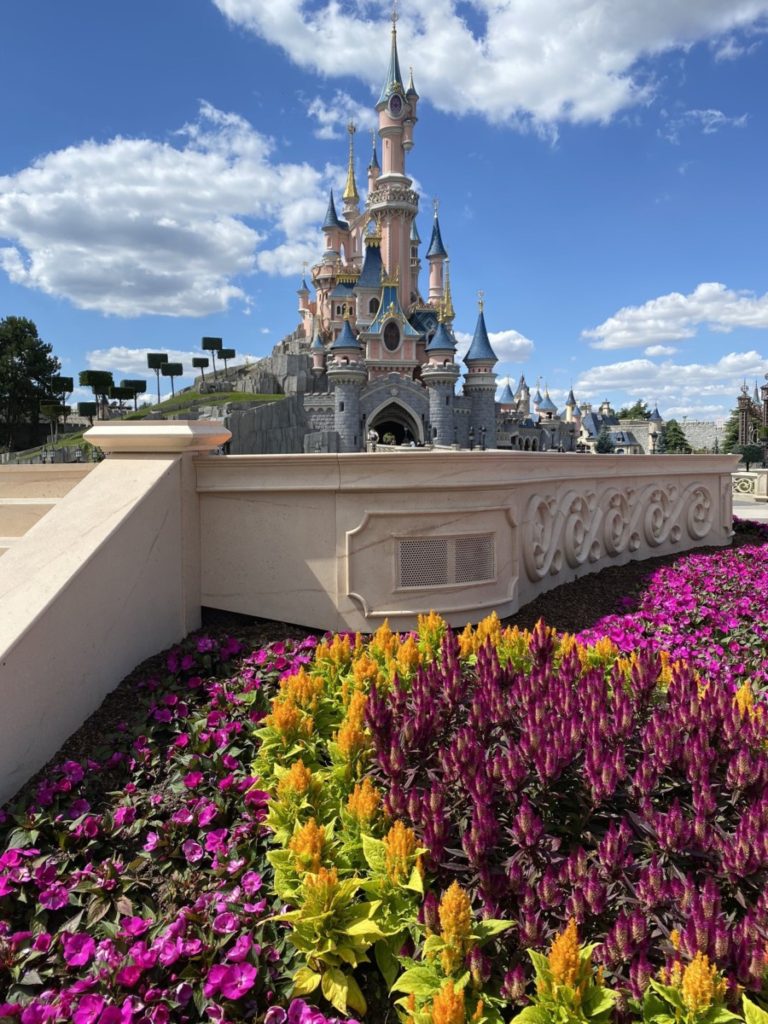 Toad Hall's refurbishment was unveiled and oh boy does the building look fantastic. The restaurant itself is still closed unfortunately.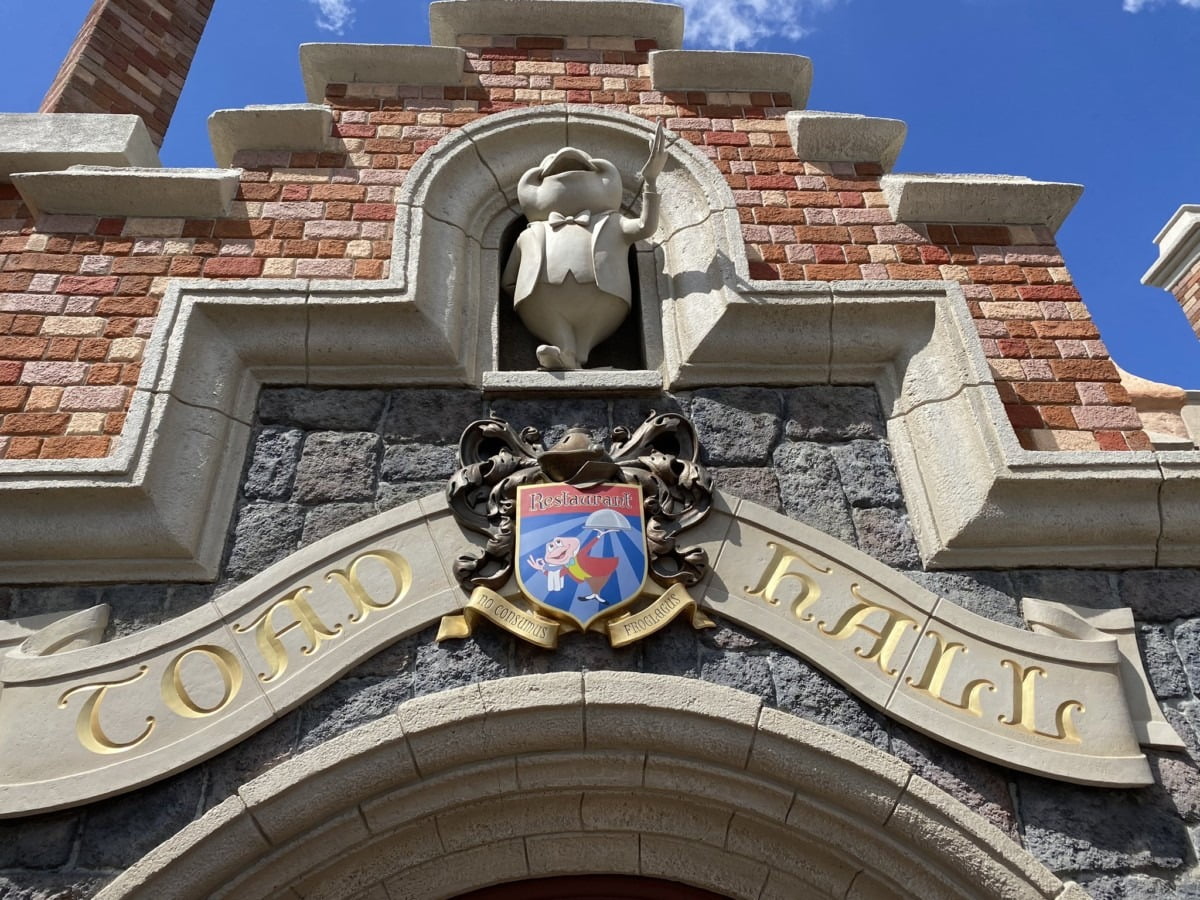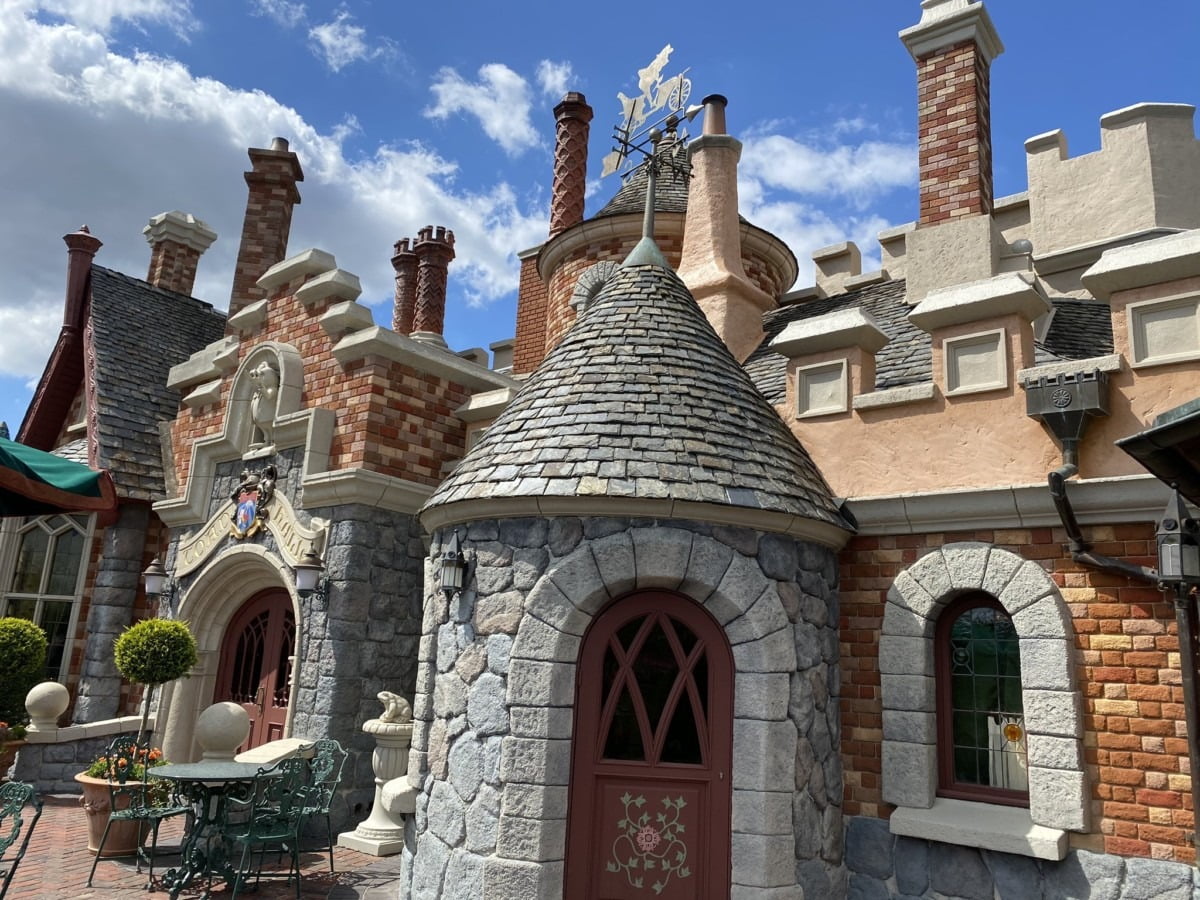 Around the Parks, you'll also notice vibrant landscaping and repainted elements. The Parks really look great !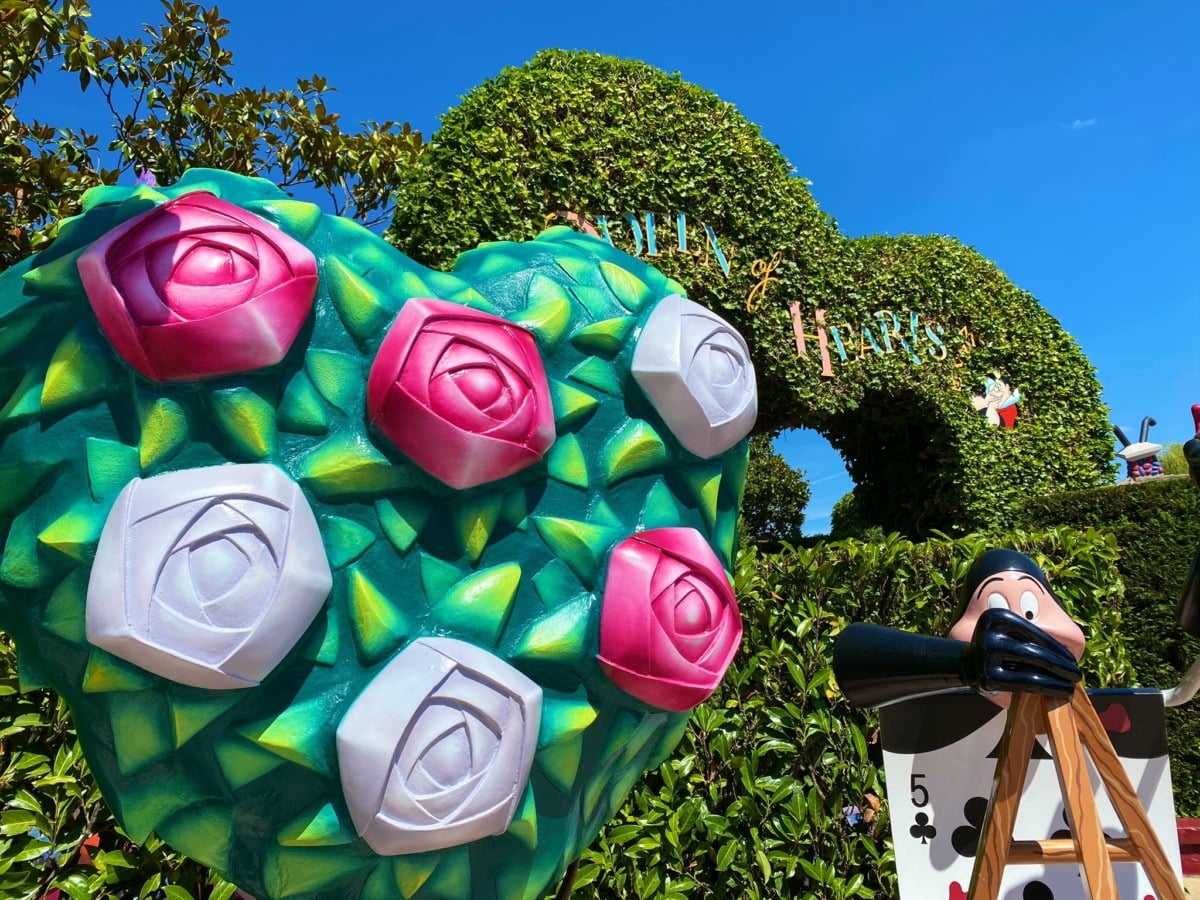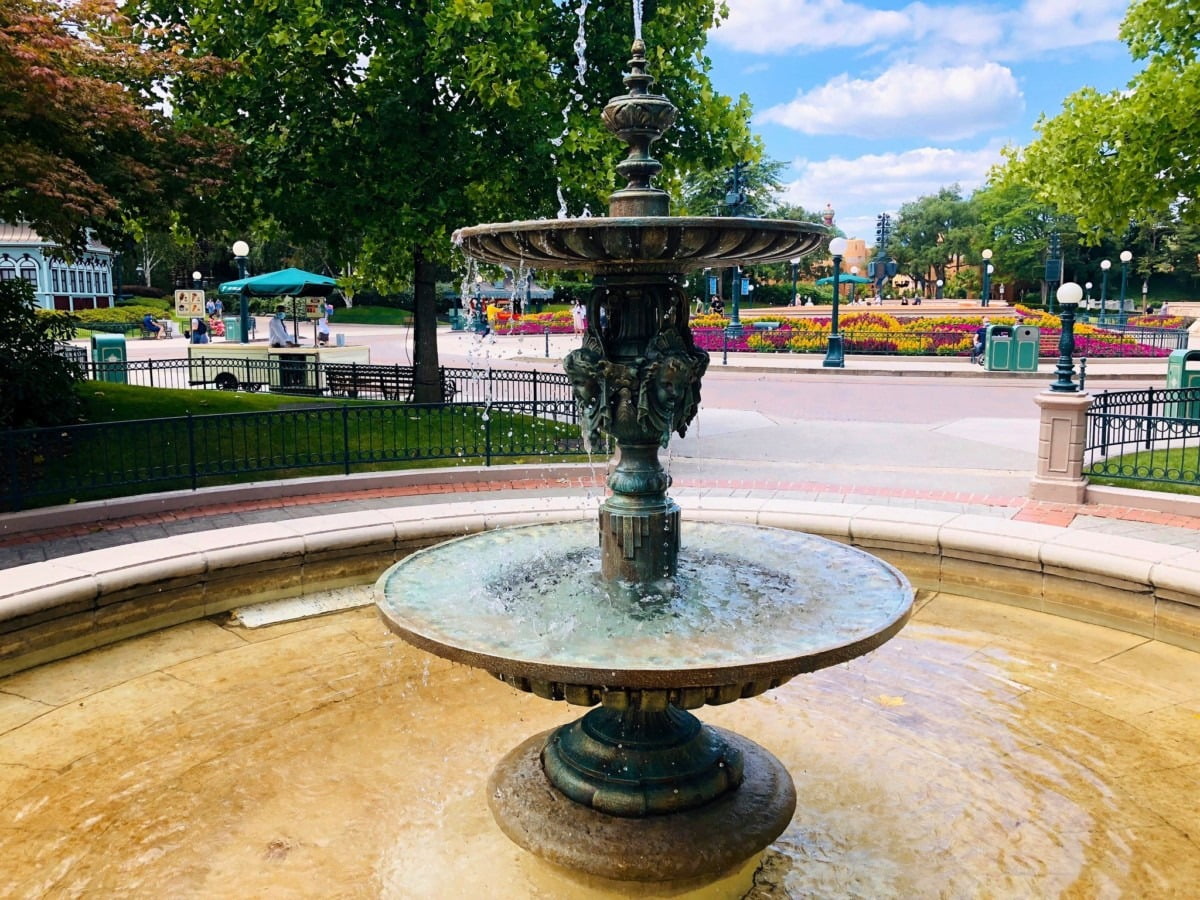 Buzz Lightyear Laser Blast's refurbishment is still ongoing until the fall, and a tarp was installed on the Central Plaza side of the building as it was completely stripped: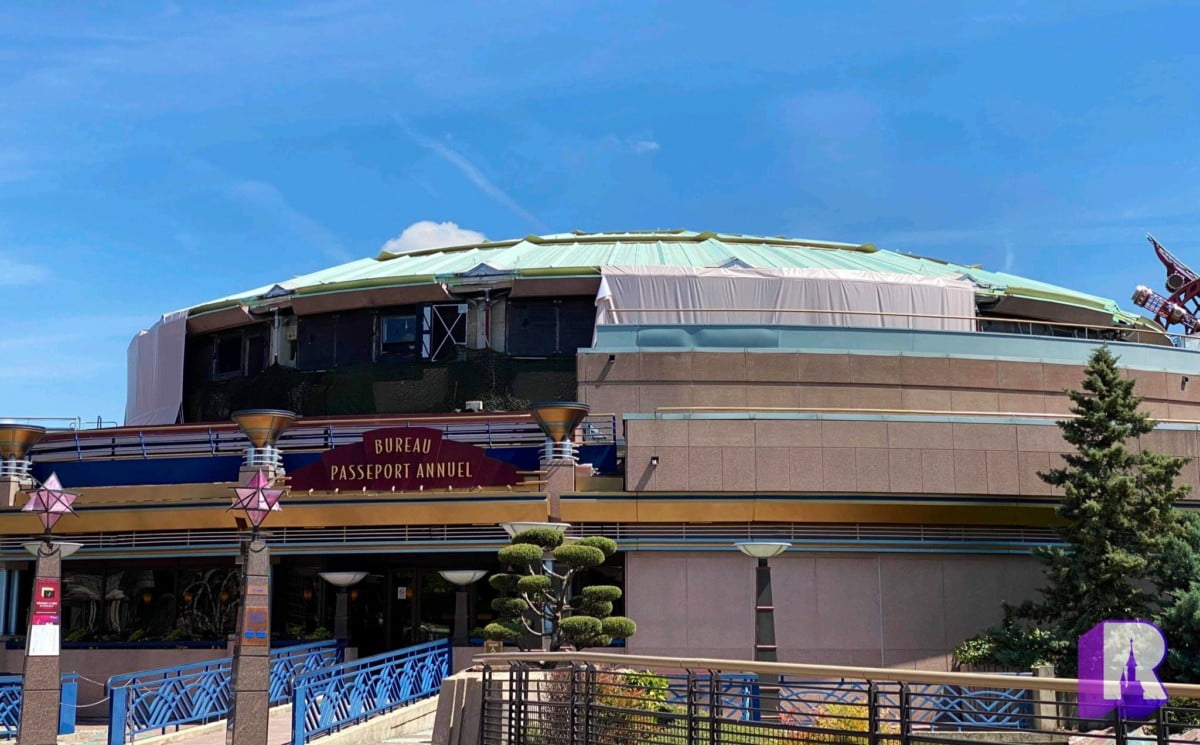 In the back of Frontierland, the area is being prepared for reopening ahead of the "Rhythms of the Pride Lands" return in mid August. New lampposts were installed, they're still wrapped in plastic!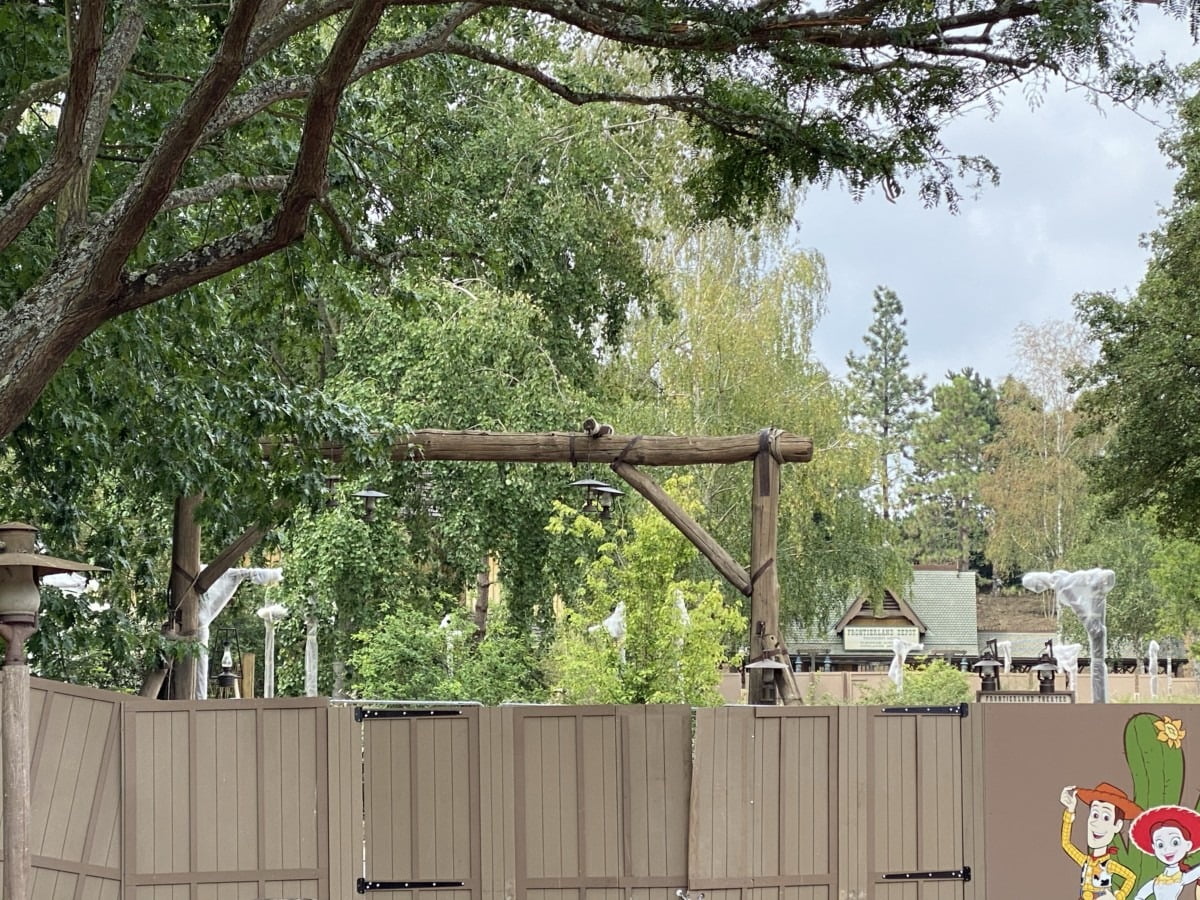 Over at Walt Disney Studios Park, progress is noticeable on the Avengers Campus project, with the Spider-Man building growing and theming being prepared for application at the Iron Man Coaster: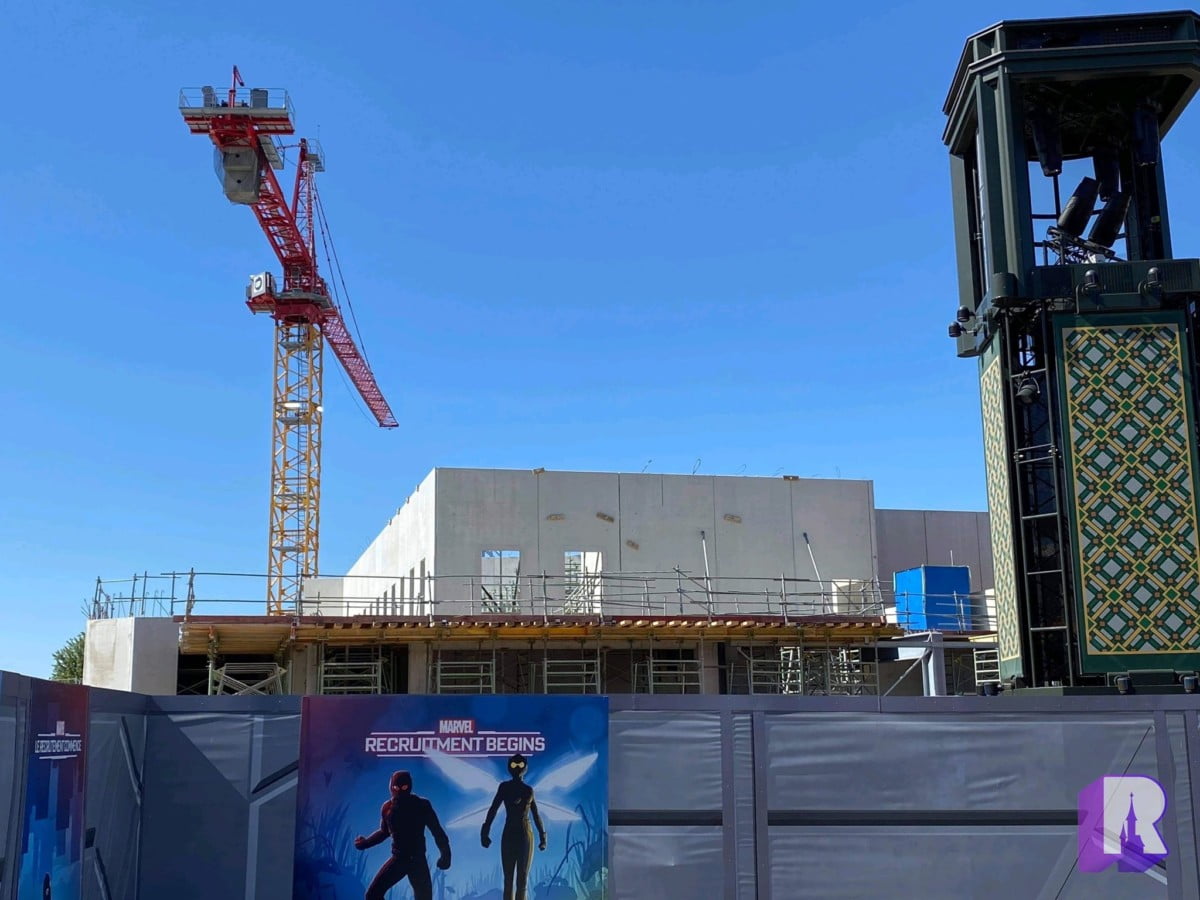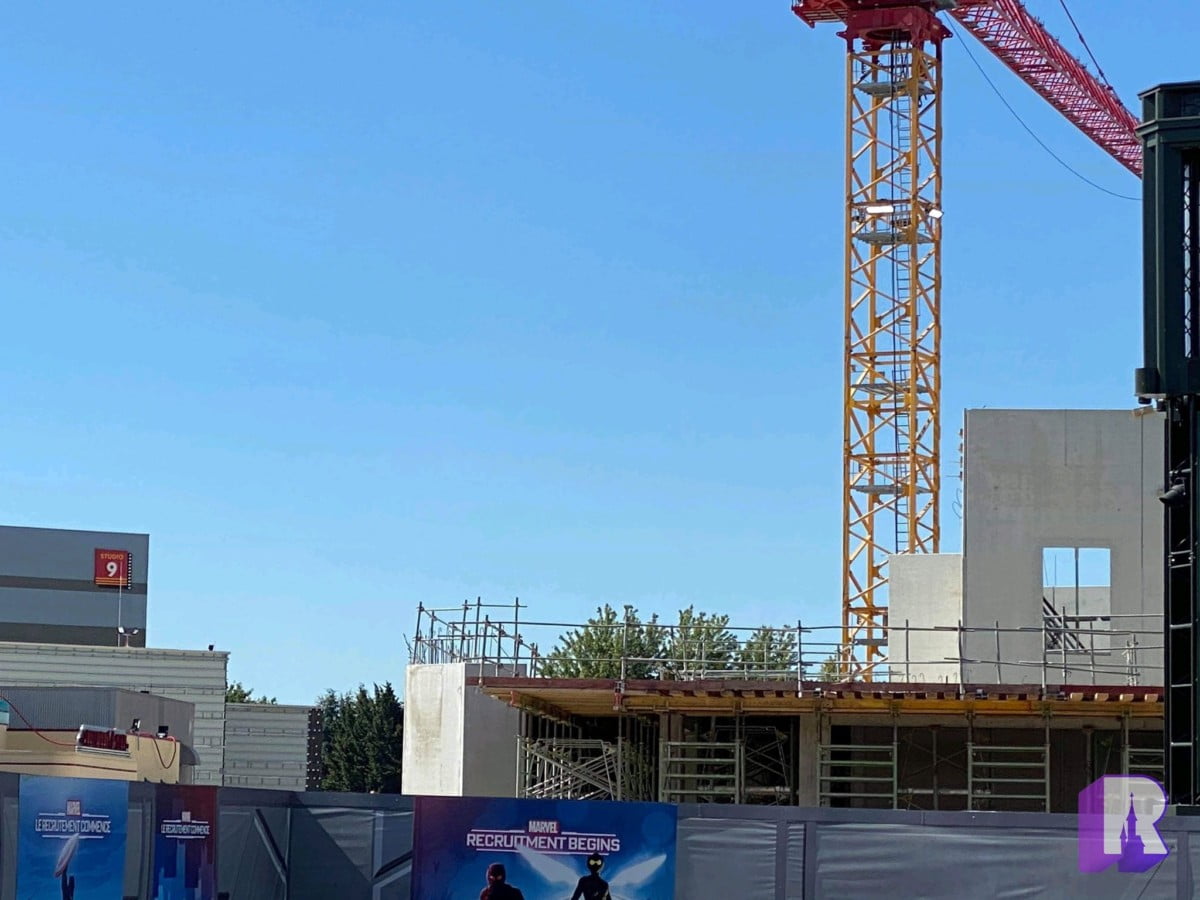 Merchandise
While the Resort didn't launch a reopening line, items that were in the pipelines made their way to the shops, like additions to the "Minnie Parisienne" collection, and a new Phantom Manor magnet!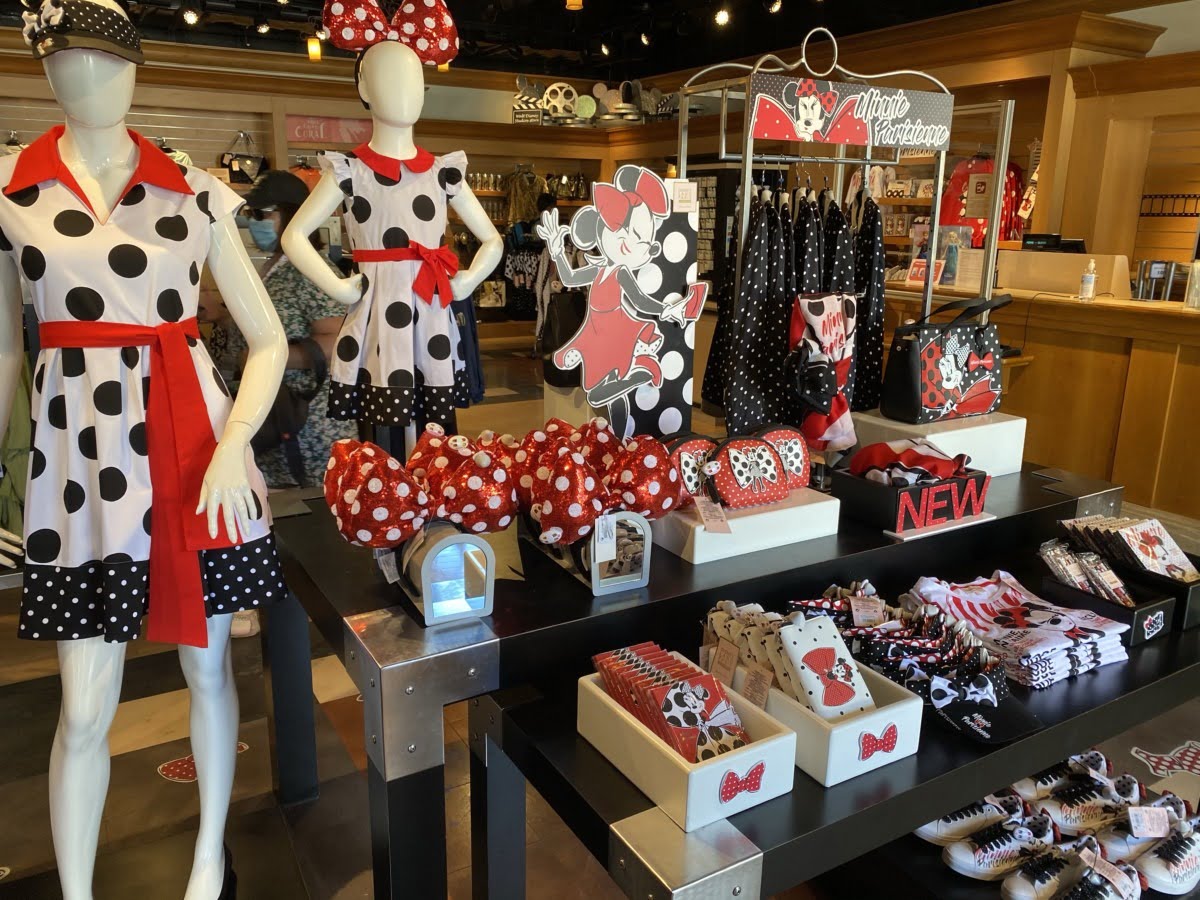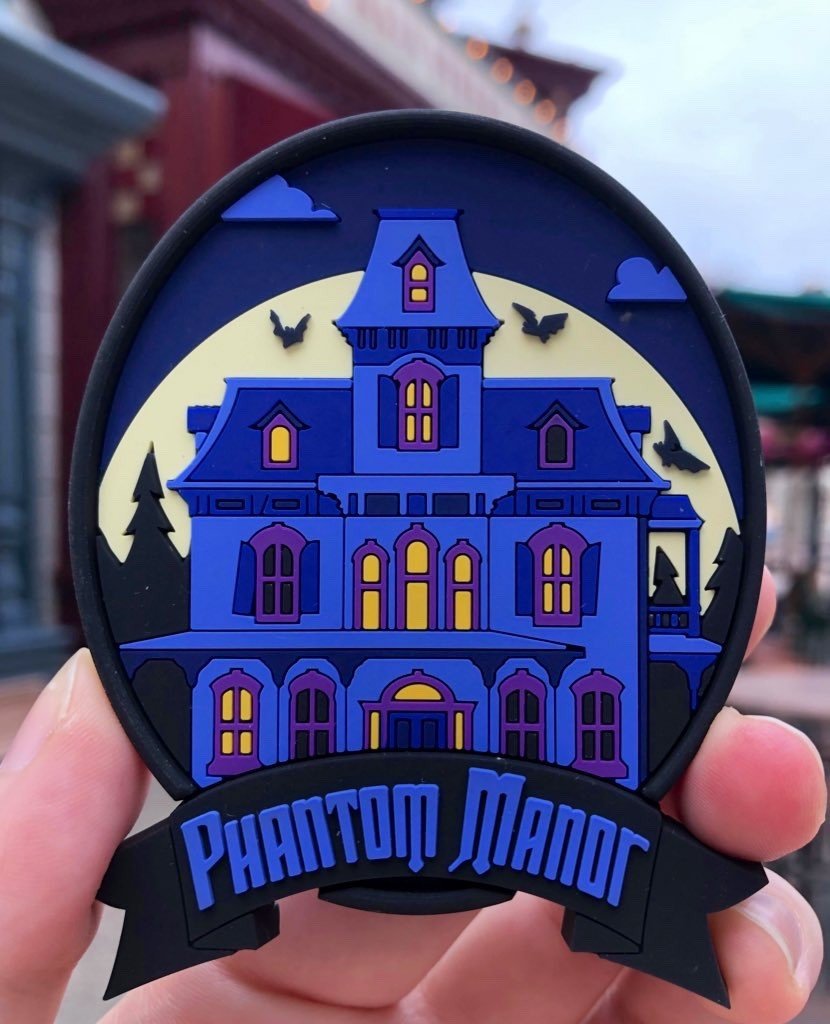 There's No Magic Without You
A new collection of posters featuring Cast Members was unveiled – they are really well done: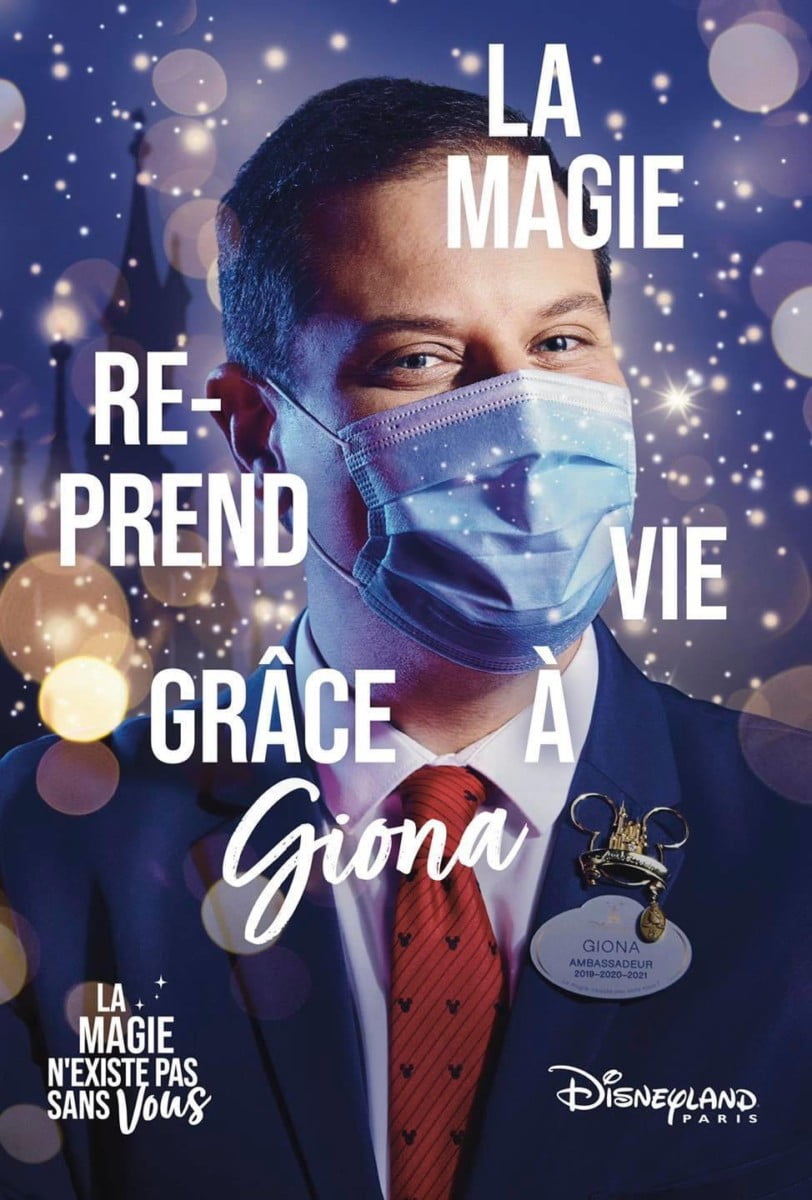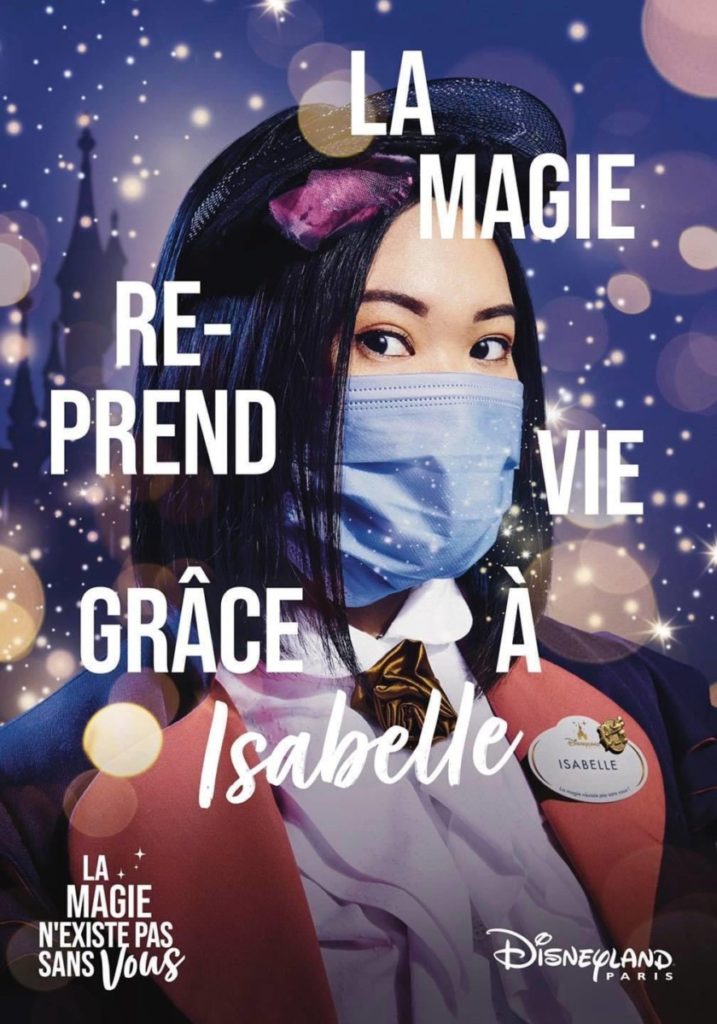 How wonderful to have our Resort back! This reopening feels like a new beginning for Disneyland Paris, and we can all be very proud of how the Resort handled this very complicated situation. So pack your face masks and come enjoy the new Magic this summer!