Spooky season is slowly coming to a close but not before Disneyland Park celebrates Halloween in style! This week we saw a ton of preparations for the party, plenty of progress at Sleeping Beauty Castle, and some changes across a lot of refurbishment projects. Let's take a look!
Halloween Party Prep
A lot of equipment has been wheeled into Disneyland Park for the Halloween Party! First for the dance parties in Discoveryland and Frontierland – with a particularly spooky booth in Frontierland:
A large stage was also built for the finale shows "Reveal Your Inner Villain" and the electro night.
Equipment was also added for the Phantom Manor and Skull Rock projection loops. Guests will also enjoy Mickey's Halloween Surprise, Max and Goofy's Sleletoon Hip Hop Party, and Captain Hook's Pirate Academy on Castle stage: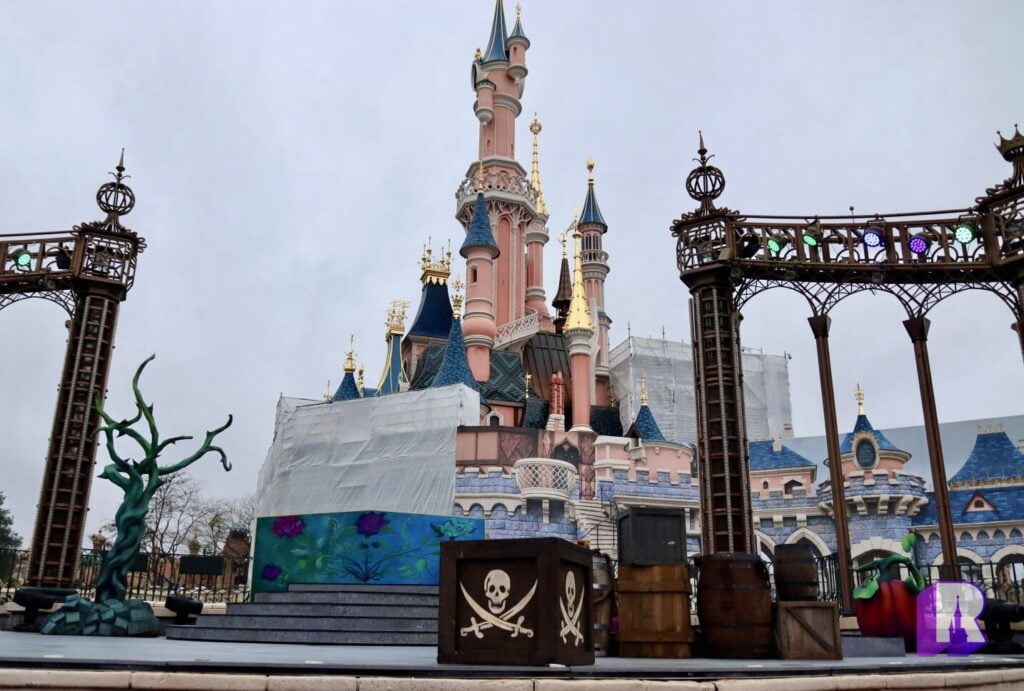 Here's the full programme of the party:
As you can see several selfie spots will be pretty exclusive including Oogie Bookie, Prince John and the Sheriff of Nottingham, and Edgar. A puzzling Photopass MagicShot will also be featured: "Hitchhiking Ghosts – World Tour":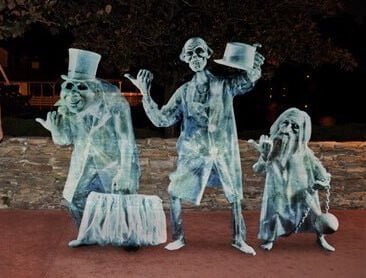 Looks like a pretty fun night despite the current restrictions. We'll have full coverage of the party Sunday night live on our feeds and next week in this very report!
Sleeping Beauty Castle Refurbishnent
Fantastic news this week as the entire left side of the Castle has been unveiled. Only the rectangle white tarp remain on the front side. As with this entire project – it looks amazing !
Later in the week we saw the return of the top gold spire, with a new style for the flag – bigger and more "iconic". It looks very nice.
We also noticed the last remaining gold topper was staged behind the walls in Castle Courtyard. Many were concerned it would not return in time so here's more good news !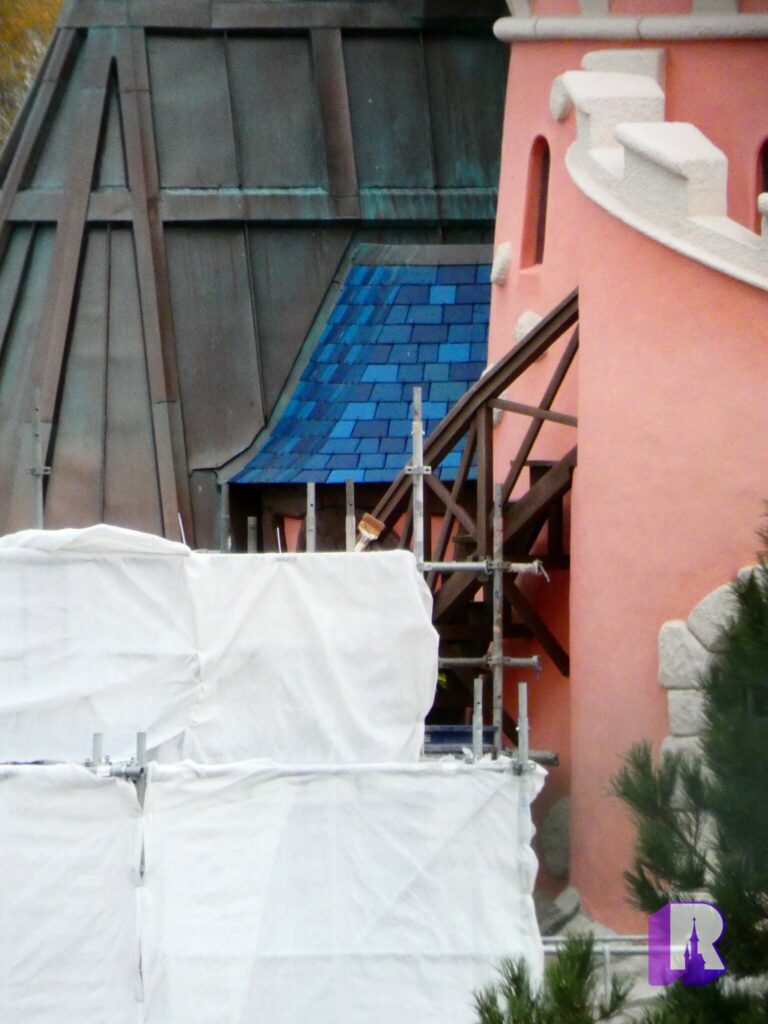 Finally the wooden stairs have returned on the Castle Courtyard side. These had been removed some time ago for safety reasons. All over good news for this fantastic much needed project. Sleeping Beauty Castle is expected to be fully uncovered by late November.
AP Events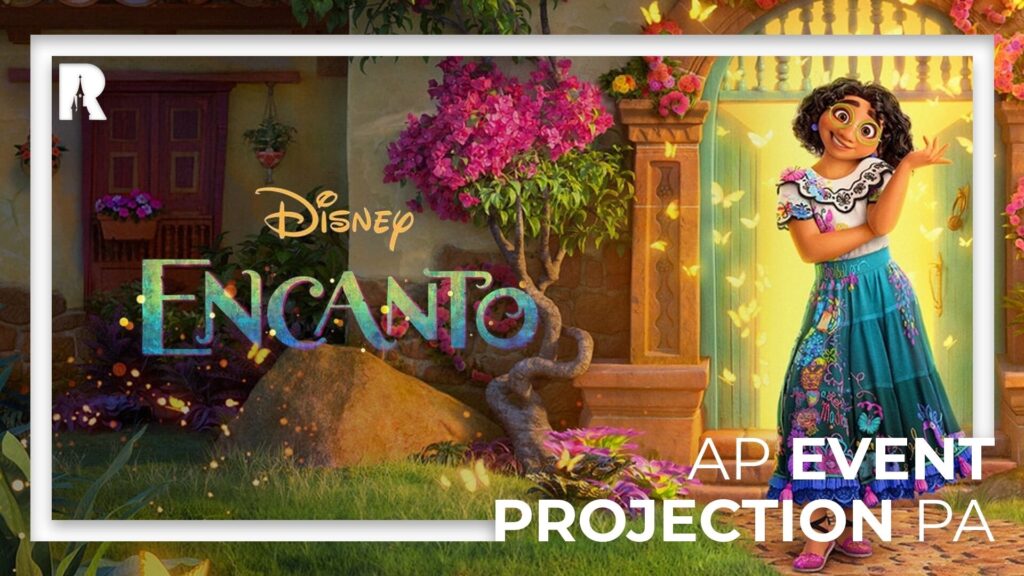 AP events are returning ! Starting with an Encanto projection for Infinity AP Holders. More events should also return for the 30th Anniversary as well as online events. More info and details coming soon.
Cast Member Demonstrations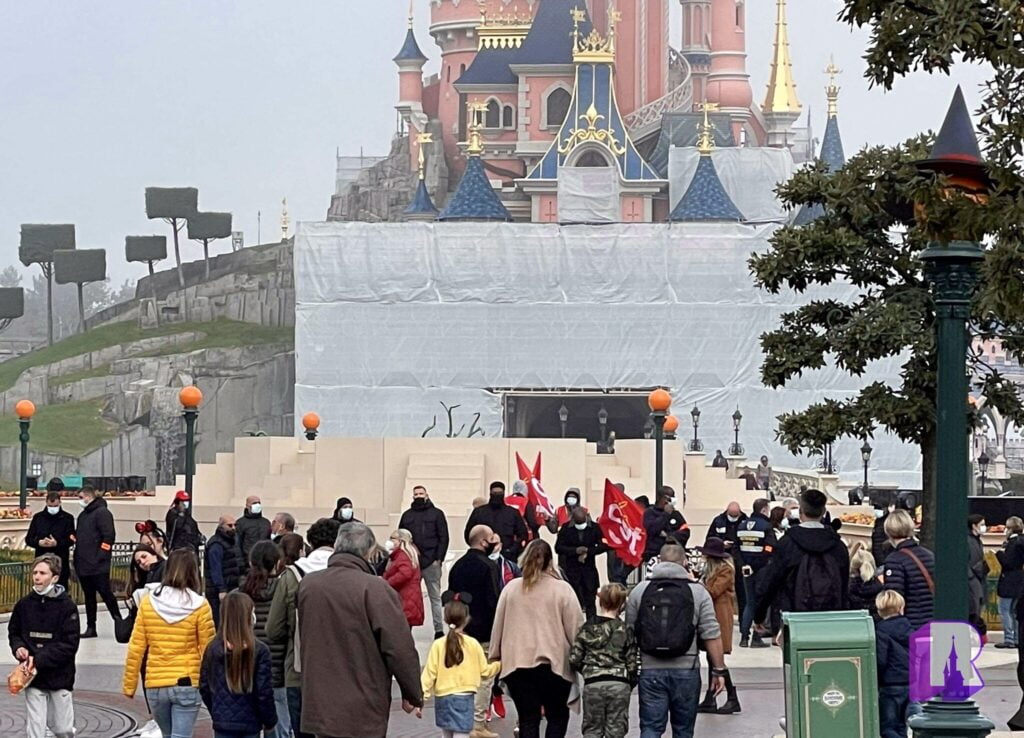 A bit of unusual entertainment this week in Central Plaza as Cast Member union CGT took to the streets of Disneyland Park with flags to make their voice heard against changes in working conditions (in particular scheduling models implemented by the company some time ago).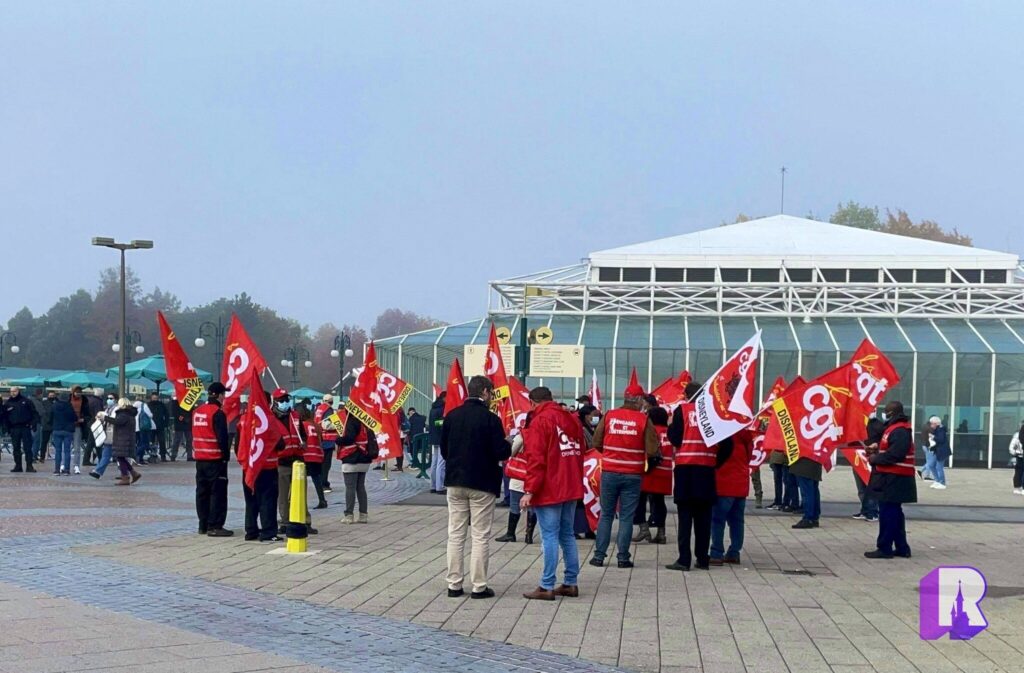 Another CGT group also assembled in the Resort Hub. The new working conditions were approved by most unions but CGT remains against the measures which they say is not conductive to a quality family or personal life due to constraints in the system.
Maintenance and Refurbishments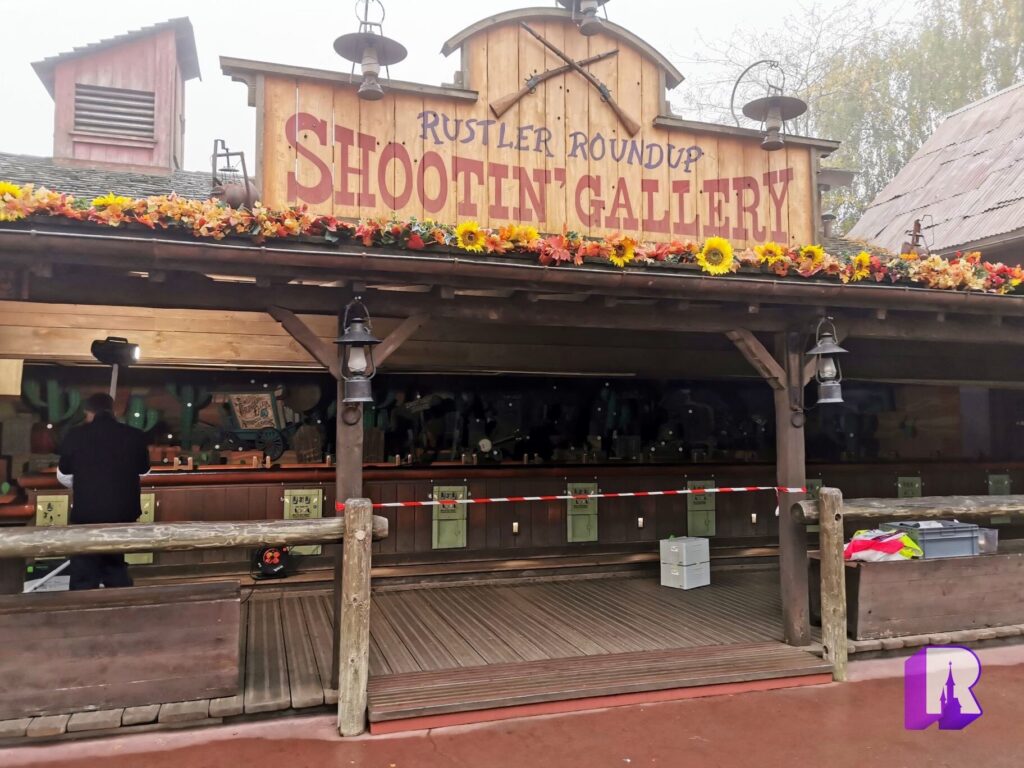 Rustler Roundup Shooting Gallery in Frontierland was getting ready to reopen. The "attraction" hasn't reopened at all since the first closure.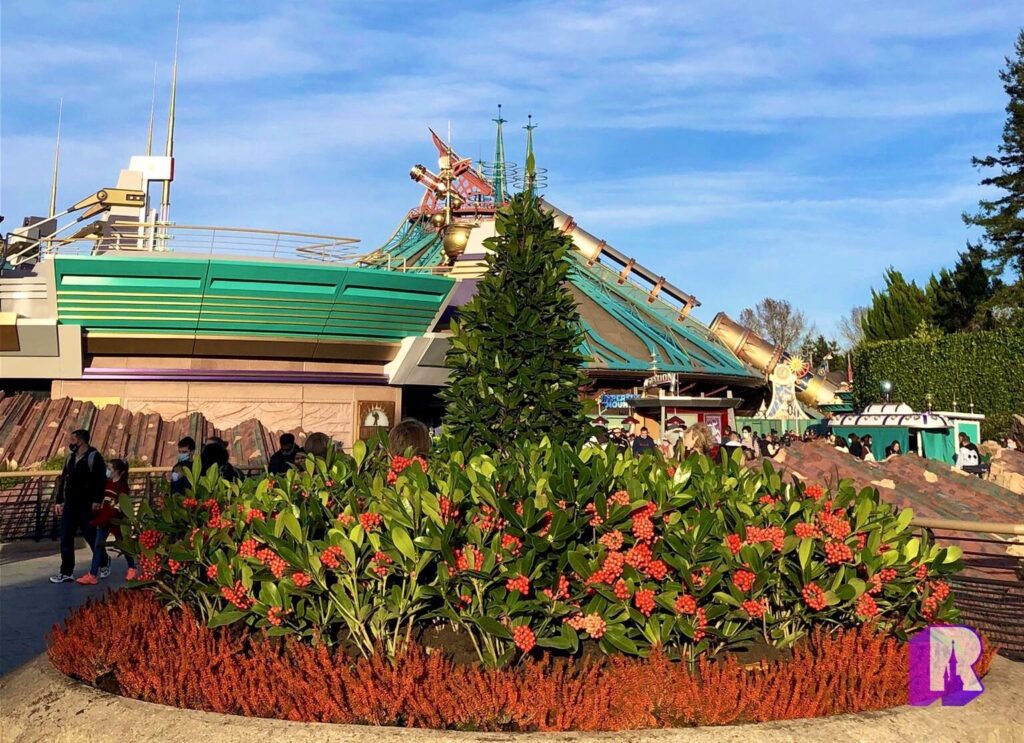 The Discoveryland entrance sign was removed this week. It DID need a proper refurbishment or even rebuild at this stage as it had rusted. This sign also used to turn so crossing fingers it does once again when it returns !
New colorful gardens were installed in Fantasyland. These landscaping designs are such a nice part of the overall experience and should be a feature in themselves!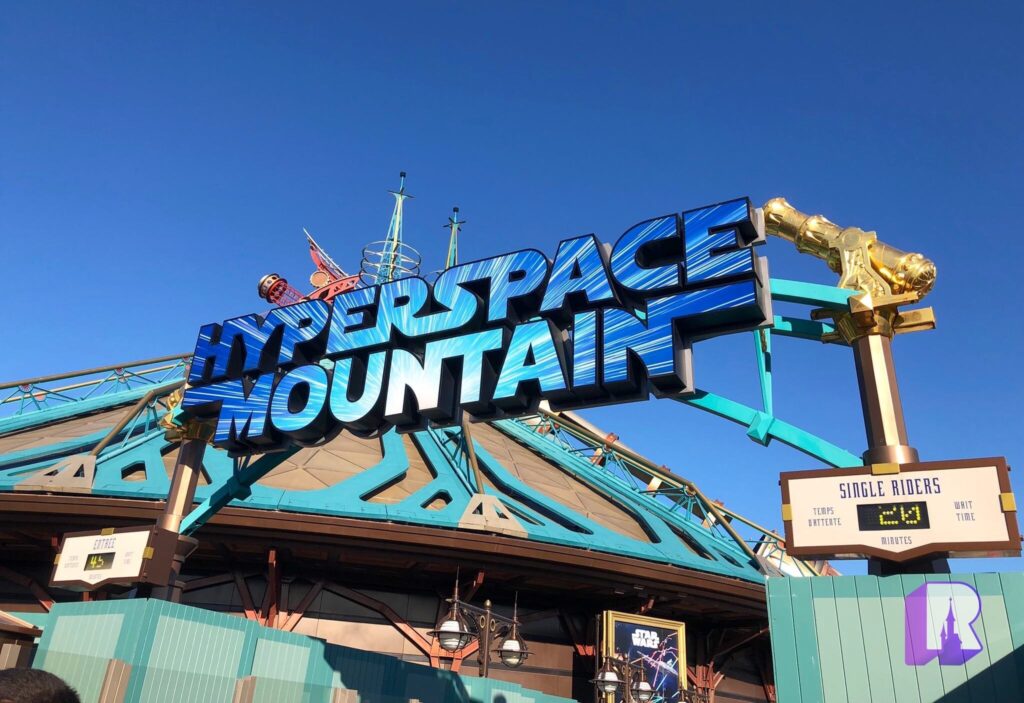 Single rider queues are slowly reopening (when needed) since the loosening of social distancing rules.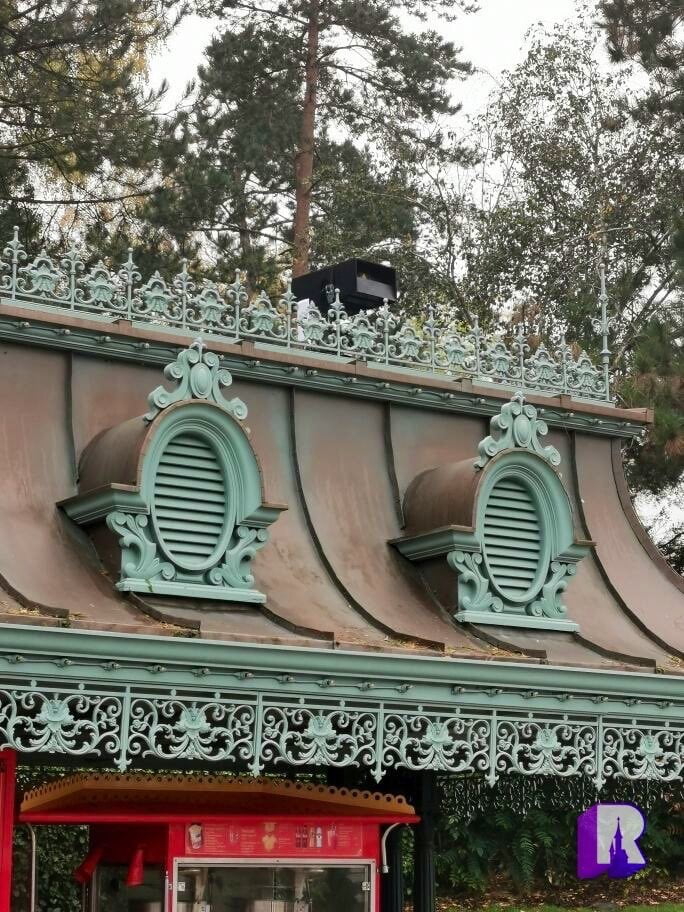 Noticed what looks like a laser device on top of popcorn stands, either for Halloween or Christmas..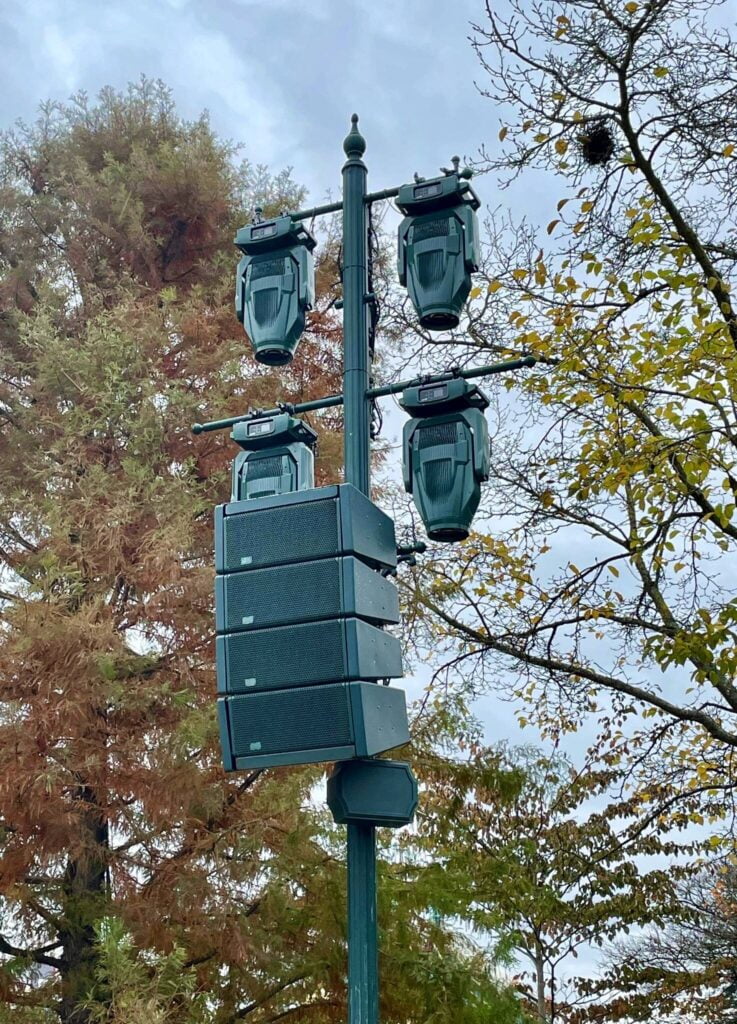 New themed moving lights have been added to this Central Plaza rig. There used to be older projectors here (not parade lights). Given the color and setup, these could be permanent or at least be installed seasonally.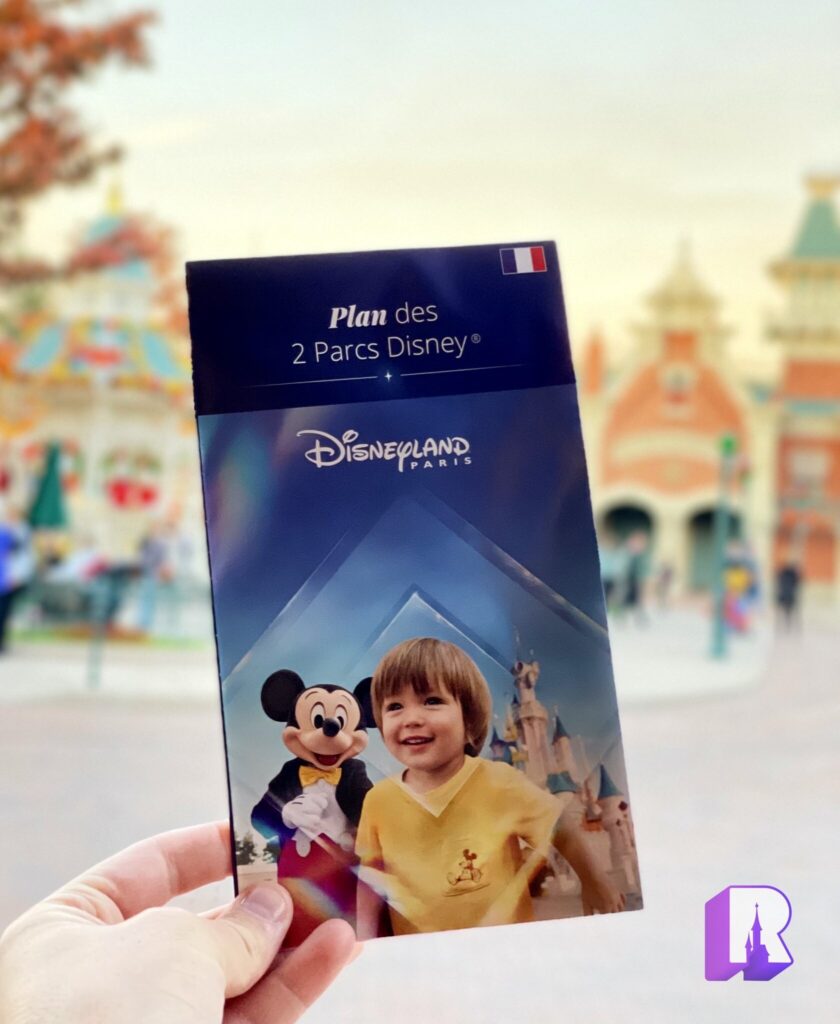 And paper maps are once again available upon request at Guest Services. They had been removed at the start of the pandemic.
Moving over to Walt Disney Studios where this weird new Crush's Coaster queue system was setup with the entrance where the Flying Carpets Fastpass awning was. It looks like this overall: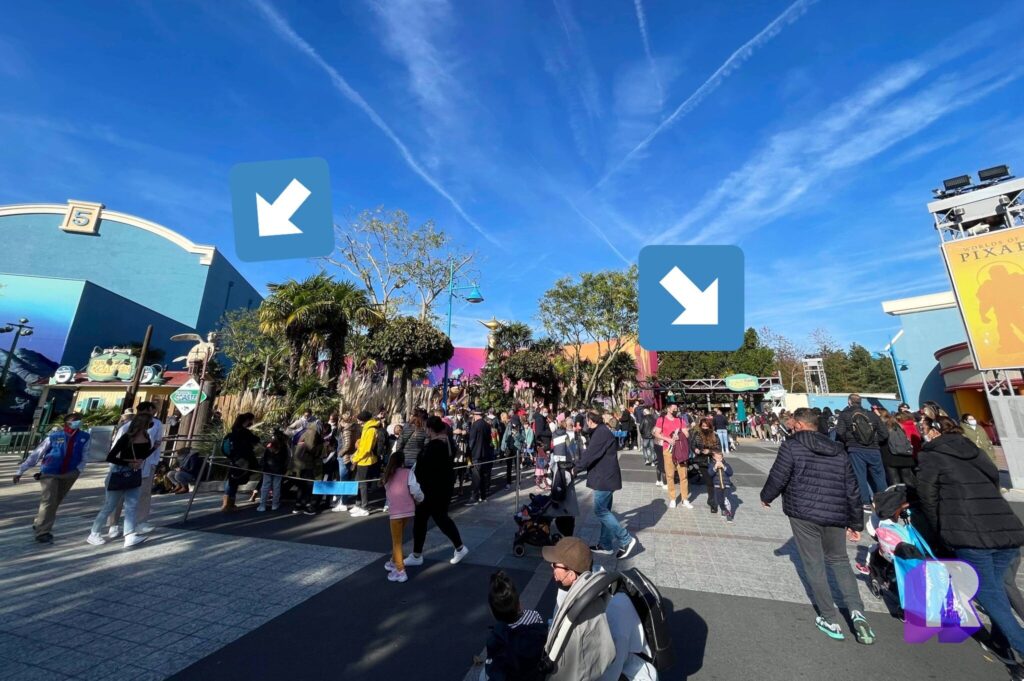 It's just a bit of a mess as usual at the Studios. Most attractions have huge capacity issues and Guests are paying the price.
Our weekly check on Avengers Campus. Not a ton of visible progress but a lot is being done inside the buildings, and the Land is not due for another 8 or 9 months, no need to panic yet!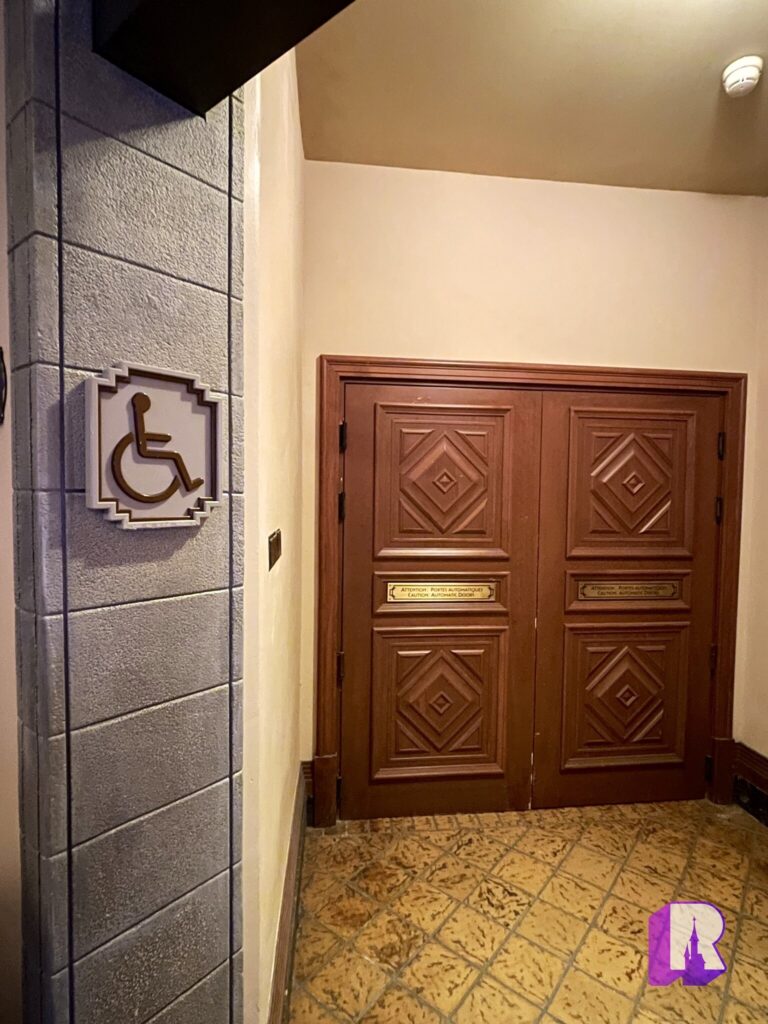 And at Tower of Terror, the accessible entrance has moved back to the exit side, in the Tower Gifts shop.
Walls have moved back in the Resort Hub, revealing a big chunk of resurfaced and remodeled entrance area for Walt Disney Studios Park.
The pavers are very classy and look like they will last a long time. Part of the Disney Parks compass design has also returned. What won't return however is the Walt Disney Studios "pre-gate".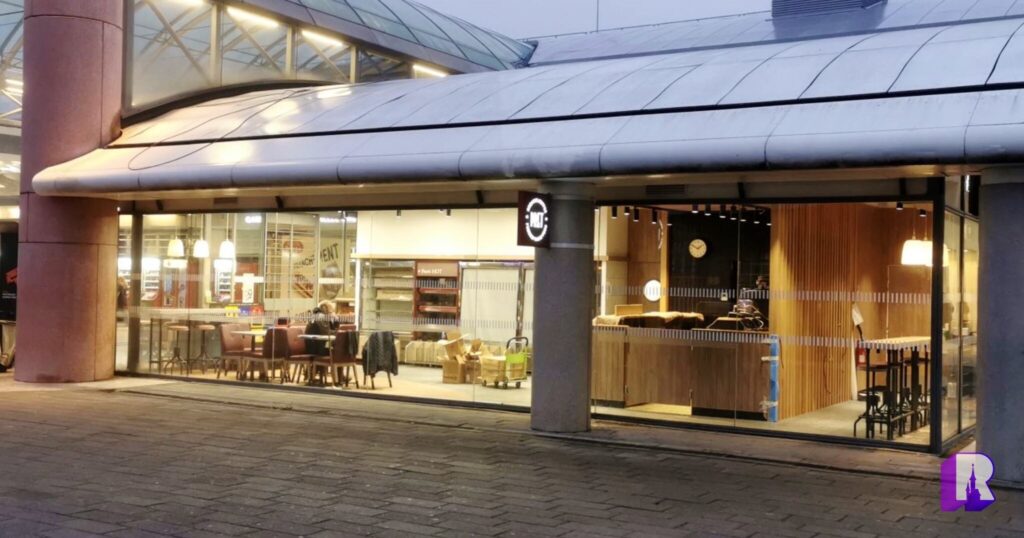 Staying in the Resort Hub – the new Pret a Manger location is getting close to opening in the main train station.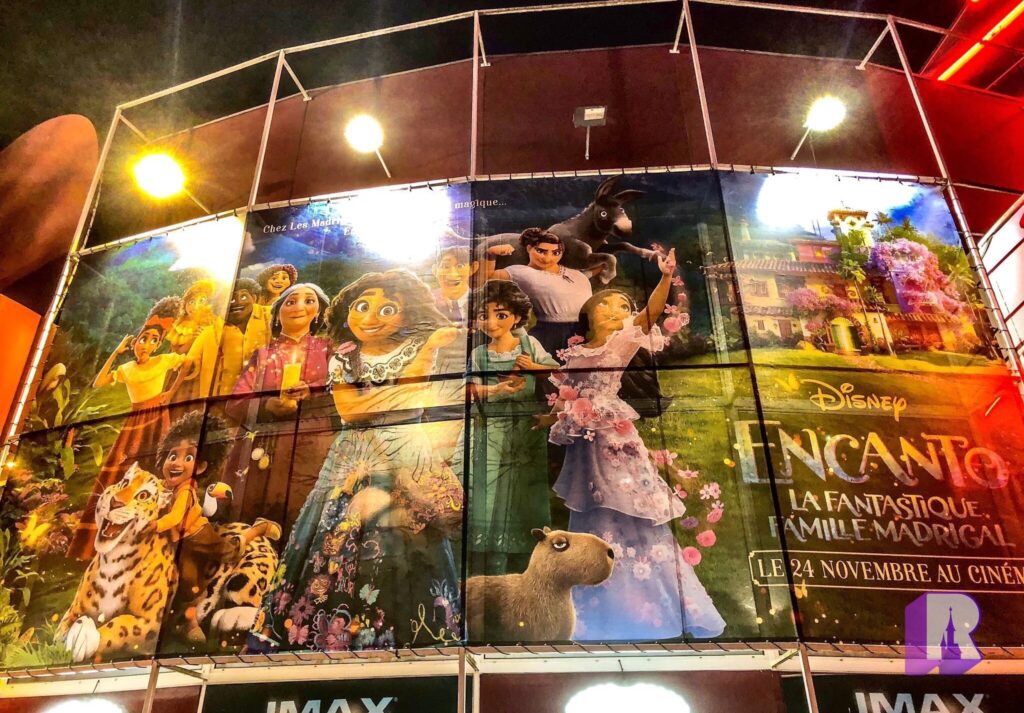 And a big Encanto poster was installed on the Gaunont Cinema at Disney Village!
Merchandise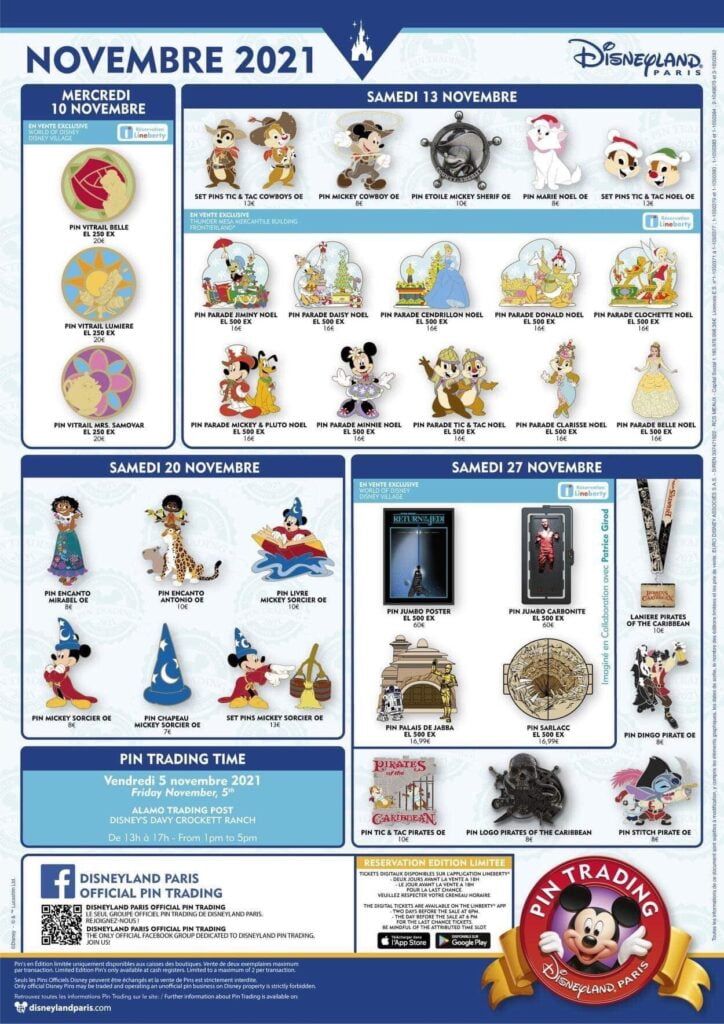 The November 2021 Pins Poster is available and we got a closer look at the pins for "Mickey's Dazzling Christmas Parade", debuting on November 13. They represent each float and some of the character costumes: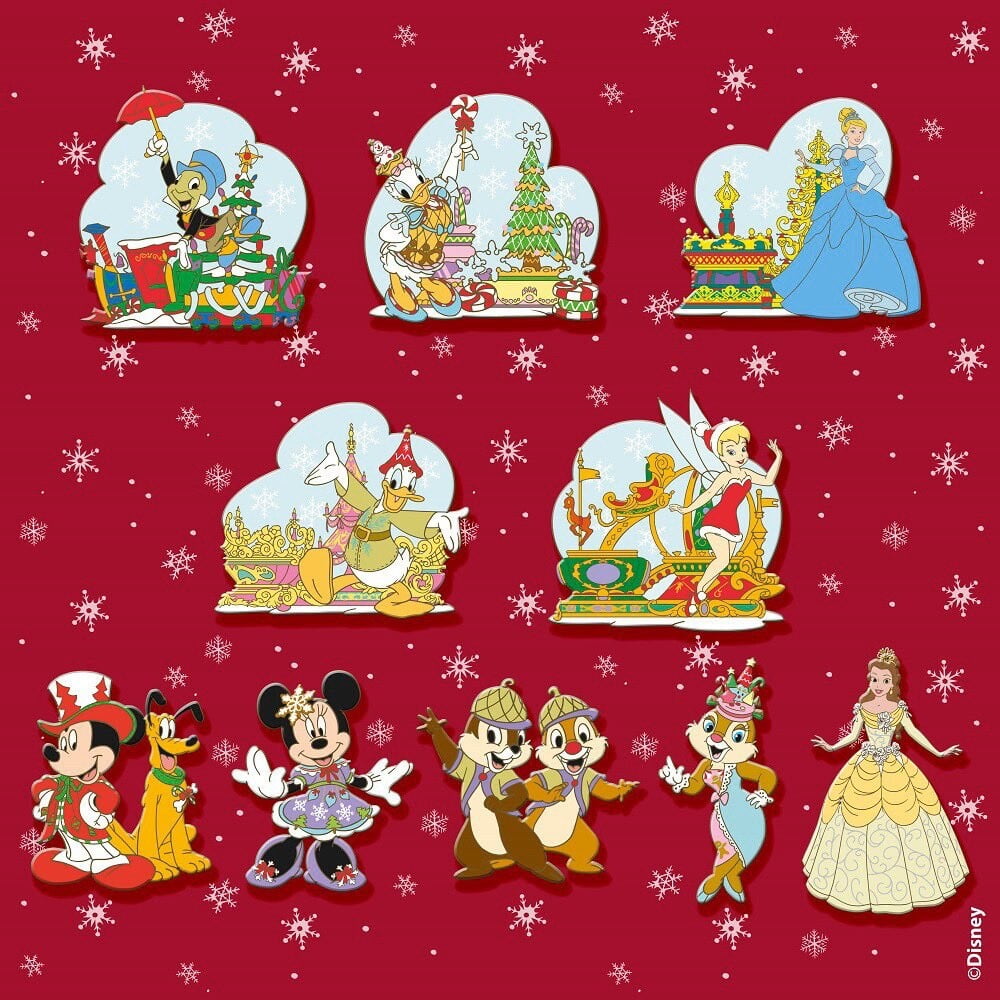 We also got more details of the €159 model of Mickey's opening float "Holiday Express". It was designed form the original model and scaled to be mass produced. It'll be available in December.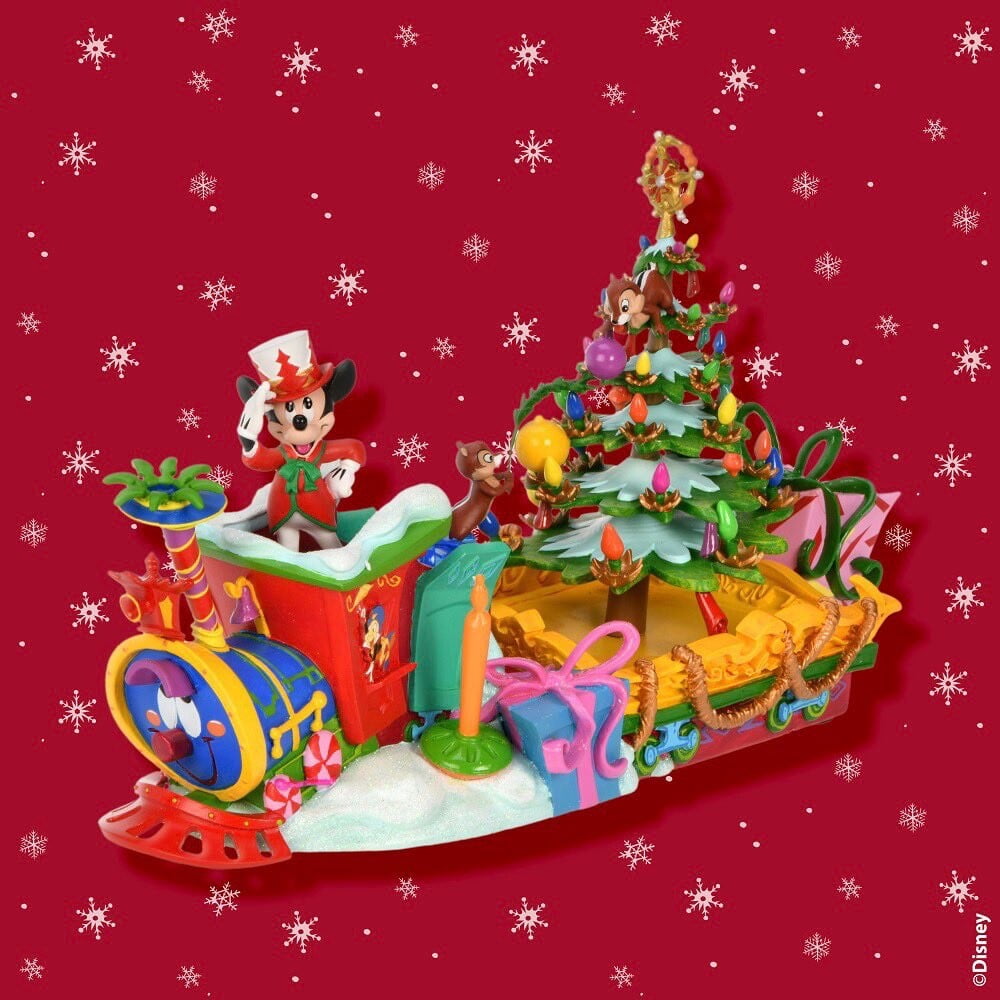 And that's a wrap for our weekly News Report! Join us again next week for a full recap of the Halloween Party and everything new at Disneyland Paris!