It's a new week in the Kingdom and it all started with the party – the Halloween Party that is – so we'll take a look at the highlights. Around the Parks, Sleeping Beauty Castle is looking more and more like herself, and Christmas is coming, if only Halloween would move out of the way. Let's take a look!
Halloween Party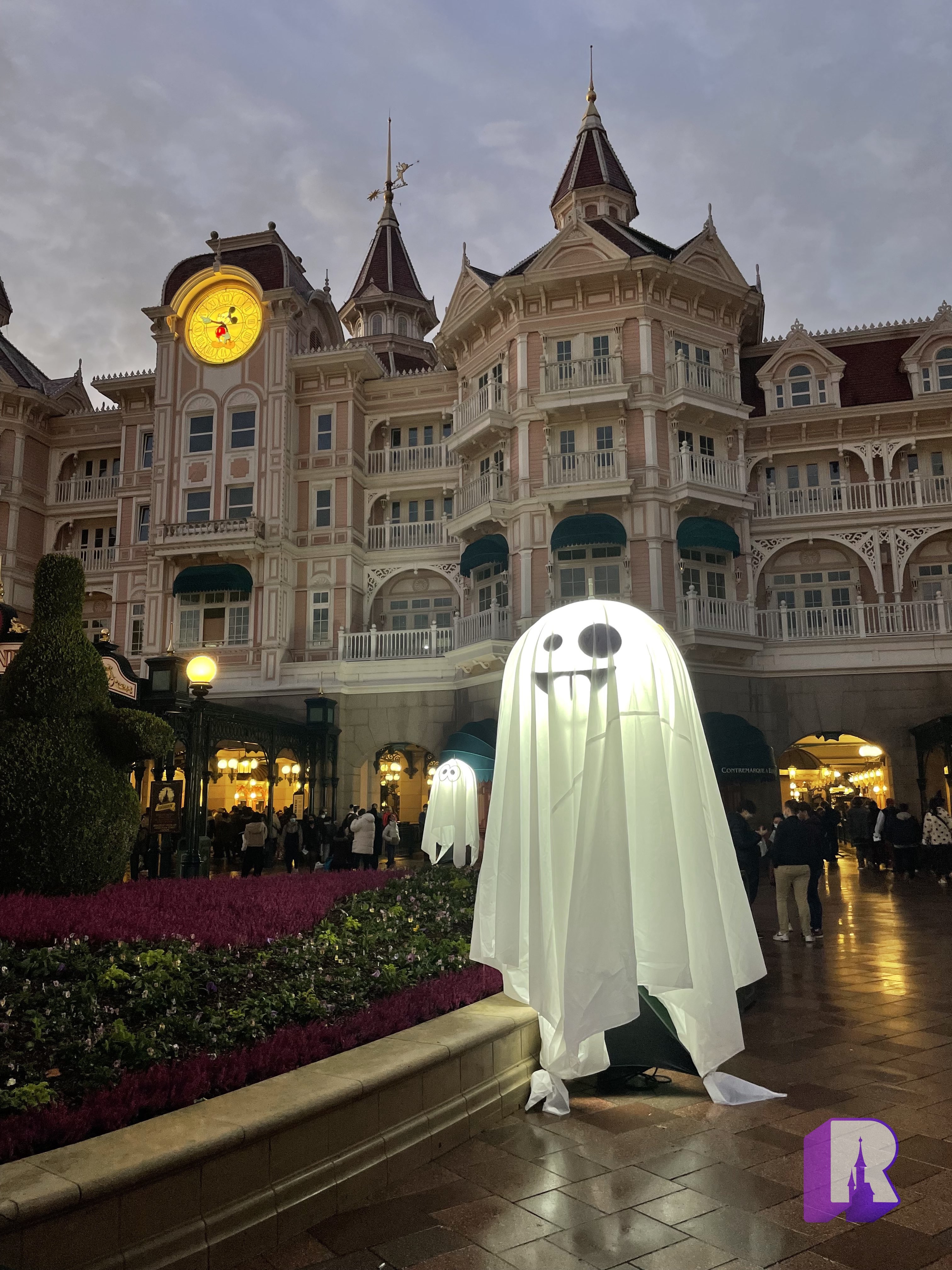 After last year's last minute Resort closure it was nice to see this event back! With the current conditions (and a rumored almost-cancellation), the programme was pretty basic but still a good opportunity to have some spooky fun. Phil the fantom light was there to greet everyone.
Throughout the night, lighting was enhanced for that extra spooky feeling, especially in Fantasyland (which ironically was where the least things were happening). Projections on Skull Rock also returned, absolutely amazing idea:
Character wise many Villains were sprinkled around the Parks including some exclusives like Oogie Boogie or Edgar. Queue management, delays, and poor location planing created a lot of frustration for Guests who too often were left stuck or waiting forever. While it's impossible to see and do everything at the event, there's no excuse for poor planning.
There was also the case of the Wicked Witch.. I personally find it funny but query if this is show quality.
Now on to the shows – Max and Goody were dancing up a storm in central plaza, the Halloween parade came out in the same format as the day one as well as Maleficent in dragon form. No surprises there. "Reveal Your Inner Villain" was a WWF match style announcement that left guests waiting for more.
Dance Parties were also going on at the same time in Frontierland and Discoveyland, people really love them:
And more dancing to end the night with a very Electroland feel. This opened the debate about that type of offering in disney parks – is it "disney" enough? Or are families already gone by then and that's just a fun way to end the night?
A bit of a mixed bag then for this Halloween Party – the team had a lot of fun and in the end it depends what each Guest's priorities are for the night. It would be unfair to judge it against other years as a lot of the offering depended on what was "allowed" or not at the last minute, but on the other hand there is no excuse for organizational mistakes. Let's see what the next edition has in store for us!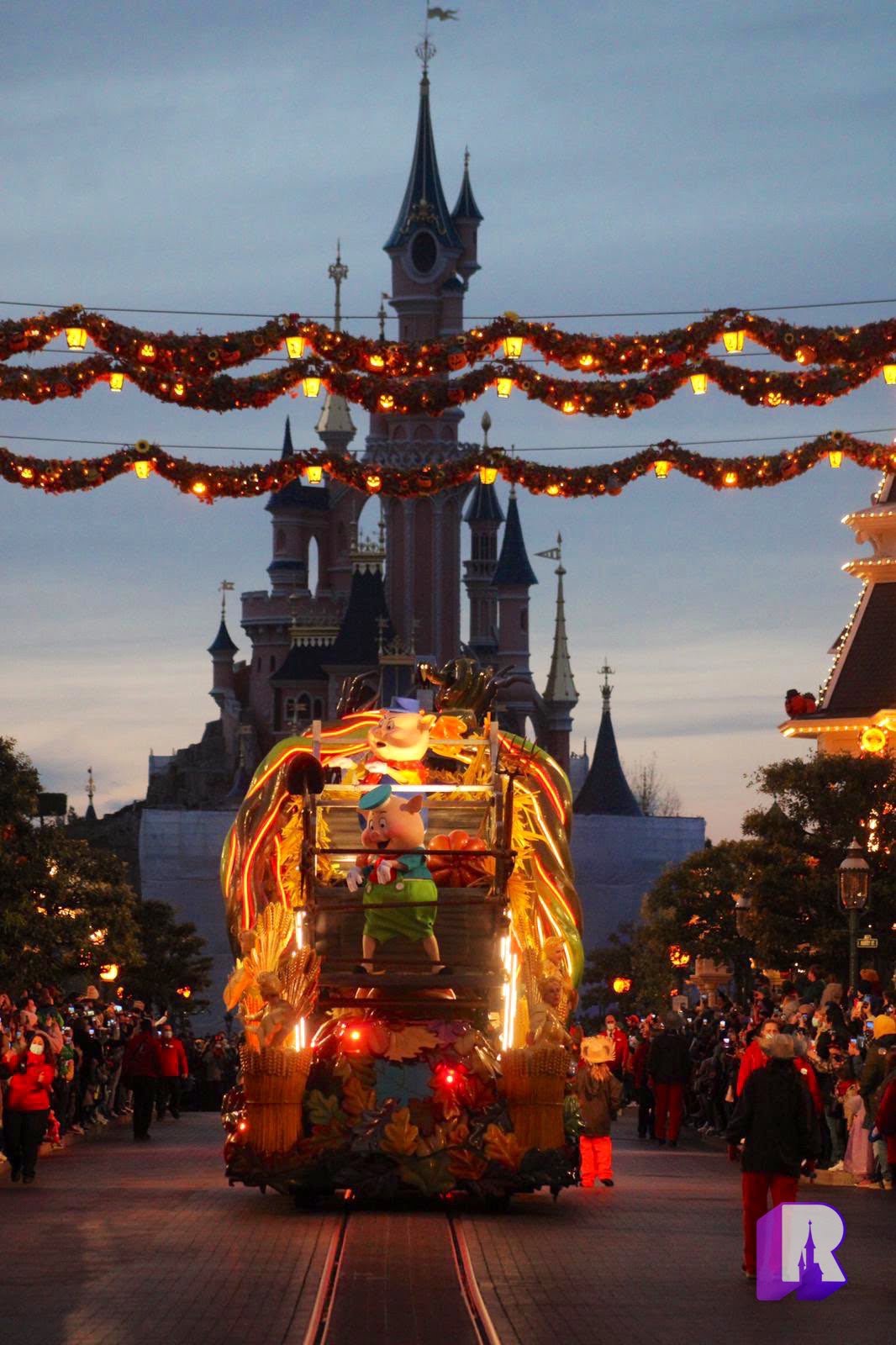 We'll end this Halloween section with the news of the extension of Mickey's Halloween Celebration until Nov 12, to give Guests something (anything) to look at. In my head the season has ended however so thank you to the Cast and Crew and see you next year for Halloween 2022!
Sleeping Beauty Castle
Some great progress again this week at Sleeping Beauty Castle with a lot of the back facade revealed. The last remaining golden topper is also there in staging and ready to go. Any day now!
On the front facade the center window has been uncovered and we now have a nice view of about … 80%. The project is expected to be finished by the end of November.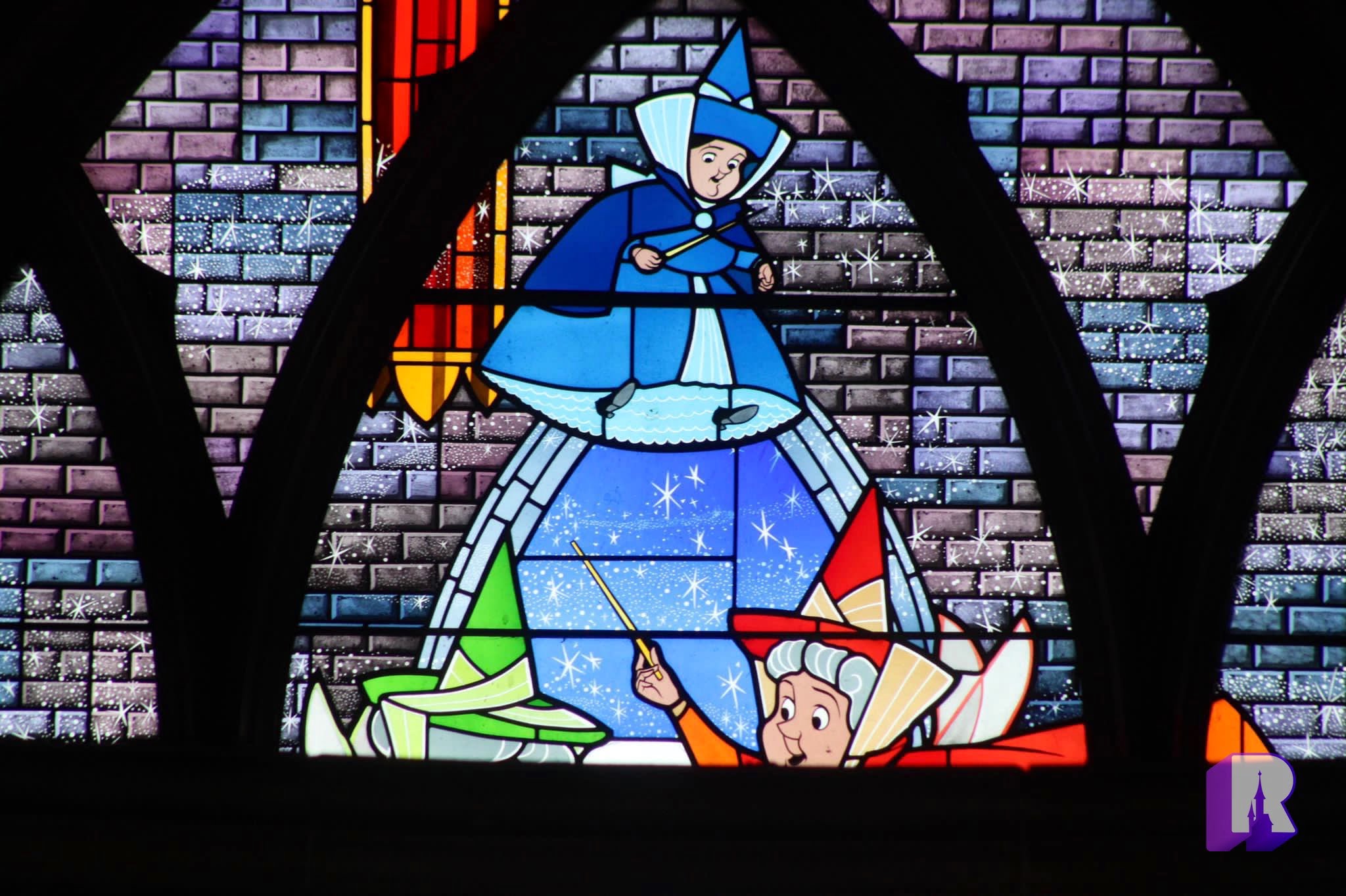 With the tarps lowered on the other side, the light shines through the beautiful stained glass once again.
Christmas Creep
The Halloween Season isn't even over but Disney's Hotel New York said it's time for Christmas!
Christmas has also popped up in the Main Street shop windows. The bulk of decorations however will be installed next week for the total transformation of the parks!
Fireworks Return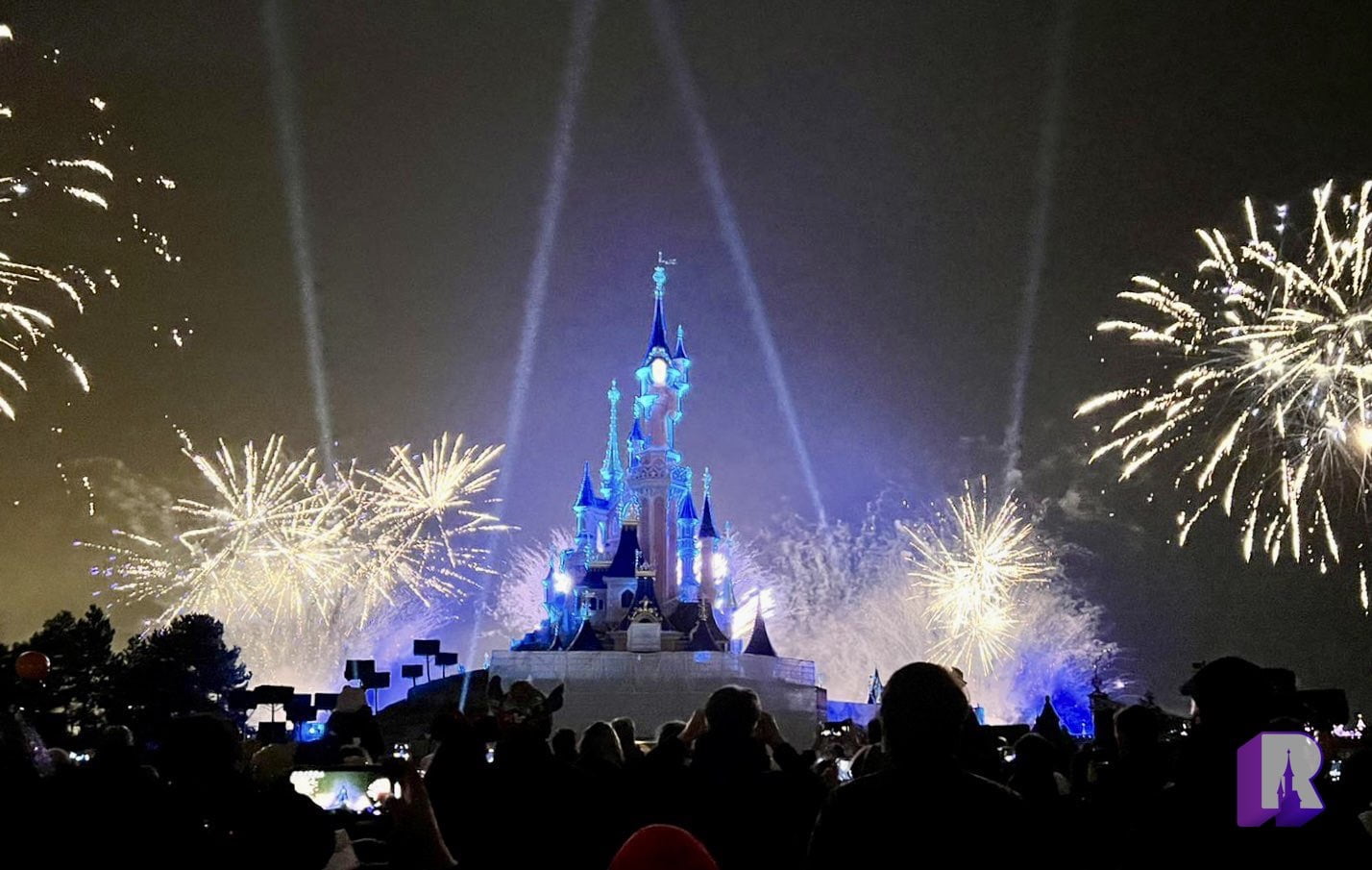 This week saw the first two performances of "Mickey's Magical Fireworks" for the first time at Disneyland Park. To the tune of "Mickey's Mix Magic", the 12 min show was actually super fun and it's so great to see big beautiful fireworks illuminate the sky once again!
Check out our video of the full show in 4K above. The next and final performance is Tuesday, Nov 9 at 7pm!
AP Price Increase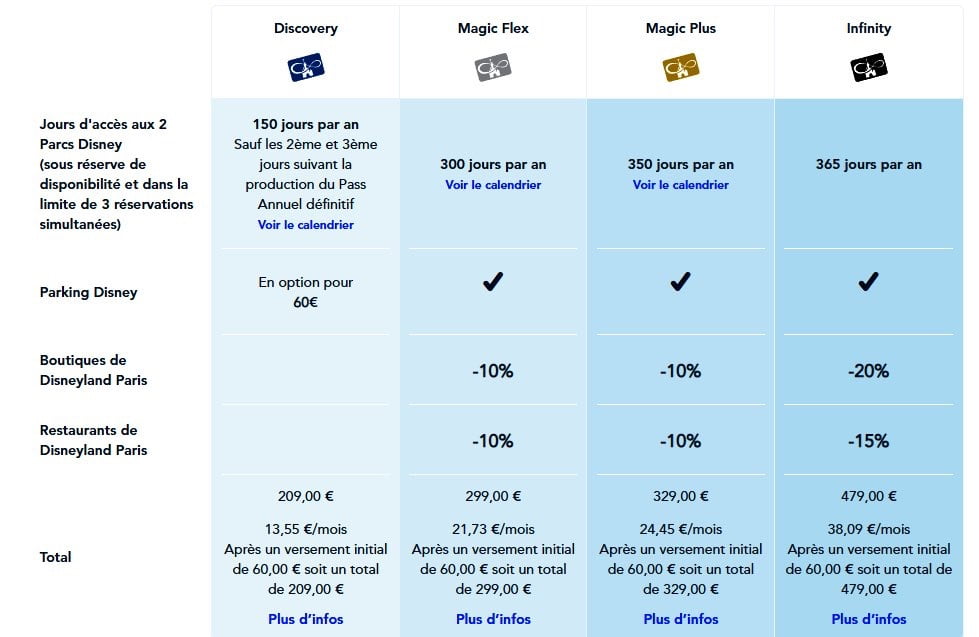 AP prices have been updated with €30-40 increases on the current range (this is separate from the completely revamped range that will see different benefits and wildly different prices, coming later).
Discovery : 209€ (+€30)
Magic Flex: 299€ (+€40)
Magic Plus: 329€ (+€30)
Infinity: 479€ (+€30)
AP Privilege Tickets prices are unchanged:
Infinity: €37 off peak, €52 peak
Magic+: €42 off peak, €57 peak
Peak Days are:
Nov 4-7, 11-14, 20, 21
Dec 4, 5, 11, 12
Dec 18 to Jan 2
Jan 8, 9, 15, 16, 22, 23, 29, 30
Feb 5 to Mar 6
Mar 12, 13, 19, 20, 26, 27
Additionally, reserved viewing areas will return soon for ALL Infinity AP's even bought after Nov 3. They'll be available for Mickey's Dazzling Christmas Parade and Disney Illuminations to begin with.
Maintenance and Refurbishments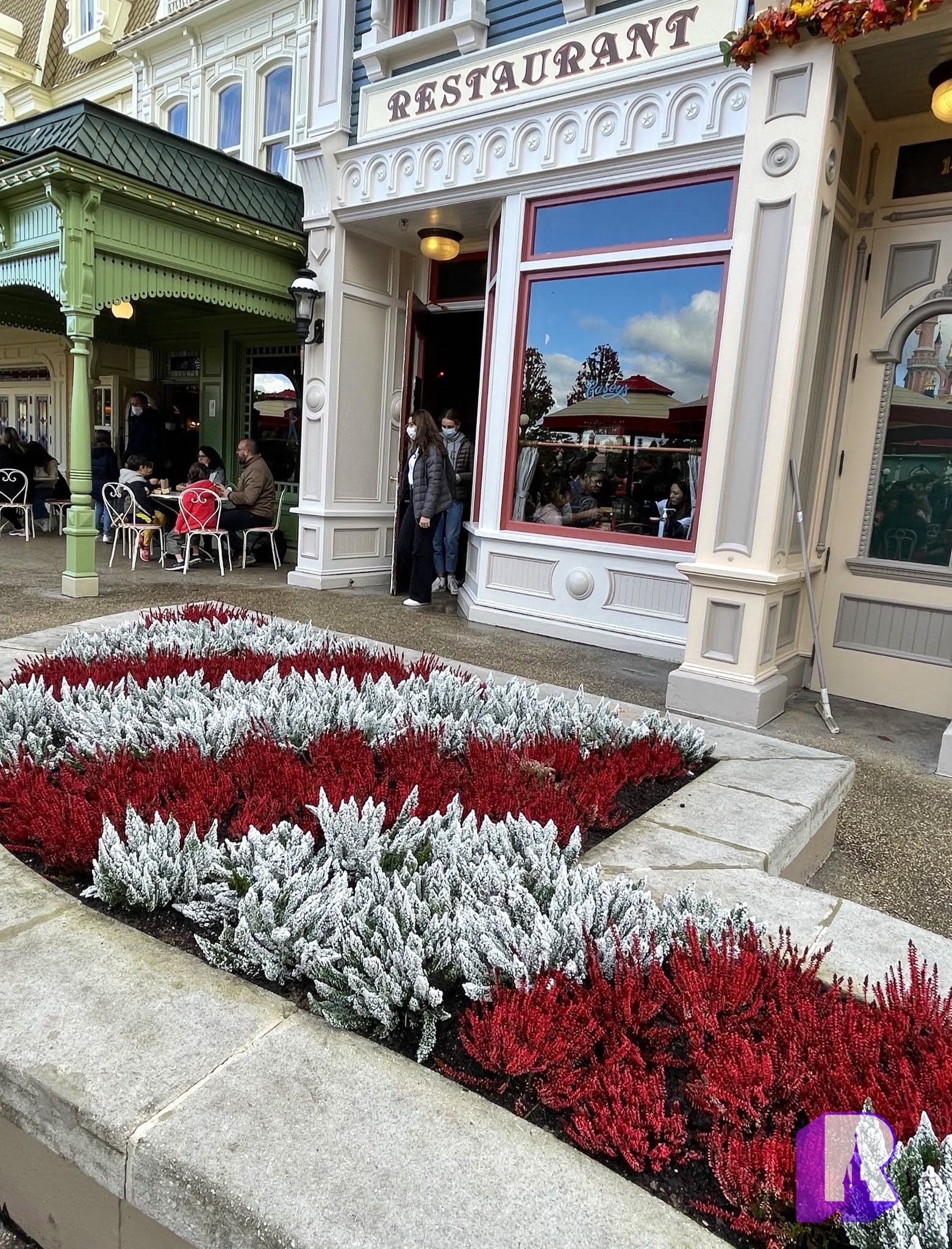 Landscaping has been updated at Casey's Corner. Looks like Christmas but I think it's more Casey's color scheme.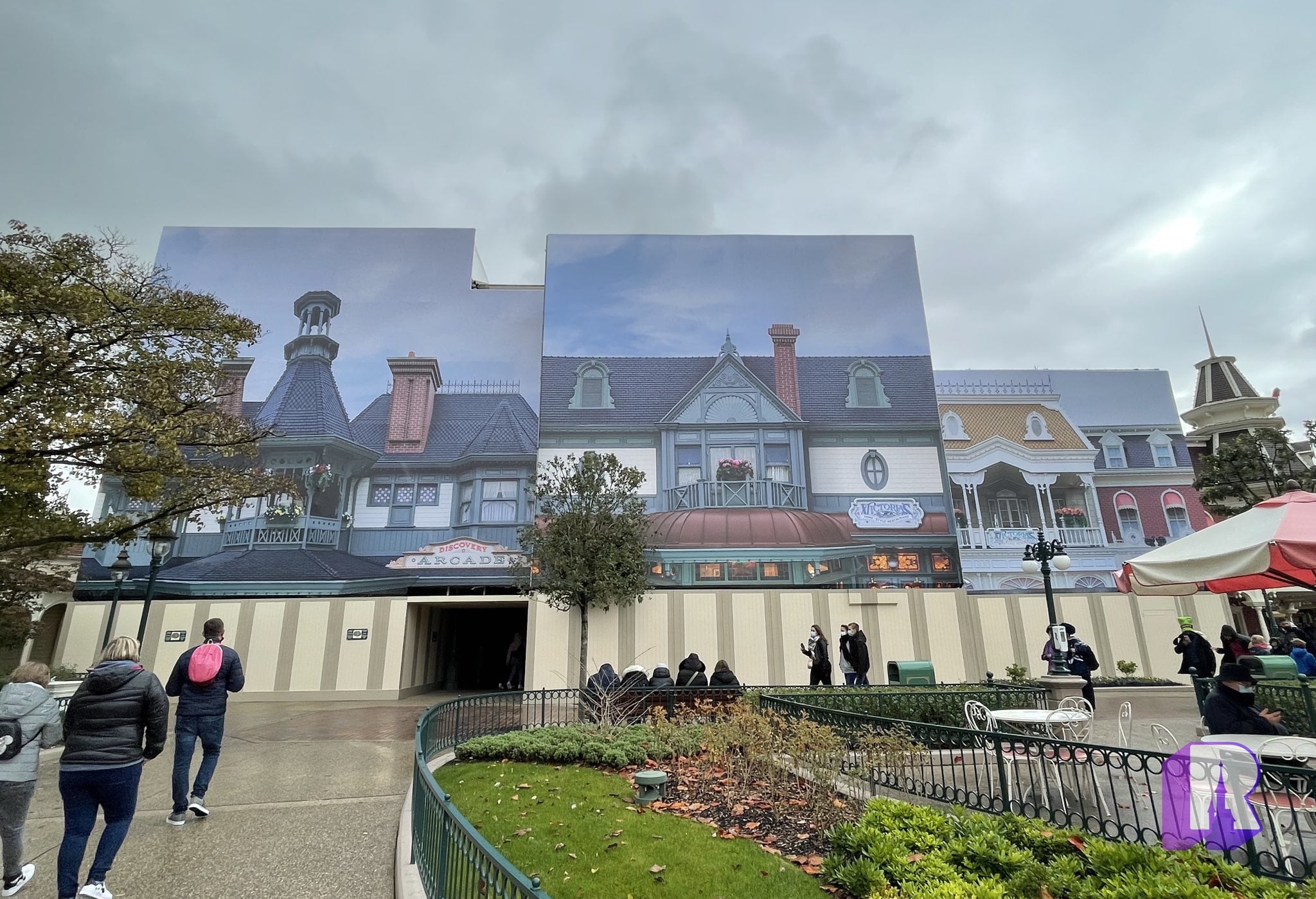 Themed tarps have finally arrived at the discovery arcade / victorias facade refurbishment project.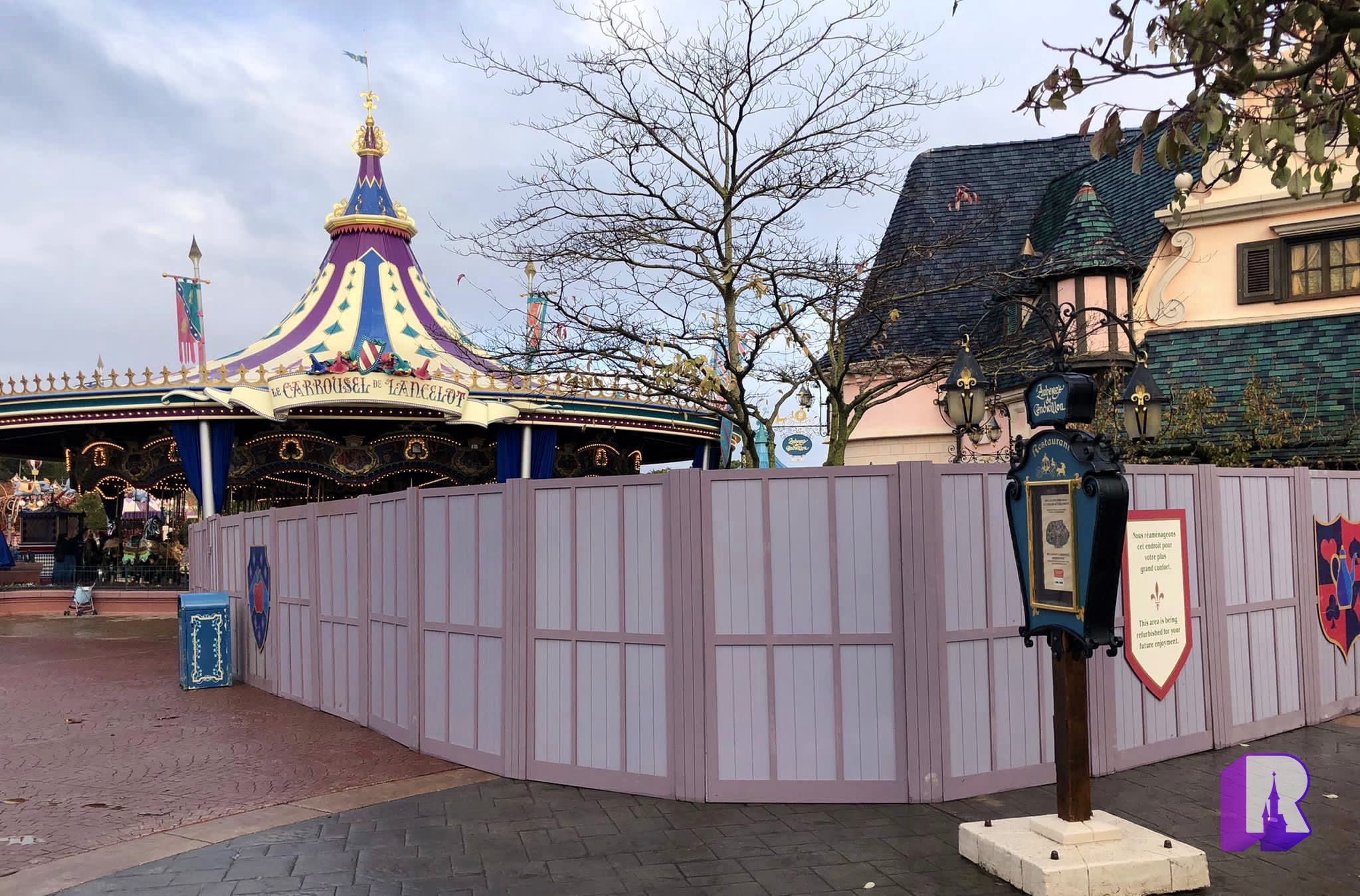 And in Castle Courtyard, walls have arrived for the next phase of repaving.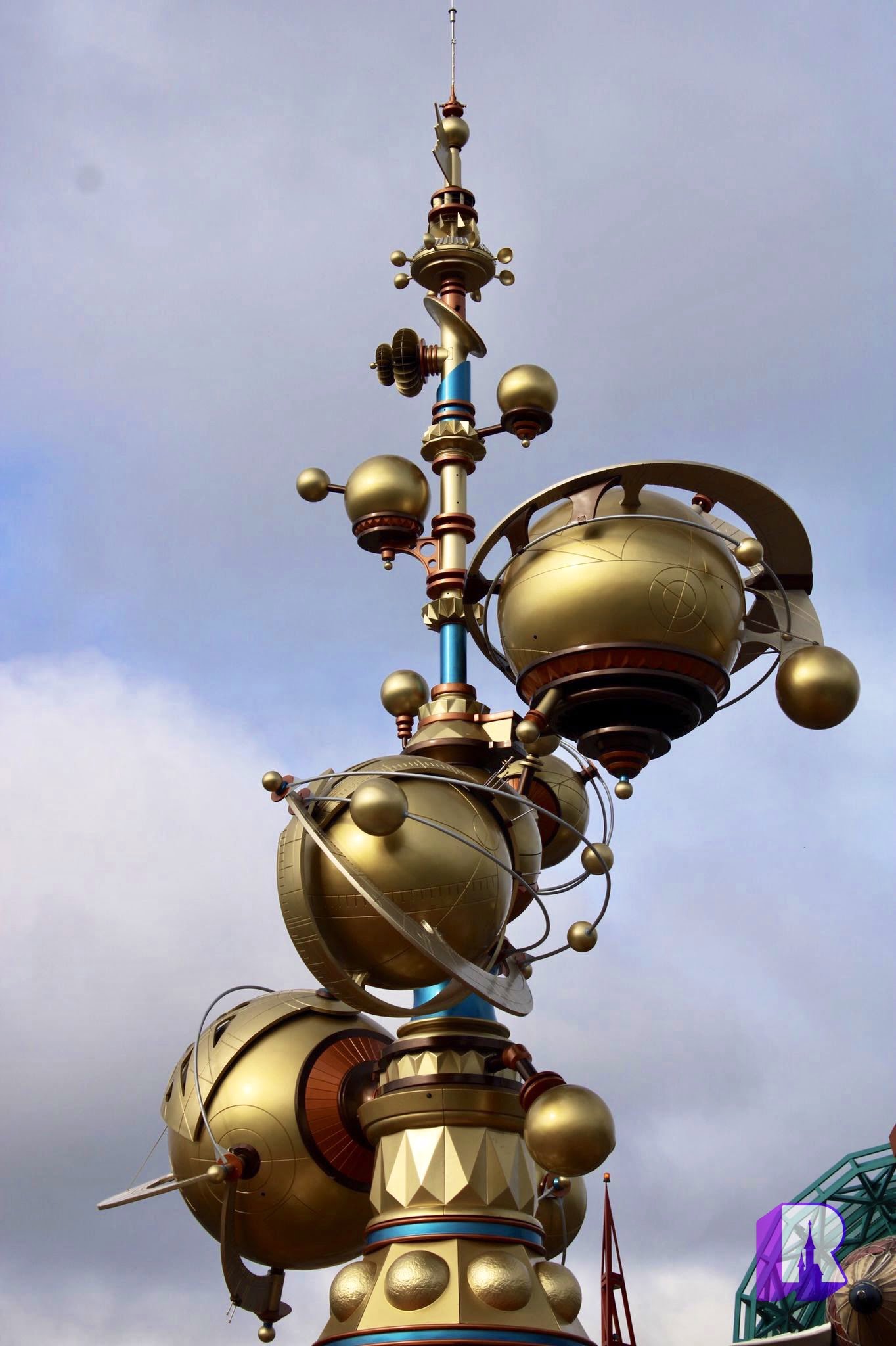 Orbitron is looking nice and shiny but a lot more testing is needed before it reopens mid December.
The Star Wars selfie spot has closed as Videopolis is getting ready to welcome "Let's Sing Christmas". It's possible Santa will be coming to Arcade Beta as well.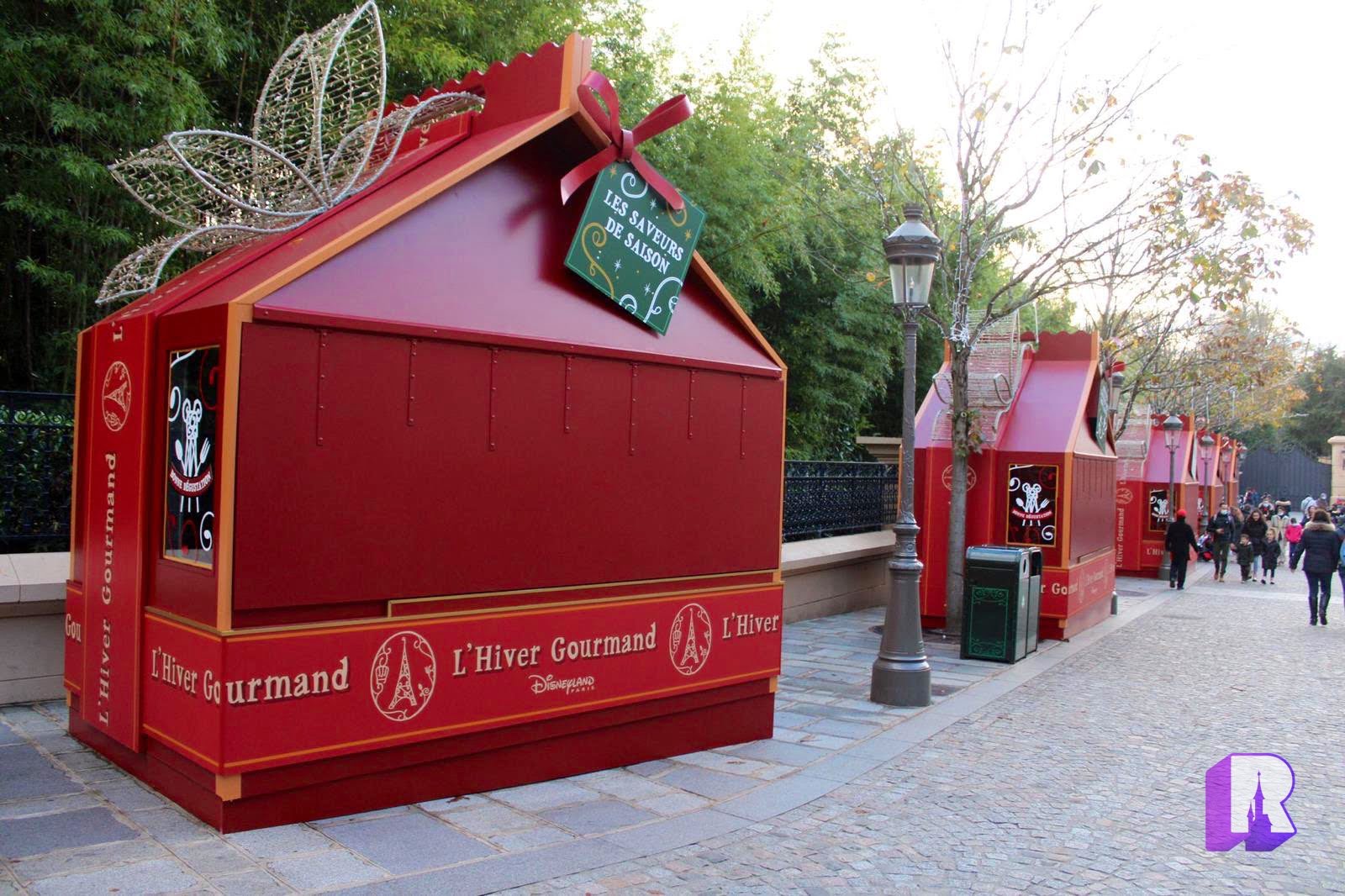 The "Hiver Gourmand" chalets have returned on Place de Rémy. The food festival retiens with 7 chalets from Nov 13 2021 to March 20, 2022.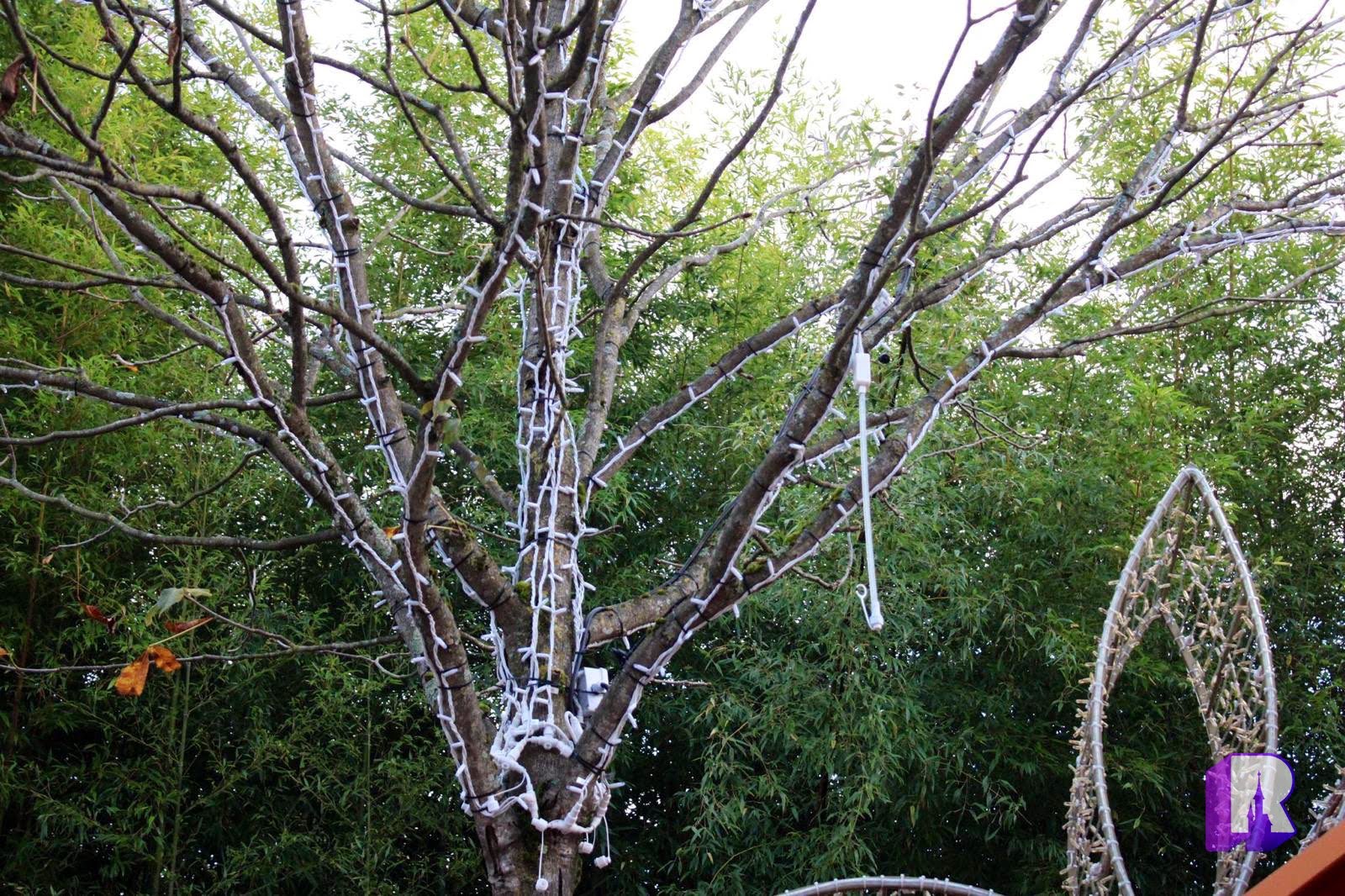 Christmas lights have also appeared on Place de Rémy. Time to get festive !
A bit of movement as well in the Resort Hub where repaving and the building of the new security gates continue.
This and that..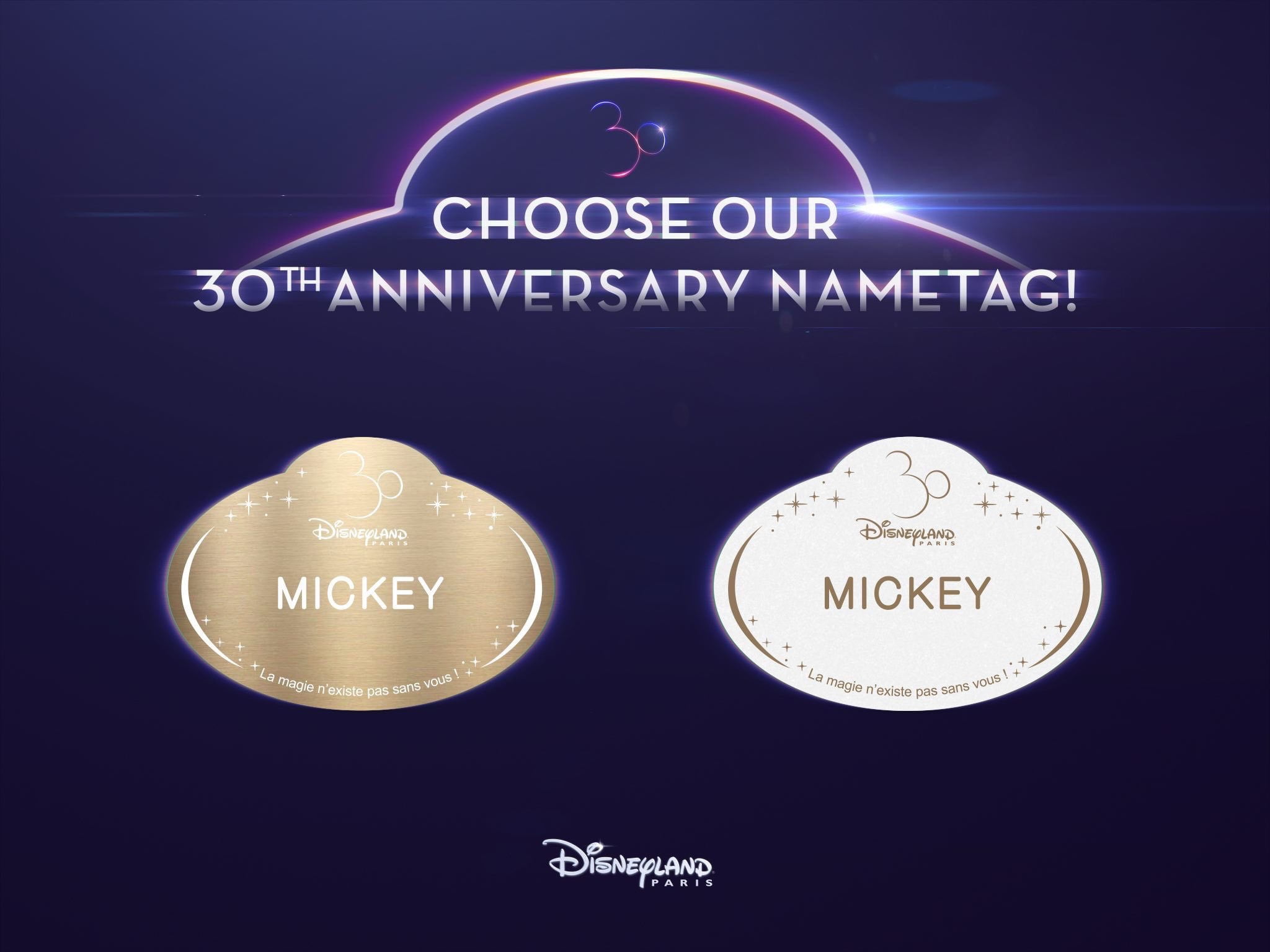 Cast Members are being asked to vote for their favorite 30th Anniversary name tag design. No doubt the gold will win!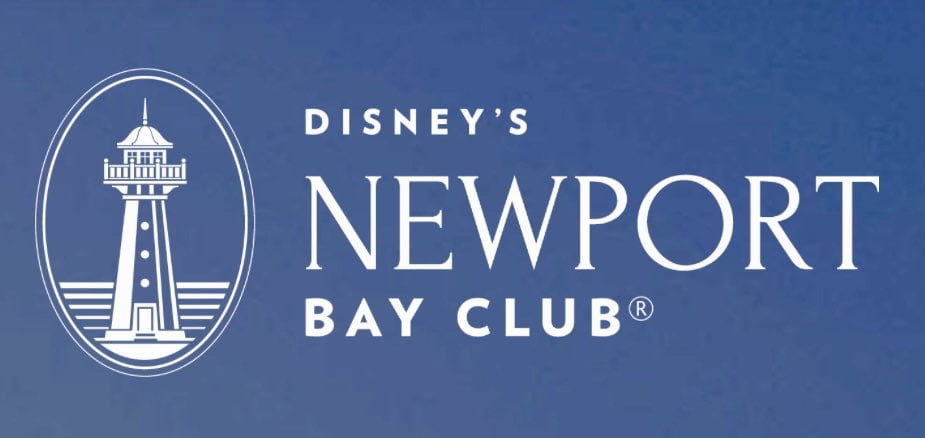 Disney's Newport Bay Club Hotel has an updated logo.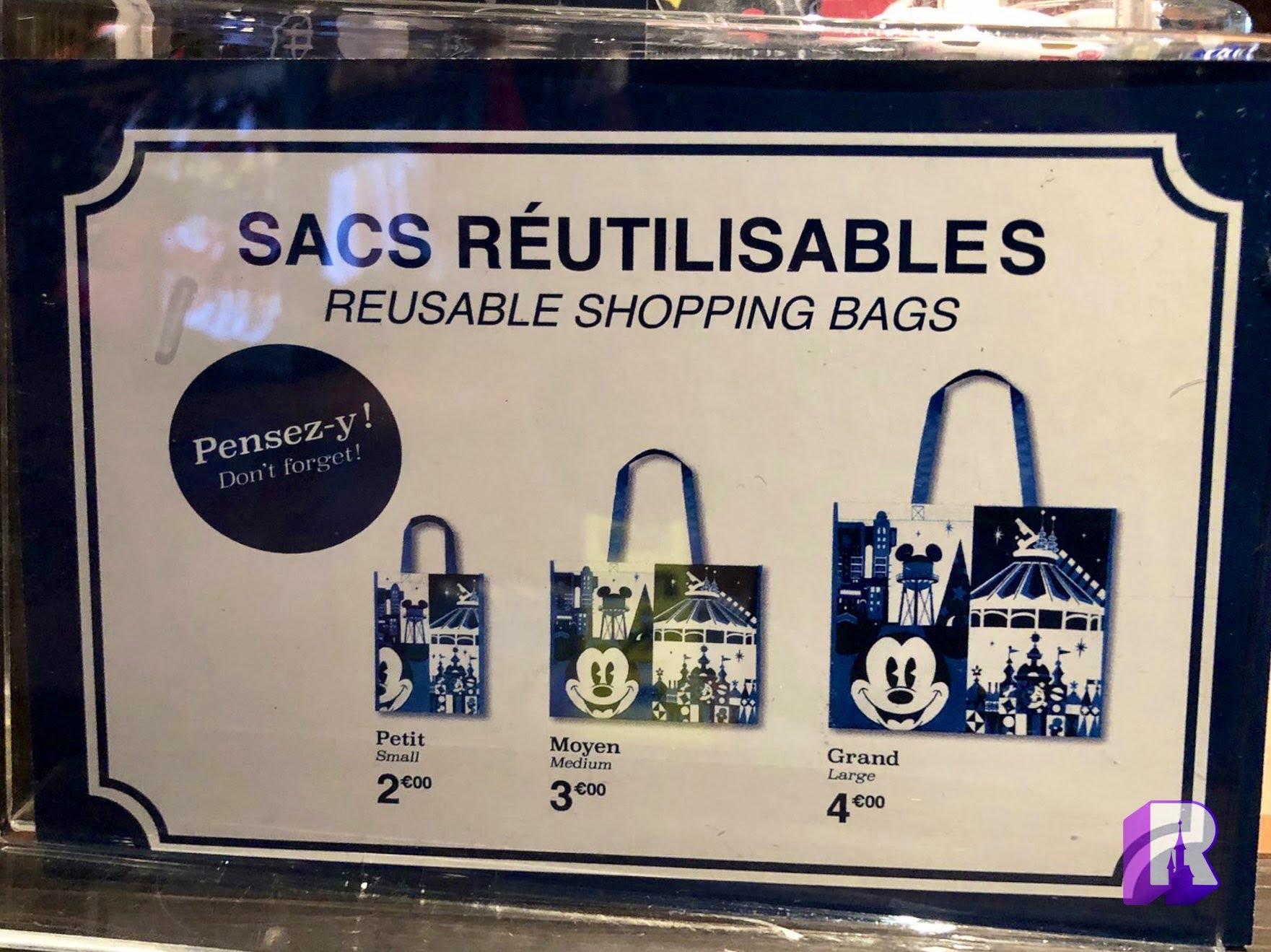 Price increase for the Disneyland Paris reusable shopping bags:
Small: €2 (+€0.50)
Medium: €3 (+€0.50)
Large: €4 (+€1)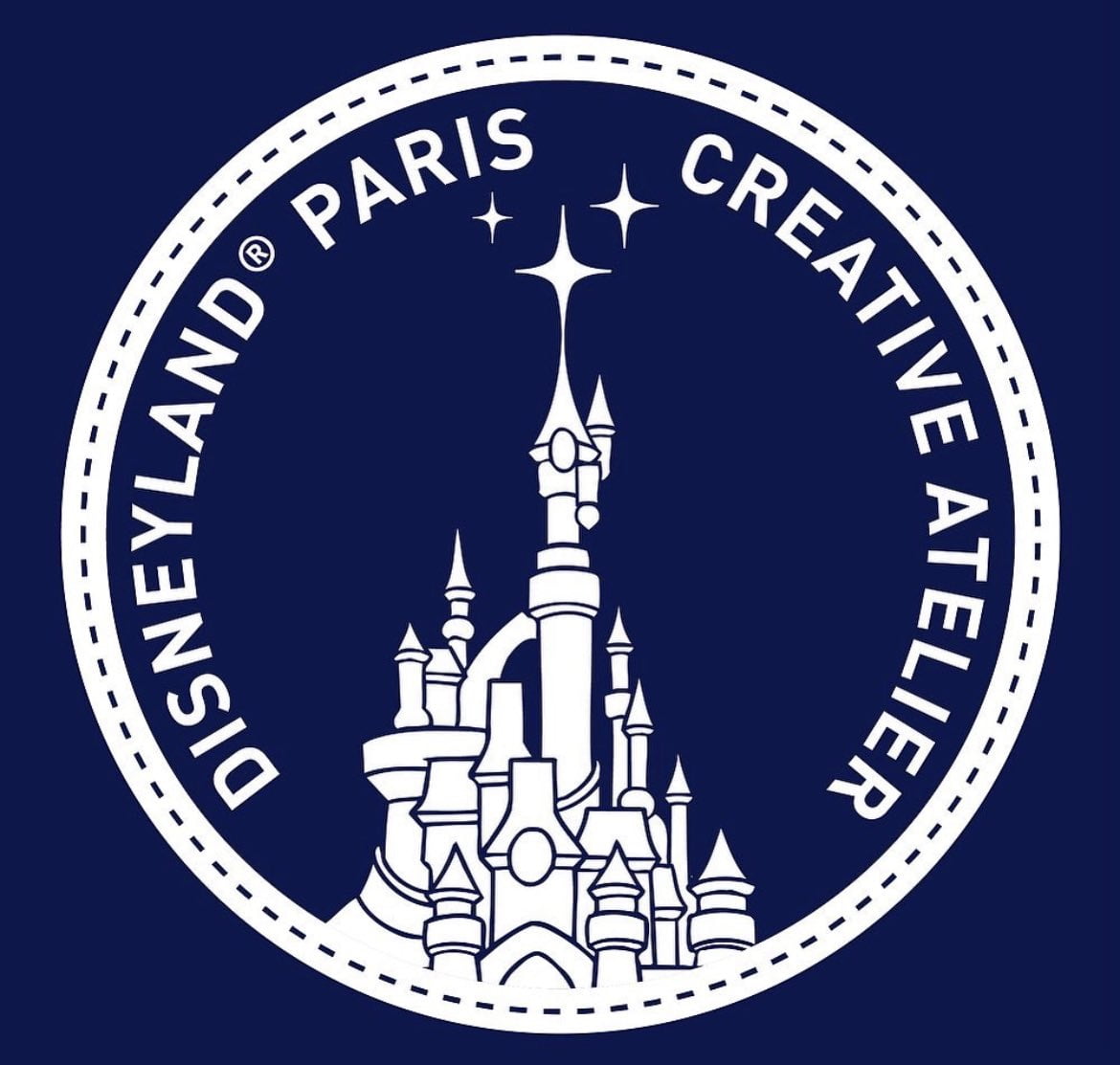 And next week from Monday to Thursday the Disneyland Paris merchandise team will ask for your input via @DisneylandParis Instagram stories to create a #DisneylandParis30 ear headband, from the colors to the bow and the fabric design.
The result will be shown on Nov 15.
Thanks for joining me on anotherj weekly news update ! We will see you back here next week with a big one: the start of the Christmas Season!!