We are back again for a new weekly Disneyland Paris update! This week, we welcomed back the final Disney Hotel into operation, got some exciting AP news for a change, and oh yeah – that one last spire has been installed! Let's take a look:
Welcome back, Disney's Sequoia Lodge
This week we welcomed back to operation Disney's Sequoia Lodge which had been closed since March 2020! It's great to enjoy once again the atmosphere of the American National Parks!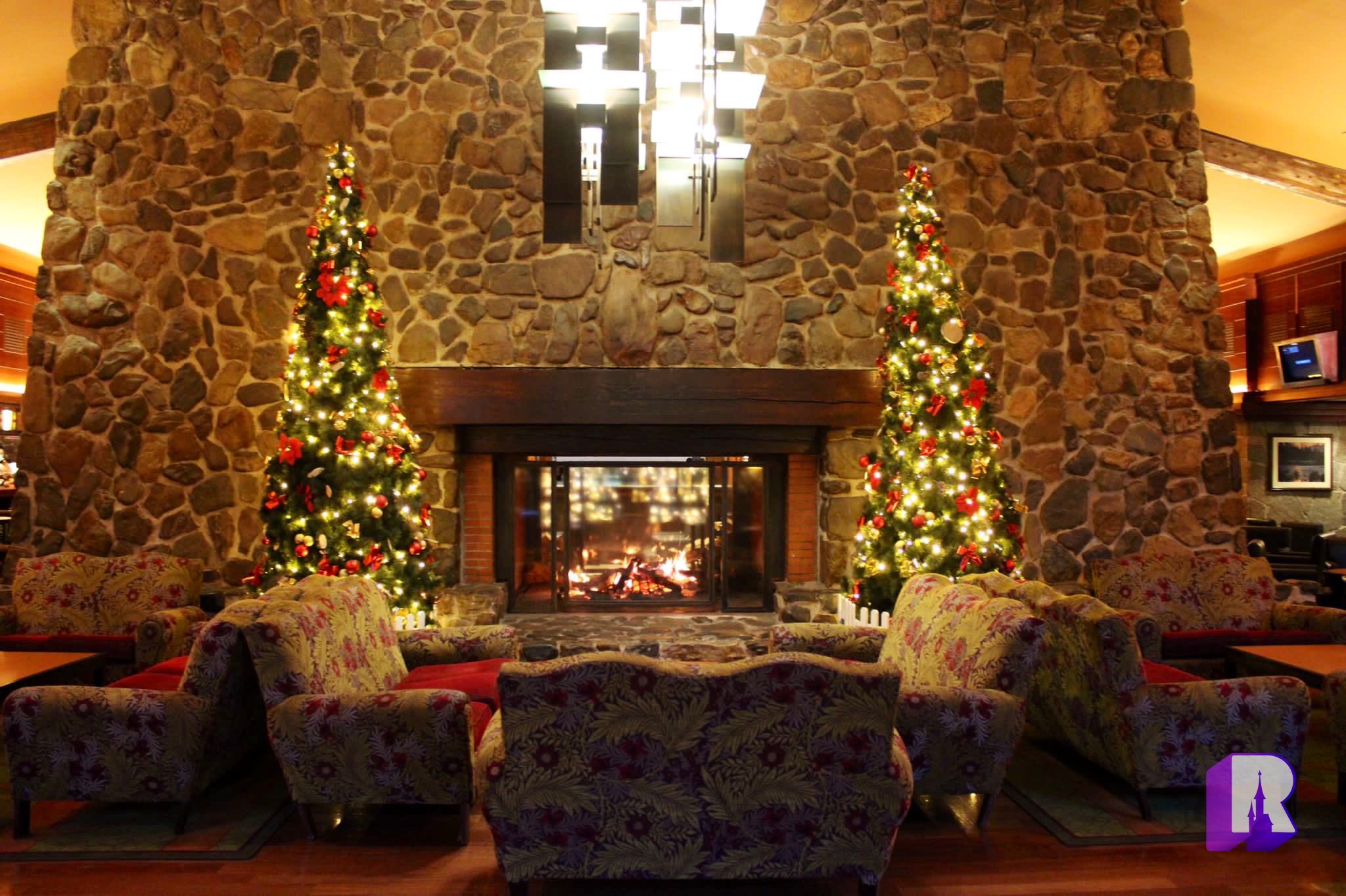 One thing we particularly missed was the Redwood Bar with its massive fireplace – THE place to spend winter!
Northwest Passage, the lovely hotel shop has also reopened. They always have cute windows!
A big welcome back to the Cast of course as well who were welcoming the first Guests on December 1.
The Ambassador team was also doing the rounds, and we also ran into former Ambassador Laura Janice Gedigk who is now part of the Disney Hotels duty management team.
Despite being open, the property is still ongoing buildings and façade refurbishments. The works are – last time we heard – supposed to last until Summer 2022 and are not impacting Guests – okay.
Mickey and Donald were the first Disney Friends to welcome back Guests on Dec 1. Unlike other hotels they do not currently have customized outfits to the theme.
MagicALL
MagicALL is the new and updated accessibility program at Disneyland Paris. It went into effect on December 3 and to say that it has raised many many questions would be an understatement. Signs have have been added to Attraction entrances inviting Guests to check conditions of access.
Above is a look at the new "question tree" Guests must fill either in person or online in order to obtain a Priority Card (green color) or Easy Access Card (all other colors).
You can find more information about the program in our article from October HERE and thankfully a fully fleshed official page has also appeared with many of the answers that the first lackluster press release was missing. You can consult it HERE
AP Events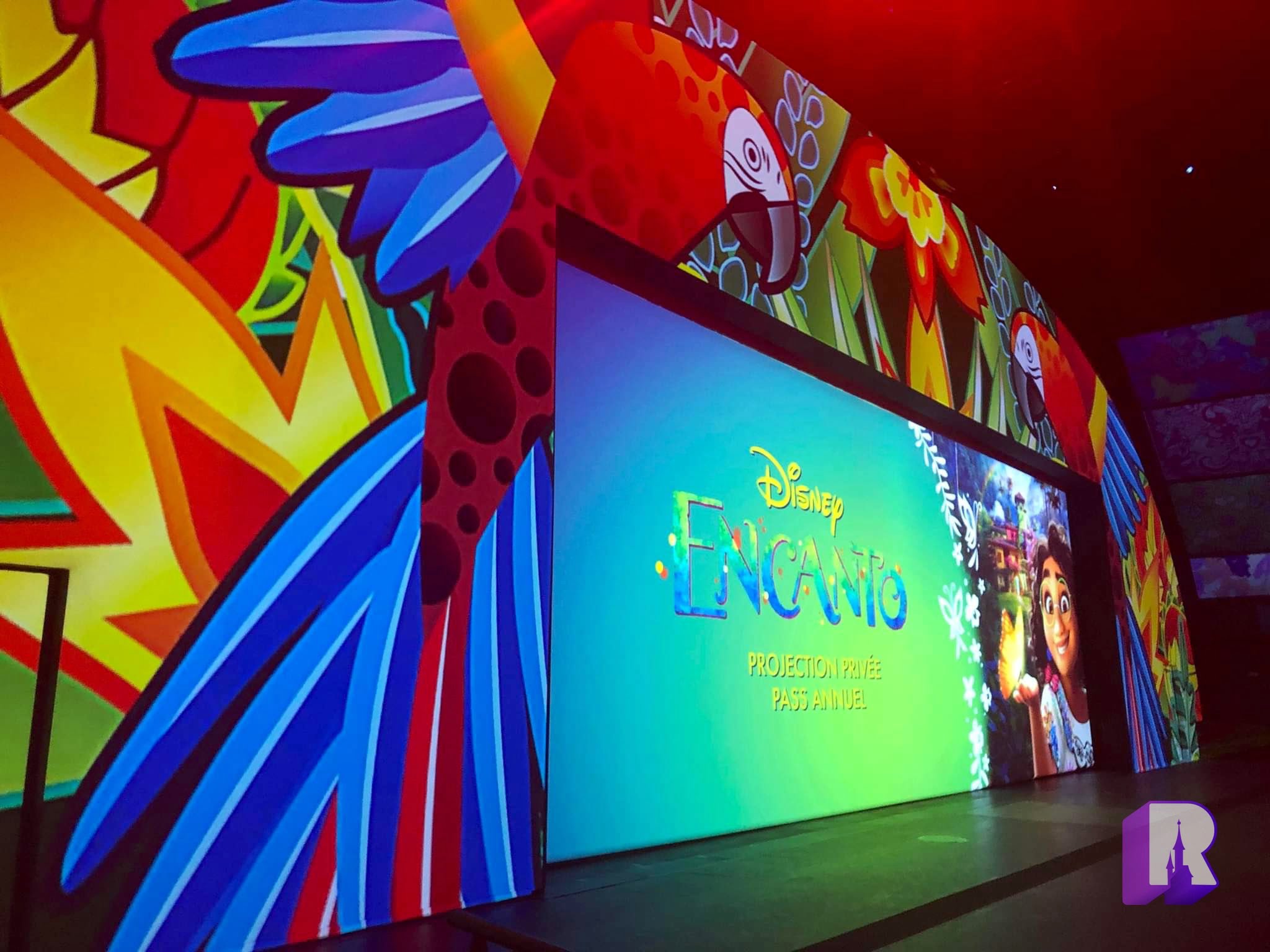 This weekend was the grand return of AP Events with the screening of Disney's latest: Encanto !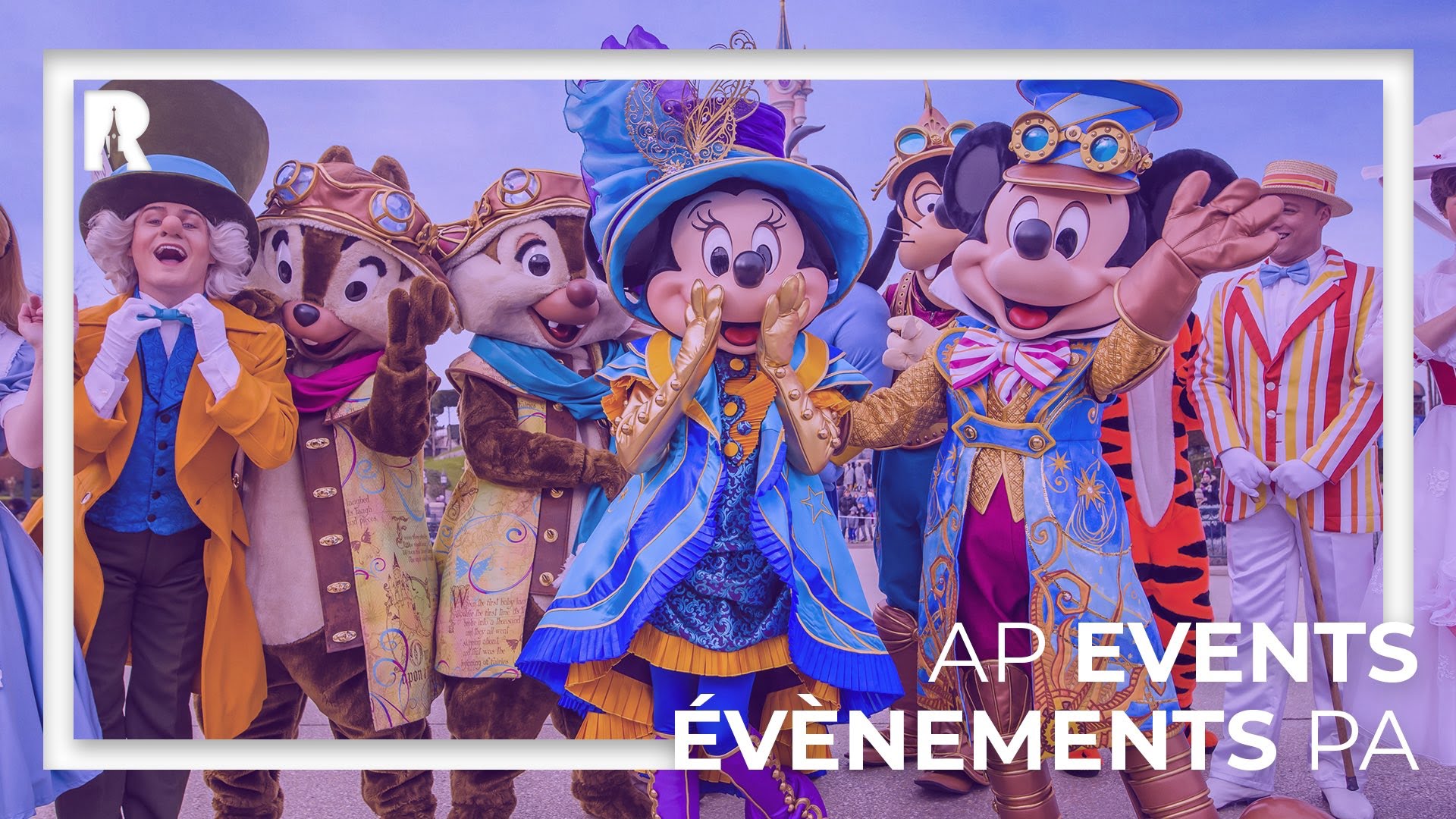 This was the occasion for a news update presented by AP Program Coordinator Arthur Baillargeau who shared his excitement for the many upcoming events, including the first AP Party in the while which will take place late March 2022 to celebrate the start of #DisneylandParis30 ! Expect vintage shows, characters, parades and surprises.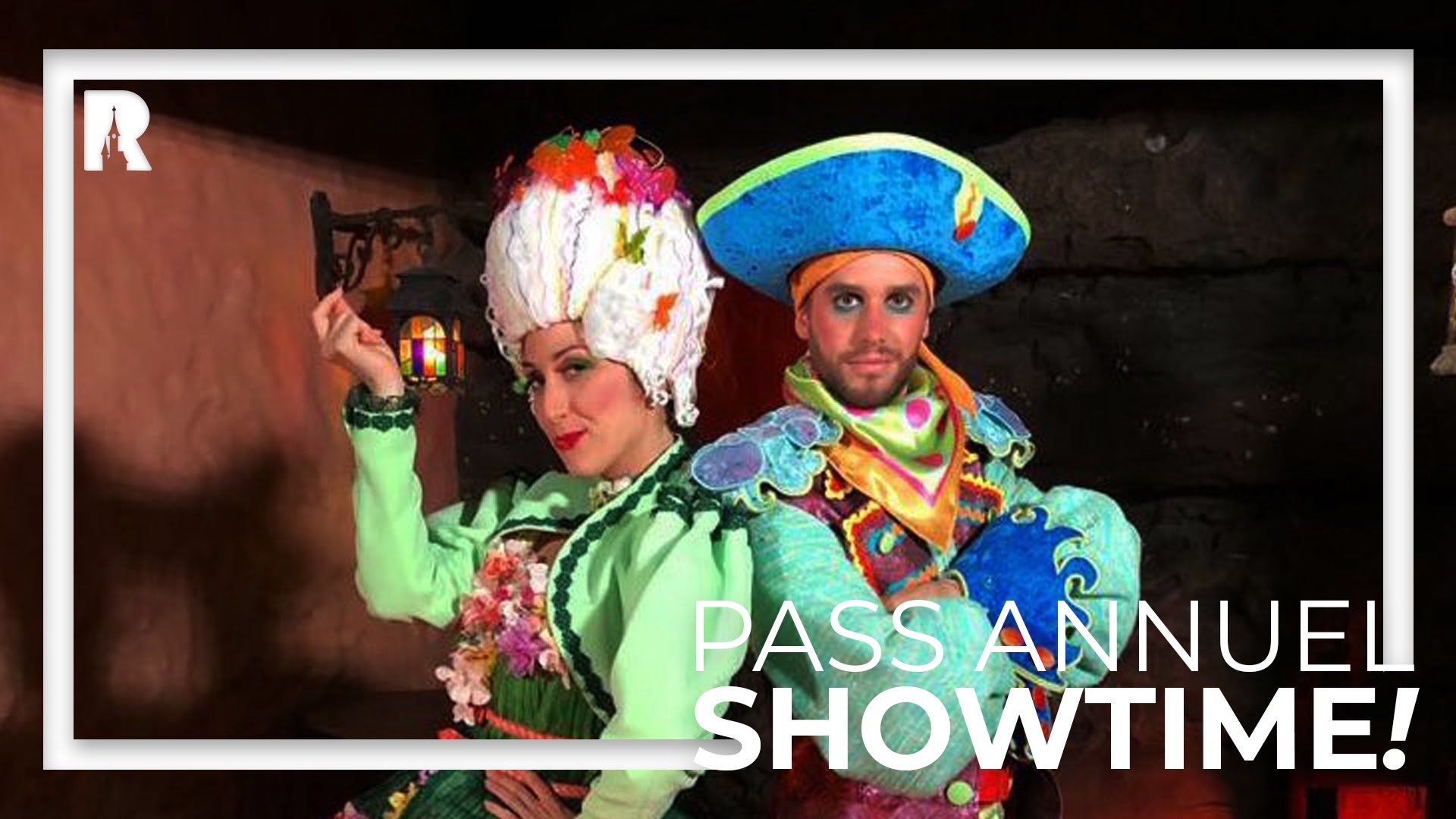 Arthur also announced a new online show recorded or live at Studio Theater co-hosted by none other than Betty Rose and Jimmy Ocean! The show is expected to tape in January and will also feature some updates on other topics such as merchandise.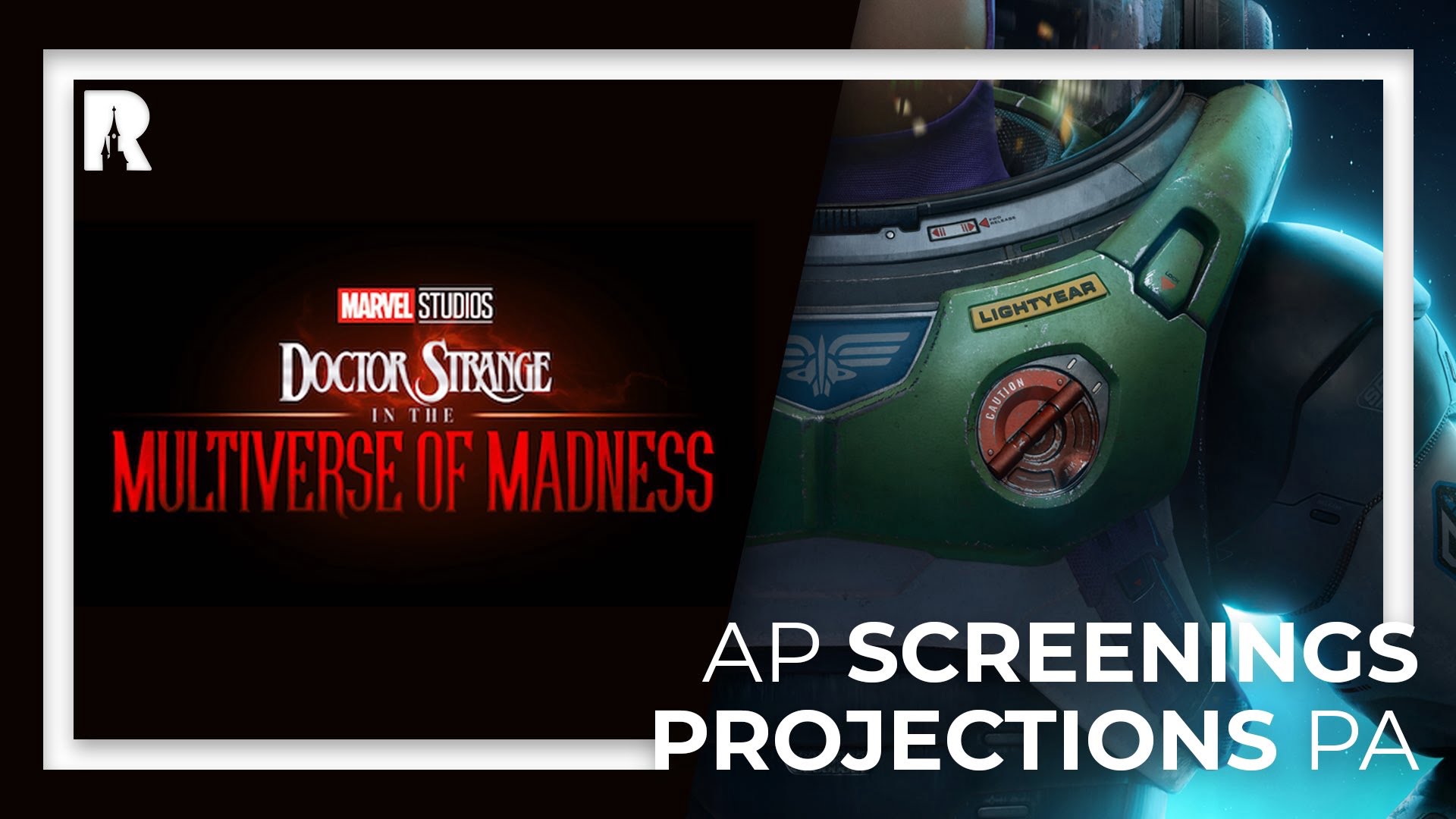 Finally we also got the names of the films for the next two AP screenings: Dr. Strange and the Multiverse of Madness, and Lightyear.
A lot of fun things to look forward to which will attempt to help us digest the inevitable AP price increases and program changes of 2022 – but that's a discussion for another day!
Maintenance and Refurbishments
YES the final gold spire has been installed on Sleeping Beauty Castle – finally ! The refurbishment of the Castle itself is reaching the end. What amazing work !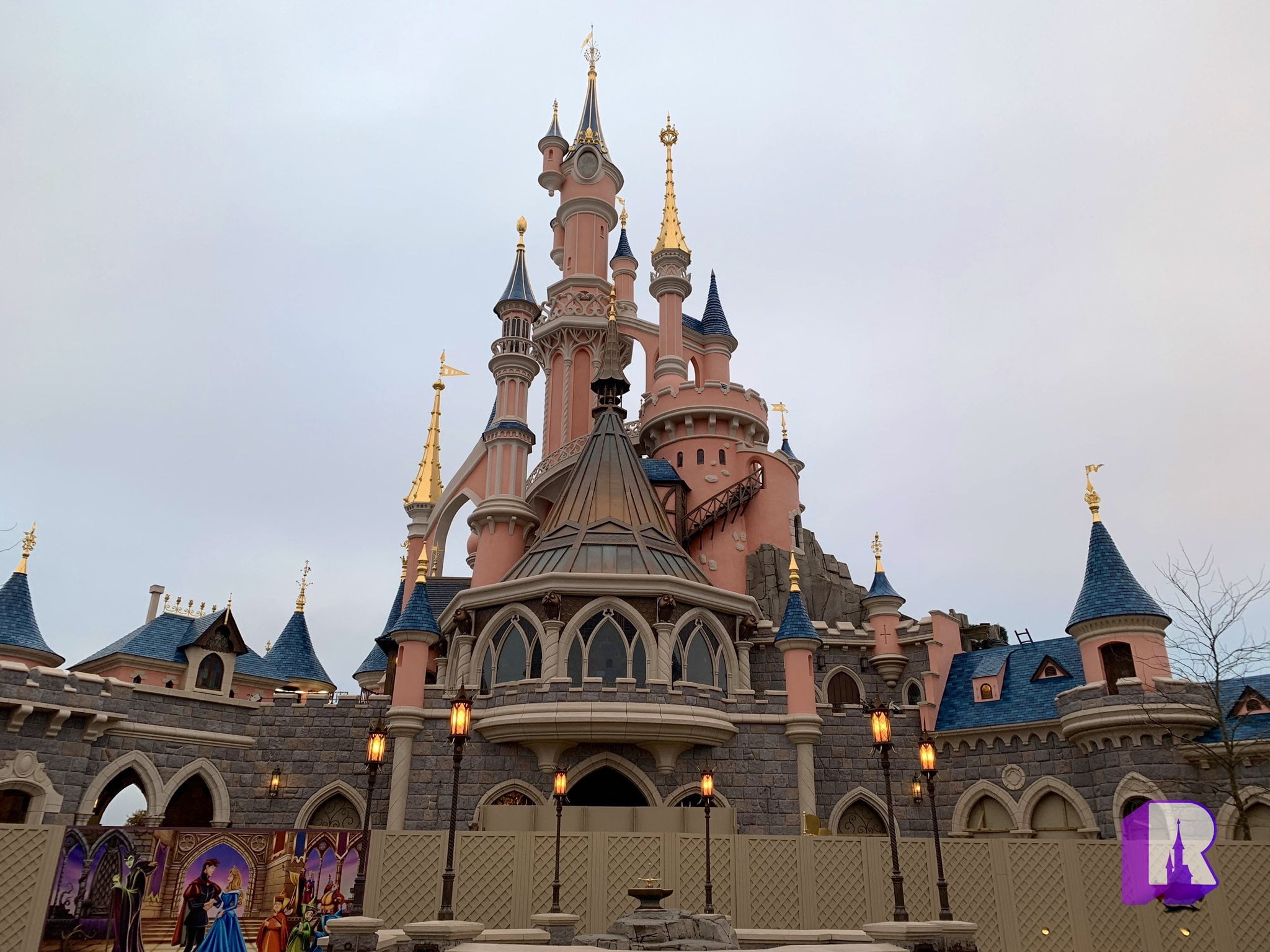 On the flip side , walls remain in Castle Courtyard as the finishing touches get applied and until "other things" get installed – another discussion for another day.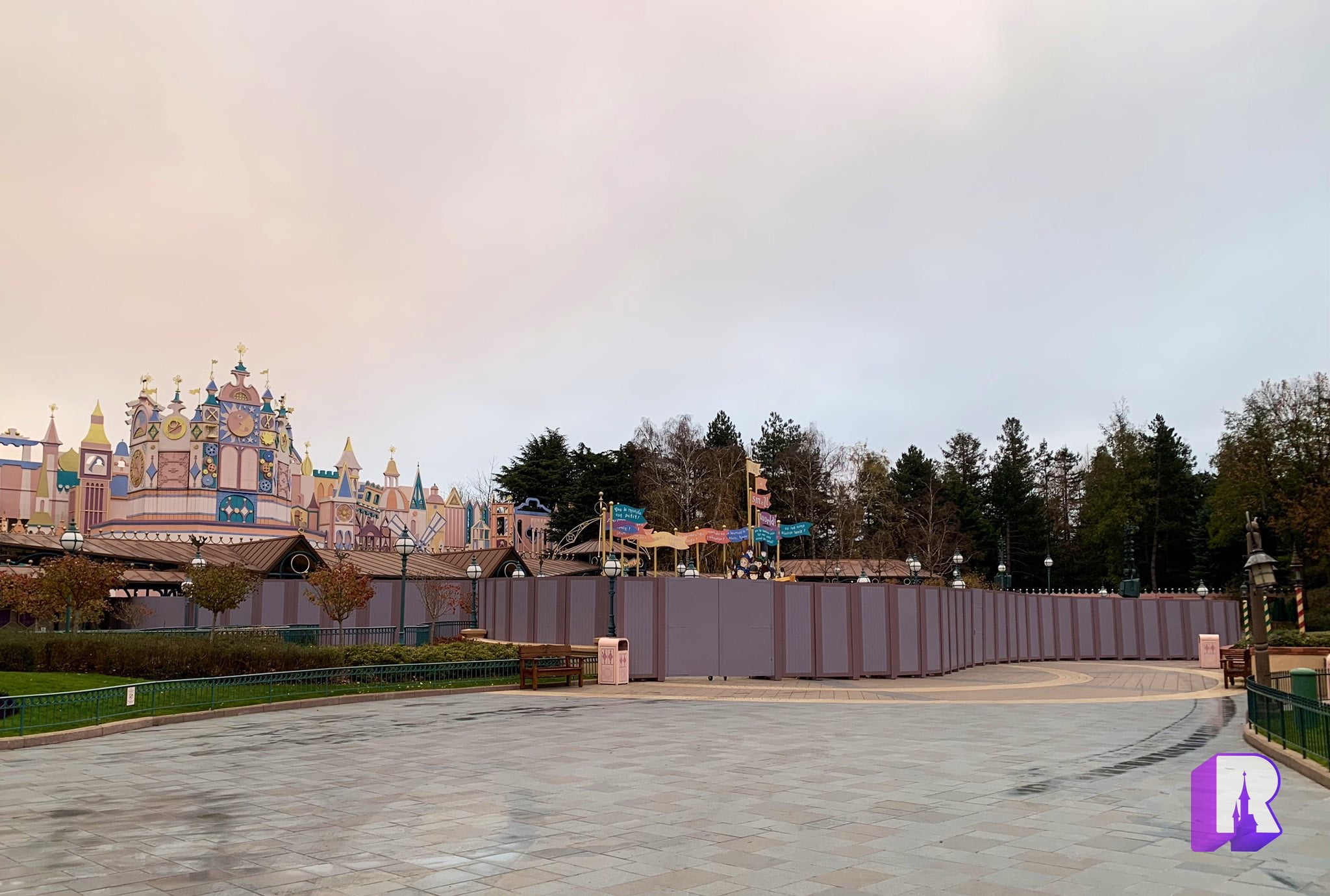 Still in Fantasyland we said goodbye to "it's a small world". The Attraction is scheduled to be closed for almost a year as the teams work on the building and the show.
It will be very odd without this iconic Attraction but the works are required and it will come back shiny and new!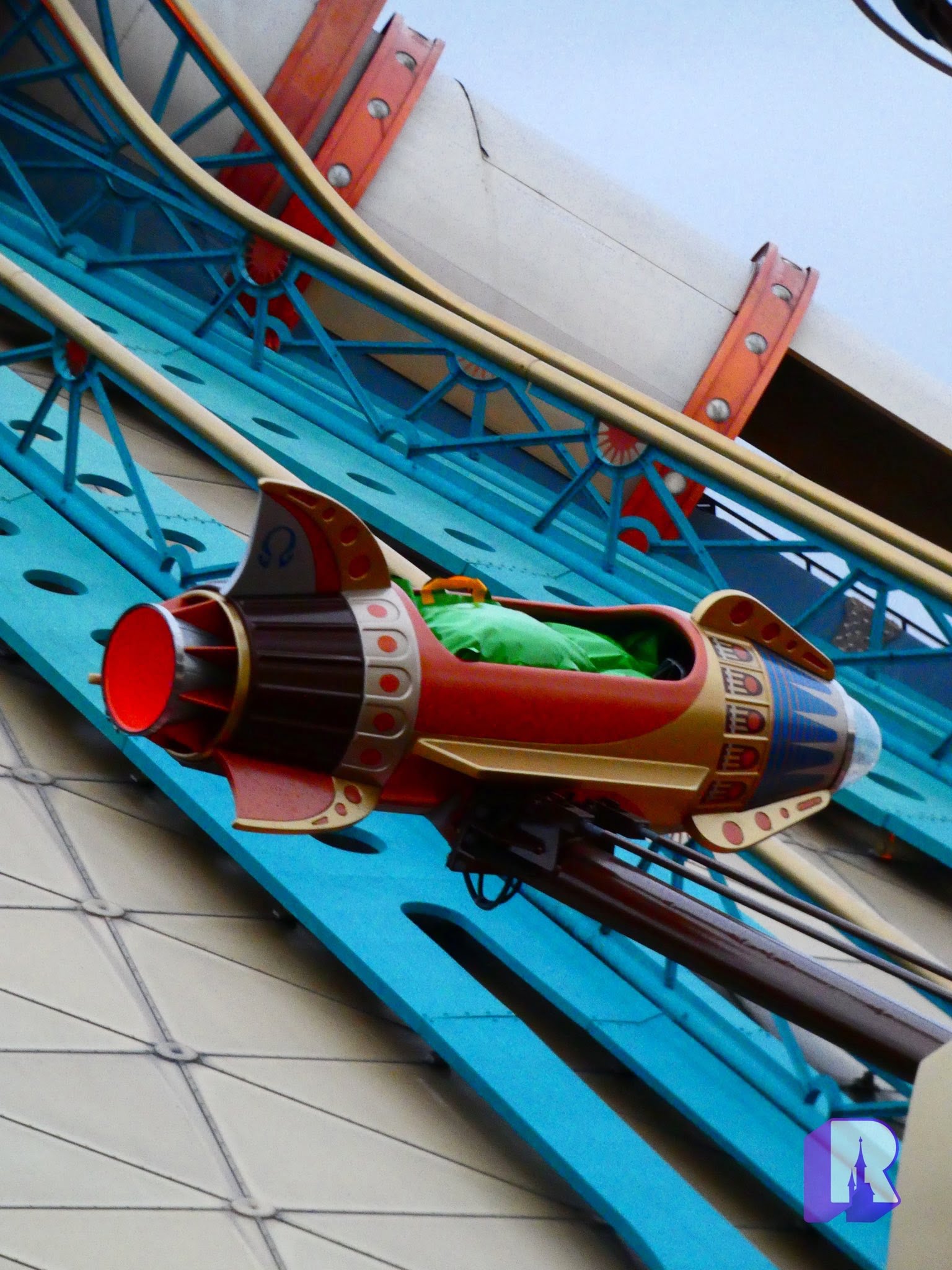 Over in Discoveryland, the Orbitron refurbishment is reaching the final stages with ride testing with sandbags. The Attraction returns mid-December.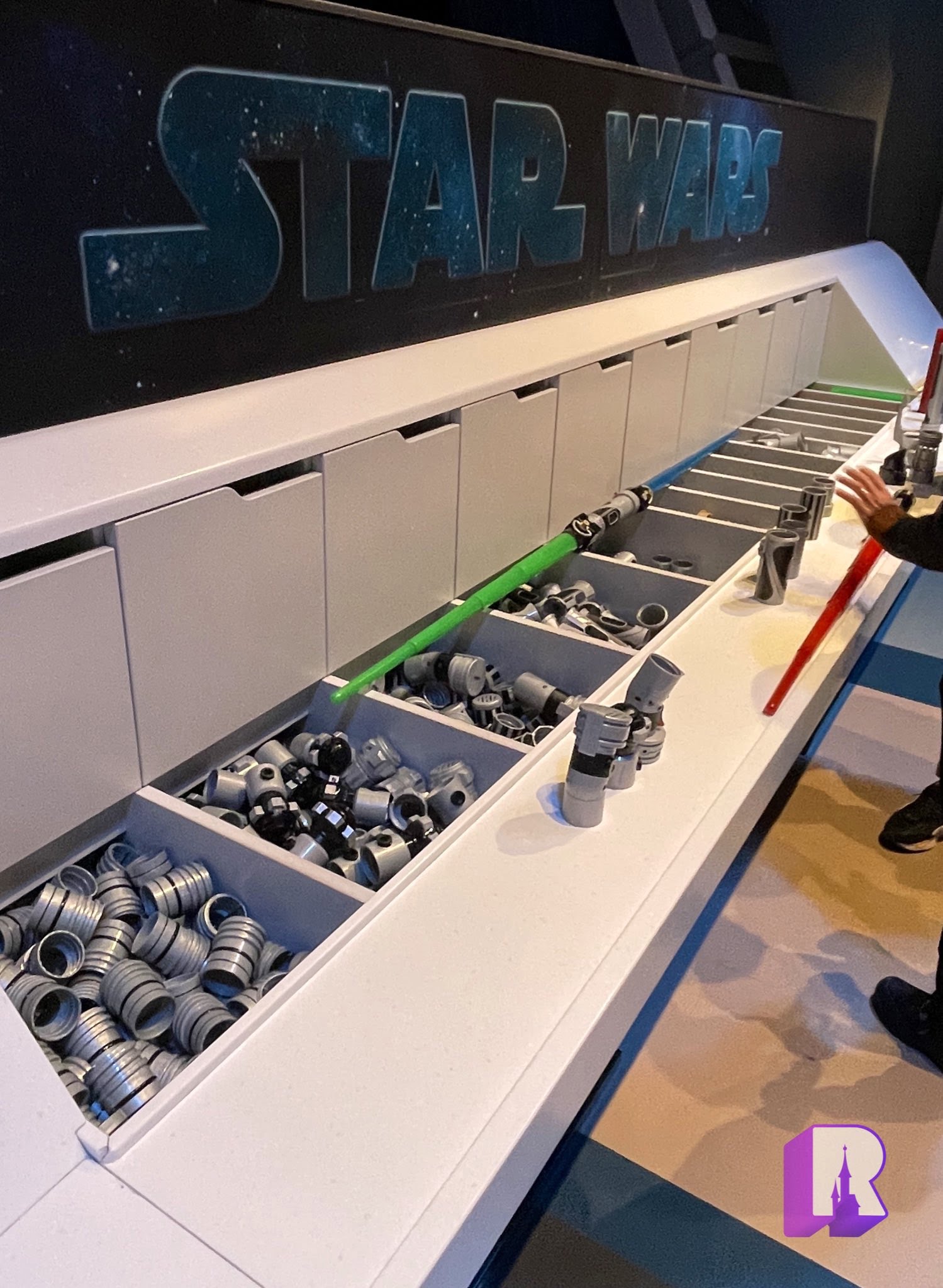 At Star Traders, the "build your own lightsaber" feature has reopened.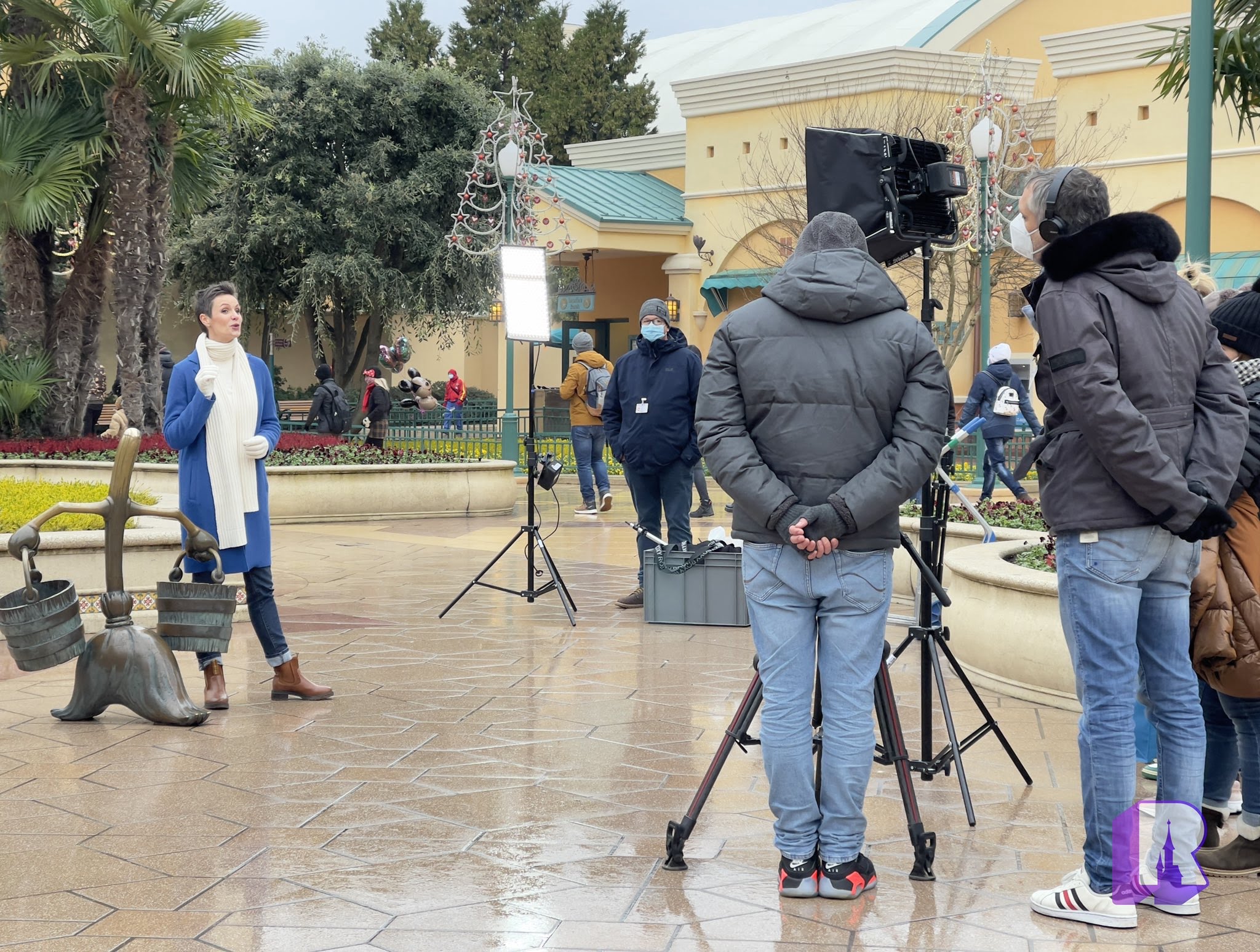 Actual filming at Walt Disney Studios for a Belgian TV channel.
In the Resort Hub, more theming is being added to the new security gates under construction. One of my favorite current projects.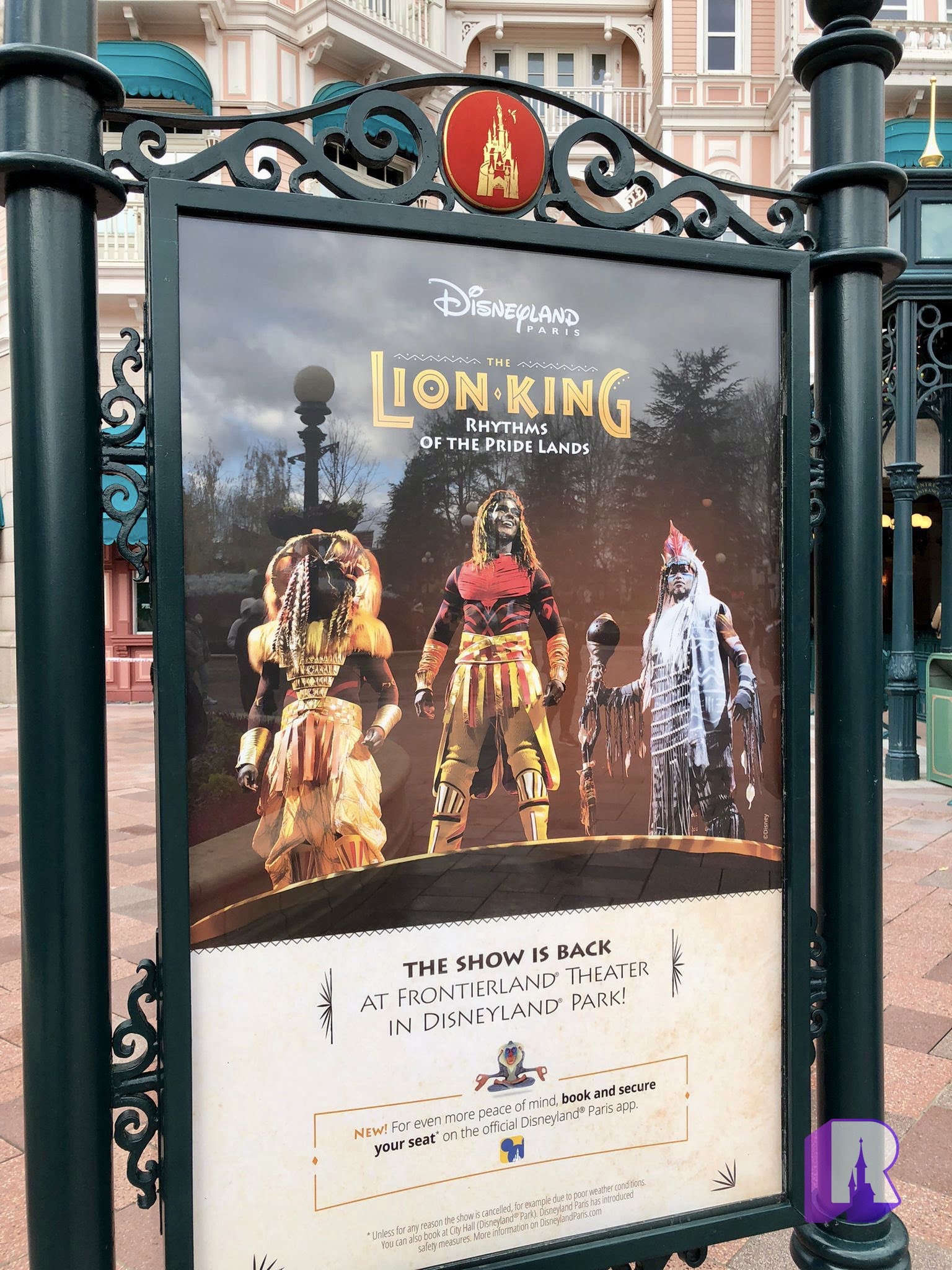 New posters have been added to promote "Rhythms of the Pride Lands" the show at Frontierland Theater included with admission. But also trying to get Guests to pay for "Secure Your Seat".
At Disney Village at least SOMETHING is being remodeled and it's the Starbucks. The new "Siren" design is a more modern – vintage – colorful design reminiscent of the world of The Incredibles. Well done!
At World of Disney, a themed "Tax Free Kiosk" allows Guests including from the UK to claim a tax refund for purchases above €100.
And across the street, the left room of Disney Store has become a Worlds of Pixar shop.
Finally around Lake Disney slow progress is being made on refurbishing the bridge to Disney's Newport Bay Club. Works are quite in depth and some of the uncovered parts look as new already.
This and that…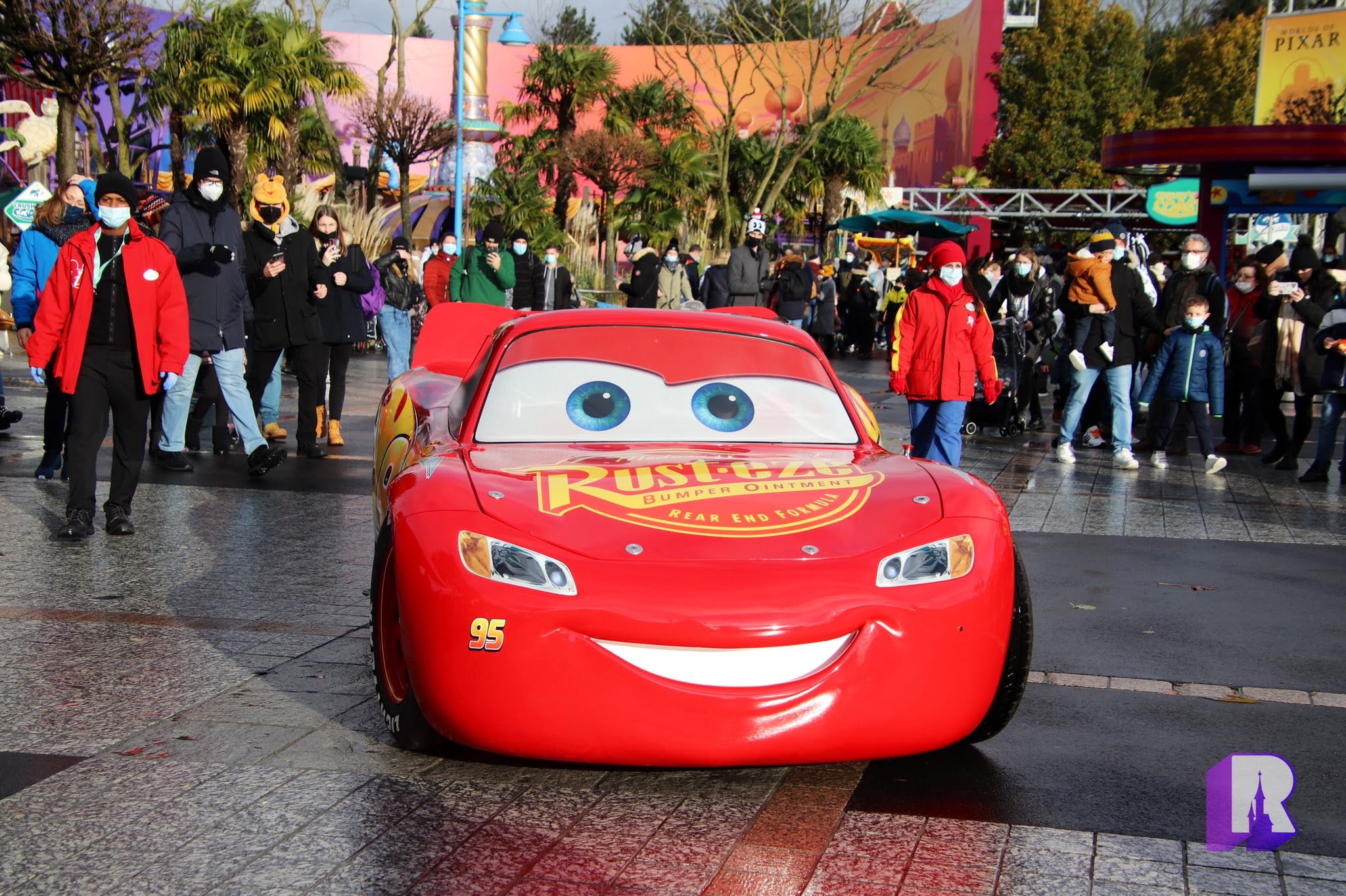 Guests can now see Lightning McQueen drive around Walt Disney Studios Park. A new daily offering in conjunction with Worlds of Pixar.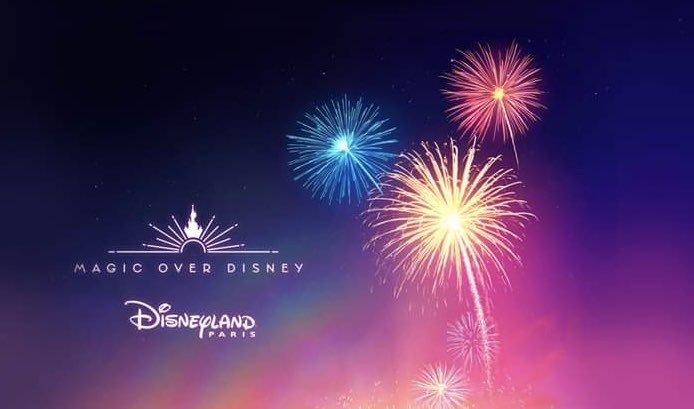 "Magic Over Disney", the 3-nights only fireworks show on January 14, 17 and 19, 2022 will take place at Walt Disney Studios Park (it was previously staged on Lake Disney).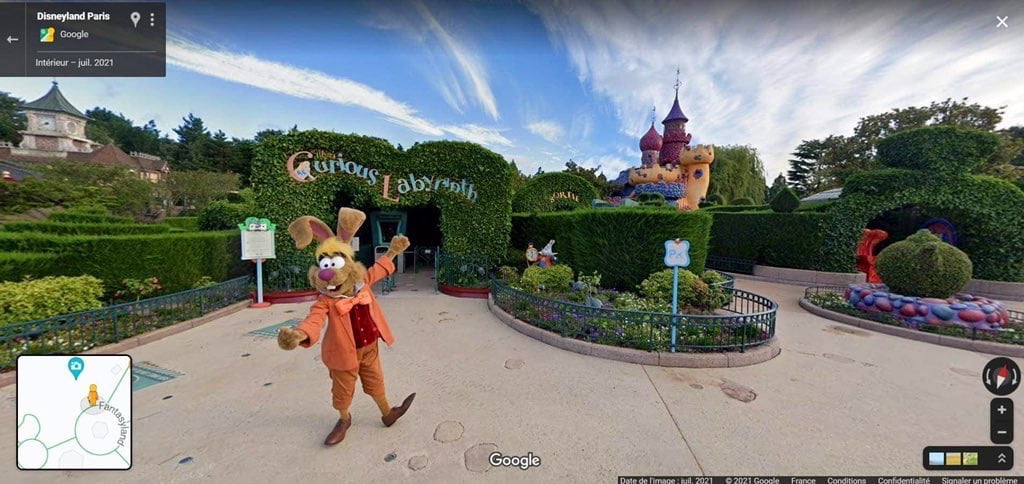 Catch some rare characters in the new Google Street View of Disneyland Paris at THIS LINK
And at the Val d'Europe Mall near the Resort, an "Enchanted Gift" installation displays the first-person video footage with Daisy that we saw being filmed mid November!
That's our news update for the week! Thank you as always for reason and sharing , it's really appreciated. See you next week for more news from Disneyland Paris!