Welcome back to our weekly news and photo report! You'll notice this is a double-edition as I was busy last weekend checking out the competition in the Middle East (don't tell Mickey). It's been a slow-ish two weeks in the Parks but news wise we had two drops of information on DLP30! Let's take a look at everything!
Disneyland Paris 30 is on the way.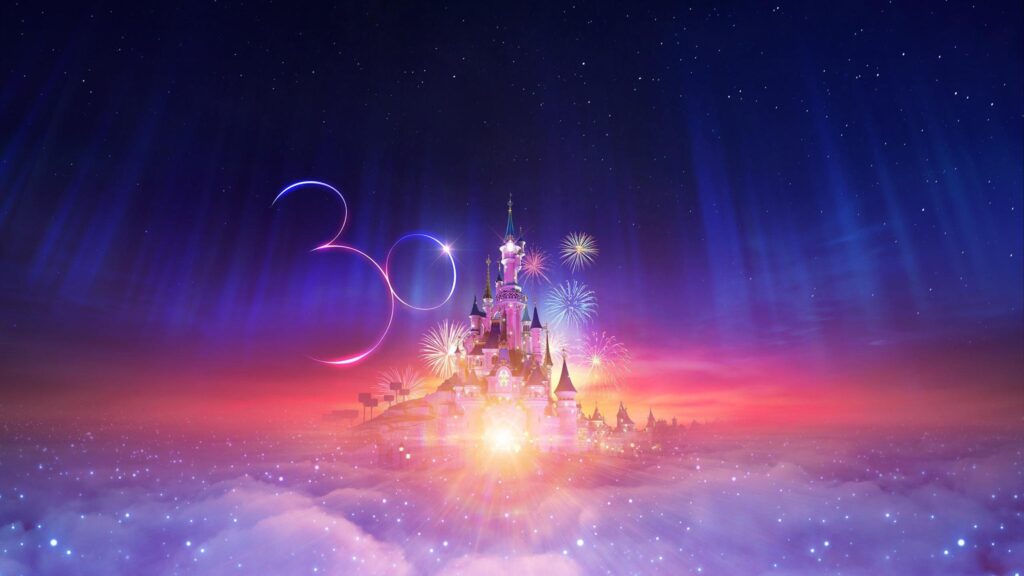 Visuals, visuals, who's the prettiest anniversary of them all? Over the last two weeks we got treated to a ton of new visuals for the 30th Anniversary Celebrations. Mickey and Minnie look amazing, and all these artworks are truly fantastic.
The marketing teams are really doing a bang up job getting everyone excited for the celebrations, just 100 days away. We also saw a preview of food & merch, two departments who are often lagging behind but are giving me hope with these classy creations:
The anniversary is also starting to appear at the parks with these billboard above the never moving guest parking walkways: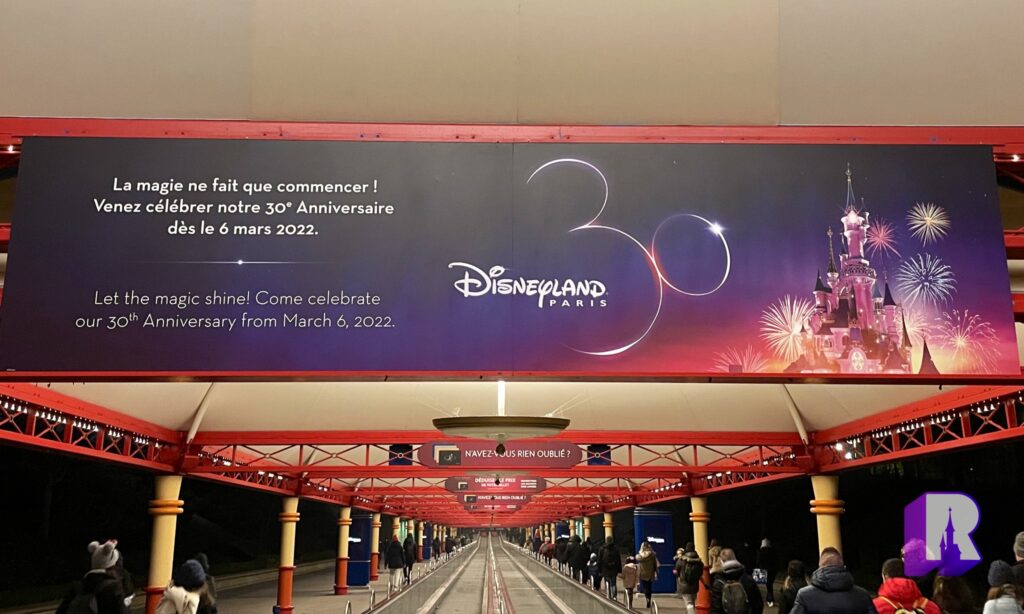 So, everything is very pretty but I'm sure you all are wondering – what exactly are we talking about here? WHAT IS #DisneylandParis30 ? Well it's a new daily show which I think is gonna be really fun. It's decorations – some of them will surprise you, and a few enhancements to Disney Illuminations which fans are either gonna love or hate. It's tons of merch, and some food. So it seems the Resort is going for a much more subdued celebration focused on how great the parks look with the freshly refurbished castle and an invitation to focus on the future.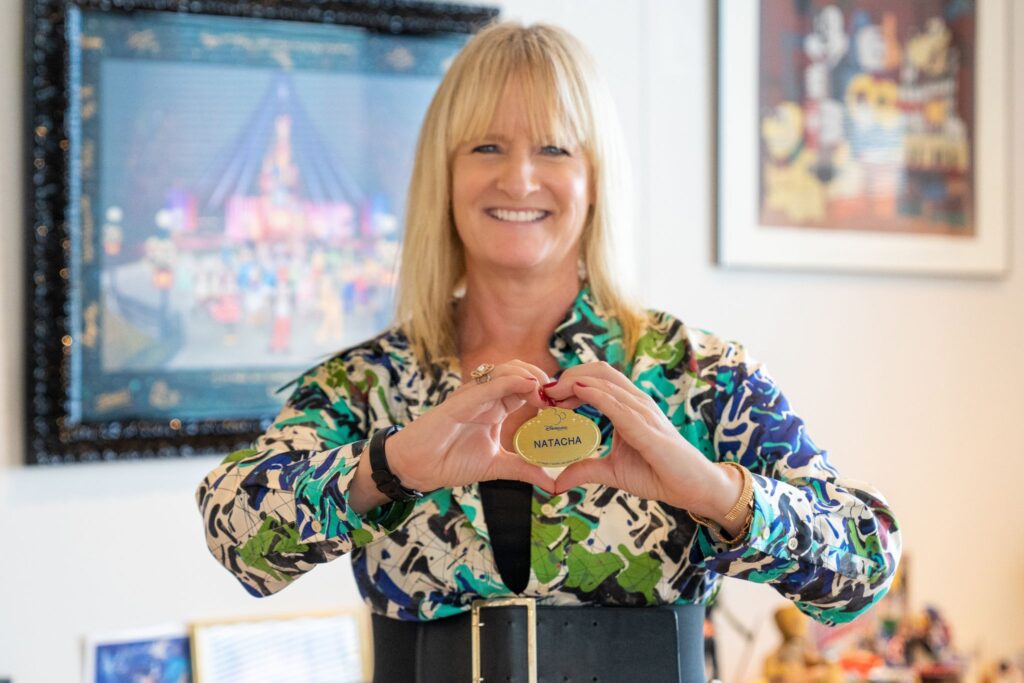 Resort President also unveiled the winning design for the DLP30 name tag – as voted by Cast Members. With no surprise, gold won but the letters are now blue after some comments on accessibility and reading issues.
See you all on March 6, 2022 (I wouldn't focus my efforts on April 12).
Avengers Campus is also on the way!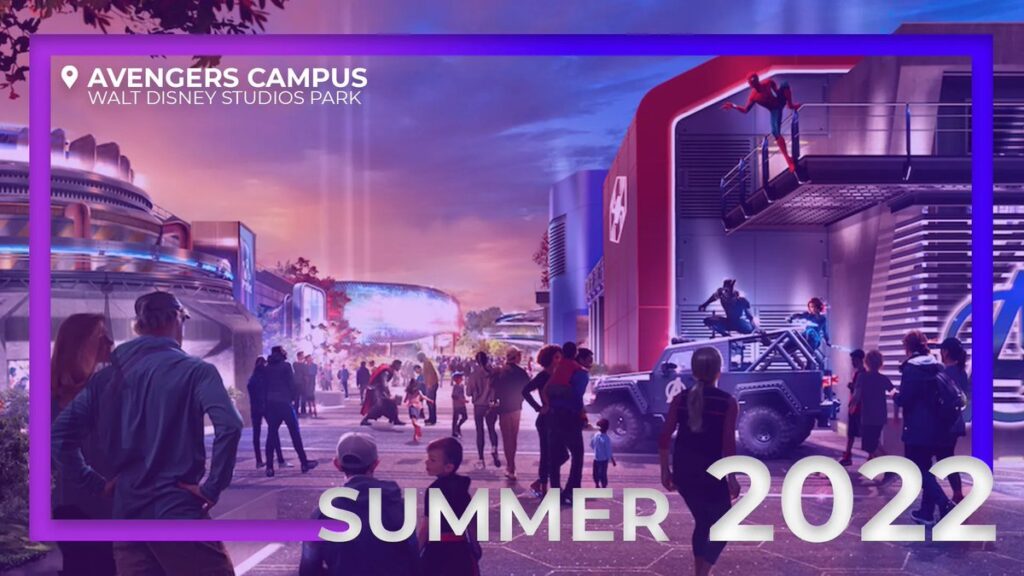 How many times have I written mid 2022? Avengers Campus is officially coming Summer 2022 which means June or July at the earliest. It will be interesting if the Resort chooses to open both attractions at once or stagger them over the summer. In any case we're finally gonna get to experience this land and especially the land's entertainment which promises to be excellent. Auditions are opening in January.
On the ground, progress is being made throughout with some landscaping – trees hiding the buildings will need to start growing in the spring – and the red panels on the Spider-Man facade.
Over at the back of the land the Quinjet platform is starting to really look like the concept art, and the "Spider-Man crane" is being installed. We're still waiting to see if the "stuntronic" will be a permanent feature in Paris. Come on let us have it!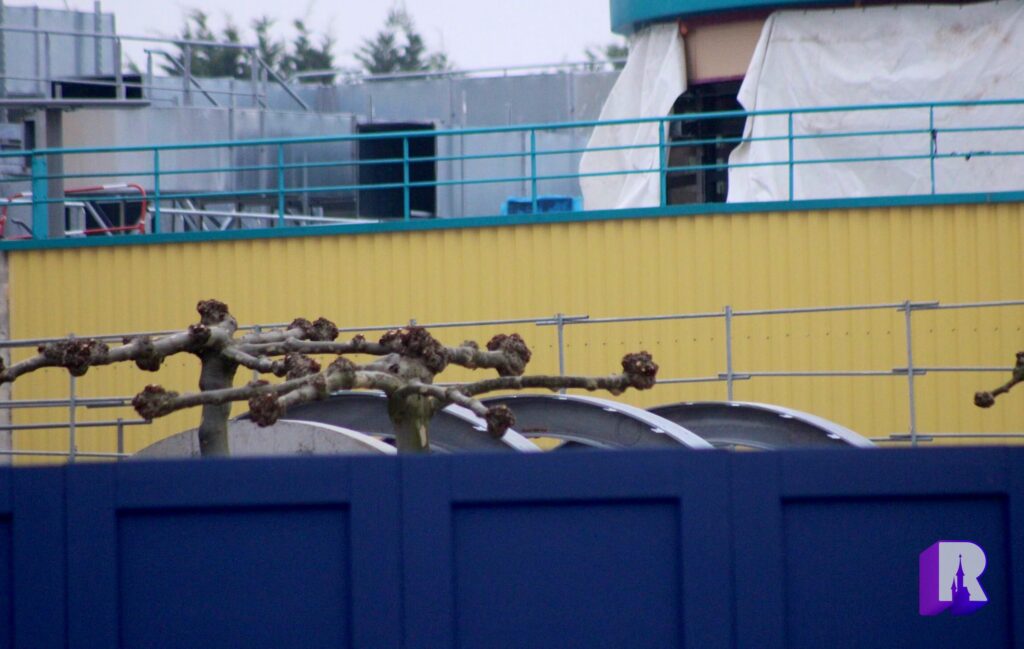 We also noticed (above) a new stricture with rings which may be a photo location. Disney also released an official photo of the construction from a few weeks ago: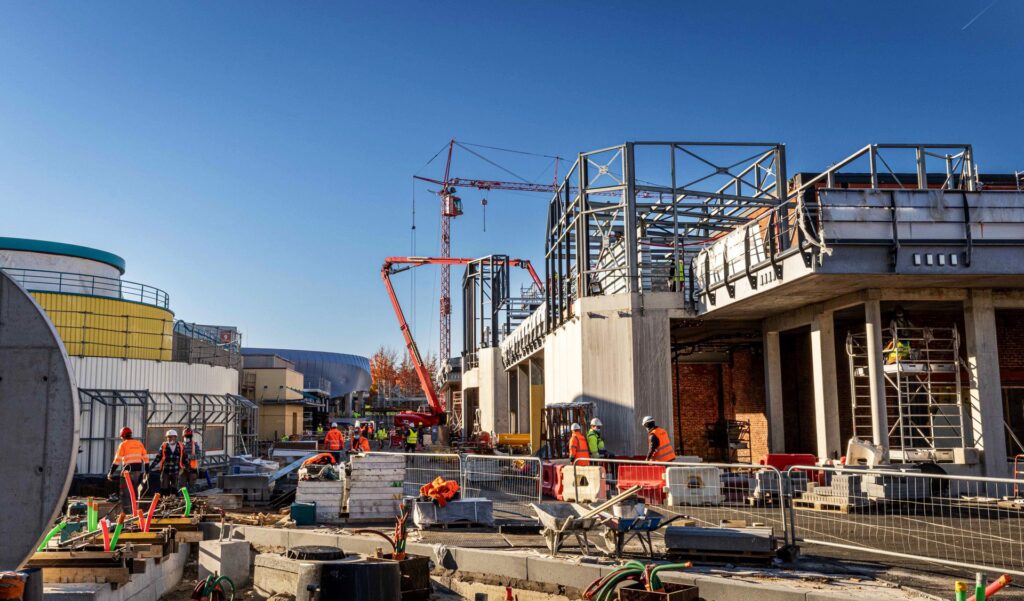 Mickey and Minnie's Birthdays
The Resort threw a lovely little celebration for Mickey and Minnie's 93rd Birthdays with a free sticker, an exclusive MagicShot and a cavalcade twice during the day. A simple but great idea that made the whole day feel special.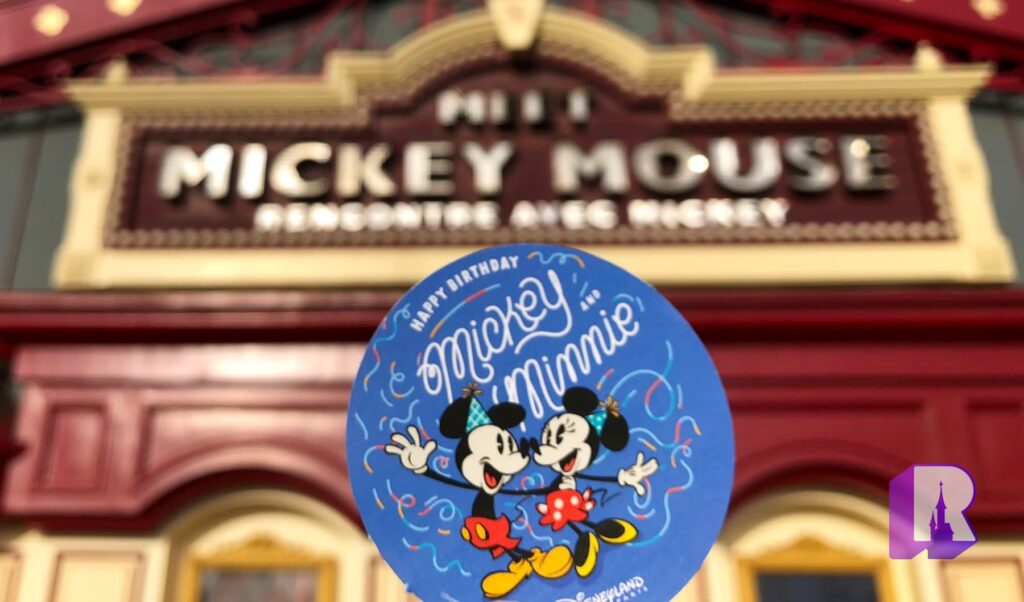 Let's talk about food.
Never would have thought a tweet about Mickey Waffles – or lack thereof would create so much drama. The famous waffles were removed at the Old Mill, replaced by Poffertjes, a Dutch snack. Now the Old Mill disney short (1937) doesn't specifically take place in the Netherlands but i would understand if the imagineers used it as a nod to the country so a Dutch snack makes sense even if it's not disney themed. The issue here is more that the Mickey Waffles were not available anywhere else – sure they're just waffles what's the big deal – the big deal is that our Resort doesn't have many good world famous and fan favorites Disney themed snacks and this was one of them.
Fast forward a couple days later, Disney found a place for the Mickey Waffles – the Ice Cream Company window on Main Street which is only open weekends. Great lol. Of course it's very popular.
In more food news, the gingerbread trees finally made an apparition later in the season. Availability has really been an issue. And it was also an issue for Halloween. I understand trying to avoid food waste but the department needs to calculate their needs better and produce enough as Guest frustration is pretty high, when all they want is spend their money!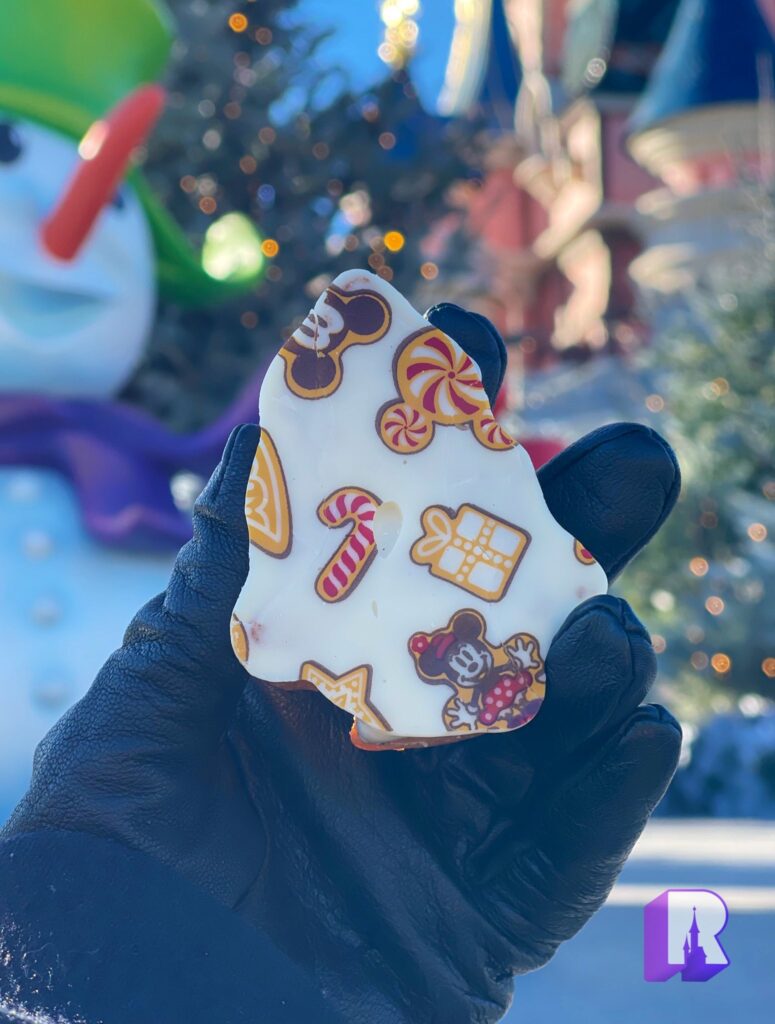 The Christmas Kouglof is also available, it's actually pretty nice – a raisins brioche with Nutella and Whipped Cream.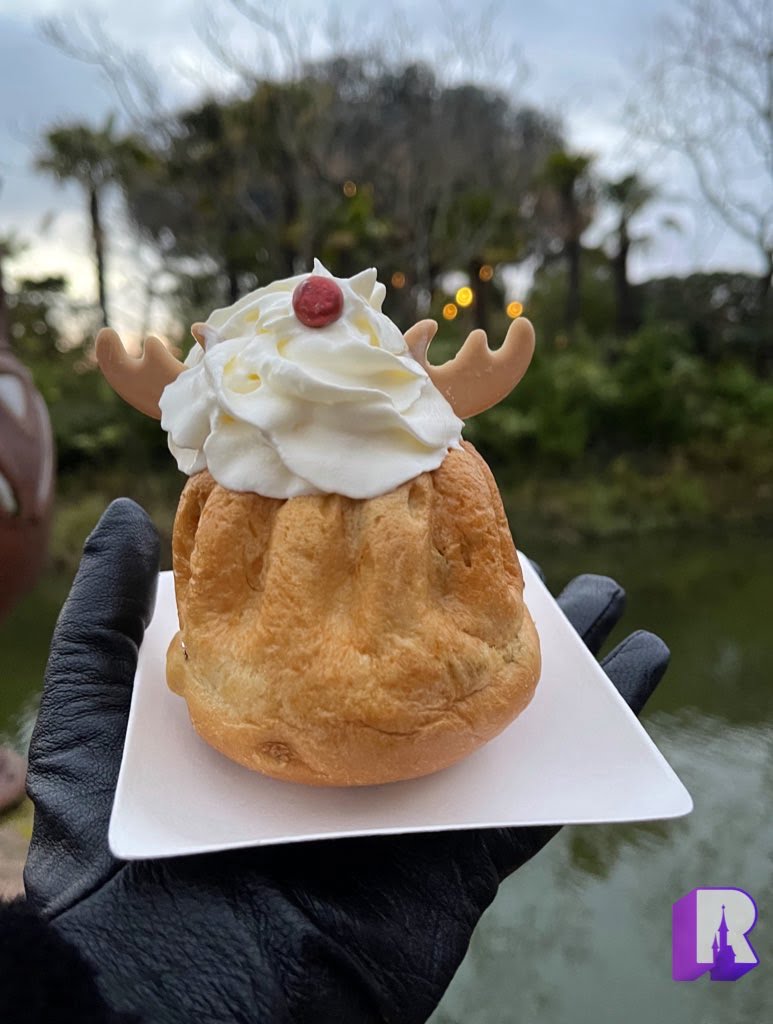 You can also find this cheese and lardons pretzel in Fantasyland. it's not bad either, a bit dry so do get the drink menu! This snack actually used to be served a long time ago and is making a return.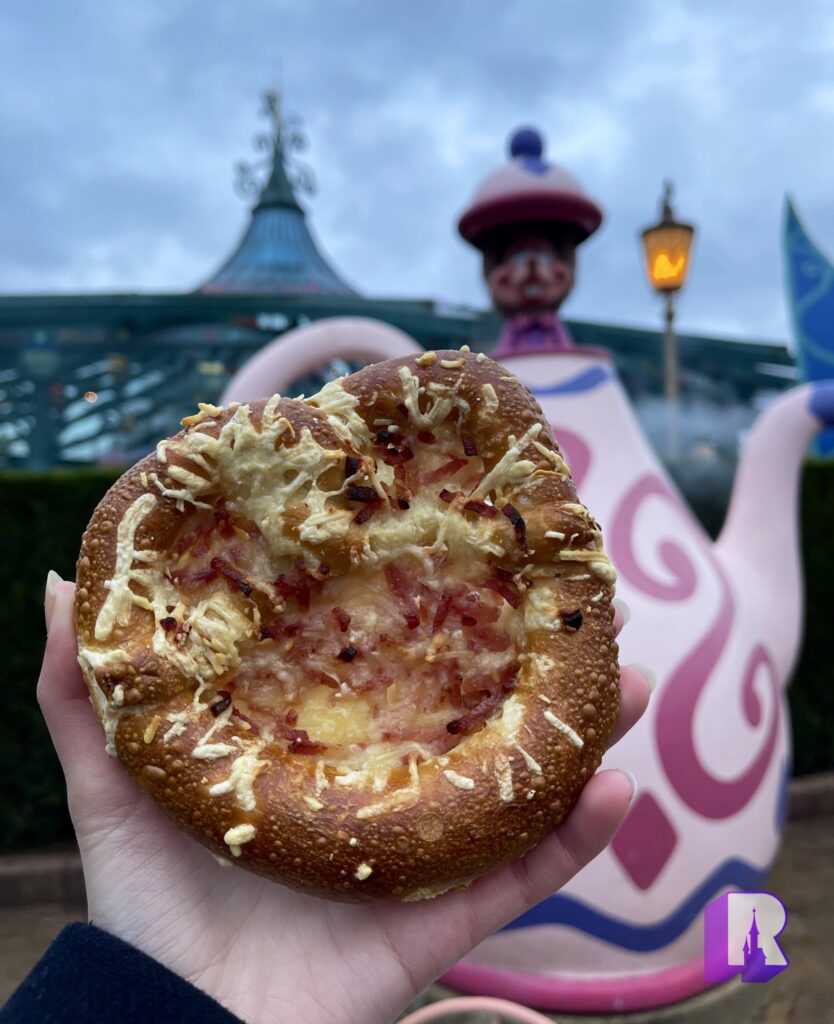 Maintenance and Refurbishments
We start with Sleeping Beauty Castle now fully uncovered in the front. It really looks stunning, a job very well done.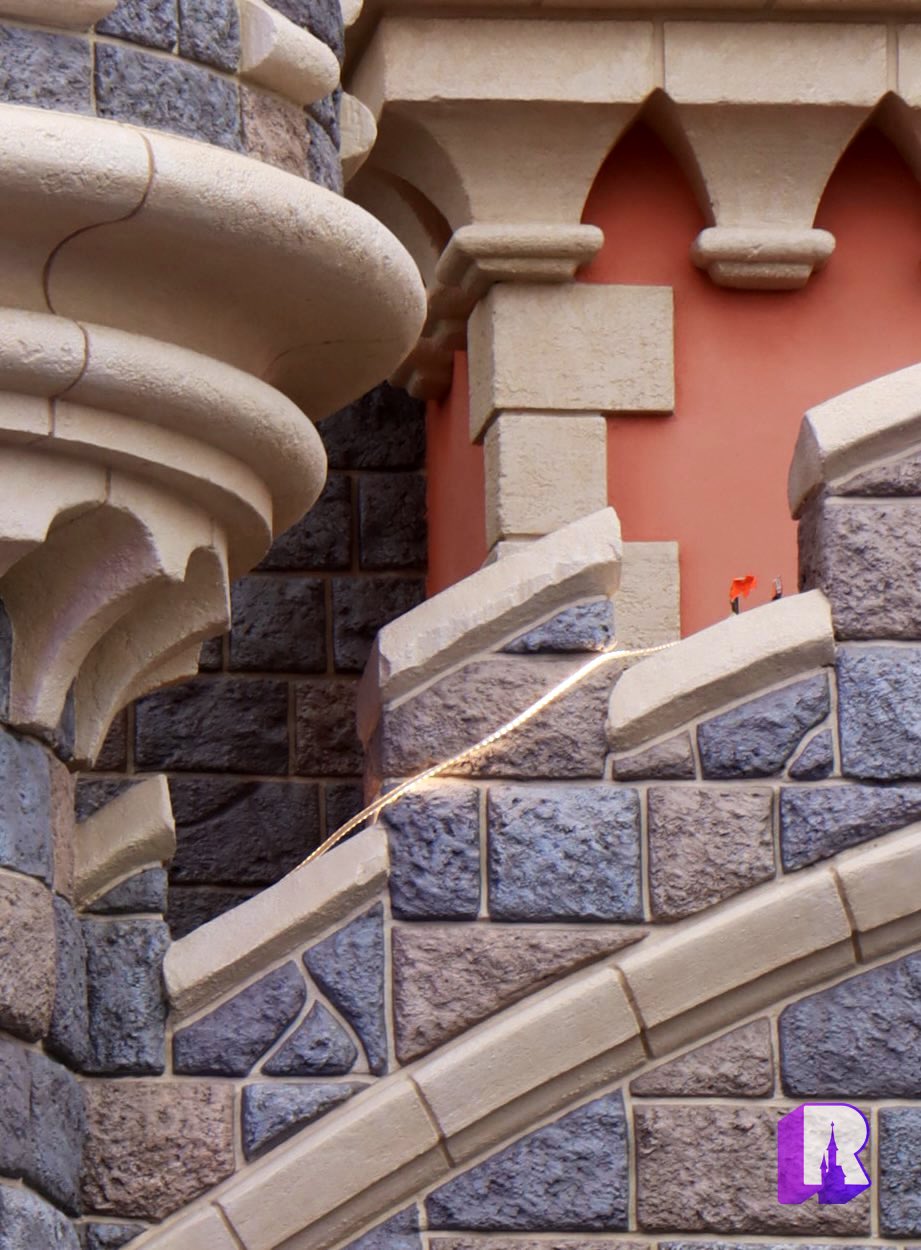 This work light is still there however and it's always on lol.
Over in Discoveryland, Hyperspace Mountain underwent refurbishment. It's the routine change of cable for the catapult but the cannon cover was off so maybe a little more.
At the Attraction's Premier Access entrance a new cast member booth was added. It has a Space Mountain medallion. I personally think it's just a thematic rule and not a sign that anything is going to happen anytime soon.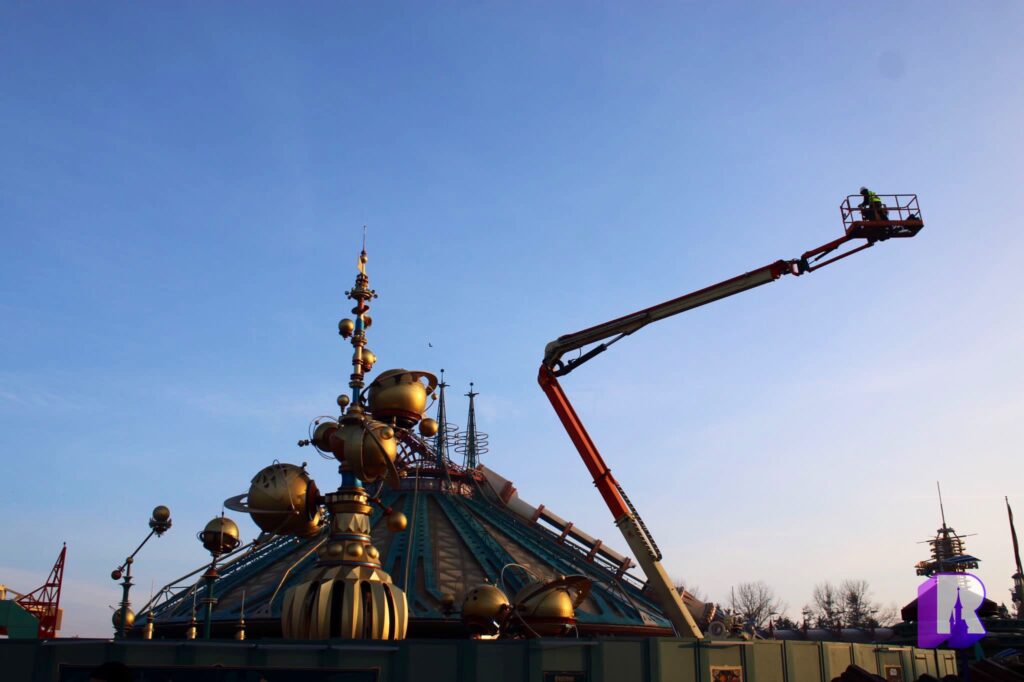 Orbitron is confirmed to open on December 17 – I bet the view is amazing from up there!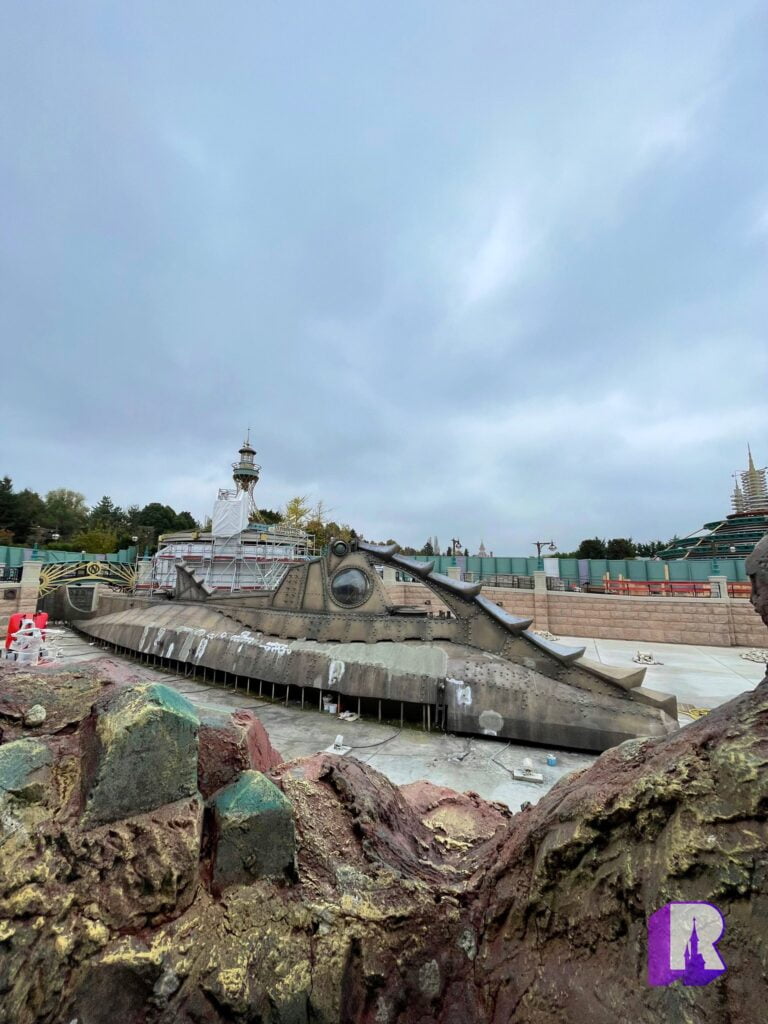 Here's a look at work ongoing at The Nautilus.
In Fantasyland, construction walls have appeared around the entire left entrance to Adventureland. My guess is resurfacing but maybe the gate could also use a nice refresh.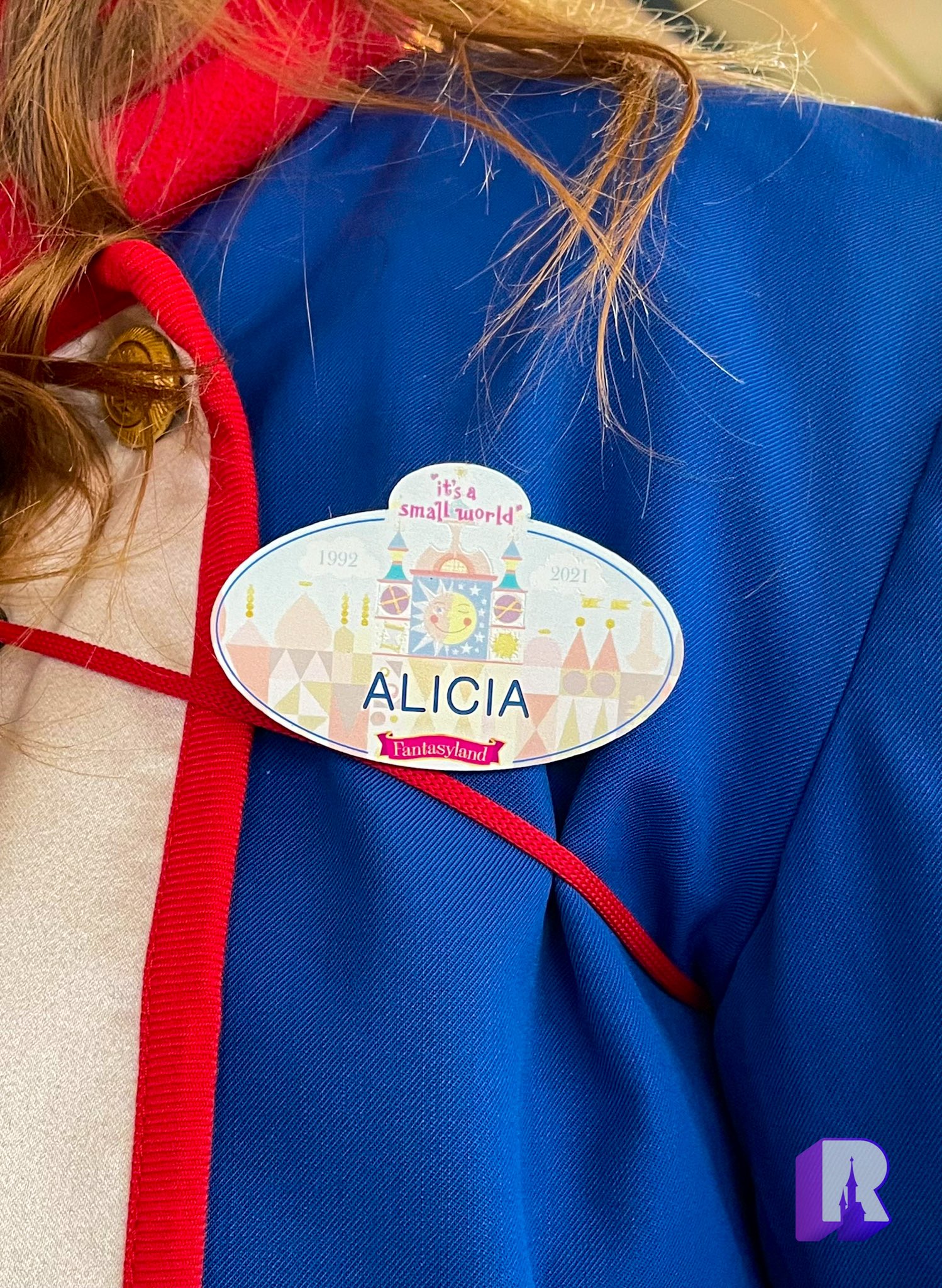 It's a small world cast members are wearing celebratory name tags as the Attraction is closing for almost a year.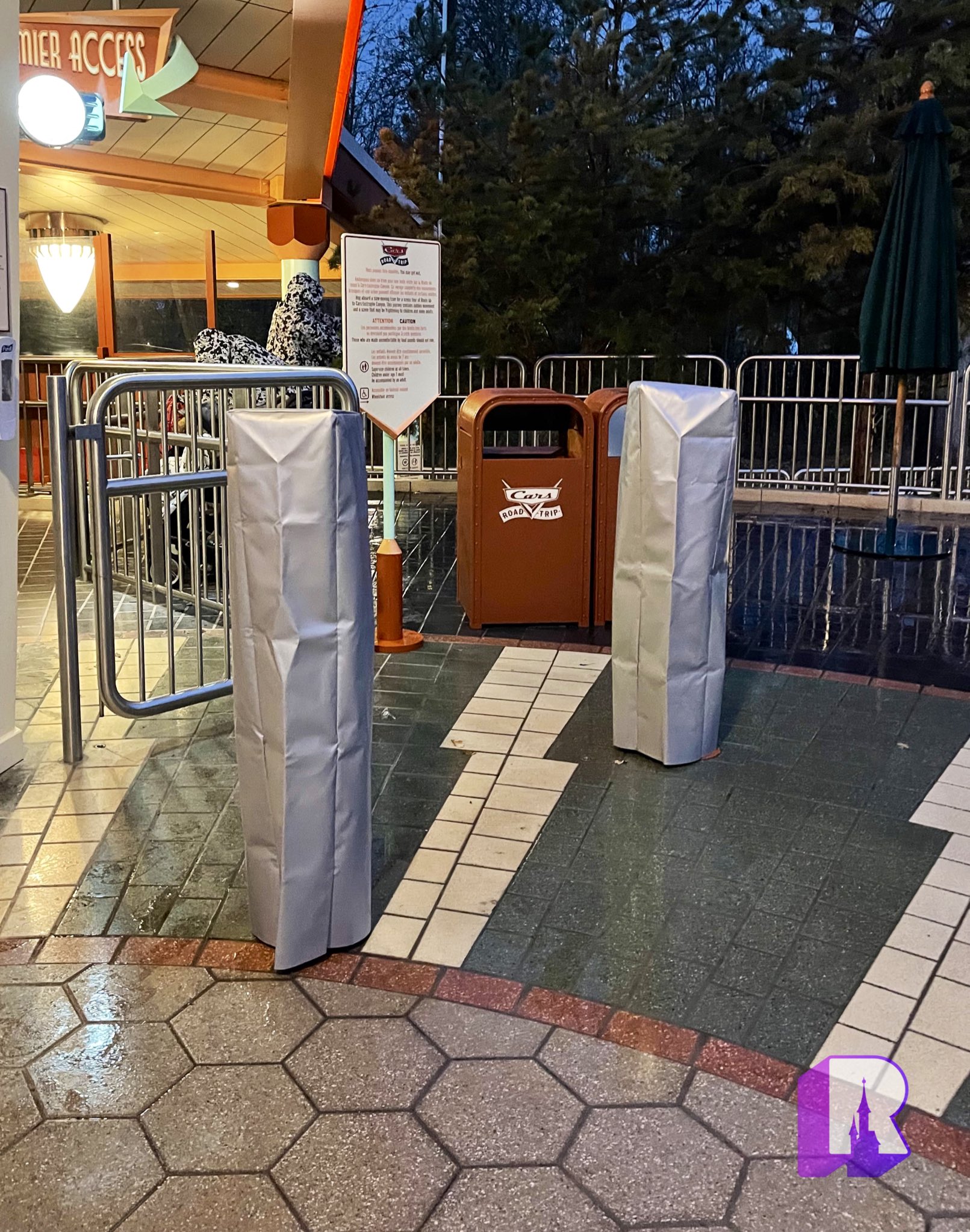 Over at Walt Disney Studios, the Cars Road Trip Premier Access readers have been installed – I know what you're gonna say – don't need them !!! Yes but if the Resort ever wants a Genie+ type of offering then almost every attraction will need to have those readers so now seems like a good time as the connections were already there.
At Flying Carpets over Agrabah, not so well themed signs have been added for the new entrance which used to be the Fastpass entrance. It's all about of a mess in that area, maybe it's time for this Attraction to go…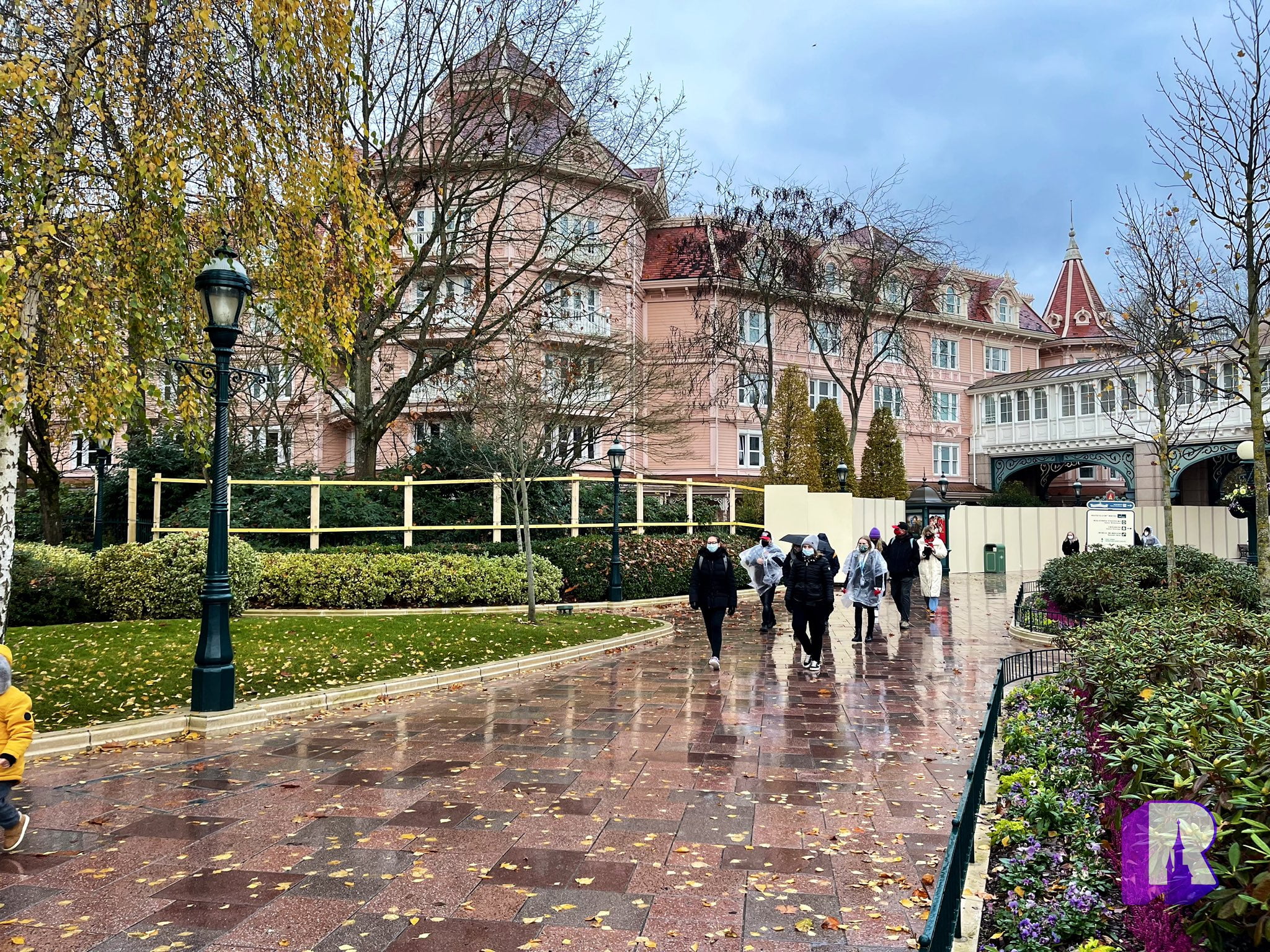 Stopping by in Fantasia Gardens where more construction walls are being installed. The hotel is expected to return in 2023 at the earliest so we're gonna need to get used to them.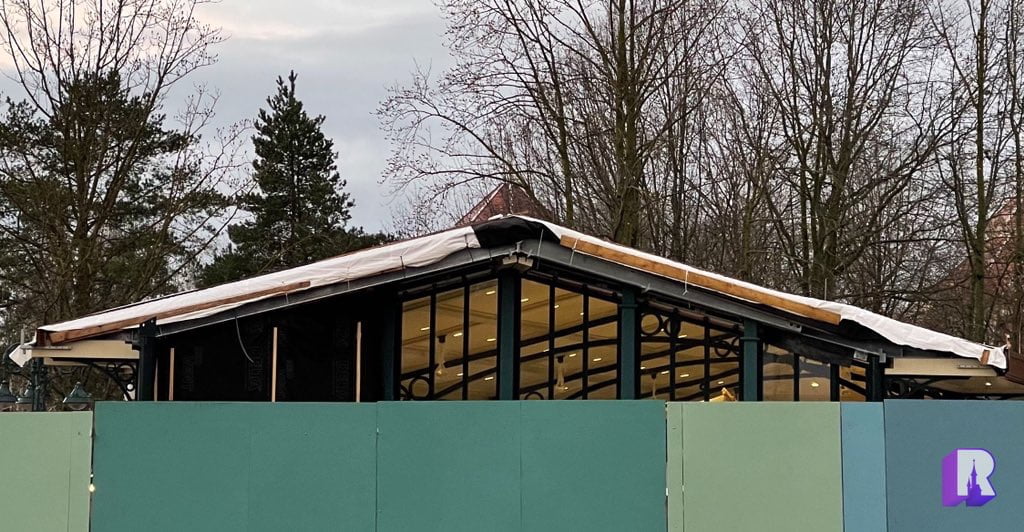 Over in the Resort Hub, lights are on at the new security gates construction site. This is such a great project!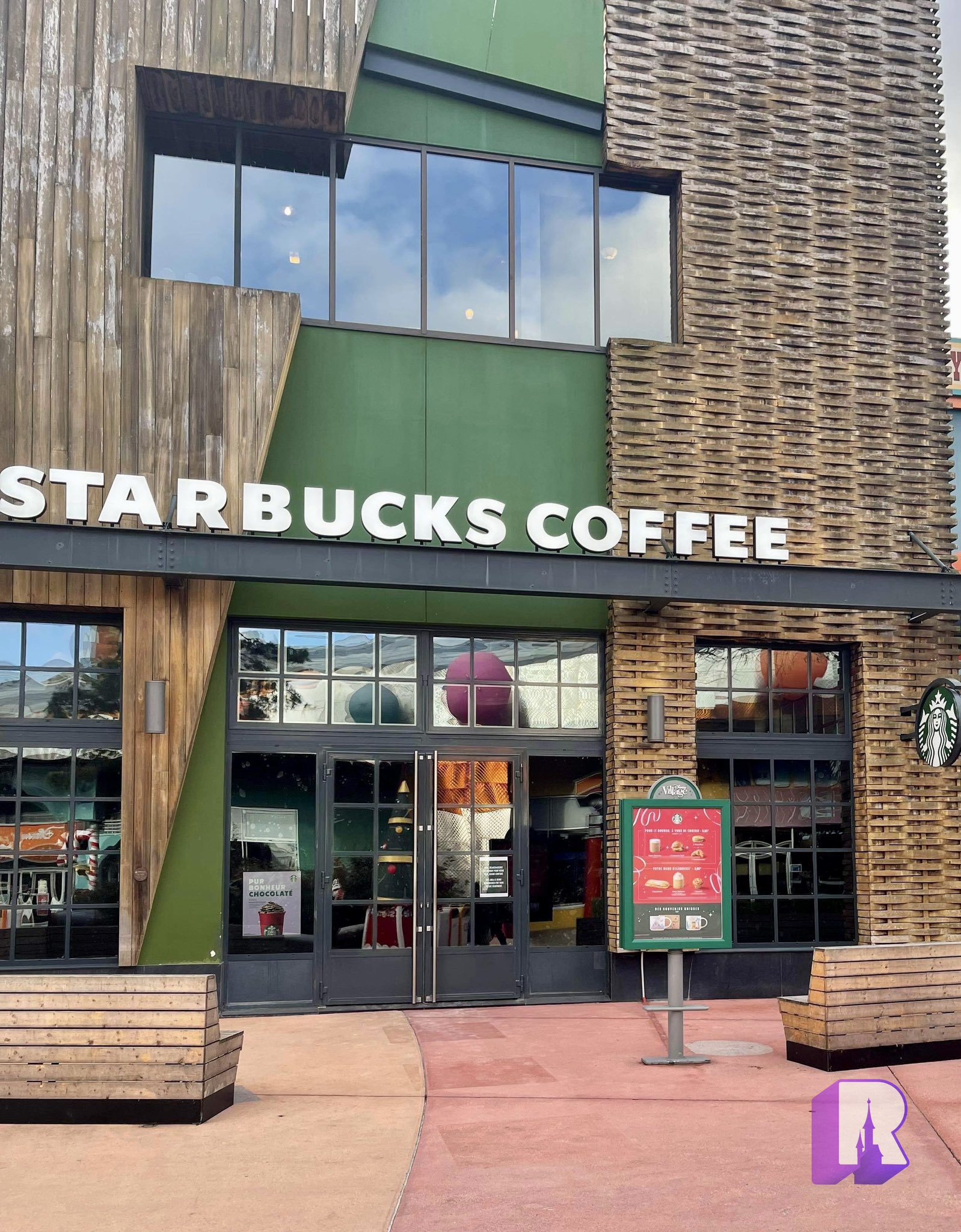 And finally the Disney Village Starbucks was closed for refurbishment this week – thankfully there is one in the main train station but outside the security area.
First Snow
It's always an event! The very first snowfall over the Resort this week. It didn't last long but if was magical!
And that is our roundup of everything new at Disneyland Paris these past weeks! With a lovely Christmas Season ongoing and excitement building for the 30th anniversary and Avengers Campus there's a lot to look forward to. I for one look forward to see you back here next week for a new update!