Welcome to a new edition of our weekly Disneyland Paris recap! It's been a while since we gathered here to discuss the week's news and findings, with of course the Resort's closure and our special reports on the reopening and Disney's Hotel New York – The Art of Marvel (check out all of these on the main page!). It's wonderful to get back into the swing of things, let's take a look at the past week!
Disney's Hotel New York – The Art of Marvel Media Event
Yes – more Art of Marvel – but we have to mention this amazing Spider-Man production (see what I did) pulled off by the special events team on June 26!
That's right! Spider-Man climbed down the facade of the hotel via spiderweb, the grand finale of a media event that was really nice despite the current restrictions. We also got a tour of the Art by an "Art Guardian" a dinner with this fantastic Thor mousse cake: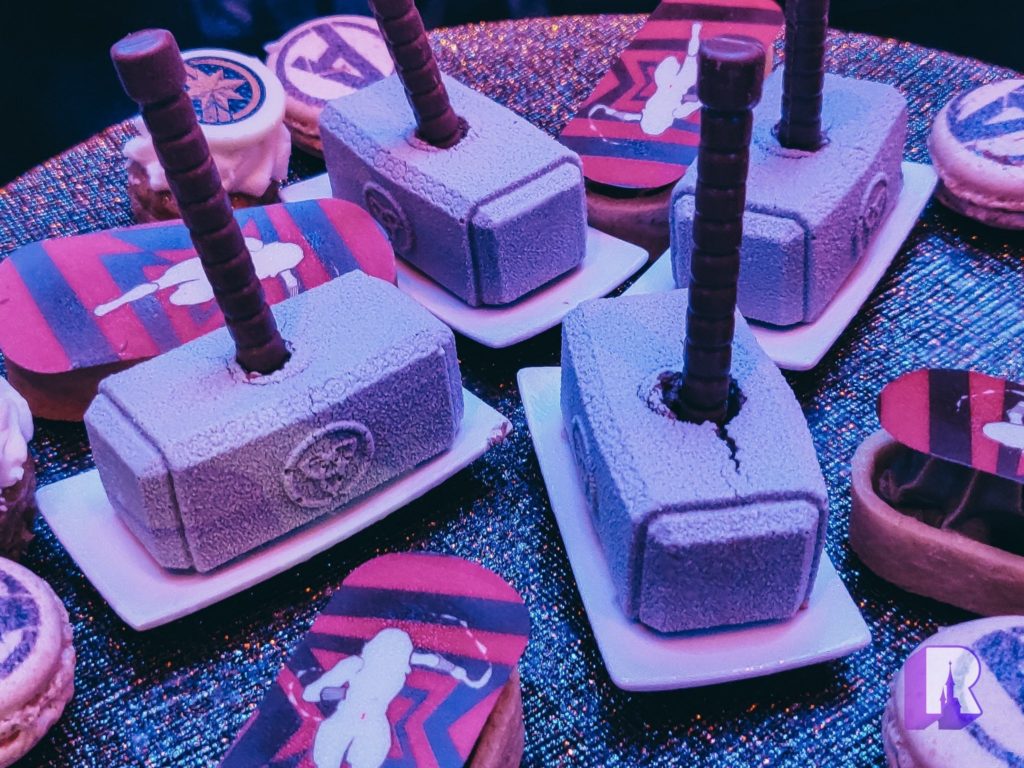 … and we got to stay at the hotel. We were invited by Disneyland Paris InsidEARS for this event.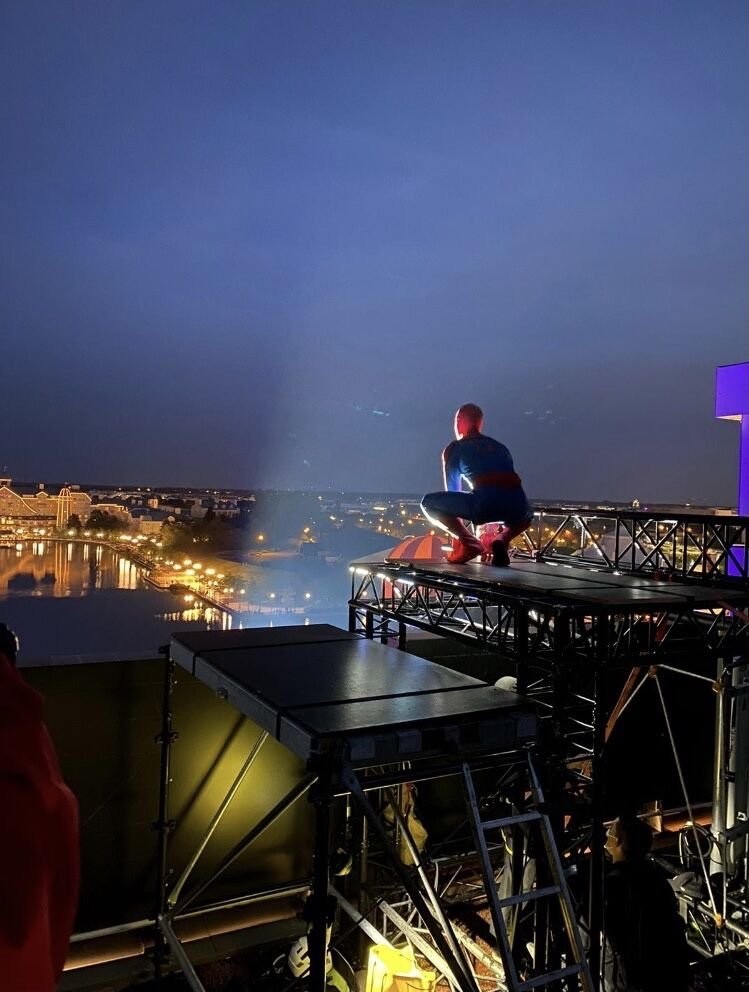 The special events team also shared the fantastic photo above of Spider-Man about to step off – something out of a comic book!
Disney Jr. Dream Factory Premieres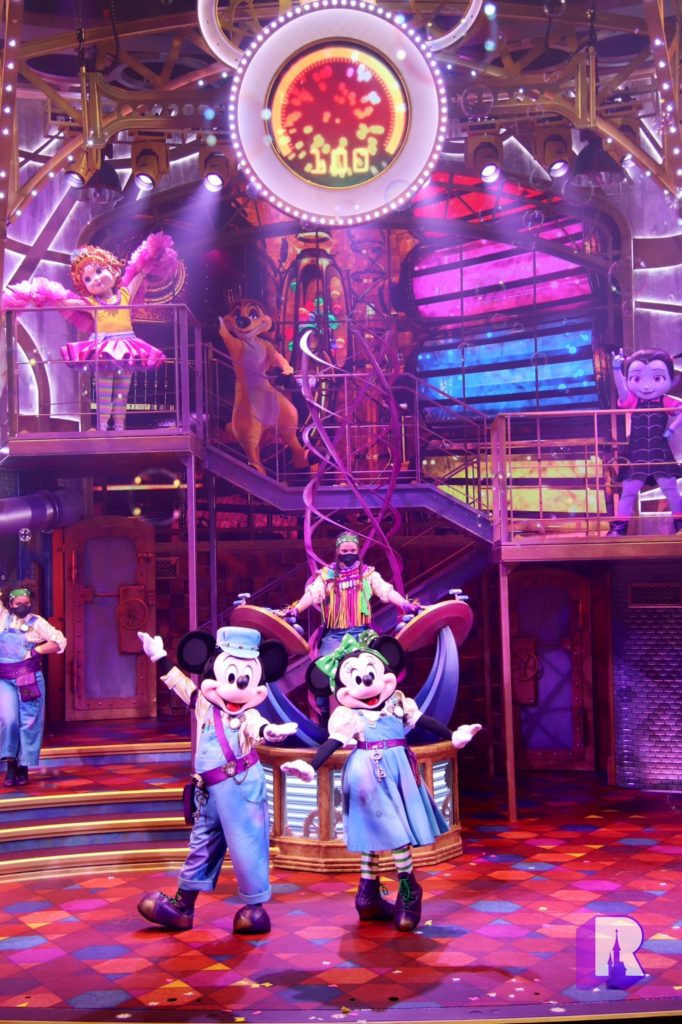 The show first teased in 2019 finally premiered despite the current conditions thanks to the hard work of the entertainment team. In the Dream Factory, you'll meet a cast of workers who fuel the factory with Dreams… but some of them aren't dreaming! Mickey and Minnie come to the rescue of course:
But they need more help – this factory is serious business. They call their Disney Jr. Friends Fancy Nancy, Vampirina ans Timon to inspire people to dream! I won't tell you the ending but you can guess..
The show set is stunning – full of details, technology and effects. A huge glow up for this space which is also able to host special events and other shows easily if needed. As a child or as an adult, you'll find yourself clapping along the clever Broadway style musical numbers which bring fun, rhythm and optimism. The perfect show to anchor the return of theater productions at Disneyland Paris. Congratulations to the Cast and Crew!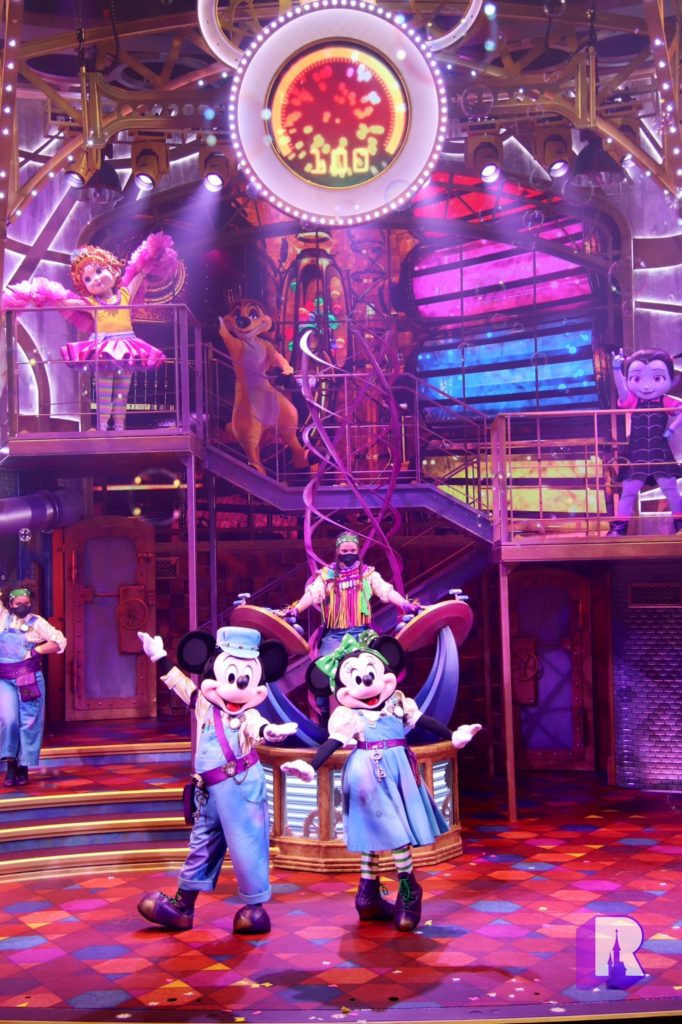 Watch the FULL video of the show here:
Disneyland Paris COO Daniel Delcourt was in the audience for the Premiere, with new Entertainment VP David Duffy (aka the DD's).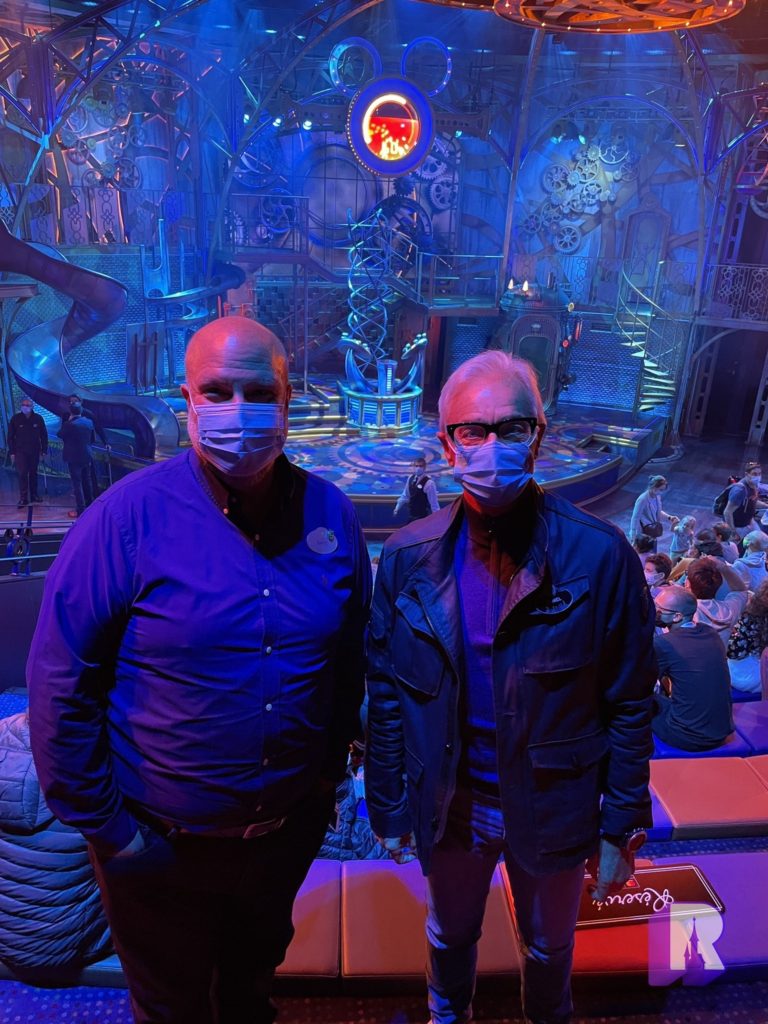 Disney Jr. Dream Factory runs 4x a day at Studio D (Walt Disney Studios Park).
Disneyland Paris Pride
Alas we didn't get a big Pride Party again this year but Disneyland Paris has nonetheless offered a series of in-depth conferences on key LGBT+ topics for Cast Members and a surprise appearance by Mickey and Minnie in their rainbow outfits this week!
Disney's Hotel Cheyenne Reopens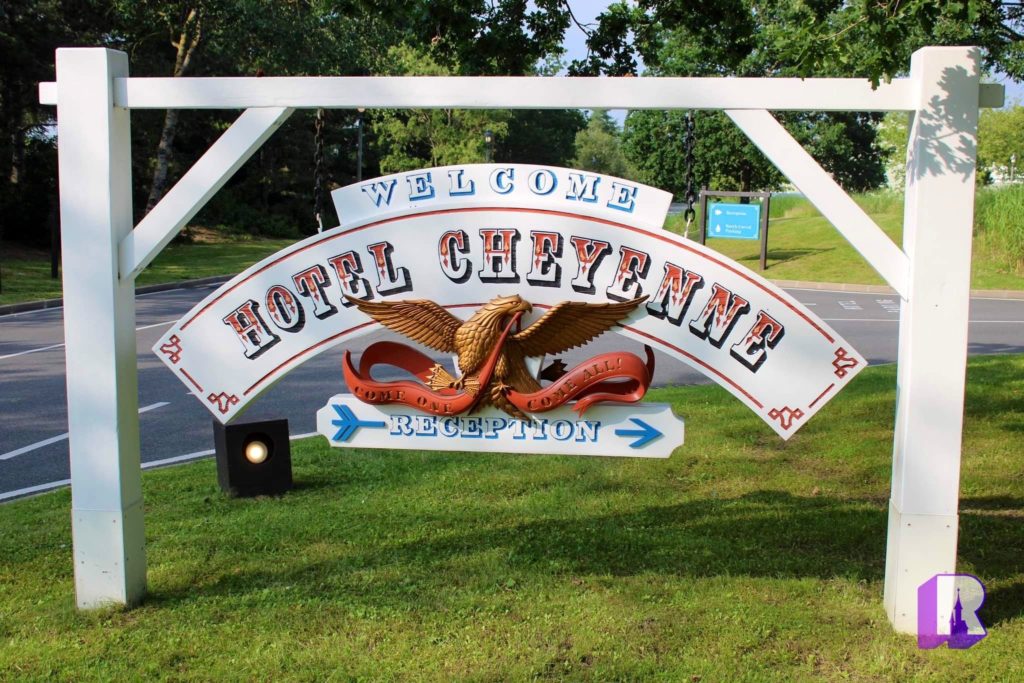 The third hotel to "get back online" was Disney's Hotel Cheyenne on July 1. It's great to see the return of a value Resort and these lovely buildings that take you straight to the Far West.
The hotel looks great – welcome back Cast and Guests!
Maintenance and Refurbishments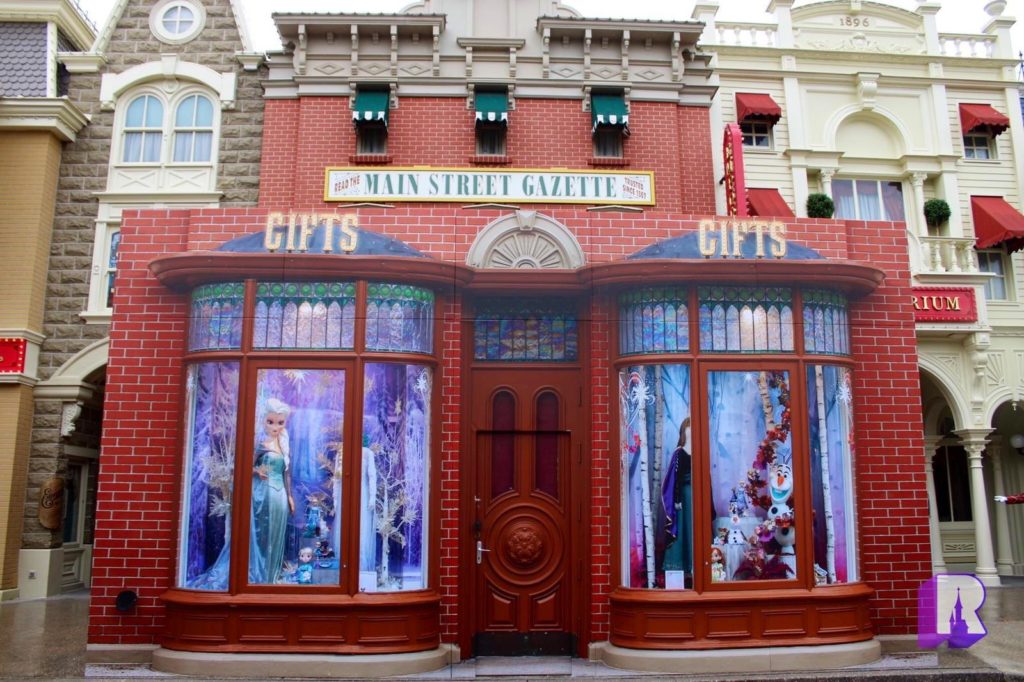 We start on Main Street with this awesome tarp for the Main Street Gazette building. It's really well done especially if you look at it straight on (from the side it's a bit of a unit).
It's the little details: the Buffalo skull is back near the Adventureland entrance and some of the traditional mosaic at Bella Notte have been redone. Some of these works were carried out during the closure but there are so many we are still going through them.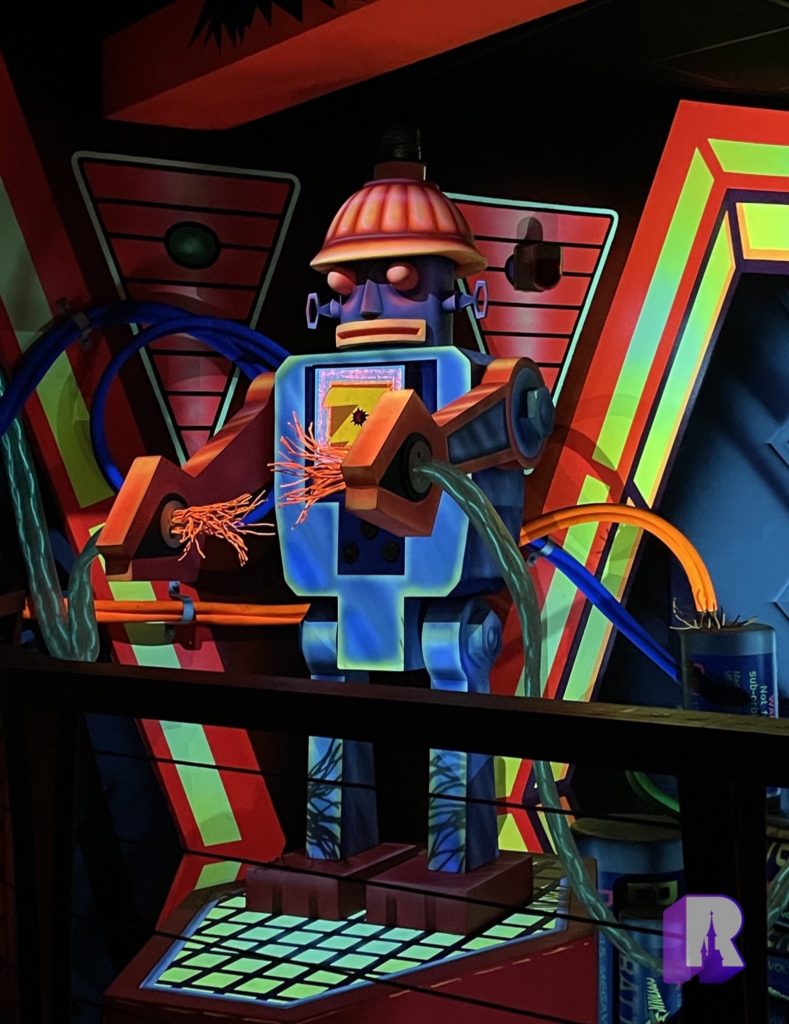 At Buzz Lightyear Laser Blast this little dude is the new photopass camera ! The service isn't currently activated but when it is, this is where you wanna give your best ultra focused / deer in the headlight face.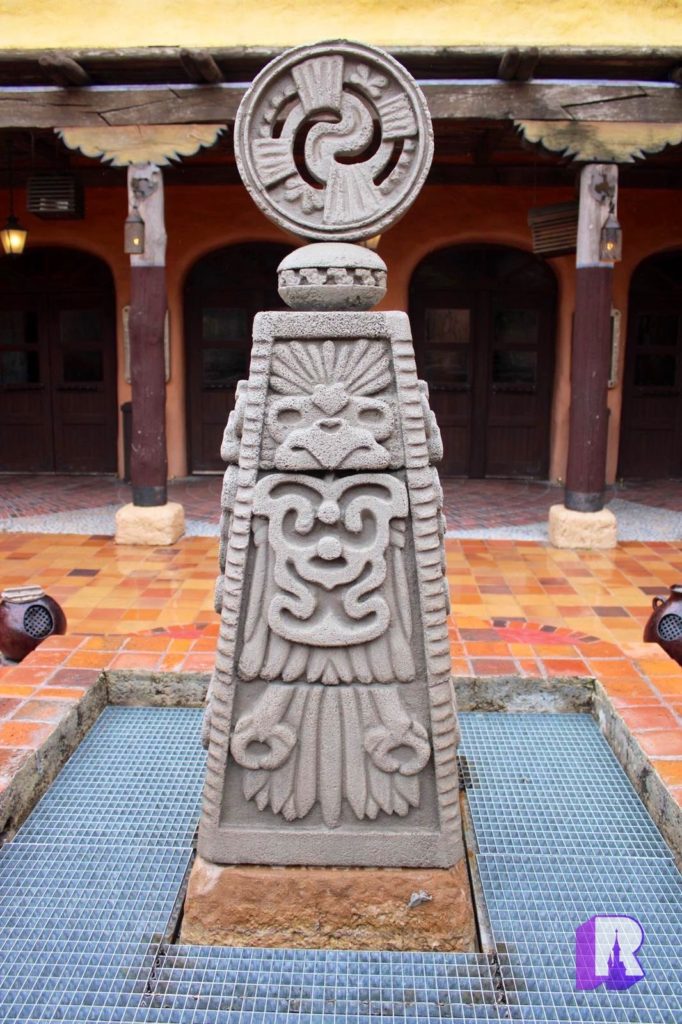 At Fuente Del Oro, the Fuente is back after a loooooong time. It looks like it was entirely redone and also now features a metal mesh so guests don't go jump in the water if and when it's turned on. Lighting was also redone and we can't wait to see it in action.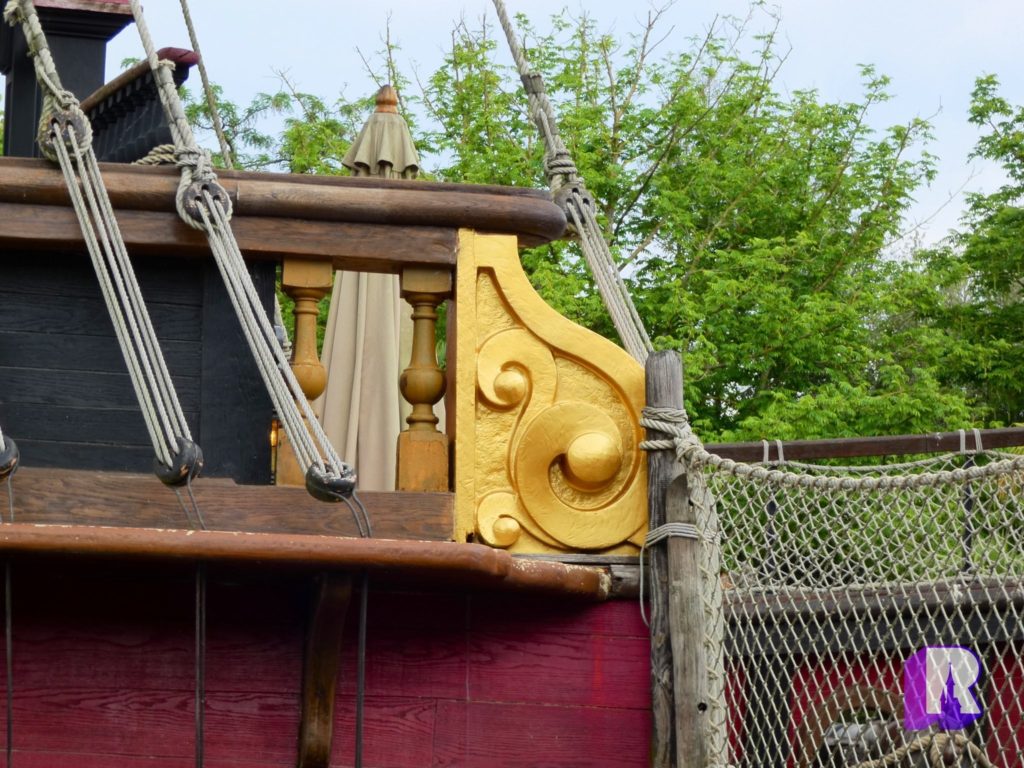 Over in Adventureland, work has begun in the Galleon starting with the gold trims (the sails were also replaced during the closure). It did need a bit of a refresh and it's great to see its being done before the point of no return (too often a Disney Parks disaster)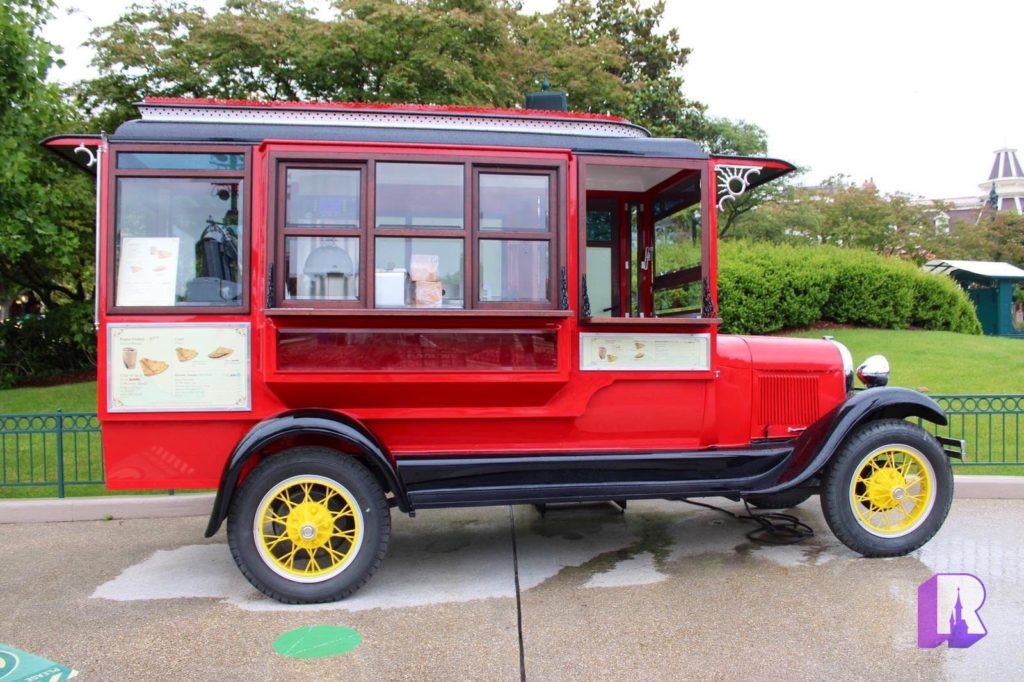 In the hub, the popcorn truck and stands were completely refurbished – the first time since 1992! Well done.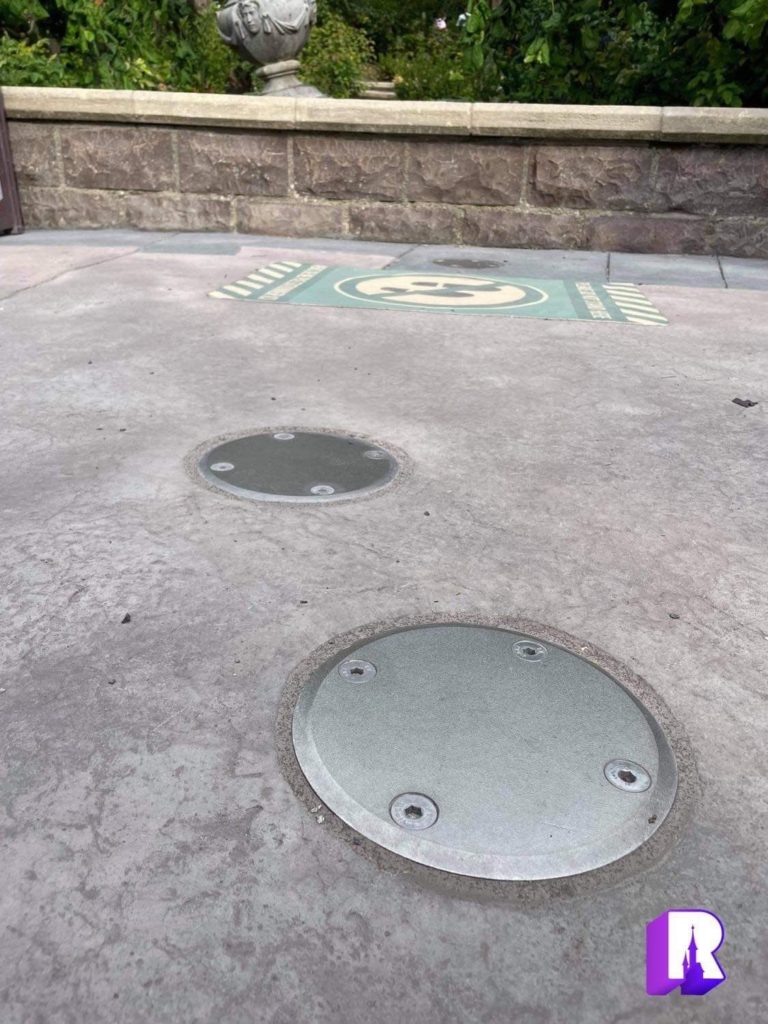 And at several attractions (Peter Pan's Flight, Phantom Manor, Big Thunder Mountain, Cars Road Trip…) these mysterious metal circles of about 15cm in diameter have appeared at the entrances. There are usually 3 or 4 depending on the attraction and we expect more will pop up soon likely for an upgrade to the Attraction's access systems.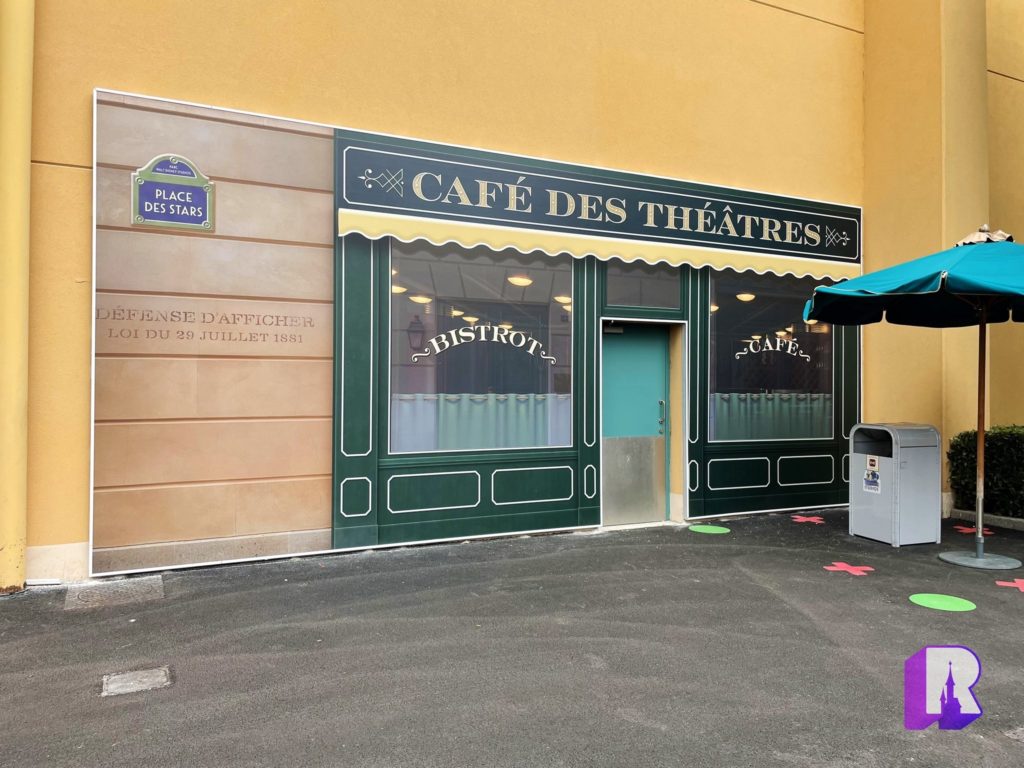 Over at Walt Disney Studios this weird flat background appeared near the smoking area – if this is what the retheme of the area looks like, no thank you.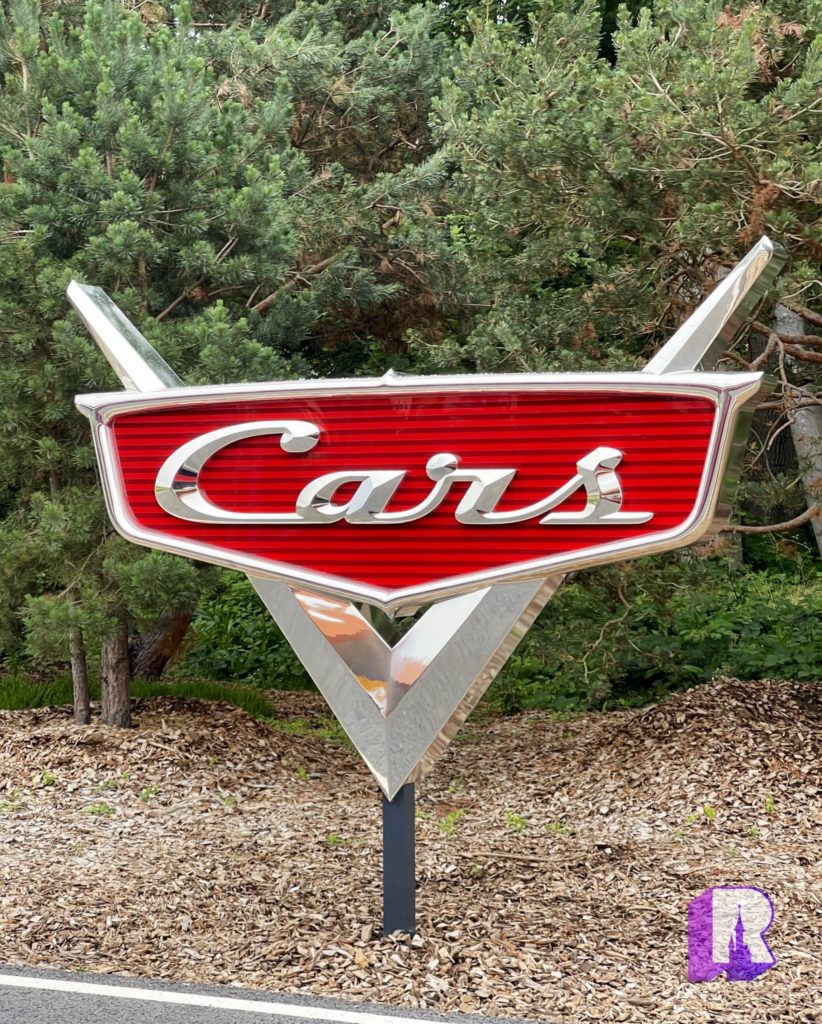 Talking about rethemes, at Cars Road Trip, the permanent sign has arrived and looks great! It was previously a flat version of the design.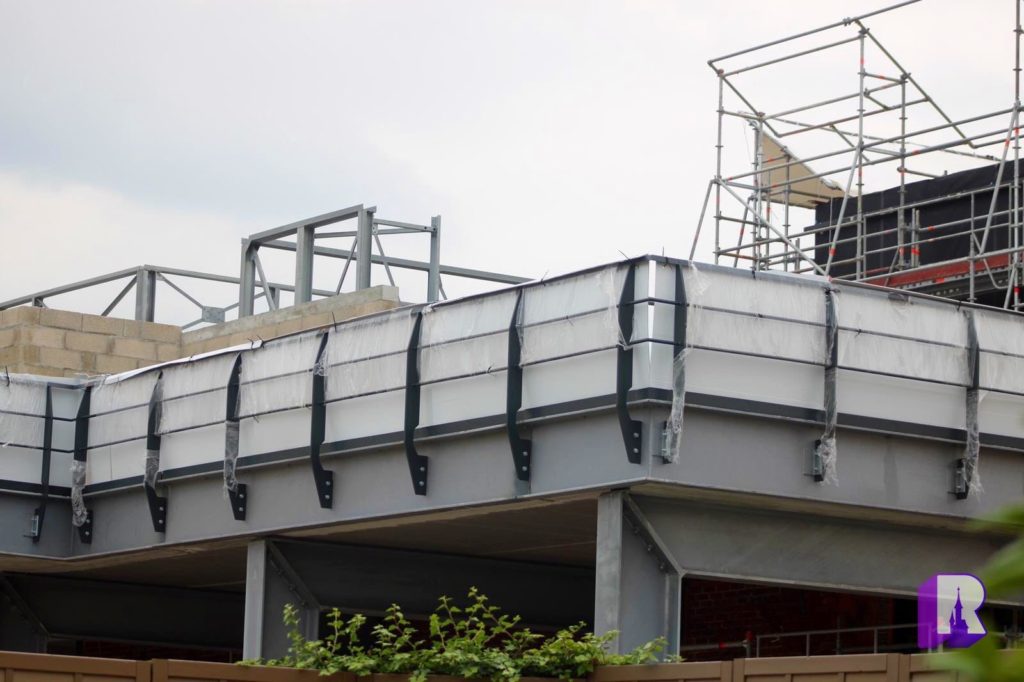 Moving on to Avengers Campus Paris, this first floor balcony has been unveiled. This is maybe where Spider-Man will appear.
I also took a flight over the Resort which was a really amazing experience (thanks to our pals at @DisneylandWorks) for a progress update. Theming is starting to be revealed at the Spider-Man show building, while the Iron Man Coaster queue has made some great progress.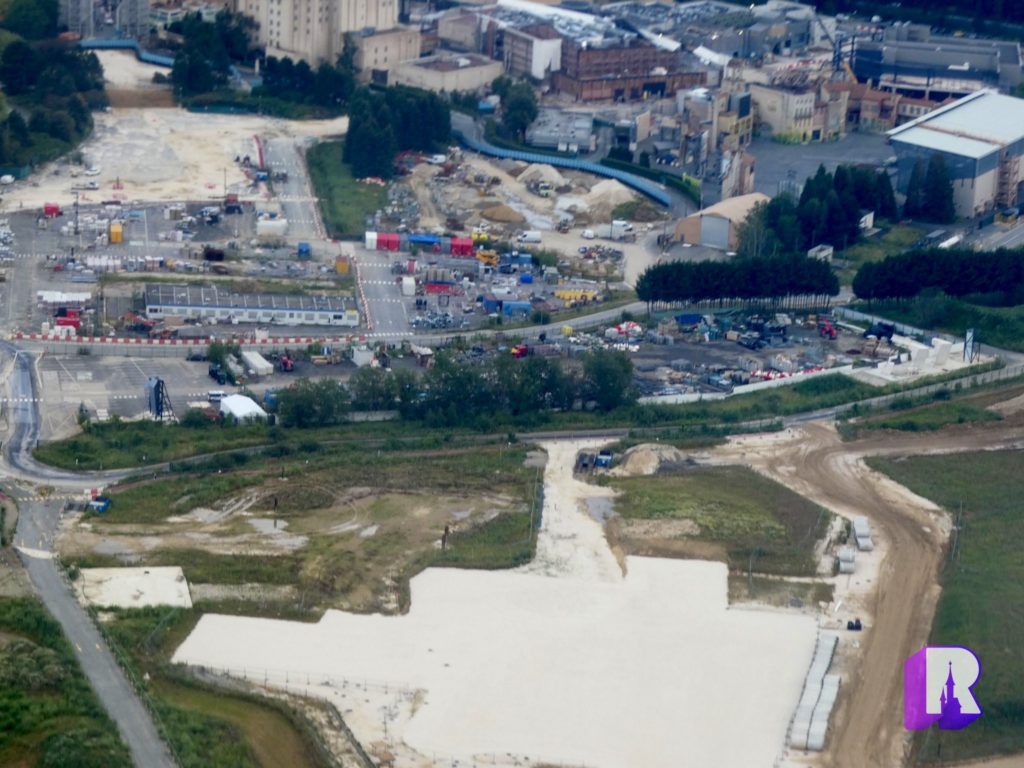 The Lake area however will require more patience. While there is some activity, nothing has popped up out of the ground (or into the ground) yet.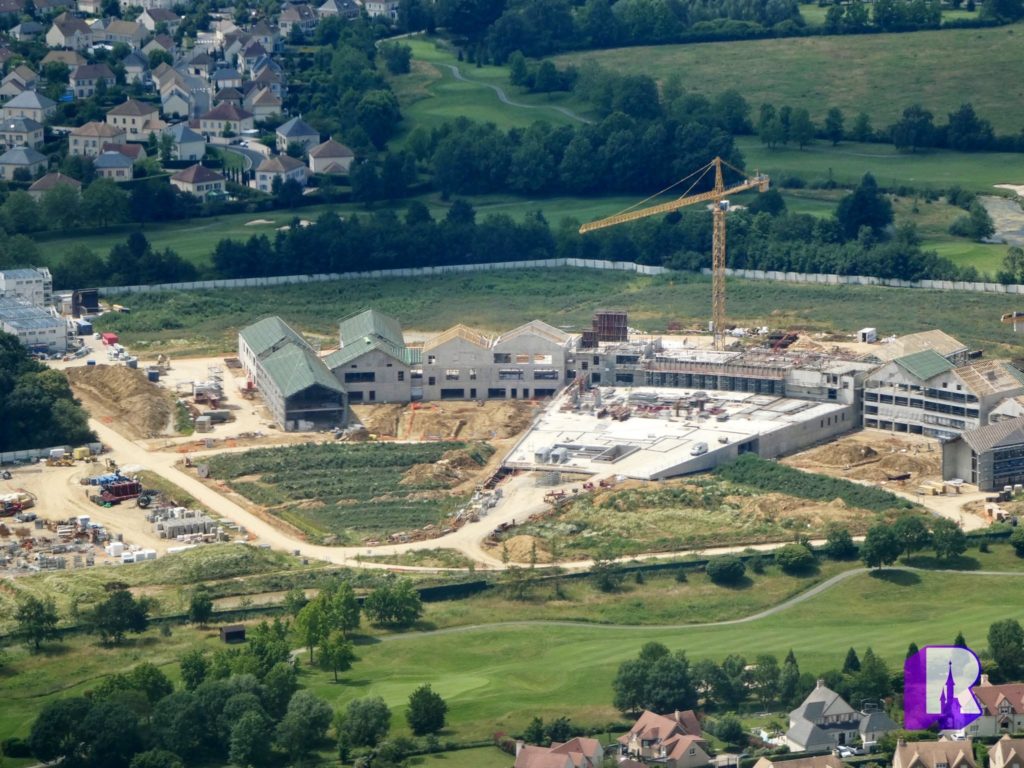 I also noticed construction of a new hotel which I believe is the upcoming JW Marriott Resort (it promises to be very Fancy Nancy).
Characters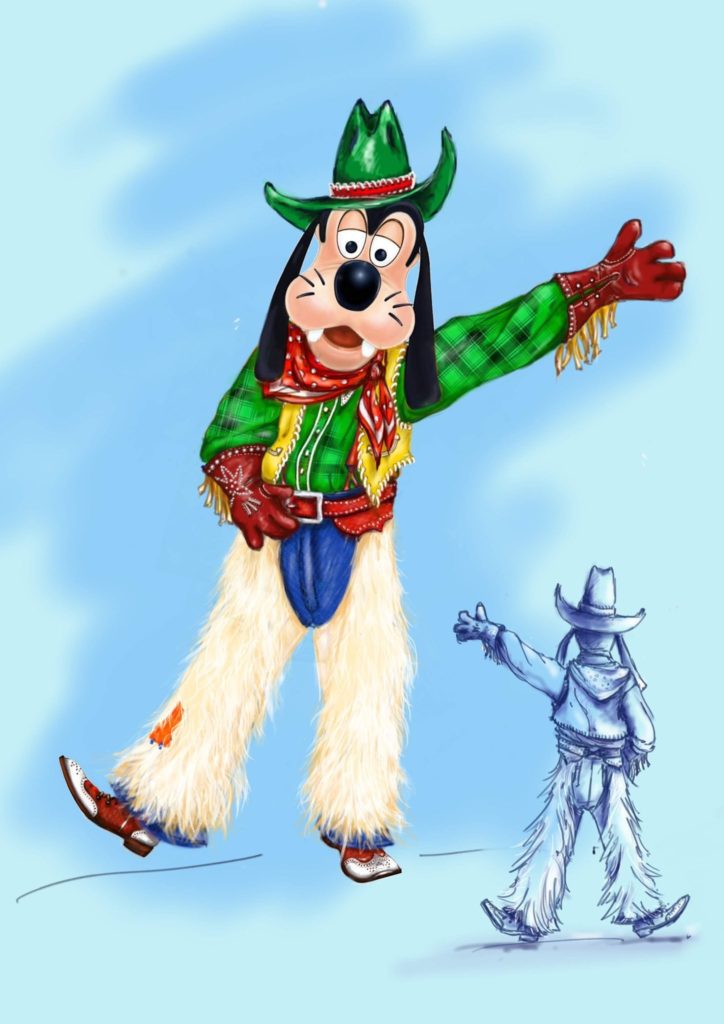 Well Goofy is getting a new outfit in Frontierland next week! We kinda liked his Wild West Show costume but I guess we won't decline new ones!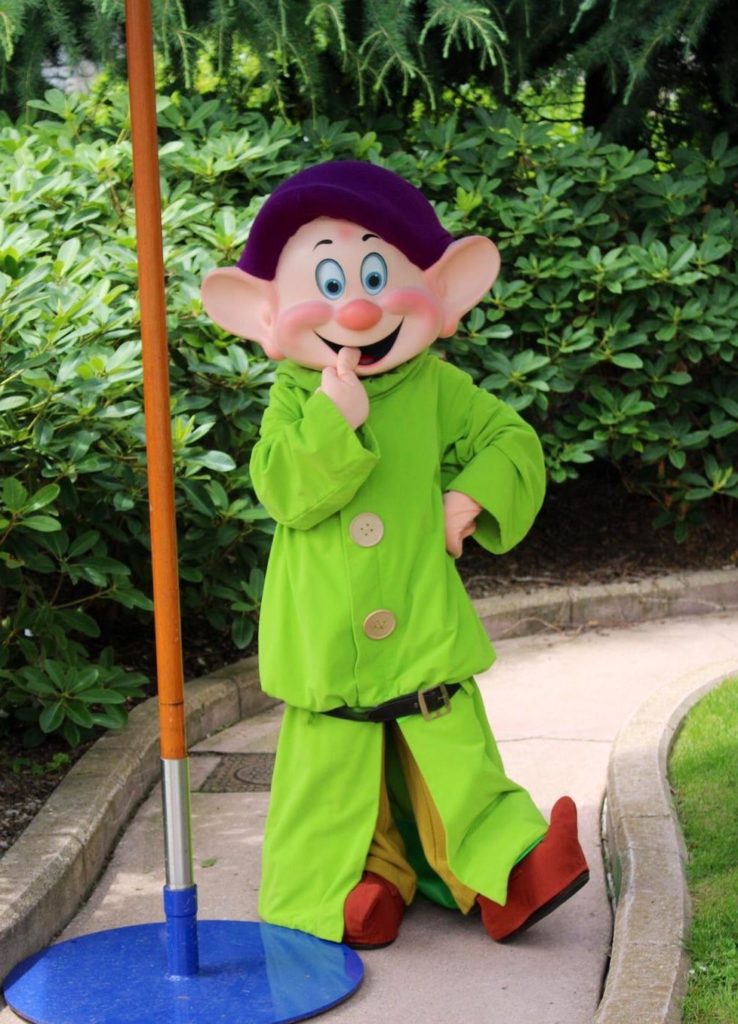 We also welcomed back Dopey this week! Always great to see more Disney Friends return.
Merchandise & Food
A new Disney's Hotel New York – The Art of Marvel posted book is now available at the New York Boutique. It's quite large format (A3) and features 20 artworks from the hotel's exclusive collection. It's really beautiful and for €25 I couldn't resist getting it.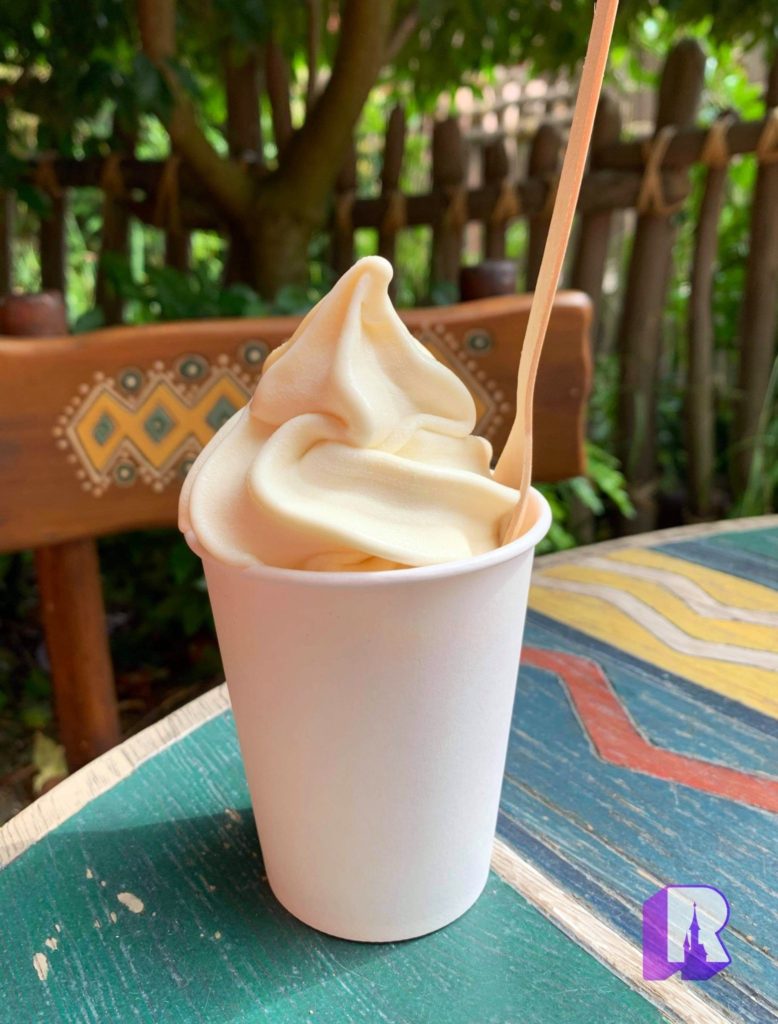 We also noticed the return of the Mango Whip (vanilla ice cream and mango juice), this time at Cafe de la Brousse. It's served in an eco responsible paper cup, sadly unthemed, and it tends to leak if you don't eat fast enough. But it's tasty! (€5)
Get Your PCR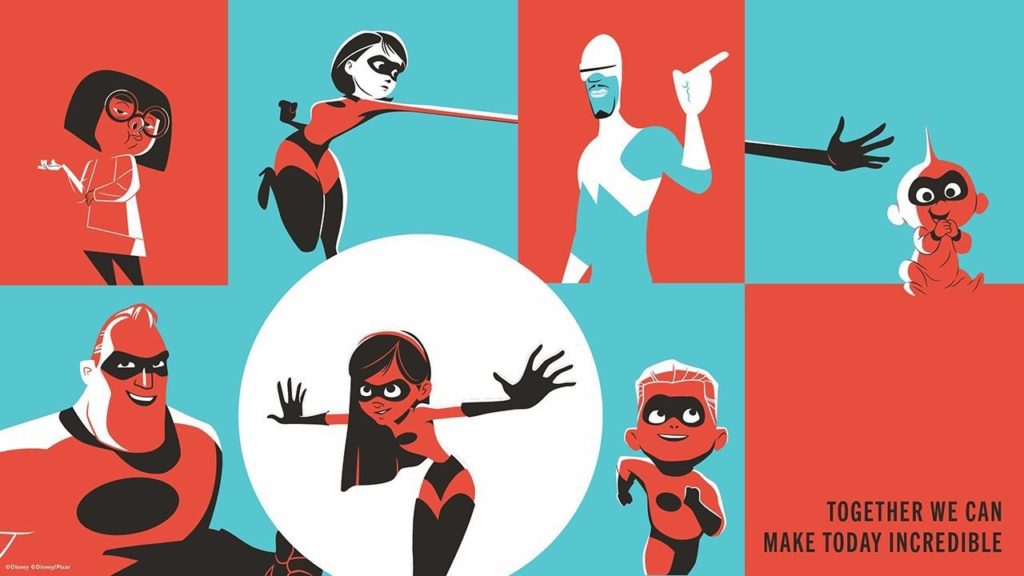 A recurring questions we received since the reopening is where to get a covid PCR test at Disneyland Paris. While there are several options (and test types) at nearby Val d'Europe, Disney has now offered the former Wild West Show bar area to host PCR testing in partnership with Loxamed for Guests who need to test before returning home. Note that booking and/or payment may be required depending on your situation so be sure to look at all your options. More info and details HERE
Well that concludes this week's recap of everything happening at Disneyland Paris. If you enjoy these recaps please let us know and share! I'll see you back here next weekend for another roundup of the latest news!