As we close out the month of July, the new version of the Resort is entering "cruising speed" but continues to make adjustments to the experience it is able to offer to Guests. Meanwhile, maintenance is still in overdrive as the teams take this time to make our Parks even more beautiful. Let's take a look!
Summer Days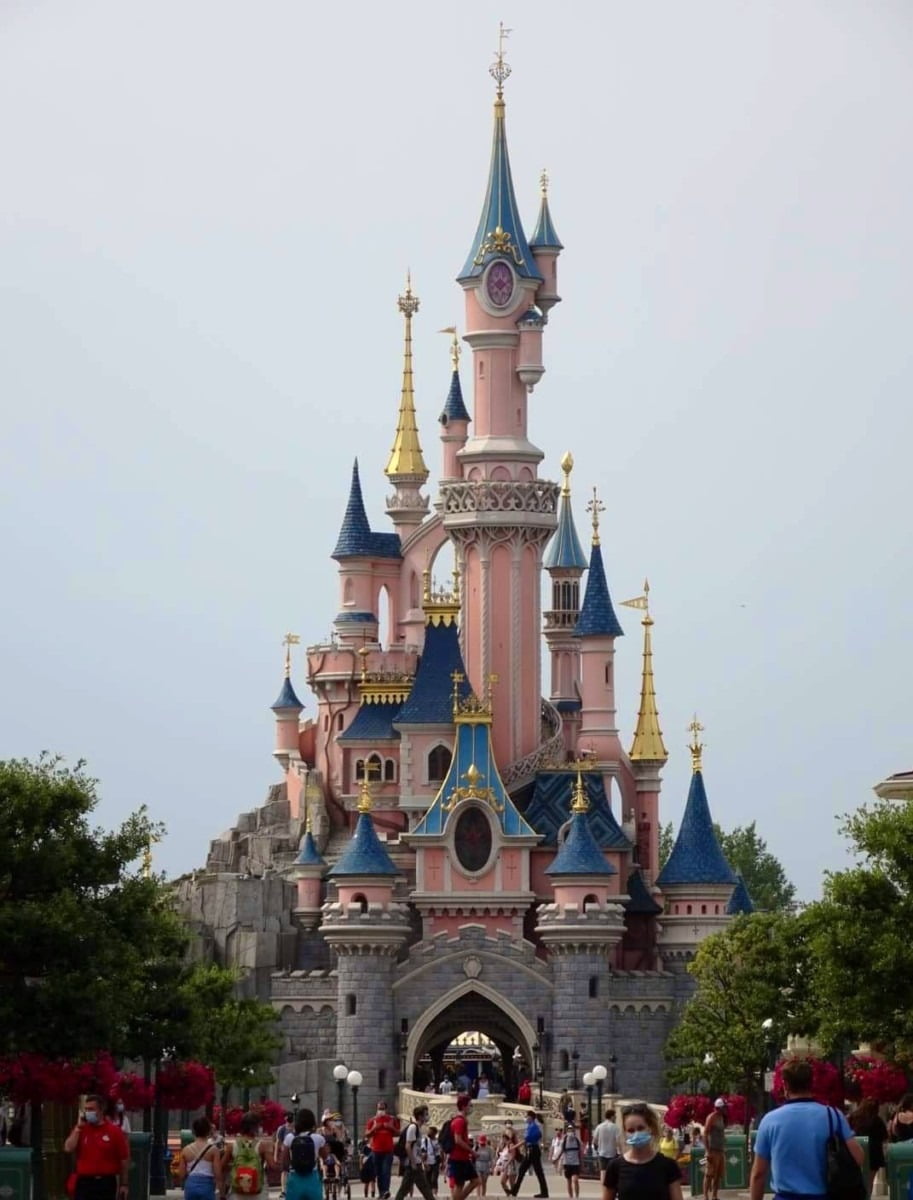 Summer is here and does not care that we're going through a pandemic! As temperatures reached almost 40°c on Friday, a few adjustments were made (some characters waved from shadier locations) but overall operations ran as planned.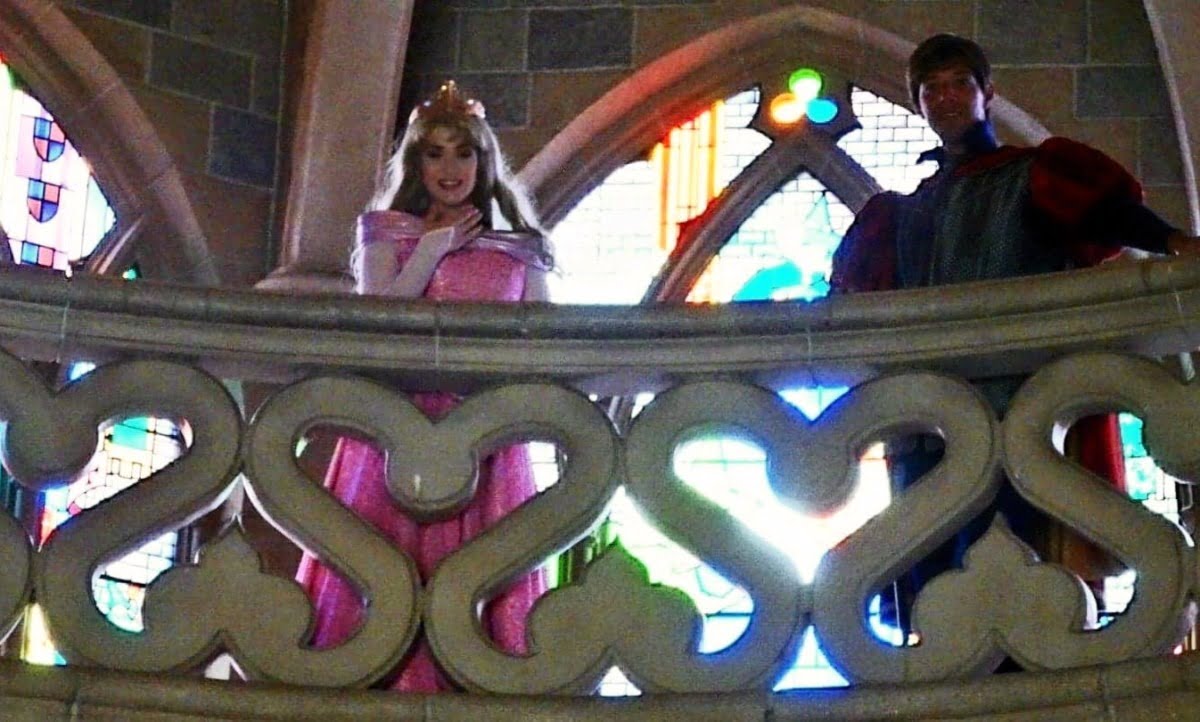 It was nice to see Aurora and Philip staying cool inside Sleeping Beauty Castle, waving from the walkthrough balcony!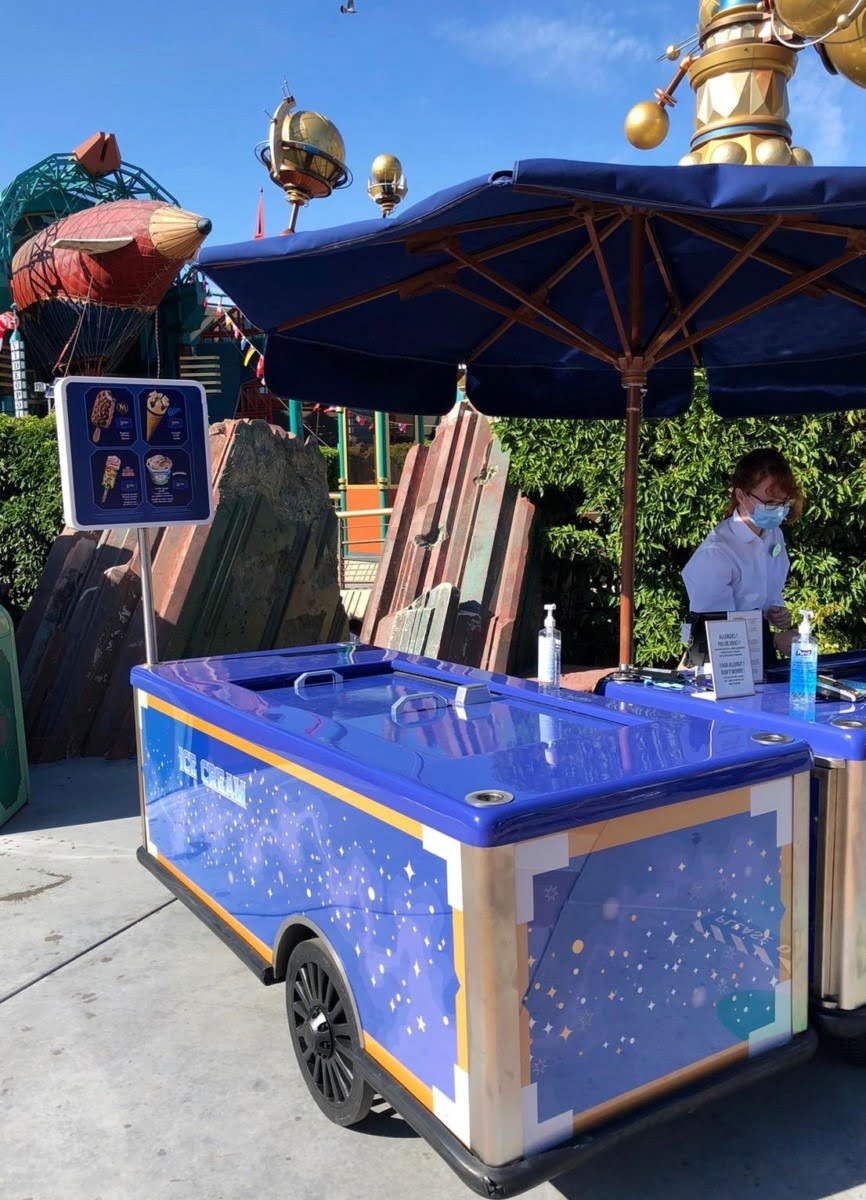 As often when hot temperatures hit, more mobile ice cream and refreshments carts were deployed.
Characters Variety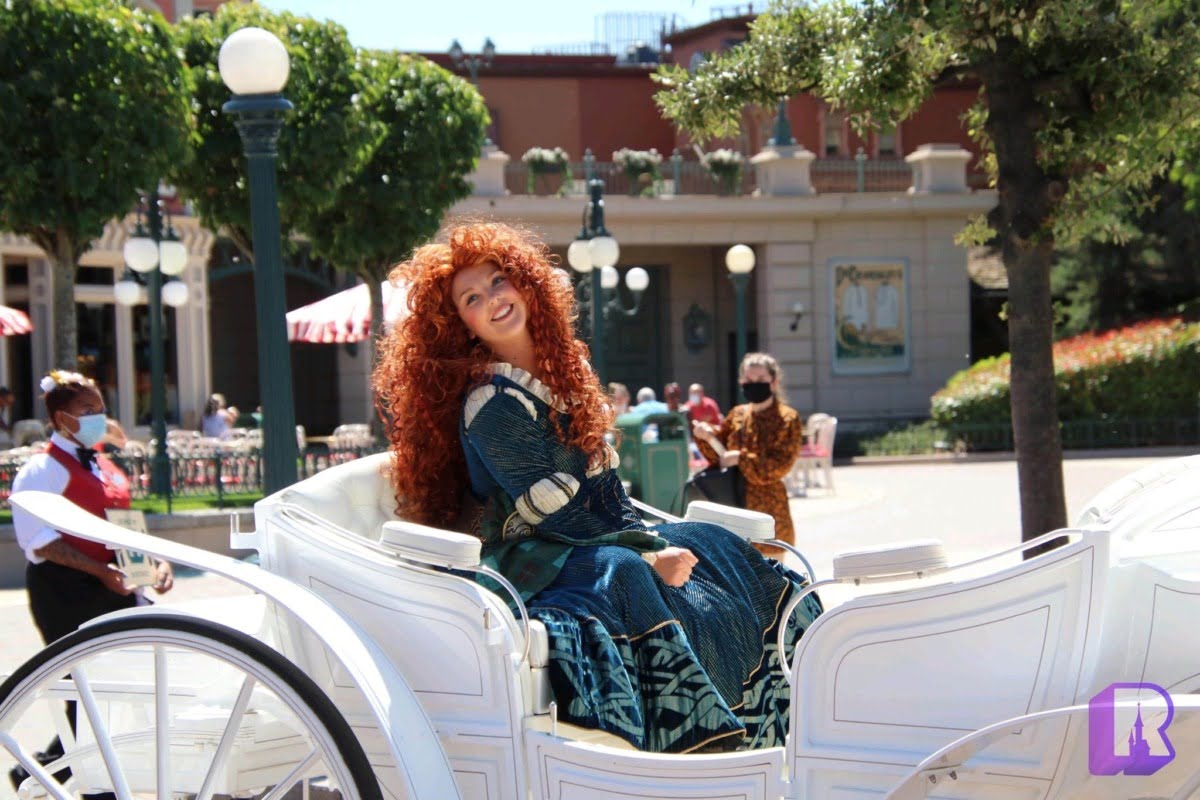 More Disney Princesses returned this week: Merida and Ariel! Of course it's still the socially distanced horse drawn carriage feature but it's nice to see a bit of diversity each day, and hopefully the entertainment teams are not afraid to pull out all the stops in terms of character diversity and rarity as a way to keep Guests engaged.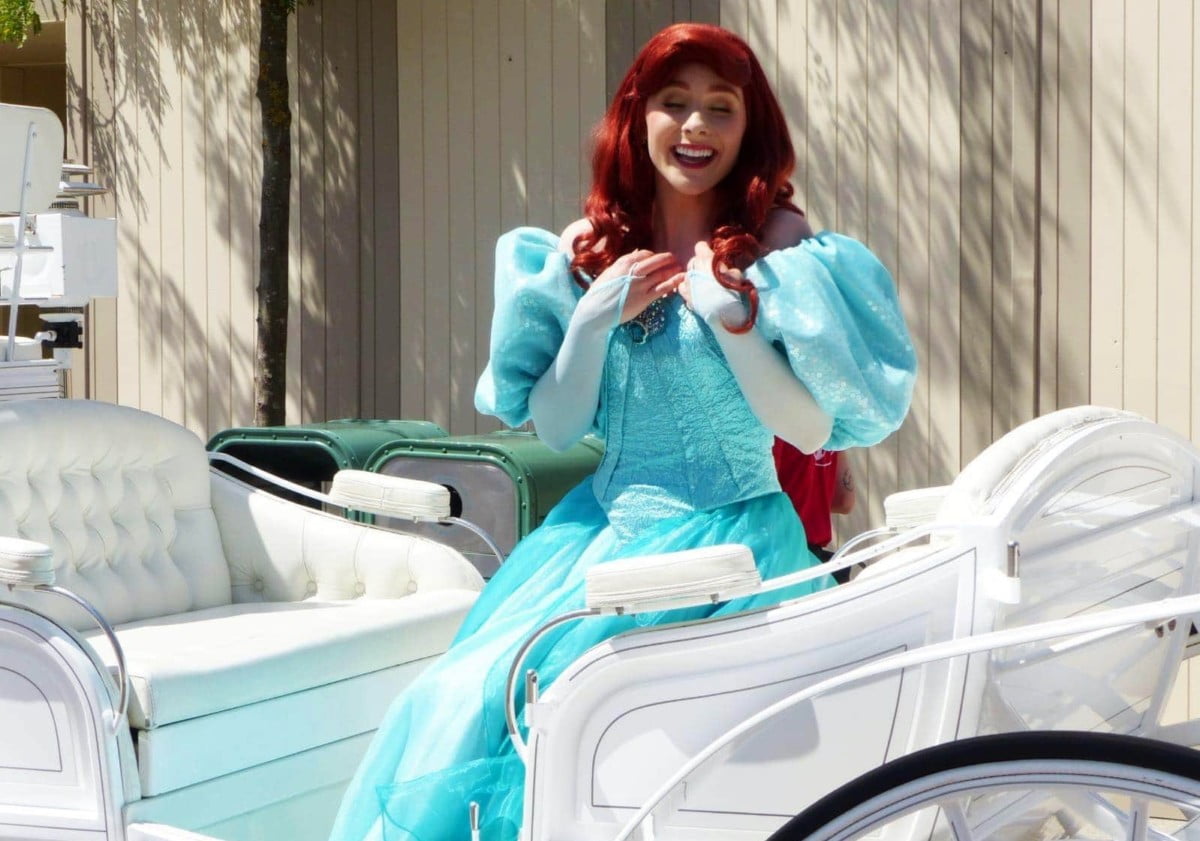 Over at Walt Disney Studios, Olaf, Minnie and Goofy have stopped using the horrible Lineberty system and we spotted Olaf going for a walk (in the sun!) to find new friends: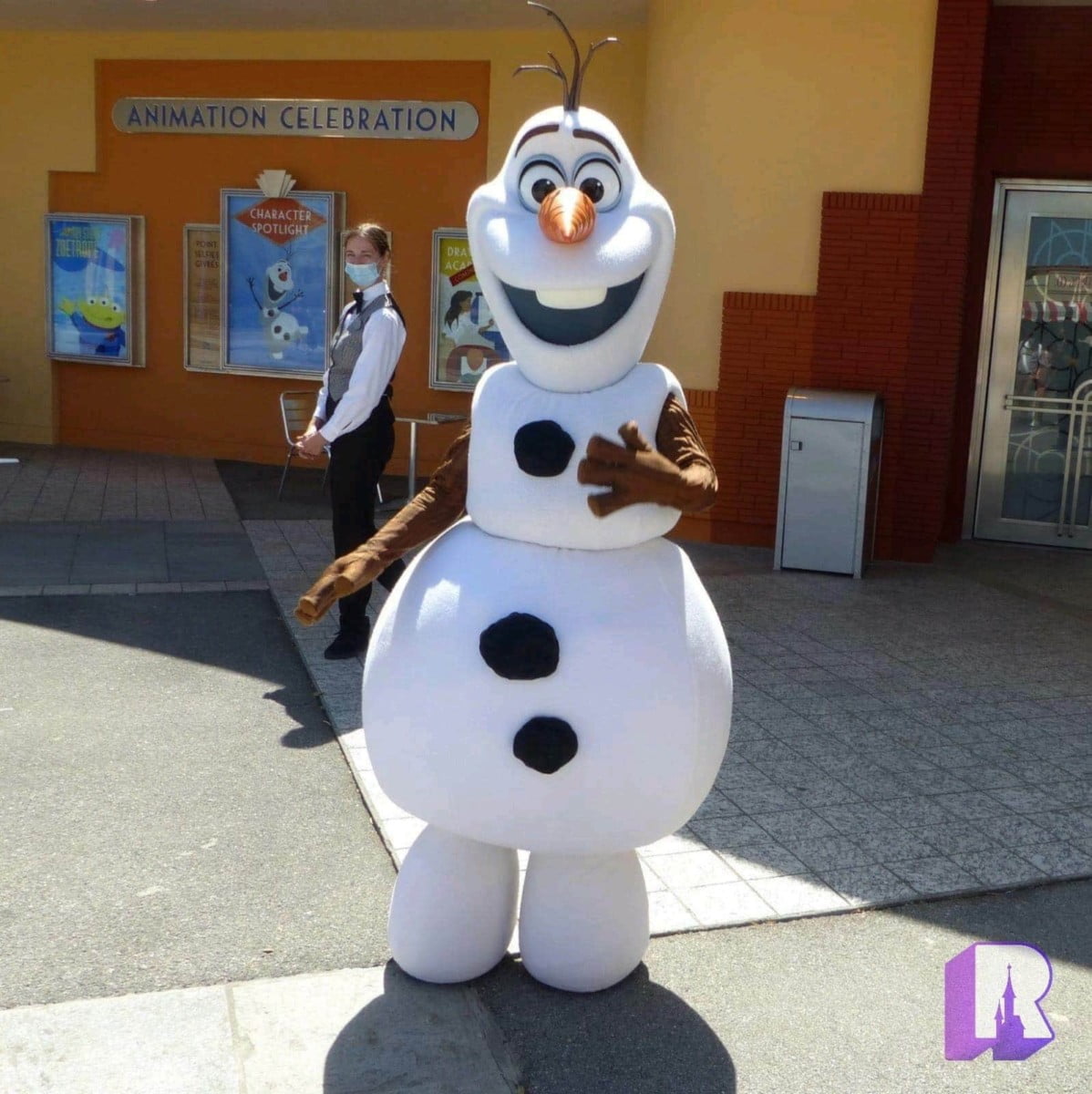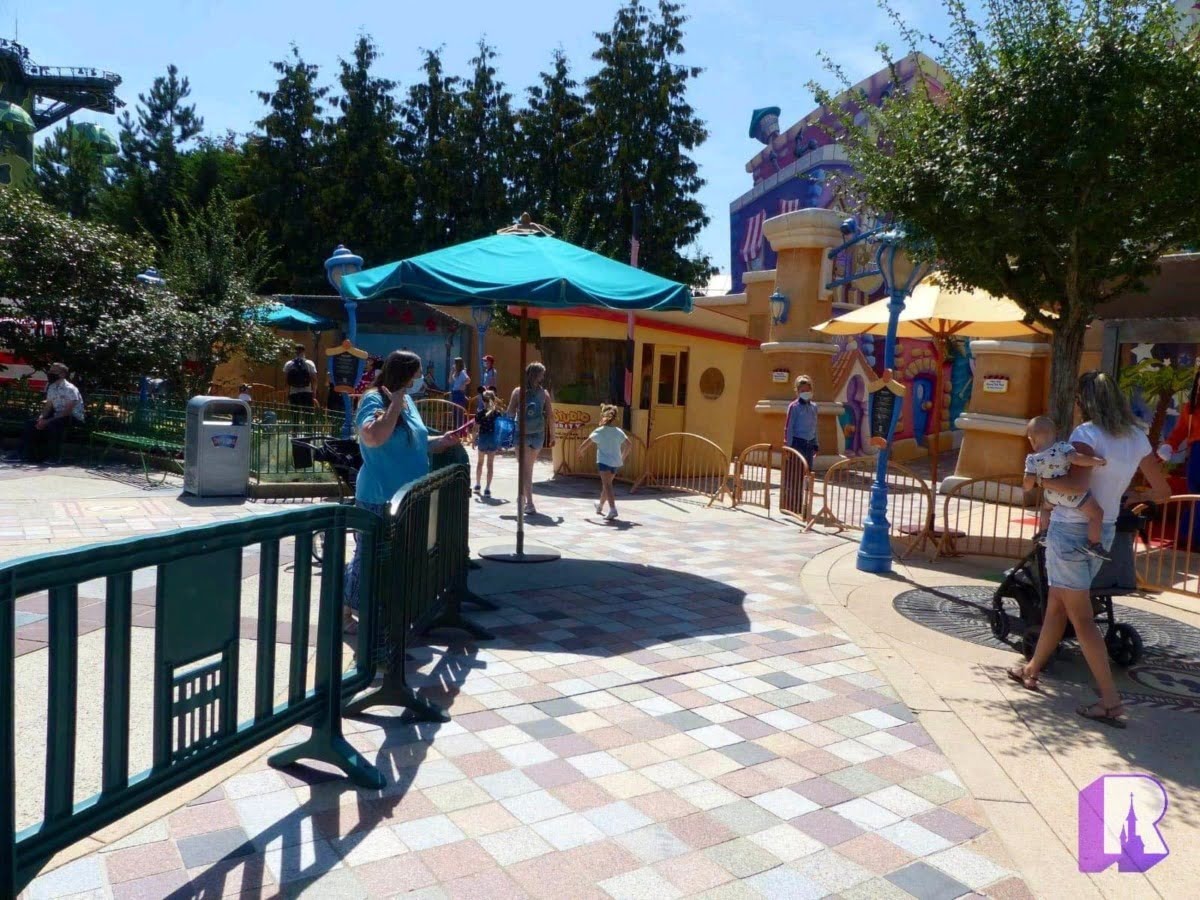 On the Parade Route, we also saw the use of the Fire Truck this week to transport Disney Friends in the morning – a great idea as guests can see them much better than the omnibus!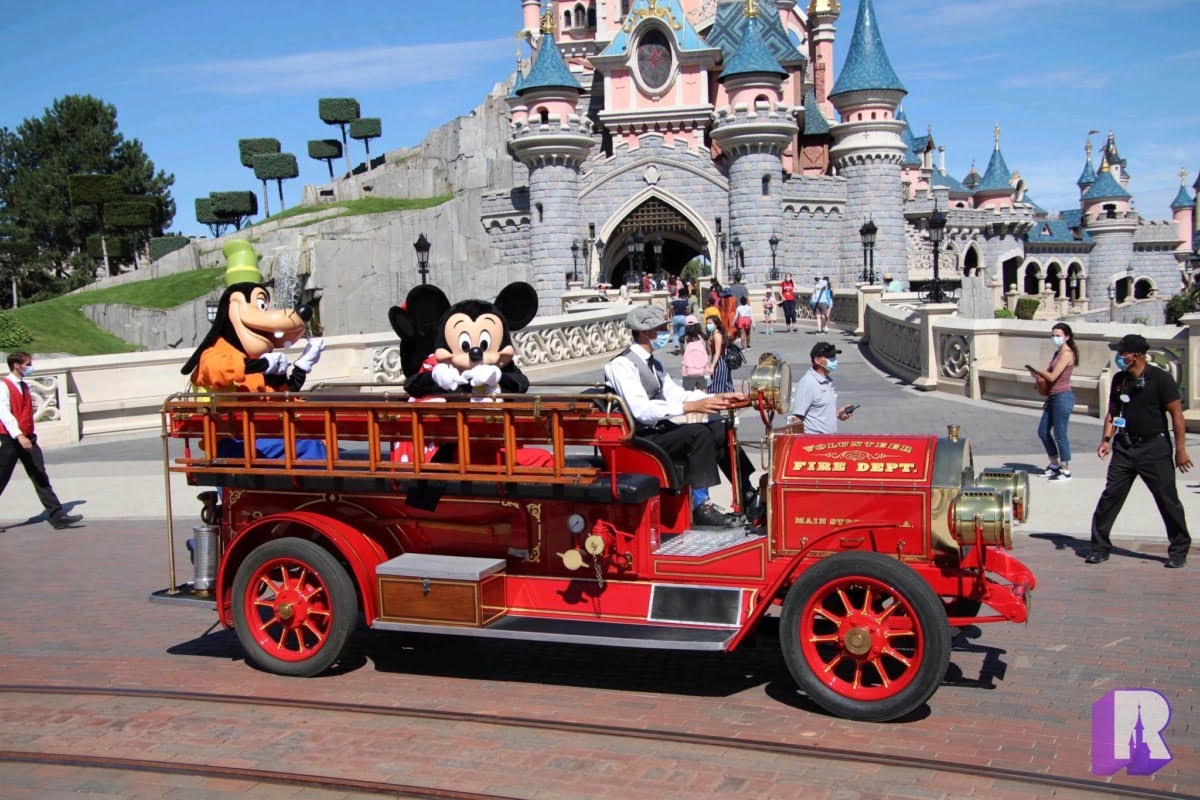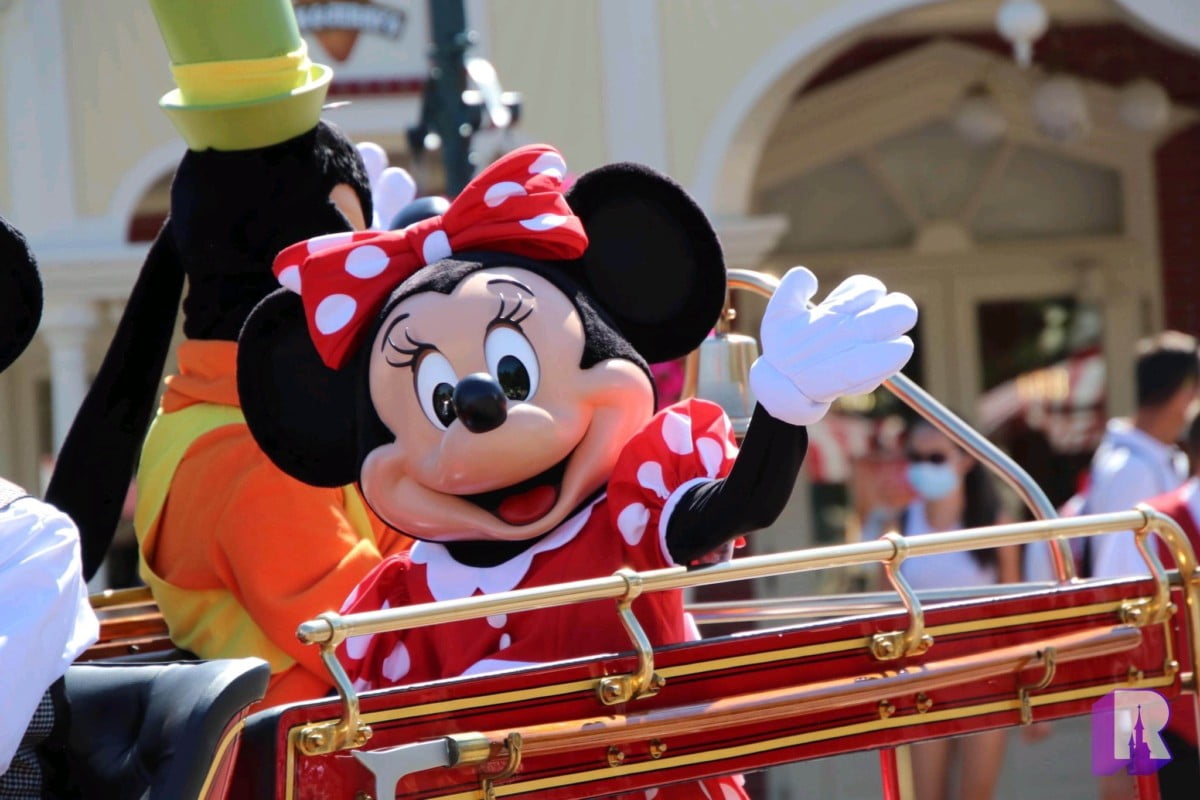 At Disney's Hotel Cheyenne, we got to check out this lovely location for Woody and Jessie who meet Guests each night until 10pm!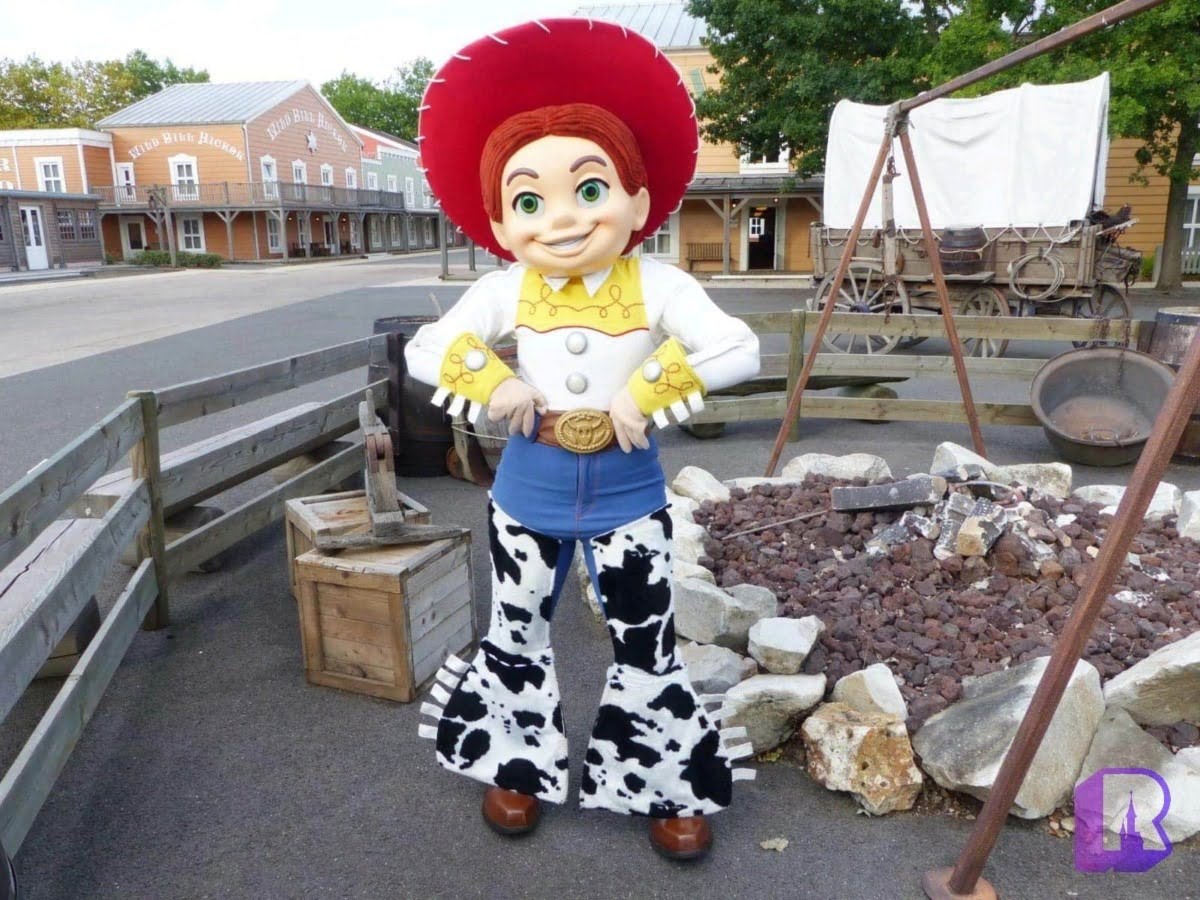 And the fun continues at Meet Mickey with surprise appearances, wholesome vibes and antics with Disney Friends: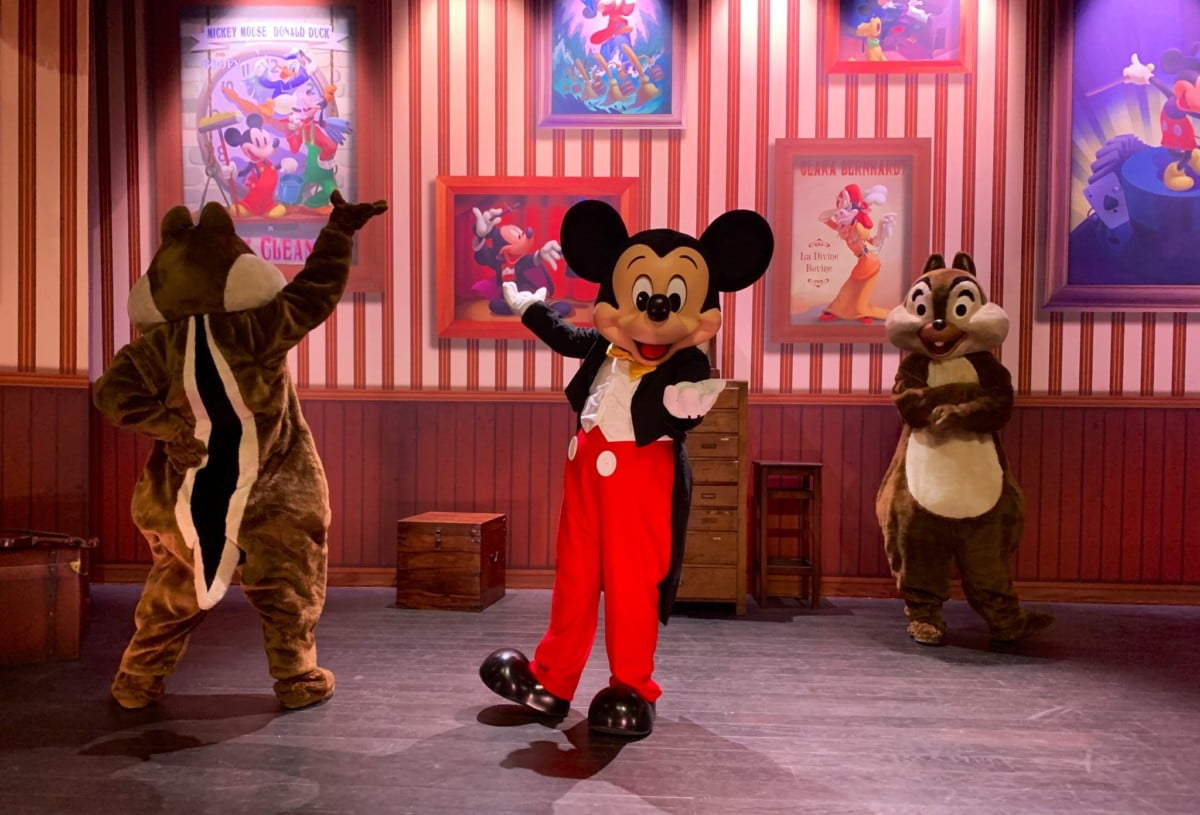 Resort Hub "remodel"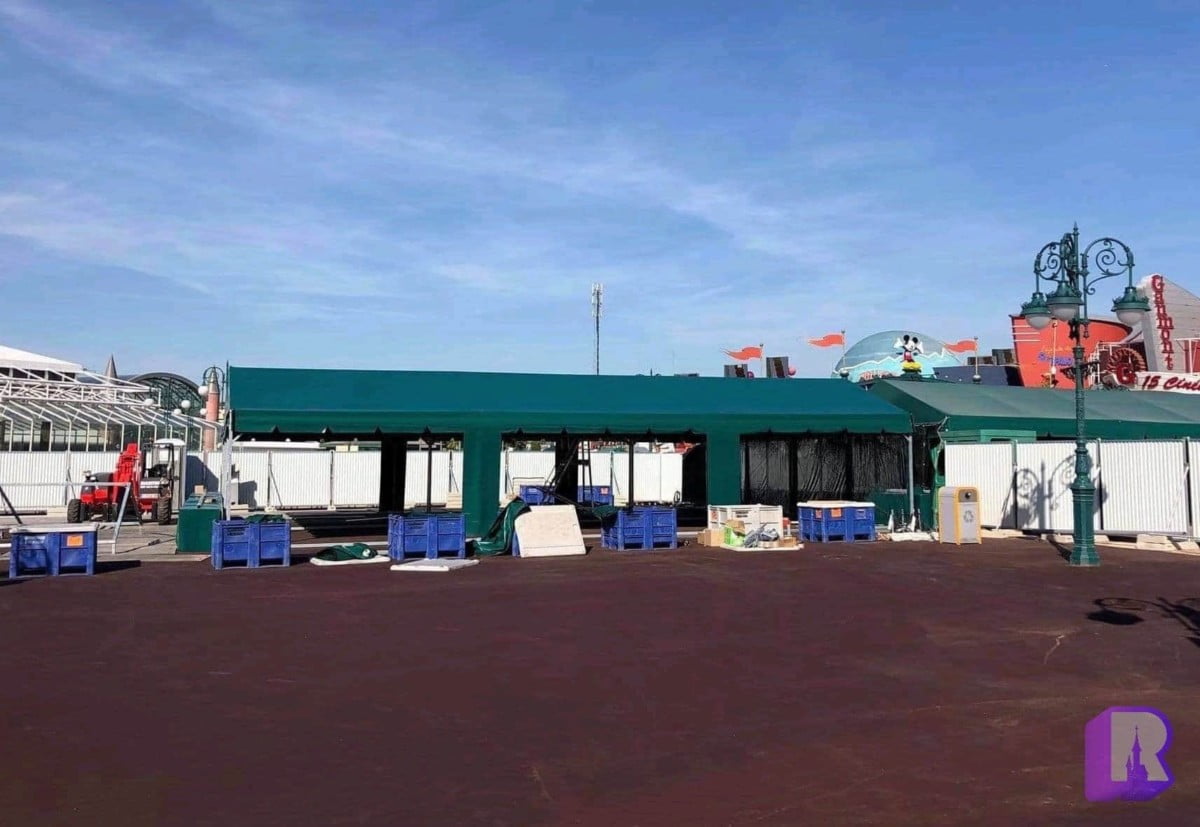 Possibly the fastest thing Disneyland Paris has ever built: the ugly tarmac was poured and the boring tents installed in just a week for the expanded security area. It looks terrible but there's hope that Disneyland Paris still has proper paving and "built up" security canopies planned down the road – a road that might be as long as the Disney Village remodel but don't get me started with that.. breathe.. think happy thoughts.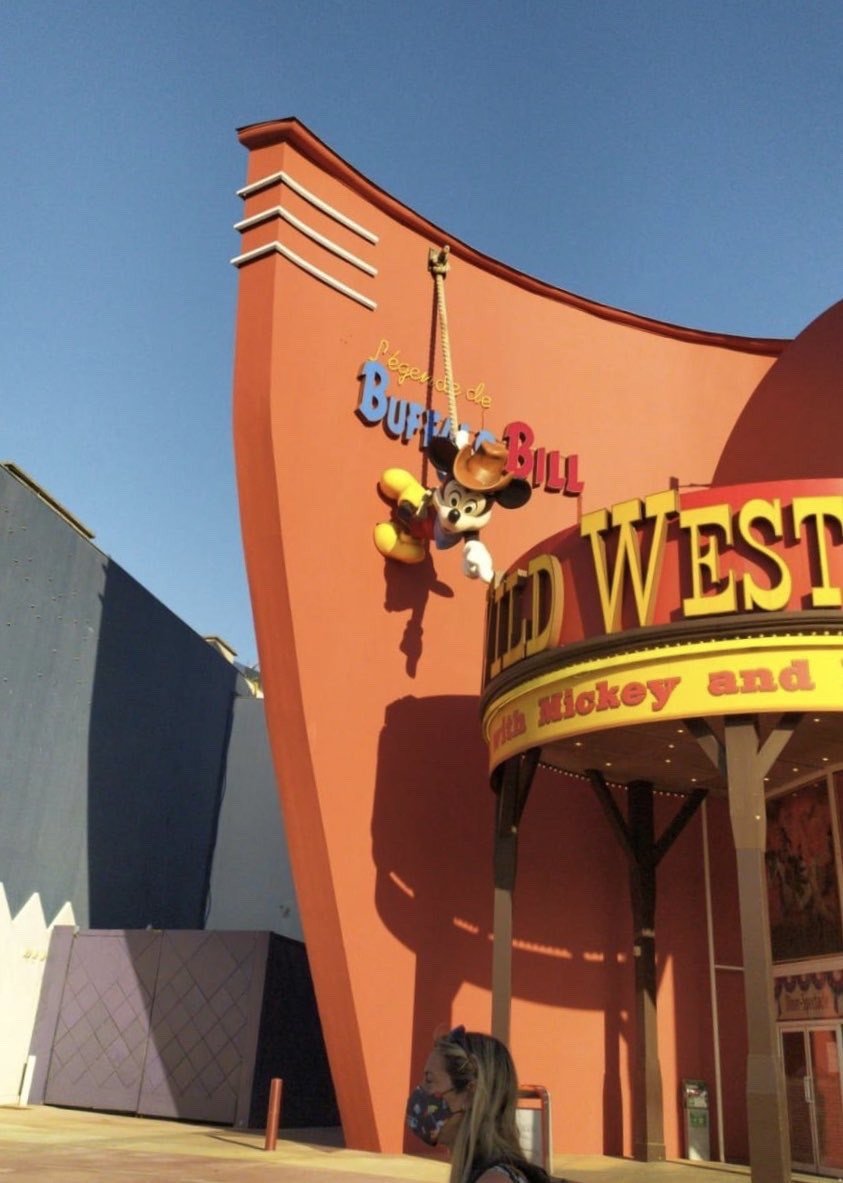 On a more positive note the washed out Buffalo Bill's Wild West Show entrance was repainted! An interesting timing as the return of the show is very much uncertain. It sure would be sad for the 28 year old production to disappear without a proper goodbye, but in these tough times the pandemic could be just the reason Disney was looking for to retire the cute but dated show.
Talking about dated, the Planet Hollywood building is, according to a manager, about to be repainted as well. Great, but we're not getting an observatory or an Art Deco version anytime soon I guess then?
Sometimes I wish I could just get blindfolded at Guest Parking and only reopen my eyes in Fantasia Gardens..
Maintenance on a roll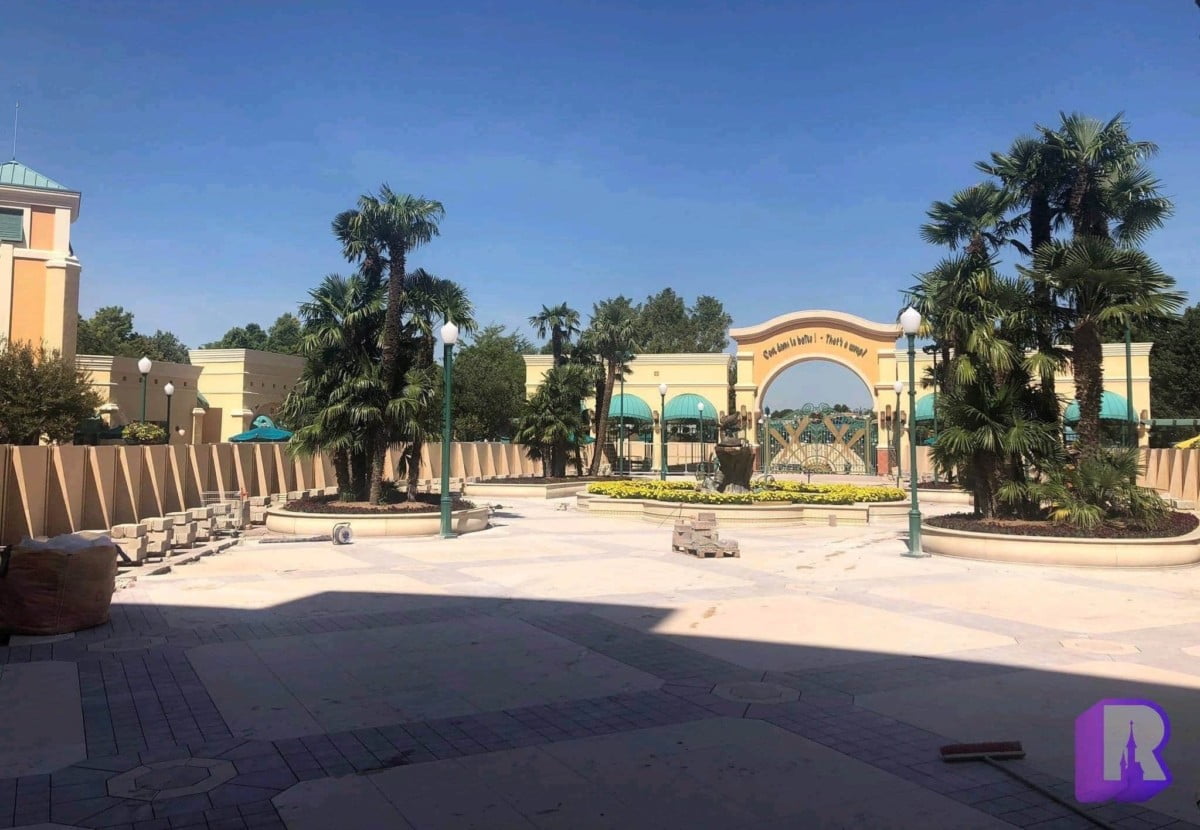 Things are going great in Front Lot! Despite not much progress at the time of reopening, things have picked up and the project is almost complete! Note that the old turnstiles have been removed in that section so hopefully we will get more "cool new ones" (I'm sure that's the technical term for these).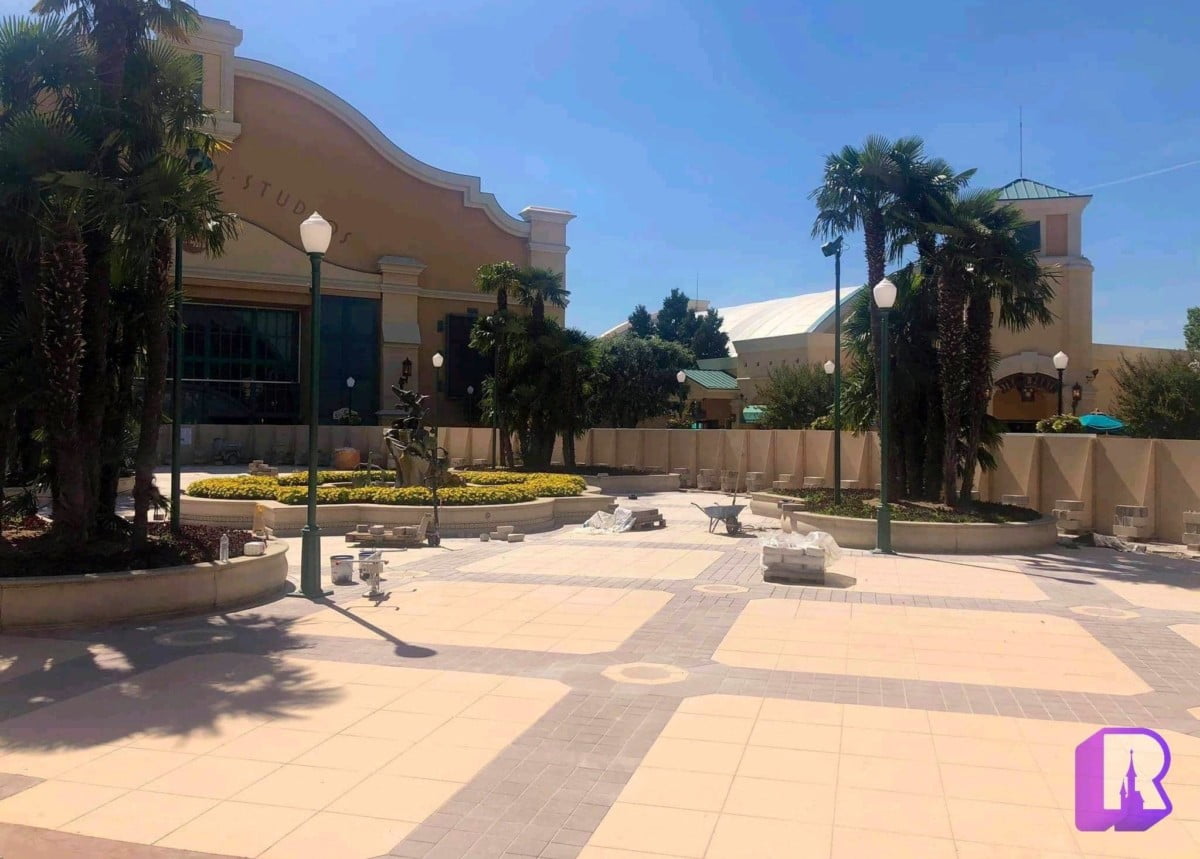 Once this section reopens, the sides will need to be repaved as well – smaller surfaces but with more challenges as they include access to Guest Relations, First Aid and shops.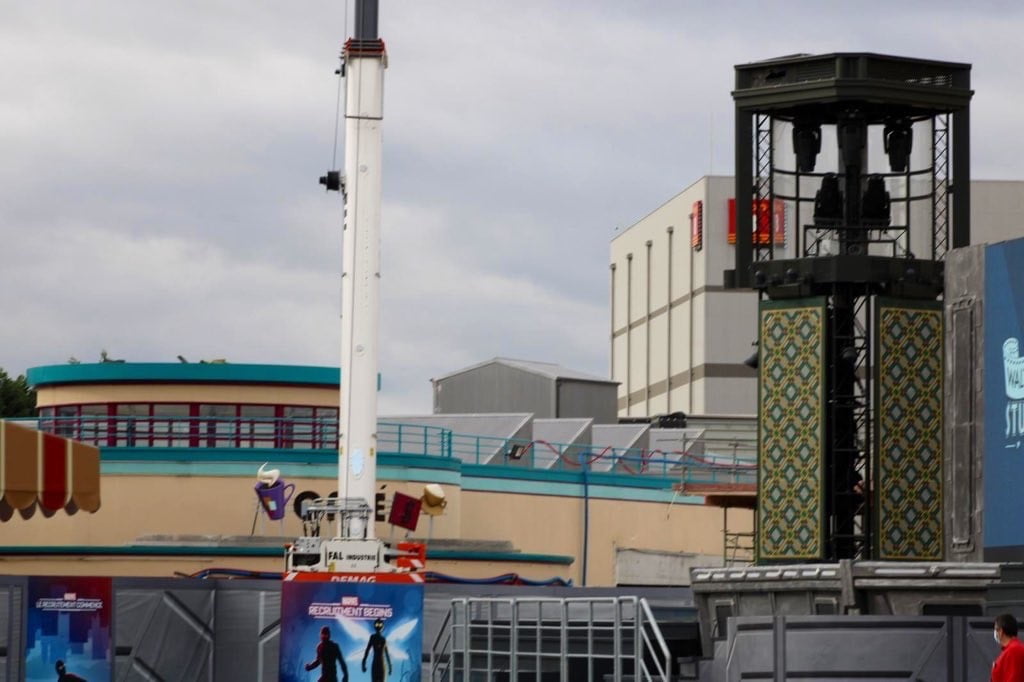 Avengers Campus got a new friend in that smaller white crane helping putting in place sections of the Spider-Man Attraction building.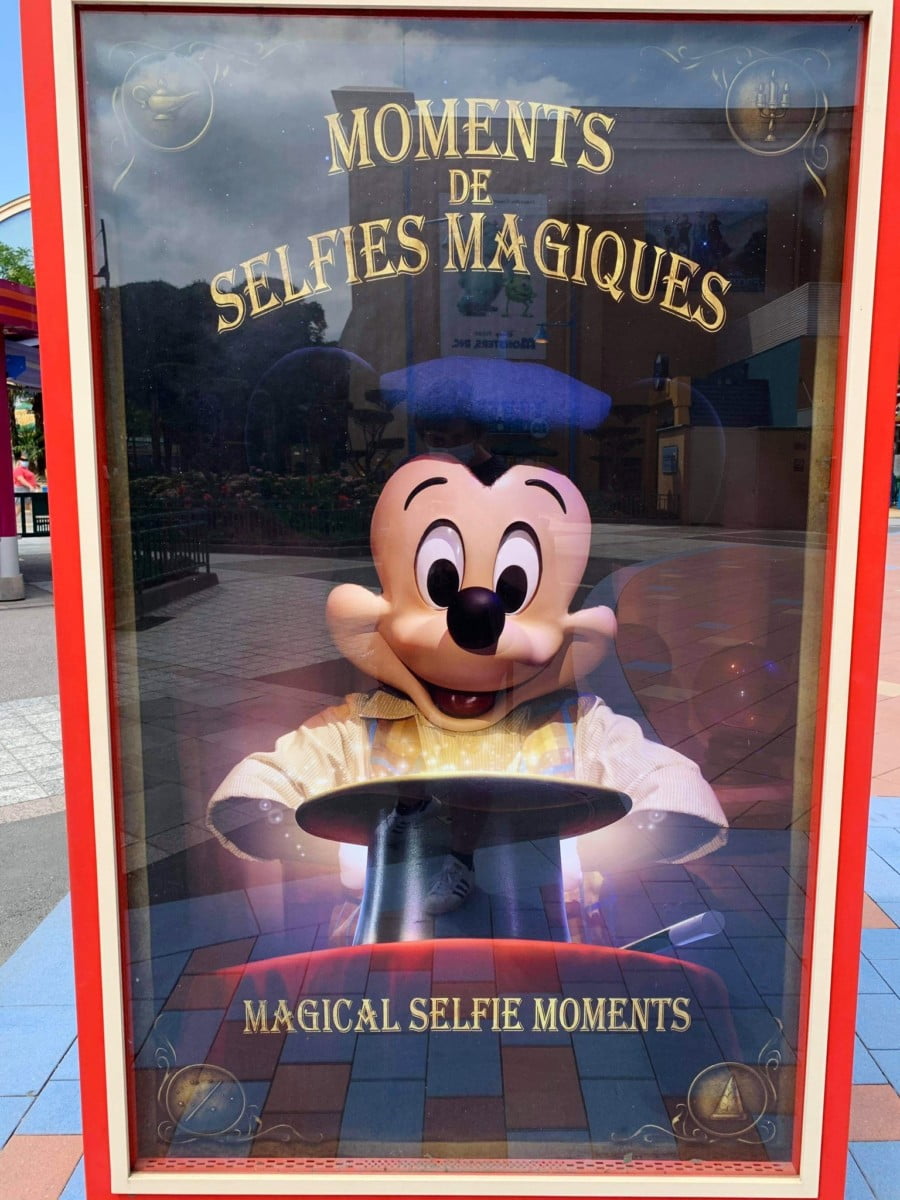 And in Toon Studio, a new poster for the Mickey and the Magician "Magical Selfie Moments" was added.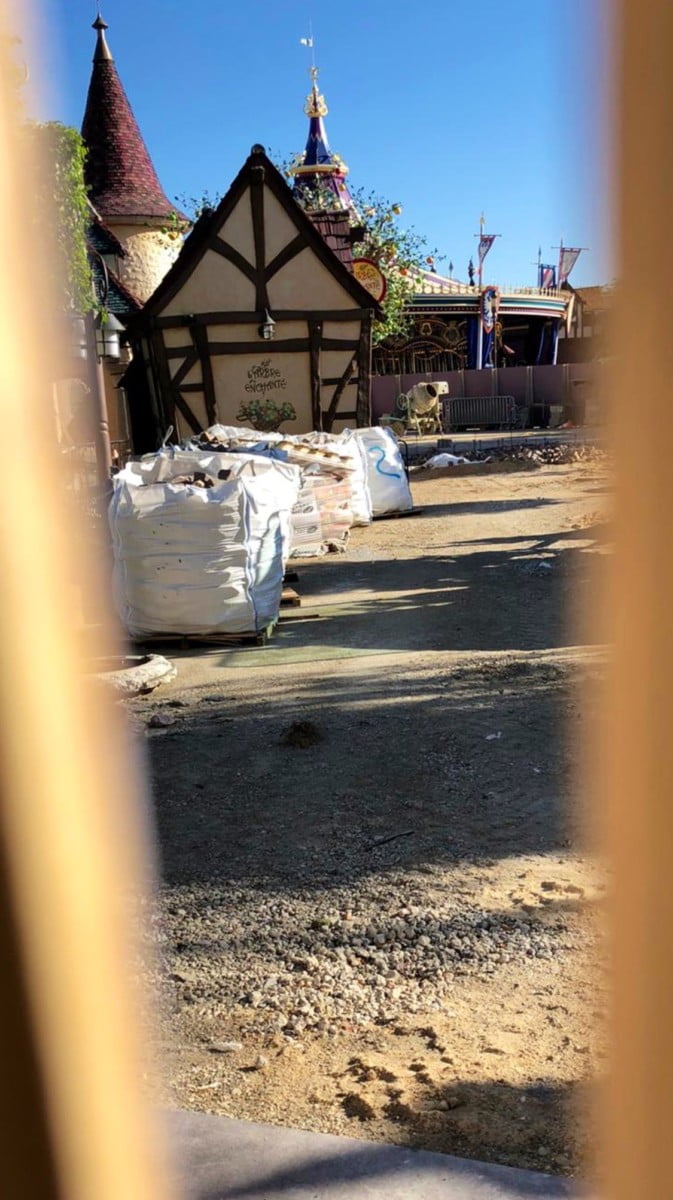 Over in Fantasyland, another repaving project is making good progress: the cobblestones.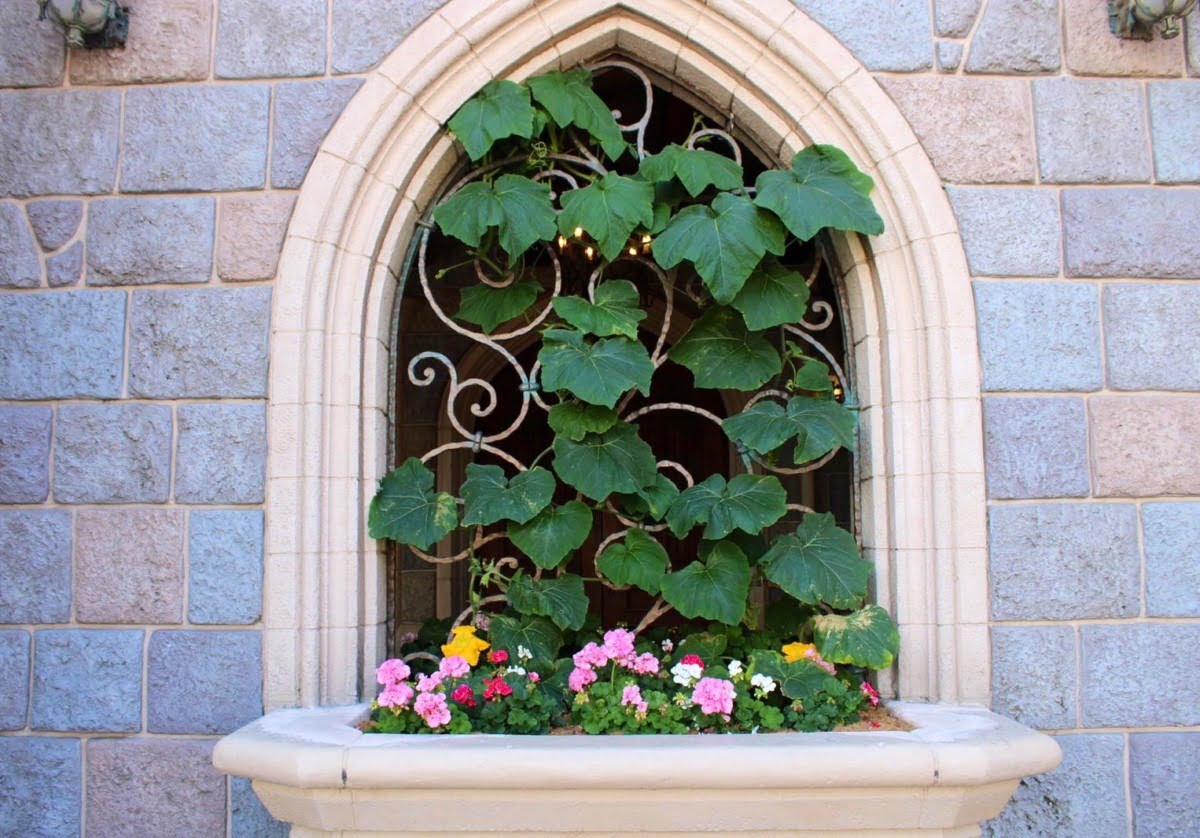 This Sleeping Beauty Castle window was recently updated with squash plants – basically pumpkins!- what a clever and cute nod to the fairytales.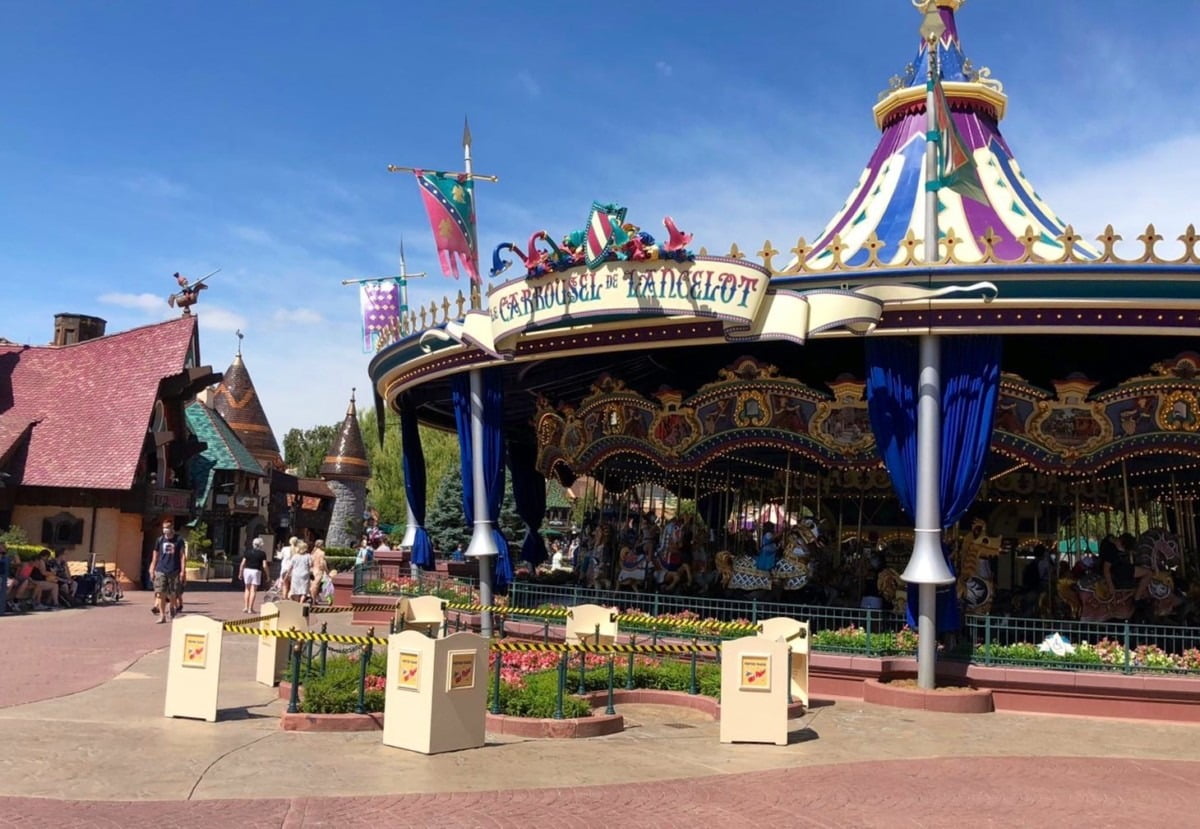 All around the Land, the railings continue to get some love.
And a section of Alice's Curious Labyrinth is closed as the artists repaint the colorful rocks. This was much needed but also a tough show element to maintain as many Guests sit or walk on them.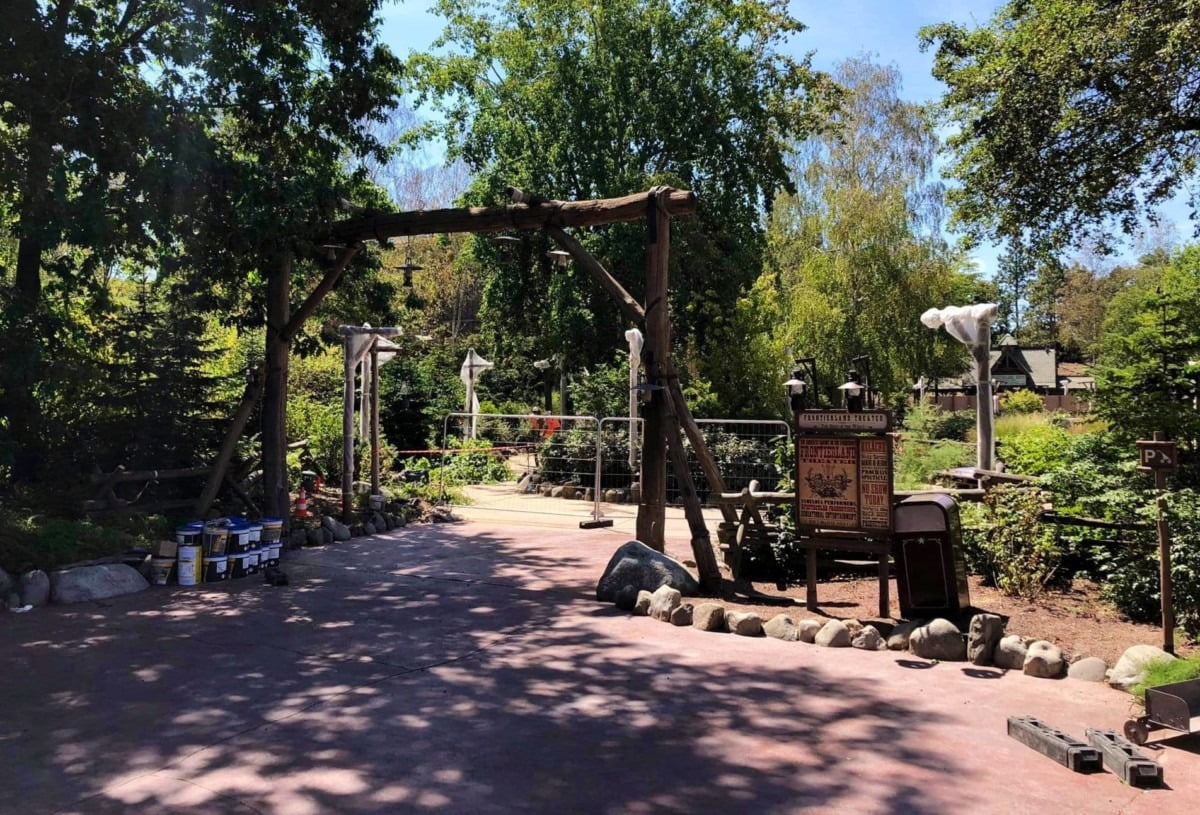 In Frontierland, the "ranch" area (even though it hasn't been a ranch in years) is getting ready to reopen after a remodel designed to optimize queues, renew the lighting (especially as Rhythms of the Pride Lands is expected to run until November) and repaving.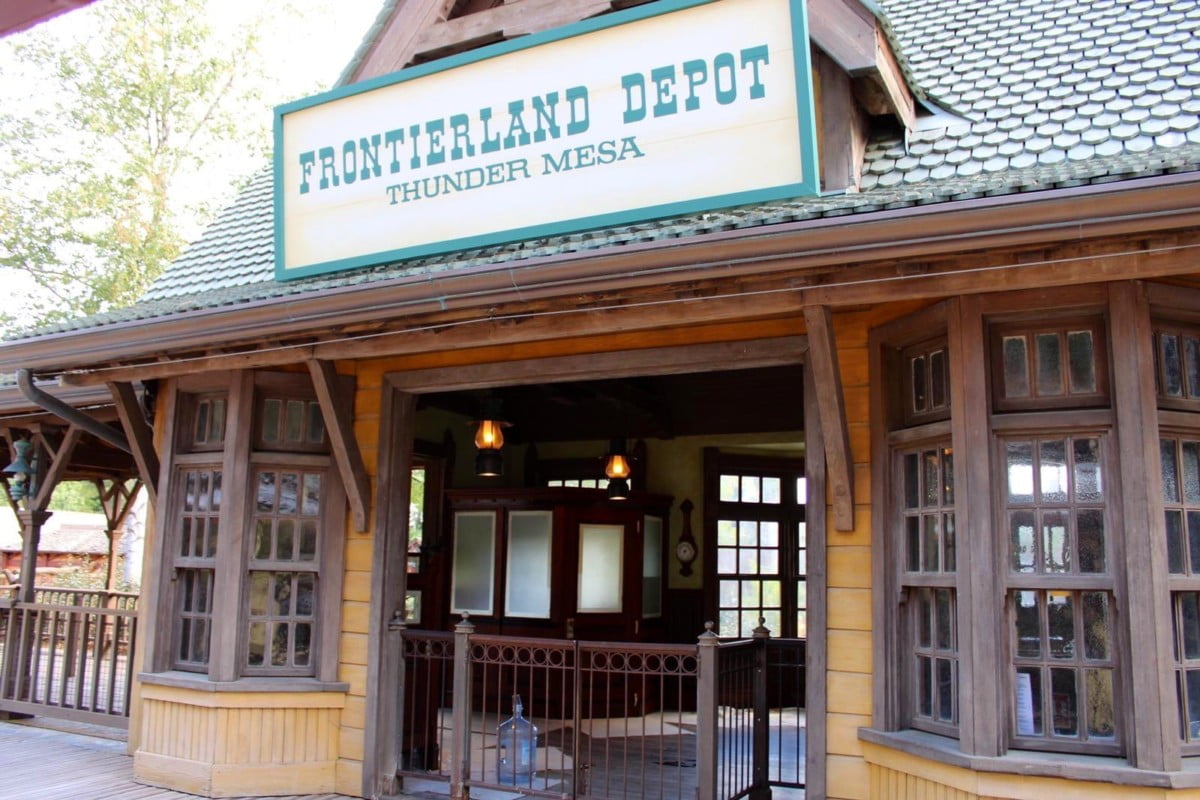 At the back, Frontierland Depot is also getting finishing touches. The Disneyland Railroad station should finally reopen soon.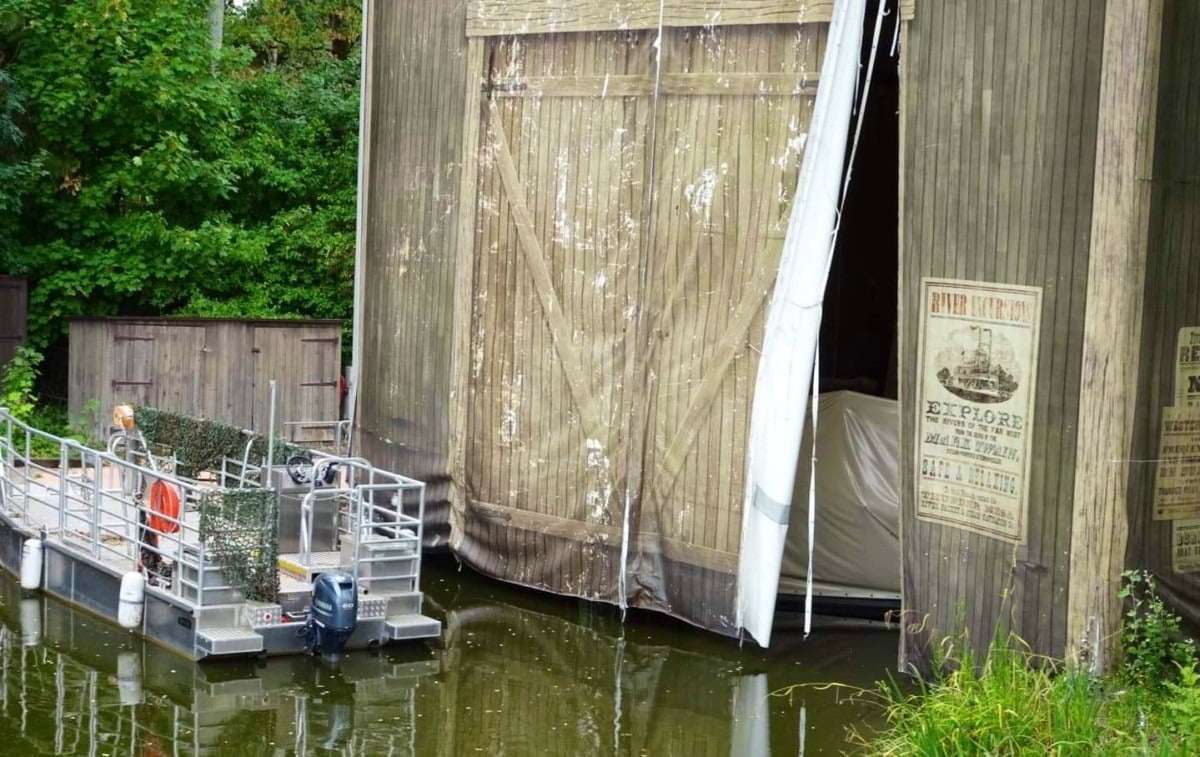 On the Rivers of the Far West, we noticed what could be a fresh tarp for the Mark Twain. Don't get too excited though as this could be a sign it's being kept in storage for even longer. The crisis has not been good for the bottom lines and this looks like a project perfect for delaying until .. the end of time.
In Central Plaza, the back side of the Buzz Lightyear Laser Blast refurbishment shows some new metal beams. The project is very intense with a rebuilding of part of the leaky roof, and a complete refresh of the attraction inside. It's expected to reopen in December.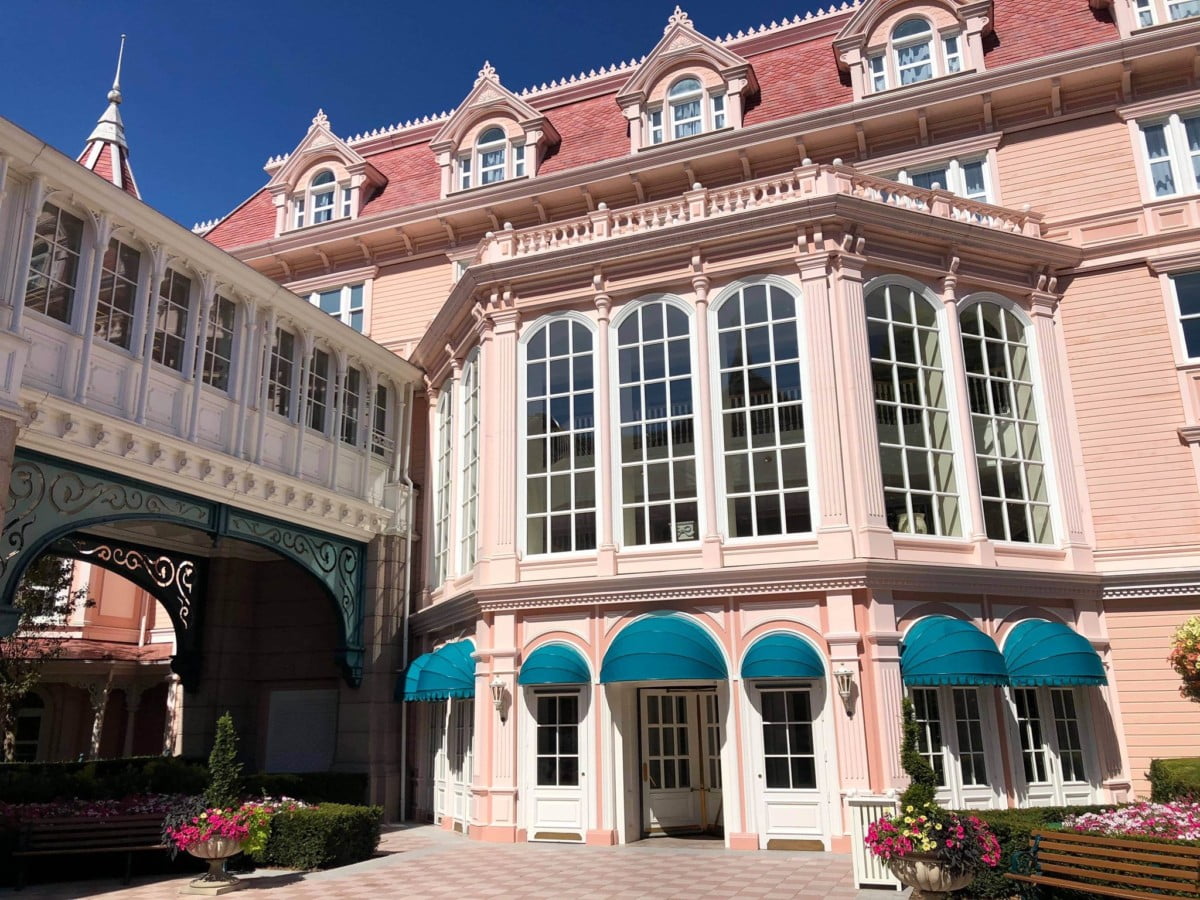 Finally at the Disneyland Hotel, the wall masking the park-side entrance has been removed, as the hotel begins to prepare for its September 7 reopening.
Privileged Tickets Online Reservations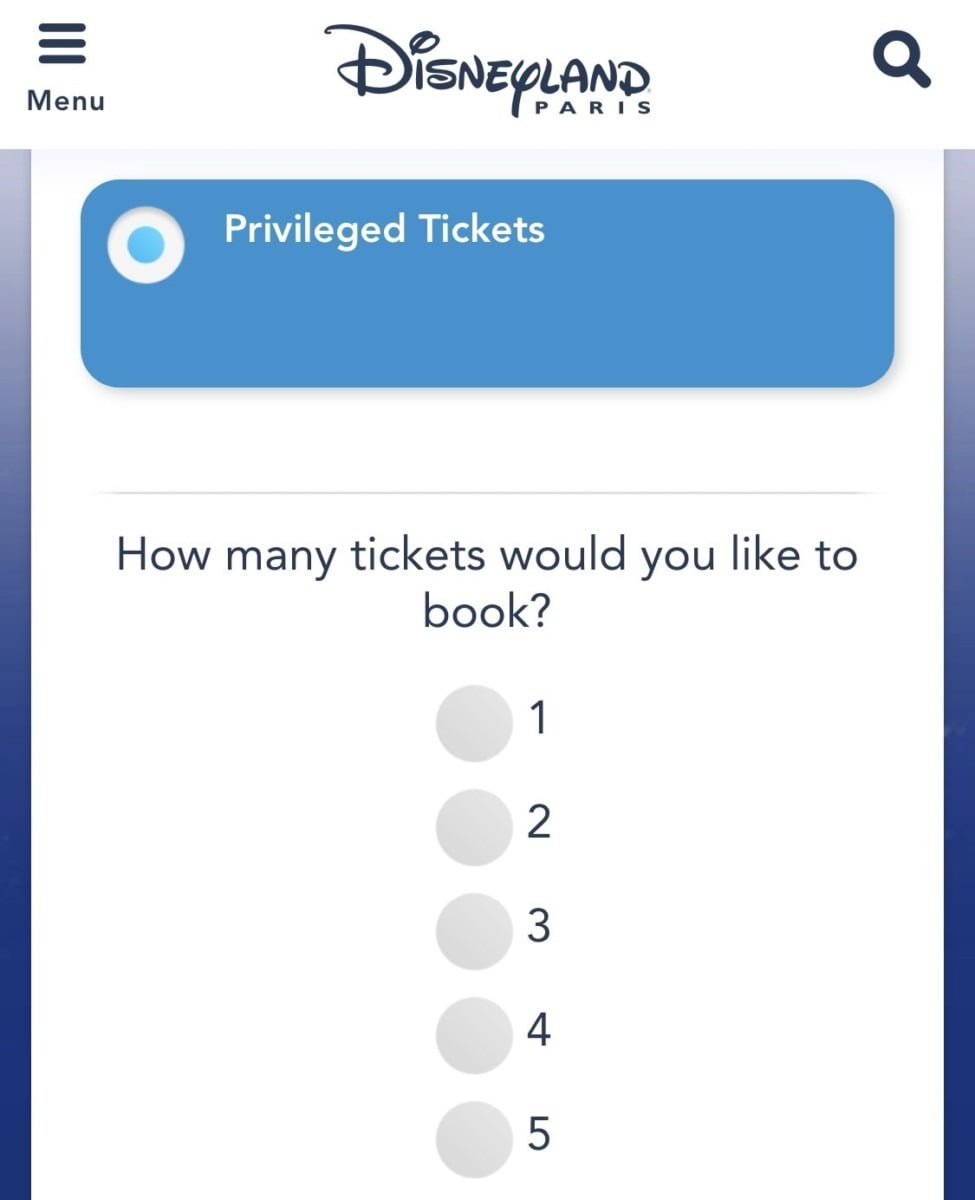 AP holders can now reserve their privileged tickets online in the usual AP Portal (link HERE) to avoid disappointment if the parks are full or the quota reached by the time they arrive. Note that payment and checks of the AP holder's card are still done in person on the day at the Walt Disney Studios ticketing windows. Baby steps !
Merchandise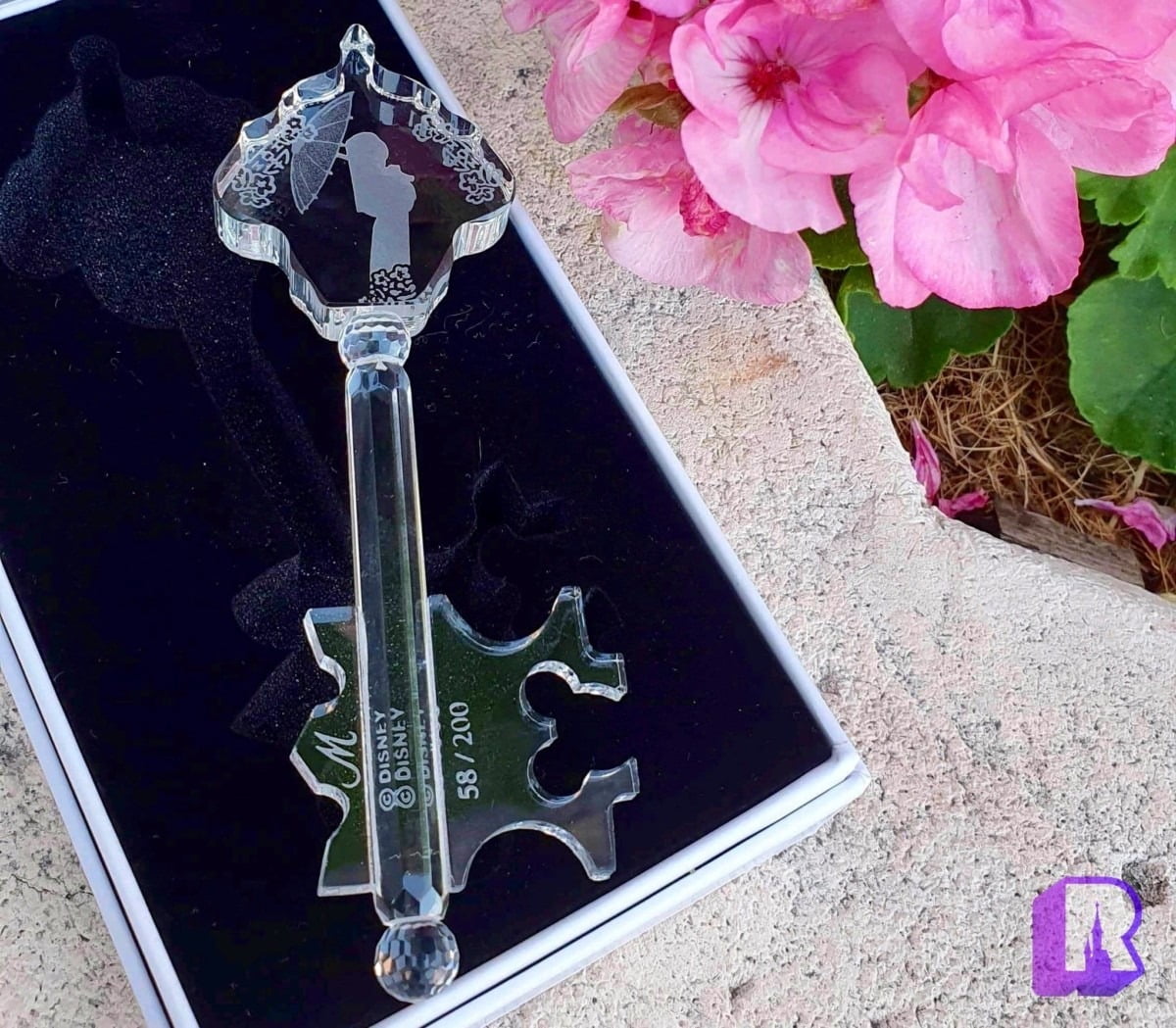 Arribas has released their latest glass key, themed to Mulan (€59.99). And you can win one right here ! See all the options to enter at THIS LINK
They also setup some lovely windows in Discovery Arcade.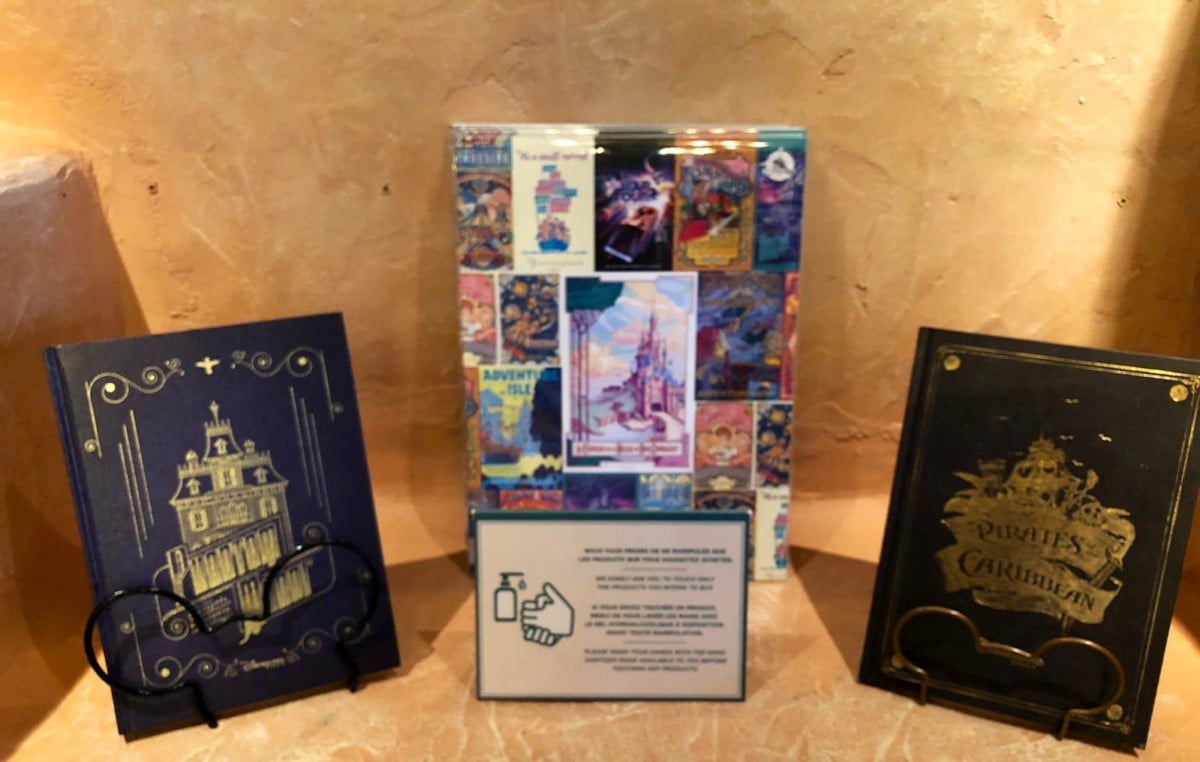 The Pueblo Trading Post in Frontierland now carries all the fan favorite merchandise from attraction books to posters and Phantom Manor collectibles.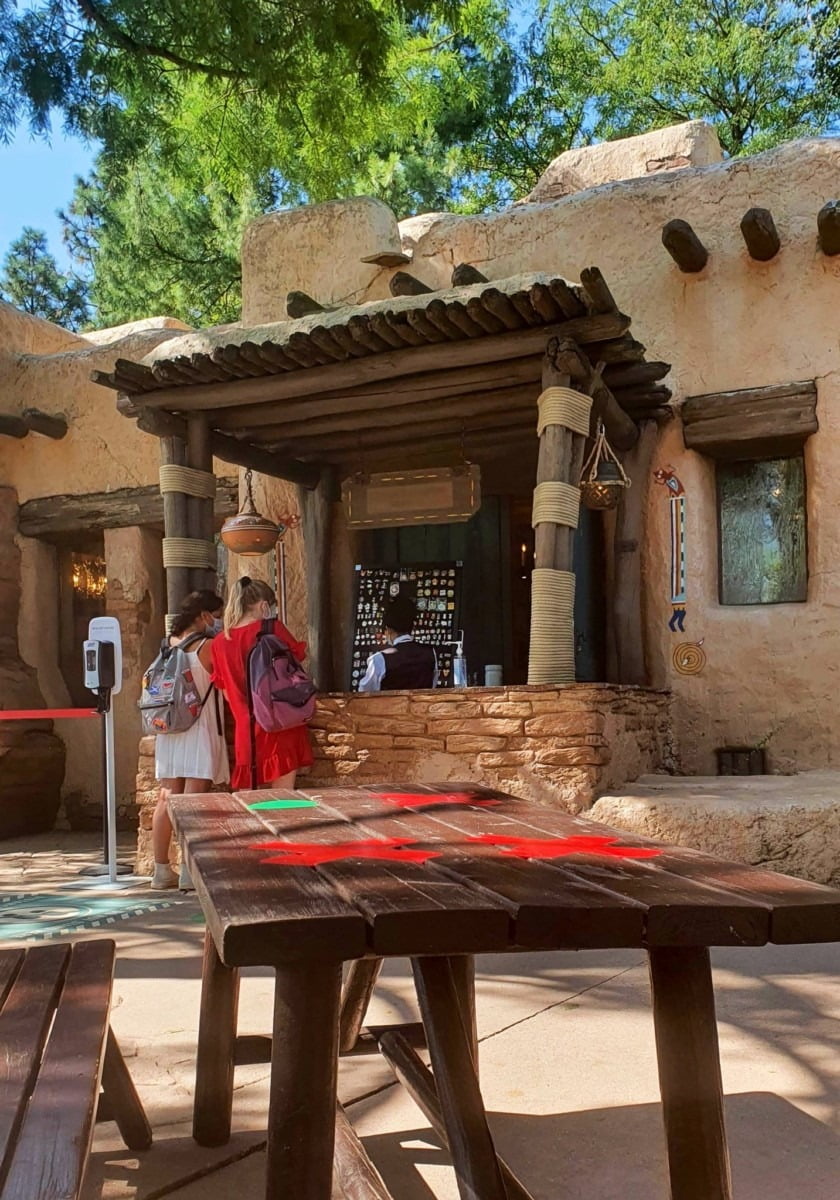 You can also do some socially distanced pin trading with a special setup.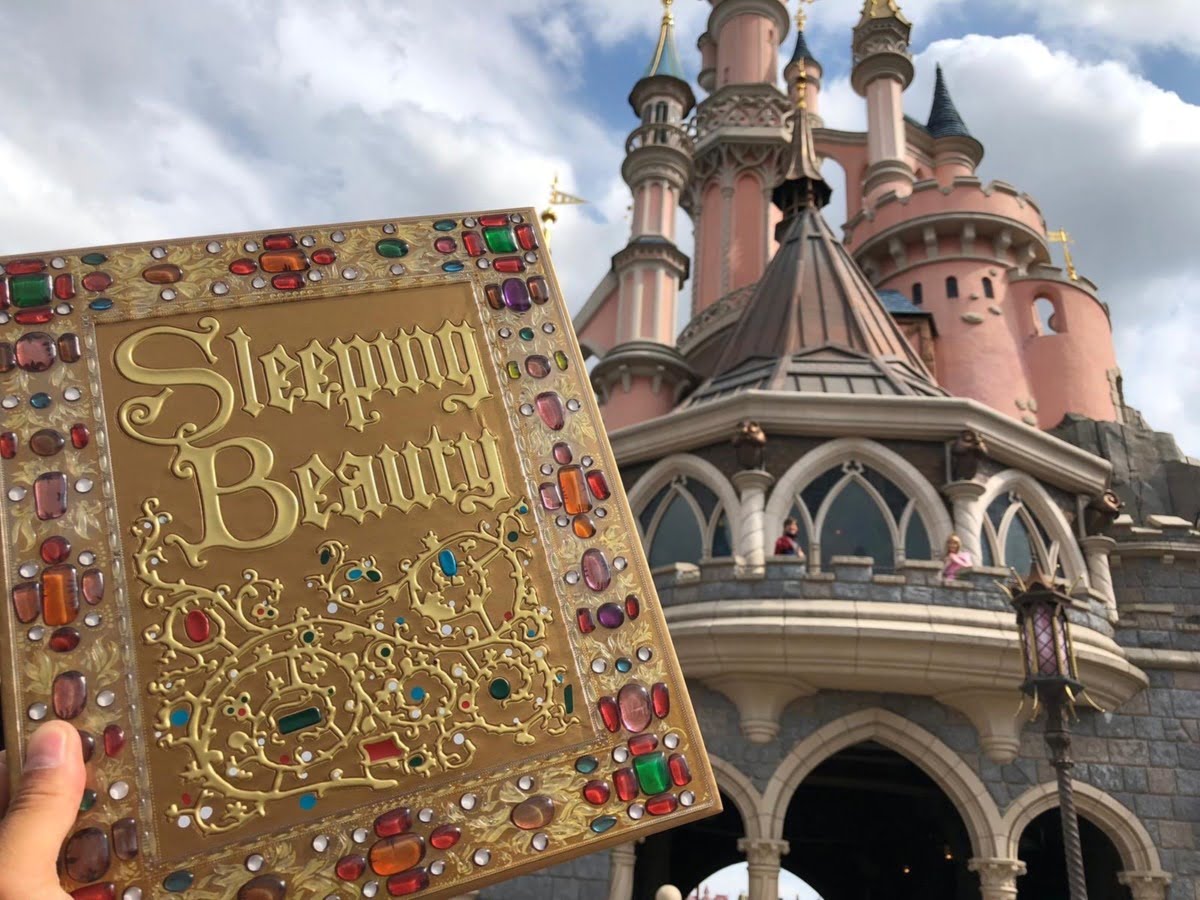 The "write your own story" notebooks are now available in the Parks. At €29.99 they're pricy but also lovely!
A new shady Zazu plush at a Thunder Mesa Mercantile (€13.99)
And this awesome Mandalorian Stein (€19.99, Star Traders)
Disney Nature Resorts?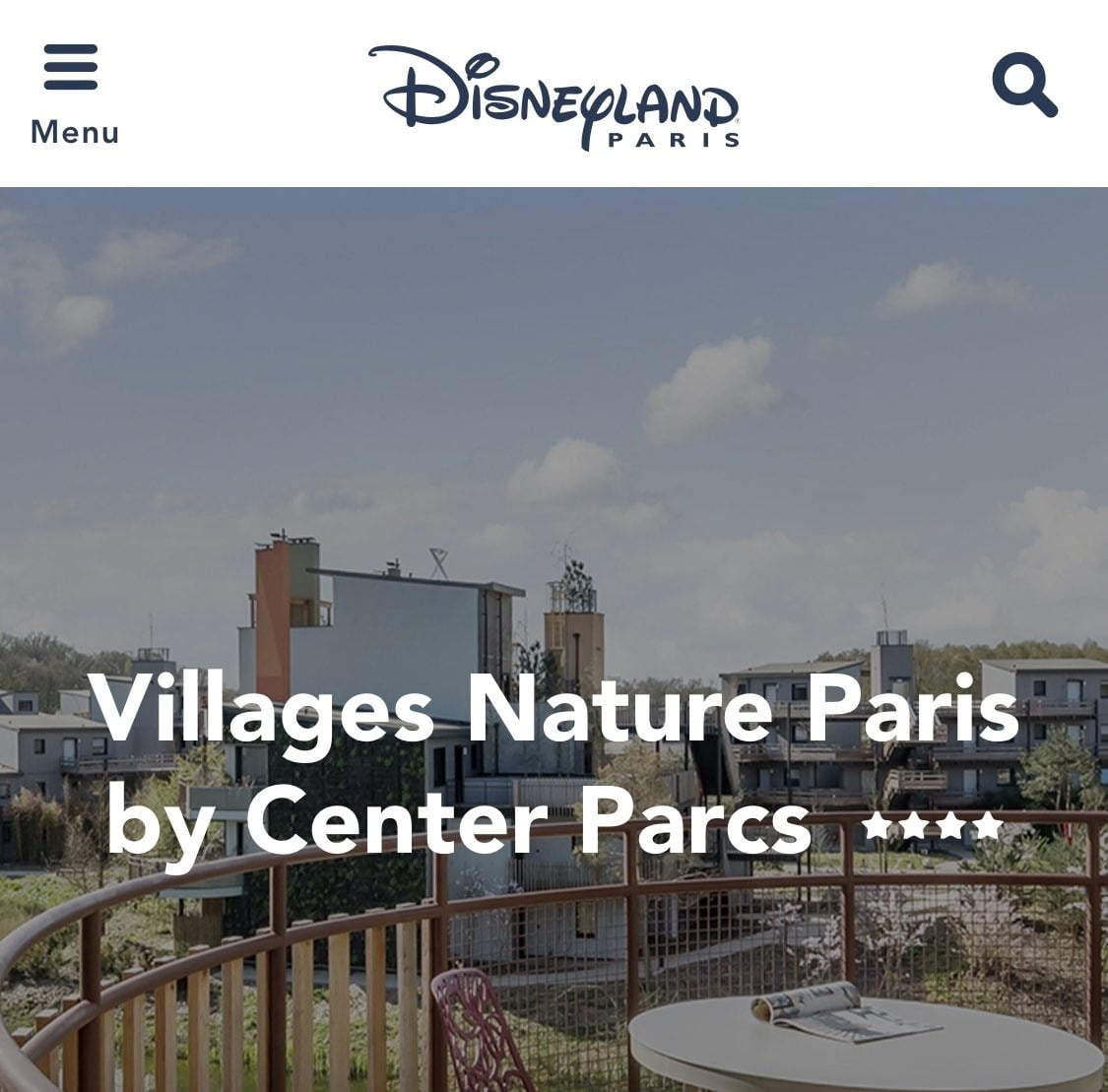 In the latest chapter of endless soul searching for the eco-resort, it seems after trying to "be more Disney" by being looped in the "Disney Nature Resorts" brand with Disney's Davy Crockett Ranch last year, Villages Nature is now being associated with the other investors in that marriage: Center Parcs.
The resort has had a tough time finding its audience, being close to Disneyland Paris but ultimately appealing more to German, Dutch and UK families looking for a week long nature break with a bit of Disney sprinkled in – rather than Disney fans looking for a place to stay while visiting the parks. This new match feels more organic and sensible, so hopefully this will be a boost for this otherwise unique and lovely place.
And that's our roundup of the news for this week, we will see you next week with more exciting news – and I'll leave you as usual with a few glamour shots.
Stay cool, stay safe and see you then!