Welcome back to our weekly Disneyland Paris News roundup! A less dramatic week but still plenty to discuss: the arrival of the Iron Man responsive screen, Health Pass, a new "Celebration" and more. Let's go!
Avengers Campus in Overdrive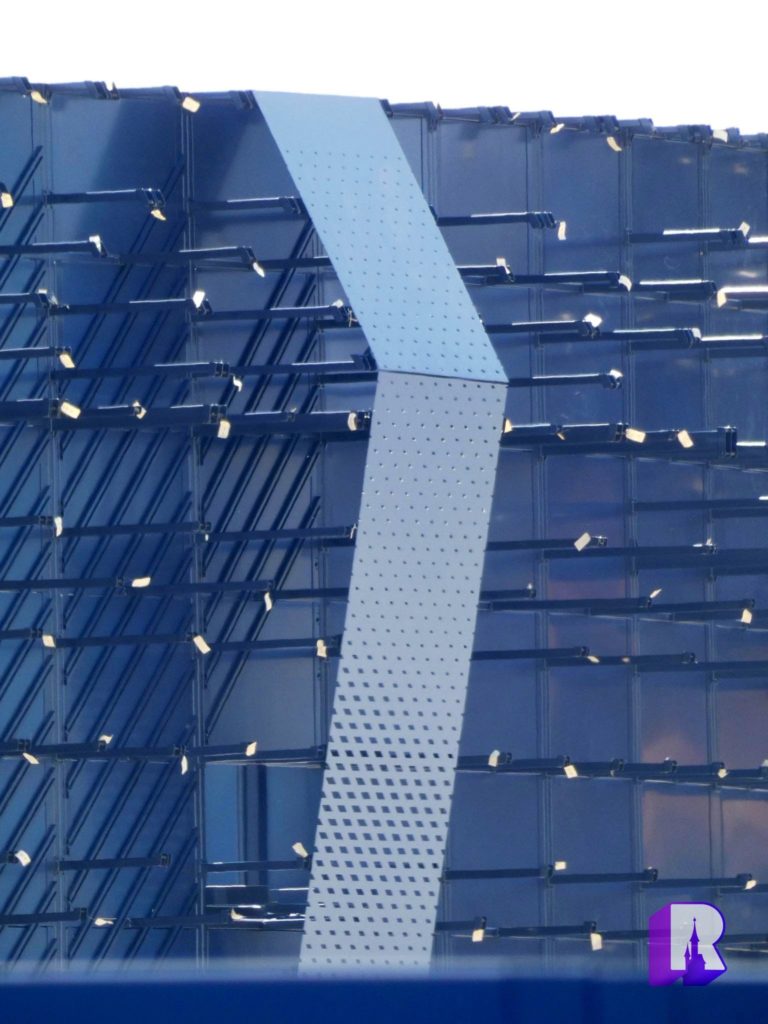 We lead with Avengers Campus this week and specifically the piece of metal above, first piece of the outer layer for the Iron Man Coaster "Responsive Screen".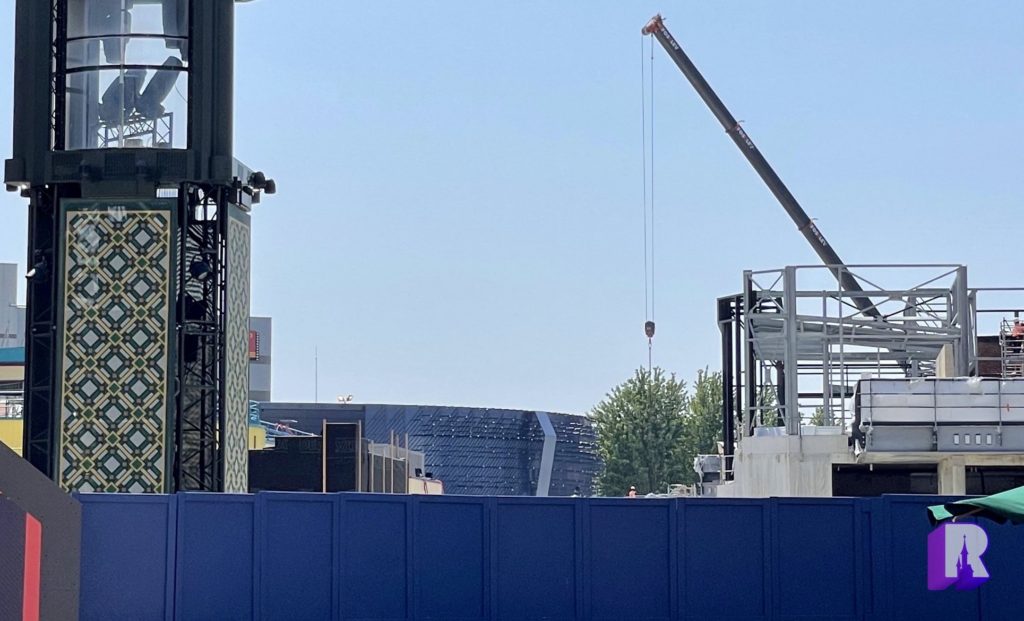 On this wider view you can see the size and scope of this incredible facade which will be the land's "weenie". It should be especially impressive at night! One question remains however: the shape. Will it no longer be round like the concept Art?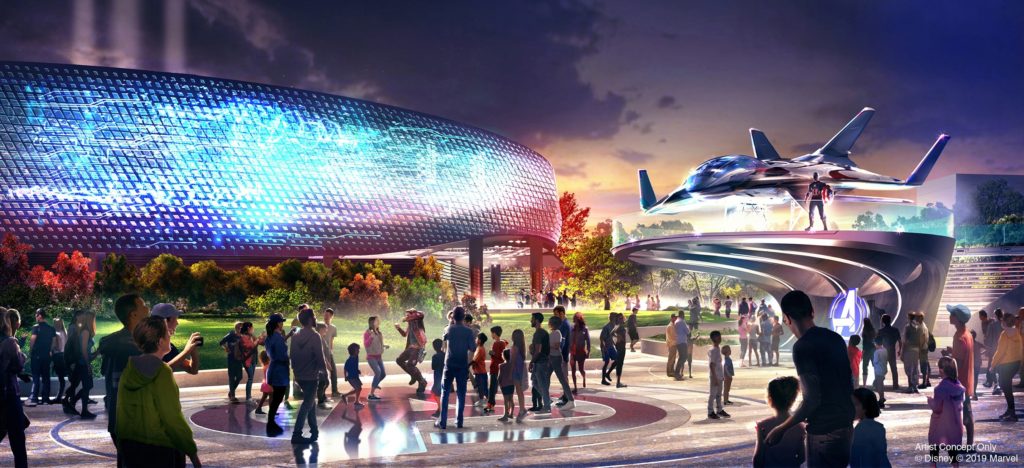 Only time will tell. Either way it looks very exciting.
Progress also continues at the Spider-Man show building with more brick and factory style theming.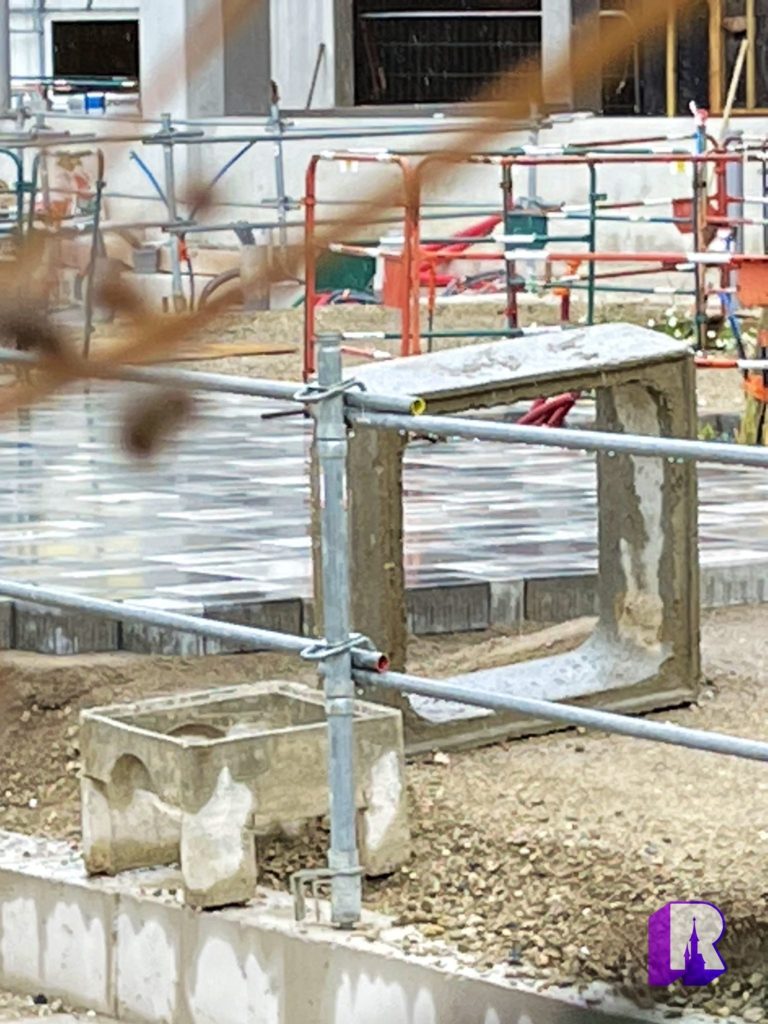 But that's not all! Paving has started on the land's main thruway. We're going for shades of grey it seems! Avengers Campus is slated for mid 2022 in Paris.
"Ultimate" Princess Celebration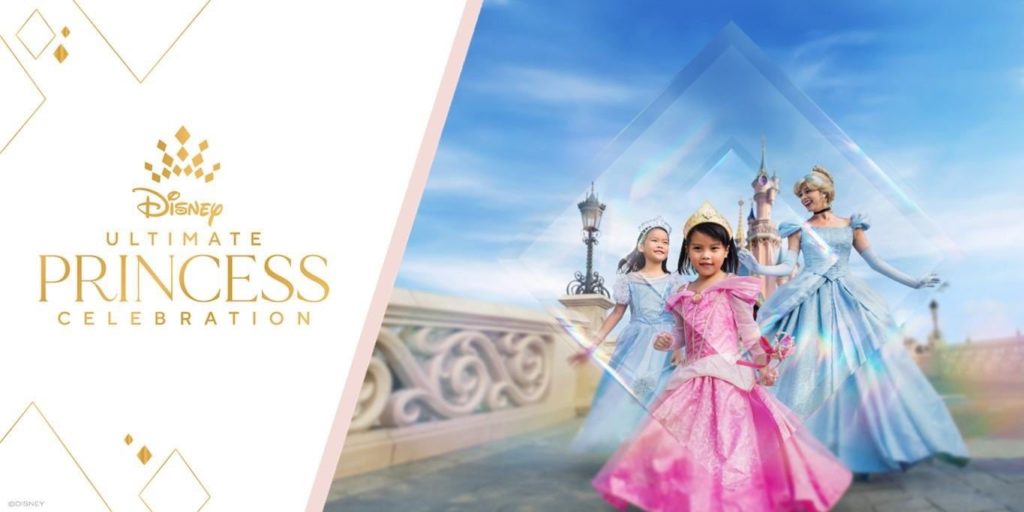 The wait is over, we finally know what and when the Ultimate Princess Celebration is: from August 23-29 Guests will enjoy special appearances by Disney Princesses, Queen Anna and Elsa, snacks and surprises.
One week? One week. At least the snacks should be cute.
Health Pass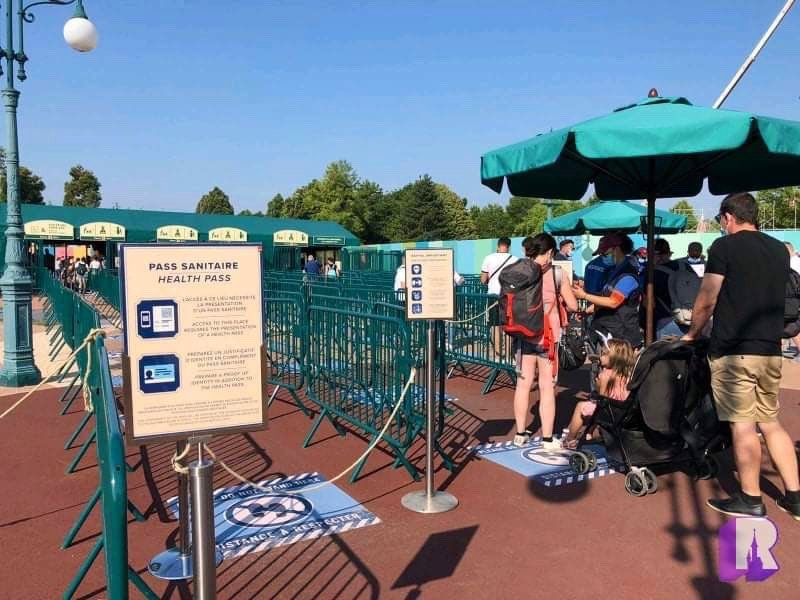 I dream of the day when I don't have to cover these topics but hey, here we are. A Health Pass is required to enter the Parks since this past Wednesday. To qualify, you must present a European or French app with a valid vaccination imported in, a recent test (less than 48h) or proof of recovered natural infection.
If you're from the UK, you can import your NHS vaccination by importing the barcode into the French app (see instructions HERE. There are reports that the NHS app or other proofs are possibly accepted but it's always better to go for the easiest solution for the on site staff if you can.
Make sure to have ID and all your documentation ready before heading to the Resort.
Disney Premier Access moves in..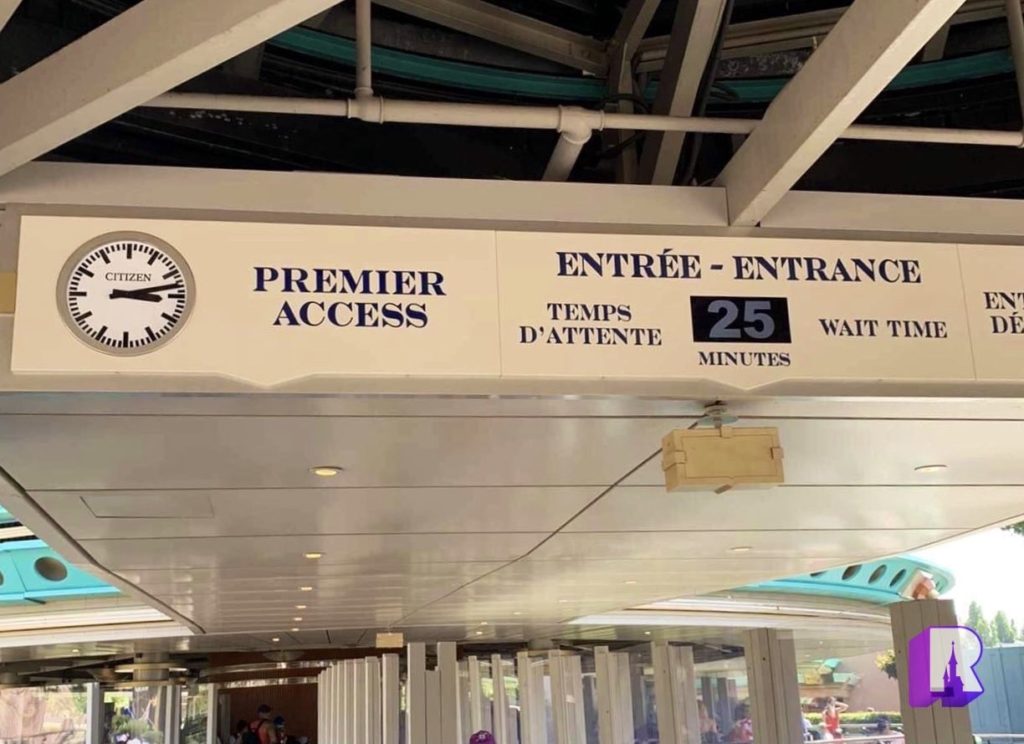 Here is is. The first Premier Access sign, seen at Autopia. No logo. No flourishes. But again that Autopia signage is probably not the most glamorous of the gang.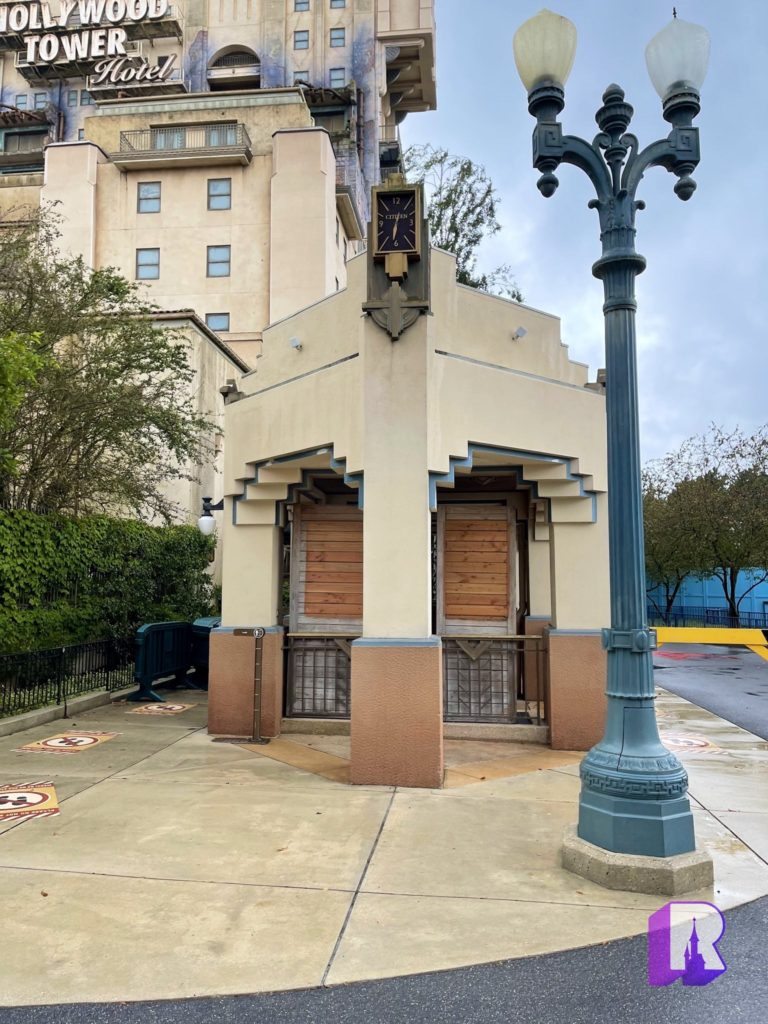 At Tower of Terror the FastPass displays that were removed and filled in were now painted. It's like they never existed!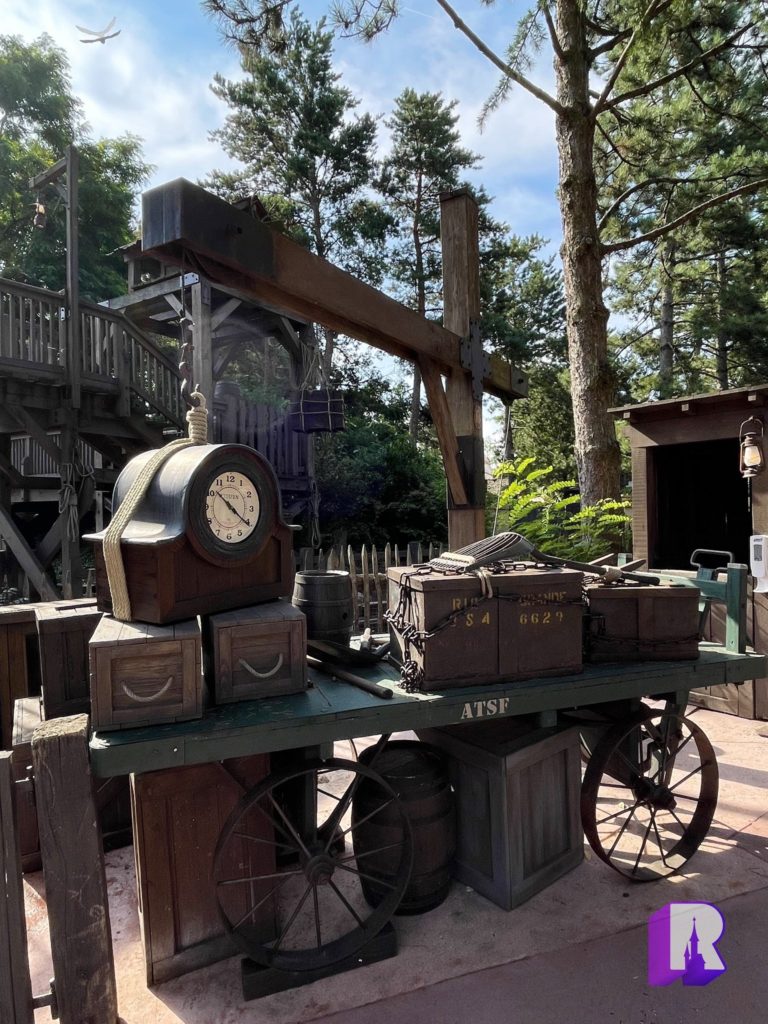 Finer details are also being erased like the painted FastPass lettering on this prop.
Signage is also gone at Flying Carpets and repainted at Star Tours.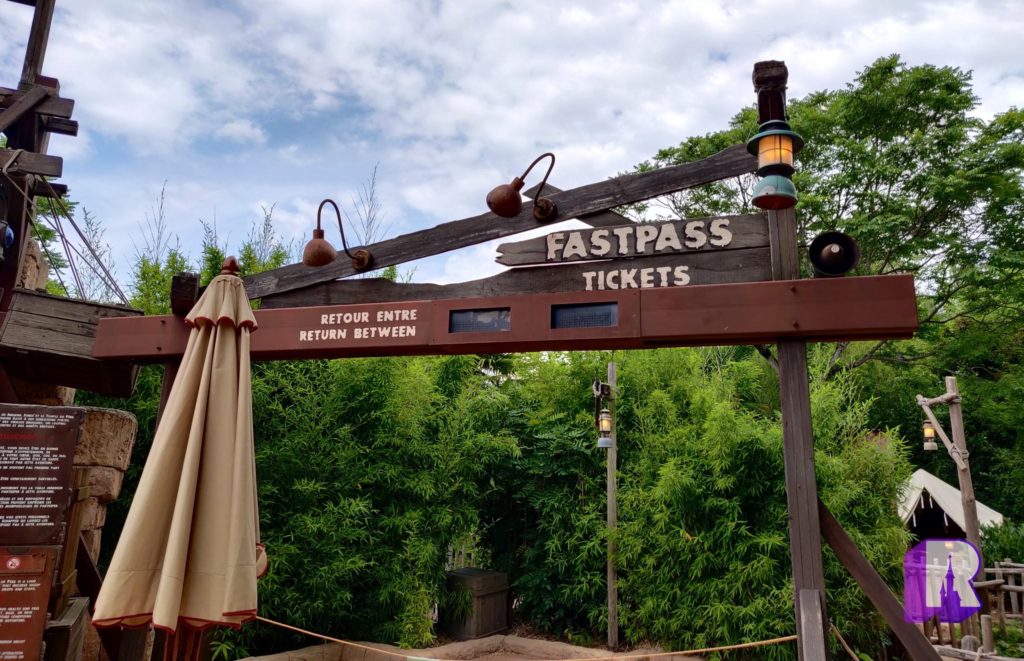 But Indiana Jones seems to be forgotten. I guess it IS far.
Maintenance and Refurbishments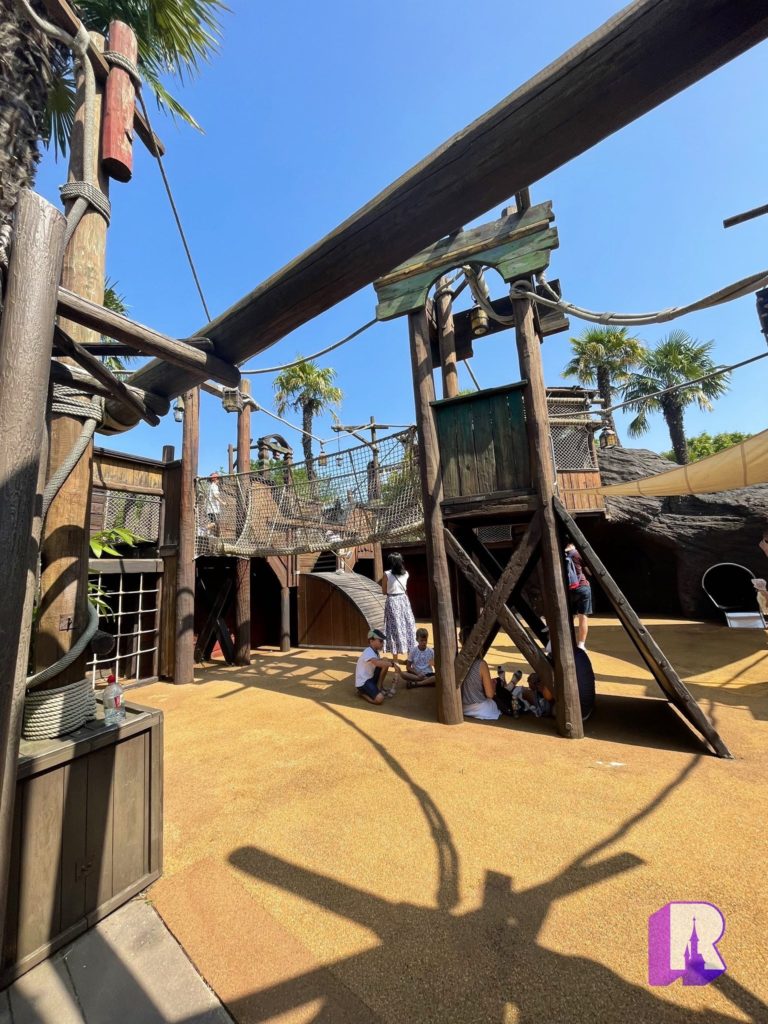 We start in Adventureland where the Pirates Beach playground has recently reopened. It's been a while!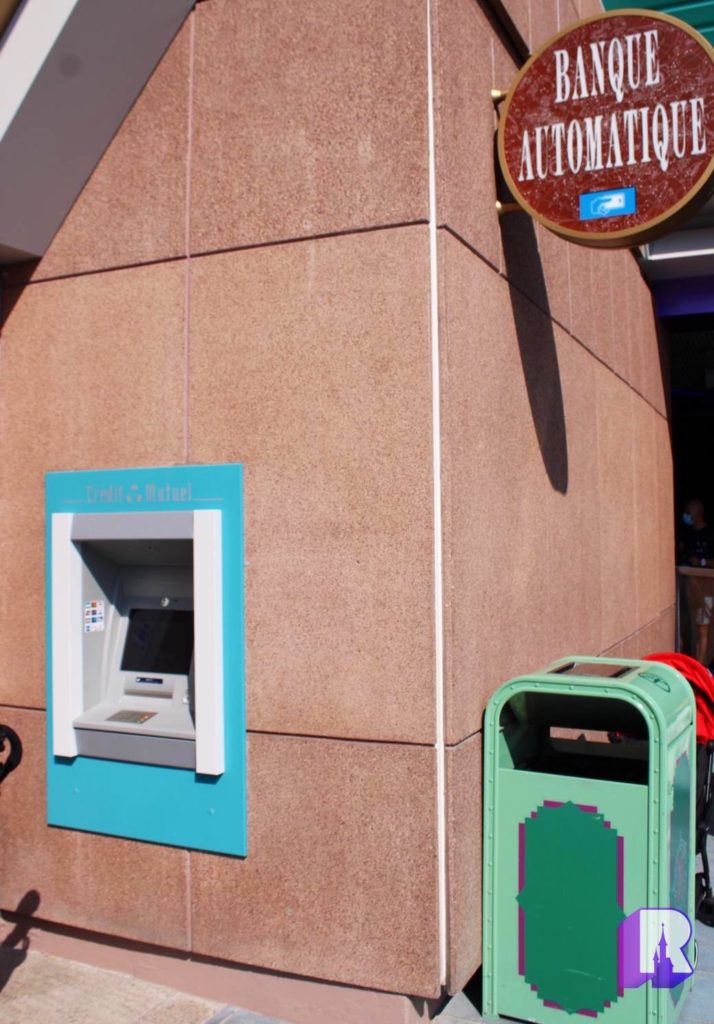 In Discoveryland the ATM is back near Buzz Lightyear Laser Blast.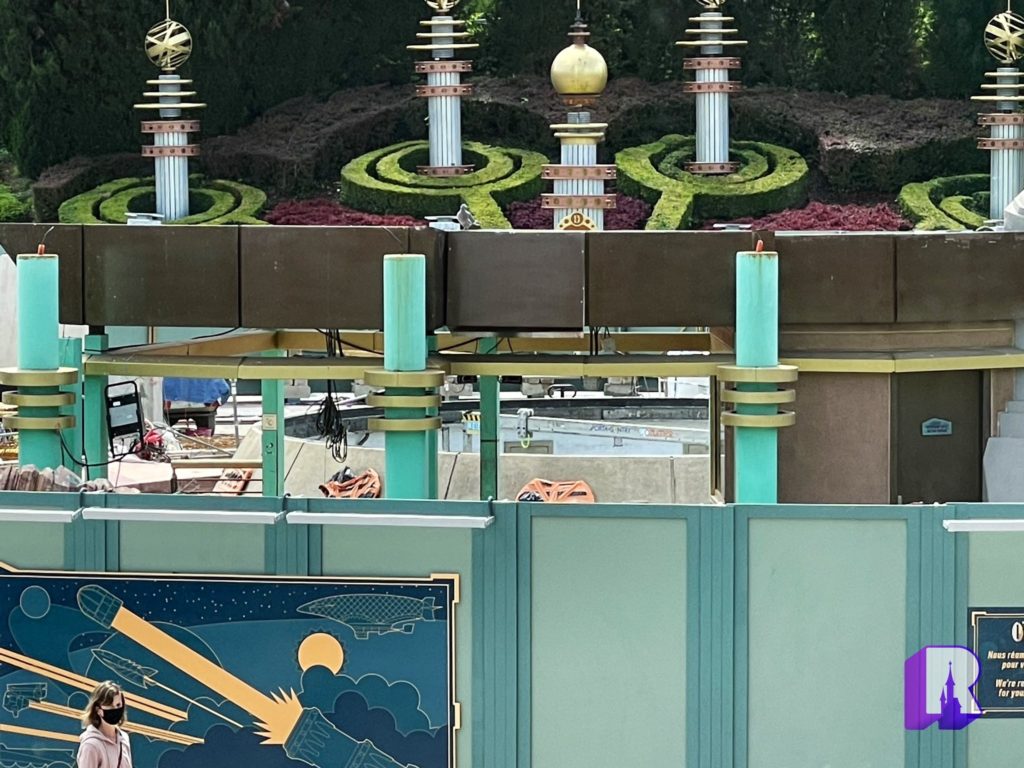 And here's the look at the state of the Orbitron refurbishment. The Attraction isn't expected to return until towards the end of the year. It's one of those glacial pace ones.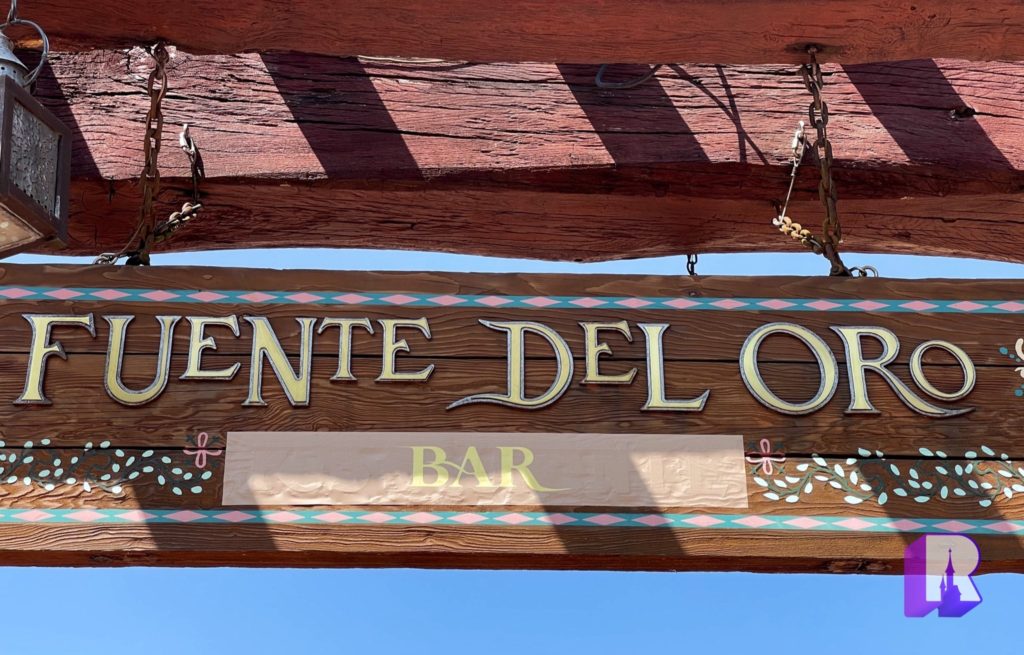 In Frontierland we had "stickers gate". Fuente Del Oro is now officially a bar as evidenced by this school project.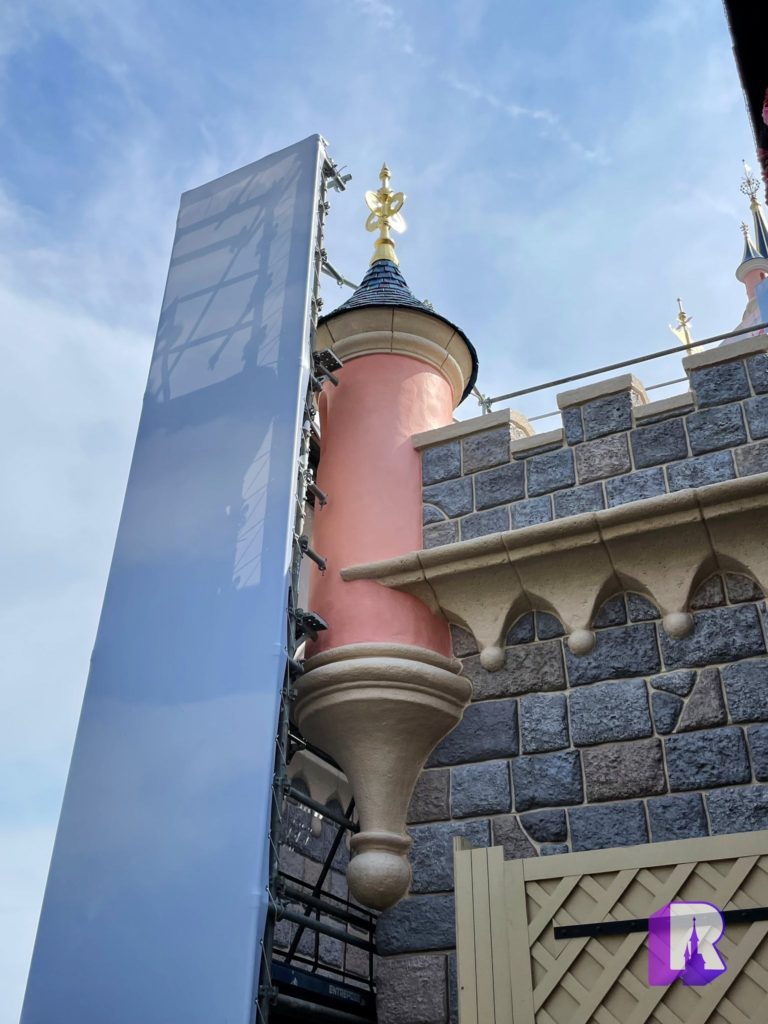 The Sleeping Beauty Castle renovation is going well and we can see a bit of uncovered wall and small turret. It looks fantastic ! Hoping to see it in all its glory by Christmas.
Over at Walt Disney Studio we have the case of this Toy Story ice cream cart that was a welcome addition at the entrance to the Cars Road Trip area. It later moved near the Laugh n' Go food truck despite being themed to…
Jessie. Sort it out !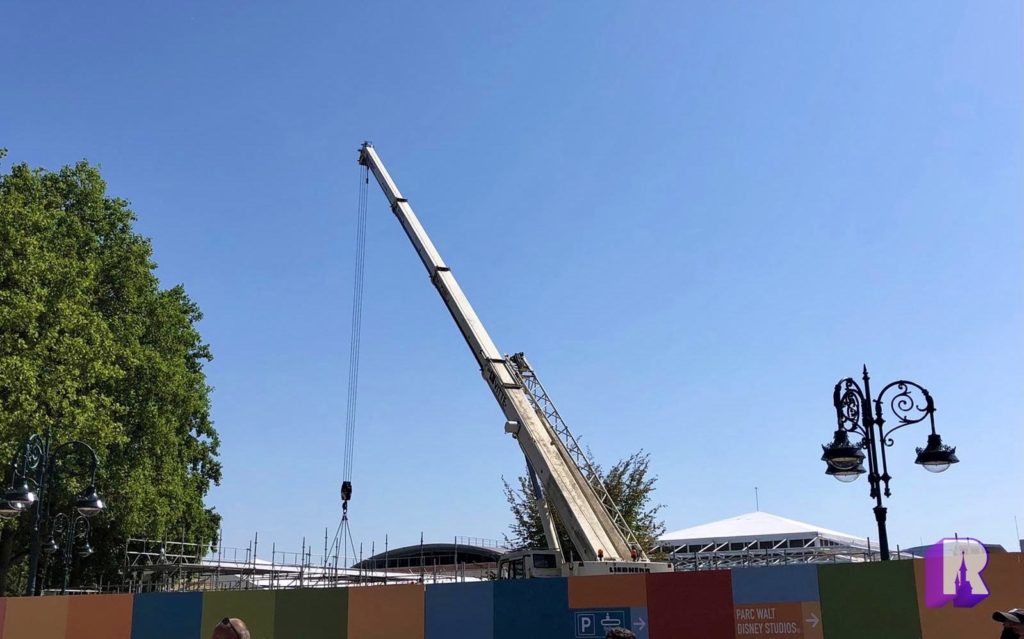 In the Resort Hub, construction is picking up on the new semi-permanent (as in – they're not fully fledged buildings) security gates. This is very exciting. And here's what it should look like (I reckon this concept doesn't have all the signage and theming):

Next door at the North (original) bus station, resurfacing is almost complete as the bus bay and awning renovations are almost complete: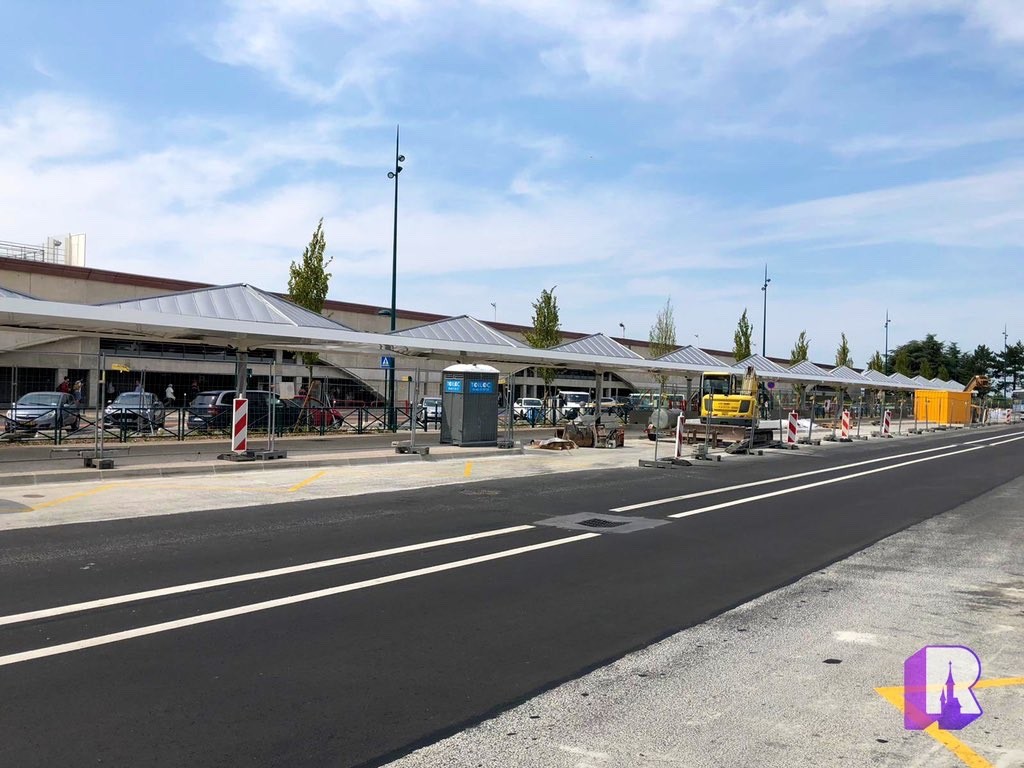 Merchandise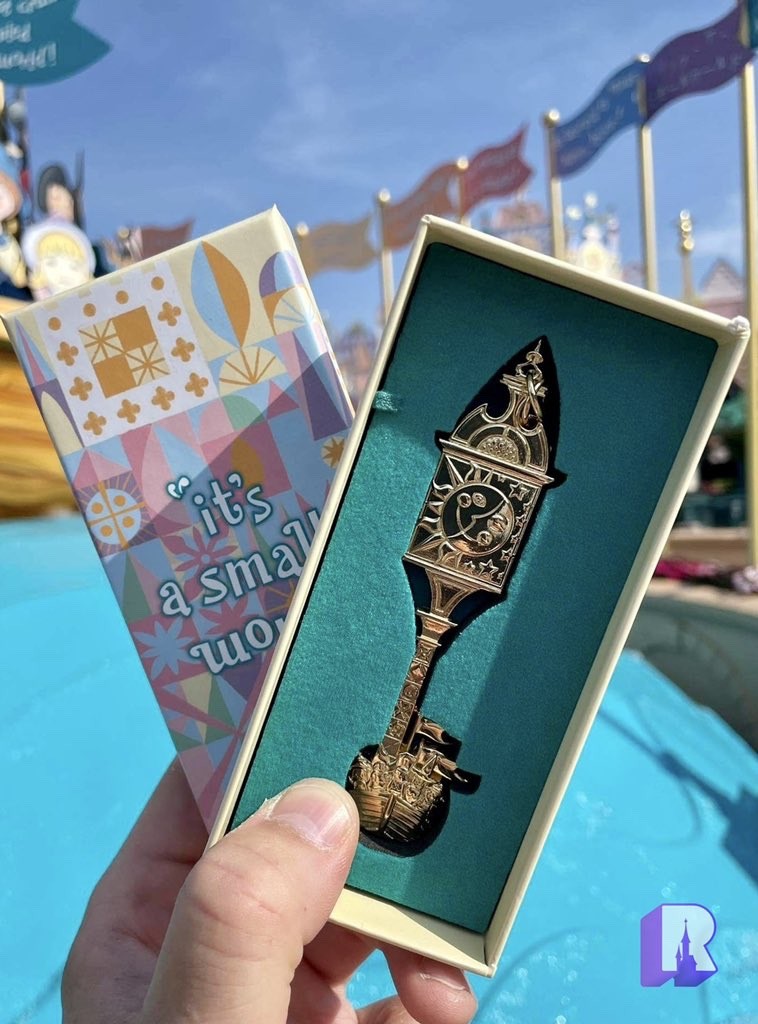 Some lovely releases this week including this "it's a small world" key above.
And this very nice Beauty and the Beast pin collection – they are open edition.
Characters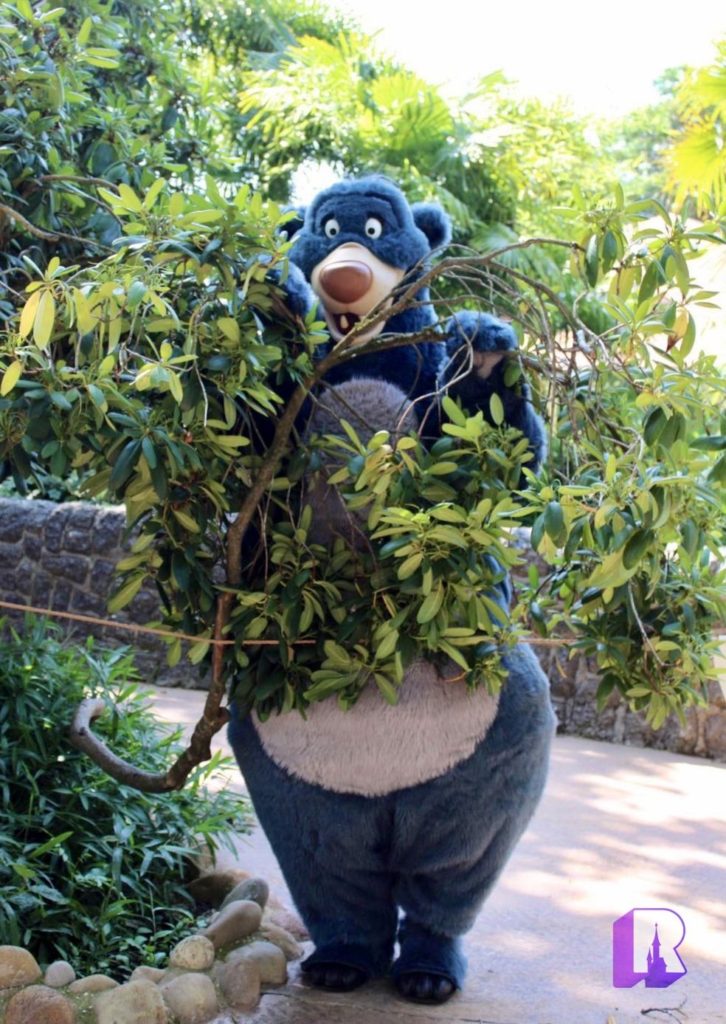 Baloo has replaced Clarice near Colonel Hathi's. This is due to Clarice not having too many friends poor thing.
And a big thank you to all Disney Friends for some lovely interactions this week!
LNB Leaders Cup
The Disneyland Paris LNB Leaders Cup competition has been announced for February 18-20, 2022.
The mid-season basketball competition between the top 8 French teams narrowly happened in 2020 but was canceled this year. Good to see events being planned again!
Thanks for joining us again this week! I hope you're having a good summer and get to visit the Resort soon-ish. See you next week for another dose of the latest news from Disneyland Paris!