We are back with a new weekly update and WHAT an update! This week we finally shared most of the content for #DisneylandParis30 and celebrated an important milestone at Avengers Campus with the landing of the Quinjet and a new visual for the land! Let's go!
#DisneylandParis30 Big Reveal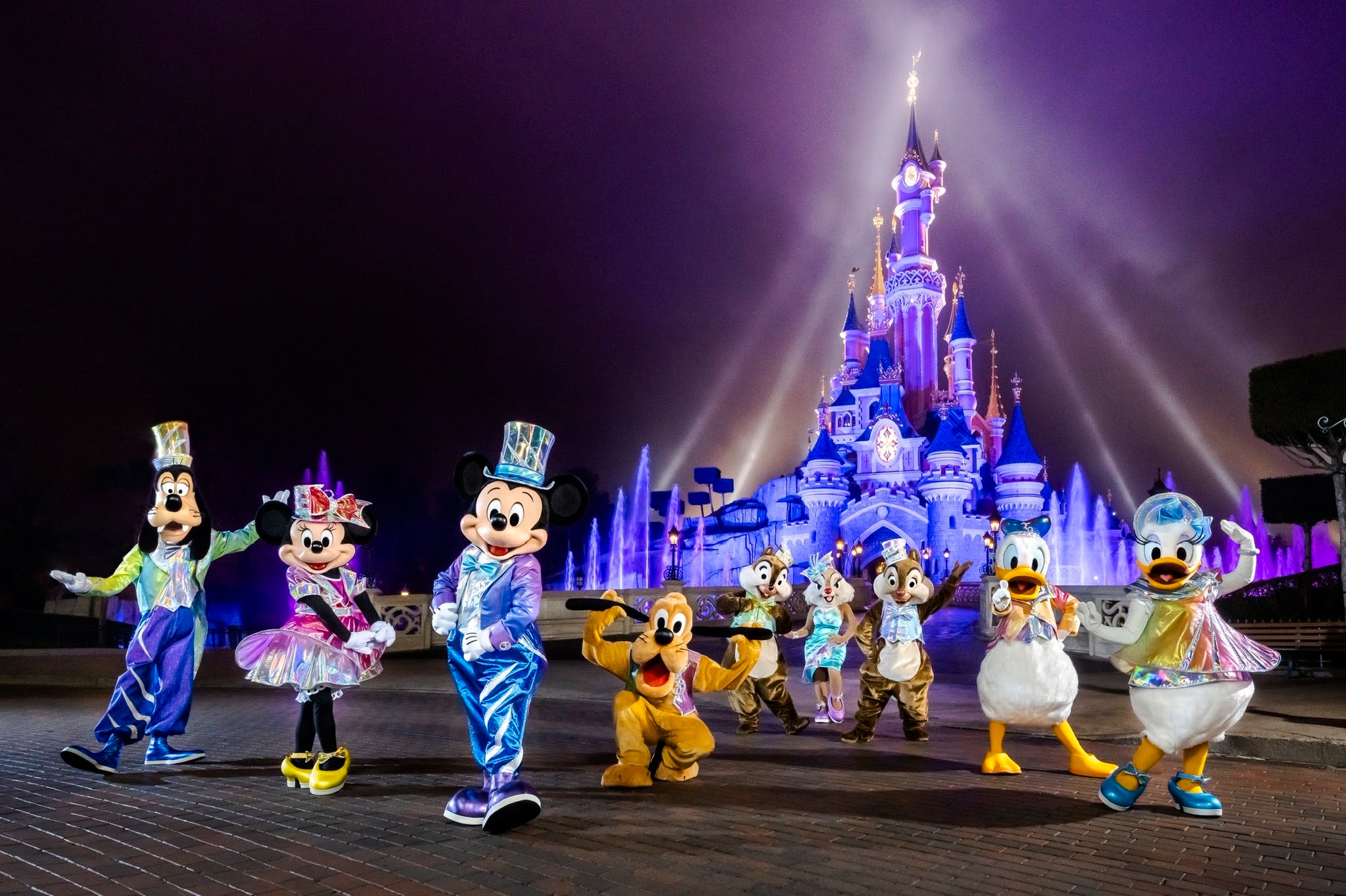 The 30th Anniversary is fast approaching and with Christmas and "low season" bookings out of the way, we're finally allowed to disclose exactly what will be coming for the celebrations. It's not secret that the programme is somewhat more subdued than previous anniversaries but that doesn't mean there aren't quality ideas and productions – to the contrary.
Costumes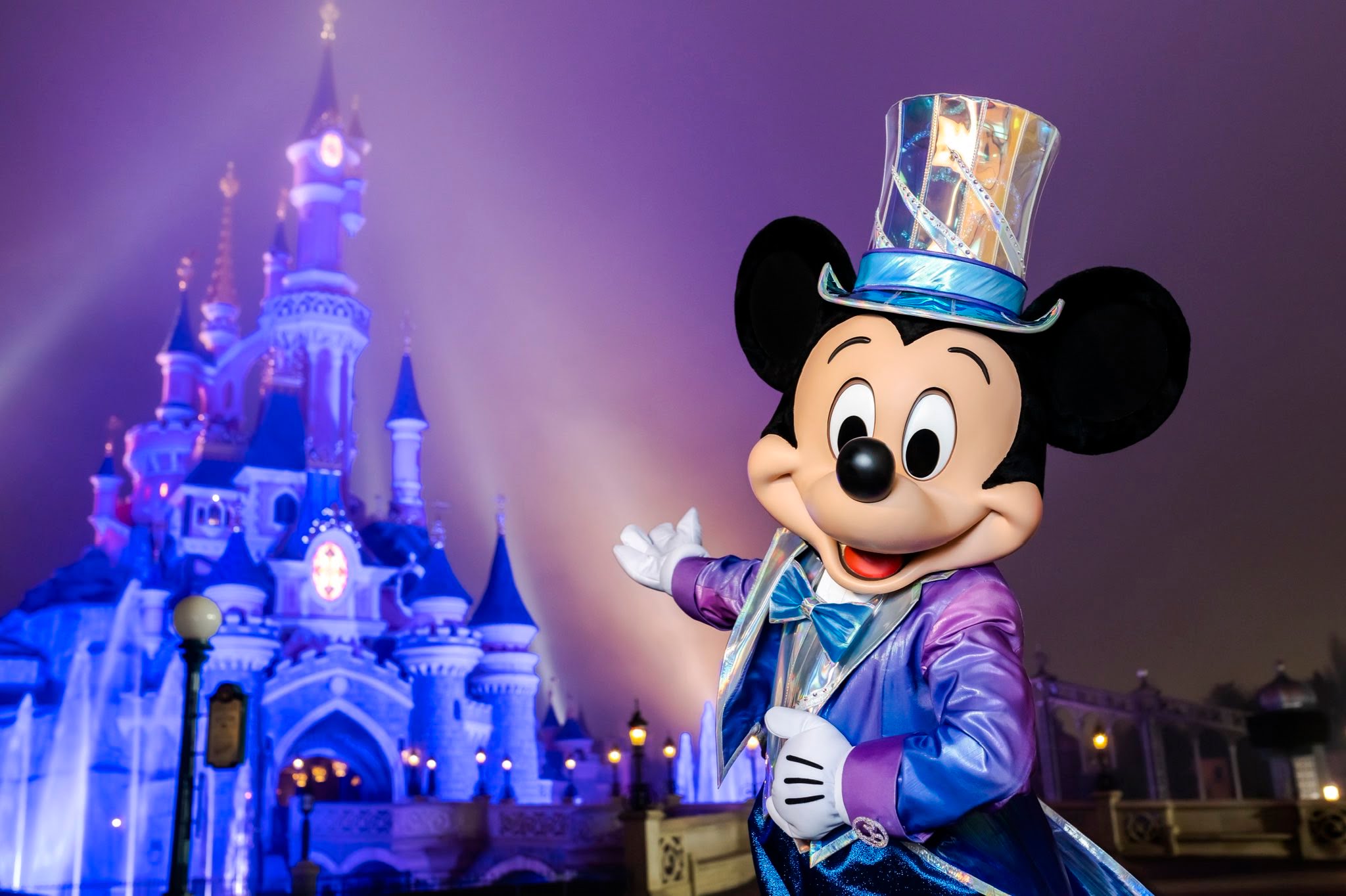 We start with these fantastic costumes that are full of fun details. from the colors to the textures, the elaborate hats and even the matching jewelry – this is a great reminder that Paris costuming is very good, constantly pouring out some of the best and most intricate designs of all the Disney Parks. It's also super camp and I am HERE for it. The characters were presented in a lovely runway video which broke all our records on Twitter:
Show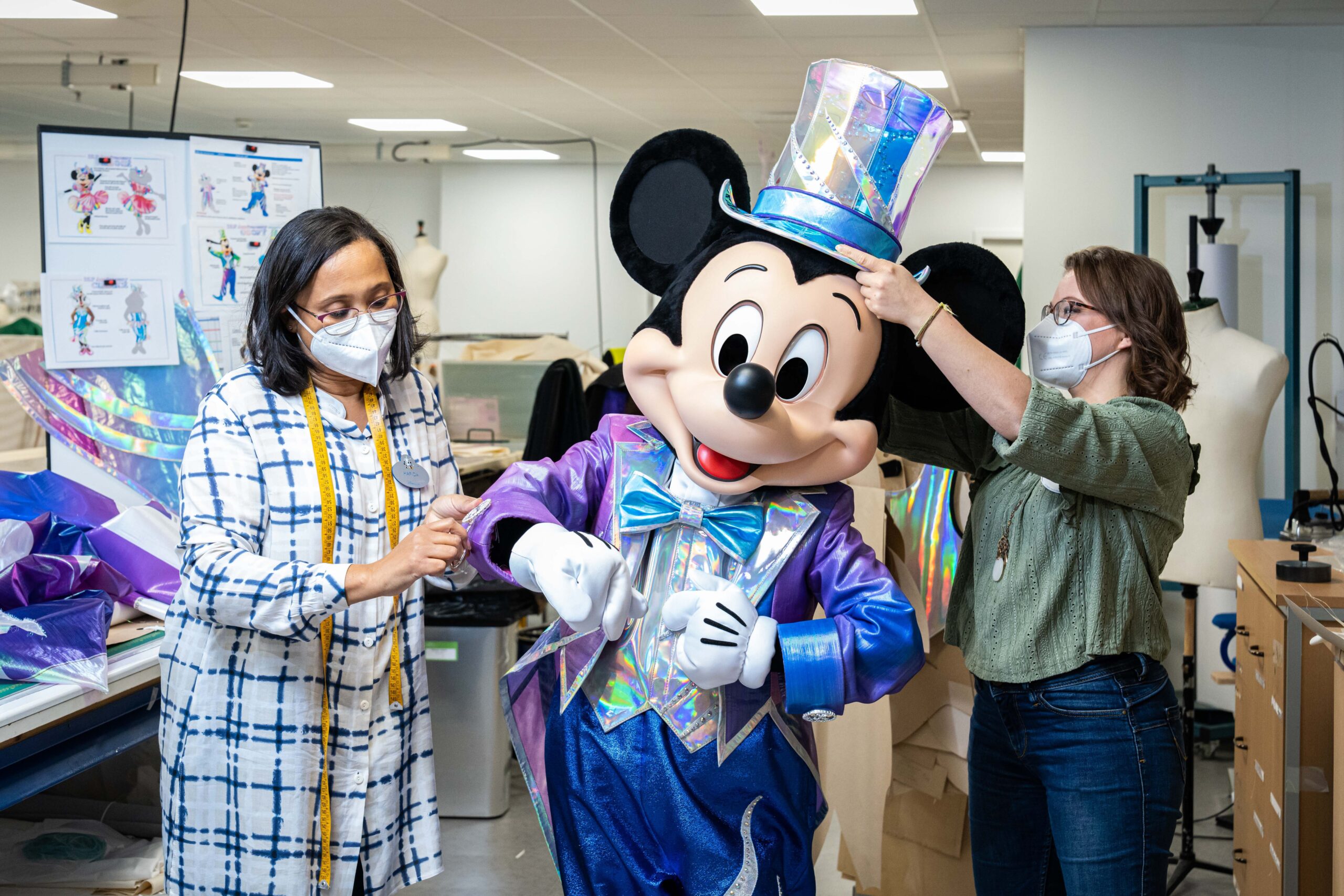 These costumes will be used in the new parade/hub show which will travel up or down Main Street to the new Central Plaza Stages that are currently being built. Not much is known about the show but it's been said that it will be an upbeat production featuring classic and contemporary characters – so we're expecting some new character arrivals for Paris.. stay tuned!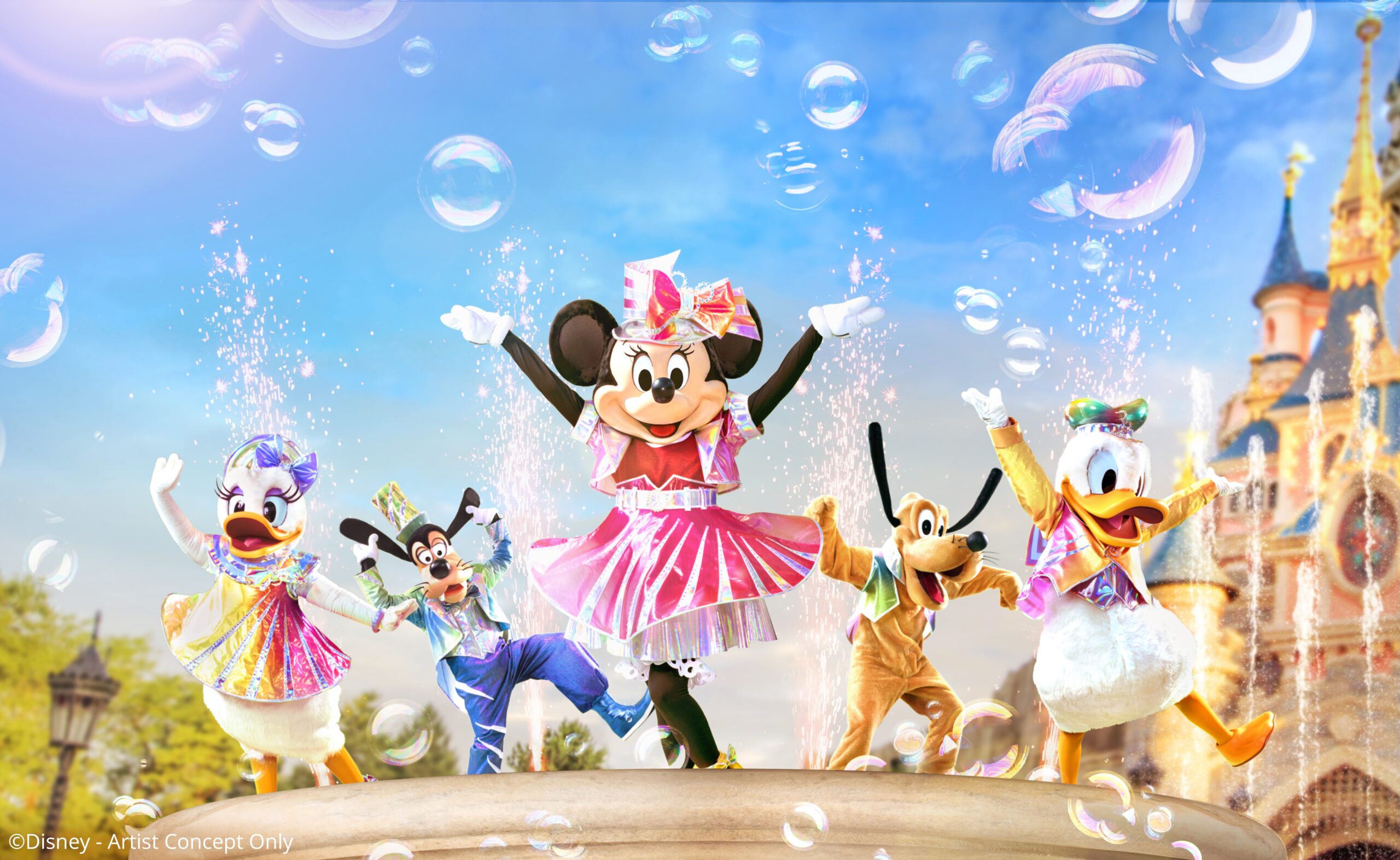 But what about the music ? "Un Monde Qui s'Illumine" is the theme song for the anniversary. It will exist in many different versions and will be featured on the show. We got to listen to bits of it – it's a total Eurovision banger:
Anniversary Tag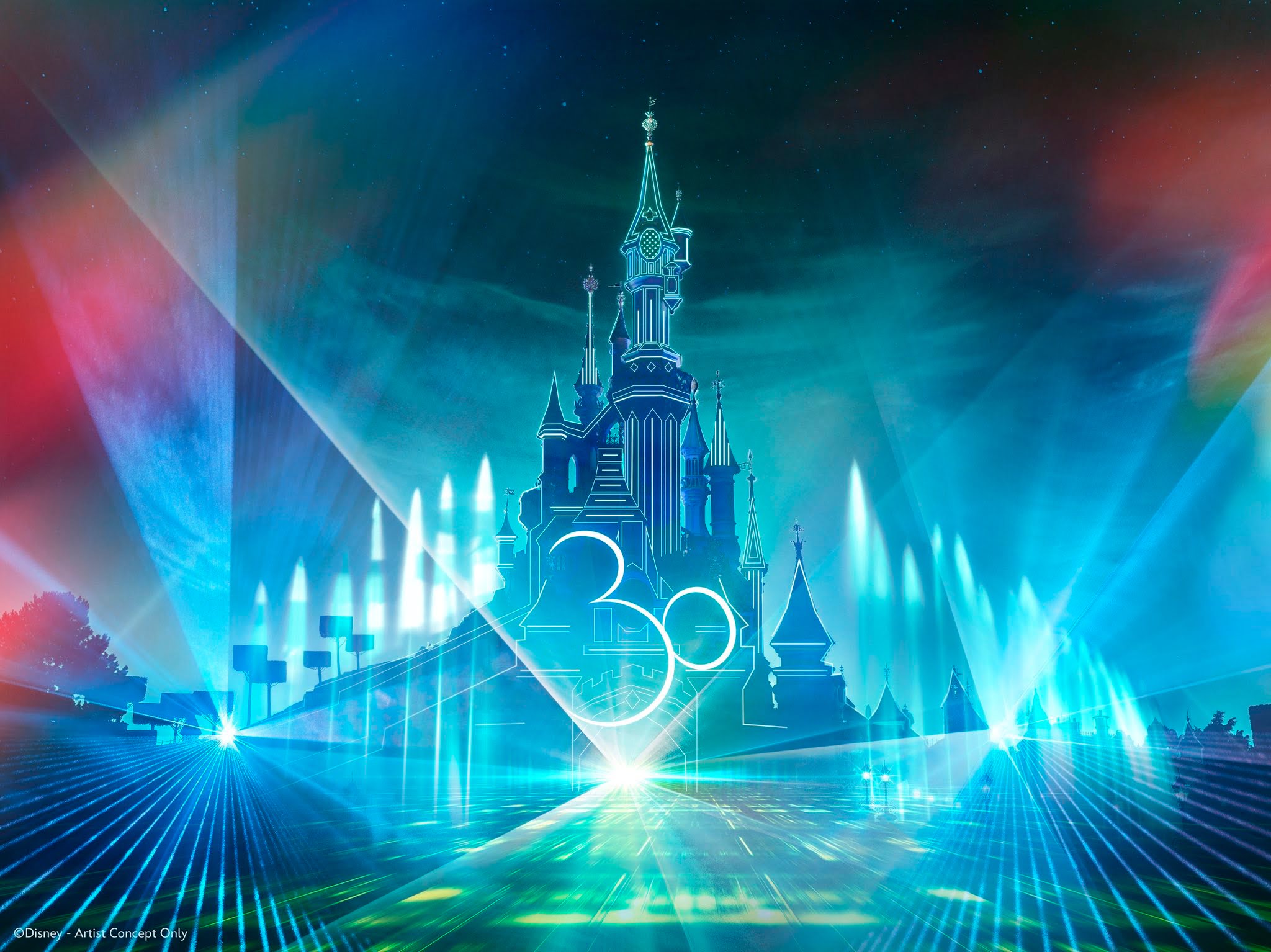 Before Disney Illuminations (which is staying, with some updated effects), a new "tag" or preshow will kick us in the feels with an inspirational 3 minutes of magic. The big twist, it will contain DRONES !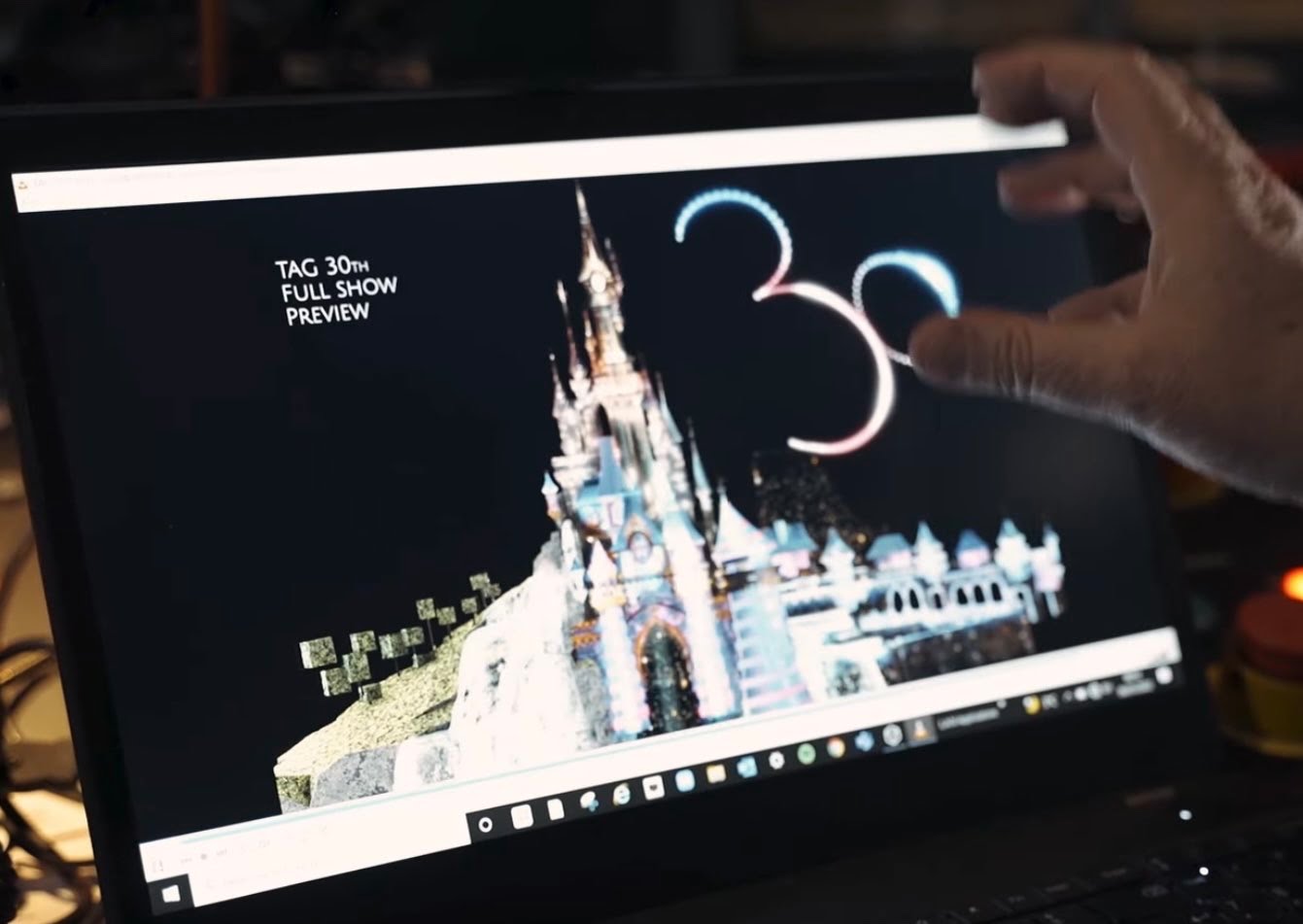 For the first time inside any Disney Park, 200 drones will ballet across the sky above Sleeping Beauty Castle to form the 30th Anniversary logo (and maybe more). An exciting new idea which I hope will look fantastic! The drones were tested in Bordeaux and will be ported over to the Resort just before the celebrations start.
Gardens of Wonder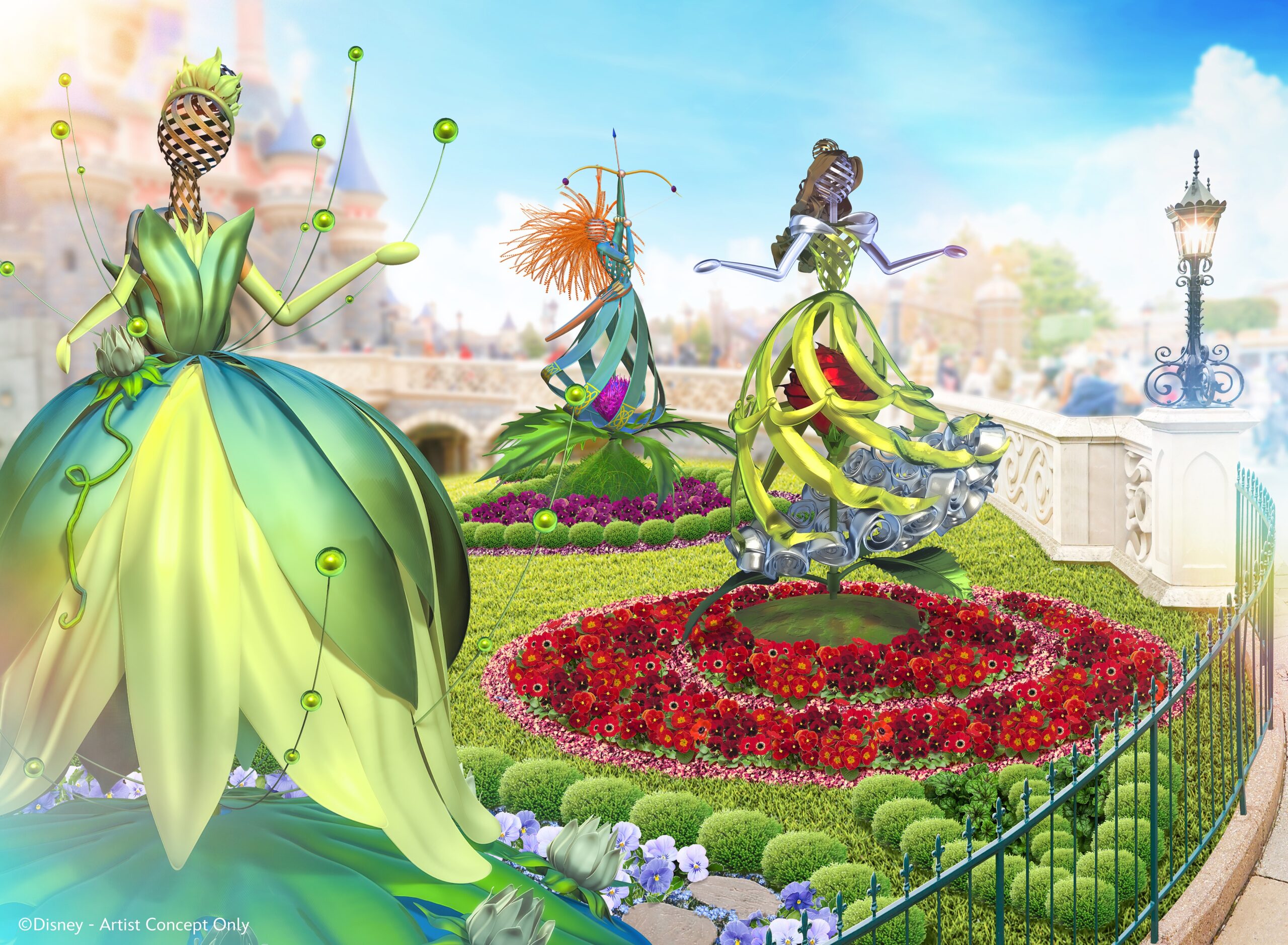 Talking about new ideas, the Gardens of Wonder will feature 10 "scenes" featuring 30 classic and new characters recreated with metallic mobiles. The idea here is to guess what is who and create endless kinetic energy all while highlighting another one of the Resort's strong teams: landscaping! Here's a look at some of the designs being prepared, can't wait to see what it all looks like: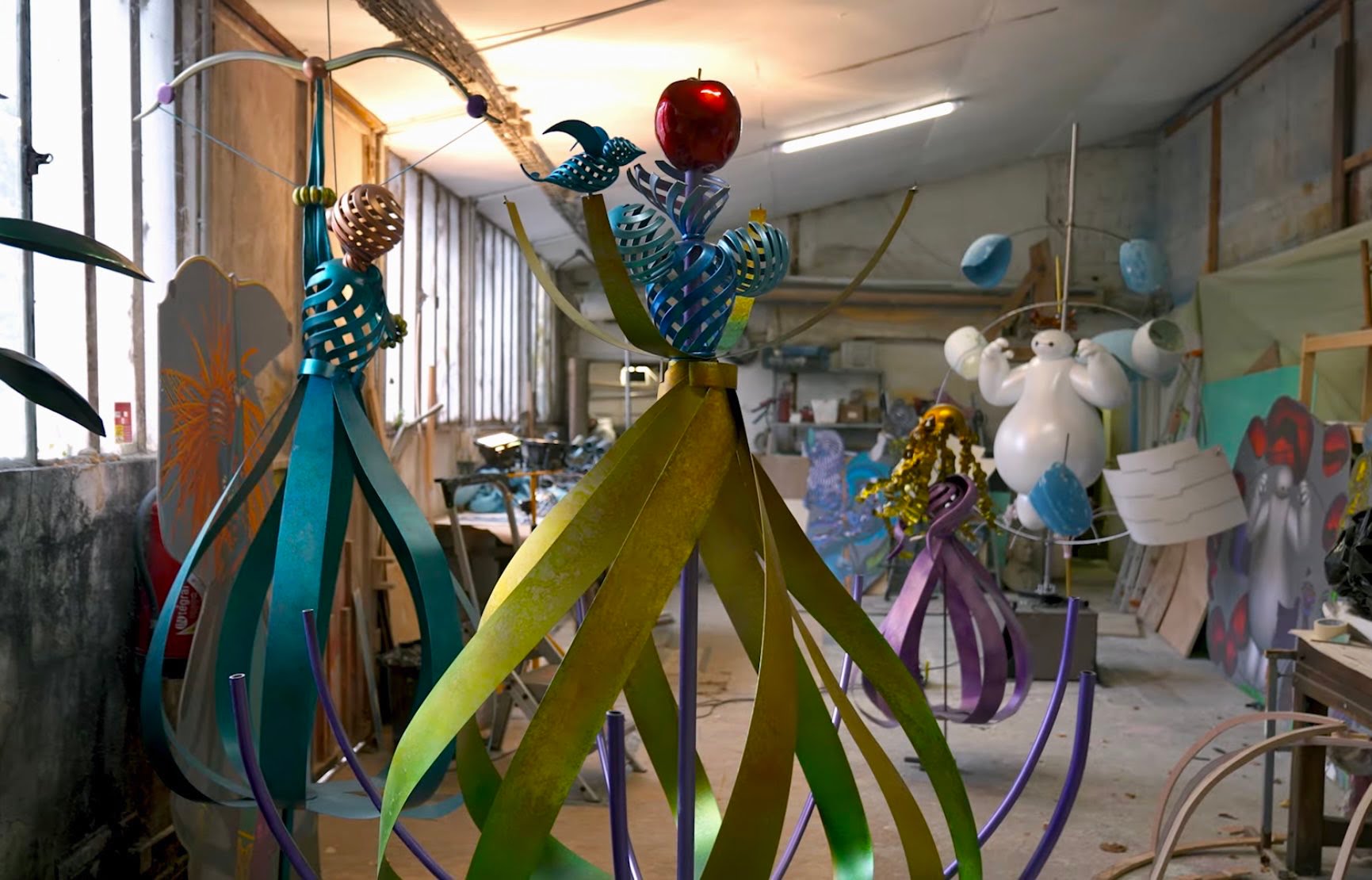 Another new idea is fluorescent plants! At night, the plants will become luminescent thanks to blacklighting and a special coating (safe for the plants) that will help them glow: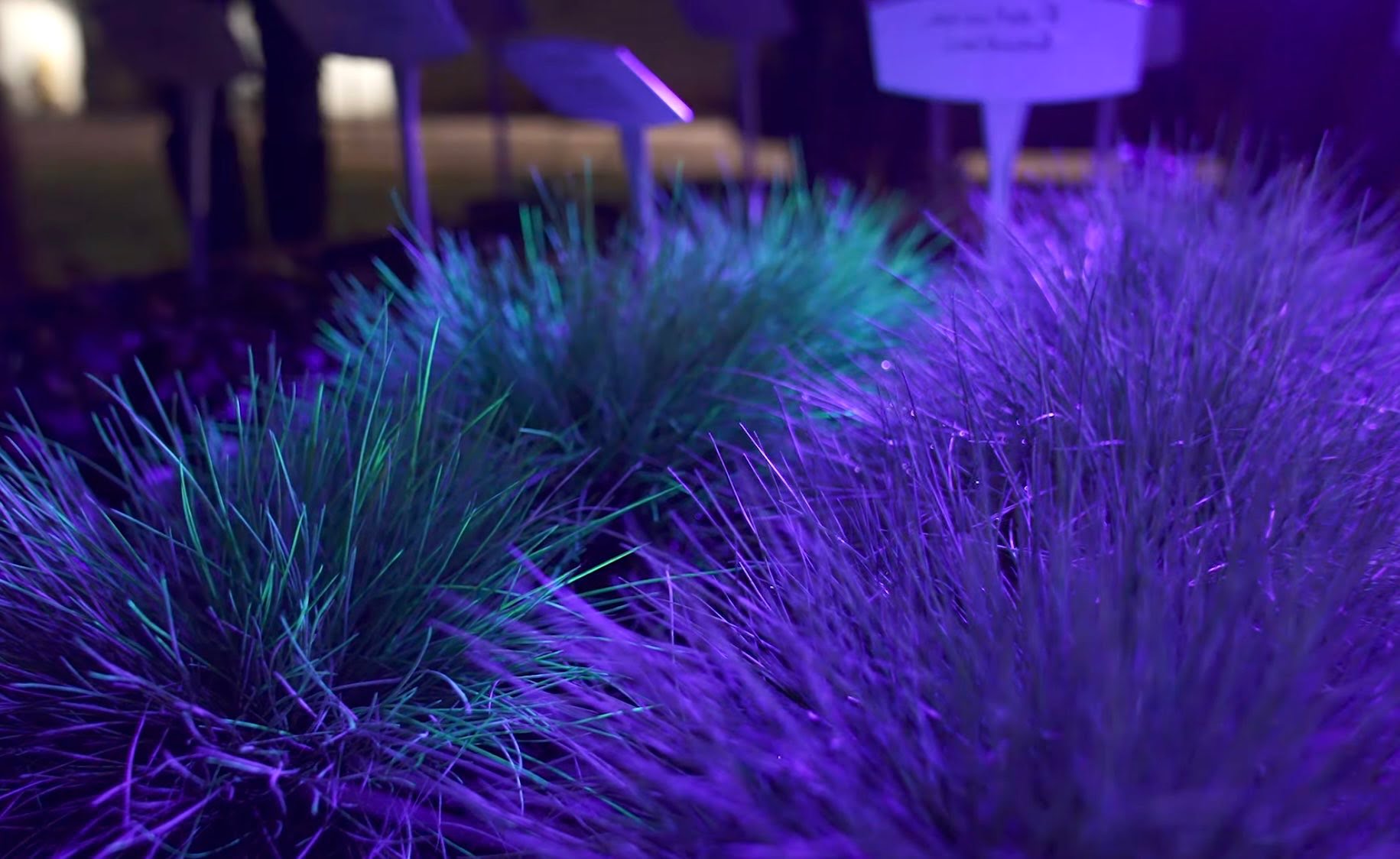 Decorations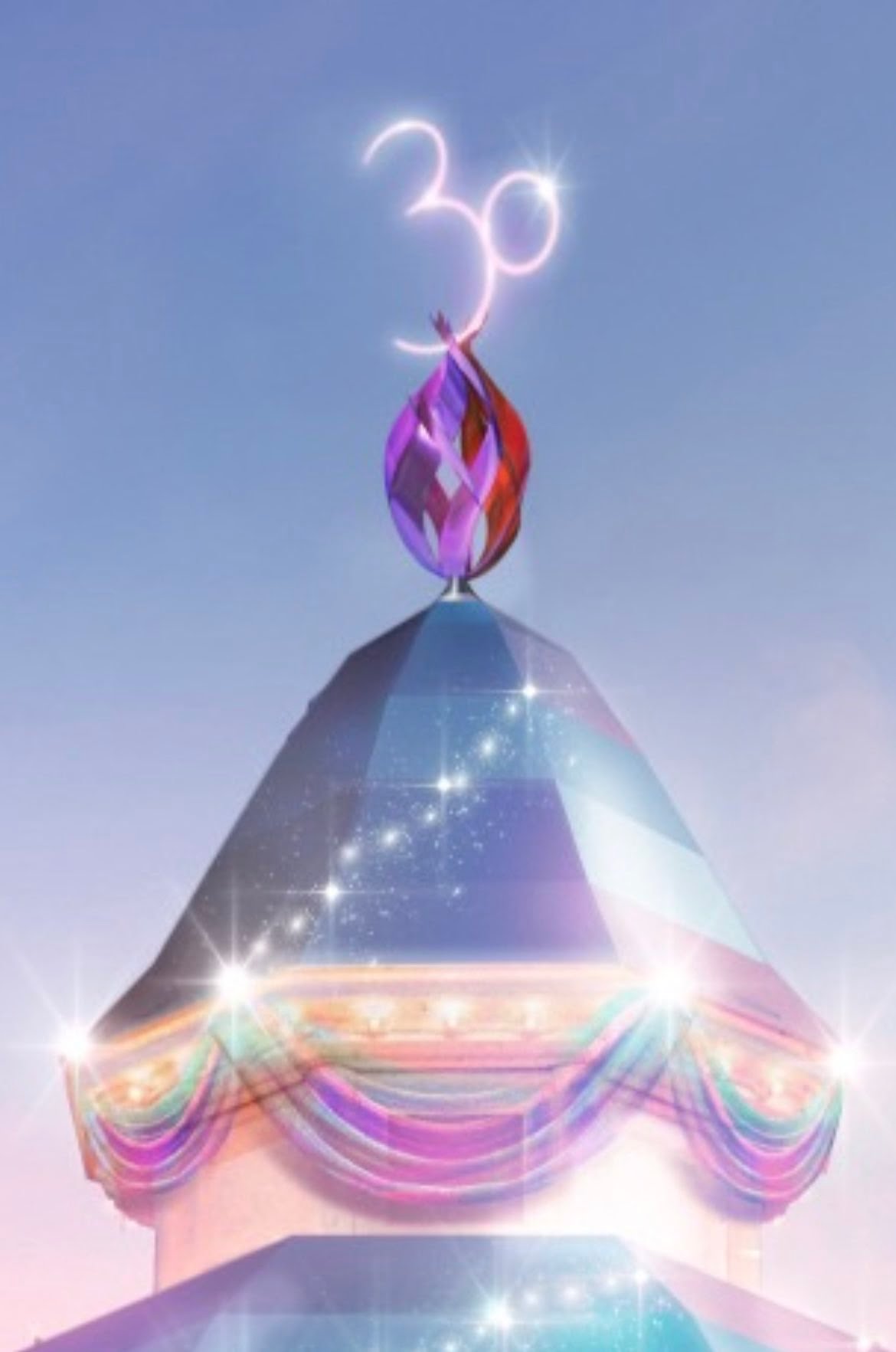 Not a ton has been shown of the decorations along Main Street. We know that the Gazebo will receive an overlay and a moving topper (seen above), and that the decorations as a whole will reflect the same idea as the gardens: movement and kinetic energy. We're talking blades, windmills, and also glowing neon lights at night.. we should see more of these soon.
Merchandise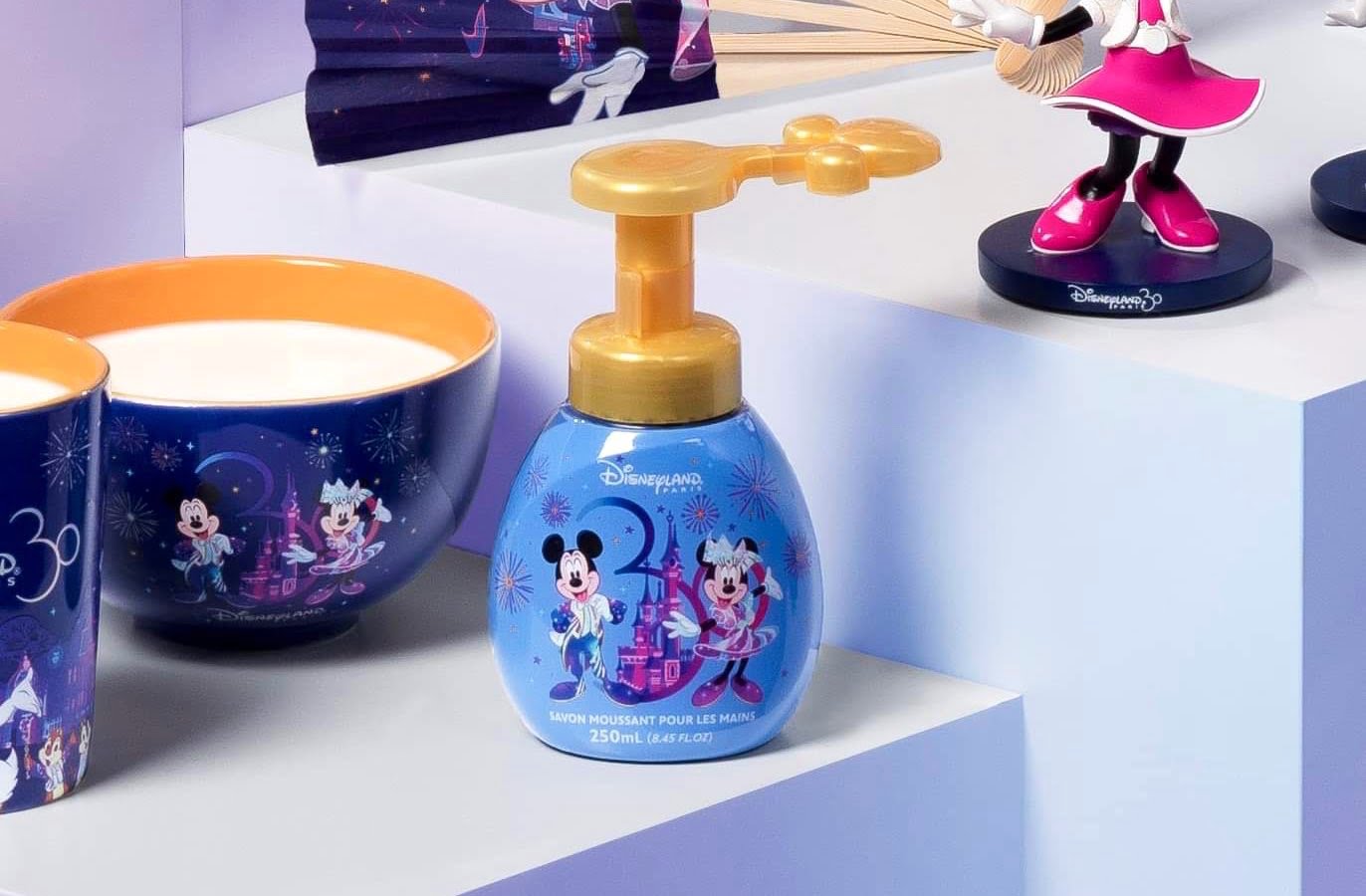 THE MICKEY SHAPED HAND SOAP. It's finally coming to Paris! The merchandise will come in 3 collections: classic (blue and purple, the main one which looks quite nice), black and gold (fancy items, pretty much a lift from DLP25) and urban (also very inspired by DLP25):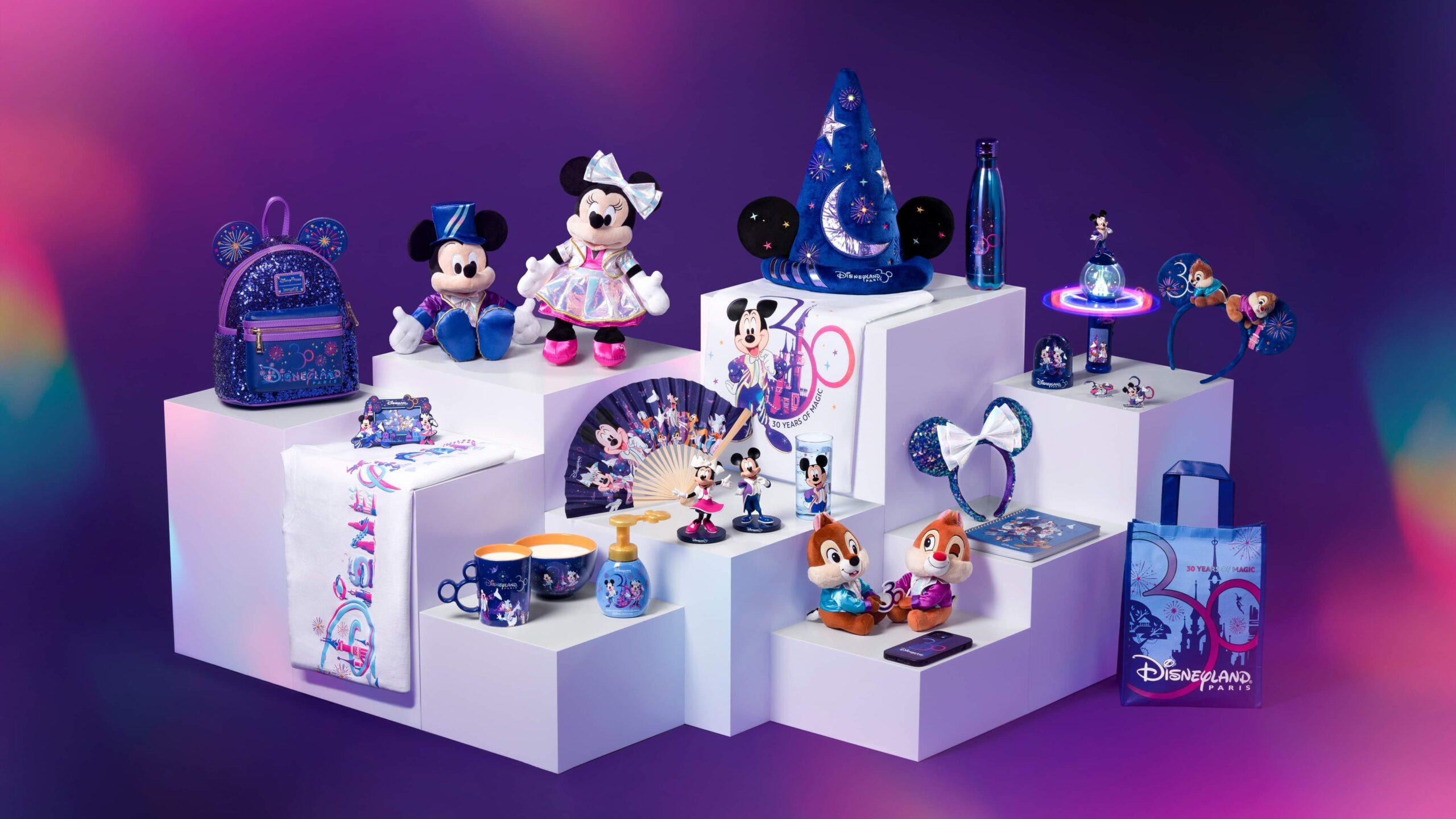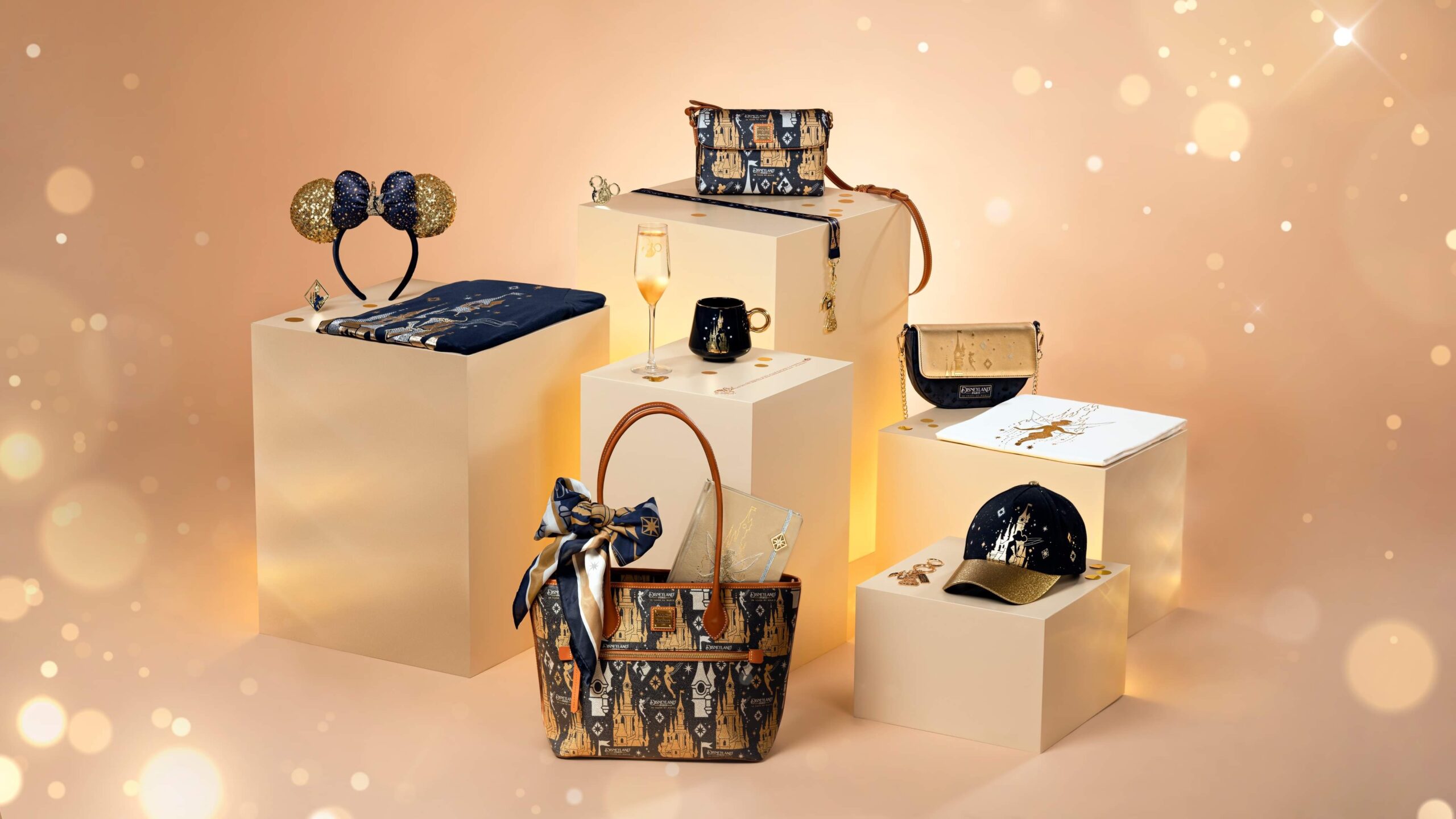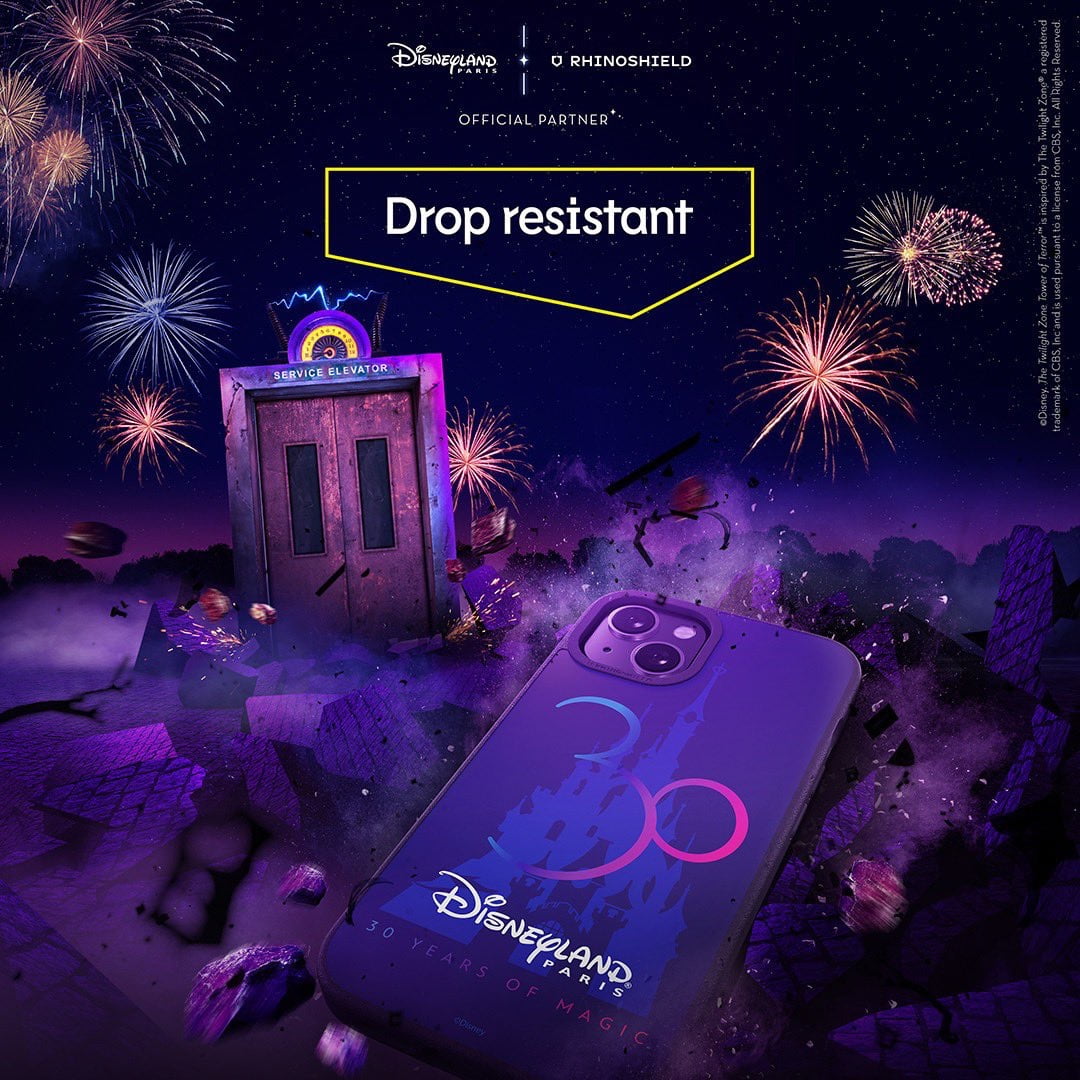 Oh yeah there was also this failed RhinoShield teaser announcement. People thought Mission Breakout was coming to Tower of Terror but it was actually a phone case.
Food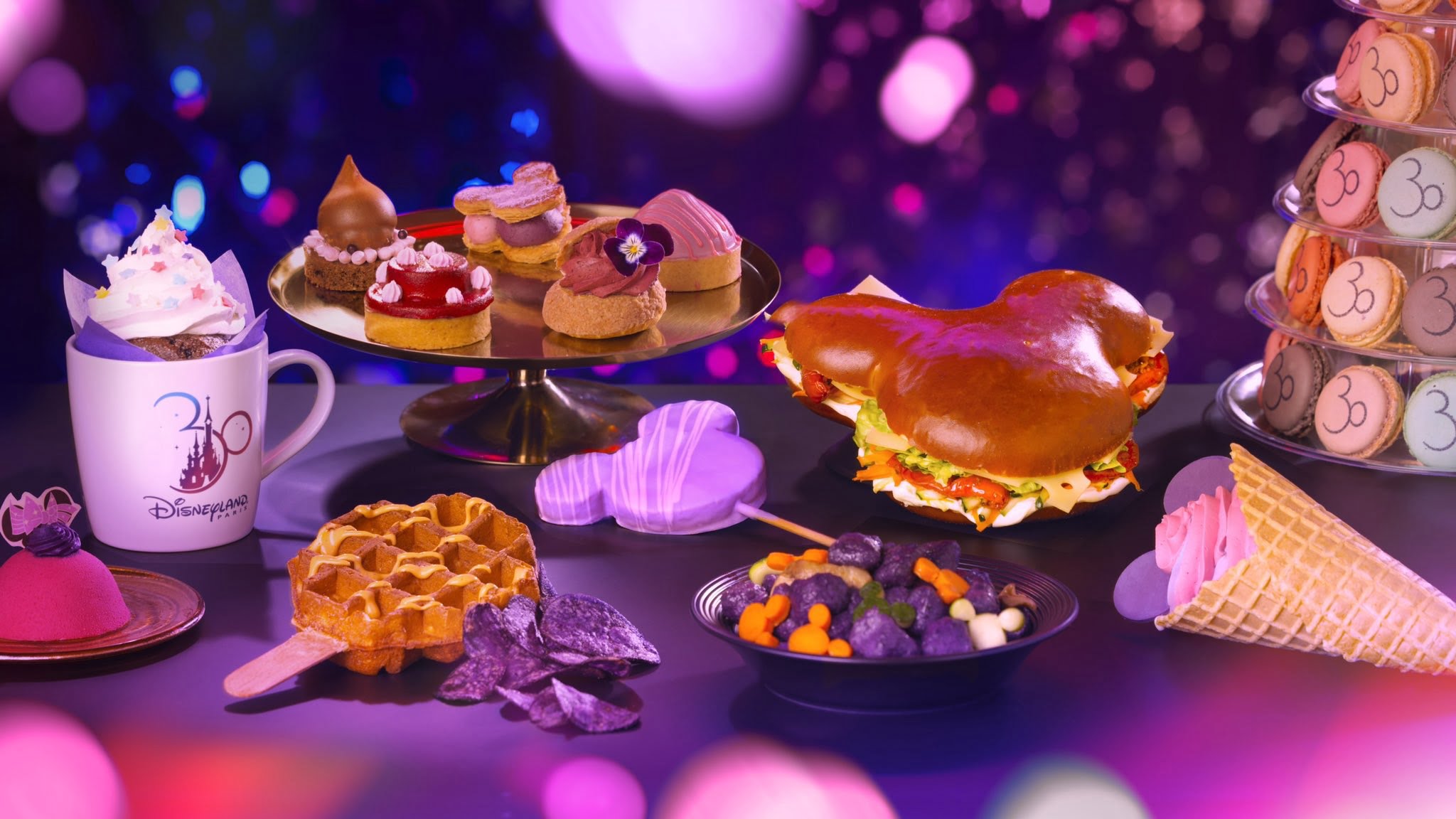 Ahhhh food. Always a tricky topic. It's – not too bad ? The teams have gone for simple and easy but cute, with lots of new Mickey Shaped things (What? People like Mickey shaped things? No way). Some items are more of the same (the mini tarts bases we've seen for years) but we note some effort with the Mickey shaped buns, the Donald's butt ice cream, and a savory waffle on a stick. Whatever it is – please have ENOUGH STOCK!
Minnie's Pant Suit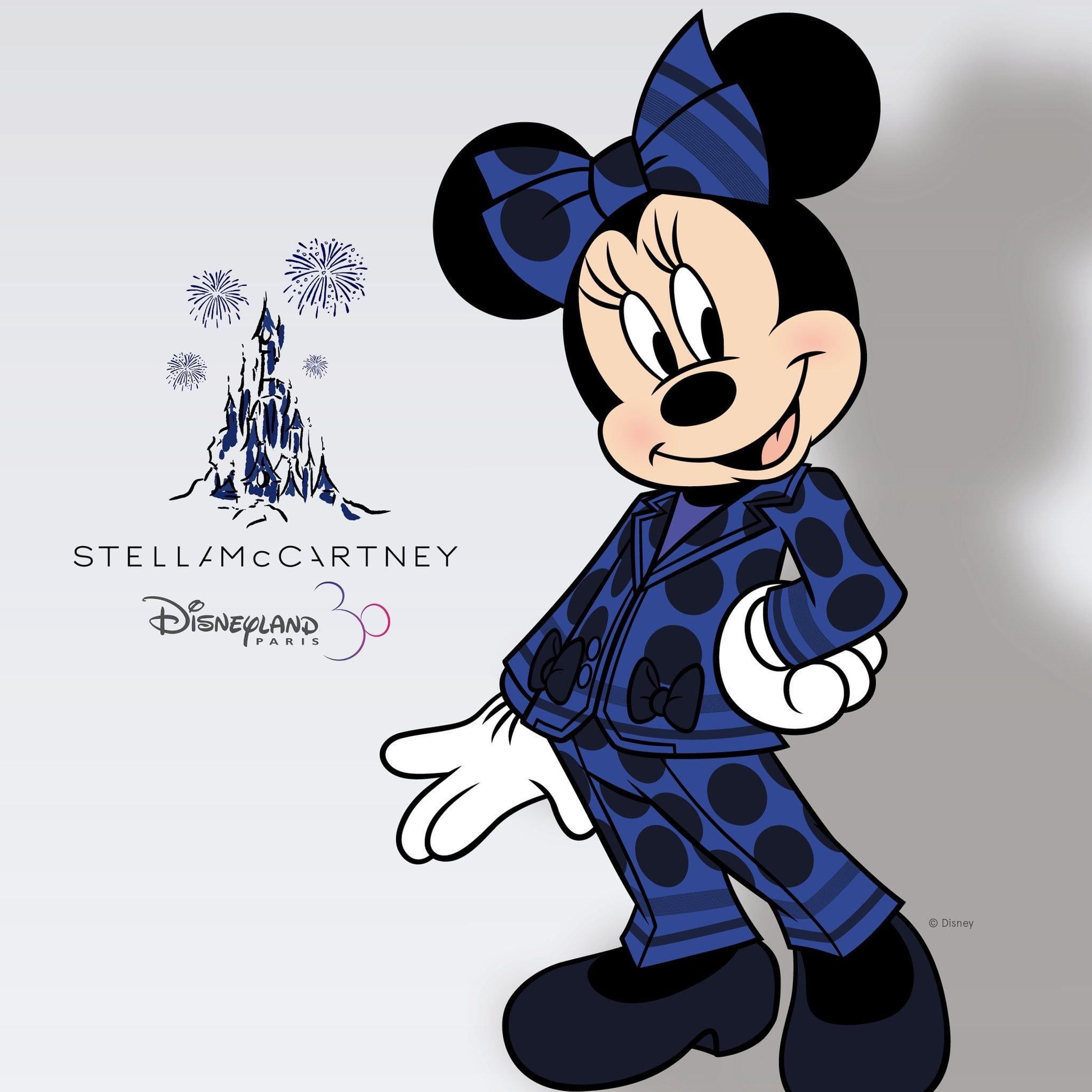 Then we have Minnie's Pant Suit. Designed by Stella McCartney no less (no H&M on the runway for Minnie!), it's the first time Minnie wears a pant suit (although she has worn trousers many time before) and good for her – she will look fabulous in this executive realness look which will debut at Walt Disney Studios Park.
The Quinjet & Avengers Coaster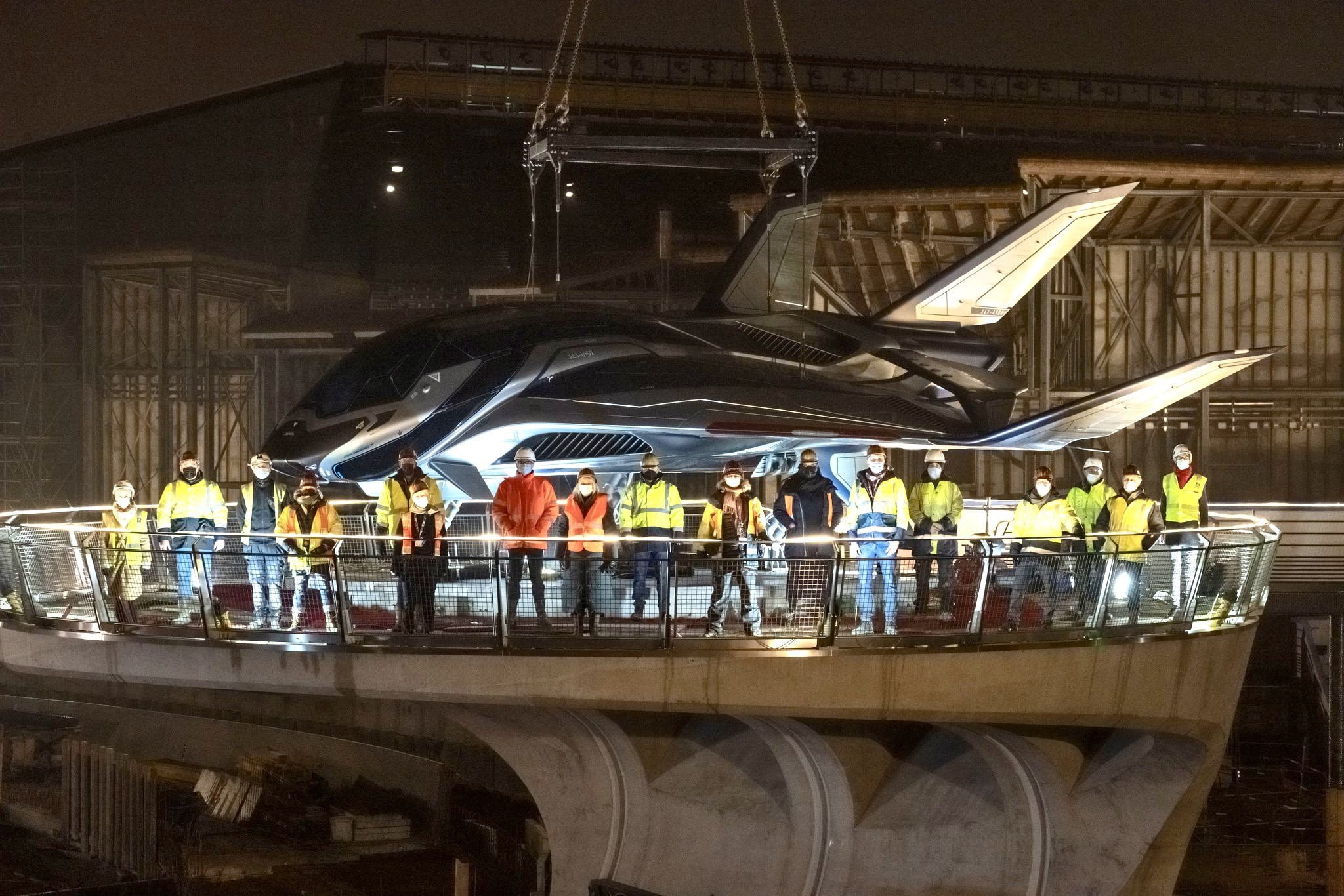 On Wednesday night, the long awaited iconic ship landed right on top of its dedicated platform. Members of the Disneyland Paris steering committee, Walt Disney Imagineering, construction and installation teams welcomed the arrival in total secrecy with tight security all around. The teams were able to push a video of the arrival worldwide (including Disney Parks Blog) at 8am the next morning in a perfectly coordinated feat of an announcement:
The images also allowed us a glimpse at the wider construction site where we can see the back area is being paved and a new look at various projects coming together: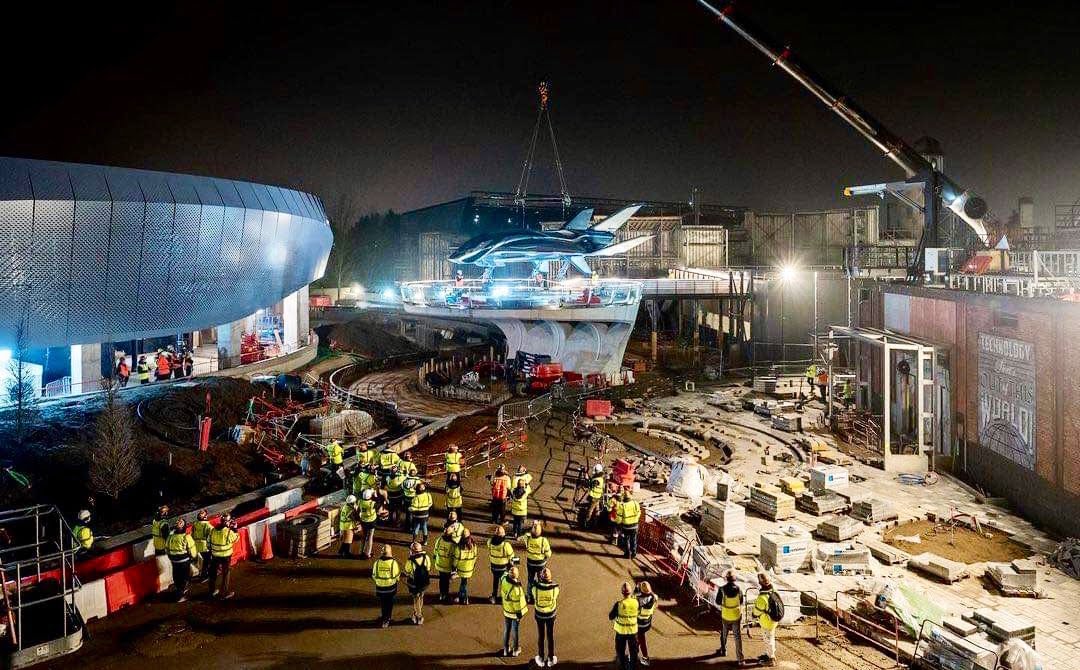 Of course we had to go and take a look for ourselves – look at IT!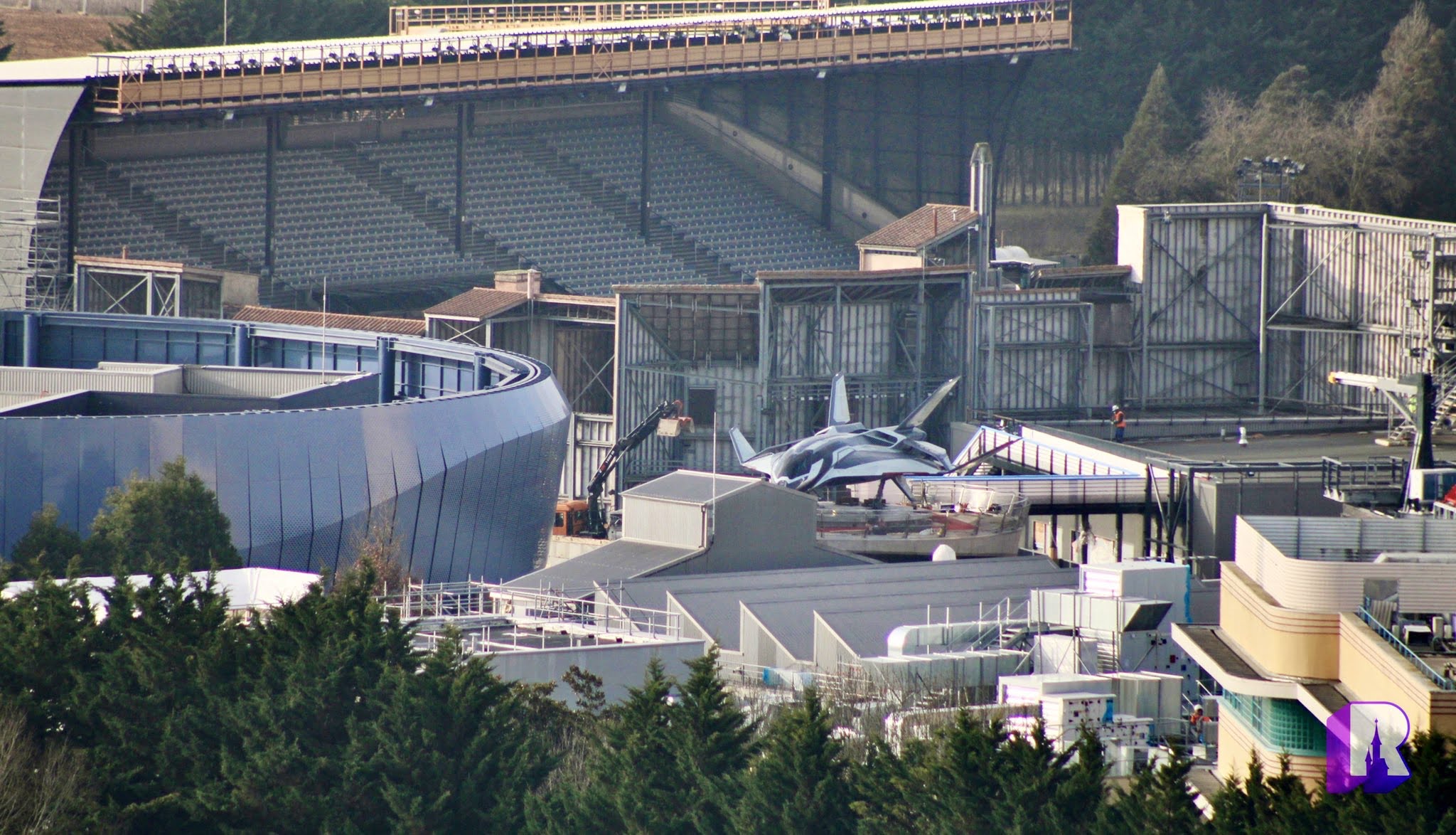 But that's not all!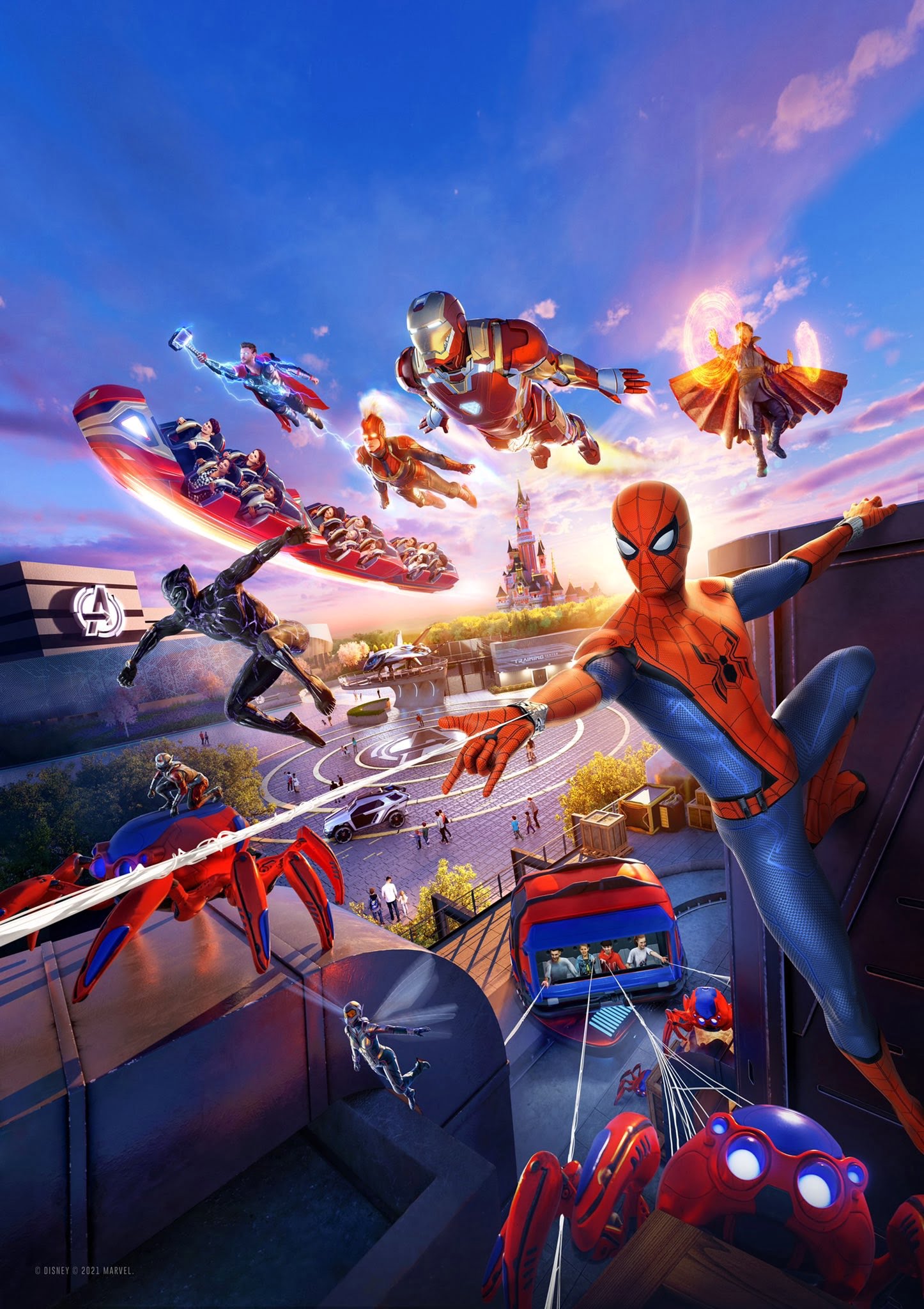 I had to put all the versions of this new visual as some show slightly different things. The first things we notice is a look at the trains for the Avengers Coaster! As you can see, Guests will take off on a flight as the Avengers assemble around them and these beautiful red trains… with lights!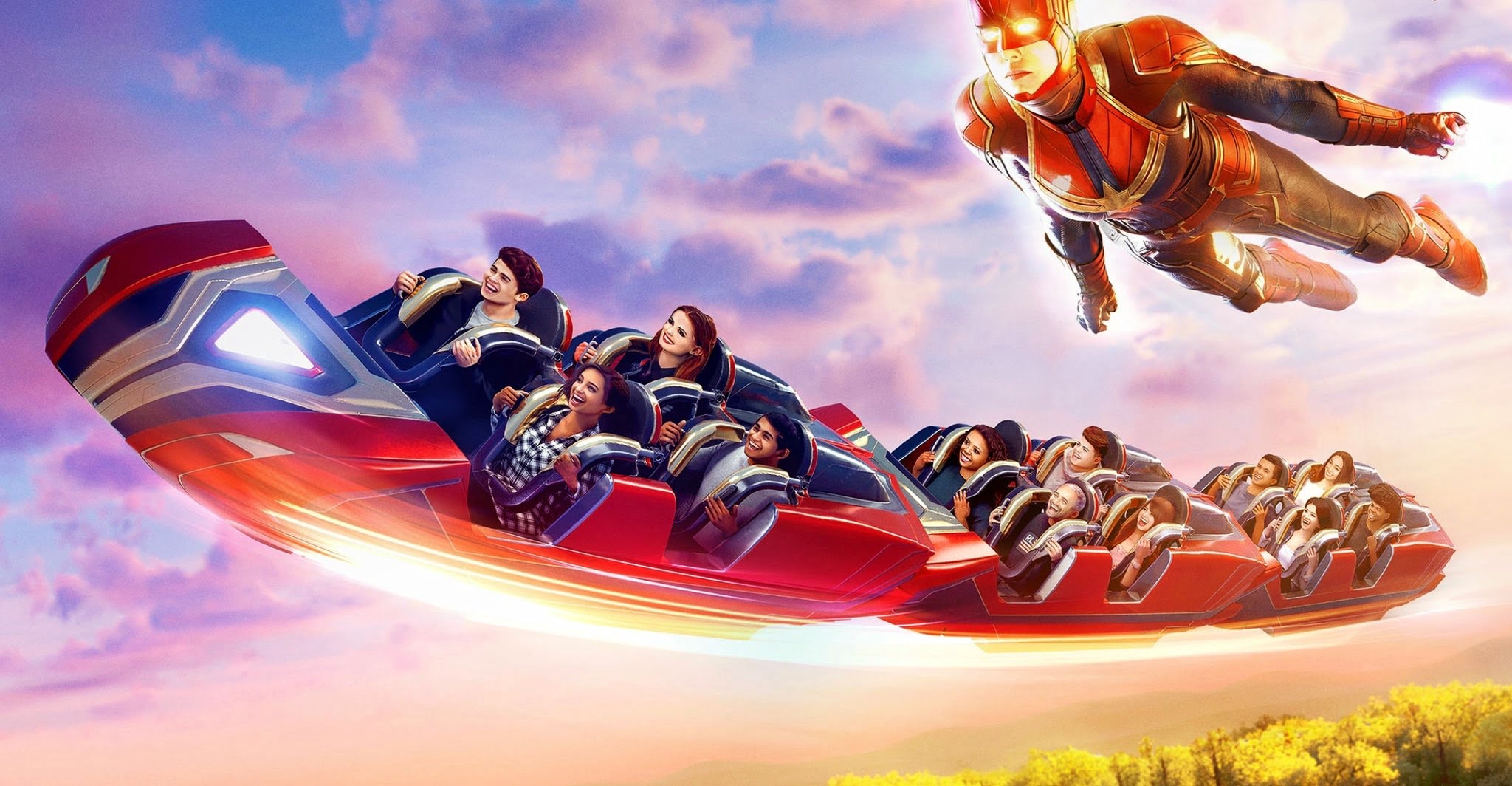 As we know, the track and the chassis have been refurbished but the shape remains the same so the coaster experience itself won't be much different. However of course the queue, preshow, and on-ride effects are all new and we can't wait to see!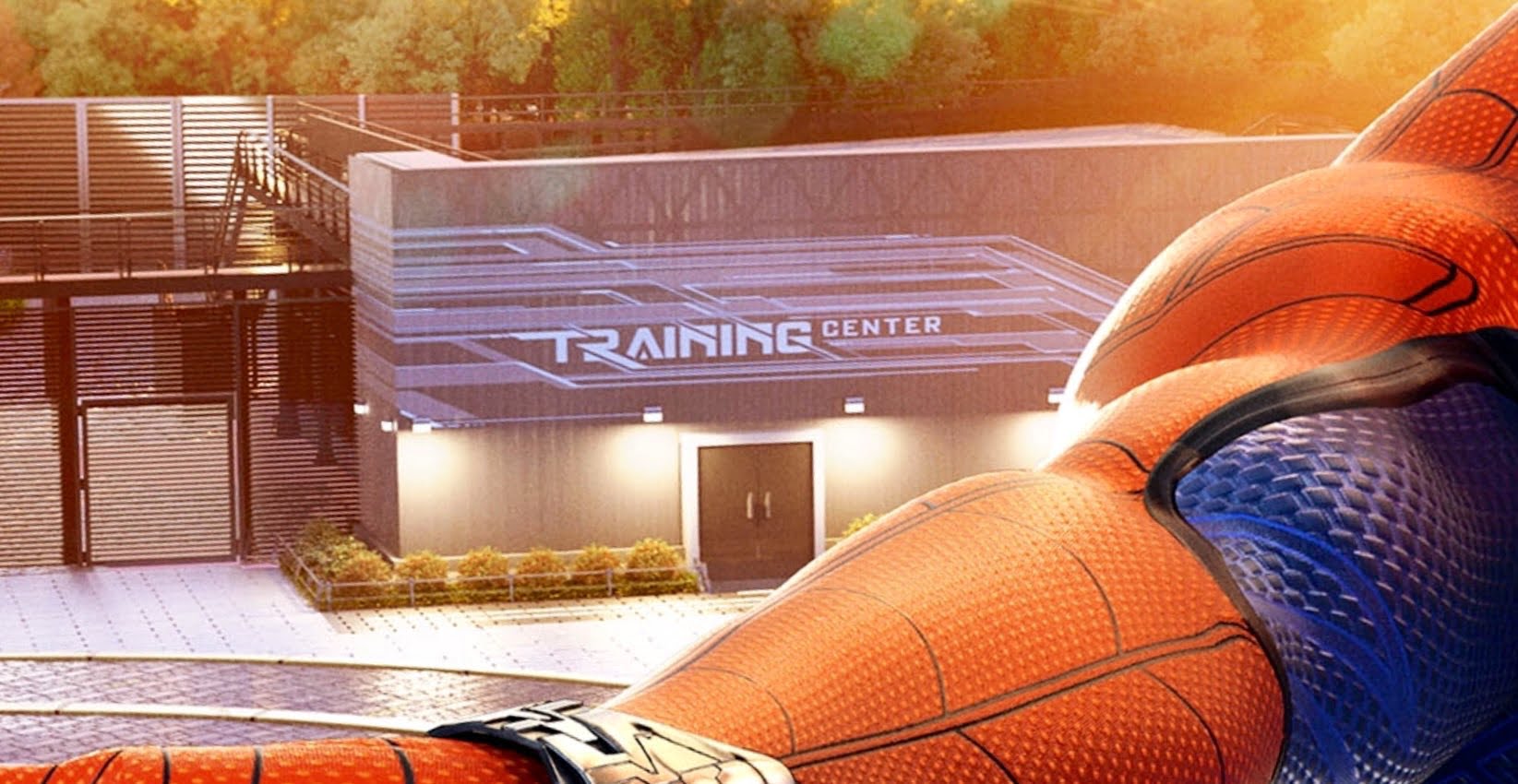 The visuals also seem to reveal the name of the meet and greet location which a facade that looks much less impressive than on previous concepts (what happened to the glowing glass thing?) and will contain the words "Training Center".
Avengers Campus is due to open sometime in Summer 2022.
Maintenance and Refurbishments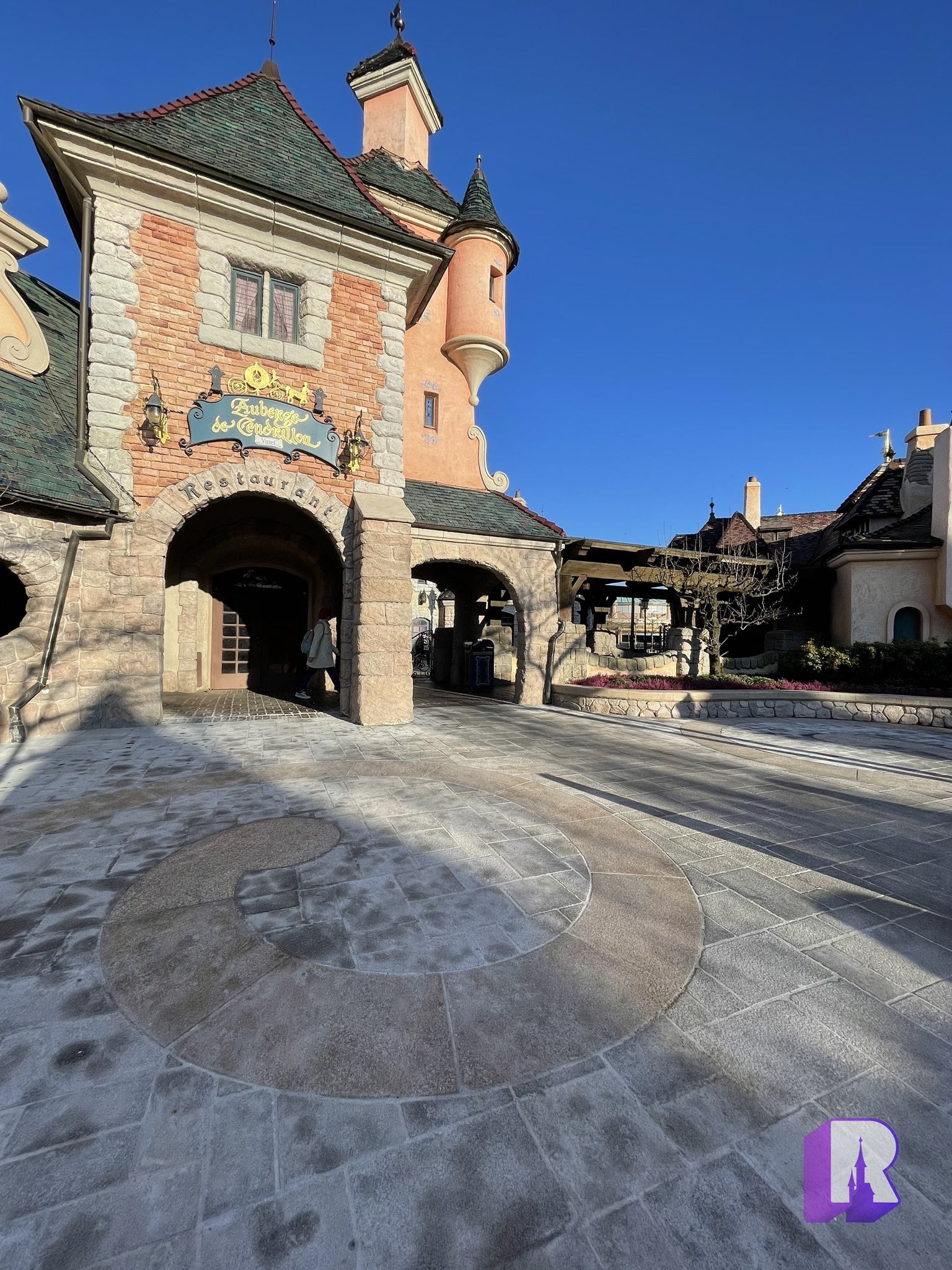 Repaving is complete near Auberge de Cendrillon and it looks fantastic.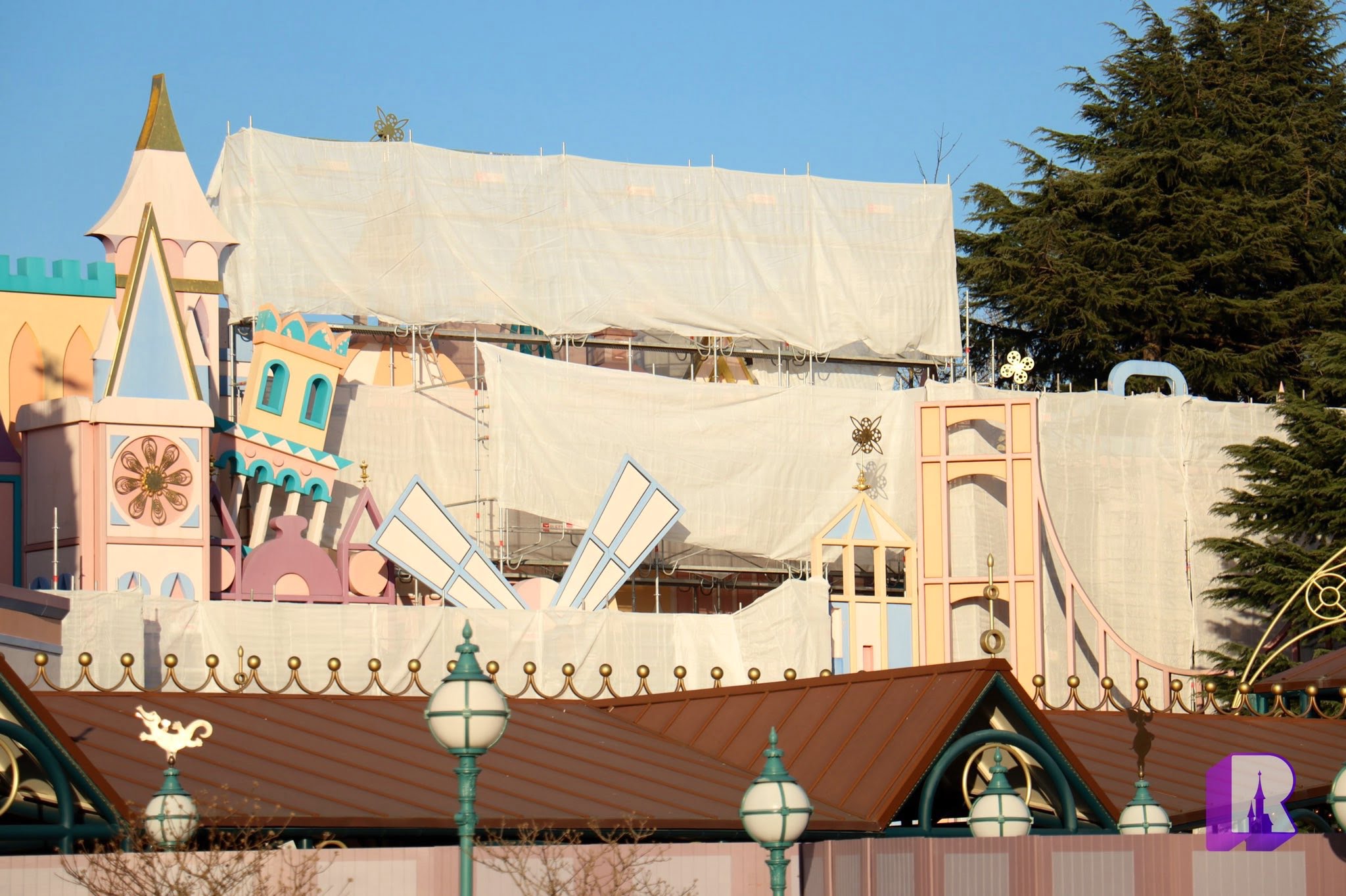 Base tarps (or bed sheets?) multiply at "it's a small world". Hopefully a themed tarp soon.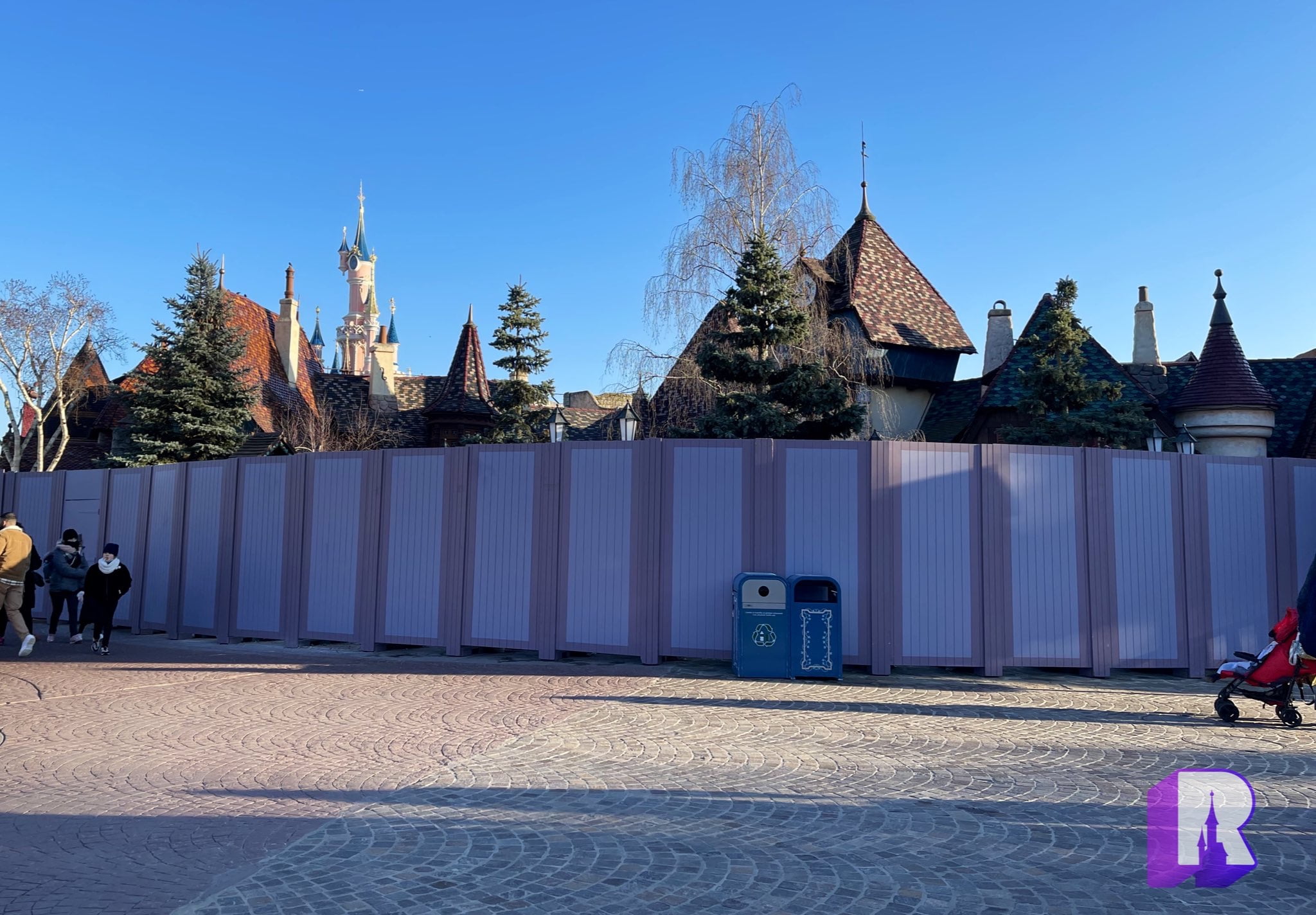 Chalet de la Marionette is closed for refurbishment until February 4.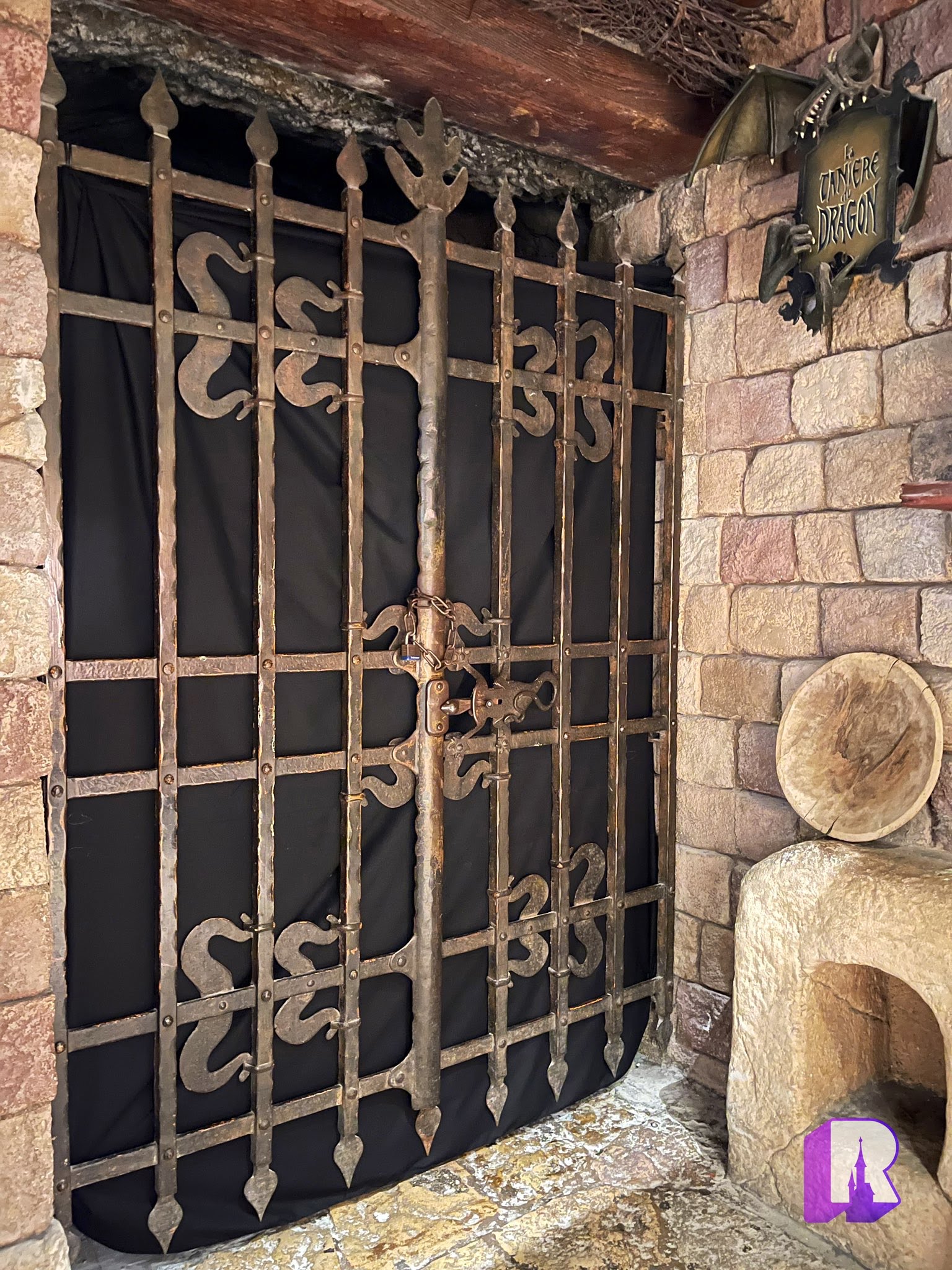 A tarp has been added in the Merlin l'Enchanteur shop so we can't see the dragon skull anymore.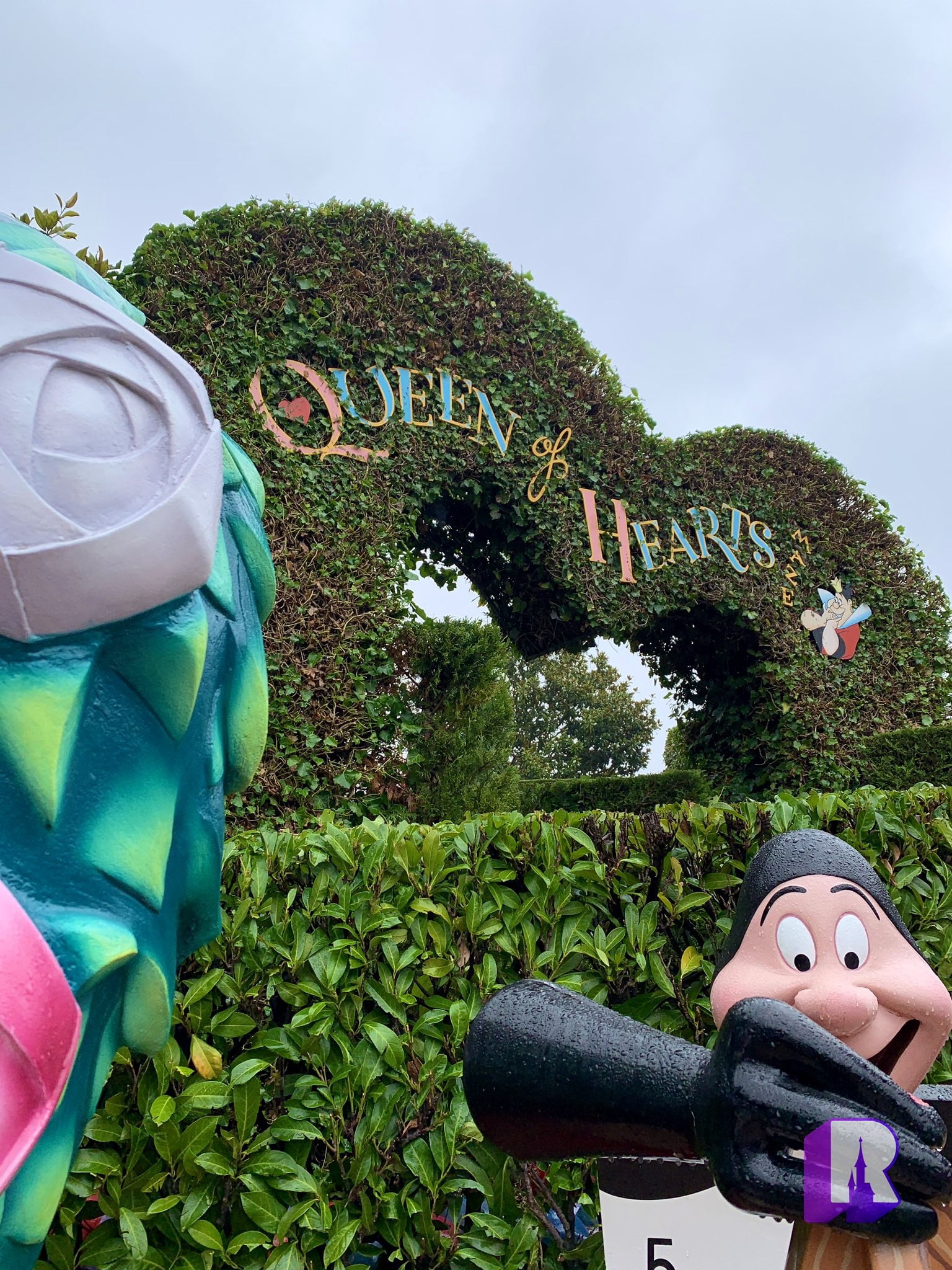 Alice's Curious Labyrinth has reopened from refurbishment. The focus this time was to work on legacy effects and the teams have a lot of surprises in store, now or once the warmer days are here….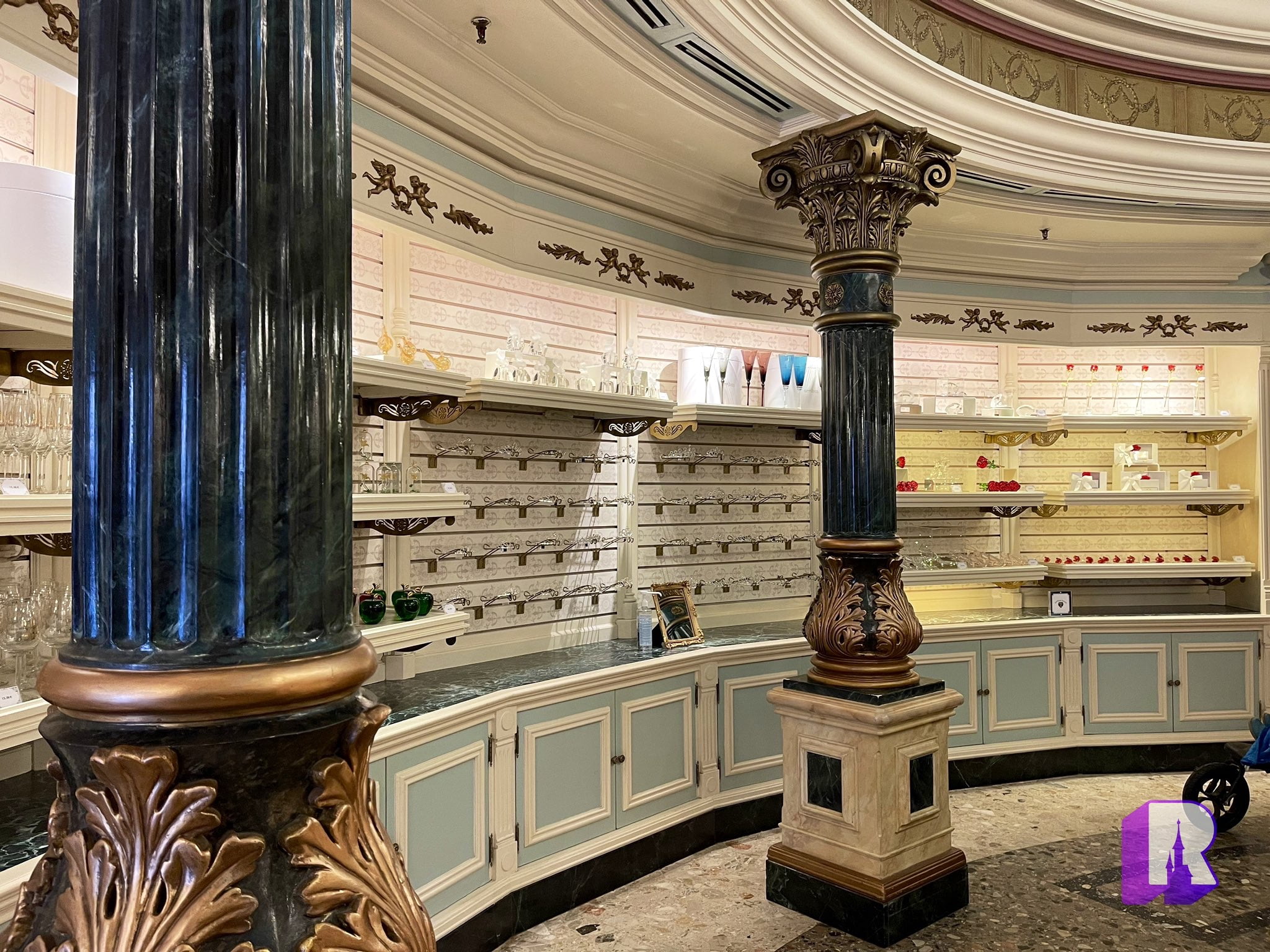 Harrington's mostly only sells Arribas glass stuff now. Who buys these things ? Why is this happening? Who makes these decisions?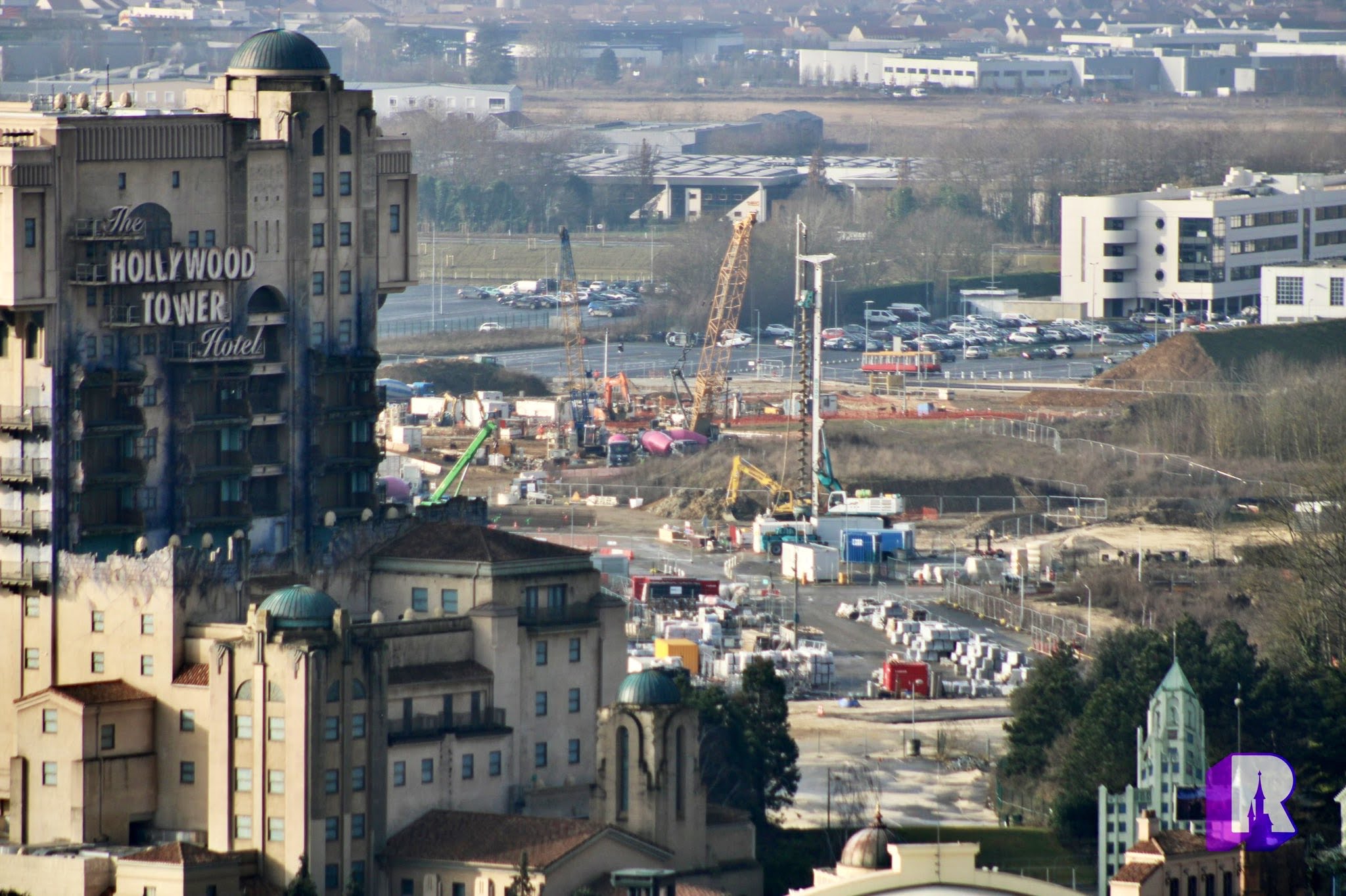 We took to the sky-ish on Panoramagique for a check or the various projects. Above you can see activity on the expansion area (Lake and Frozen Land) as well as the massive berm which is about to receive trees. It does seem like it takes forEVER for anything to happen on this project – in some ways it is slow but also we have to remember that a ton of infrastructure projects need to be completed before anything substantial can be built. We are talking about adding sewer systems, water mains, electrical networks, berms, and more to what was basically empty fields or parking lots.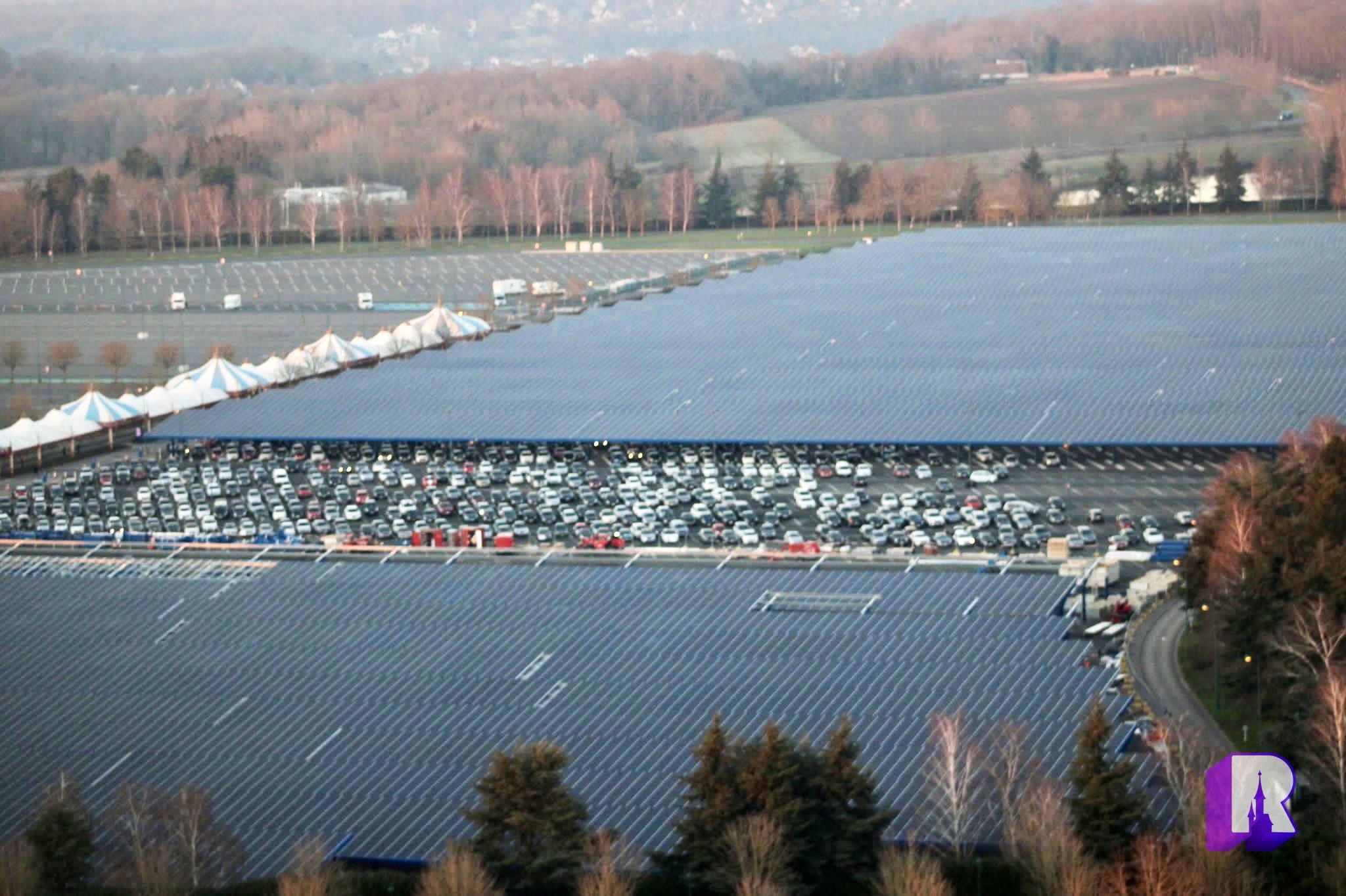 On the Guest Parking side, the solar awning project is moving along nicely. Ultimately the gap will be filled and we will have a giant solar farm.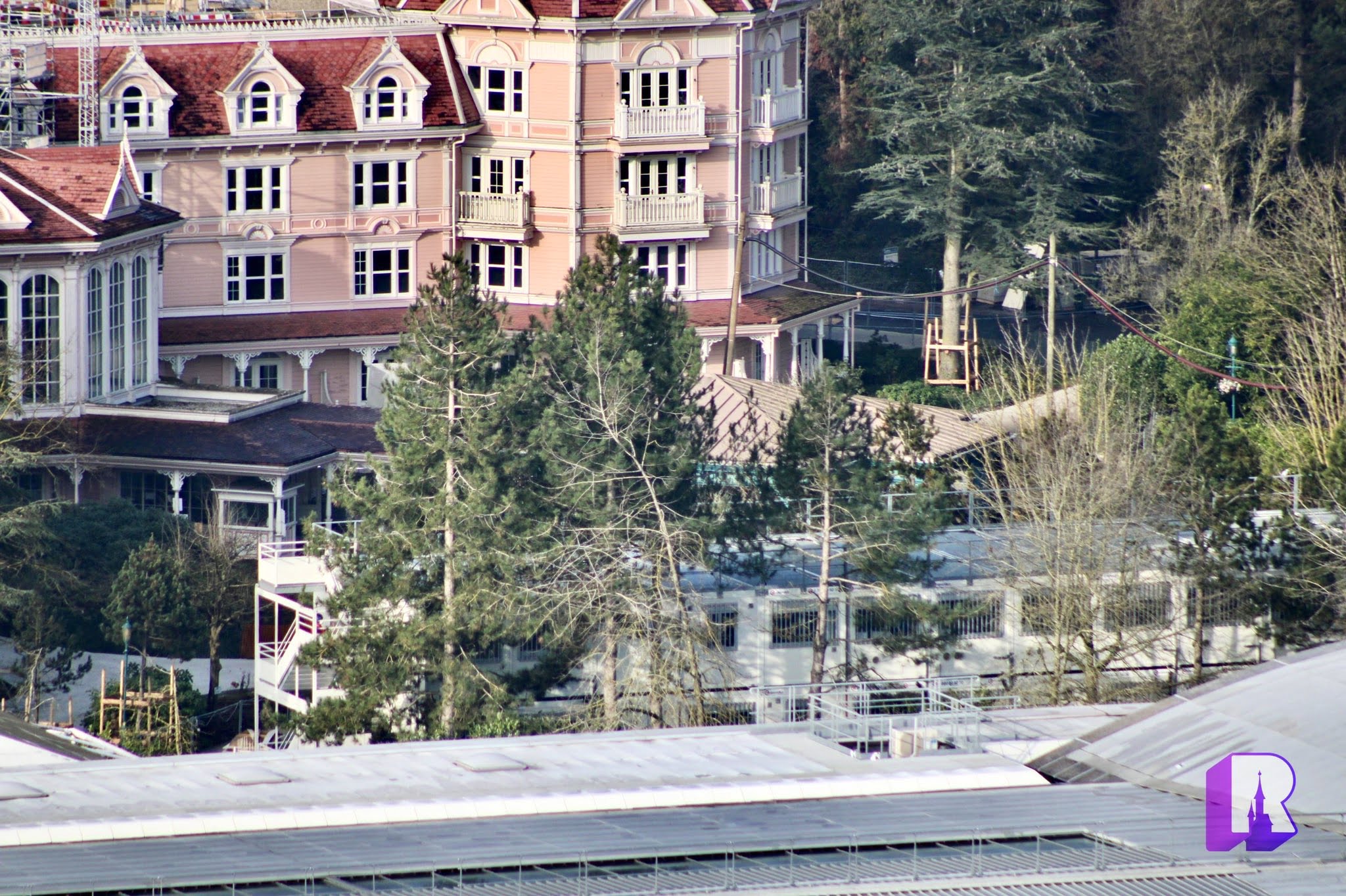 Over at the Disneyland Hotel works continue on the facade and of course inside to complete the royal transformation of the rooms and common areas.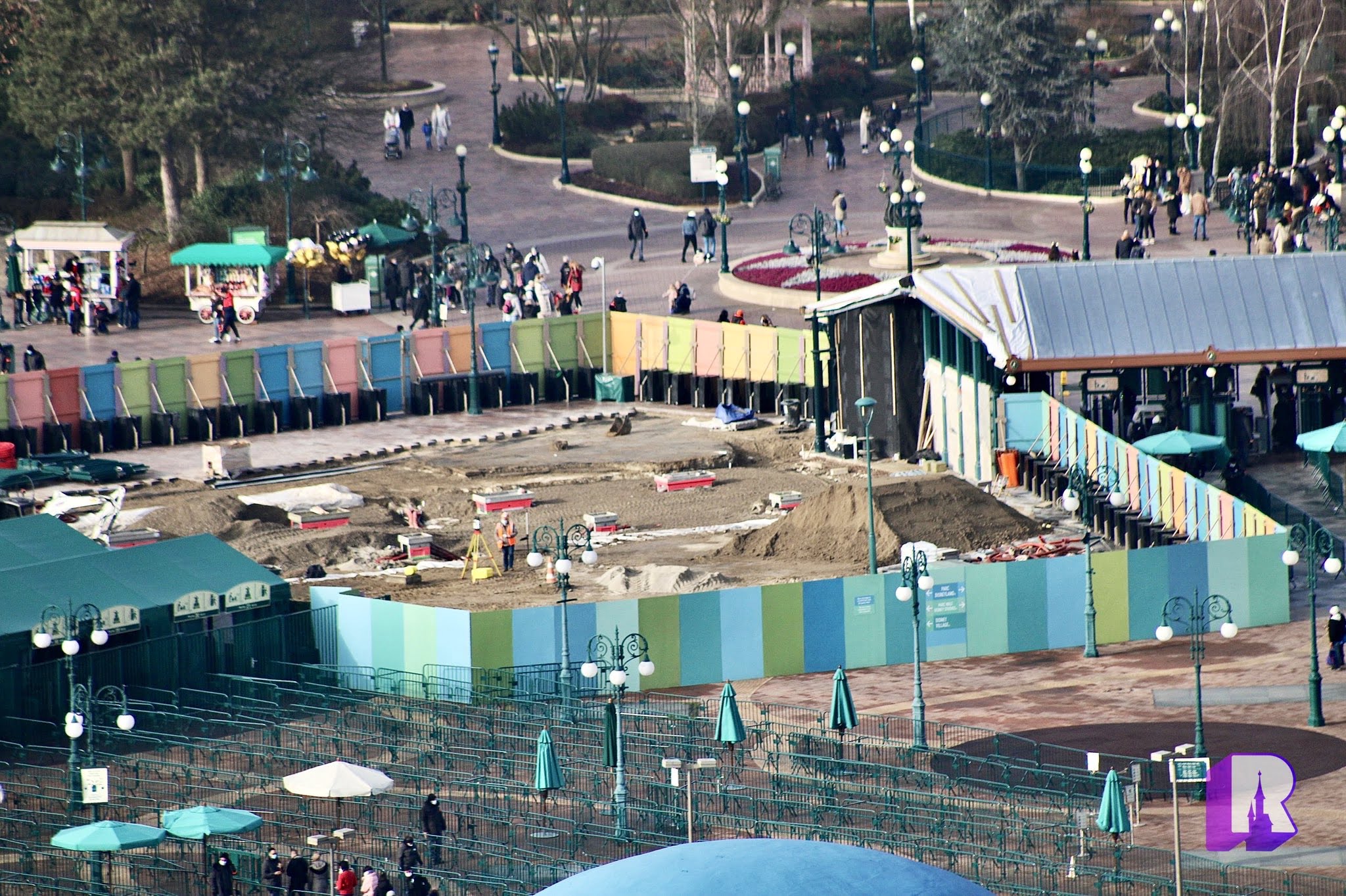 In the Resort Hub, work is underway for the second phase (out of three) of the new fancy security gates. The whole project is expected to be complete in 2023.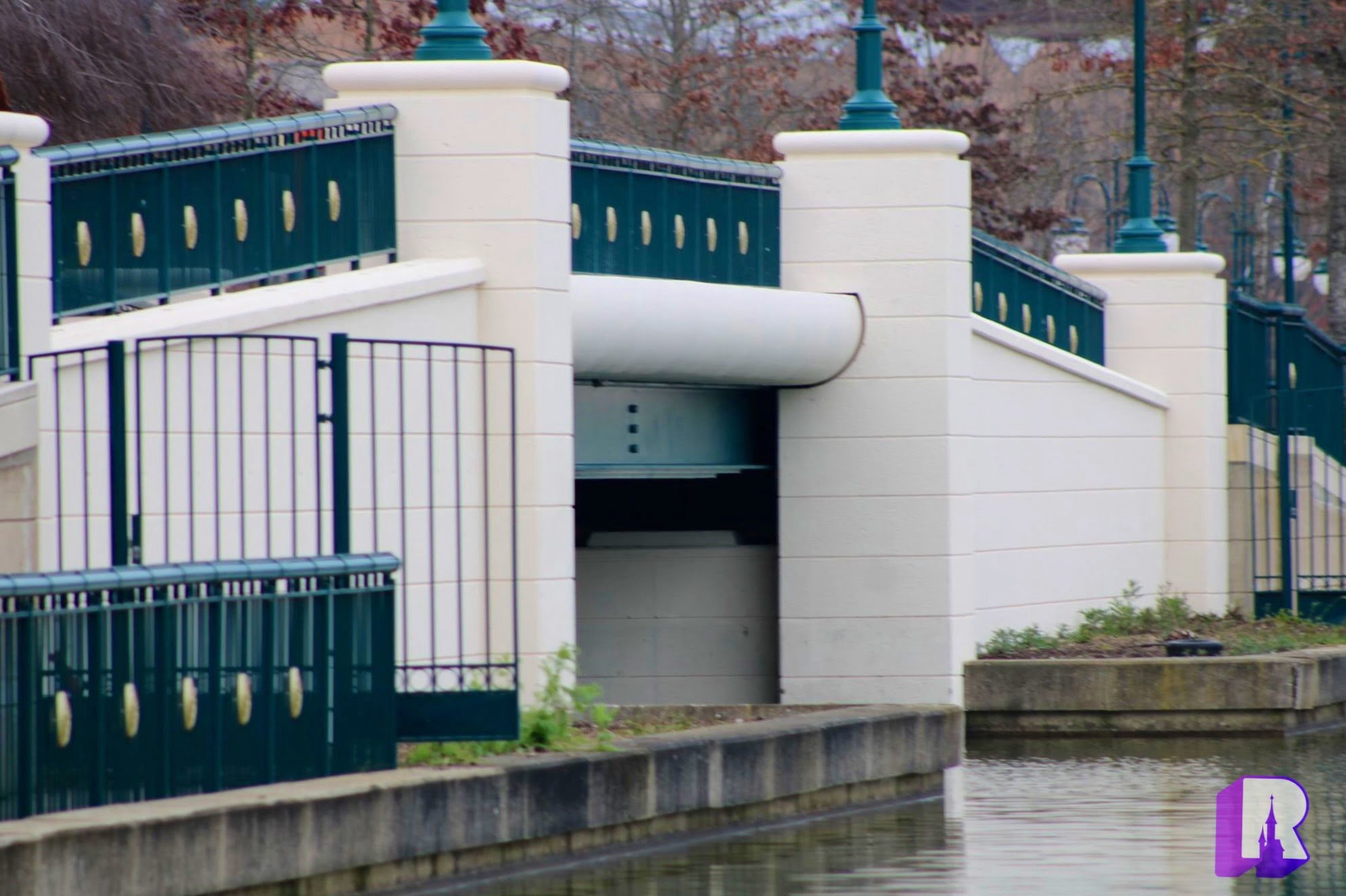 And around Lake Disney, work is complete in the west-side bridge to Disney's Newport Bay Club which means guests don't have to go the long way via Disney's Sequoia Lodge anymore (unless you're going for raclette or cocktails by the fire of course !)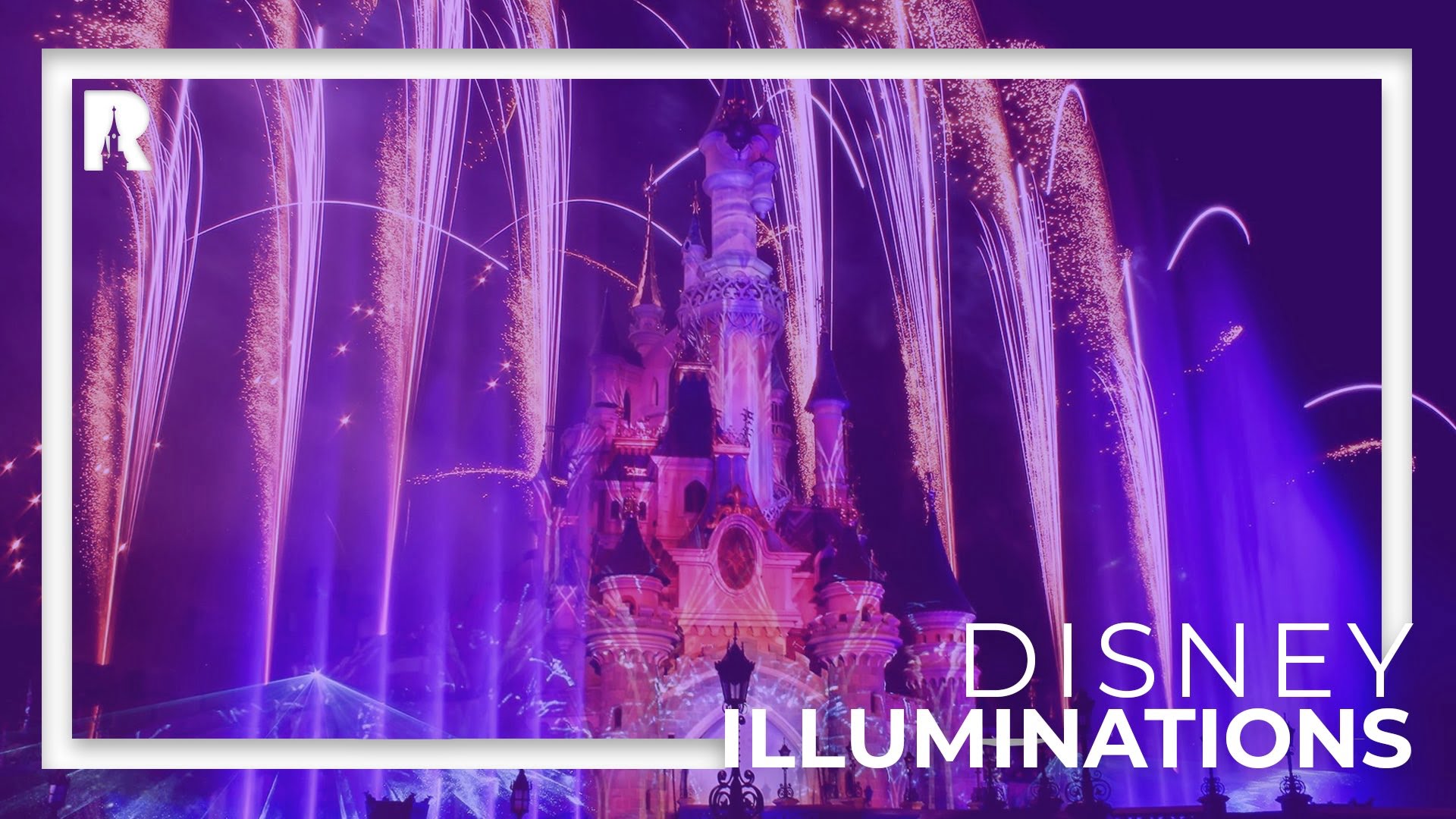 And finally not quite a refurbishment but disney has confirmed that Disney Illuminations will return on February 16. The show has been suspended since January 3 due to a change in France's Covid restrictions.
And that's a wrap for this huge and very exciting update. Lots to look forward to in the next few month and we will be here to document it all. In the meantime have a magical week and I will see you back here for the next weekly report !